Archive: October 2010
---
Tuesday, 26 October, 2010
Posted by Jessica at
9:54 pm
Tweet
She was the third child in a brood of seven that took the long trip from Holland to Australia to start a new life.  It wasn't too many years after they had settled in that baby number eight came along, another little sister (ME!)  Annemiek loved that little critter from the start and would do as much of the mothering as she possibly could.  Soon after I came along, our family became a travelling music band, and although I hardly knew what was going on, I was most definitely the cutest.  (sorry guys, my blog, I can say whatever I want)
This was us performing in Amsterdam over 30 years ago.  I was the teeny tiny one there and Annemiek is the one on the far right (as well as two other sisters and my Mum).  These were the days when wearing matching clothes was hot, and you scored bonus points if they looked like curtains.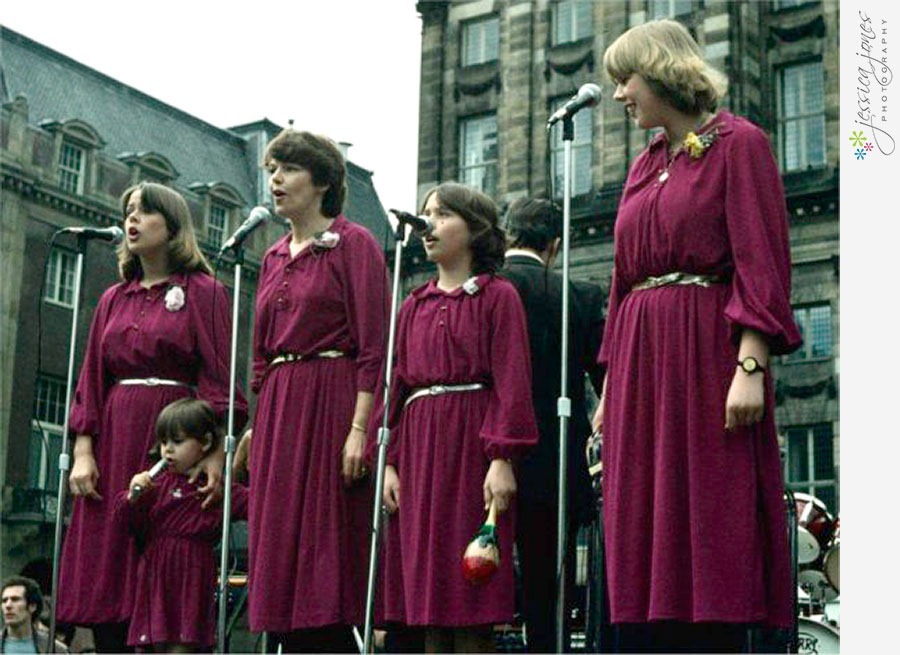 This is Annemiek now.  Married to Robert for the last 25 odd years, they're great fun to be around.  They've been performing music together as long as I can remember, although always in Australia.  They're such great entertainers.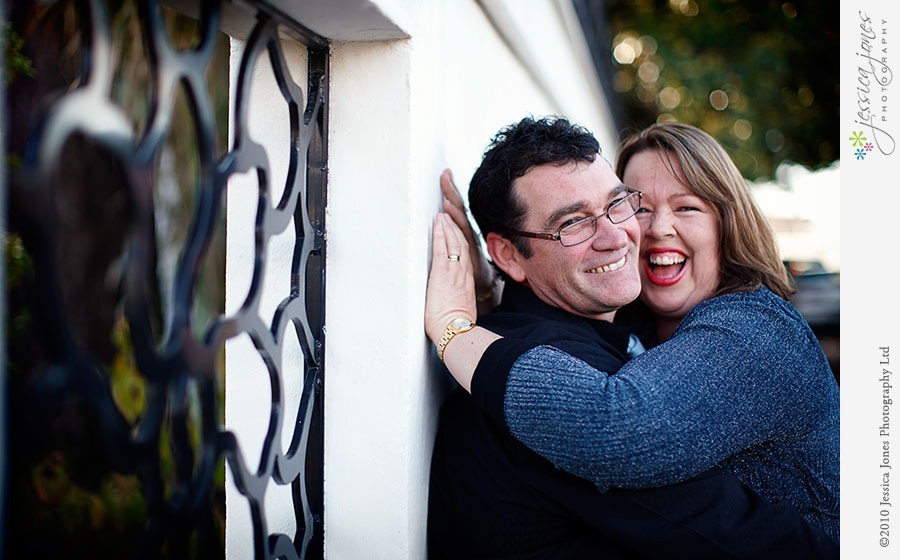 Annemiek and Robert moved to Nelson six months ago when Mum was first diagnosed with Motor Neurone Disease.  And they'll be moving themselves and their music to Blenheim this Summer.  *cue little sister happy dance*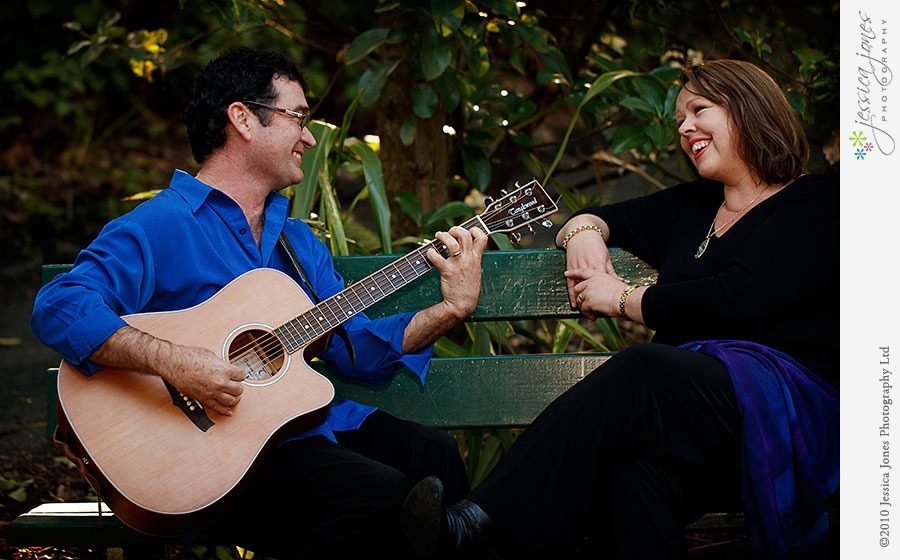 Robert is the most amazing guitarist.  And, as if that's not enough, he does some fantastic art too.  Cartoony kind of stuff, with real personality.  He's such a funny guy, the good kind of funny, not the strange kind.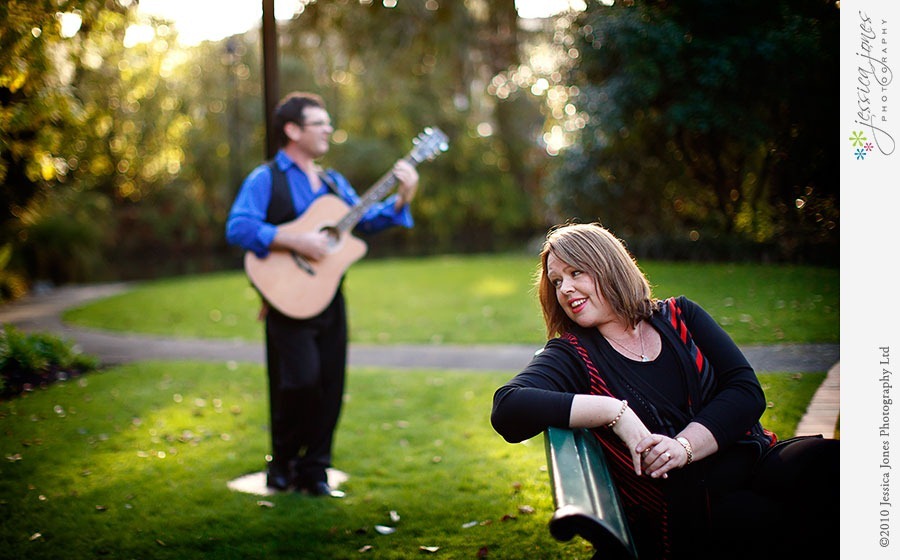 They've called themselves MOODSWINGS, you can check them out at www.moodswings.co.nz.  Go on, have a look.  I think they're pretty darn awesome!  There's more of these photos there too, as well as sound clips.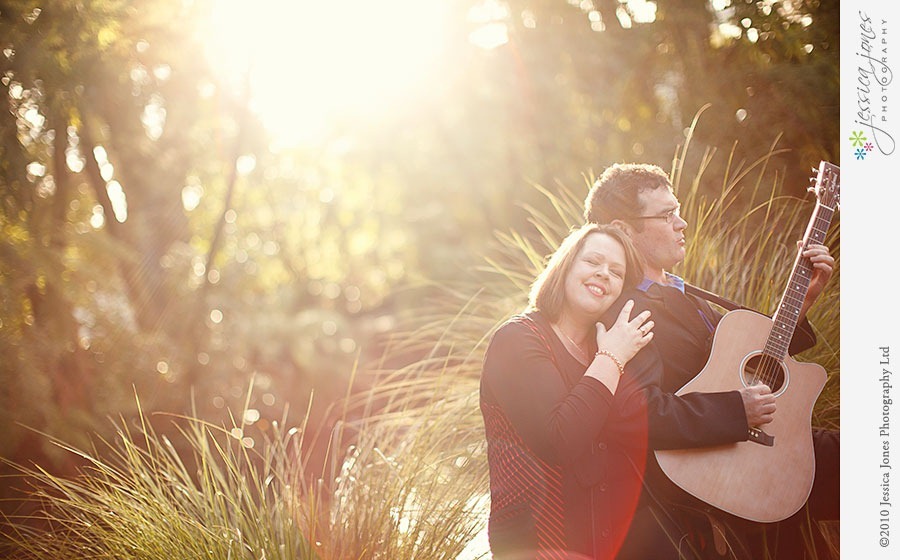 Their kids have all grown up and left home now, so all they've got left is this little fella.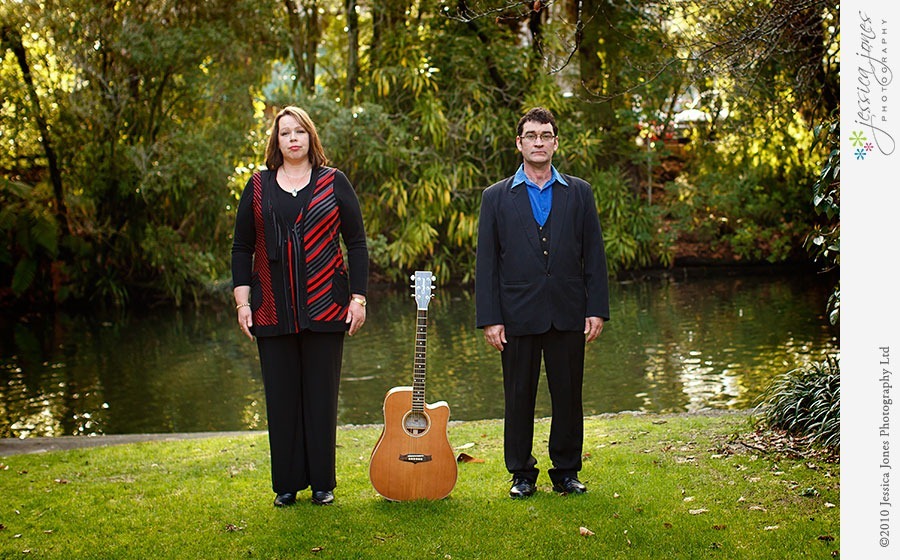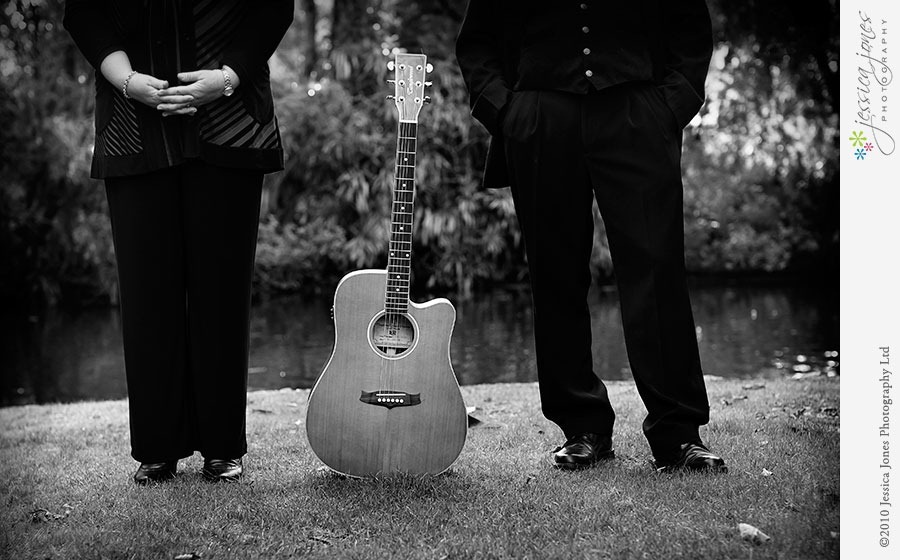 It's allllll about the guitar.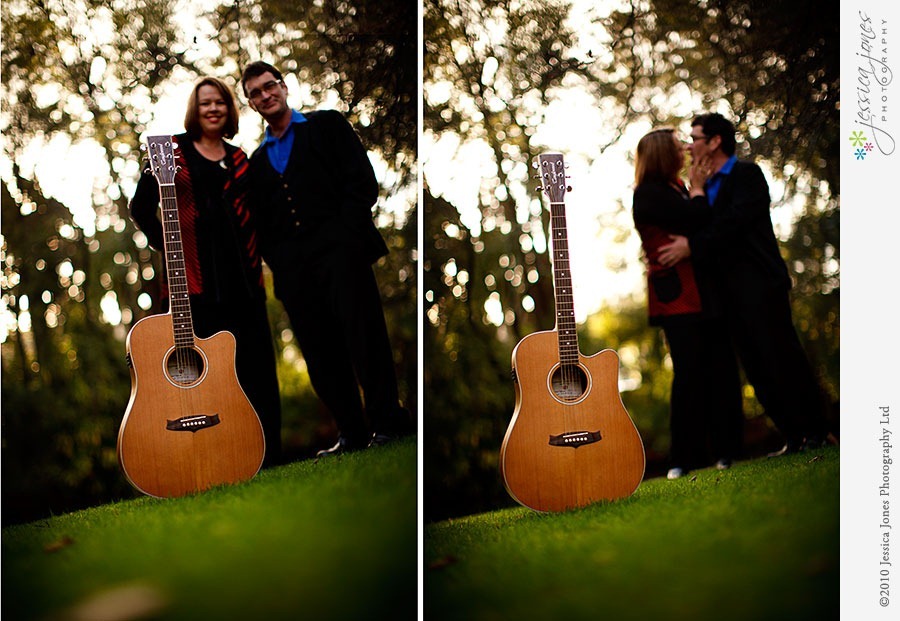 Oh yes, not to forget Widdles, their dog.  They love this dog so much that they actually flew him over from Australia!  How's that for true love?  I can't really blame them, Widdles is a pretty nice little dog.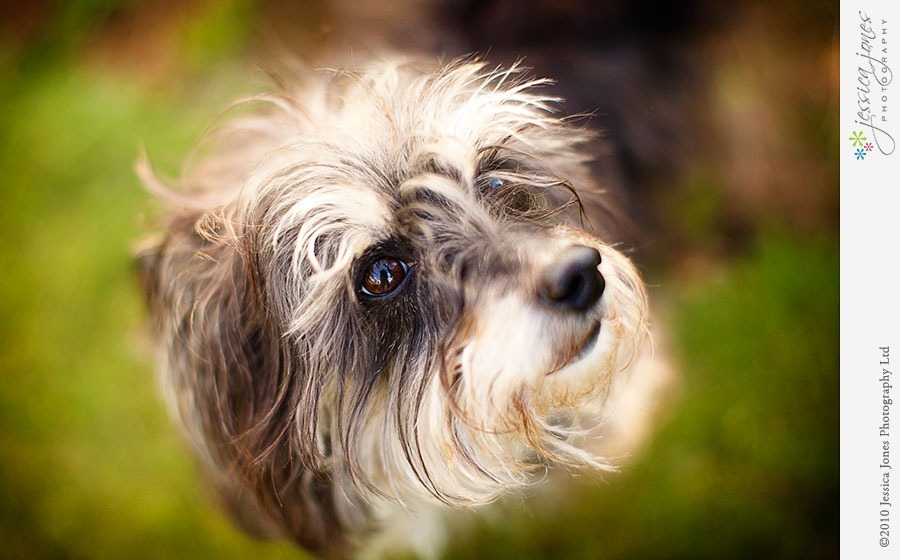 So if you're around Blenheim this FRIDAY (29th) and SATURDAY (30th) evenings, Moodswings is performing at The Clubs of Marlborough.  Stop on by, it'll be fun!  The more the merrier!
Leave a comment for: Annemiek & Robert - Music and Moodswings
---
Monday, 18 October, 2010
Posted by Jessica at
7:14 pm
Tweet
I woke up with a spring in my step on Saturday morning, WEDDING DAY!  I knew that Lisa was going to be gorgeous, and that Mark was going to be the perfect, most adoring groom.  I was right on both counts. 
As I write this, I am surrounded by my beautiful family, out in the country.  We've all gotten together (7 out of 8 of us kids from all over the world) to give Mum her biggest wish.  That her children be around her, enjoying each other and making music together.  Mum is becoming more frail by the day, but the joy that I see in her face as she soaks in the family she has loved all her life somehow softens reality.  Looking through the images of Mark and Lisa's most spectacular day remind me again of what is really important. Love.  When all is said and done, it's these moments and so many others, that mean the most.  It's the most amazing privilege to be invited into people's beautiful moments, to capture and preserve them.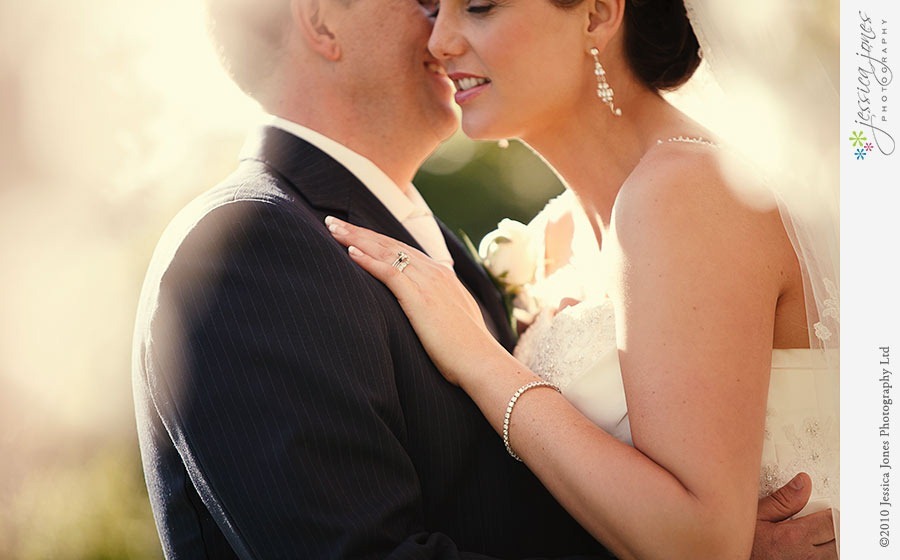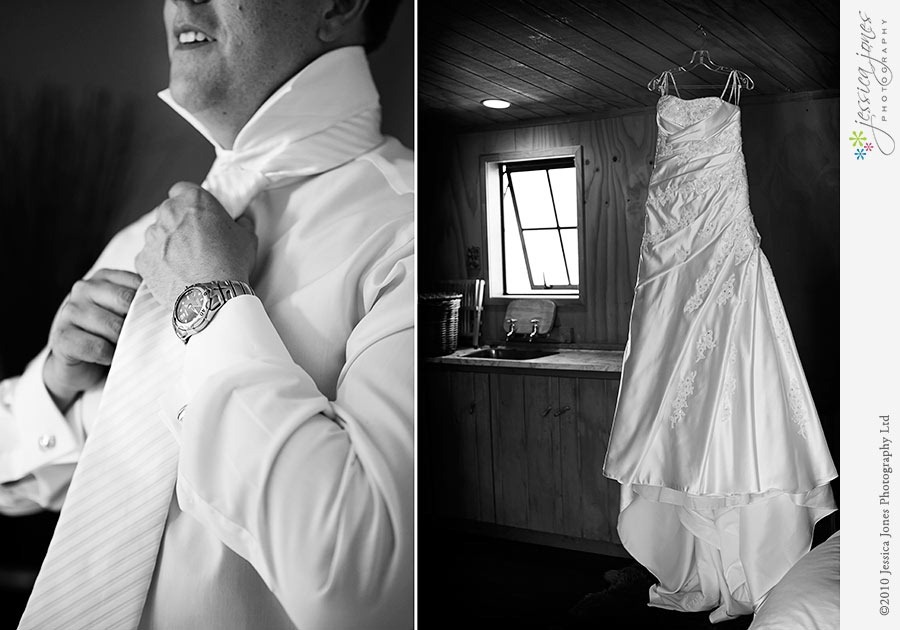 It's a 'Mum moment'.  I love it.  I love it a lot.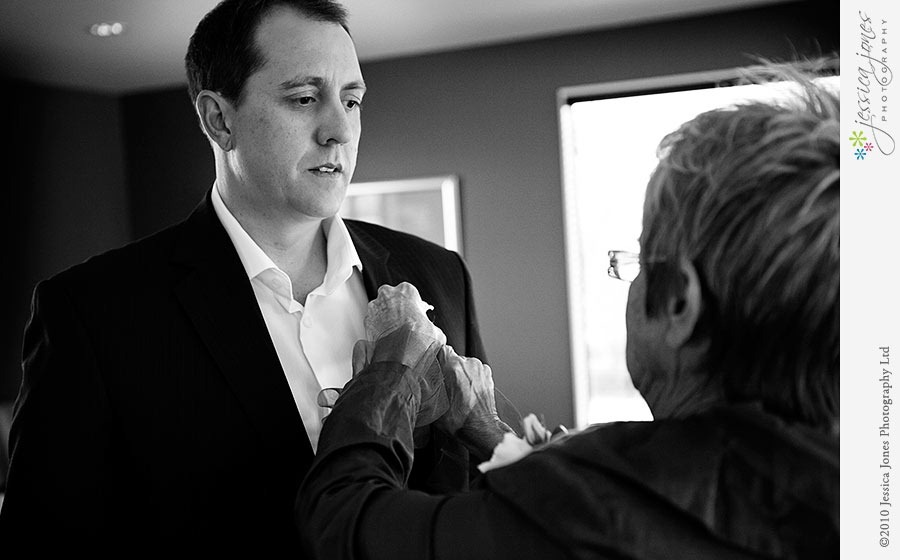 The girls got ready at Locks and Lashes, and Deirdre most certainly did a fantastic job, as always.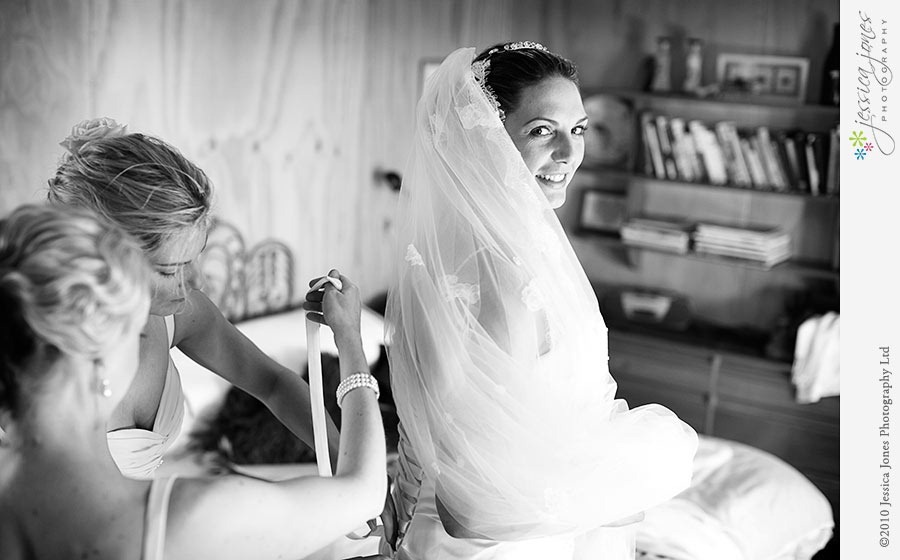 Lisa was absolutely breathtaking, and I couldn't wait to see Mark's reaction when he saw her!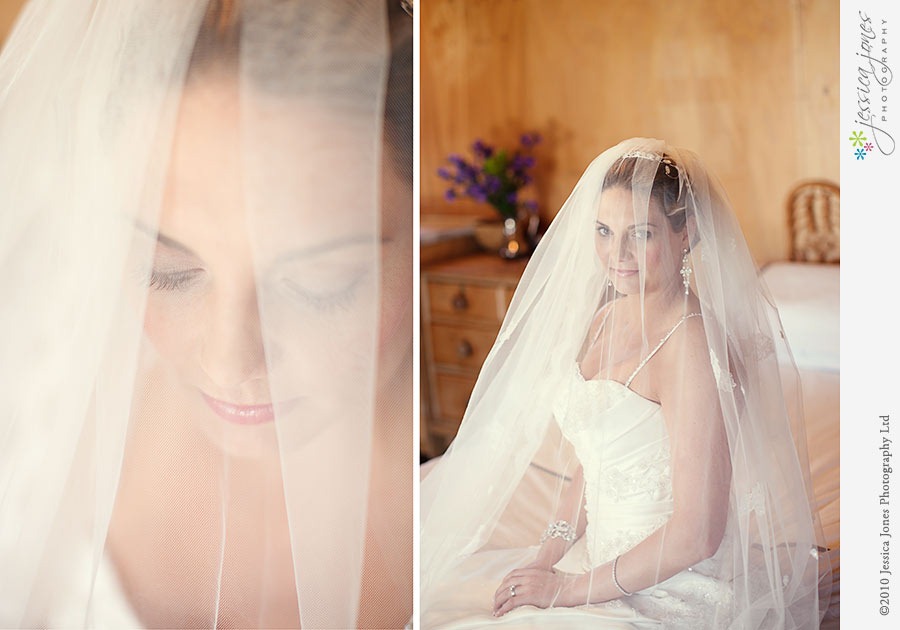 Lisa is the BLING QUEEN.  I danced a silly little jig when I heard about all of the amazing detail that she had planned into her day.  Awesomeness Lisa, way awesomeness.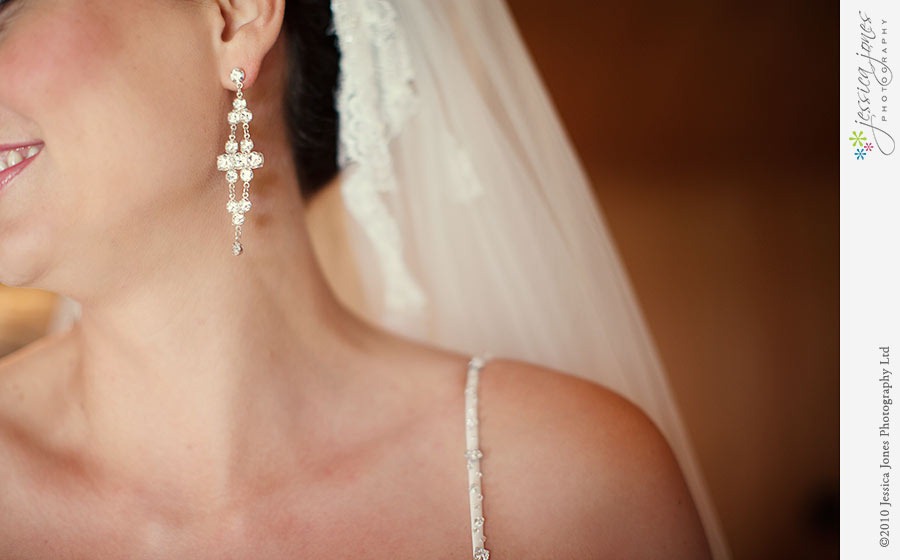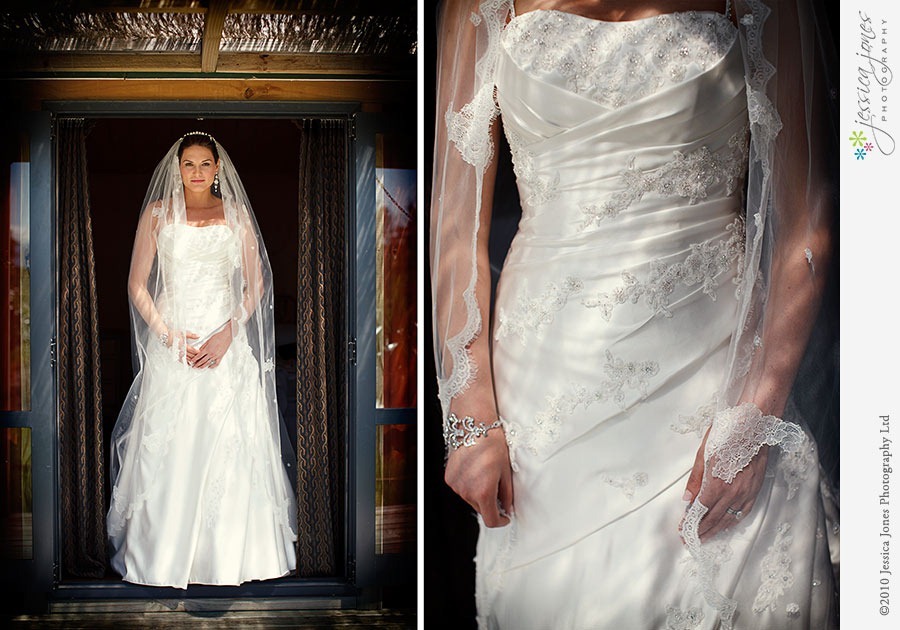 Nina and her amazing crew from Pink Poppie orchestrated the flowers.  Another little jig right there.  This Ostrich feather fan has been in Lisa's family for generations, it's just soooooo beautiful.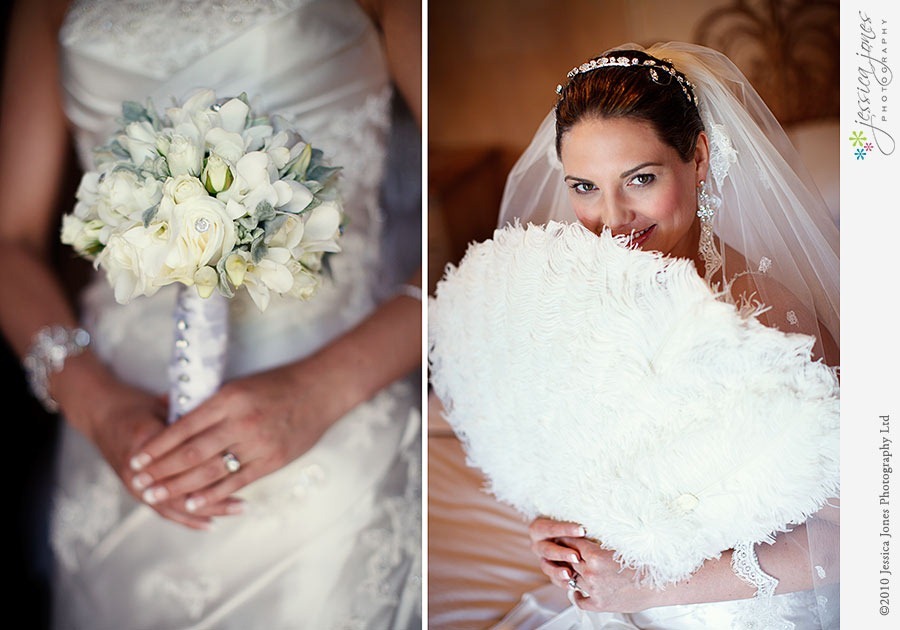 The wedding was held at beautiful Woodend Gardens.  It has got to be the most superbly preened garden I've ever seen.  Lisa loves gardening, so it was the perfect spot!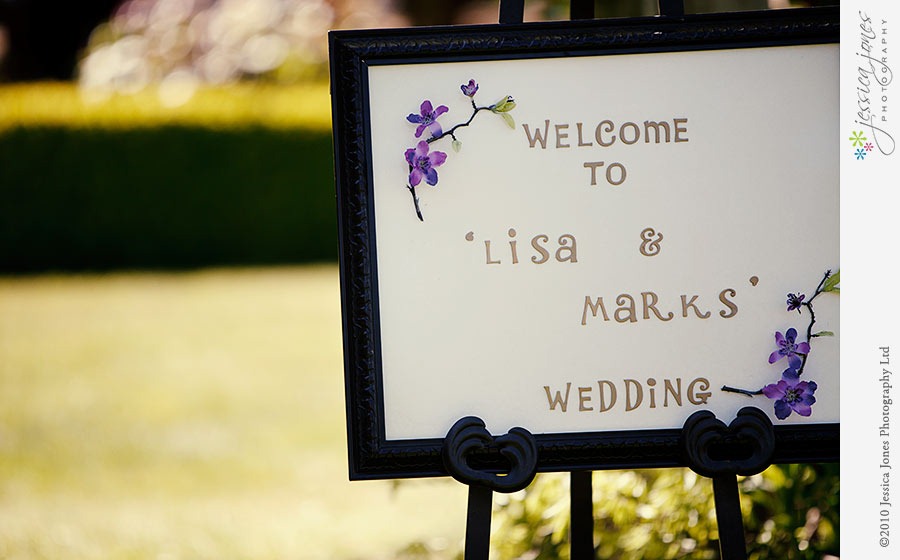 Lisa's family is one of the sweetest, most sincere families I've come across.  In fact I was considering popping Rose, her Mum, into my handbag and taking her home.  She didn't stop smiling all day, her little girl was marrying the love of her life.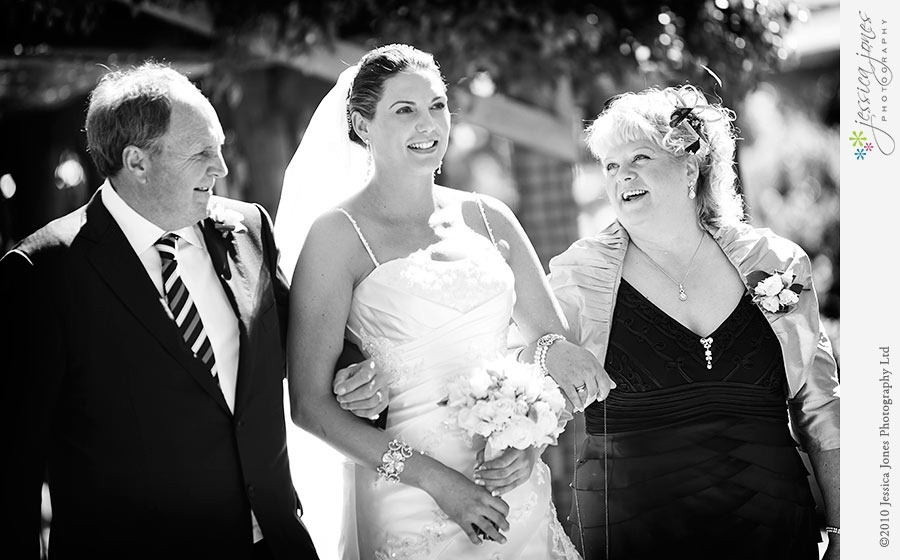 Mark was so nervous, and excited.  He was a joy to photograph!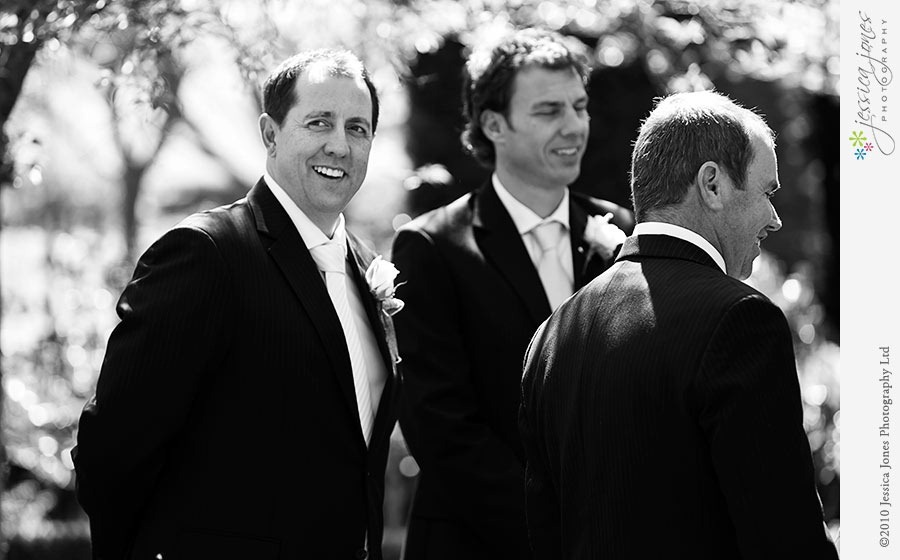 Beautiful.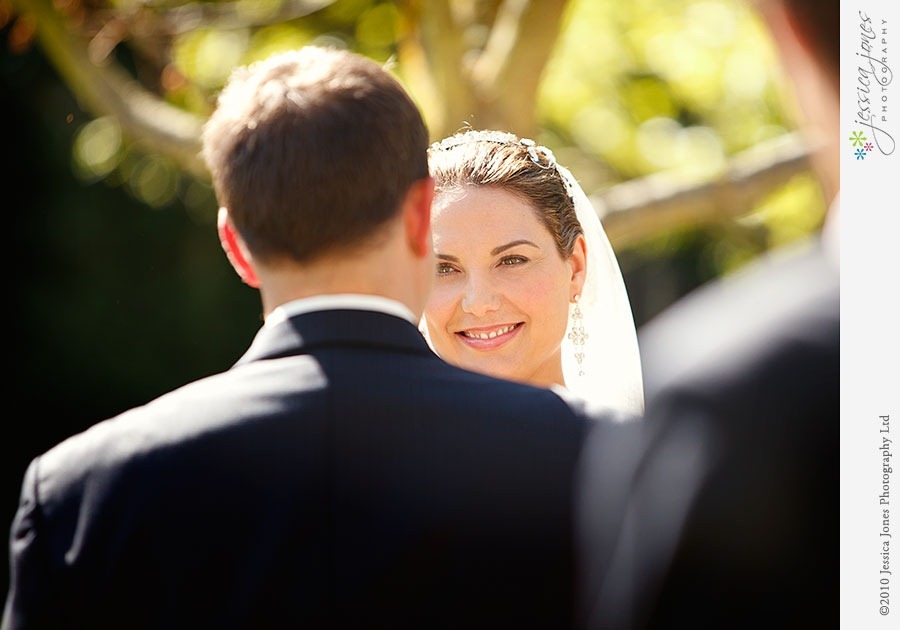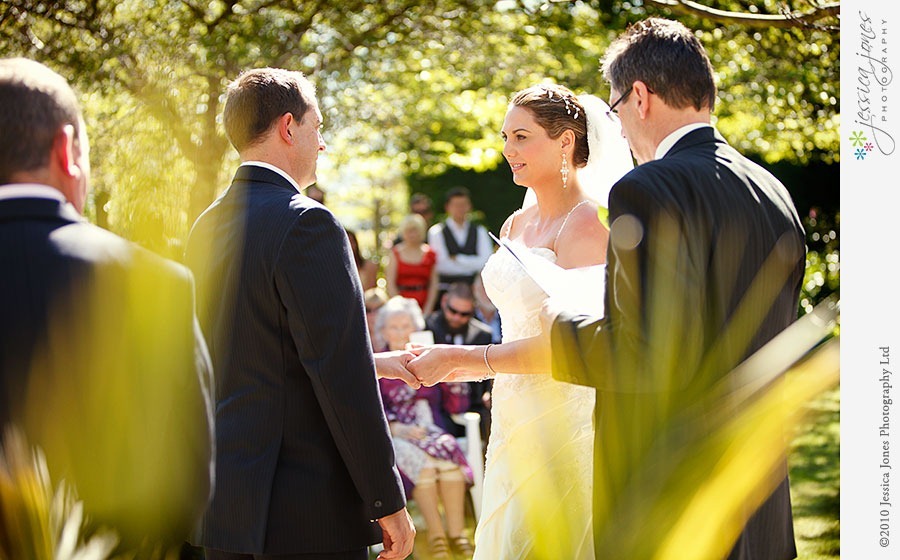 I like these people, I like them a lot.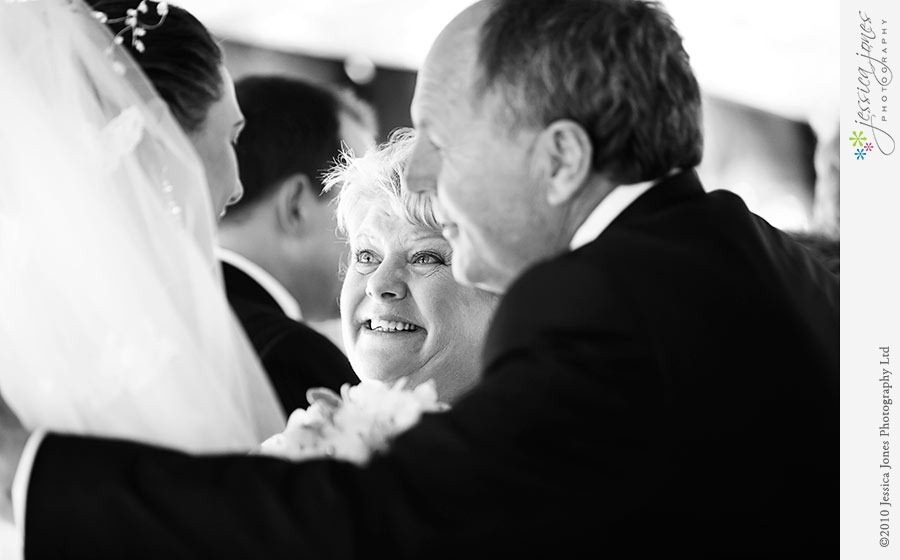 The shoes were to die for.  More bling.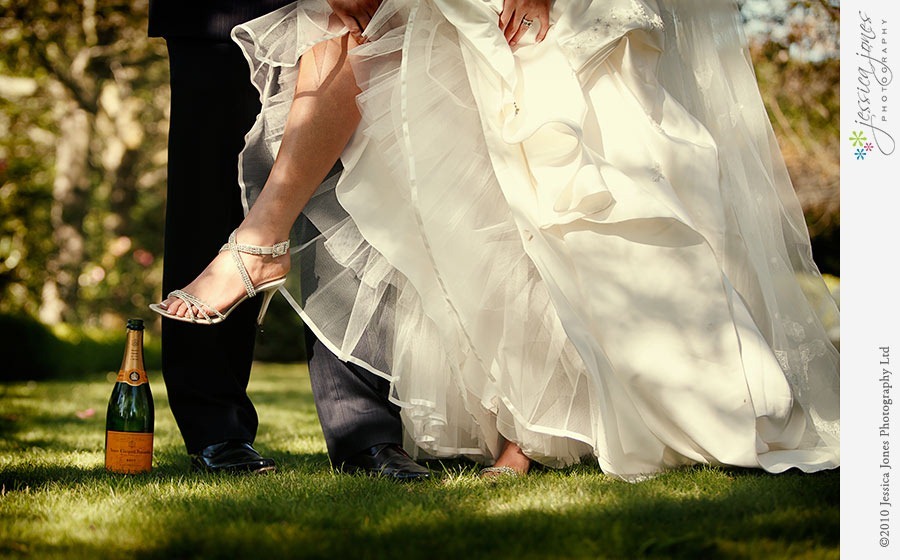 Have you ever seen a man happier with his gorgeous bride?  This image says it all.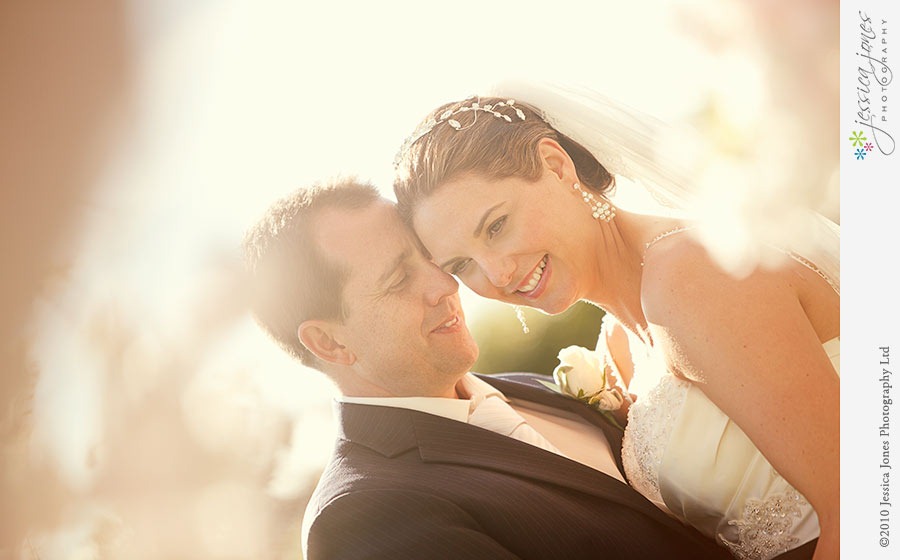 If ever you're planning a wedding in Spring, prepare yourself for the possibility of a bit of wind.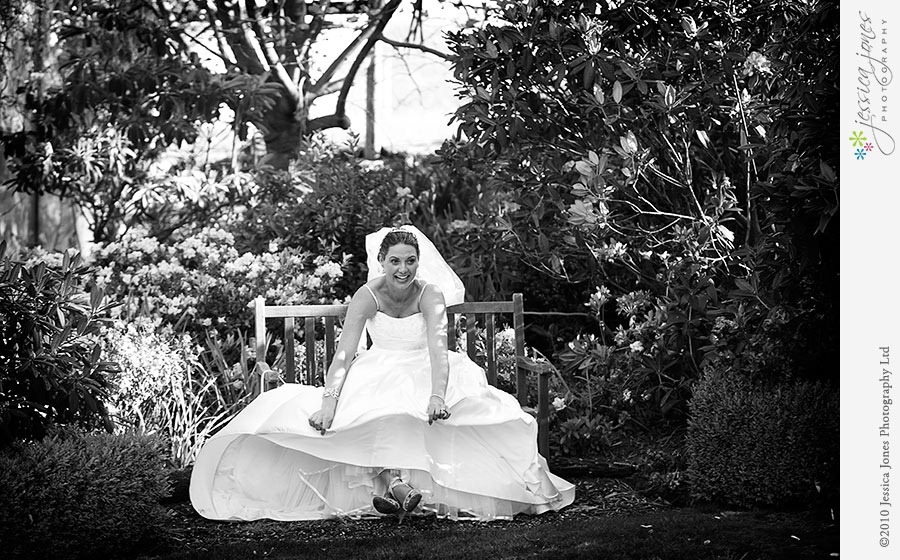 Such a fairy tale wedding. Woodend Gardens, I love you.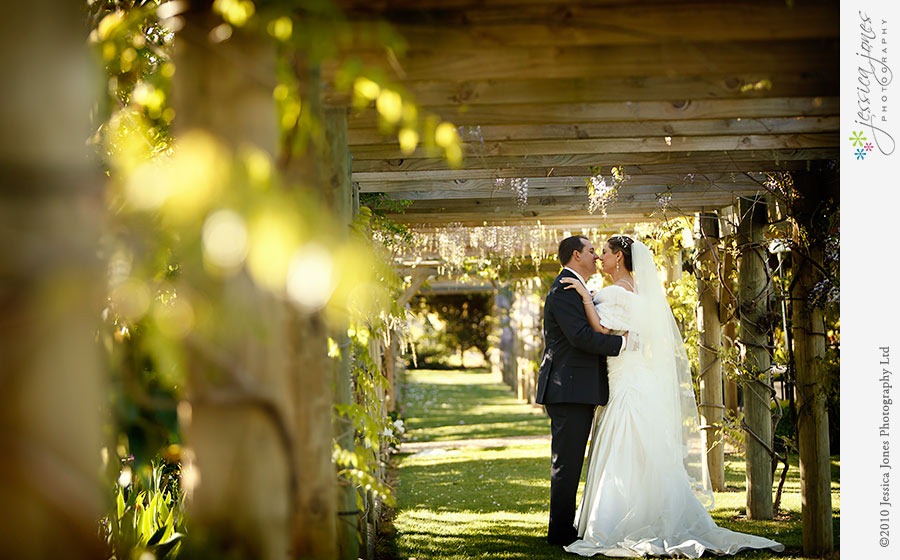 The flowers matched the dresses so well, I could barely stand it.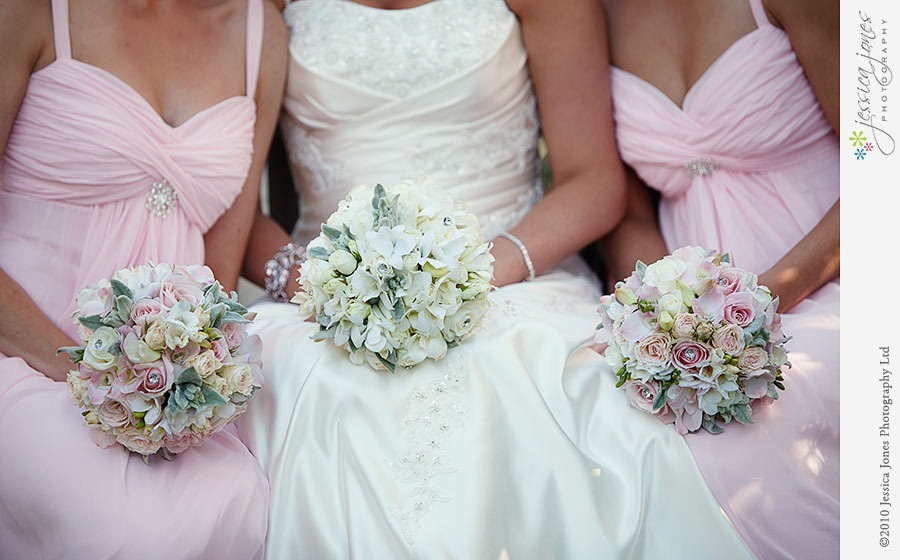 Then onto Lisa's Grandad's place for some rustic country pictures.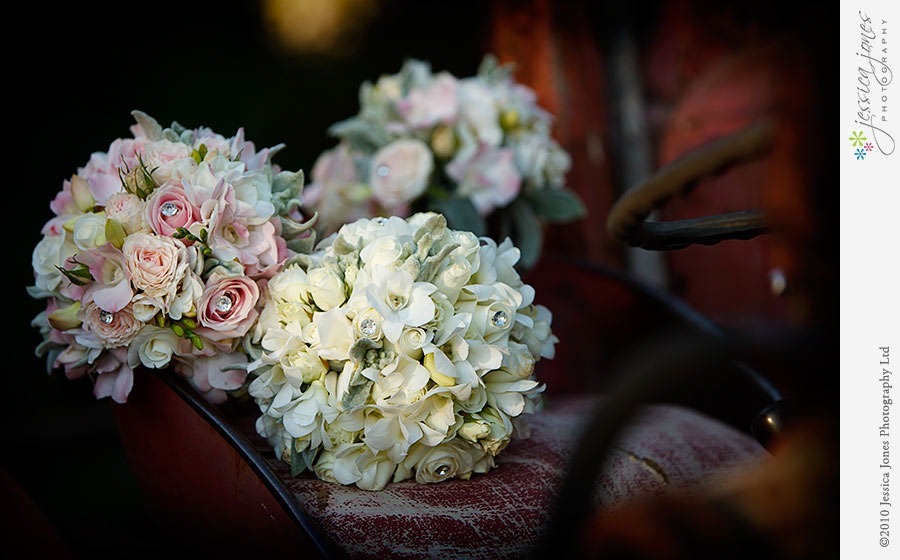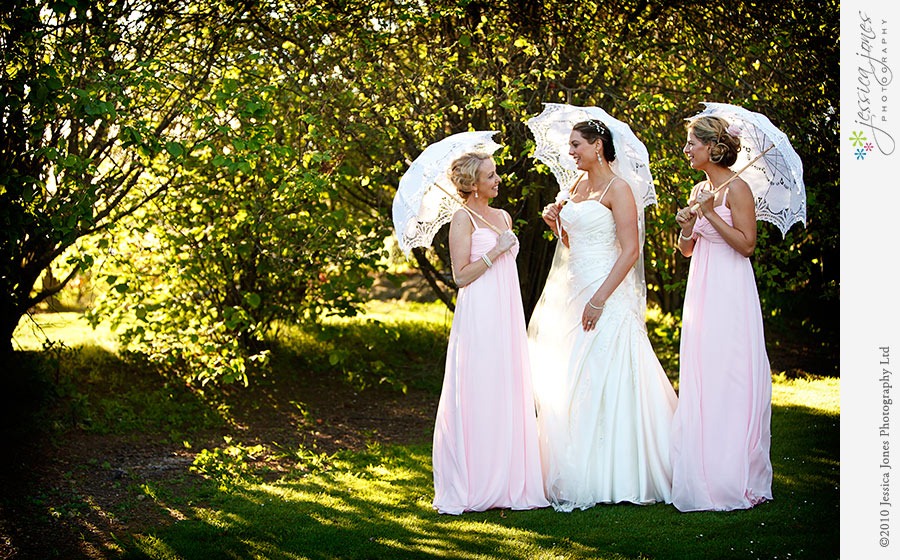 Of course, more BLING.  Amazing bling.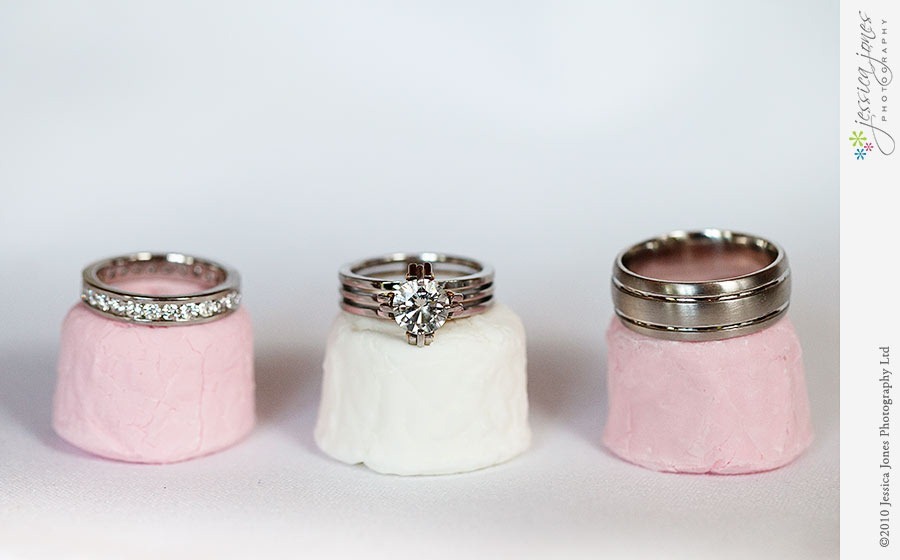 Mark and Lisa, thank you so very much for letting us into your day.  We thoroughly enjoyed every moment, and can't wait to show you all of the other moments we've captured!  Enjoy your honeymoon!
Leave a comment for: Mark and Lisa - Married!
---
Saturday, 09 October, 2010
Posted by Jessica at
5:30 pm
Tweet
I love the way they just lie there, doing nothing.  I love how their little knees tuck up into their chest when you cuddle them.  I love the smell (mostly...), I love the tiny noises, the way they just fall asleep for no good reason at all.  Ah, newborns, I love them.
Meet Stella.  She's as yummy as they come.  All of nine days old, and utterly adored by her proud parents Glenn and Carina. 
Don't you just love how they fold right back up when you put them down?  Amazing.
Glenn and Carina have the most stylishly decorated house, Stella's room is just to die for.
Could they be prouder do you think?  Doubt it.
Harry seems fine about the new addition to the family.
Carina looks fantastic, really really great. 
I love baby crying photos - they're a lot quieter than the real thing.
Beautiful little family!
Babies seem to have this inbuilt rulebook about pooing.  'When possible one must poo on the whitest thing one can see.  If Daddy is around, he should also be pooed on.'  Carina could hardly contain herself laughing.  Thankfully Glenn saw the funny side of it too (after the shock wore off slightly), and I was able to capture an entire series of it.  I love this even more than the posed baby on Daddy's chest images.   Welcome to parenthood guys!
Thankfully parents have an amazing propensity to forgive.
Thanks so much for inviting me into your home to capture your beautiful family.  I feel utterly blessed to have been able to photograph your engagement, wedding and now your perfect little girl.  It's been an amazing year!
Leave a comment for: Stella - Glenn and Carina's little princess
---
Saturday, 02 October, 2010
Posted by Jessica at
6:56 am
Tweet
She said she first noticed him at the gym, and although I did ask, neither would own up to who liked whom first.  So I think the attraction was mutual, and here we are, four years later and they're preparing for their wedding.  And I can tell you, it's going to be nothing short of spectacular!
A quick stop at the cherry blossoms and the light yet again was beautiful.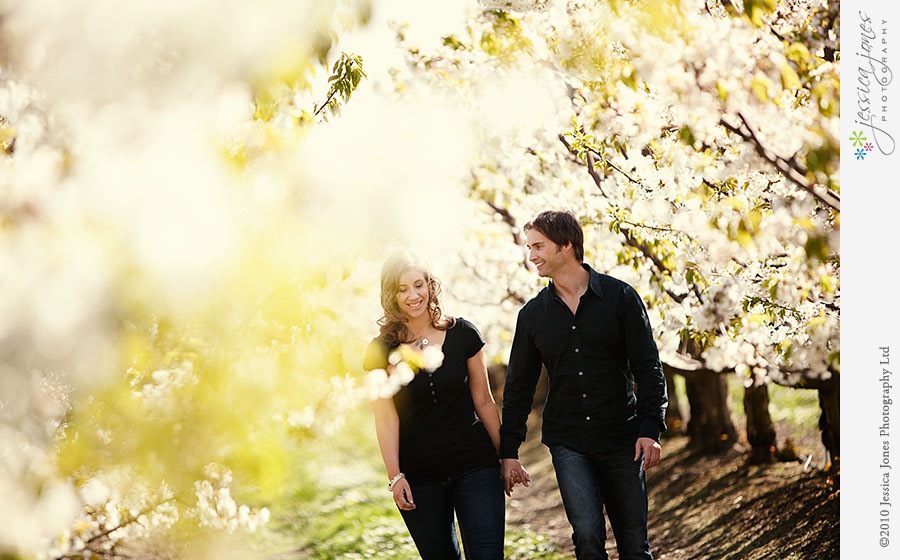 Christina's smile is so lovely, simply gorgeous.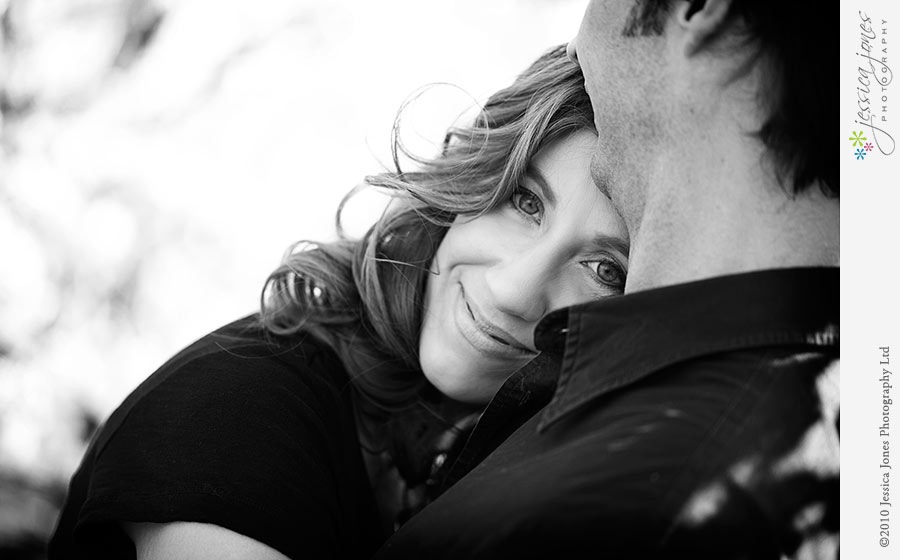 Pollard Park put on a beautiful show of flowers and light for us today.  Bravo Pollard Park, Bravo!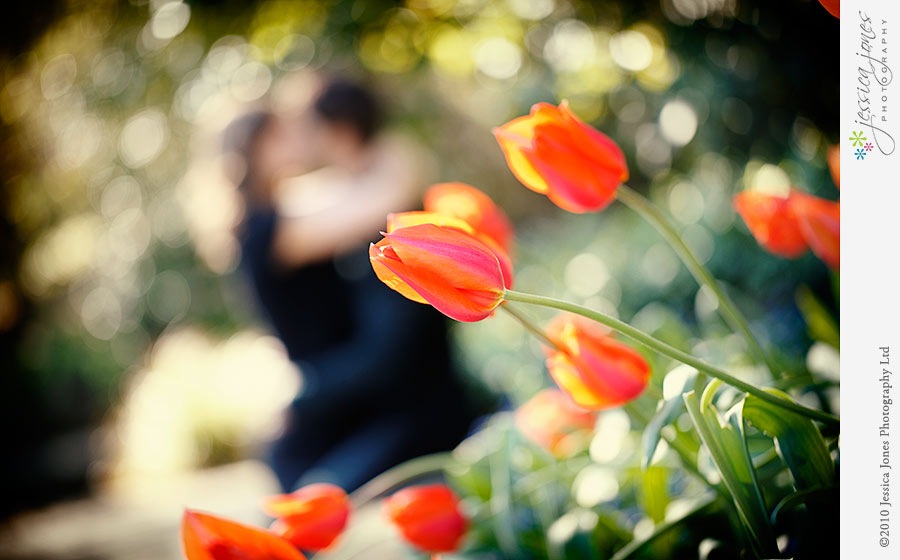 So cute together, they are!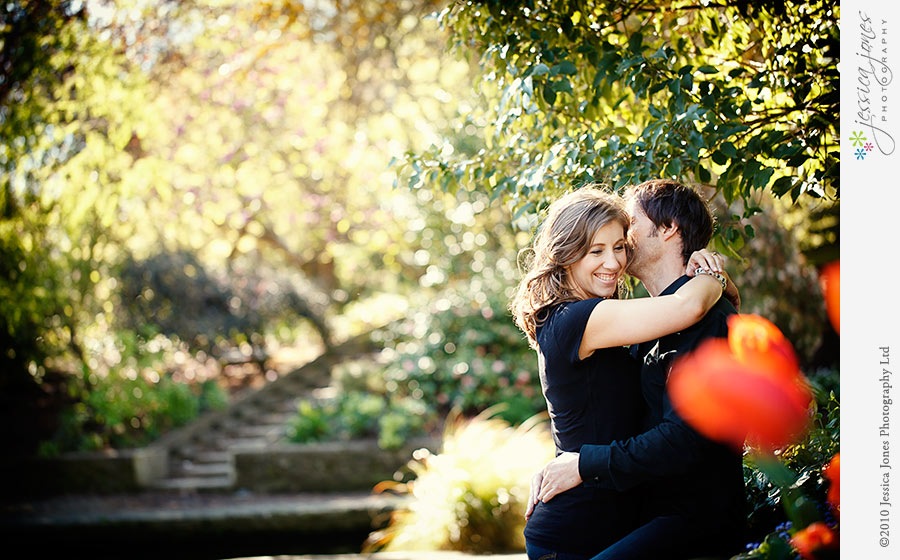 Brendan knows how it's done.  Awesomeness, right there.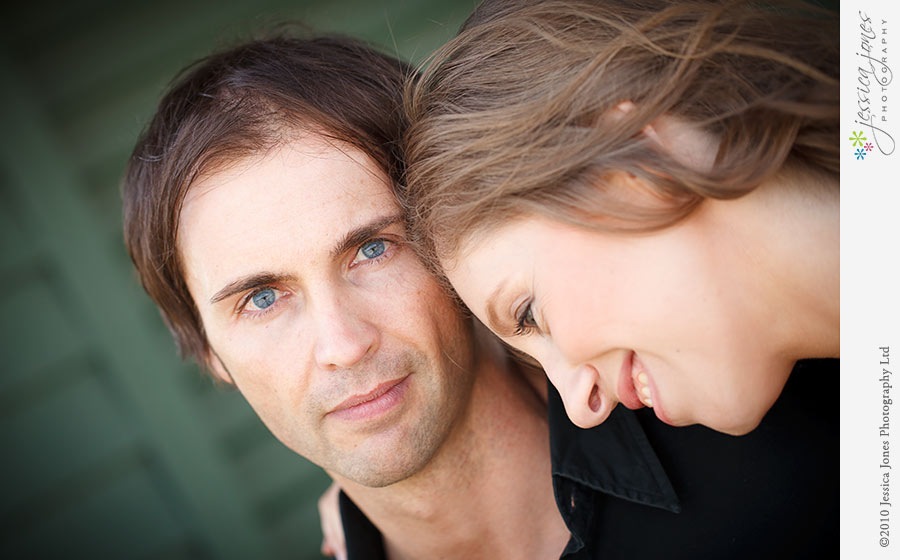 Gorgeous people in Spring.  How on earth can you go wrong?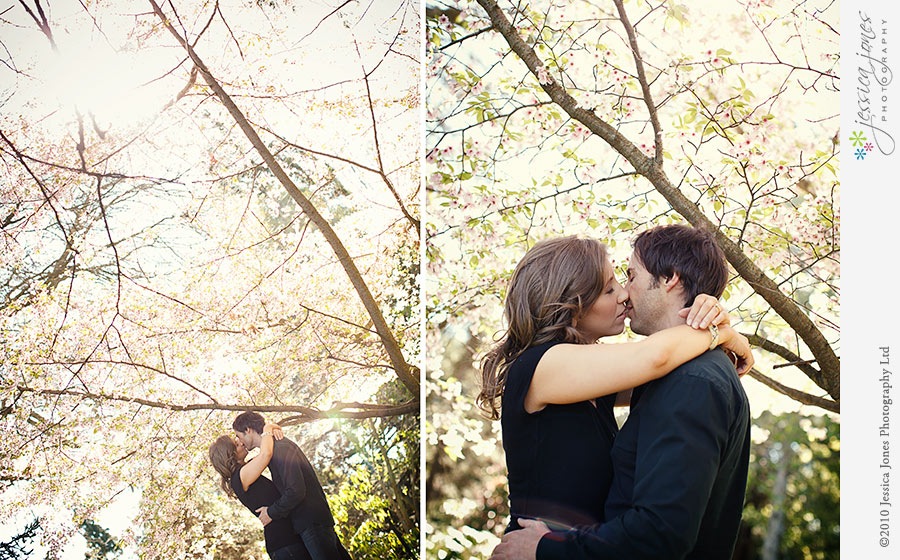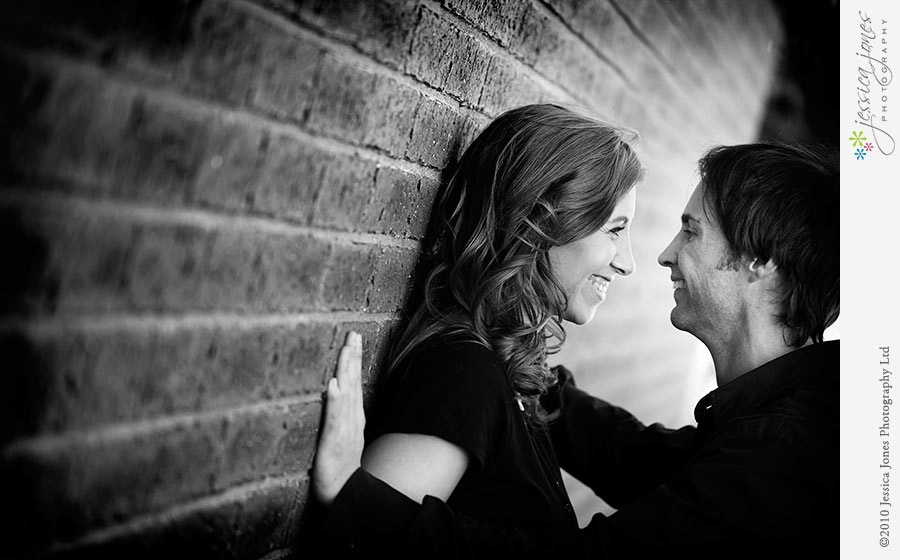 Christina is going to make the most beautiful bride.  I can hardly wait!  See that necklace?  Brendan bought that for her, you have GOT to give the man serious props for his jewellery buying skills!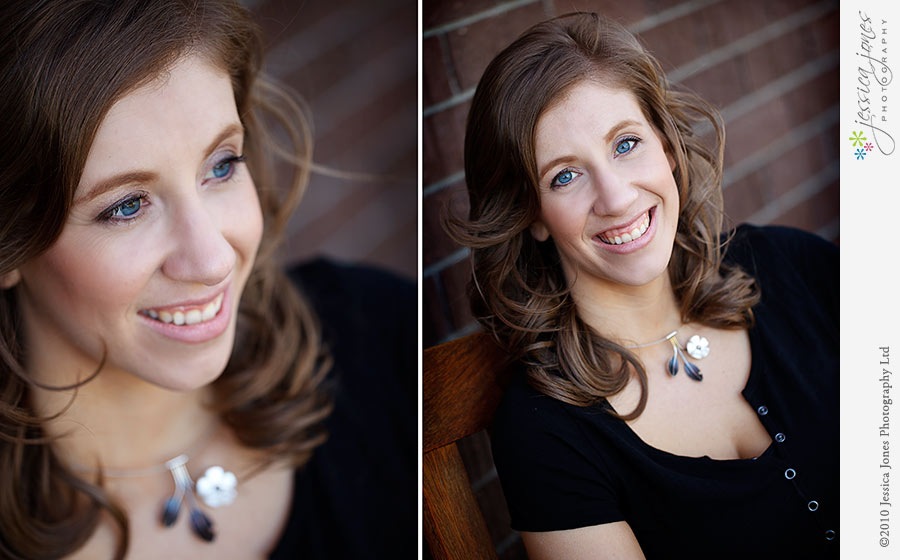 How cute is this?  Stunning.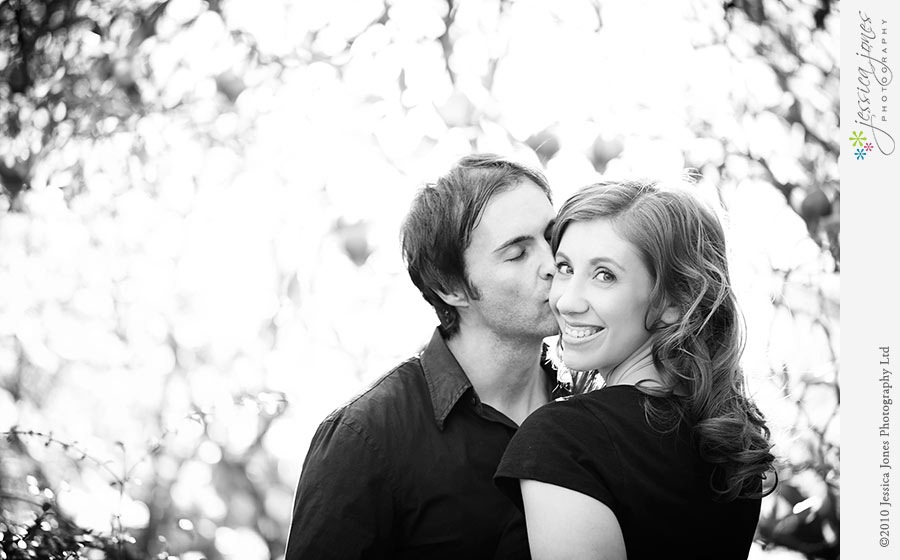 Working it.  Working it good.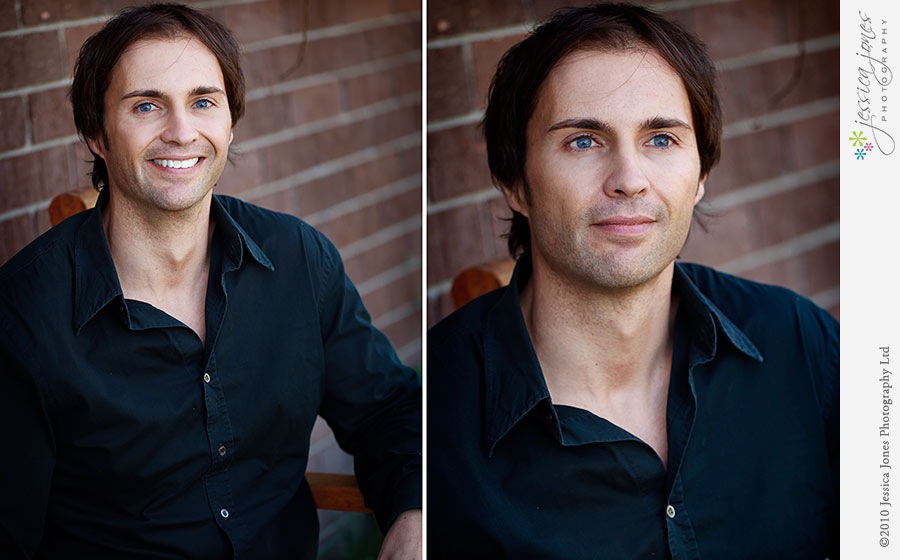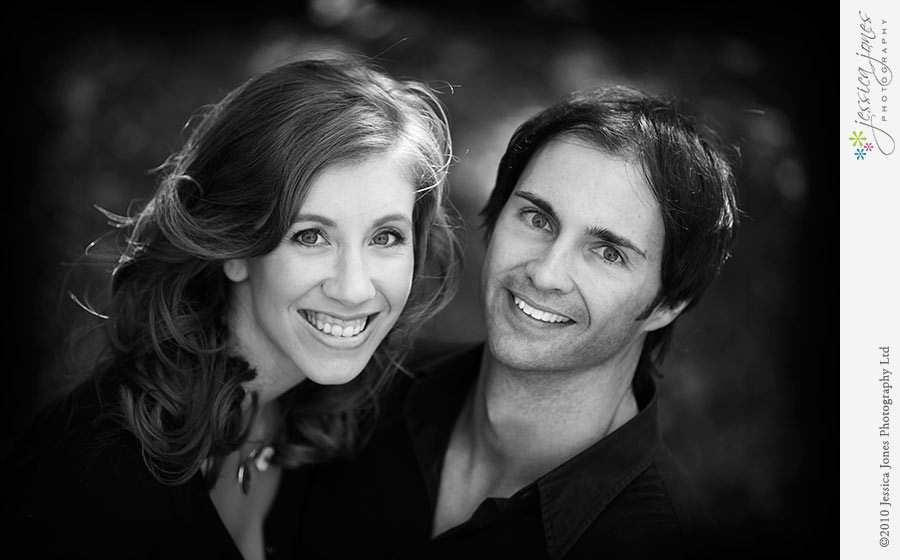 Christina and Brendan, thank you so very much for choosing us to be your photographers.  We're really thrilled to be able to capture your big day coming up in December.  Bring it on!
Leave a comment for: Christina and Brendan - Engaged!
---