Archive: May 2010
---
Tuesday, 01 June, 2010
Posted by Jessica at
5:17 am
Tweet
Now that wedding season has slowed right down, and I've almost found the end of my 'to do list',  I thought it might be a good time to fire up these interviews again!  This one is from a particularly fantastic wedding we shot last year.  Nic kindly did this interview for us, sharing the story behind the images.
Thanks Nic, I love it!
Please tell us a little bit about yourself.
I wasn't the typical girl that lived next door and had her wedding day all planned out since the age of 5 or so, I was more of a tom boy who loved riding my bike & playing sport.  The whole idea of marriage didn't really grab me too much, possibly as I hadn't met Phill yet. (ohhh that will earn me a few brownie points for sure) & after meeting Phill obviously all that changed.  Phill was also into his bike riding and skiing etc so lots of sport as well, so a match made in heaven.  He's originally from Christchurch and this is where the majority of his family is from and I grew up in Wellington, although my extended family is all in the UK.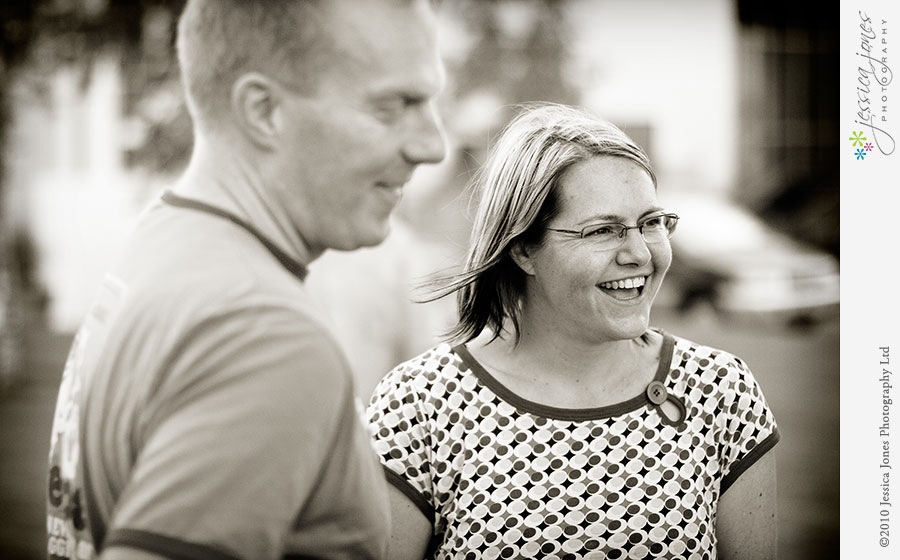 How did you guys meet?  Who liked who first?
I'd just come back from 3˝ years in the UK, and starting working at a company where Phill was already working.  I never really believed in love at first sight, although you see it in the movies quite a bit, I never really believed that it could truly happen to people ... That was until I met Phill.  It was an instant attraction and I knew then that I had to get his attention, so I followed him around like a little lost puppy always interested in what he was doing and always wanting to be a part of it... I don't think he was that keen to start with.  He thought of me as a party girl, although I only went out as I thought he was a party boy... the things we do for love... ha-ha completely different people now that we are honest.
How did he propose?
Even to this day I can't believe I didn't suspect a thing, even though all the signs were there.  He was crafty though and proposed on our anniversary, so the delivery of a dozen long stem red roses to work, didn't ring any bells, I just thought what a hunny, he is good like that, lots of love and attention. Then there was the secretive dinner date, and at one of the most iconic restaurants in Wellington, Logan Brown.  He was so romantic and booked the mezzanine floor table overlooking the other diners.  It was fabulous (still didn't have any idea why I was being spoilt so much but I was enjoying it), I didn't ask why, when he said you can order anything on the menu even champagne - you'd think then I would have clicked - but no still none the wiser just loving the attention!  We had entrees and then the main (& a few more glasses of wine, I think he needed a bit of Dutch courage)... then, "Nic there's another reason why I brought you here..." OMG you could have heard my heart break, I thought he's going to end it, I've done something wrong and he's brought me to a flash restaurant so I don't make a scene (just like in the movies... I think I watch too much TV!) but then when I turned around (I was people watching over the balcony - some people are so funny to watch) he was down on one knee asking me to marry him... I couldn't believe it, I didn't know if it was a joke & he was just being silly, I kept saying OH MY GOD, OH MY GOD, are you serious? Is this for real? Are you sure??? Then I saw he had a ring so it must be for real, I was like, "Oh my god yes yes yes of course I'll marry you!" After all the excitement had calmed down (well maybe not the excitement just the volume of my voice - I'm sure the whole restaurant heard us) well the staff certainly did as they brought us some more wine and a desert we'd not ordered with congratulations written in chocolate sauce - dead romantic if you ask me!!!!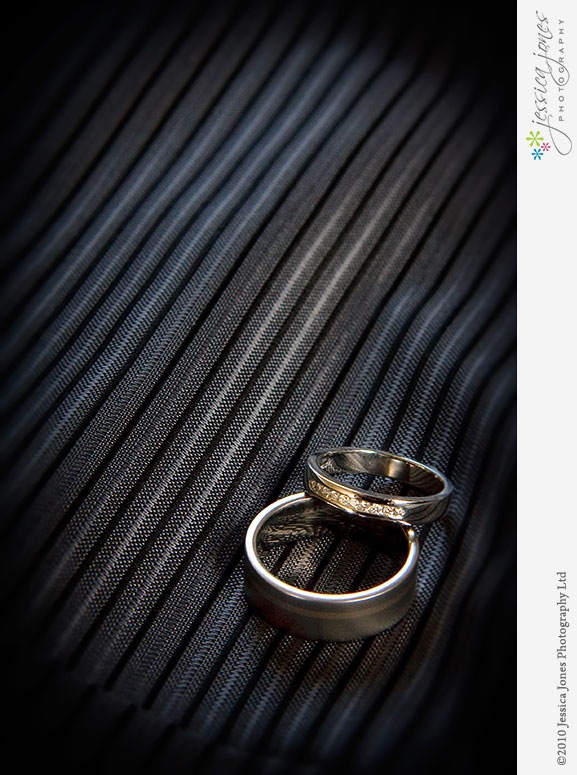 What did you find the most stressful part of planning your wedding?  And what would you suggest engaged couples do to minimise that stress?
Ha-ha funny question, well not really but I think you have to just accept it is a very stressful time, and even more stressful when you have split families who have different opinions.

I think it was hard for us as I have a small family in NZ and lived in Wellington and Phill's family is from Christchurch so we wanted somewhere sort of in the middle.  Someone recommended Blenheim to us, and the first time we went there I couldn't really understand why.  But then I think it was our 2nd time and we went for a ticky-tour around Blenheim and found Raupo café by the River and then went round the vineyards and found the ultimate location...  Drylands!!!!!!!!!!!!! I could picture it now, how I would walk up the aisle by the big trees in front to say our vows, where the guests would be sitting, the sun setting, it was magical... As soon as we met Dietmar, it was brilliant, he gave us coffee (trust me when I say I'm easily swayed or impressed with coffee) sat us down, took some details and it was all very relaxed and friendly in the most amazing setting.   He later e-mailed through a quote based on our guess of numbers and we couldn't believe it was well within budget.  Phill needed a bit more convincing and I think a bit of peer pressure from my family certainly helped, well it helped me as we booked it shortly after our engagement party. Yah my dream place (saying that I'd only seen it once). So it was full steam ahead after that.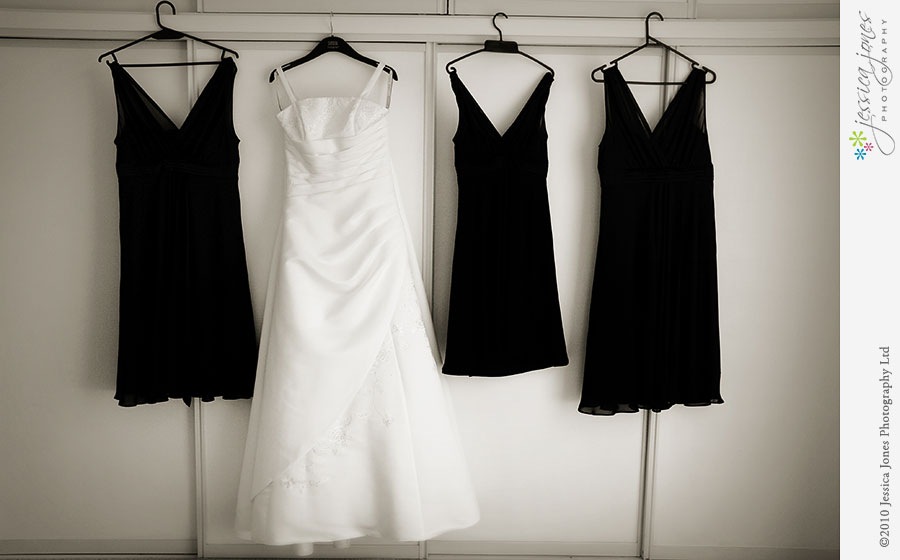 What was the best part of your wedding day?
I think my wedding day started a few days before.  We'd arrived in Blenheim and stayed at The Palms hotel and the lady who owned/ran the place was an amazing hostess, and looked after us well (unfortunately I can't remember her name).  We arrived on Wednesday and the sun was shining so I was sitting out baking (trying to even up my already uneven tan) sipping bubbles and feeling totally relaxed (trust me when I say probably the first time in 11 or so months) so it was total bliss.  Thursday, family and friends started to arrive and the weather turned on us, not so bad but threatening to be nasty on the Saturday of our wedding.  We all had our fingers & toes crossed. My parents & family were staying in the hotel across the road, the Bella Vista and by Friday most of the guests had arrived. The Bella Vista had an apartment style type of place and my parents stayed here.  They put on a BBQ for the friends and family, it was supposed to be an informal, "if you're not doing anything pop in for a small bite to eat" kind of event, but everyone came and it was a full on evening lots of fun had by all, but a pretty late night, and messy for a few that decided to pay a visit to Blenheim nightlife.  It was so lovely my step dad even had to pop out to the shops to get more food.  Mum had prepared all the meat at home herself and they brought it over in a chilly bin so it was lovely and fresh!  My mum & sister also had me wearing a bright pink veil and sash and big badges for the wedding party.

I think the best part was seeing all our hard work come together and we had an amazing day, everyone was saying it was the best wedding they'd been to in ages, so it was nice to know all the stressing/planning & organizing had paid off.  But to be honest I think the best part was knowing that I was married to the man of my dreams and hearing him say for the 1st time, "Hello Mrs Shaw" and that he was talking to me.  Everything seemed to come together right, which was down to months and months of planning, Phill thinks I was too organized but I don't believe that for a moment, I wouldn't have got the spectacular day that I had if it wasn't organized to the minute... maybe not that bad but not far wrong.  On the actual 'DAY', the ladies (sounds posh) (3 bridesmaids, 1 mummy & 1 mum in law to be) getting pampered at the most amazing hair salon I've ever seen, Arthur Devine.  Then being told the big chief himself was doing MY hair, I couldn't believe it... I certainly felt like the bees knees.  Then getting phone calls from my girlfriend in the UK and being banned from the phone because I couldn't stop crying (happy tears) and my make-up kept running and having to be re-done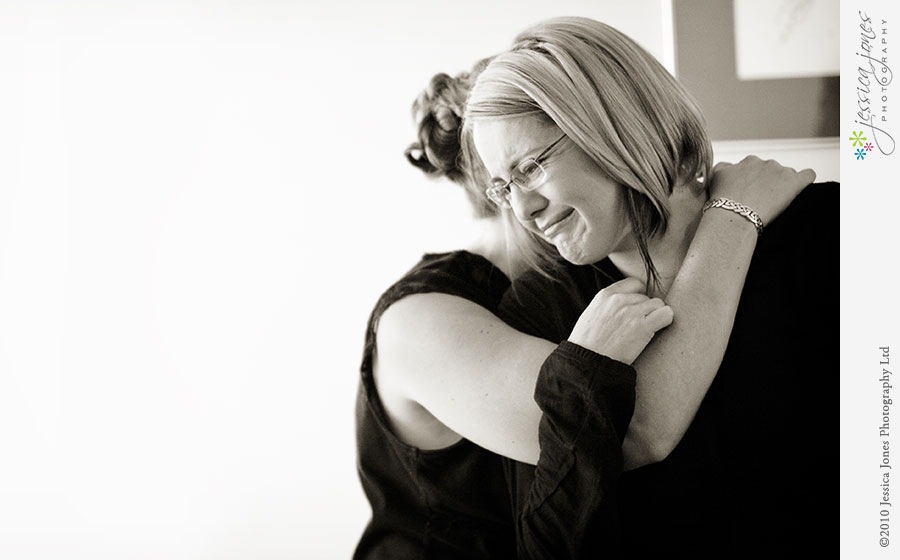 Have you got any sage advice for creating a beautiful day?
Plan... that's the only thing I can suggest, do your research and book your team of helpers (venue, photographer, celebrant, flowers, hair & makeup, etc) well in advance as you could be disappointed if you miss out.  It's your special day so make the most of it.  People often said to us the 3 things you can't scrimp on are, food, photographer and entertainment so they were the 3 main areas that we focused on and we weren't disappointed.  It was hard work, working full time & planning a wedding remotely but knowing what we wanted and researching where we could get it from, meant our perfect day was made up of helpers from Christchurch, Blenheim & Wellington but it was well worth it.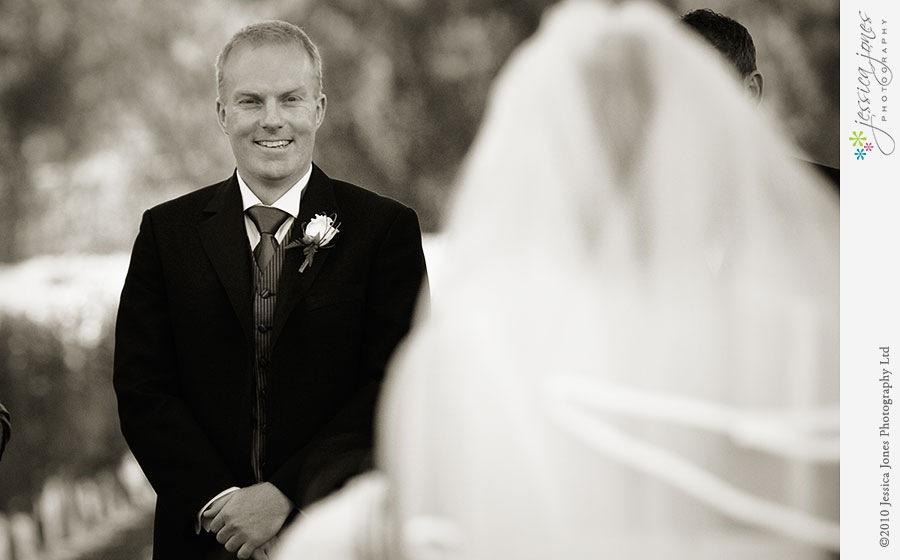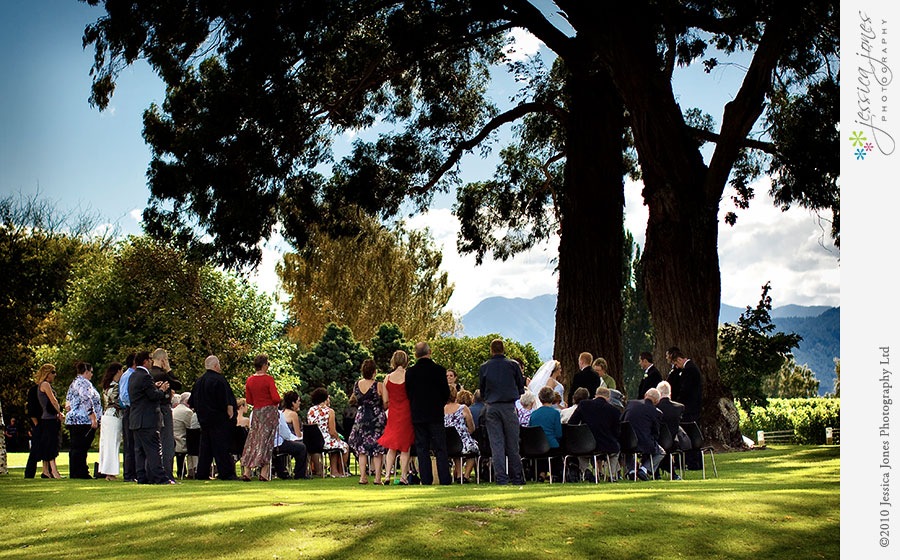 Anything new and exciting happening in your life since the wedding?
We now live in London, catching up with the English side of the family and enjoying Europe.
Phill and I highly recommend the following:

Drylands - Ultimate wedding venue
Arthur Devine - hair and make up
Jess & Paul - Photographers
Raupo Café - pre-wedding drinks or morning after wedding catch up
Jenny Andrews - Celebrant
The Noodles - band from Wellington
The Cupcake Parlour - wedding cupcakes & main cake from Christchurch.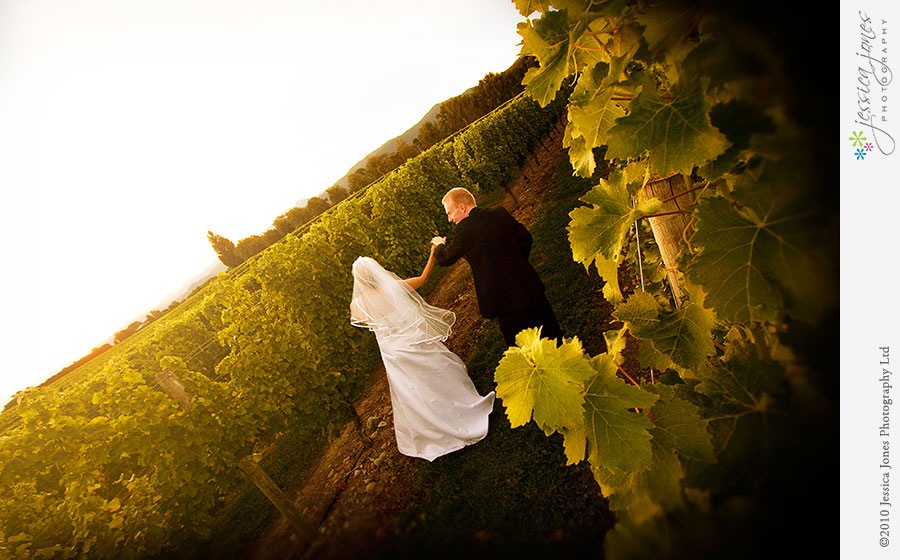 Leave a comment for: Wedding Interview #3 - Nic and Phill
---
Friday, 14 May, 2010
Posted by Jessica at
10:05 pm
Tweet
Paul was on his way home from a job down the Marlborough Sounds this morning, when he happened to spot this piece of complete awesomeness.  It's one of those one in a million light conditions - he said that within a minute, the light was gone and it was all over.
I'm about to order it in a 30x12" metallic print.  Email me if you want me to order you one too....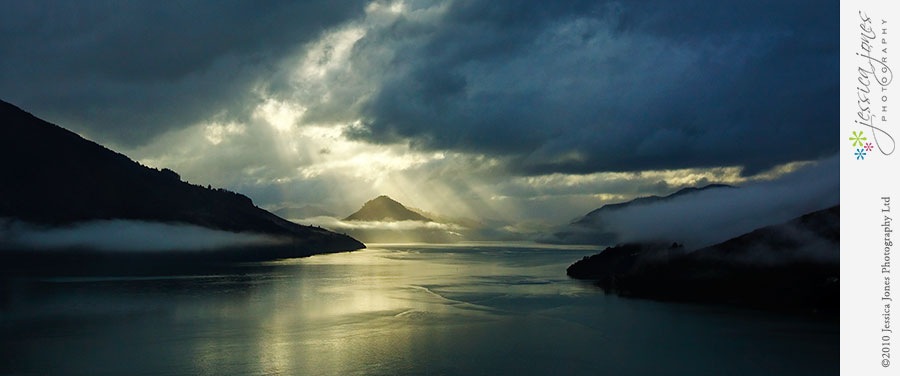 Leave a comment for: Marlborough Sounds Awesomeness
---
Thursday, 13 May, 2010
Posted by Jessica at
8:54 pm
Tweet
We were watching tv the other night, and this particular show featured a lot of New York City.  I know there are die hard New York fans out there, but I had culture shock just imagining myself surrounded by all that concrete, flashing lights, and the hustle and bustle of the city.  Now, you've got to remember that we don't even have traffic lights in Blenheim, so it's quite a different scene to what I wake up to every morning. 
We got to chatting, Paul and I, about how beautiful a place we really do live in.  How different it is to the city.  I can see why so many of our wedding couples come from out to town to enjoy our peace and quiet.
Paul spent several hours up the Wither Hills this week, photographing some land for Bayleys.  I love these shots!
Looking towards Blenheim from the top of the farm park: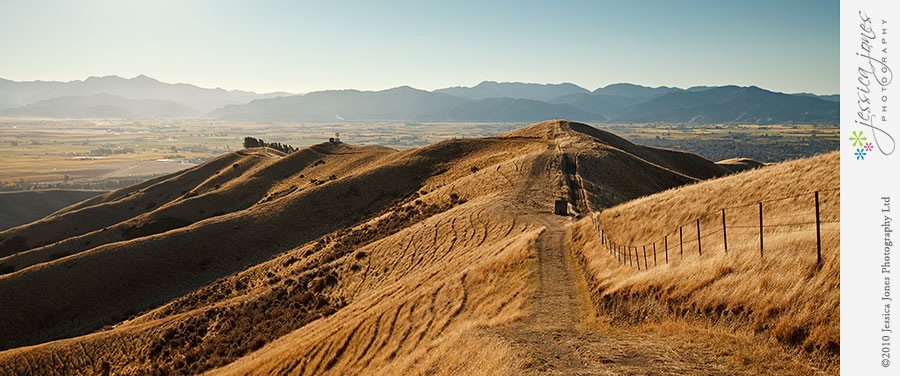 Sheep clones.  I always wonder how they recognise each other?  To me, they're all the same.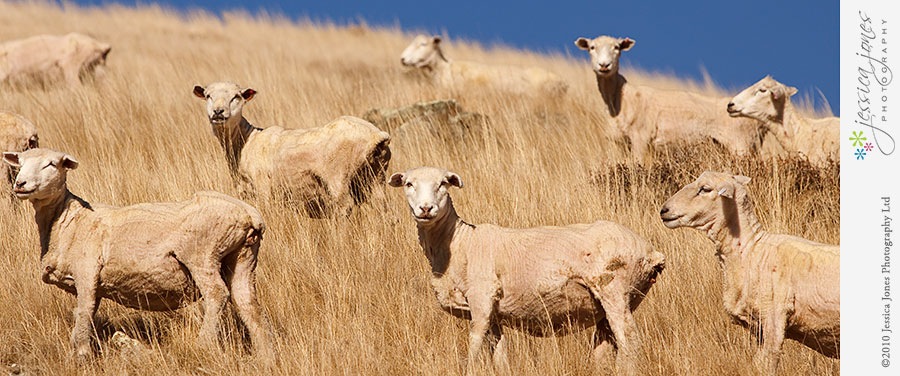 I just like all the lines in this shot.  Beautiful light too...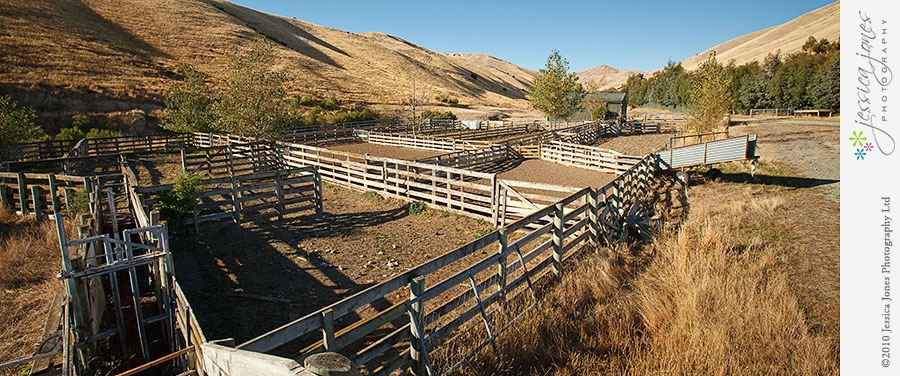 On the south side of the Wither Hills - looking west.  There is SO much land out there - such a beautiful spot.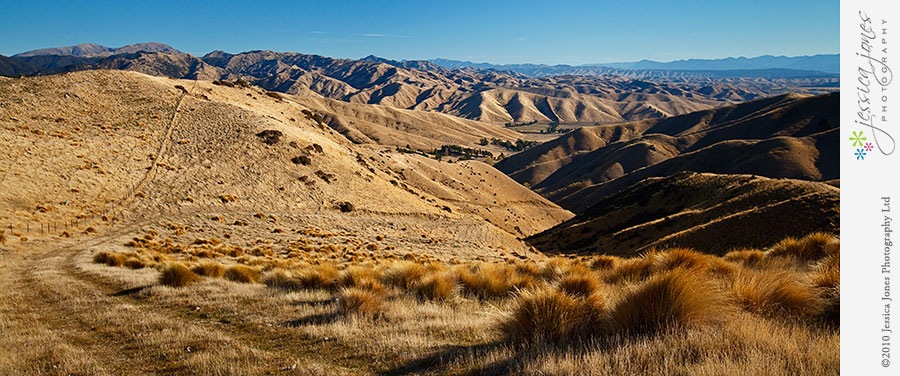 It was so incredibly clear looking over to the North Island.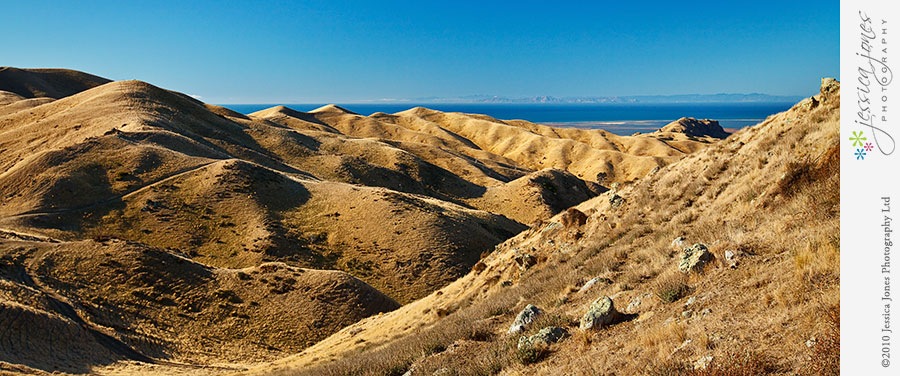 Finally - A little bit of green!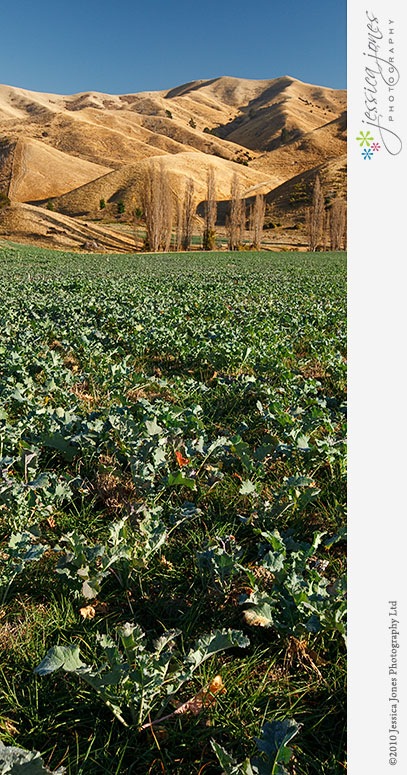 More pics on FACEBOOK.  But of course, you already knew that if you were a 'liker' of my page....
In other news:
We survived the Half Marathon!  I had two goals, the first one was to finish - which we did.  The second was to come anywhere but last - which we also did!  So considering those two things, I'm quite happy, even coming in at 500th place!  Definitely planning on training a little better next time though...
One thing I did learn though, is that the saying "slow and steady wins the race" is not necessarily true.  I went slow and steady, and I came 500th.  My brother-in-law went really fast, and he came first. 
Leave a comment for: Marlborough Scenic Photos
---
Friday, 07 May, 2010
Posted by Jessica at
12:44 am
Tweet
Amelia is pure and total cuteness.  Y'all know I've got a soft spot for babies (I also have a lot of soft spots because of my babies) so it shouldn't surprise you that I fell in love with Amelia right away!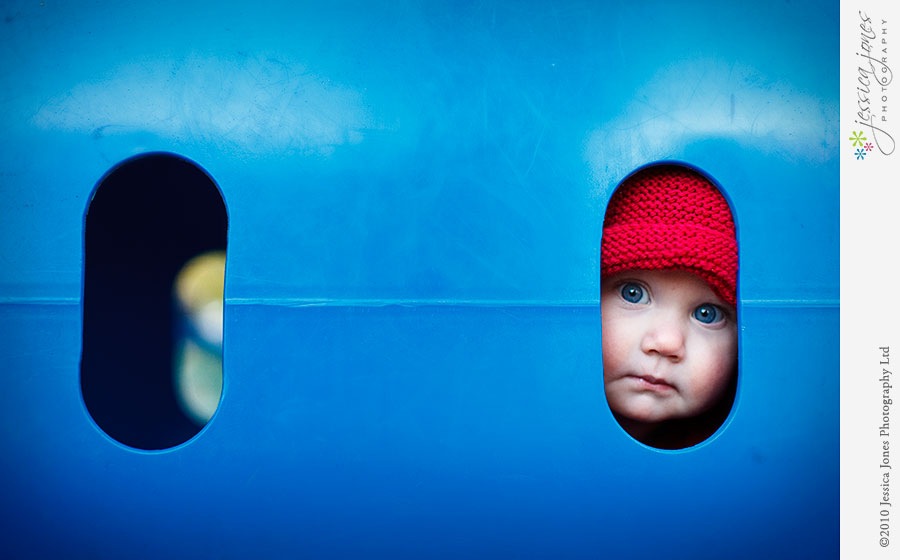 Dan and Nadia are such loving parents!  They like her quite a lot too.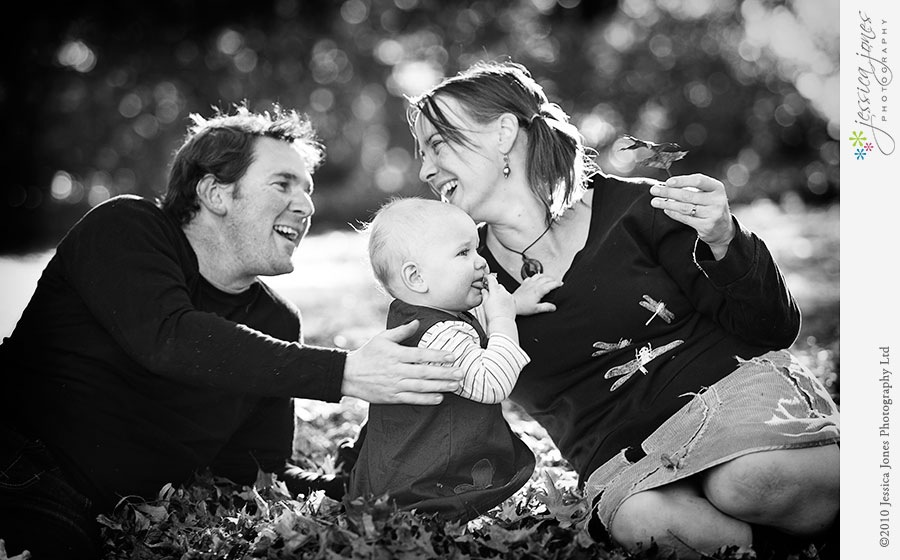 Pollard Park still has plenty of leaves, but there was this one guy who was busy with his tractor sucking them all up.  It's almost like the Grinch at Christmas time.  Autumn is for leaves, people!  Chances are, there is a very good reason to not leave them lying around, but still.....
This is Amelia pointing out the guy on the tractor.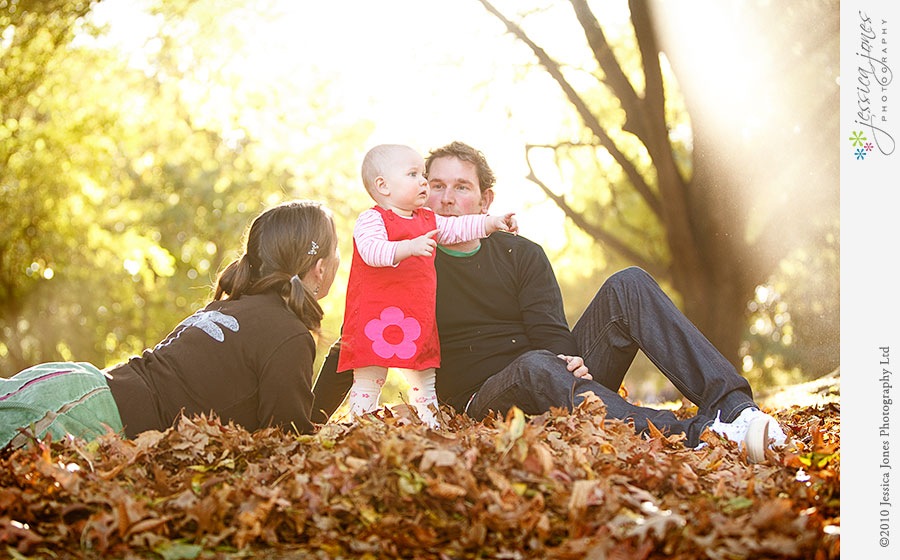 Amelia can take a couple of steps by herself, and she's rather proud of the fact too!  I'm loving the gorgeous cardi, knitted by Grandma.  Everyone needs a Grandma that knits.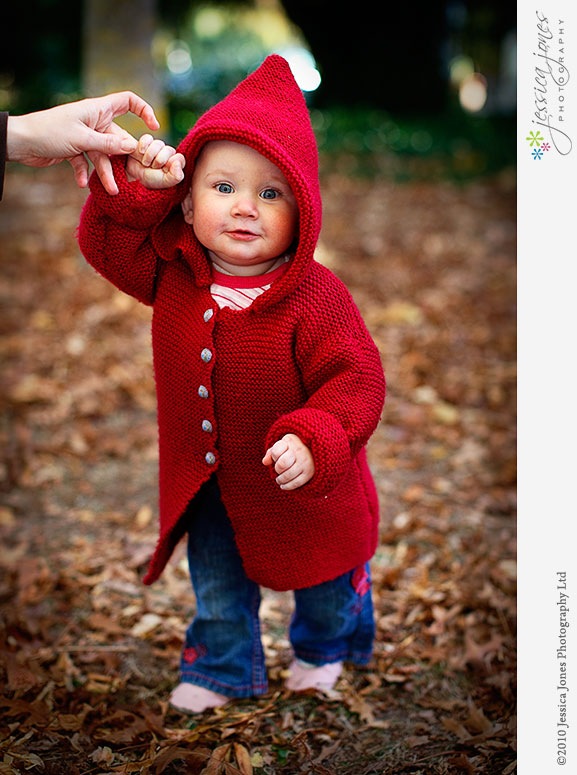 Perfection....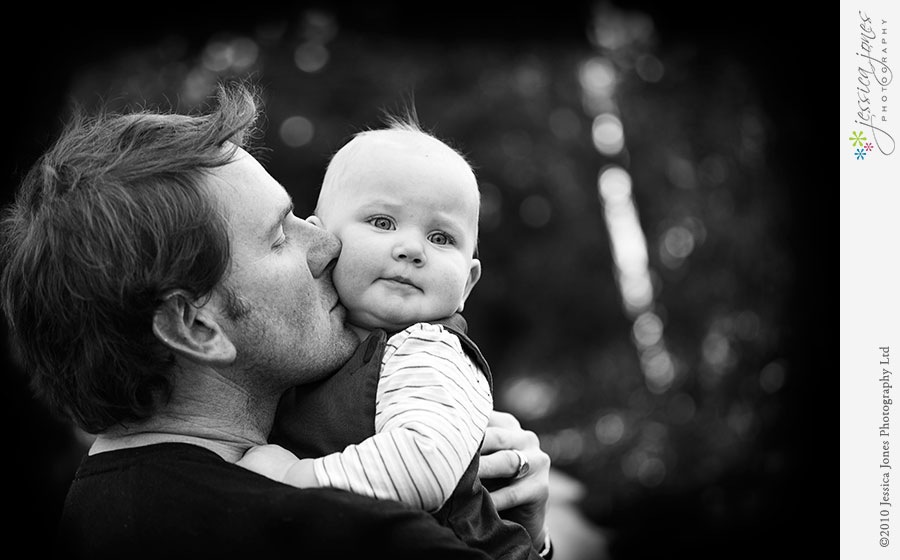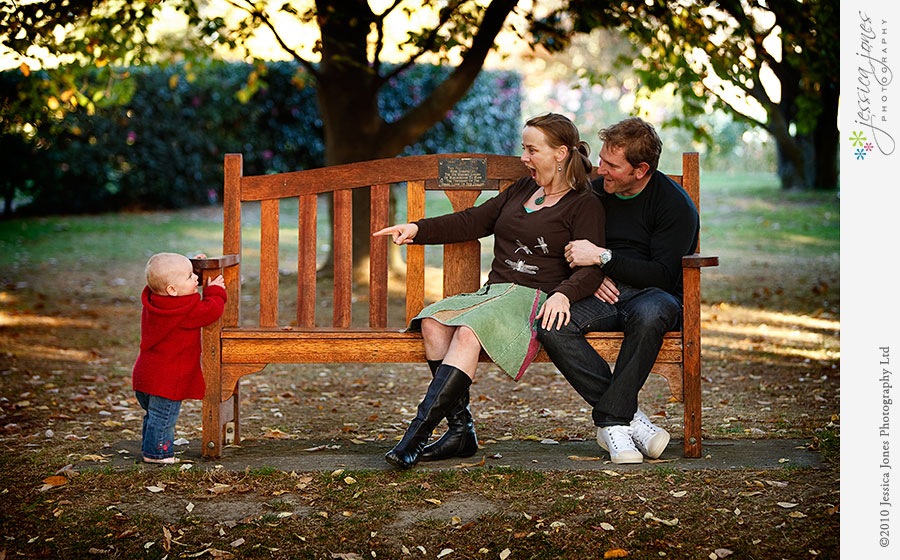 Could she possibly be happier??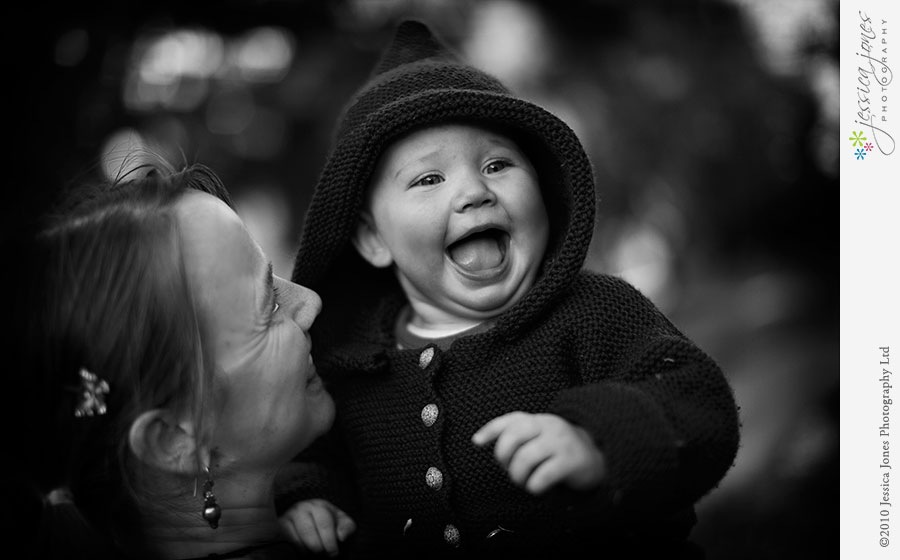 She gets her beautiful eyes from her Mumma.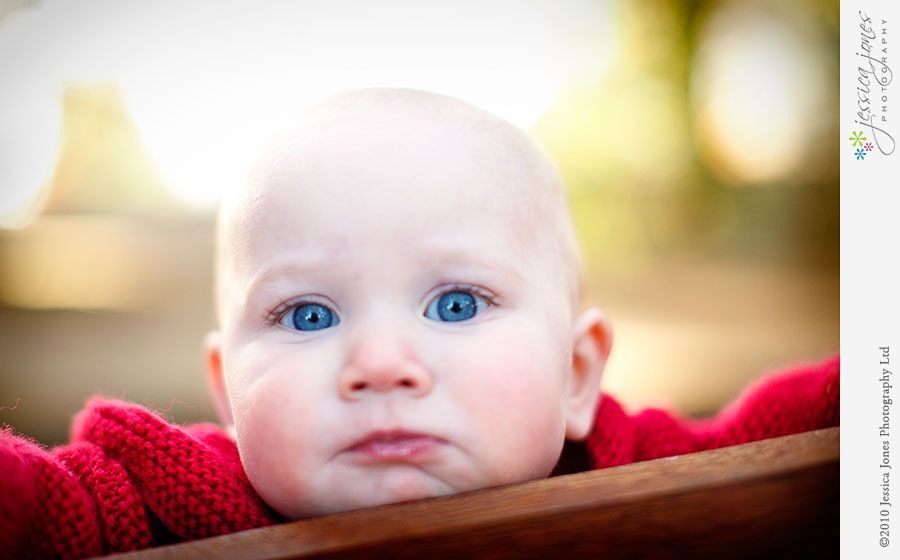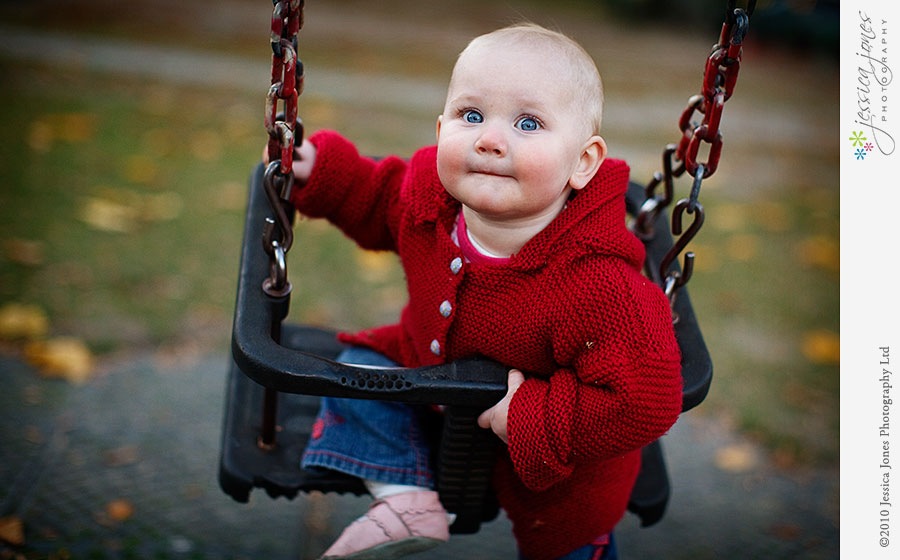 We spent two hours just wandering around Pollard Park, playing and chatting.  Amelia was a perfect angel the whole time!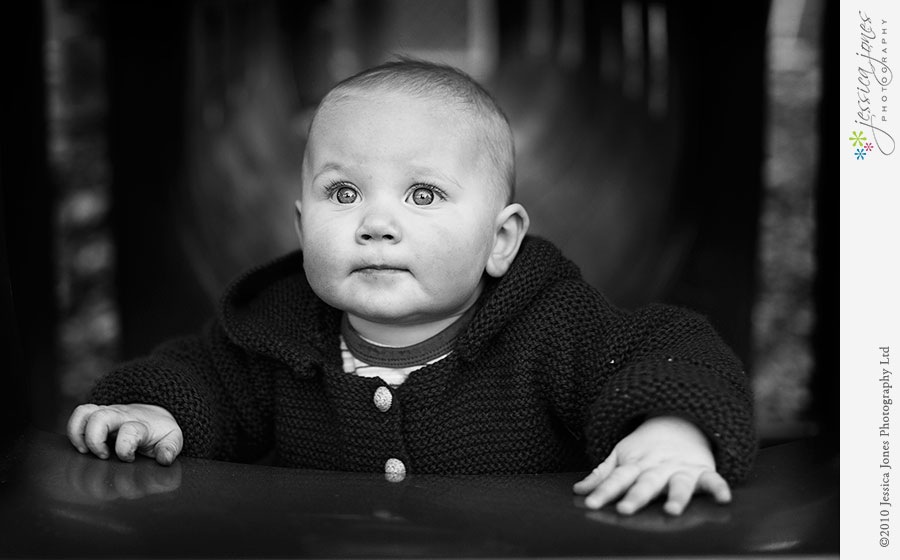 Thanks so much for coming out in the cold guys, it was great fun!  Can't wait to show you all the rest.
In other news:
Our half marathon is this Saturday, and I'm feeling rather nervous.  I'm still not as fit as I'd like to be.  Somehow the time just hurtled away from me before I could catch up to it.  But, as I told Kimberly, we do have an advantage over all of those fit people who have been training hard out.  At least we'll be rested.....
Leave a comment for: Amelia
---
Tuesday, 04 May, 2010
Posted by Jessica at
7:19 pm
Tweet
I'm quite a musical wee thing.  I was always going to grow up to be a singer, I never actually doubted that as a child.  Somehow my adult self was never as convinced.  Which is a pity really, because I think it could be quite a fun gig.  Anyway, my point is, I think in music and lyrics.  Every situation has a corresponding song.  So if I'm humming something, I'm probably comforting myself in some way with some abstract song I've picked up along the way.  (I need to find me one about odd socks... somehow they're breeding in my house)
The song that works for this particular shoot dates way back to the Sound of Music.  You remember when Maria is on her way to the Von Trapp family for the first time?  She's convincing herself that she's confident.  Talking herself into being ok.  "I have confidence in sunshine, I have confidence in rain..." 
You see, I was not really confident.  In fact, I was partly terrified.  Jane is an amazing photographer.  And if you're from the Wellington area, you probably already know that!  So to have her come down to Blenheim to have me photograph her and her fiancé Sam, made me feel a little nervous! 
But I shouldn't have been.  She's not scary, and for that matter, neither is Sam.  In fact, they're pretty darn awesome people.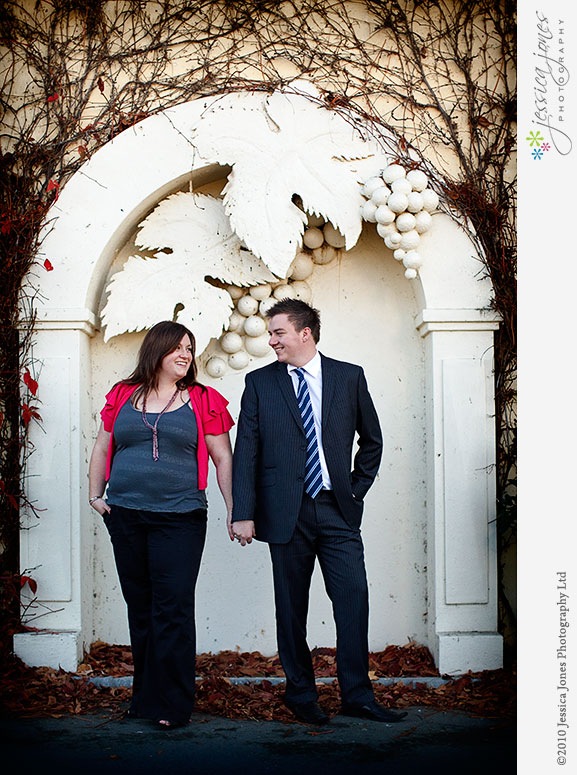 We hit it off straight away.  Jane is friendly and bubbly and just great fun to be around.  Sam is an IT guy, so he and Paul could chat about servers or other computery stuff Jane and I didn't fully understand.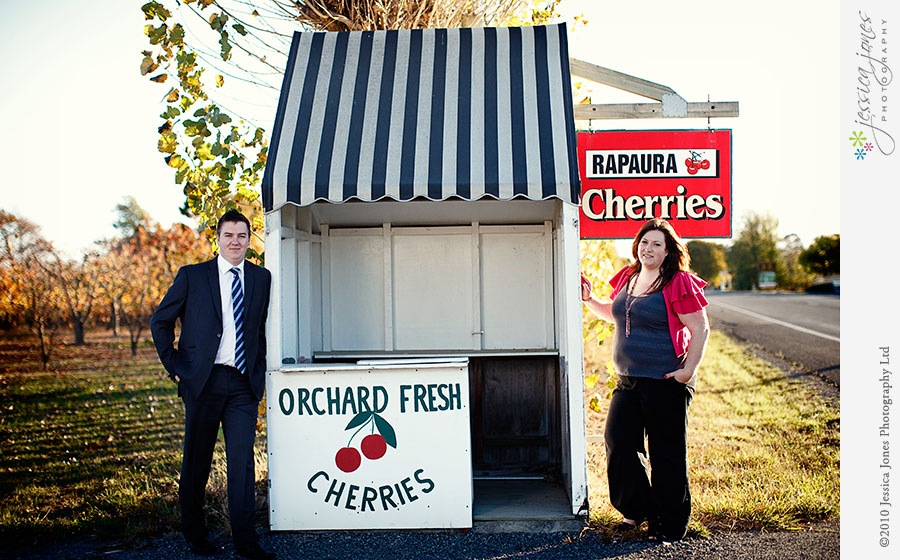 I love the way she's looking at Sam here.  So gorgeous!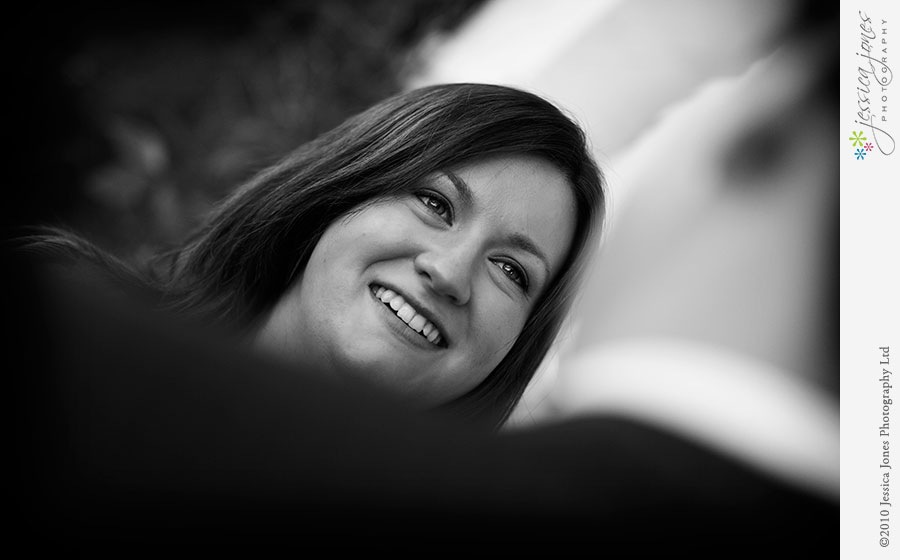 That fence had an electric current running through the top wire.  I was sure not going to be encouraging them to go leaning up against it!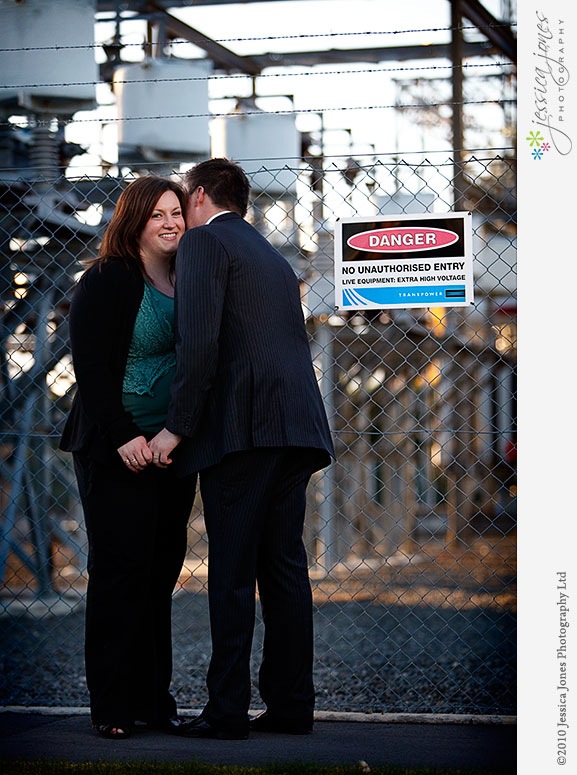 I love this.  Love love love it!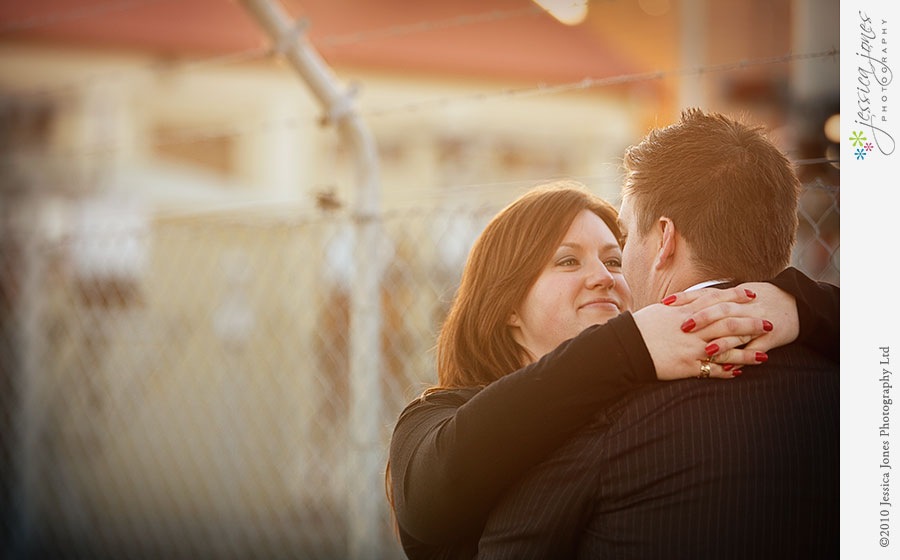 I reckon they look all 'detectivey' here.  I'm not quite sure why I think detectives look like this.  I think TV must have done that to me somewhere along the way.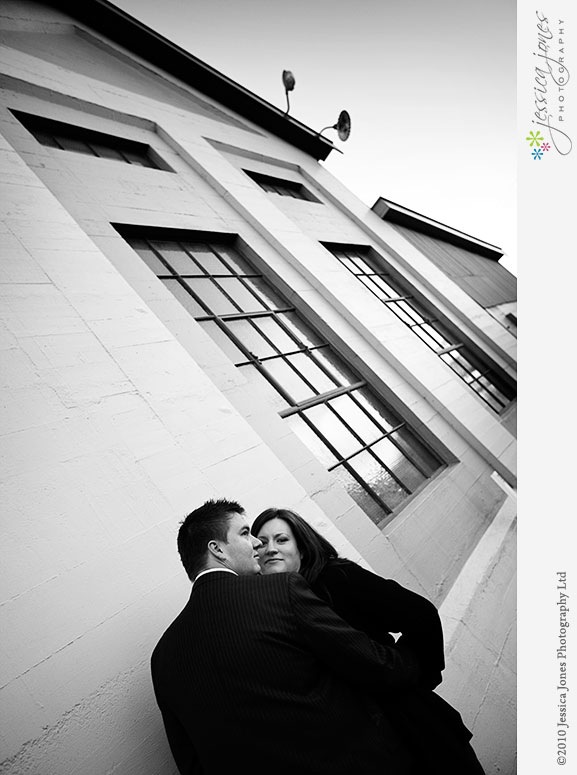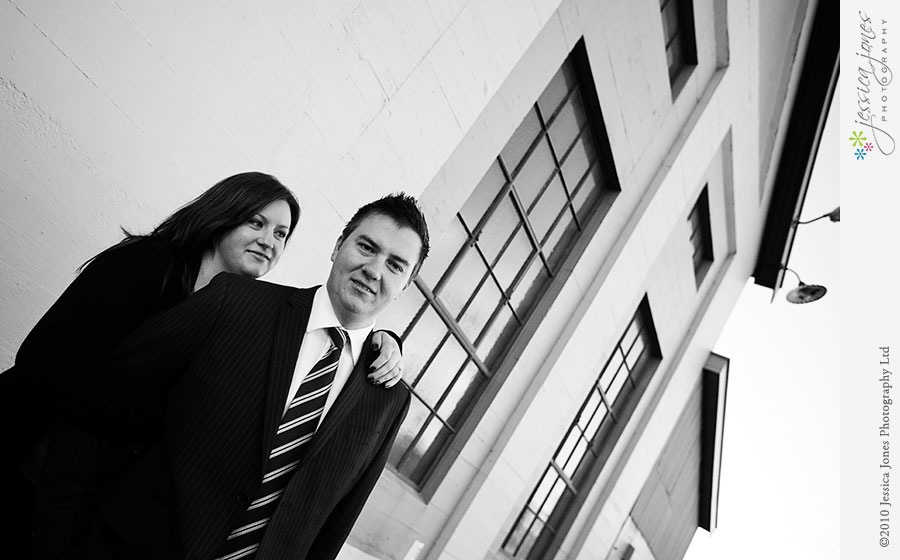 Working it!  (not quite as detectivey, this one)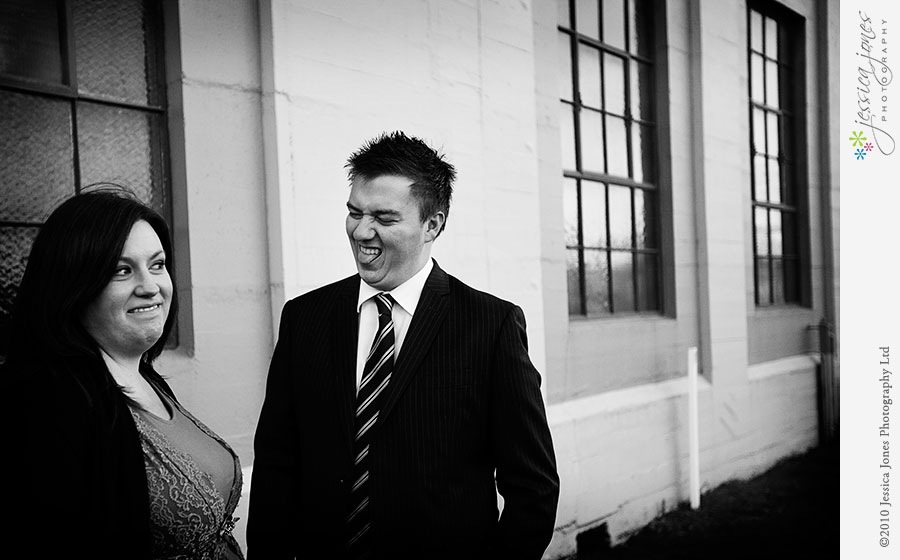 Just outside of a shop in town.  Sam was working it, just like the guys behind him.  Oh yeah.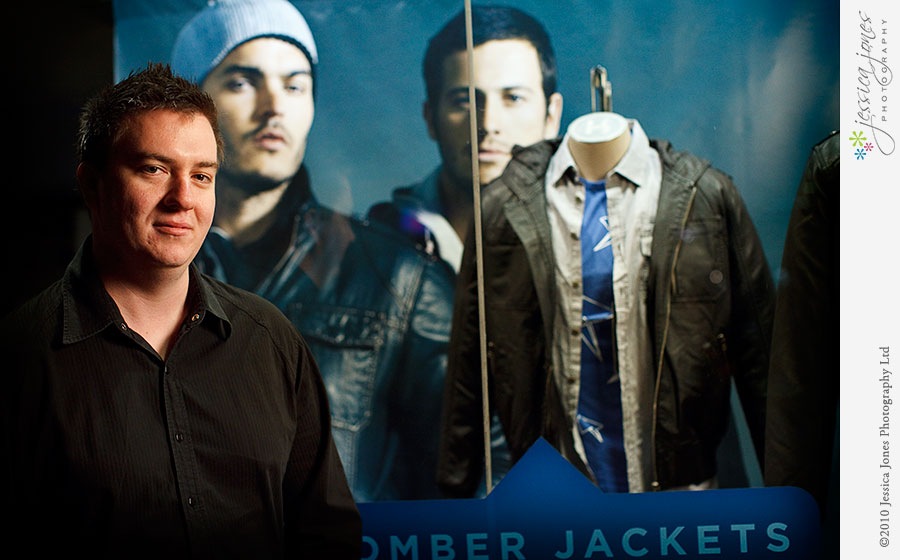 Ok, so we could do some sappy naff stuff too.  I quite like naff.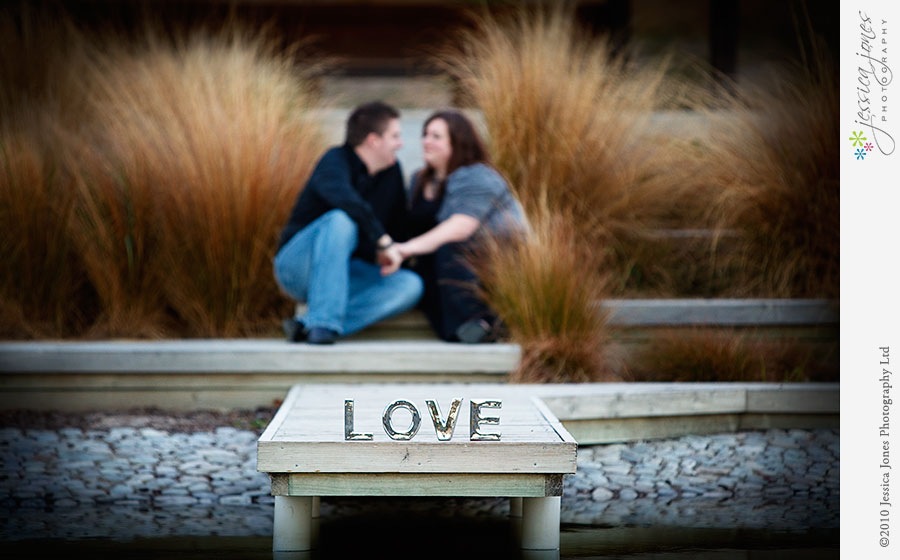 Aren't they cute together? 
Sam and Jane, it was our absolute pleasure to spend some time with you guys.  You're both so easy to be with!  Enjoy your boat trip back to Wellington, and we'll see you again soon!
Leave a comment for: Sam and Jane - Engaged!
---
Sunday, 02 May, 2010
Posted by Jessica at
8:58 pm
Tweet
We've known Glenn and Carina for a few years now, through Bayleys Marlborough.  But mostly it's Paul who they deal with, as he's the property photography guy (I prefer to photograph anything that looks back!)  So I was quite pleased to get a look in for a change! 
I was lucky enough to photograph Glenn's sister Andrea last year too!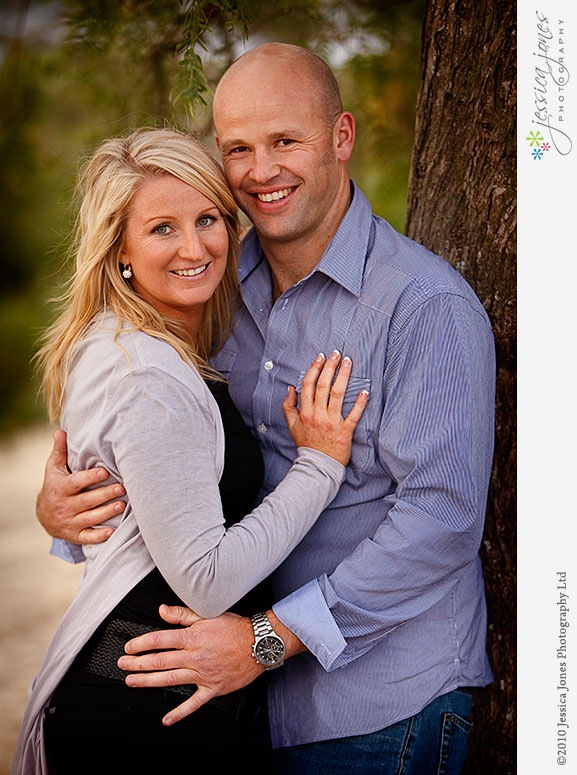 The sky was threatening us with bad weather, but gosh darnit we were going to have our photo shoot anyway!  In fact, I think I actually prefer some dramatic cloud.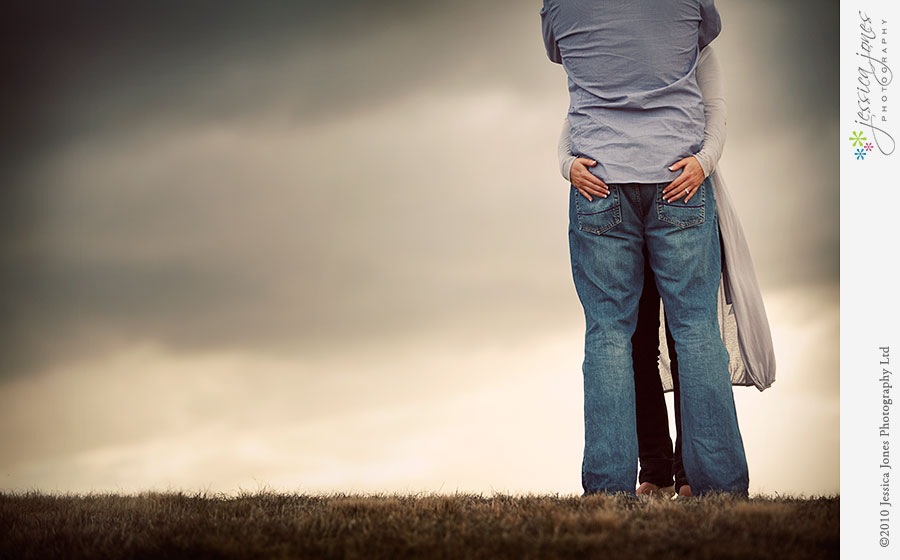 In fact, at one point it did start raining - but nothing was going to dampen our spirits!  Thankfully, it didn't stick around though.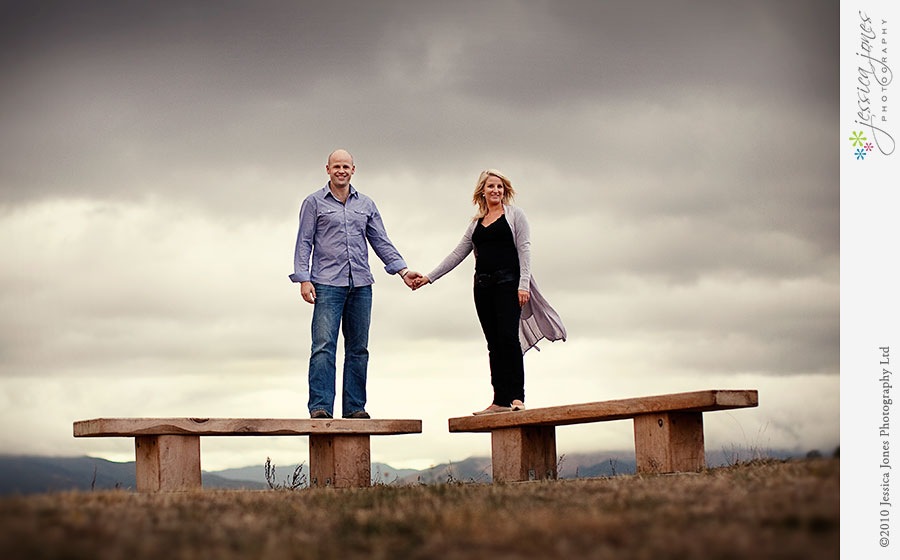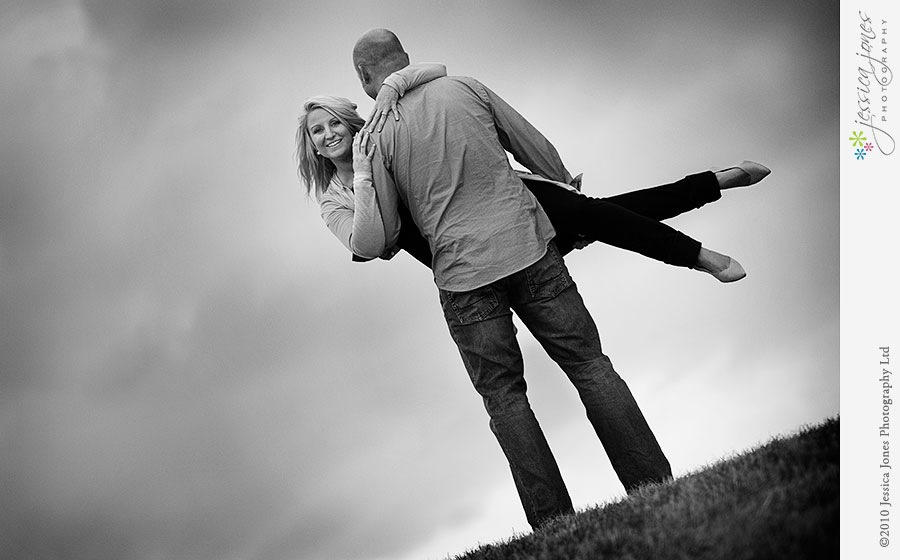 I had spied this spot, and just KNEW it was purely awesome.  Carina, you look gorgeous!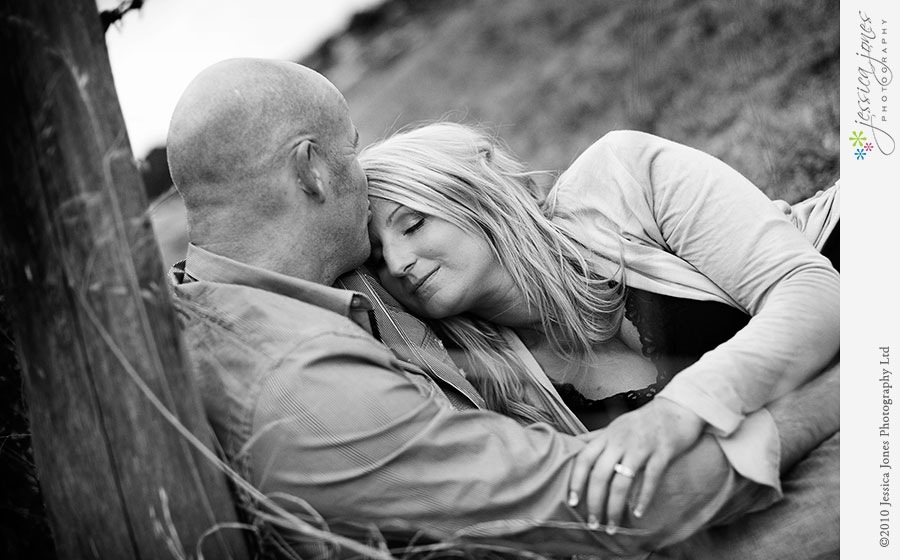 So photogenic, these two!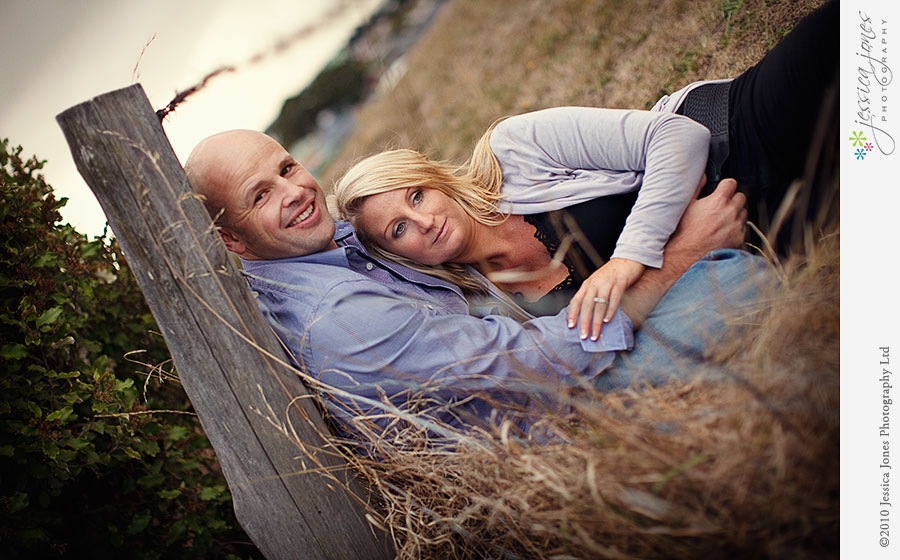 They're getting married deep in the winter, and I'm SOOOO excited about doing a snowy wedding!  It should be FABULOUS!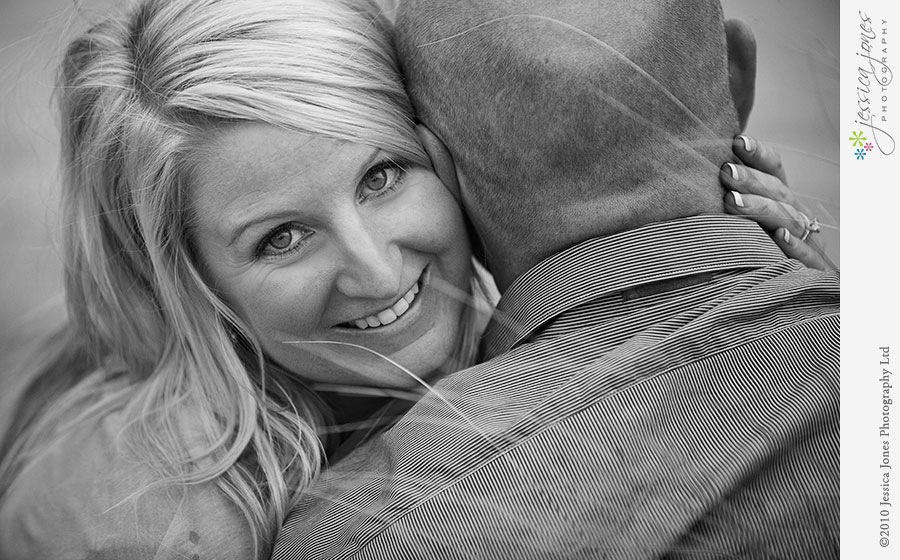 Carina will be featuring a couple more times on the blog during this year .... so watch this space!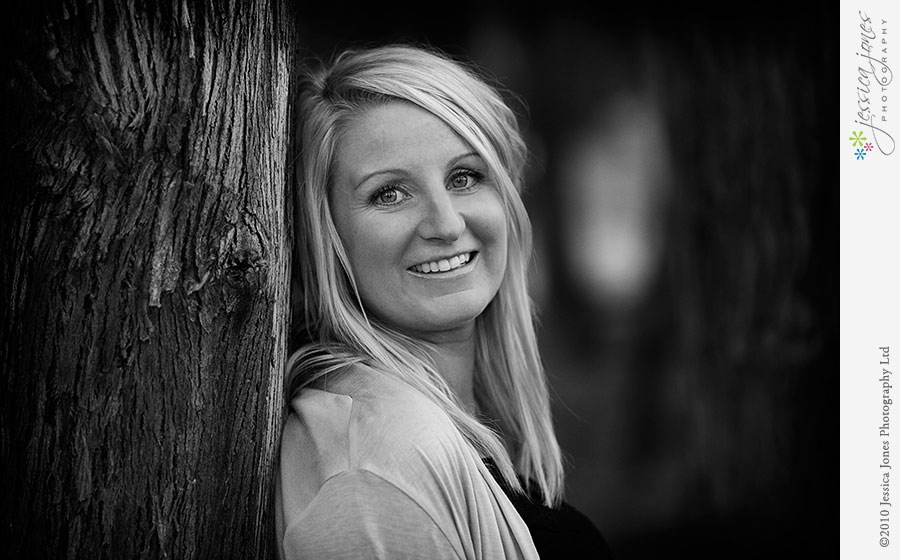 Glenn was really easy to photograph, just a natural you could say.  So perhaps Glenn, if the Real Estate thing gets old, maybe you could take up modelling?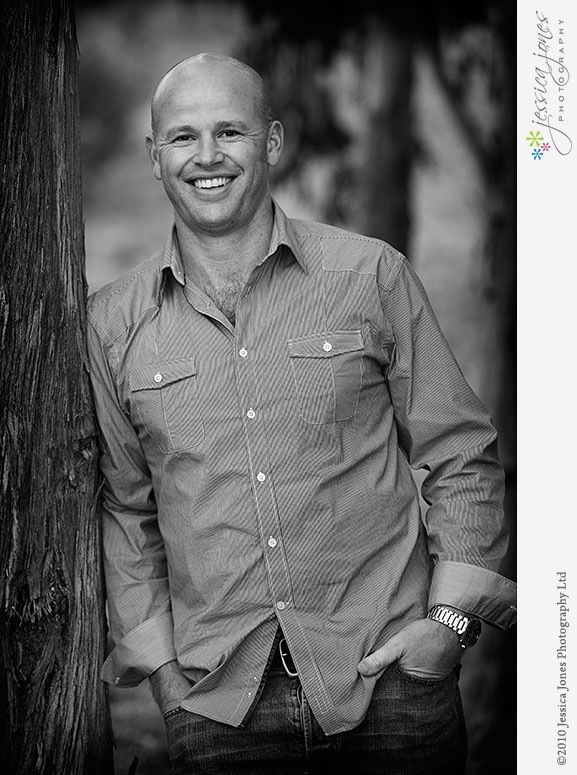 Loving Harling Park!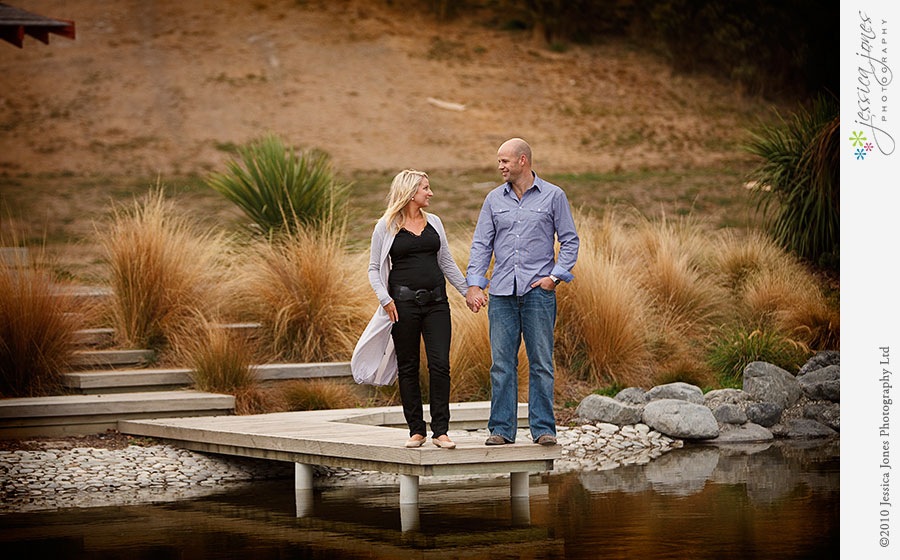 This was the final shot I took of them, and I think it might just be my favourite!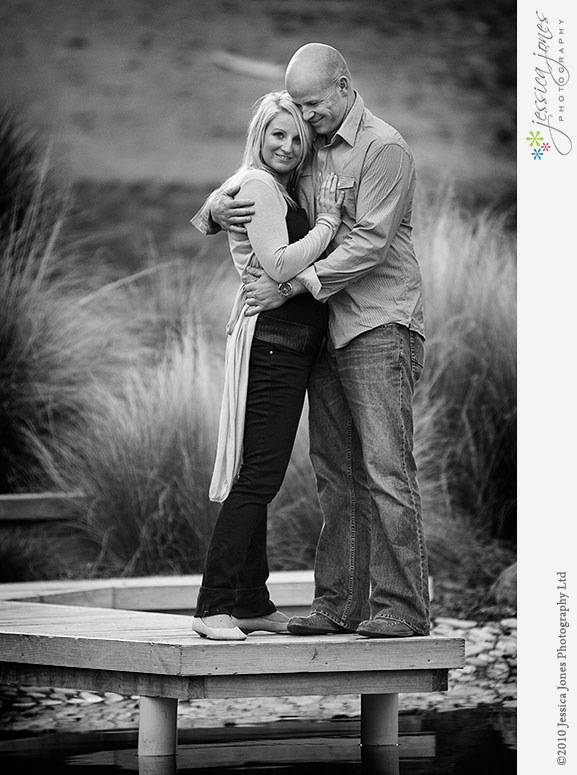 Thanks guys, so glad we braved the weather and made it happen.  Great fun!  Can't wait to show you the rest!
Leave a comment for: Glenn and Carina - Engaged!
---