Archive: June 2010
---
Thursday, 24 June, 2010
Posted by Jessica at
5:25 am
Tweet
Paul and I were great friends as teenagers.  He rather fancied me.  Although I was young and ditzy he waited for me, even when I left the country we continued to write to each other as friends.  He never gave up hope that one day we'd be together.  I'm so grateful.  We got married young, I was only 18, but it was pretty well one of the best things I've ever done.  So we've grown up together, had our babies and started this amazing journey into the world of photography.  It's been a real blast.
Adam and Amanda remind me a lot of us when we were young.  Sweet and young.  They're living in separate cities and looking forward to getting married at the end of the year when they will start their lives together.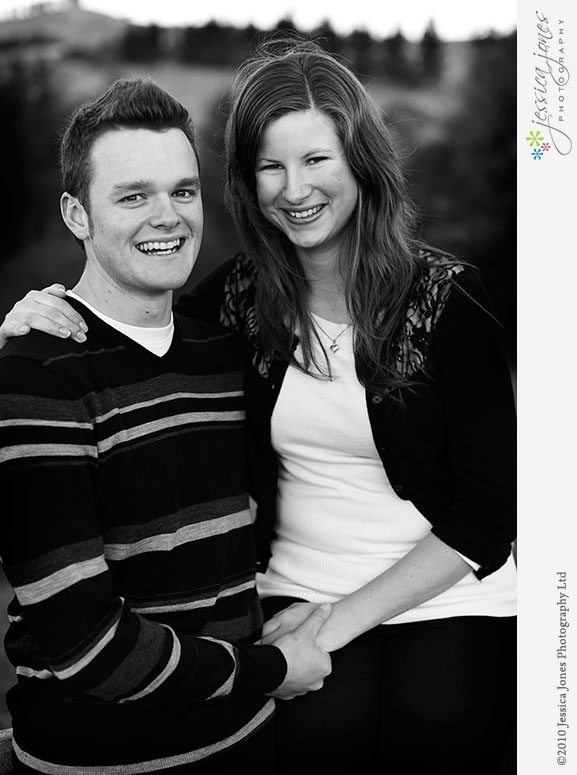 They're so cute together, it makes me want to dance a little jig.  But naturally, I won't, as it wouldn't be pretty.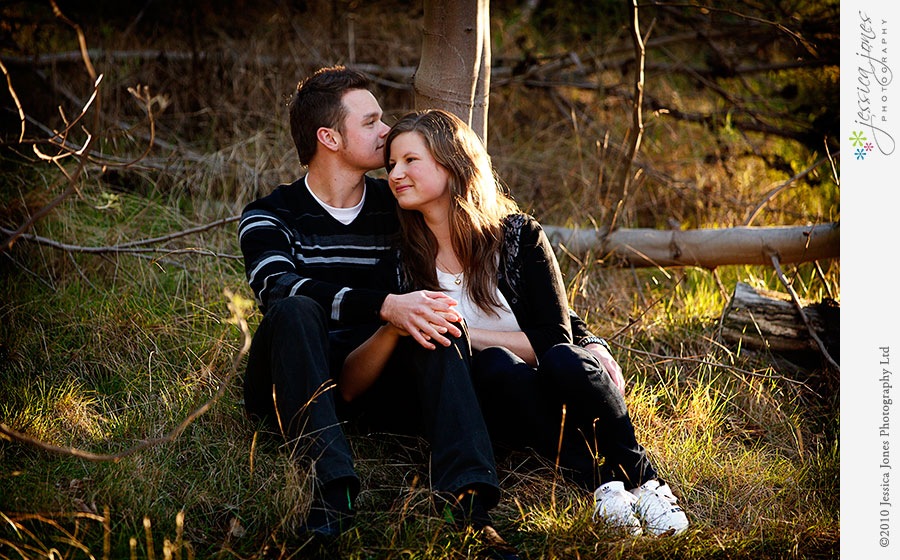 We took a walk up the Wither Hills, where they had their first 'date'.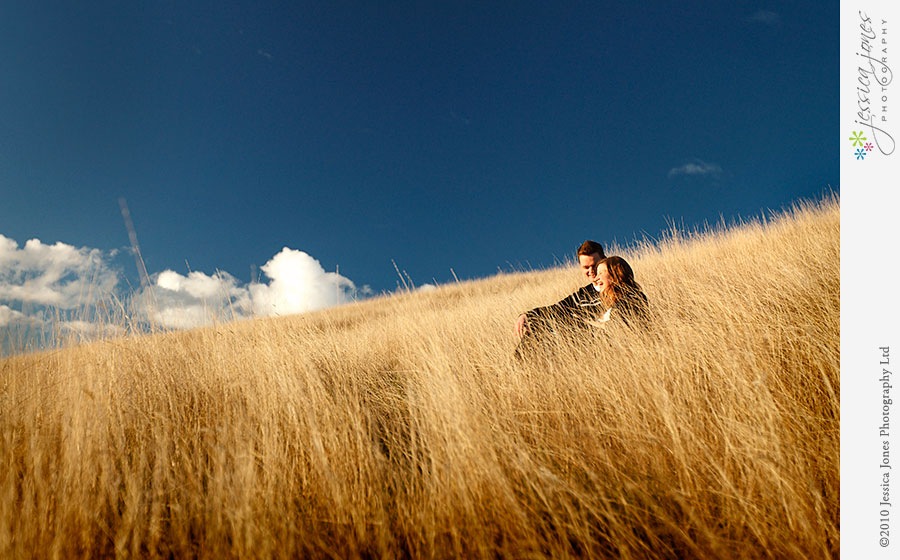 Such an awesome spot!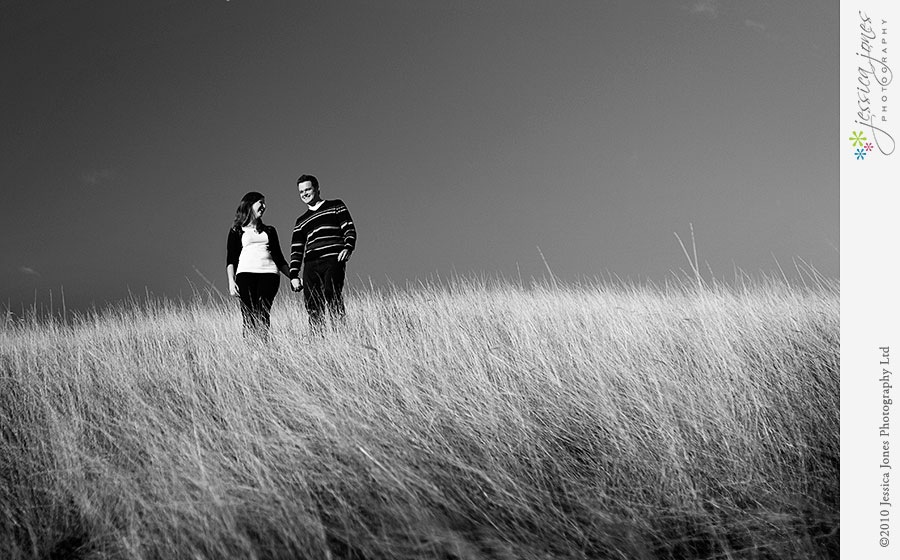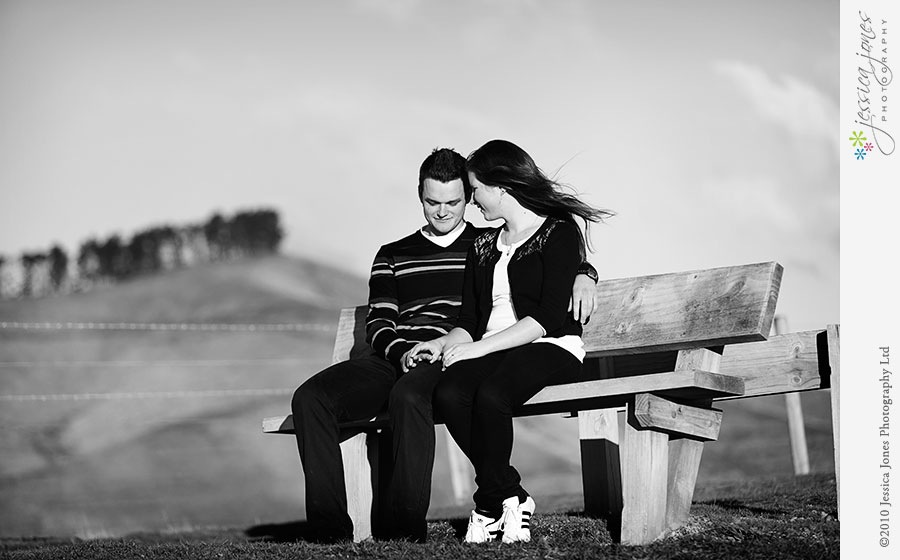 Beautifulness.  A lot of beautifulness.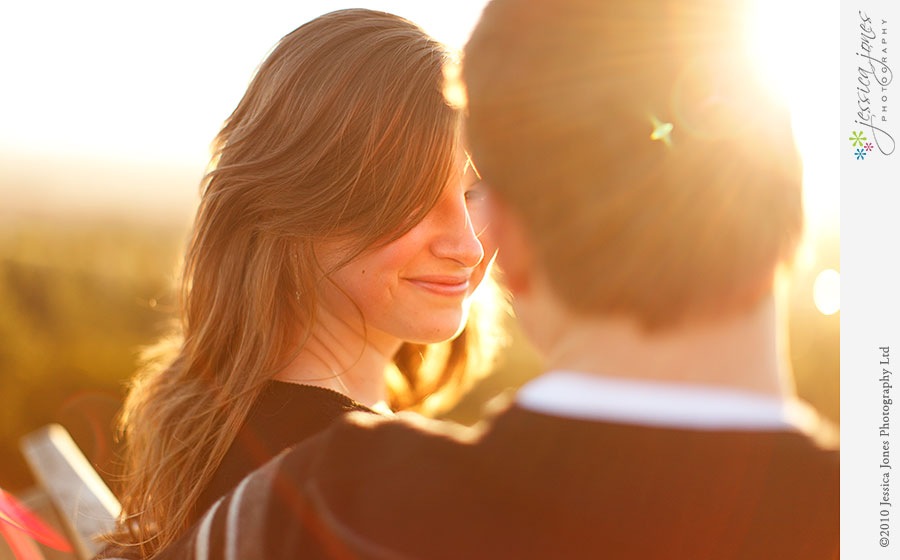 The view from the lookout, just as the sun was setting.  I really doubt that there's a prettier place one could live.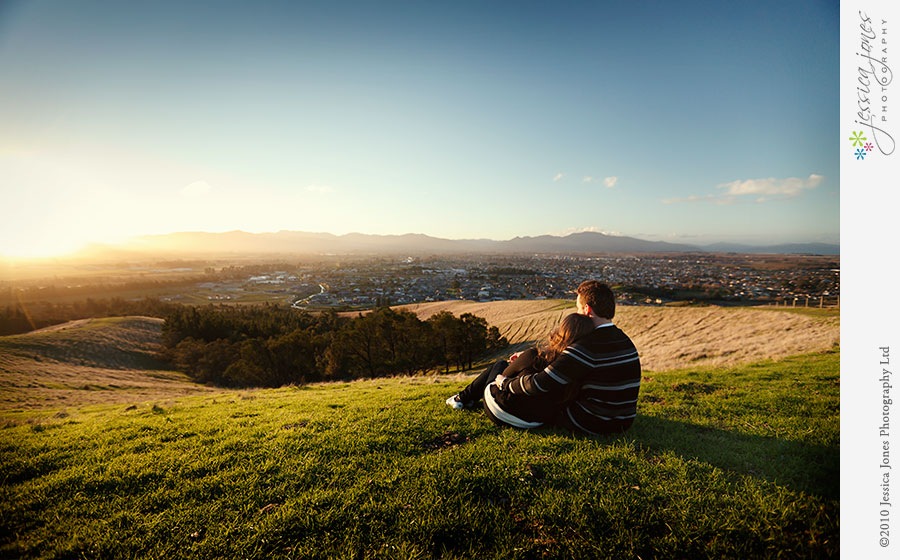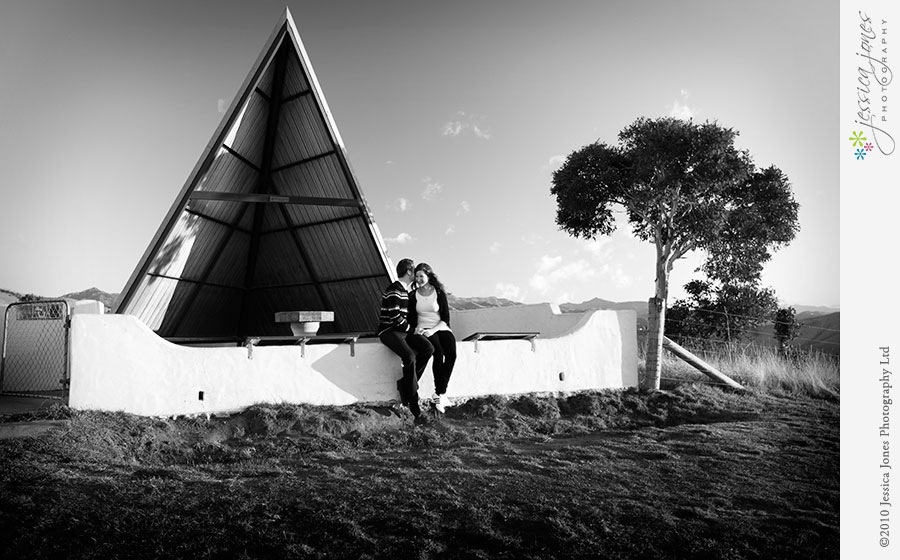 Cute!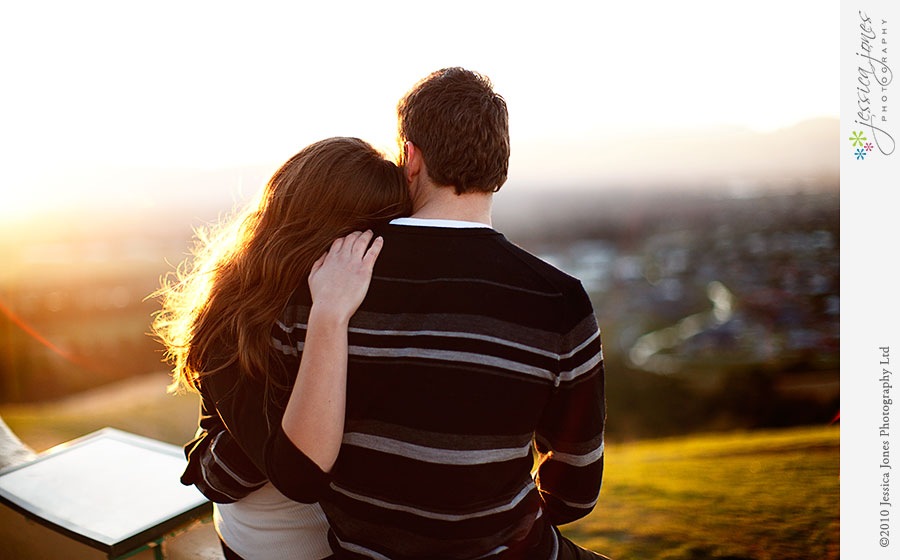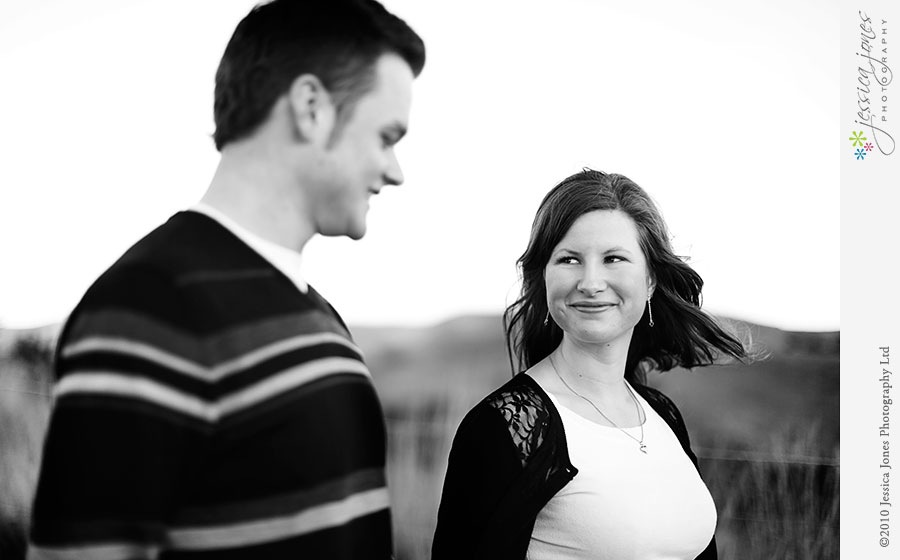 What a fantastic time we had.  I was so pleased to be able to capture you guys together.  I can't WAIT for the wedding!
IN OTHER NEWS:
A massive thanks to Celeste from the Blenheim Sun Newspaper for doing such a lovely article on us!  For those of you who don't live in Blenheim, you can see the article here: http://www.blenheimsun.co.nz/  It's on page 10.
Here is the picture that went with it.  This is us.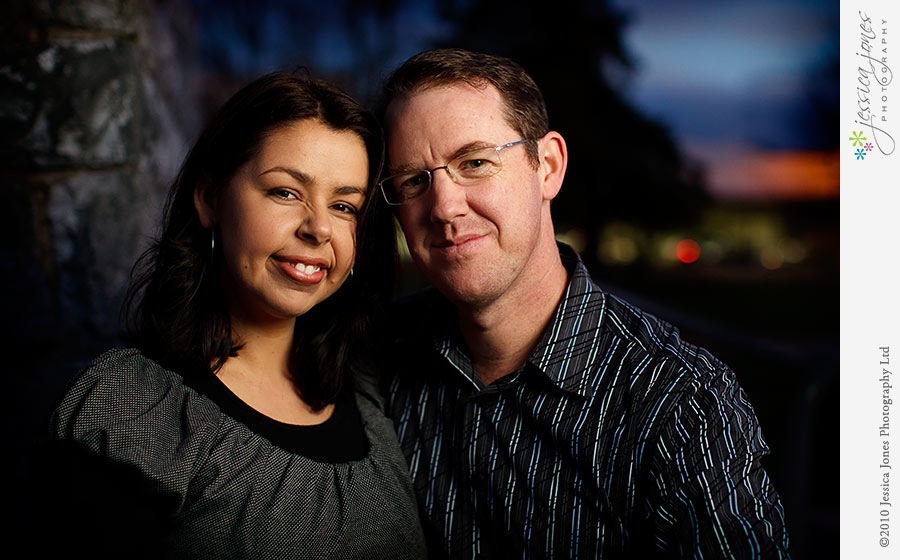 Leave a comment for: Adam and Amanda - Engaged!
---
Monday, 21 June, 2010
Posted by Jessica at
9:39 am
Tweet
It didn't even matter that the weather was threatening rain.  I was loving the look of the clouds, the light that peaked through the angry billows was absolutely divine.  Hurray for a winter wedding! 
Heather and James had everything beautifully planned, so the day flowed with minimal fuss or stress.  Heather was as beautiful as I had imagined, and James was beaming from the very start of the day, to the moment we bidded them farewell.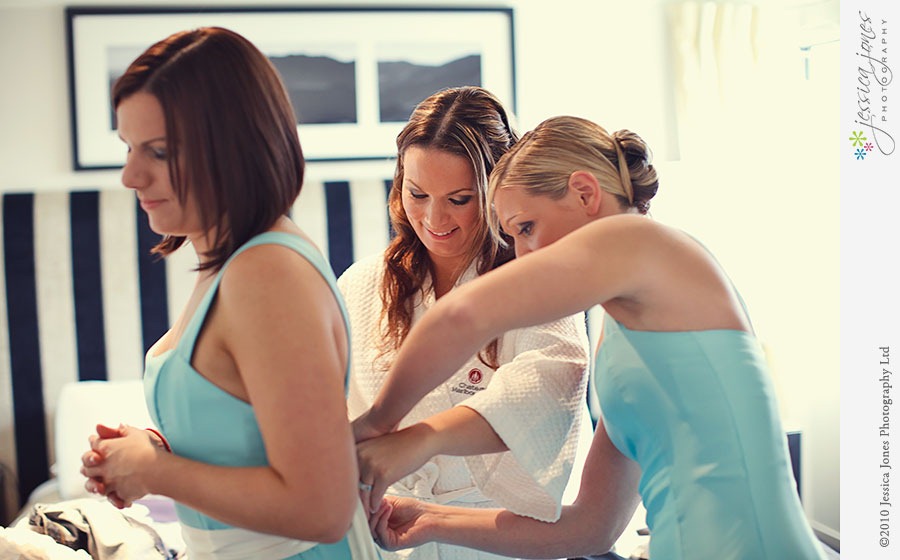 I adore Heather, she's sweet and relaxed and she looks like she's just stepped out of a bridal magazine.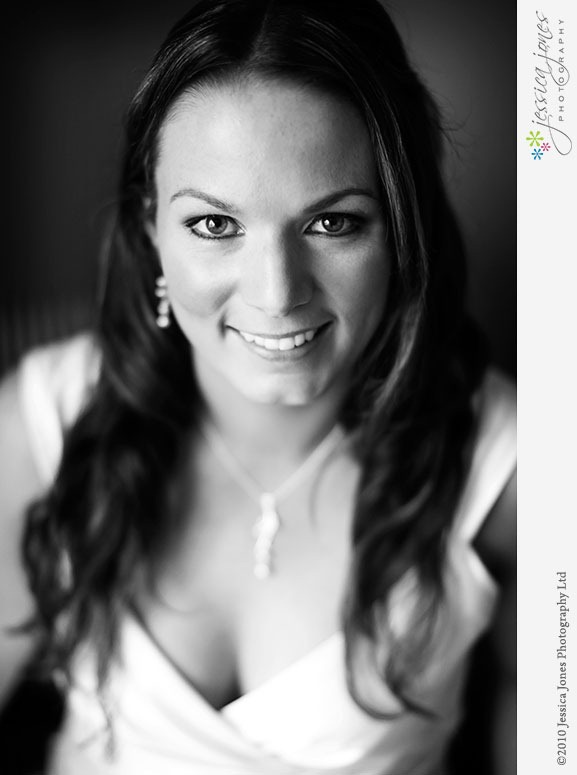 Bring on the bling on the shoes!  (say that five times, go on, try it)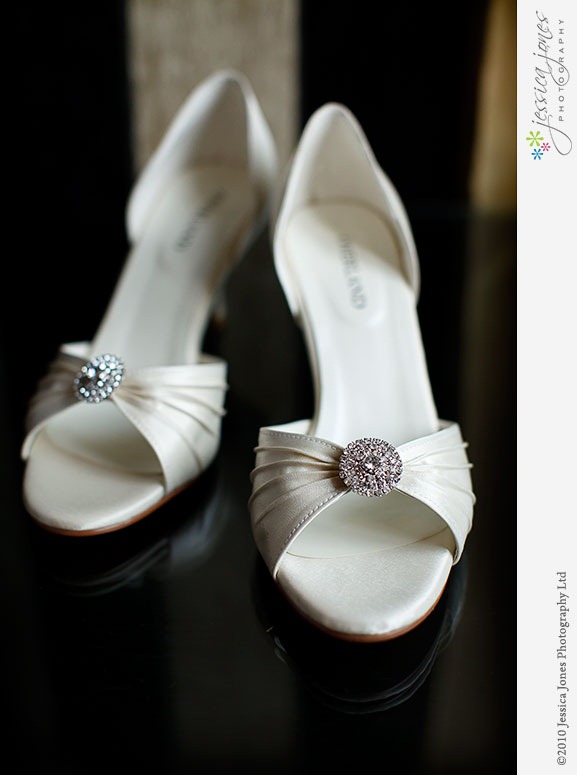 Paul had started his wedding coverage with the boys.  I love the special moments between a Groom and his Mum.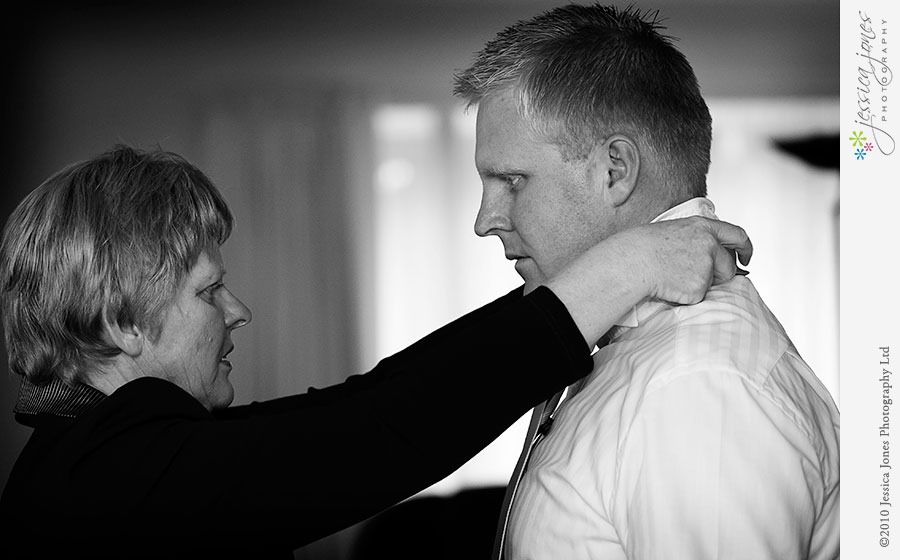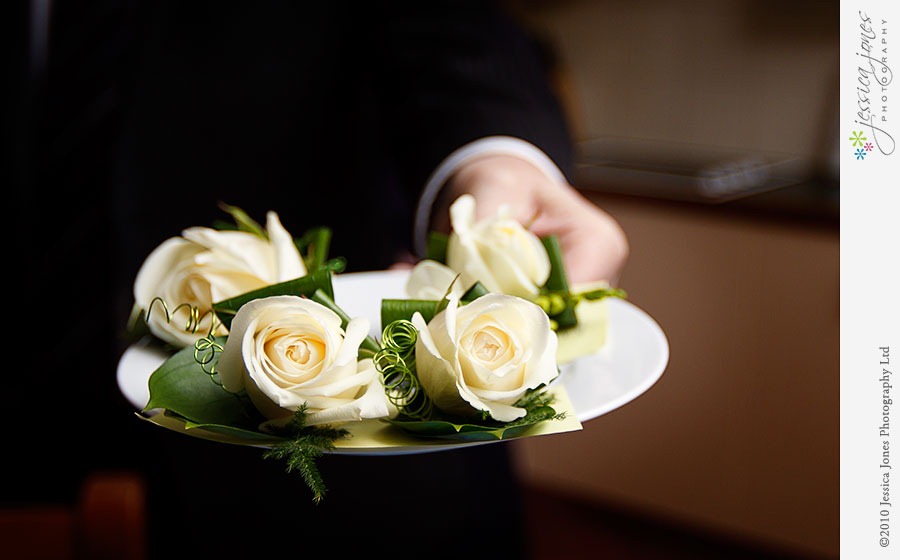 The entire day was held at Montana, which was an absolutely inspired idea.  No one had to worry about what the weather was going to do, as we were all going to be staying warm and dry regardless.
Love the nervous wait.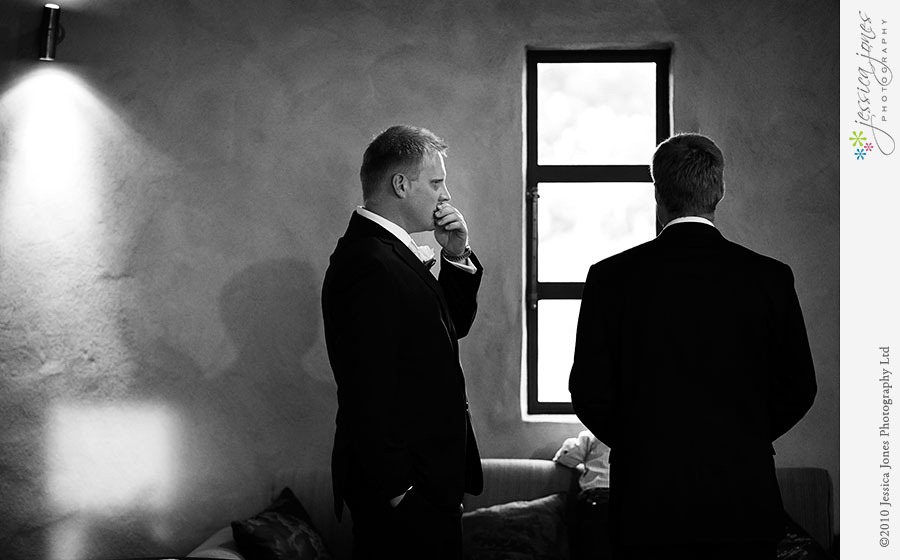 Hello there beautiful moment!  Love it, I love it a lot.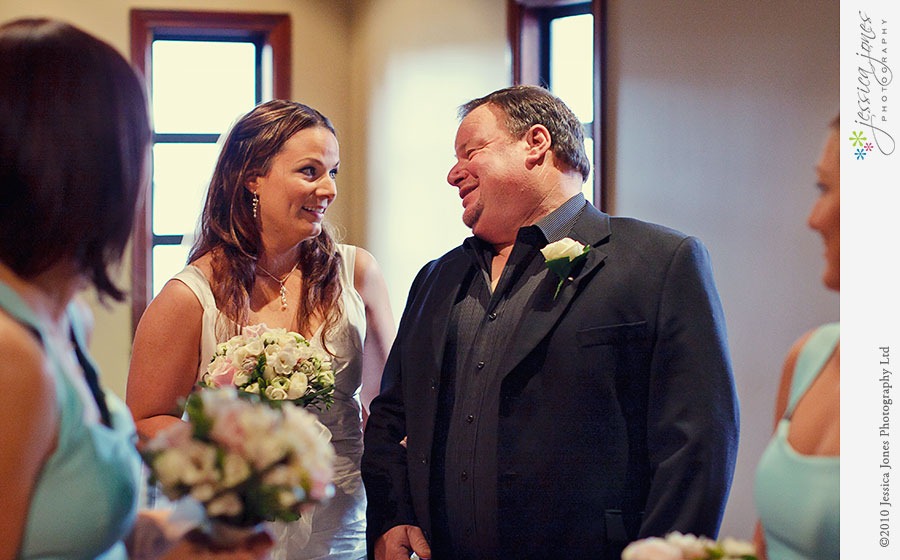 And another one.  This is just as Dad presents James with his new wife.  Beautiful.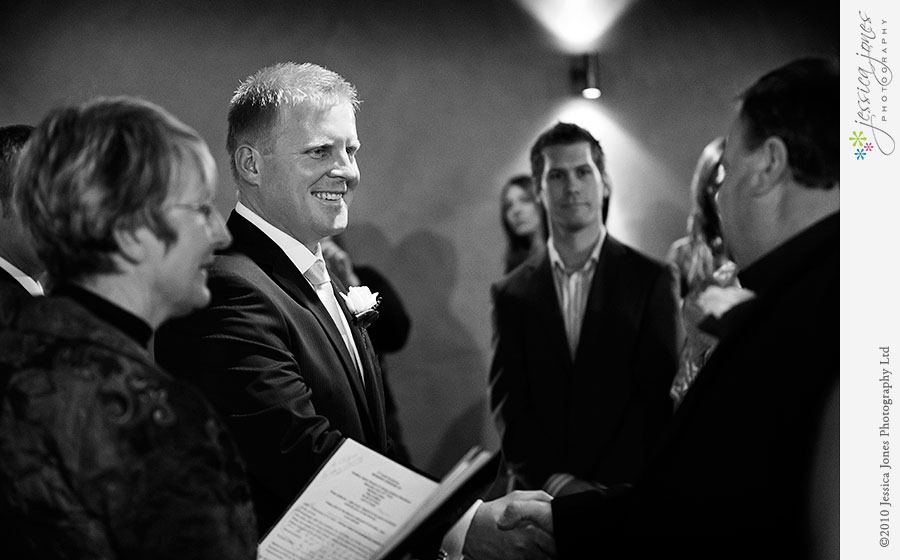 And she just beams.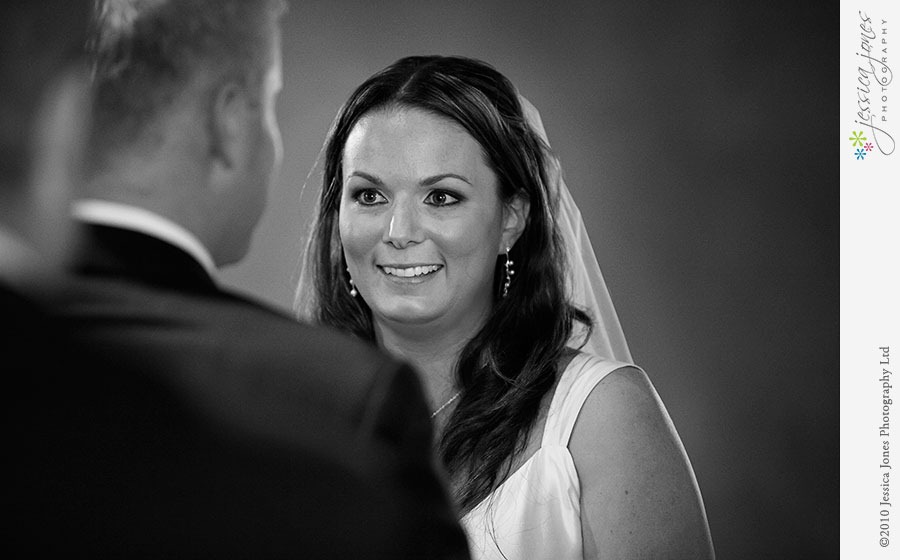 Guests at weddings = lovely.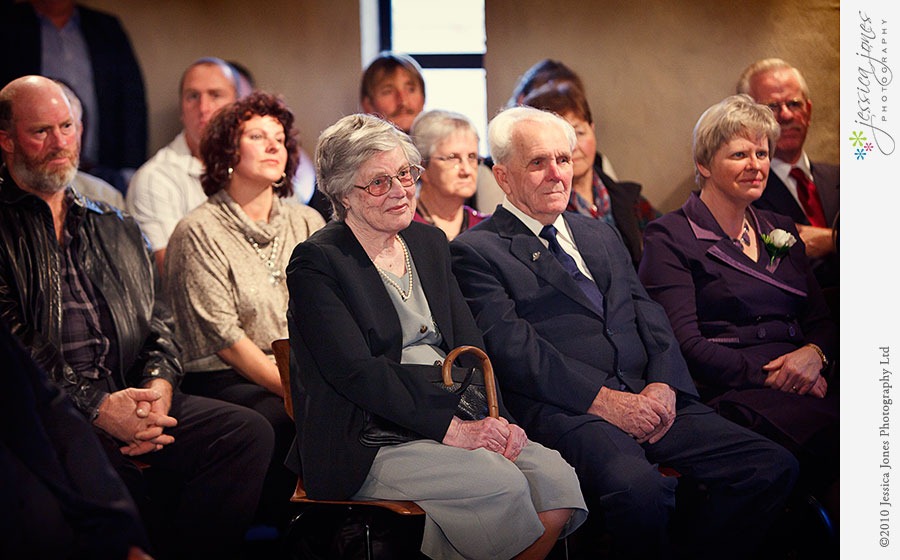 And then they were man and wife!  Congratulations guys!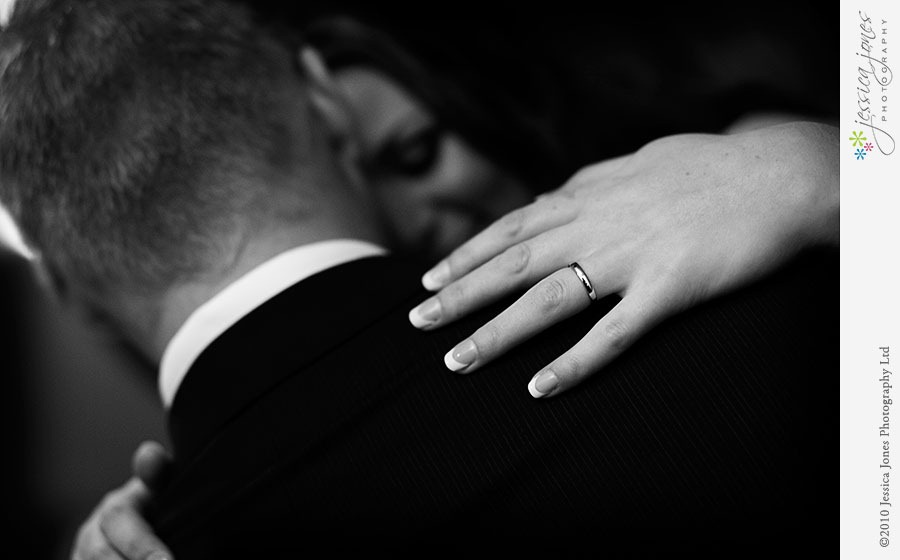 This was the weather I was talking about.  Could it be more perfect?  I really don't think so!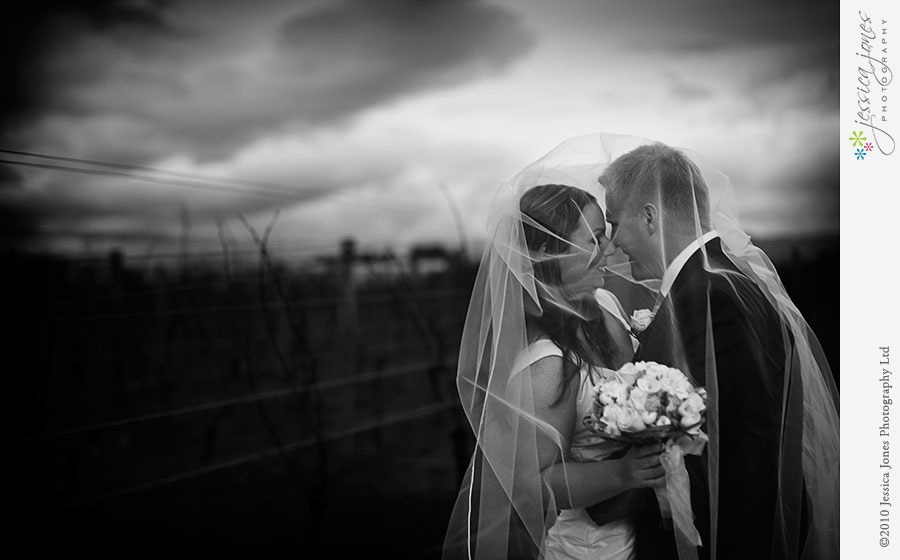 Back inside Montana.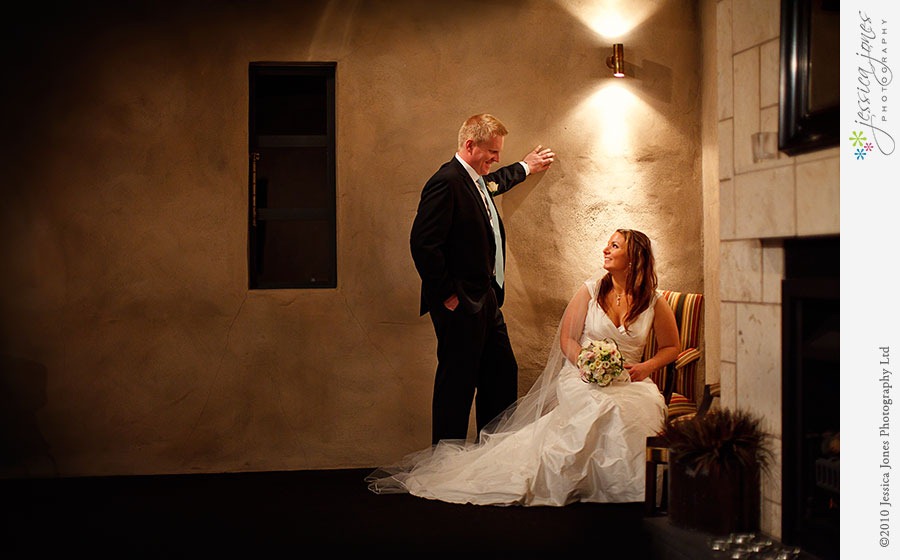 The flowers were just fantastic! I love the combination of soft colours and succulents.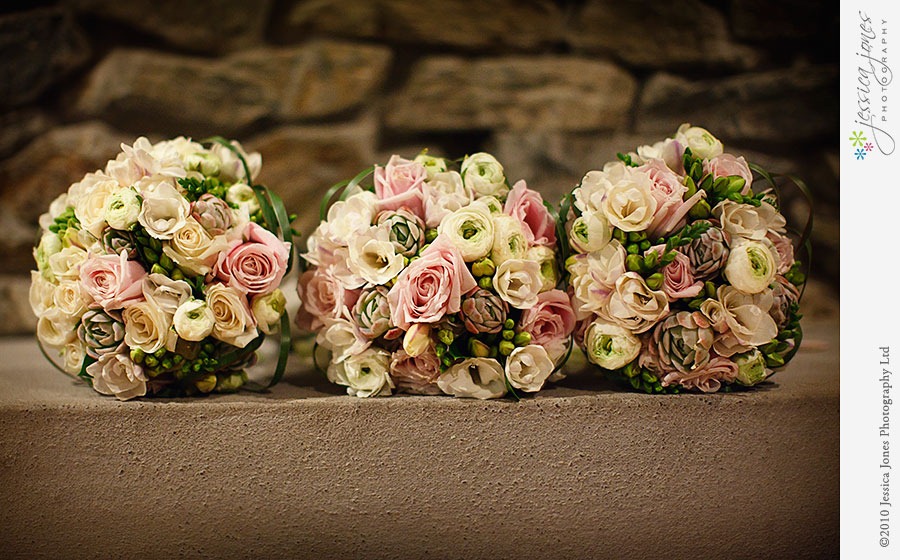 It's always fun to watch people reacting to speeches.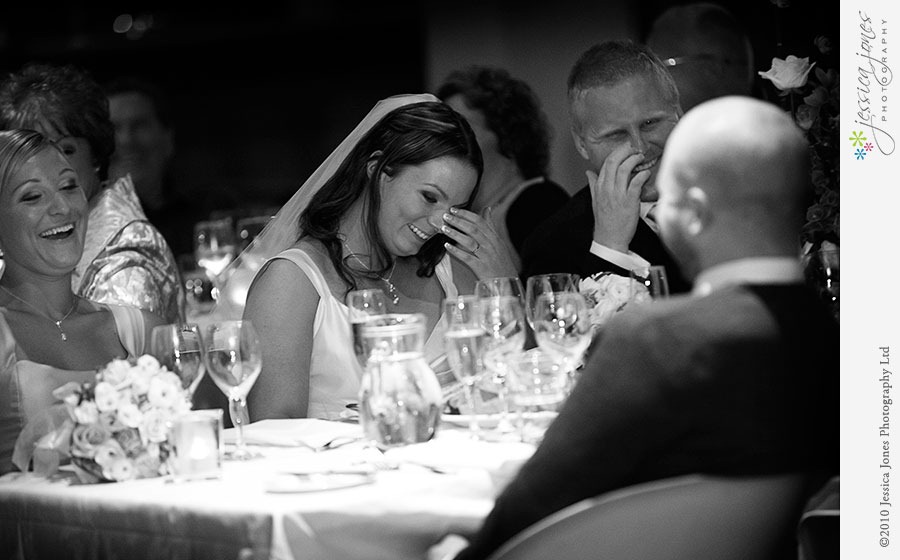 Those flowers on the top of the cake are icing.  Aha.  Really.  I could hardly believe it either!  I almost wanted to taste them just to be sure, but I'm pretty sure that would not have been a good look.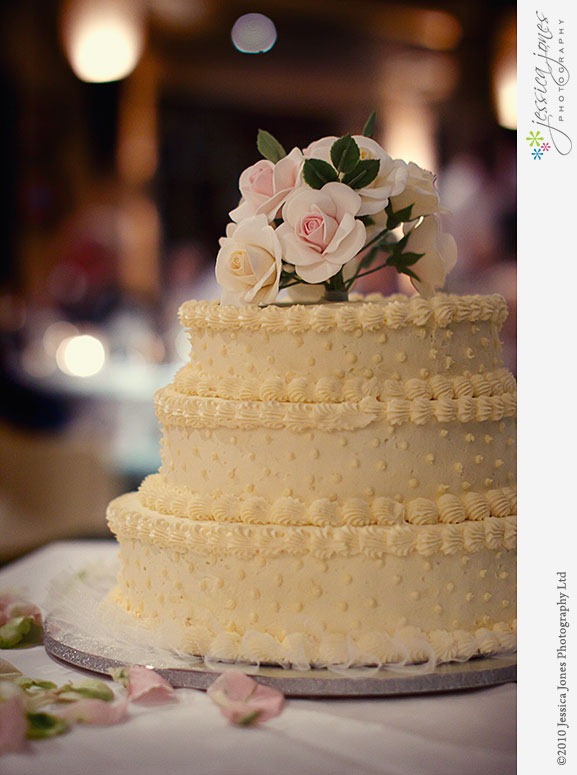 Montana by night.  As usual, Paul rocked the night shot.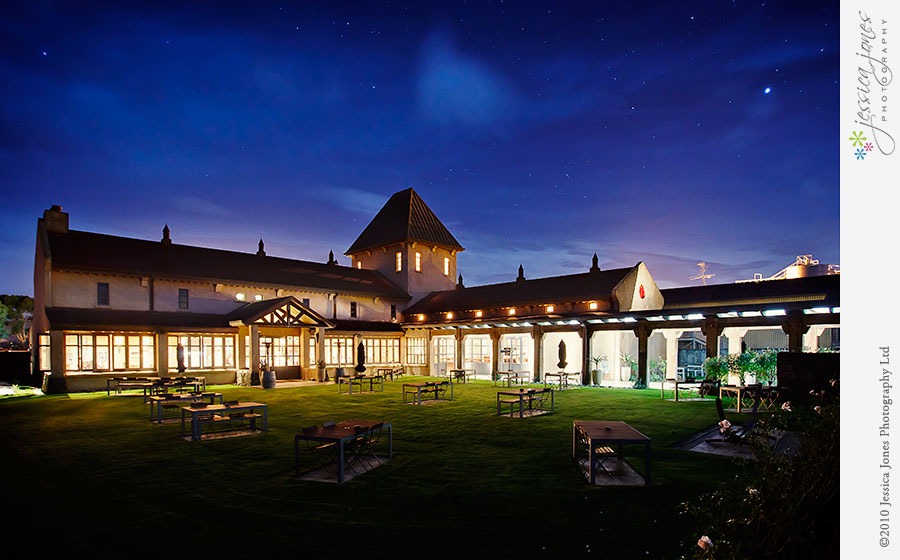 Thanks Heather and James for inviting us into your most precious day.  It was such a privilege to capture it for you!
Leave a comment for: Heather and James - MARRIED!
---
Saturday, 19 June, 2010
Posted by Jessica at
6:27 am
Tweet
Tomorrow Heather and James promise themselves to each other for the rest of their lives.  It's an amazing thing to witness, and it never gets old.
Yesterday we went to the park so we could get some fun and relaxed photos of them together before the wedding.  This was the time to let out the butterflies bottling up inside, and for them to be able to learn to truly relax in front of the camera.
It didn't take them long!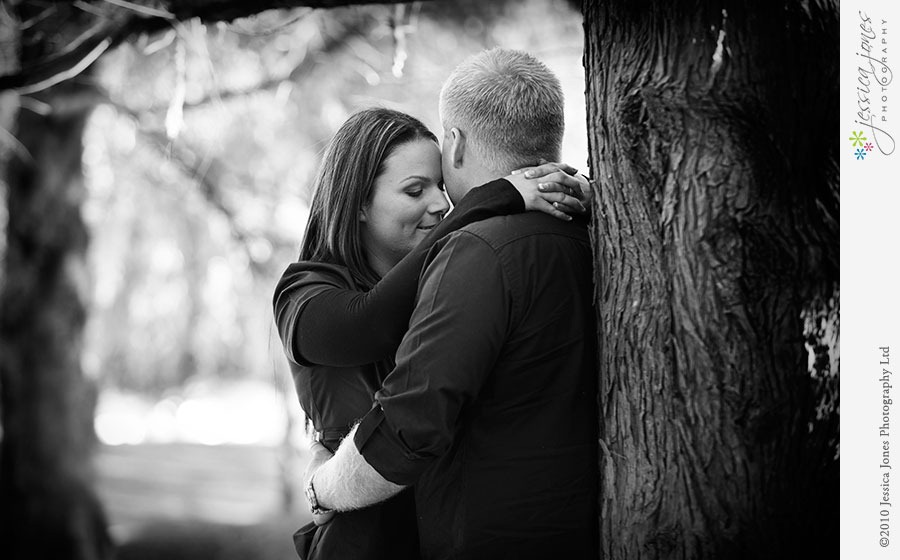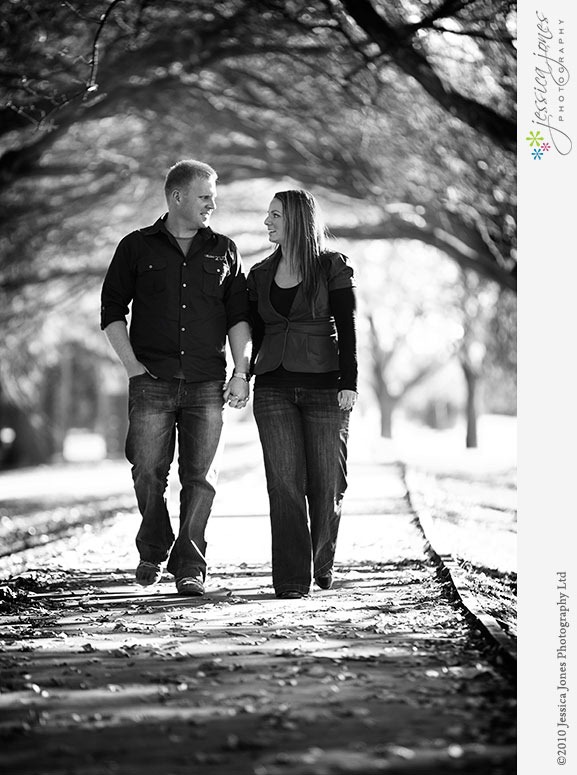 James works in construction, and is really the strong dependable type.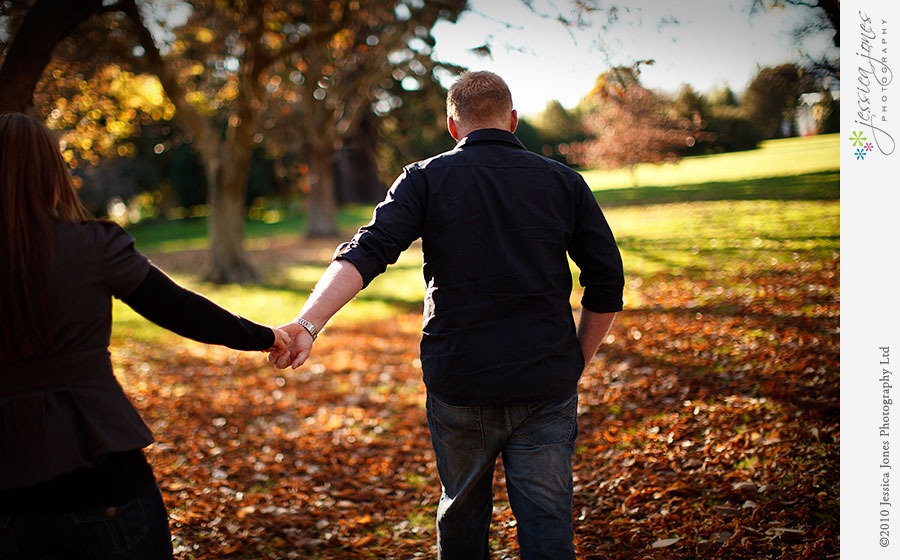 And she just adores him!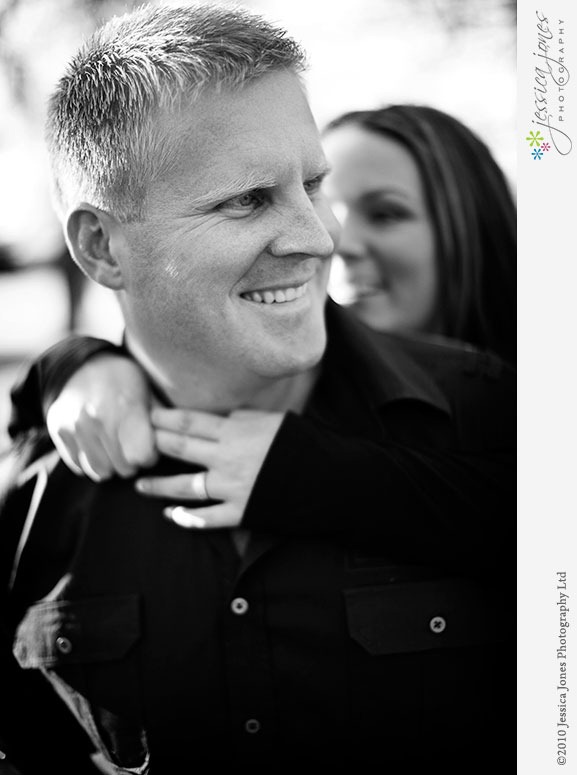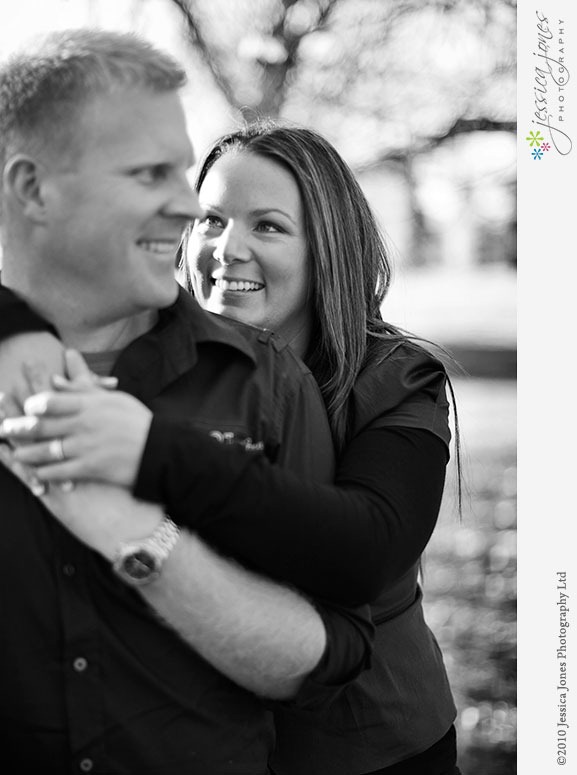 I LOVE that they are having a midwinter wedding!  What a fantastic idea!  They've planned everything absolutely perfectly, so regardless of what the weather may throw at us, it's all sorted.  We're going to be warm, and dry, and have a wonderful time.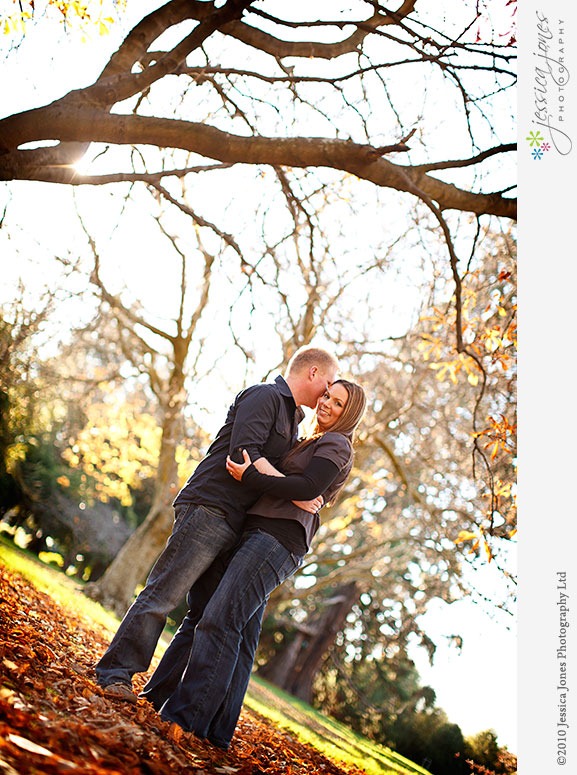 Ah, you know it has to be done.  The legs shot.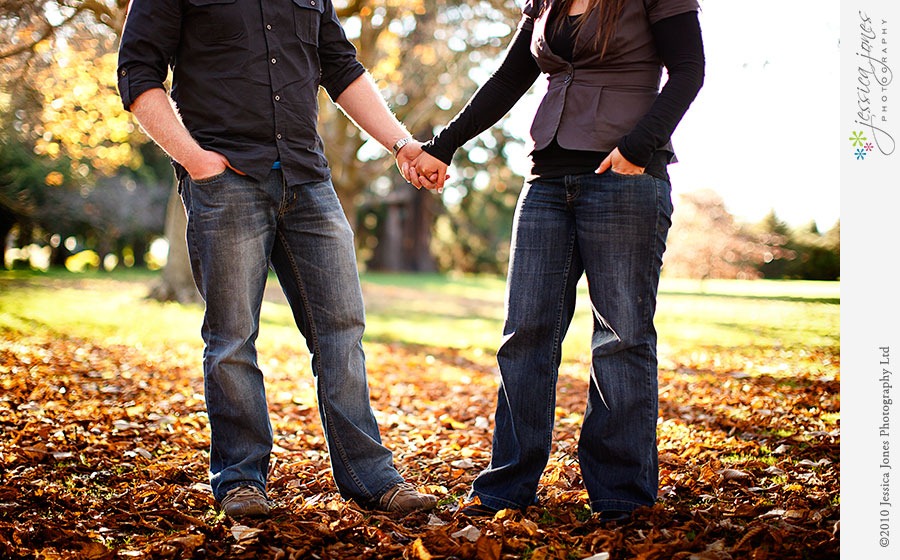 Can you believe for one second that Heather thinks she's unphotogenic?  Like, seriously.  I simply can not WAIT to see how gorgeous she's going to look tomorrow!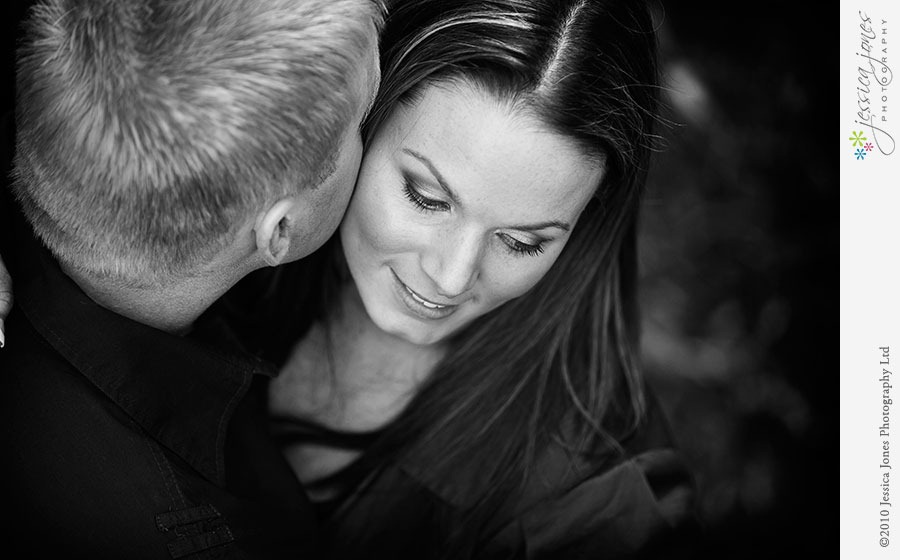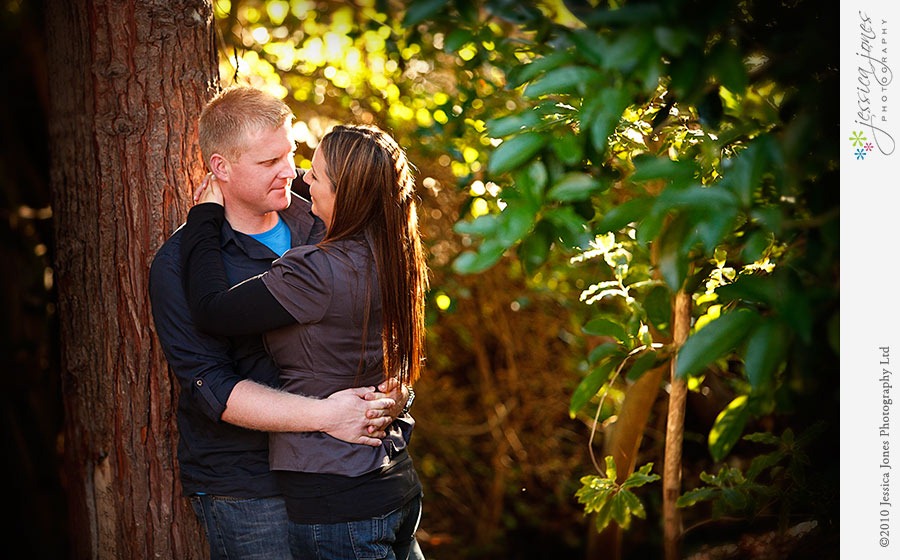 Heather and James, you two are perfect for each other!  You're both such fun and relaxed people, I can't wait to see you get married.  It's going to be such fun tomorrow!
Leave a comment for: Heather and James - Engaged!
---
Thursday, 17 June, 2010
Posted by Jessica at
5:16 am
Tweet
What was that old saying....?  First comes LOVE then comes MARRIAGE..... now we're just waiting for the baby carriage!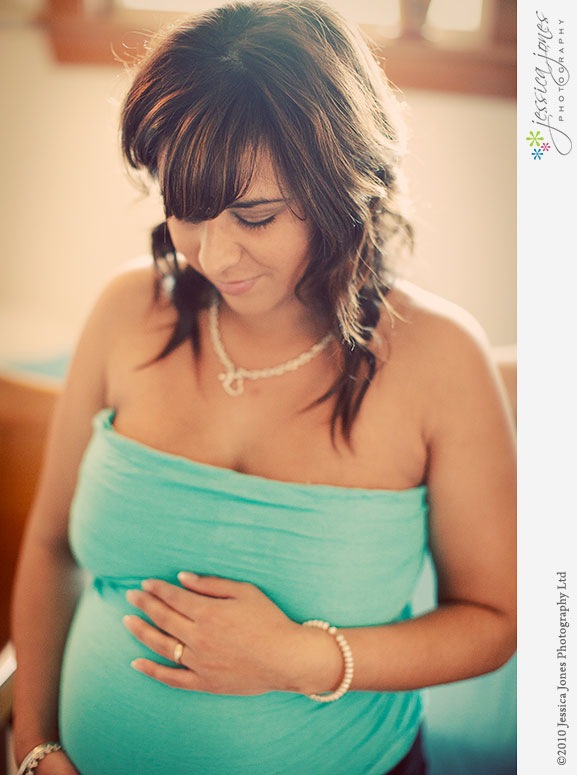 Fiona looked as spectacular and radiant as she always does.  And the bump is just perfect!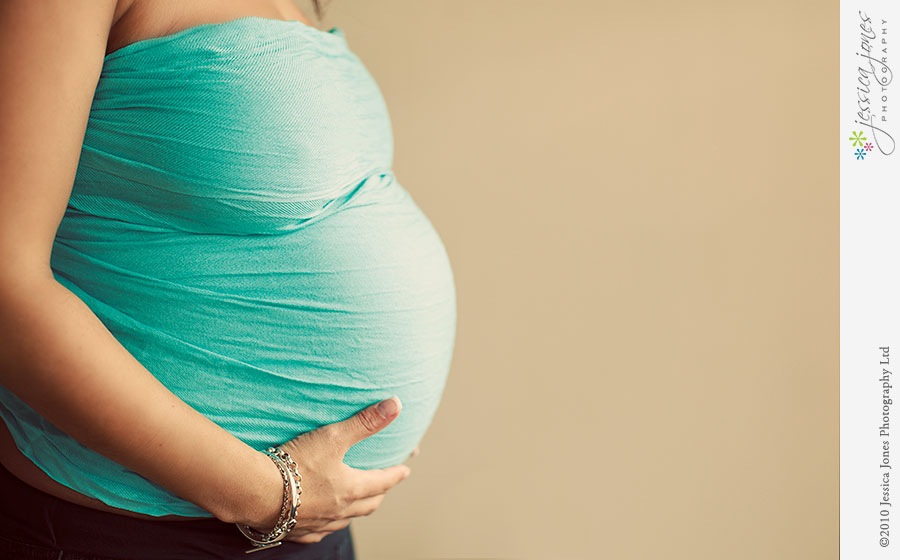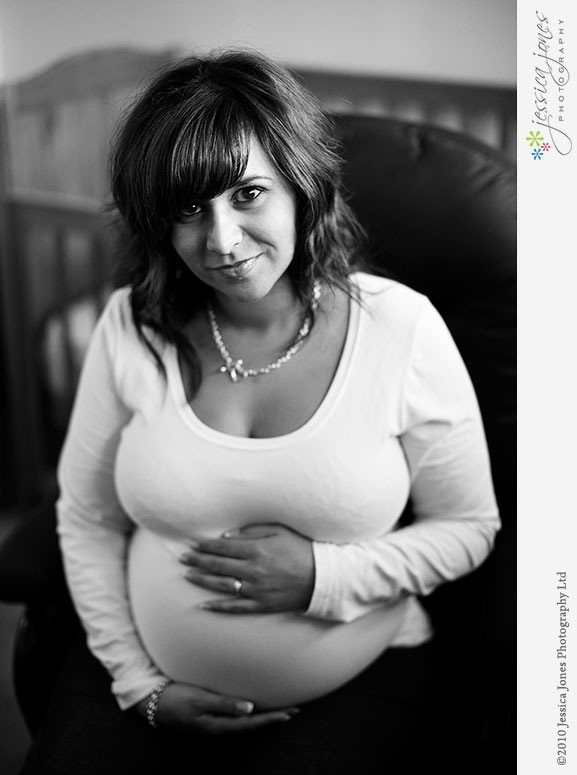 It's been an absolute privilege to be part of this whole process, watching this amazing little family blossom.  I think if I can space these pregnancy and baby shoots often enough, I might just get enough of a 'fix' to get by without having more babies myself.  Maybe.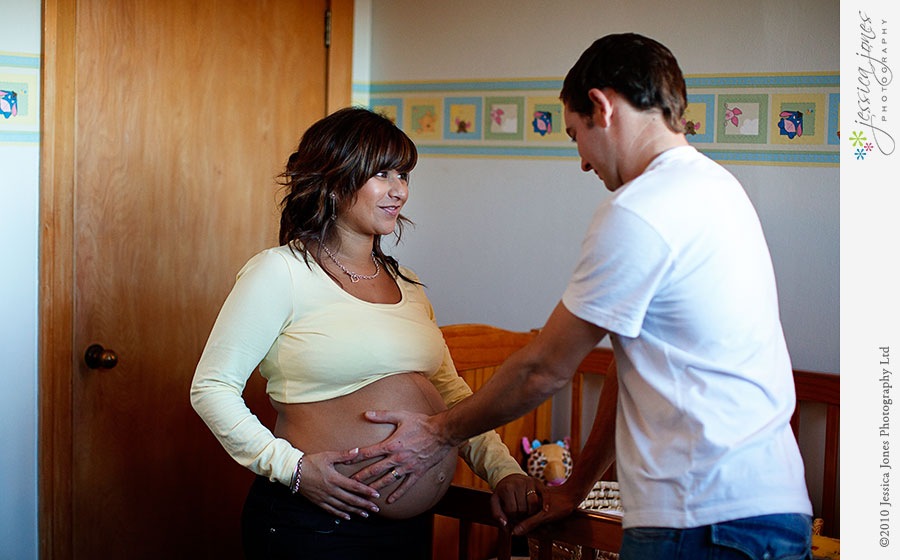 Josh is still as sweet and caring as ever.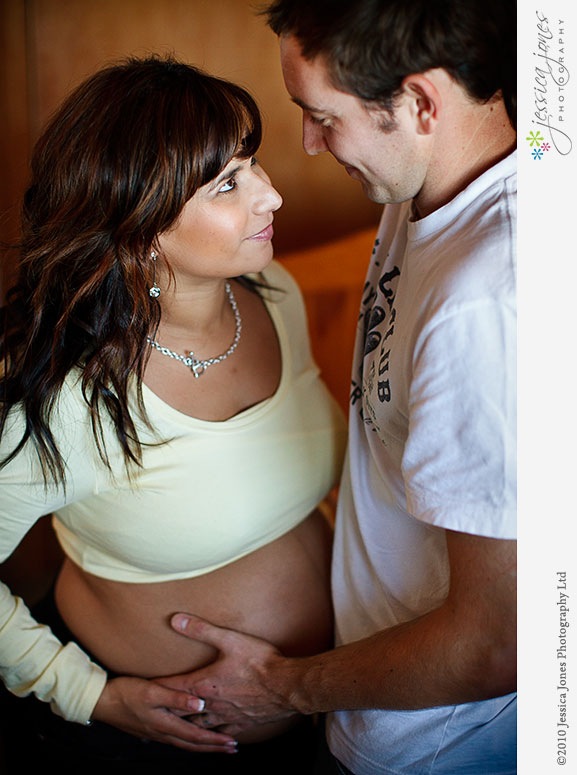 One thing I really love about this final month of a pregnancy is the expectant waiting.  To be honest, it's the one thing I hate about the final month too....the loooong wait.  But just imagining meeting this little darling for the first time, and all the plans you have for him or her.  It's probably the most miraculous time of anyone's life.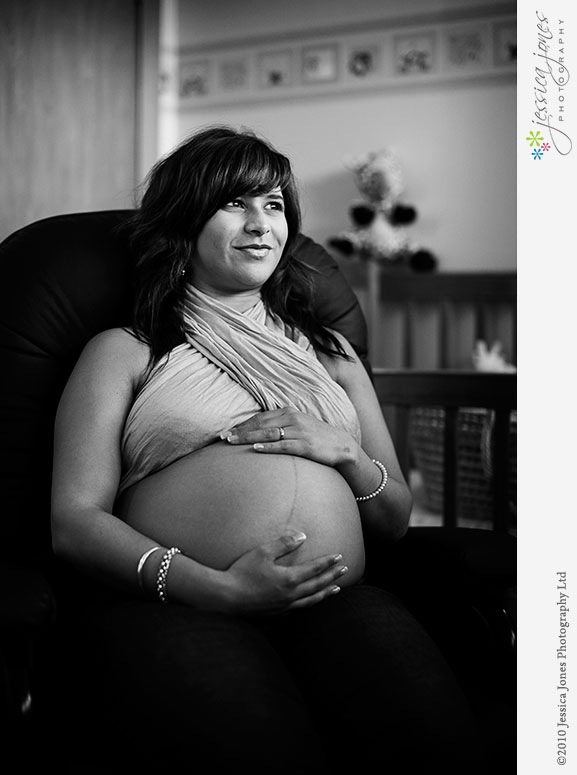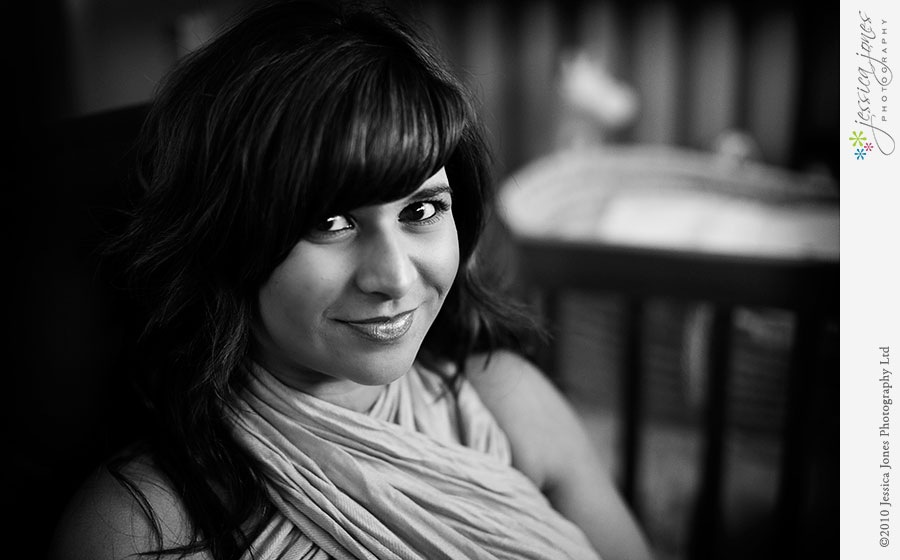 Fiona, you look breathtaking.  Enjoy these final weeks with your little one.  I can't wait for the next chapter, see you soon!
Leave a comment for: Fiona, Josh and that beautiful belly!
---
Thursday, 03 June, 2010
Posted by Jessica at
6:14 am
Tweet
(You've got to sing that title, otherwise it just doesn't make sense.)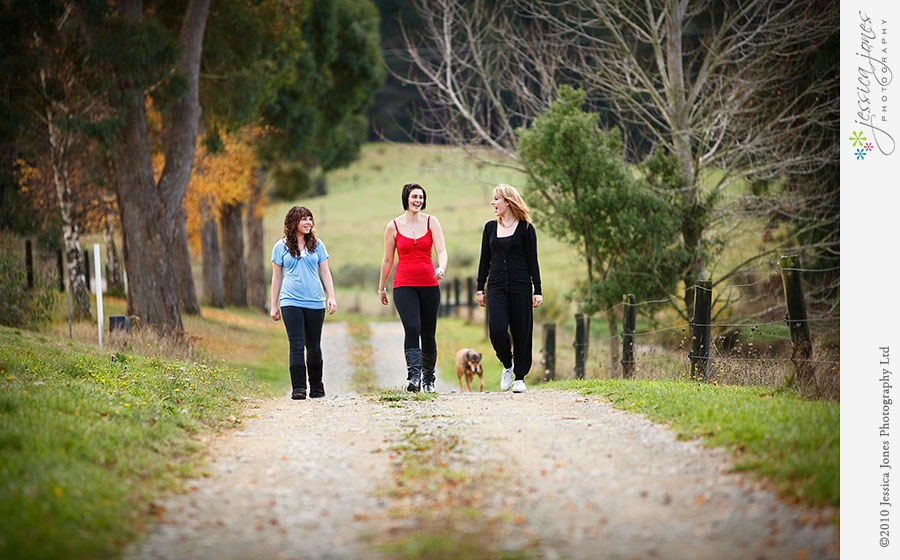 It's been pretty quiet 'round these parts lately.  The blog I mean.  But life itself has still been quite busy.  Kind of a different sort of busy, and I'm not sure I like it as well.  My Mum has been pretty sick, and so last weekend I went out and spent the weekend with her at my sister's place.  It was great to just hang out, her and me.
There were a couple of stray nieces floating around while I was out there and I've been meaning to photograph them for the longest time, so I seized the opportunity while I was out. 
"Let ya crazy old Aunty take some pictures girls."  They didn't seem to mind.
This is Anneliese.  You can't get a bad picture of her.  You just can't.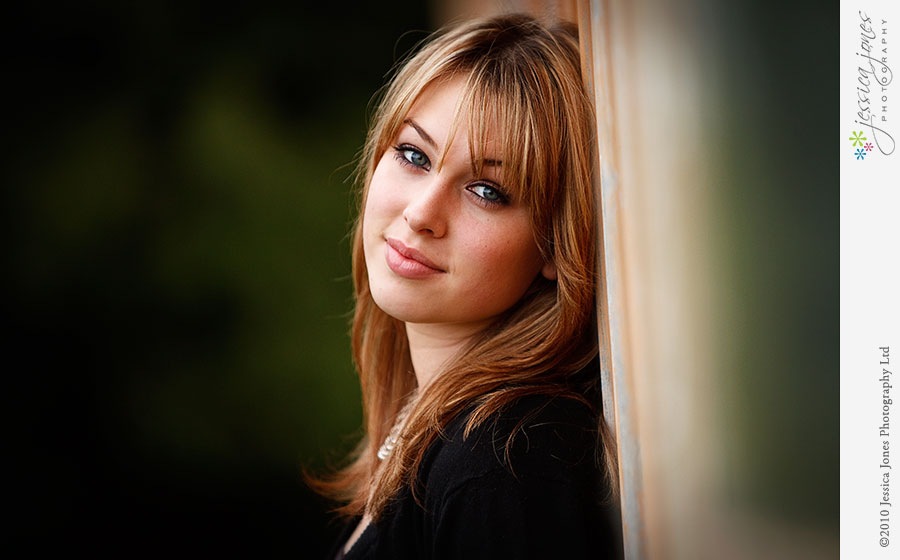 This is Tessa.  When I was her age I had a spiral perm, don't mock, it was all the rage.  I looked like, well, I don't know what really, but I'm pretty sure it wasn't that flash.  Tessa's hair is naturally curly, and what I wouldn't do for hair like that!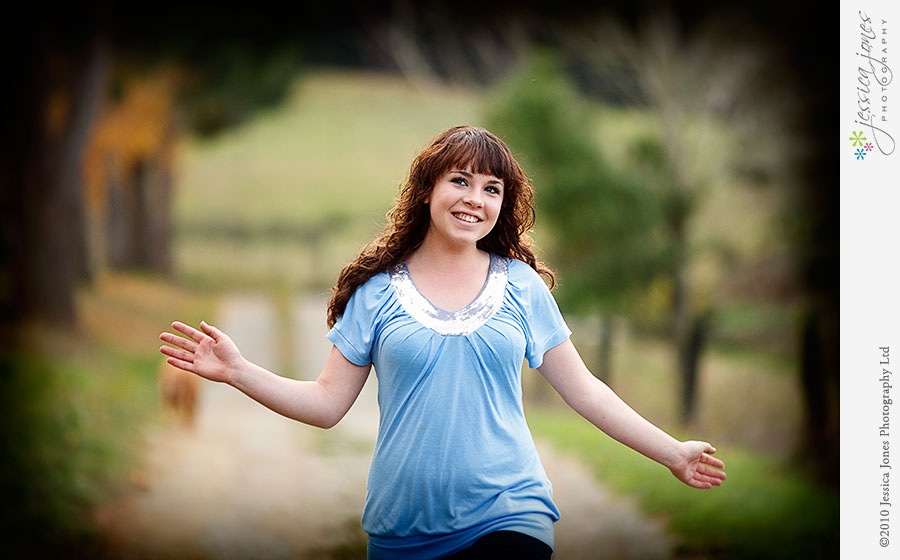 This is Tracey.  She's not related to me in any way.  She's Anneliese's friend, and also quite gorgeous!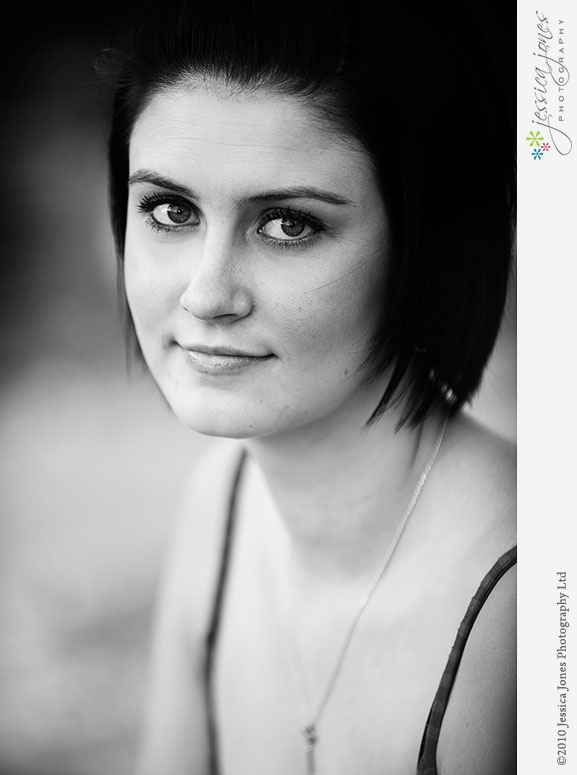 I remember being young.  In fact, I often still think I'm a teenager, and then I catch a reflection of some old chick looking back at me in the shop window.  Ah, yeah.  It's just life.  You can't be young forever. 
I'd be here all day if I uploaded all of the cool jumping shots.  I love them.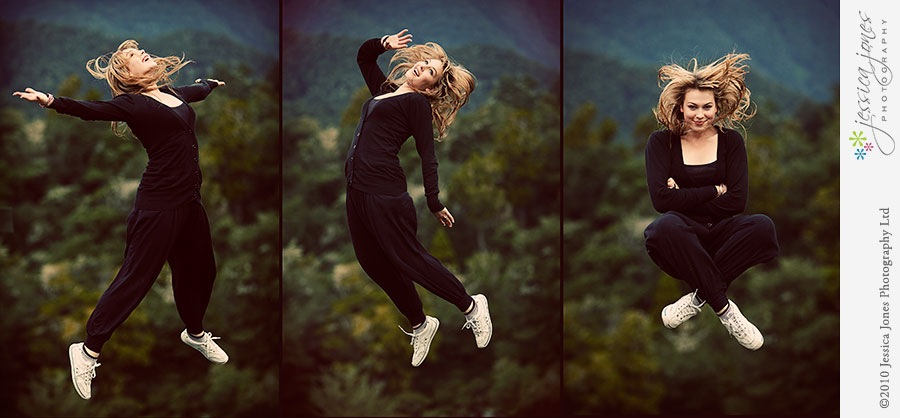 I love this too.  Often it's the shots between the shots that come out really great.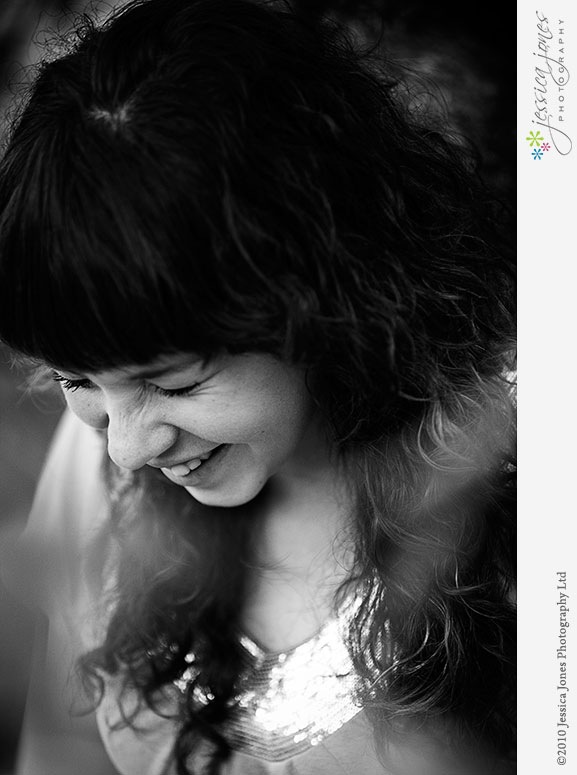 Gorgeous sisters!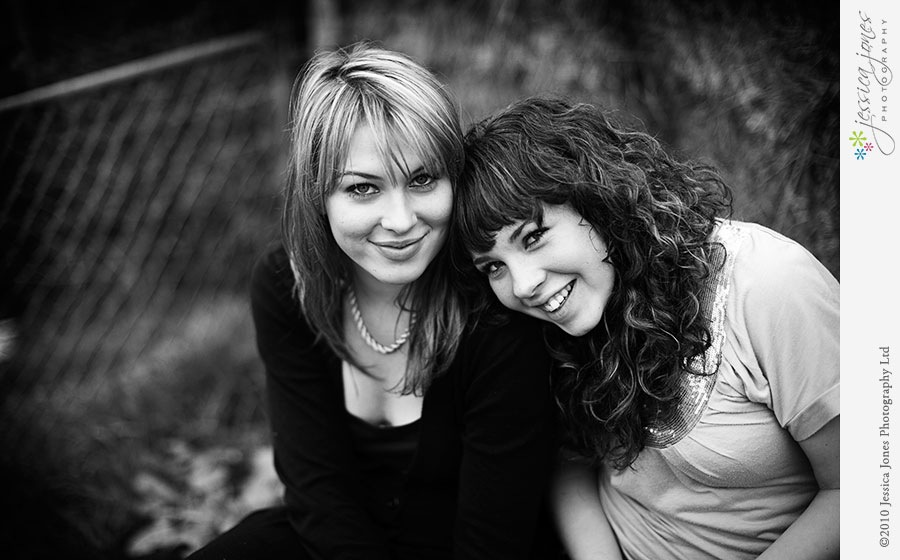 We had to go into a paddock to get these shots with the hay.  I wasn't too sure about a cow who was looking at me, kind of mad like.  I was quite pleased not to be attacked by that cow, even though they assured me it was harmless.  How was I to know for sure?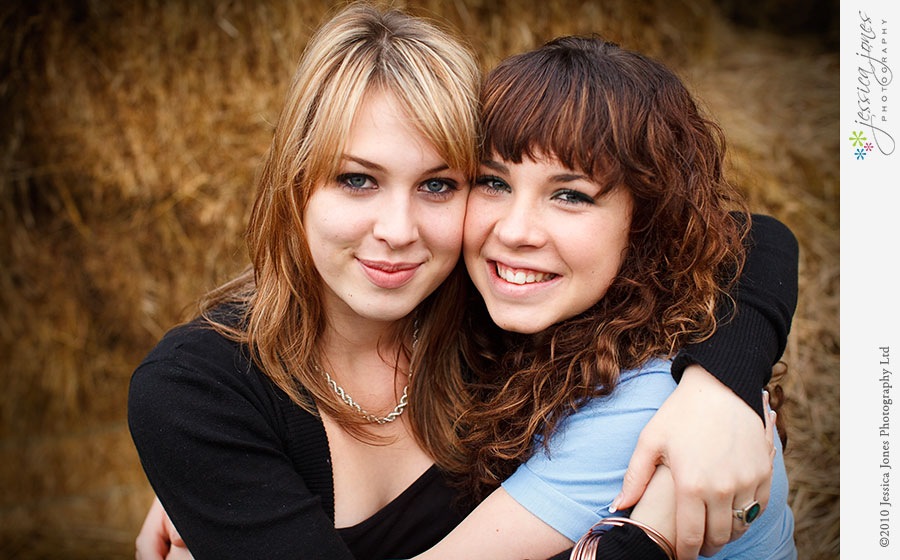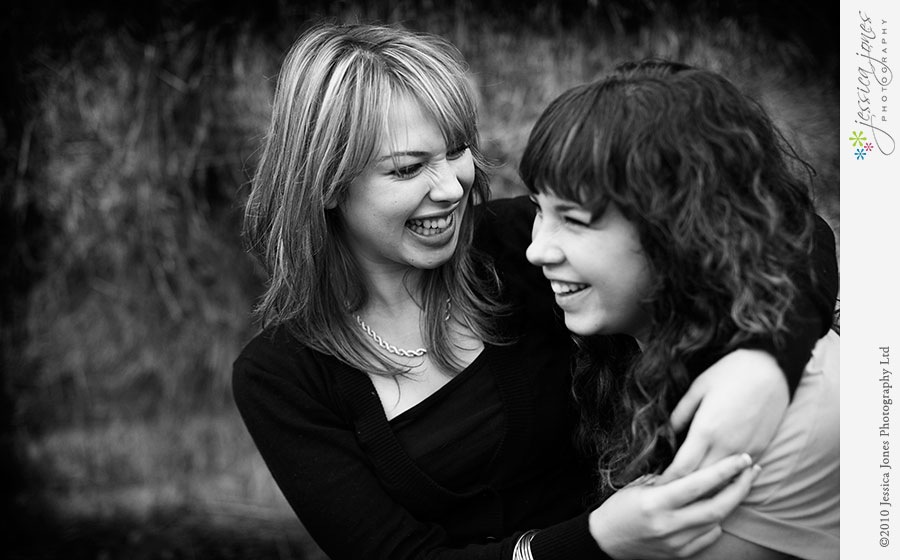 Thanks girls - that was fun!
Leave a comment for: Girls just wanna have fu un.
---