Archive: August 2010
---
Sunday, 15 August, 2010
Posted by Jessica at
11:09 pm
Tweet
Tim and Shelley are perfect for each other.  The way they look at each other, share their inside jokes, and most of all have fun.  Tim is great fun and makes Shelly laugh.  Shelley is completely fabulous - so much so that her nickname for years has been Wonder Woman.  We were going to get some great photos, I knew it the minute we left for the beach.  With these guys, how can you go wrong?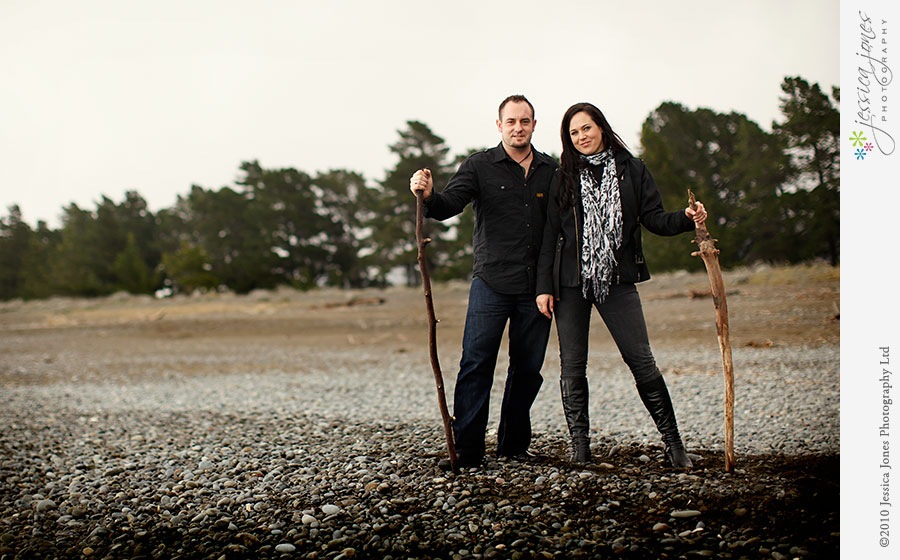 Shelley had warned me that Tim was a bit of a kid sometimes, so neither of us were surprised when he suggested that she should go and sit on "that log over there".  Great idea Tim, except that that log was dangerously close to that water. 
"Why don't you go sit on that log then?"  We suggested.
So he did.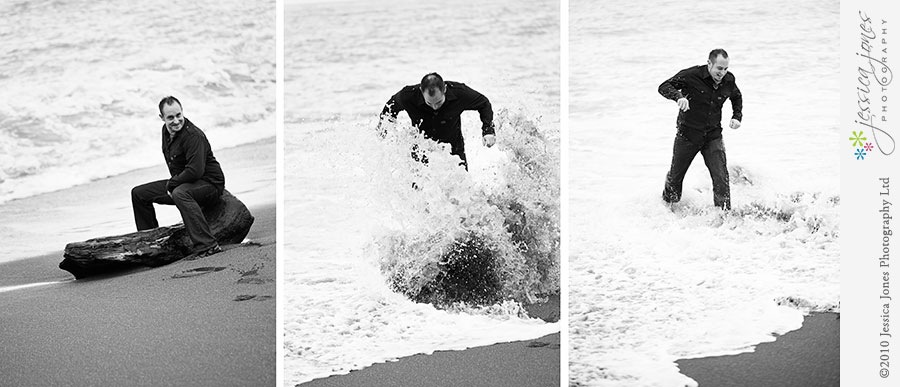 Pure awesomeness.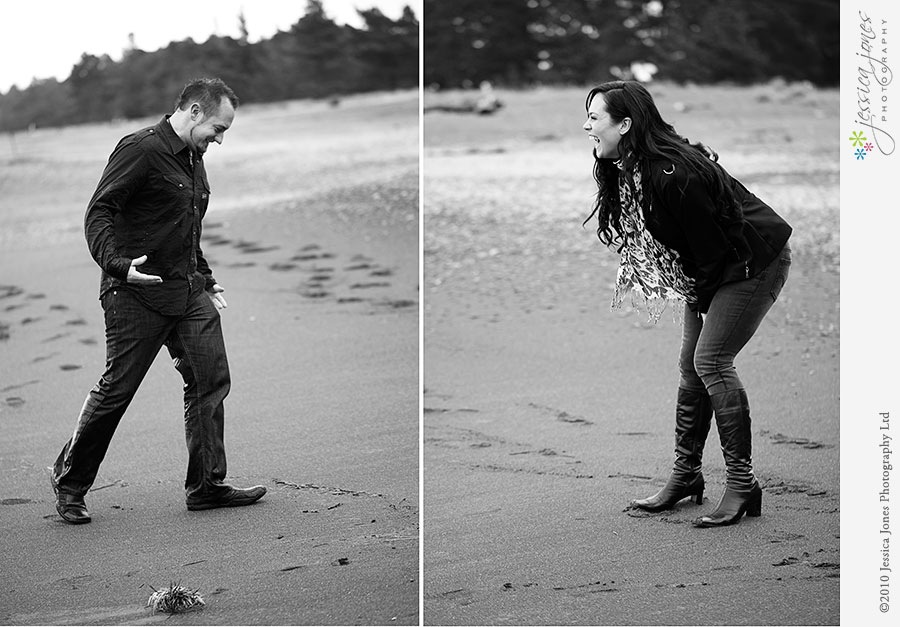 Sorry Tim, but we kind of saw that coming!  Totally worth the shots though!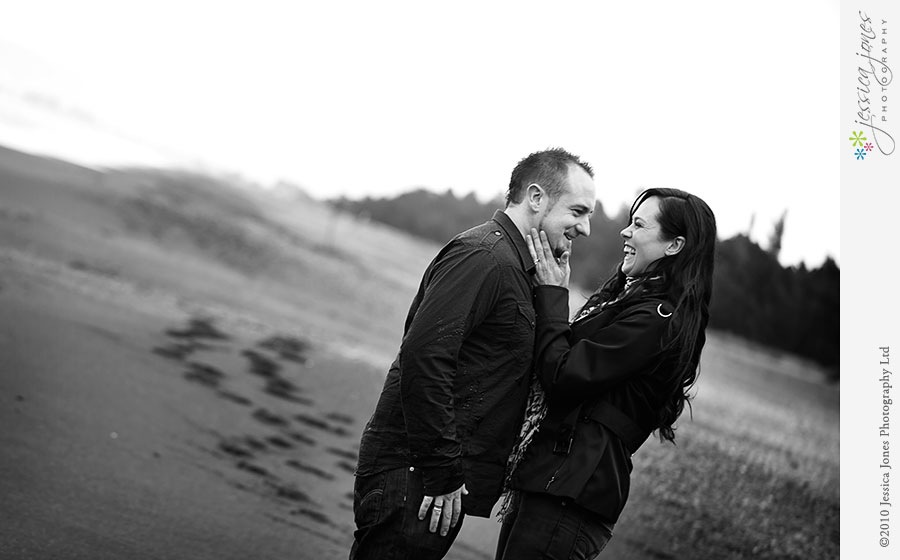 *cue awesome proposal story*
Tim had all of the right ingredients to an awesome proposal.  One romantic dinner, throw in a trip in a helicopter, add a pinch of "MARRY ME" in fairy lights seen from the sky and a jaw dropping ring = one giant YES.
*cue a collective sigh from all of the women*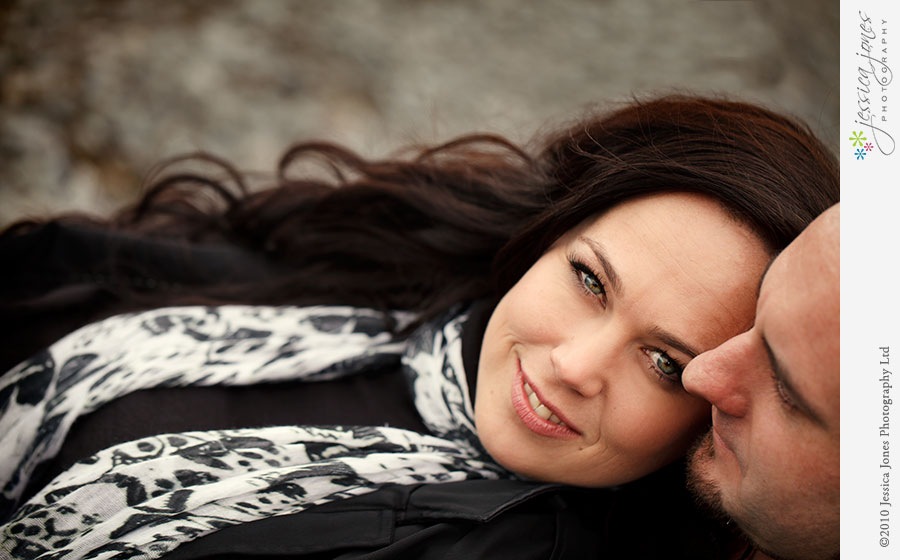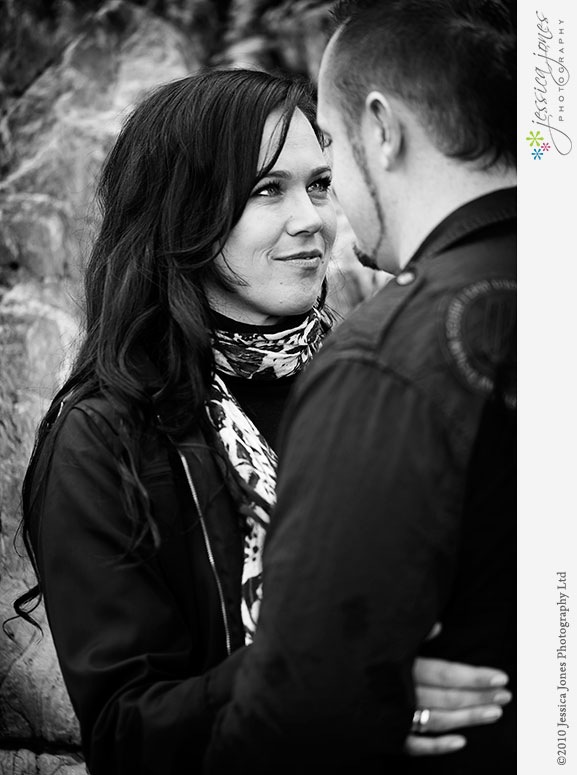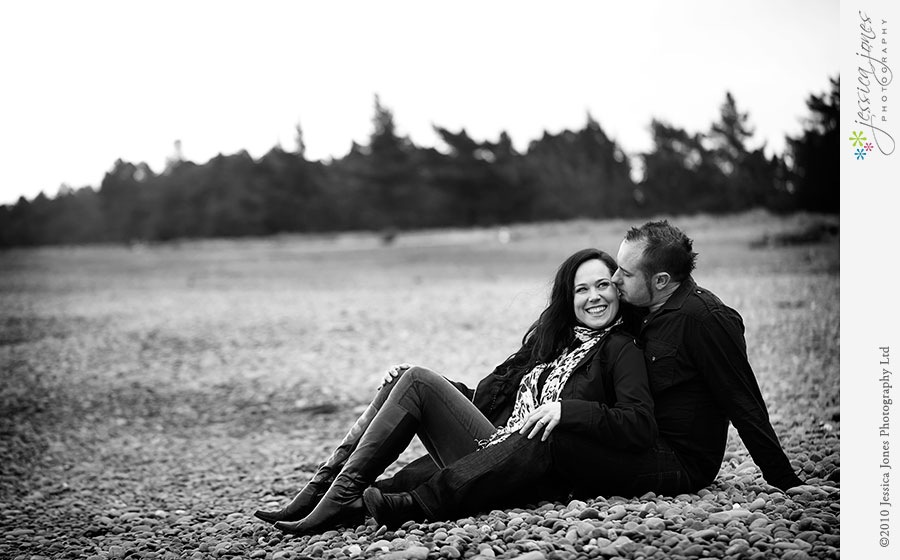 Gorgeousness!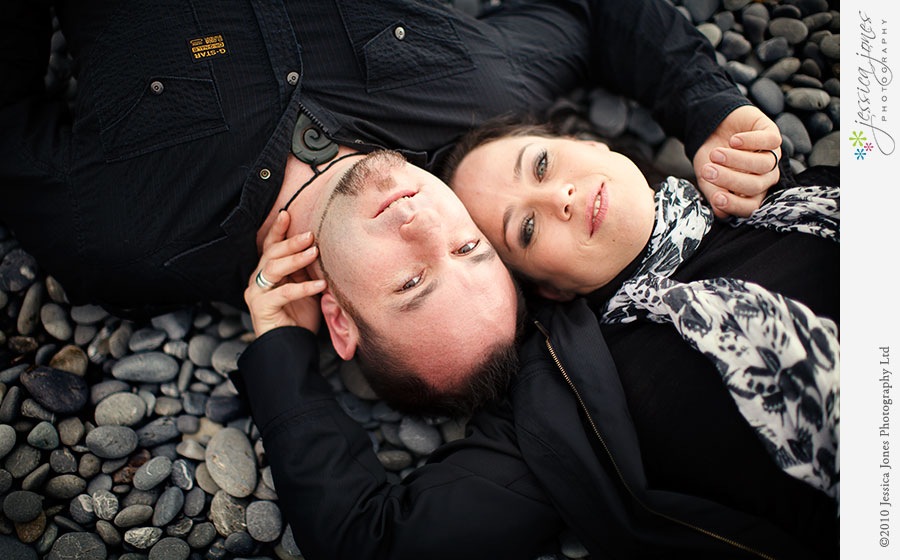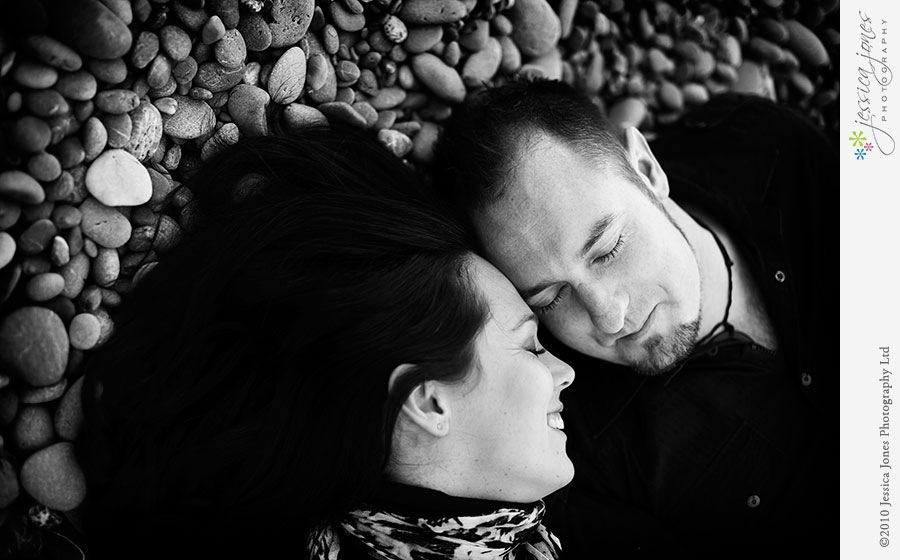 I love this shot.  The beach blown hair, the look of total happiness.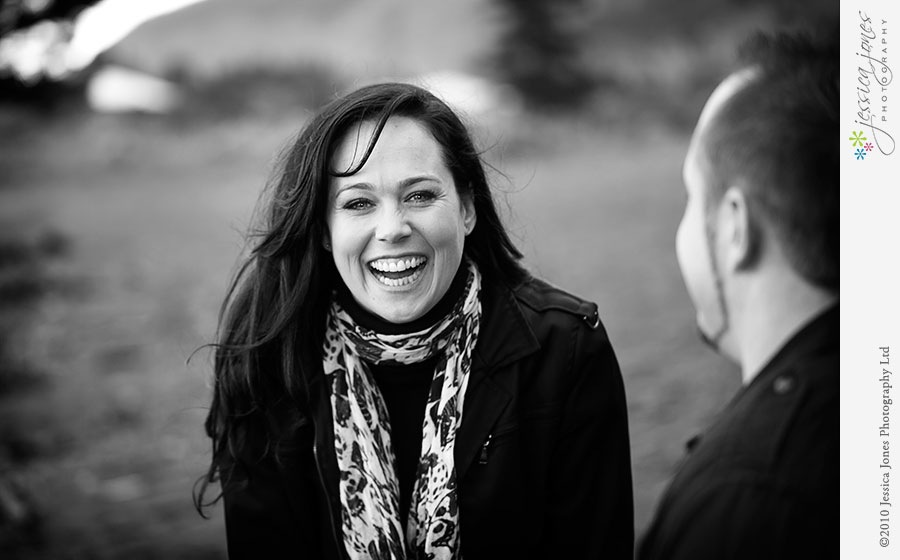 Hello Rarangi!  You look awesome!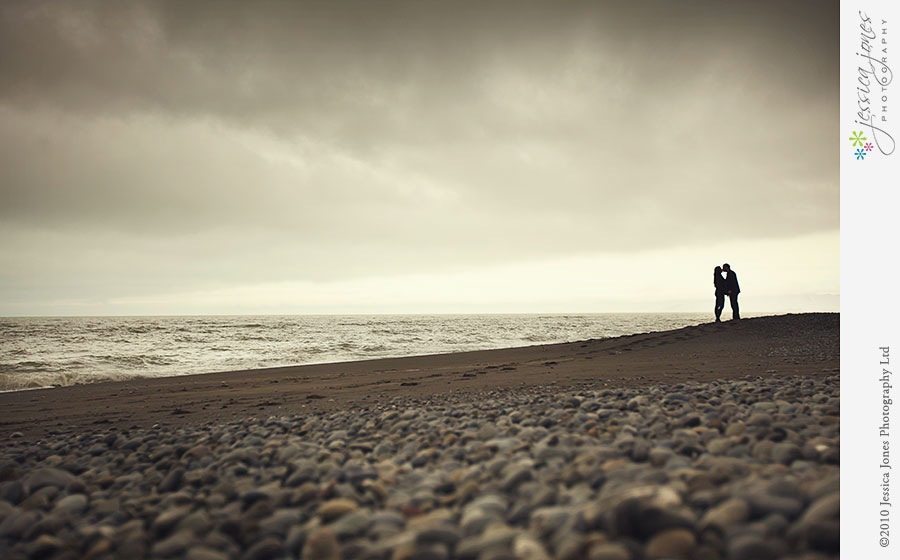 Then we headed back into town.  Another special request for 'my tree' took us up the hill.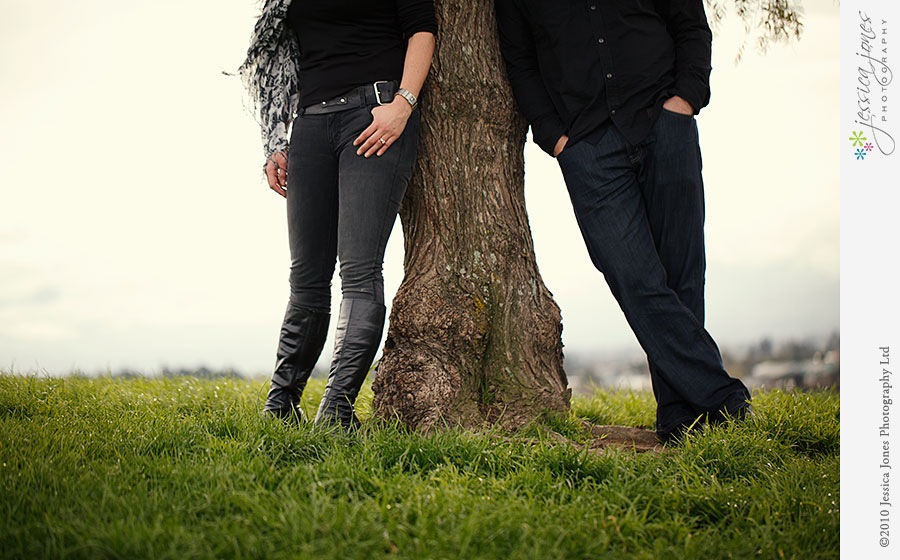 I love letting my couples do their thing, I just stand back and watch to see what they do.  These guys are awesome!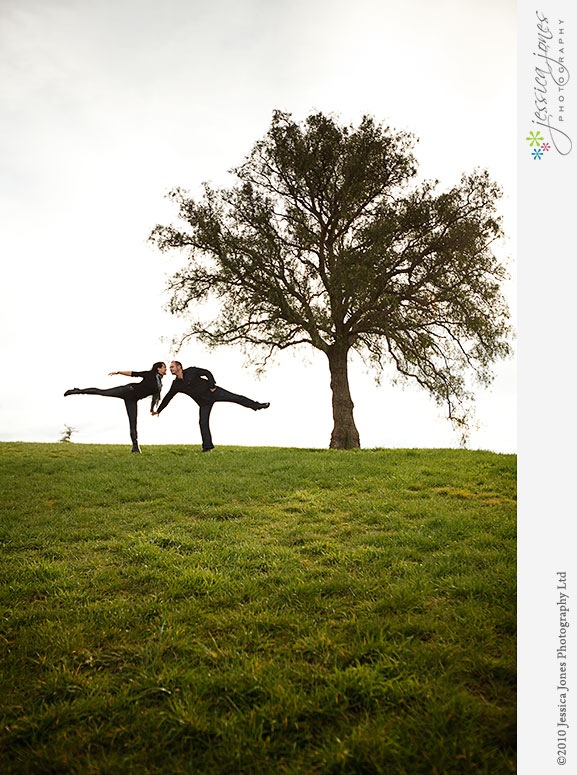 Shelley and Tim could really leap!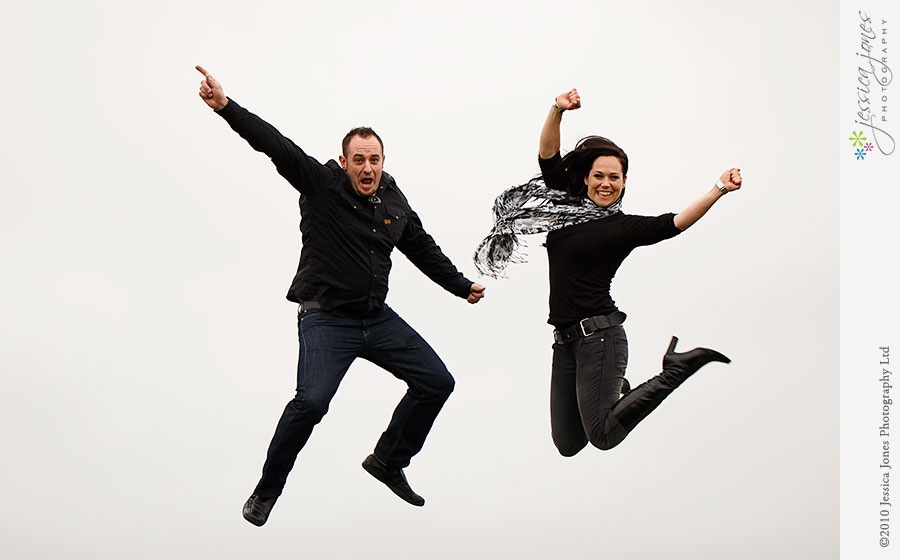 Wonder Woman indeed!  Tim is hiding behind the tree, he's such a clown.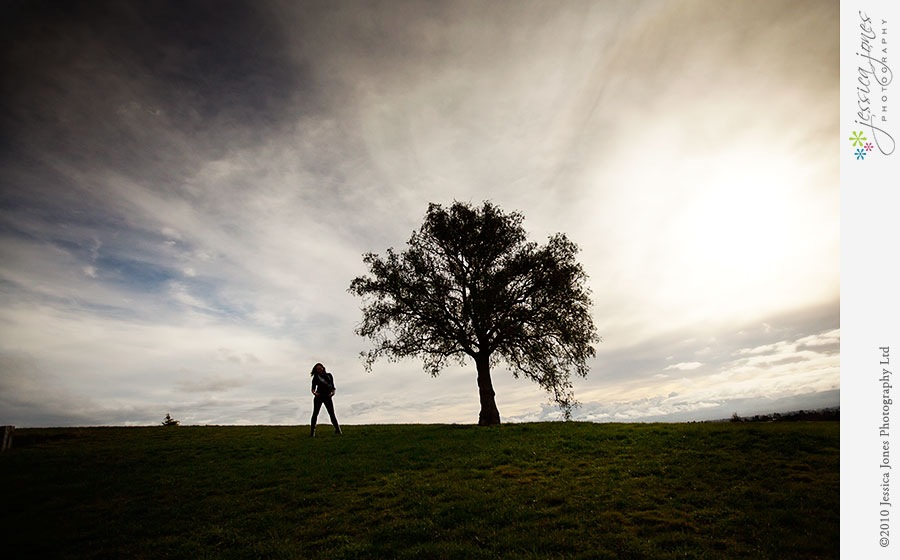 Thanks for a fun afternoon guys.  I'm so excited about your wedding, let the countdown begin! 
Leave a comment for: Shelley & Tim - Engaged
---
Friday, 06 August, 2010
Posted by Jessica at
6:15 am
Tweet
He needed somewhere to live.  She needed somewhere to live.  They had never met before, but they soon found themselves as flatmates.  I asked who liked who first, and they both laughed.  I'm pretty sure both Nikki and Simon wanted to think the other was the first to cave.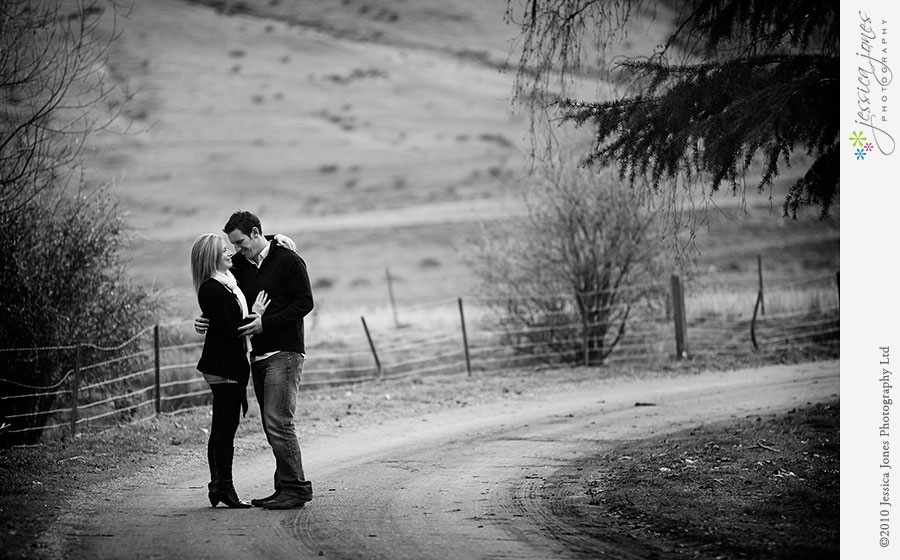 They sure like each other now, quite a lot.  So much so, in fact, that come next March they will be married.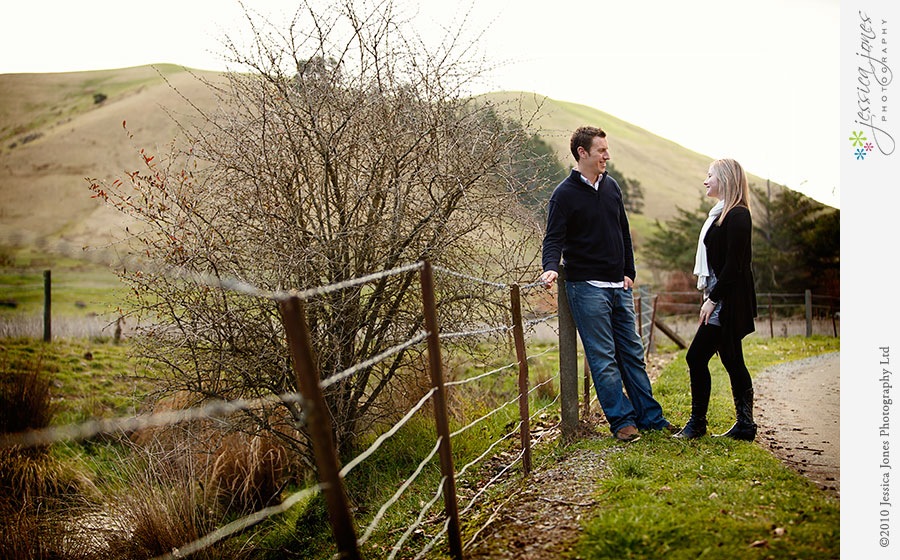 The weather has been less than lovely here lately, but thankfully it opened up into a beautiful day for us.  We headed over to Taylor Dam where I thought we might get some nice country feeling images.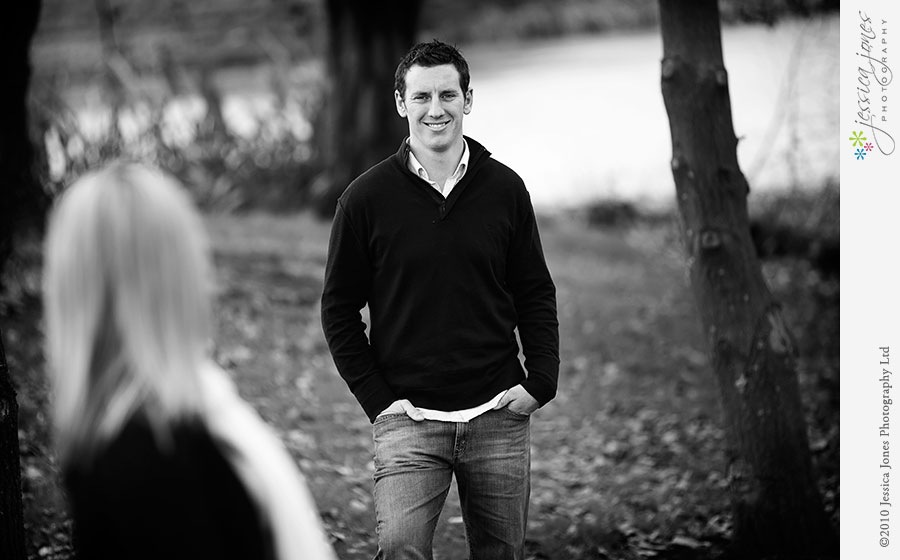 I just LOVE this shot.  Nikki is just beautiful.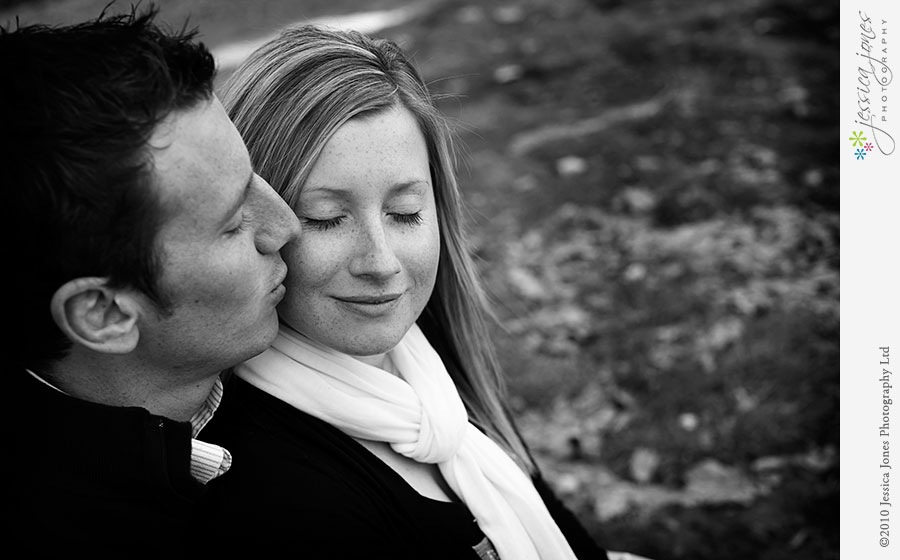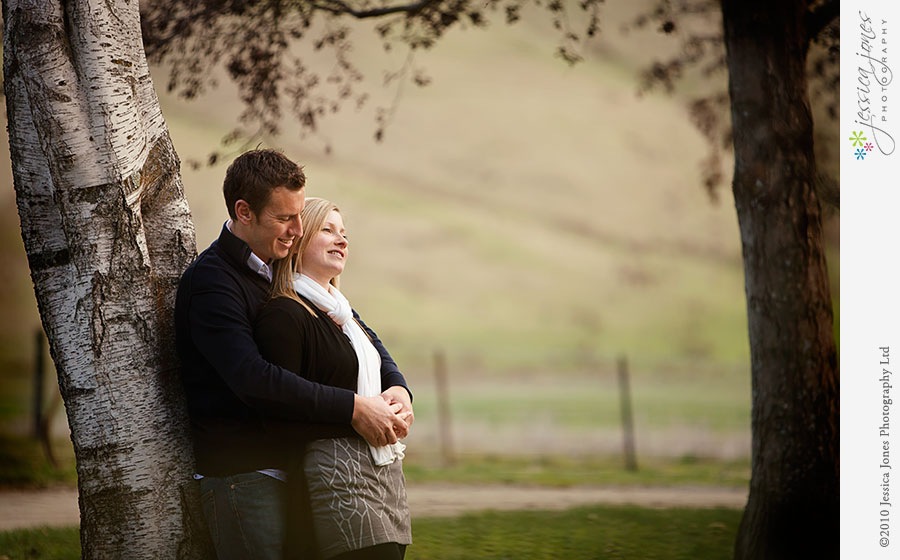 I've been trying to get more use out of our 16-35mm 2.8L lens lately, and although I adore it as a scene setter....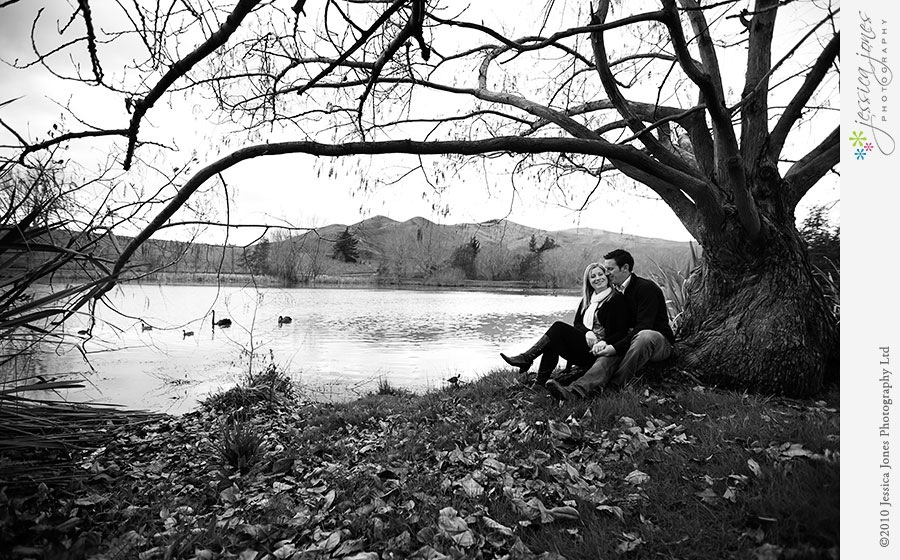 I just keep coming back to my 70-200mm 2.8L.  And although I was MOST excited about finding this tree, Nikki and Simon are really what make this picture.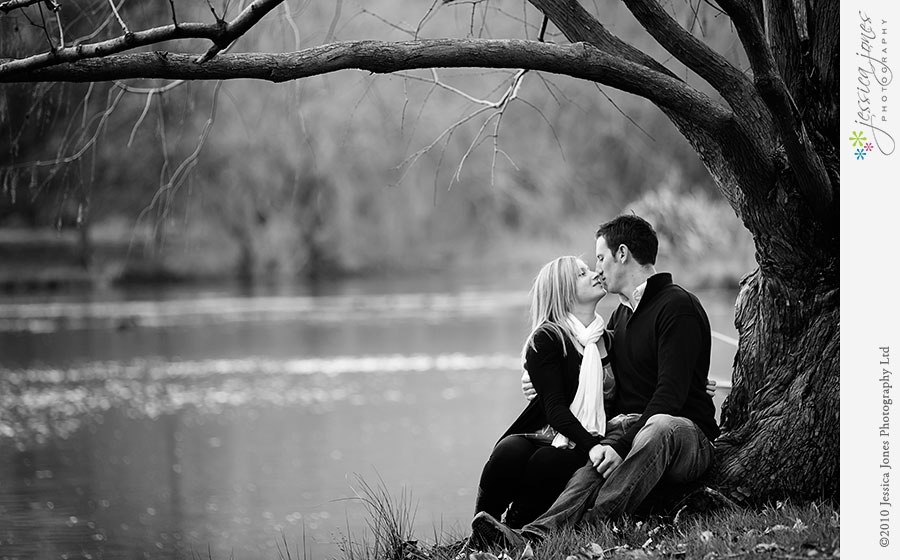 Then on to Harling Park, throw in some gorgeous late light... and you have a major win.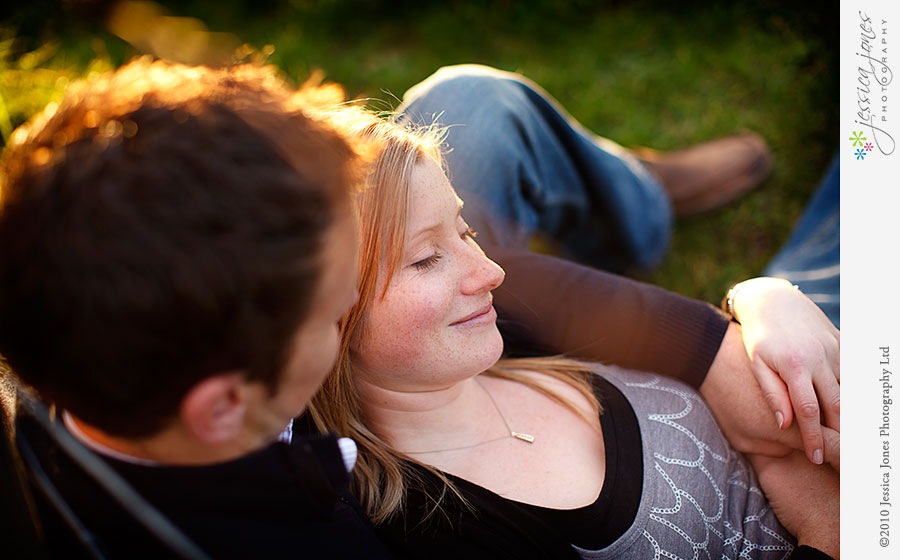 Gorgeous!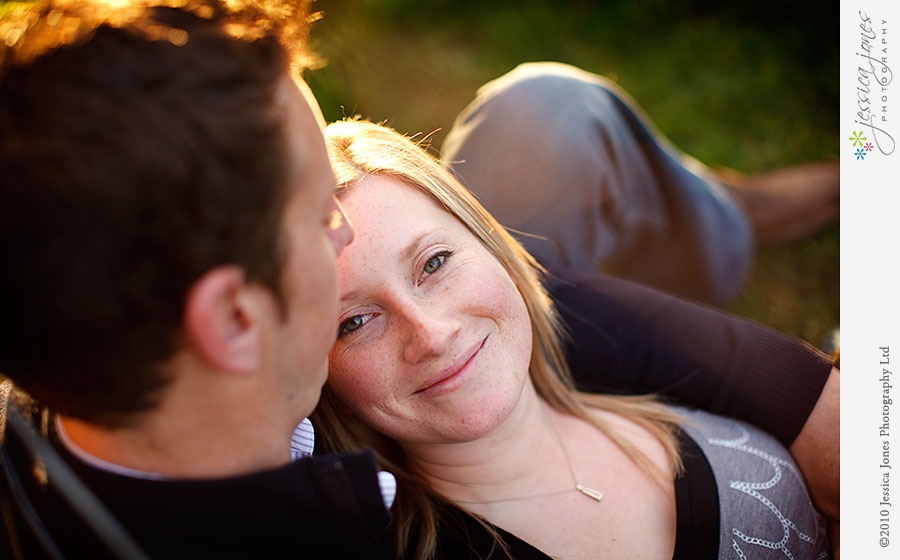 Hello awesome hilltop, with gorgeous light and sky!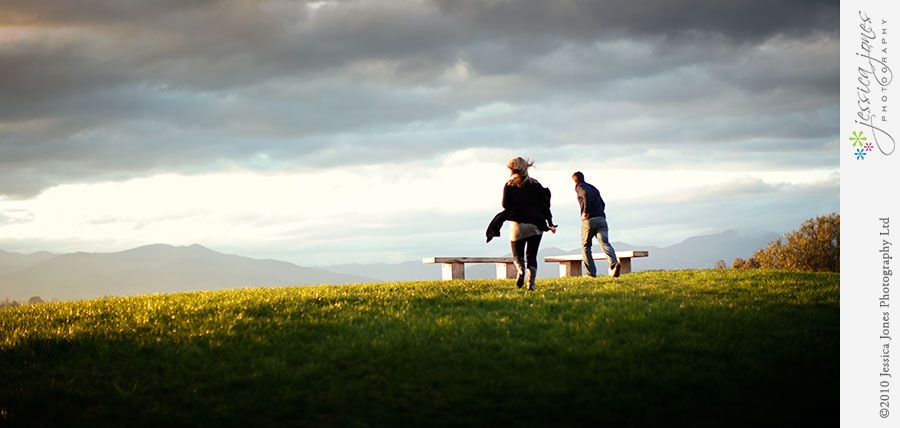 Nikki had seen 'my' tree featured on the blog before, and seemed quite keen to meet it.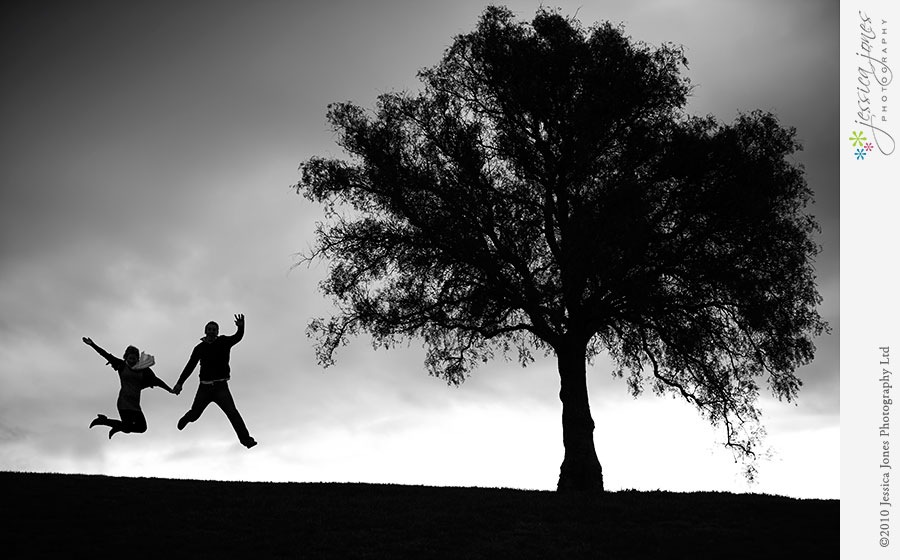 This following picture is because I'm strange, and I make people do funny things.
Just before we left the sky broke forth with this amazing show of colour.  I like it a lot.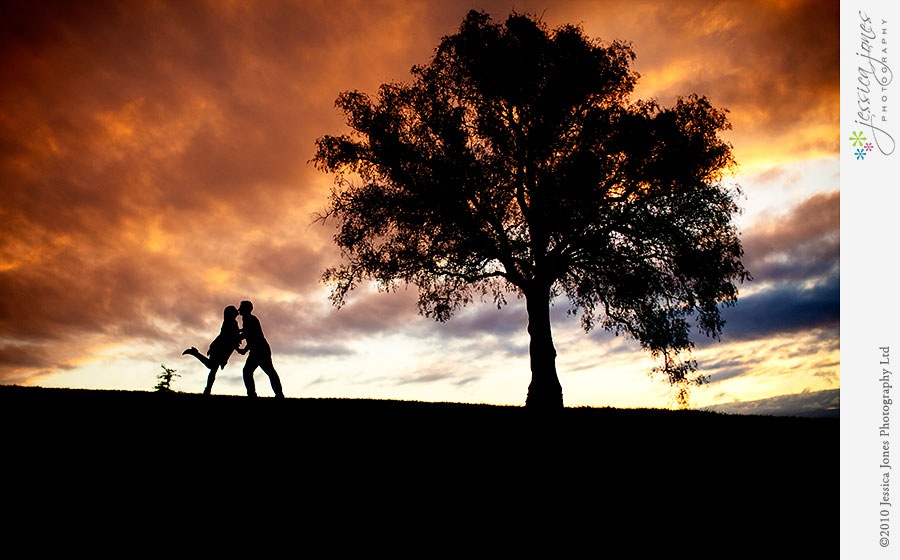 Nikki and Simon, thanks so much for your time this afternoon.  I had a blast!  I'm so excited about shooting your wedding in the Summer, it's going to be great!
Leave a comment for: Nikki and Simon - Engaged!
---
Tuesday, 03 August, 2010
Posted by Jessica at
5:05 am
Tweet
It was a day we've been looking forward to for months, one of the highlights of our winter, in fact!  The setting was St Arnaud, Lake Rotoiti, and both Paul and I were amped to get the very best images possible.  In fact, Paul was fairly sure he was going to outshoot me, and because I'm the one that writes the blog posts, I'm going to say he lost.  Or maybe it was a tie.....
It was an amazing day, not just because the weather was perfectly still and crisp.  Not just because of the jaw dropping gorgeousness of every detail, but because Glenn and Carina became man and wife.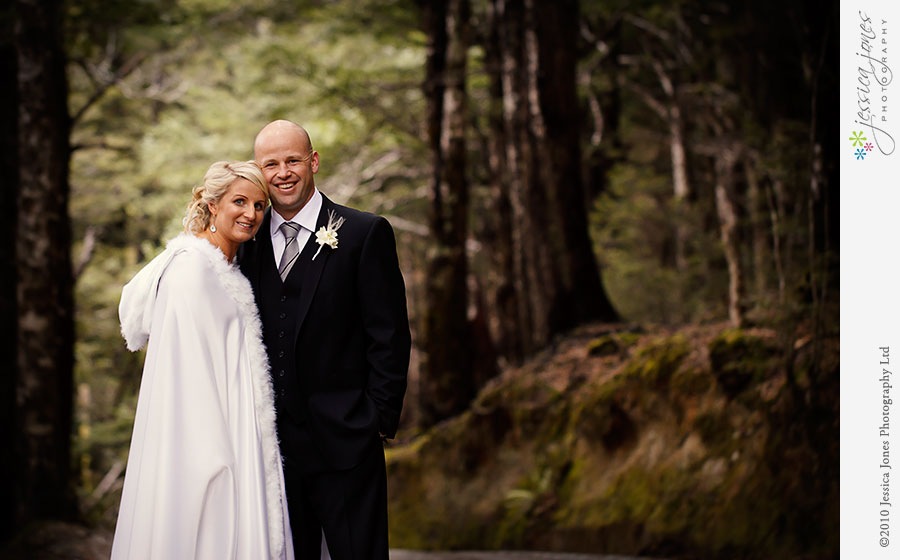 Carina was absolutely breathtaking.  Every single detail was planned, and everything flowed like clockwork.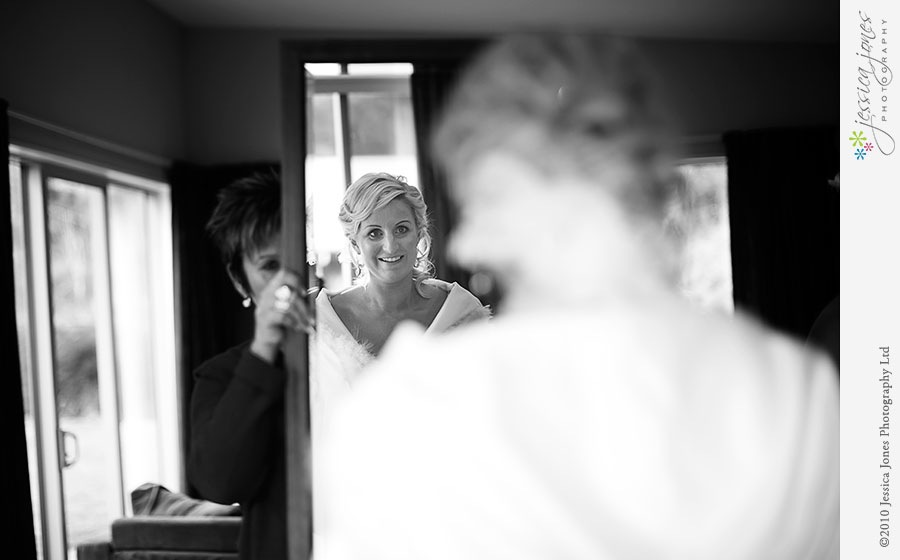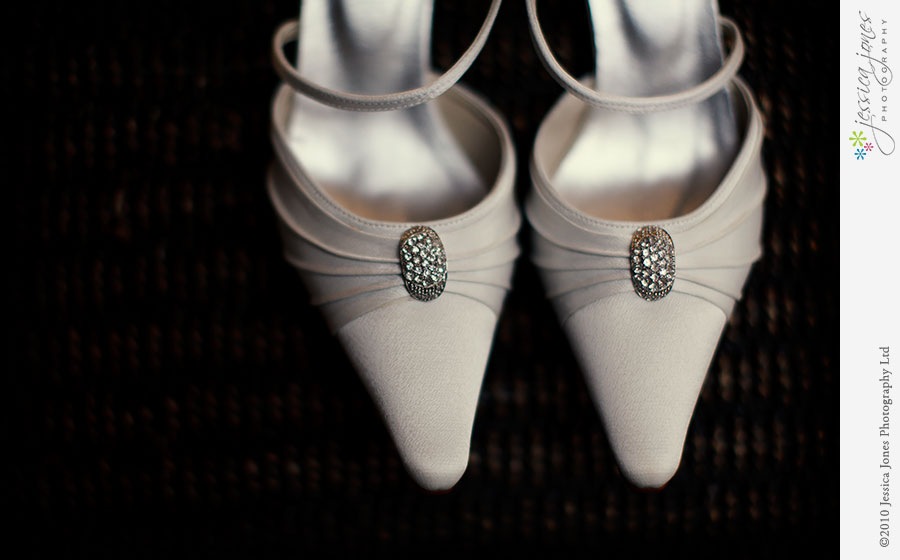 Nina from Pink Poppie orchestrated the flowers, and they were simply divine. Not that I expected any less!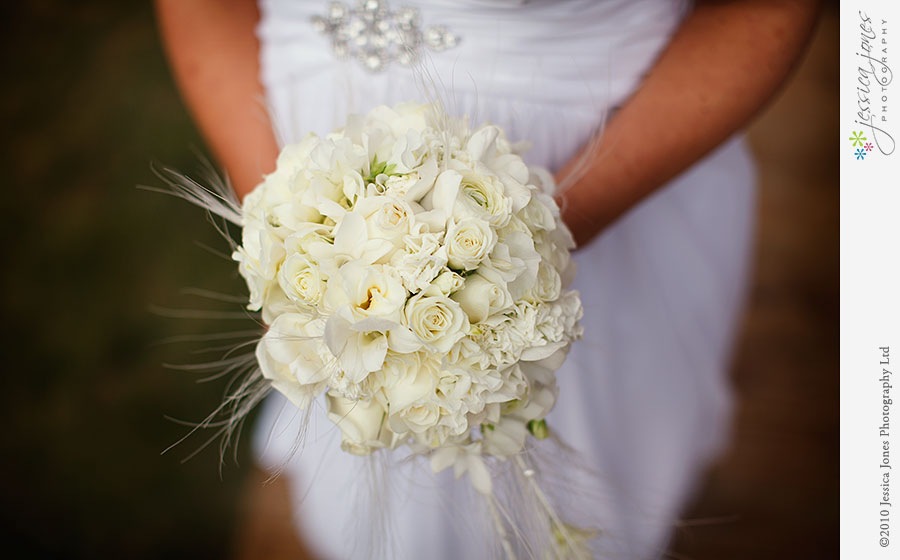 This is Gracie, she's nearly four, so she tells me.  And she's cute.  Way cute.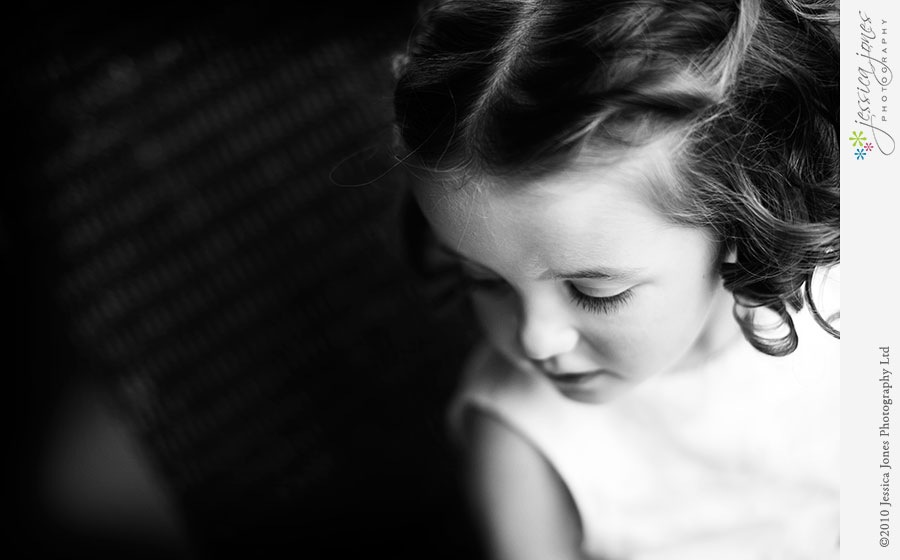 More gorgeous detail.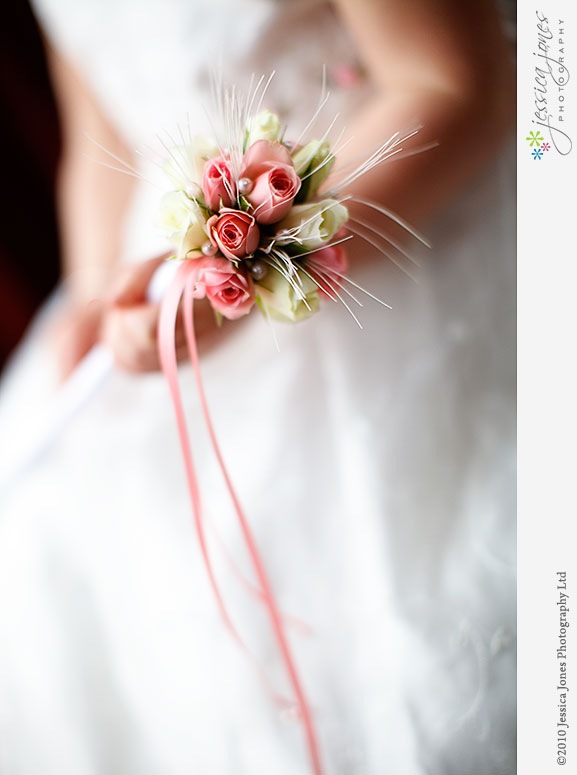 Meanwhile Paul was with the boys as they prepared to get the show on the road.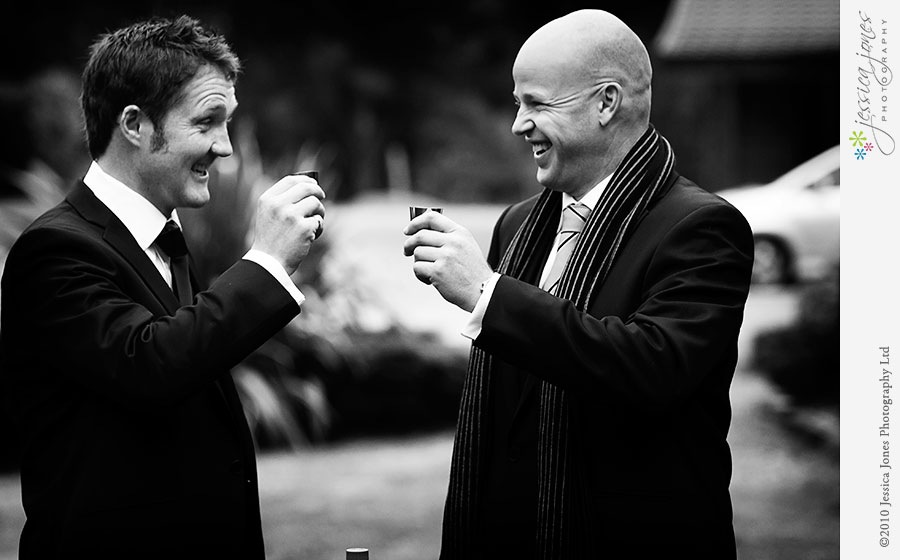 Glenn and Carina decided to see each other before the ceremony, so they met at this cute little cottage.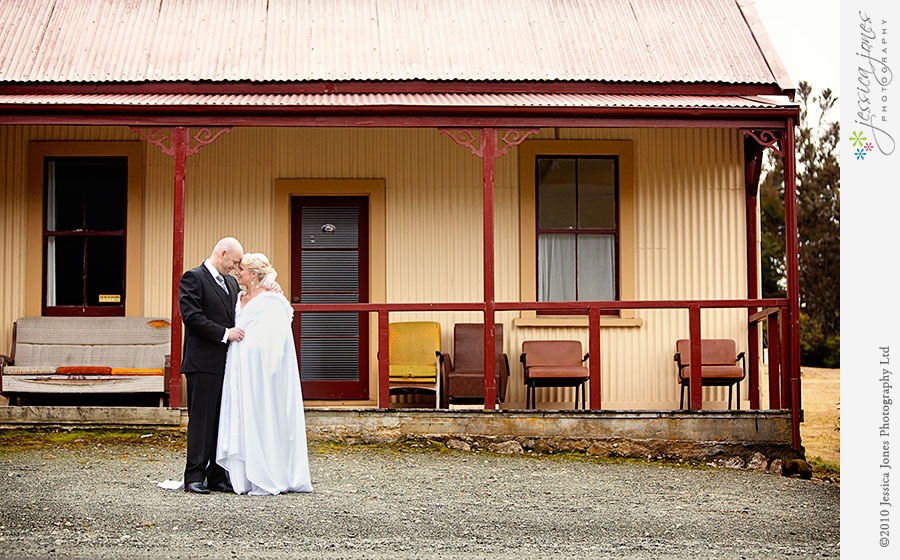 The dress stayed under wraps under this amazing cape, so there was still a nice surprise at the ceremony.
We went up Mt Robert, and although there wasn't any snow, it was still a pretty awesome spot.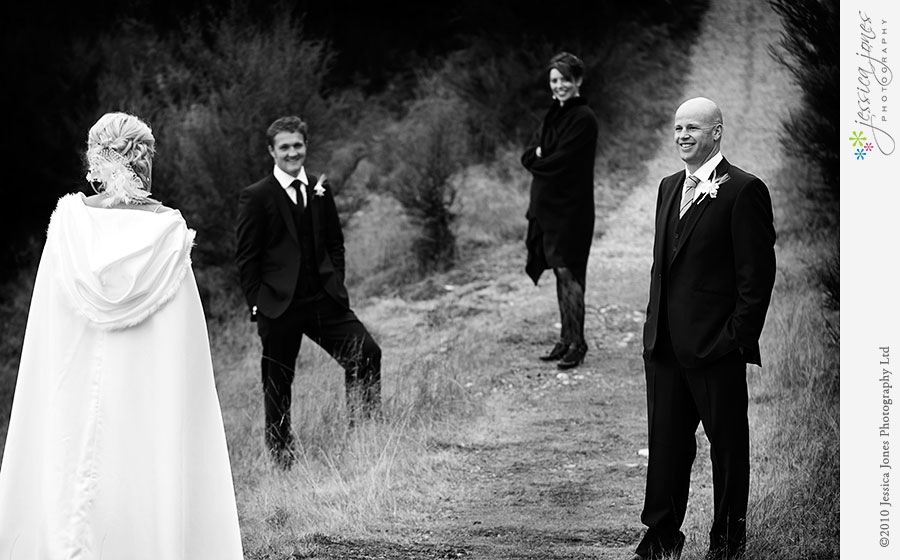 I like signs.  I like them a lot.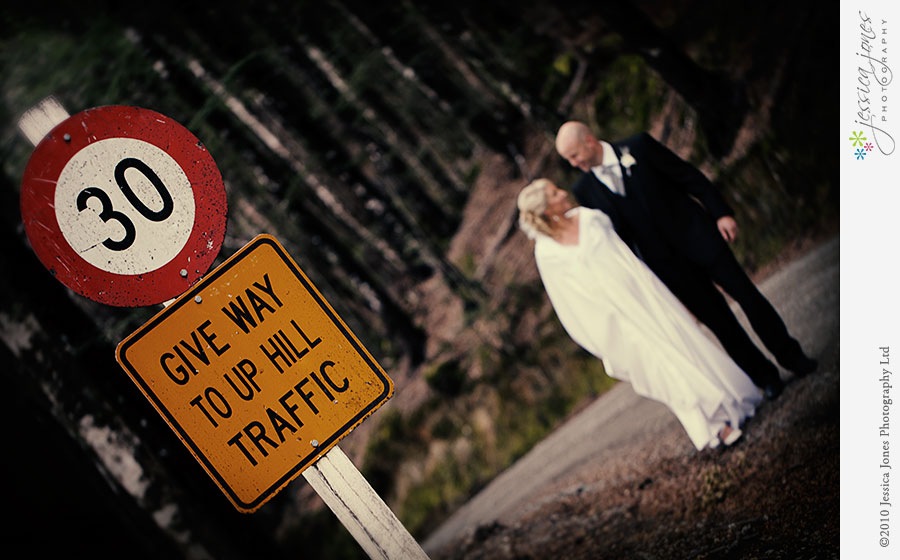 Down by the lake.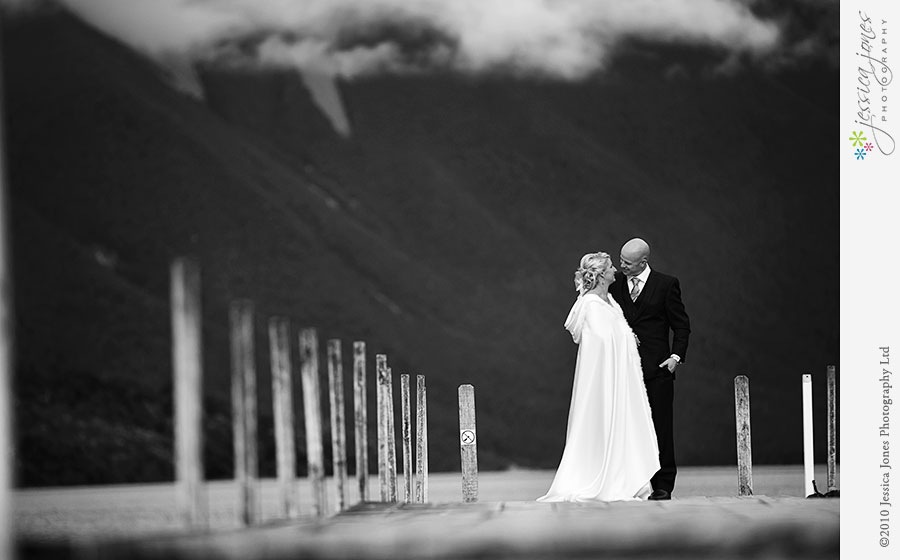 This was Paul's capture.  I love the reflections of the trees in the glass, and seeing the nervous wait going on inside the chapel.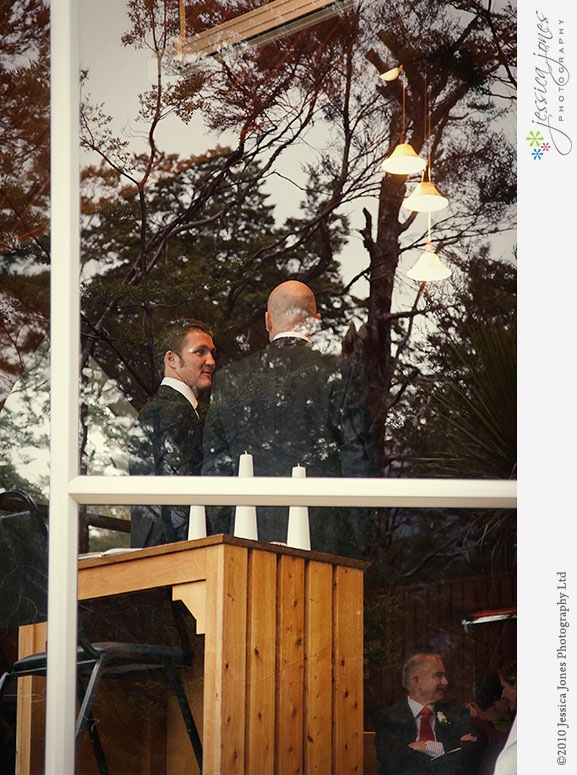 As Glenn sees his bride walking towards him.  Win.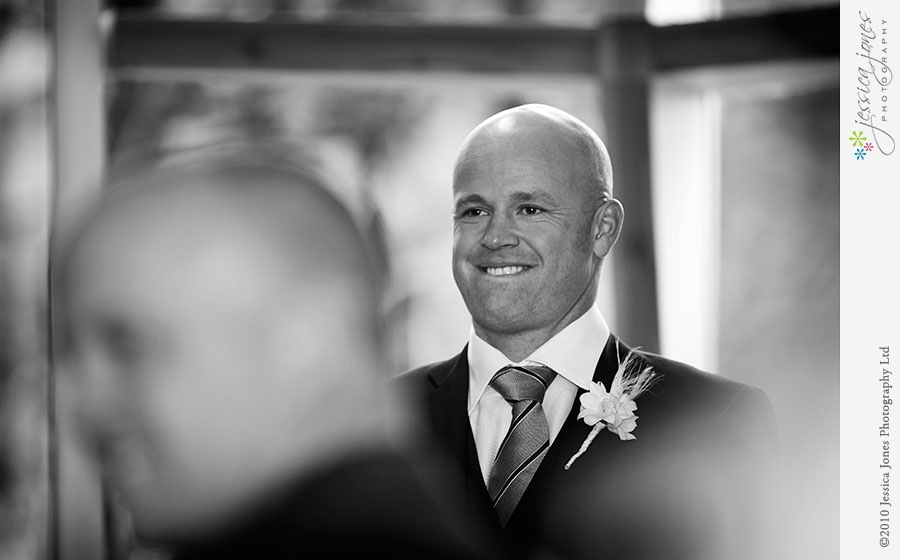 The vows nearly made me cry.  They were so lovely and heartfelt.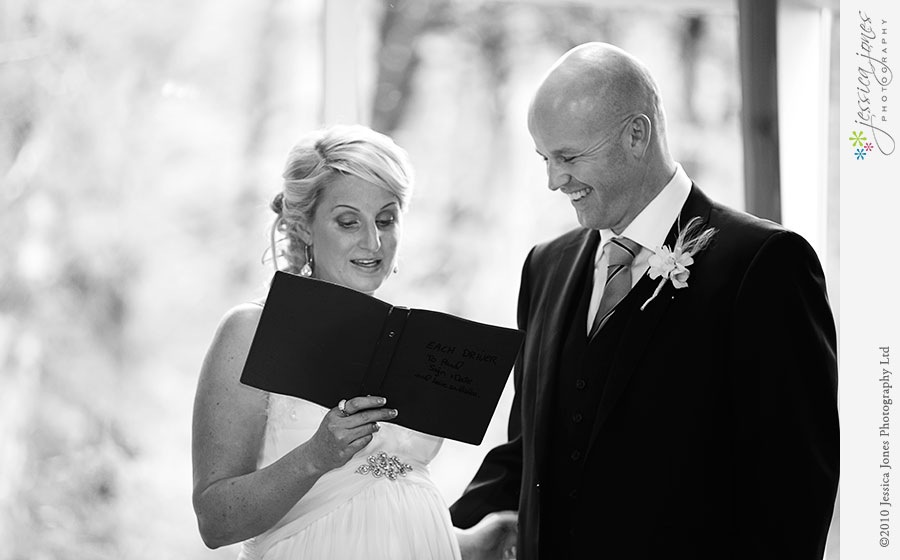 This photo is a major win.  Awesomeness.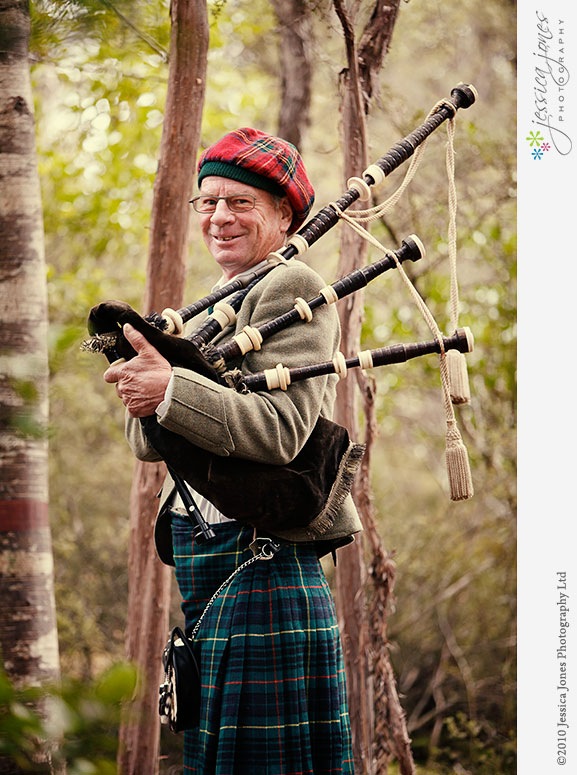 And they're married!  This was Paul's view of the group shot.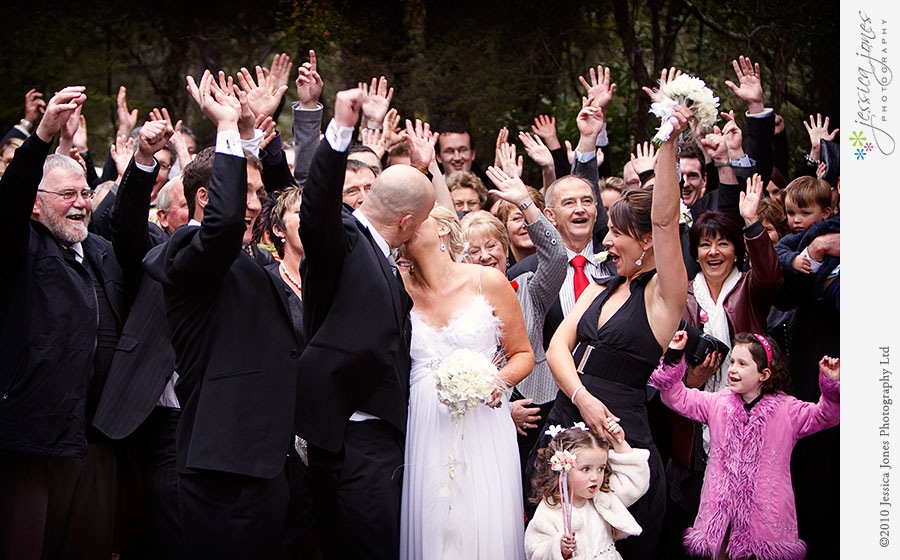 Then back down to the lake for some more photos. Gosh I do love this spot.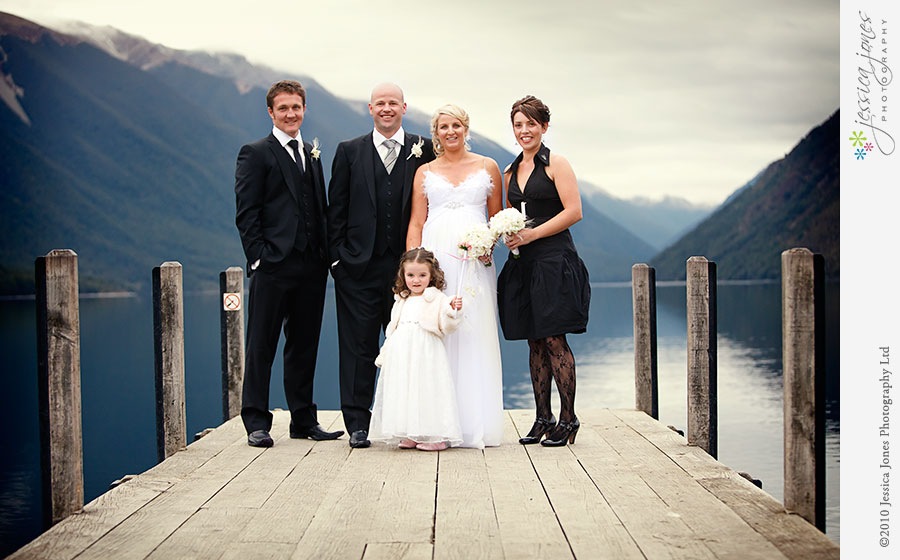 Some of the best shots are of what goes on right before or right after a posed shot.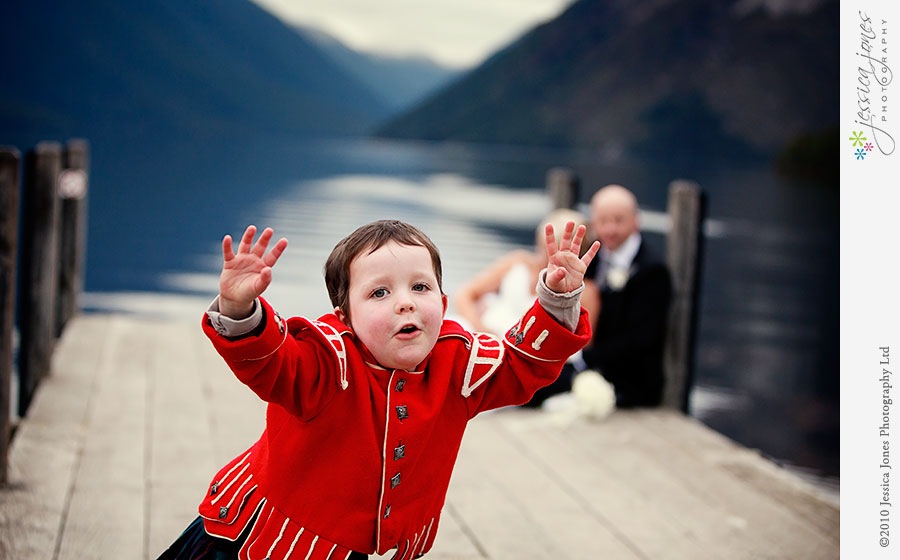 I've fallen in love with Lake Rotoiti.  I was told that there were sand flies, but they seemed to leave me alone.  Clearly they knew not to mess with me!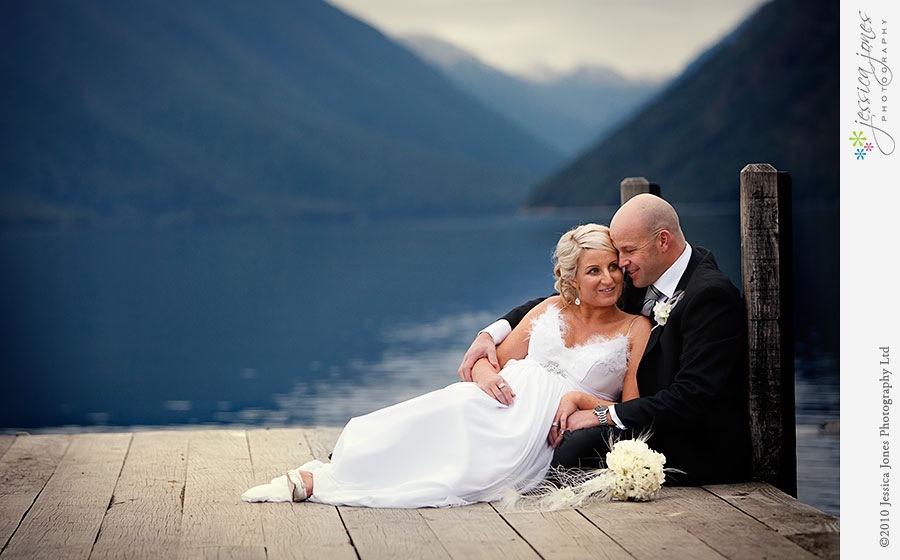 More beautiful detail on Carina's dress.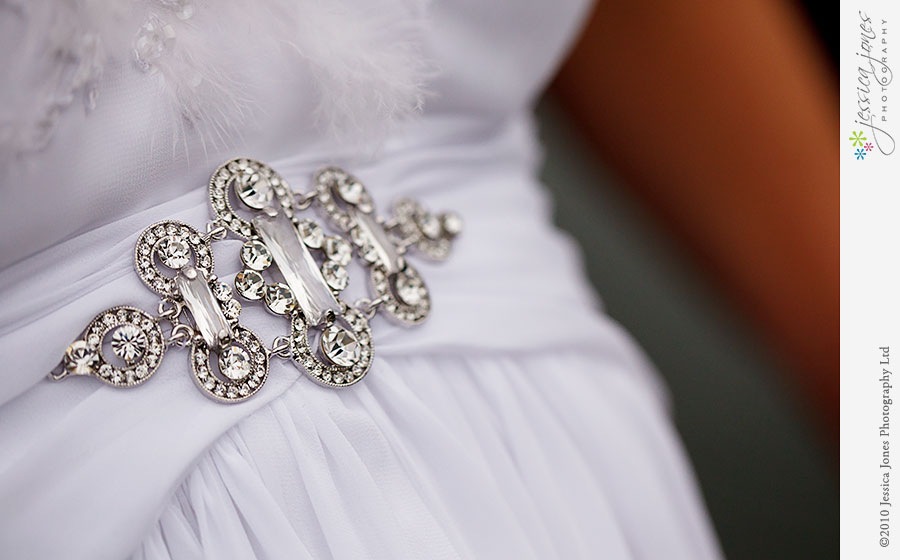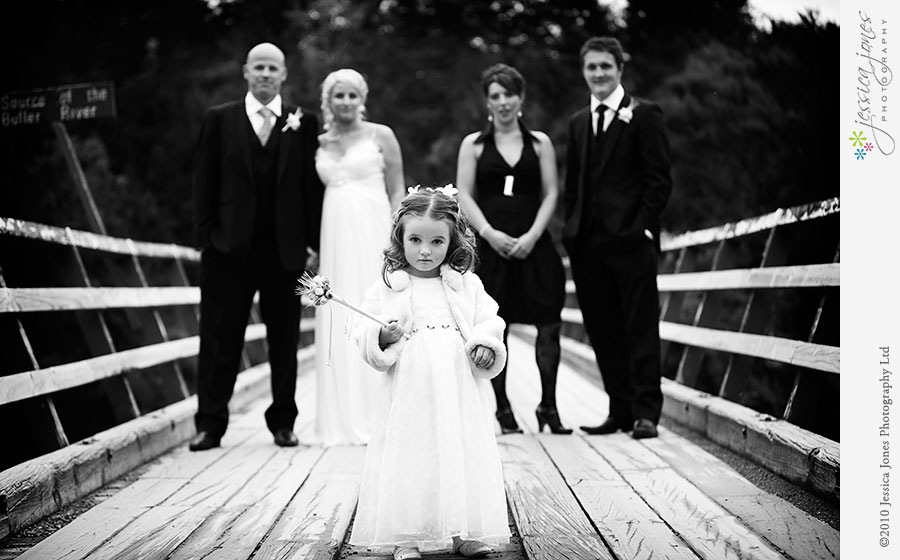 This bridge was Glenn and Carina's idea as well.  I love it!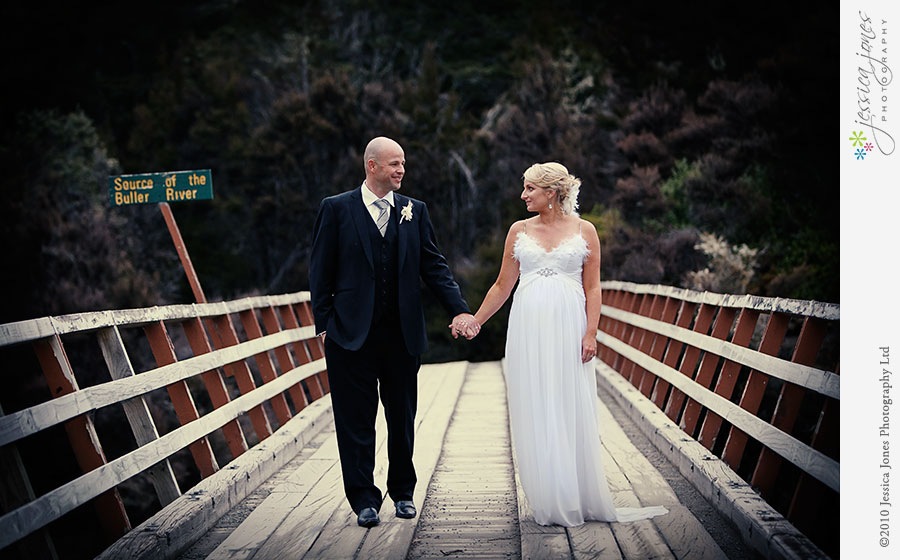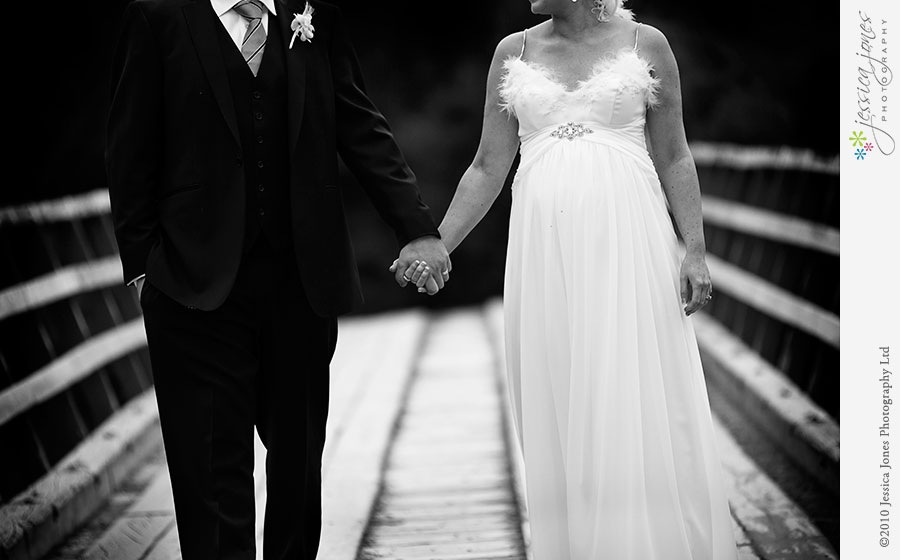 Looking smooth Glenn!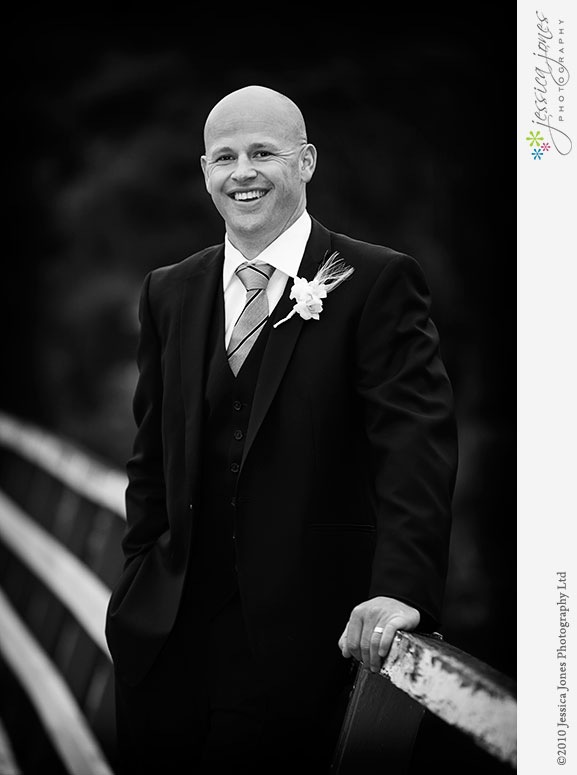 Then onto the Lodge for the reception.  Everything was absolutely perfect.  Stunning even.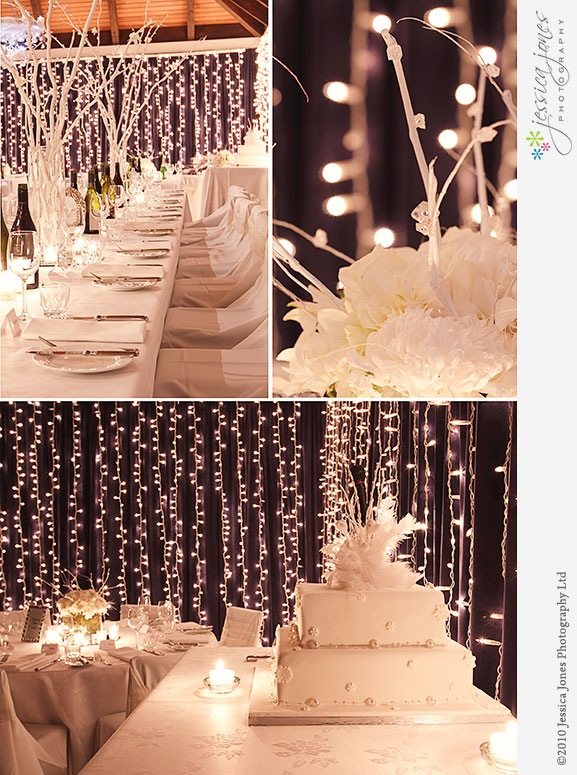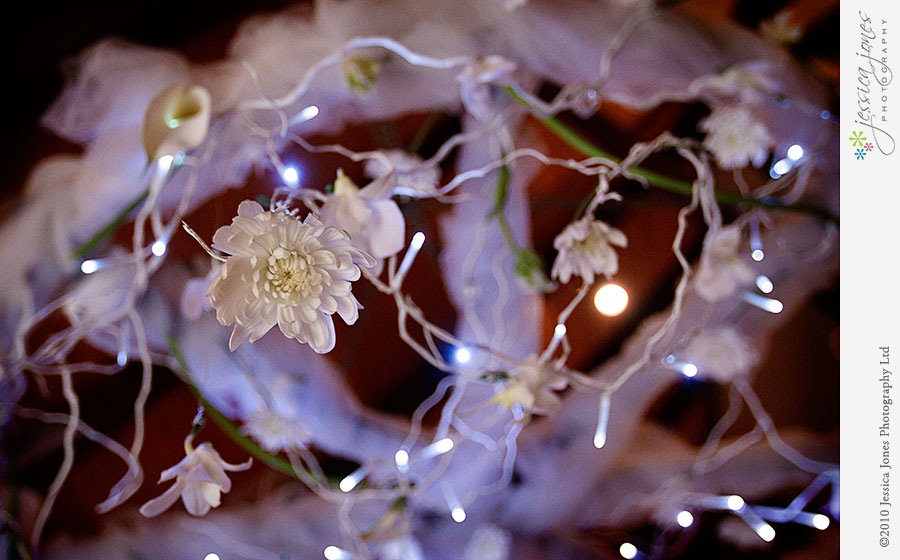 I love the emotion in these shots.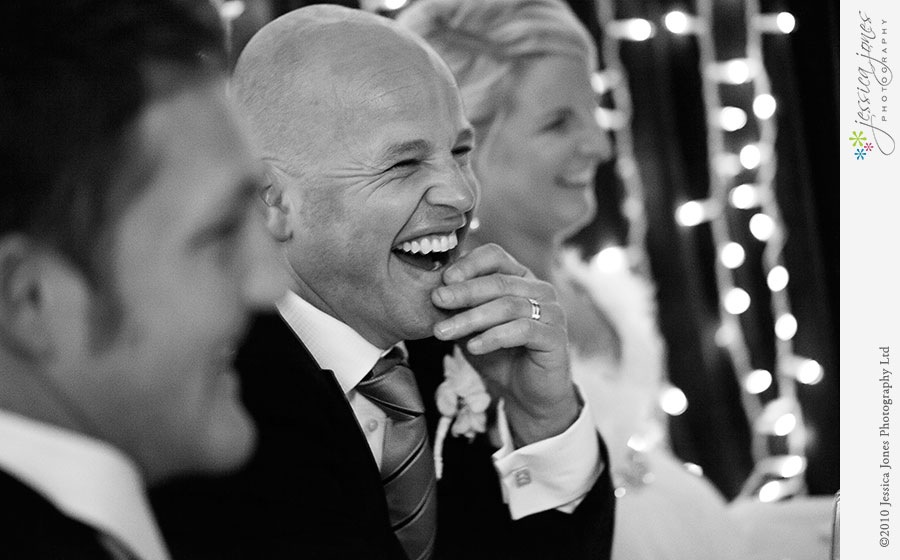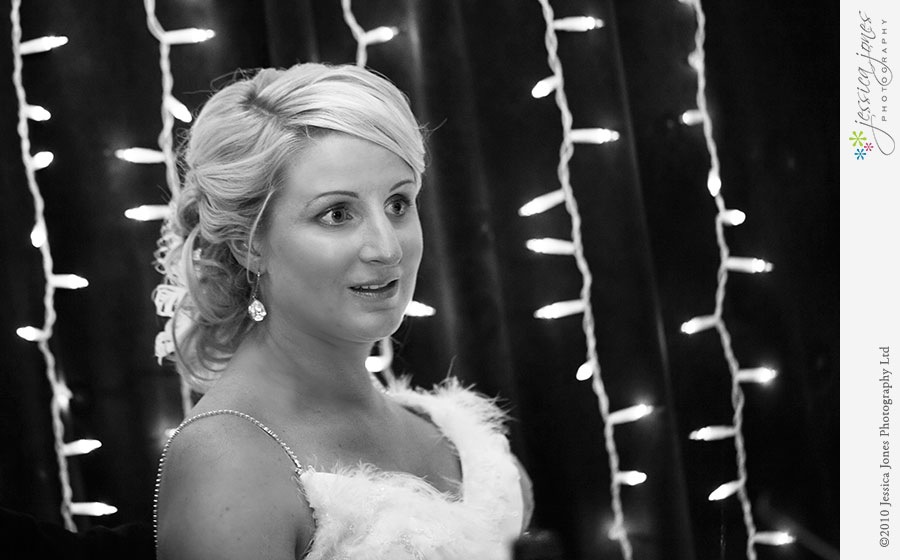 Thanks guys for inviting us into your spectacular Winter Wonderland Wedding.  You're a very special couple, and we wish you huge amounts of happiness for the rest of your lives together.  Enjoy your honeymoon!
Even more photos on facebook!
Vendor Shoutout:
Hair: Chrissy, Urban Hair
Makeup: Grace
Gown: Bernadette Thomas
Flowers: Nina - Pink Poppie
Reception and Catering: Alpine Lodge
Cake: Chocolate Velvet
Leave a comment for: Glenn and Carina - Winter Wonderland Wedding
---