Archive: December 2011
---
Saturday, 31 December, 2011
Posted by Jessica at
10:50 pm
Tweet
As the final hours of 2011 amble past us, I always find myself reflecting on the year that was.  2011 was a tough year.  Loosing my dear Mum left me a lot more wounded than I was prepared for.  Silly me, always the optimist!  However my loss has been tremendously helpful in honing my 'moment' skills, being able to really feel the moments inside a wedding that are so very fleeting.  Weddings have been one of my happy places this year.  A time where I can really enjoy the love and joy inside a family and be reminded week in and week out about the important things in life.  Love.  To cherish those around you.  To honour the vows we make and to really make the most of every single moment with our loved ones.  Because that is what matters.  So bring on 2012, and a whole lot more weddings and beautiful moments to share with you all!
Nick and Jade's wedding was gorgeous, happy and full of smiles and hugs.  Jade looked absolutely radiant as she got ready at Locks and Lashes.  I've been quietly waiting for a veil like this one!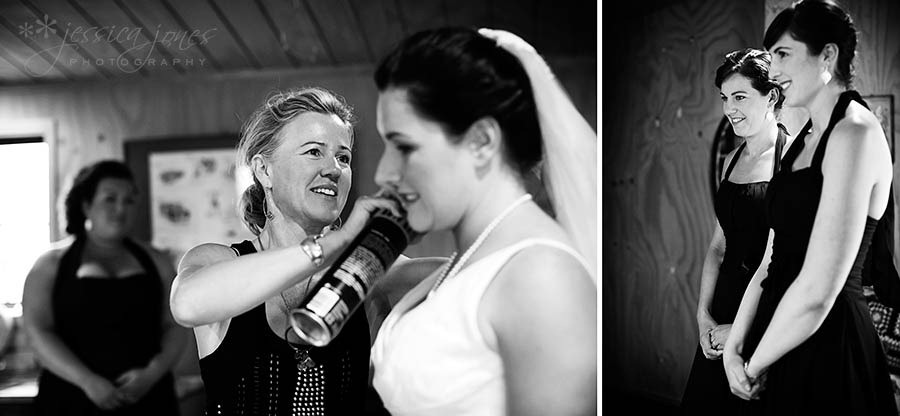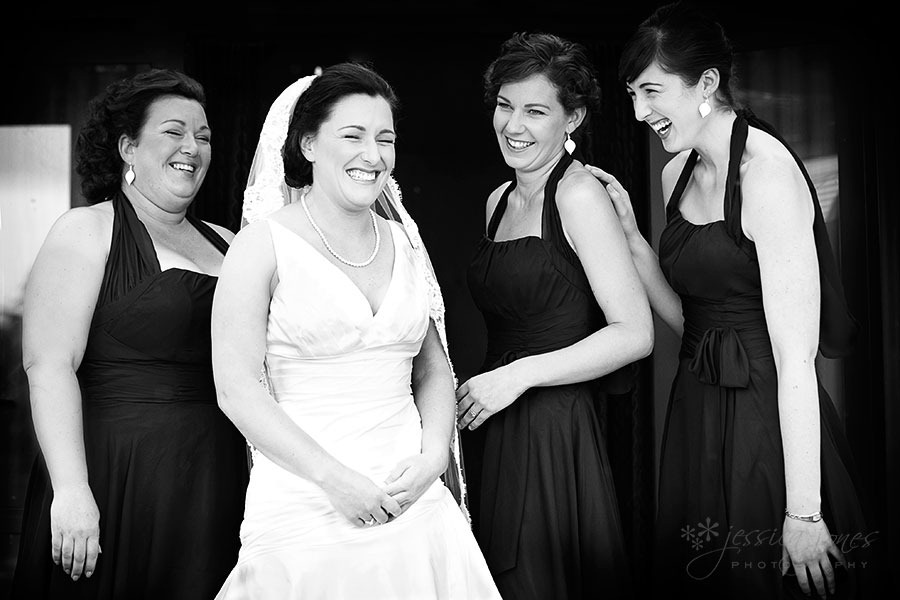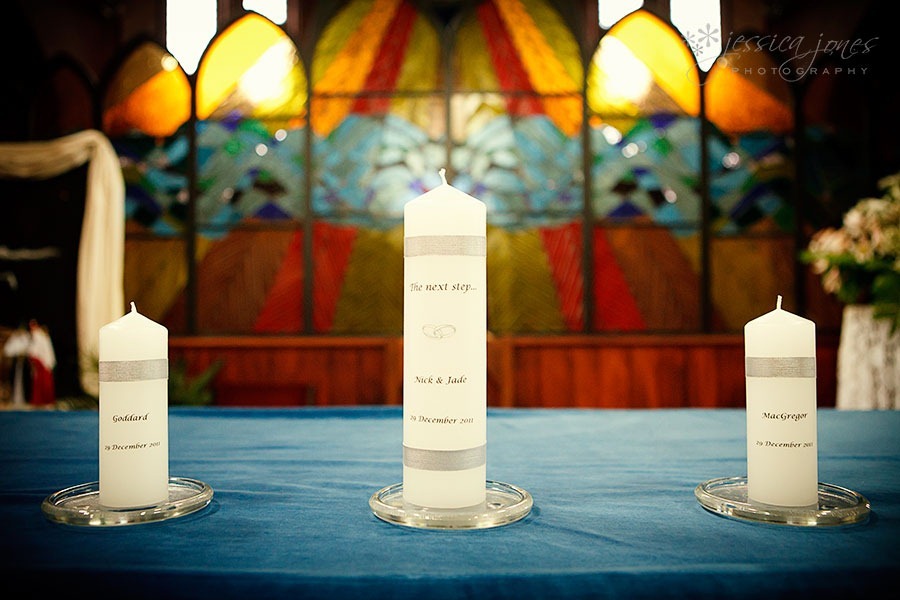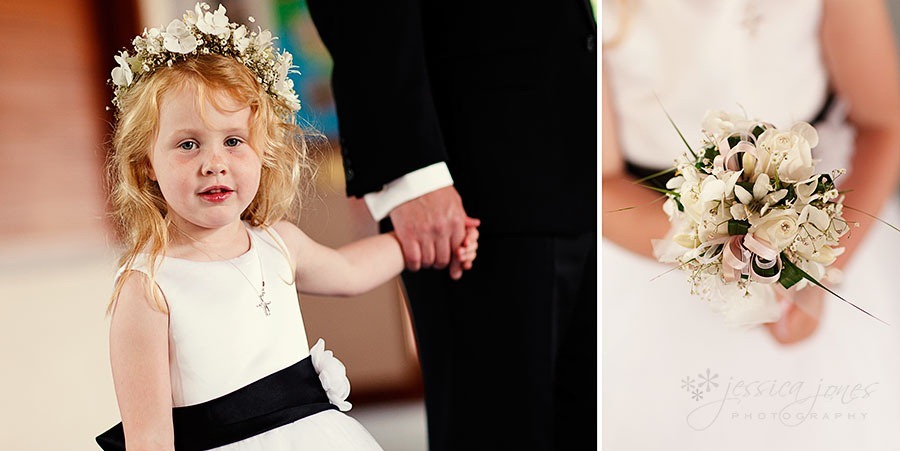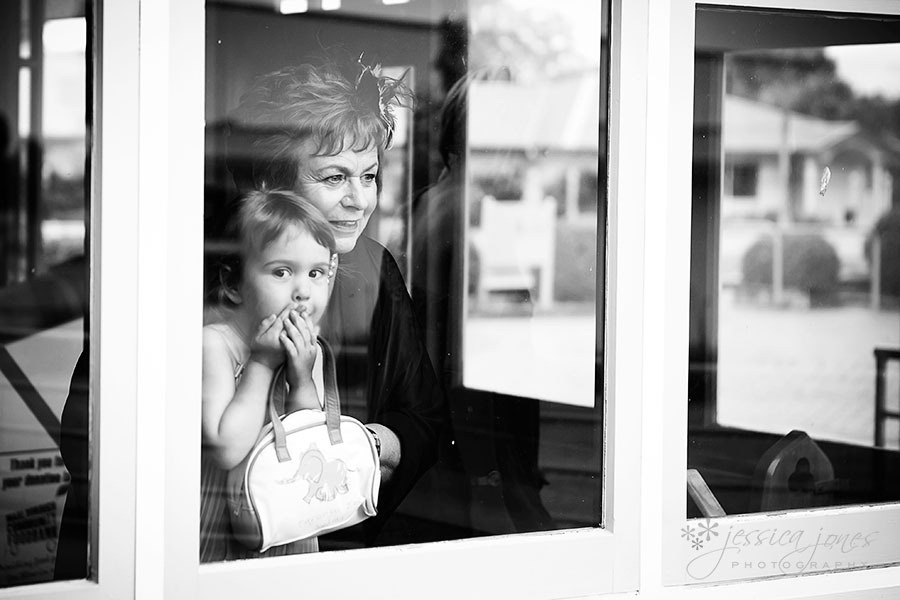 The wedding was held at St Mary's Church, and as usual, it looked fantastic.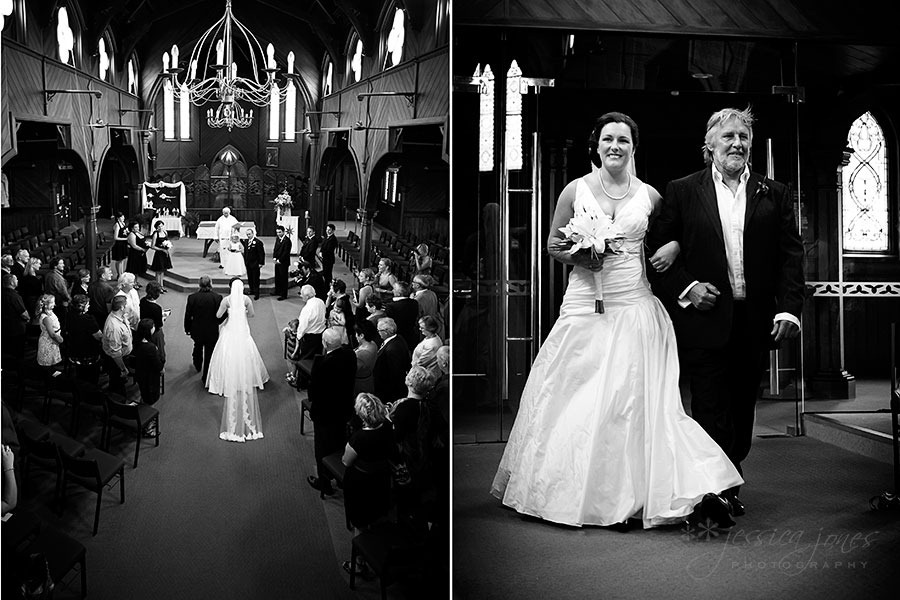 I love Nick's face as his bride walks down the aisle.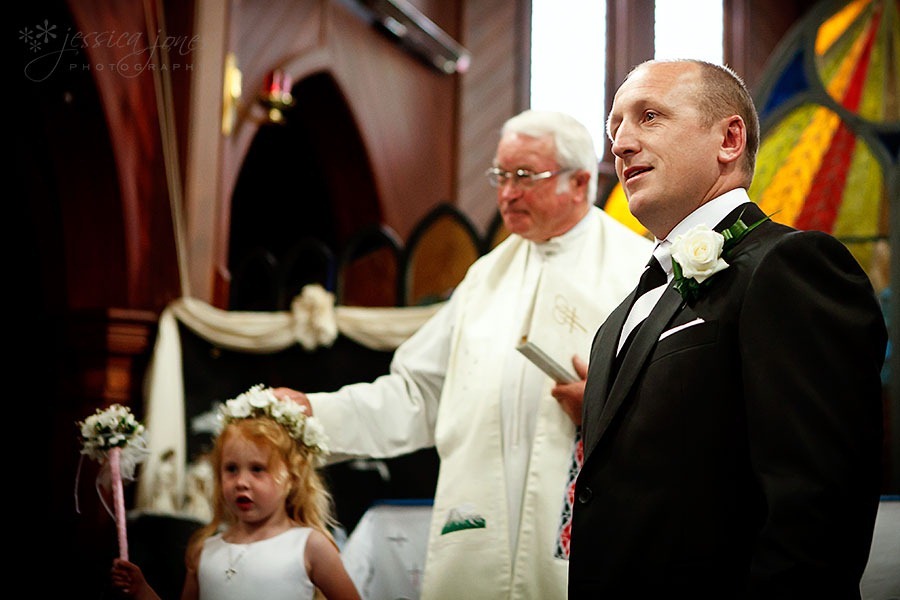 And his face when she arrives!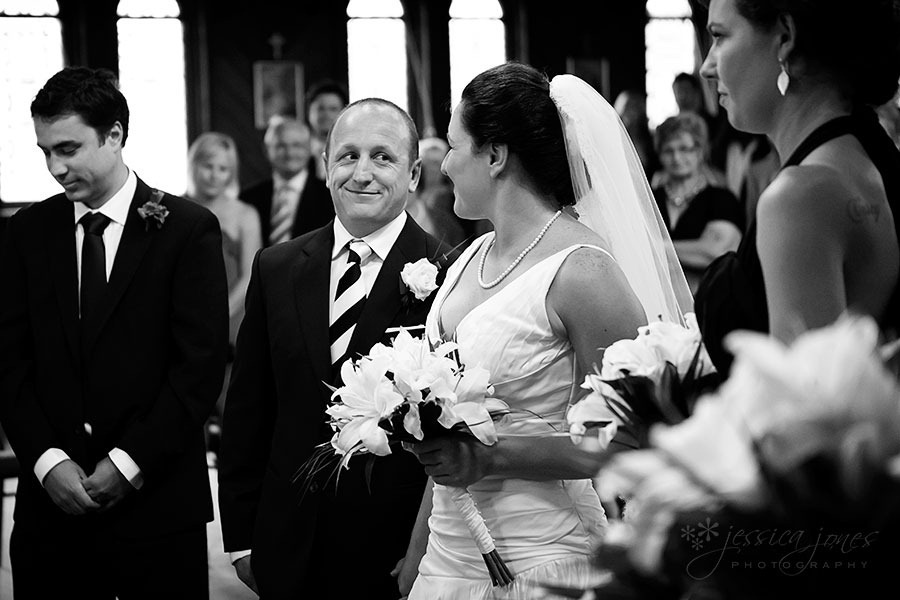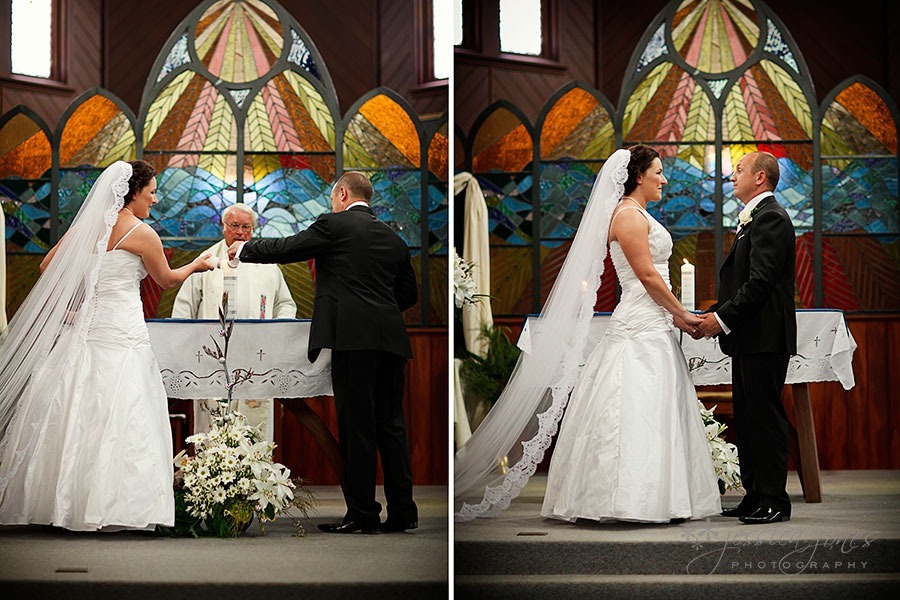 This wedding had a generous amount of gorgeous kids!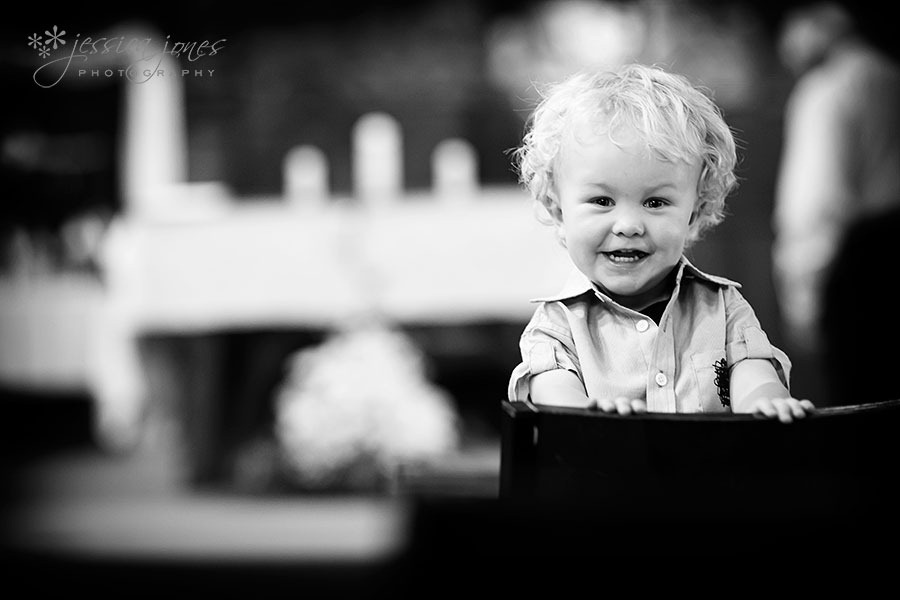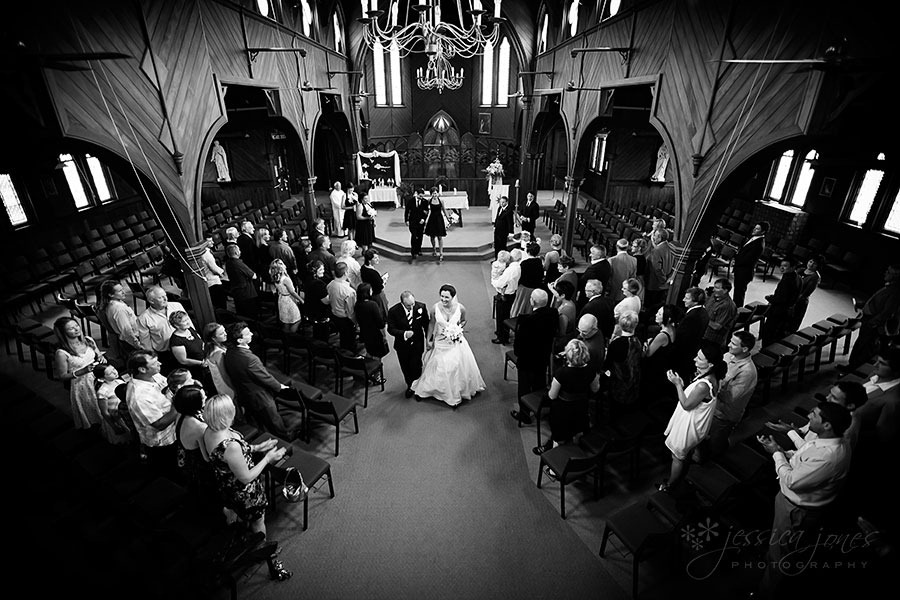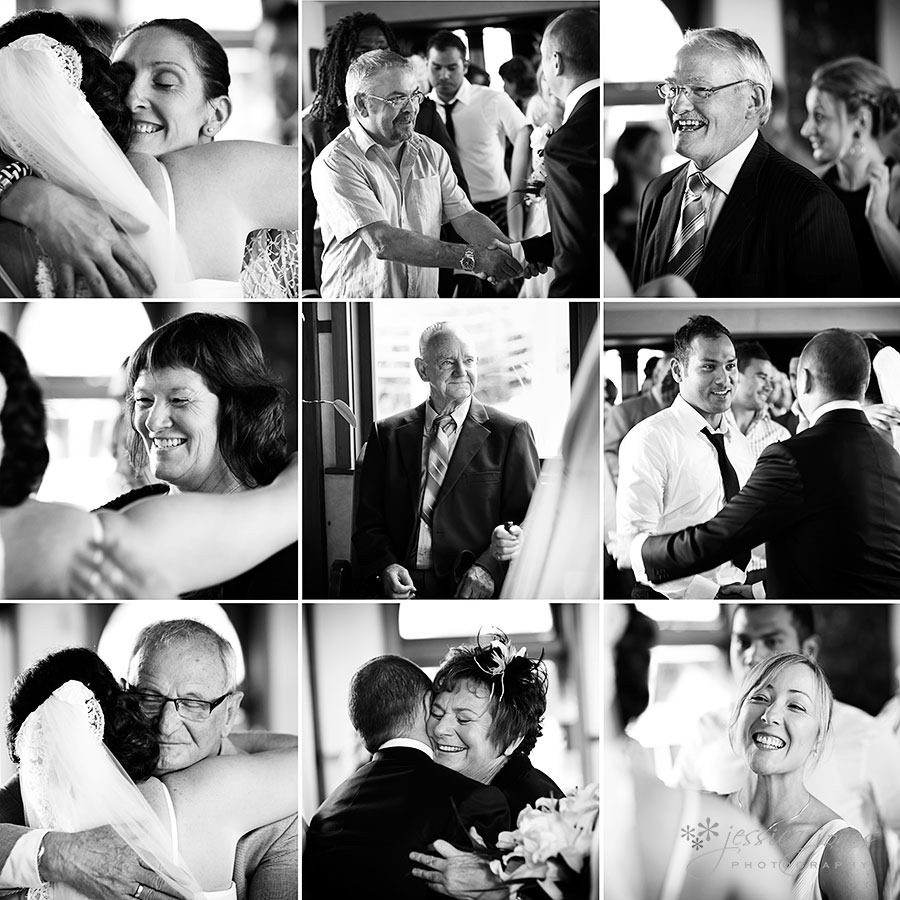 It's been two years since I photographed Richard (Nicks's brother) and Judy with their beautiful little Olivia and Calla.  TWO years!  Where does the time go?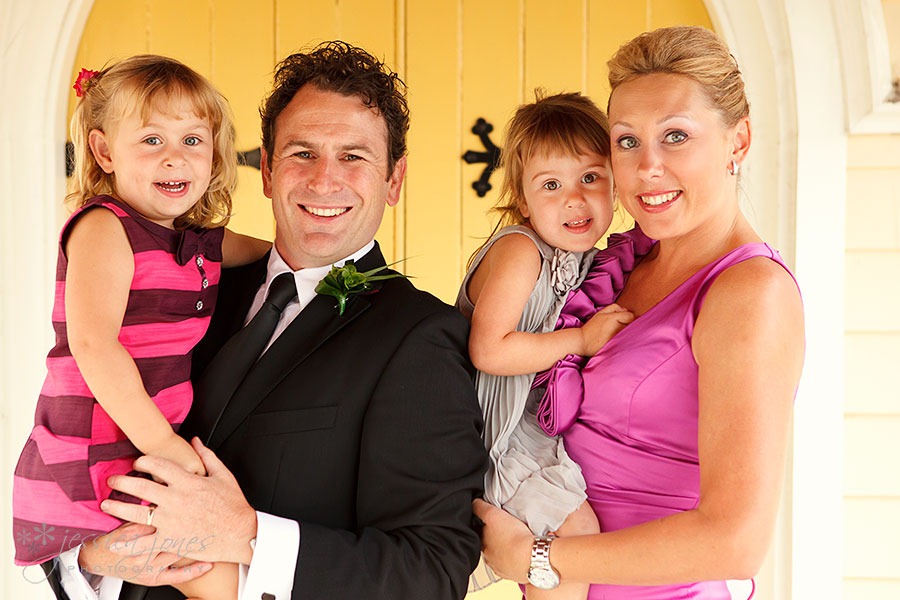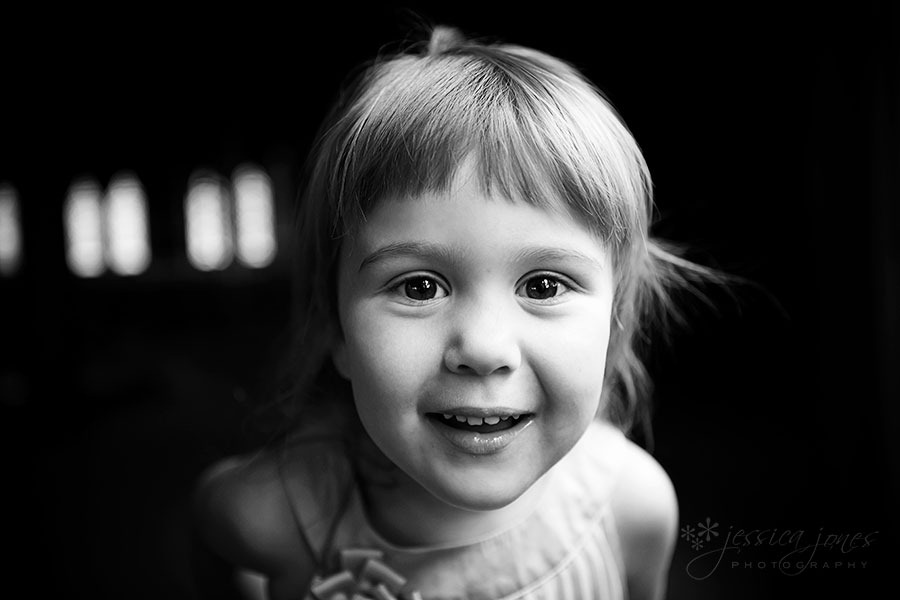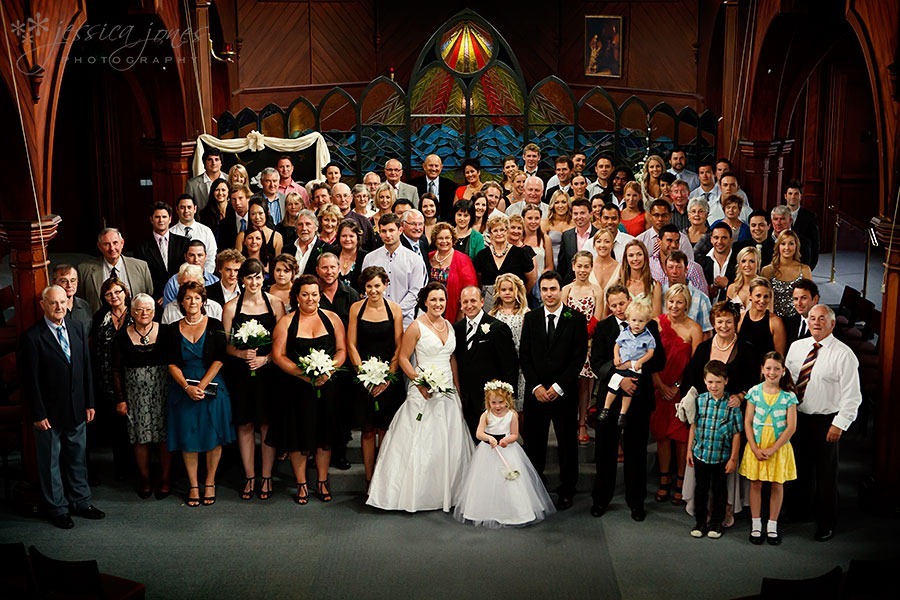 The weather had been threatening us with 'heavy falls', but thankfully they didn't arrive until after most of our outside photos were done.  Instead we had beautiful soft light to work with, and the slight rain that we did get only served to keep the flowers looking fresh.  Win win!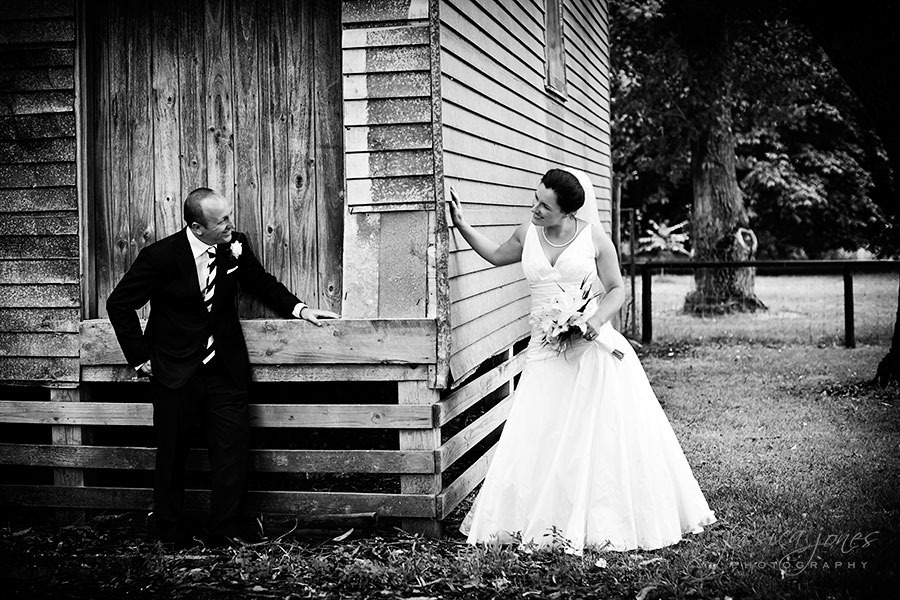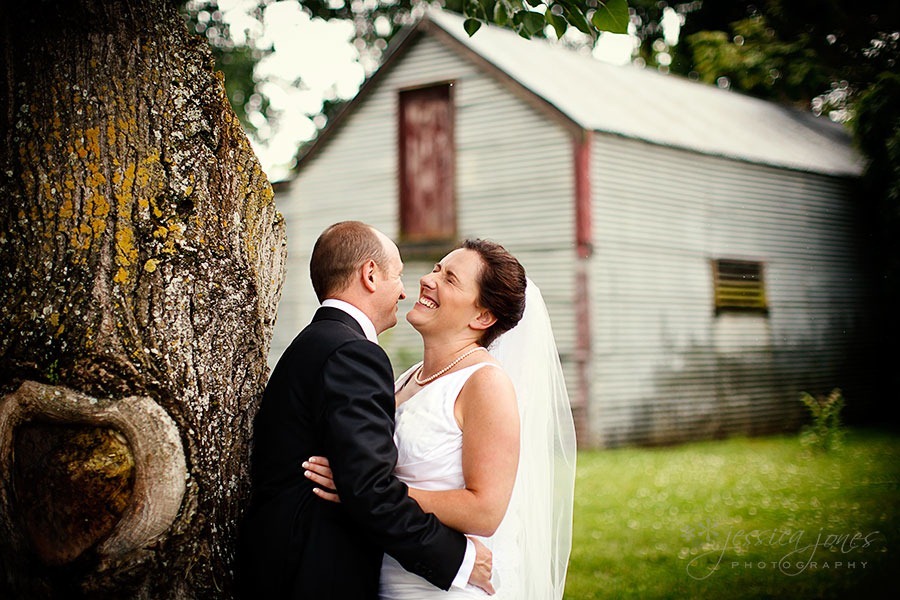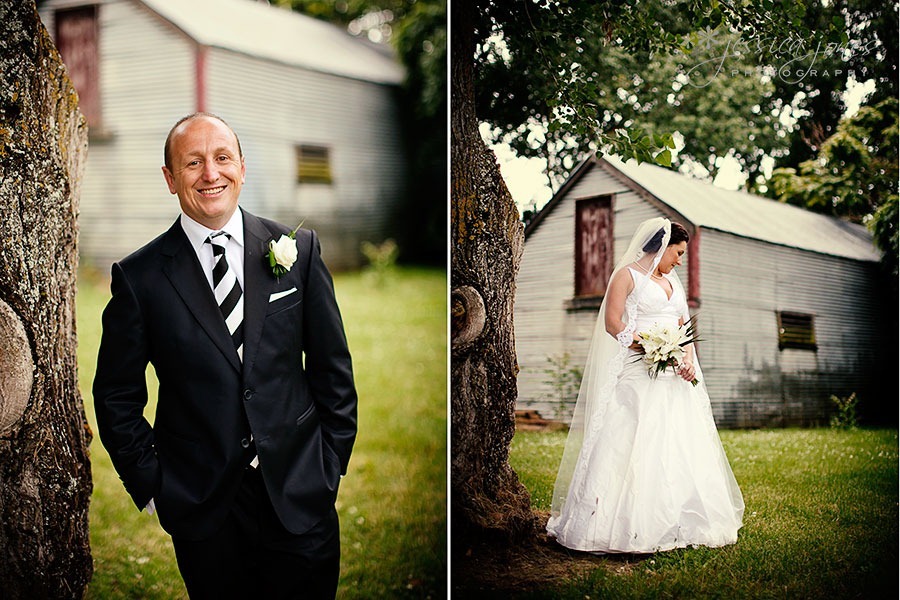 Gorgeousness!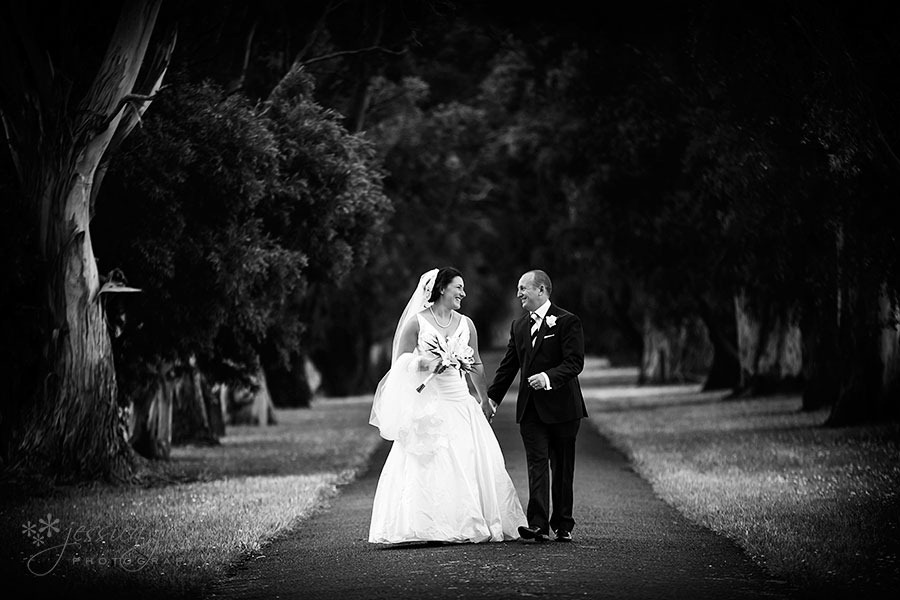 The guys were keen to have a reconstruction of a race they had earlier in the day.  I think they look quite convincing!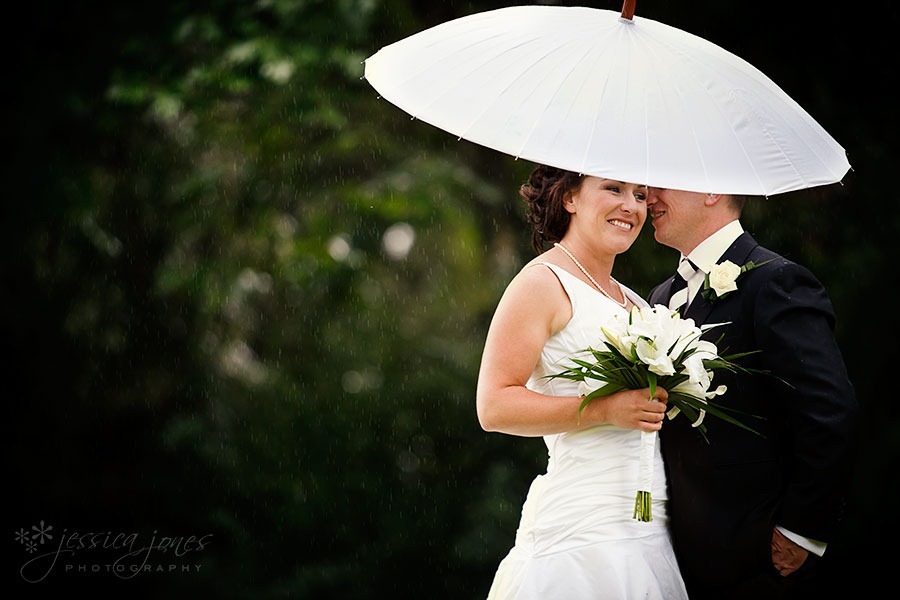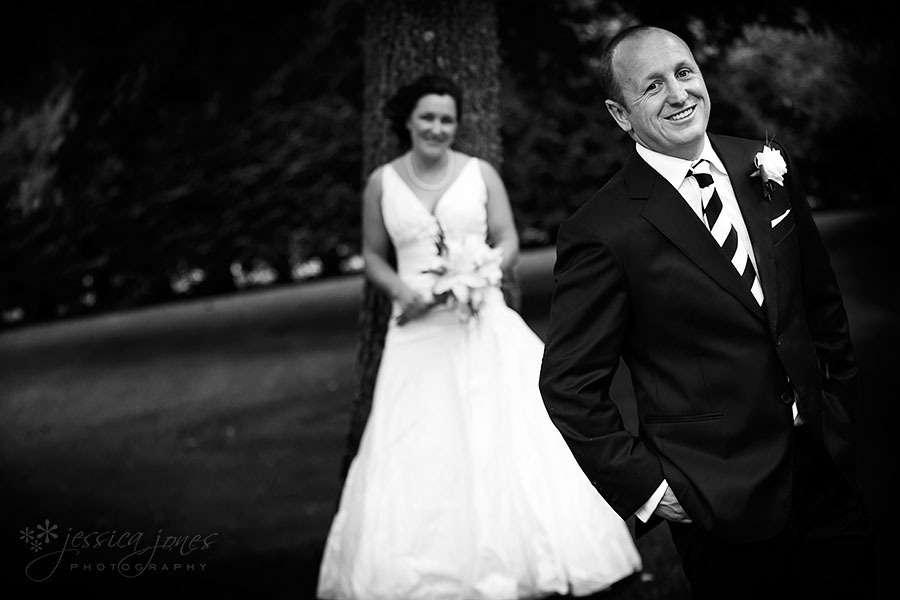 It's a really great idea to pack a basket of goodies to take along to the portrait session.  Often you won't realise how little you've eaten during the day until after the wedding!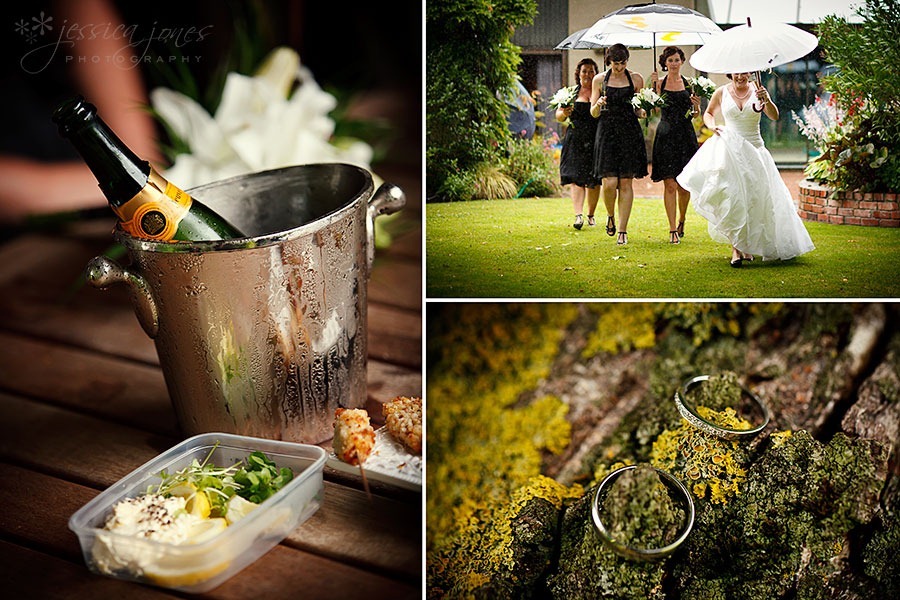 Nick and Jade had organised this gorgeous Ford Pickup for the portraits and just as the rain started to really come down, it was absolutely perfect!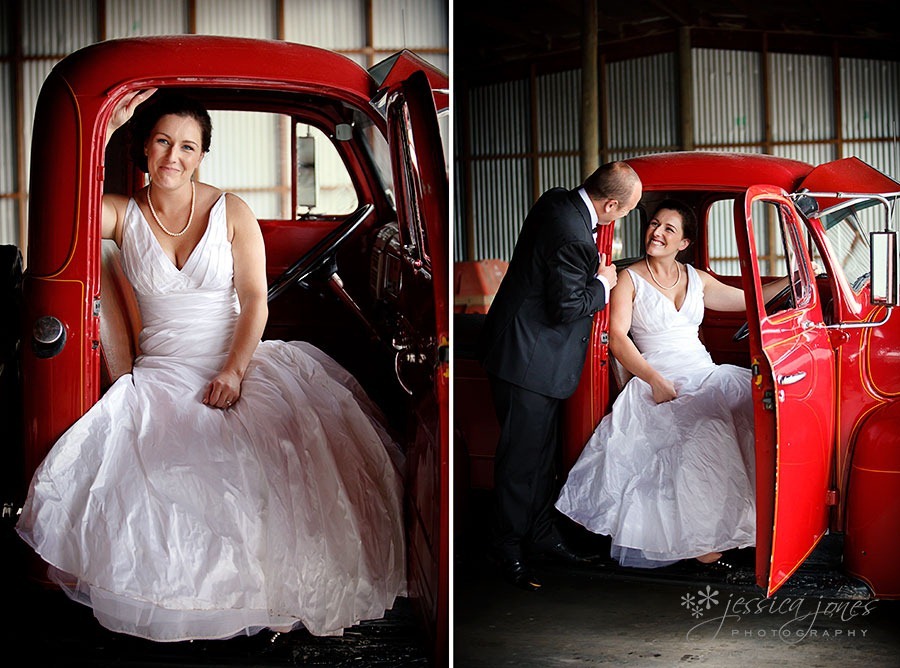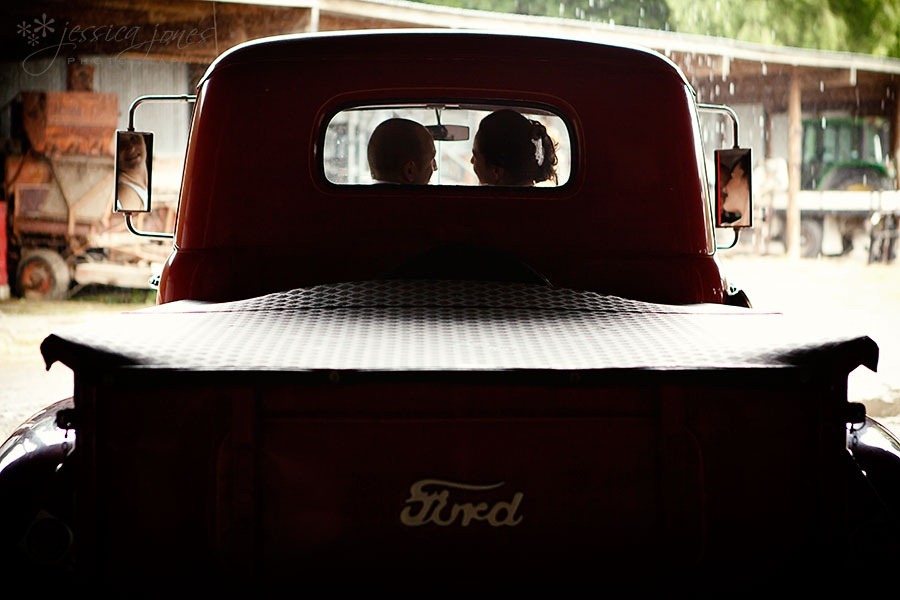 It turns out when Nick gets warmed up he's pretty good in front of the camera too!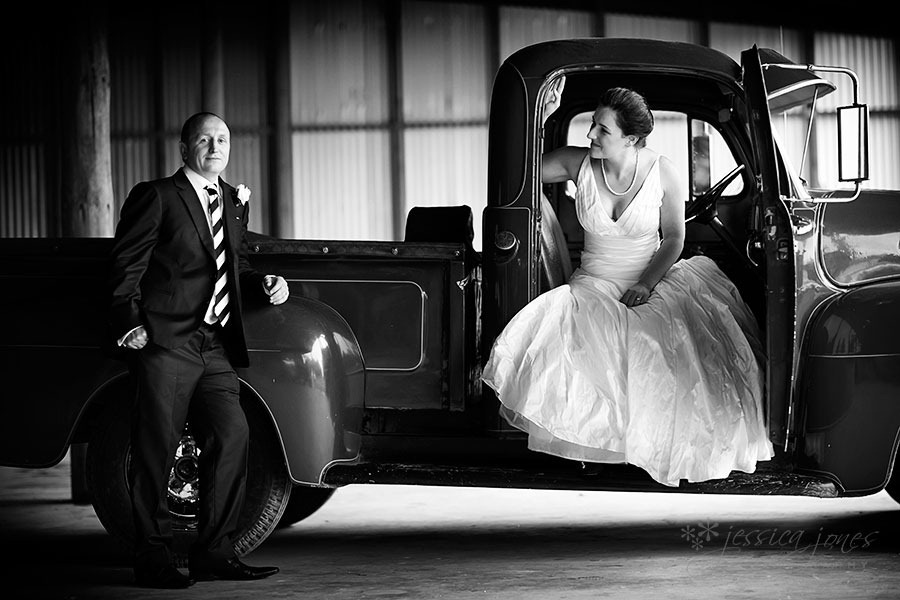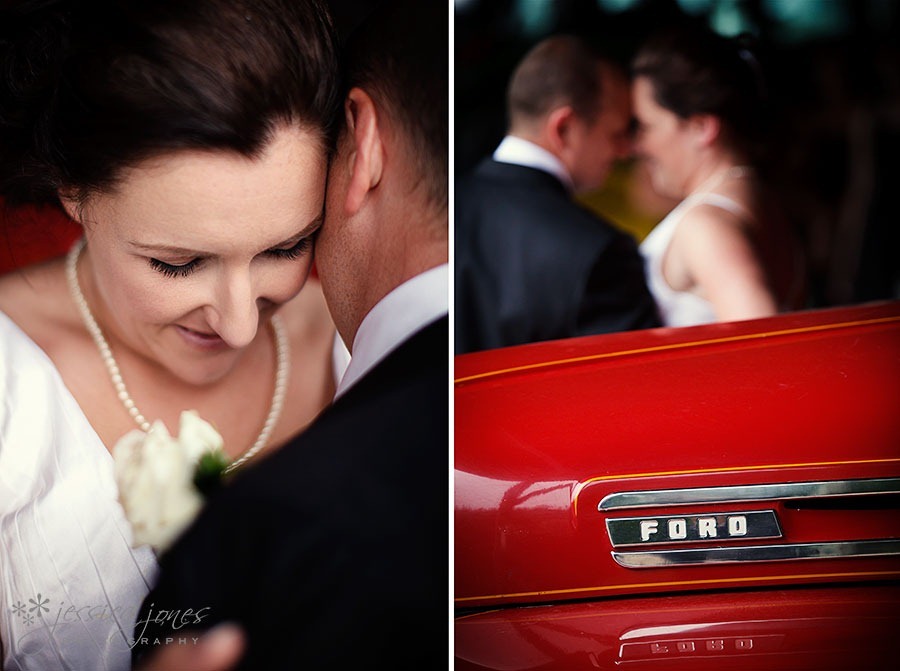 The reception was held at the new Renwick Sports and Events Centre.  It was just perfect!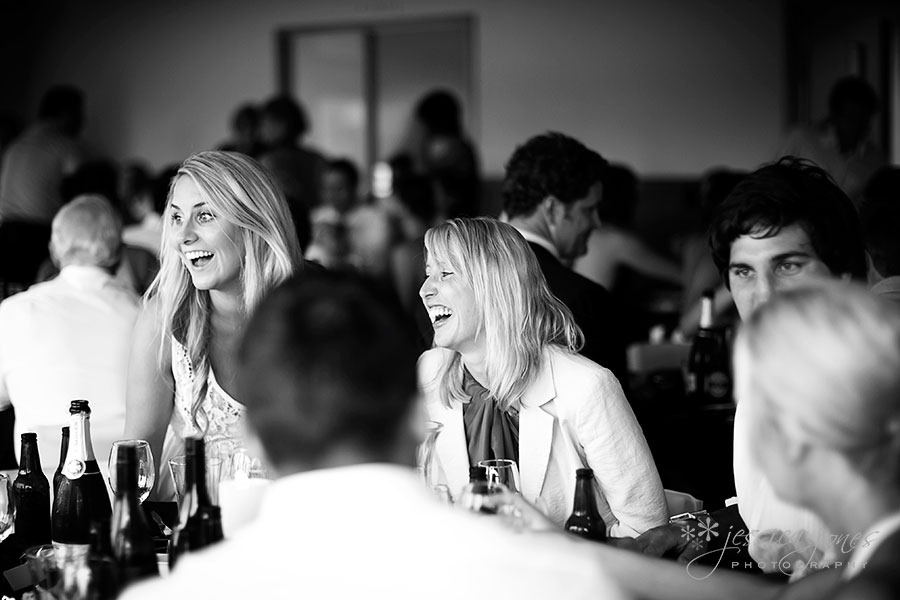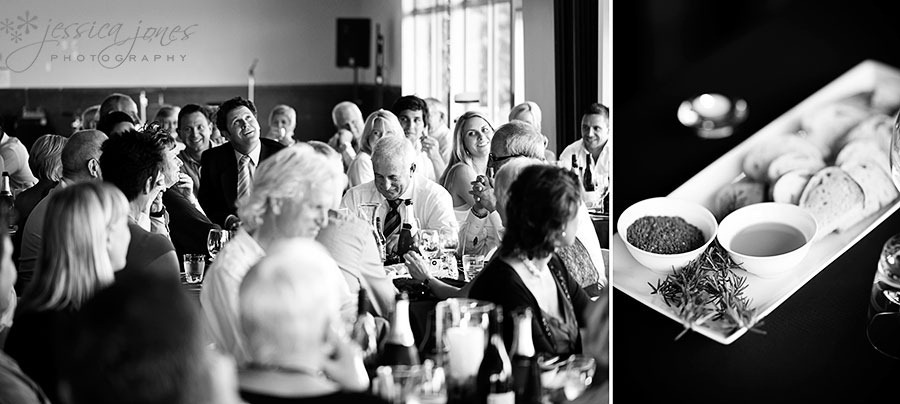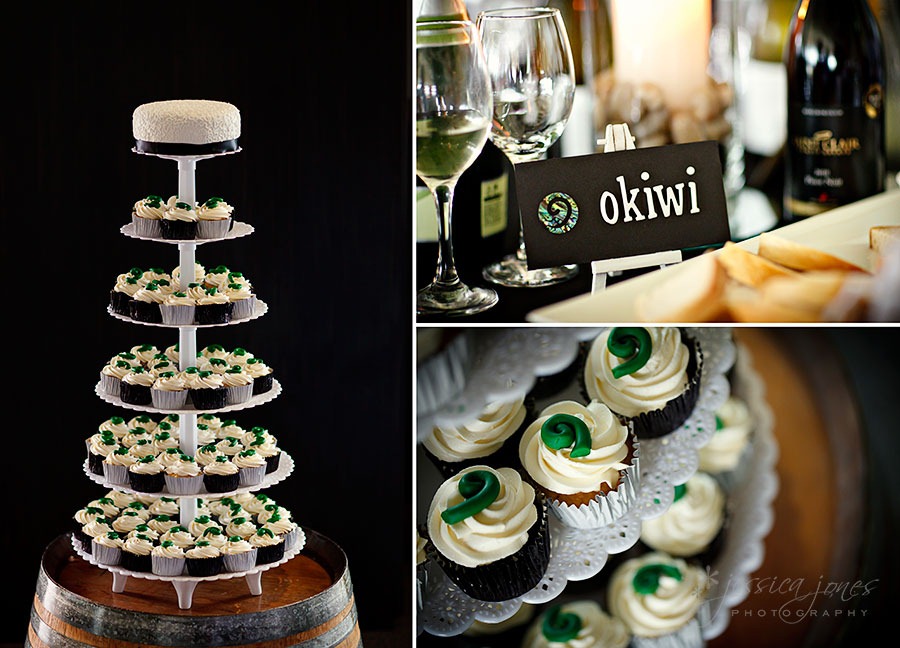 Nick and Jade - thank you so much for letting us capture your beautiful day for you.  We wish you a very very Happy New Year and a very happy life together!
---
Tweet
Vendor Shoutout:
Leave a comment for: Jade and Nick - Married!
---
Sunday, 18 December, 2011
Posted by Jessica at
10:17 pm
Tweet
As we started drifting off to sleep deep in the night after a delightful day with Chantal and Ian yesterday, I had an idea.  "Would you like a turn of writing the blog?" I said to Paul.
"I could do that!" he said, to my surprise.
"Really?" I asked, rethinking my suggestion quickly.
"Yeeeeah," almost sounding offended.  "I do know how to write!" he said.
Paul and I wrote to each other as teenagers (LETTERS kids, not emails!)  Long letters, filled with nonsense and strange poetry.  I found a box of them recently.  It was 20 years ago and before we were going out. 
After a small pause, he declared that he could write it in poem form.  "This is about Ian and Chantal, because they have a story to tell......"  He paused again, and I could hear him thinking about the next line.
"DON'T DO IT!  Stop right there."  So to that end, I will write this post.  I may not be eloquent, but I won't put you through that kind of poetry pain!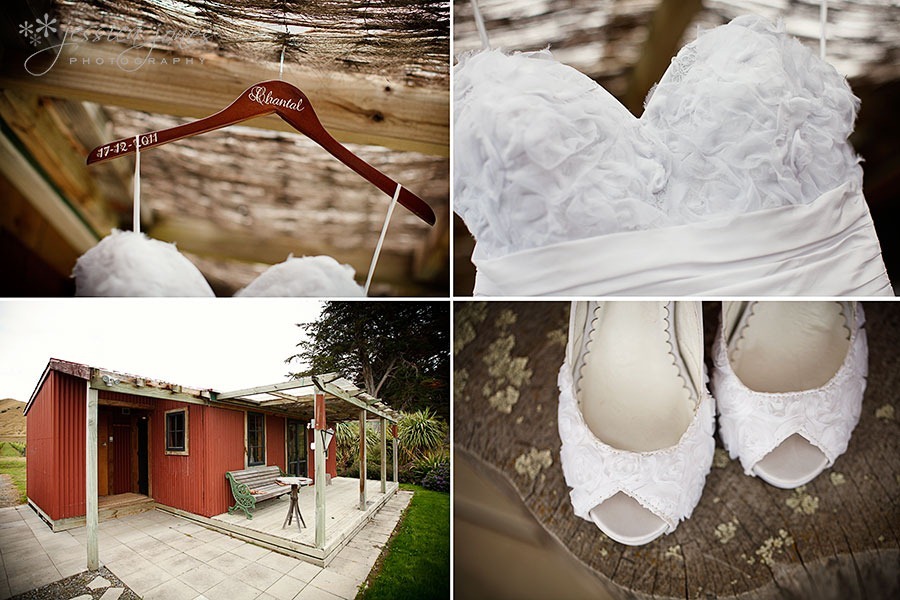 The day began fresh but perfect.  Chantal and the girls got ready at the ever beautiful Locks and Lashes.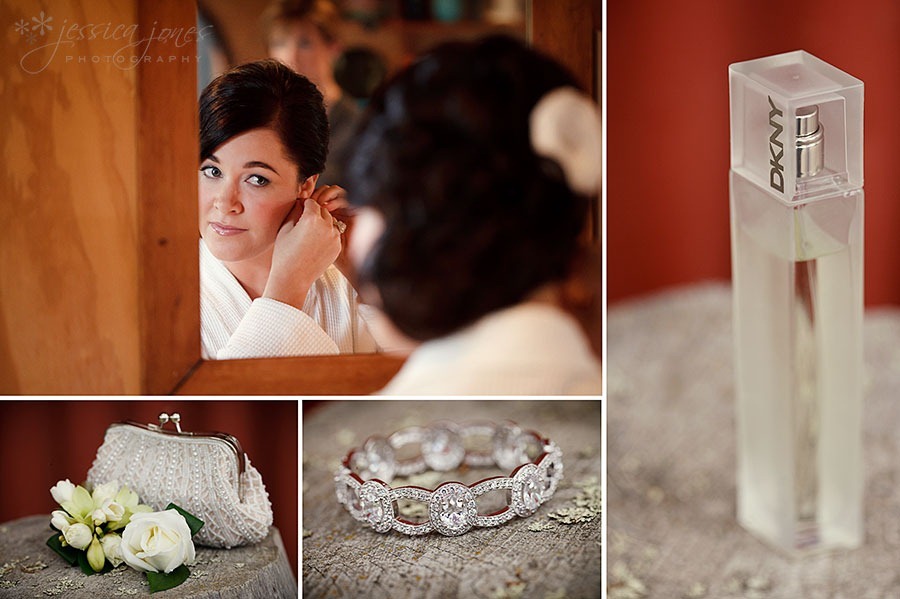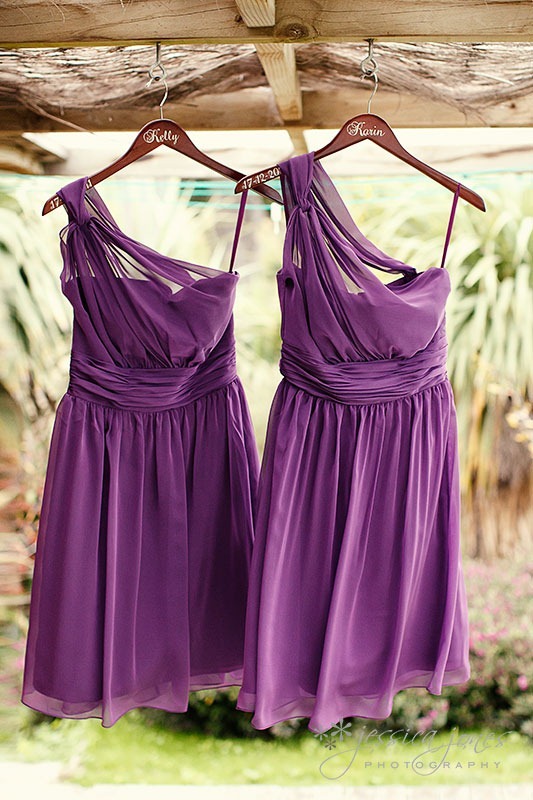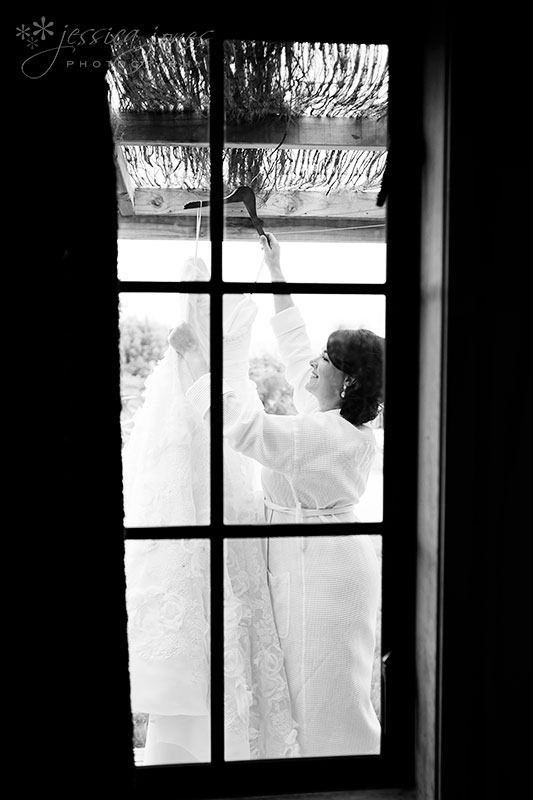 Chantal's Dad was thoroughly impressed with how beautiful his daughter was.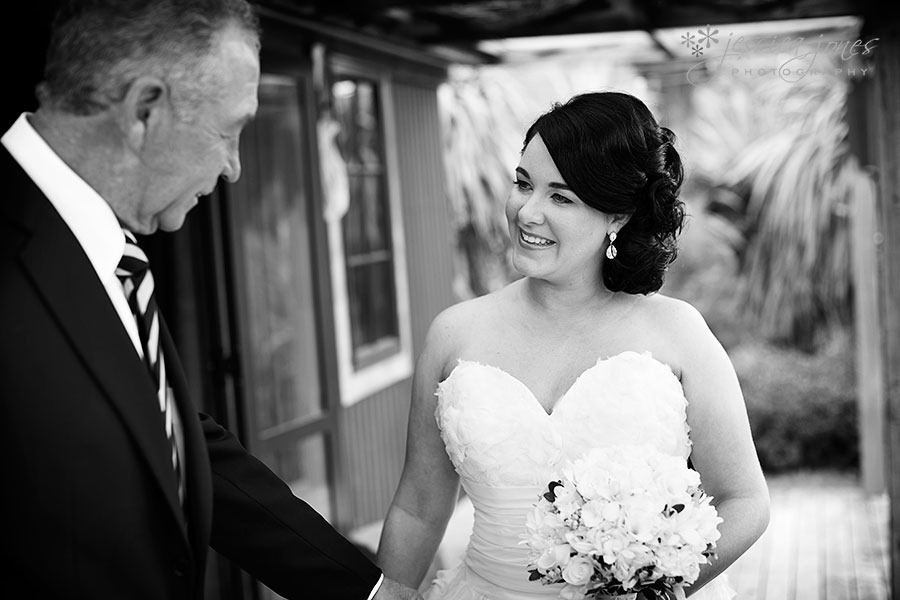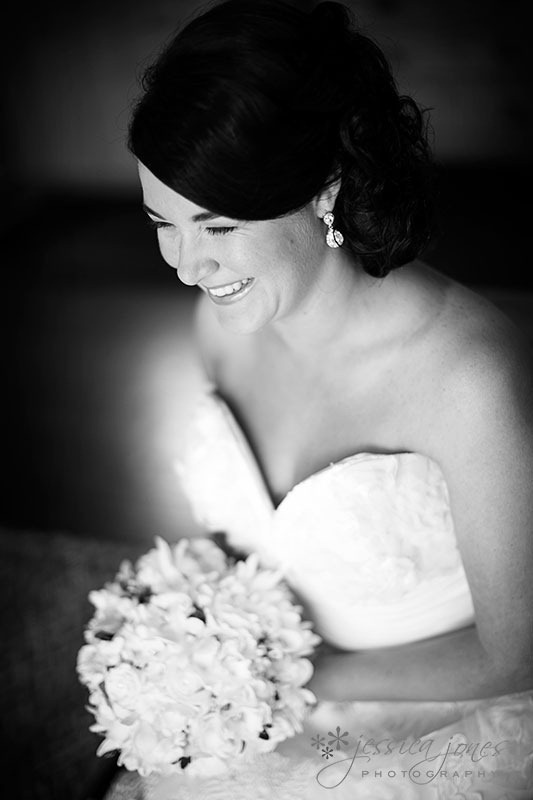 Meanwhile Paul was with the boys, and a happy but nervous Ian looked rather dashing.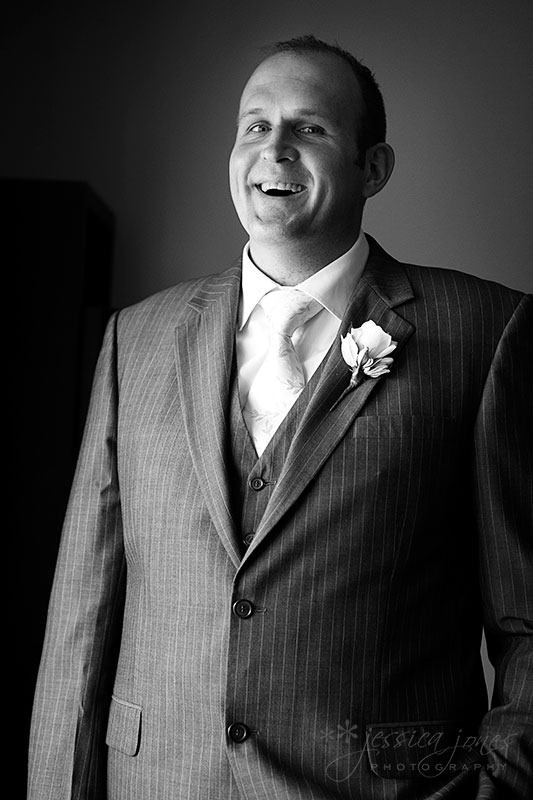 The image on the bottom left completely transfixes me every time I see it, and I have no idea why.  I want to create some kind of explanation as to why it is so striking, but nothing comes to mind.  I just like it.  In fact, I love it.  Paul thinks I'm odd to like it as much as I do.  Well, frankly, I embrace odd.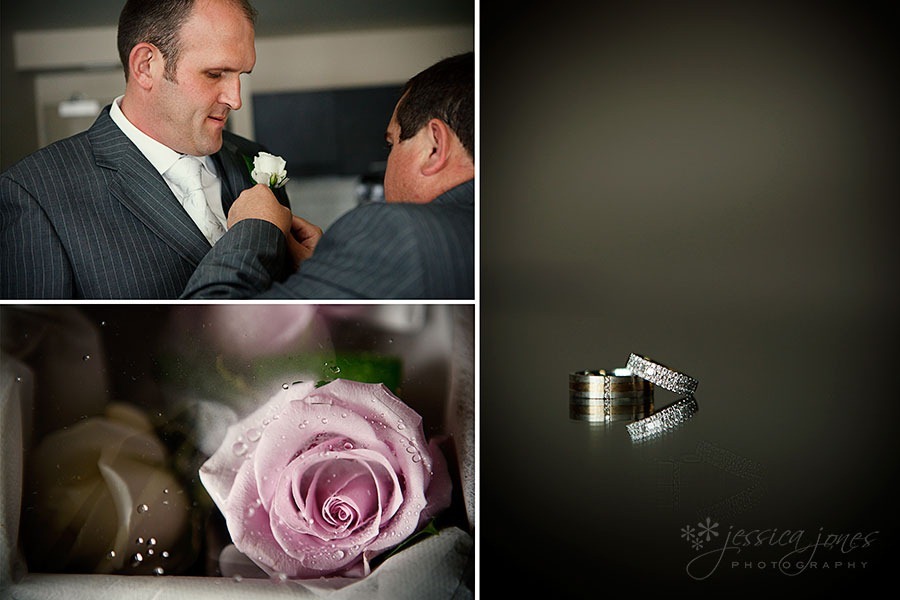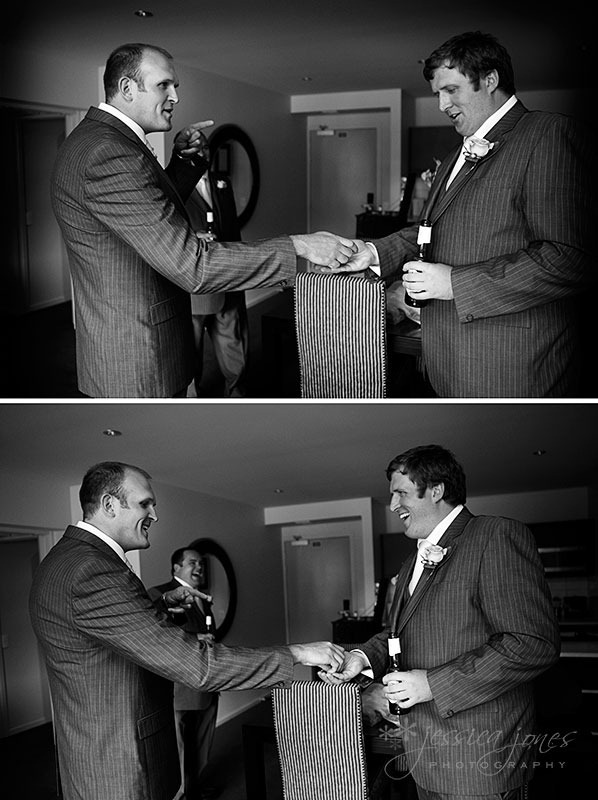 Both the ceremony and the reception were held at The Winery Riverlands - which was formally Montana Brancott Estate.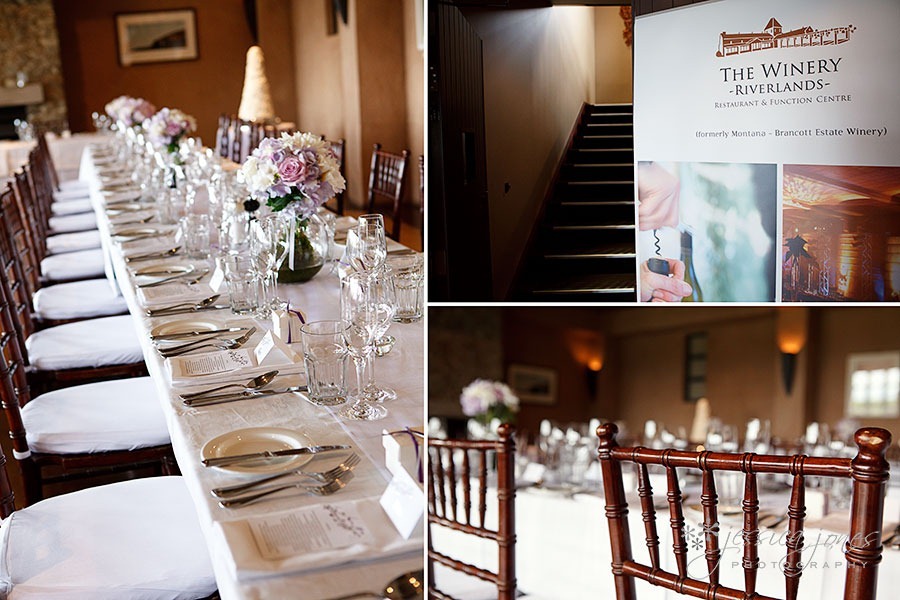 And the ladies arrive.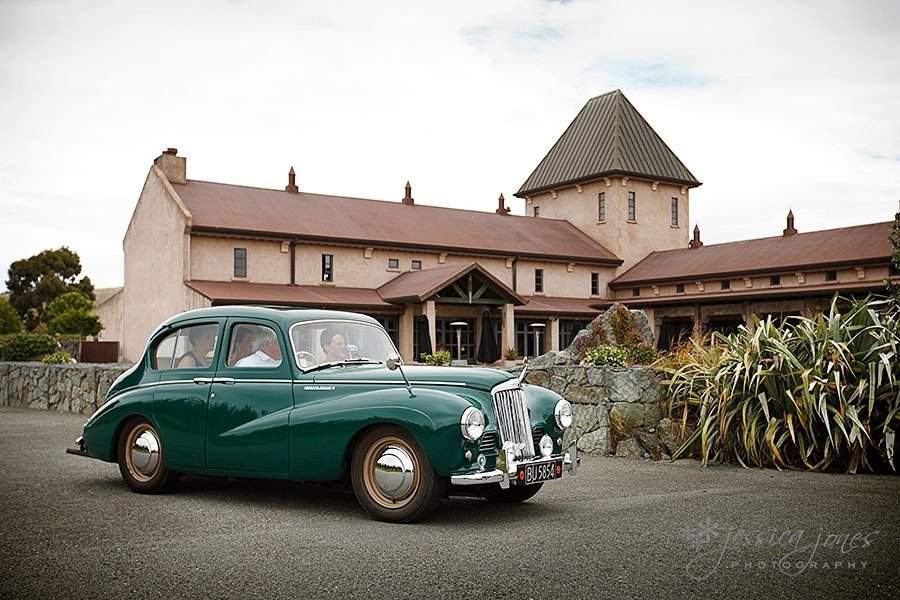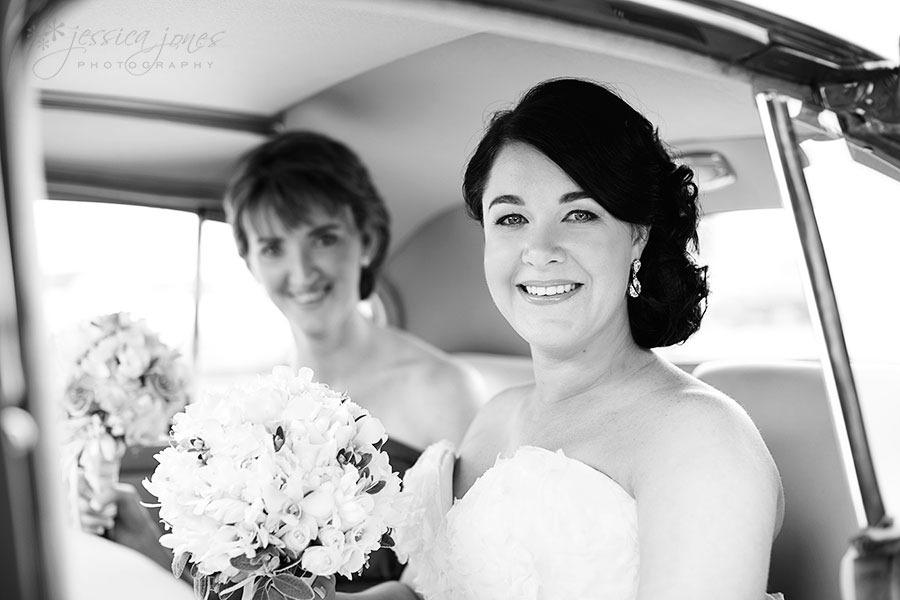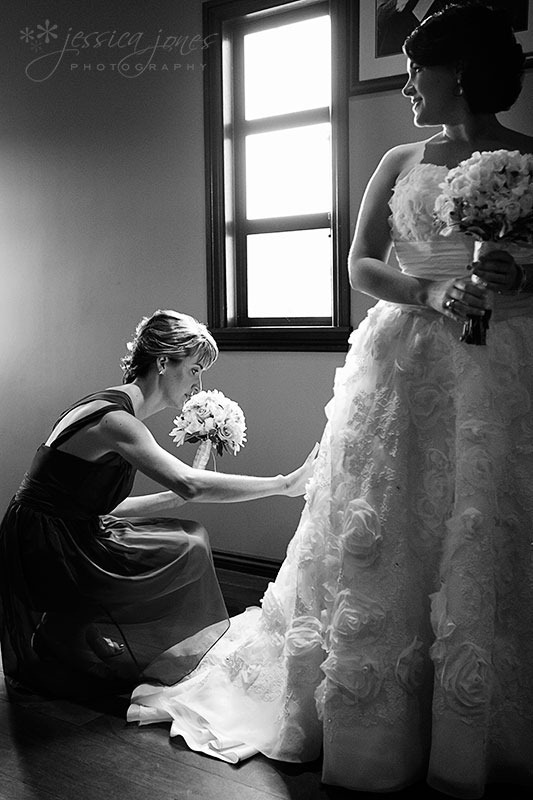 This was the moment that Chantal's parent were asked to give their blessing to the marriage.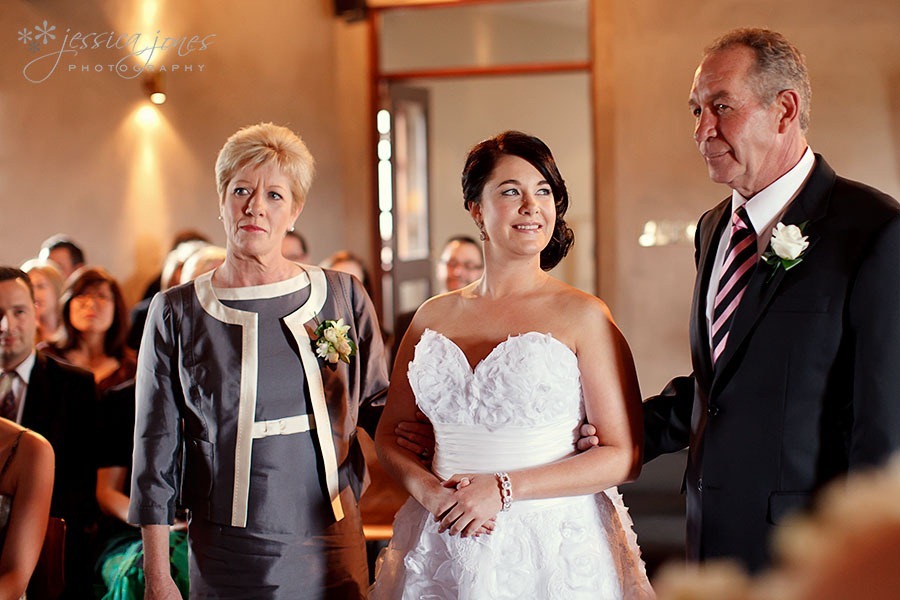 Which they wholeheartedly did.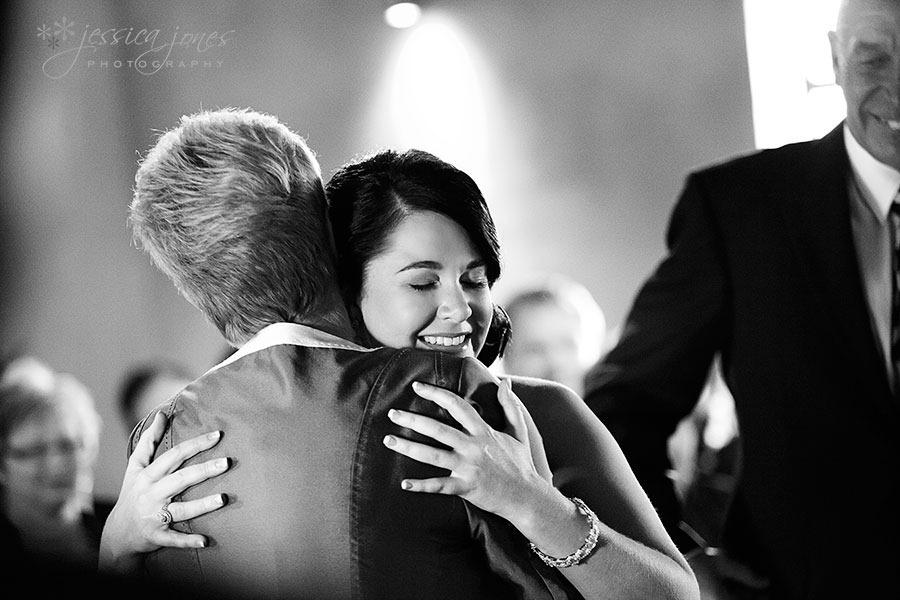 Look at how Ian looks at his bride!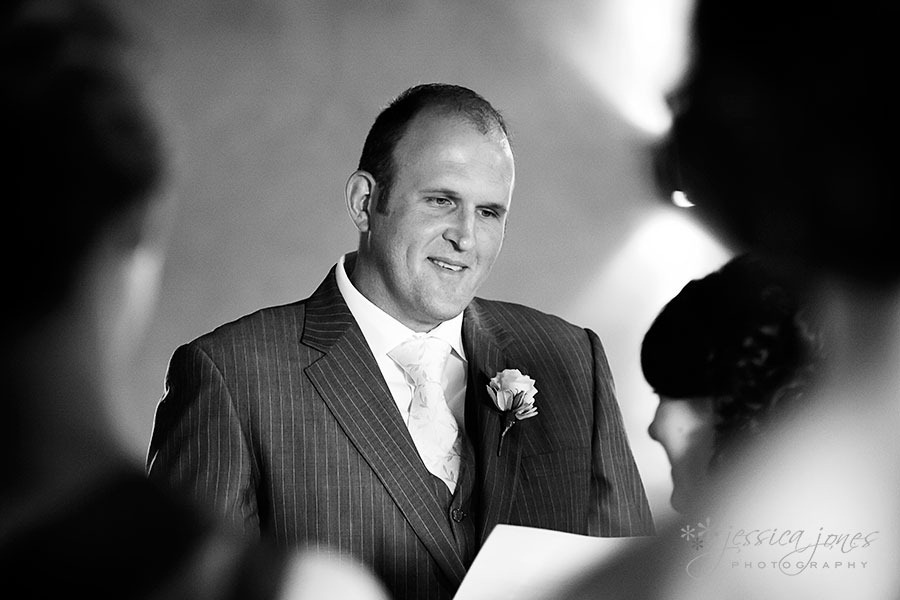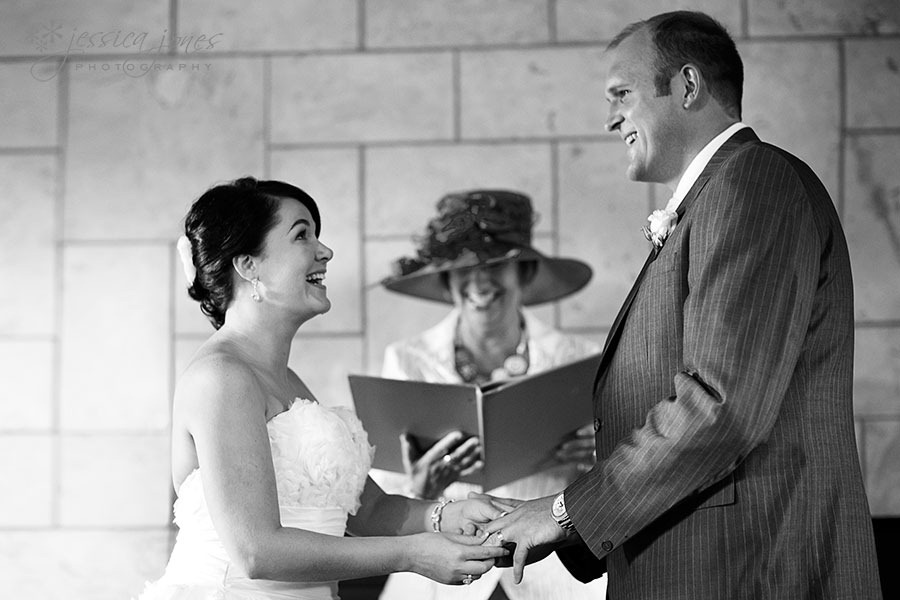 This was one of those ceremonies that had everybody feeling it.  I looked around into the crowd and saw more than one person crying, and a whole lot of nodding in agreement with what Carol Taylor was saying.  It was beautiful.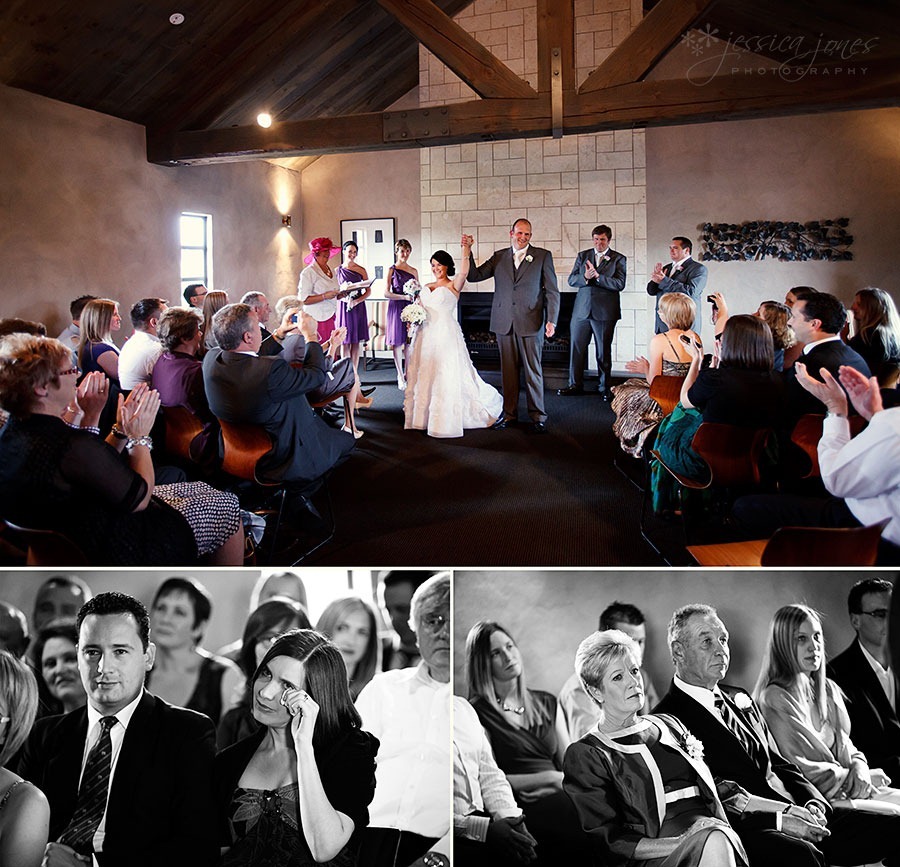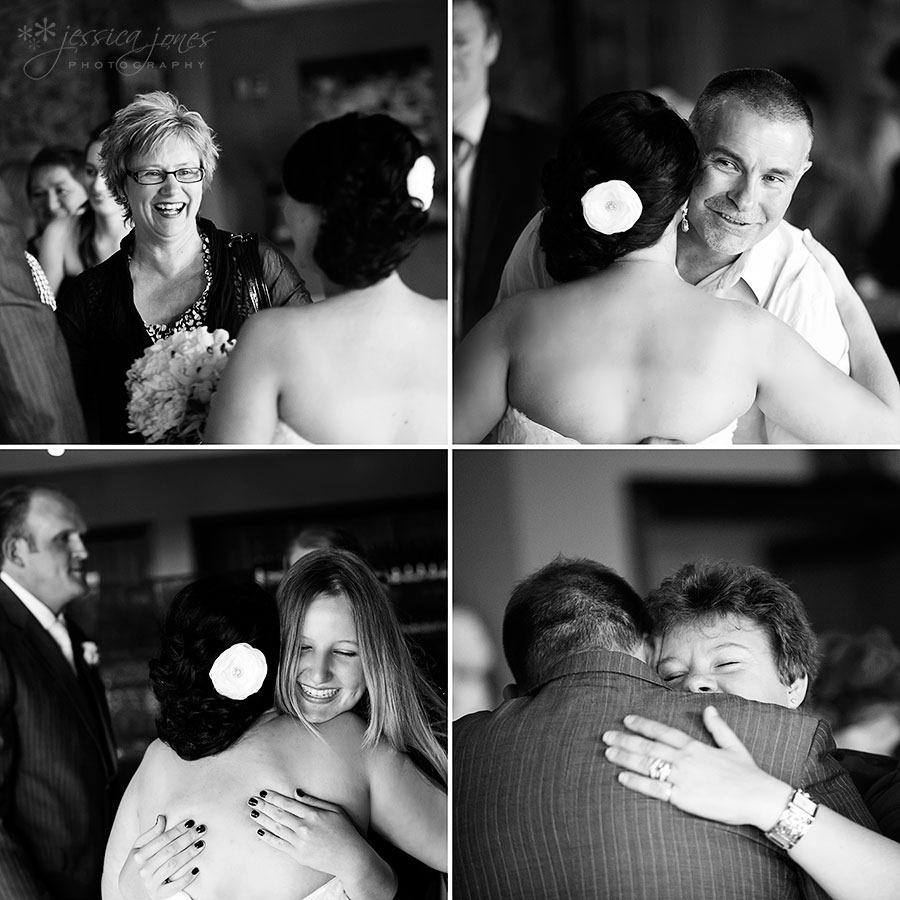 Then we headed back to Locks and Lashes where Ian and Chantal had their E Session.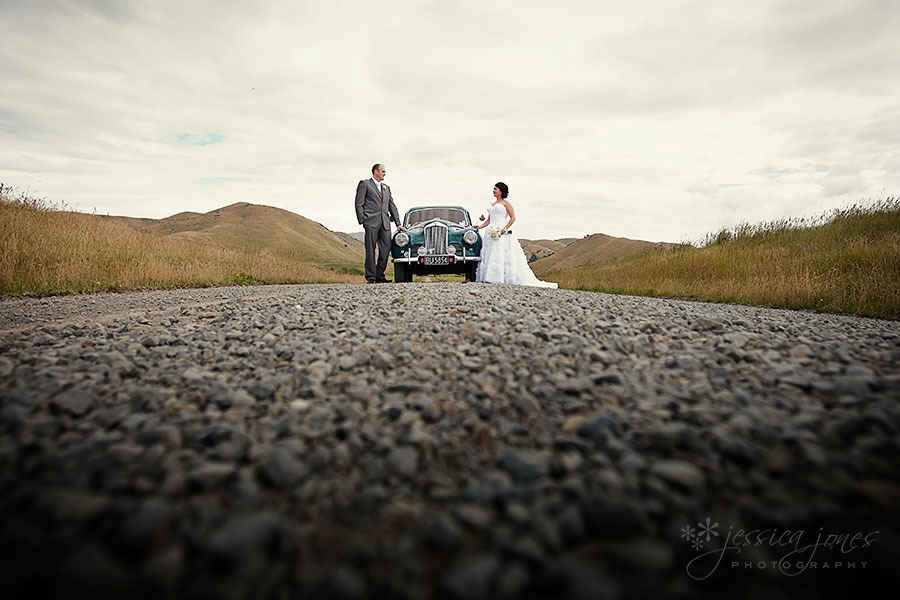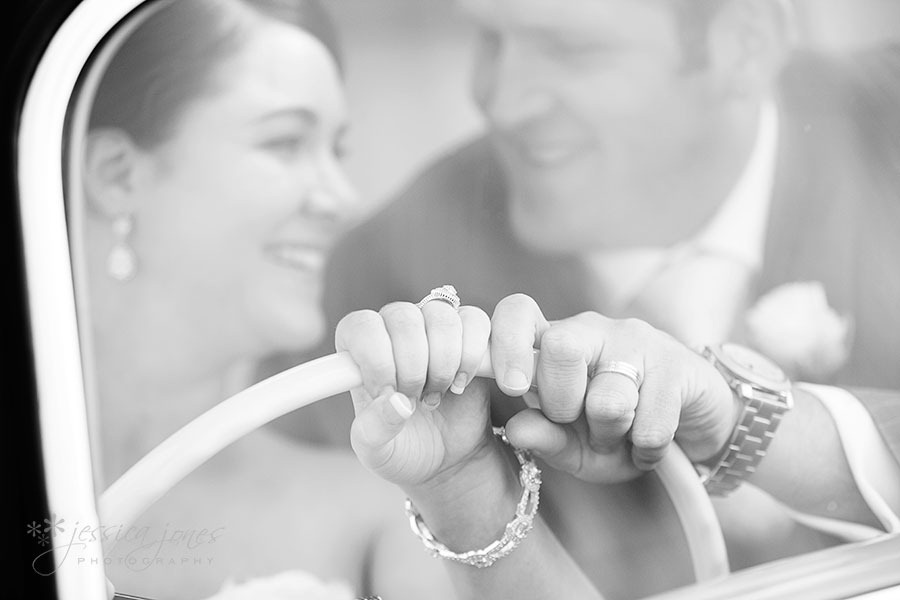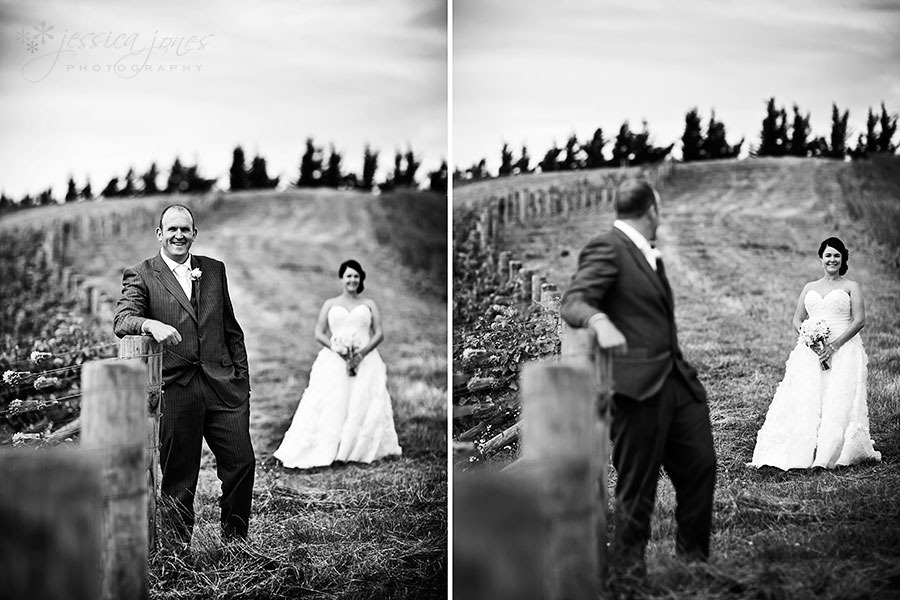 Sometimes you just have to turn around to see an equally great shot standing right behind you.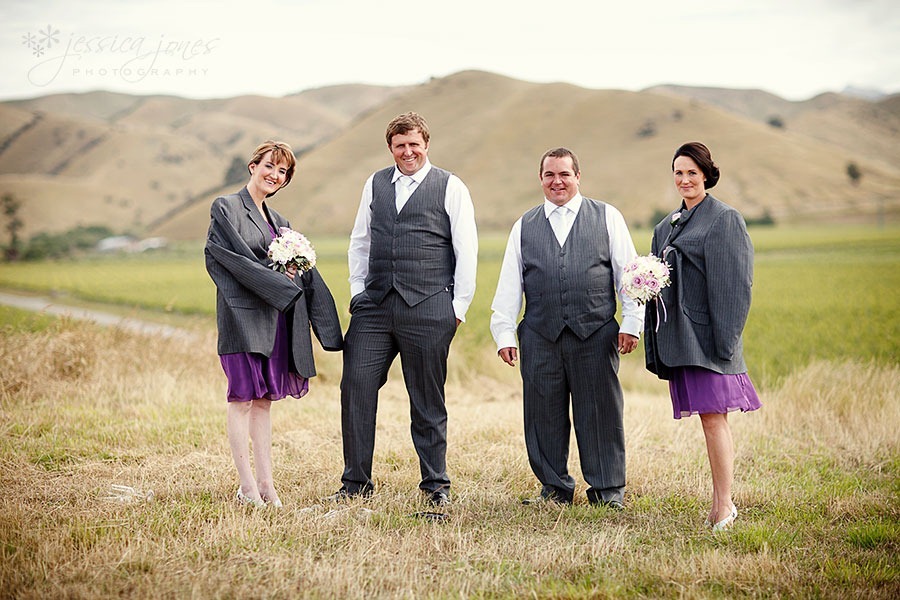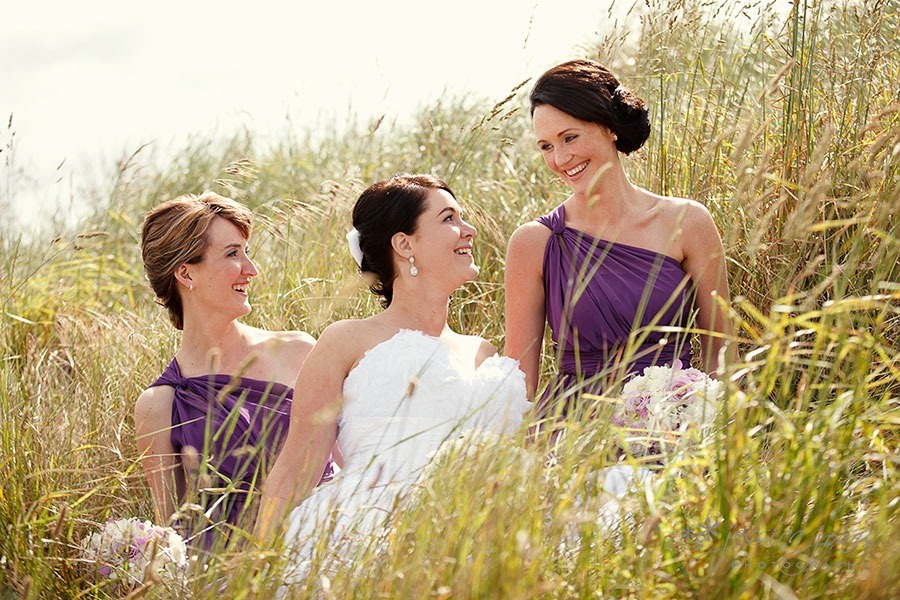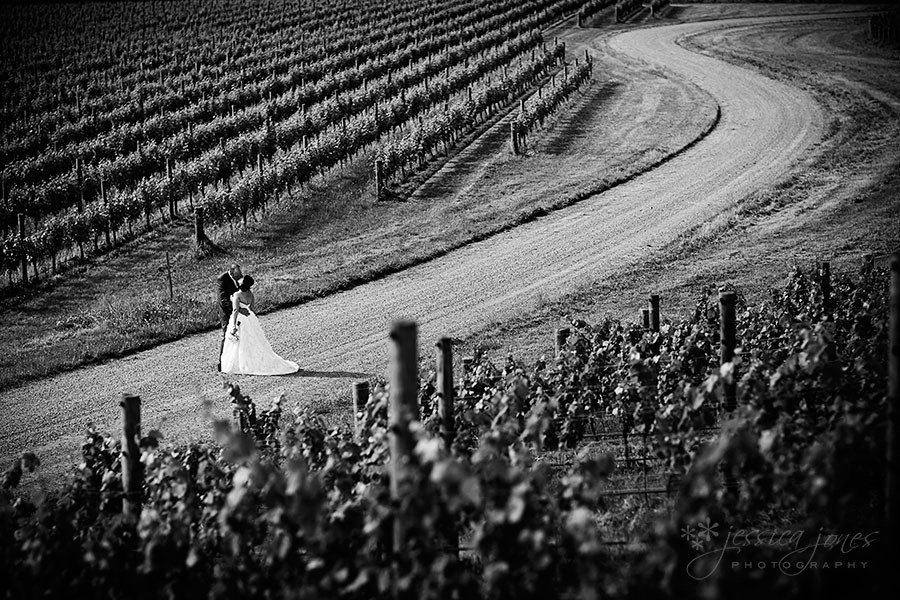 Then back to Montana to have some final portraits before the reception began.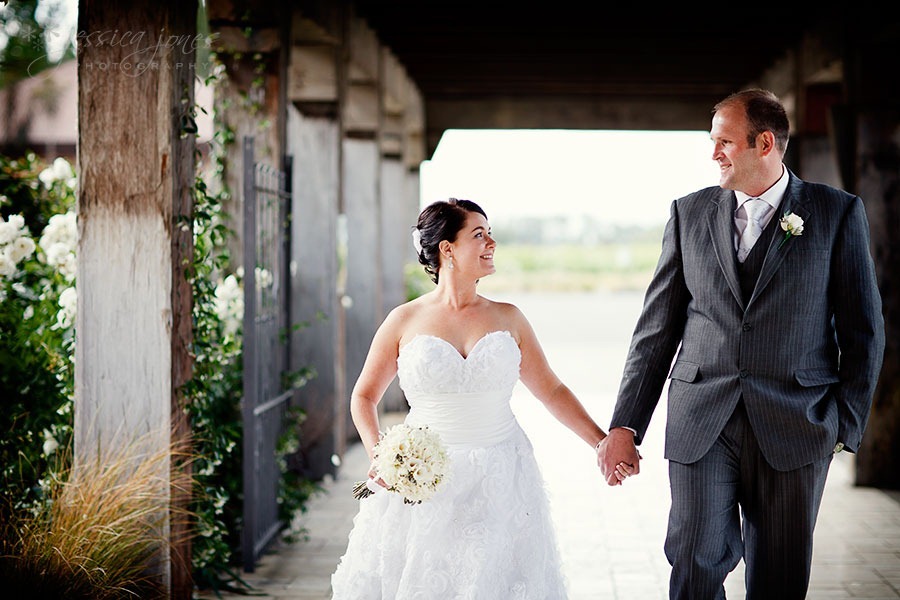 Beautifulness!  Look at the detail on Chantal's dress.  I was besotted with it.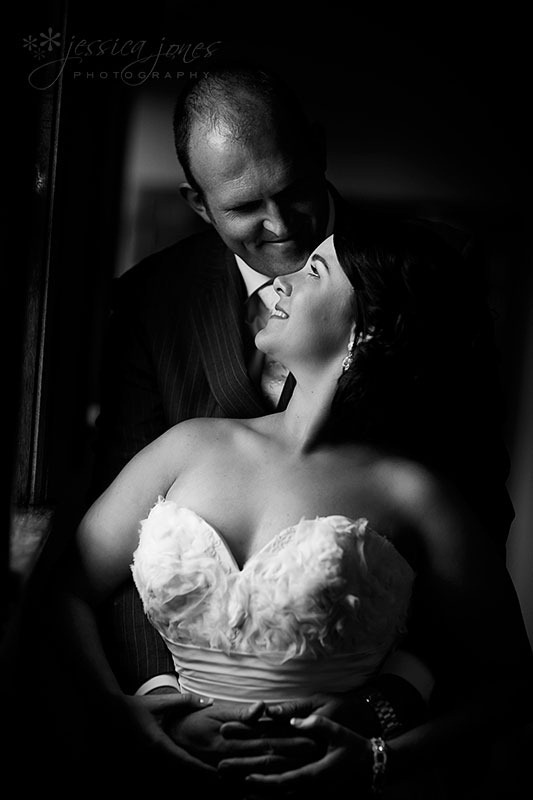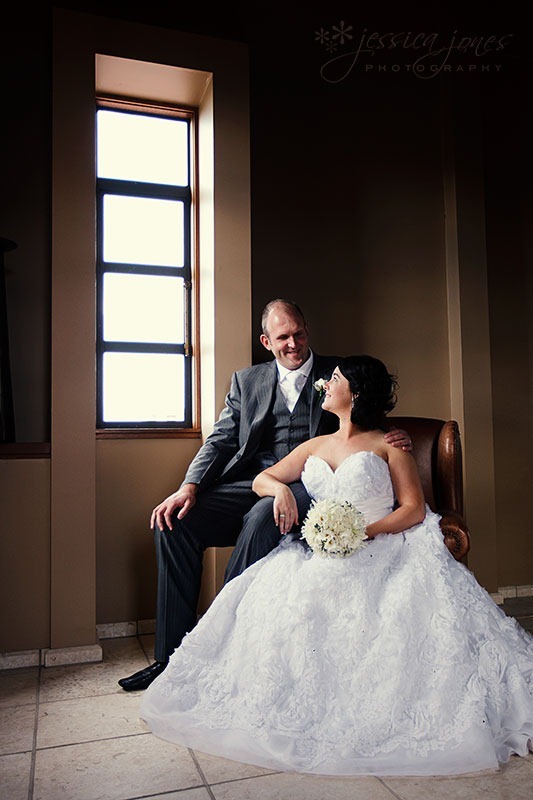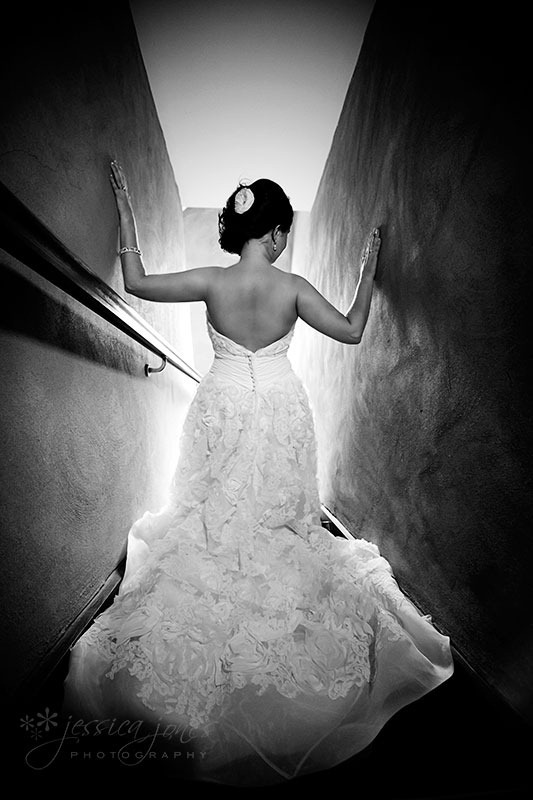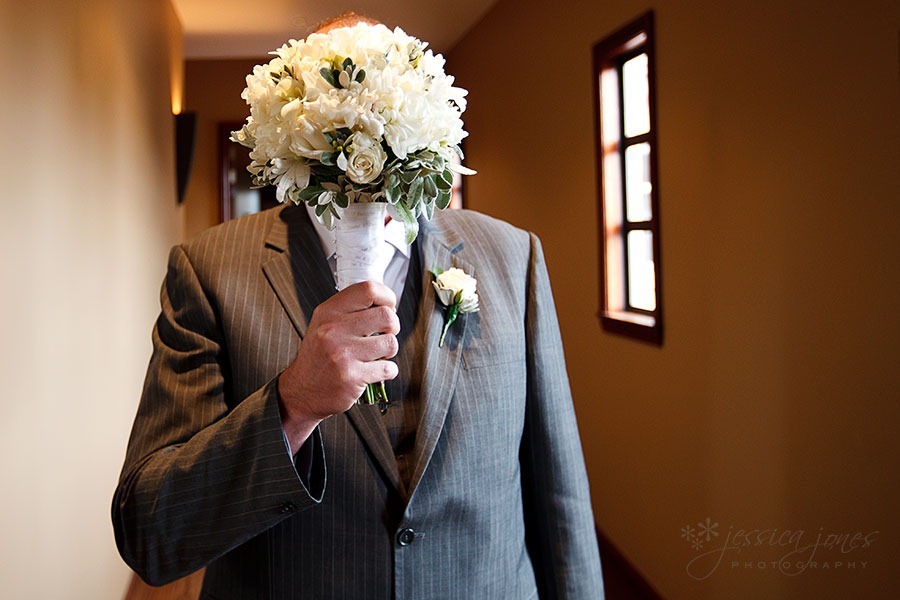 The speeches were great.  This is Chantal's Dad welcoming Ian into the family.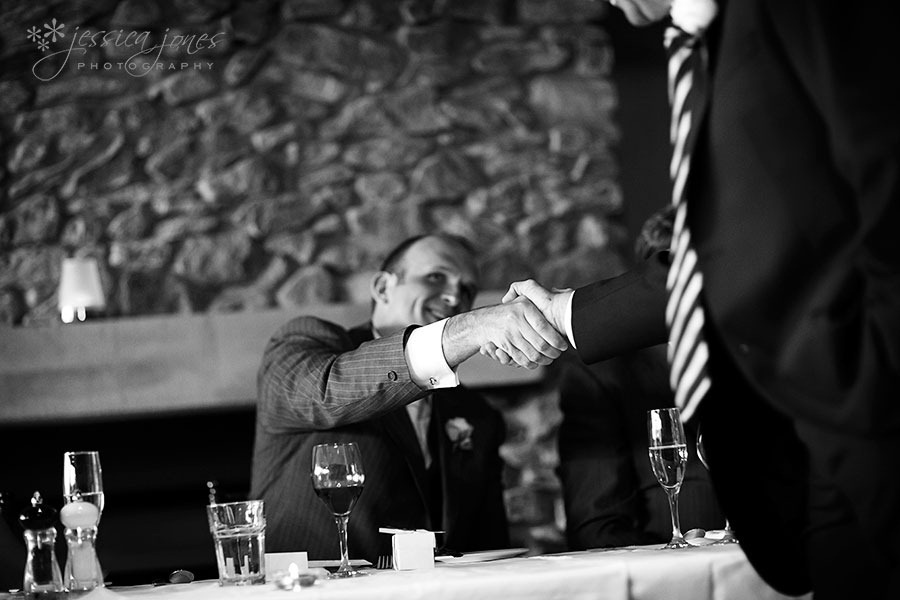 Neil, Ian's brother was the best man. During his speech he said that Ian was a very lucky man and that he was a little bit jealous of him.  However, he pointed out that he does have more hair than Ian.  I guess you've got to look at the bright side.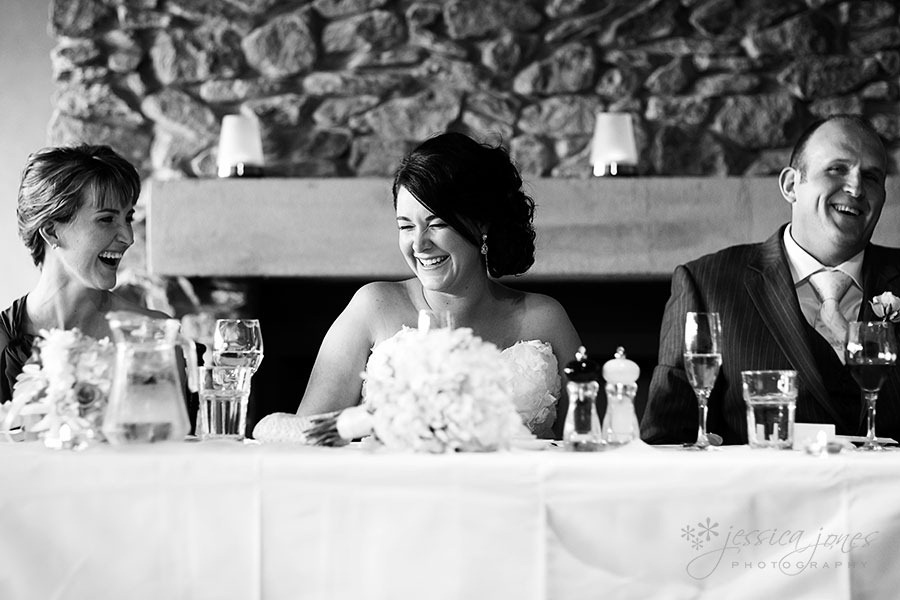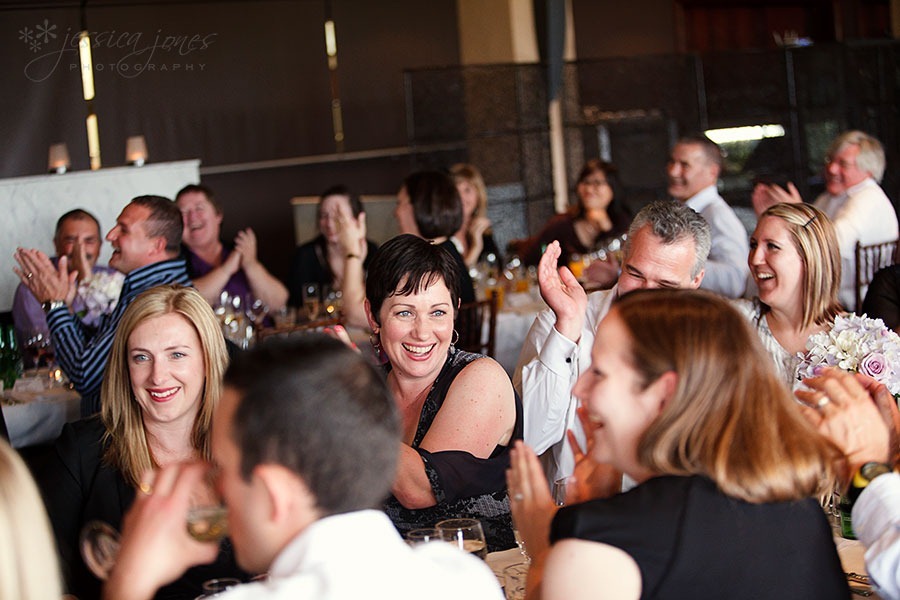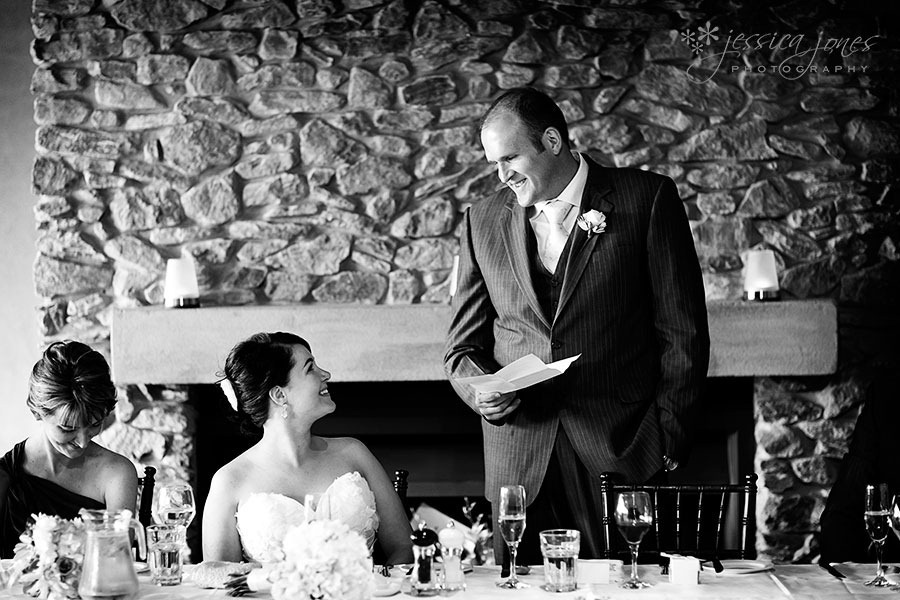 The cutting of the cake was the funniest and most entertaining cake cutting I have ever witnessed.  I'm pretty sure they didn't intend to pull the entire top off the cake!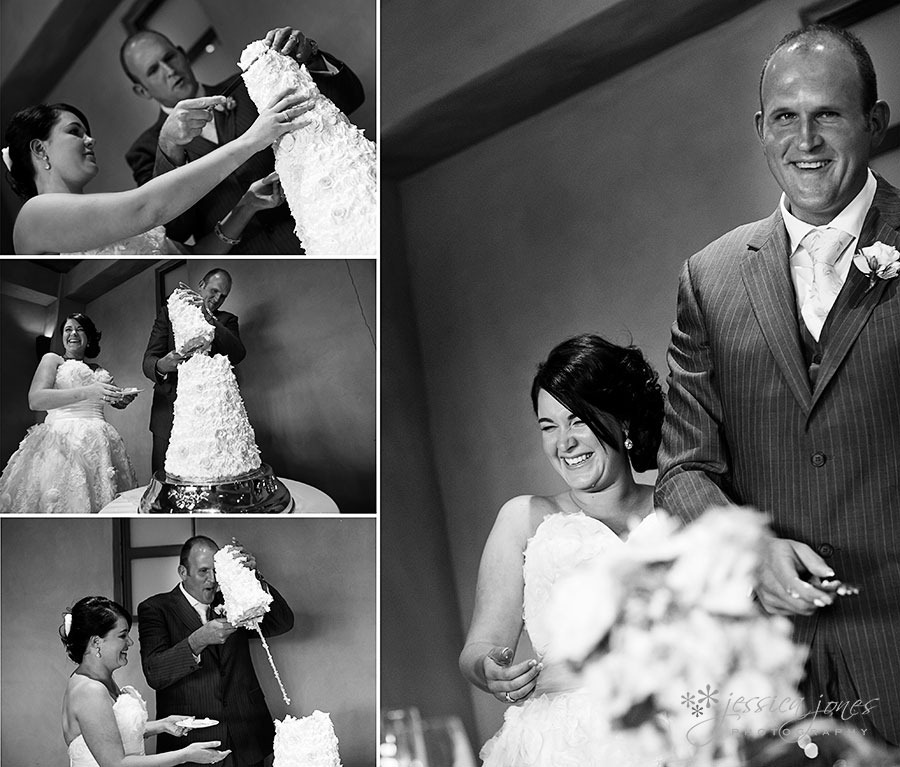 The rings were aaaaaamazing!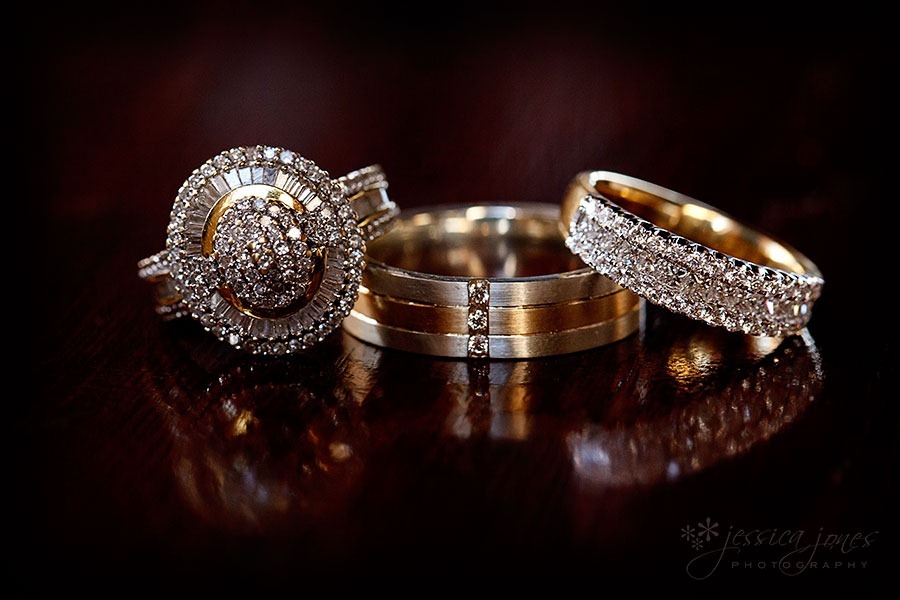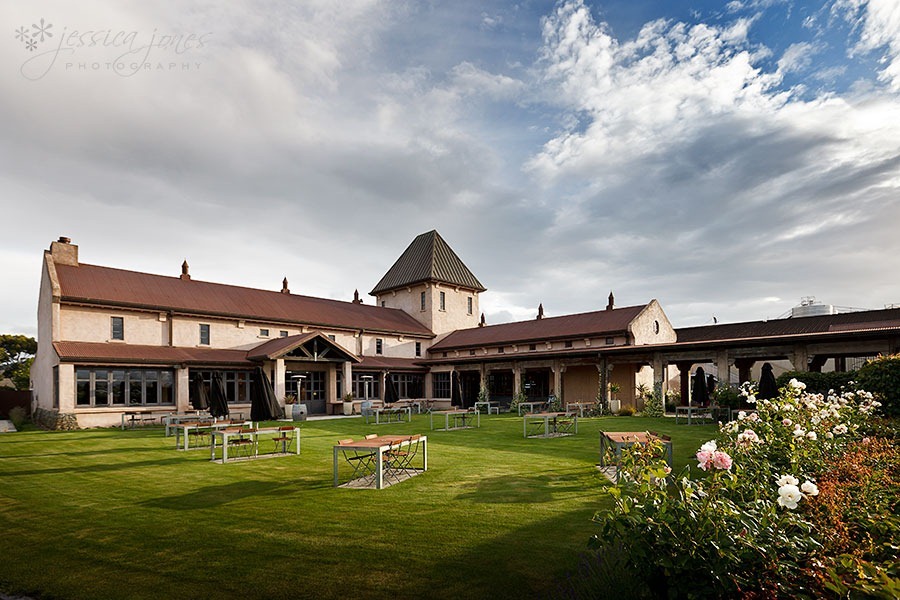 Chantal and Ian, what a wonderful day you had!  Thank you so much for choosing us to capture it for you.  We can't wait to show you the rest!  Have a fantastic first Christmas as husband and wife!
---
Tweet
Vendor Shoutout:
Leave a comment for: Ian and Chantal - Married!
---
Tuesday, 13 December, 2011
Posted by Jessica at
3:07 am
Tweet
"She makes my heart make an extra beat when she smiles at me."  It was the perfect statement to round up a perfect day.  Niklas adores Taryn, and she adores him right back.  The way they look at each other, sometimes just a sideways glance and other times she leaps into his arms with her big beautiful smile and kisses him.  If anybody deserved a perfect day, Niklas and Taryn did, and that's just what they got.  Perfection from the very moment we arrived, to our final goodbye hugs.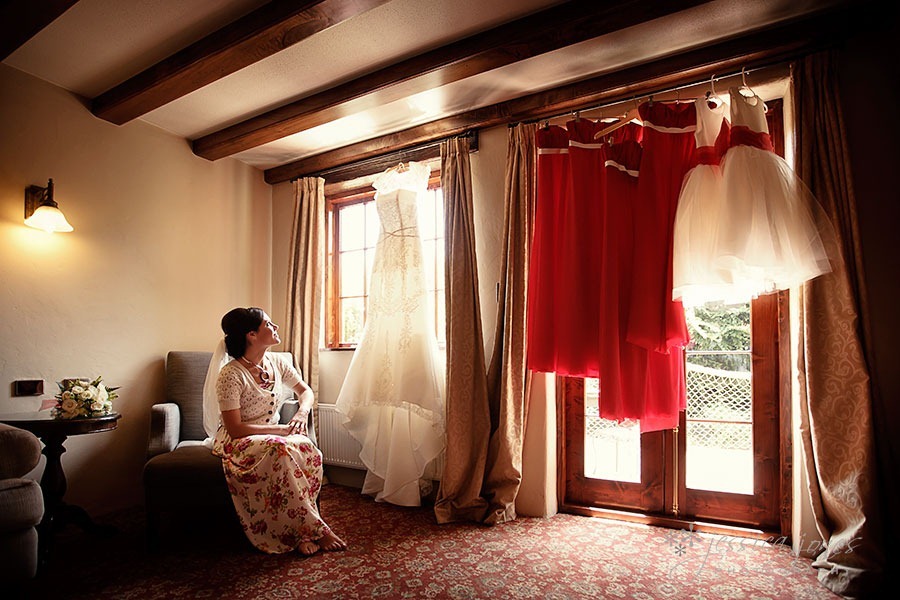 Taryn got ready at the beautiful Monaco Resort Hotel.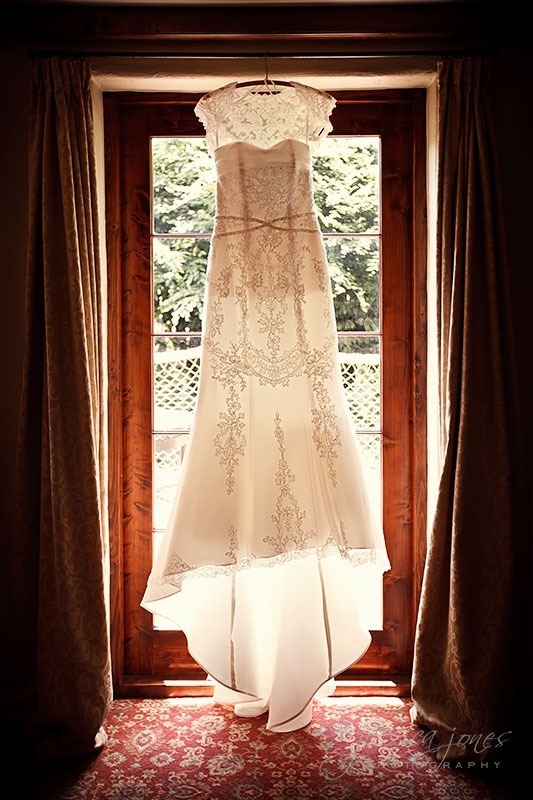 Grandma's watch, utterly beautiful.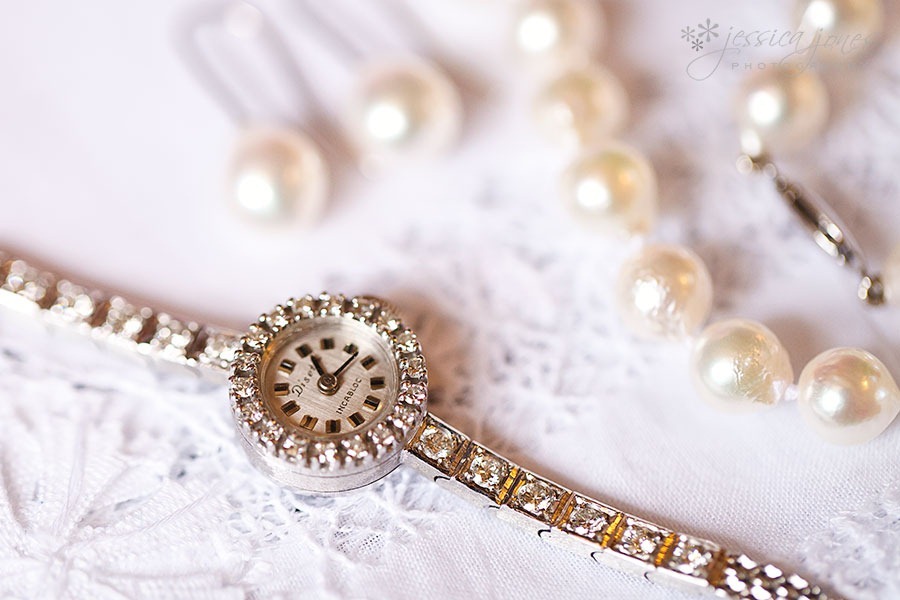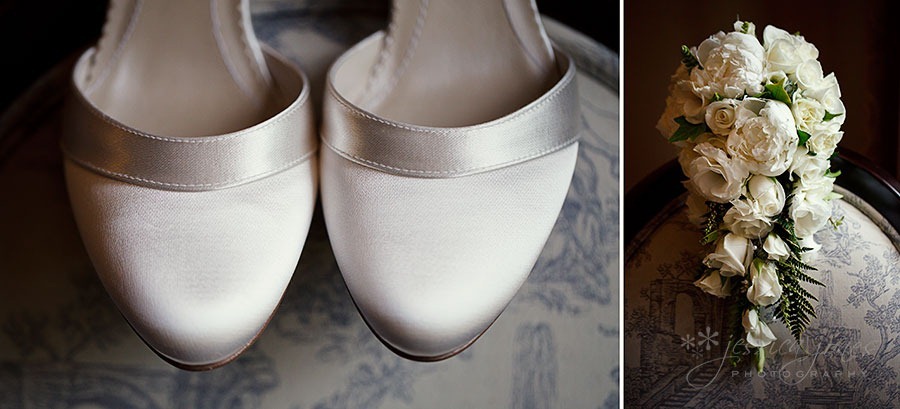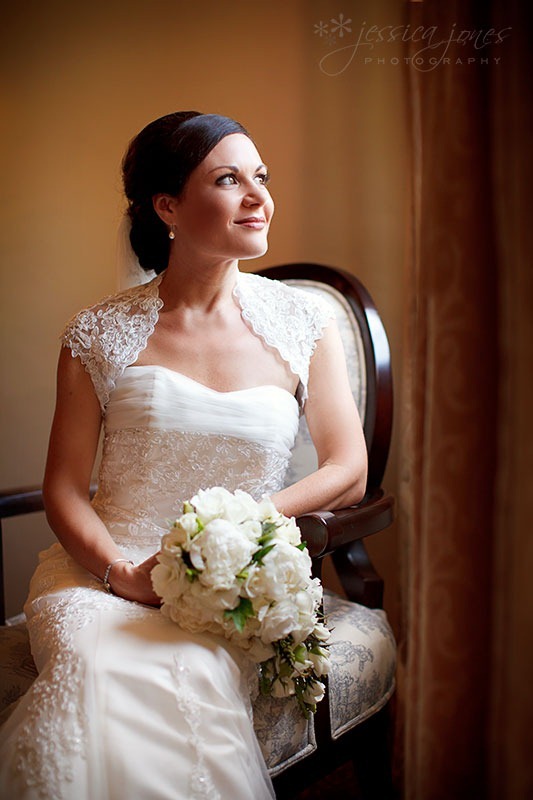 Amelie and Luciella were the perfect little flowergirls.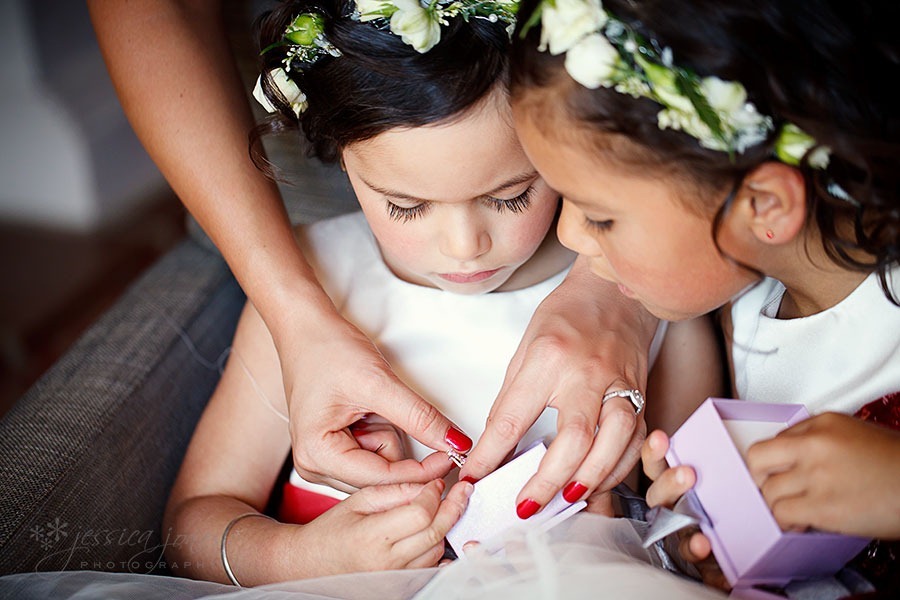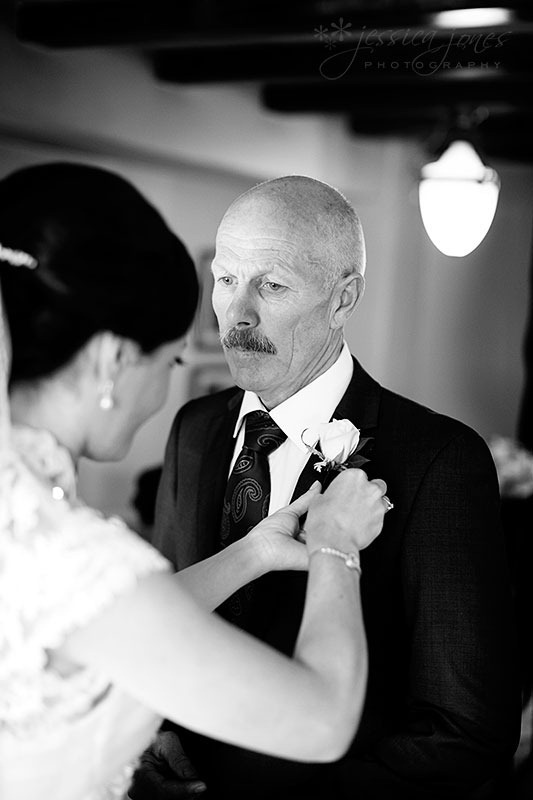 Meanwhile, Paul was with the boys as they got ready.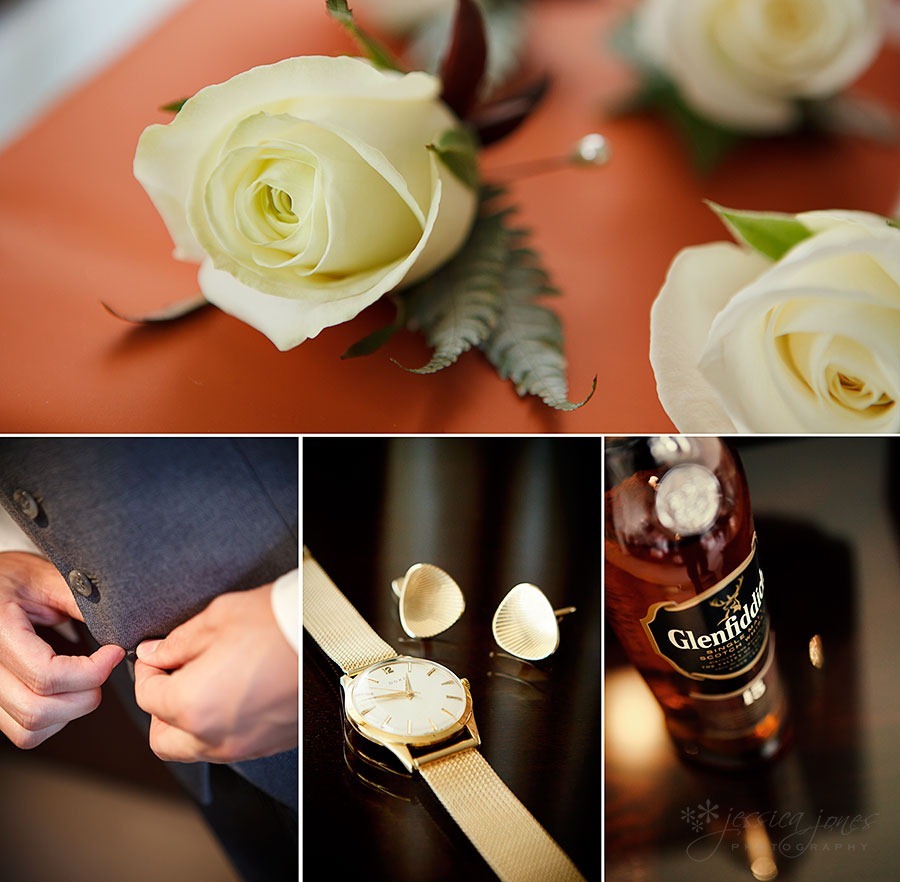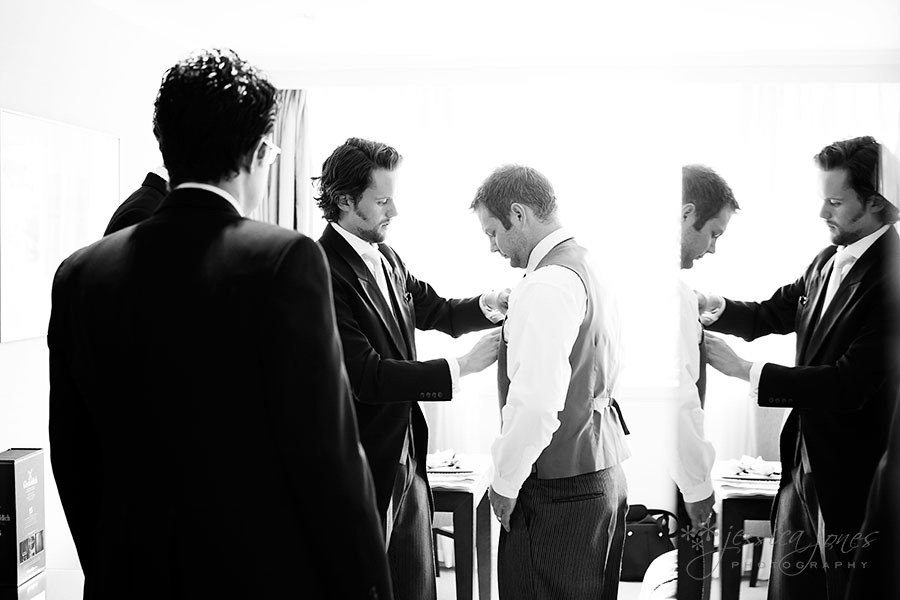 This was Niklas' kiwi connection.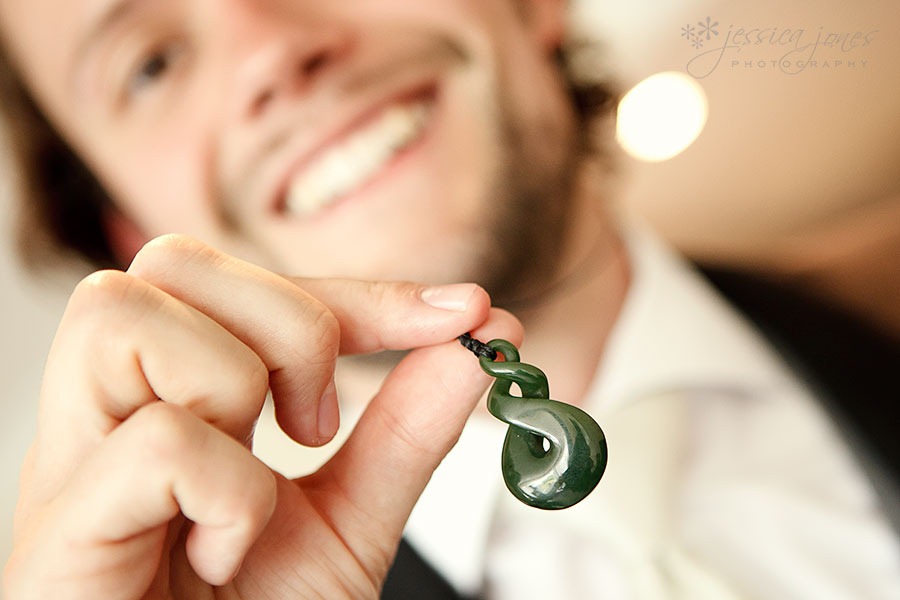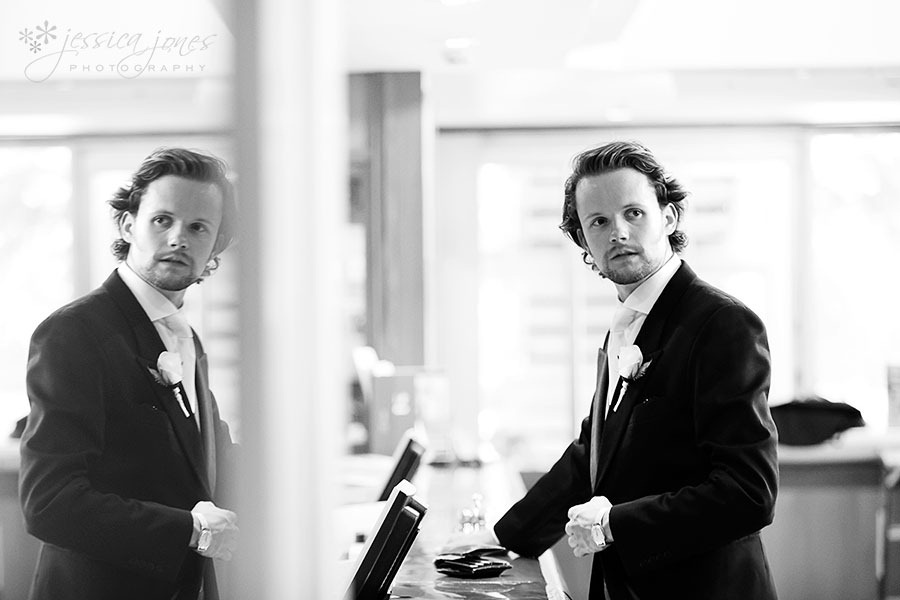 This was the first time we had shot at the Nelson Cathedral, and we were like a kid in a candy shop, without the sugar high.  So much to photograph!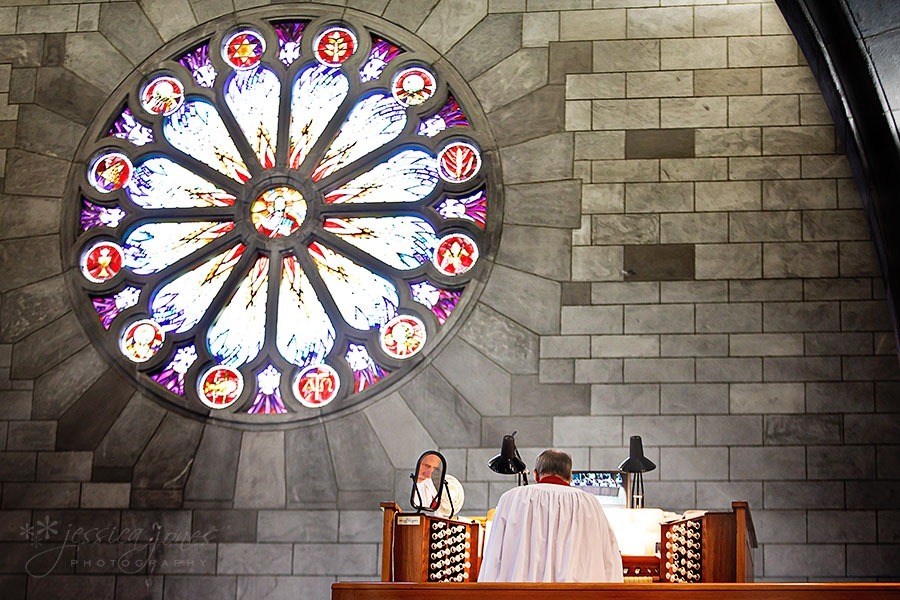 The bride arrives.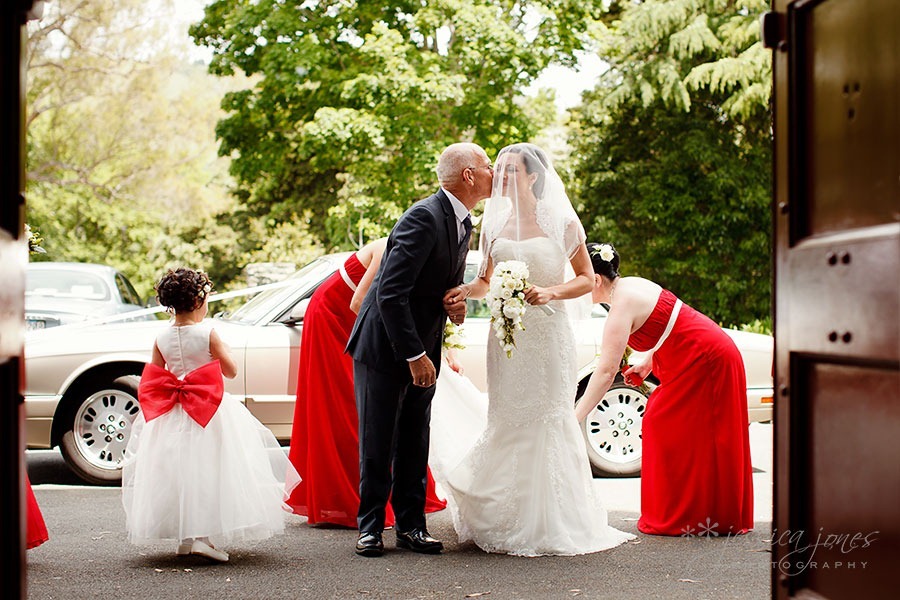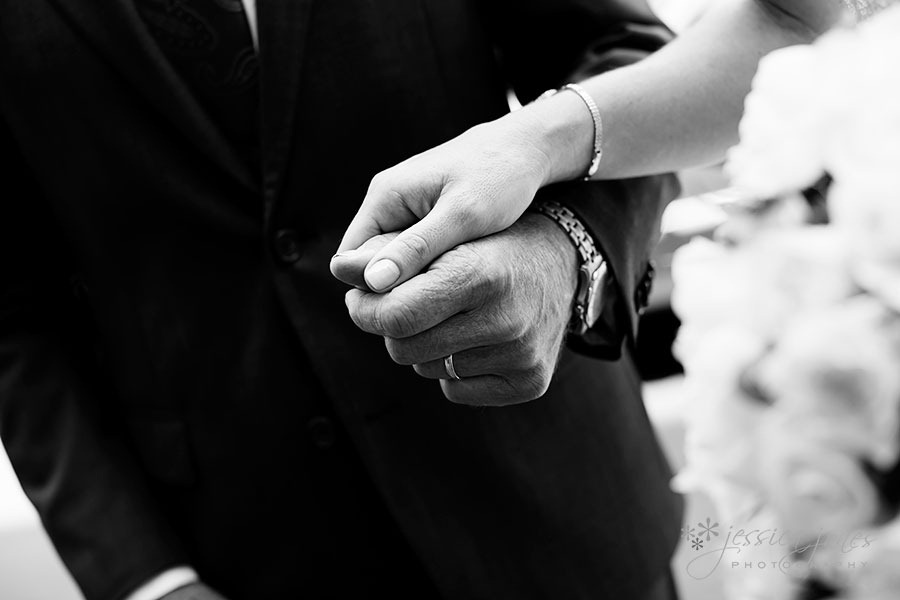 This is most definitely the closest we have ever gotten to the glamour of a royal wedding, and most likely will ever get!  Unless, of course, someone knows of a royal wedding somewhere that needs some kiwi flair?  Feel free to hook us up... after this amazing day I think I could get used to this kind of grandeur!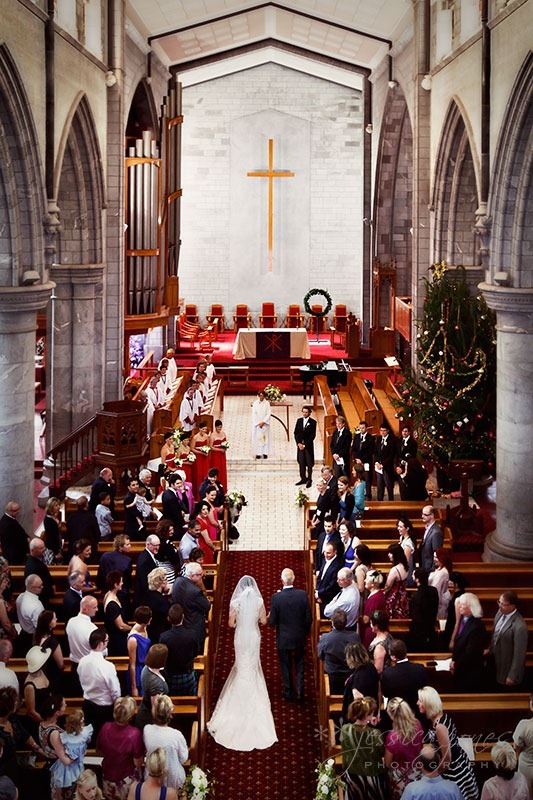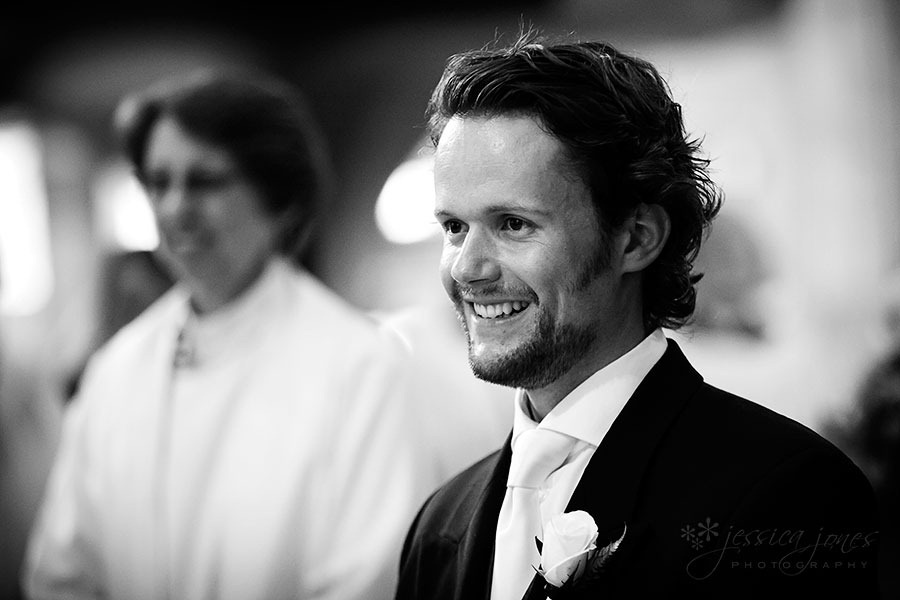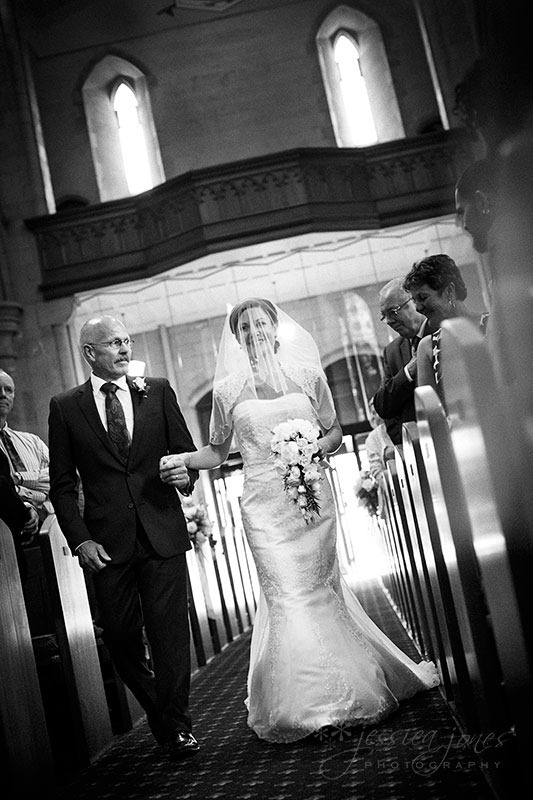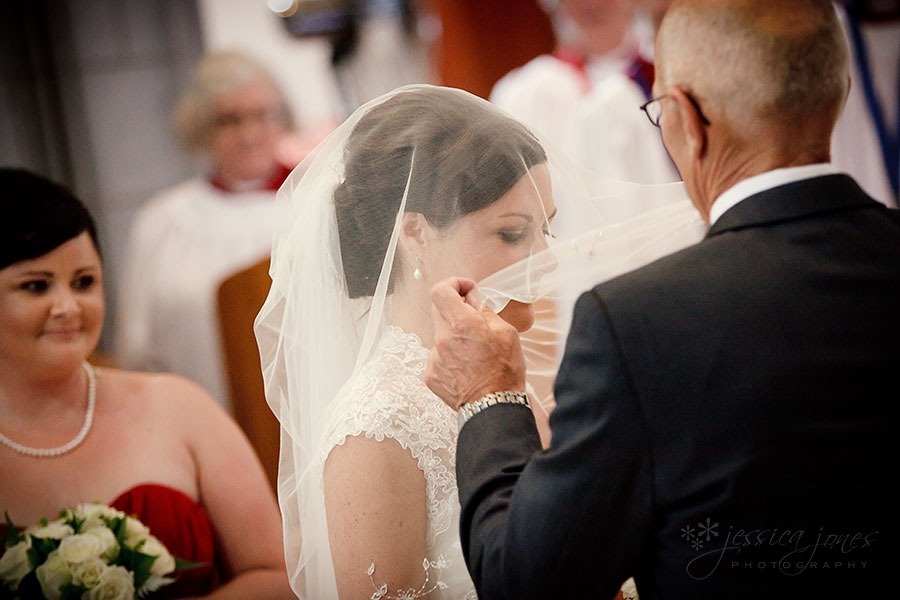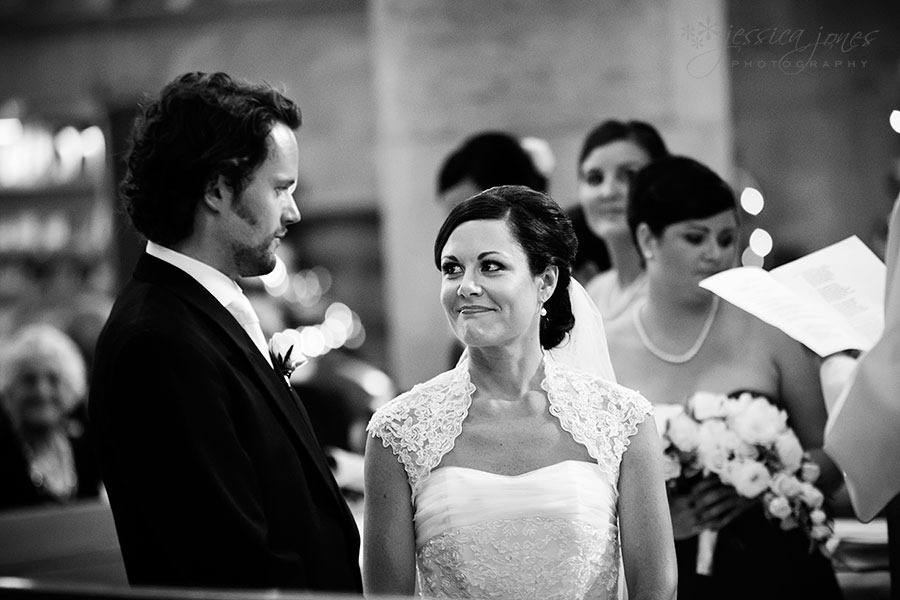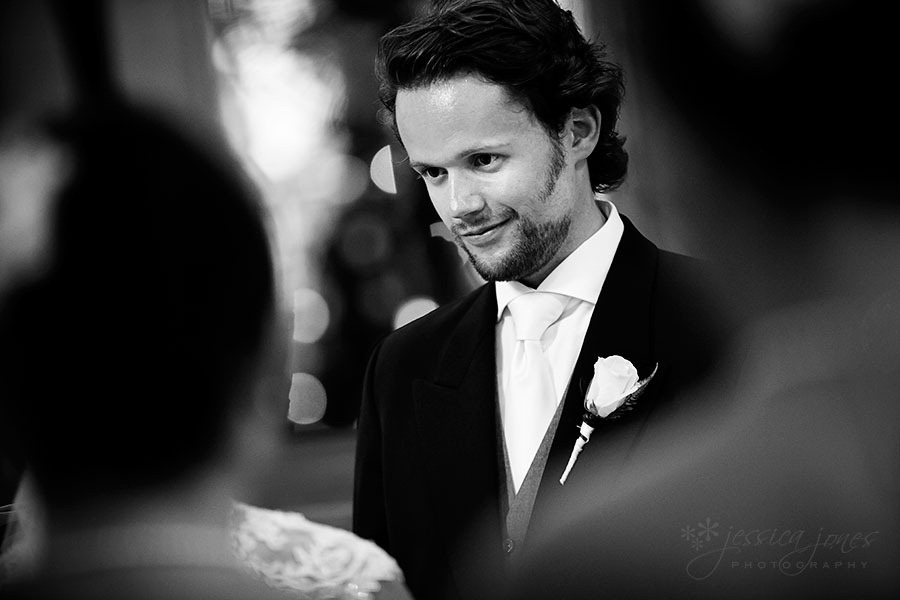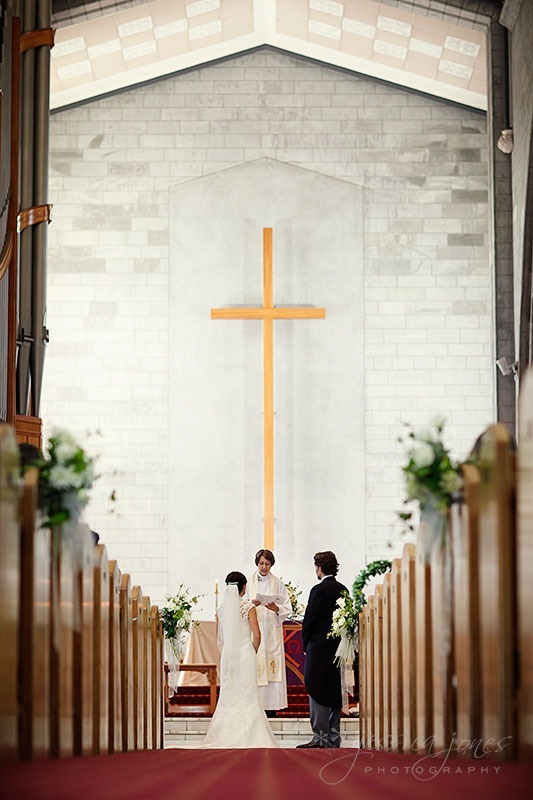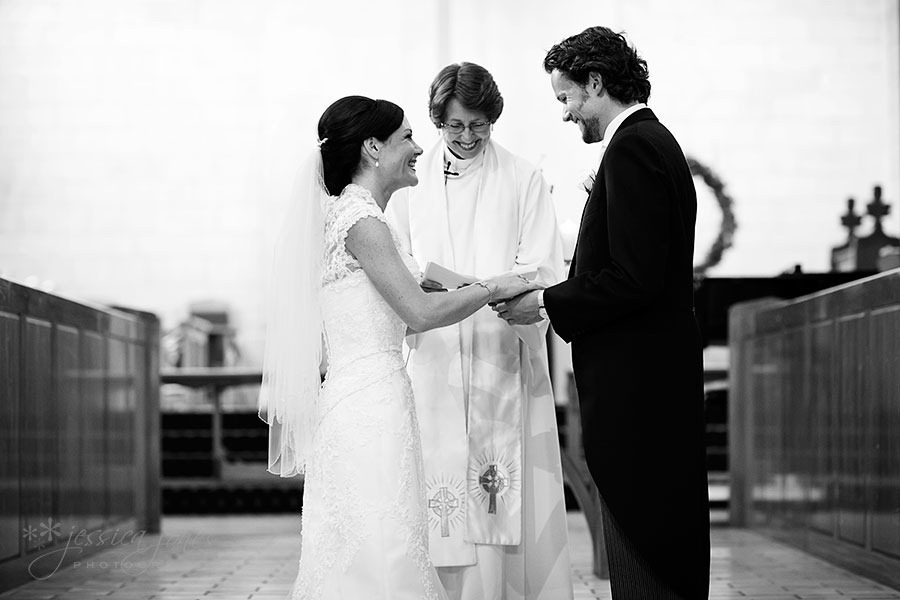 And they are declared husband and wife!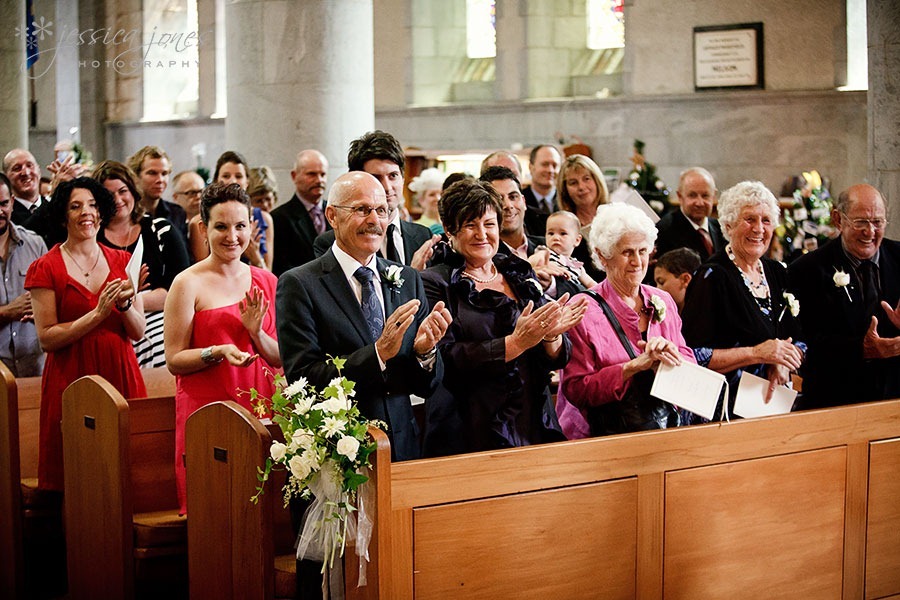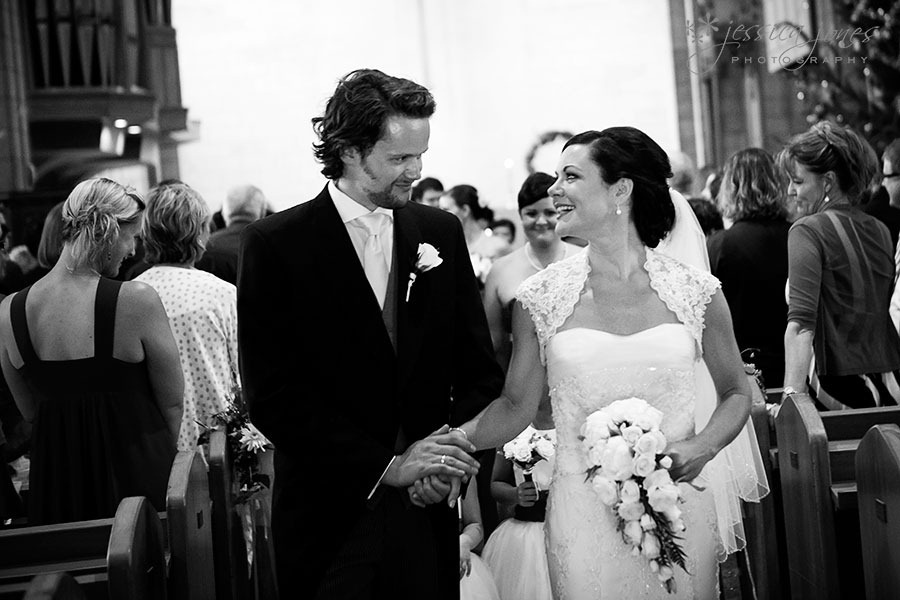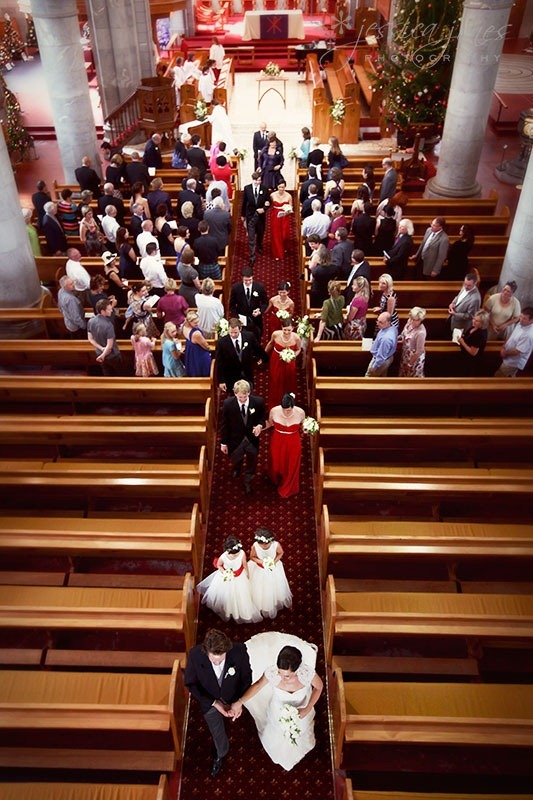 Their reaction as they come out of the church says it all.  Bliss.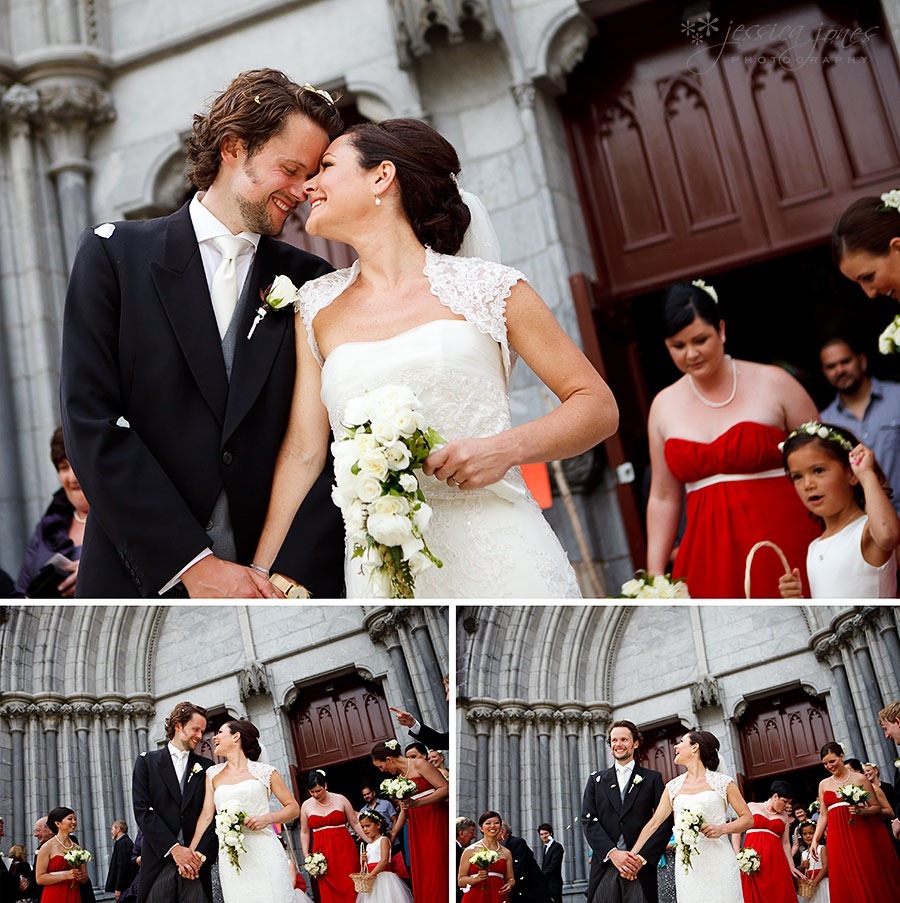 The traditional German log cutting ceremony was another first for me.  Traditionally the bride and groom must cut a log together as their first difficult task, or obstacle, in their marriage. If it's a clean cut it means they work together well.  And as it turns out, they work together really well!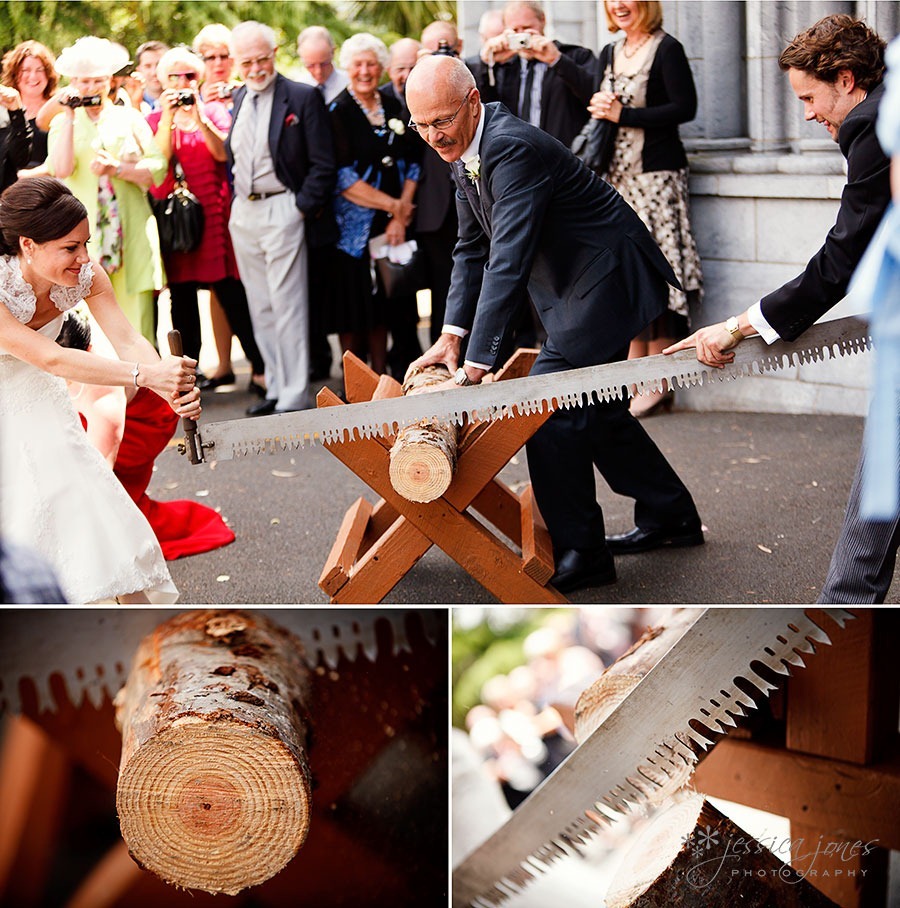 And while we're busy doing cool stuff, how about releasing some red balloons?  Great idea!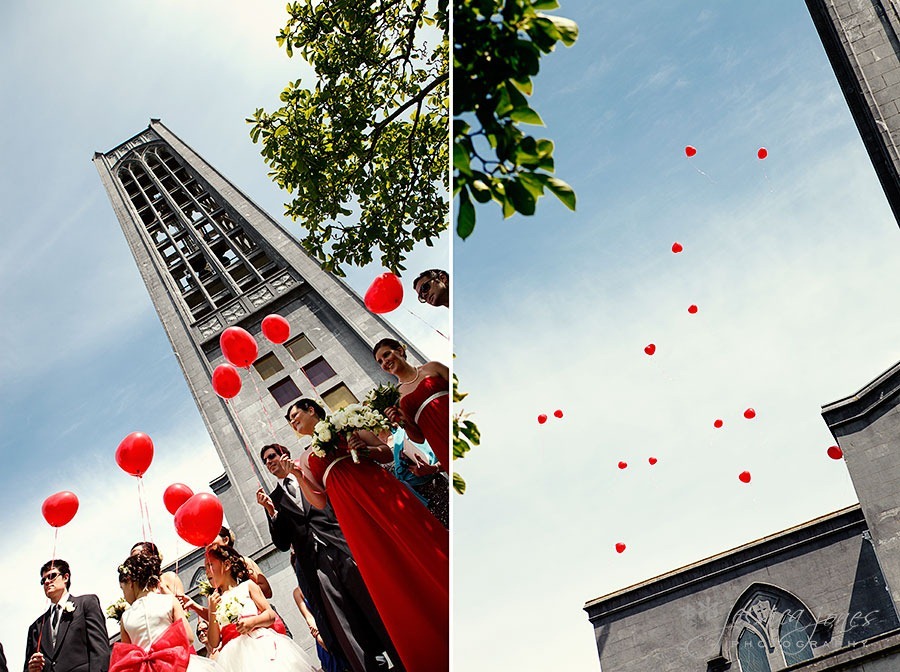 Before we left for the portraits, we snuck Niklas and Taryn up some super awesome old stairs we'd found earlier.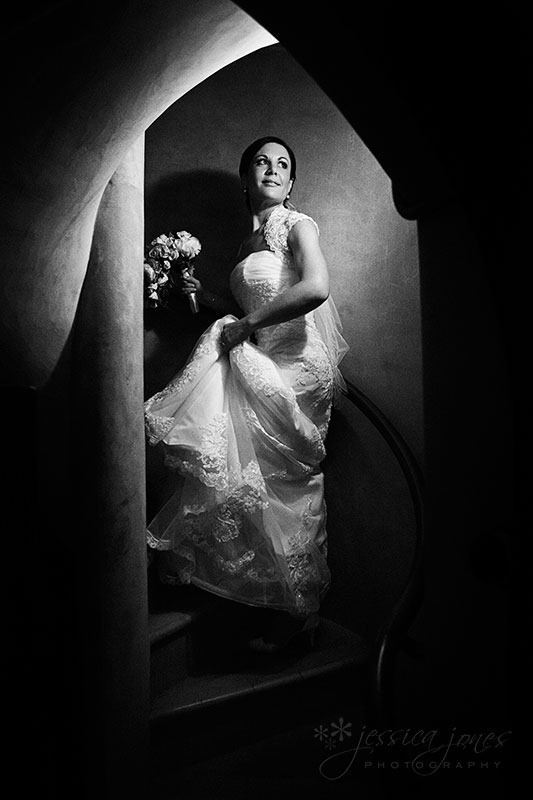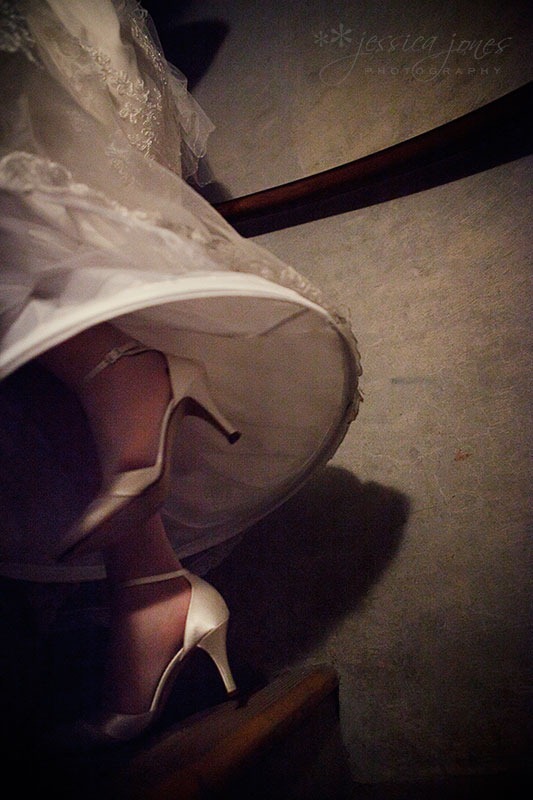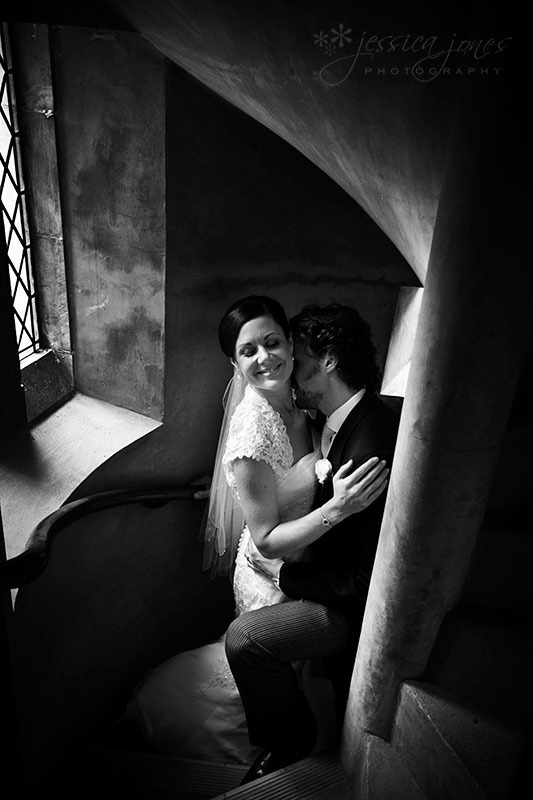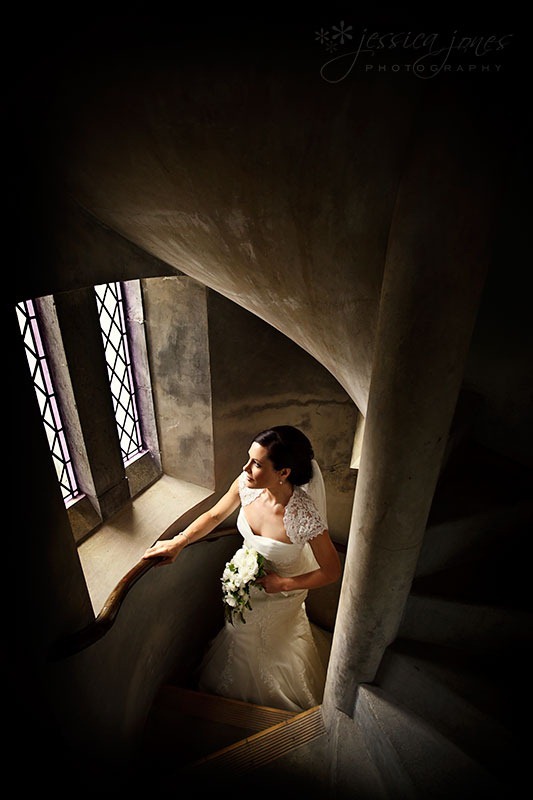 Taryn, you are A-maz-ing.  Beautiful, inside and out.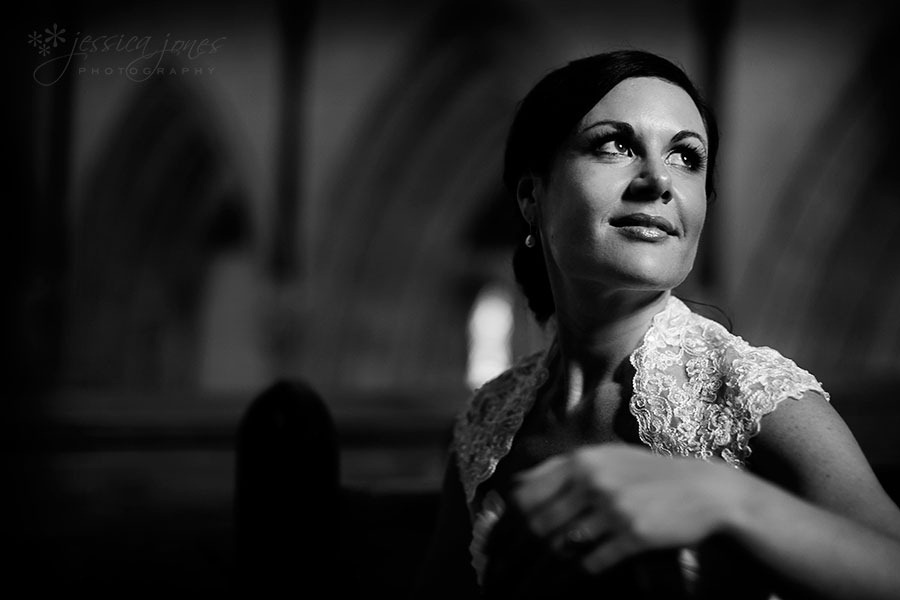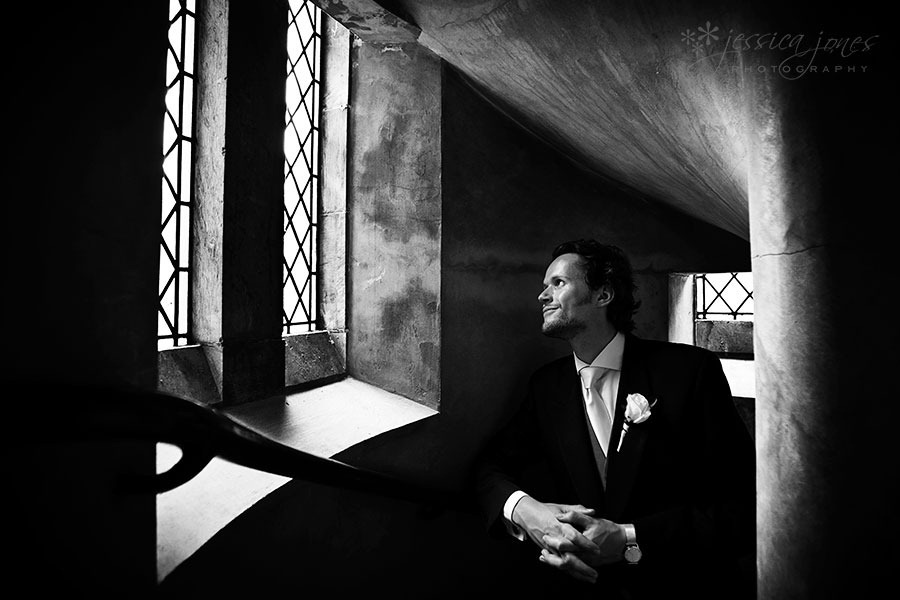 Then off to Rabbit Island with the attendants for some fun!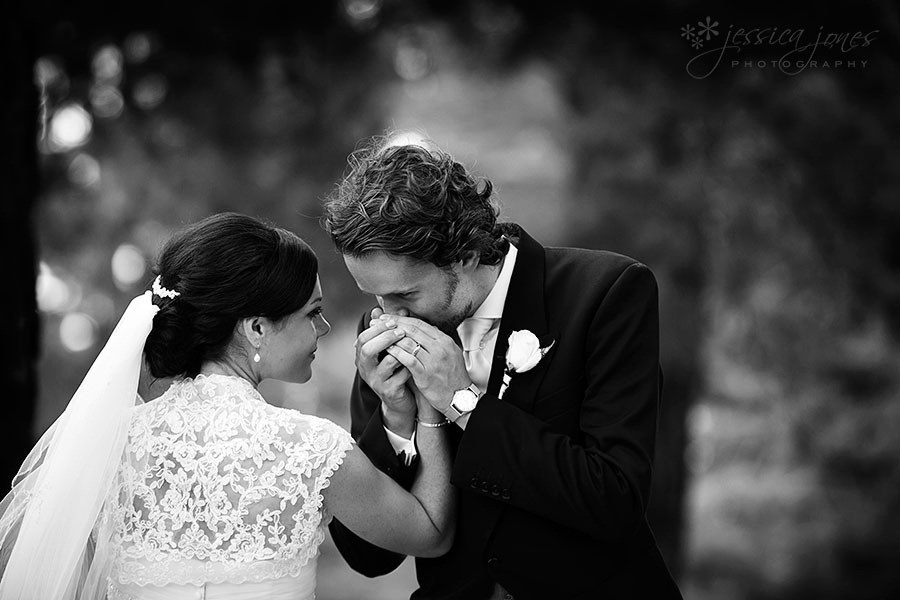 When I spotted this long grass, I knew we simply had to get in there!  Have you noticed I've got a thing for long grass lately?  Good thing I don't have hay fever!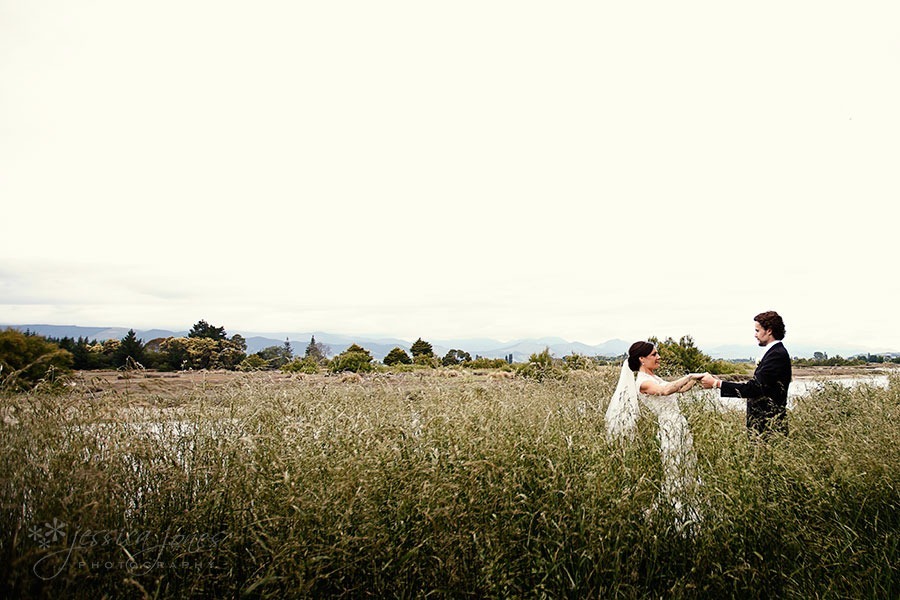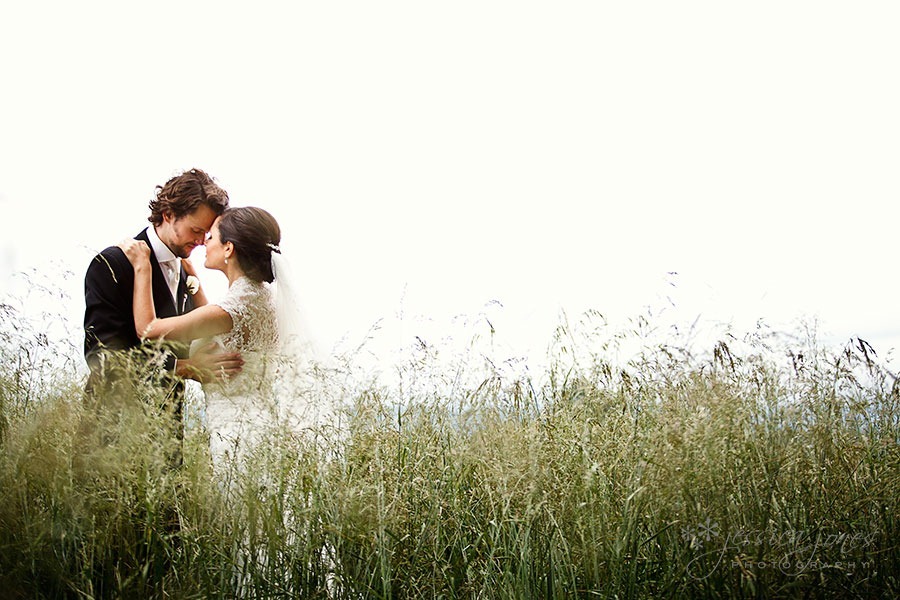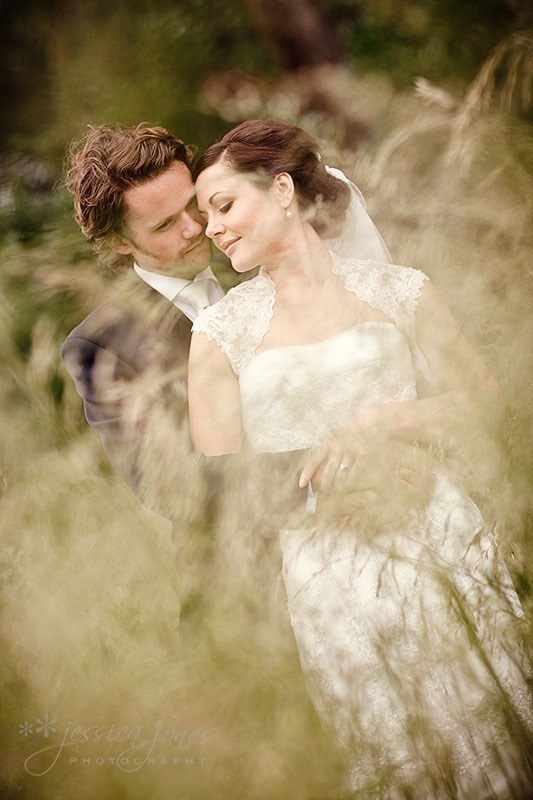 Beach time!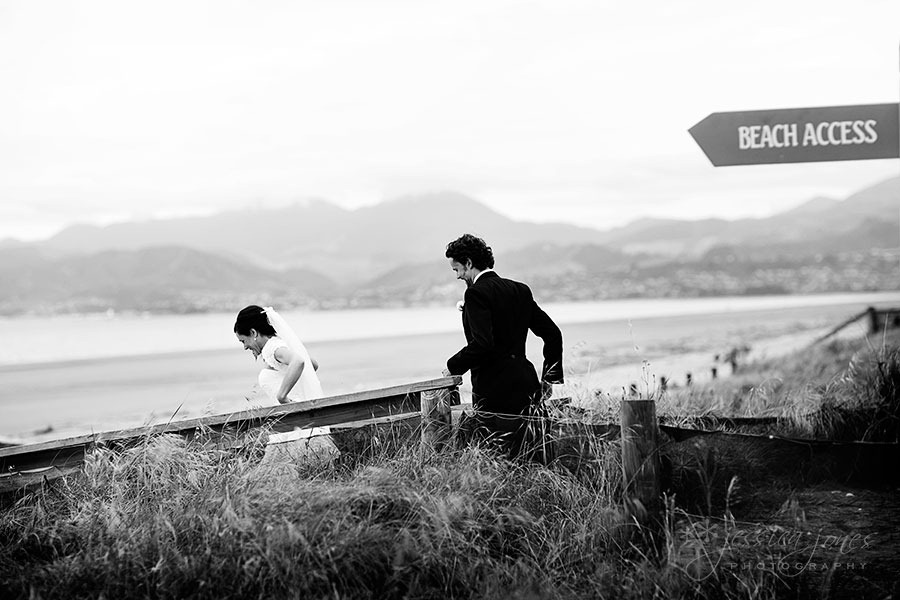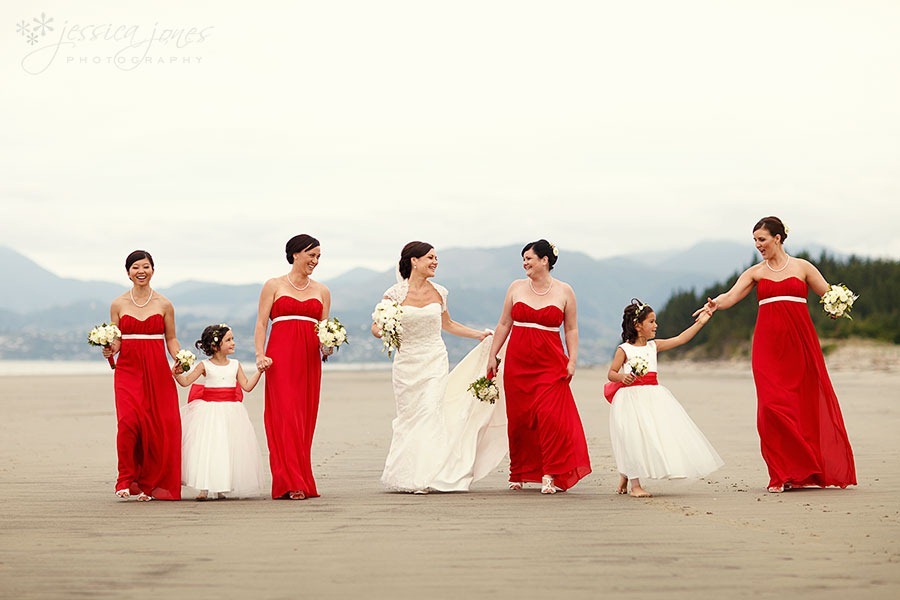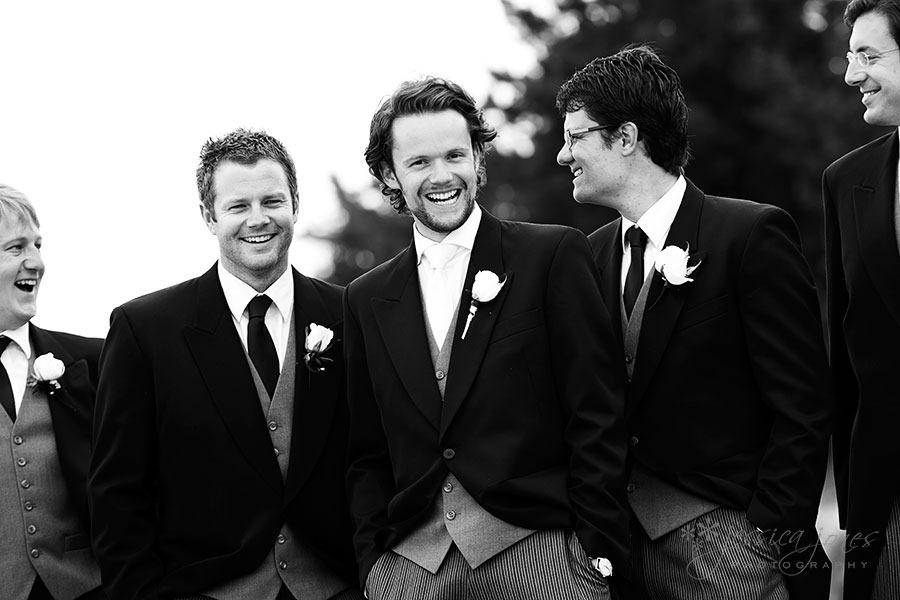 I could have photographed these beautiful sisters all day!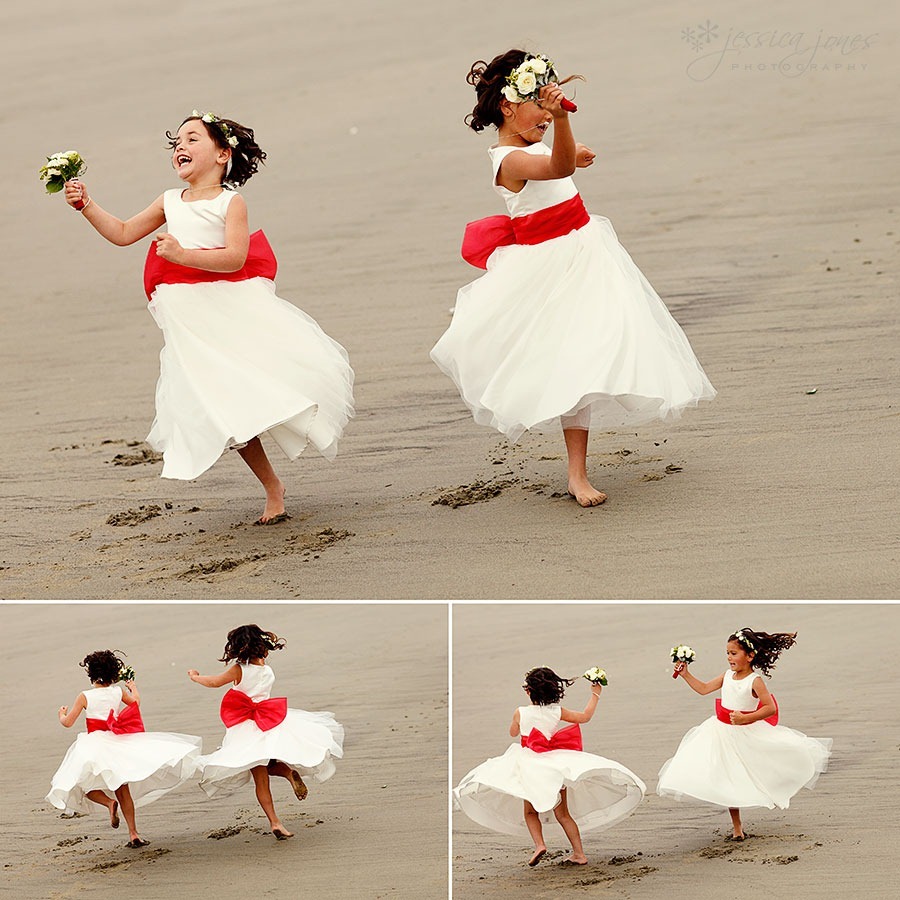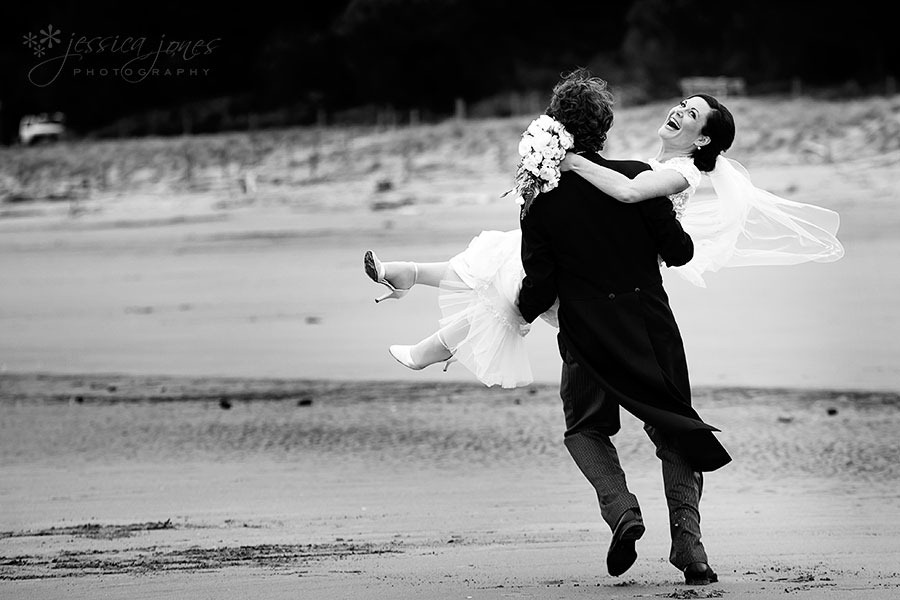 Paul was committed to the cause and ditched his shoes and socks and waded out in the water to get this shot.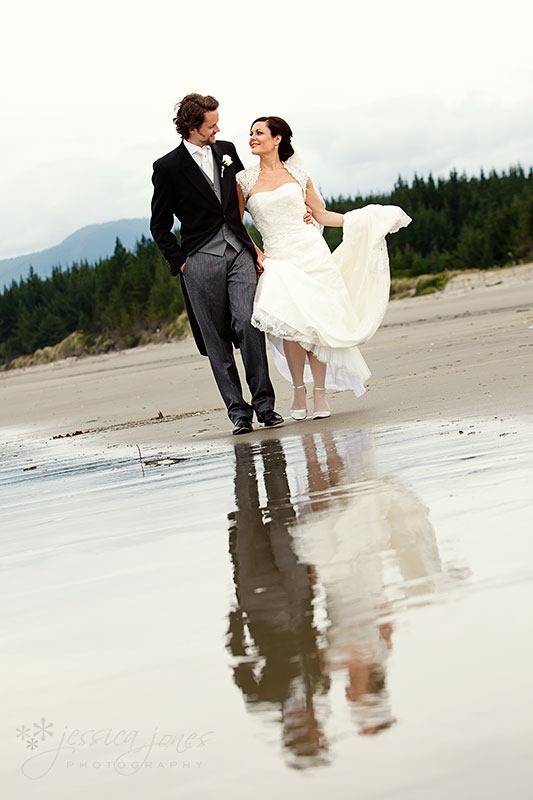 Then it was off to Petite Fleur at Seifried Estate for the reception.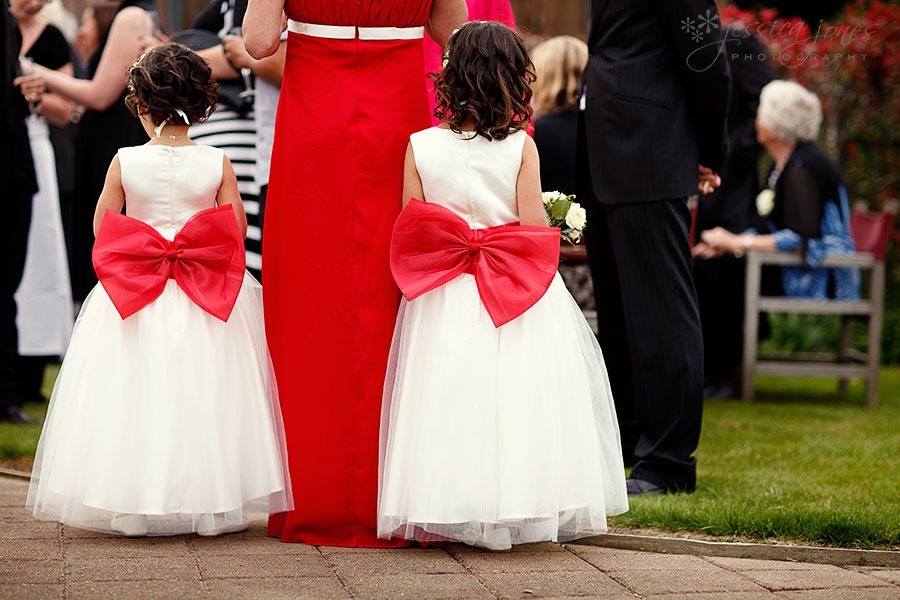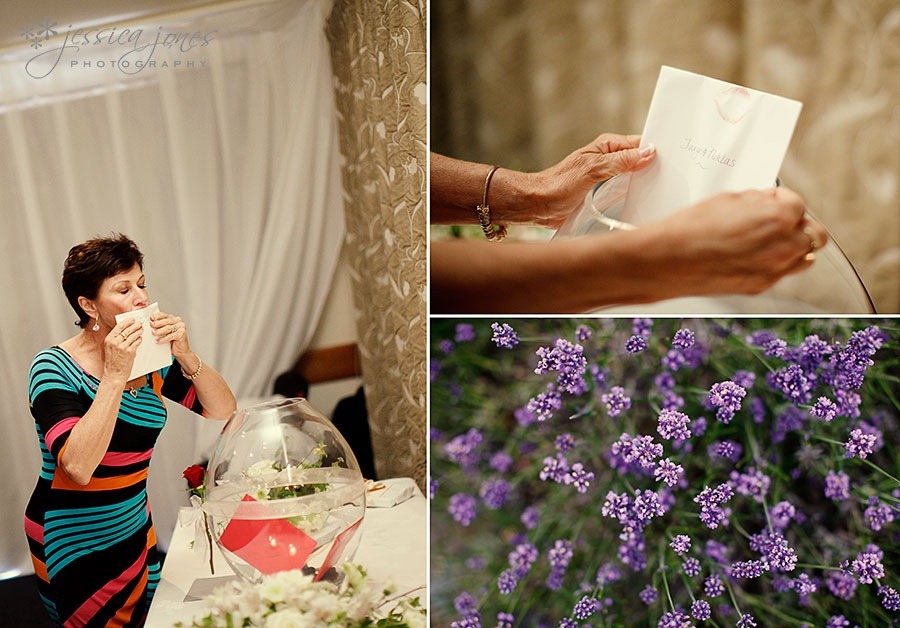 Niklas' speech was utterly gorgeous.  I could feel hearts melting all around me.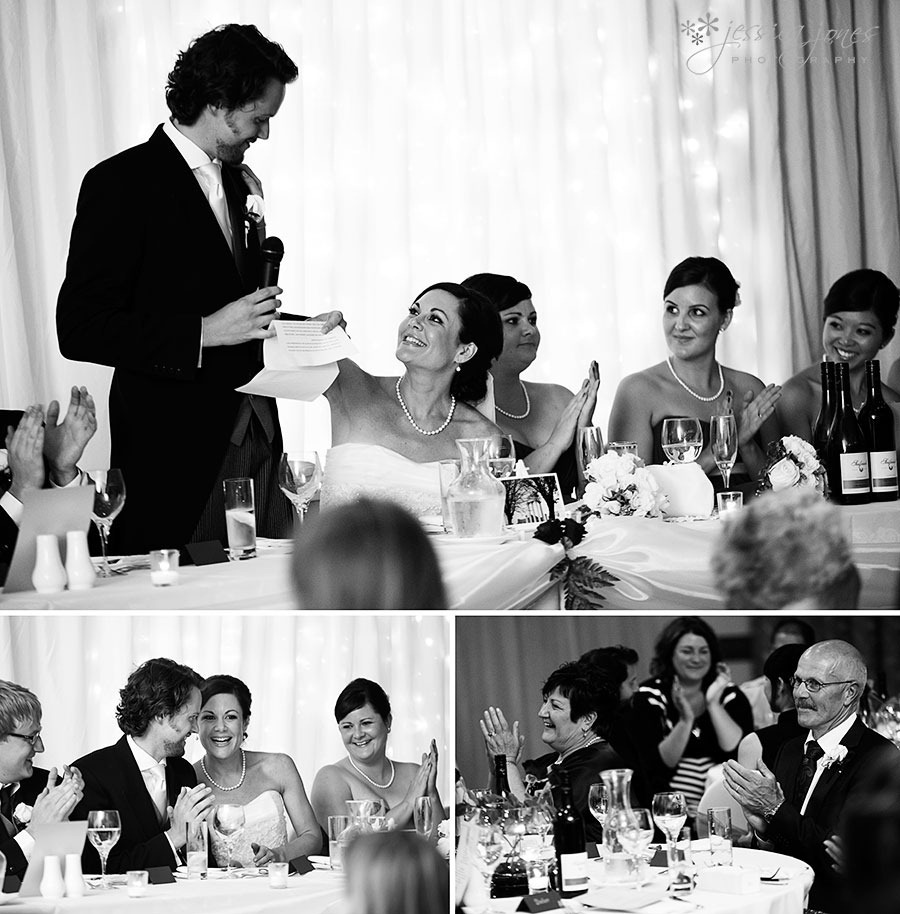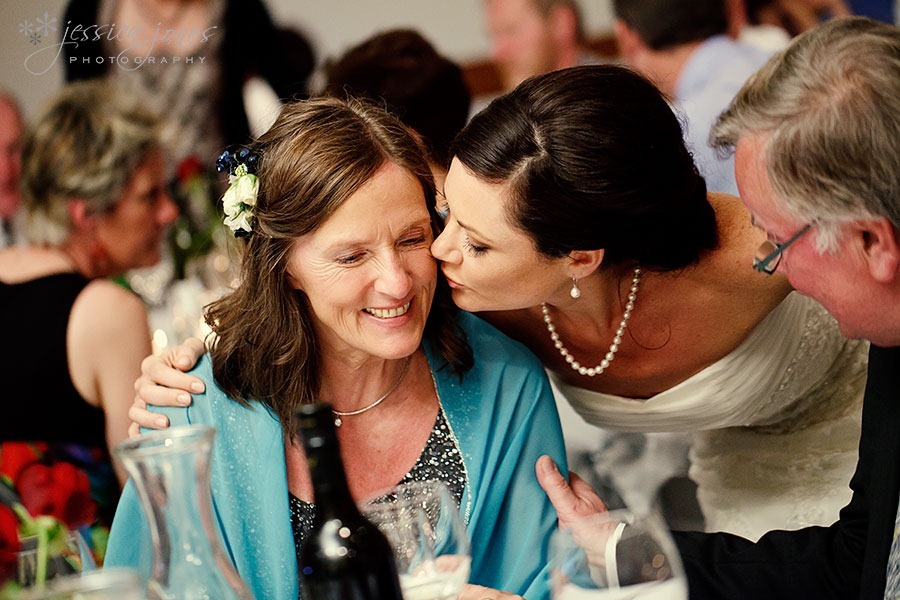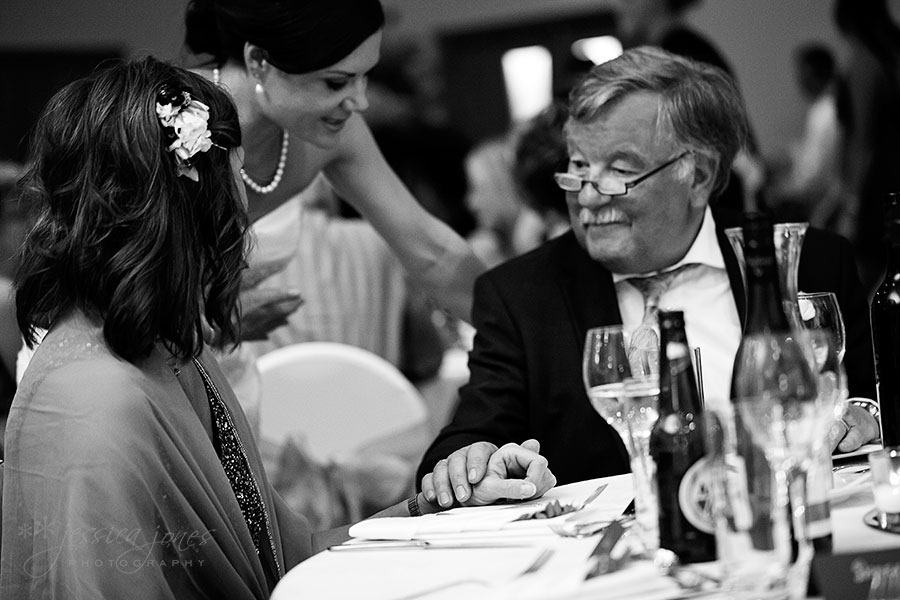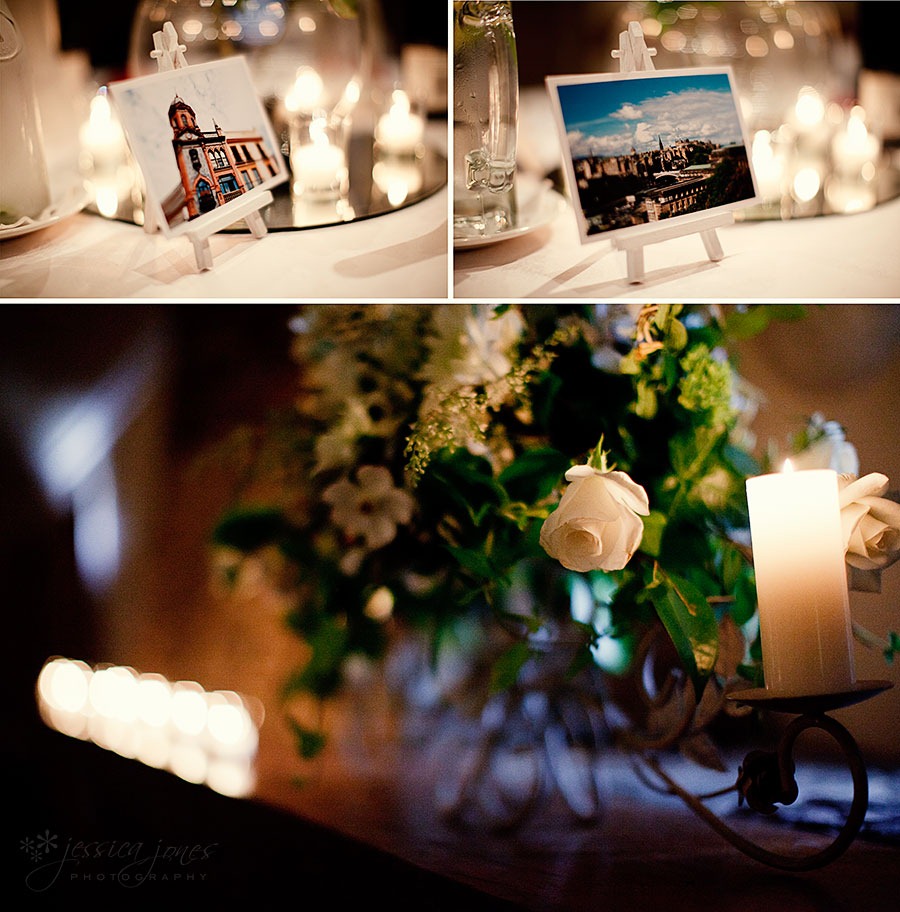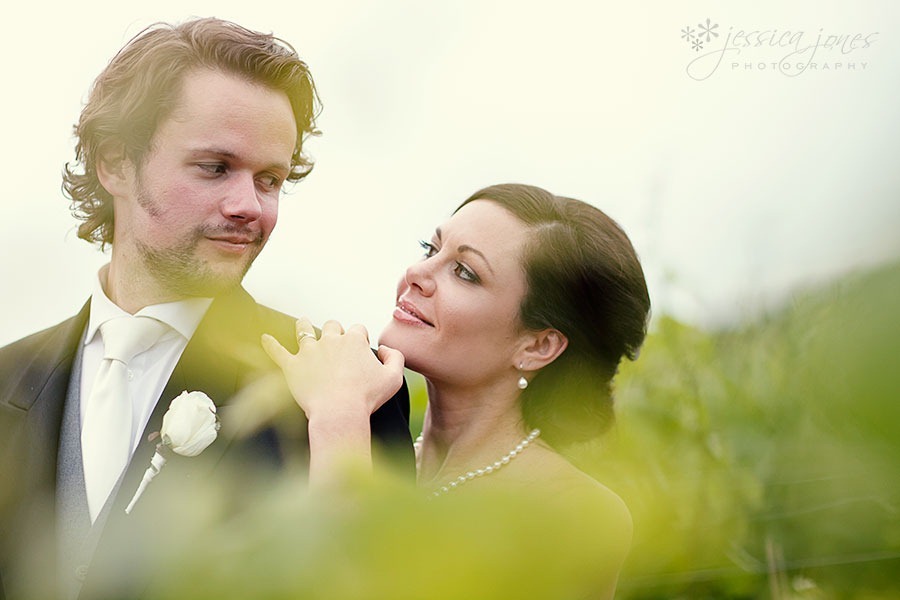 Niklas and Taryn, you cannot know how much we appreciate the way you invited us to share your day with you.  You are sweet and funny and utterly perfect for each other.  We can hardly wait to show you the rest of your photos!
---
Tweet
Vendor Shoutout:
Leave a comment for: Taryn and Niklas - Married!
---
Tuesday, 06 December, 2011
Posted by Jessica at
4:40 am
Tweet
"By yon bonnie banks and by yon bonnie braes, where the sun shines on Loch Lomond, Where me and my true love spent many days On the banks of Loch Lomond..."  (imagine me singing that with an incredible voice and a gorgeous Scottish accent trailing off into the distance before the lyrics turn too sad to suit this blog post)

On the bonnie bonnie banks of Loch Lomond is where Duncan got down on one knee and surprised Lorna by asking her to be his wife.  It couldn't have been a better place for Lorna, it was her favourite place in the whole world.  And it was absolutely perfect, so perfect in fact, that Lorna spent quite a bit of time squealing and 'ahhhhing' and when he finally asked her if that meant "yes" she told him that indeed it did.  She was just so excited, she had forgotten to answer.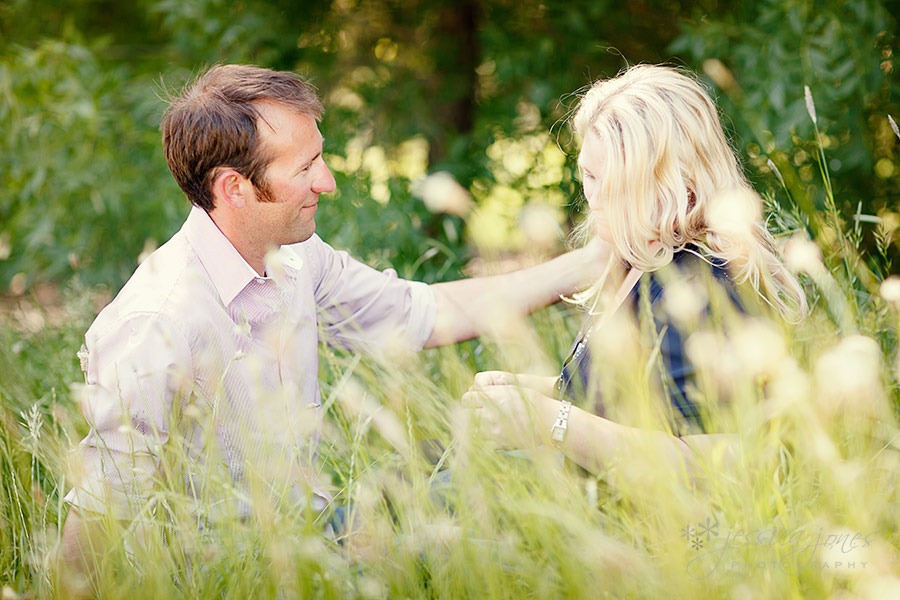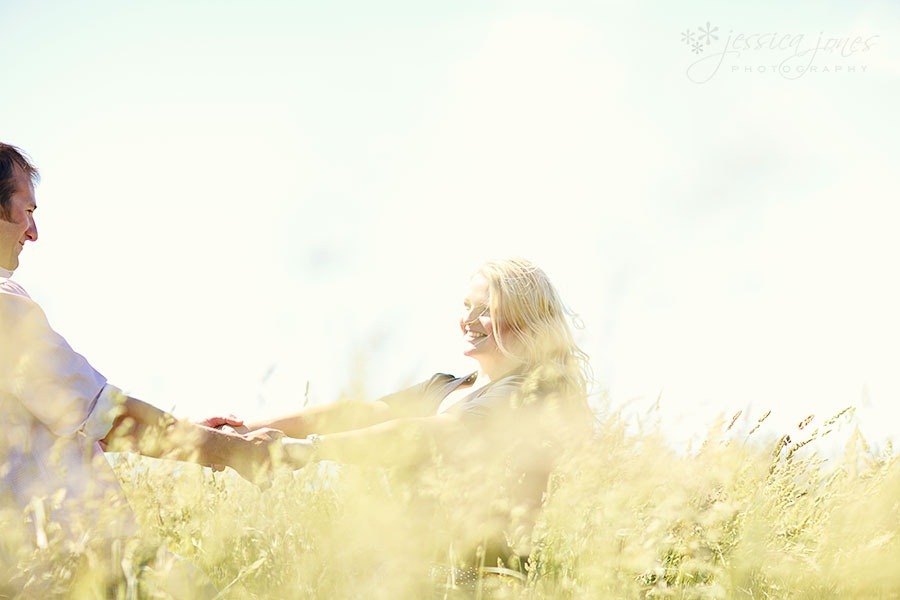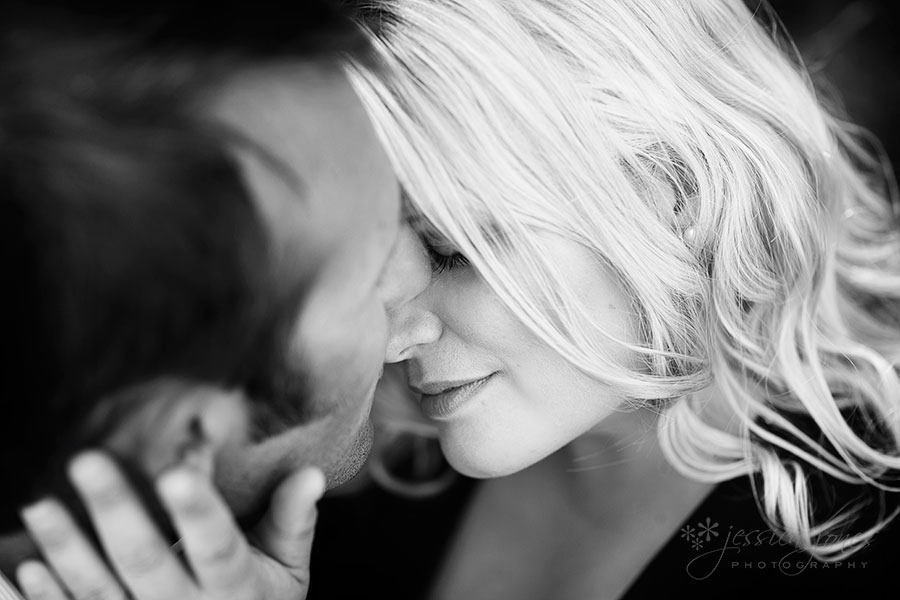 You could not find a couple more perfectly suited to each other.  They look at each other with THAT look.  You know, the one that makes you melt inside.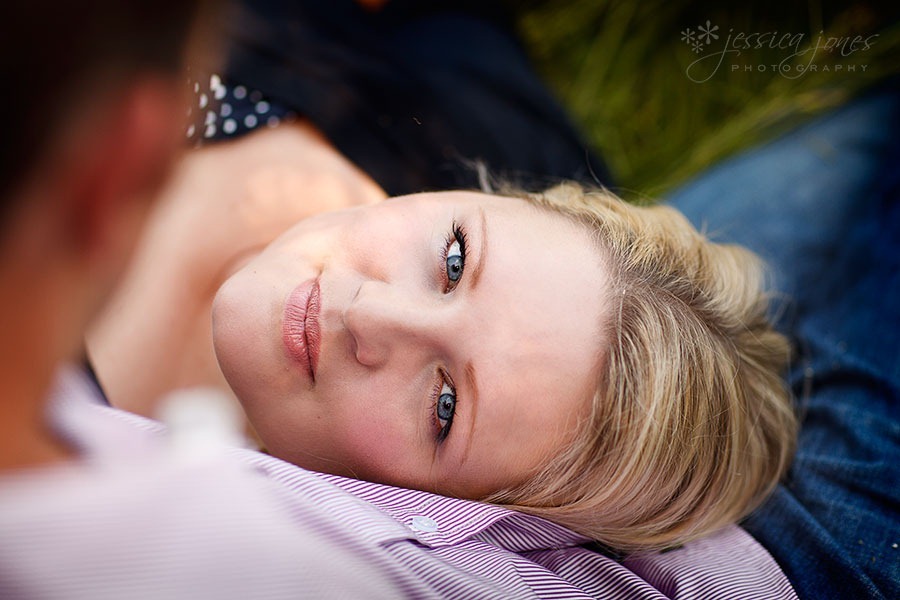 Duncan is a deer farmer.  He totally loves deer, in fact, they both do.  They speak so warmly about deer (when they behave, the deer I mean) that it almost makes me want to get a pet deer.  Well, almost.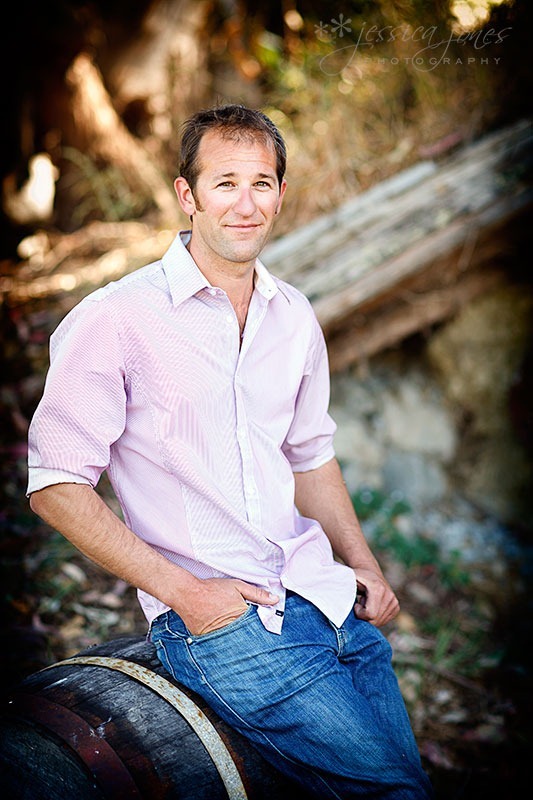 Lorna is a vet, a large animal vet.  She looks so gorgeous and glamorous that I can hardly imagine her hanging out with dirty big cattle beasts all day!  But she assures me she does, so I'll just take her word for it.  But right here, right now, Lorna, you are drop dead glamorously beautiful.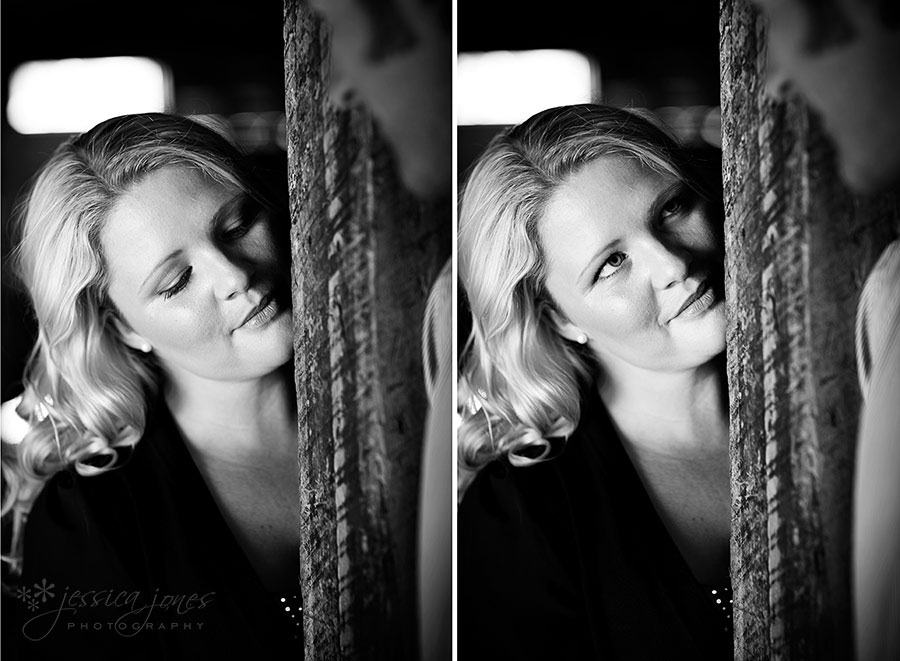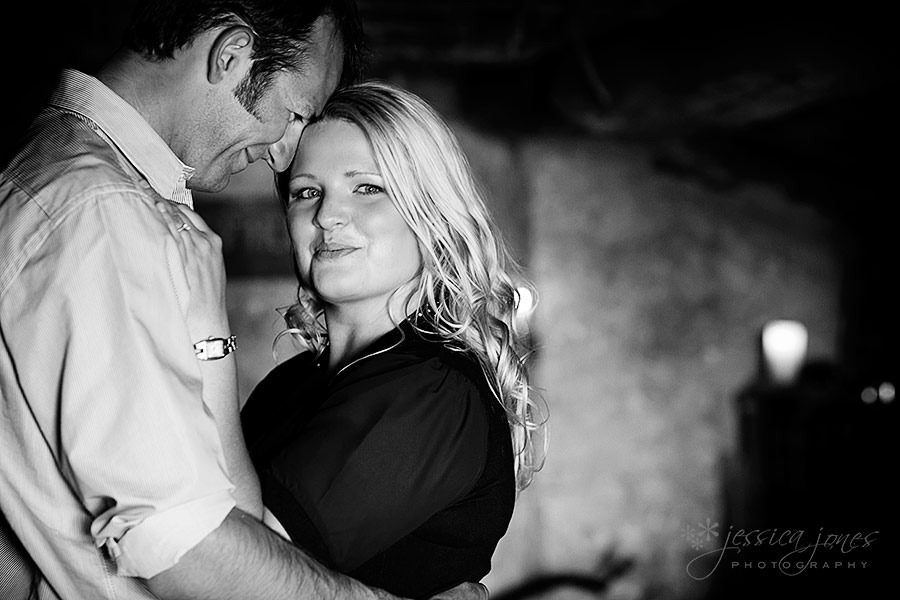 Deirdre from Locks and Lashes is doing Lorna's hair and makeup for the wedding in January.  I love it when my brides organise a makeup trial right before our E Session.  It's a great idea to see how you feel the makeup looks on the pictures before the big day.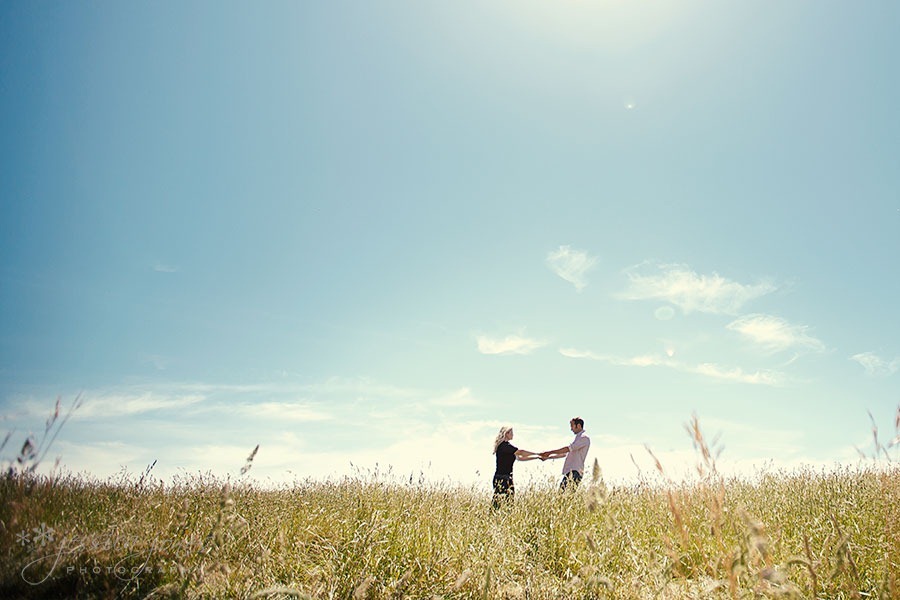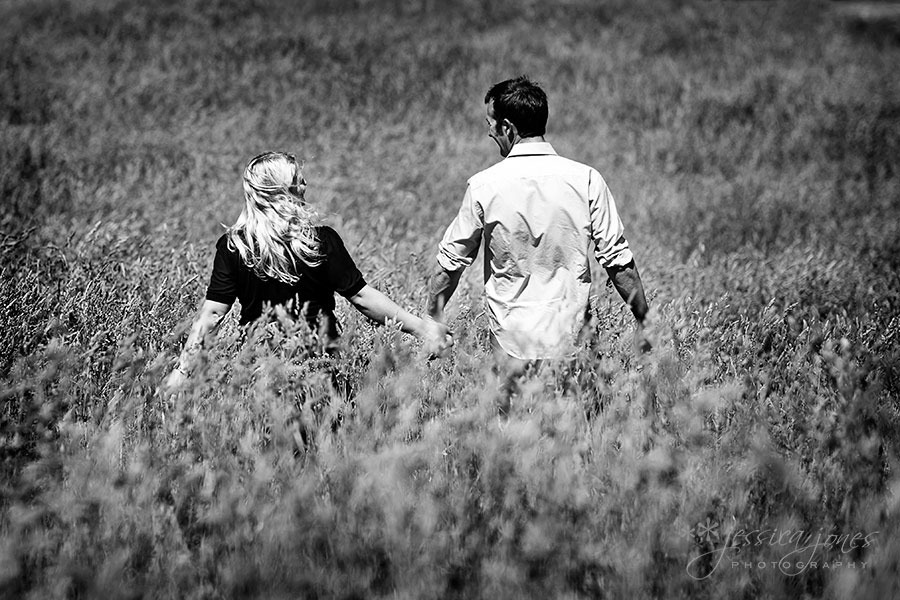 I know diddly squat about helicopters.  (note: diddly squat is a real word) but one thing that Duncan taught me is that the Hughs 500 was responsible for helping start the deer industry in New Zealand by capturing the wild deer back in the 80s.  They're quite powerful for their size and highly manoeuvrable and Duncan loves them to bits.  We were lucky enough to get close enough to one to take some shots up close and personal - thanks RidgeAir!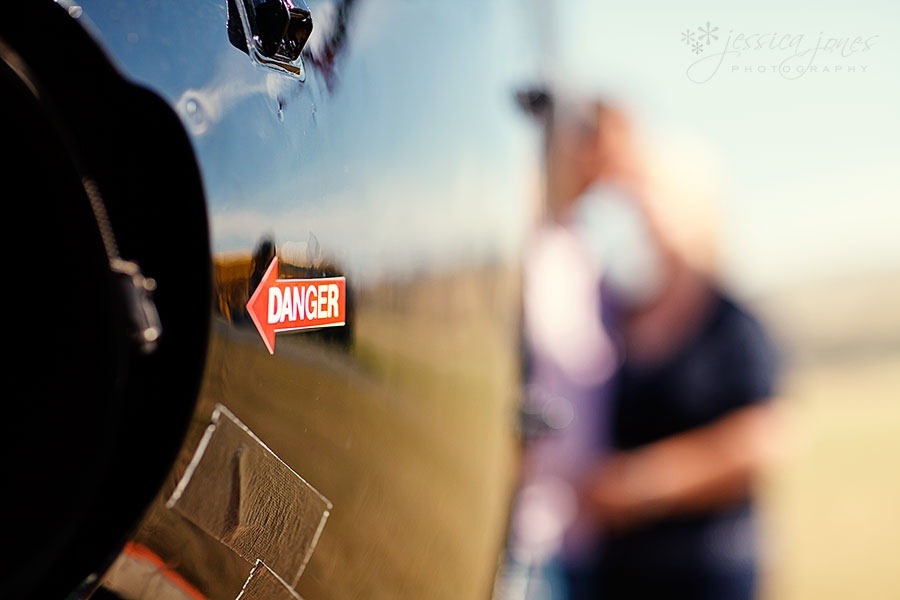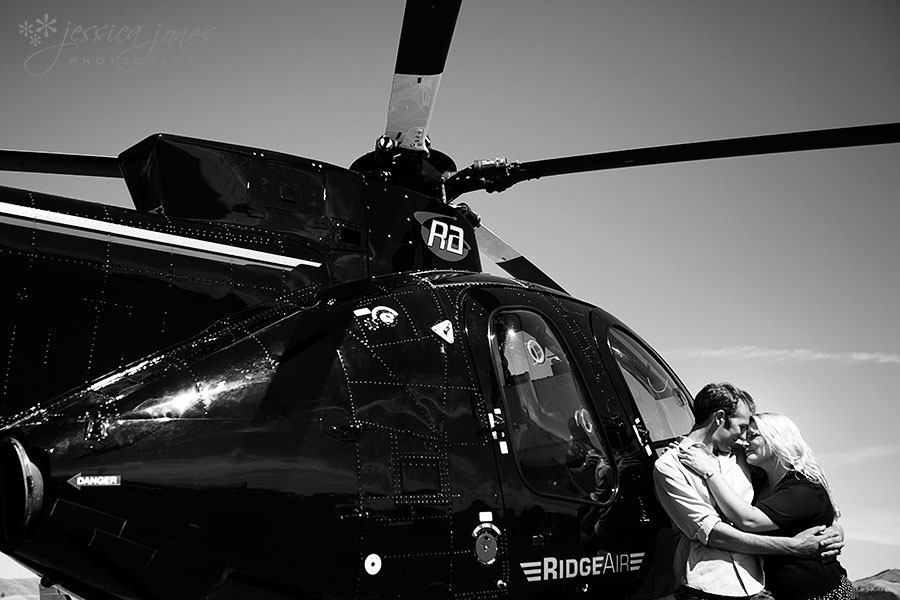 Then, before it was time to go home, we took a super quick trip to the tree.  You know, THE TREE.  It's a great tree.  An awesome tree, in fact.  It doesn't look like a whole lot in real life, but on photos it looks waaaaaay cool.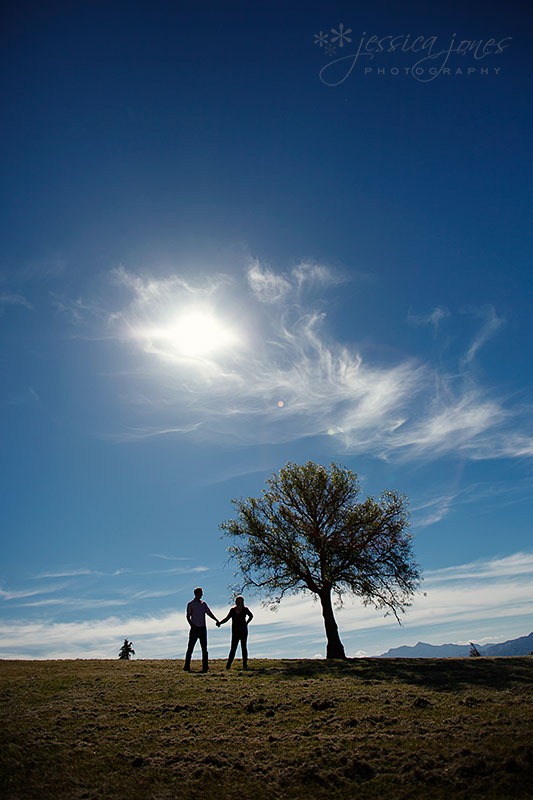 Duncan and Lorna, thank you so much for driving all the way up here to have a session with me.  You guys are fun, cute and super easy going and we're so grateful that you've chosen us to capture your amazing day in February!  See you soon!
Leave a comment for: Lorna and Duncan - Engaged!
---