Archive: March 2011
---
Monday, 28 March, 2011
Posted by Jessica at
11:07 pm
Tweet
True love.  I can spot it a mile away.  Nikki and Simon have it in spades.  No, I'd say bucket loads.  Completely inseparable all day, there was nothing that was going to dampen this wedding day.  Even the rain.  It tried, mind you.  We just laughed it off and continued having fun. 
The wee ferns, shaped as a heart with a note that said "My Babe".  Priceless.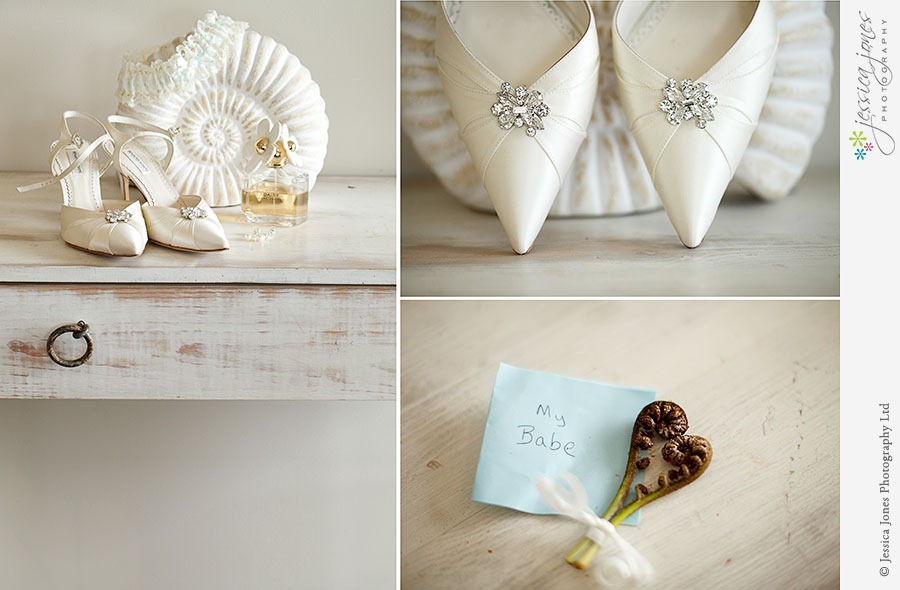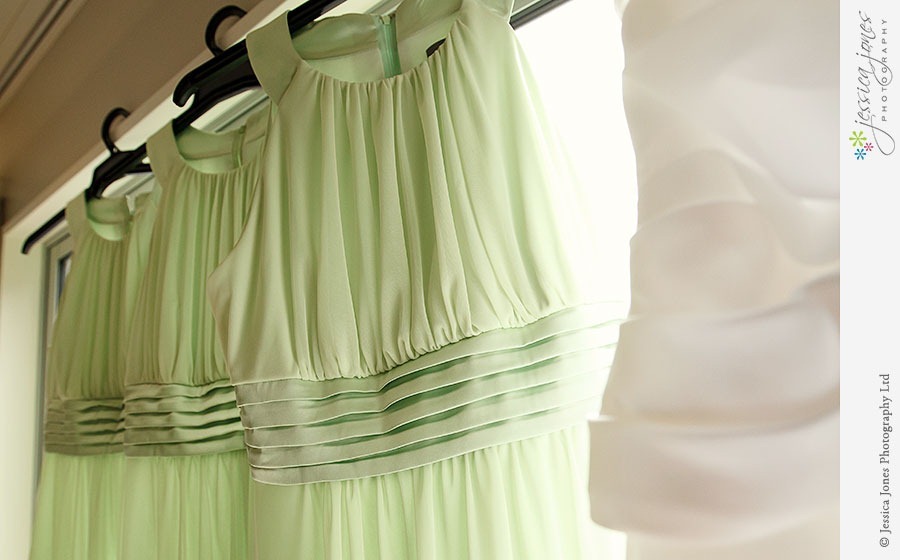 Nikki looked absolutely amazing.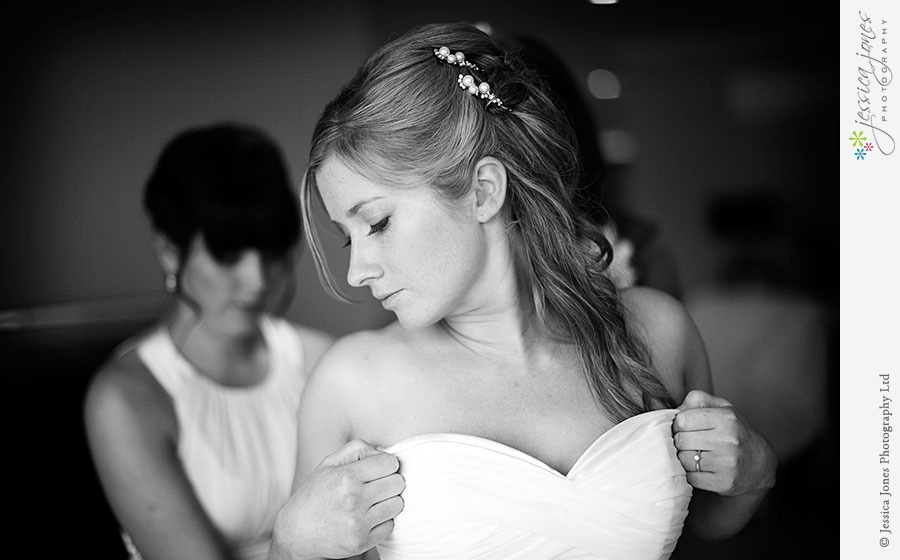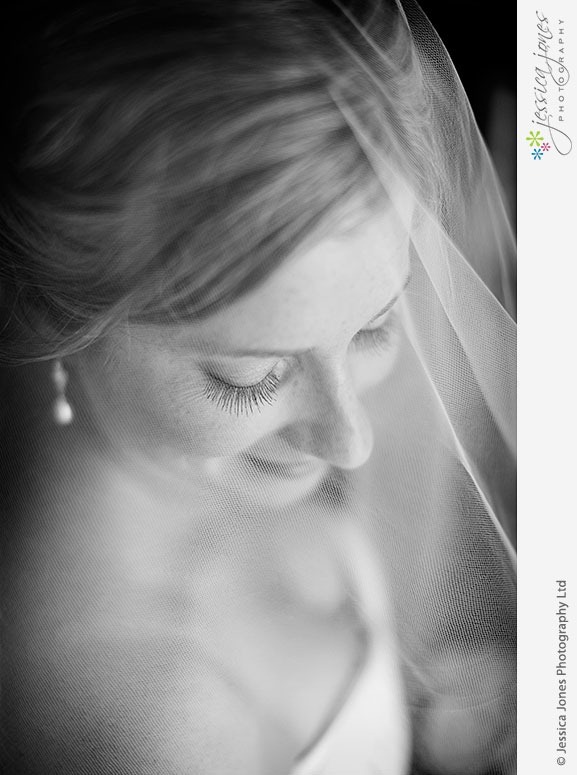 Meanwhile the guys get ready.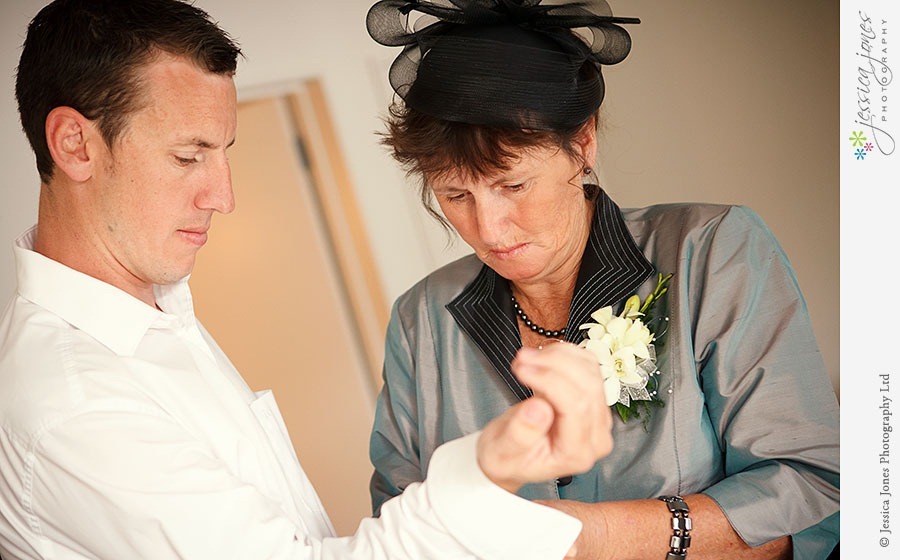 Simon had warned me that his brother looked a lot like him. They were twins, in fact.  "Well, that's ok." I thought, "I can handle it."  And I did.  Mostly.  There were a couple of times I was ever so slightly confused, but I'm fairly sure I didn't ask Dean to kiss Nikki.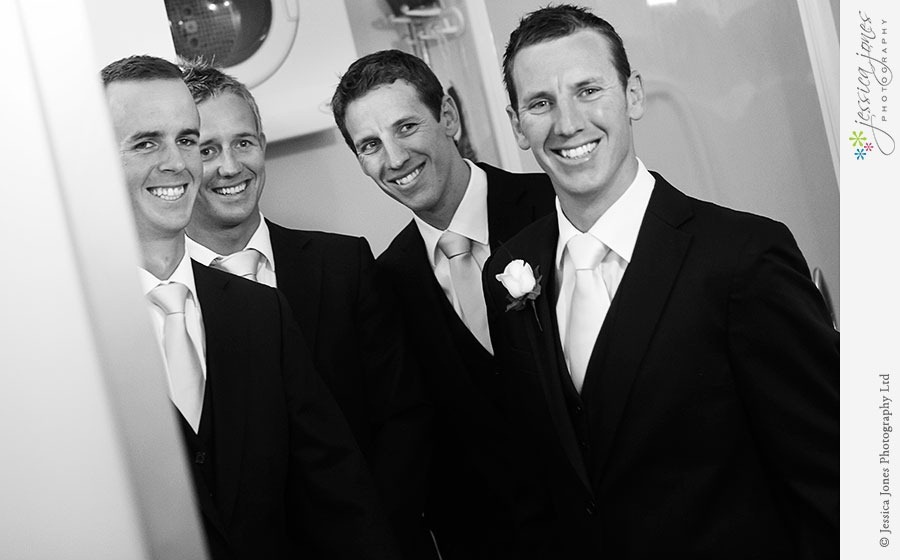 I don't even know exactly what's going on here.  I found it among Paul's getting ready photos.  Amusing, and ever so slightly disturbing!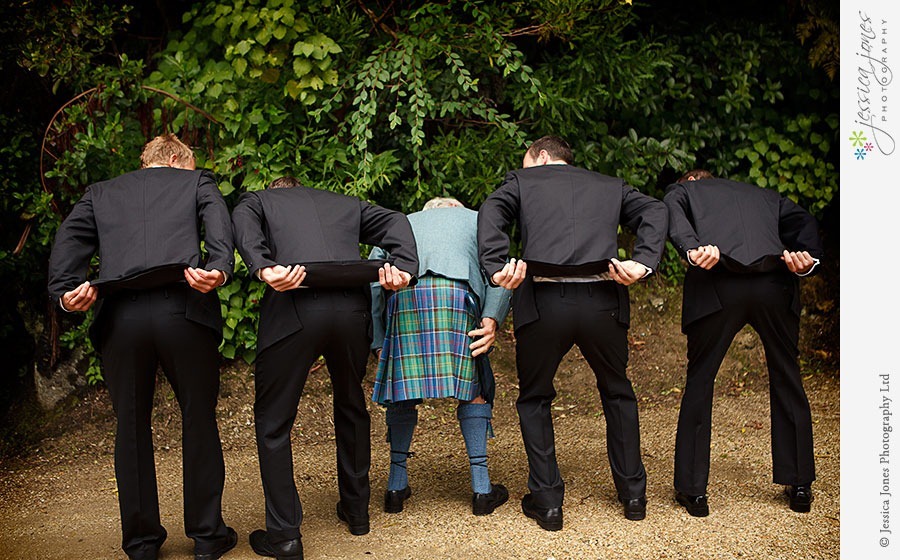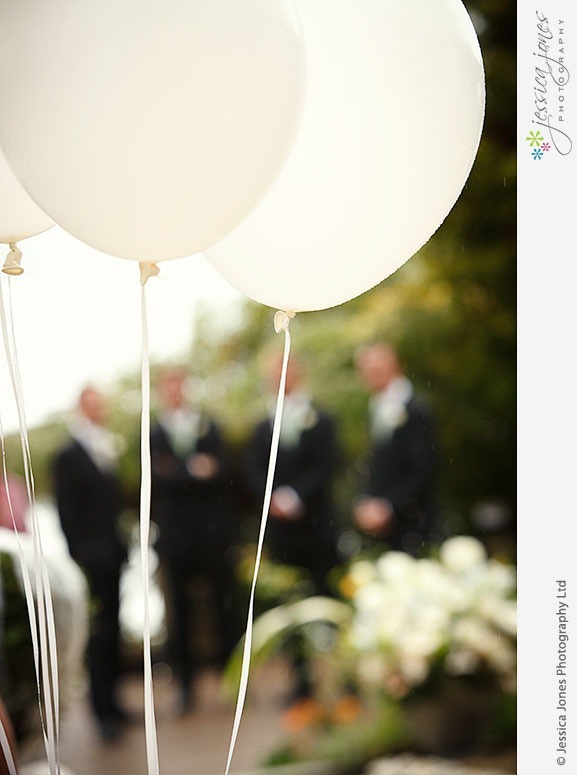 The rain decided to stop for long enough so that the ceremony could be held outside at Te Mahia, as planned.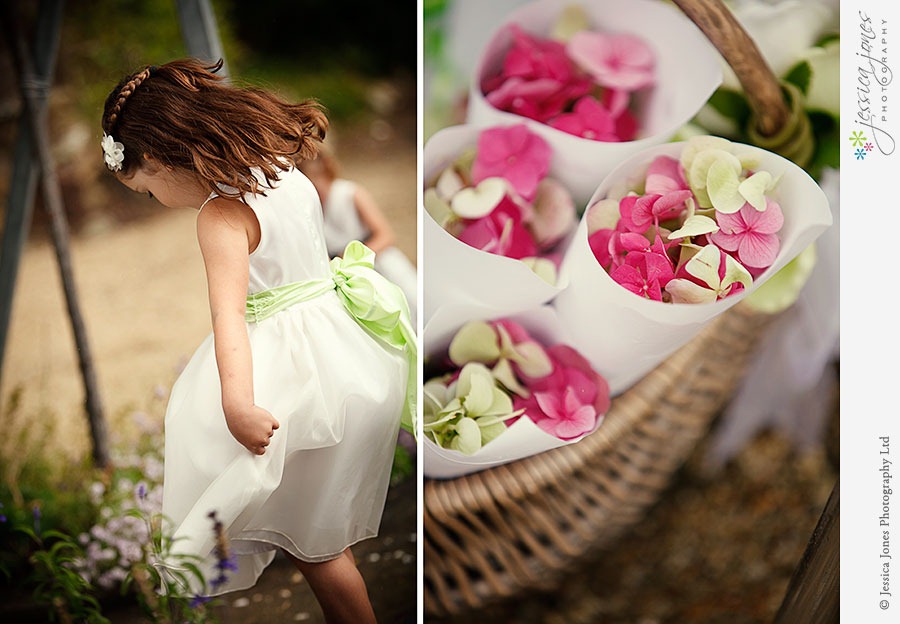 Watching the bride arrive.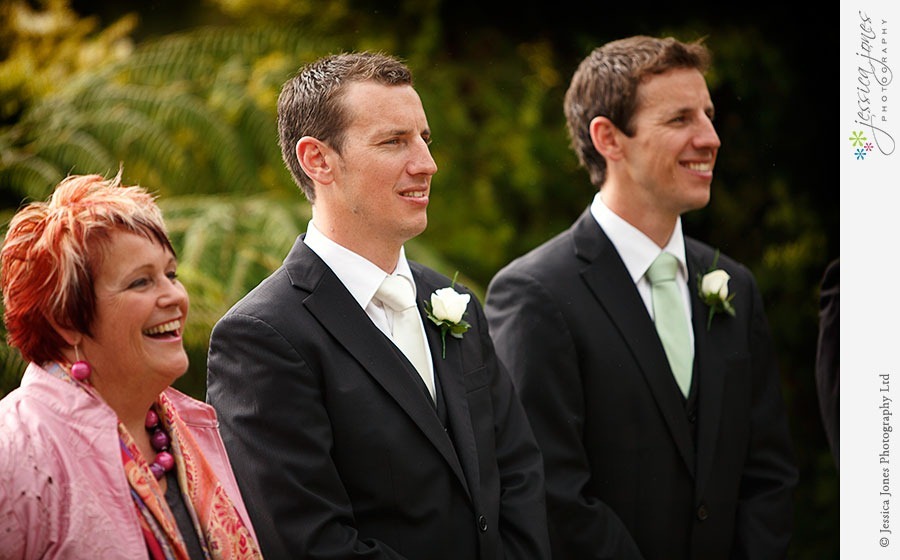 I love the fascinator in the Mother-of-the-Bride's hair.  I often wonder though, why they're called fascinators?  I mean, they're very pretty and interesting, but I wouldn't call them fascinating.  Documentaries about UFOs are fascinating, as are millipedes and those annoying people that can eat anything without getting fat.  So perhaps we should change it's name to interestor?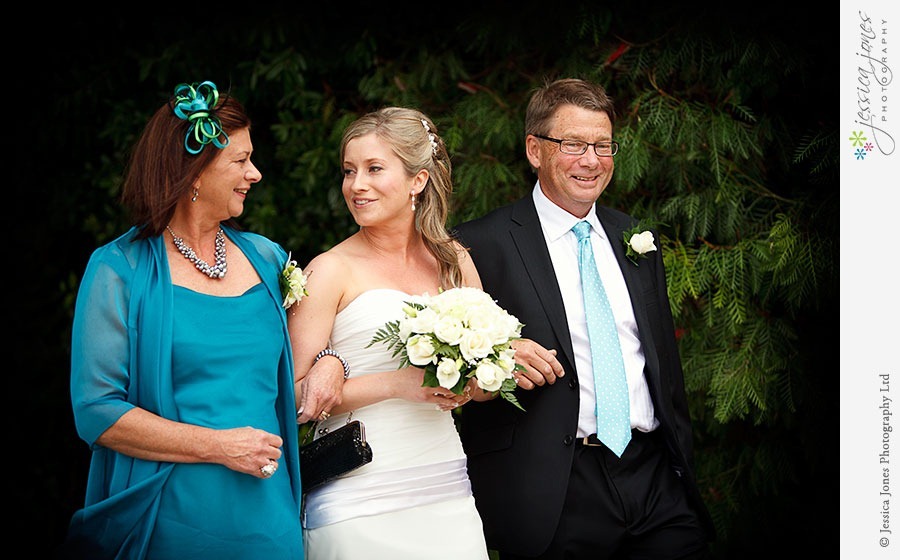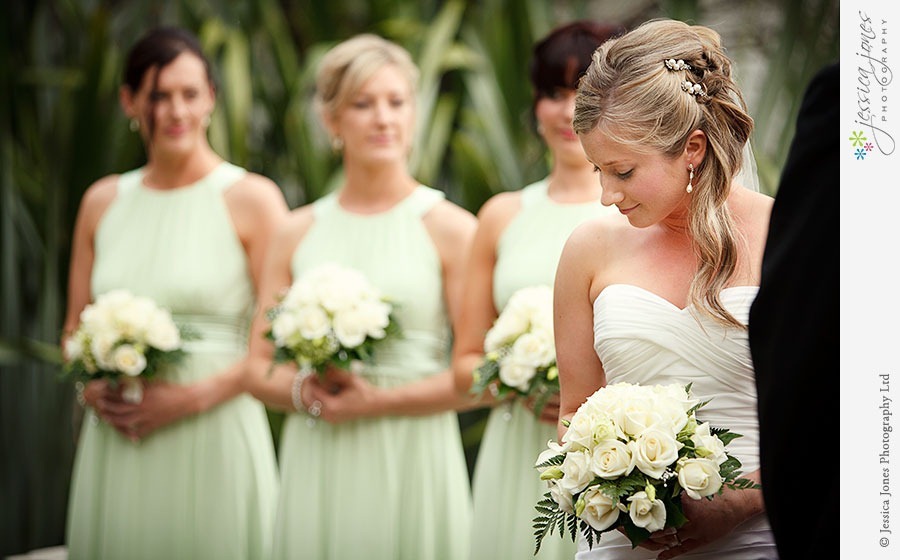 Super cute bride award goes to Nikki.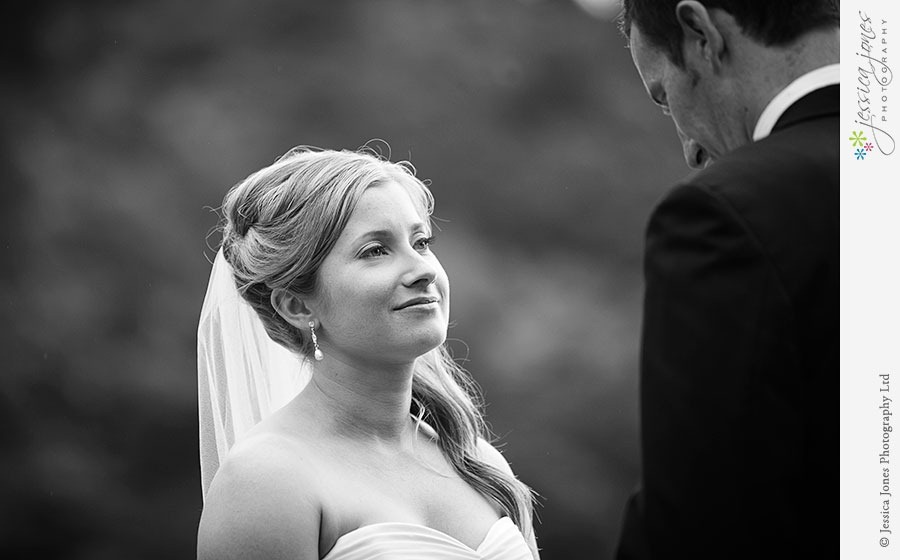 Then the rain started again.  But did it worry Simon and Nikki?  Not by the look of it!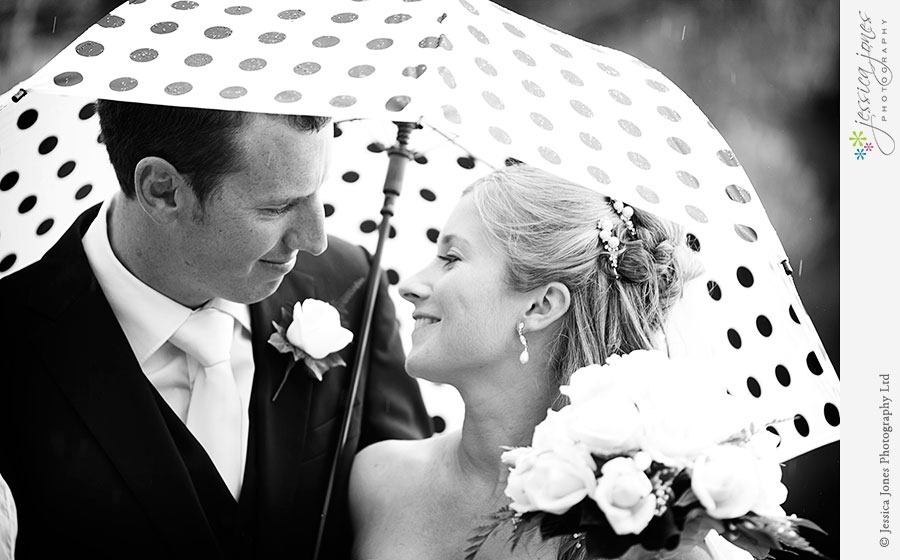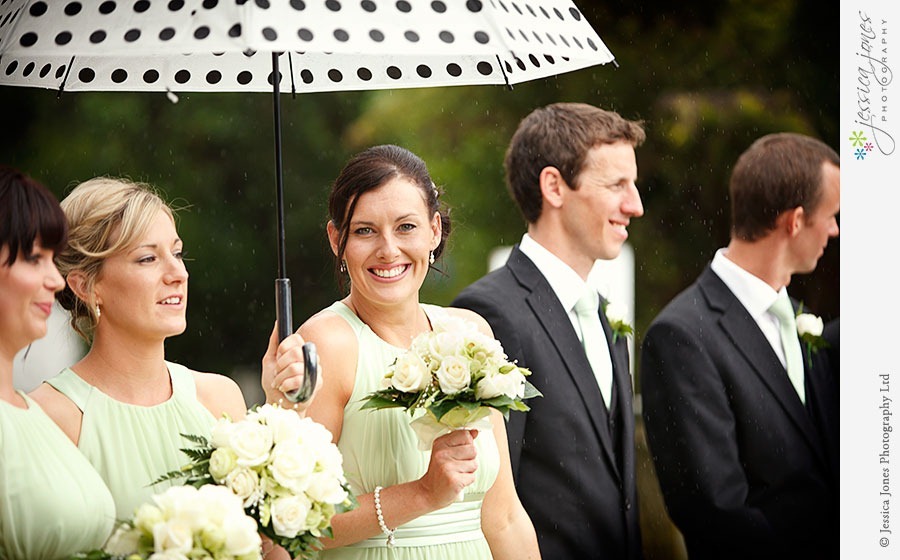 Married!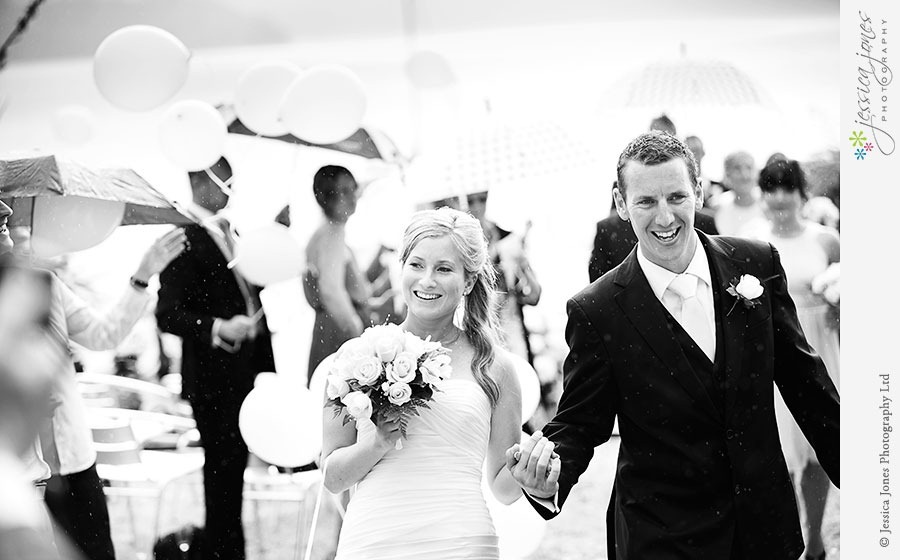 Even in the rain, Te Mahia is a gorgeous place.  I told the group that they had made the shape of Australia. I totally wasn't kidding either.  We were just missing Tasmania, I told them.  No one volunteered to be Tasmania.  Can't say I blame them.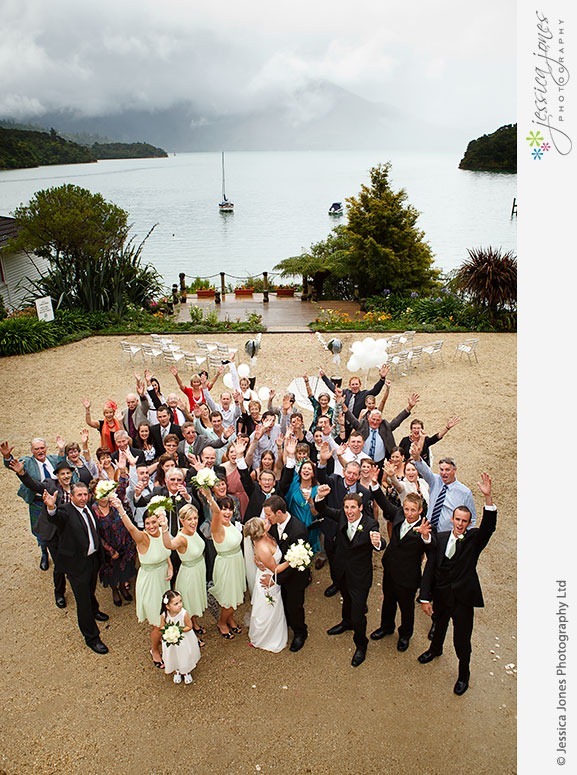 Then off for some portraits.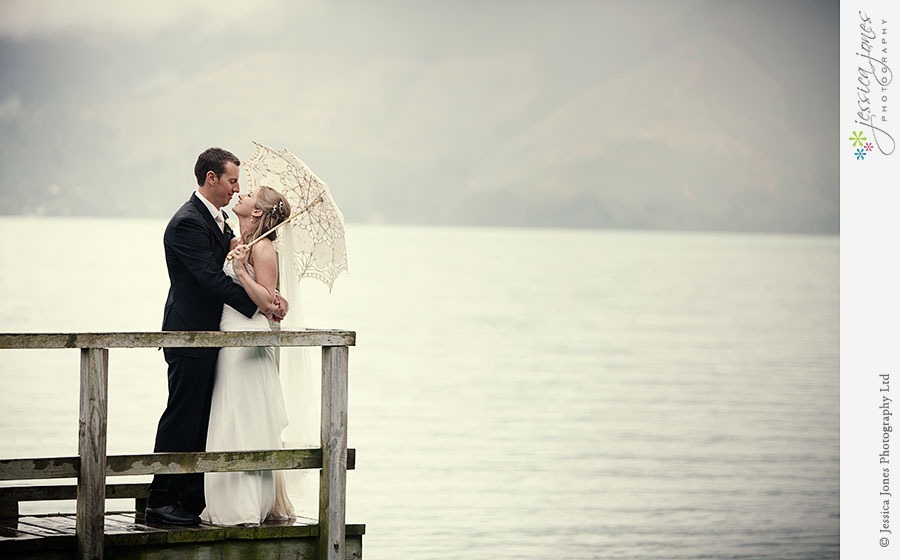 We headed to some large trees just down the road.  The rain had stopped again, and with a little bit of help from Paul's softbox, we got some gorgeous light going on.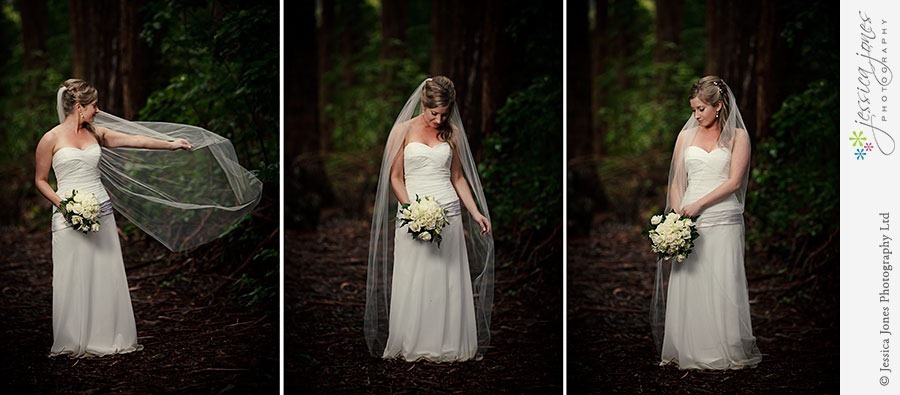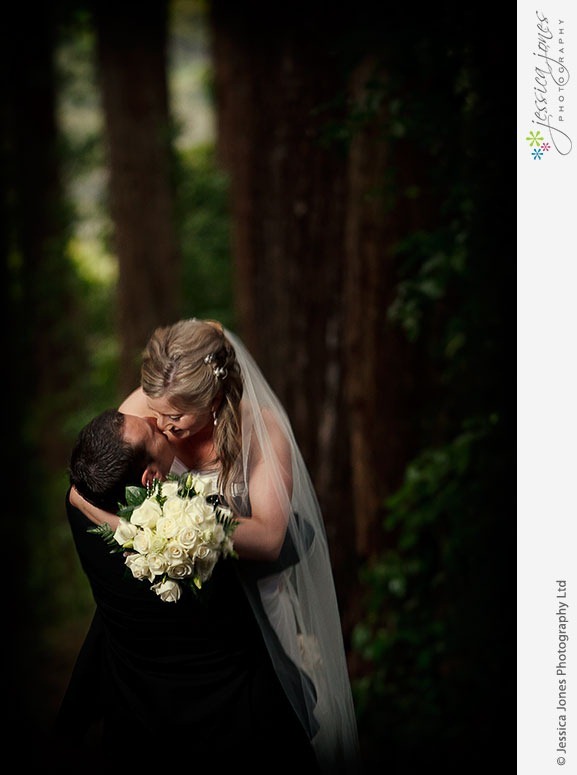 I'm still liking roads.  Look at this one!  What's not to like?  This was my view with the Canon 70-200mm 2.8L.  Look at them working it!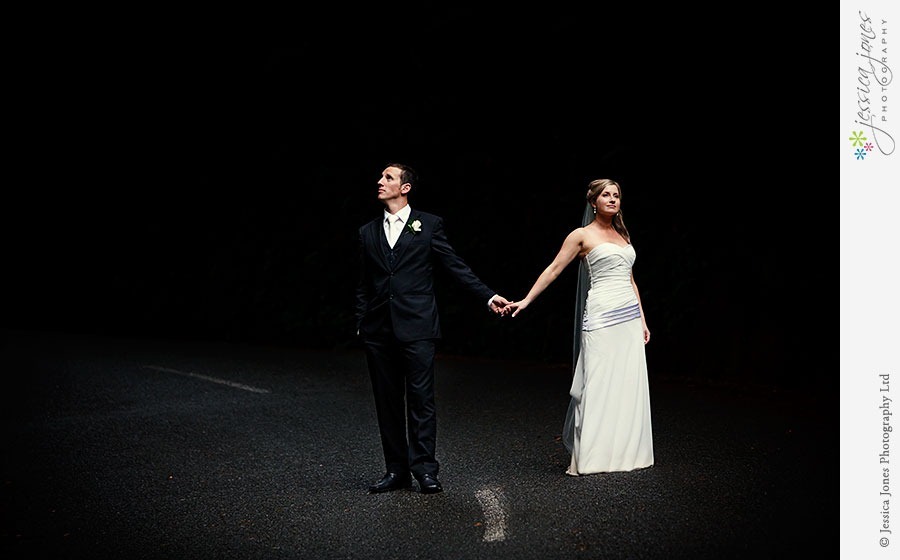 Meanwhile Paul was capturing the larger view with the Canon 24-70mm 2.8L.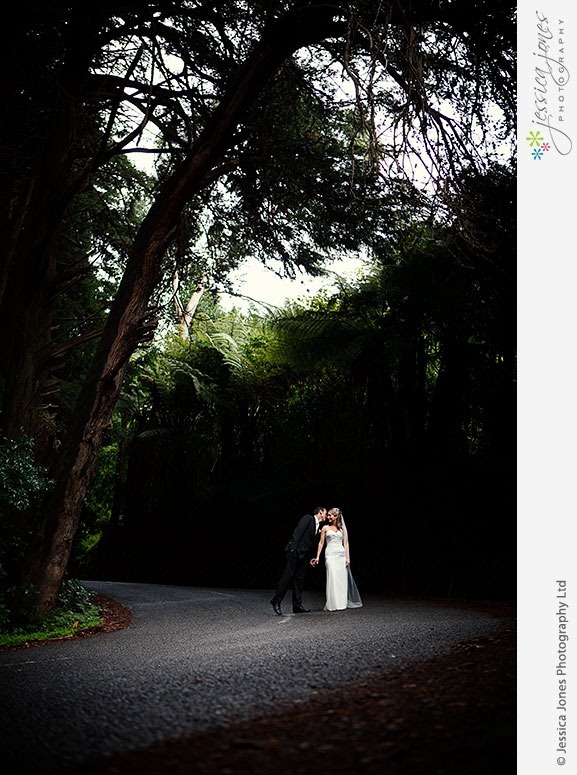 Super awesome trees.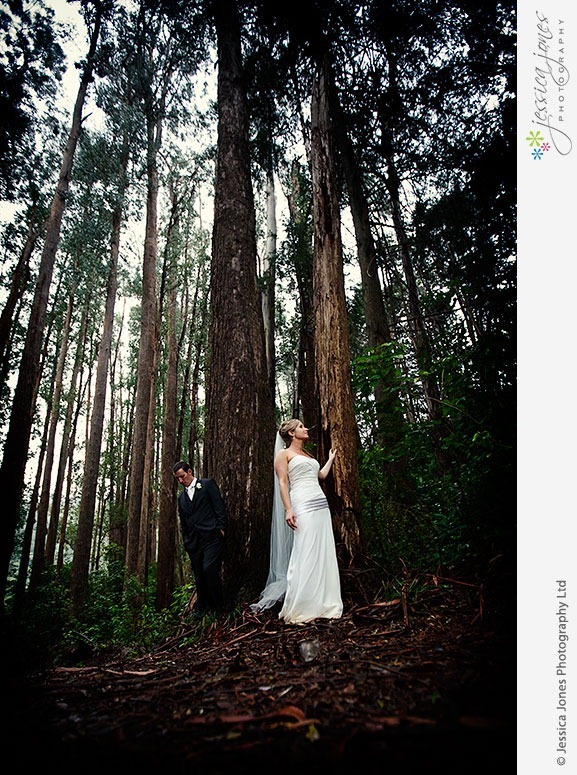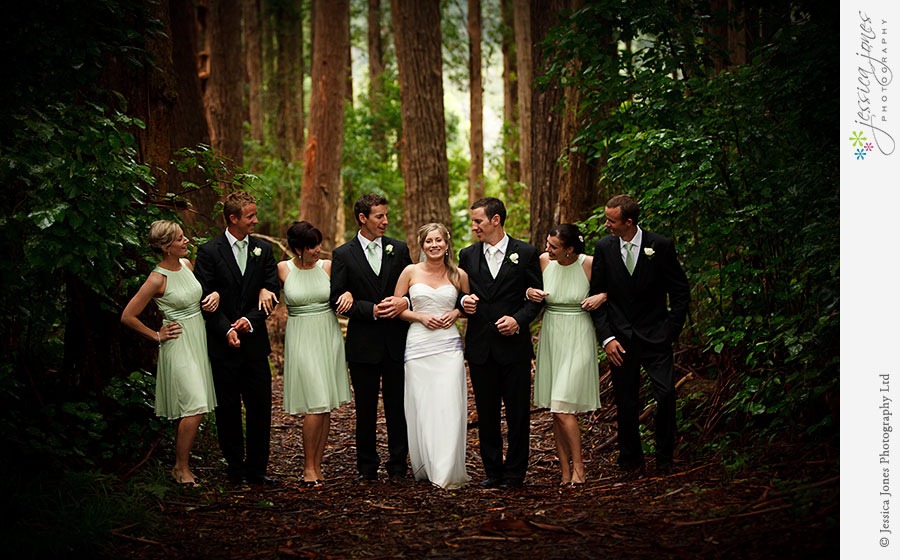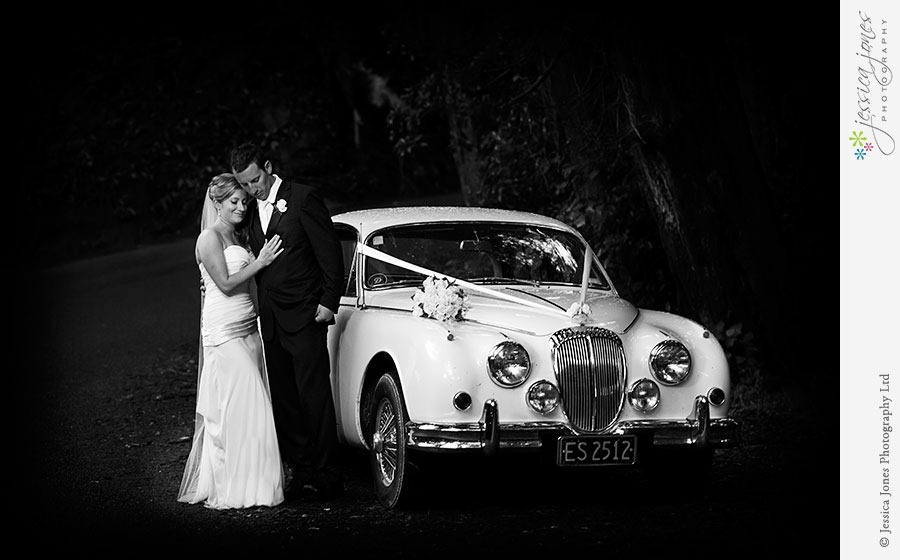 I love how Nikki and Simon love each other.  You simply can't miss the fact that they are fully meant to be together.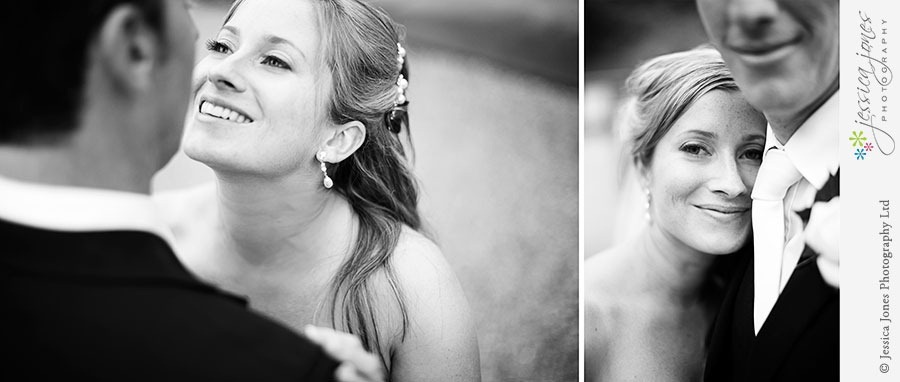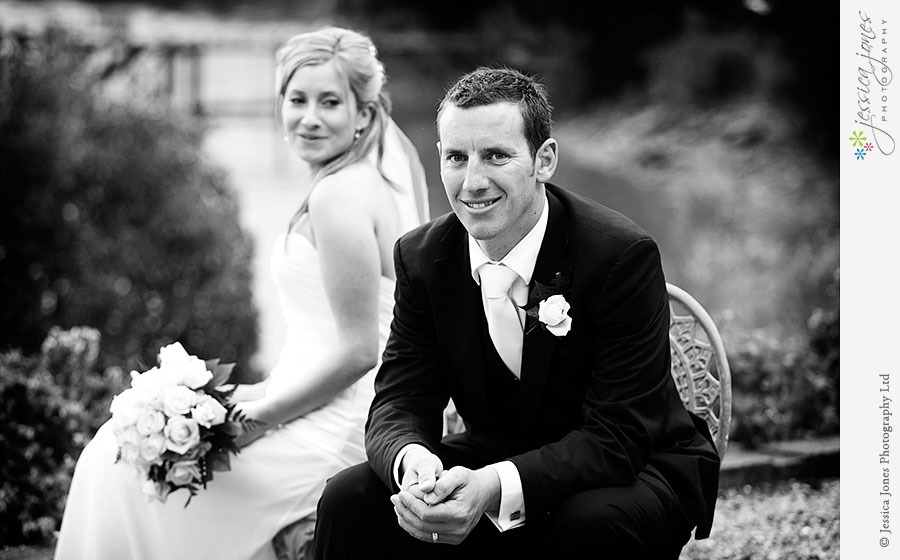 Rainy wedding days do have their downside, believe it or not.  Dresses and shoes can get a little mucky.  This downside was entirely outweighed by Simon coming to the rescue.  This, right here, is what shows what an awesome guy Simon is.  Nikki is a very lucky girl, and by the look on her face, she knows it too.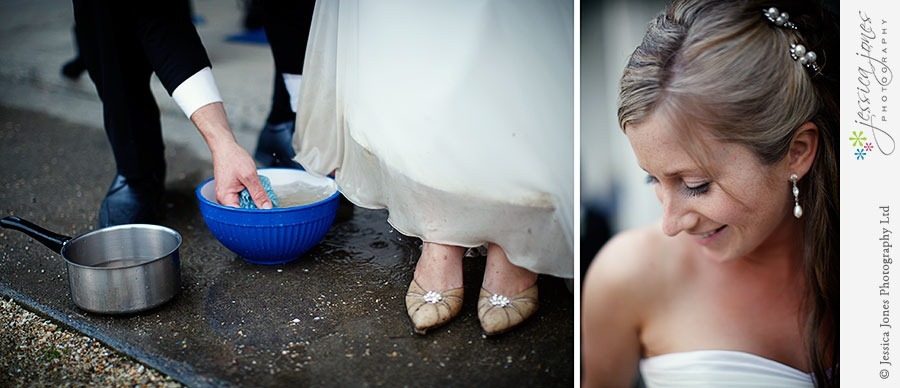 Then onto the reception in the marque.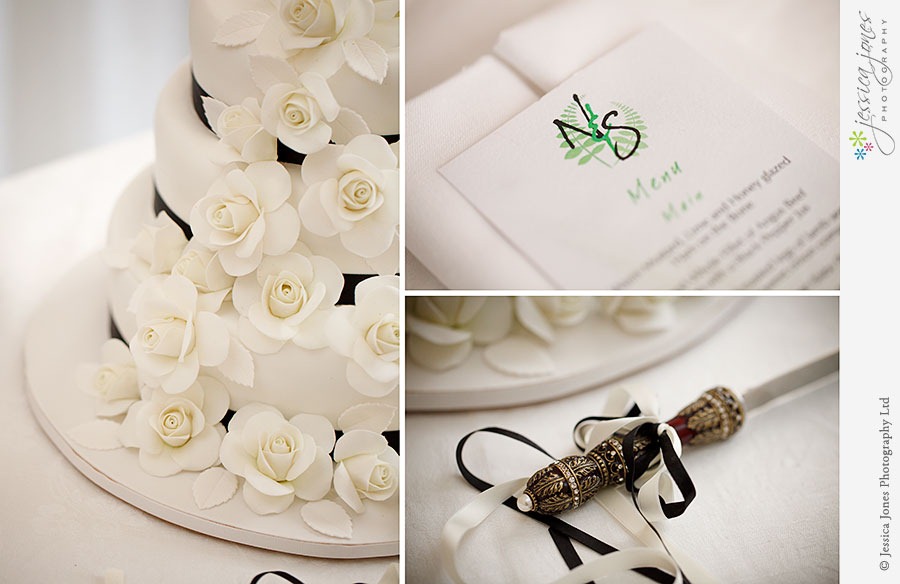 Simon's speech made me smile a whole lot.  I don't think I was the only one.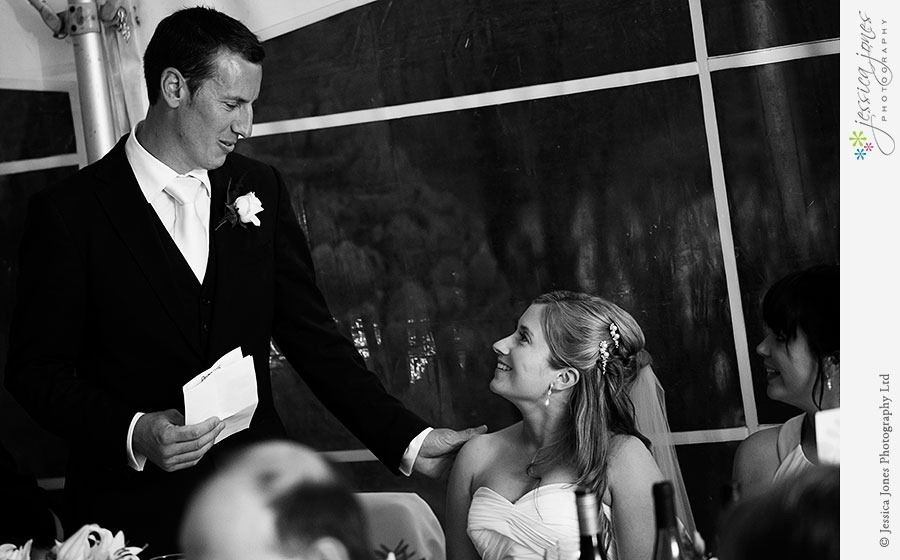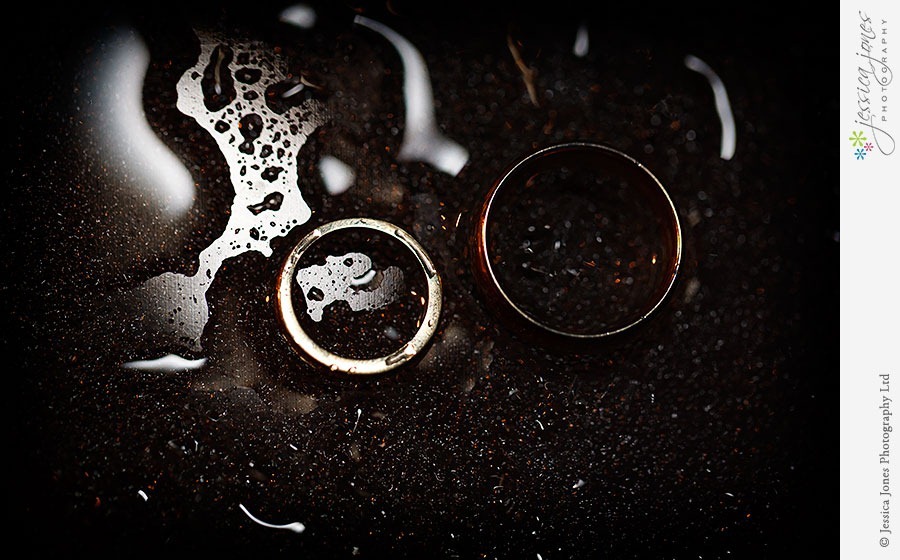 Nikki and Simon, thank you so very much for letting us play along with you on your wedding day.  It was a truly gorgeous day.  All the best for your married life, and we wish you many many years of smiles and love.
Vendor Shoutout:
Leave a comment for: Simon and Nikki - Married!
---
Wednesday, 16 March, 2011
Posted by Jessica at
5:18 am
Tweet
Nothing was going to dampen Shelley and Tim's amazing day.  Not even a giant earthquake on the 22nd of February in Christchurch.  Out of her office window on the 7th story, Shelley watched Christchurch tumble all around her.  The things both Shelley and Tim have witnessed as a result of the earthquake will no doubt live with them for the rest of their lives. The tears glistening in her eyes as she told me about it all brought home to me, once again, that life is precious.  Every moment we have with our loved ones is to be celebrated.  This is what seemed to fuel Tim and Shelley's resolve to carry on, and have the most wonderful day imaginable, despite the city's tragedy.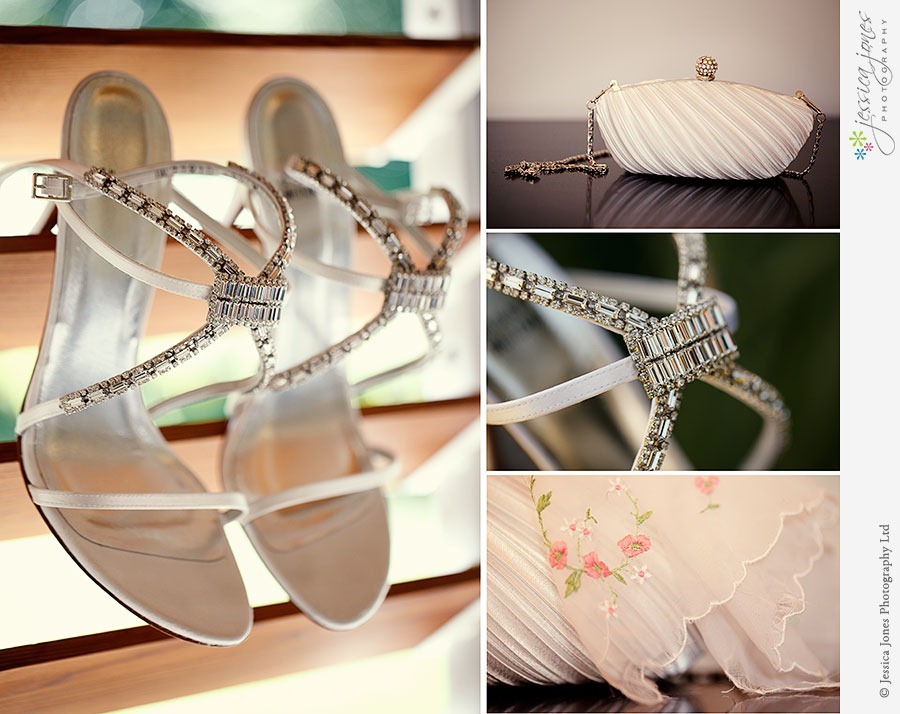 And what a wonderful day it was.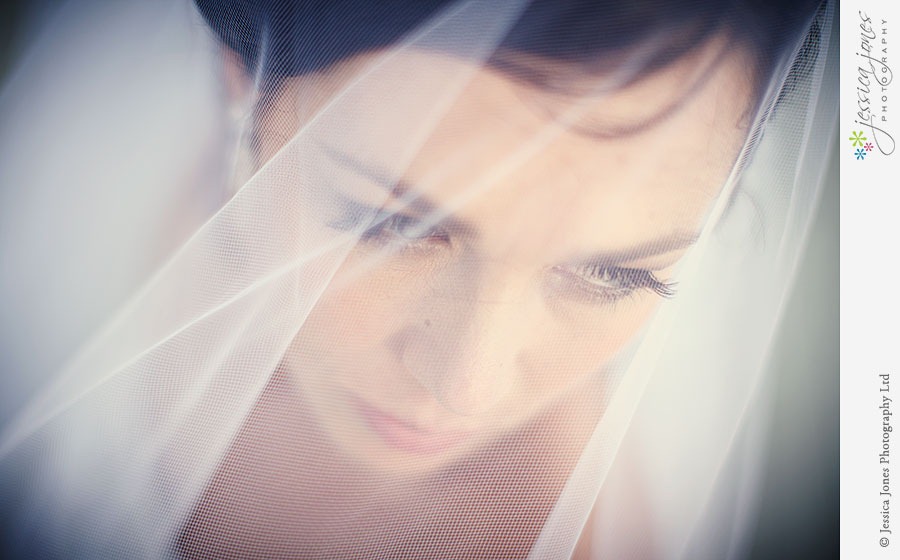 Shelley had organised a box of goodies for her bridesmaids.

I always love watching parents on a wedding day.  Often I think they are as excited about it as the bride and groom!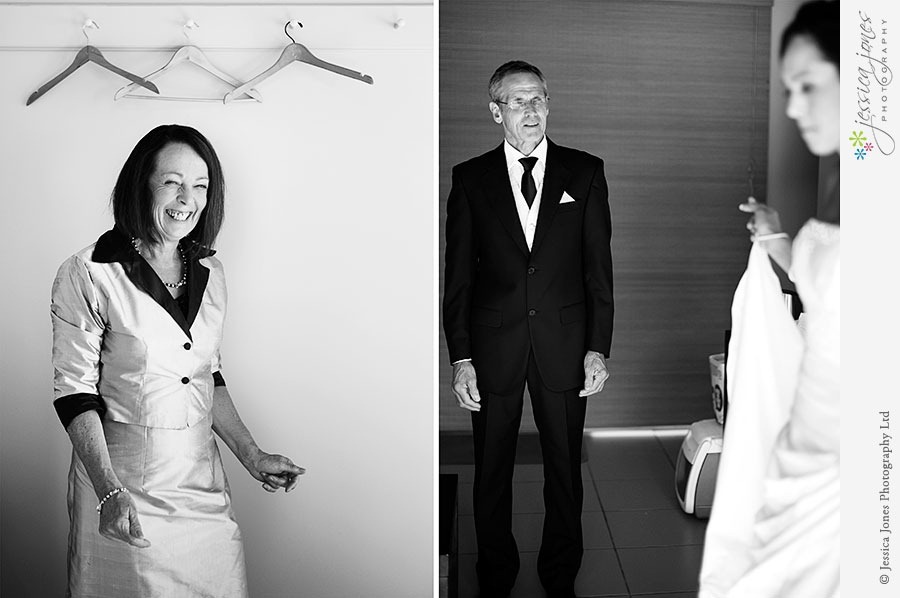 The wedding was held at the picturesque Furneux Lodge.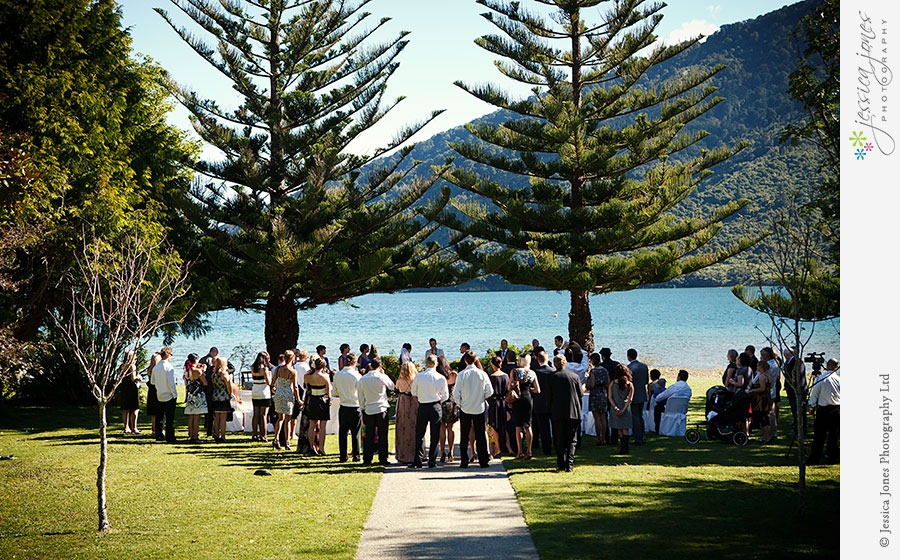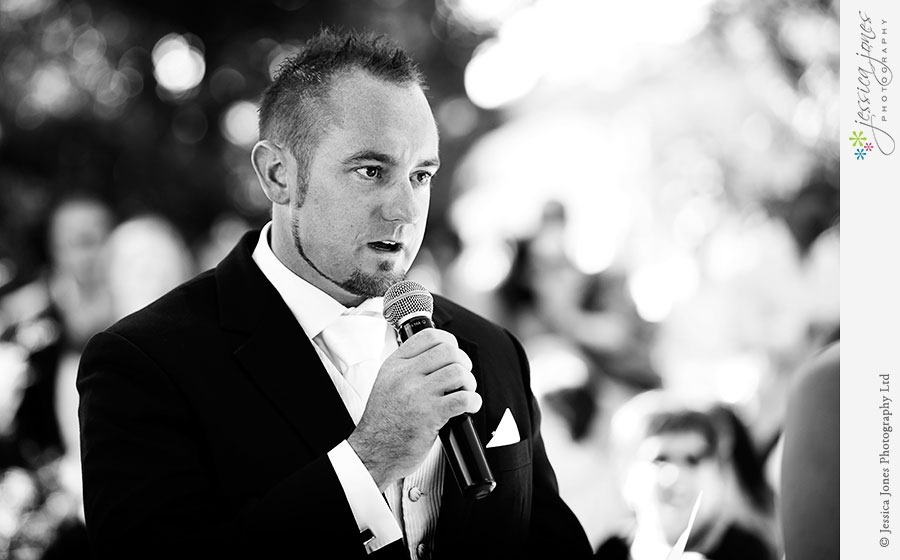 Dappled light is every photographers worst nightmare, but even the dappled light made Shelley look gorgeous.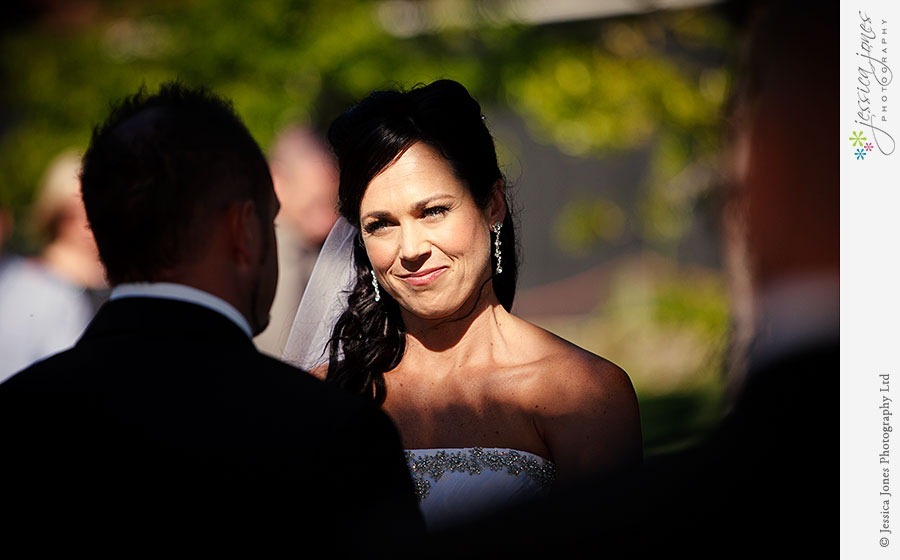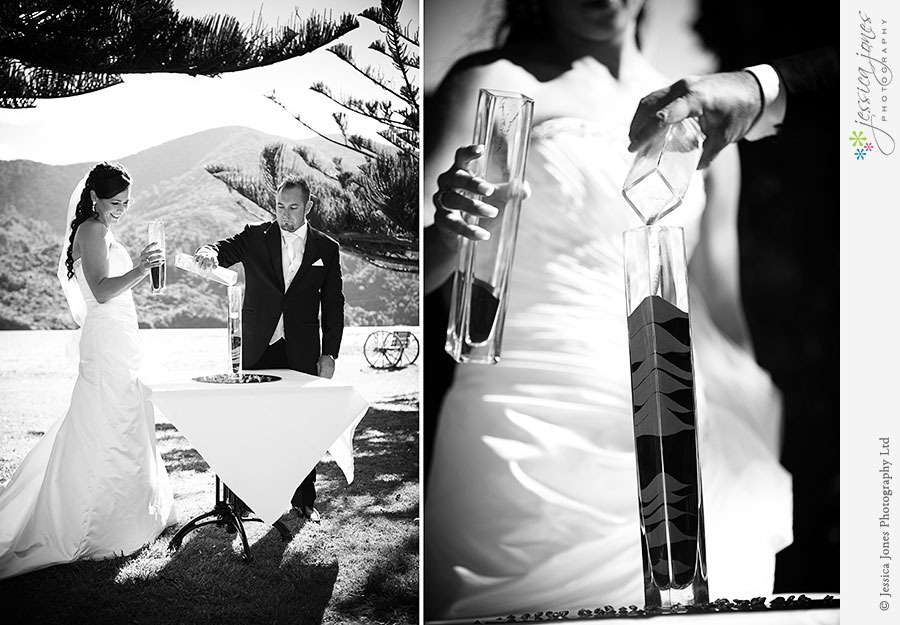 Happy to be married.  Very, very happy.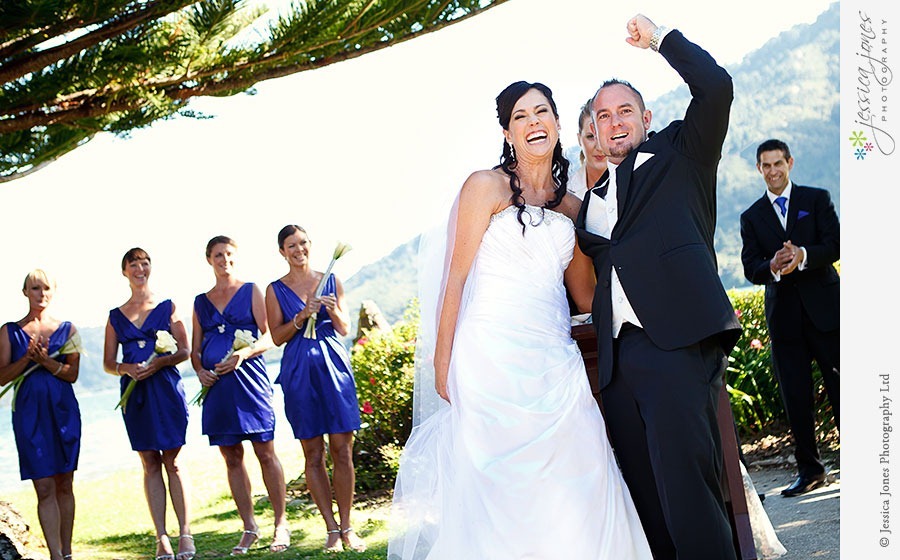 One thing that struck me about Tim and Shelley's wedding, was how much the guests seemed to adore them.  There were hugs and kisses from the very start of the day until well after the first dance.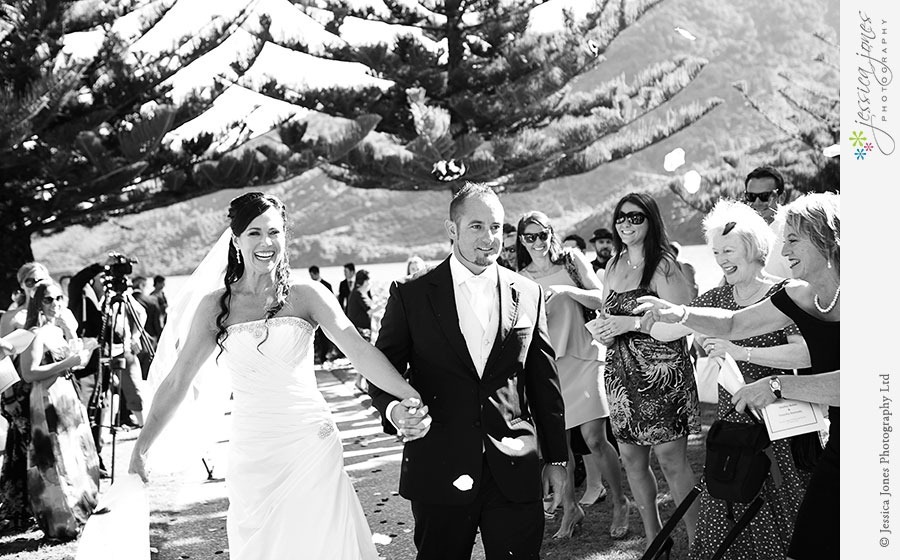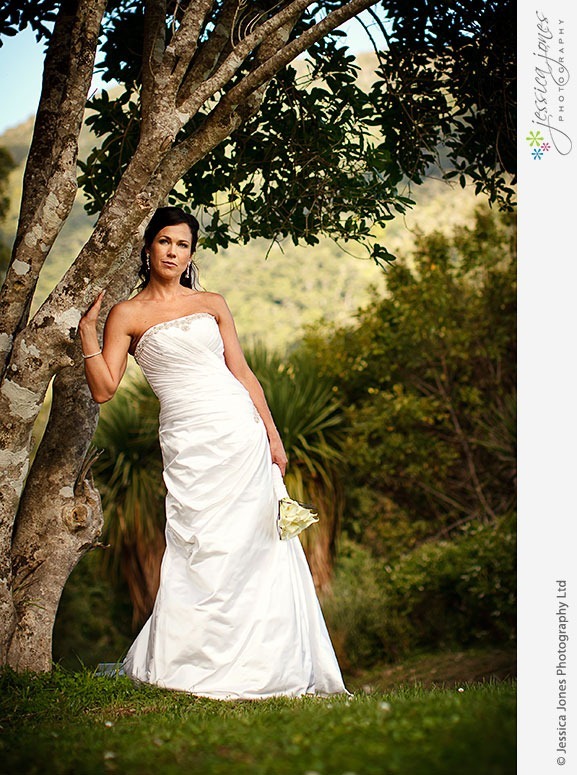 A great group of friends to spend the day with.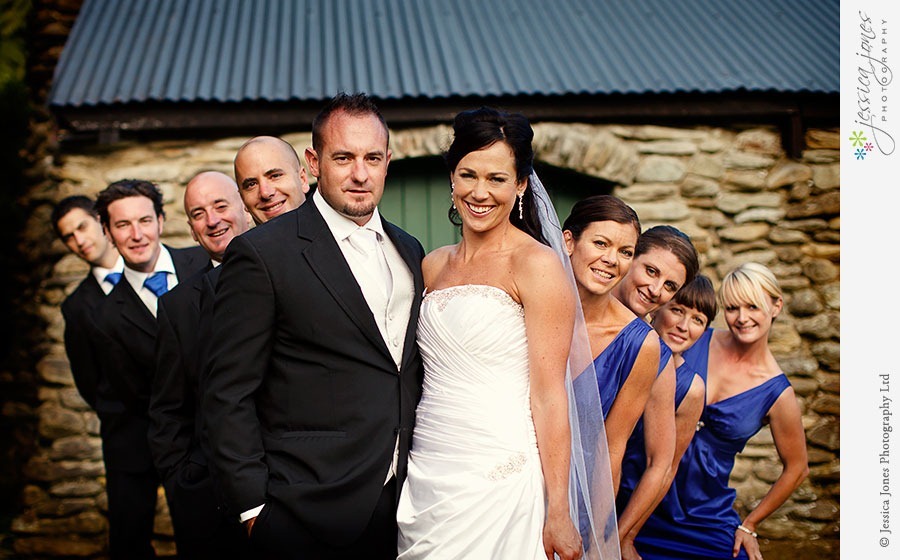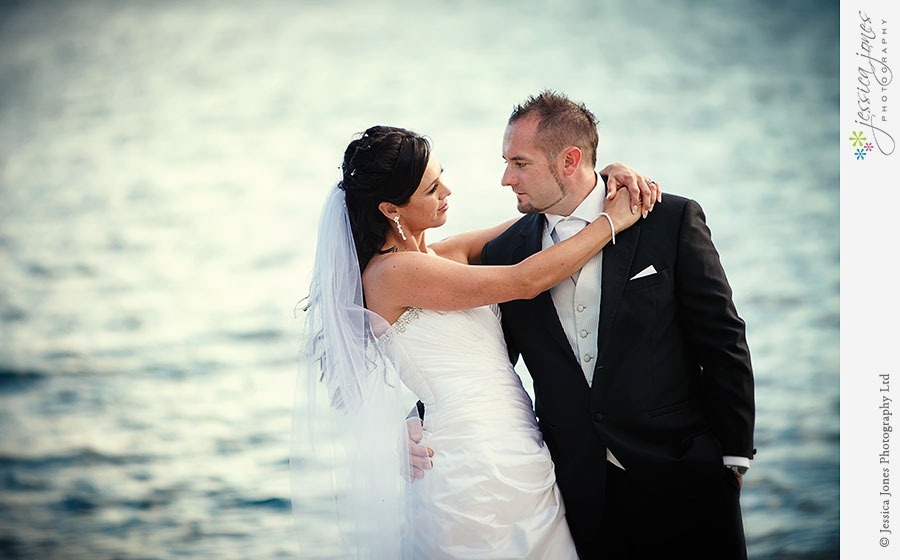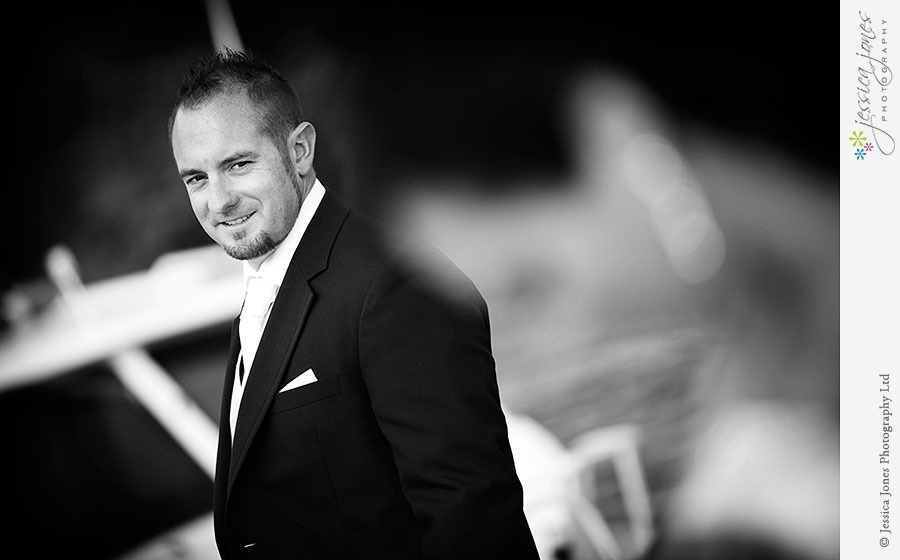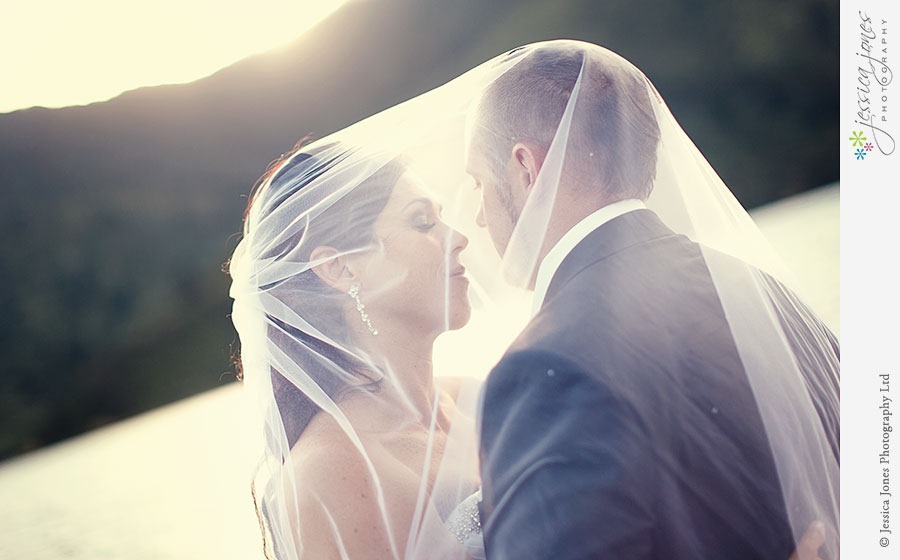 Loving the late light at Furneux!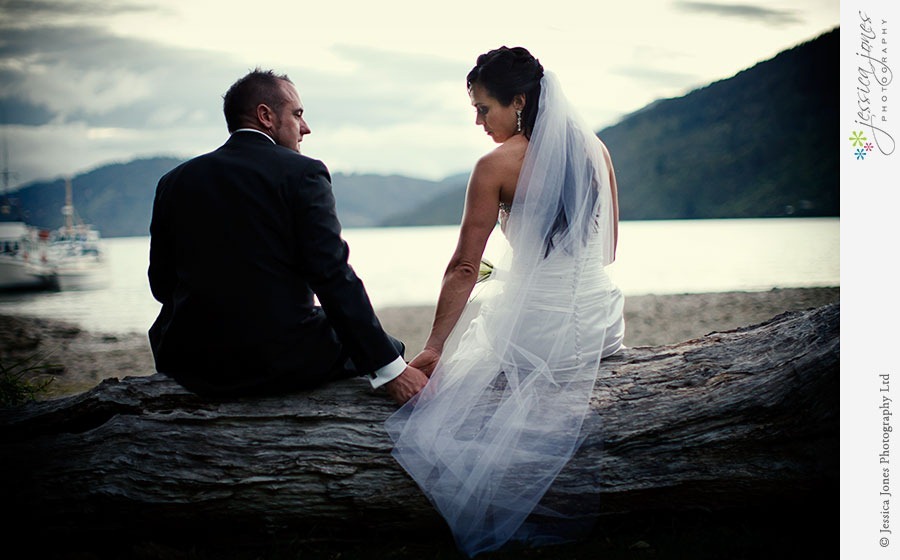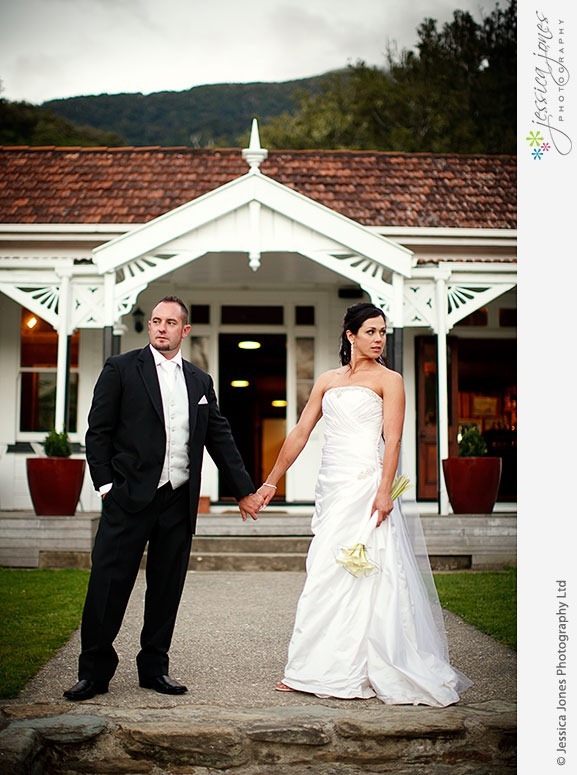 Then onto the reception.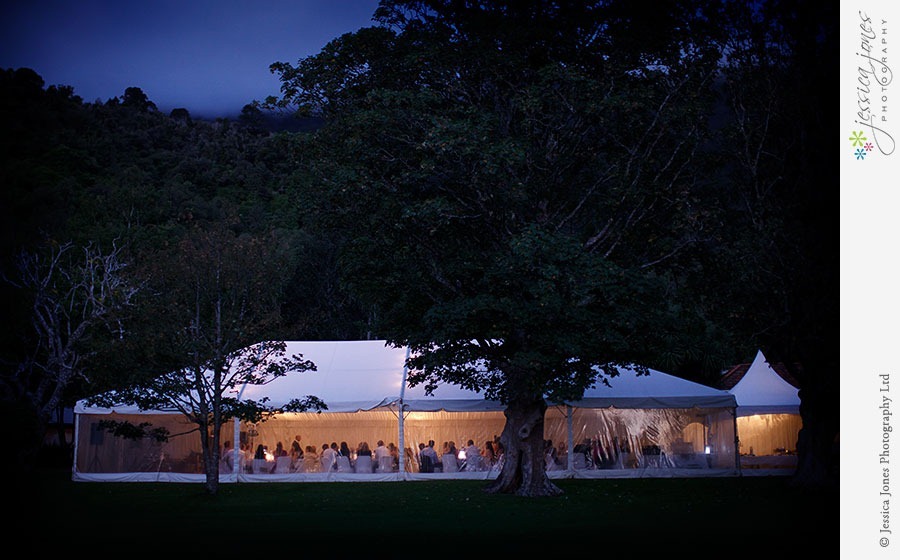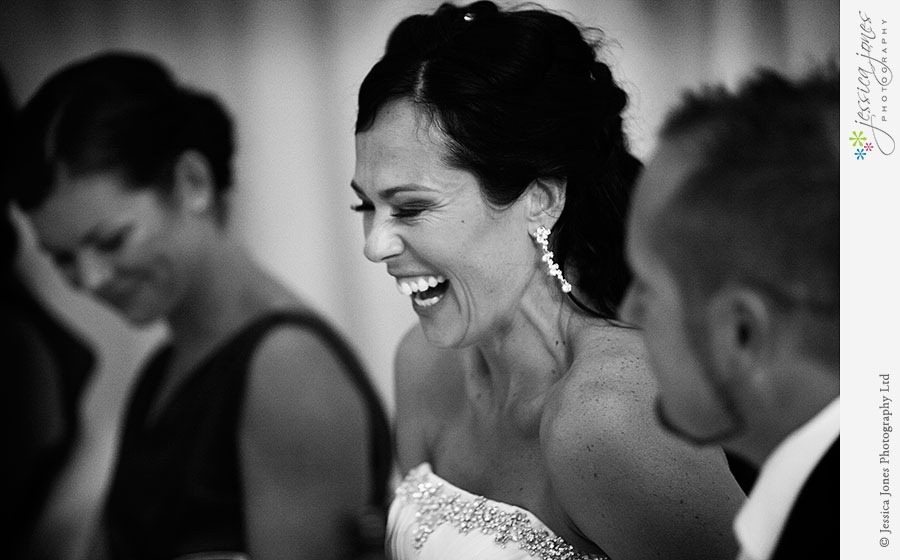 I'm fairly sure these reactions had something to do with a request for Grandbabies.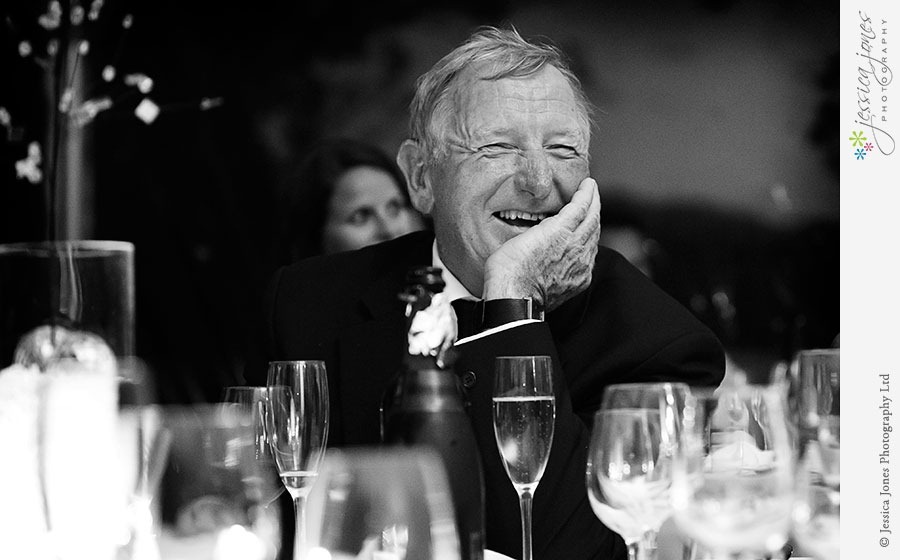 I think she quite adores her new husband.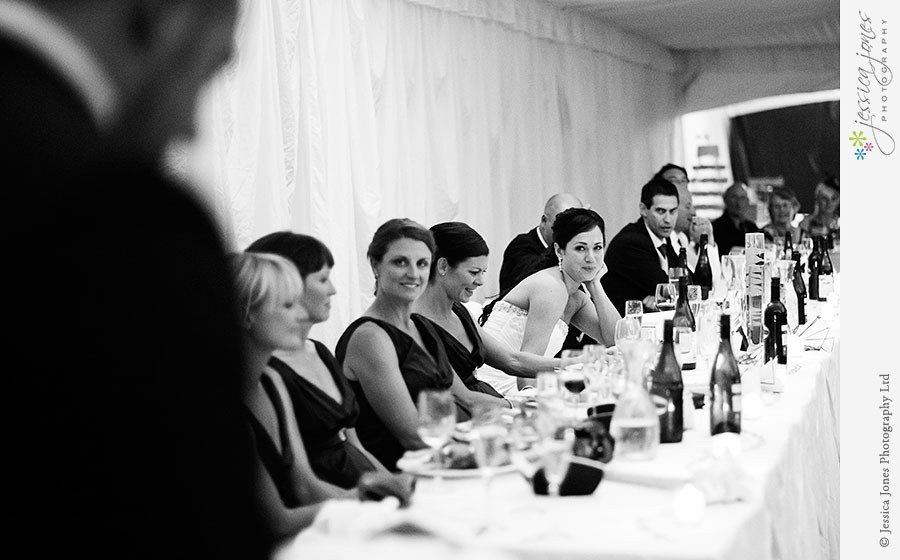 This is often where our coverage ends.  We see the start of the reception, the cake cutting and then we're on our way.  However, Shelley had us stay on for the evening and I must say, I had a BLAST!  I even bounced around the dance floor a bit.  Just to blend in, of course....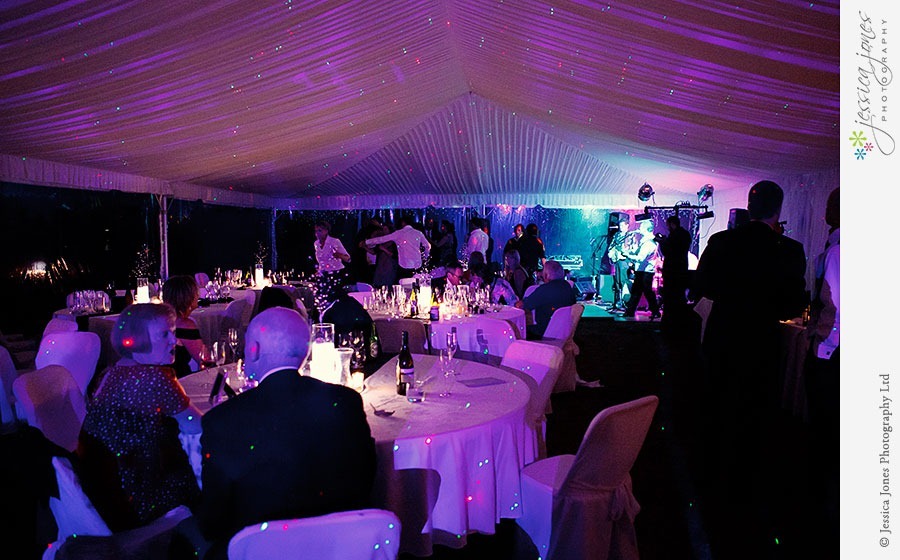 The band were incredible.  Charma came all the way up from Dunedin.  They kept everyone entertained for hours.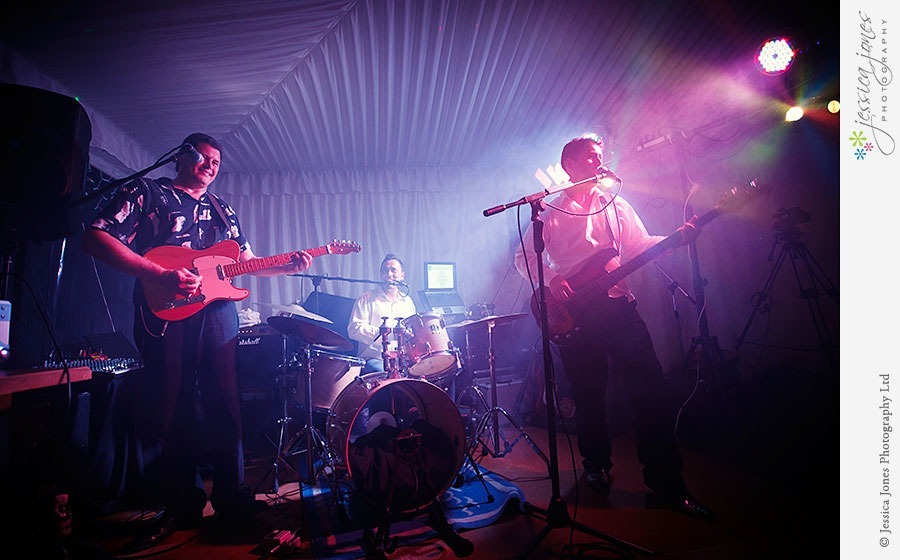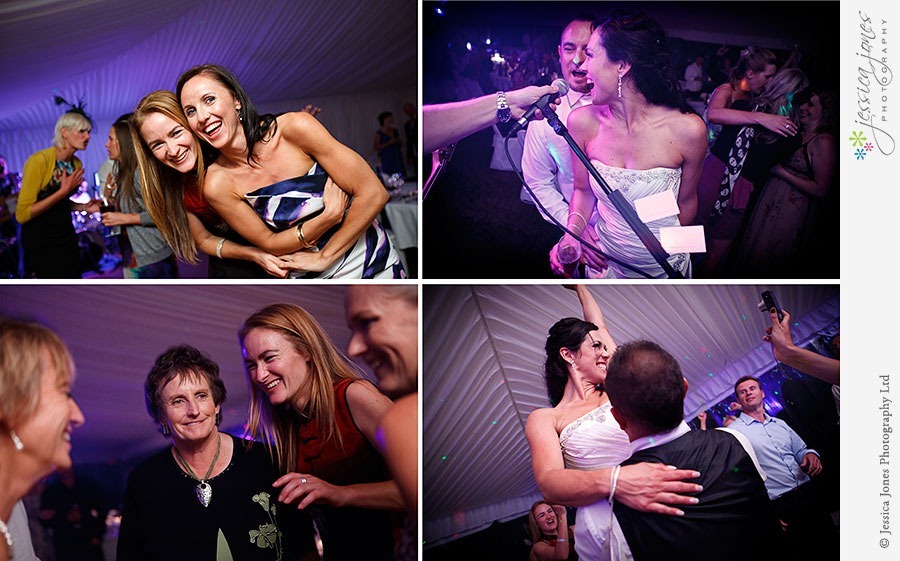 The time came to throw the bouquet.  I think perhaps there are some who want to catch it more than others.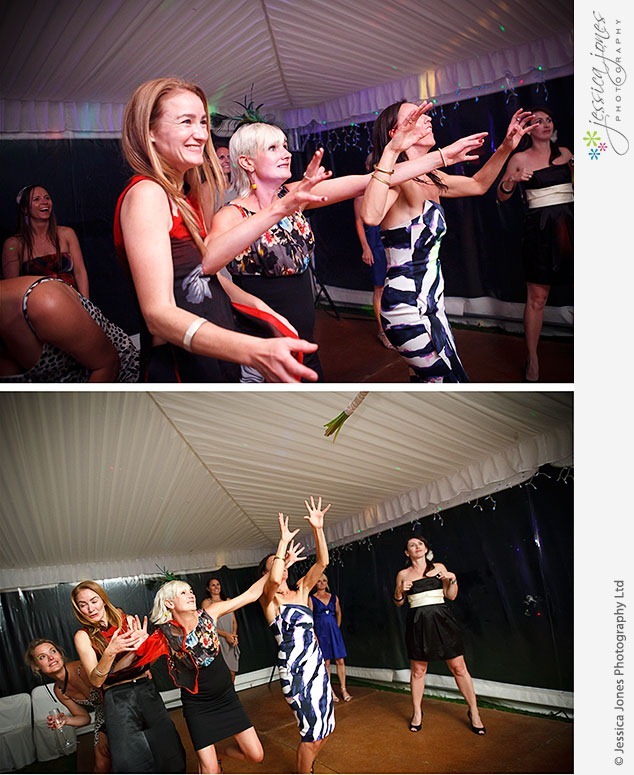 This hardly needs explaining, does it?  Apparently this was her second bouquet catch at a wedding, and she was calling her partner out.  He doesn't seem quite so sure....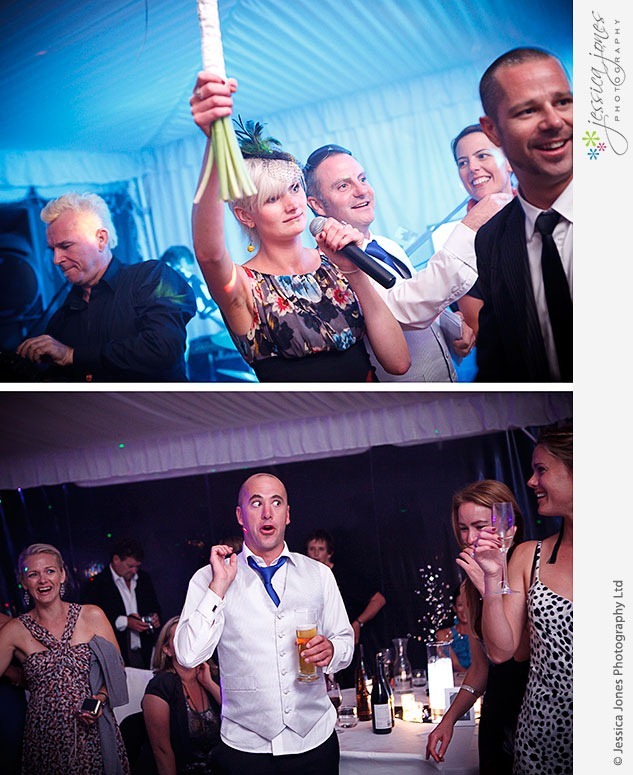 This is Paul's photo.  We had a very long conversation about who actually took it, but I have conceded that it probably was Paul.  I think it's the best band image we've ever done.  I love it to bits.  I just wish I took it.  Ah well.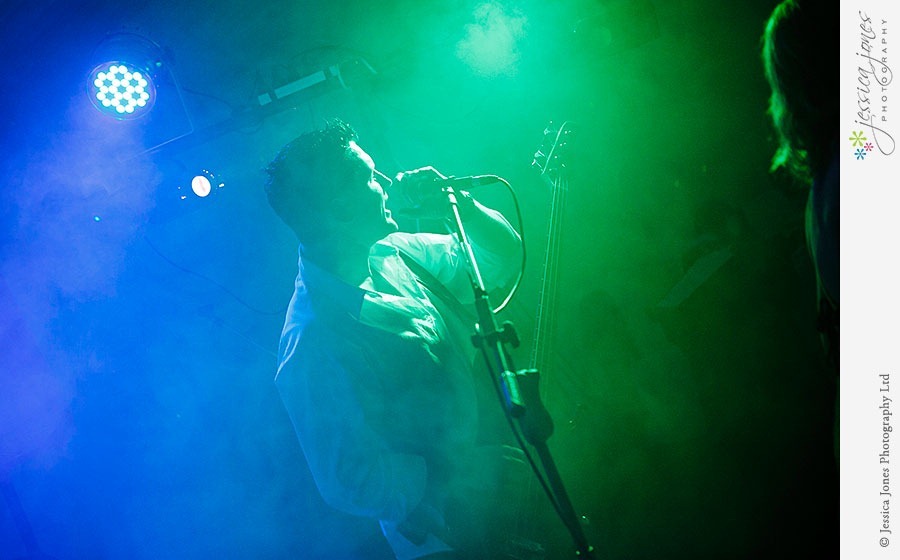 Limbo, anyone?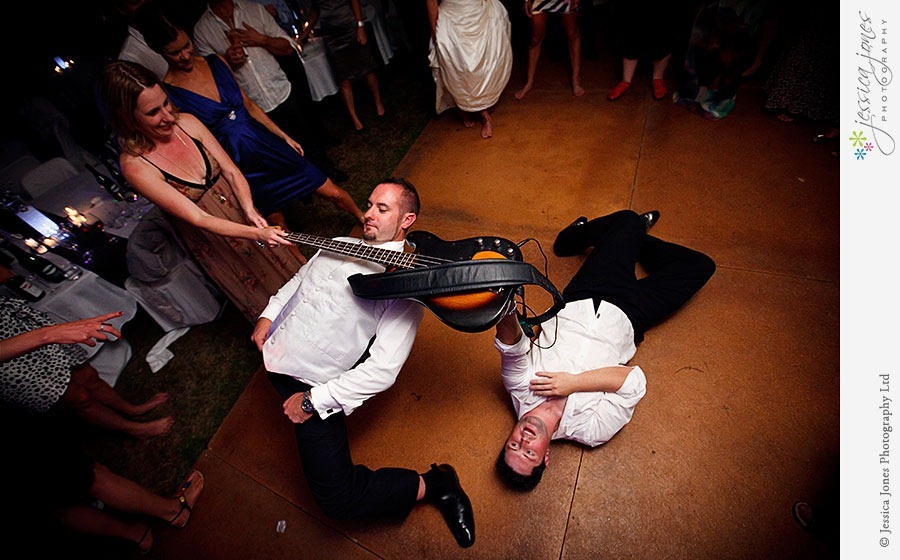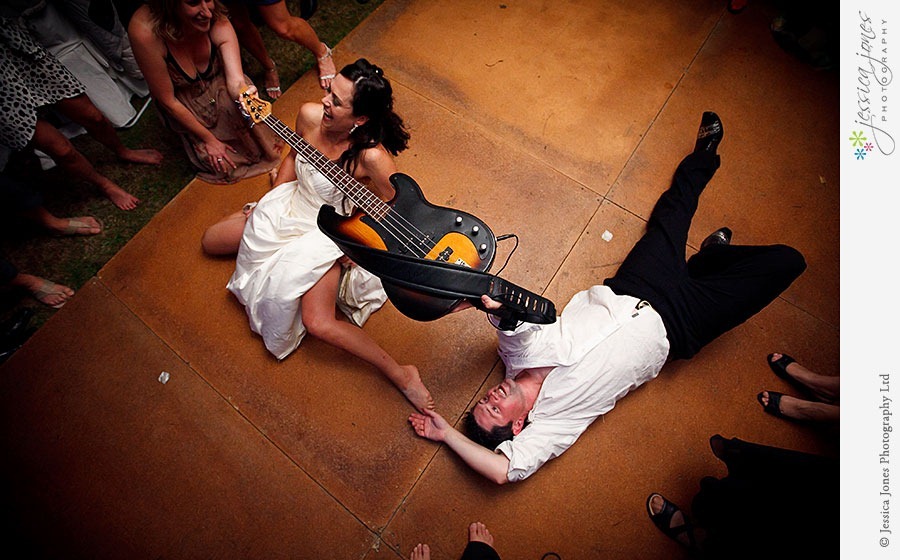 This is me.  One of the guests thought it was about time I made it into a picture.  See Paul far left?  He was more reserved about bouncing around the place.  He kinda snuck more than bounced.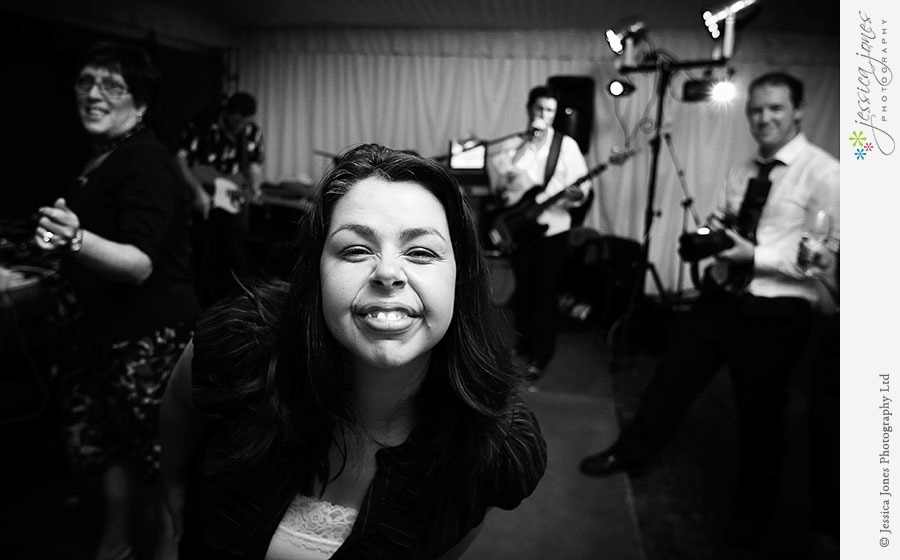 Tim has the coolest sense of humour.  He knows how to have fun, that's for sure!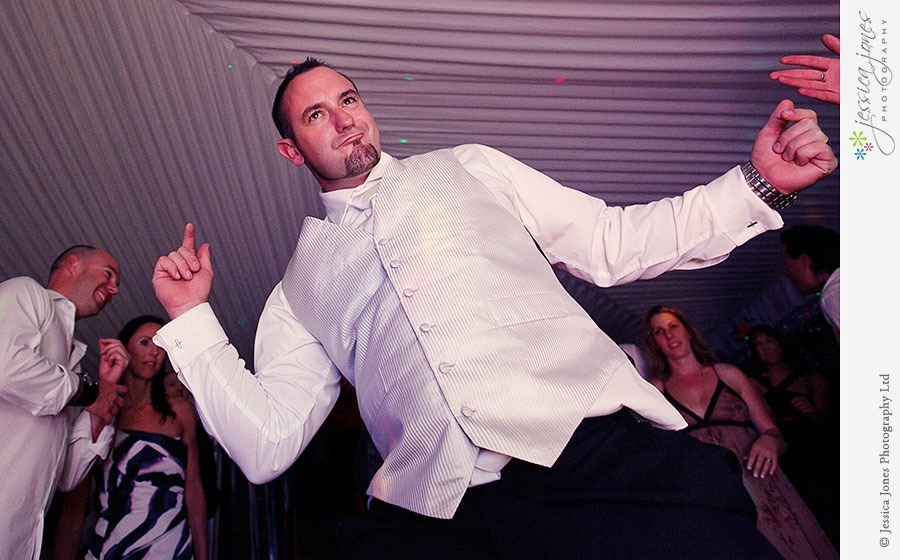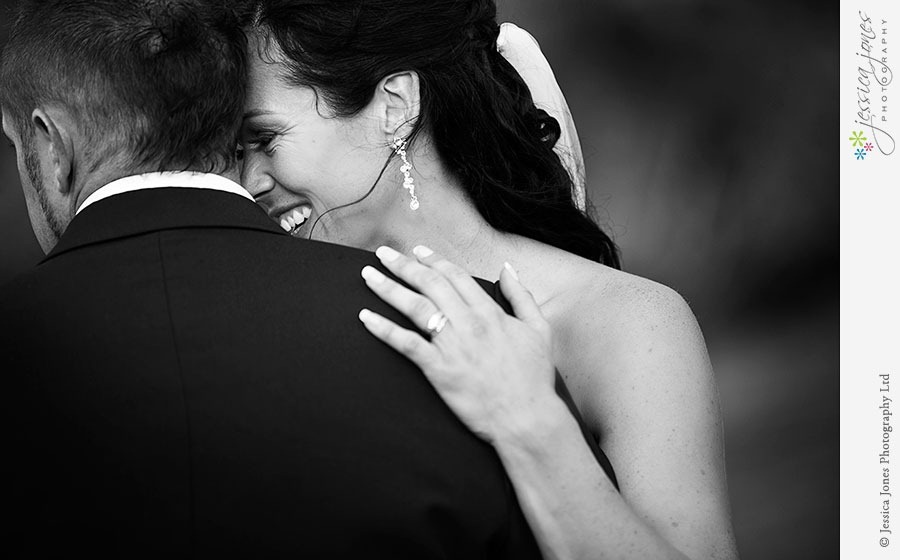 Tim and Shelley, what an epic wedding day.  Despite all of your setbacks, I couldn't imagine your day any more perfect than it was.  Thank you for sharing it with us!
Vendor Shoutout:
Hair: Bernie Irwin
Makeup: Megan Tilley
Band: Charma
Celebrant: Jaclyn Philpott
Flowers: In Water
Dress: Christine Reeves - Grace and Lace
Venue: Furneaux Lodge
Cake: The Cupcake Collection
Leave a comment for: Shelley and Tim - Married!
---
Tuesday, 15 March, 2011
Posted by Jessica at
4:09 am
Tweet
Krissy and Brendon's wedding was right up there on my 'can't wait' list.  I fell in love with them in November when I did their Engagement Shoot and have been waiting with bated breath to watch these two get married.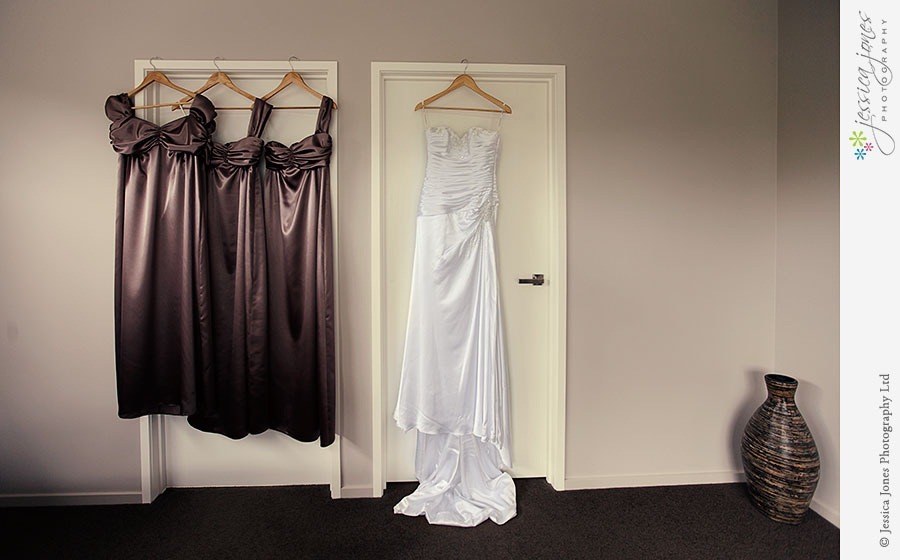 Krissy's wedding dress was special.  Very special.  It was the first dress she's ever worn.... ever!  It was first wedding dress she tried on, and it was perfect.  So she saw a good thing, and she stuck with it.  She's lost an astounding 43kg since she started her weight loss journey and to say she looks amazing would be an understatement!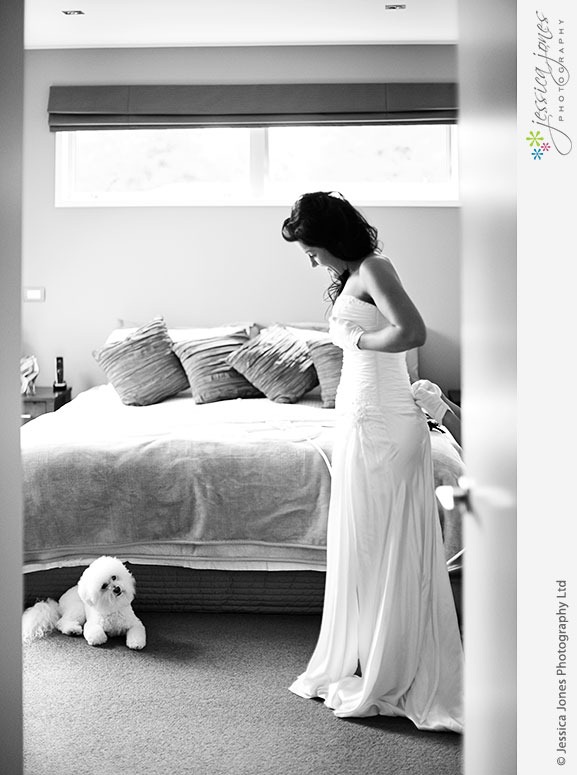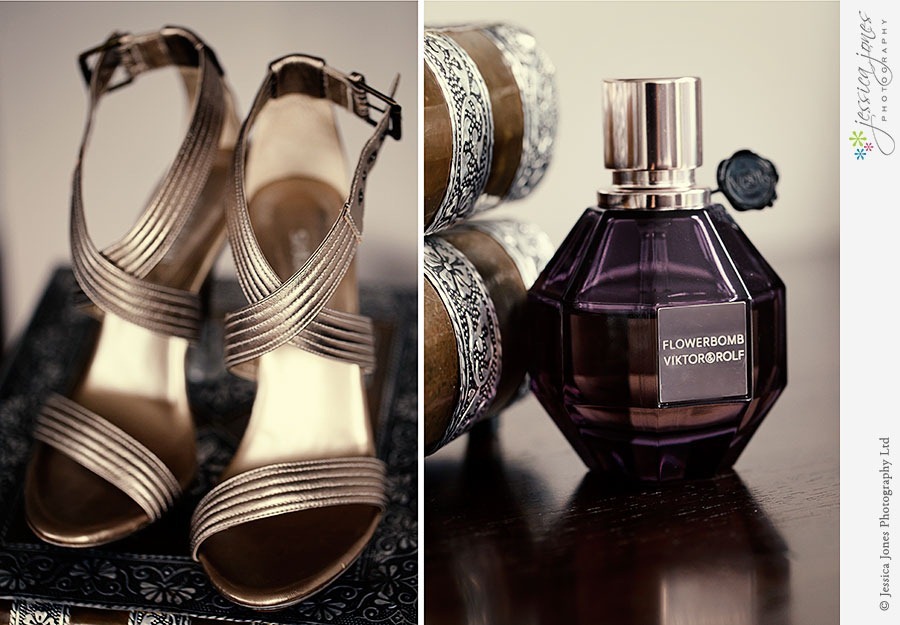 Every detail about their day was planned out.  Everything was set out and ready.  All Krissy had to do was step into it and enjoy.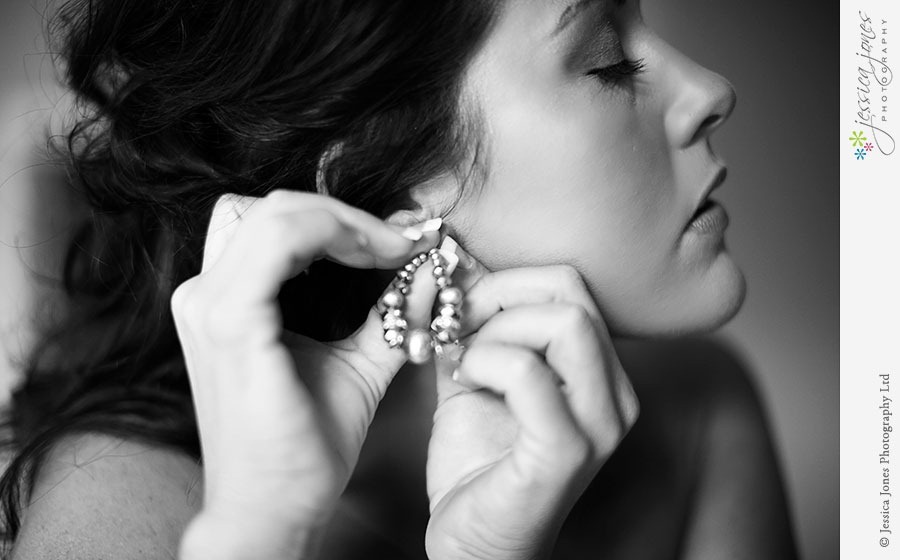 I was greeted with a lot of enthusiastic barking when I turned up to the house.  I highly doubt that Buddy remembers me but I sure remembered him and his fluffy little white head!


Amazing, hu?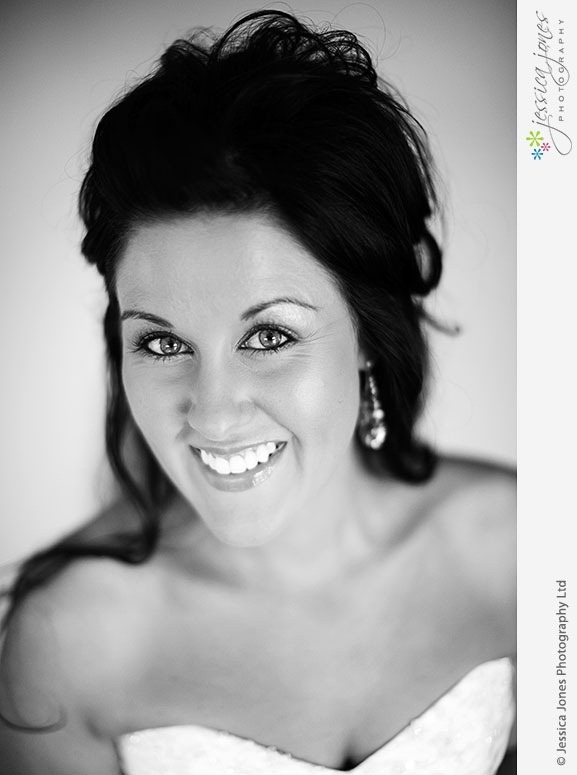 Meanwhile Brendon waits for his bride to arrive.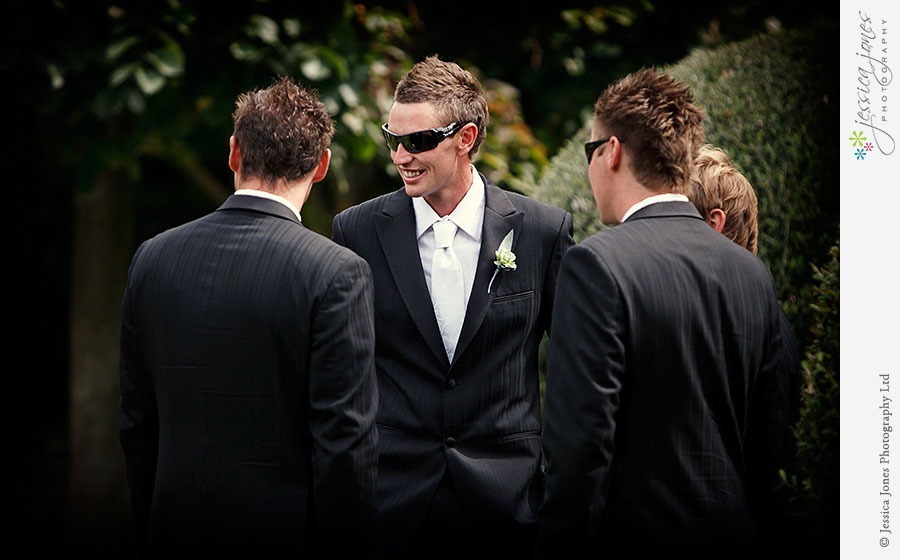 The ceremony was held at the lovely Green Gables.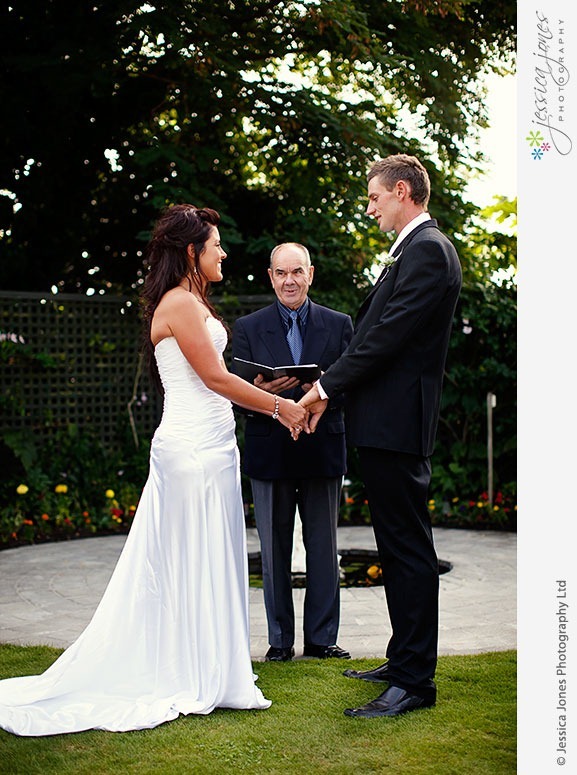 I have no idea why the rings hardly ever fit.  But it sure makes for good photos.

Do you think he adores his new wife?  If you said yes, I'd say you're right!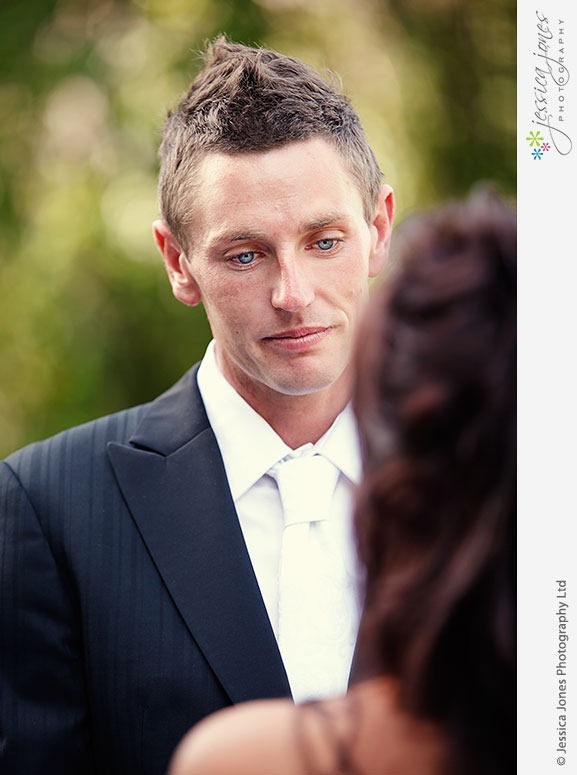 Brendon has also lost an amazing amount of weight (30kg last I heard!) and he looks absolutely dashing.  I did a happy dance when I heard they were keen to go out to the old buildings, and Rarangi for photos.  It felt like Christmas!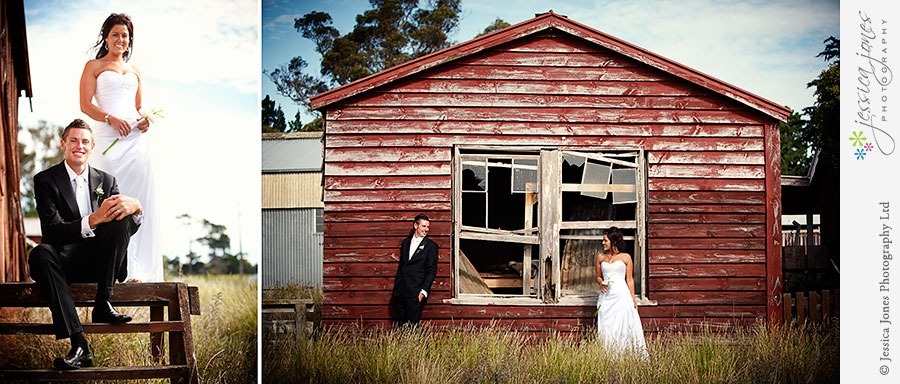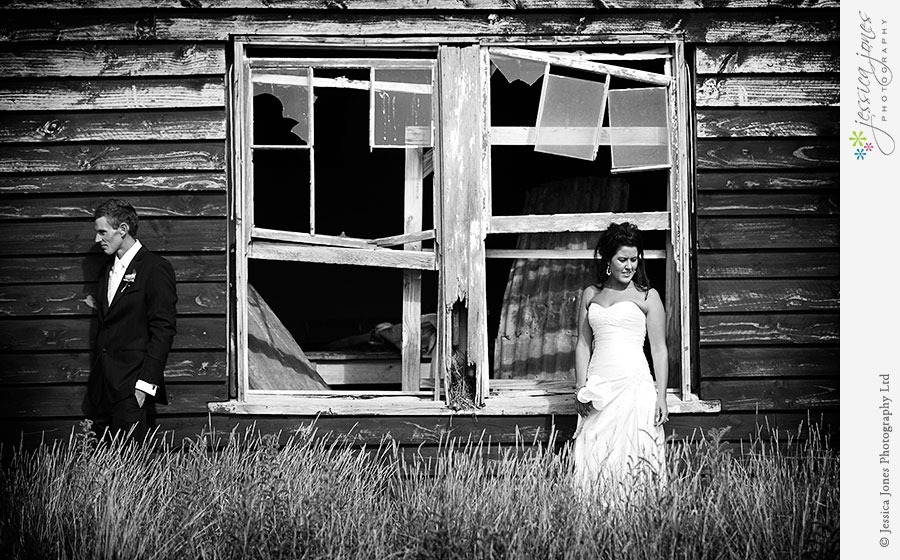 The light was being oh-so-kind to us.  Late afternoon, I love you.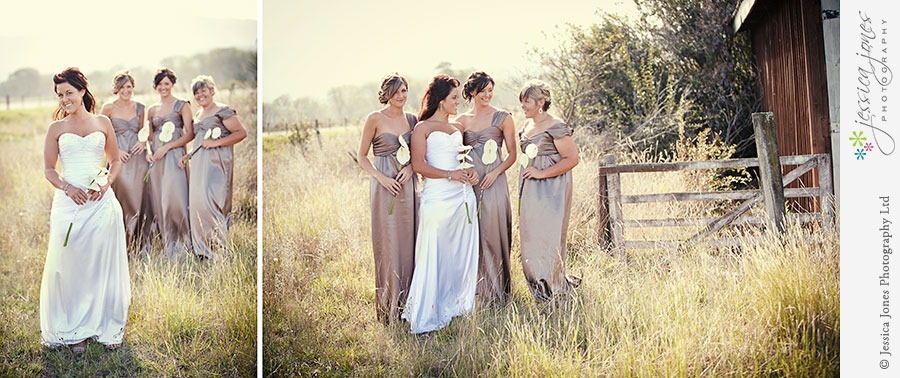 There is this cool old machine thingie there.  I have no idea what it does, or did, more like it, but it sure does look pretty.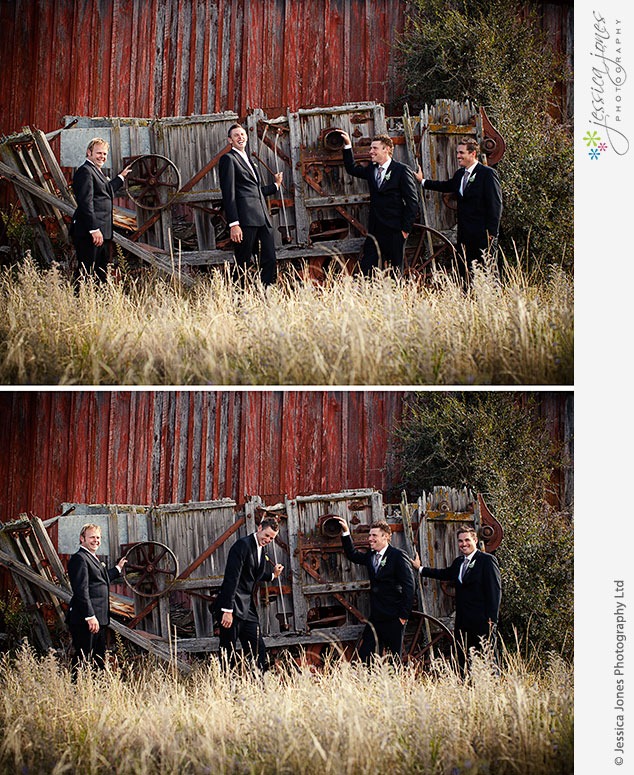 Rarangi on a perfect day.  Time to play!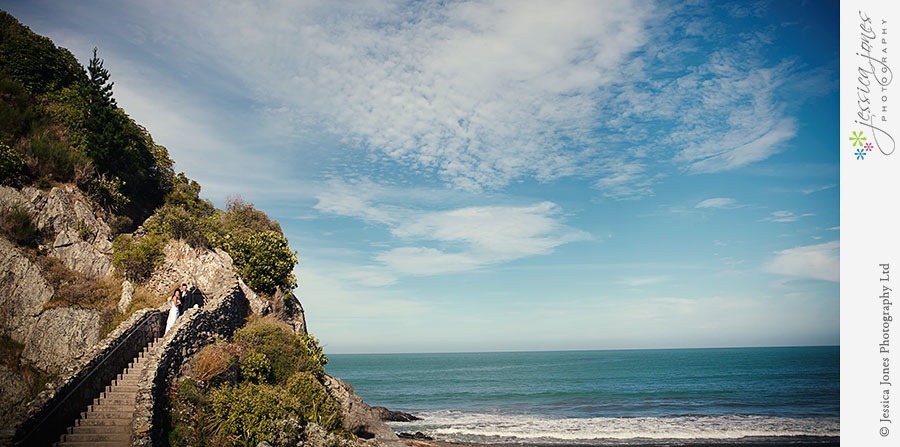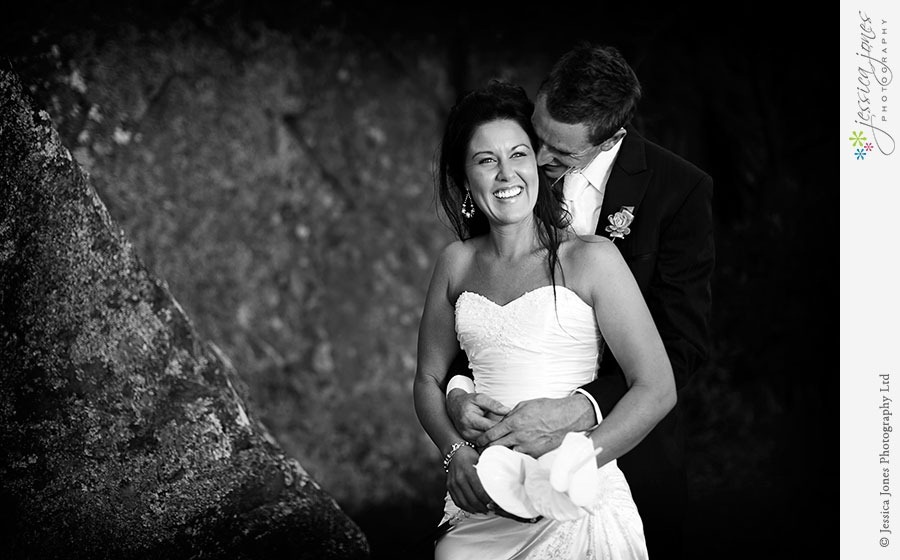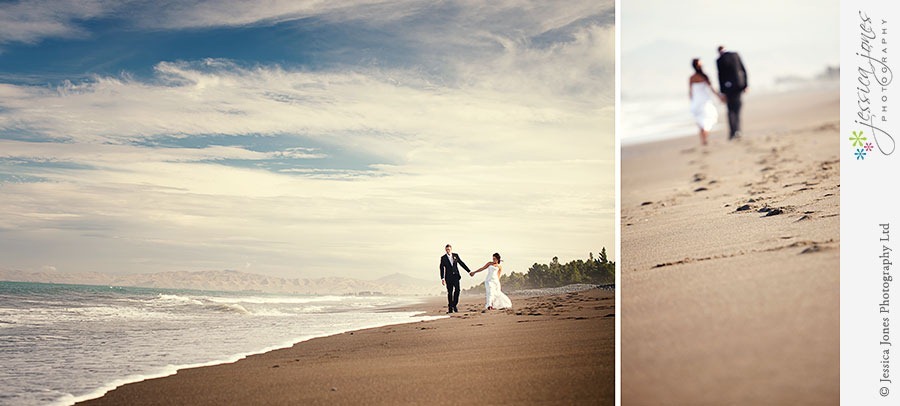 Krissy's sister Leesa (far right) has also been loosing an amazing amount of weight.  30kg so far!  It just astounds me how motivated these girls are.   I wish I had even a quarter of their motivation!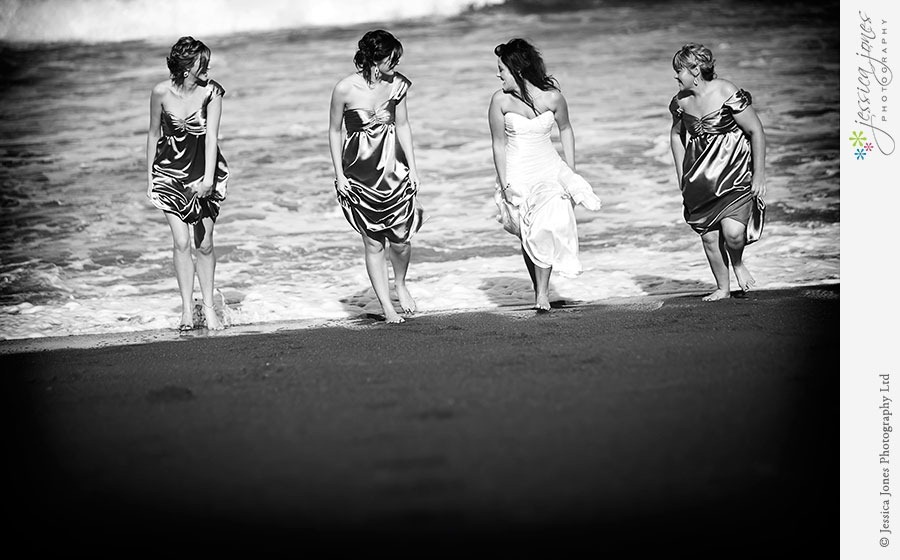 Could they be more perfect?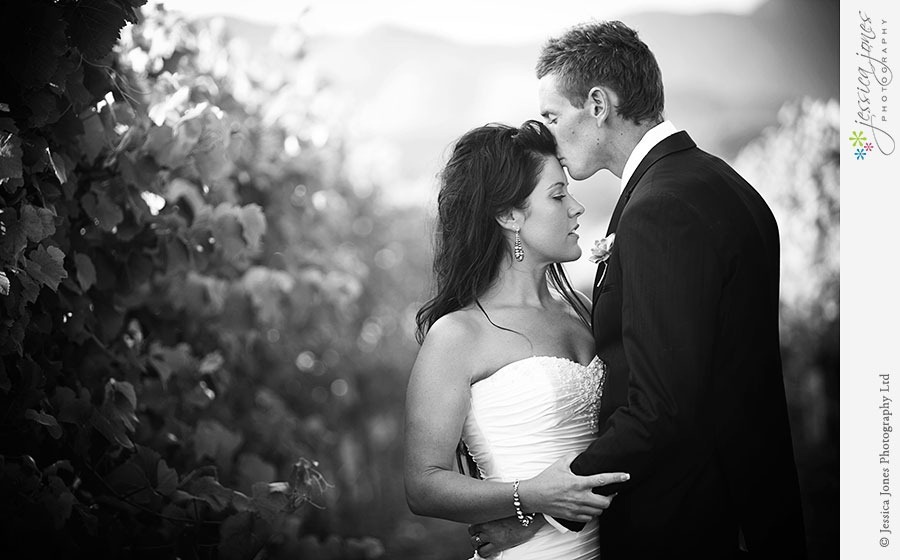 I actually *gasped* when I walked into Drylands where the reception was being held.  The seating board has to be the BEST one I have EVER seen!  Sure it's got my picture on it, maybe that has something to do with it.....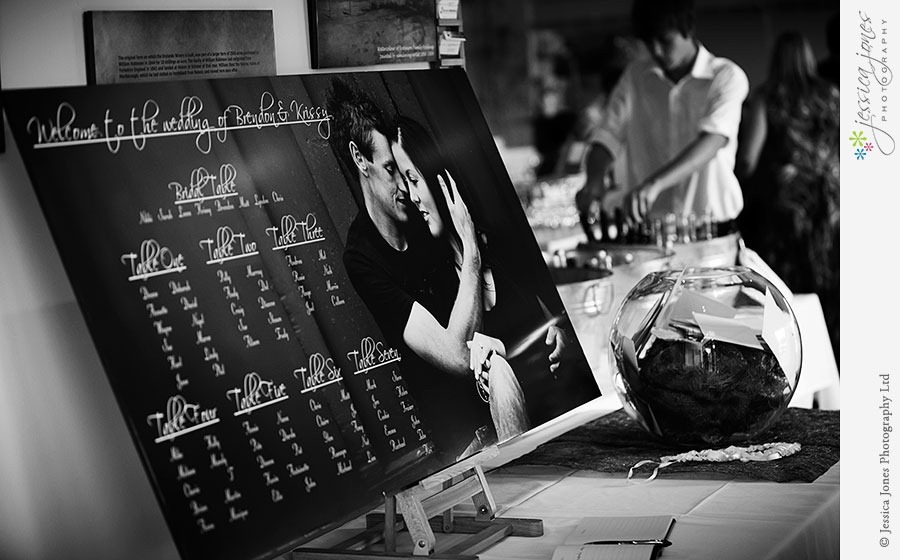 You can never, ever, go wrong with chocolate for guests.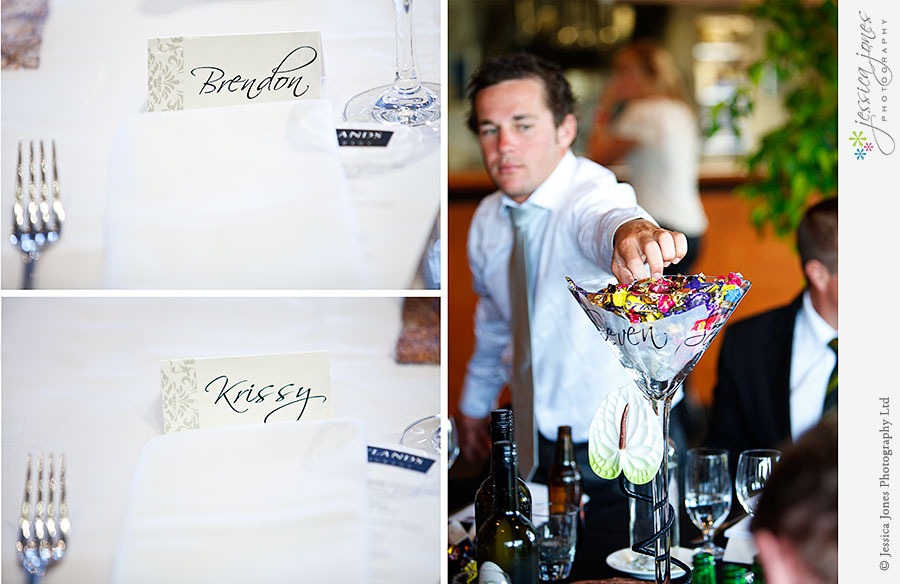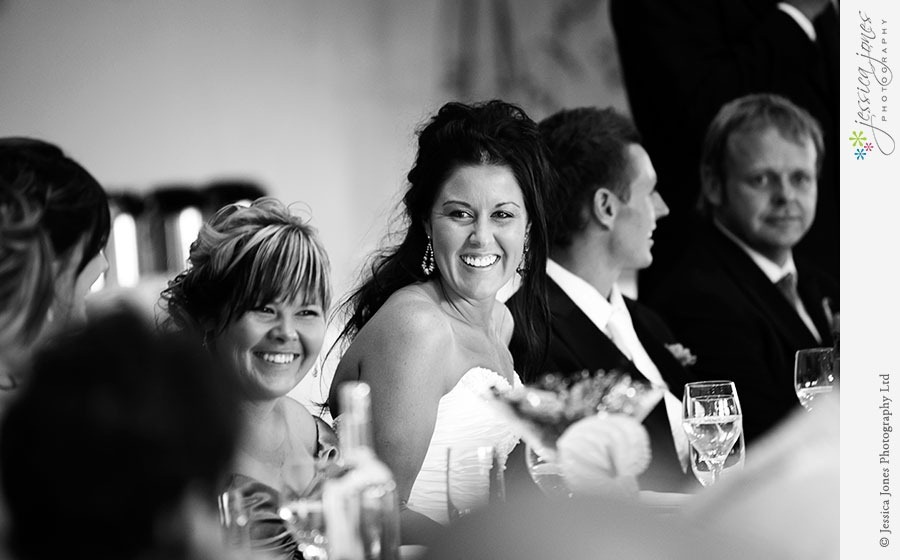 I know a girl isn't supposed to covet, but GAH! Look at the bling!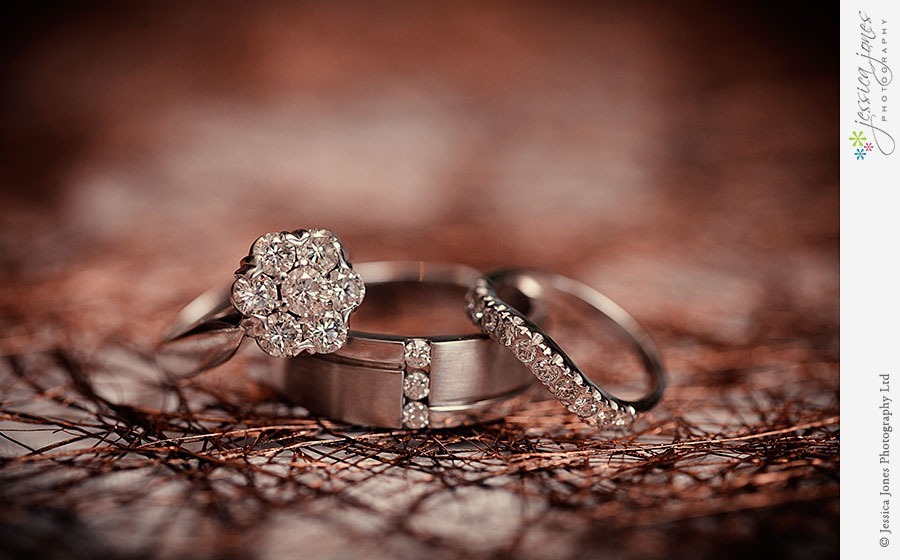 Brendon and Krissy.  You guys are super.  More than super, really.  You are a total inspiration to me.  We loved your wedding, and we wish you every single happiness that life can possibly throw your way!
Vendor Shoutout:
Hair: Kwaafyoor Hair Design
Celebrant: Terry Terrill
Flowers: Pink Poppie Designer Florist
Dress: Maggie Sottero
Ceremony Venue: Green Gables
Reception Venue: Drylands
Cake: Sweet Kitchen
Leave a comment for: Krissy & Brendon - Married!
---
Monday, 07 March, 2011
Posted by Jessica at
10:05 pm
Tweet
Every single wedding is different.  Much like music, or food, or people for that matter - every wedding sings a different song.  Sure, they all have the same theme white dress, flowers and love.  But what makes each wedding so unique is the people in them, and their stories.  How they interact with each other and their families.  It's always exciting discovering what song today's wedding is playing, and then shooting along with it.
Karen and Andrew's wedding was FUN.  Full of youth and a whole lot of laughs.  There was a steady supply of jokes and smiles and everyone knew exactly what they were there for.  To celebrate Karen and Andrew and the love they have for each other.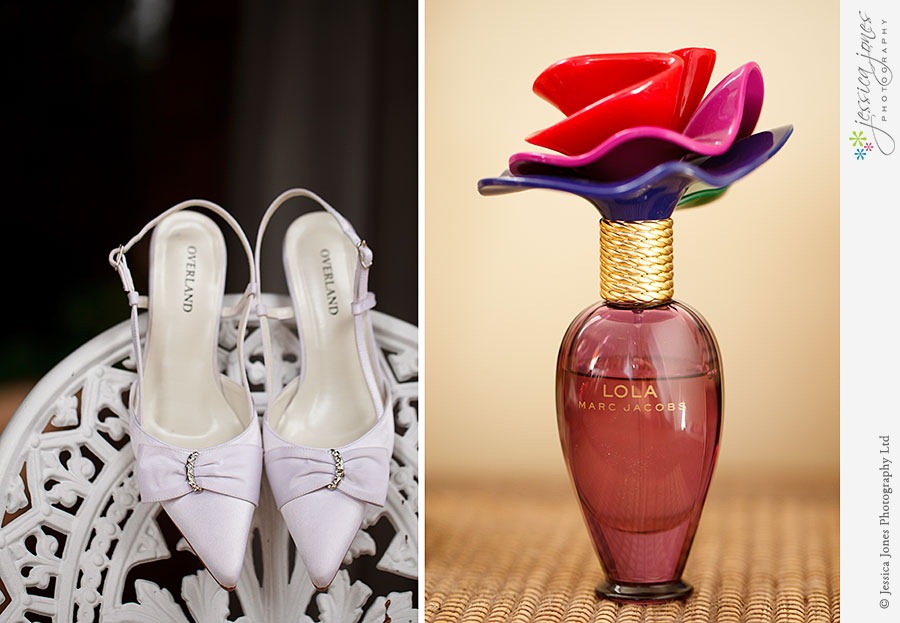 Karen looked like a Disney princess.  From the tiara in her hair, princess dress and gorgeous eyes, she totally looked the part.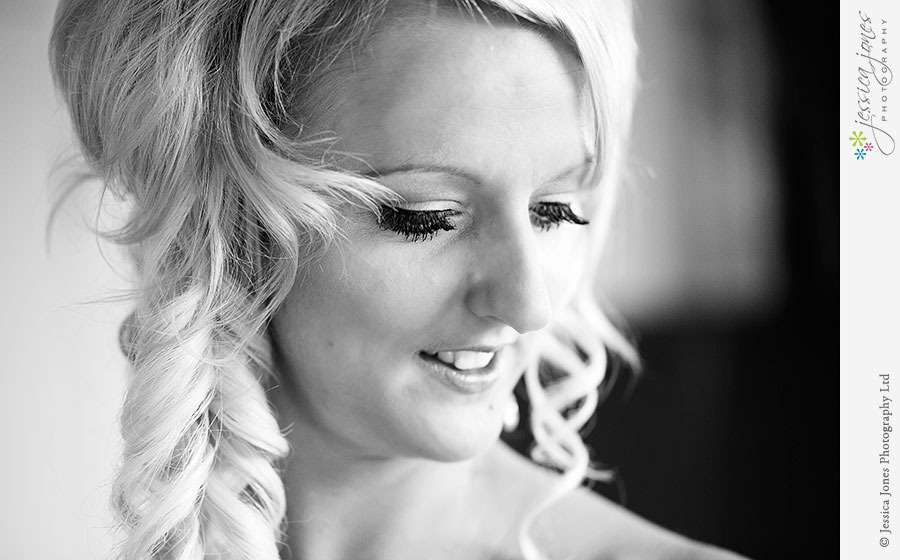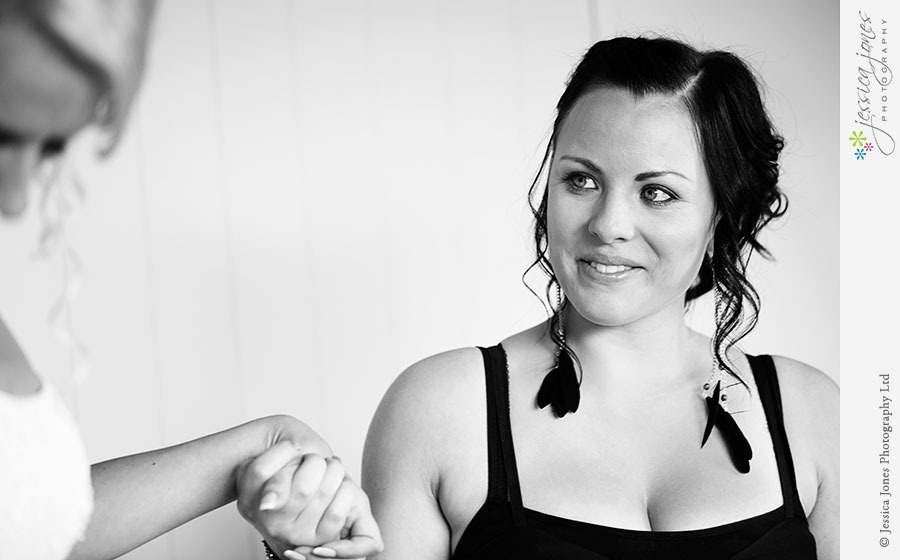 When Paul turned up to the guys, they were already ready, so all there was left to do was to have fun.  Seemed like that wasn't something they were too gutted about.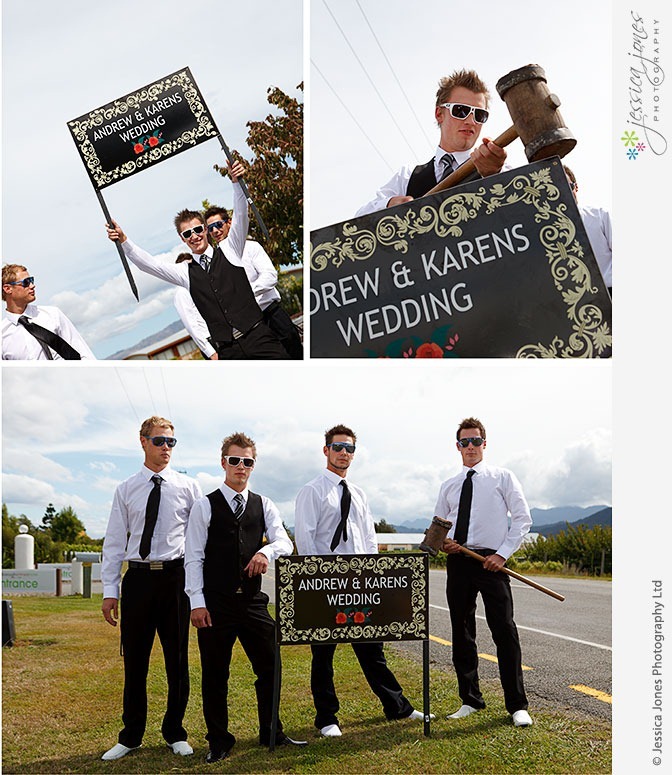 When we got home and downloaded Paul's photos, I discovered about an hour's worth of photos of the guys in various places doing various things.  Funny boys.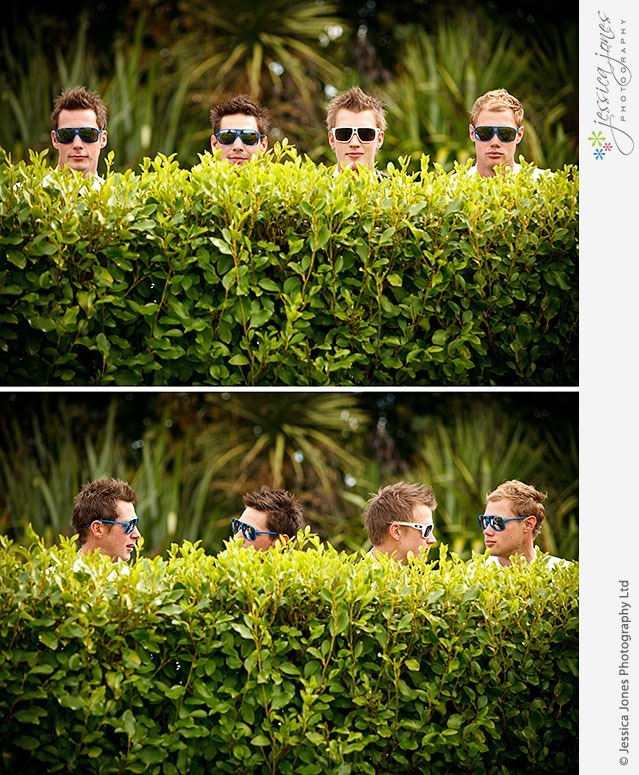 I've known Andy for quite a few years, but really only in passing.  He and my nephew Daniel have been good friend since they were little kids, now Daniel is best man at his wedding.  So it was nice to feel a little bit more than the usual belonging at the wedding.  I first met Karen at Daniel's wedding, and then again when she was bridesmaid at Mark and Amanda's wedding in December.  We're practically family now...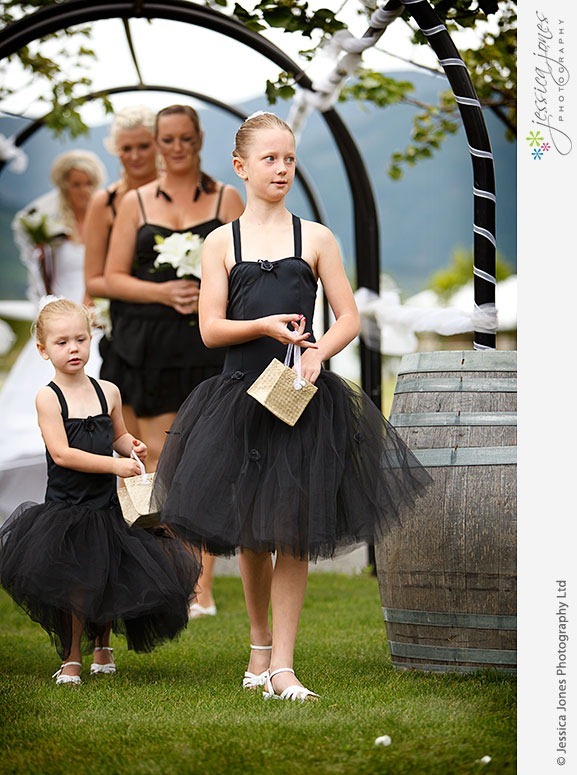 See?  Disney Princess.  Totally.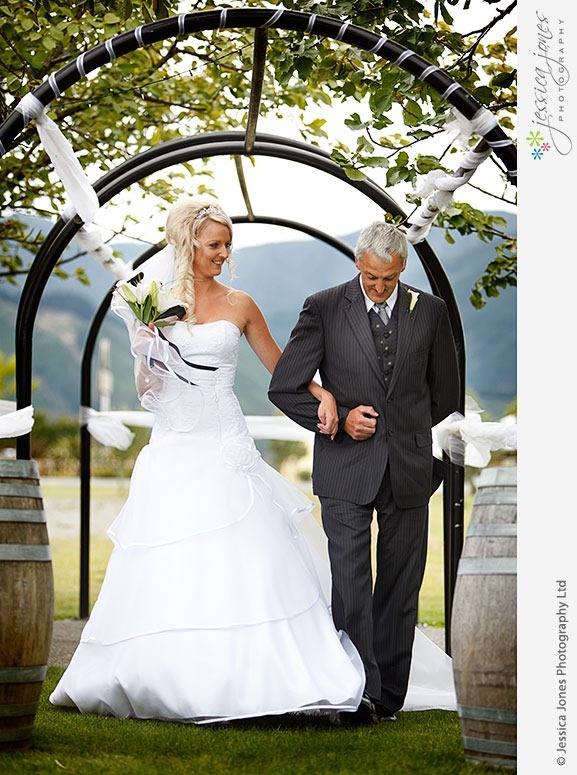 With all of the fun and joking, this was one part of the day that was full of emotion.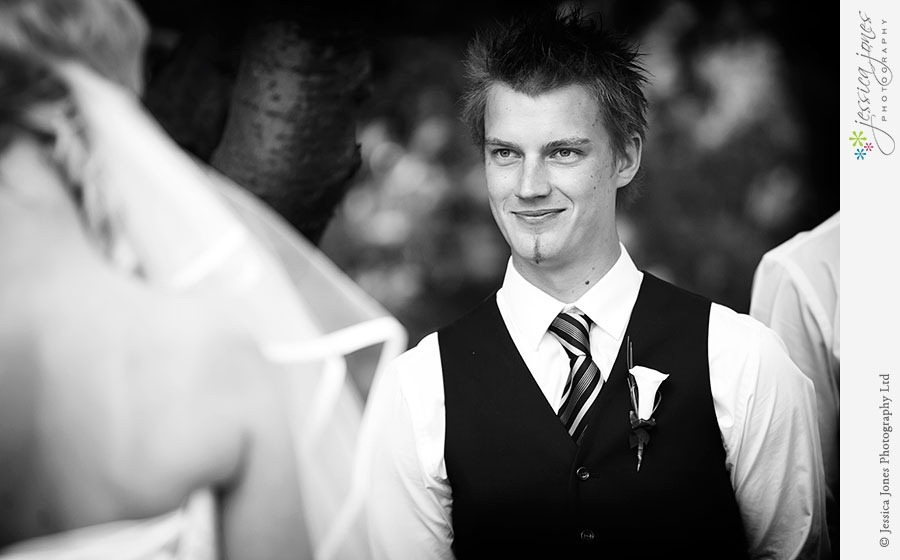 Amanda, you look beautiful!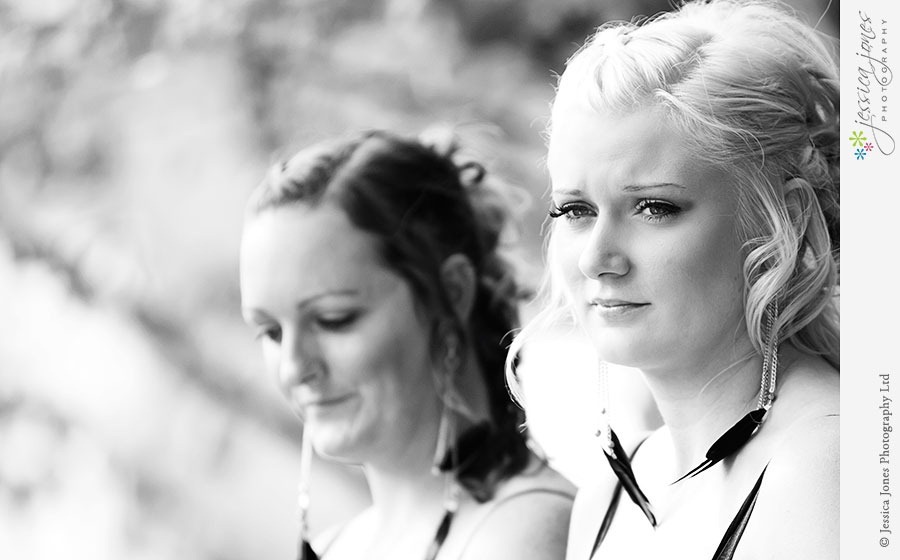 The wedding was held at Marlborough Vintners Hotel.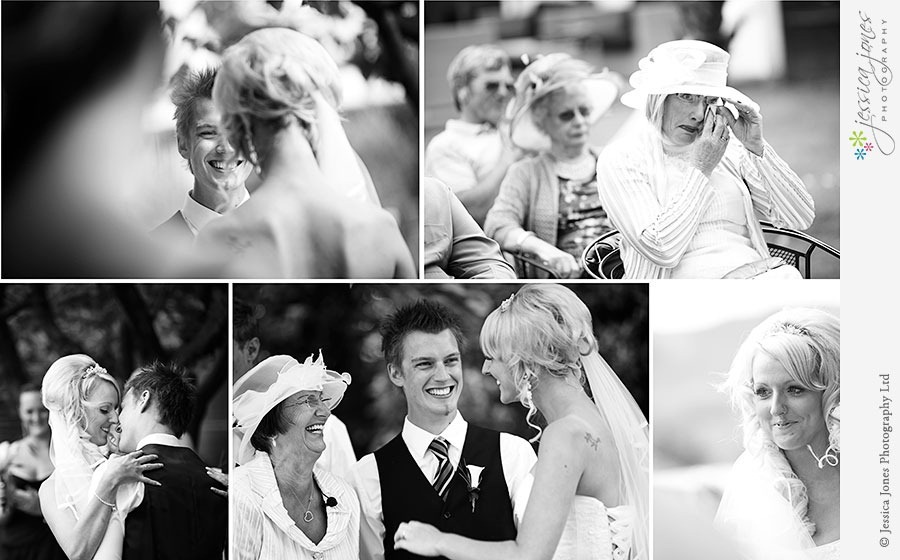 Picking up the petals again.  Gotta love it!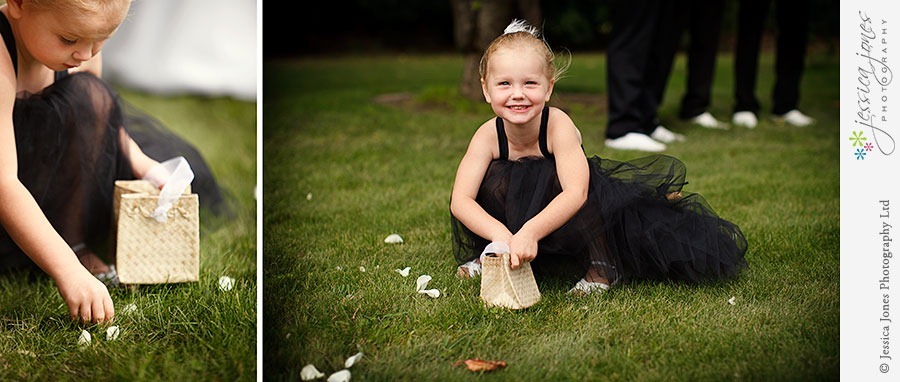 After the ceremony was over we popped across the road for some photos.  When I have a fun group I often suggest this shot.  Lying on the ground in the foetal position gets you some really interesting reactions.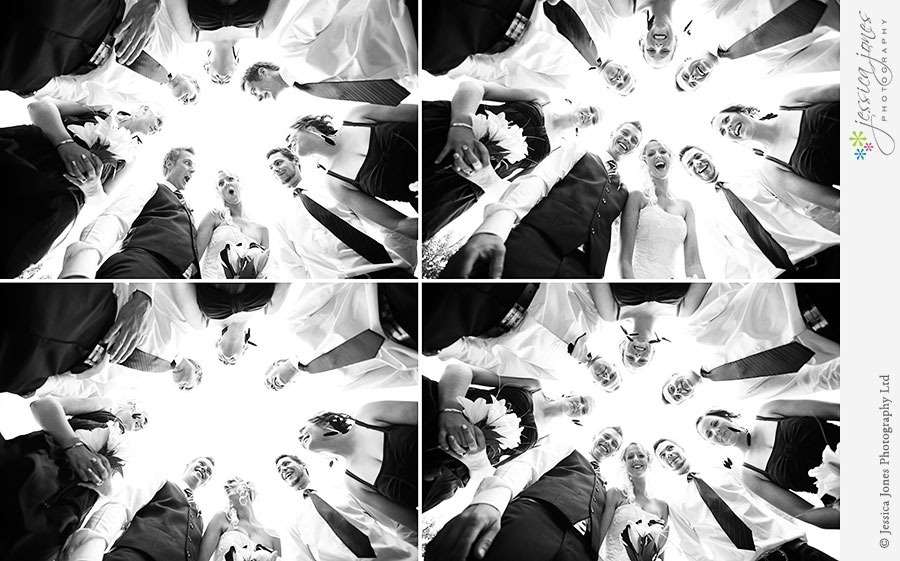 Karen and her girls.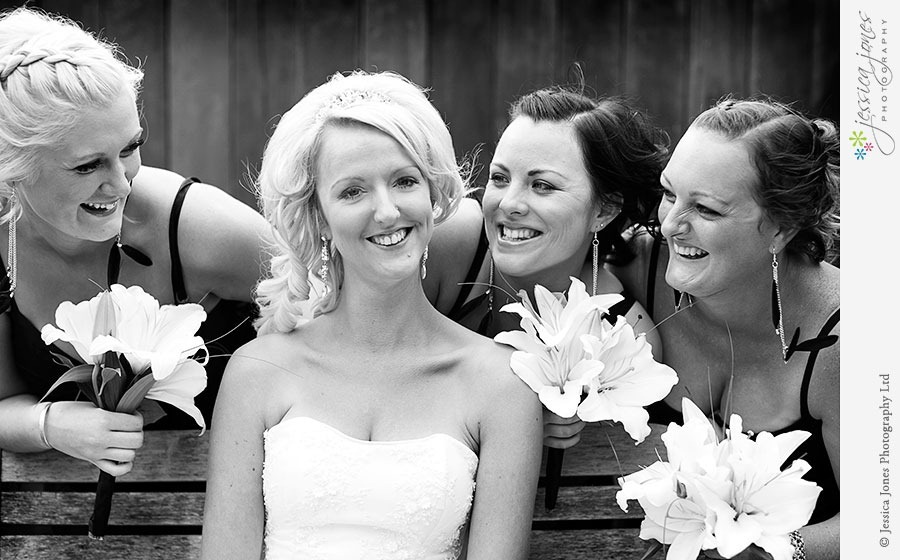 We found a random concrete horse head in the garden.  Of course we were going to use it.  Of course!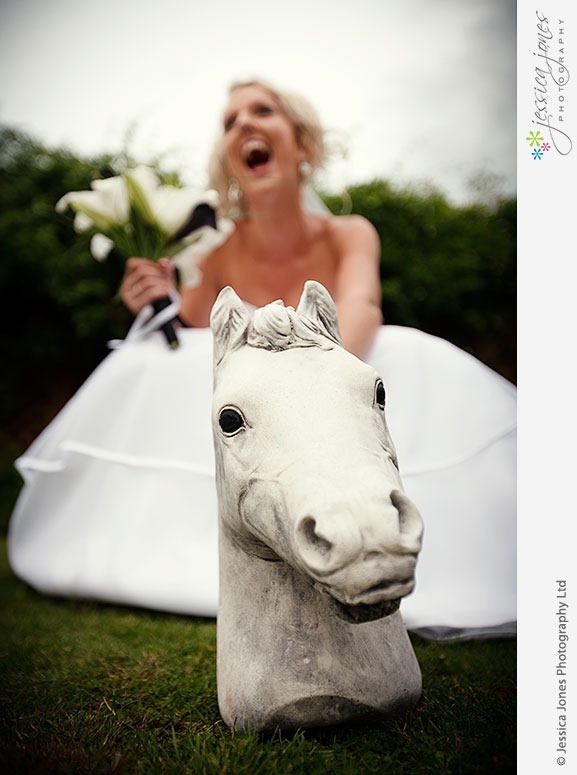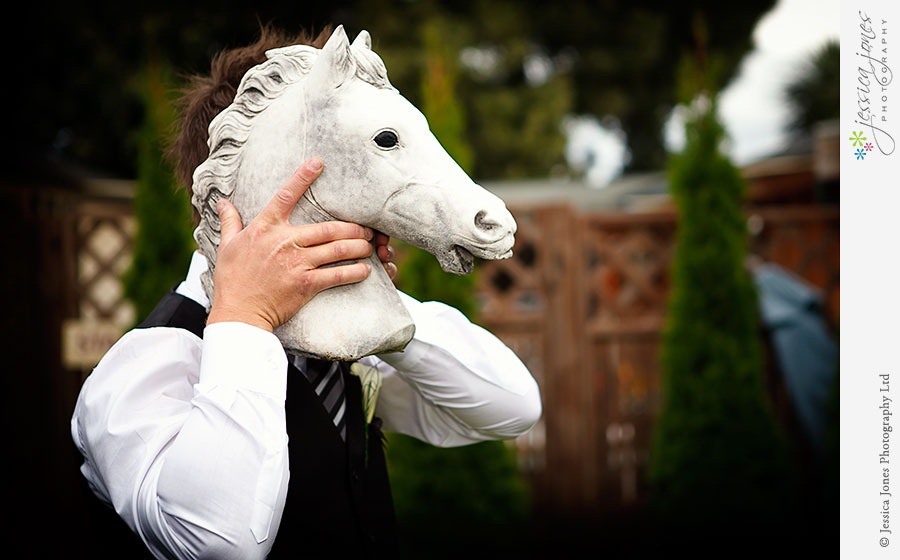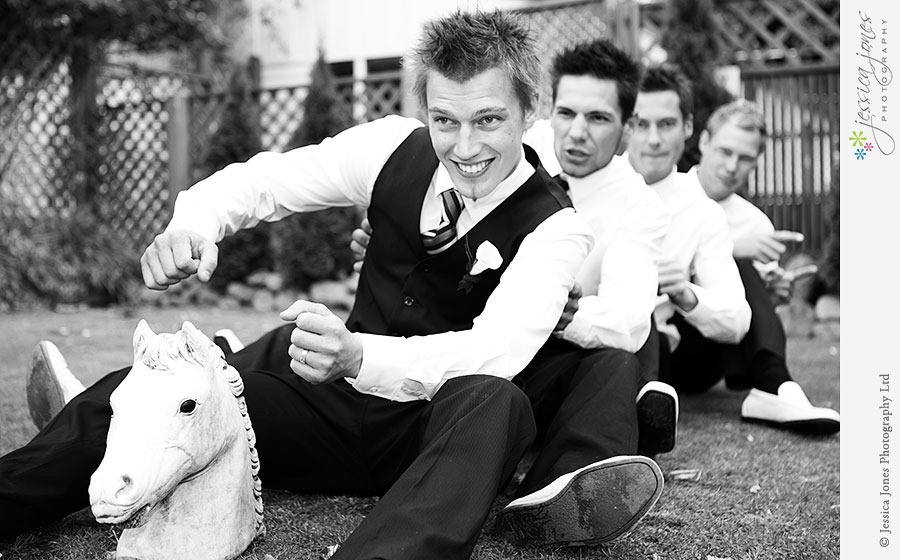 Beautiful, Karen, BEAUTIFUL!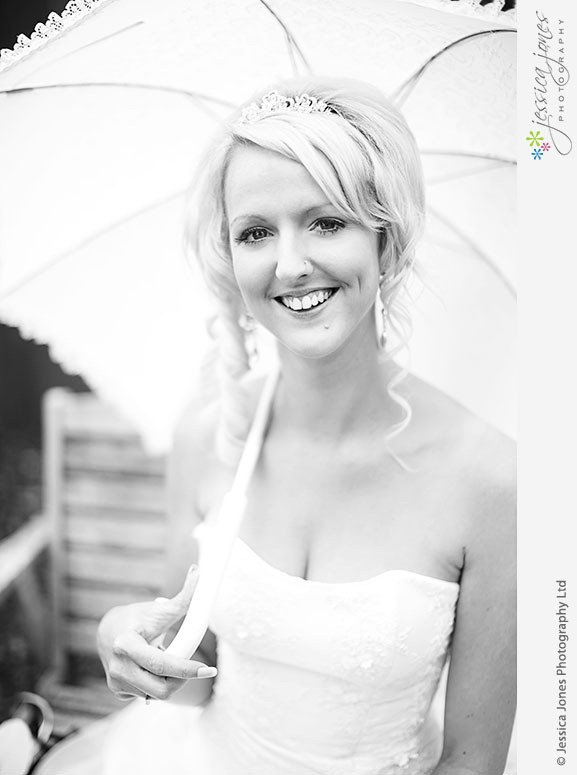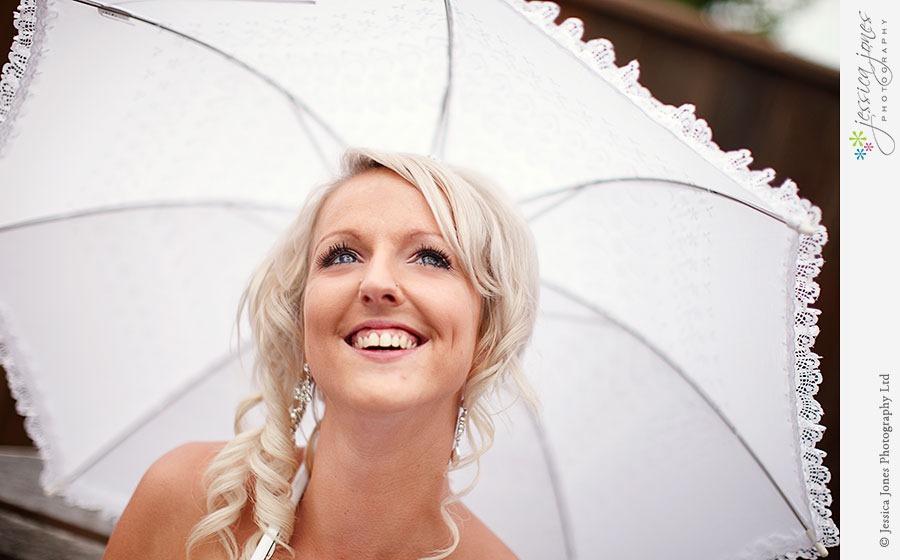 I told them to sit like people in the 1930s.  This is what they did.  Apparently people in the 30s were very serious!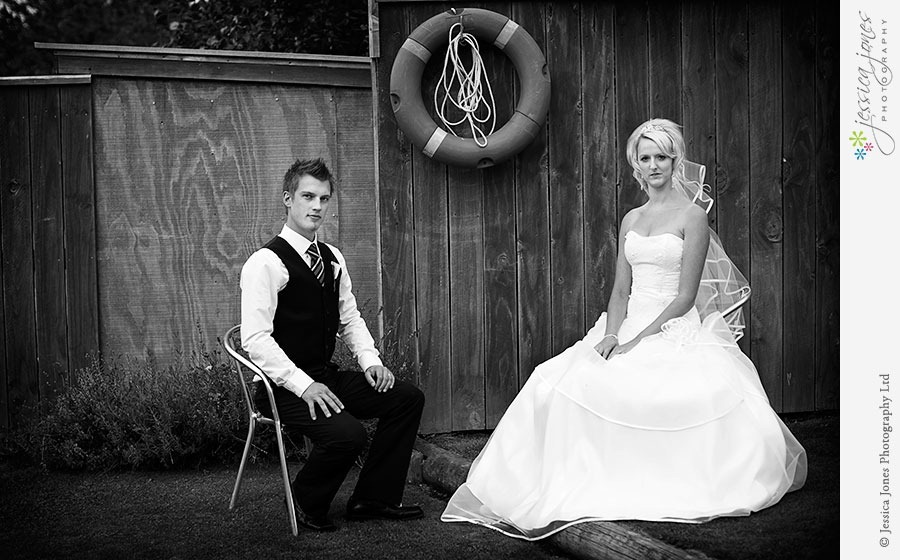 Paul's perspective on a shot I was getting.  I like his better.  Figures.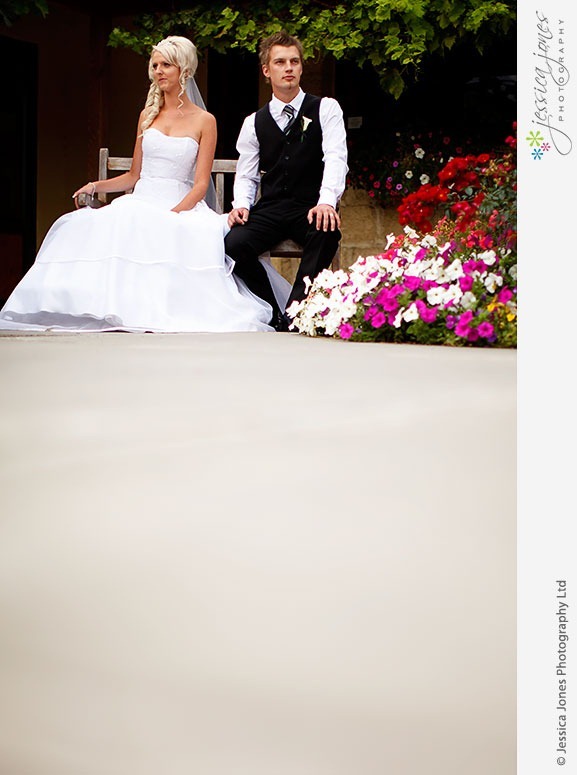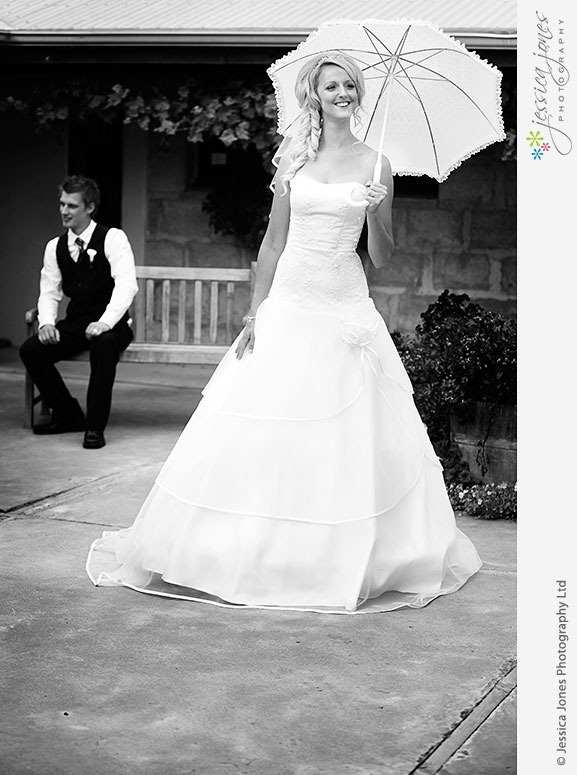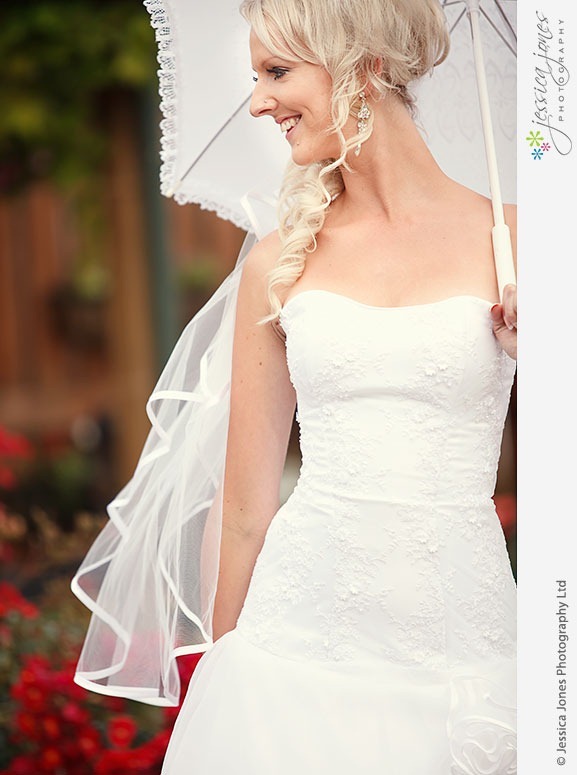 I've got a thing for roads lately.  I don't know why.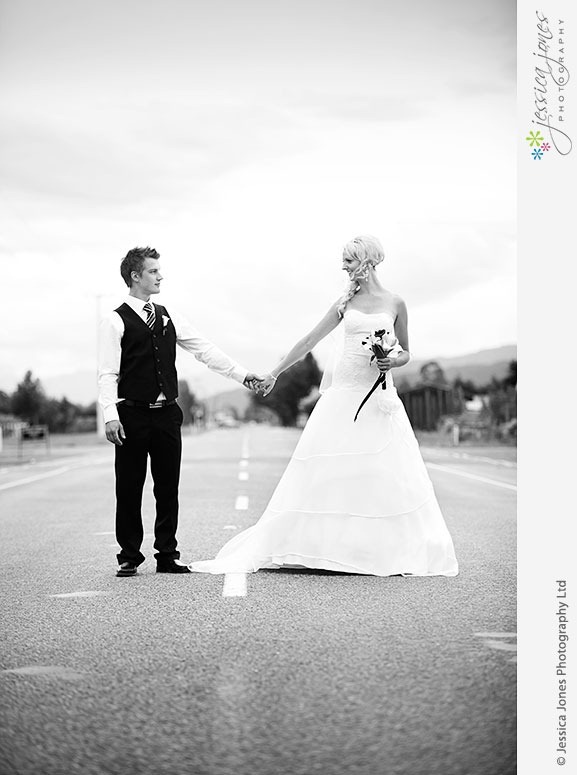 This was me talking to Andrew's family while trying to get a family portrait for them.  Clearly I am funny.  This is the proof.  Either that or I've got something in my teeth, which is also entirely possible.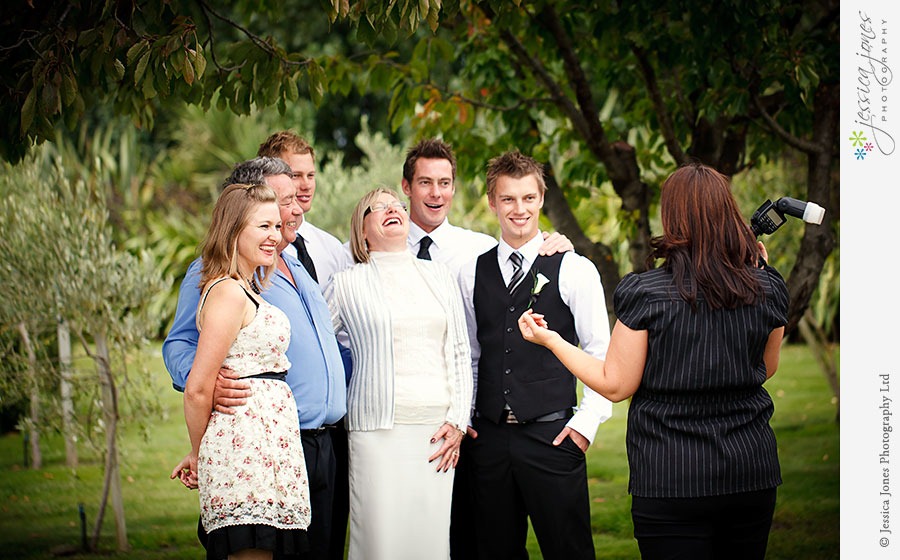 This is me and my sister Saskia.  She was a guest at the wedding, so it seemed only fitting that we get a photo together.  Two things occur to me when I look at this photo.  Firstly, how much she looks like my Mum.  That's a compliment because our Mum was beautiful.  I also notice how much bigger my head is than hers.  It doesn't seem normal.  I probably get that from Dad.  Gee, thanks Dad.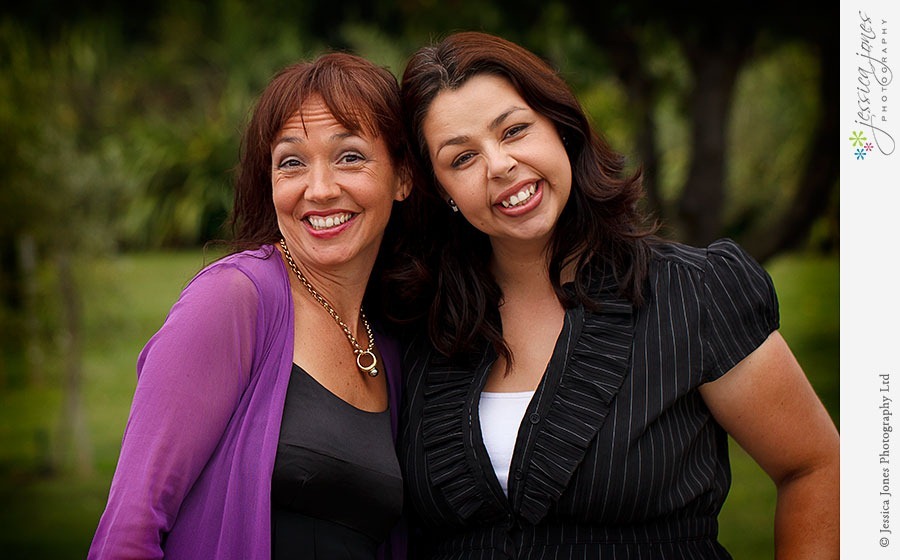 Inside the reception and these glowing ring things were super cool.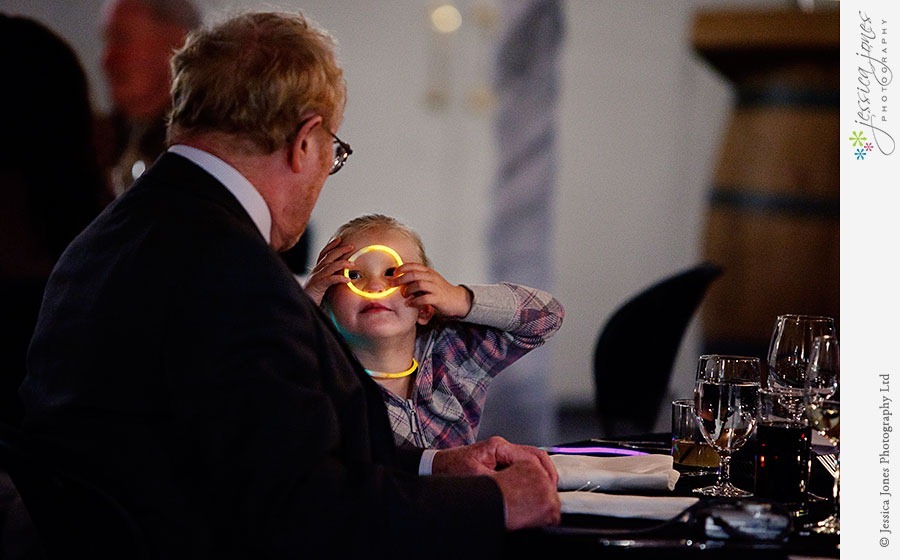 Karen.  Still smiling.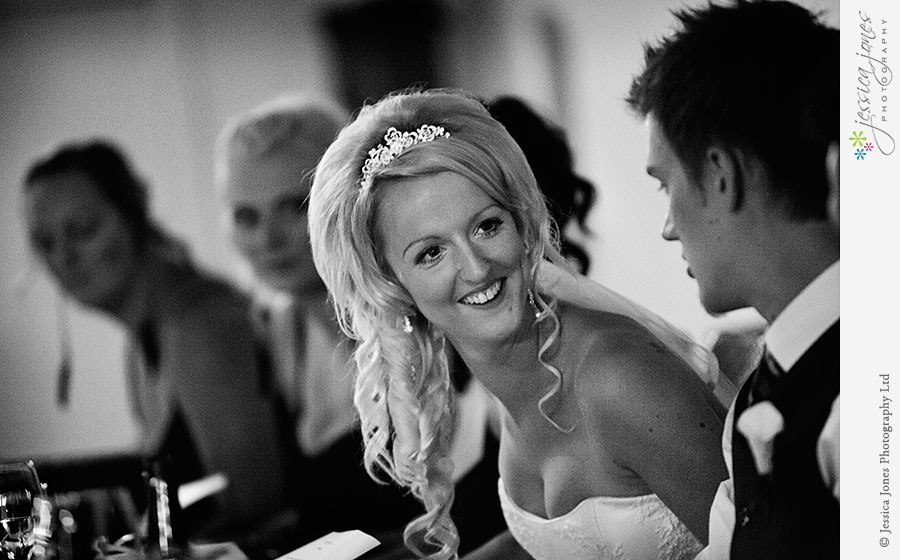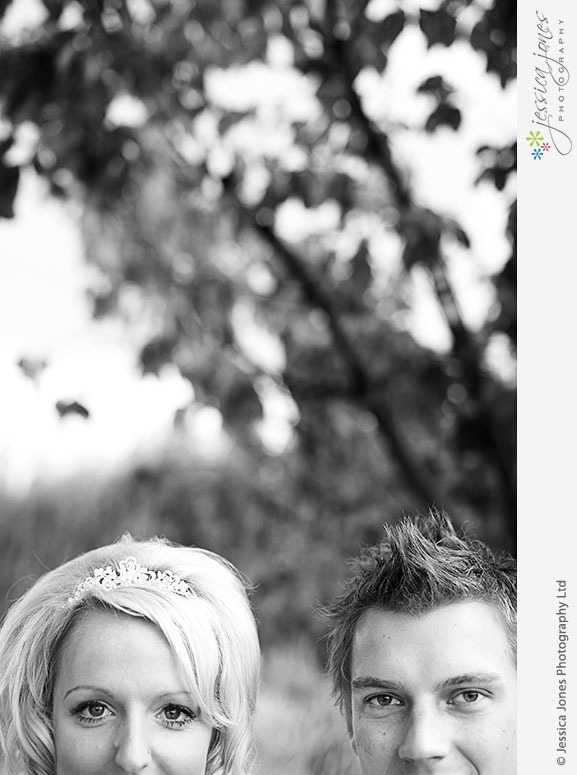 Congratulations guys!  We had such fun with you all!  Can't wait to show you the rest of the pics!
Vendor Shoutout:
Hair and Make-up: Beyond the Fringe - Scott St
Celebrant: Carol Taylor
Flowers: Flowertime
Dress: Bernadette Thomas
Venue: Marlborough Vintners Hotel
Leave a comment for: Karen and Andrew - Married!
---
Monday, 07 March, 2011
Posted by Jessica at
3:45 am
Tweet
It was our pre-wedding meeting, and I immediately noticed Genevieve's pretty face and welcoming smile.  She invited me into the lounge room where Jason had the same beaming, welcoming smile.  YUS!  At this point I knew that Friday's wedding was going to be perfect.  We discussed the ins and outs of the plans for their day, chatted about the guests and family and colours and put the final touches on the timeline. 
We hadn't met before this because both Genevieve and Jason live in Canada.  Like so many of our out of town couples, we did everything via email.  Genevieve obviously knew me well enough though, as she assured me that I was going to LOVE her shoes.
She was right.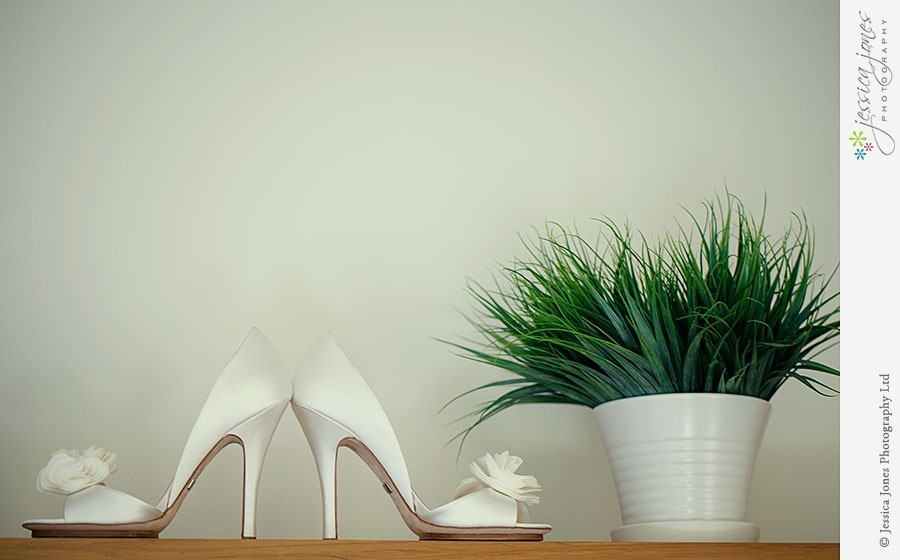 I love the nerves before a wedding.  So many months (sometimes years!) go into planning a perfect day, and it all comes together in these final moments.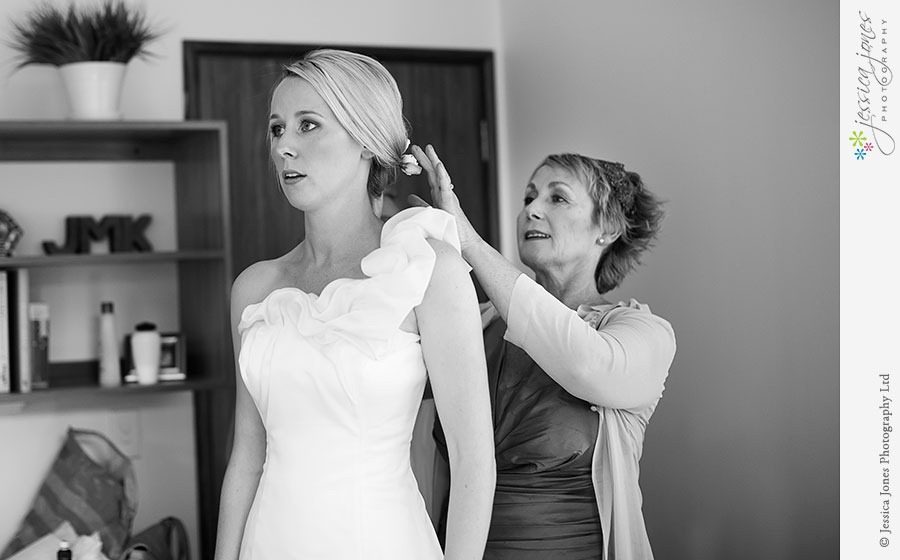 Nina, you + flowers are a match made in heaven.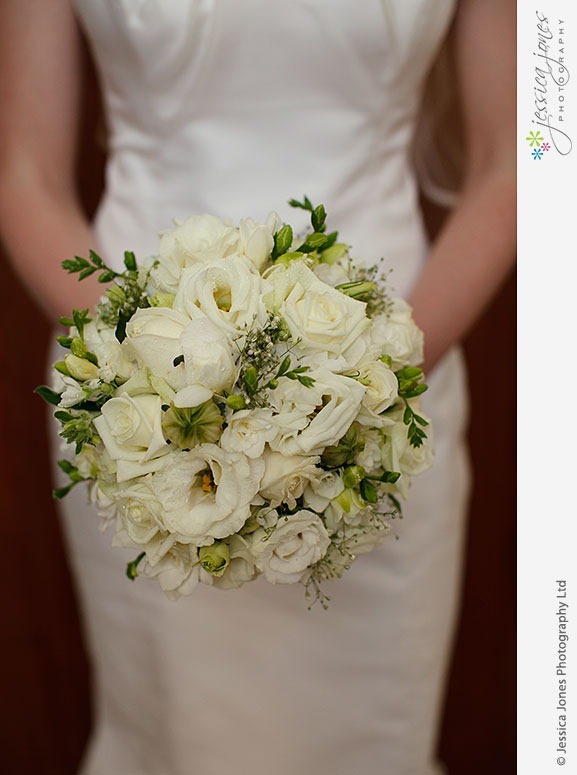 This is Milla, Genevieve's niece.  She is entirely and utterly perfectly cute.  She's also two (ahem, nearly three).  When you choose to have a two year old flower girl you are assured of cuteness, but also complete predictableness.  That's the beauty.  A two year old is like Auckland (bare with me here) with so many moods it's like four seasons in one day!  So it's always good to get a solid flower girl portrait early in the day!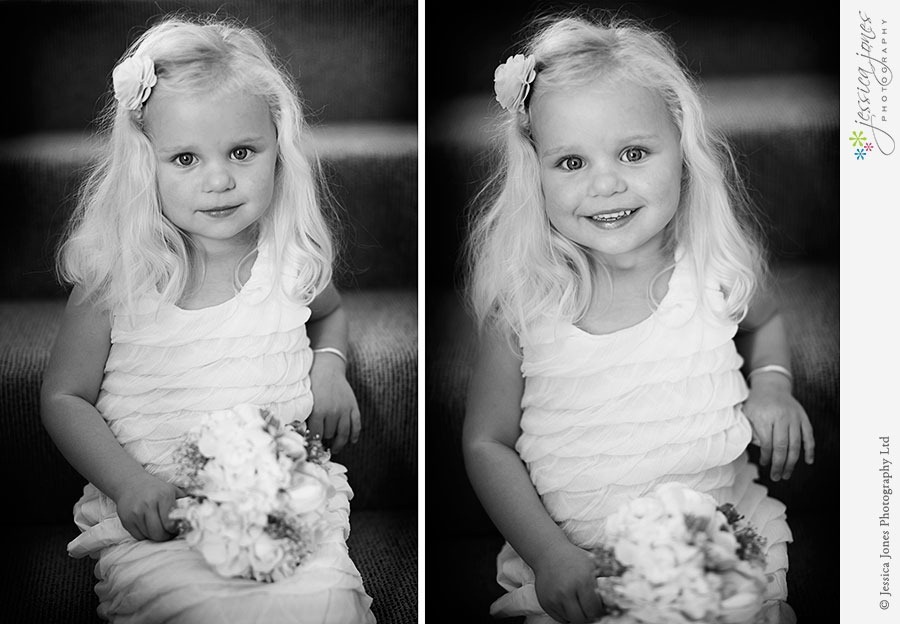 Genevieve's Mum shows me her gorgeous necklace.  Oh, if only I had such style!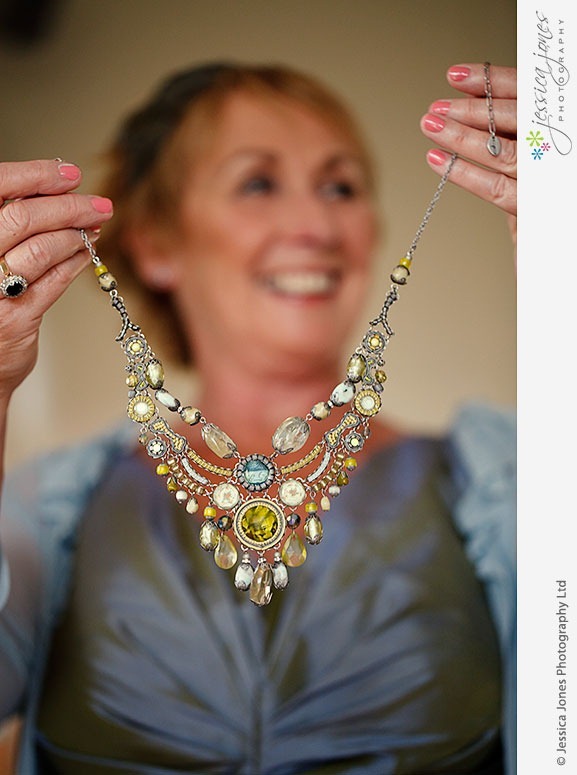 Meanwhile the guys are getting ready as well.  Jason's Dad, Paul, is the best man.  How awesome is that?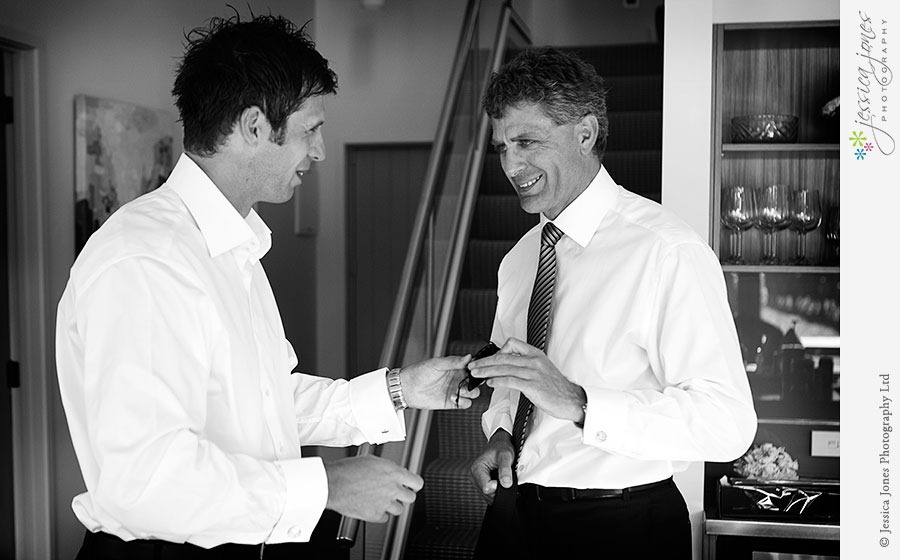 Ready to go!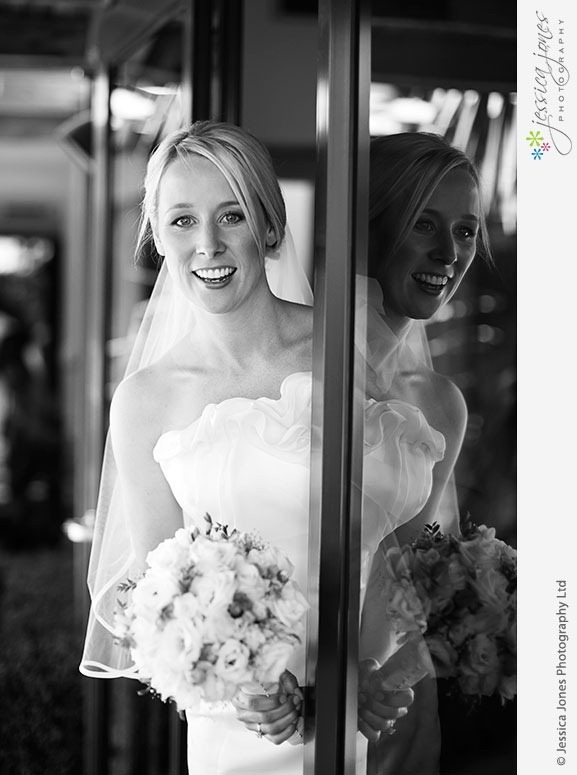 The entire wedding and reception was being held at Wither Hills Winery.  They decided to have the ceremony down in the barrel room, which was both uber cool, and practical as the weather has been a little unpredictable.  Smart!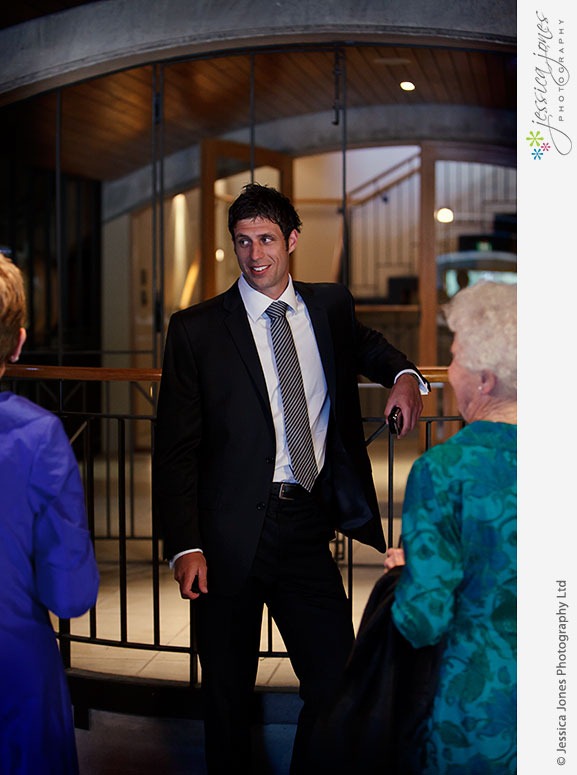 Arriving in the coolest wedding car on the planet.  But more on that later.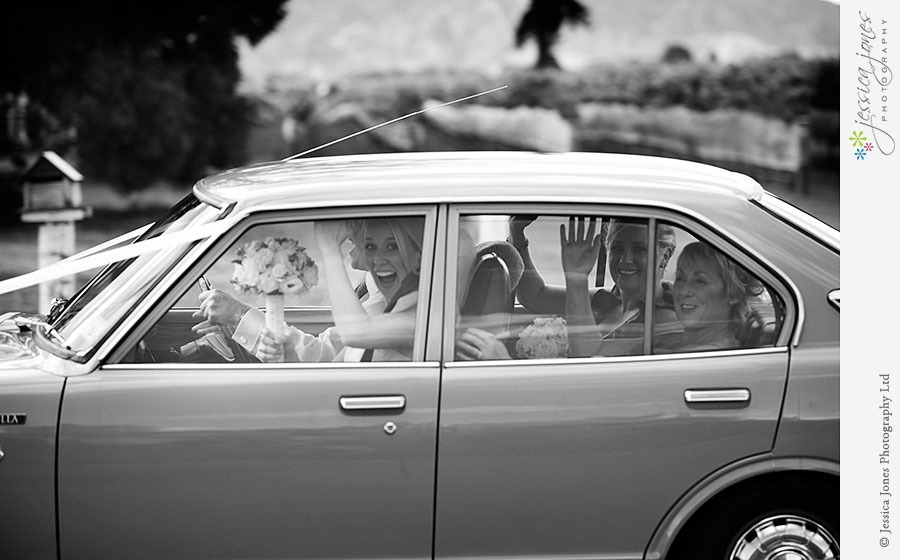 Walking down the aisle with her Mum.  I love how they are looking at Nana.  More on her, and the car, soon.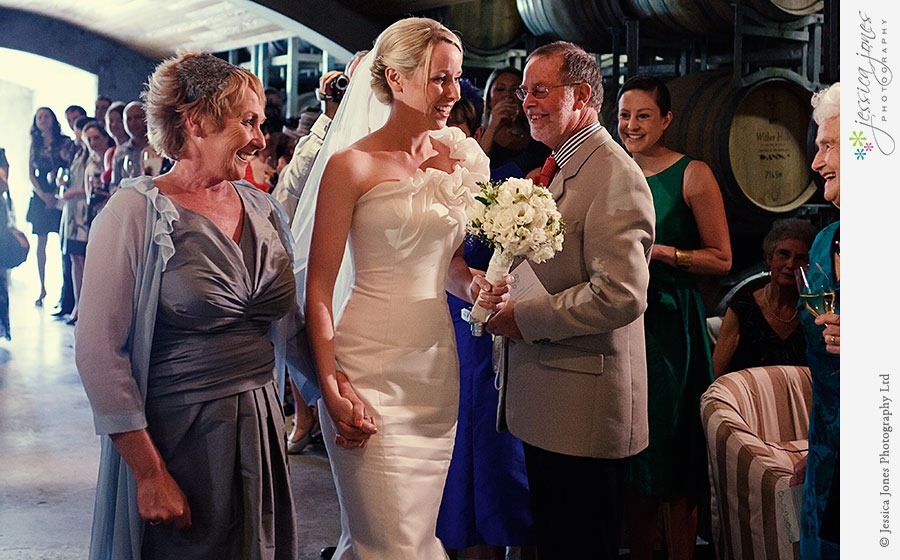 The vows.  Beautiful.
This is Genevieve's Nana.  The cutest 92 year old you ever did see.  She's the proud owner of the 1974 Toyota Corolla Wedding Car, which she has owned and loved since she bought it new, in 1974.  She's also wearing the very same dress that she wore at Genevieve's parent's wedding decades before.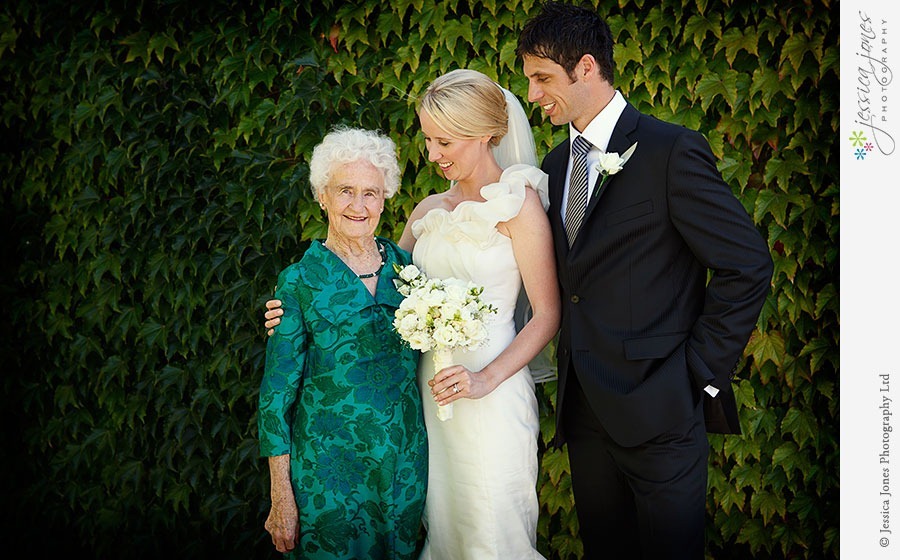 Awesome car.  Just awesome.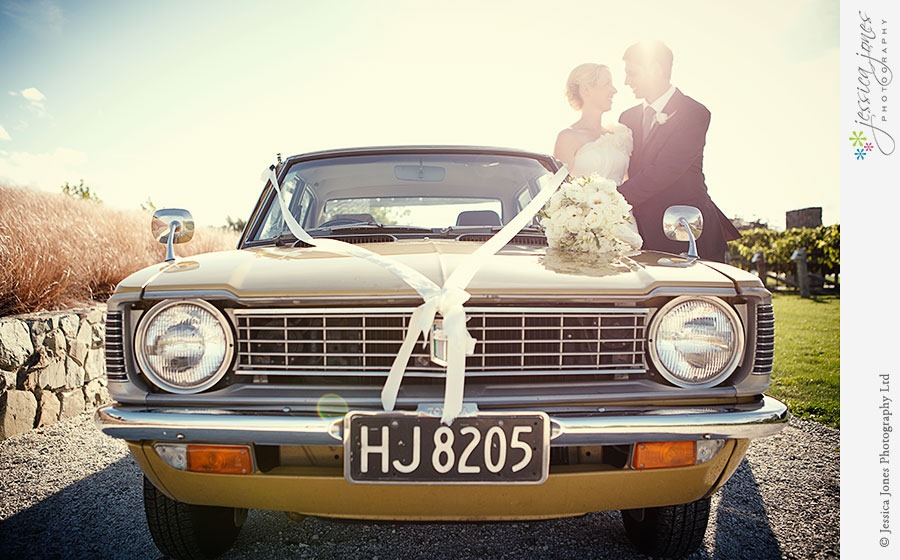 The weather turned out entirely perfect!
Hunter is nearly five.  He was the most amiable pageboy I think we've ever had!  Every time I pointed the camera his way he busted out another move.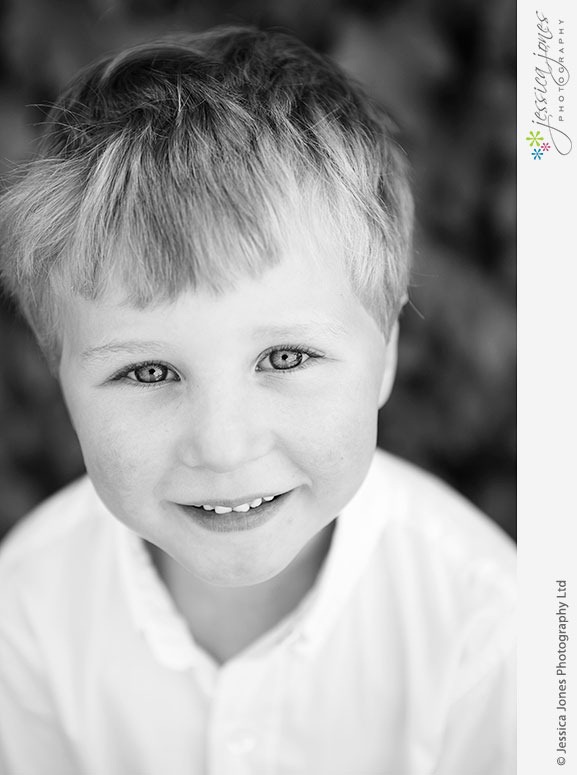 Inside the barrel room.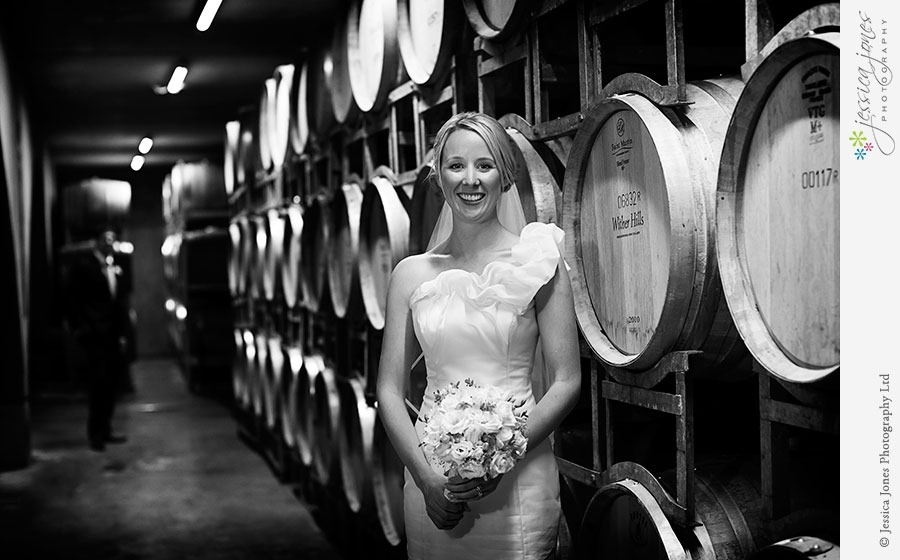 I always love the stairs at Wither Hills Winery.  Clearly it doesn't take too much to amuse me.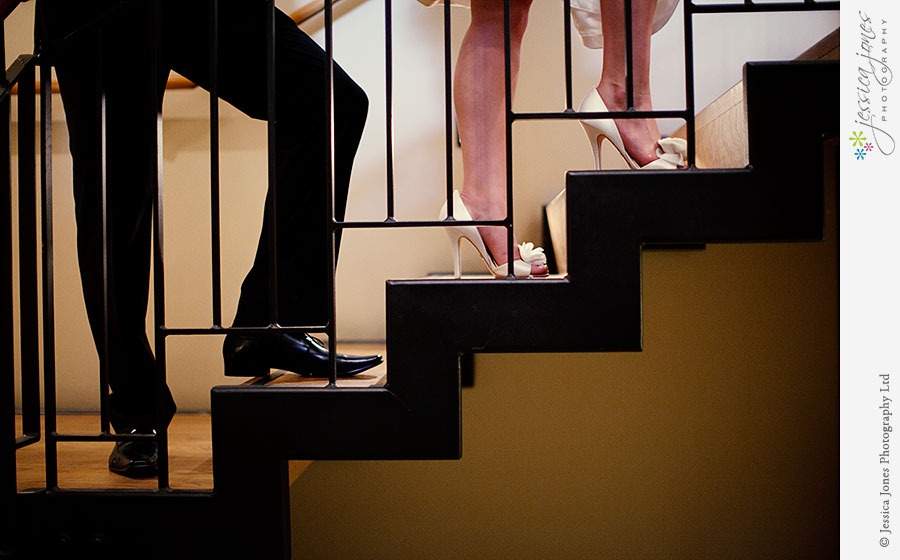 Look at how stylish these two are!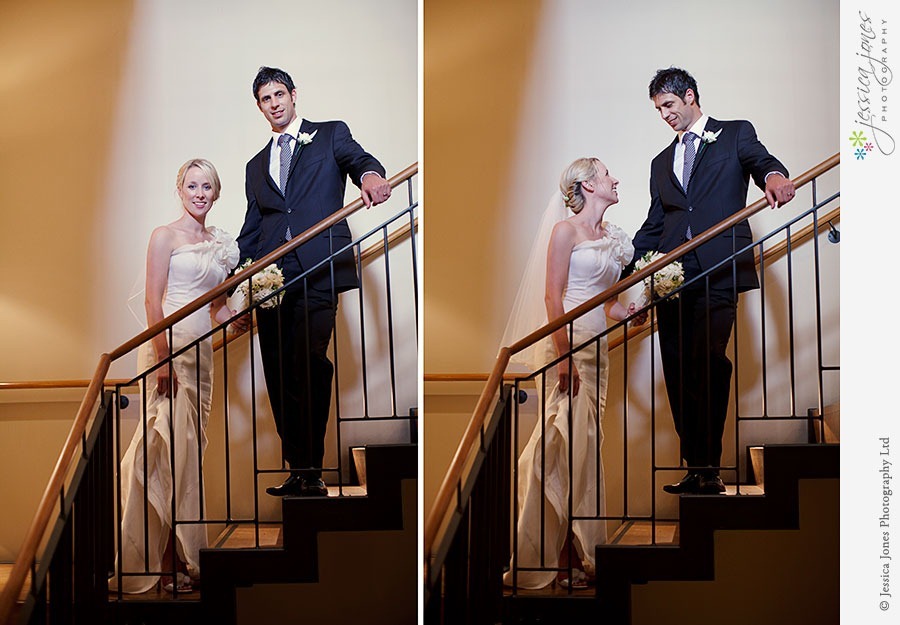 The stairs.  I like them.  I also like Paul for getting this shot.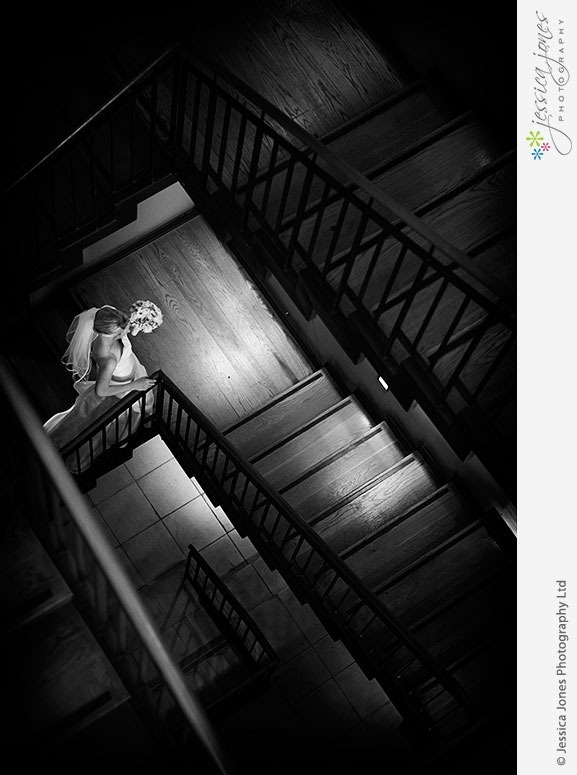 We headed up to the roof where I was hoping for a bit of shelter from the wind.  No such luck, sadly.  But it made for some fun photos nonetheless!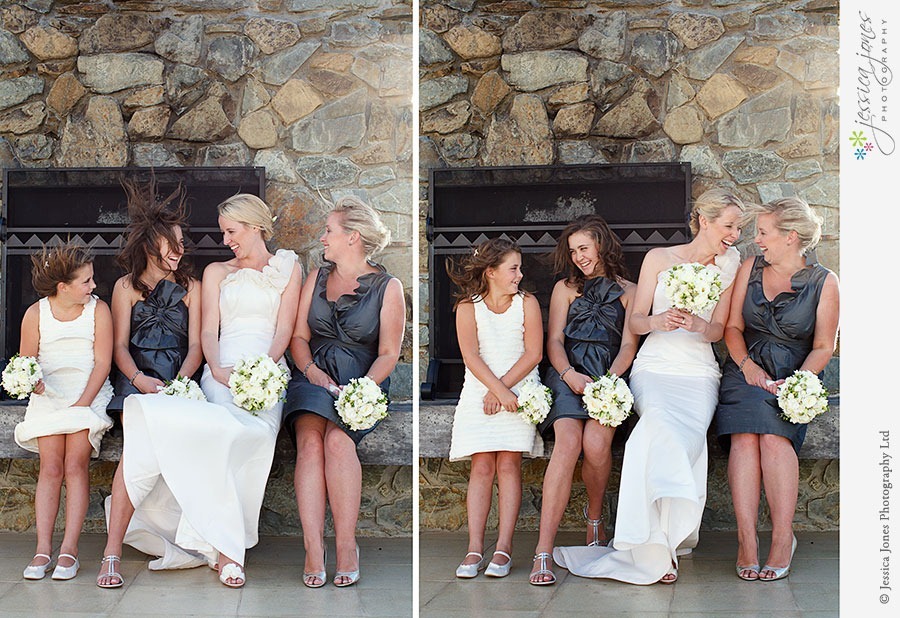 We did the guys and girls shots, which is a little big misleading if you don't know the background story.  Ed, (groomsman on the left) is actually a bridesman.  Genevieve and Jason figured they might shake things up a bit.  So they had Ed, Genevieve's brother, standing on Genevieve's side at the ceremony, and Madeline, Jason's little sister, standing on the guy's side. 
Every time I referred to Ed, I desperately wanted to say merman, merMAN (cue Zoolander reference).   But I refrained.  He was a perfect Bridesman, and didn't have to walk down the aisle with music or anything.  So it's all good.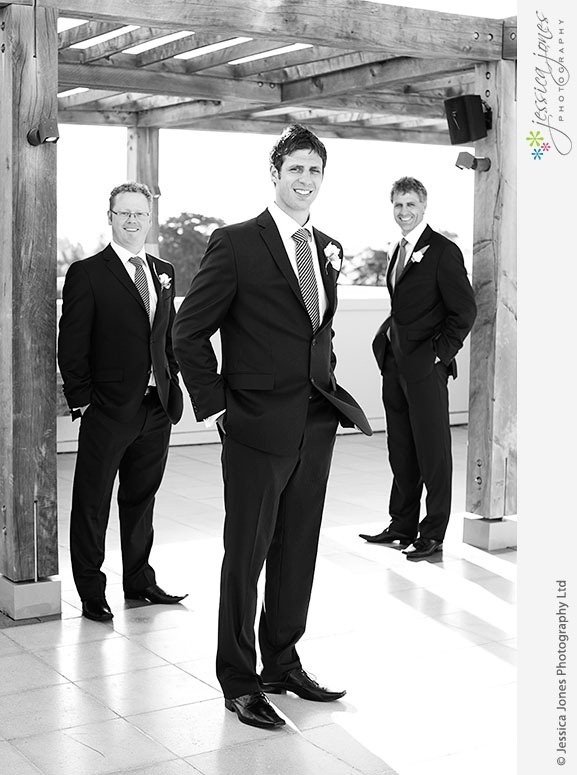 Genevieve and Jason = Cute.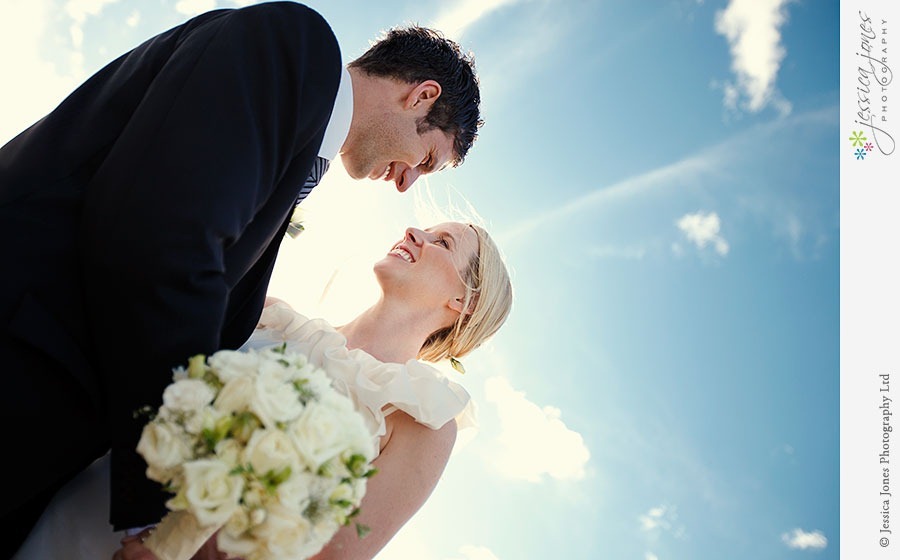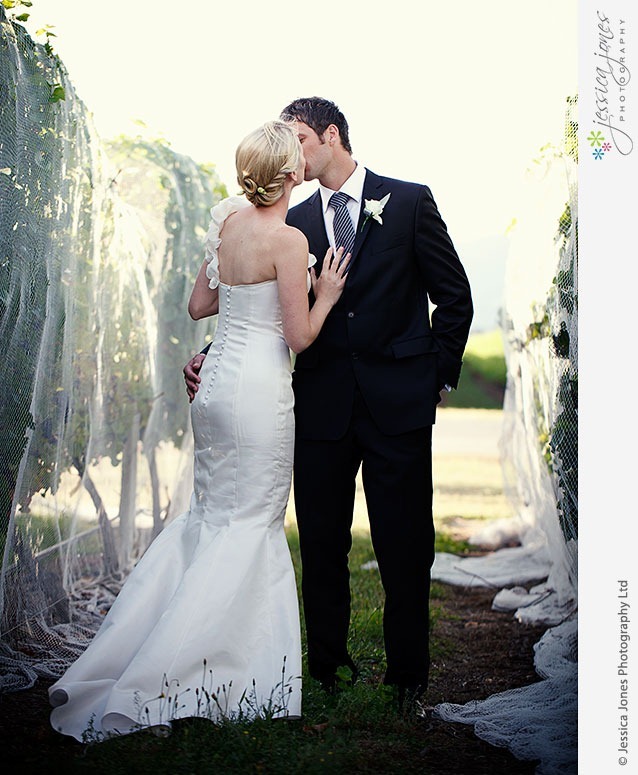 All set up and ready for the reception.  Genevieve's Mum has spent months collecting these bottles.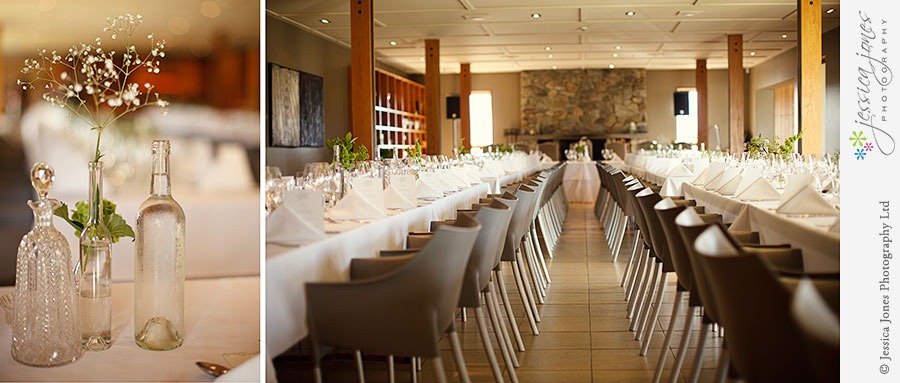 This is Killian, the Scottish MC.  I liked him a lot.  I also liked his accent.  I often wonder if I would like foreign people as much if they had a boring Kiwi accent.  I probably would like Killian as much.  But I enjoyed listening to him speak nonetheless.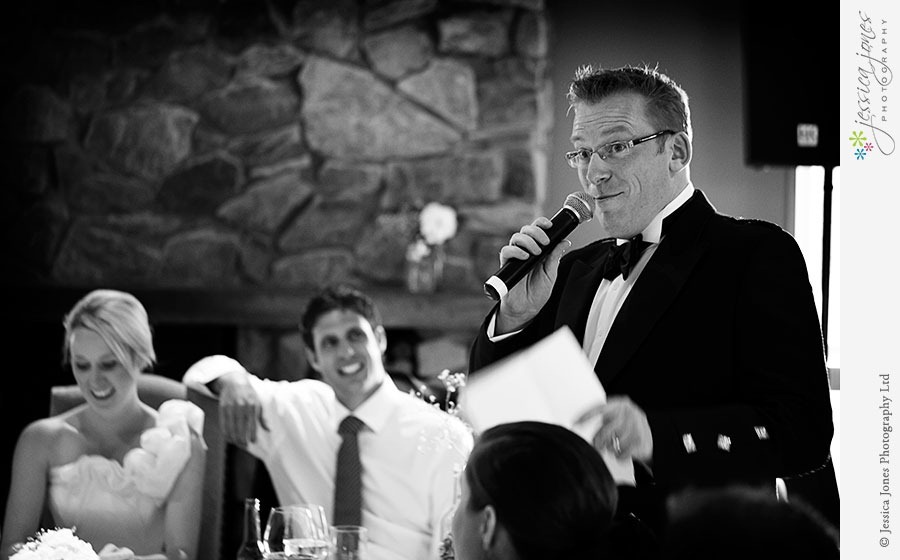 Clearly Jason and Genevieve like him too.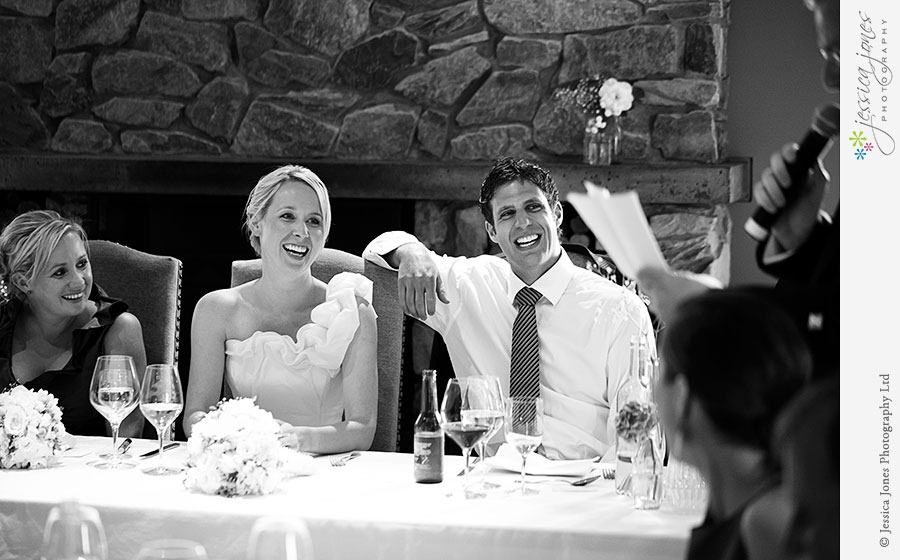 Paul's parting shot.  That's why I love him.  For shots like this, and other things as well.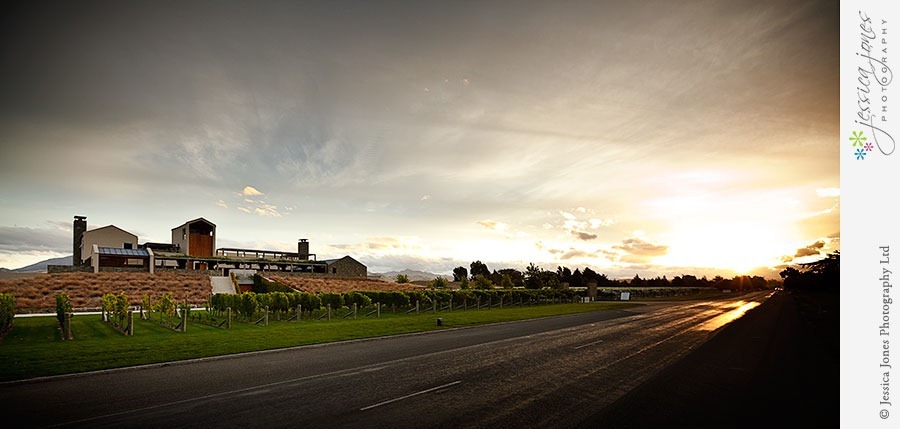 Jason and Genevieve, what a great day!  We're so thrilled you took the risk to book us all the way from Canada.  We were so happy to share your day with you.  Thank you!
Vendor Shoutout:
Celebrant: John Craighead
Flowers: Pink Poppie
Hair: Arthur Devine
Makeup: Jo Roughan
Dress: Manuel Mendoza
Wedding Venue: Wither Hills Winery
Car: Nana's
Leave a comment for: Genevieve and Jason - Married!
---
Tuesday, 01 March, 2011
Posted by Jessica at
10:52 pm
Tweet
The second that Candice arrived at her wedding on Saturday and stepped out of the car I knew it was going to be a great day.  She was absolutely stunning.  I know I should be well used to pretty brides by now, but sometimes I catch myself doing a happy little jig. 
*cue happy little jig*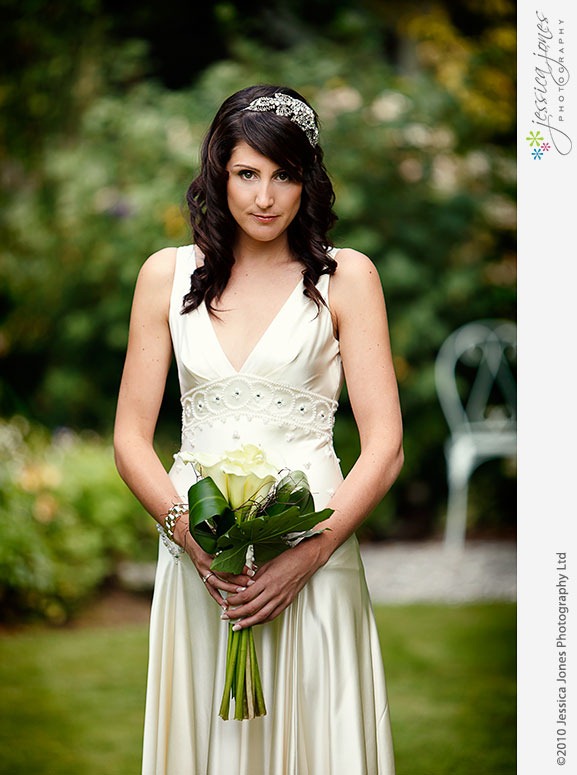 Hortensia House has got to be one of the most gorgeous locations for an outdoor wedding.  There are so many fantastically beautiful places to photograph, I could spend all day here!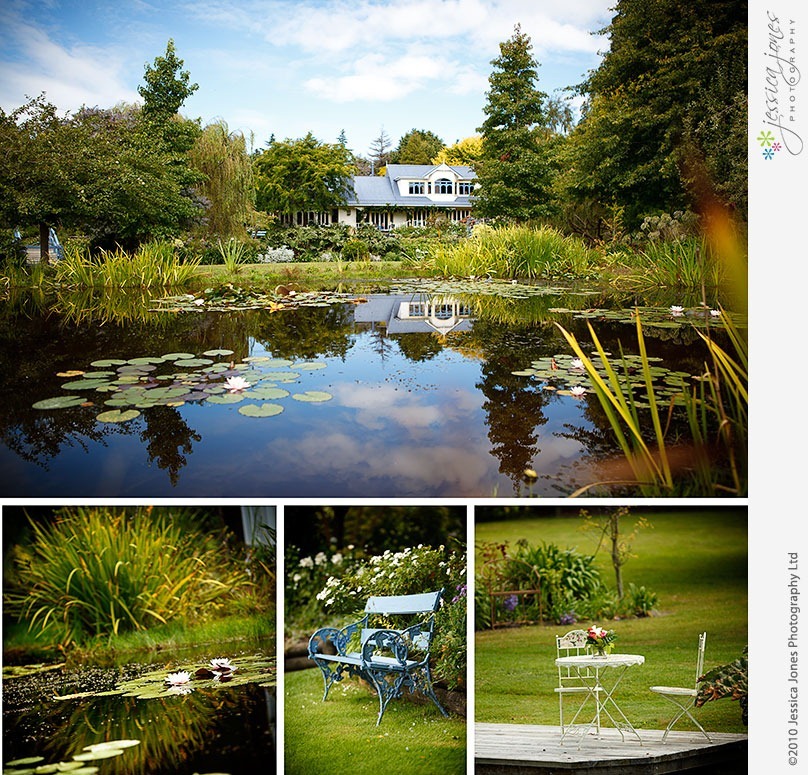 Scott had the job of scattering the rose petals.  Such flair, Scott, very nice!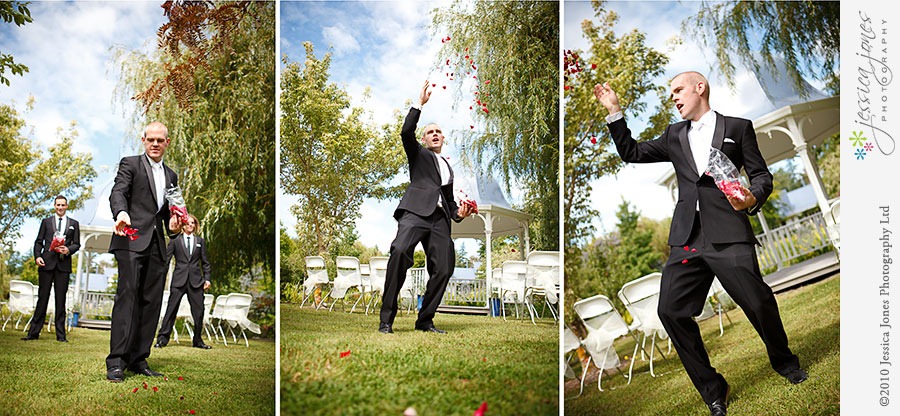 The guys wait for the ladies to arrive.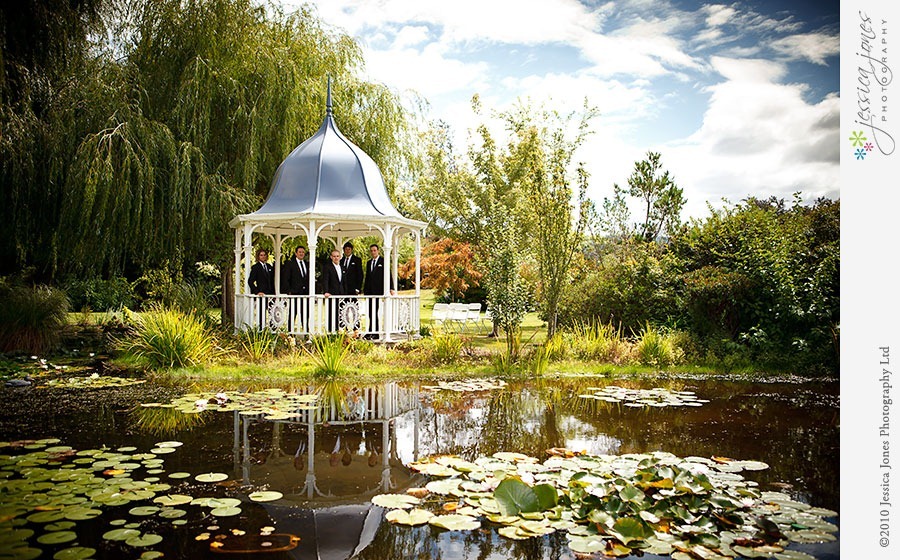 Bagpipers.  Or just pipers?  The gentlemen with their bagpipes ready to lead Candice through the gardens and to her groom.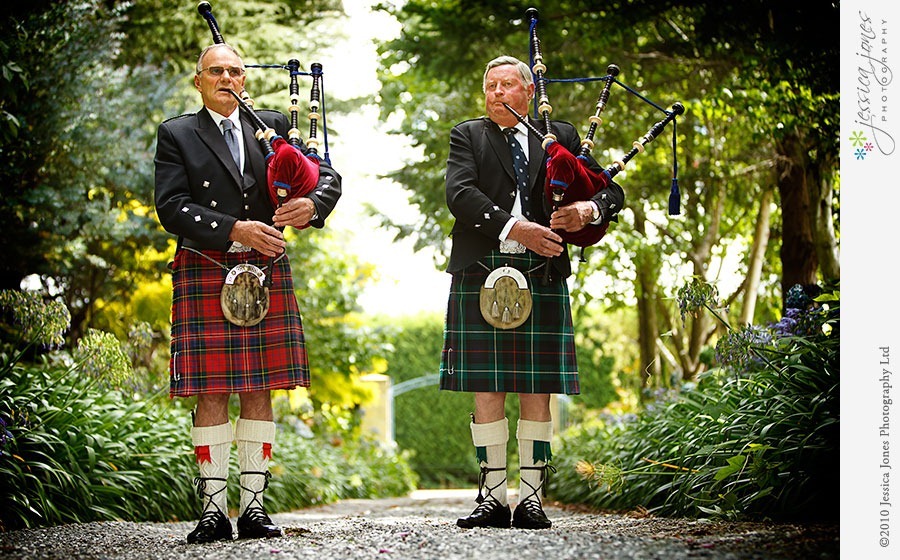 The back of the dress is just as divine as the front!
These are almost always my favourite images of a wedding ceremony.  I love how Scott and Candice are looking at eachother.  This image of Candice was taken just seconds before the "You may kiss your bride" part.  Look at the expectation on her face!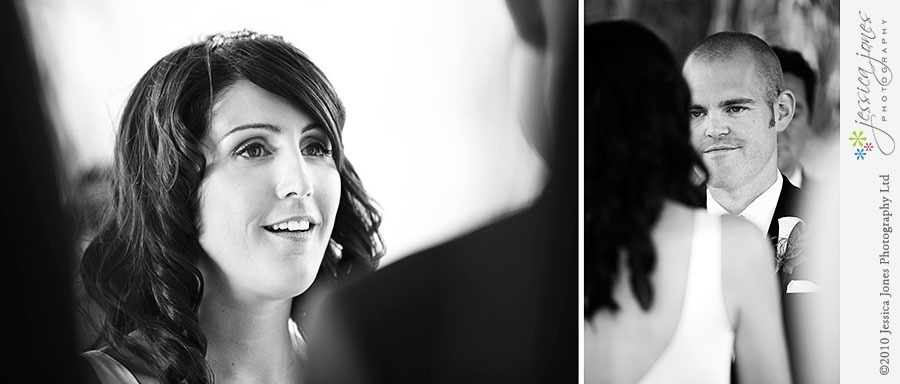 Perfection.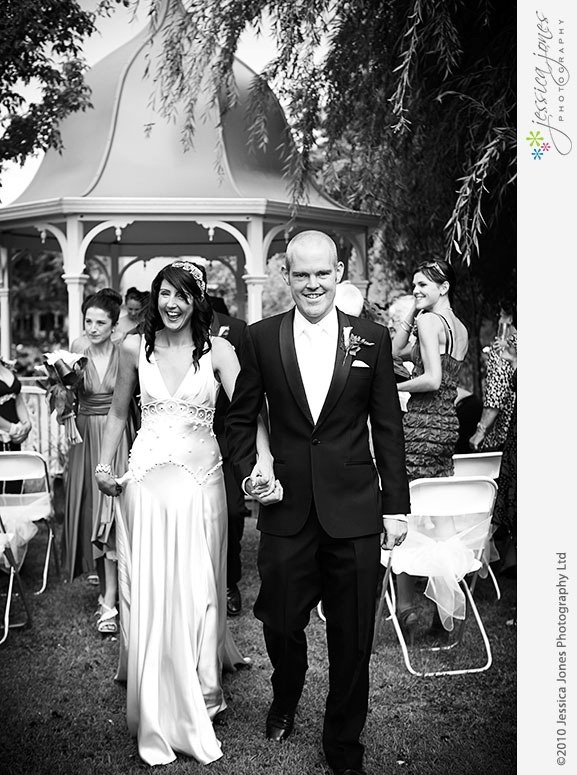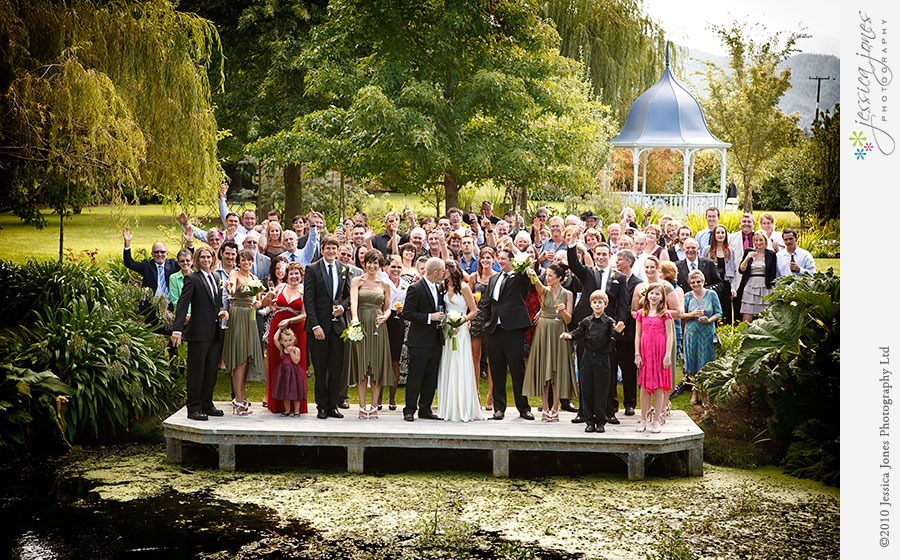 I was so happy with the light on Saturday, gardens always look amazing on bright yet overcast days.  Add a supremely cute seat and an adorable bride and you got me doing another happy jig.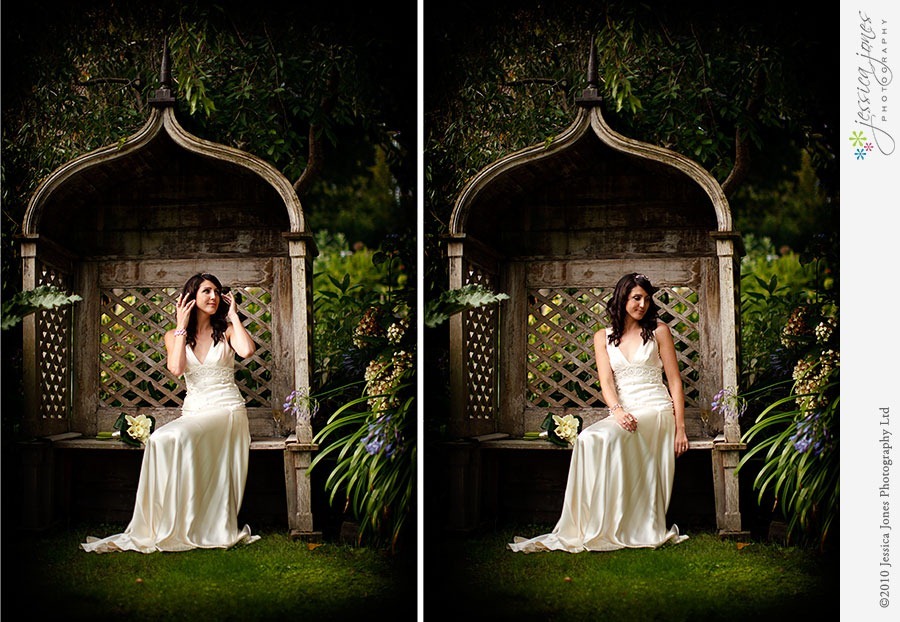 Such a gorgeous looking group.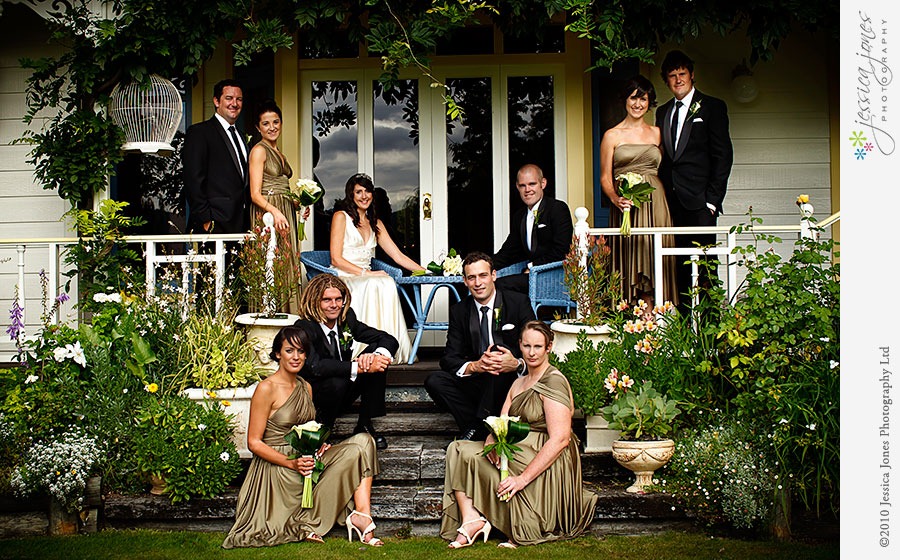 While I was spending a bit of time getting romantic shots of Scott and Candice, the girls were Ooooing and Ahhhing from the sides.  Paul captured it perfectly!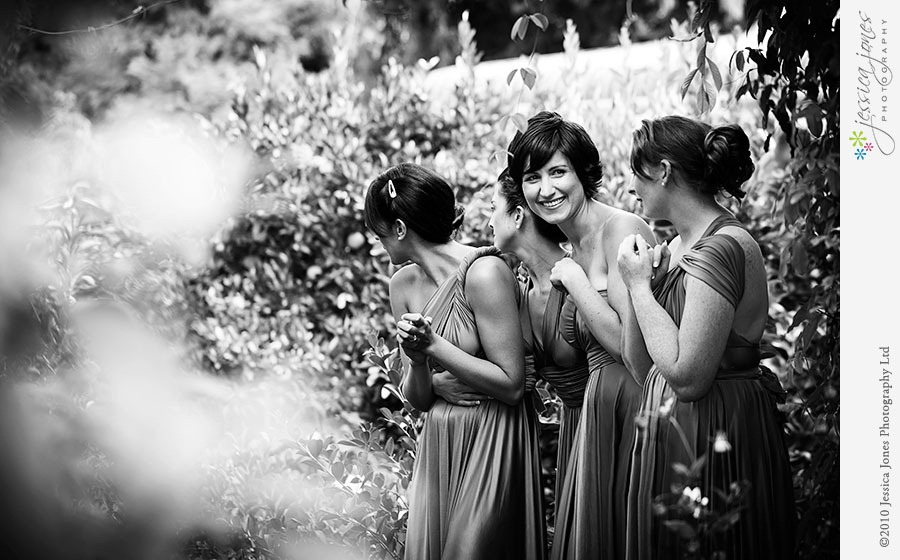 How absolutely gorgeous are these two?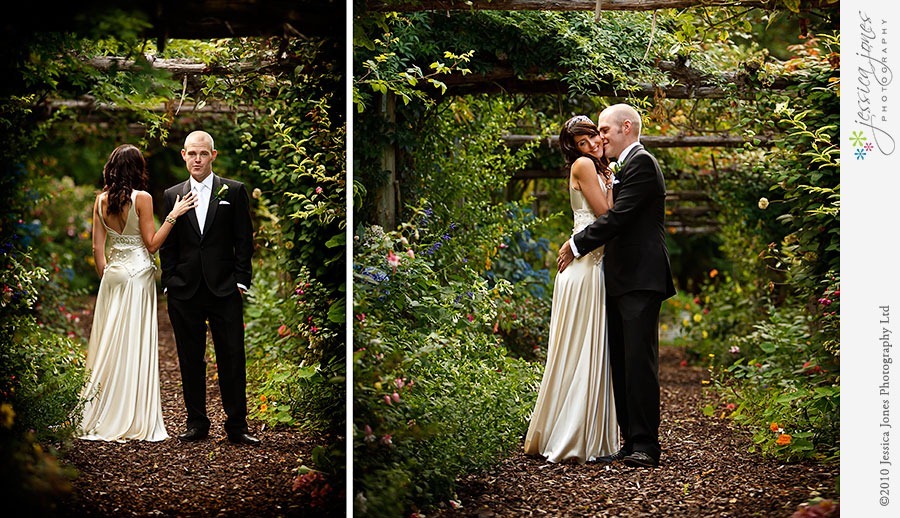 Scott and Candice were so easy to photograph as they've got such natural chemistry.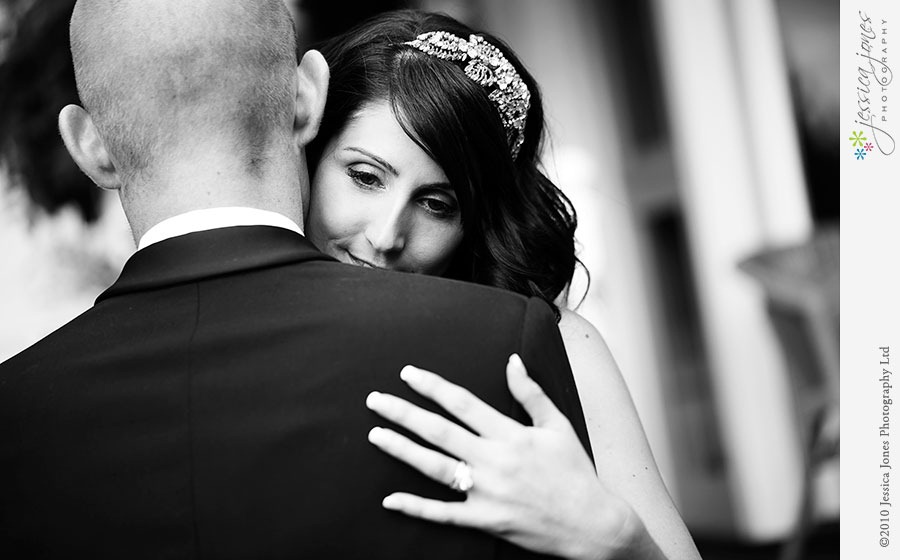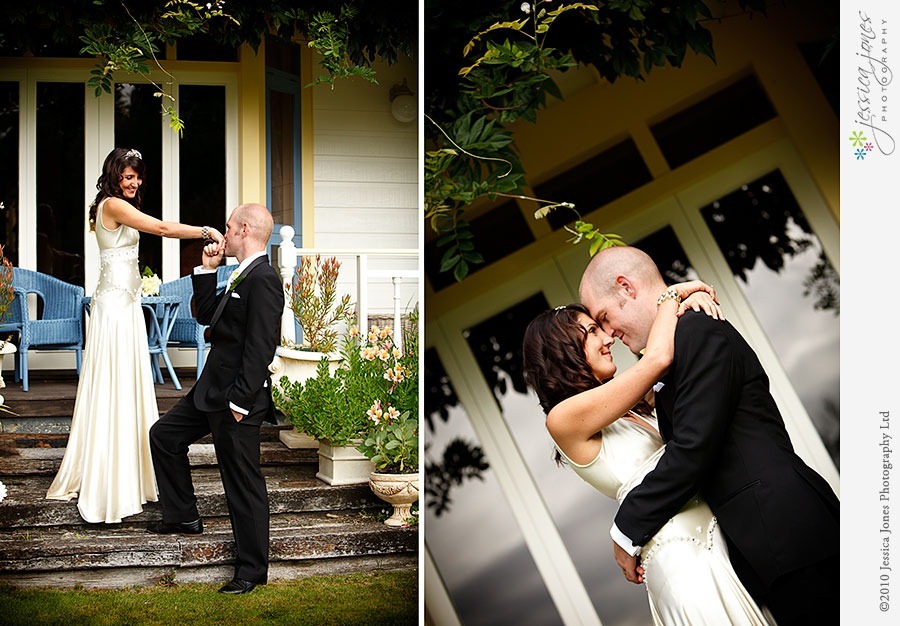 Have I mentioned how much I like Hortensia House?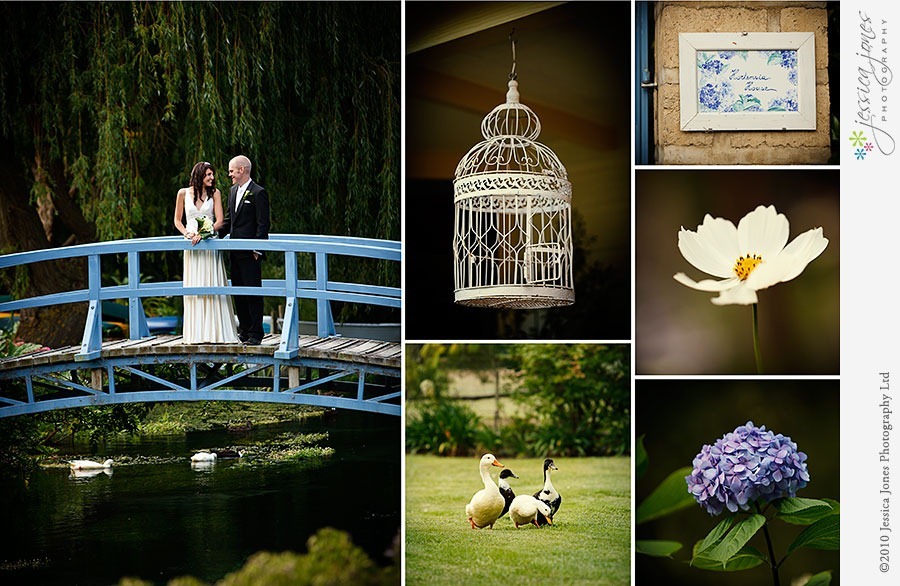 Then off to Drylands for the reception.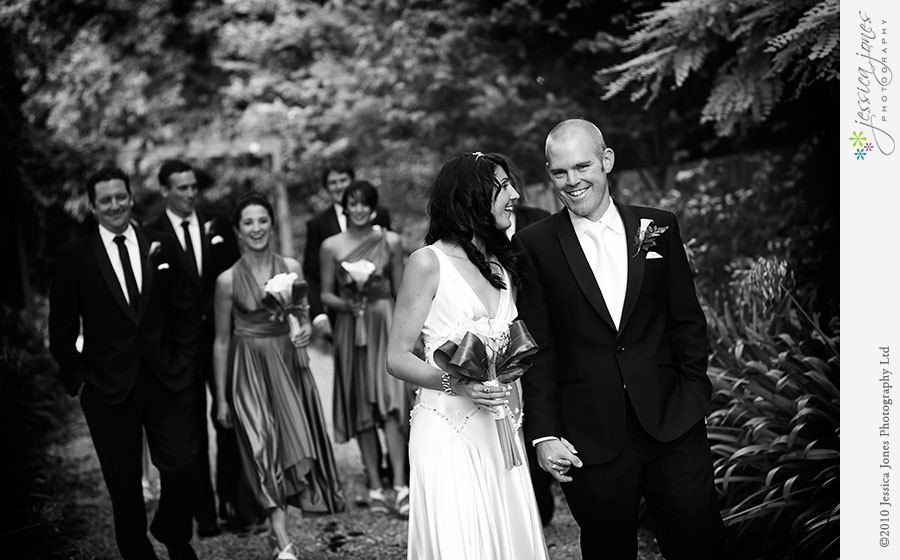 How's this for an awesome wedding cake?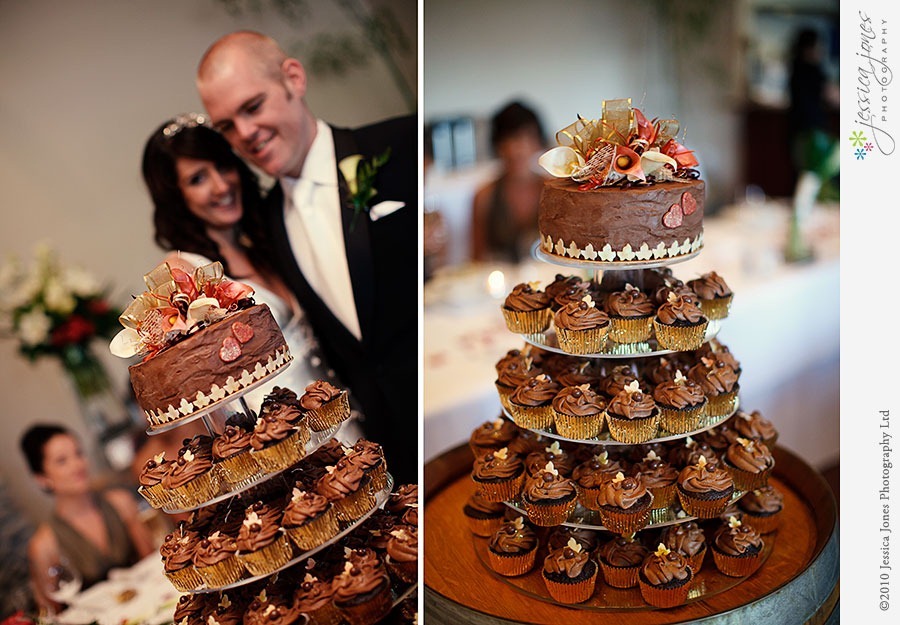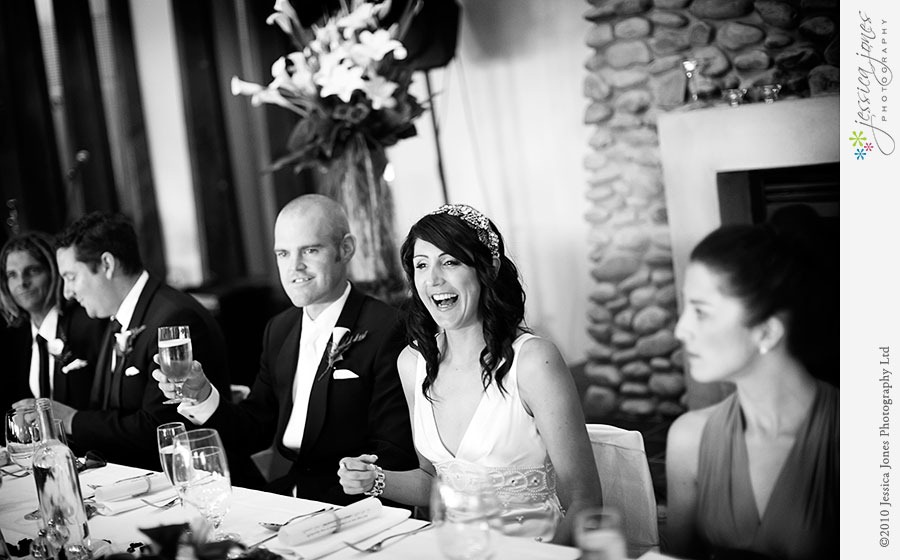 Scott and Candice, what a magnificent day!  Thank you so much for inviting us to capture it.  I'm so excited about the photos, can't wait for you to see the rest!
Vendor Shoutout:
Celebrant: Ken Gullery
Flowers: Mayflower
Dress: Jenny Packham
Wedding Venue: Hortensia House
Reception Venue: Drylands Restaurant
Cake: Elaine Nichol
---
In other news:
Life is crazy busy at the Jones household right now.  We're in the process of putting our house on the market and buying another (bigger!) one.  Everyone who has had meetings with us lately will know about the renovations, and will be pleased to know that very soon our driveway will no longer be a building site!  In fact, by Sunday, the place will be looking exceptionally spiffy.  Anybody wanna buy an A Frame?
The Summer 11/12 Wedding Season is filling up very, very quickly.  January and February are almost completely booked, but there's still plenty of dates left in March and April. We're so very grateful that we're still getting so many bookings.  Seems that it's been a good move to cut back on all other work in order to just do weddings.  Thank you, THANK YOU, for letting us do what we love!
Leave a comment for: Candice and Scott - Married!
---