Photography Blog Post
---
Saturday, 24 July, 2010
Posted by Jessica at
1:38 am
Tweet
My delicious little girl turned one last week.  ONE.  I'm both excited for her and gobsmacked that the year has flown by so quickly.  It's been quite a year, one where I've learned the value of family.  My Mum was recently diagnosed with Motor Neurone Disease.  It's nasty and terminal, and to be quite honest it kind of knocked the stuffing out of me for a bit.  So I'm spending as much time with her as life allows, and remembering to enjoy my babies because life is so short. 
Look at her, she makes me smile all the time. How could you not?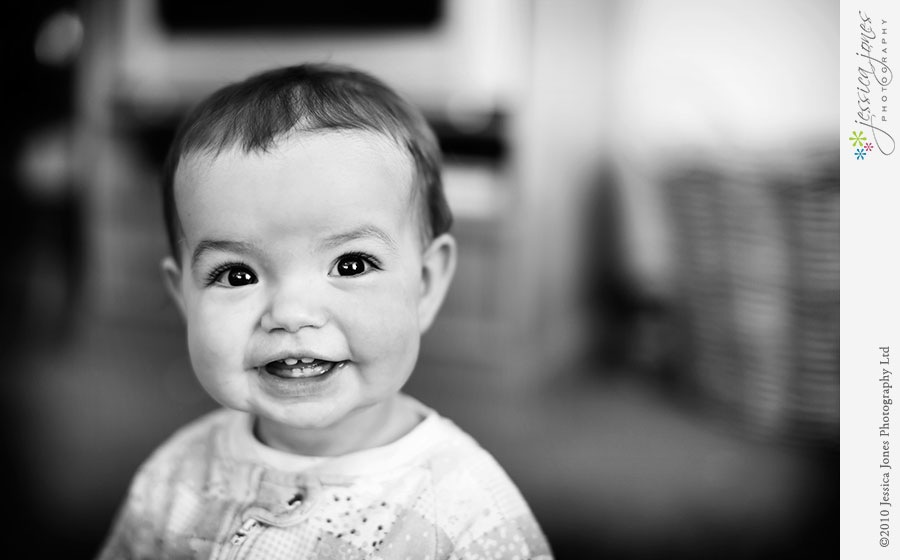 Sophie is 3 now, and I think she enjoyed Charlotte's presents more than Charlotte!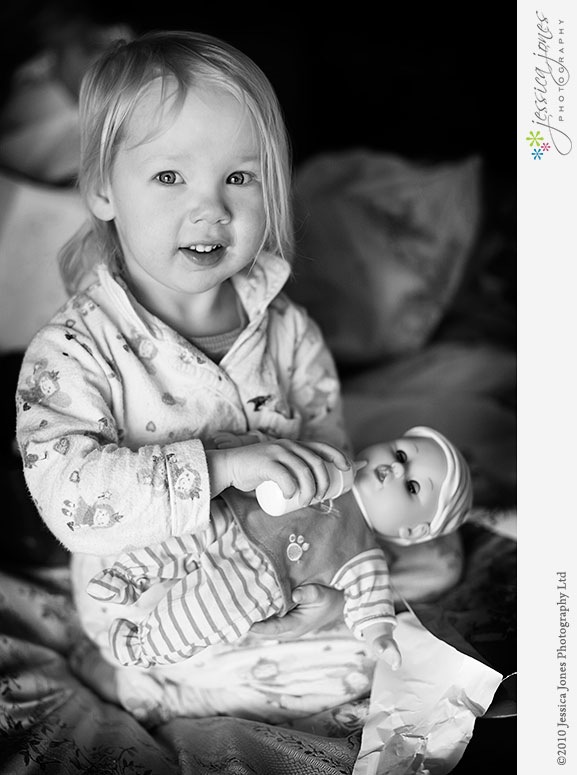 Poking dolly's eyes.  It's what you do when you're a toddler.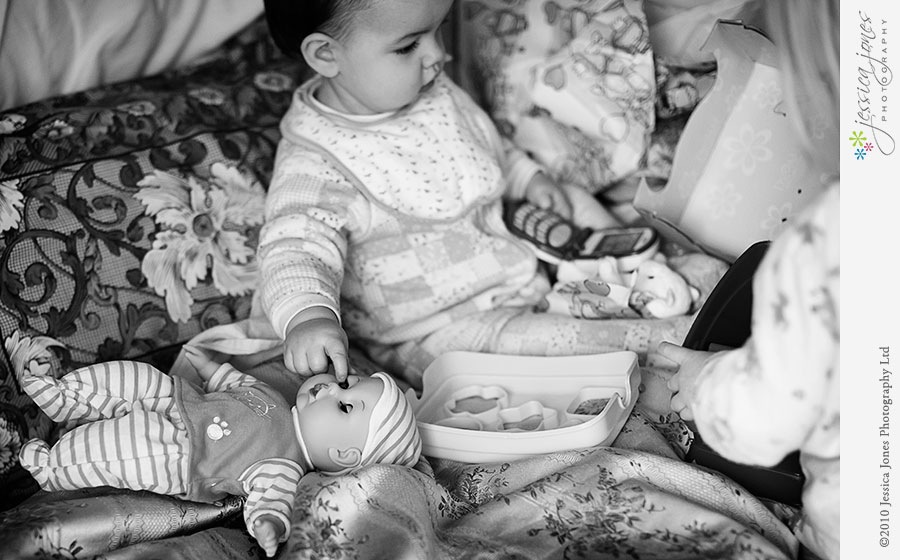 It's mostly about the wrapping paper.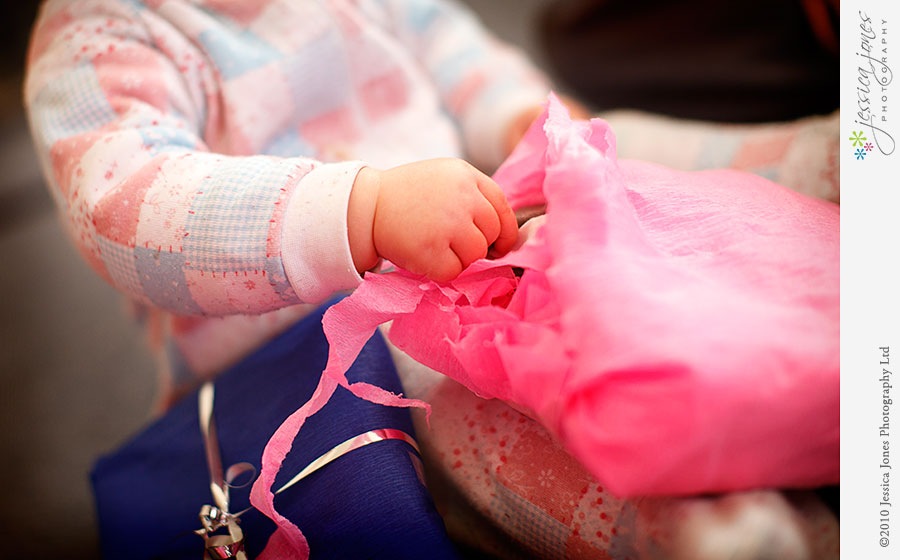 And the ribbon.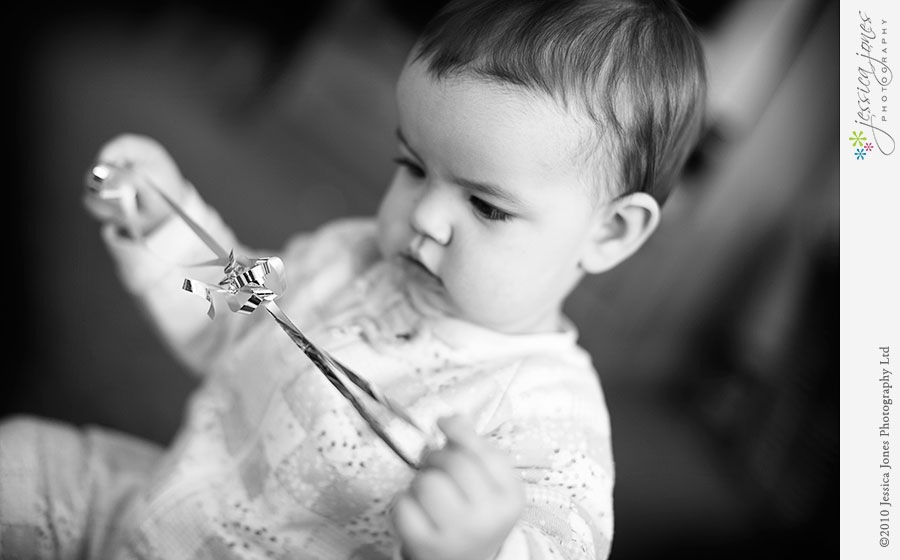 See Sophie?  It's RIBBON!!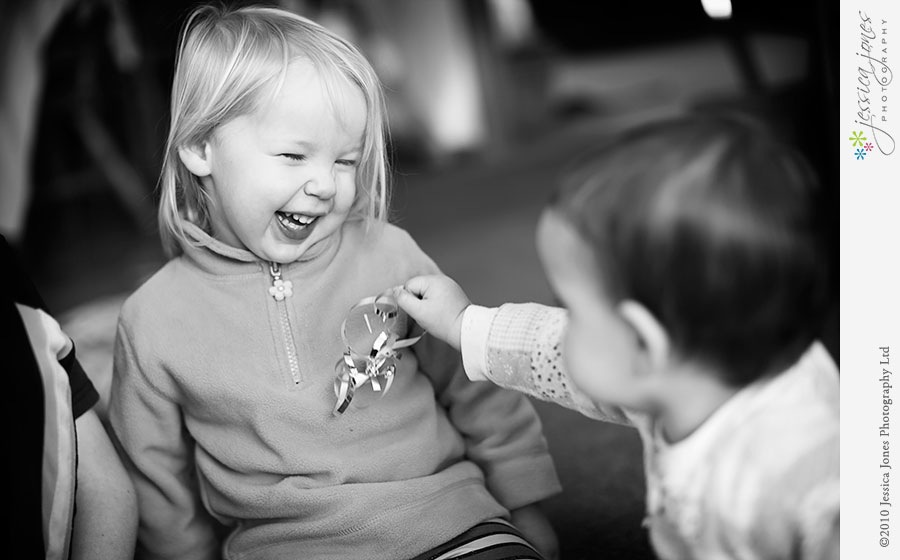 Happy Birthday baby girl!  You brighten every single day. 
Leave a comment for: Charlotte is ONE!
HEATHER
-
LOVE LOVE LOVE the first image of Charlotte! She's got a real twinkle in her eye! :)
(24 Jul 10 8:43am)
JANE
-
Thinking of you and your family Jess xx You are amazing!
(24 Jul 10 5:52am)
DOT
-
Beautiful Jess! Happy Birthday Charlotte!
(24 Jul 10 2:25am)
TANIA MALAQUIN
-
Your children are soooo gorgeous and you take such a fantastic photo.
(24 Jul 10 2:04am)
---