Photography Blog Post
---
Monday, 17 January, 2011
Posted by Jessica at
7:09 am
Tweet
It's been the most amazing journey, being with Mum these last nine months since her diagnosis of Motor Neurone Disease.  Watching her fade from a fit and healthy 70 year old, to holding her hand in the early hours of Tuesday morning when she finally took her last breath.  It has been the most harrowing journey, and we're so blessed to have been able to share it with my precious Mum.
Tomorrow we say our final farewell to Mum, surrounded by family and friends, who have been nothing but fantastic during a gruelling week.  I love you guys!
Thanks to everyone who has been patient with us as you wait for your photos or an email from us.  We'll be back up and running real soon.  We've also got some AMAZING weddings to blog when I get back home as well.
In the meantime, here's me and my gorgeous Mum last month.
Bye Mum, Love you.  Miss you already xx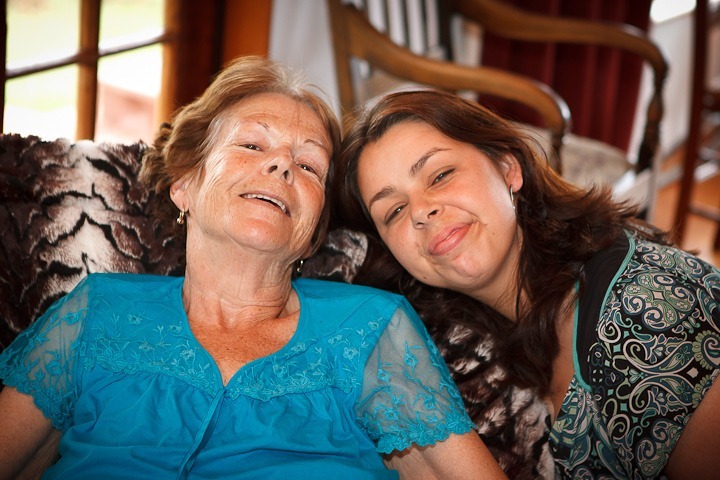 Leave a comment for: Goodbye to our Mum
CAROLINE PETERSEN
-
Jess, our thoughts are with you and your family. You did the most amazing job on Saturday, we never had any idea that you were grieving, you are amazing. Jamie and I are so sorry for you loss and send you our love and thoughts x
(18 Jan 11 4:02am)
LISA ROBERTSON
-
Hi Jessica, have been keeping you all in my thoughts this past few days. Bought a tear to my eye reading your lovely tribute. Your Mum looks so lovely - As a friend of mine who lost her mum a few weeks after I lost mine said 'am sure our mum's are partying it up inside the pearly gates!' I found my Ma's funeral bouht me lots of peace and comfort - I do hope that you find the same tomorrow. Lisa x
(17 Jan 11 4:15pm)
ANNEMIEK WILSON
-
I must agree..its been an rollercoaster ride the last six months. When I spent that time with you and mum. You my little sister are an amazing person..you..bring light into my life, as you did to our dear mum. May we both find comfort today in eachother. love you
(17 Jan 11 2:08pm)
HEATHER
-
Beautifully said!
(17 Jan 11 8:34am)
---