Photography Blog Post
---
Wednesday, 16 March, 2011
Posted by Jessica at
5:18 am
Tweet
Nothing was going to dampen Shelley and Tim's amazing day.  Not even a giant earthquake on the 22nd of February in Christchurch.  Out of her office window on the 7th story, Shelley watched Christchurch tumble all around her.  The things both Shelley and Tim have witnessed as a result of the earthquake will no doubt live with them for the rest of their lives. The tears glistening in her eyes as she told me about it all brought home to me, once again, that life is precious.  Every moment we have with our loved ones is to be celebrated.  This is what seemed to fuel Tim and Shelley's resolve to carry on, and have the most wonderful day imaginable, despite the city's tragedy.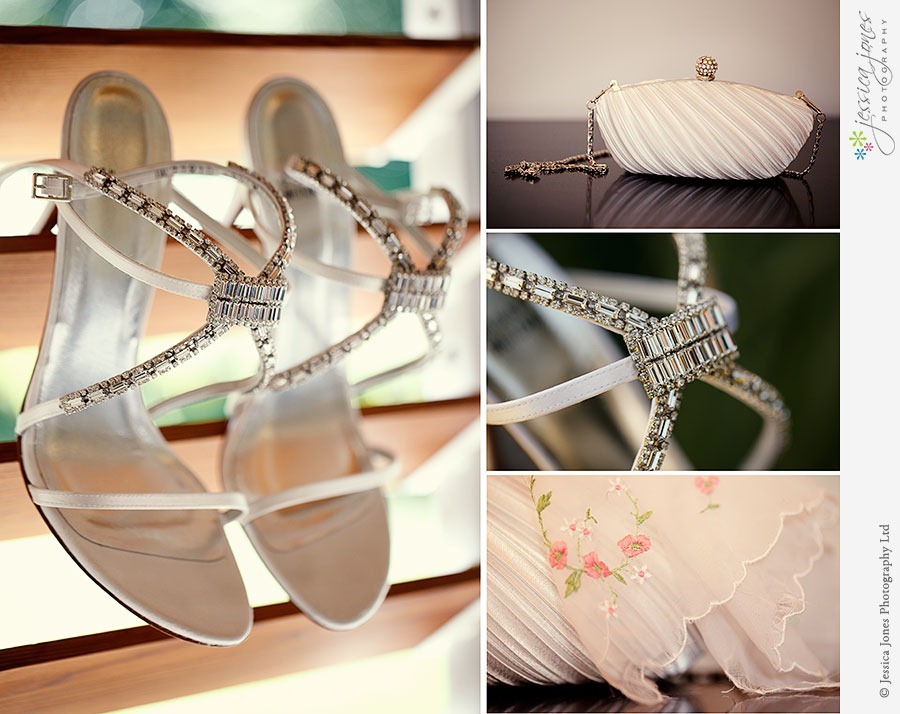 And what a wonderful day it was.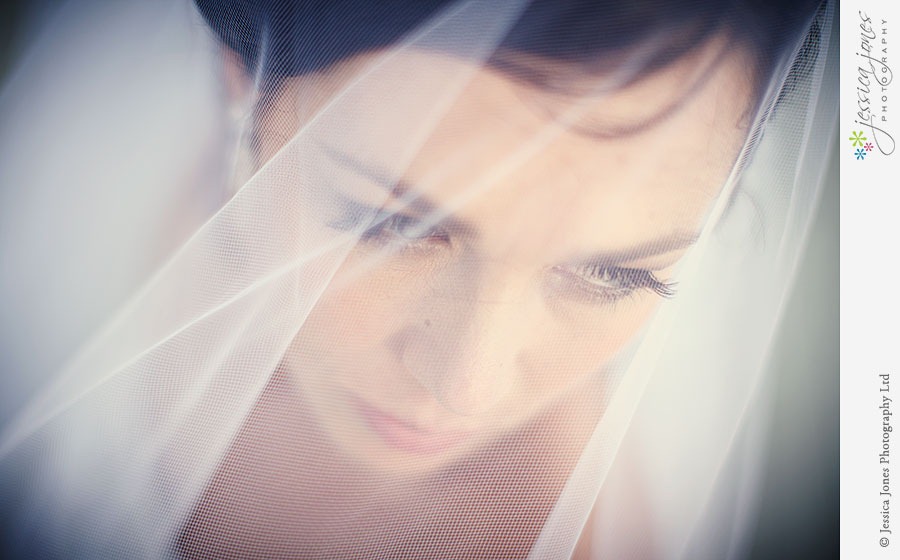 Shelley had organised a box of goodies for her bridesmaids.

I always love watching parents on a wedding day.  Often I think they are as excited about it as the bride and groom!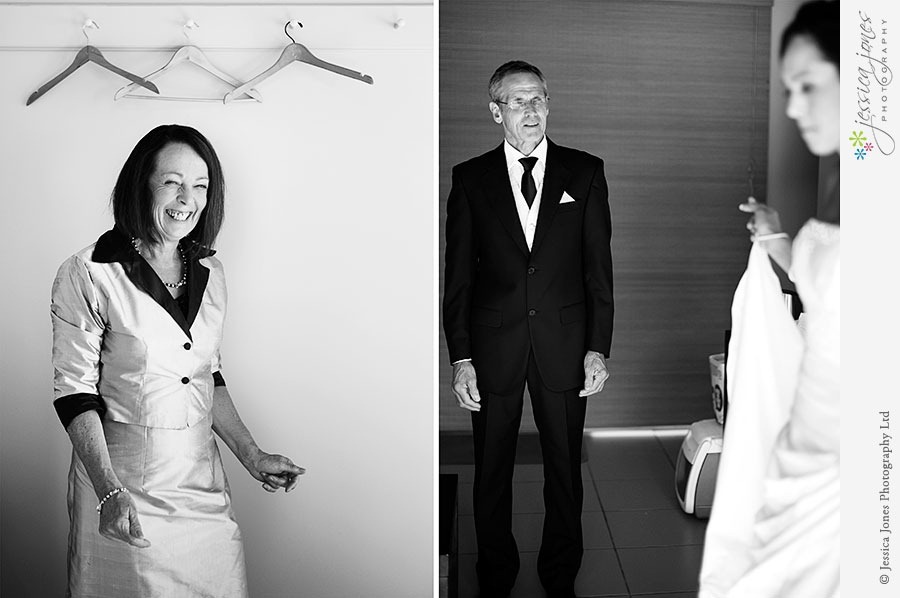 The wedding was held at the picturesque Furneux Lodge.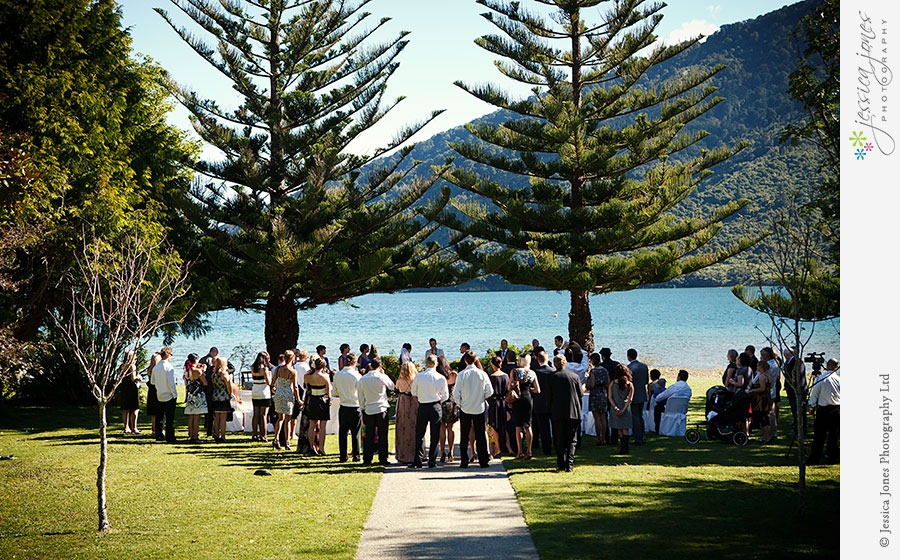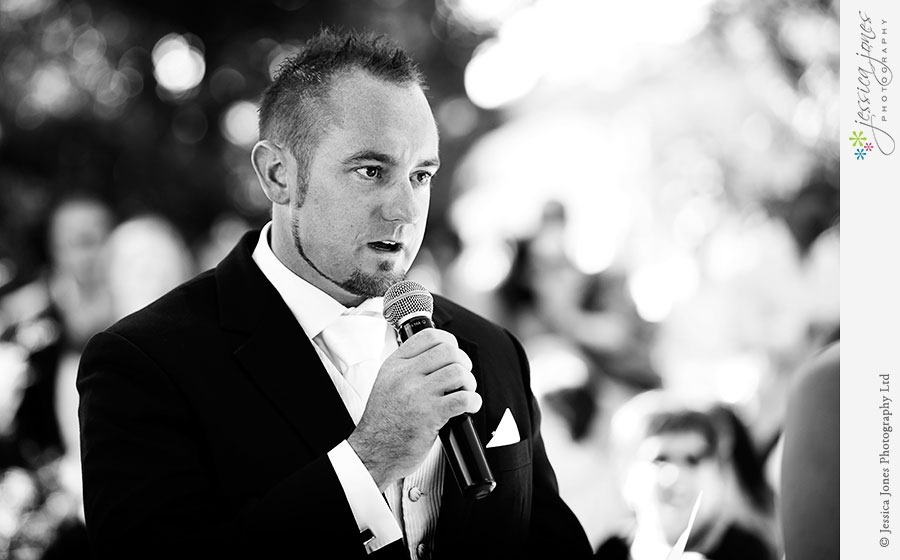 Dappled light is every photographers worst nightmare, but even the dappled light made Shelley look gorgeous.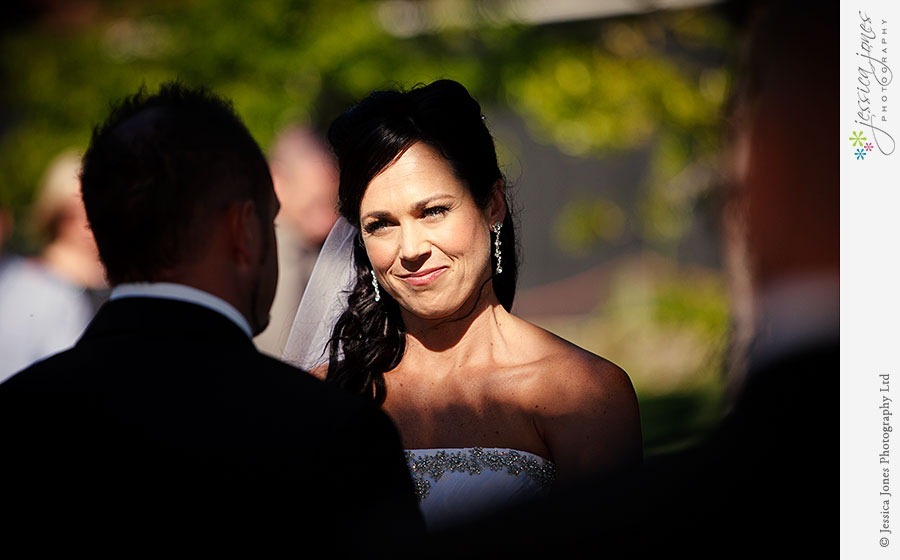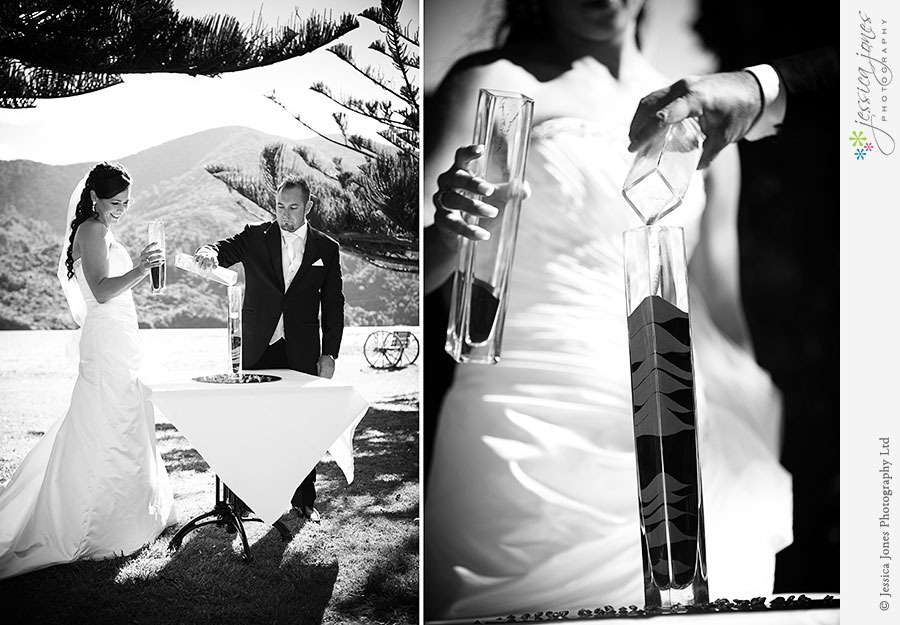 Happy to be married.  Very, very happy.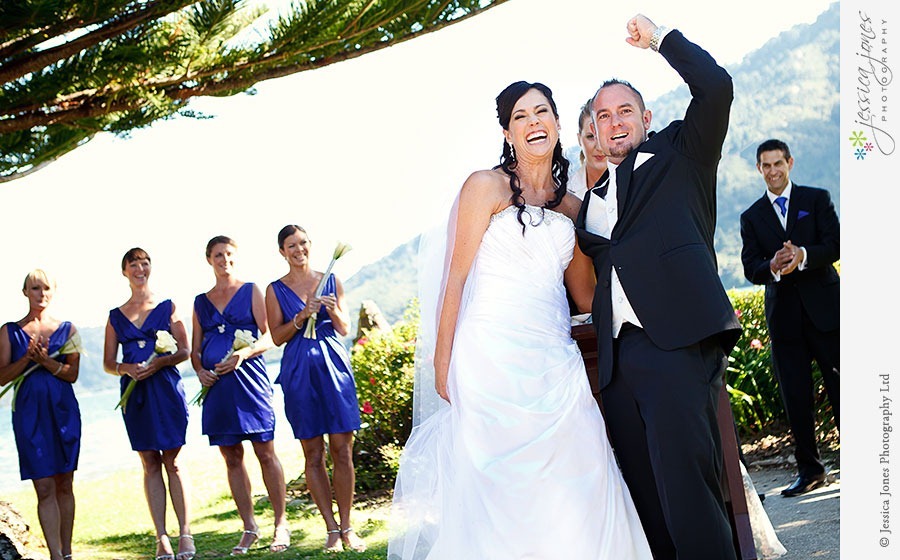 One thing that struck me about Tim and Shelley's wedding, was how much the guests seemed to adore them.  There were hugs and kisses from the very start of the day until well after the first dance.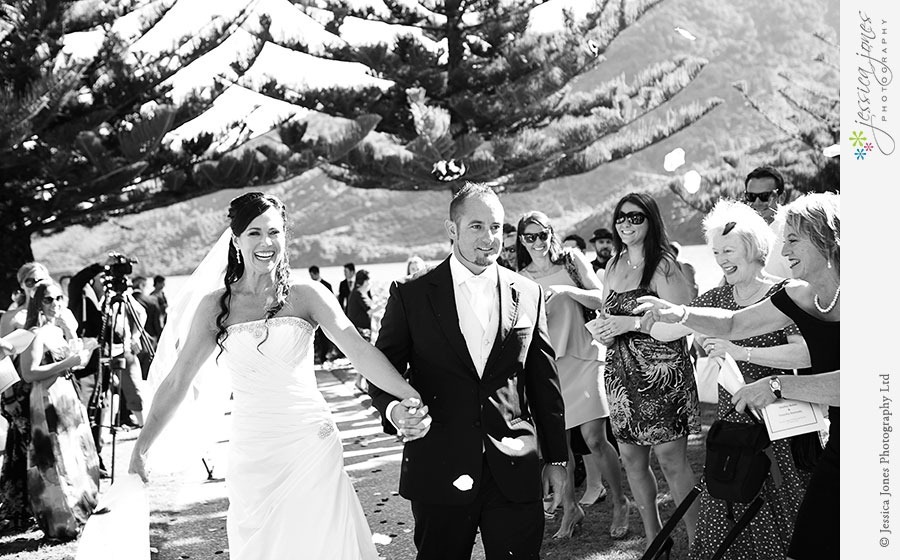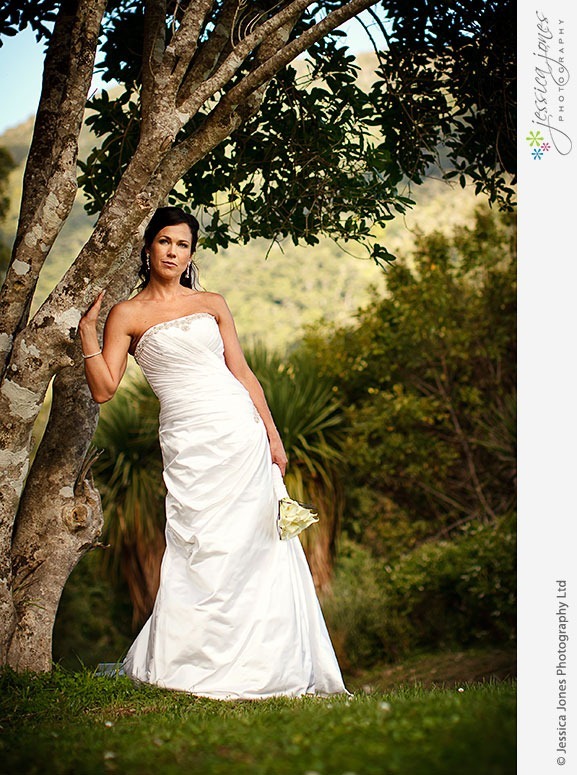 A great group of friends to spend the day with.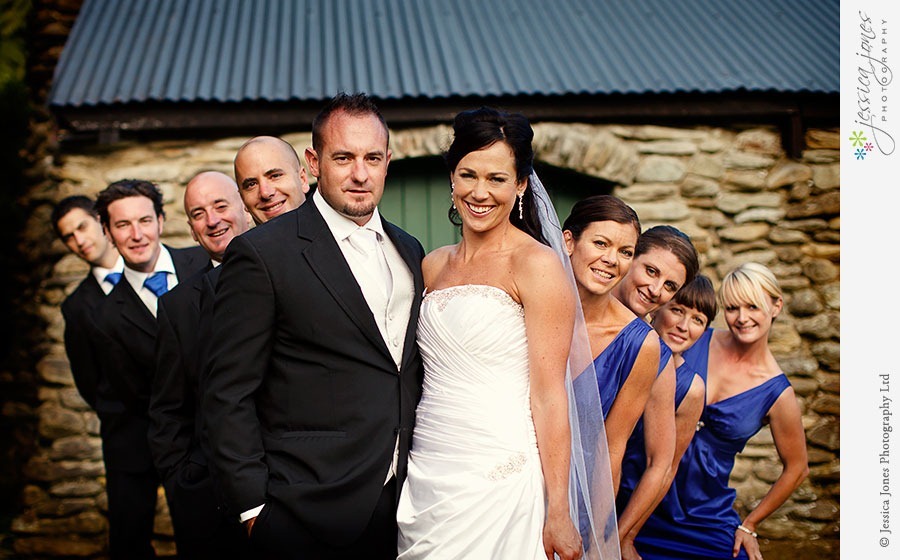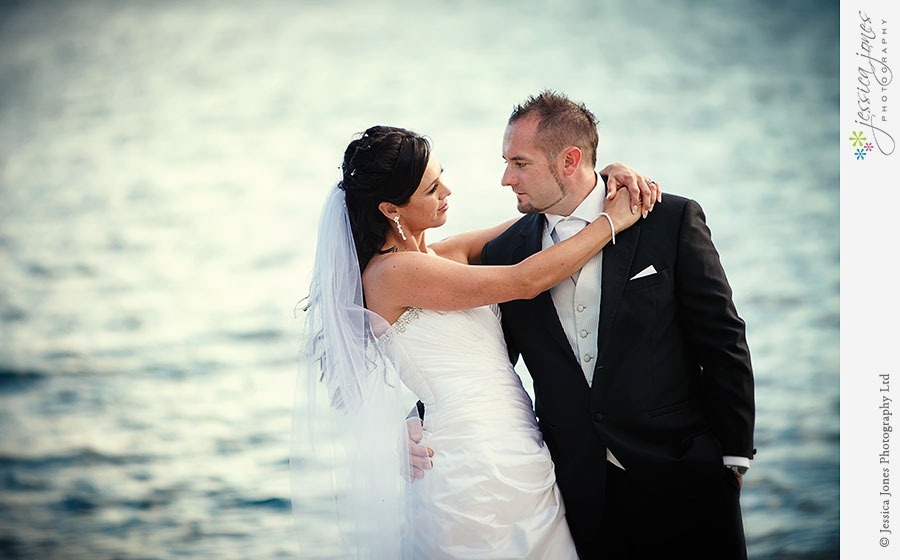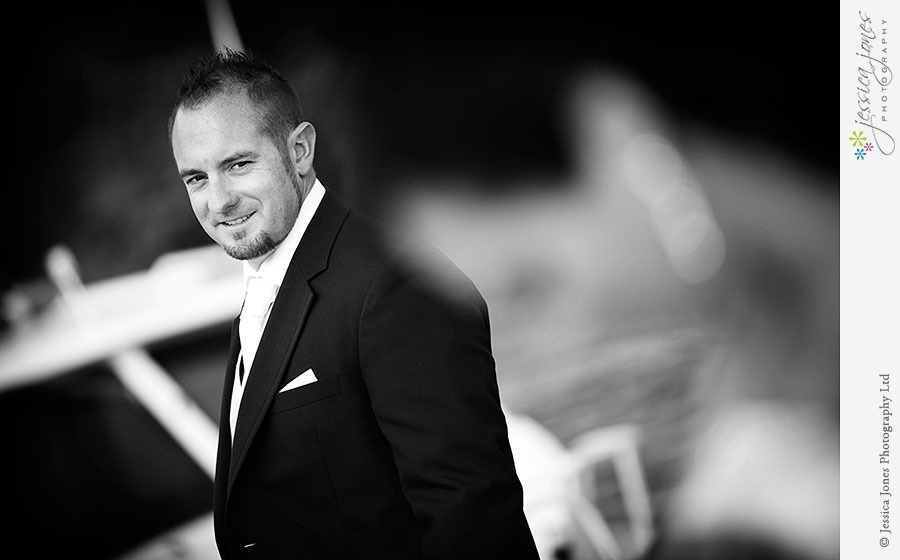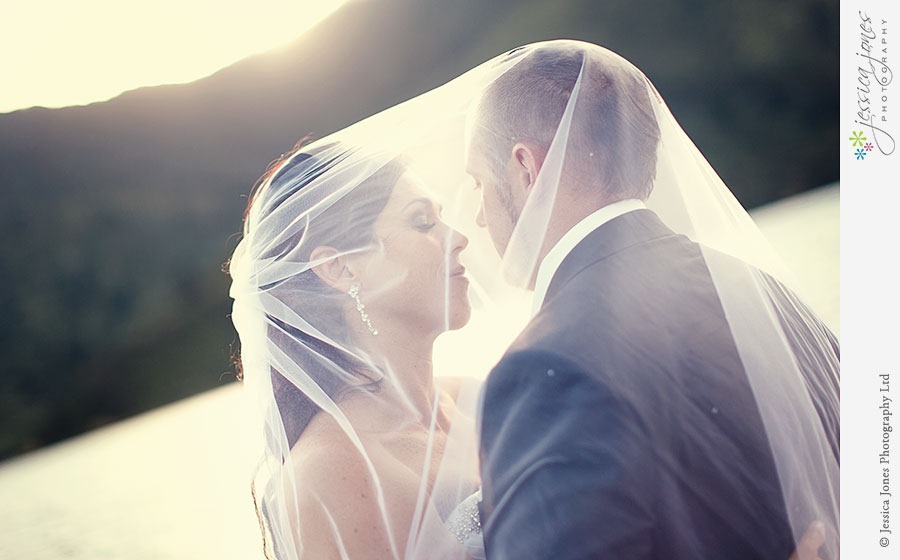 Loving the late light at Furneux!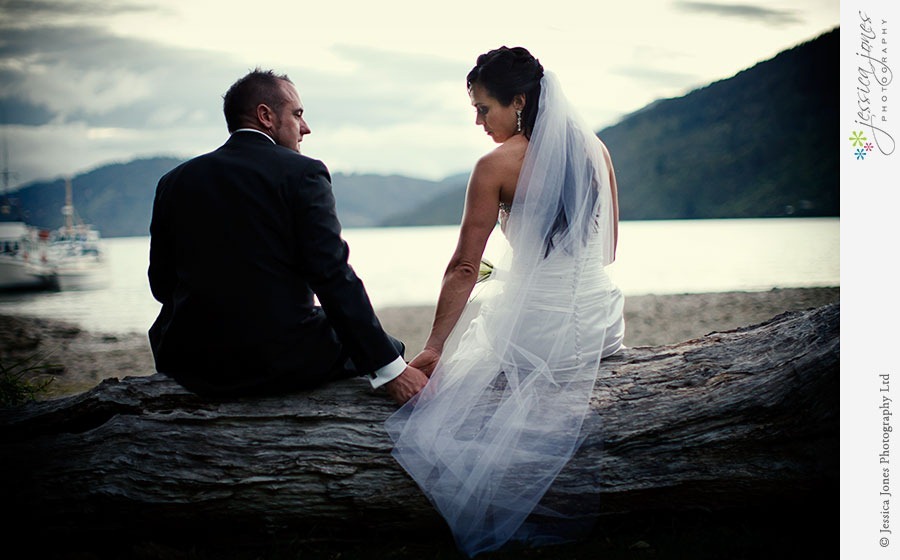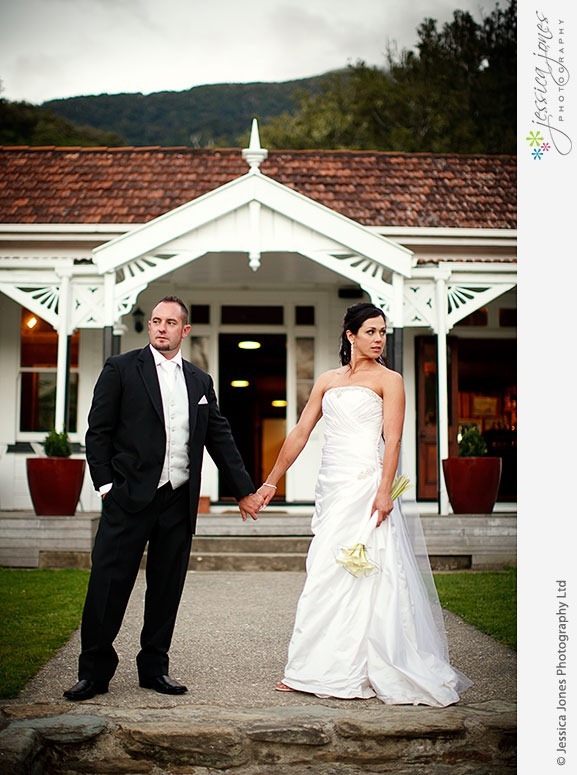 Then onto the reception.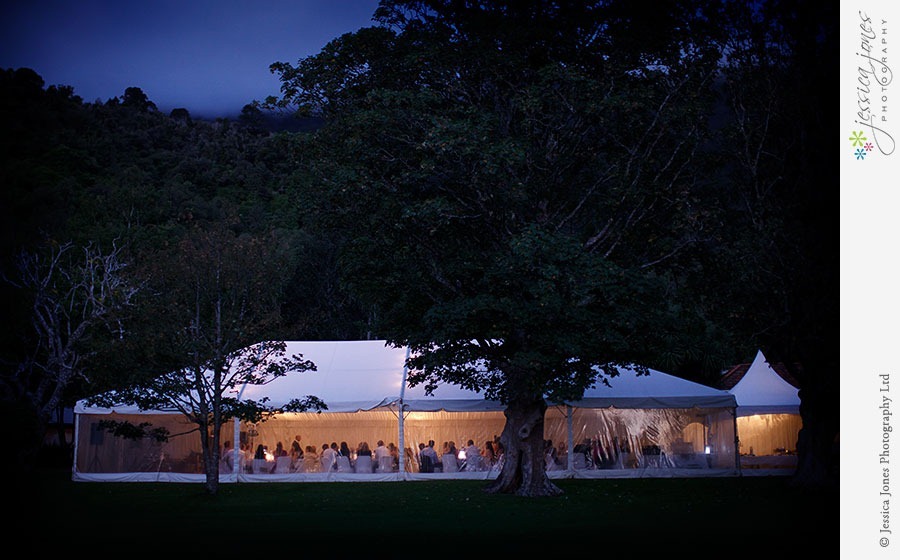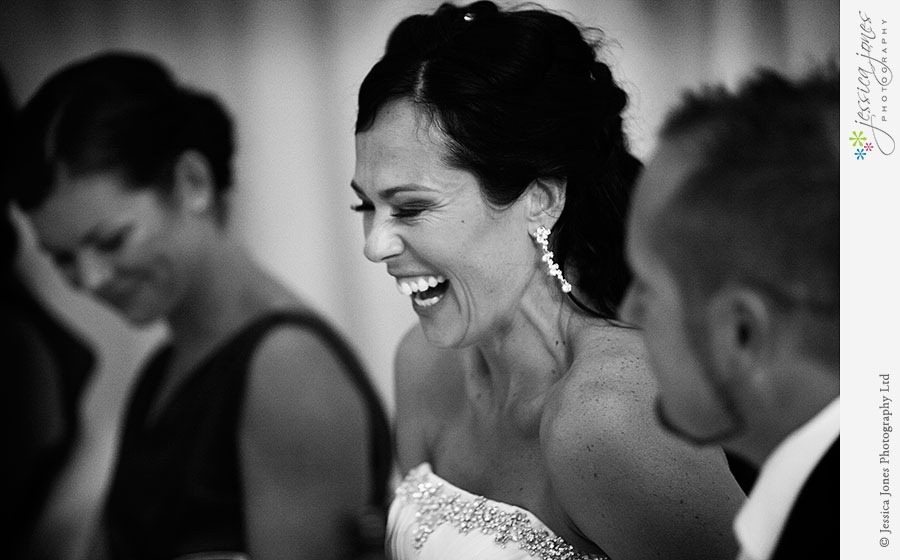 I'm fairly sure these reactions had something to do with a request for Grandbabies.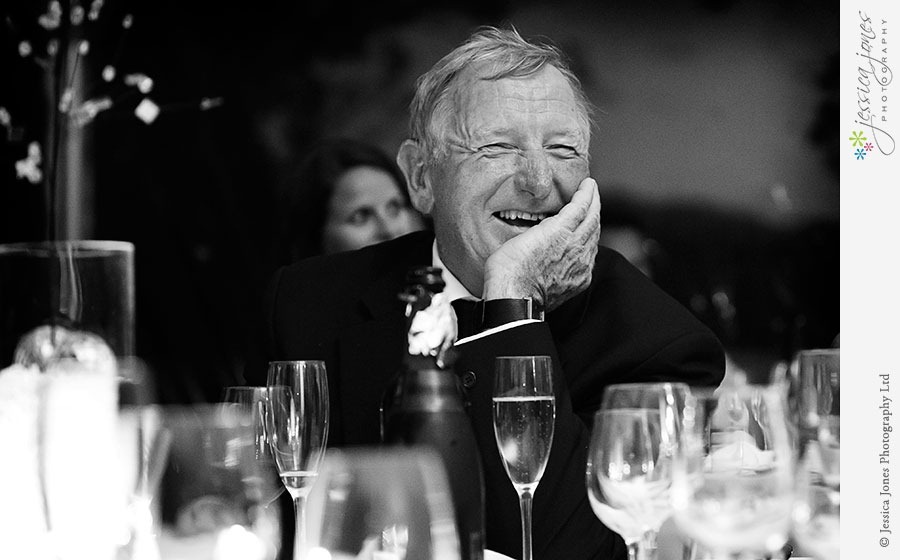 I think she quite adores her new husband.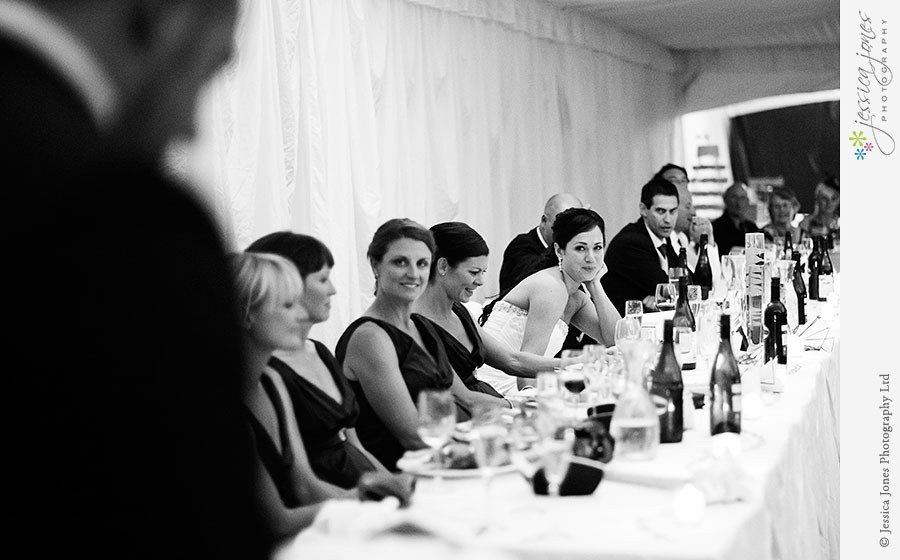 This is often where our coverage ends.  We see the start of the reception, the cake cutting and then we're on our way.  However, Shelley had us stay on for the evening and I must say, I had a BLAST!  I even bounced around the dance floor a bit.  Just to blend in, of course....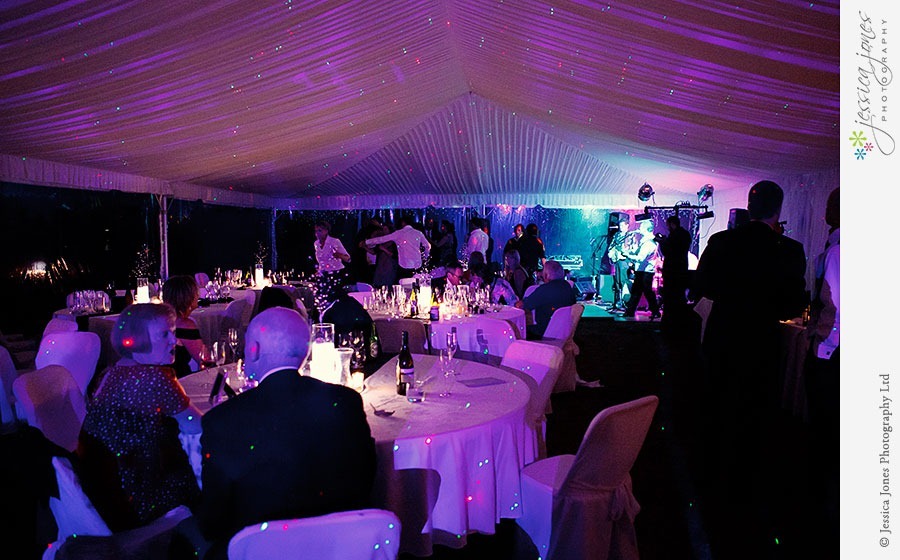 The band were incredible.  Charma came all the way up from Dunedin.  They kept everyone entertained for hours.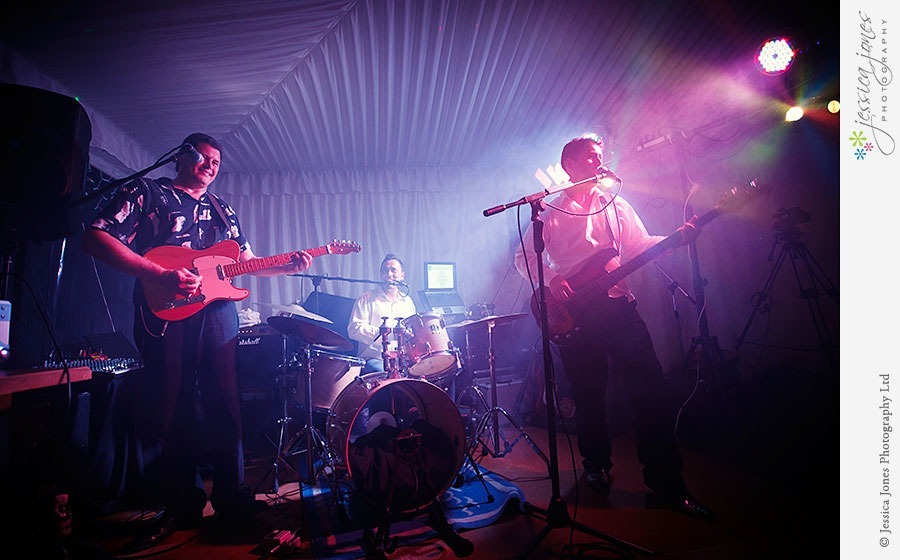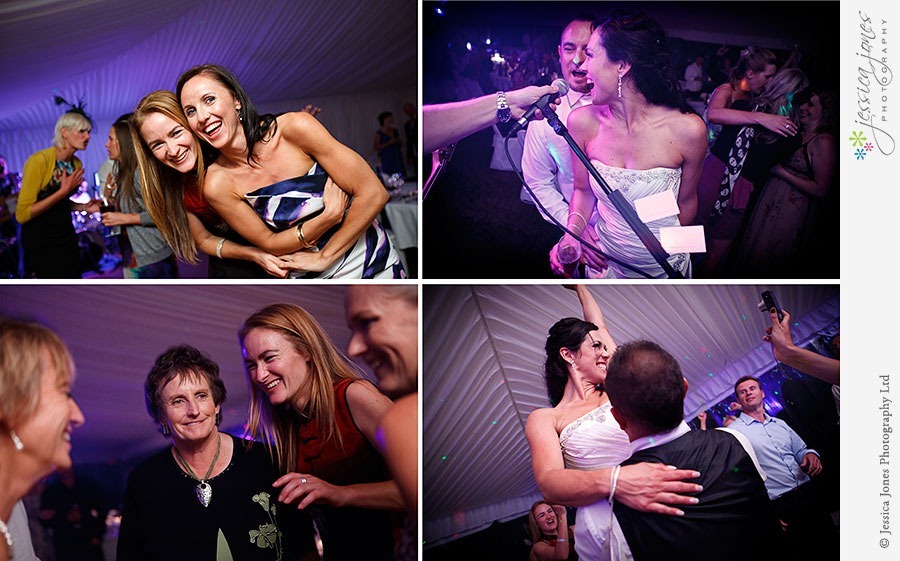 The time came to throw the bouquet.  I think perhaps there are some who want to catch it more than others.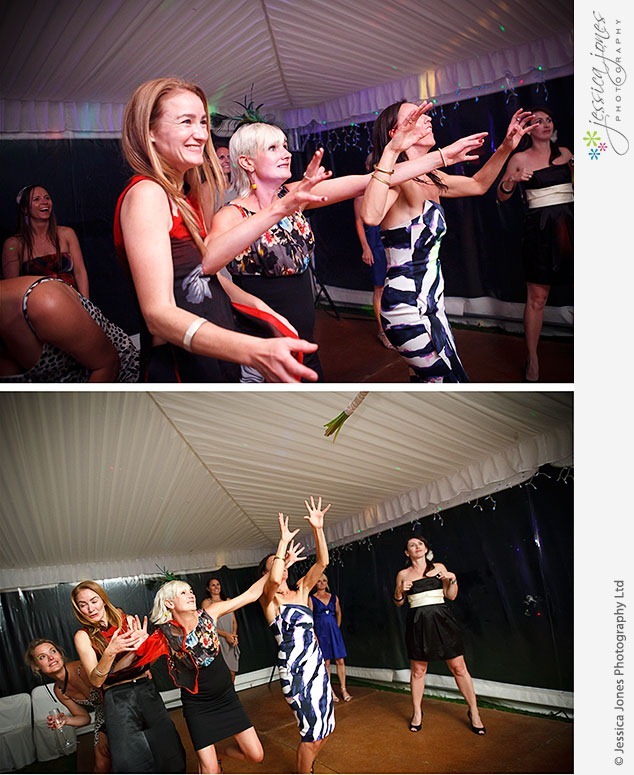 This hardly needs explaining, does it?  Apparently this was her second bouquet catch at a wedding, and she was calling her partner out.  He doesn't seem quite so sure....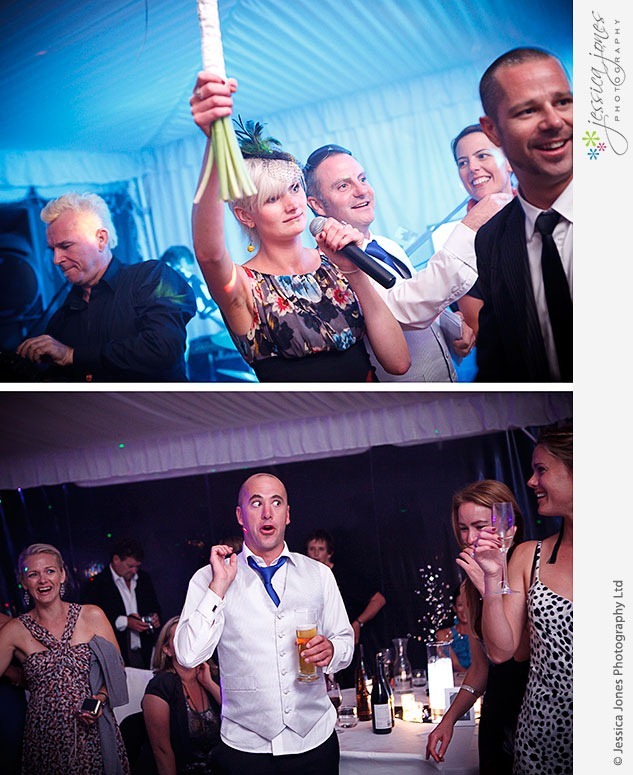 This is Paul's photo.  We had a very long conversation about who actually took it, but I have conceded that it probably was Paul.  I think it's the best band image we've ever done.  I love it to bits.  I just wish I took it.  Ah well.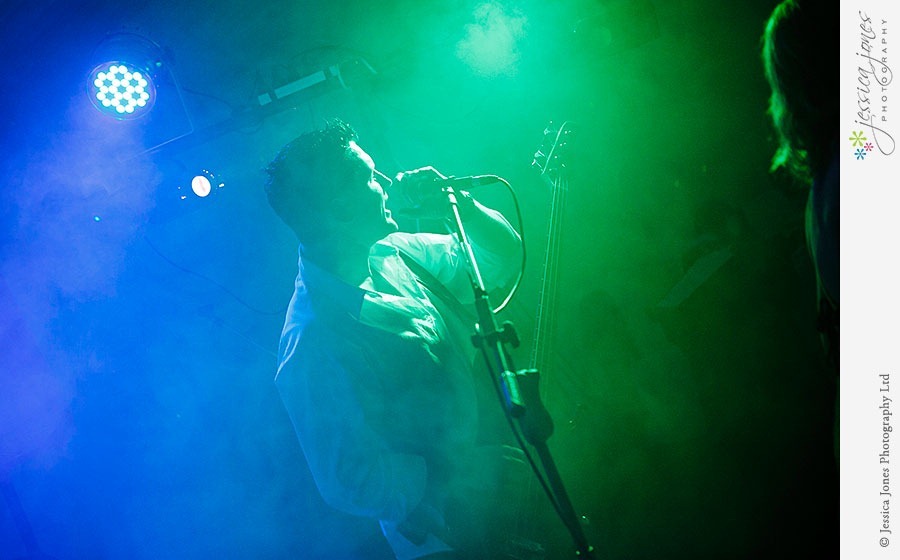 Limbo, anyone?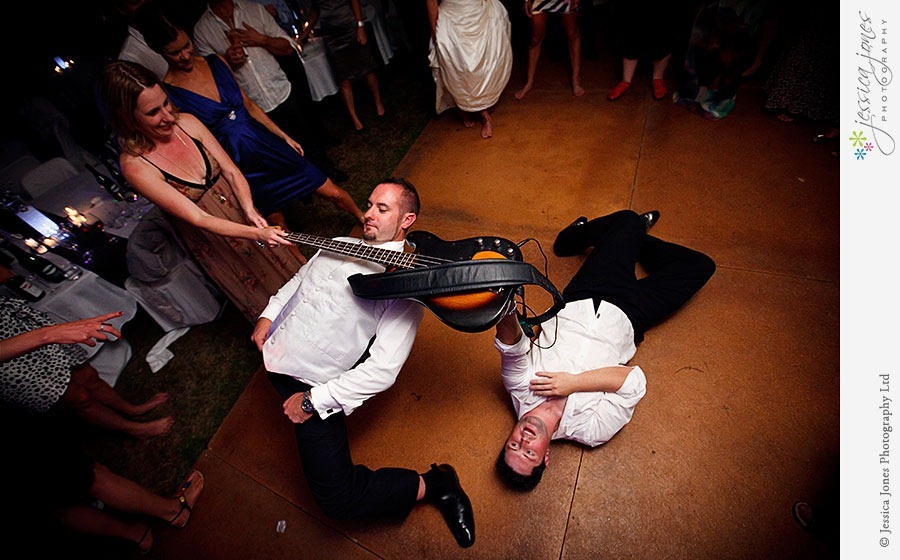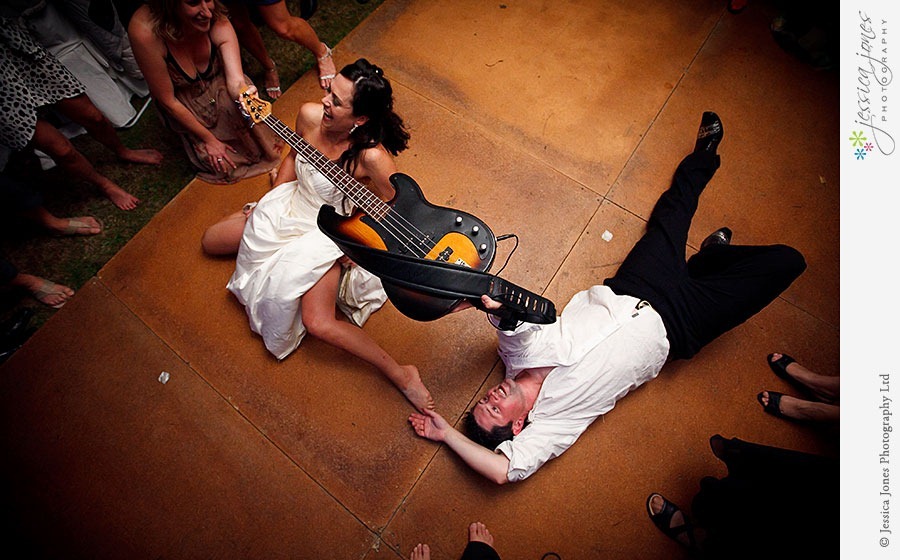 This is me.  One of the guests thought it was about time I made it into a picture.  See Paul far left?  He was more reserved about bouncing around the place.  He kinda snuck more than bounced.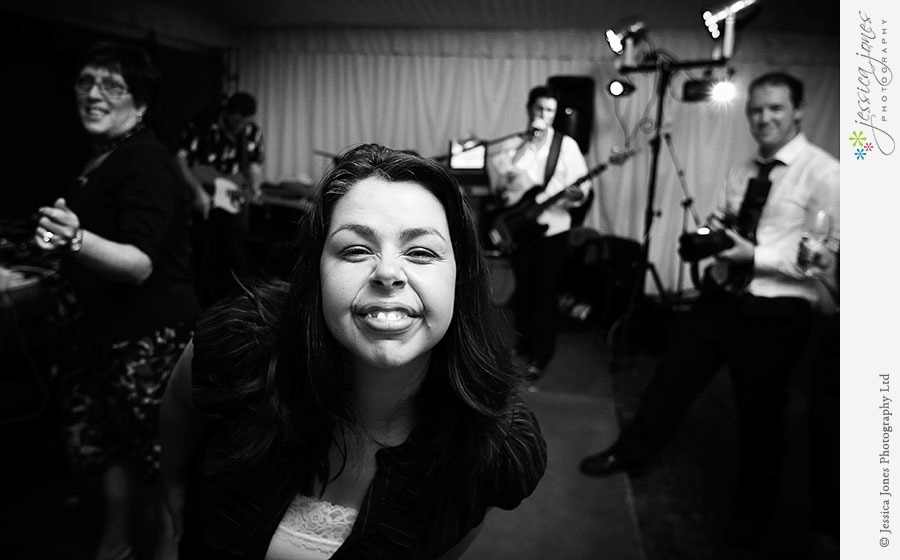 Tim has the coolest sense of humour.  He knows how to have fun, that's for sure!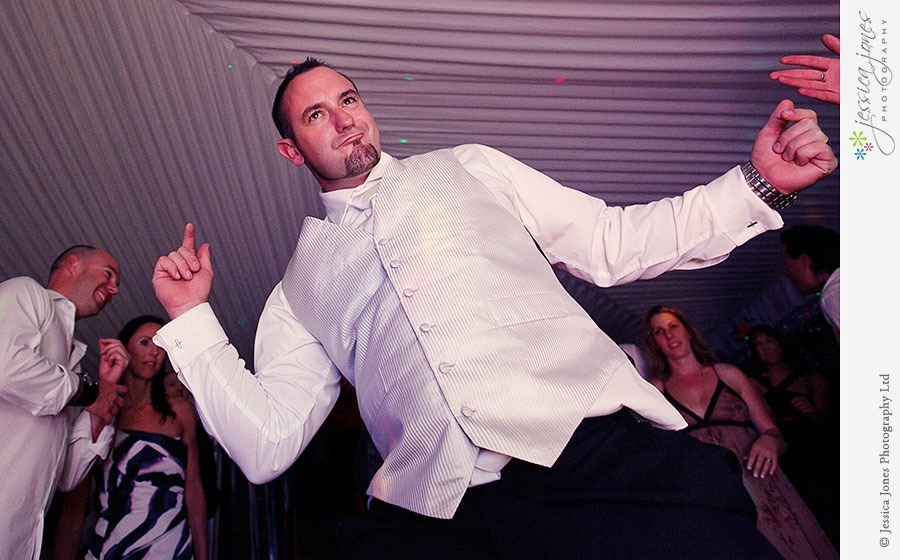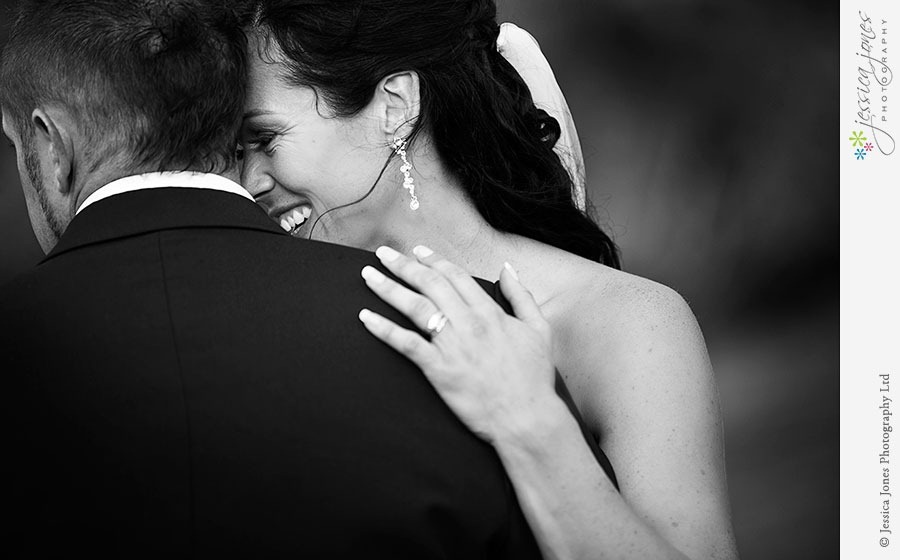 Tim and Shelley, what an epic wedding day.  Despite all of your setbacks, I couldn't imagine your day any more perfect than it was.  Thank you for sharing it with us!
Vendor Shoutout:
Hair: Bernie Irwin
Makeup: Megan Tilley
Band: Charma
Celebrant: Jaclyn Philpott
Flowers: In Water
Dress: Christine Reeves - Grace and Lace
Venue: Furneaux Lodge
Cake: The Cupcake Collection
Leave a comment for: Shelley and Tim - Married!
CARON TURNER
-
Oh Shelley, so beautiful! Congratulations to you and Tim. Your wedding photos are amazing. Looks like it was a perfectly wonderful day.
(22 Mar 11 9:09pm)
SHARON STEVENS-COTTLE
-
Hello, Shelley how beautiful you look.Phillipa very kindly let me see this link. so many years ago the smile is still the same. all the best to you and your husband. love and thoughts always Sharon
(19 Mar 11 4:53am)
SHELLEY NUMA
-
Beautiful my dear Shelley - always got that sparkle in your eye and the camera has caught it perfectly - so proud of you!
(18 Mar 11 3:42am)
---