Photography Blog Post
---
Tuesday, 27 September, 2011
Posted by Jessica at
11:33 pm
Tweet
It took three months for Chris to woo Claire after they were introduced by a mutual friend.  Ah, you just gotta love a matchmaker!  Three months of trying his very hardest to show her his mad cooking skills, and she was sold.  Stuffed chicken wrapped in bacon, so I was told.  (I do have to wonder why I remember so clearly the conversations discussing food...) 
Anyway, I digress.  Have a look at this.  You can see why he wanted to woo her, can't you?  She's stunning.
"Have you seen the park down Orchard Lane?"   I emailed Claire when we were deciding where to do their E Session, I knew it had been full of gorgeous blossoms.  The reply came back that not only had she seen the park, but she was even thinking of that spot herself.  Turns out it's actually named after Chris's Dad!  That was enough for me, McKendry Park it was!  I can't say I've ever shot in a public place actually named after a clients Dad.  Super coolness points right there!
Chris's Dad used to be the Mayor of Blenheim, three terms in a row, in fact.  He worked to create this park as a reserve for the whole community to enjoy.  I, for one, am hugely grateful for the plums in summer and the walnuts in Autumn.  What a wonderful treasure for us!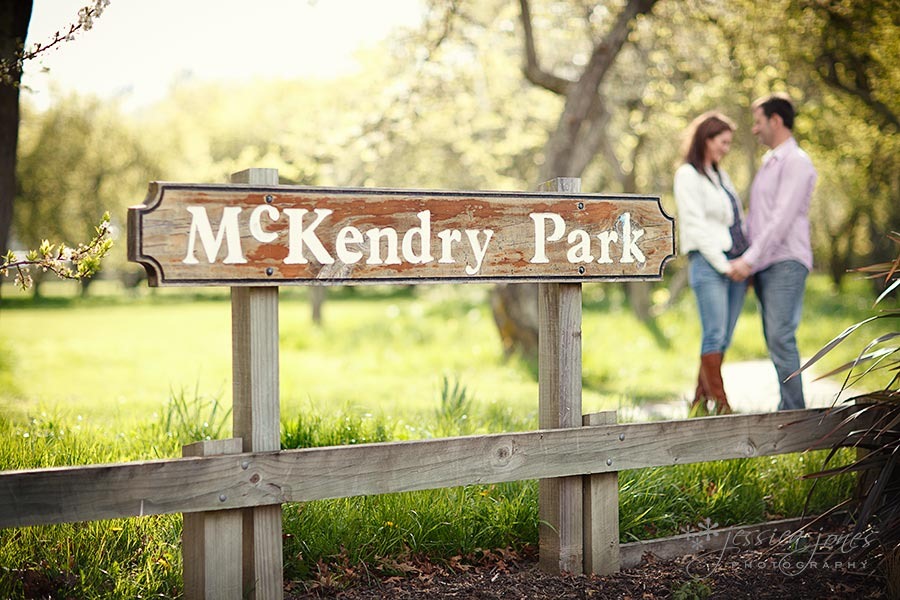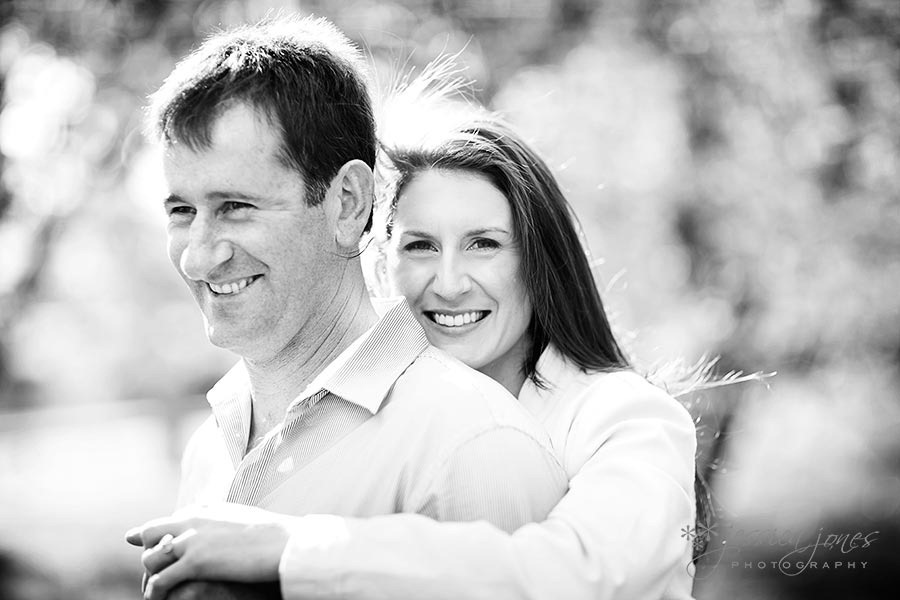 Gorgeous Claire!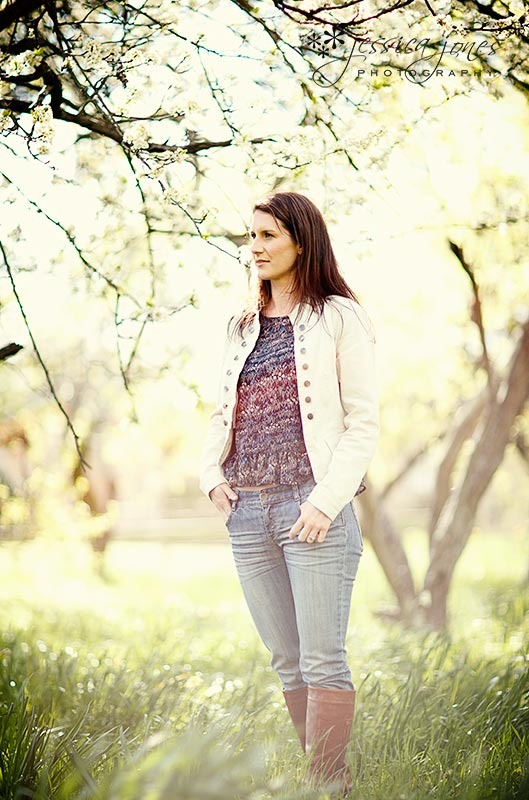 This is Ben.  Cutest dog.  But not just cute, he's really obedient.  Must have good parents!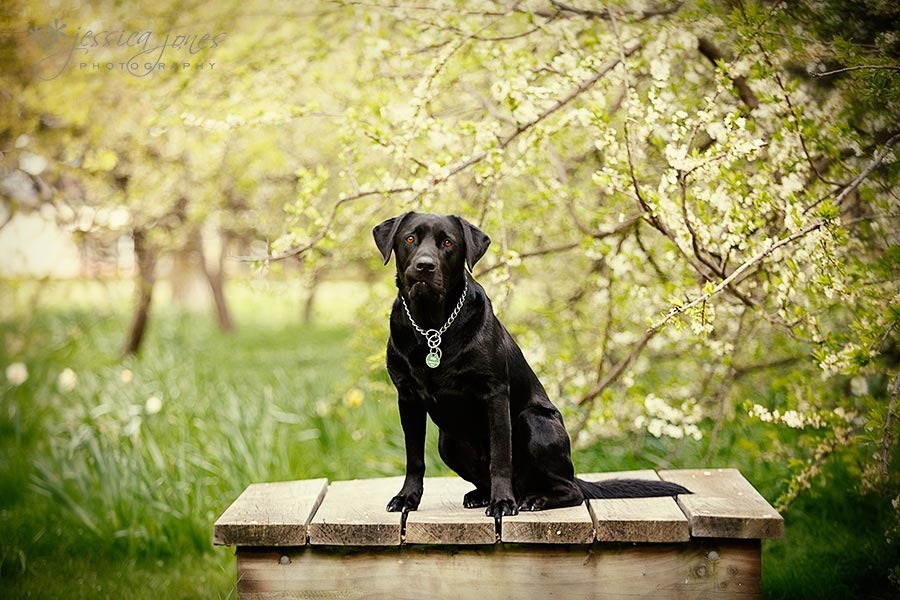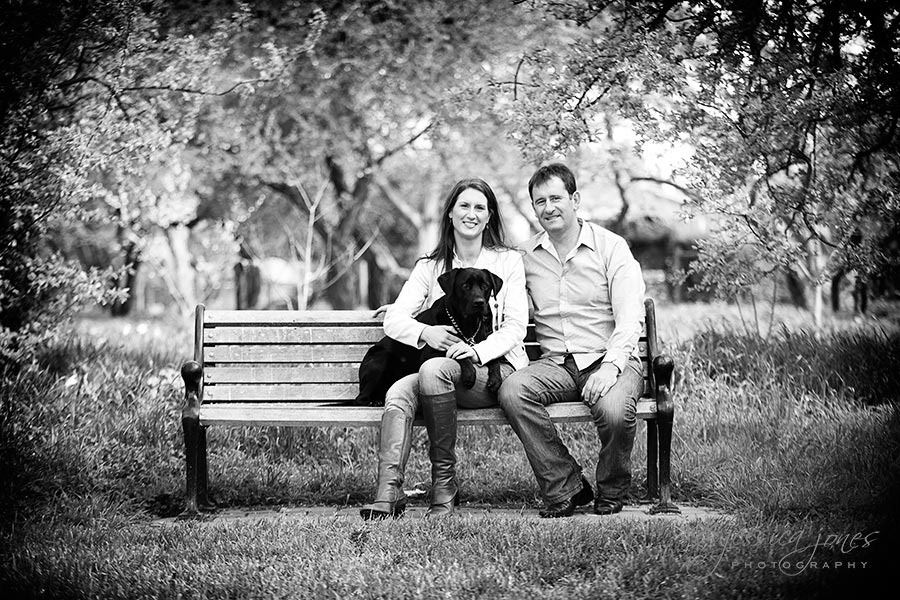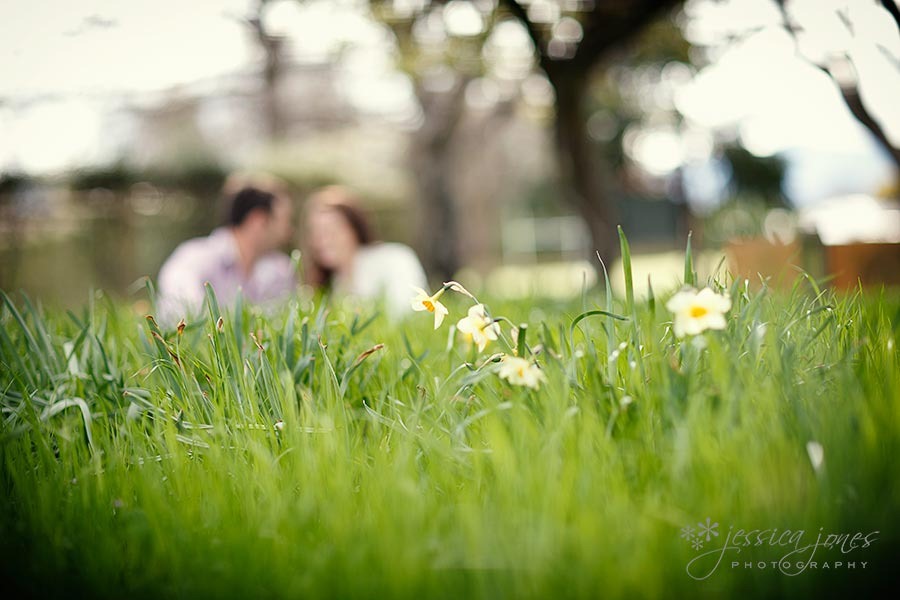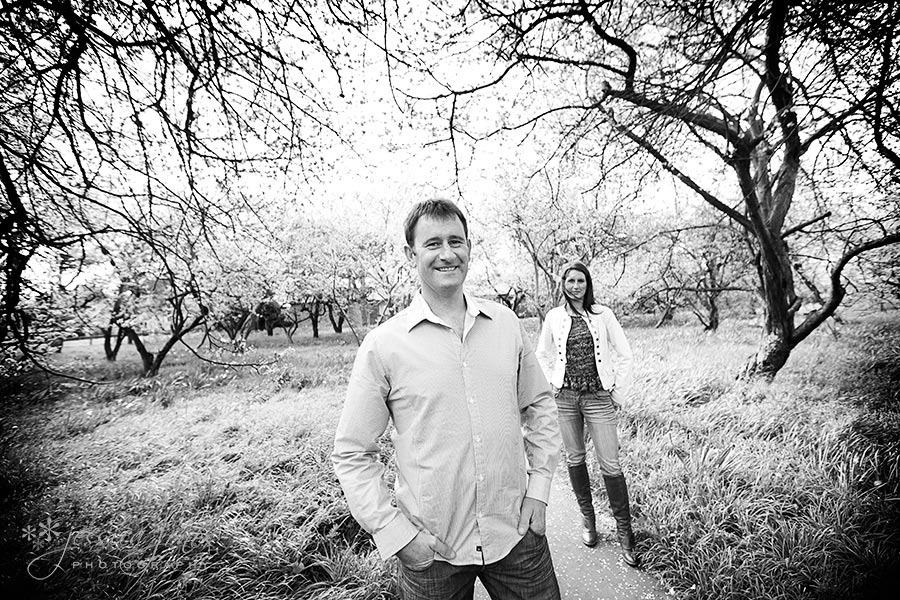 This is Riley, Chris's daughter who joined us for the session.  She's pretty cute too!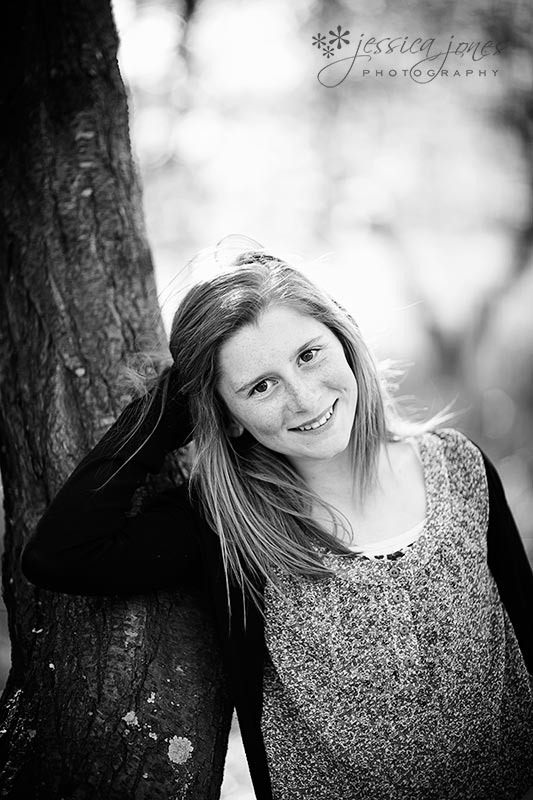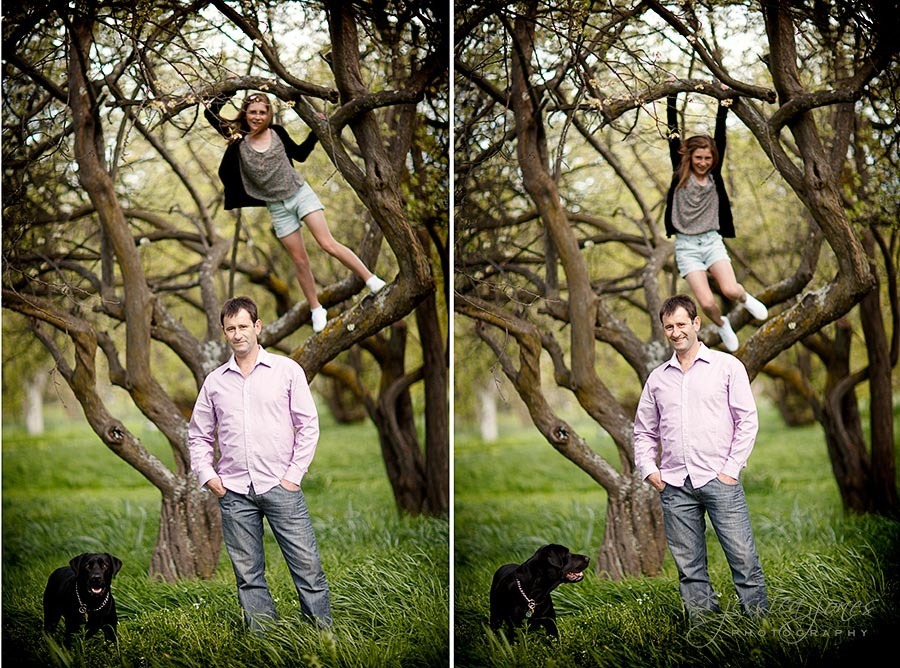 Claire and Chris seemed to think I would struggle to get good photos of them, that they are particularly difficult models - well I guess I showed them! 
This is exactly why I recommend everyone gets an E Session done before their wedding.  Everyone thinks they're unphotogenic, everyone seems to think they're particularly special in that way.  If I can just show someone how to relax in front of the camera, the rest is a piece of cake.  (cake.  I like cake.)  If you all just see how gorgeous you really are, you'll look forward to your wedding day photos that much more, without the dread.  It's pretty much a walk in the park.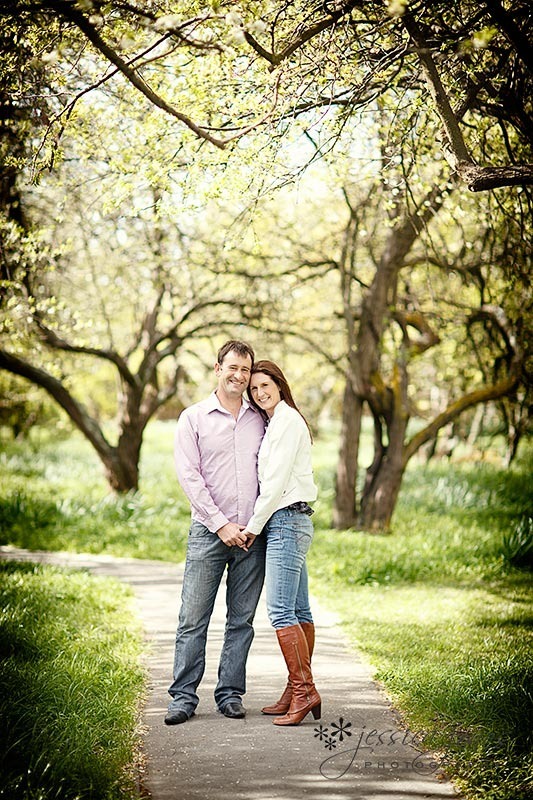 Me and my new 85mm 1.2L lens have made good friends.  Really good friends.  I like it a lot.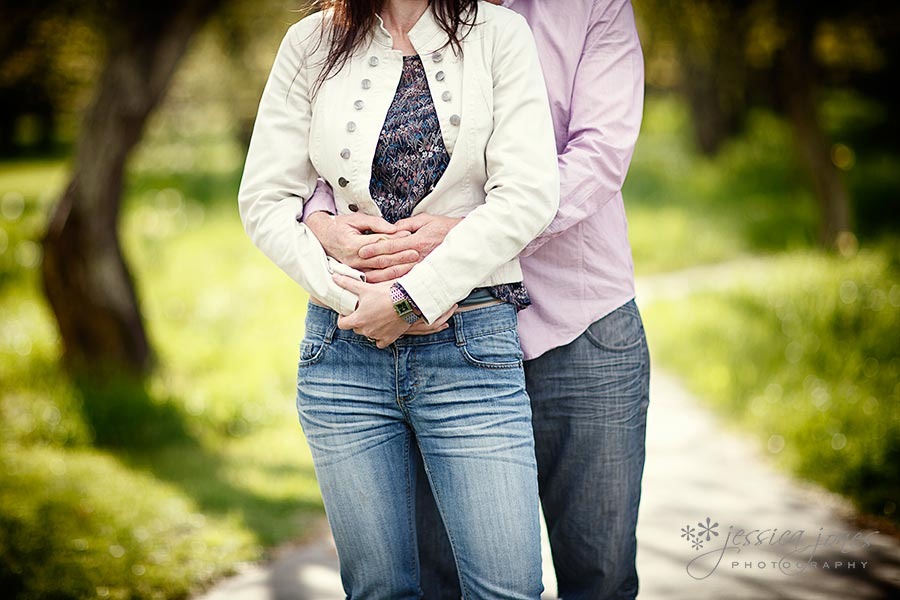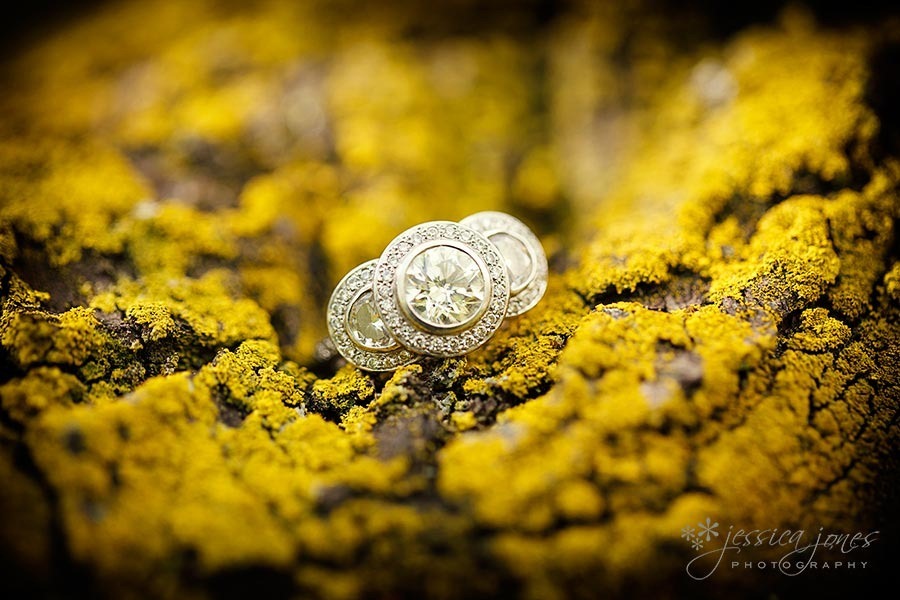 Chris and Claire (and Riley and Ben!)  Thanks so much for our 'walk in the park', you guys are truly fabulous!  I can't wait for the wedding!  And, by the way, after our session I went home and made stuffed chicken wrapped in bacon...
Leave a comment for: Claire and Chris - Engaged!
KRISSY
-
WOW Beautiful photos!!! Stunning, love them all....going to have amazing wedding photos:)
(03 Oct 11 1:19am)
DONNA
-
Chris and claire - I never would've guessed that Chris could take such a nice photo! You must be so pleased, they are stunning! particulary love the first one of you Claire and the one on Ben and the one of Riley - actually, I like all of them. Well done Jess, can't wait for the wedding pics now.
(29 Sep 11 12:20am)
THE MATCHMAKER
-
Utterly stunning and gorgeous pics - LOVE these. Looks like you have a model in the family too! From a very proud matchmaker, you are most definitely my best success story :-) x
(28 Sep 11 5:31pm)
CHRISTINA SOPHOCLEOUS-JONES
-
Beautiful beautiful pics! Can't wait for the wedding :)
(28 Sep 11 4:52am)
HALIE
-
Wow! Just stunning Claire.
(28 Sep 11 2:39am)
---