Photography Blog Post
---
Tuesday, 21 February, 2012
Posted by Jessica at
4:46 am
Tweet
If you asked me what is the most important ingredient to getting awesome wedding photos (go on! ask!), I wouldn't initially say anything about the dress, or the shoes, or the weather, or the venue, or the details.  The one thing that we look for and LOVE about our couples is when they adore each other.  When they can't take their eyes off each other.  When all they want is to get married.  Welcome to Kim and Hayden's wedding.  It was all of the above, and I was in heaven.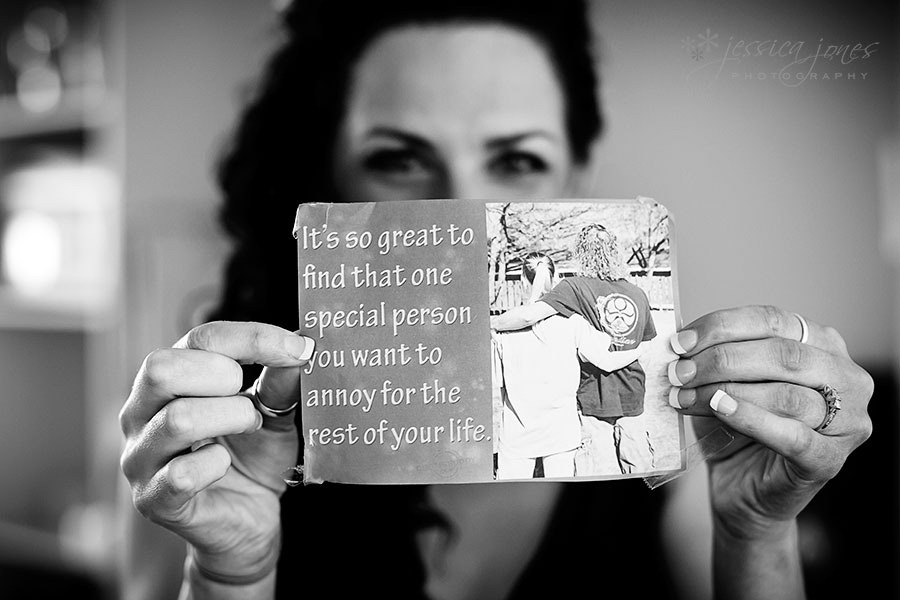 It just so happens that Kim is super funky and fun and organised some pretty awesome stuff for me to photograph as well.  Check out the shoooooooes!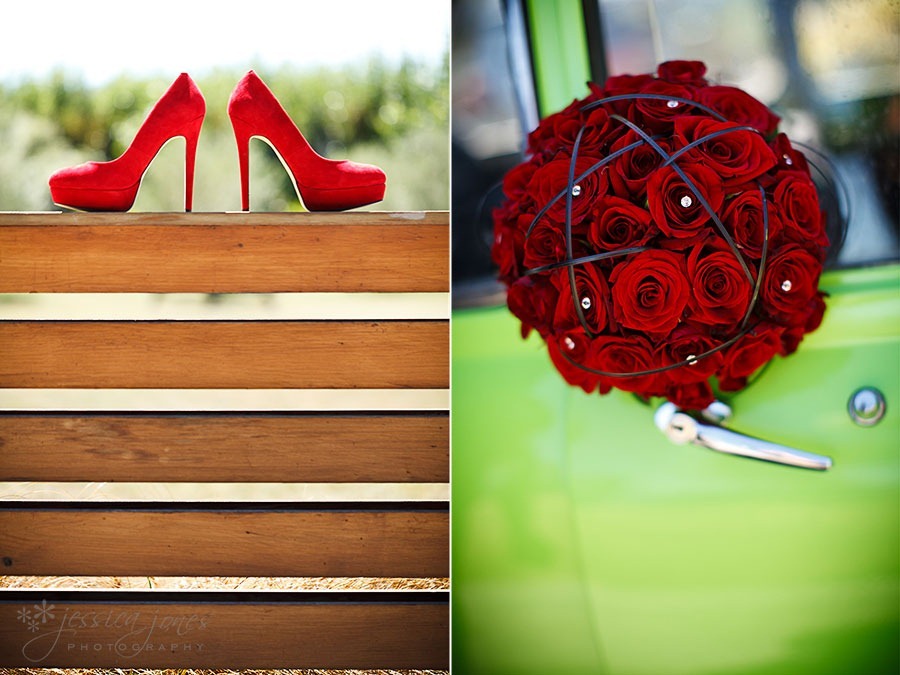 We're often asked about Bridezillas.  Do we get them?  How often do they appear?  I keep waiting for this famed monster to come creeping out of one of my beautiful brides, convinced that American TV is telling the truth and that I should be afraid.  Very afraid.  Well, it's been over 100 weddings now and apart from a very few jittery nerves before the ceremony, my brides tend to be as cool as cucumbers.  I think it must be a kiwi girl thing.  Kiwi girls are easy going and relaxed, and their wedding day is just an extension of them.  Kim was one of the most relaxed brides I've seen.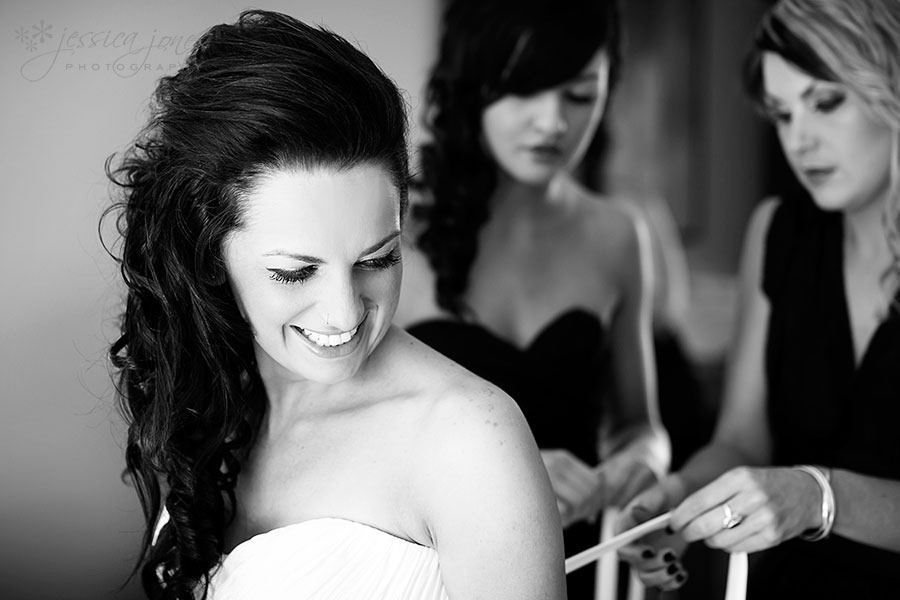 Y'all know I've got a soft spot for Mums at weddings.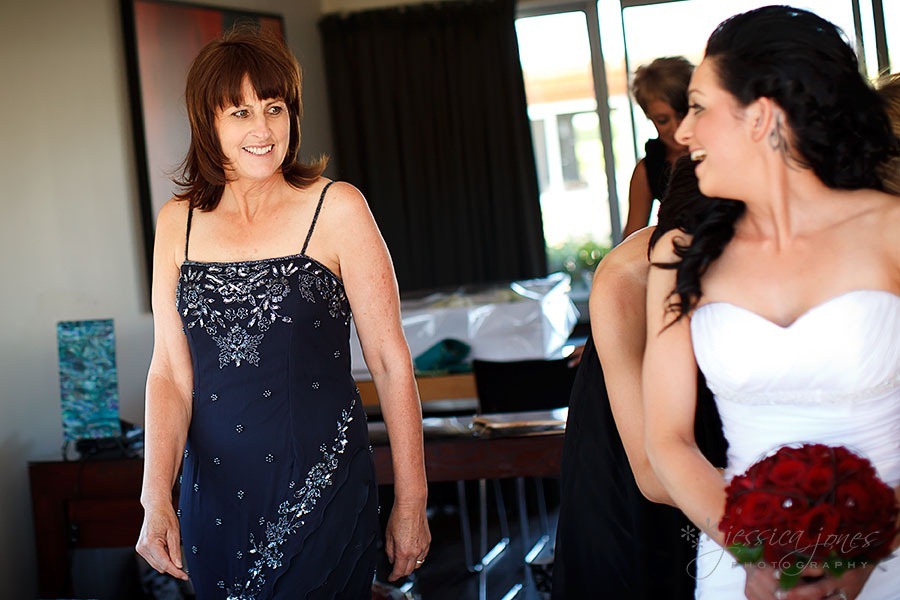 Kim, you are absolutely stunning.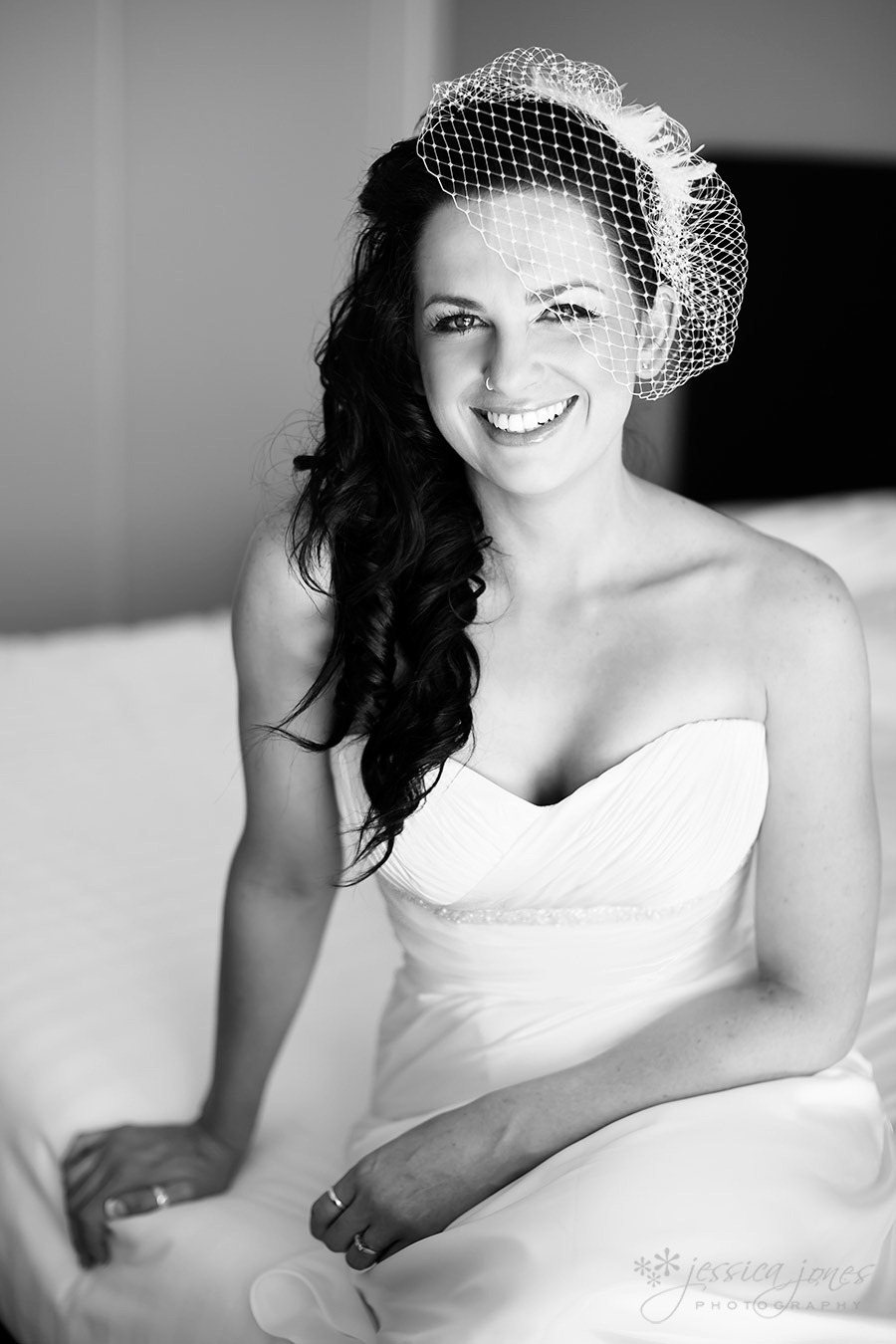 Hayden is busy getting ready with the boys, he couldn't be happier.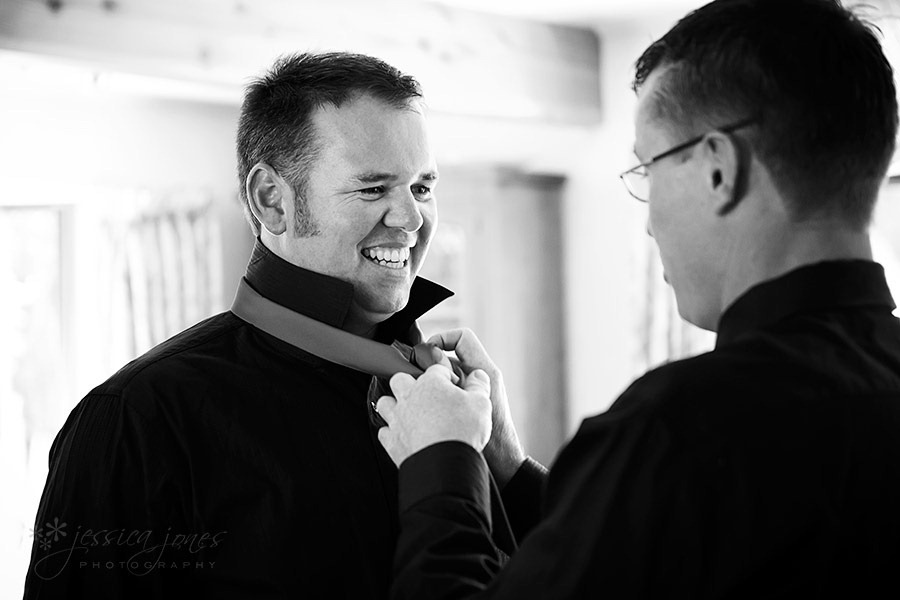 You can't forget the hip flasks!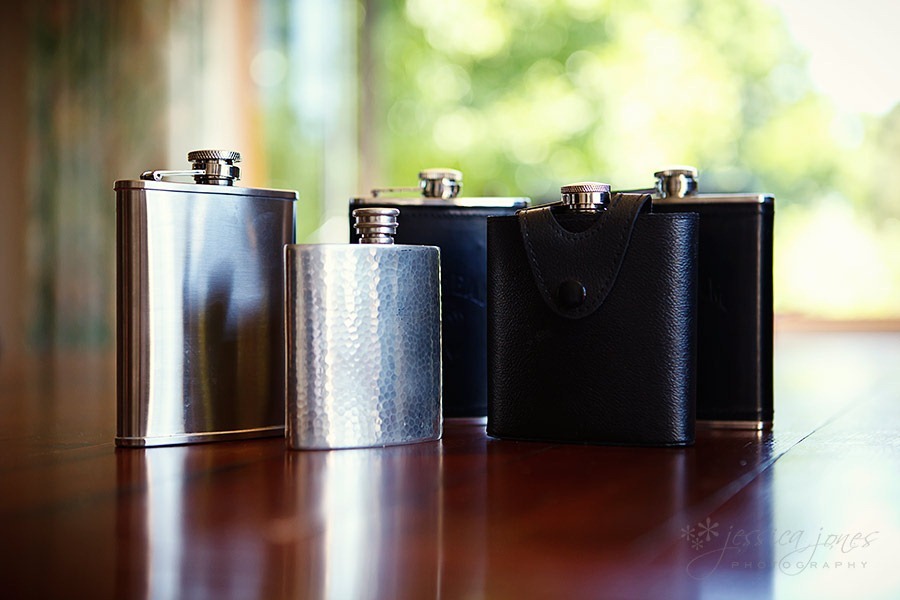 Gorgeous wee Mea.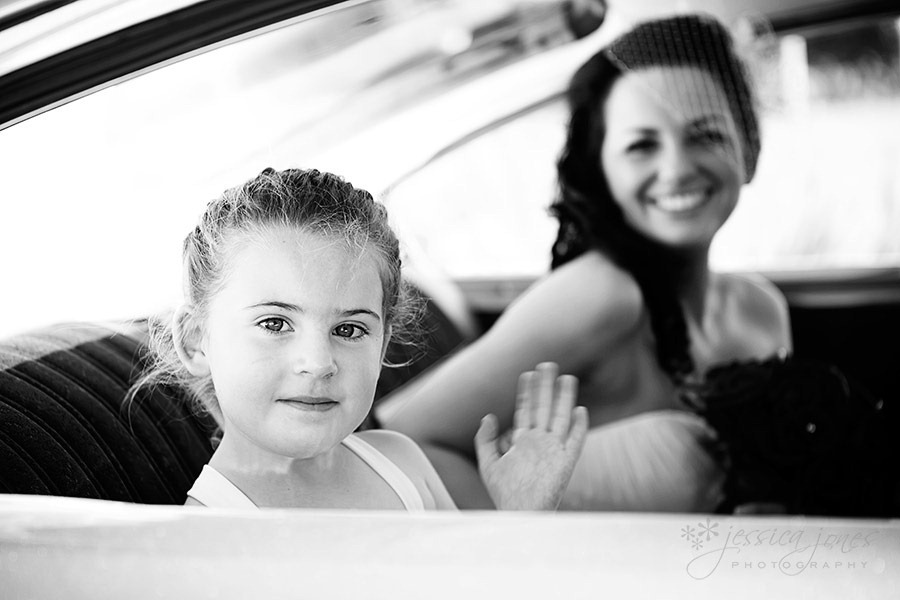 Kim's Pop walked her down the aisle.  Kim spoke so warmly about him, she told me how much she loves him and how special he is to her.  These are the priceless moments, the moments you just want to put in a bottle and keep forever.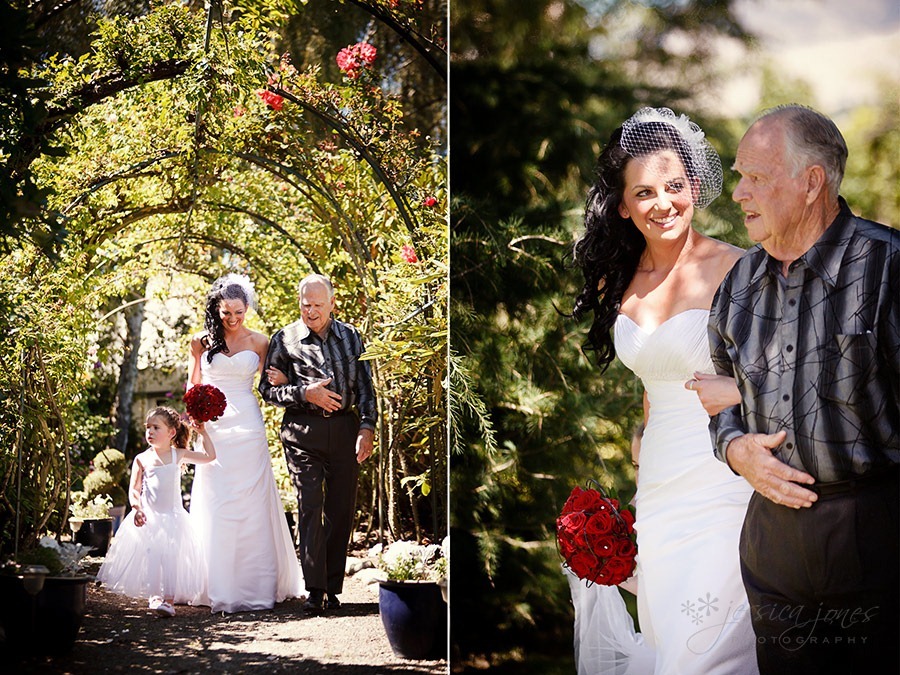 This is what real smiles look like.  They were there all day!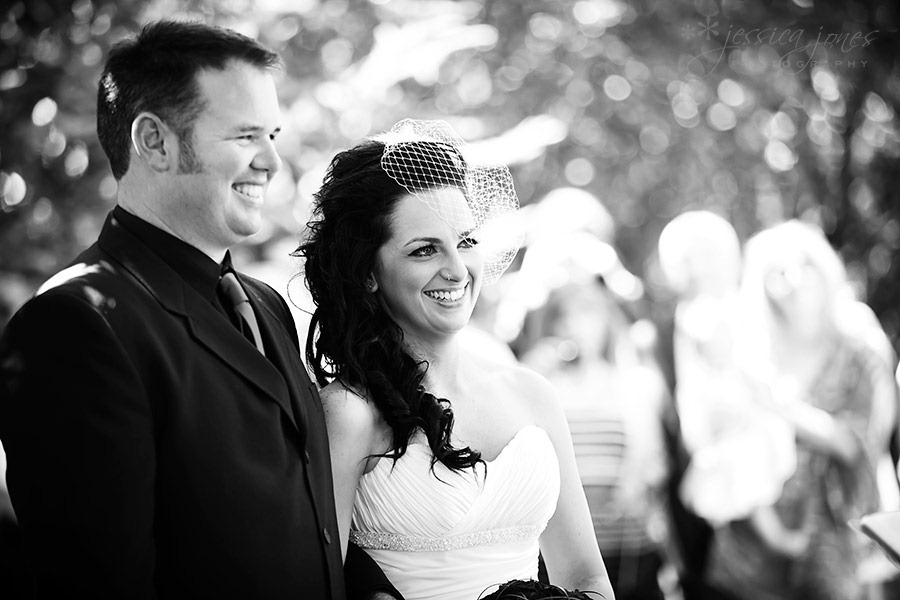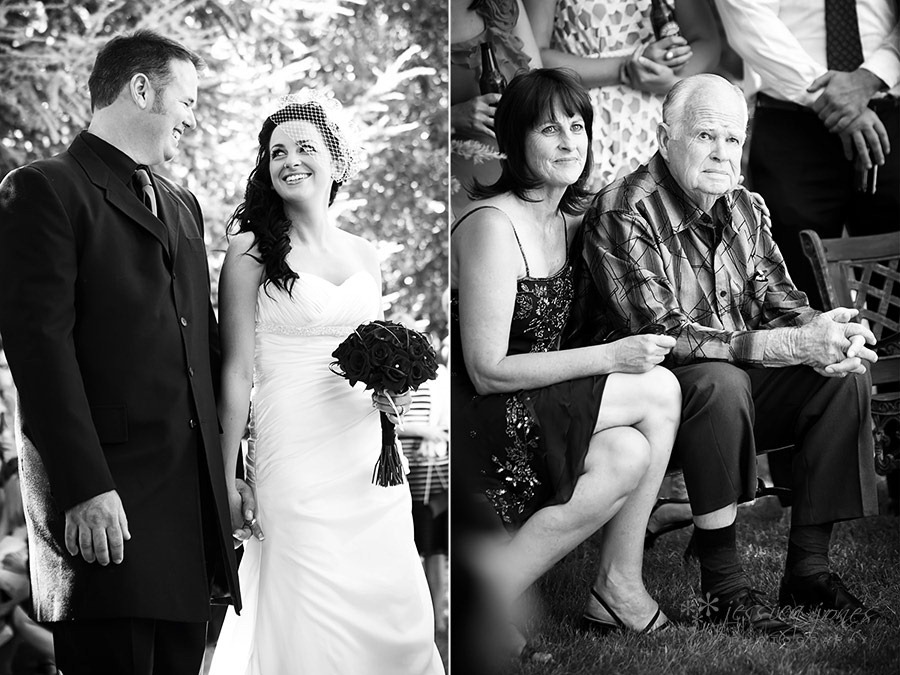 Did you know that married people are statistically more likely to live longer, healthier and happier lives?  Did you know that children are far more likely to succeed in their lives and relationships if their parents are married?  Call me old fashioned, but I think getting married is one of the best choices a couple can make.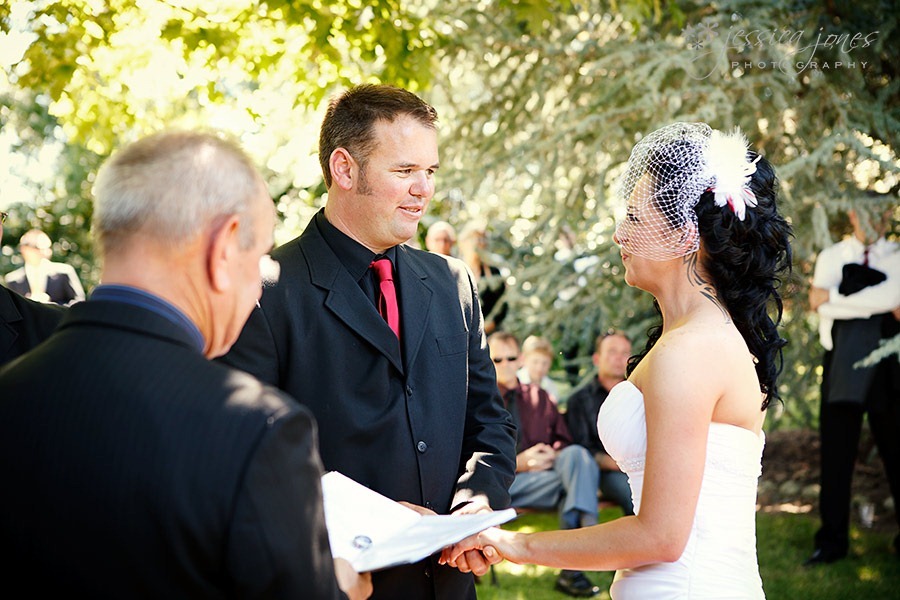 Clearly Kim and Hayden think it's a pretty good idea too!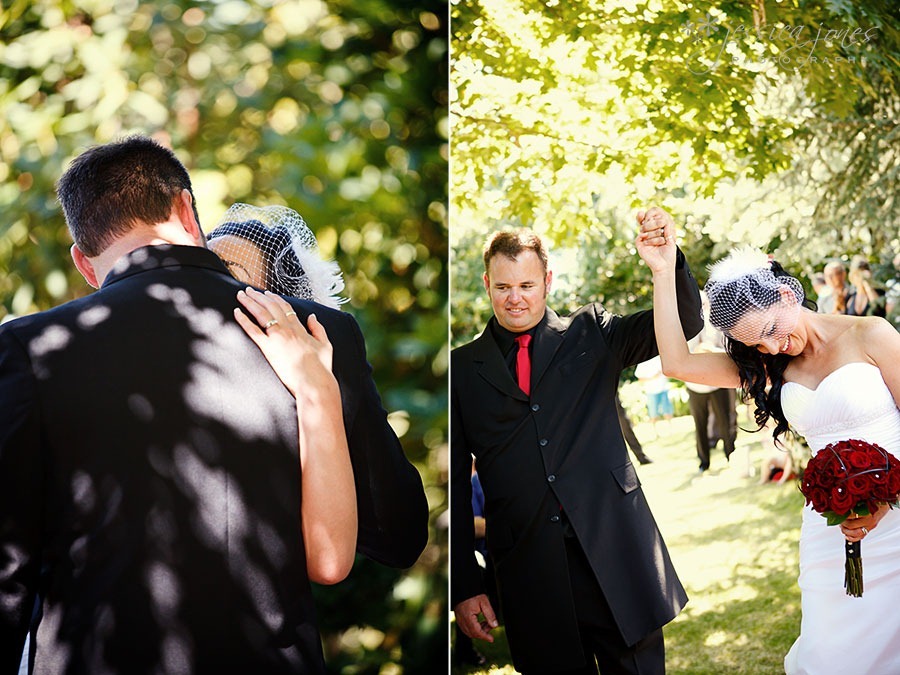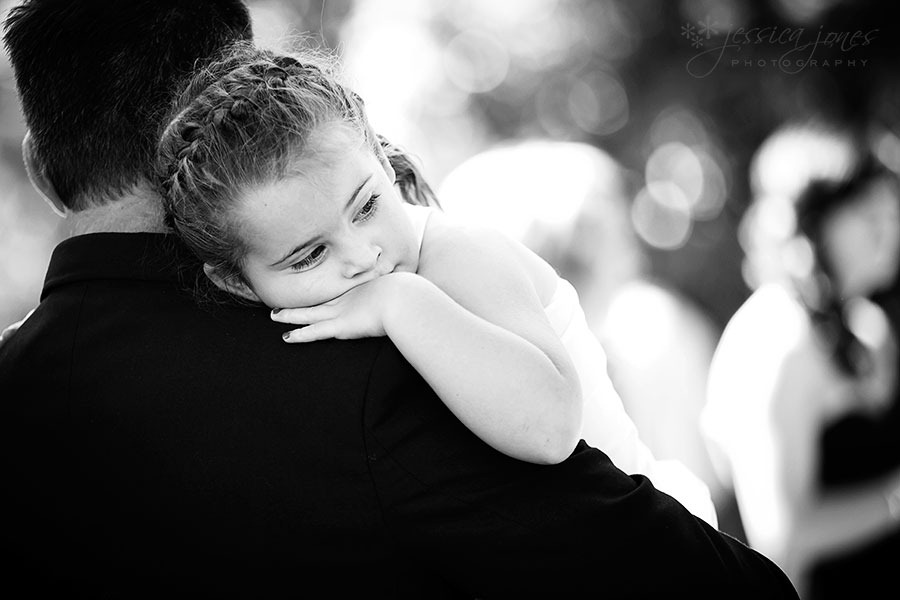 The wedding was held at the gorgeous Rocenvin Estate Vineyard.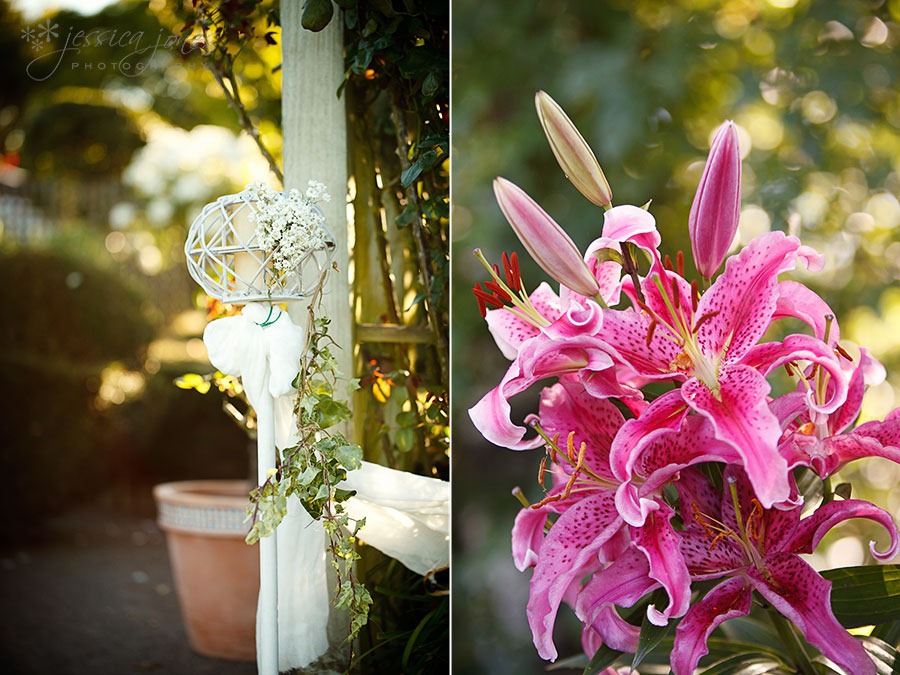 So.  Much.  Love!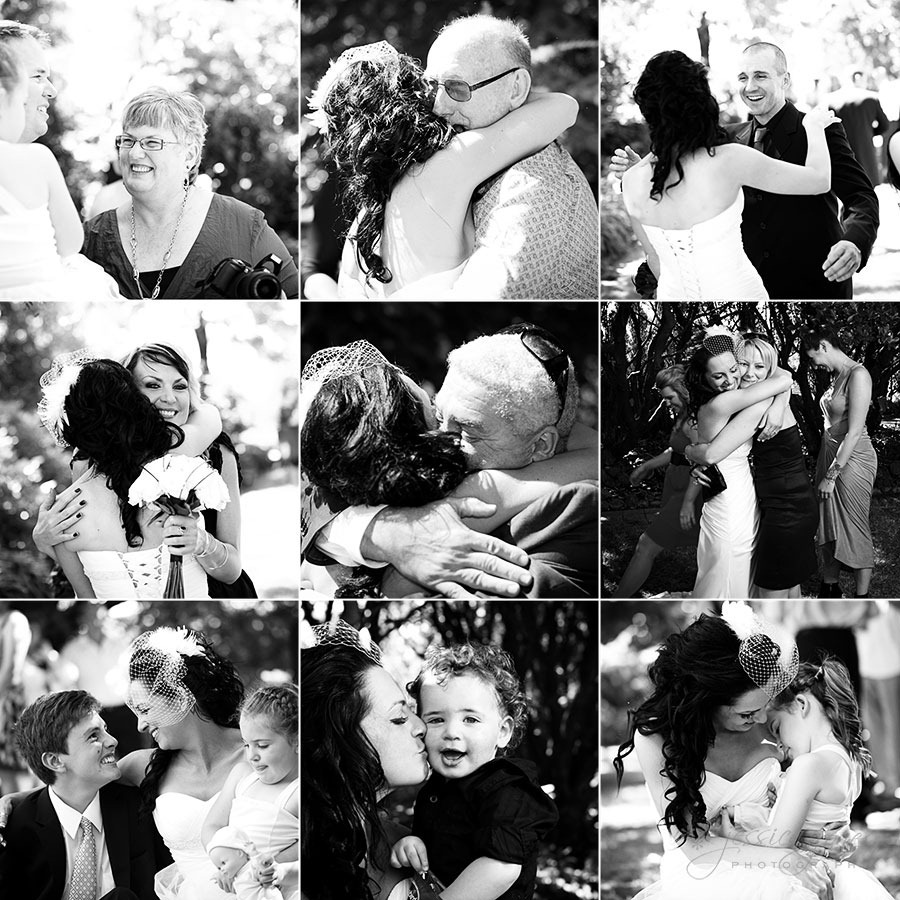 Kim warned me when I first turned up that she will undoubtedly develop photo tourette's.  The uncontrollable urge to pull silly faces.  Turns out the entire bridal party came down with the same condition.  This suited me just fine!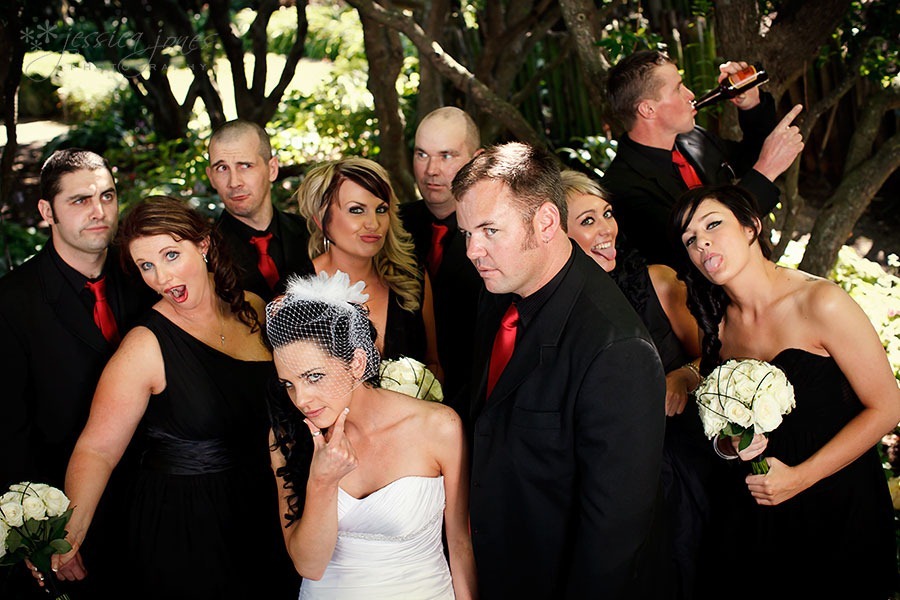 Kim and most of her bridesmaids are hairdressers.  Why do I always have a bad hair day when I'm around hairdressers?  It's kind of like seeing my dentist on the street, and being overcome with guilt that it's been far too long between visits!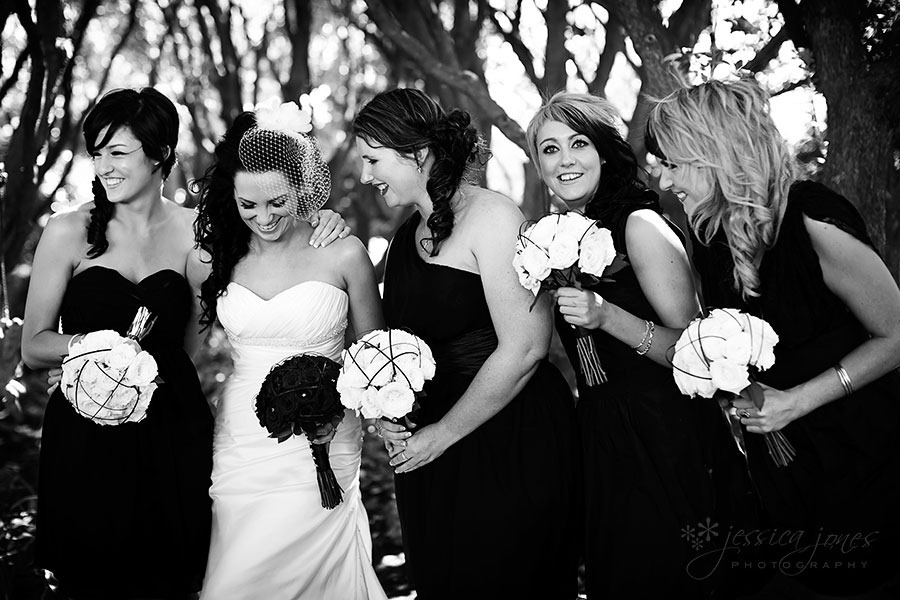 The boys were a laugh a second.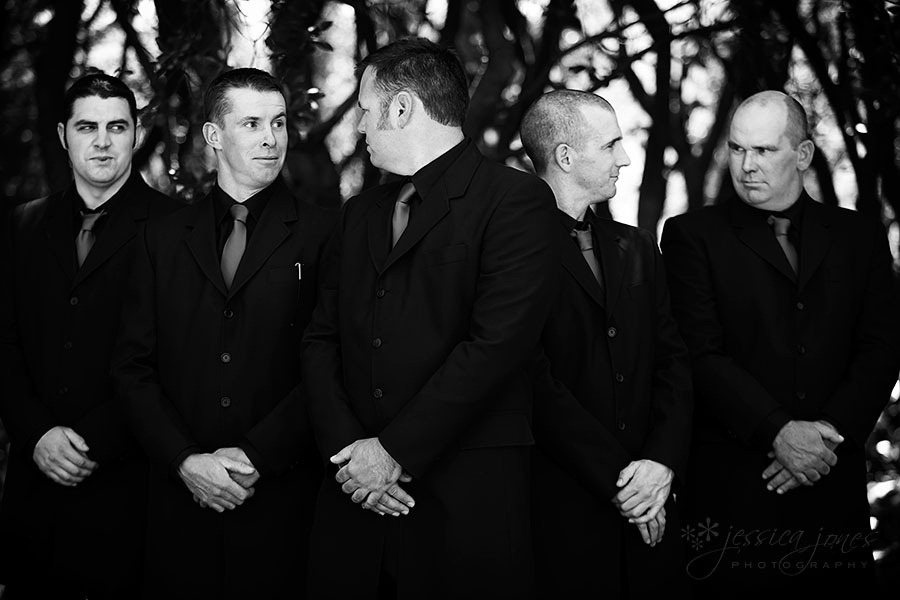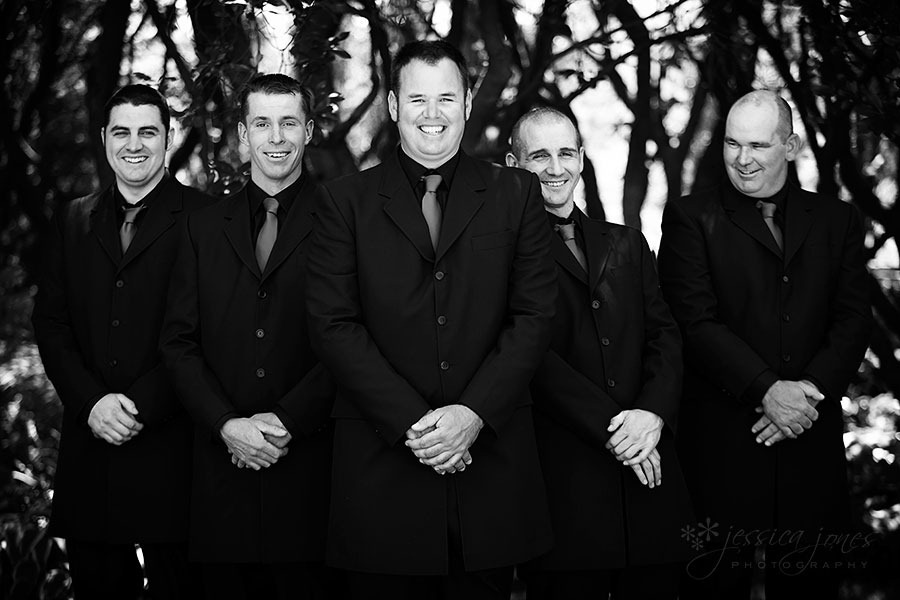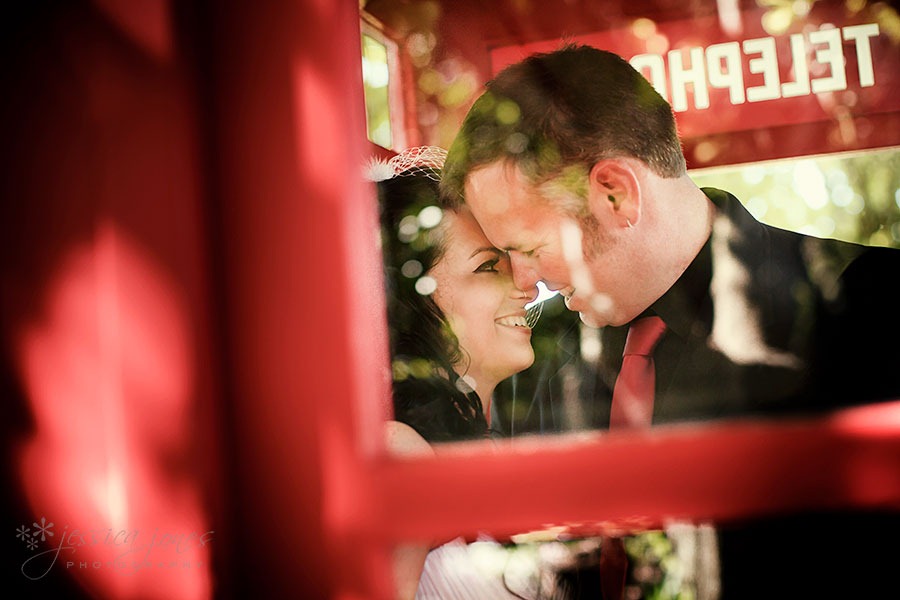 Kim and Hayden left the the choosing of the portrait locations to us.  We knew it was going to be a scorcher of a day and that shade was needed more than anything else.  We also knew that Kim and Hayden are fun, funky and fully up for anything.  So we got permission to go into this old abandoned building and I think it was just right!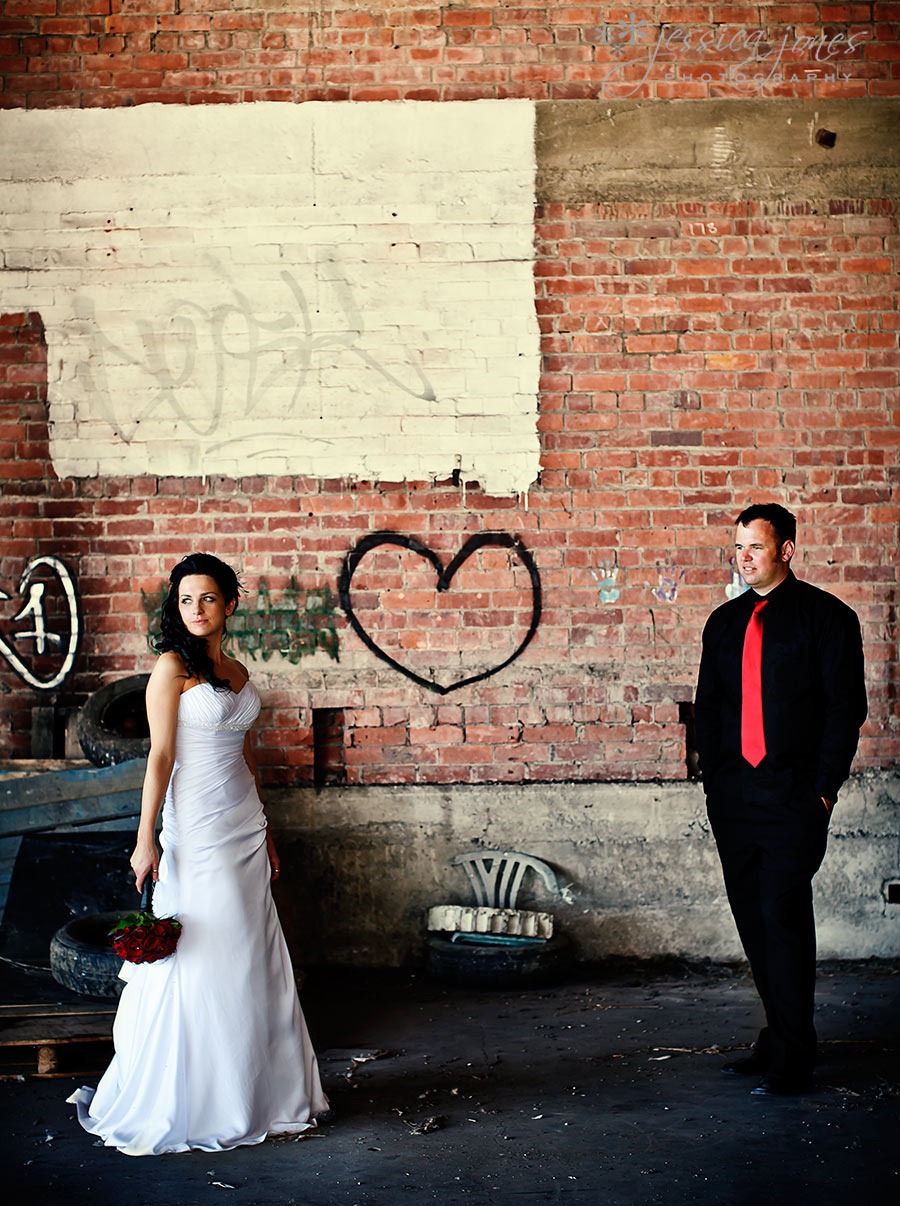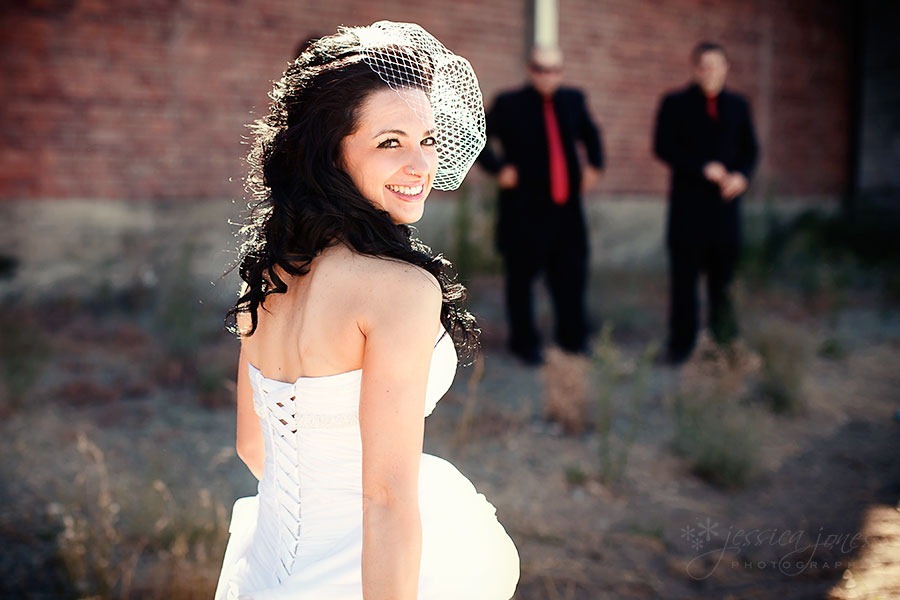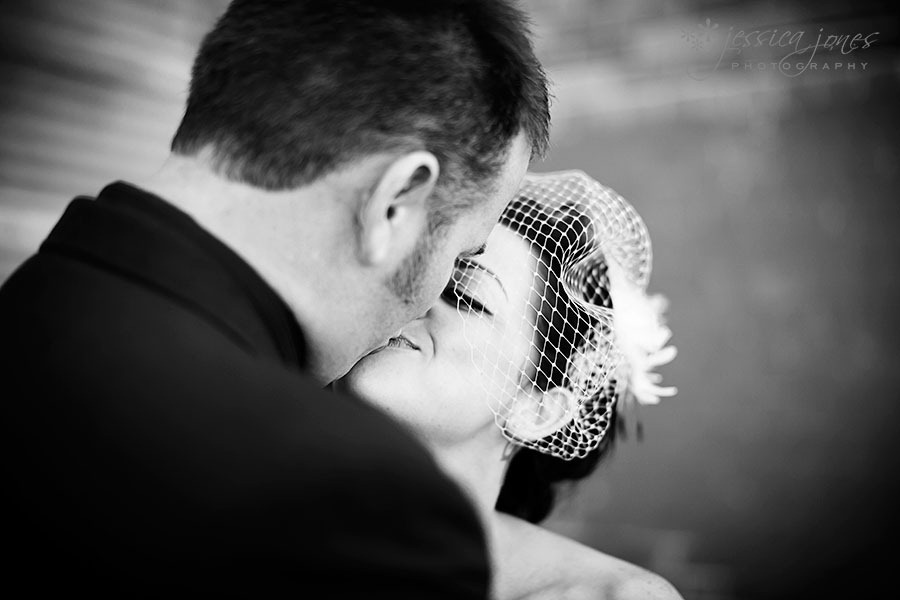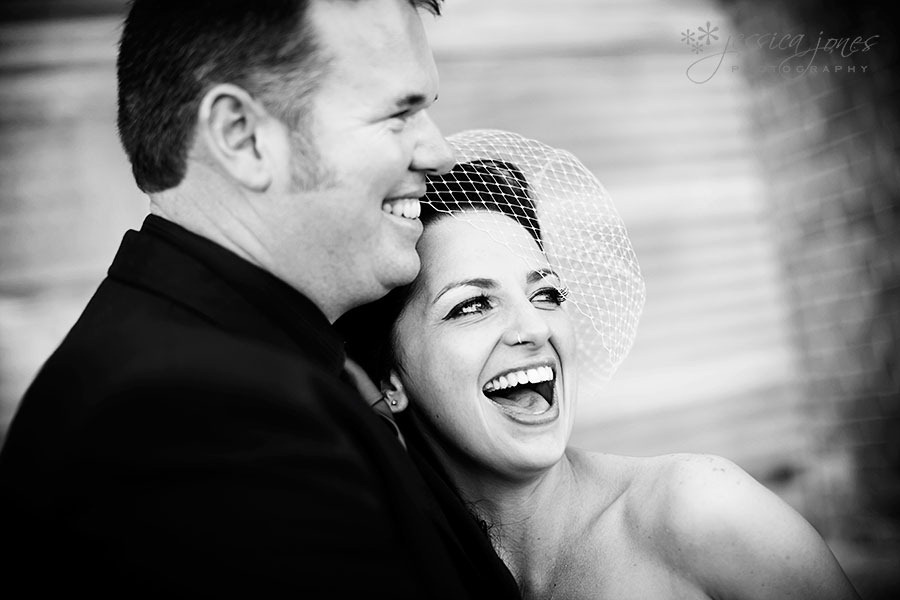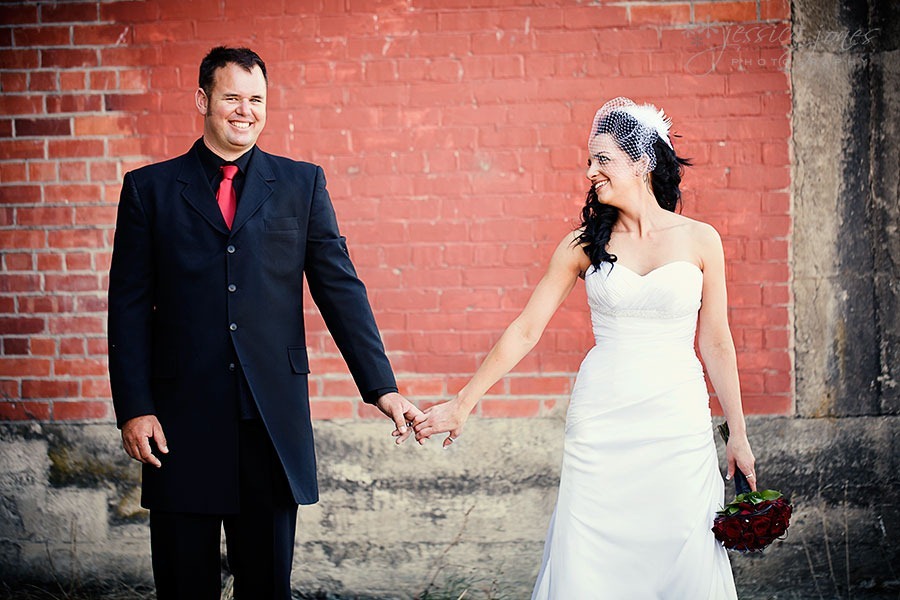 Oh Hayden, you stud muffin you!!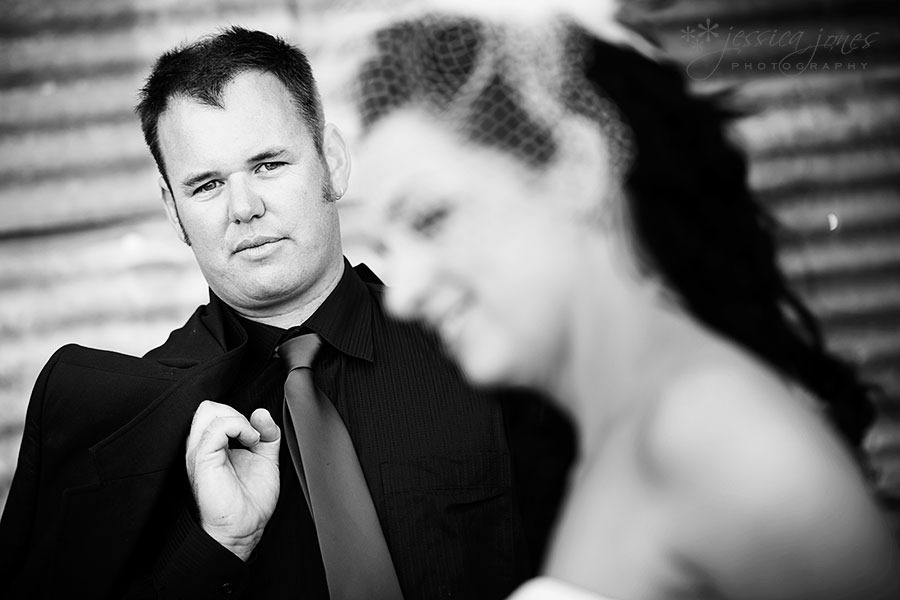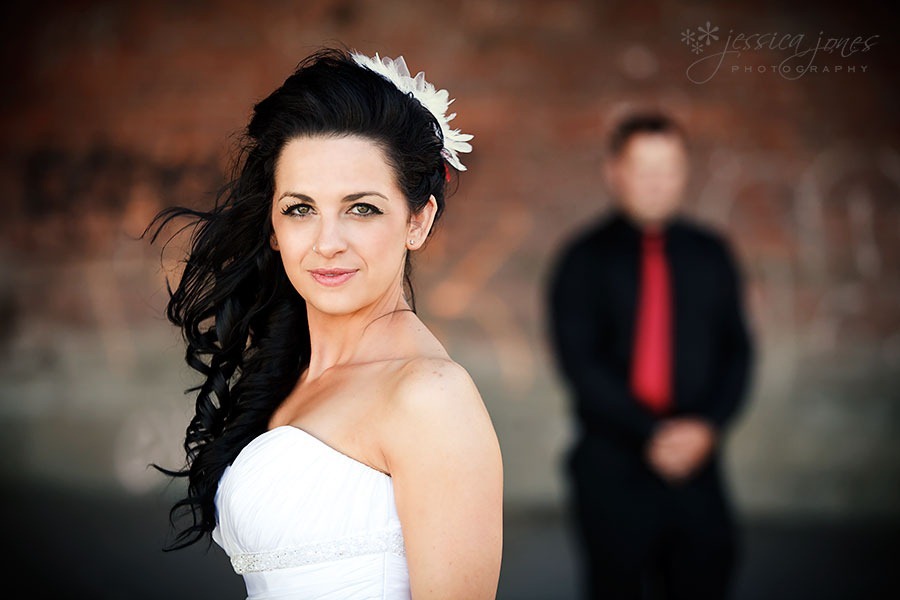 Excuse me awesome shoes!  Thank you for coming!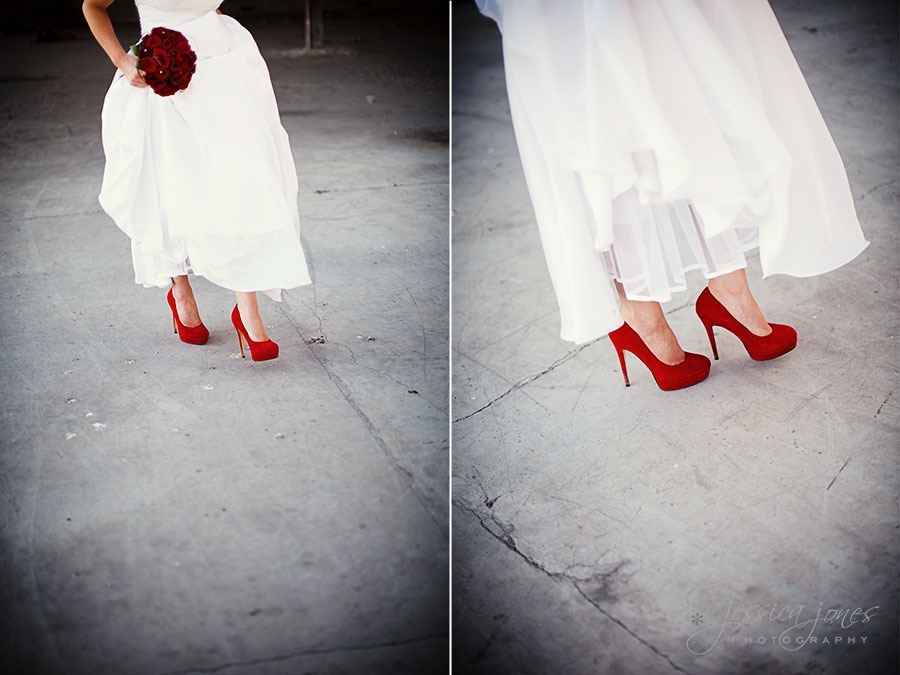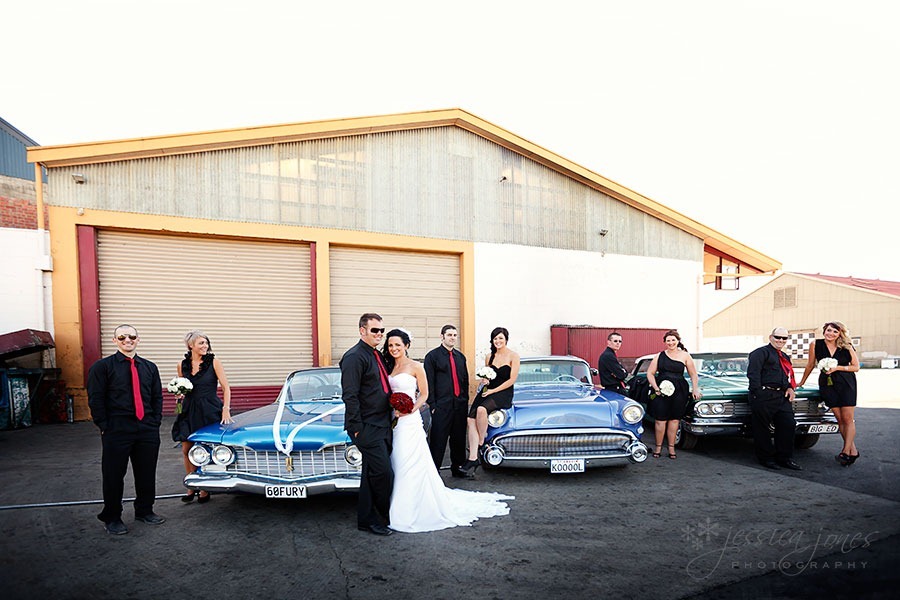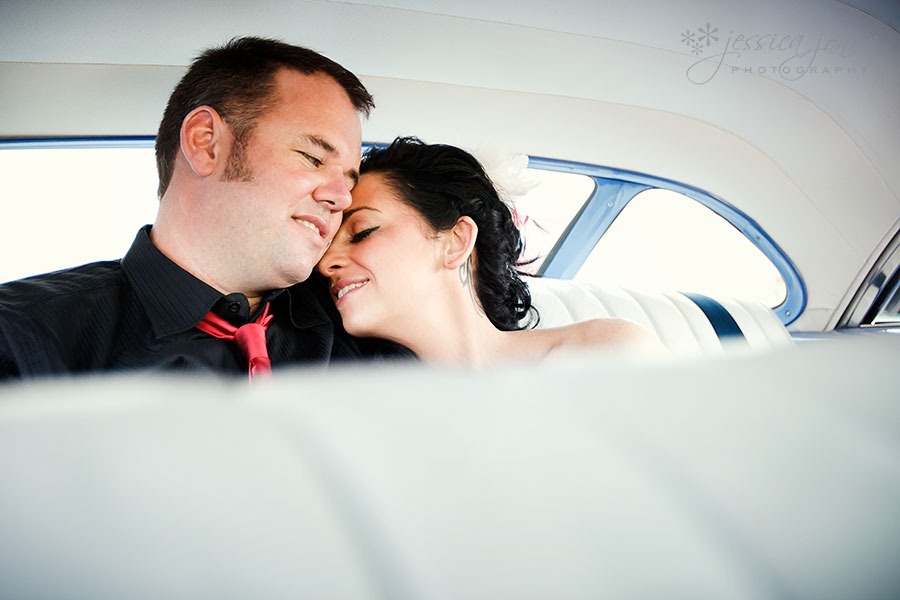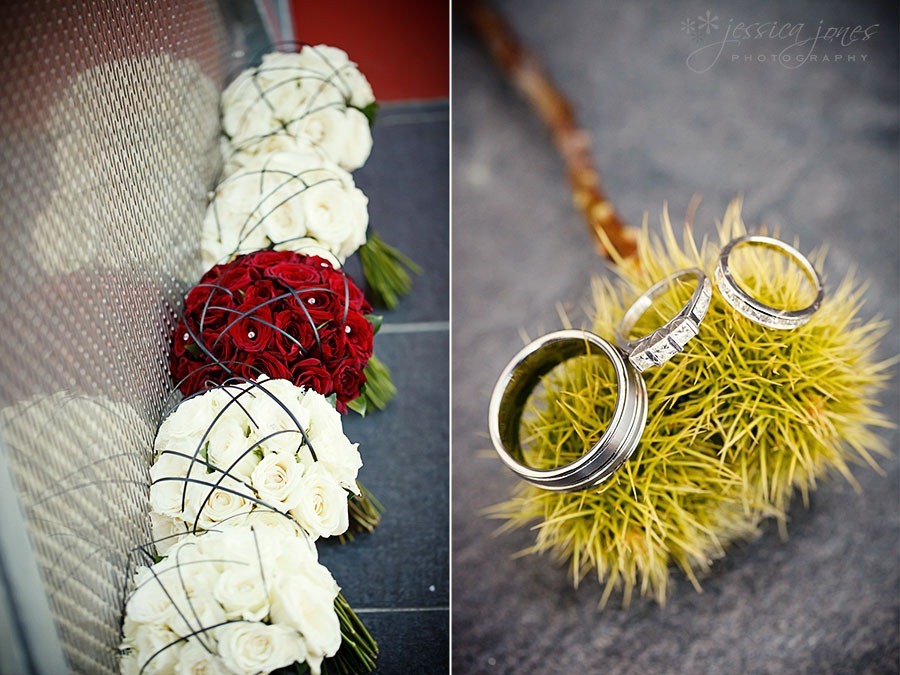 Kim and Hayden, I can't even tell you how much we enjoyed spending the day with you.  You are so perfectly suited to each other, it was a joy to capture the moments for you.  See you soon!
---
Tweet
Vendor Shoutout:
Celebrant: Terry Terrill
Flowers: Nina, Pink Poppie Designer Florist
Hair: Illusions Hair & Beauty Salon
Makeup: X'foliate Beauty Salon
Dress: Brides on Thorndon
Bridesmaids Dresses: Dianne Burrow
Cake: The Chocolate Shoppe
Reception: The Clubs of Marlborough
Leave a comment for: Kim and Hayden - Married!
DENISE STOCKWELL
-
Beautiful photo's beautiful day, i am such a proud Mum and Mother in Law.
(27 Feb 12 8:40pm)
---