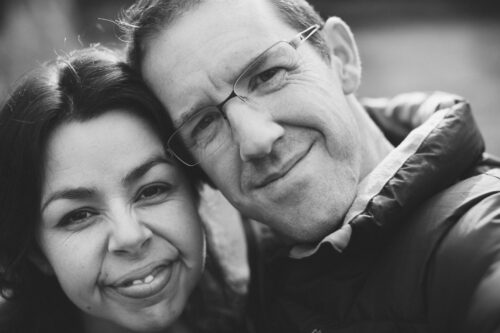 Jess – Paul
Never mind that we're called 'Jessica Jones Photography', there's actually two of us.
Both of us are award winning and accredited members of the NZIPP (New Zealand Institute of Professional Photographers). Paul is a members of the NZIPP Honours Council and Jessica is an NZIPP Master of Photography with Distinction – MNZIPP (Dist.)
Paul and I have been married for 26 years. We married super young so have pretty well grown up together, it's been a fun ride! Along the way we added 6 children to the mix who have all had a part in making our lives that little bit more interesting!
We've been full time photographers since about 2007, we've shot over 300 weddings, bucketloads of portraits and commercial work and my personal favourite (and totally me and not Paul), births!
I like taking ugly selfies. Like, as ugly as physically possible. I know how to take flattering images of others, but with such power comes a dark side too, the ability to triple-chin myself at the drop of a hat. It's a skill that I have not yet found a practical use for.
I am first and foremost a story teller, so photography seems to fit me like a glove. While I do understand and use technical aspects of photography, it's more about the emotional side of the story for me. I'm all about the moments, so give me anything with a face and I'm good to go!
Paul loves the technical side of things, he loves experimenting with new techniques and geeking out on equipment. He's great at commercial studio work, and making inanimate objects look amazing!  So when you call up asking about getting your wine bottle photographed, it's Paul you'll be dealing with. Want some landscape and aerial images, or bespoke real estate and architectural look no further!
We've passed our skills onto our daughter Emily runs Chunky Llama Studios with the help of our other daughter Georgia. Chunky Llama is perfect for studio mini sessions, and posed newborn portraits.
So that's us in a nutshell. It's important to us that we're a good fit for you, so please have a good look through the blog, give us a call or jot us a note.