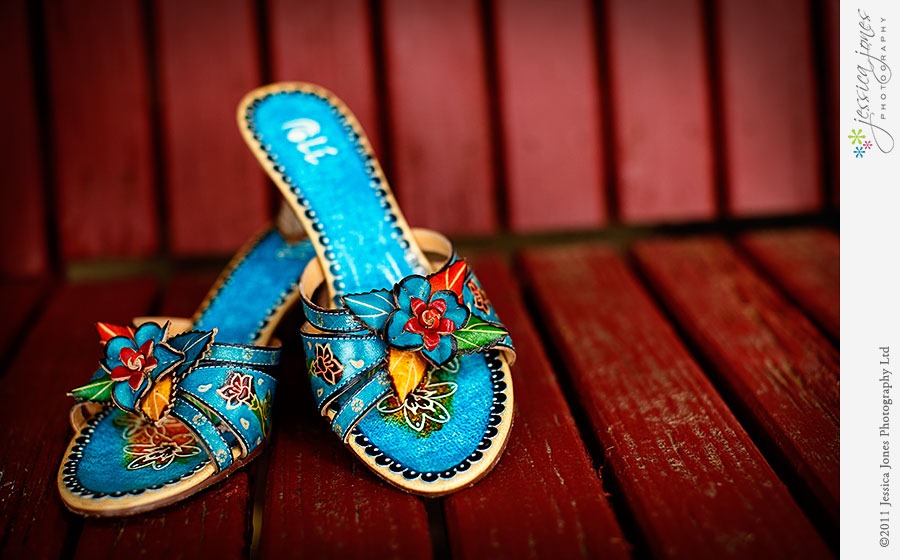 My life is weird right now.  So this post will be more brief than most, I'm sorry.  But rest assured, when things become less weird, I'll be posting many more photos from Saturday's wedding!  I'll share more at the bottom of this blog about my weird life, but first onto Grant and Libby's beautiful day!
I gasped when I saw Libby's shoes.  I love them with every single atom in my body.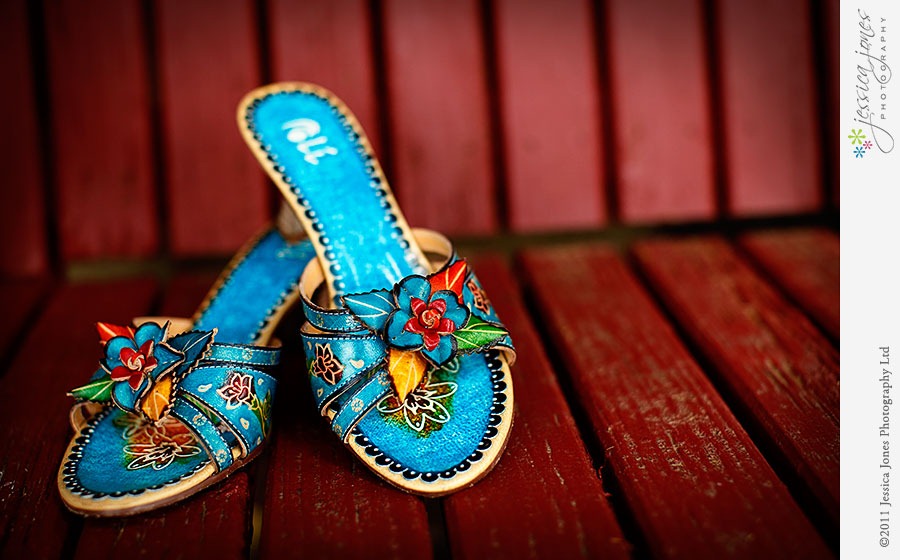 This is Caitlin.  She's four and full of all the fun and wonder that little girls of that age have.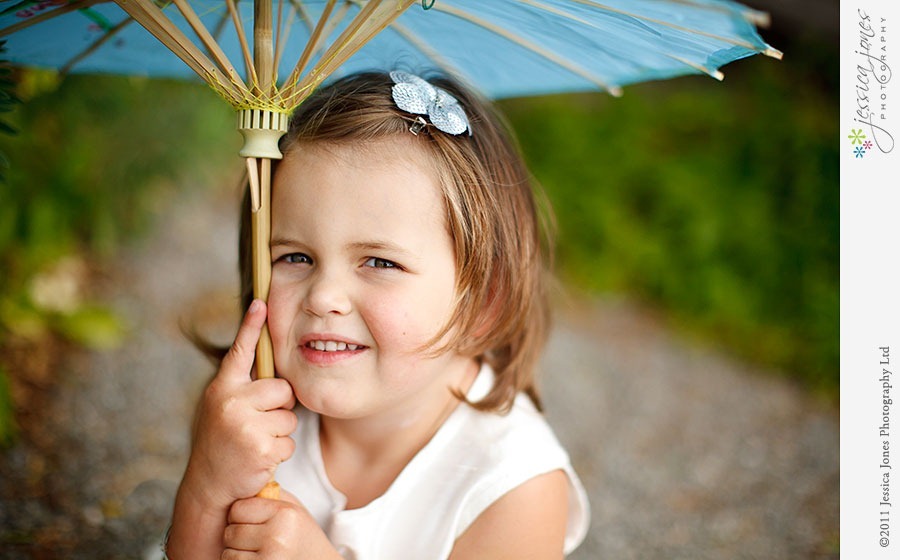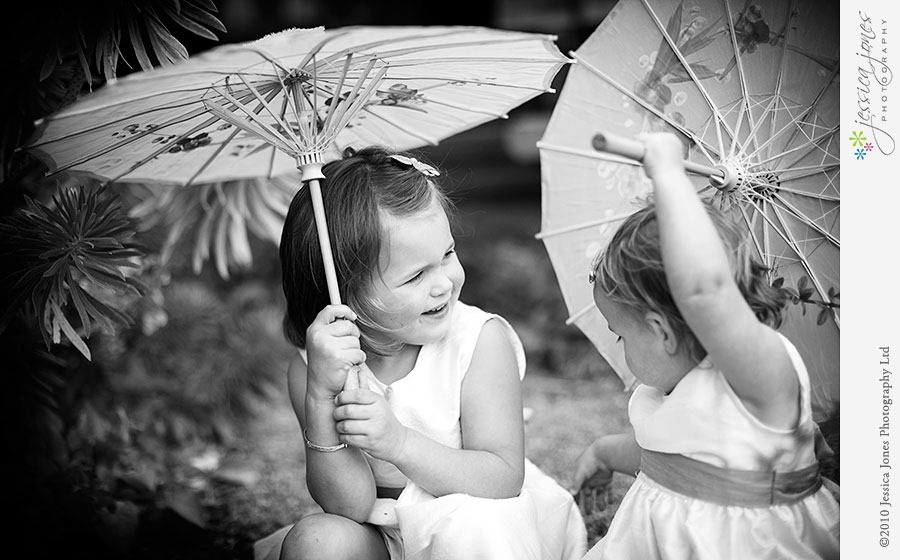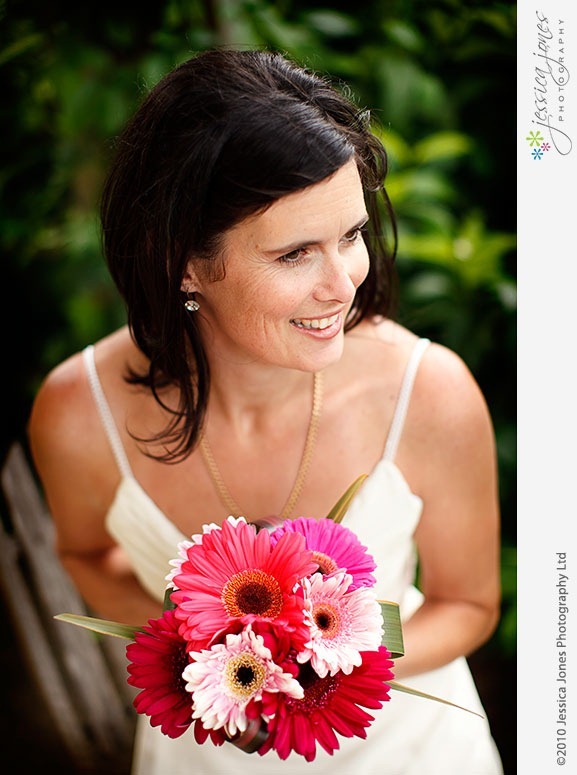 The wedding was held at Libby's parents place, Blue Ridge Estate.  The day was as perfect as the immaculate property.  What a perfect place for a wedding!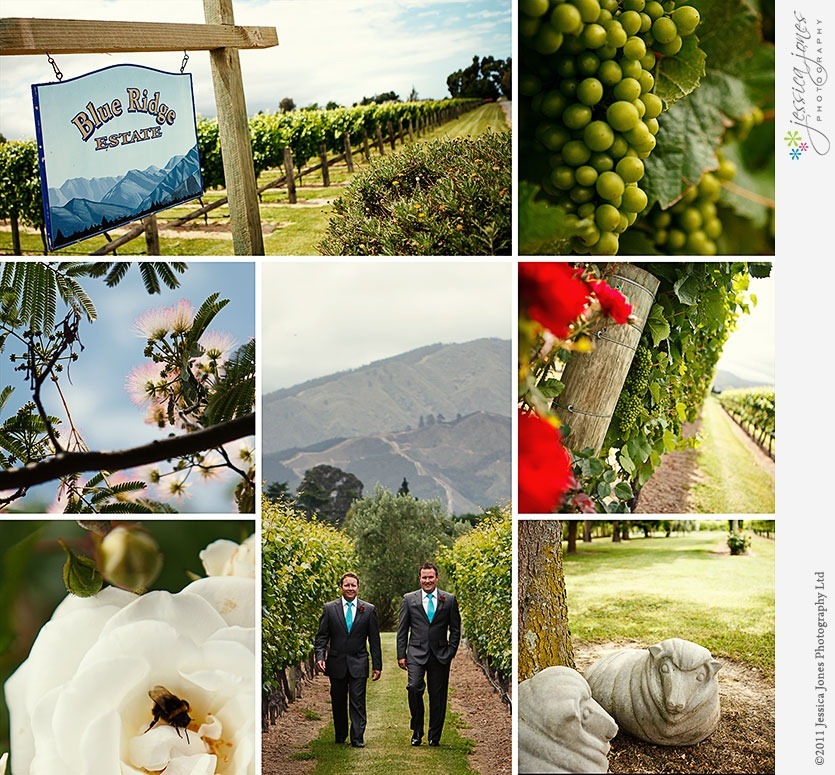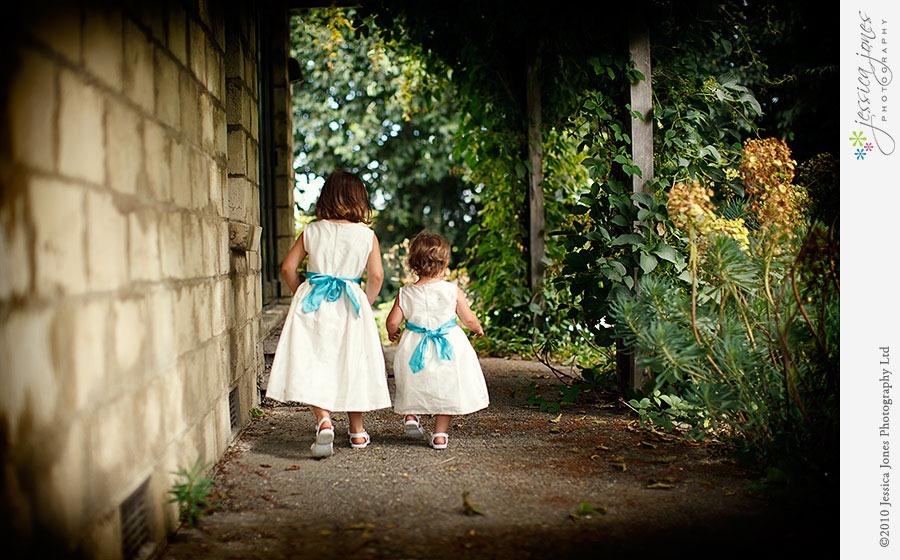 Libby decided to make the grapevines her 'aisle', so that the first person to see her was Grant.  Caitlin walked like a perfect princess most of the way down, and then, suddenly, at the last few meters she shot away and straight into Grant's welcoming arms.

This was the moment she arrived at the end of the aisle, meeting Grant with the biggest and most true hug a little girl can give.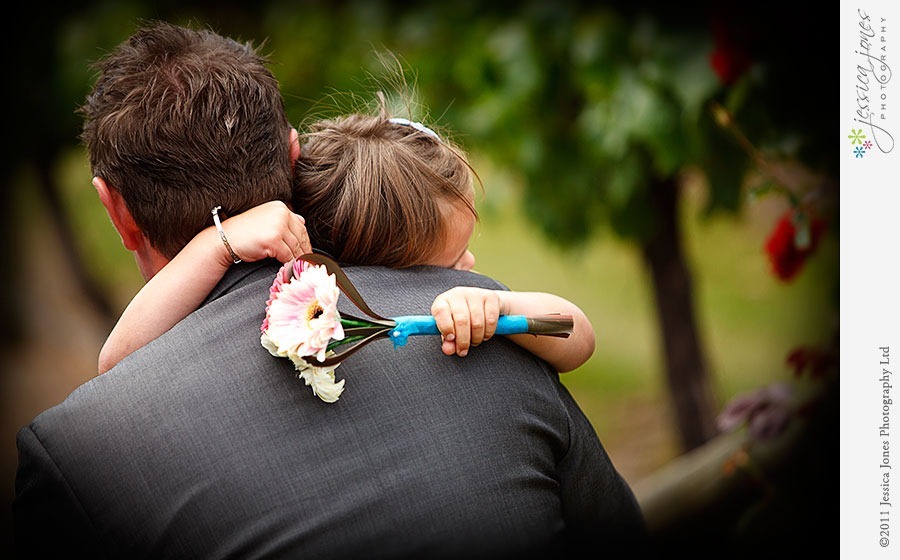 Libby and Mia followed soon after.  Half way down the aisle, Mia decided to stop and have a little jig to the music.  Impromptu dancing, always good!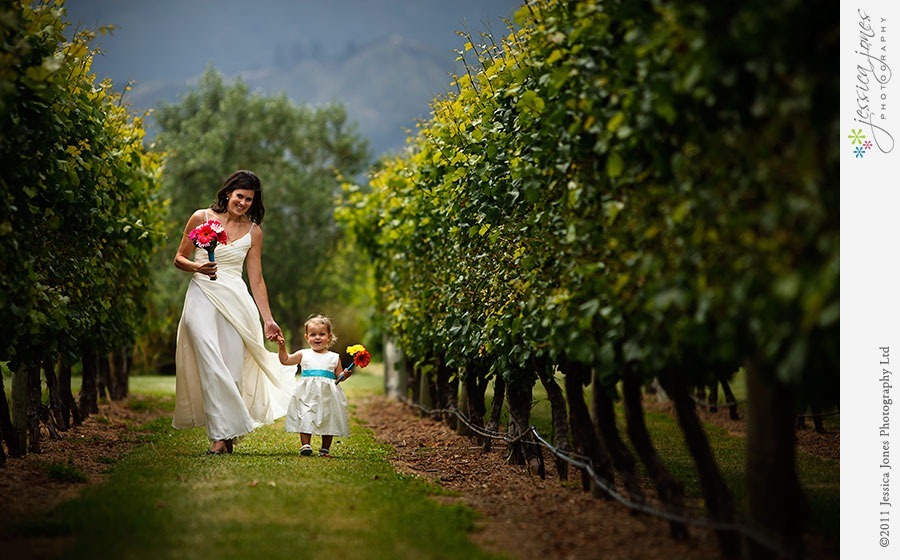 Looking through her Daddy's knees as her parents get married.  Such a beautiful little thing Mia is!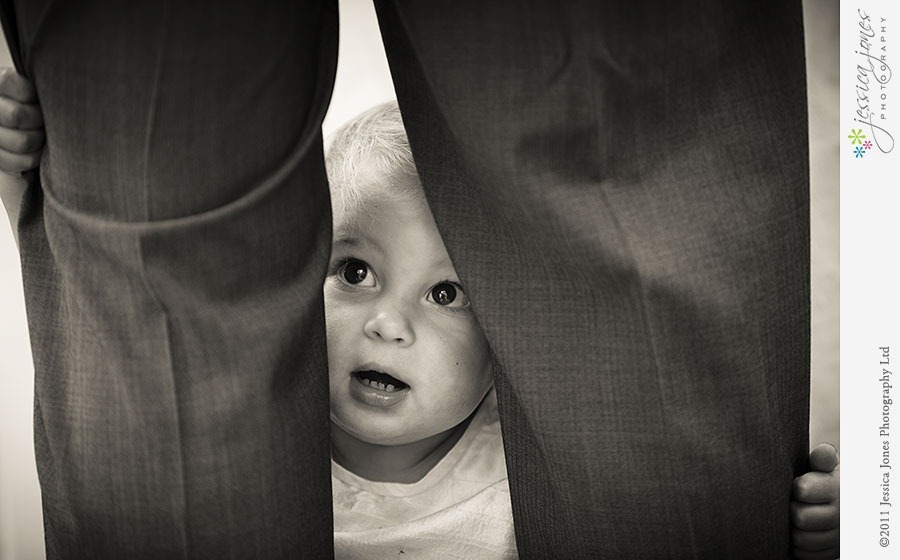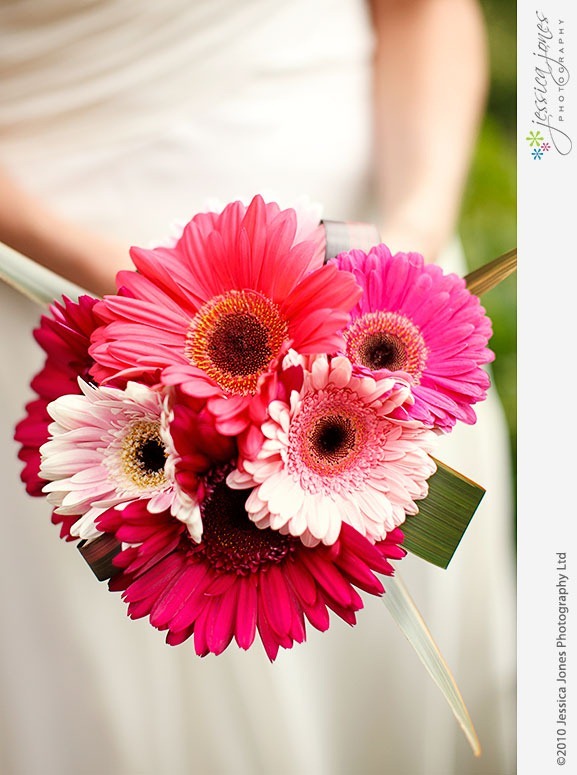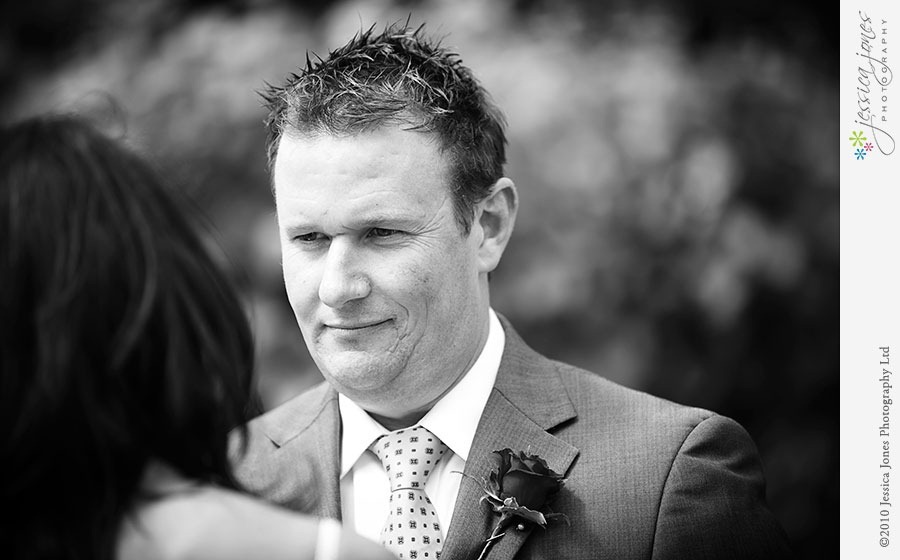 Grant and Libby are so cute together!  Libby spent most of the day giggling.  She's bright and bubbly and, amazingly enough, the third person in a row I've photographed that works with kids!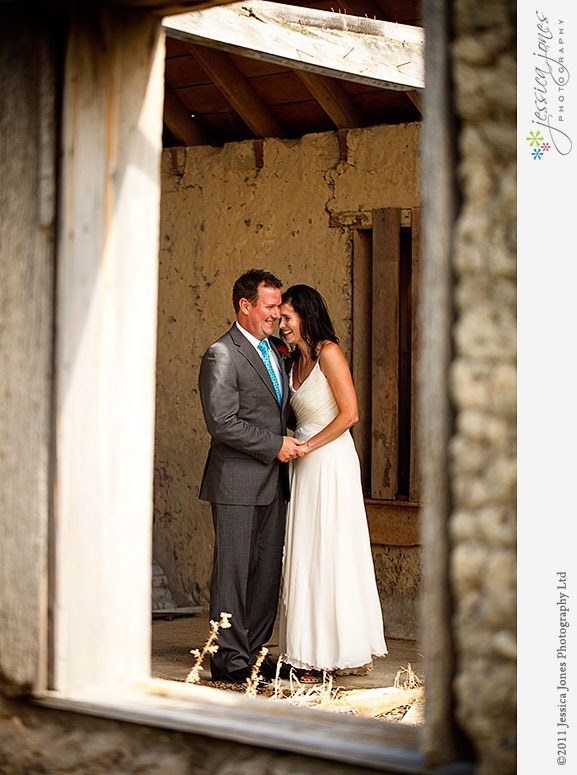 Love!  You just know I love those shoes!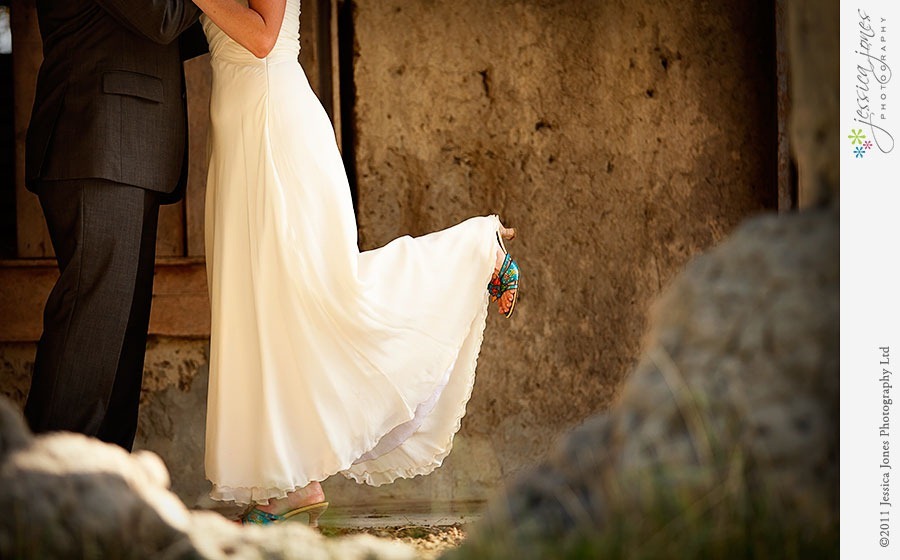 I love this old cottage, so many interesting places to take photos!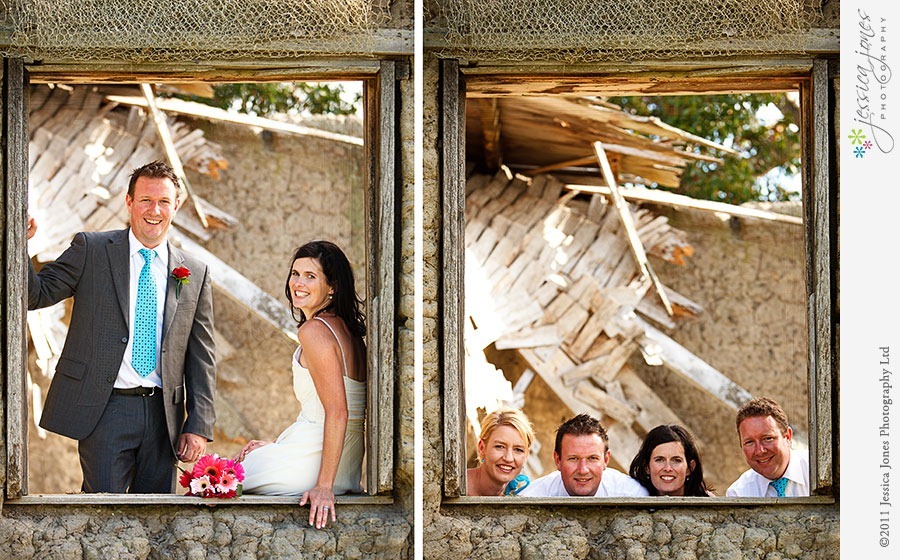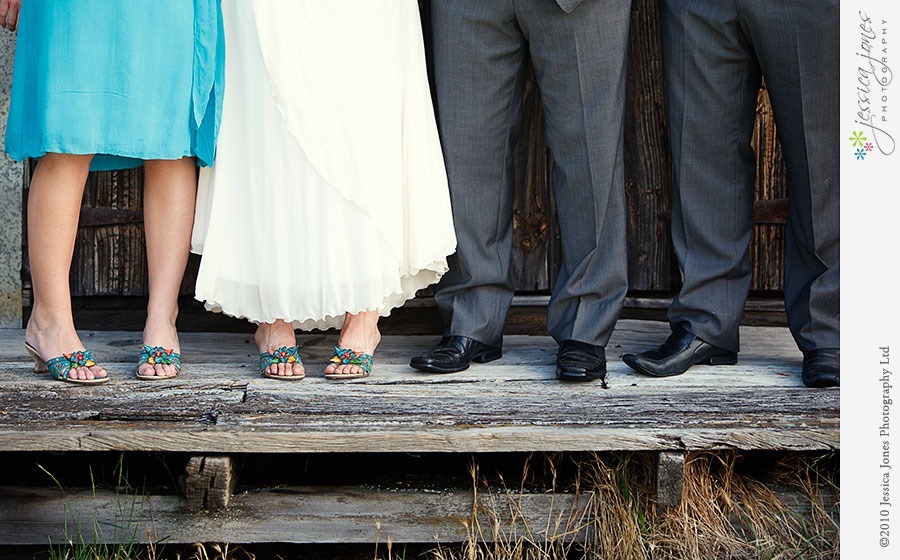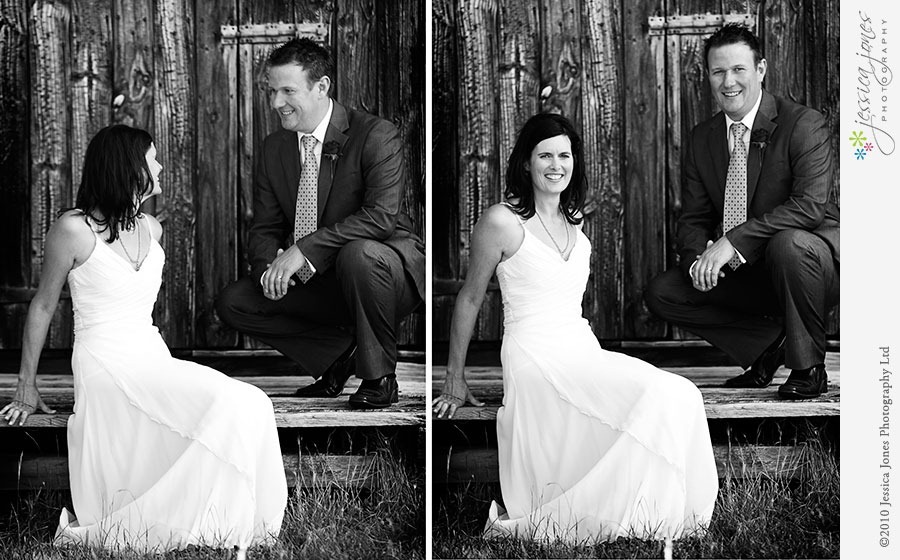 Back at Drylands for the reception, and the speeches were successful in drawing the desired responses!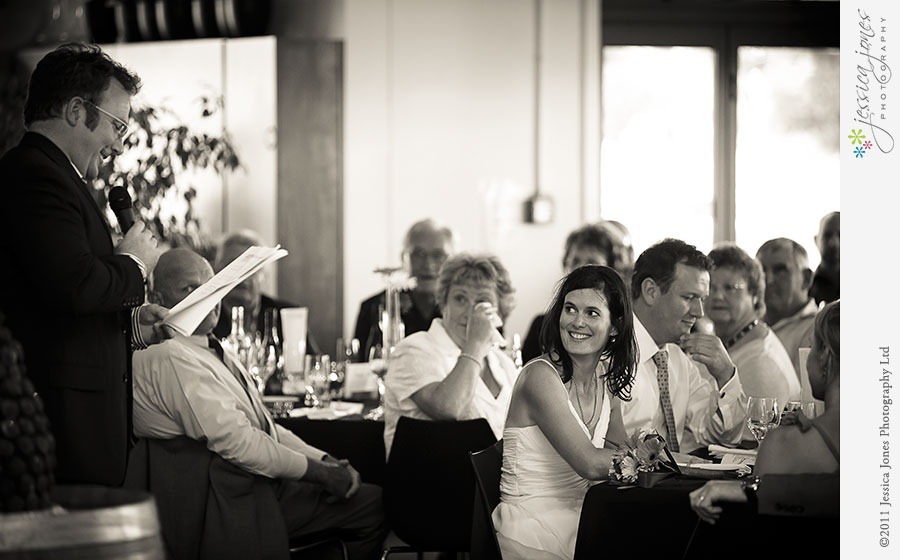 Particularly special, Grants ring belonged to his Dad before him.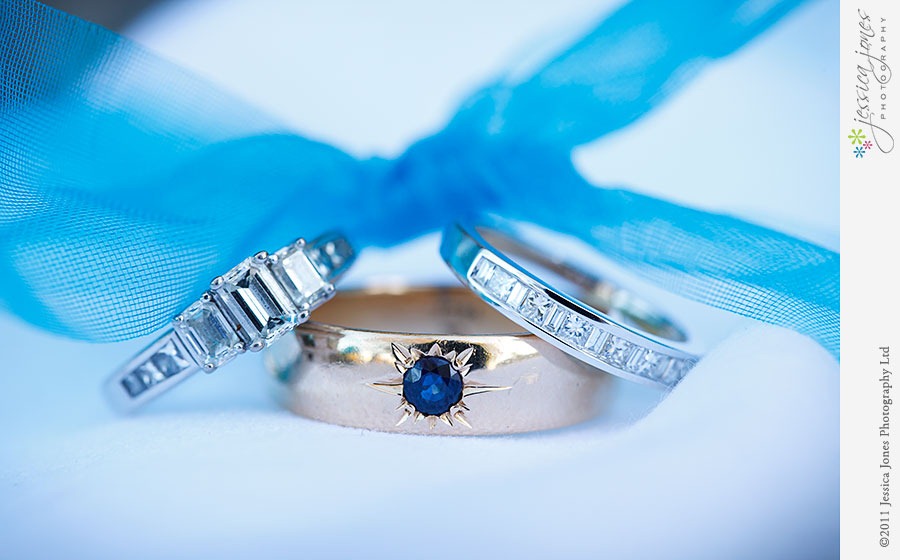 Vendor Shoutout:
Celebrant: Terry Terrill
Hair: Beyond the Fringe, Redwood
Dress: 102 Design, Ashburton
Reception: Drylands Restaurant
I didn't go home after the wedding on Saturday.  Instead I came to sit by my dear Mum, who is in her final stages of Motor Neurone Disease.  My sister had let me know that things were getting pretty serious, and perhaps it might be a good idea to come out sooner rather than later.  I haven't left her since.  As each hour passes, she slips further away from us.  The whole thing is surreal, peaceful, painful but most of all, well, just plain old weird. Thankfully we've been able to keep her at home. She's comfortable and peaceful, for someone who is dying, I guess.  As we sit and hold her hand, we wonder if each breath is her last.  We tell her we're with her, and we sit.  And we wait. 
This is new territory for me.  I've never lost a parent before.  Come on, everyone dies, and even though it can't be fun, plenty of people have coped with it.  That's what I thought, before I was the one loosing a parent.  Now that it's me going through it, it's harrowing.  Then I feel bad about feeling sorry for myself, because this part is all about Mum.  Then I look at her, I see peace.  I know she's ready to meet the God she has loved and followed for the last 34 years.  I know that it will all be over soon, and she will be perfectly happy.  But in the meantime, we sit.  And we wait.