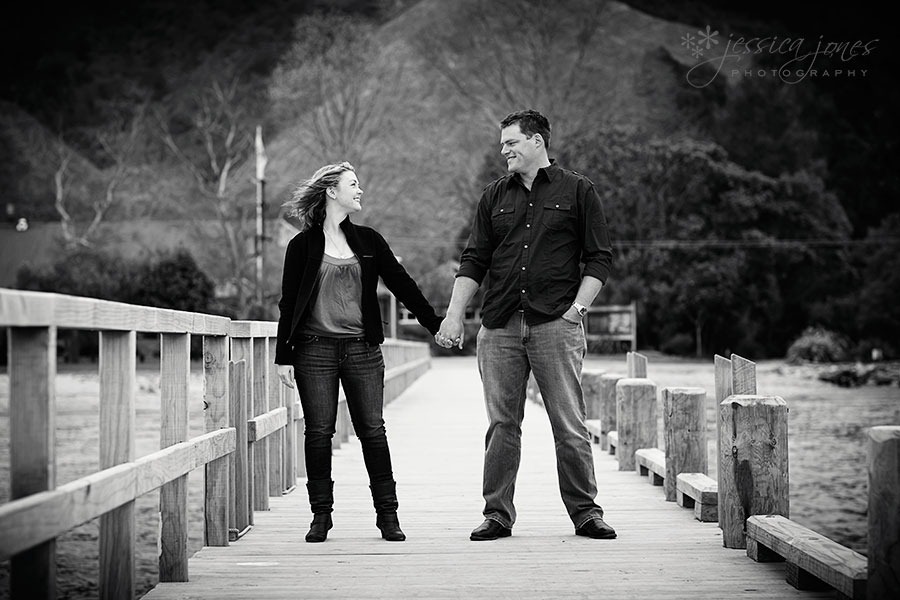 Jess was 16, only just old enough to do the course.  Clint was 17, and had no idea that he was about to do the course.  Little did either of them know that they were about to meet the one they were going to marry over a decade later.
As the Outward Bound website says, "Over the 21 day adventure you will develop friendships that will last a lifetime."  Man, they weren't kidding!
Now, 9 years on, they're engaged to be married and they wanted to come back here for photos, where their friendship started.
As we were taking photos on the jetty, the newest group of Outward Bounders came past.  Ready to be pushed into the water in their kayaks, and then no doubt off for some adventure.  They were all smiling, seemingly oblivious to the cold.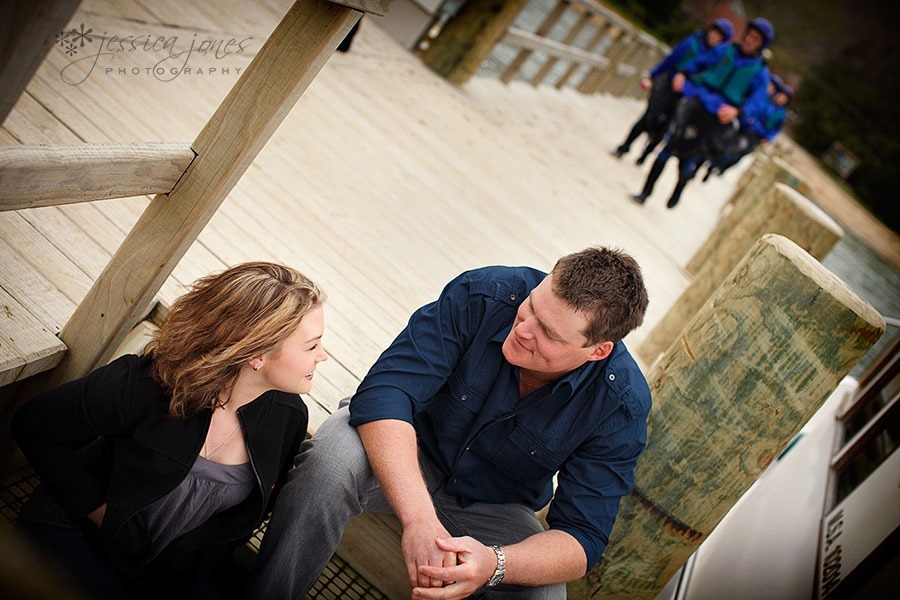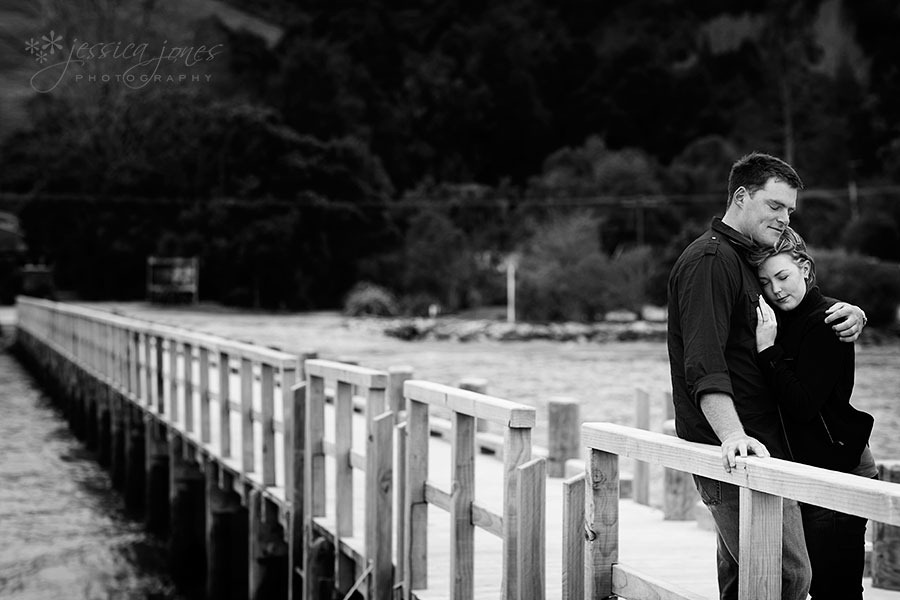 Doing their best 'mean' face.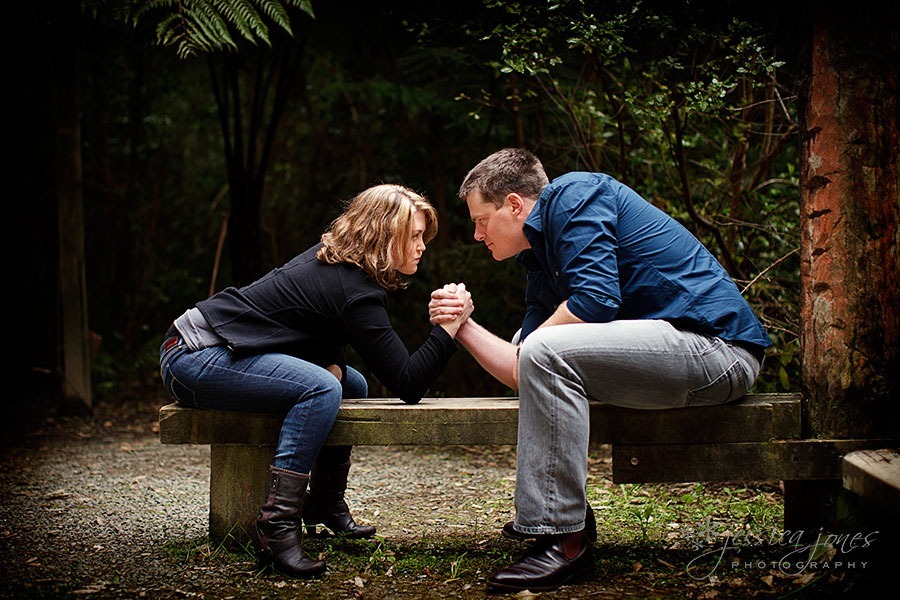 'Mean' didn't last more than a split second, without any coaxing, out came the cute smiles again.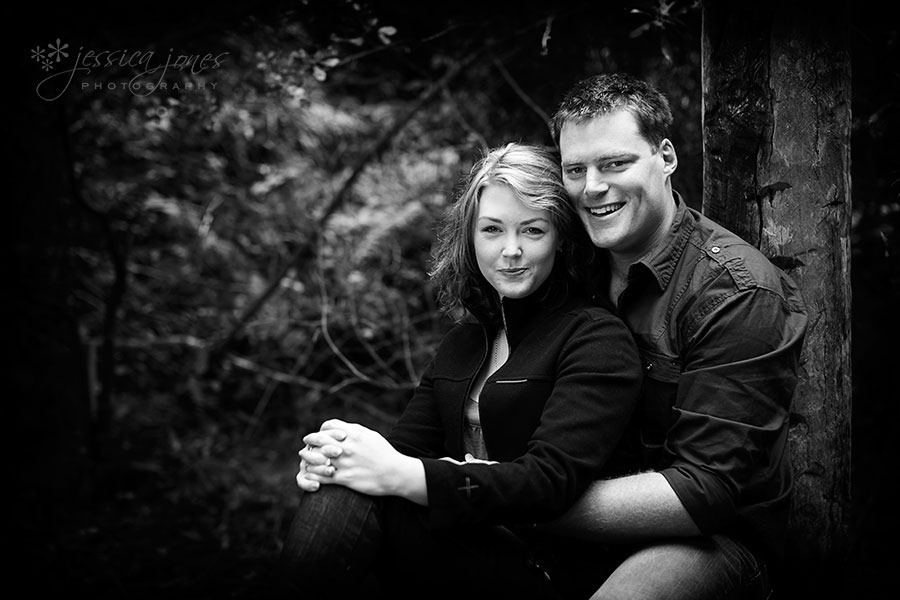 Then onto the ropes course.  This place is amazing, frightening, but amazing.  See those two platforms at the top of the ladder, way up in the trees there?  Well, you're supposed to jump between them.  Backwards.  Without looking.  Sure, you've got safety harnesses on and stuff, but I think I would still cry.  I'm such a sissy.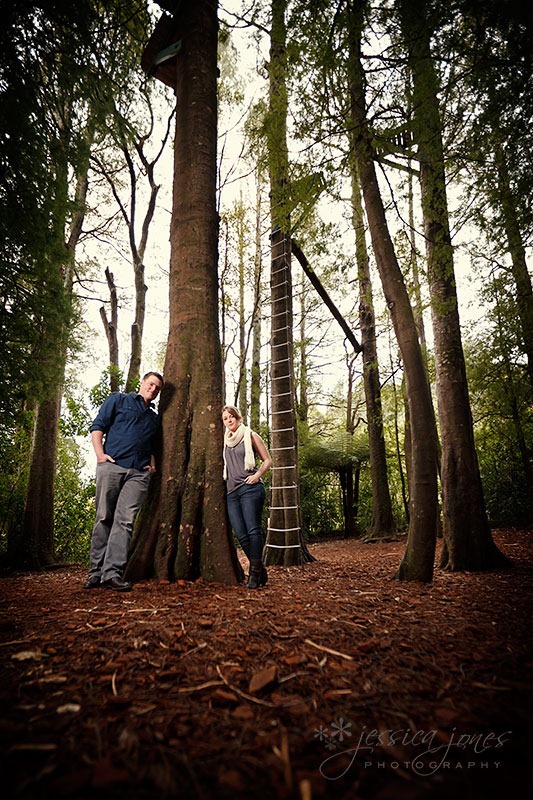 Jess and Clint are not sissys though.  Not even a little bit.  Nothing was too much trouble for them!  When it started to rain, ah well, they didn't mind.  "We're not made of sugar!" Jess says.  Awesome!
Sadly (well for me anyway), Jess and Clint are getting married way up in the North Island, and so we won't be photographing their wedding.  We are simply a small link in the chain.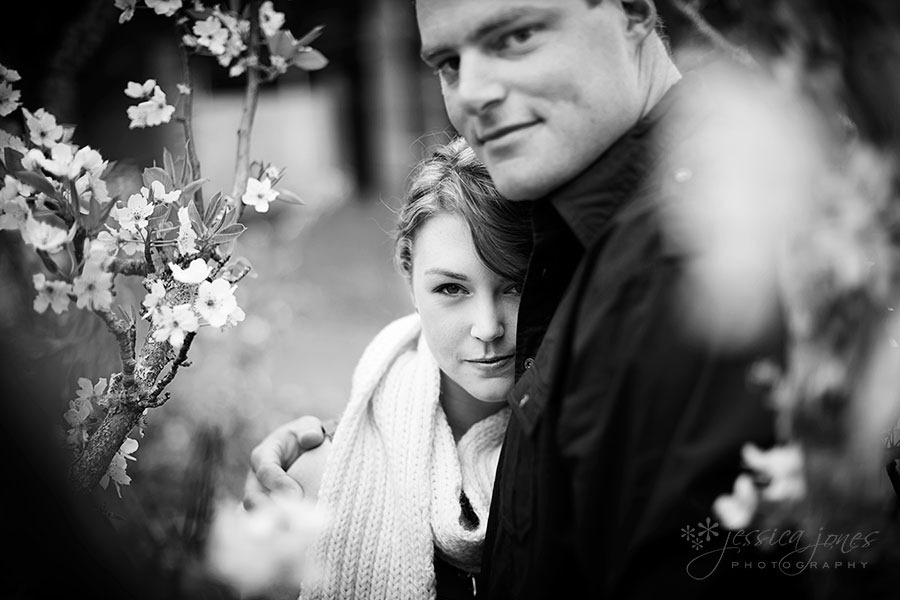 We had SUCH fun, so many laughs along the way.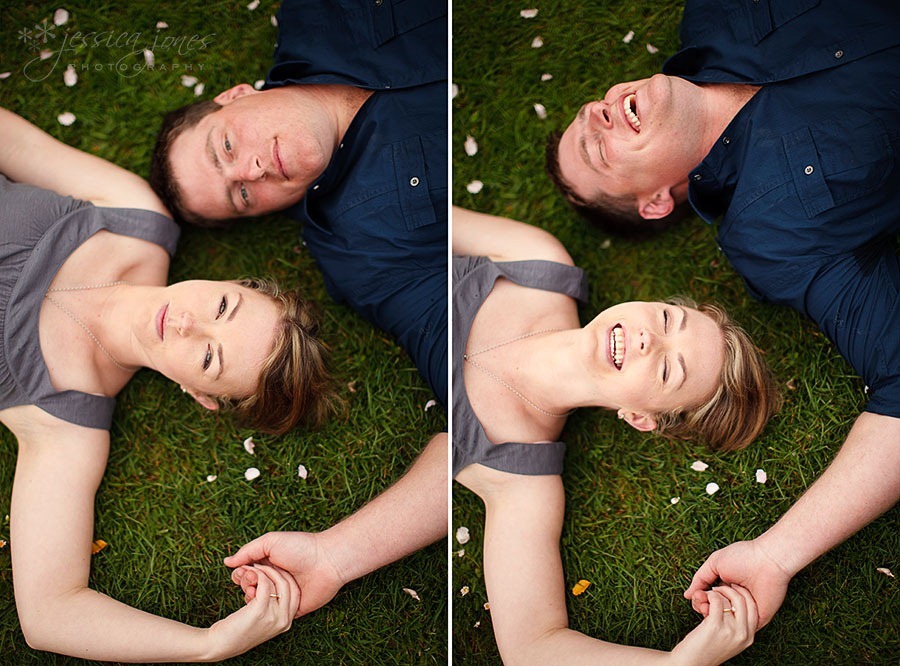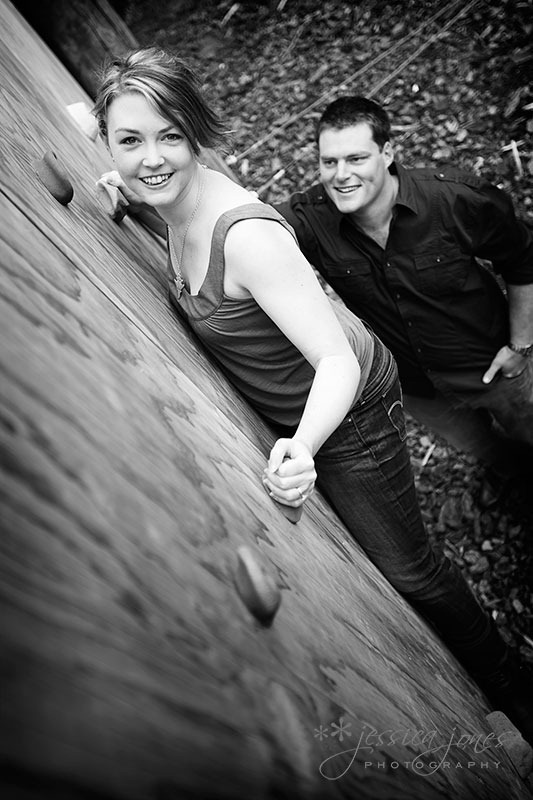 Cute.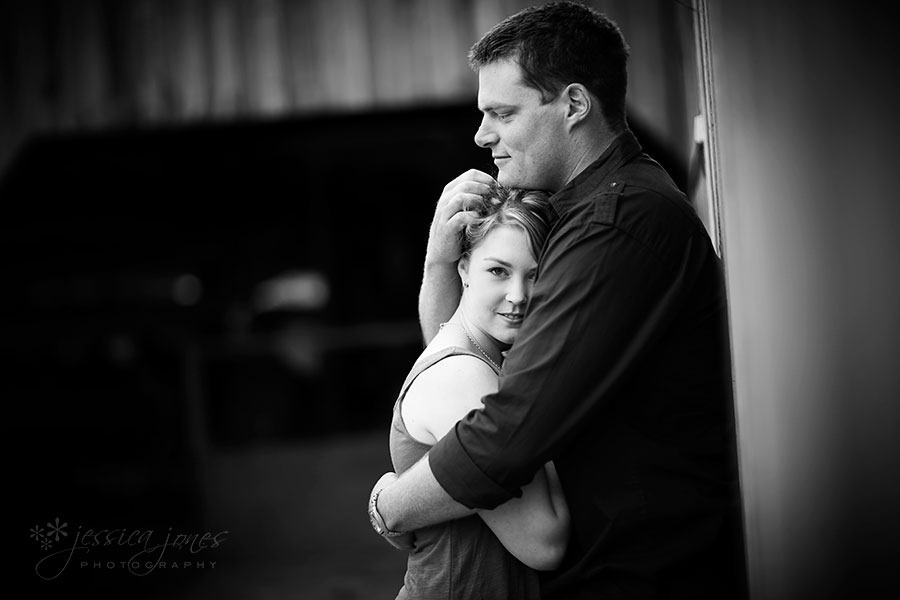 After all of the stories Jess and Clint shared about their Outward Bound adventure, I thought they would not be keen to ever do it again.  To me it all sounded like hard work.  Nights alone in the bush, days on end in a little boat heading out towards the sea and  high scary ropes courses.  But amazingly they said they'd happily do it all over again!  Apparently all of those adventures taught them that they really can do whatever they put their mind to.  That even though something seems scary, it doesn't mean you shouldn't give it a good go.  By the end of our time together I was almost convinced that I should do a course too.  Almost…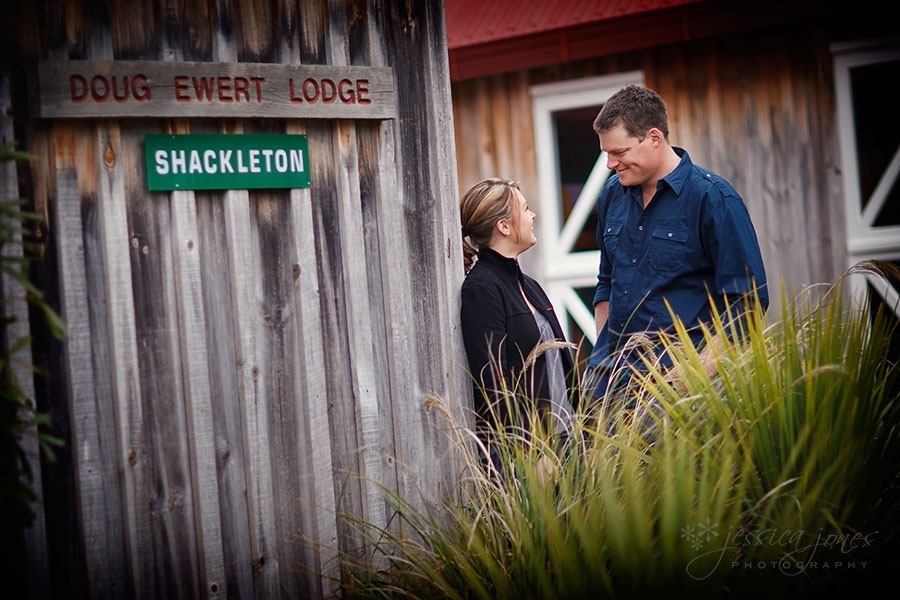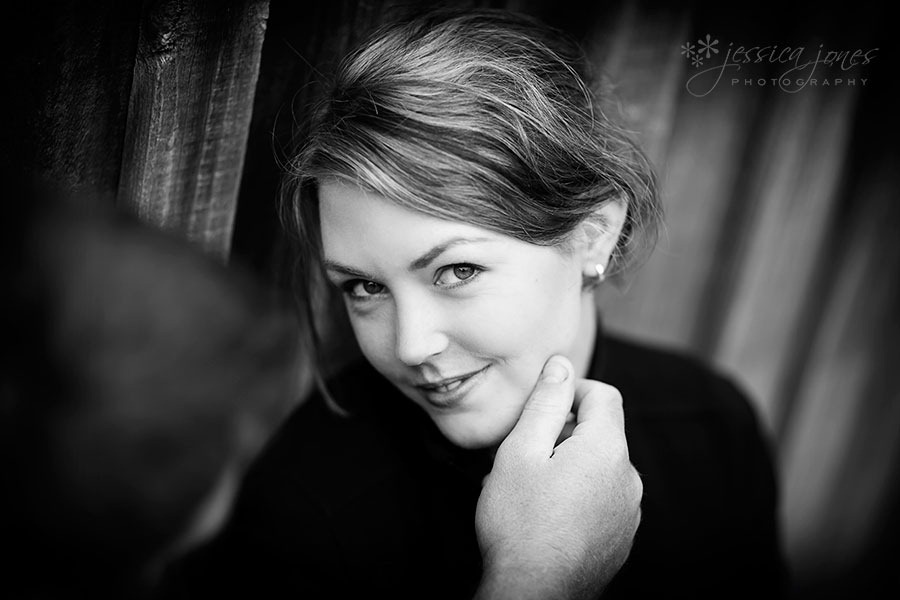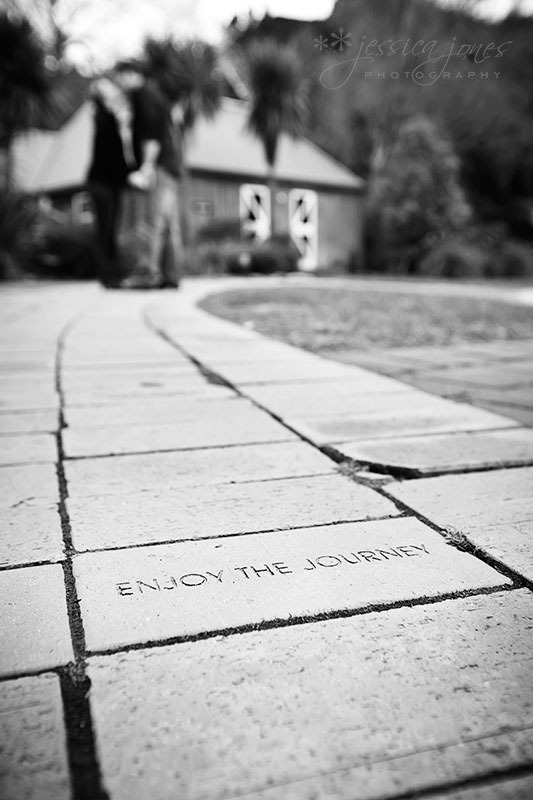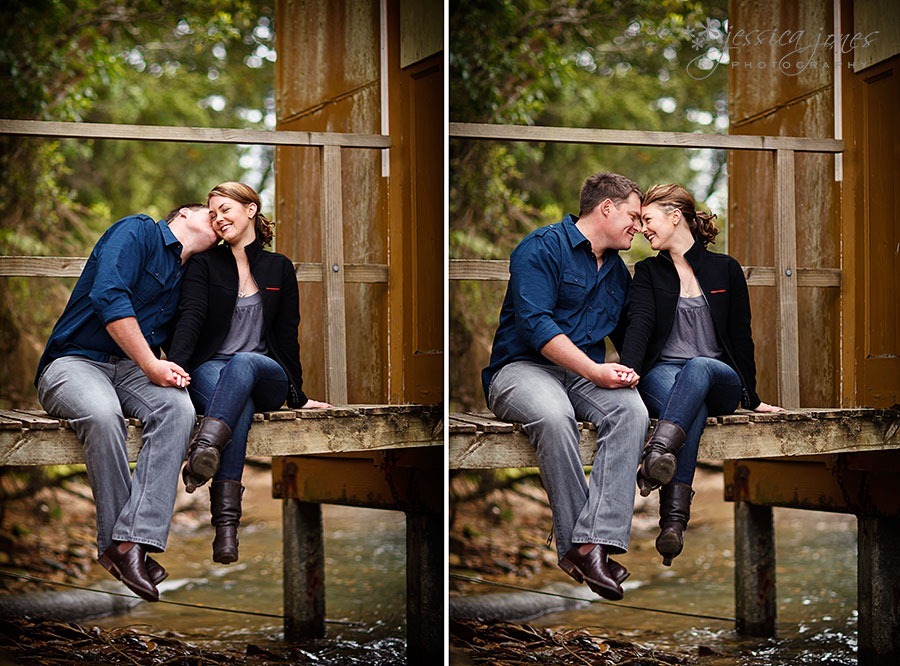 Jess and Clint, thank you so much for travelling all the way down here to do this session with us.  It was such a fun time, and we absolutely loved hearing all about your adventures and getting to know you both.  You're an absolutely wonderful couple and we wish you all the very best!