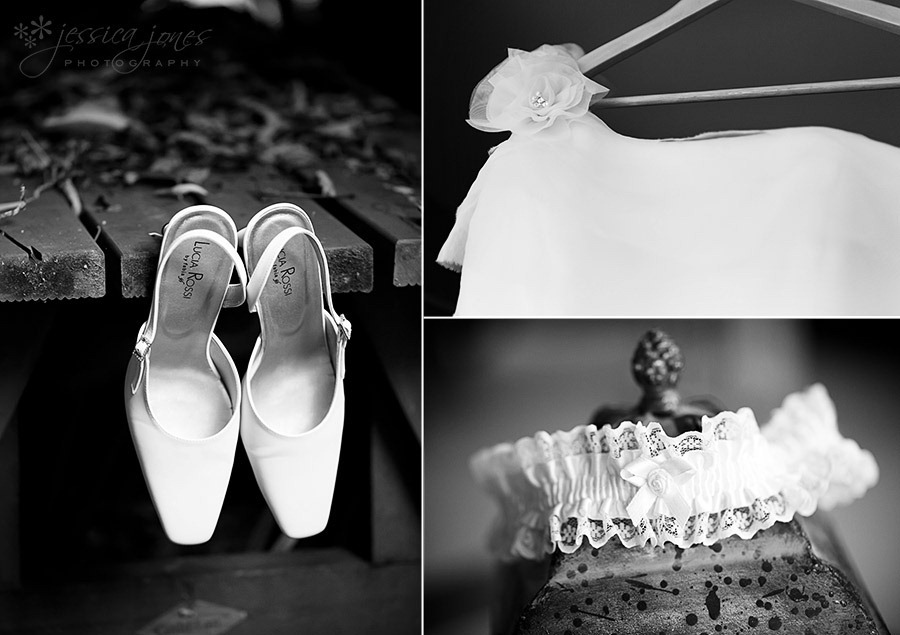 They met nine years ago at the Blues and Brews festival here in Blenheim.  I don't know who liked who first, as from all of the reports I've heard it seemed pretty immediate for both Sarah and Darren.  Clearly the first impressions did last, and on Saturday they were married at the beautiful Te Mahia Bay Resort.
This will be the second wedding we've been privileged enough to photograph in Sarah's family.  Last year, almost exactly a year ago, we captured her brother's wedding (Jeff and Frith here!)  It always warms our heart to be asked back, and we love catching up with familiar faces in the crowd!  I'm sorry if that means you've now heard my jokes twice.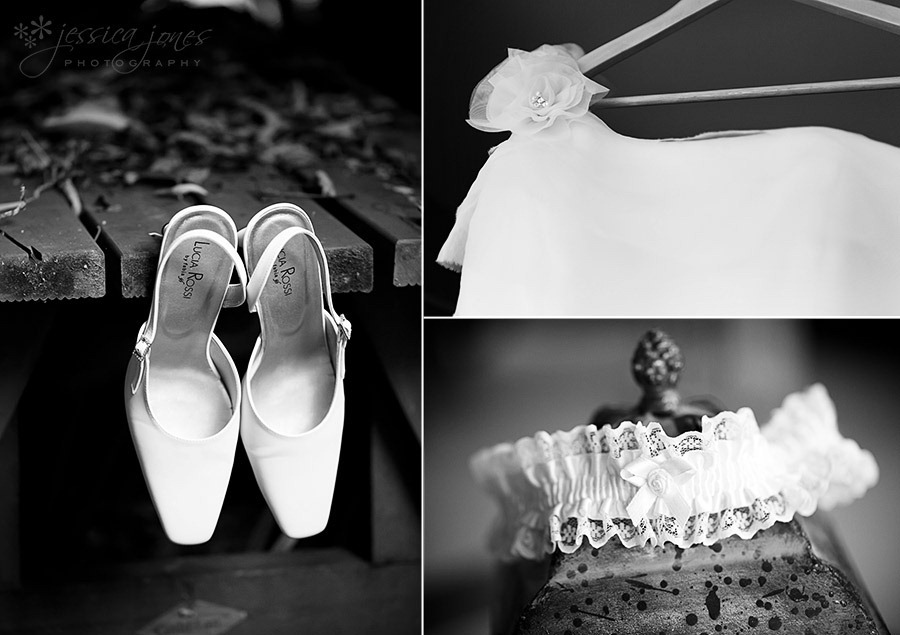 Sarah and her girls had to be the calmest, most organised I've ever seen on a wedding day!  We had time to spare and because everything was onsite, there was no travelling.  Perfect!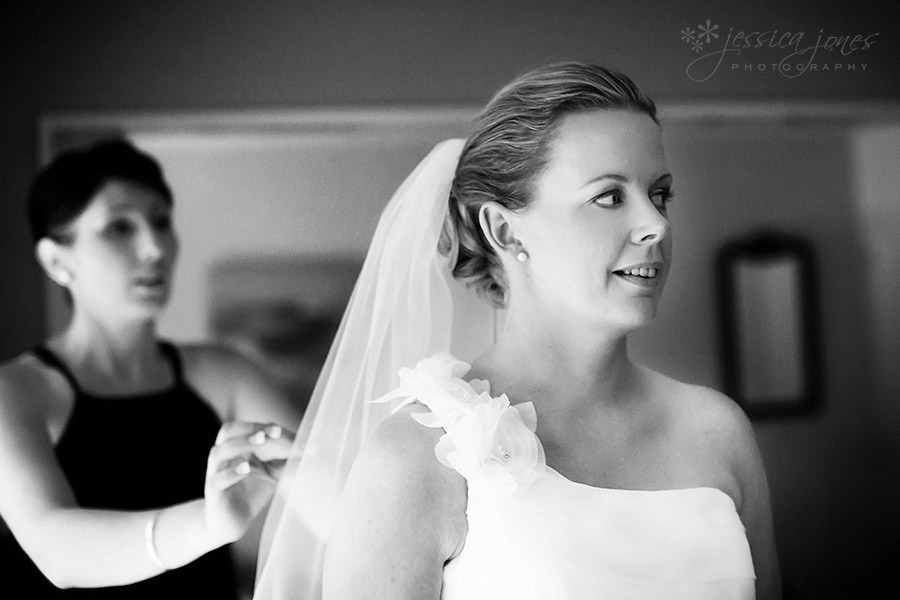 Beautiful tulips by Nina at Pink Poppie.  We're not normally lucky enough to have tulips as wedding flowers.  Need I say it again?  YAY for Autumn weddings!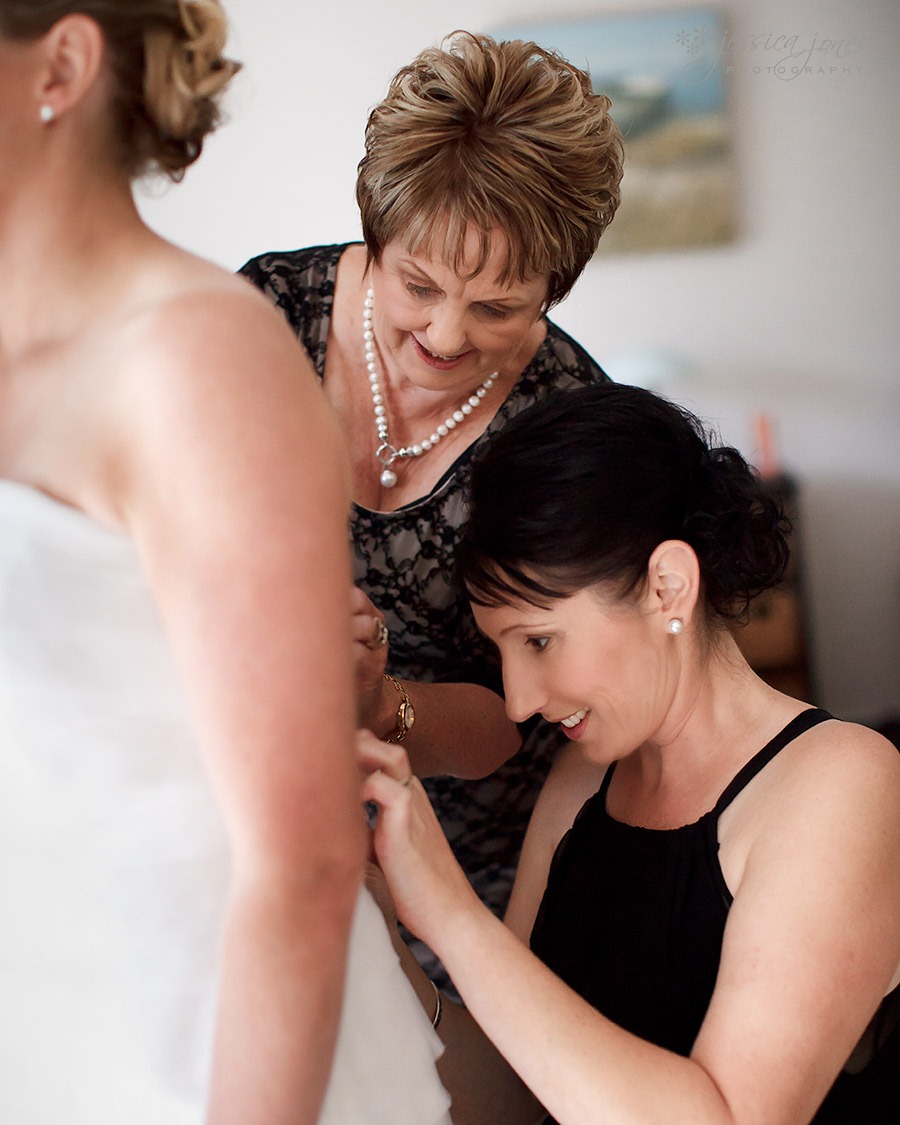 Sarah, you are beautiful!  I heard comments all day about how drop dead gorgeous you were!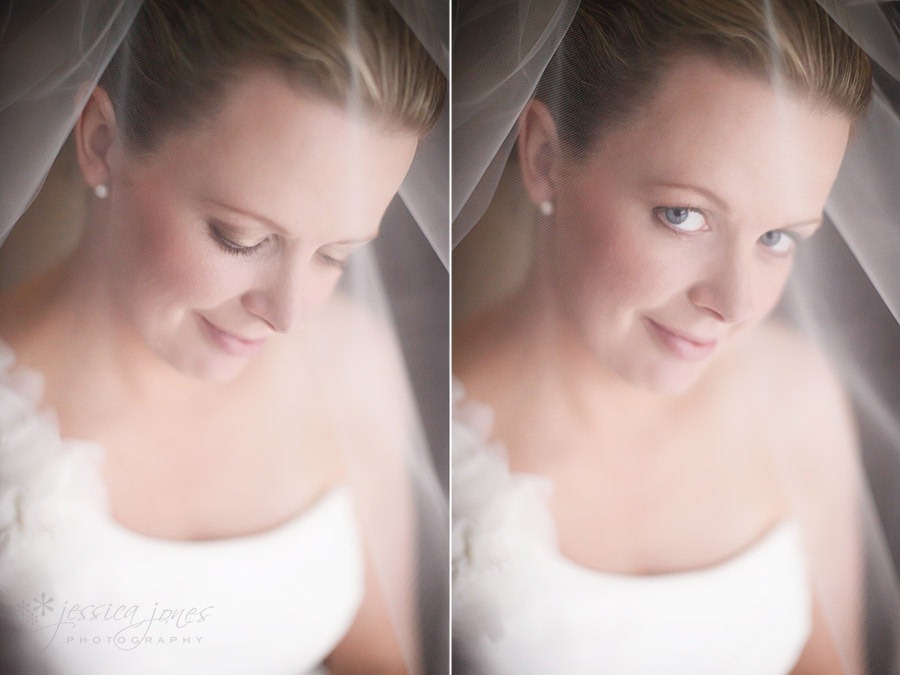 Over with the boys and Paul learns about some of Darren's loves.  Obviously Sarah foremost, his helicopter and cider.  I've heard a rumour that his iPhone is usually not too far away at any given time as well!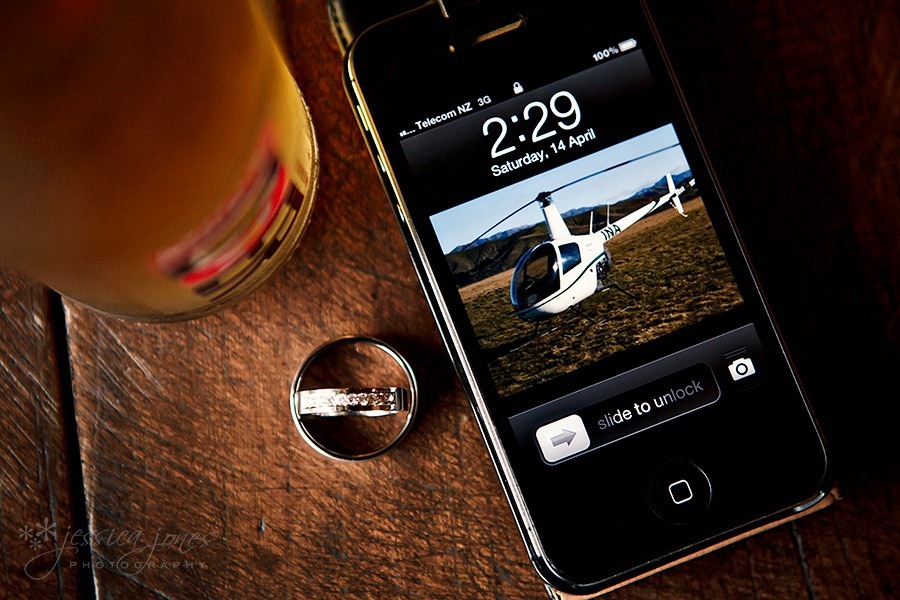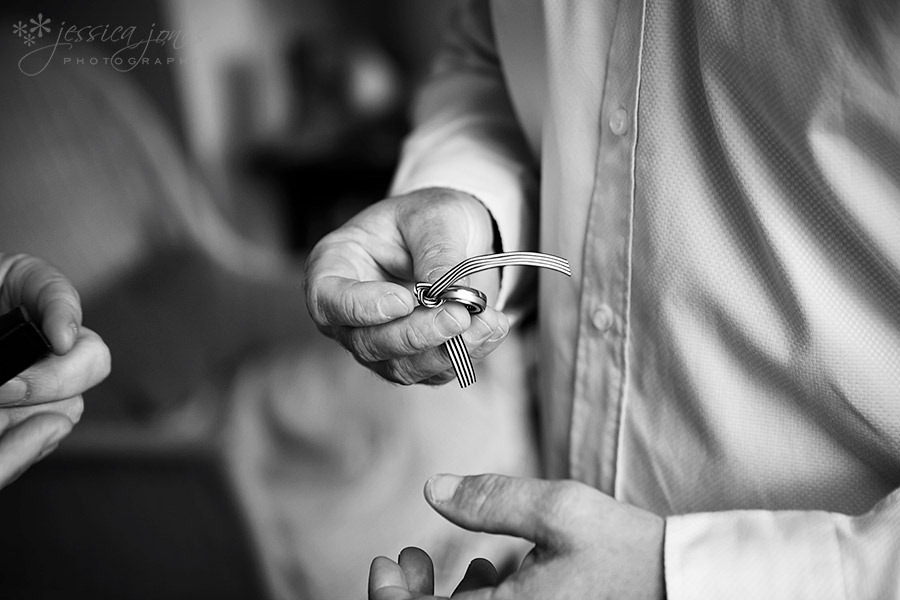 Darren gets ready to meet his bride.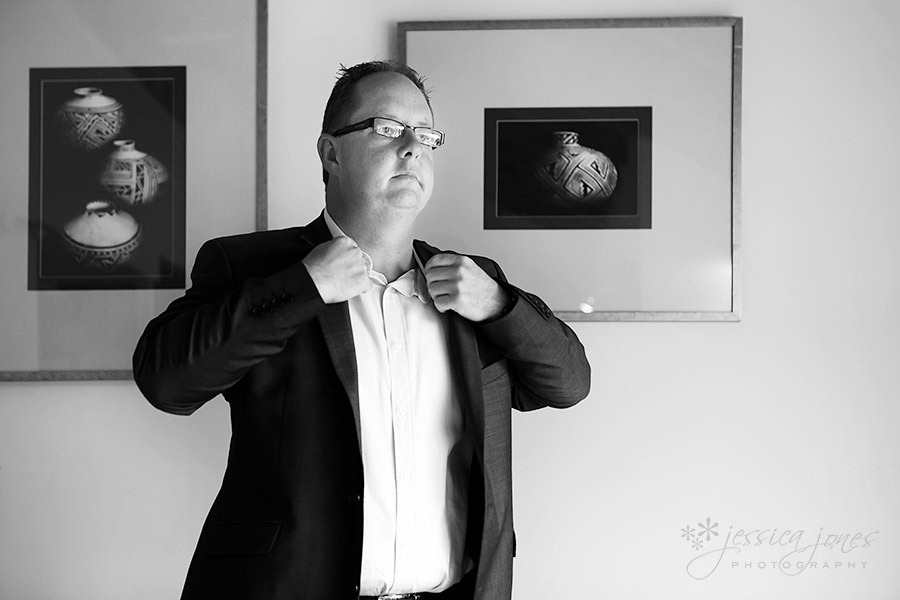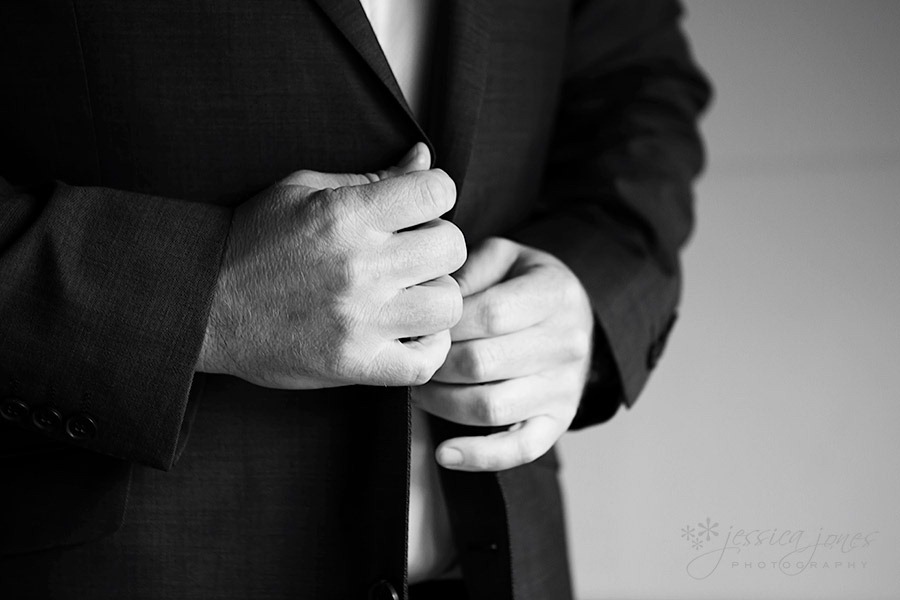 The morning had threatened us with rain, but as seems to be the tradition this year at Te Mahia, the sun broke through just at the right moment!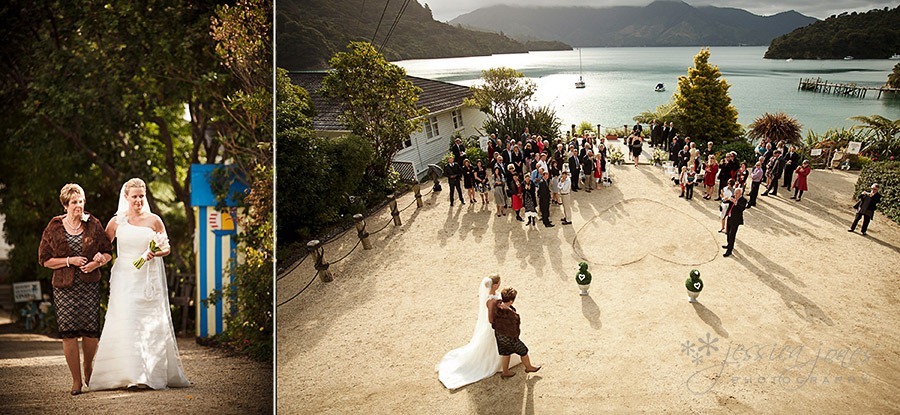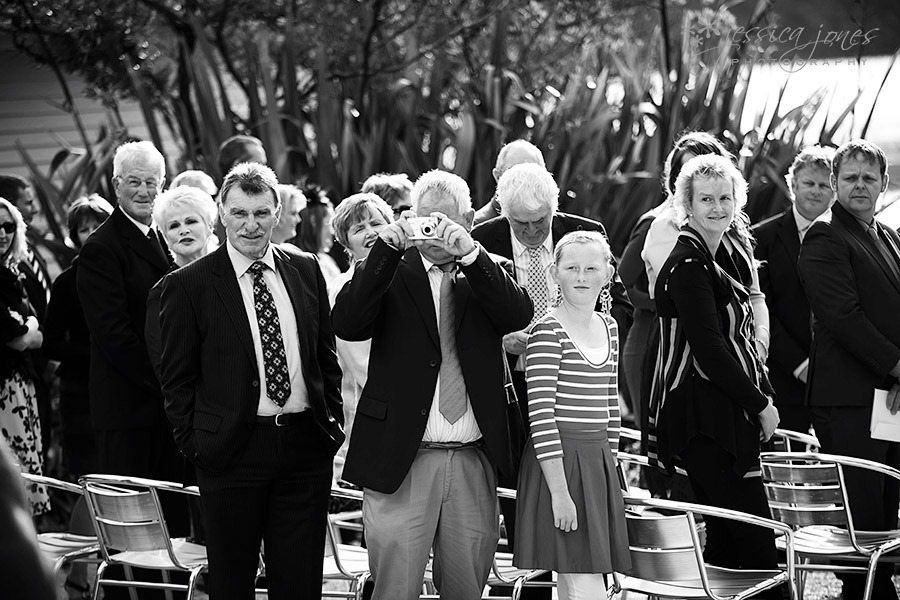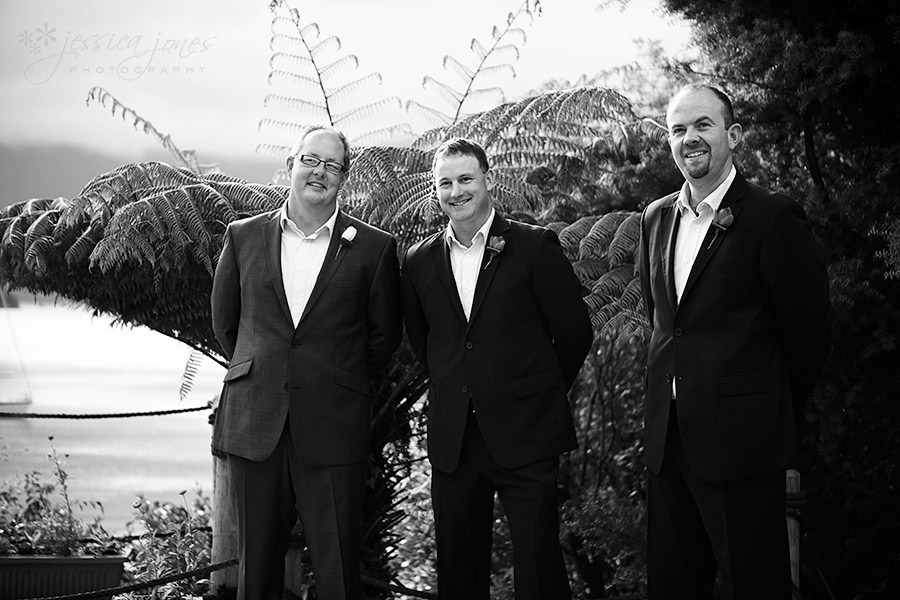 I love how they're looking at each other.  Completely happy.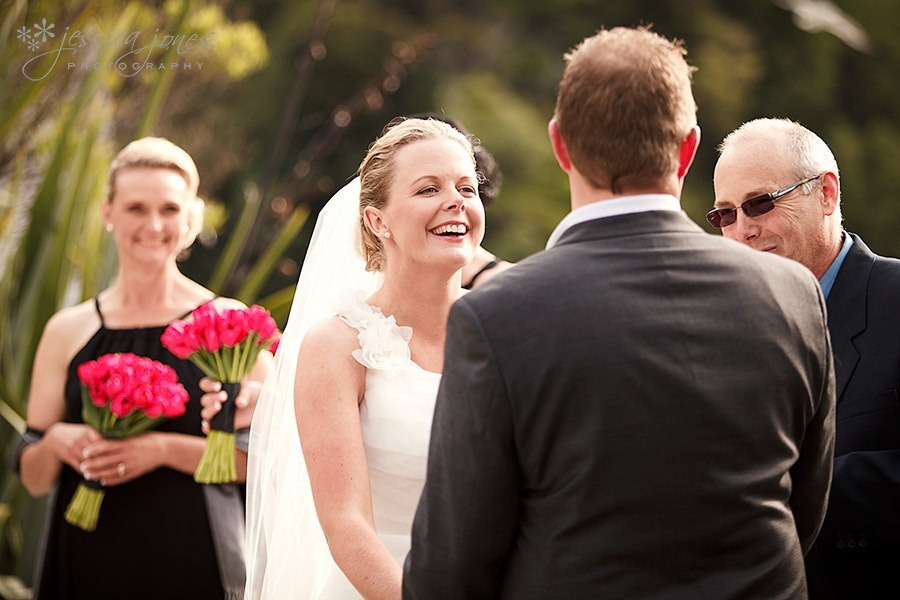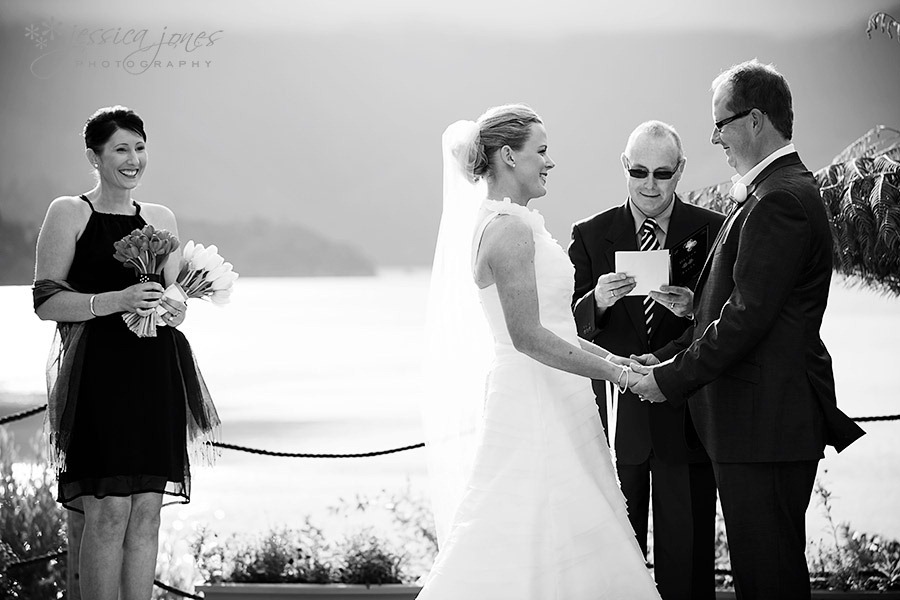 Hello beautiful light, so nice of you to come!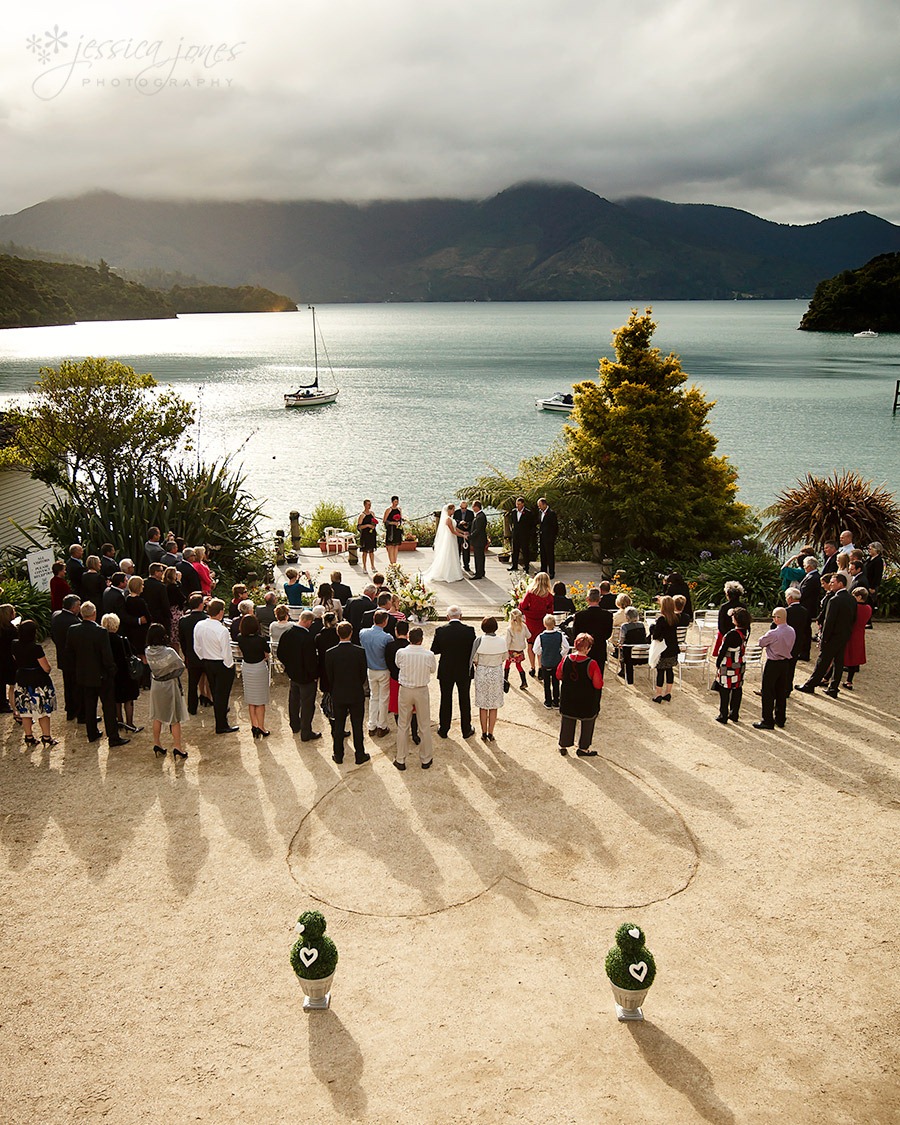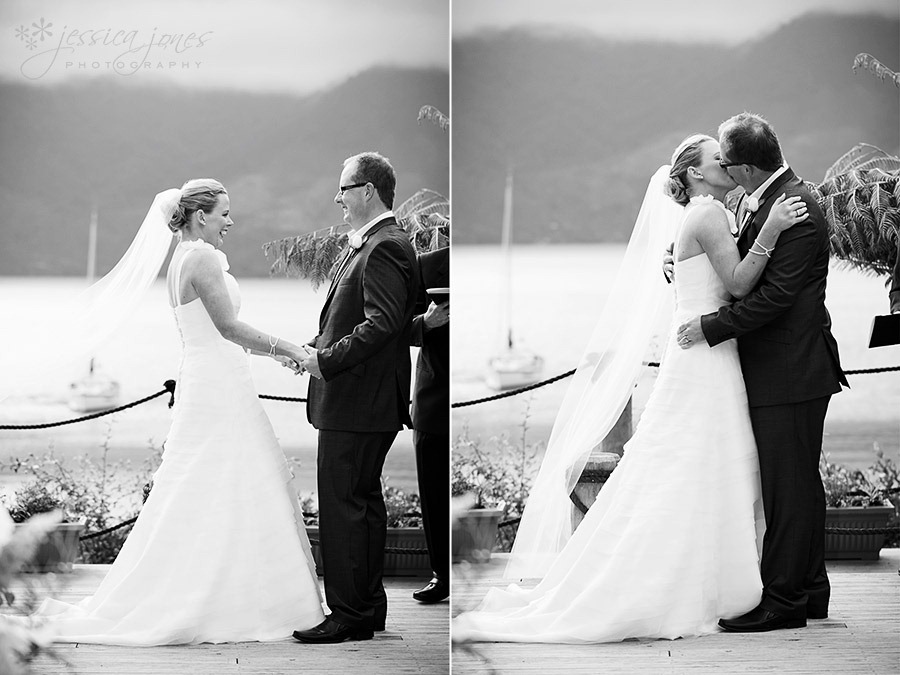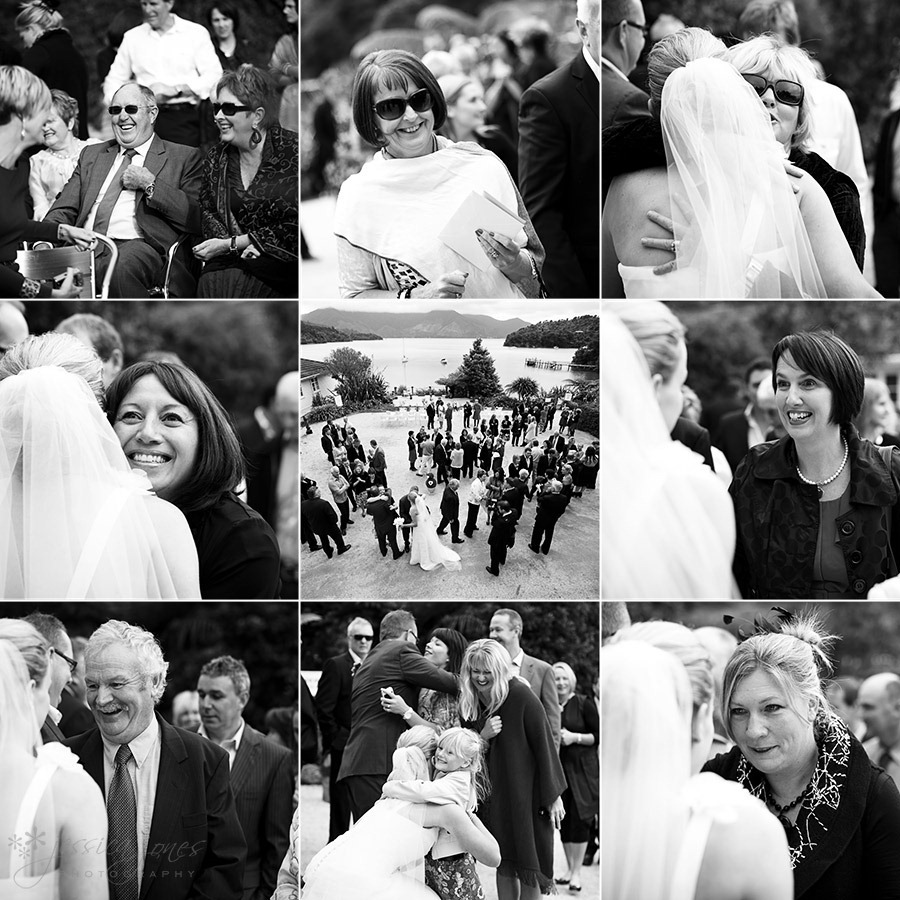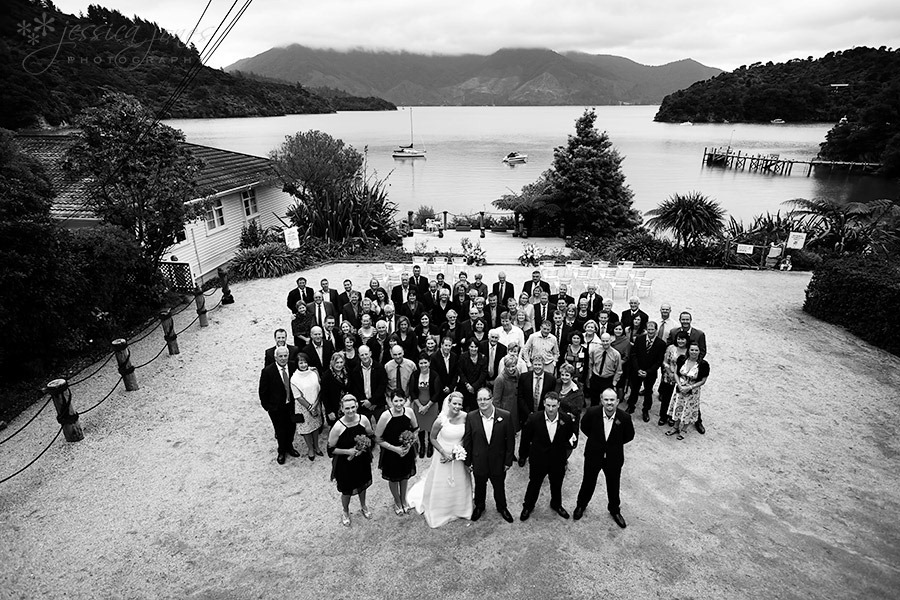 It was the first of April when Darren asked Sarah to marry him.  It was an immediate yes, although neither of them realised it was April fools day until they called the family to share the good news.  When I asked if she had thought it might be a joke, she said "Well, if it was, it certainly wasn't by the end of the day!"  Nope, it definitely was not a joke – it was the real deal!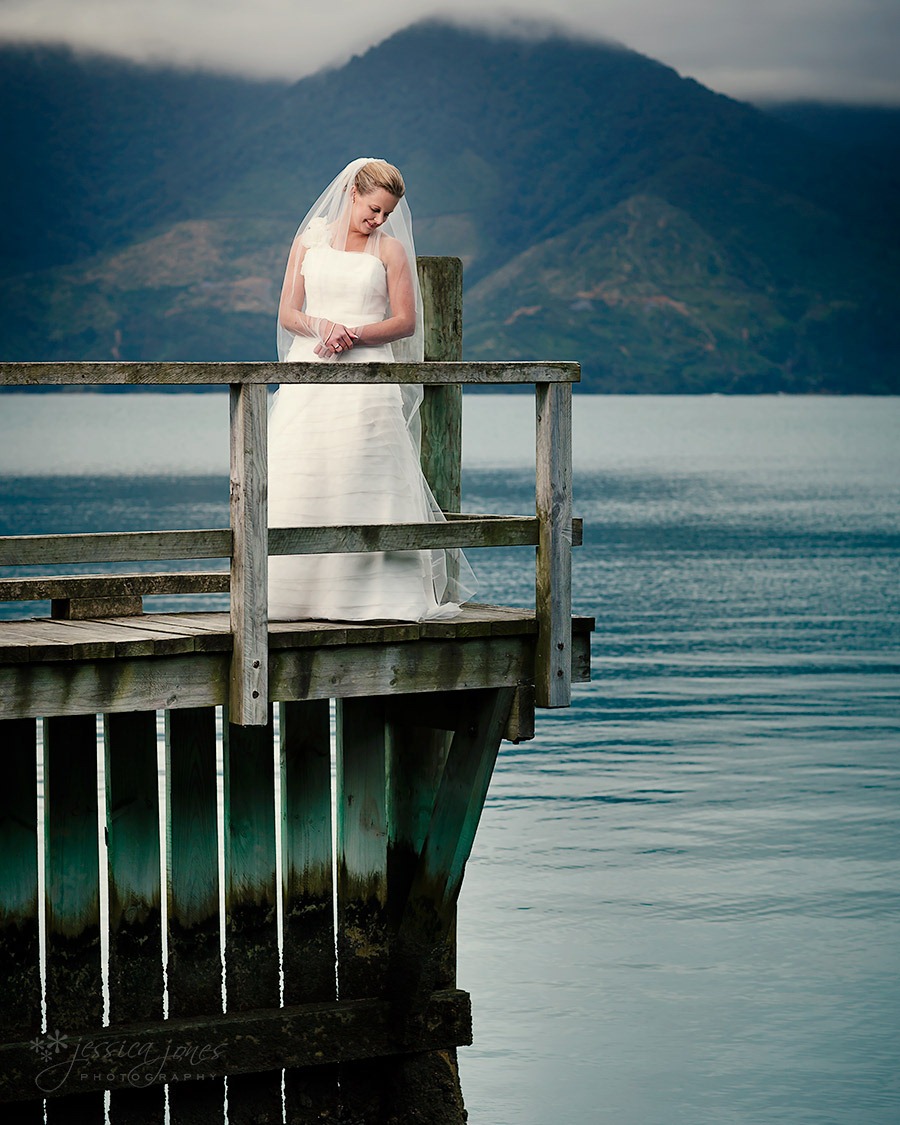 Darren is a trained bee keeper, having done most of his apprenticeship in the Sounds he's really grown to love being surrounded by the beautiful scenery.  Who can blame him?   Since then he's created a successful honey company – sweeeeet!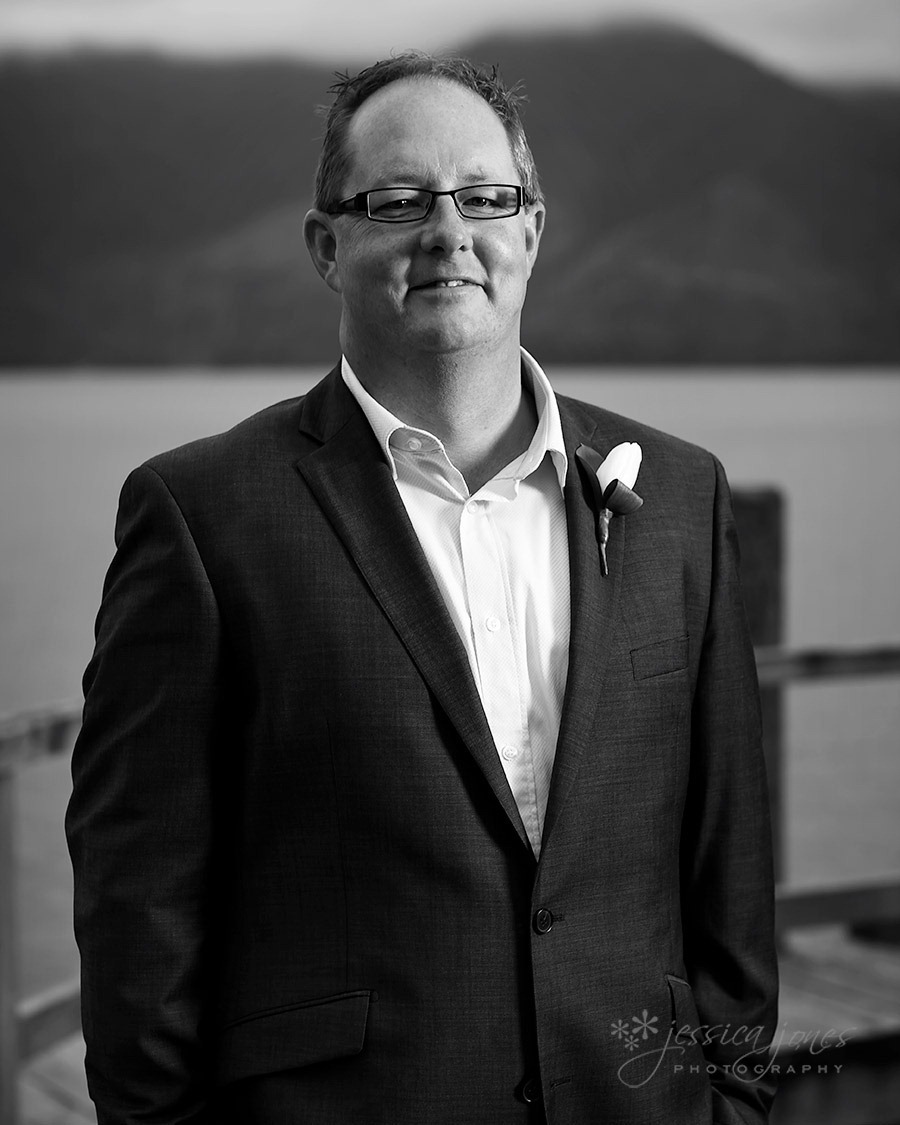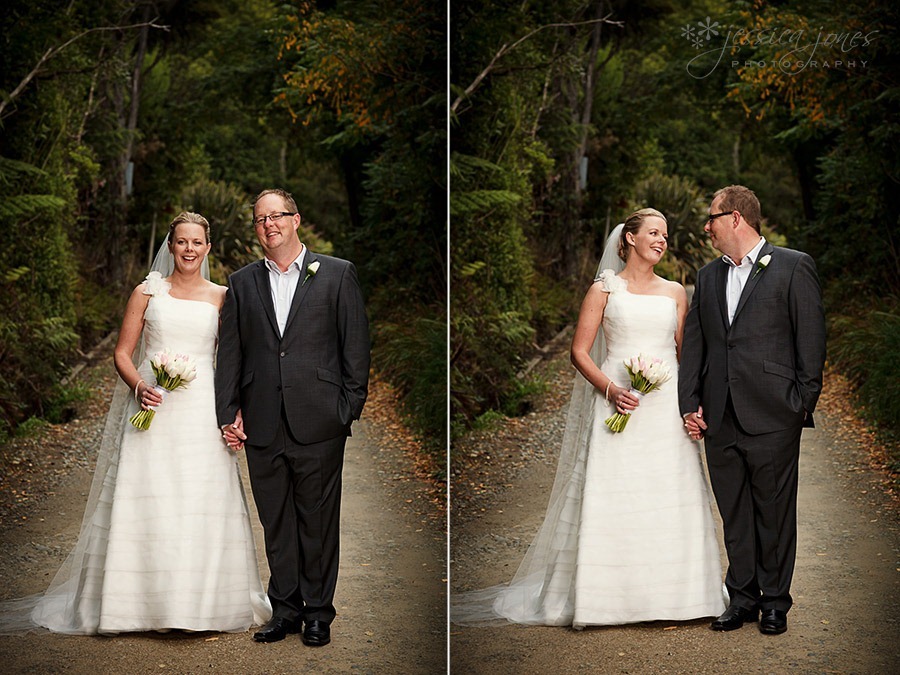 This bridal party were a lot of fun, and always ready with a joke!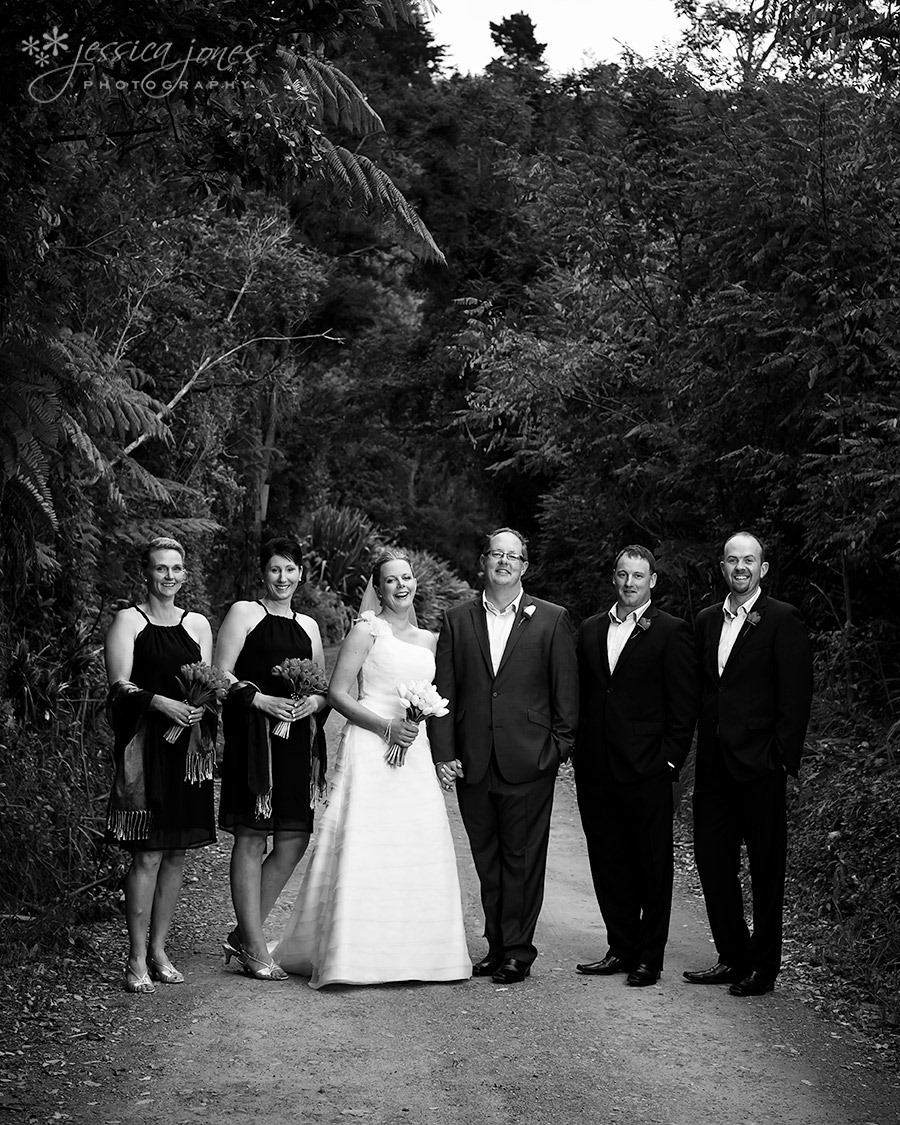 Beautiful beautifulness!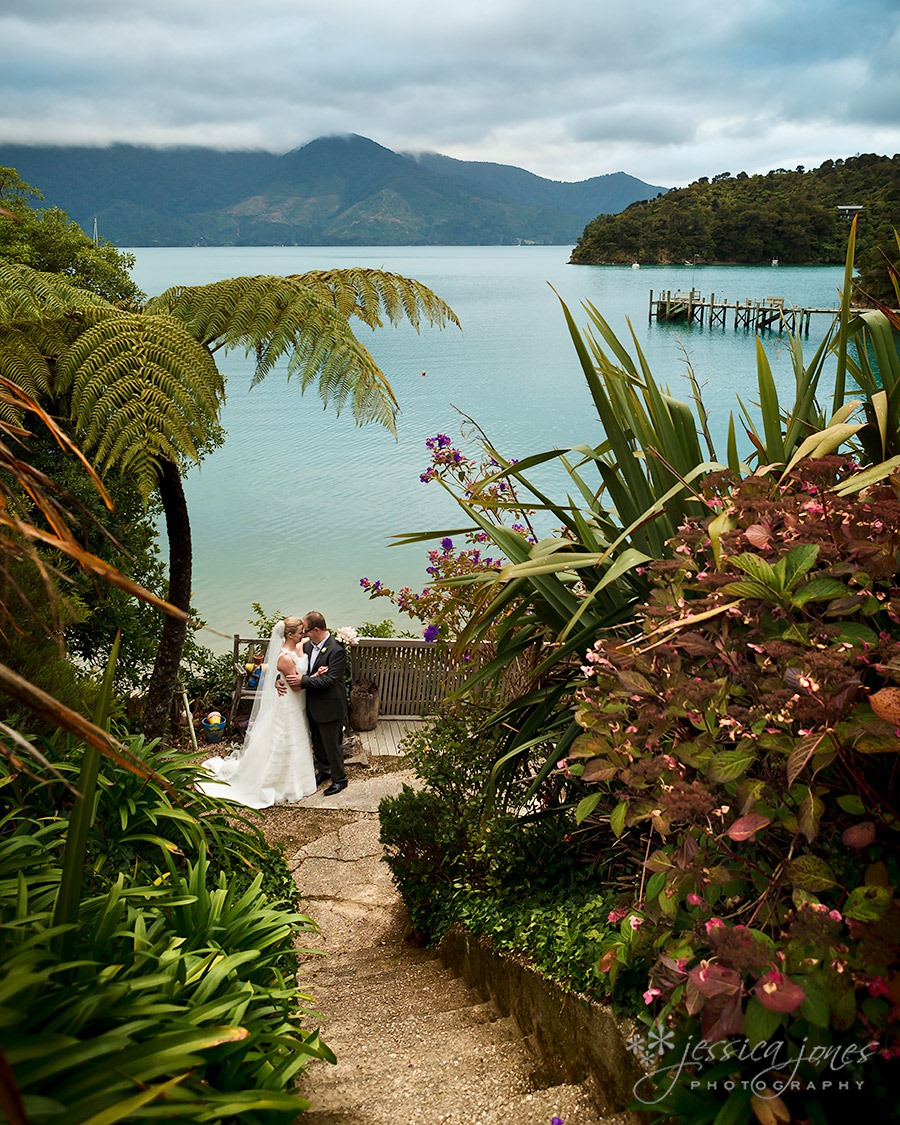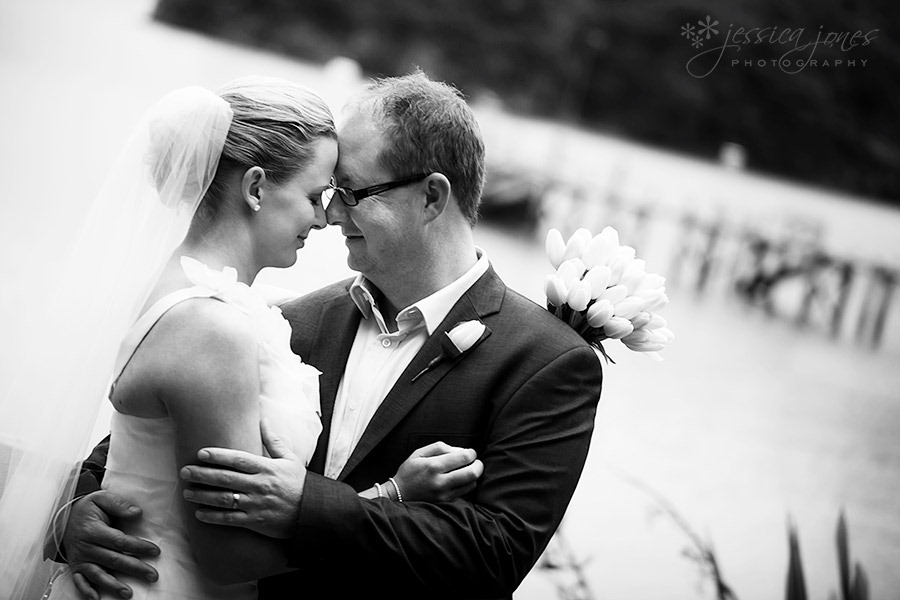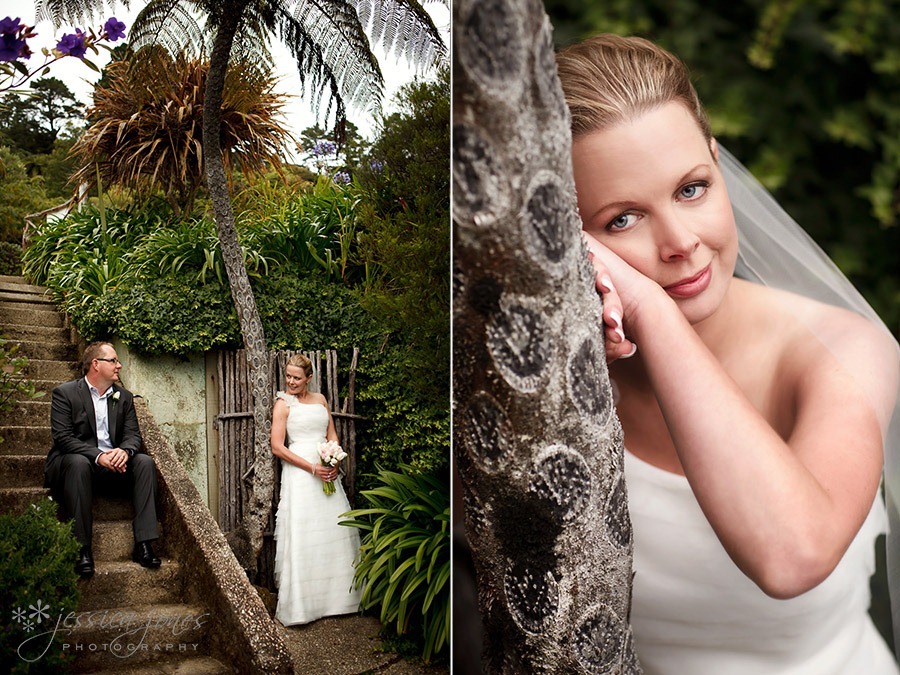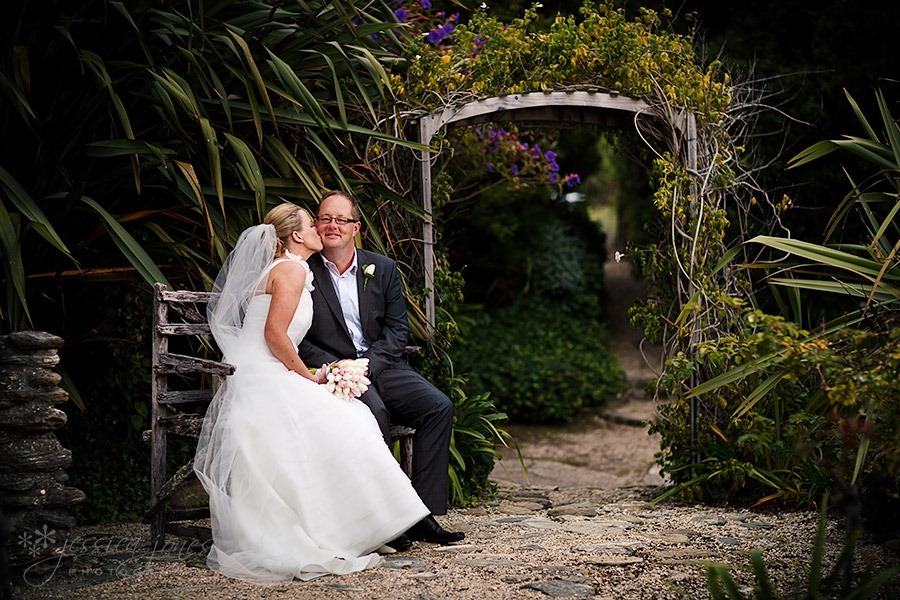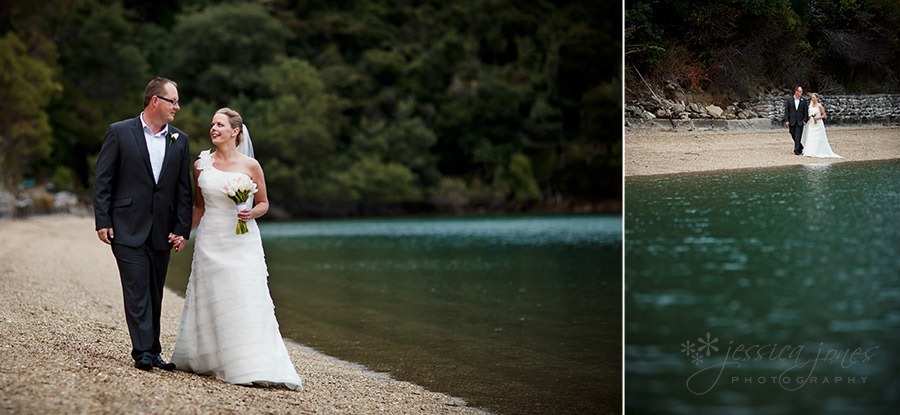 Darren rocking the 'come hither' look.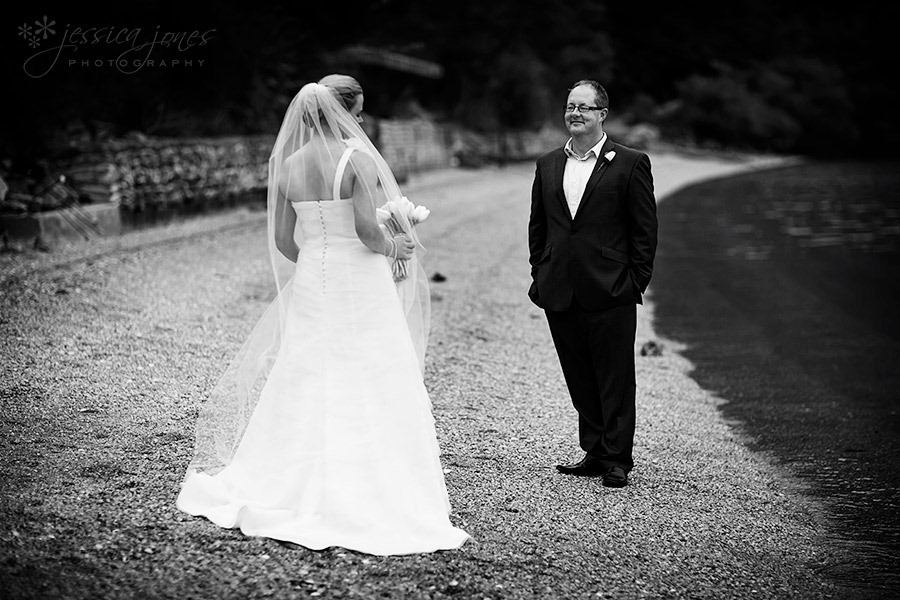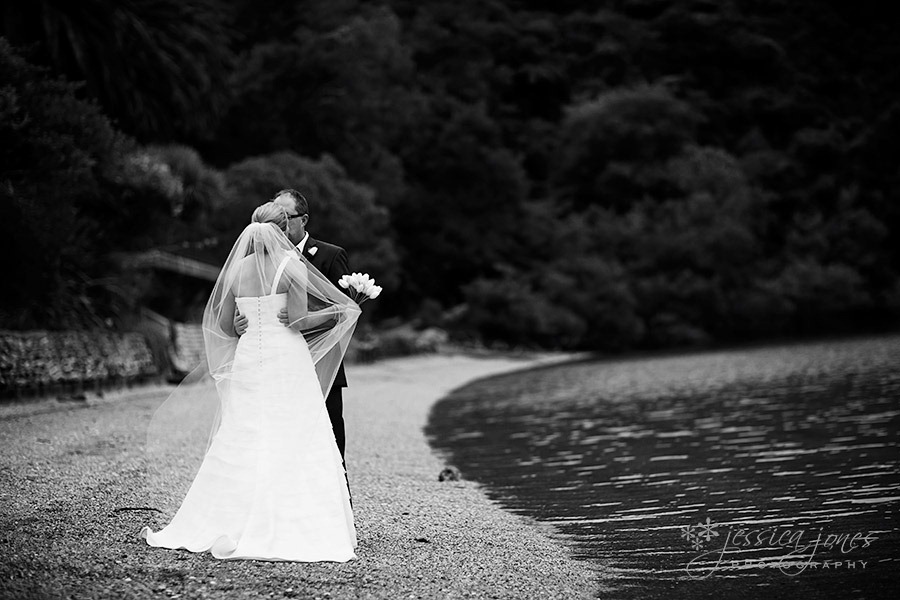 There is this fun chess board at Te Mahia, and although neither Sarah or Darren know how to play chess, they sure made it look good!  That is some lovely bling!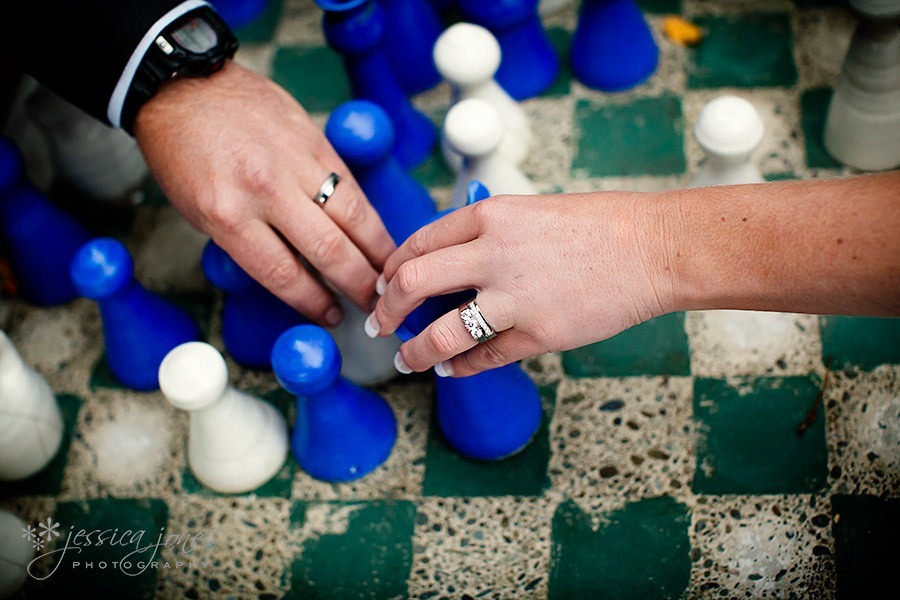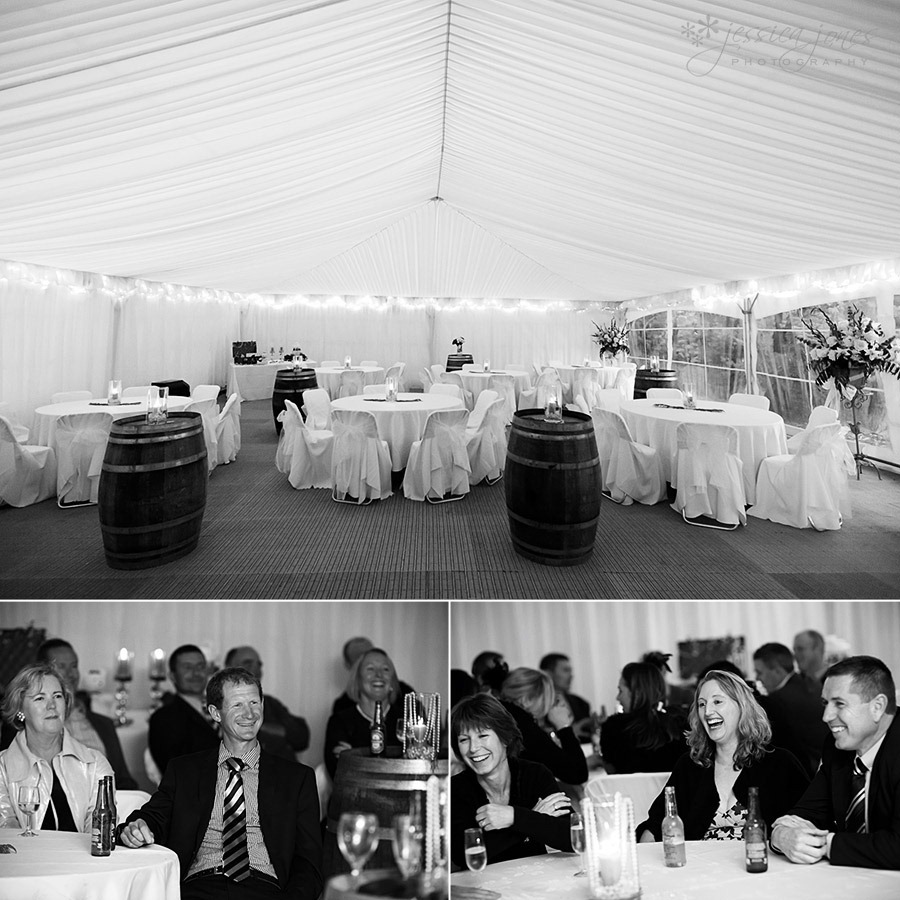 The cake was a cheese cake.  Like, literally, a cake made of cheese.  That has to be one of the most seriously cool things!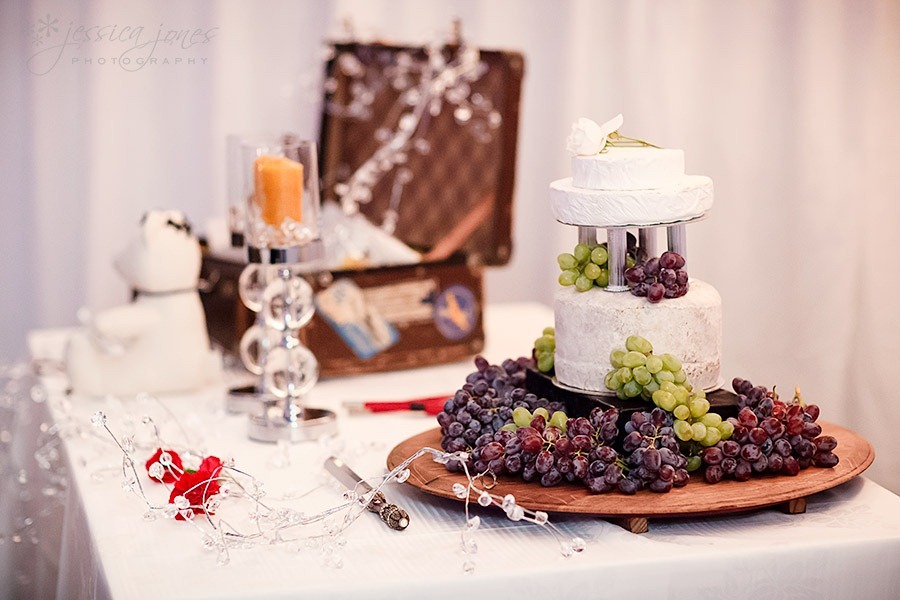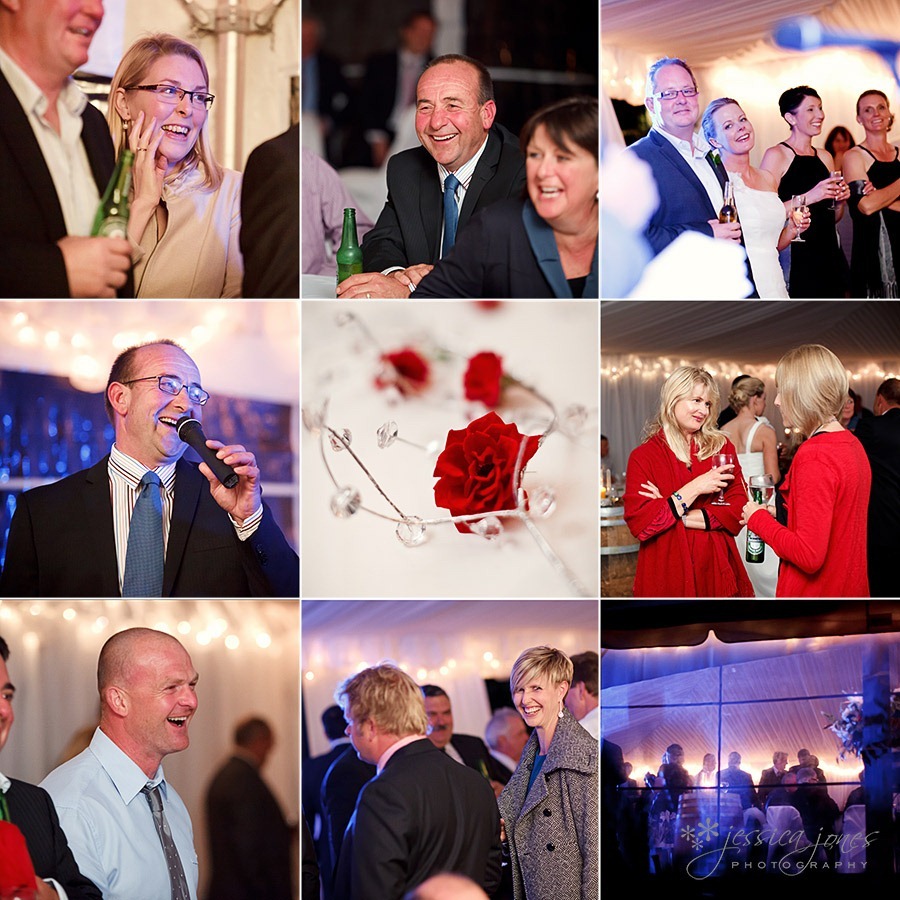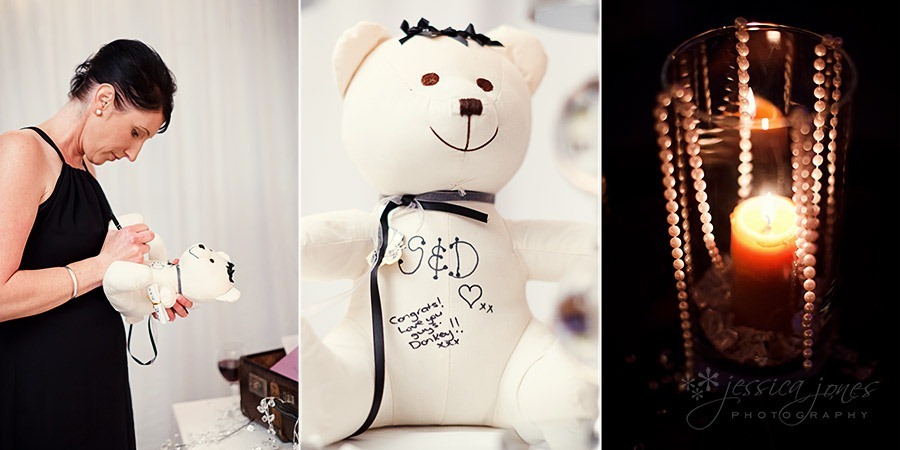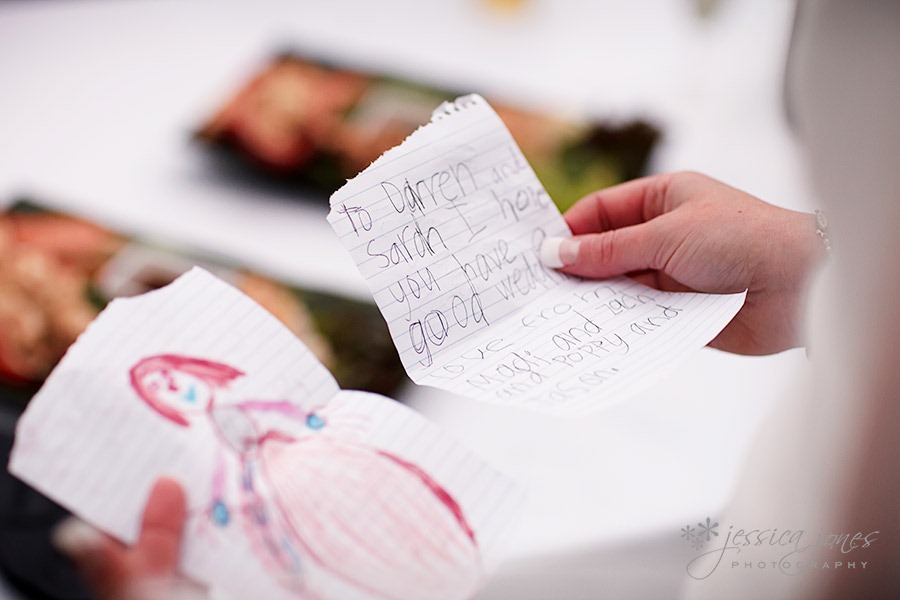 Another seriously cool thing about this reception were the Teppanyaki Queens.  Supremely yummy food brought out continuously through the evening.  These ladies turn up with their own cooking facilities and cook and serve.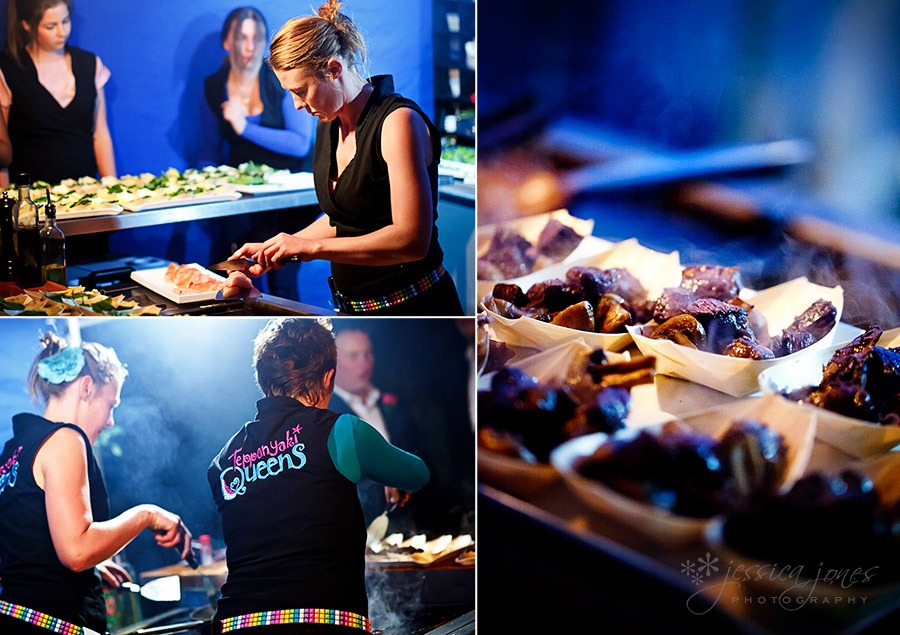 It was a major hit.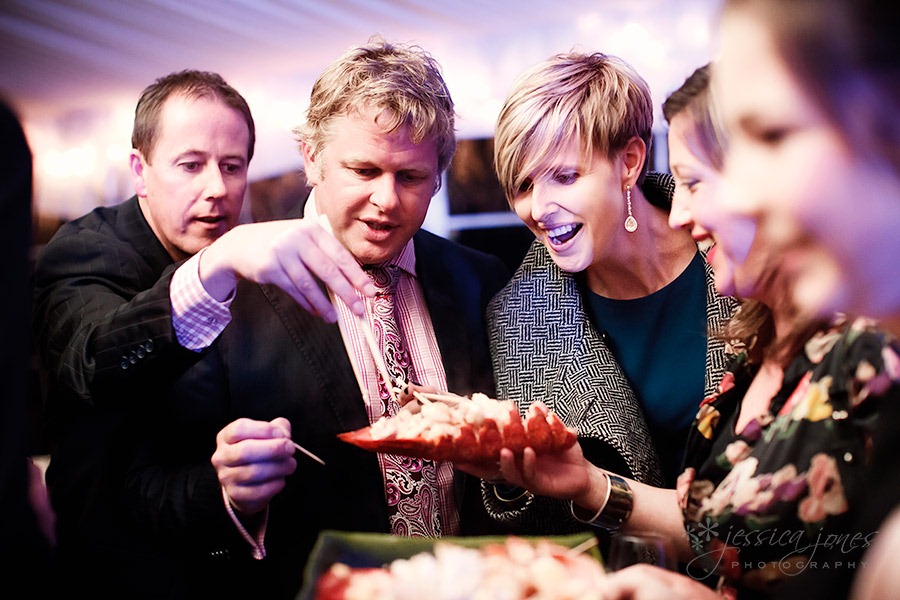 Darren and Sarah are a relaxed, friendly and welcoming couple and it was a real joy to get to know them a little bit!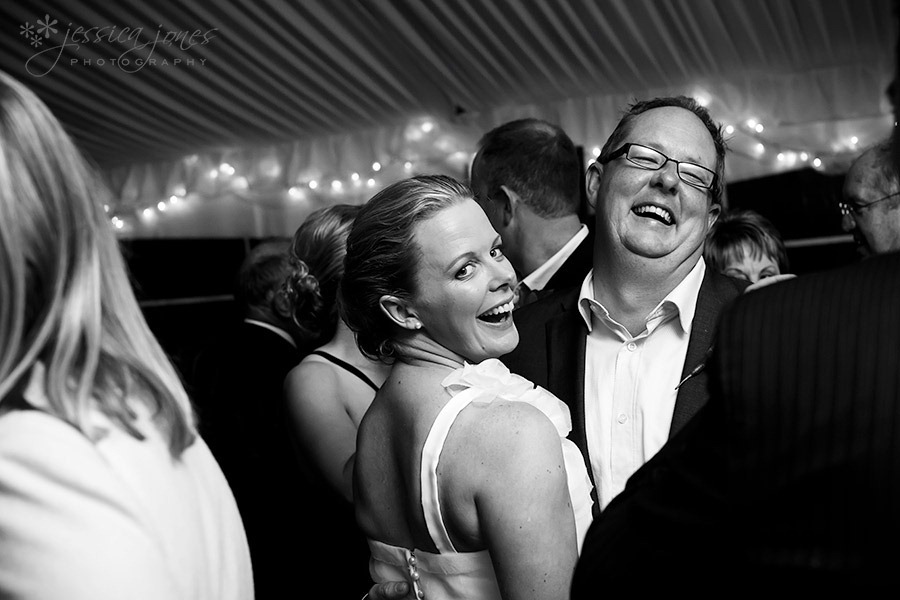 Flip Side rocked the night away.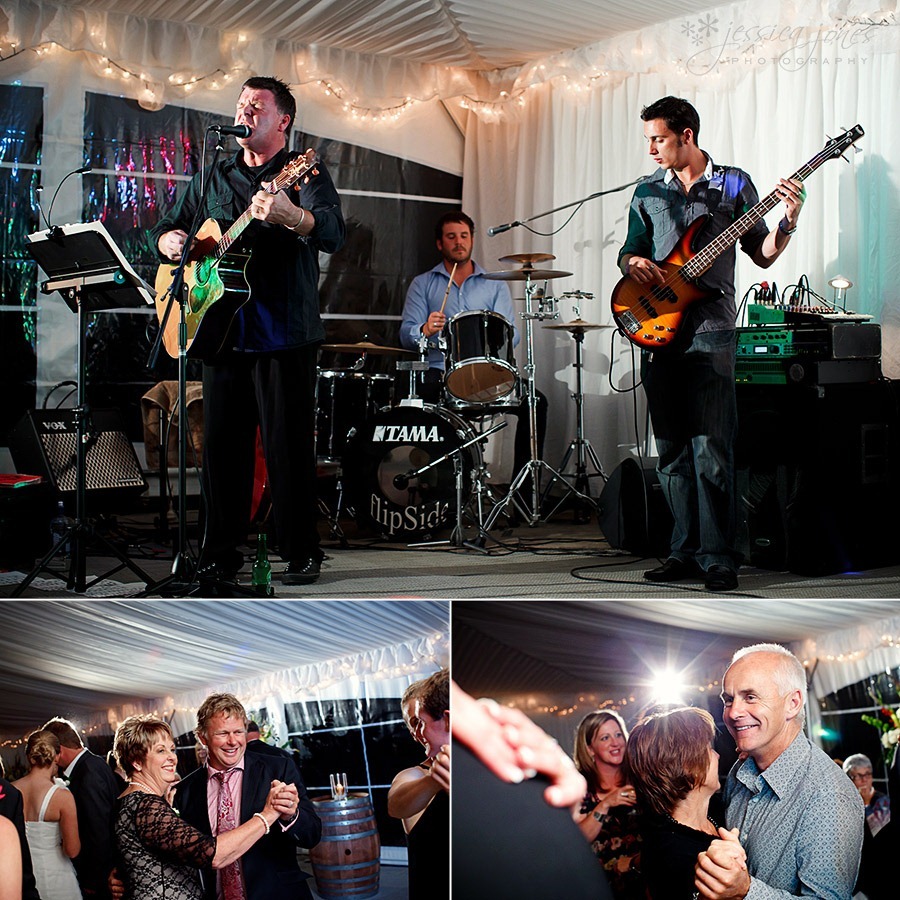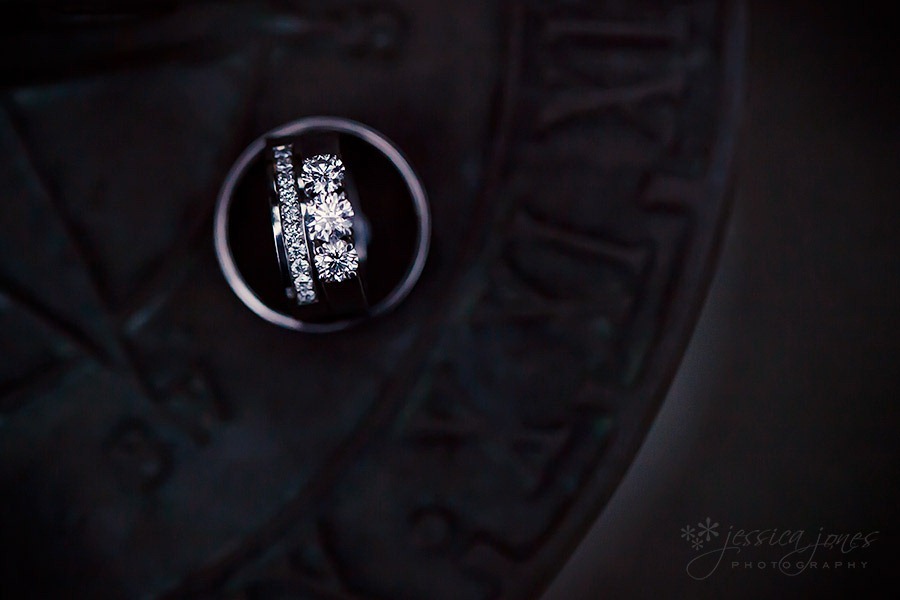 Sarah and Darren, thank you so very much for sharing your special day with us.  We had such fun with you and your guests!