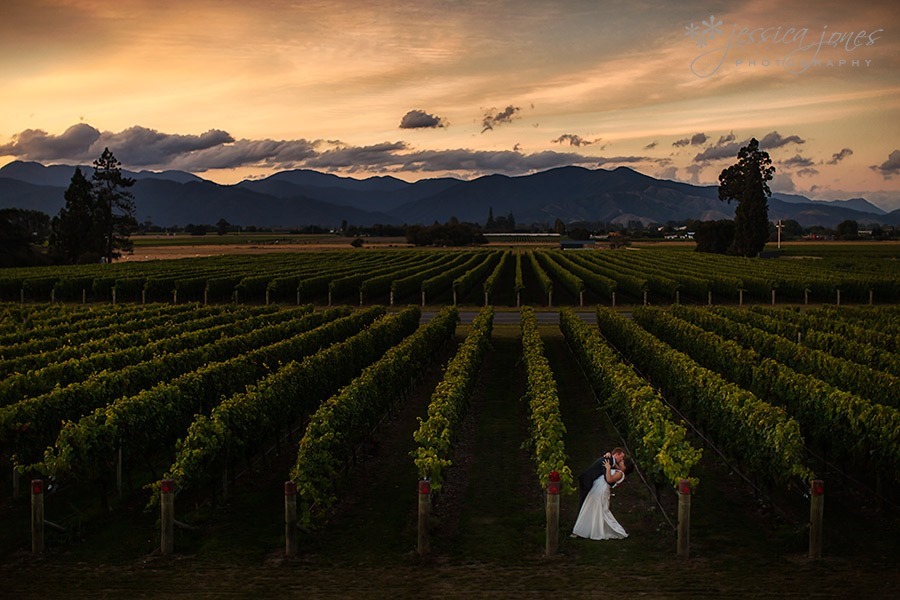 I don't think many a 16-year-old guy would go to their 6th form formal looking for his future wife, but there on the dance floor Chris spotted the 'hot Maori chick' that would indeed become his wife ten years later.  It's been ten years of love and laughter (I'm guessing a whole lot of laughter), adventures and travel.  They've become the best of friends and while they admit to being polar opposites, it's only made them stronger together.
Shana and Chris' wedding on Saturday was full of lovely soft Autumn light and happy people who have travelled from far and wide to spend this beautiful day with them.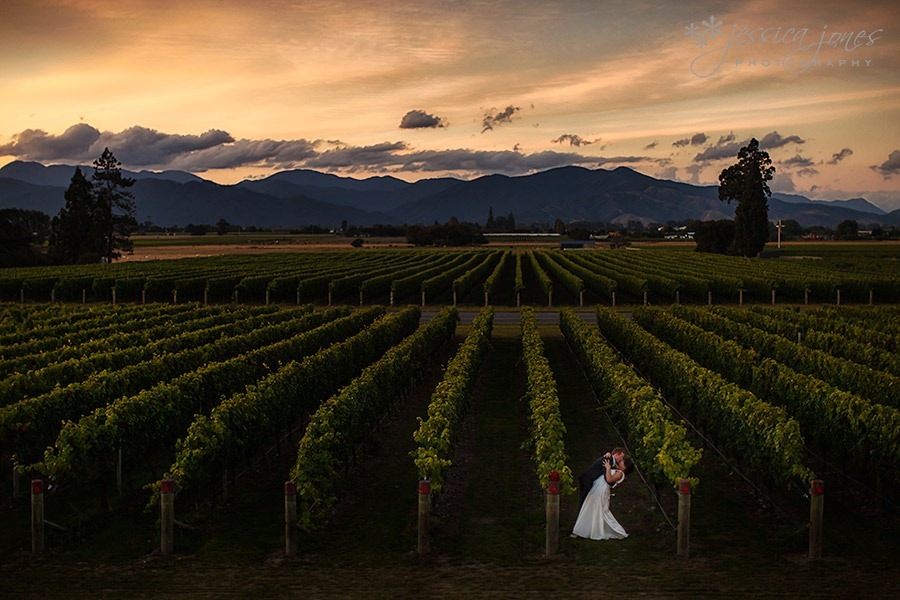 Chris is quite the romantic and has been giving Shana special pieces of Tiffany jewellery over the years and Shana made sure that they played an important part in the day.

So beautiful Shana!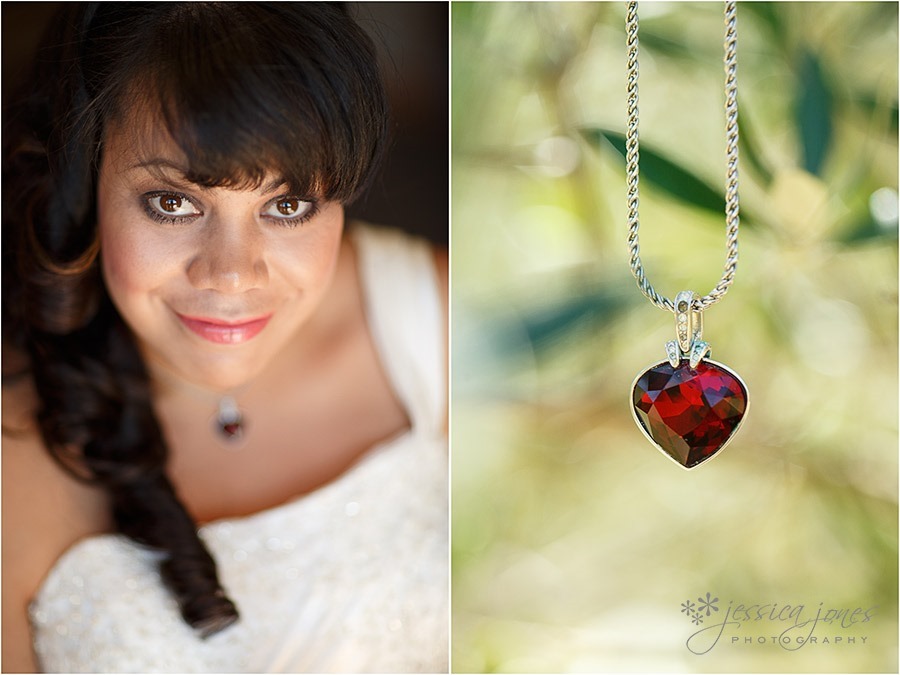 The morning of the wedding Shana received a gorgeous canvas with one of their images from the E-session and the sweetest poem on the back.  You get 100 coolness points Chris!

Back in my day (cue old lady voice) the number of bridesmaids and groomsmen had to be even, and the bridesmaids were always women and the groomsmen were always men.  These days there can be any number of either, and there is a growing trend of having a 'bridesmate' or 'bridesman', or even a 'groomsmaid'.  These are usually a particularly good friend of either the bride or groom and have jumped ship to join the other party.  Mikey was just such a bridesman, and he could straighten a wedding dress like nobody's business!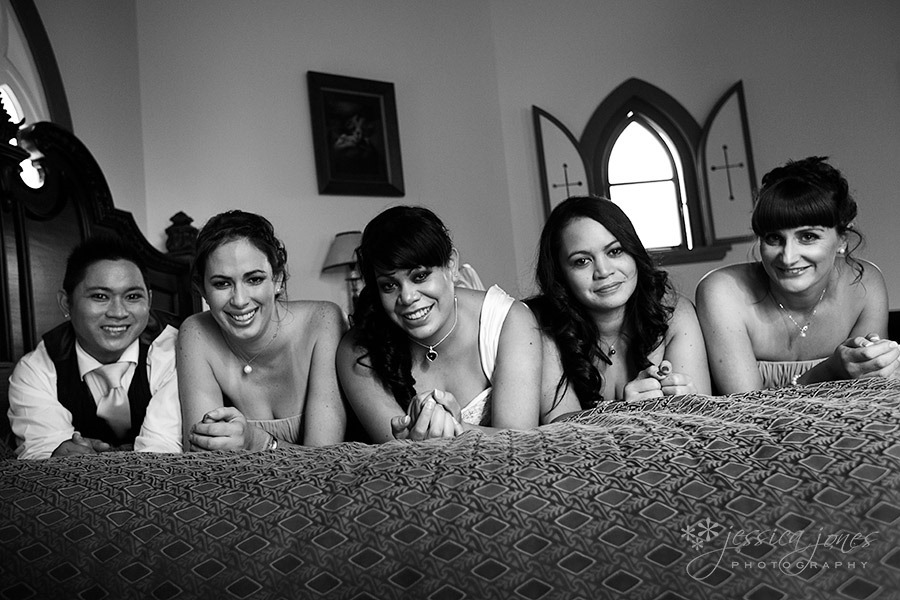 Meanwhile, Paul is with Chris and the boys as they make their way to Old St Mary's Convent where the wedding would be held.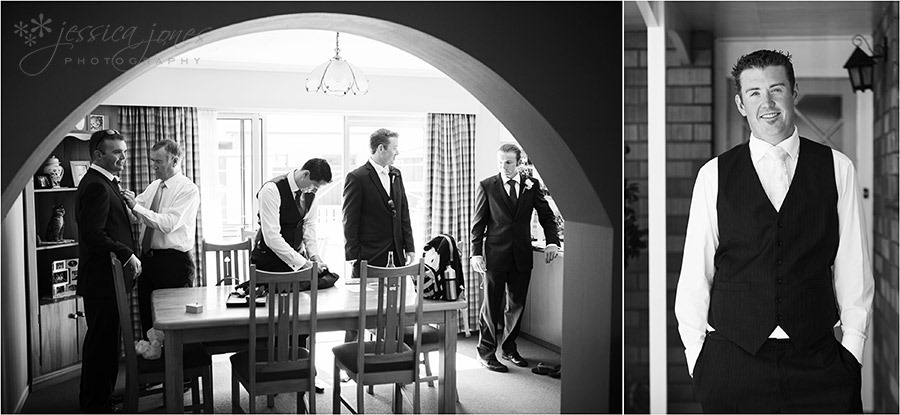 I'm loving the cufflinks Chris!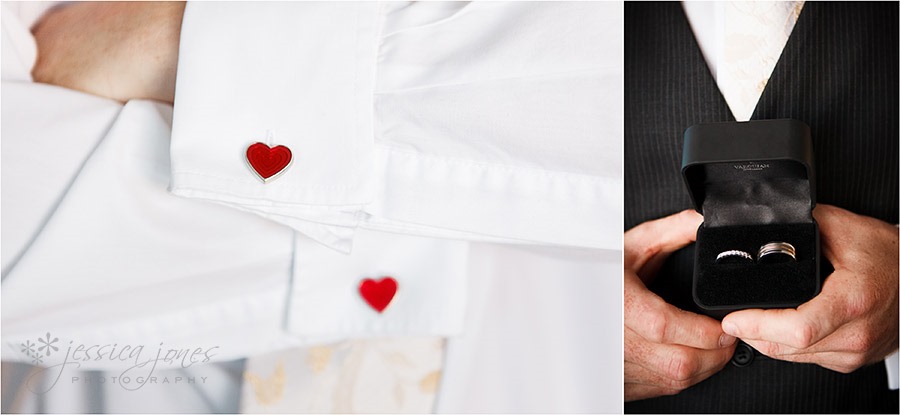 Chris you looked so dapper!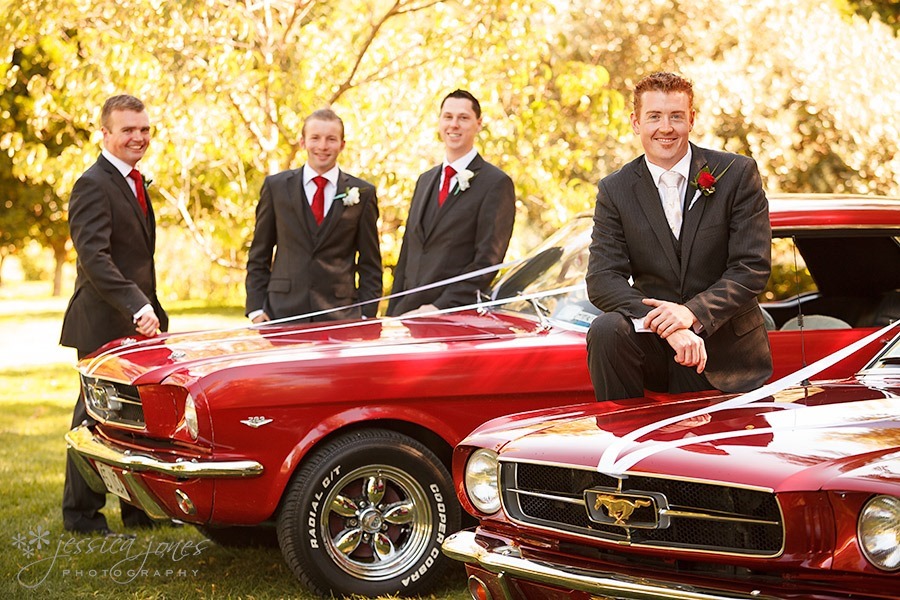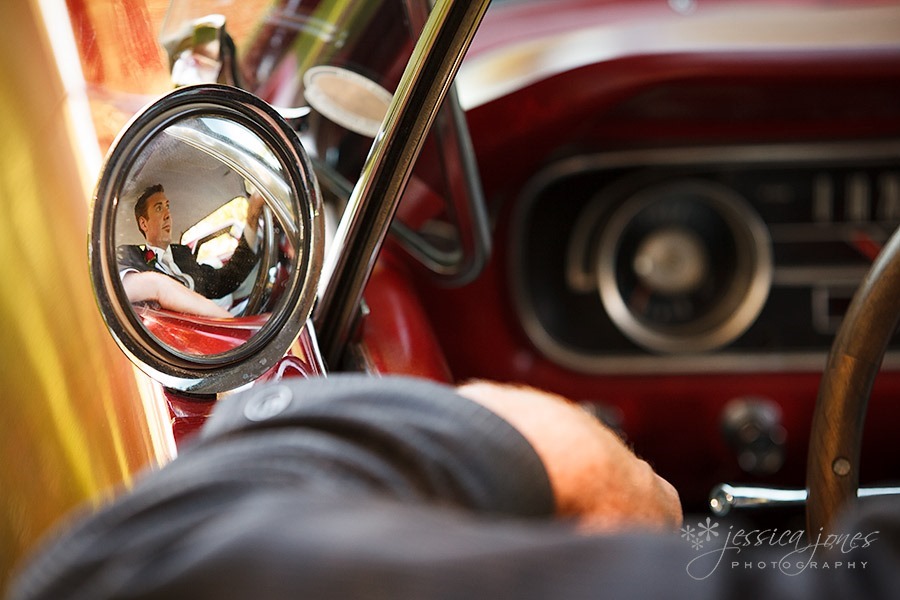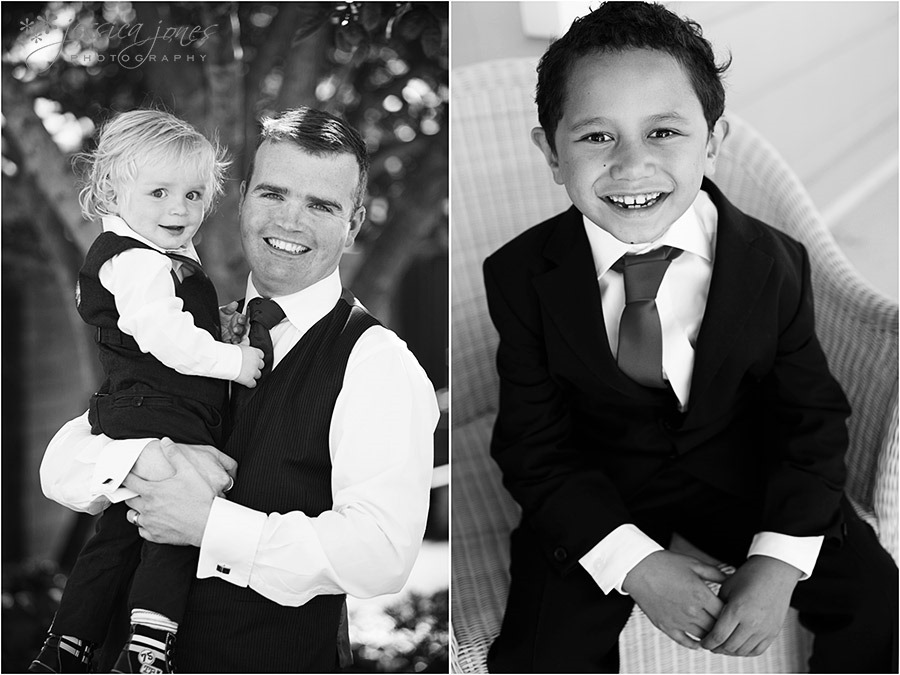 Moments before they are to meet in the little chapel and promise the rest of their lives to each other.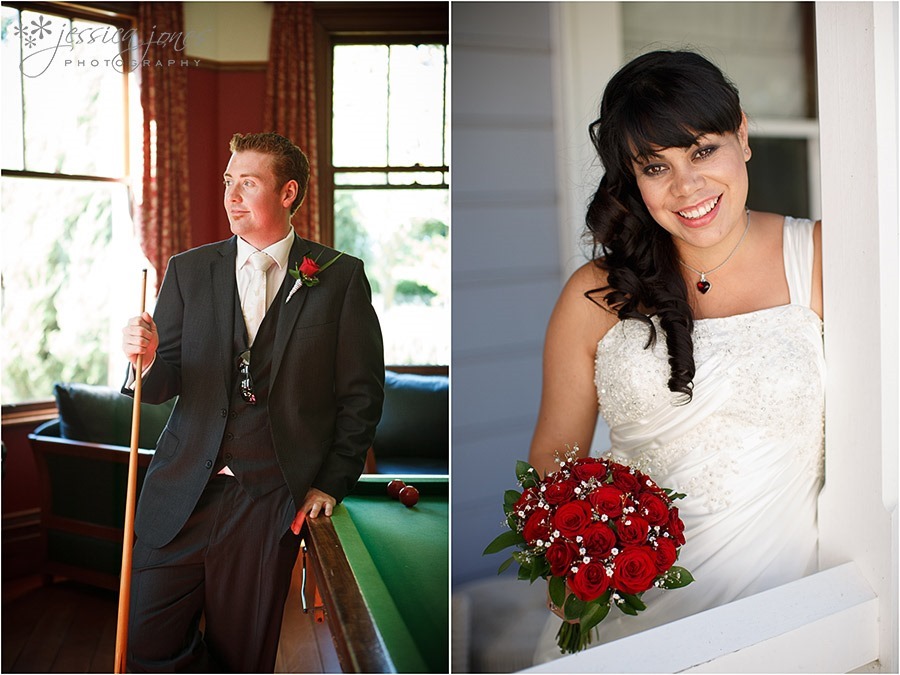 And this is the moment where all of the nerves and pre-wedding jitters melt away as Shana is led to her groom.  So gorgeous!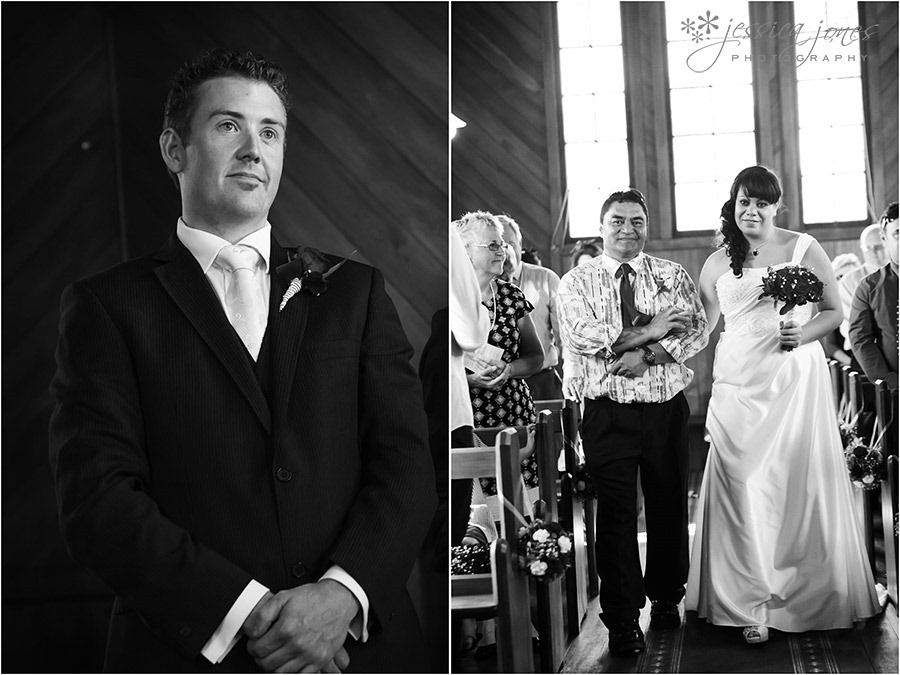 Sitting quietly at the side of the chapel was the remembrance table, covered with a very special tablecloth belonging to Chris' Grandma and placed on top were the photos of some of the special people who couldn't be there on the day.  It's such a nice way of remembering and including these loved ones.

Caiza was the cuuuuuuutest little ring bearer!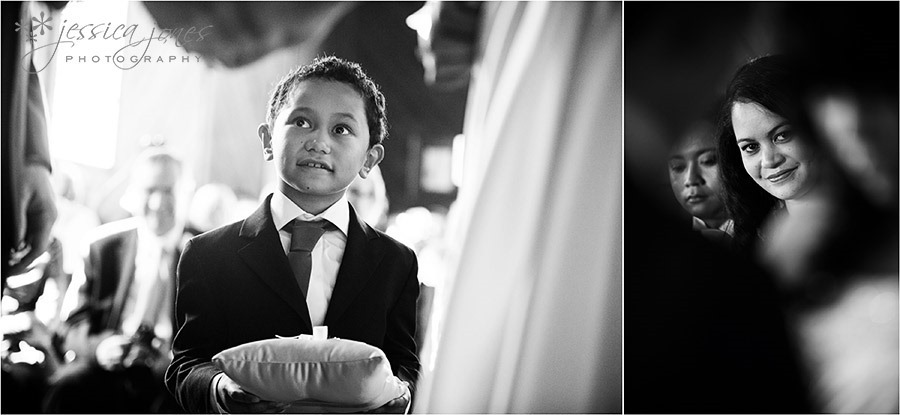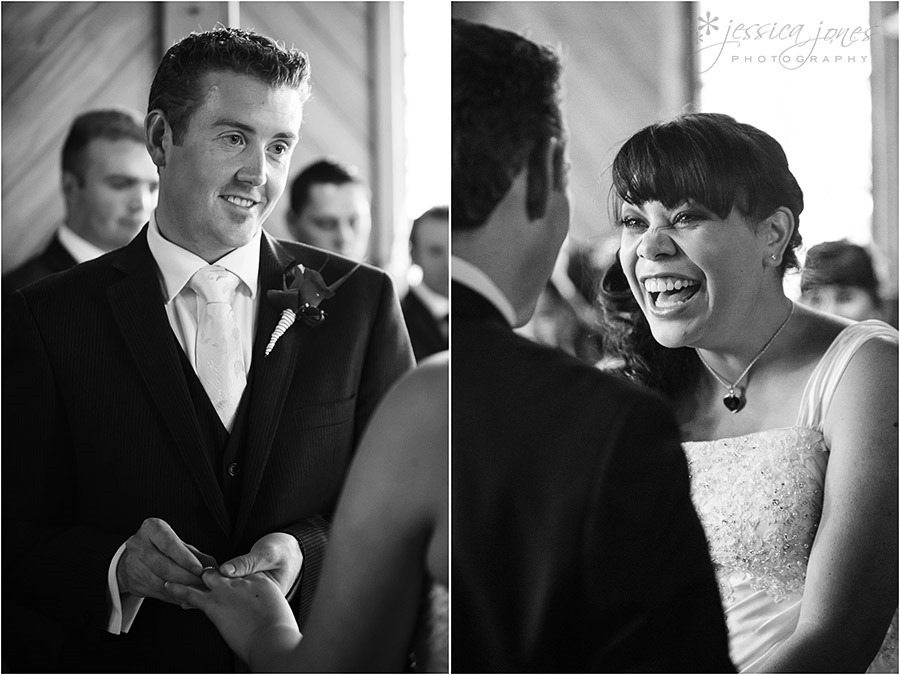 As everyone was leaving the chapel, Shana's Dad picked up his guitar and led everyone out with his wonderful guitar playing.  Very, very cool!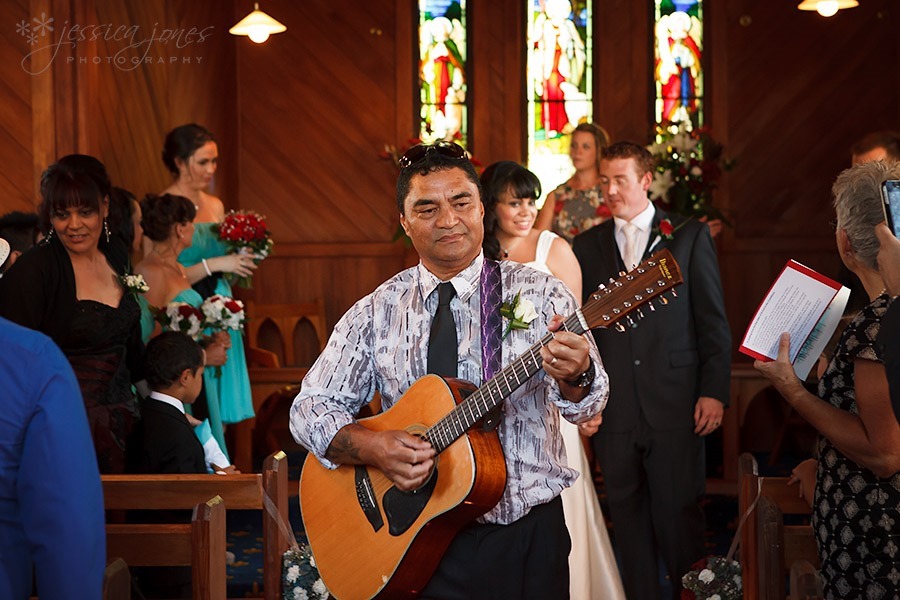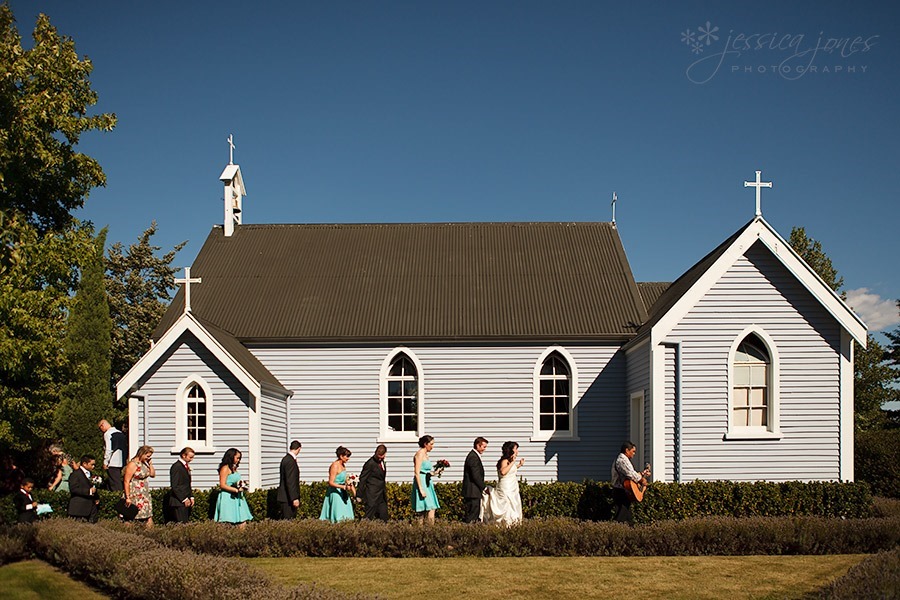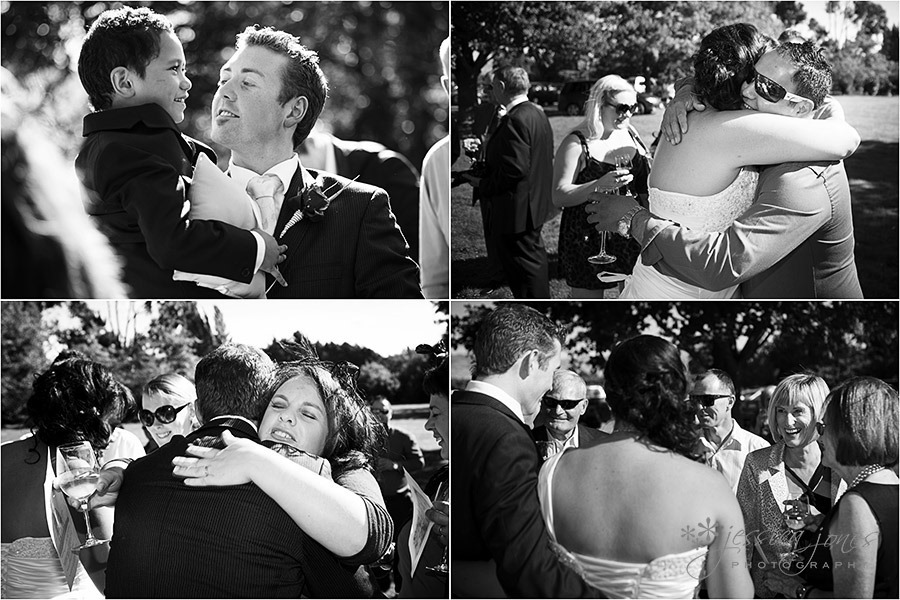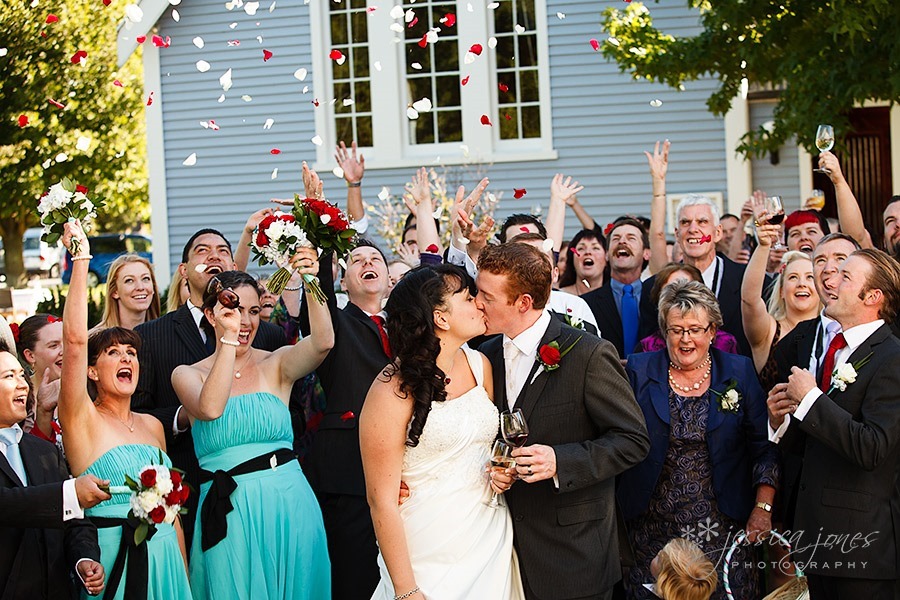 If there's one thing I like it's Autumn, and Autumn at Old St Mary's Convent would have to take the cake.  The light and colours are just amazing!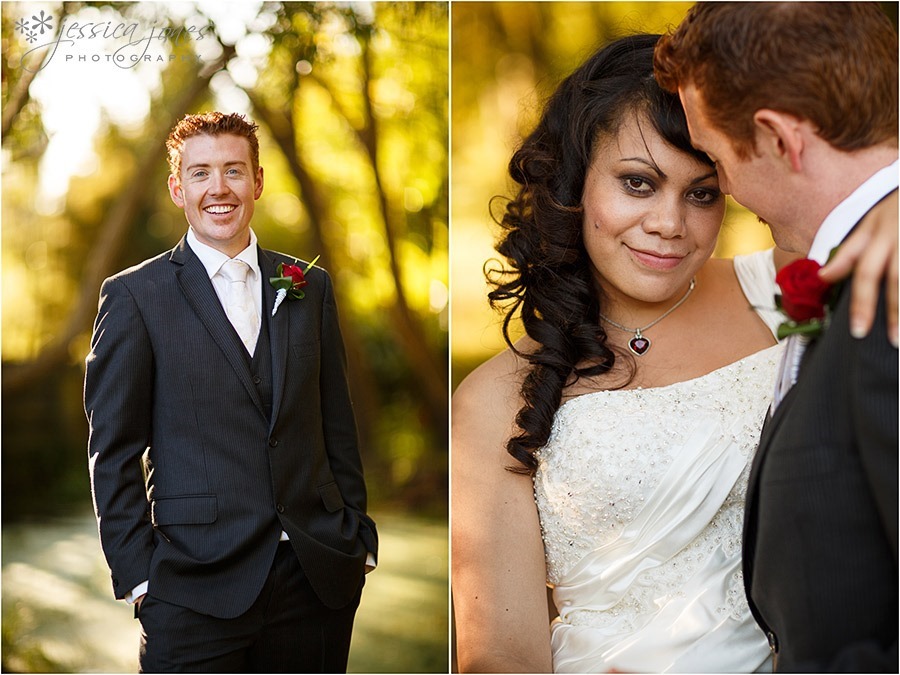 One of the Shana and Chris' favourite photos from their E-session was the one when I decided to ruin Paul's lovely photo by jumping through it and photobombing it.  While I realise that my job description is to be mostly behind the camera, sometimes I just can't help myself.  Chris and Shana share my somewhat warped sense of humour and specifically requested that I photobomb them once more.  Scary staring photographer, that's me!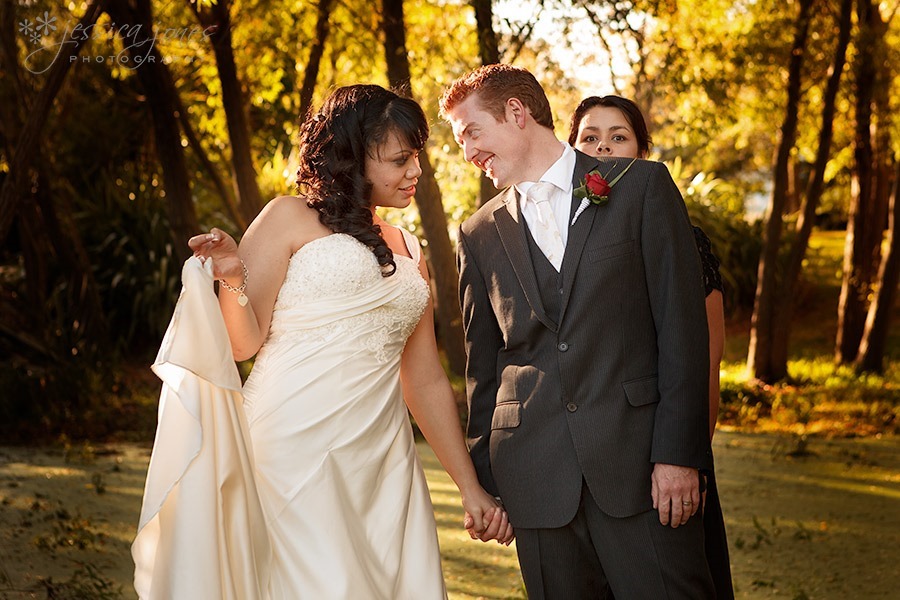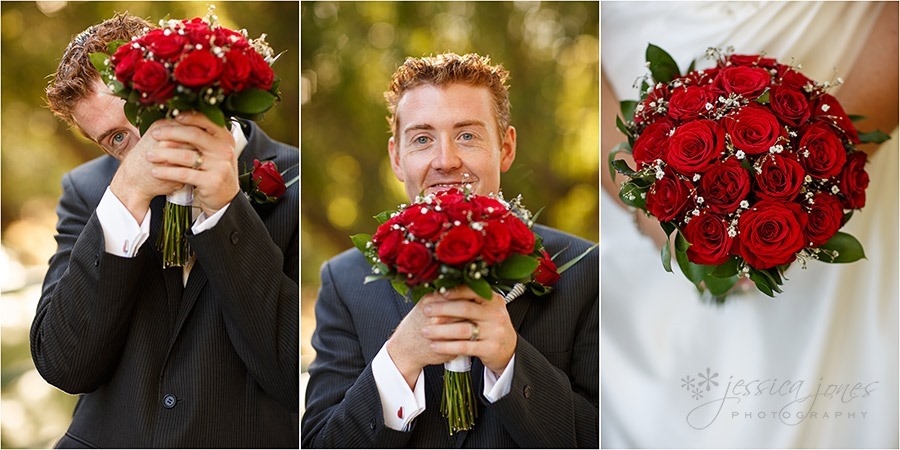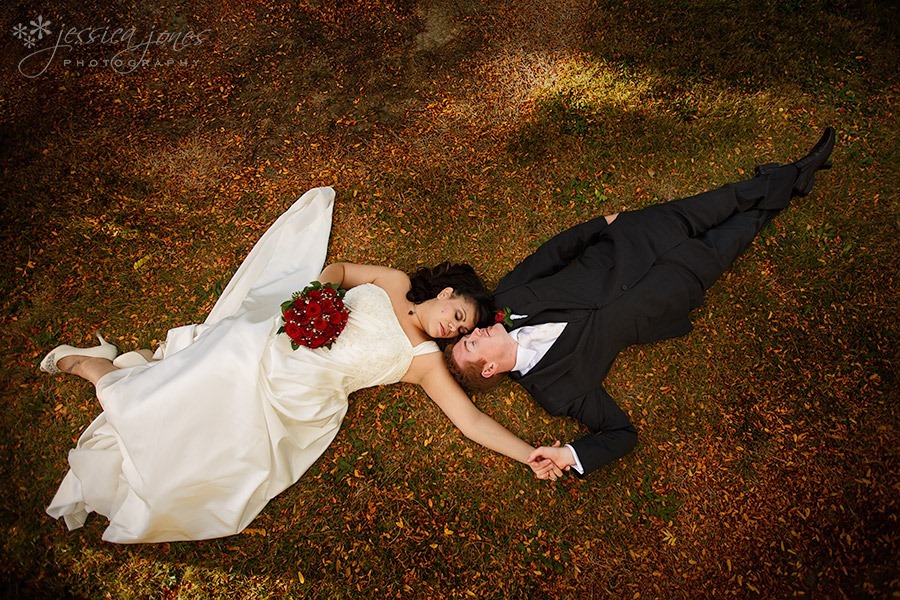 How's this for a good looking bunch?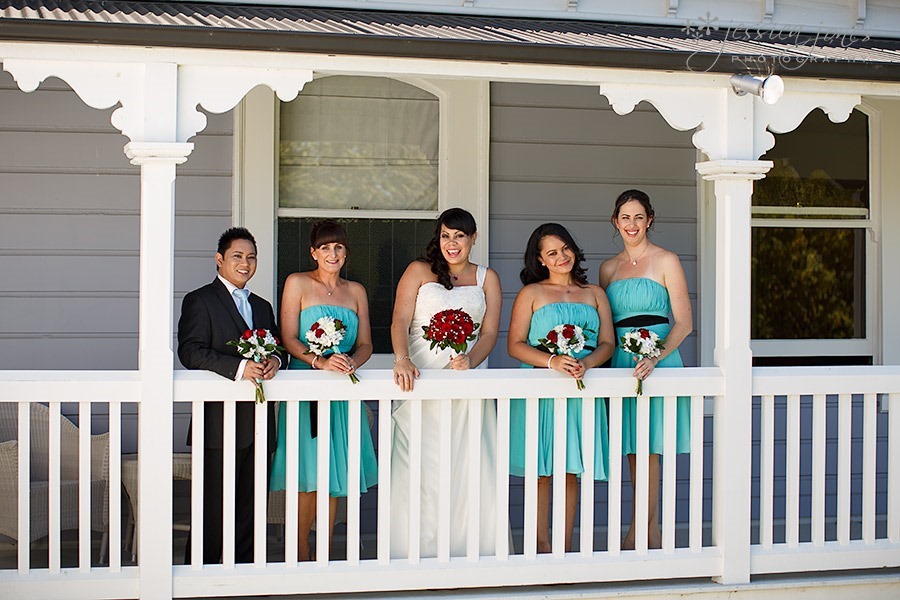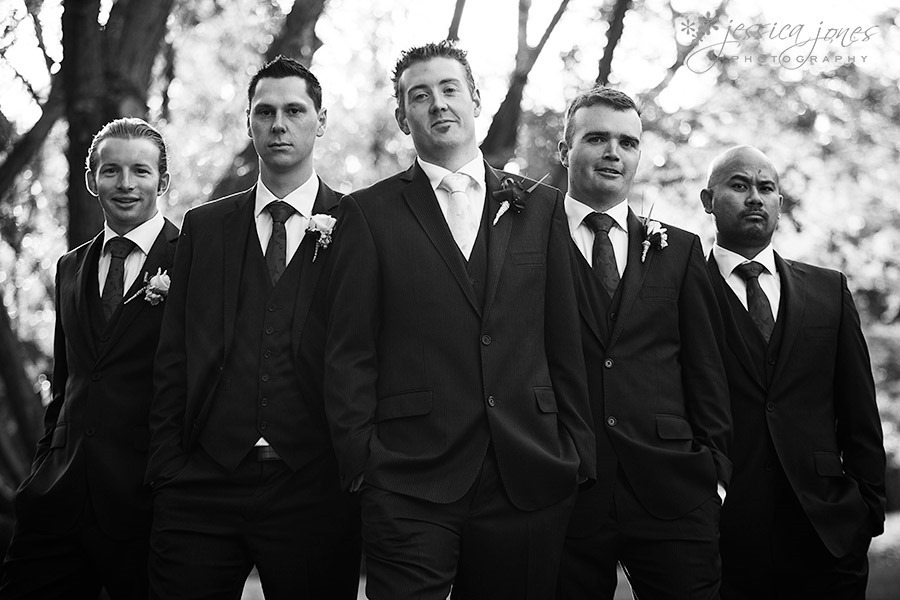 This is one of my favourite shots of the whole day.  This group did crazy happy REALLY well!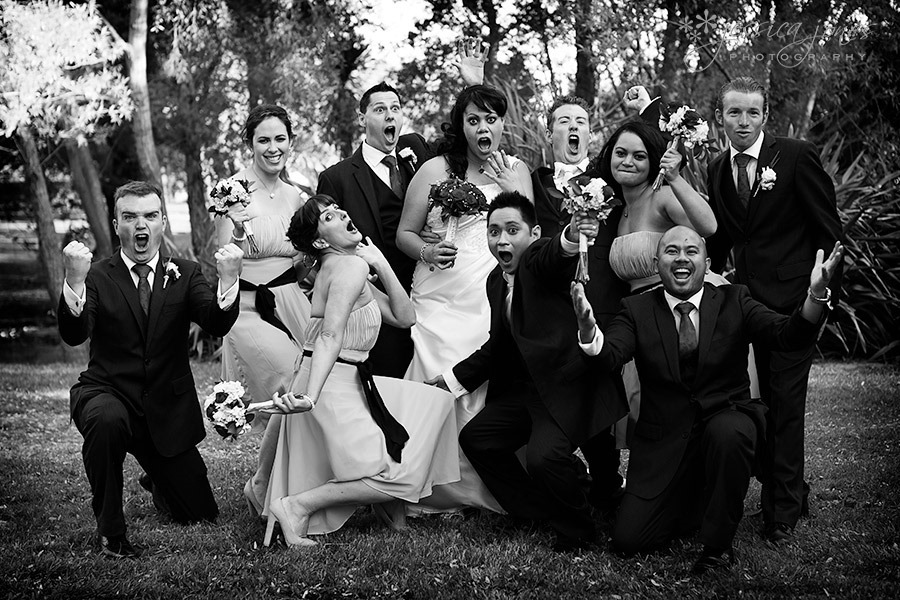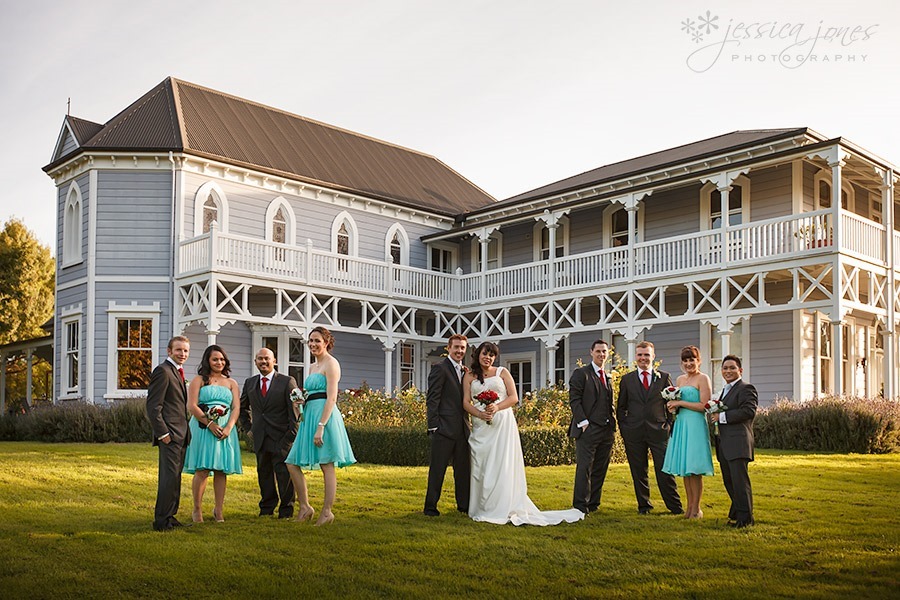 I'm loving the shorter days for the sake of the light at weddings.  In high summer 6pm still looks much like the middle of the day, whereas Autumn gives us this at 6pm.  I'm a fan!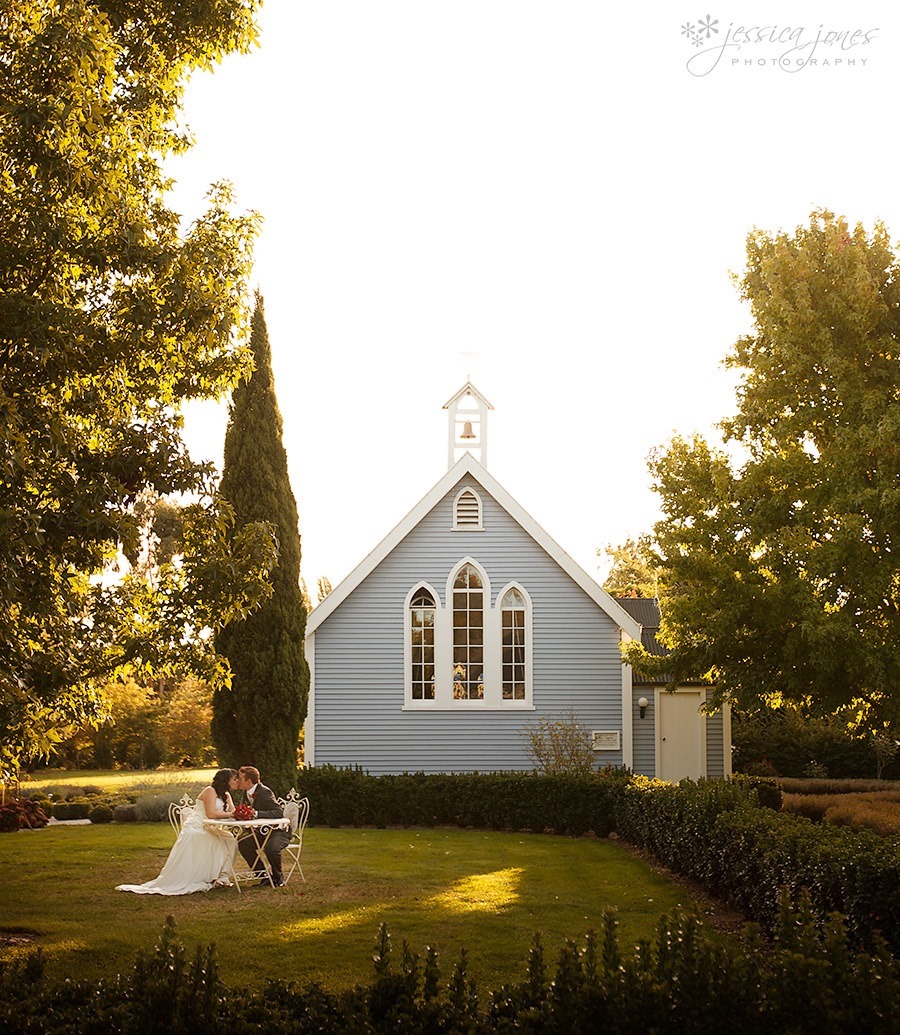 So lovely together!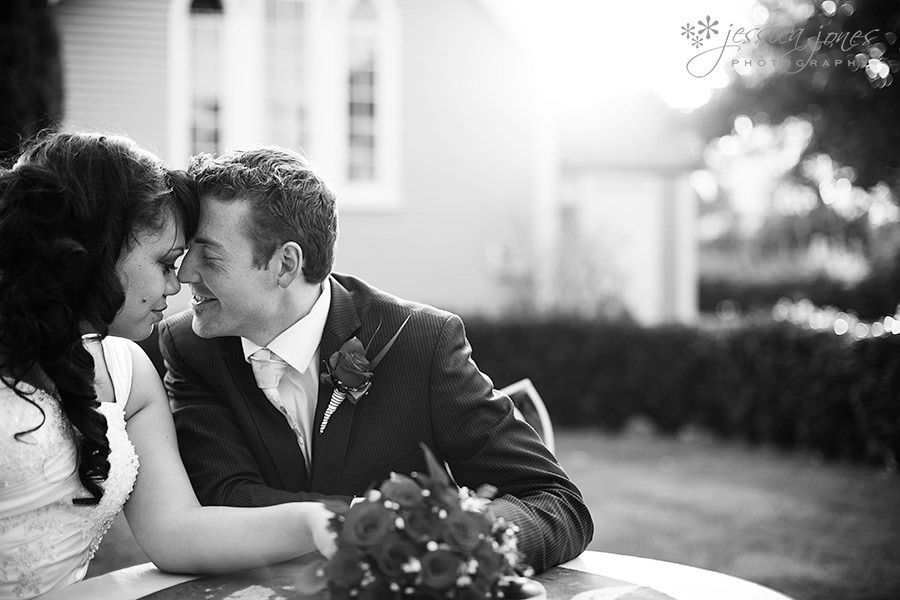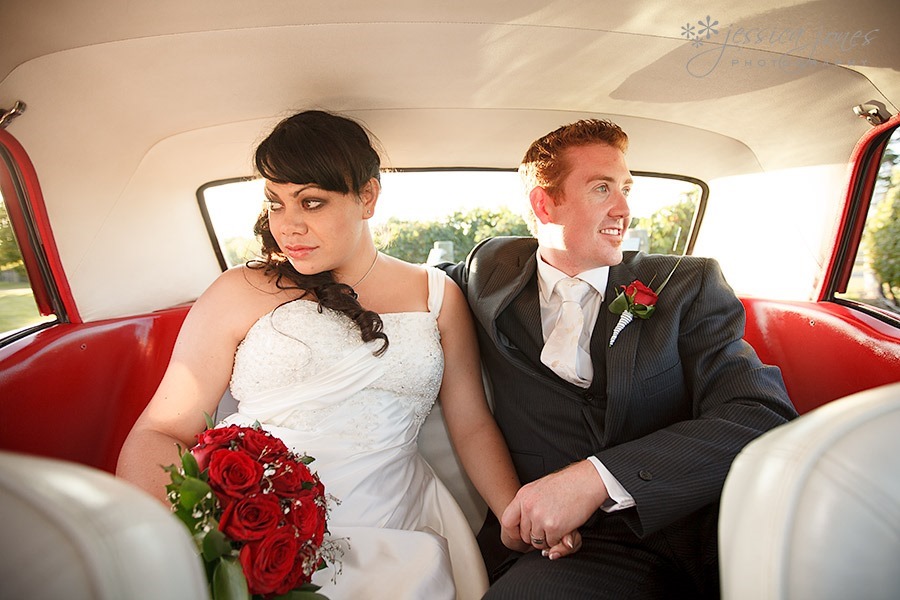 Then we move on to Wither Hills where the place is set up beautifully and they are enthusiastically welcomed back by their friends and family.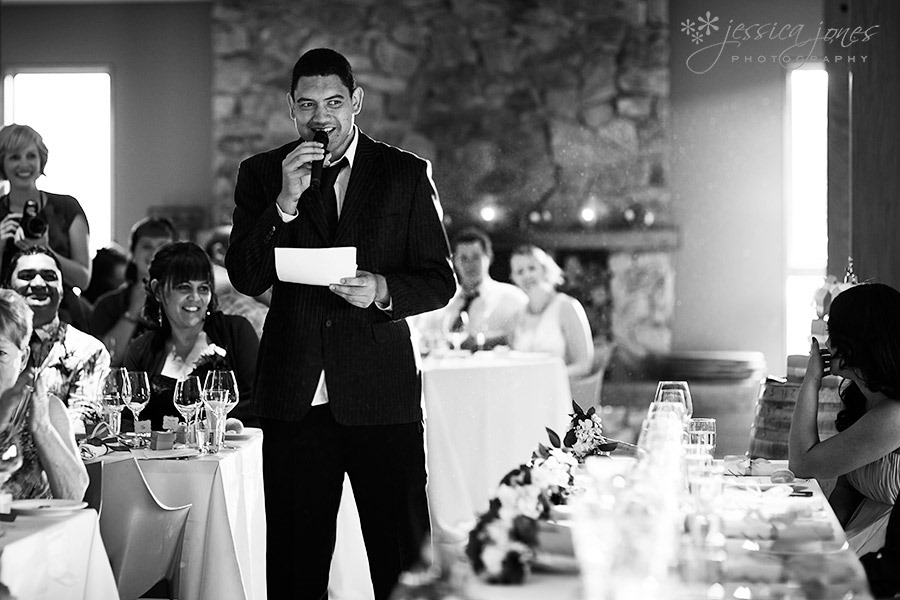 Beautiful cake by Chris' Aunty Jude.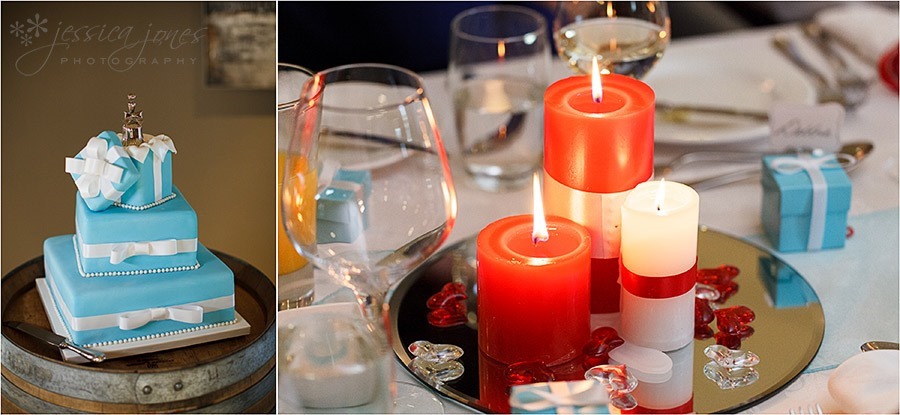 We steal them away for just a few minutes to make the most of that last glimmer of light outside.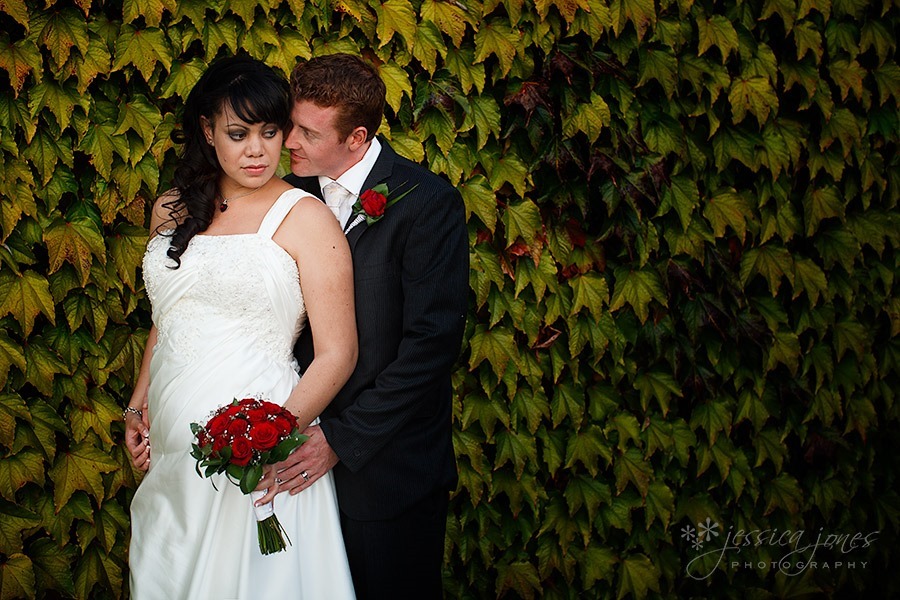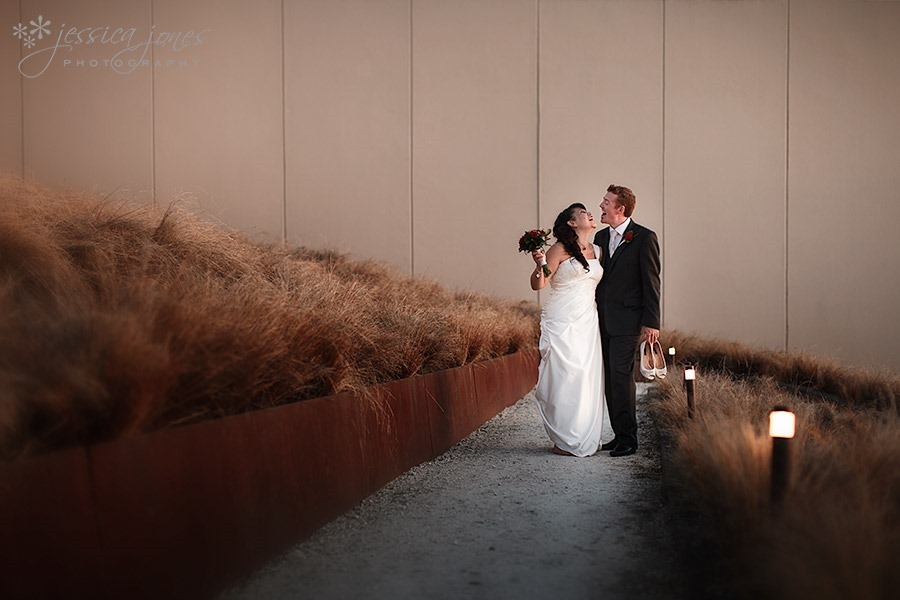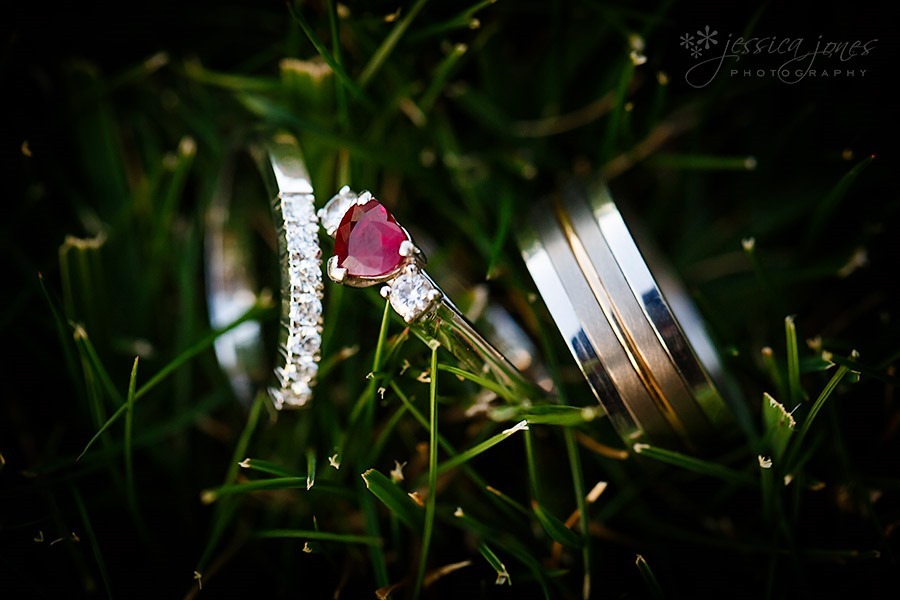 Chris and Shana thank you for inviting us to spend the day capturing your beautiful wedding!  We wish you guys all the very best for oodles and oodles of years to come!