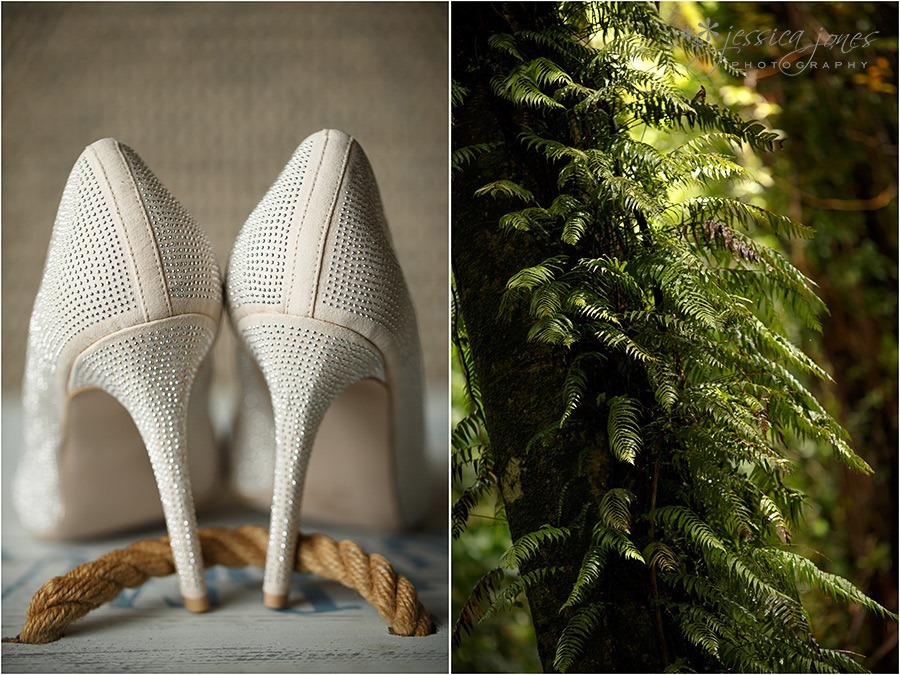 And just like that 2014 has arrived and it's the first wedding of the year.  Somehow time keeps marching on and we're now finding ourselves fully immersed in wedding season, surrounded by plans and timelines, pretty shoes and so many excited people in love.  It's such a beautiful time of the year!
And what an amazing wedding to start on!  Josh and Anna found each other over ten thousand kilometres away, in the hot and dry land of Dubai.  Their wedding was about as opposite as you can get from hot and dry, it was held at the gorgeous Furneaux Lodge surrounded by green and blue and just a little bit of rain.  Well, actually, there was quite a lot of rain.  And wind.  But no rain and wind was going to be dampening Anna and Josh's excitement!  The forecast said it was supposed to clear, so they delayed the ceremony a little, and WHATDOYOUKNOW!  Gorgeous weather appeared!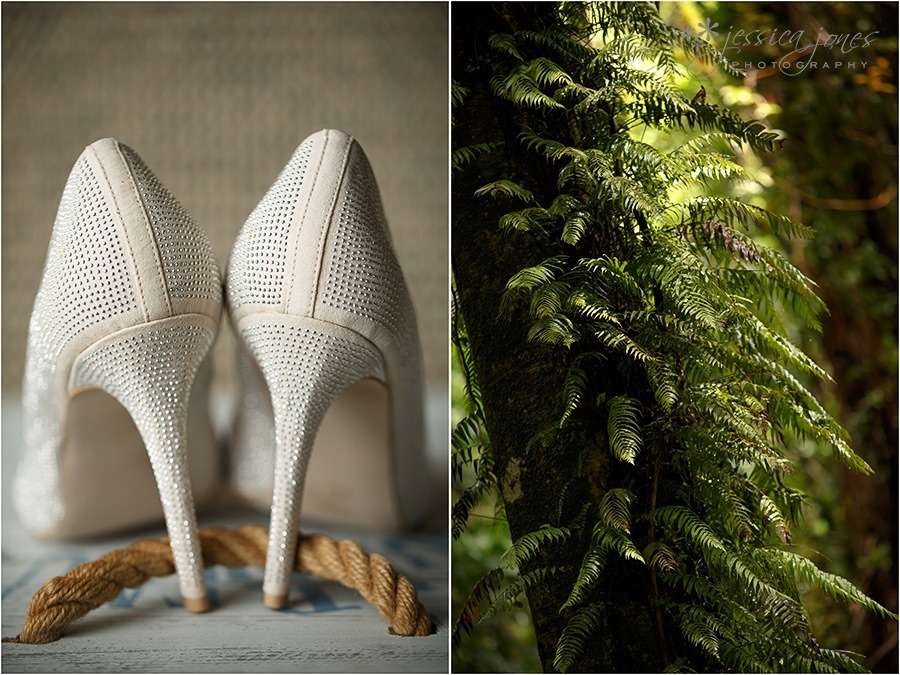 Anna and the girls got ready at the No Road Inn, which I think is a super cool name for a beautiful place.  The view, the rooms and the people – all delightfully perfect!

Anna's dress by Jenny Packham.  Oh my goodness.  That's all I have to say about that!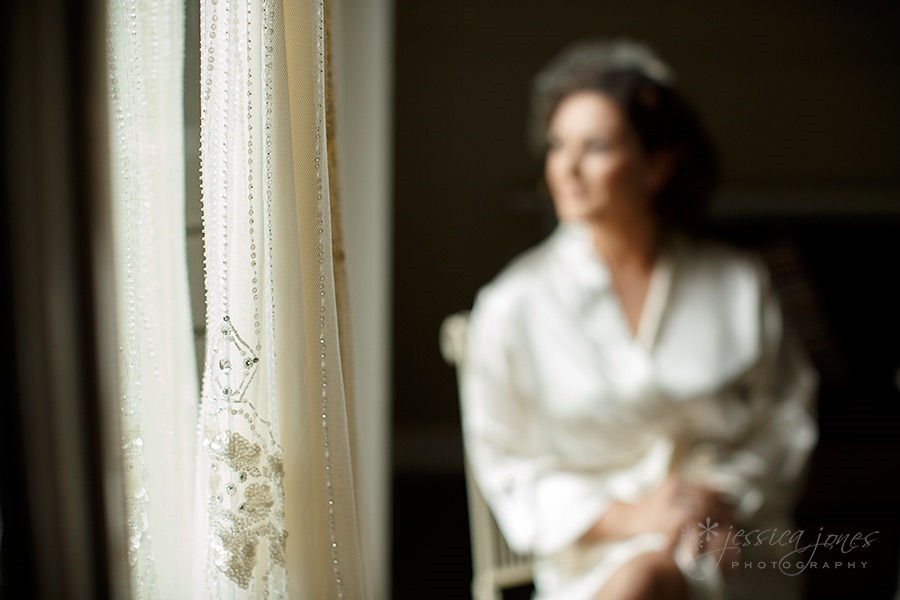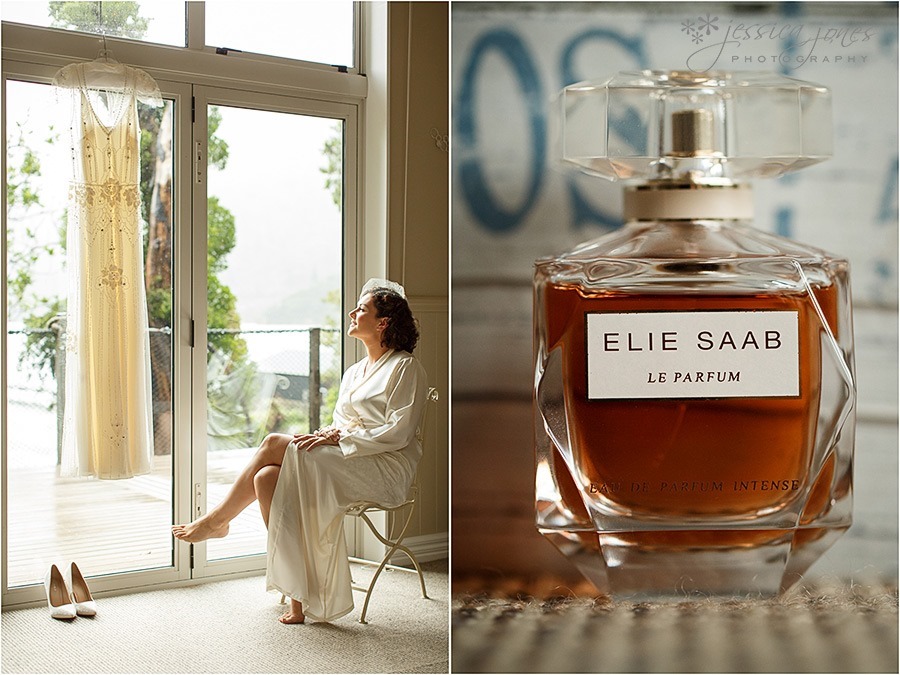 Every bride needs a friend or three with gorgeous smiles to share the day with, and these girls were just the ticket!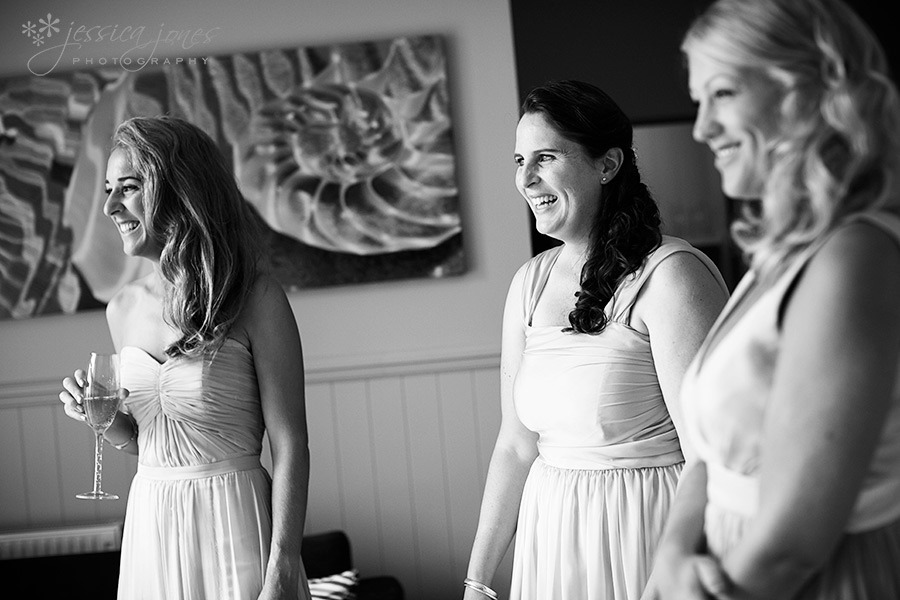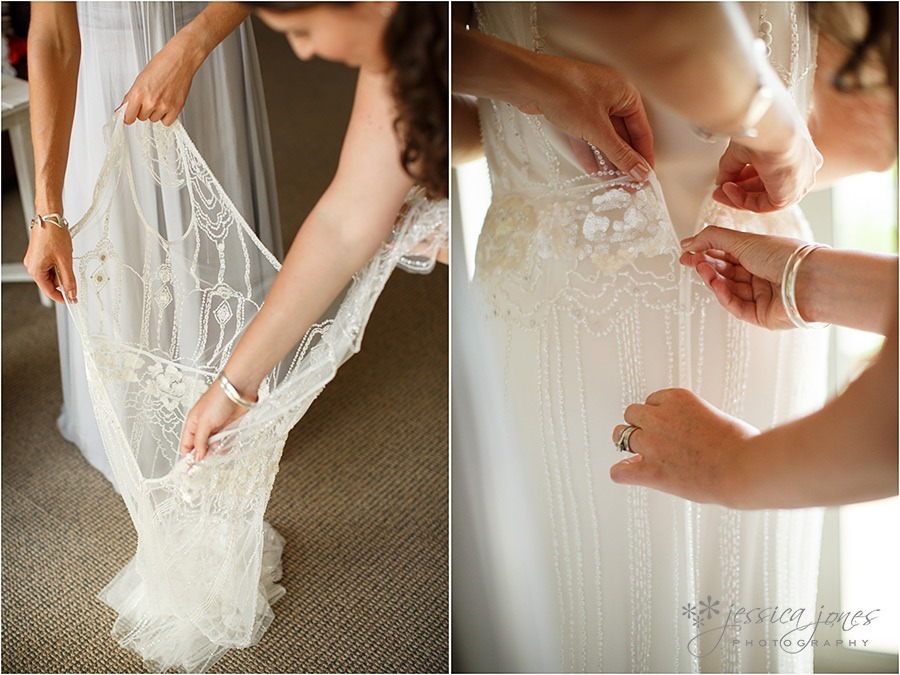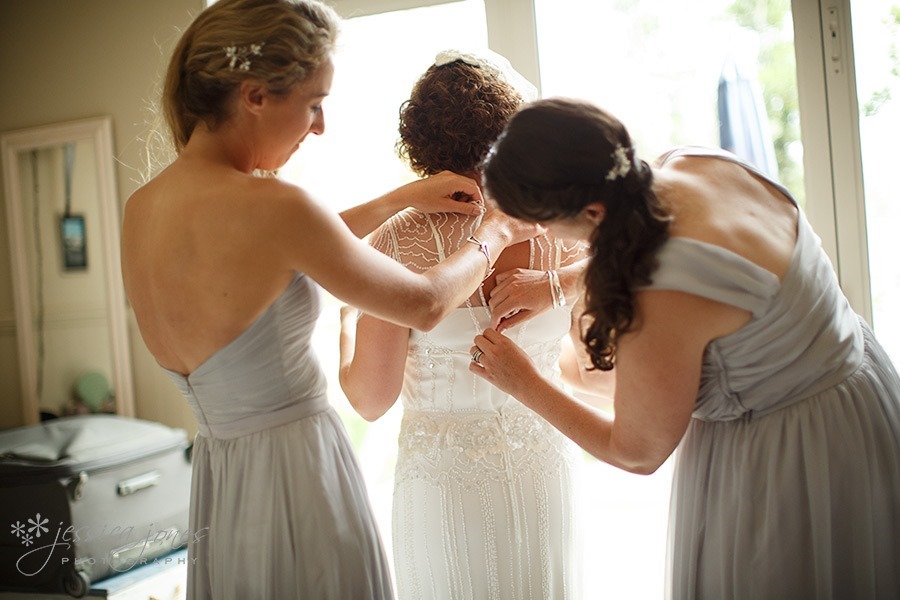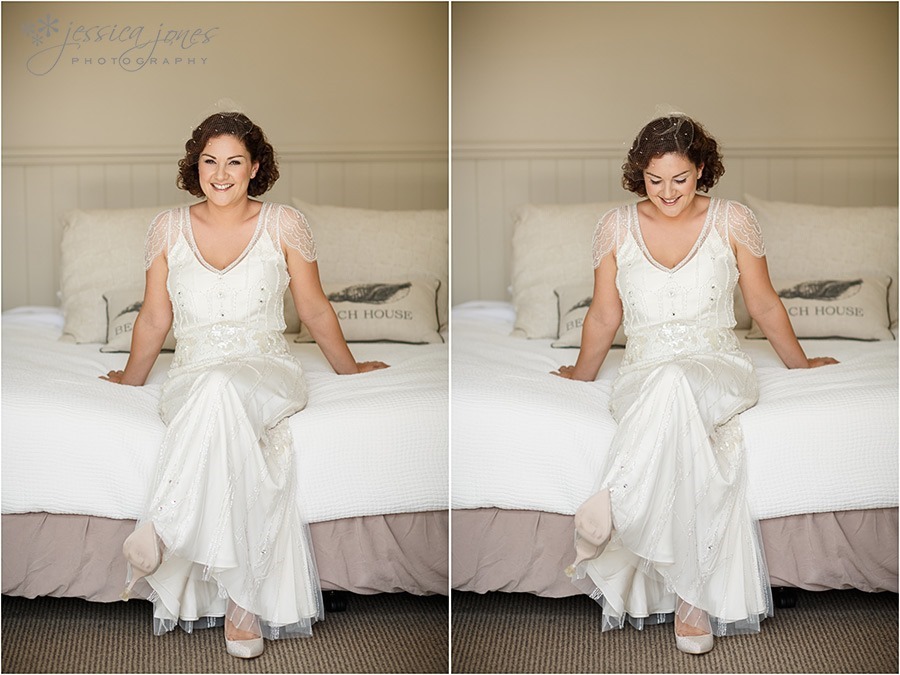 Anna, you are the most splendid bride!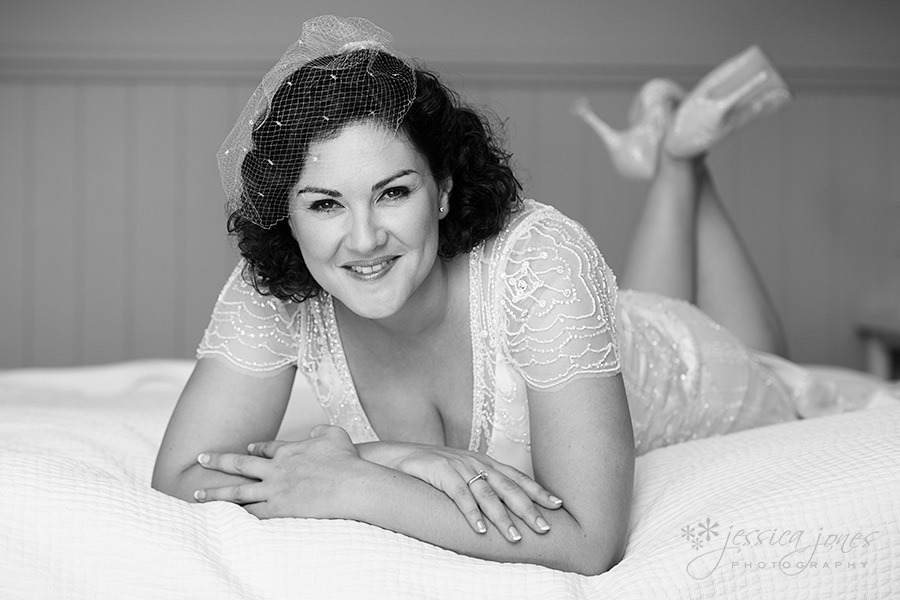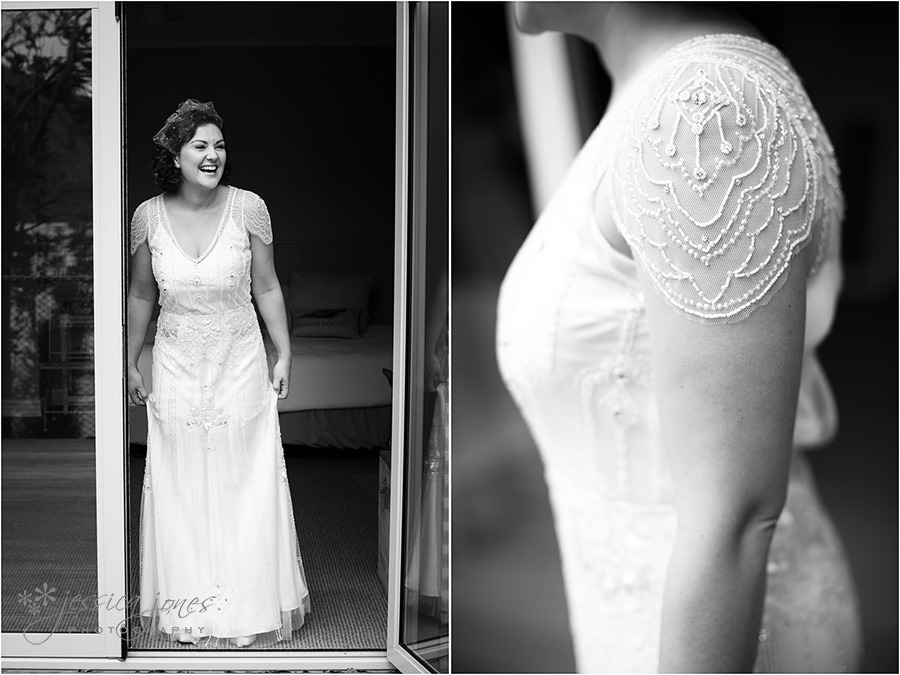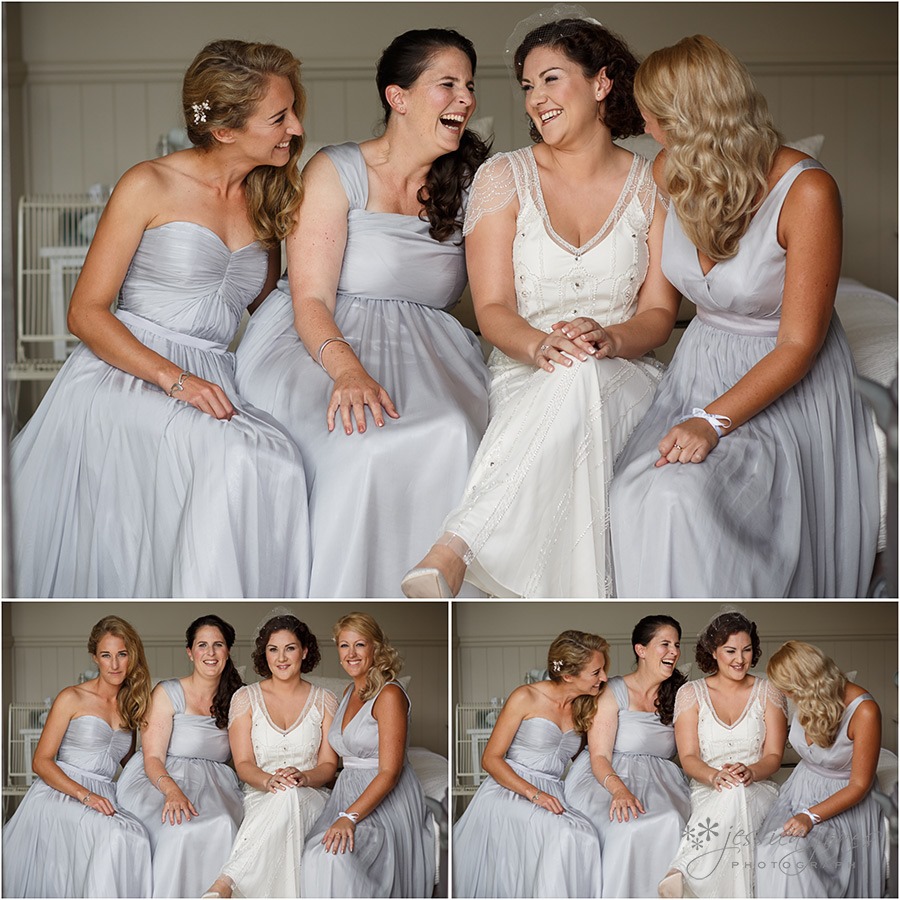 Meanwhile, a few steps to the left, Paul was exploring the grounds of Furneaux Lodge and hanging out with the guys.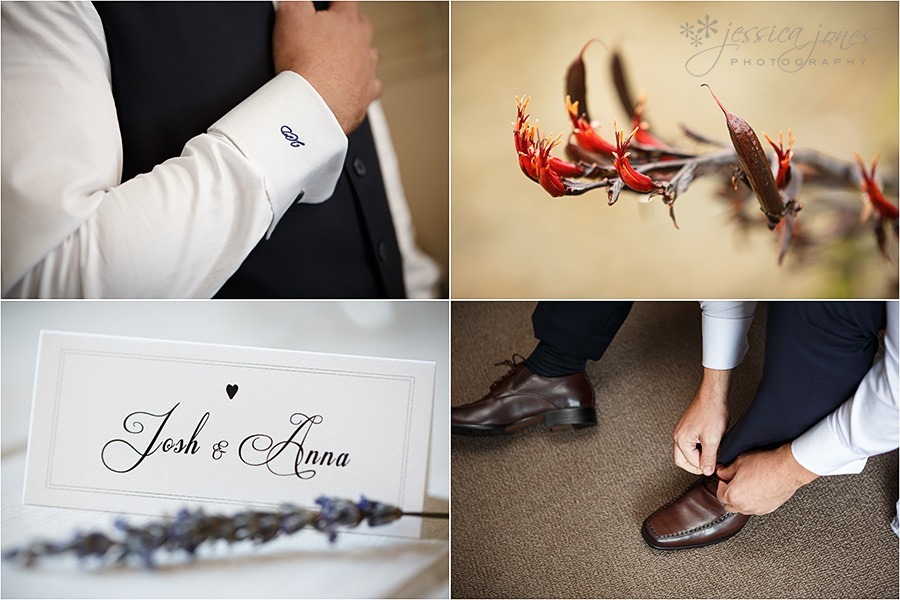 A mother's happy place.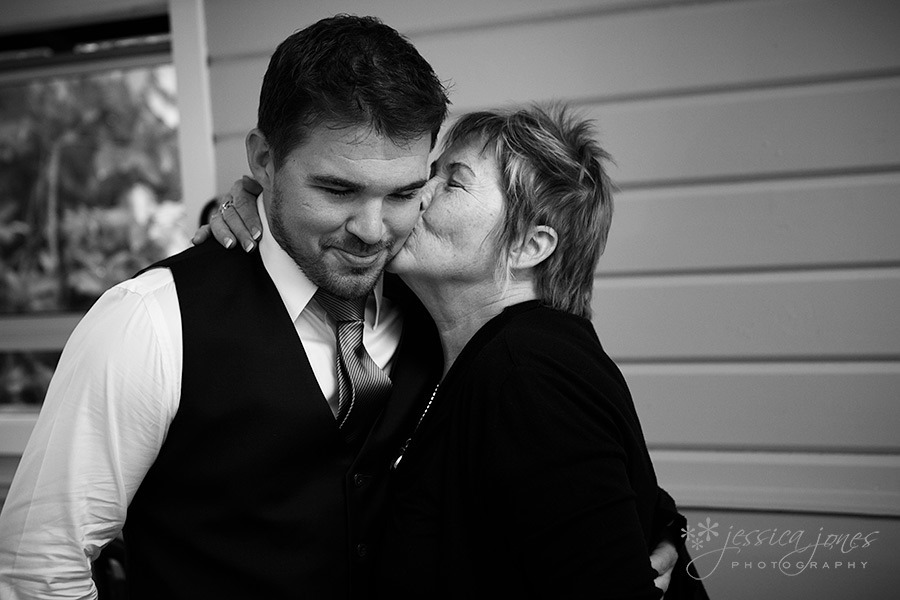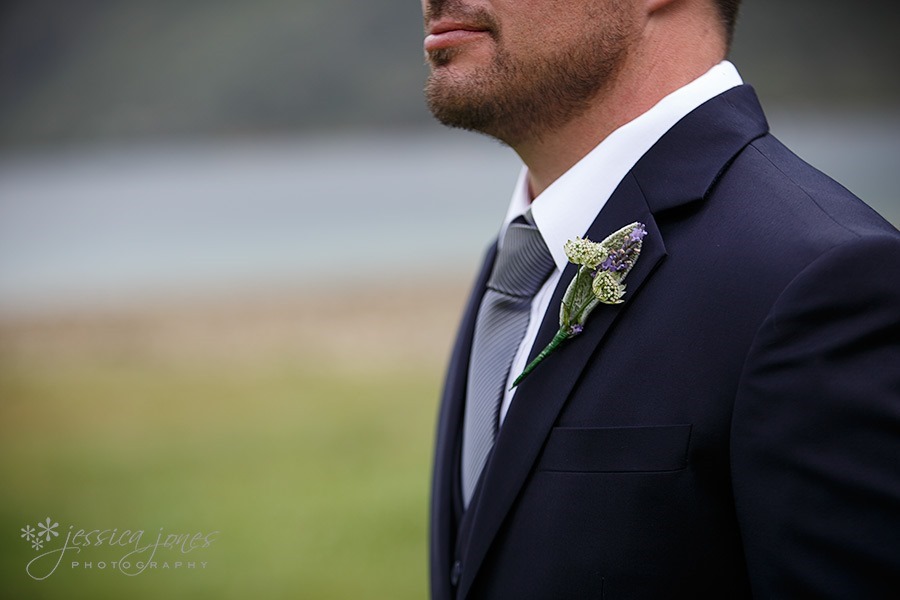 The wind and rain had settled right down and people were coming out to enjoy the sunshine!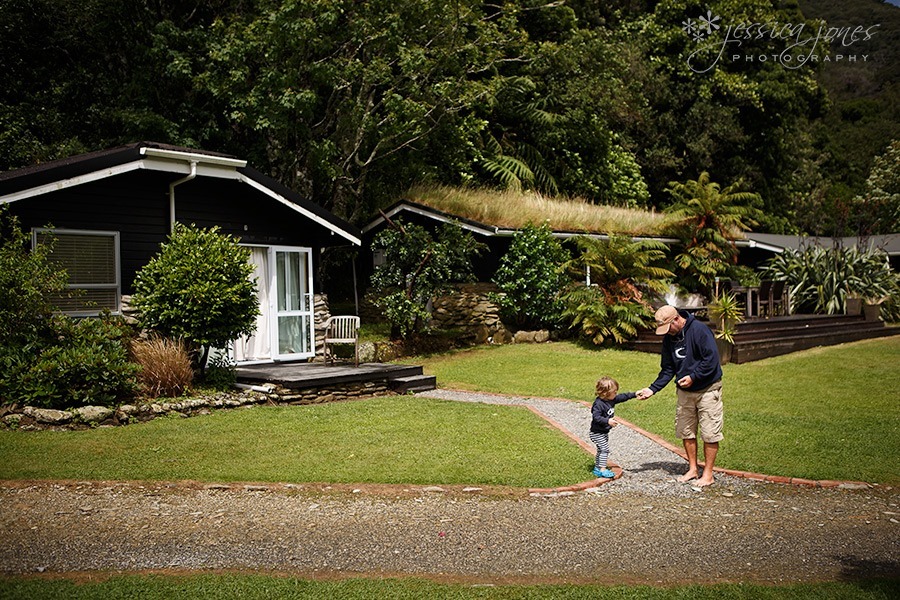 So much prettiness. 
I got to see Josh before Anna did, so she quizzed me about how he looked, she was so excited about seeing her handsome groom!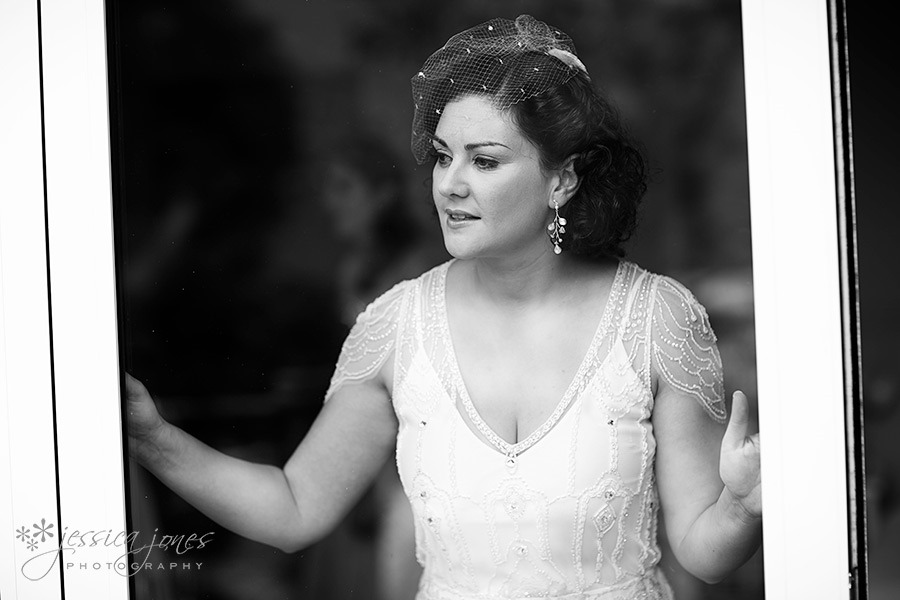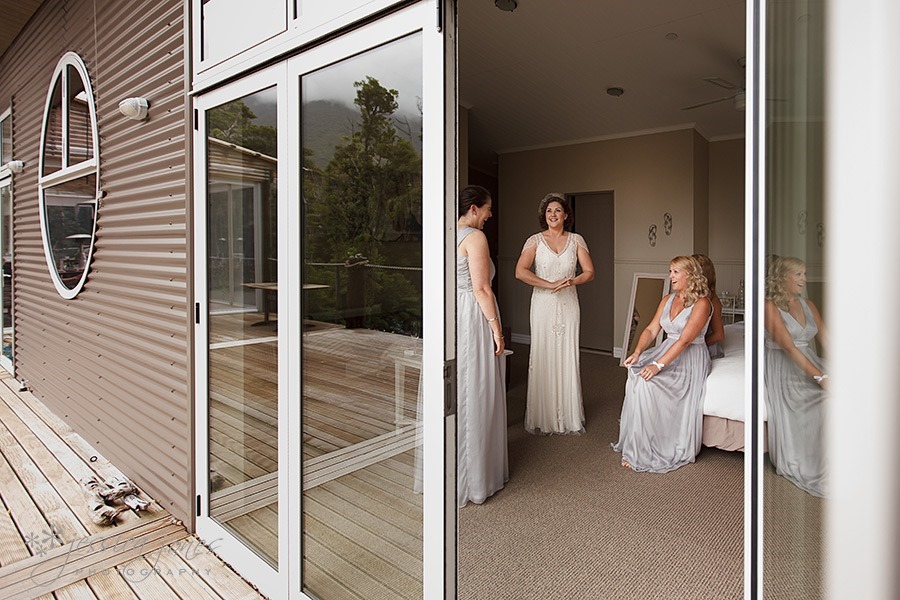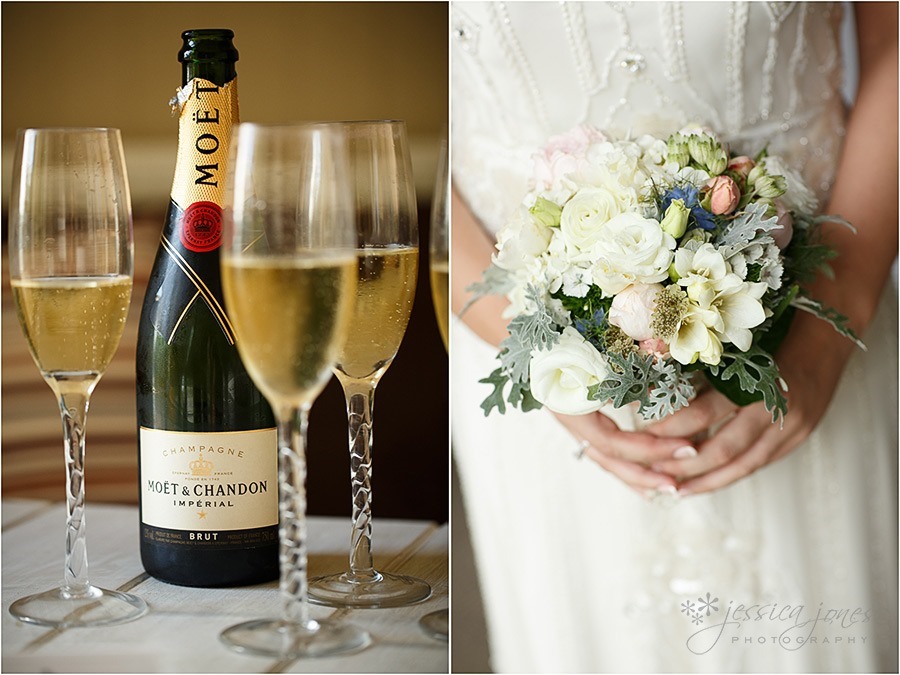 The boys.  Getting a little crazy.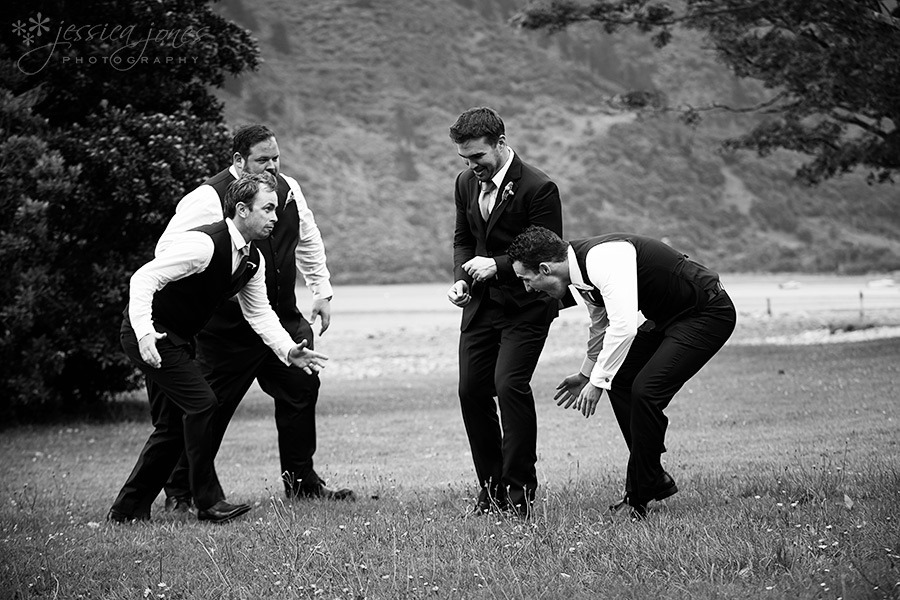 Because every groom needs to be tackled on his wedding day by some of his closest mates.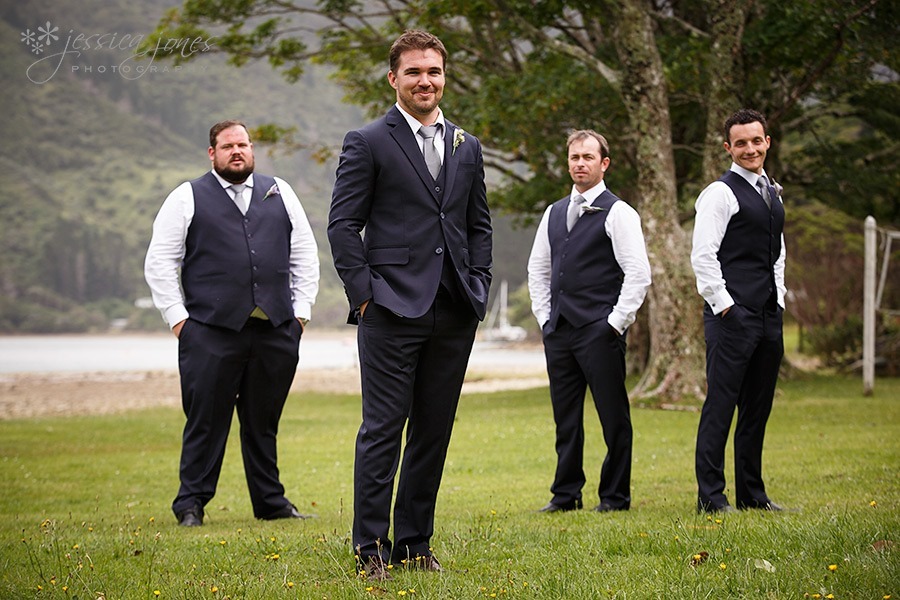 Then it was time to ring the bell to call everyone to the marque. 

Wedding time!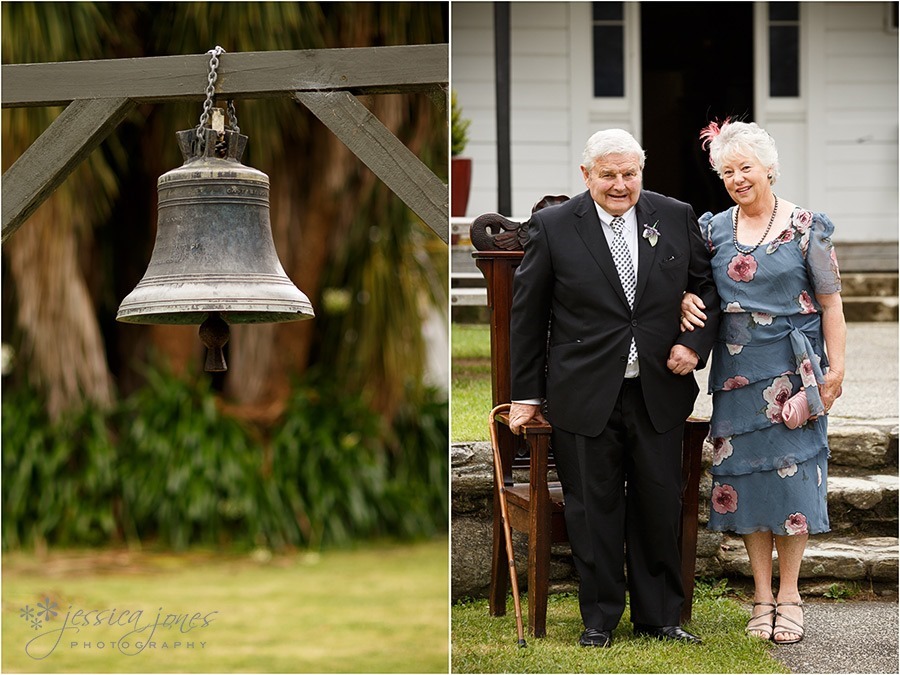 While all roads may very well lead to Rome, there are none that lead to Furneaux Lodge.  So this is about the only vehicle you'll see about the place.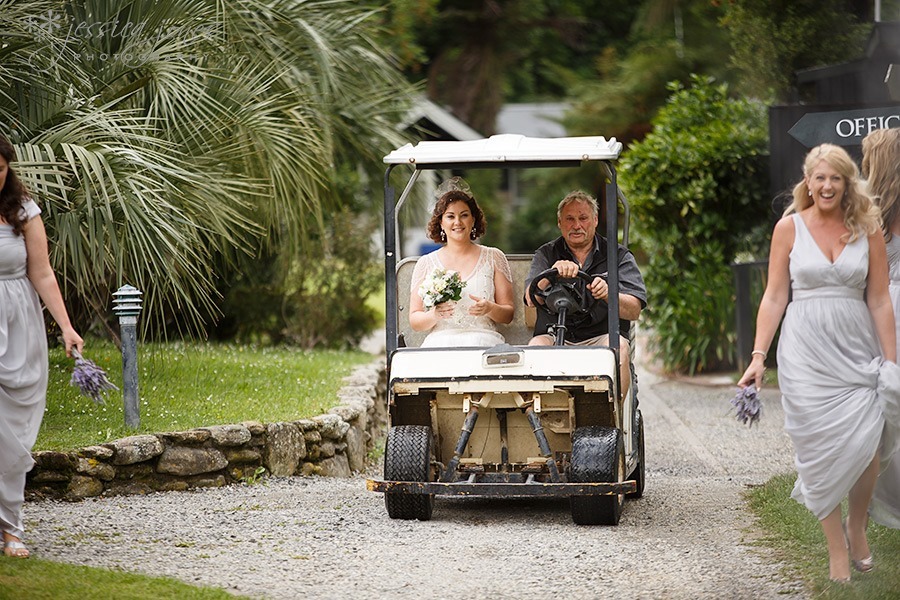 It's so nice to have both your parents walk you down the aisle.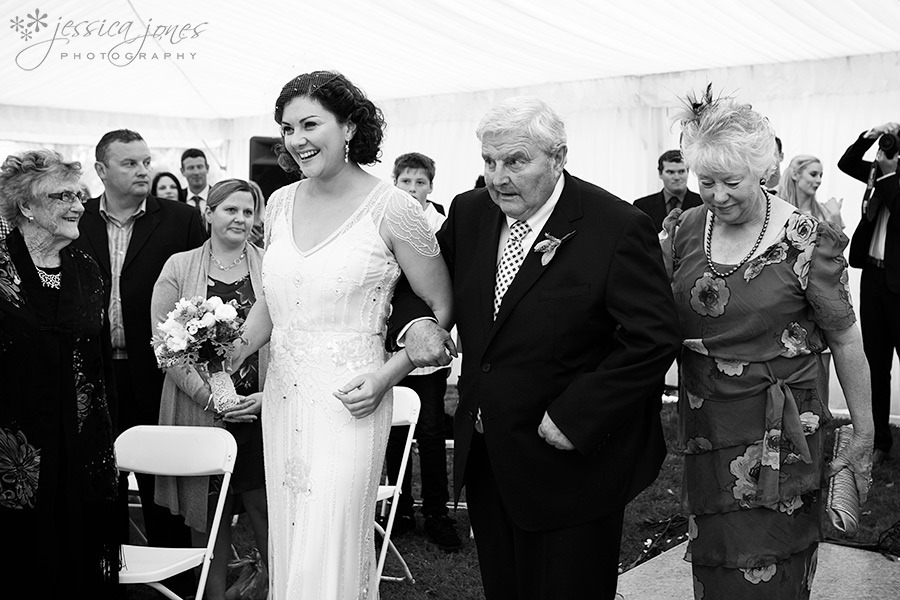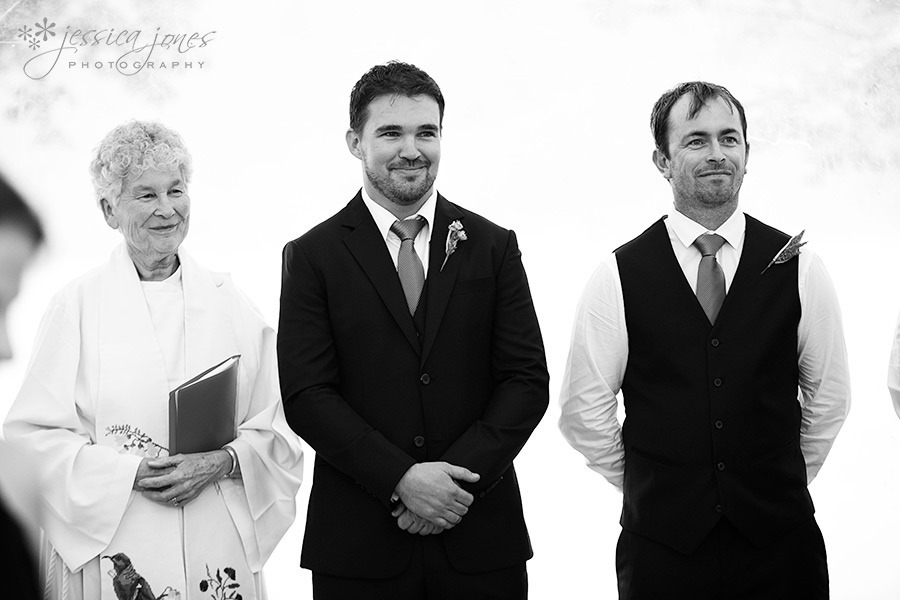 I don't think either of them saw anybody else in the room at this moment.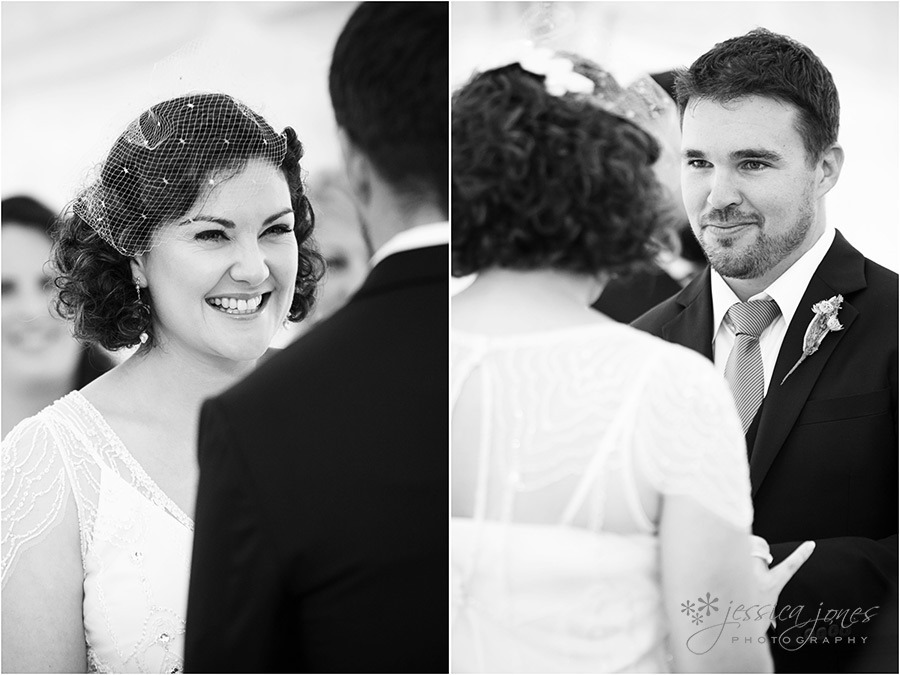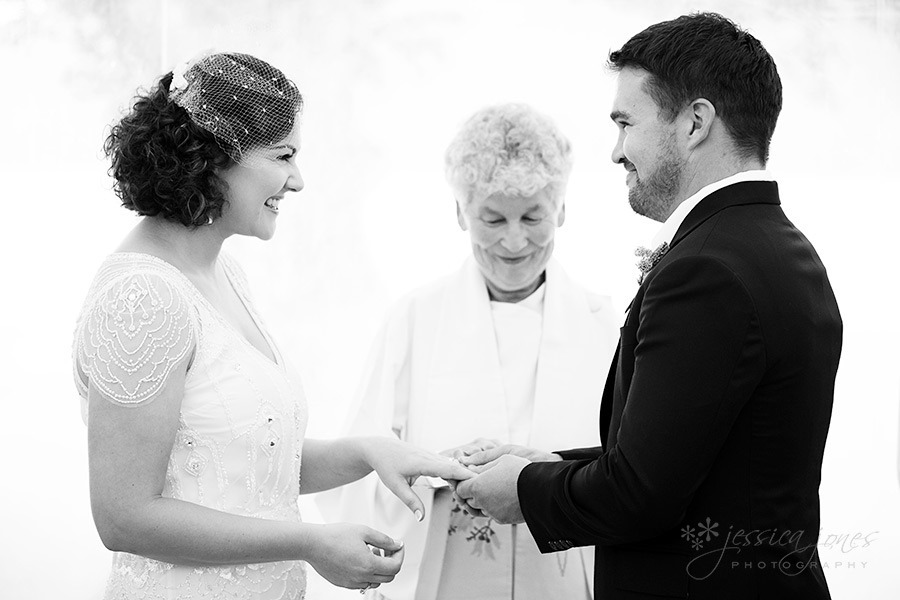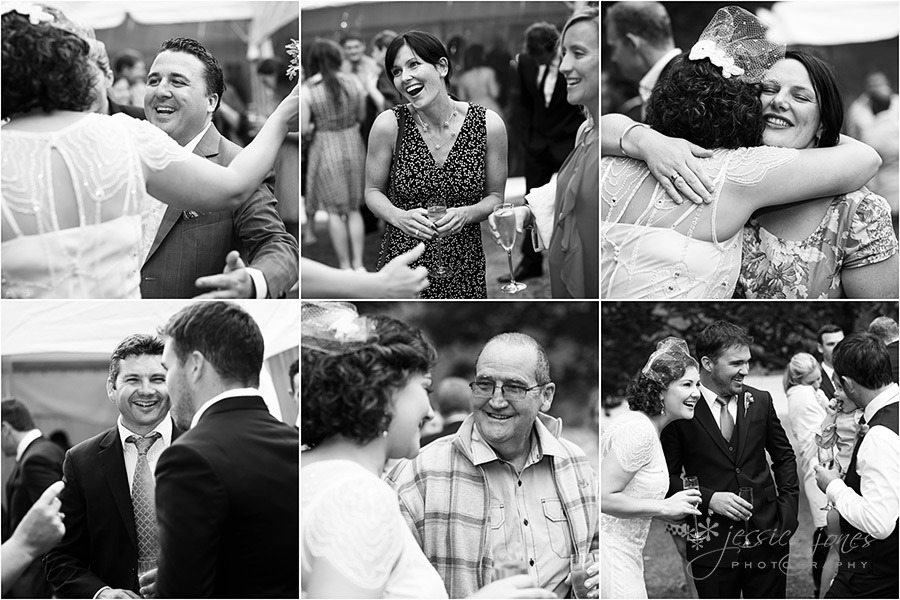 Gotta love Grandma with her daughters.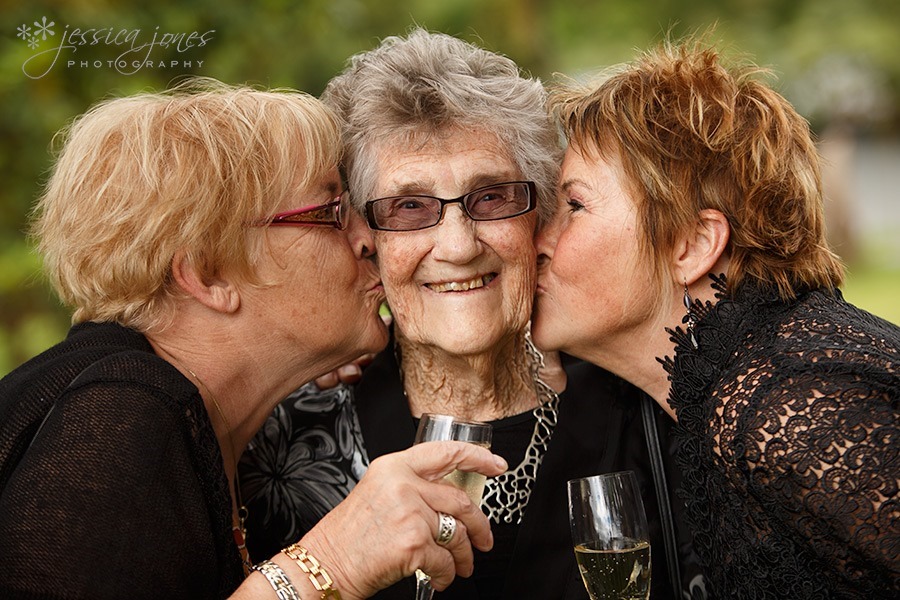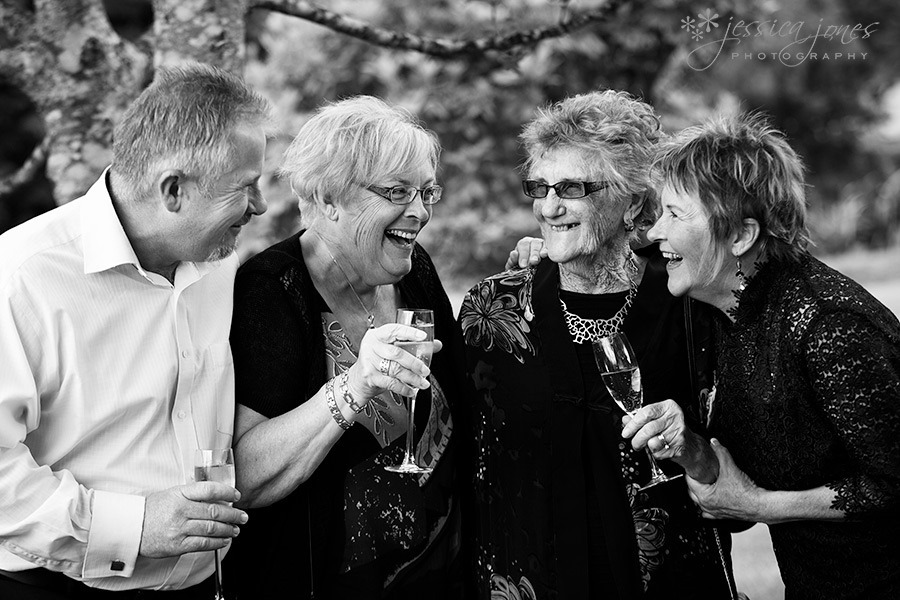 These guys were having such a blast, I hardly had to warm them up with any of my silly jokes.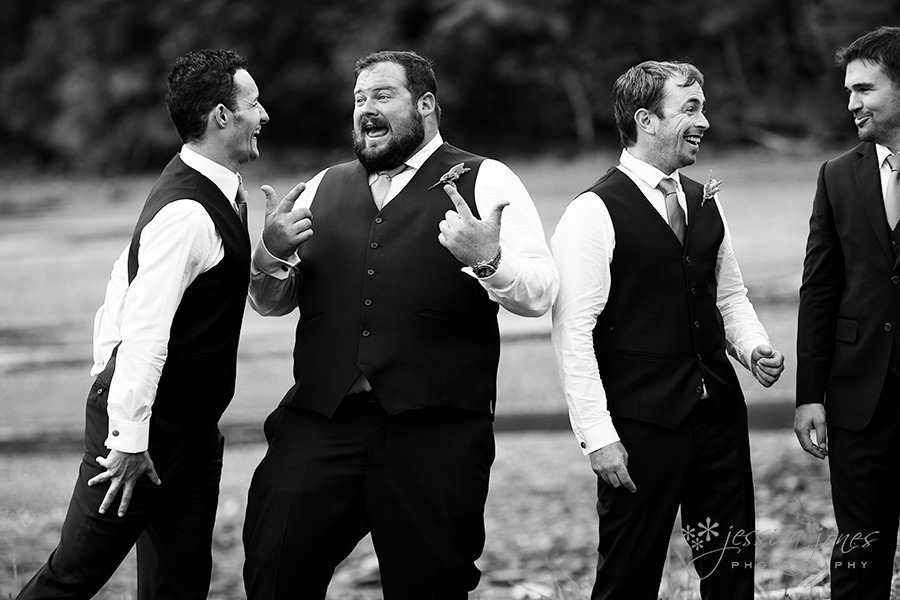 Happy, beautiful people.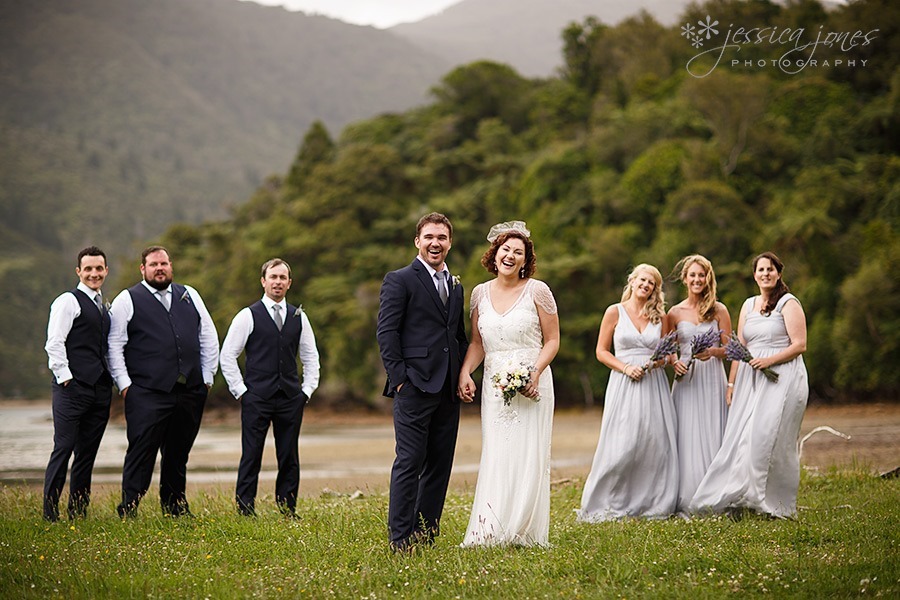 Gorgeous flowers by Virginia Pratt.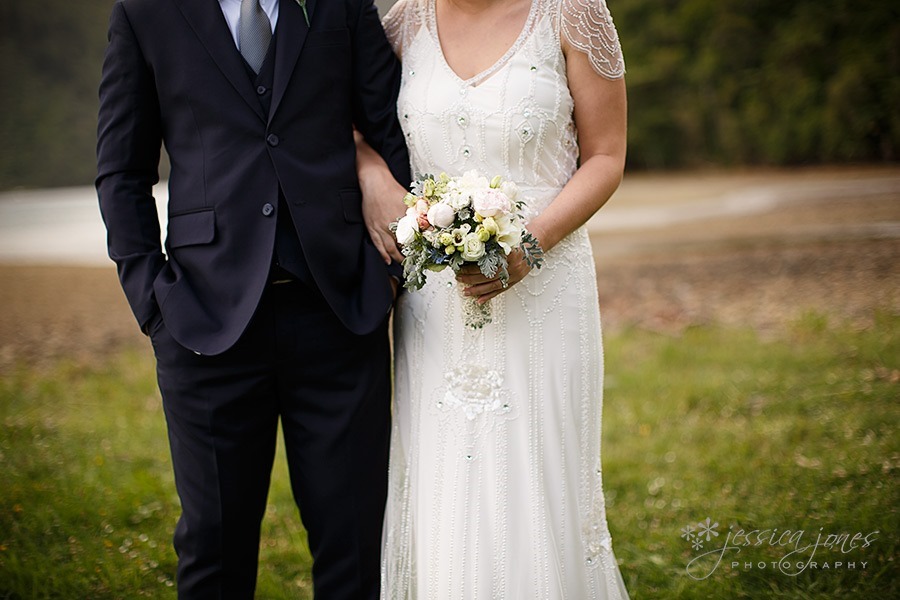 Looking at this weather you'd never have known how rough and unpleasant it had been only hours before.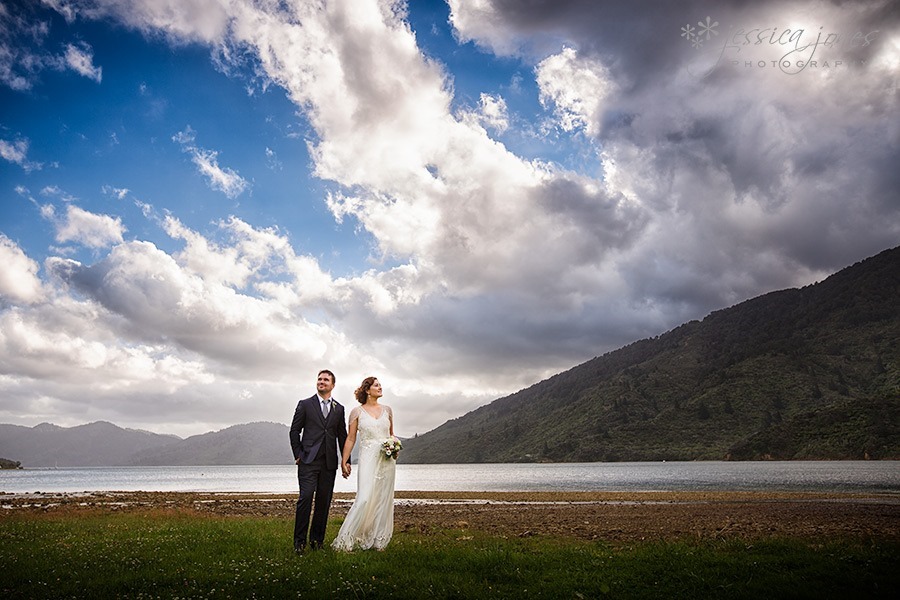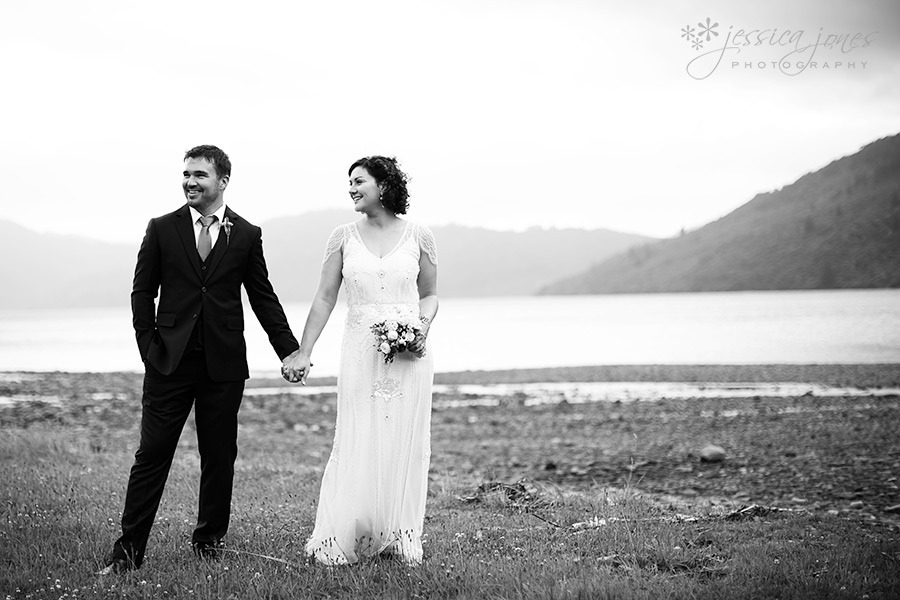 Josh did amazingly.  Being a typical lad, there were things he'd probably rather be doing than getting his photo taken, but he managed to work the camera with his smouldering good looks, and woo his wife in the process.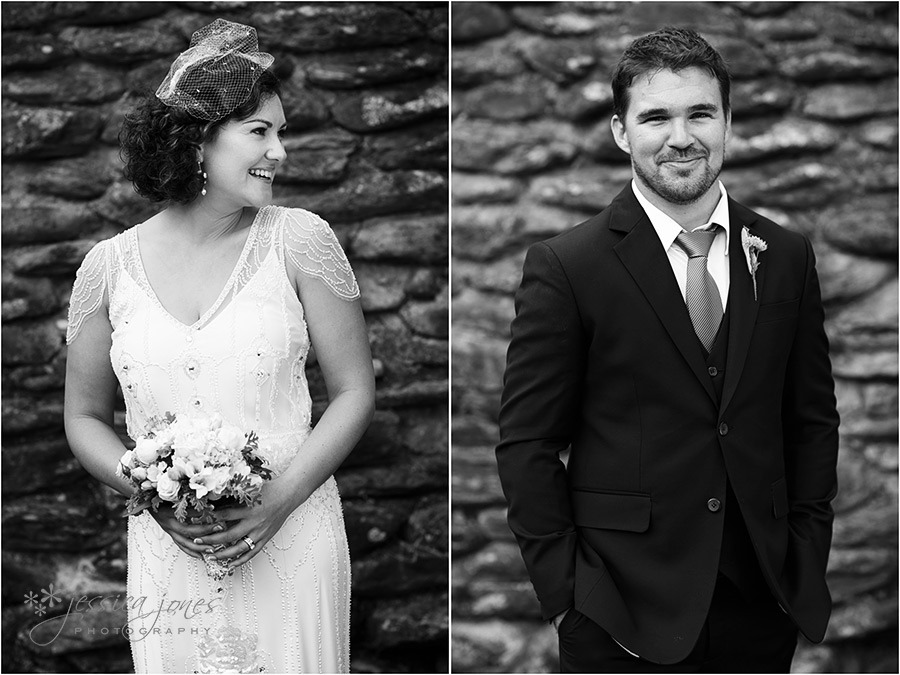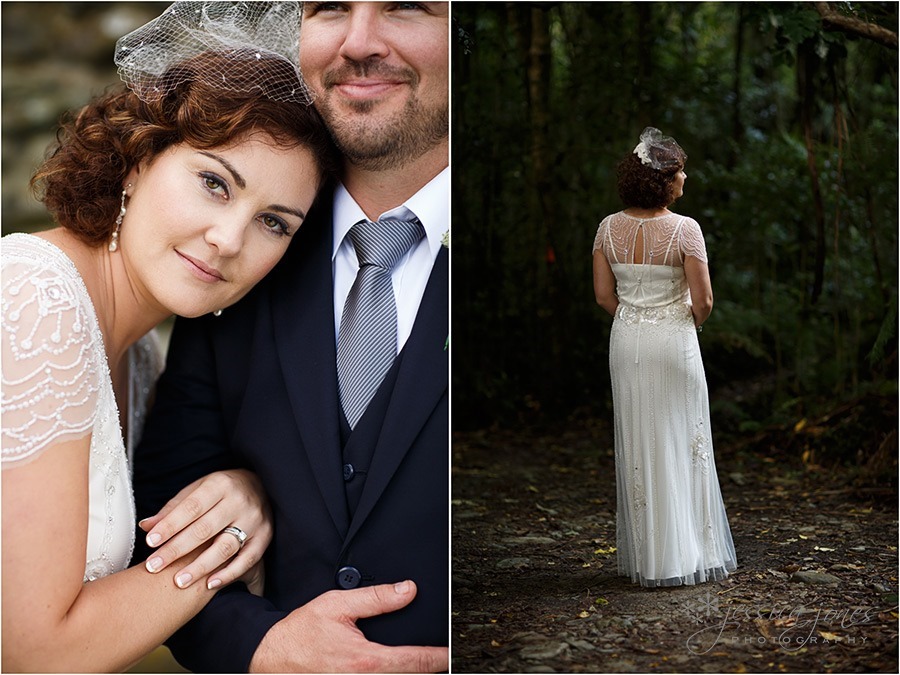 Furneaux Lodge, as well as having a difficult name to spell has some of the most beautiful bush you've ever seen.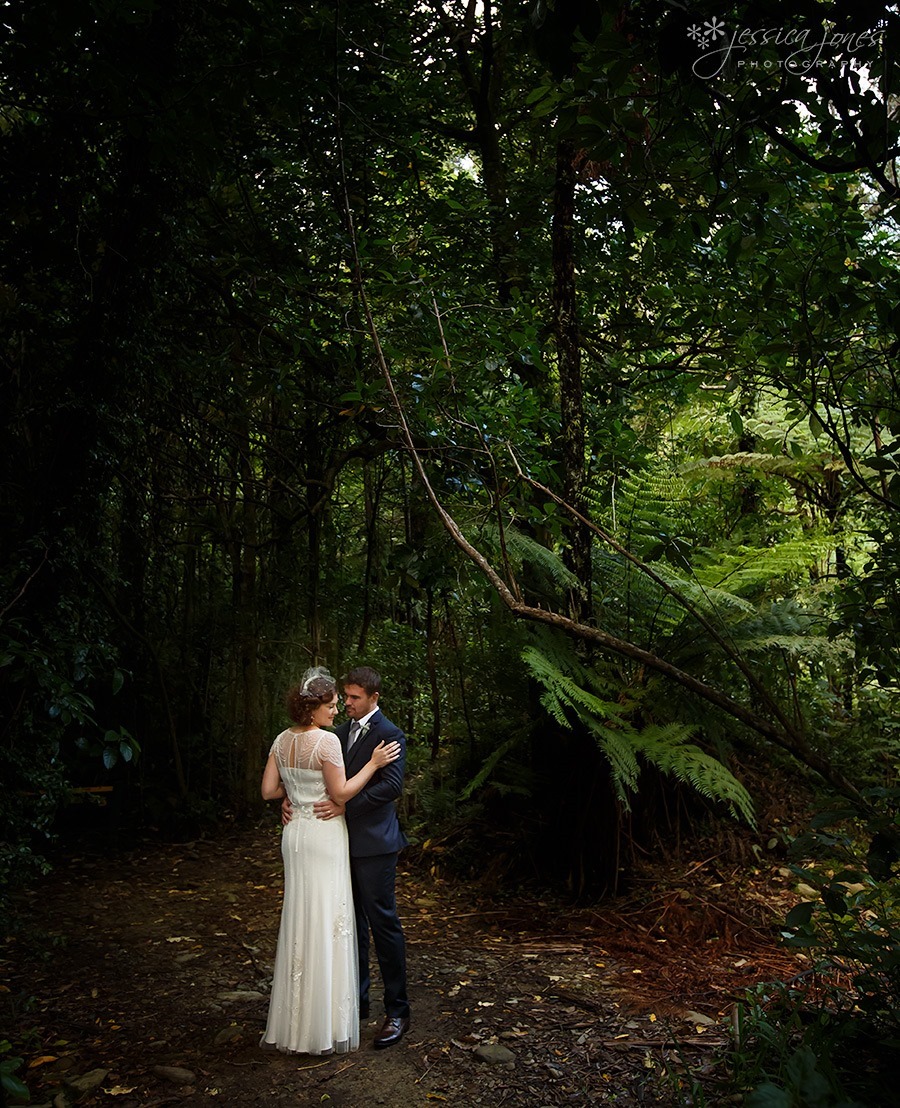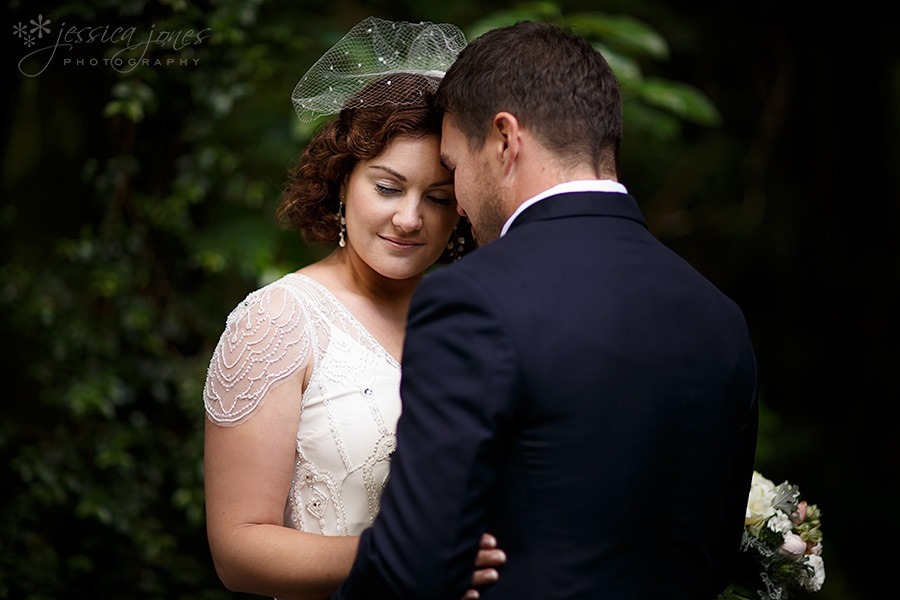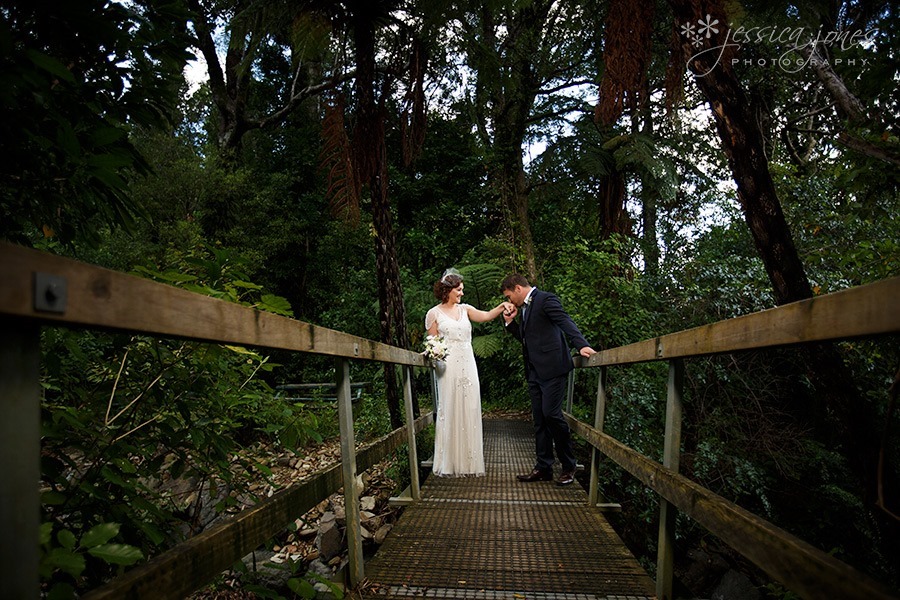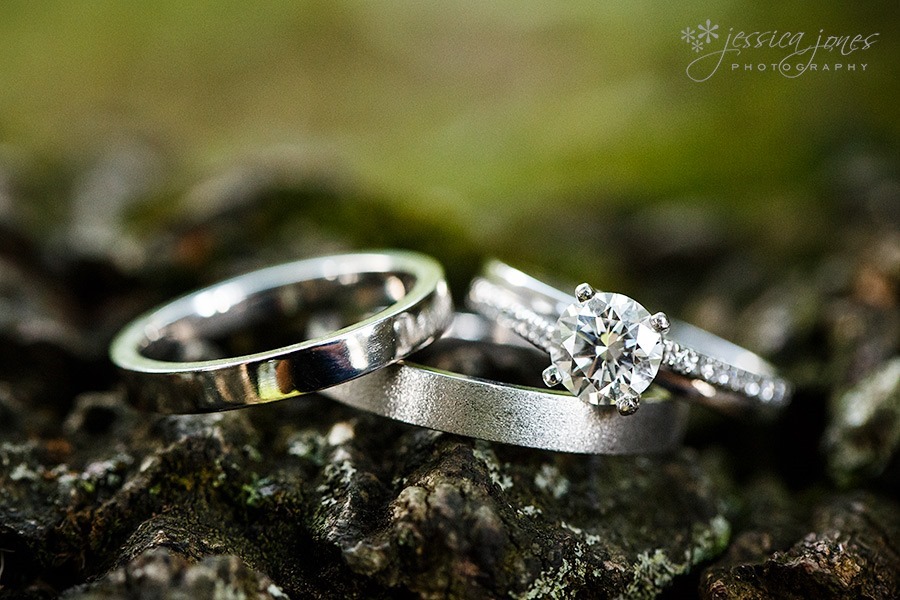 With literally moments before the boat was picking us up again (and while Paul was running with the luggage!) I managed our last image for the day.  Their gorgeous rings.  Then quickly returning the rings (you really can't forget that part) and a hug of thanks we were off on our (much calmer!) boat ride home. 
Anna and Josh, thank you for sharing your beautiful day with us.  Thanks for the laughs and the beautiful smiles.  Thanks also to Anna's mum Mary for praying for the weather.  It was perfect.