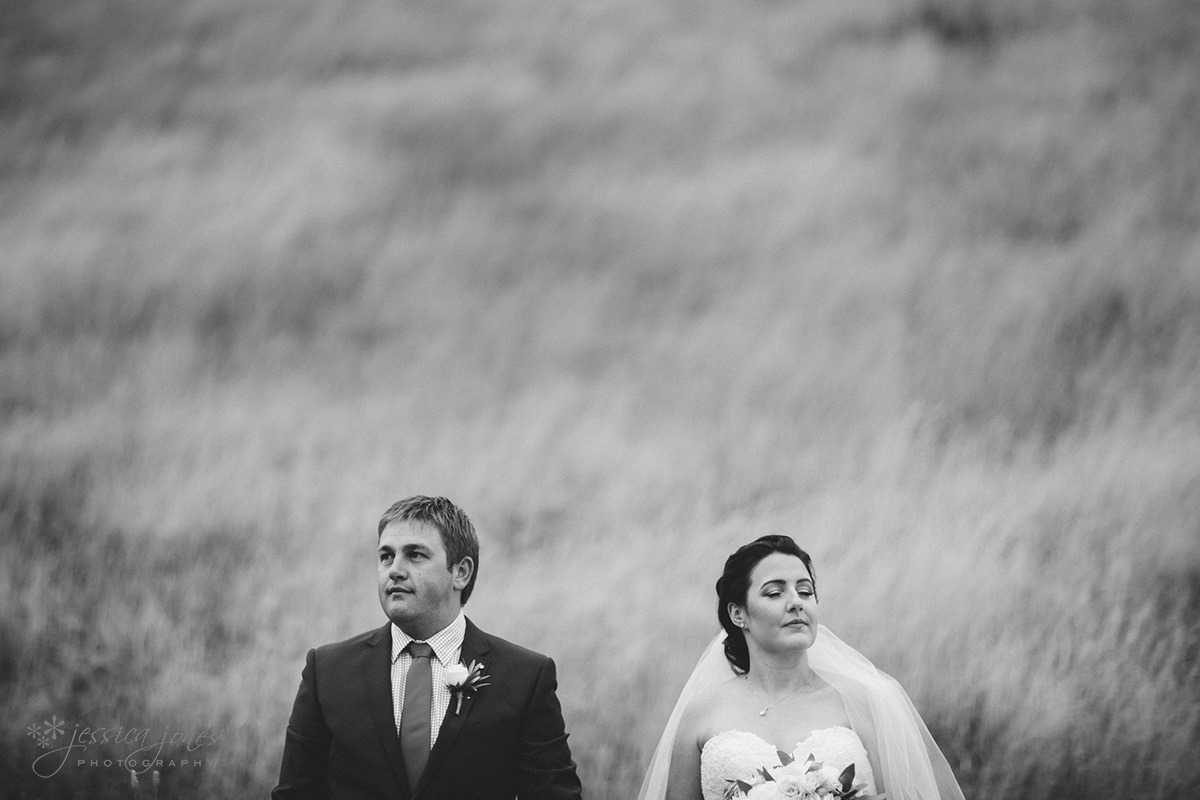 It wasn't love at first sight, there were no stars or rainbows or unicorns, they just met by chance, fairly uneventfully, at a bar. But as time passed Rachel and Ryan became friends. At some point their friendship became more serious, although there was never really a conversation to start the 'girlfriend/boyfriend' official part of their relationship. They both just knew. This was back in 2011, and as the two spent more time together it became obvious not only to themselves, but to all of those around them, that they were perfect for each other.
Rachel is funny and bubbly, and as caring as she is confident. Ryan is quiet but cheeky, his calm and peaceful demeanour brings a beautiful balance to the relationship. To put it simply, they were made for each other, which is a good thing because on Saturday they promised to spend the rest of their lives together.
Go and pop the jug on, sit down with a cup of something hot and let me show you just how nice it all was.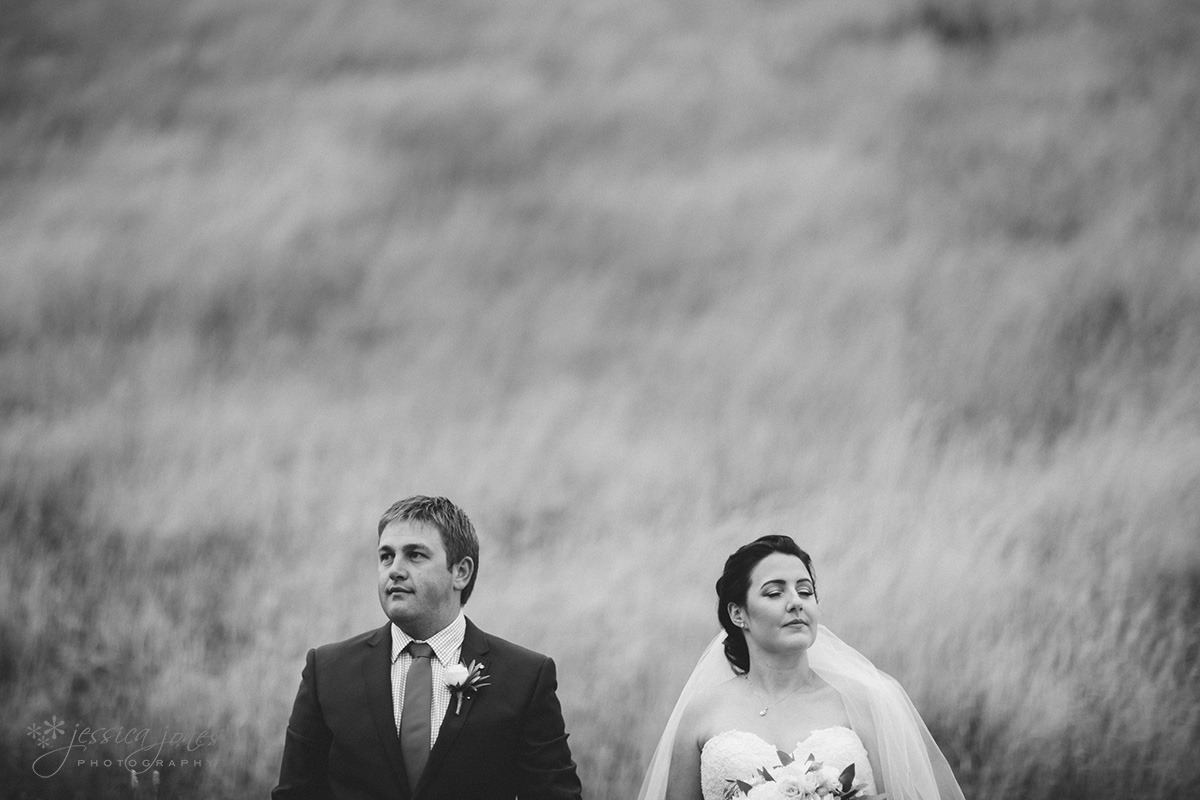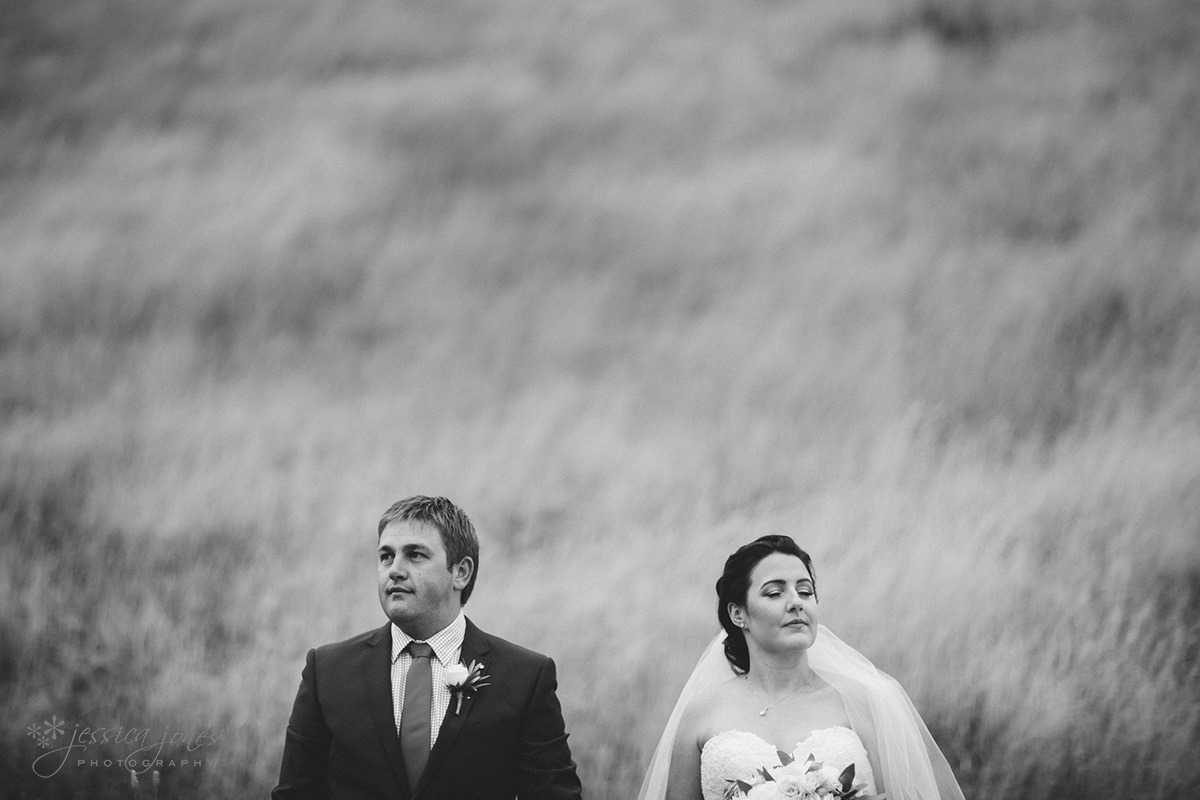 Rachel and the girls got ready in the penthouse at Chateau Marlborough. If you've never been up there, let me tell you, it's really kind of cool. You need special permission to ride the elevator all the way to the top because when the elevator door opens, you're not in some lobby, you're right there in the penthouse lounge room. It was a bit like being in the movies for a minute.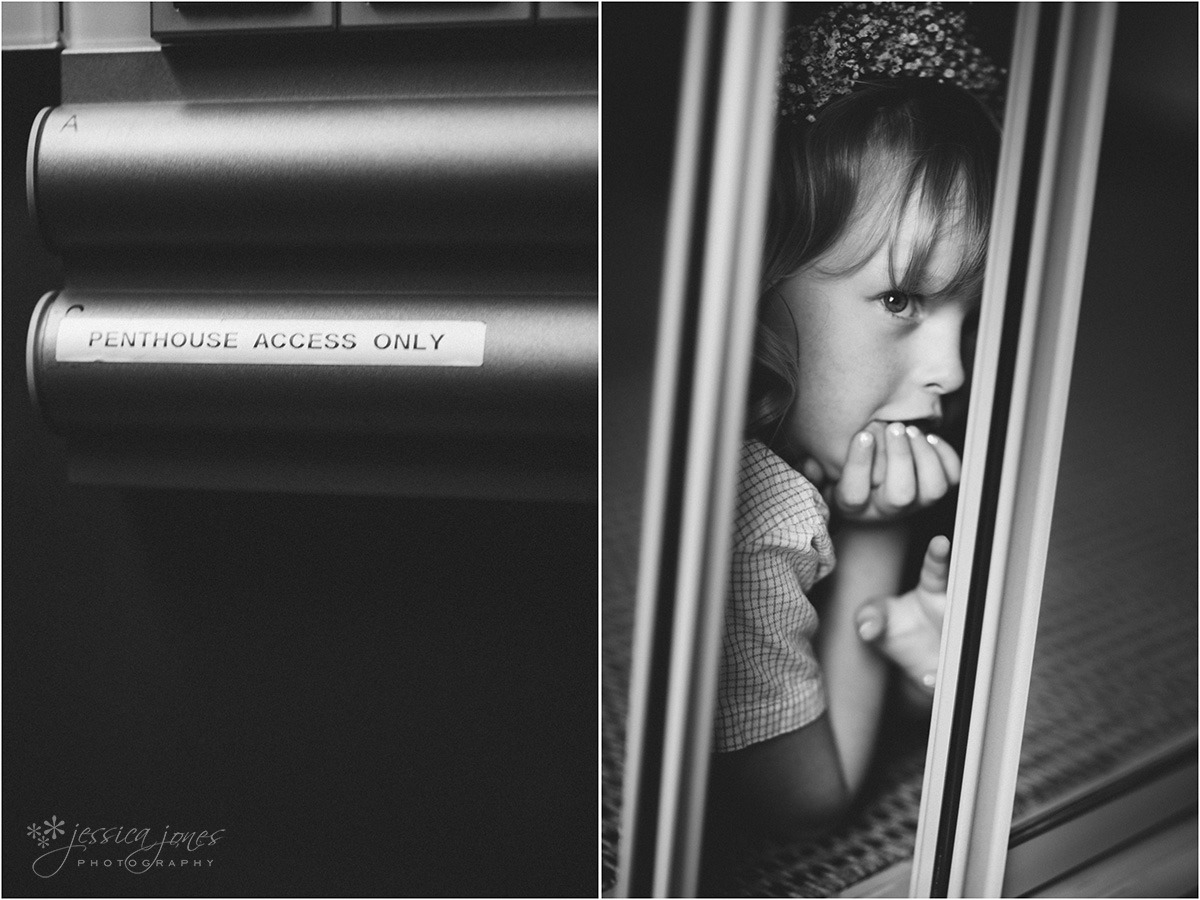 Beautiful makeup by Annah Sophia!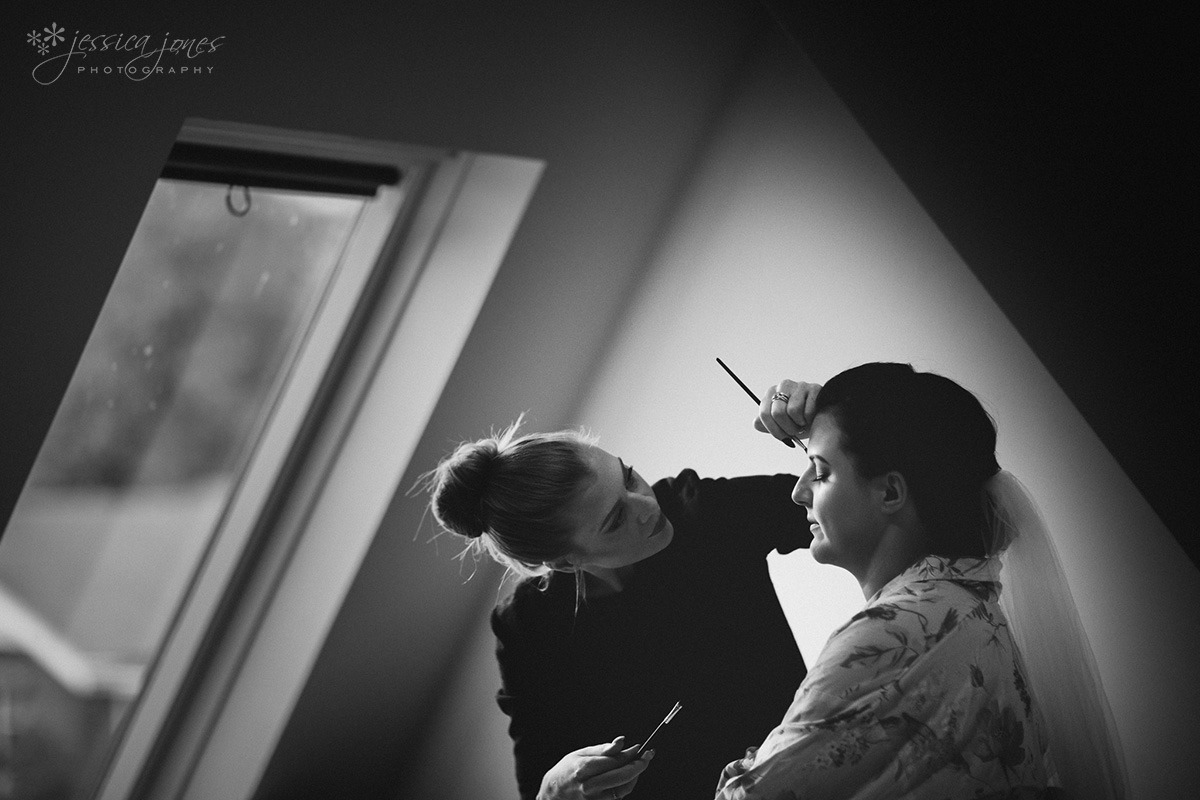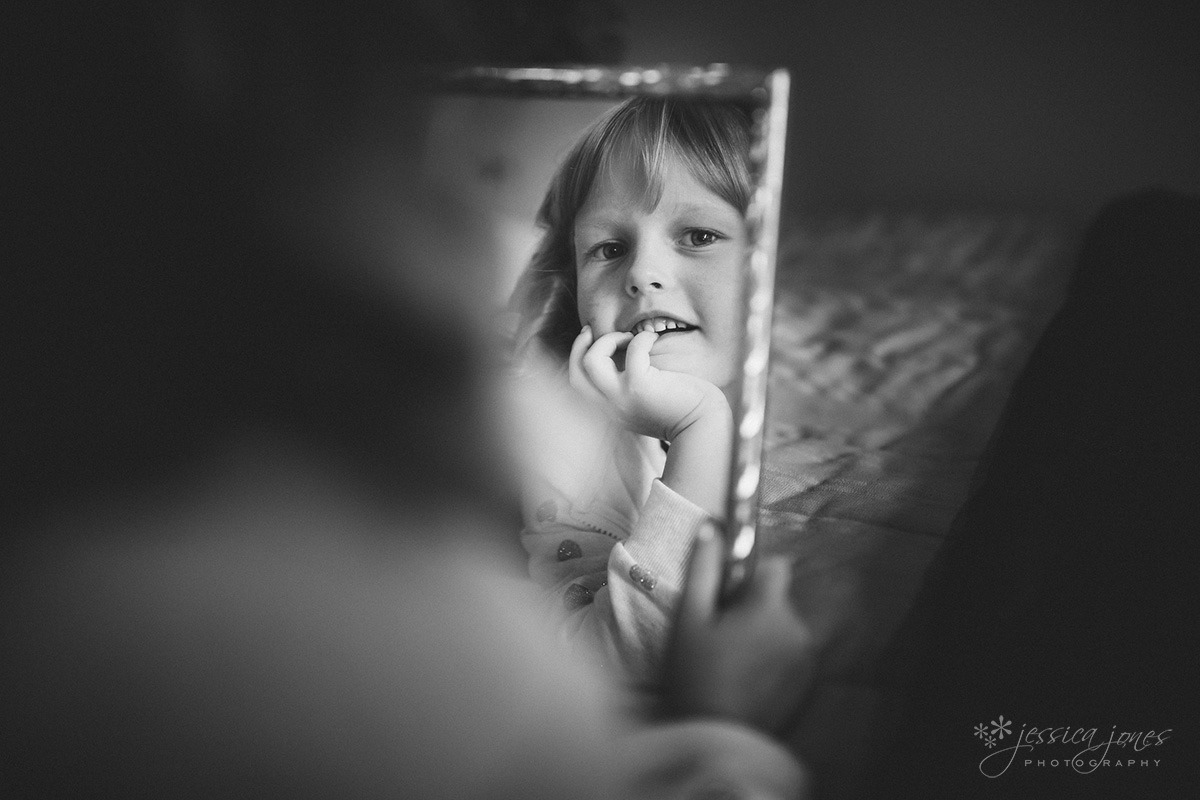 Melissa Cowdrey did an amazing job of everyone's hair. Even if, hypothetically speaking, there was one of the shorter people who wasn't so keen on the side curls, they were eventually won over, and in fact rocked the flower girl look to epic proportions.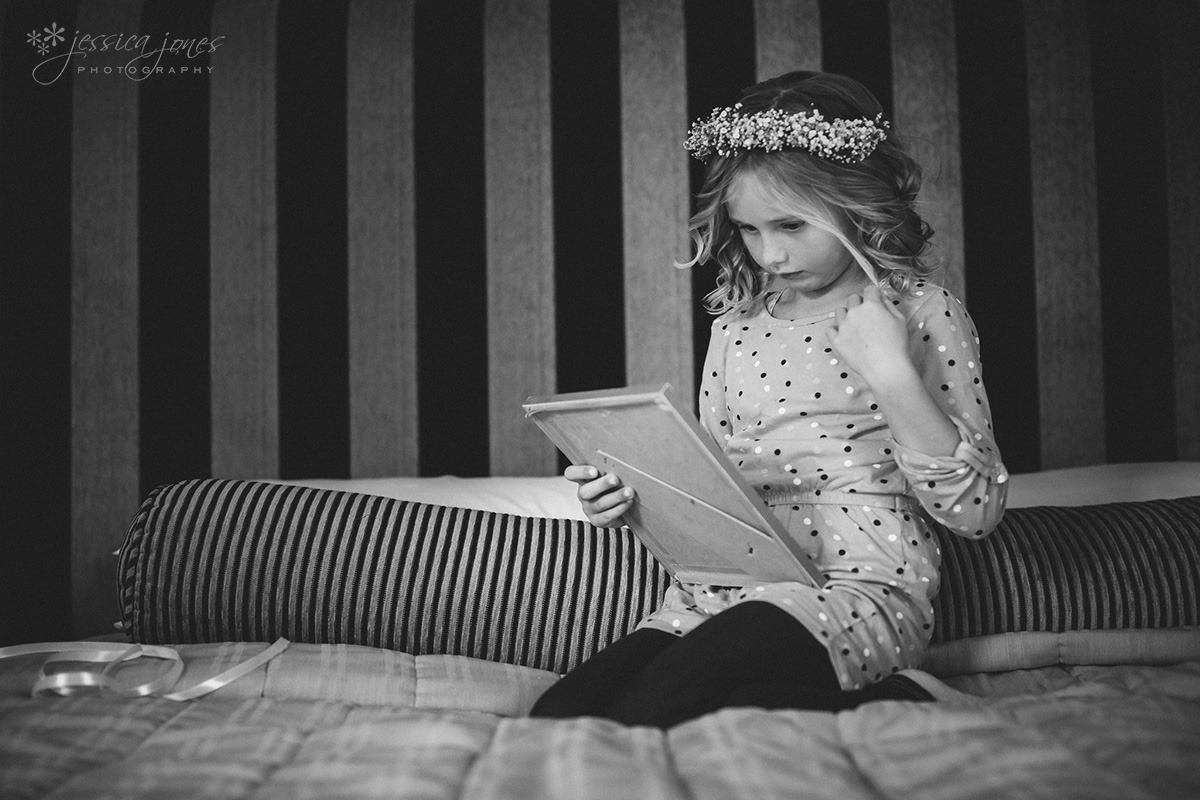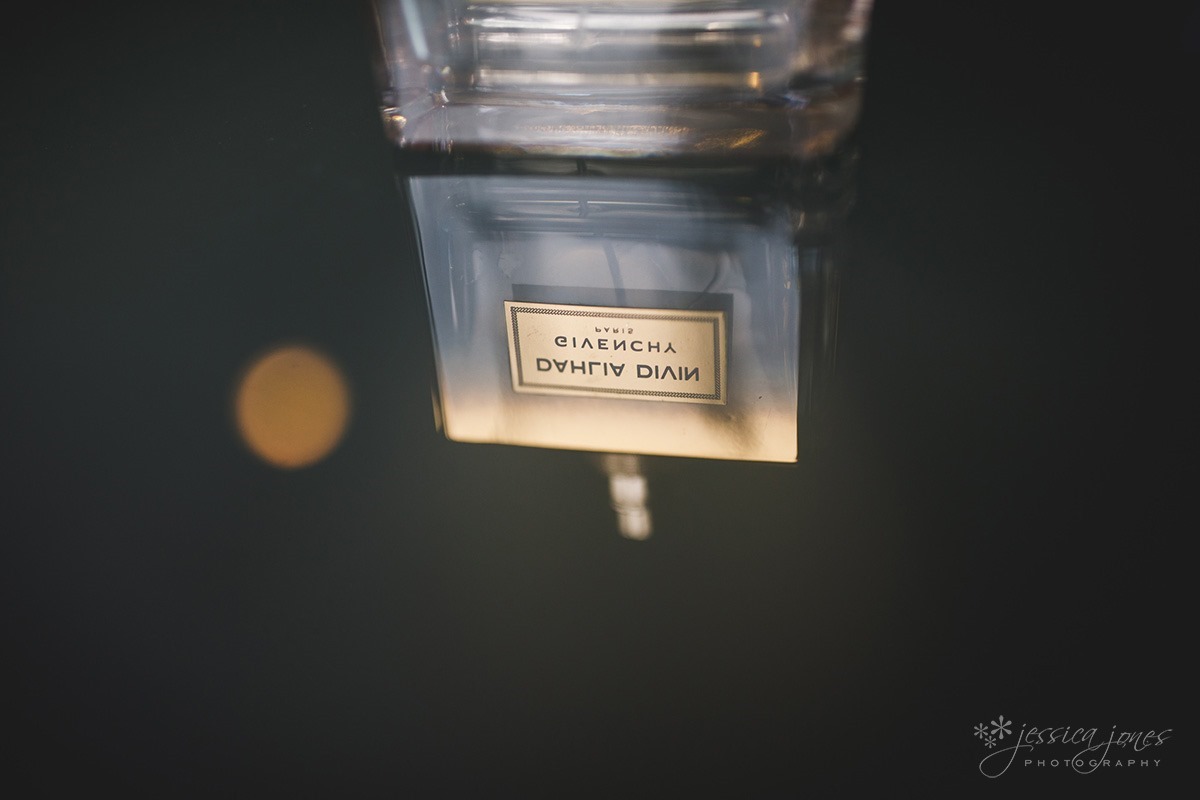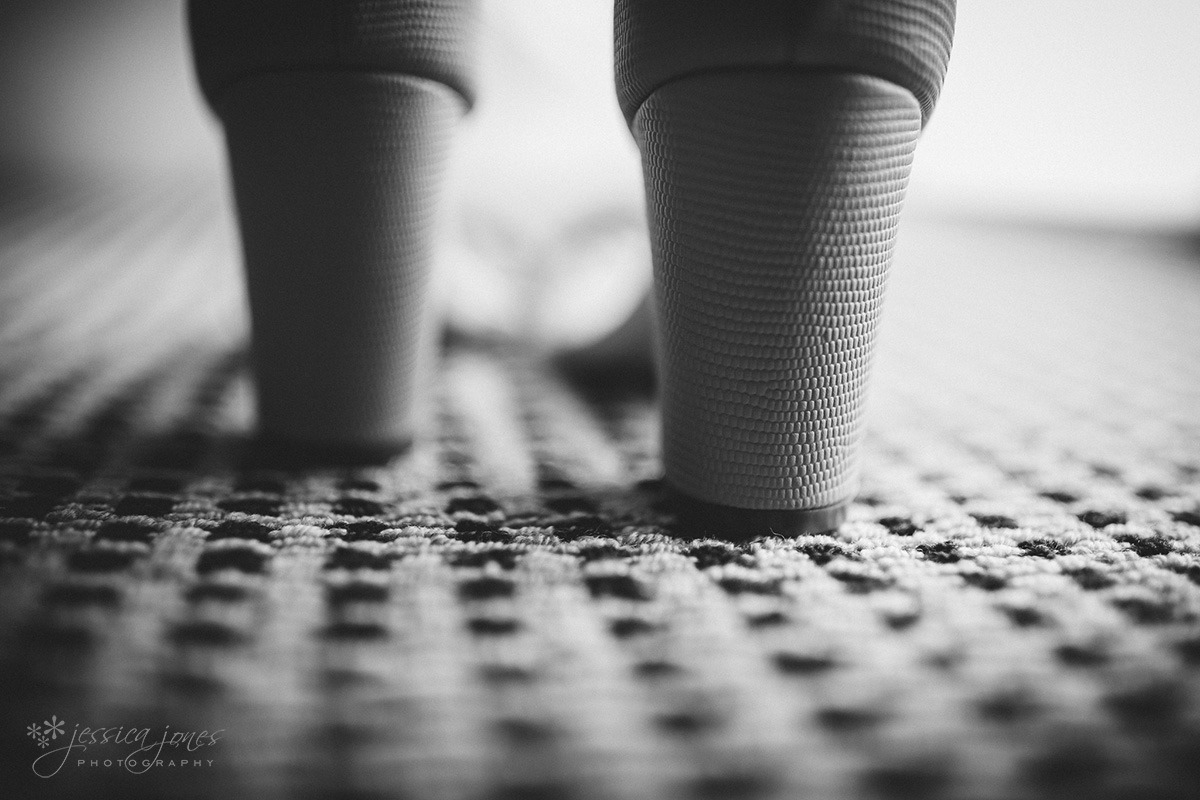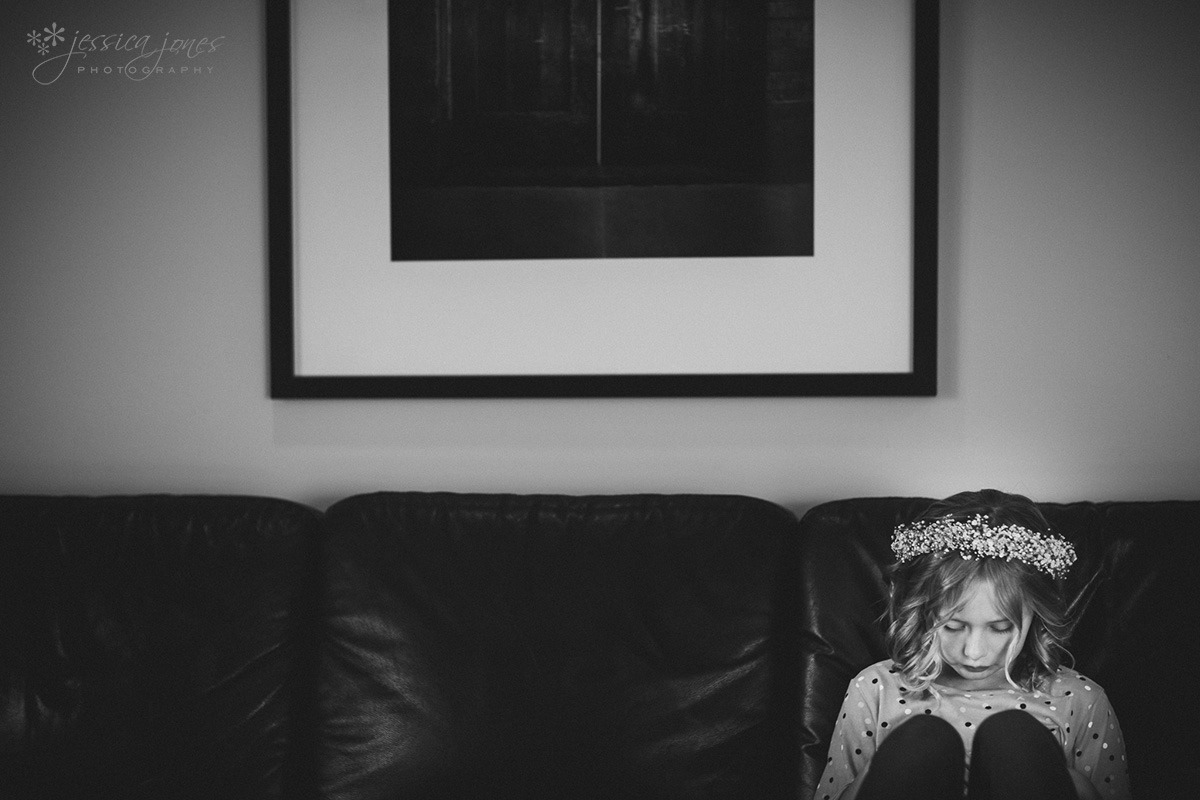 From the view in the penthouse we could see all of the guests getting on the bus and leaving for the ceremony.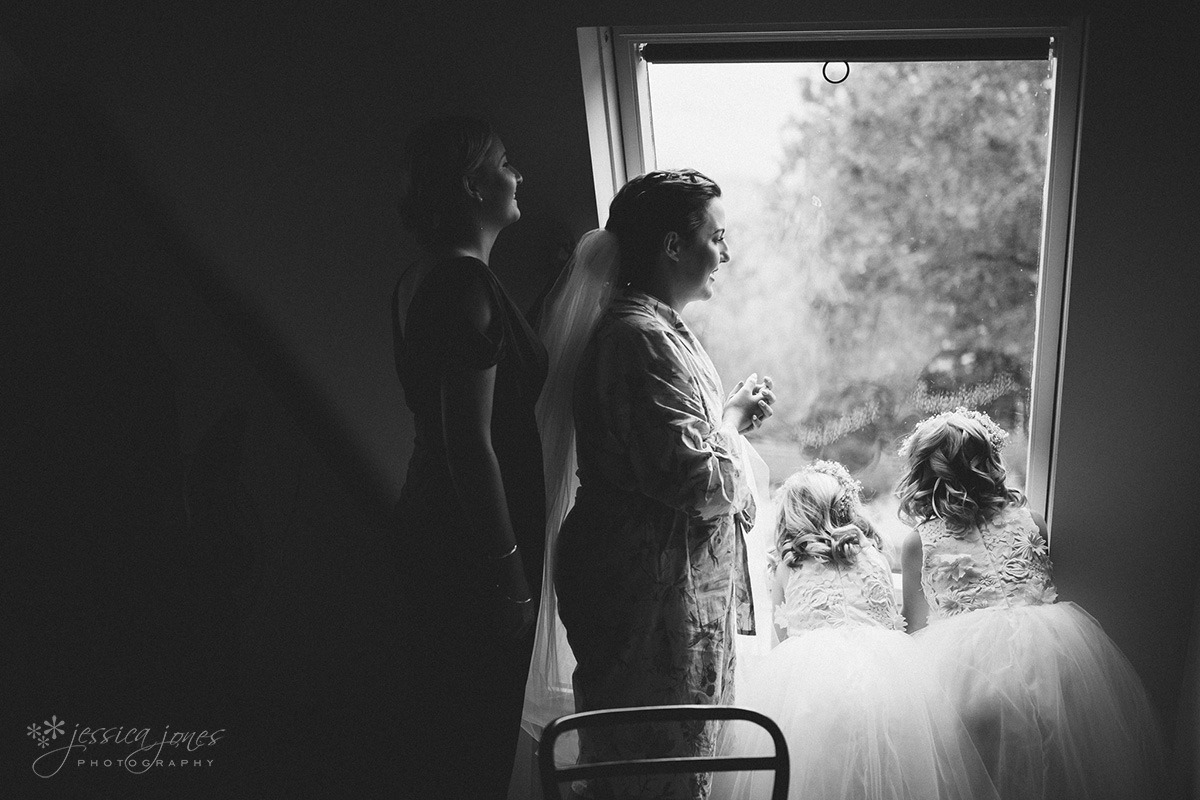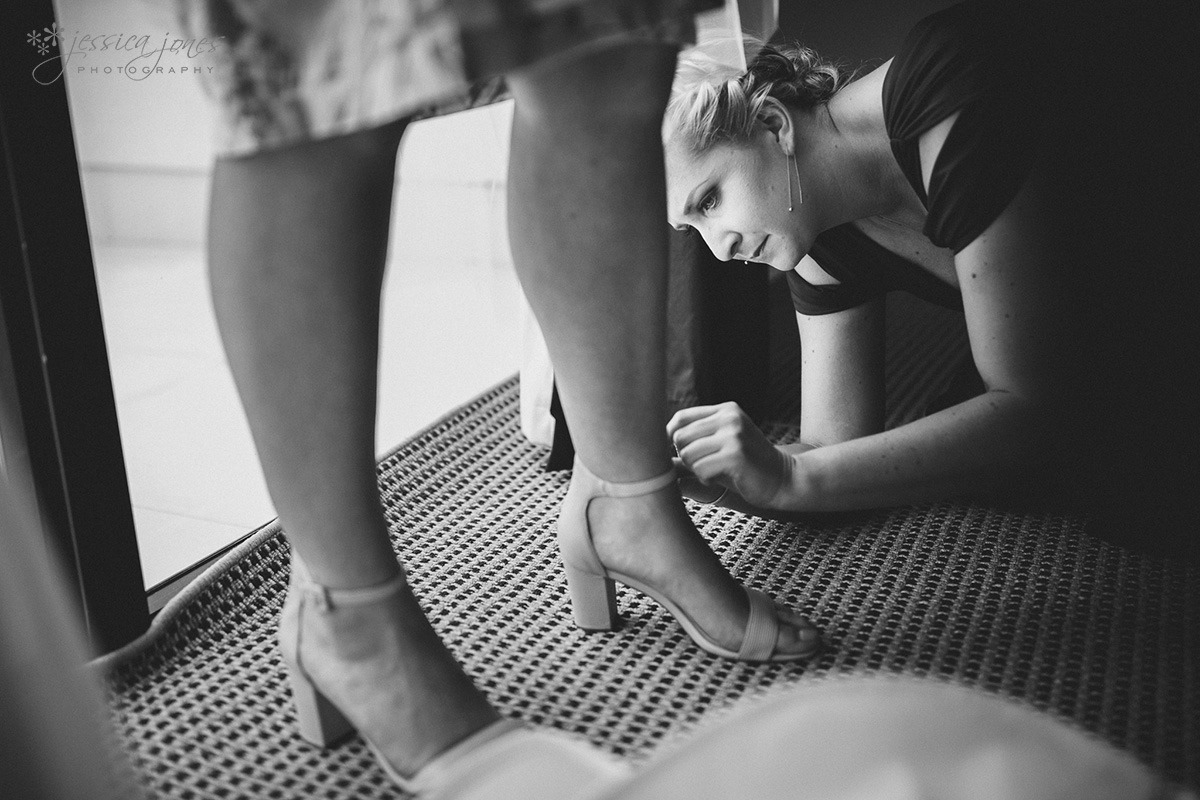 Meanwhile, Paul is with the boys as they work out their ties and buttonhole flowers and other such manly/wedding stuff.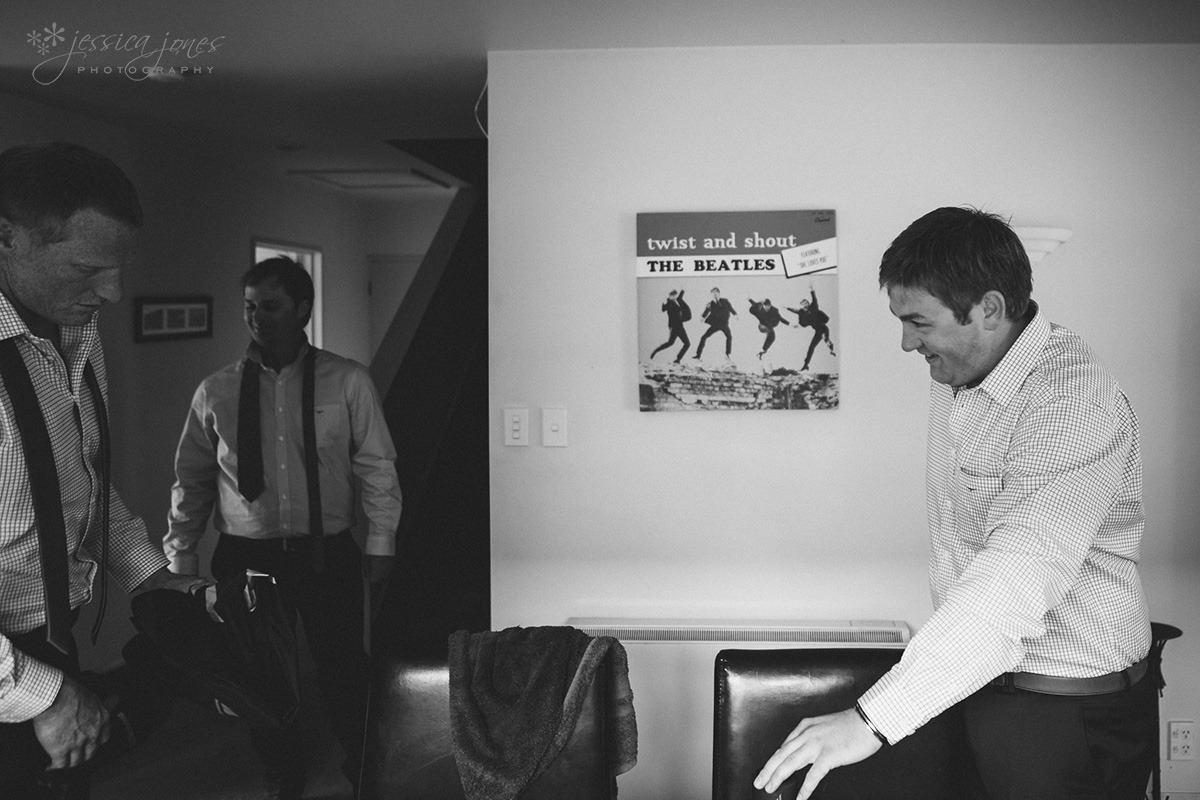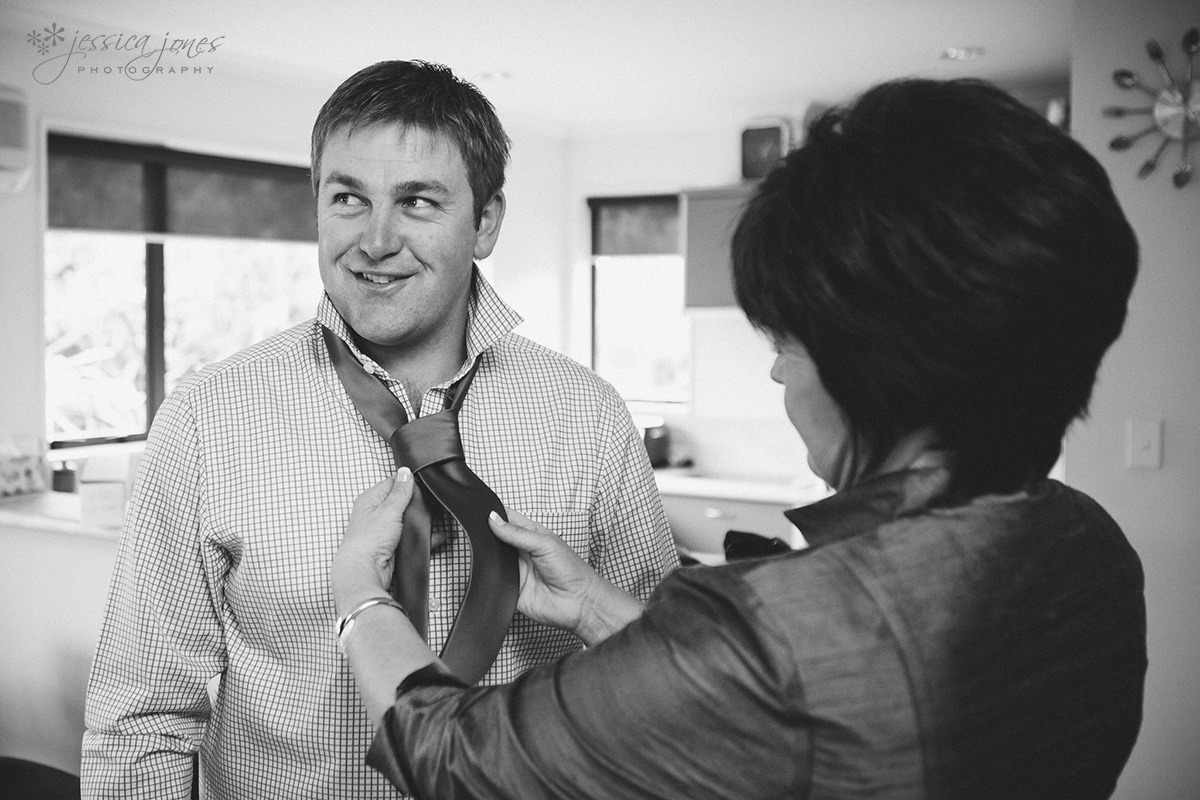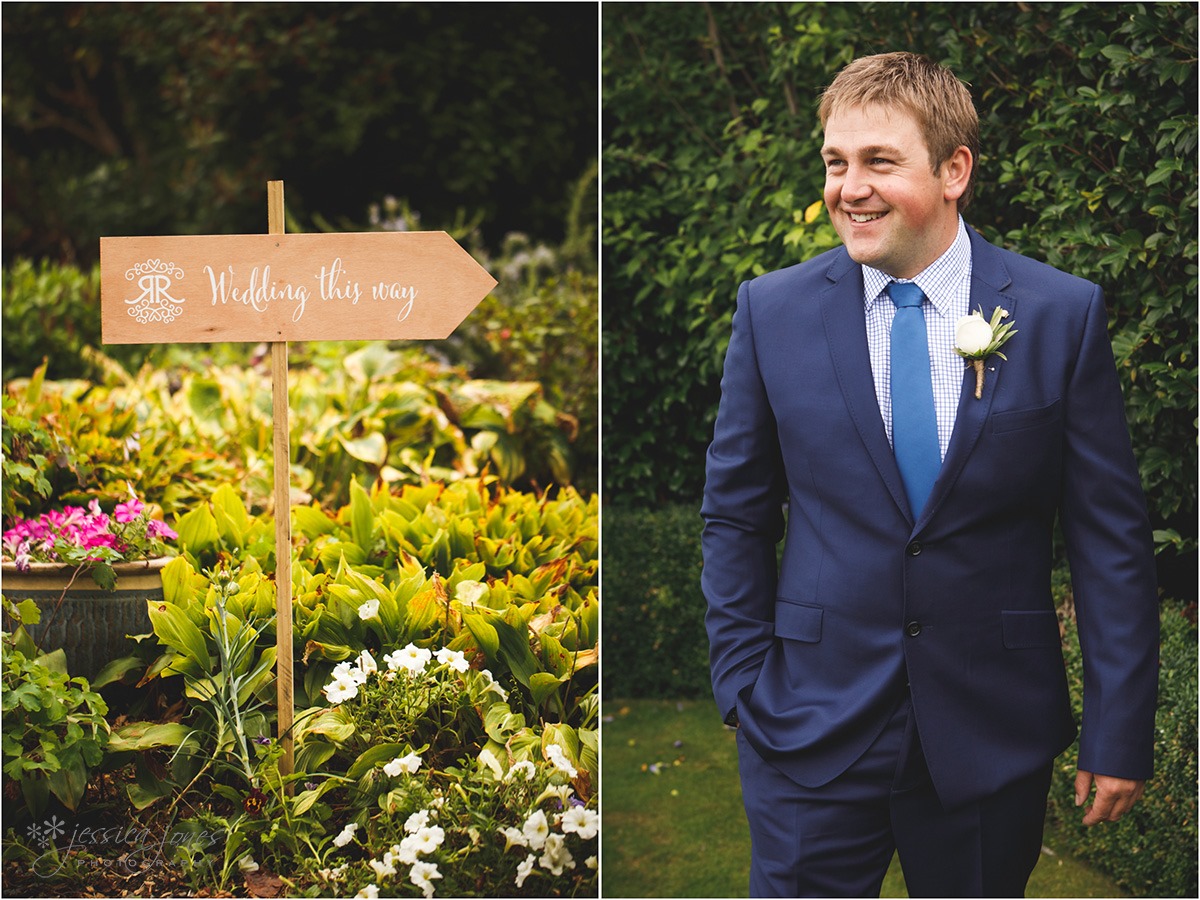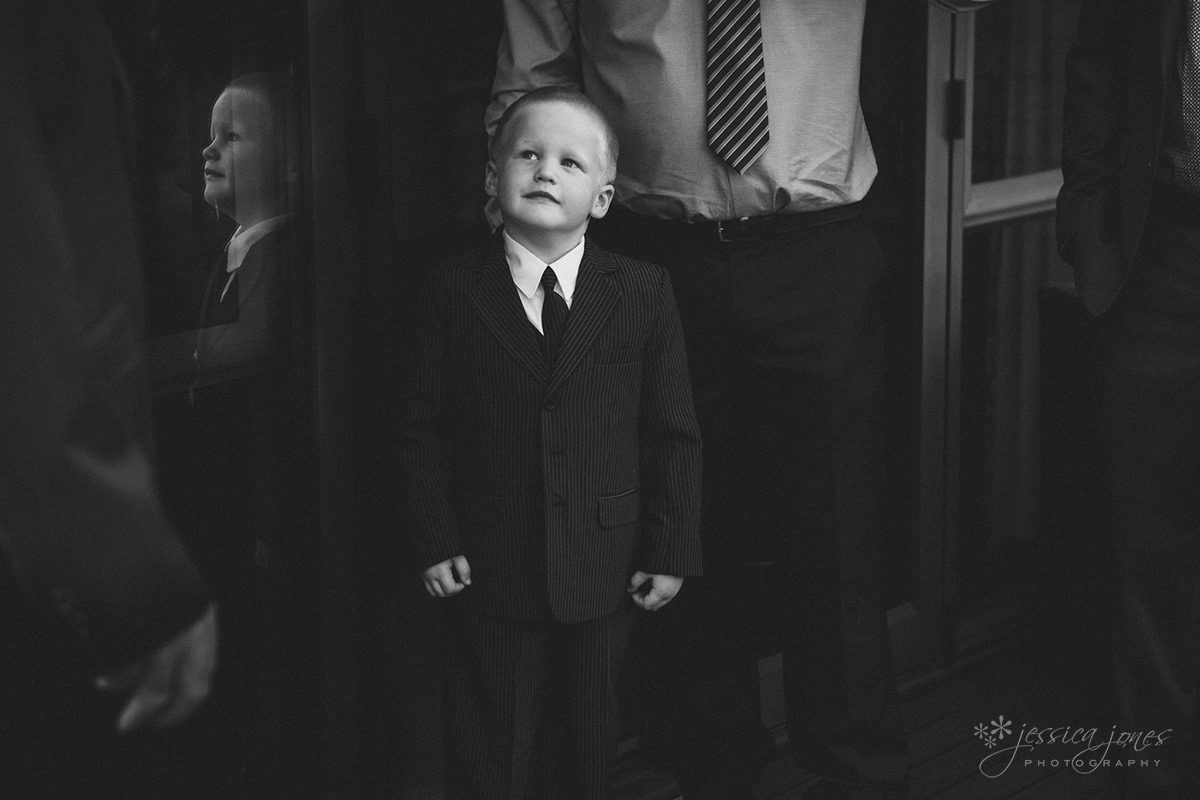 Sometimes the moments in between the posed moments are actually the best.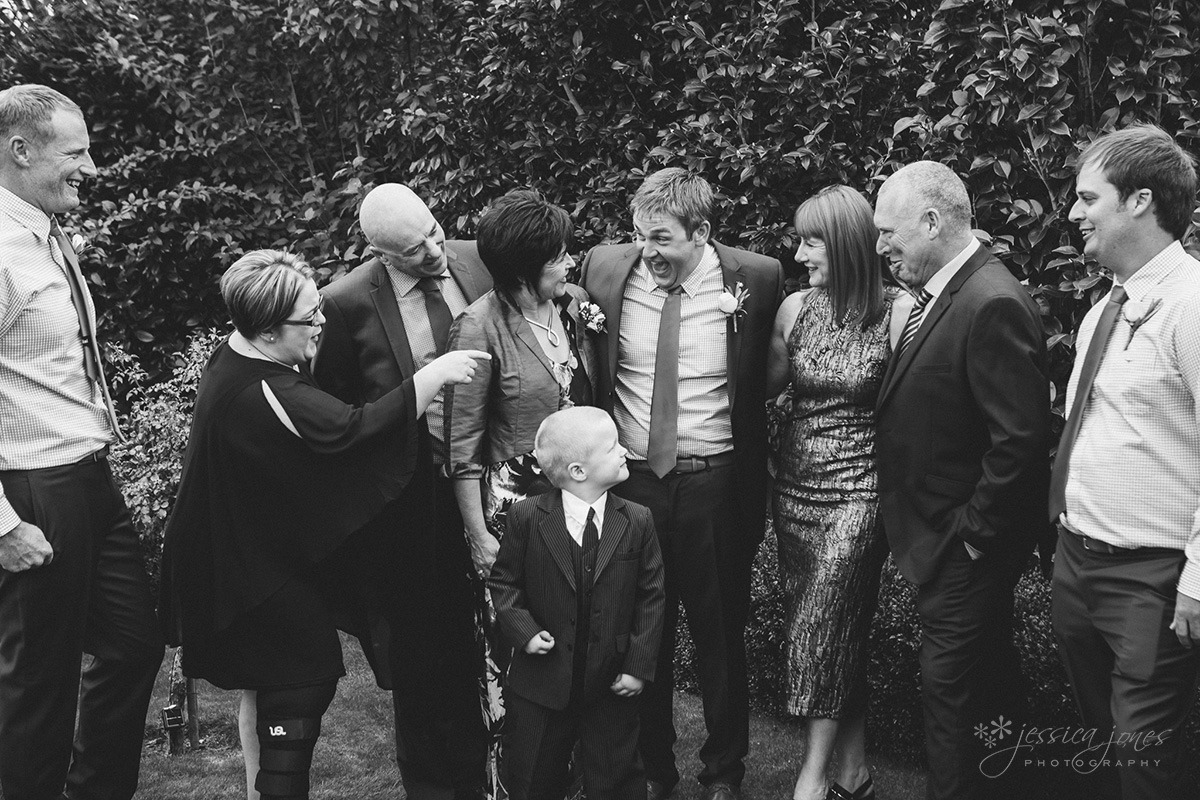 The ceremony was held in Rachel's parents' backyard, complete with Nina's fabulous hanging flower jars.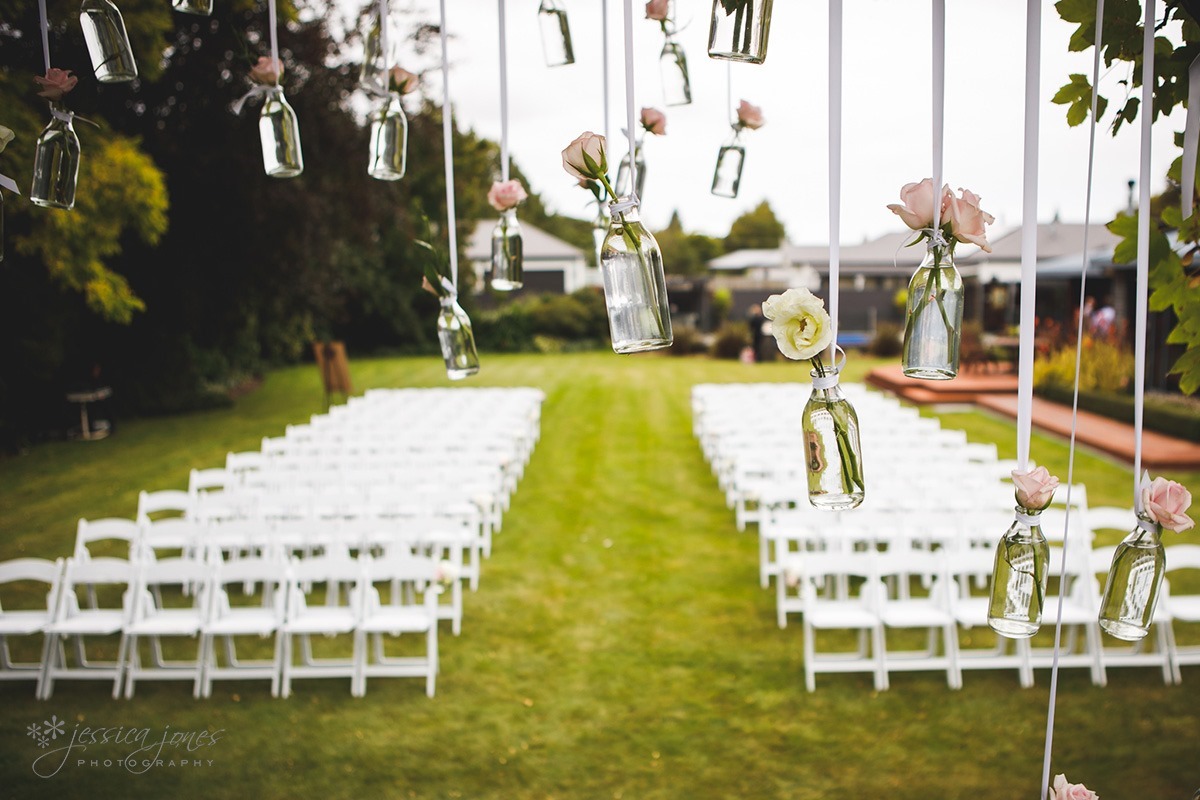 I wanted to take these home and hang them in my own garden, so much coolness!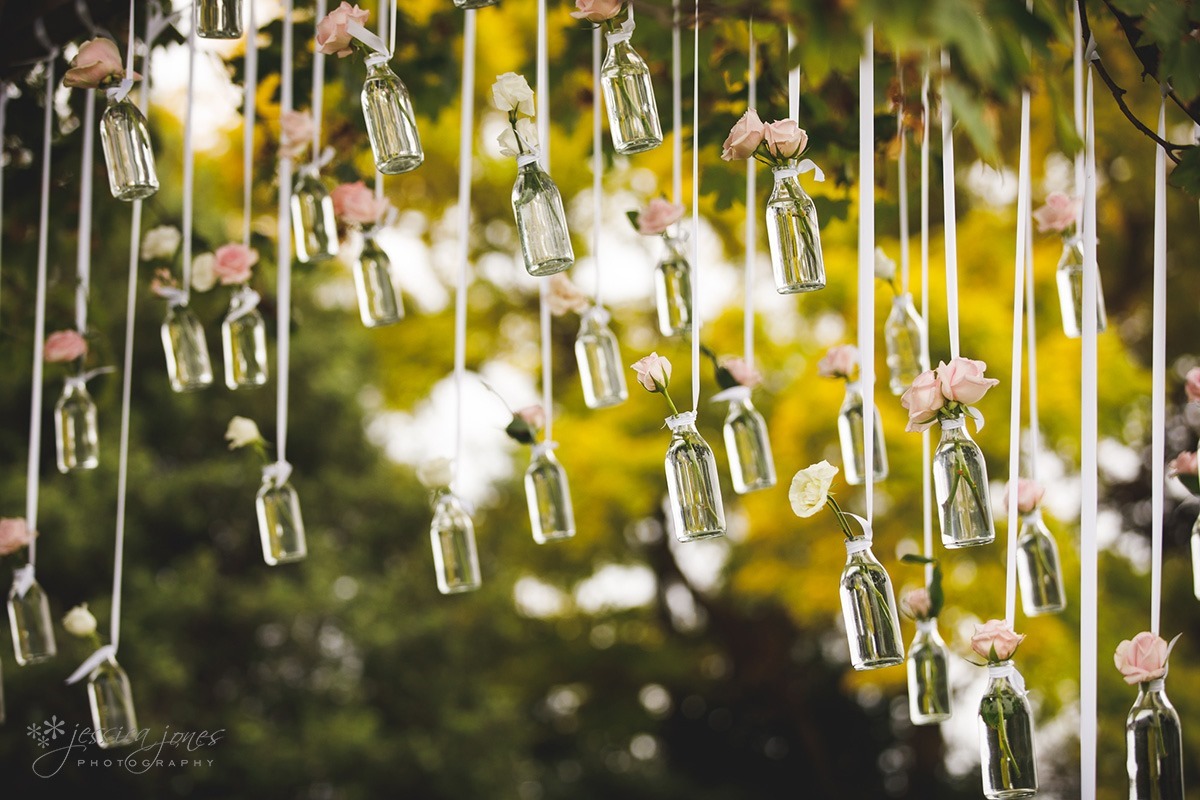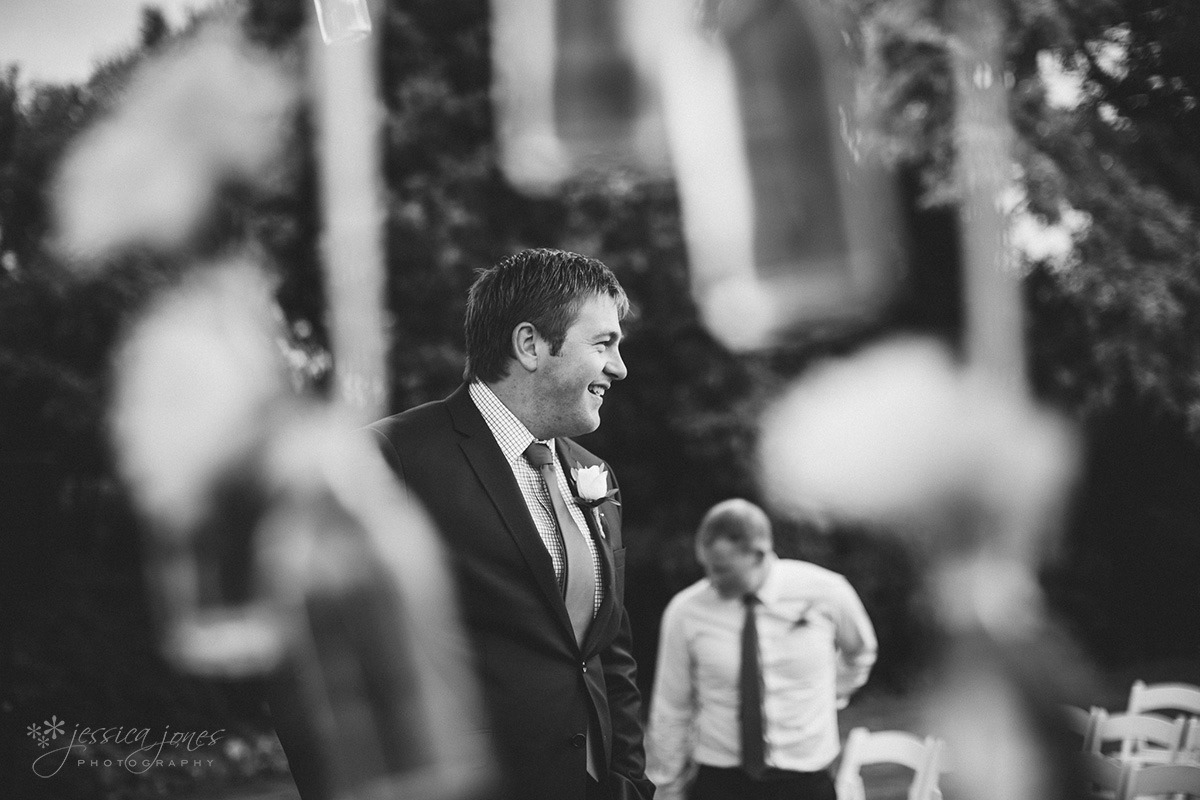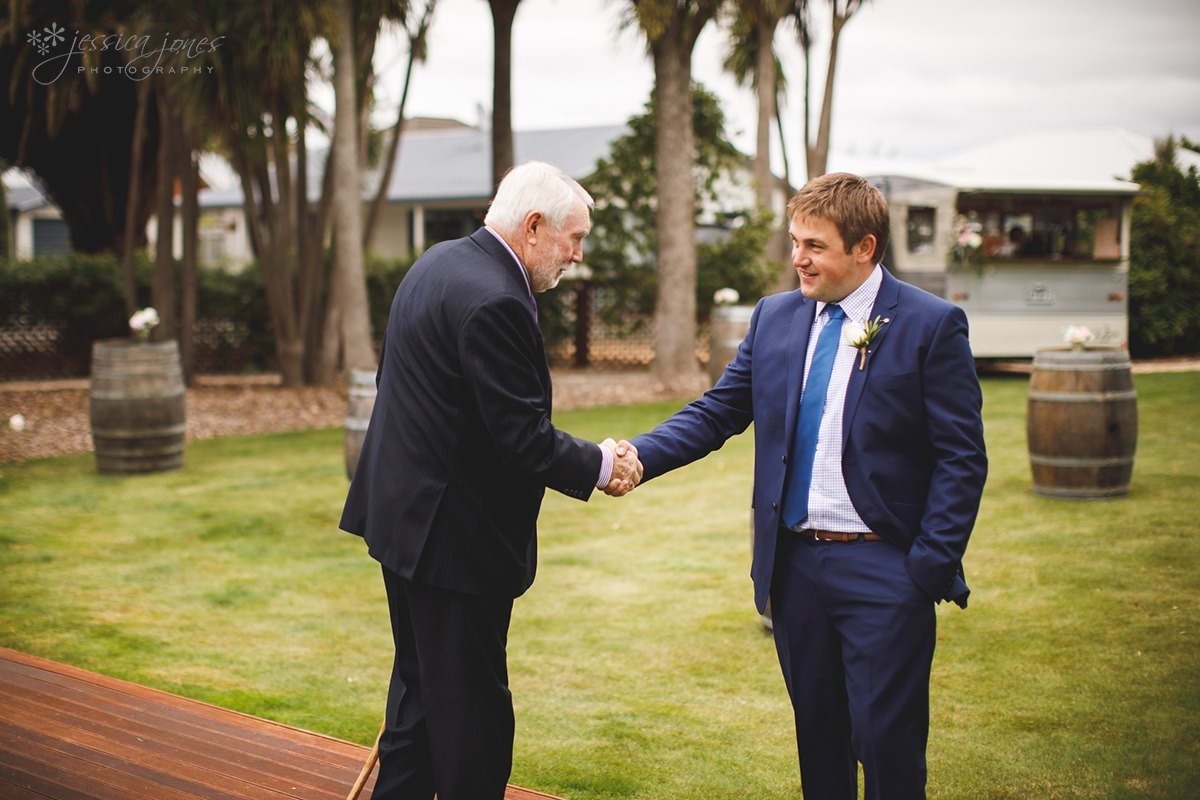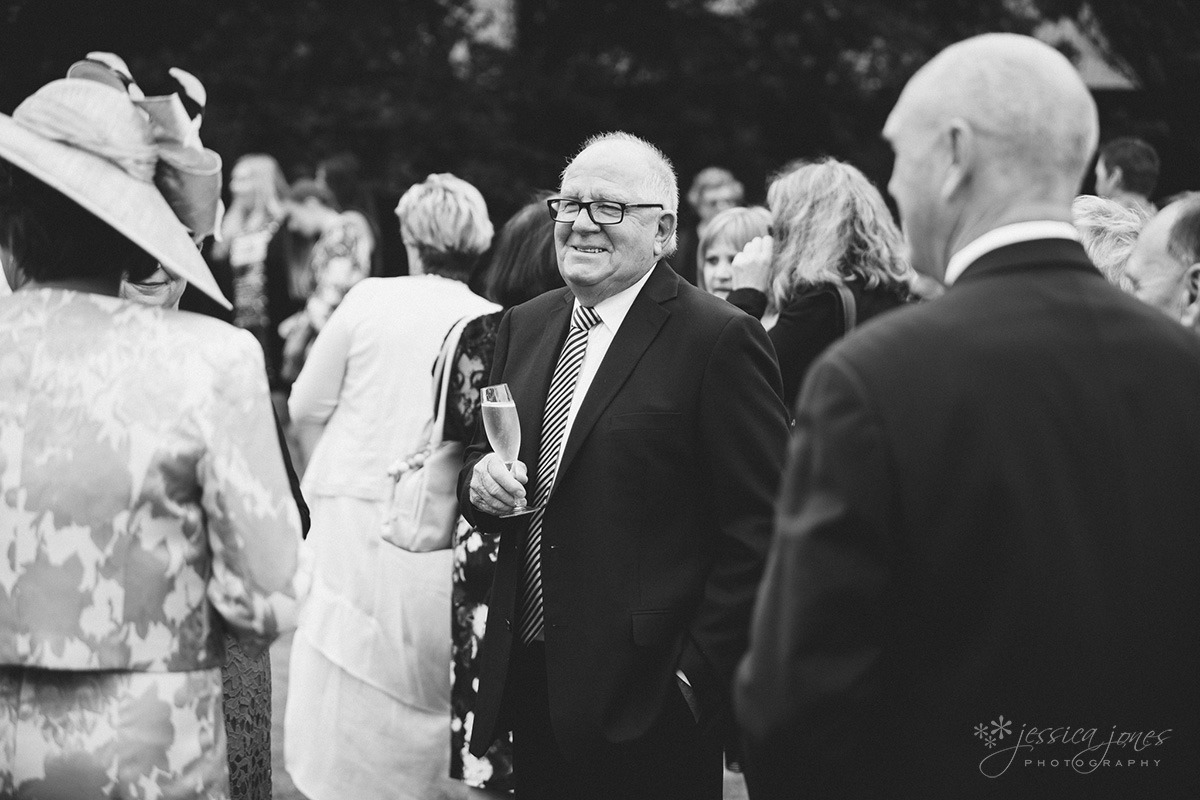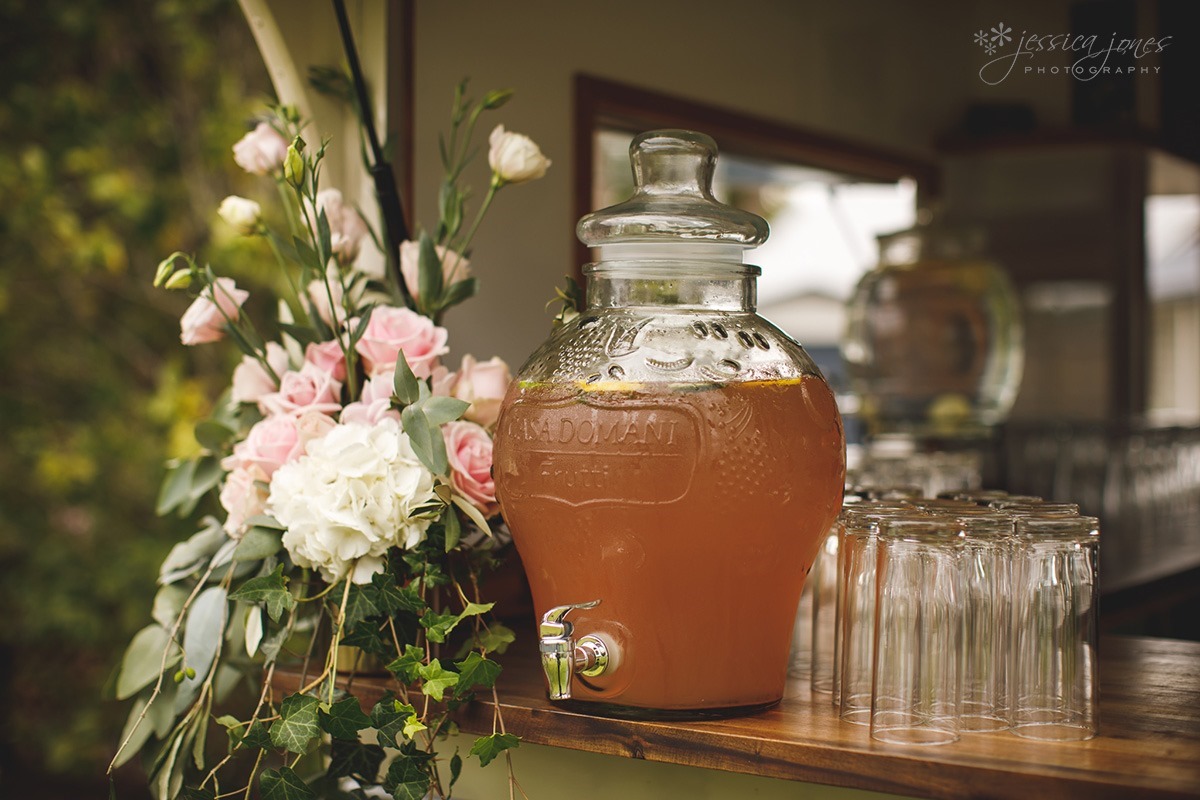 Thanks must go again to Melissa from Inspire Events who held the whole day together with an effortless smile!
When you see your little girl as a bride for the first time, and it's all starting to feel very, very real.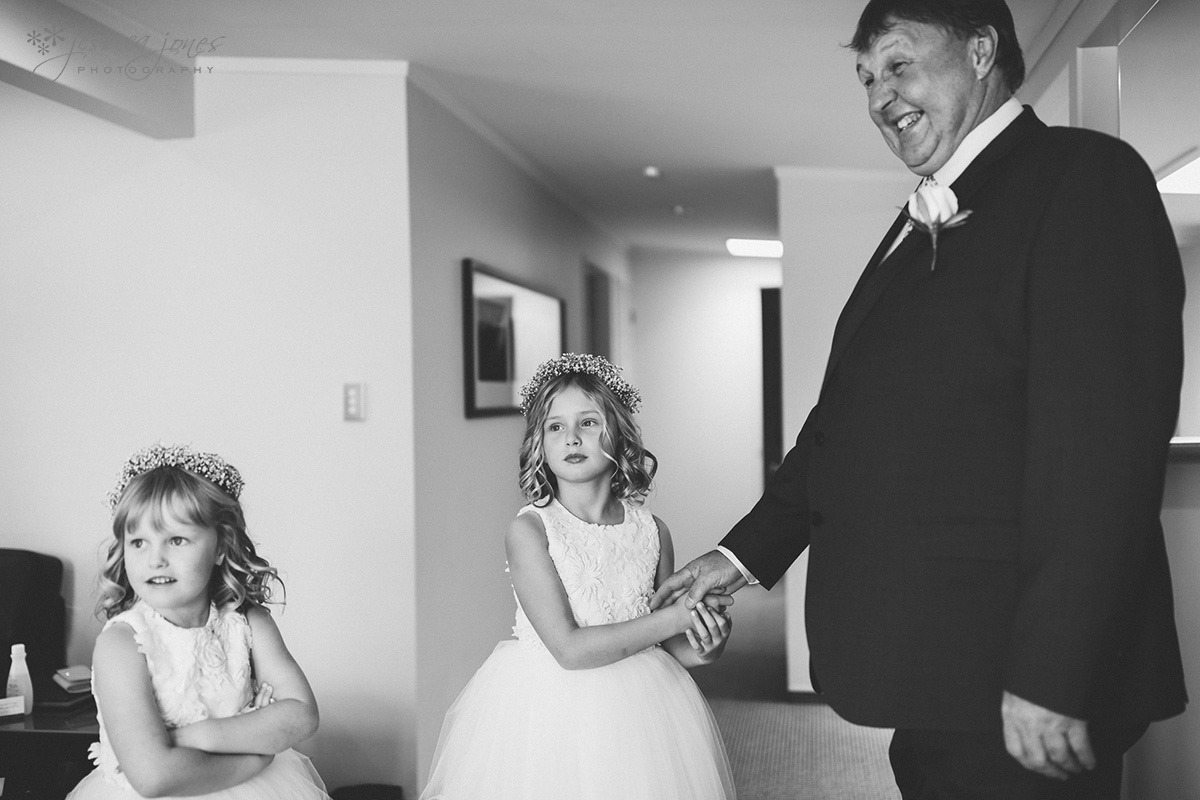 Rachel, you are dropdead gorgeous!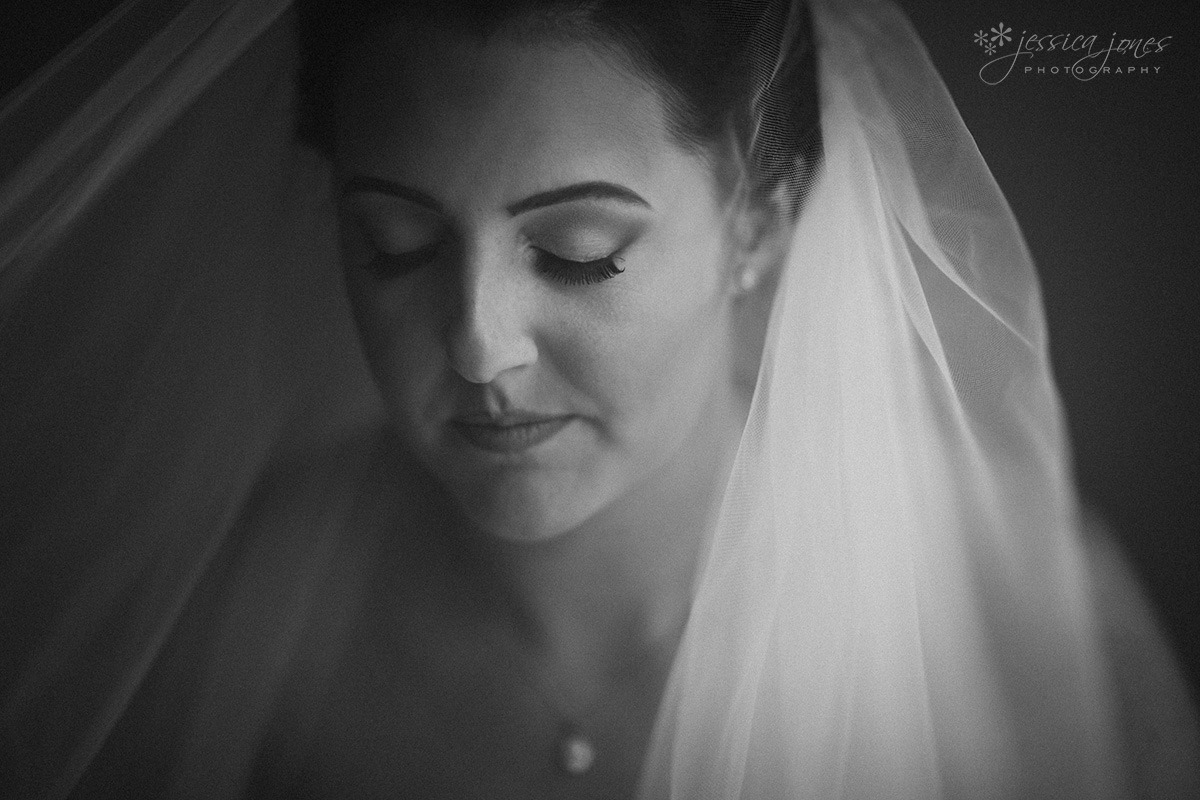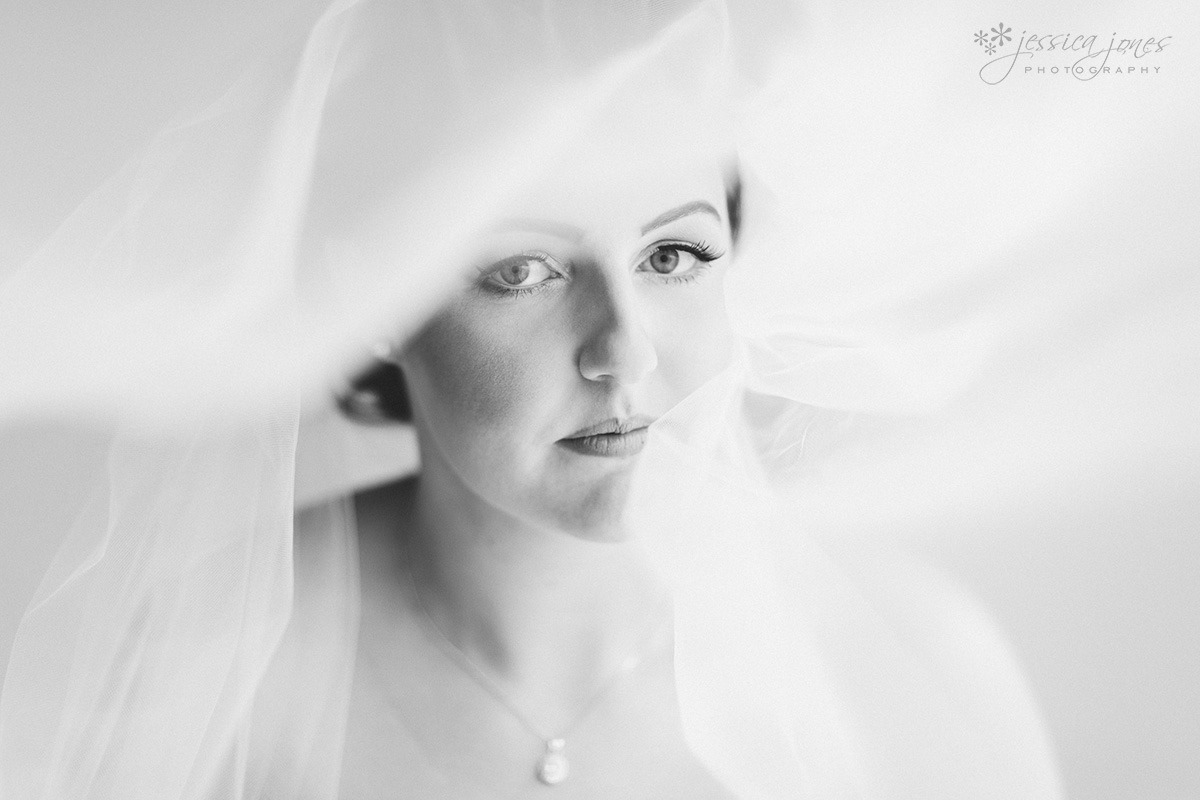 More of Nina's amazing floristry!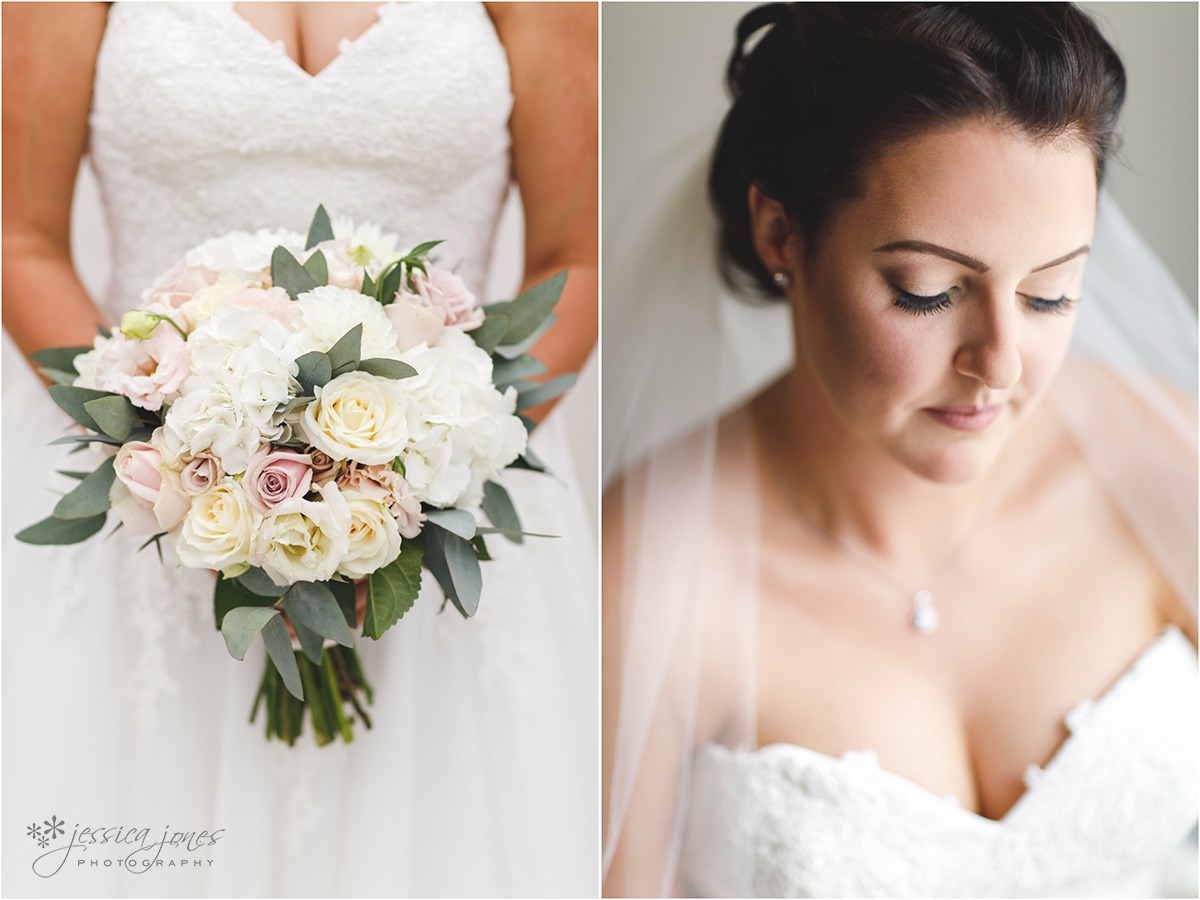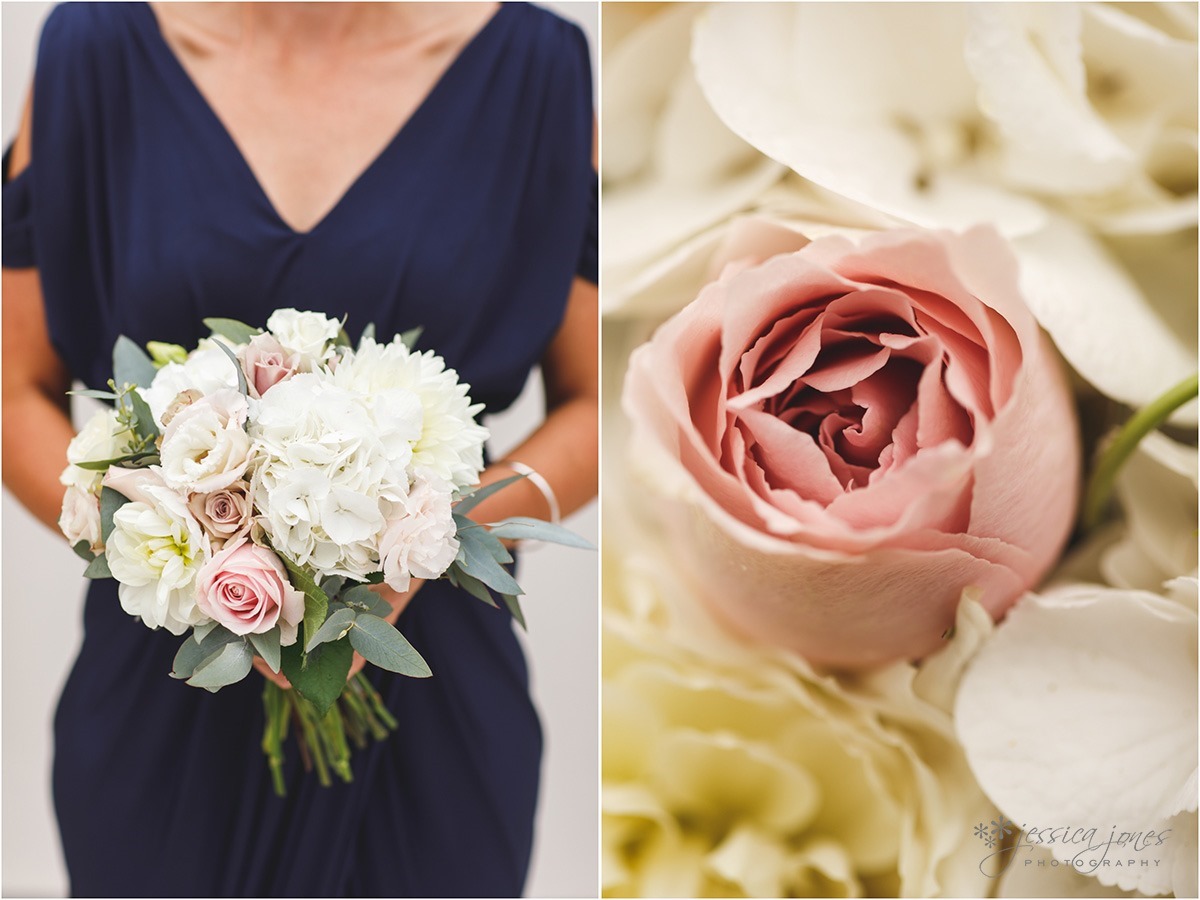 Special thanks goes to James Galloway for being a fabulous and fun celebrant!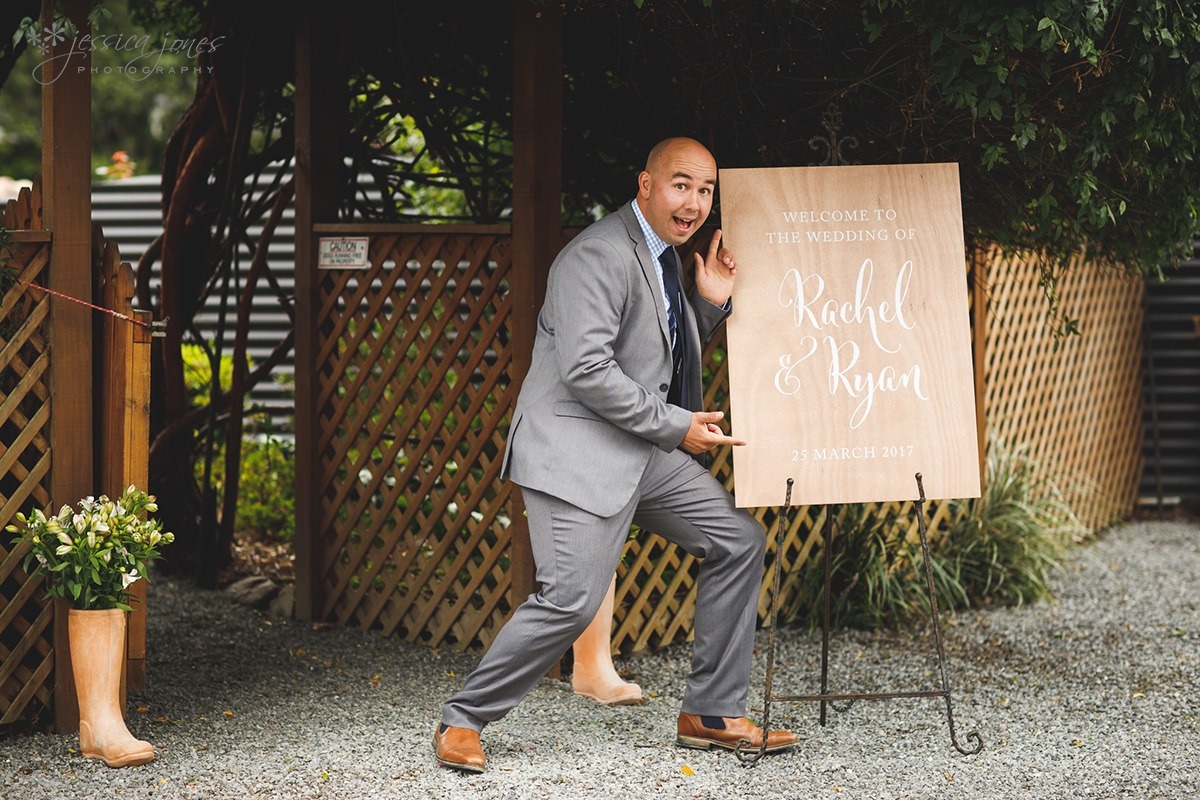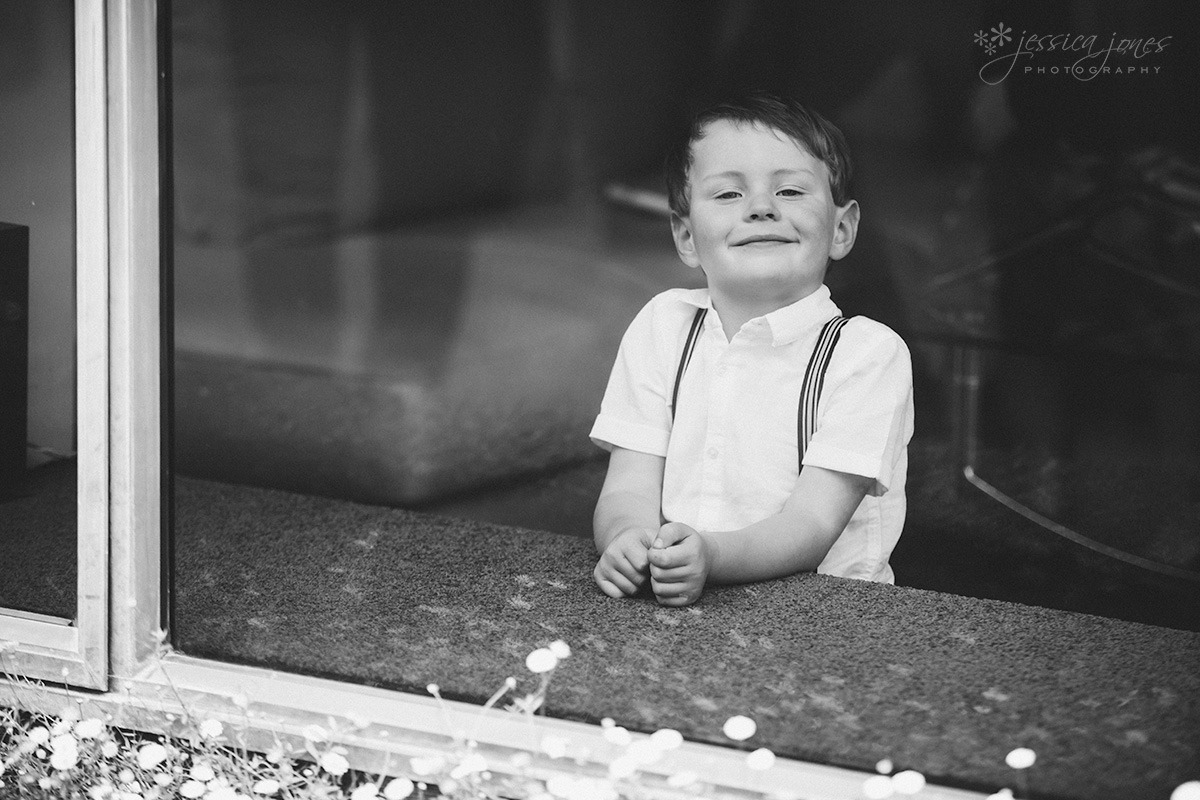 Sometimes it's really, REALLY hard not to just dash on ahead and look at all of the guests waiting for you at the ceremony!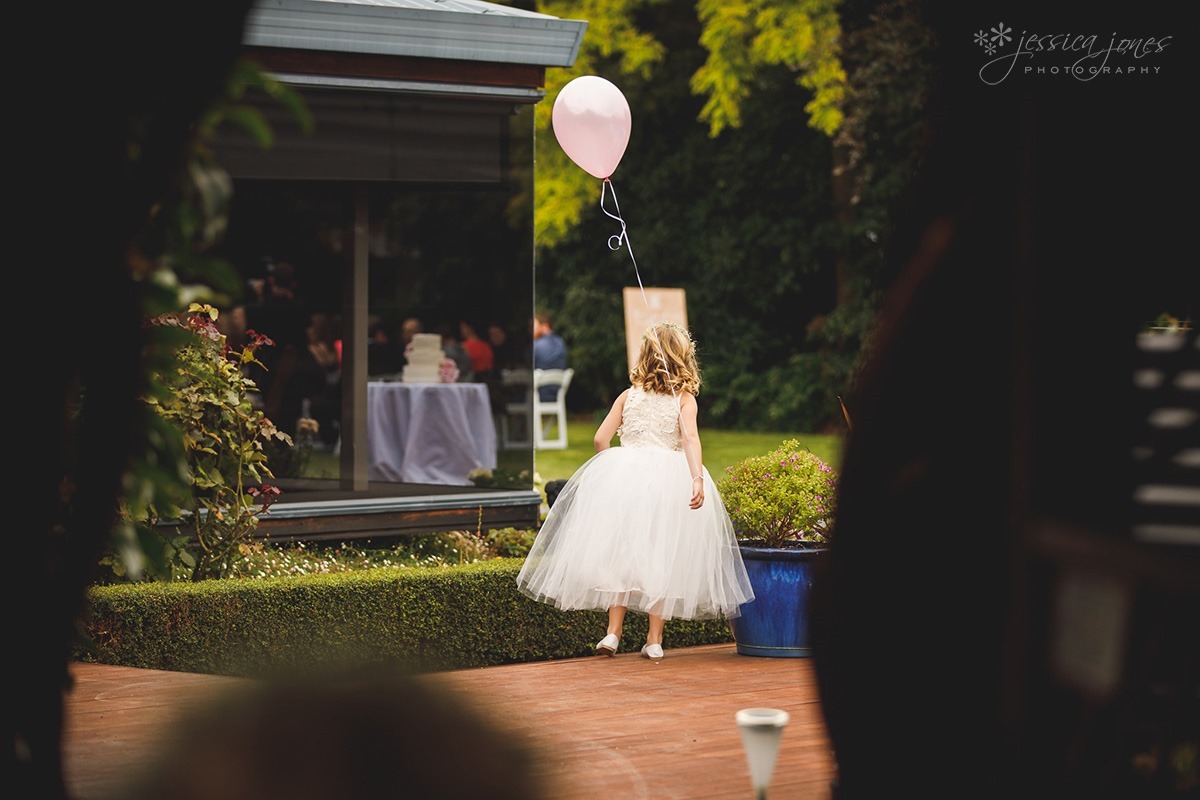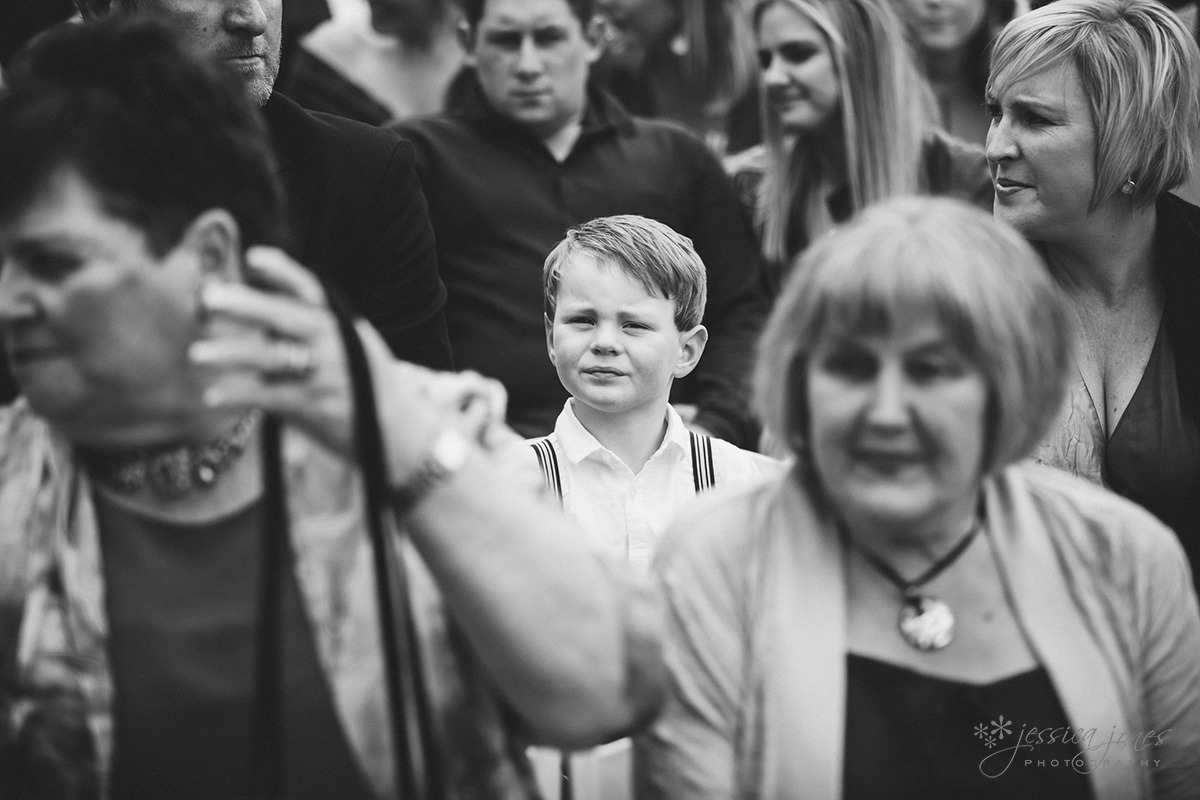 Our summer has been a bit rubbish this year, in case you hadn't already noticed. This meant there was a lot of forecast watching in the days leading up to the wedding. Having an outside wedding means you need to have a solid back up plan in any case, but even more so during this year! So every forecast said rain. Then not rain. Then rain. If the rain was going to set in, we were going to have to have the ceremony indoors and arrangements had to be made in plenty of time. All along Rachel's Dad Tony assured them it would be fine, fine enough to have the wedding in the garden. As Friday dawned a decision had to be made; the rain seemed to be holding off, so outside the ceremony would remain. And just as Tony promised, everything was perfect. Just a light dusting of rain at the close of the ceremony, just enough to remind us of what could have been and no one minded.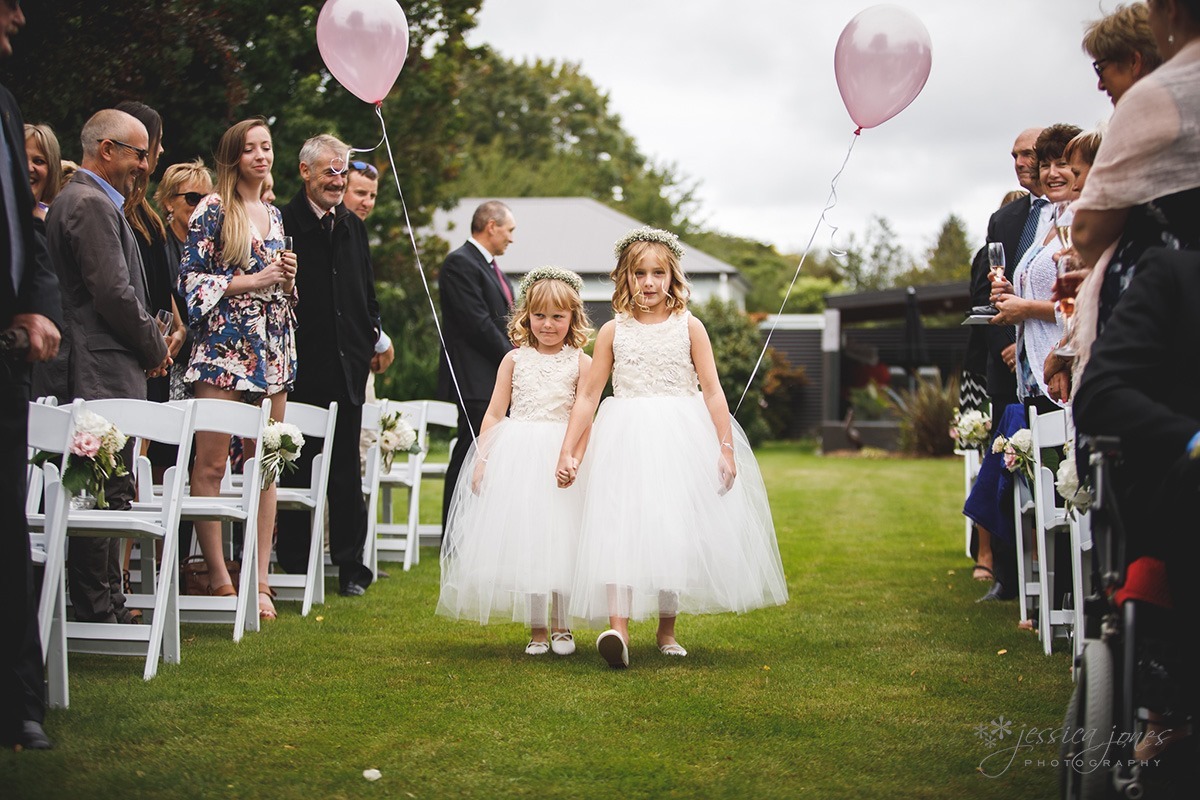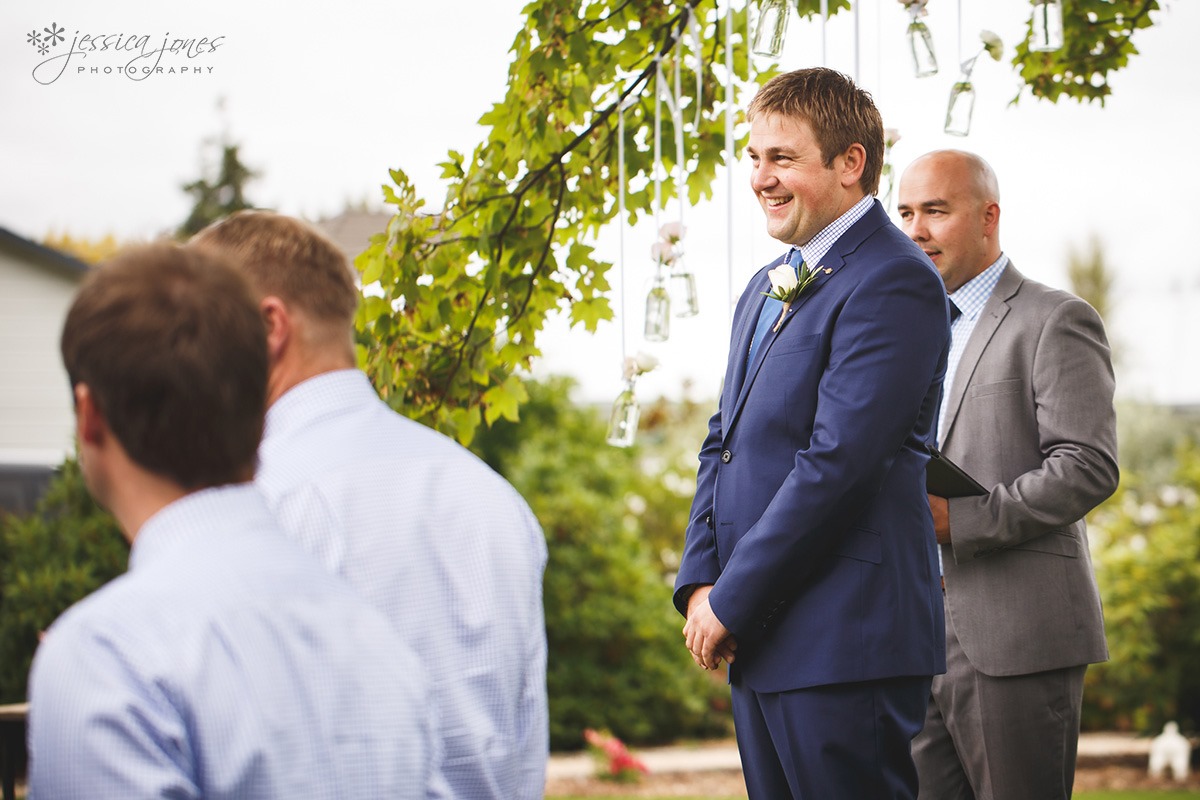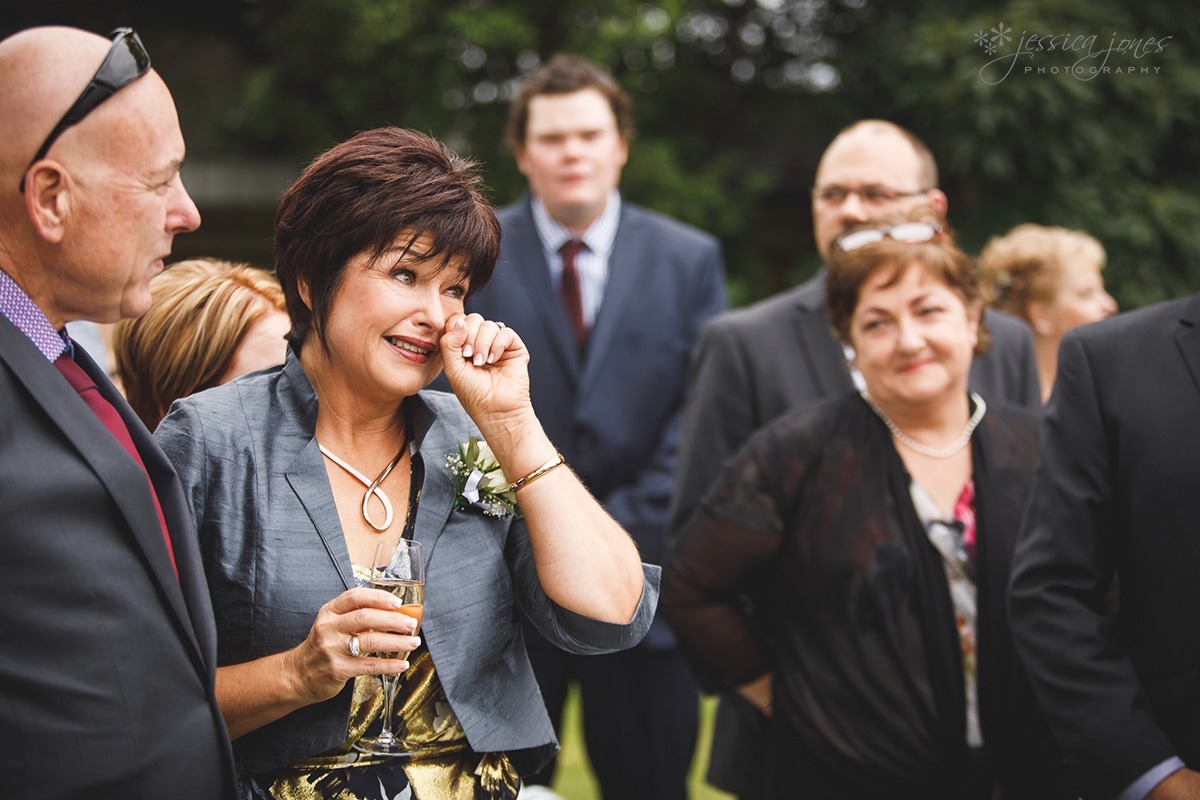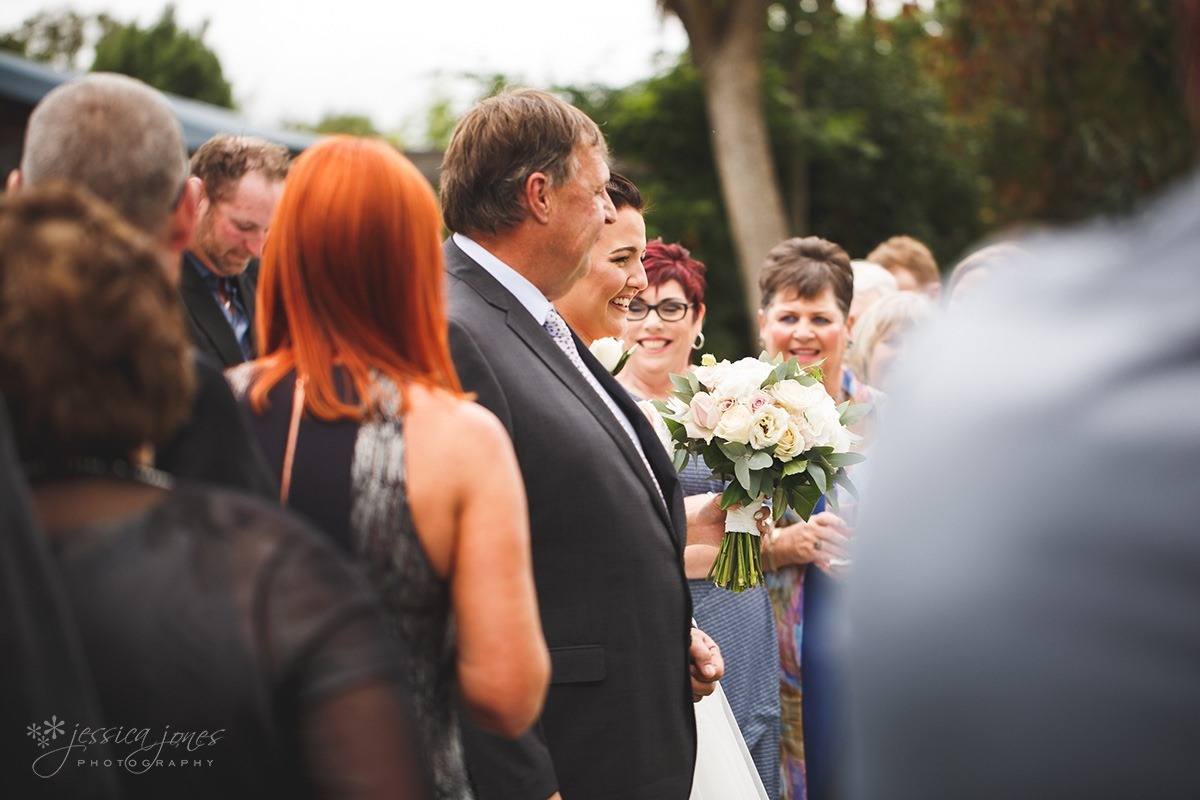 Proudest Dad ever.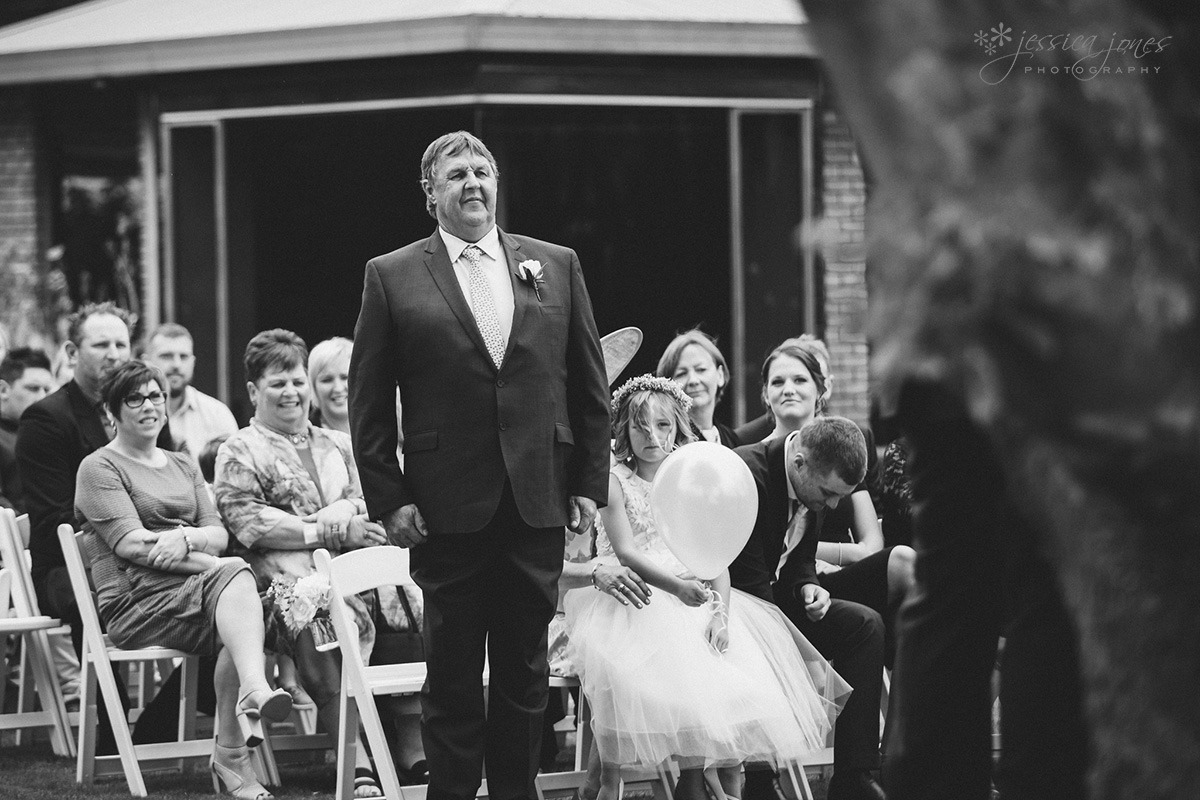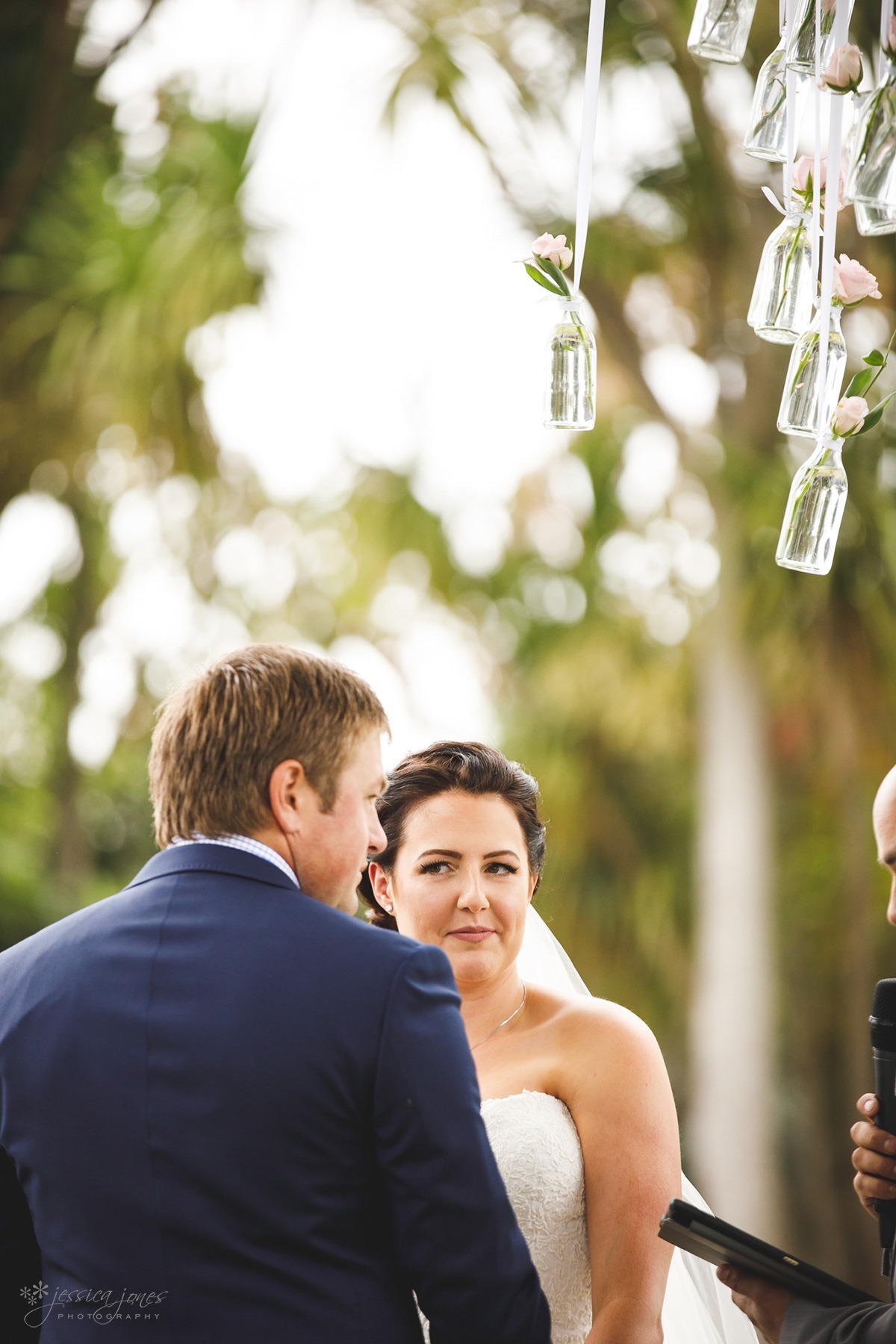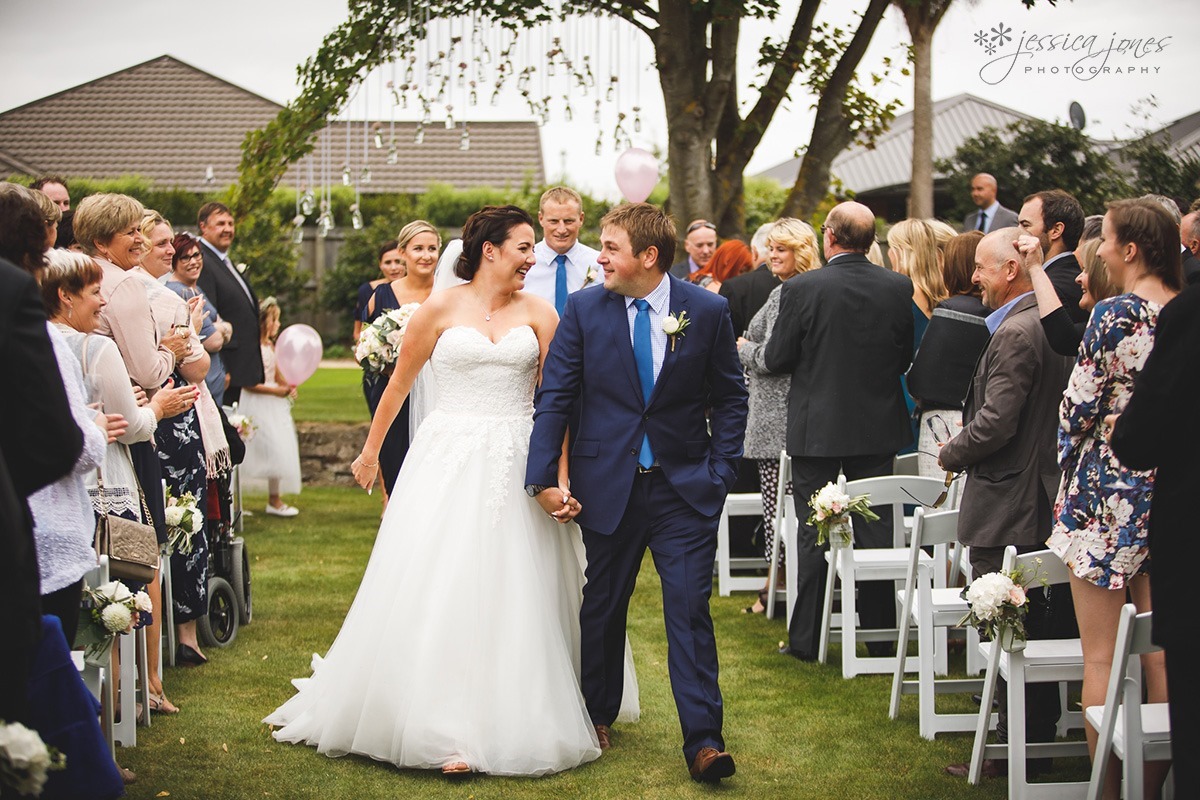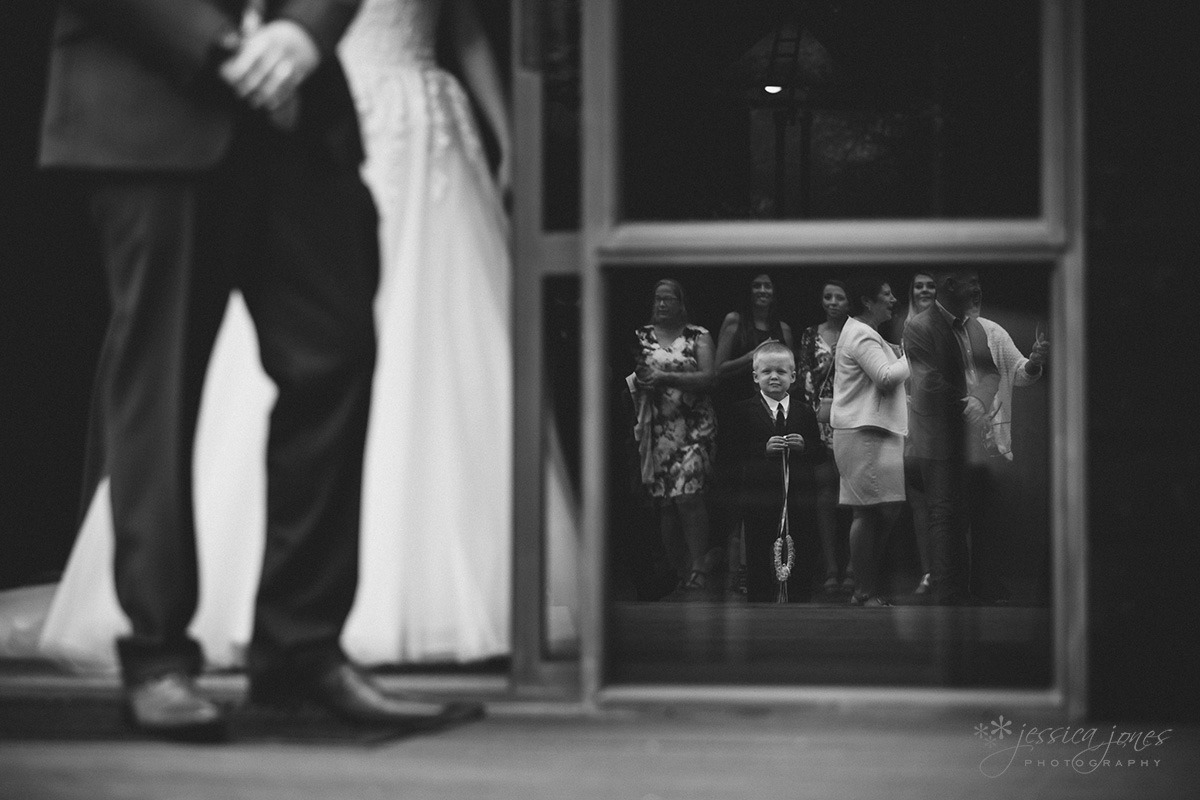 Rachel and Ryan decided to have their cake cutting ceremony immediately after the wedding ceremony itself. What a fabulous time to serve cake to the guests! When they're not full of all of the other deliciousness of the day and they can totally enjoy all the cakey goodness!
This reminded me of the story about our own wedding, 22 years ago, when we had our cake cut during the afternoon tea, however we then FORGOT to serve it to the guests (unlike Rachel and Ryan, who were way more onto it!) Then when our cake was packed up later it was put on a trailer briefly and then fell OFF the trailer and smashed onto the road. Thankfully one of the tiers was ok, so we kept it (as you did back then) for our first anniversary, or first baby, or something momentous like that. As time marched on we wondered why we still had this large slab of cake in our cupboard, and was it even still ok to eat? So we threw it out. I'm pretty sure these days they don't make cake that can last in your cupboard for a year.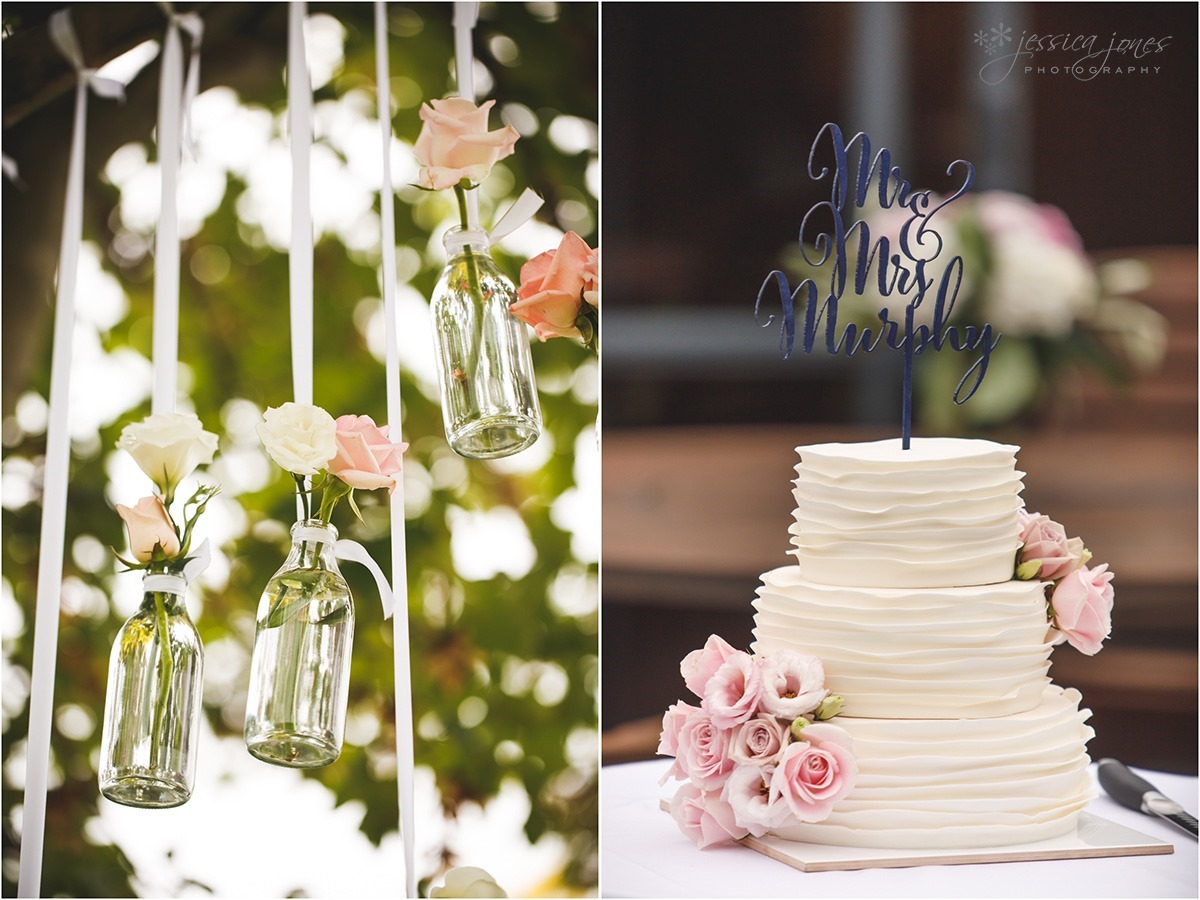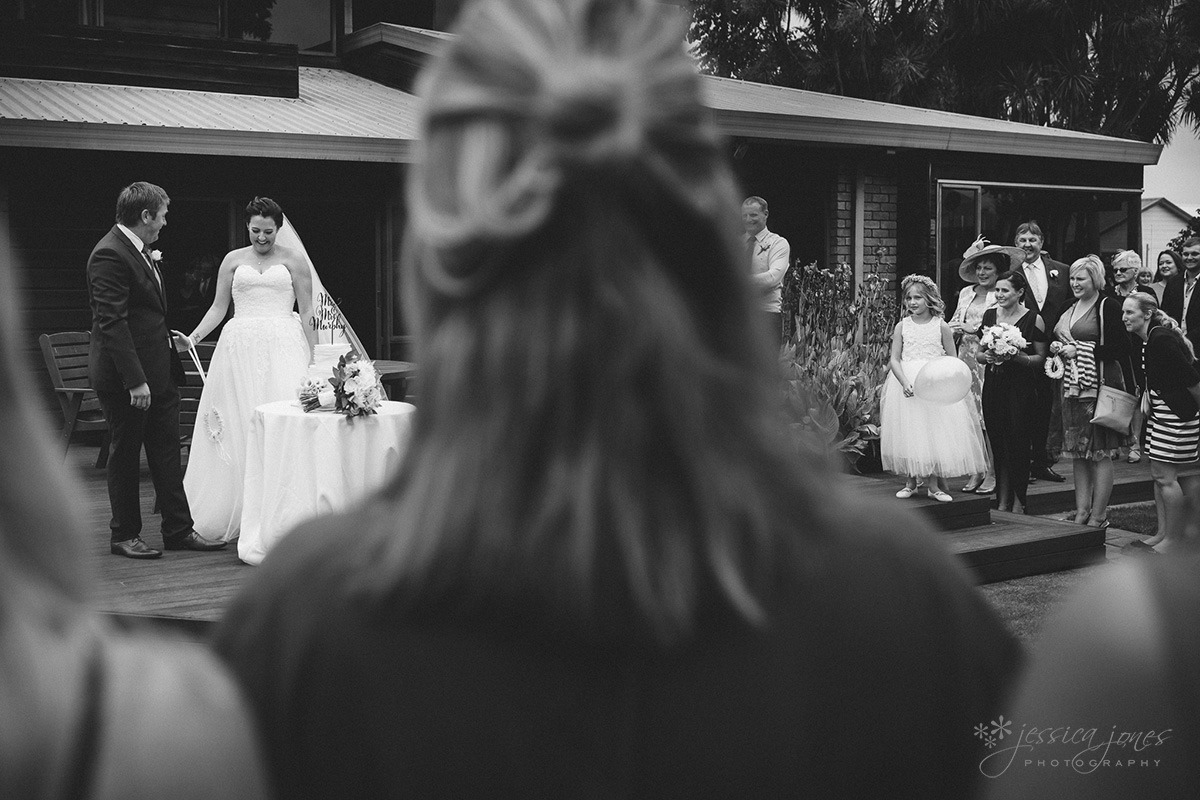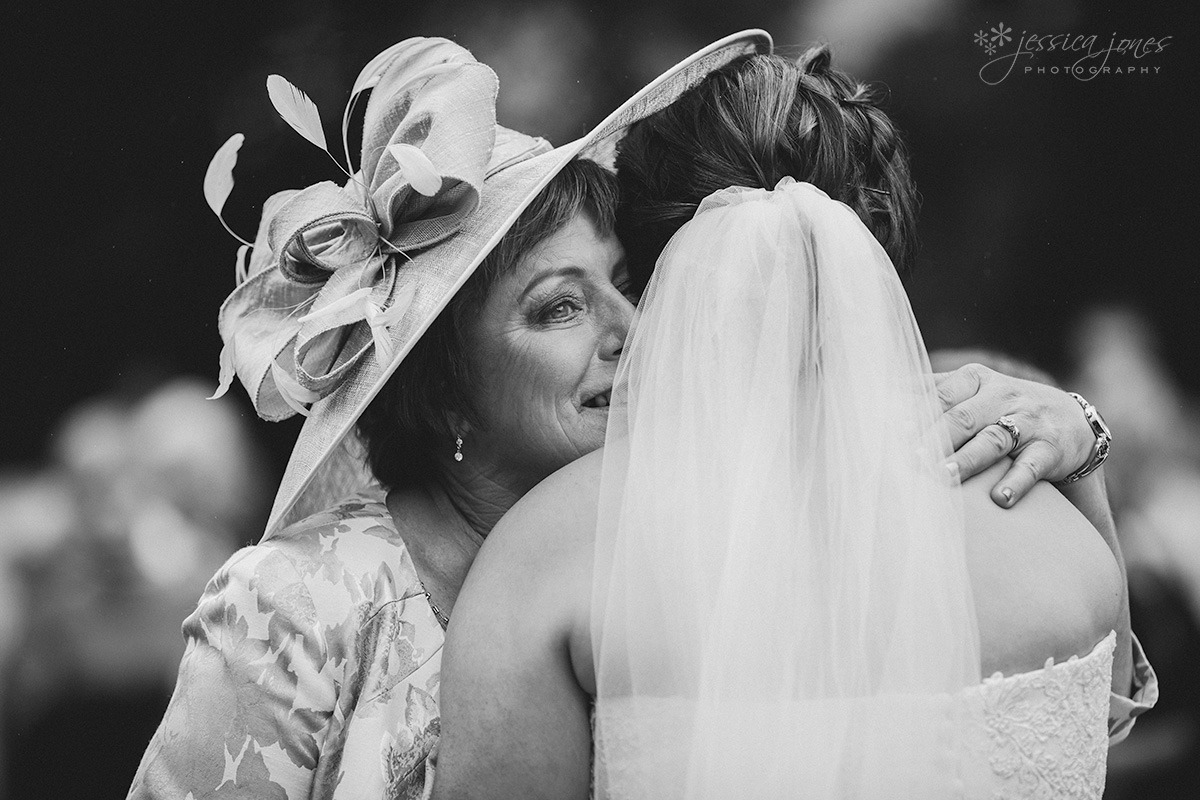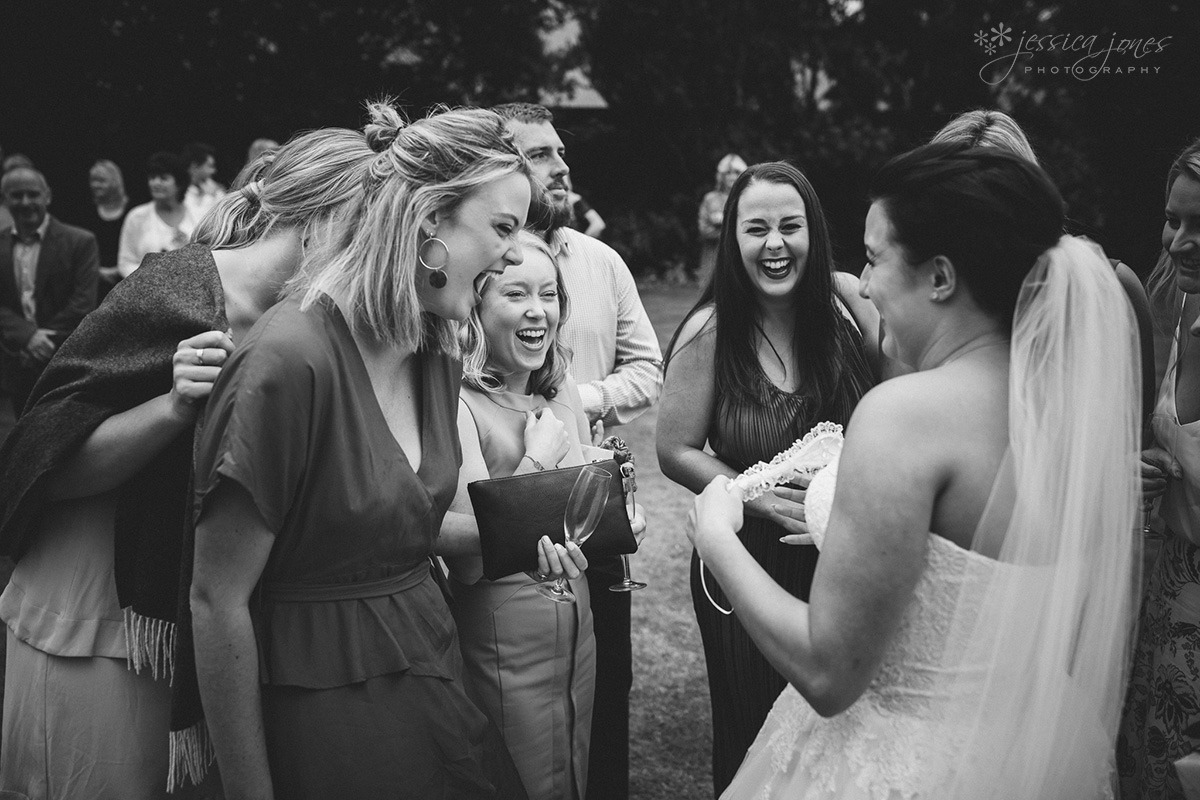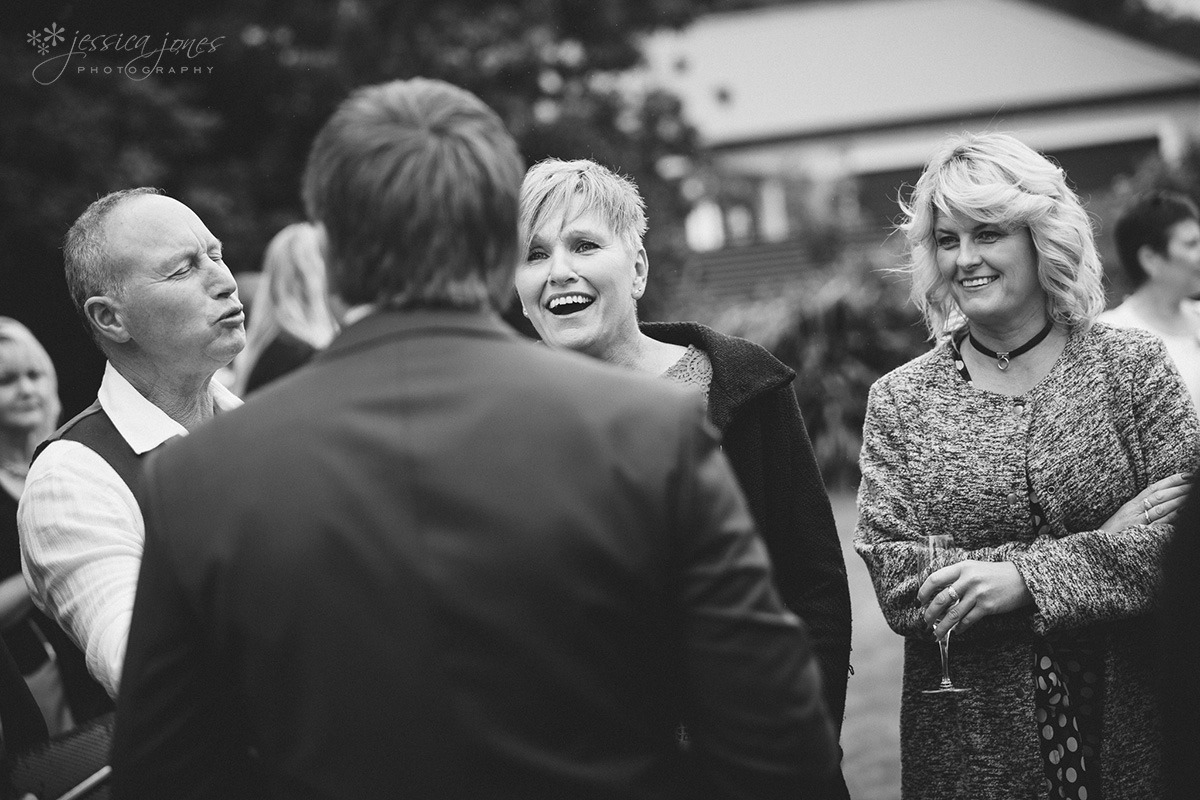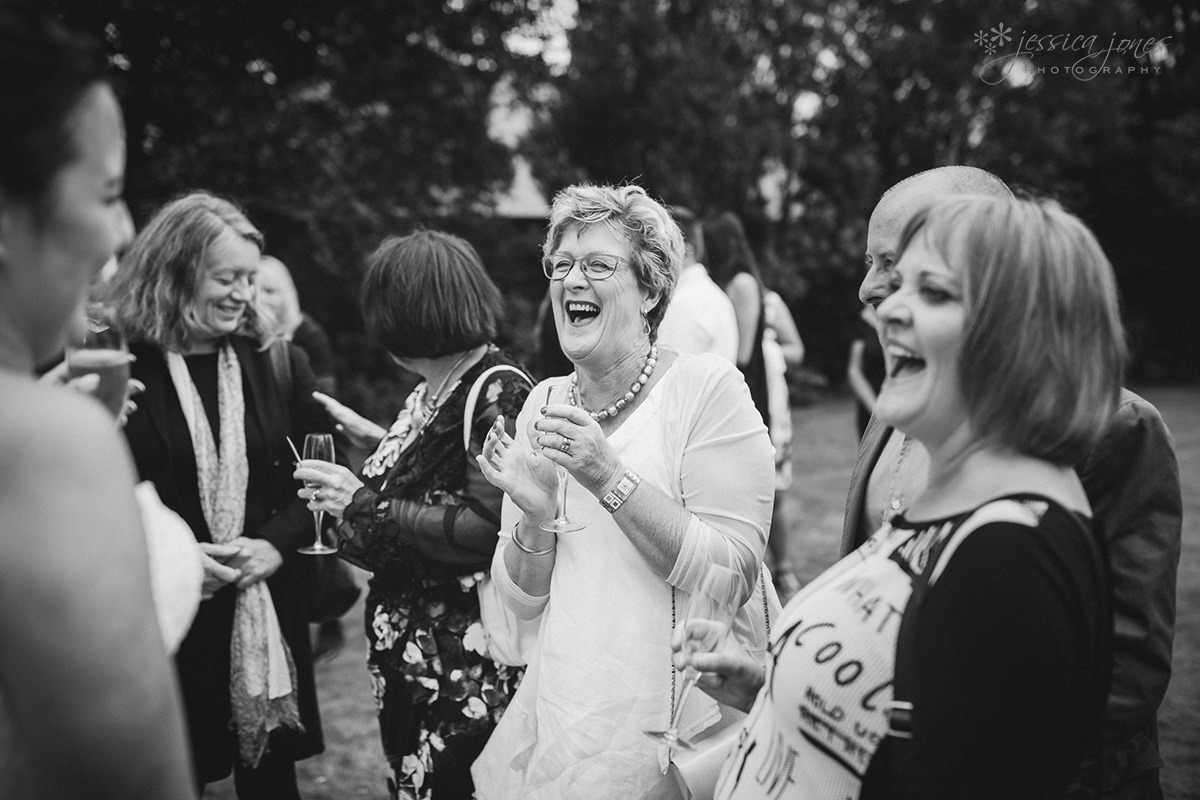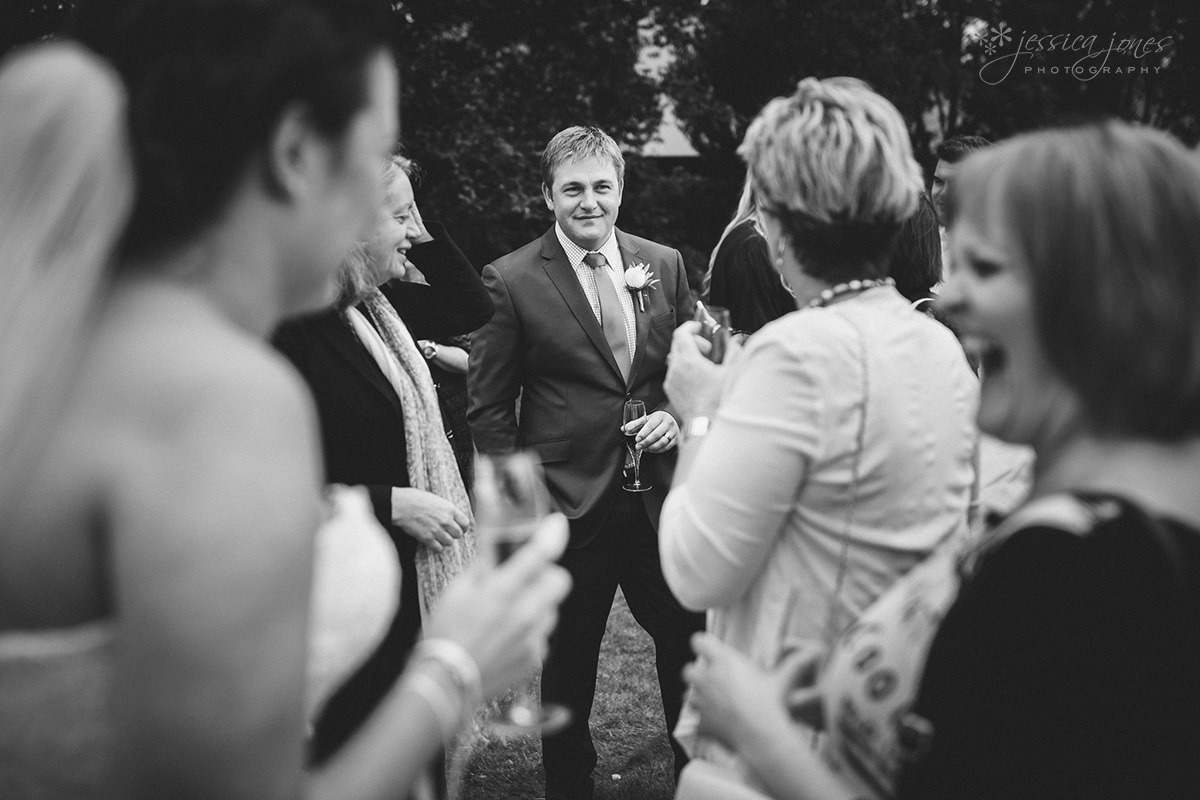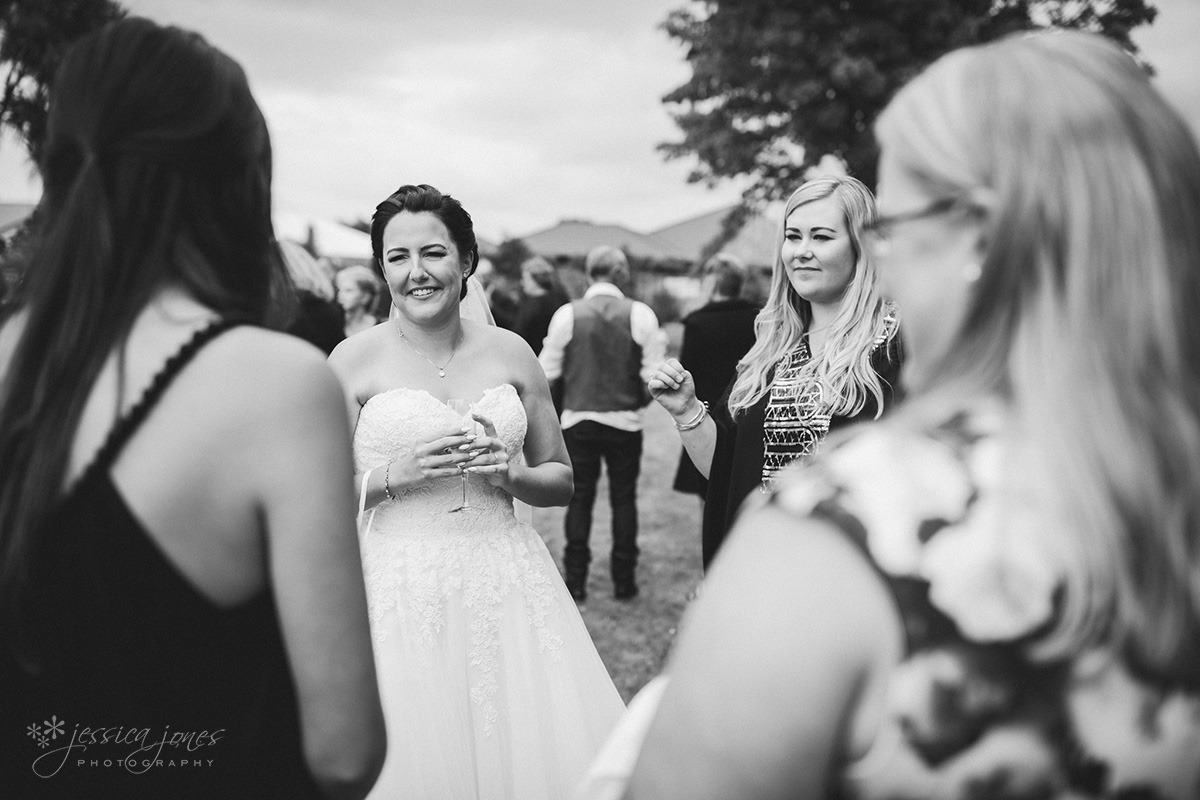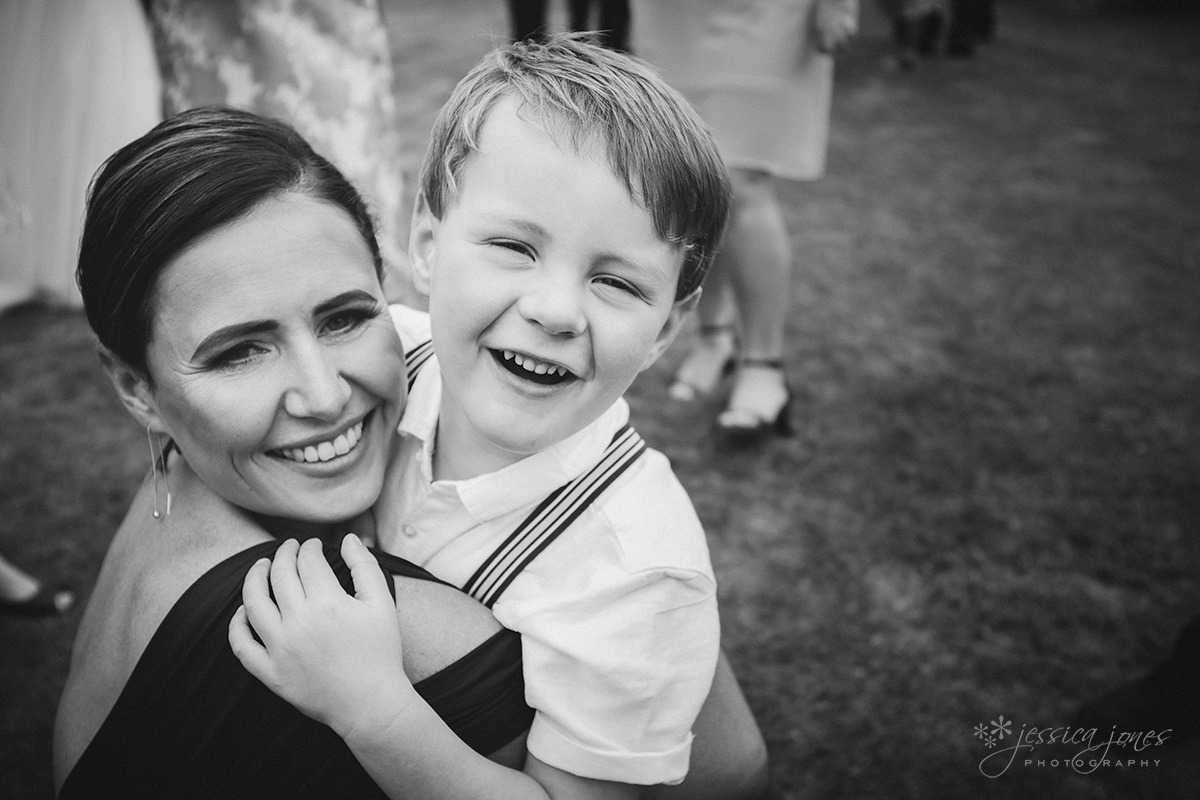 Scrumptious food, as always, by Essence.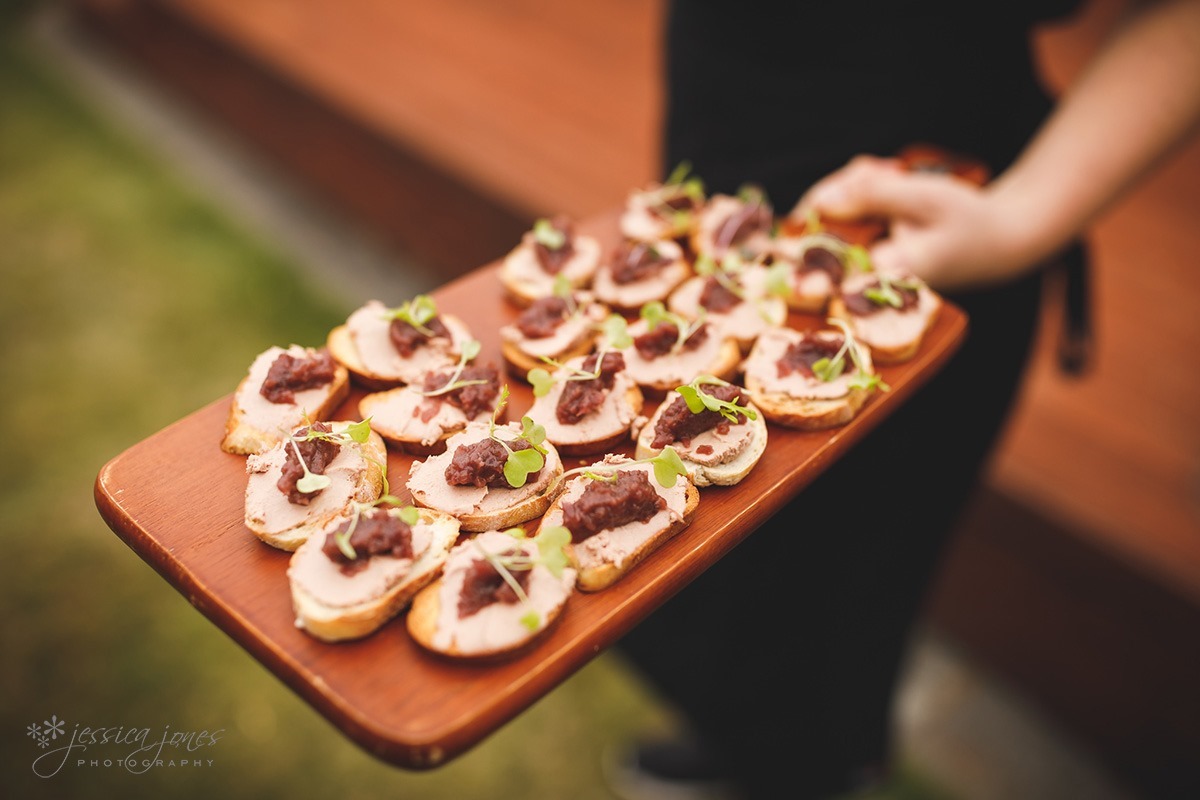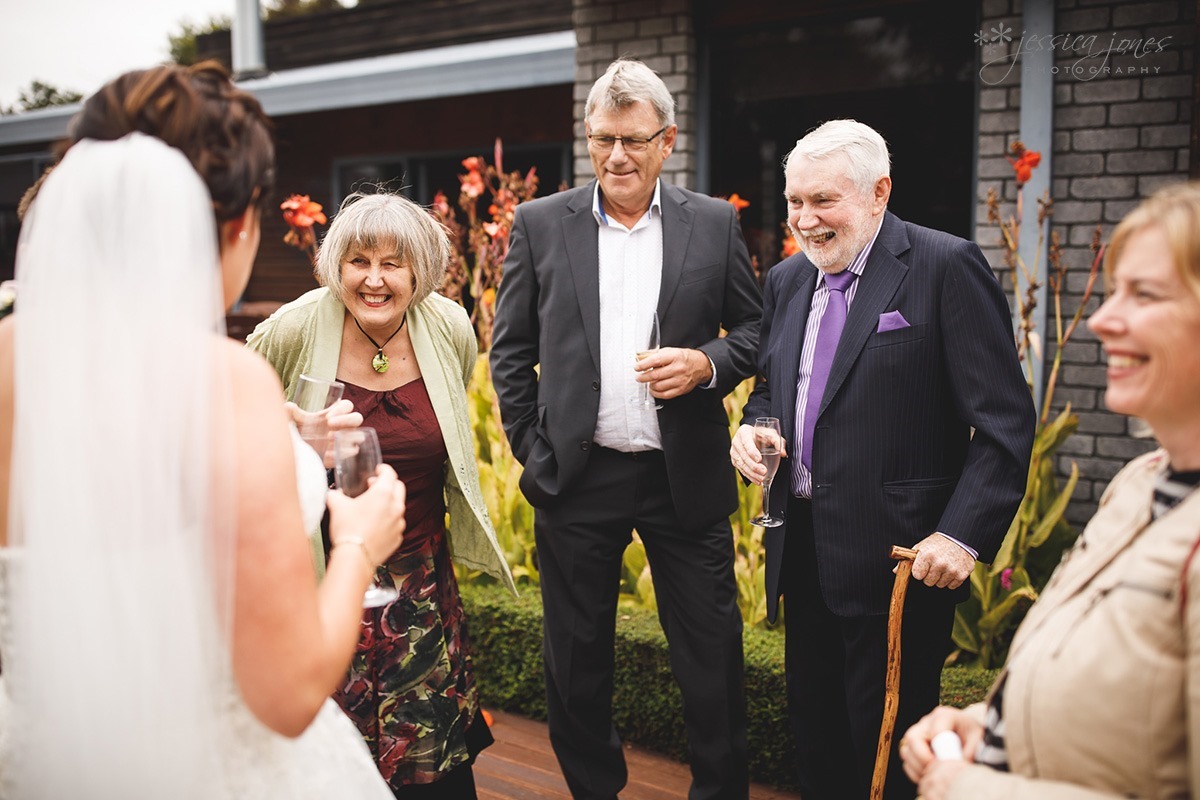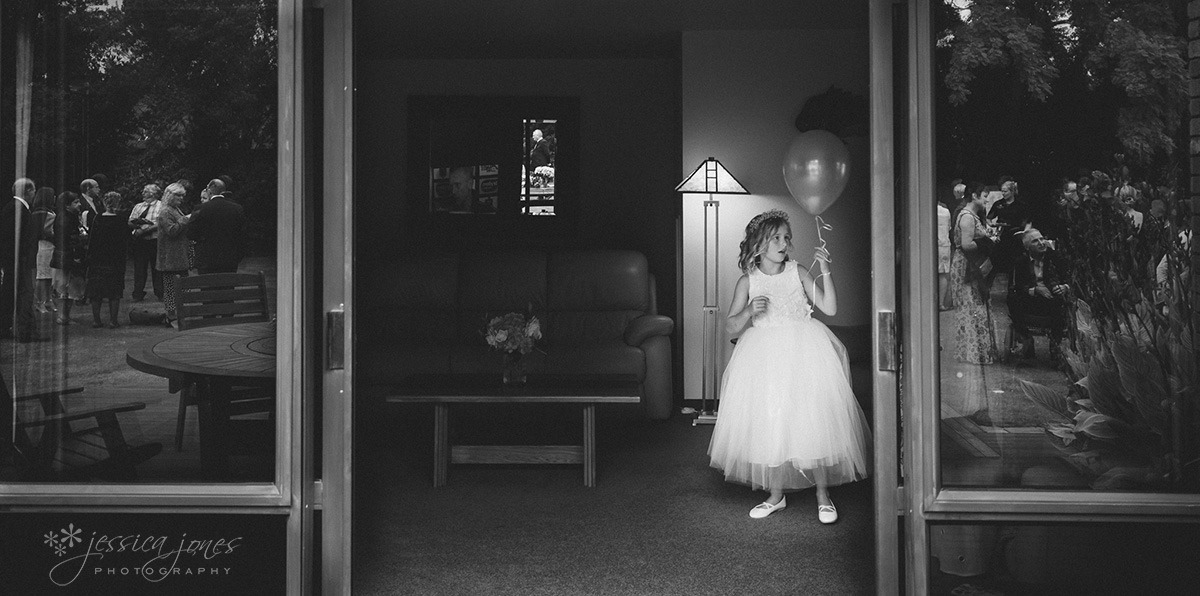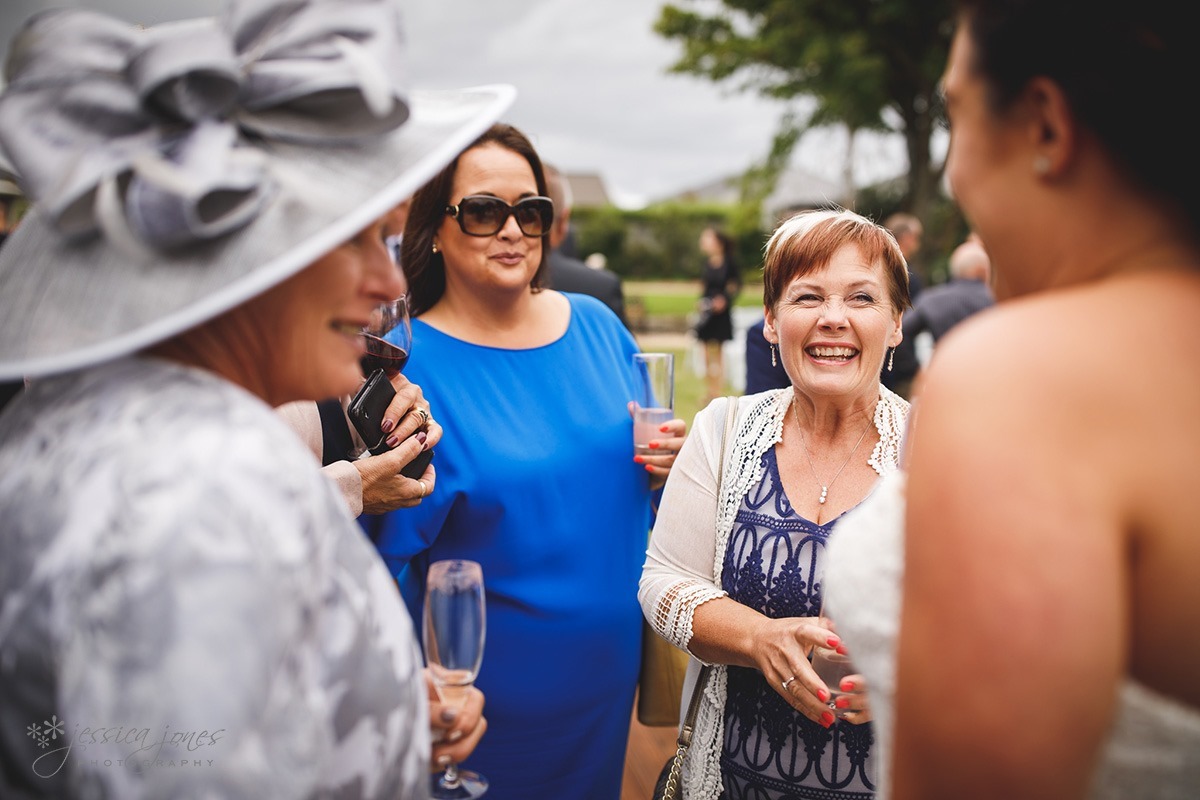 Rachel is a hospice nurse. You've got to be a special kind of person to be a hospice nurse, and from what I could see Rachel is that kind of person. To be able to look after people in the final season of their lives, with dignity and honour is pretty incredible. Once you've had a loved one go through hospice care, you know just how special the nurses and doctors there are. It's a good thing they don't wear identifying badges out in public, because I think too many people would stop them on the street just to give them a hug.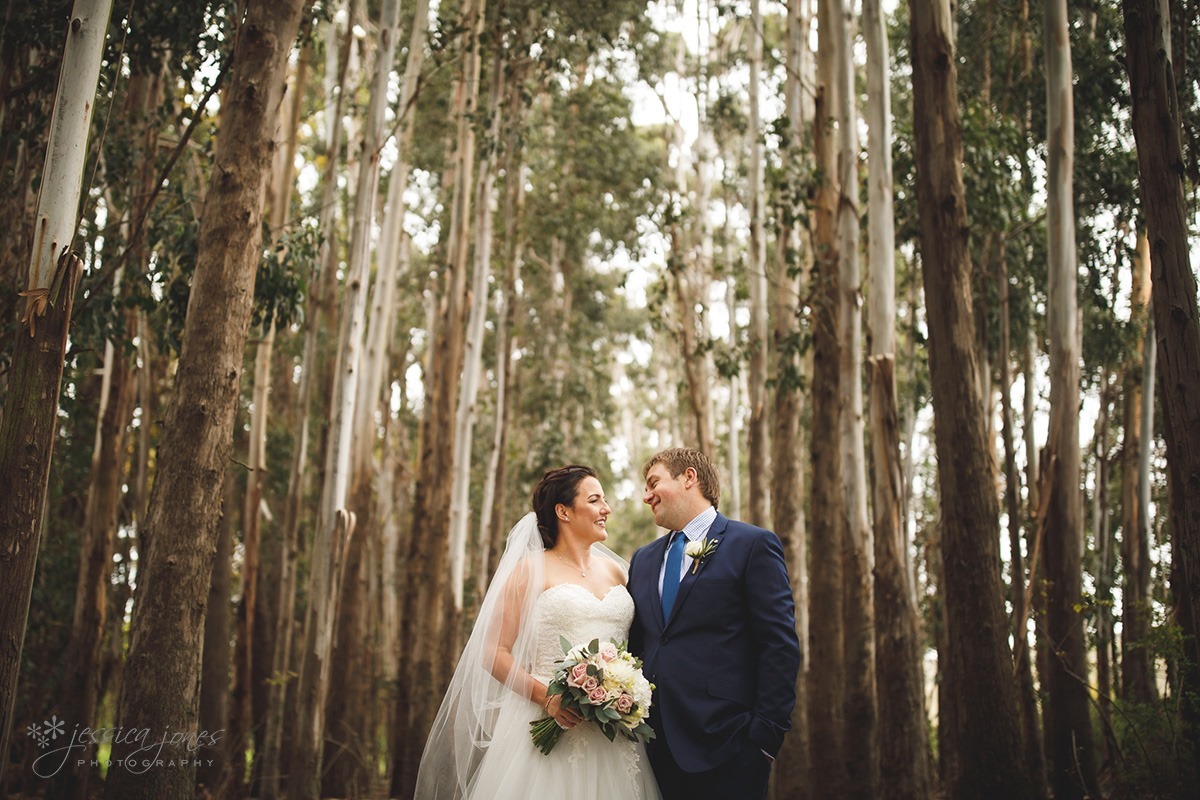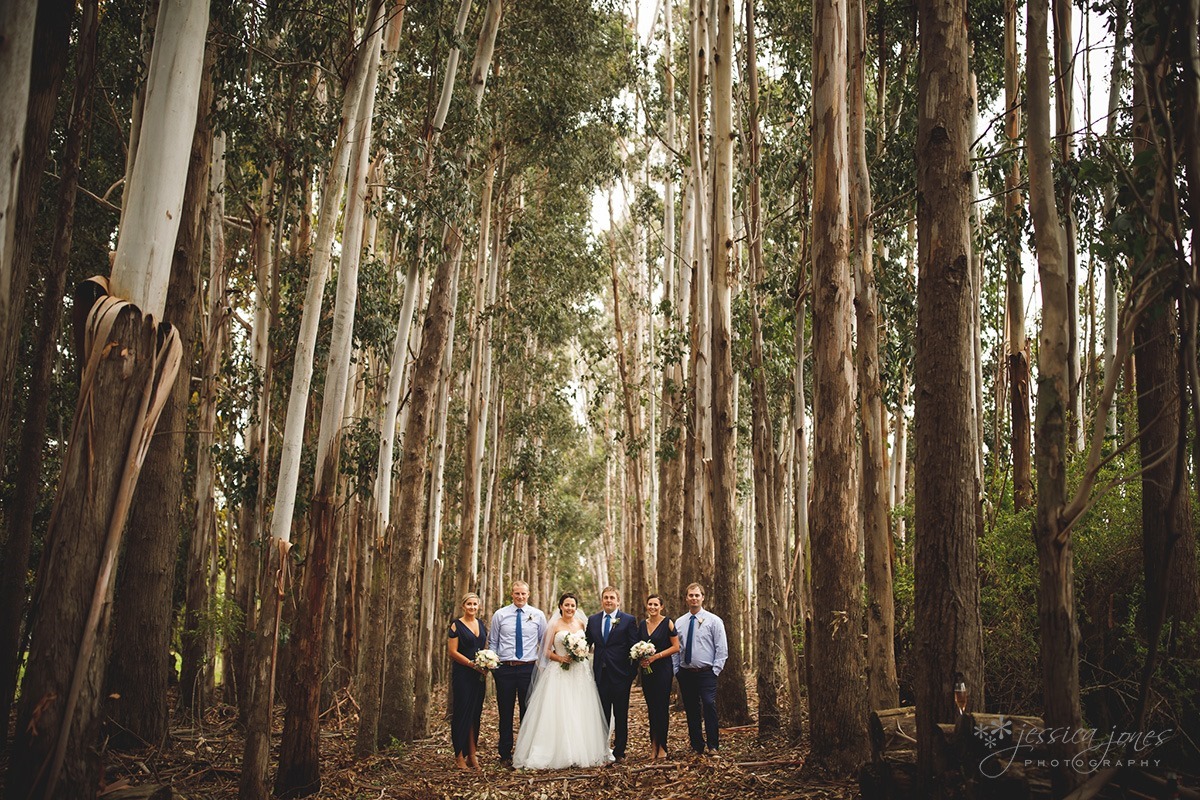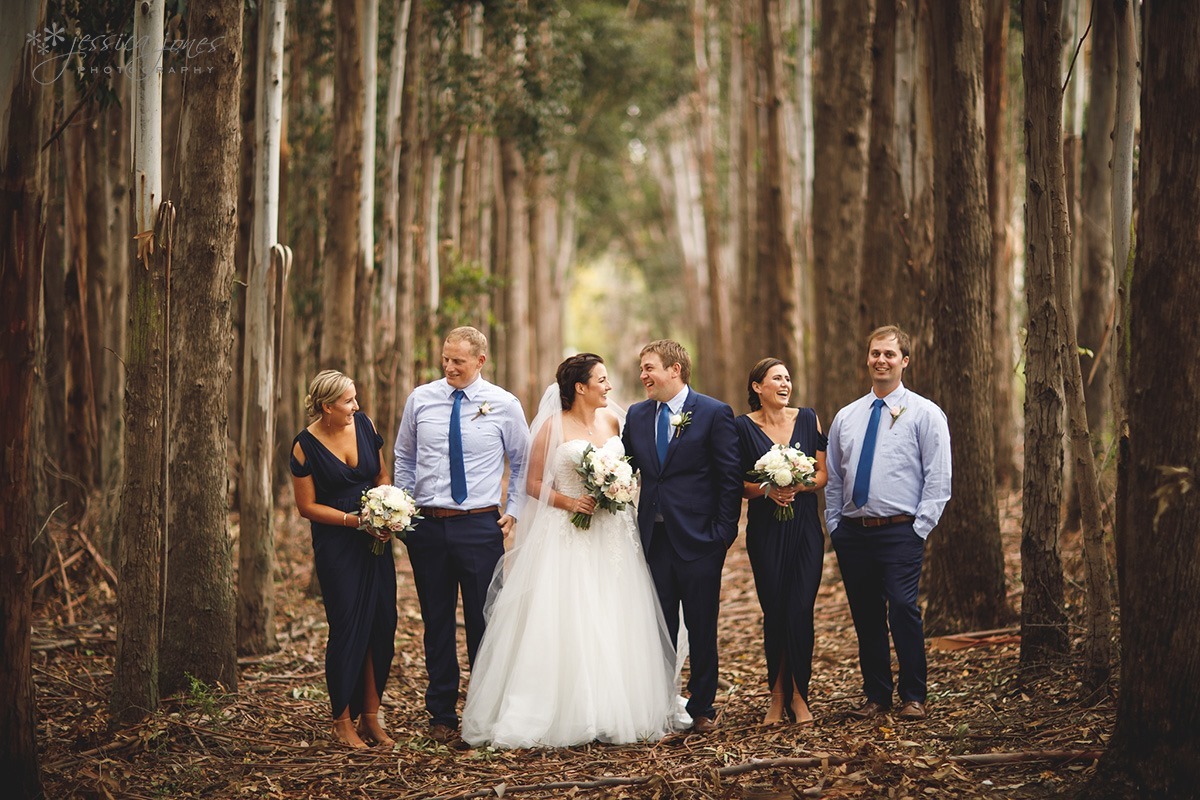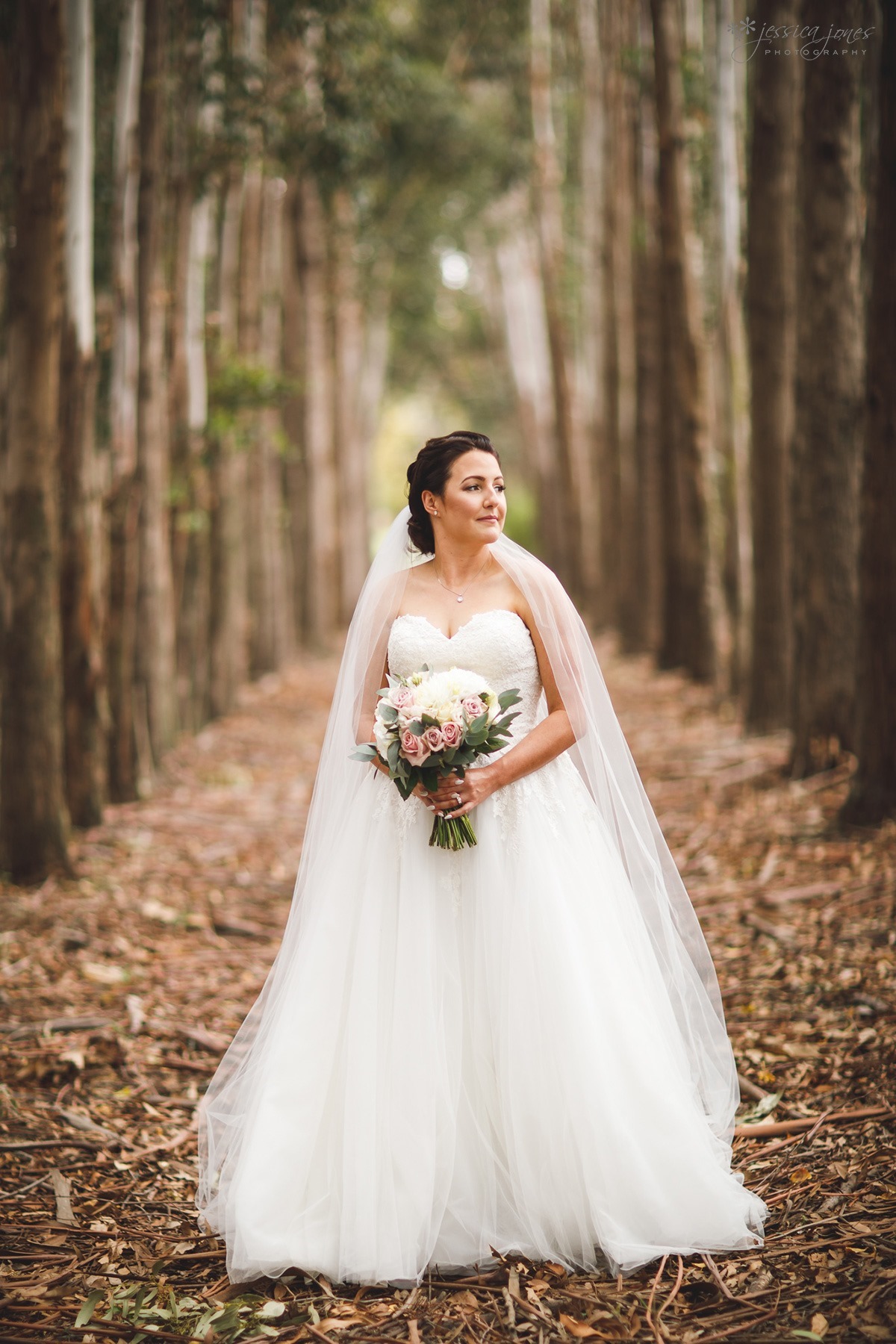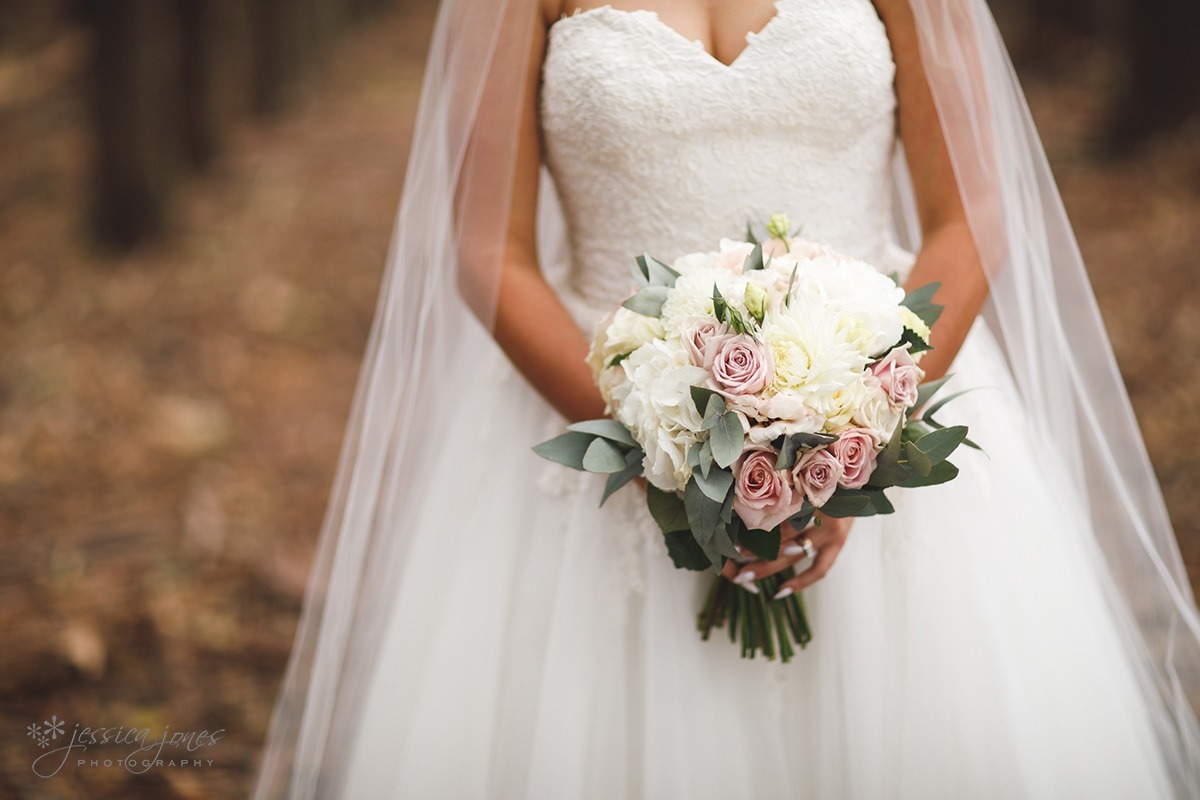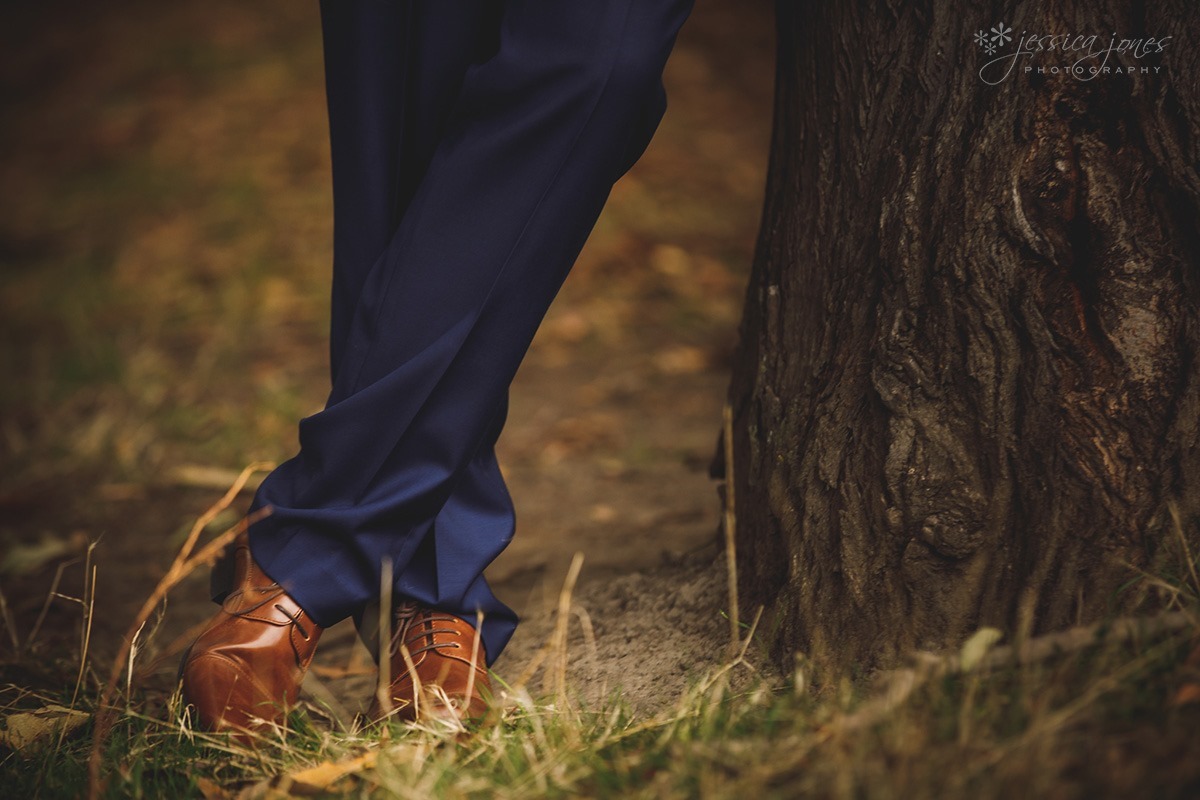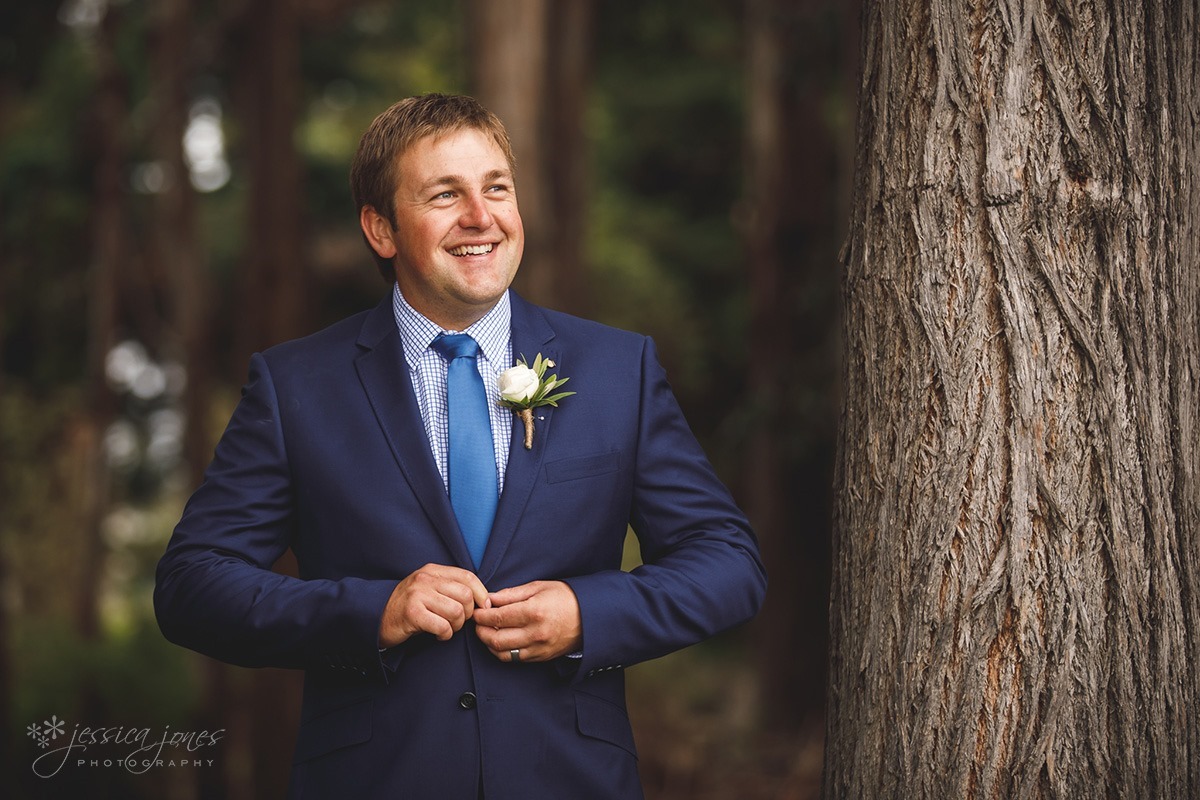 I don't know these cows personally, so I think they took exception to us being near by. While, of course, we checked with the owner of the property before we went and used the AMAZING trees, I don't think she let the cattle know, and they spent pretty much the entire time mooing their little hearts out. Kind of an angry moo. Let's just say I was pleased that we didn't need to go into THAT paddock.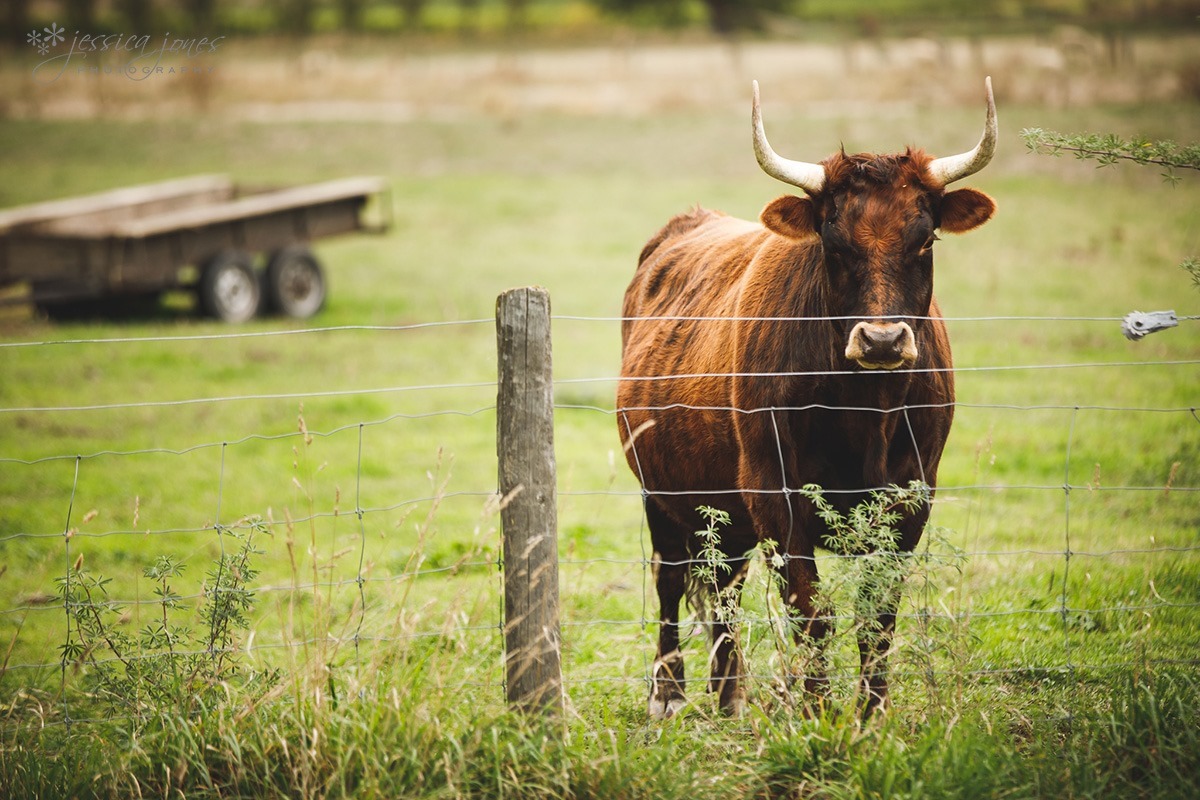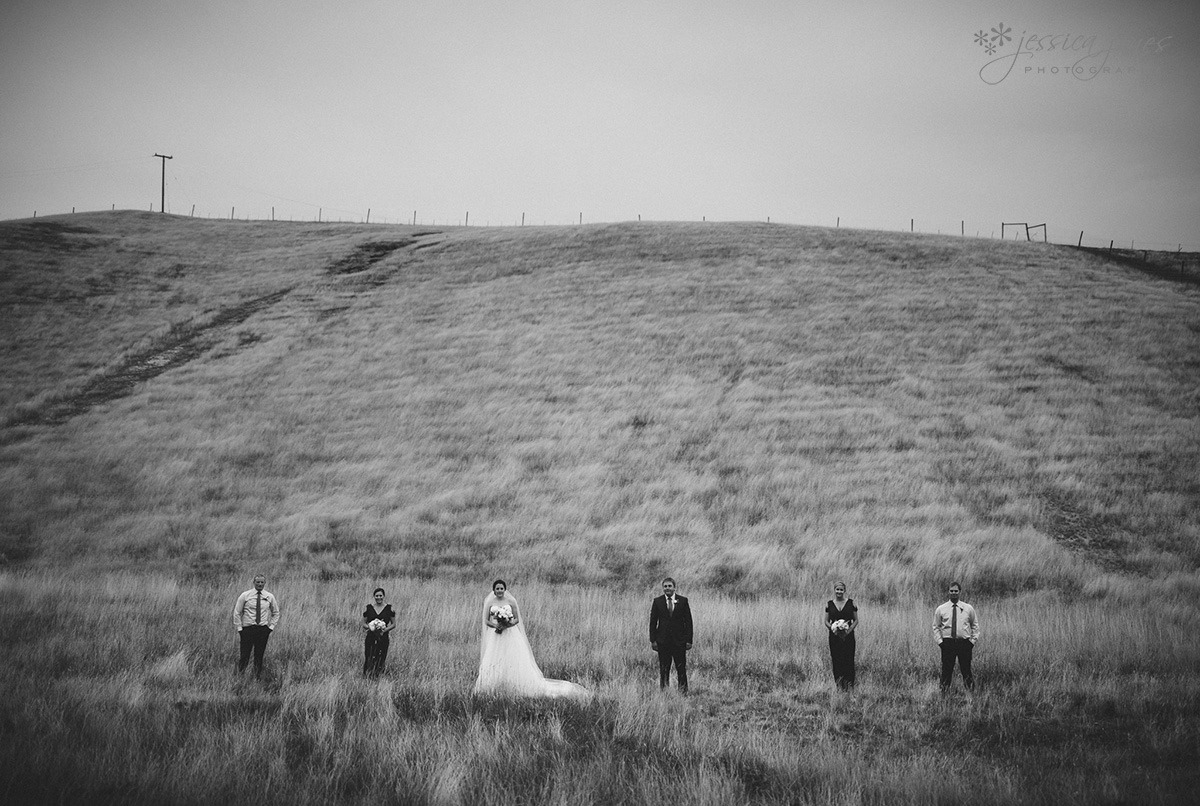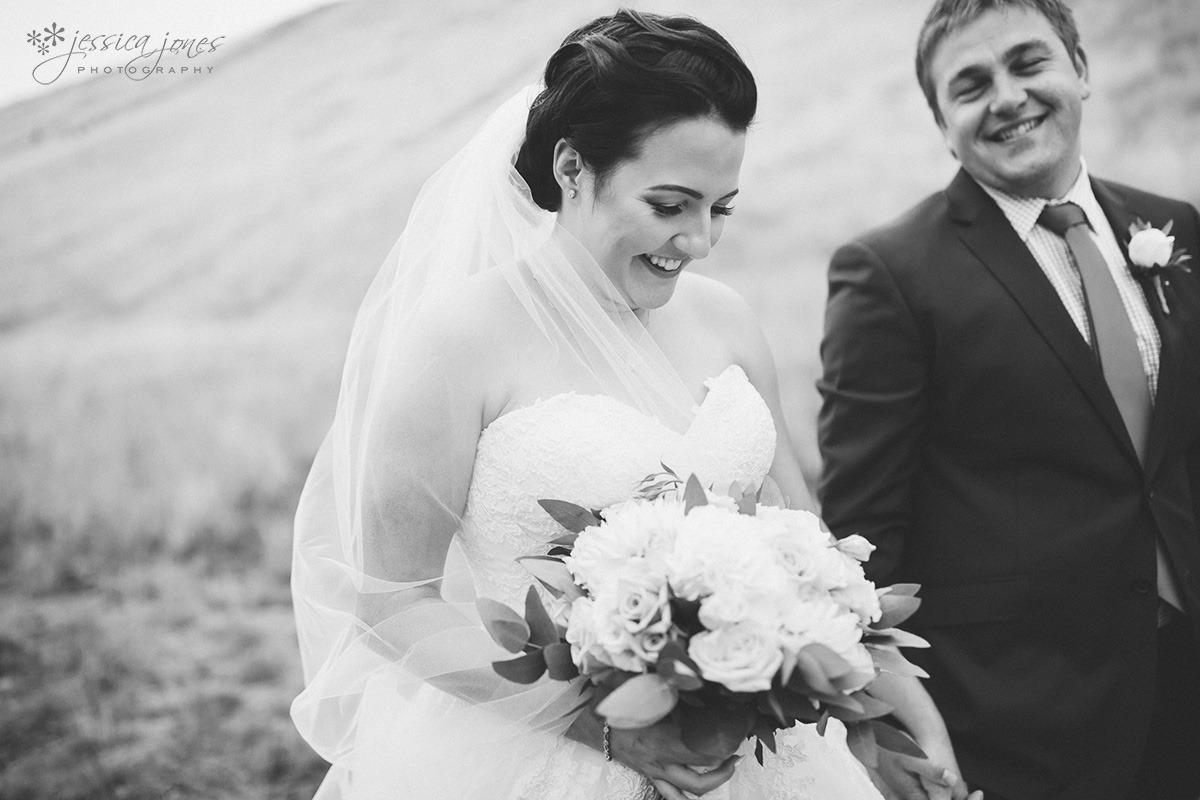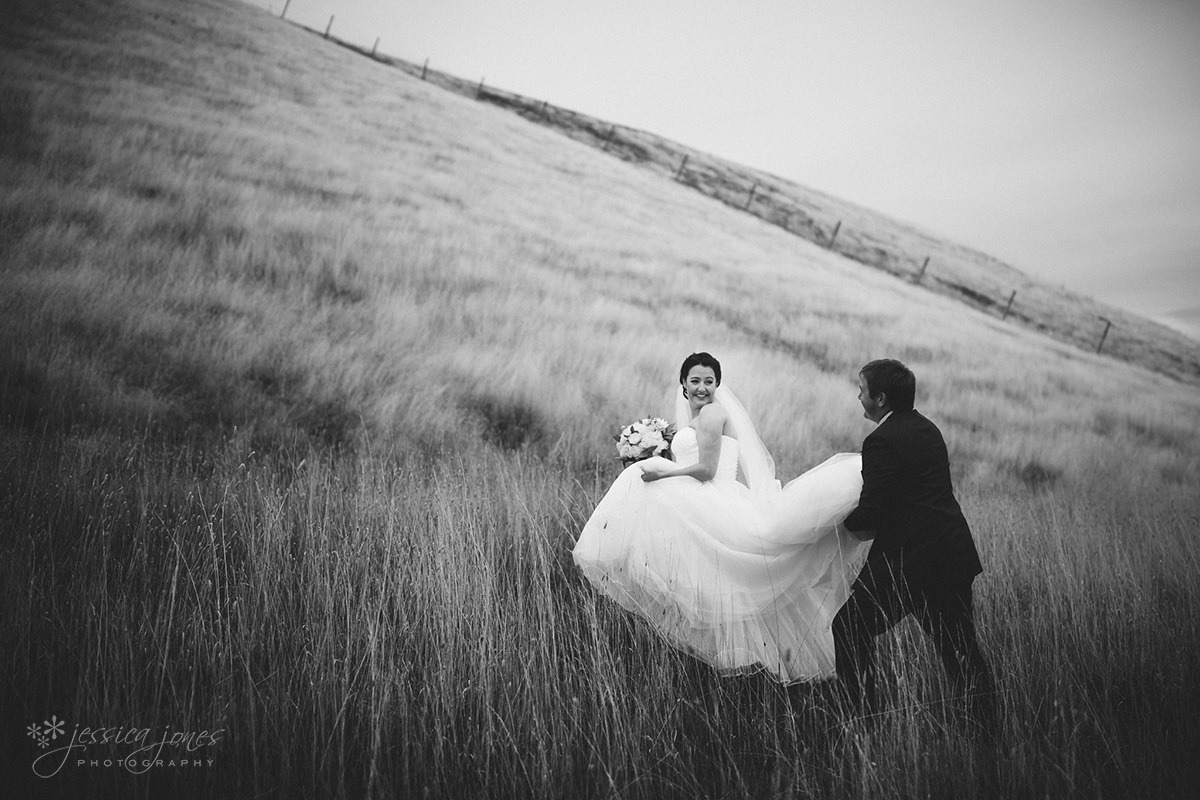 These guys have the cheekiest sense of humour! You're just never sure what they're going to say next. I spent a lot of time giggling at their comments to each other!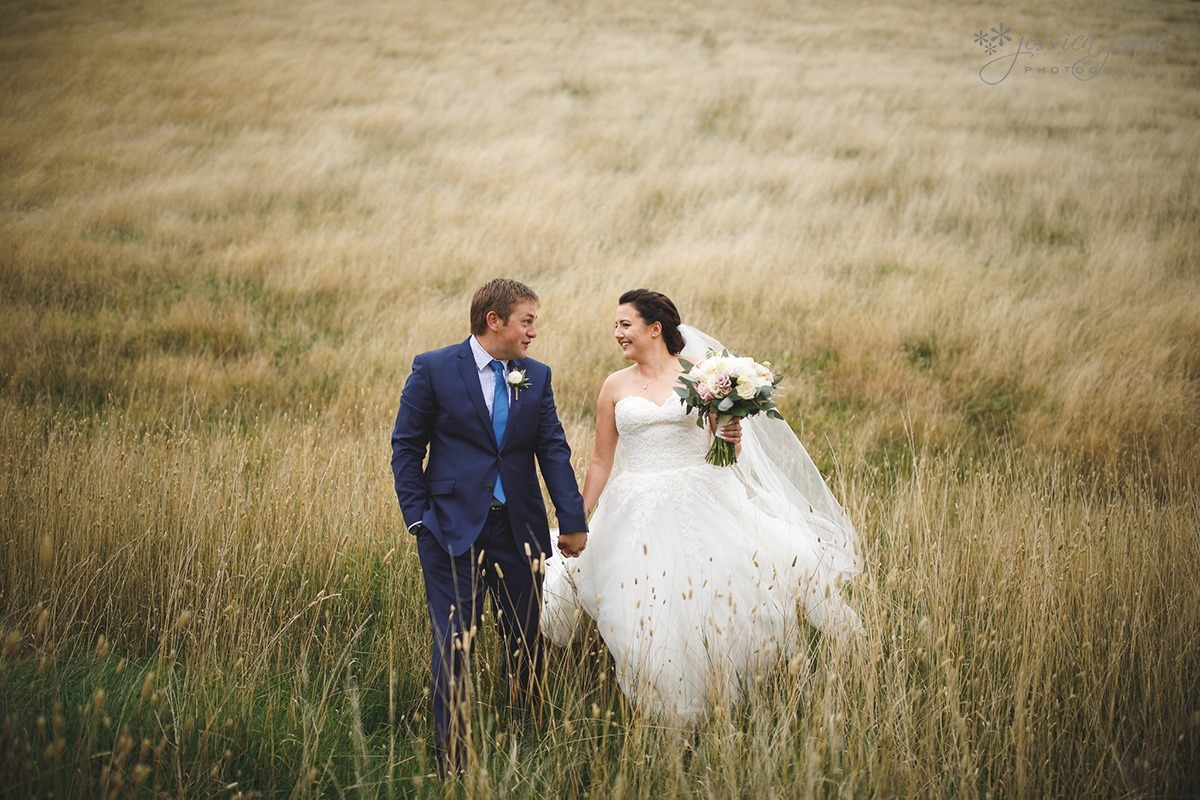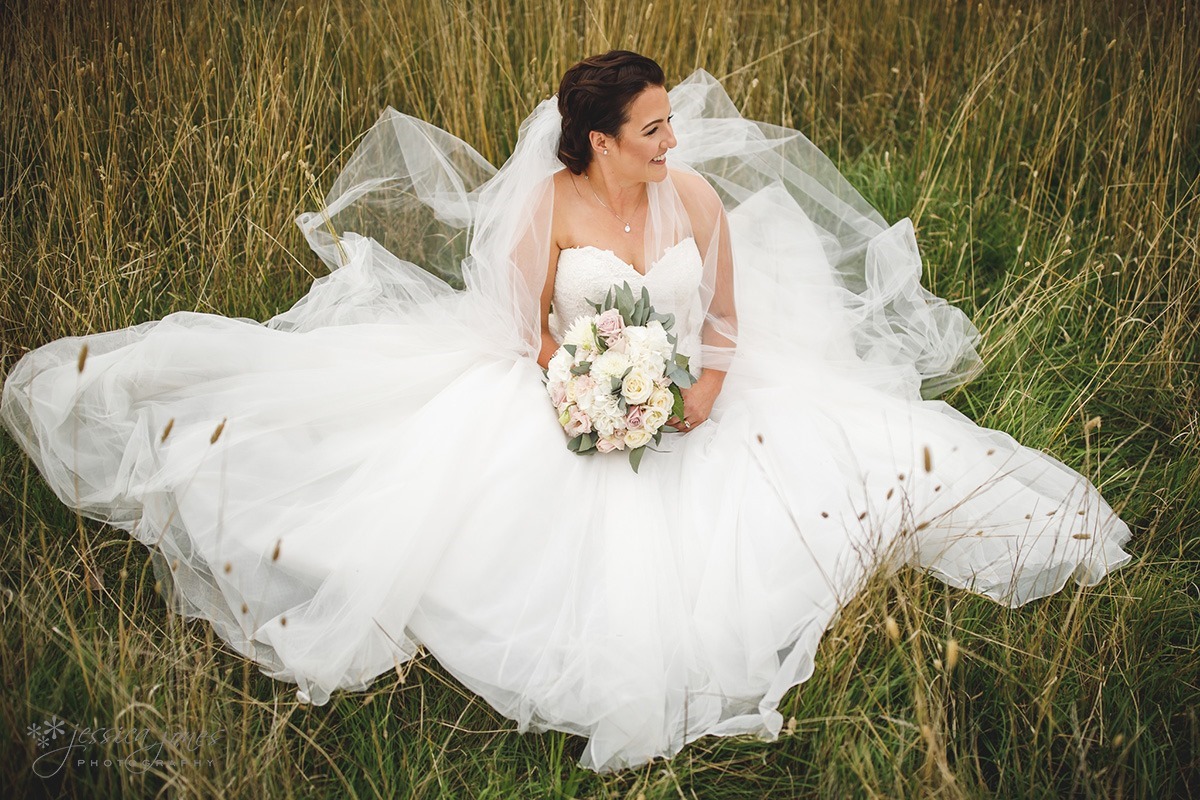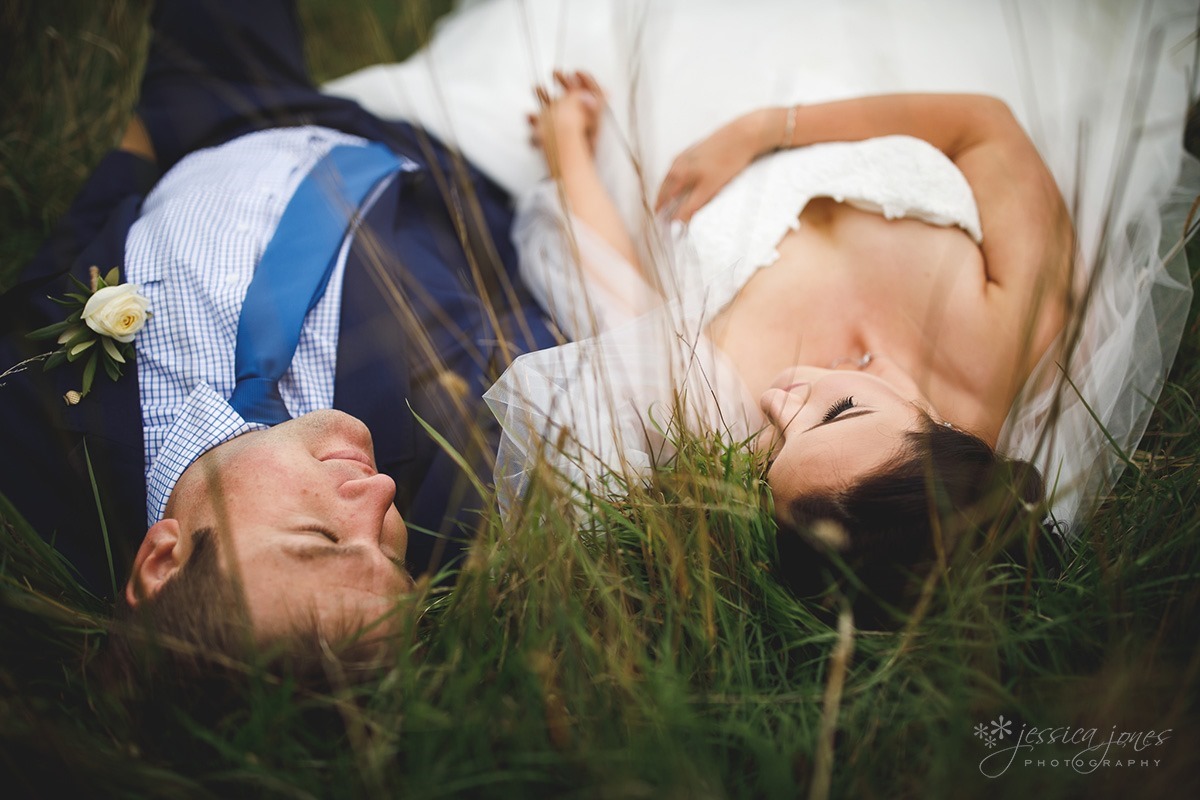 Once we'd had our fill of fun, we headed over to The Function Centre. Keen blog watchers will remember it as Montana years ago. To say we're excited to see this venue in use again would be an understatement!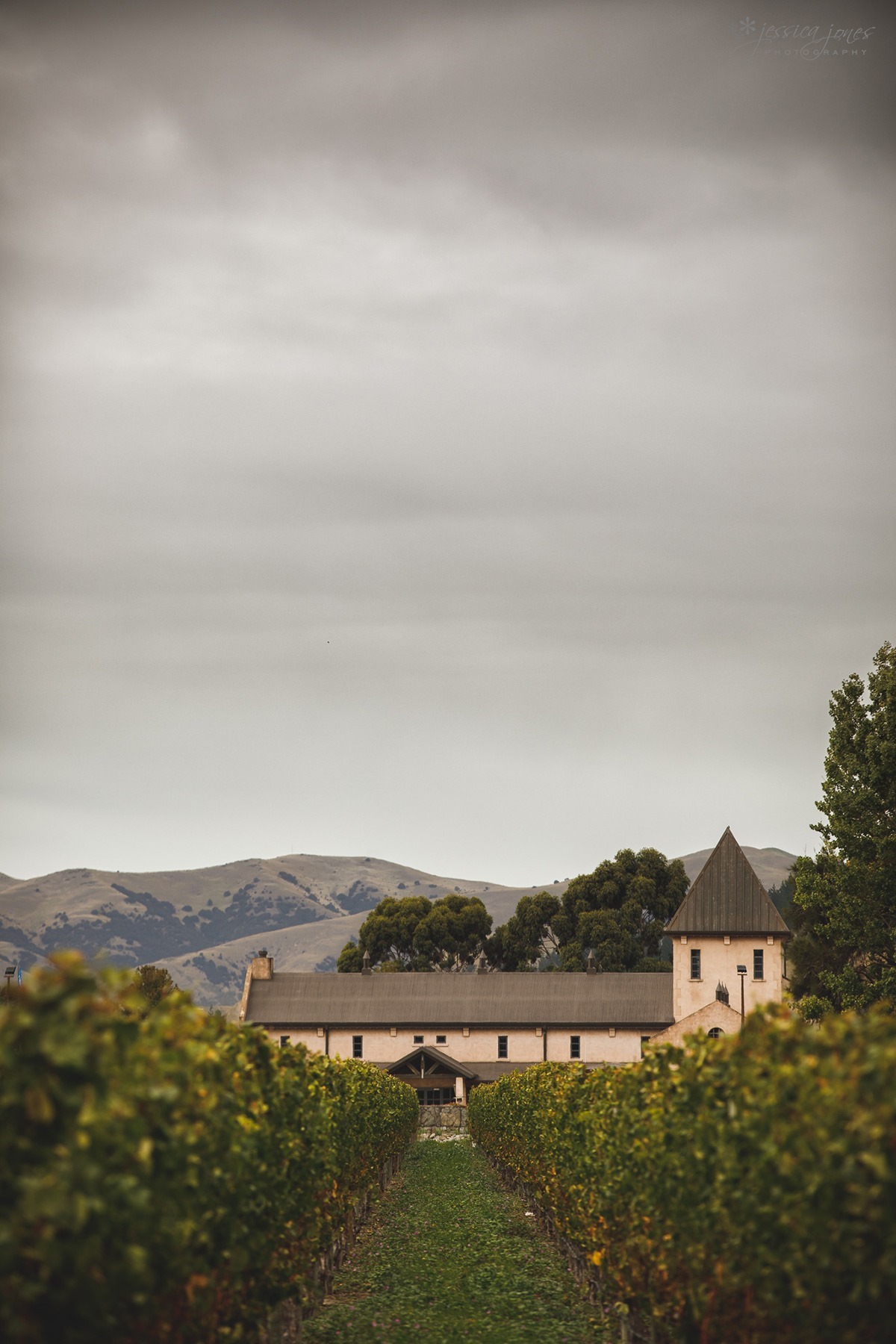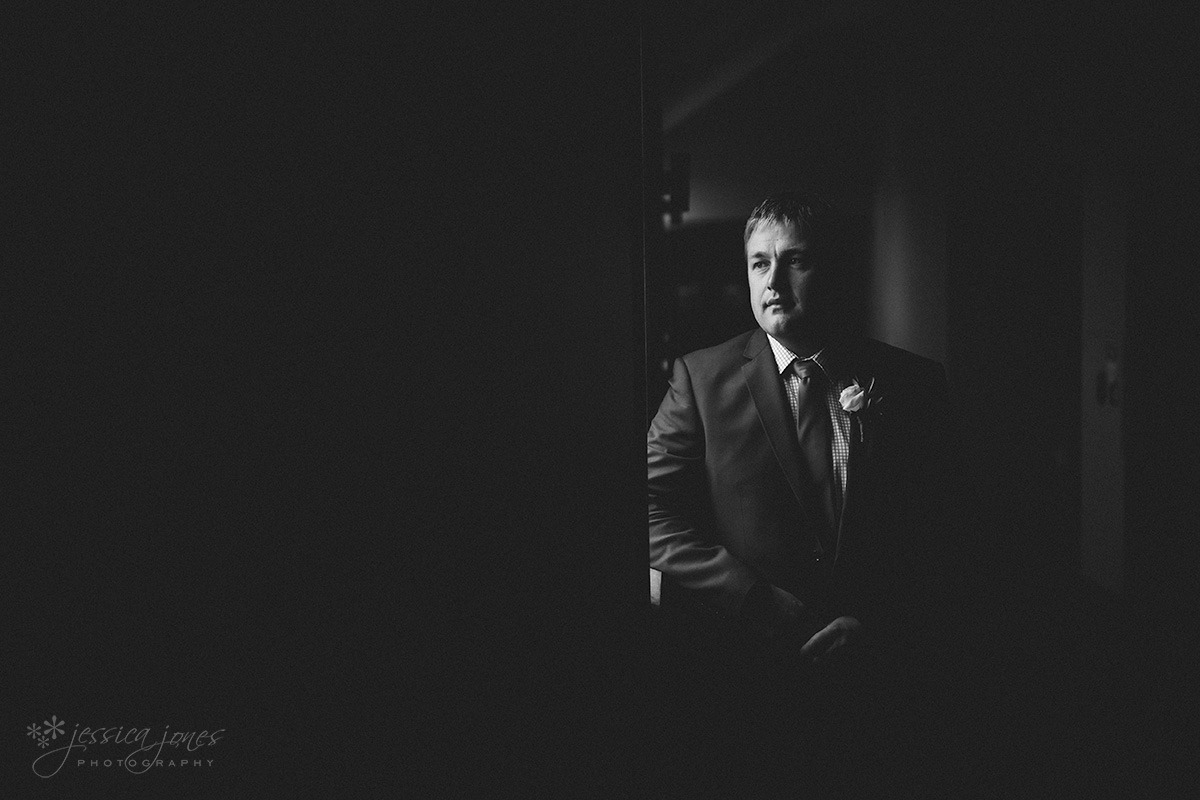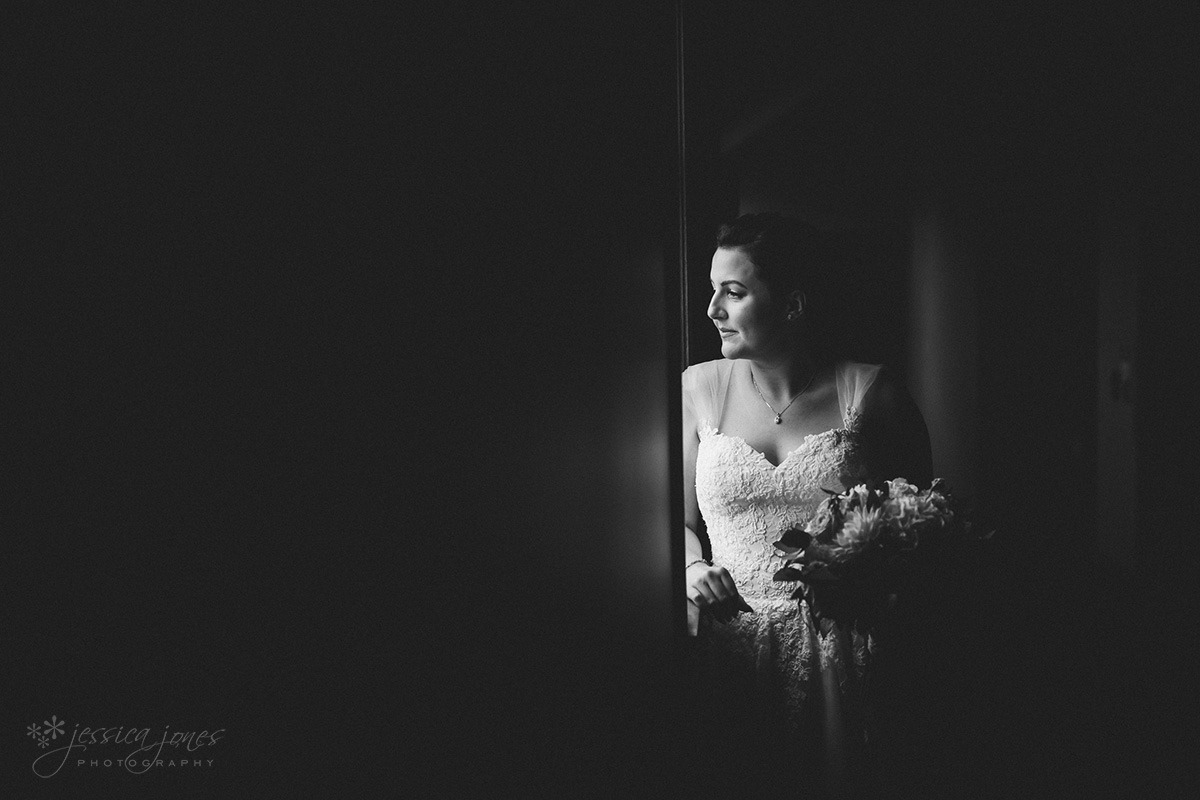 In case you're wondering how spiffy it looks all done up with no people in it yet – check this out!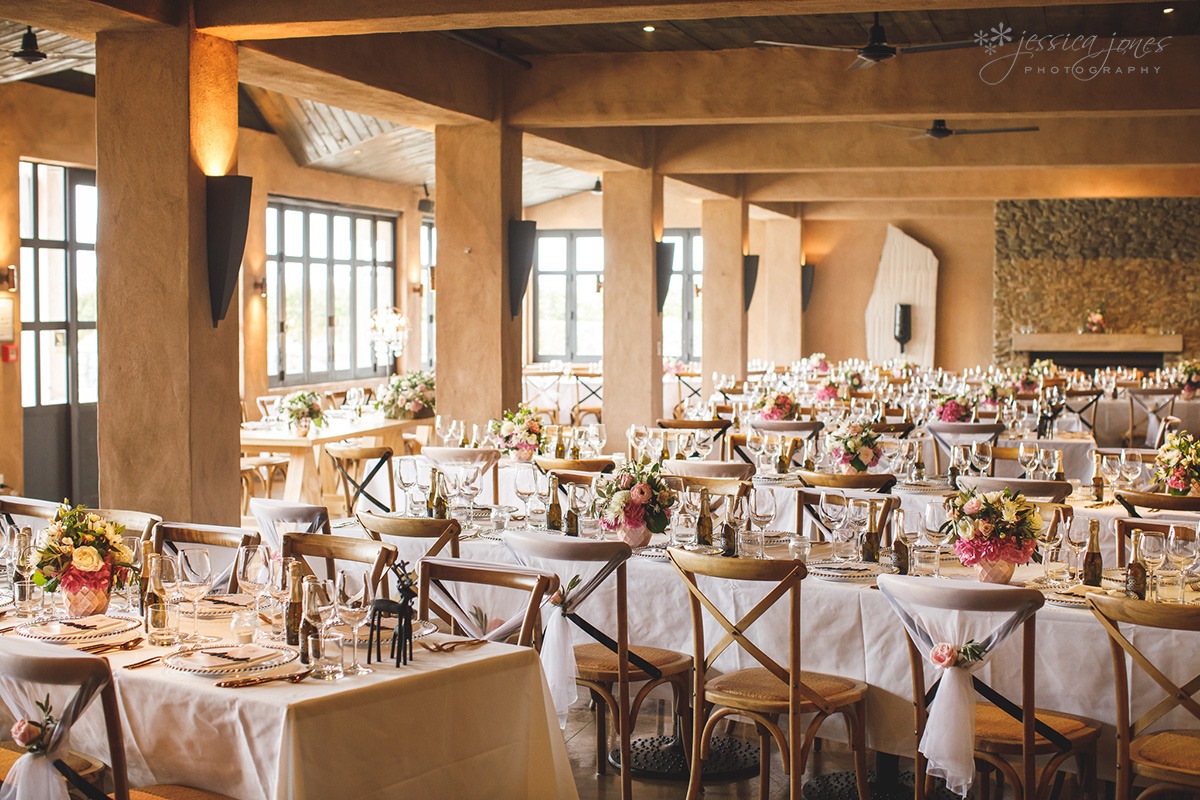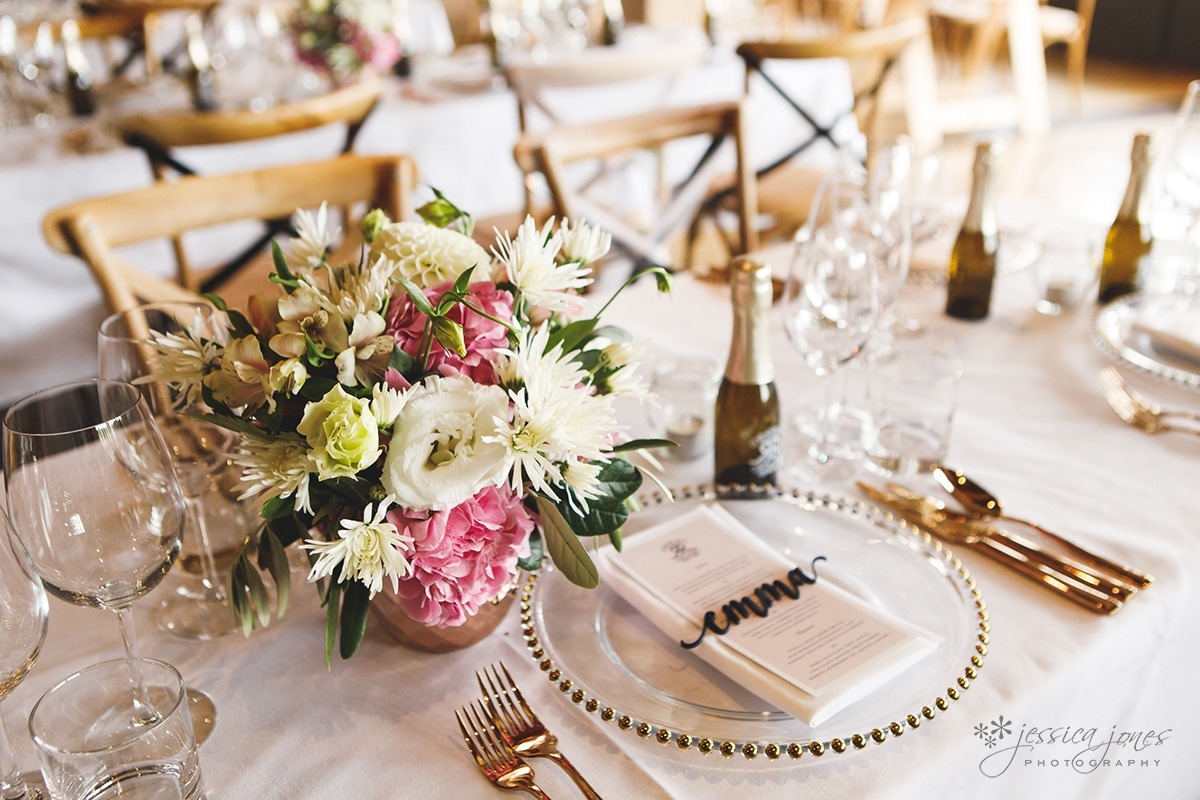 Rachel and Ryan had special little champagne bottles made up as favours for the table. Win!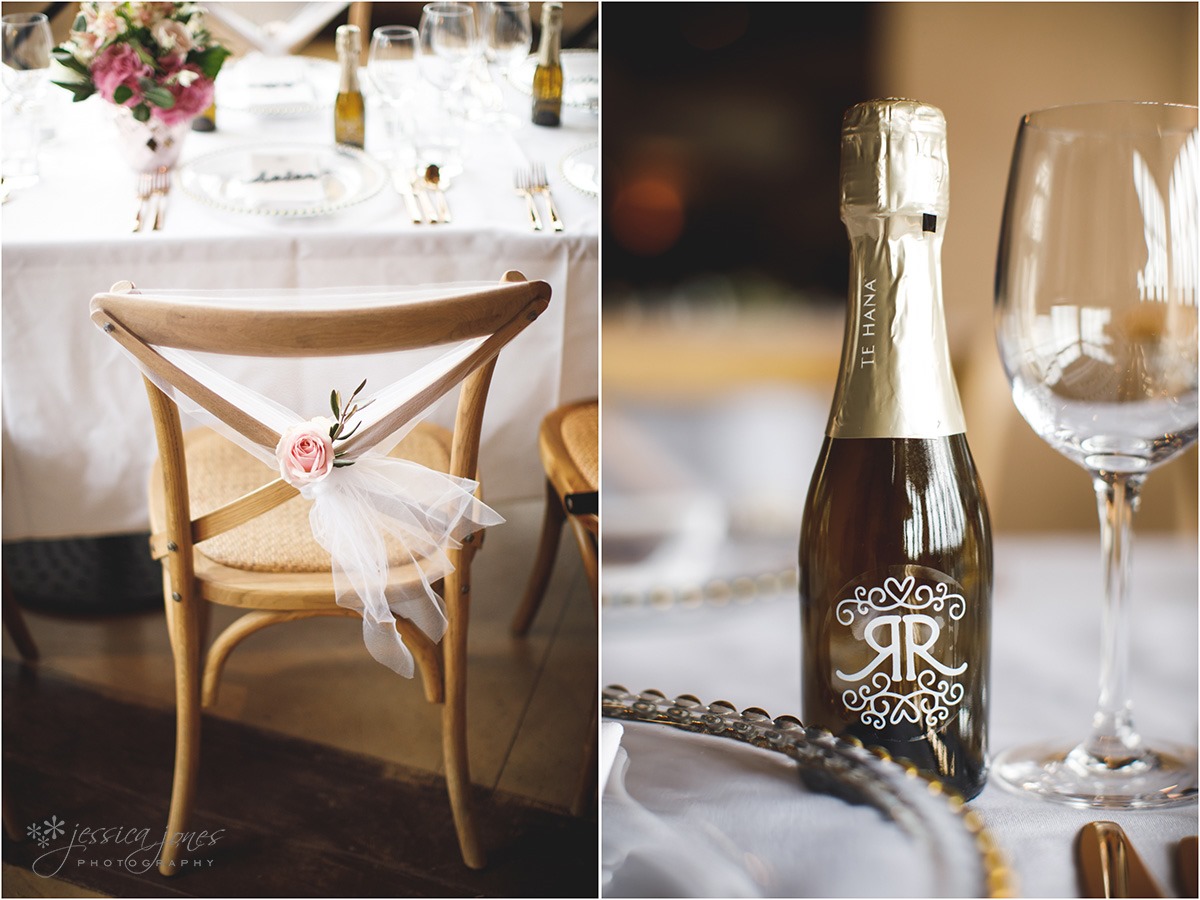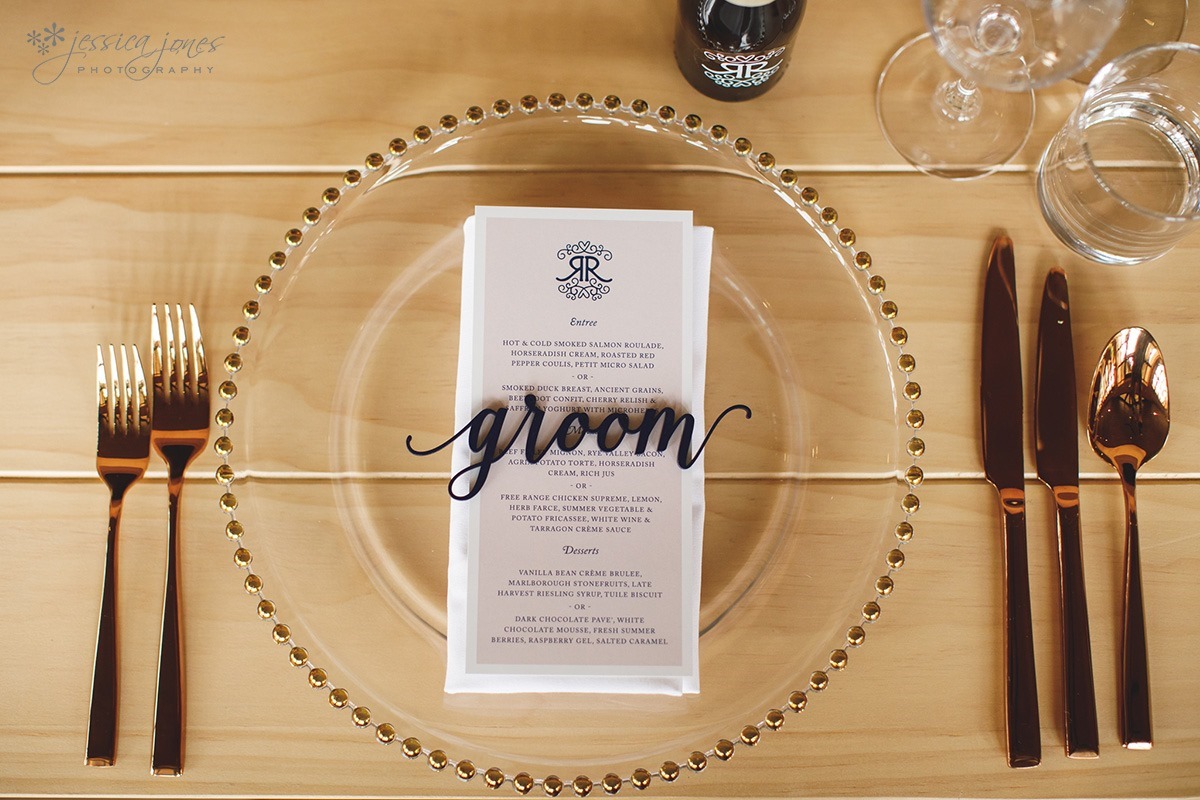 Oh Nina, if only I could clone you and every day you could make pretty things for me to look at and photograph!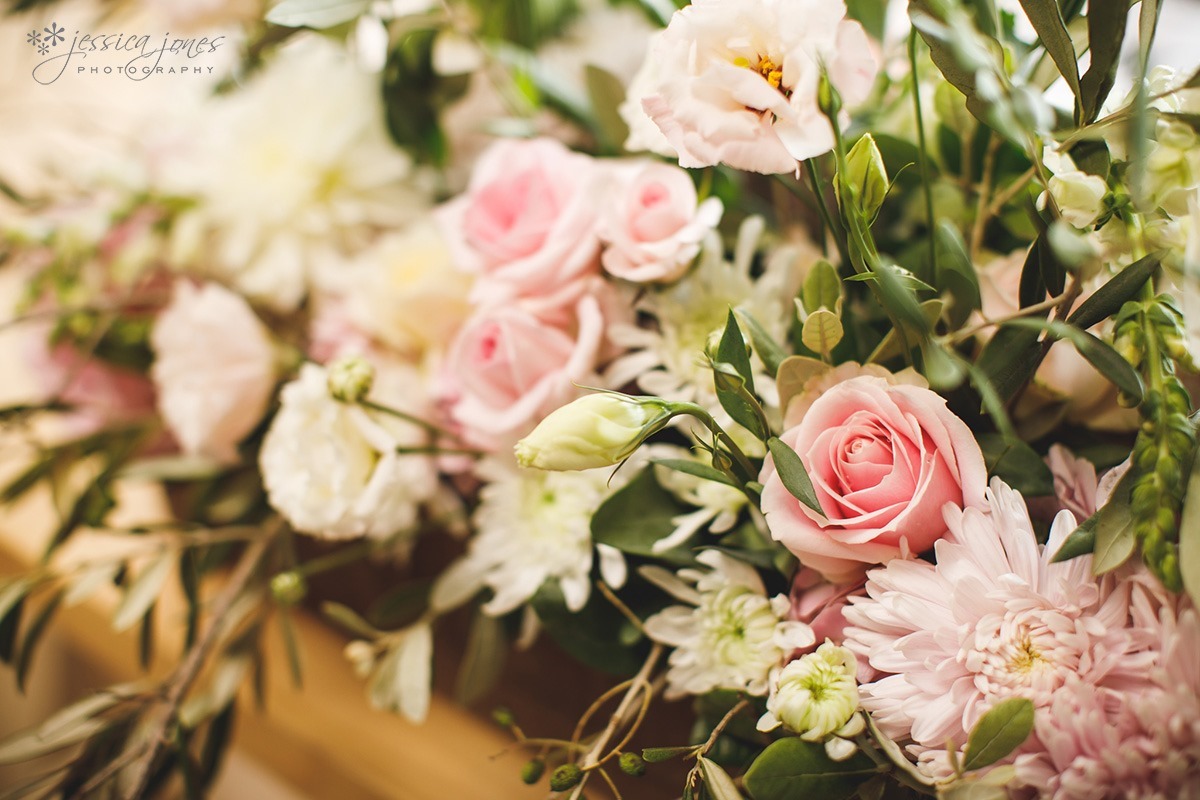 Loving the laser cut place names for every guest! Thanks Vanilla Hayes!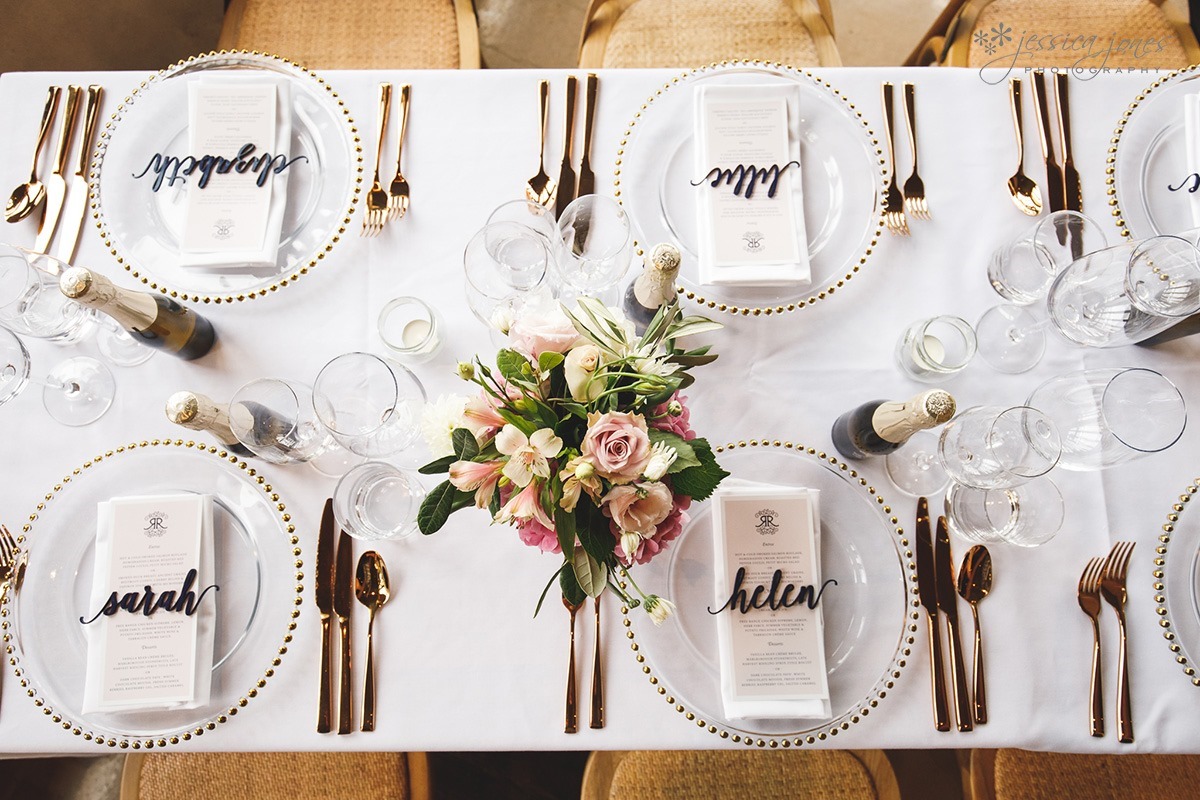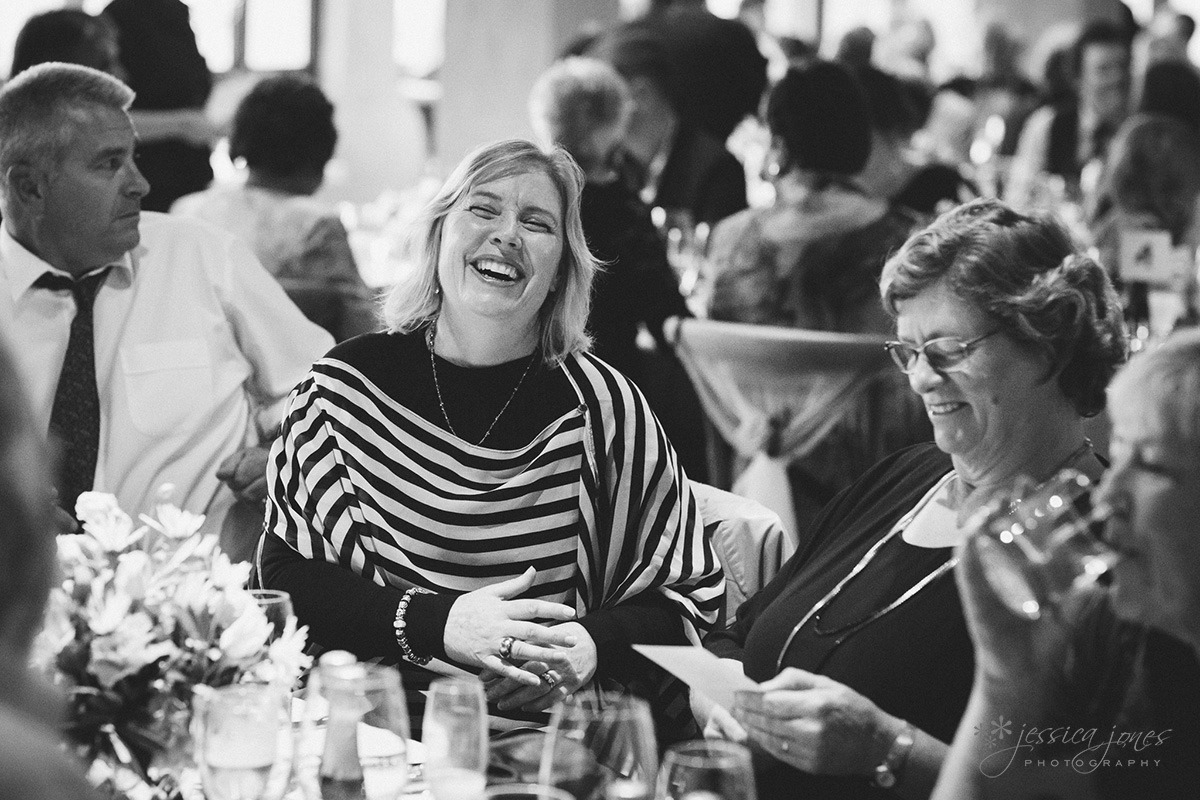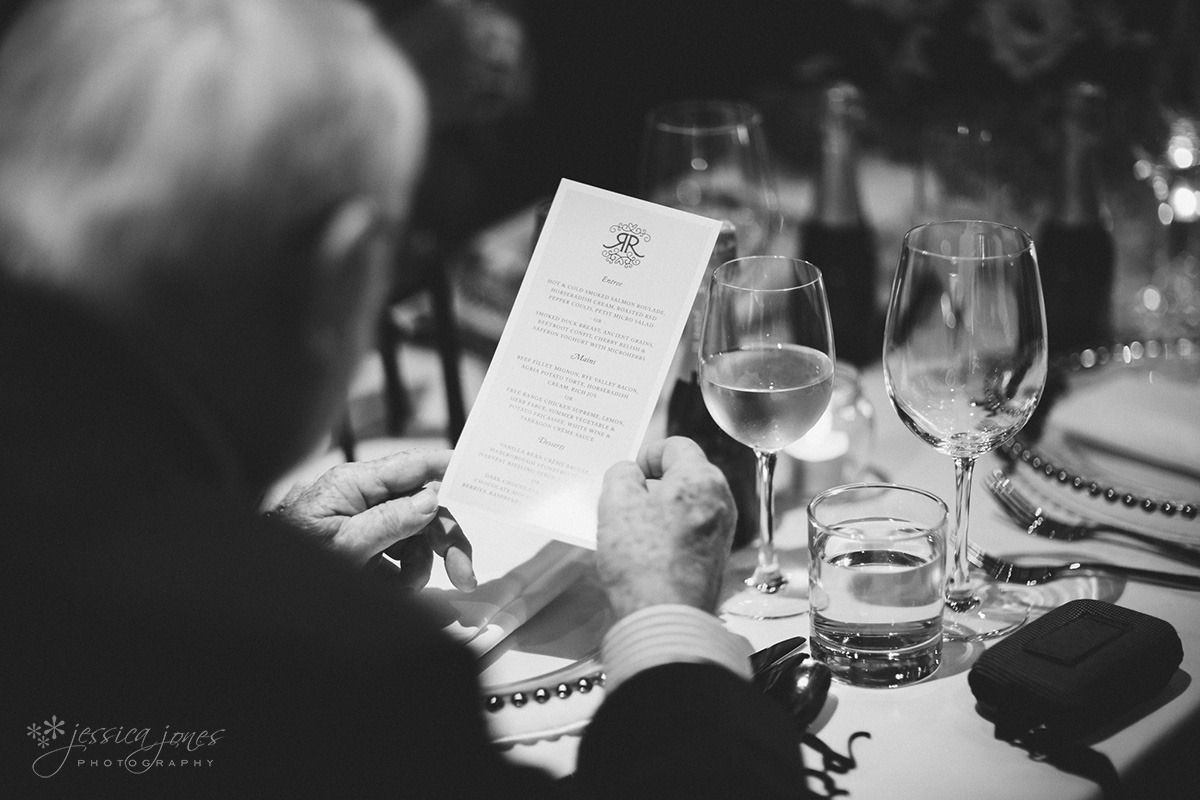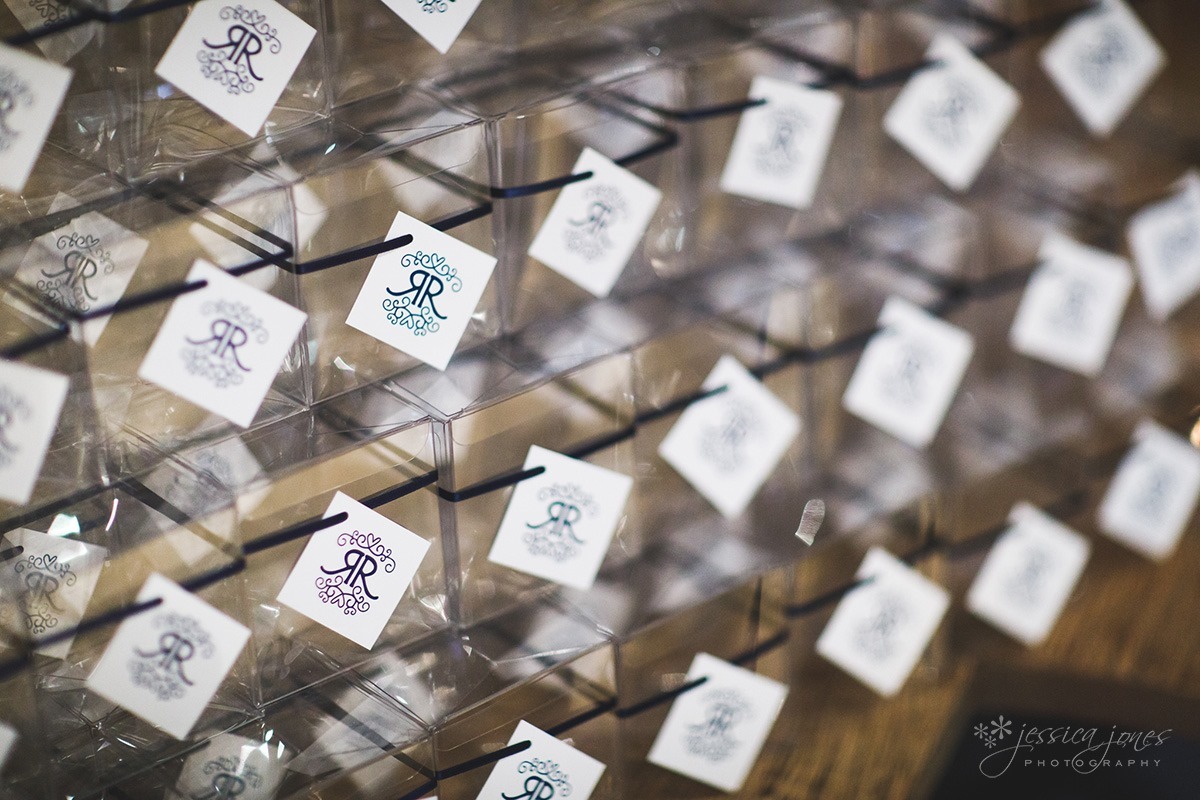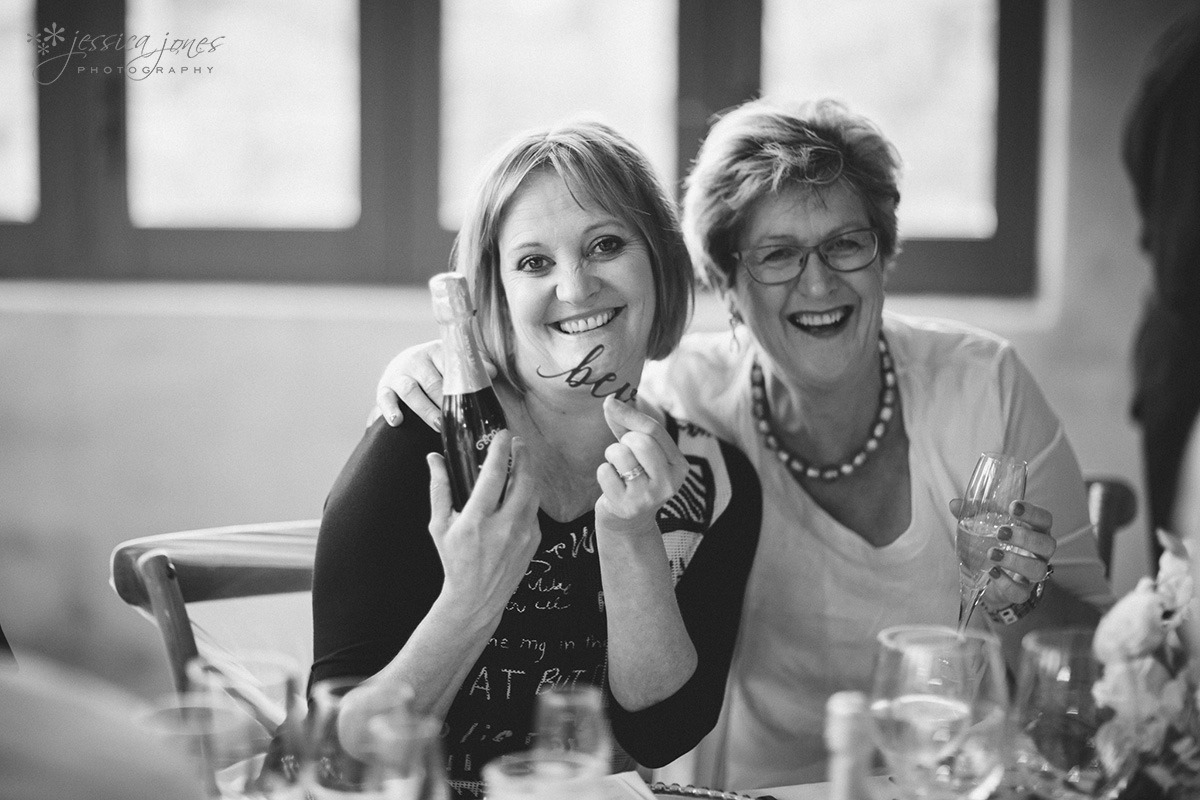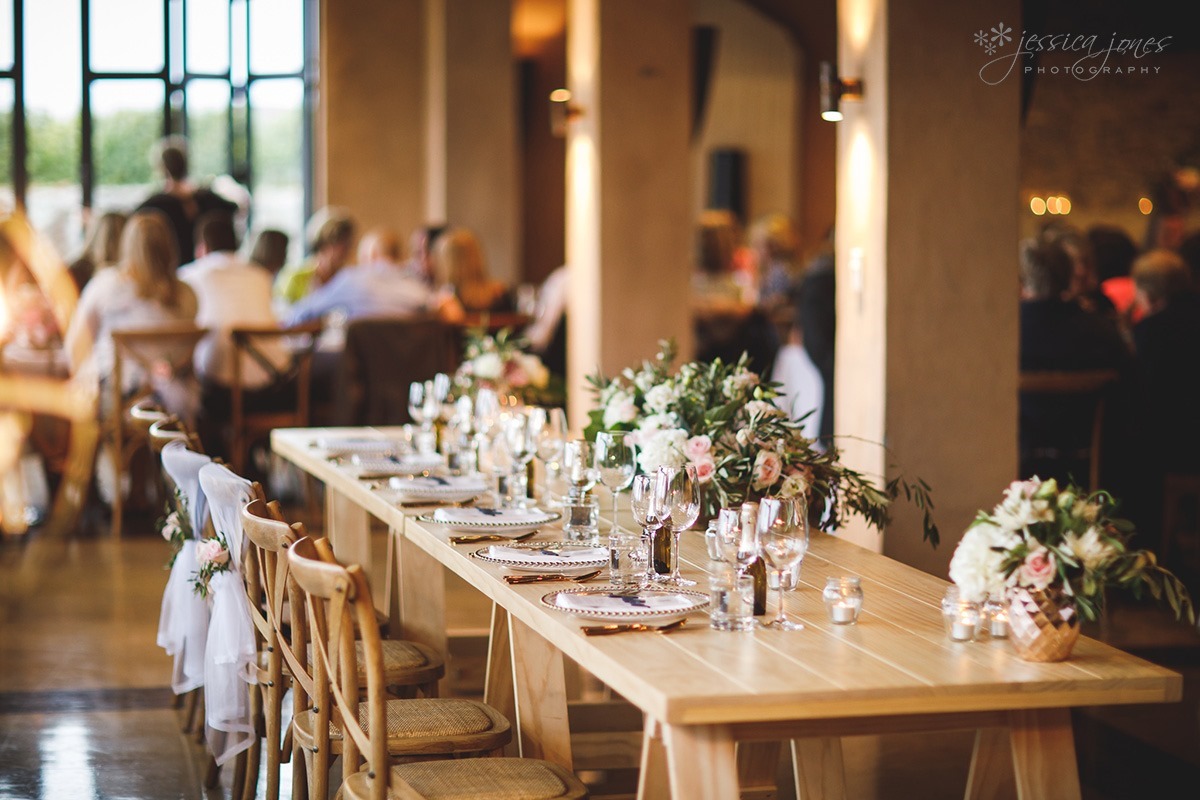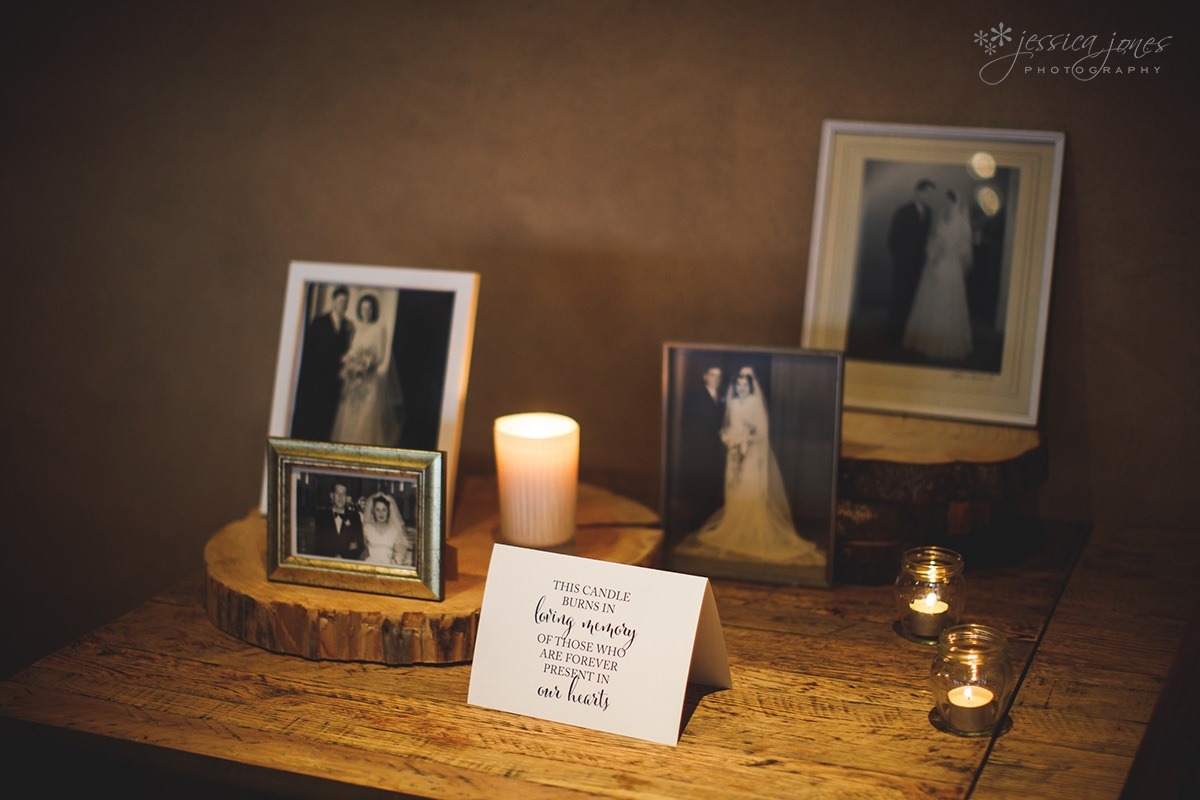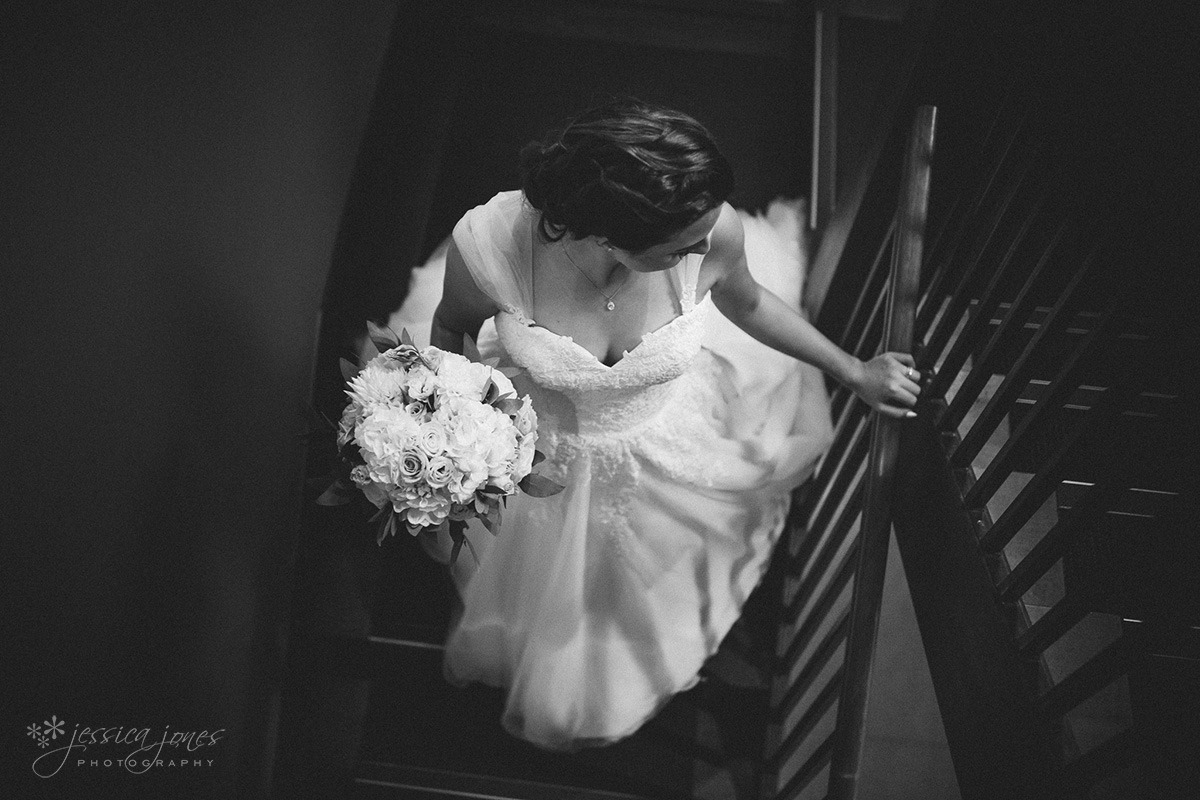 Look at how adding the wee sleeves to the dress gives it a different feel for the evening! Clever!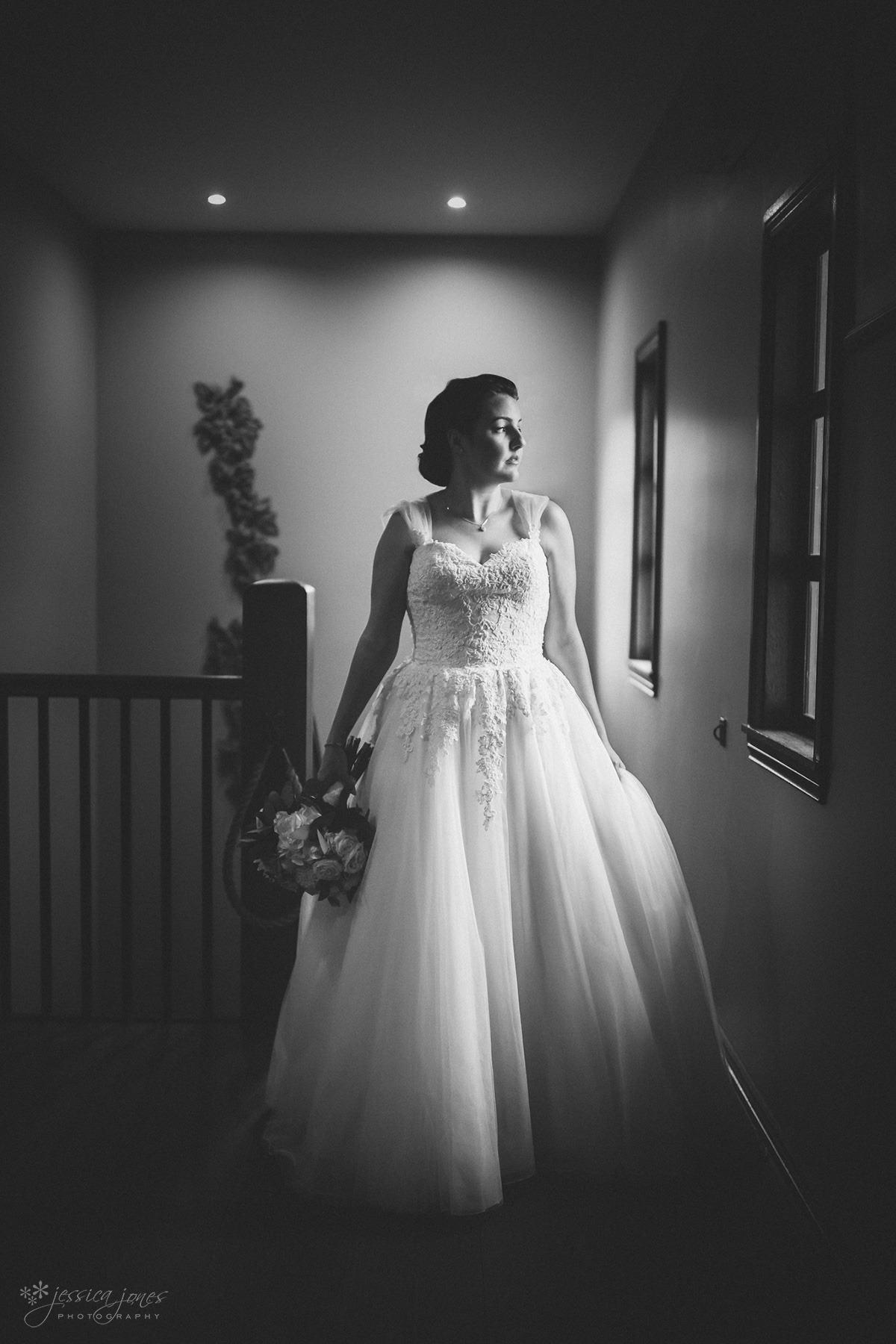 I'm sorry if this makes you hungry, but just LOOK at that amazing food from Essence!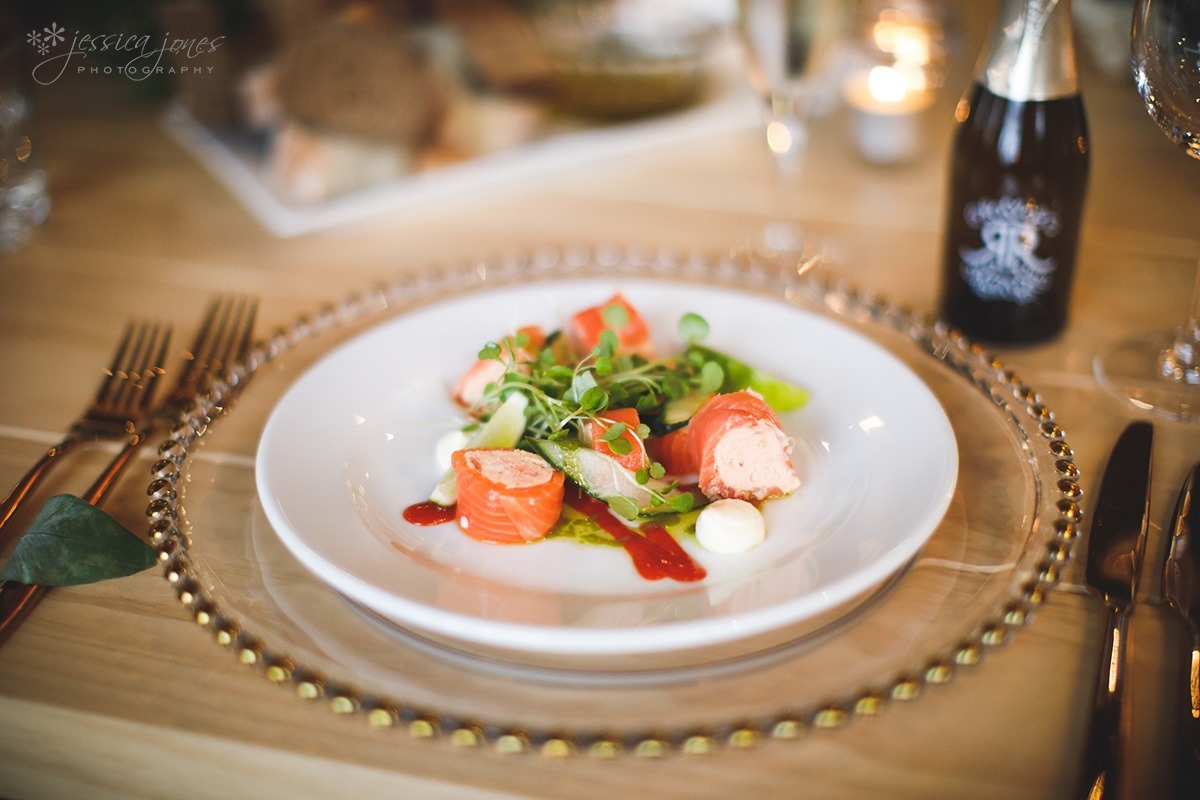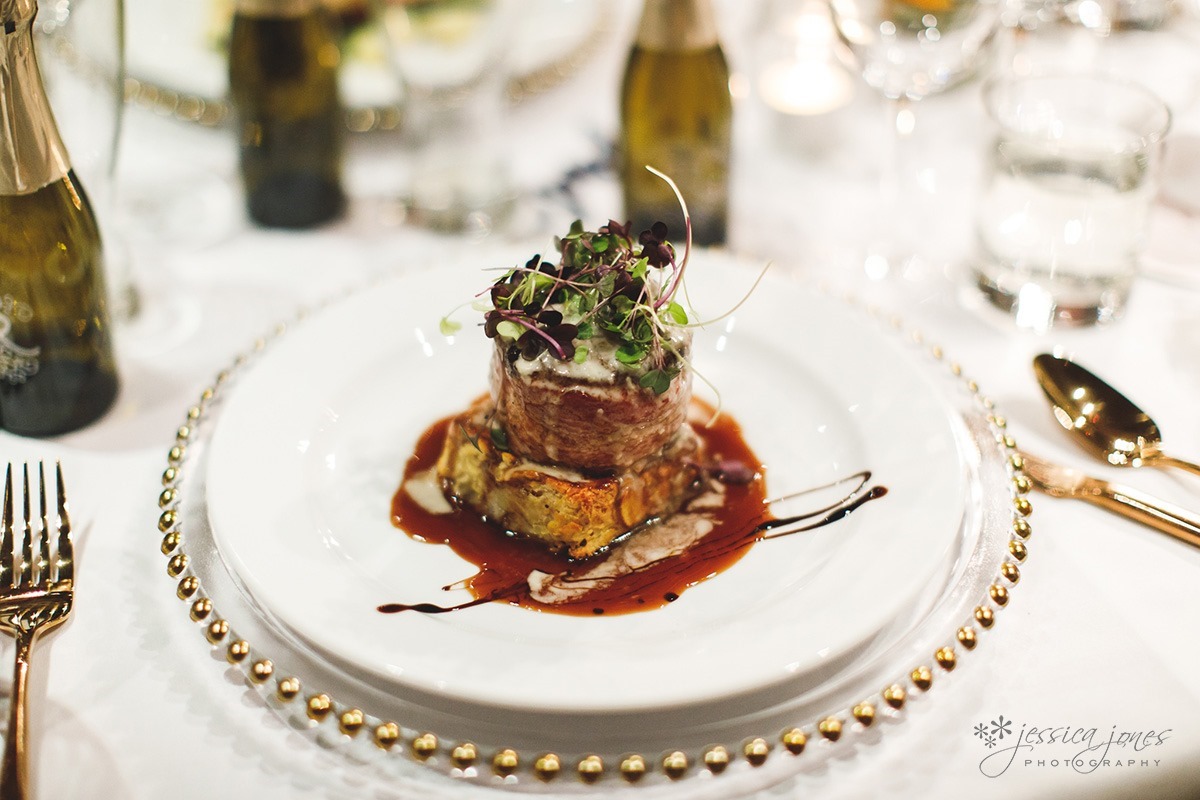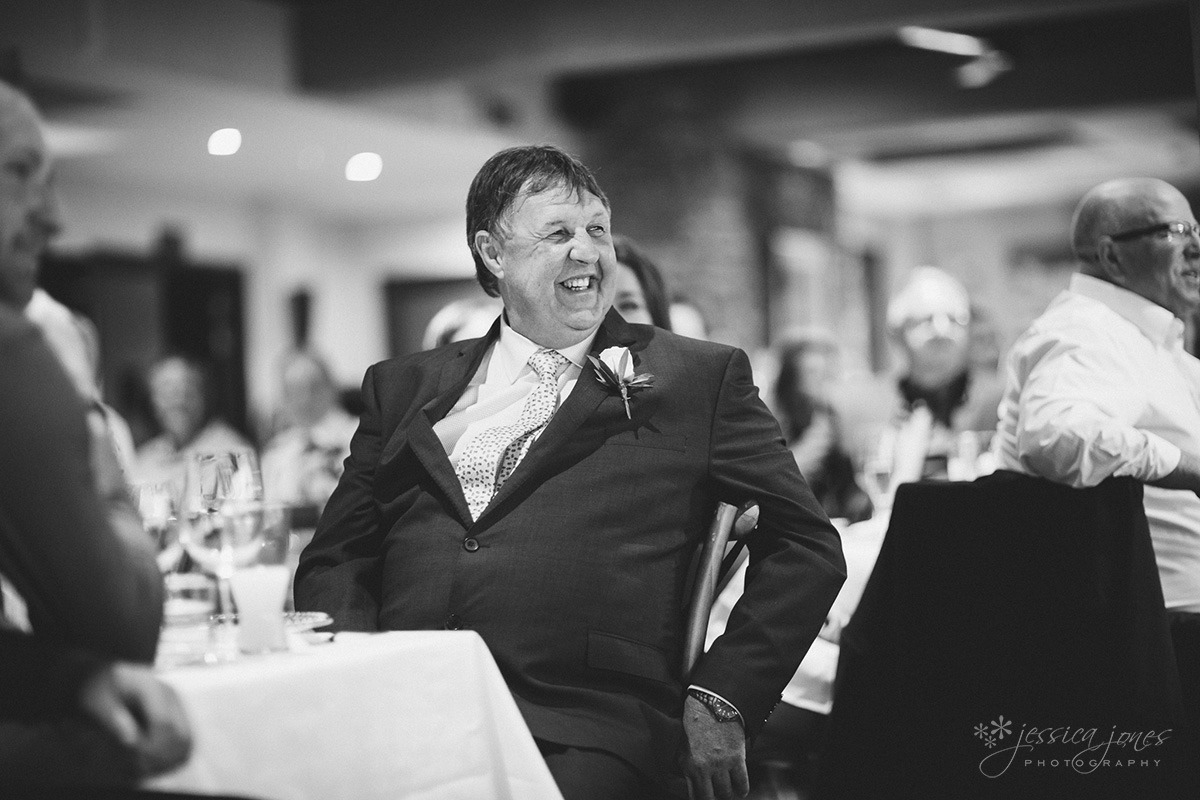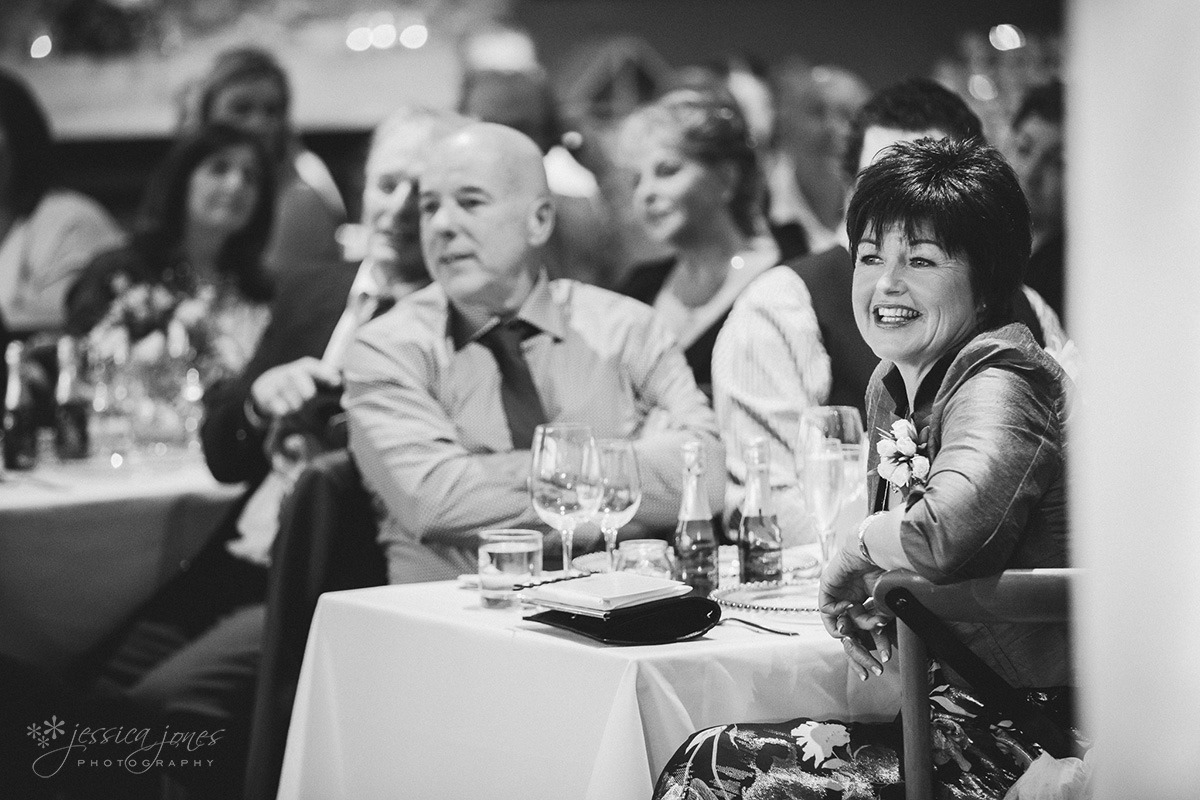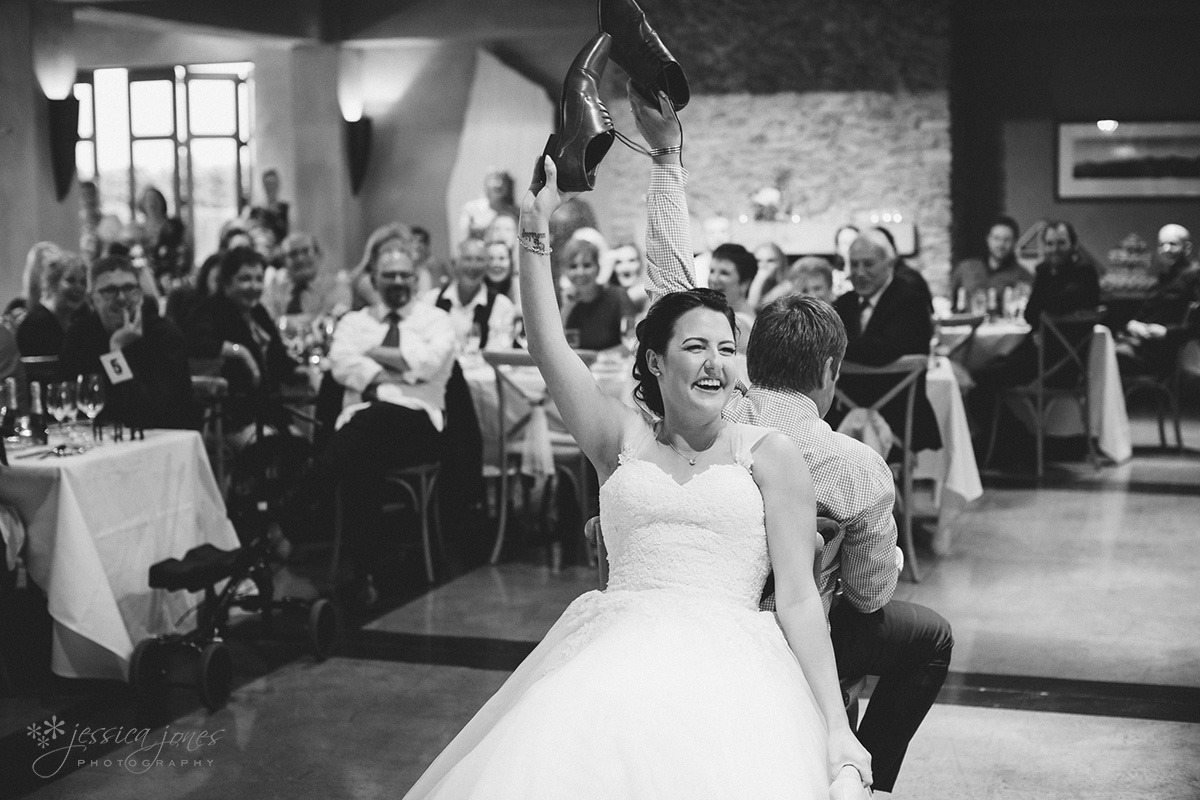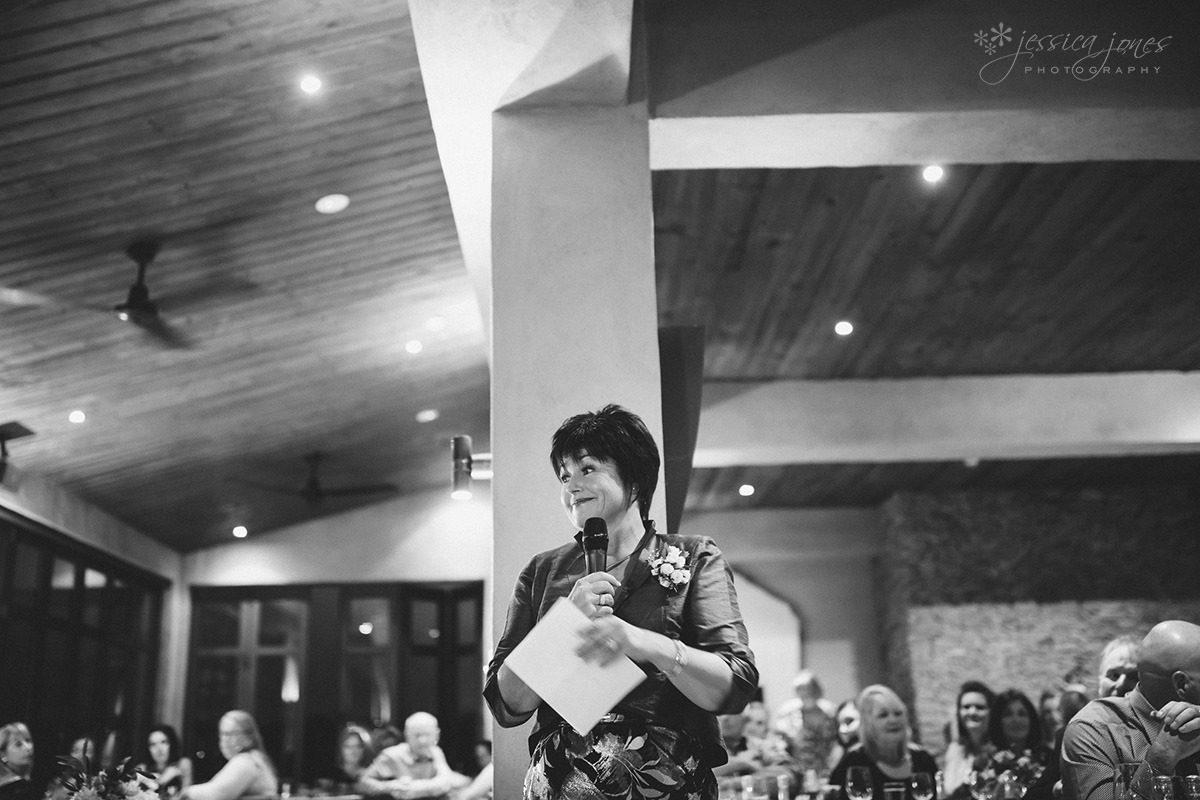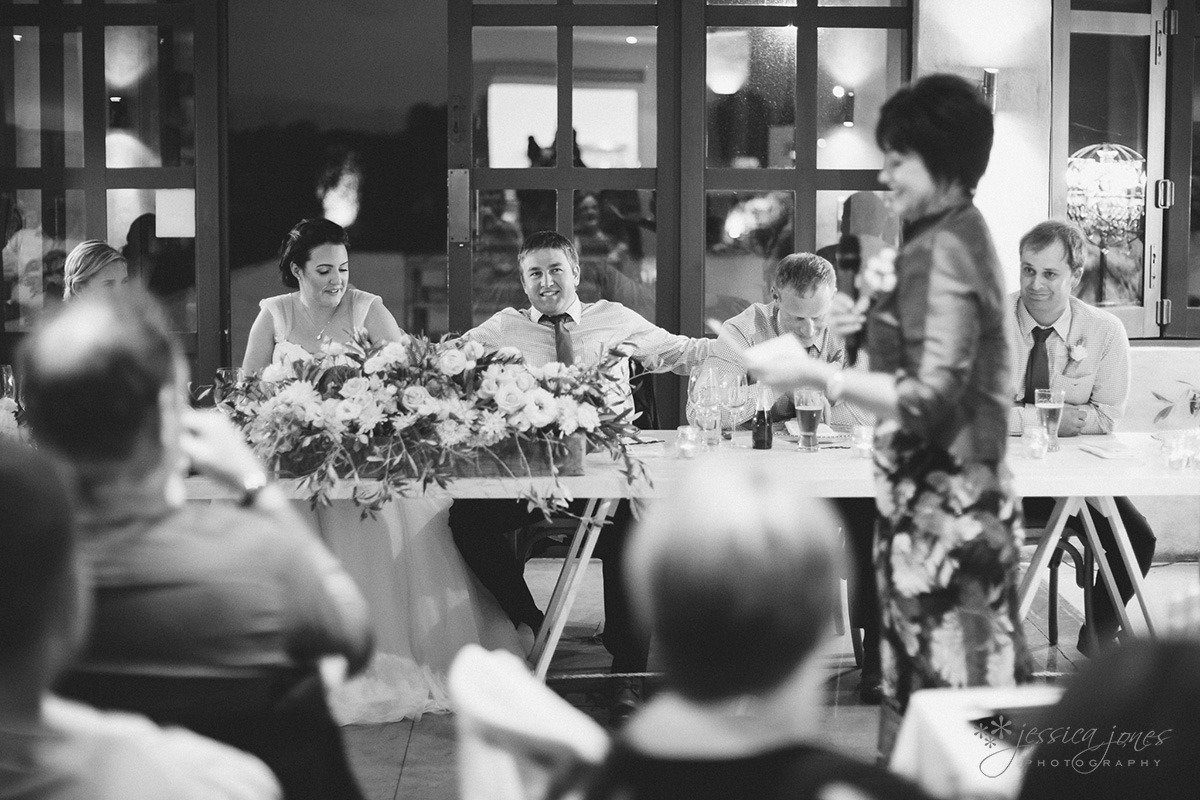 This wedding has been a real team effort, thanks to Paula from Vintage Events for adding even more splendidness to the evening!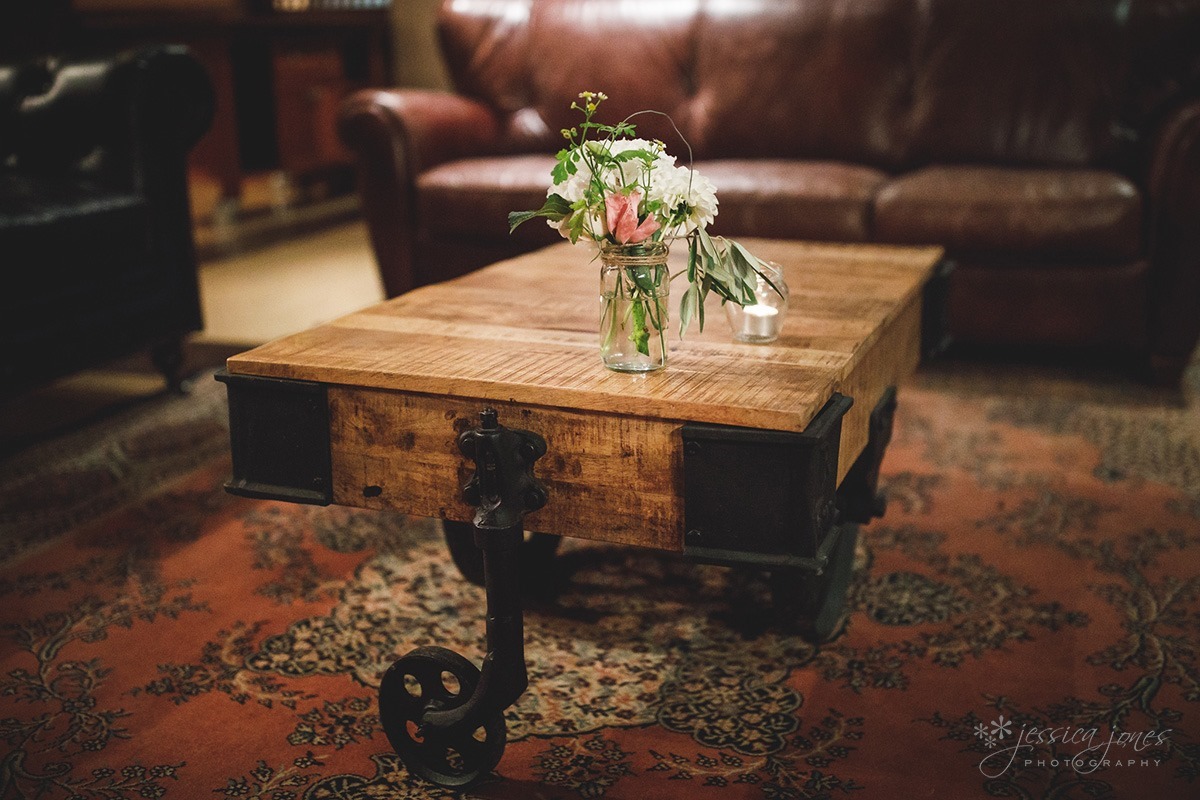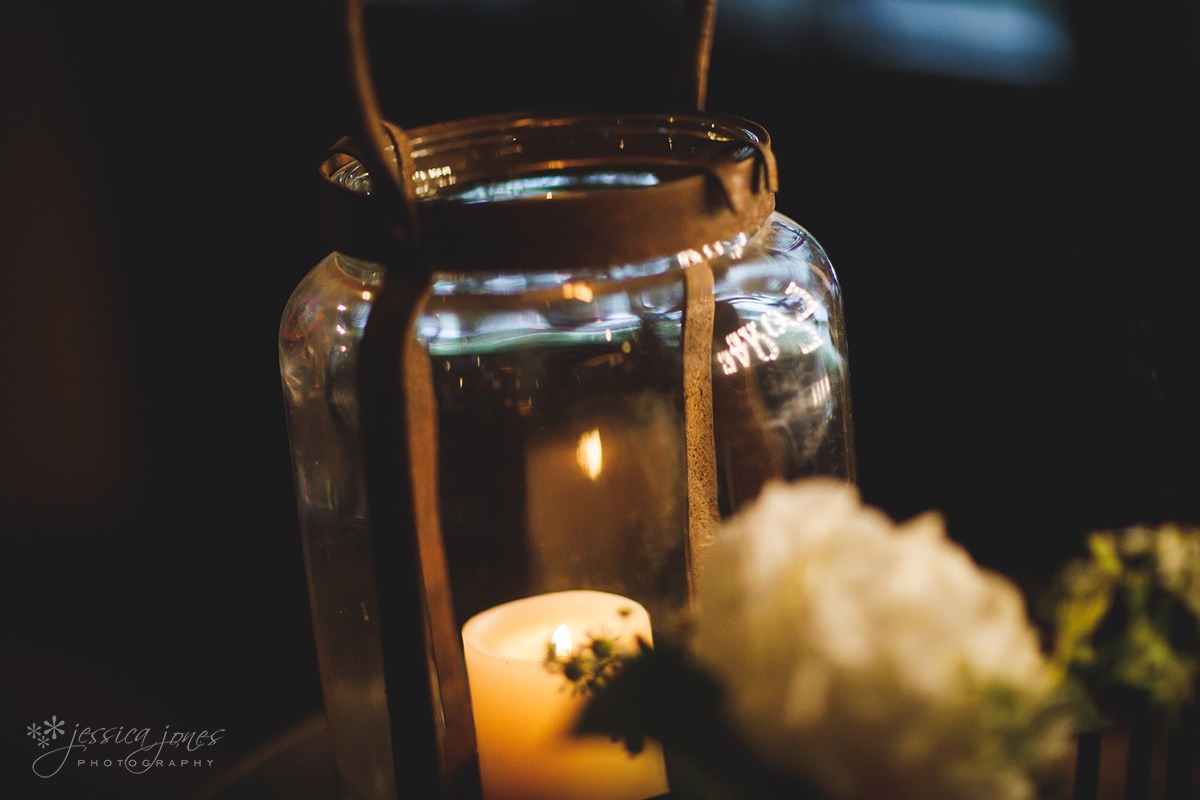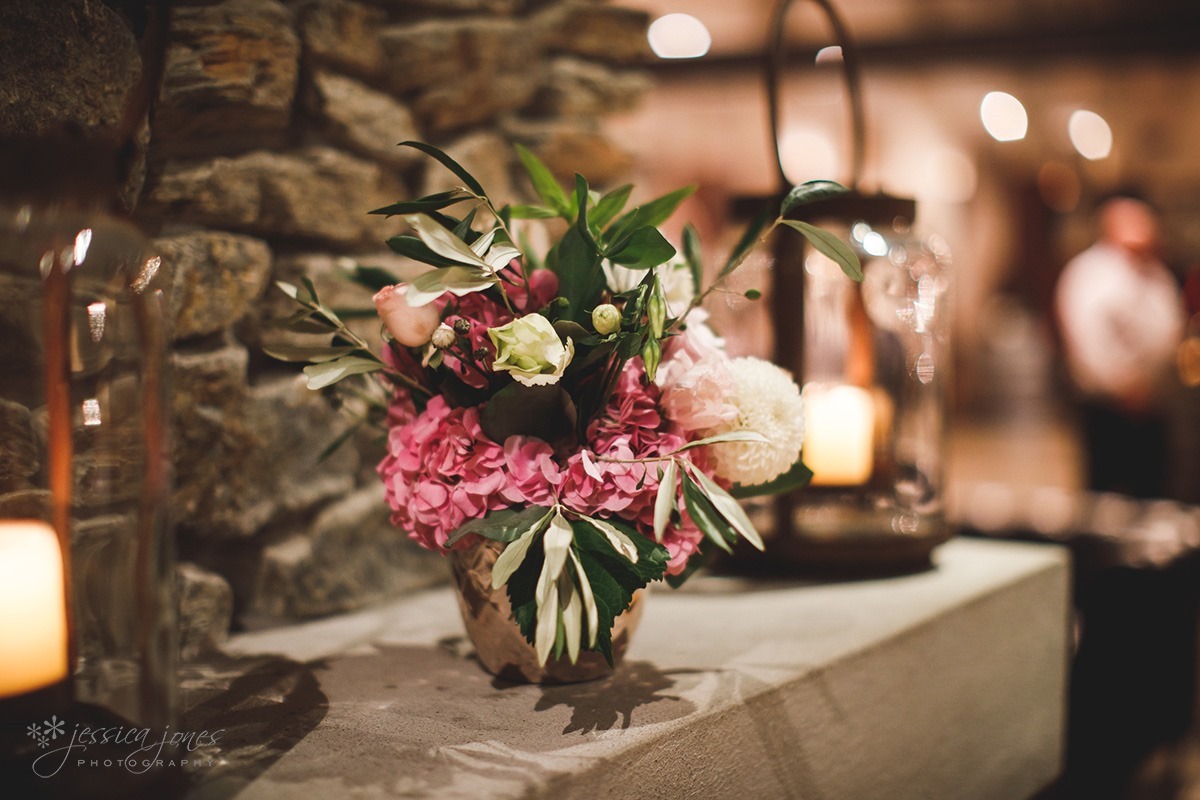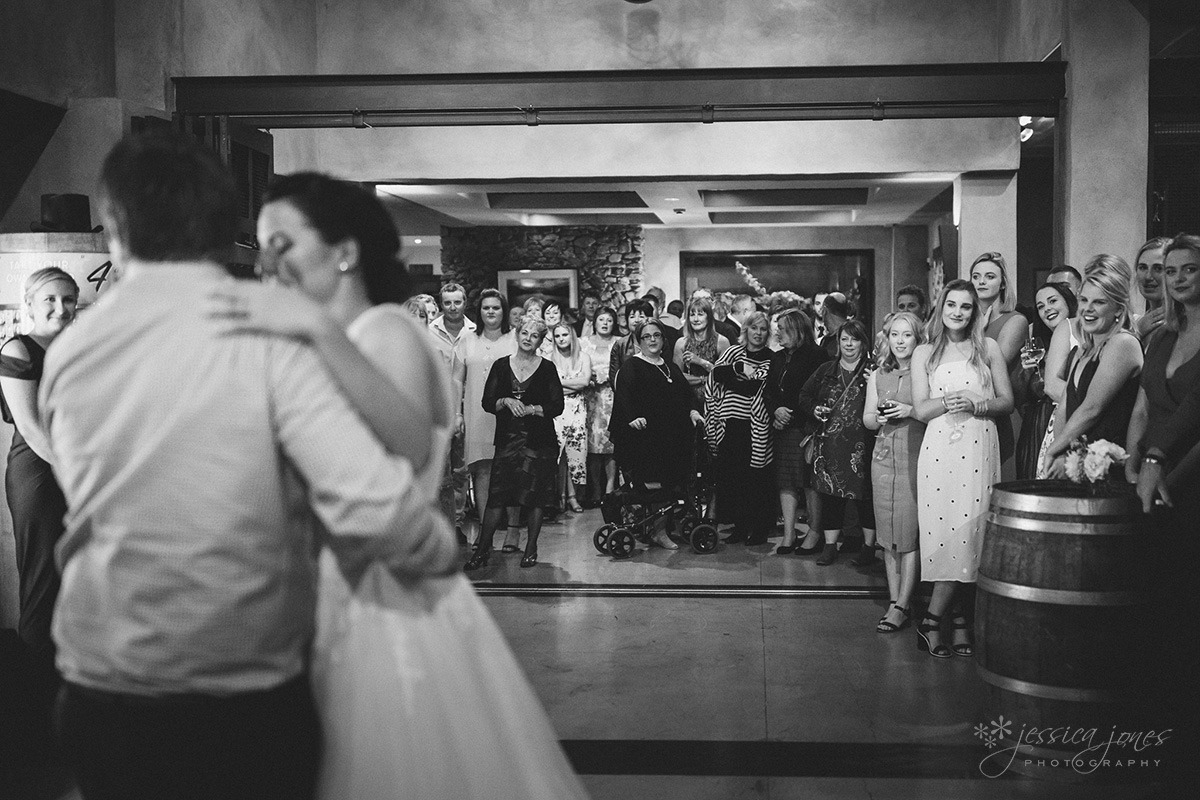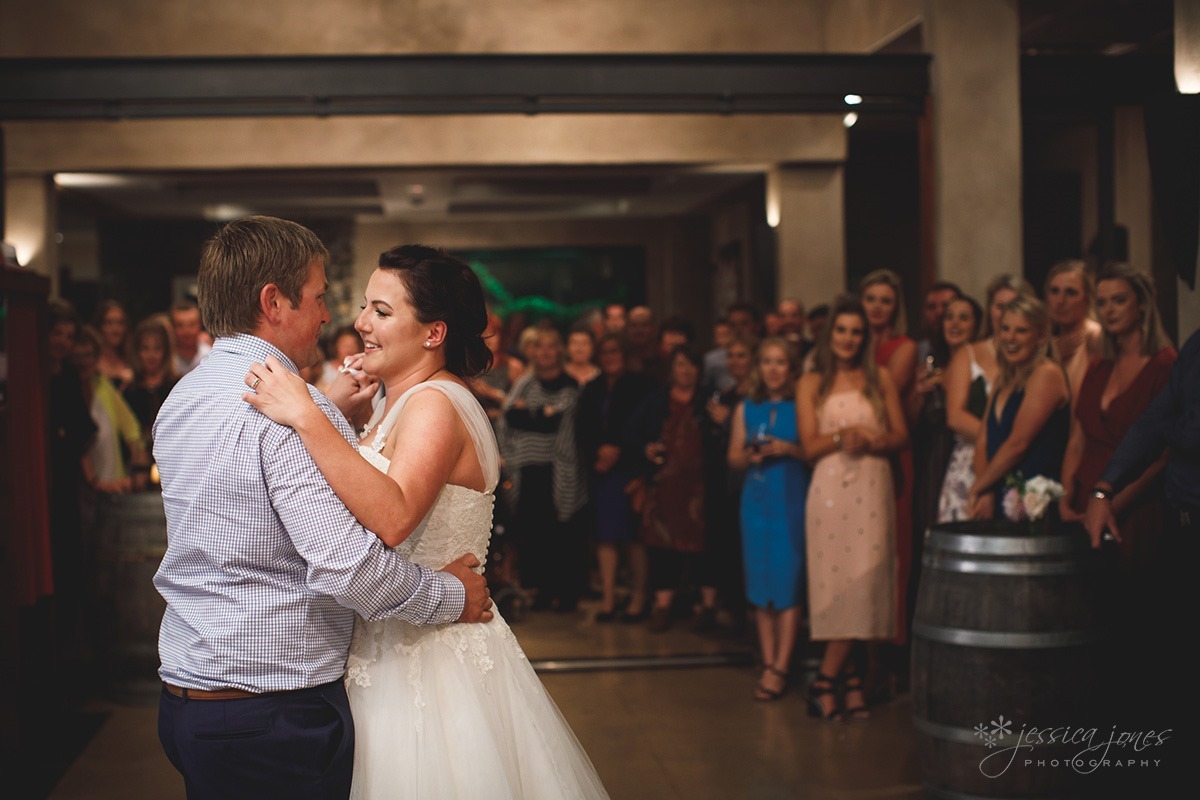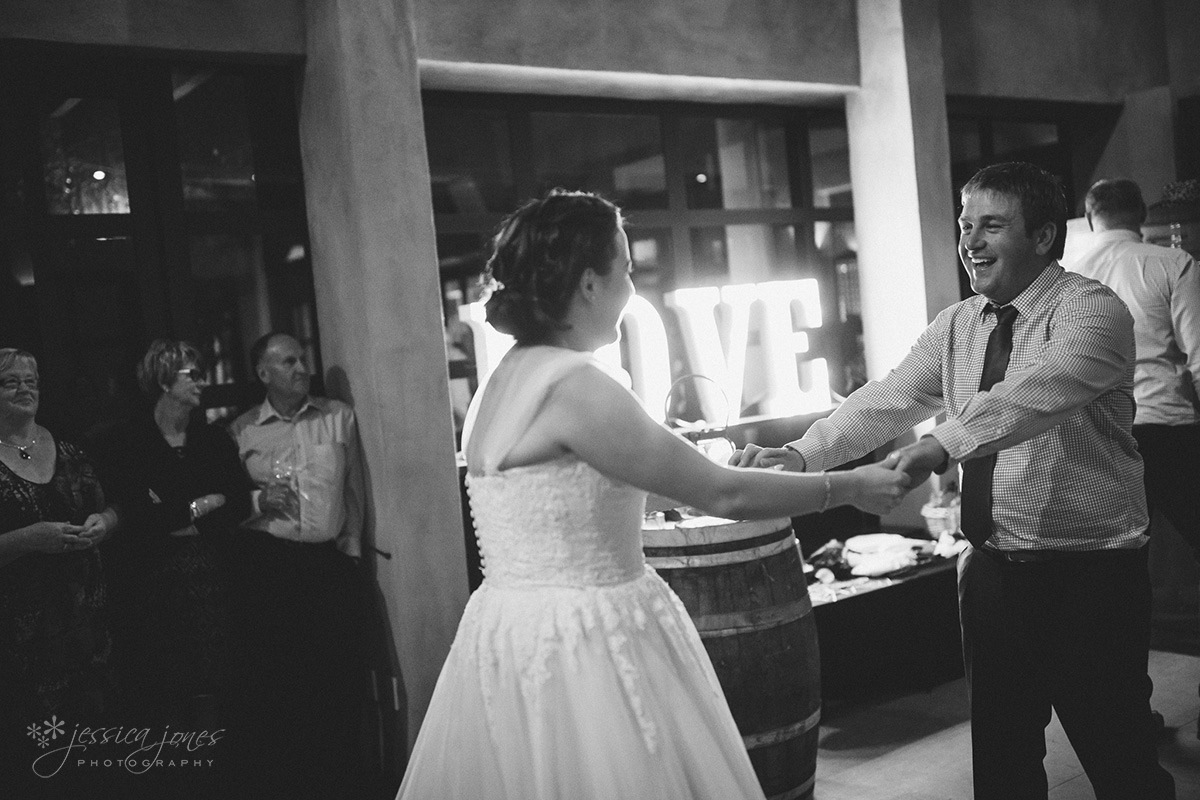 Maybe florists should look away during this series of shots. No flowers were hurt (much) in the making of these images…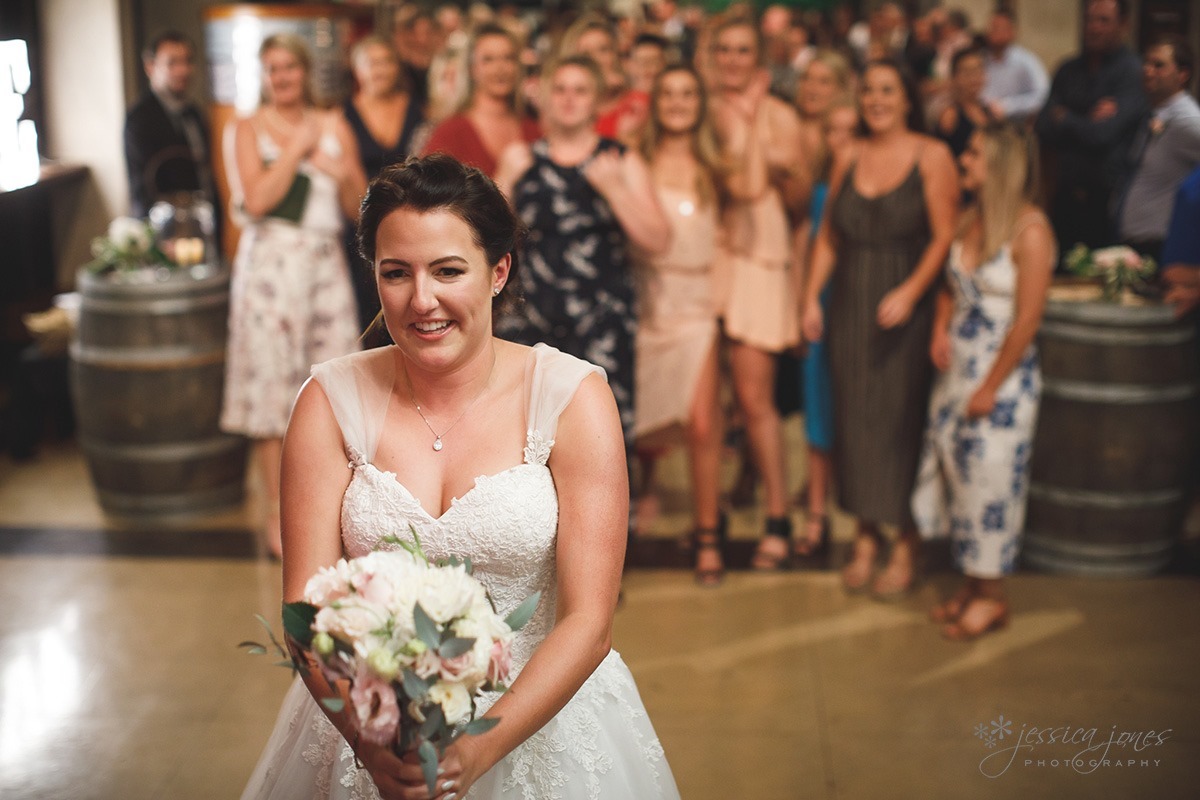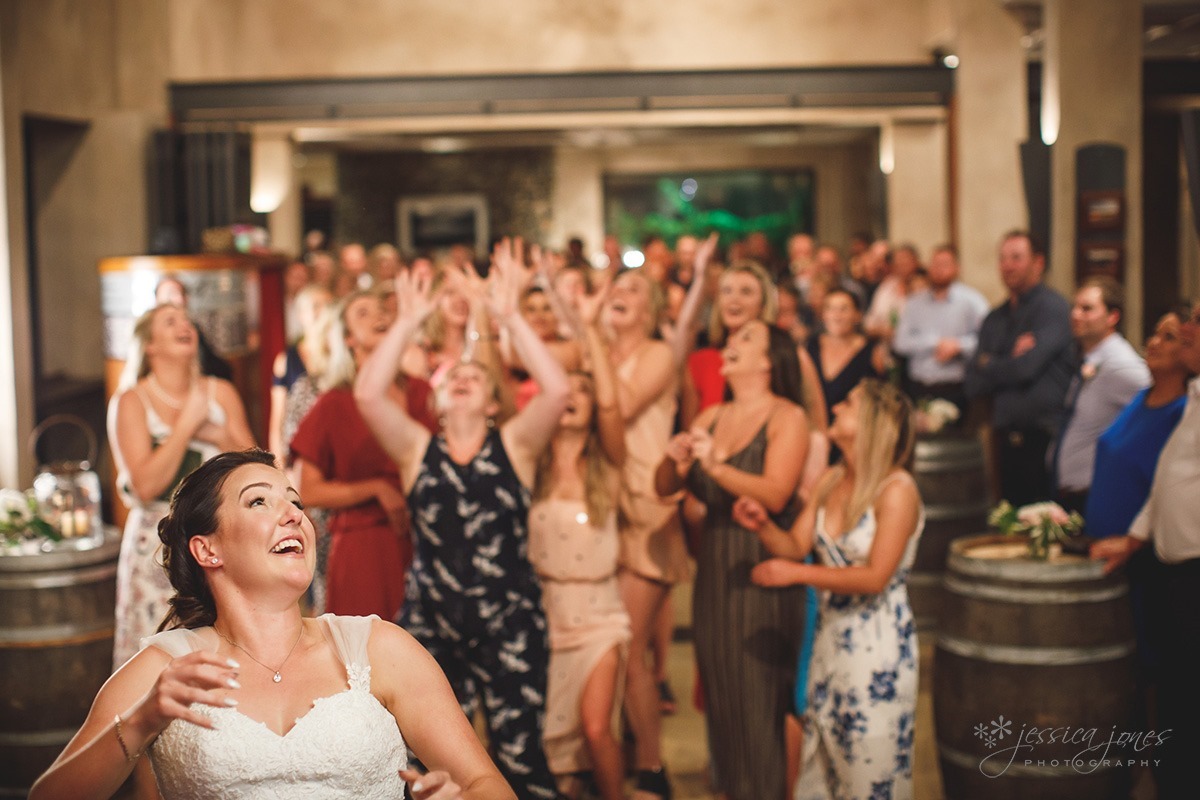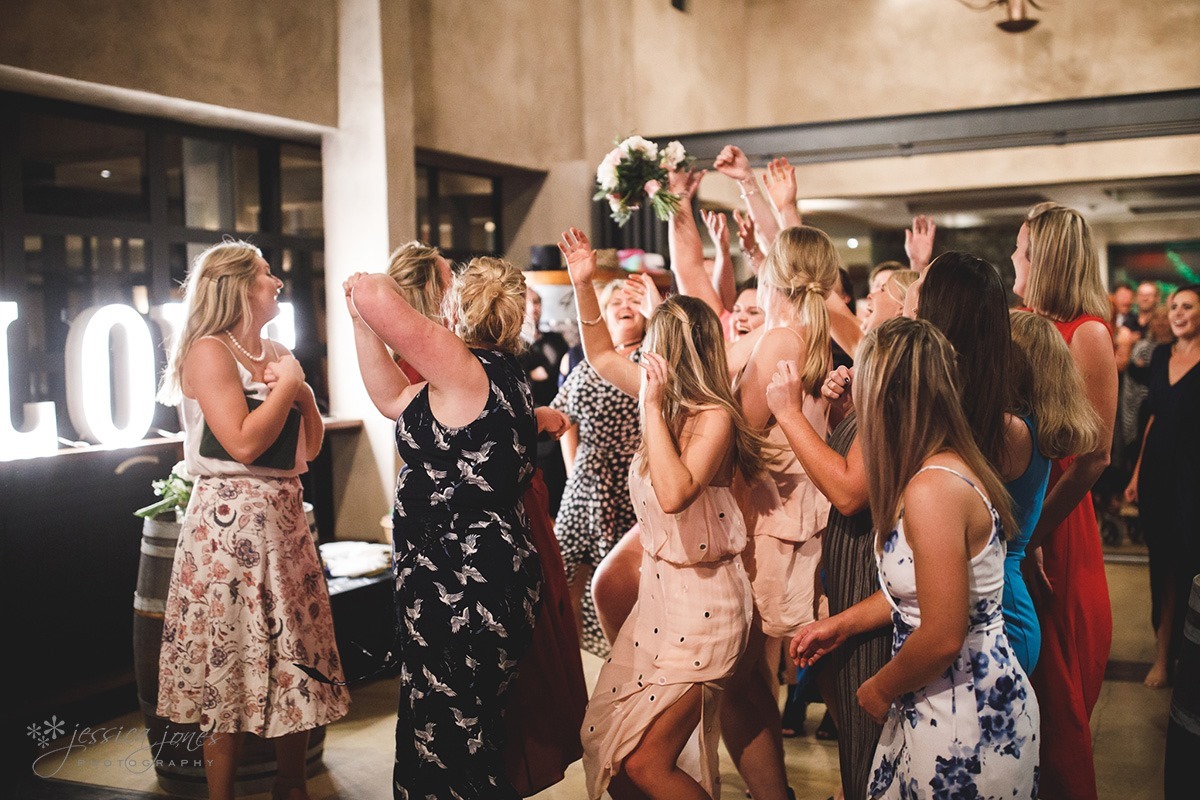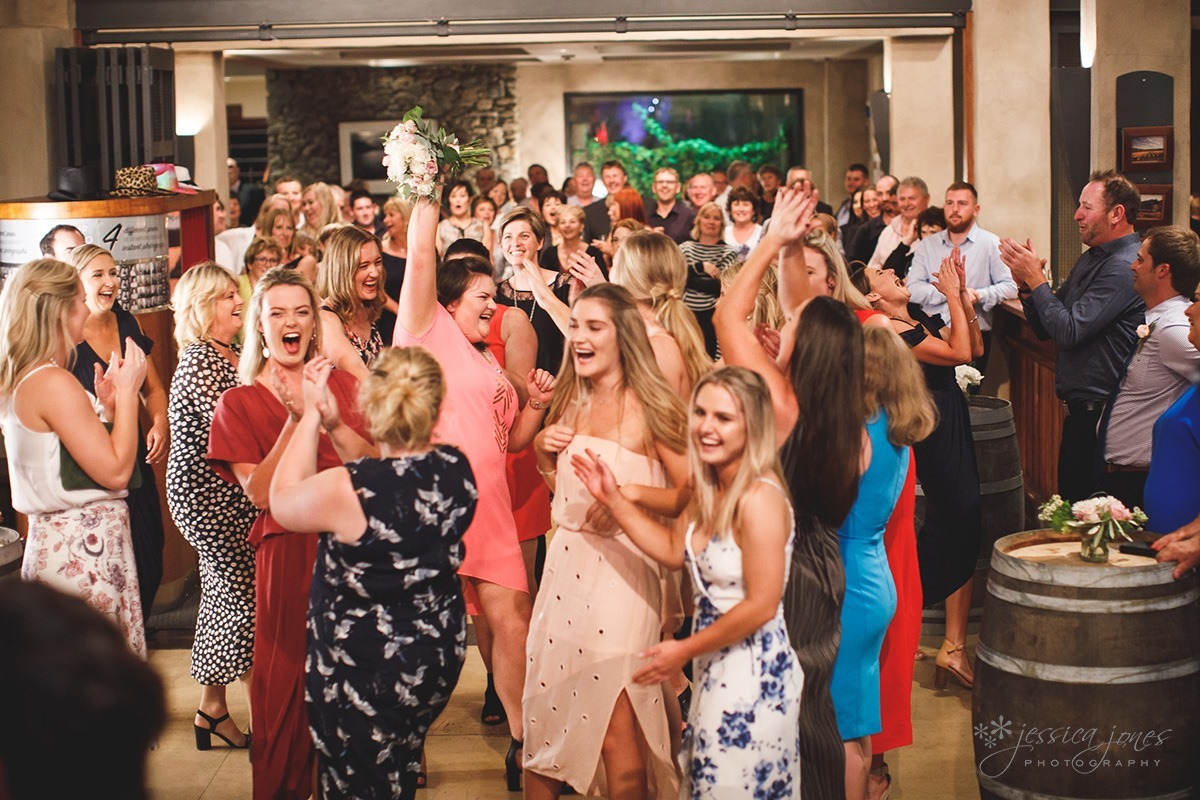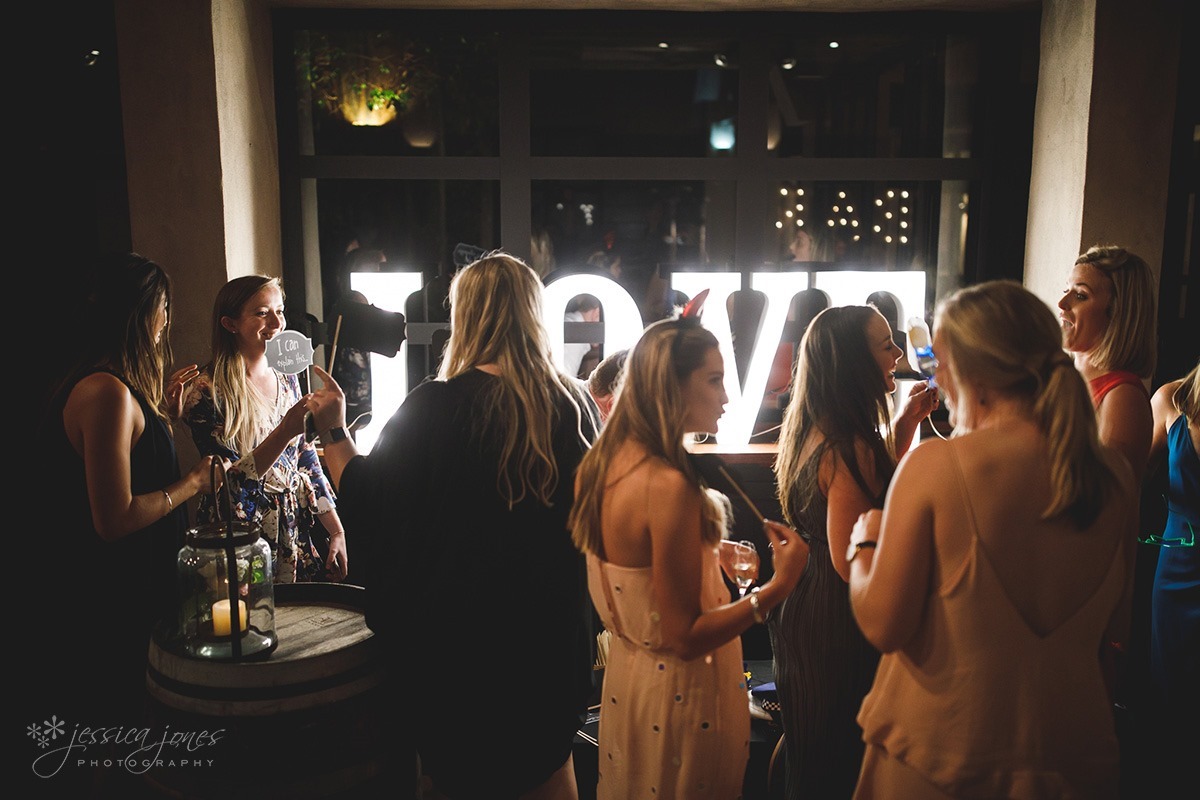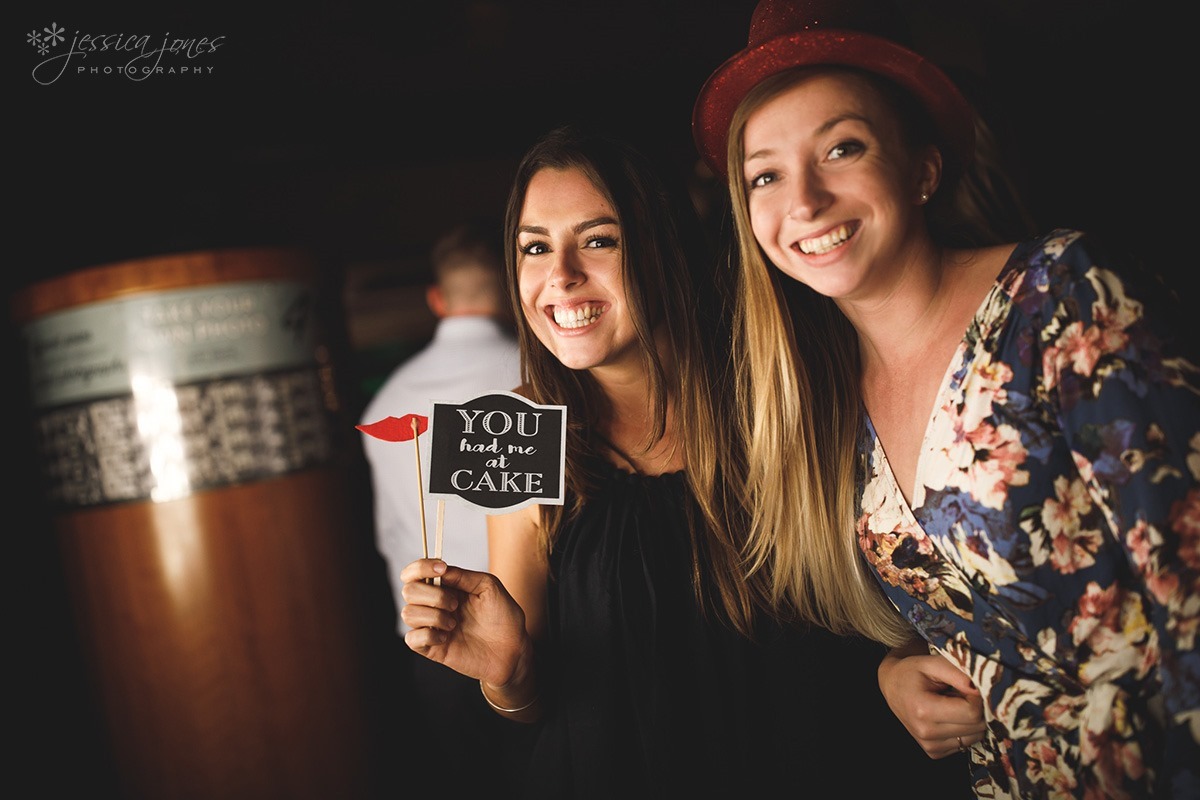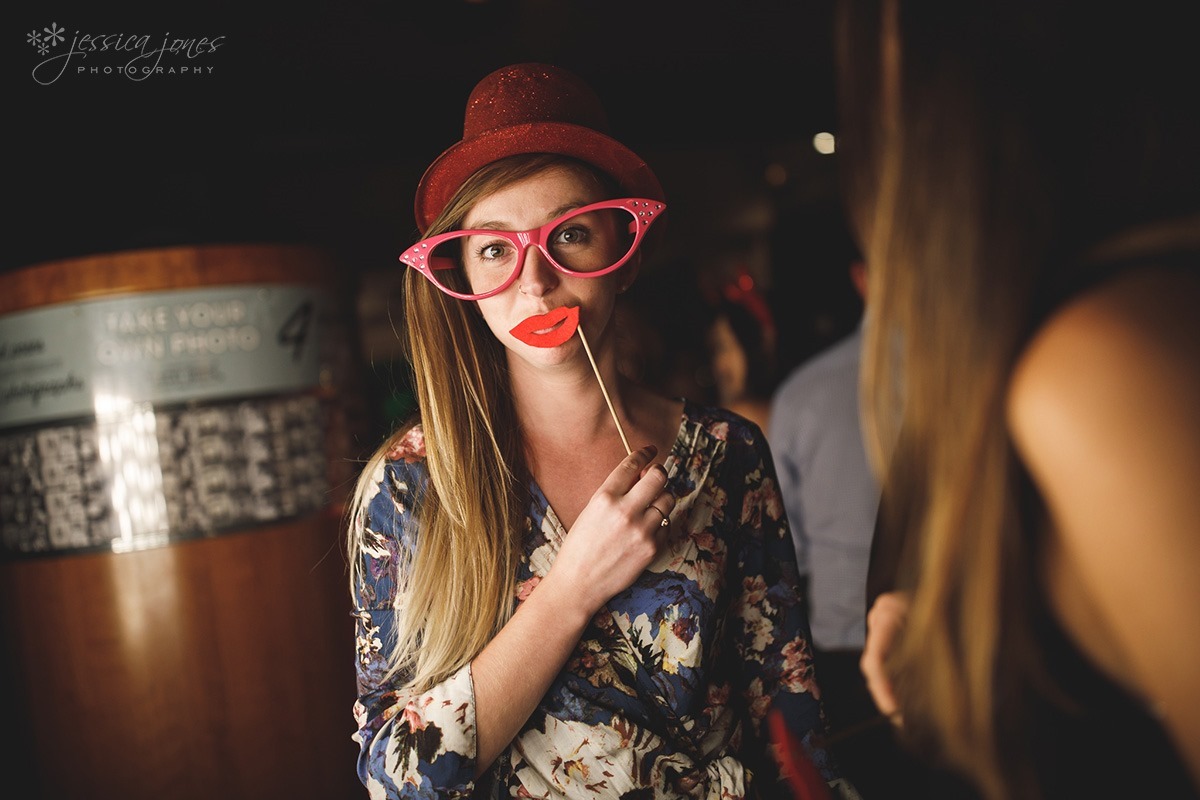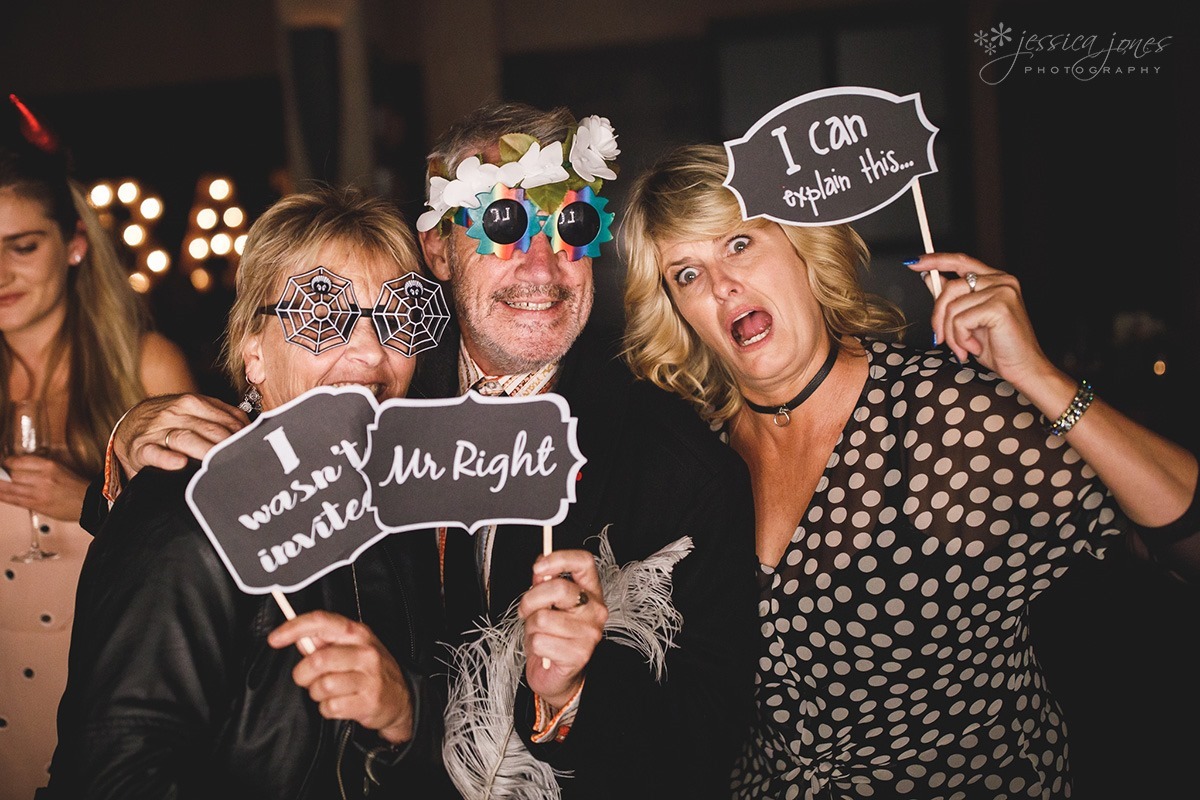 Headrush from Christchurch got people on their feet!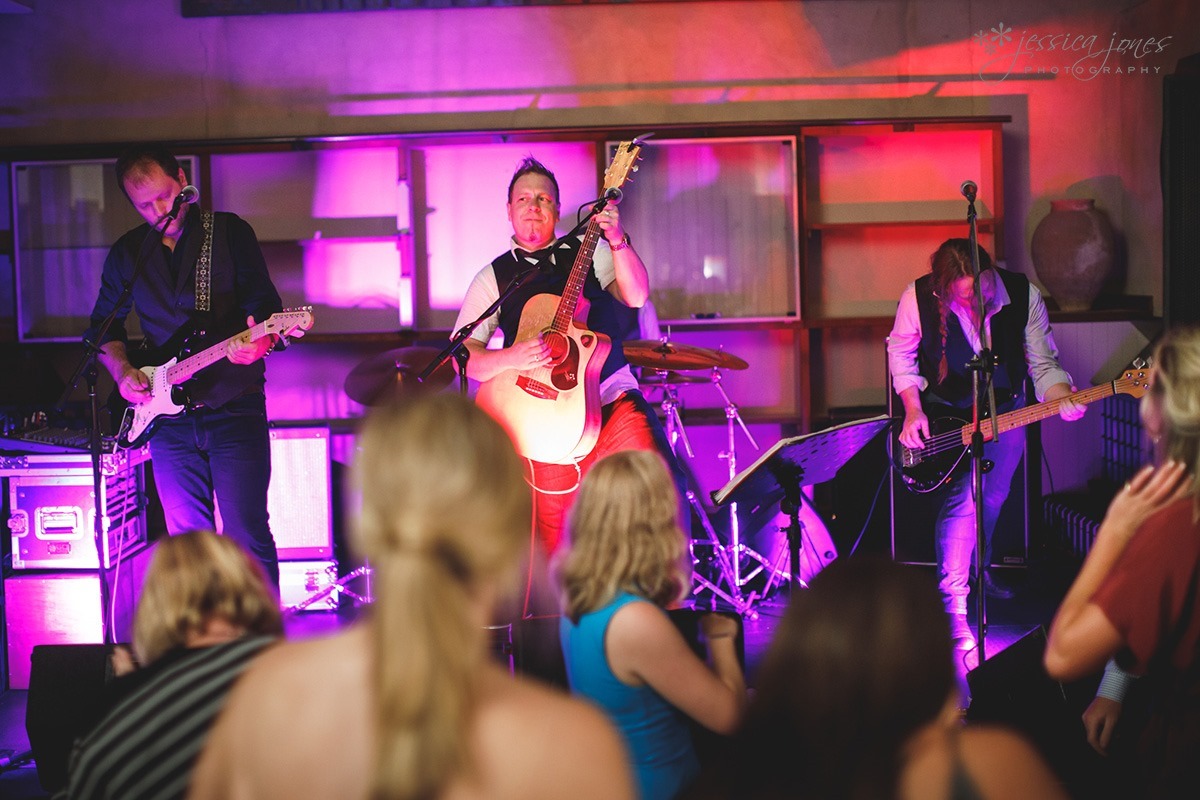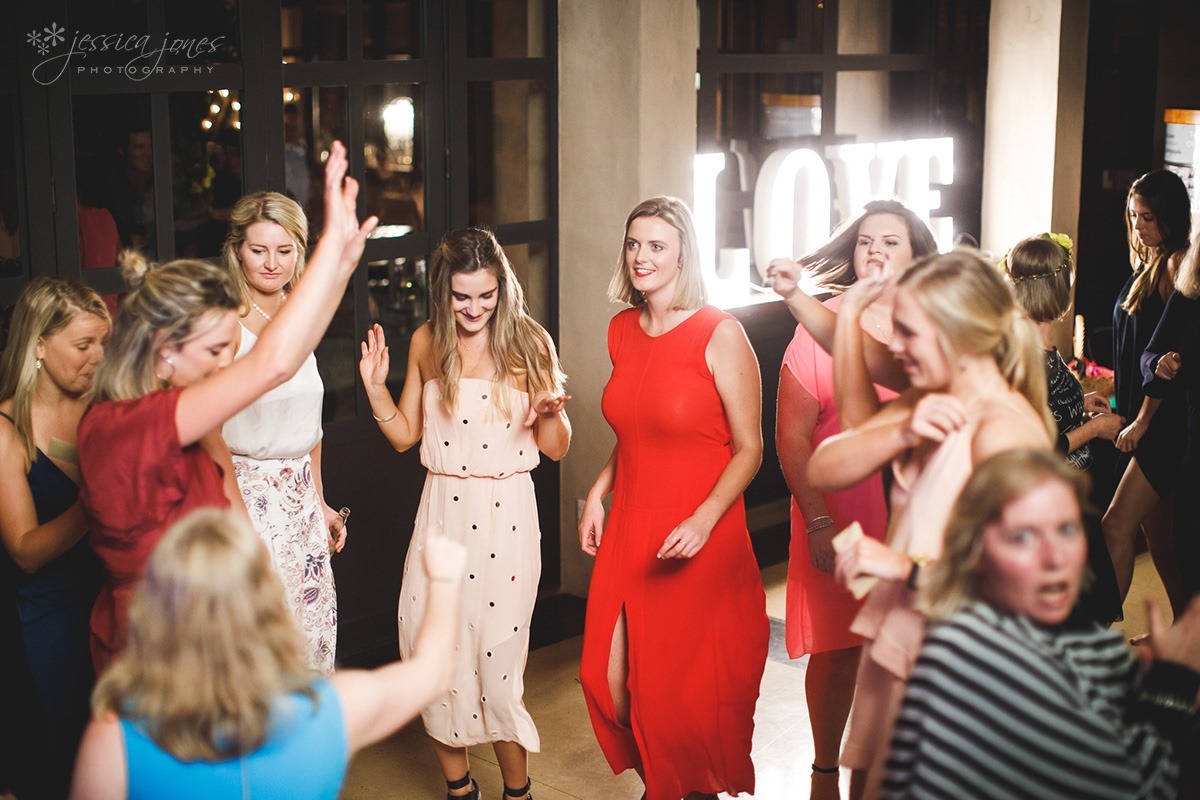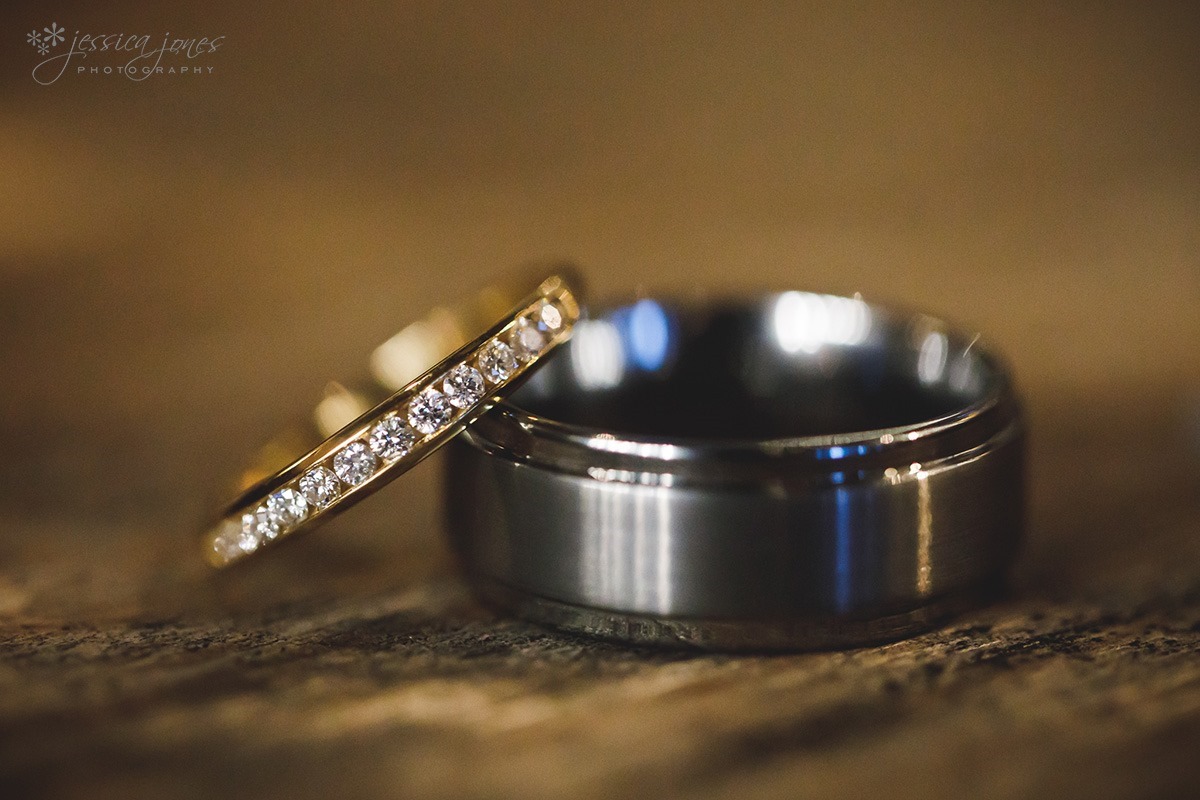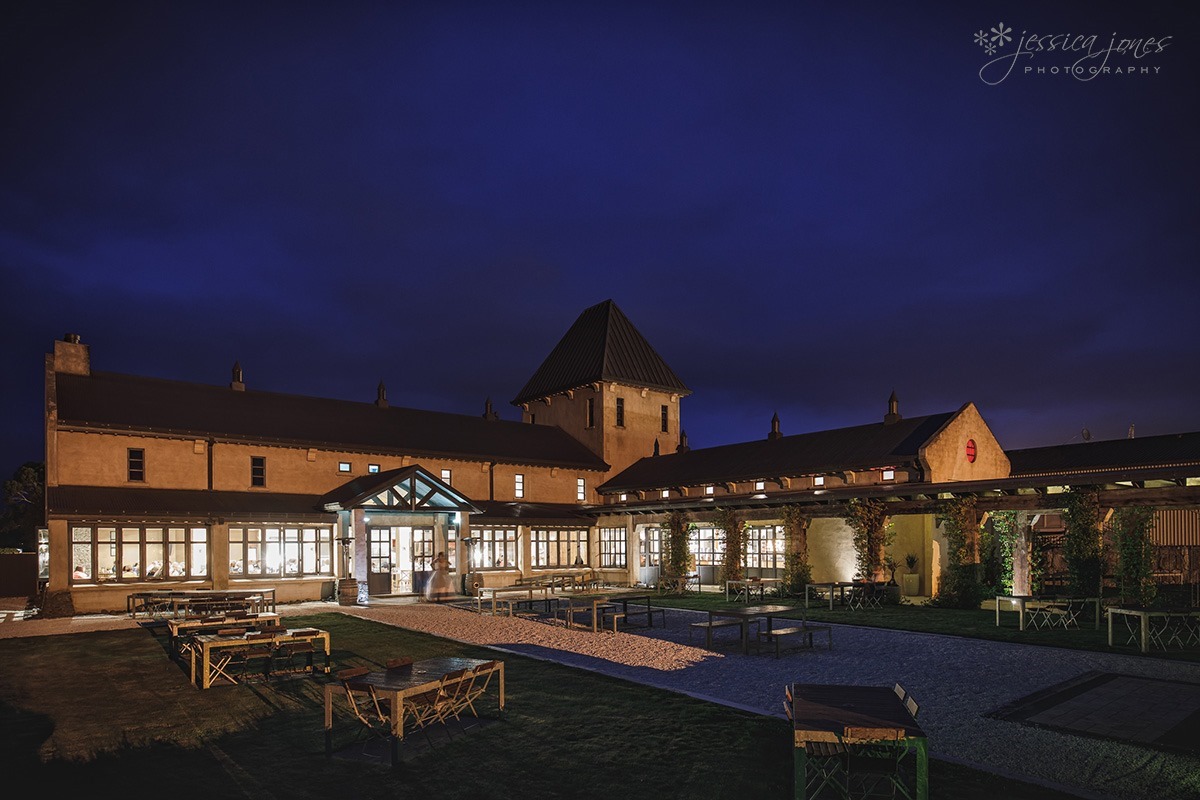 Rachel and Ryan, what an amazing day! Thank you for having us as part of it. Thanks for the fun and the laughs and the fabulously beautiful details throughout!
Vendor Shoutout