We've had this job on the backburner for a little while, and are just processing the photos now.  As much as I love Autumn images, it's such a wonderful thing to be looking at some warmer weather.  A fleeting glimpse of the summer just gone….
It was awesome that we had the opportunity to work with the Spearings, Grandma had come over from England and so it was a good time to get photos done of the whole family together while they were on holiday here in the Marlborough Sounds.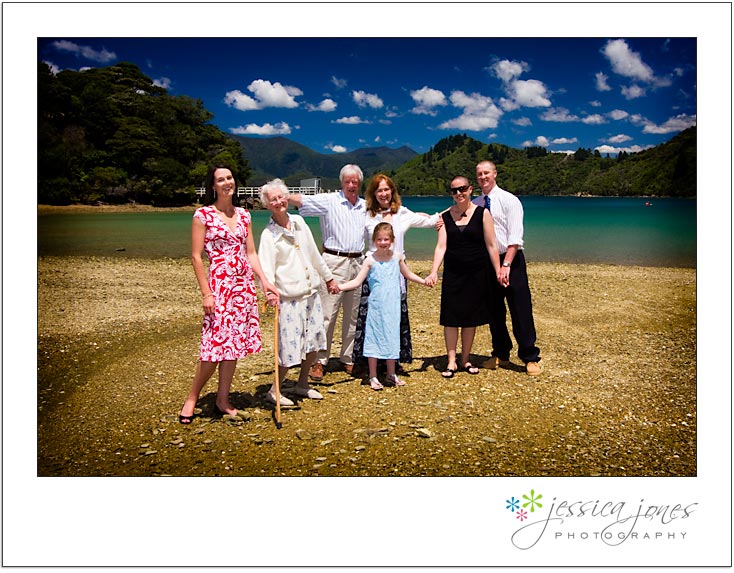 Joan is such a lovely, patient lady.  We dragged her from pillar to post, and she always had a smile on her face.  Nothing seemed to faze her!  I want to be just like her when I grow up.