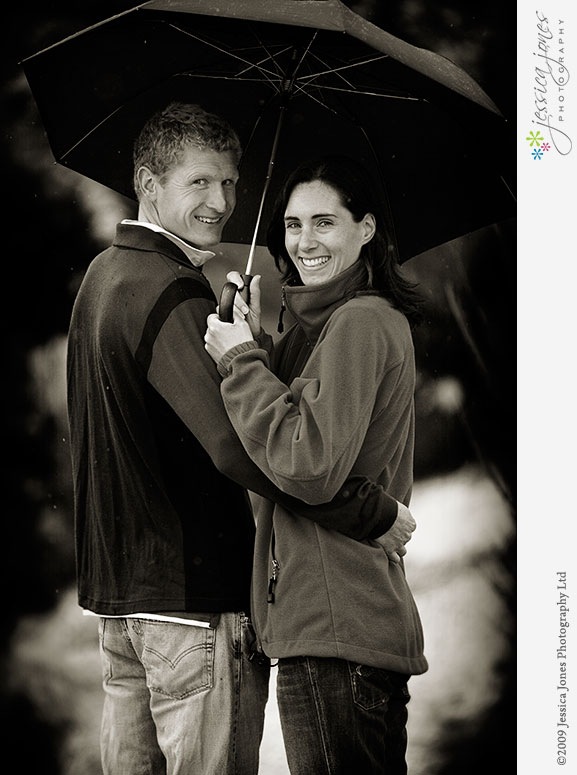 Hugo and Kelly are the nicest people you ever could meet.  We had an engagement shoot earlier this week, in preparation for their wedding which was yesterday (watch this space for those photos!) As luck would have it the weather just didn't want to play along.  Not to worry, Hugo and Kelly are so lovely and easy going we decided we'd go ahead anyway.  I'm so glad we did!  Sometimes grey days make great pictures!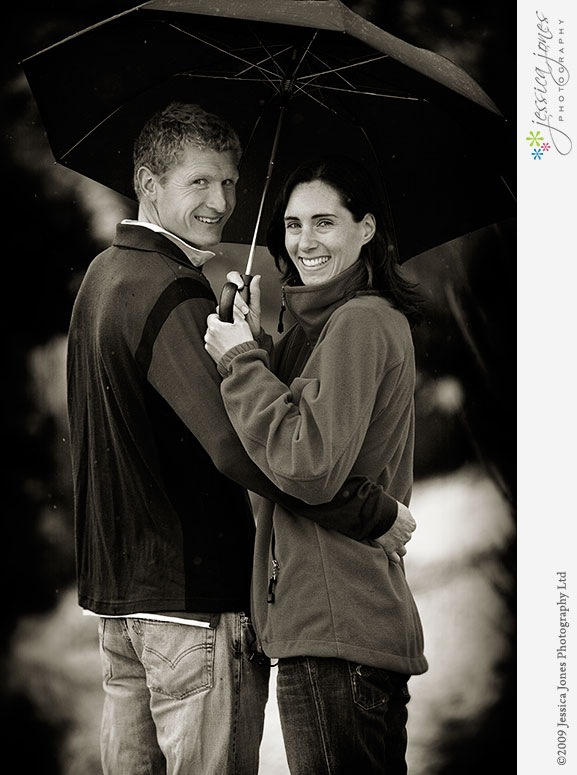 I had asked them if they had anything they'd like to bring along and include in the pictures.  Yes indeedy, check out Huxley!  Don't you just want to pop him in your handbag and take him home?!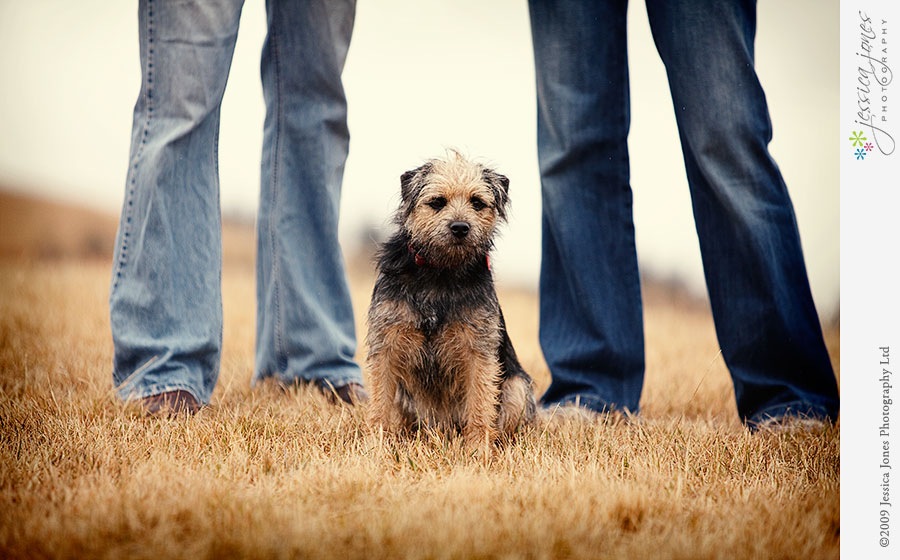 We went to the Japanese Gardens, it's such a pretty place!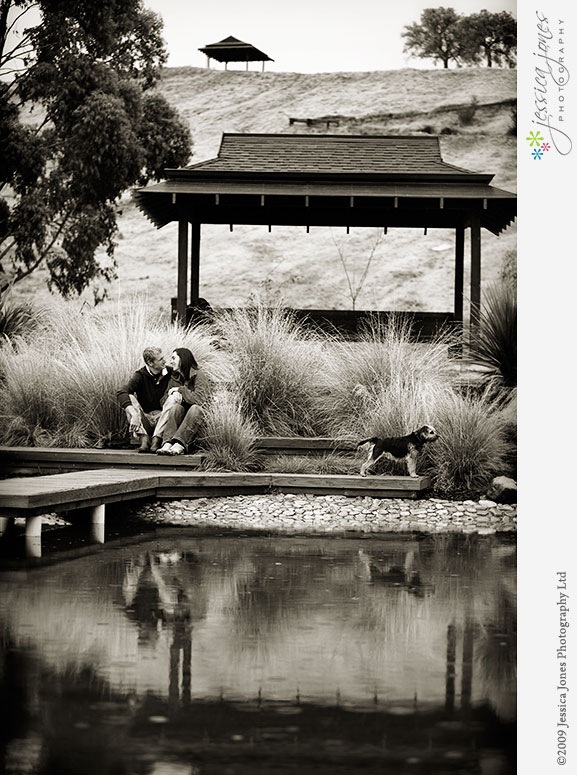 I love this, check out Huxley being all guard doggish!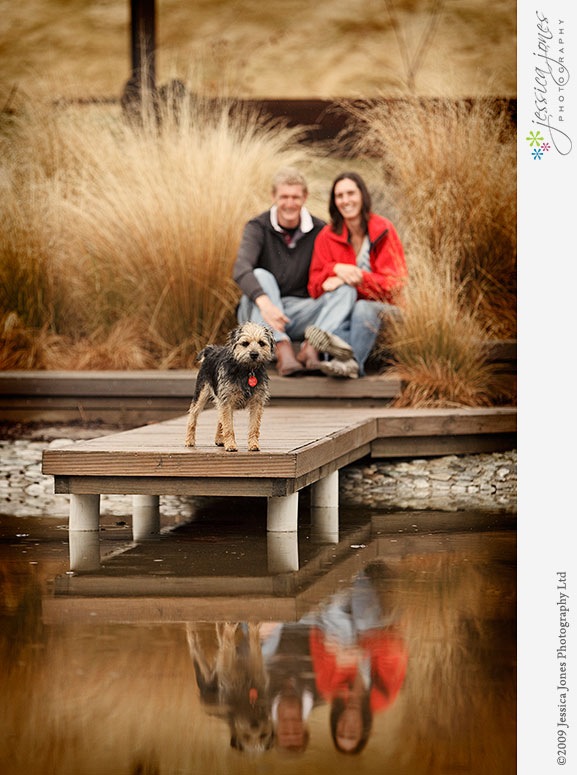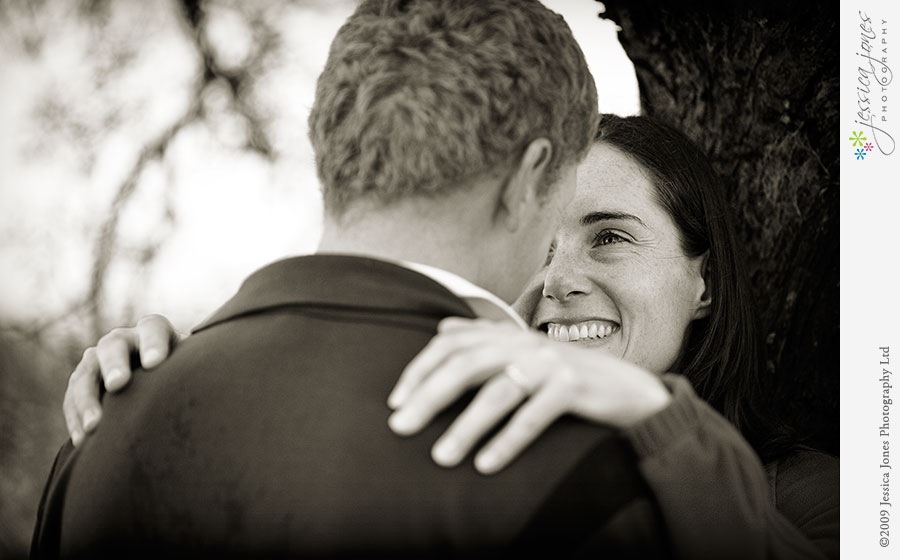 I love this!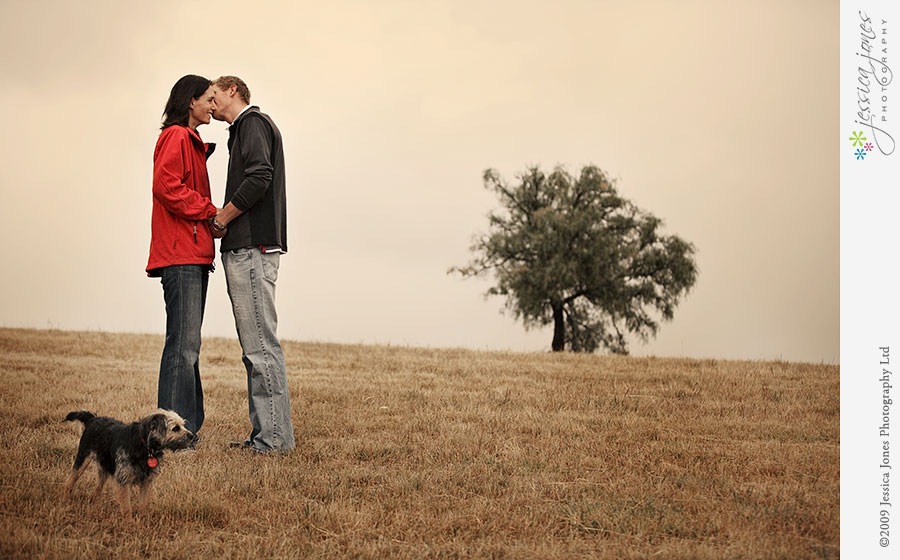 It was so nice having that little bit of time to get to know them better before their big day.  The wedding was super fun as well – but you'll just have to wait for the next post for that one!