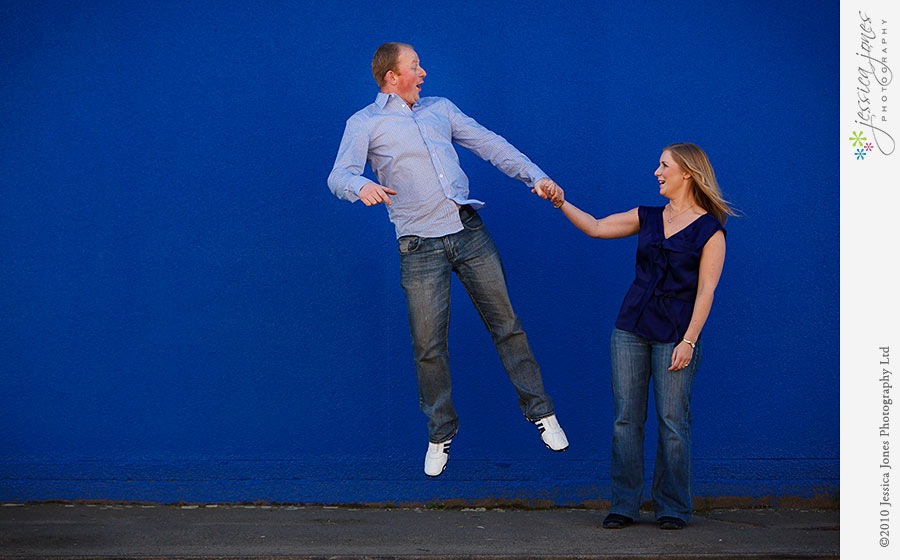 When Kat told me that she'd like to have their engagement shoot with an urban theme, I was so excited!  It's been a while since I've had a stroll through town, looking for interesting spots to shoot, and just shooting what we find. 
No urban shoot is complete without a stop at the blue wall.  When I asked how brave they were feeling, I had no idea that Chris would be up for just about anything!  Jumping, posing, dancing in a public street?  No worries at all!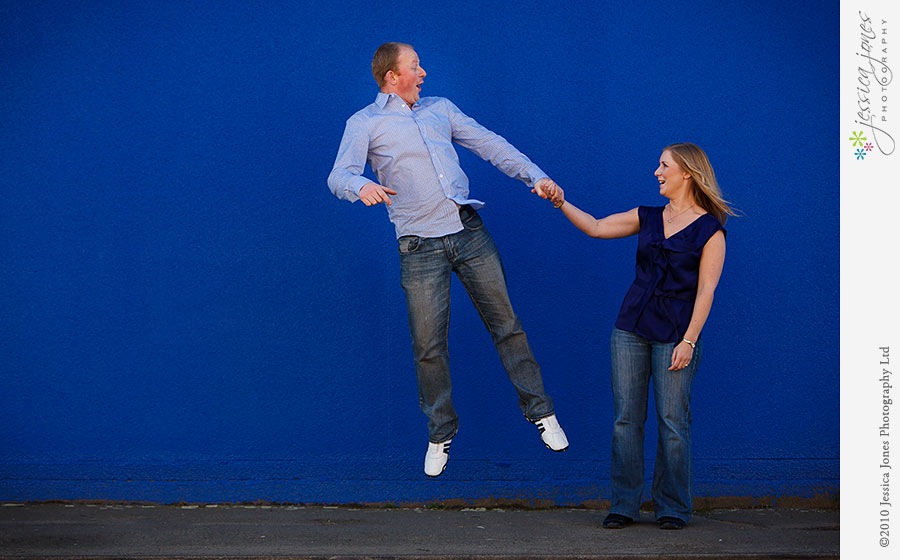 Public displays of affection?  Easy peasy.  I didn't have to ask more than once!  Often I didn't have to ask at all!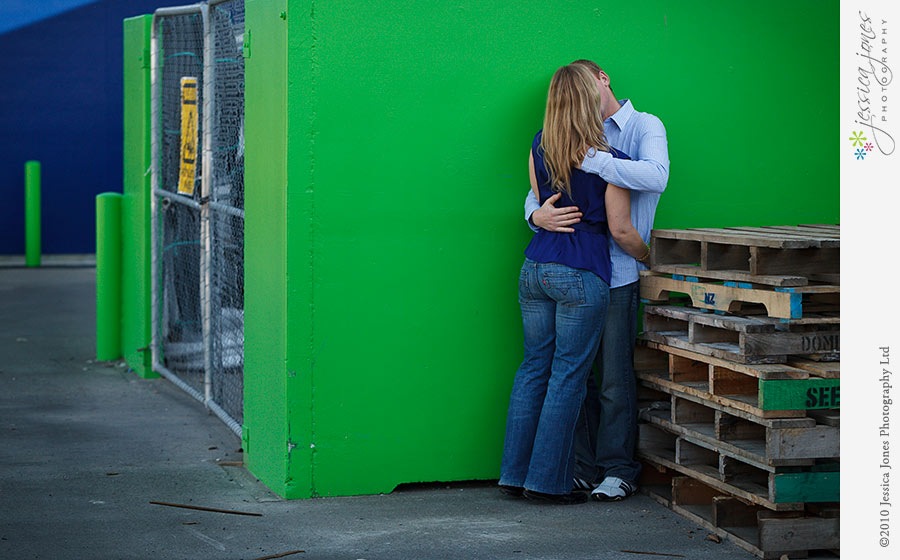 I love this spot!  The colour, awesome!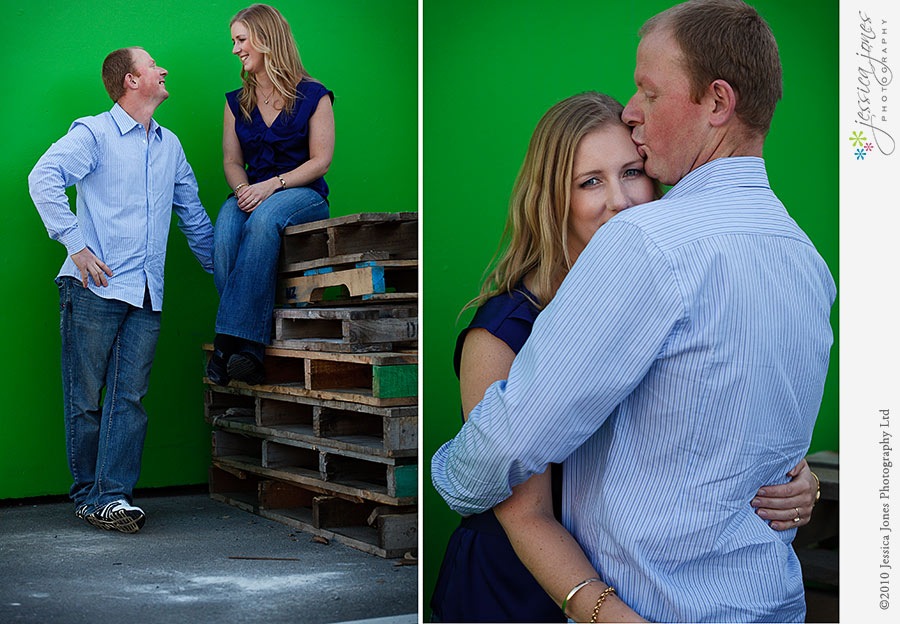 Chris is away for work quite a lot, and so every moment they spend together is special.  This makes my job so much easier, Chris just adores Kat!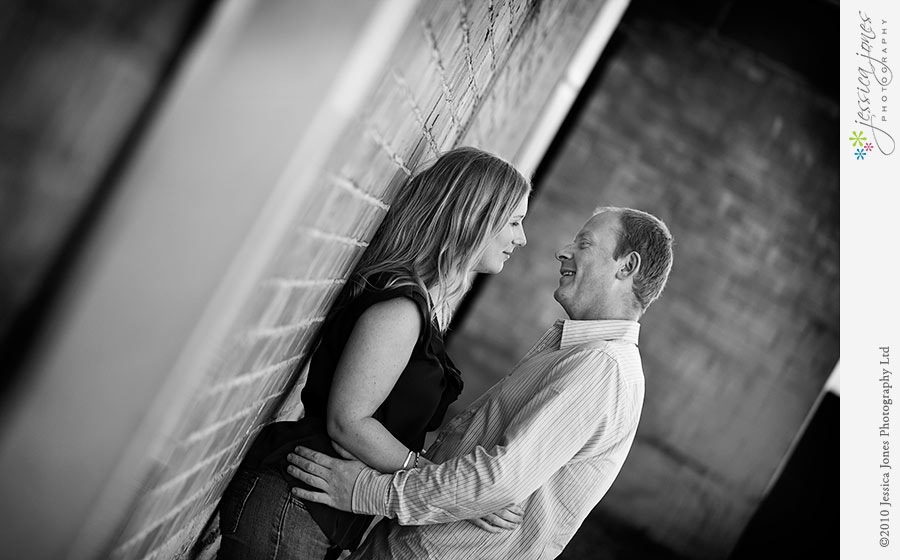 Then we headed over to this abandoned old building.  I absolutely LOVE this spot!  Look at them, just hanging out, all hoodlum like…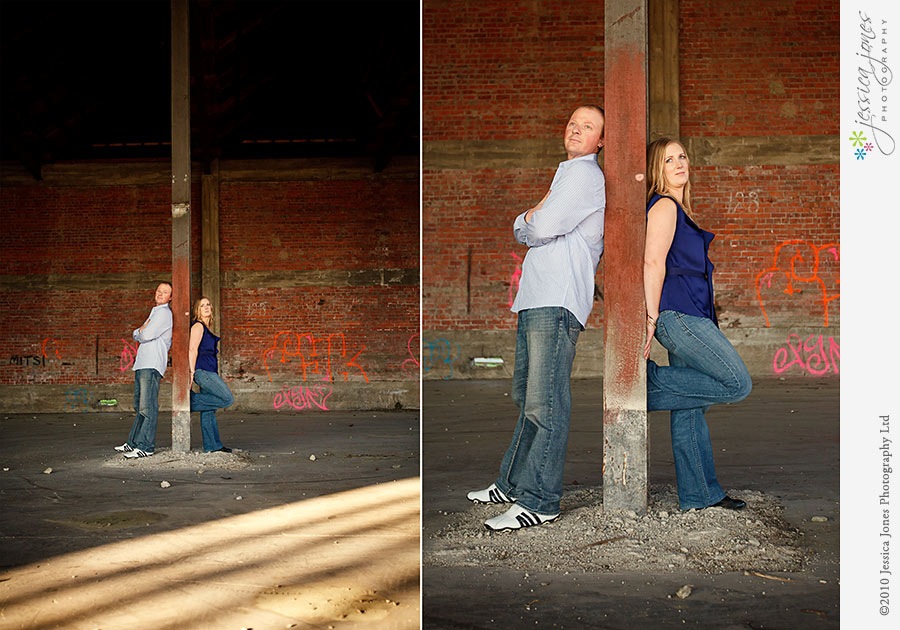 Gorgeous!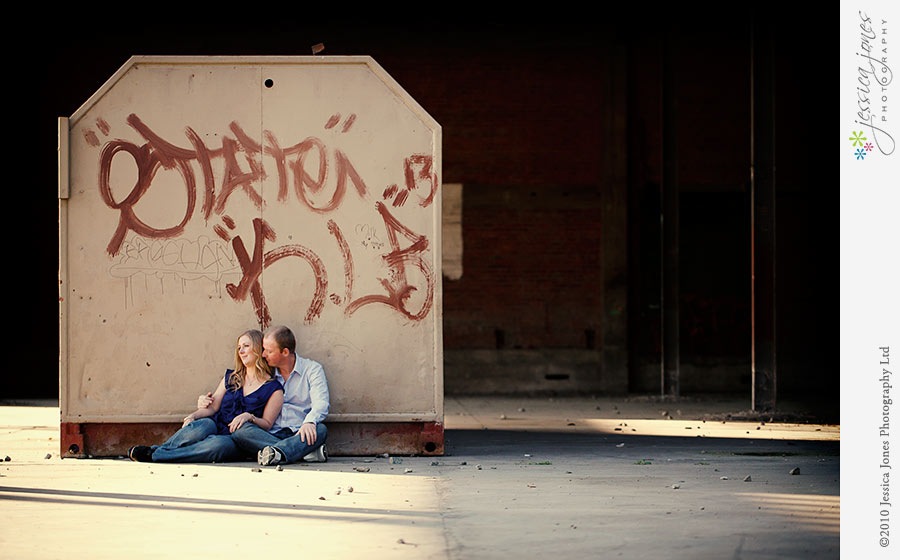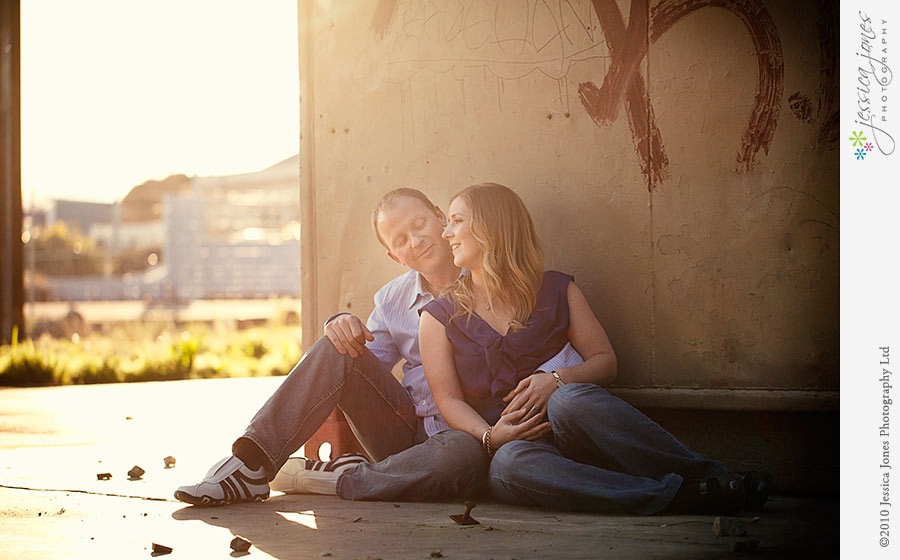 Kat is just lovely, and is so natural in front of the camera.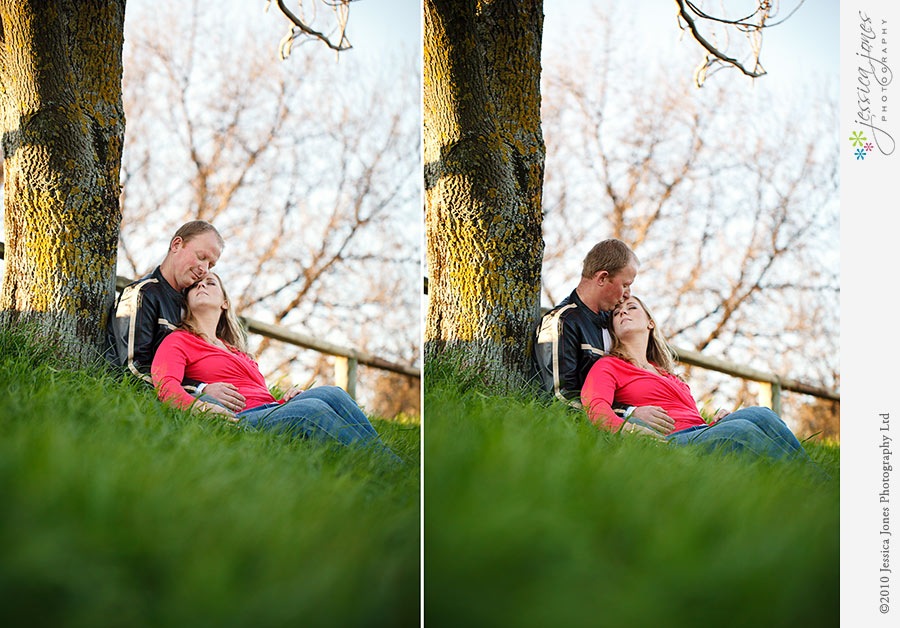 The wedding is only a couple of months away, and it's going to be so much fun, if these guys have anything to do with it!!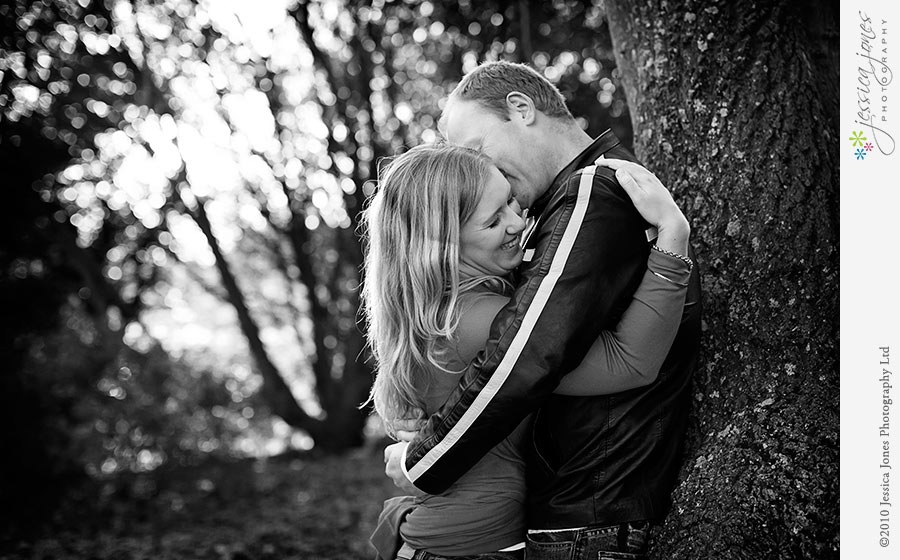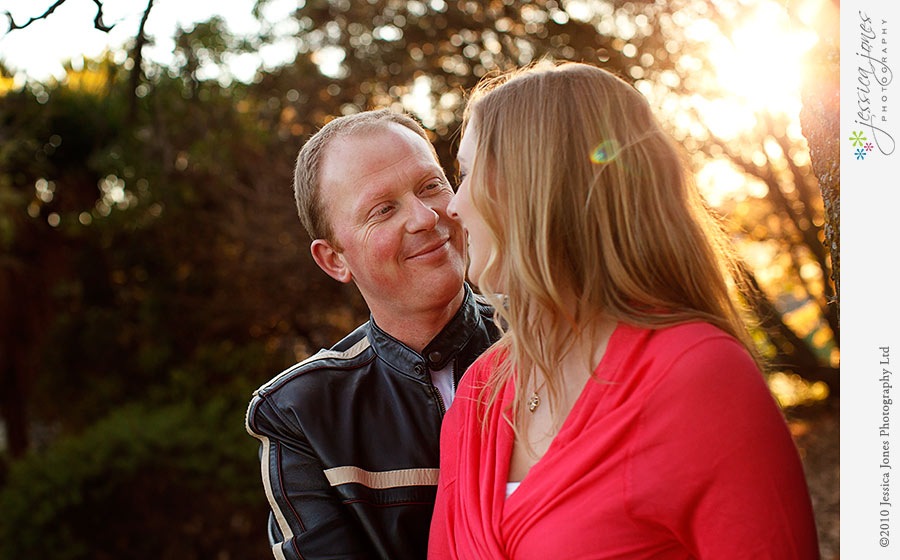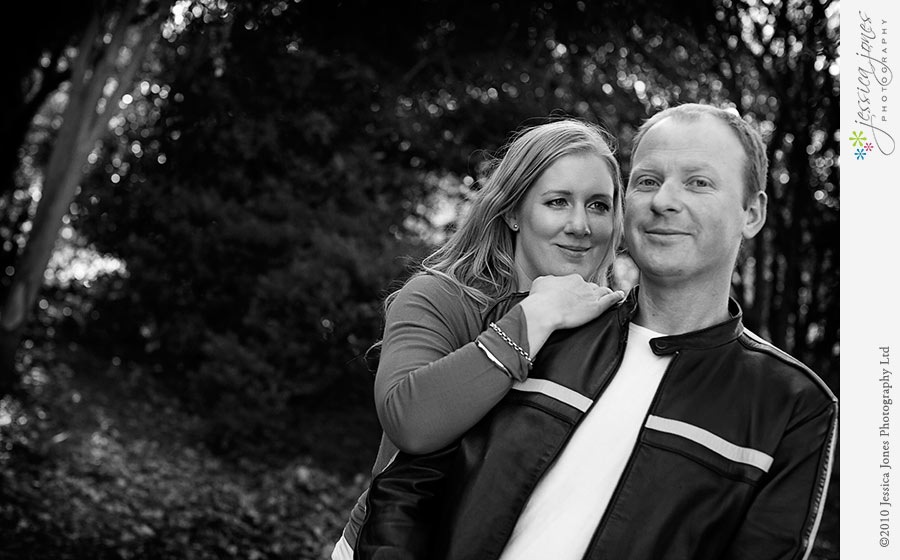 Then a quick trip to Harling park to finish off a fun afternoon. Beautiful!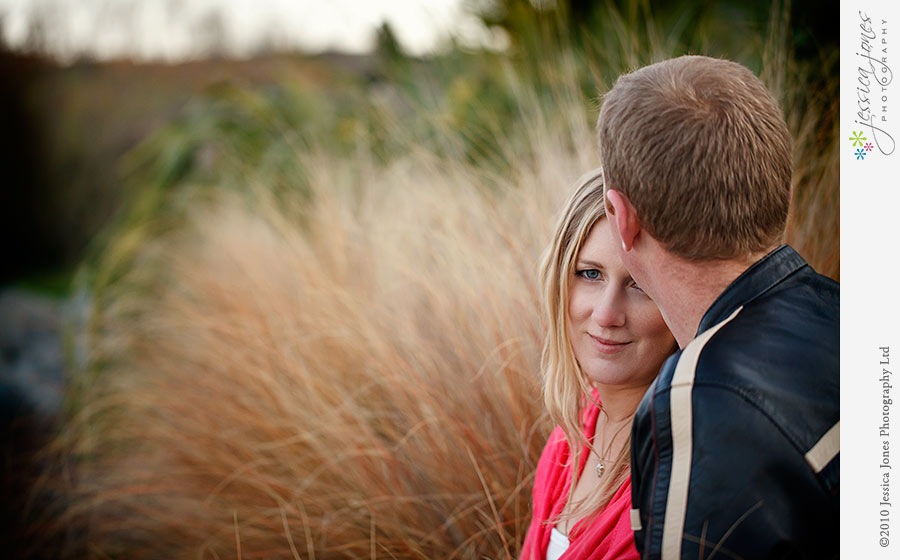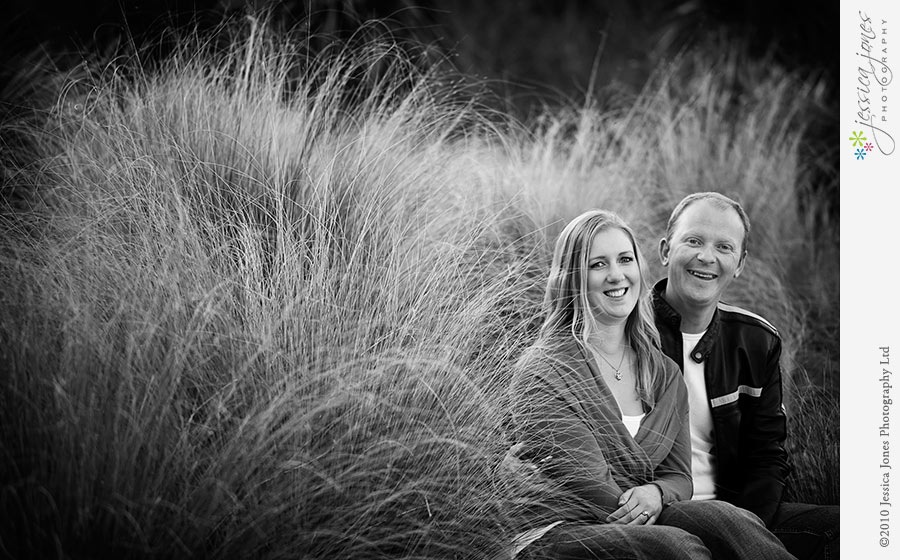 I love this one!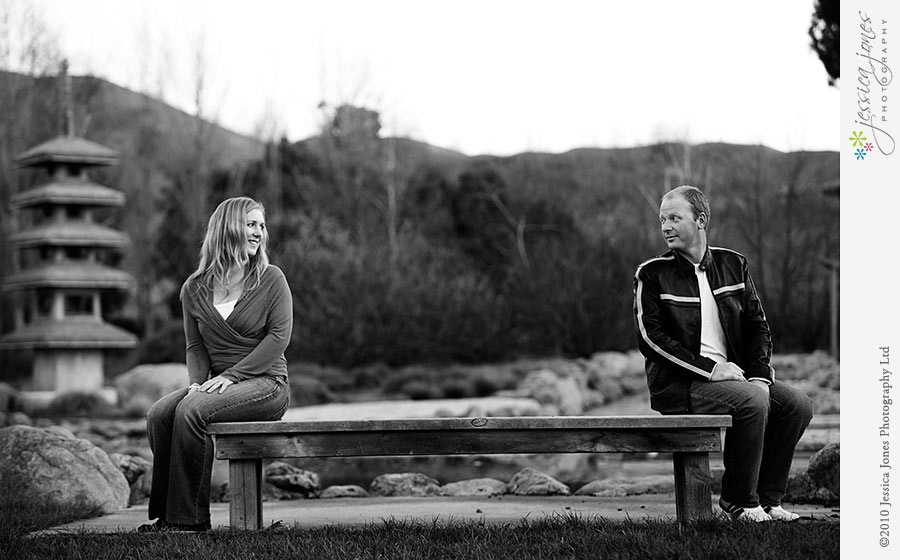 Thanks so much Chris and Kat for spending the afternoon with me.  What fun!  I can't wait to show you all the rest!  See you at the wedding!!