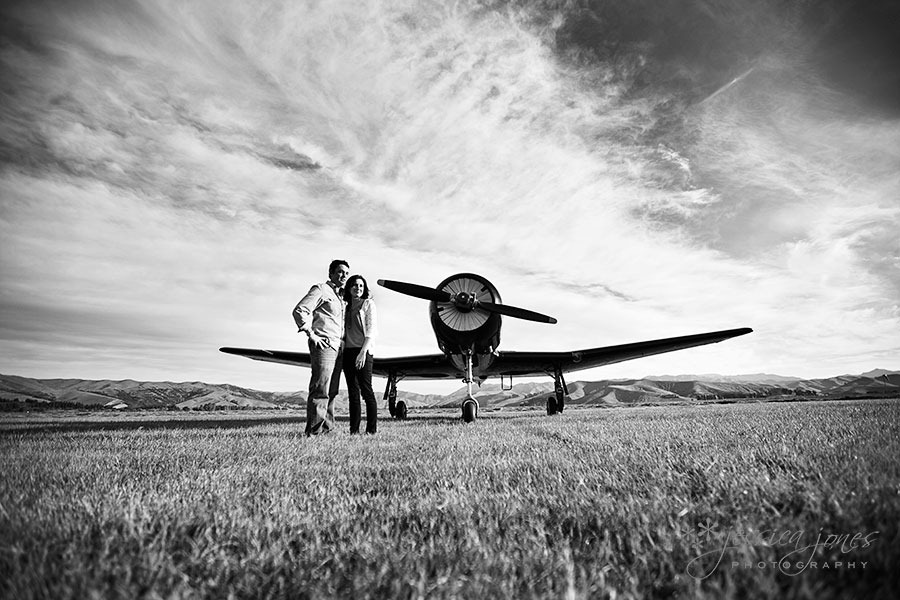 Karl and Francesca met while they were at school.  They were friends at first, and then, like all good love stories, things progressed from there after about a year or so.  True blue high school sweethearts!
Karl has a thing for planes.  I asked him, as we were driving to Omaka Aero club if he just liked them or actually worked with them.  "I just like them," he said.  A friendly slap from Francesca reminded him to finish the story.  "He's a pilot," she said. 
Why is it that pilots get extra cool points?  I mean, if he had said he was a bus driver, I'd still like him just as much.  However he flies planes, and that's just super cool.  I'm such a girl sometimes.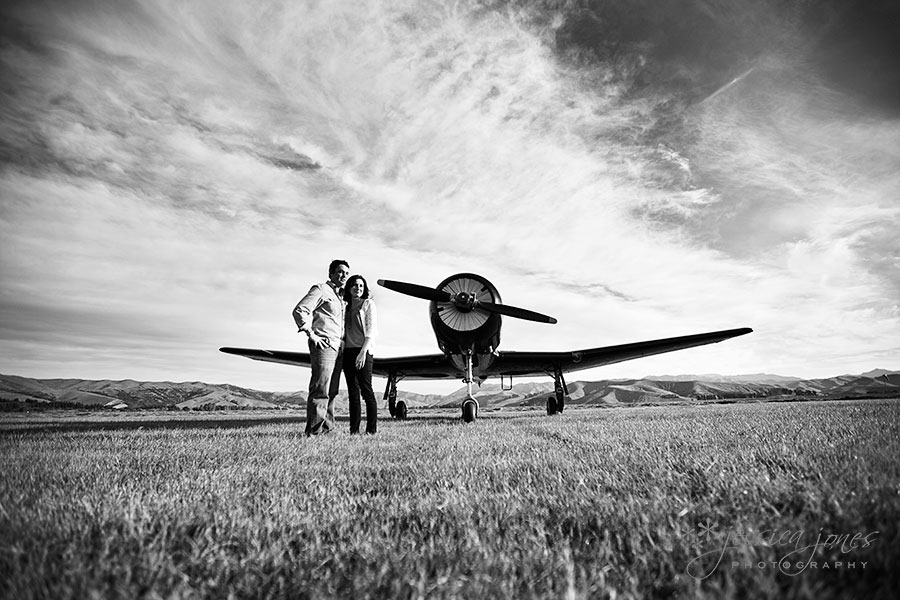 Karl had managed to get us access to this beautiful beast, an old Chinese war plane, which he actually does know how to fly.  Not that you'd get Francesca doing loops with him, she said.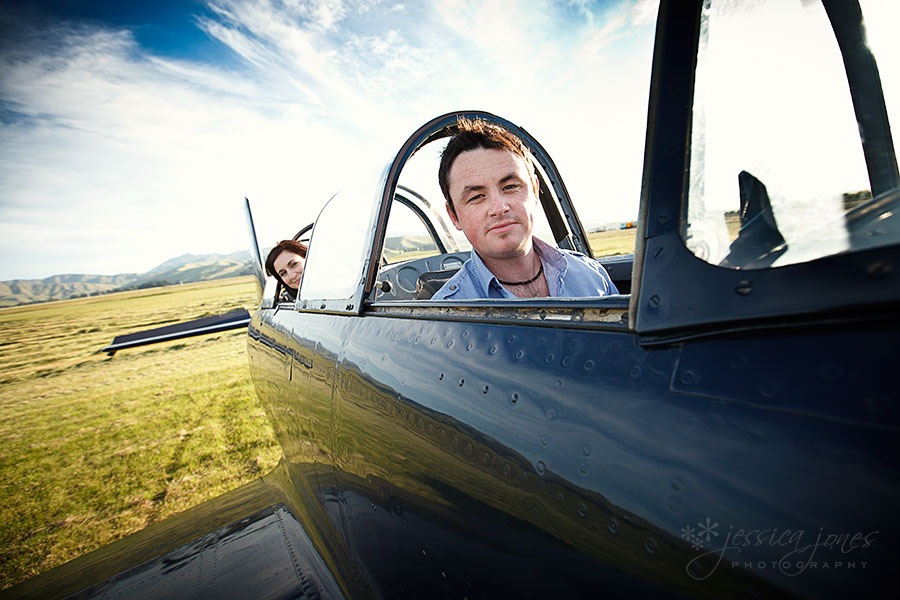 Francesca is as sweet as she is beautiful, and that's really saying something.  She tells me that she's been a blog watcher since 2008 (gasp!) and that she had always planned for us to photograph their wedding, well before they were engaged.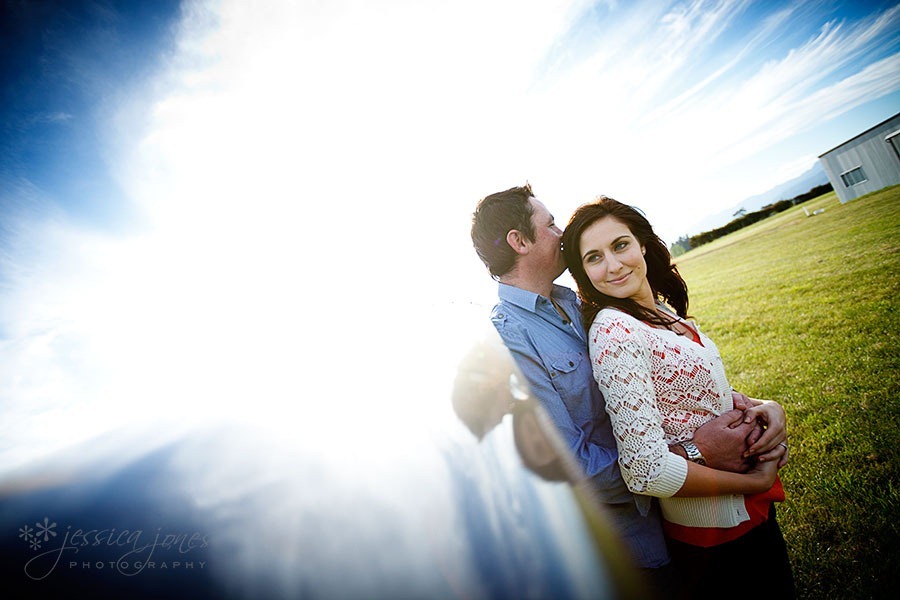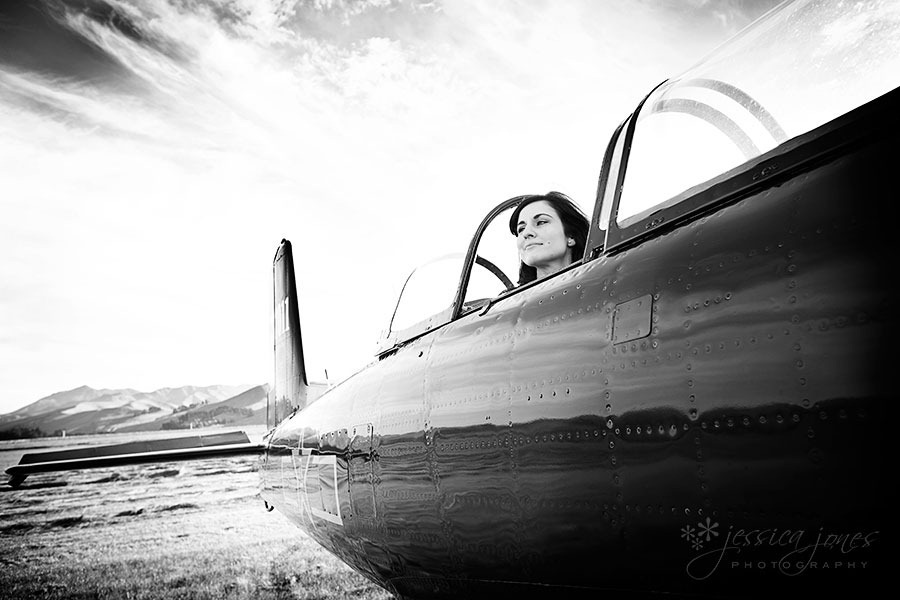 Then we headed off to Rarangi, where the light had me making all sorts of girly squealing noises.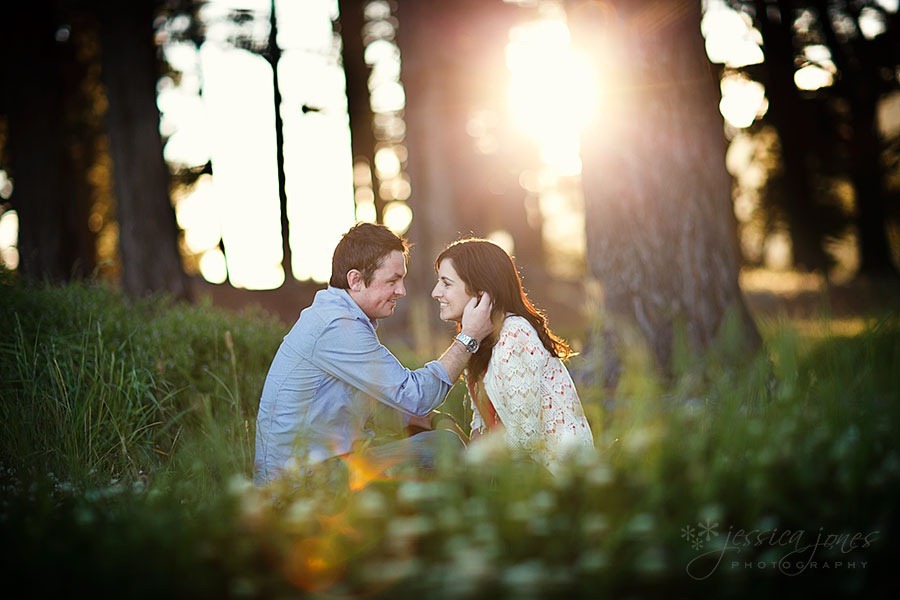 Francesca, you are perfection!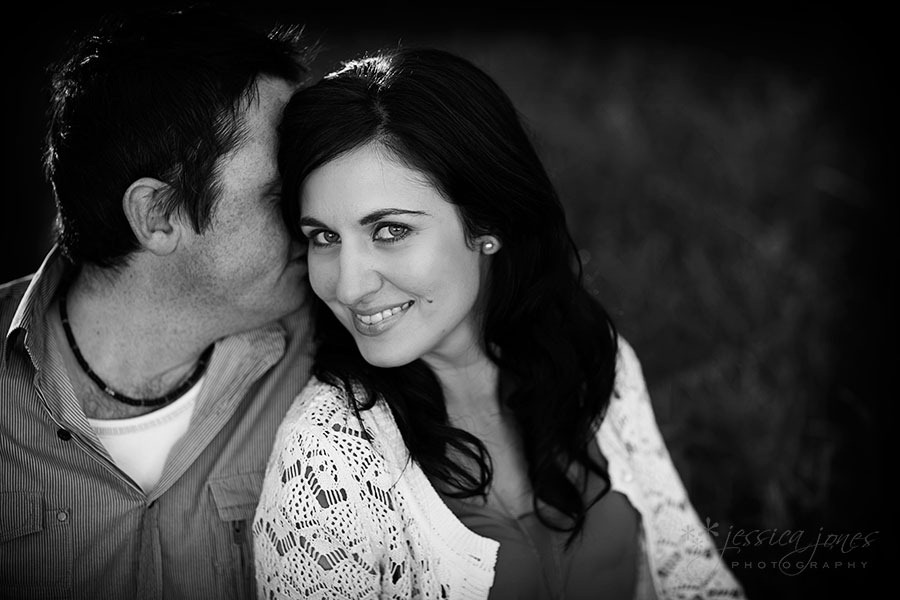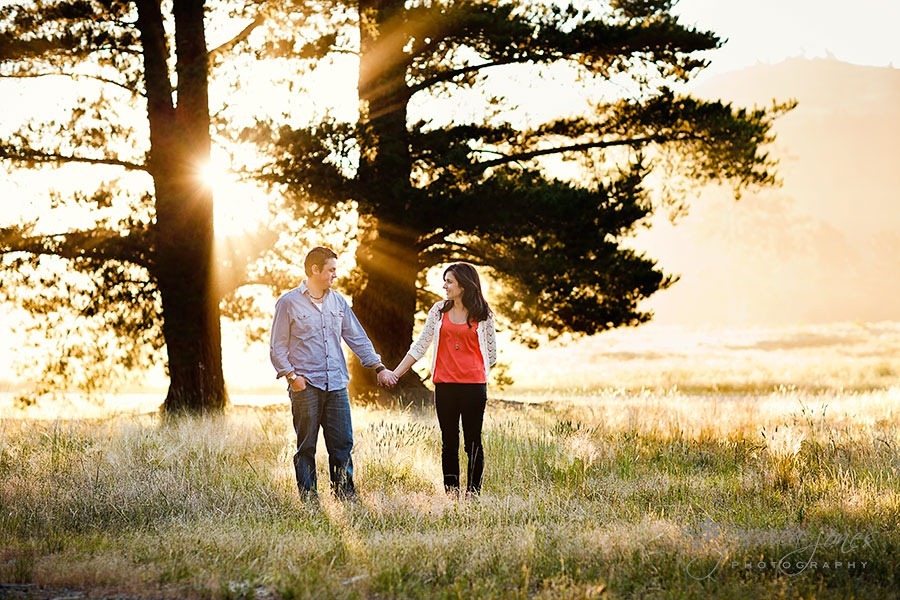 Double Rainbow!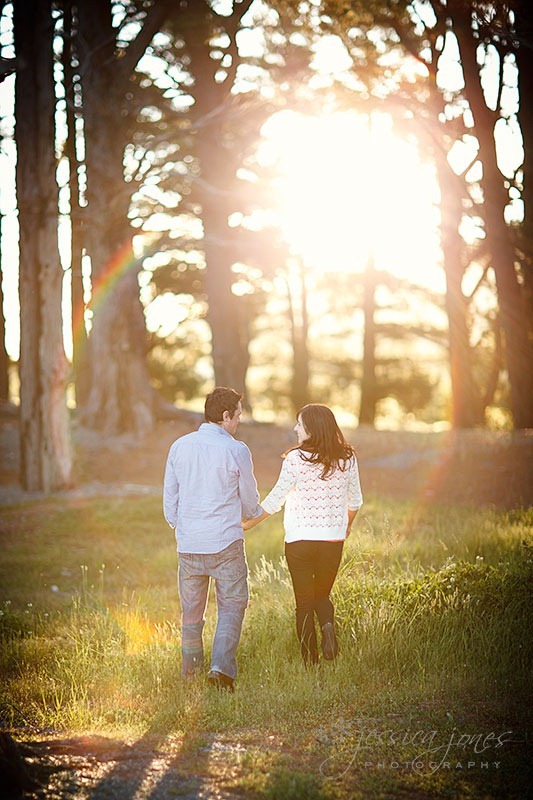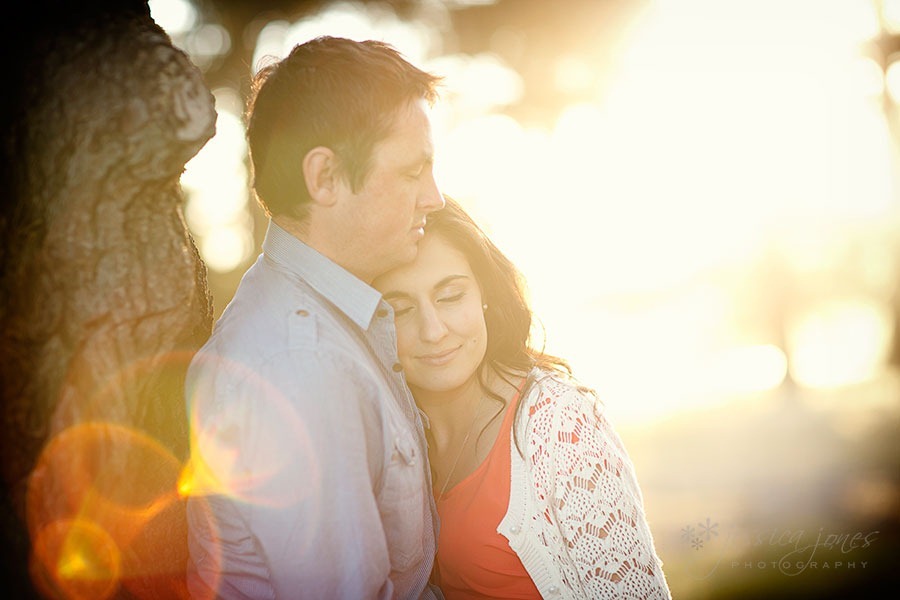 Rarangi is special to Karl and Francesca as they spent many hours here when they were teenagers.  On a visit back to Blenheim last year Karl surprised her with a proposal, on this very spot.  Well, we think it was this very spot.  After some discussion, we decided to assume this was the very log he proposed on.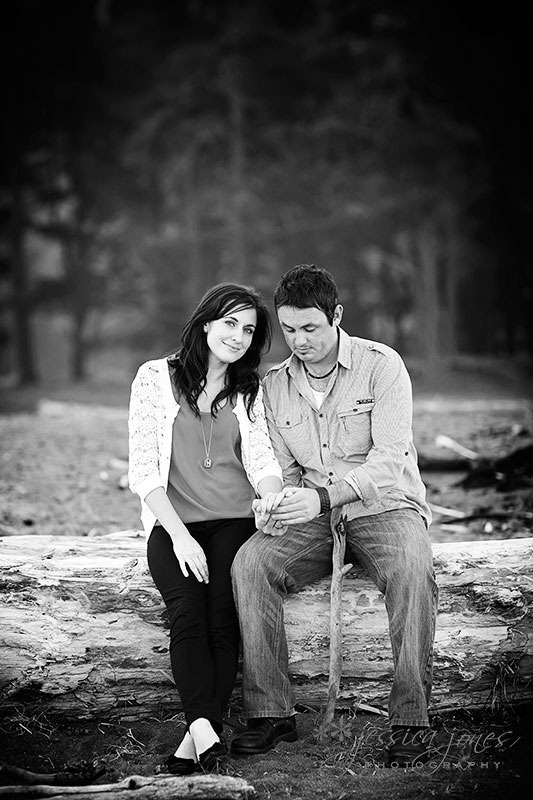 She said yes.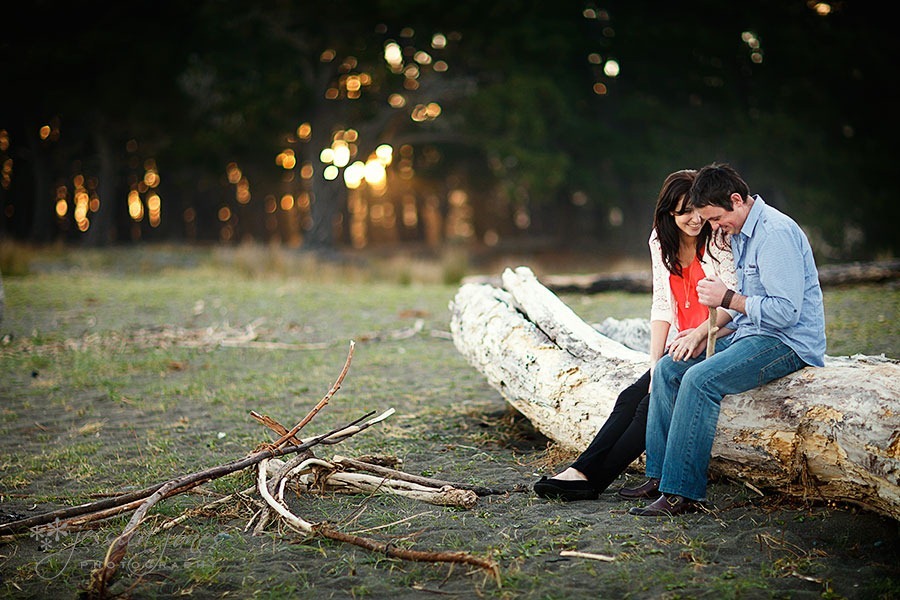 I've been to Rarangi many, many times.  I have never seen it as beautiful as this.  The colour, the stillness of the air, just the right amount of mist and a gorgeous couple.  It was the perfect end to a perfect shoot.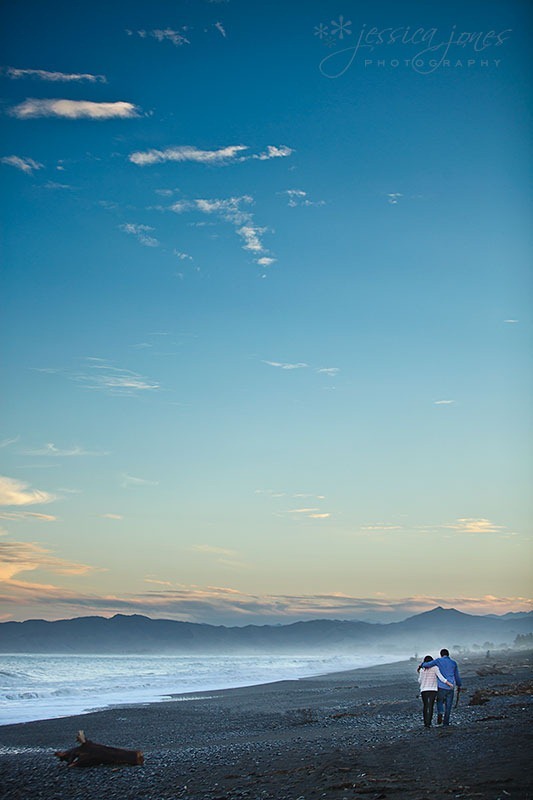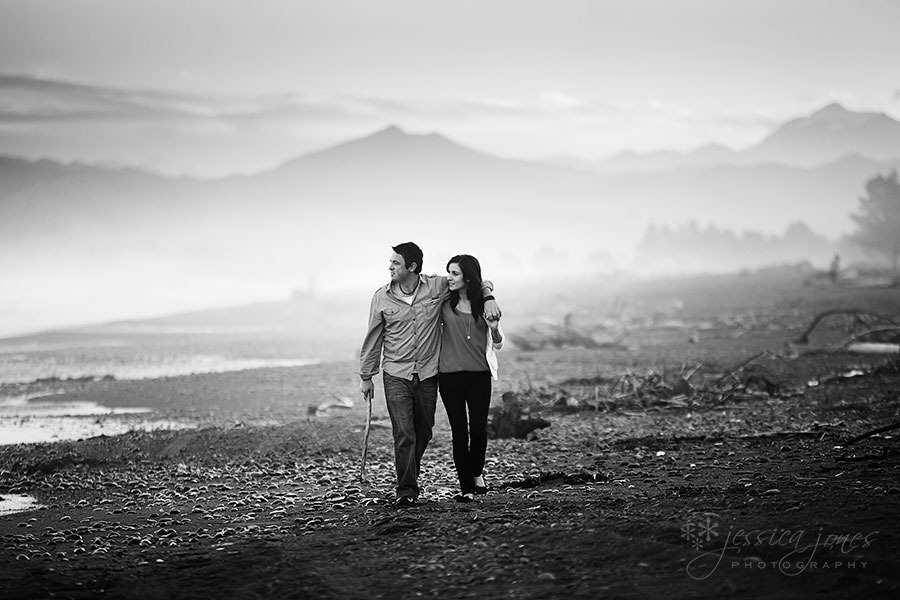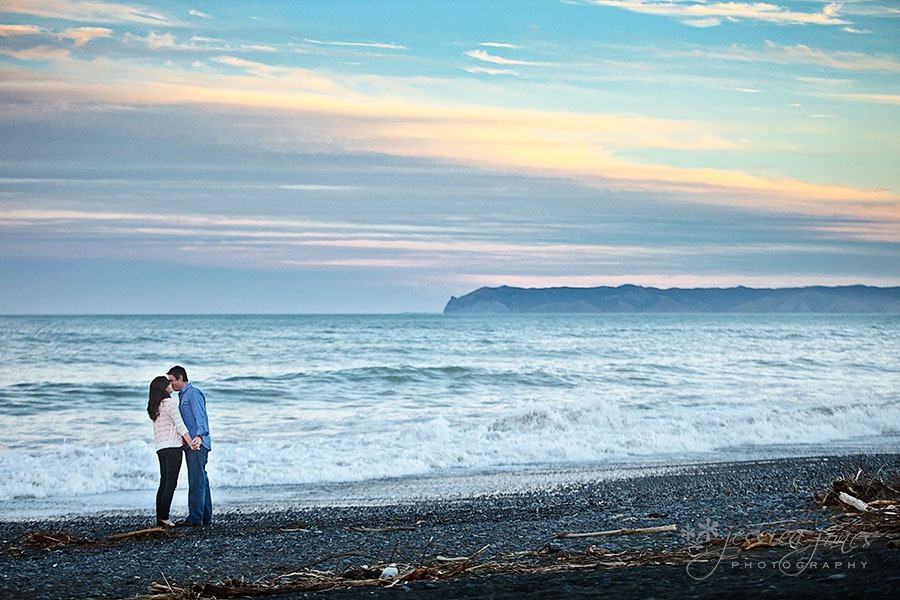 Francesca and Karl, you guys are absolutely great.  Thanks so much for taking the extra time to play with the light and have some fun with me.  Can't wait til March!