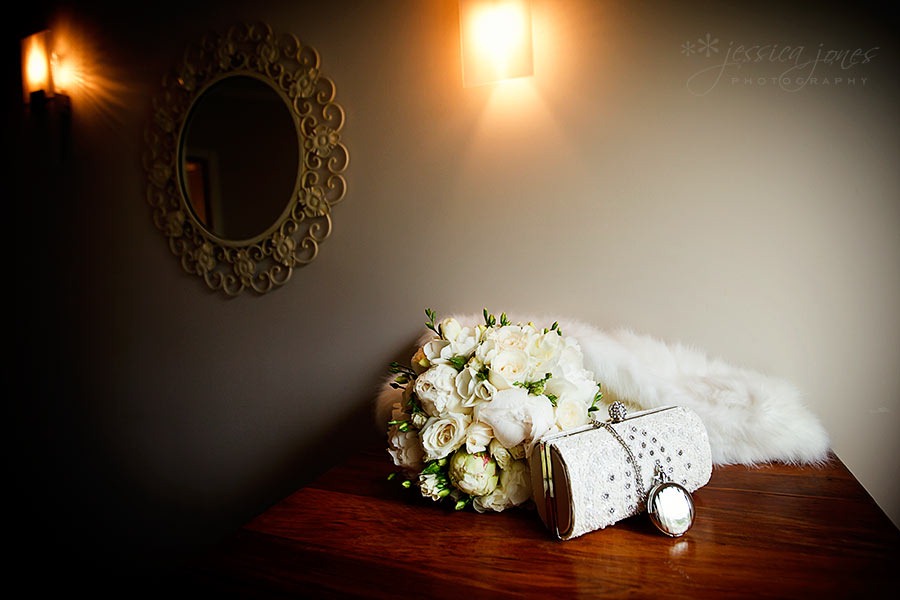 There's never a dull moment with Natalie, she's always smiling and laughing and today was certainly no exception.  Today she was going to marry Sean and her smile was as radiant as ever.  Surrounded by their closest friends and family, Natalie and Sean boarded a boat in the beautiful Marlborough Sounds and vowed their lives to each other.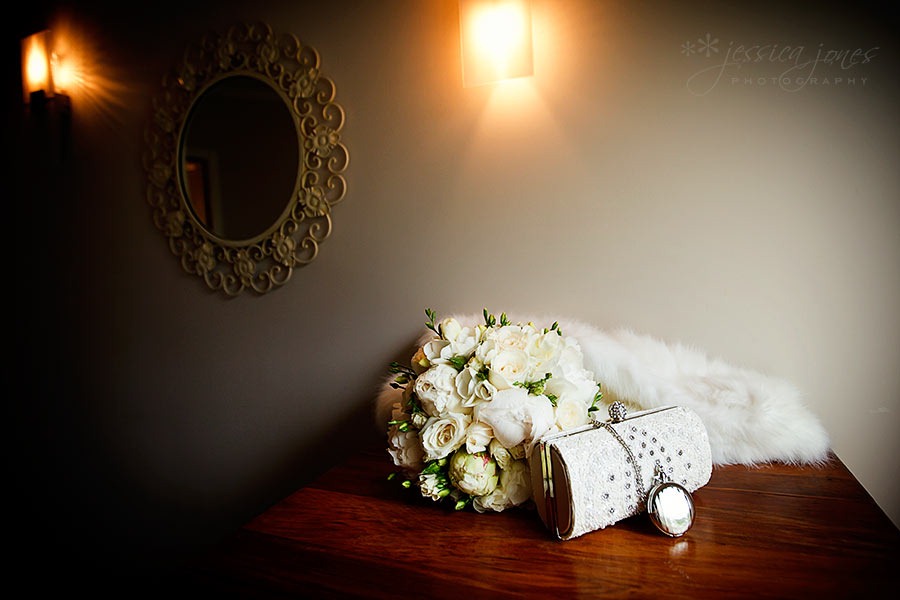 Gorgeous flowers by Nina at Pink Poppie.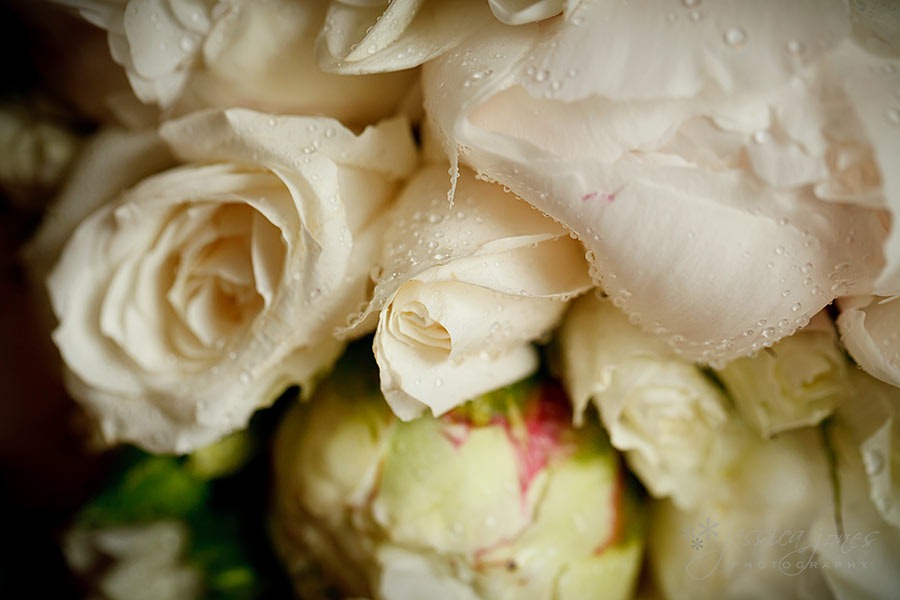 Natalie is a complete natural in front of the camera.  She's one of these rare beauties that knows exactly what to do when a lens is pointed at her.  I've been told by her family that she's had that skill since she was a little girl.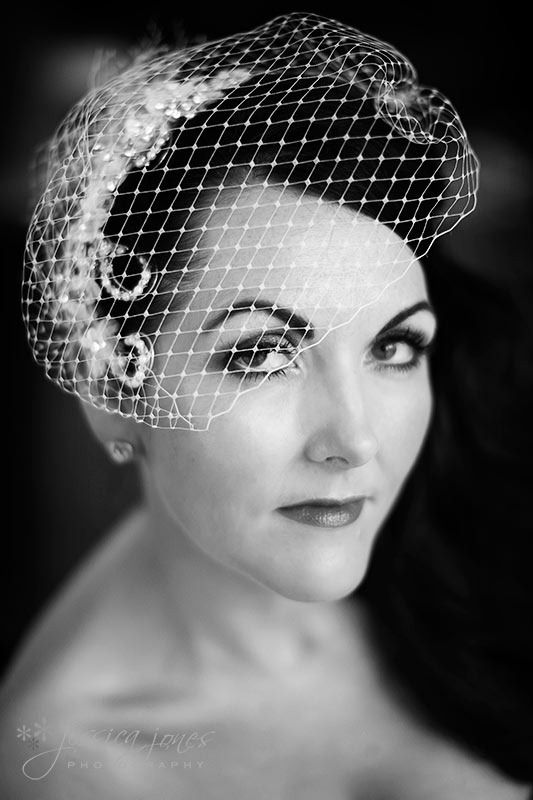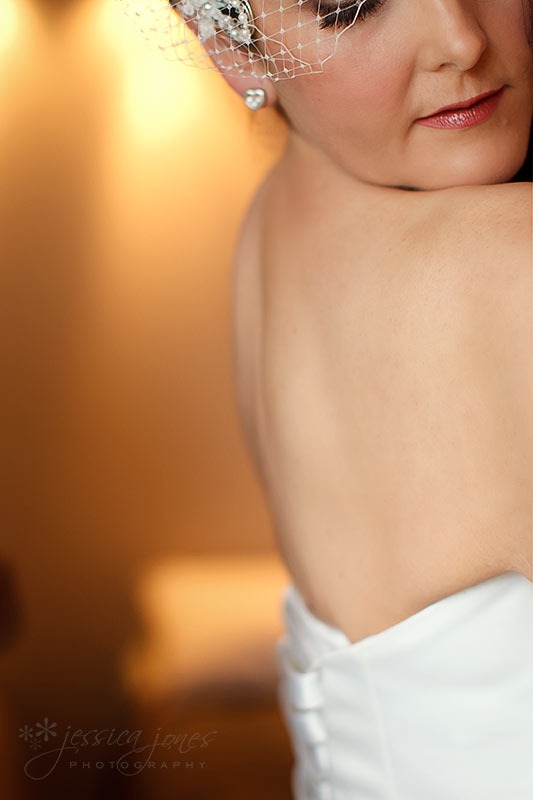 Neither Sean nor Natalie had attendants, no bridesmaids or groomsmen.  Natalie said that Sean's Dad would be as close to a bestman as you could get.  Apparently these two are great friends.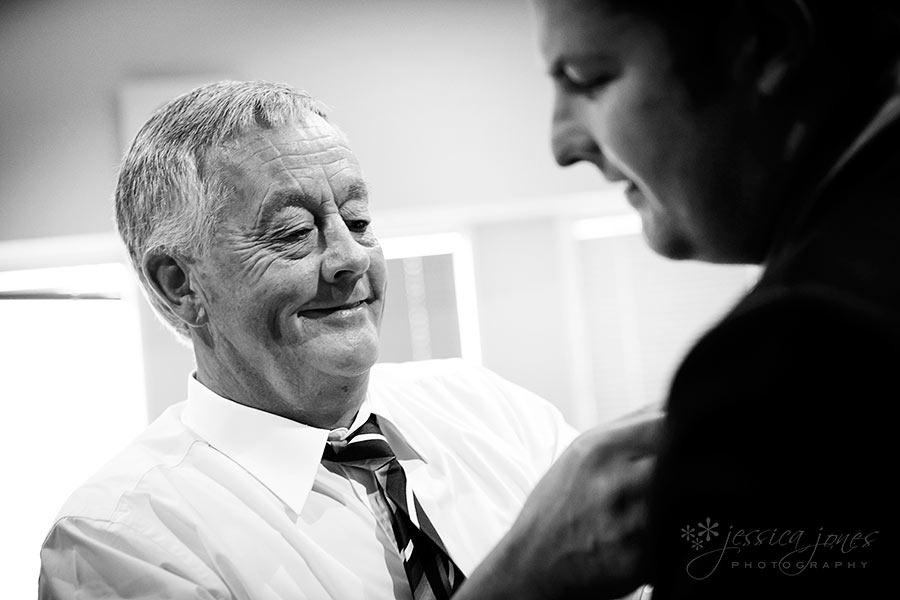 And there was certainly no lack of friends!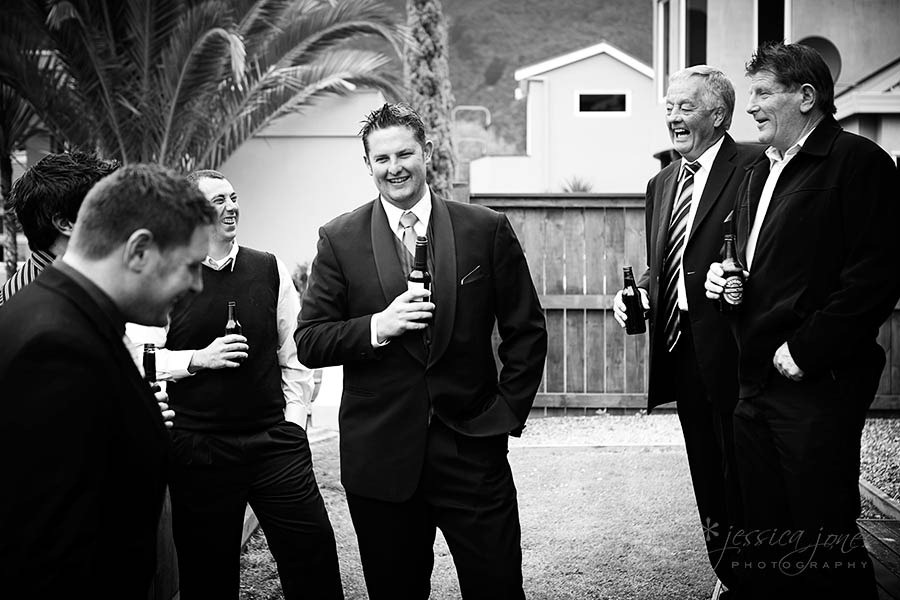 This medal, tied to the flowers, belonged to Natalie's Grandma.  It was blessed by the Pope and Grandma wore it pinned to her clothes every single day, that's how special it was.  And now it belongs to Natalie, and it's a part of her wedding day.  Beautiful.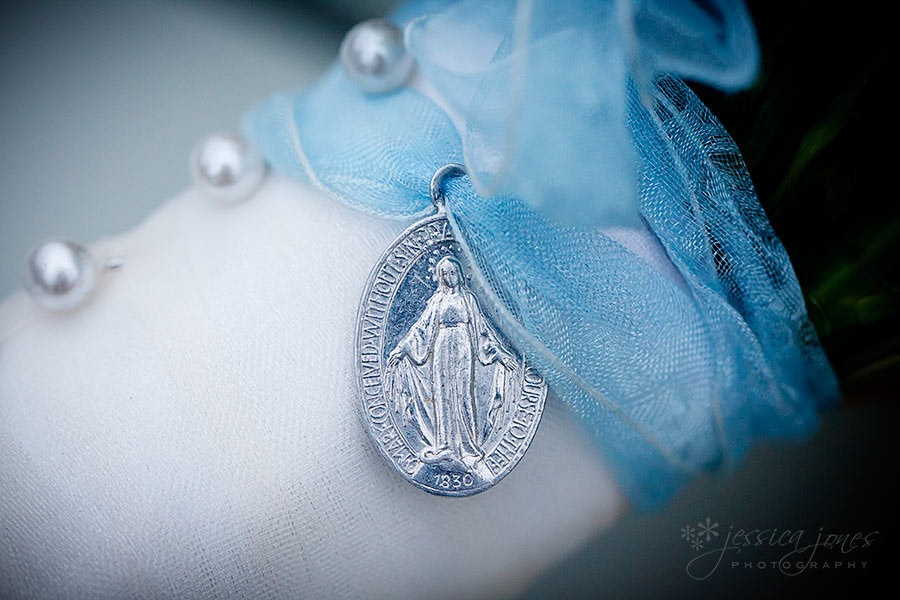 Sean and Natalie decided to see each other before the ceremony.  I love this series of images!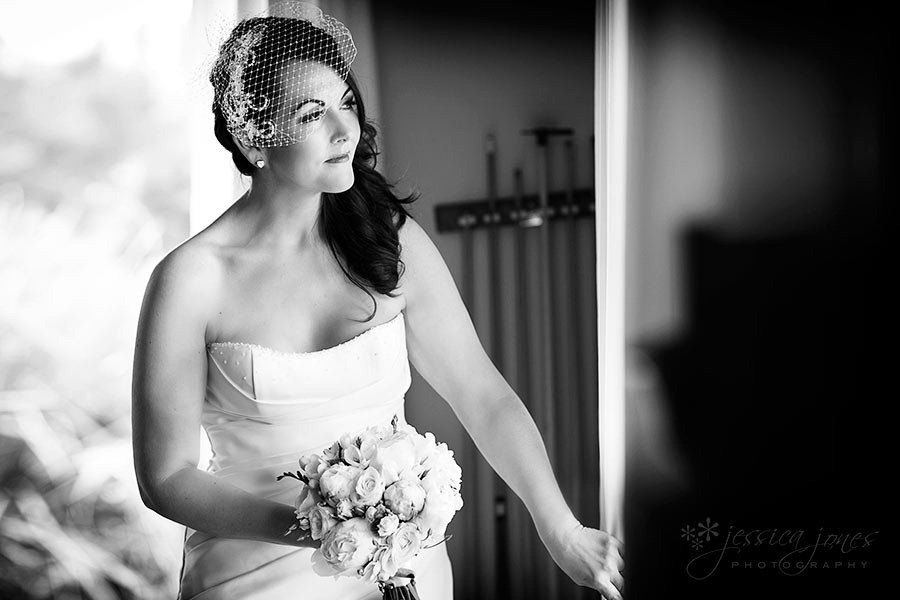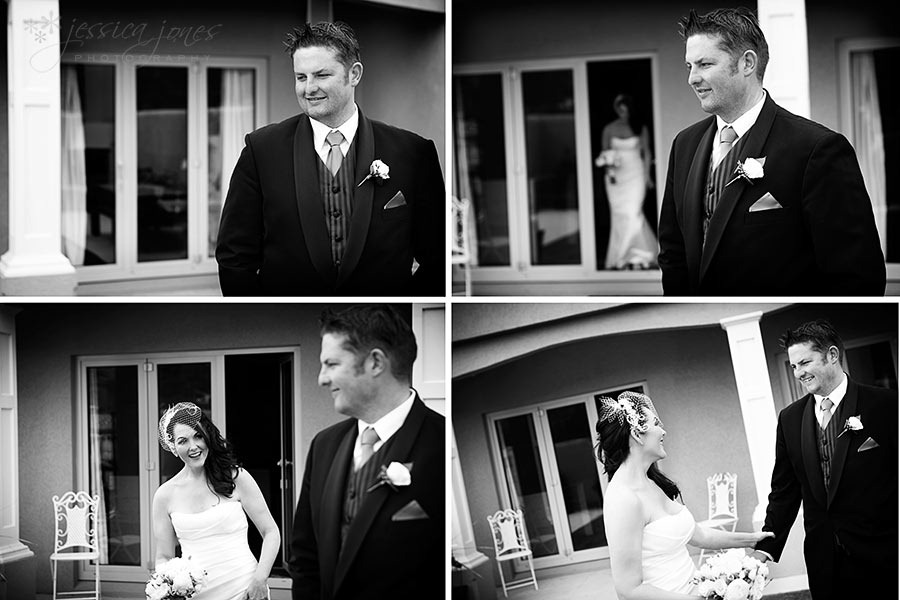 Seriously, Natalie, you are freakishly good at this!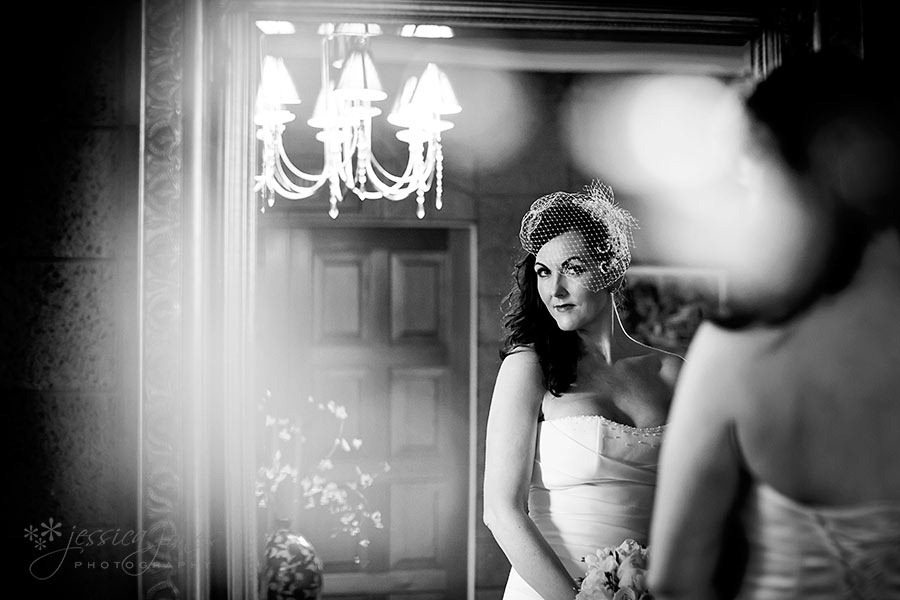 This is a very special pocket watch given to Max, Natalie's son, by Sean. I love little things like this, because, quite honestly, the little things are the big things.  Sean, you're a great guy.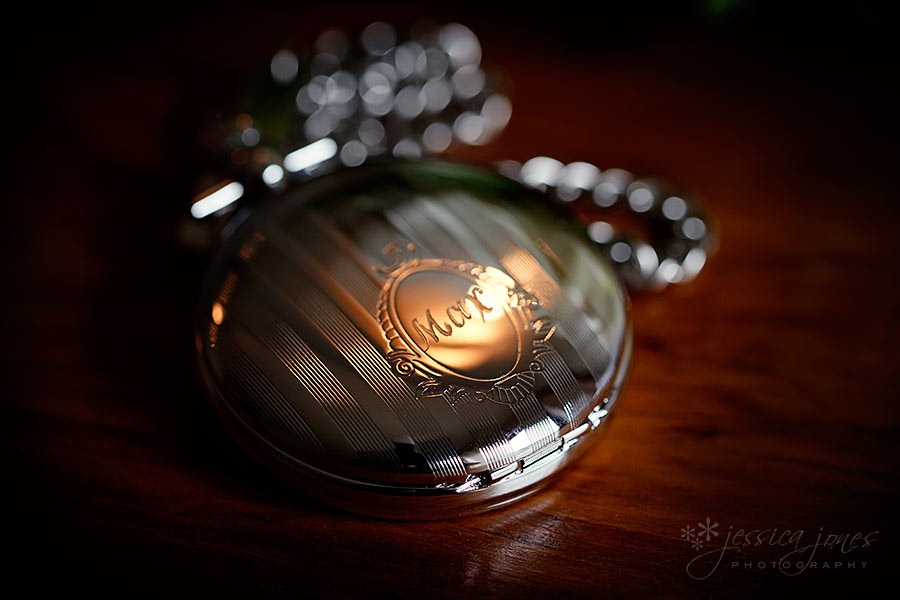 And this is Max.  Perfectly adorable!  He's a real credit to you Natalie.  It's rare to find a boy who is so open, friendly and a joy to be around.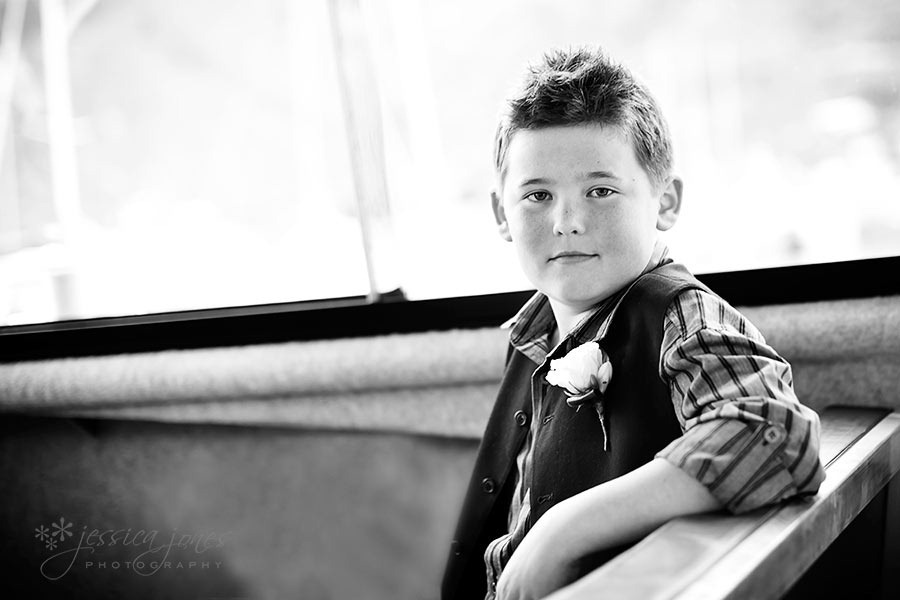 Waiting for the bride to arrive.  A large percentage of the guests came from England to be here for this very day.  By the end of the day my 'inside voice' sounded like a character from Coronation St.  I like to listen to accents and wish I could do them!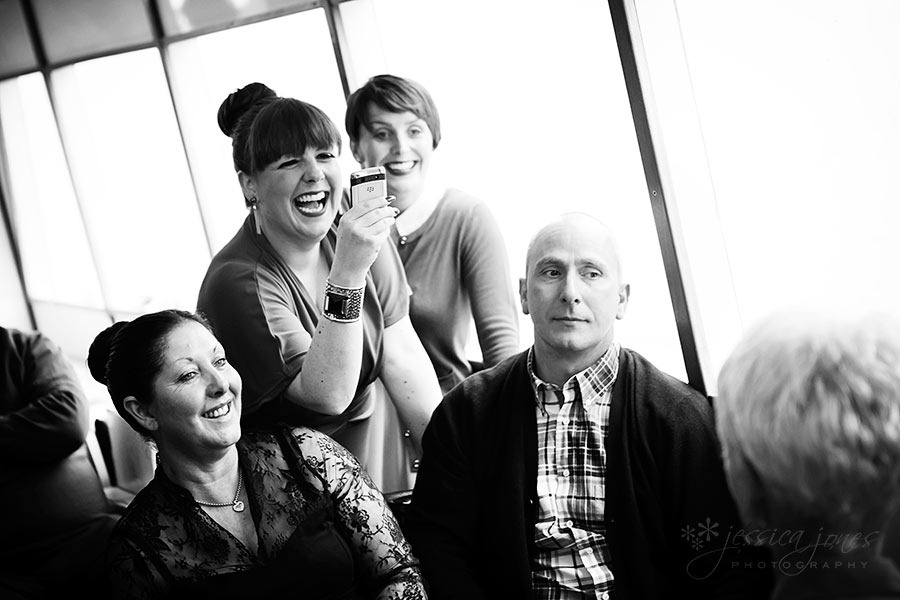 How is this for an amazing setting to get married in?  We were hugely blessed to have the rain hold off for us.  It was spitting and threatening to rain all day, but when it came time for the ceremony it was absolutely perfect.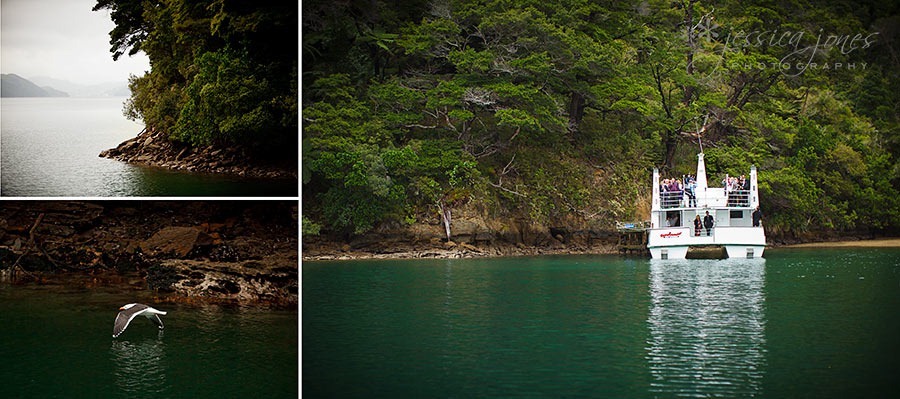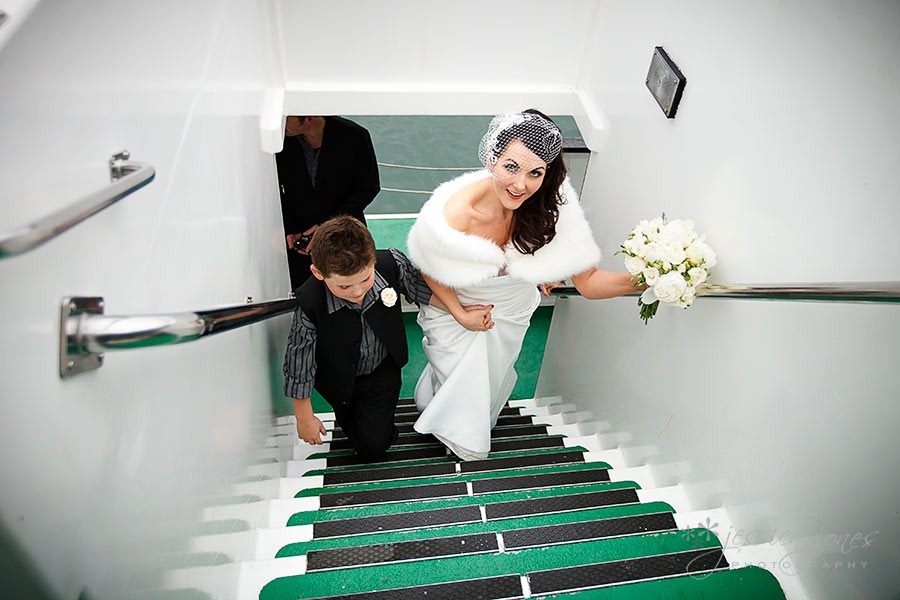 Max read out a poem which had everybody saying "Awwwwwwww" a lot.  I heard it behind me in stereo.  It's times like this that I wish I were a videographer.  Trouble is, I'm rubbish at video, so I'll just stick to photos.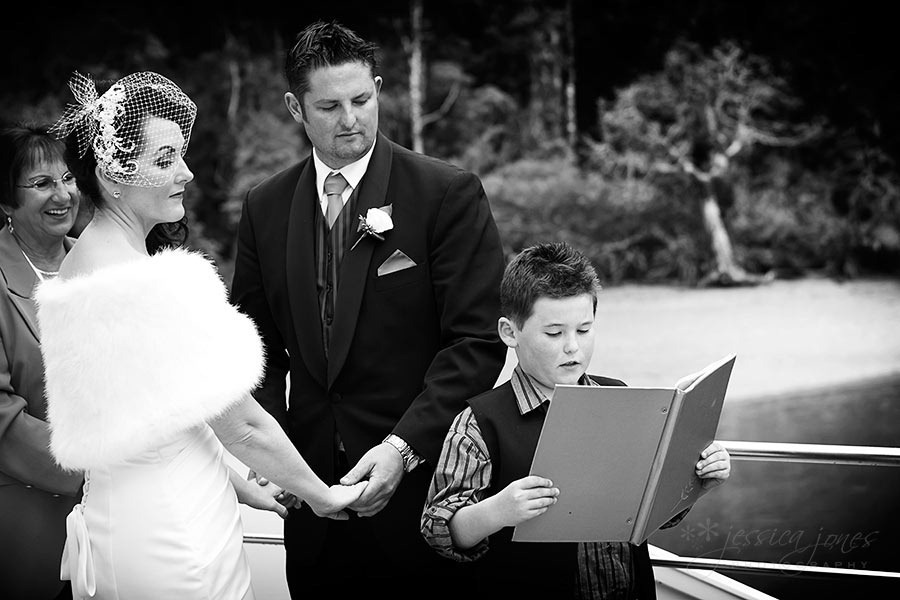 Natalie and Sean wrote each other love letters about what this day meant to them.  They've kept them sealed and put them in this bottle, to be opened in ten years.  What a magnificent idea!
The guests approve.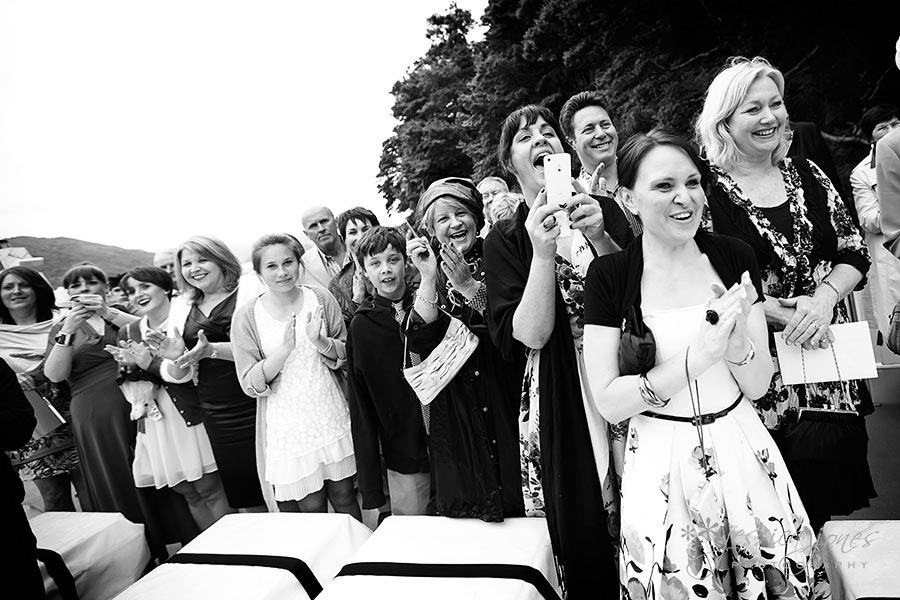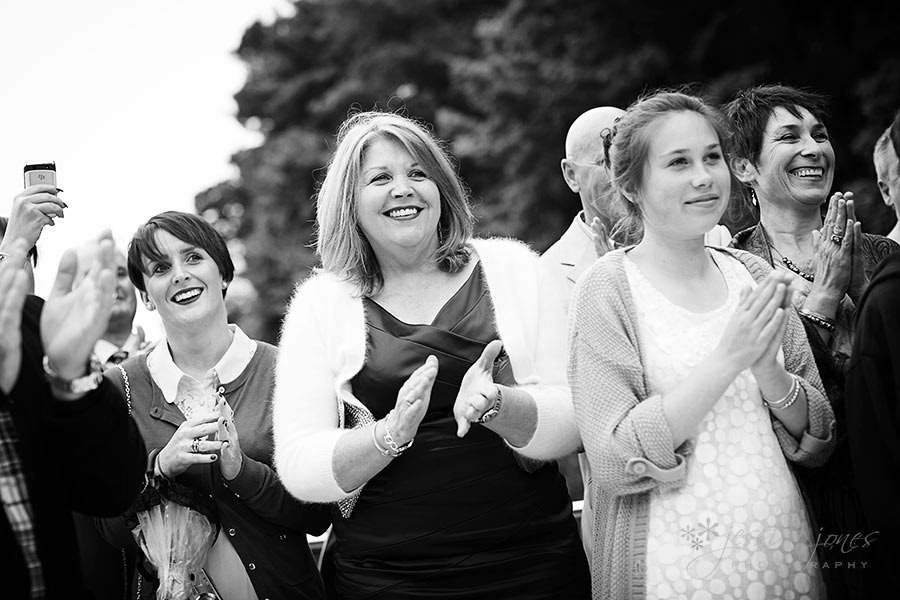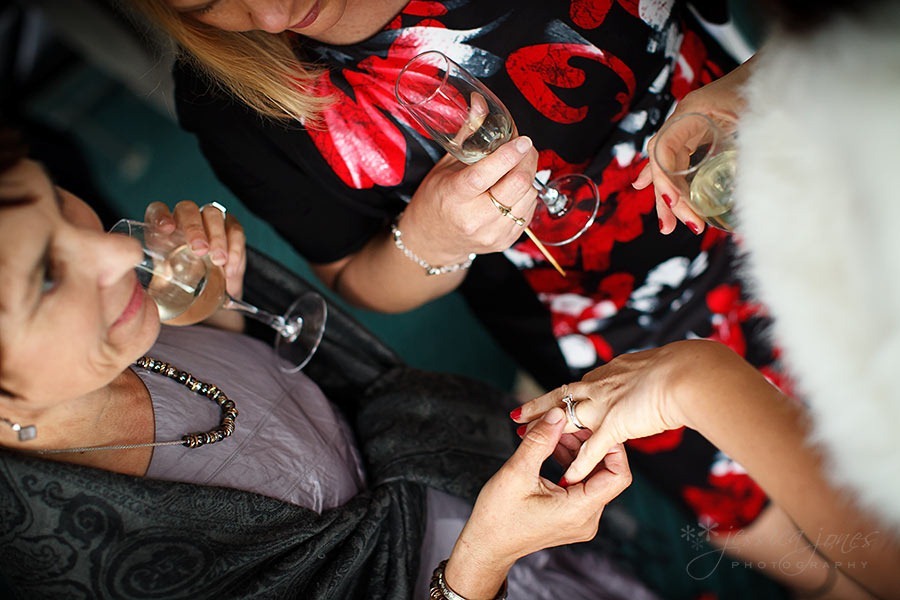 This is Theo.  Gorgeousness right there.  Apparently I was funny!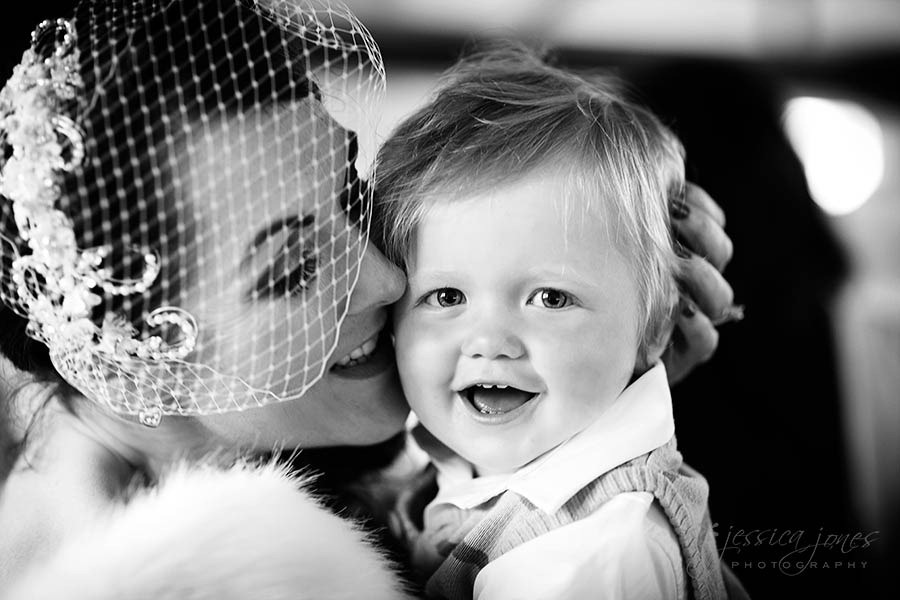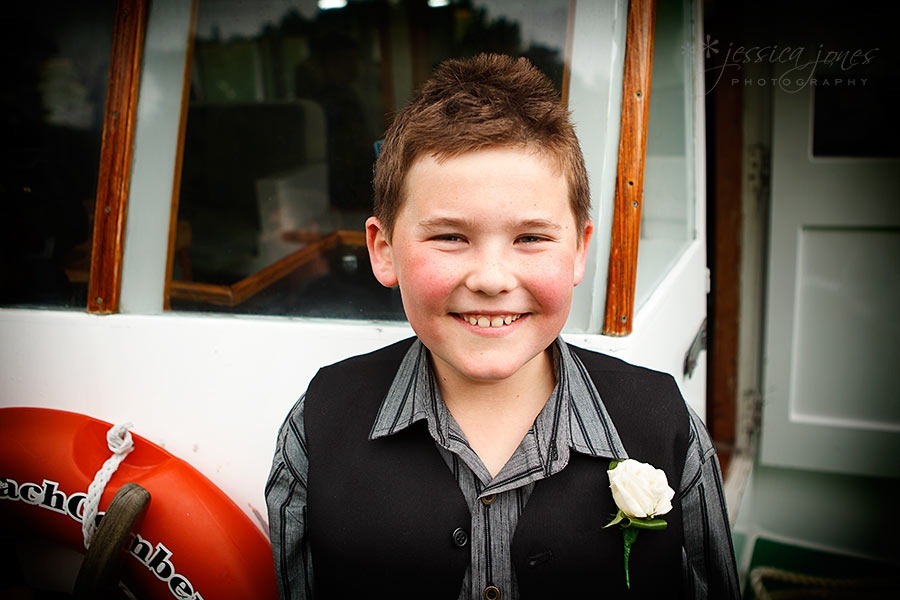 Then some portraits on the shore.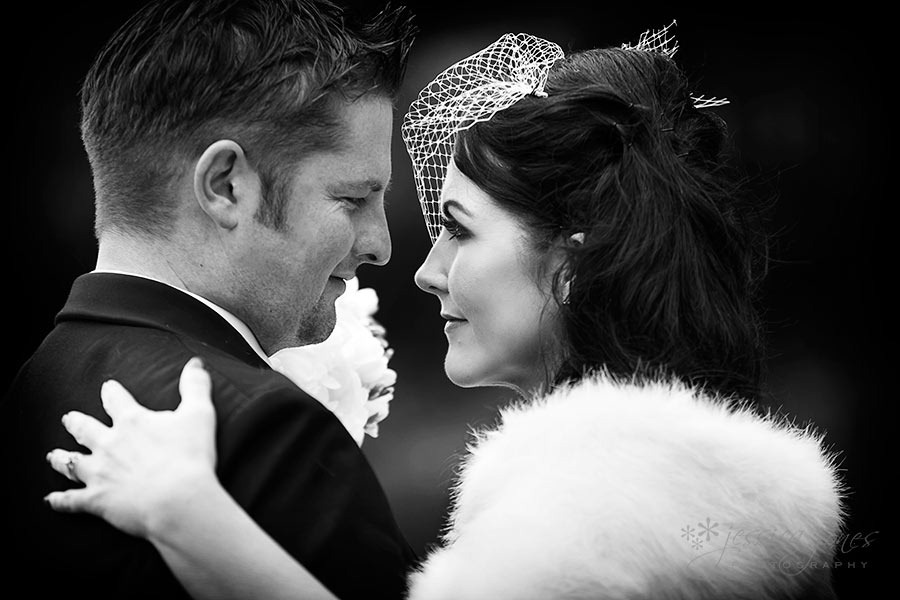 What a handsome couple!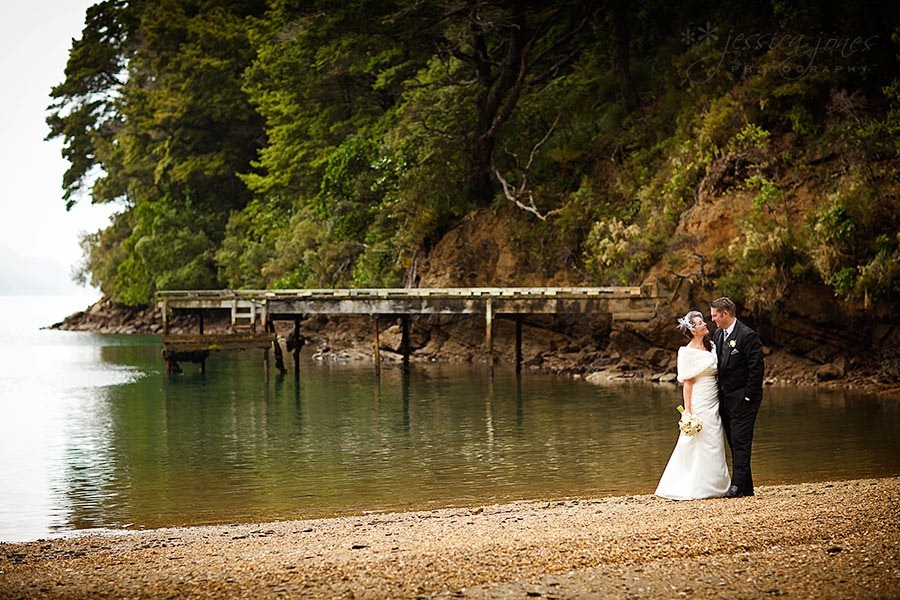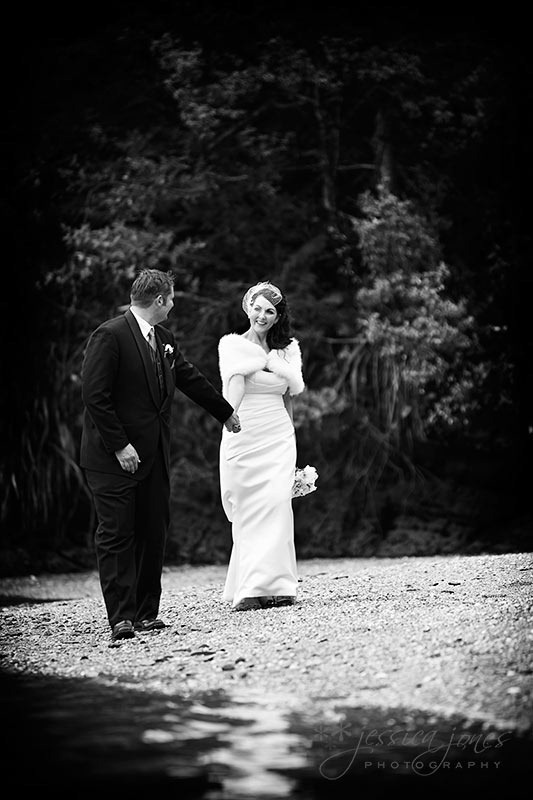 Sean was wonderful and patient while we had fun with the portraits.  In fact, he even admitted not minding them so much.  Thata boy Sean!  That's how it's done!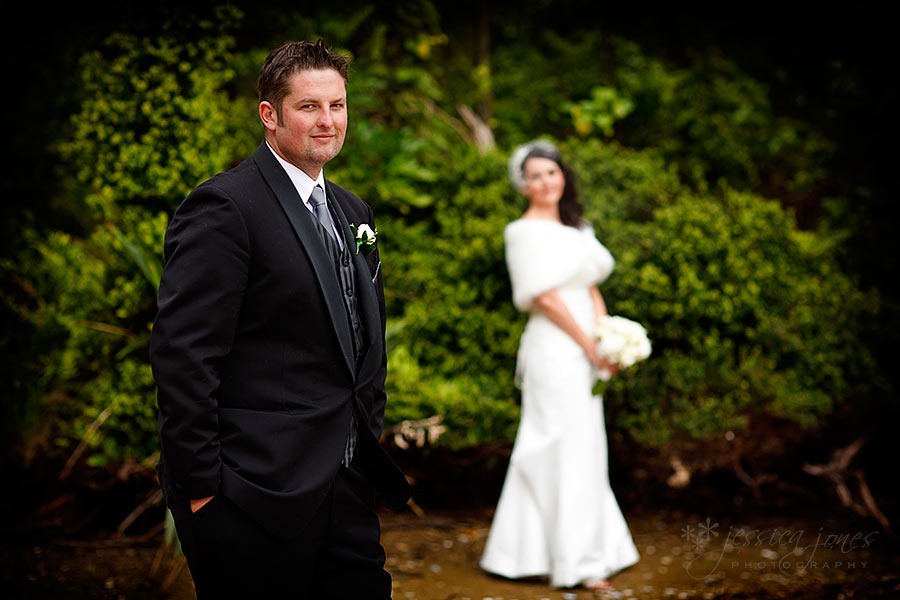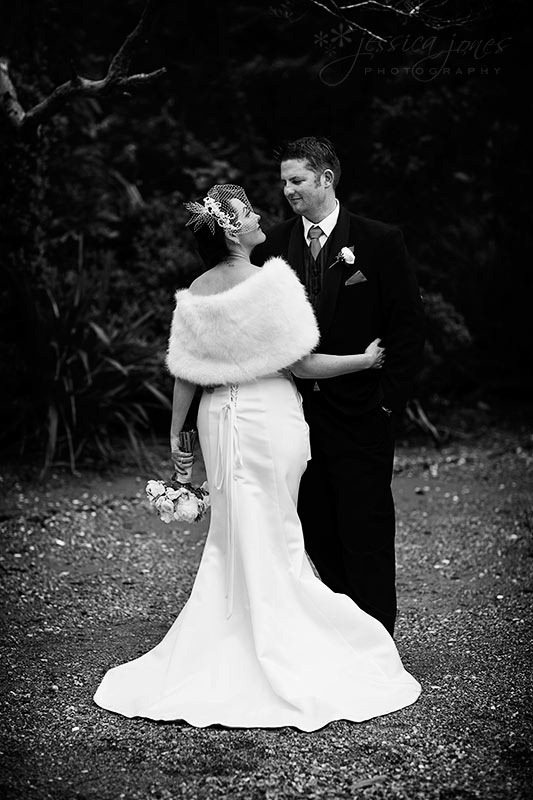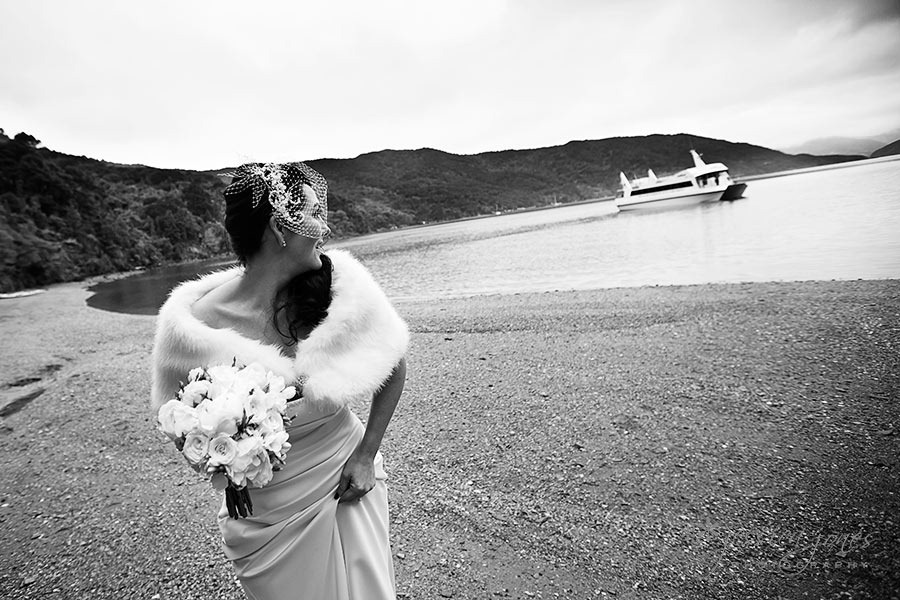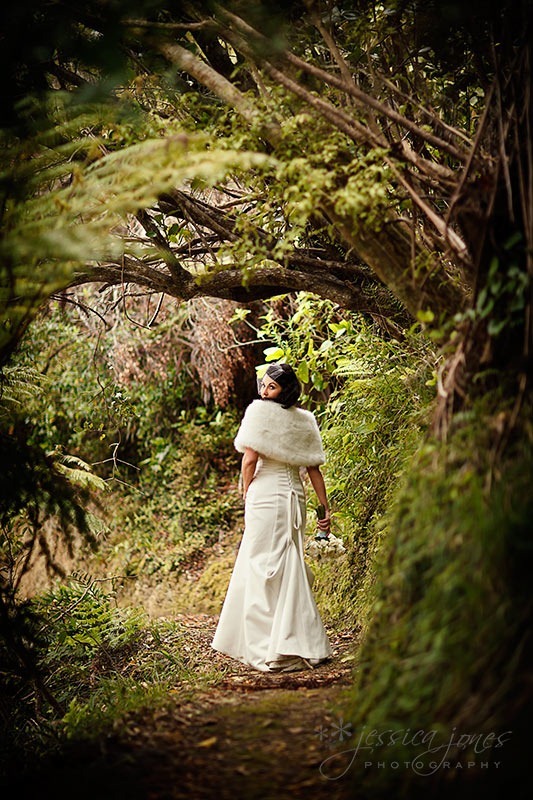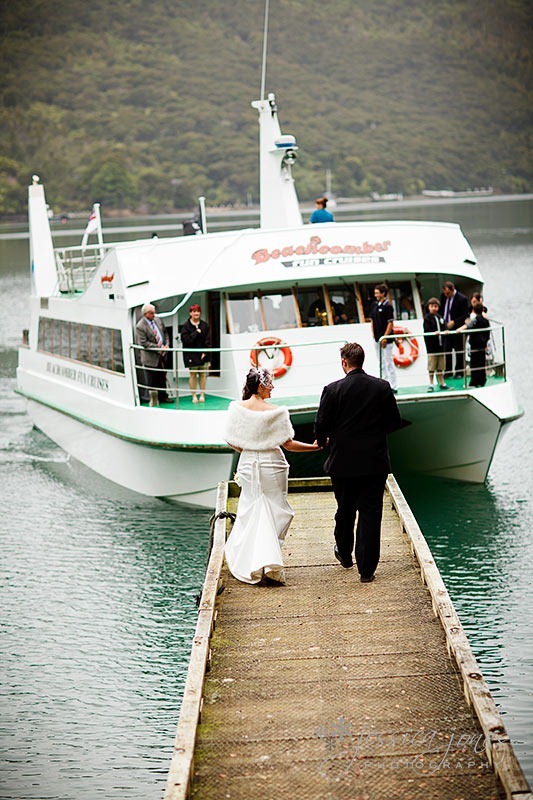 Captain Natalie.  Ah yes.  Why not!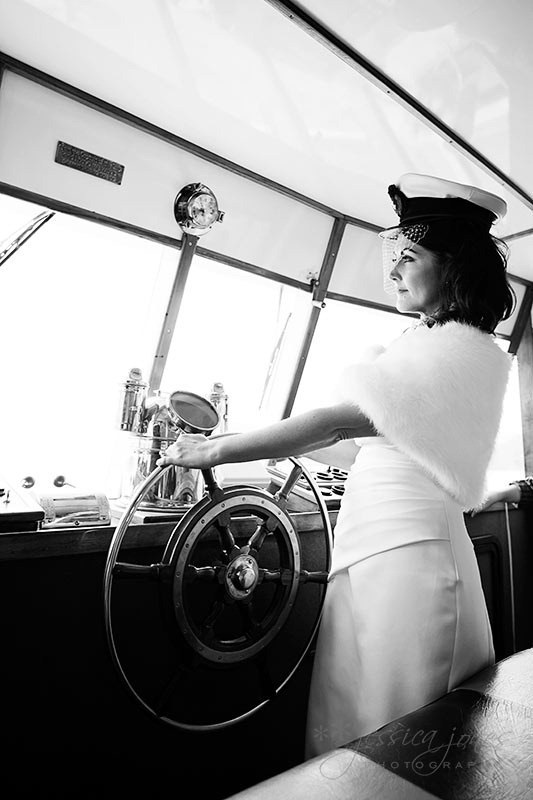 When we arrived back on land, Natalie had one more spot lined up for us to shoot.  Blue boatsheds!  Yusss!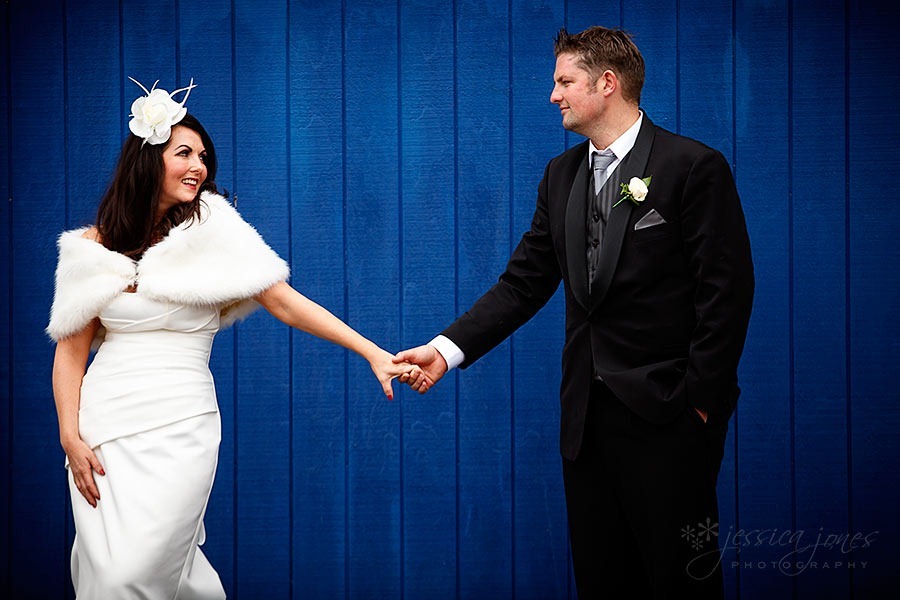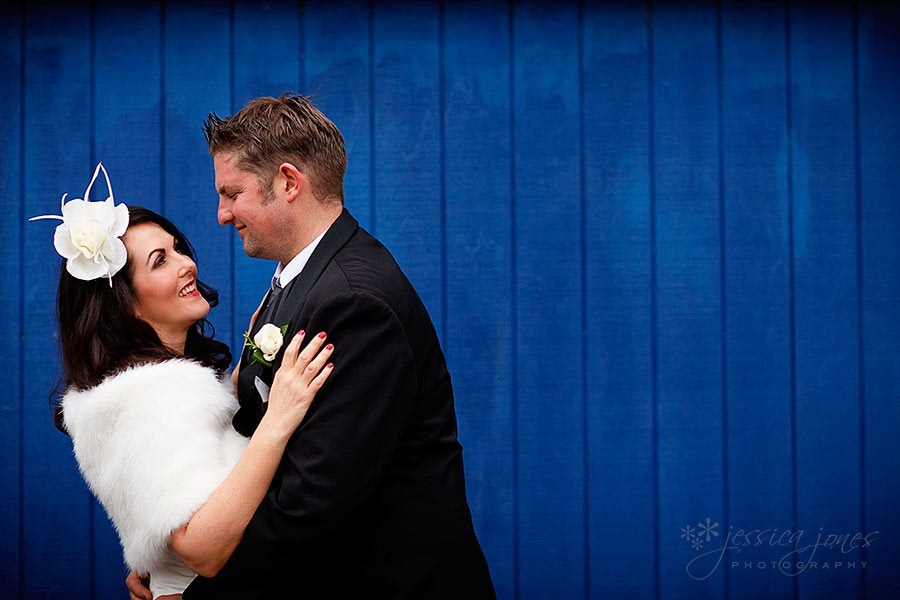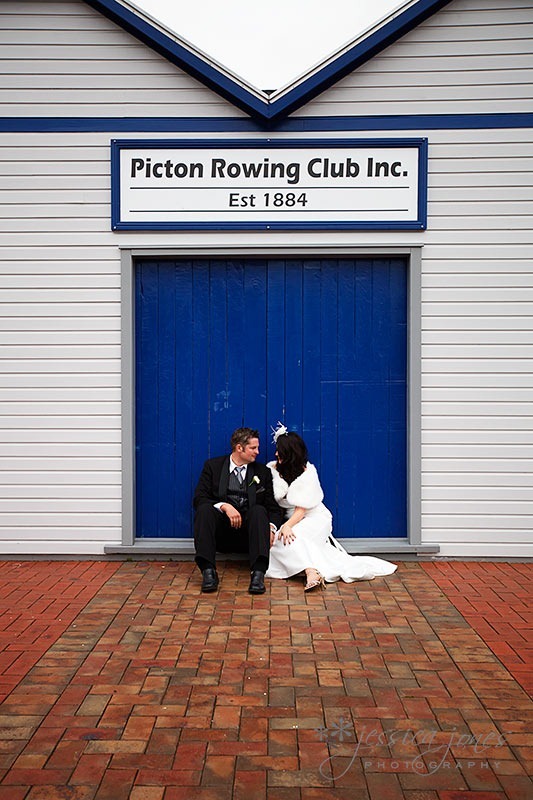 The reception was held at the Waikawa Boating Club in keeping with the nautical theme.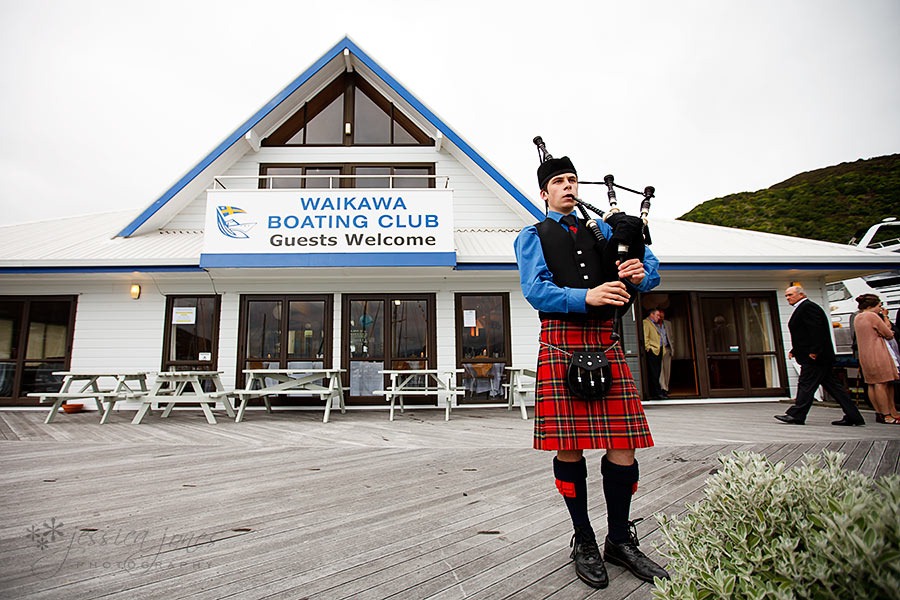 Bradley Guy is an absolutely brilliant young piper. He even had everybody clapping along and really getting into it.  Well done Bradley!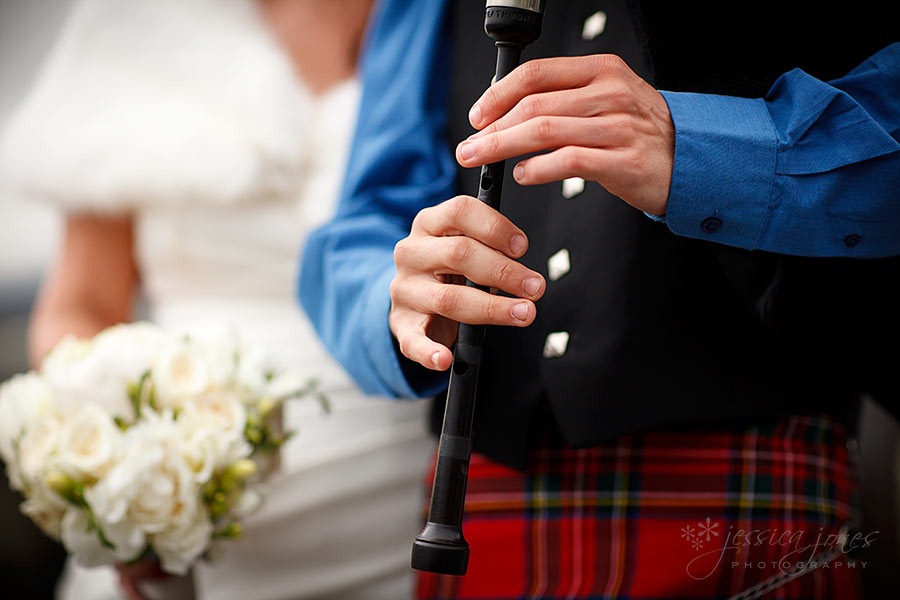 Another formation of Australia.  I promise I didn't set it up like that!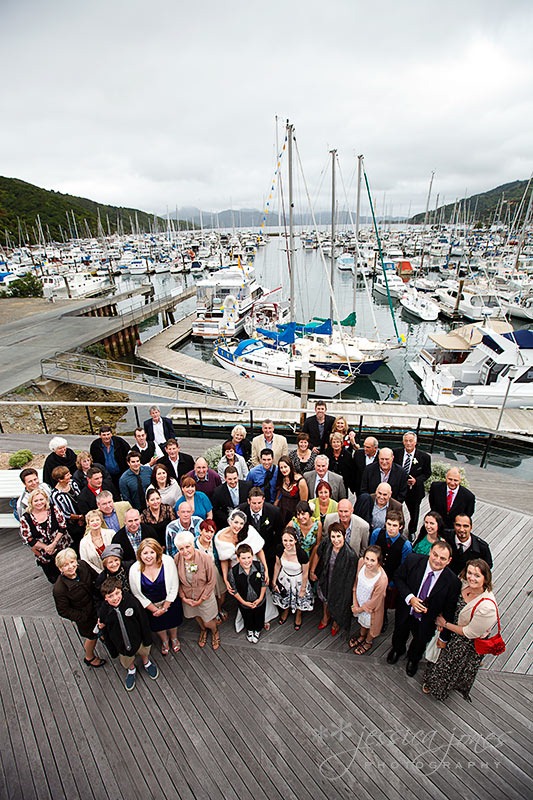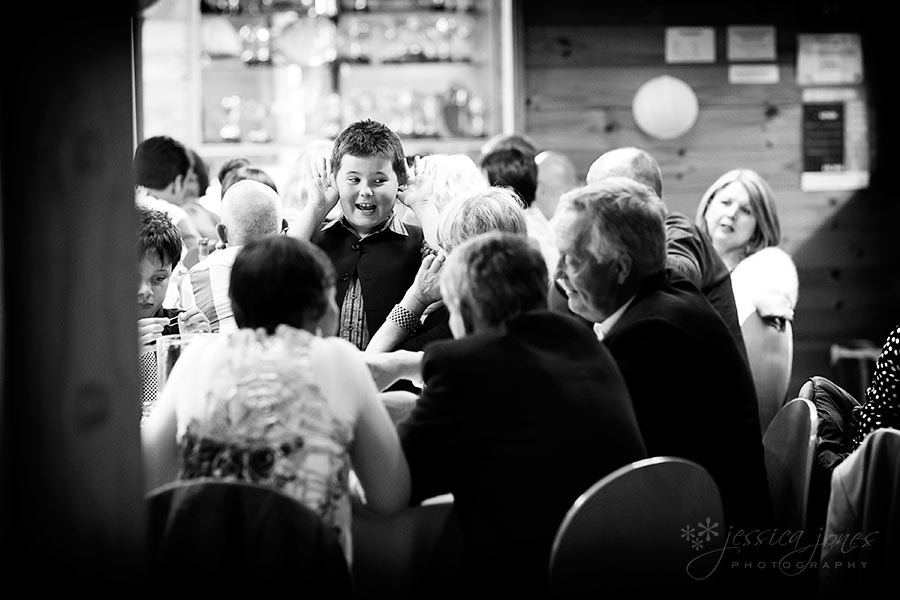 A cheese cake.  A cake made of cheese.  With little mice on the top.  How completely perfect!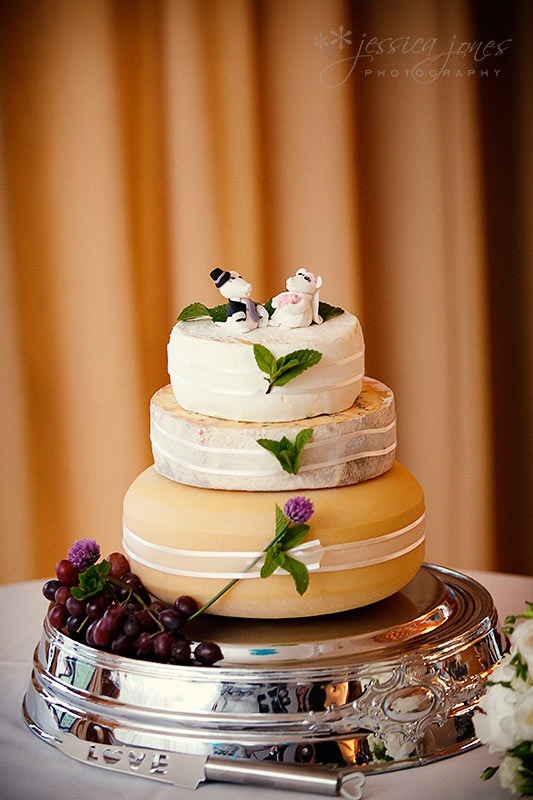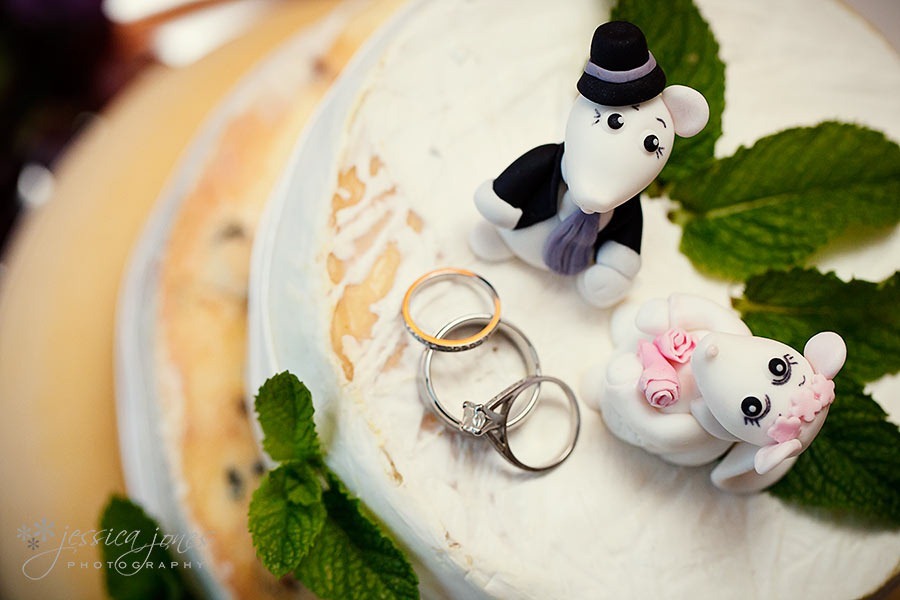 Sean and Natalie, what a wonderful day!  Thank you so very much for inviting us to share it with you.  I can't wait to show you the rest of the photos!
Vendor Shoutout