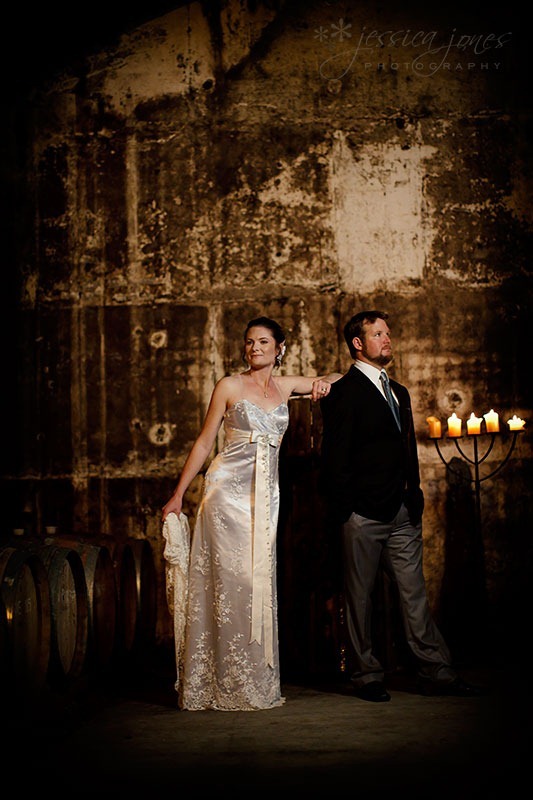 This blog post is like one of those episodes on tv where they surprise you with all sorts of old characters from episodes long gone and put them all together.  Actually, it's even like one of those tv shows that put characters together out of other tv shows.  Except no one dies at the end of this post, which is a really good thing, you'd have to agree.
Our first characters are Heather and Doug (engaged and married) who have become more than clients, they're now our friends.  They're also photographers.  Paul was keen to show them a few tricks with the flashes, and so we set a time to have a fun shoot together.  I'm more of an available light kinda girl, so it was a good chance for me to get more practise with working with the lighting equipment as well.
When Paul suggested that I could be the model I quickly thought of another plan.  I put a call out on Facebook and before you know it two beautiful ladies were chosen to be our 'brides'.  Along with their longsuffering husbands. 
Clare and Brent were photographed by me back at the dawn of this blog in 2008 and sadly I never got to do their wedding photos in Rarotonga as I was too busy having babies at home.  So when this opportunity came to have a shoot, Clare jumped in boots and all.
Leanne and Aaron hardly need to be introduced.  Leanne designs our gorgeous Queensberry Albums along with a whole bunch of other goodies at Vanilla Hayes.
So now that we know who everyone is, you actually get to see some photos!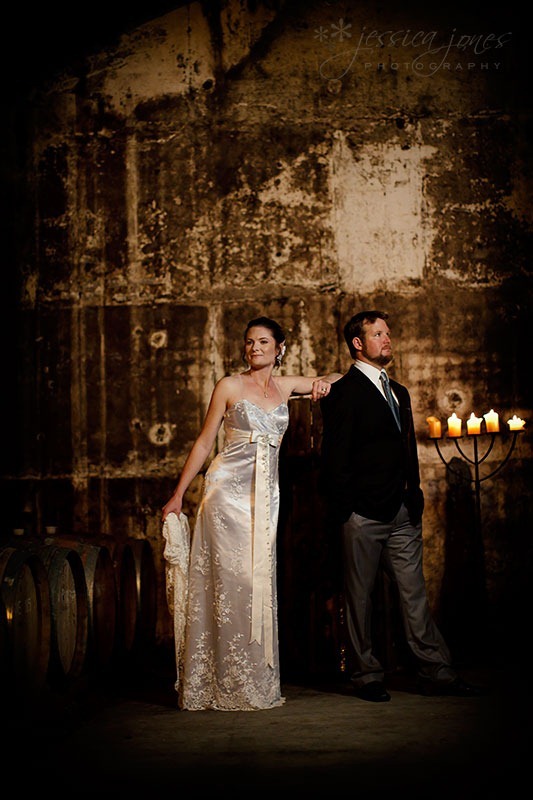 Massive thanks to Mahi Wines for letting us use their very dark barrel room.  It was perfection!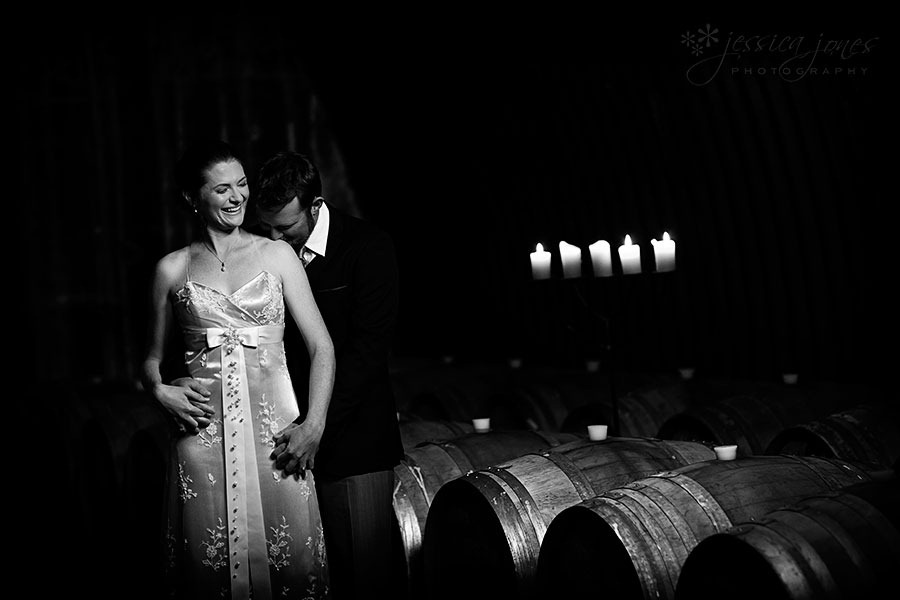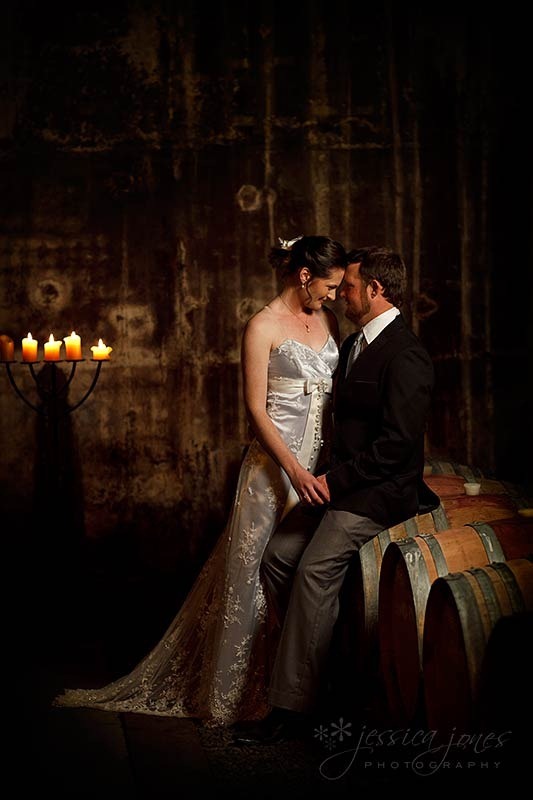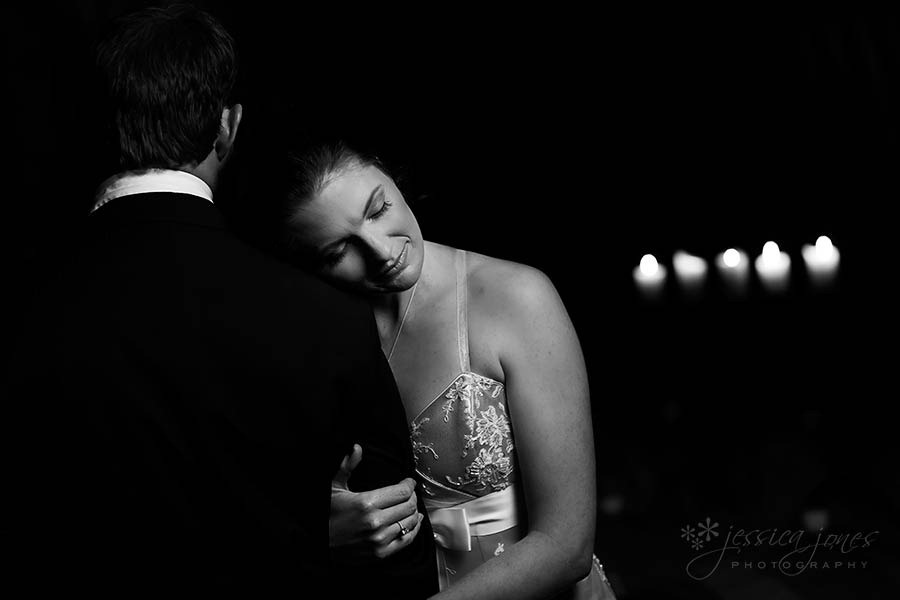 While Paul was working with Heather and Doug and doing all sorts of cool backlighting, I snuck away to find the light that I like working with.  Natural light!
Clare, you are absolutely stunning!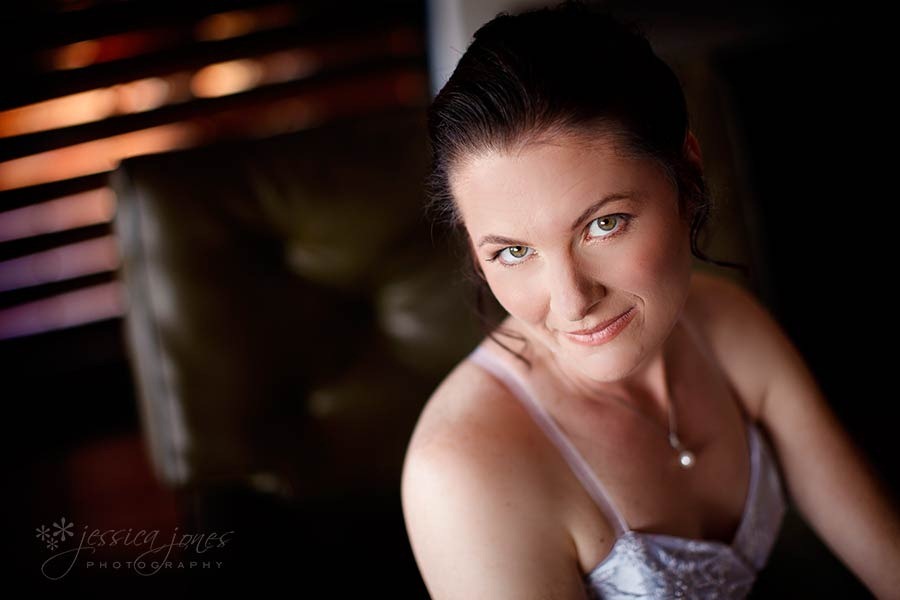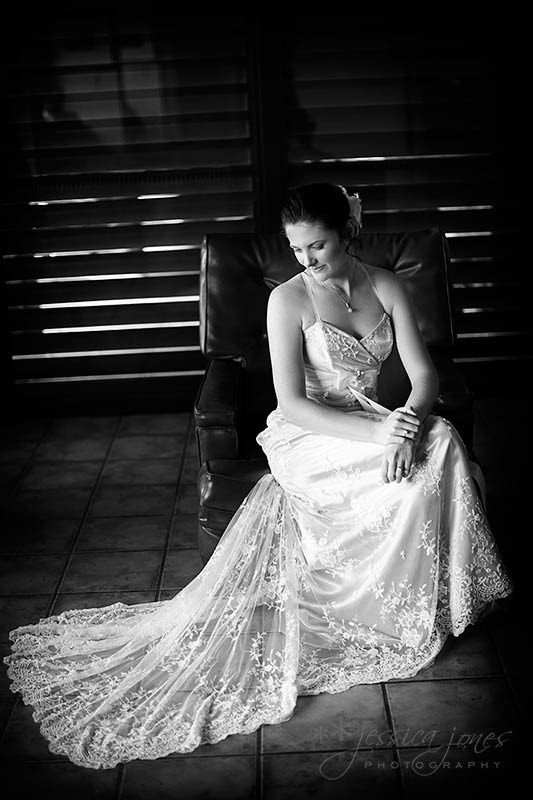 Then I went and stole Leanne and Aaron, just to shake things up a bit.  I love this.  I love it a lot!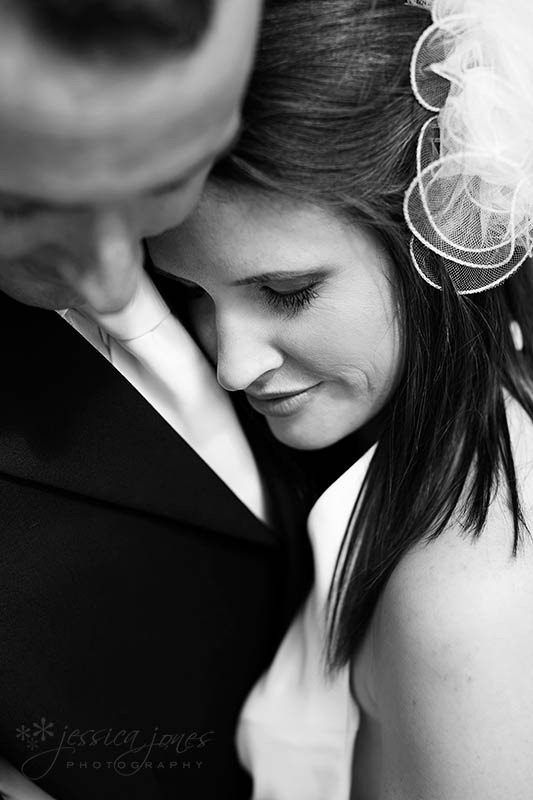 Leanne, I told you that you were smouldering!  Don't be doubting me!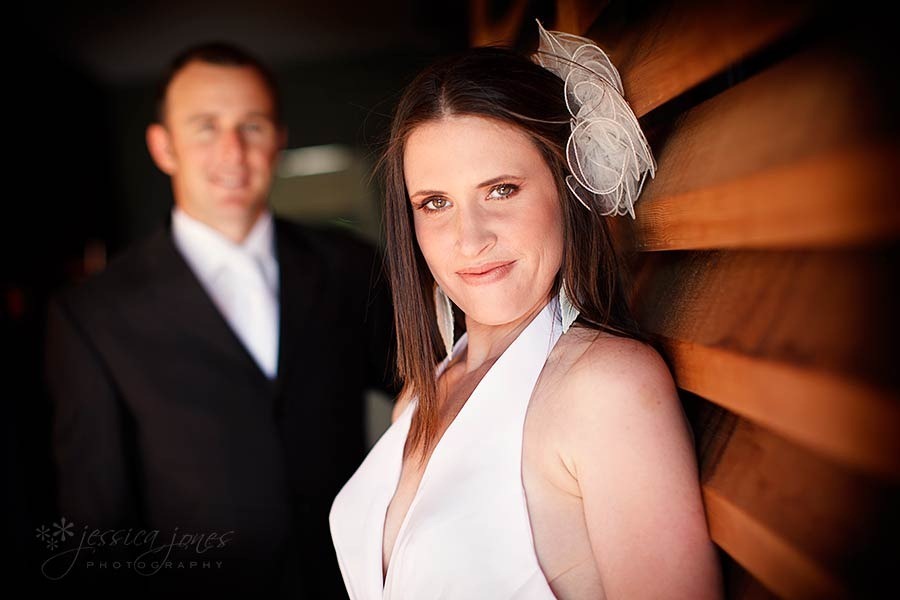 And look at how dashing Aaron is! 
I'd also like to point out that Leanne's hairpiece was the one I wore when I got married 16 years ago.  See?  I am stylish after all….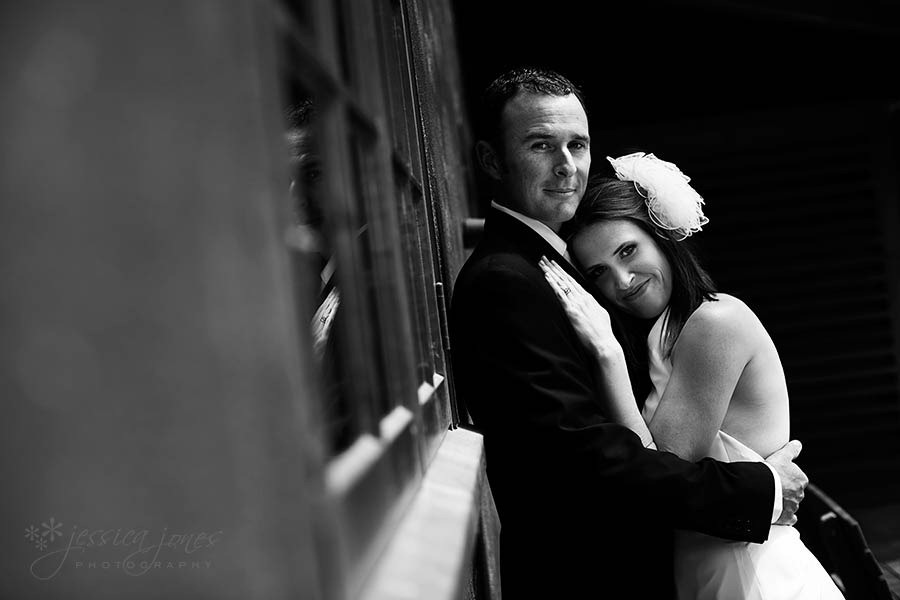 It turns out that Clare and Leanne are actually close friends. They even used to live together while they were studying. 
I had asked for ideas for our shoot, and what was suggested?  tug of war!  Of course!  It's perfectly natural to expect two brides and two grooms to do this on a Monday morning.  So before we headed home we simply had to have a game.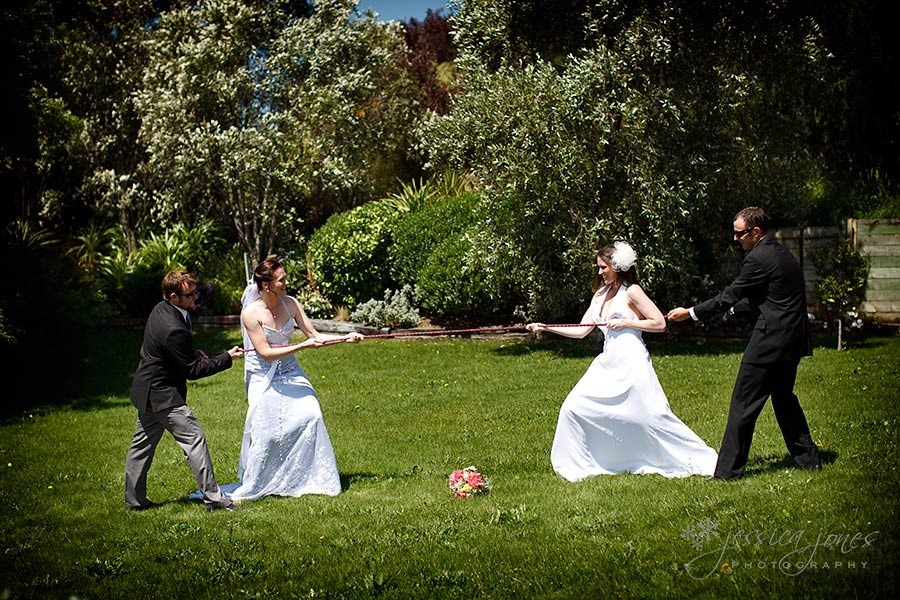 Then, when the girls decided to take on the boys, things got a little bit more serious…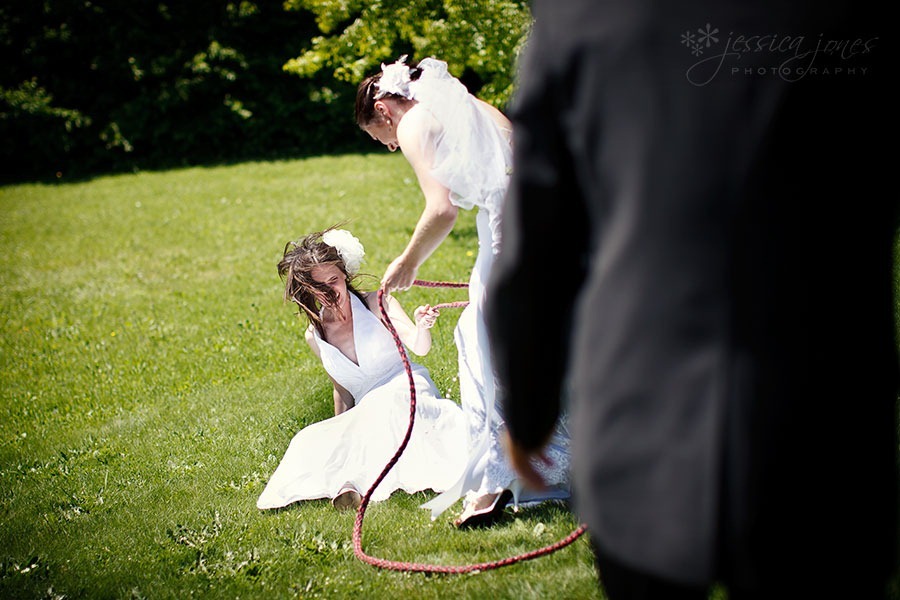 Massive thanks to Nina from Pink Poppie for the flowers.  She was given pretty much no time to prepare and yet still she came up with absolute gorgeousness.  Nina, you are a star!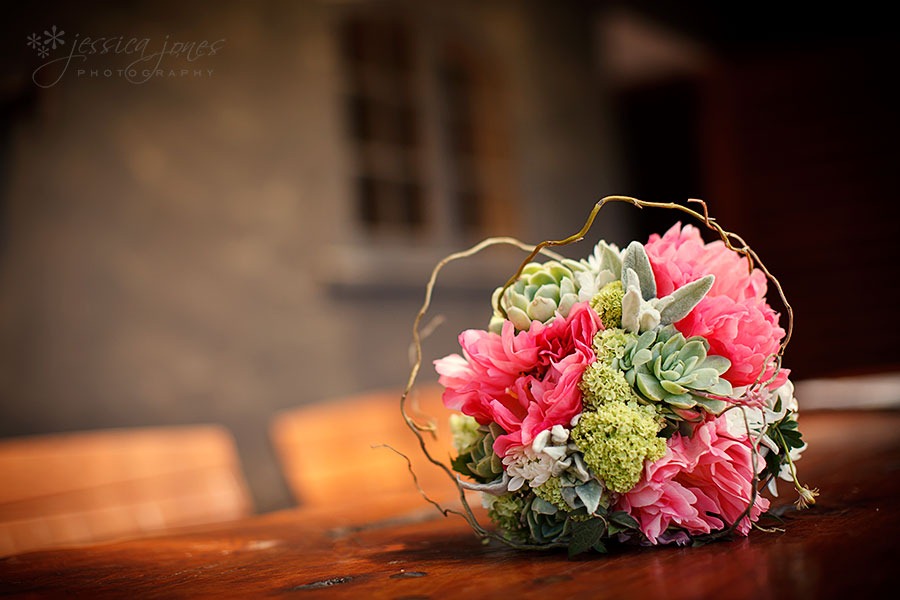 Also thanks to Darnelle Bason and Chloe Sutherland who stepped up at the last minute to volunteer to do the girls makeup for us.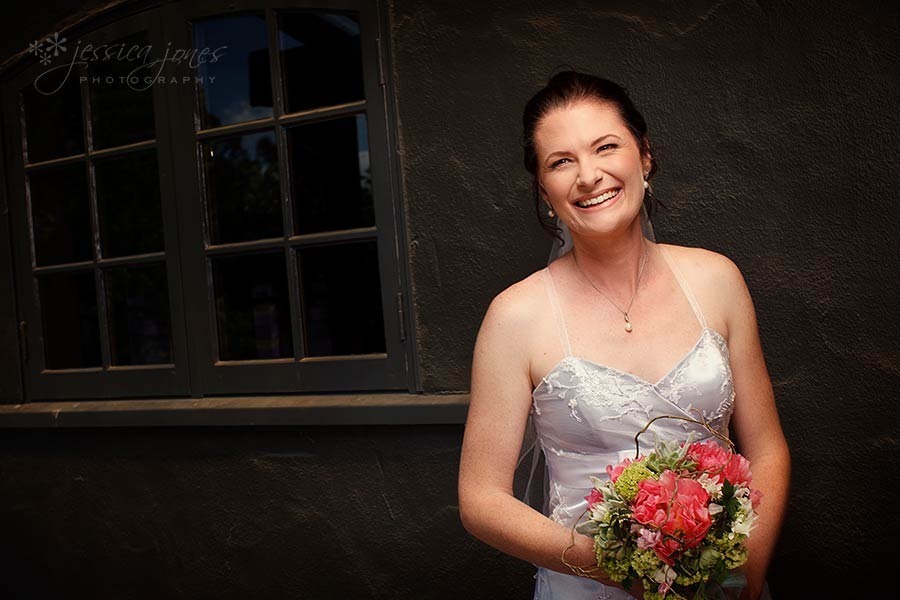 So now that you've seen my side of the story, pop on over to Heather's page and check out what she did!
Thanks to everyone for such a huge effort, it was fun!