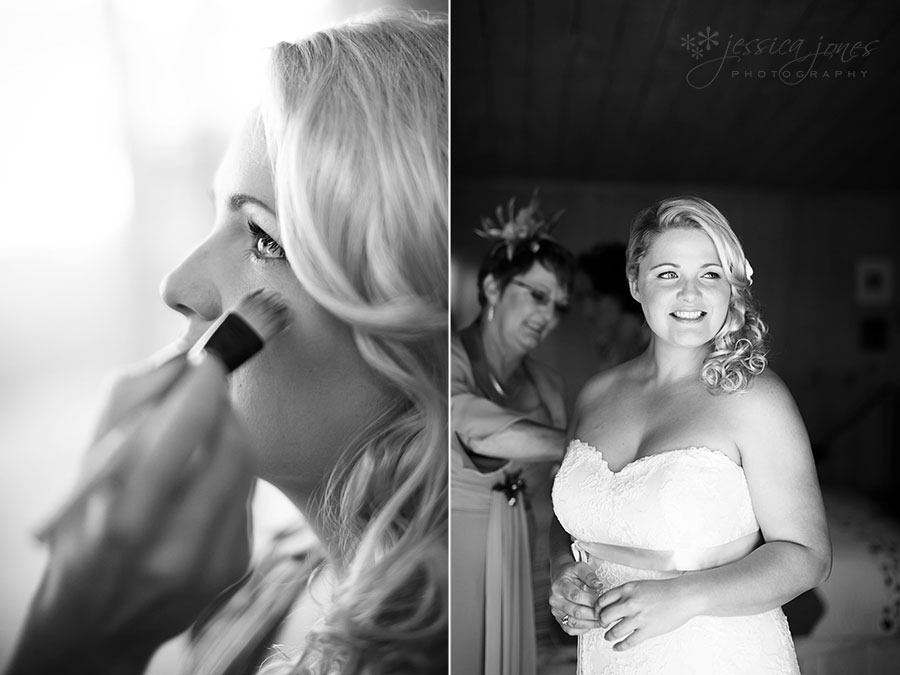 Duncan proposed to Lorna at her favourite place in the whole entire world, Loch Lomond in Scotland.  A couple of years later and 12,000 Miles away, Lorna said "I do" in the place that means the absolute world to Duncan, Homewood Bay in the amazingly beautiful Pelorus Sound.  That, my friends, is love.
Duncan and Lorna's day was as special as they come.  It was filled with friends, family, heritage and beautiful smiles.  The biggest smiles belonged to Lorna and Duncan, every time they looked at each other they lit up.  This, of course, meant that we had endless opportunities to make beautiful images.
Lorna and her girls arrived at Locks and Lashes bright eyed and bushy tailed and super excited about a most eventful day ahead of them.  Deirdre and Mary Anne did the most spectacular job of their hair and makeup!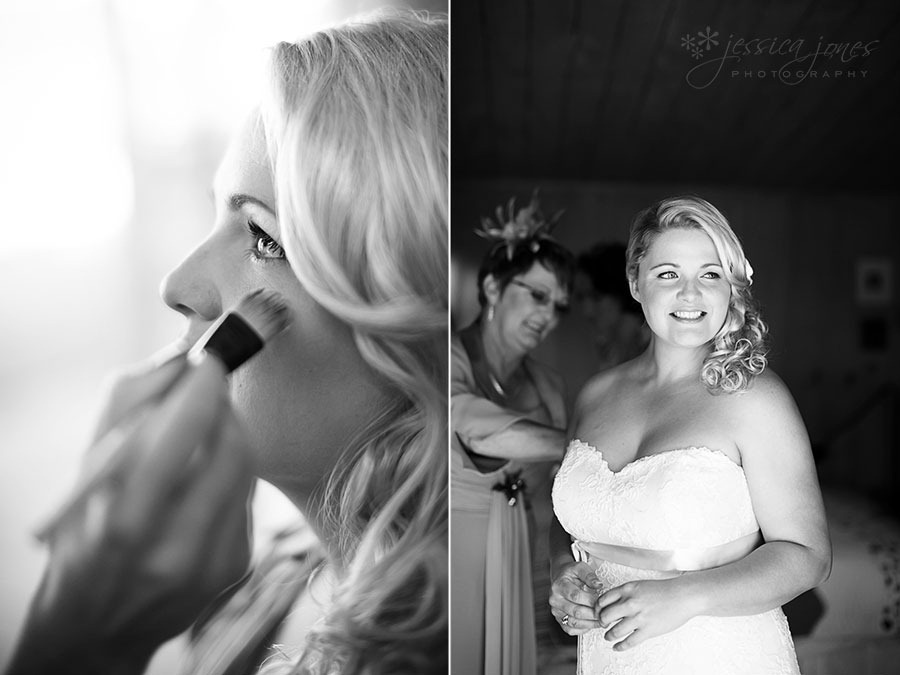 Lorna, you are so beautiful, I can barely stand it!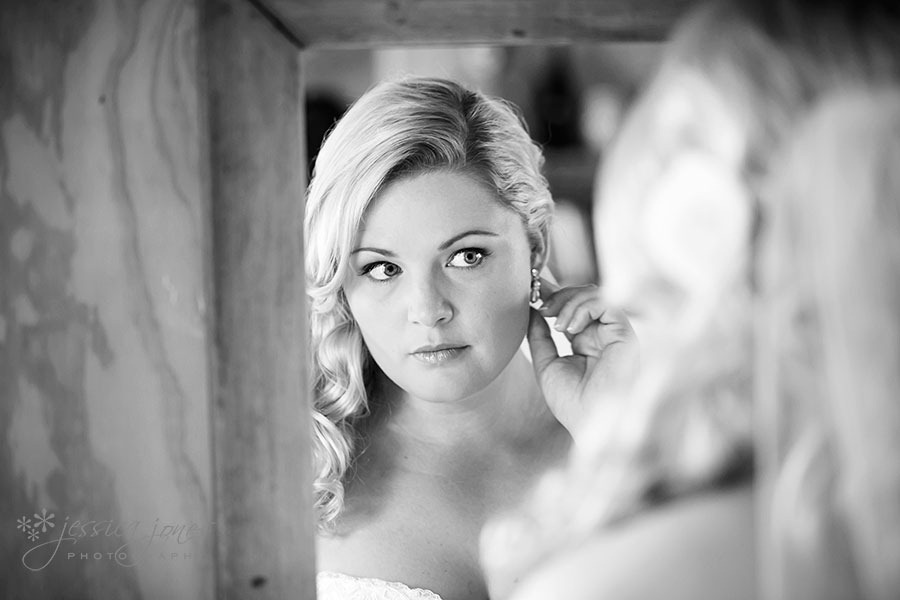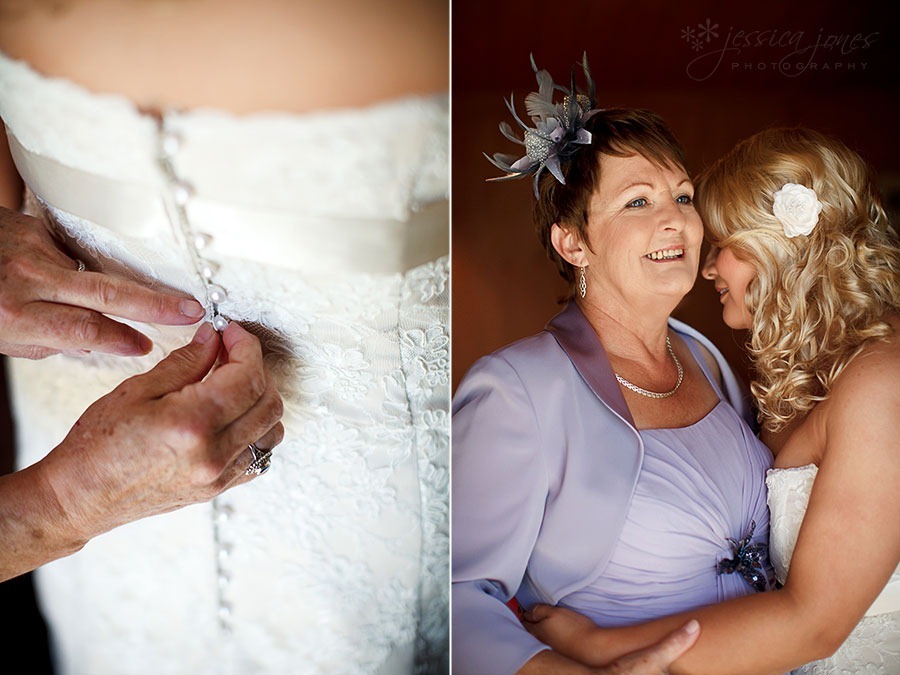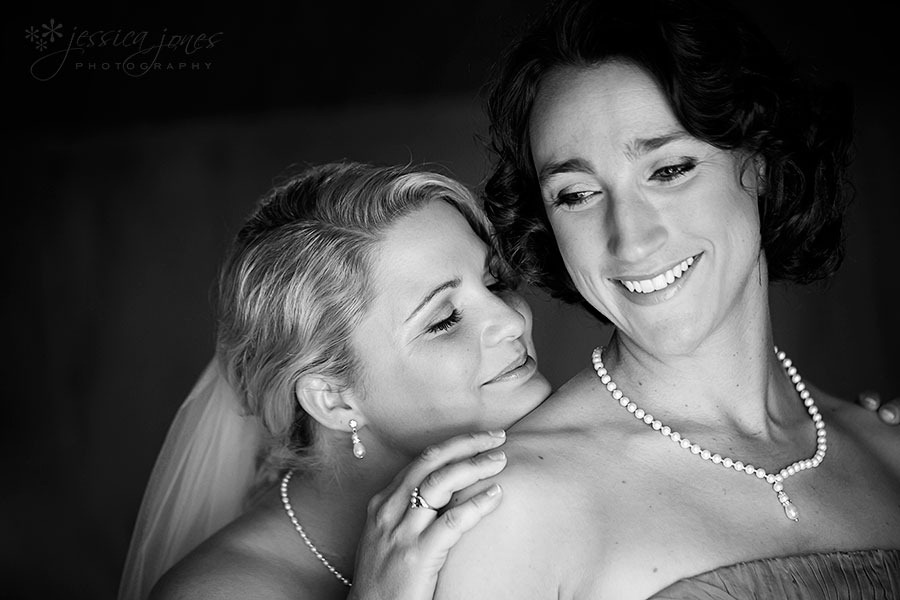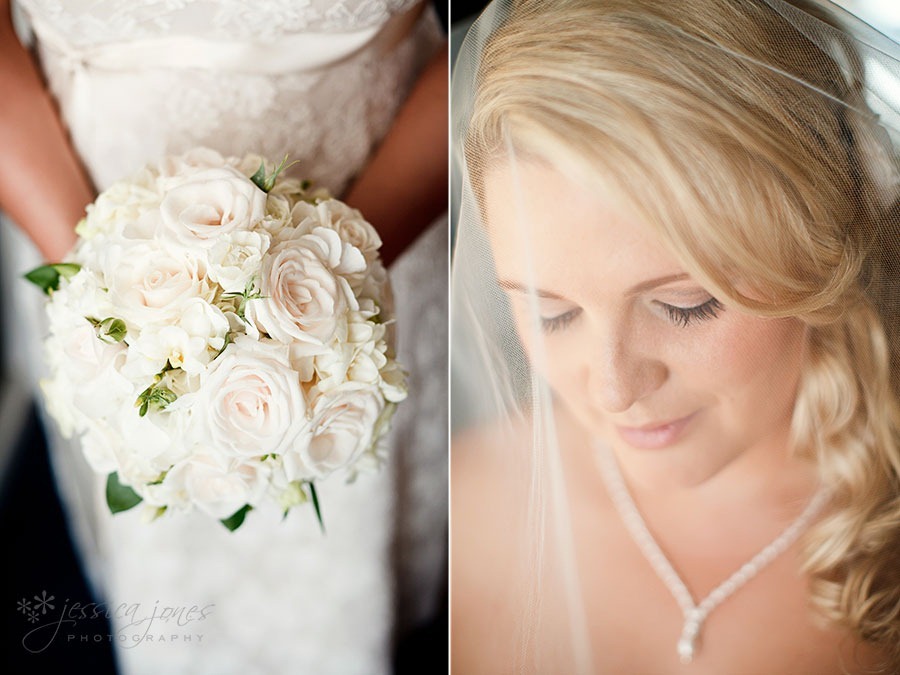 Lorna's Mum and Dad came all the way from Scotland, and brought with them some beautiful family heritage.  The sword has the words "Si Je Puis" inscribed on it, meaning "If I can".  This is the motto of their family's clan.  The ring belonged to Lorna's Great Grandmother.  It was her engagement ring and it has now been passed down to Lorna.  How special!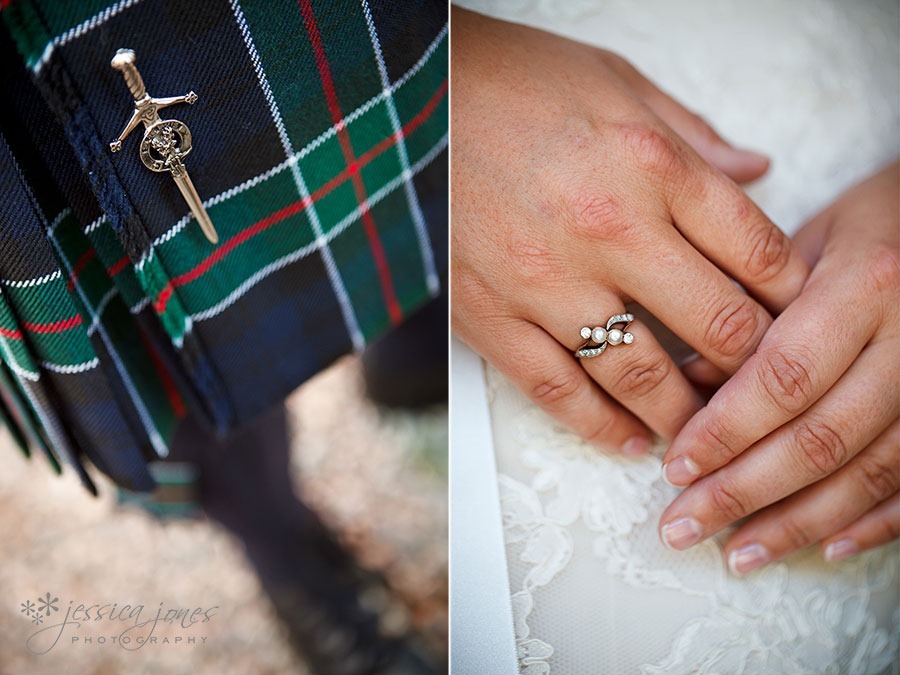 This is the moment that Dad gets to see his little girl as a bride for the first time.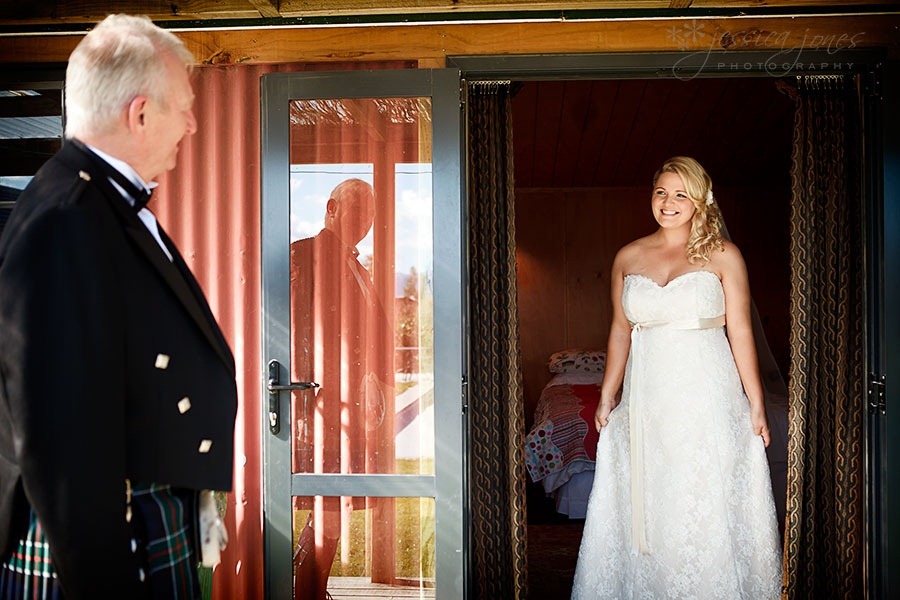 Heart.  Melt.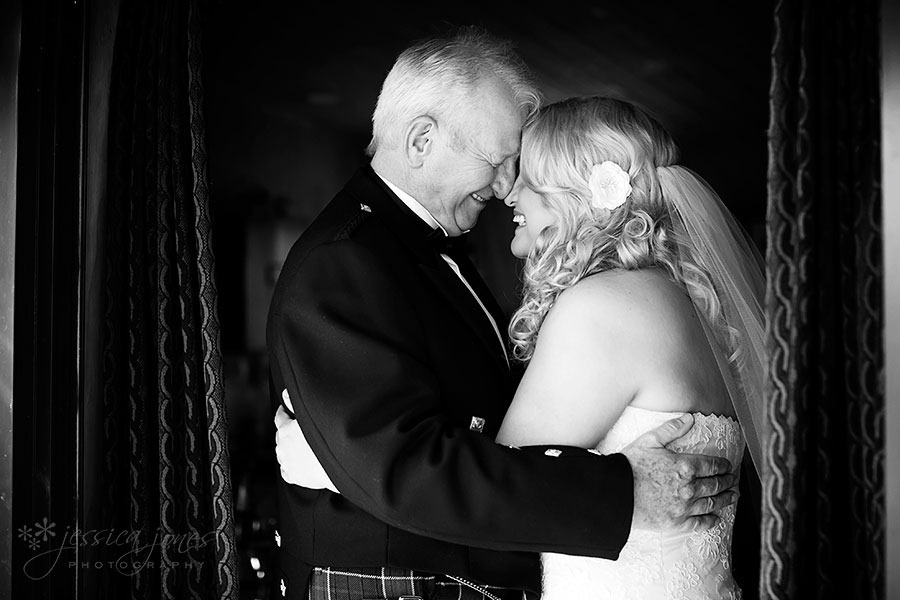 Meanwhile, Paul was with the rest of the wedding guests in Havelock boarding the Odyssey and travelling towards Homewood Bay.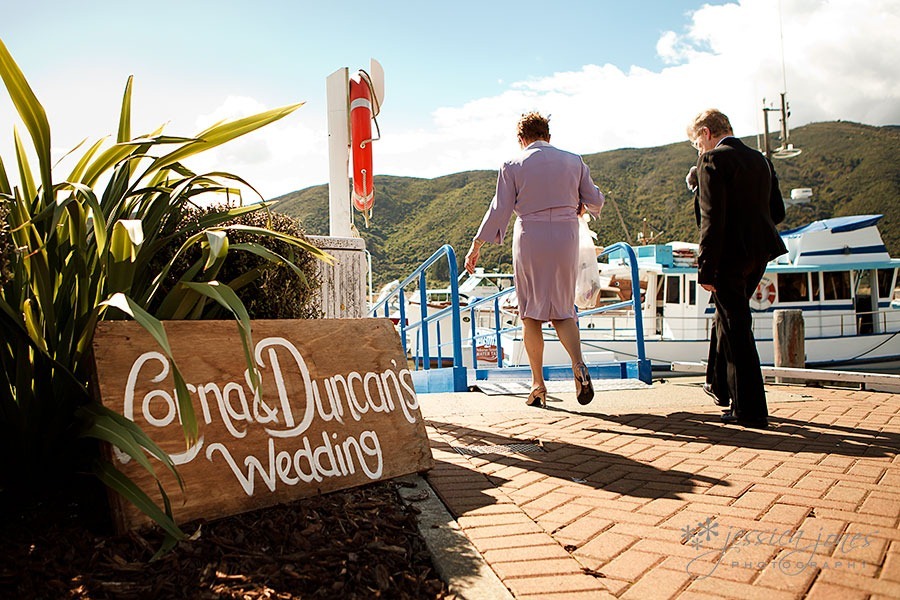 At least one of the guests had a knife in his socks.  I figure that because he also wore a kilt that it must be a Scottish thing, and he's not necessarily a random off the street…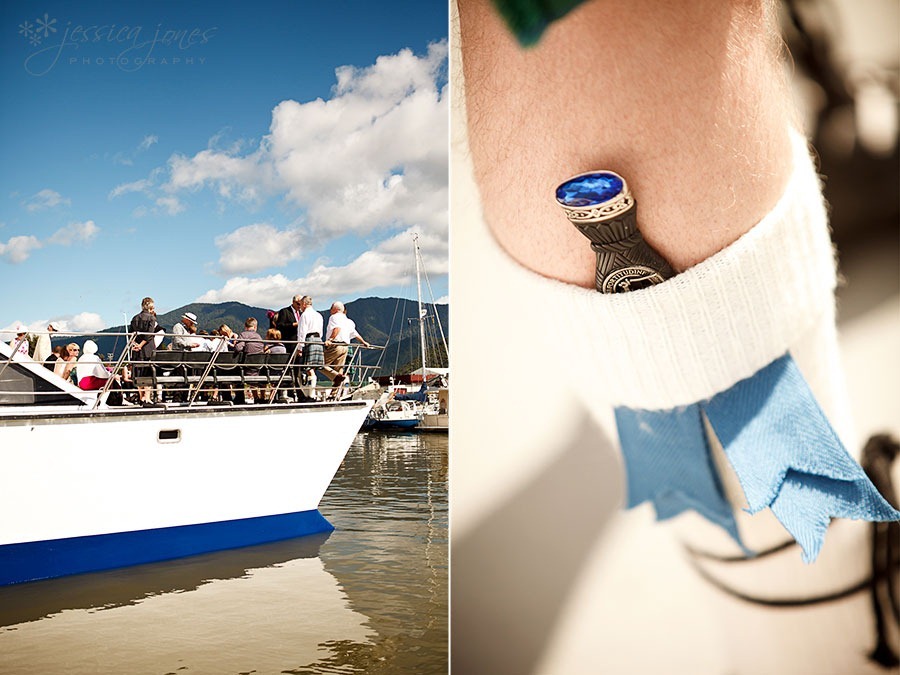 We followed along behind, plenty far enough behind for no one to spot us.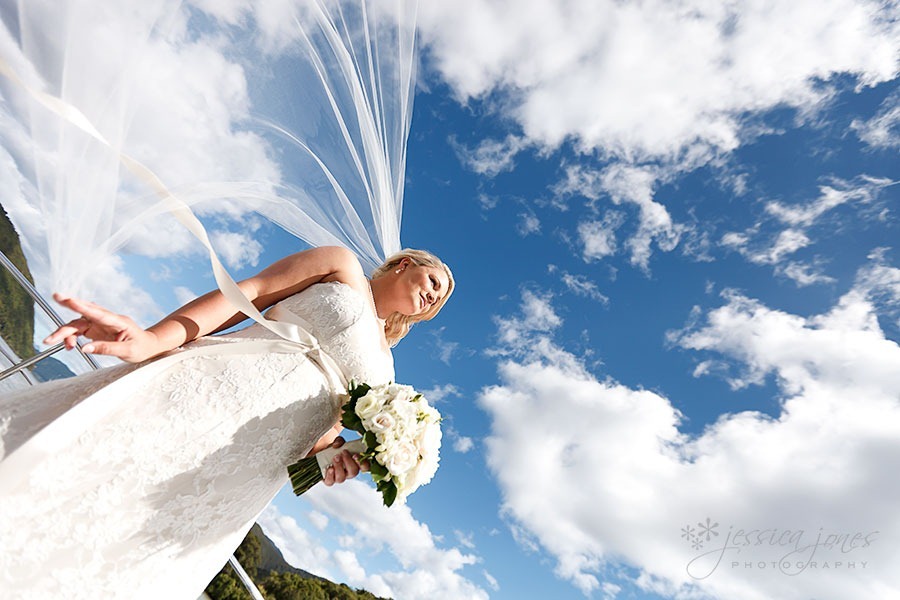 We passed the time by driving the boat….
and taking pictures of each other.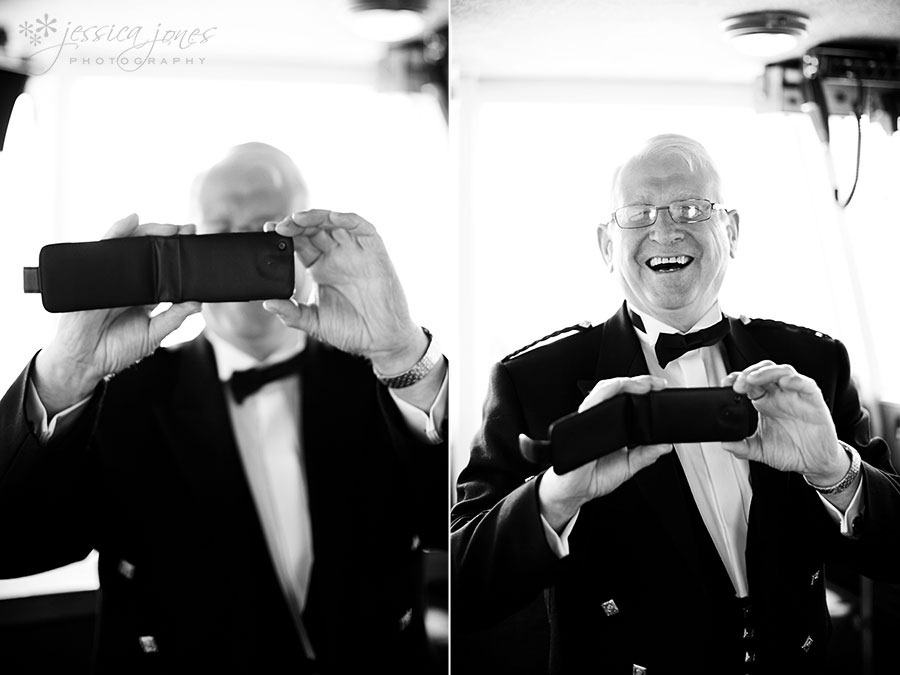 Finally, the guest boat reached its destination – Homewood Bay.  This has been part of the Humm family for over 30 years and I can see why Duncan loves it so much.  It is gorgeous.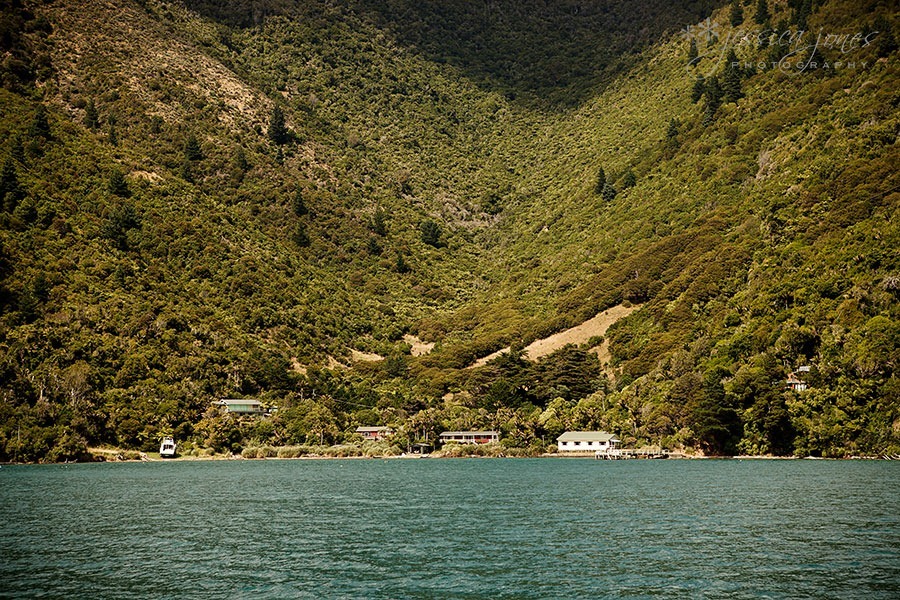 The welcome party.
As our boat arrived Lorna's Uncle Jim piped us in.  It was beautiful.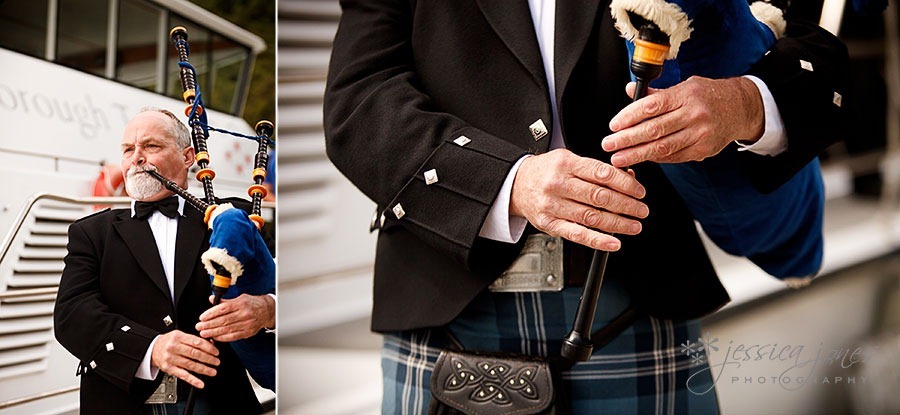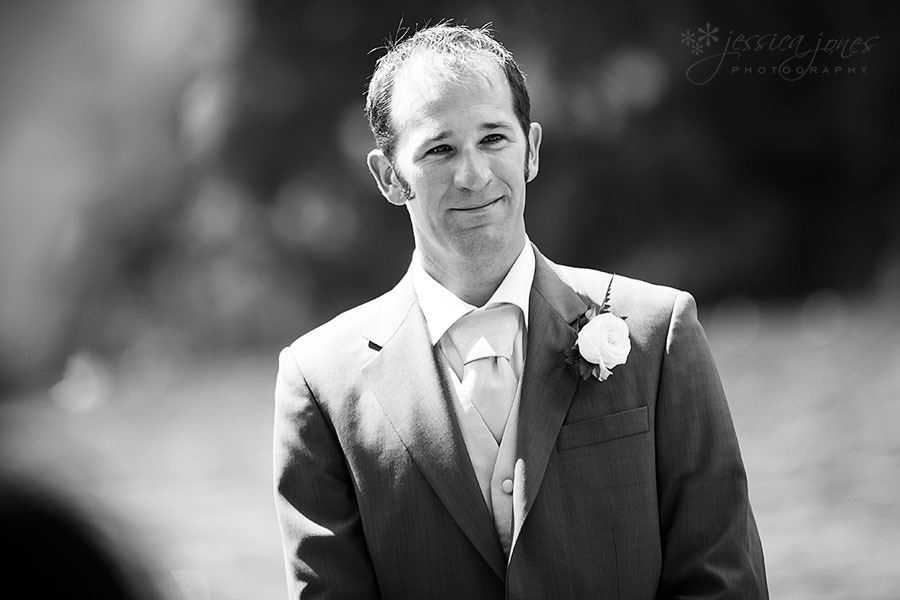 What a fantastic setting to get married in!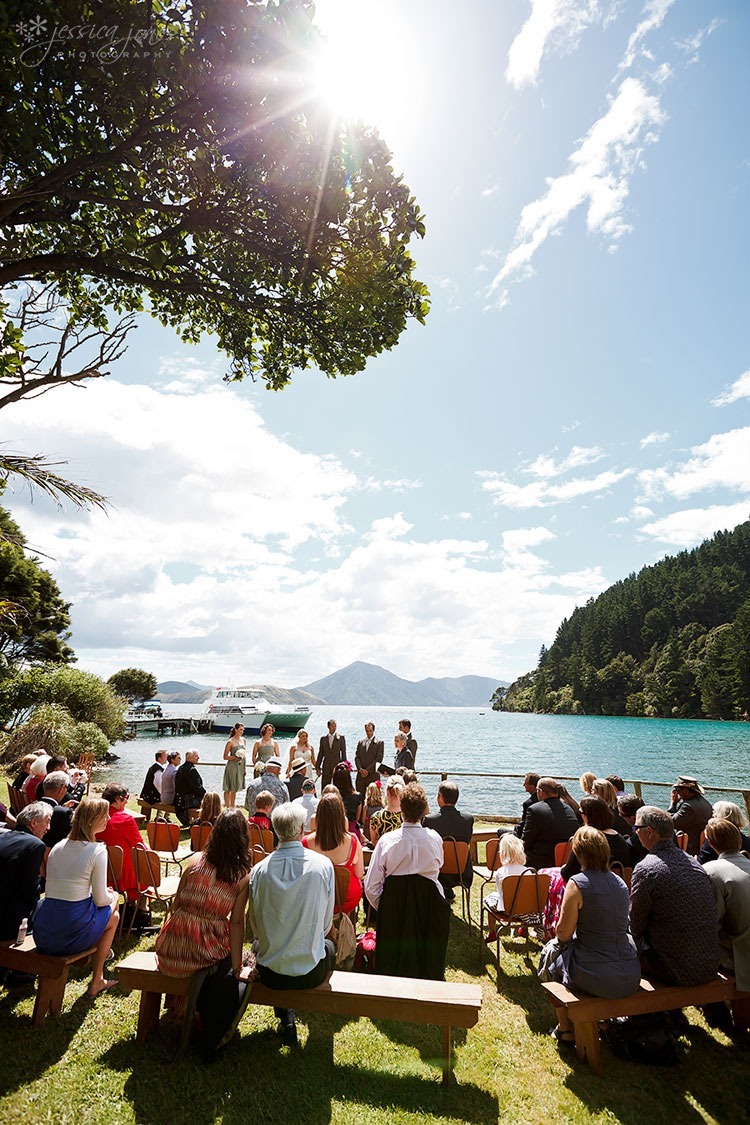 And just look at how they look at each other.  It's almost like no one else on the planet exists at that very moment.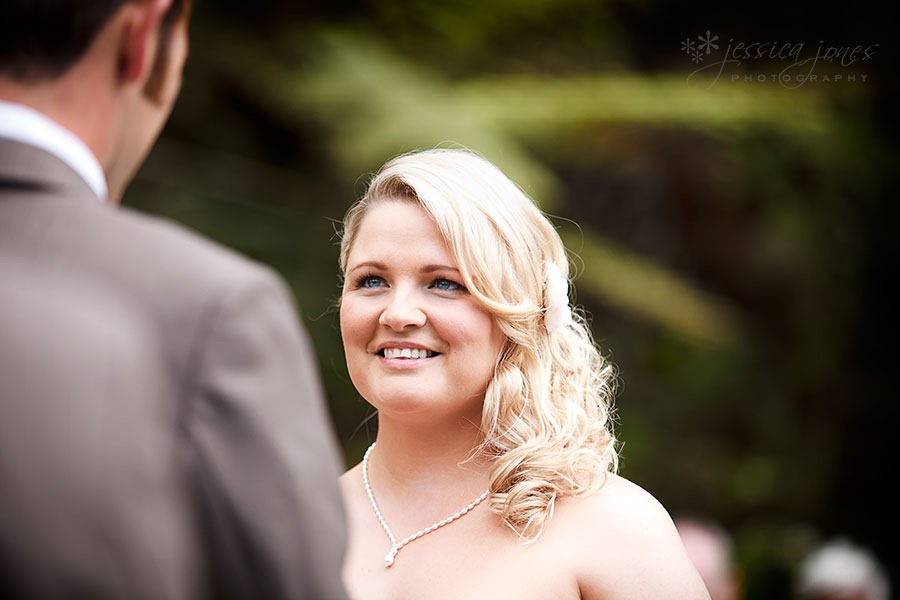 Best view in the place!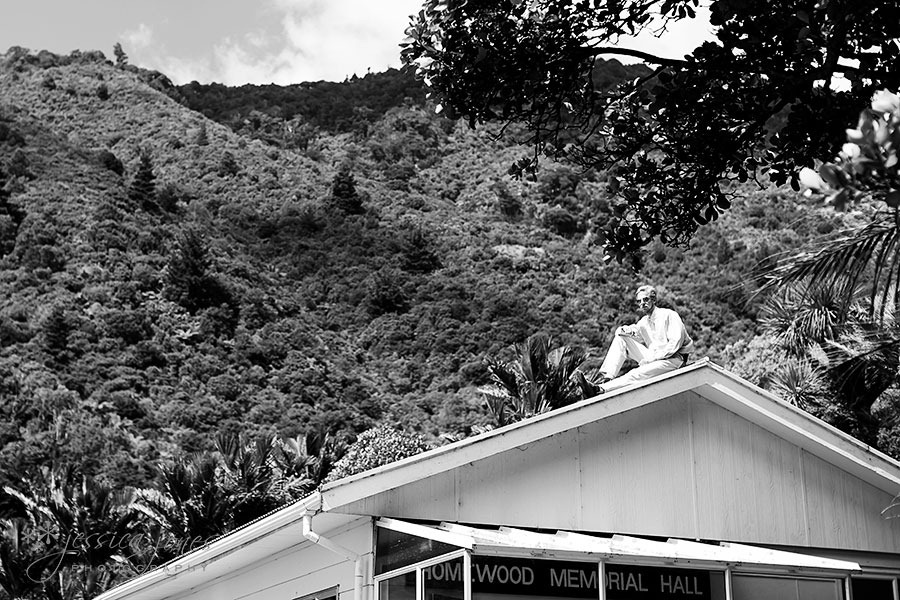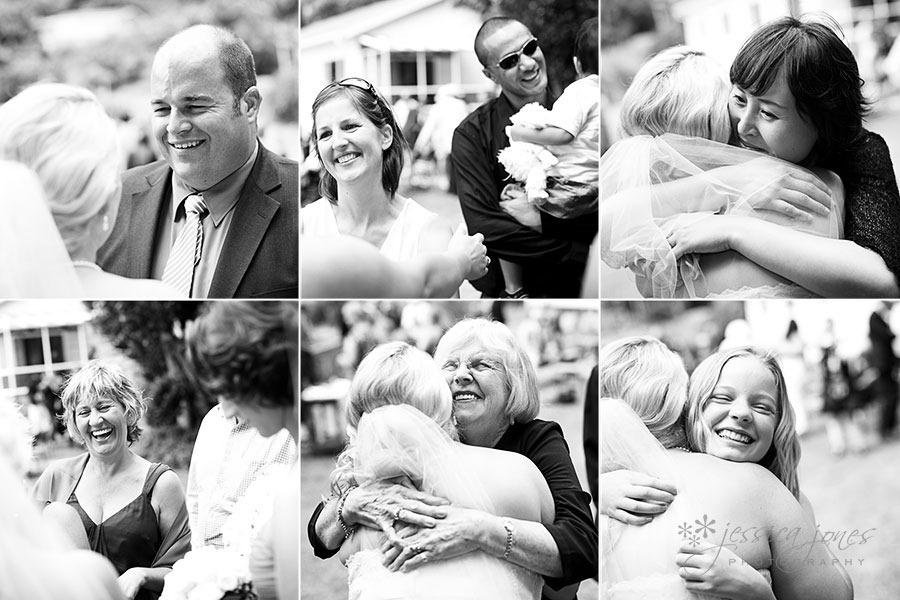 Inside the batch were old images from Duncan's family.  So much history and I can't help but be grateful that we were able to contribute to the on going story of Homewood Bay and the Humm family.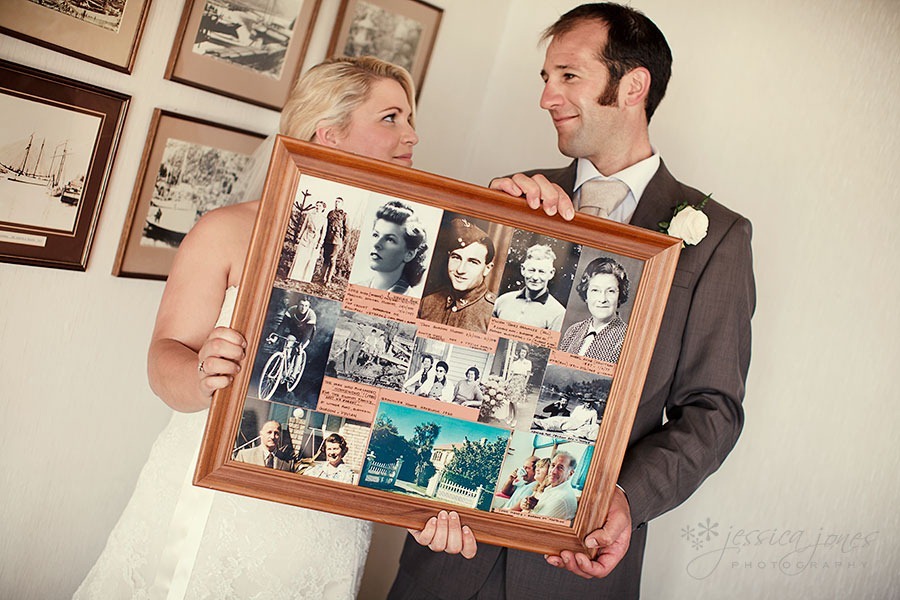 You can't find a nicer couple than Lorna and Duncan.  You just can't.  I dare you to even try. They are up there with the super heroes of niceness.  If there was a hall of fame of nice couples, their photo would be hanging there, right on the top row, and they would look awesome in that photo.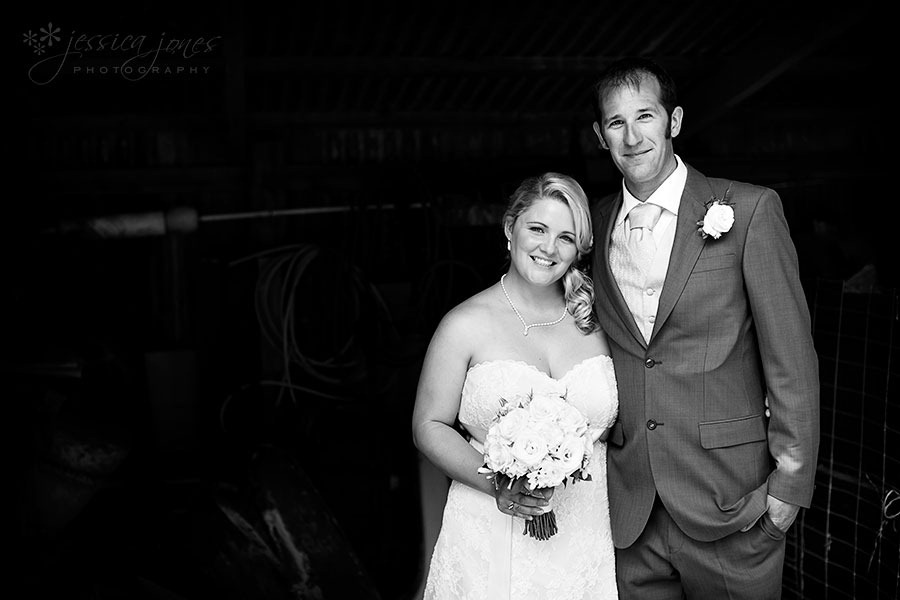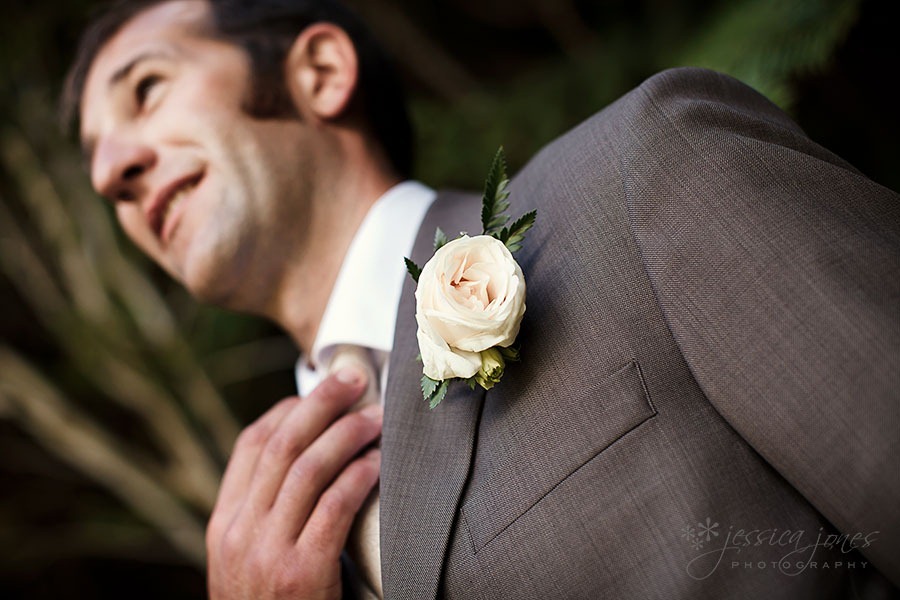 We continued on our adventure of a wedding day and everyone hopped back on the boat and headed back to Havelock.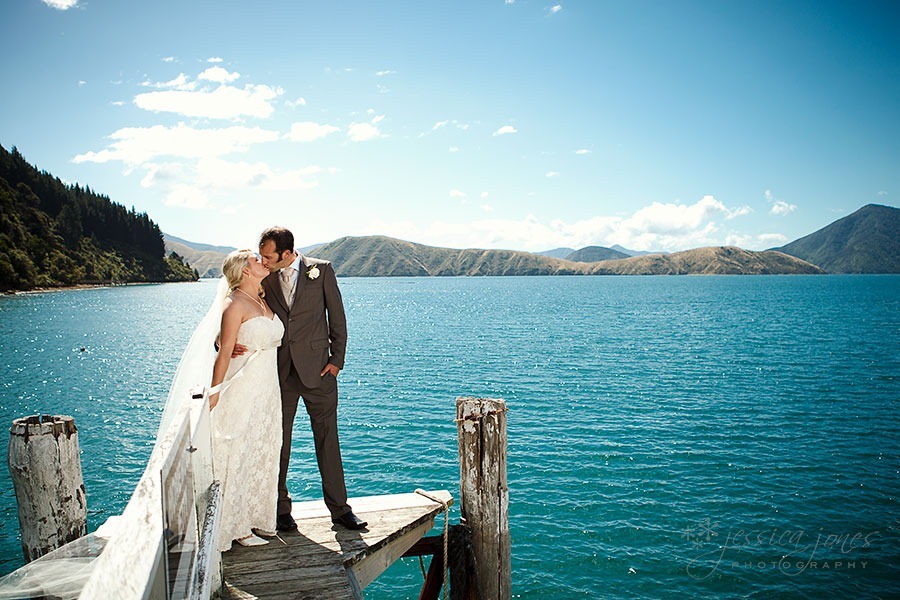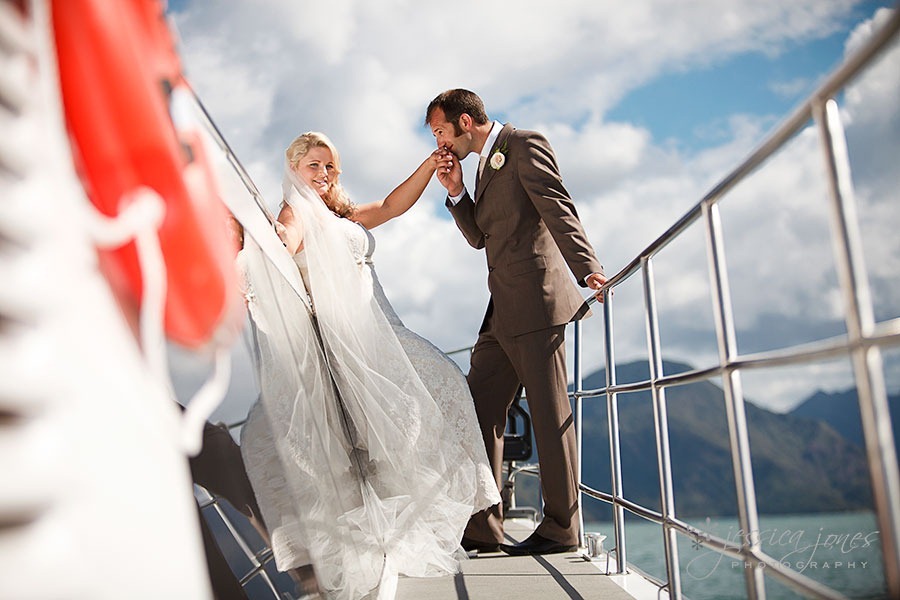 This was Paul's shot and I think he may have done an internal happy dance when he took it.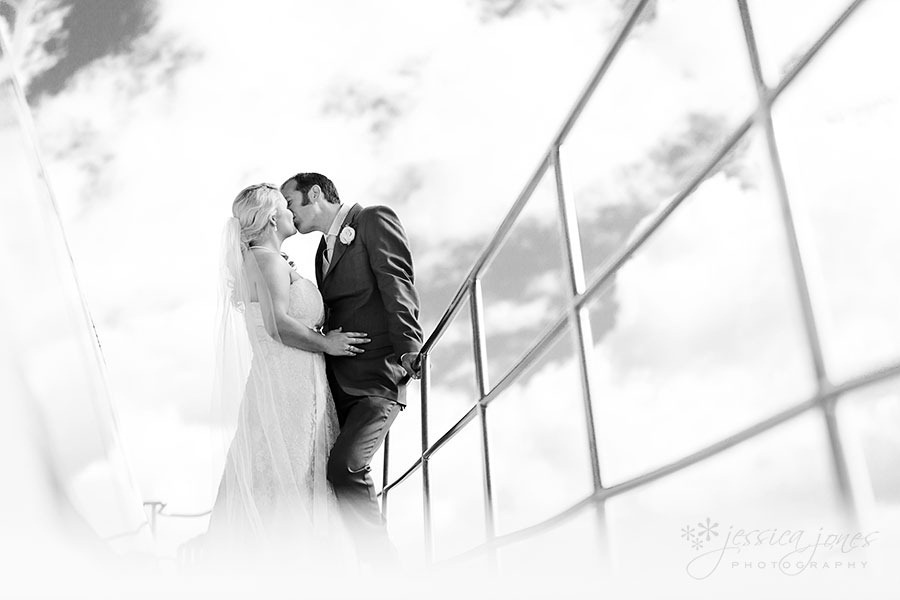 The next stop in our adventure took us to Brownlee House.  Duncan's Great Great Great Grandfather (I think that's enough greats?) built it in the 1880s.  It was the first house built in Havelock and owned and loved by the Humm family for many, many years.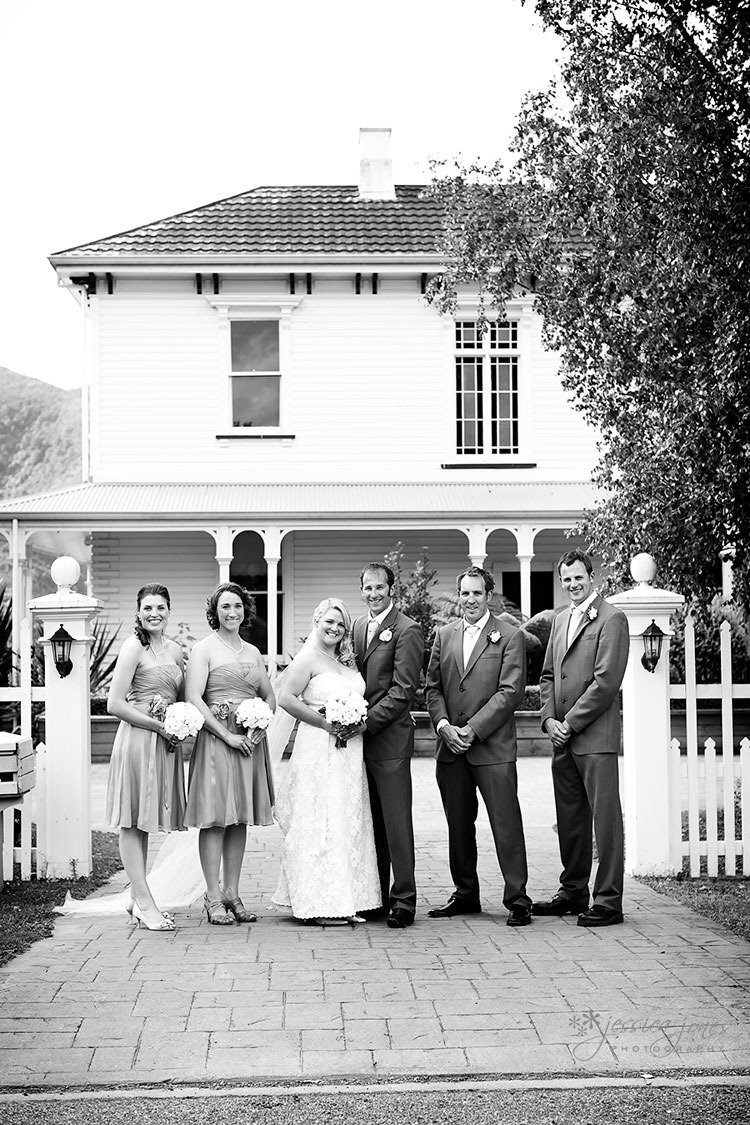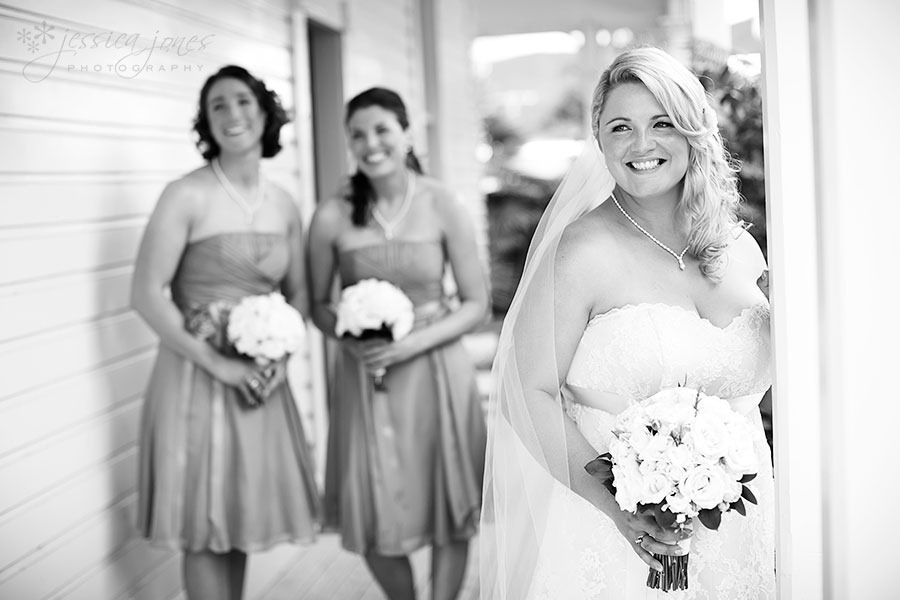 Flowers by Nina at Pink Poppie.  Perfection.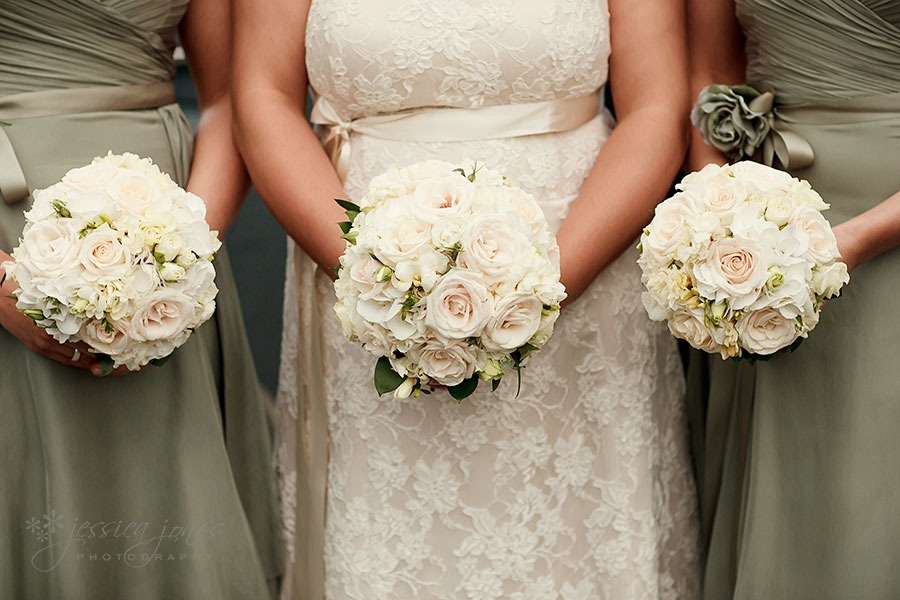 Duncan and Guyon (on the right) are twins.  Their dear Mum didn't realise that she was carrying twins until she was already 8 months pregnant.  At that stage they figured that they'd just wait to surprise everyone with the news after the birth.  So when they called their friends to say they had had a wee baby boy, they followed this with "But wait!  There's more!"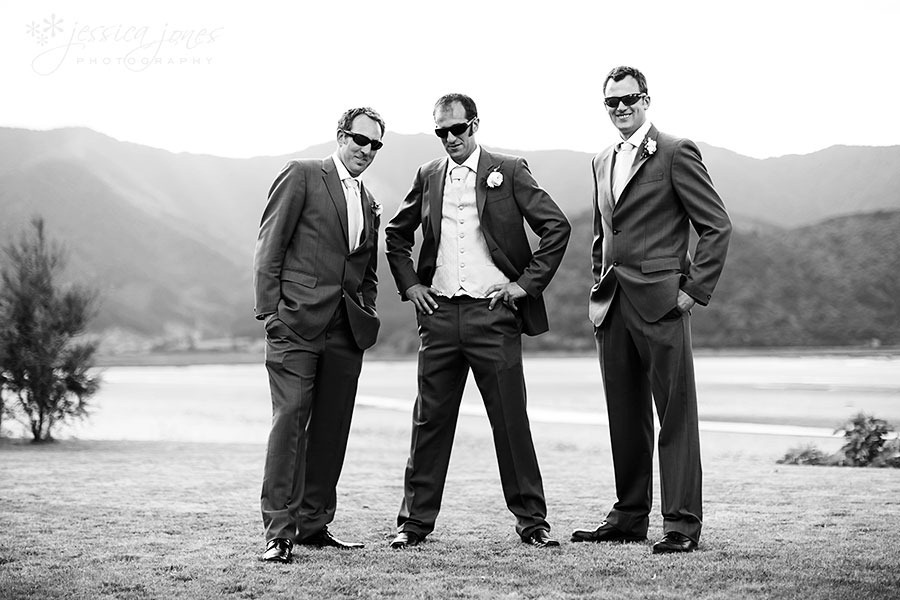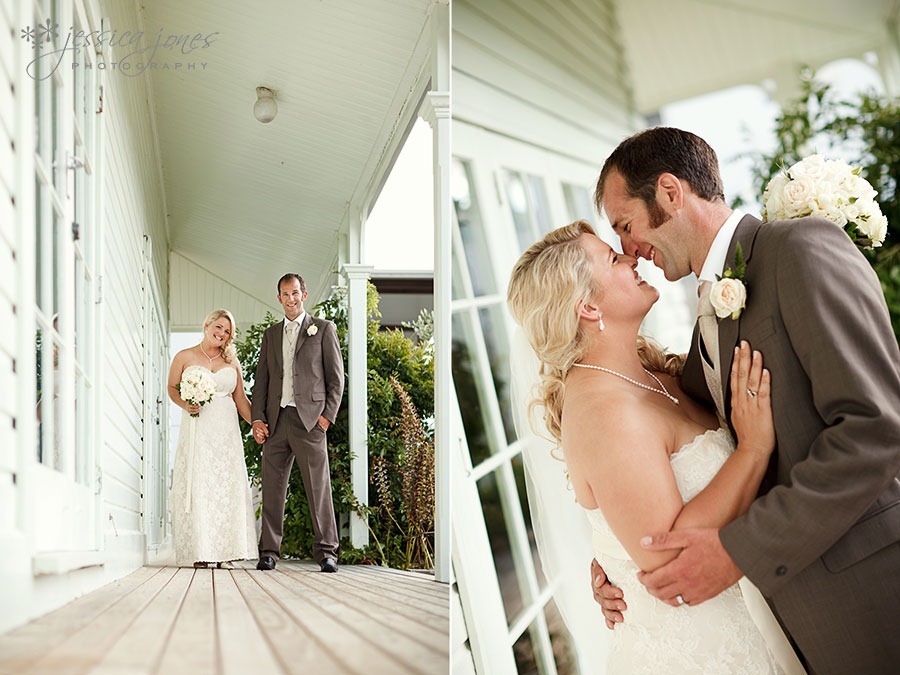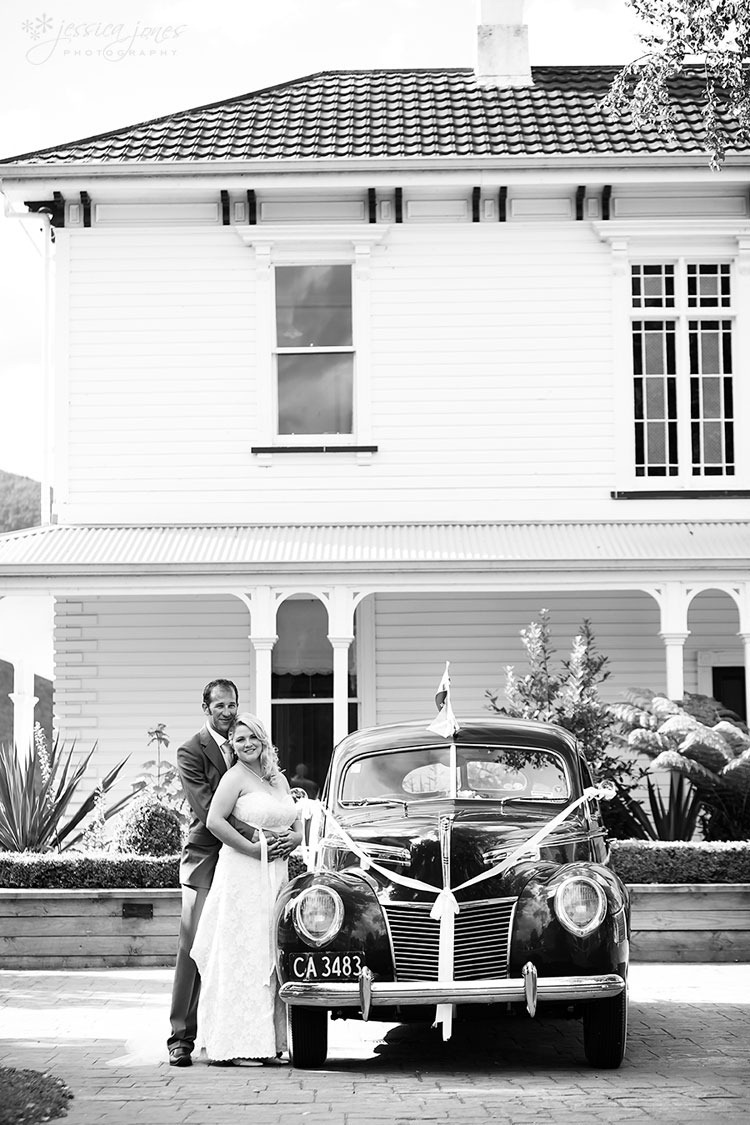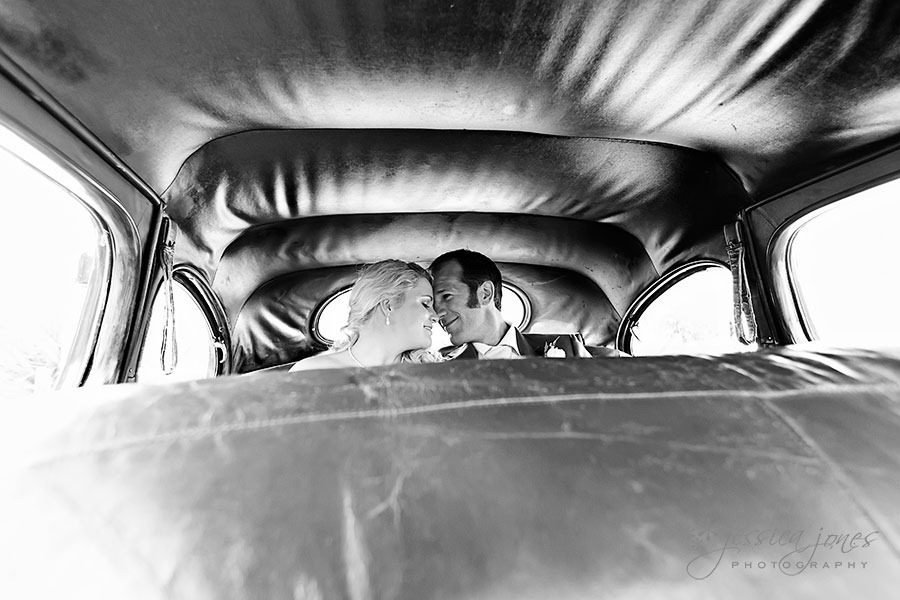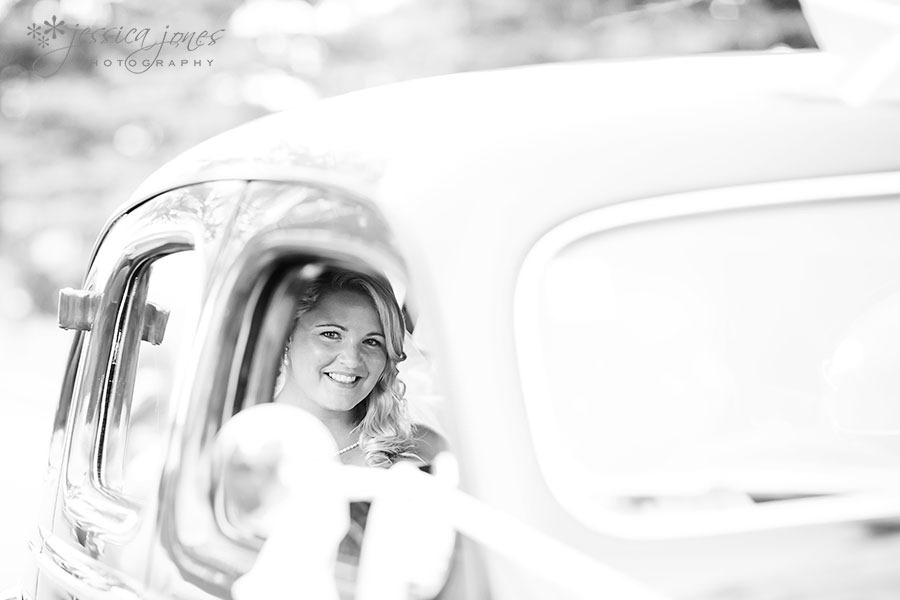 Another quick stop on our way to the reception at Drylands.  How could I resist?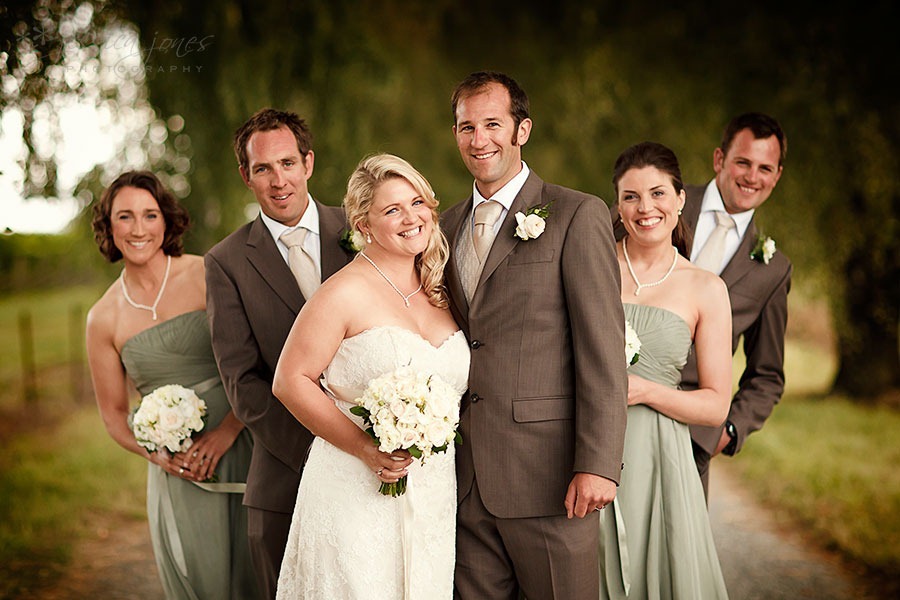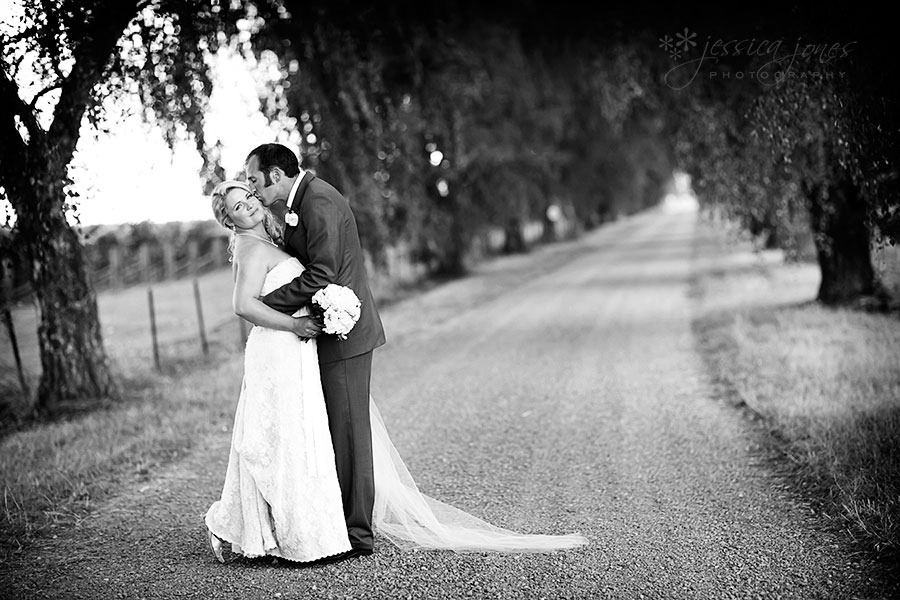 The light at Drylands was amazing.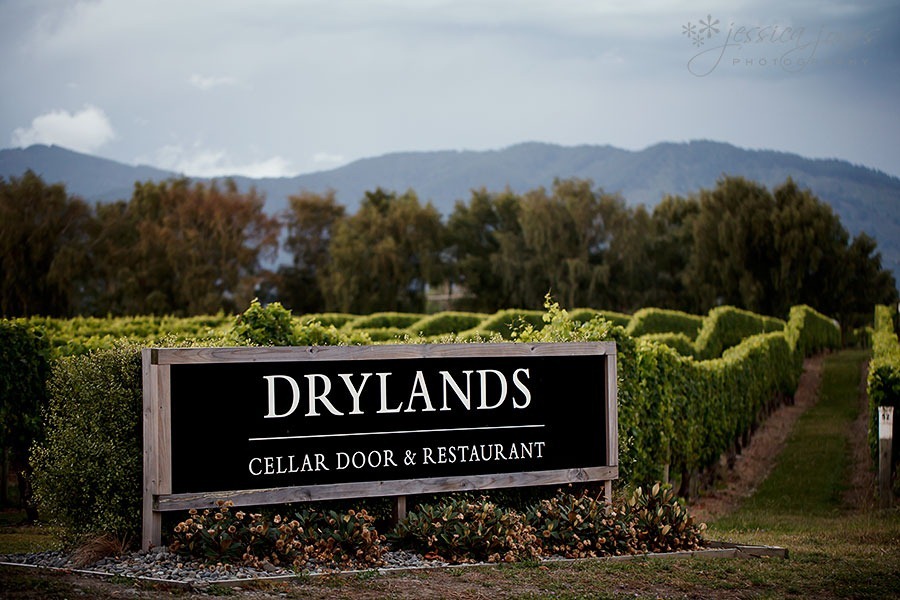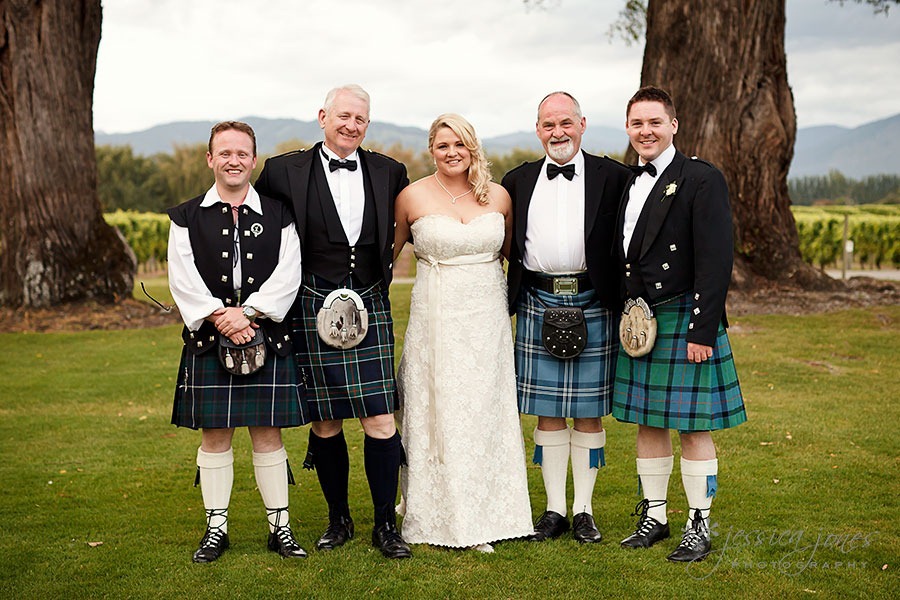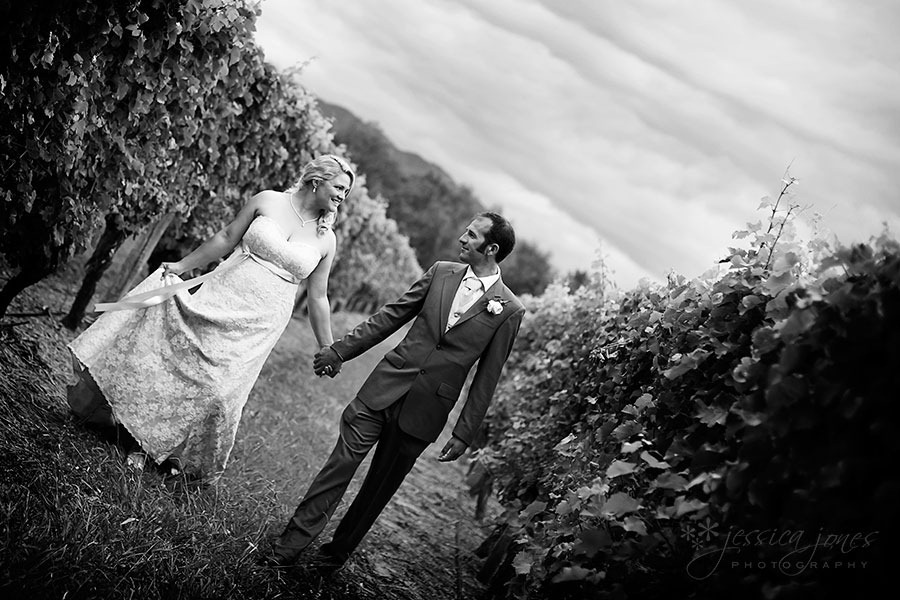 We generally like to think of ourselves as 'available light' photographers.  We generally like to use the light available to us at the time.  Sometimes we consider our softbox and strobes available, and so we use those too.  Paul tends to love doing this kind of thing, so I let him loose from time to time and watch the crazy stuff he produces.  I think I like it…. a lot.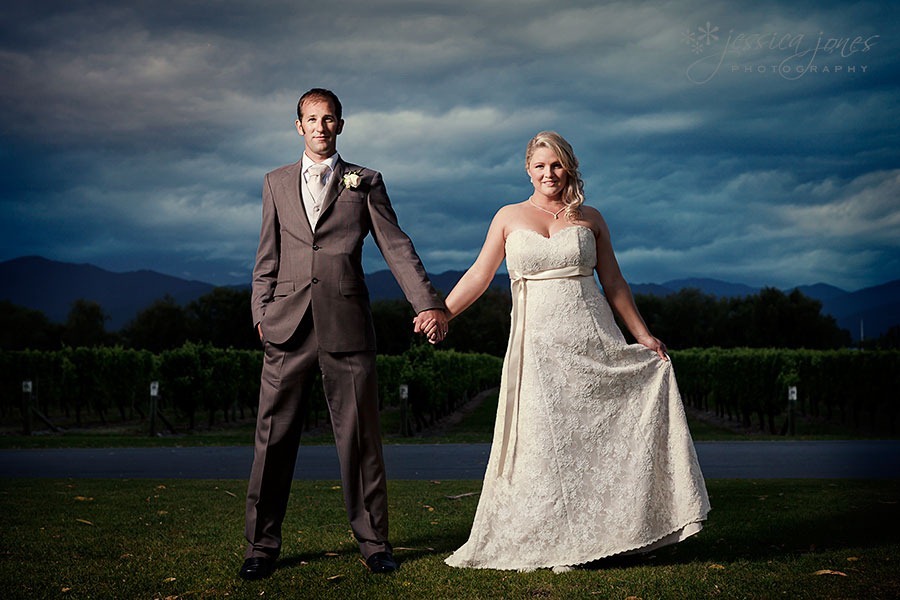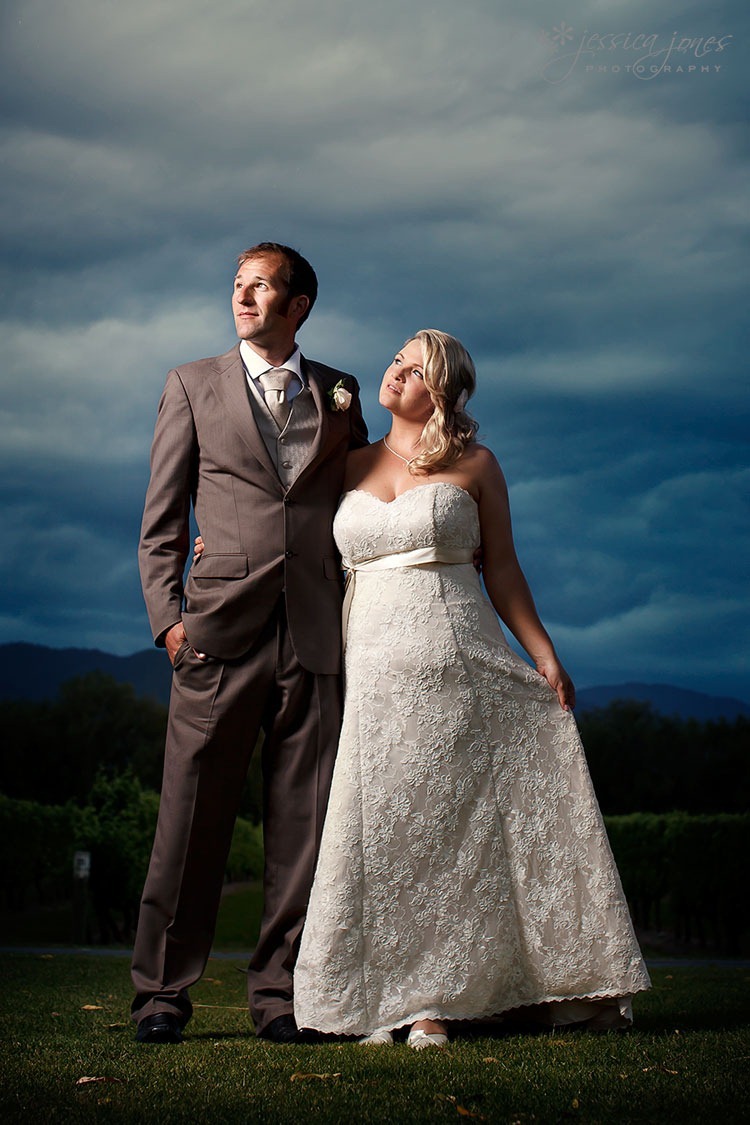 Back inside Drylands, and a beautiful reception takes place.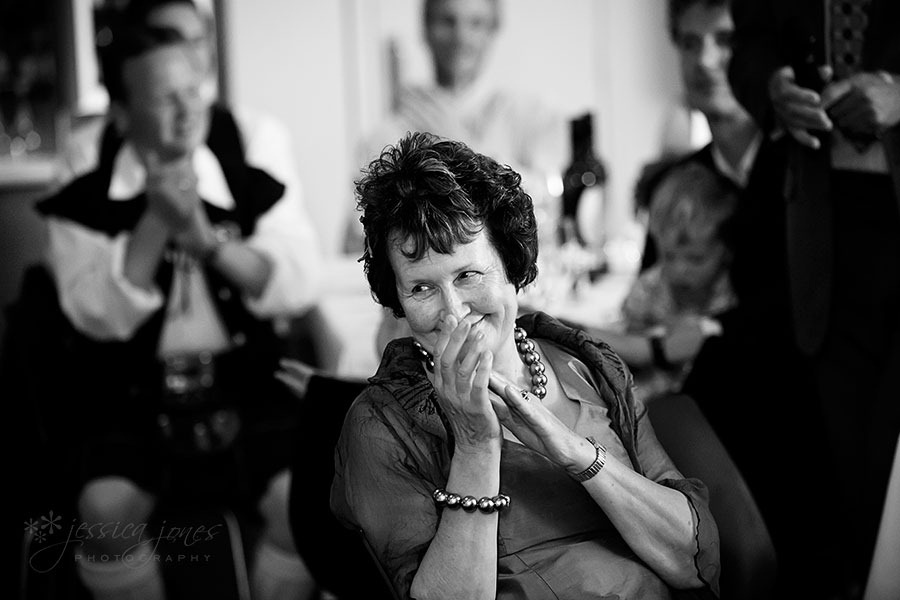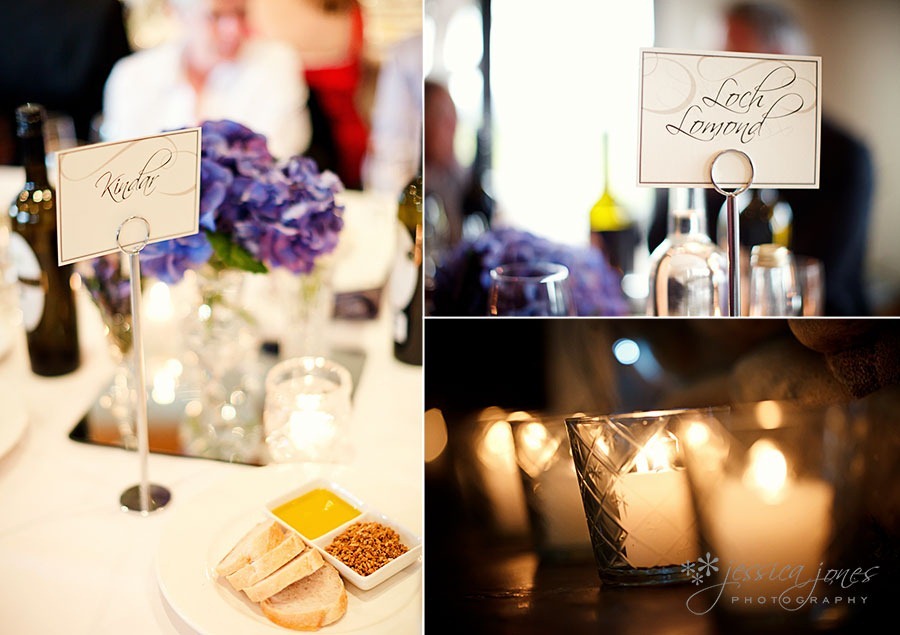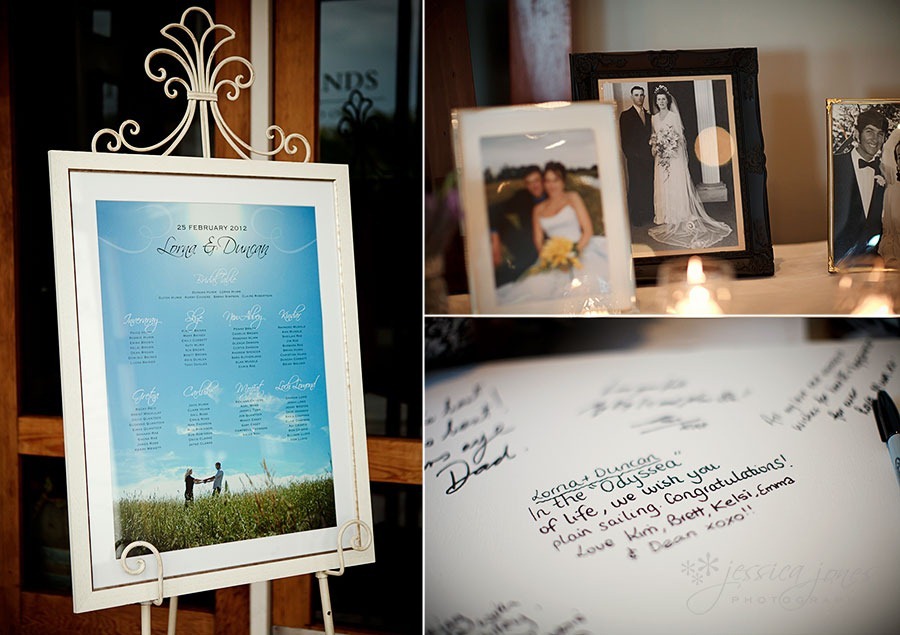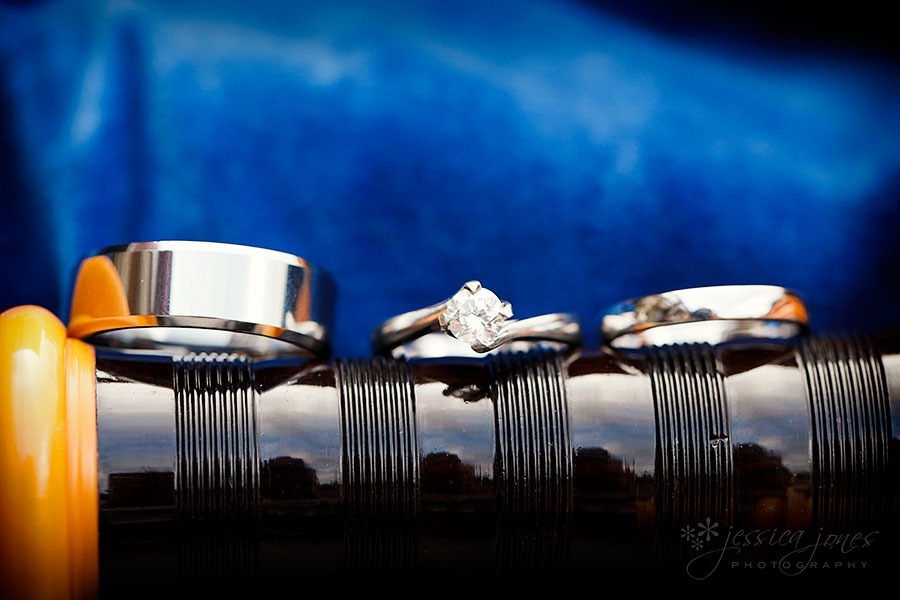 Lorna and Duncan, I have to stop here.  I could go on and on because your day was just so lovely!  Thank you so much for inviting us in and letting us play!