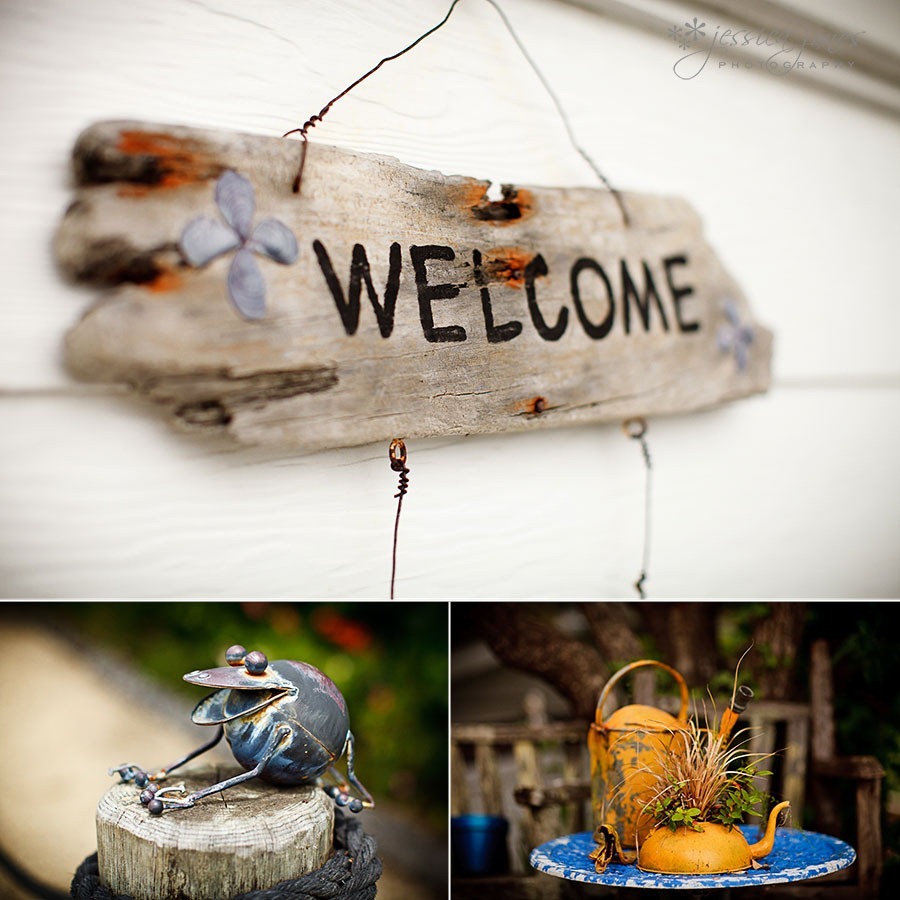 I have to start by exclaiming the obvious:  Dear Summer, are you TRIPPIN'?  It's February.  It should be hot.  Uncomfortably hot.  The kind of hot that has you longing for winter again.  Blobbing out in the pool and having bbqs with friends.  Instead we're all inside wearing long sleeves and walking around shaking our heads.  Yesterday I had to sneak out of church to pop home and get the little ones some cardigans, to both keep them warm and make sure I didn't look like THAT mother.  You know, the one that never dresses her children warmly enough?  Well, yesterday, that was me.  Because it's February, and it's cold.
Te Mahia might have been a little bit chilly in temperature, like the rest of the country, but it was warm in heart.  Filled with over one hundred people, all there to celebrate Andrea and John's wedding day with them.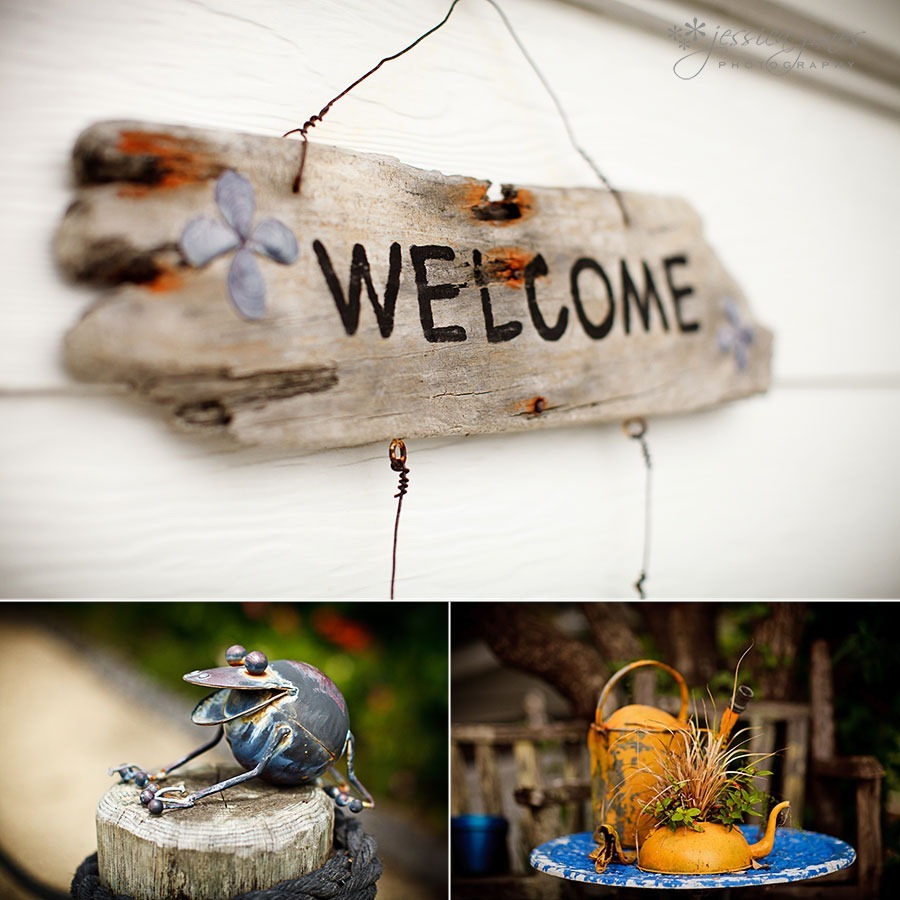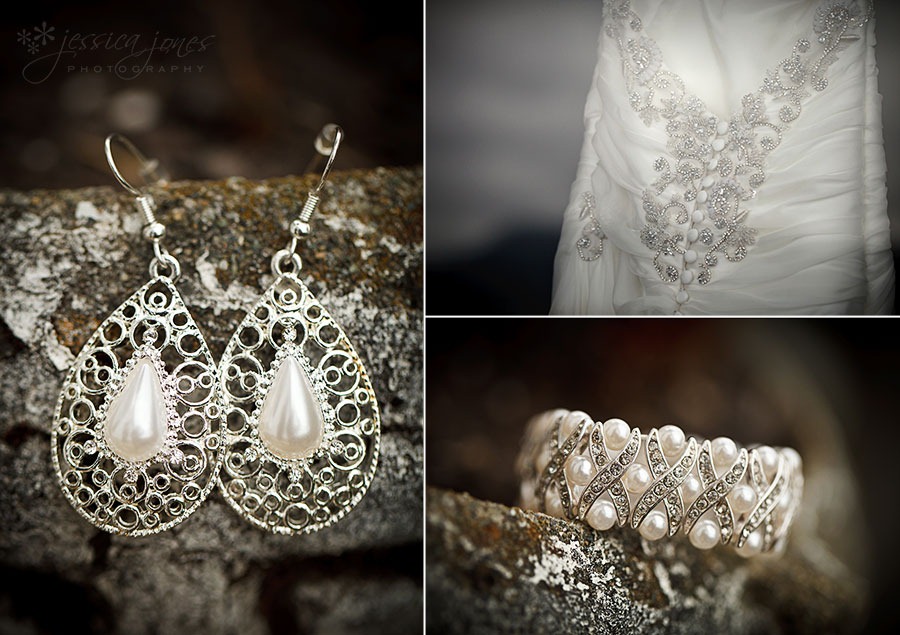 Andrea was so Superwoman in her preparations, she should have worn a cape.  They did so many of the preparations for the day themselves, and OH MY GOODNESS, they did awesome!  Among other things, she had only just put the finishing touches to the cake when we arrived.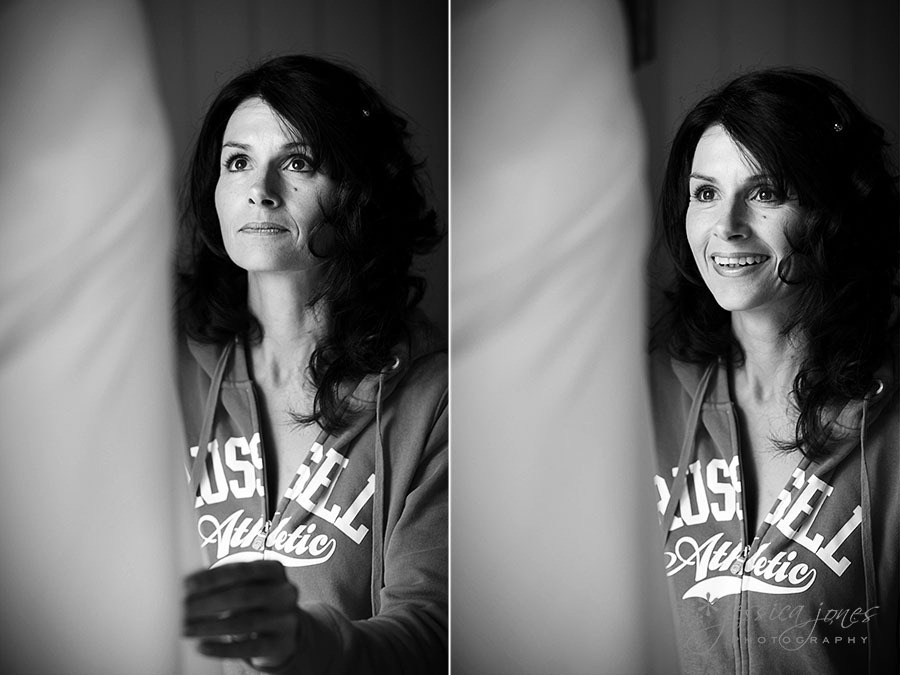 The last time I saw Holly was in 2009, during their family shoot.  She's grown up so much, but is still ridiculously cute!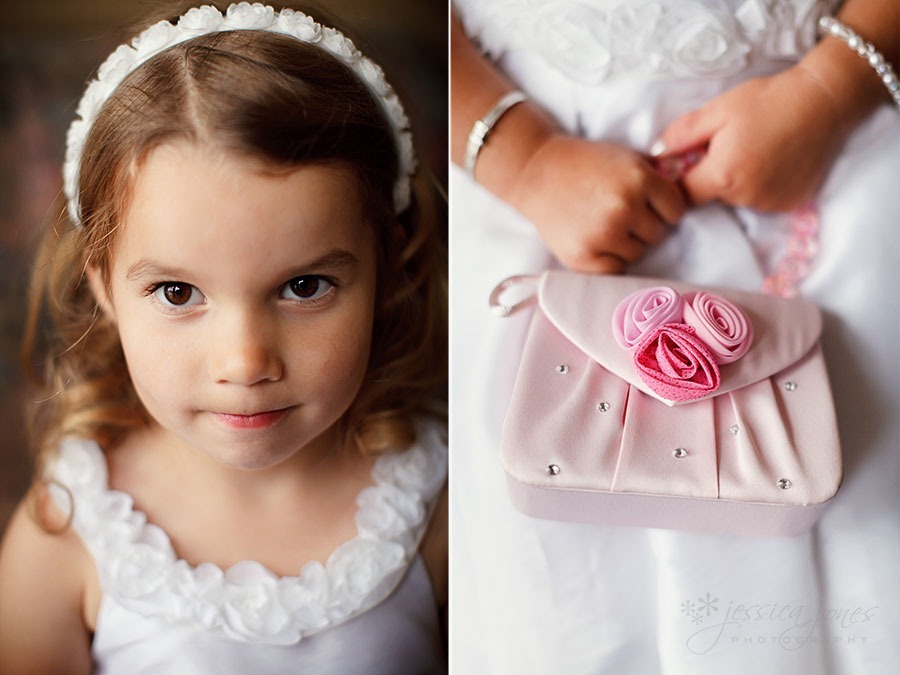 Getting the dress on was absolutely hilarious!  Sometimes it's not as easy to work out as you might think.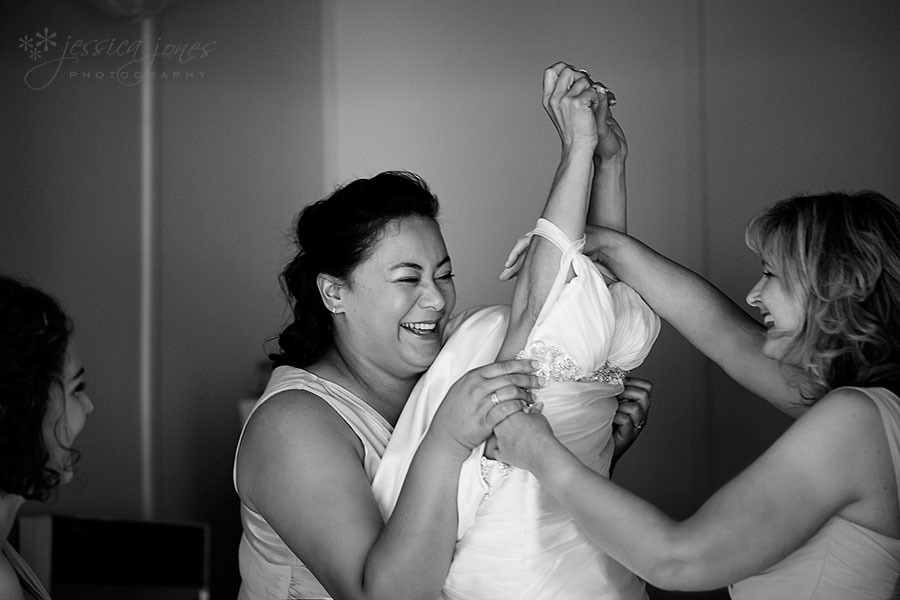 Andrea, you are smoking hot.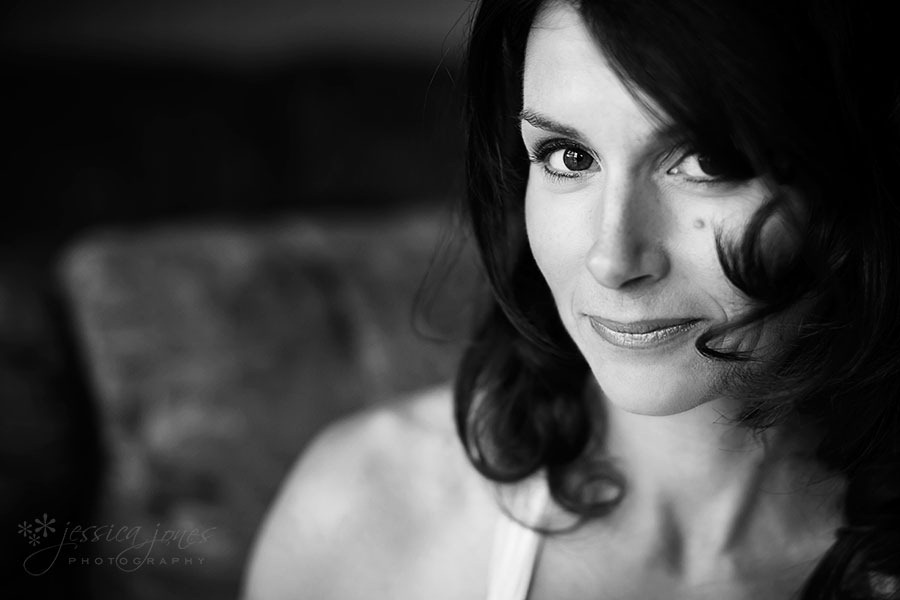 The boys arrive to Te Mahia in style.  Wait, isn't that….toilet paper…. on the front of the car?  Why yes it is!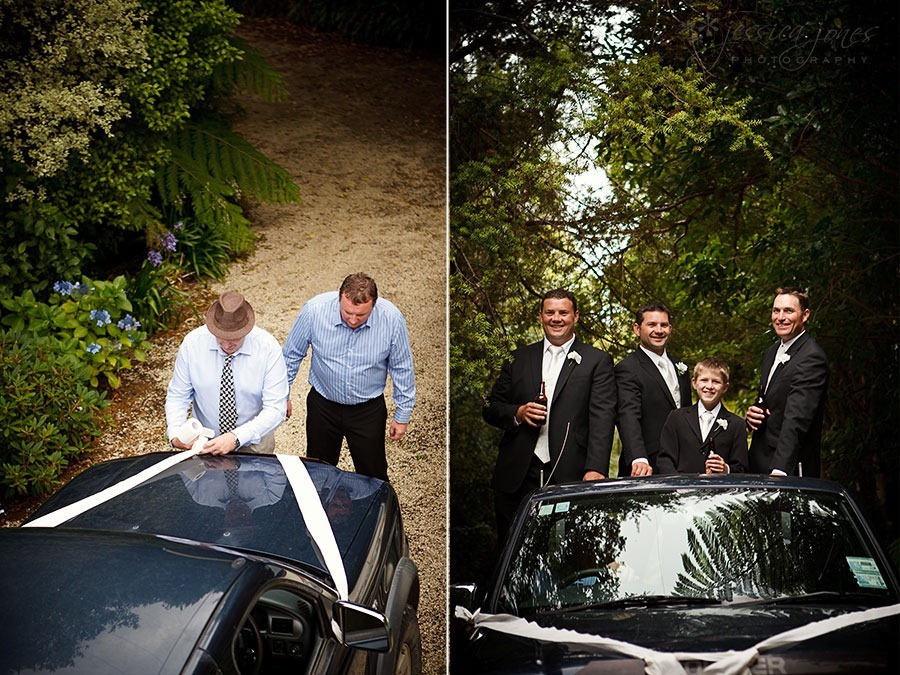 Richard, Andrea's brother, proudly walks her down the aisle.  Dad's memory was ever close, however, as she carried a picture of him with her flowers throughout the day.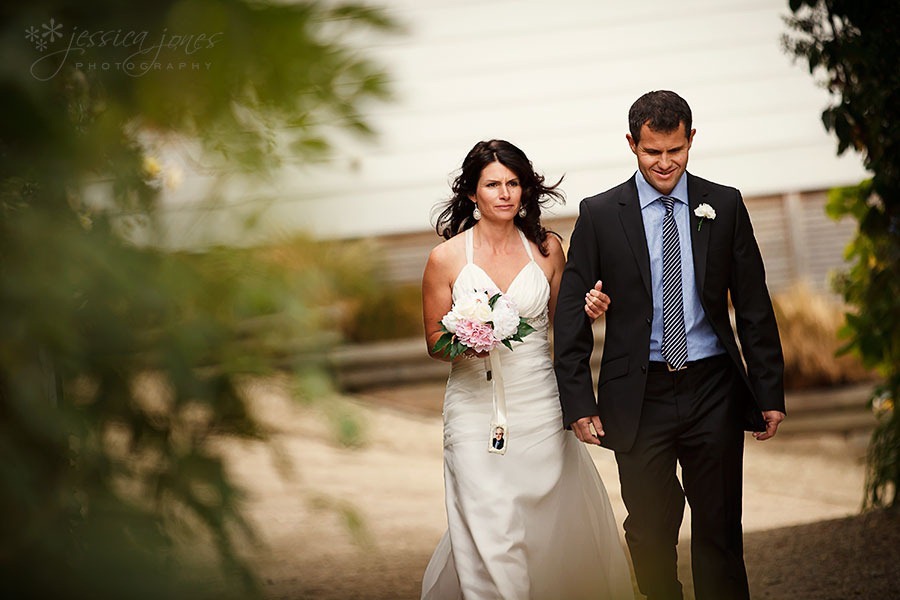 And John sees his bride for the first time.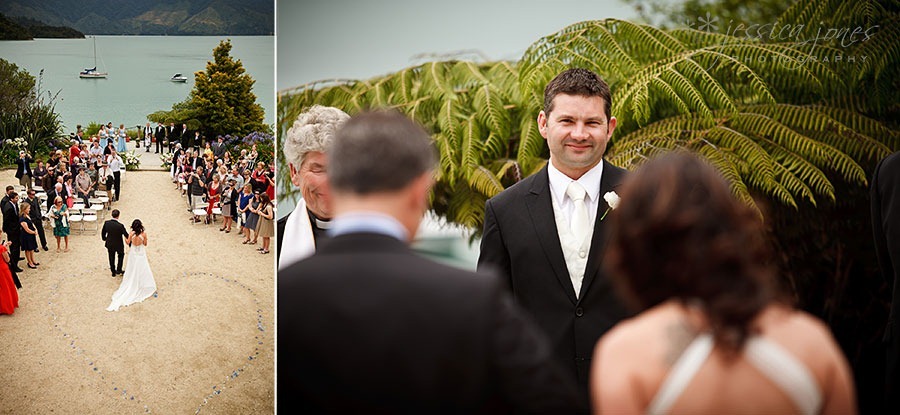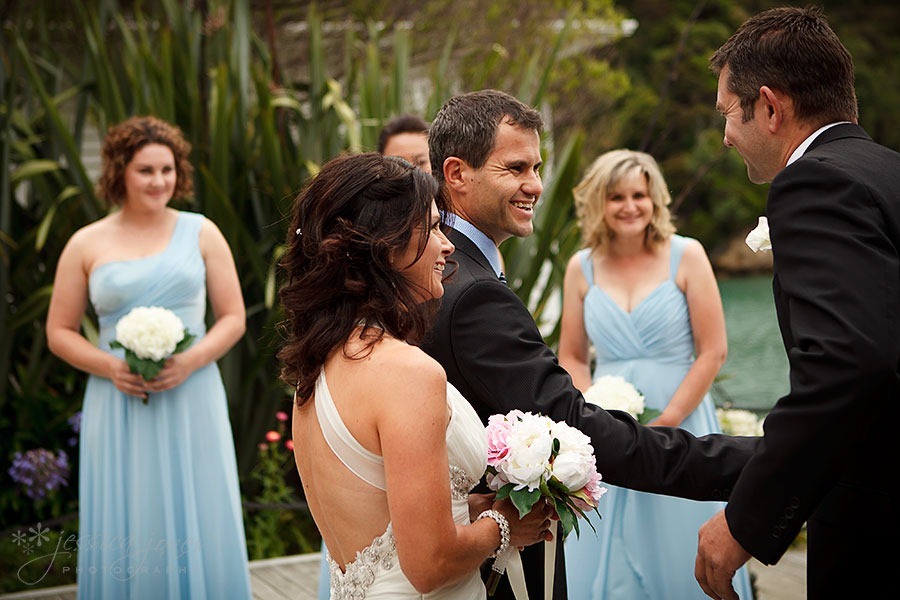 Jordan looking fully awesome.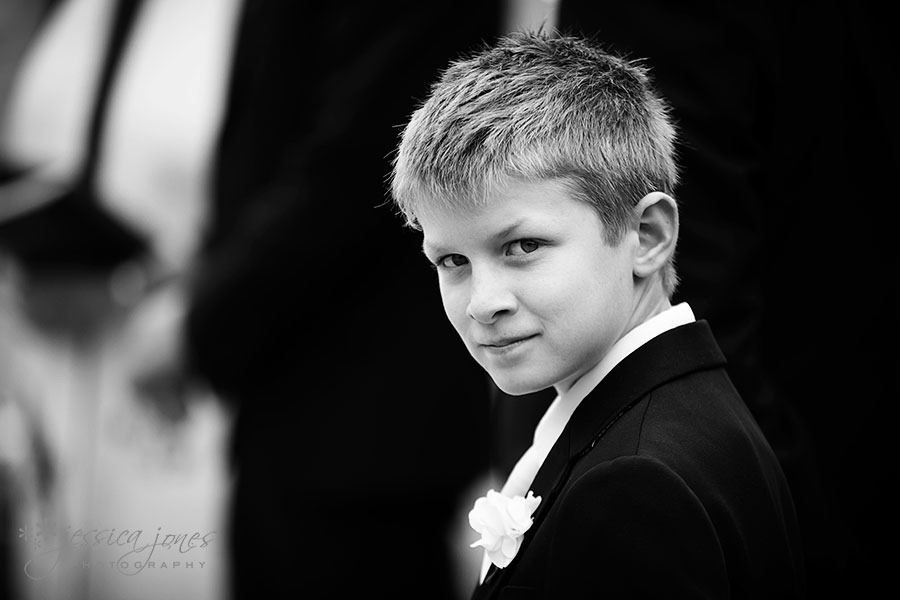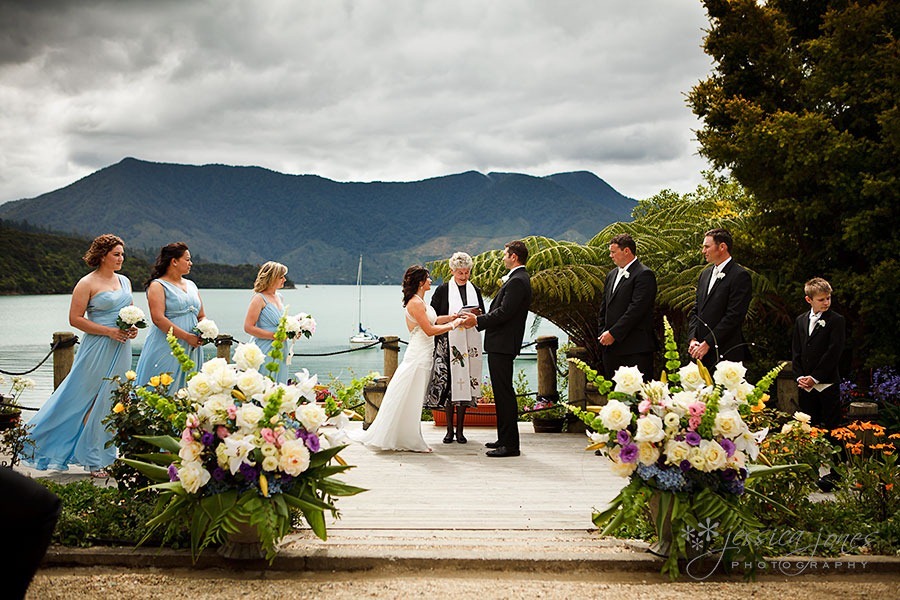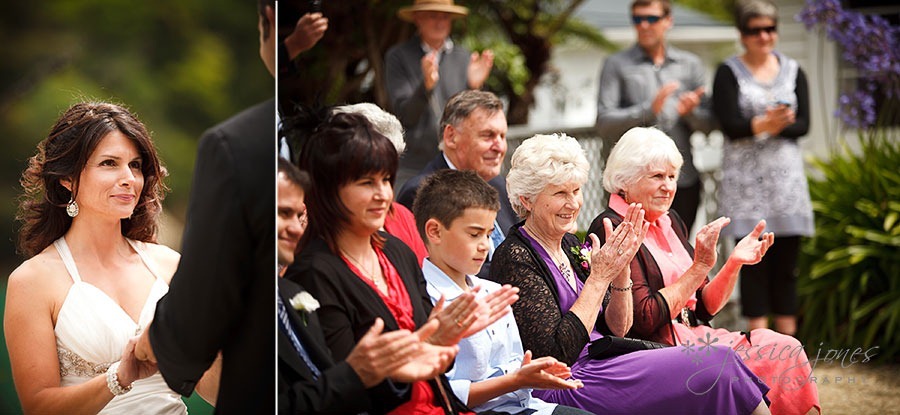 John and Andrea were given a bible by Reverend Miriam Taylor during their wedding ceremony.  What a beautiful gift.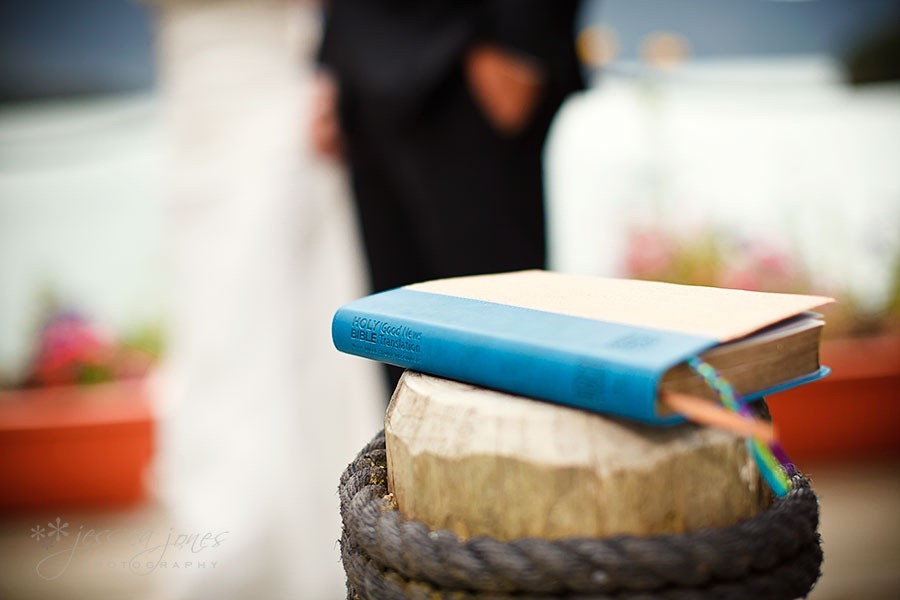 Then it was time to open the bubbles….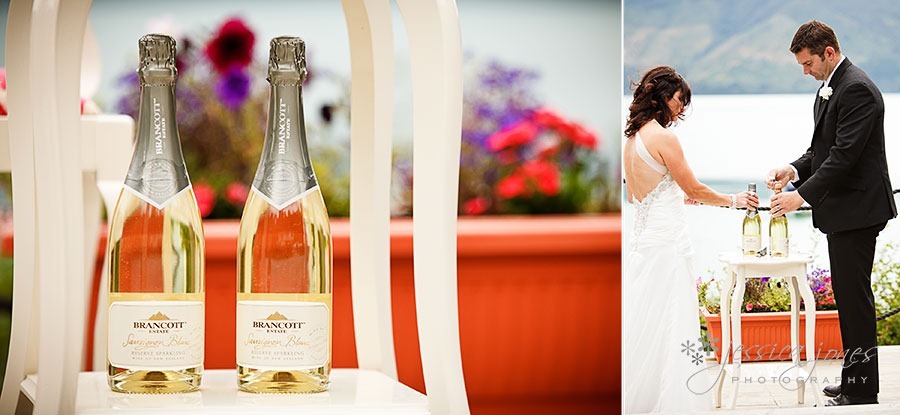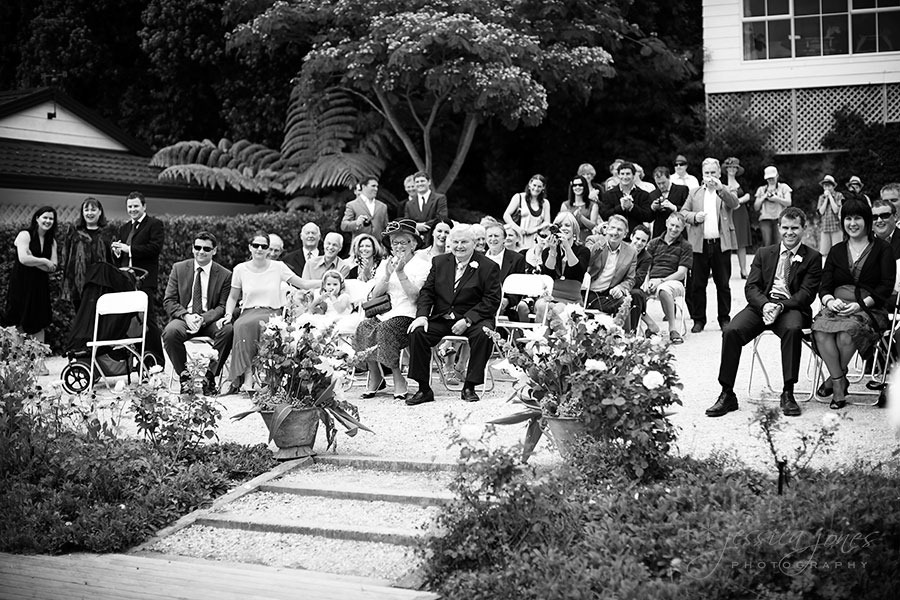 Married!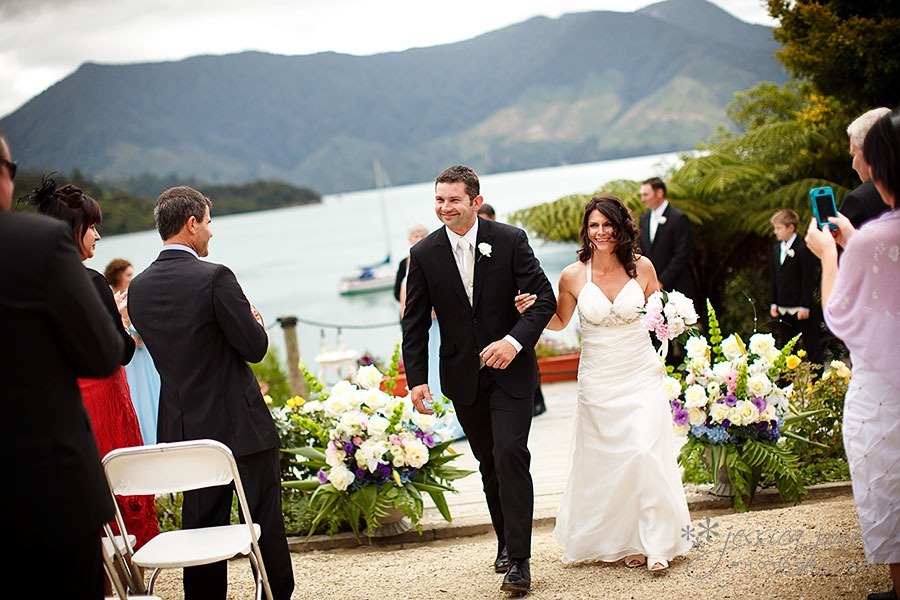 Te Mahia is a really fantastic place to get married.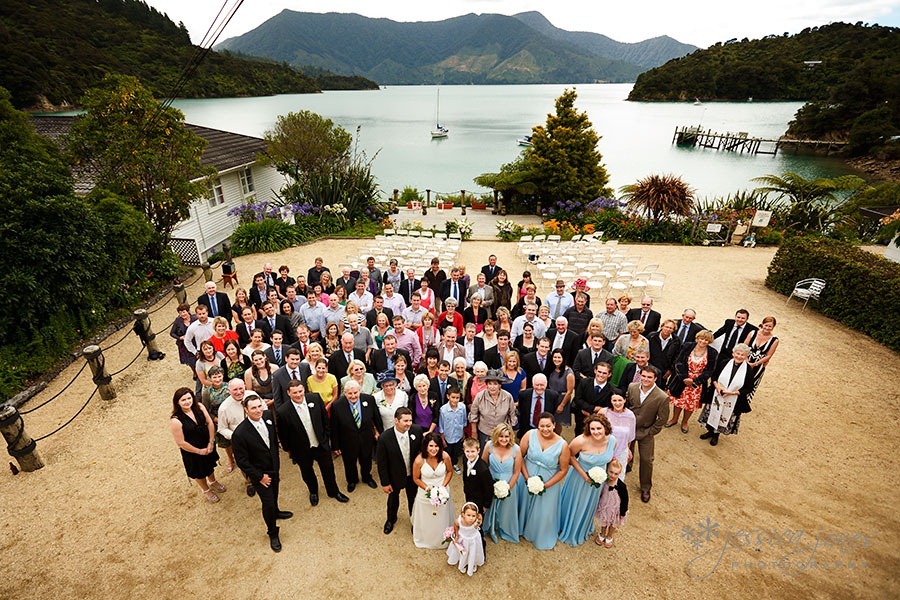 John not only made our day a delight because he looks like THIS in photos, but he's also a really nice guy.  I can see why Andrea adores him so!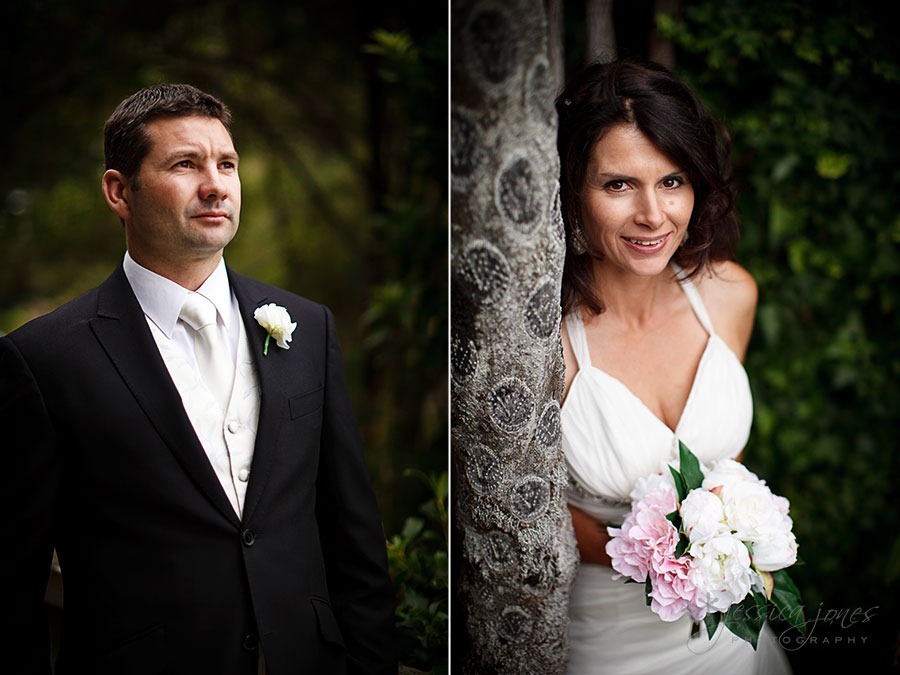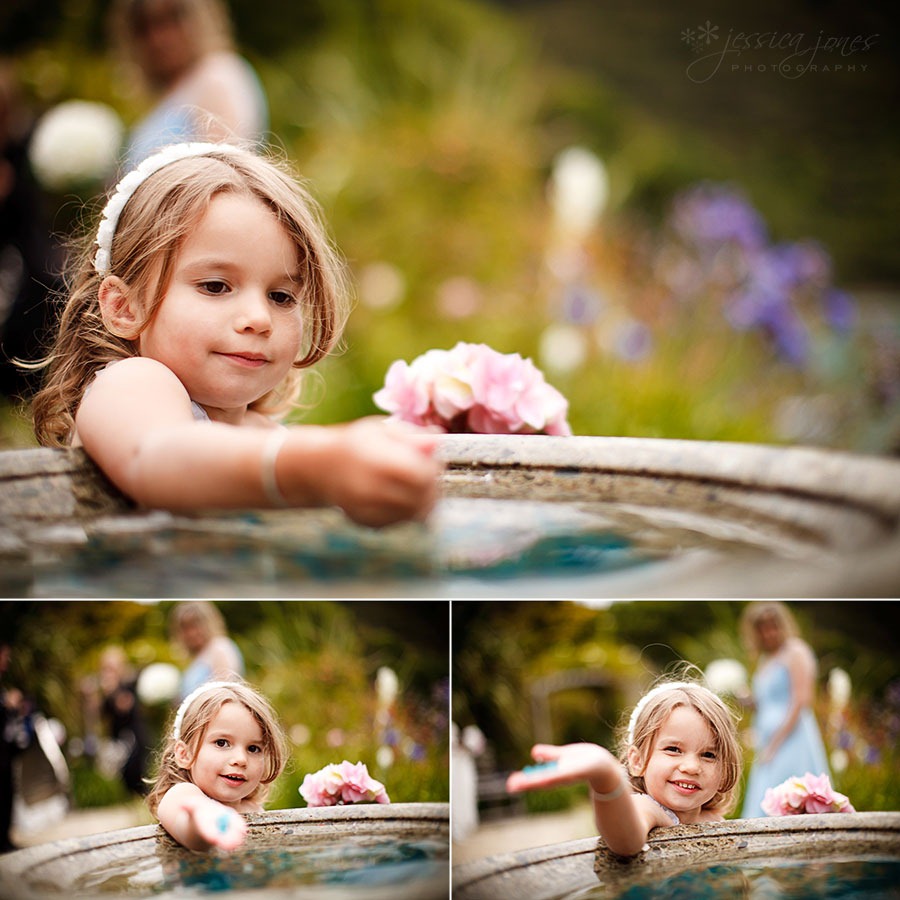 John was absolutely thrilled to be marrying Andrea, walking around smiling just like he'd found a treasure.  John has a way of finding amazing things.  When he was a boy, he dug up a fossil on their farm.  His Dad figured it was an old Rabbit bone, probably about 30 years old.  However, a friend took it down to Otago University where it was examined by a professor who declared it to be pigeon that they didn't know had ever existed in New Zealand, and according to Prof Fordyce it was gazillions of years old.  It's now sitting in a draw at the university and known as the Hickman Exhibit.  Pretty cool.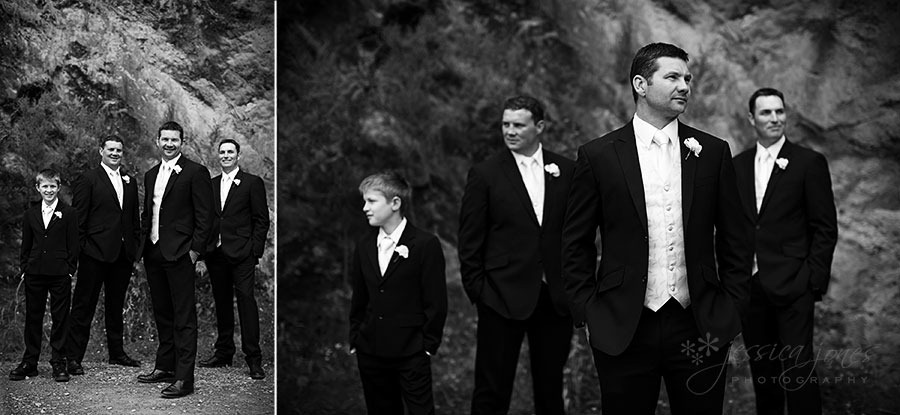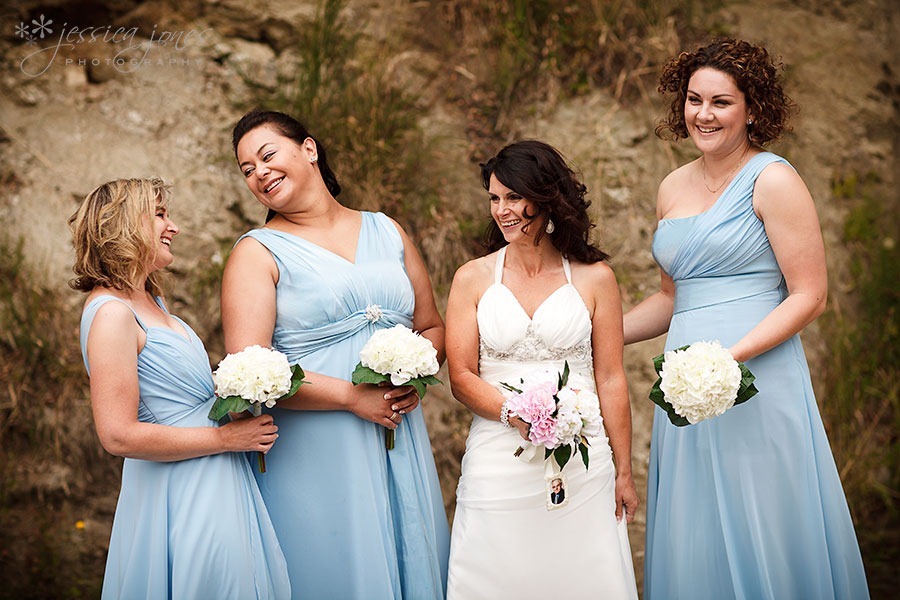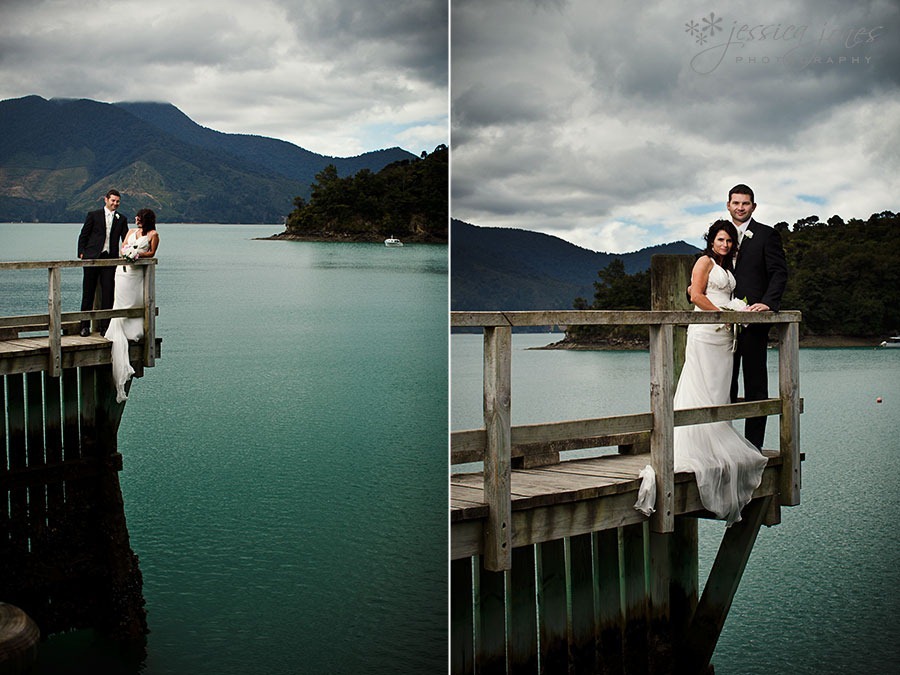 John and Andrea look like they belong in the pages of a sports and fitness magazine.  Andrea is a personal trainer and she looks amazing!  Just being around her makes me want to suck my belly in!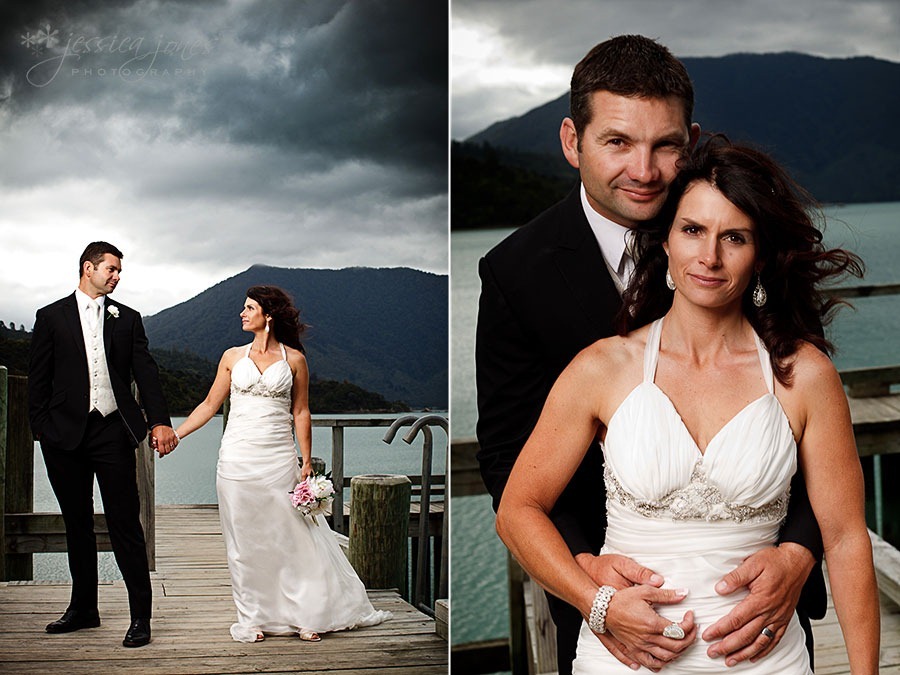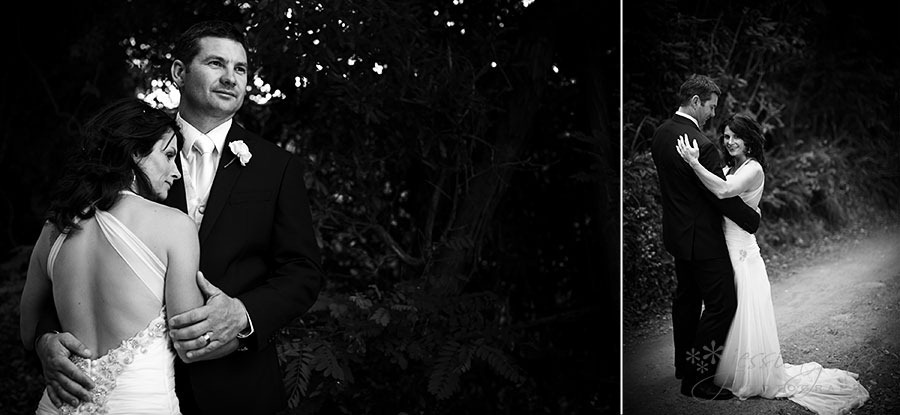 And THIS is the cake!  How fantastic a job did Andrea do?!  As well as the gorgeous topper by Grannys Sweet Tooth.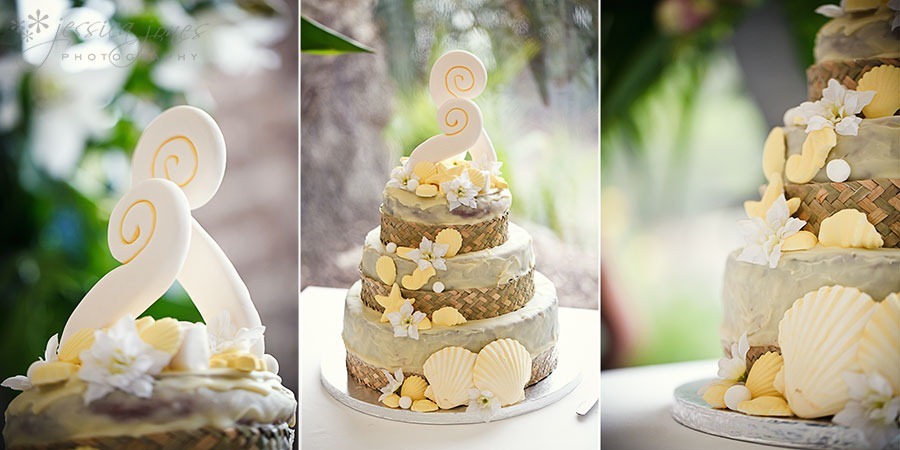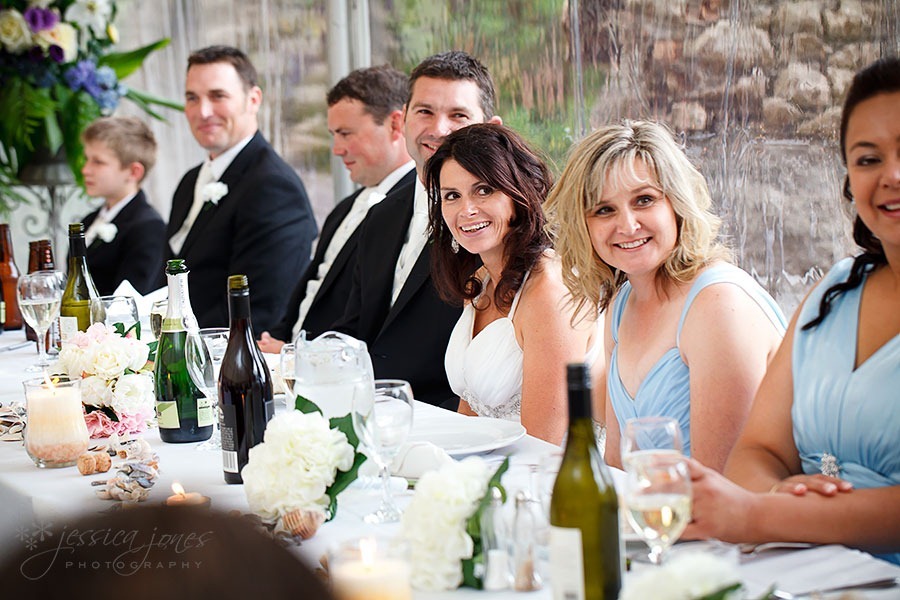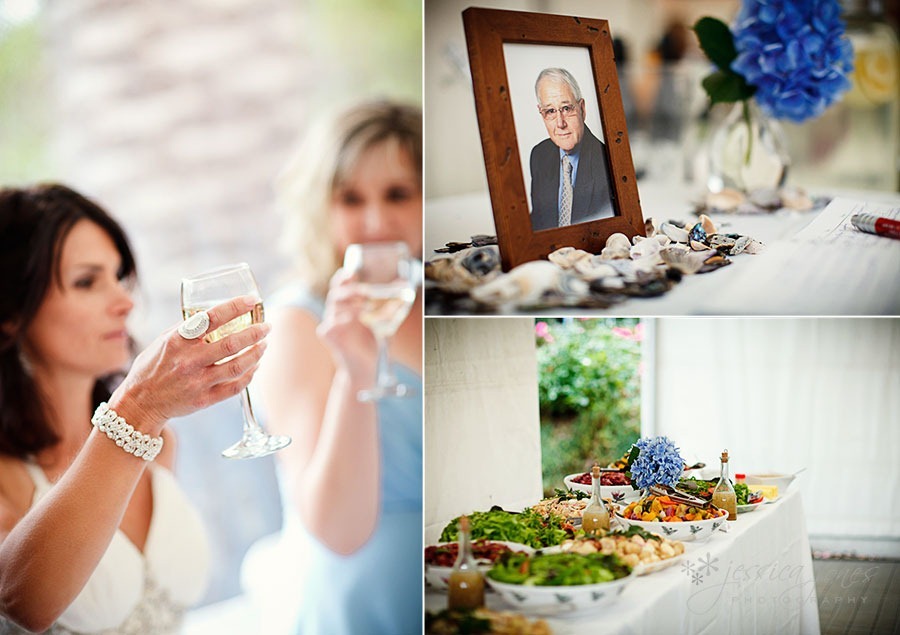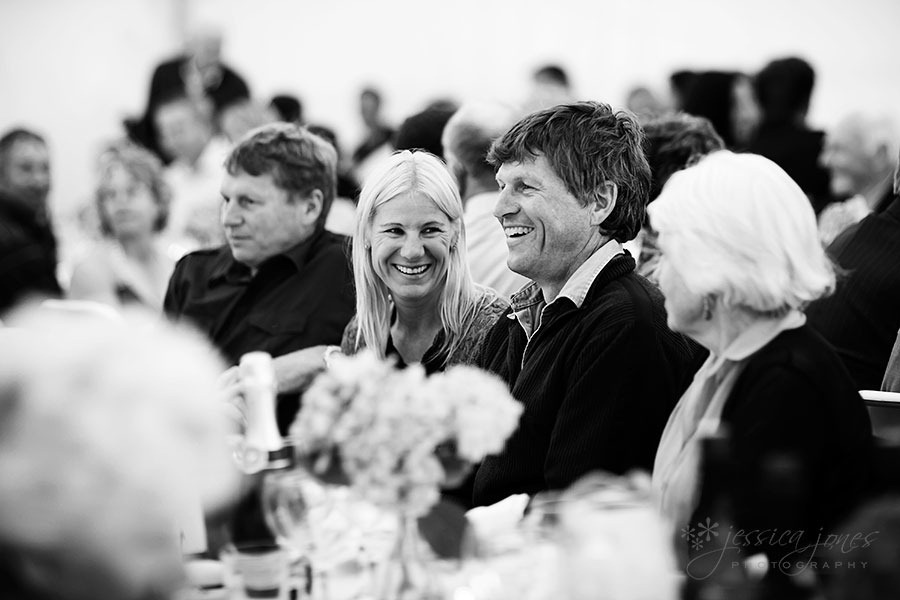 The speeches had us absolutely cracking up.  I could listen to John's Dad speak for hours!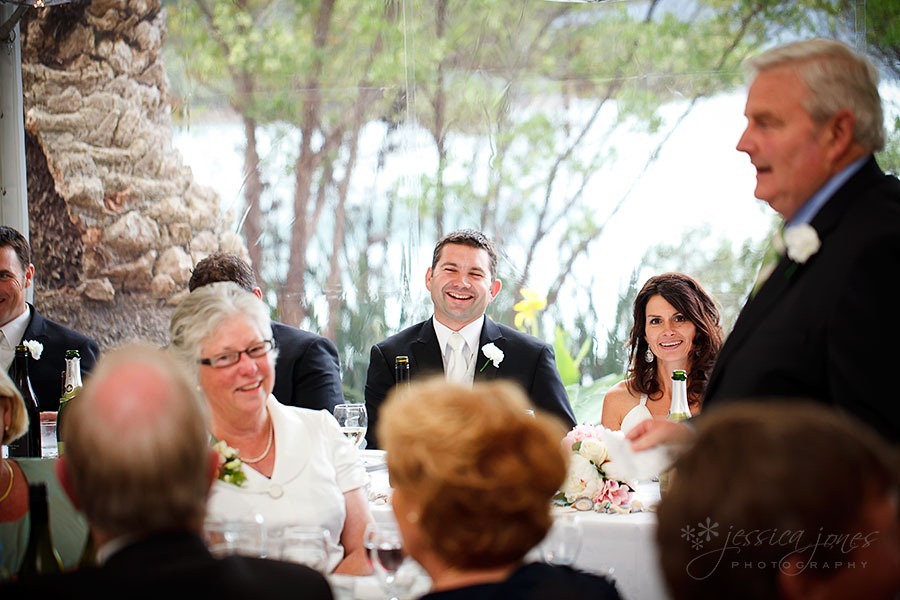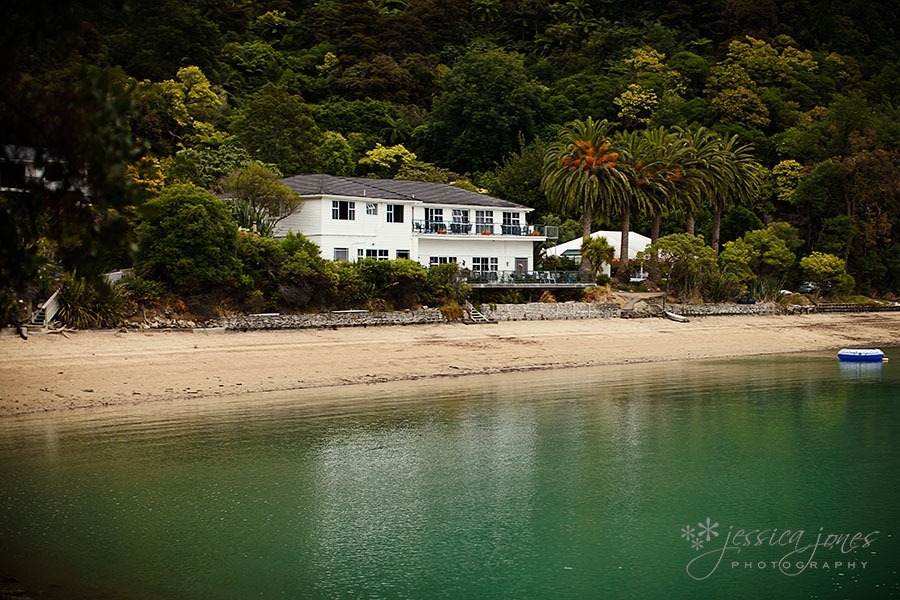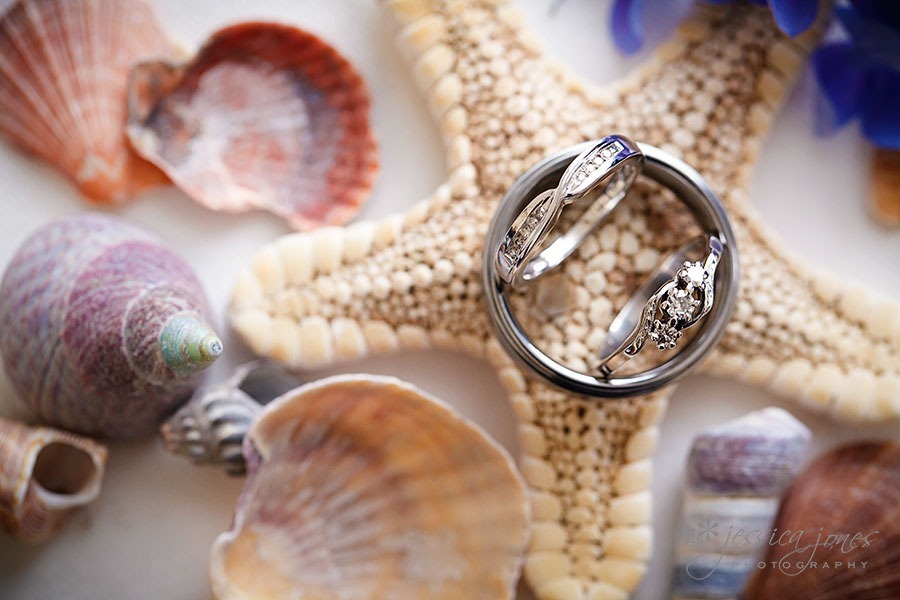 John and Andrea, you guys are a fantastic couple, and we're so thrilled to have been part of your amazing day.  We can't wait to show you the rest of the photos!