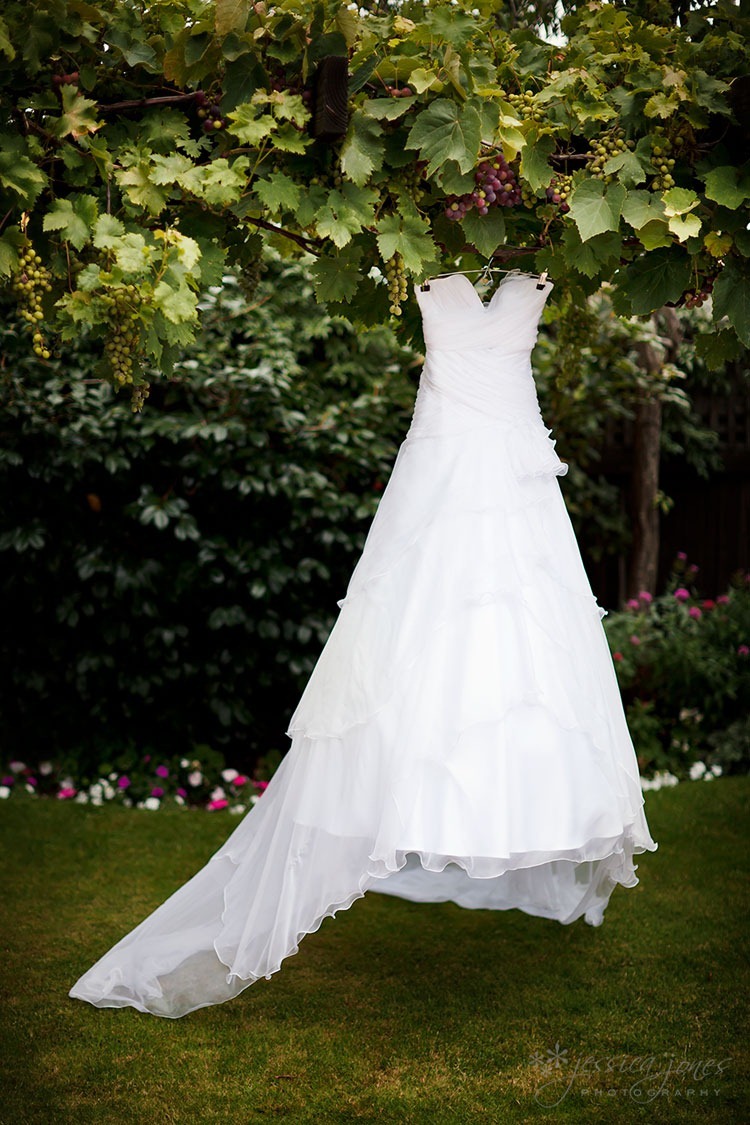 The dark clouds threatened.  But they can threaten all they like, because we love dark clouds.  Nothing was going to ruin this perfect day.  And perfect it was.
Francesca got ready at her childhood home.  The home that her Dad built himself.  The home that witnessed childhood fun and tantrums, many teenage gatherings and now it held the wedding dress of the little girl that has been dreaming about this day for years.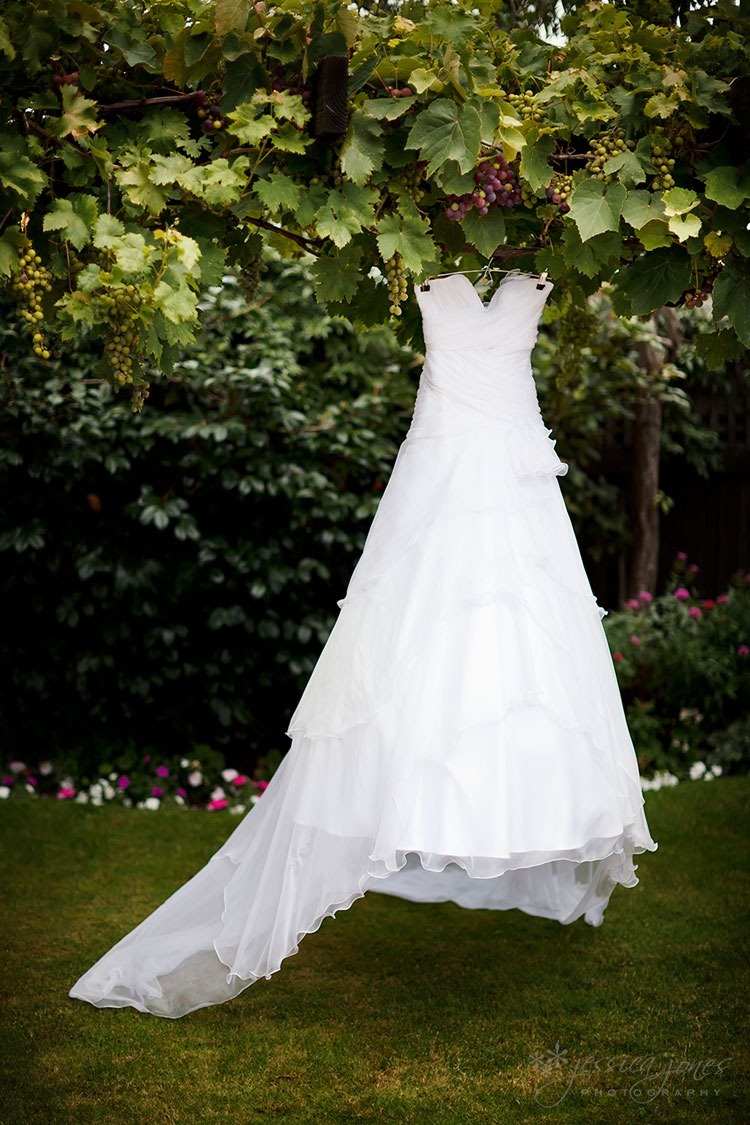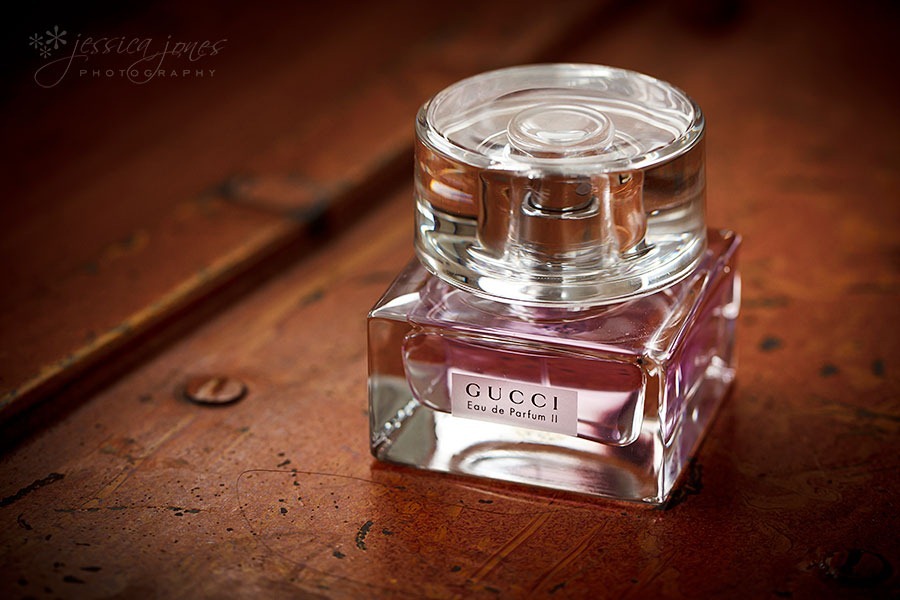 A gift basket arrived from Karl with flowers for not only Francesca, but each one of the bridesmaids as well.  I've never come across a groom who thought to give flowers to the bridesmaids.  The whole room melted from one side of the room to the other, much like a Mexican wave, there were sighs of "ahhhhh….."  Karl also thought to give Francesca ballet tickets.  A real act of selfless love if ever I've seen it!  Girls, if you've found a guy that will take you to the ballet, hold on to him with everything you've got!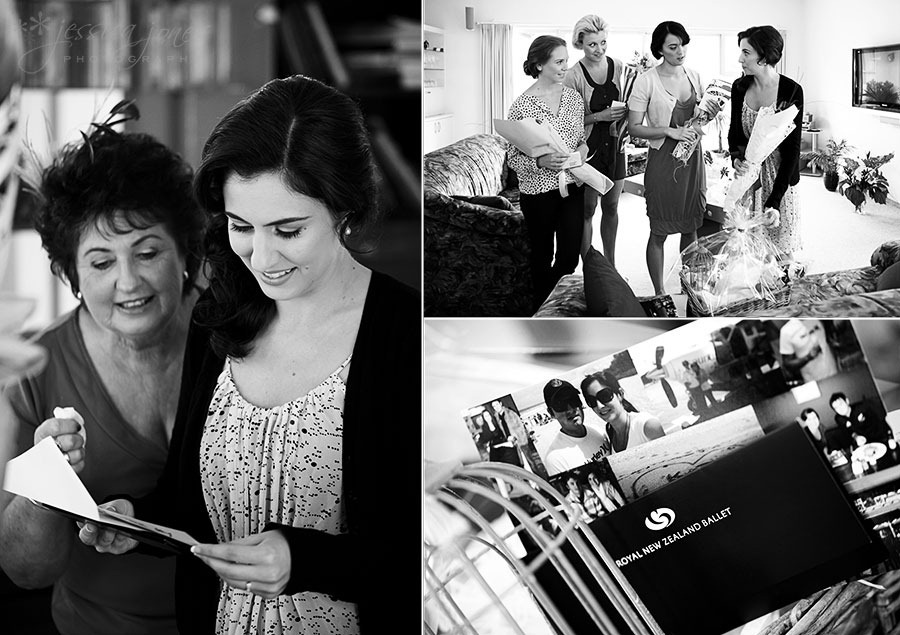 It seemed to be a day of gifts! Francesca also had a bag of gifts for each bridesmaid.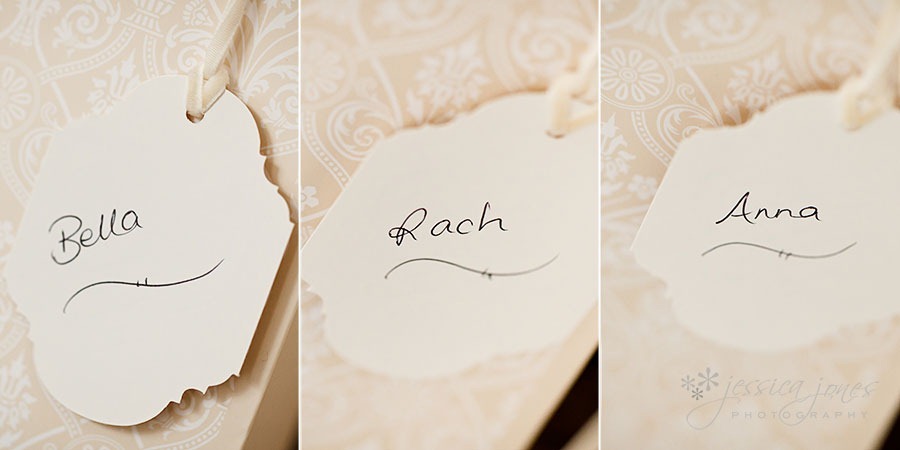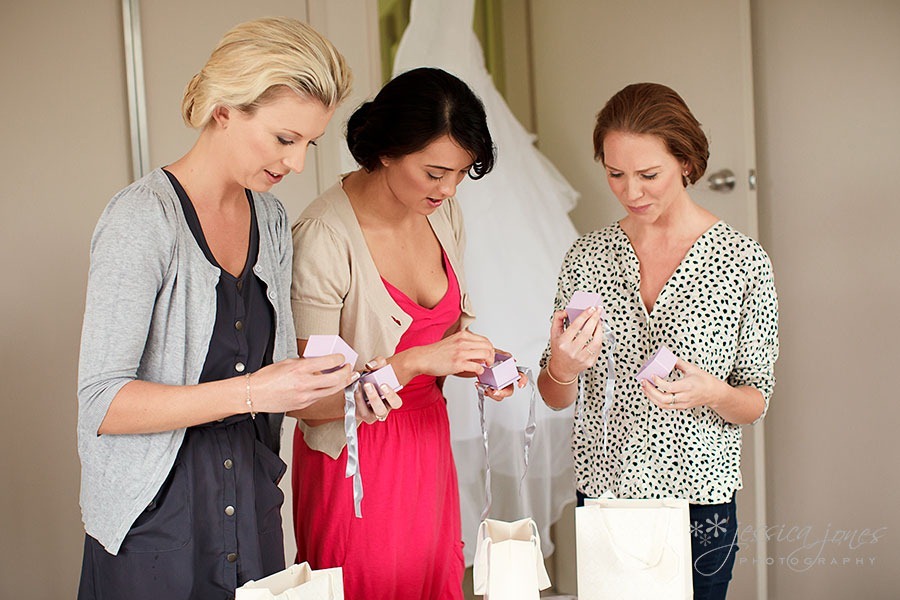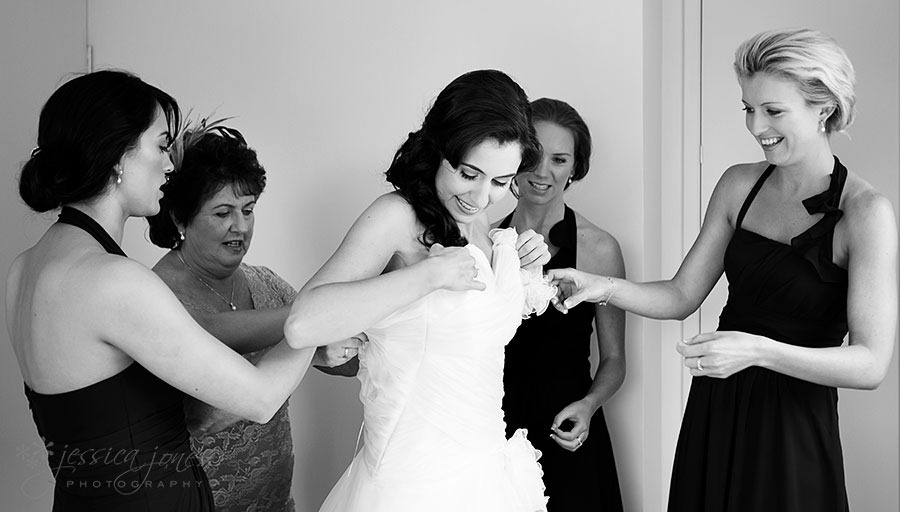 Francesca positively glowed, so much beautifulness!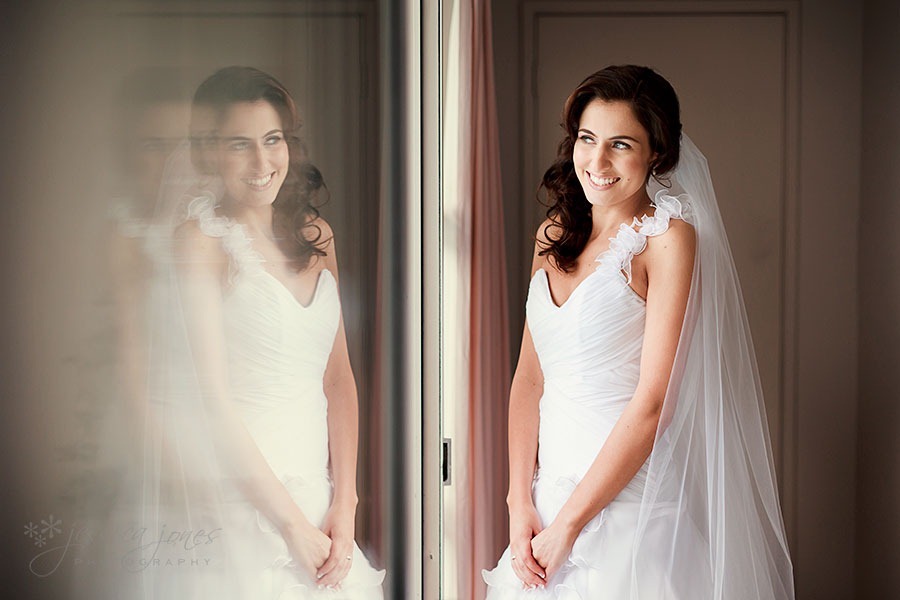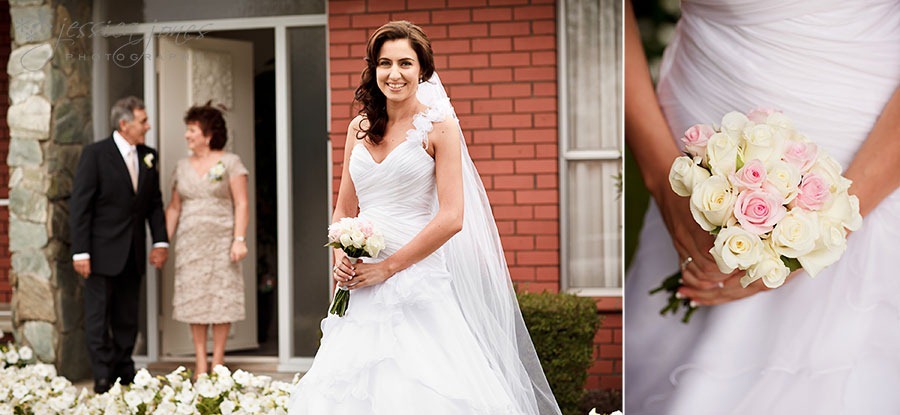 Meanwhile Paul is having some fun with Karl and the boys.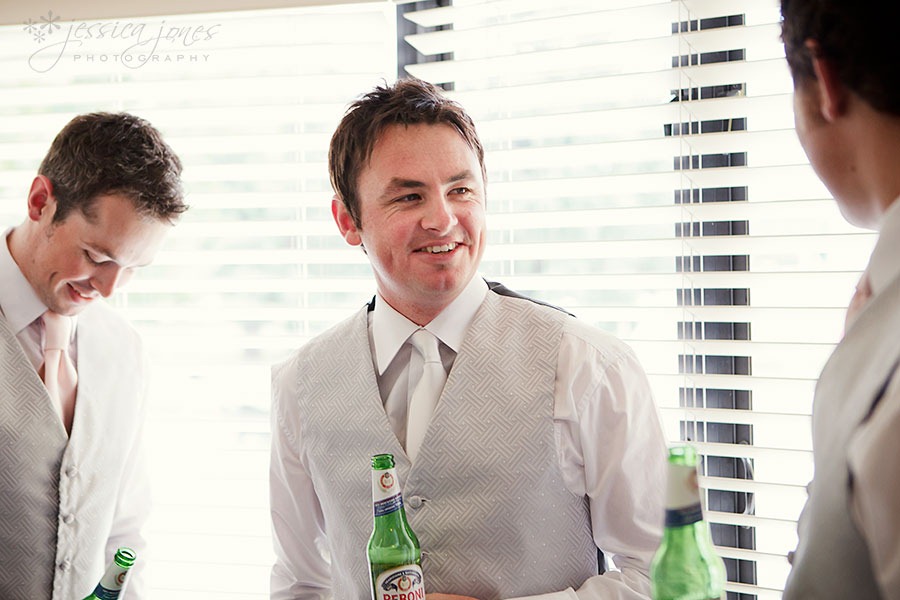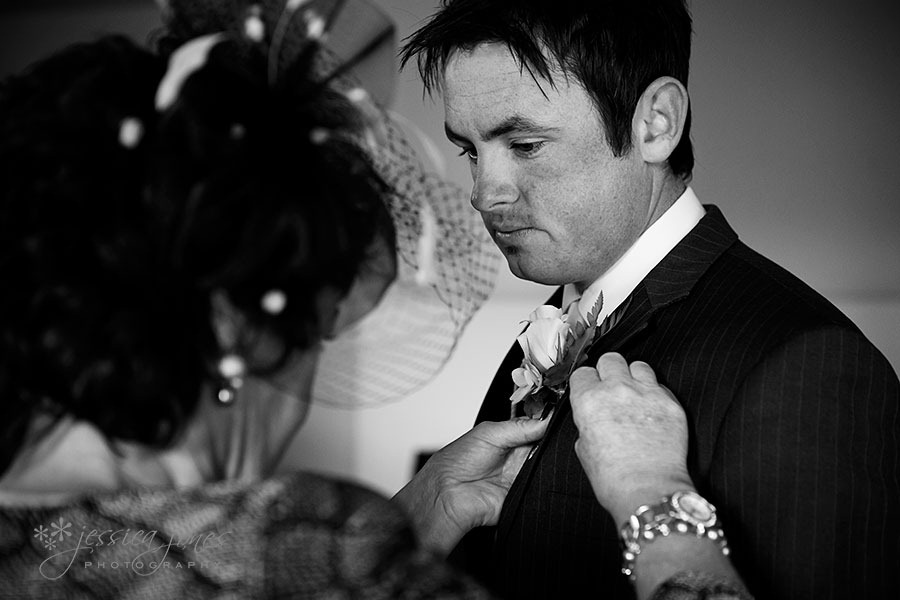 More gifts!

Then arrived to the ceremony in style….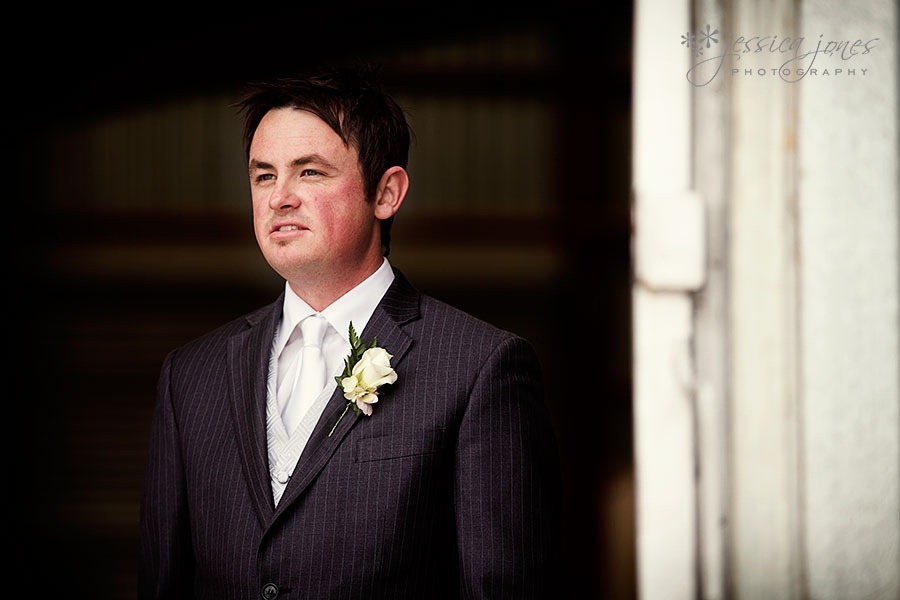 CHOPPPER RIDE!  Thanks to Willie who works with Karl as the head pilot at Sounds Air, who flew the Ridgeair R44 Helicopter to the ceremony.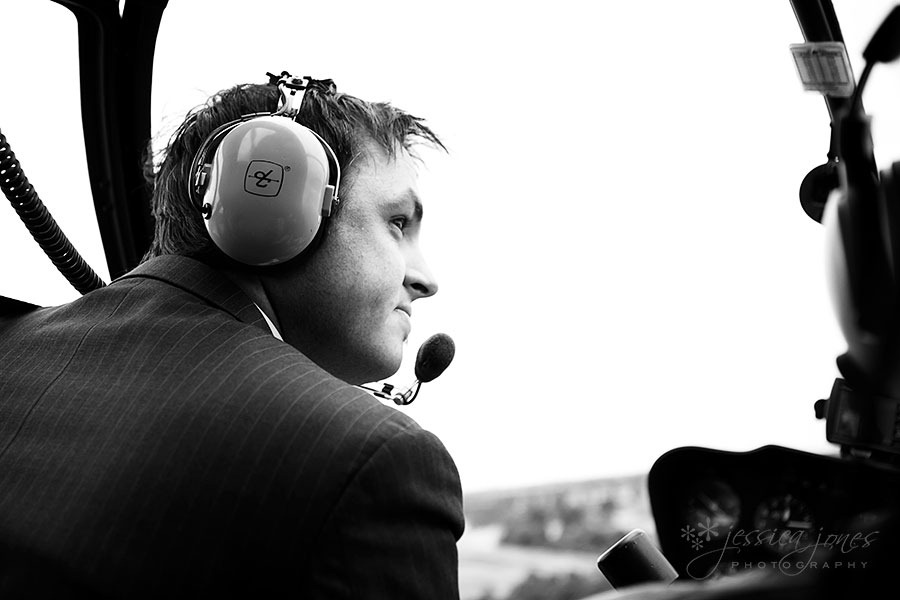 It's a hard life for Paul when he has to travel like this…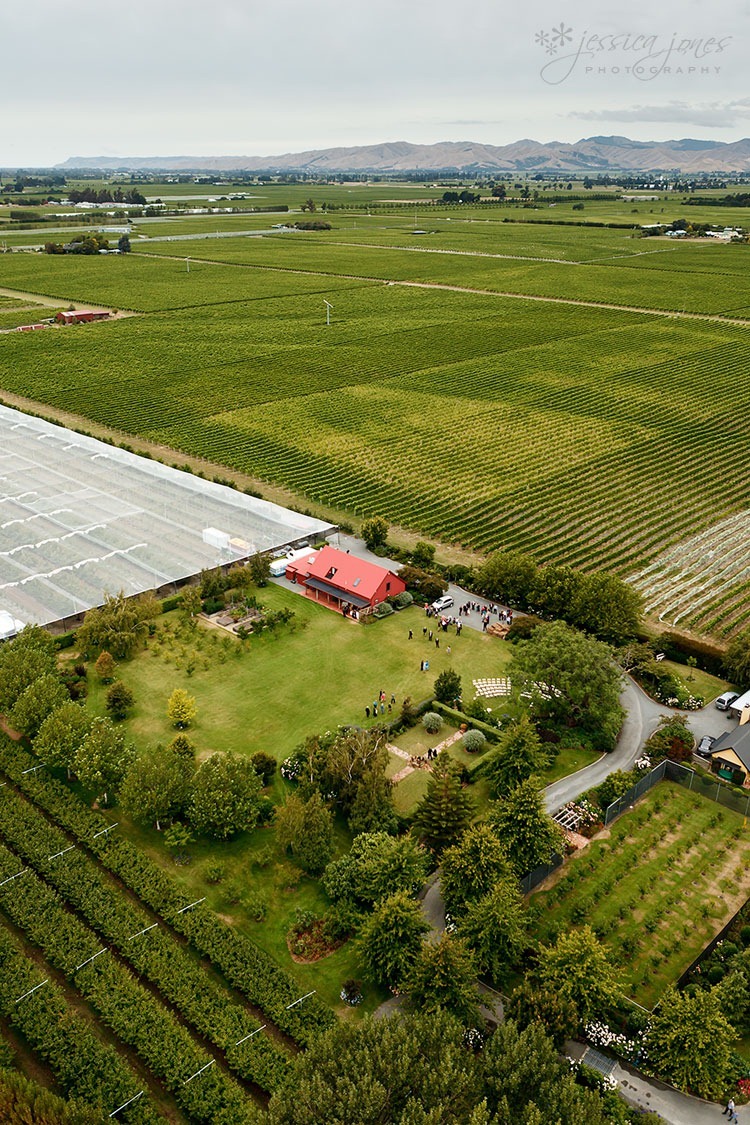 The ceremony was held at the beautiful Ryland Estate.


Complete with doves!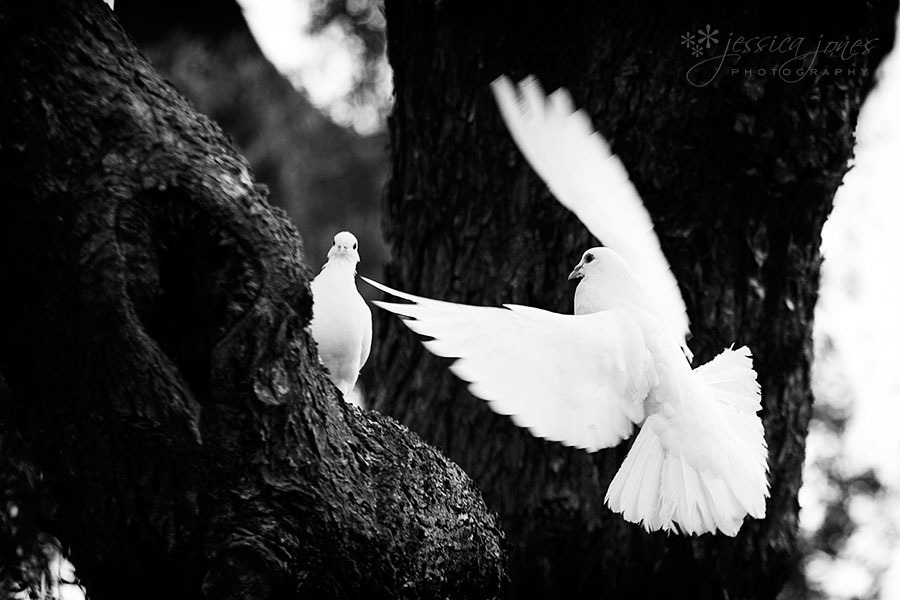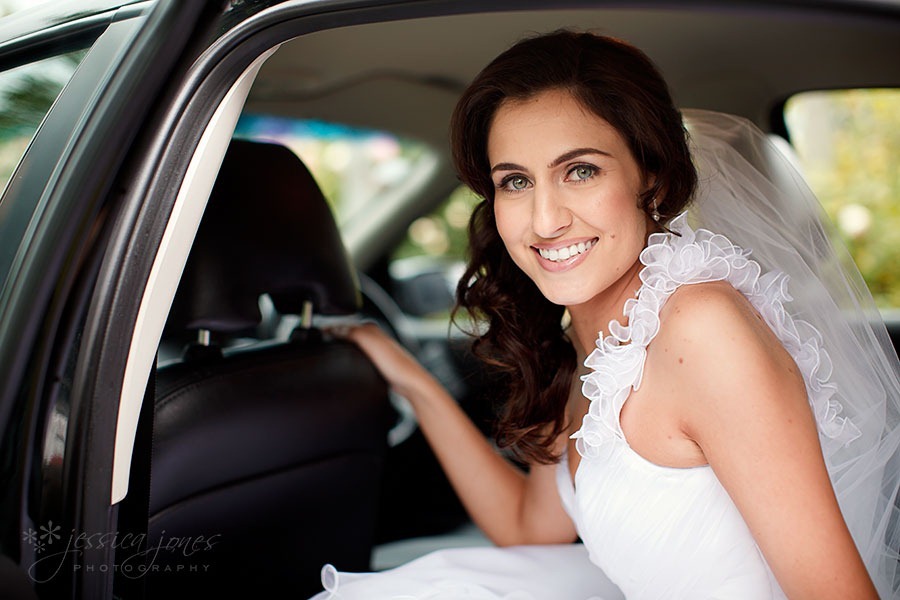 Cutest shoe shot ever!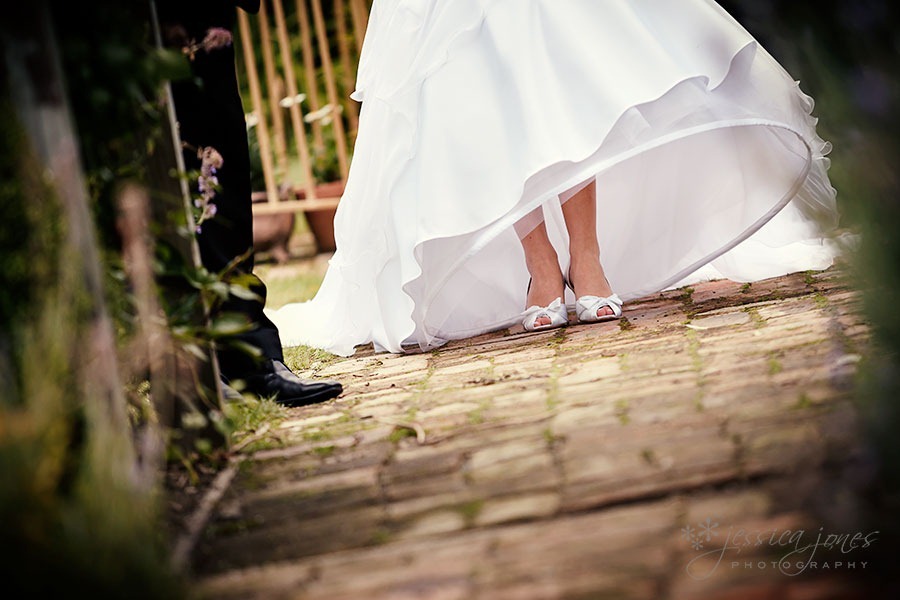 There are so many aspects to a processional that are worth photographing, and given a long enough walk we can capture all sorts of aspects.  The emotions the moment before…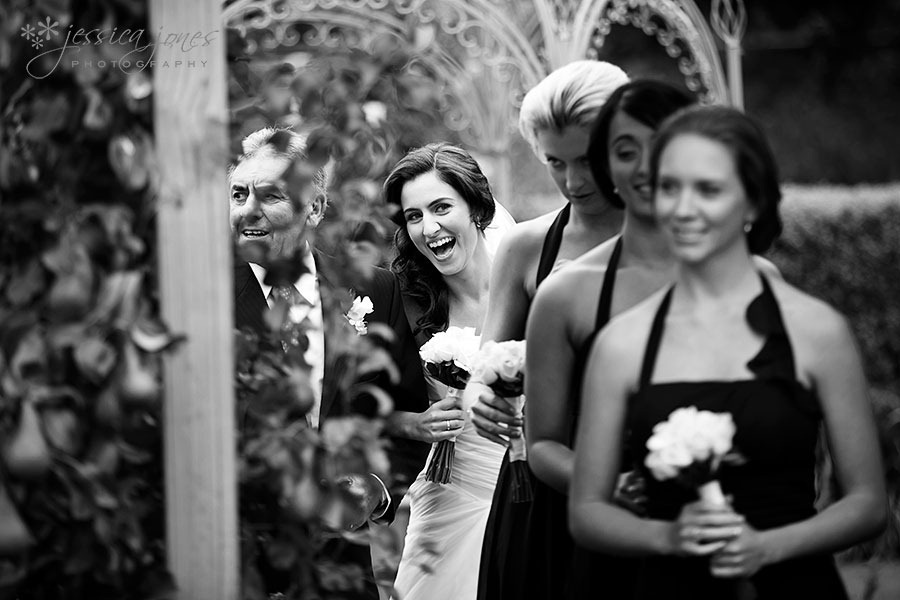 The fairy-tale walk with Dad…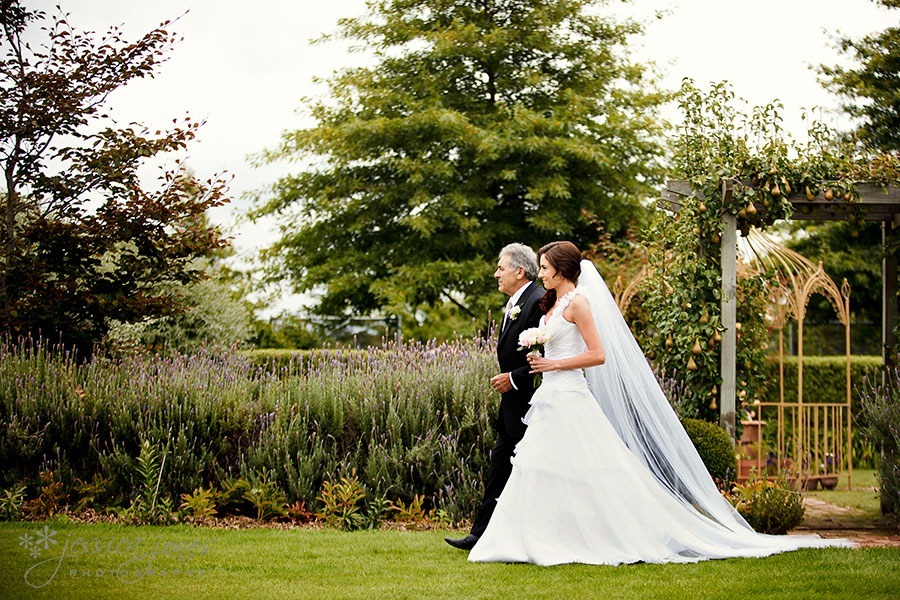 Guests reactions…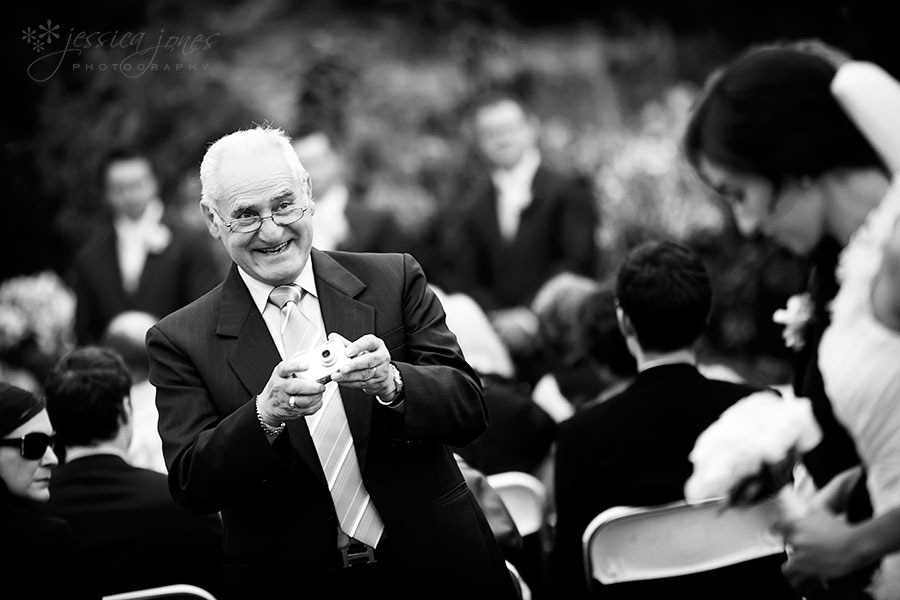 The groom, waiting for his bride to arrive…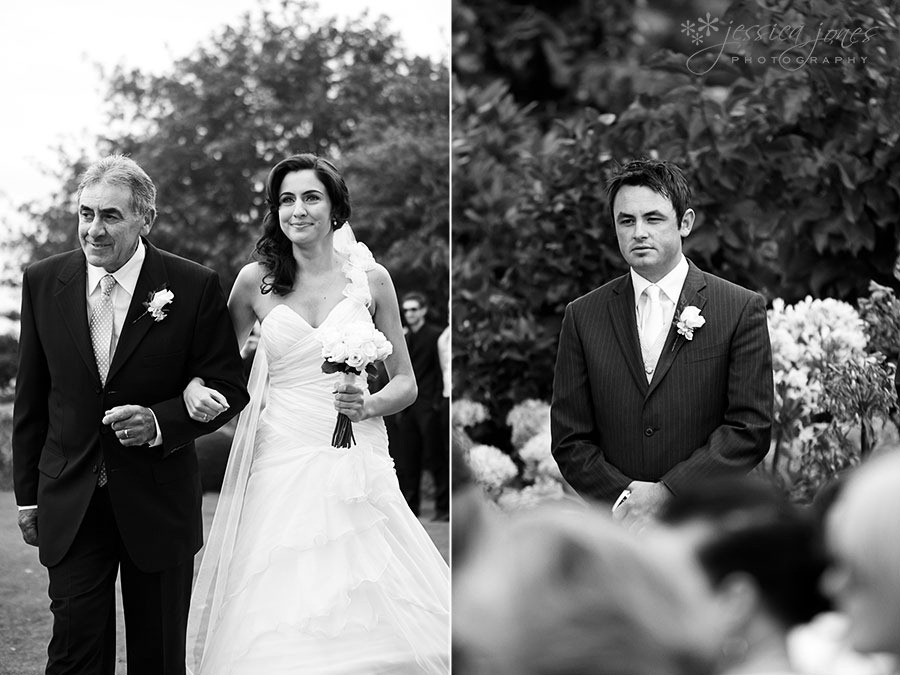 and the proud-as-punch parents.  Both Karl and Francesca's parents have been married for several decades, and still remain happily married today.  What amazingly positive role models!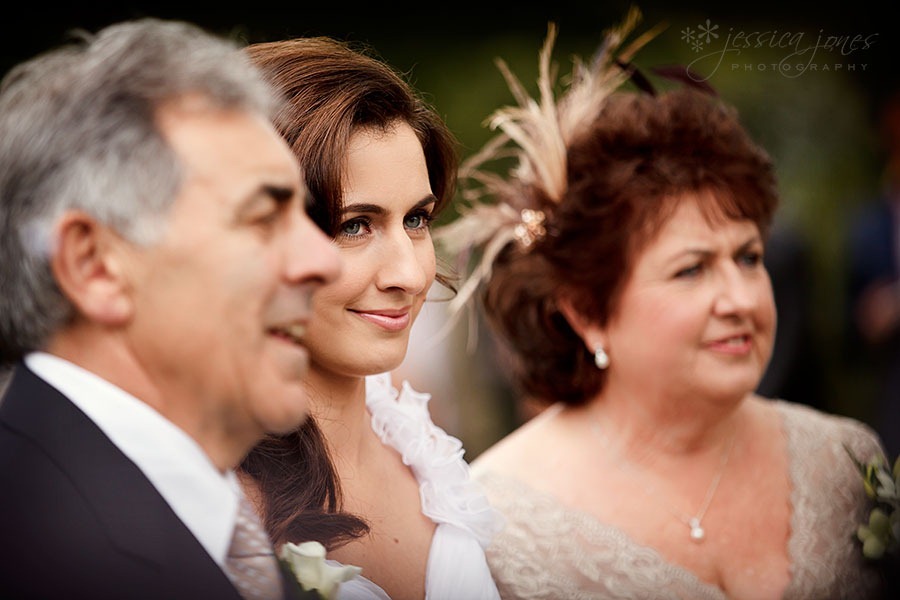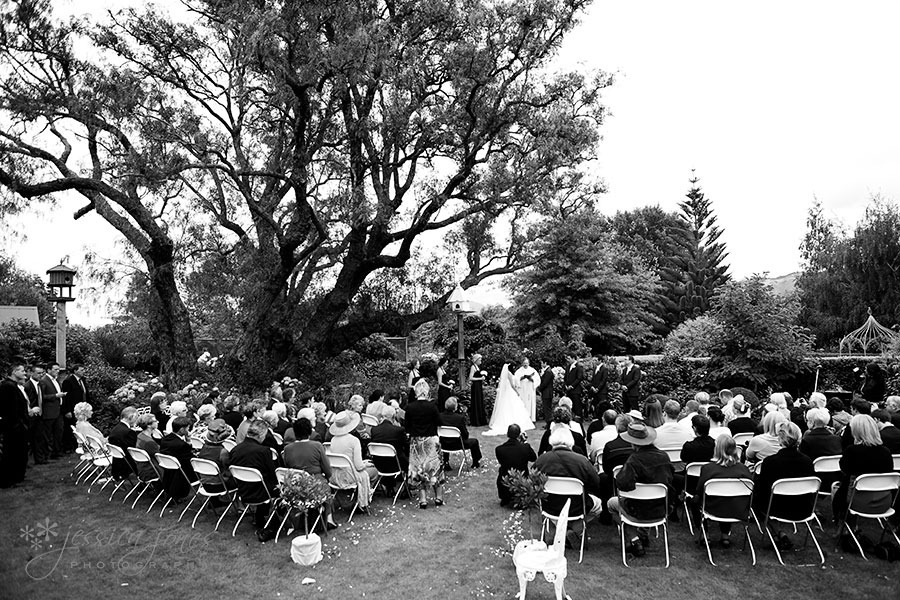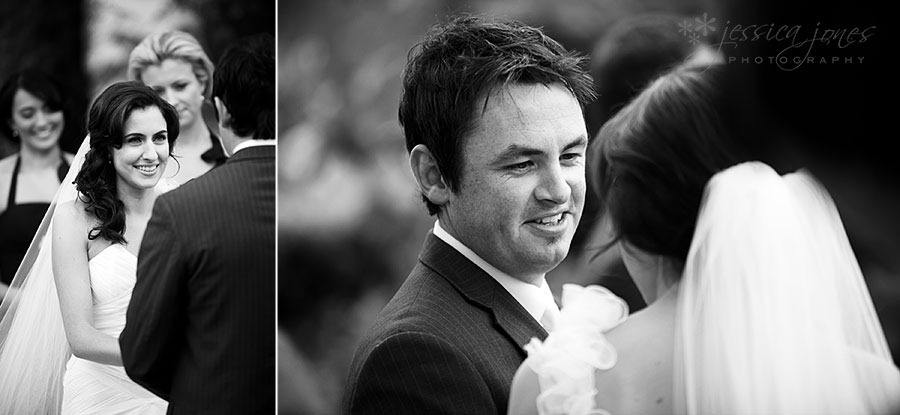 During the 'sign of love and peace' part of the ceremony.  I love this handshake by the two Dads.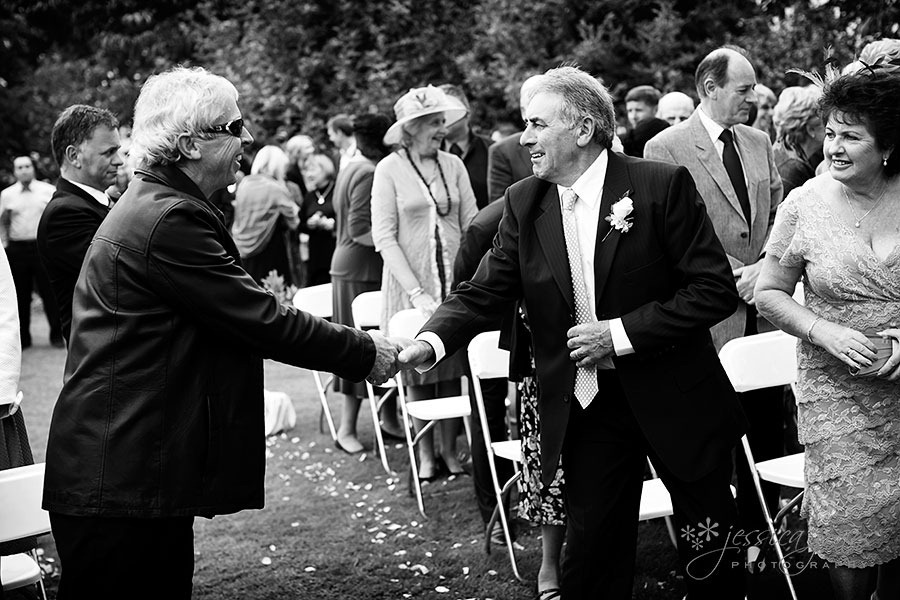 And then, just as if the day was not already uber cool enough, the Nanchang plane flew above us doing tricks.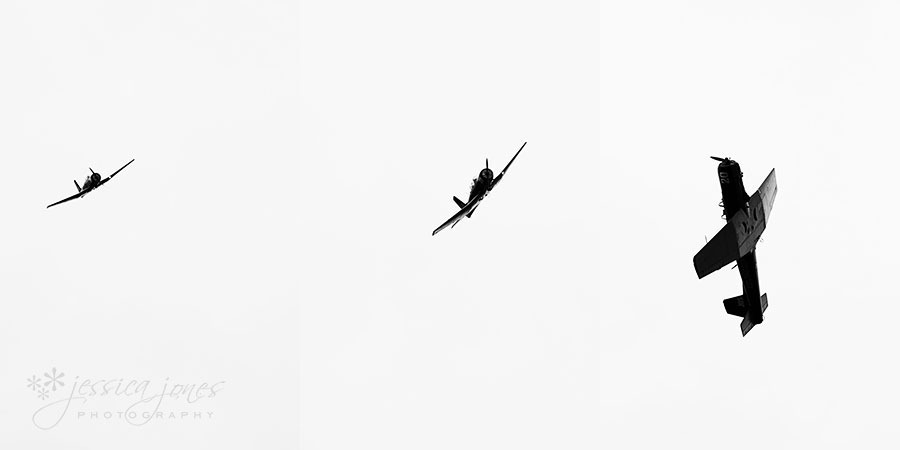 A fantastic surprise for all!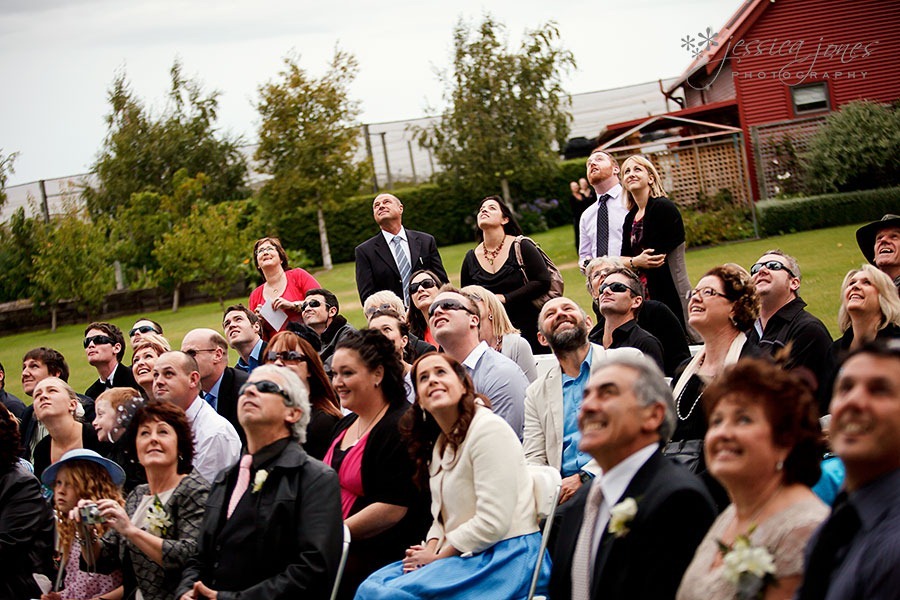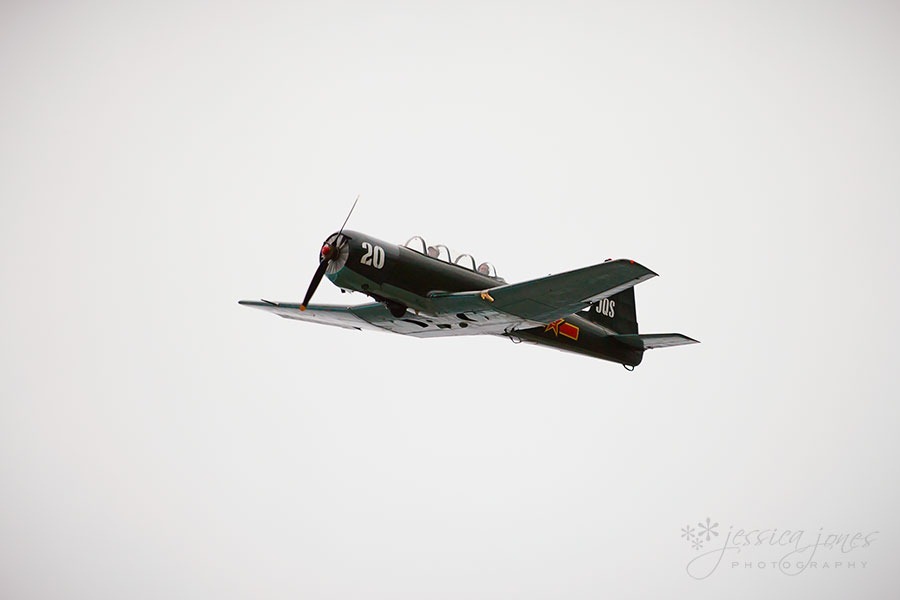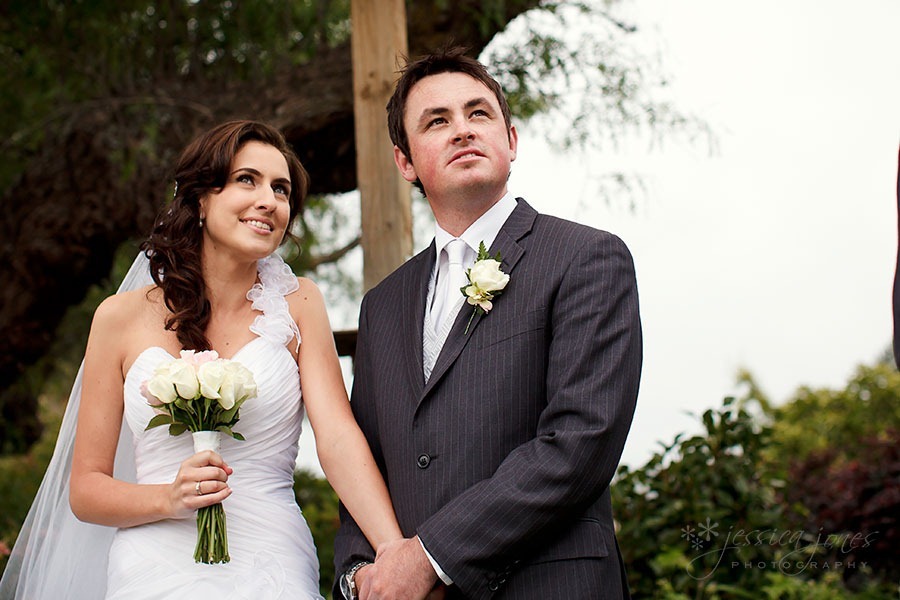 Happy beautiful people.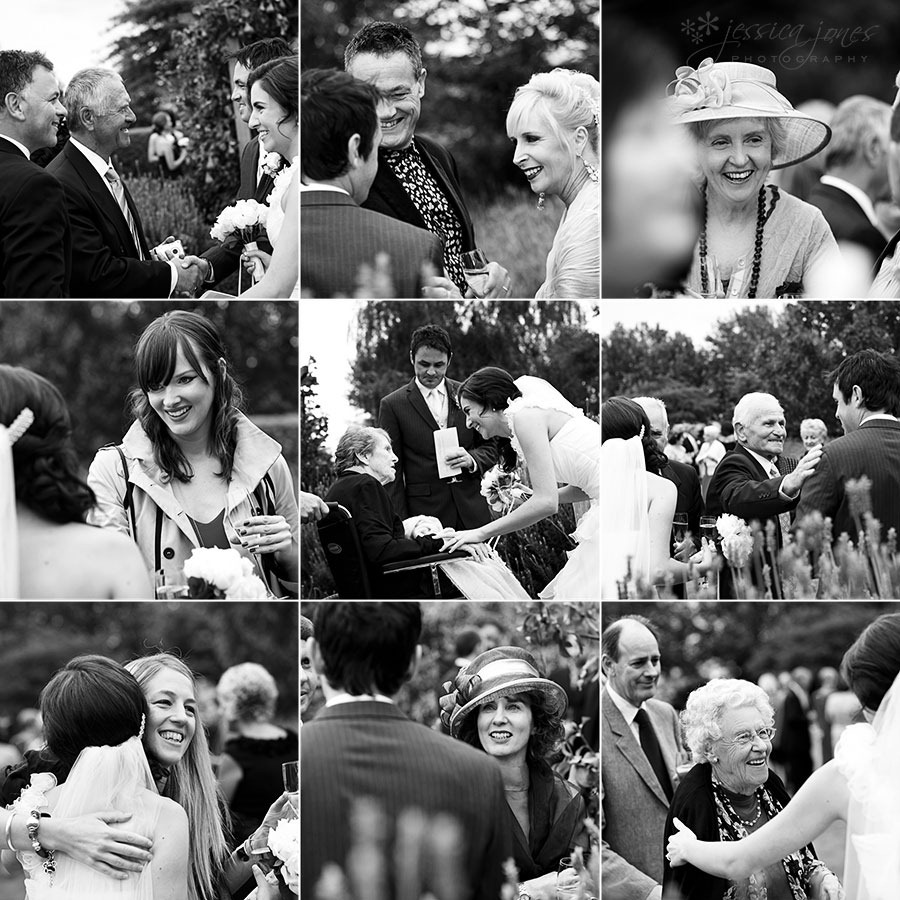 Then we headed off to Locks and Lashes for some creative portrait time.  Deirdre did an amazing job of the girl's hair and makeup that morning, and kindly let us come back for photos.  It's a fantastic location when the weather could go either way!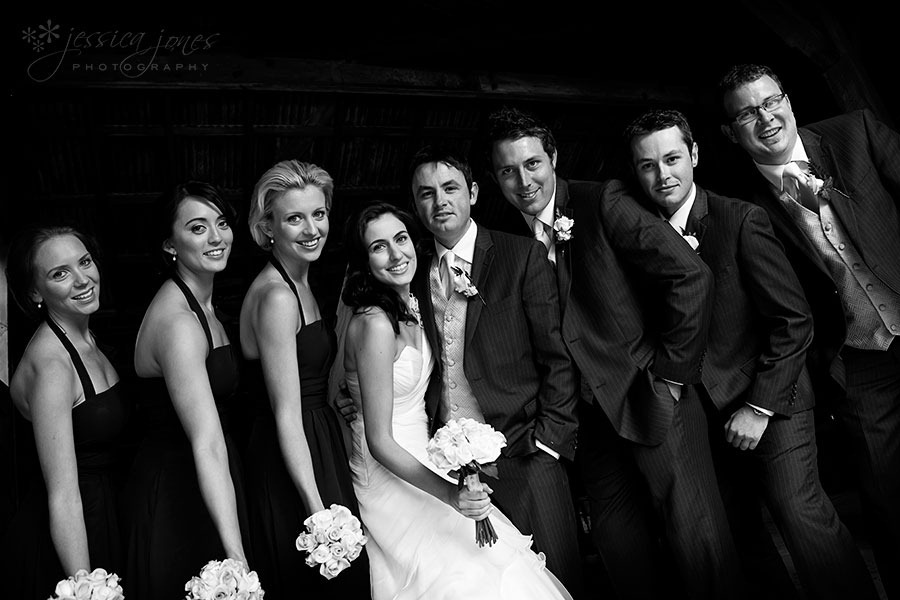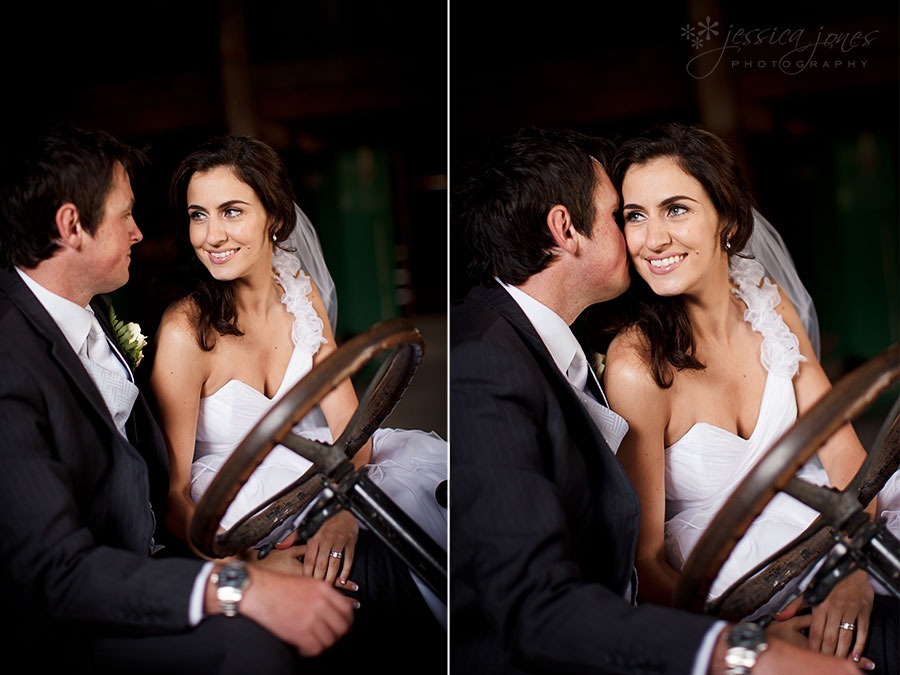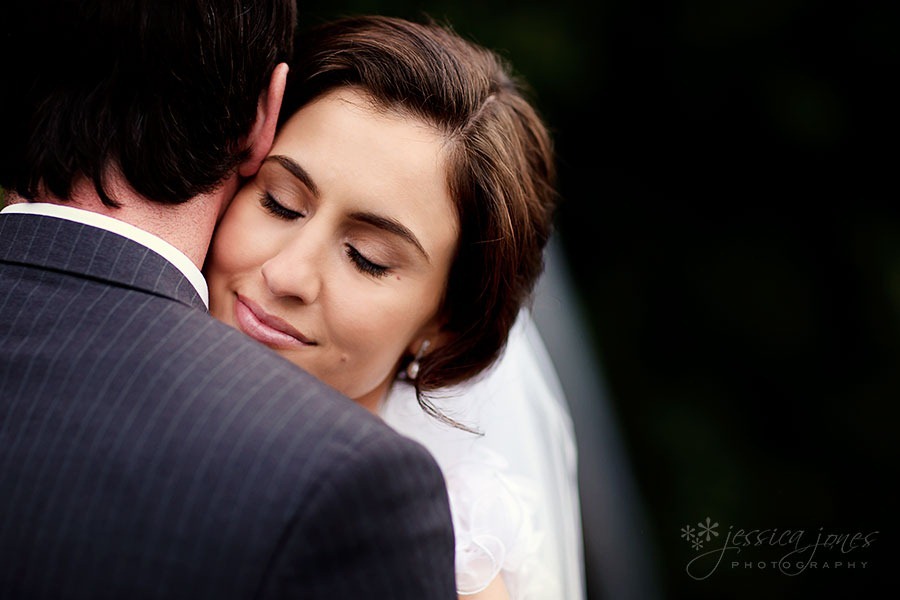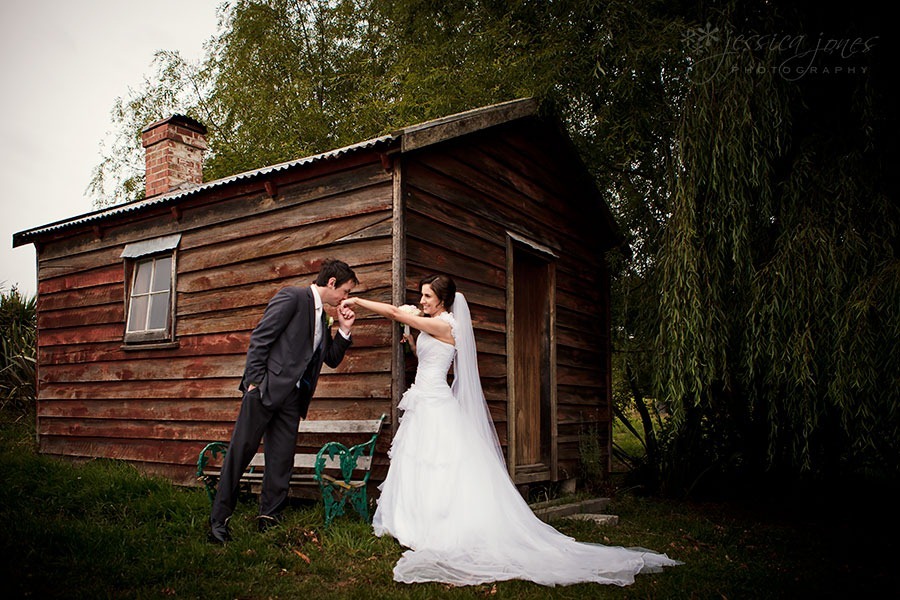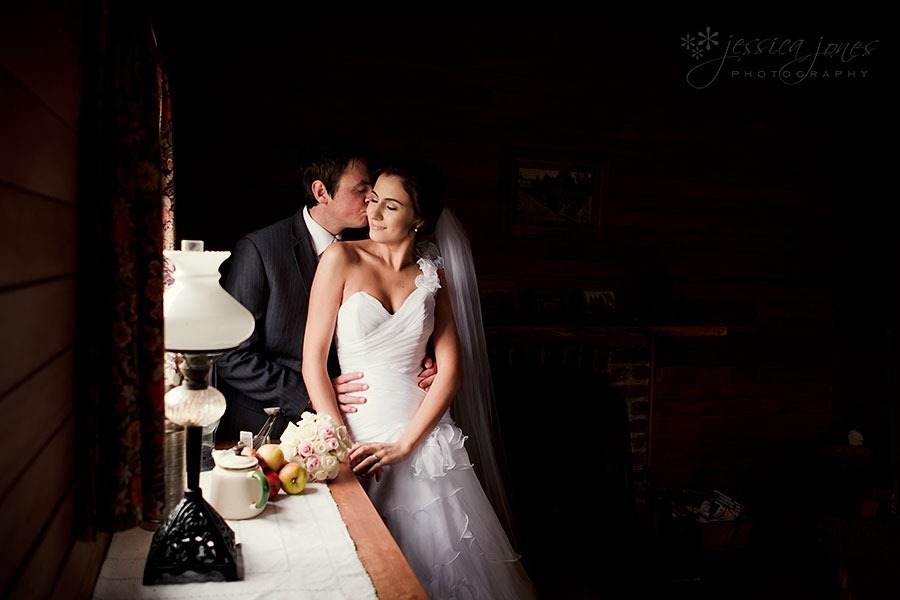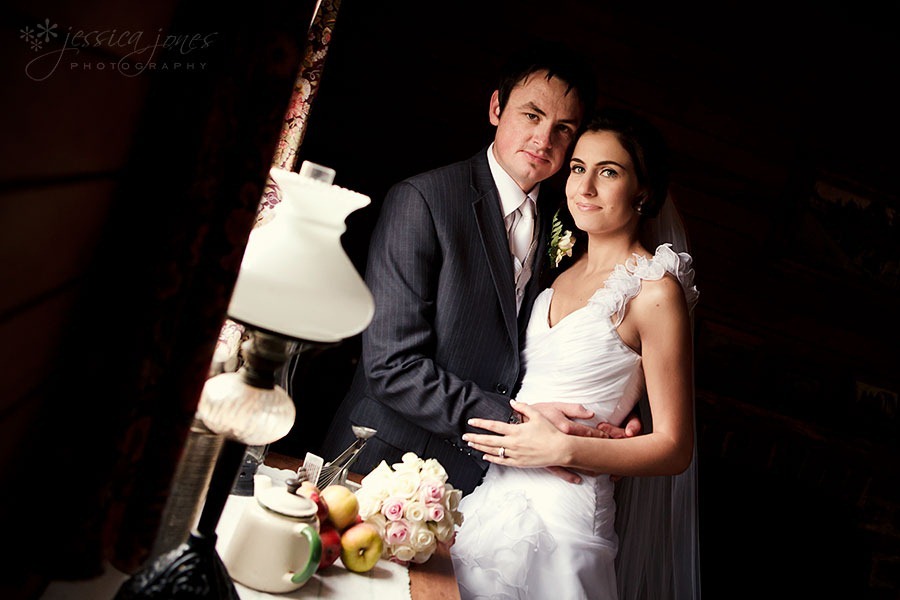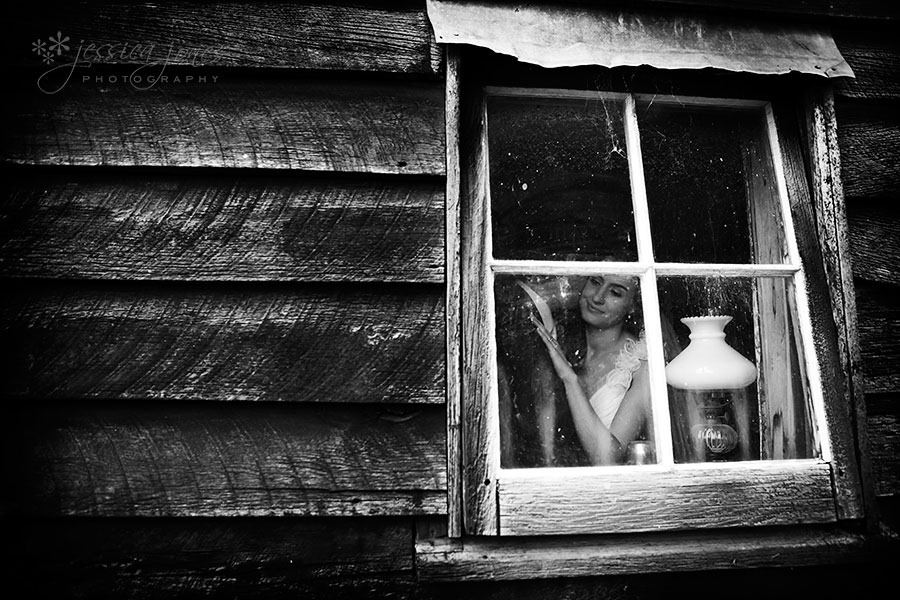 Jaw dropping work by Bernadette Thomas on the dress.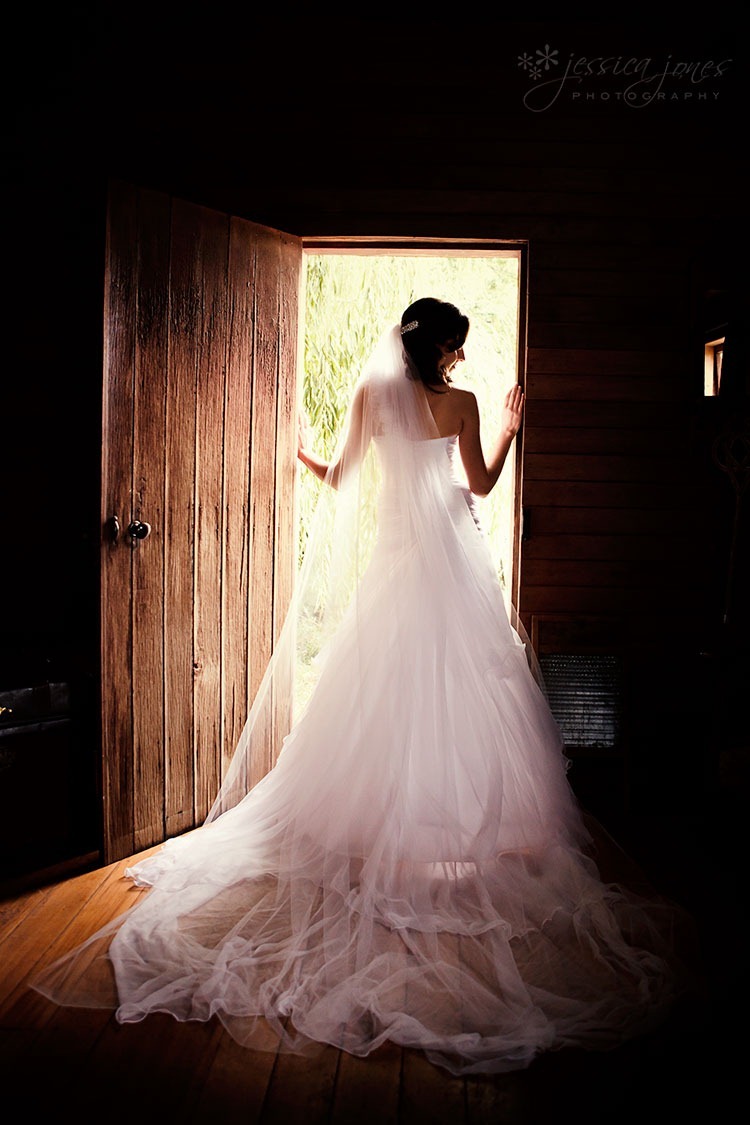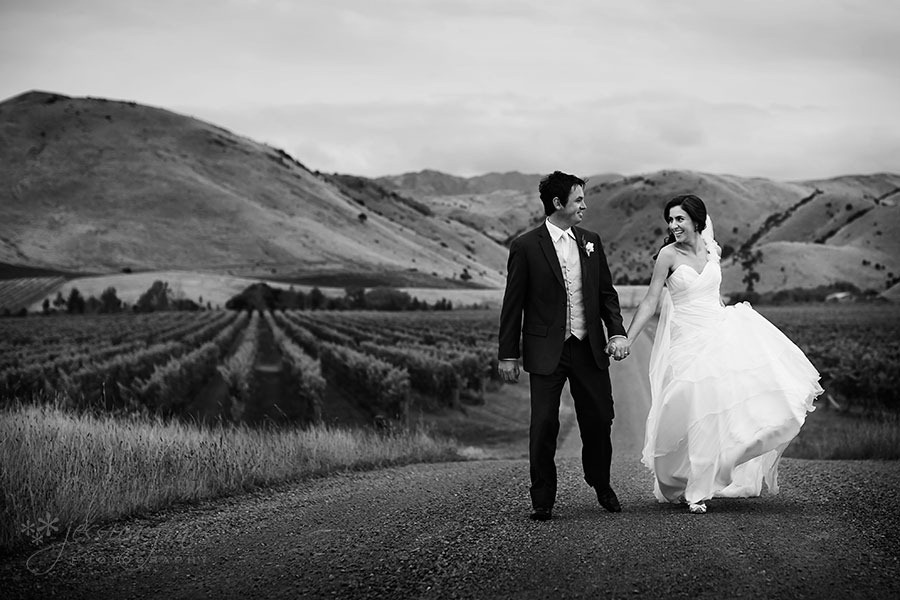 Then off to the beautifully decorated Wisheart Room for the reception.  Beautiful stationery by Leanne at Vanilla Hayes.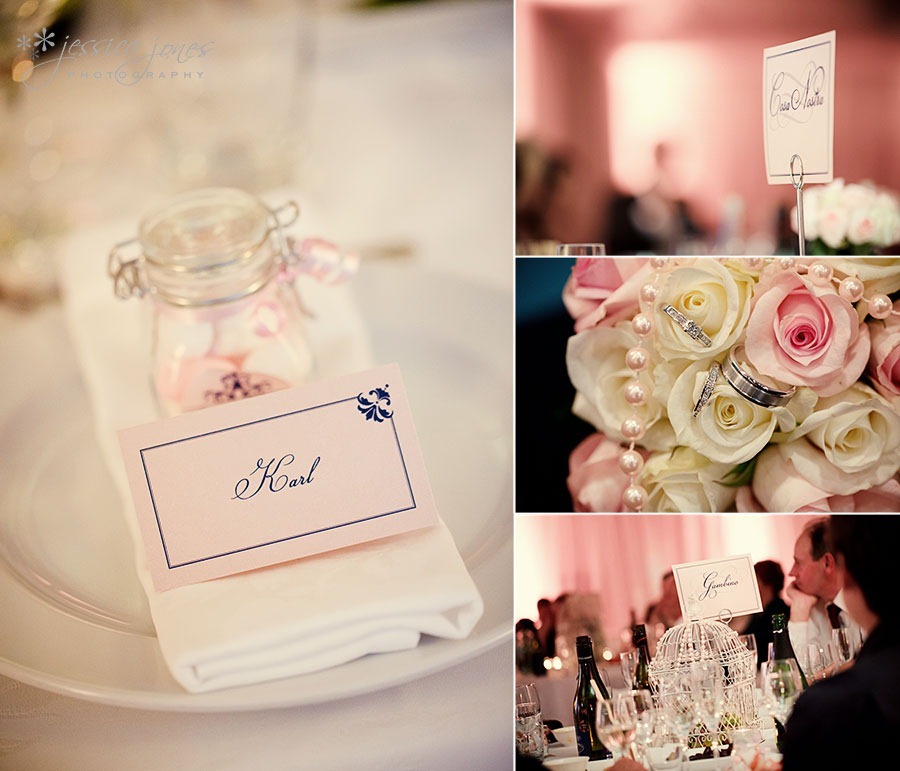 Sometimes a photo can look like it's just us and the couple, but often there is a very different story happening behind the camera.  For example, this is the image that I was capturing…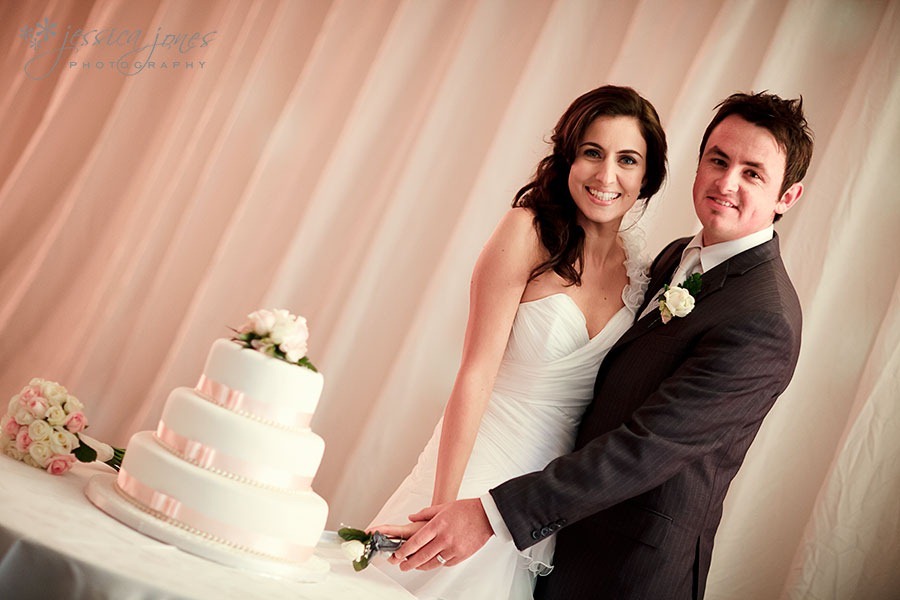 while this is what Paul was getting behind me.  I love it!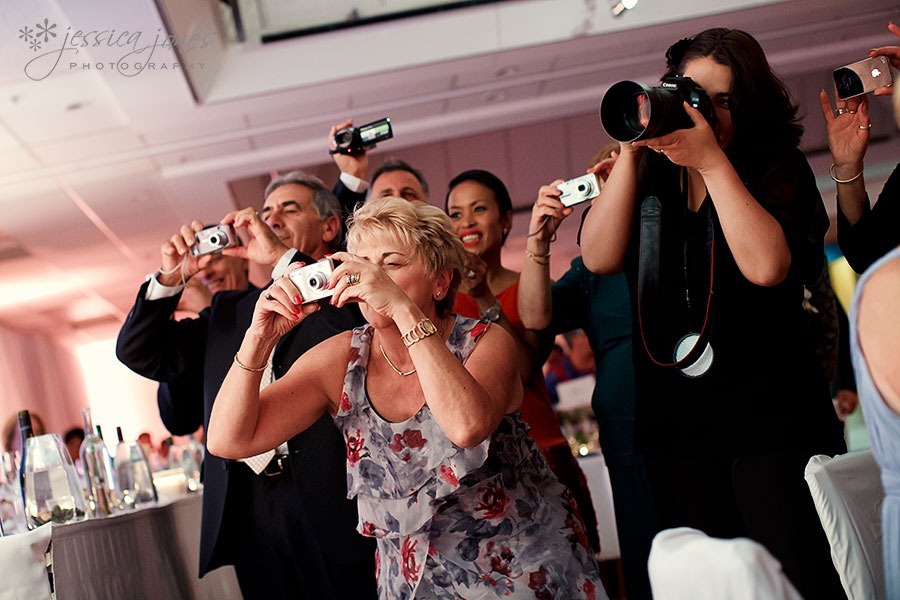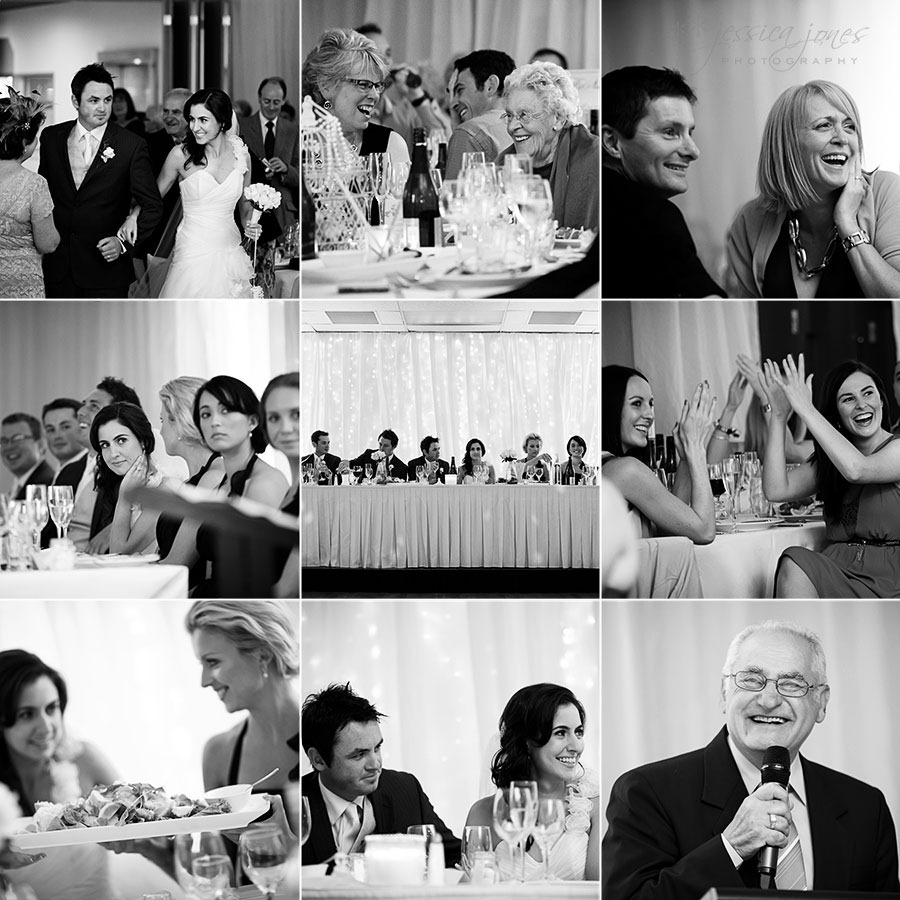 When there was a break in the traffic of speeches and delicious food, we snuck Francesca and Karl down to the theatre for a few parting shots.  Francesca has spent many hours in this theatre as a girl, and so we felt it was fitting to spend a few minutes here.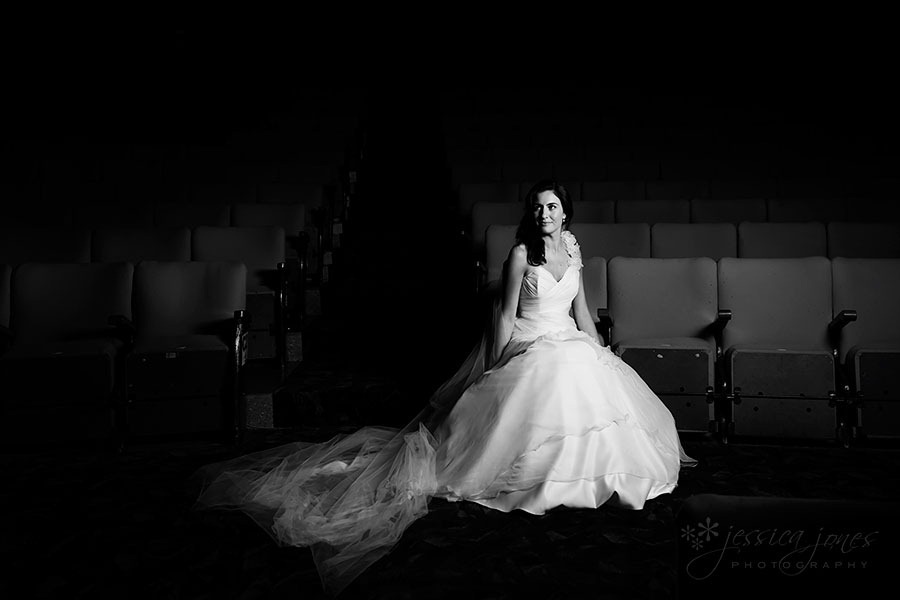 A massive thanks to Steve and Leanne from Posh Nosh for letting us sneak out while you kept their meals hot!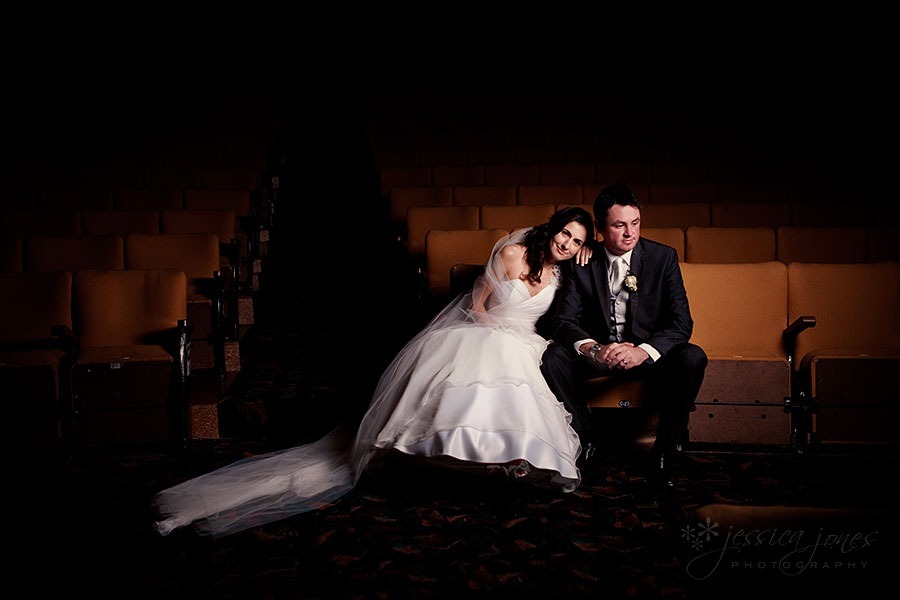 And finally to Karl and Francesca, I was on a high driving home from your beautiful wedding.  We're so thrilled with everything about your day and wish you all the very best for your future together!