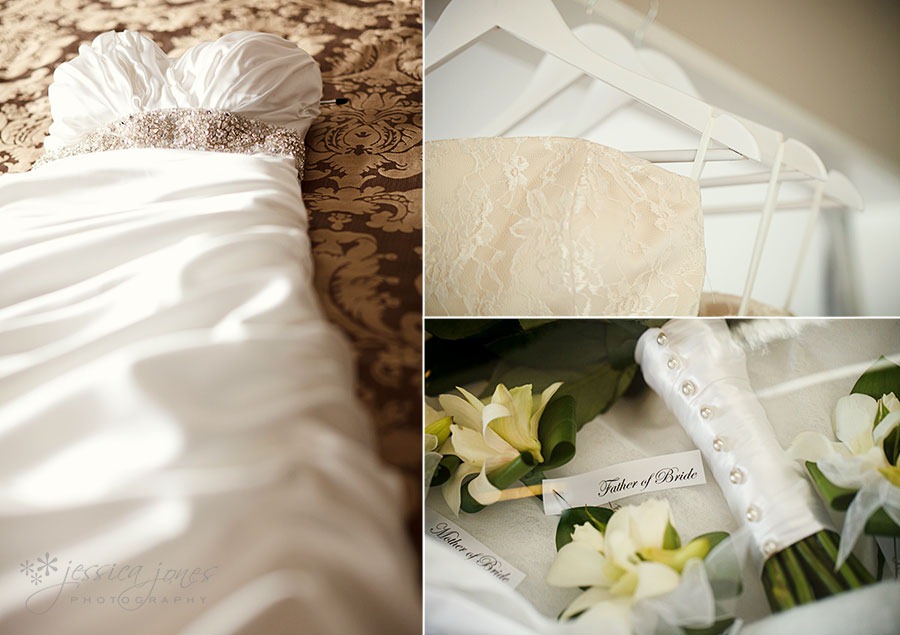 A weather bomb, that's what they called it.  It was heading our way and it was going to hit us on Saturday.  The news told us to stay indoors, away from windows and to store up water.  Saturday was also Anna and Luke's wedding day.  Outside.  At Te Mahia.  Everyone was nervous, sure we can handle bad weather, but a weather bomb?  Probably not ideal!  Thankfully the worst of the weather came in the night, and by the time we turned up to Te Mahia, it was all but lovely!
Everything would go ahead as planned, outside with a beautiful view of the Marlborough Sounds.  We were all ever so grateful.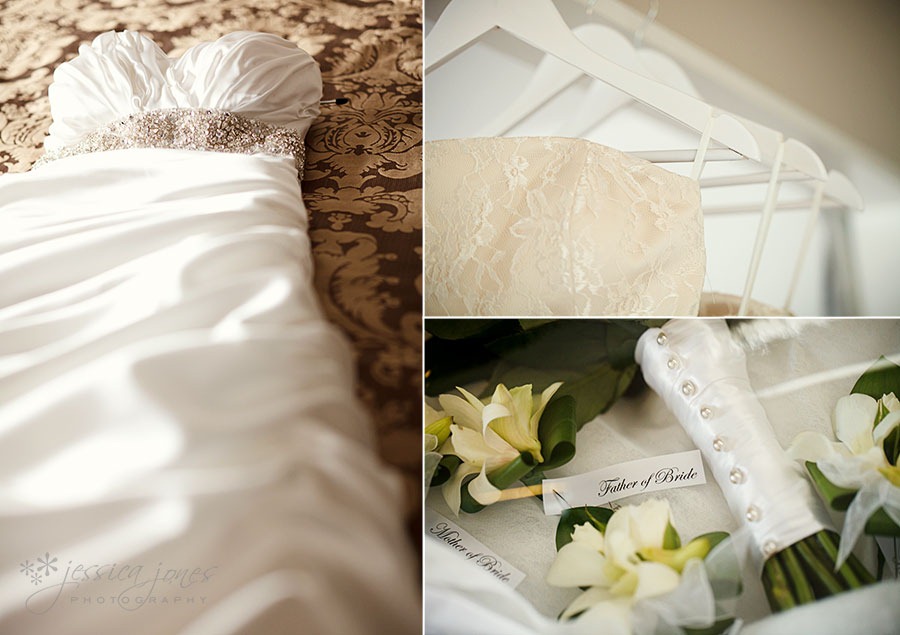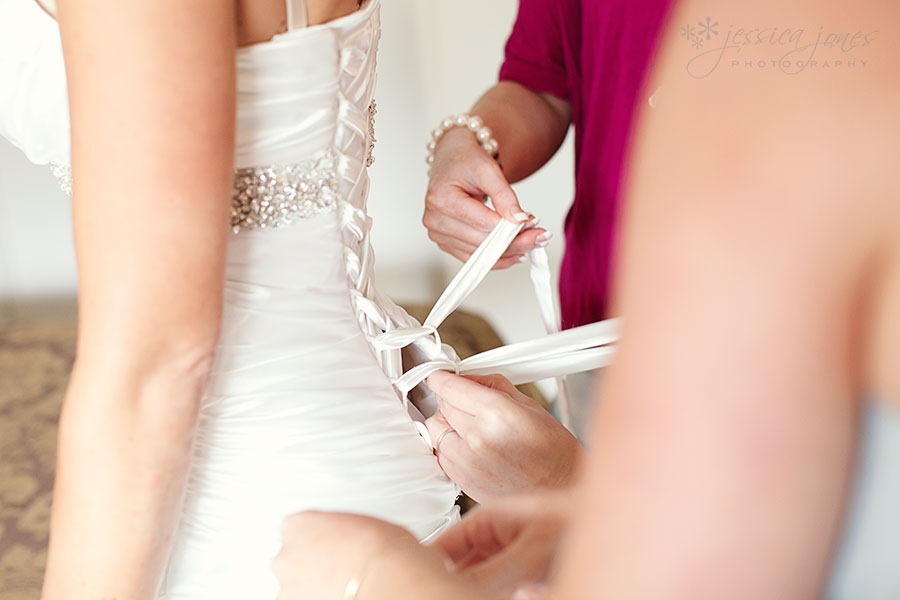 Girly details.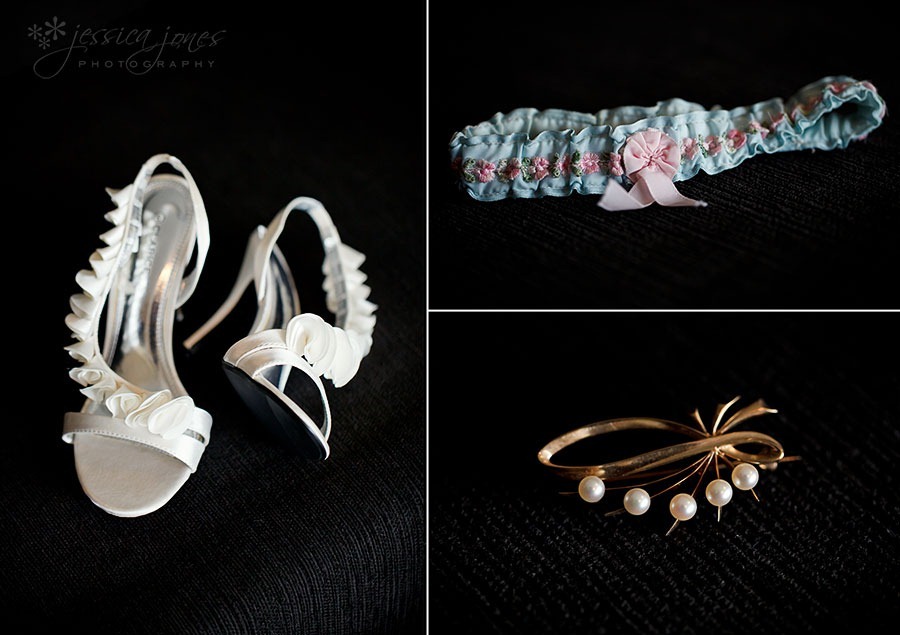 Paul gets the guys doing their thing.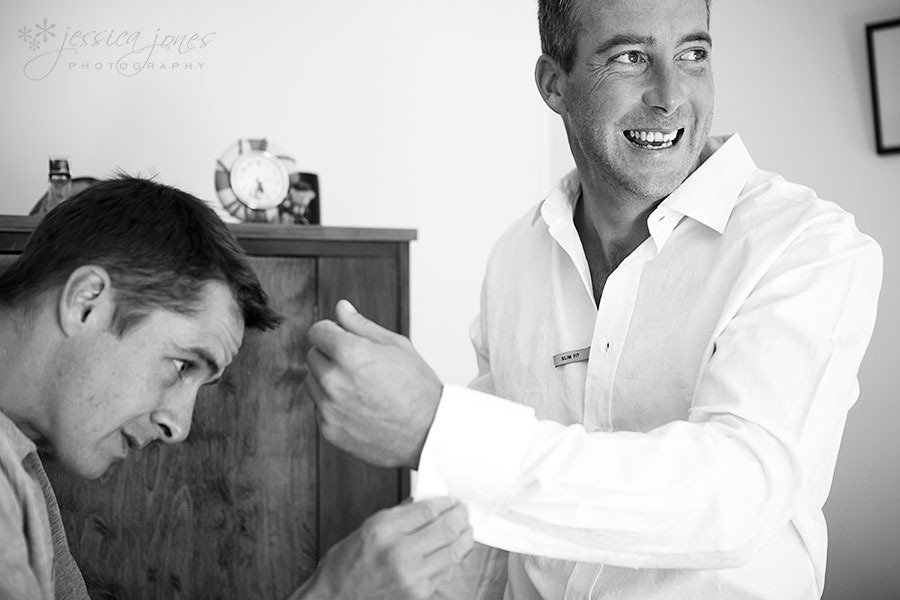 Manly details.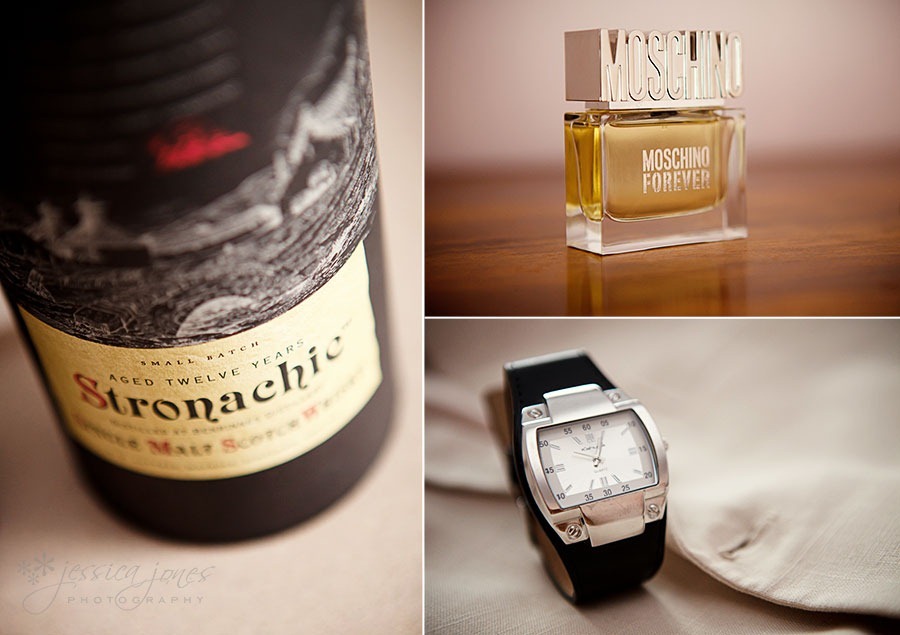 Blake is Luke's son, and OH so cute!  Being a boy, he might not want to be referred to as 'cute', but he did look dashing in his suit, that's for sure!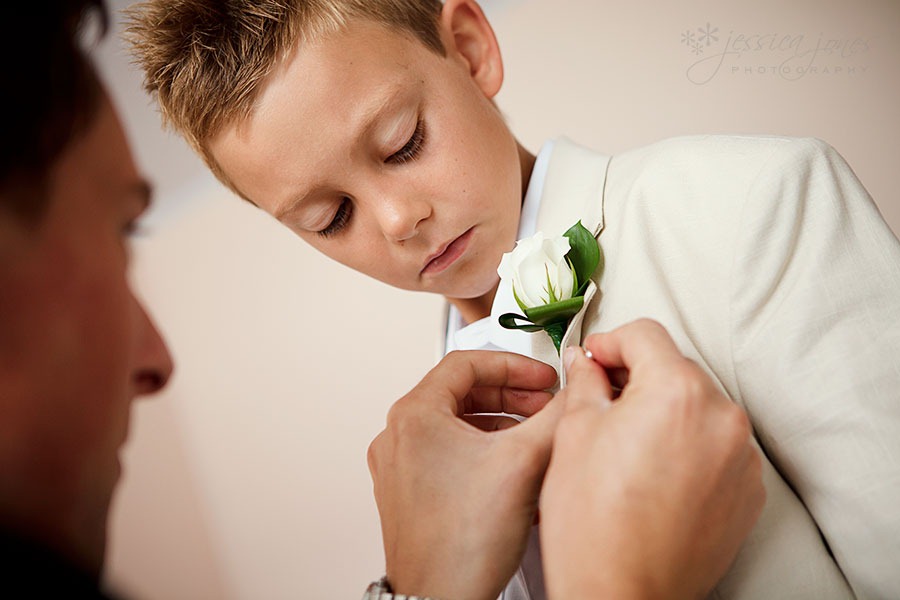 Just before Anna arrived down the aisle the sun peaked through the clouds and there was a delighted cheer from the crowd.
Three views of the processional.  Kate, our assistant, was shooting from the balcony.  I was shooting Anna and Dad as they were starting their walk towards Luke, and Paul was at the end of the aisle getting Luke's reaction.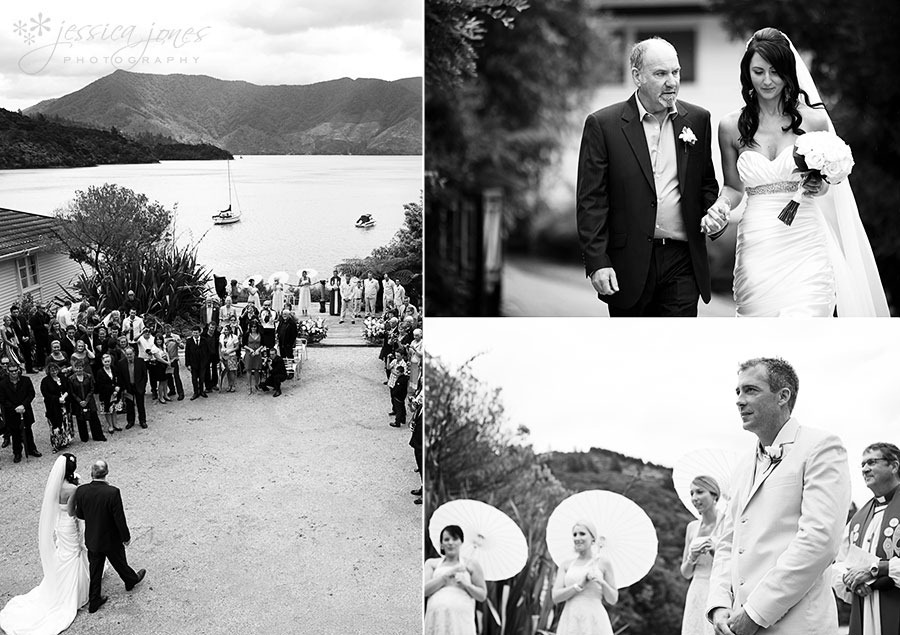 Check out the colour of the suits!  How awesome do they look!  Everybody suited each other and the scenery absolutely perfectly.  Beautifully planned Anna!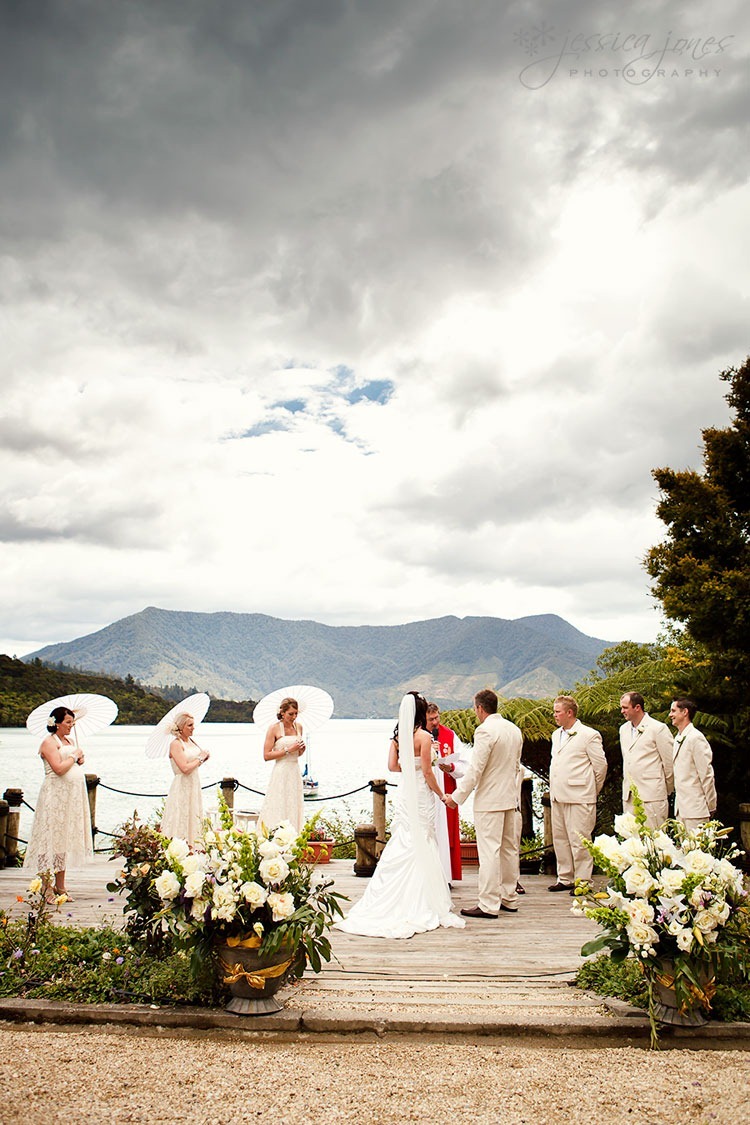 Pure happiness.  I love it!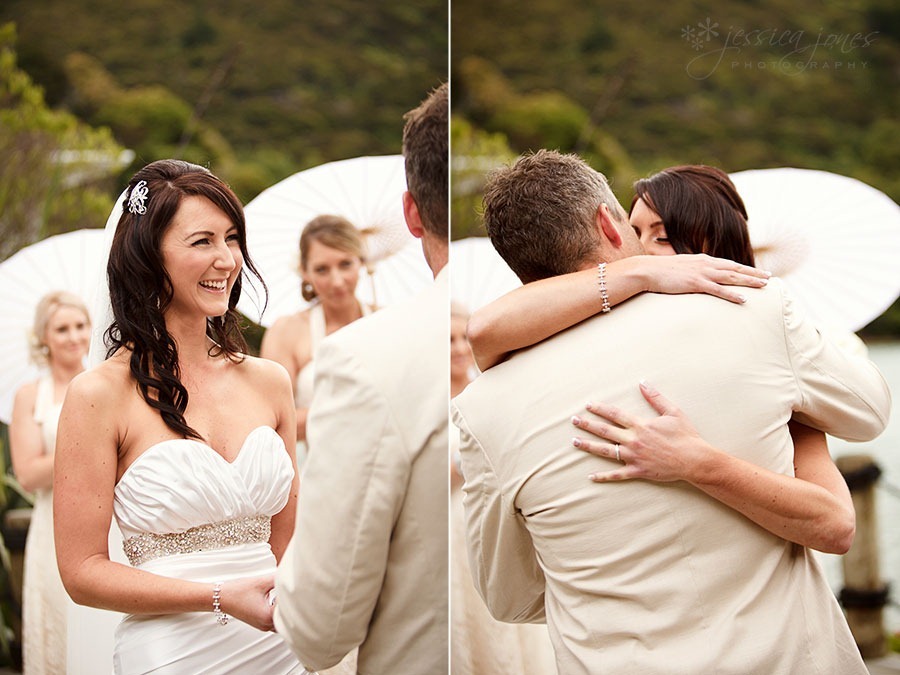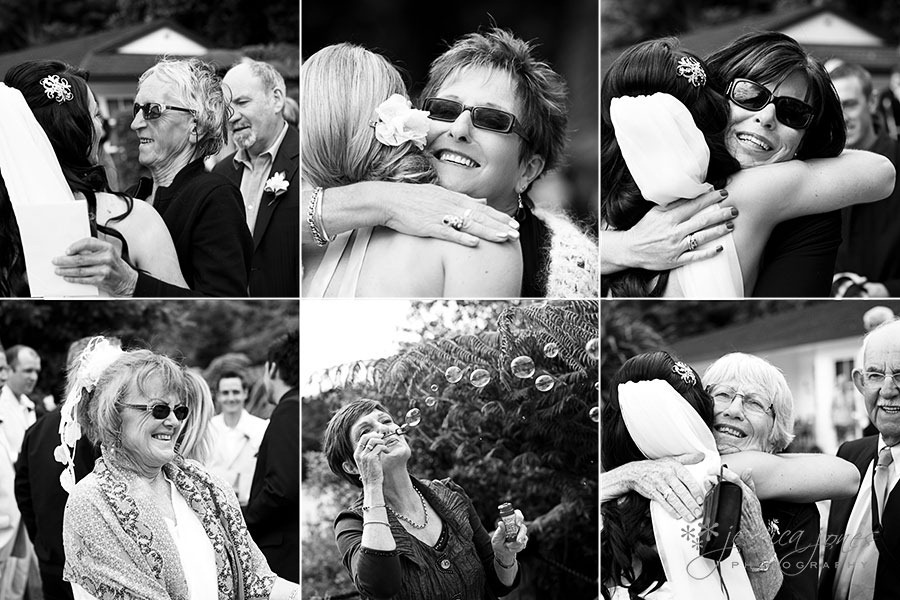 Hello SUNSHINE!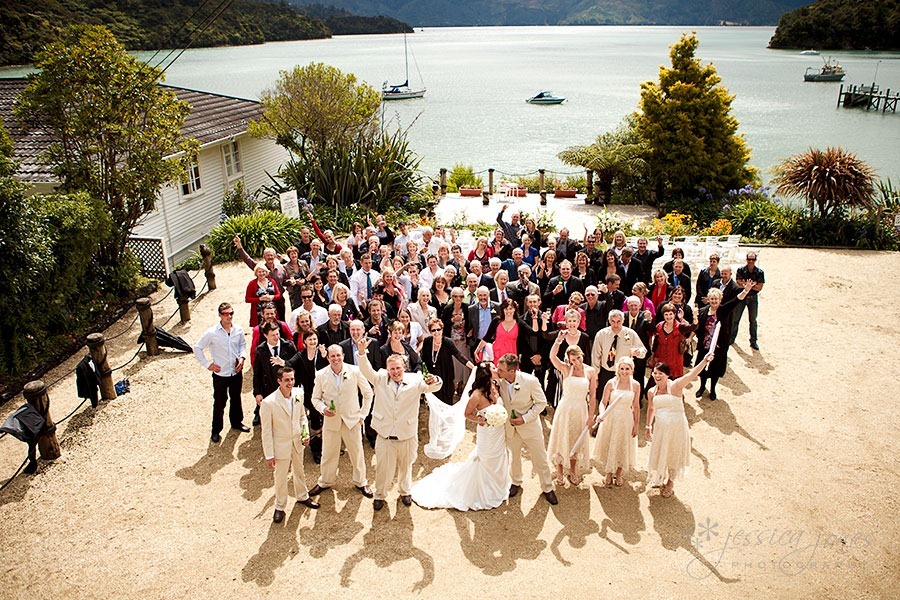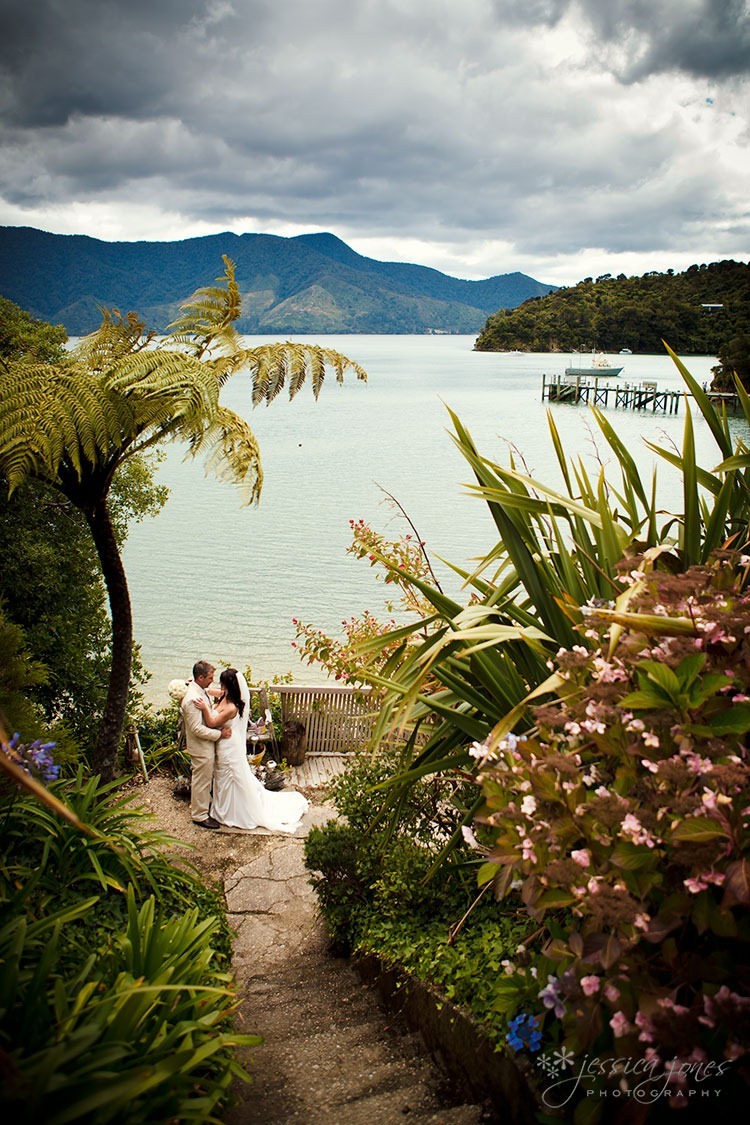 This group of attendants were great fun.  I think I laughed all day.  They were a great bunch that kept things fun and light.  Luke and Anna didn't want to pick a Best Man and Chief Bridesmaid.  They wanted them to know that they were all as special as each other.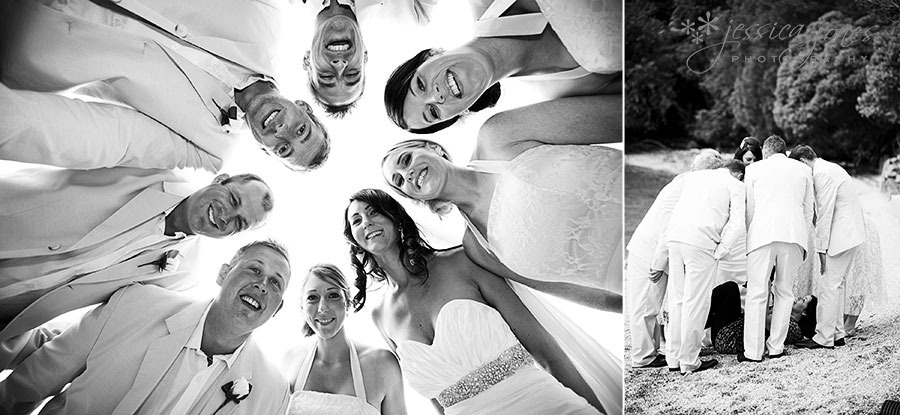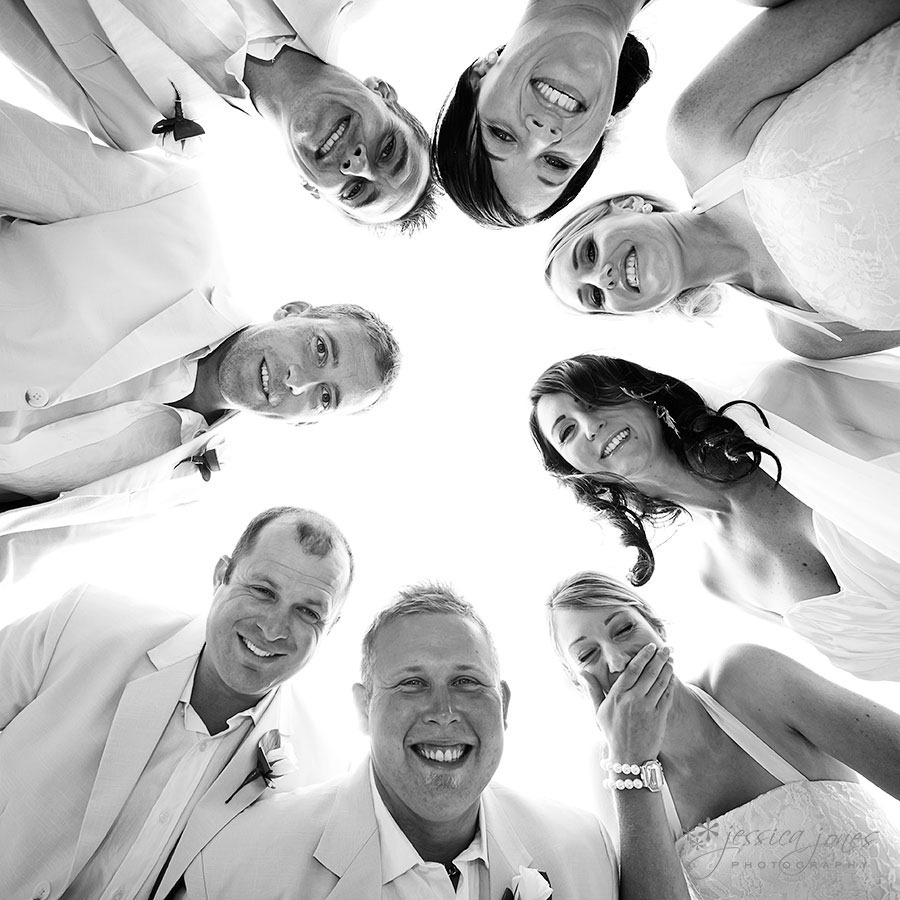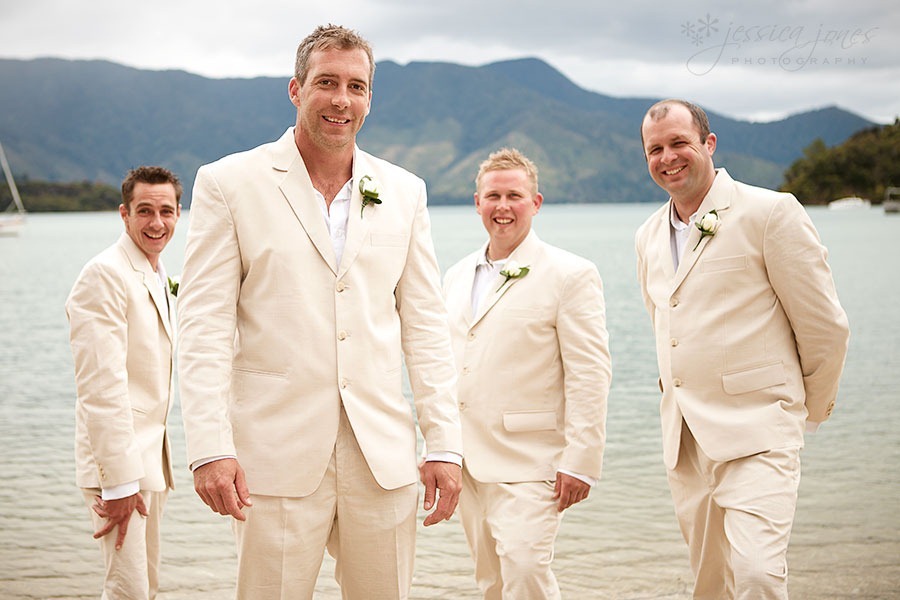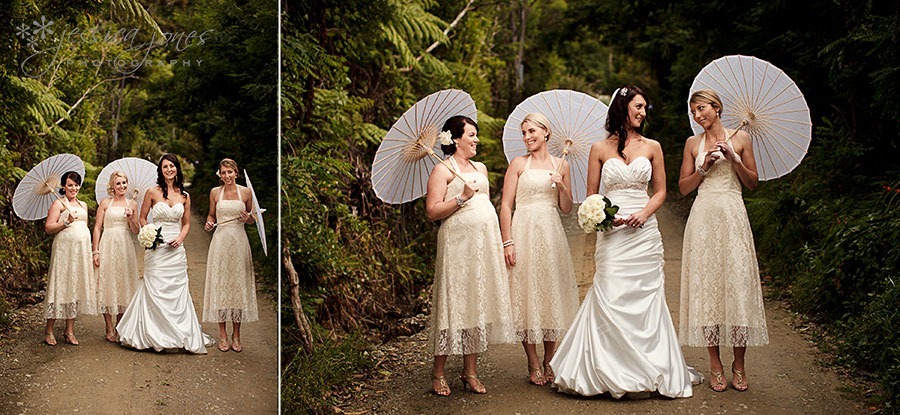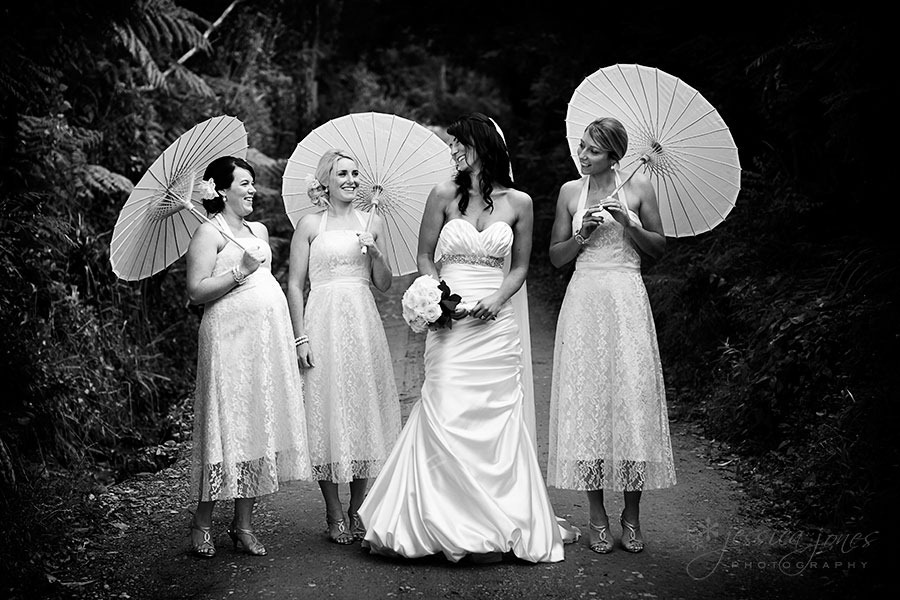 Anna, you are a hottie!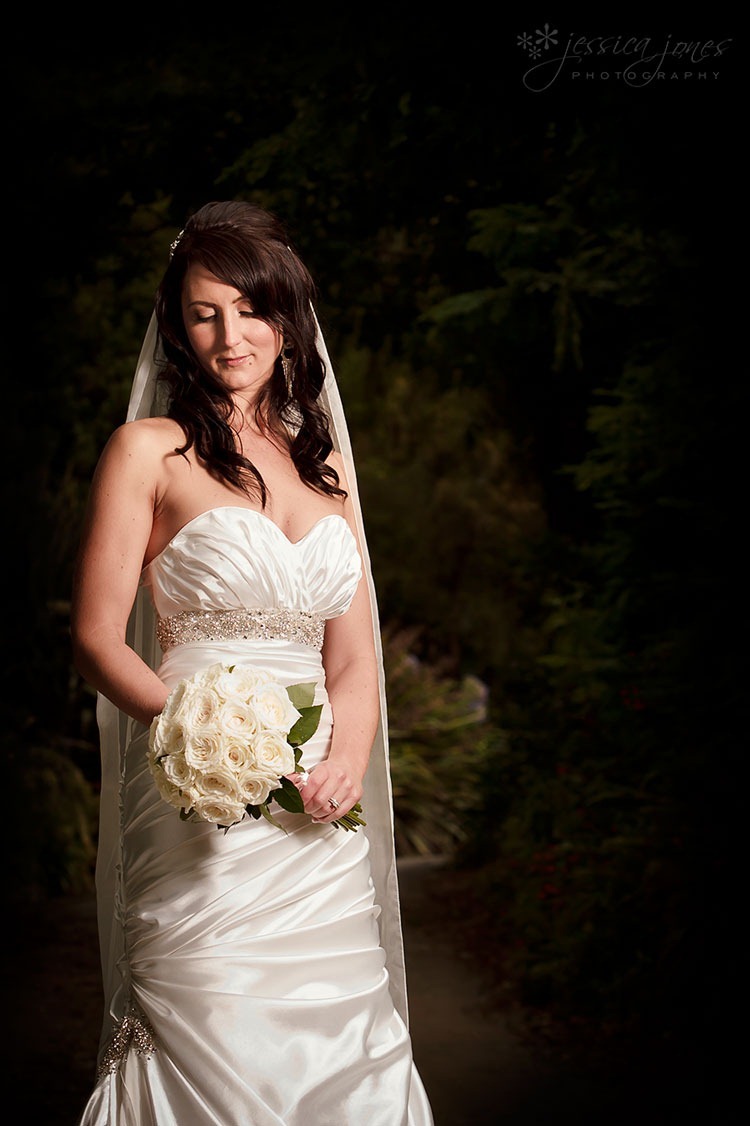 And Luke, you're not too bad yourself!  In fact, it was Luke's 'George Clooney good looks' that helped win Anna over!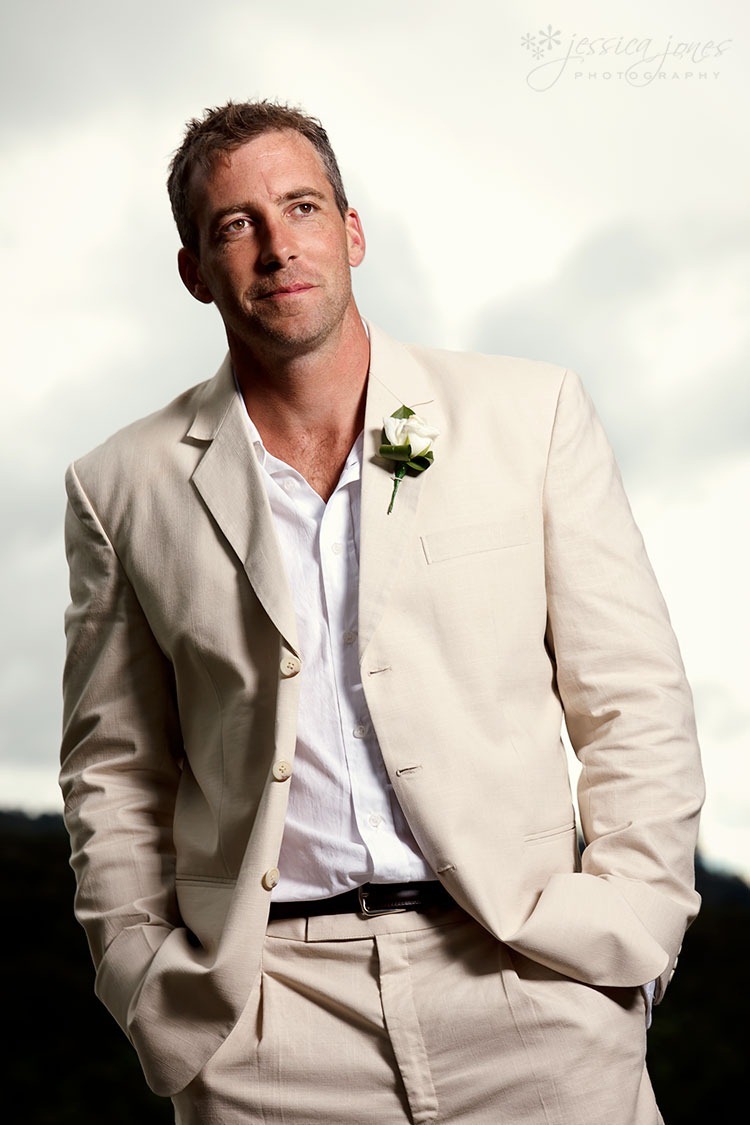 Luke and Anna share a love for fishing, Snapper fishing, to be exact. Anna didn't realise how much she would enjoy it, until Luke introduced it to her and now it's what she loves too.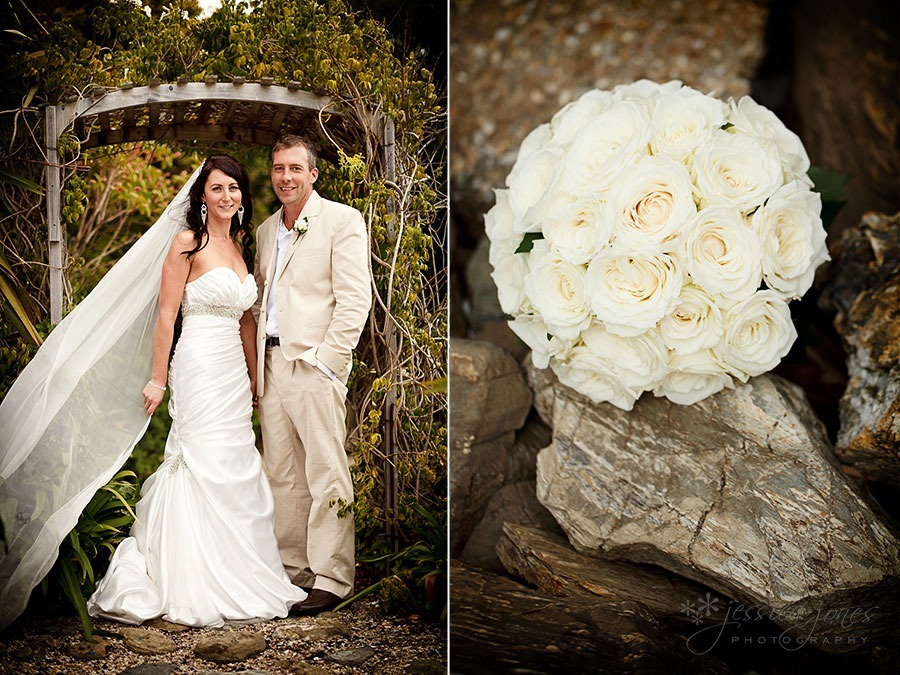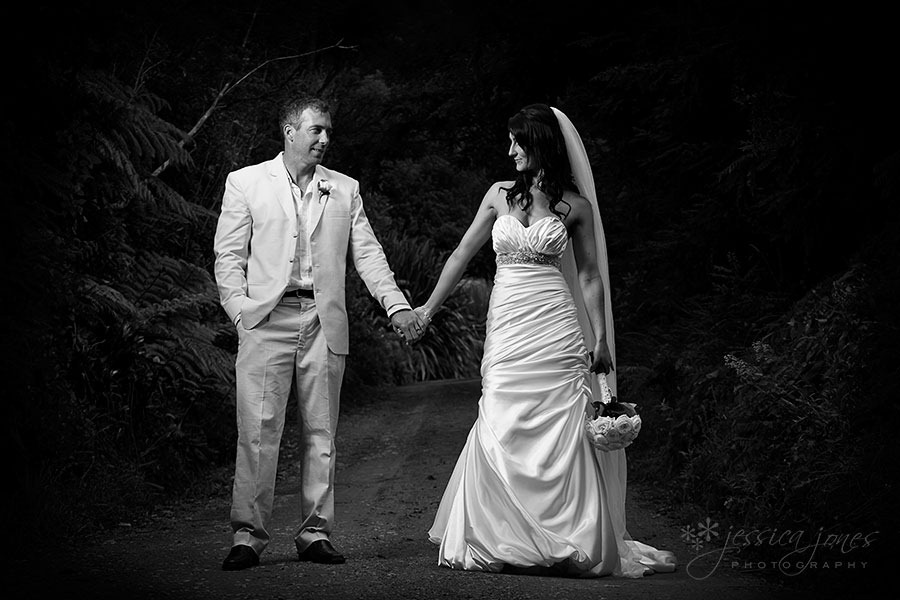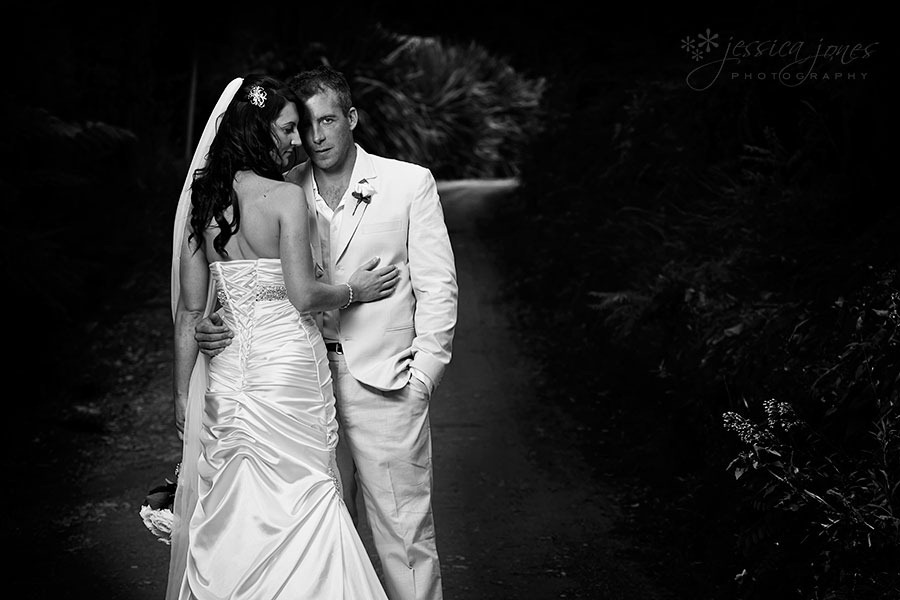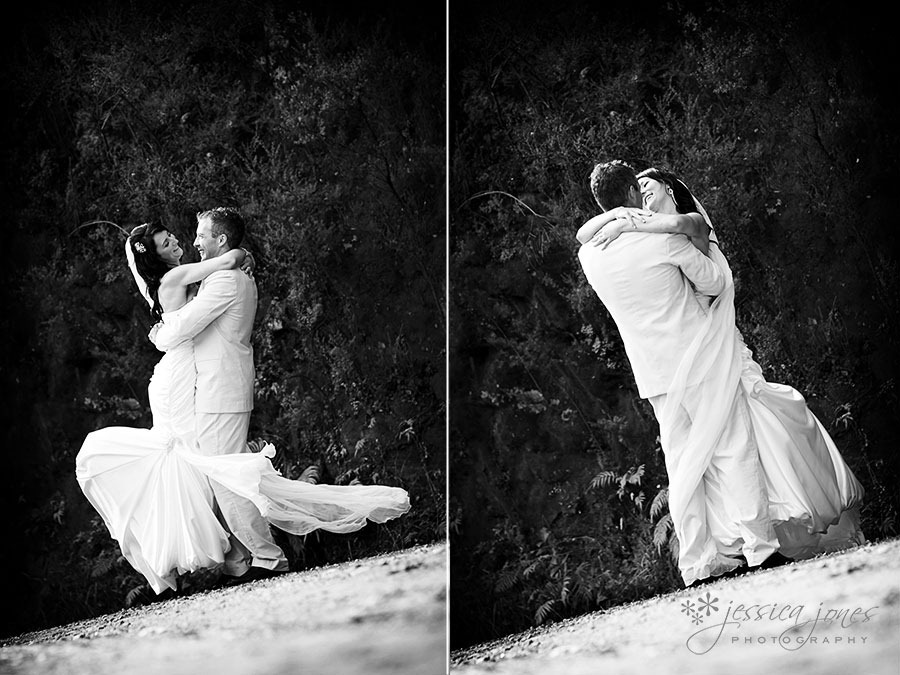 The marquee was amazingly decorated with shells and pearls and beautiful little details everywhere!  The amount of work that Anna put into this day was amazing, and the whole day went without a hitch!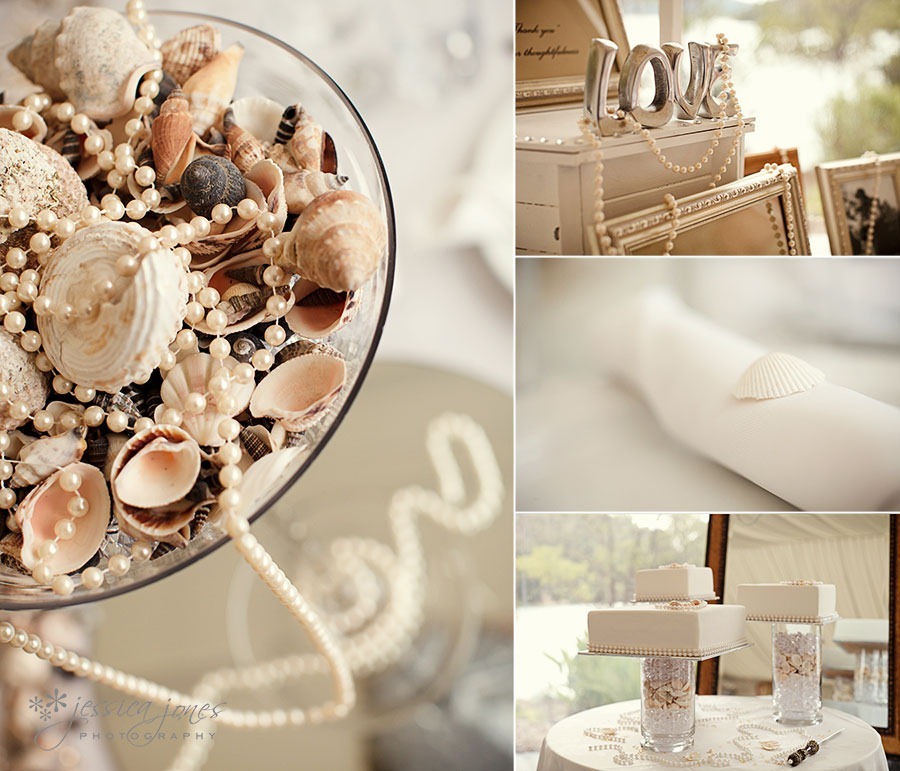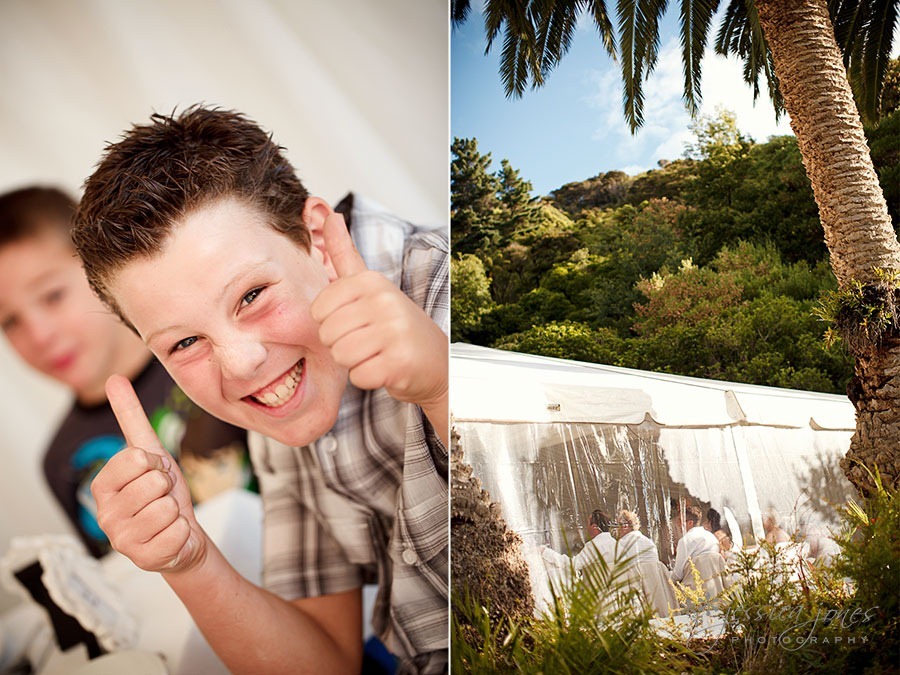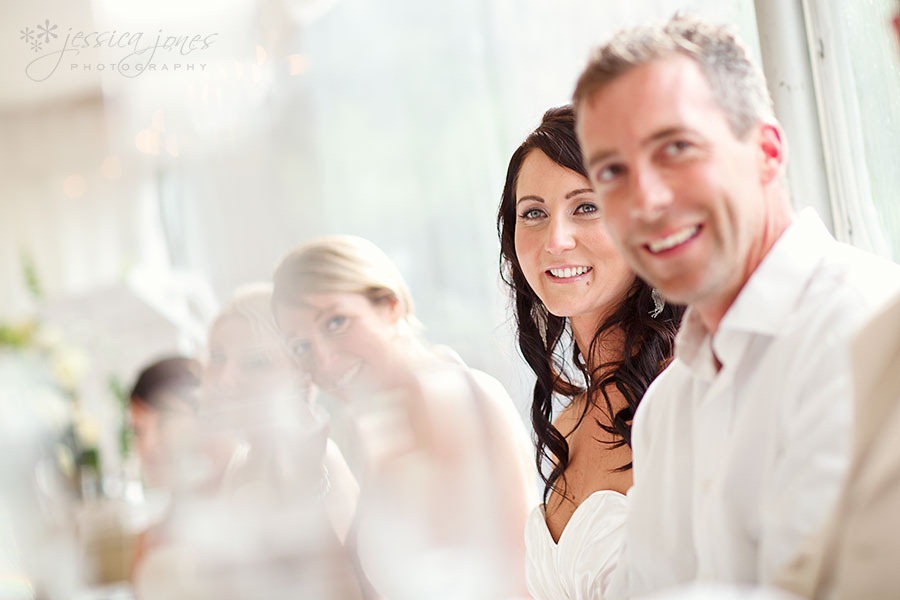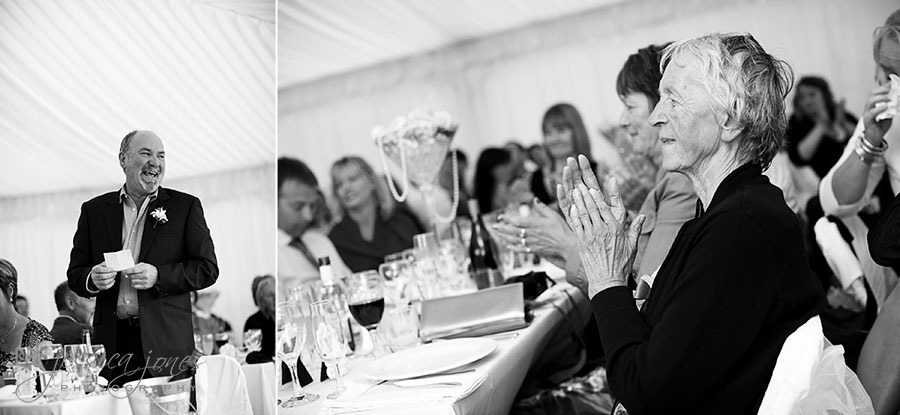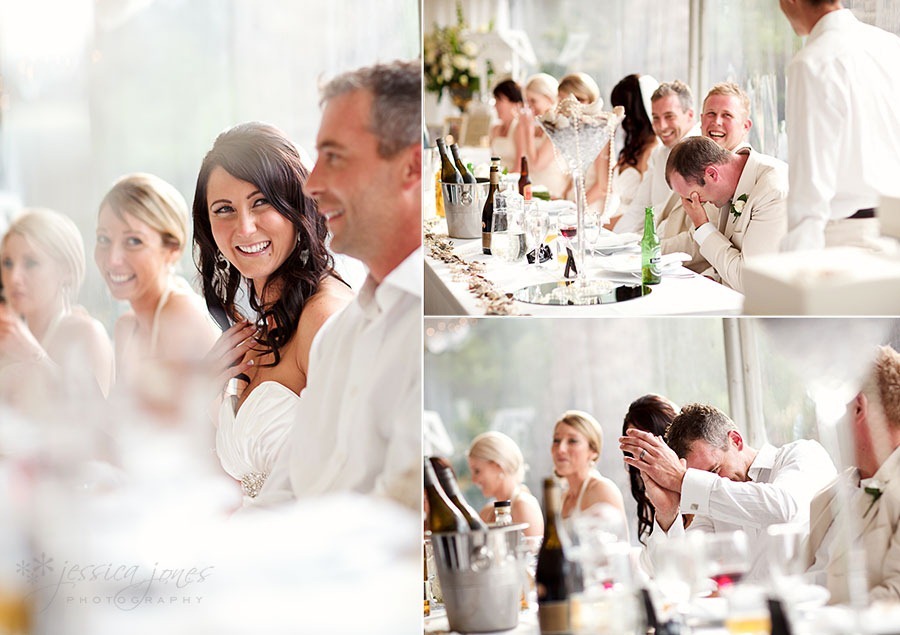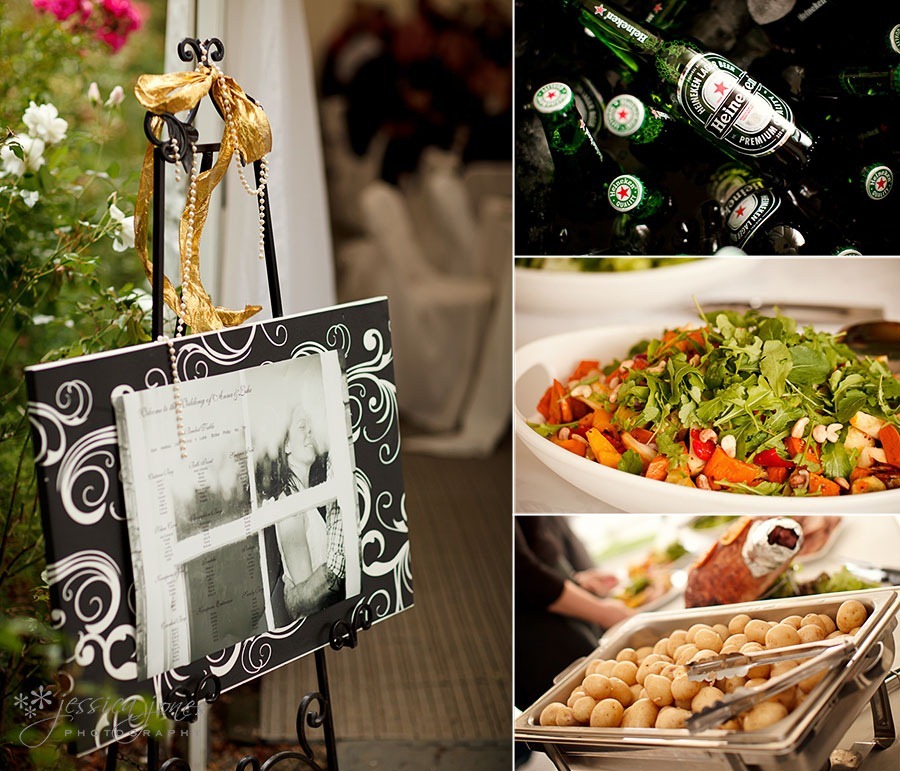 The rings were amazing.  So amazing, in fact, that one photo will simply not do!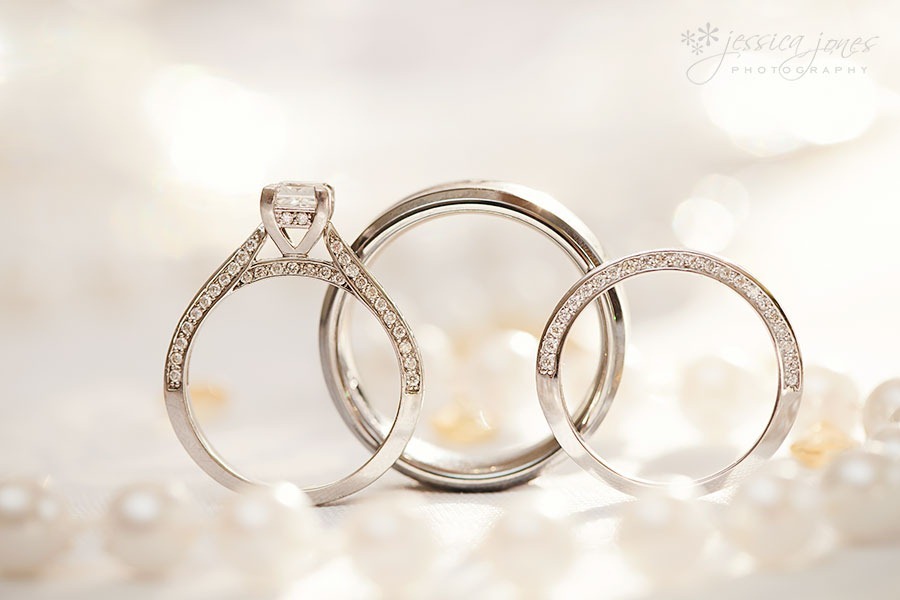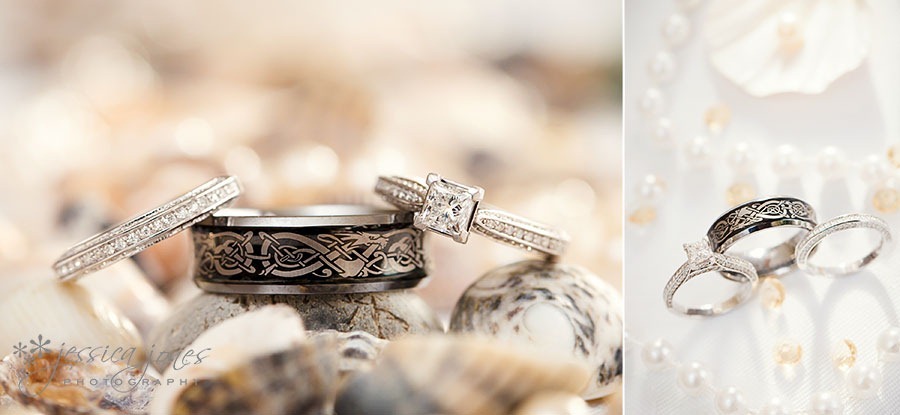 As the sun was setting behind the hills, and the sky put on a beautiful little show with puffy orange clouds, I simply couldn't resist luring Luke and Anna outside for a few more photos before the dancing began.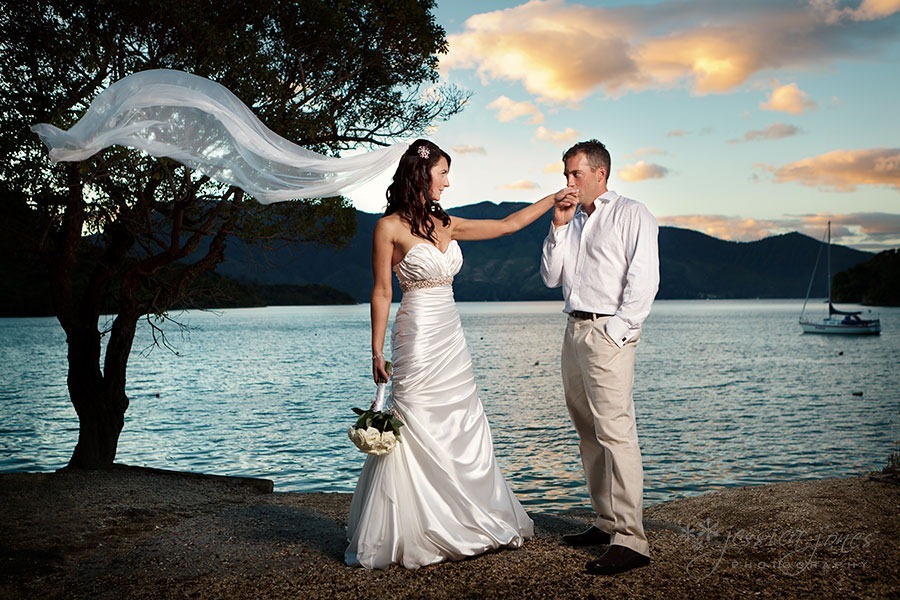 Another gorgeous dress by Bernadette Thomas.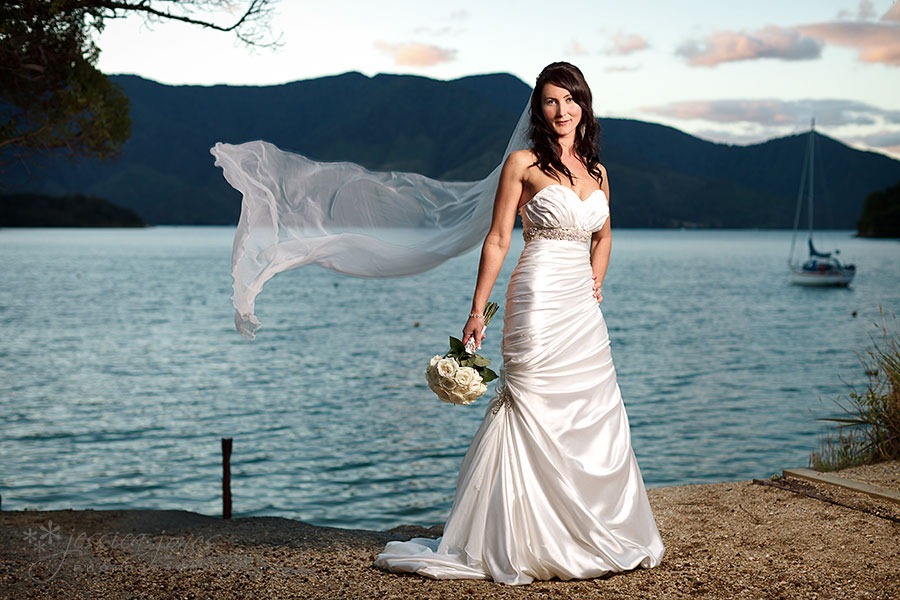 Then the floor was cleared and more gorgeousness happened.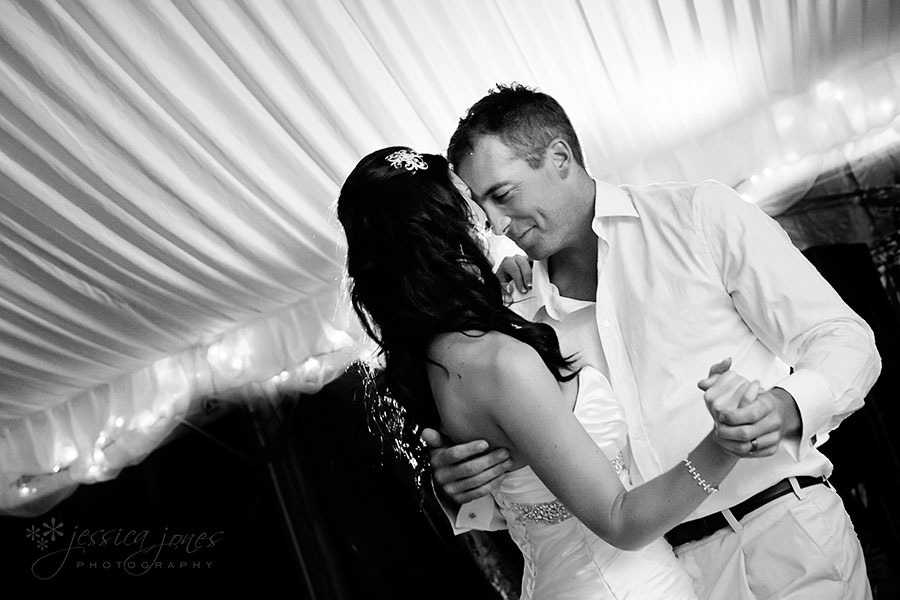 Fun happened too, everybody had an absolute blast!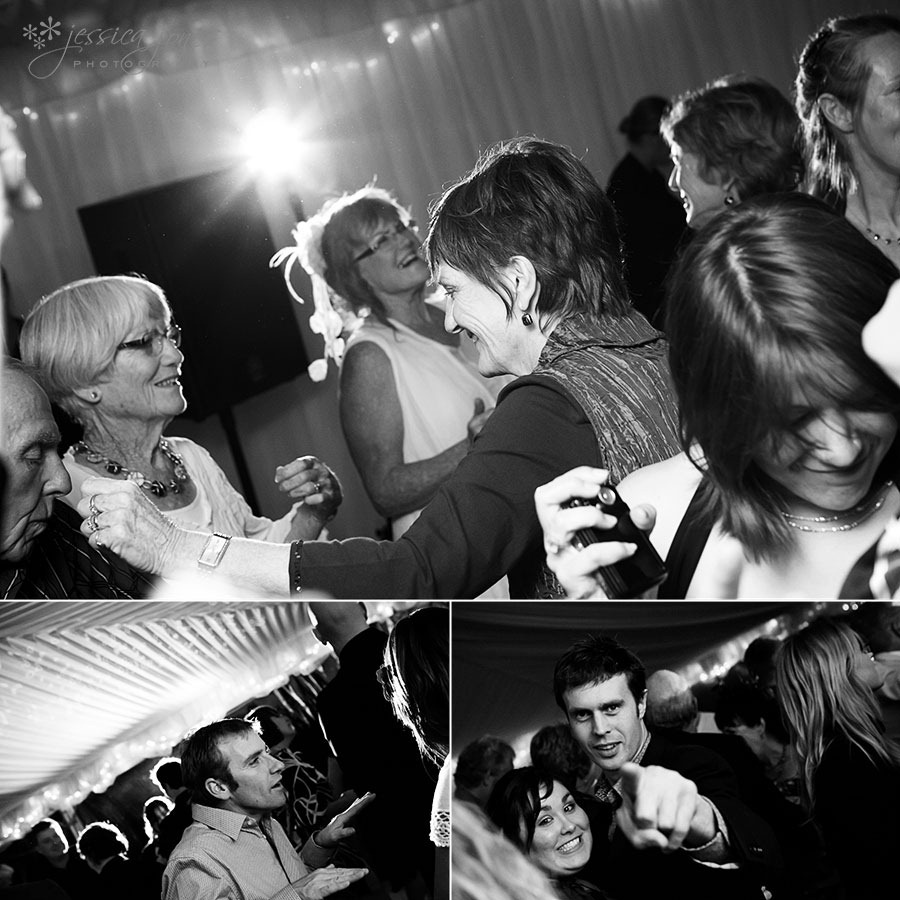 Including us bouncing around the dance floor.  Paul (on the left there) even managed to get in on a photo!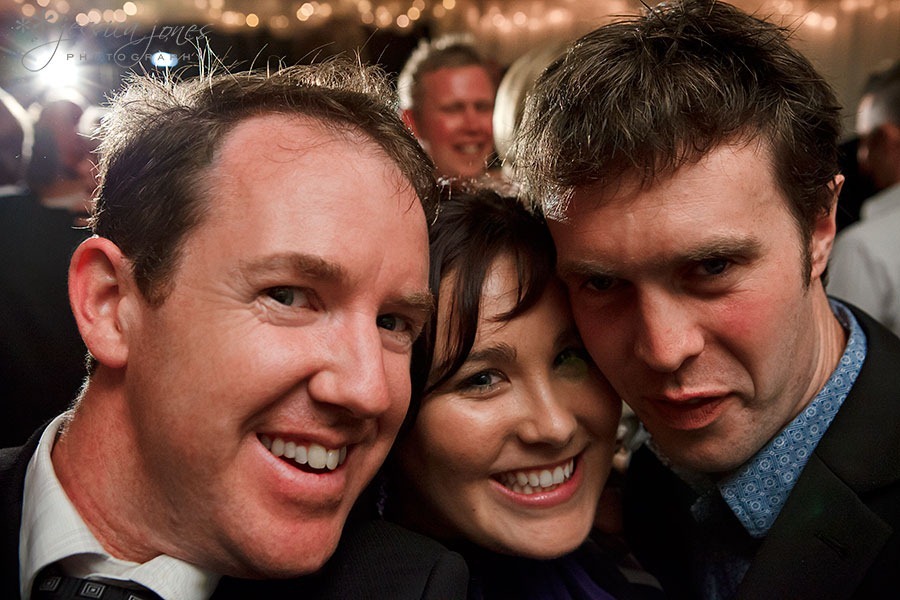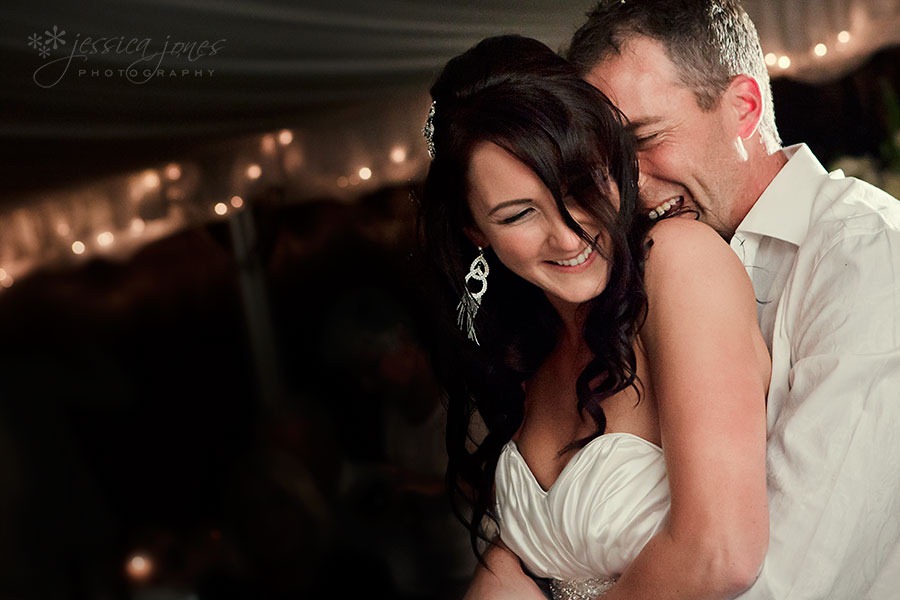 Beautiful, BEAUTIFUL Te Mahia after sunset.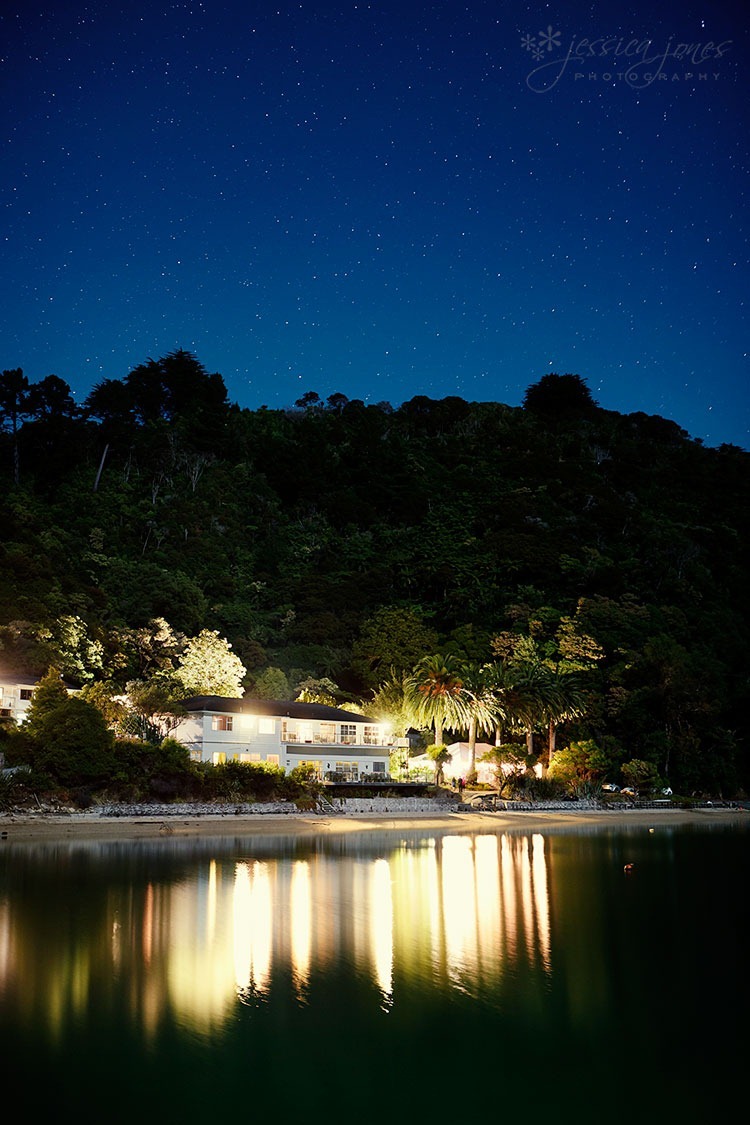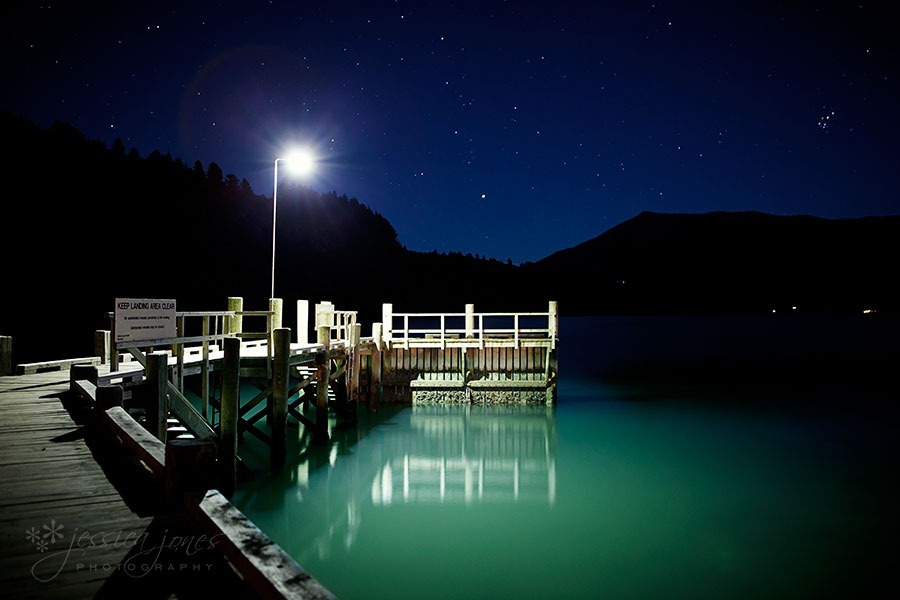 Luke and Anna, thank you so much for choosing us to capture your beautiful day for you.  We had so much fun and so many laughs!  We can't wait to show you the rest of the photos!
DJ: Glenn Kirby