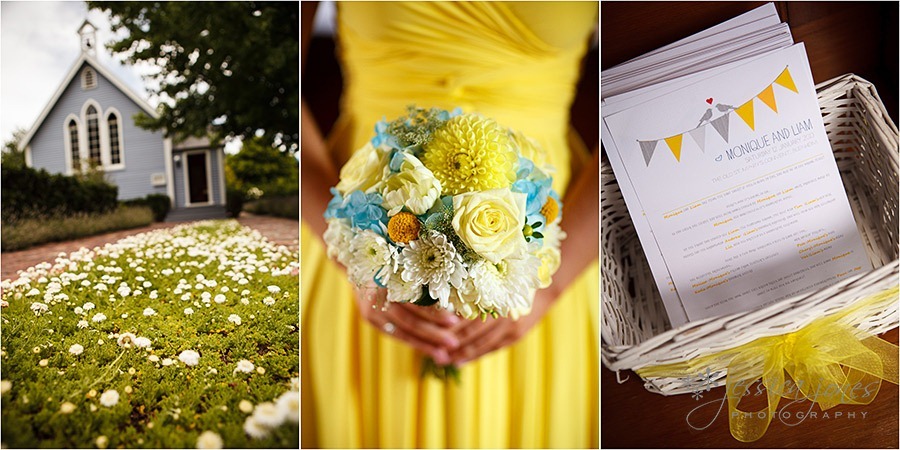 It doesn't get much more perfect than this.  Liam vowed not only to love, honour and cherish Monique, but also to let her read her books in peace and make her cups of tea.  He promised to keep her warm when she's cold and look after her no matter where life would bring them.  And get her a puppy. 
Monique promised to give Liam cuddles in good times and bad, make him sandwiches and watch super hero movies with him.  She promised to love him unconditionally through all of their adventures.  Beautiful.
With a touch of fresh yellow to brighten up an already beautiful day, and amazing style and details to keep any photographer smiling for hours on end, this day full of laughs has gone down in my books as a 'goodie'. 
Bridesmaid's bouquet by Nina at Pink Poppie.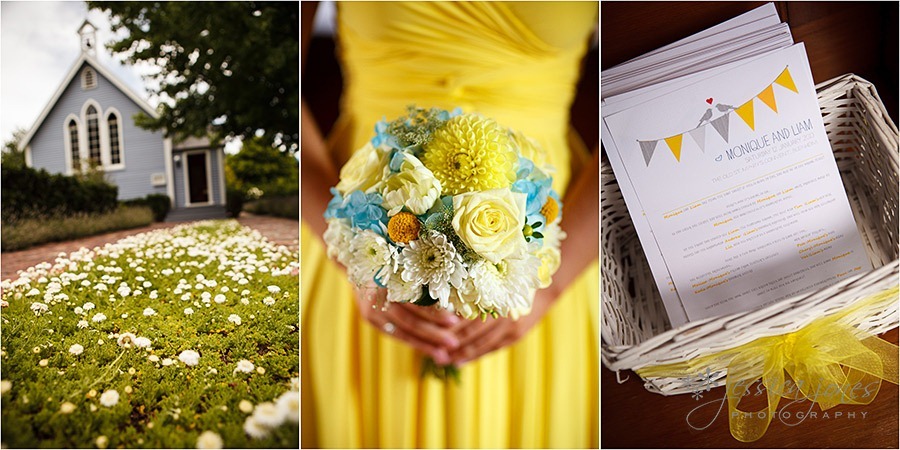 The ladies started their day with High Tea in the chapel suite at Old St Mary's Convent.  At this point I have to admit that I got a little bit excited about the tea cups. You see, I have a thing for tea cups.  Ever since throwing a High Tea party for my daughter's sweet 16th last year, I've slowly continued to collect tea cups.  So, seeing some likeminded ladies enjoying the daintiness of teacups started my day just beautifully!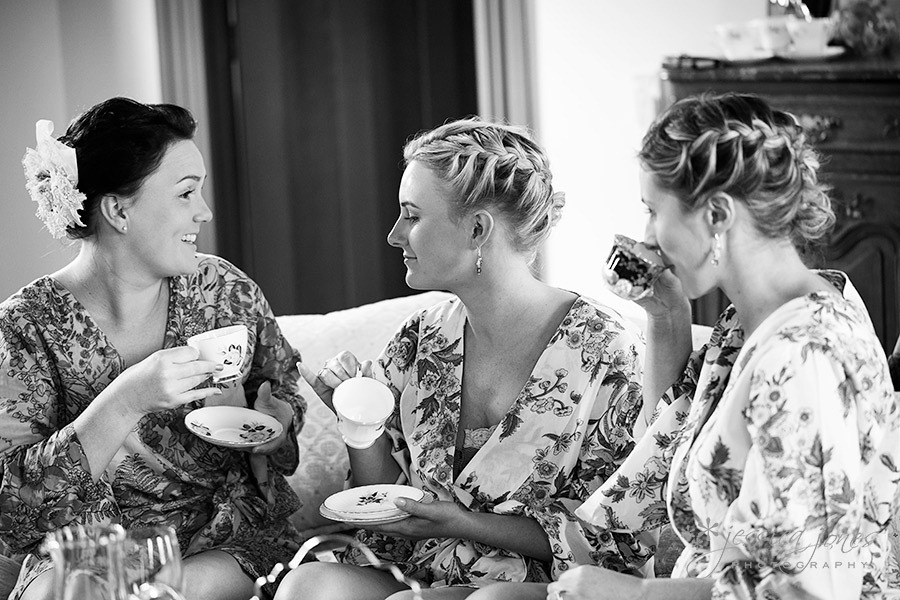 Monique is a new entrants school teacher, bonus coolness points right there!  But as if that wasn't enough, you can just tell she adores her students and from looking at this card I'm pretty sure the feeling is mutual.

Seriously amazing dress by Louise Anderson in Christchurch.  And just for something a bit different and crazy awesome, brooch bouquet by Design Me Vintage.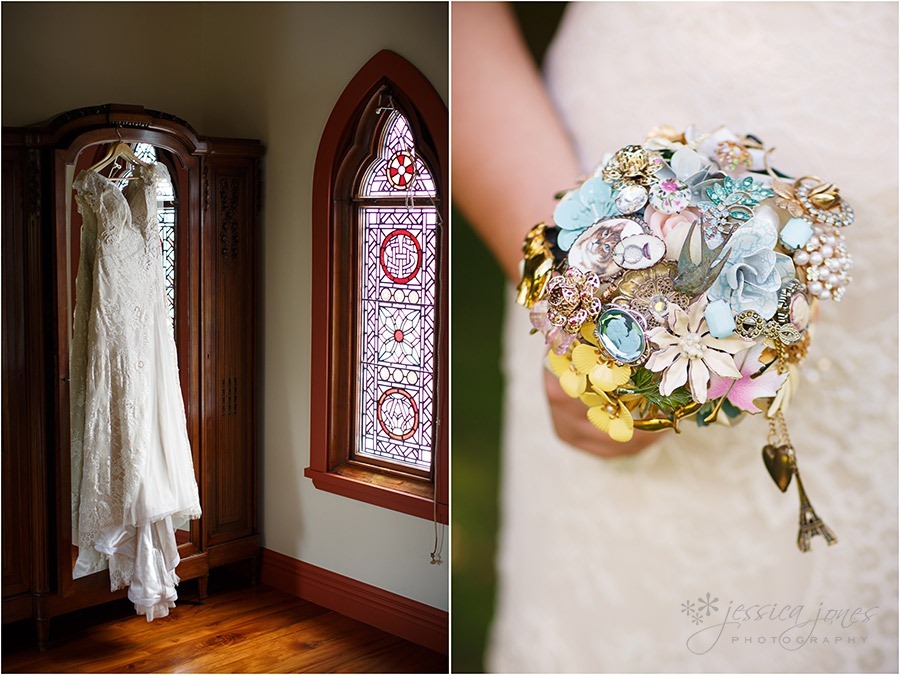 Meanwhile Paul is with the boys and Liam helps his little brother Andrew out with the tie.  I'm so glad I'm never called upon to help anyone with a tie, because I wouldn't even know where to begin!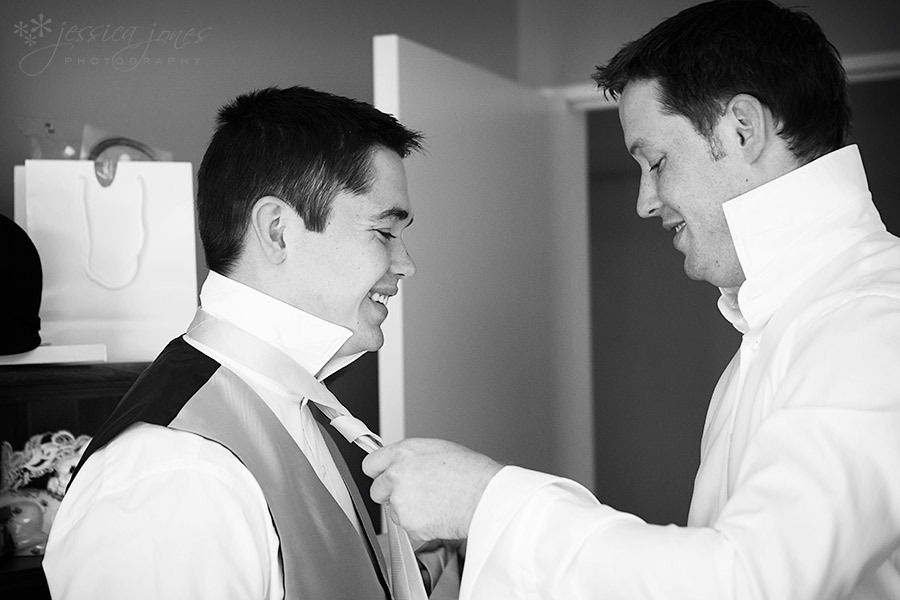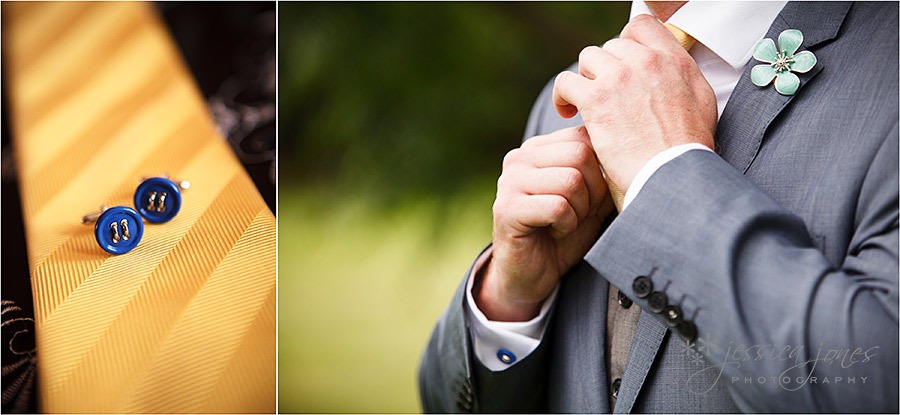 These guys are so cool, taking everything in their stride.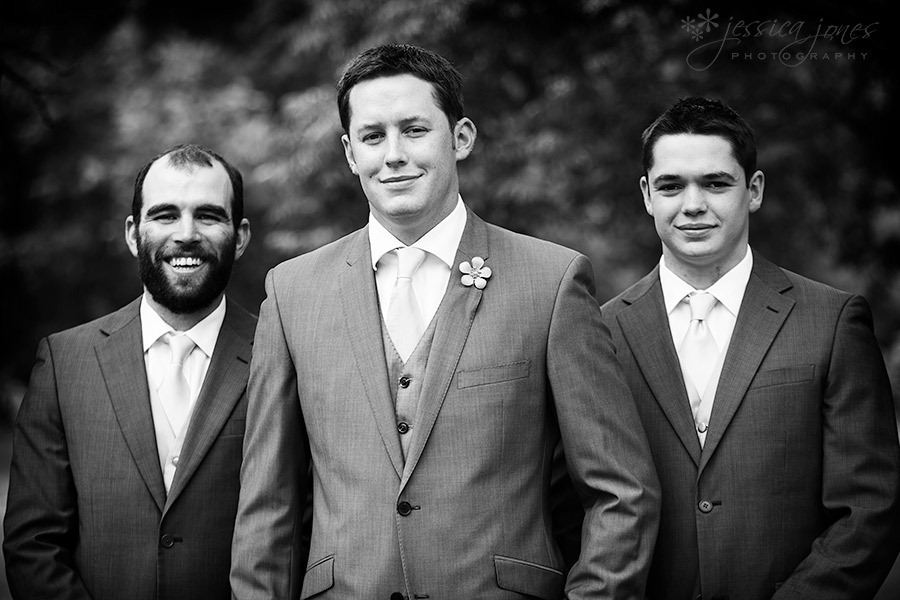 The moment that Monique's Dad saw her, ahhhhh, so good.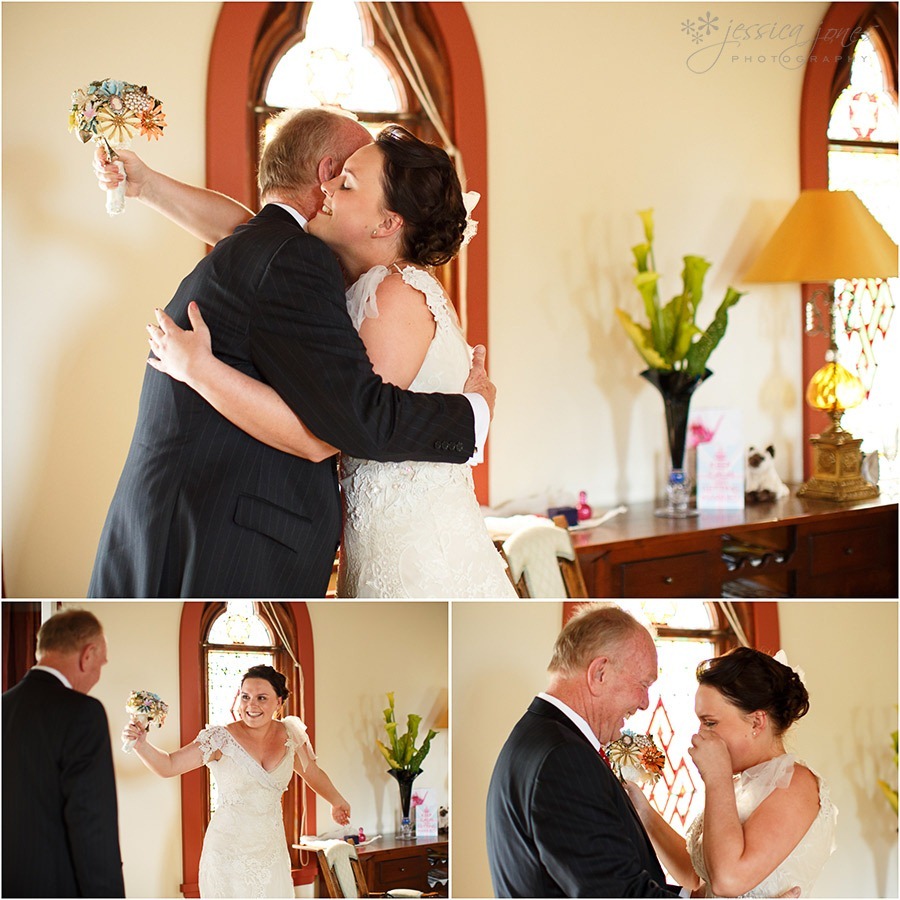 Monique's parents were so into the day, so happy to be celebrating it with everyone and made us feel like a welcome guest.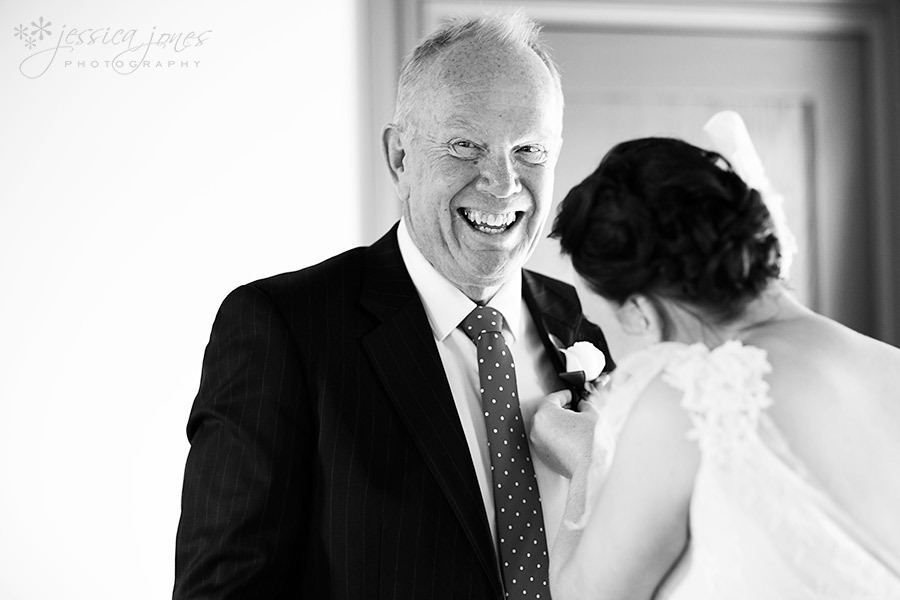 Just before the ceremony and Monique spies the guests arriving.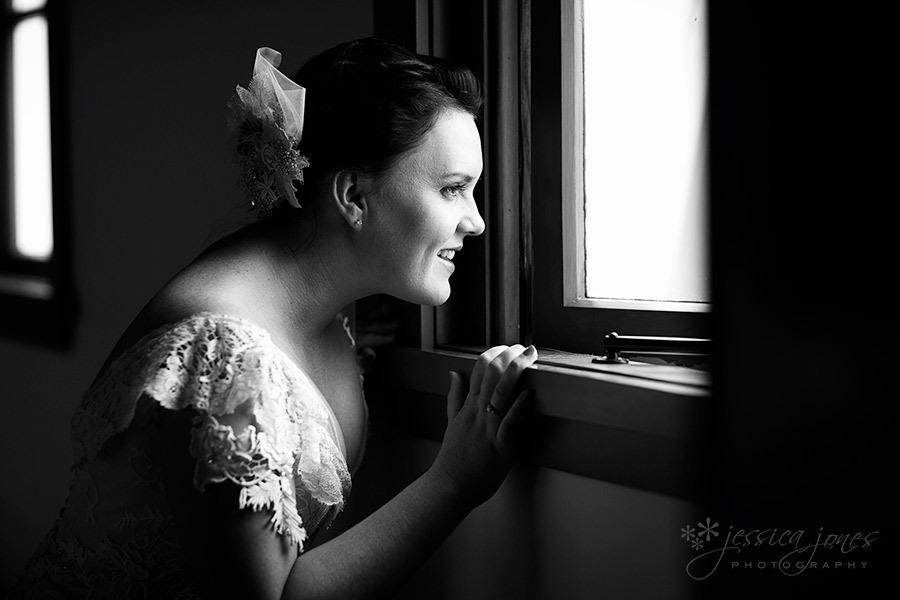 "If I was a flower growing wild and free
All I'd want is you to be my sweet honey bee.
And if I was a tree growing tall and green
All I'd want is you to shade me and be my leaves
All I want is you, will you be my bride
Take me by the hand and stand by my side
All I want is you, will you stay with me?
Hold me in your arms and sway me like the sea."
If you really want to get a feel for this wedding, and these fun, full of life people, you must go and listen to the song that Monique walked down the aisle to.  All I want is you by Barry Louis Polisar.  Go and check it out on Youtube, go ahead.  It's totally worth it.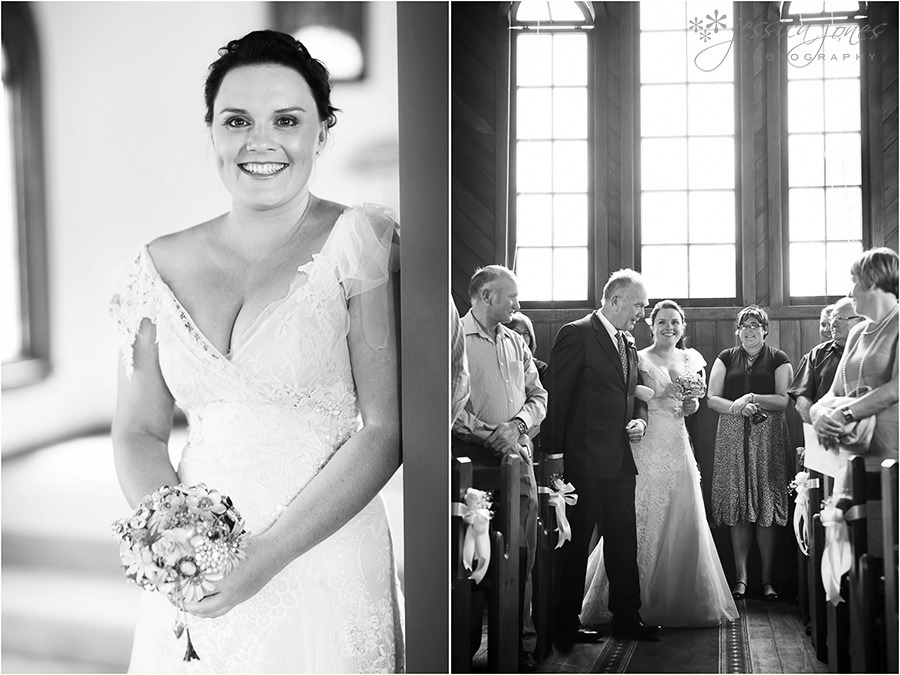 Liam is quiet, unassuming and friendly and as the day wore on I could totally see how he won Monique's heart. He is so utterly attentive, completely 100% there for her and an absolutely perfect match.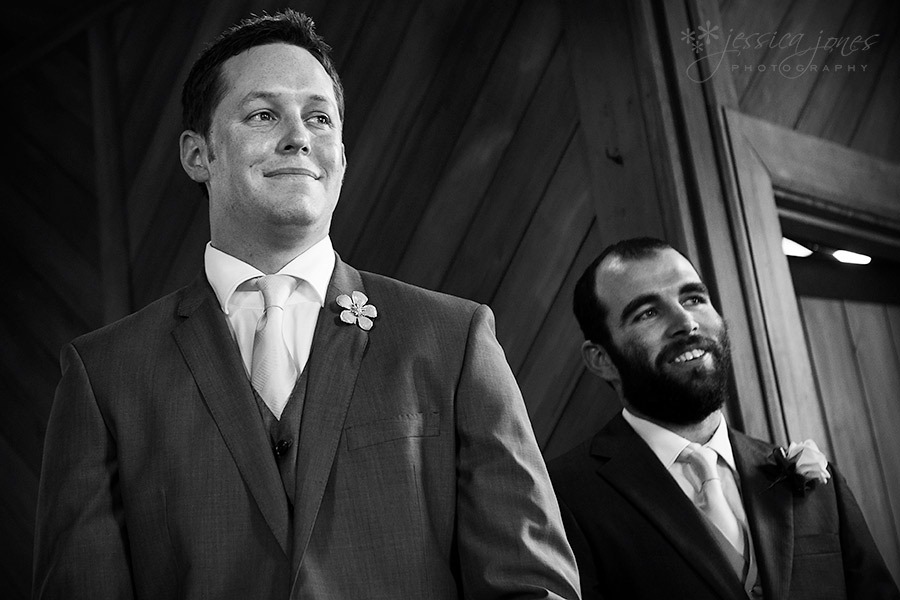 How is this for a perfect smile?  Monique, you are bridal perfection.  Gorgeous.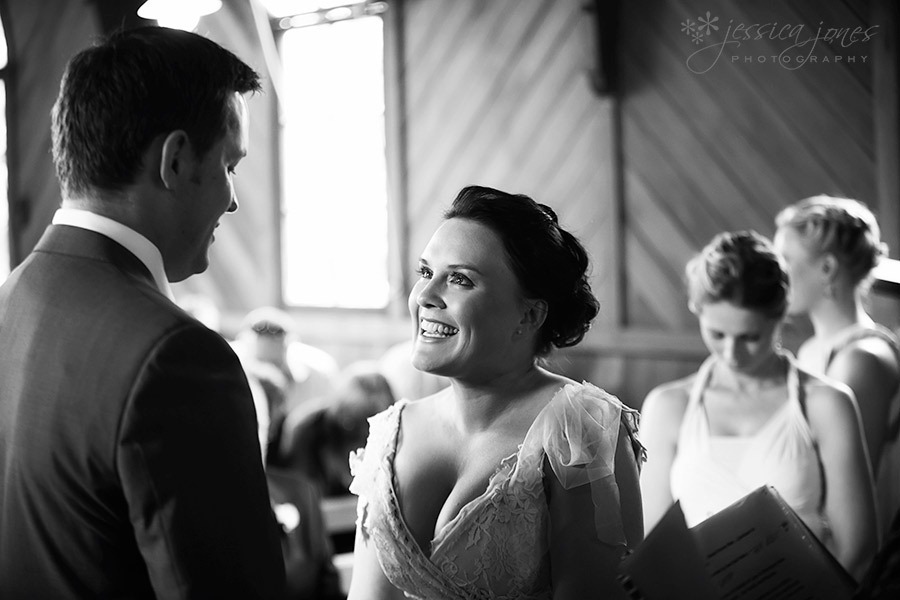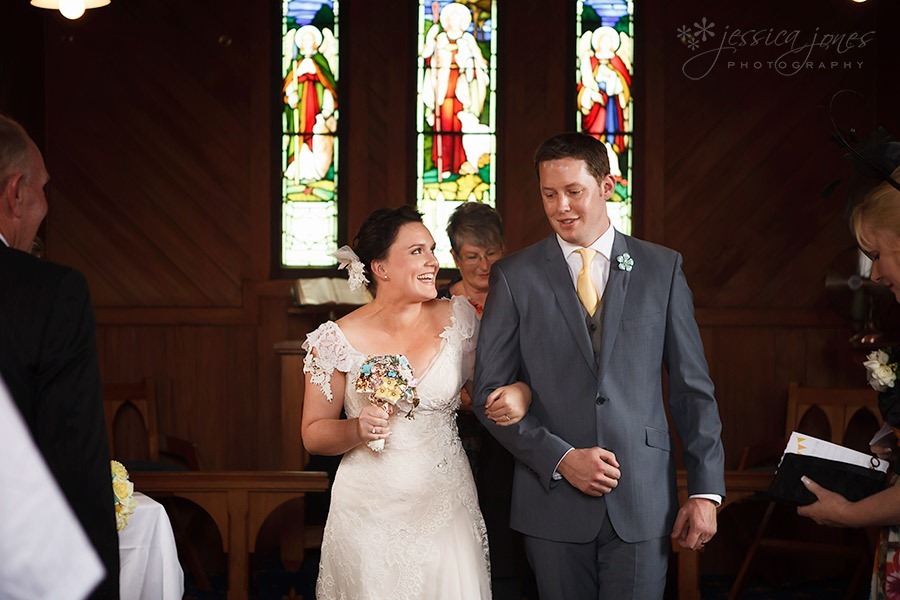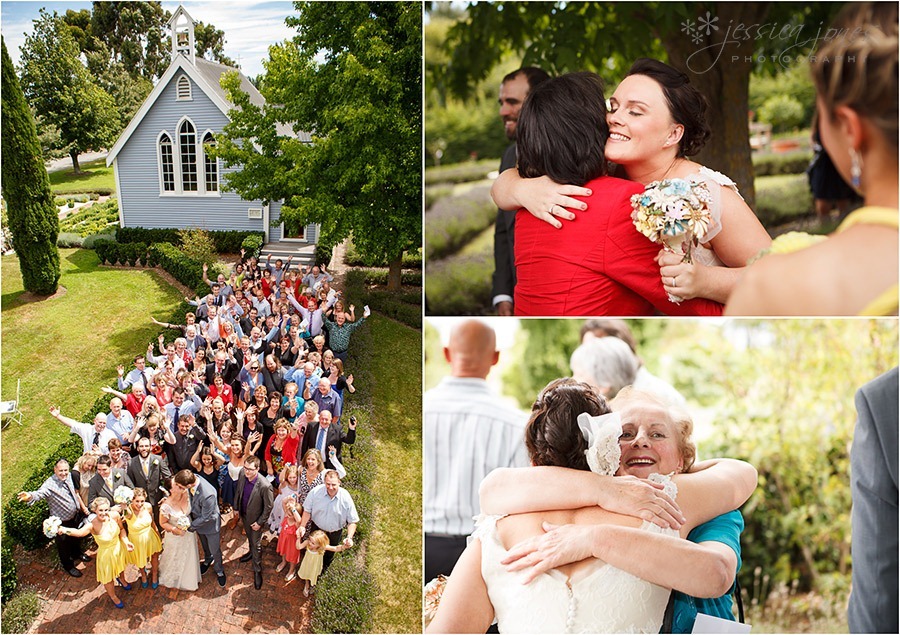 We were able to make the most of the beautiful grounds at Old St Mary's Convent.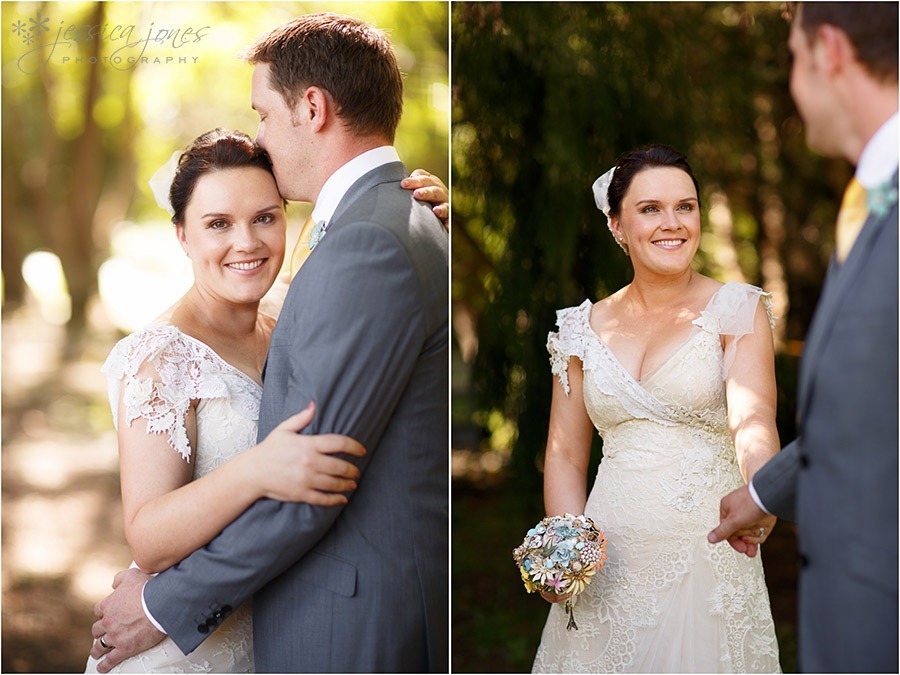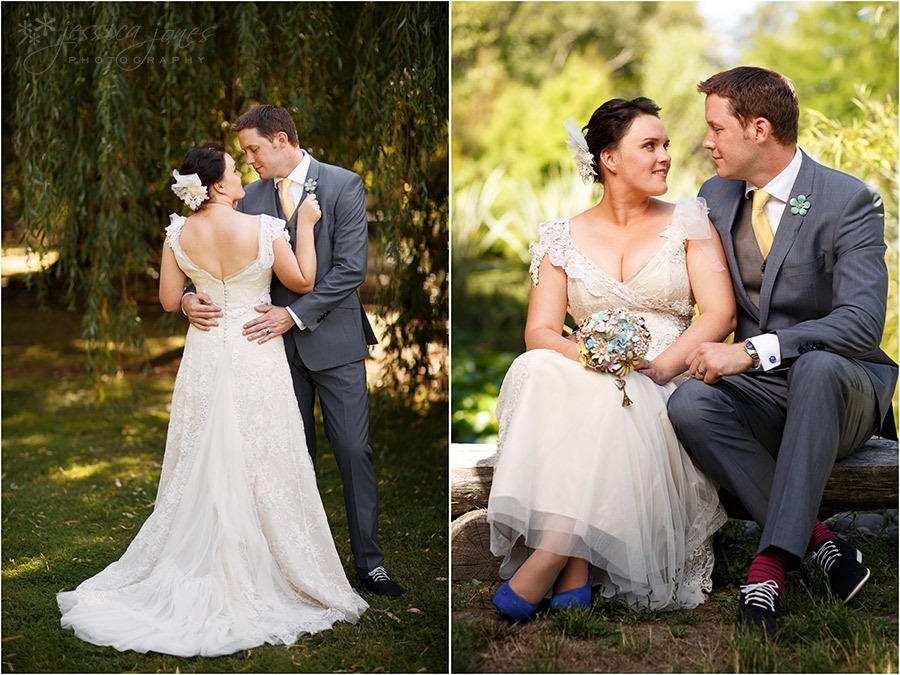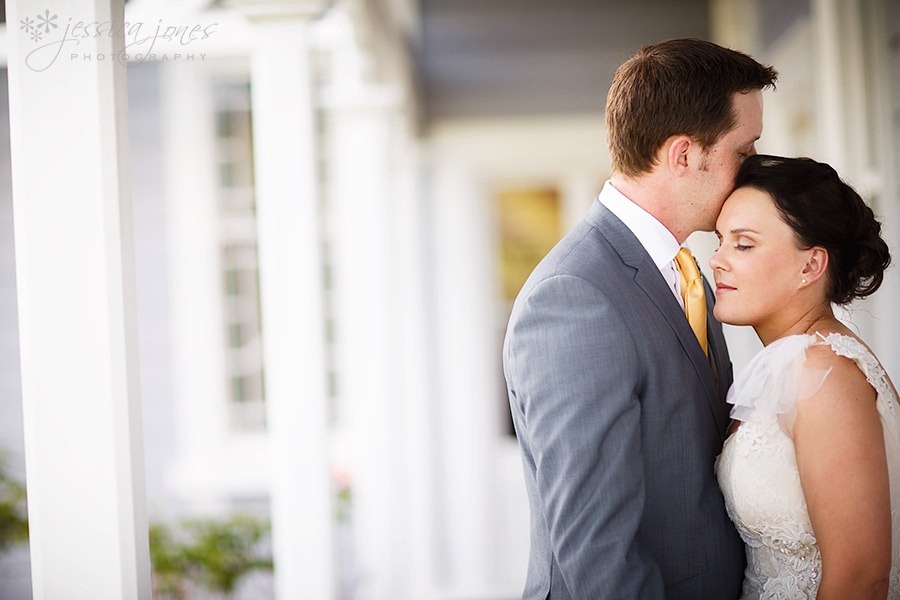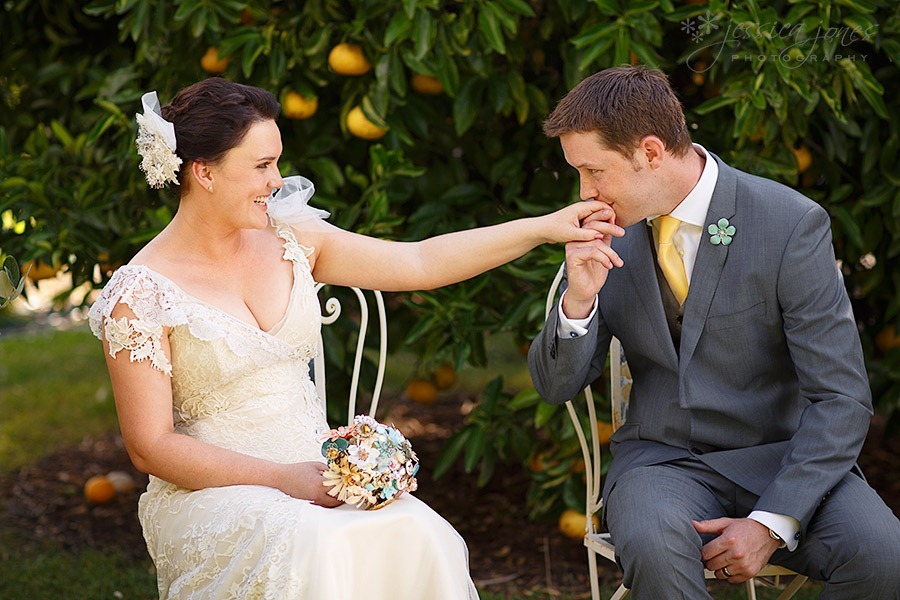 Then, because there was so much personality bursting out of this group, I thought it would be a very good idea to go for a little visit to the blue wall.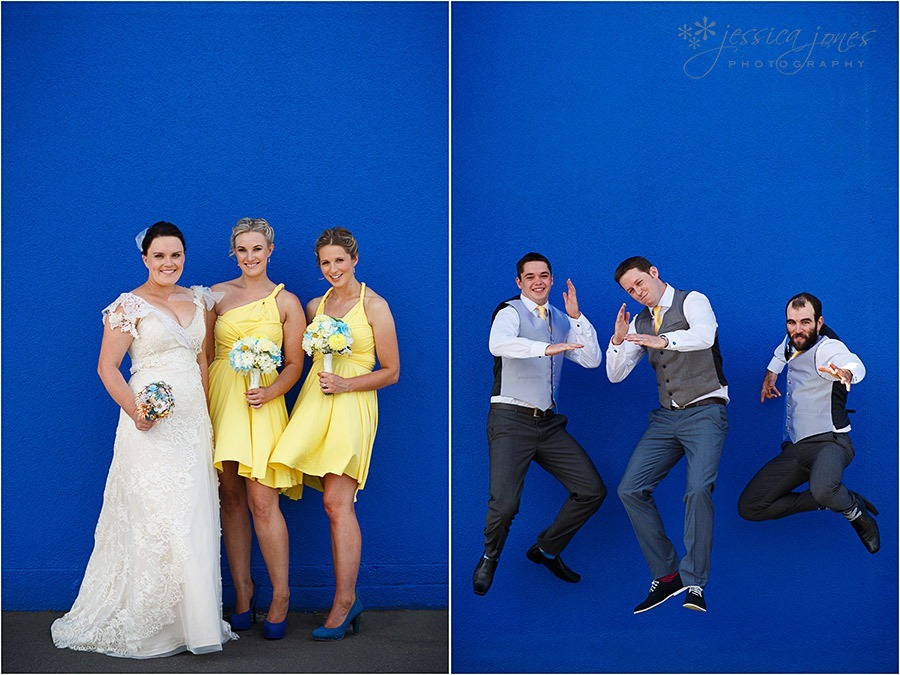 There's no Photoshopping here, Liam really does have jumping skills!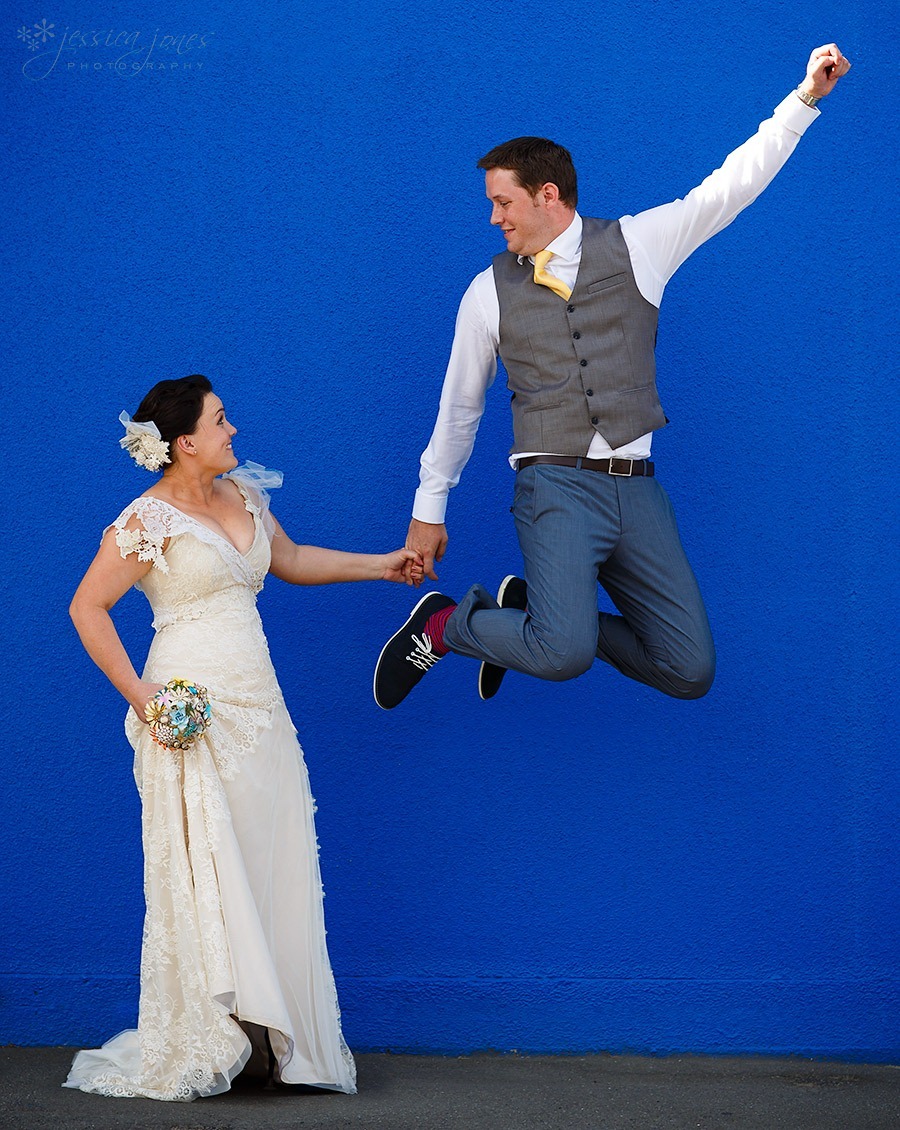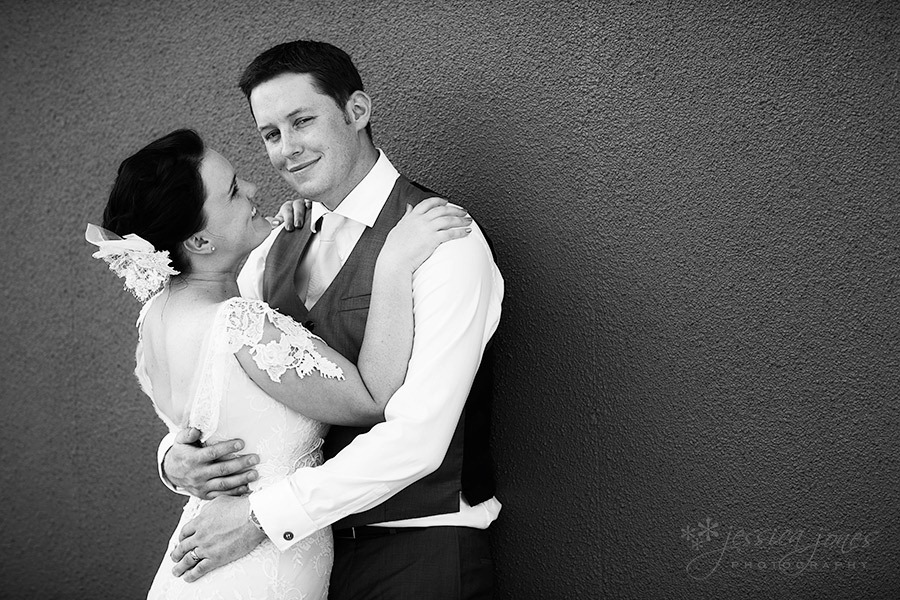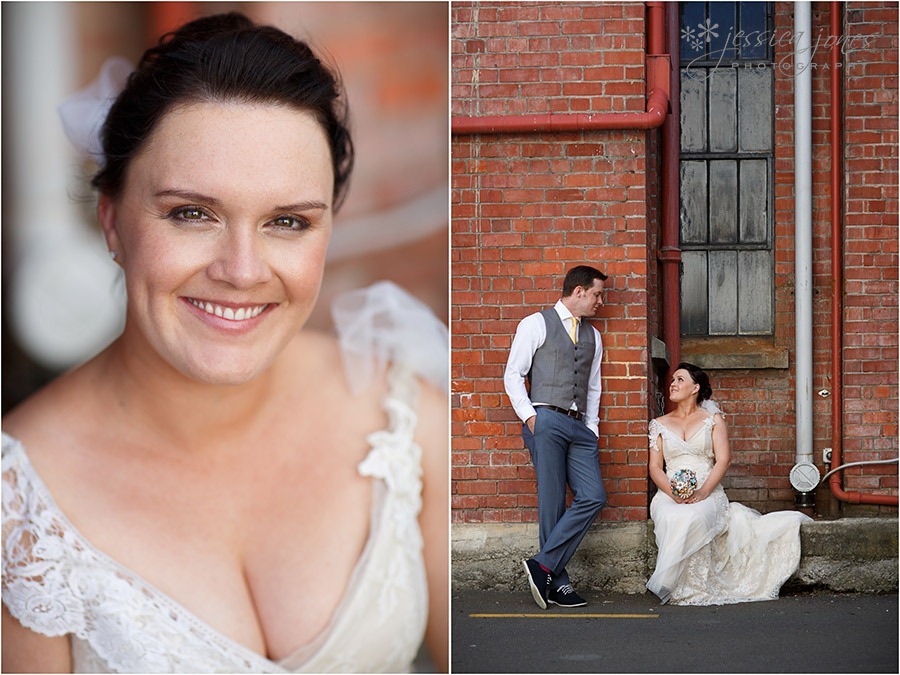 Then back to Drylands where Dietmar and his staff, as usual, put on a gorgeous reception.  I'll tell you one thing I love about receptions at Drylands, the food is YUMMY!  When we stay into the evening we often get fed, and I have to say, this food is really good – and there is much more than you can eat.  Believe me, I've tried.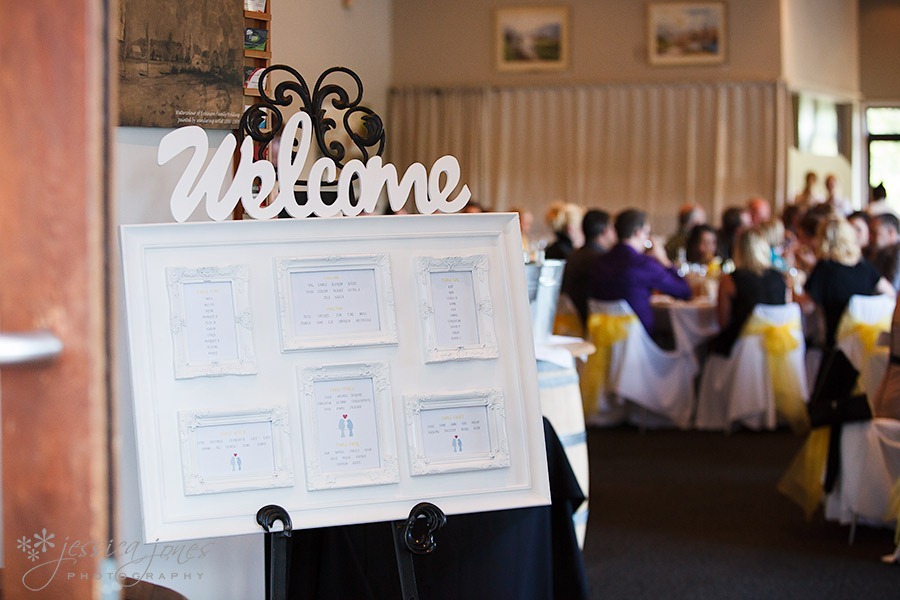 Caaaaaaandy bar!  Sugar rush for those gathering energy for the dance floor!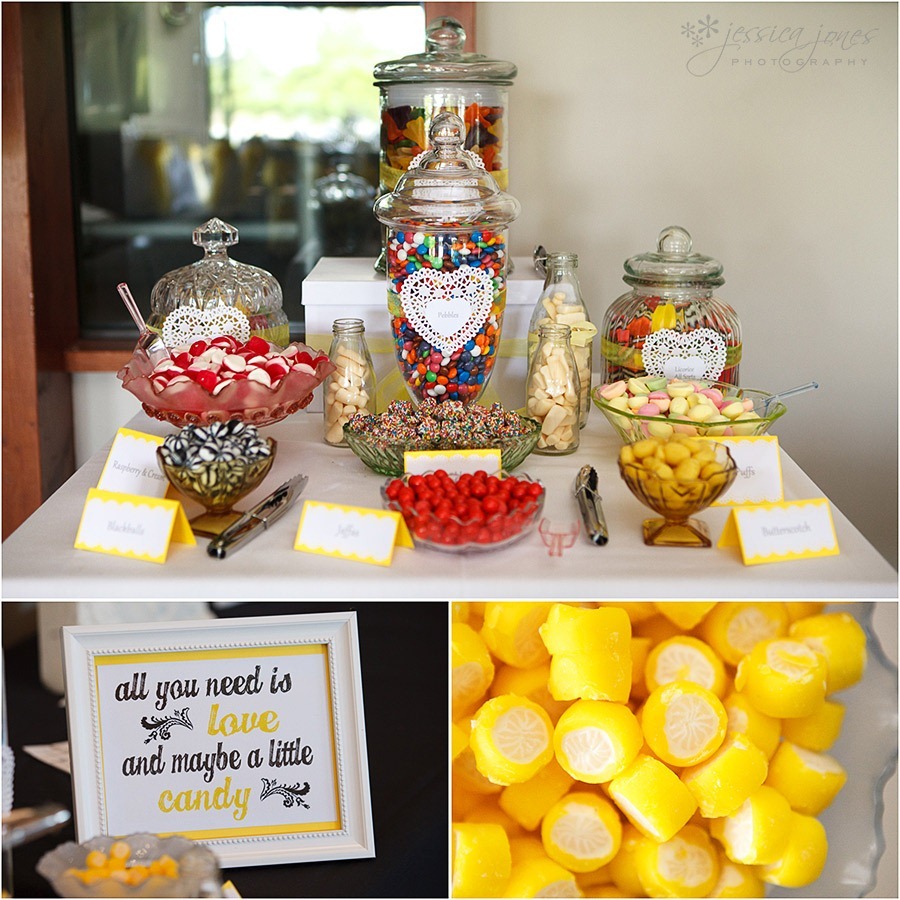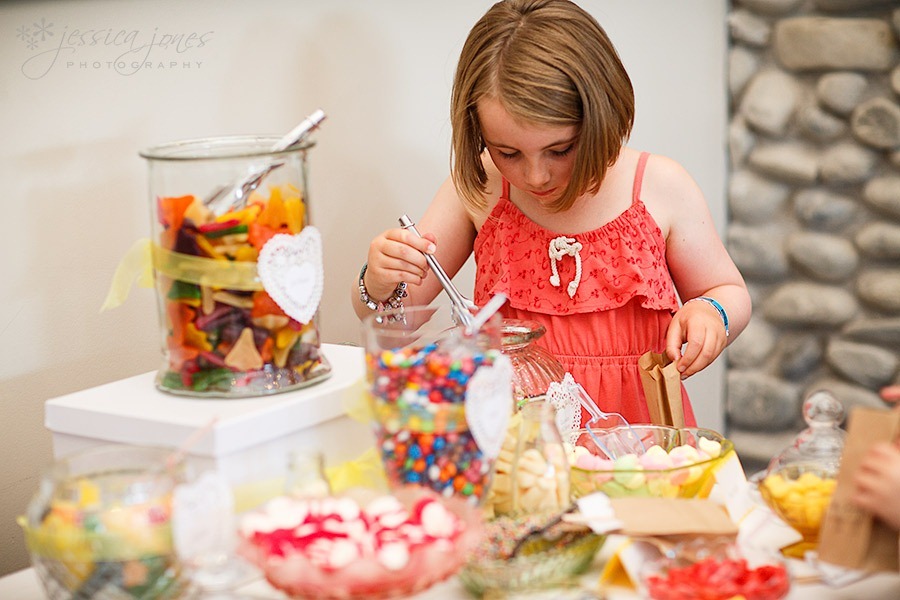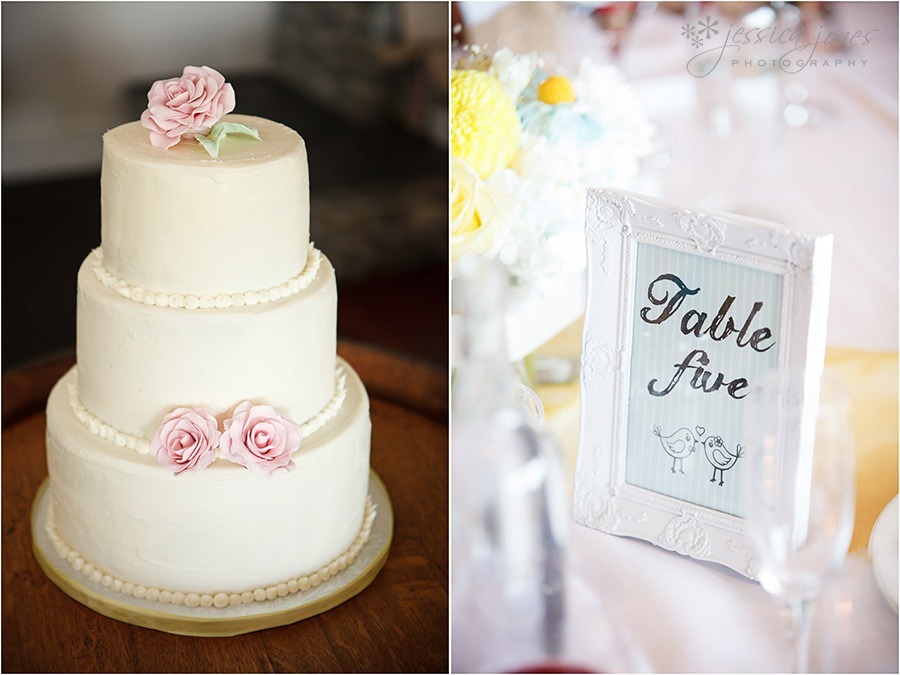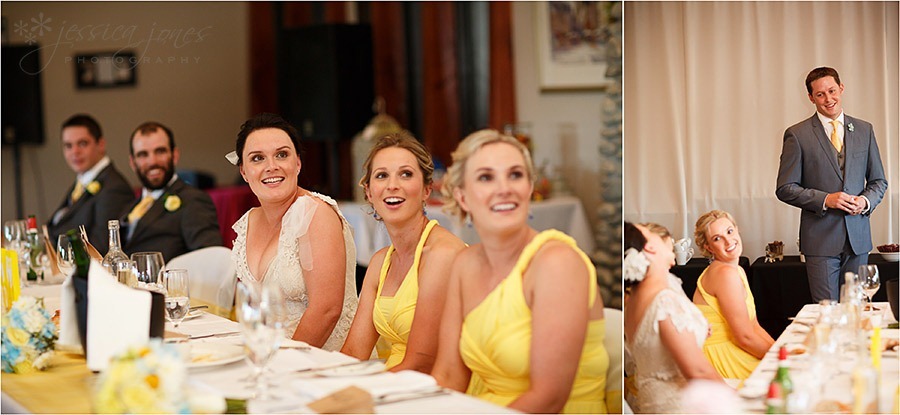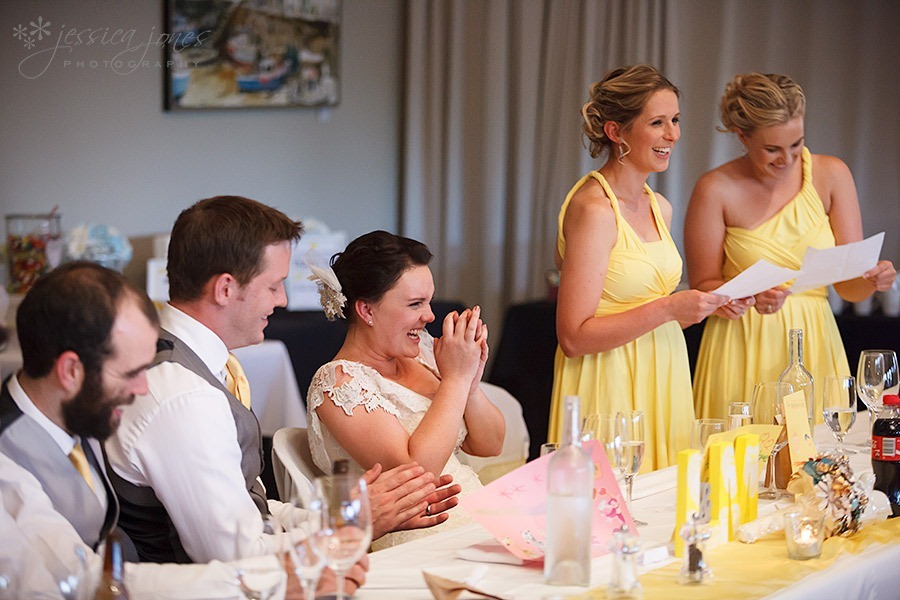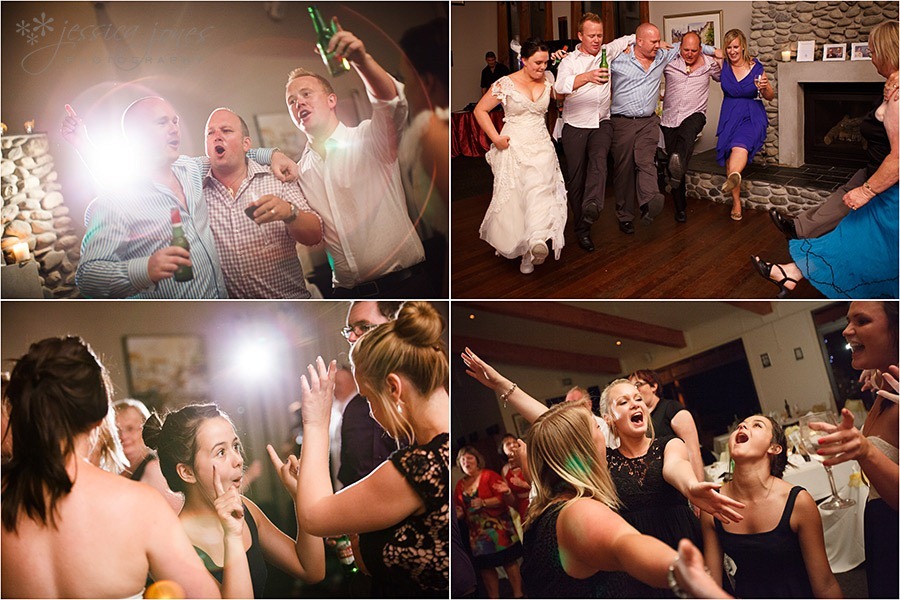 The Amazing Travelling Photobooth made another appearance, and everyone really got into it.  People were going back over and over with different friends.  Definitely a hit!

We even had to have a little turn.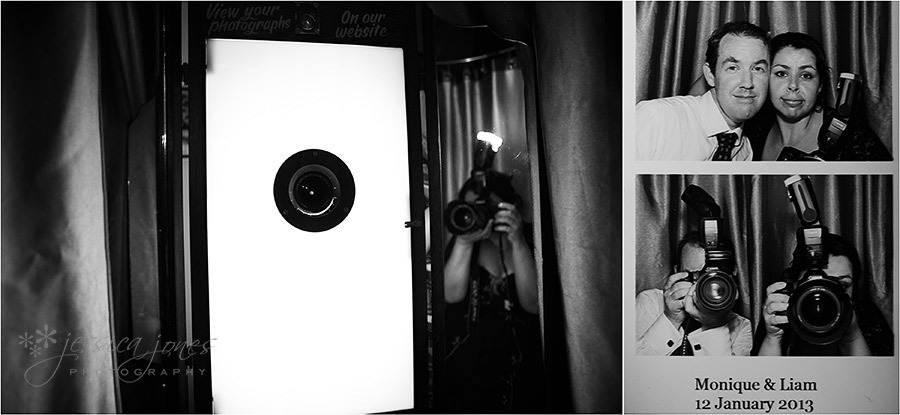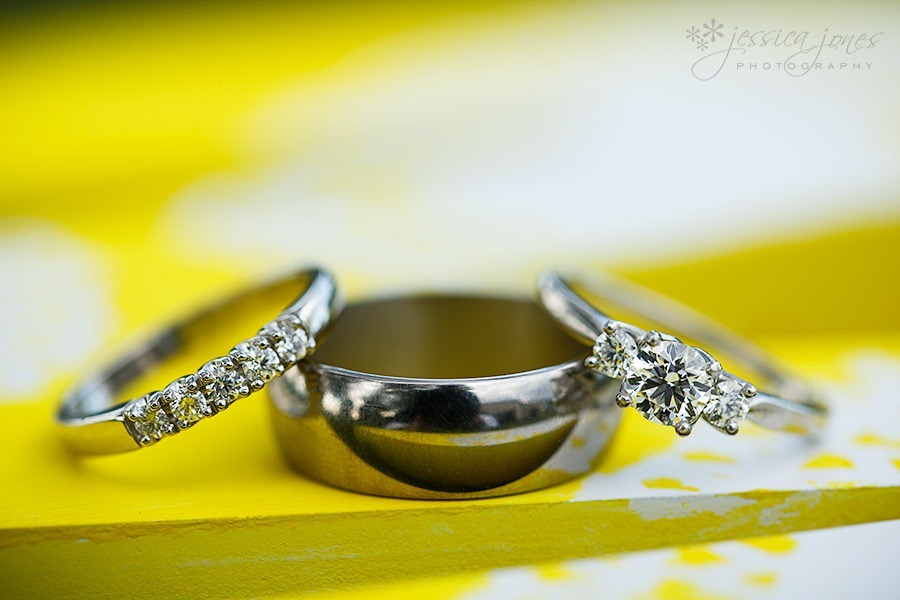 We were watching the sky carefully.  For a while there it looked like we had little chance of anything interesting happening, and then a small amount of pink started creeping in.  Staying calm, as not to frighten the bride and groom with my excitement, I suggested that now might be a good time to dash outside for a few final portraits.  Good call, I think!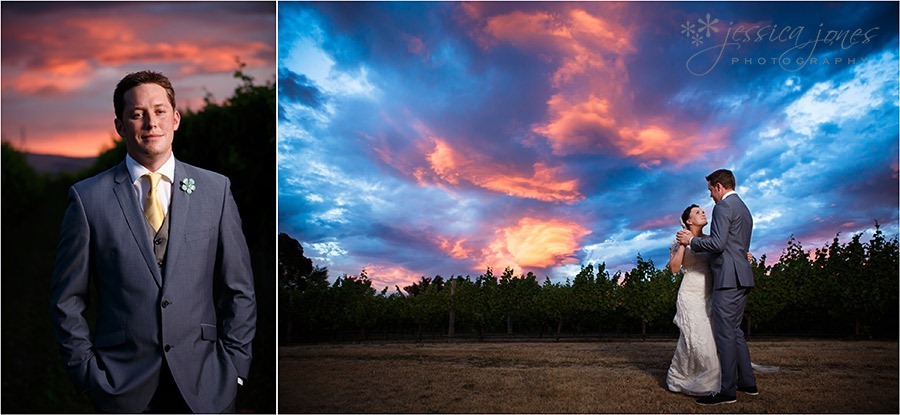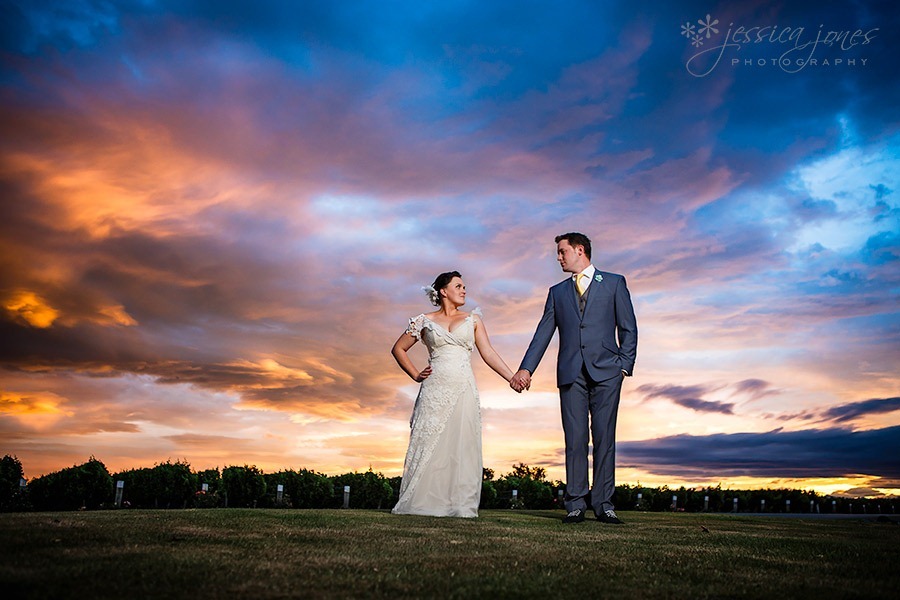 Monique and Liam, what a great day we had with you!  Thank you so much for sharing it with us!  All the best for your big move coming up, and when you get that puppy, I want photos!