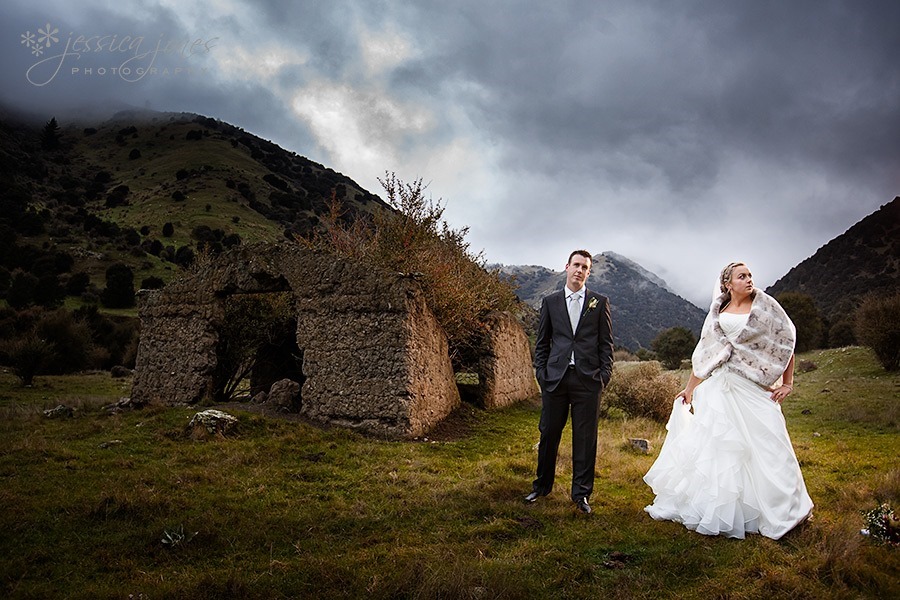 Chris and Stacey are my kind of people.  Stacey, particularly, is just a touch of crazy (the good crazy, not the creepy crazy) and is always ready with a laugh and boy the day sure did have plenty of laughs!  Chris is super easy going and totally dotes on Stacey, who, in turn thinks the world of him.  On Saturday they got married and it was quite possibly one of the most relaxed and happy wedding days that we've been privileged to be part of!
I also stole some shoes.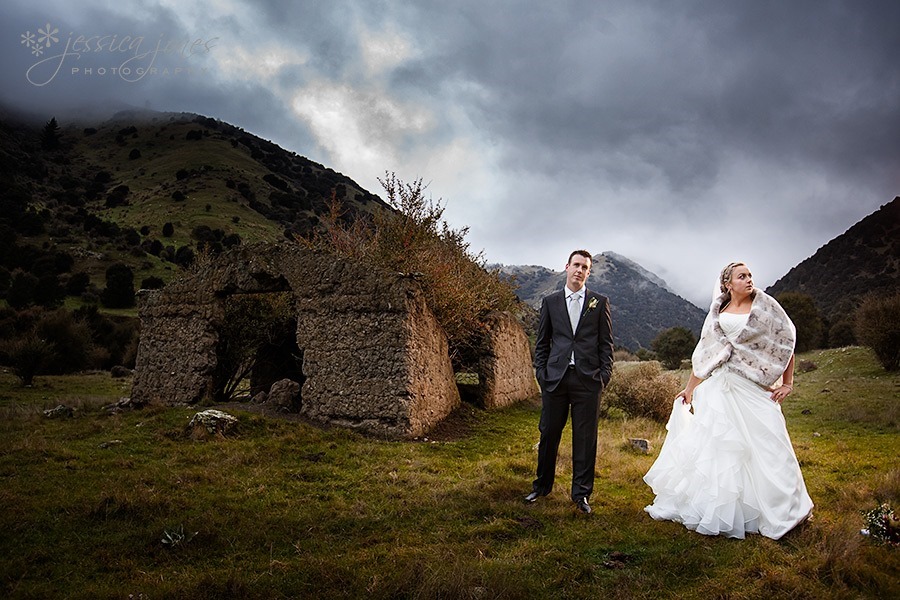 Stacey got ready at her childhood home, surrounded by some of her closest friends.  One of whom was Lyndy Lu, who is not only a good friend but also did a gorgeous job of Stacey's hair.  Turns out that Lyndy has a pair of shoes that look remarkably like a pair that I have at home, and they were sitting right at the door innocently waiting for their rightful owner.  But instead I came along.
You can imagine Lyndy's horror upon realising that her shoes were no longer at the door when she wanted to leave.  No.  It seemed that the photographer had stolen them.  Why would the photographer do something like this?  I couldn't tell you, and I didn't even realise that I was wearing them for several hours, even through wet wet grass.  Once they were fairly well drenched I was told about the stolen shoes, looked down and INDEED they were not my shoes at all!   There was much laughing, and most of it was not my own.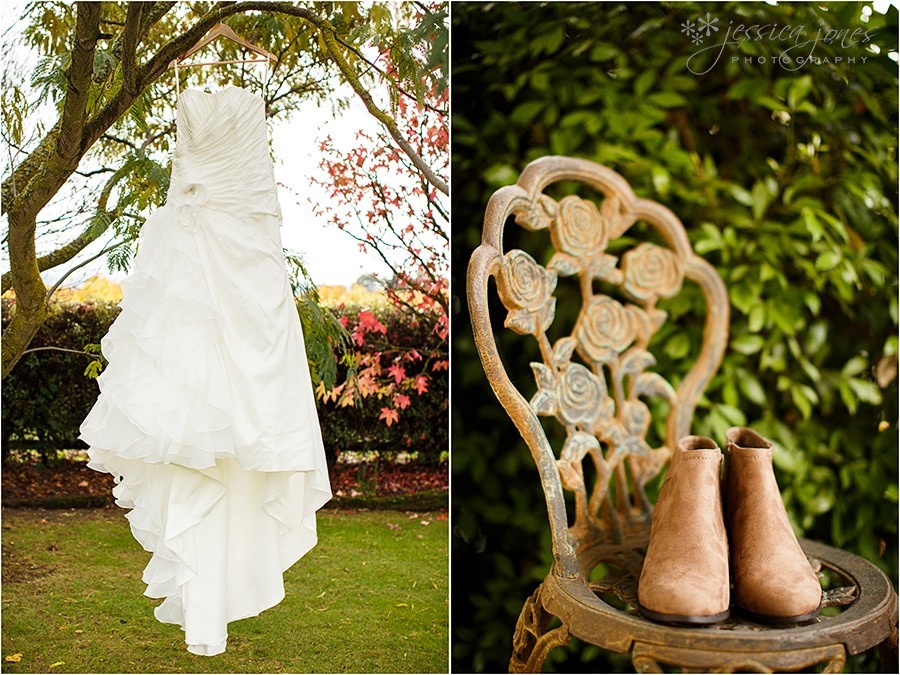 None of this took away from the fact that Stacey was absolutely radiant and, apart from the shoe incident, the day went without a single hitch.  Beautiful makeup by Deirdre at Locks and Lashes, and gorgeous flowers by Andrea Prince.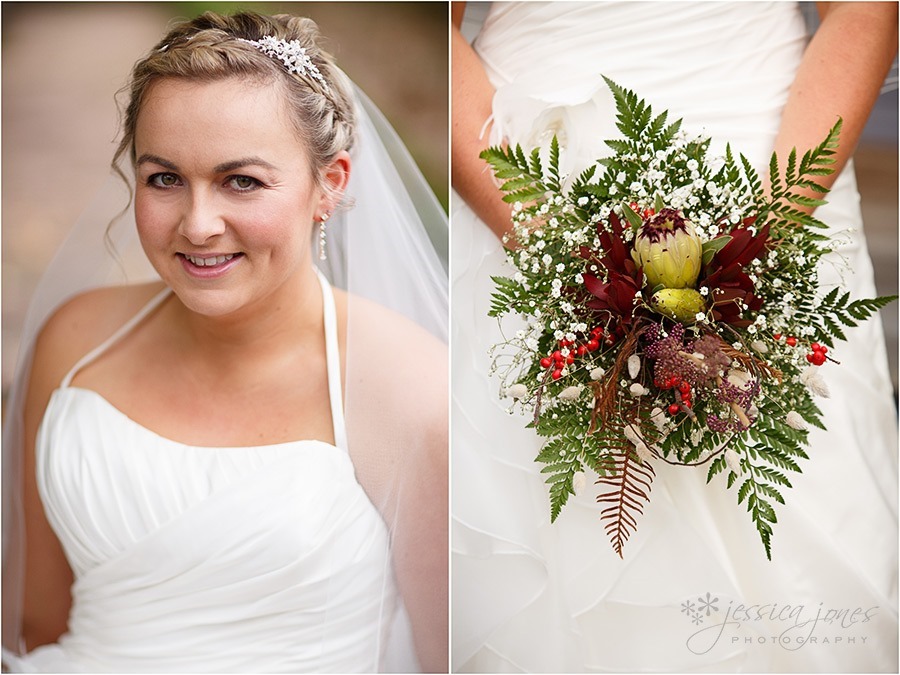 While his gifted cufflinks might say that he'd 'rather be hunting', I can assure you that Chris was fully keen to spend this special day marrying the girl of his dreams!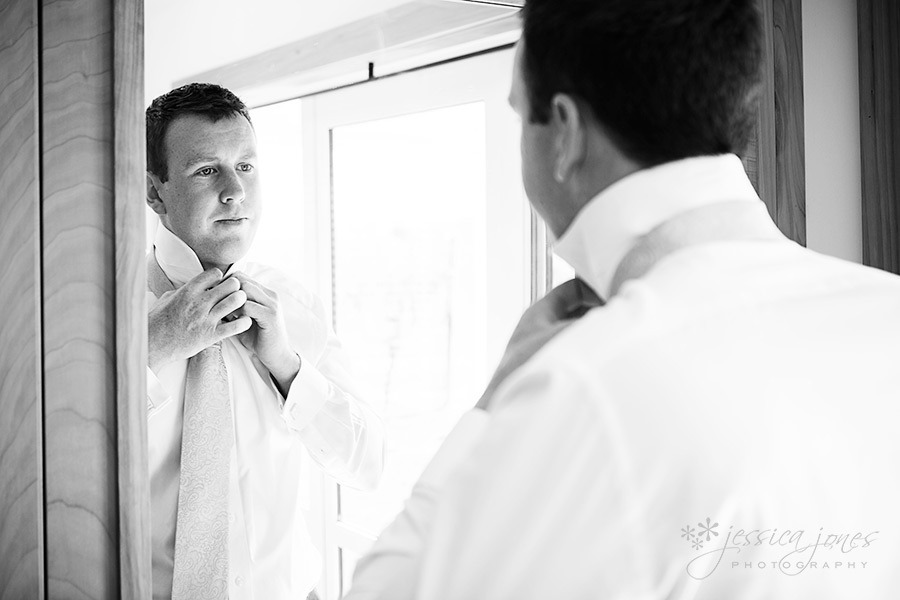 Stacey and Chris opted to do most of their portraits before the wedding.  We suggested that Old St Mary's Convent would be the perfect place for it, as the weather was looking pretty iffy and the colours there right now are super amazing!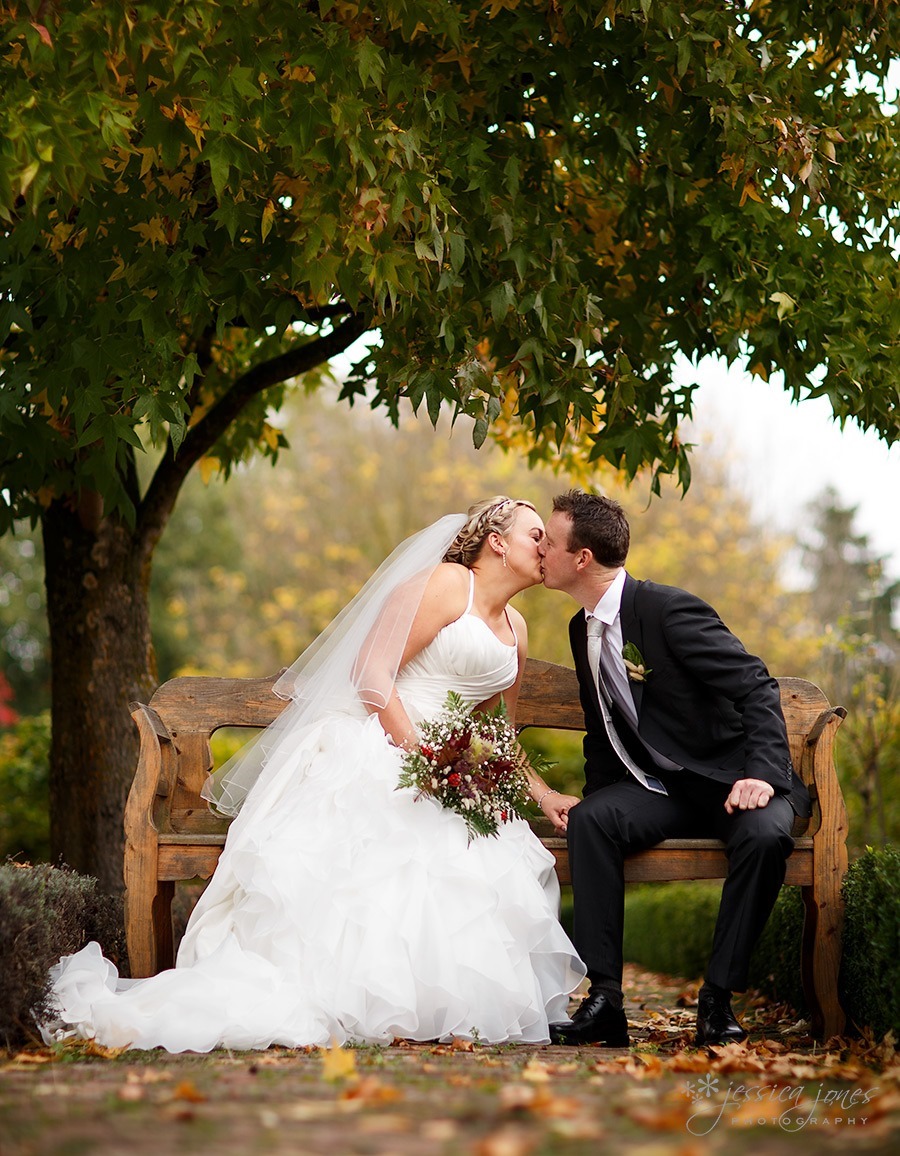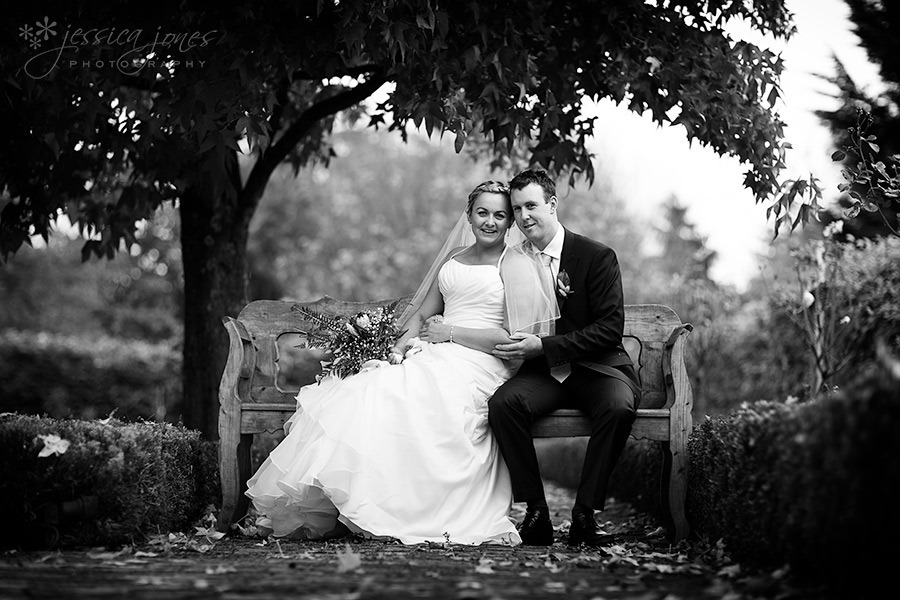 Stacey, you surely are a gorgeous bride!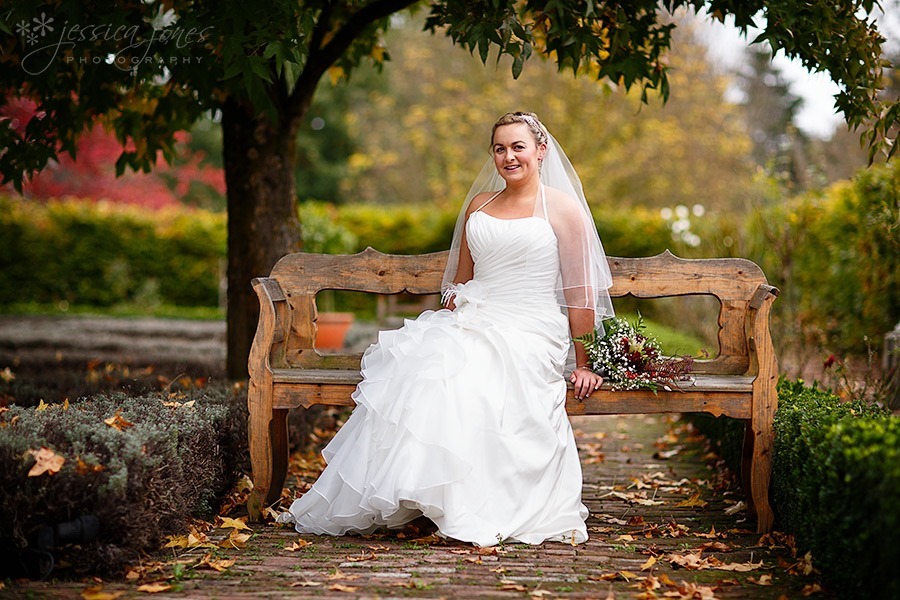 There was no holding this bridal party back, they sure were a boatload of fun!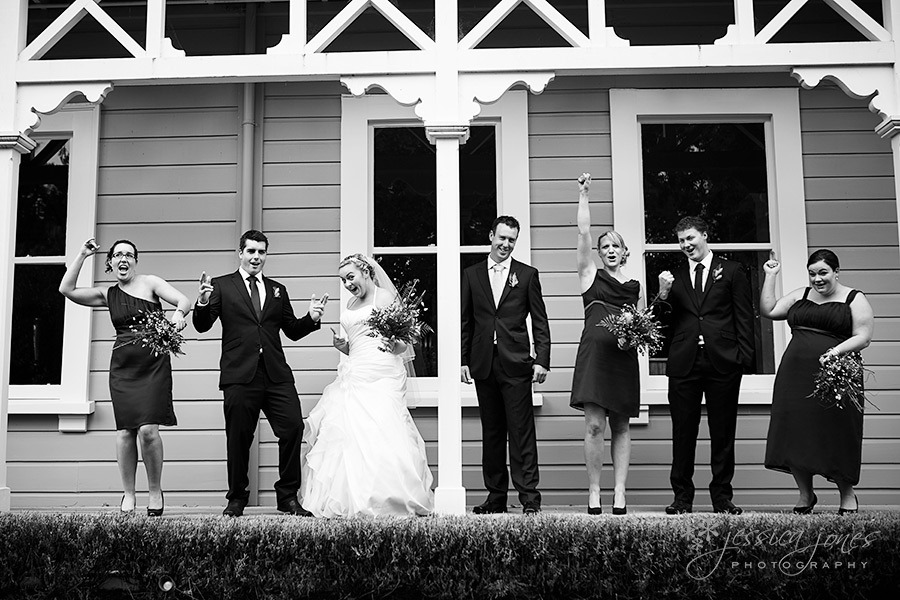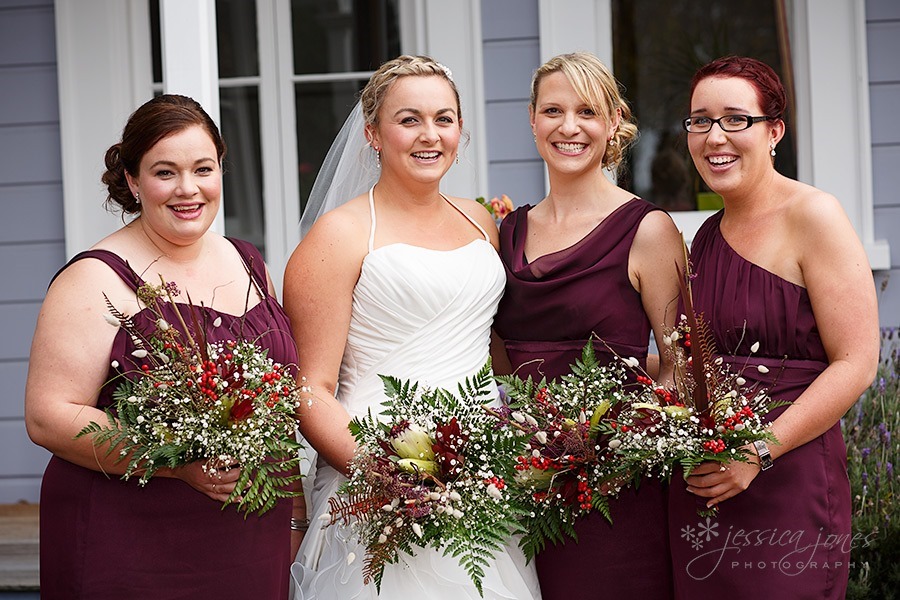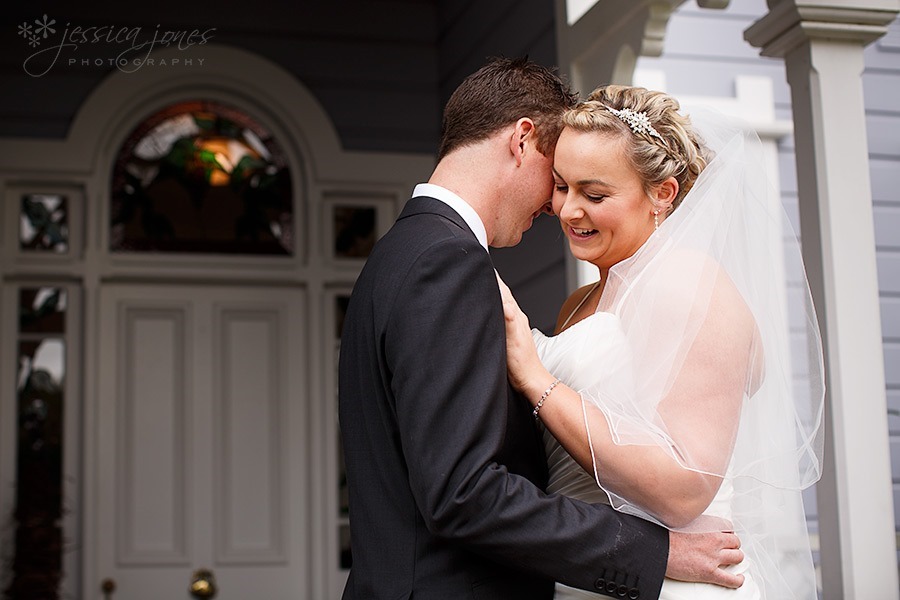 Then onto Drylands for the ceremony.  I love me a Nana hug!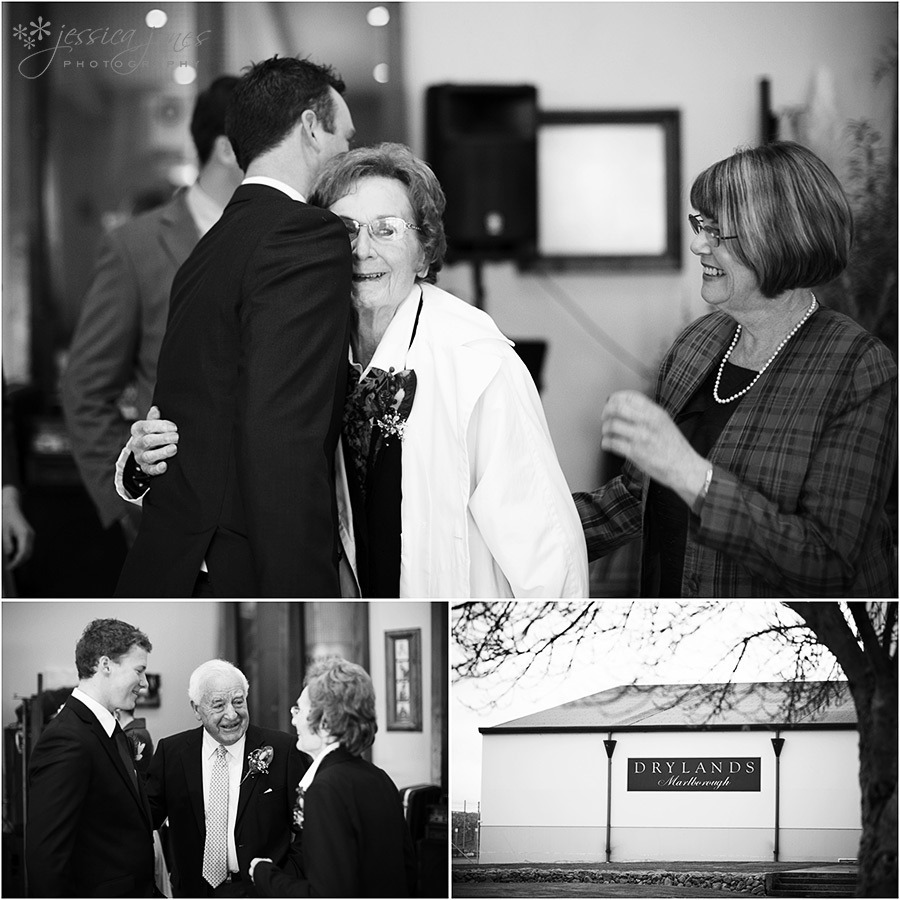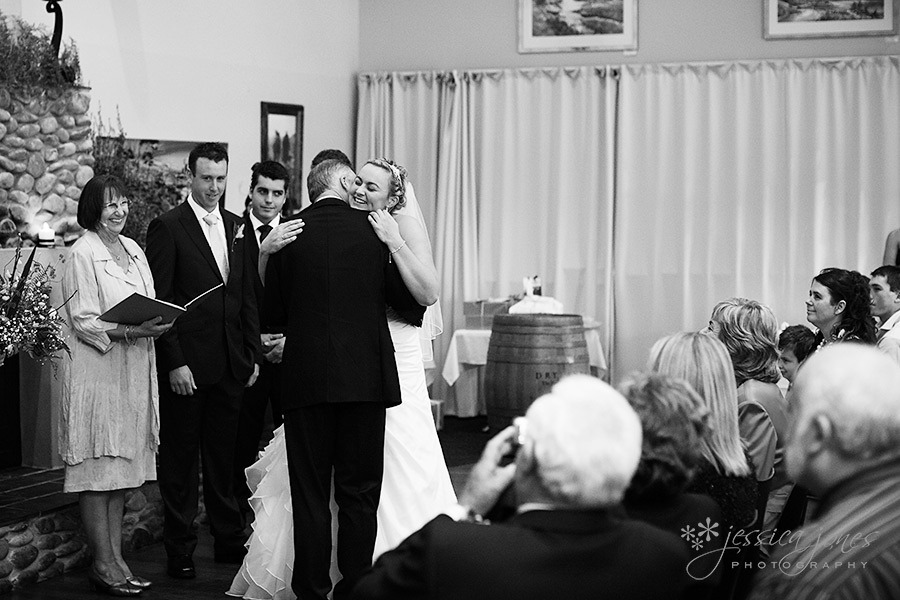 This is possibly one of the most precious images of the day.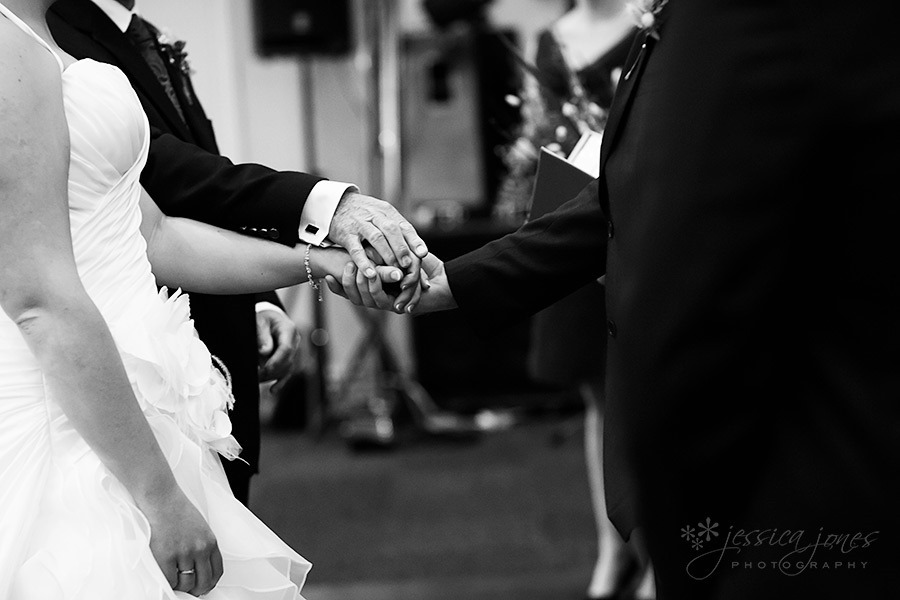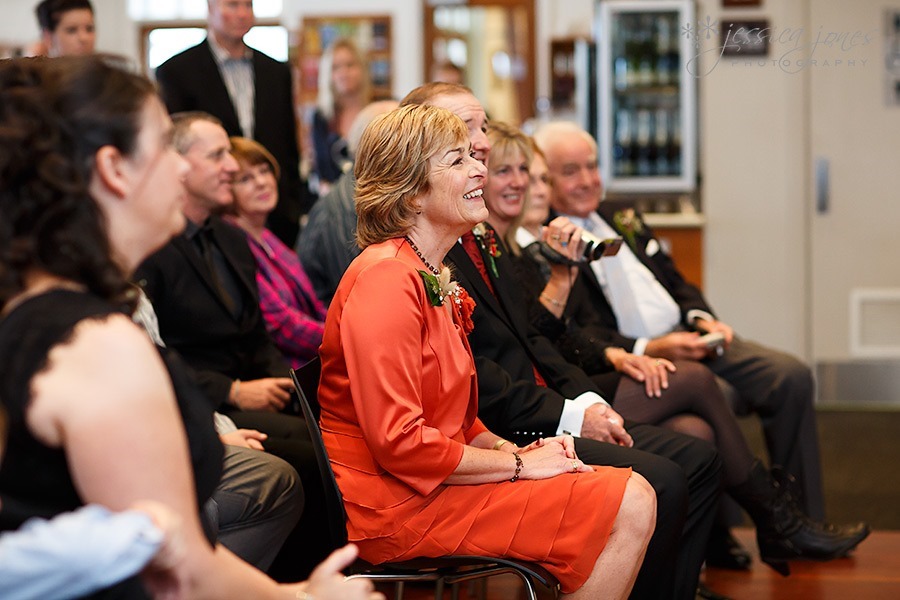 And then it was time to head off in the HELICOPTER!  As if this day wasn't already special enough, we managed to sneak away with Stacey and Chris for a little while and find a couple of epic locations for a few more photos.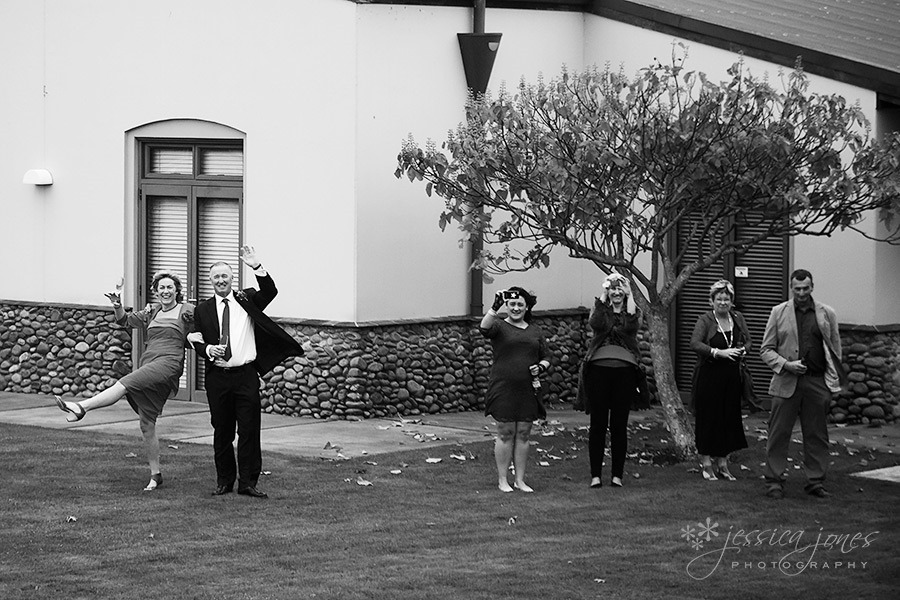 This, right here, is proof that Stacey and I get on just fine.  I know someone's mother once said not to pull faces lest the wind change and it stay like that.  Thankfully my mother never said that, so I think I'm safe.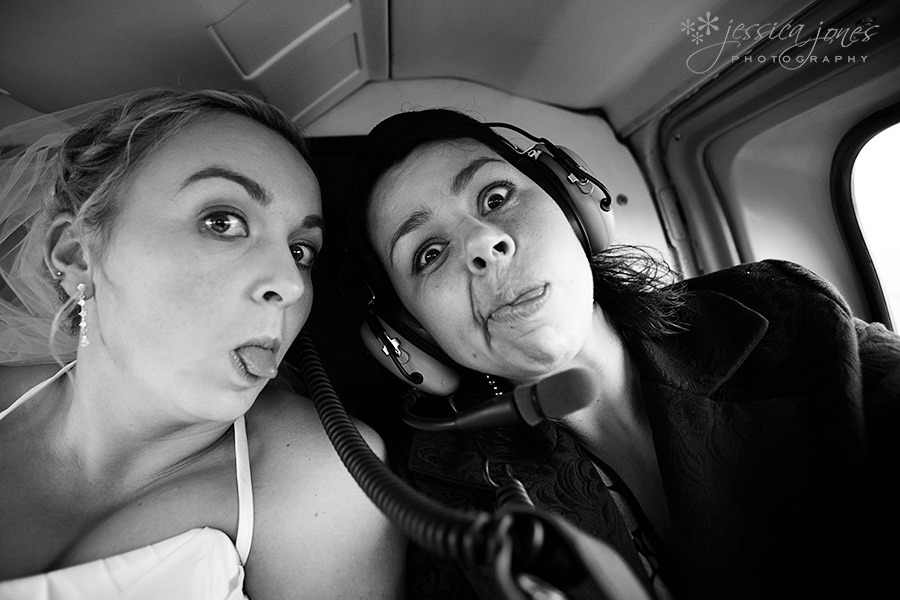 This old cob cottage was in the middle of nowhere.  It was totally asking us to land and take some photos with it!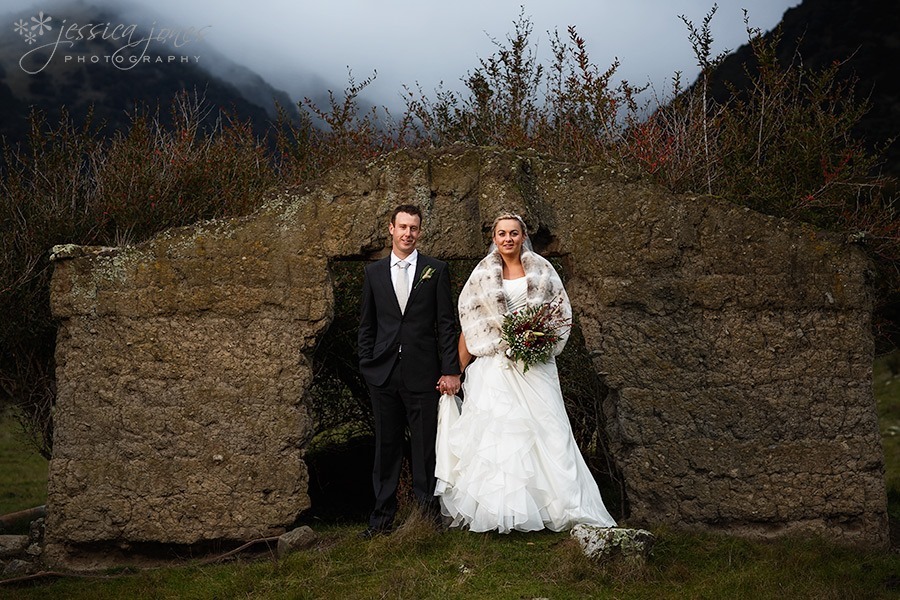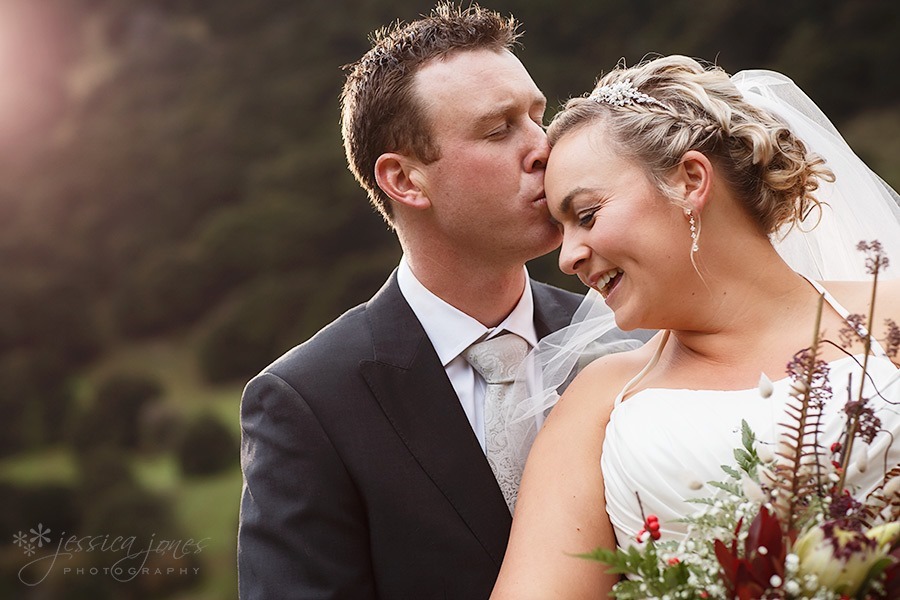 Then we found a pretty saddle and left Stacey and Chris to hang out together while we flew around them.  You would never have guessed that these two weren't trained models, the way they just owned that hill and made the images both romantic and magical.  Well done guys!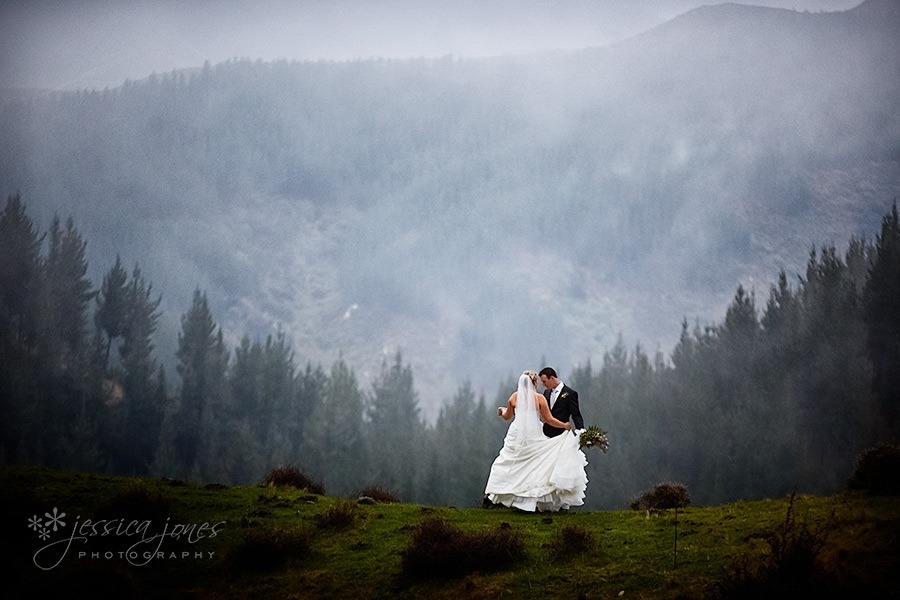 Then back to Drylands to continue the celebration.  Mary Parker makes the most beautiful wedding cakes.  Check out this little icing doggie, modelled after Chris and Stacey's dog Duke.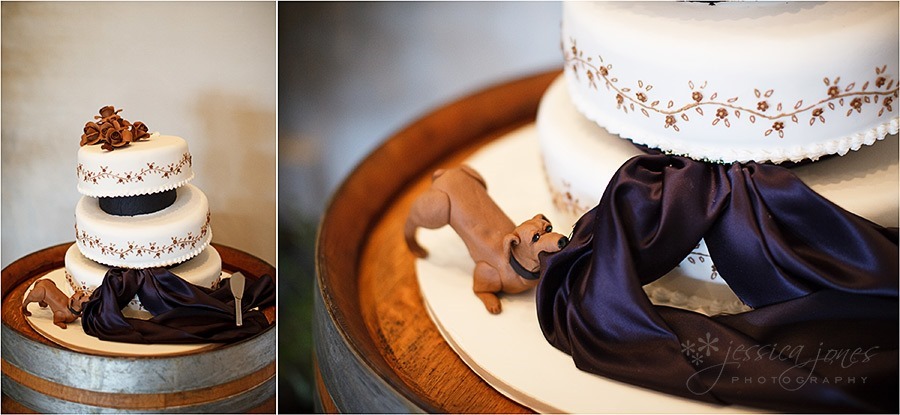 Chris and Stacey have shared many adventures together hunting, so it was perfectly fitting for them to have planned the table centrepieces around this theme!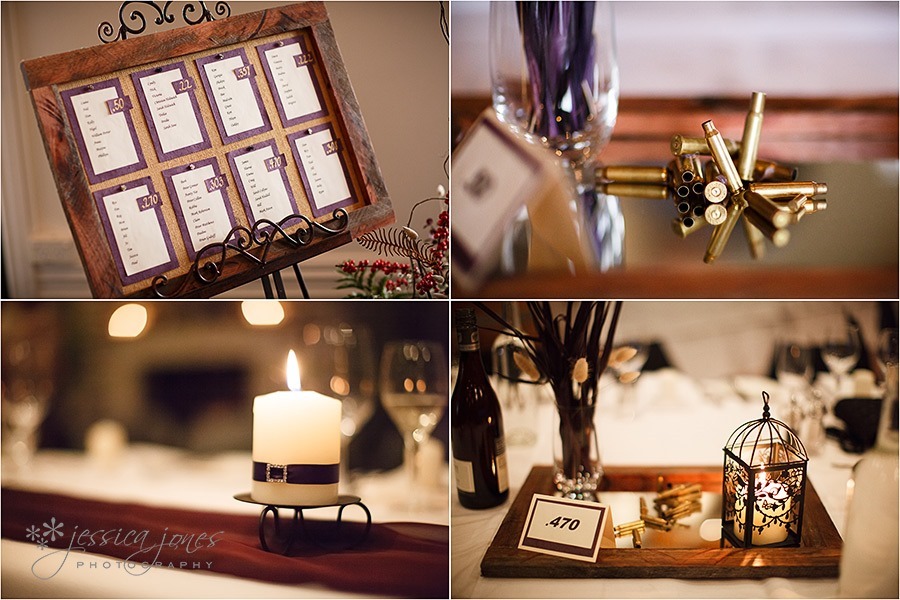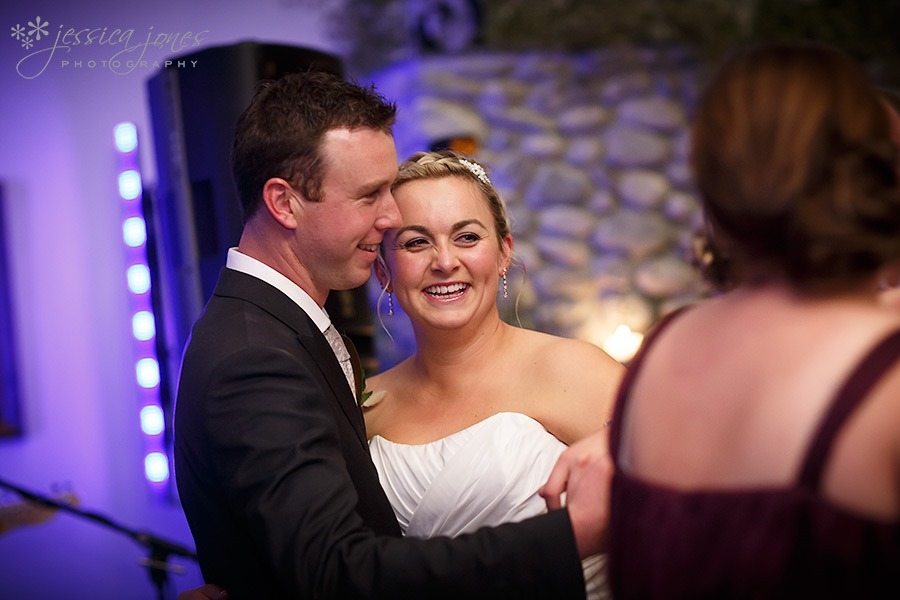 I think these would have to be the most epic wedding bands I've ever seen!  And they were designed by Chris and Stacey themselves!  Pretty darn fantastic if you ask me!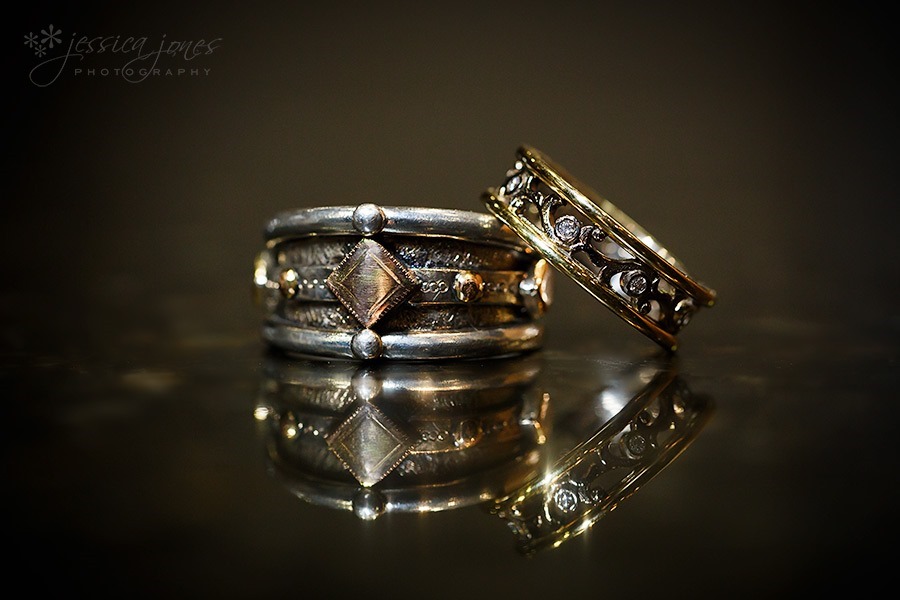 So this brings our wedding season to a close.  Chris and Stacey, it was a real treat to share the day with you and capture those special moments for you.  We wish you all the very best in life, and may you have many more amazing adventures together!
And Lyndy, I'm sorry about the shoes.