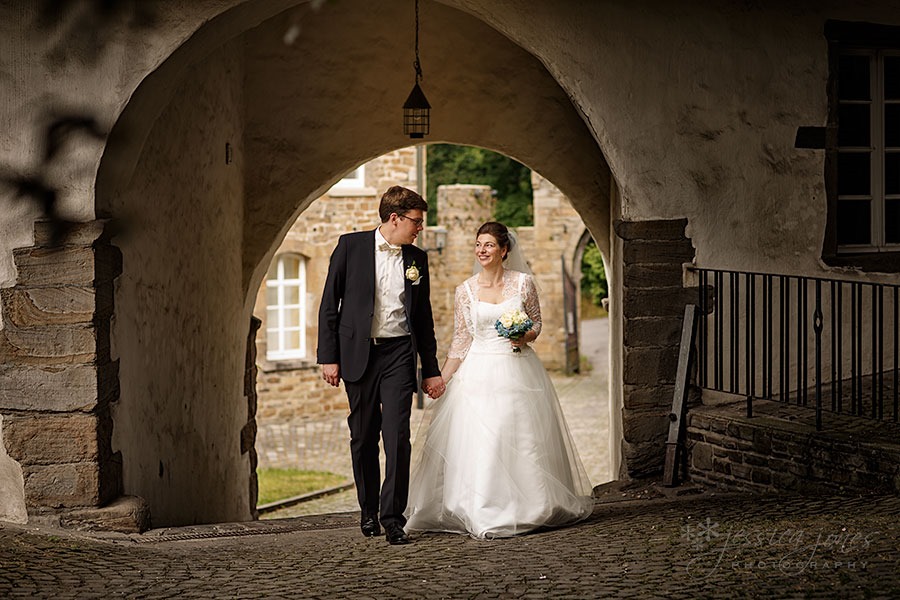 The email started with the line "We love your work."  Emails like this always make me smile, obviously.  But then it went on to explain that Simone and Kai were going to be getting married and they'd love to have us photograph their wedding….. IN GERMANY!  Several very happy emails later and our tickets were booked and we were going to be heading to Europe for the experience of a lifetime!
Simone and Kai's wedding was full of breath taking moments, special friends and family and a whole lot of laughs.  Throw in some amazing German buildings (old buildings, like REALLY old buildings!), some fun German traditions and games and some German language (that I wasn't so good at!) and we were in love.  In love with Germany and especially with Simone and Kai.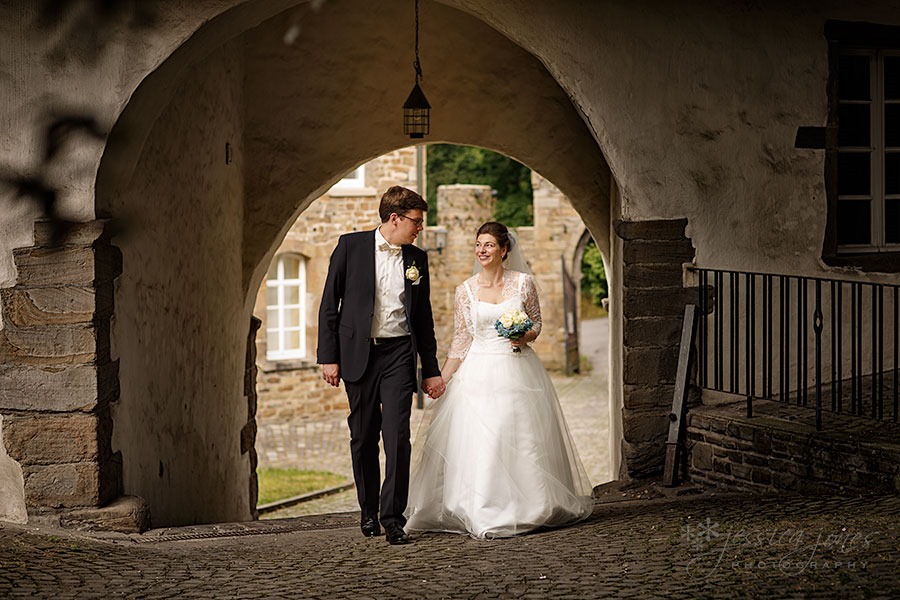 Simone and Kai's story started 4 years ago right here in New Zealand.  They were both travelling around New Zealand and a chance meeting in Rotorua saw Kai immediately smitten by this pretty girl.  It didn't take too long before Simone also noticed Kai and one evening, while looking through a scenic picture book of New Zealand Kai made the first move and kissed the pretty girl from his homeland of Germany.  Simone insisted that she actually made the first move by setting the whole situation up, so maybe we should say they BOTH made the first move?
They continued travelling together and once they were back in Germany things naturally progressed until one evening when Simone came home and found the apartment decked out with flowers and candles and Kai inviting her to sit down to look through a book of New Zealand.  There, cut into the pages of the book, was an engagement ring.  Neither of them can actually remember what was said, there was too much excitement for that, but clearly he must have asked her to marry him and she must have said yes.  Brilliantly done Kai!

In Germany you're not allowed to get legally married anywhere but in a registry office.  So the day before the official wedding Simone and Kai and their closest family and friends slipped into the office and completed the paperwork.  This was the first of many fascinating differences we came across!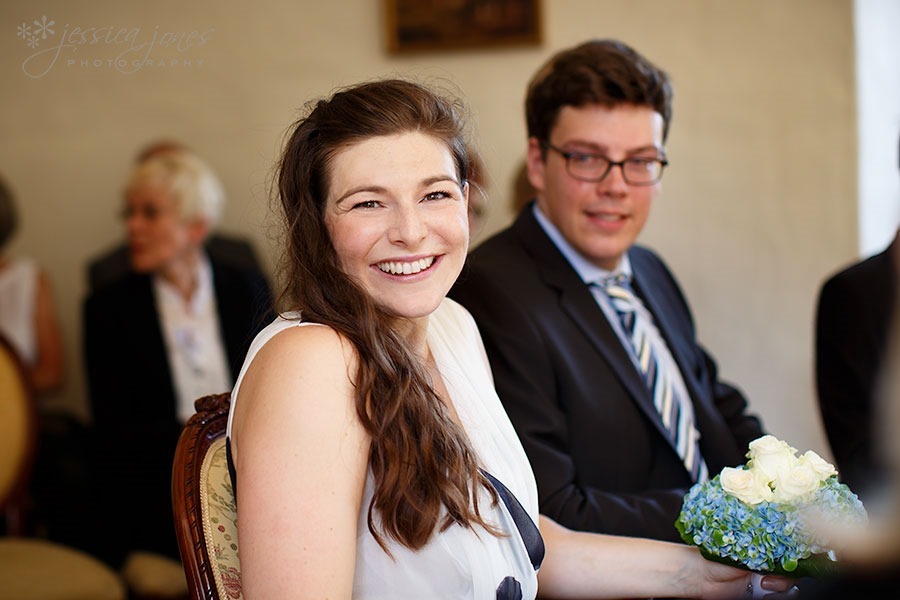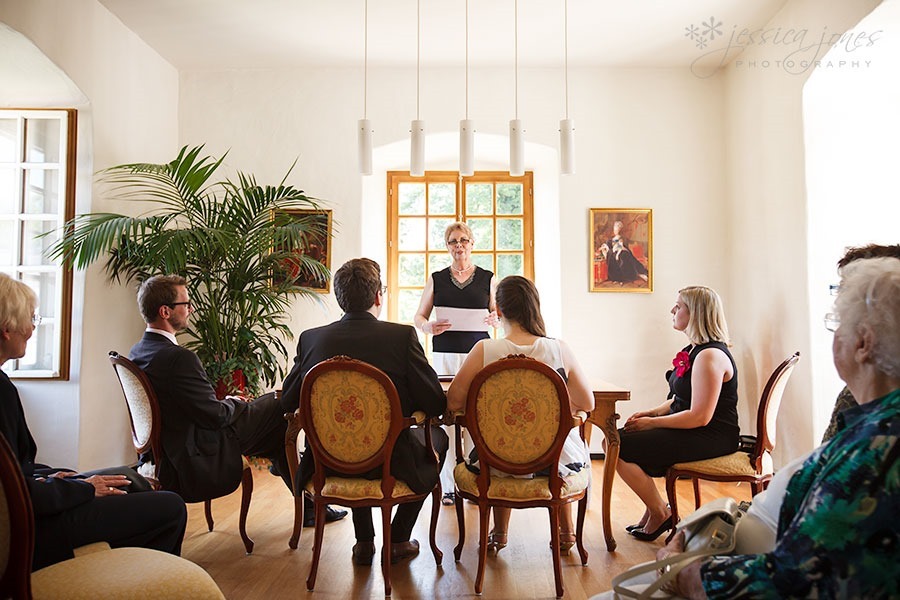 While we couldn't understand a word of what was being said, you couldn't miss the love in the room.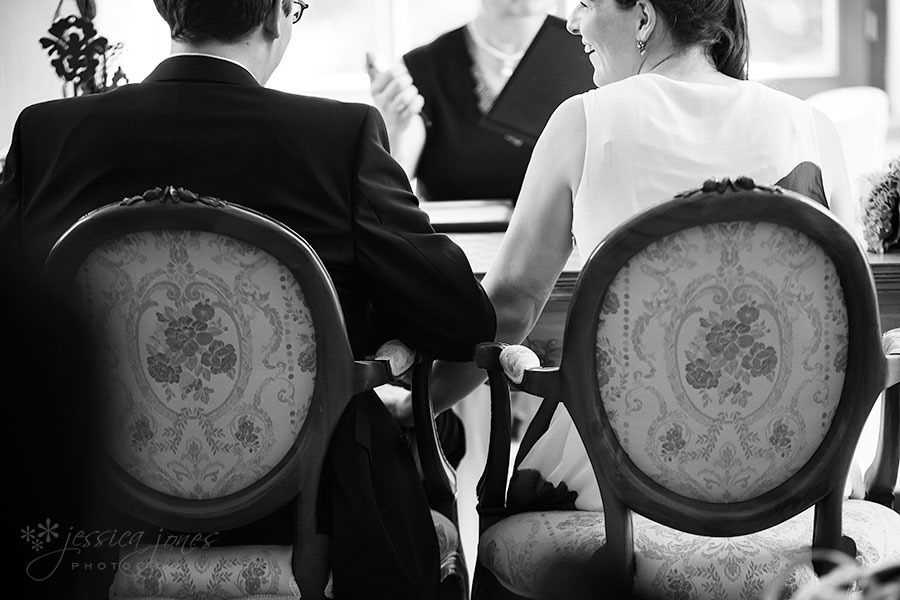 The day was hot.  I mean, really hot.  Like, 36″C kind of hot.  I think it was one of the hottest days they've had, or something like that.  It made it to the news that night, so it must have been really out of the box!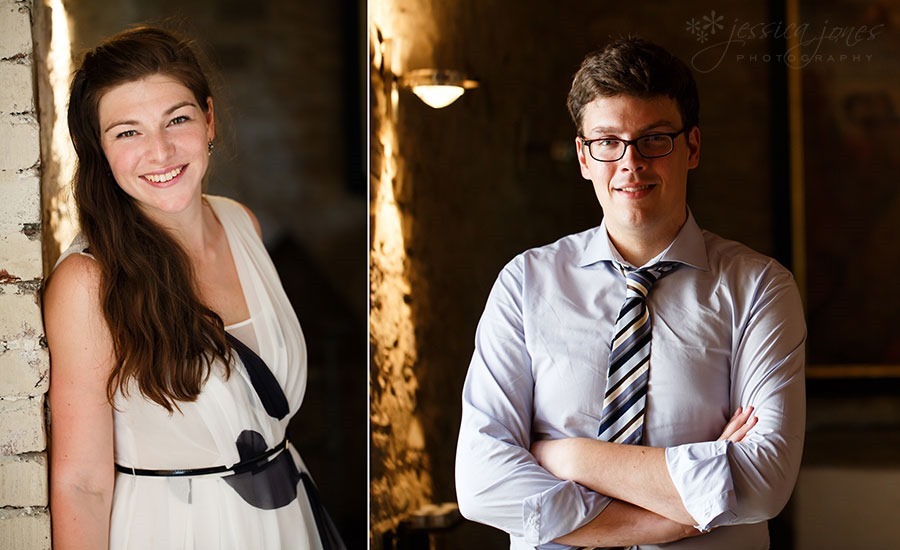 Just by the restaurant that we were all having lunch was this little old church, just casually sitting there without any pomp or airs.  Reading the wee plaque on the side we realised that it was built before the 1300s.  That's really really old!  Coming from New Zealand that kind of blew our minds a little.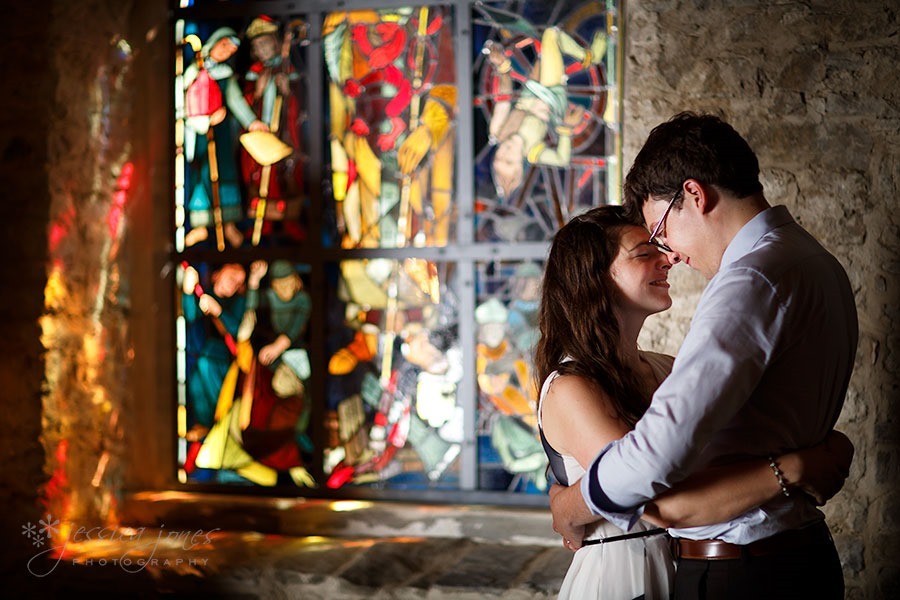 Then the wedding day arrived.  The temperature had cooled down and the day was just perfect!  Simone's mum made the dress and you'd have to agree that she looks amazing in it!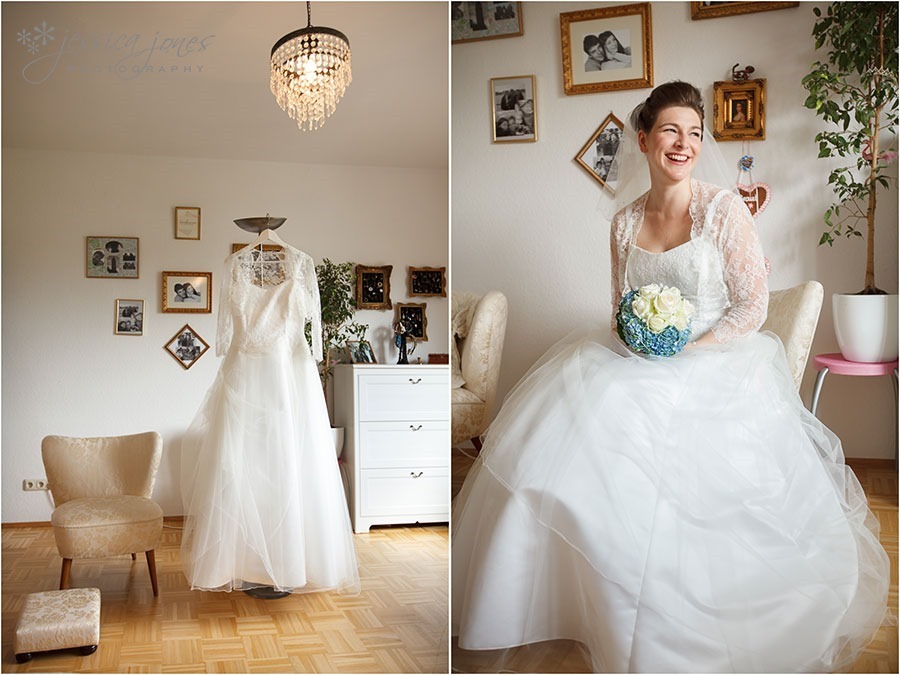 This was one seriously beautiful bride!
Simone's Oma (Grandmother) was obviously very special to Simone, and I could absolutely see why!  She's just as gorgeous now as she was in this photo.  In fact, I offered to adopt her and take her home.  Apparently the flight was going to be too long for her, which was a pity really.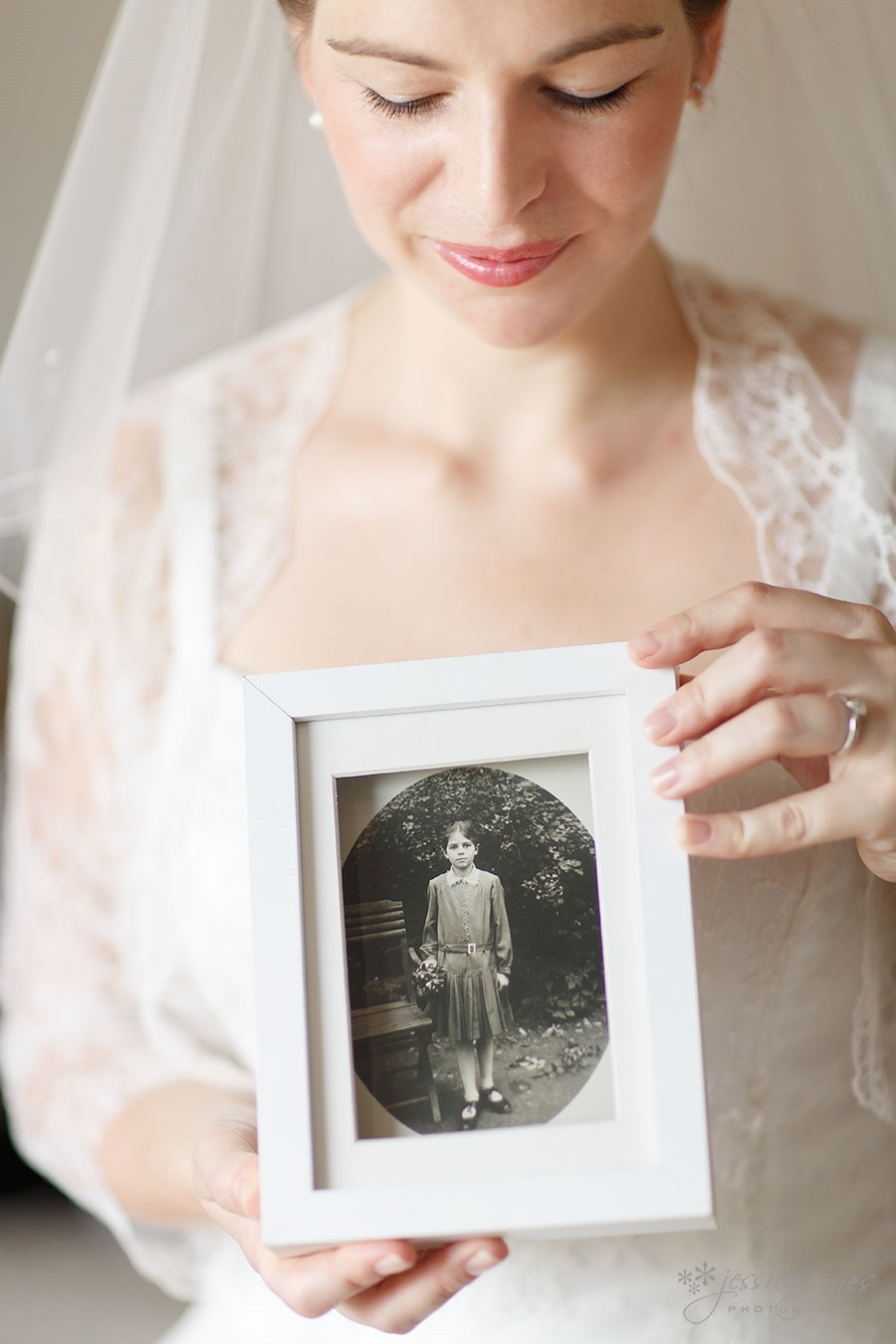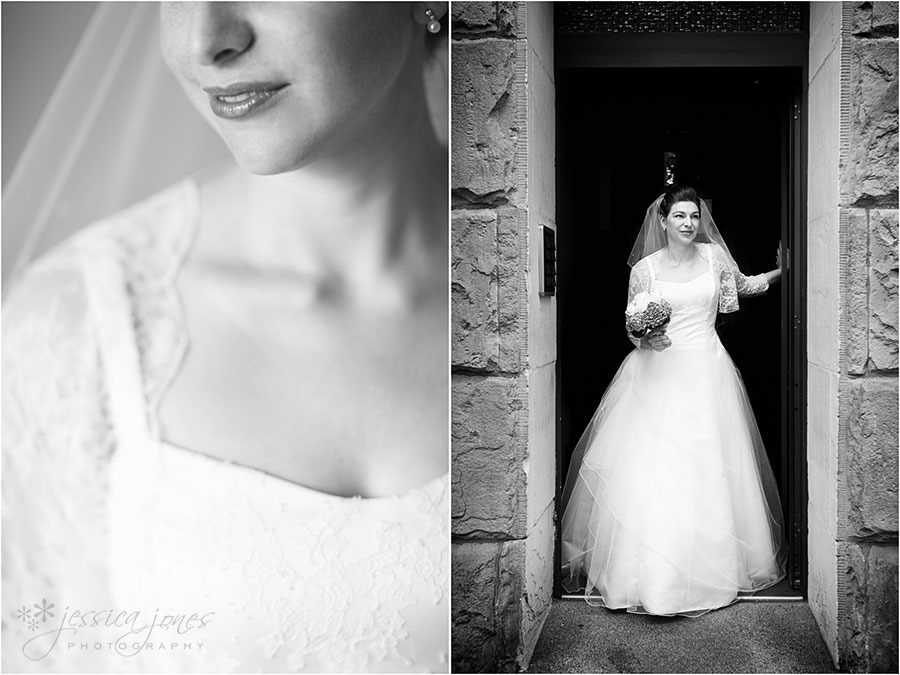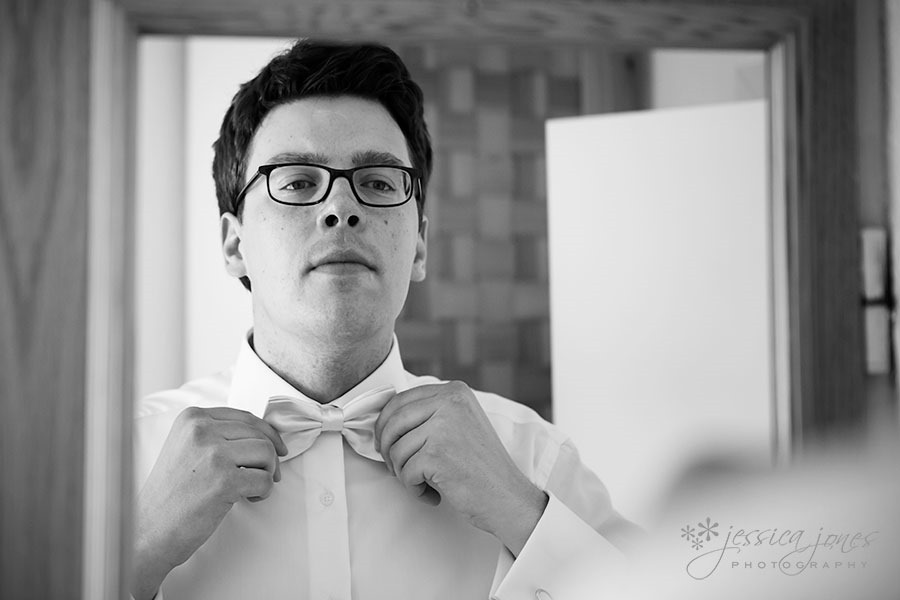 It's wedding time!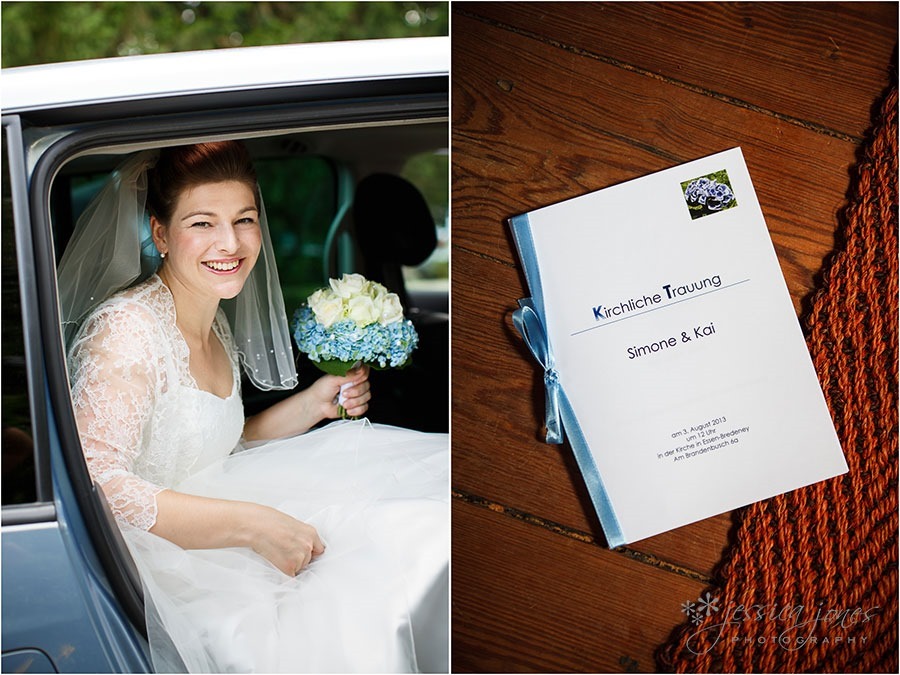 In Germany (as well as many other countries in Europe I believe) it is normal for the bridal couple to sit in the front row of the church.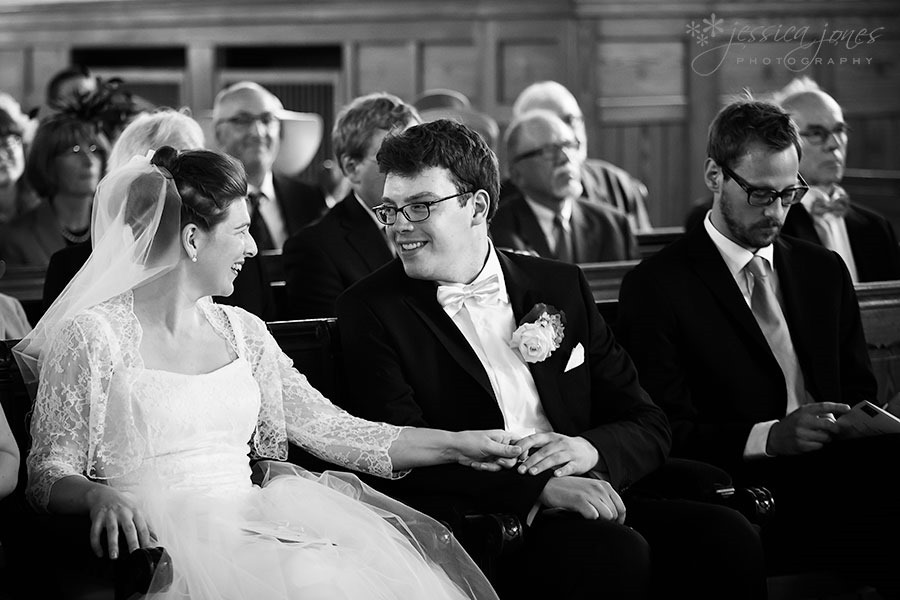 The minister was an absolute blast.  While I couldn't understand anything he said I loved the way he lead the congregation in a few songs with his guitar.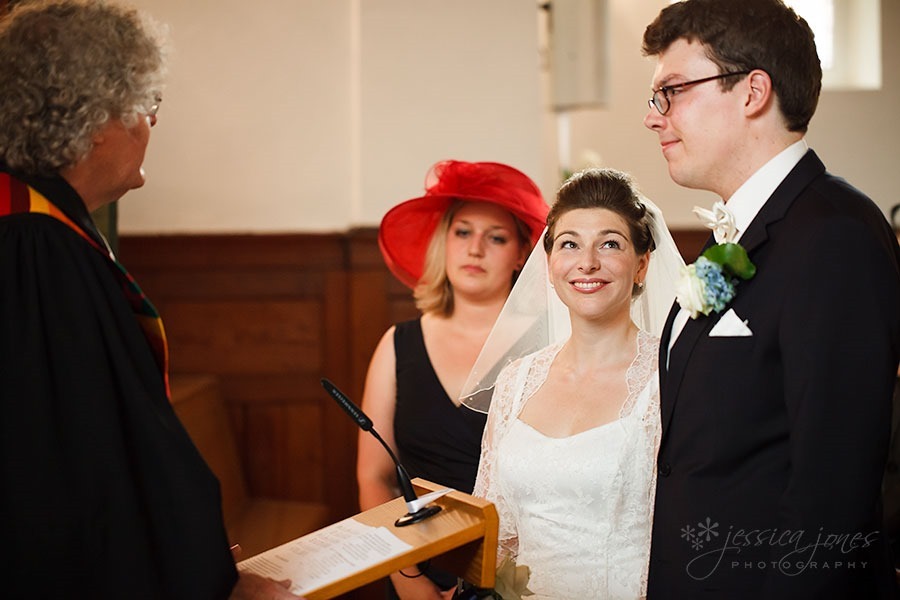 Married!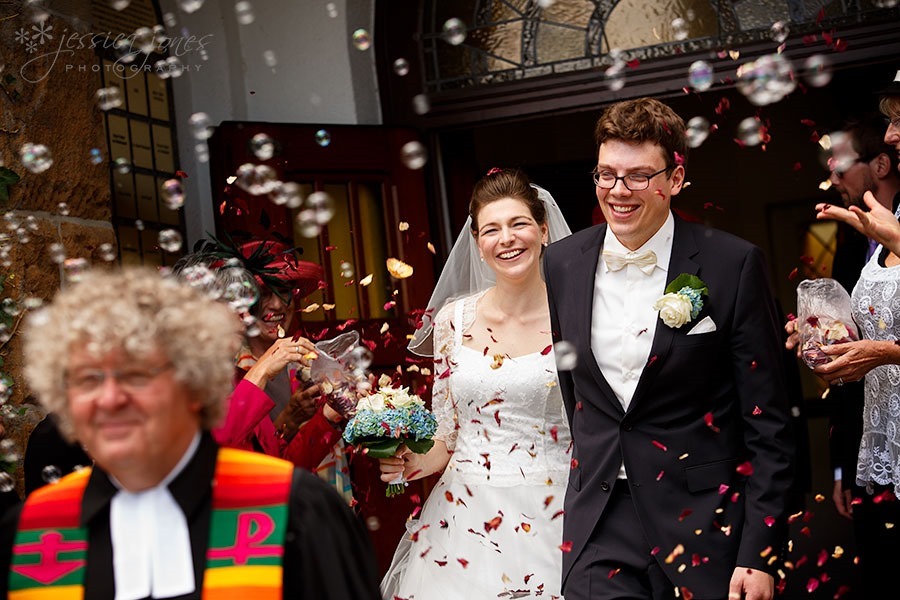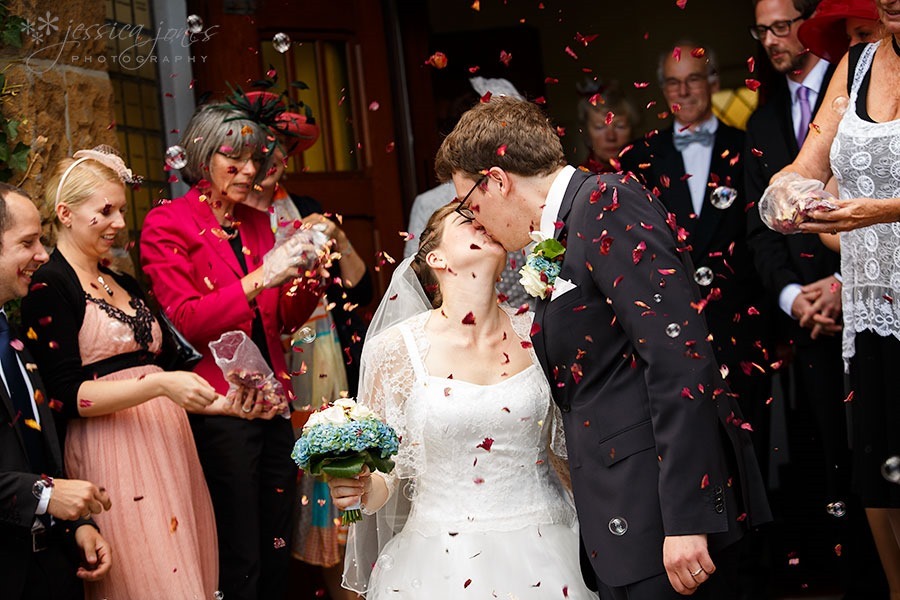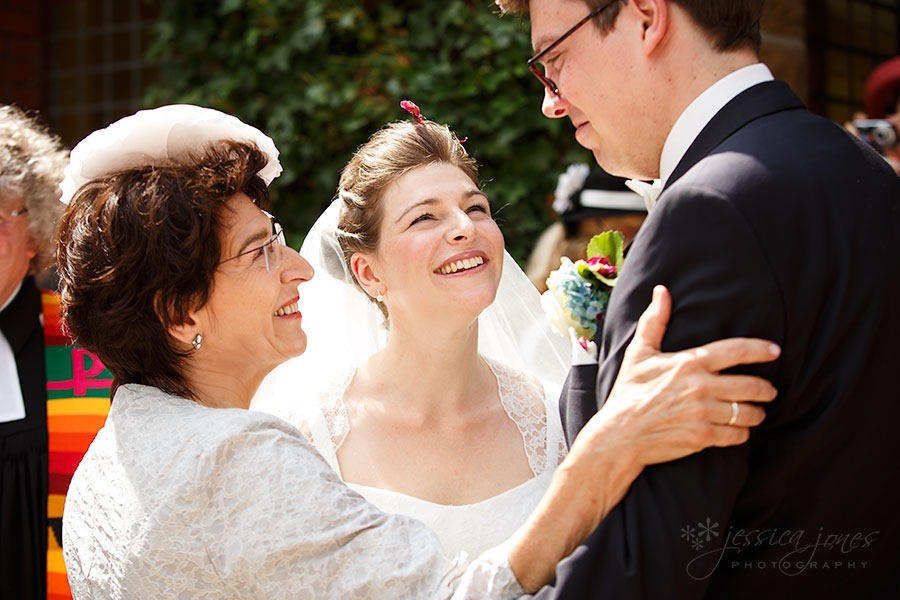 These balloons were given to loved ones after the ceremony and Kai and Simone were to cut the strings releasing the balloons, along with the wishes on them, into the sky.  Most of the things that are organised during a German wedding are done by the bridesmaid or best man or close family.  Generally the bride and groom don't know what is planned!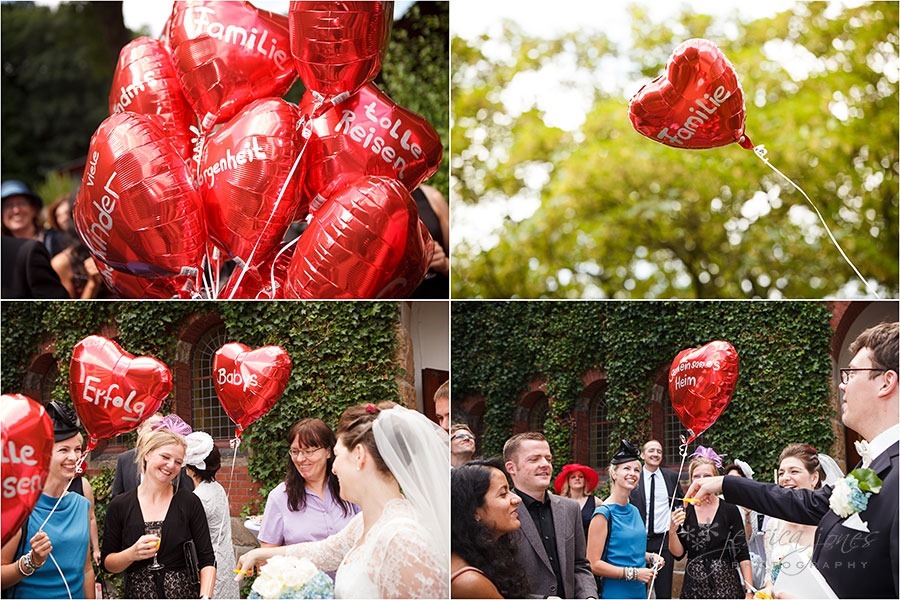 This was Oma's candle.  It belonged to her as a little girl and apparently all of the other little girls were jealous because they didn't have a candle as beautiful as this!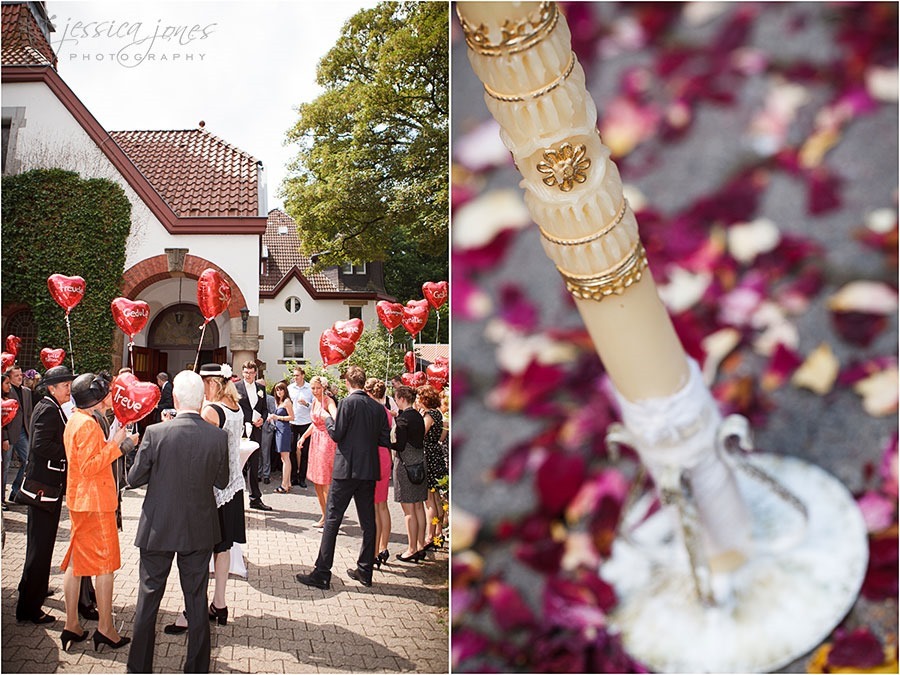 As if the day wasn't fairytale enough already, along comes the horse and carriage to take them to their next location.  Bliss.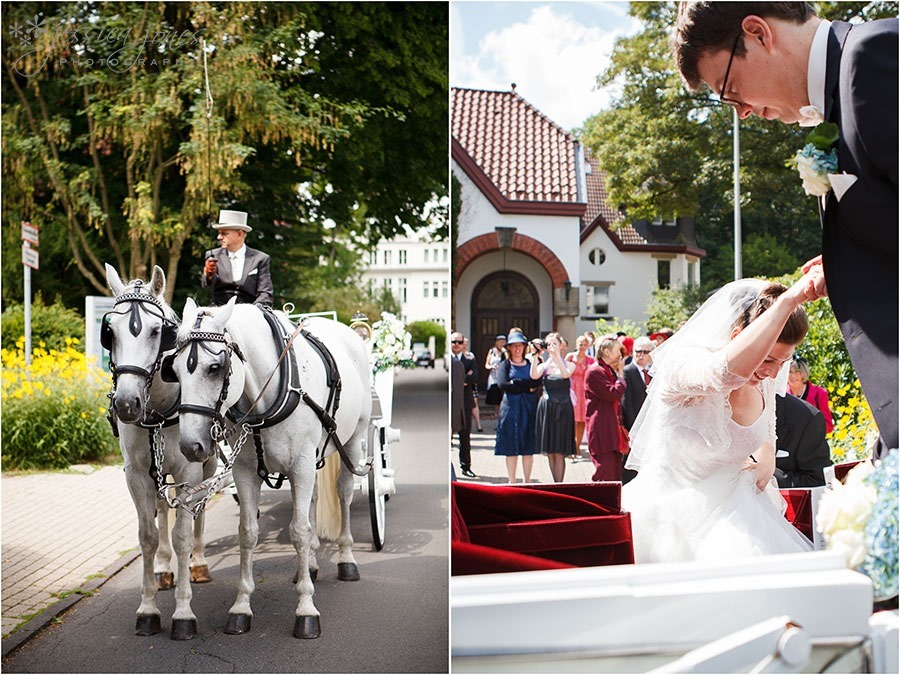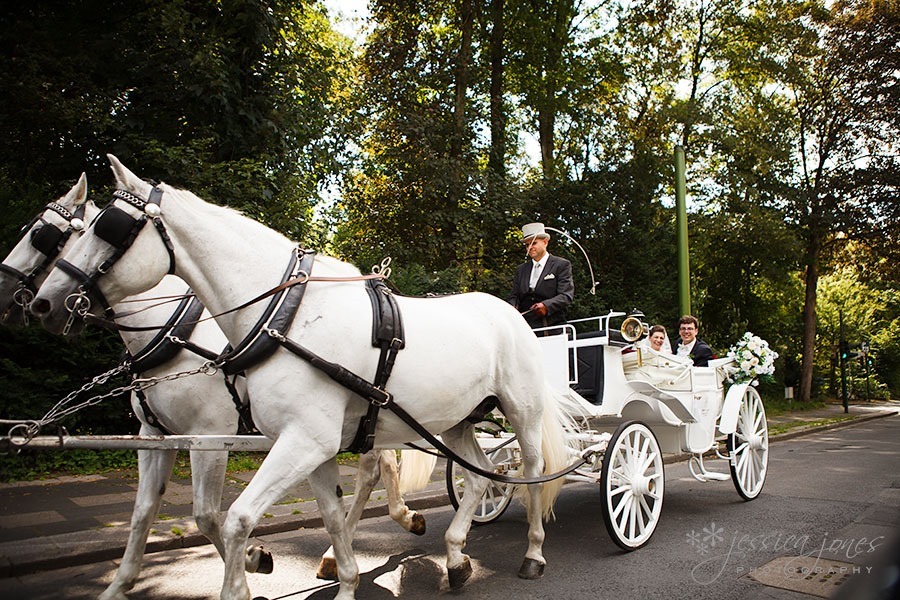 Then it was our turn to play.  We were let loose in the grounds of an old castle where we found many a nook and cranny!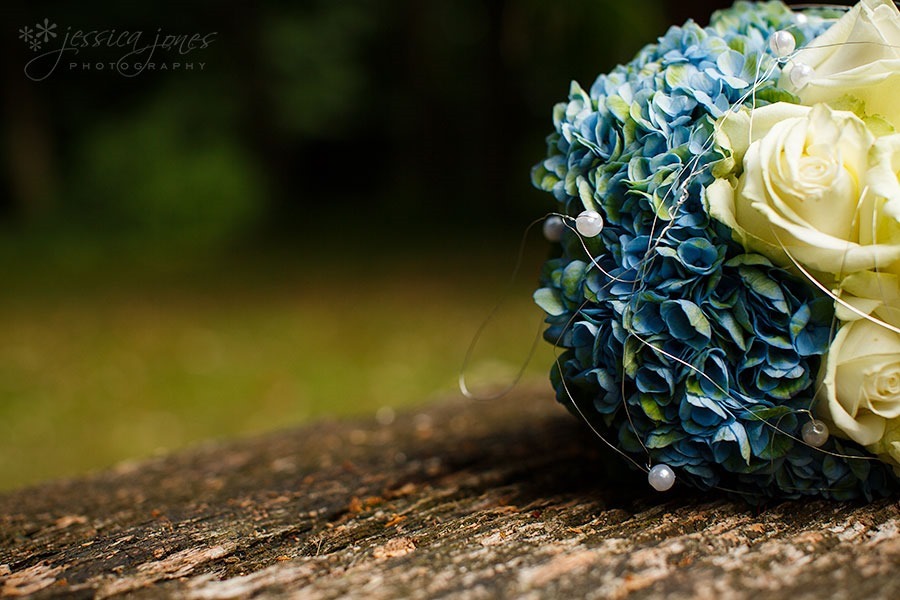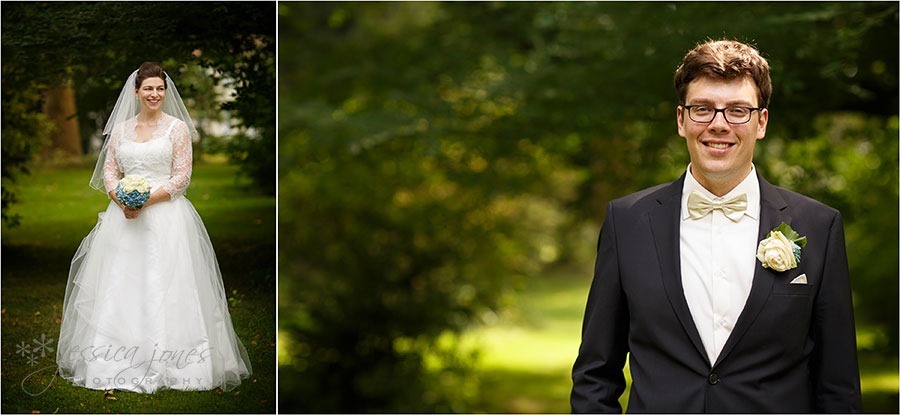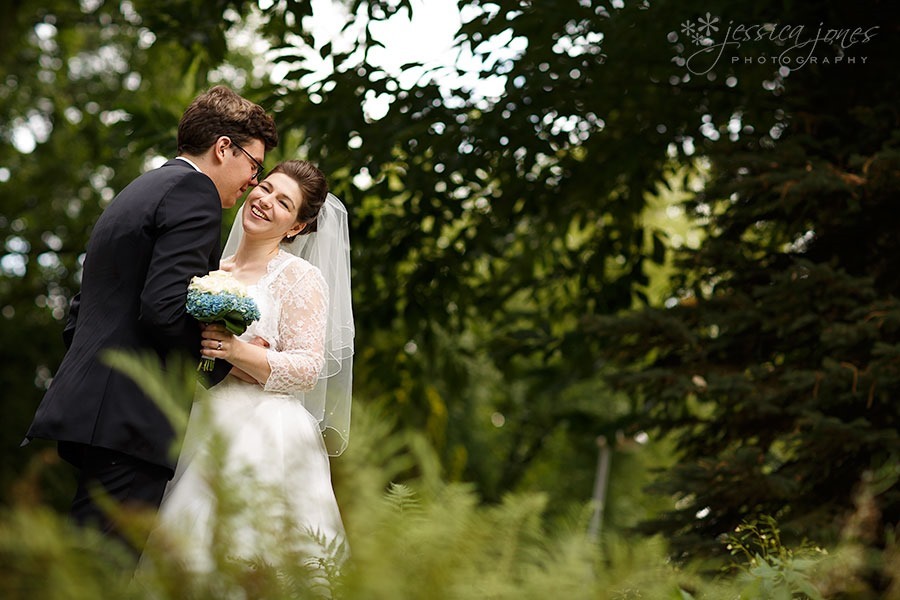 This insanely old wall totally took our fancy!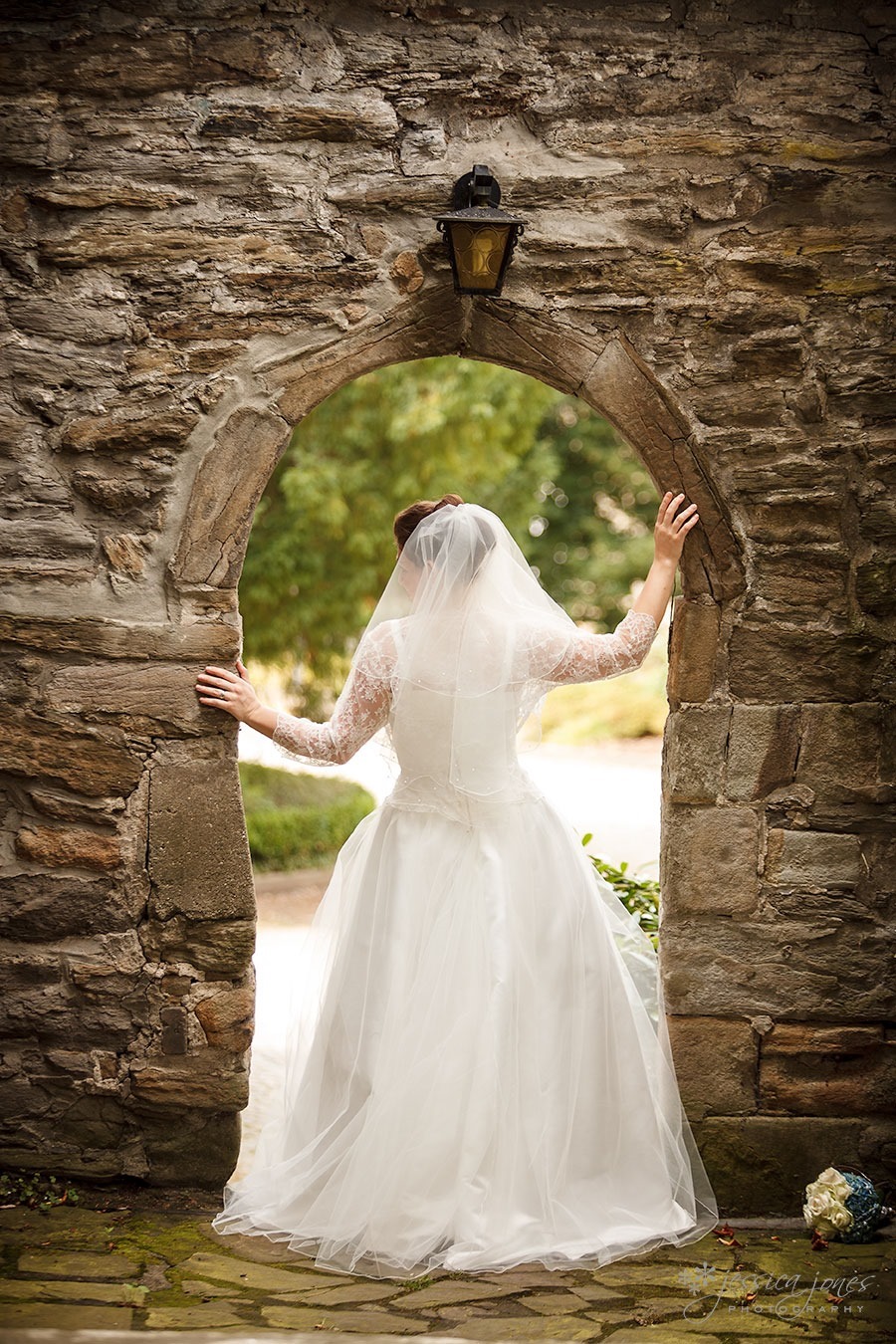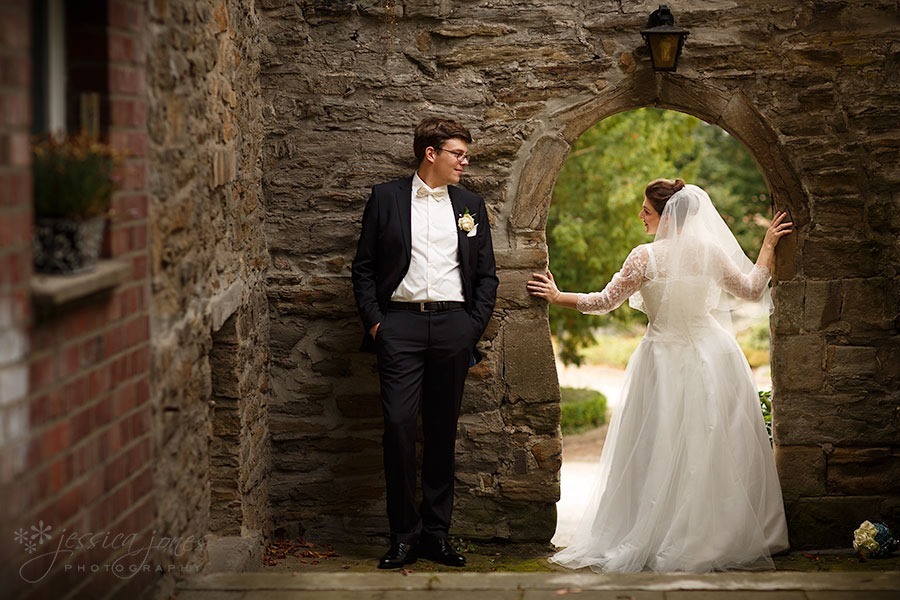 It is impossible not to like Simone and Kai.  They are as sweet and loveable as they look.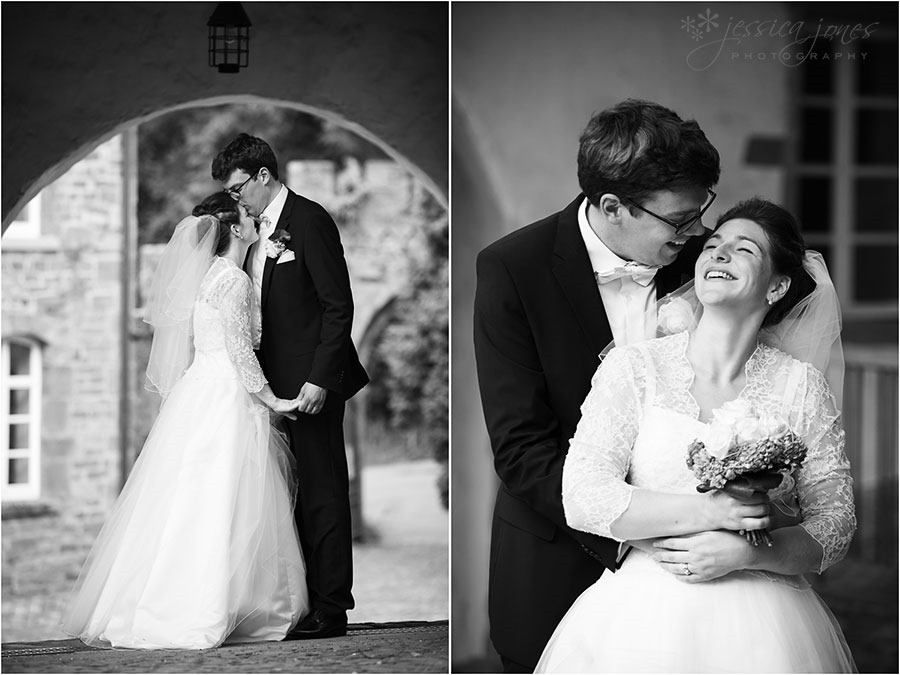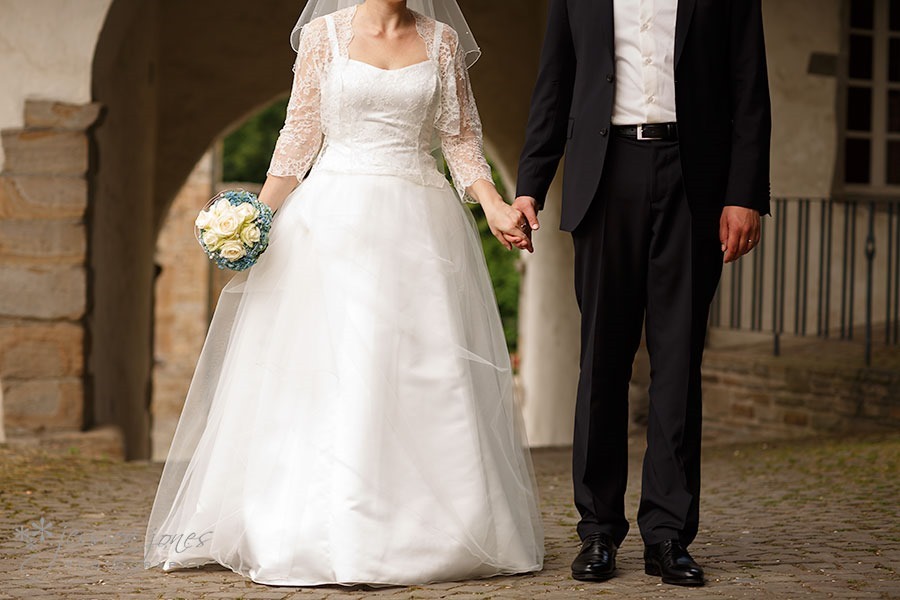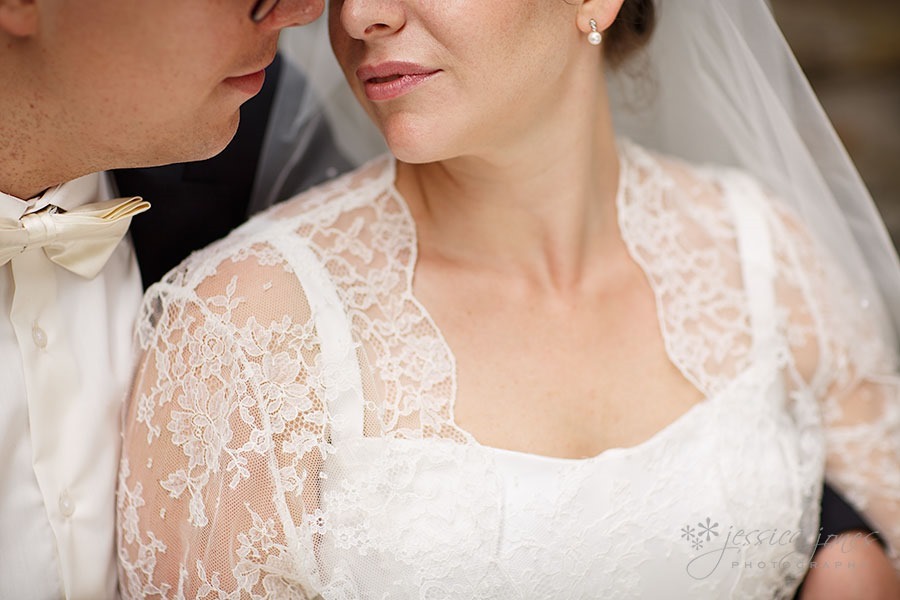 I dare you to find anyone more perfectly suited to each other!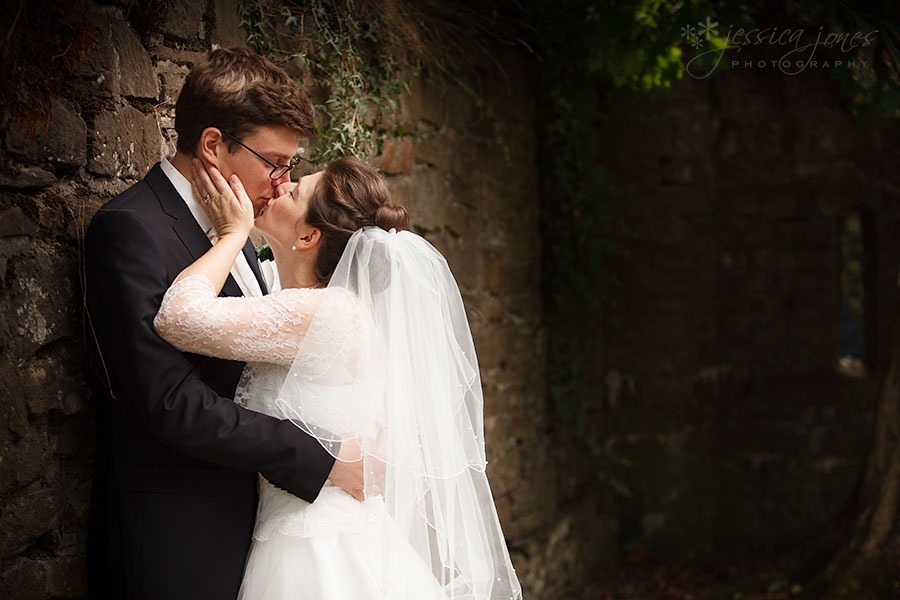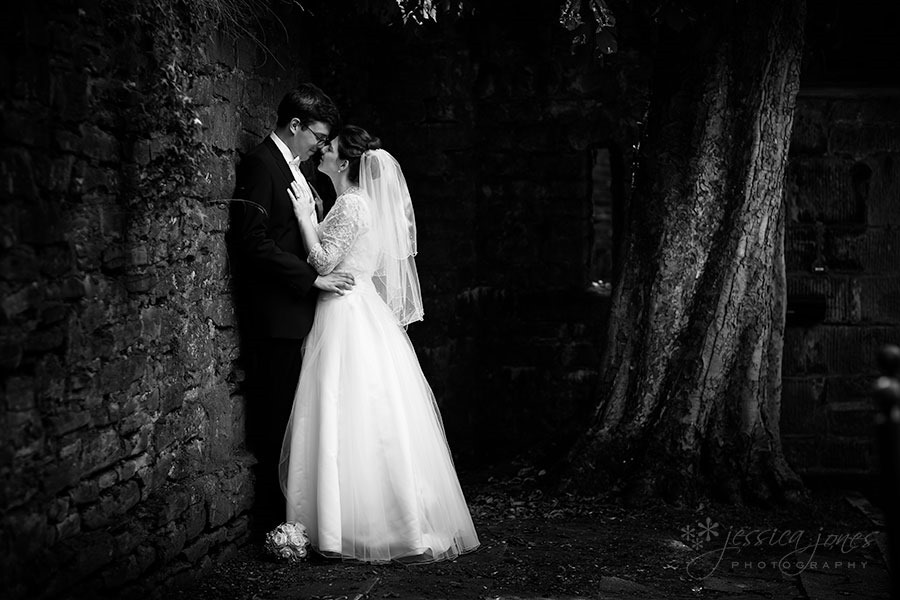 And then there was this amazing old building.  None of us had any idea what it was, how old it was or if it was even still in use.  We imagined a princess was most likely kept upstairs way back in the day.  Didn't they use to lock their princesses away?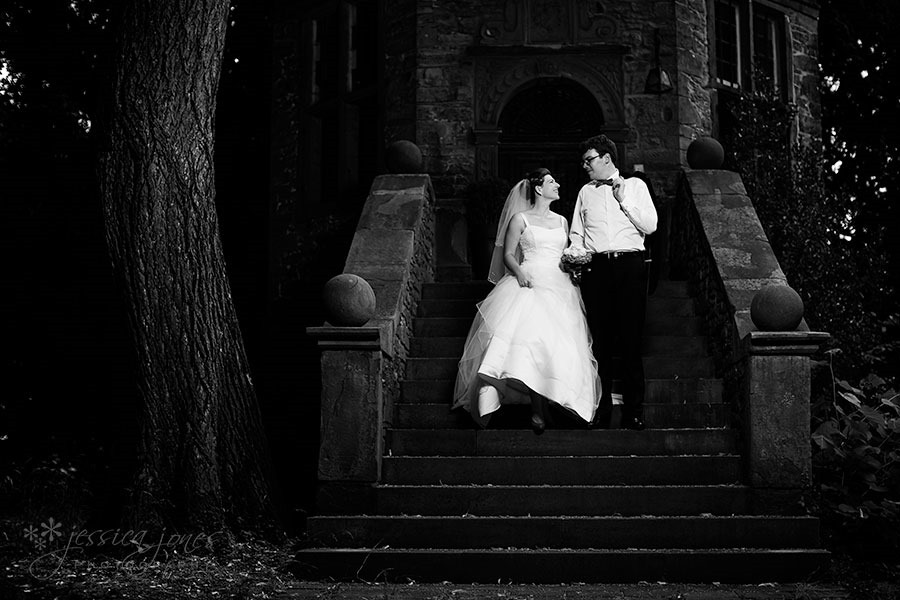 This was the moment that made lugging all of that gear half way around the world all worthwhile.  All of those raised eyebrows about our heavy luggage, being pulled aside at the airport to inspect the gear, jostling for a place in a hot overcrowded train – it was all worthwhile the moment we took this image.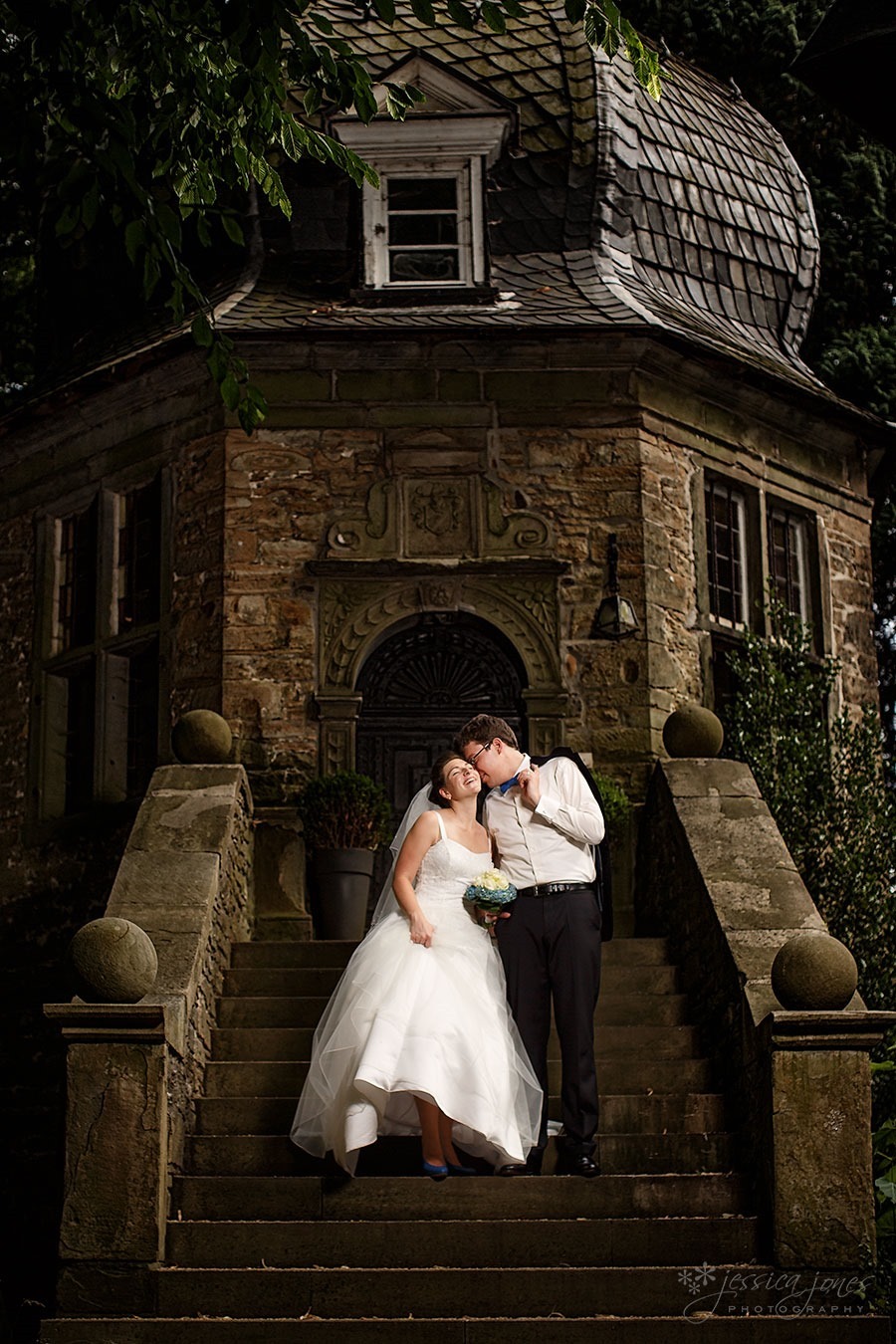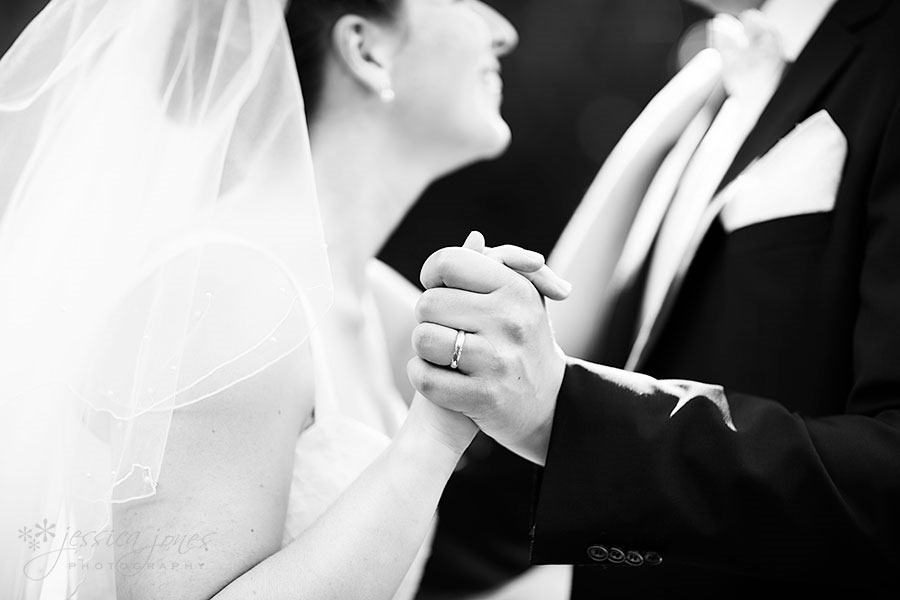 Then it was time for the reception to start.  Here's where a great wedding turned excellent.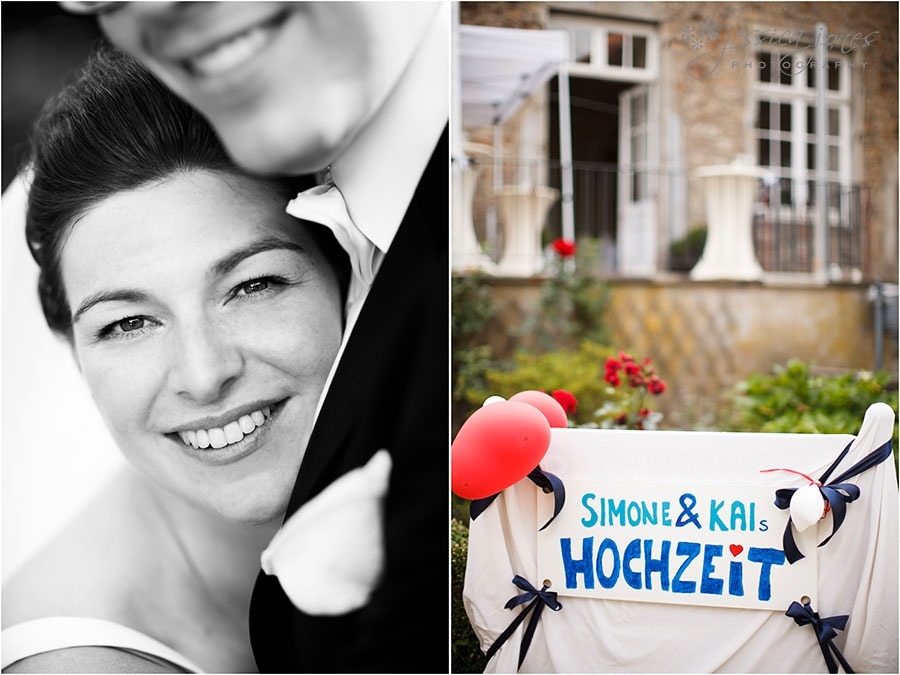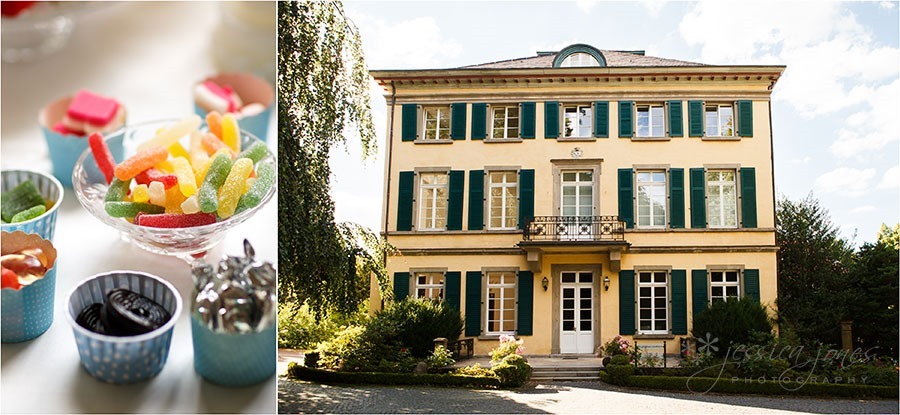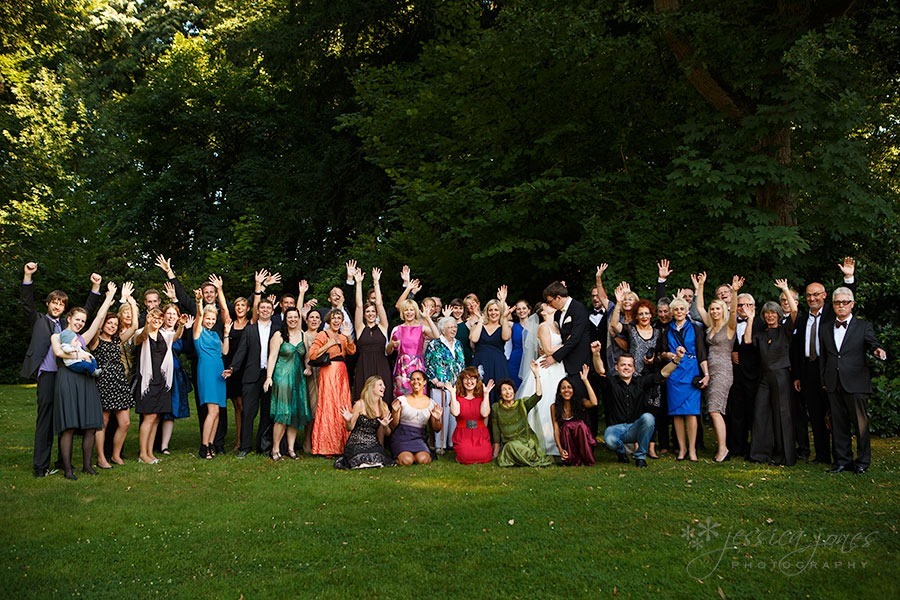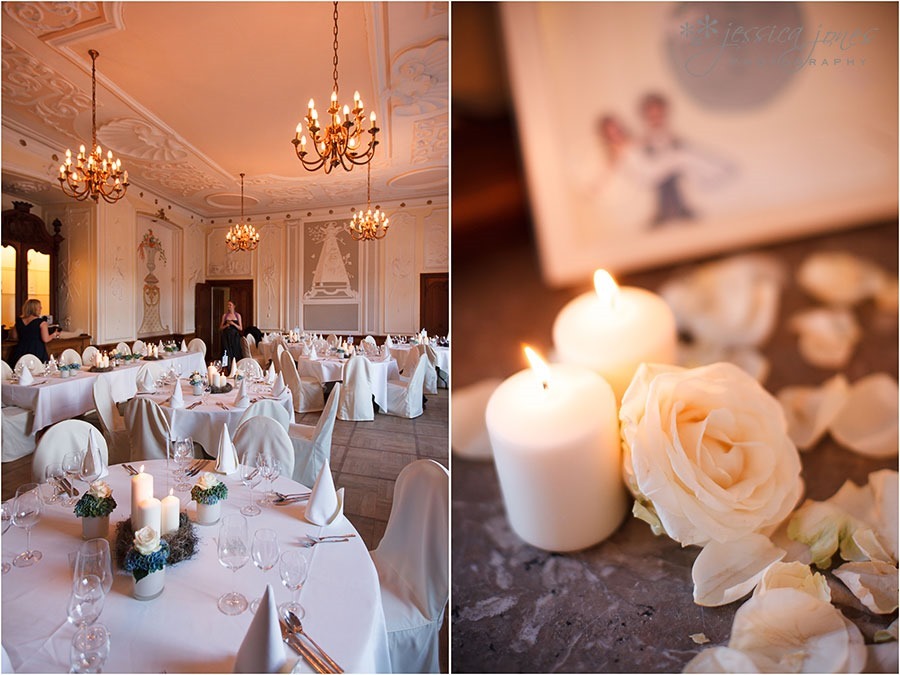 Simone's mum organised 52 postcards, one for each week of the year.  Each of the guests were asked to take one of these addressed and stamped postcards and on the date indicated write a message for Simone and Kai.  This would mean that every week for the first year of their marriage they would get a postcard from their dearest loved ones.  Brilliant!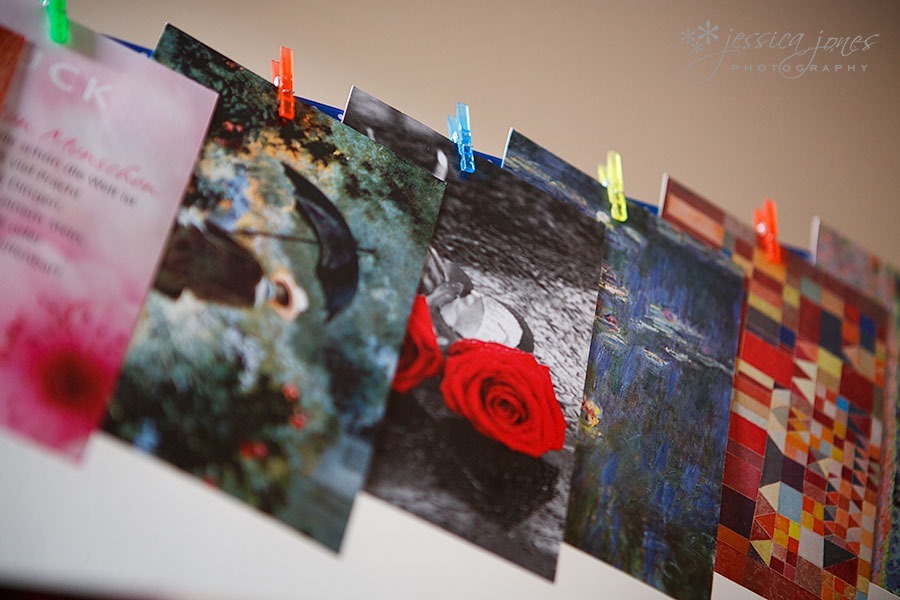 Every guest, including us, received one of these buttonholes.  It turned you into a VIP.  I liked that.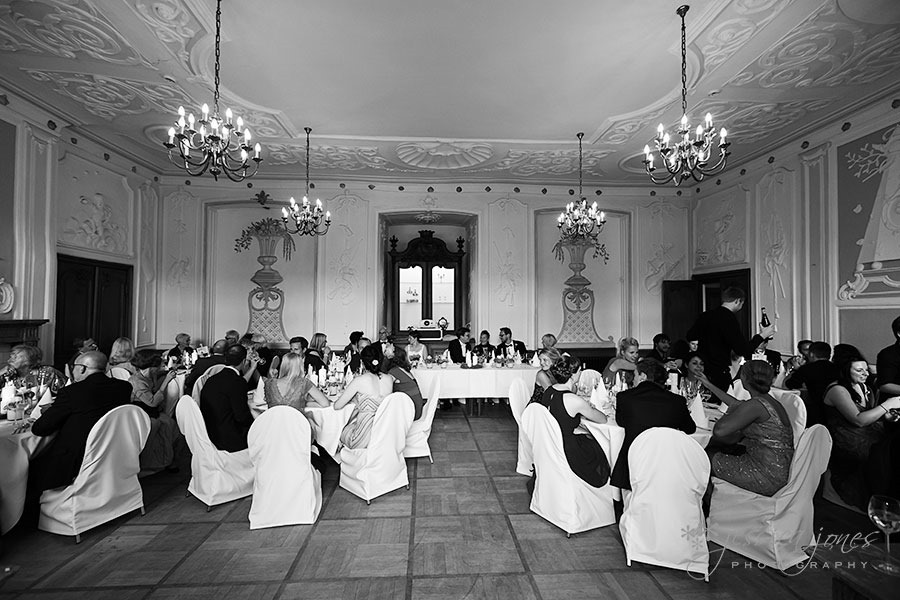 Simone's family organised this slideshow of Simone and Kai's photos from when they were born to now.  Great reactions for these happy photographers to capture!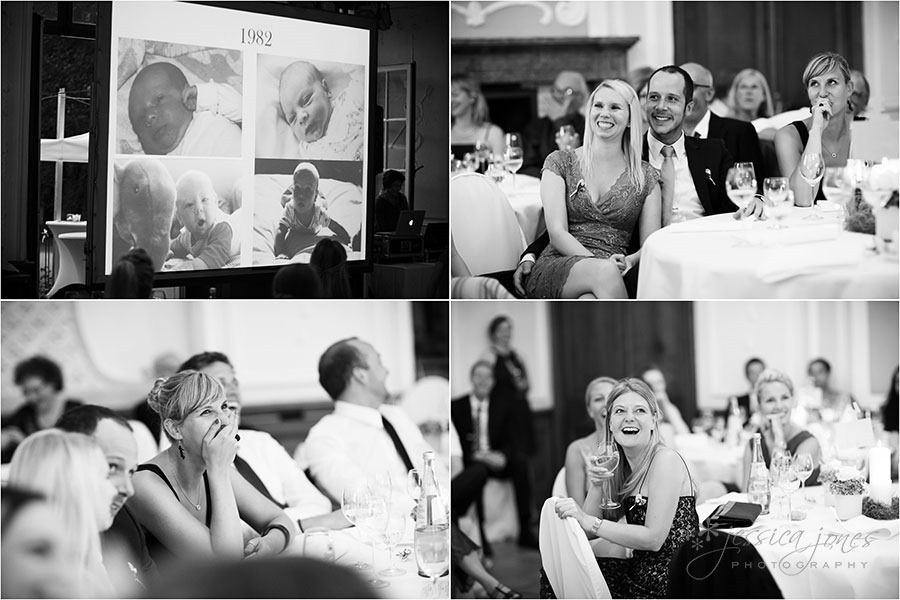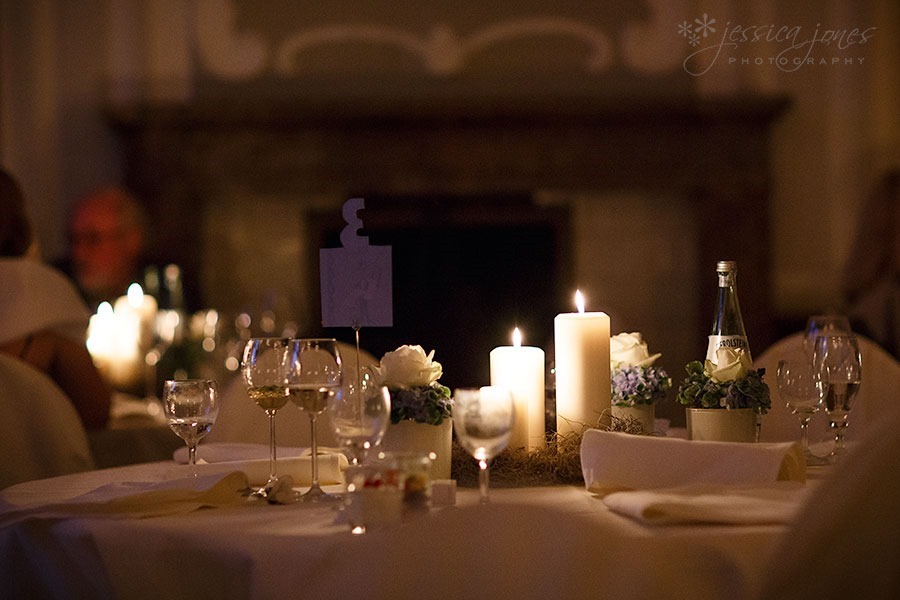 Yet another great idea where Simone and Kai had to answer questions by holding up their cards with their names on them, but having their backs turned to each other so they didn't know how the other one was answering.  They agreed on every single question, except the one about who made the first move.  I think we've already established that they came a tie on that one!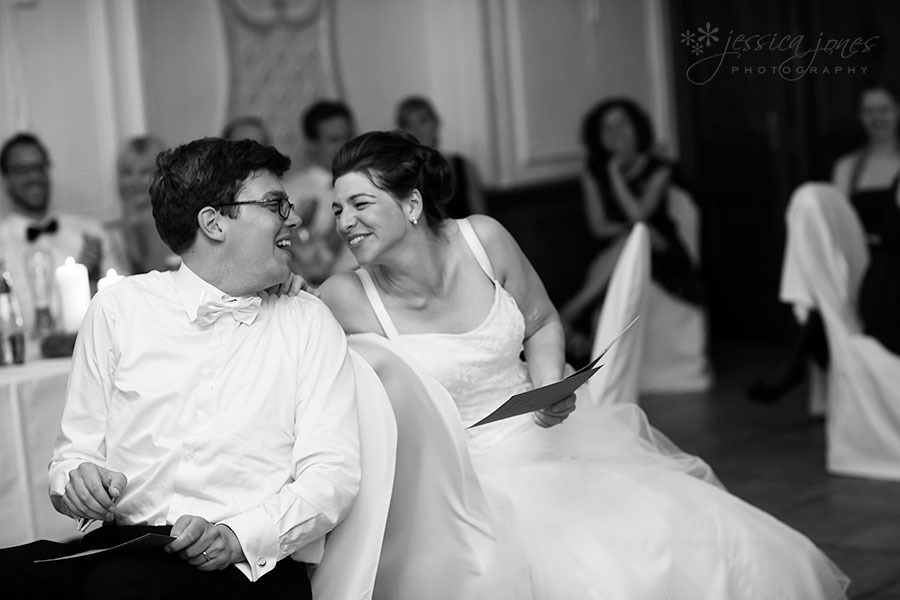 Then it was time for the surprise fire acrobatics.  Of course!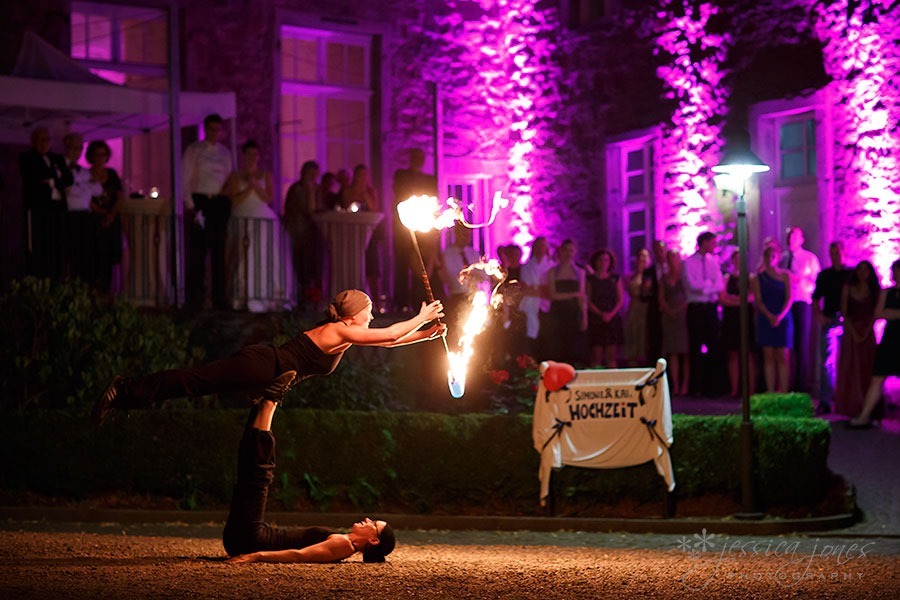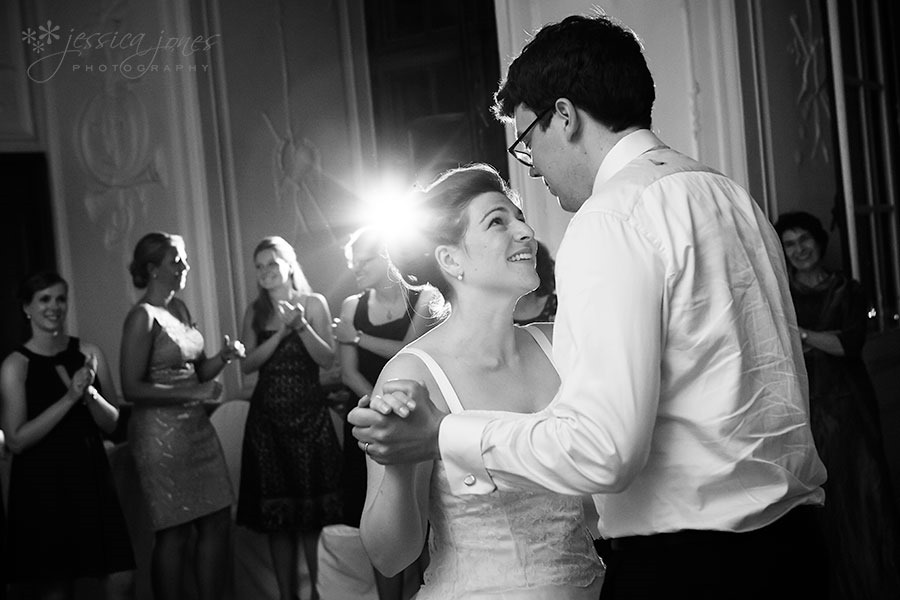 In Germany the 'veil dance' is where the bridal couple dance under a veil and people who want to dance with them throw money into the veil.  Clearly it's important to chose tall people to hold the veil up, and to make sure they have good strong arms!

The bouquet was thrown so forcefully that Markus, the best man, caught it outside.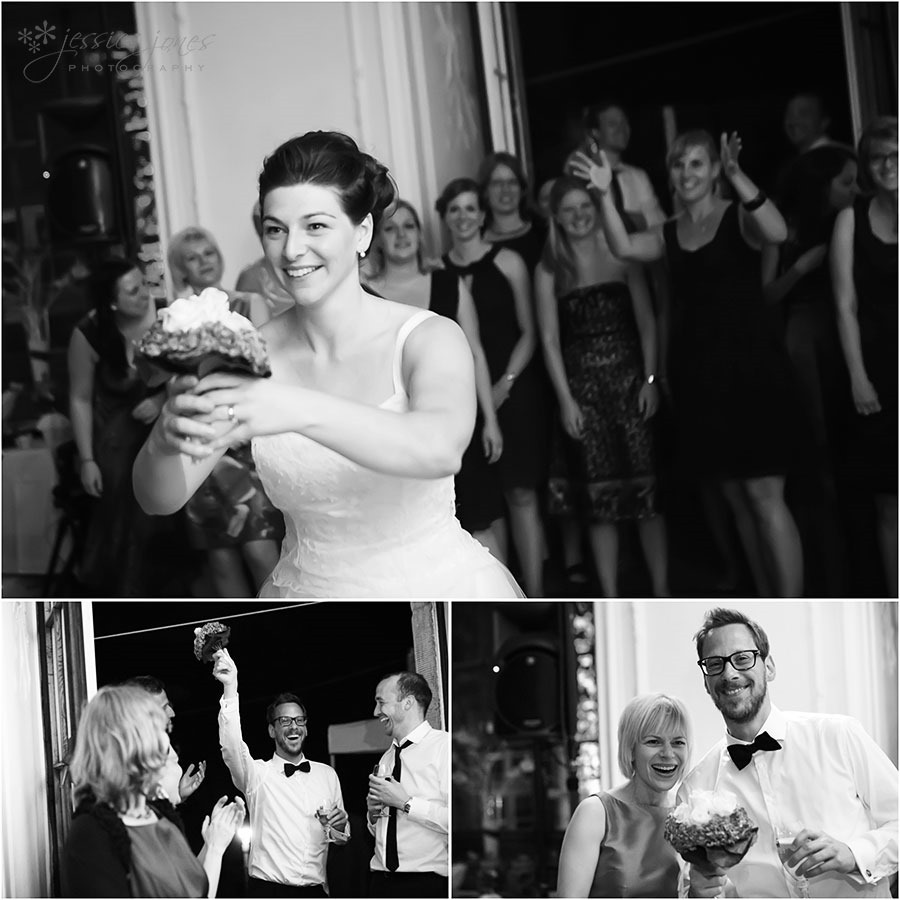 1am saw sausages and bread served to all.  This is another German tradition for those who are keen to party into the night and need a bit of energy!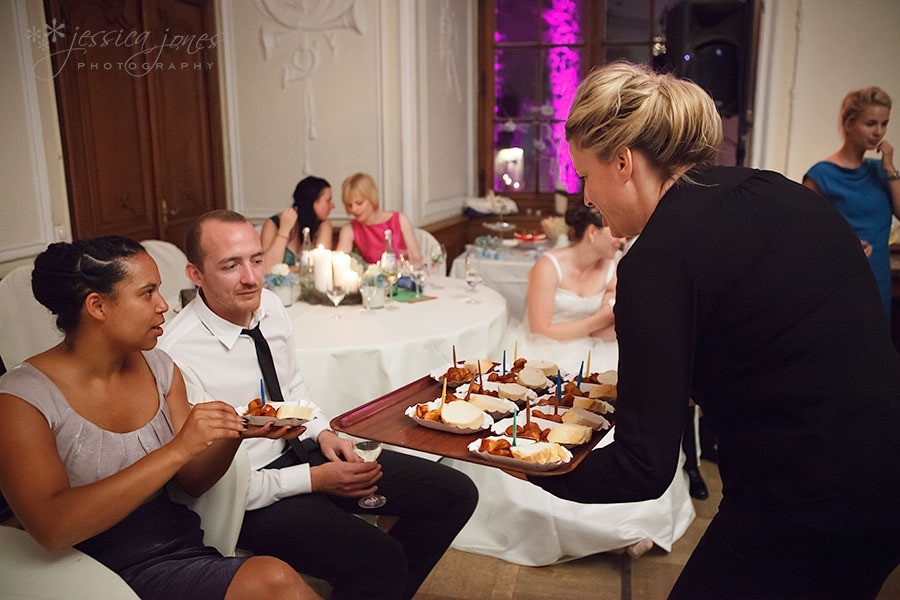 Energised by sausages the party continued for hours thereafter!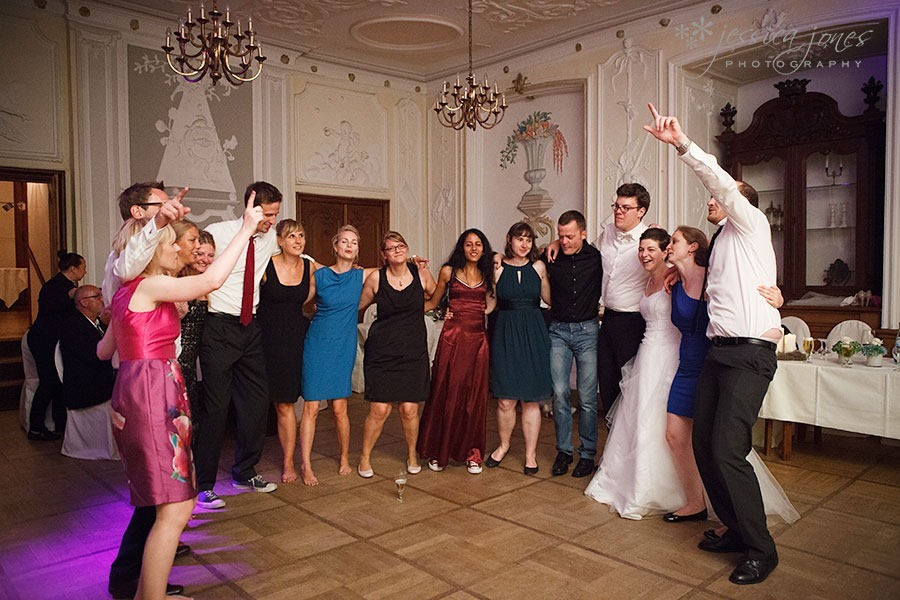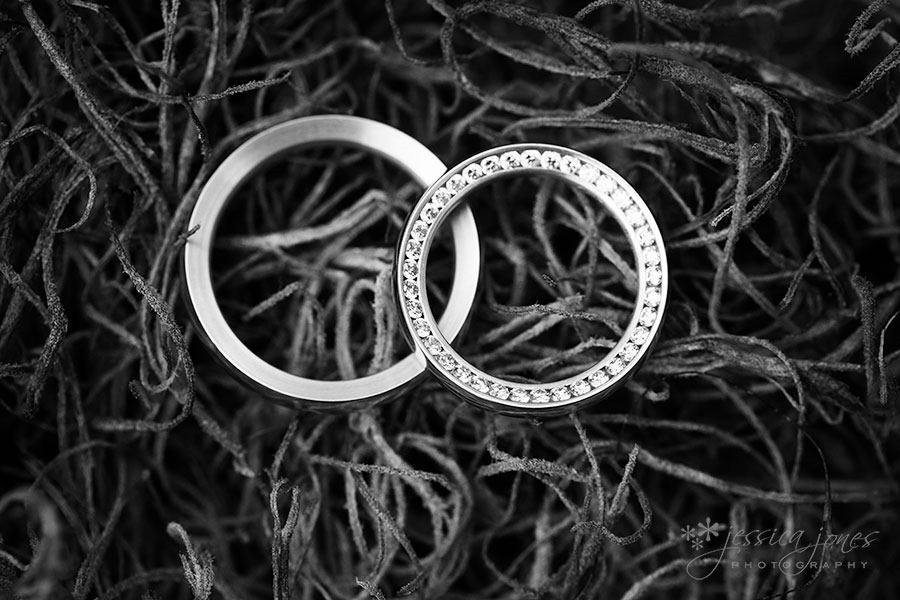 Simone and Kai, 'Thank You' doesn't even begin to express how grateful we are that you chose US to come half way around the world to photograph your amazing day.  We loved the traditions, the love, the laughs and the fun.  We are besotted with your gorgeous friends and family who made us feel more than welcome.  We feel we're actually more than your photographers now, we are your friends and I'm certain this won't be the last time we see each other!