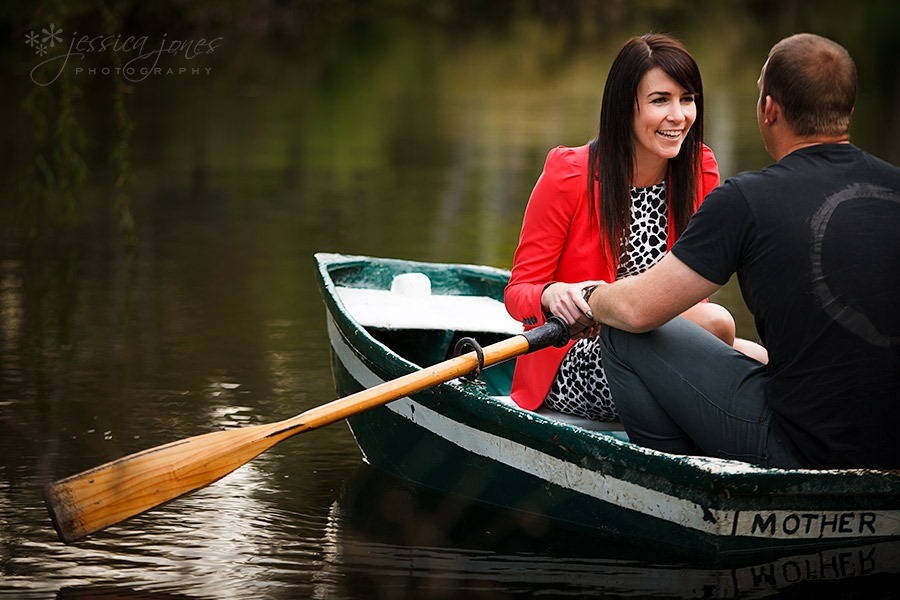 I don't know how it keeps on happening to us, but it does.  Somehow we manage to find these gorgeous and friendly people to photograph, or maybe they find us?  Well, either way, meet Connie and Craig, our newest friends.  Connie and Craig have spent many adventures together travelling the world and living overseas, and come January their next adventure will begin – their marriage!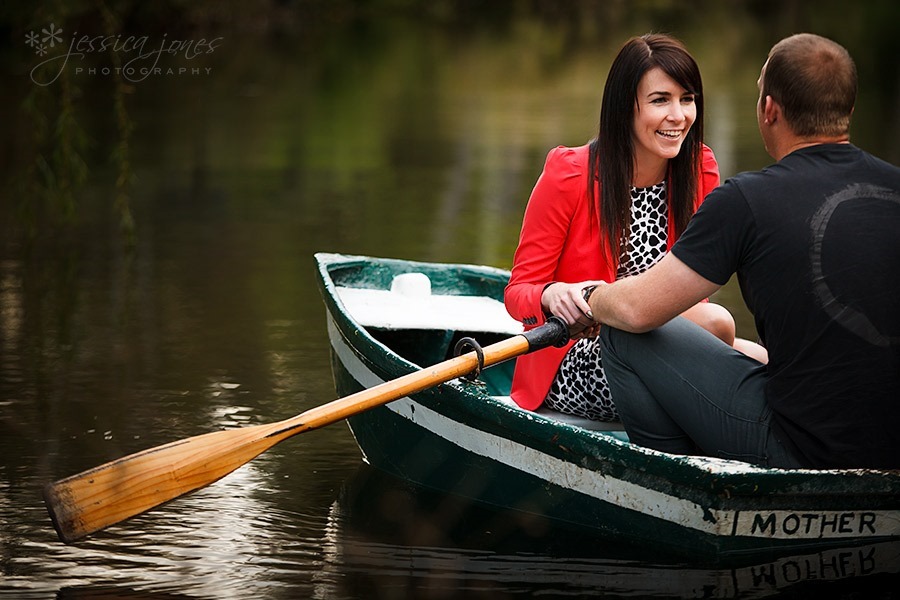 Old St Mary's Convent was the perfect place to have their engagement session, the light and colours were gorgeous.  I figured it was worth the ask to see if they might feel like a little bit of a row and turns out they are possibly as crazy as I am and without hesitation (carefully!) leapt into the boat!  I wouldn't like to comment on Craig's rowing skills, but I can assure you he plays rugby a whole lot better!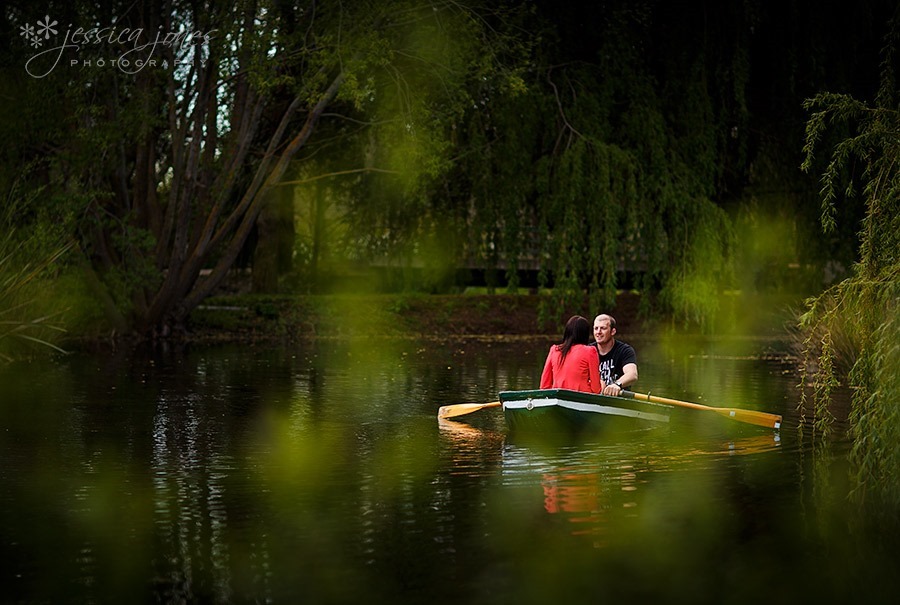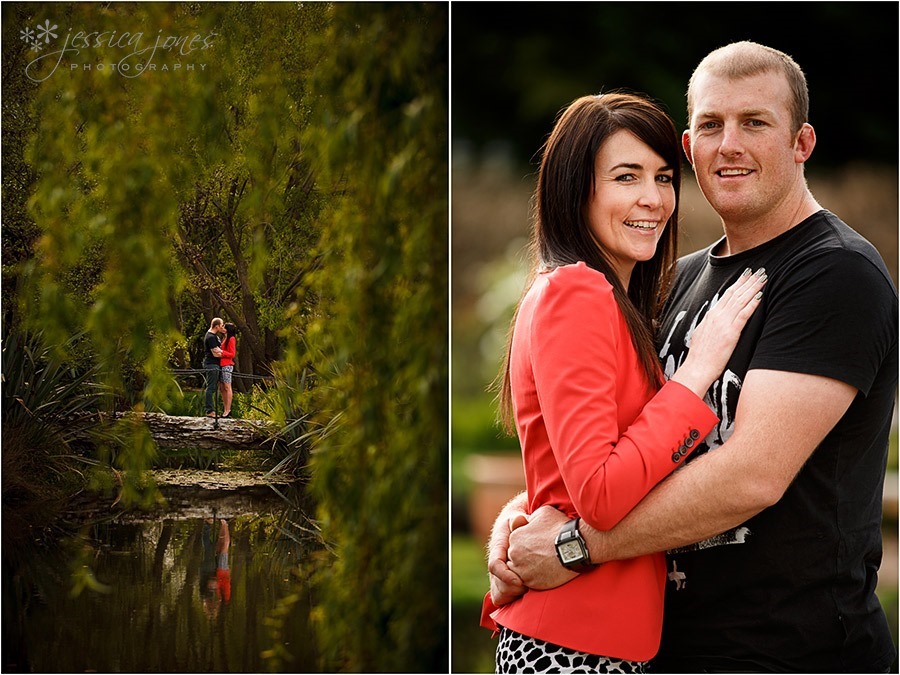 Craig is a strong handsome guy with a welcoming smile and a readiness to laugh at my jokes.  Here he pulls off the 'James Bond' look PERFECTLY!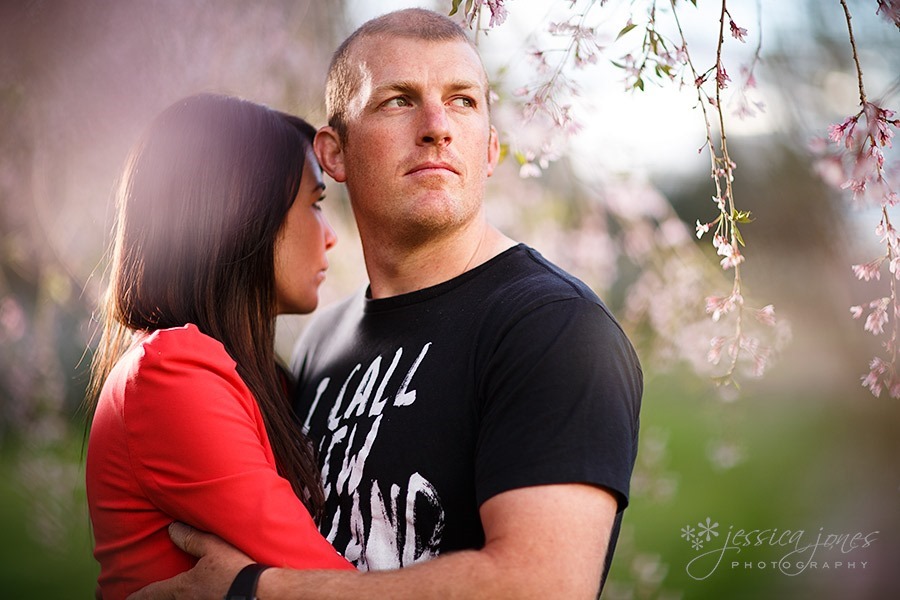 Connie, I don't know what you were ever worried about, you are absolutely STUNNING and look how amazing you look on photos!  You, my dear, are going to be a delight to photograph in a wedding dress!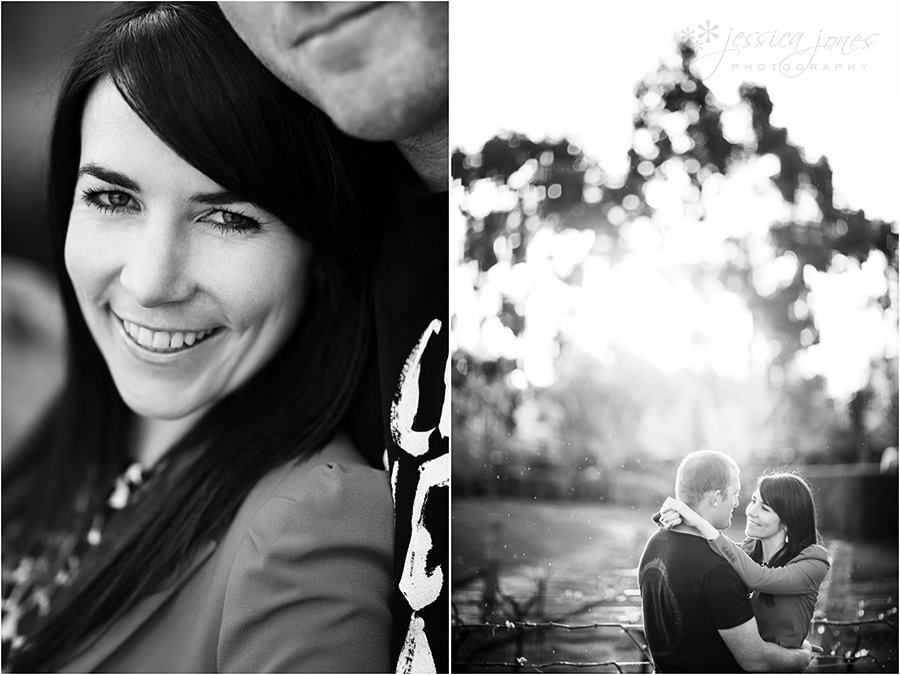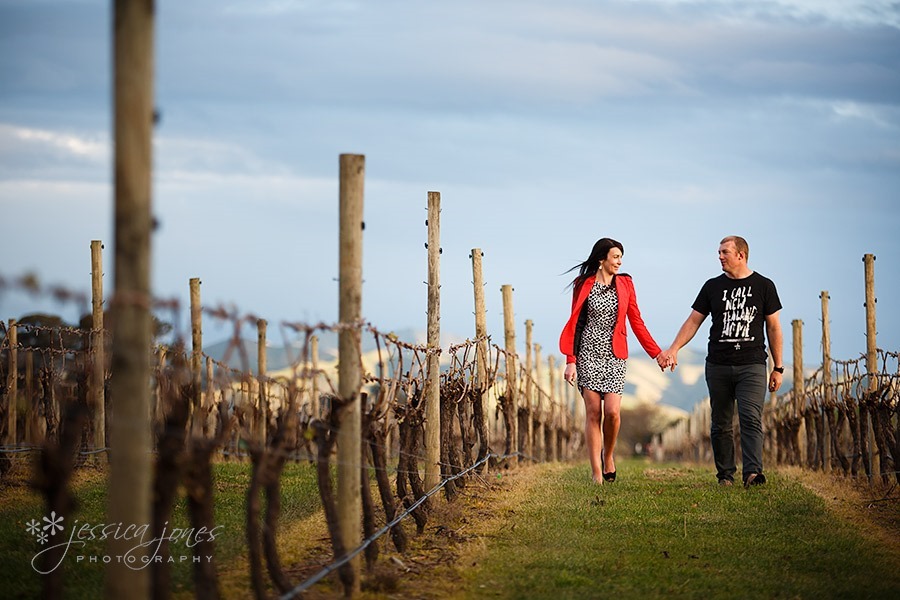 Then, just as planned, the sun was setting – I know it sets every night, the planned part is that we were there in time for it to get dark!  Next we were going to be bringing out the SPARKLERS.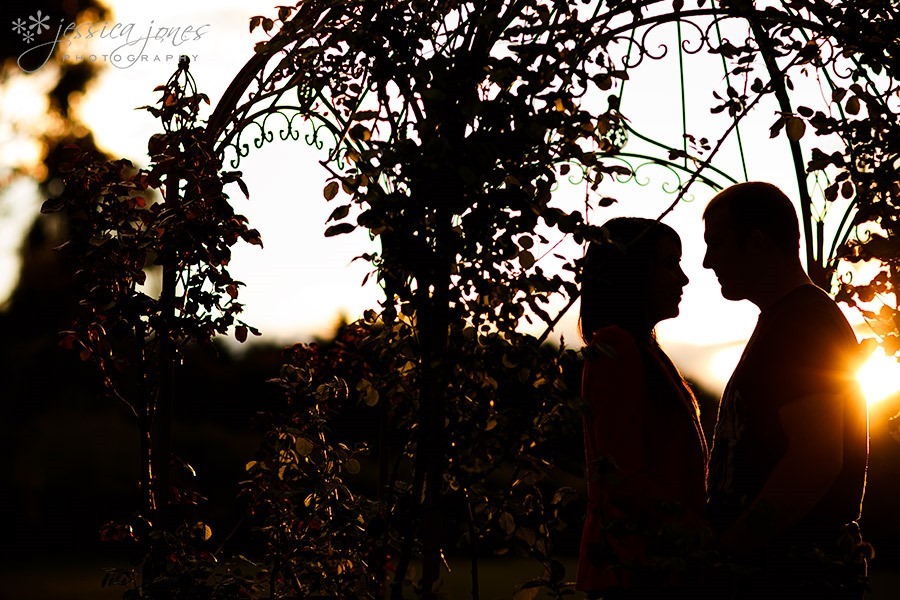 It's no small task to do sparkler shots, you've got to set up your lighting and then I had 8 seconds for each shot to do something clever with the sparklers.  Have you ever tried to write anything neatly with a stick of fire at night in the air with only 8 seconds in which to do it in (while running)?  No, well, turns out I'm not so good at making it legible!  My greatest effort was just to run crazily and get out of the frame in time!
I could feel Craig itching to get his hands on the sparklers and so we let them loose with them and I have to say they've managed to come up with some pretty artistic chaos!  Good thing there's not a lot of neighbours around the Convent as they would have wondered what on earth all the laughing was about, there in the dark on the lawn!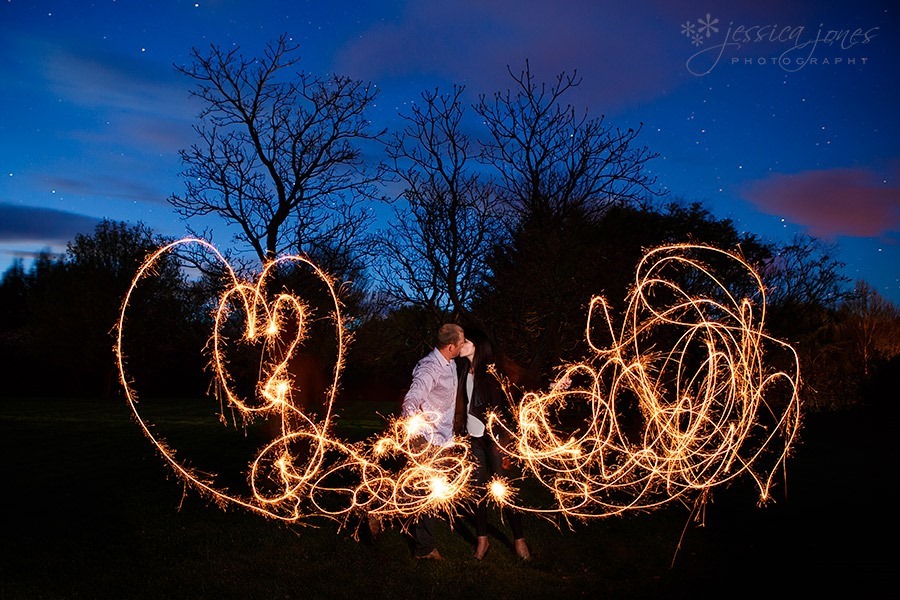 Connie and Craig, thank you ever so much for coming out in the cold, braving the slightly dodgy boat and running around a dark lawn with us.  We're super excited about your wedding in January, it's going to be epic!