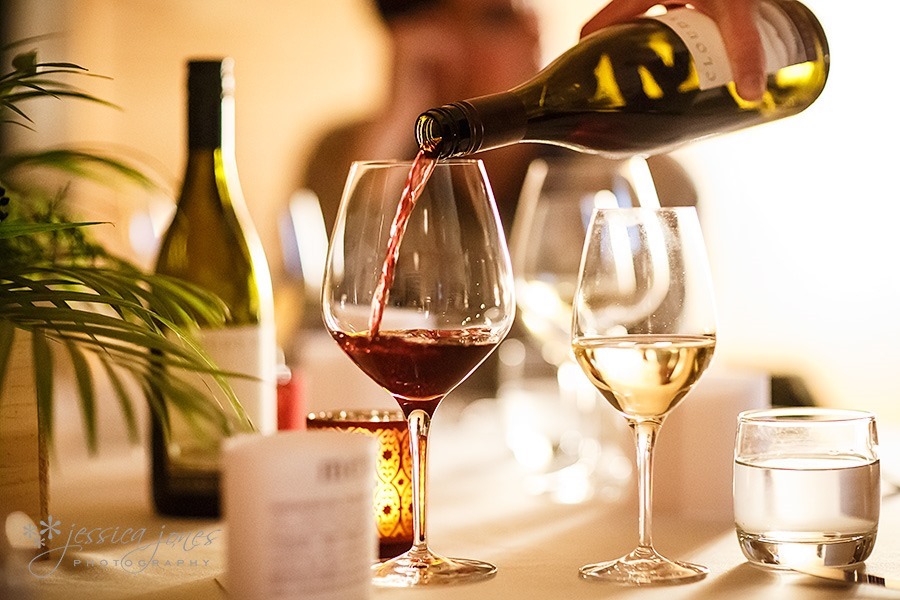 It was two and a half days of being immersed in Pinot Noir.  Not literally, thankfully, but I sure do know a lot more about this wine variety than I did before the Cloudy Bay 2014 Pinot Noir Event!  Don't get me wrong, I could quite easily tell the difference between a red and a white wine, but being able to identify what region of the world a particular Pinot came from just by tasting it was (and still is!) somewhat over my head!  We sure did enjoy photographing some very smart wine folk though!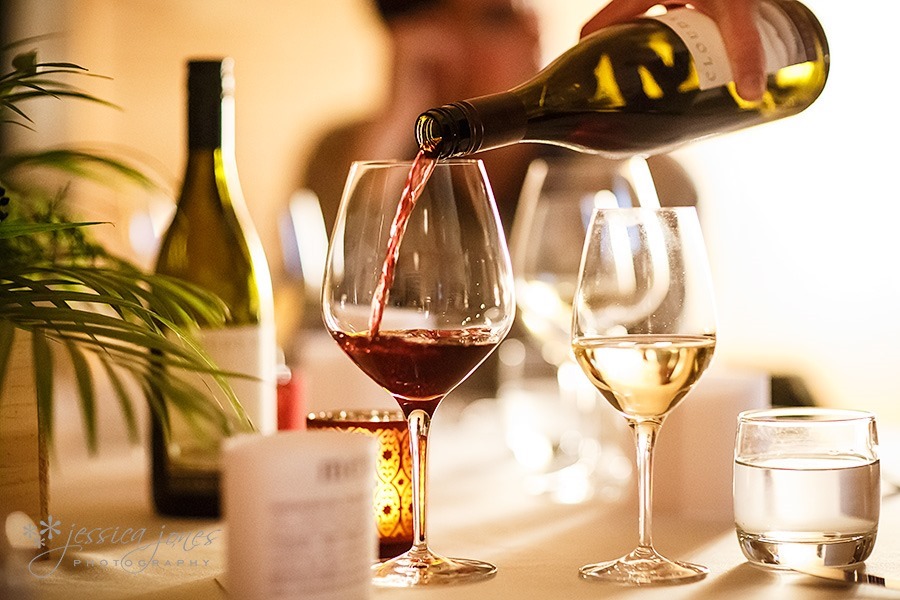 The Pinot event was all about education by experience.  The first two days were for invited guests from all over the world, some VIPs, a scattering of media, restaurateurs and people from the wine industry who would come and learn all about how Cloudy Bay create their Pinot Noir.  They were wined and dined and what started out as a group of strangers seemed to very much finish as a group of friends. 
On the first 'hands on' day the group were taught all about where the wine started, right there in the vineyard.  Everyone was given some pruning and tying gear and were let loose on the vines, with the guidance from the experts.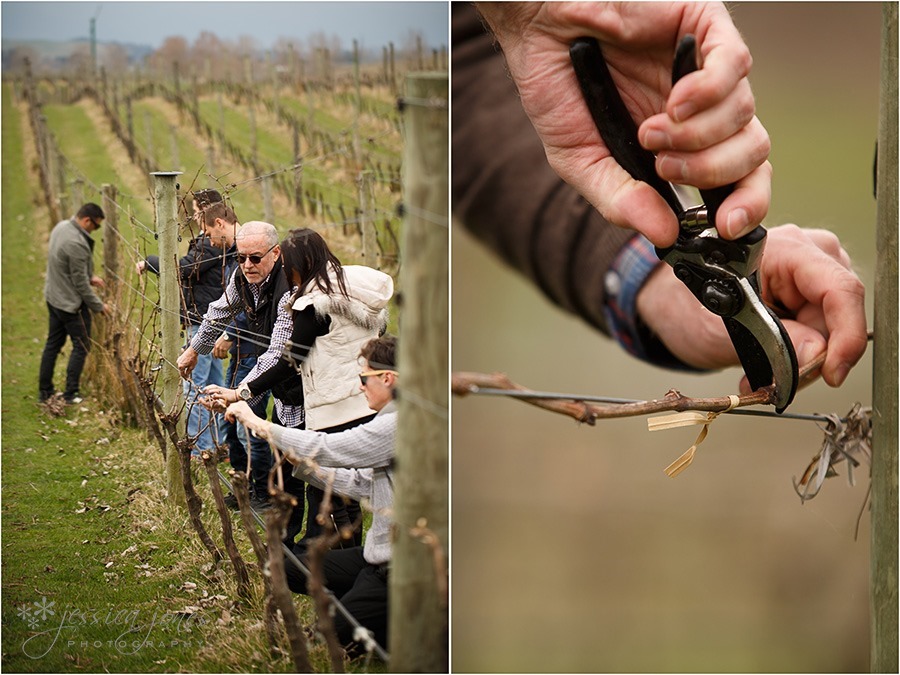 Annette Scarfe is an international Master of Wine, very much a VIP in the wine industry and someone who can absolutely tell what a good Pinot Noir looks like.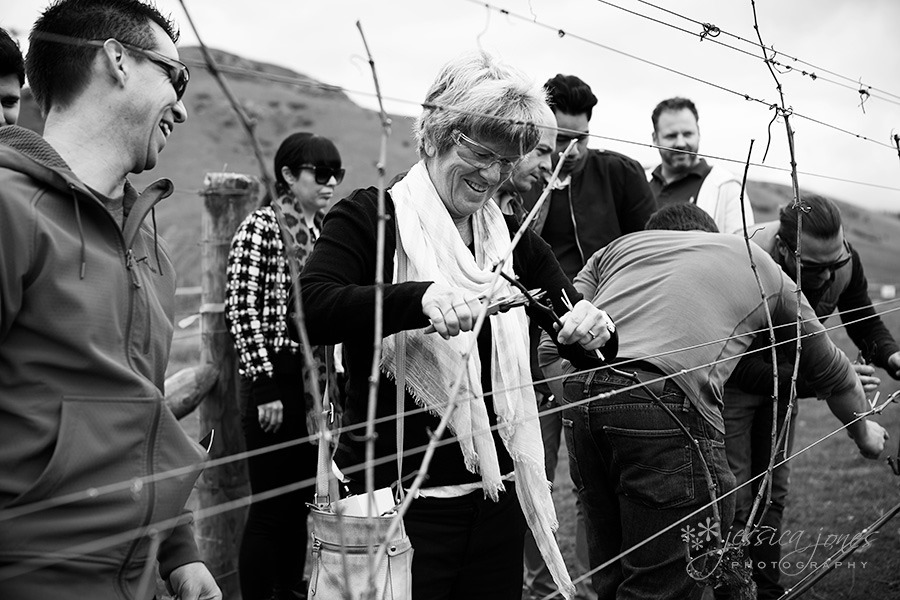 All of that manual labour meant that everyone was well ready for an amazing lunch, beautifully created by Dave and Sarah from Essence Events.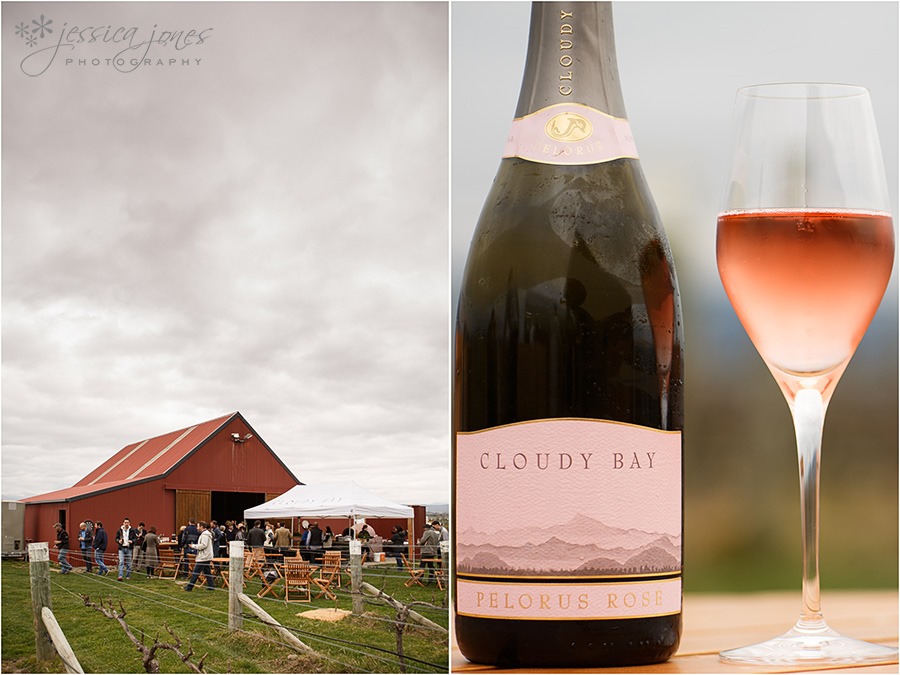 And then a little friendly competition of wine blending. Each team was given a specific food for which they were to create a perfect Pinot Noir match.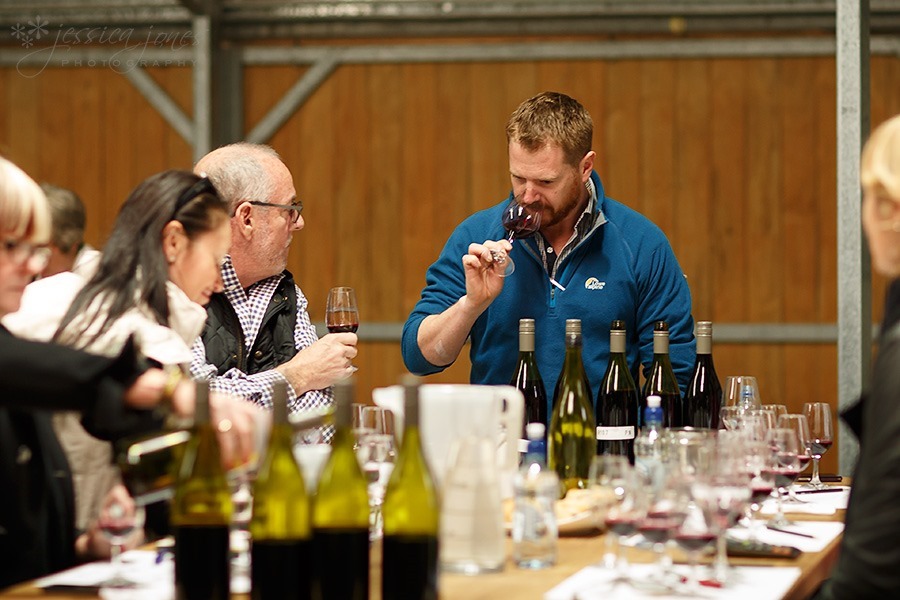 There was some pretty serious blending going on.  It's all about getting the perfect ratio!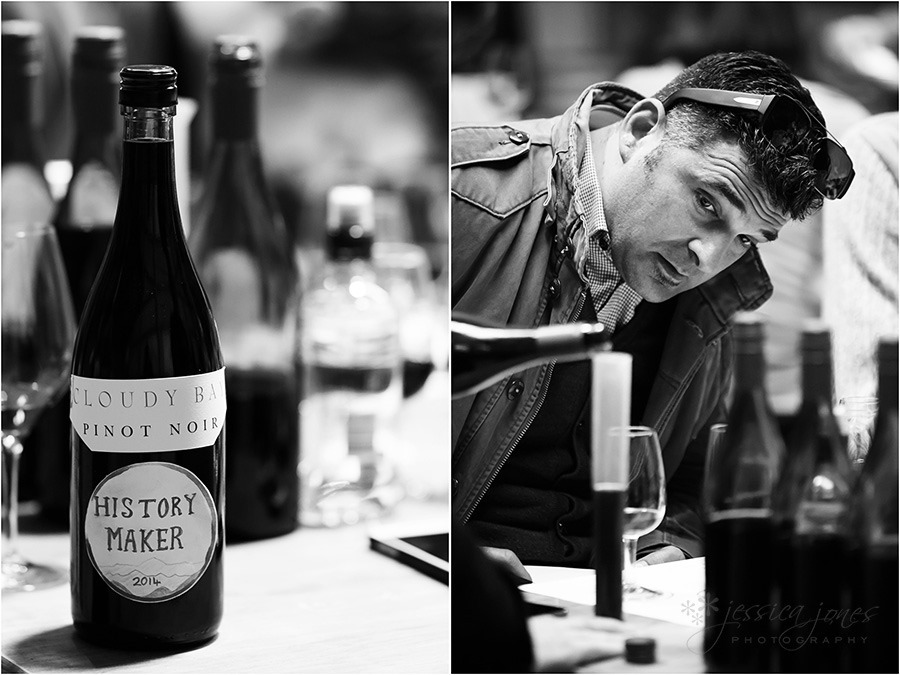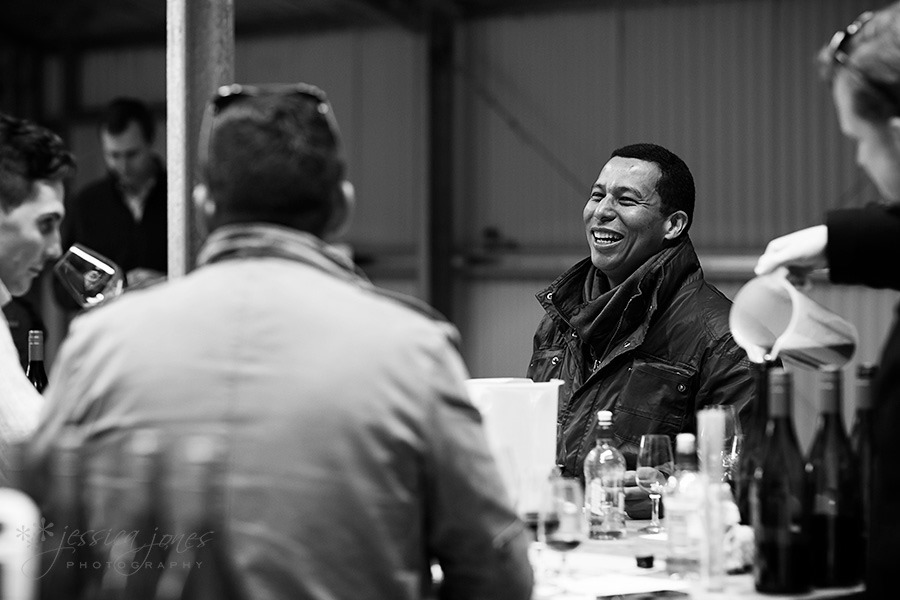 The evening saw more food and wine and a whole lot of laughs served up to the guests.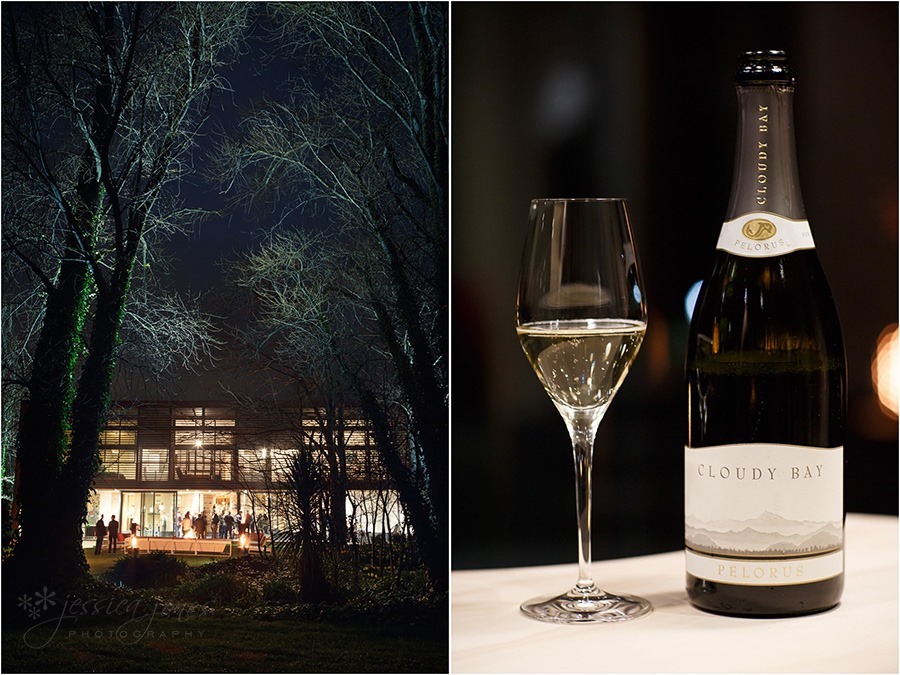 And the wine makers in their absolute element!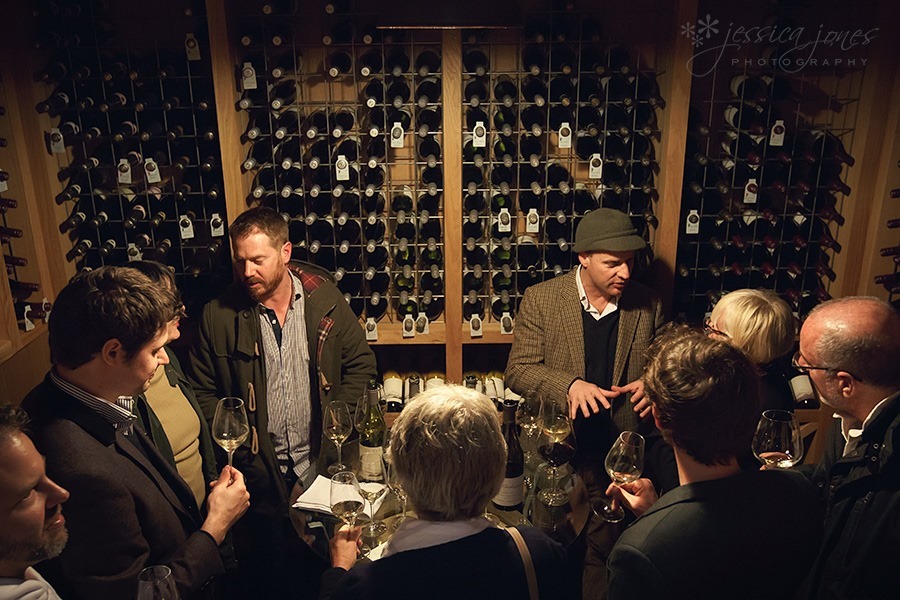 Saturday was the BIG day.  This is the day open to those who have bought tickets, and believe me, if you like Pinot Noir you will find yourself in your happy place.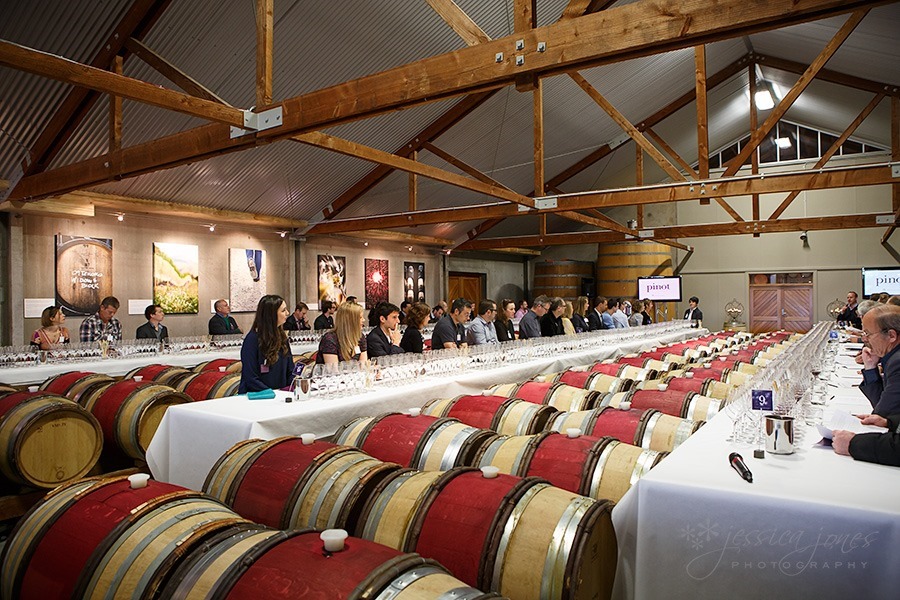 First of all you'll be placed among some of the most discerning wine experts in the land and be served 18 handpicked 2011 Pinot Noirs from all over the world.  You won't know what wine you're tasting until the very end.  In the meantime you swish, smell, taste and spit your way through each option.  You'll write notes and compare one glass to the next.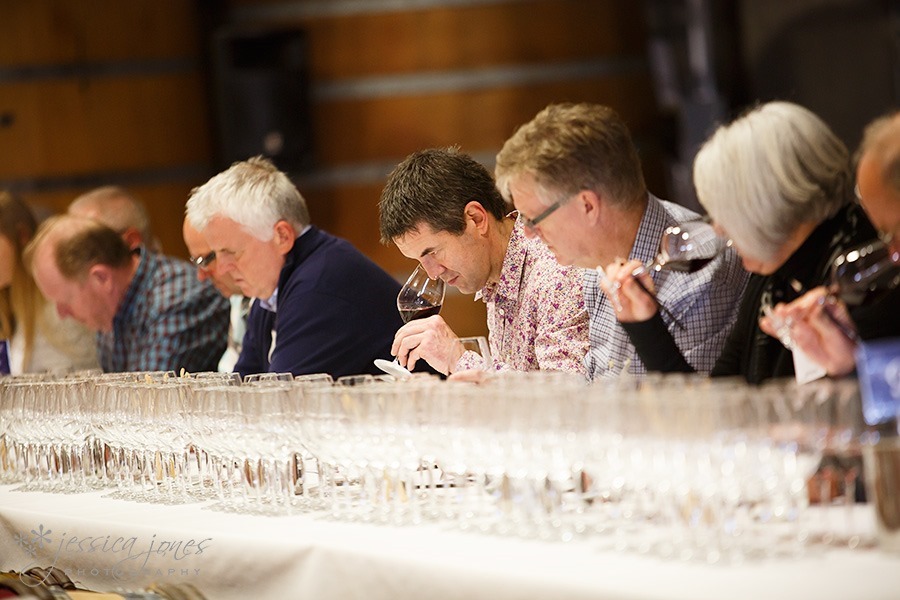 Then you'll get to hear what the wine experts thought of each wine.  Some wines will be highly praised, and a couple may be referred to with words like 'compost'.  (pretty sure that's not high praise!)  Finally, when all is said and done, you'll find out exactly what each glass contained, where it was from and the price of each.  You may feel a bit sad about the fact that you've just spat a rare $350 per bottle variety.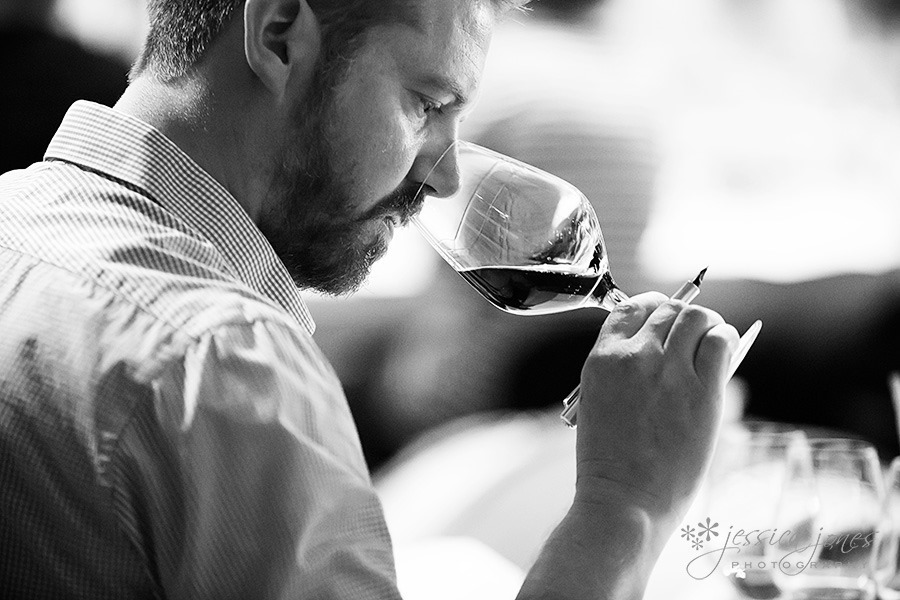 Meanwhile, celebrity chef Ben Bayly created a jaw dropping long lunch for eveyone out the back.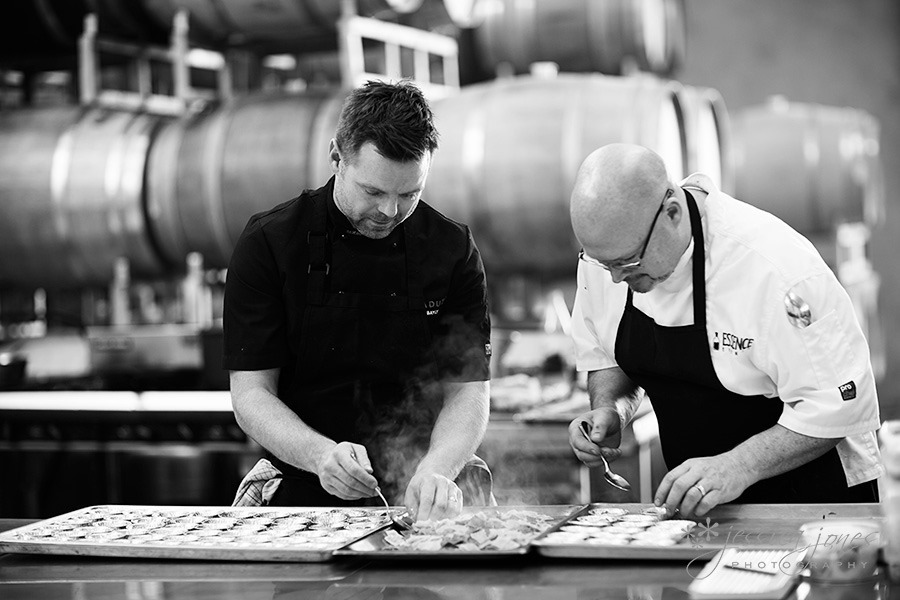 Check out the amazing vintage lounge that Paula, from Vintage Events, created!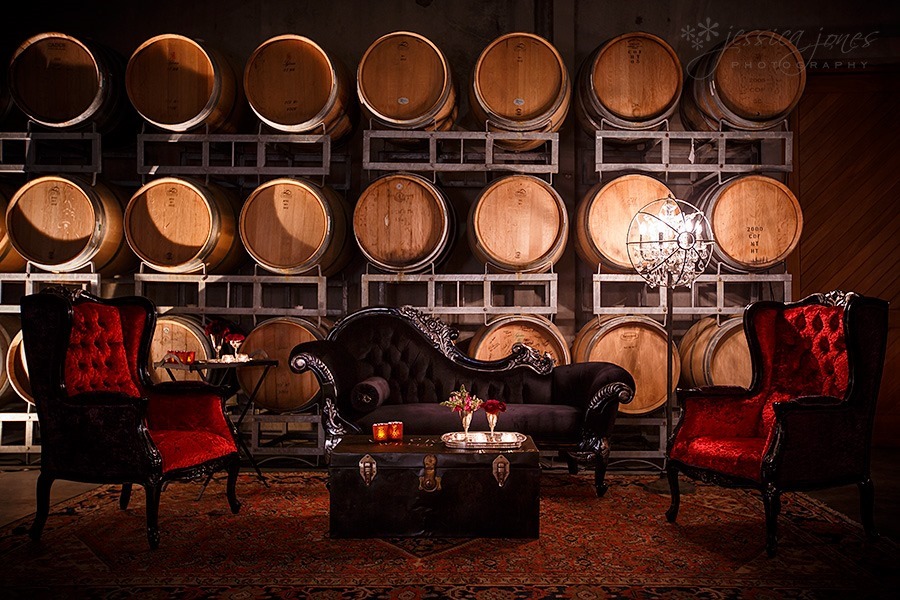 And gorgeous little floral touches by Janine from Verve.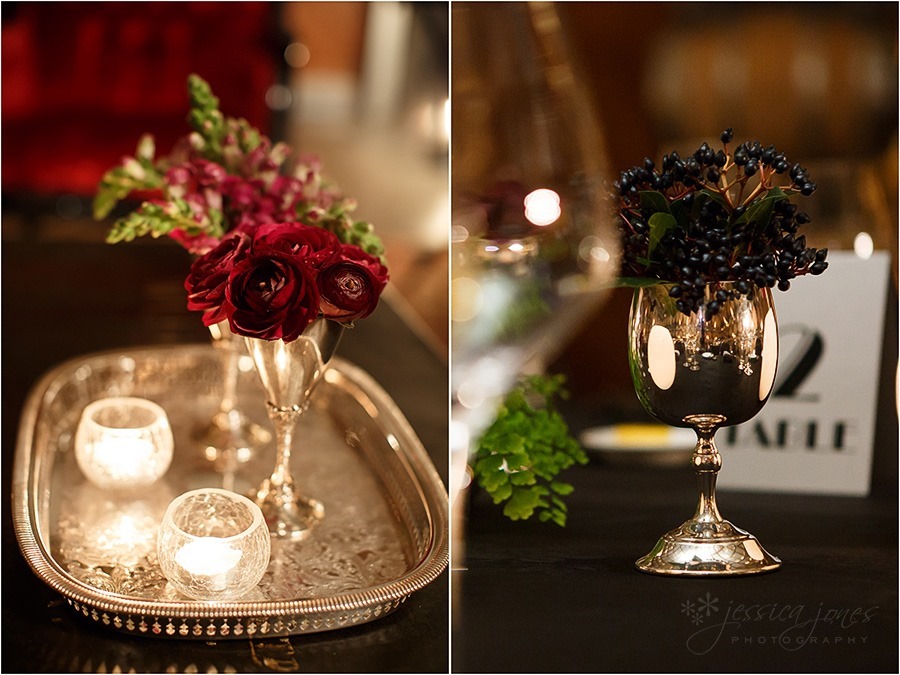 So it was time to kick back, relax and be served some of the most delicious food by one of the top chefs of the country.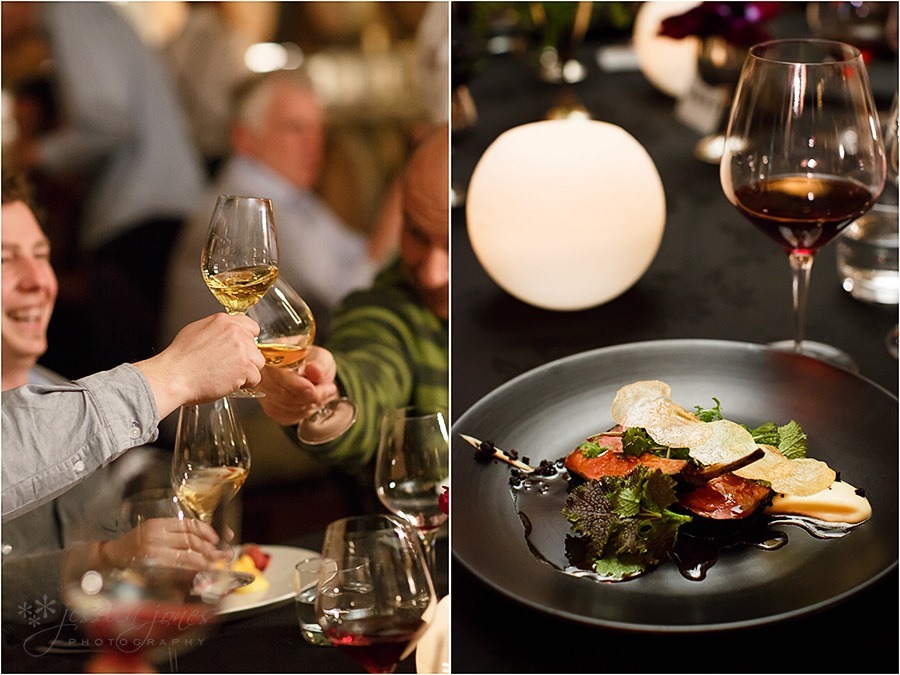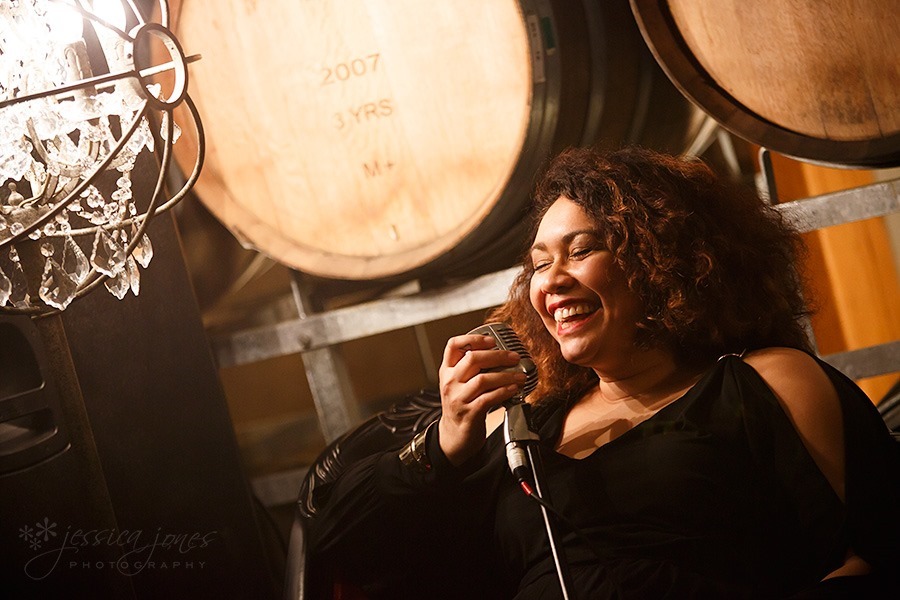 And to finish off, a little dancing for those so inclined.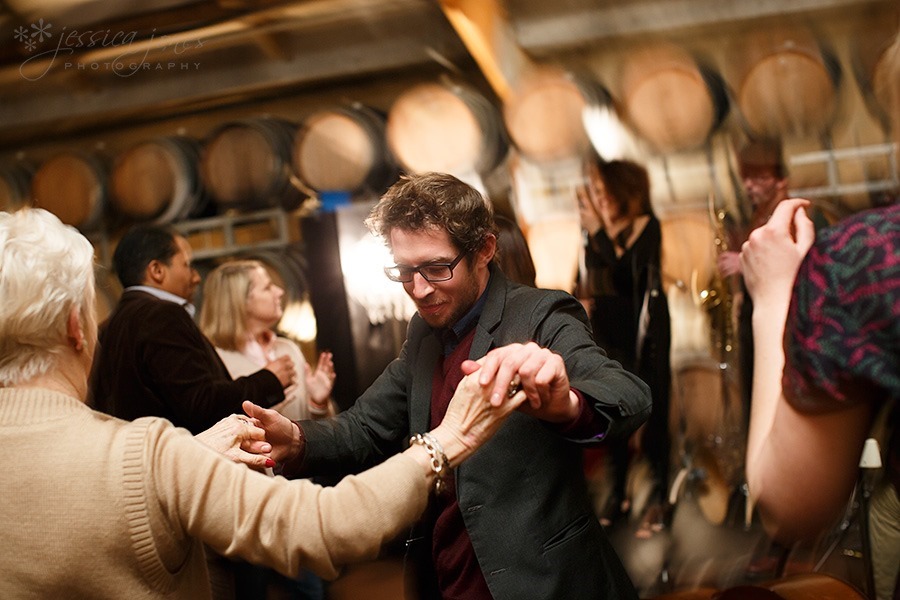 So there you have it, a wee snapshot of what was a most beautifully put together event.  Well done Cloudy Bay!