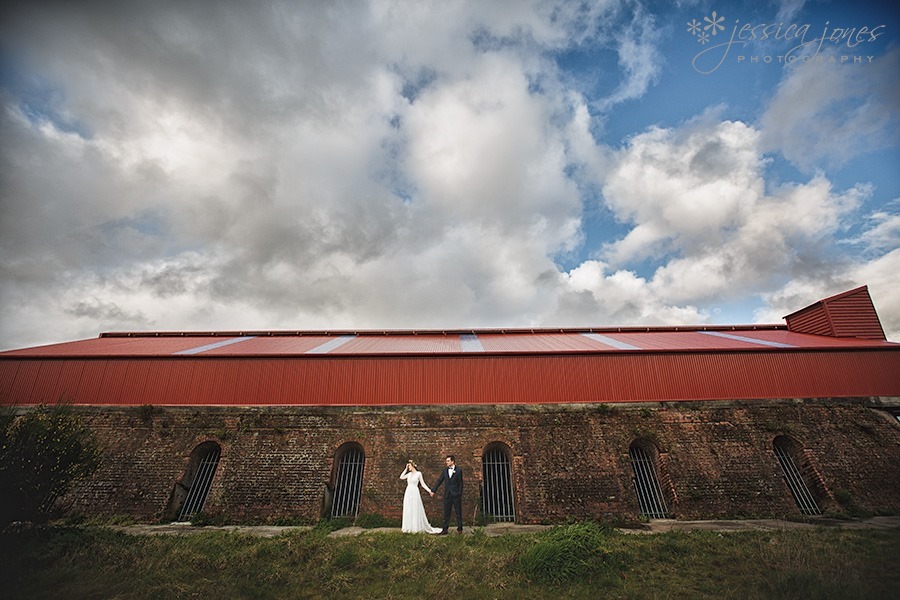 They met at church, Holly and Ben.  Both of them in the music team, Holly played the piano and Ben played the viola.  Holly is a bright and bubbly girl with a huge smile and loads of personality.  Ben is more reserved and somewhat less exuberant than Holly.  He's sweet and solid and it's almost as though he was designed for Holly.  Those around them at church could see that this was a friendship that had some serious potential.  I don't really know who liked whom first, but one thing I do know; they both fell for each other – big time!  So much so that here we are, not much more than a year after they officially fell in love, on their wedding day!
Holly's mum and I have been friends since before Holly was born, so being able to play a part in this most life changing experience for Holly and Ben has been beyond a privilege for us.  Plus we've never photographed a wedding in Palmerston North before, so every new location was like a Christmas present for us!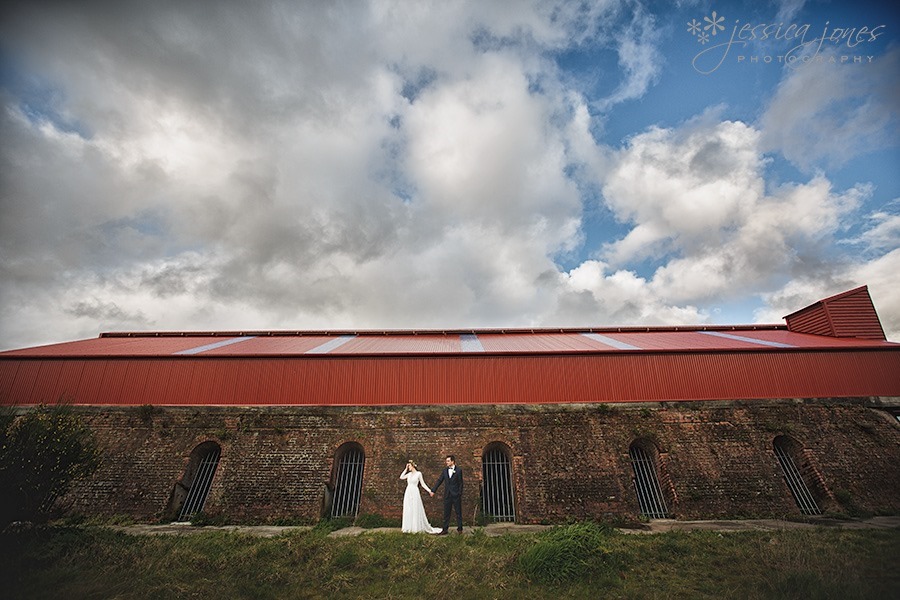 If I were to have picked a season for Holly and Ben to get married, I'd have totally chosen Spring.  Just like this gorgeous young couple, Spring is full of freshness and hope and the promise of beautiful things to come.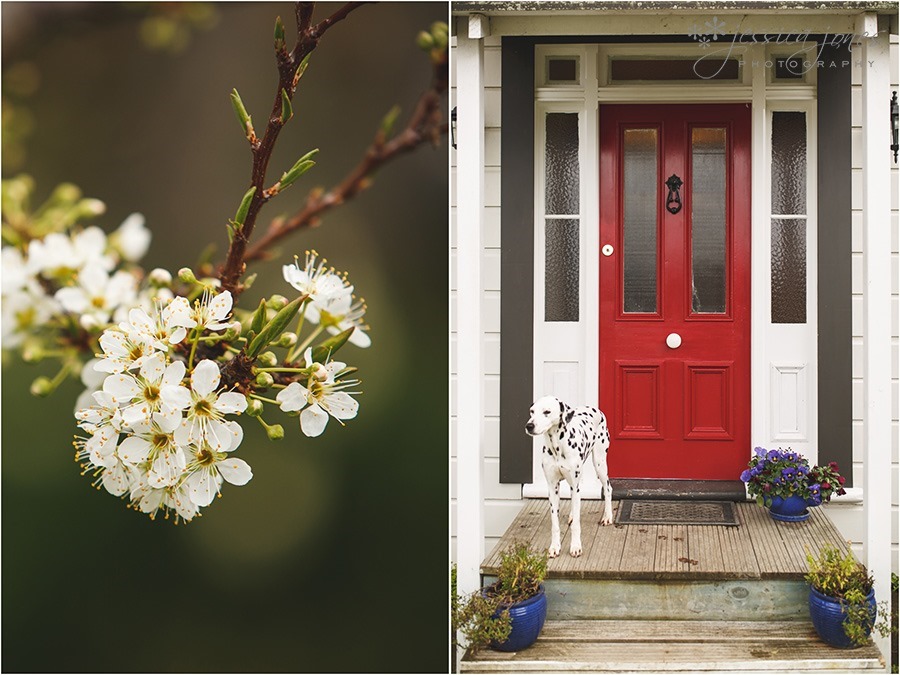 We started the day at Holly's parents home, which until this very day was also her home.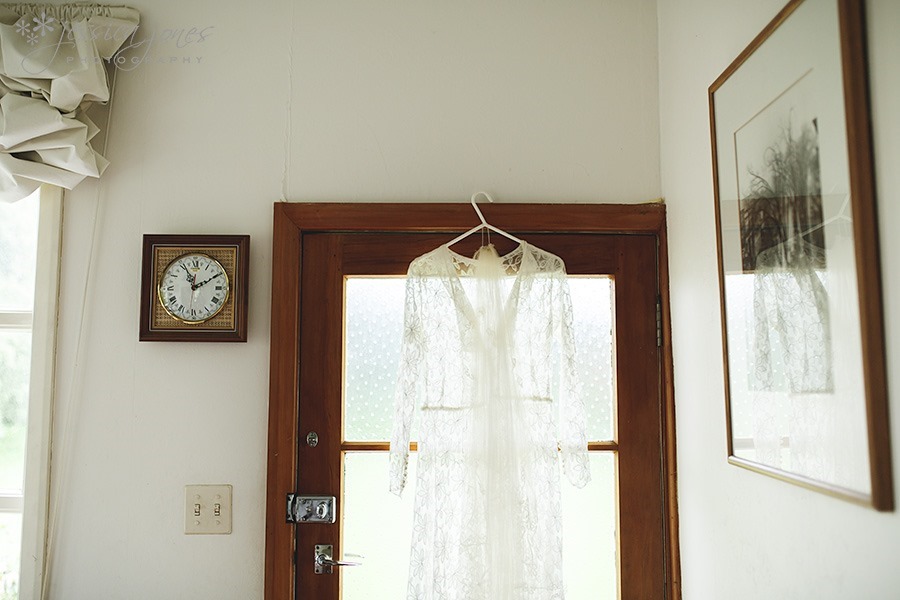 When you see your wedding flowers for the first time it all starts to feel very real!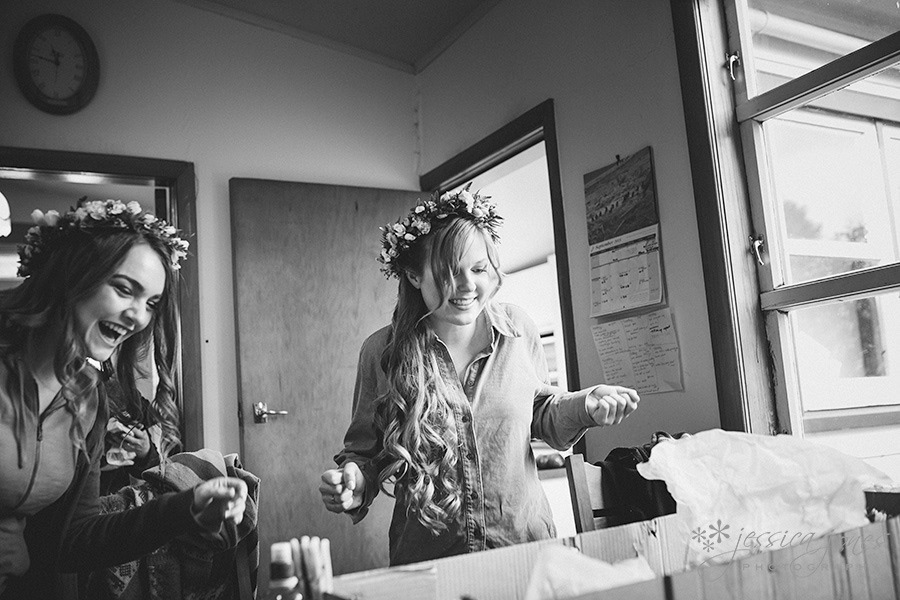 And what gorgeous flowers they are!  Beautifully designed by Jeanette Anderson.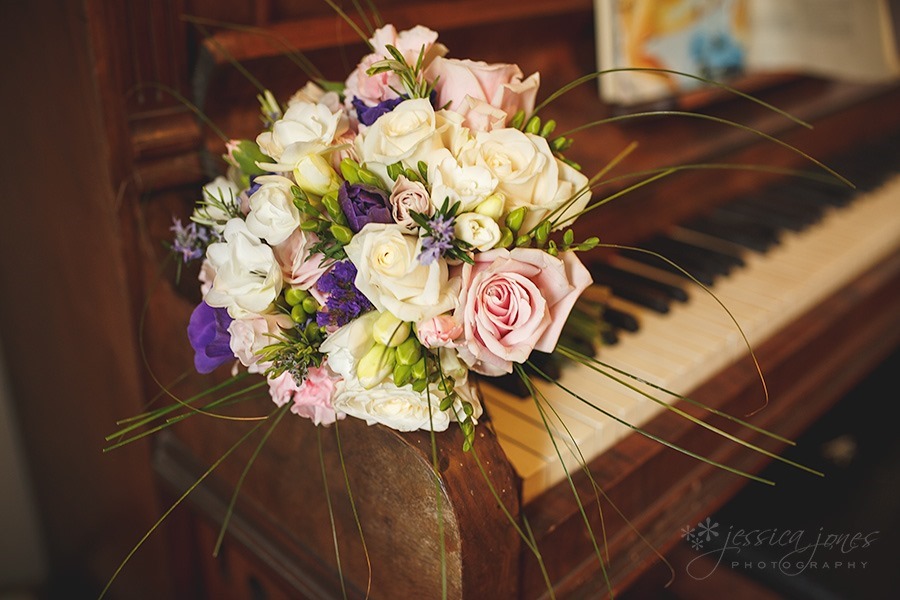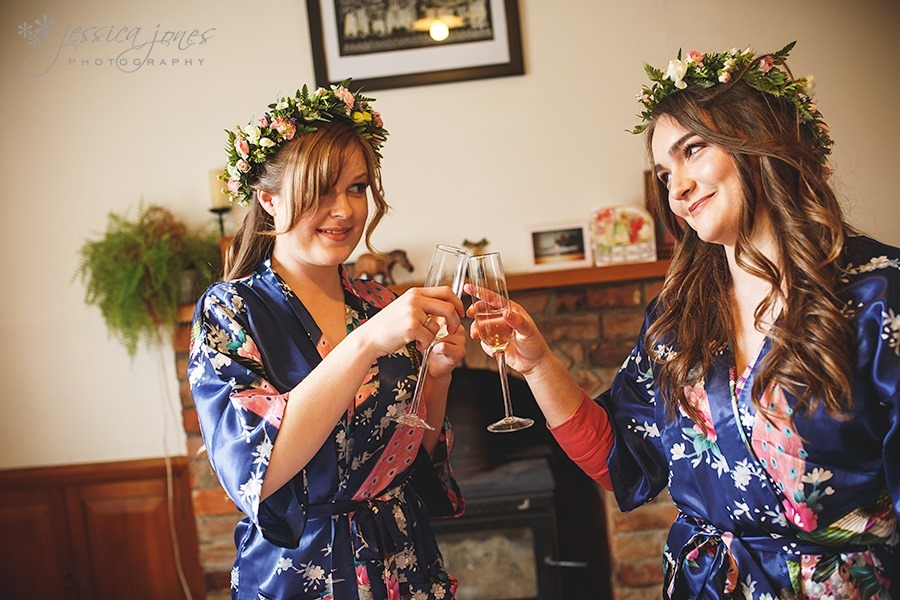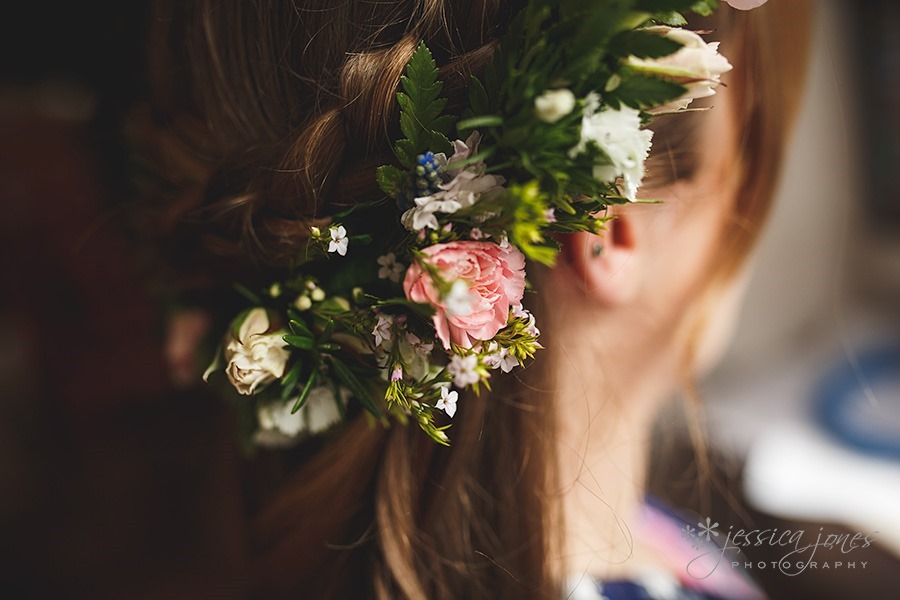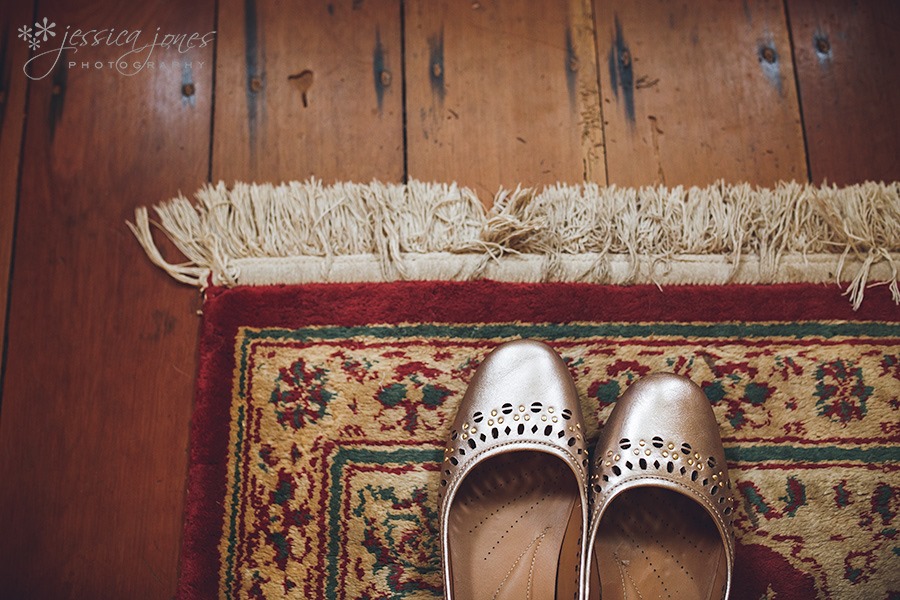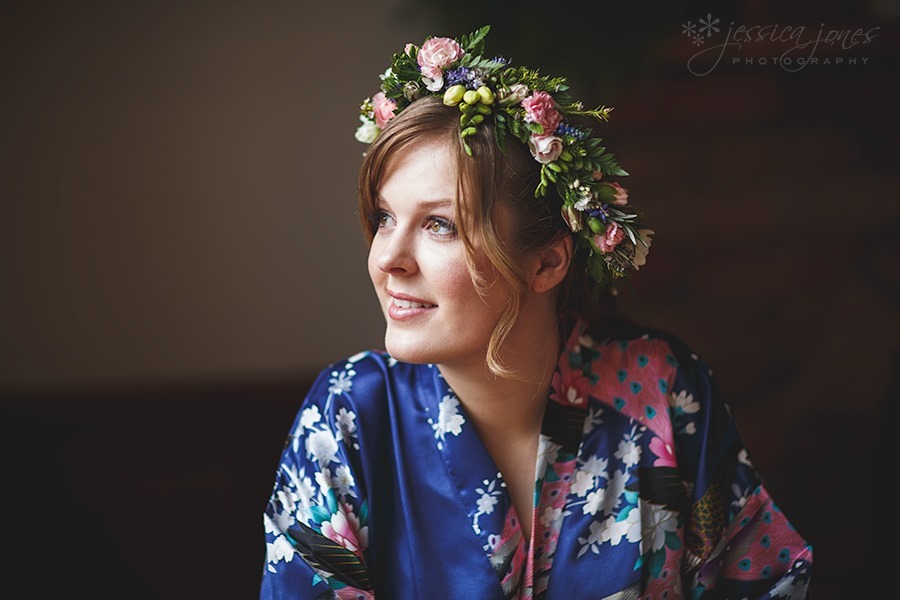 Holly's 'something blue' was this little heart sewn into her dress.  It was cut from one of her Dad's favourite shirts, just down the bottom where no one would ever see the missing piece of material.  Have they told you about that yet, Lachie?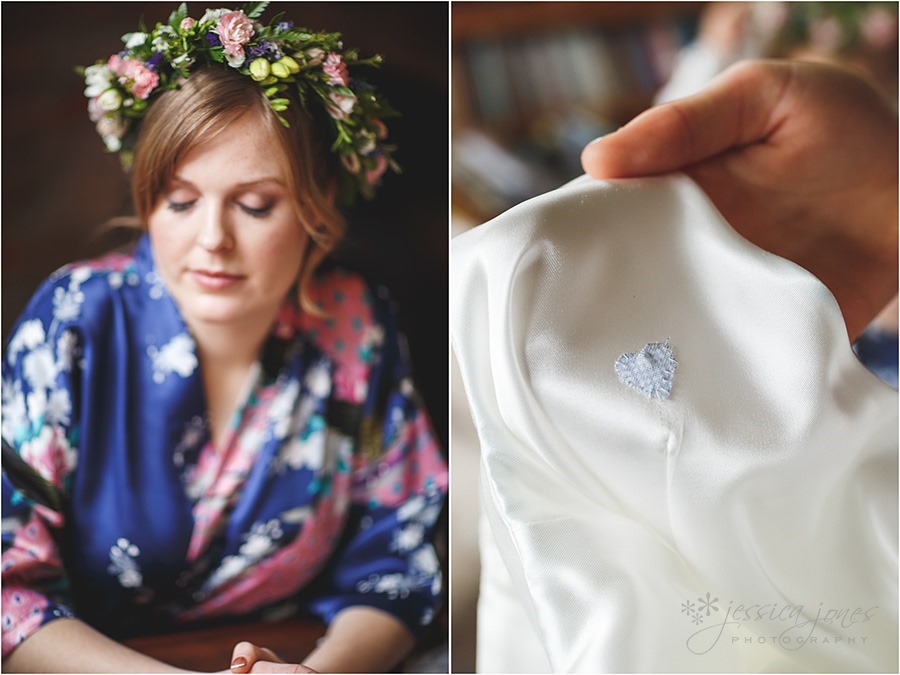 I know I'm not supposed to have favourites, but Giana is possibly my favourite flower girl of all time.  Well, if I'm being politically correct, let's say she's in the top 5% of the cutest little flower girls in all of history.  On the planet.  Because just LOOK at her!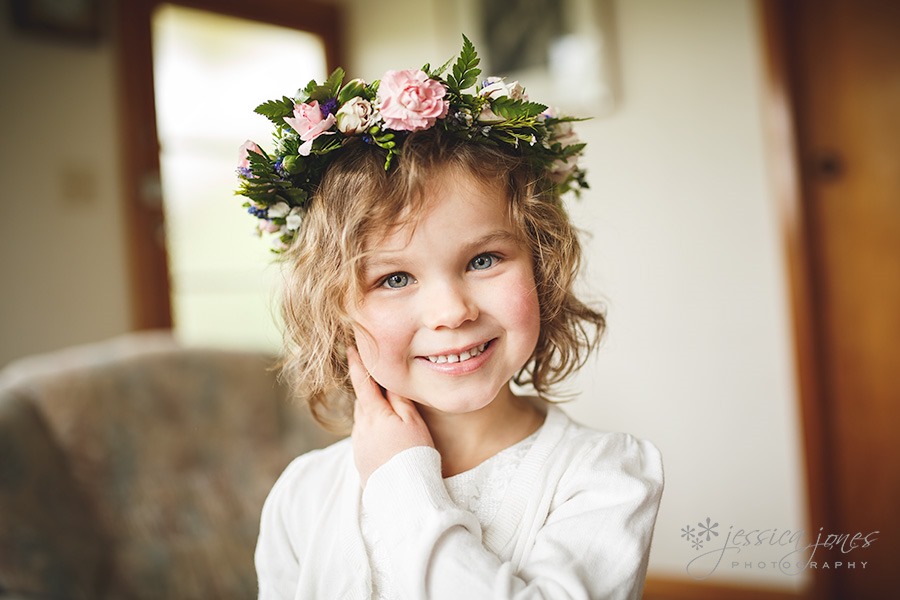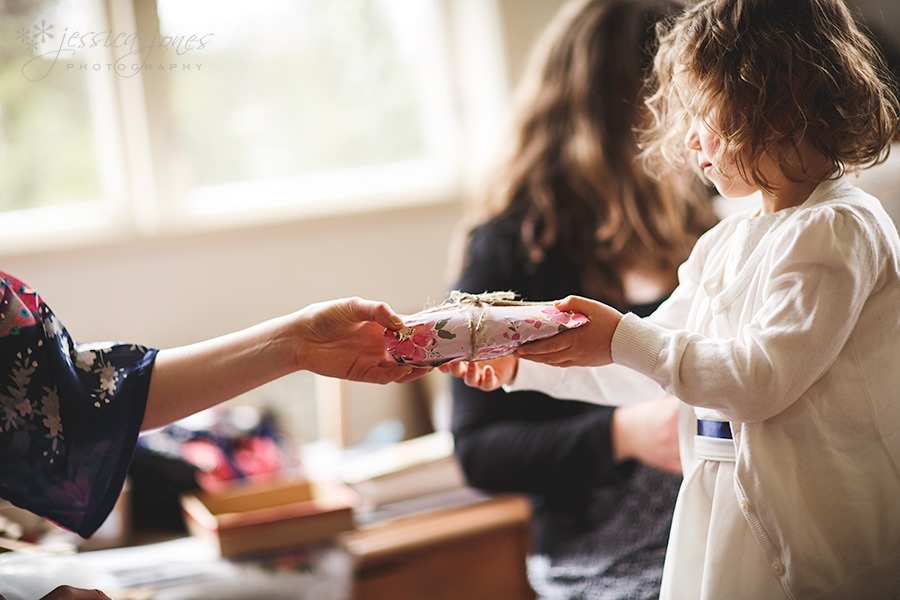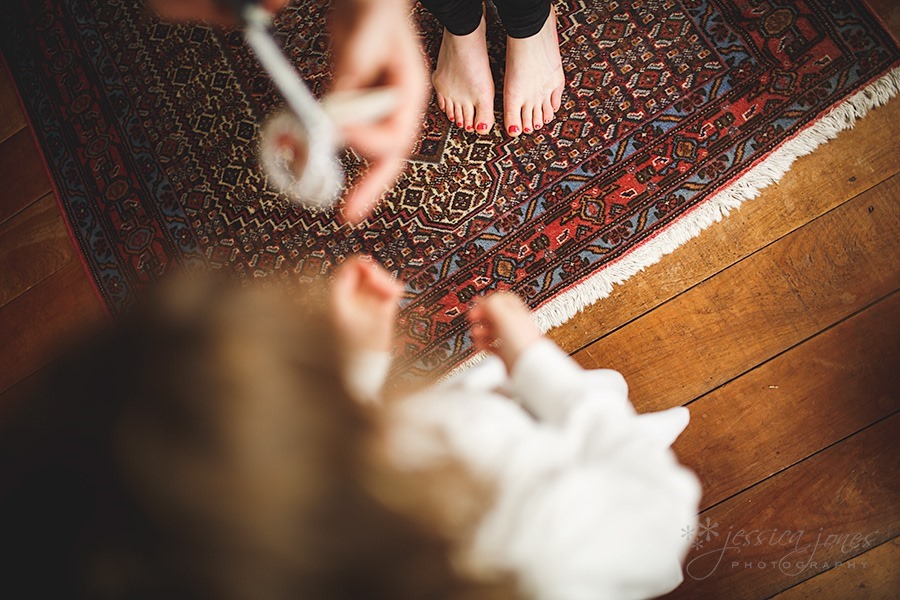 It's nice to make the most of living at home for those final few hours.  Little brothers usually love as many hugs as you can give them.  Right?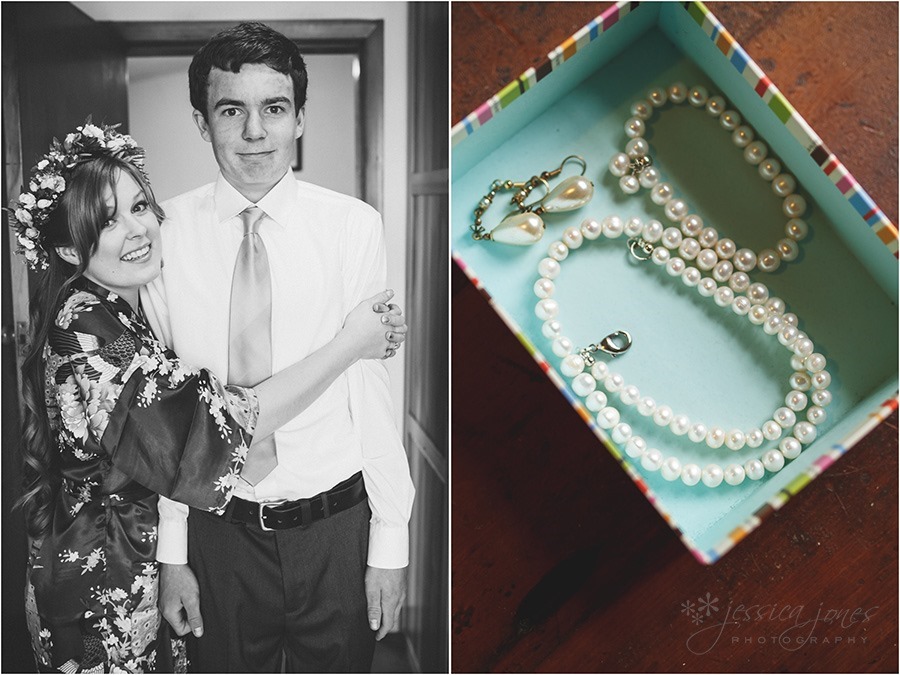 Stella the dog managed to photobomb so many of the getting ready images that I felt that this was well worth adding in here.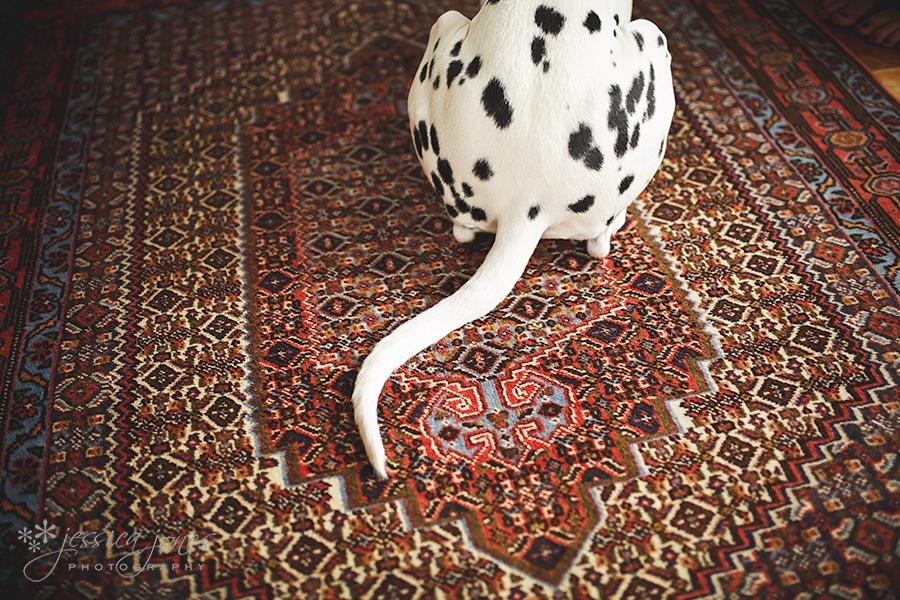 Meanwhile Paul is with the boys who are getting ready at Ben's Nana's house.  Ben comes from a large family and has a good load of brothers, so escaping to the peace and quiet was probably a very good call!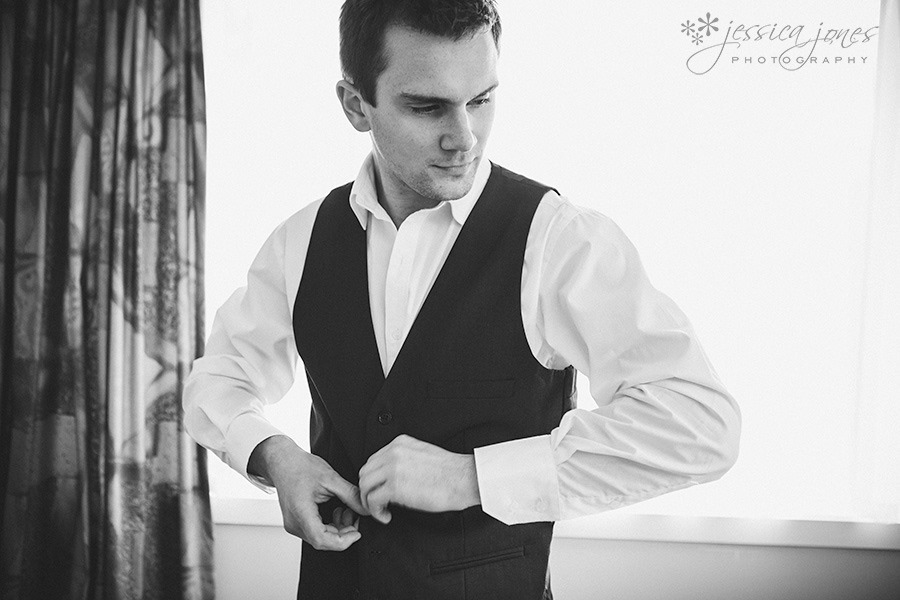 Ben is an electrician, and so his wedding band is made of some kind of non-conductive material.  Also it's black.  I like it a whole lot.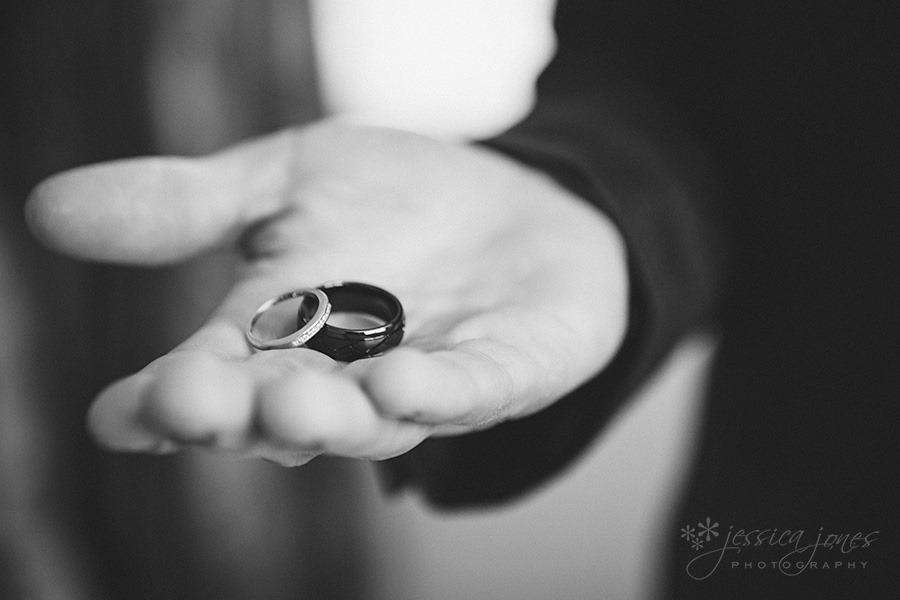 Entrusting the rings to the best man is kind of a big deal.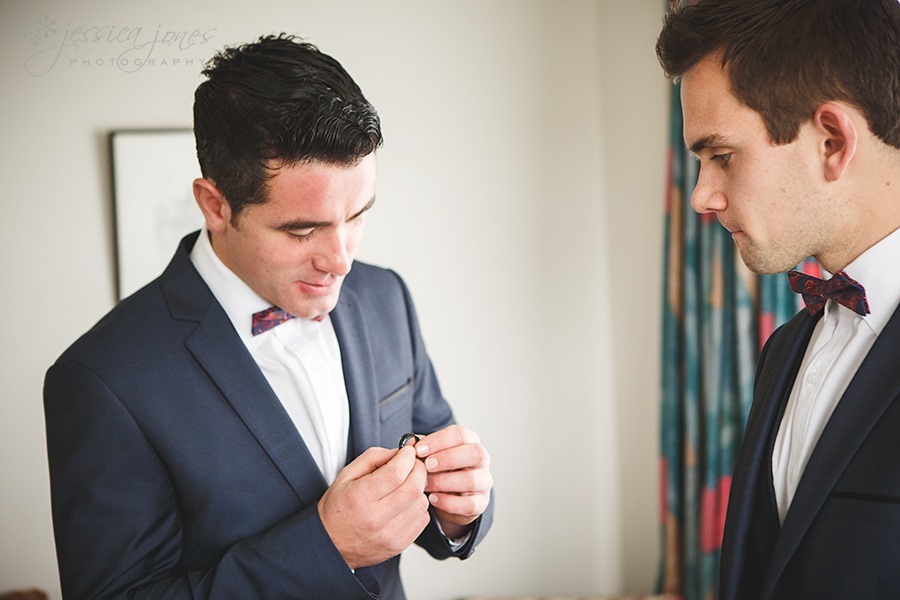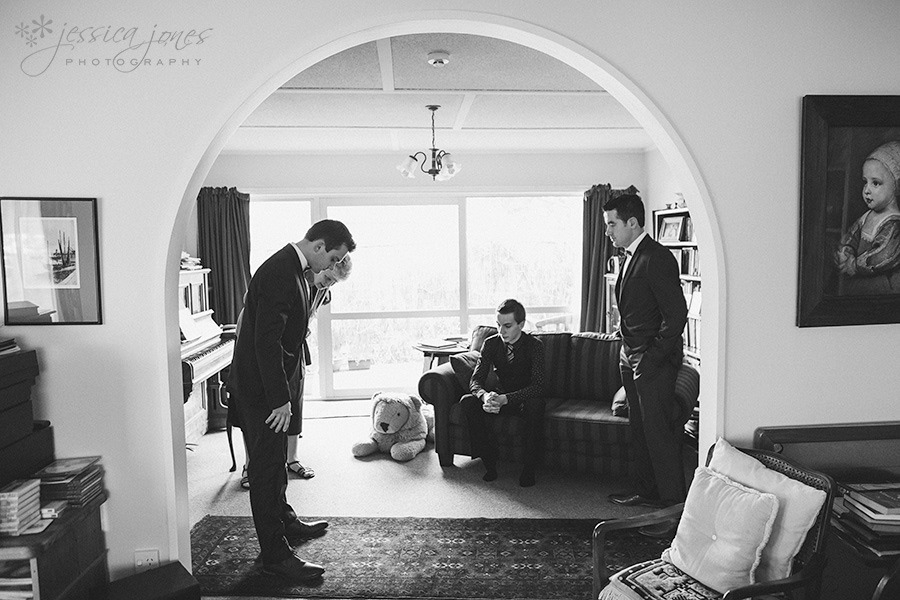 If it's one thing we like, it's hallways covered in photo frames.  Also great looking grooms to reflect into those frames, we like those too!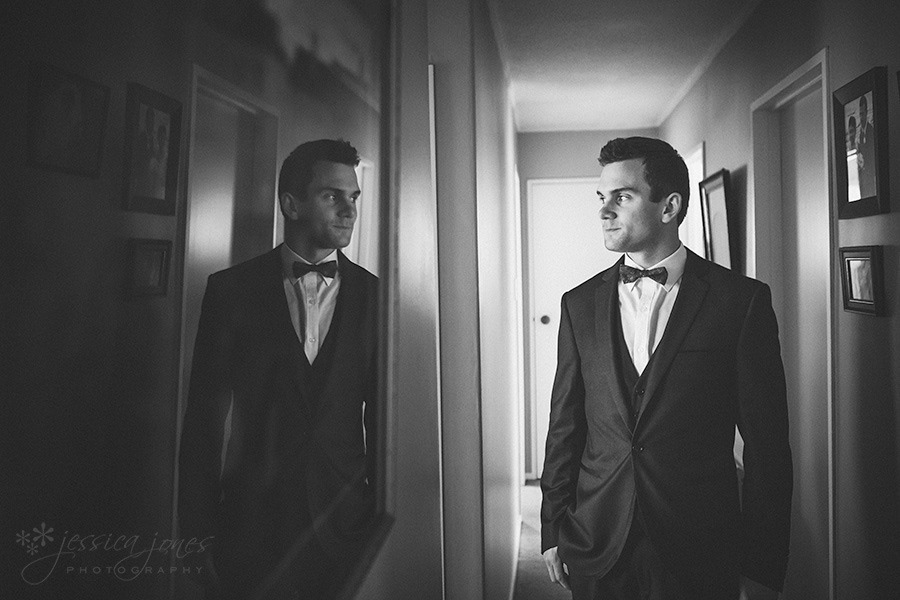 Holly's dress was actually on loan from an elderly neighbour who wore it some 60 years ago.  All that was needed was for her mum to make an underdress, which made it even more special!  I'm pretty sure my puff sleeved 1990s dress wouldn't make anybody swoon, but just in case, I might hold on to it for another 40 years…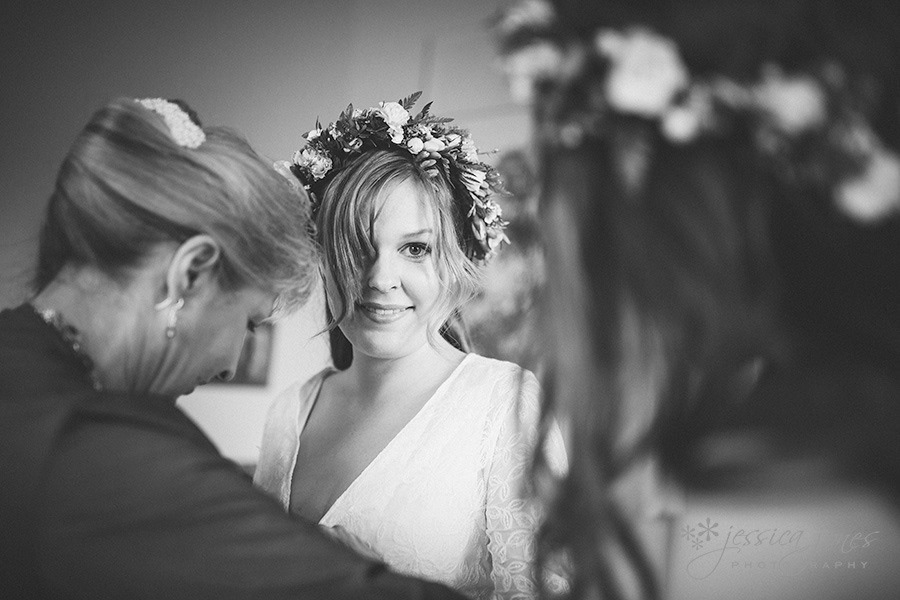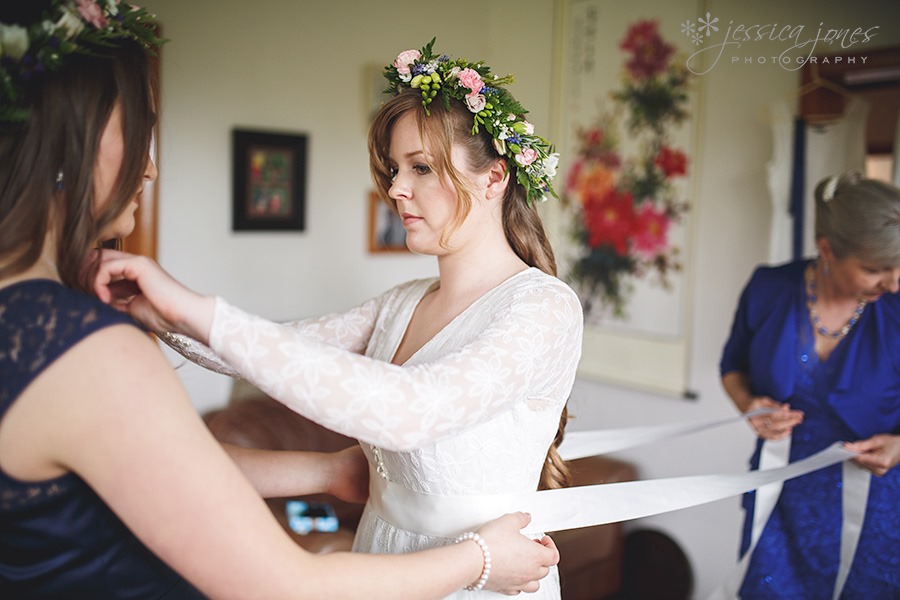 Holly, I knew you would be the most stunning bride!  Seriously!  Wowzers!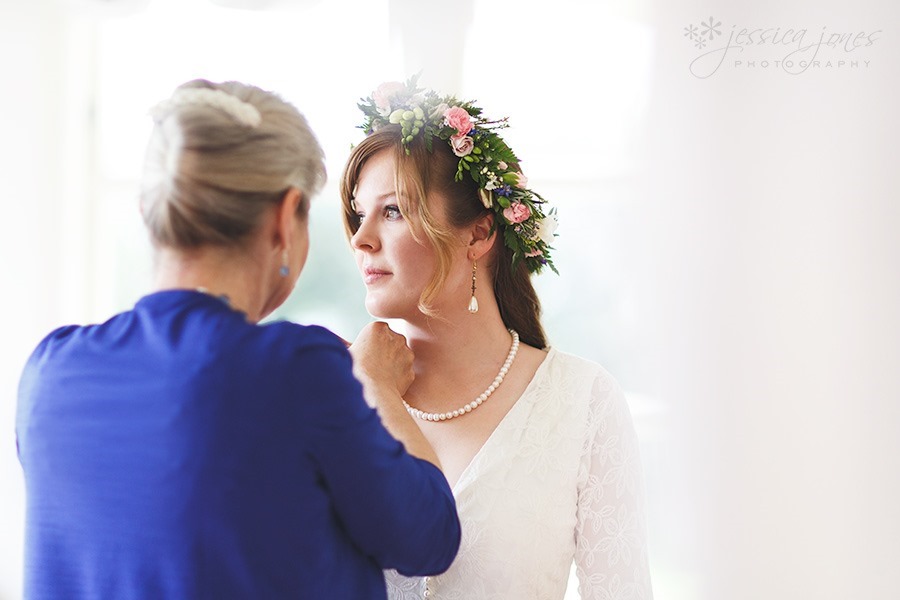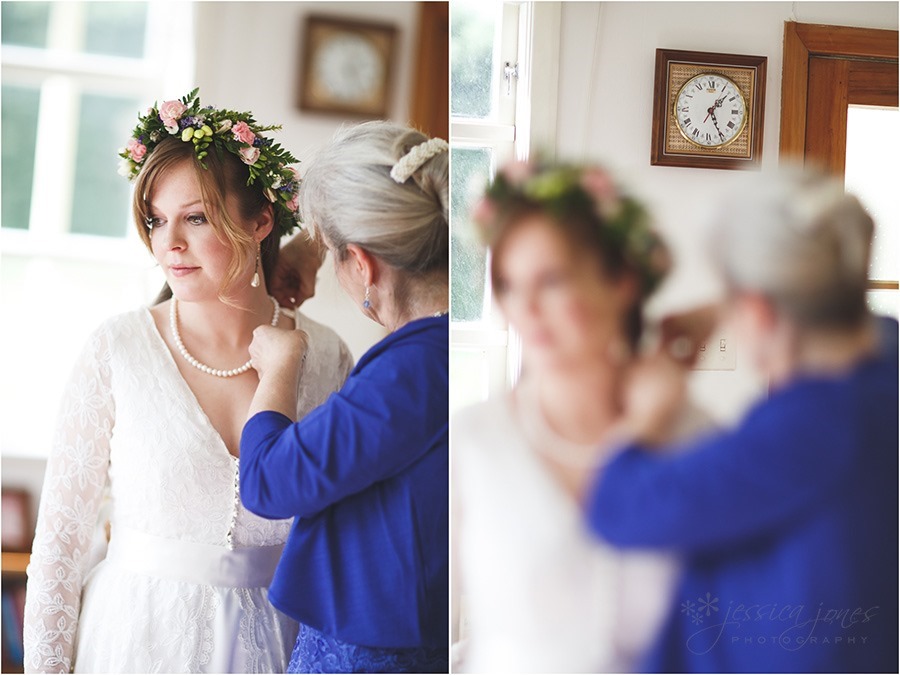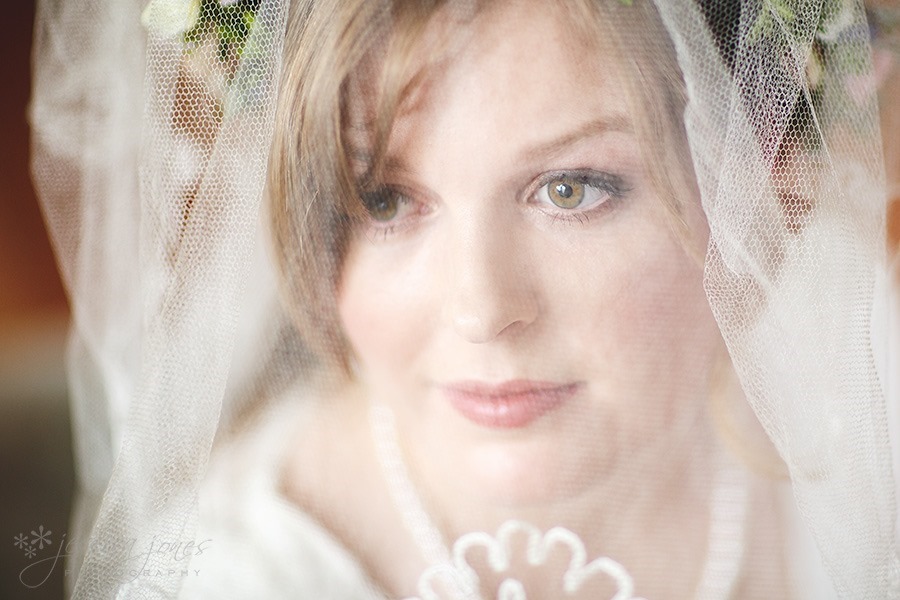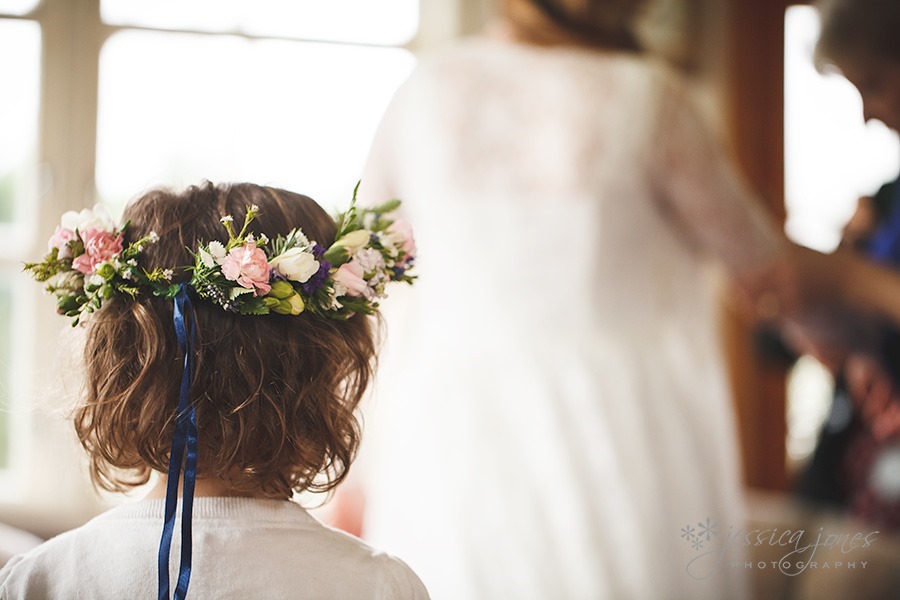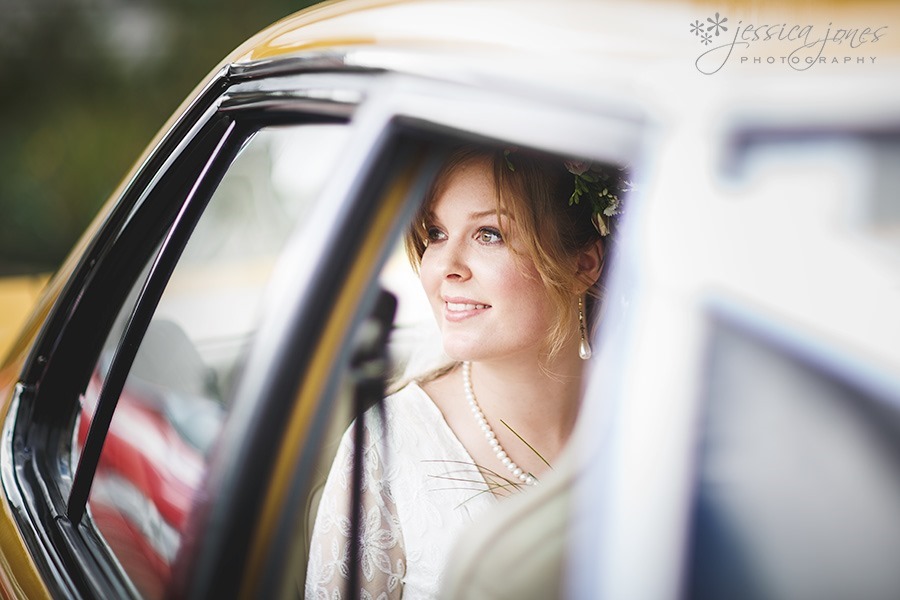 The wedding was held at St Andrews In The City, Palmerston North.  I LOVE exploring new churches outside of Blenheim!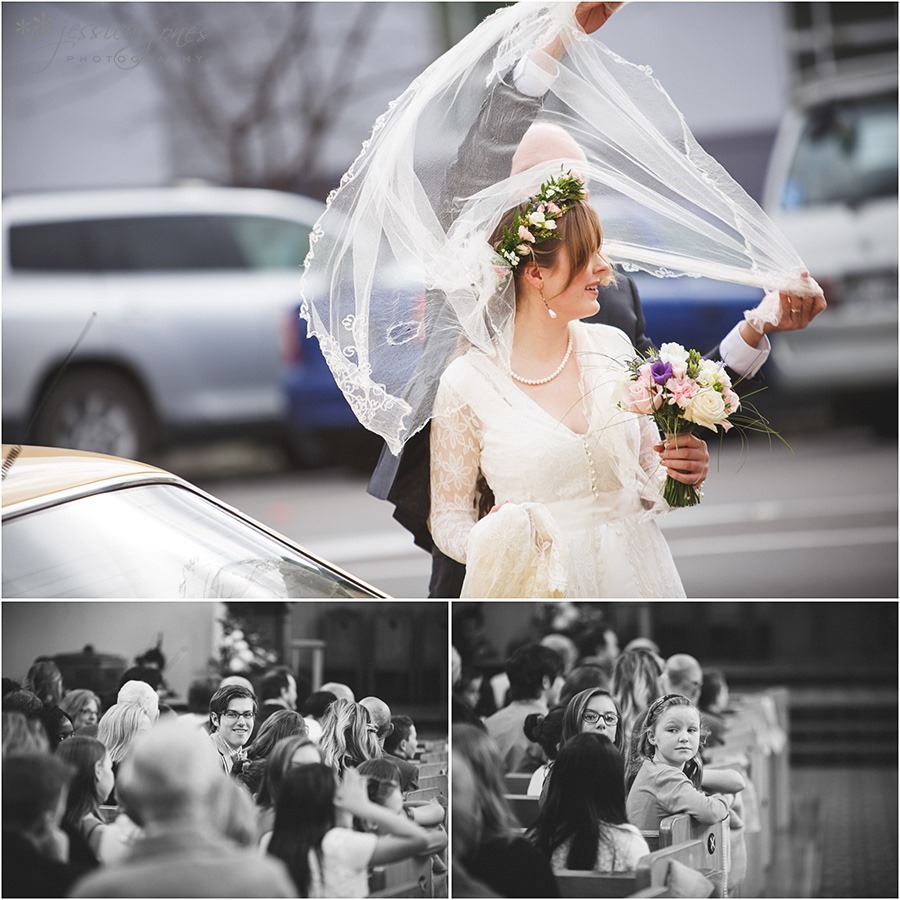 Oh yes, and here was that moment when Gilly, Holly's mum, realises that HER mother has made it safe and sound to the wedding, after a rather unnerving set of circumstances that saw her hopping from plane to plane just to make it in time for the wedding with only minutes to spare.  We have to have Nan at the wedding!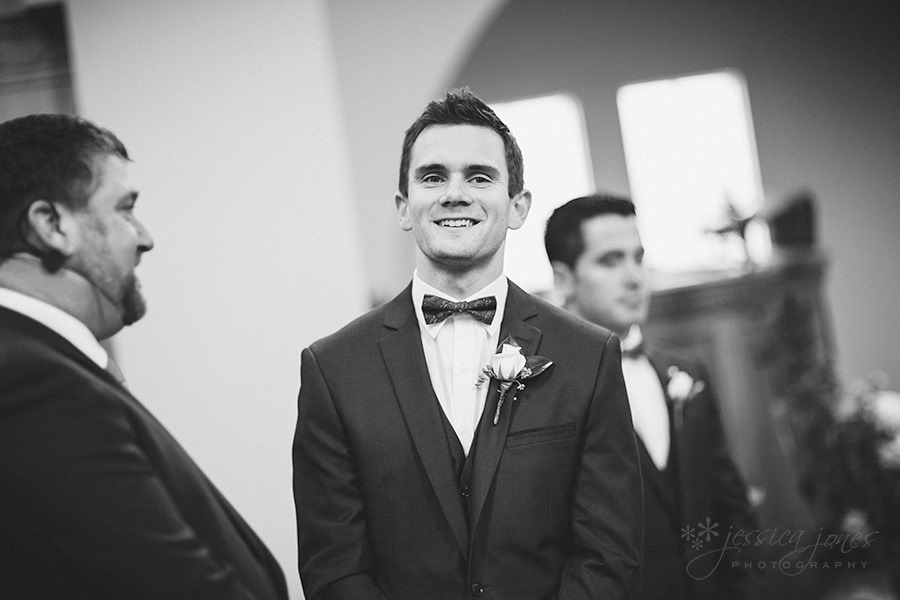 And here comes the bride!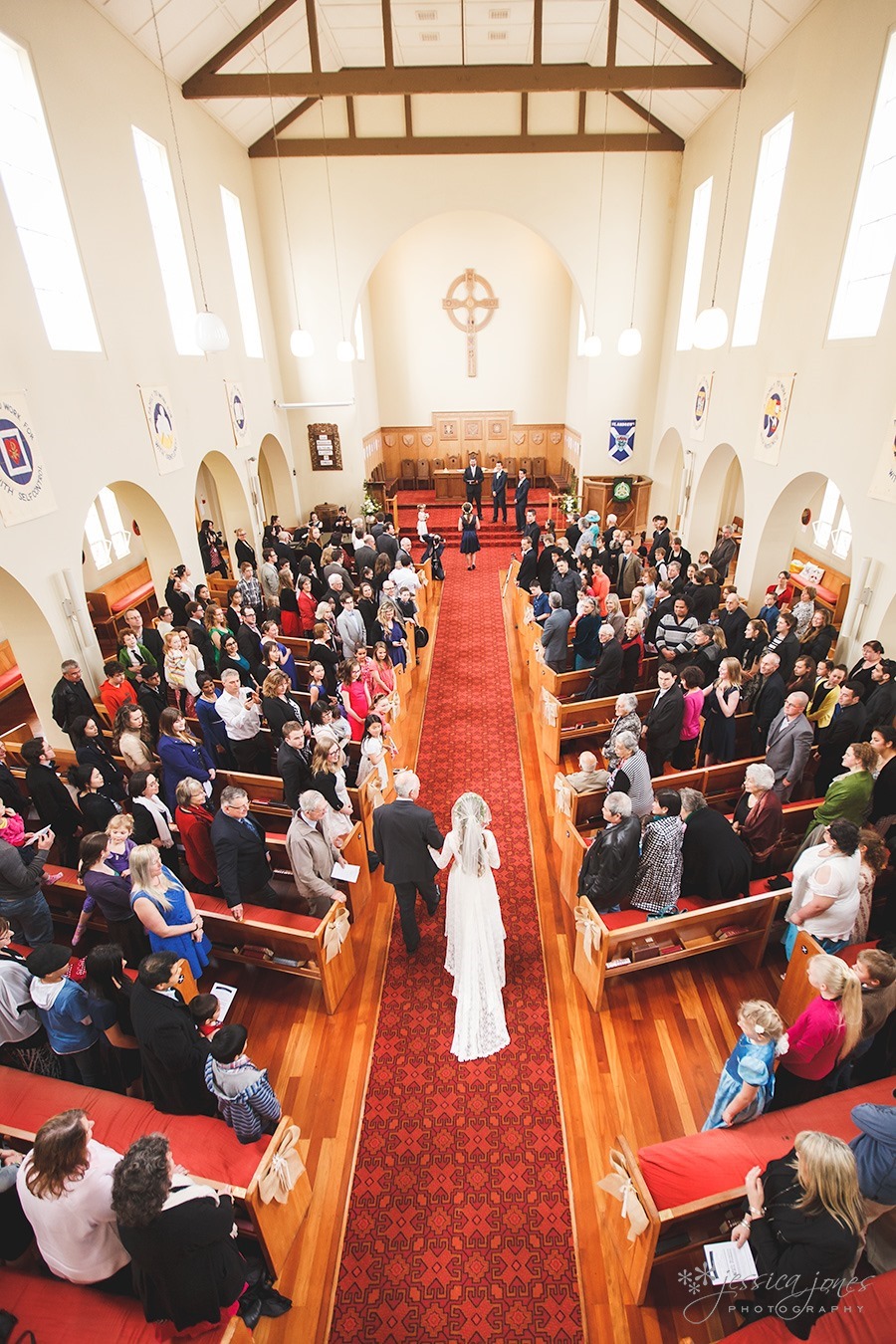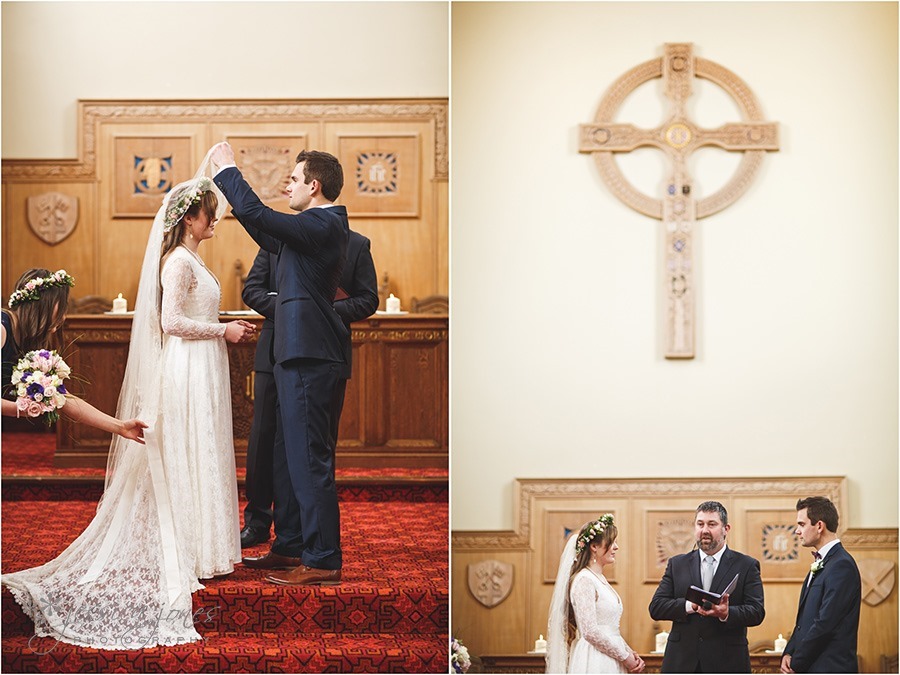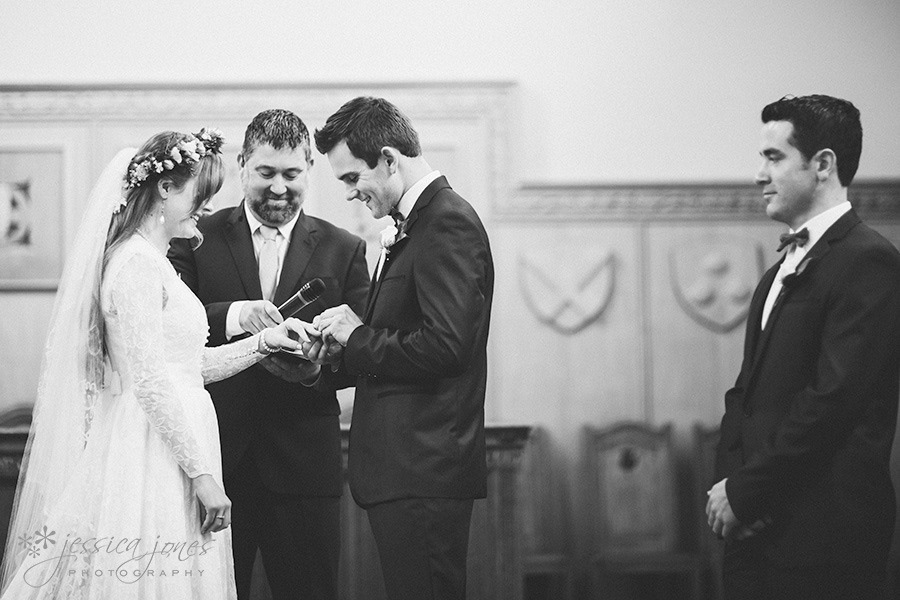 This moment, right here?  It's a parenting win.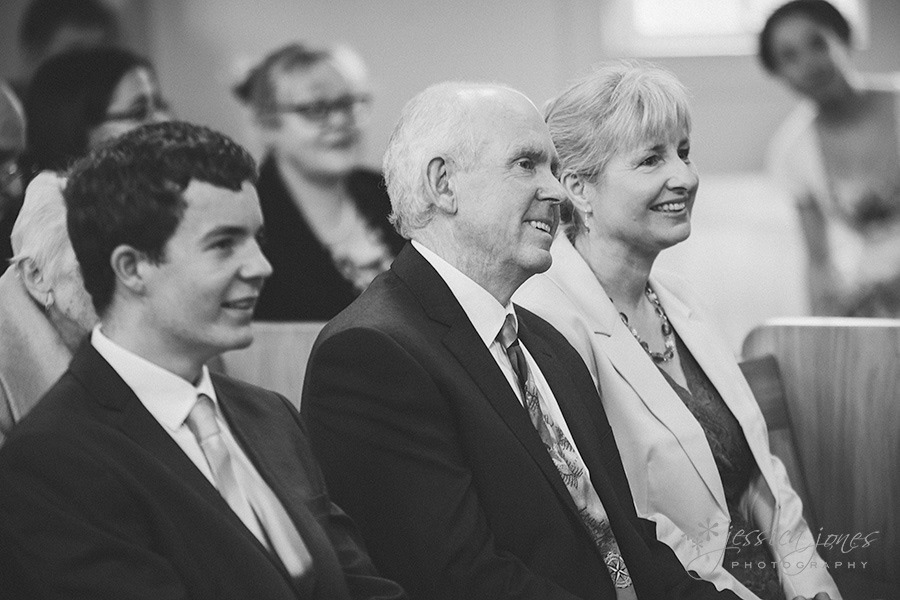 Holly was good friends with my girl Kimberly growing up.  I remember their funny little games and their wonderful little-girl-friendship.  It makes me feel both old and proud to watch Kimberly playing a special piece on the piano, selected especially by Holly herself, while they signed the register.  Mission Impossible.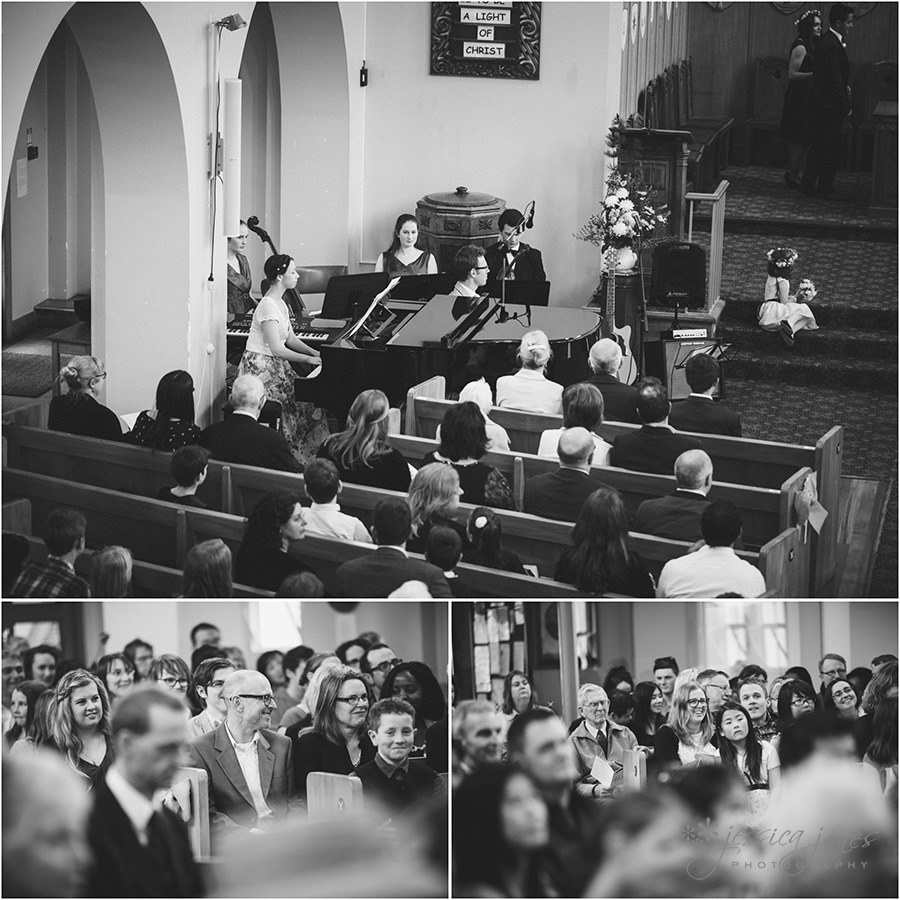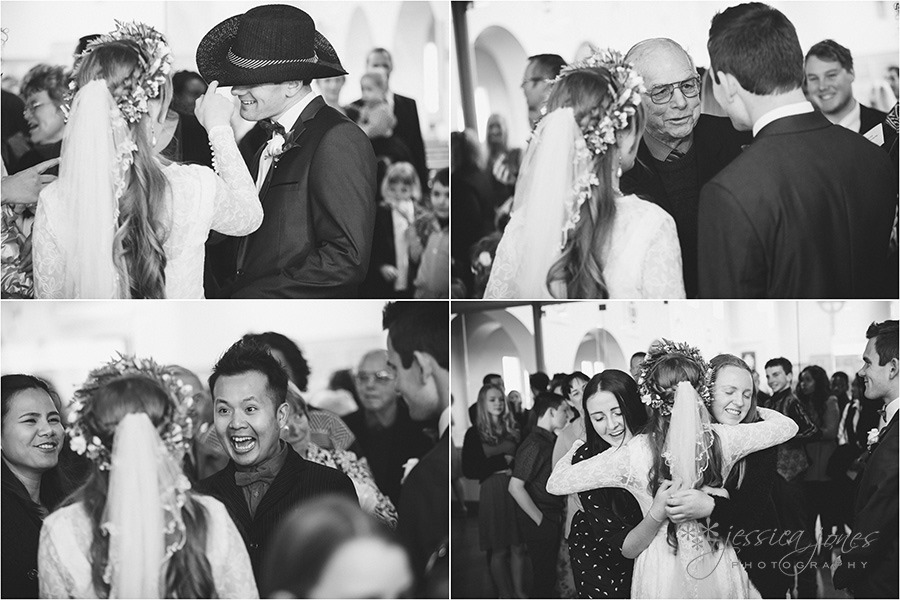 When you're part of a church like Holly and Ben's, your family just gets bigger.  These people are so much more than just casual acquaintances.  These people have your back.  They laugh with you, they cry with you and they do everything in their power to make your wedding amazing.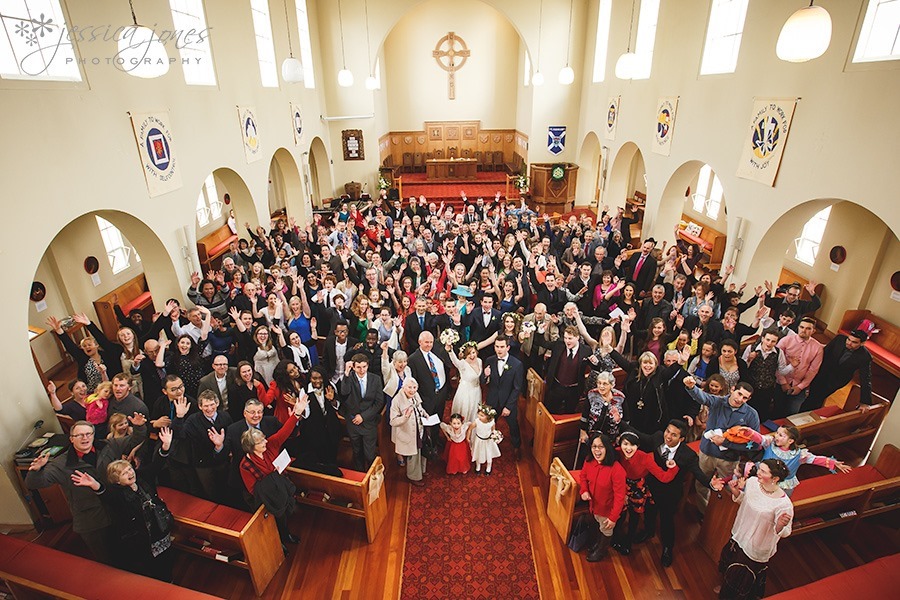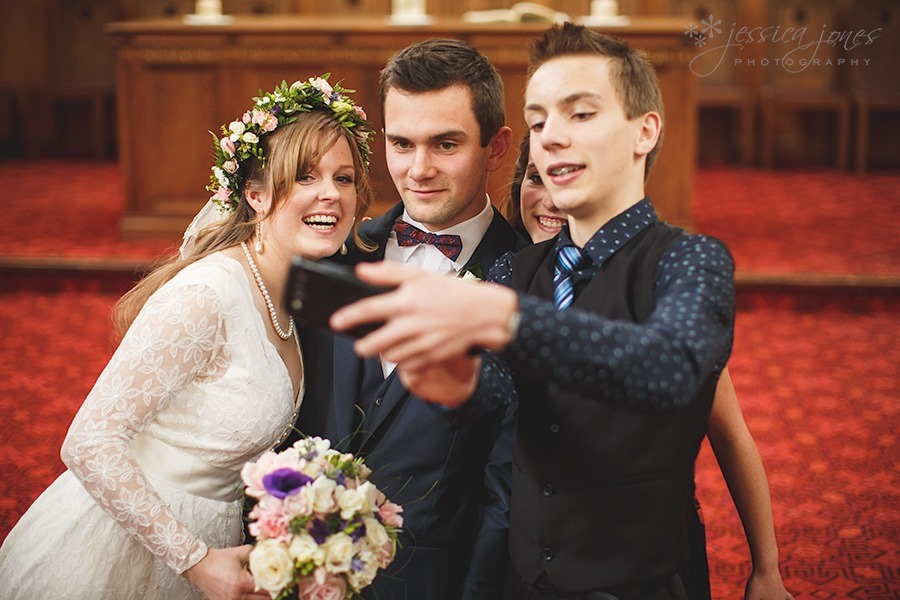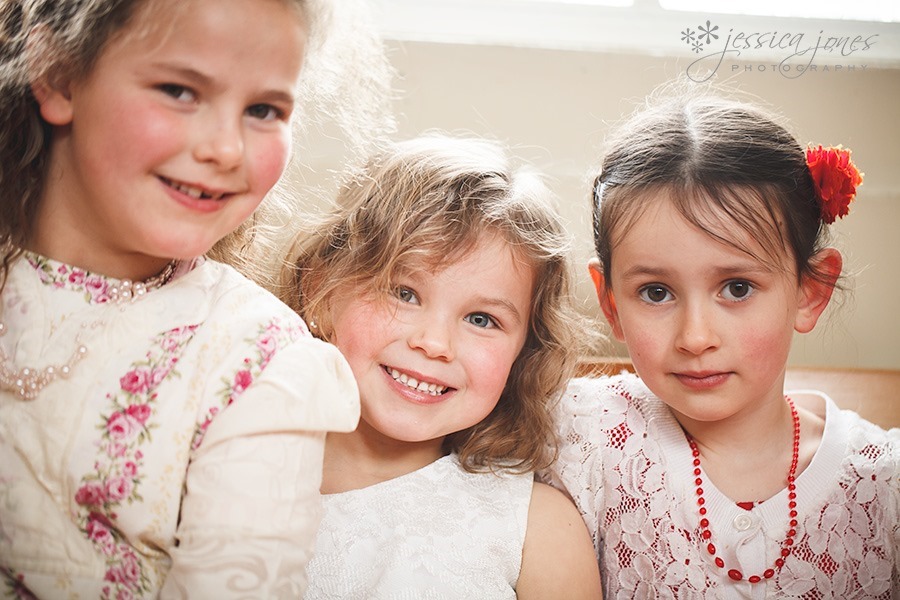 You couldn't design a more perfect bride and groom.  I mean, really.  Not only do they TOTALLY adore each other, they are beautiful to look at and gorgeous on the inside.  If that wasn't enough, they gave us THREE HOURS to do some creative portraits!  They knew that it was important to have a wet weather option, so they booked an hour at the Regent so that if all else failed we could stay warm and dry.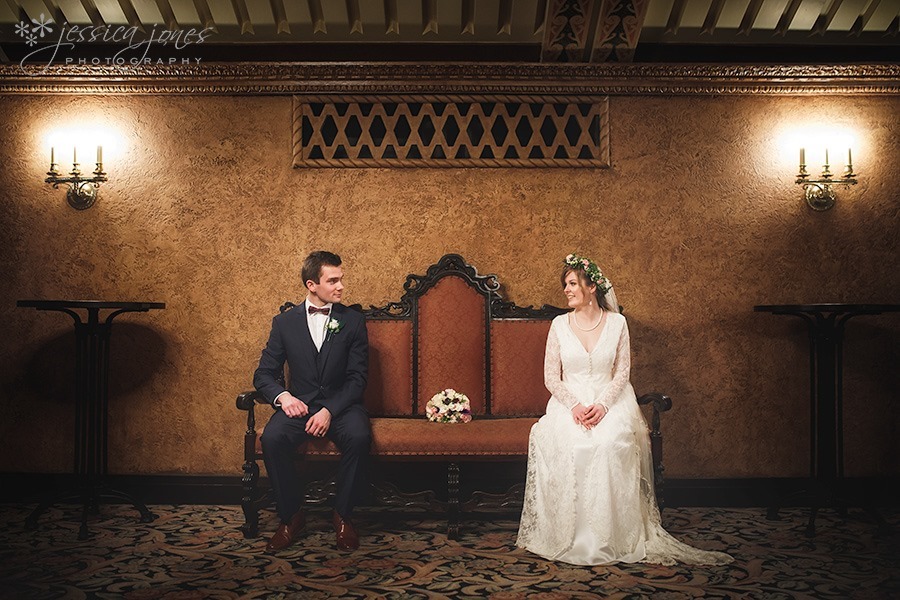 And let's just say I was in my happy place!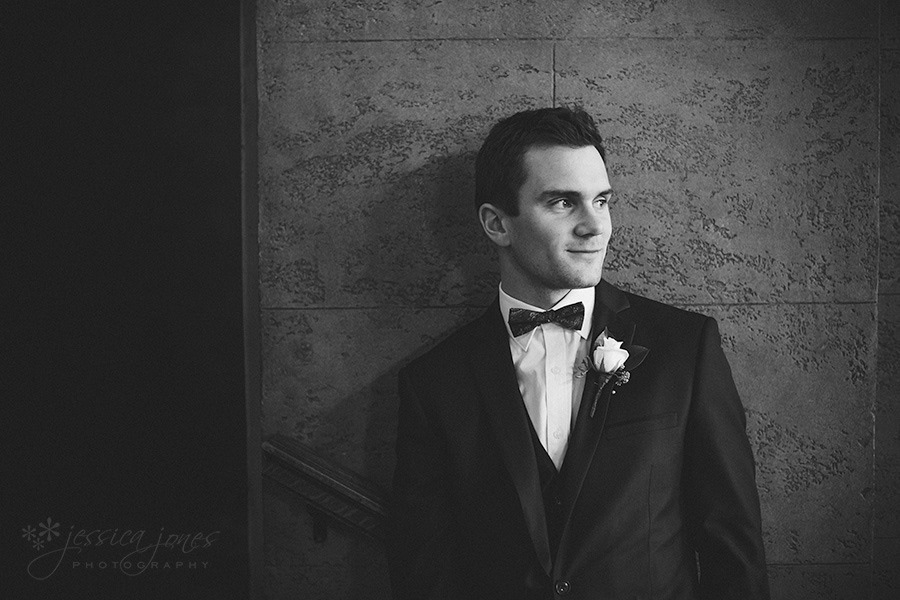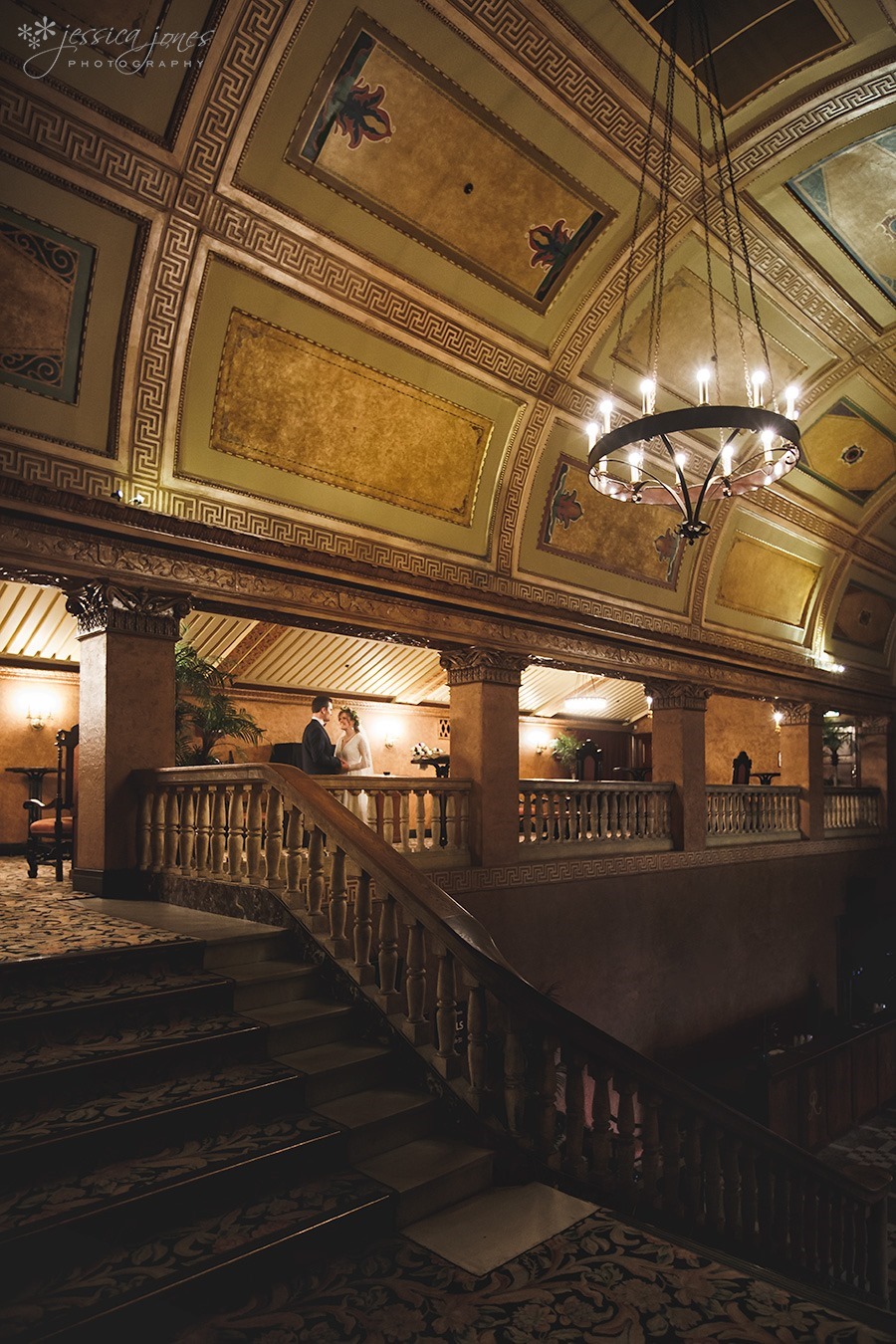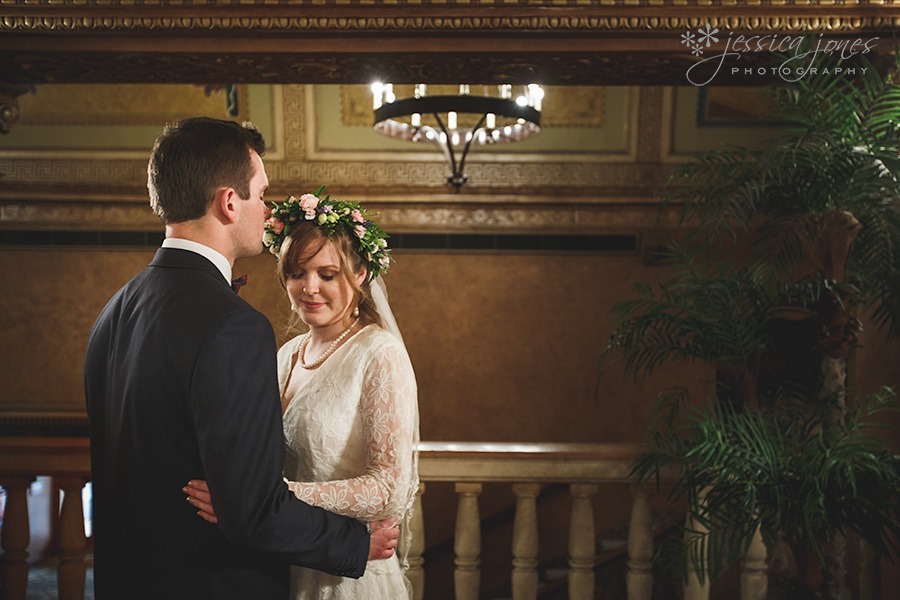 Holly and Alex have been friends since they were teenie tiny.  Alex was such fun to have along on the ride!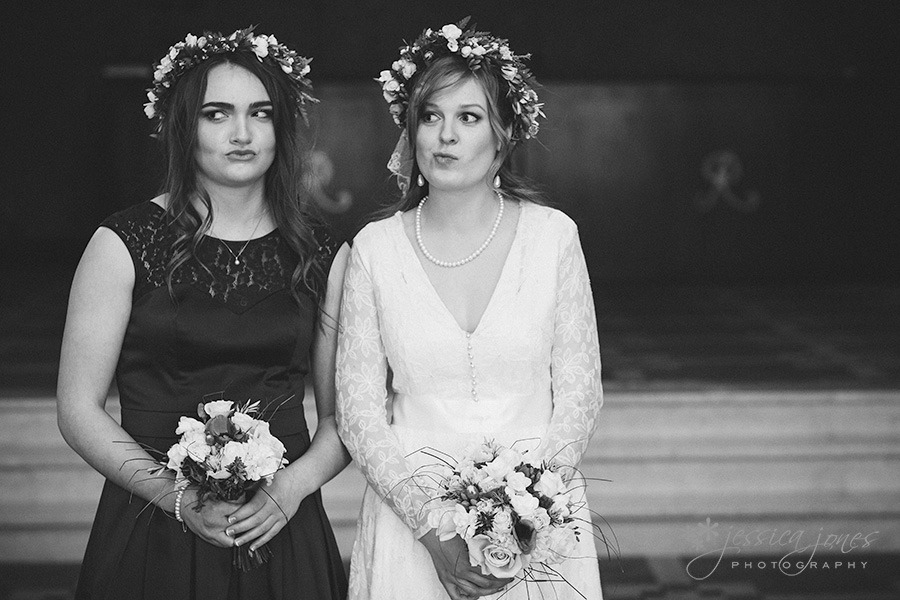 Speaking of rides, Holly and Ben are rather partial to these V8 cars, so made sure they had built in enough time in their wedding day timeline to really make the most of them!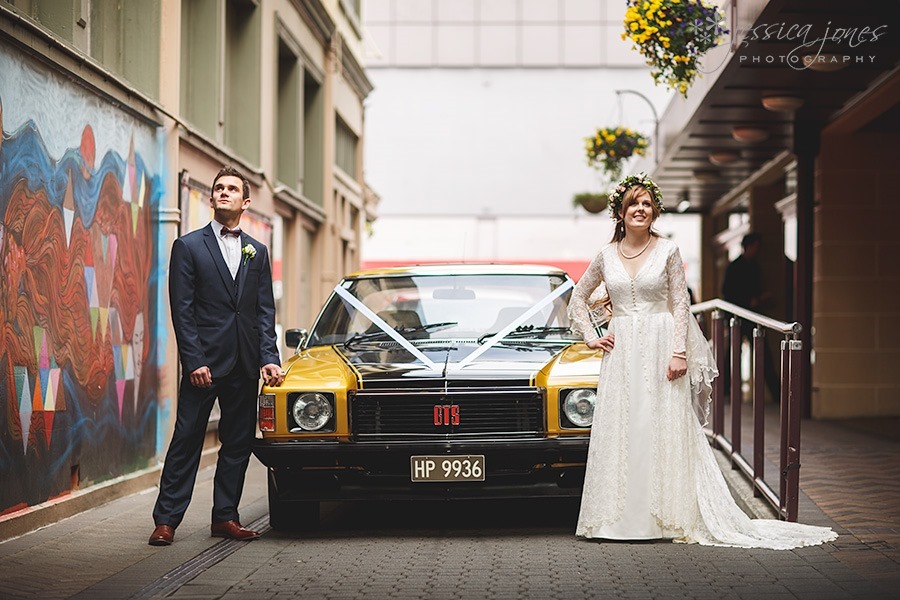 And for something COMPLETELY opposite to the Regent, we made a quick stop to this funky old building.  To be honest, I don't even know what it was.  But I do know that it was pretty darn cool!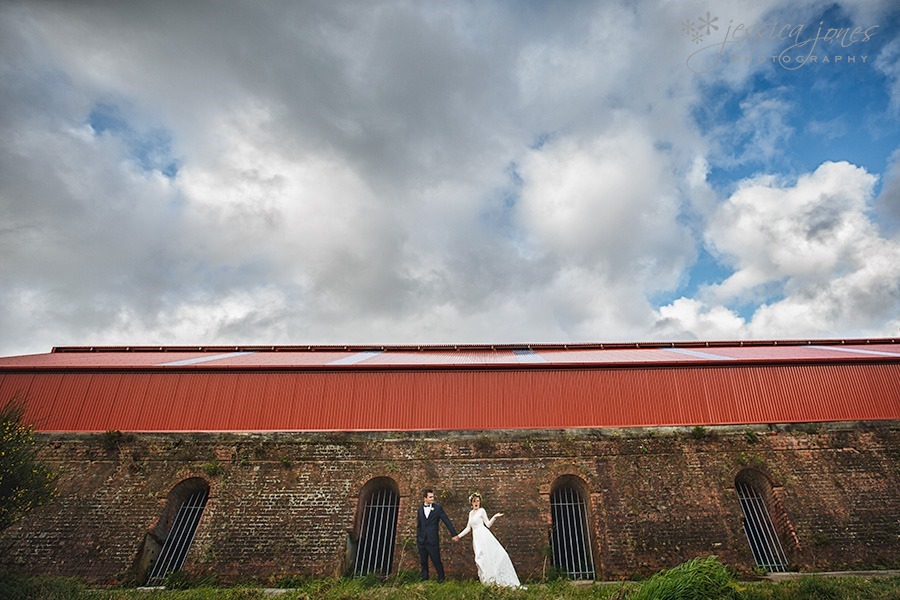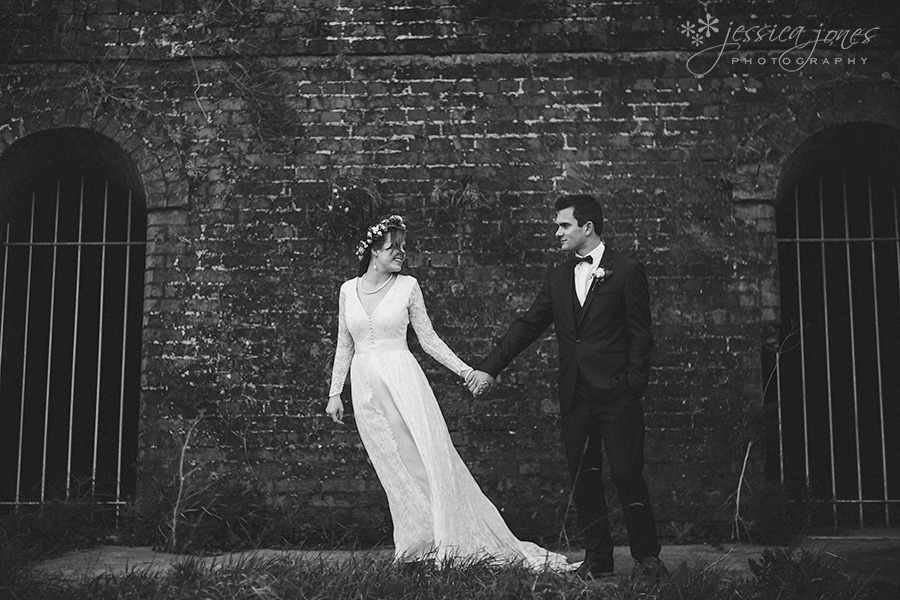 Time to get in with some old red barn!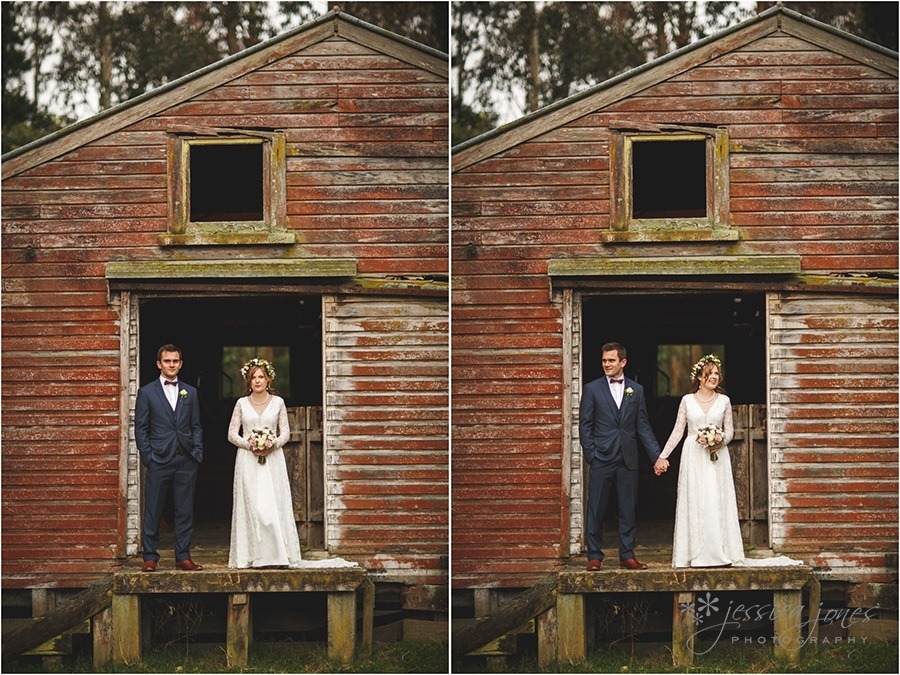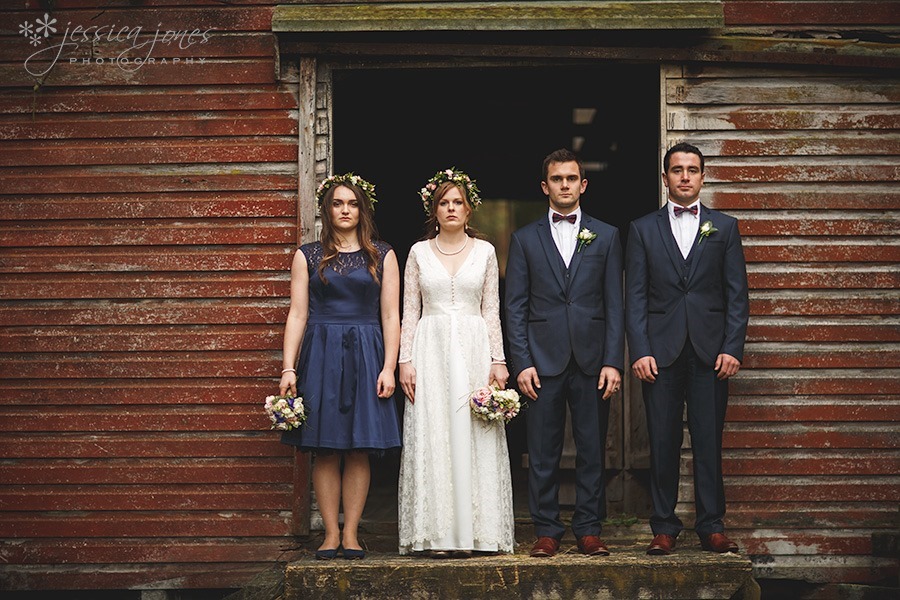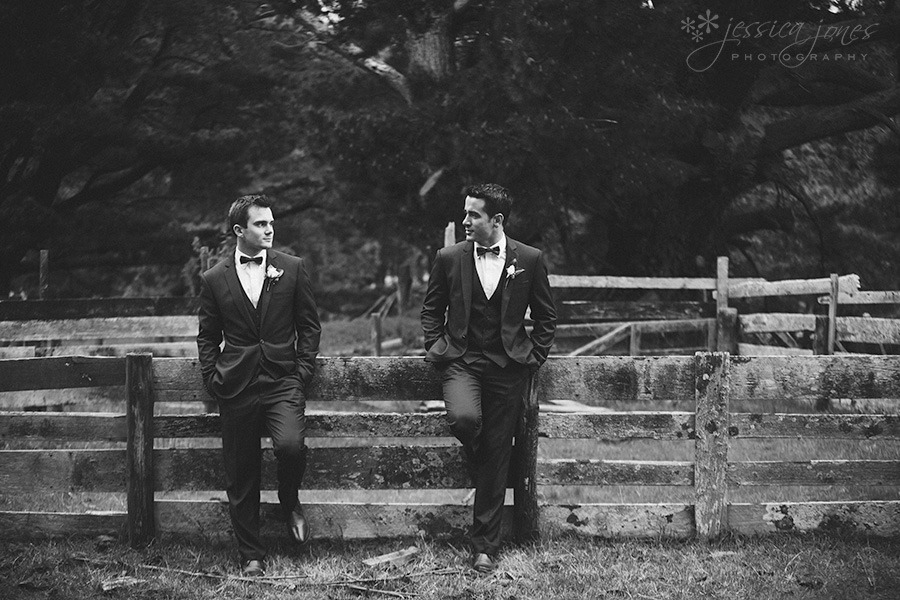 I can't remember what it is that I said to get this reaction, but clearly it worked!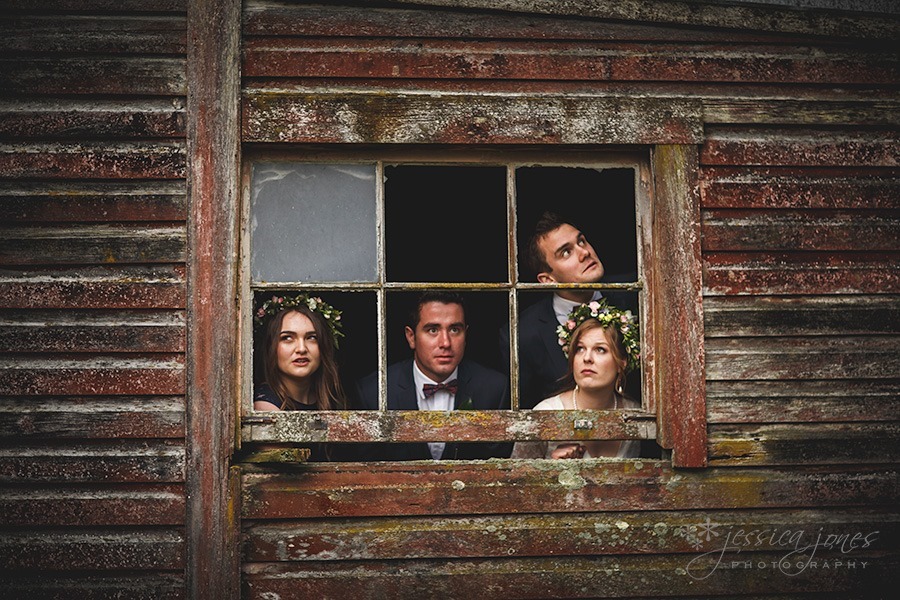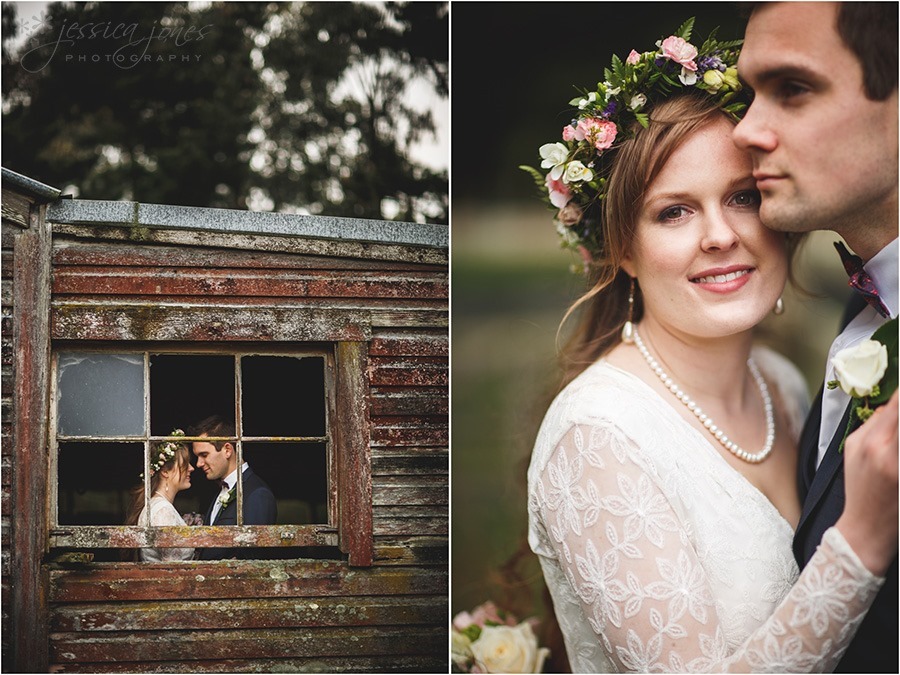 I wanted to get a photo of Alex and Jono together, but I didn't know how well they knew each other.  So I asked them.  "Not very well," they admitted.  Ok then, just stand there and make this look as awkward as possible.  Boom.  Done.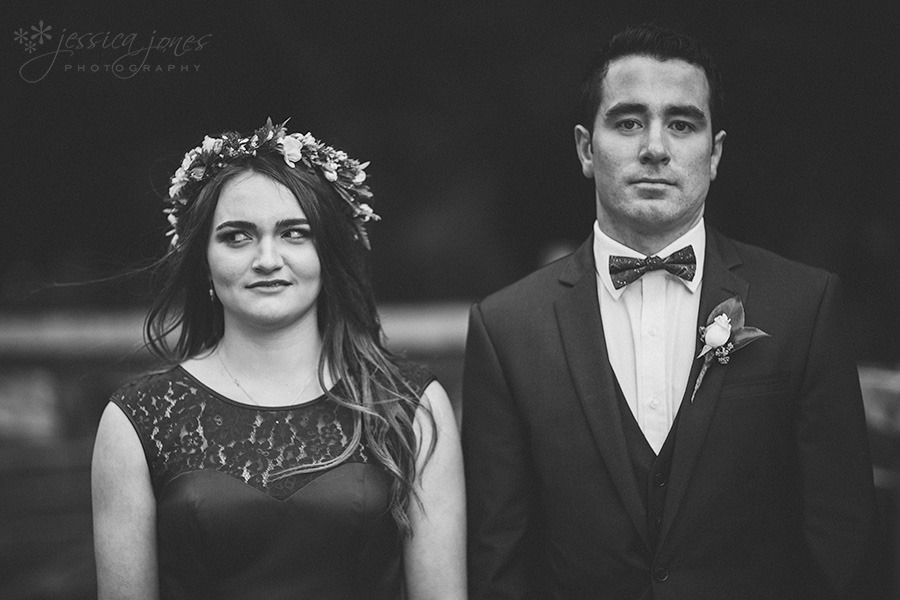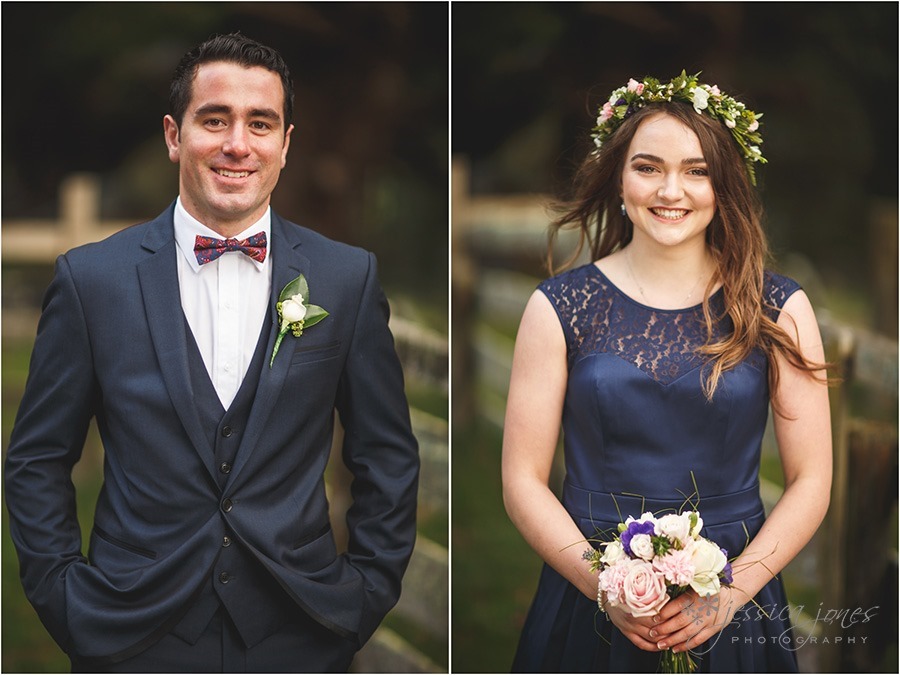 When you've designed your wedding day as well as Holly and Ben did, you will find yourself with some time up your sleeve to pop home and get a hot cup of tea.  I'm not even kidding.  This day was THAT good.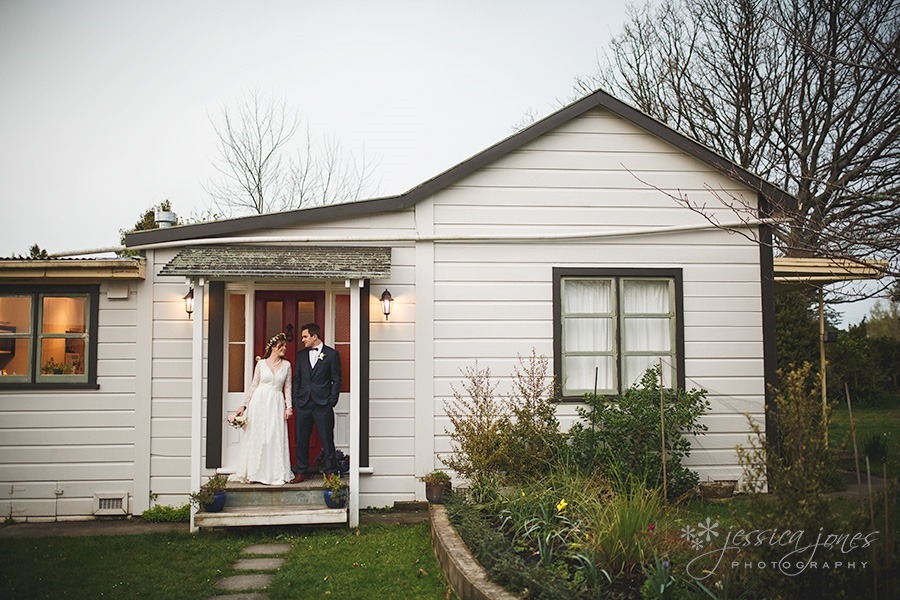 Oh look!  For all you car lovers out there, here's the other car….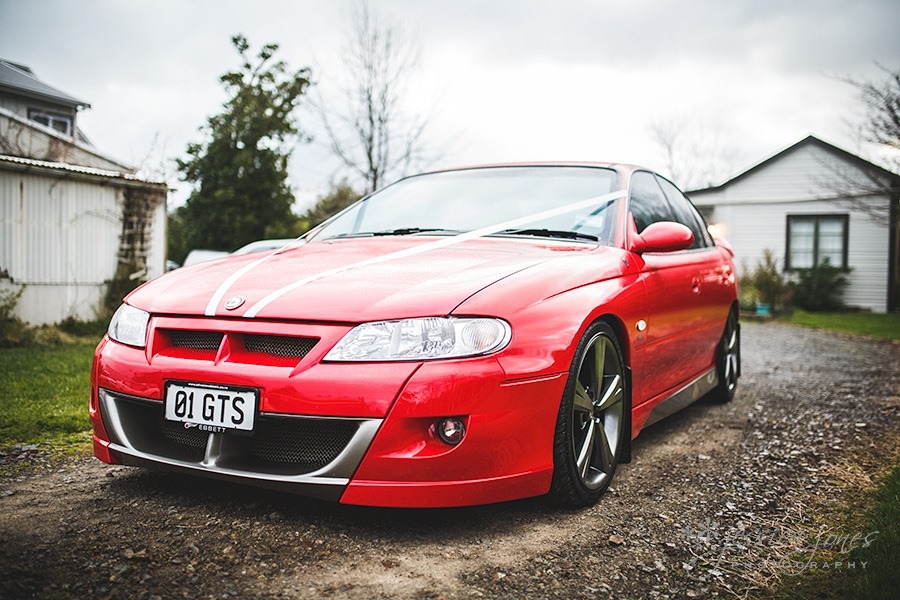 Before too long it was time to head off to the reception and get the celebrations started!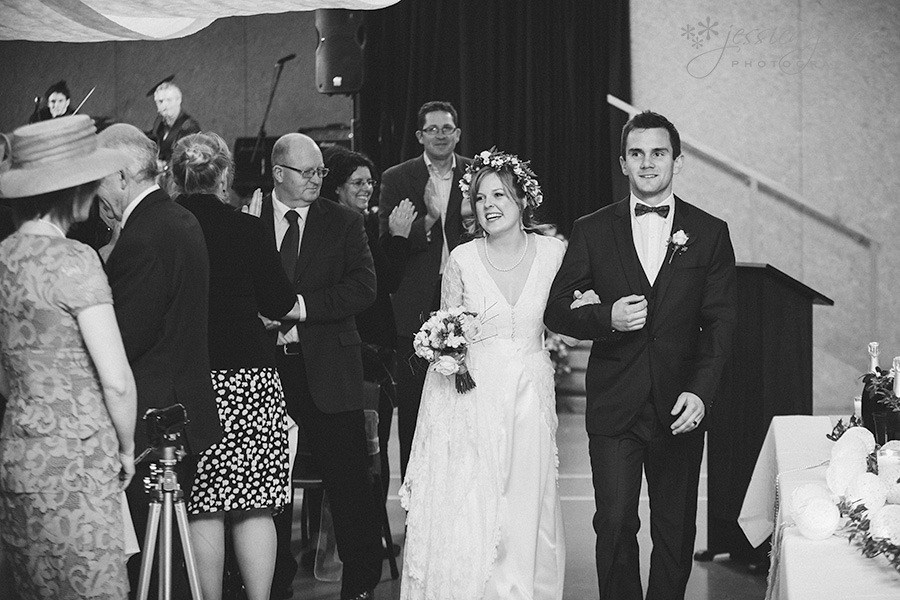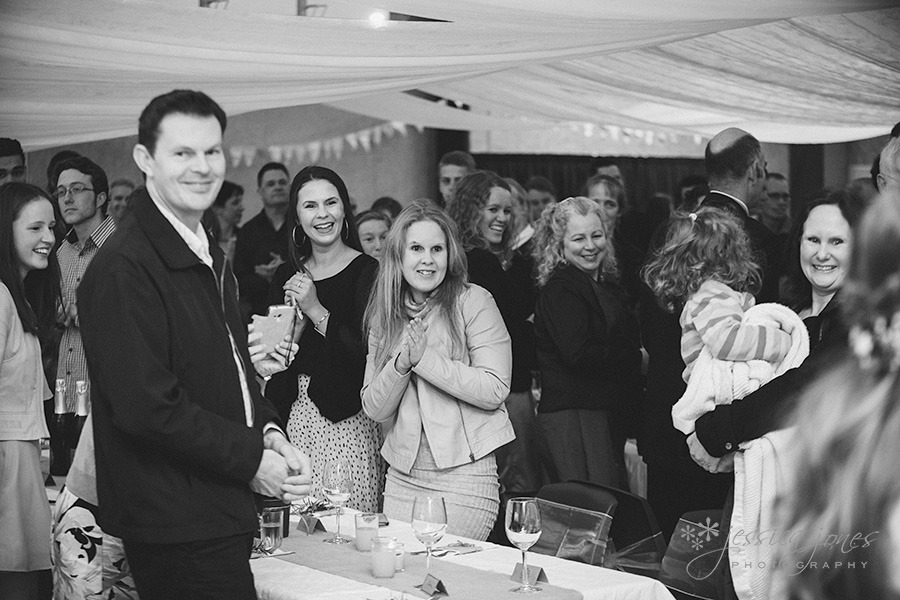 Everything about the reception was handmade by Holly and Ben.  If ever you want to change vocation guys, maybe wedding planning could be on the cards?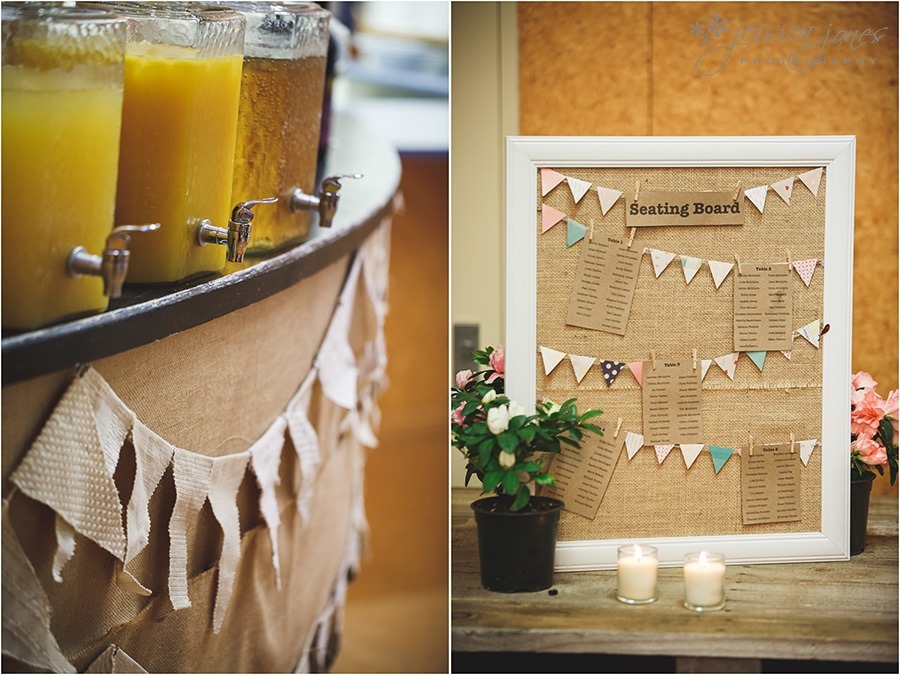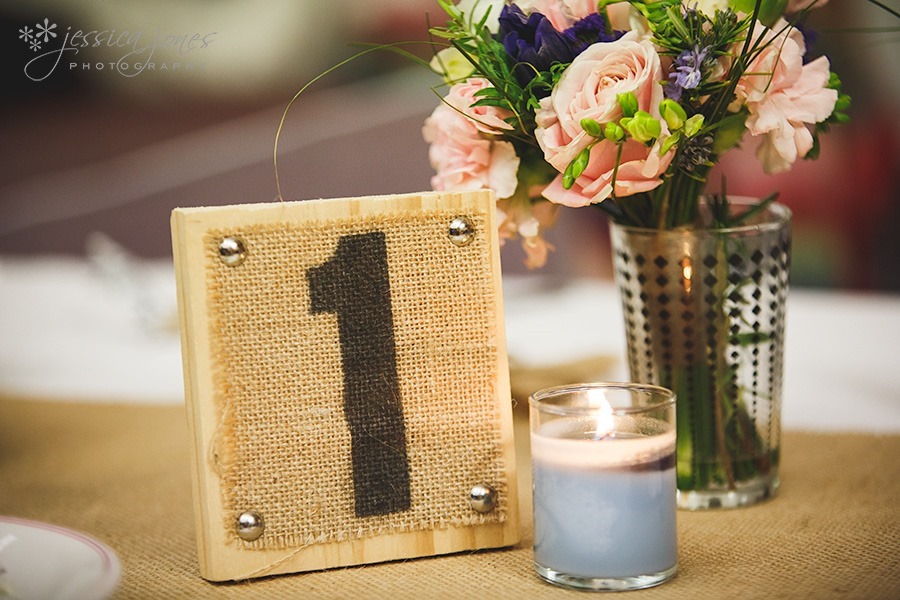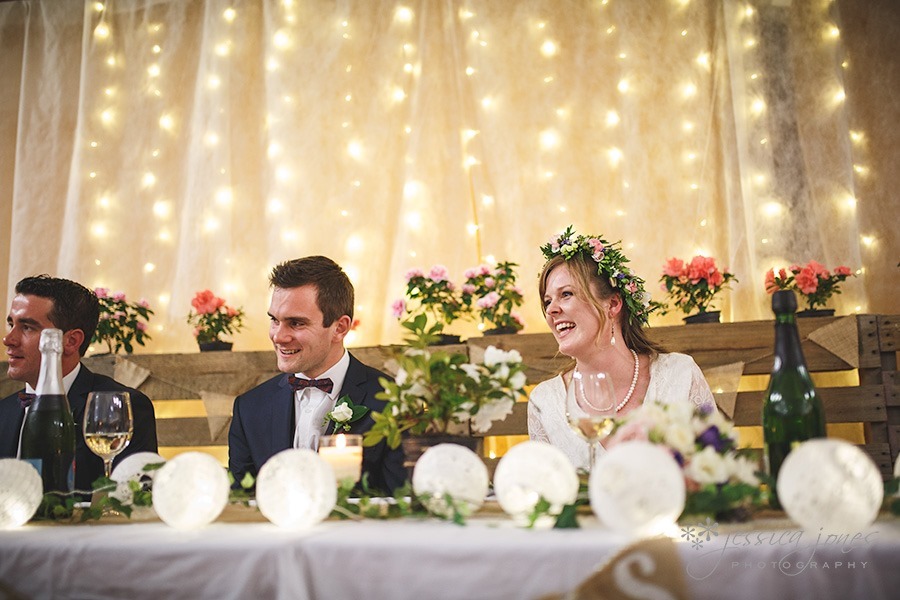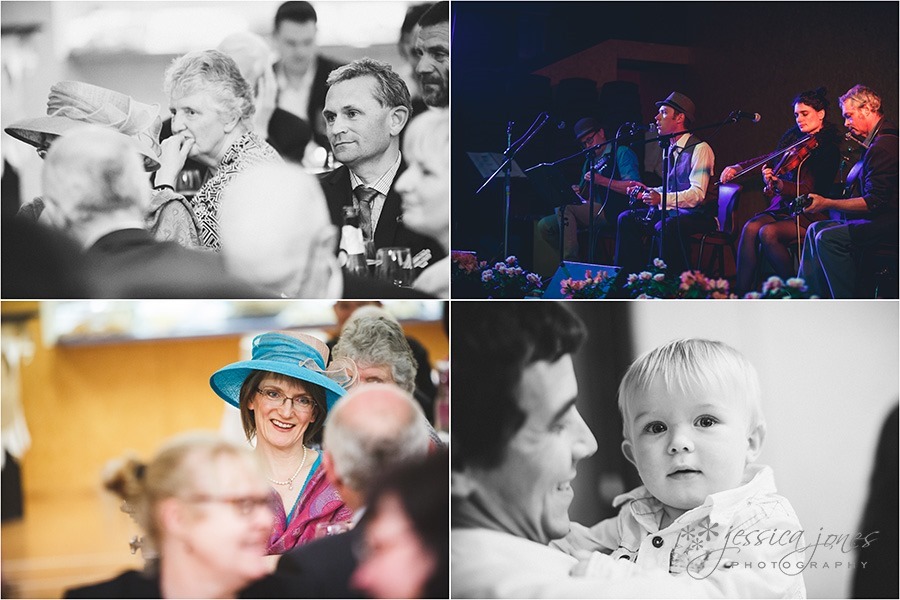 Holly and Ben wowed everyone with a pretty spectacular choreographed first dance!  Turns out not only are they musicians, but dancers!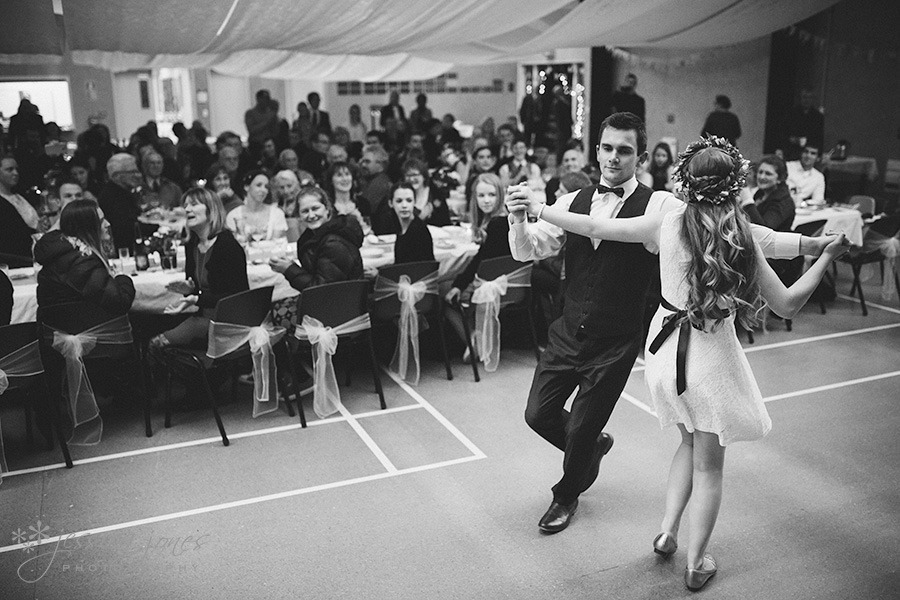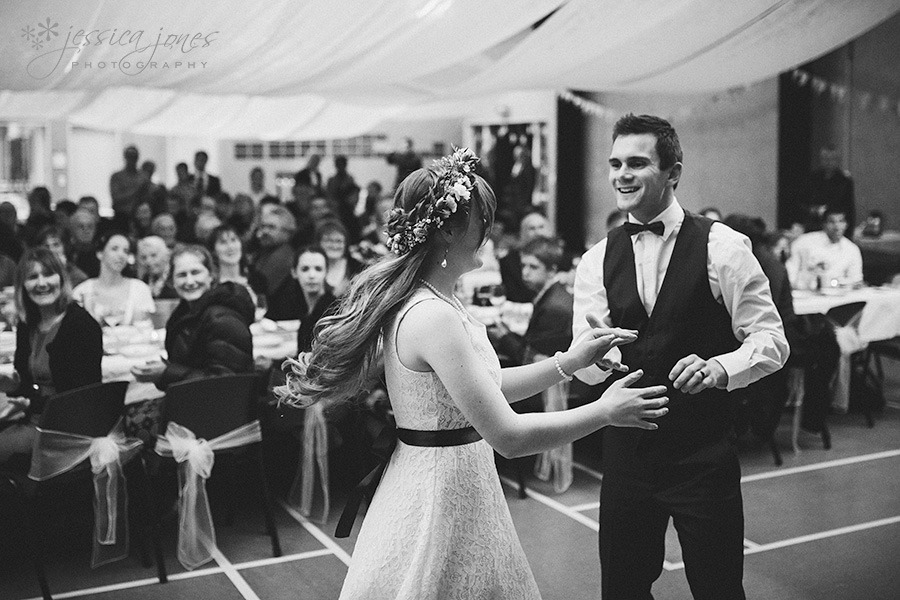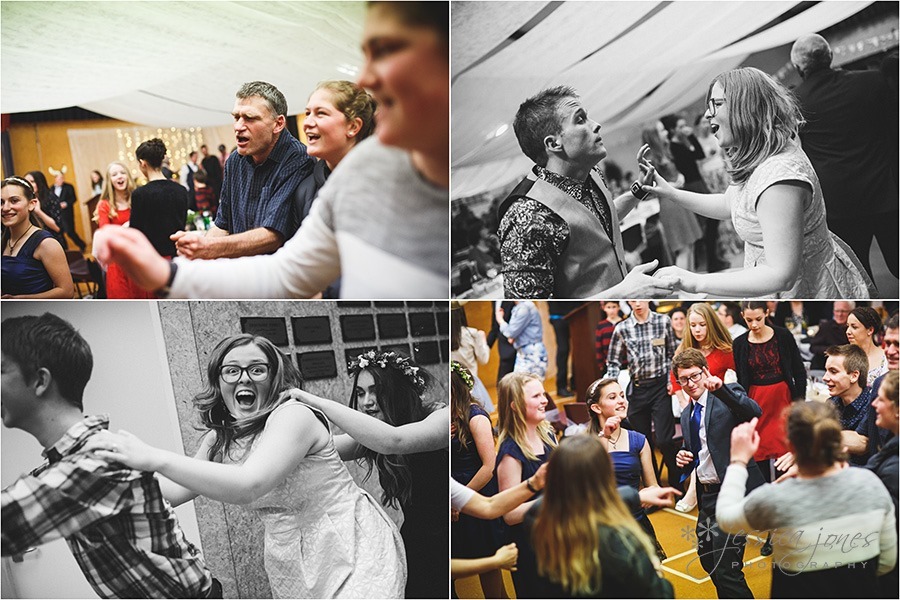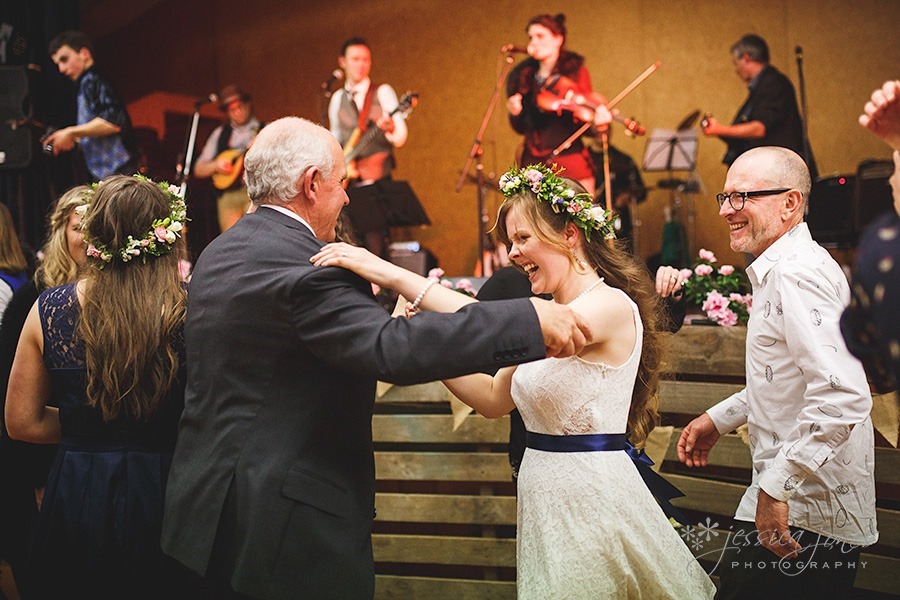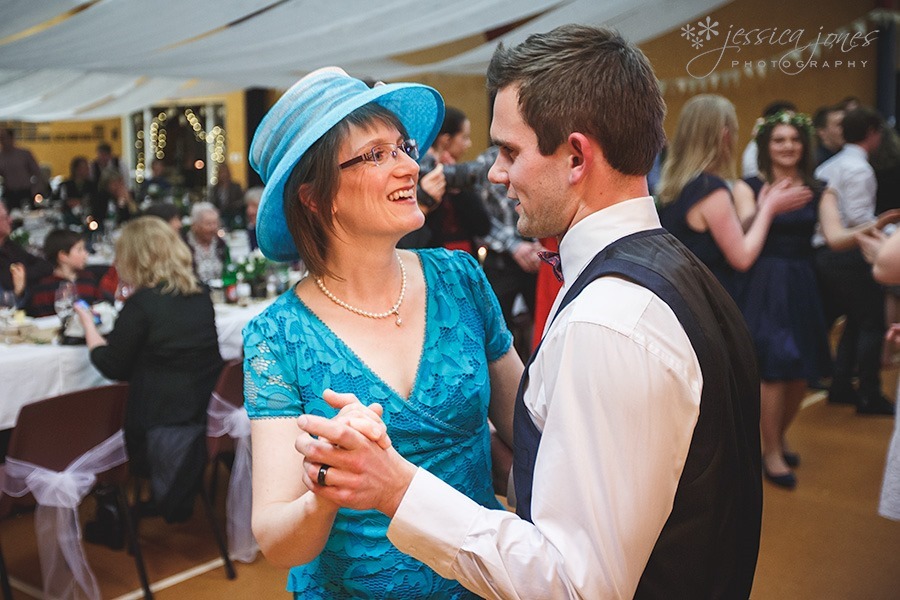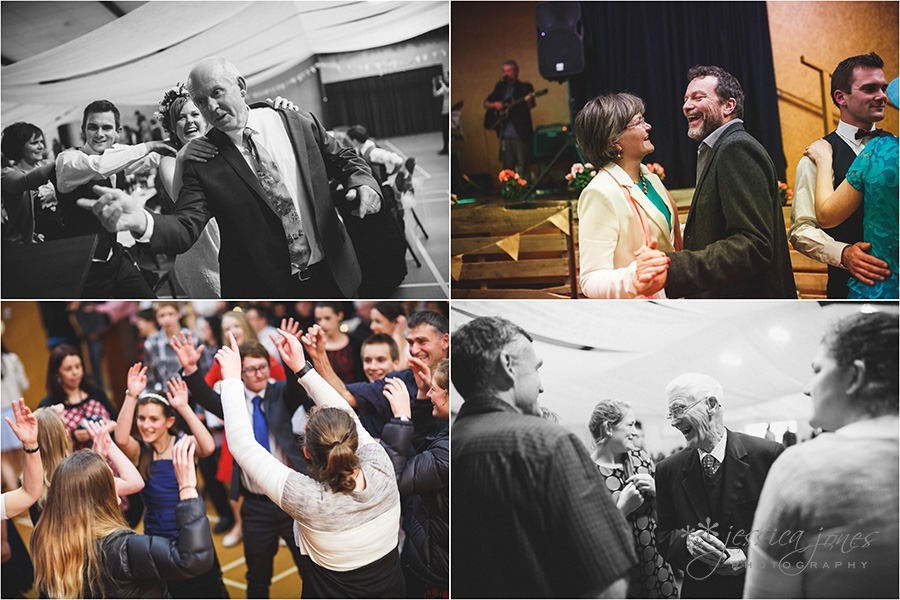 Time to say goodbye to your little girl as a new chapter of her life starts.  These are life's real moments, right here.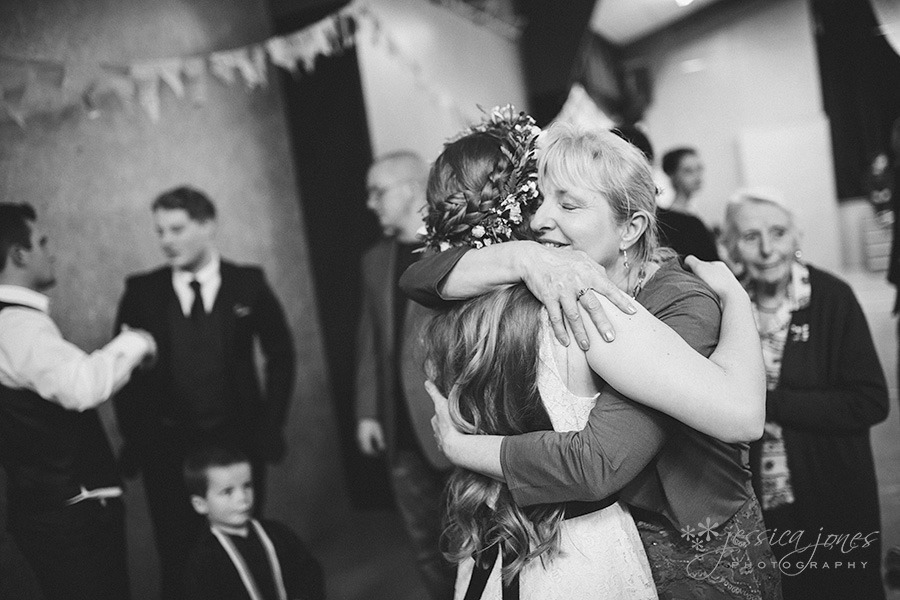 And off they went! Through a tunnel of well wishers and off to start their lives together!
Ben and Holly, it was such a joy to watch you two get married.  We are so proud of you and can't wait to see what the next chapter of your lives will bring!  Wishing you every happiness for many, many decades to come!
Vendor Shoutout
Celebrant: Kerry Rickard
Ceremony Venue: St Andrew's in the City (Palmerston North)
Flowers: Jeanette Anderson
Hair & Makeup: Lets Face It Hair and Beauty (Palmerston North)
Cake: Gloria Scott & Zach Meads
Catering: Taka Moriyama
Ceremony Music: Trio Bella (Palmerston North)
Register Signing Item: Kimberly Jones
Reception Music: Winsome Lost (Palmerston North)