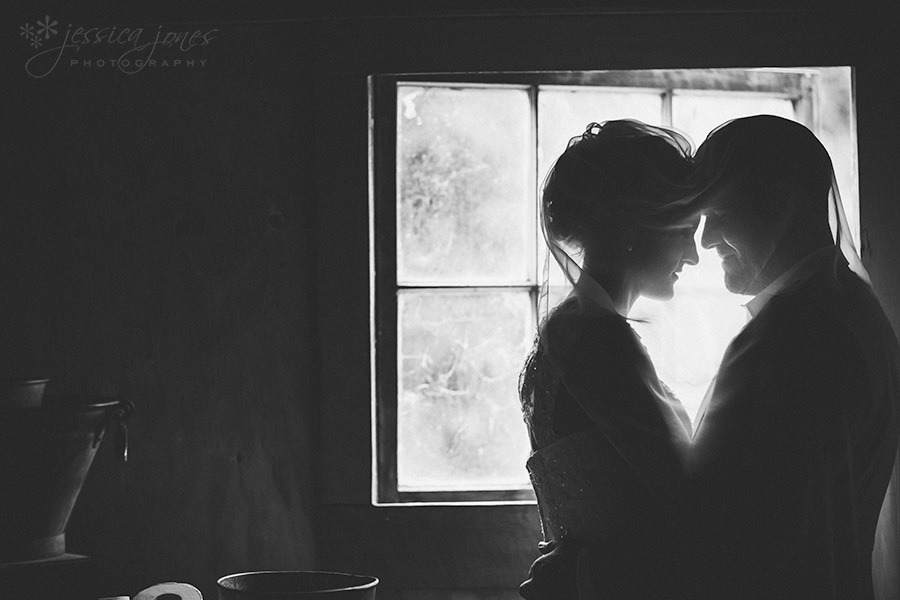 Ben isn't really a 'walk-on-the-beach-at-sunset' type of guy, so when he seemed keen to go for a little beach wandering on the first evening of their Bali holiday, Vanessa wondered what on earth was going on.  Walking down the beach she suddenly realised he wasn't right next to her, Vanessa turned around only to see Ben holding an engagement ring.
On Saturday Ben married the woman who stole his heart and gave him two adorable sons.  We joined them out at Waterfall Bay, surrounded by some of the most breath taking scenery on the planet.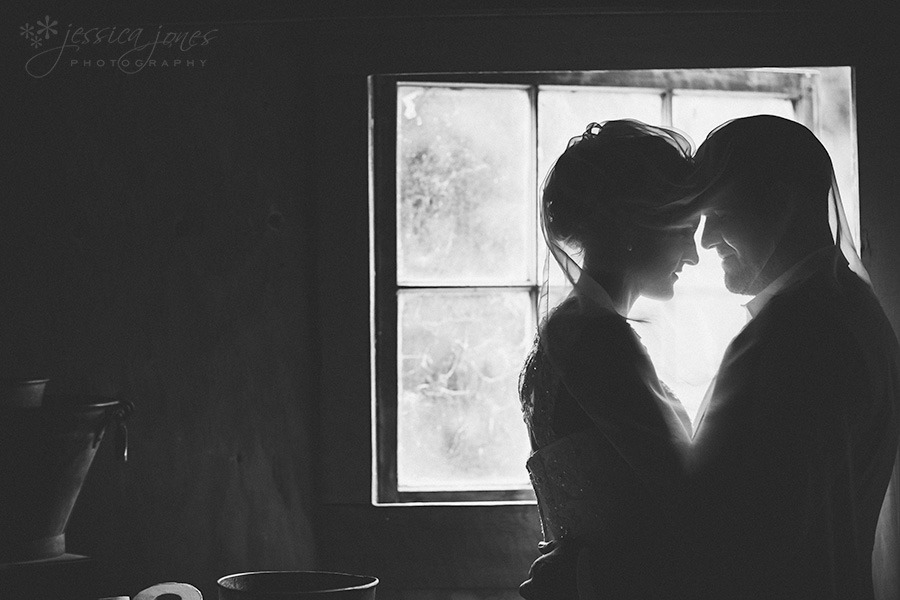 Julie, one of the bridesmaids, let us all invade her apartment while the the girls prepared for the wedding.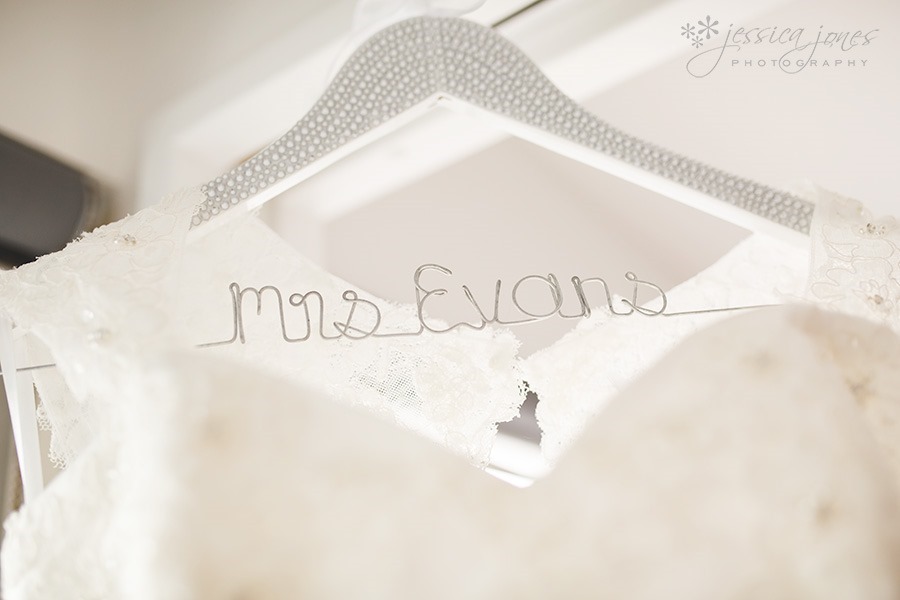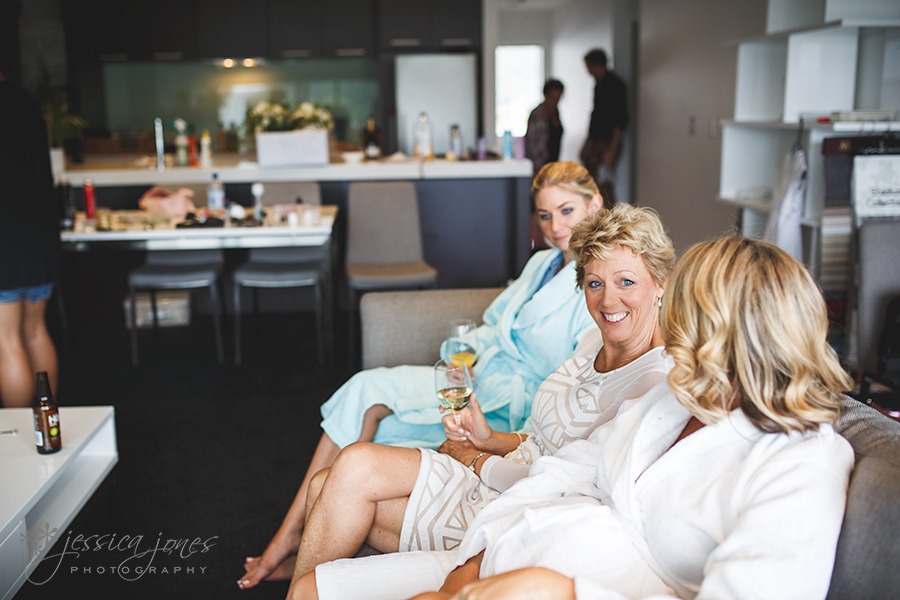 Taylor was only one of the little people who completely stole the show, by means of her utter gorgeousness.  Even if she wouldn't talk to me for the first hour or so…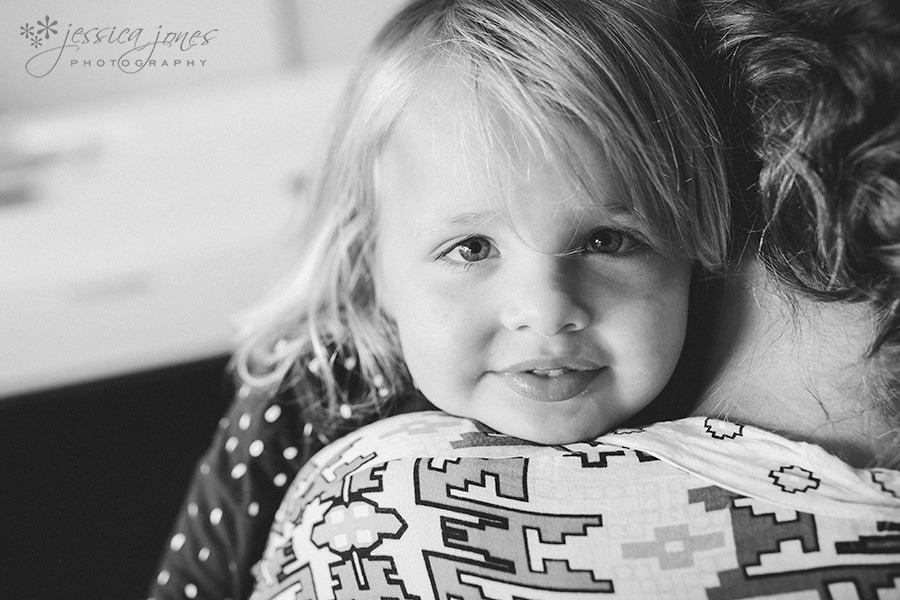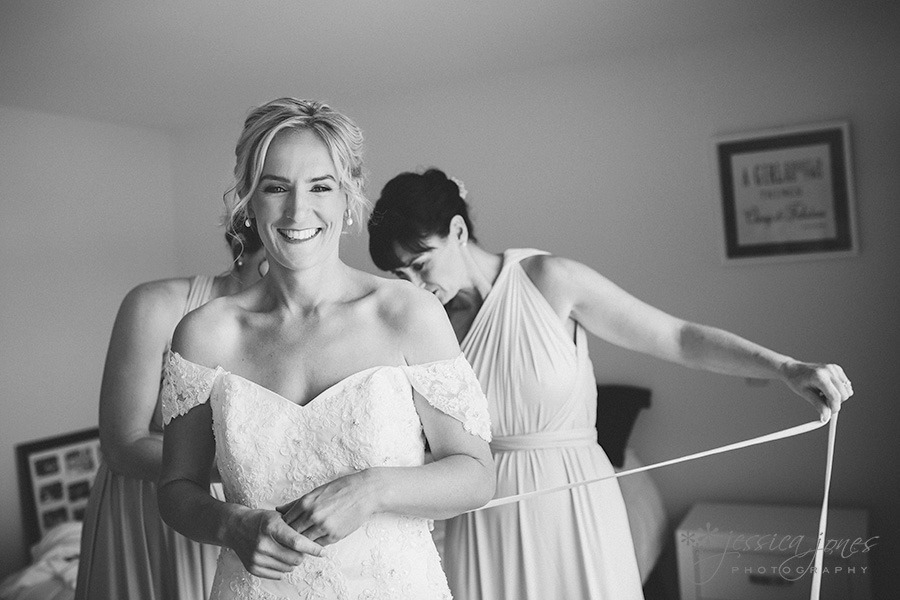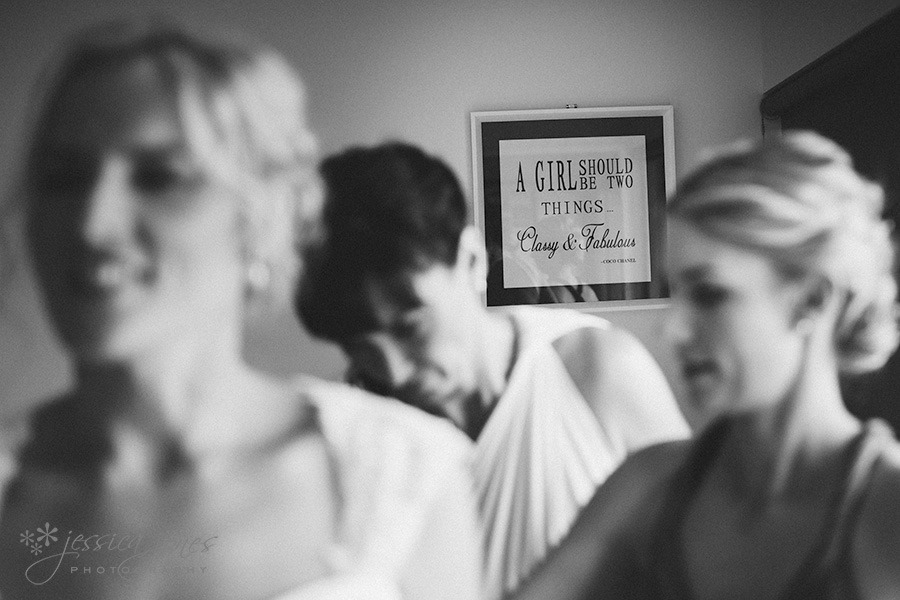 One of the benefits of having a bigger number of bridesmaids is having an impressive line up of shoes!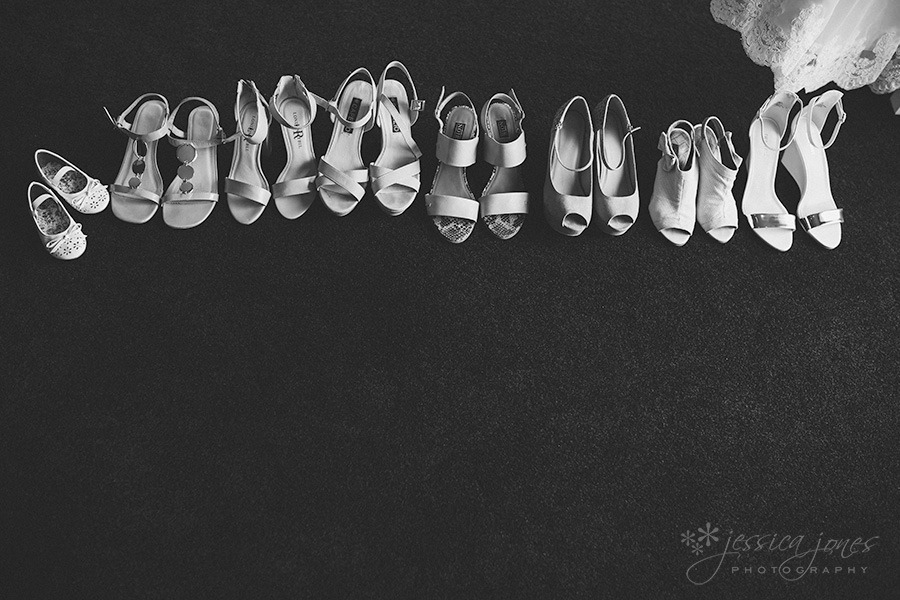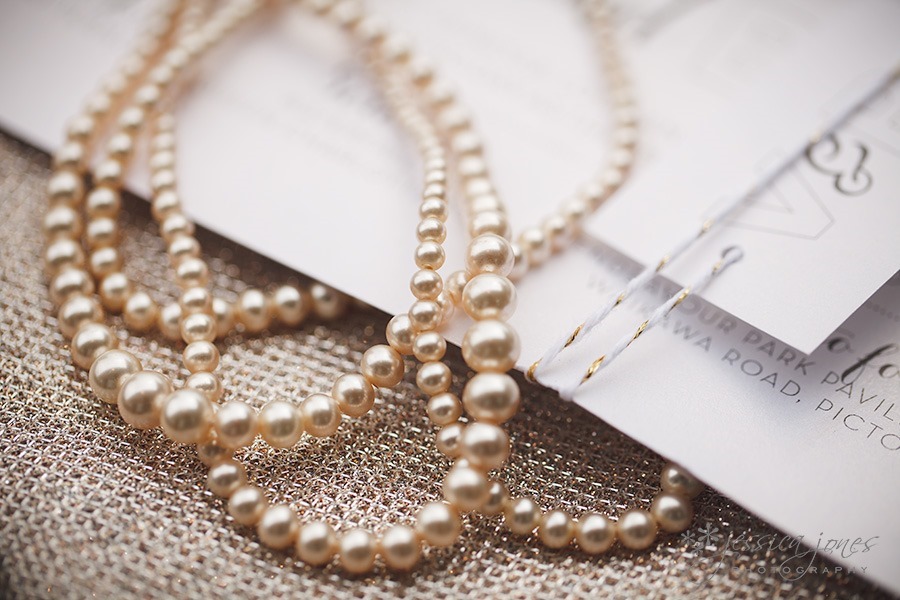 I don't know anything about this cat, except that he belongs to Julie and he took exception to Emily taking his photo.  However, this image makes me giggle because he reminds me so very much of our own cat, Cindy.  After getting over the loss of our original Kitty (who was part of the family for 19 years), we decided to adopt a wee cat from the SPCA.  We quickly bonded with a cat who seemed friendly and smoochie and ever so lovable.  It didn't take long though, for her true personality to shine through.  Turns out she lied to us at the SPCA, she pretended to be utterly adorable.  The truth is that her personality is almost exactly what is depicted by this cat right here.  Unimpressed.  Somewhat annoyed that other people inhabit that same house as her.  And don't even think about cuddling her.  She doesn't need your love.  Oh, and while you're at it, show her where her food is, she's forgotten.  Nevermind, we'll probably only have her for another 16 years or so…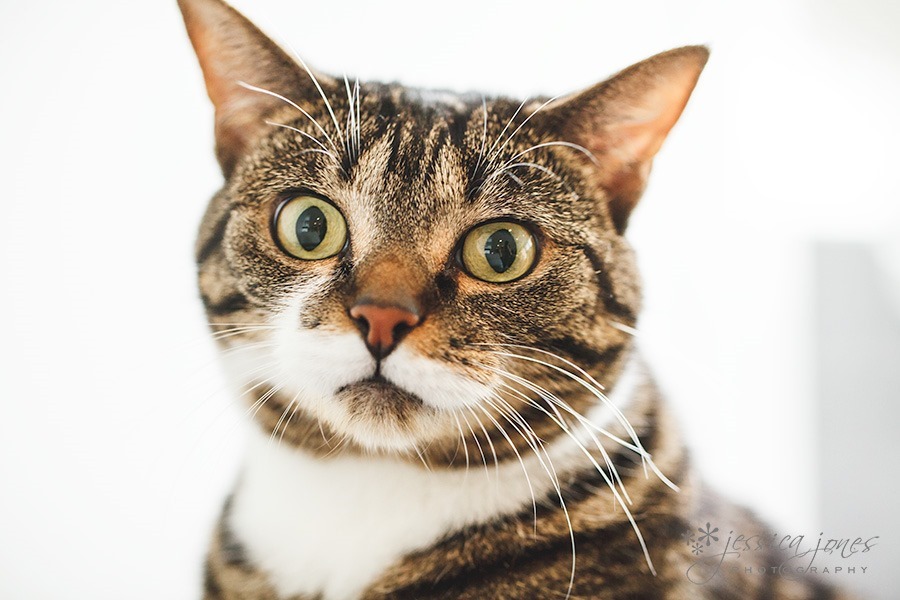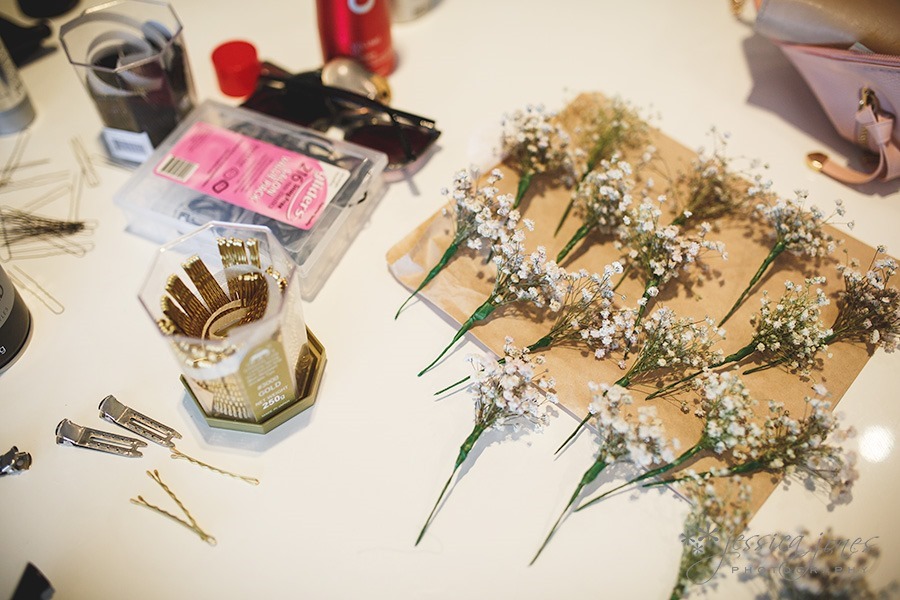 Anybody who has been reading my blogs for any length of time knows how much I love veils.  I know that they aren't right for every single bride, but BOY did it work for Vanessa!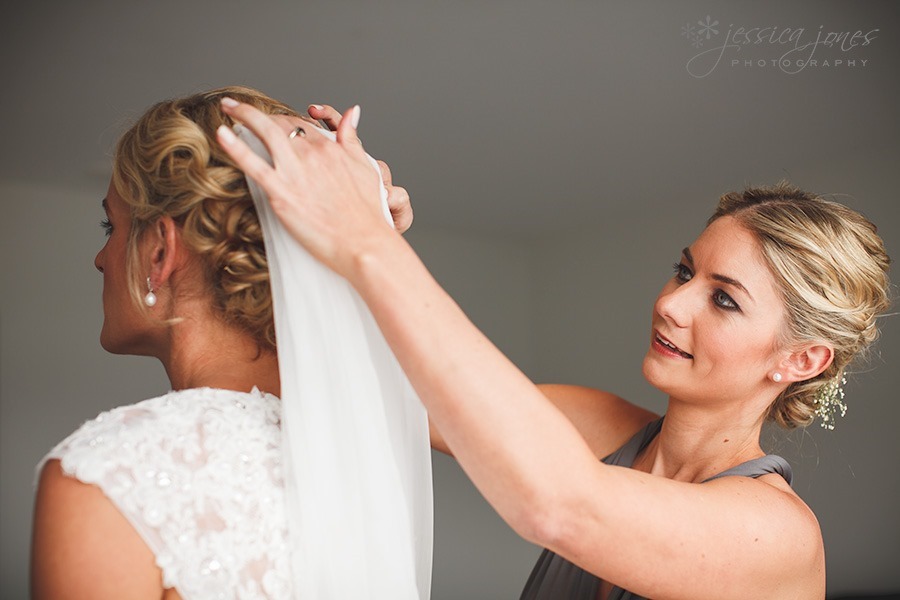 Look at how utterly stunning she is!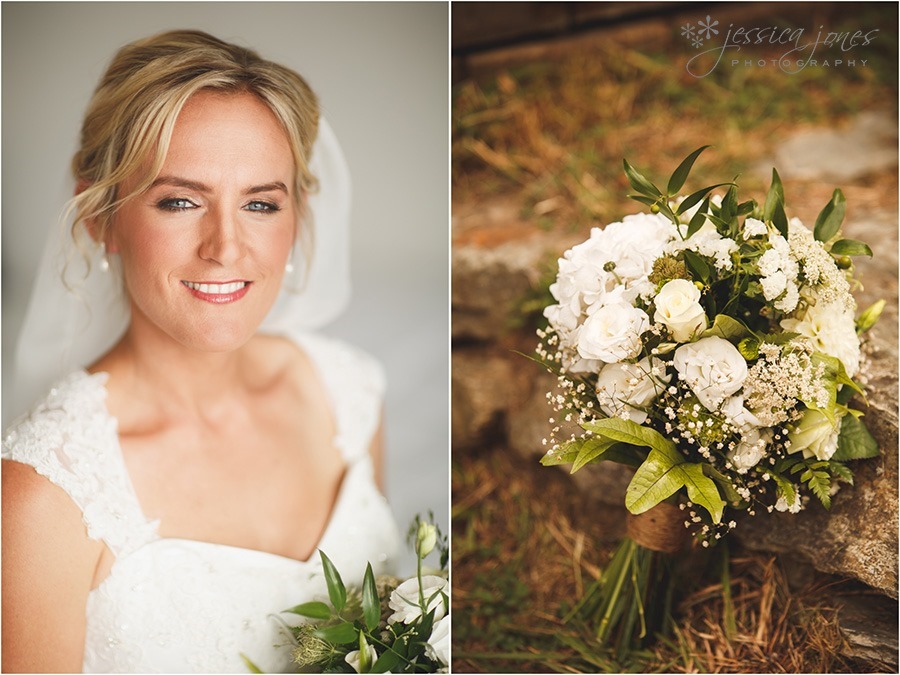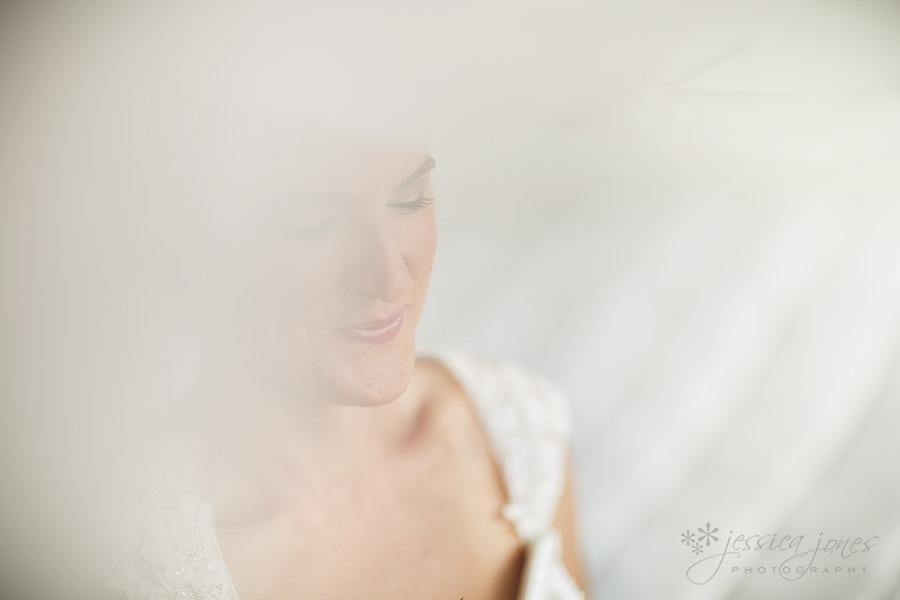 Like I said earlier, Julie's apartment overlooked the Picton waterfront.  The Picton waterfront attracts a lot of tourists.  Tourists who saw Vanessa and the girls standing on the balcony.  Tourists who also saw Vanessa's veil fly right off her head…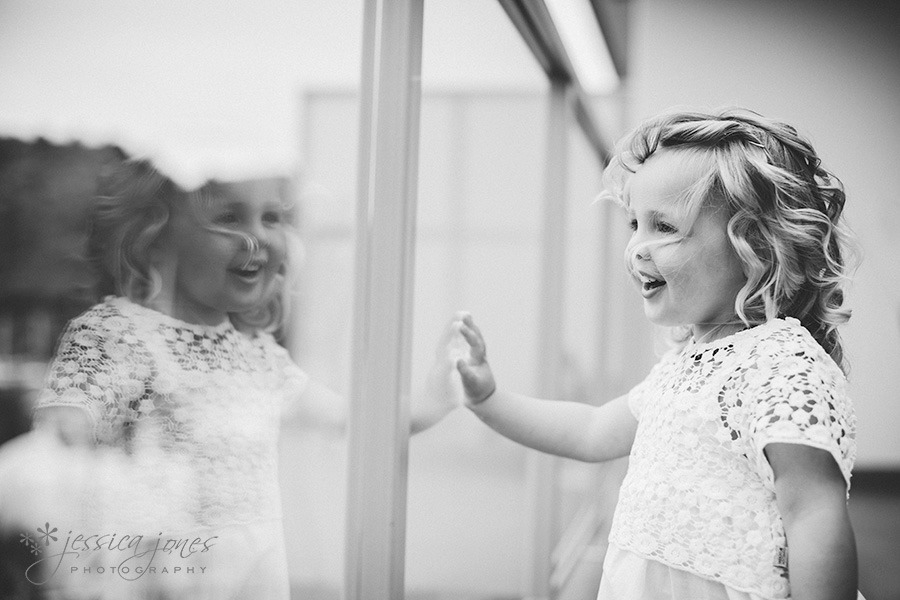 …and into the air, only to be caught by the spikey bird-stopping things on the roof!  Thankfully with careful removal it remained in one piece.  We got got some fun shots, and the tourists got a story to take back to the cruise ship.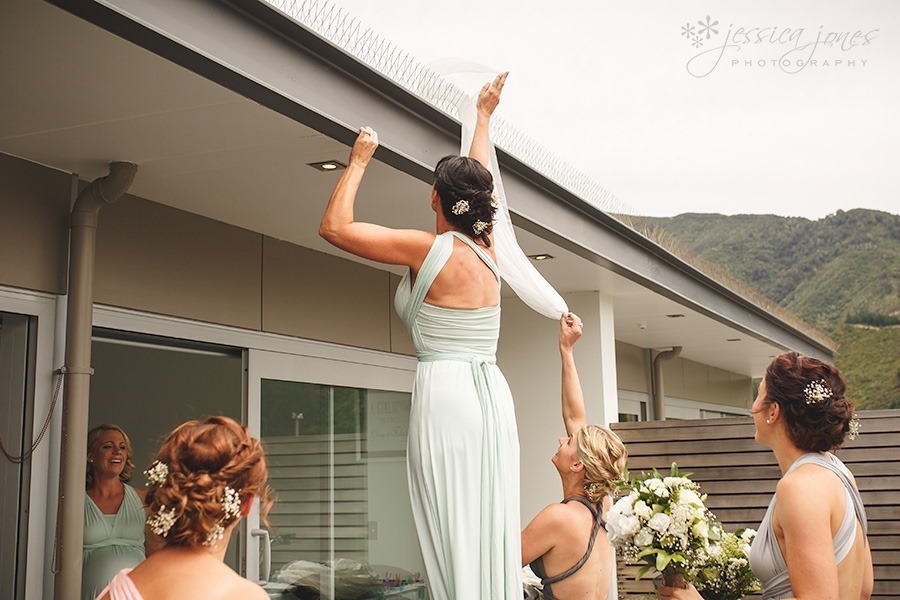 While all this was going on, Paul was with the boys as they got ready.  This picture on the right here is where we were going to be having the ceremony, Waterfall Bay.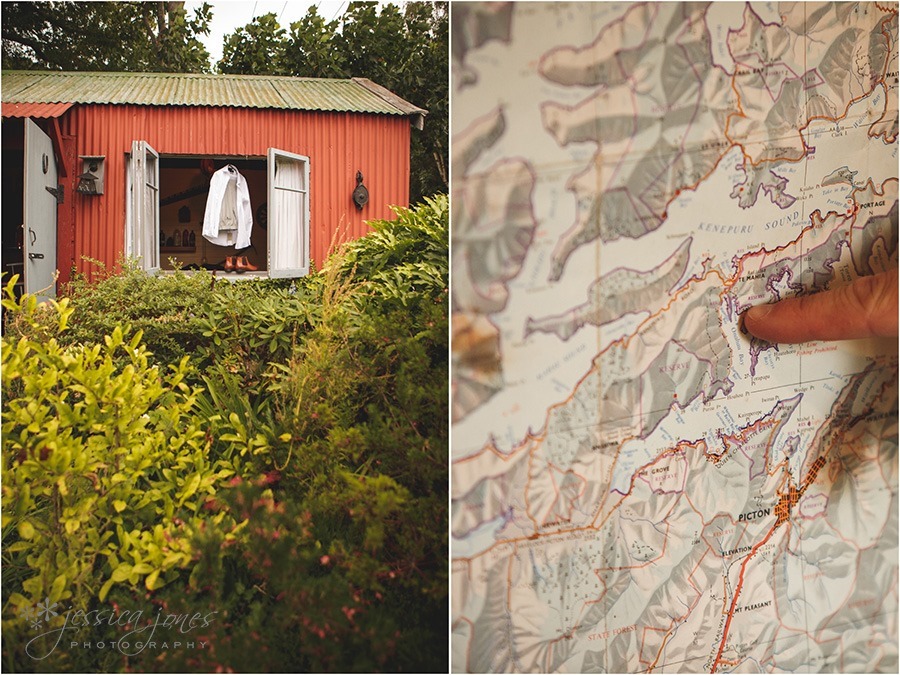 But before they got on the boat, they had to make the most of Garth's bar at his house.  I guess, if you're a bloke, it probably doesn't actually get much cooler than this!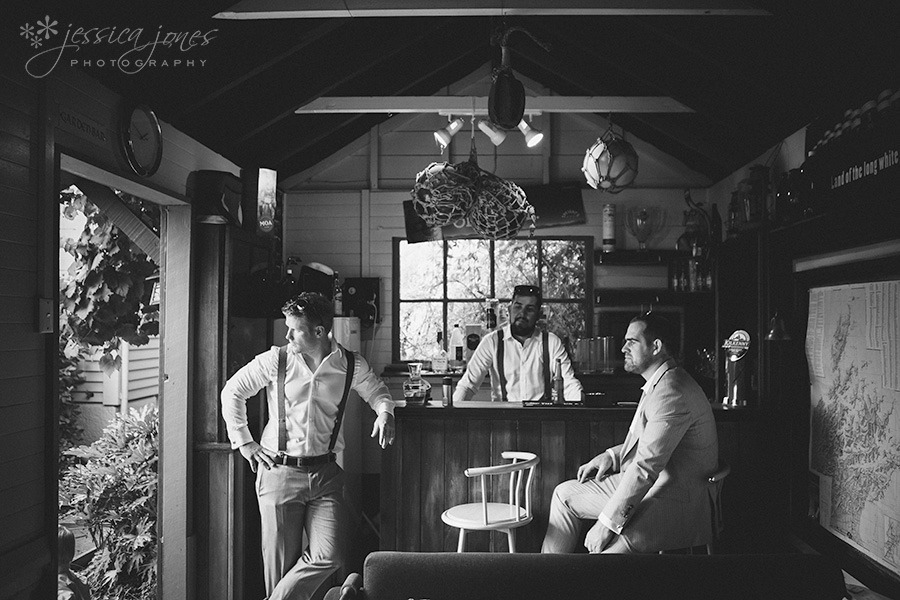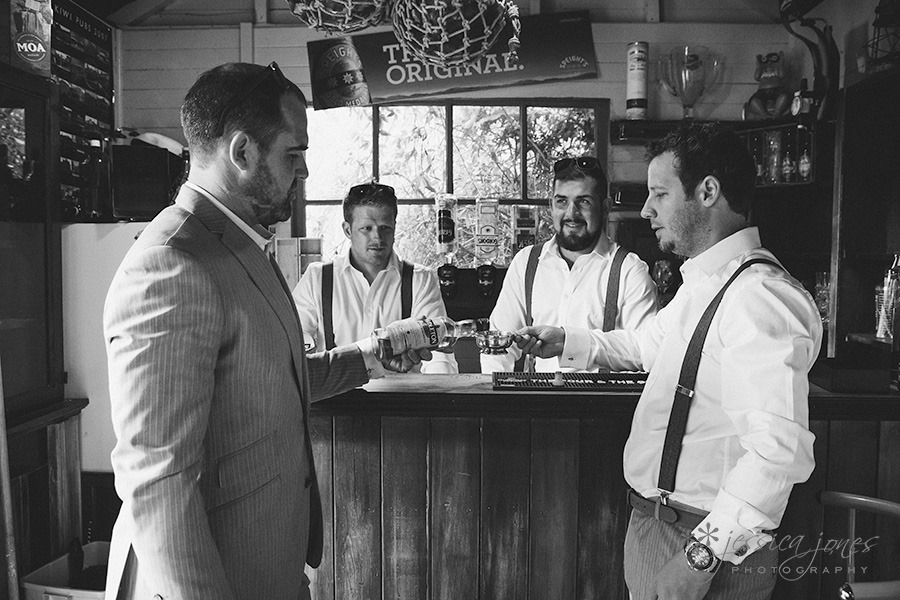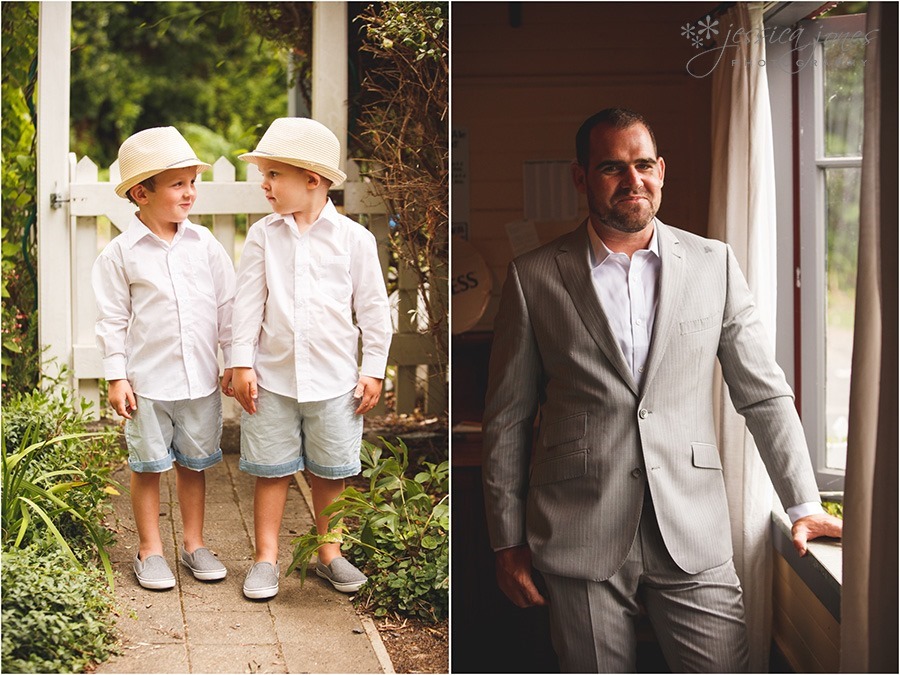 Ben's parents own Cougar Line, which turns out to be quite handy when you have one hundred and something people to get out to Waterfall Bay!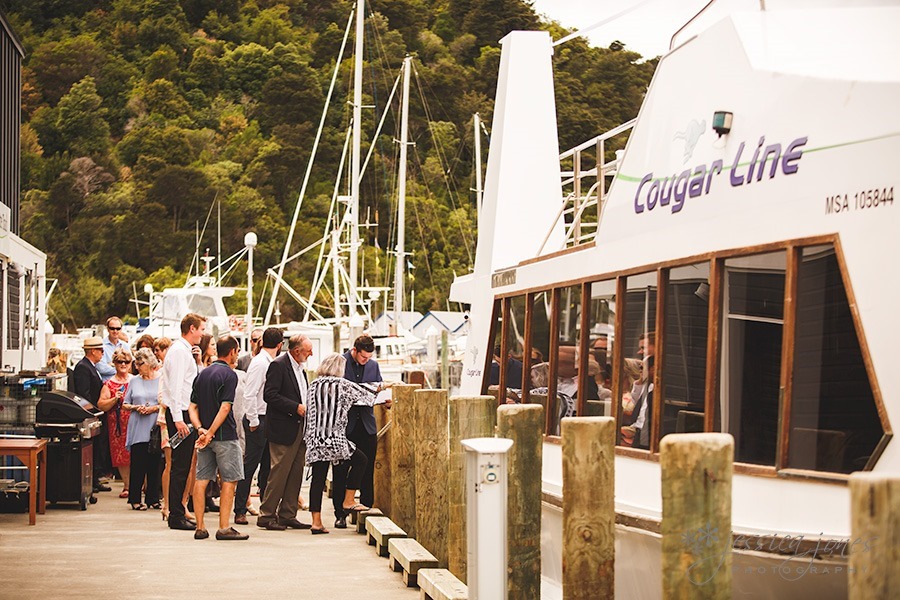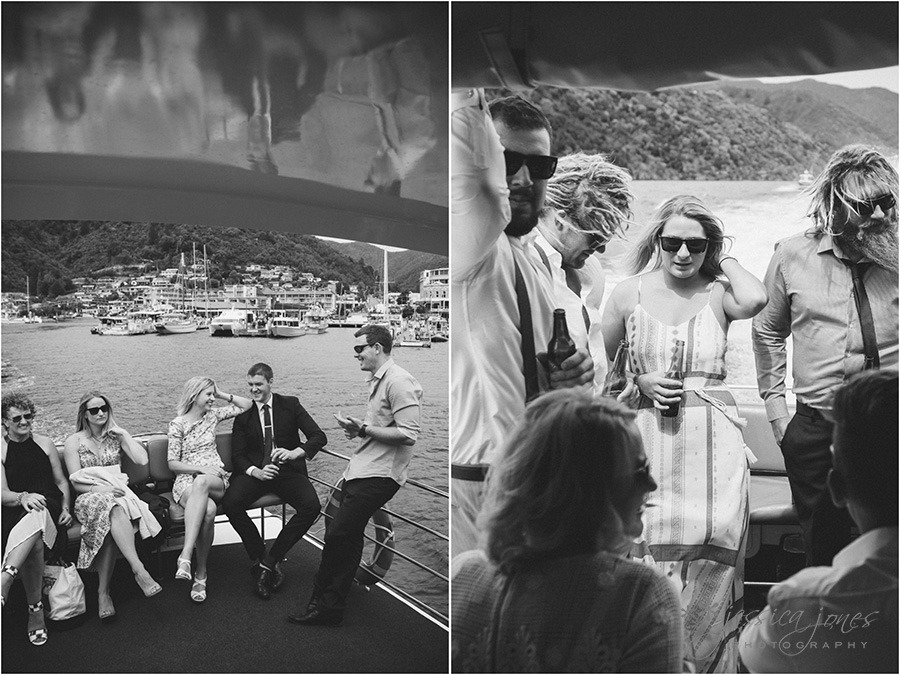 This is called arriving in style!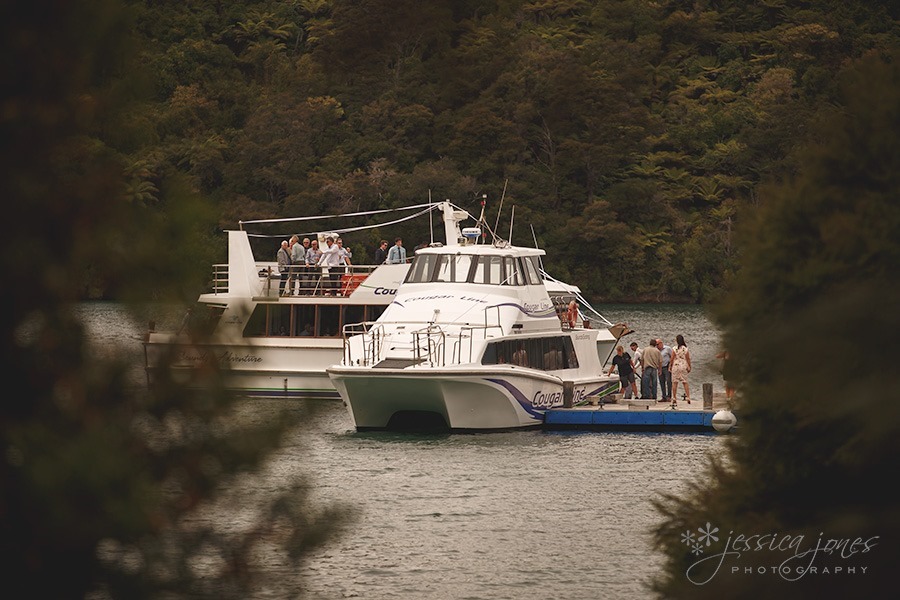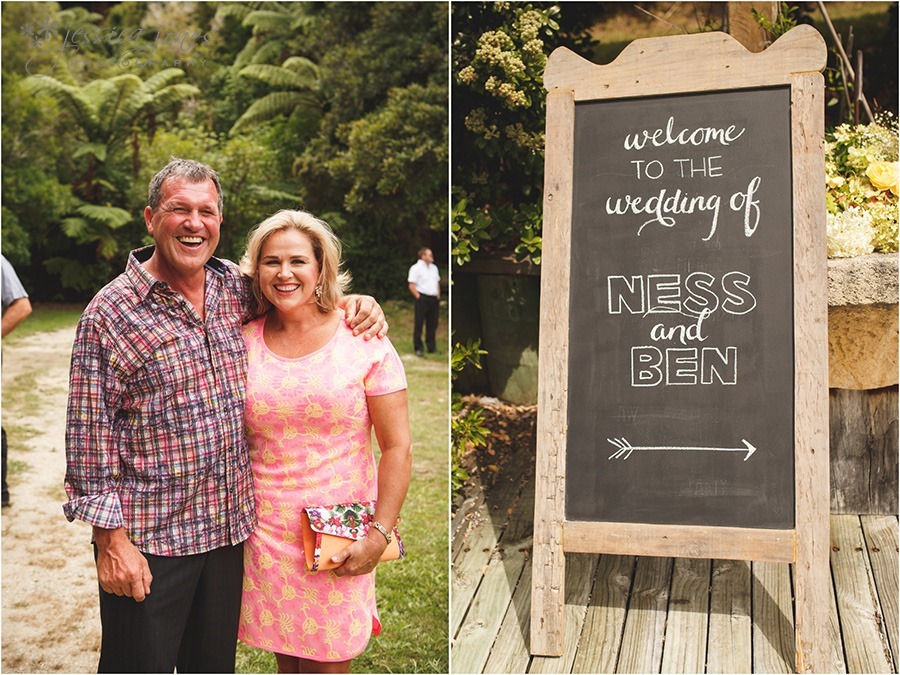 Waiting back at the wharf was little Matilda, another family gem.  I can't tell you how tricky it was to take this photo without all of those Cruise Ship tourists wanting to also be in the picture!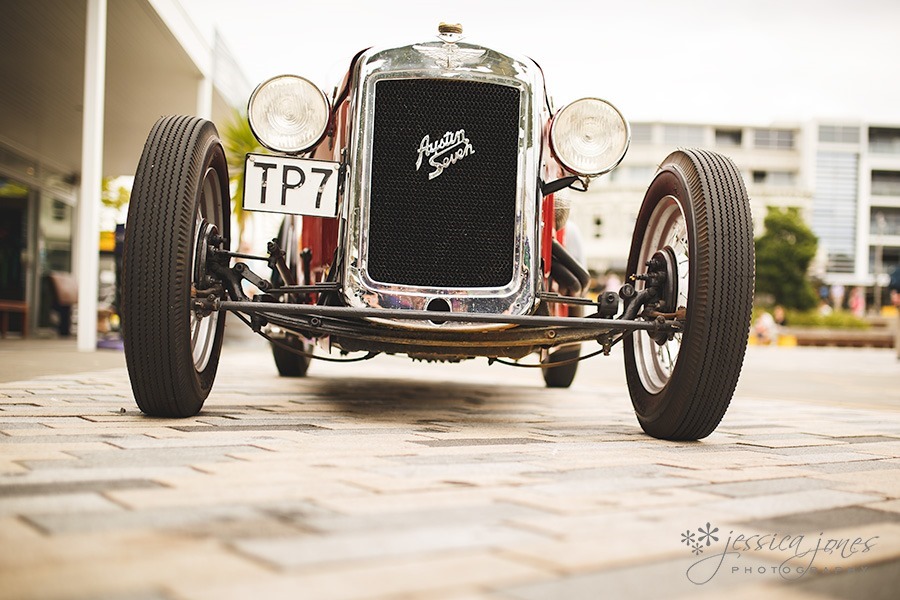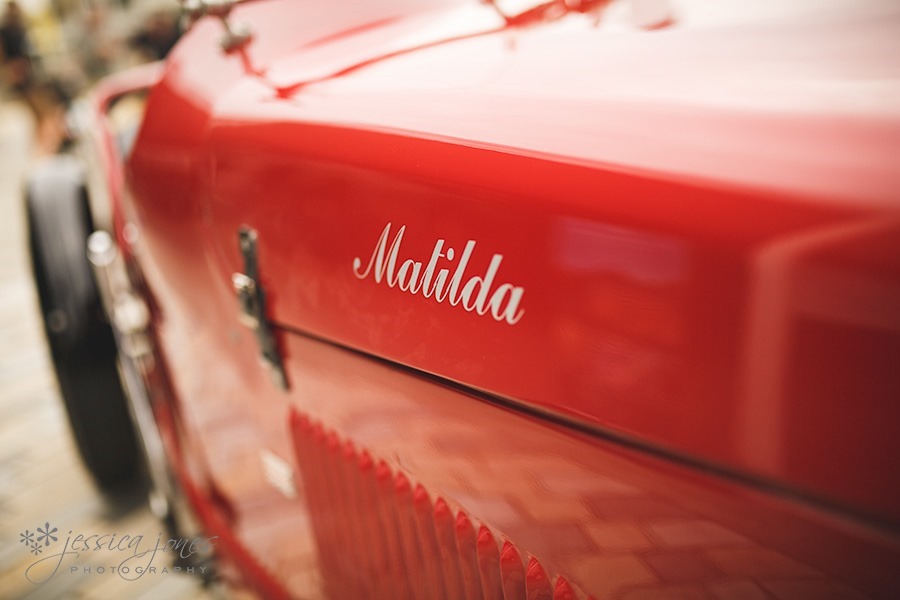 Just on time, the girls arrived.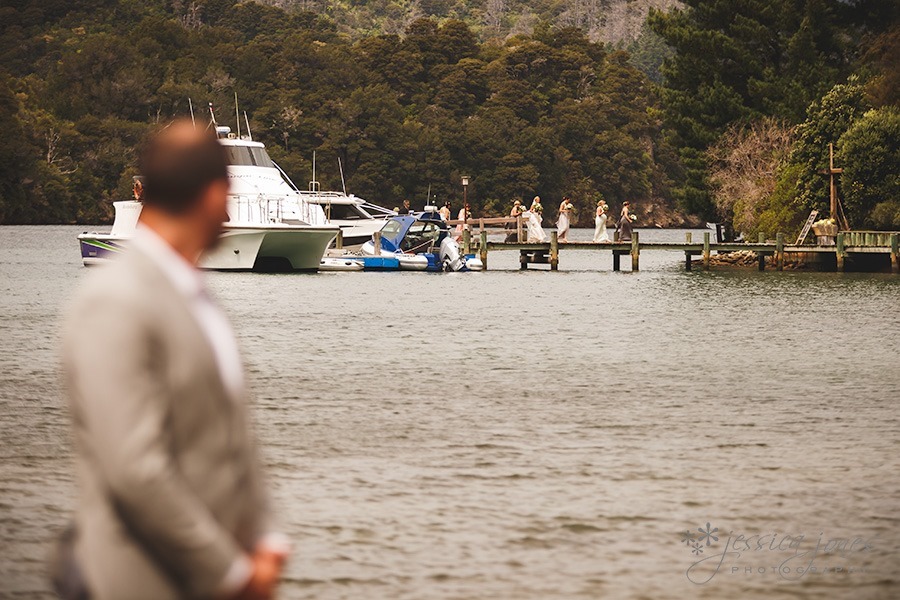 And Ben was truly happy, his bride had arrived!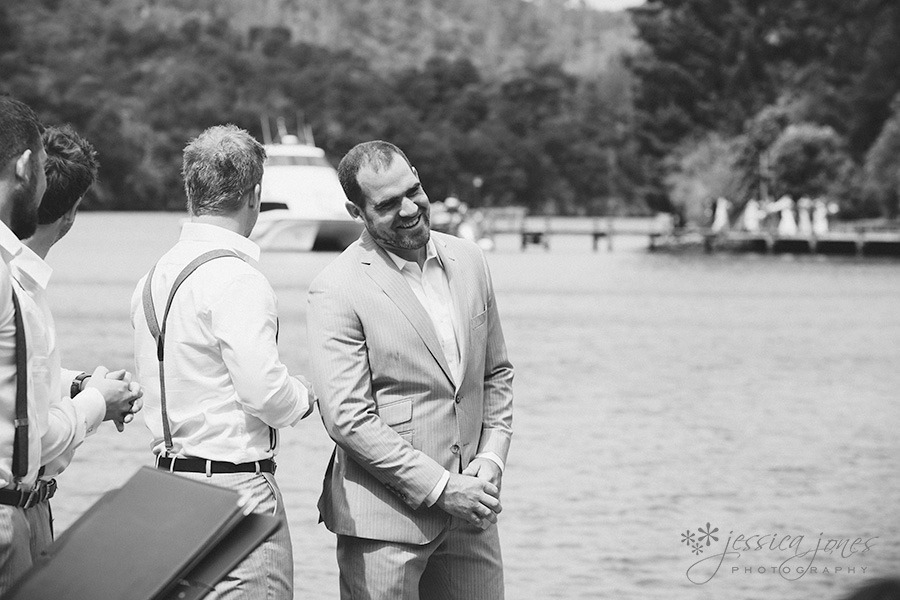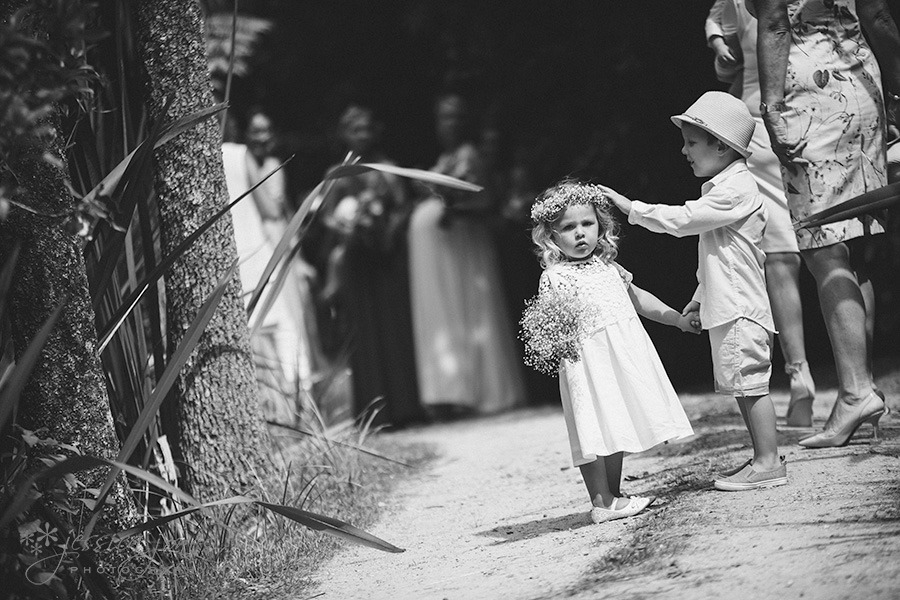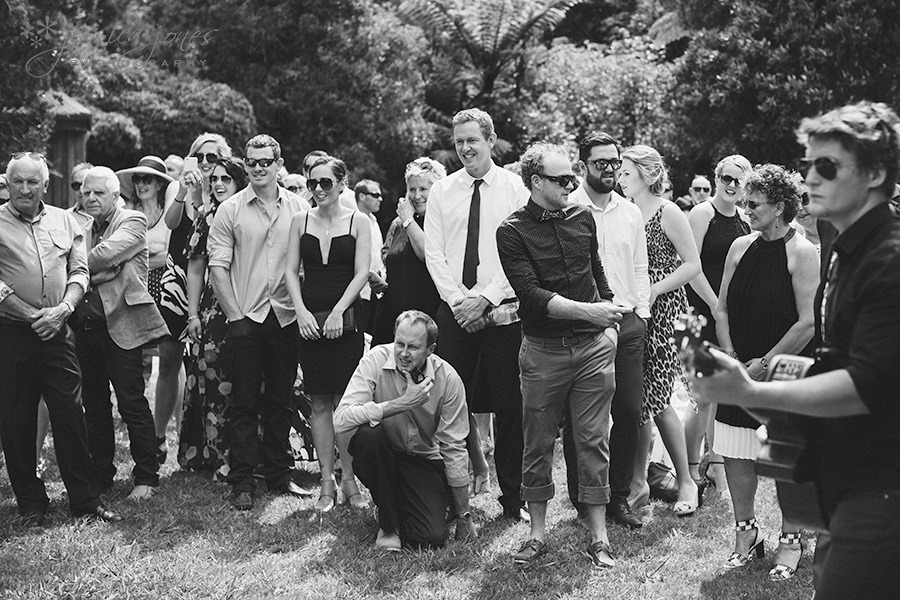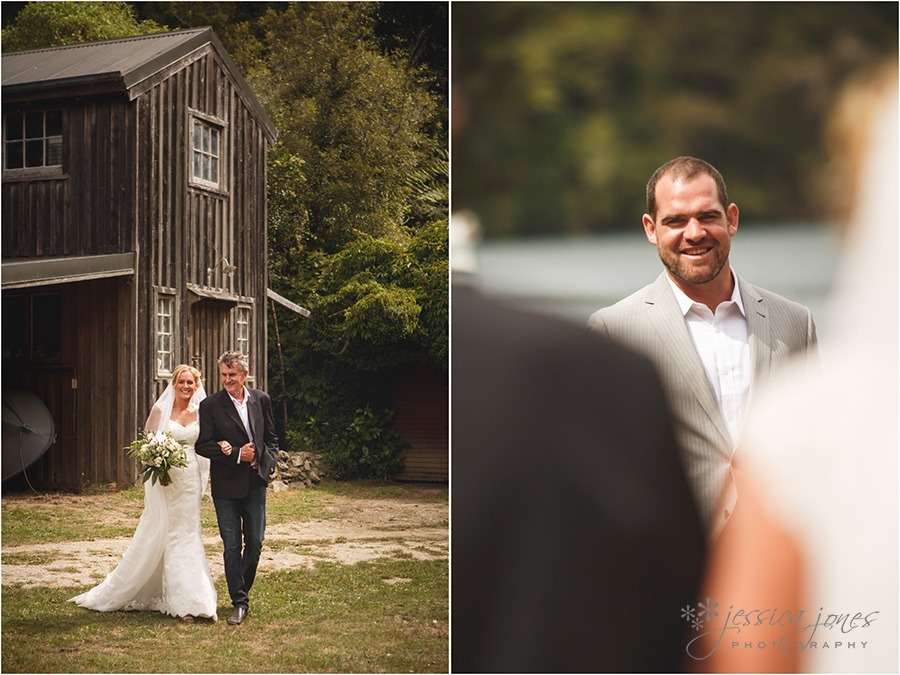 See, here's the thing about little people at weddings.  You never know what they're going to do.  If they're quiet and happy, they're cute.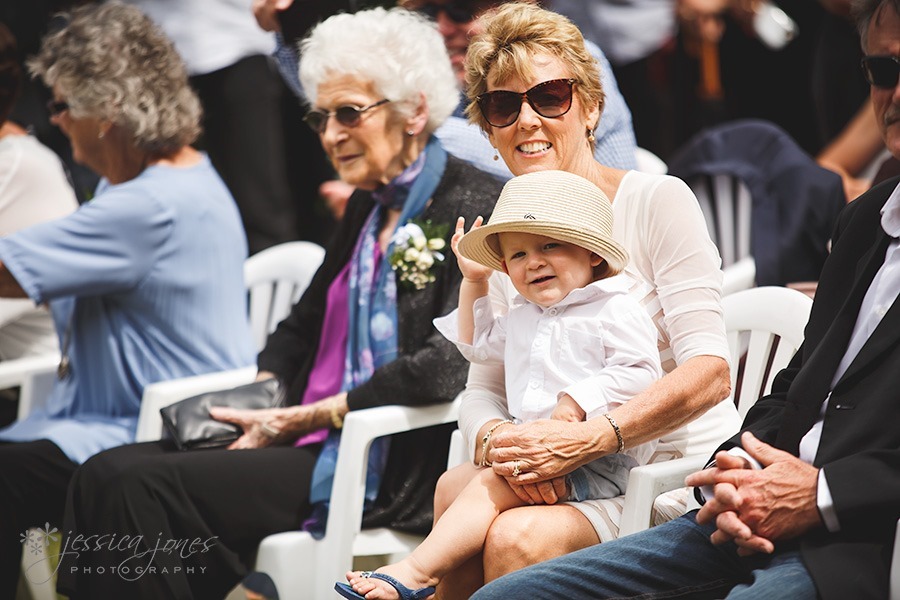 If they decide they no longer want to be quiet and happy, well, then they're still cute AND you get great pictures!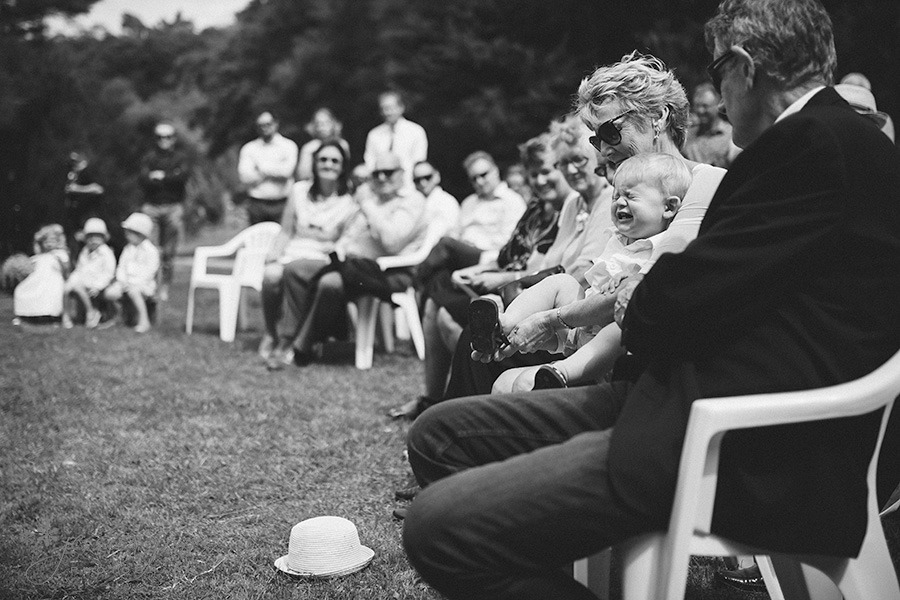 Check out the three little chairs for the three little royals!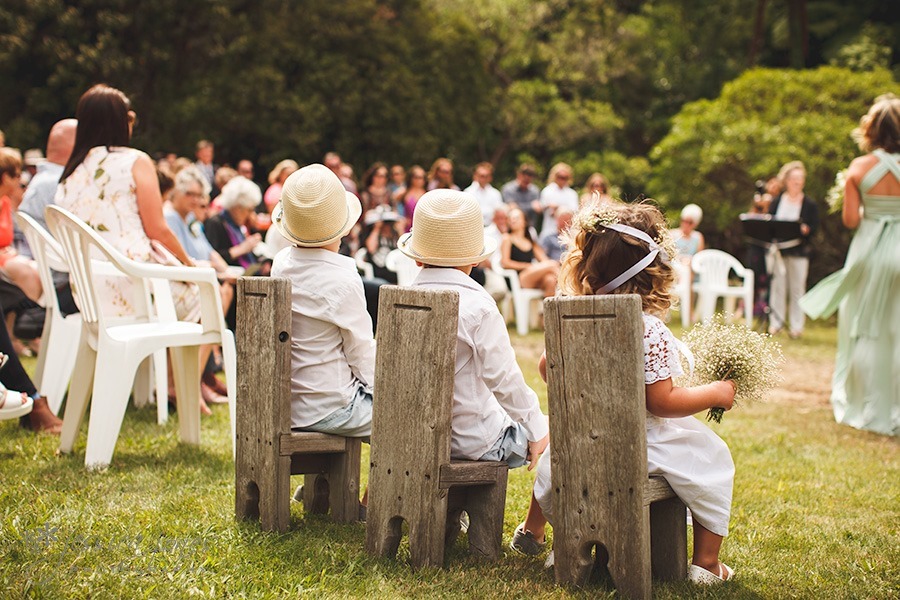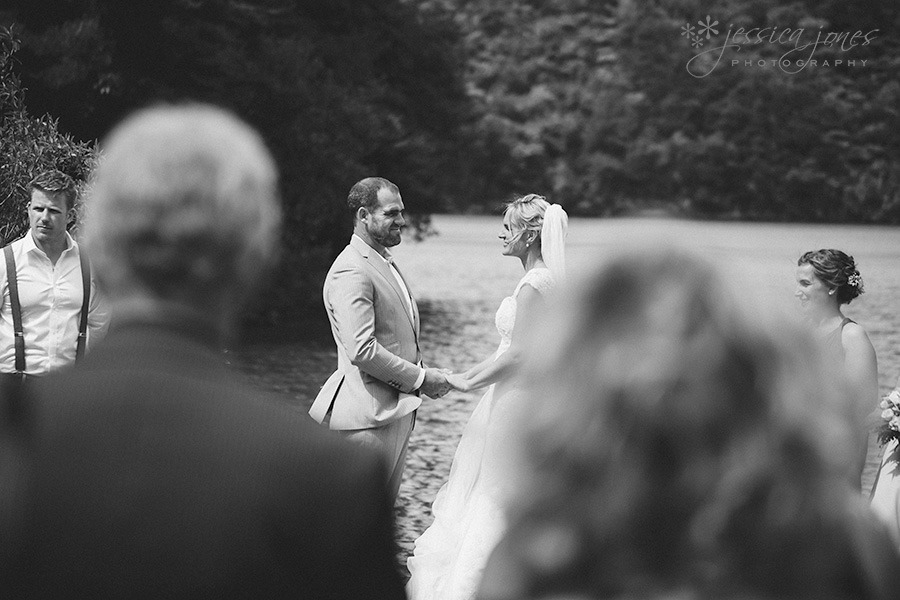 We also had some uninvited guests, but they got to stay on account of their cuteness.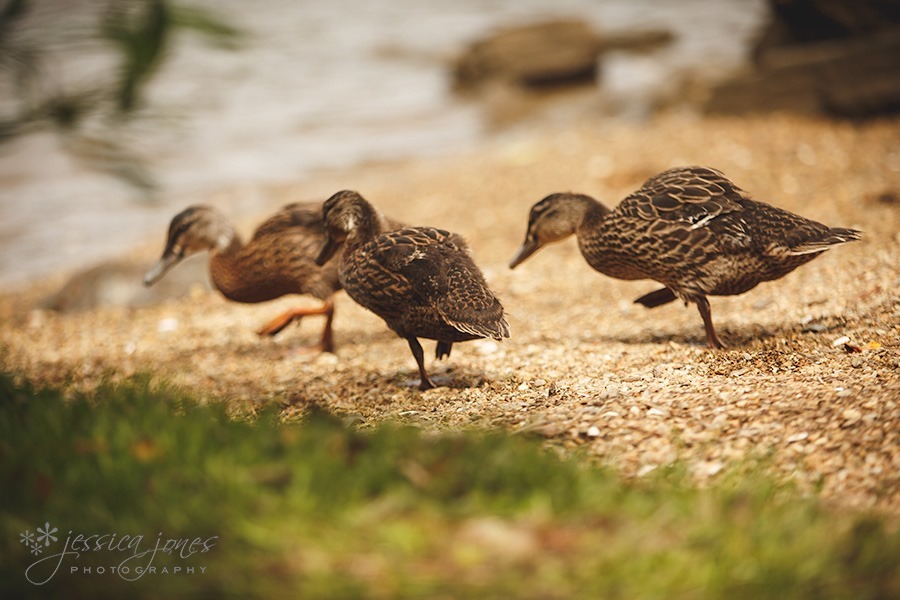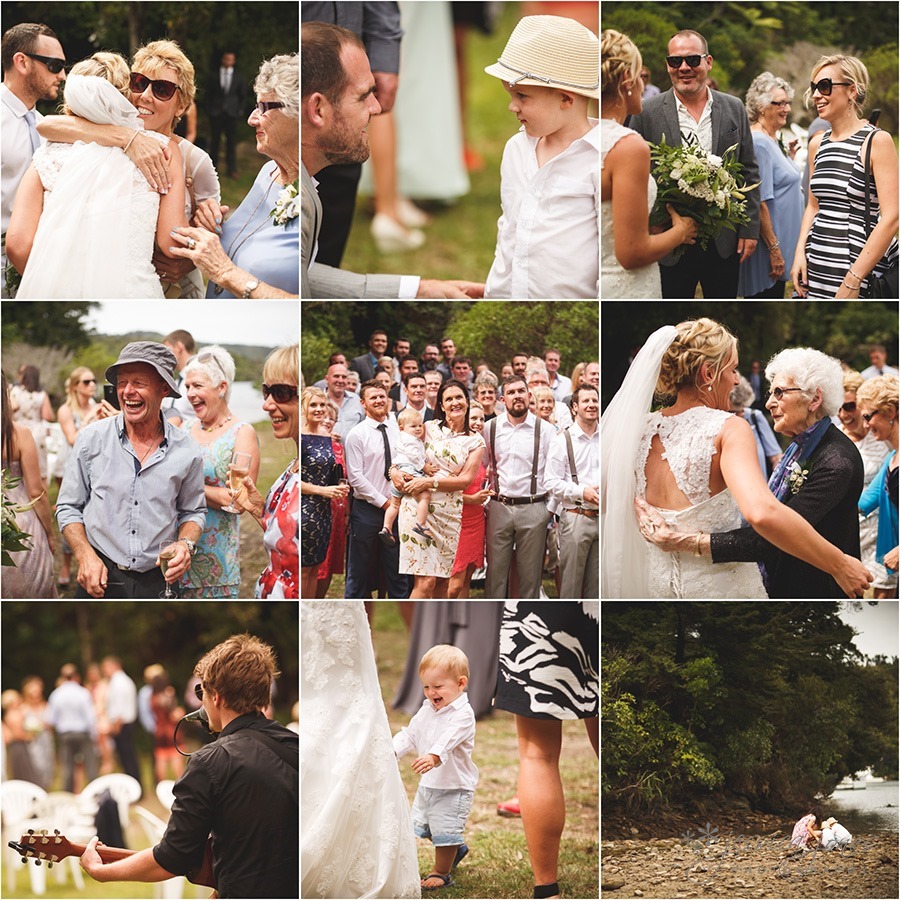 We certainly didn't have to go very far to find some picturesque places to do some photos!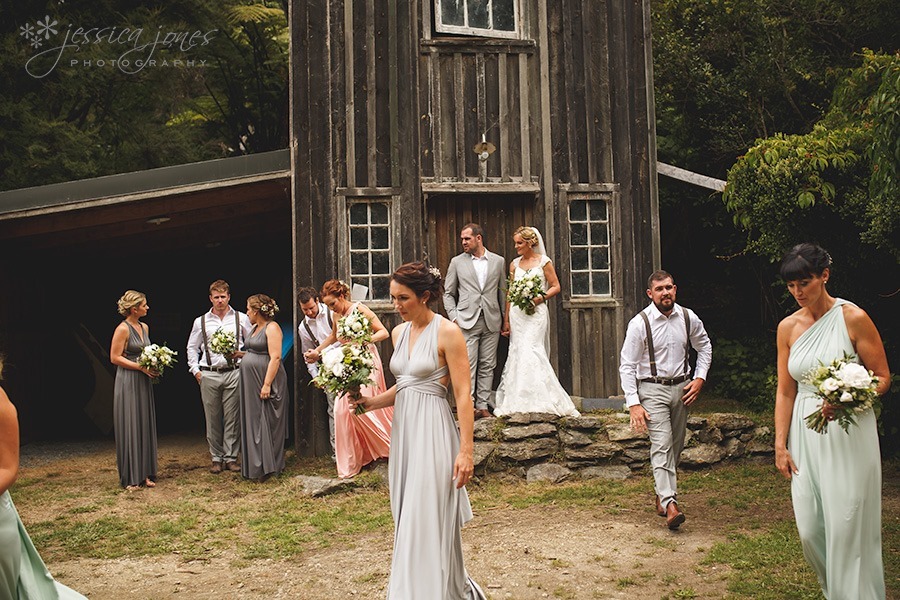 Ben made me giggle from the moment I met him.  He might have hinted at the fact that he doesn't like photos ? but you know what?  I think he's doing a pretty good job at it!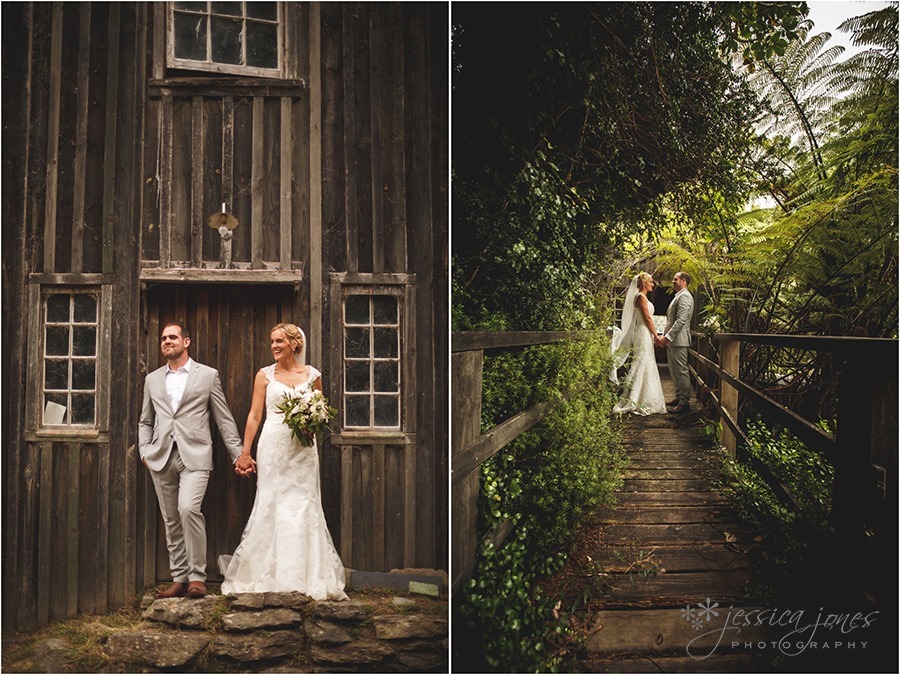 Check out the bridesmaid's colours and how beautifully they match the surroundings.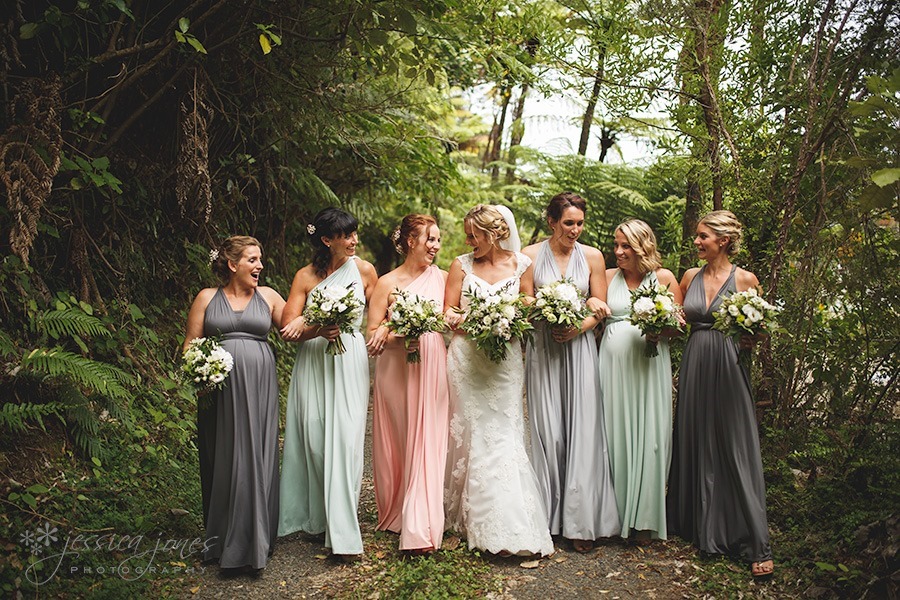 And while we're talking about how well things match.  Check out this gorgeous arrangement by Nina at Pink Poppie!  Look at that sneaky Maiden Hair Fern in there!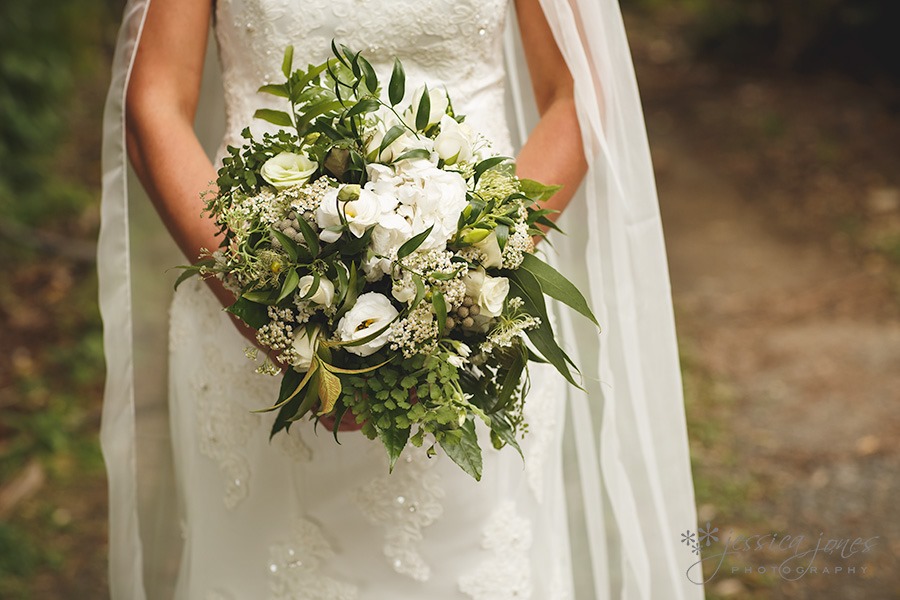 The boys rocked the cool look very, very well.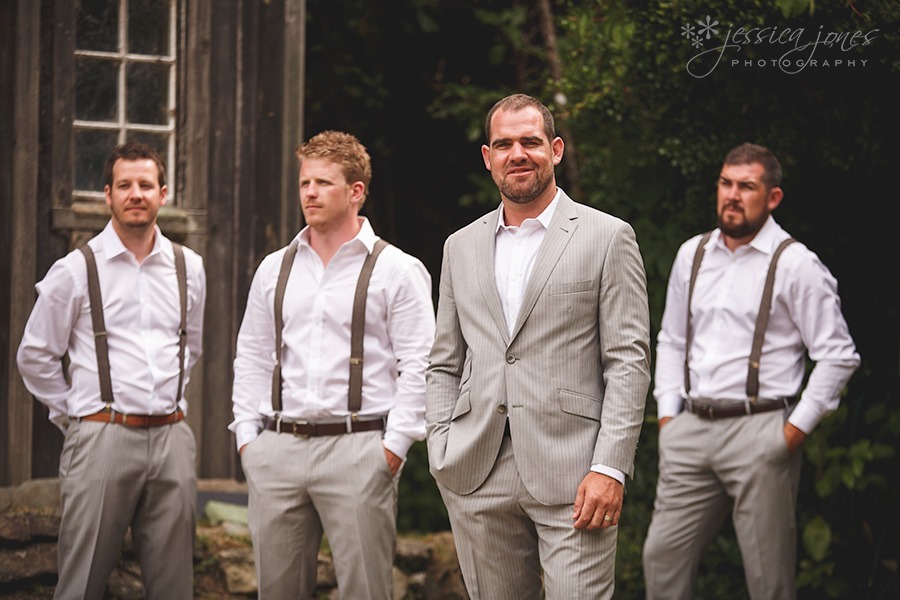 Check out how amazing Vanessa looks.  Total perfection.  I reckon Ben thinks so too!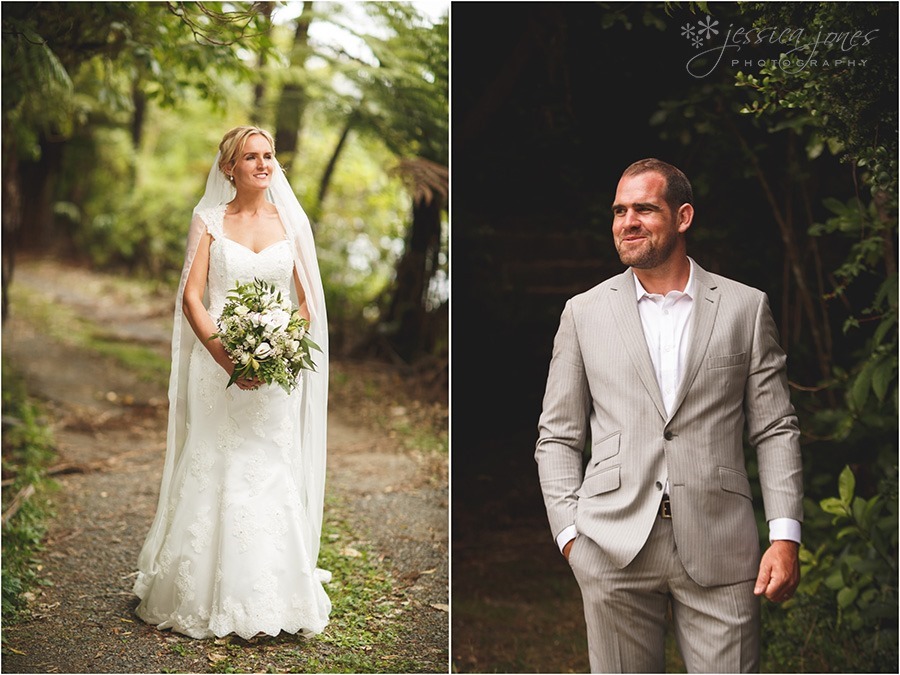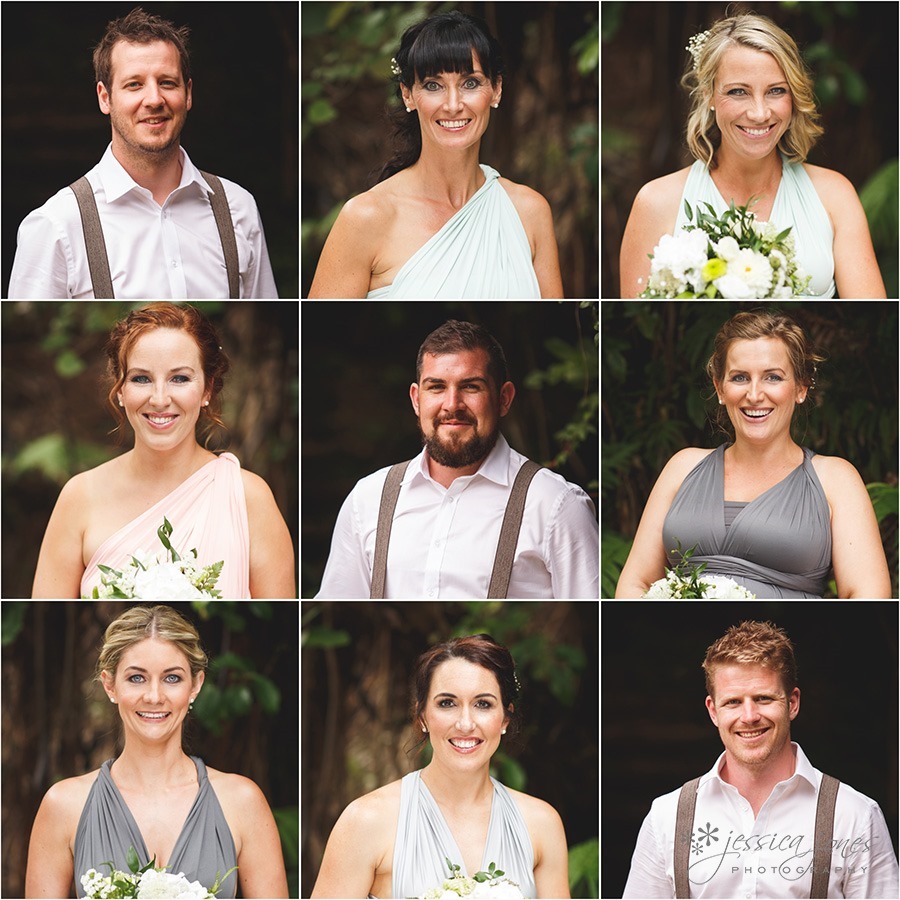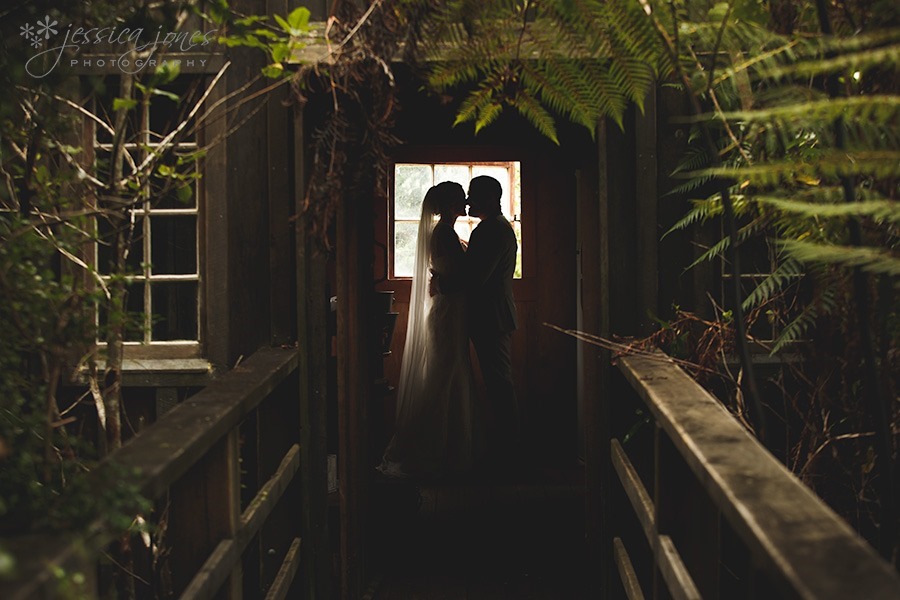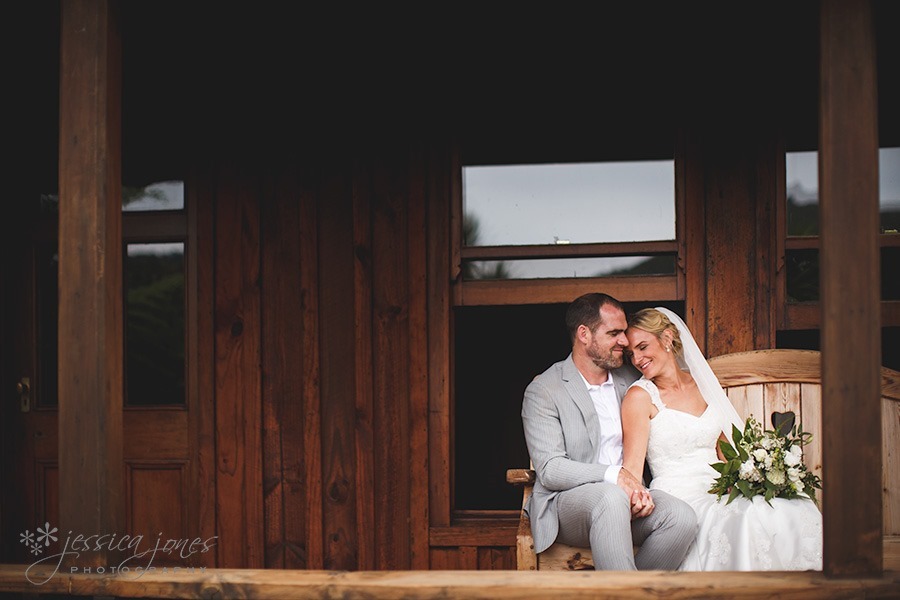 Then it was back on the boat and back to Picton where the guests were just getting settled into the pavilion at Endeavour Park.
Just in case you thought there wasn't enough cool cars and boats already featured.  Well, look.  There's more.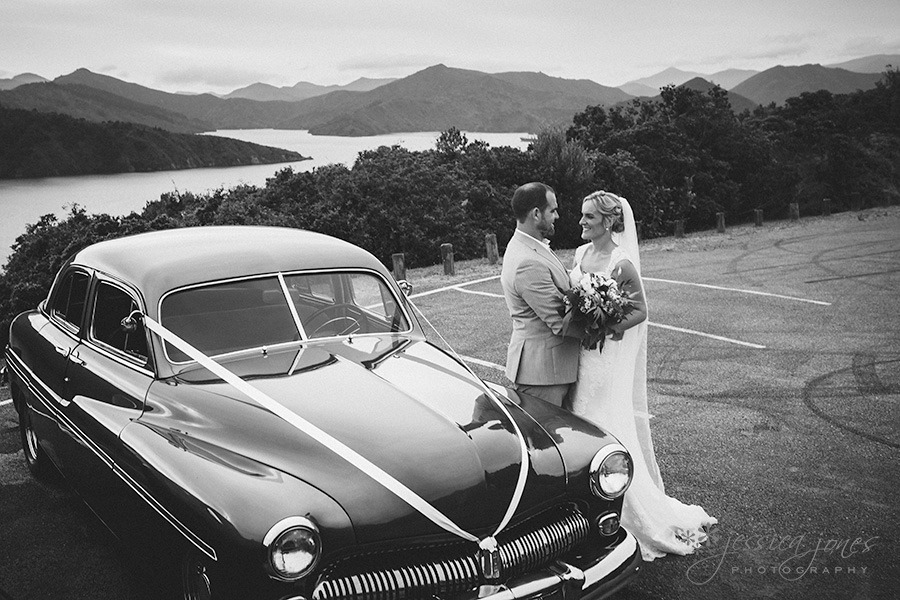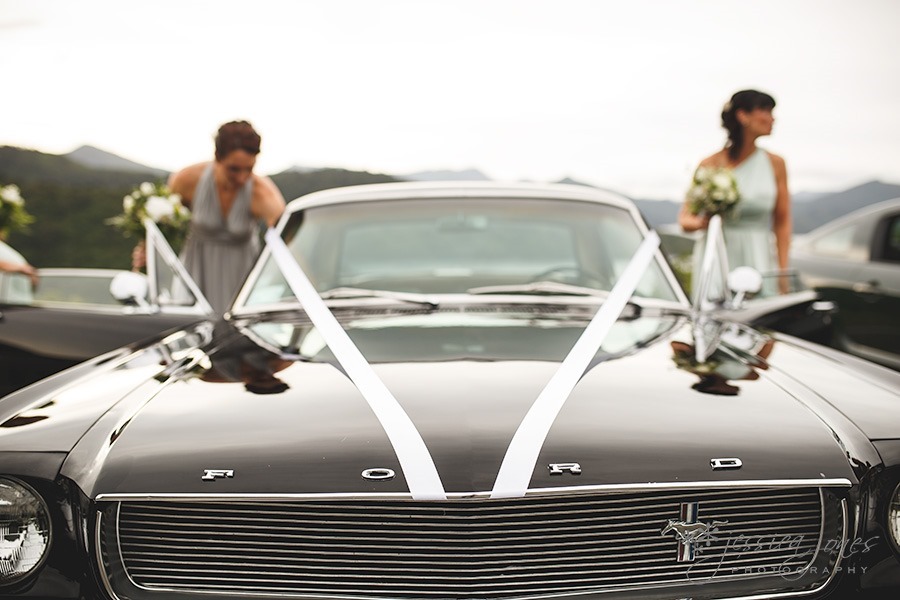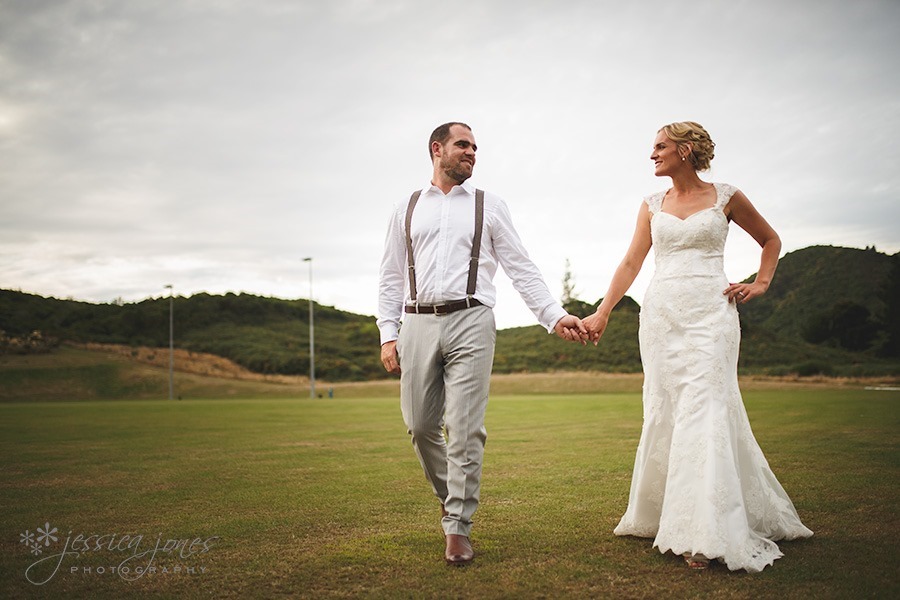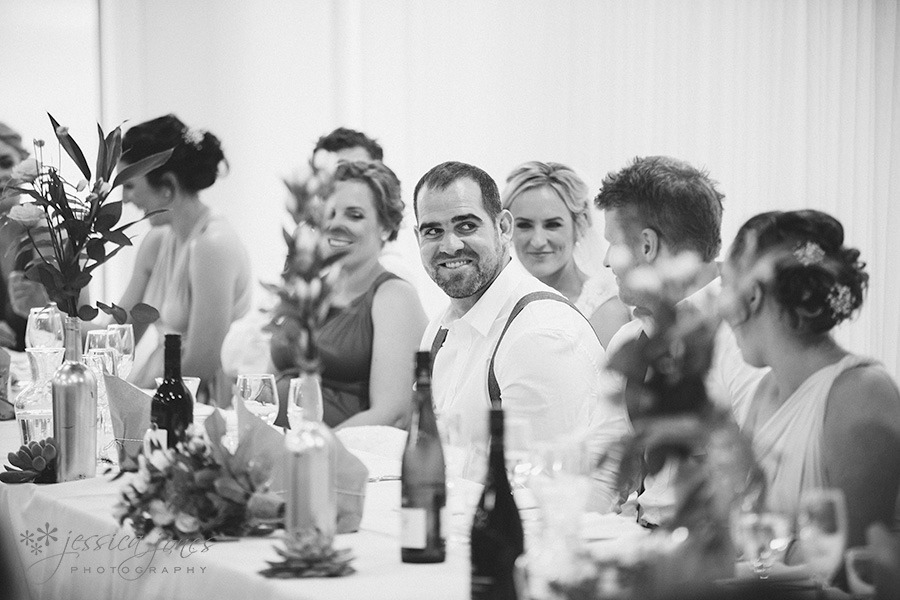 Check out the CUP CAKES!!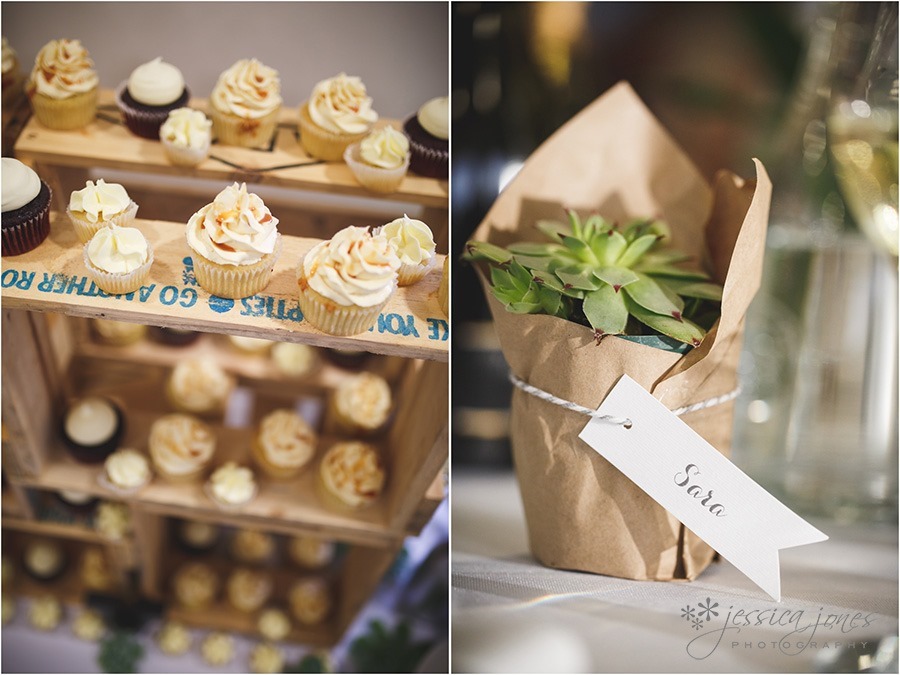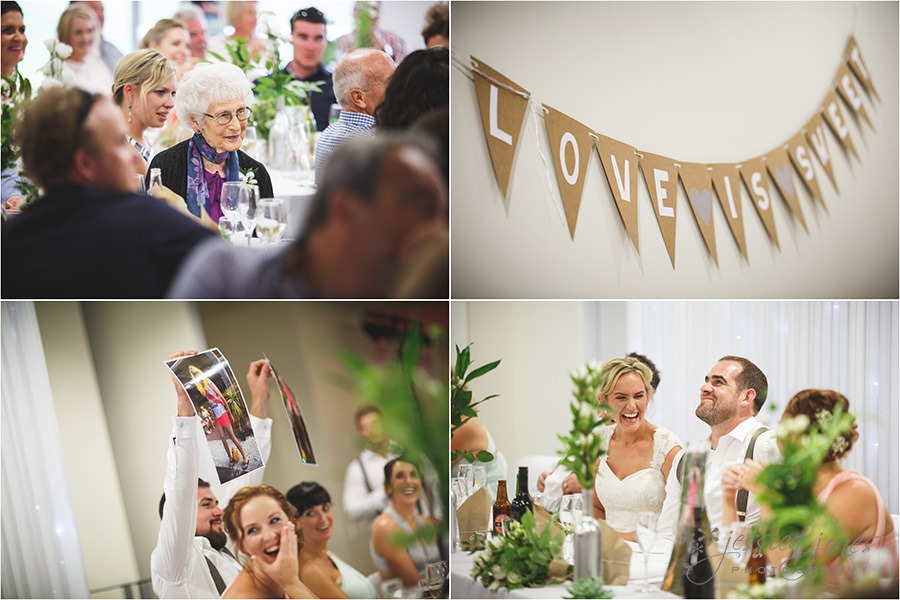 I eluded earlier to the fact that Ben wasn't a soppy romantic.  I'm not saying he isn't besotted with Vanessa, because he overwhelmingly, clearly is.  It's just he's not outwardly soppy.  So when he stood up and made a beautiful speech, explaining just how much he loved Vanessa, well, everyone was rather impressed!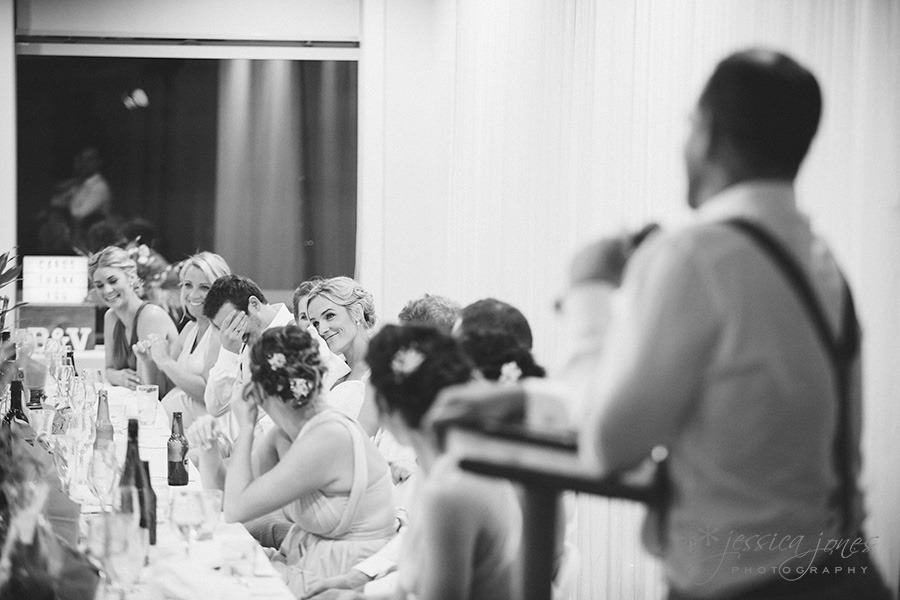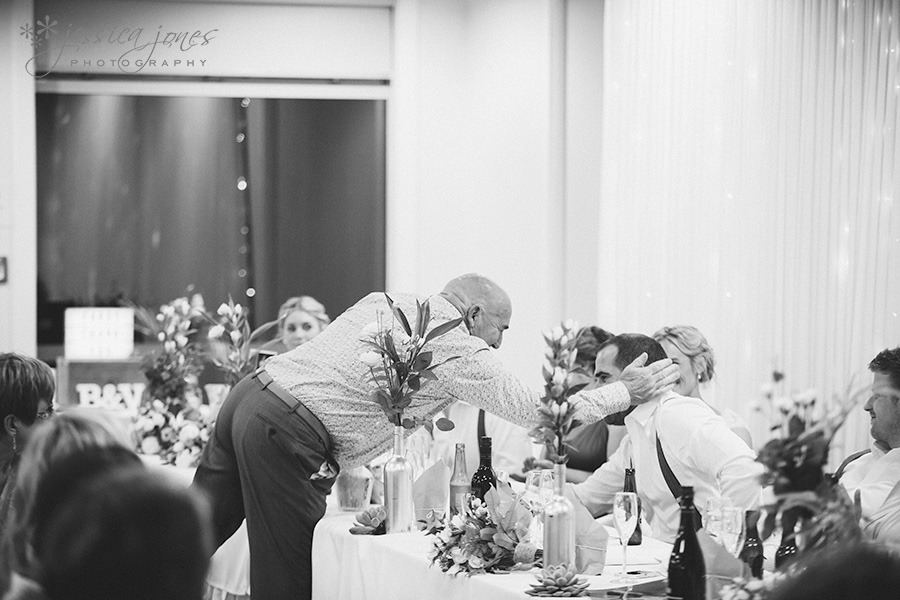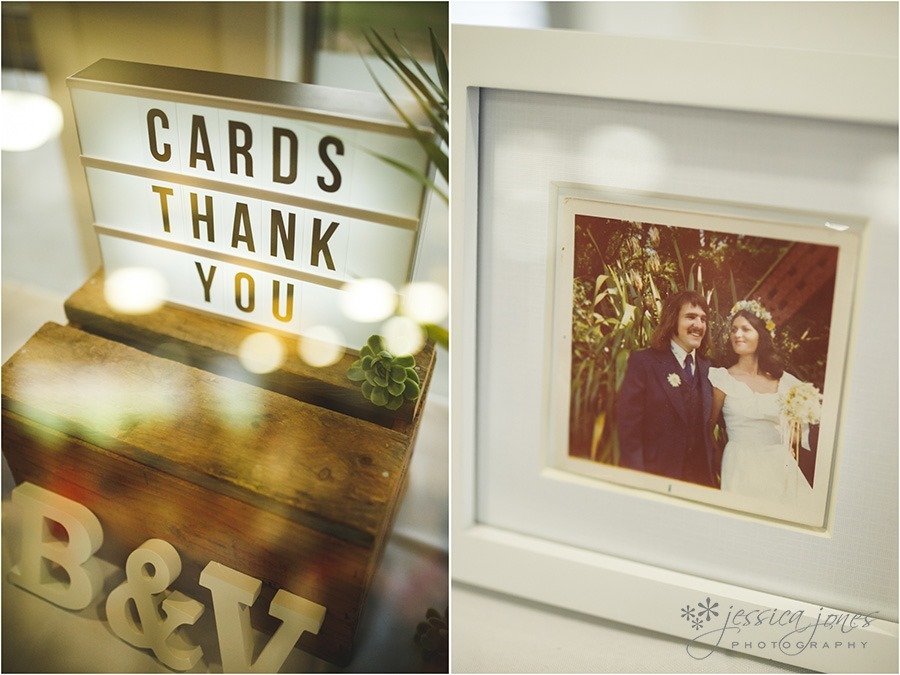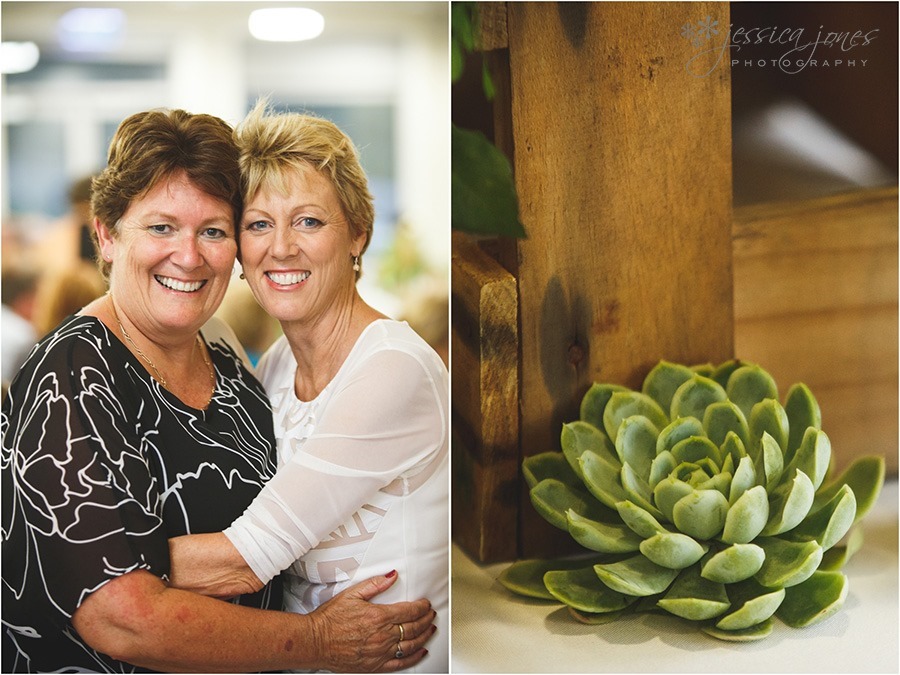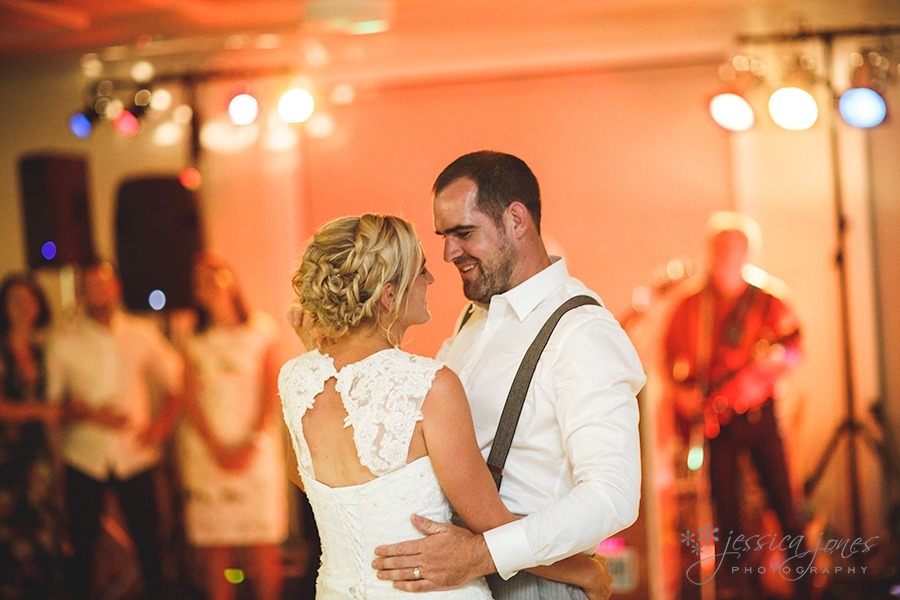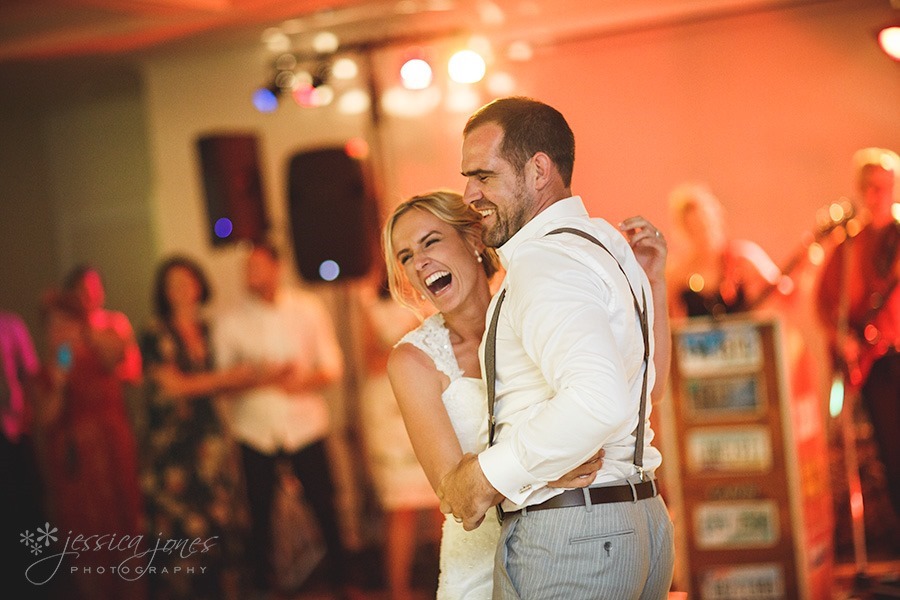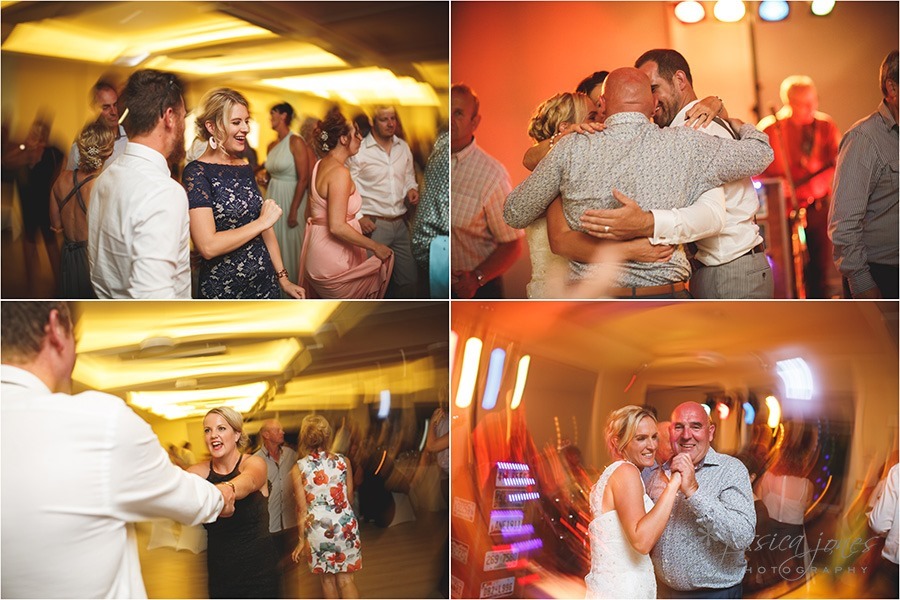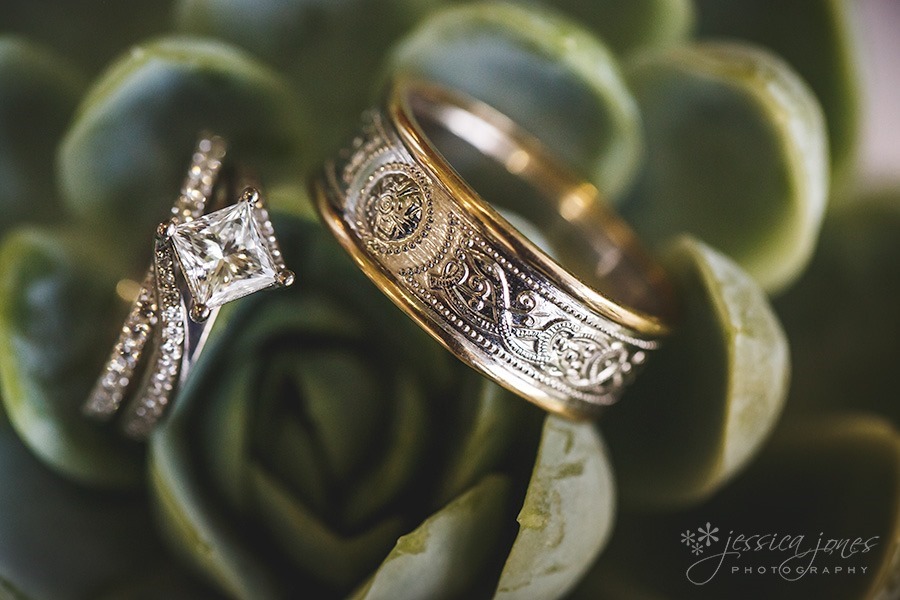 Ben and Vanessa, you guys are great fun.  Thanks so much for all the laughs, and just for planning such a gosh-darn awesome wedding.  We can't wait to show you all the rest of the photos!