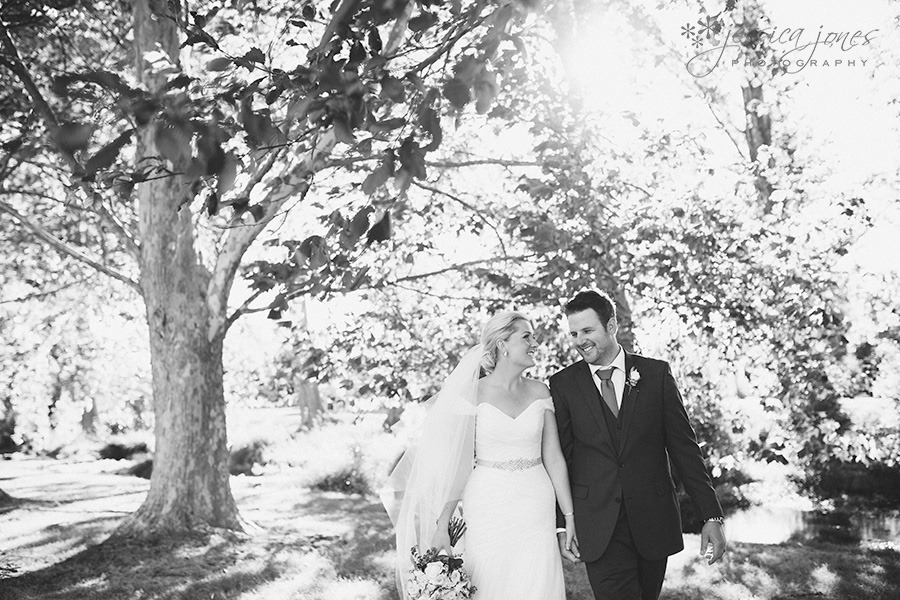 Nik was ready to propose to Jess, but he wanted it to be a surprise till the very last moment.  Dropping down to one knee in order to get the 'right angle' to take a photo, Nik lined up his shot.  Jess immediately (and quite rightly) protested on the low and unflattering angle the image would be.  Then she looked down.  Instead of taking a photo Nik was holding a ring.  All at once Nik was forgiven for the unflattering photo, and Jess agreed to marry him.
On Saturday they did just that, on a beautiful property here in Marlborough, Jess and Nik became husband and wife.  It was a good day indeed.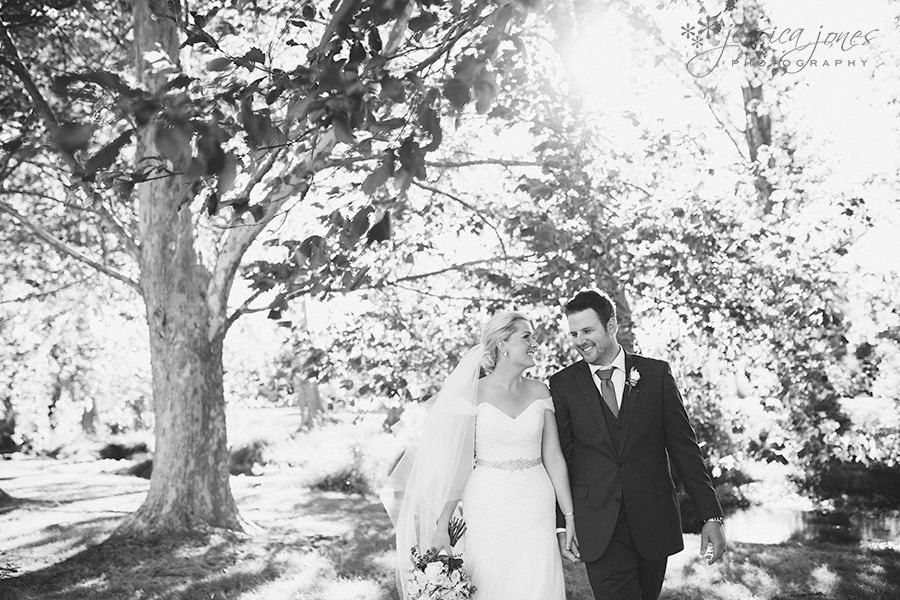 Jess and the ladies got ready at Locks and Lashes where Deirdre and Rachel Gibbons made pretty people that little bit prettier.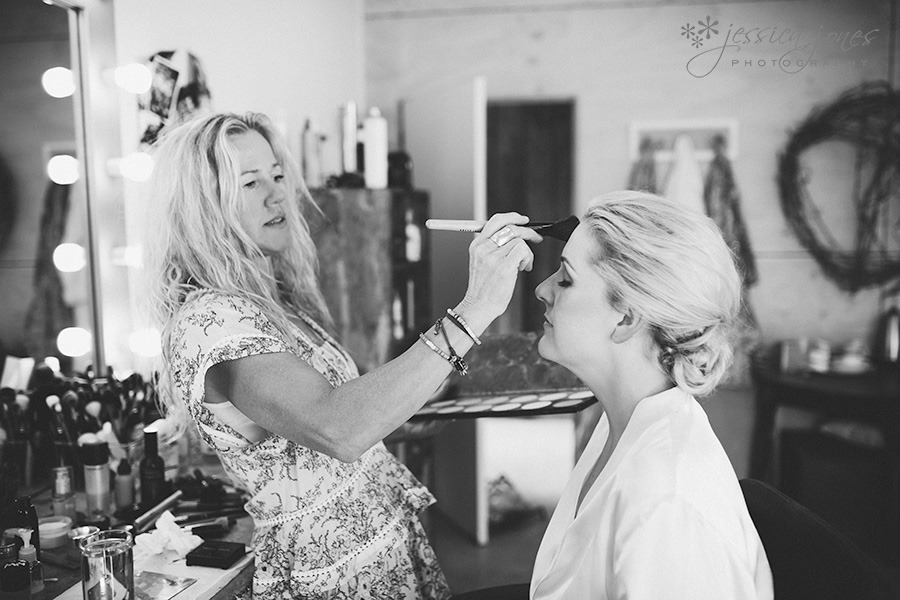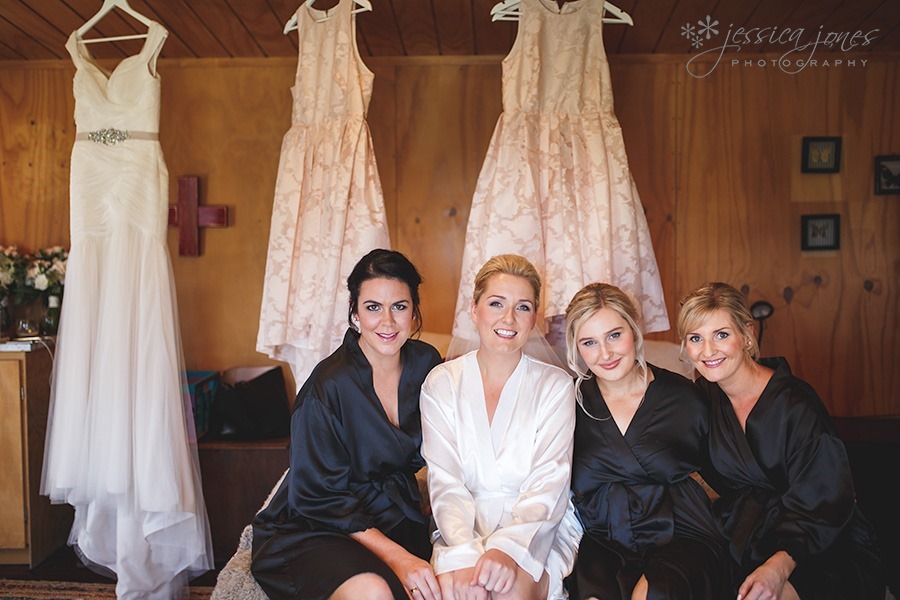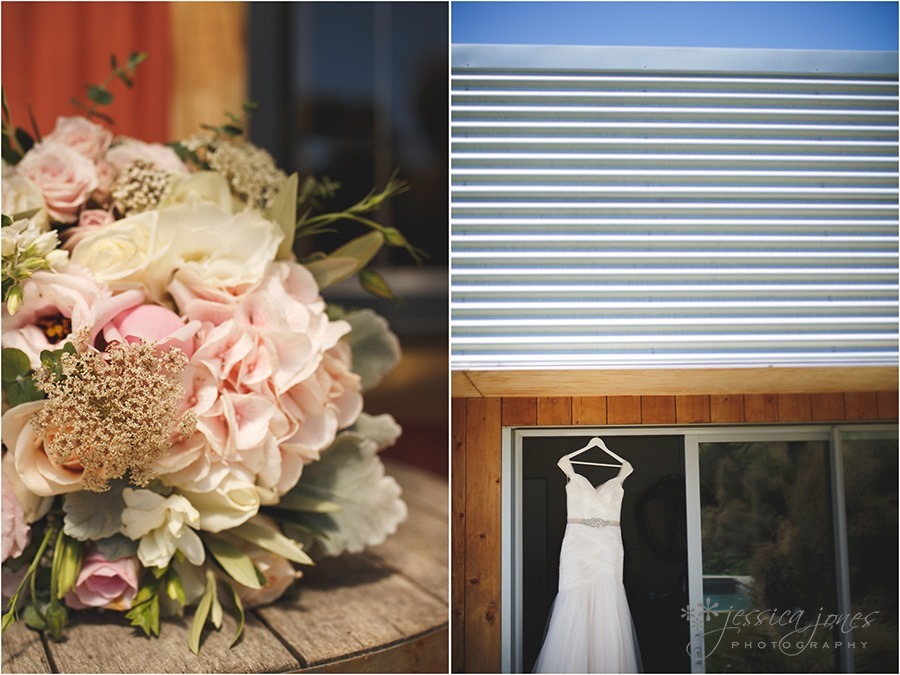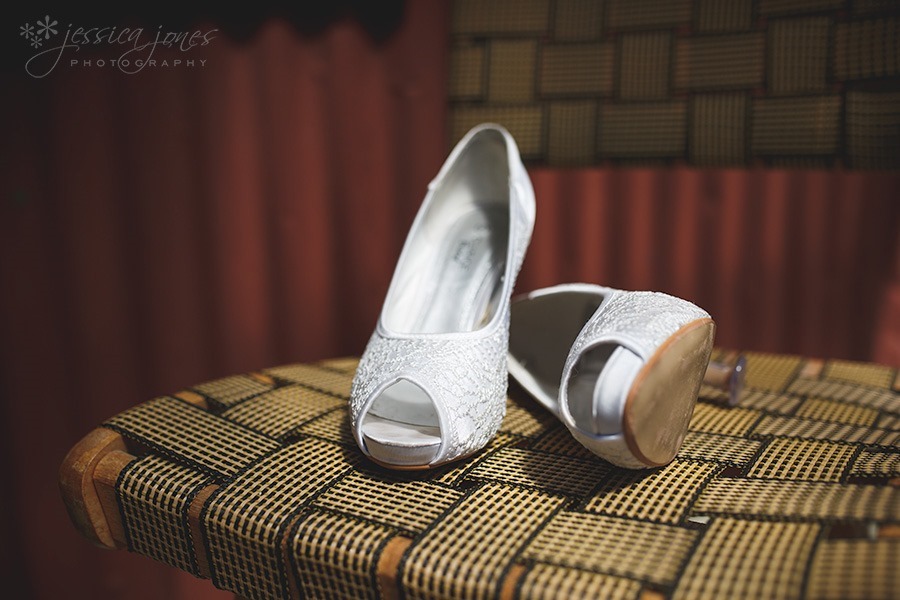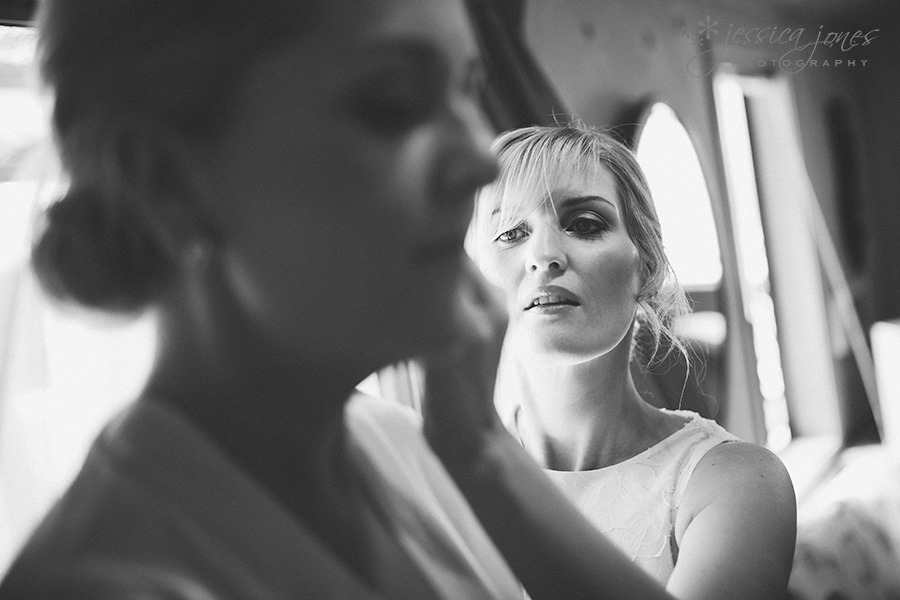 After all of the preparations for the day, the months of waiting and planning and dreaming, THIS is the moment, right here, when it all starts to feel real.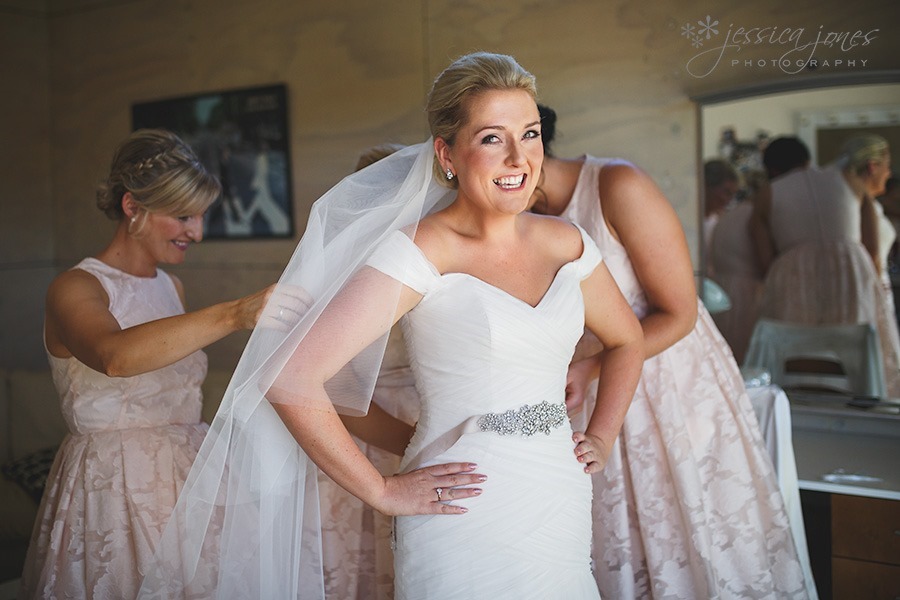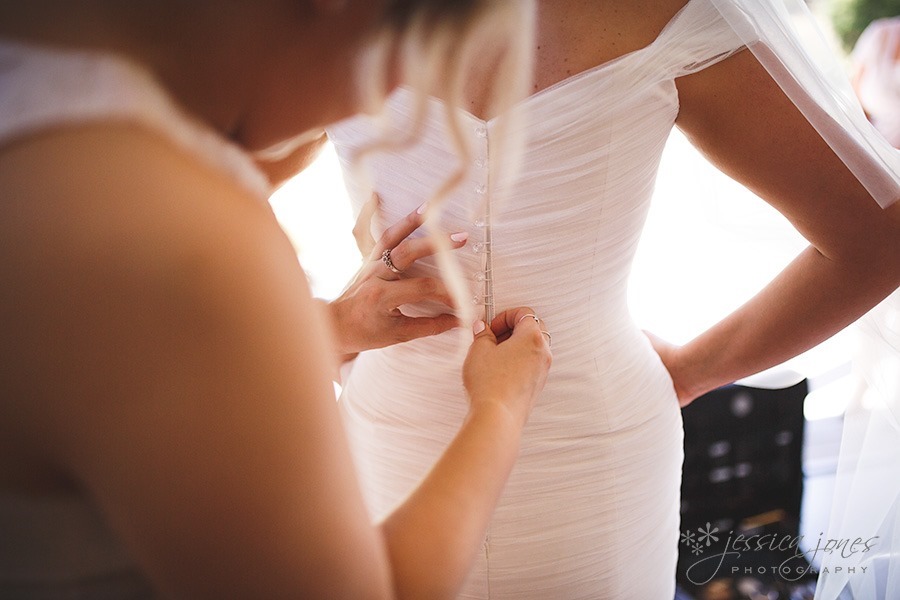 Wow, Jess, you looked absolutely stunning!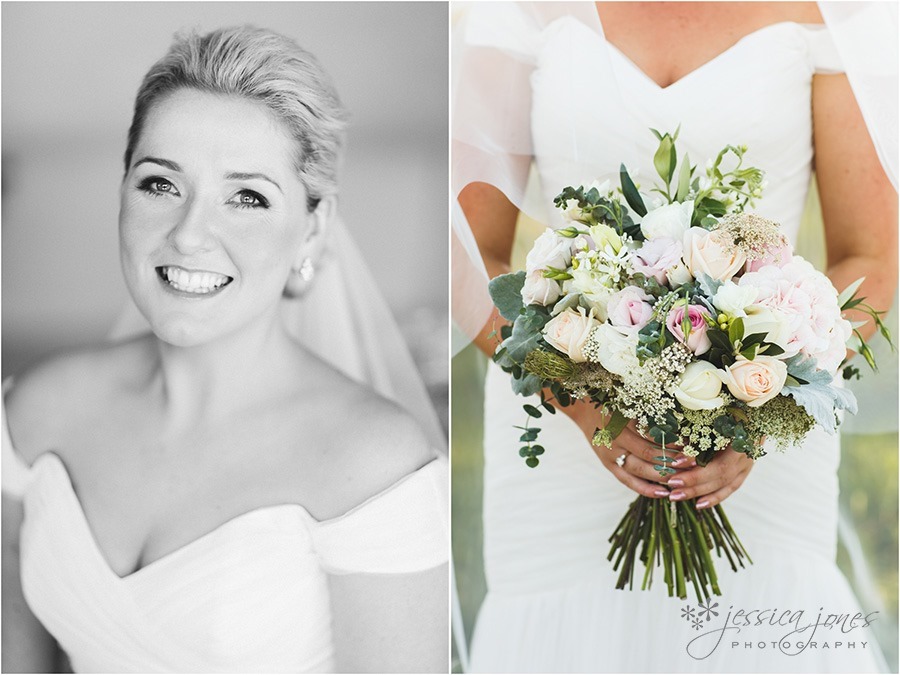 Nina has a rather amazing eye for what kind of flowers will suit each wedding.  It's not just about matching flowers to each other, but it's also matching the colours to the colour pallet of the wedding, the size of the bouquets to the dresses, and the types of flowers to cope with an entire day of wedding.  Although Nina always makes it look effortless, I'm ever so sure that it's anything but!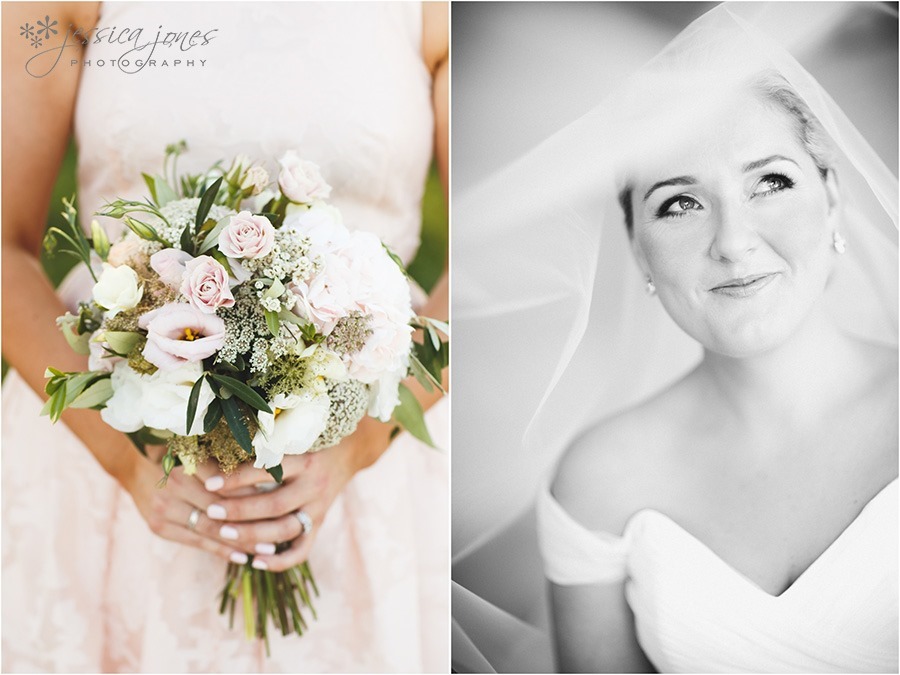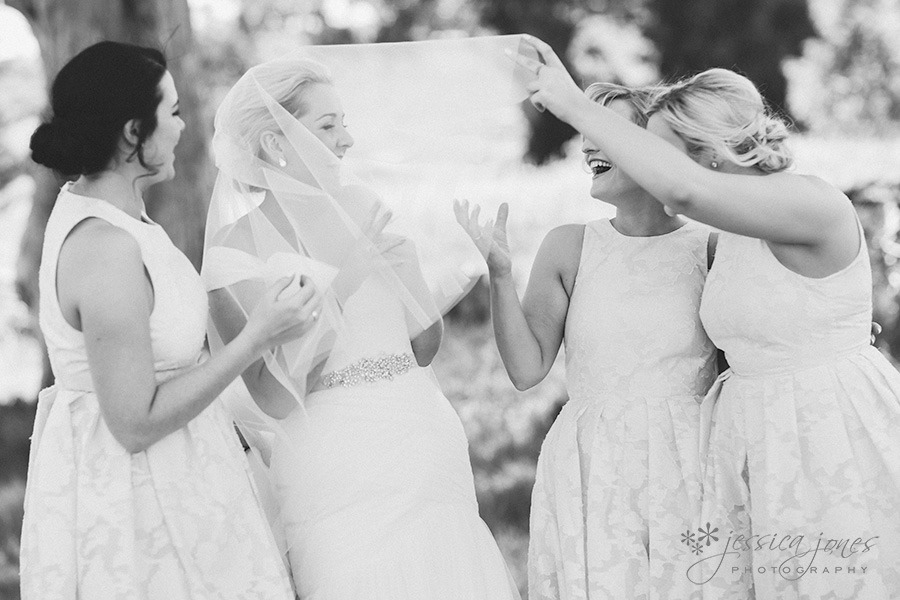 I love mother-daughter moments.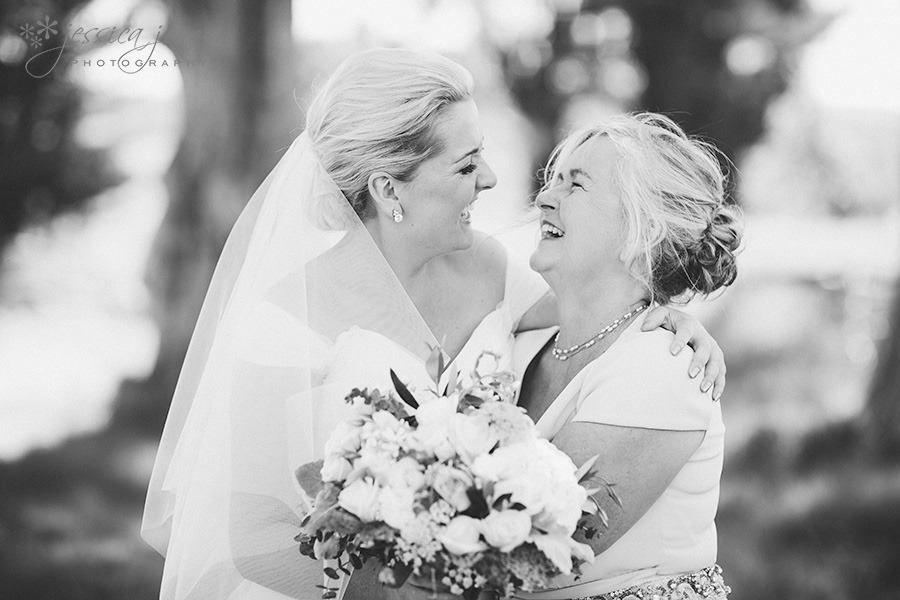 While Emily and I captured the girls getting ready, Paul was with the boys.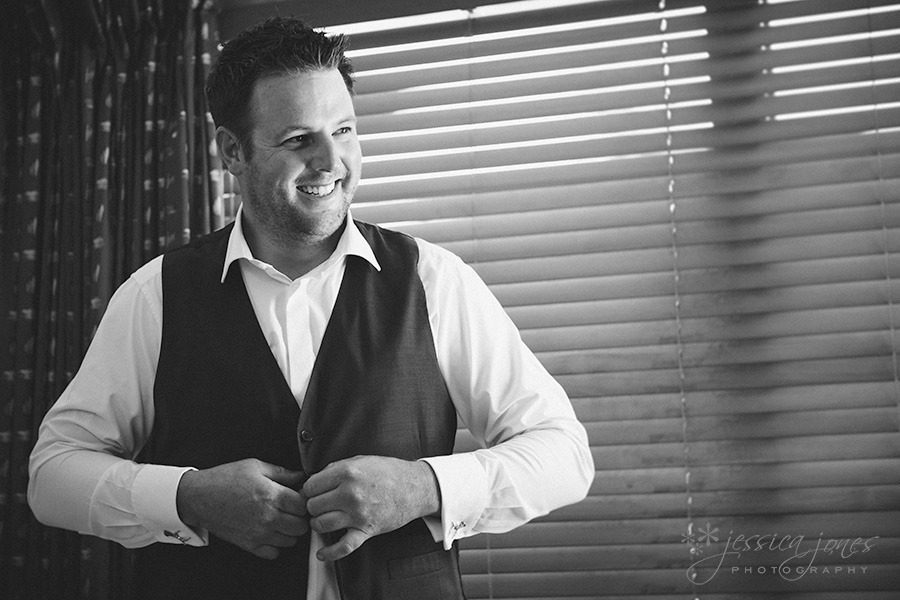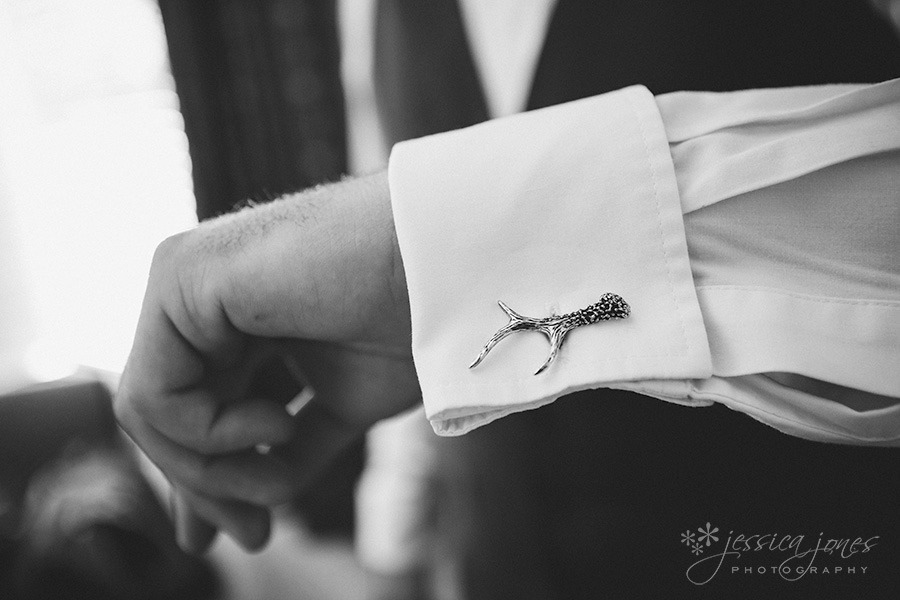 Some guys go for a round of golf before the wedding starts.  Some sit around and chat.  Or, if you're Nik, you get a helicopter and go for an adventure!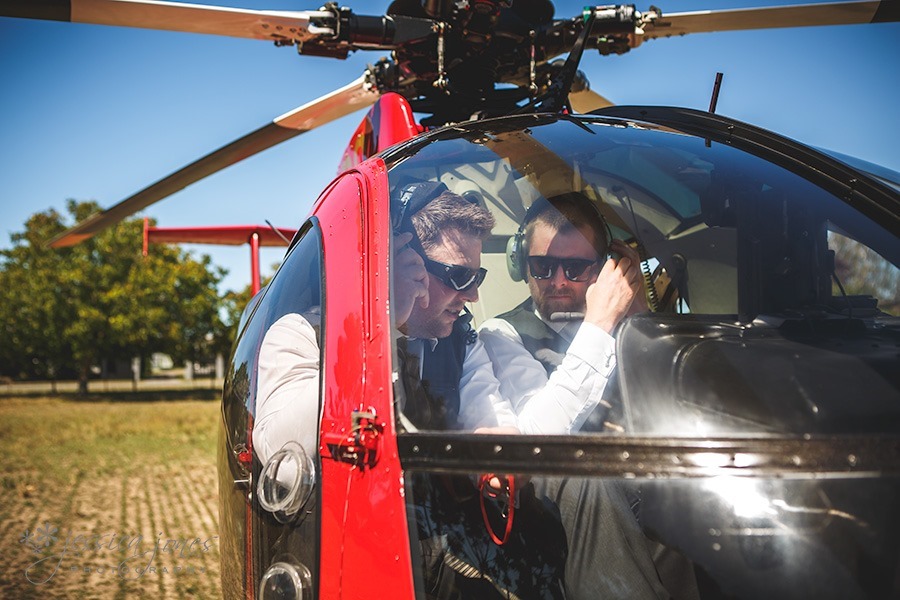 Nik is actually a helicopter pilot himself, so having a helicopter as part of your wedding day certainly added cool points.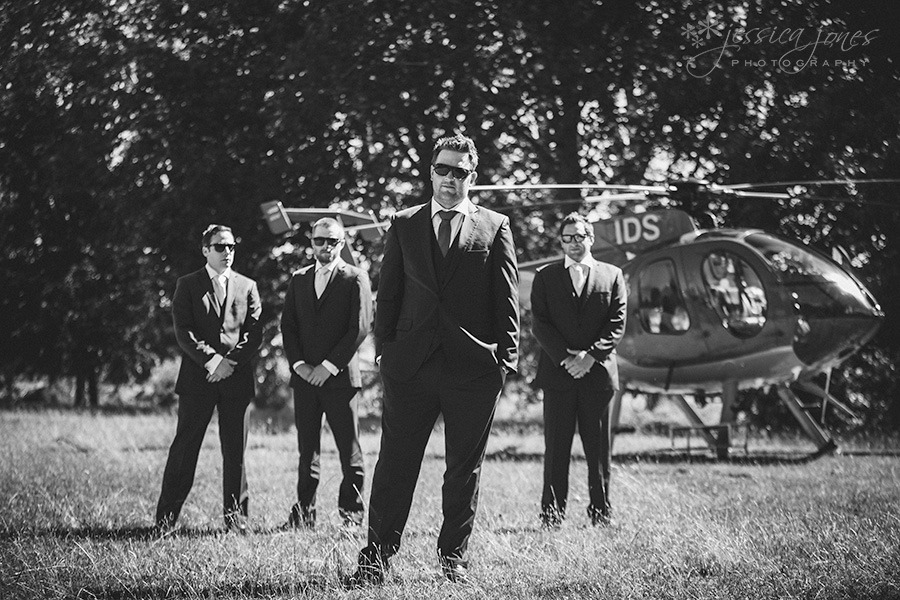 You know you're in New Zealand when there is a sheep watching from under the tree.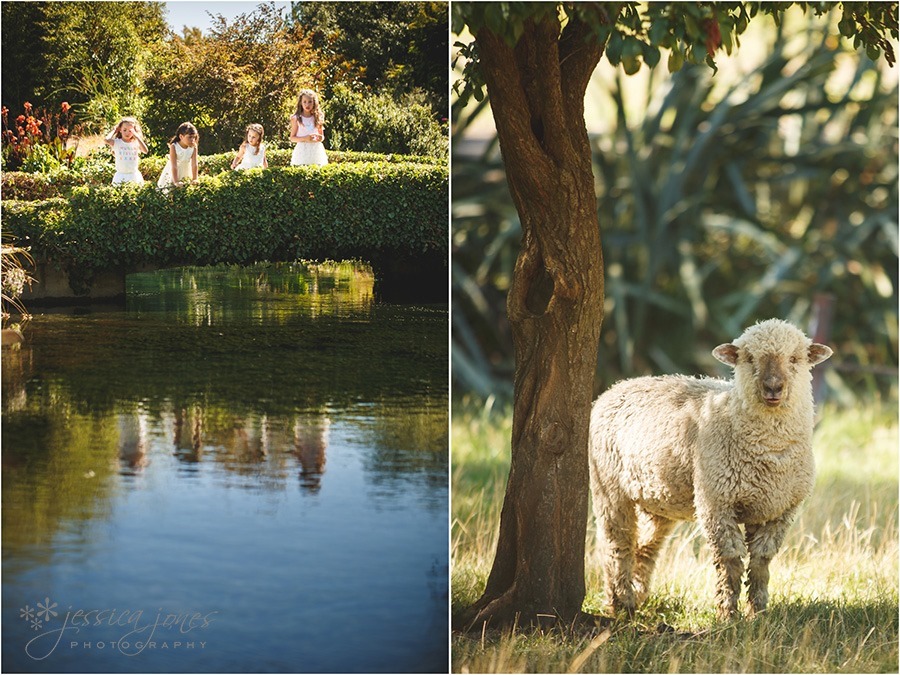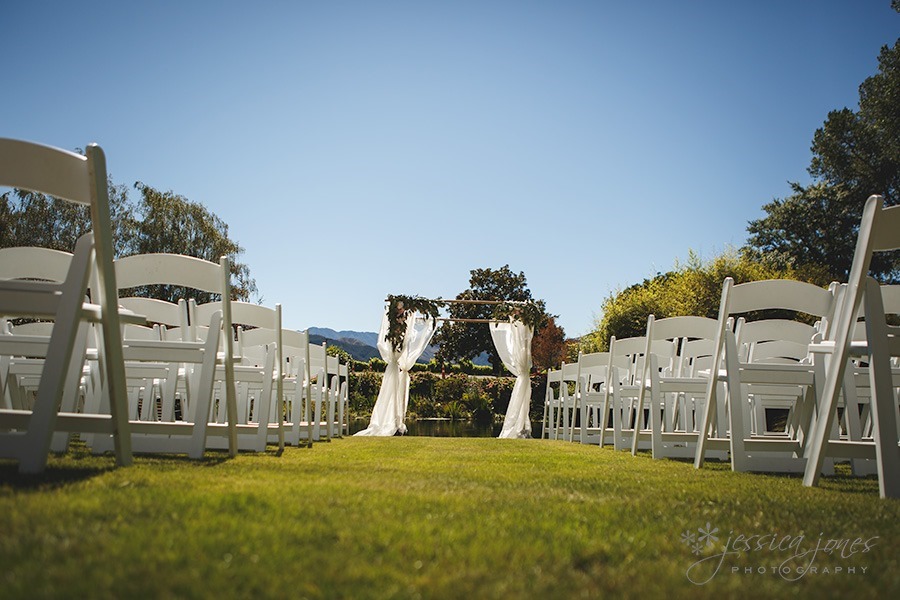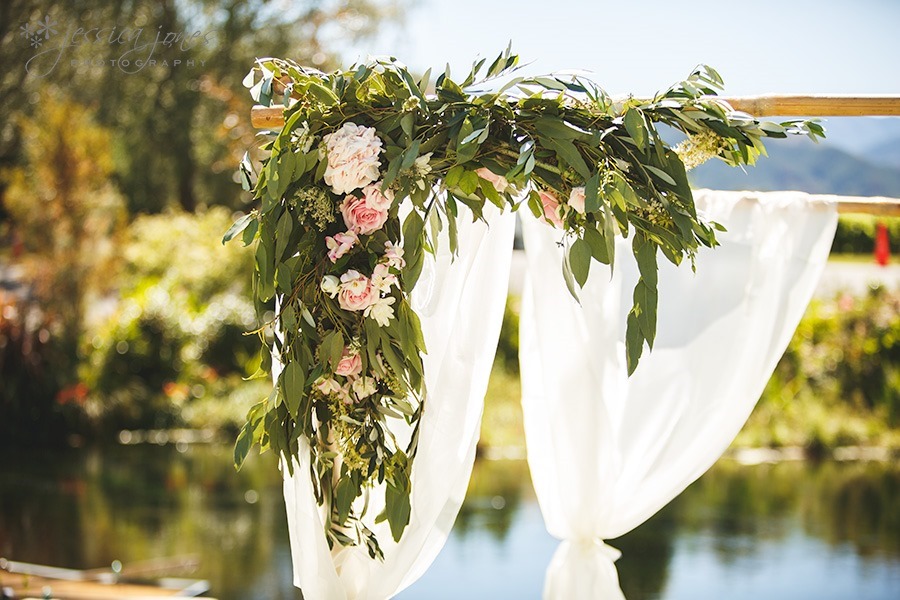 This is Archie, Jess and Nik's little boy.  You'll have to excuse the fact that he features so much ? that's just what happens when you're this cute.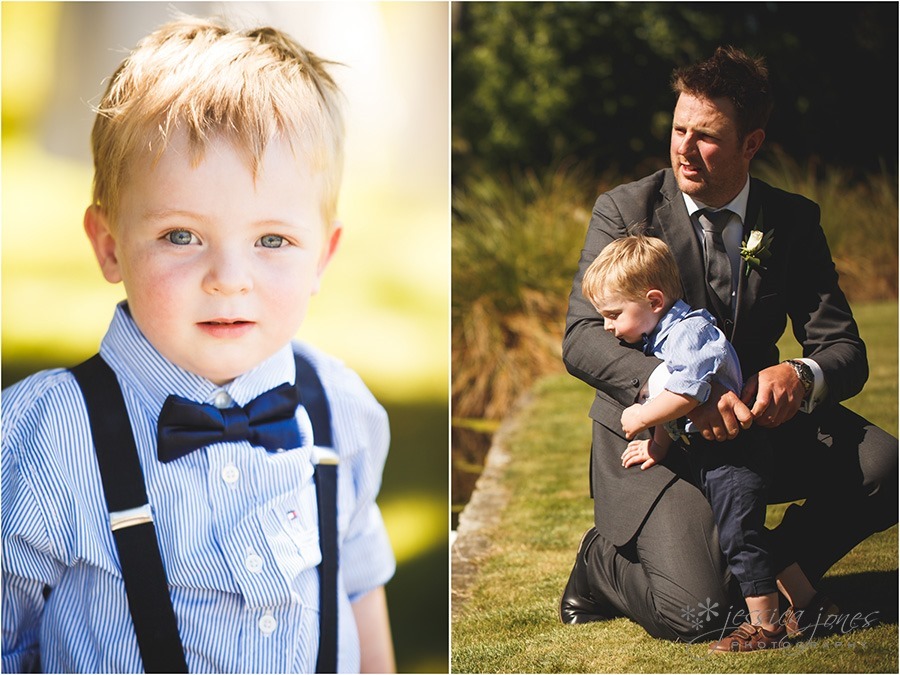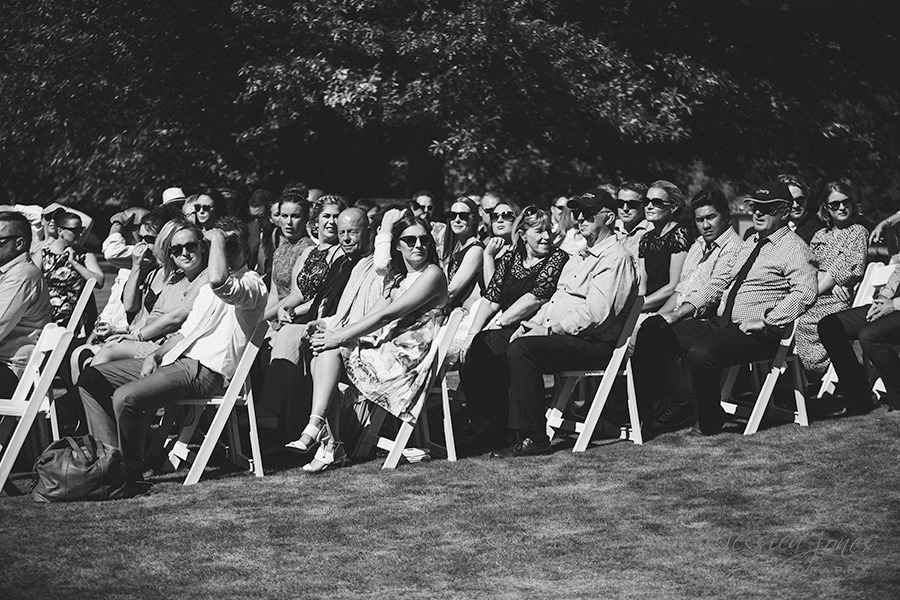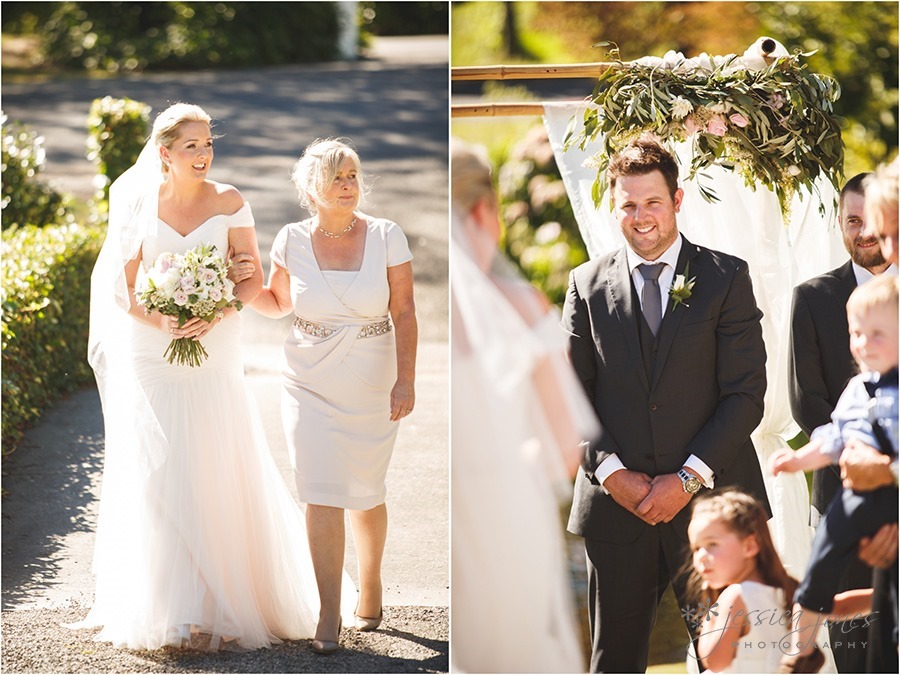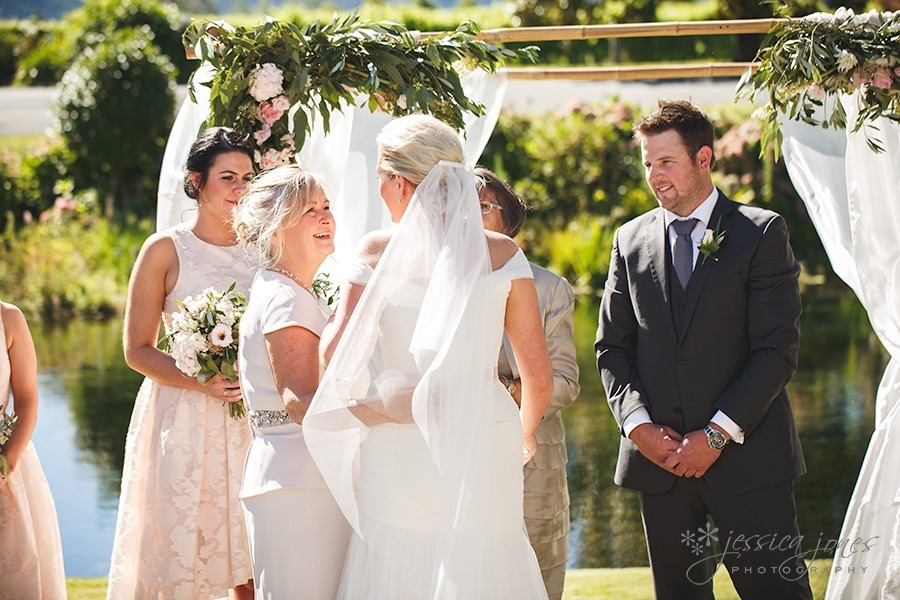 Look at how much she loves him.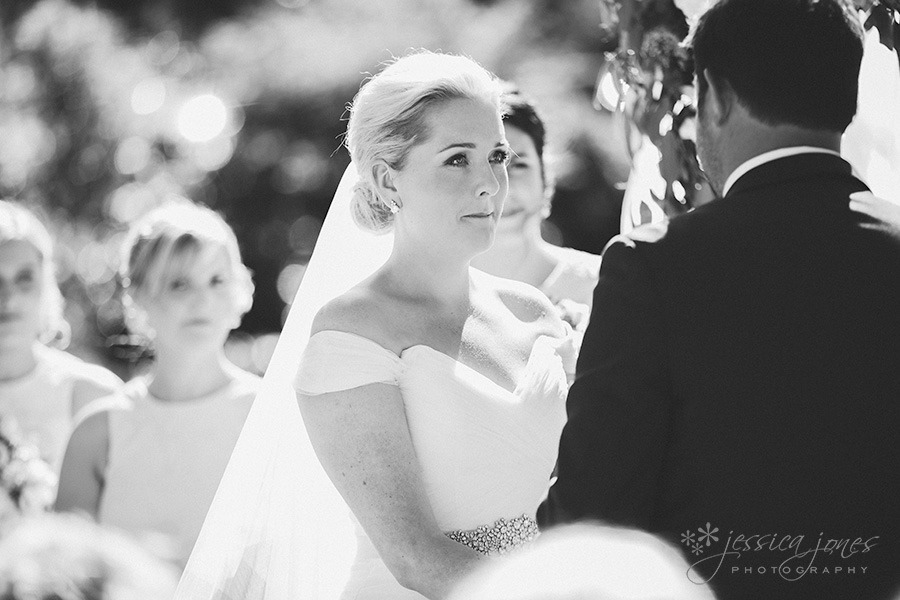 Blenheim has snapped up the title of being the Sunniest Place in New Zealand recently.  I would hazard a guess that this was one of the sunniest days of the year.  Once again, Metservice overpromised on the rain, which may not be great if you're a sheep, but if you were planning an outside wedding, sun is probably the better option.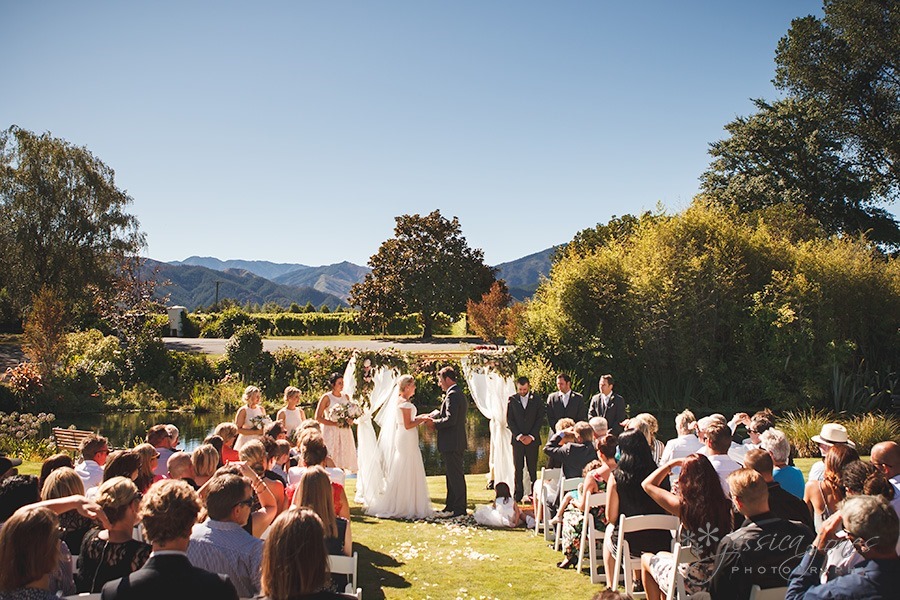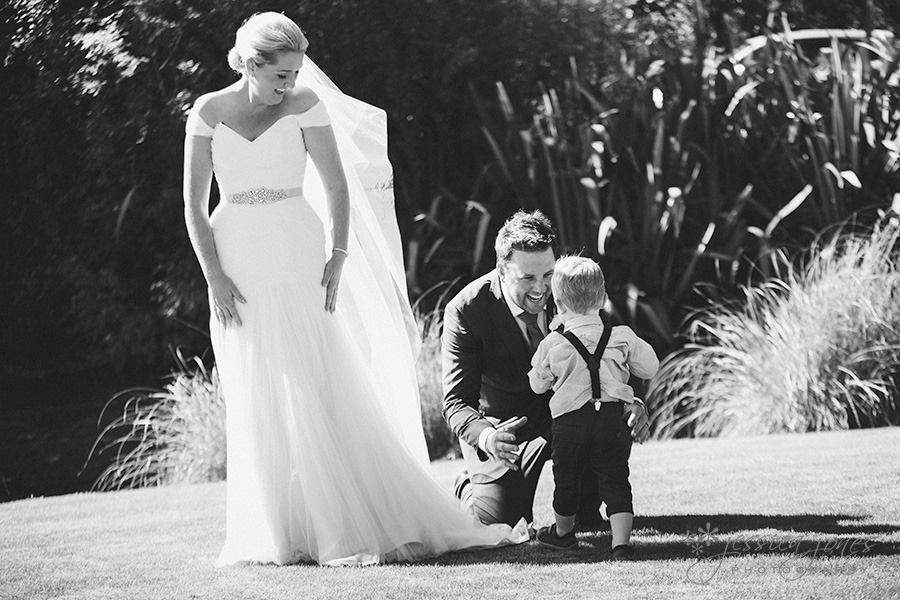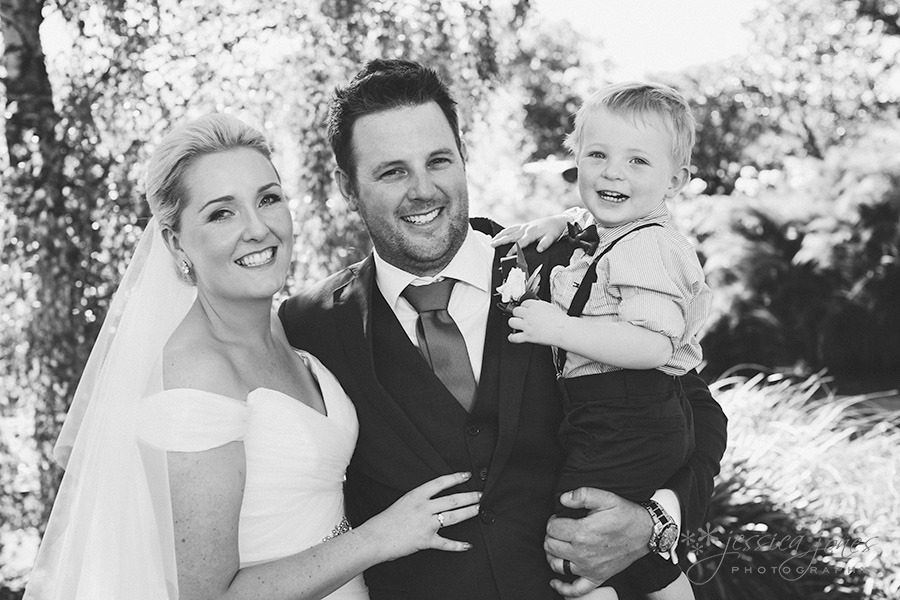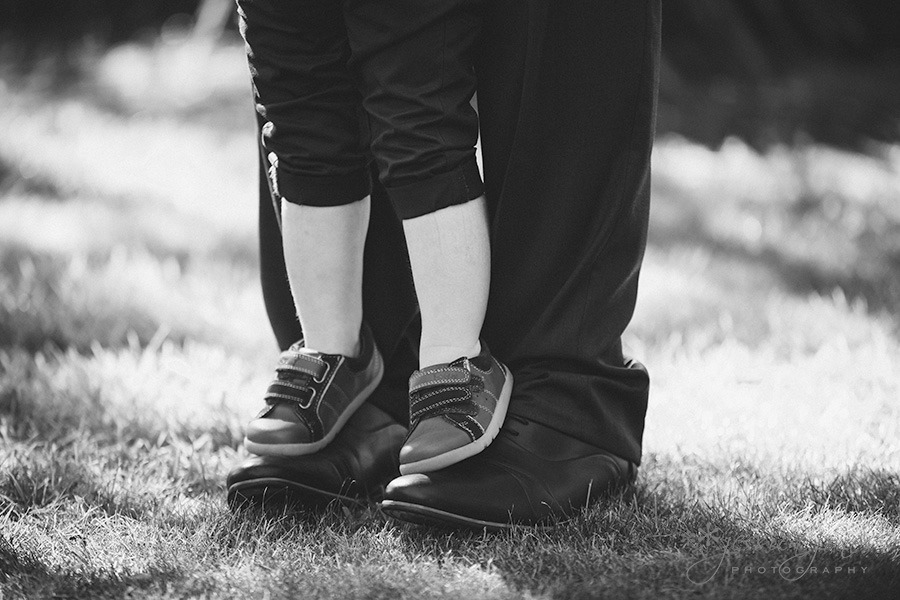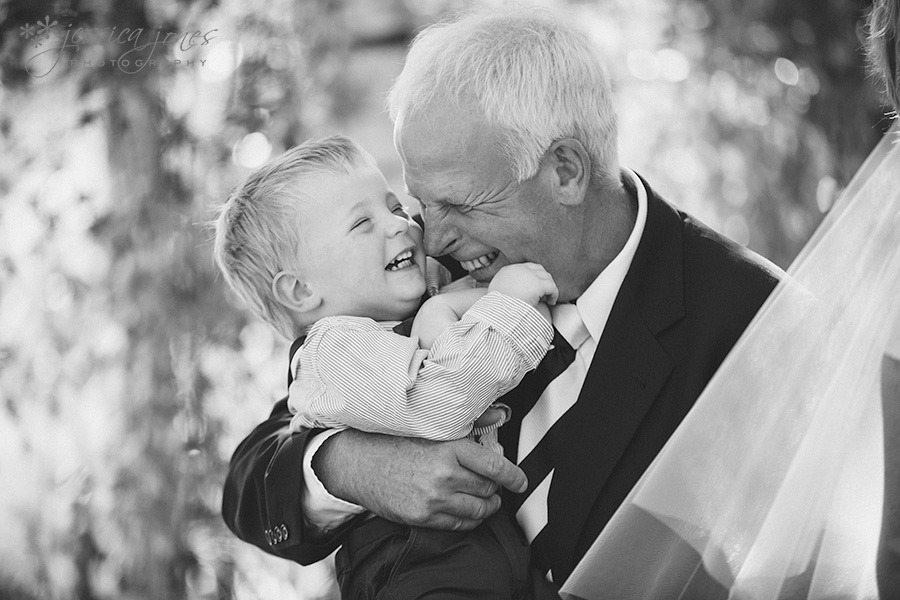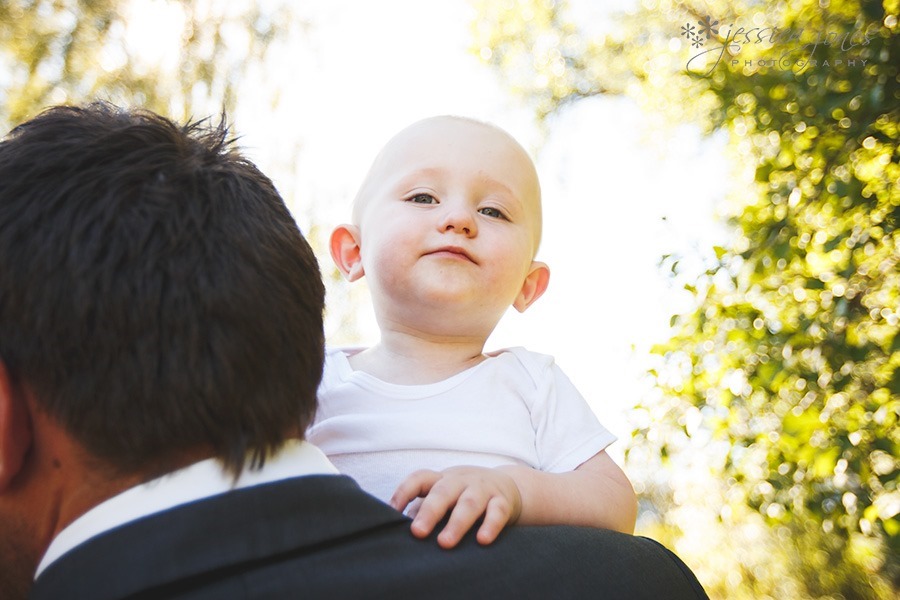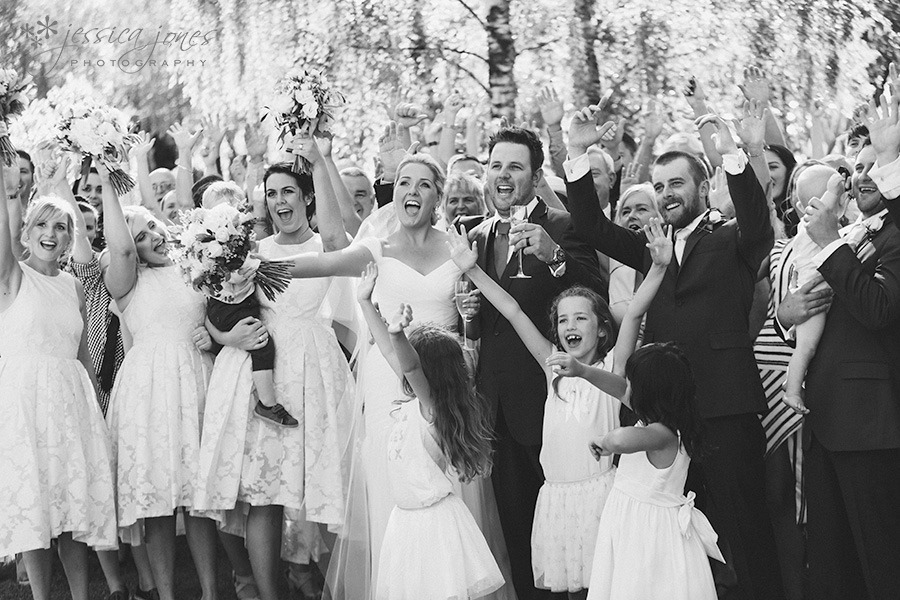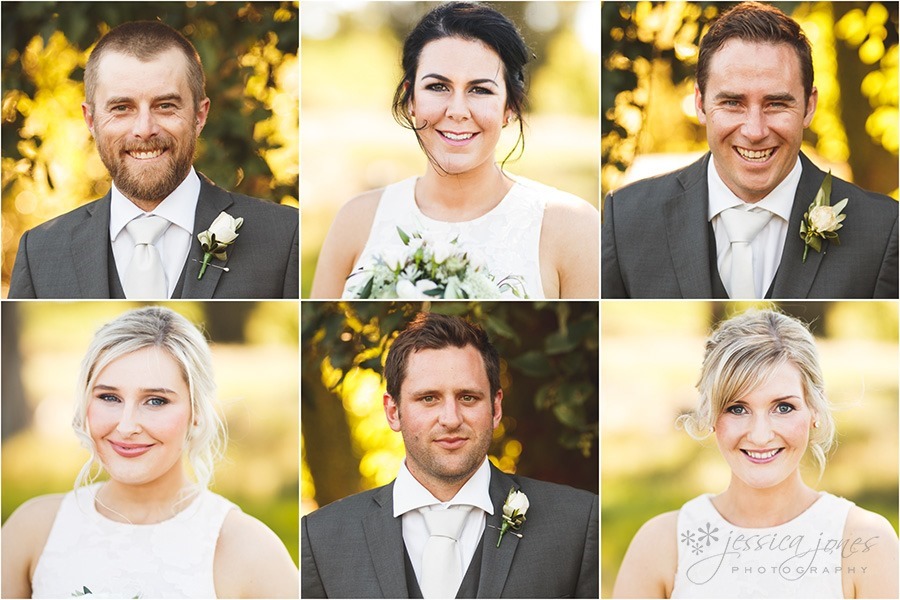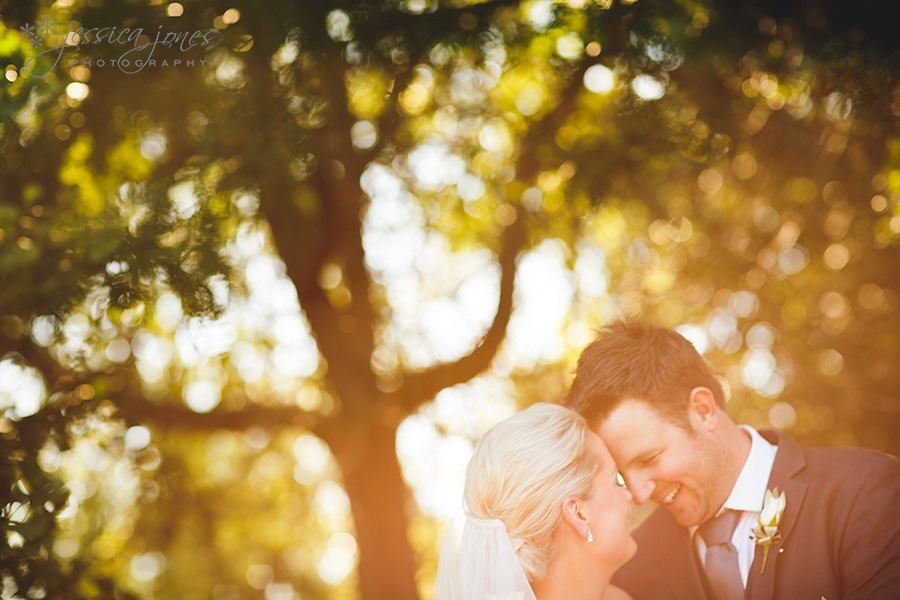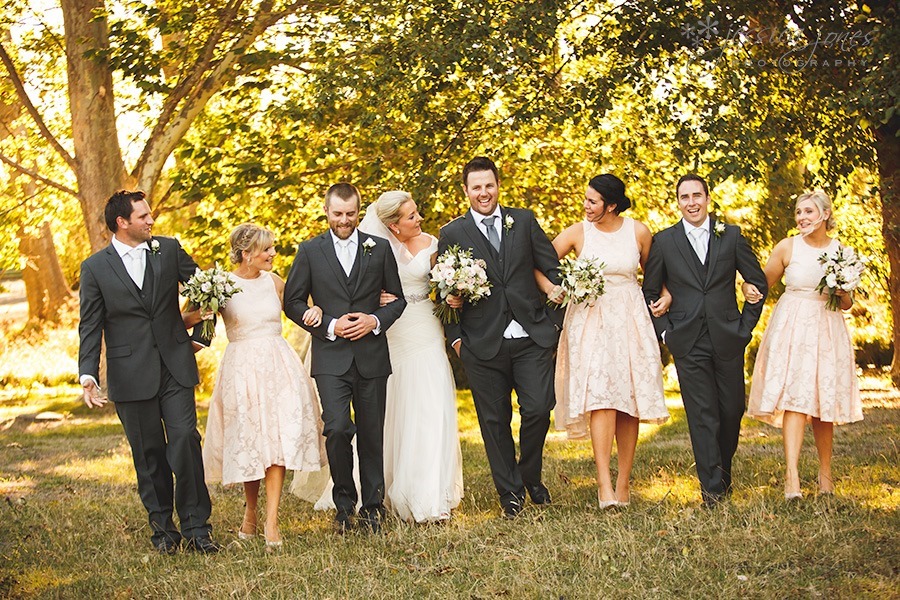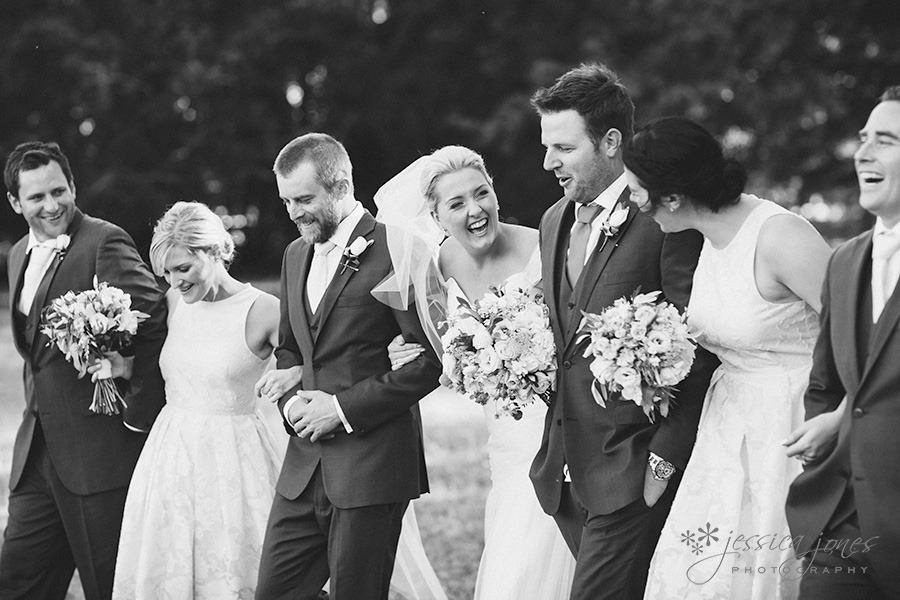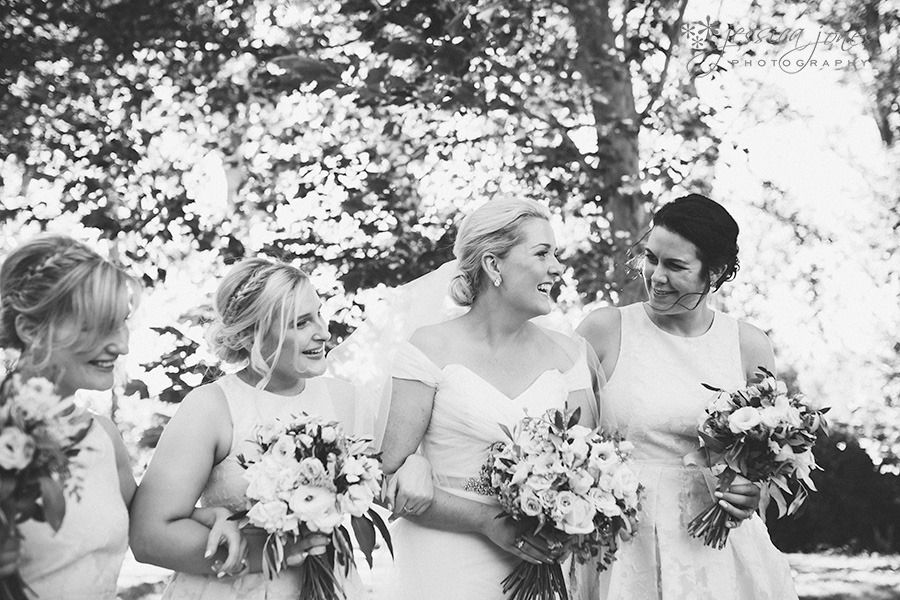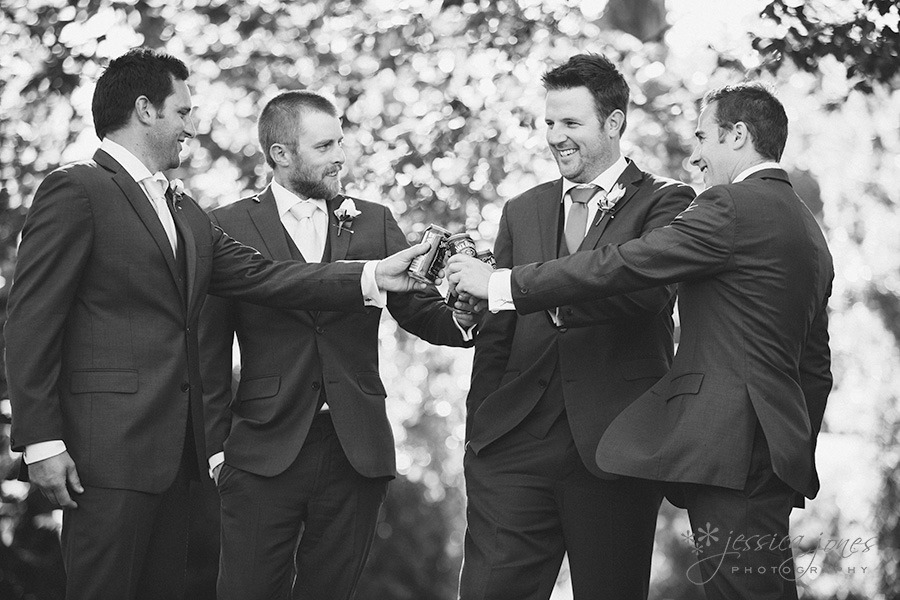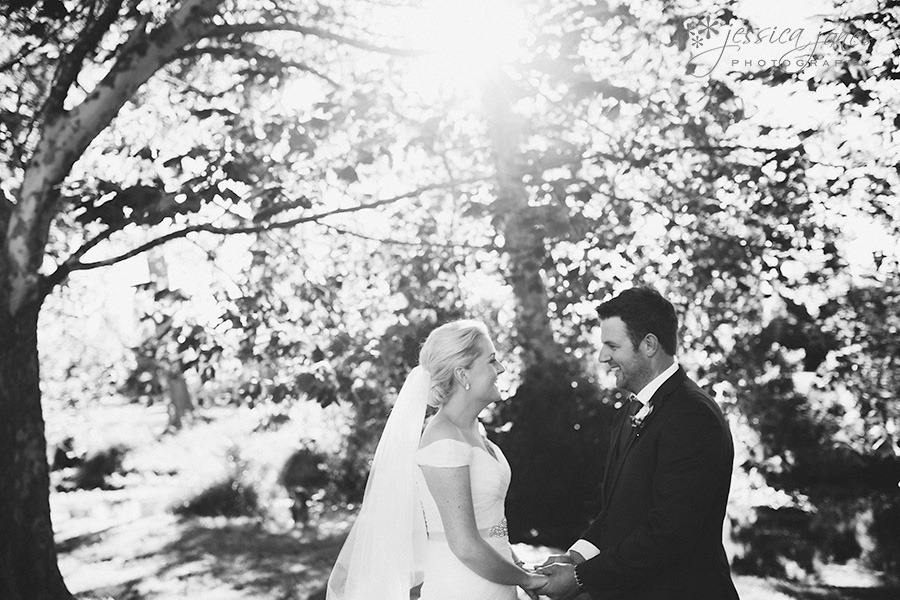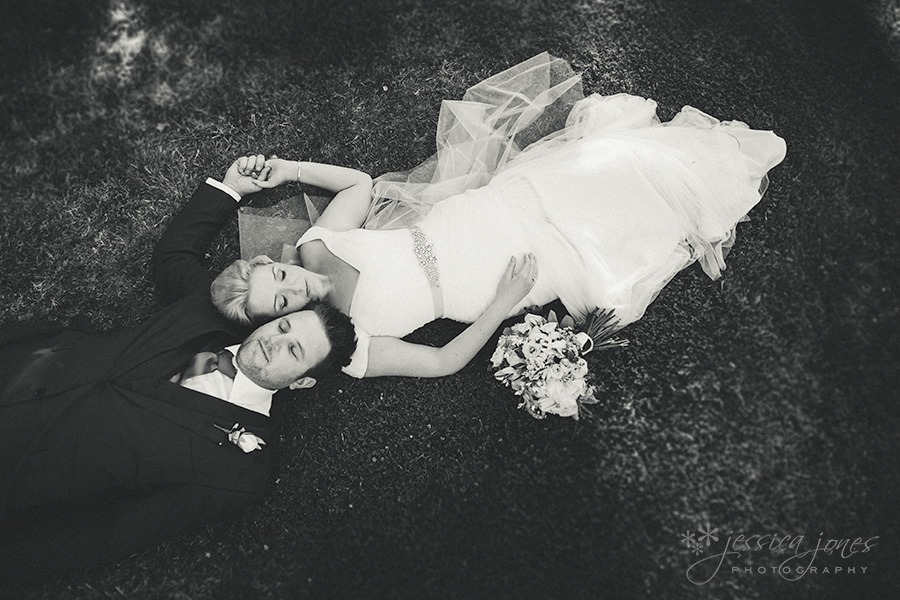 Look at Jess working it like a super model.  I quickly snuck her off in front of the sign before they rejoined the guests inside Allan Scott.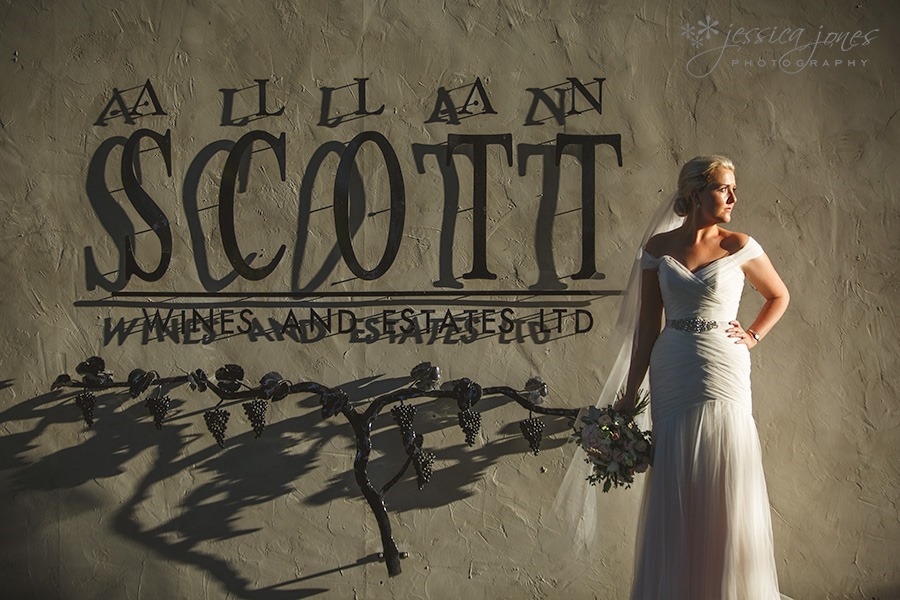 The watch that Jess wore was special.  It belonged to Nik's Grandma, who left it to be worn by all of the women down the generations on their wedding day.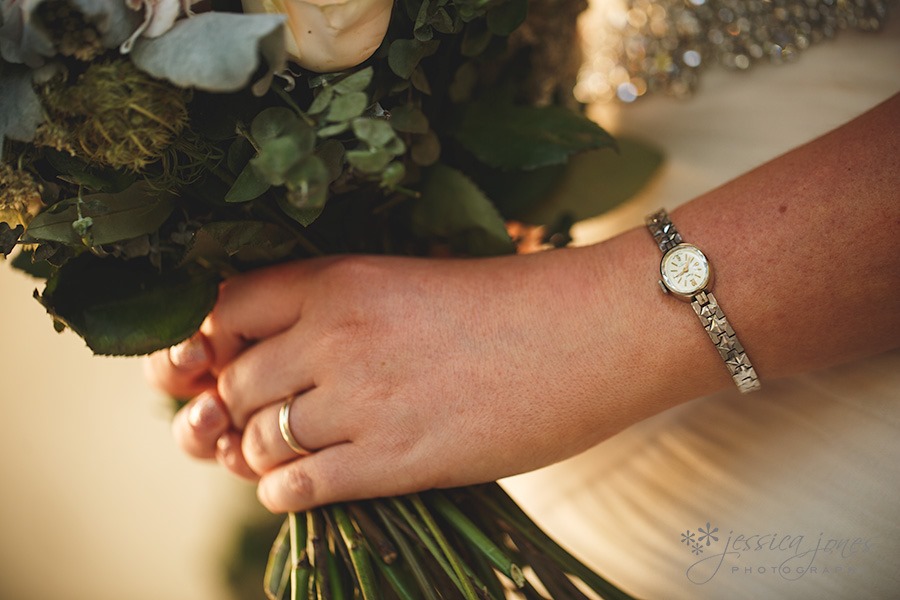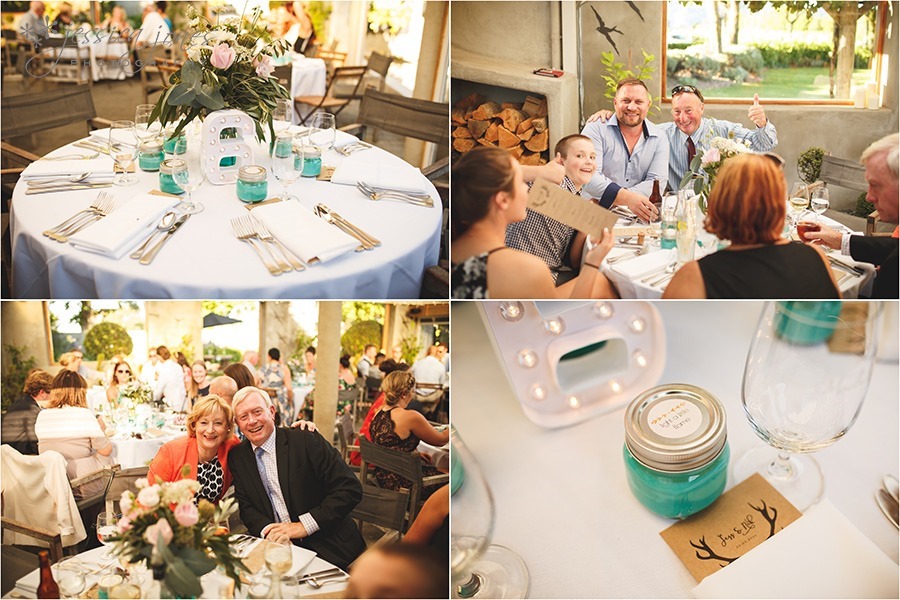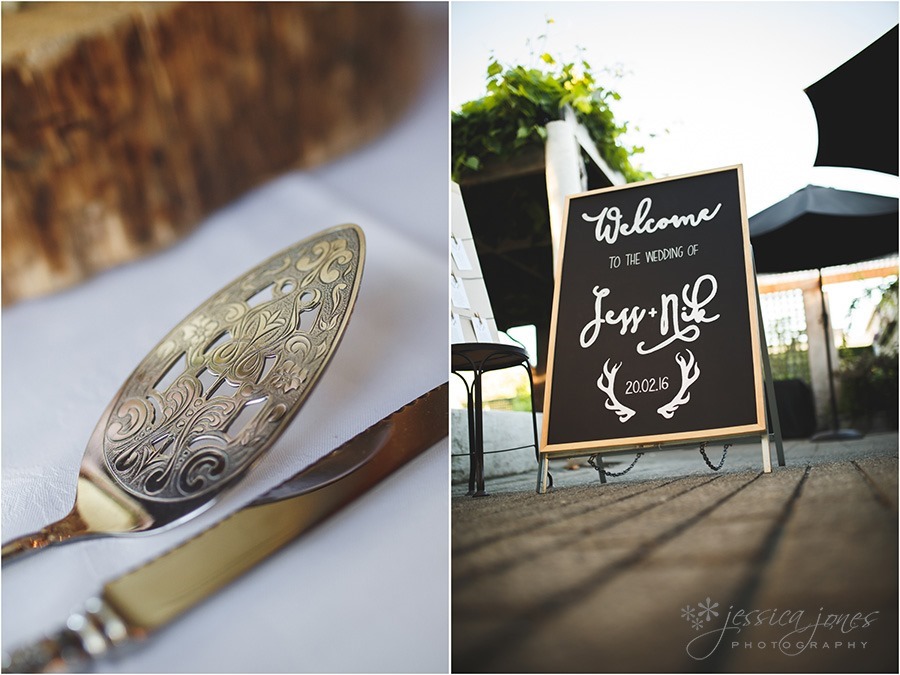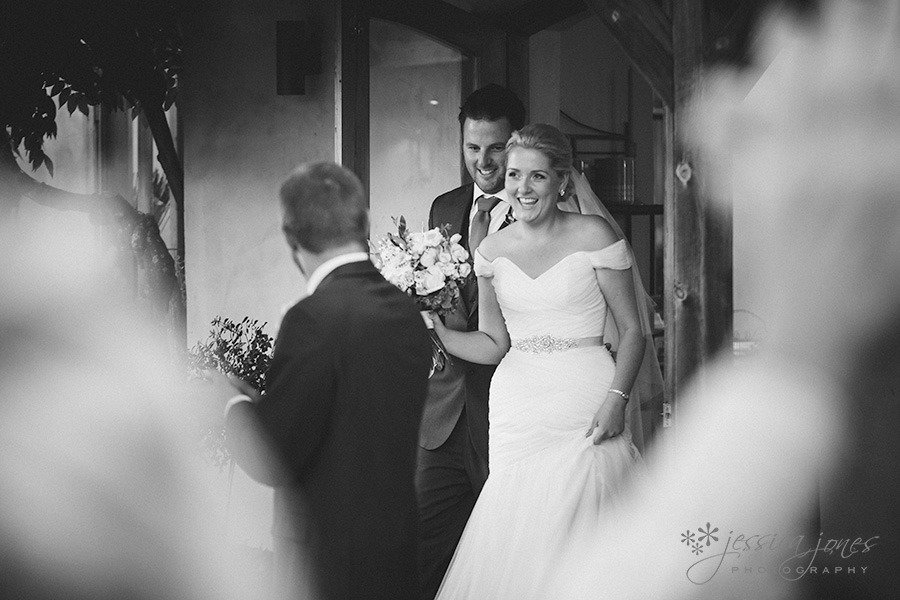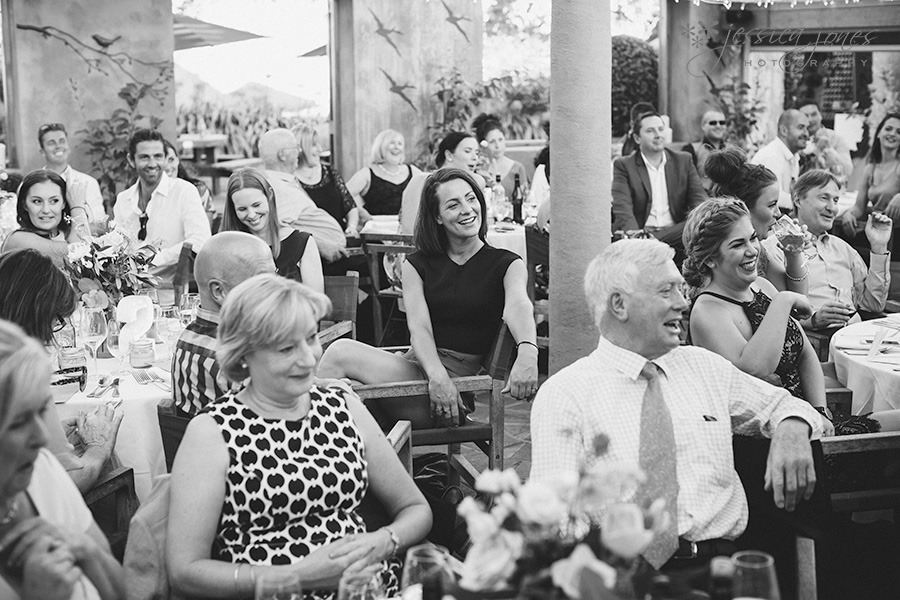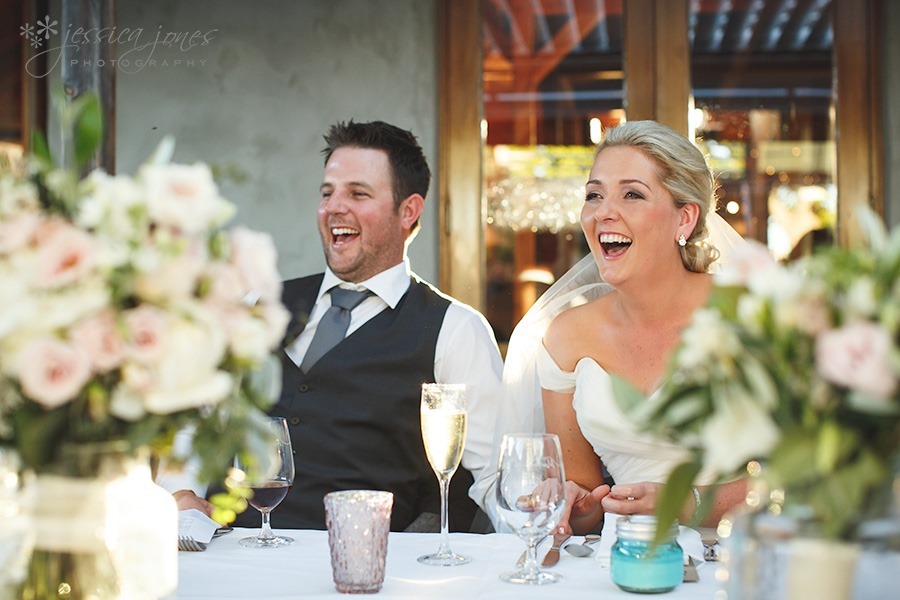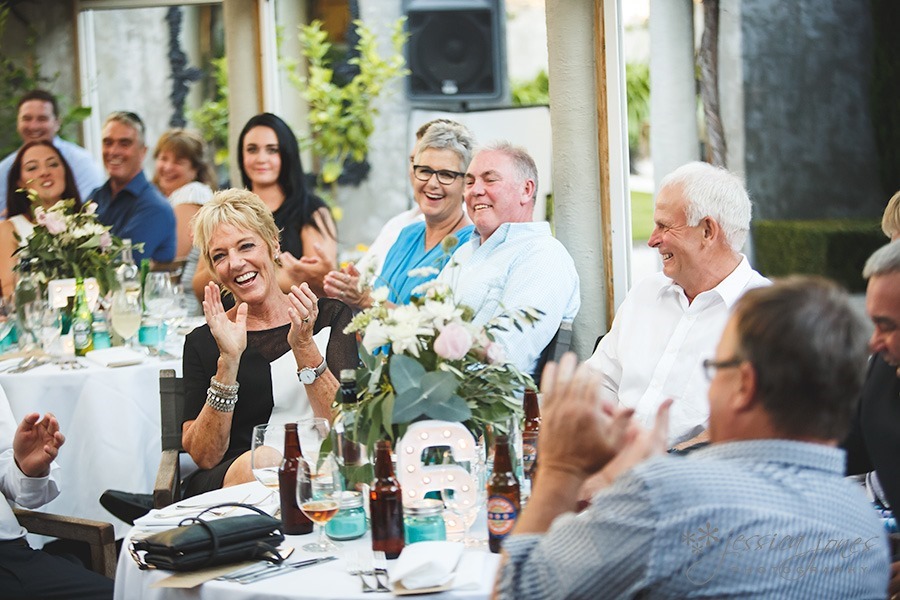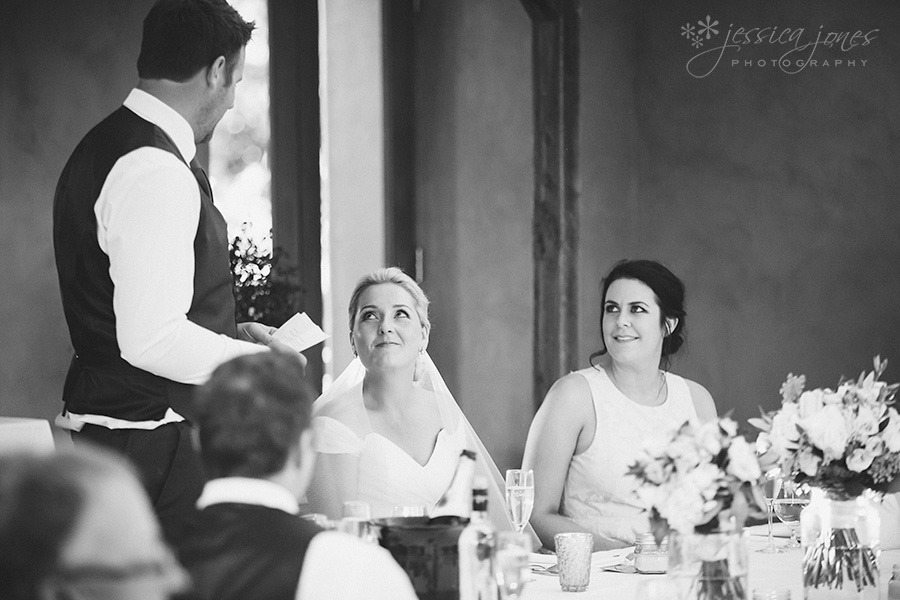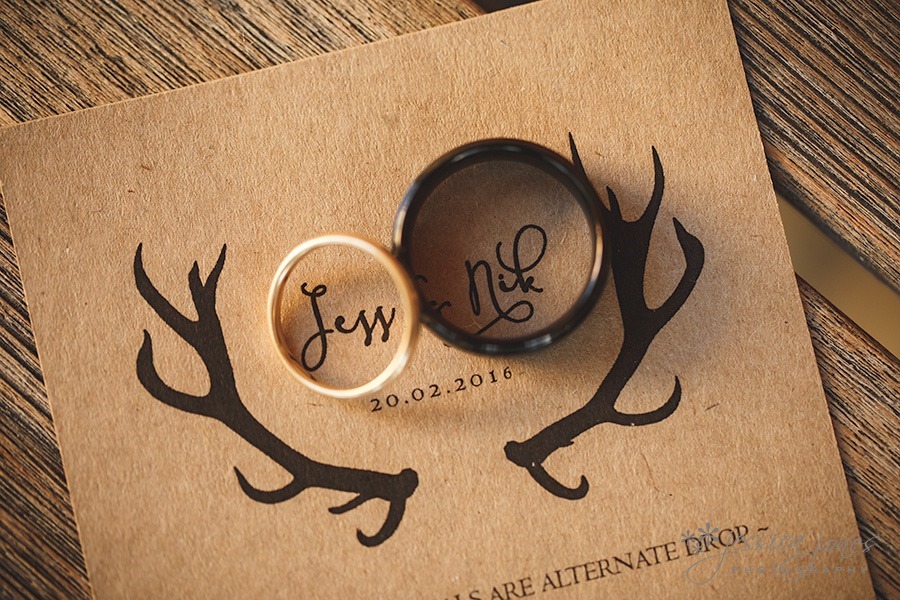 Jess and Nik, thank you for allowing us to spend the day with you.  Thank you for agreeing to lie in the grass, even when you were not quite sure what the picture would look like!  Thanks for the enthusiasm and for the seemingly endless smiles.