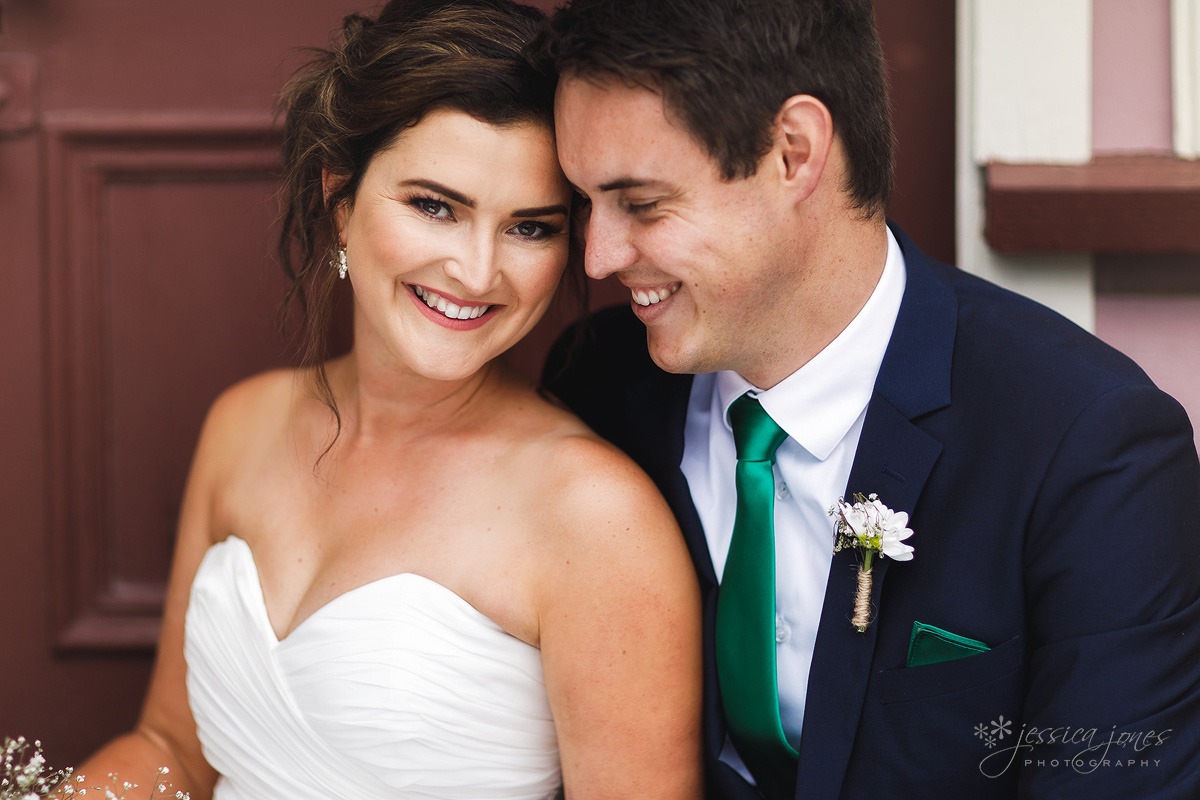 They say good things come to those who wait, and this certainly seemed to be the case for the school boy who fell for the prettiest girl he ever did see. Richard would get on the school bus a few stops before Sharon, then when she came on the bus he'd move his school bag off the seat, creating a spot just for her, in the hope that she would sit next to him. Weeks went by before she noticed his available seat and his patience eventually paid off. The day Sharon finally sat next to Richard, having never really paid any attention to him before, everything changed. That day their paths aligned, and they started the first day of the rest of their lives together. 12 years later finds us all together at The Old Barn, here in Blenheim, celebrating their flawlessly happy wedding day.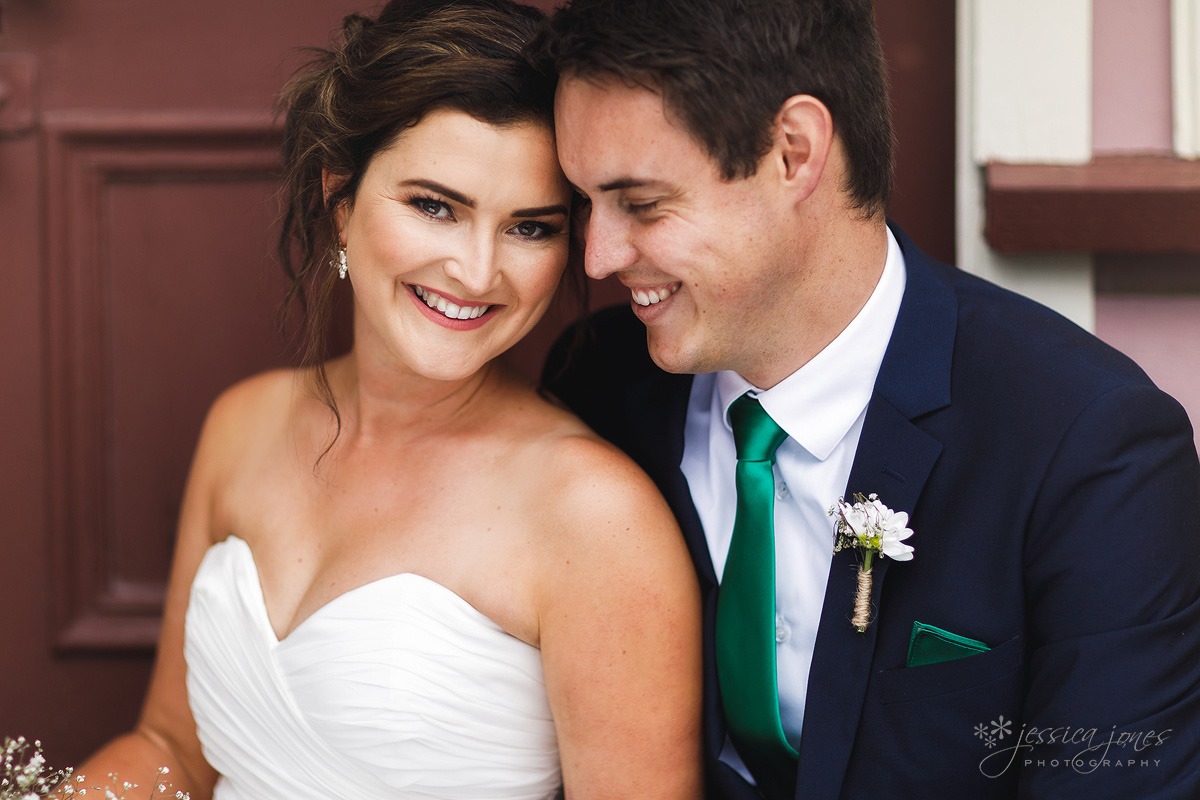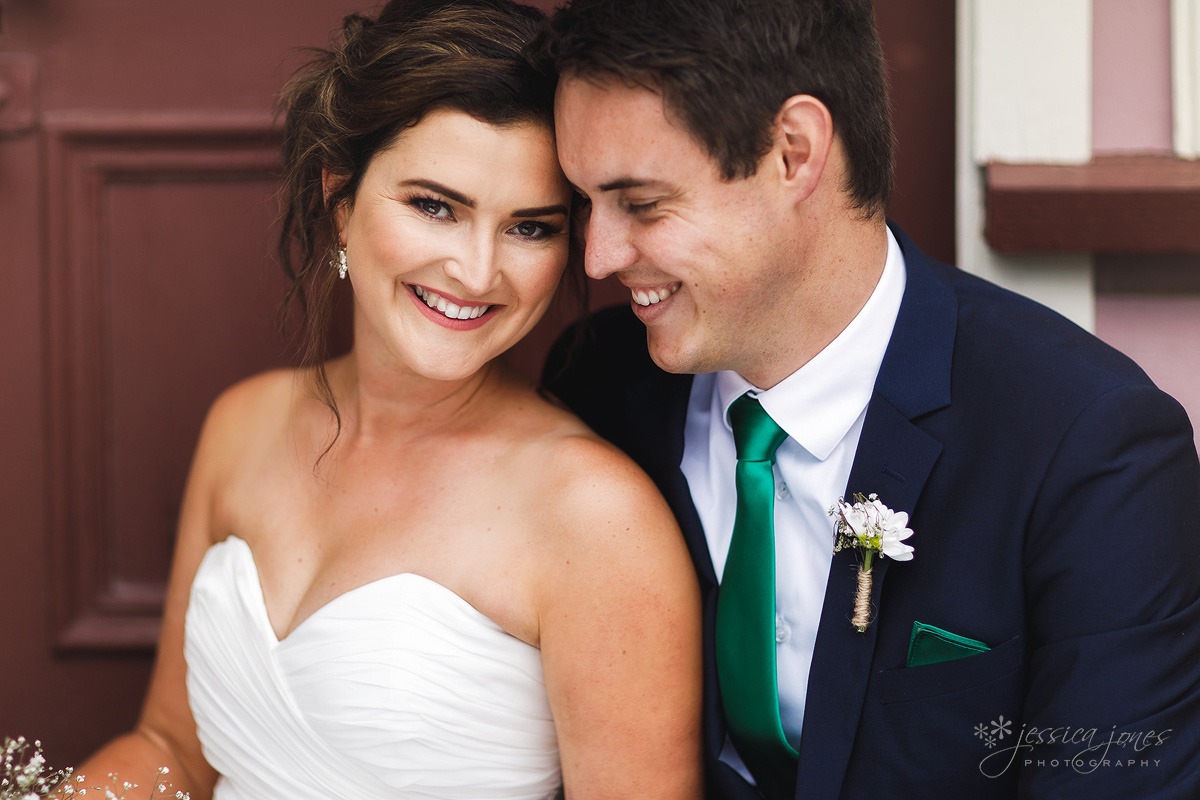 The girls got ready upstairs at The Old Barn, excitedly watching the guests turn up and find their way to the tree under which Richard would be waiting for his bride.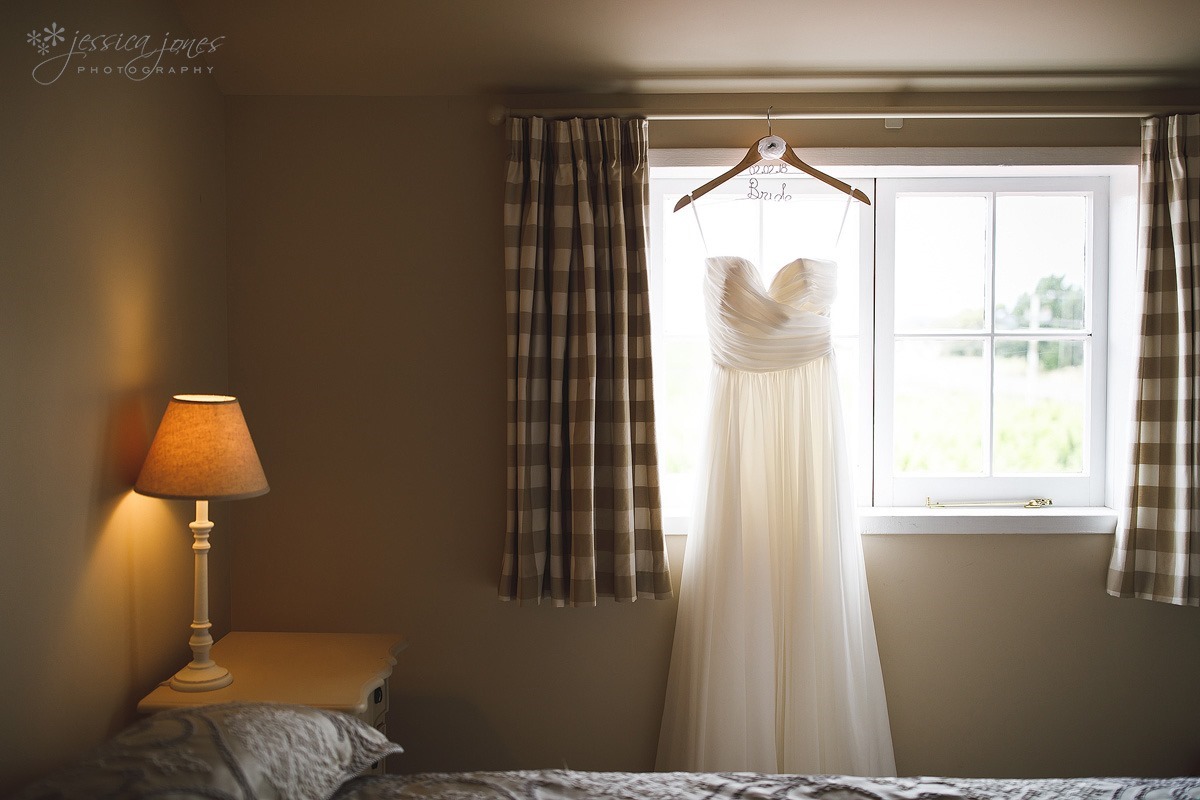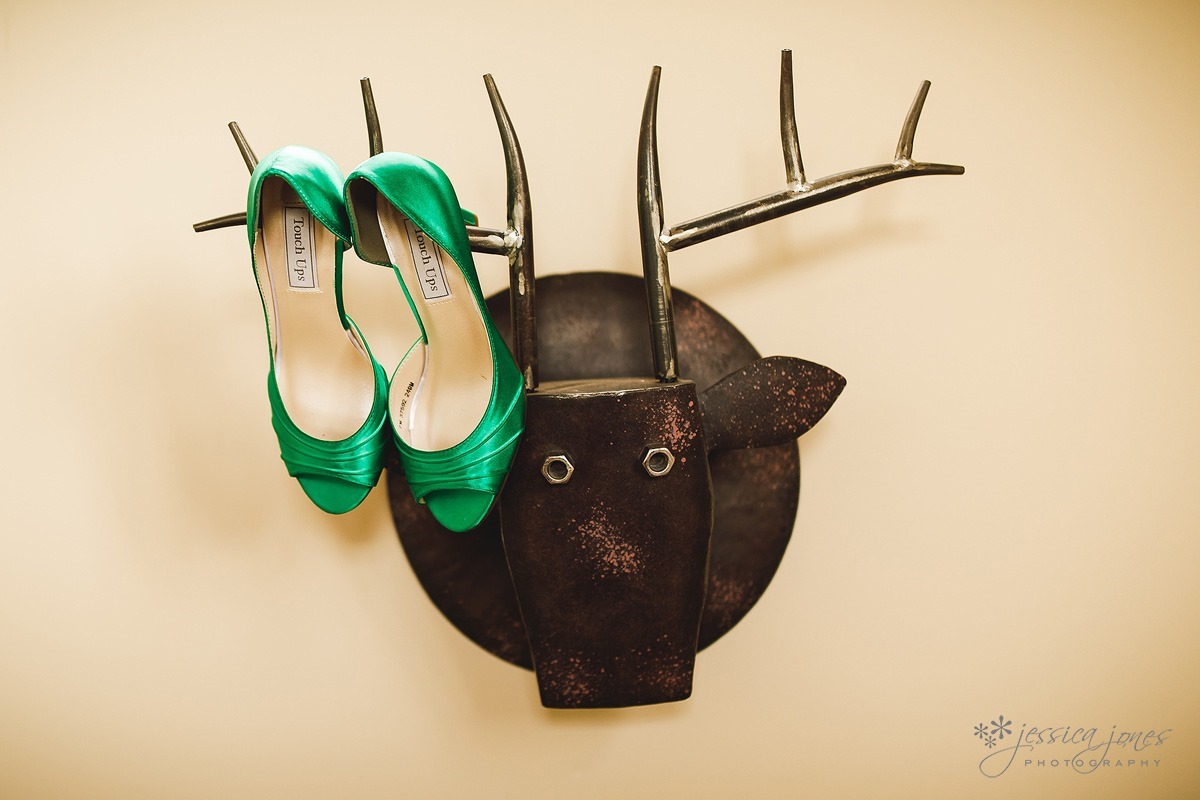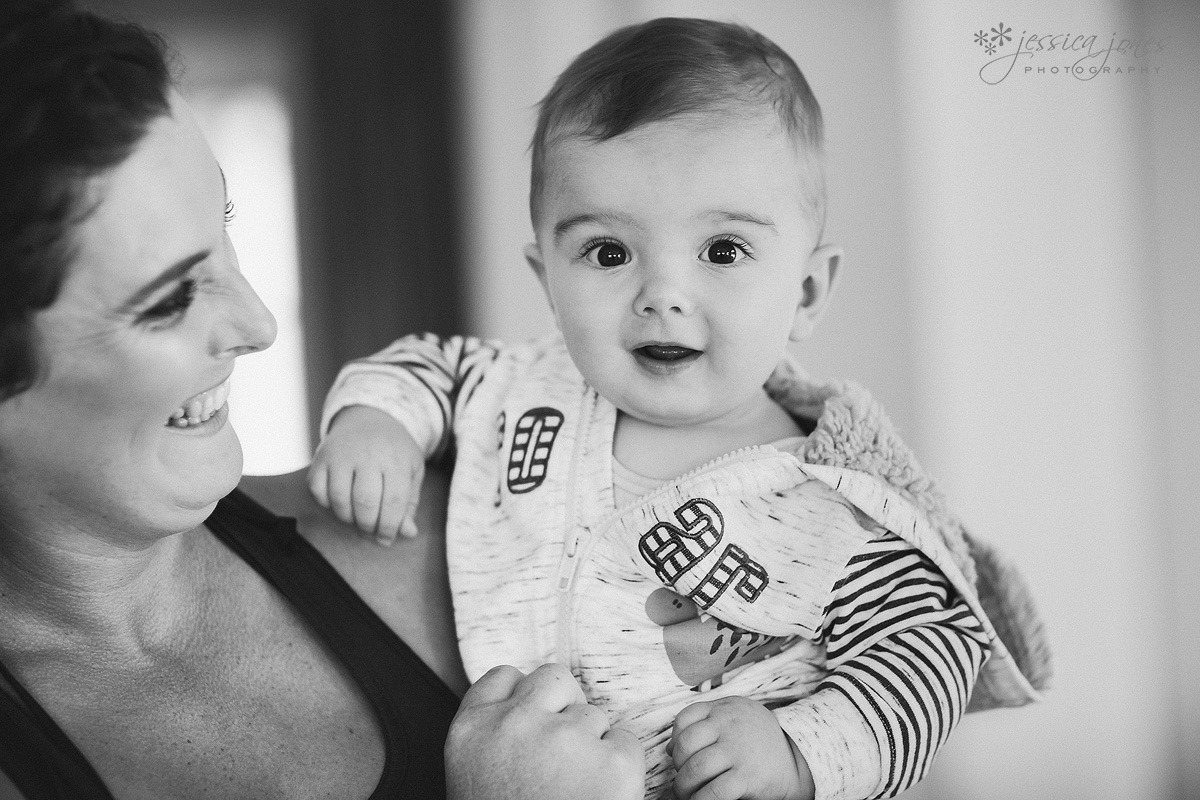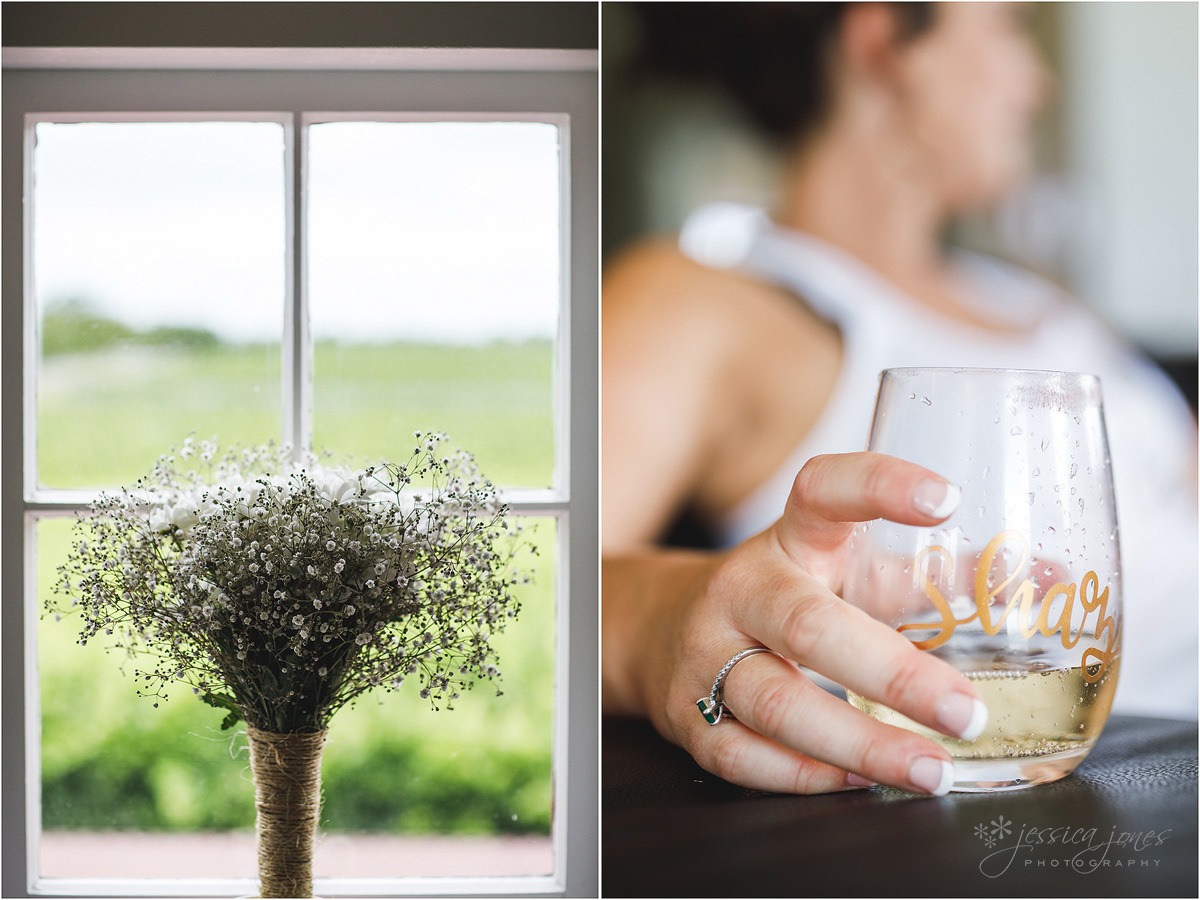 Did you know that when you're wanting to get a button done up, you're best to breathe OUT? So many people make themselves bigger by breathing in. Now you know. You're welcome.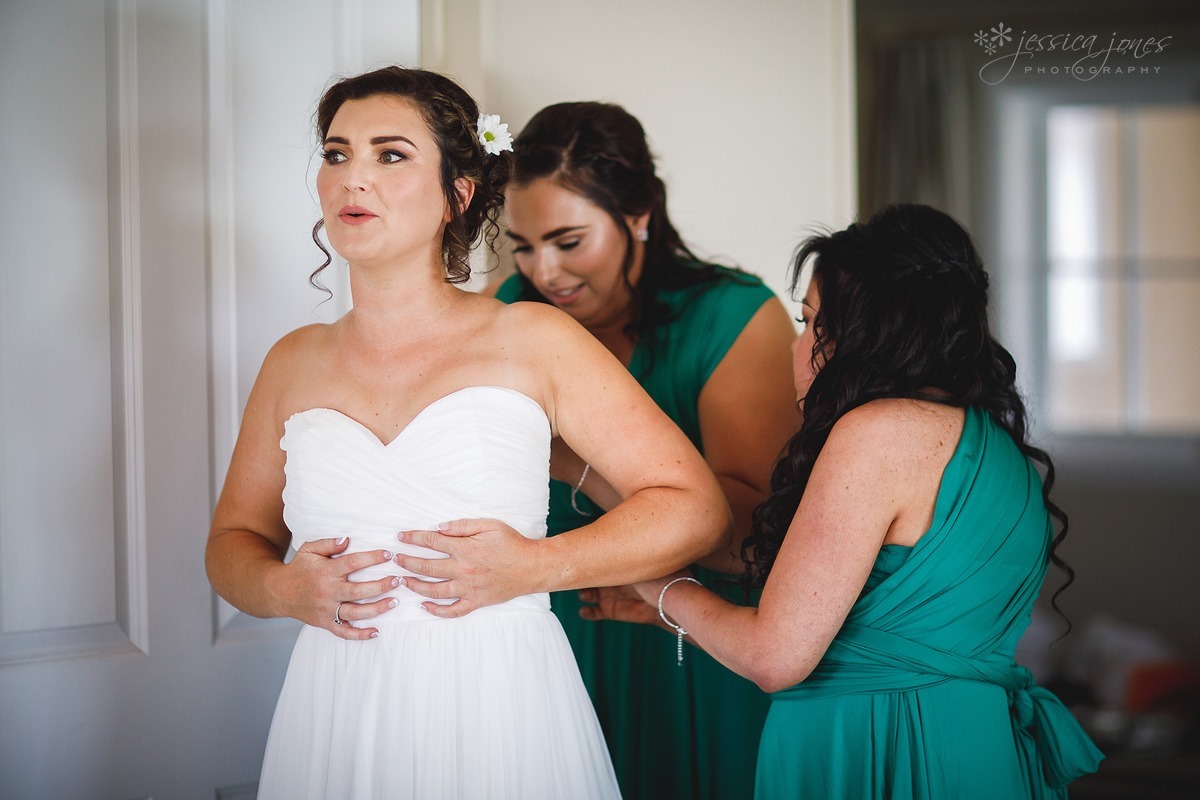 Gorgeous, GORGEOUS Sharon. Thanks to Grace who, once again, kept things naturally beautiful for the girls makeup. Thanks also to Annie from Vamp for the pretty hair.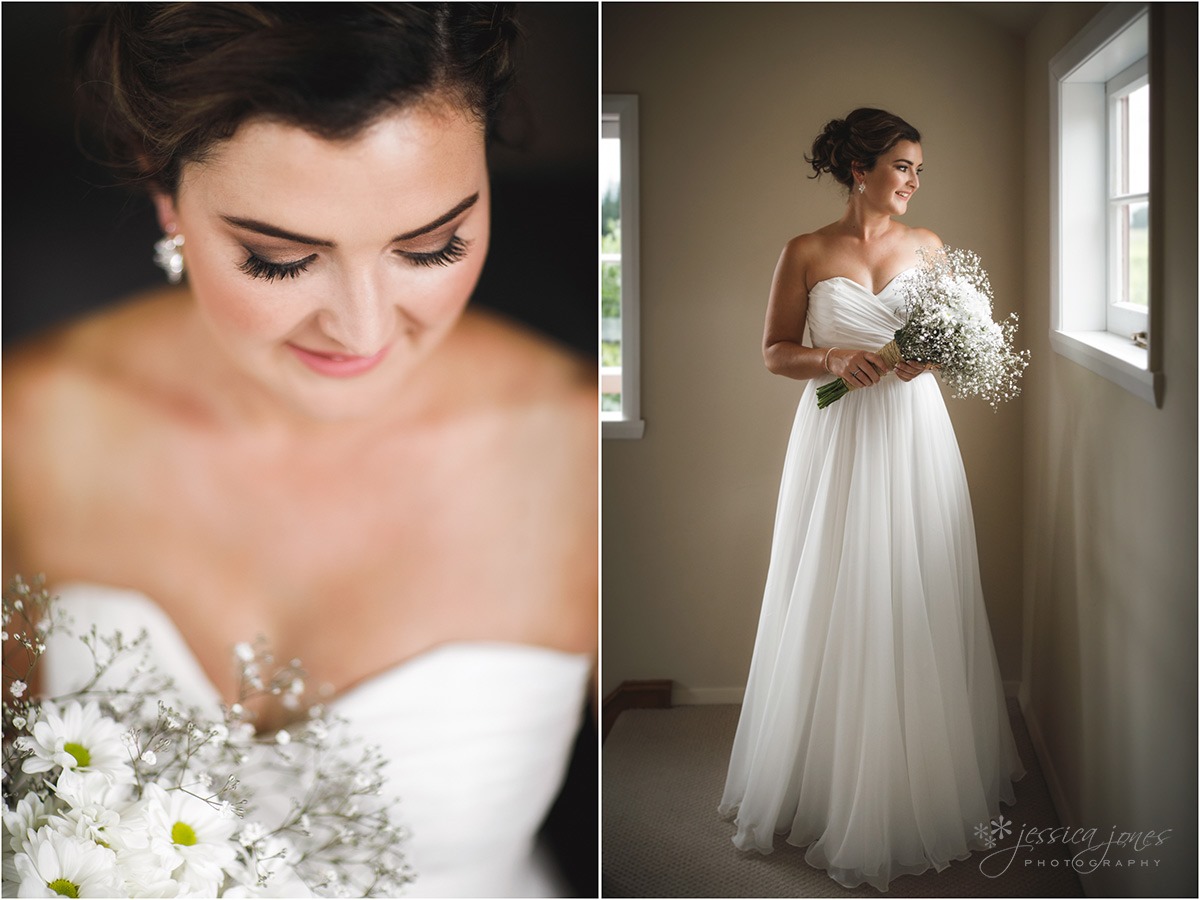 Do we love Sharon's Dad's reaction to his pretty daughter as a bride? Yes. Yes we do.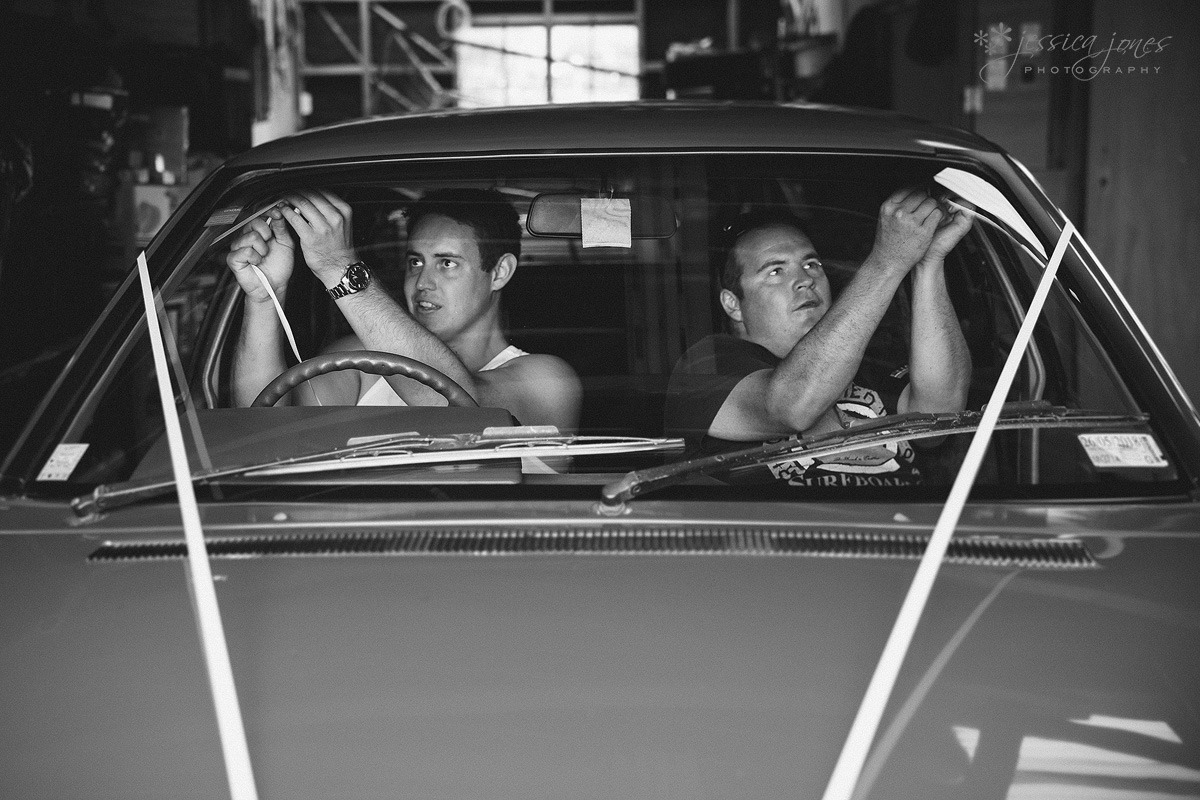 Archie is very much Richard and Sharon's baby, so it was only fitting that he be the one to walk the rings down the aisle. I'm not sure I've ever met a dog who is so cool, calm and collected about having his photo taken. It was like he was born for this very day. It's possible that he'll feature during this wedding more than any pet ever has, for this I'm not sorry. Not even a little bit.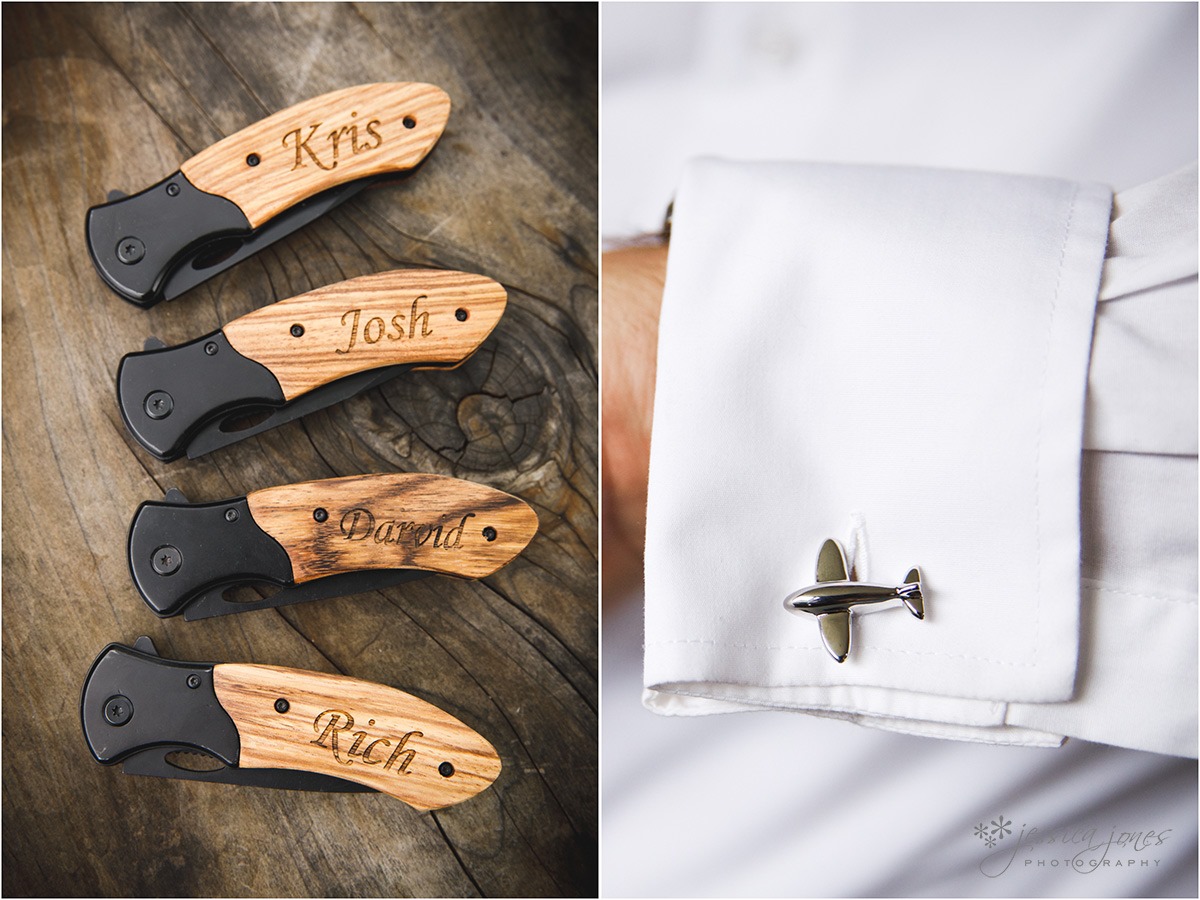 Because all dogs like feeling the wind in their hair.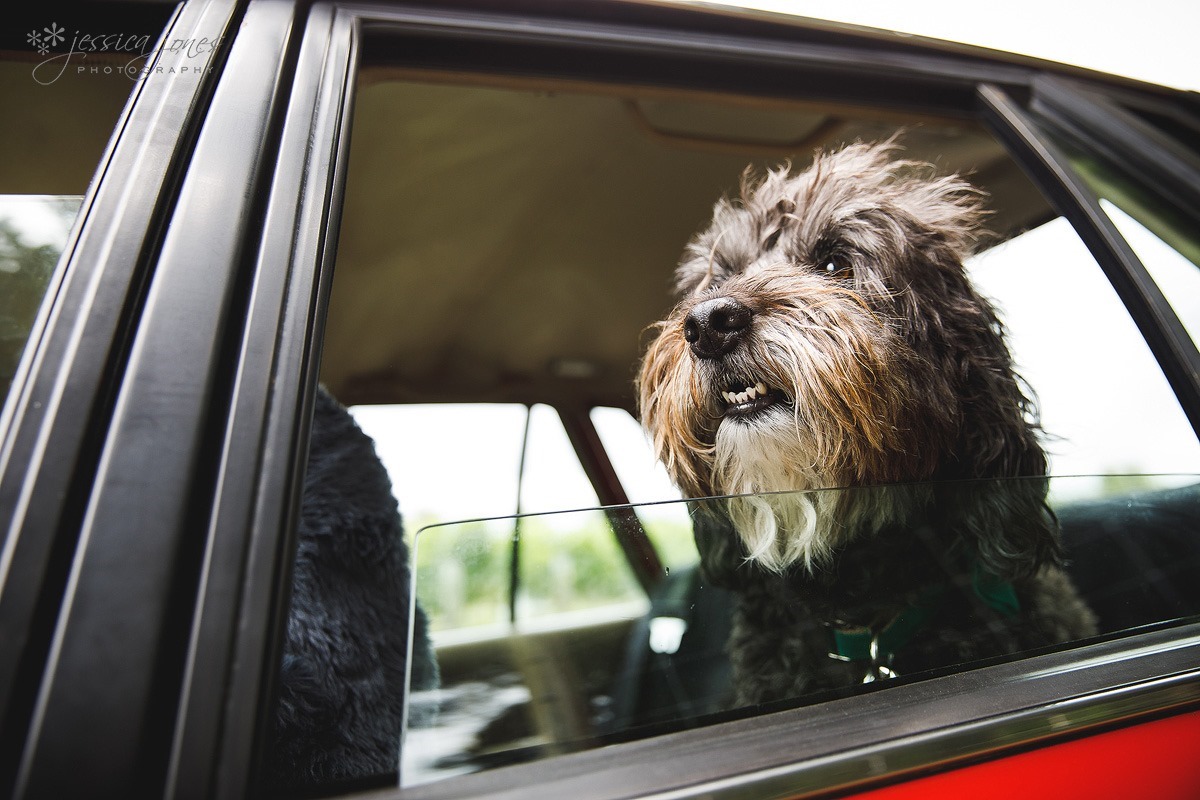 Richard's first car was an old Commodore, it was the car that he took Sharon on their first date, the car that took them on countless adventures and the car that eventually found it's way, like many first cars before it, replaced and sent to a neglected spot in an old shed somewhere. Years went by and eventually Richard remembered the old car, and with the help of his friend Kris and his Dad Noel, restored it to it's former glory, just in time for the wedding.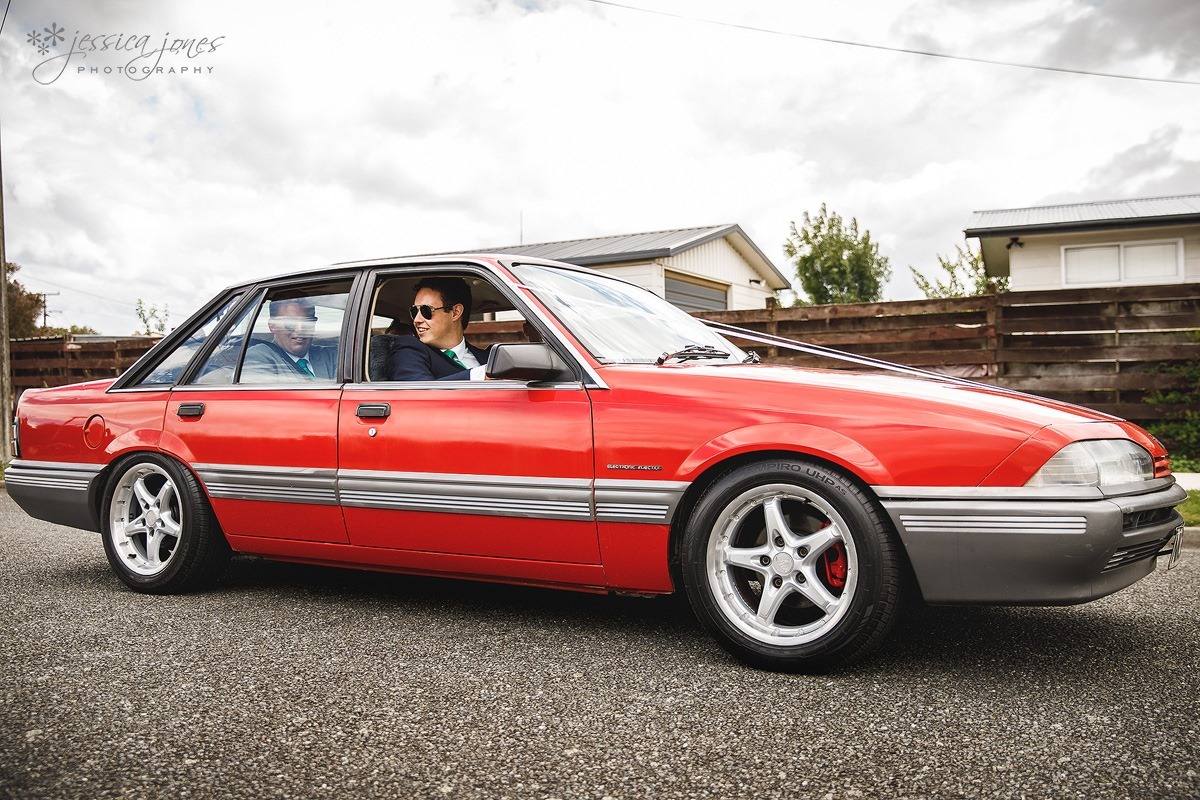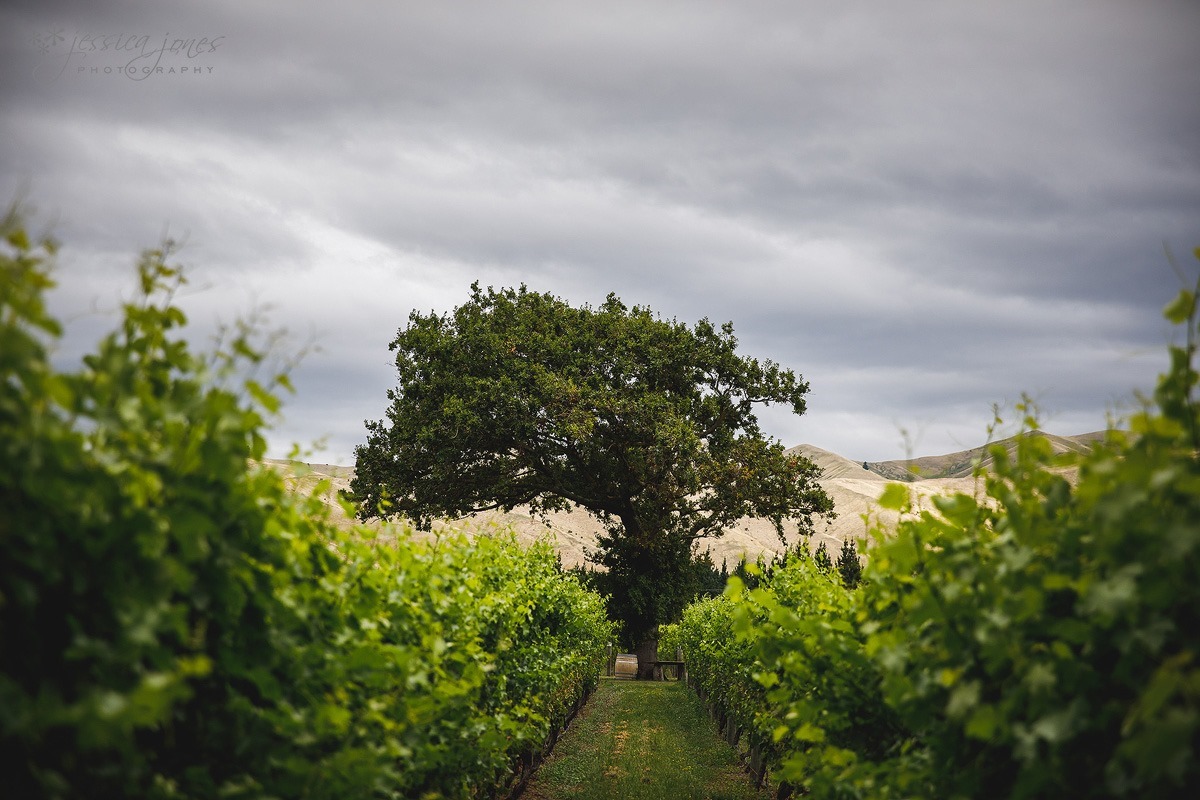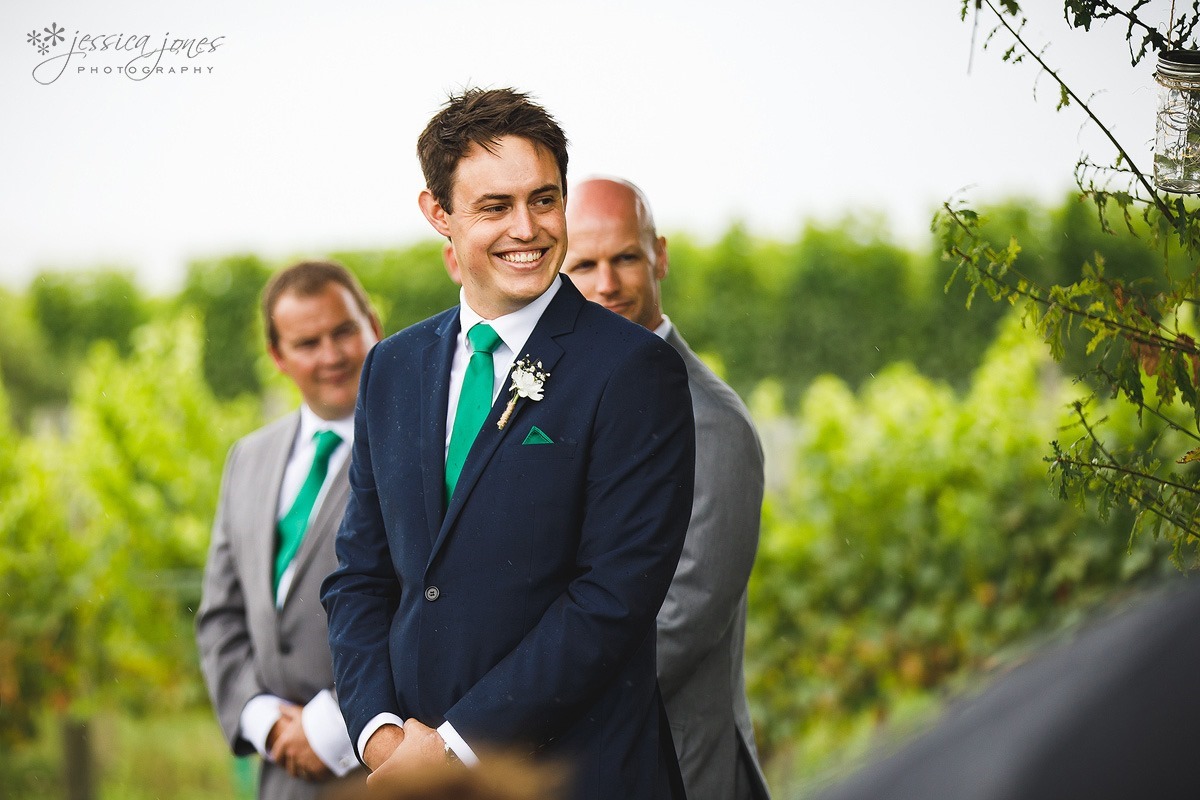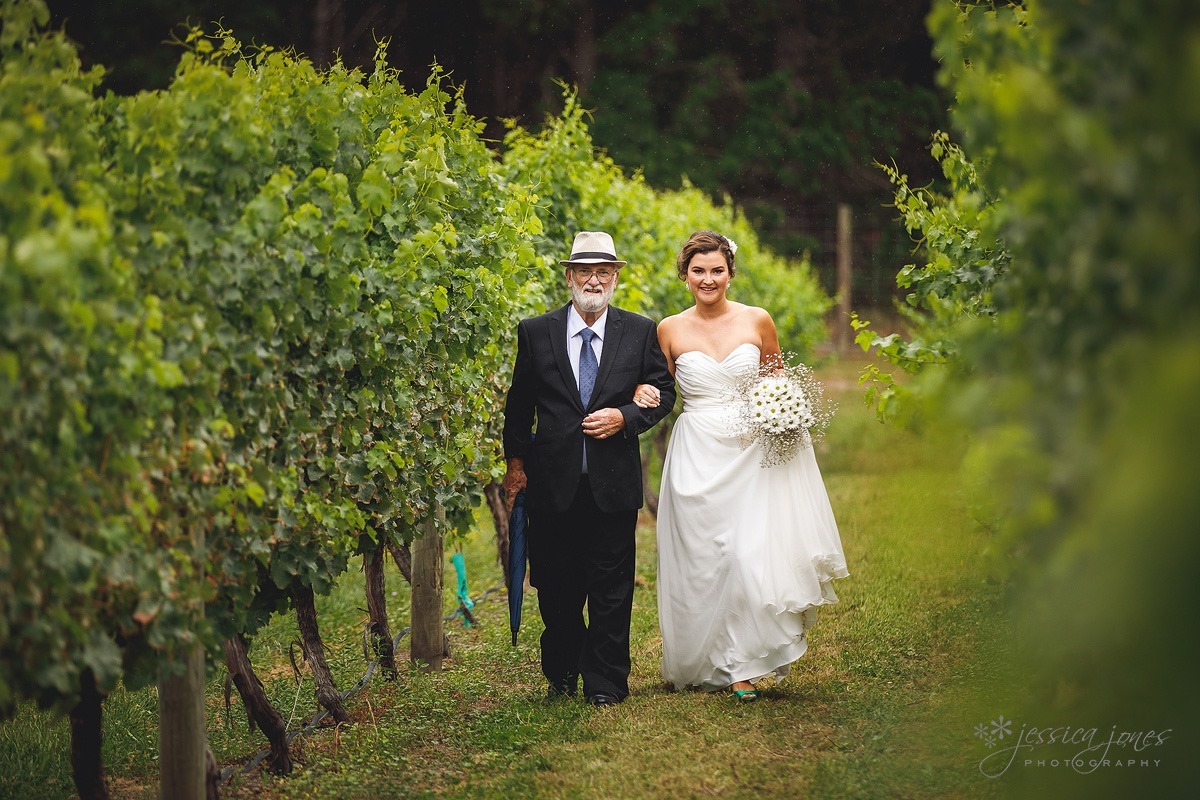 Nothing would dampen Sharon and Richard's day, even through the sometimes drizzly weather, their smiles were relentless. The only thing that mattered to them was the fact that they were getting married, and there wasn't anything that could change that.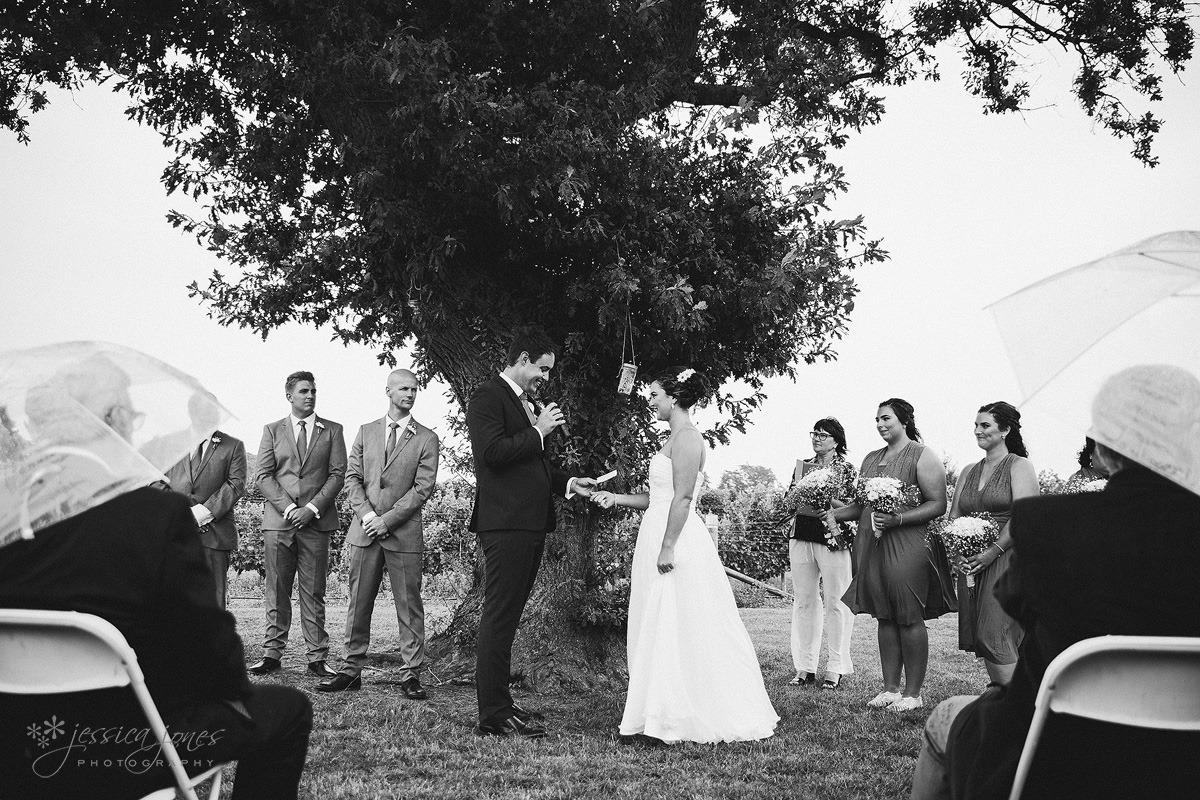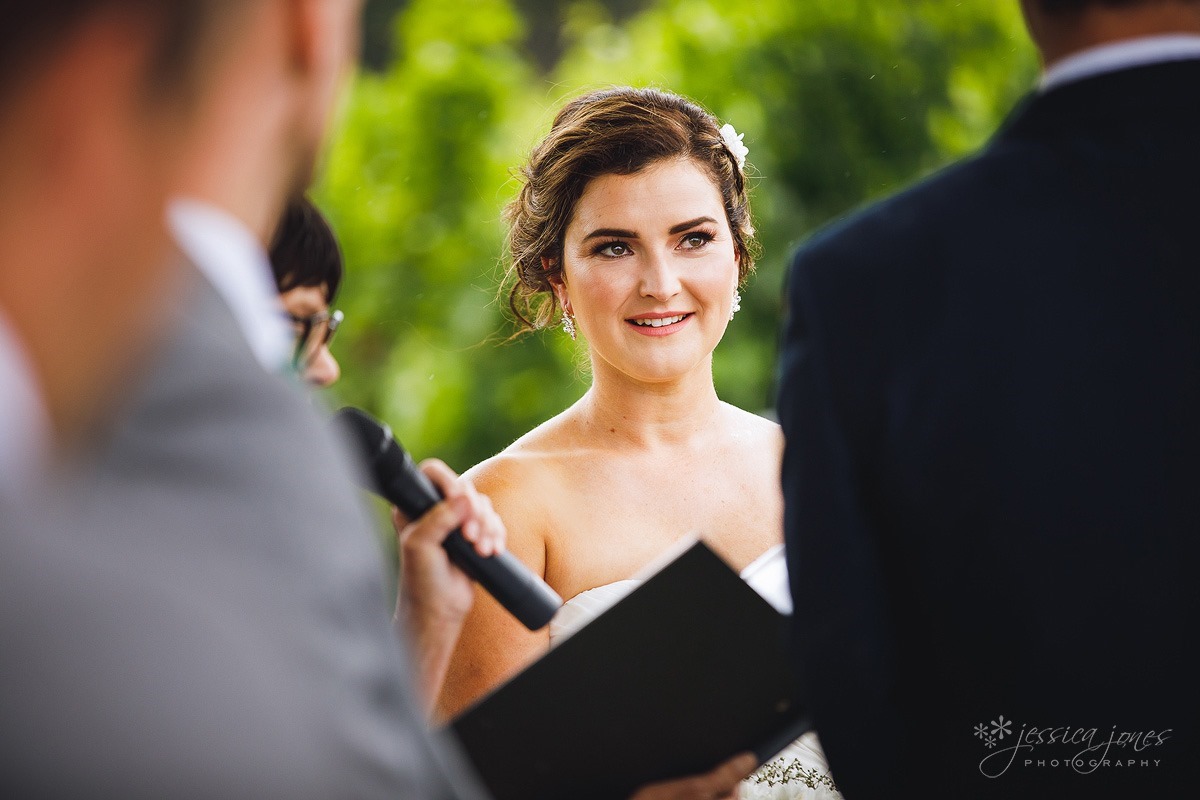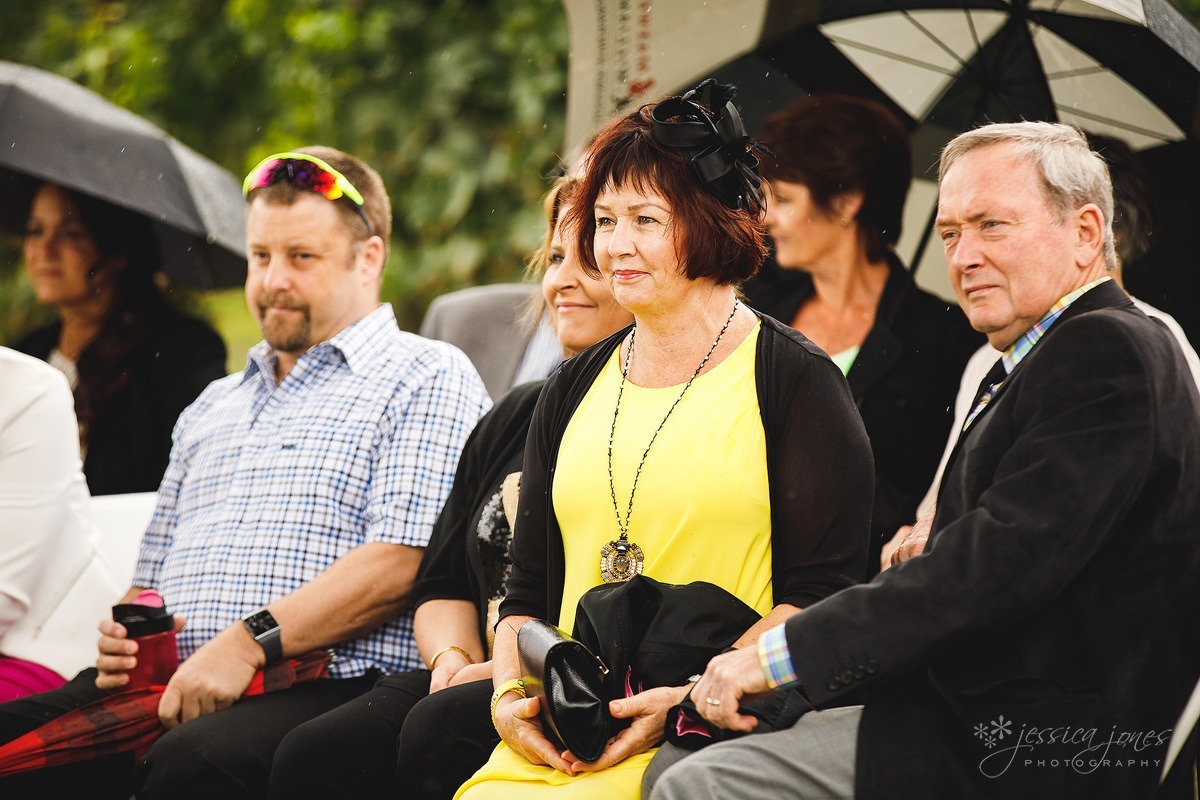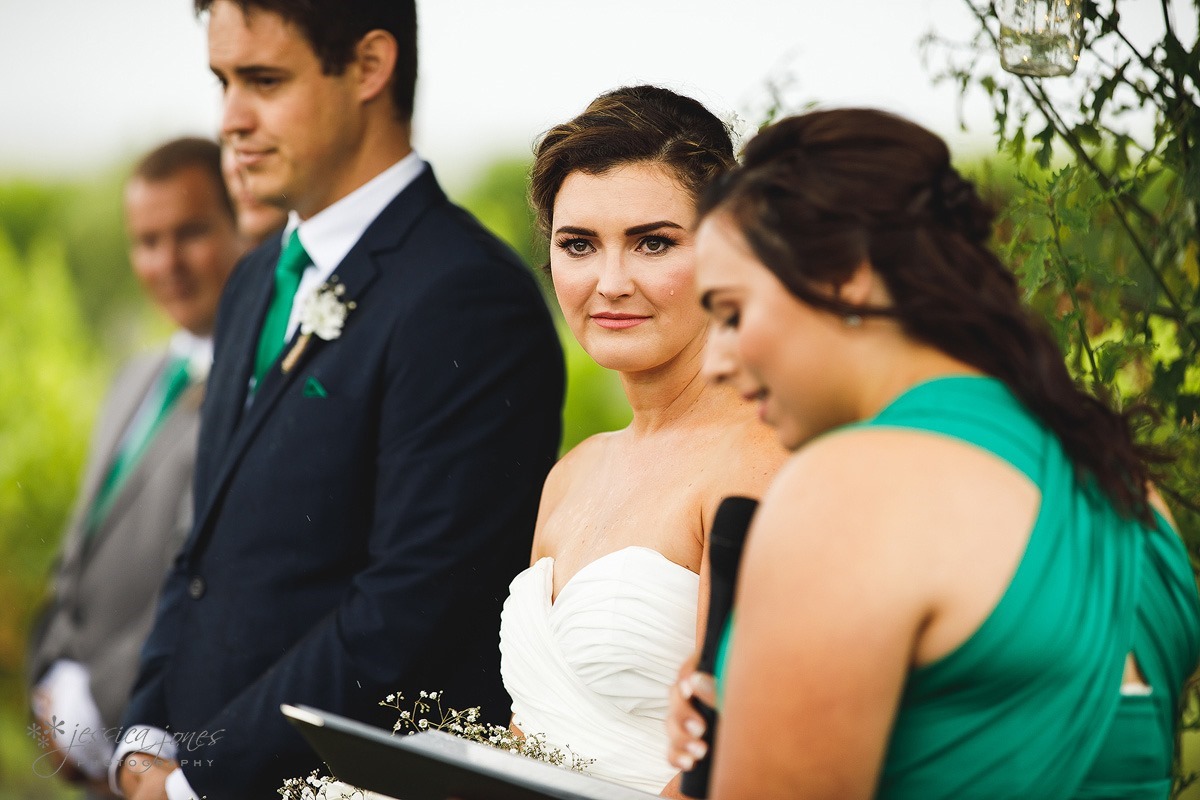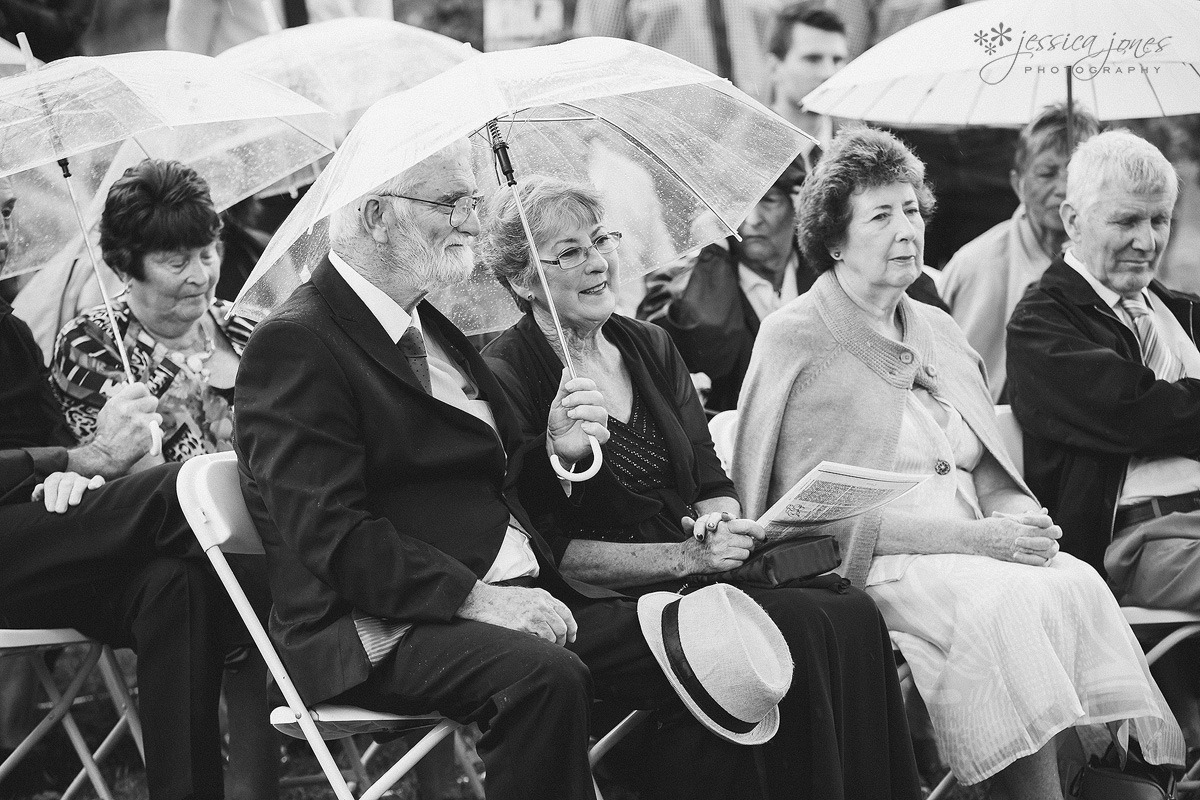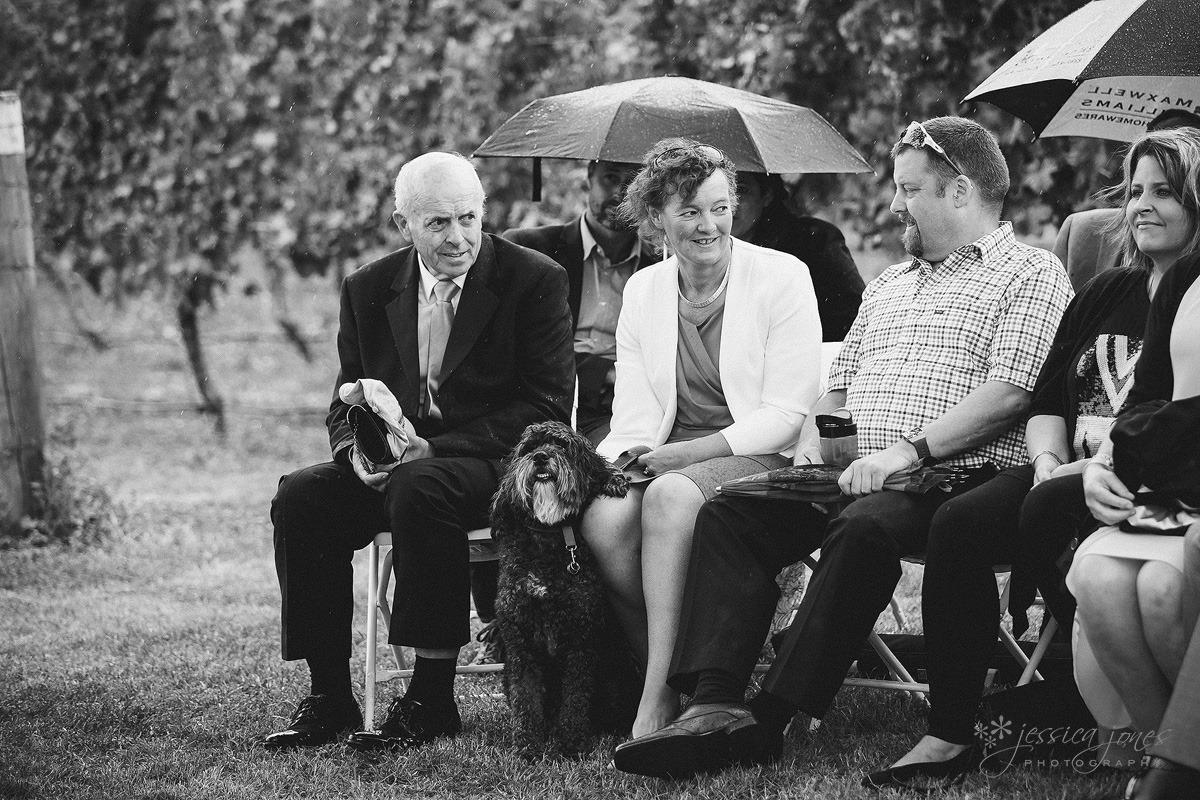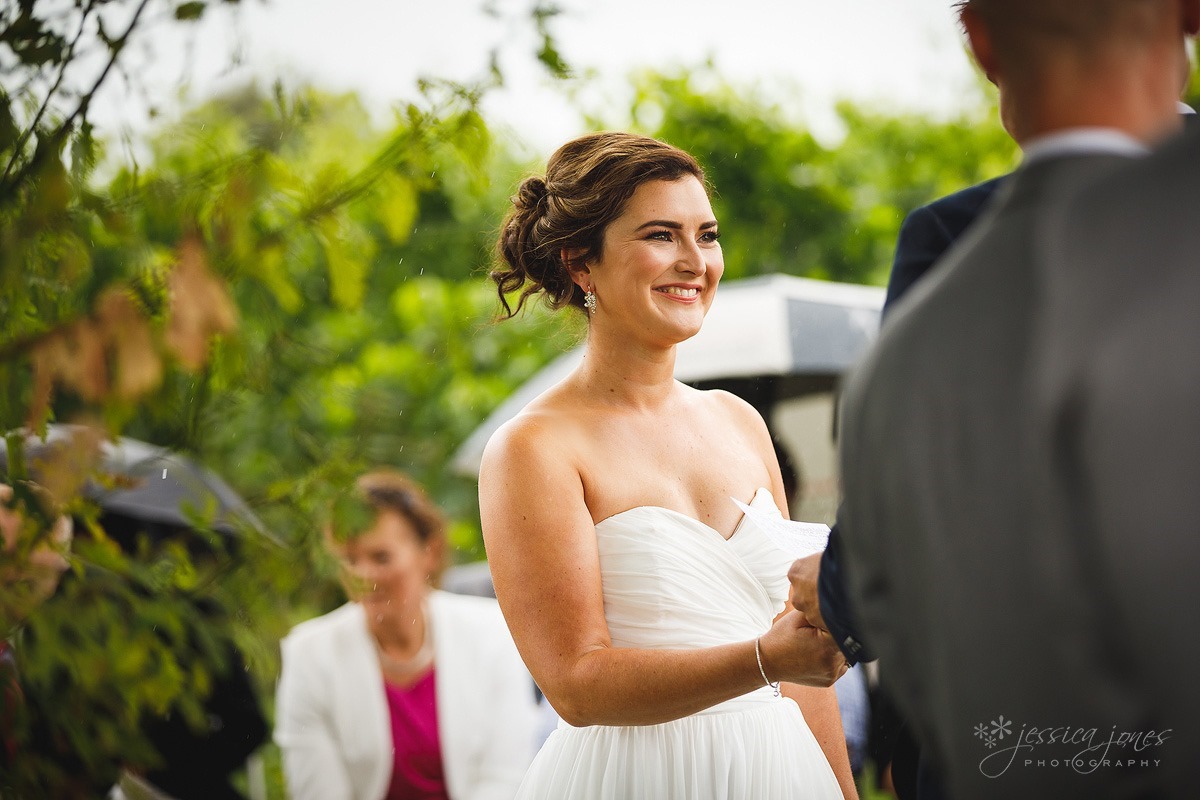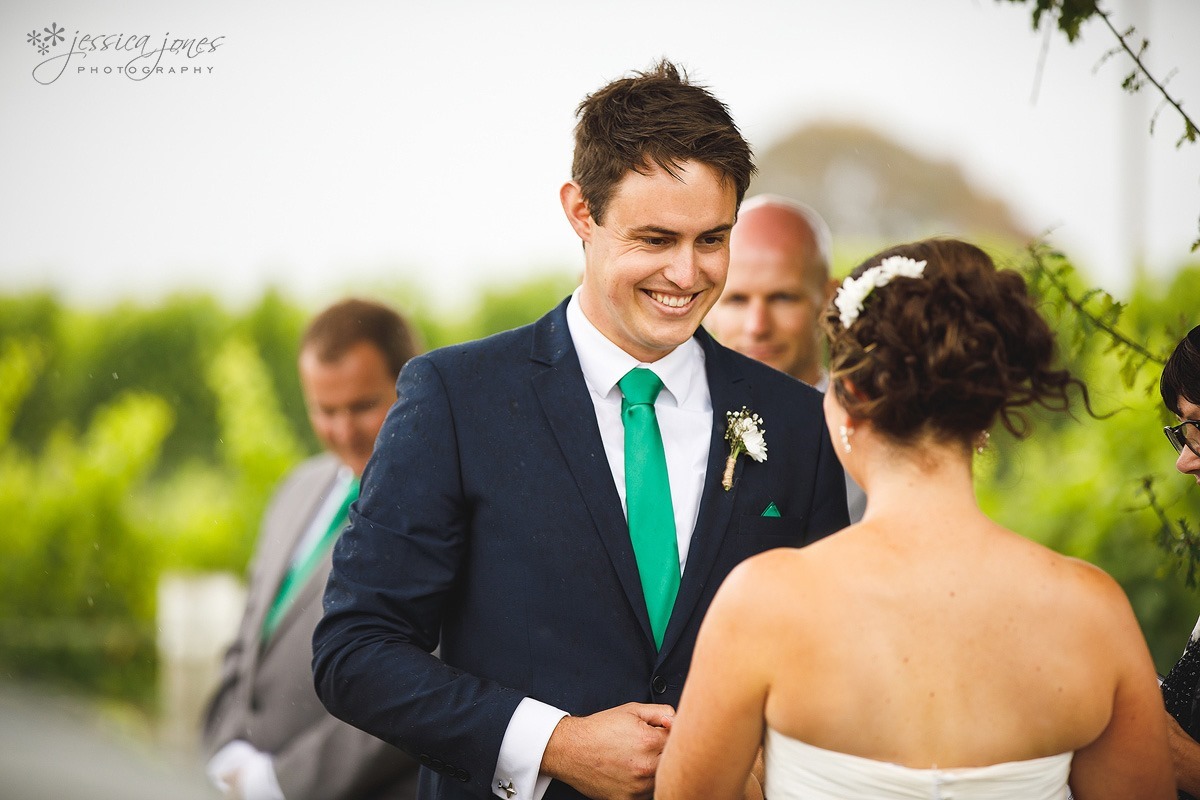 Even Archie celebrated the newlyweds in his own special way!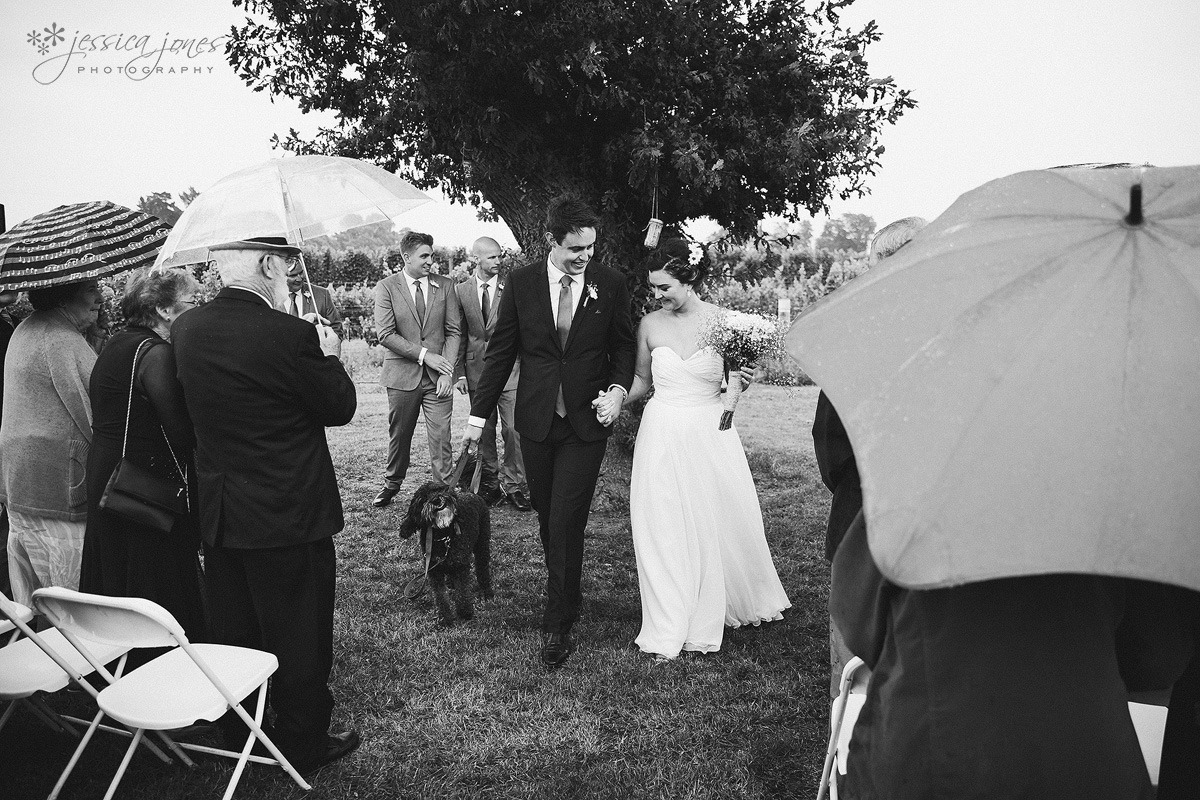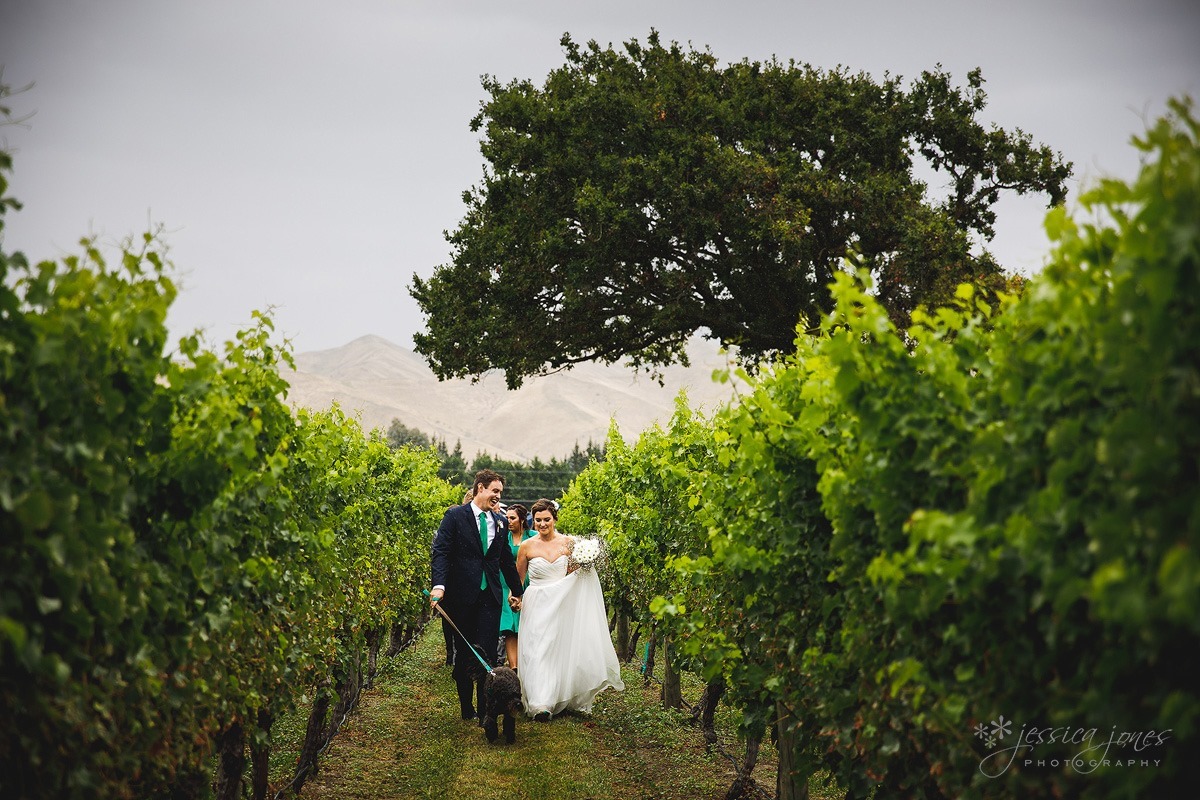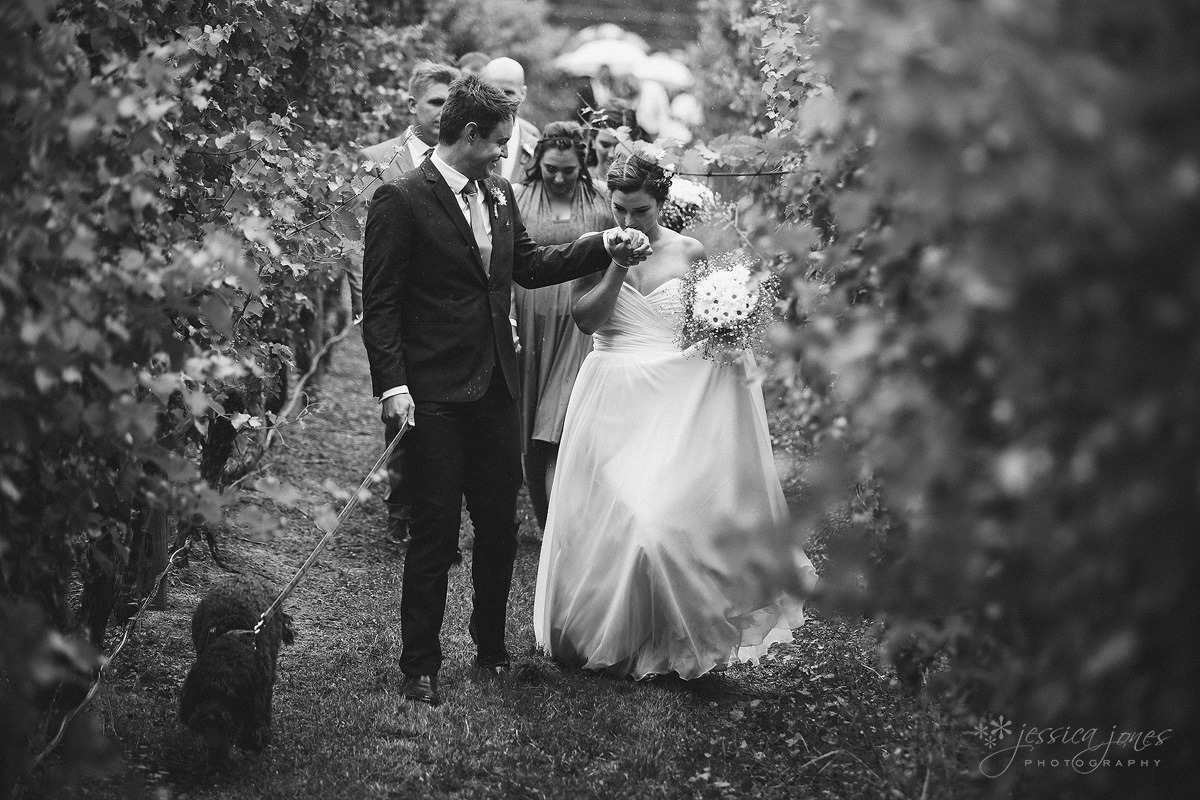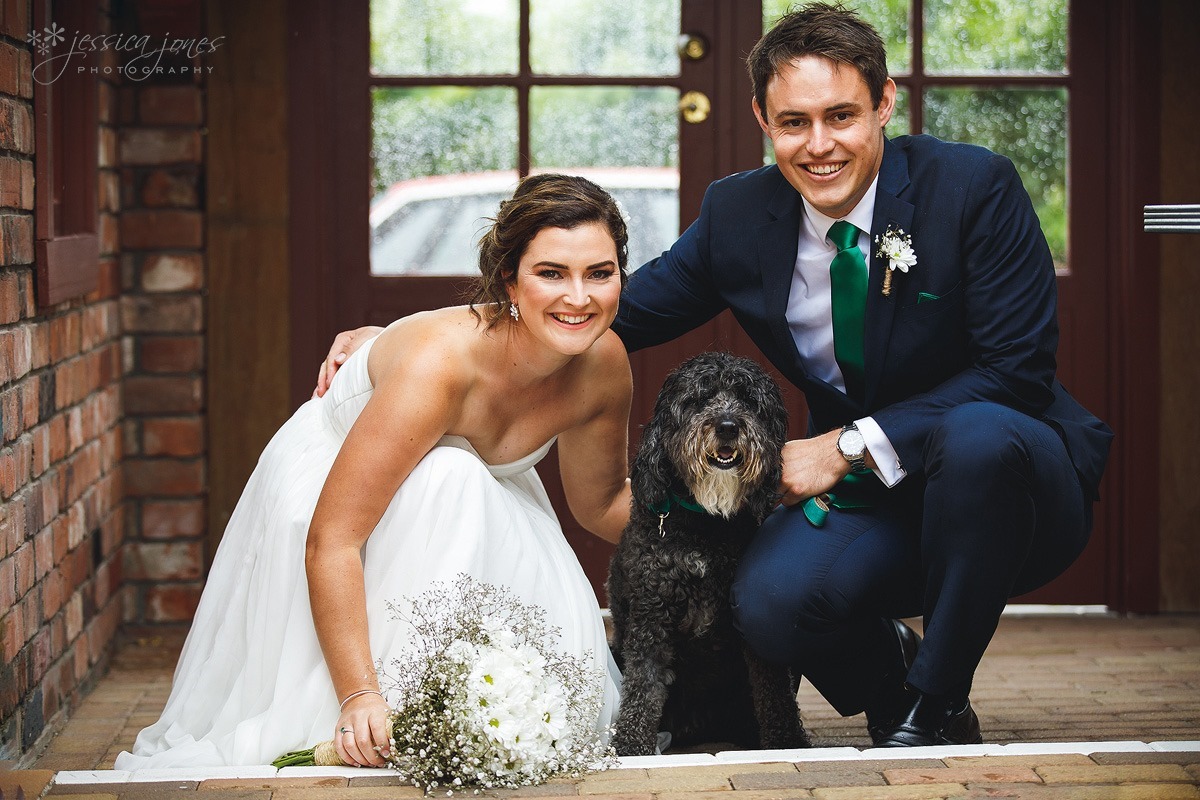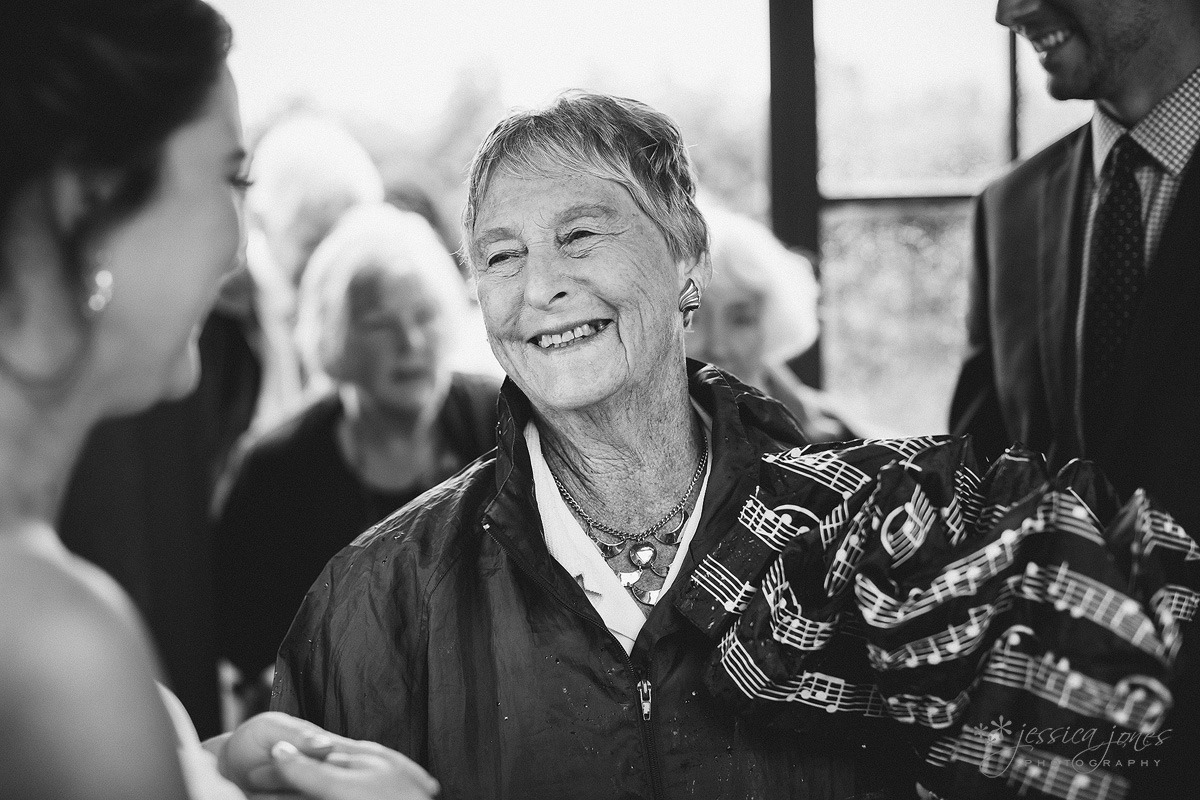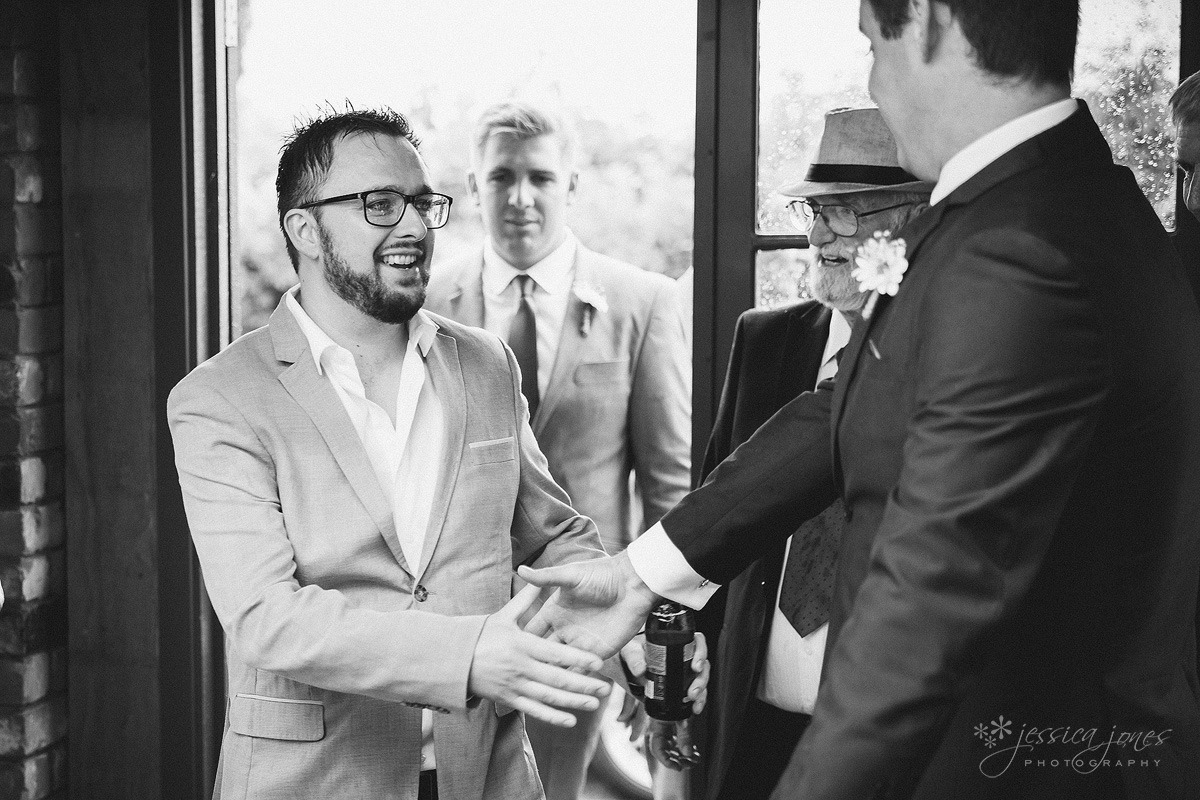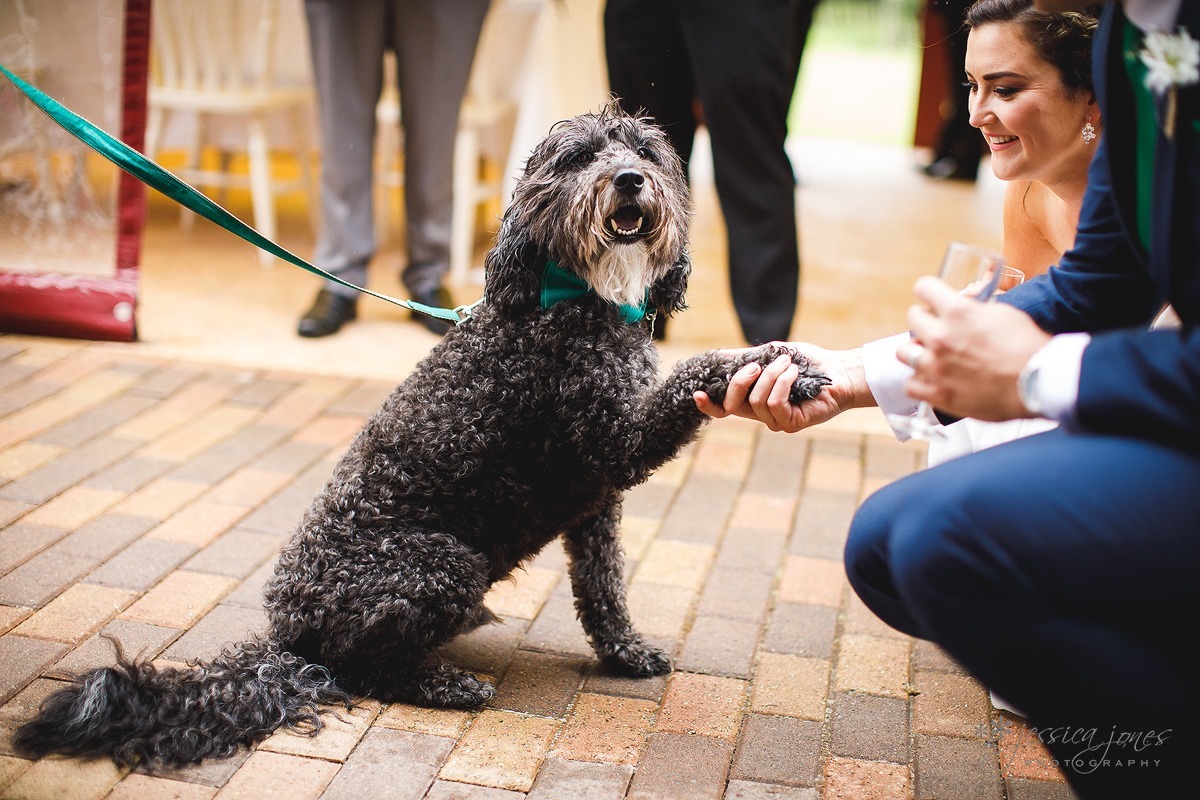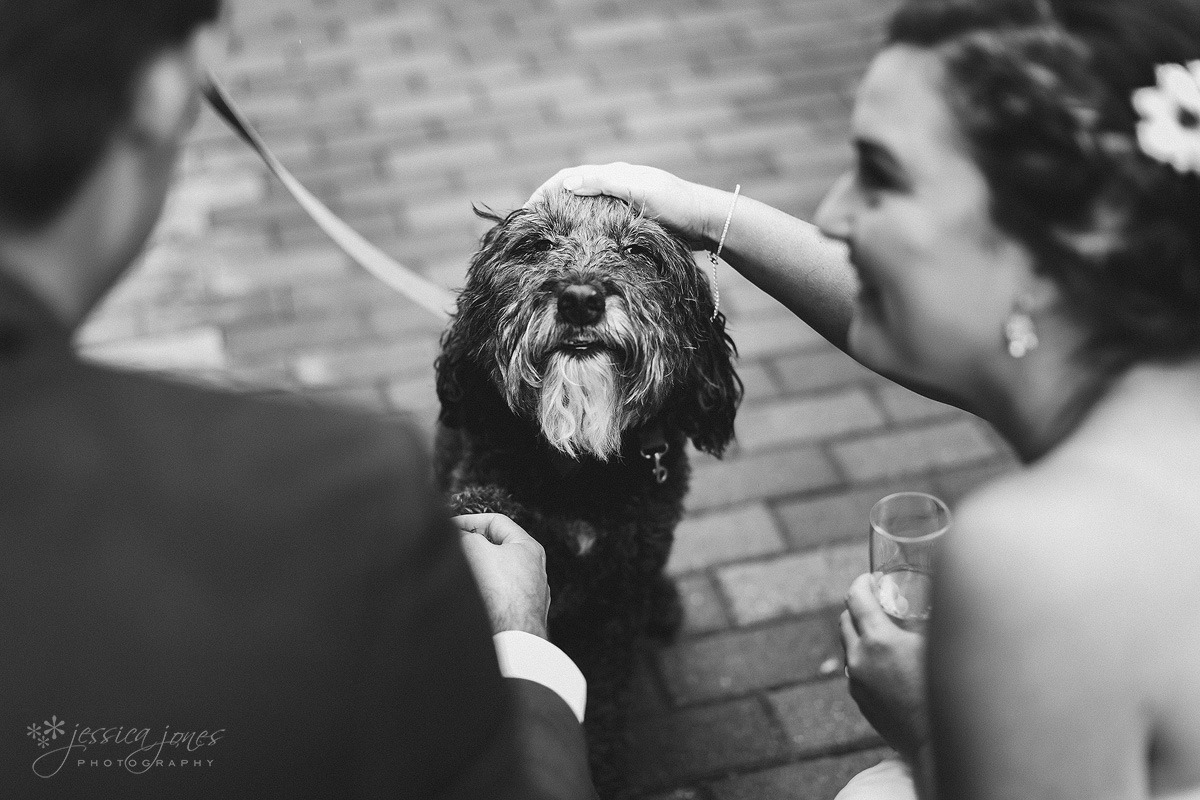 Richard and Sharon have a special quality that seems to attract animals. All sorts of animals, so it seems. It seemed like if there was an animal around, it would find it's way to hang out with them on their wedding day. Did this horse try and have a decent chomp of the bouquets? Yes he did.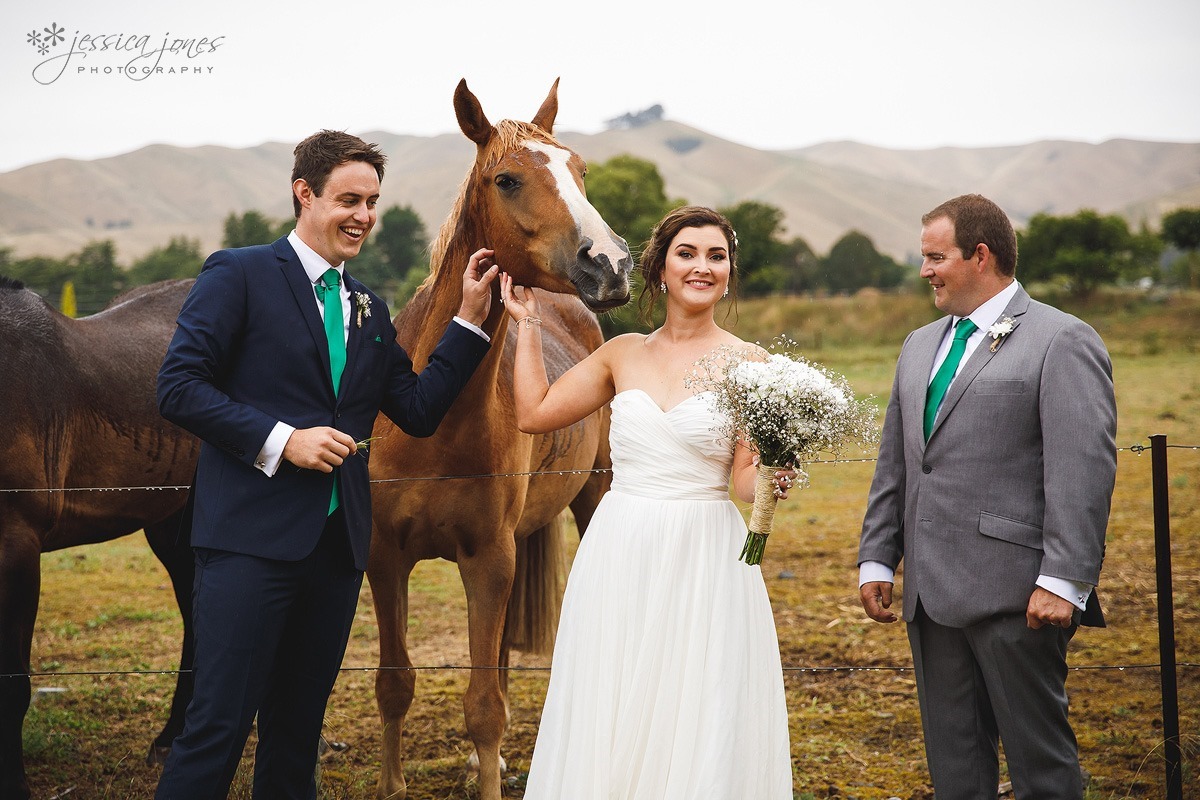 I love how everyone managed to look entirely unimpressed, except for Richard.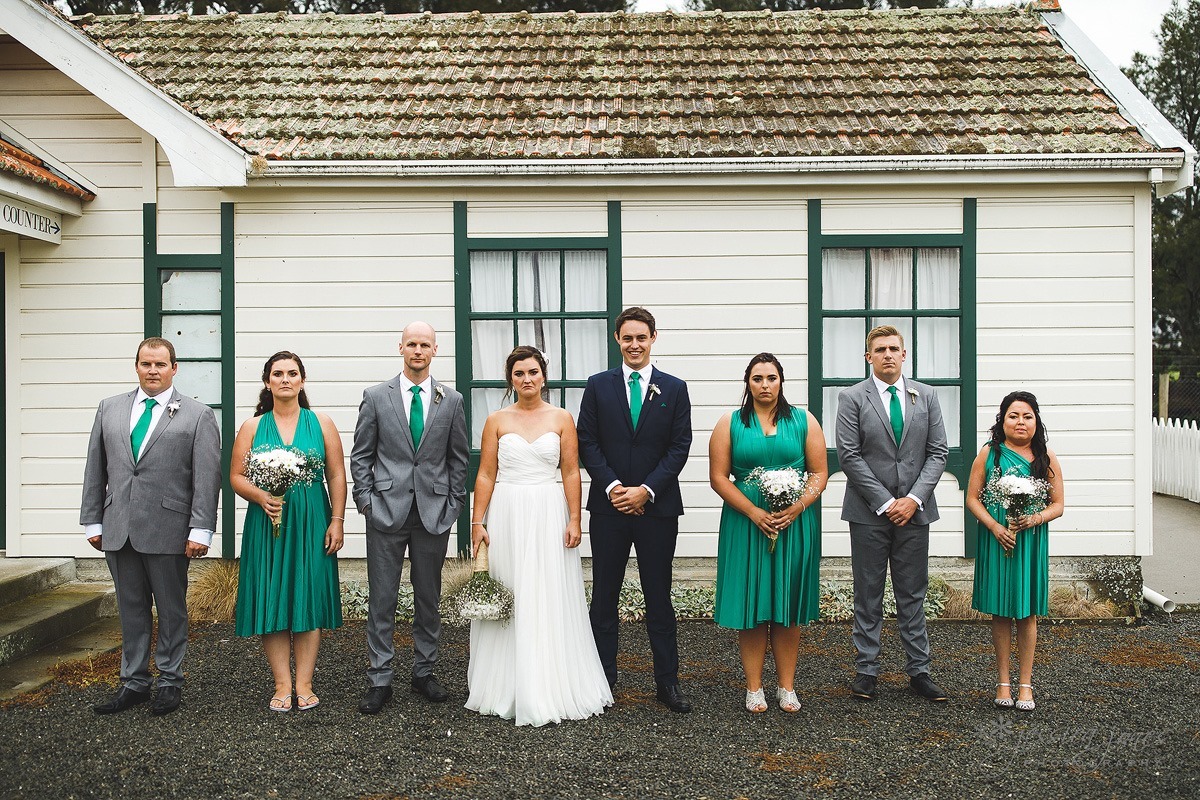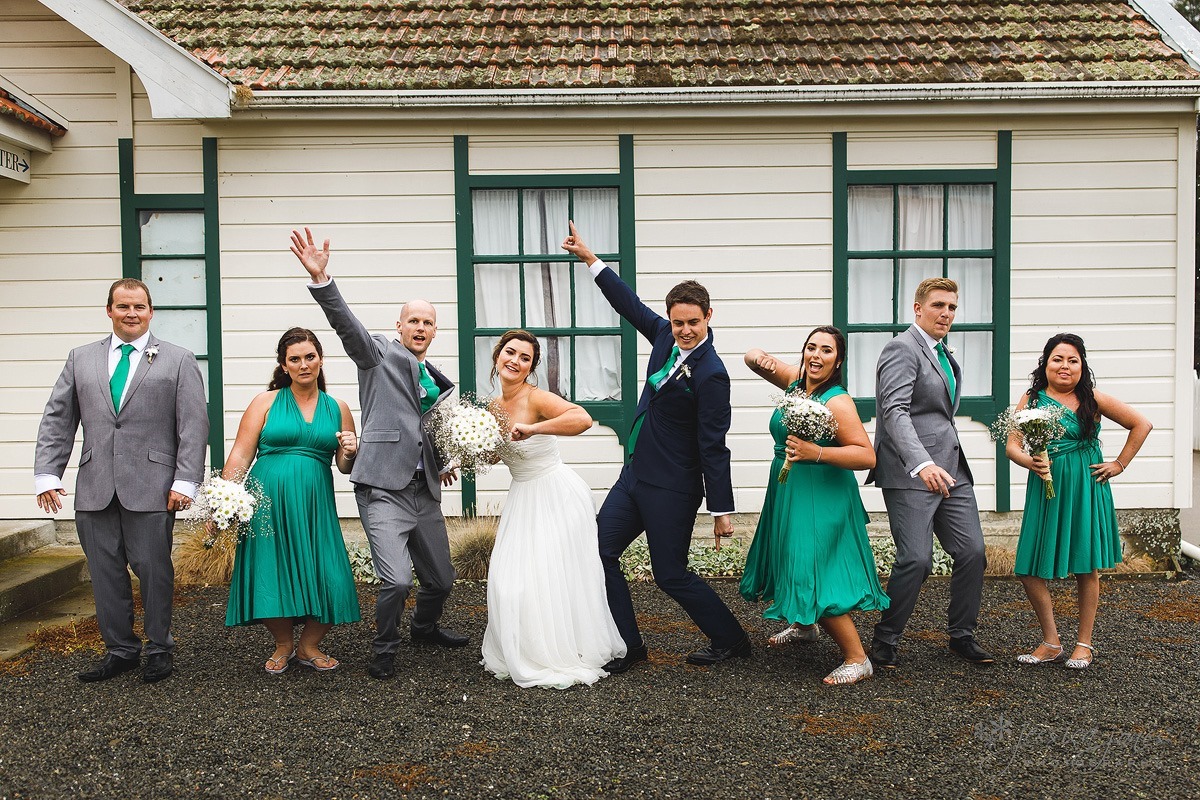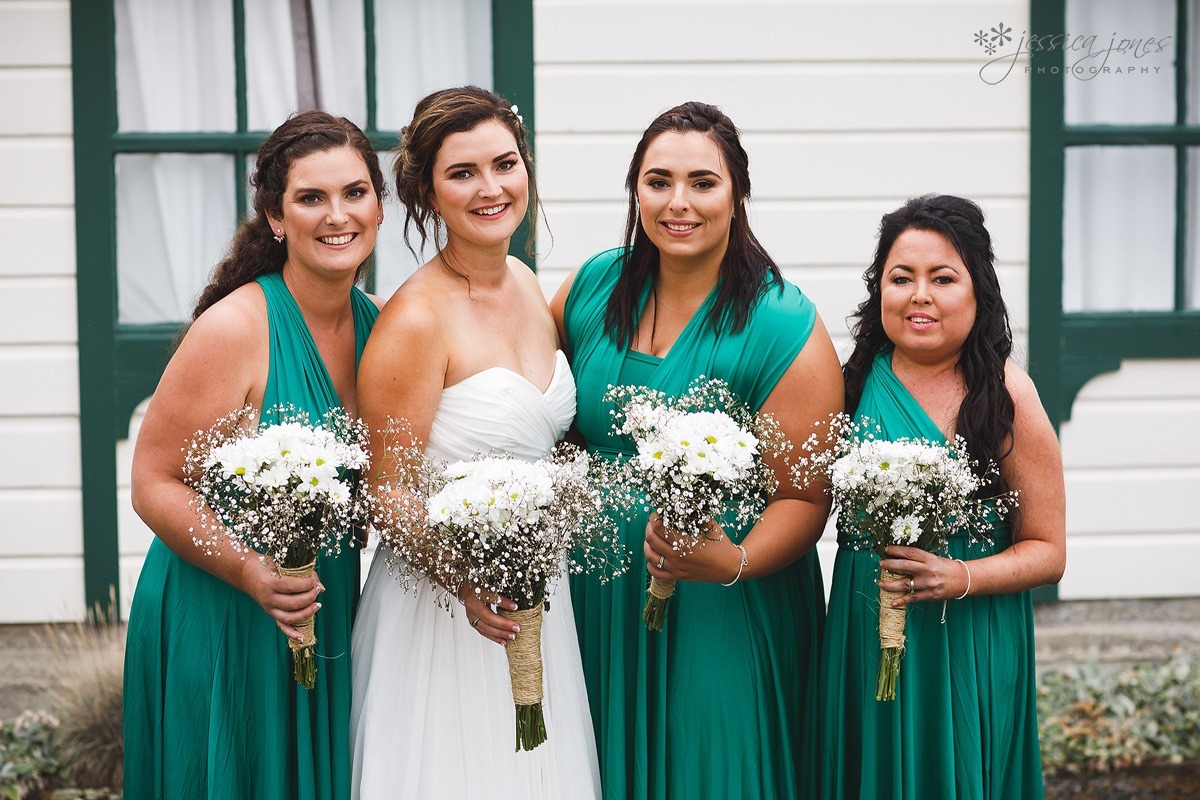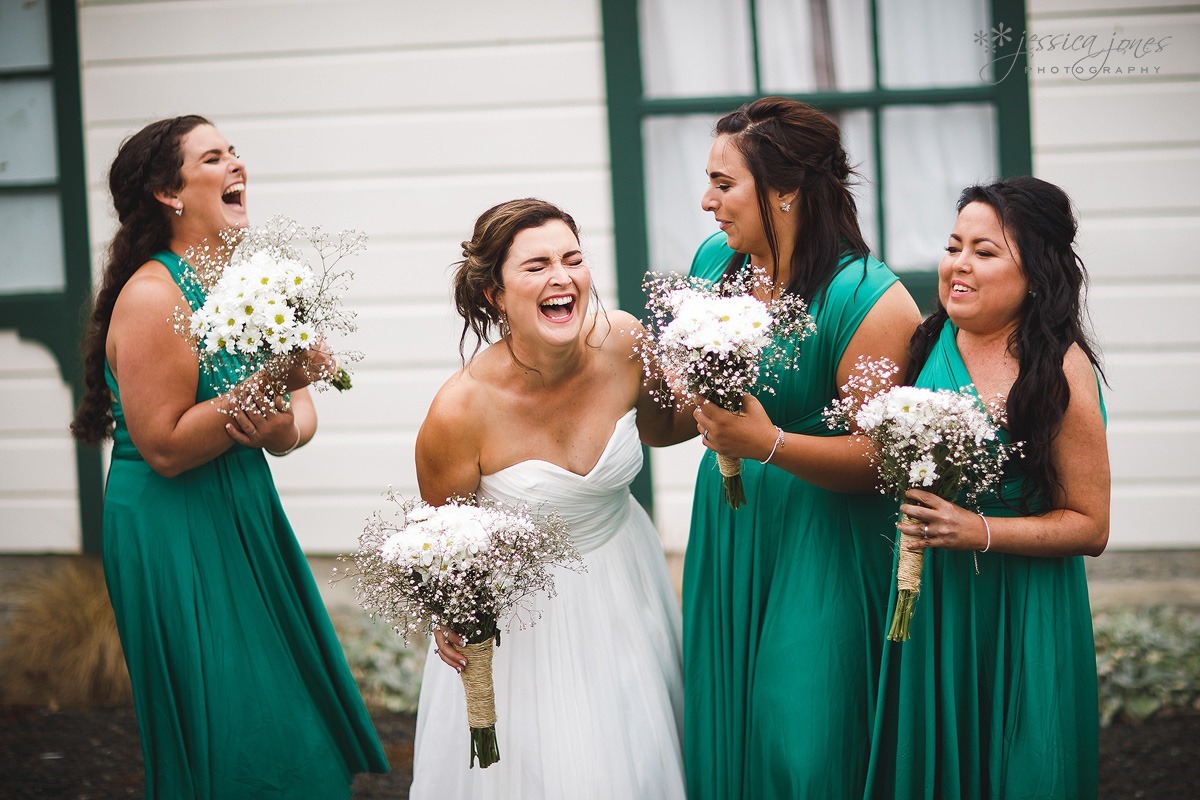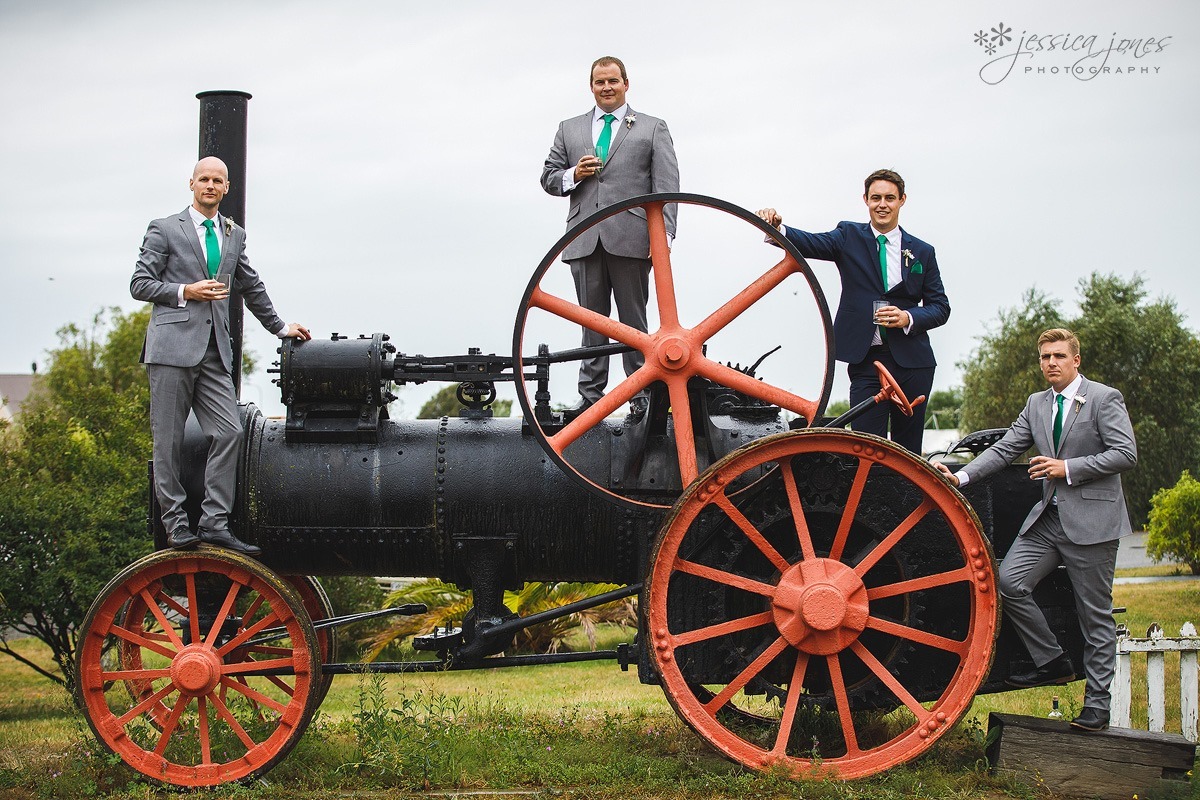 I don't know who this cat is, but she sure wanted to be a part of the portraits.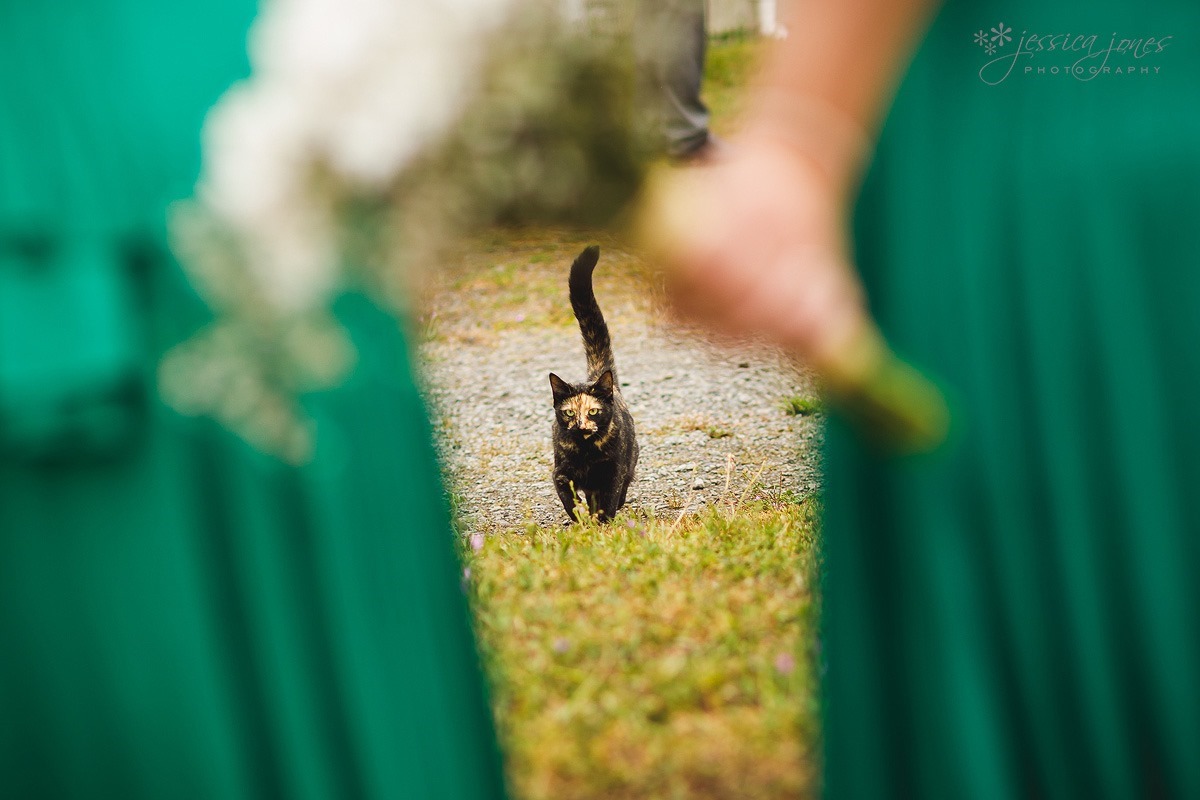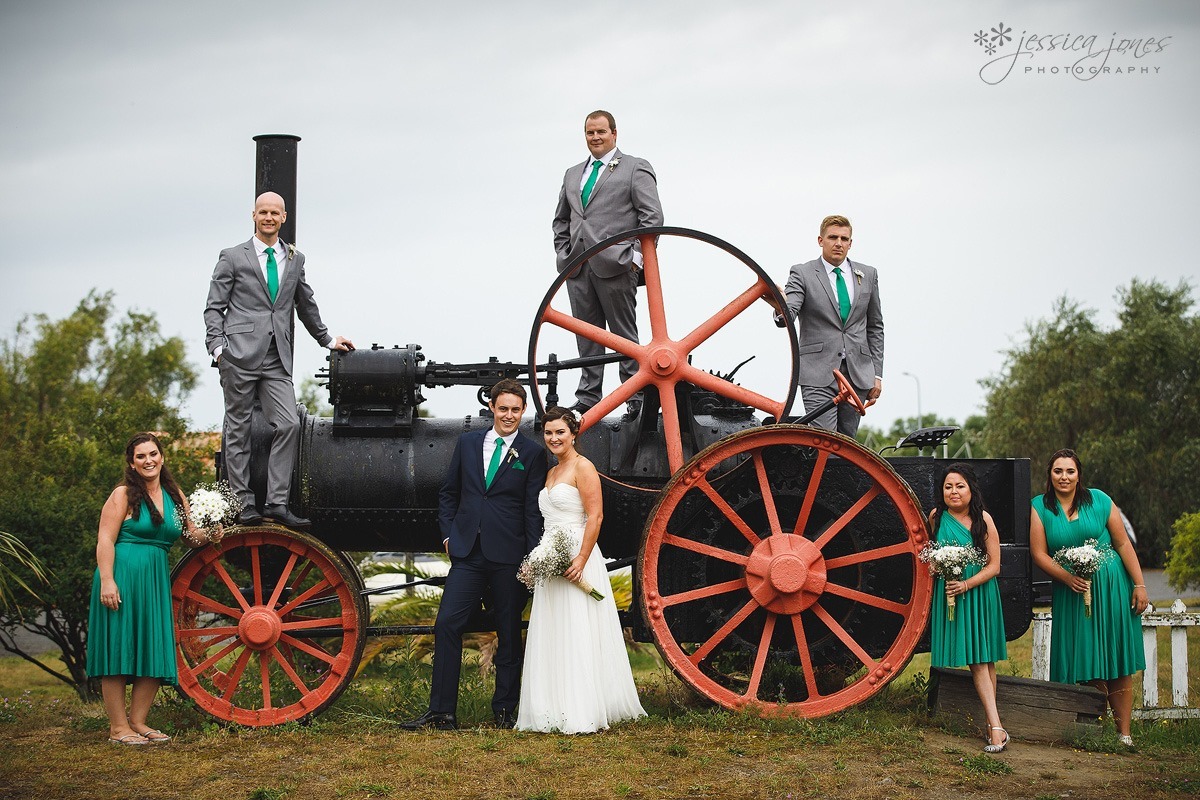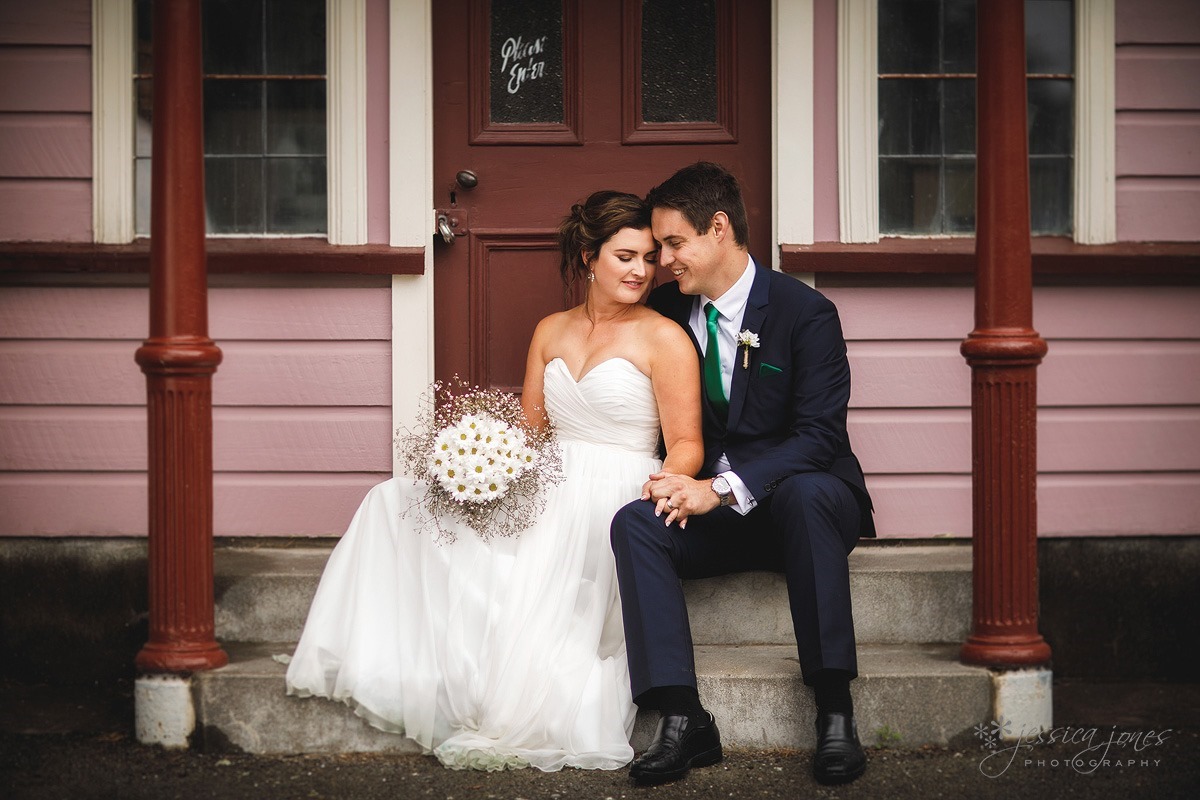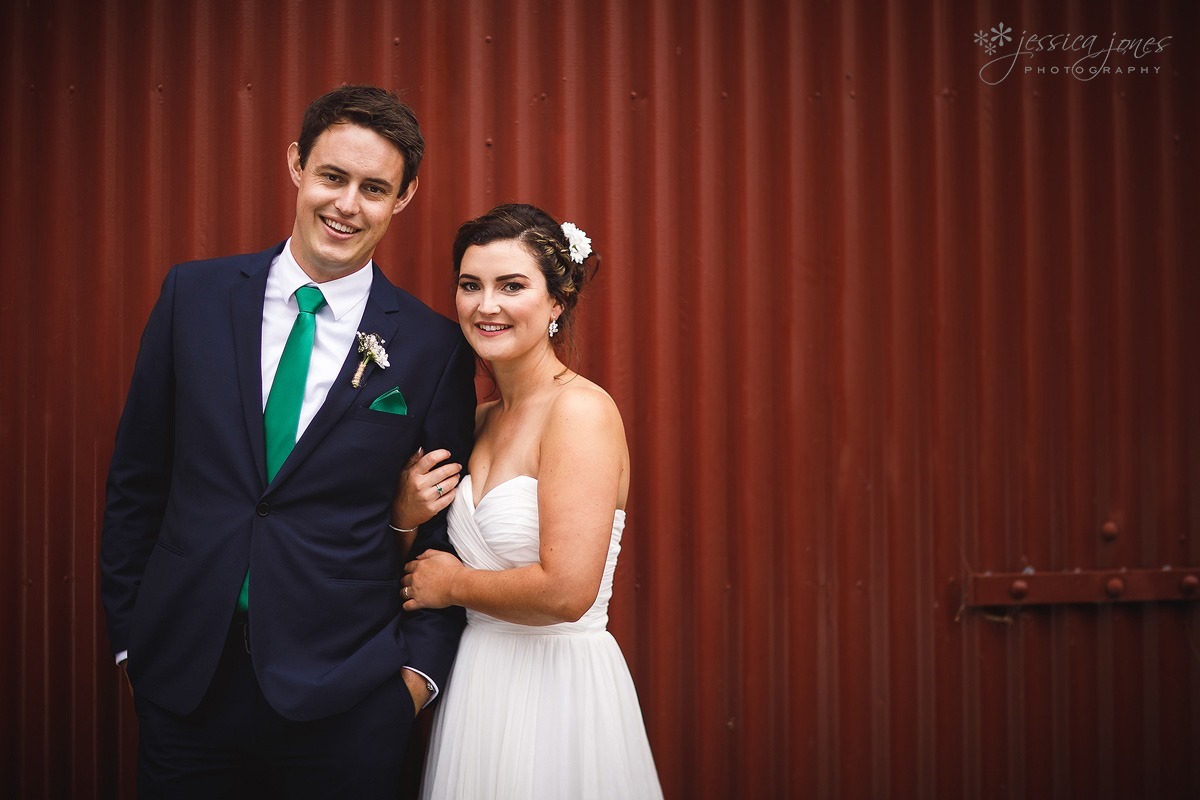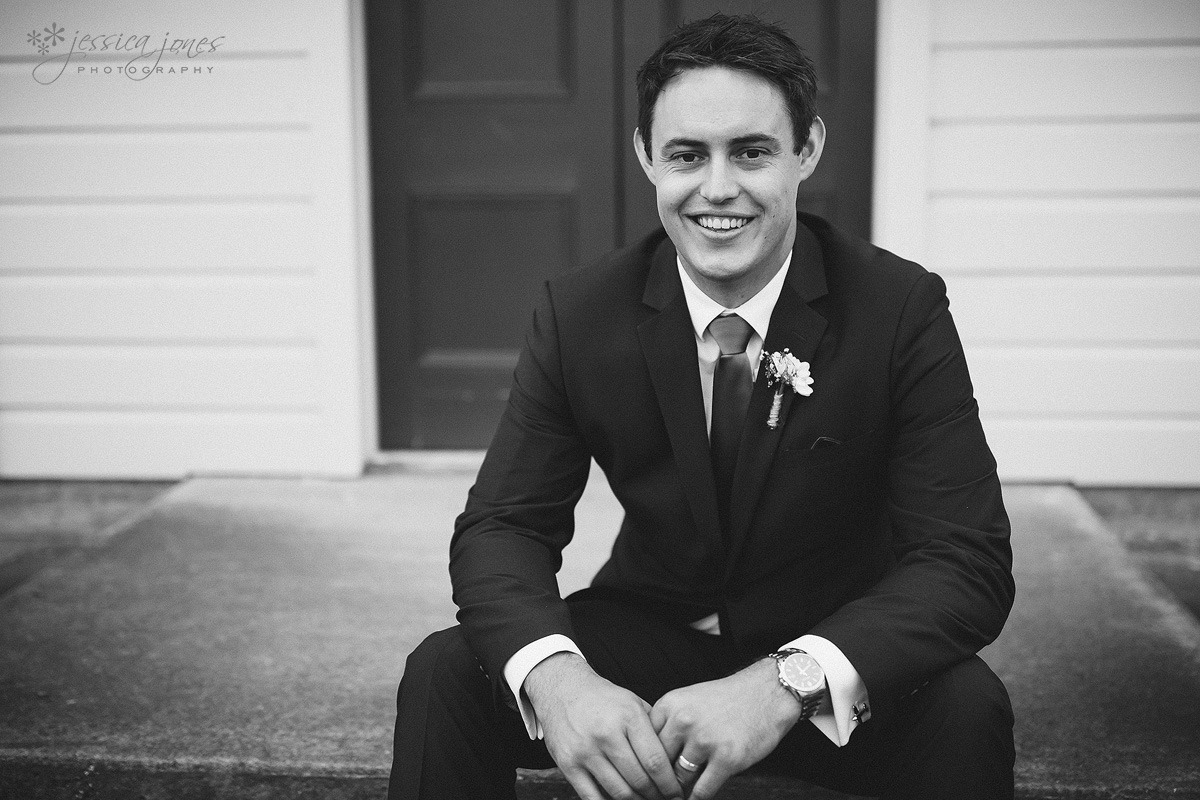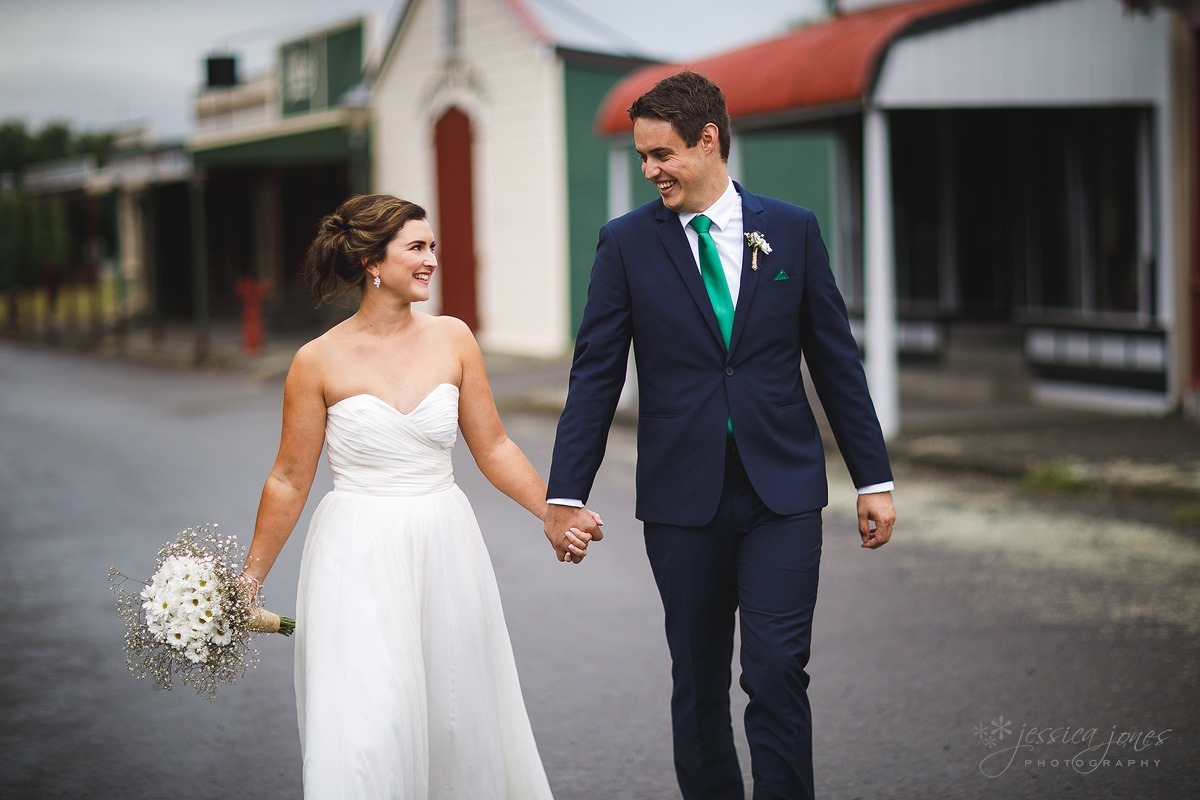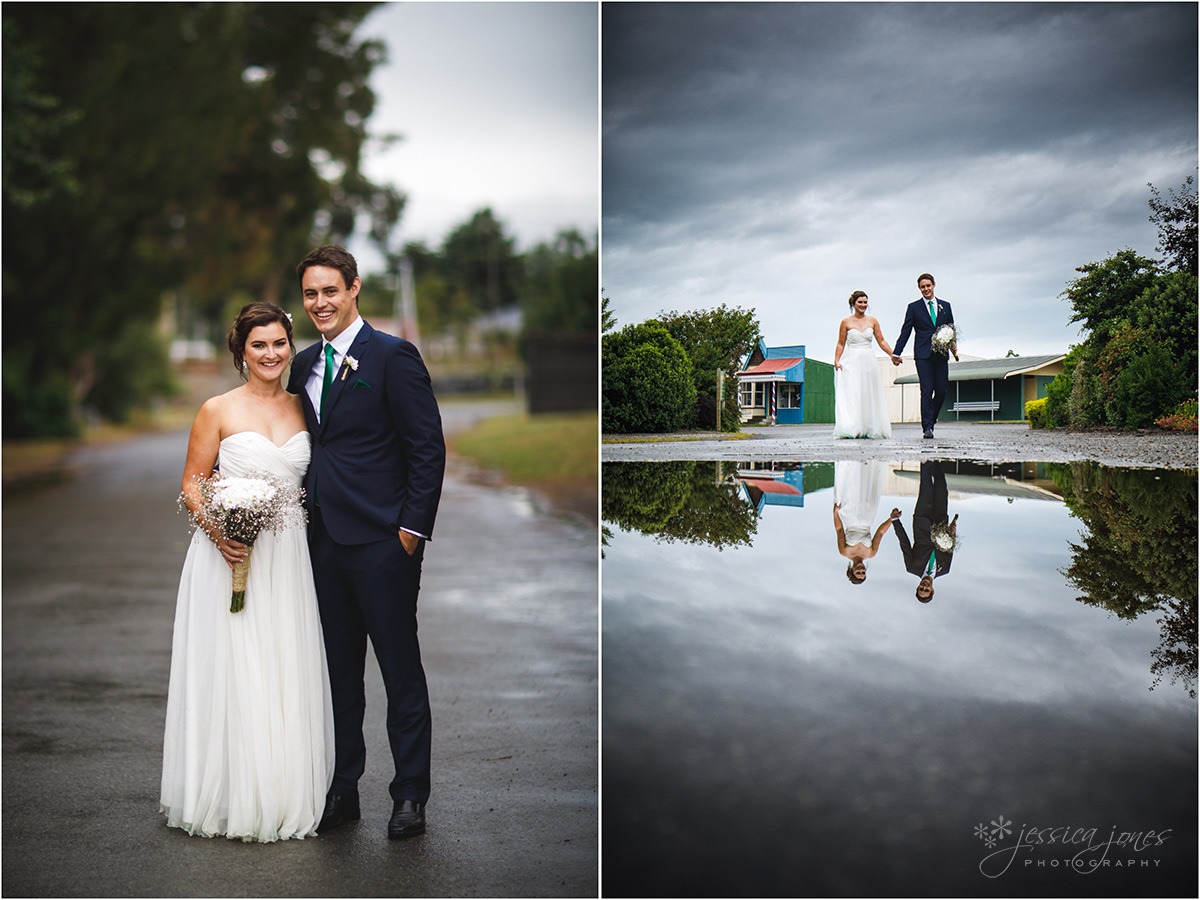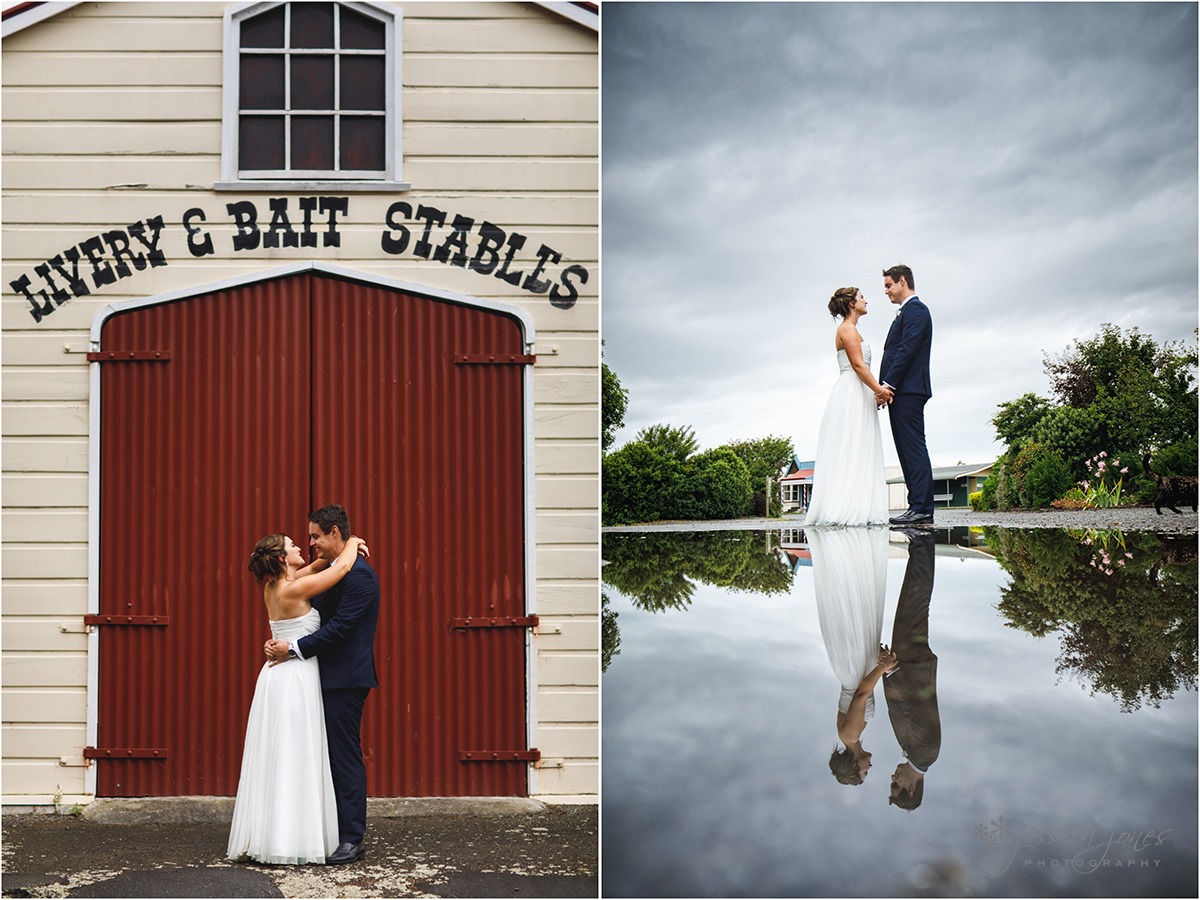 Cat? What cat?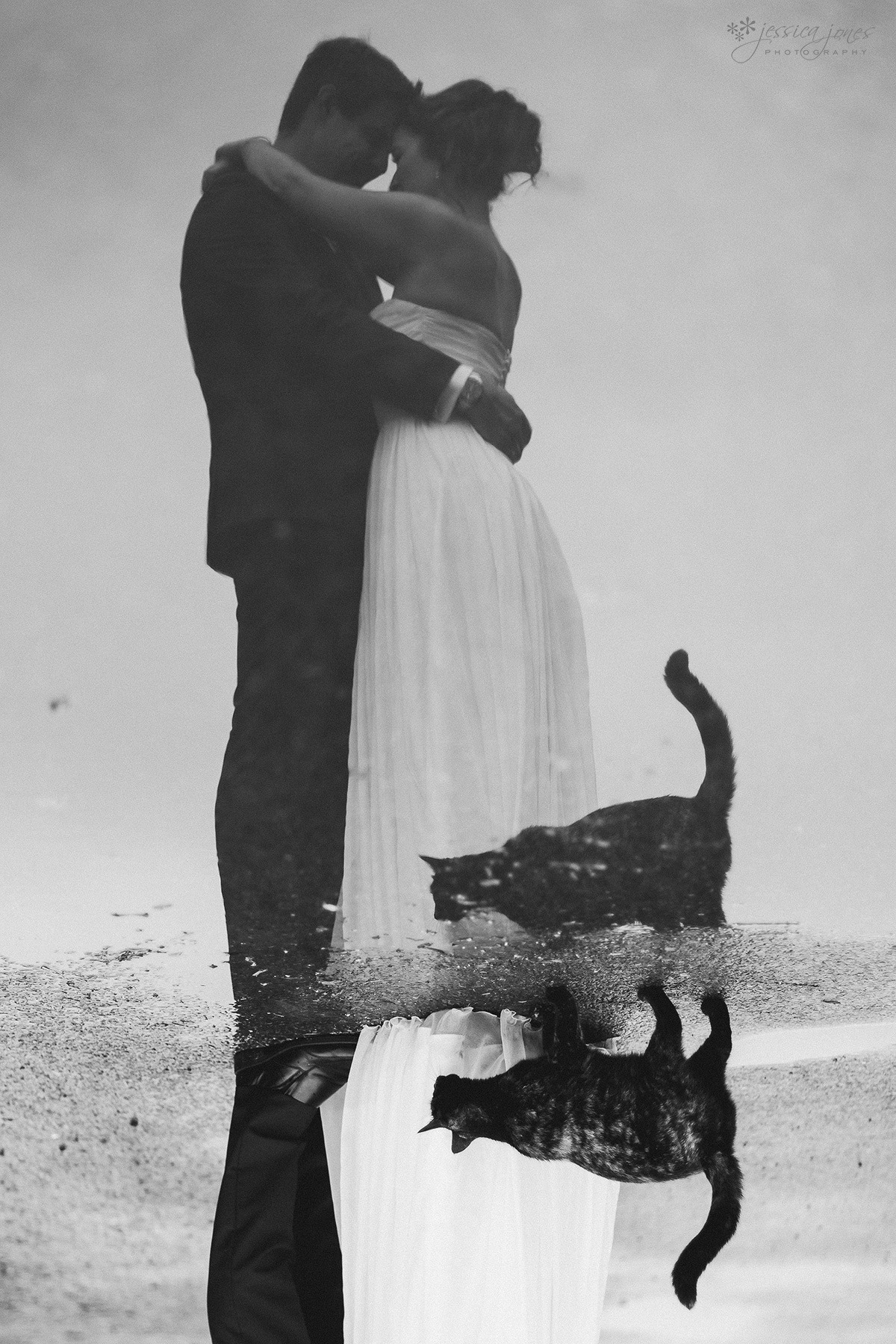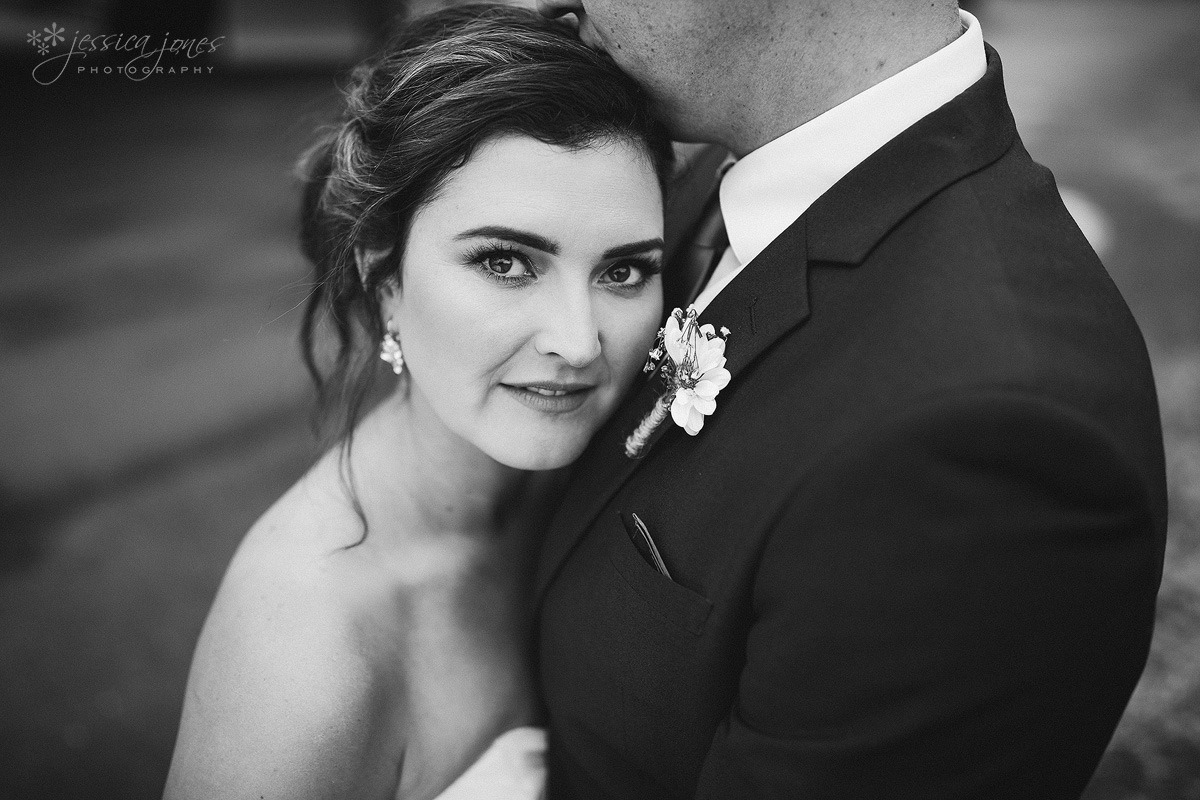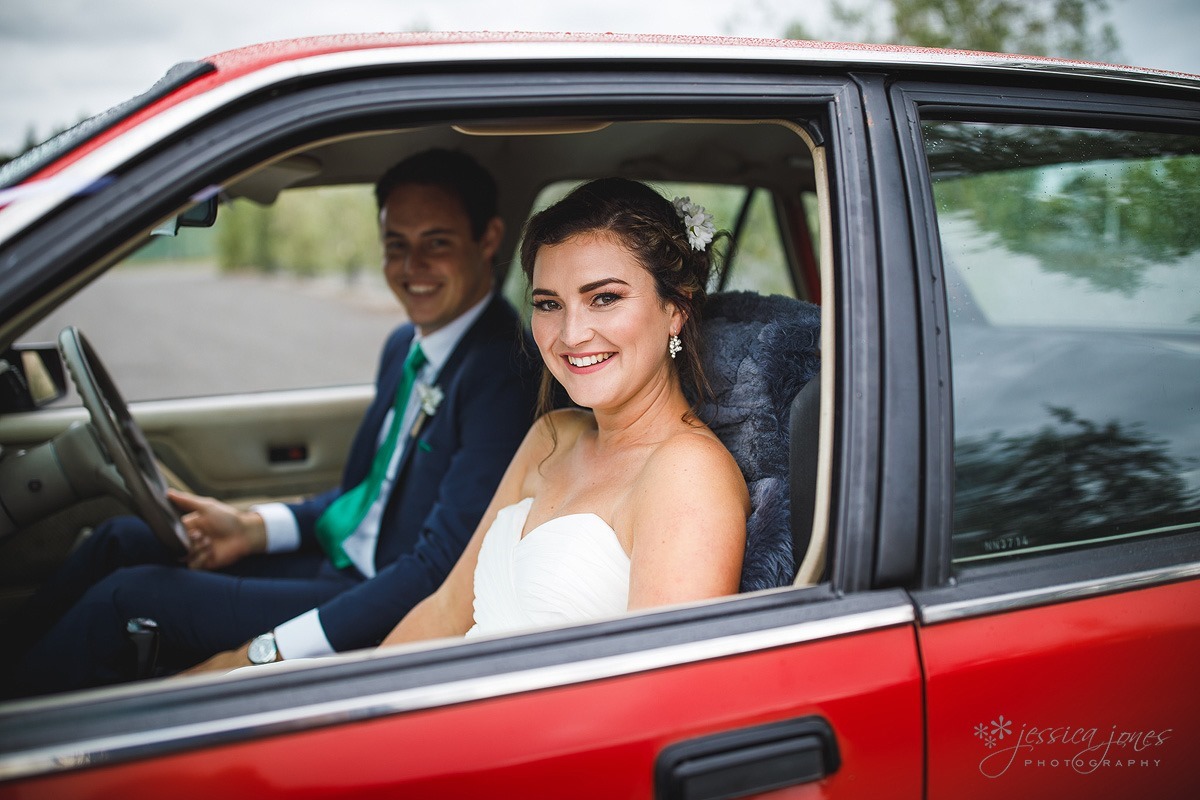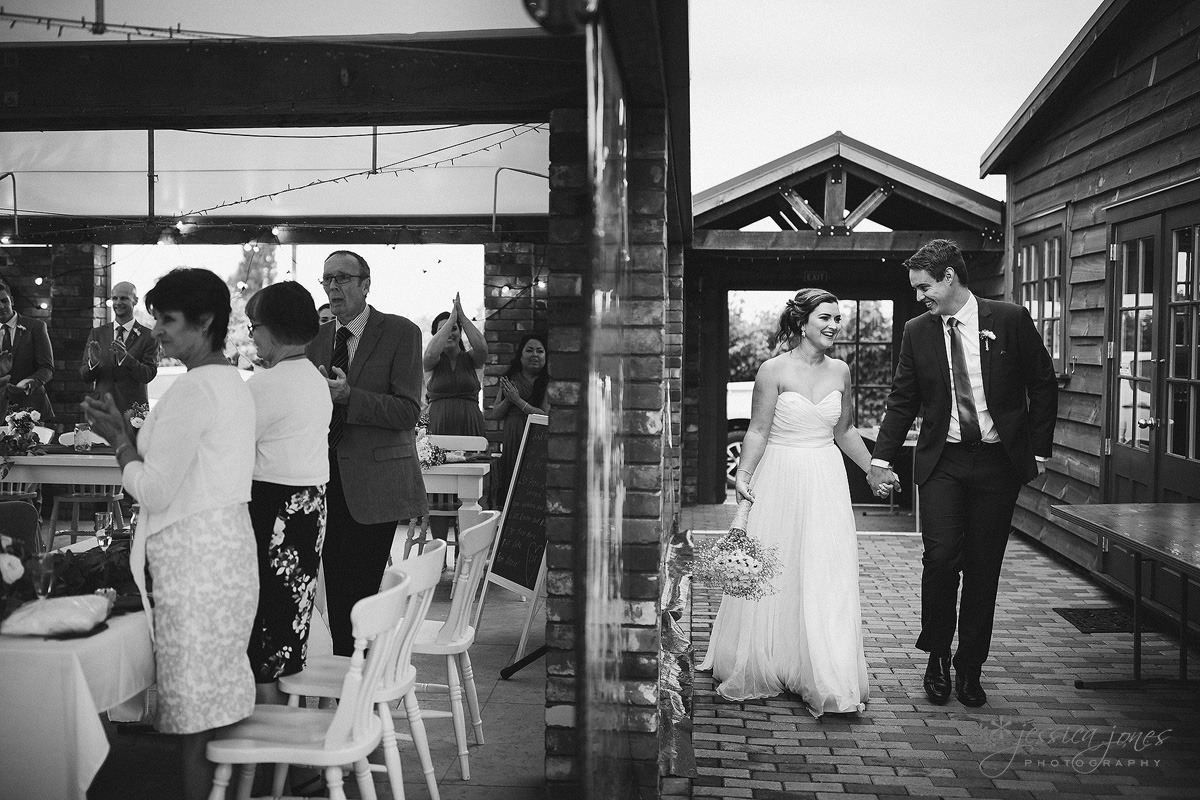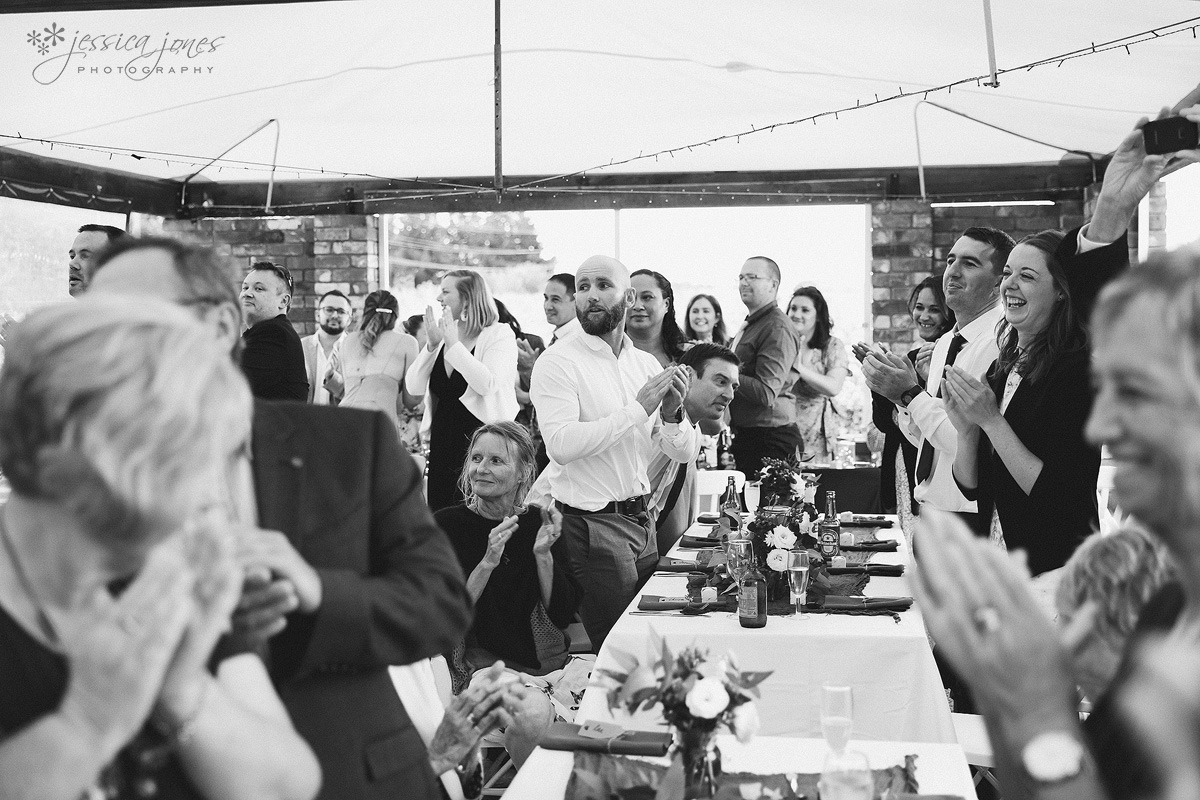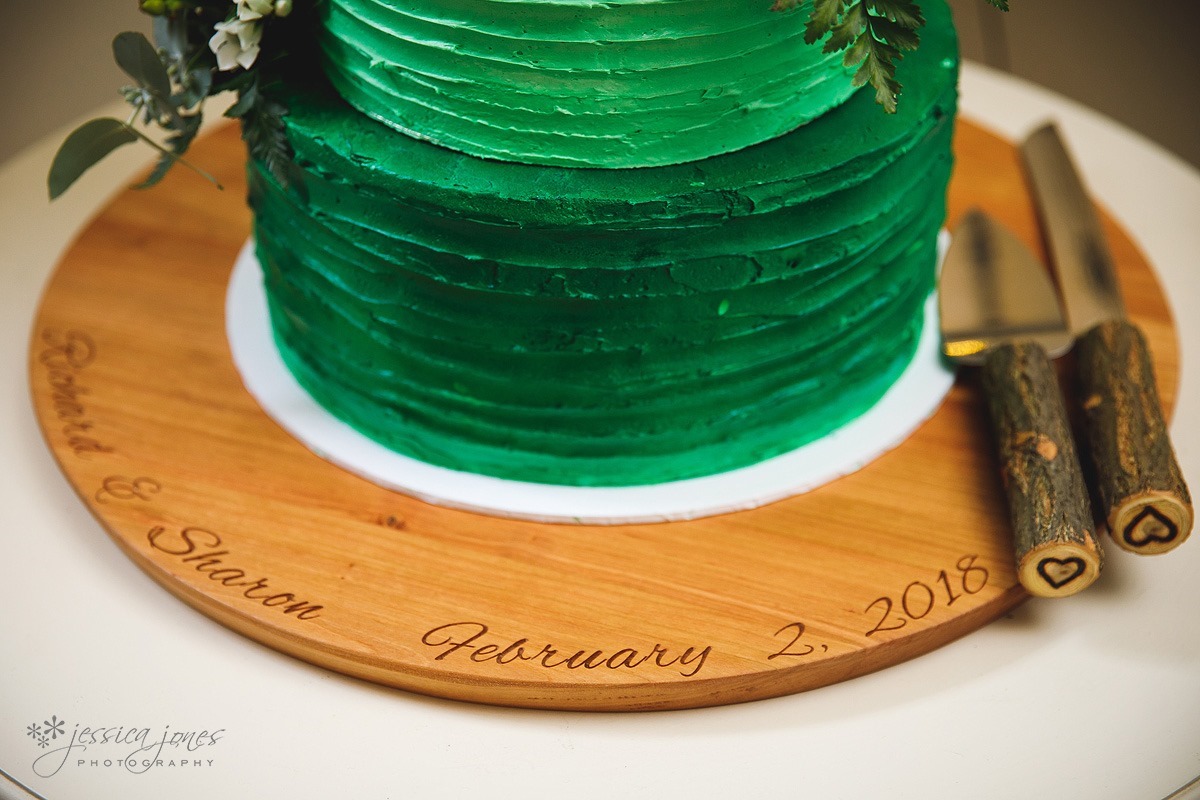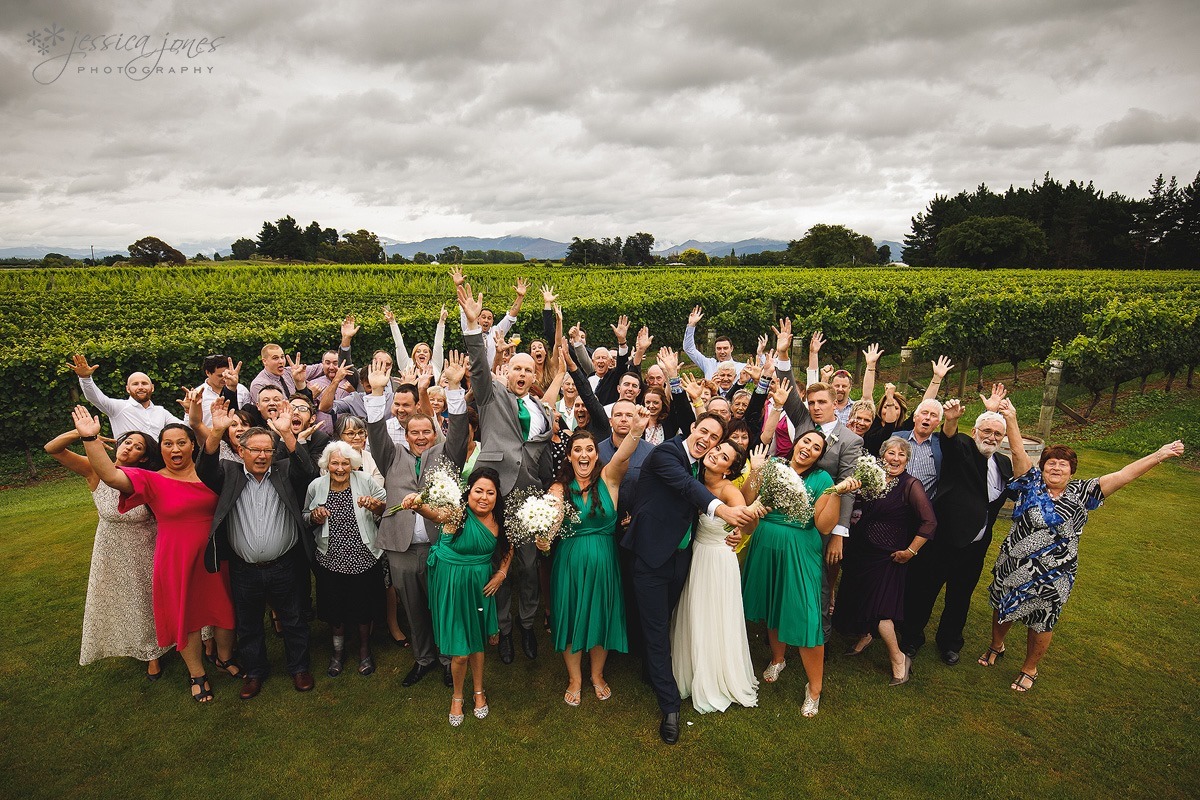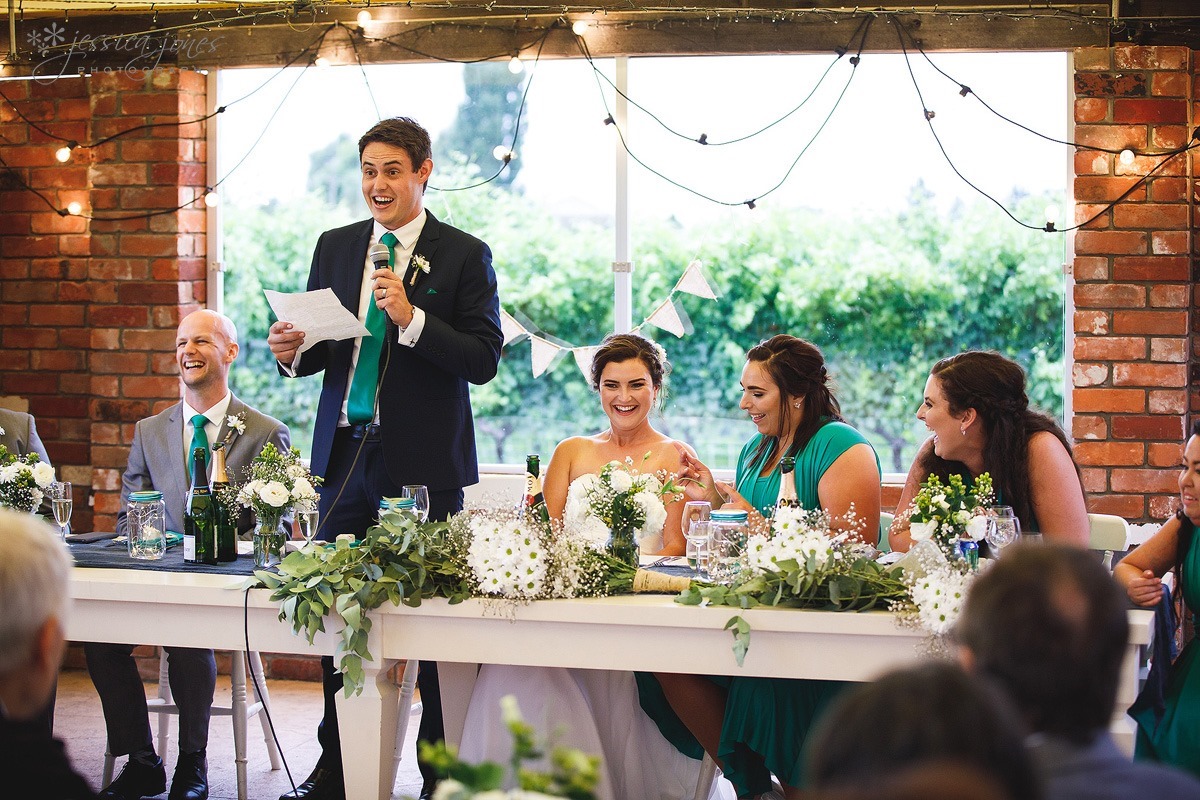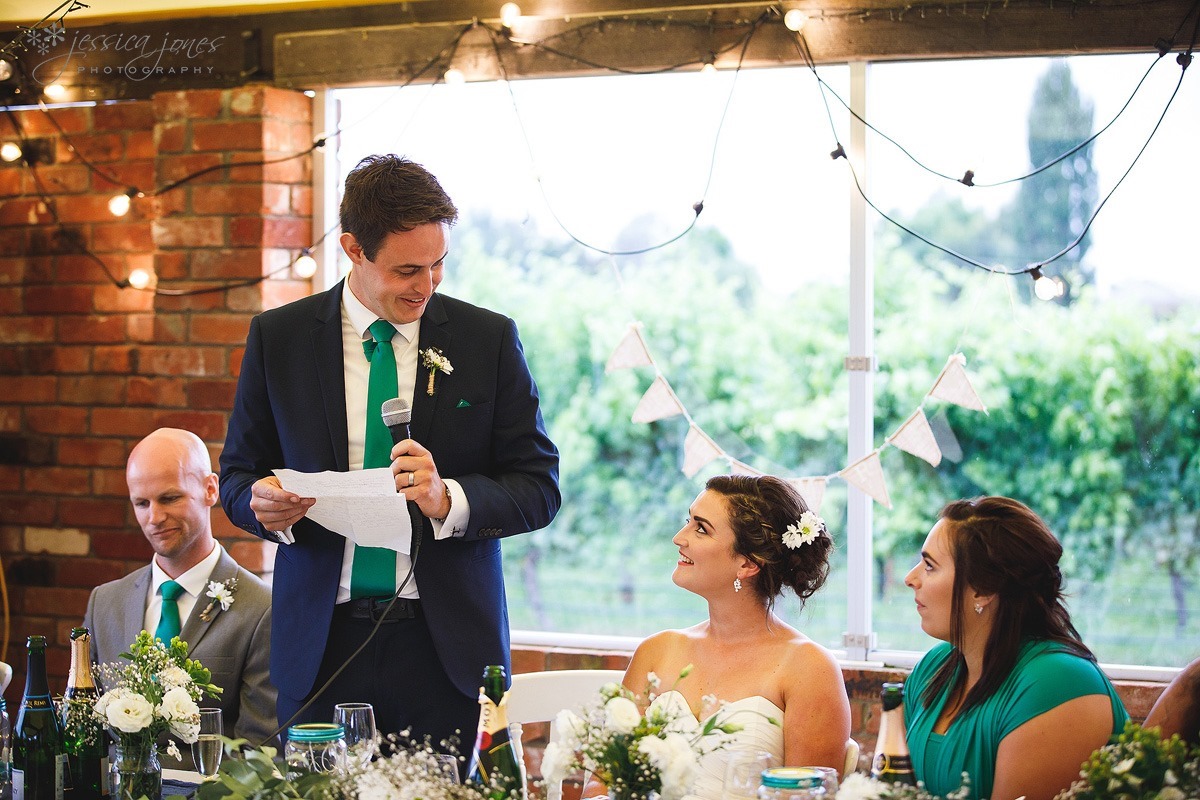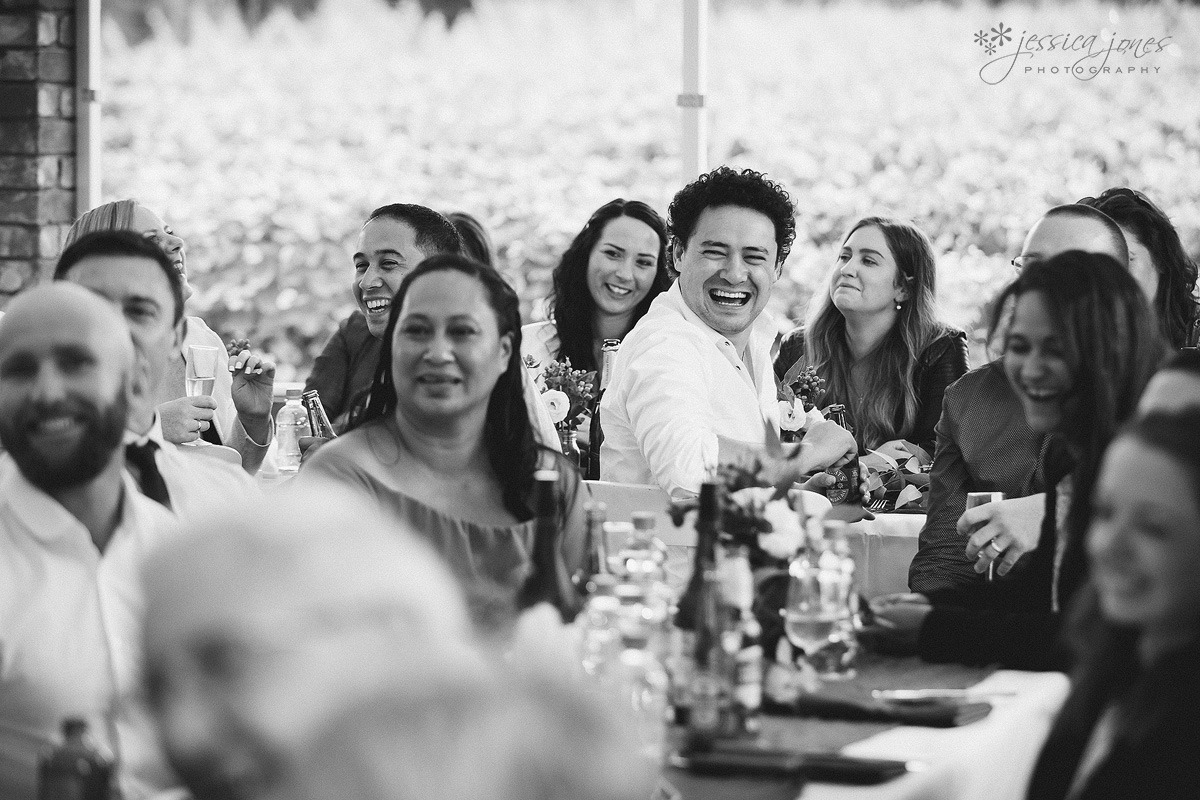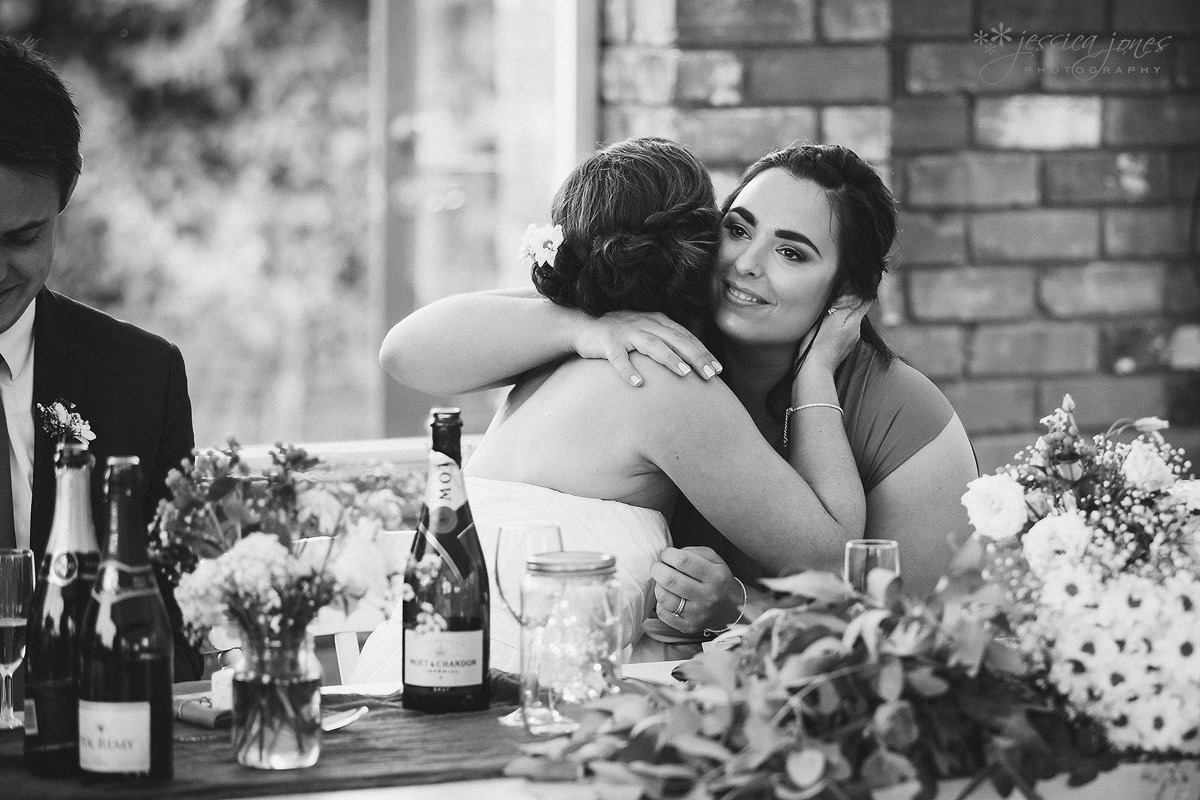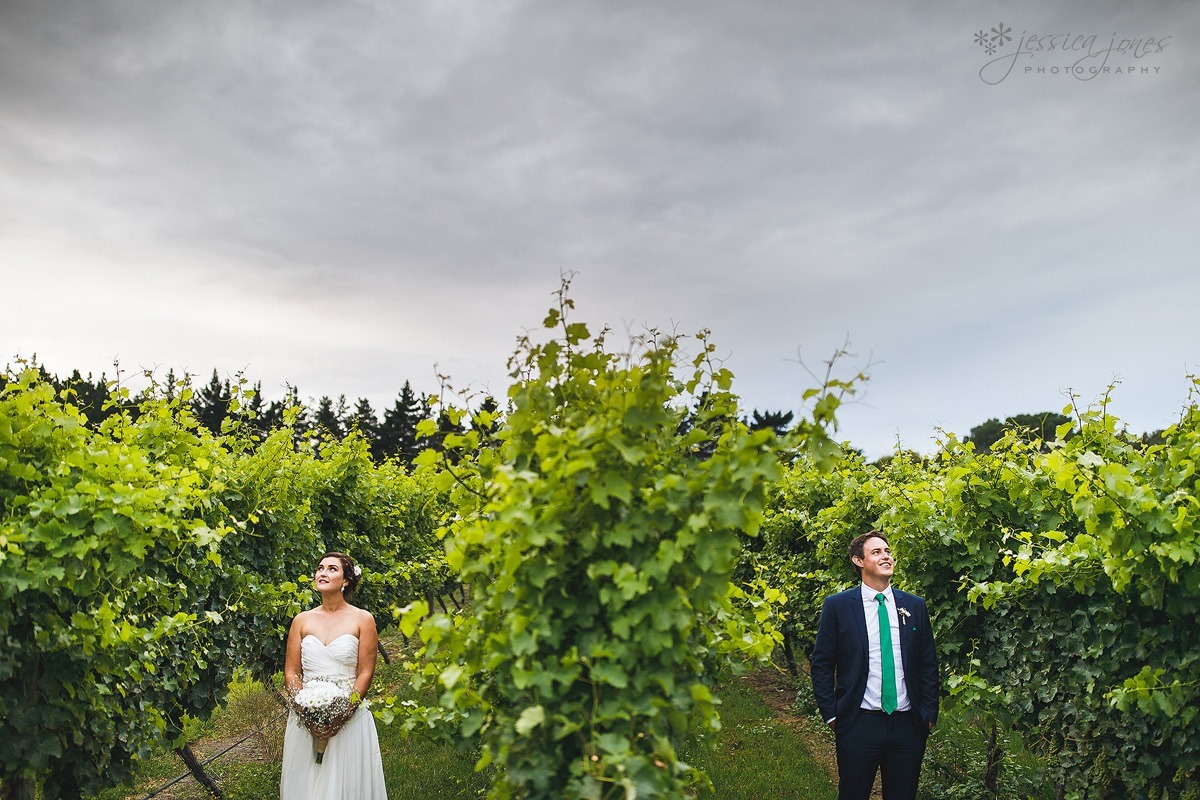 Sharon has a special sparkle about her that's hard to define. Yes, she's beautiful, but it's more than that. She has a brightness, a genuine love of life and of those around her. Richard complements her beautifully, with a welcoming smile and a likability that fits with Sharon's like peas and corn.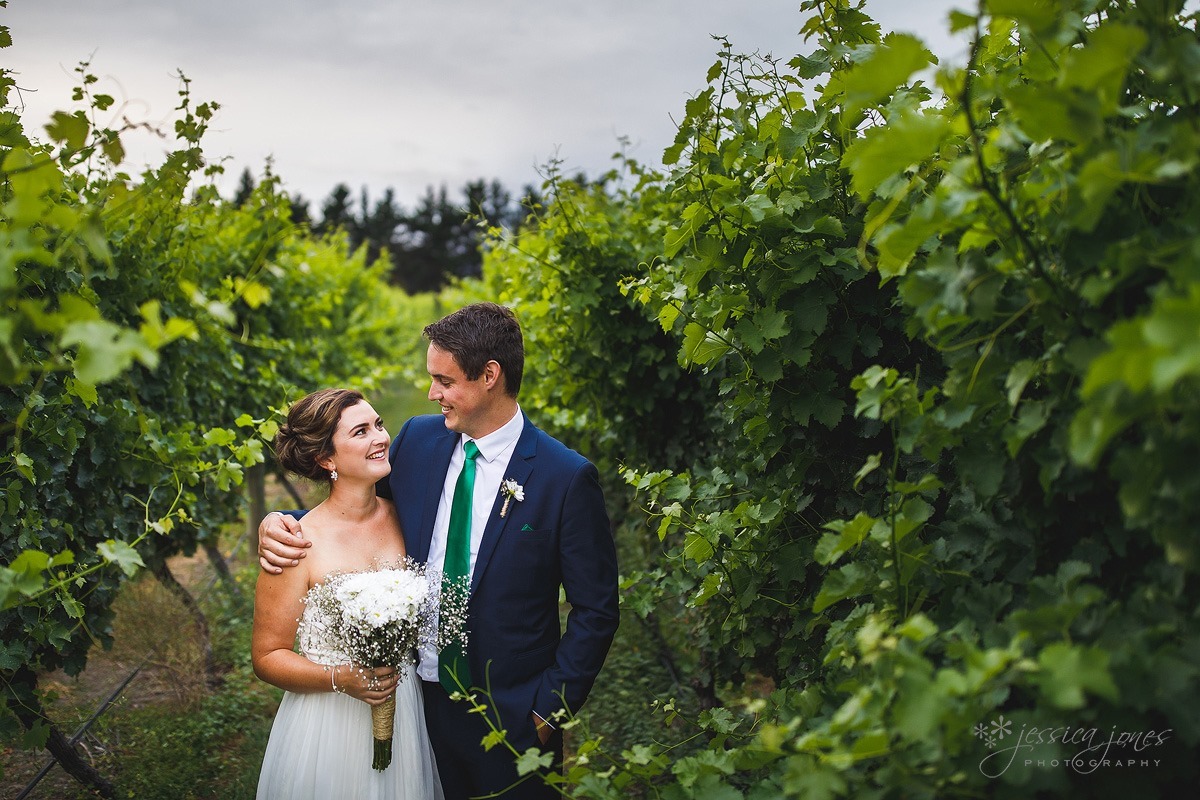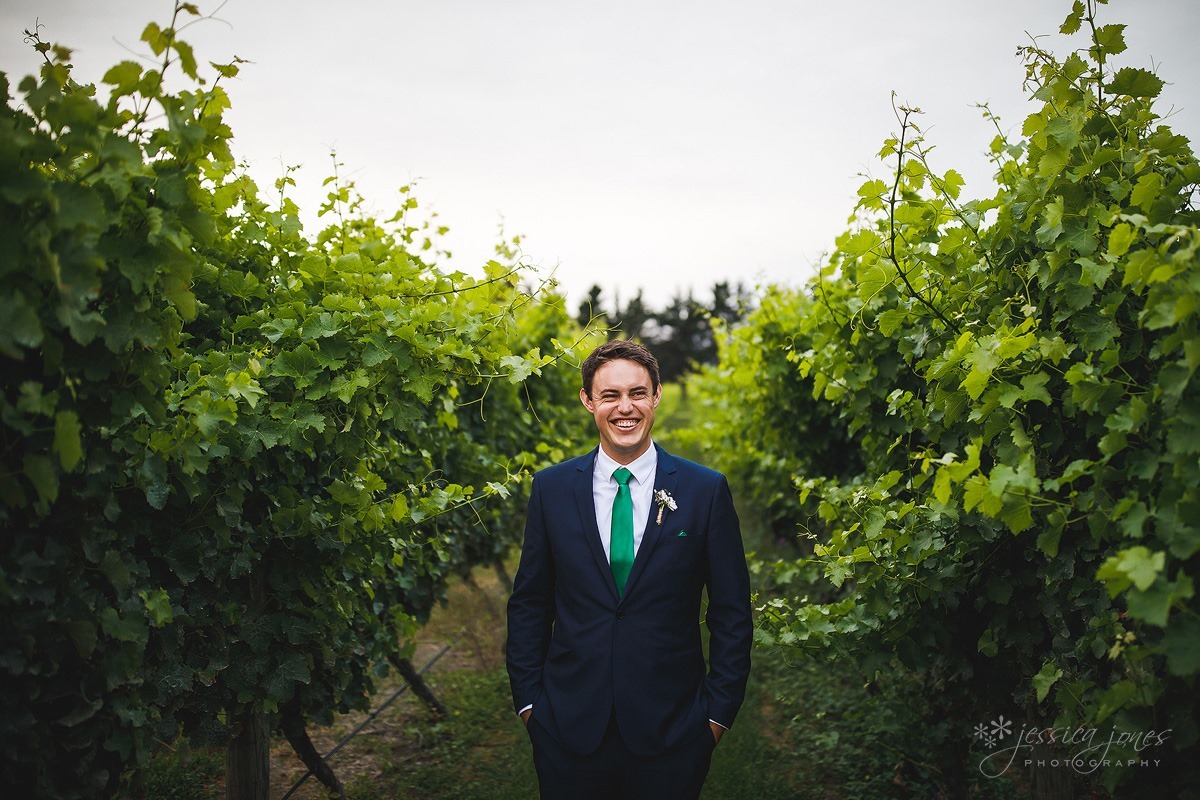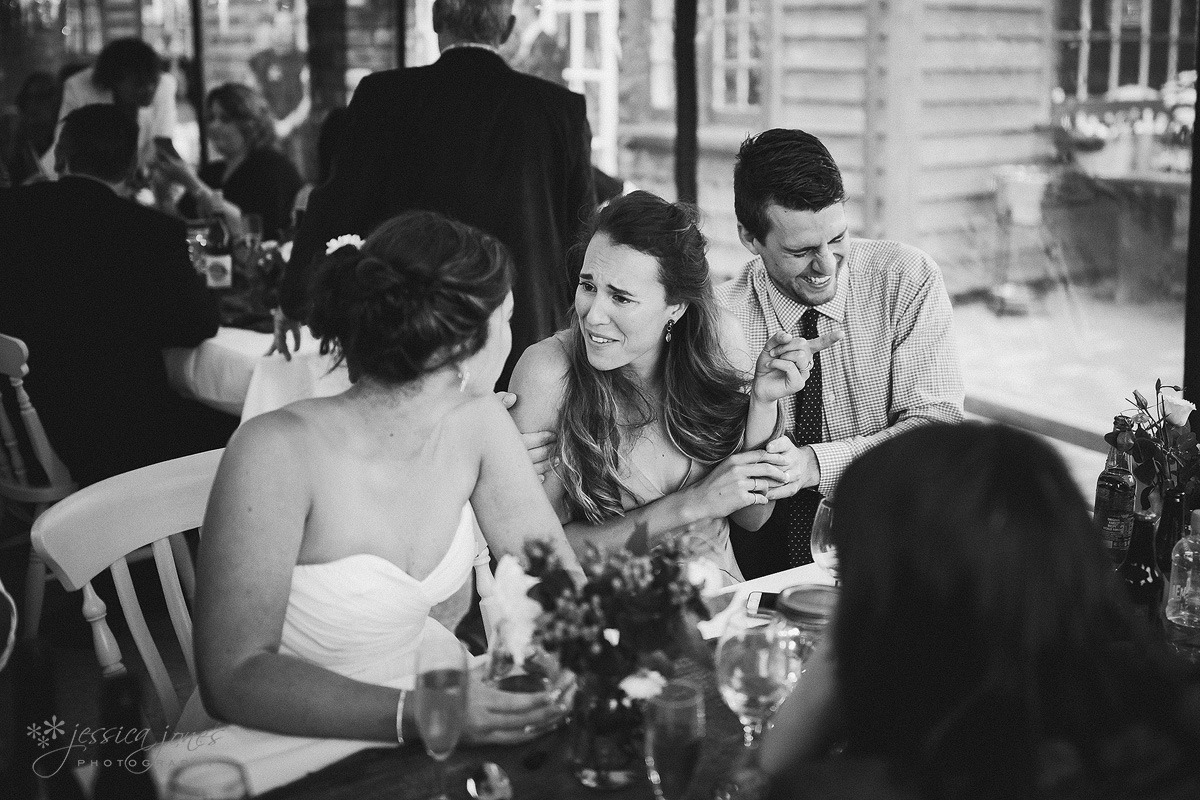 It's a photograph of us, within a photograph taken by us. So inception right now.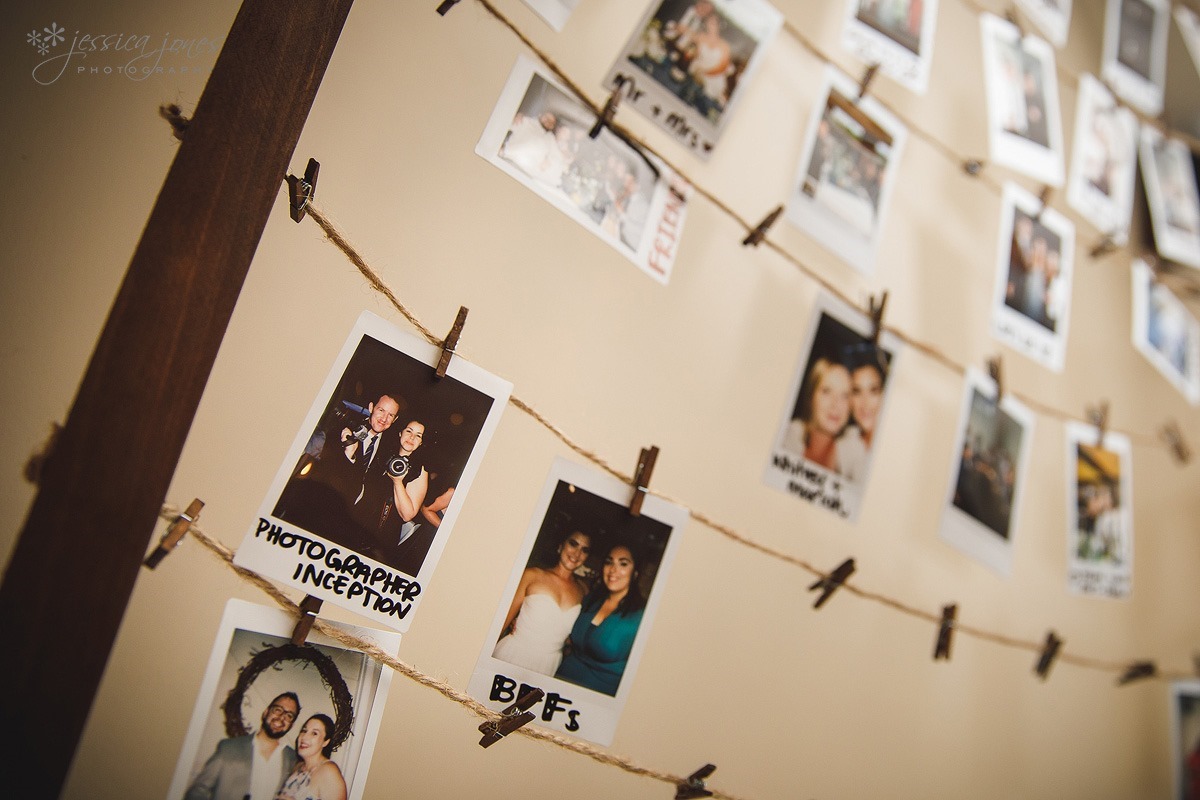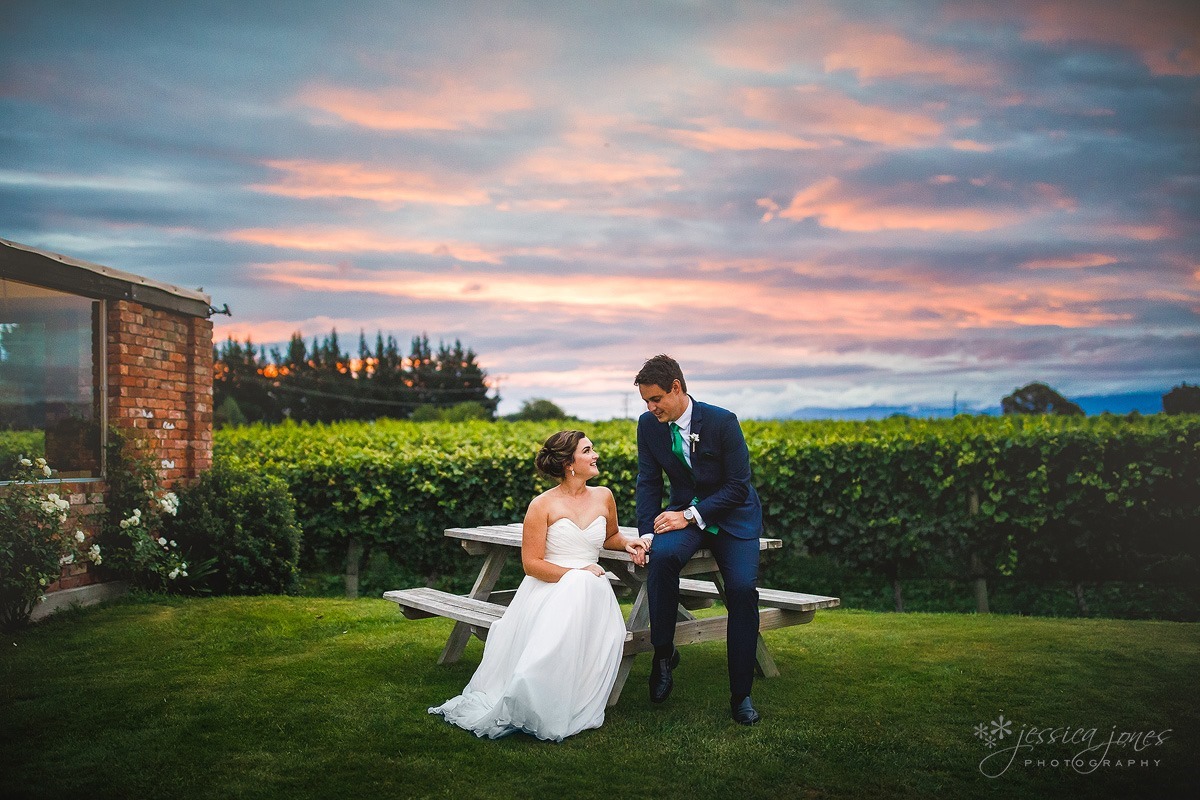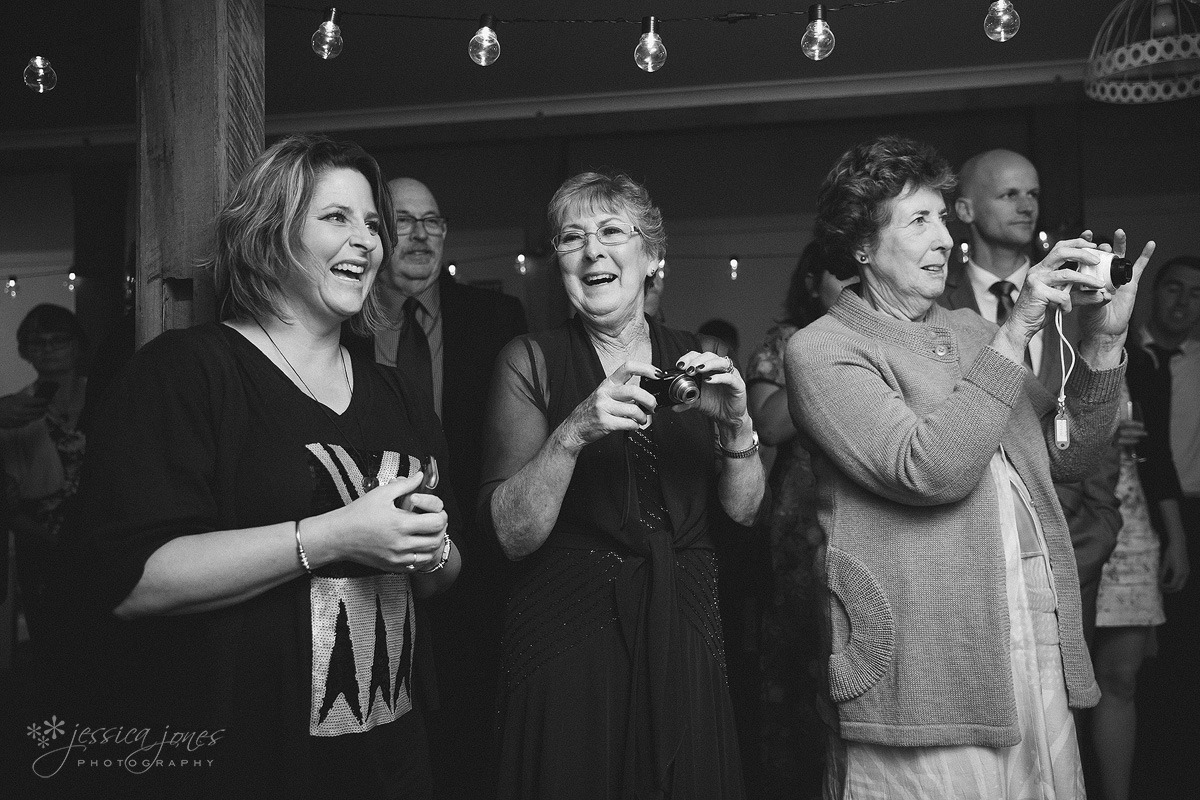 If you're going to smoosh some green icing onto your wife's face, you can expect that she'll use your tie to clean it off. Seems only fair, right?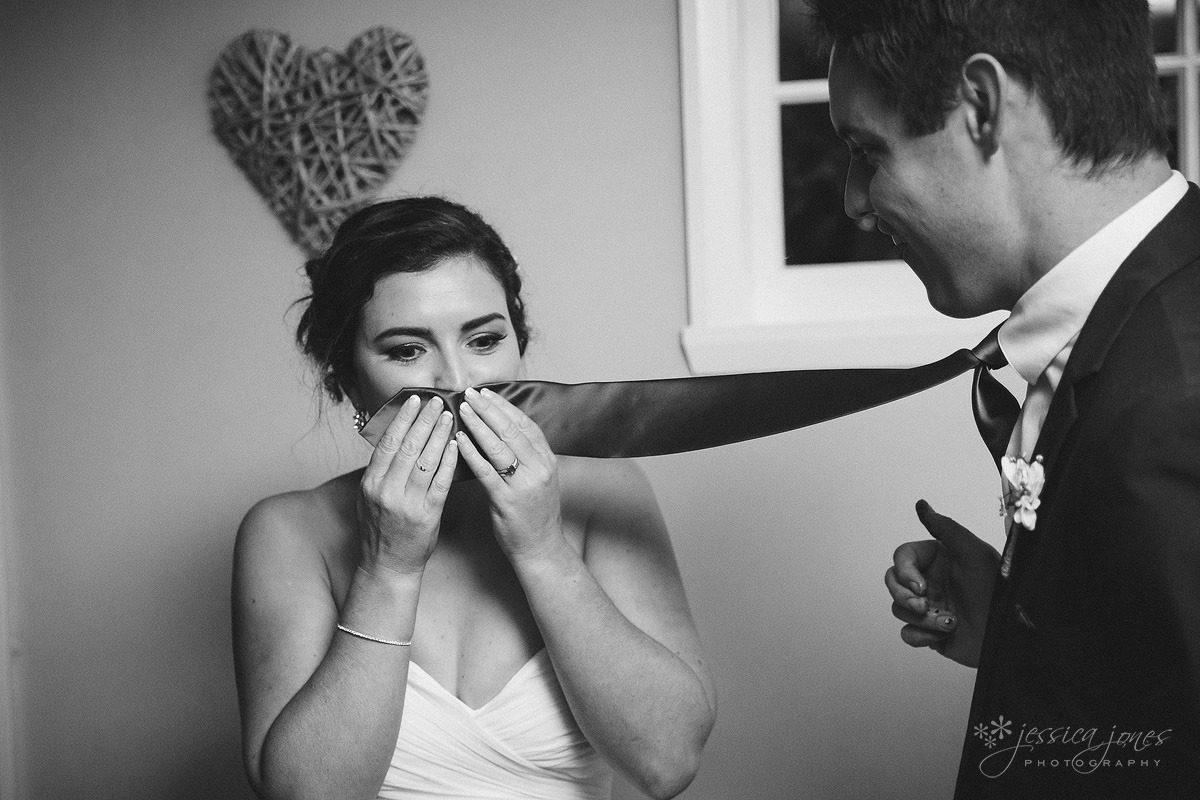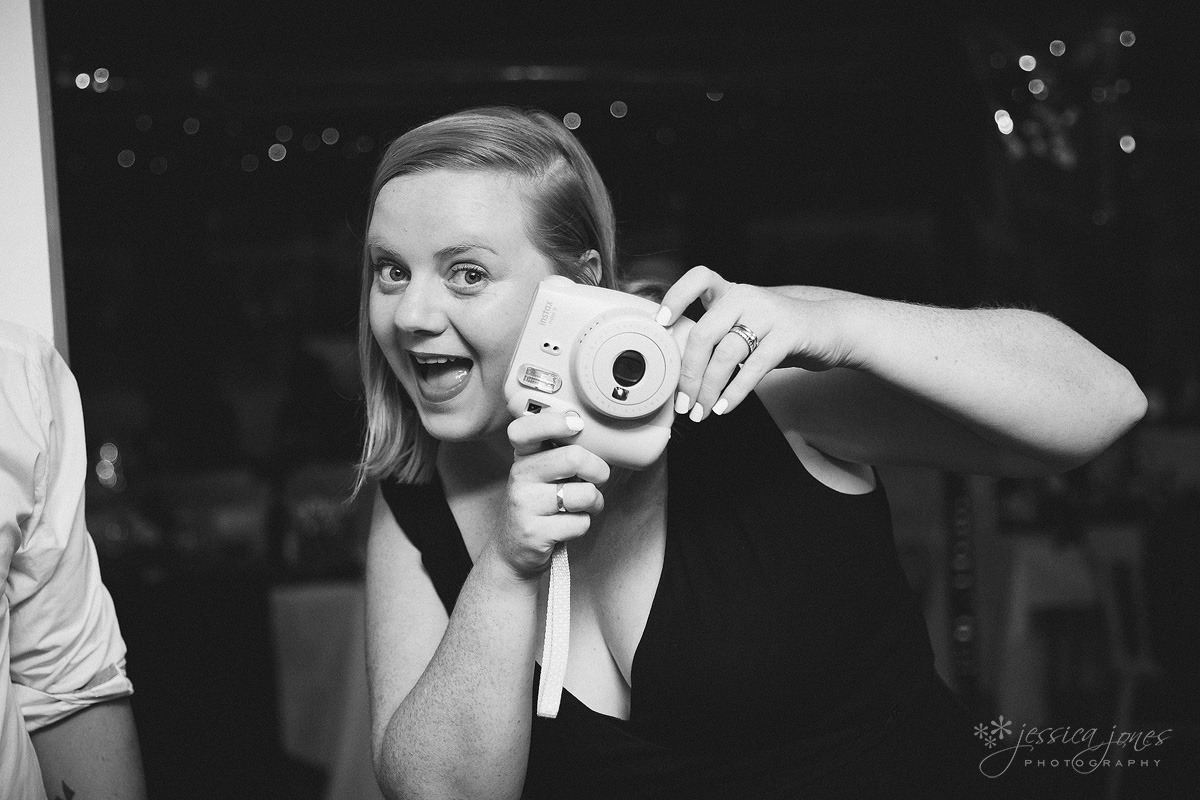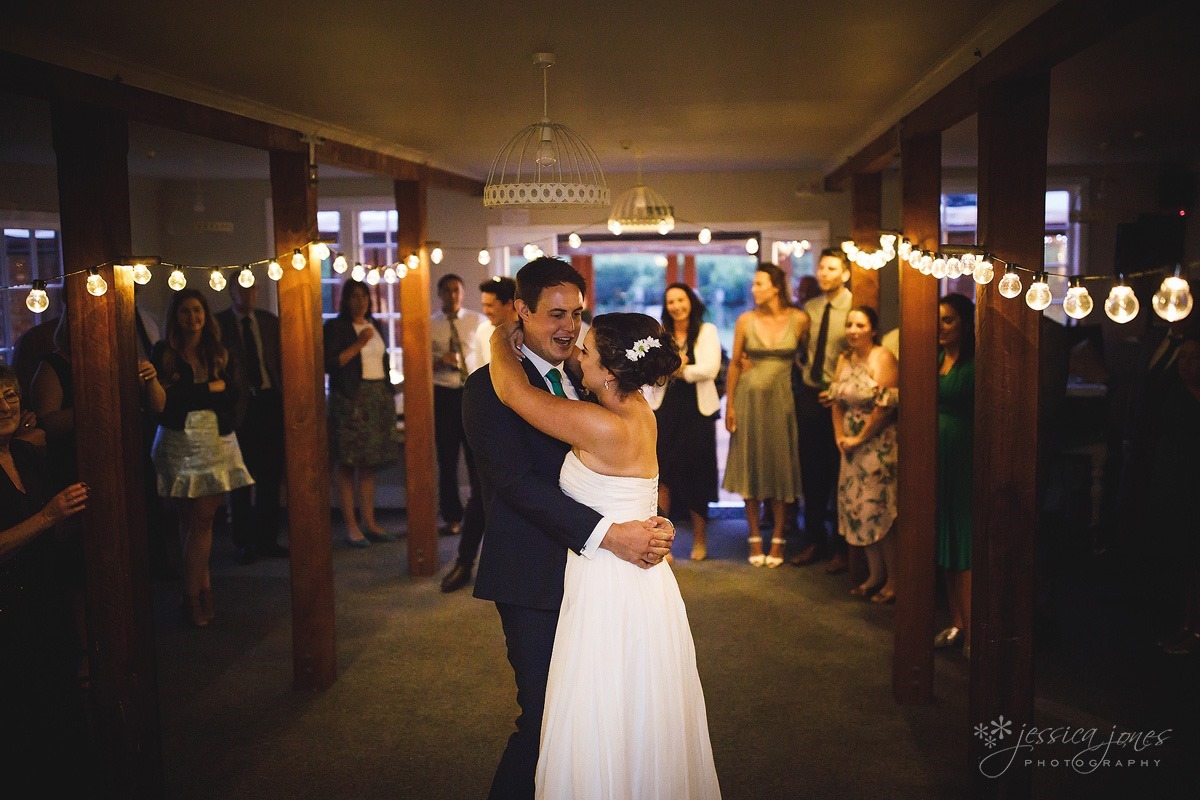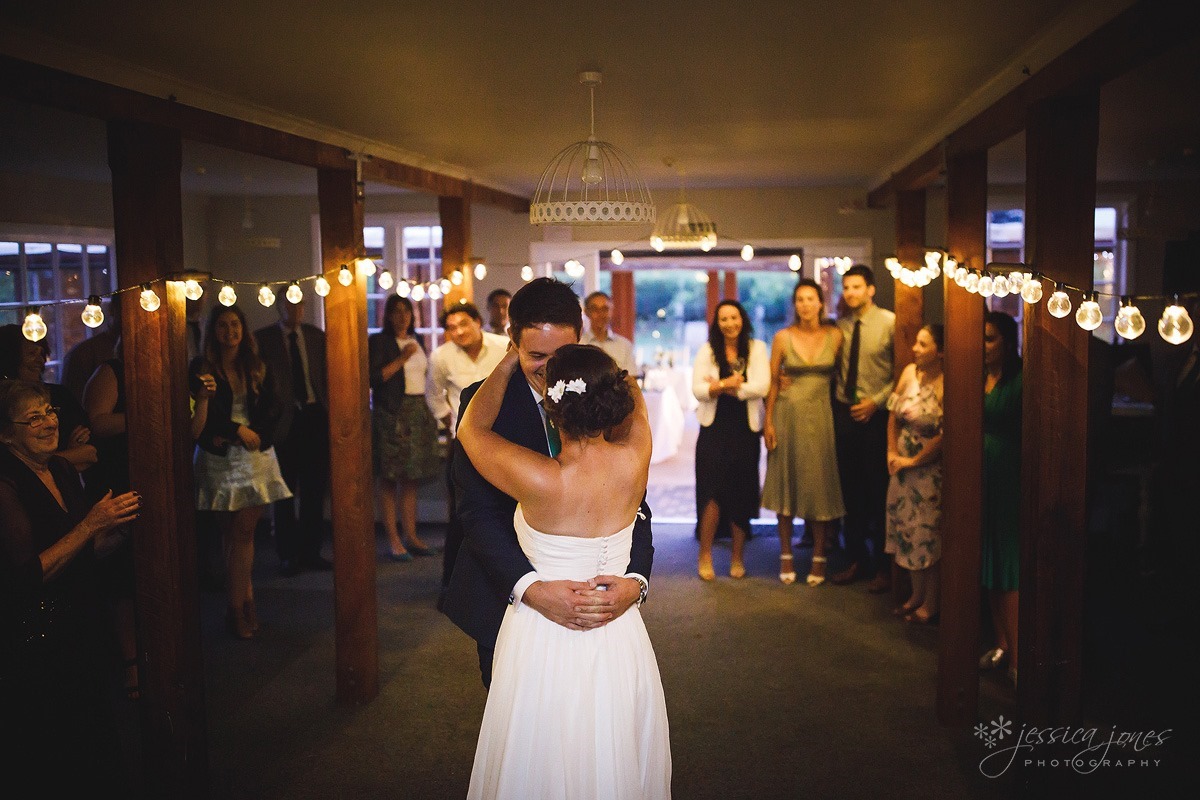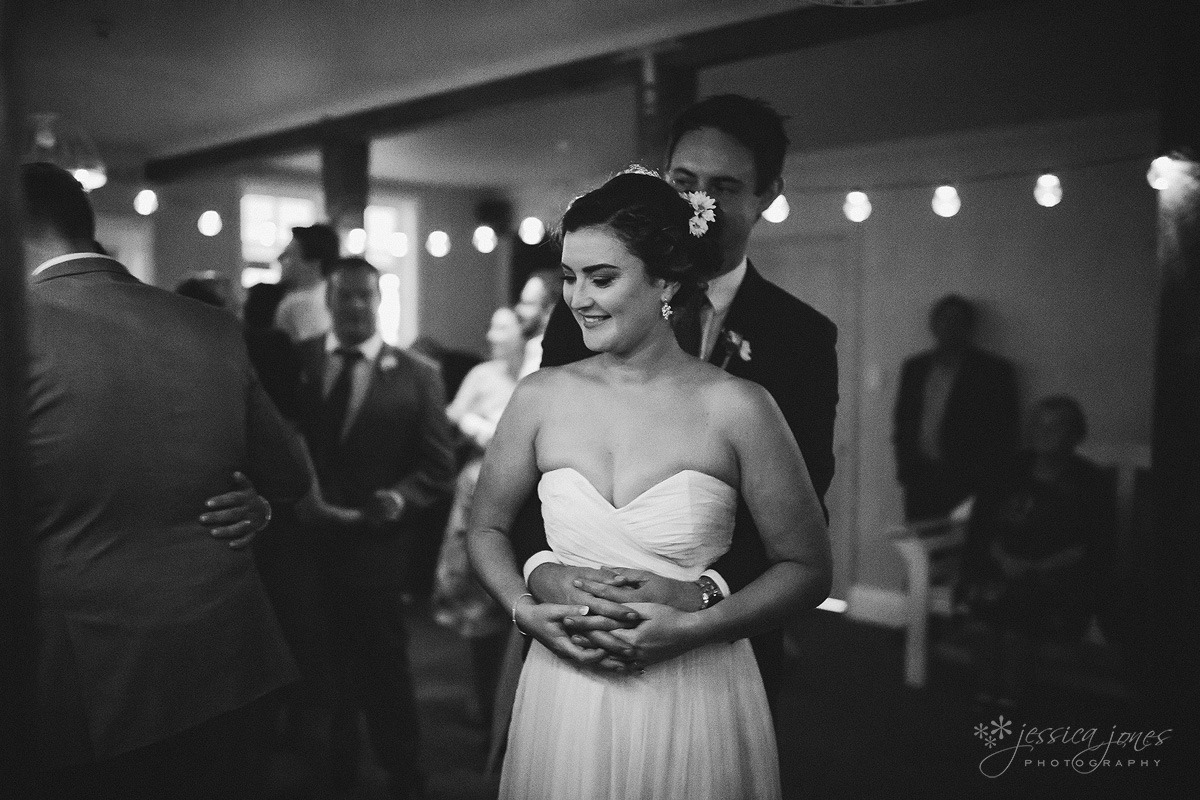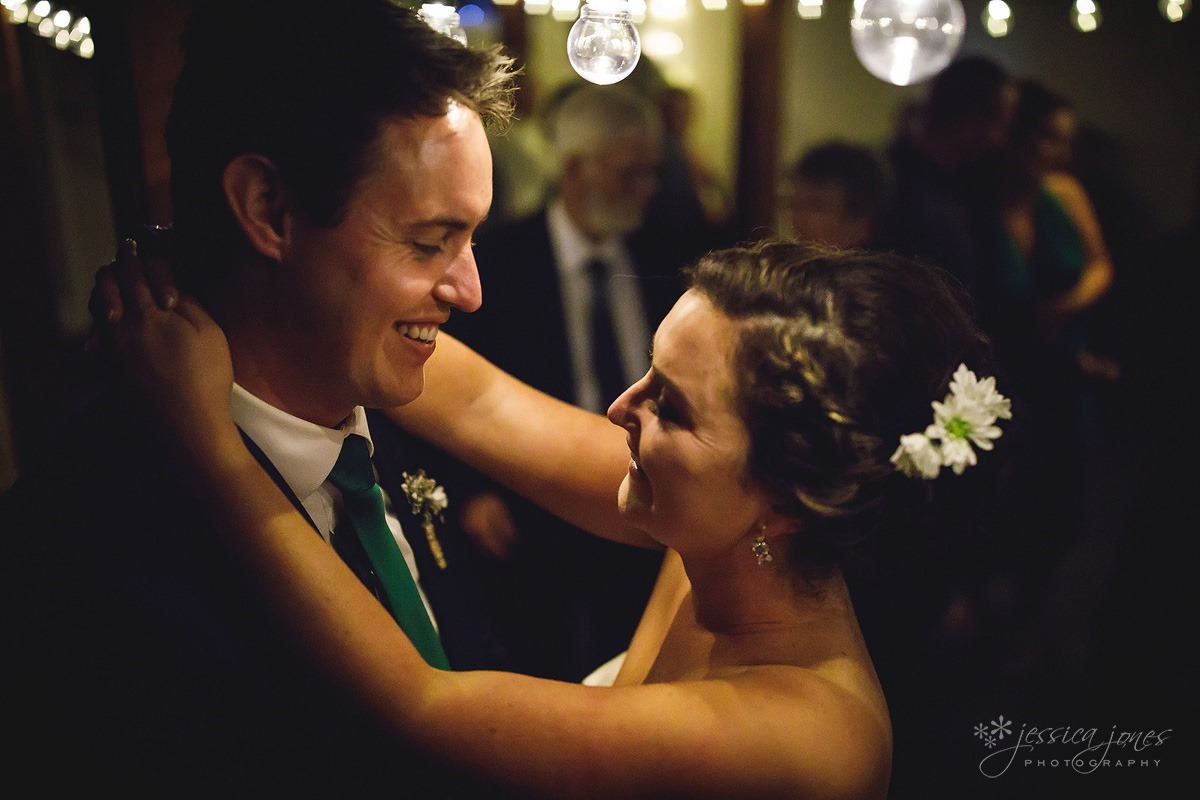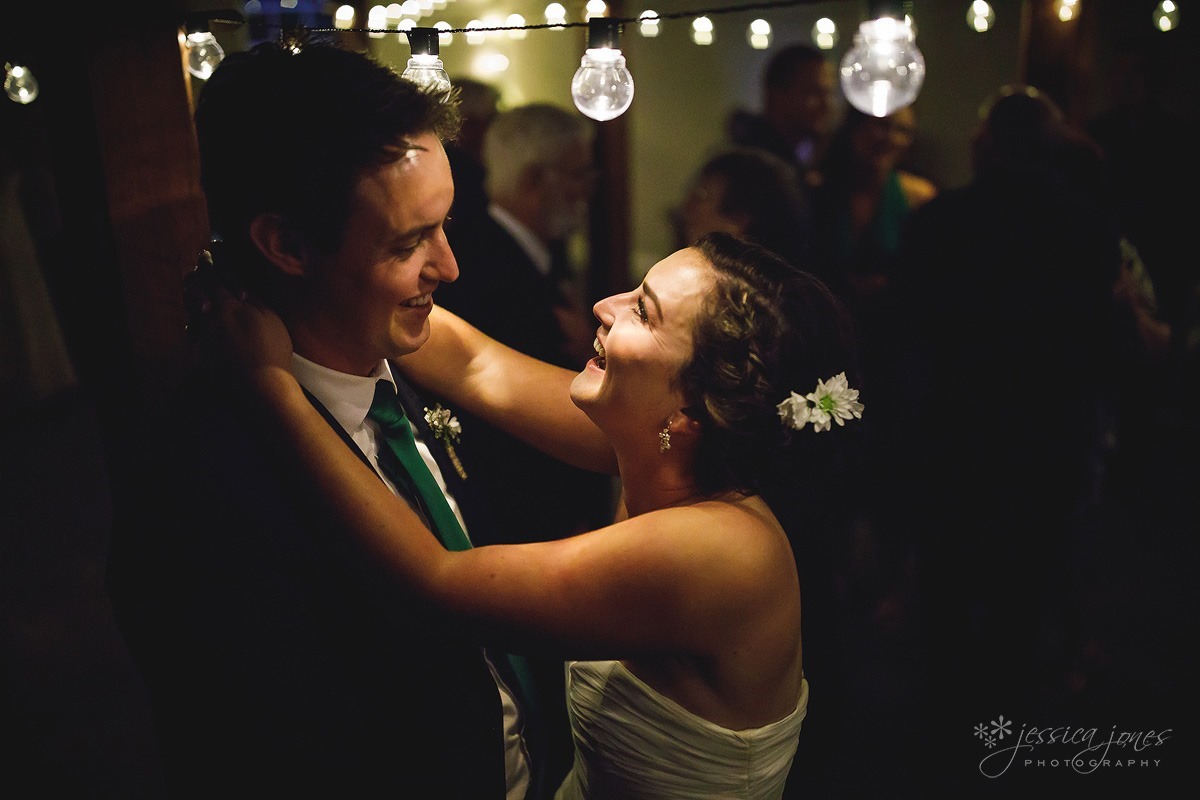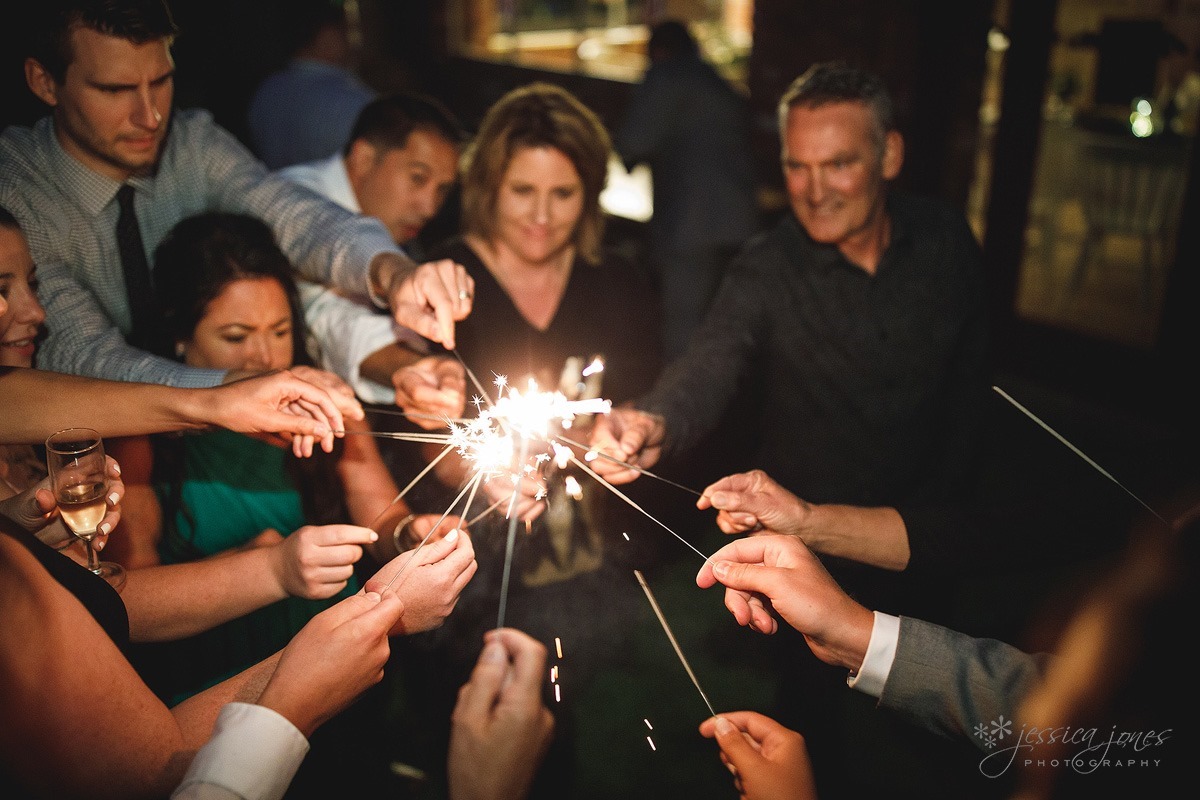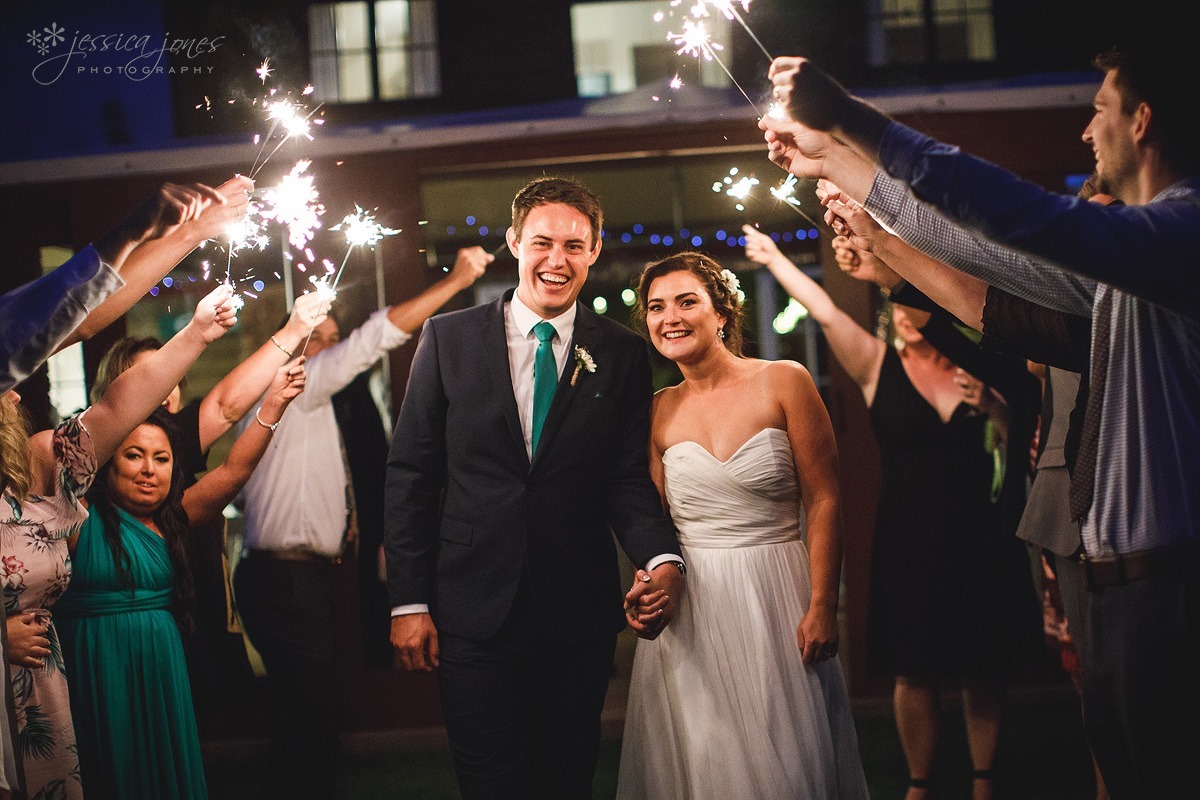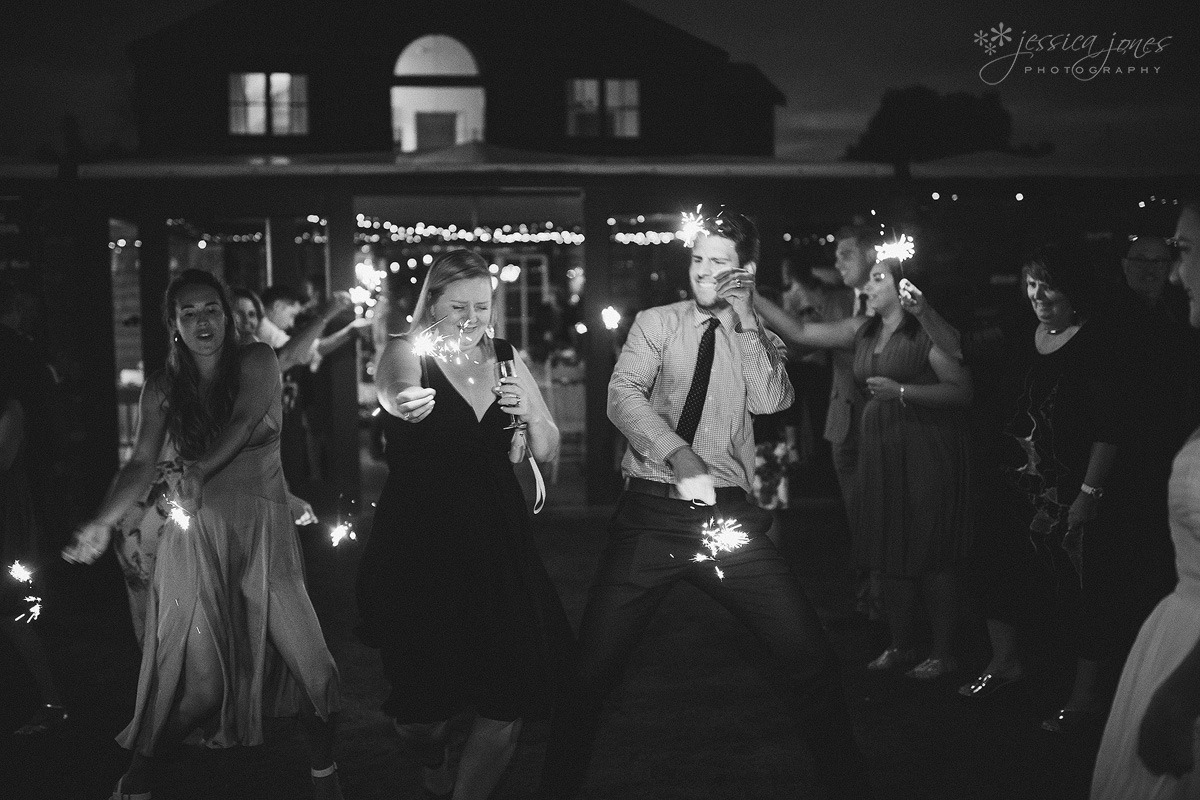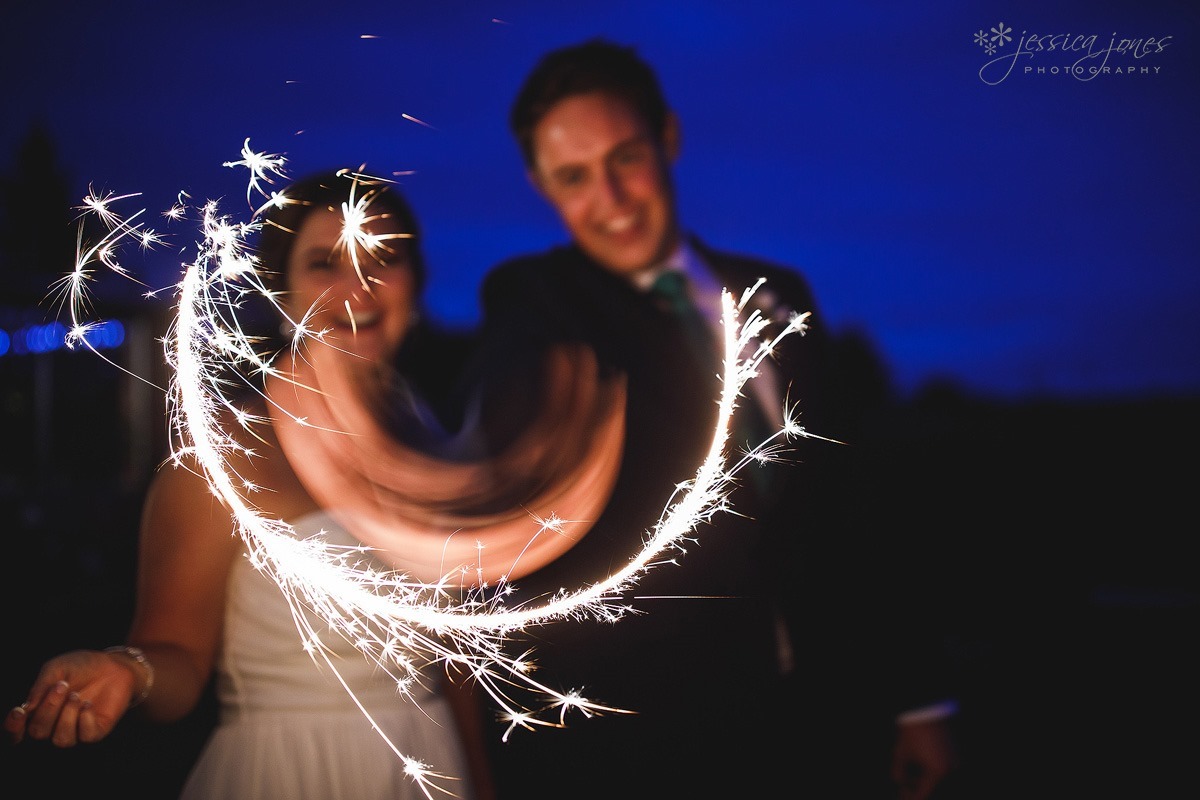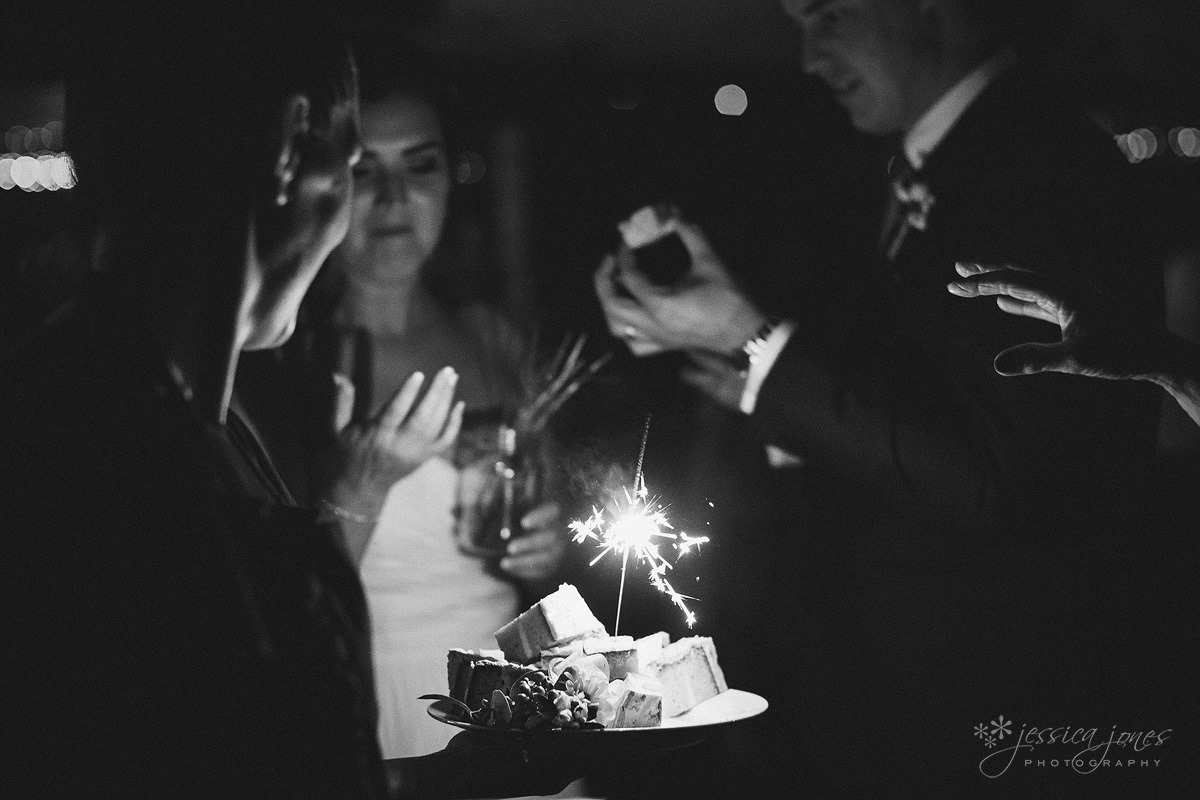 Sharon's wedding ring isn't just any ring. It originally belonged to her Grandma, and after a few years of being lost, it eventually was found to Grandma's great joy, no doubt. Passed down to Sharon, it's been lovingly refreshed and now continues it's life as Sharon's wedding ring.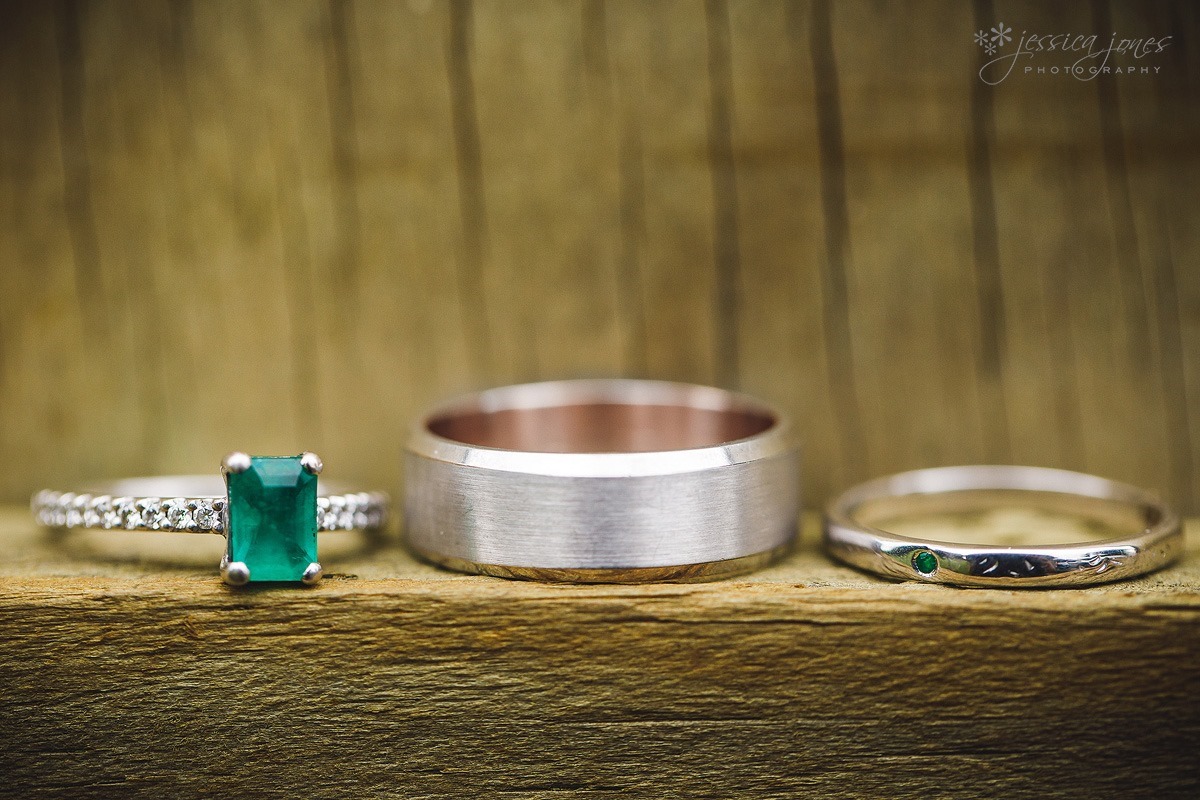 Sharon and Richard, you guys are what I love about weddings. Your smiles, your genuine love and total happiness to be together makes me LOVE what I do. Thank you.