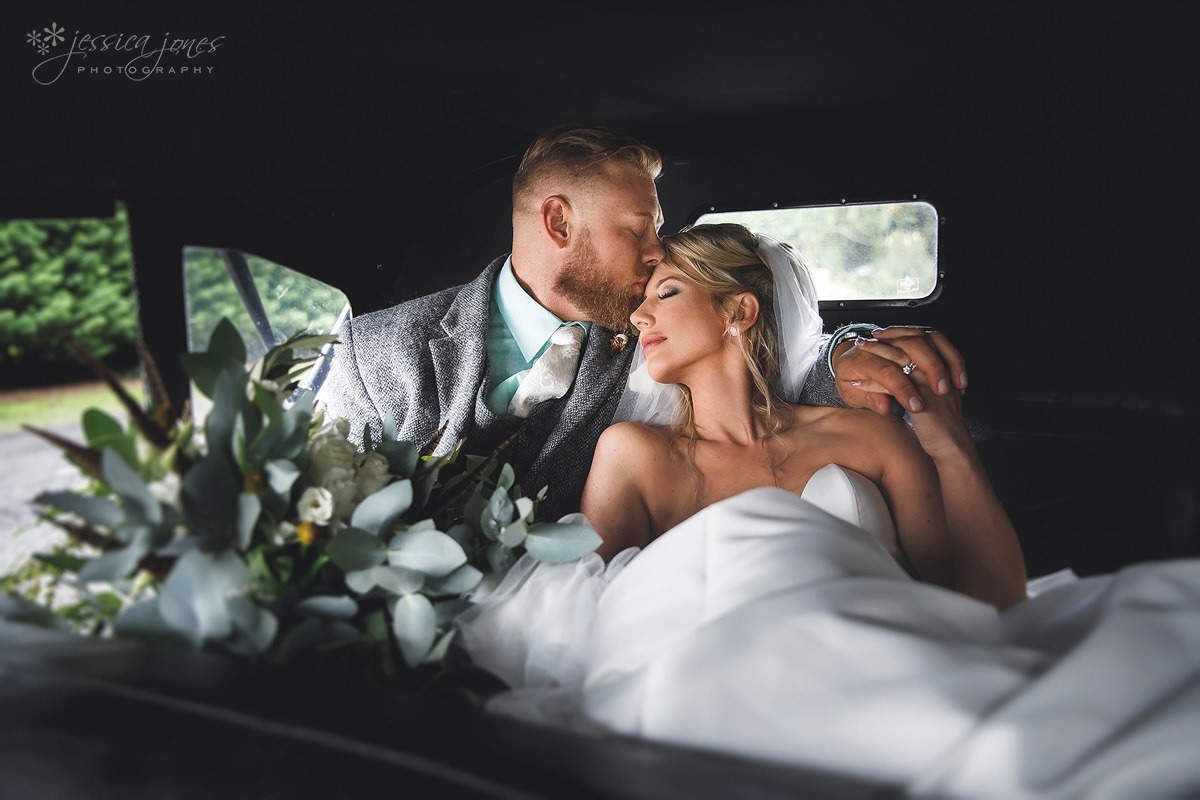 I'd be the first to say that good things come to those who go to the gym. Things like toned arms, a flat tummy, self confidence, and sometimes (just sometimes) you find a husband. Of course when they first met Mickey had no idea that this studly body builder would ever think of her as more than just a friend, but the more they hung out the more it became obvious that he was falling for the pretty blonde with the English accent.
On Saturday Barry married Mickey at the beautiful Hortensia House, and it was perfect! The sprinklings of rain didn't dampen anyone's spirits and the laughs continued late into the evening. It was a good day indeed.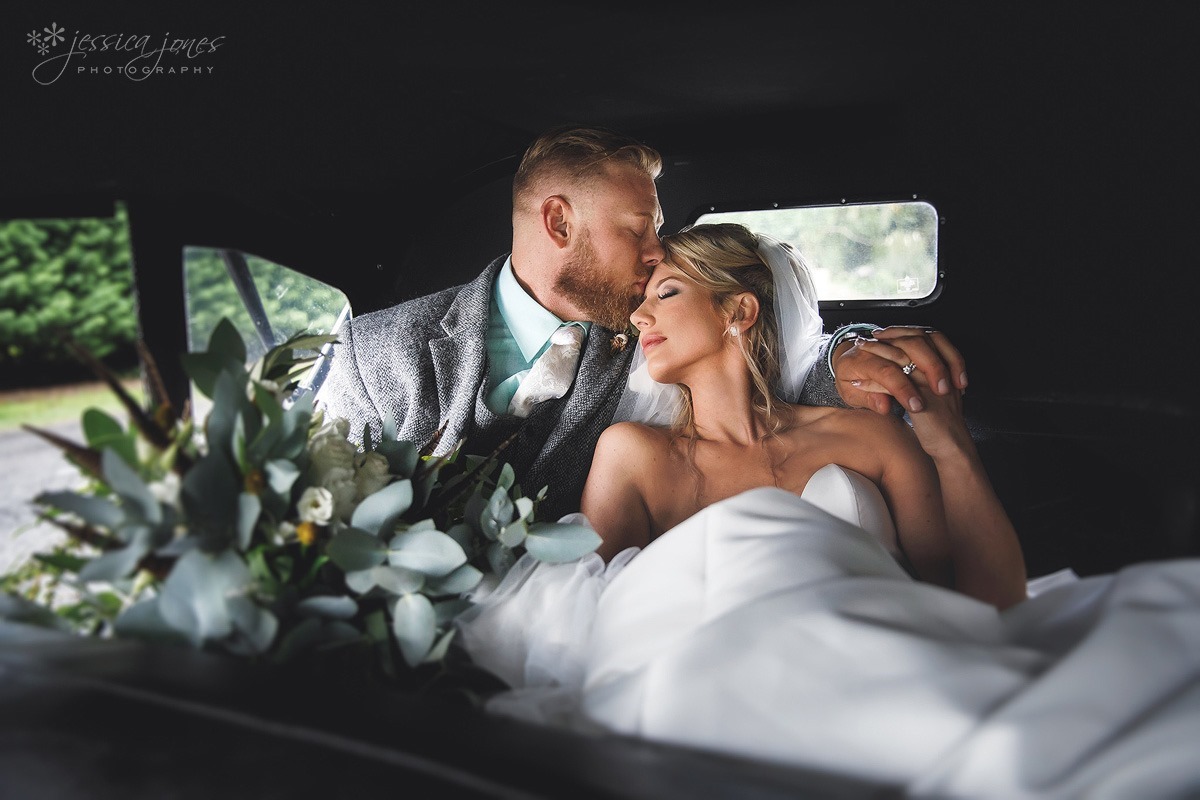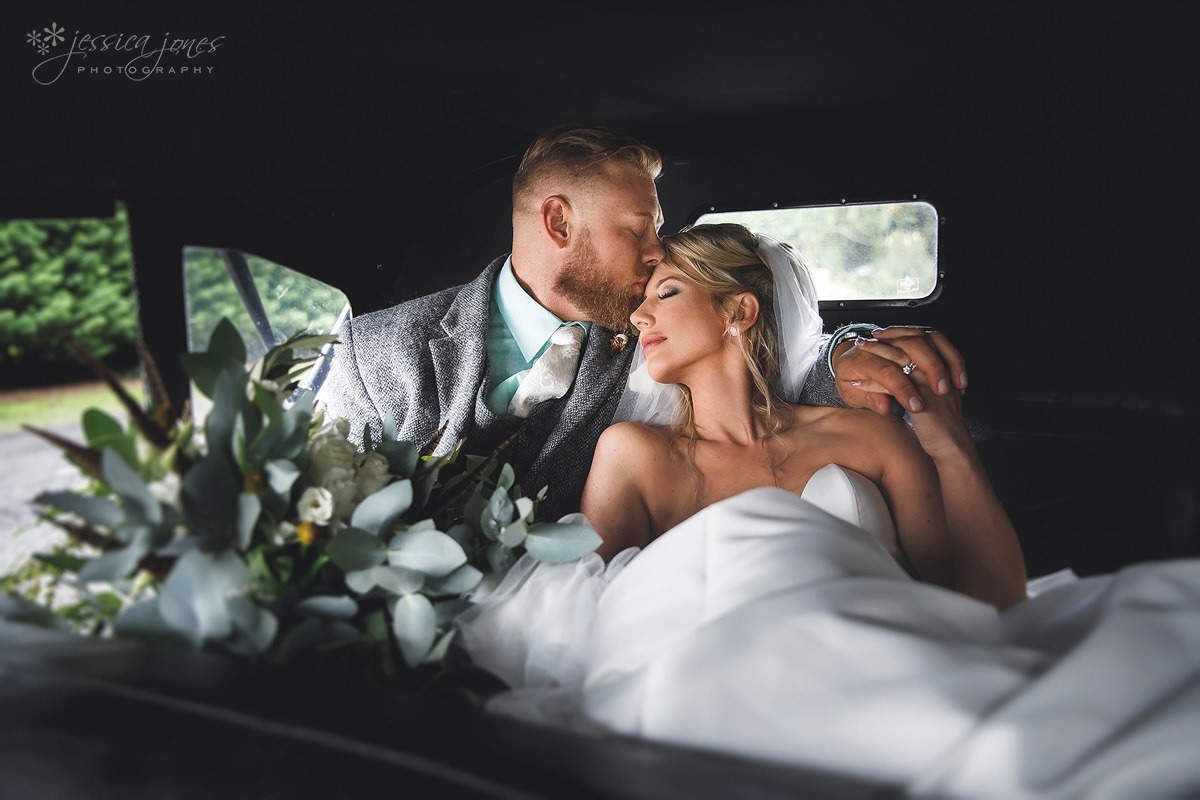 The girls got ready at The Old Barn, where the reception was to be held. It's the perfect space for a gaggle of ladies getting ready for a wedding!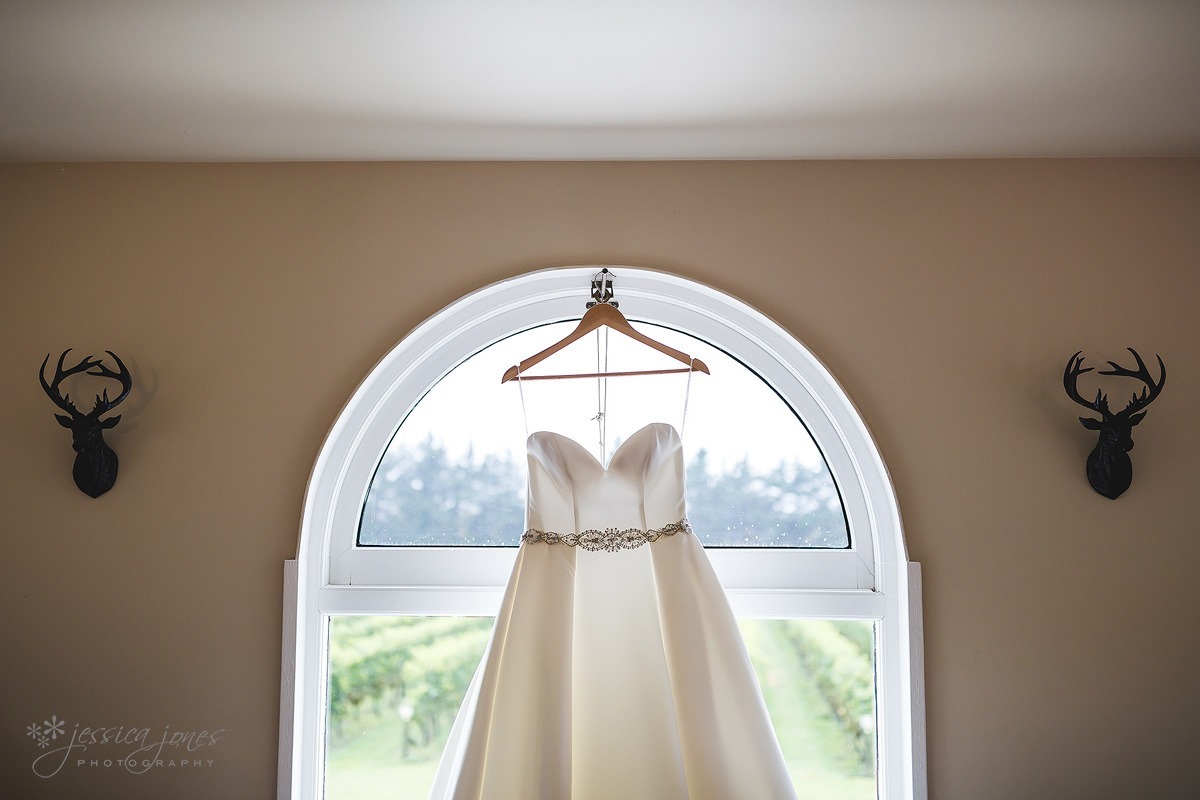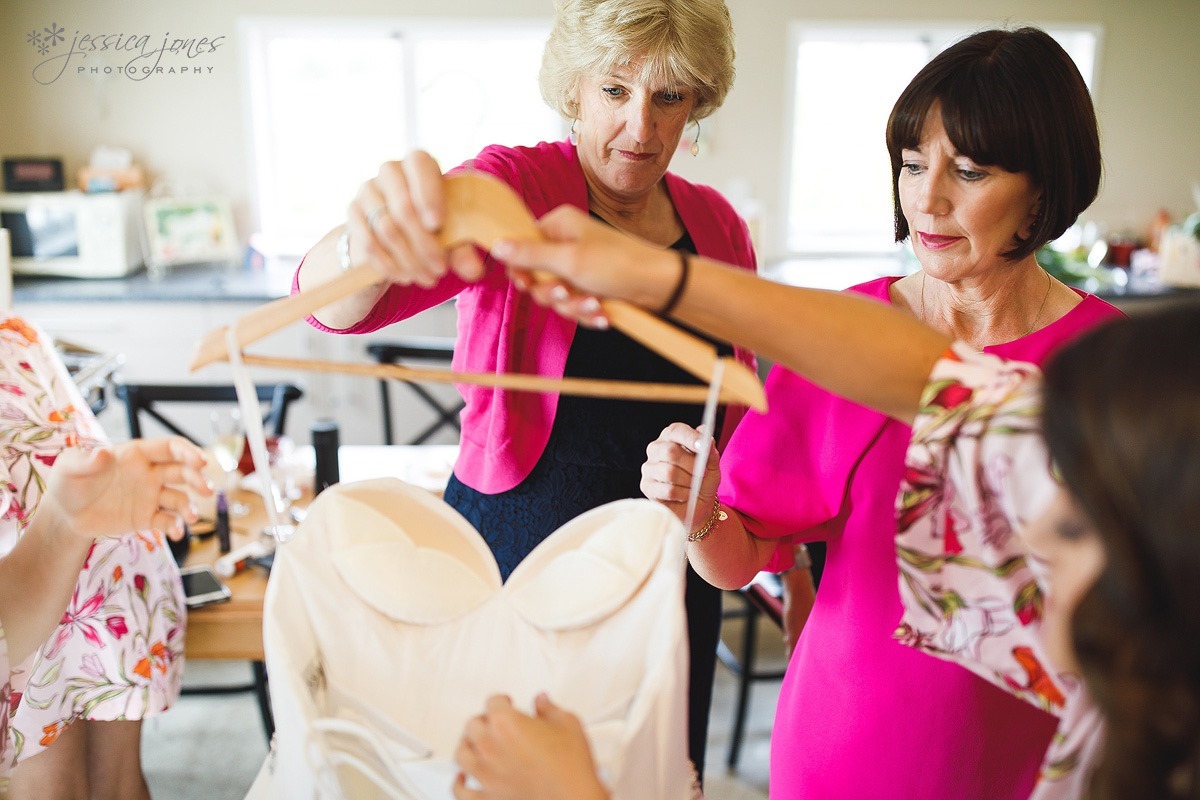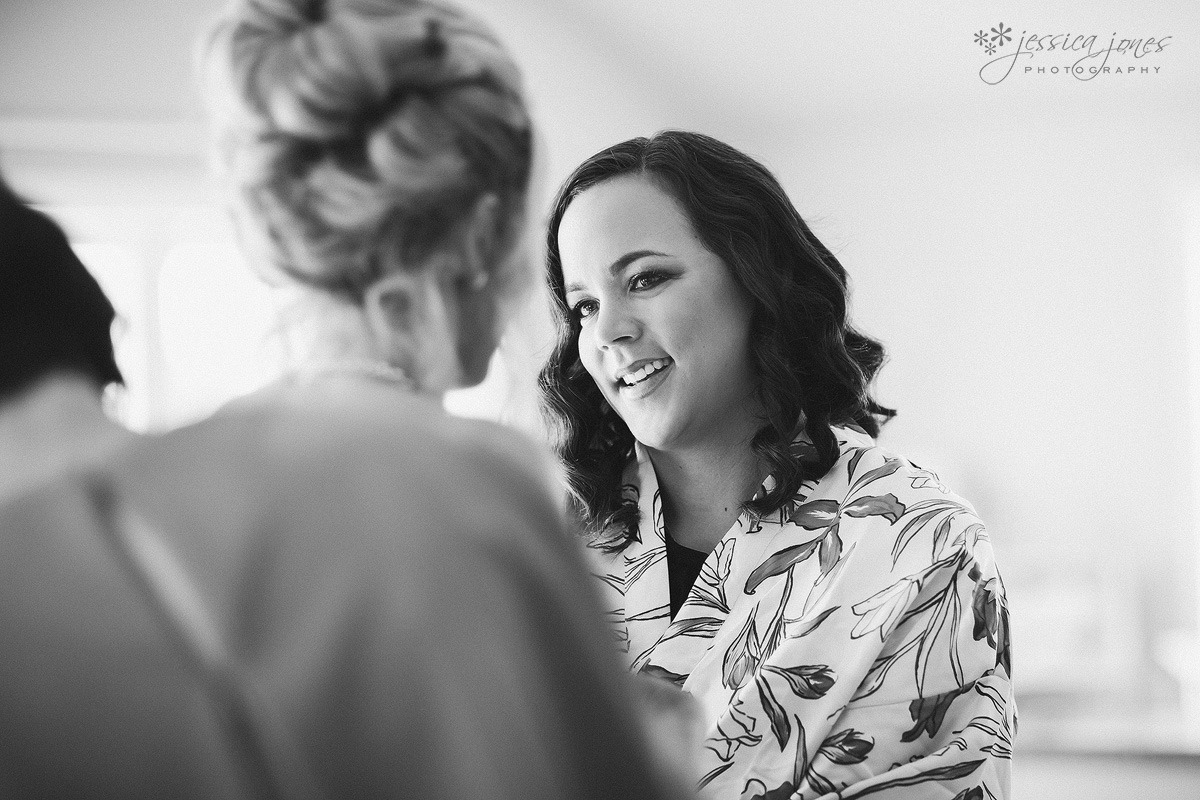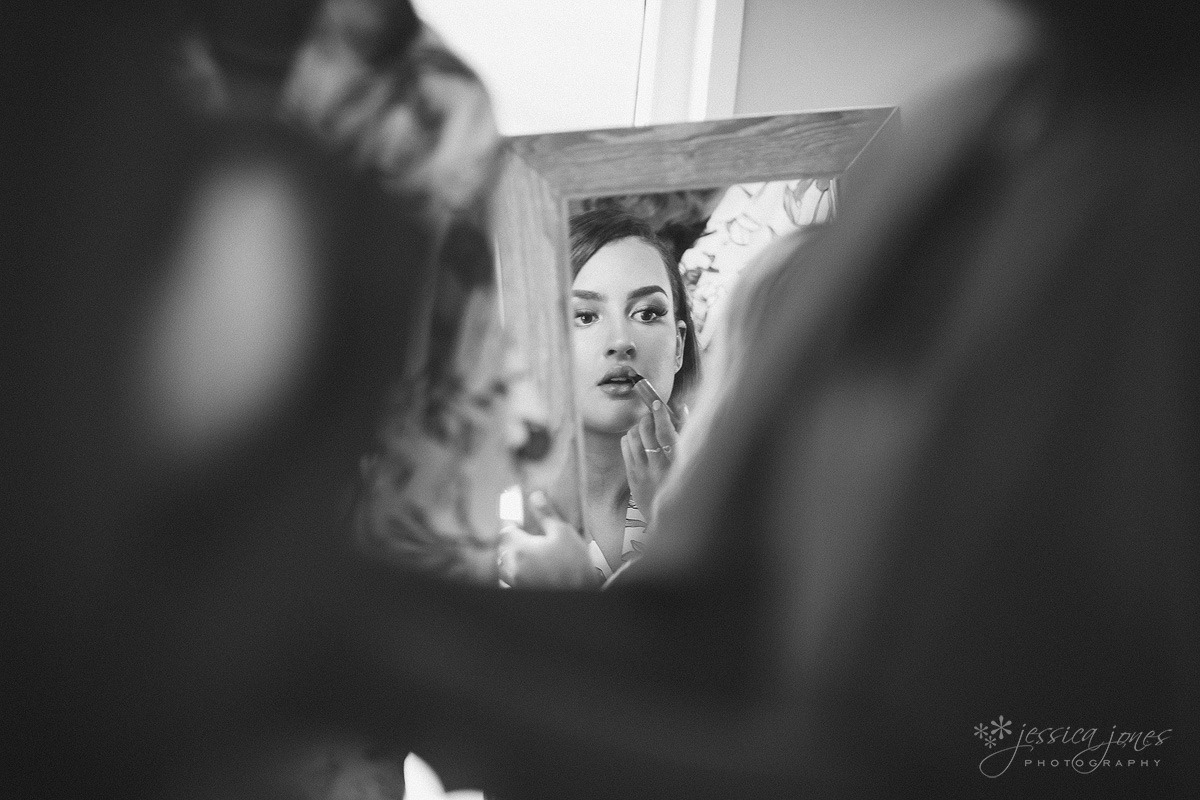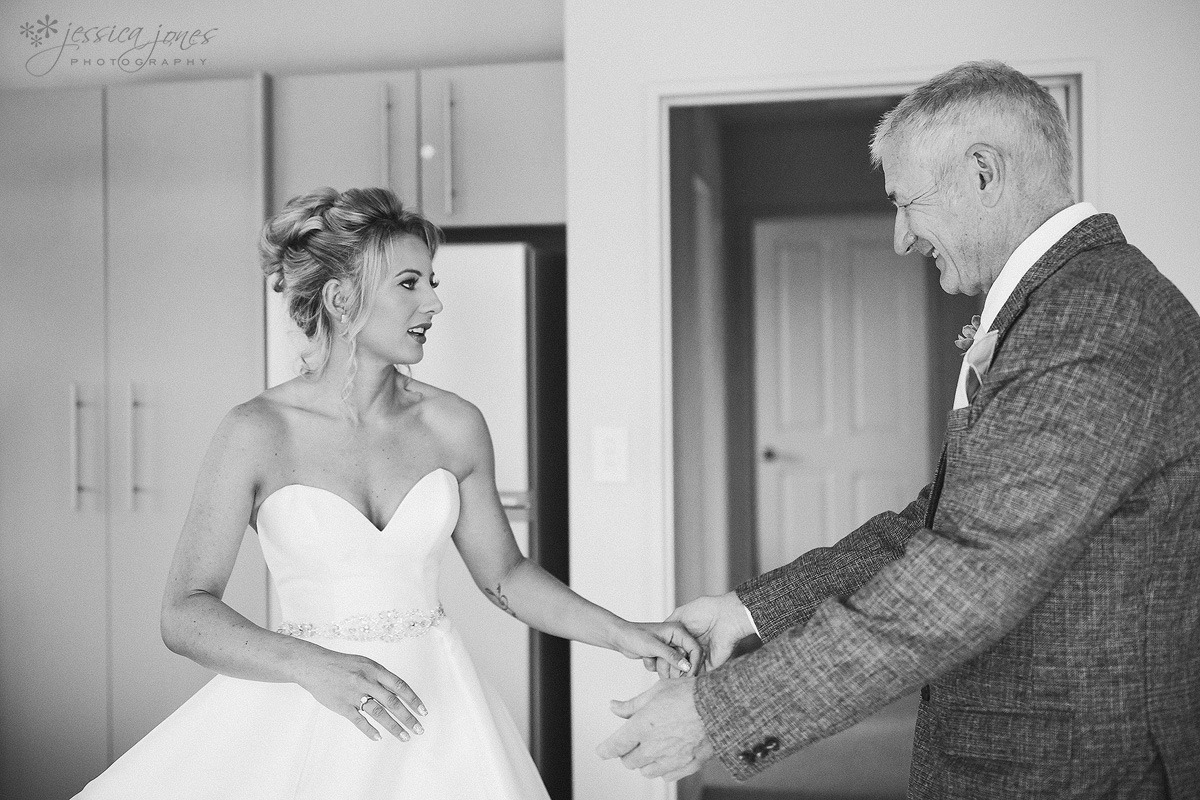 I love the collection of stories going on here. Was there a speck of makeup on the dress? Yes, yes there was! Was it there after these woman had worked their magic on it? No way, Jose. Such great bridesmaiding!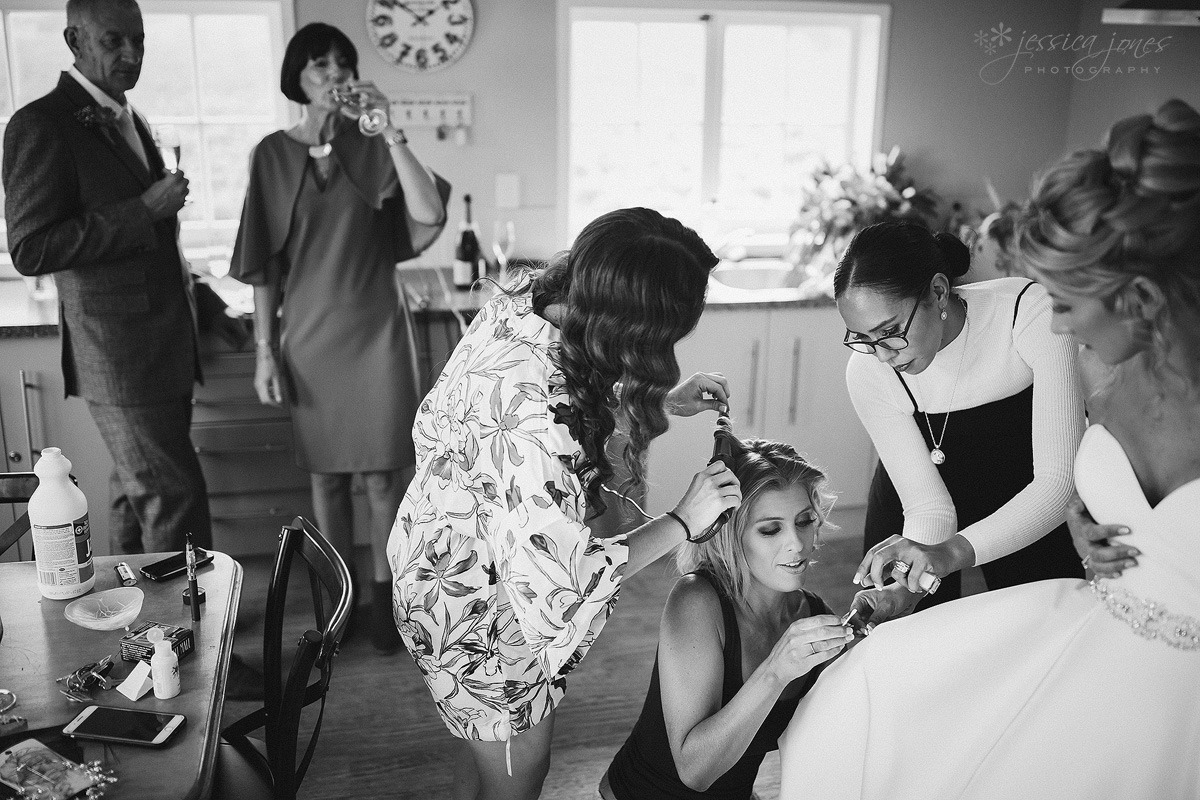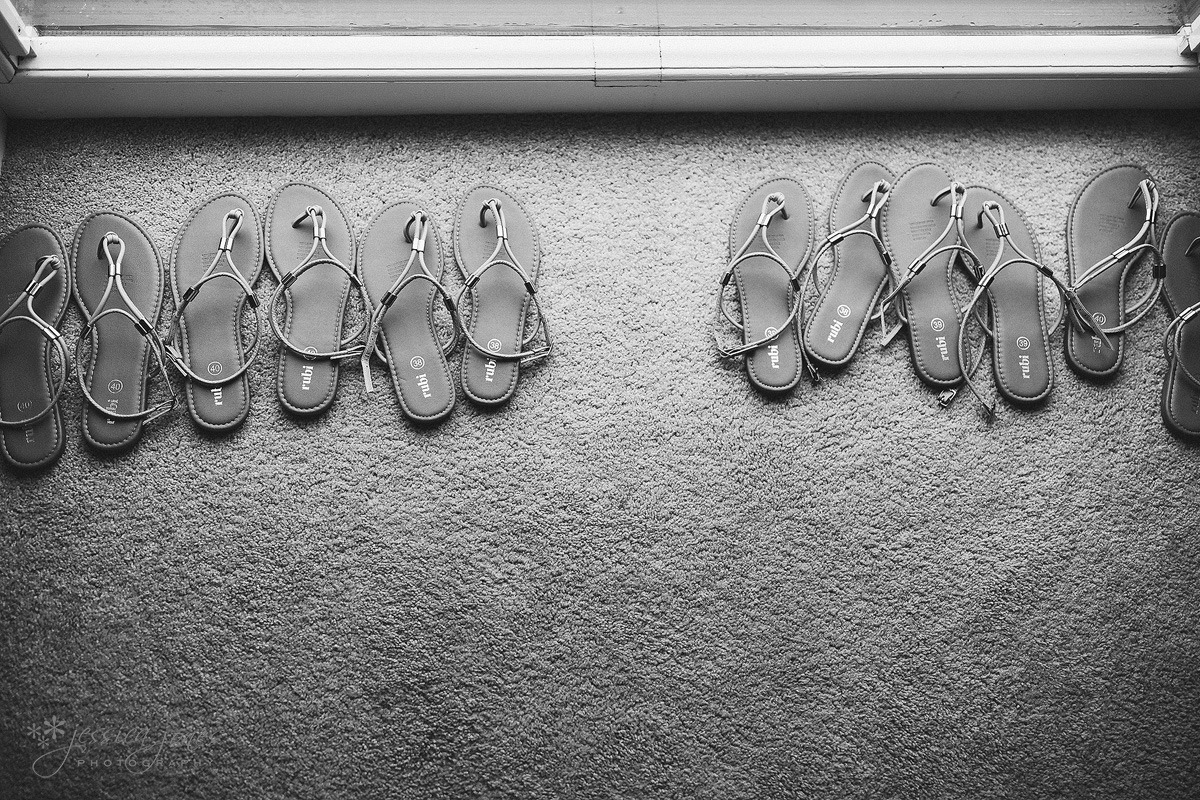 This bottle of very special port was given to Mickey at her Christening by her god father and left sealed until her wedding day. All this time it's been waiting for this special day.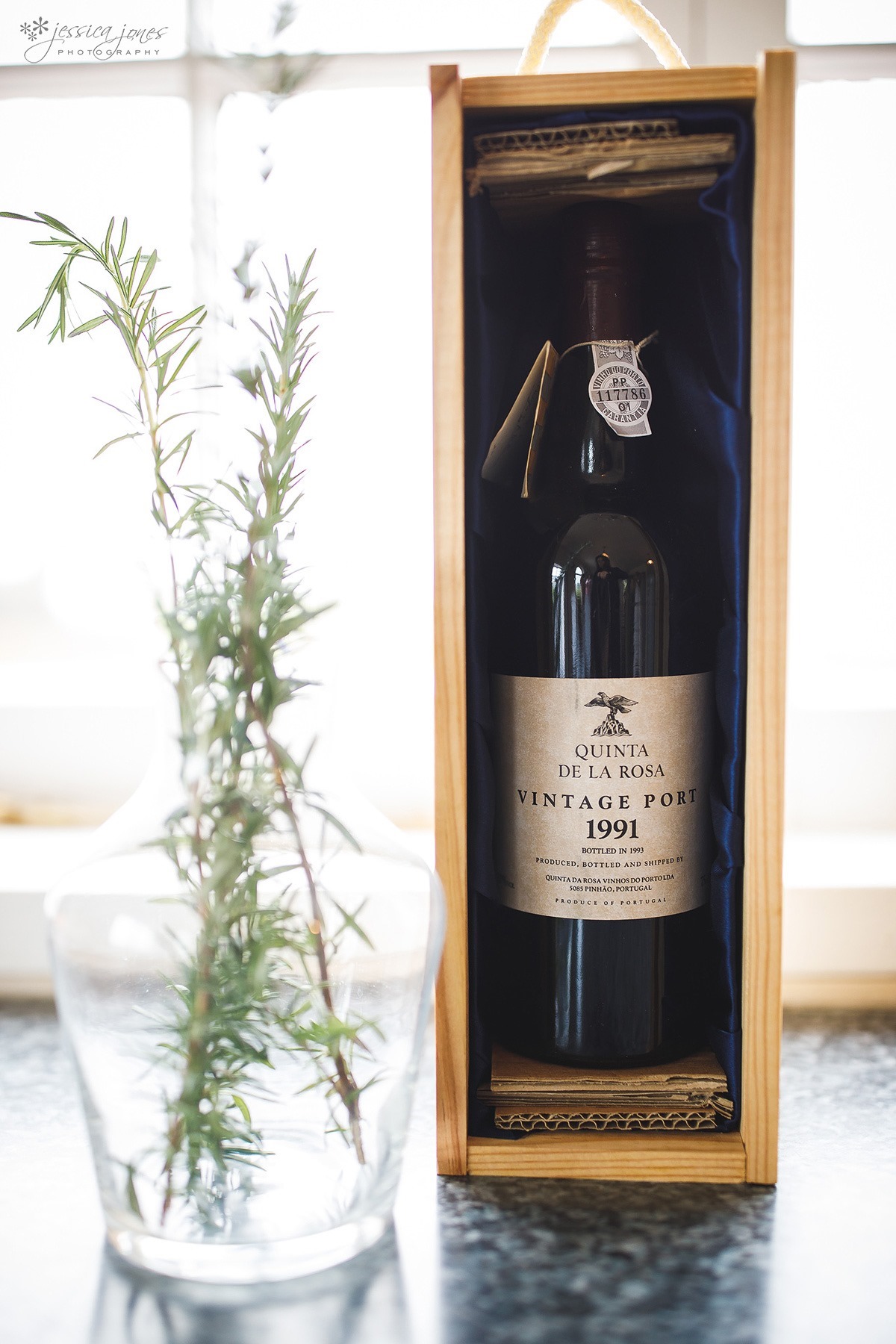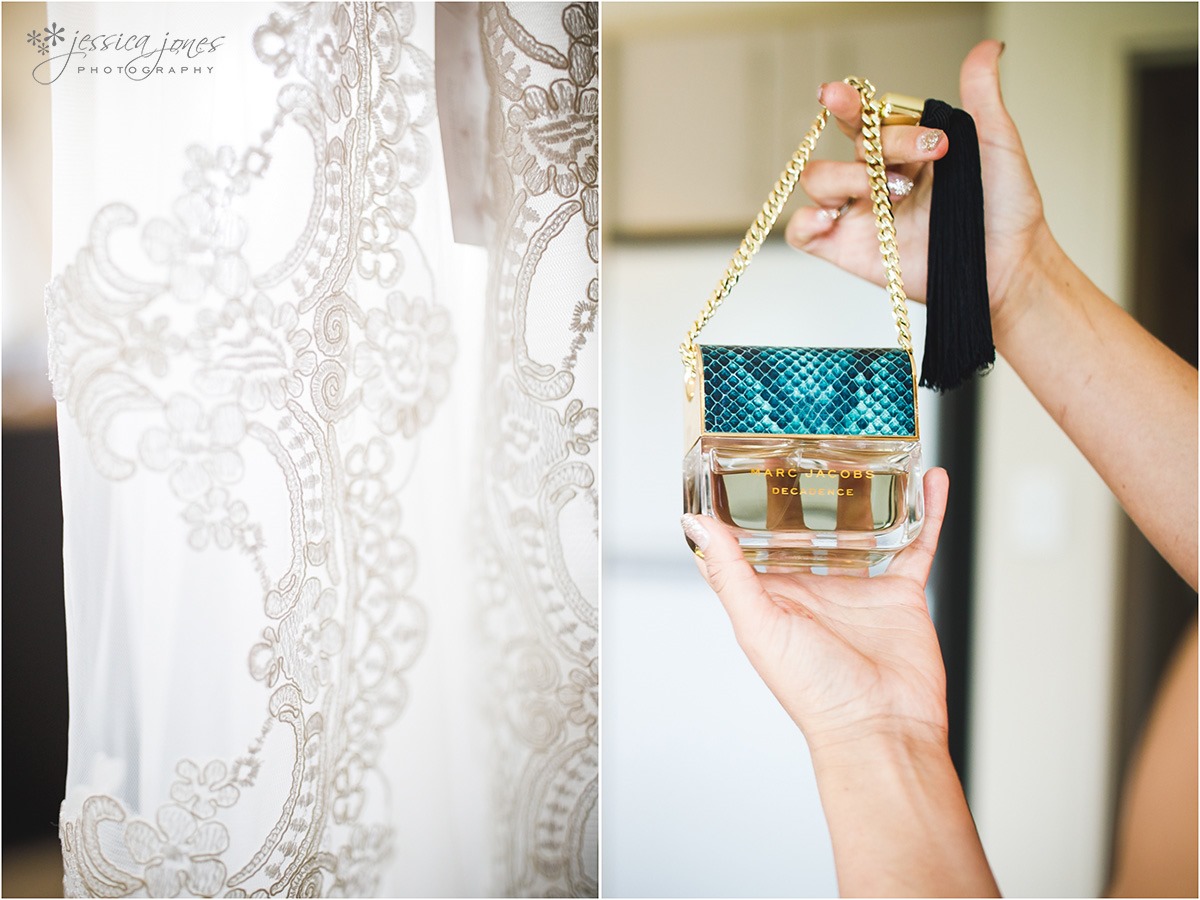 It's been a bit of a soggy year, wedding wise, especially for Blenheim, and Barry and Mickey's wedding was no exception. However, did this worry Mickey too much? Not at all, as the showers fell outside, Mickey danced a happy-to-be-getting-married dance inside.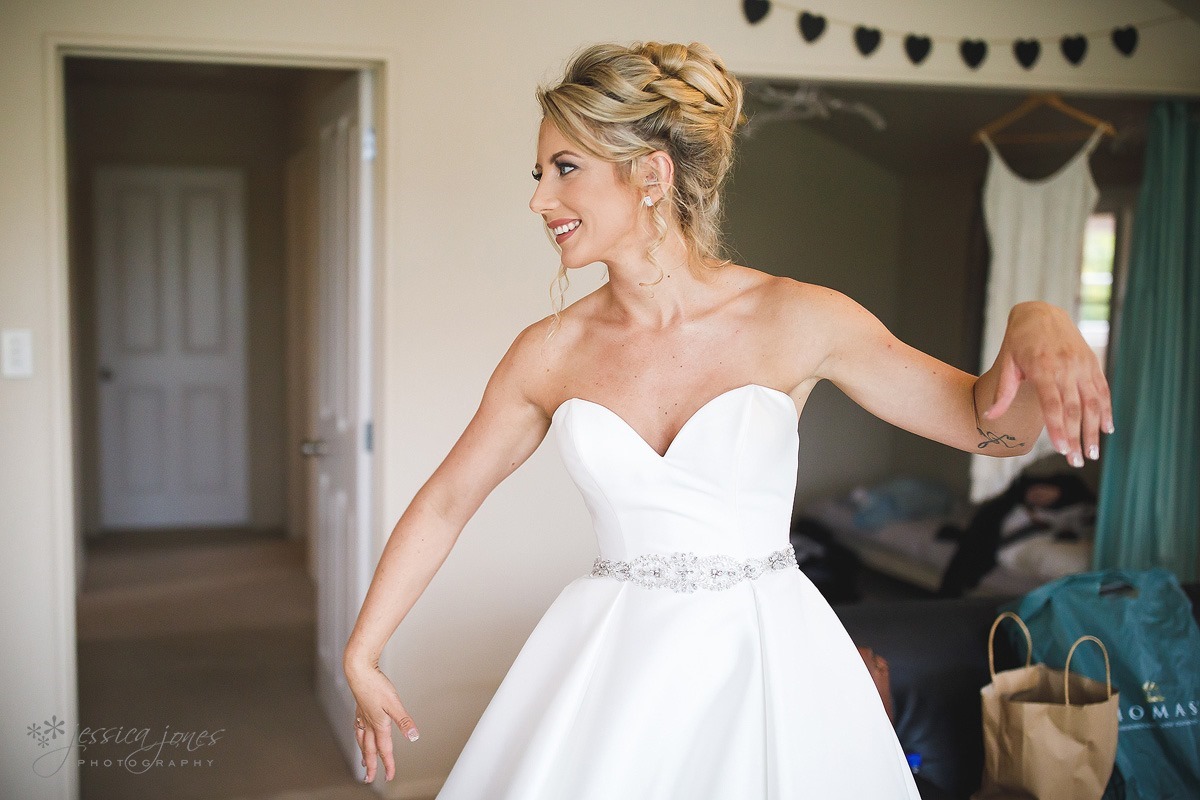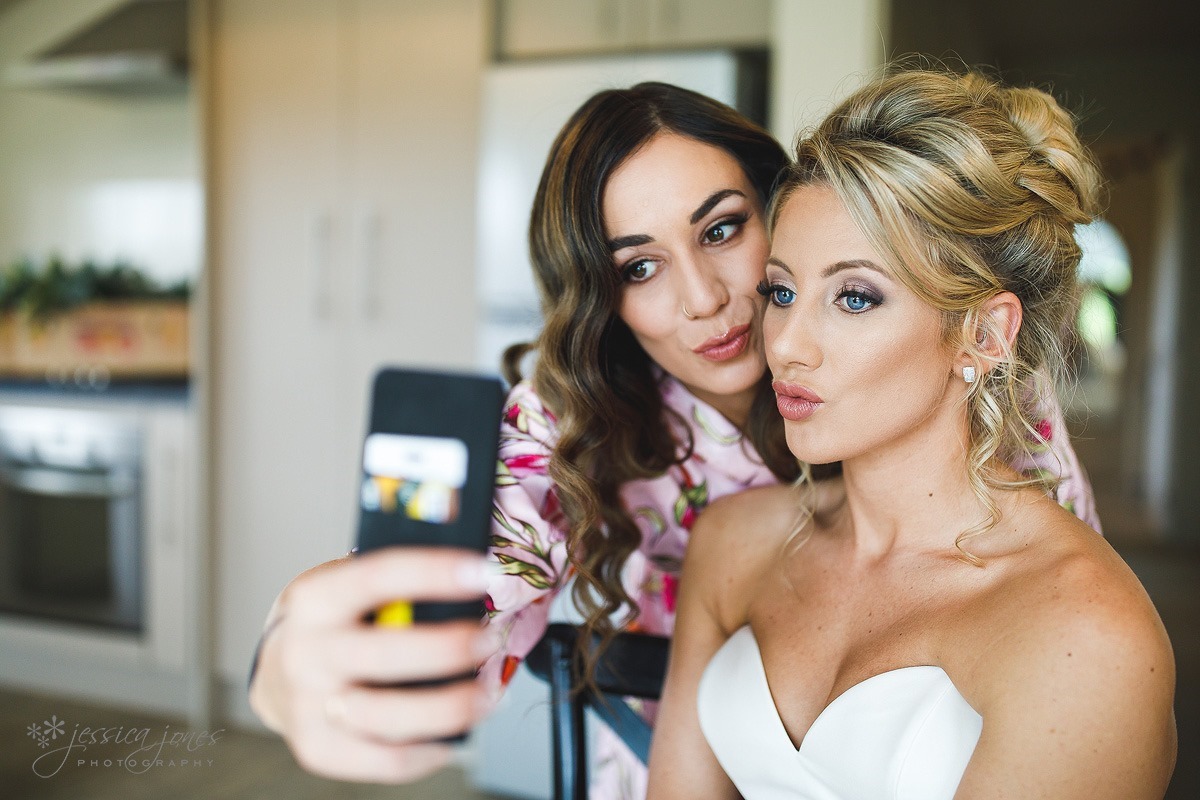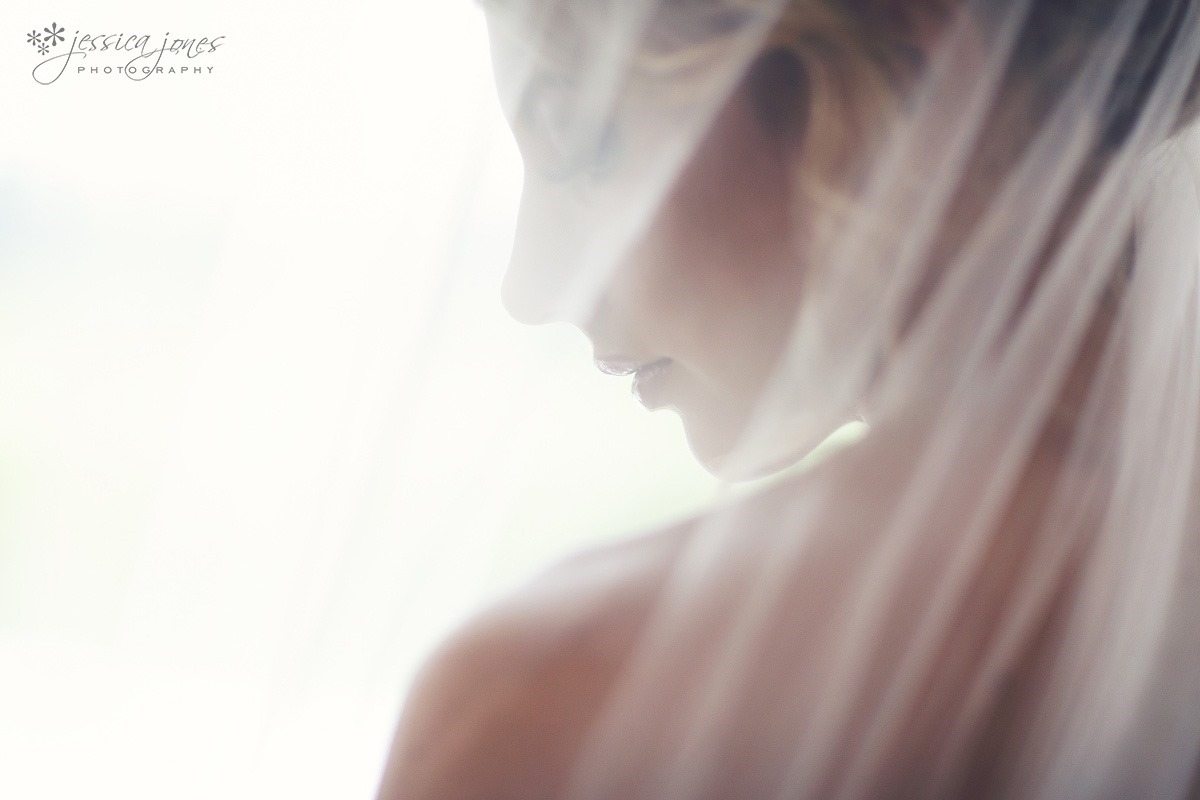 It's not as if it was going to be too much of a challenge for Rachel Lee White to get Mickey looking spectacular, but seriously, her work is AMAZINGLY beautiful.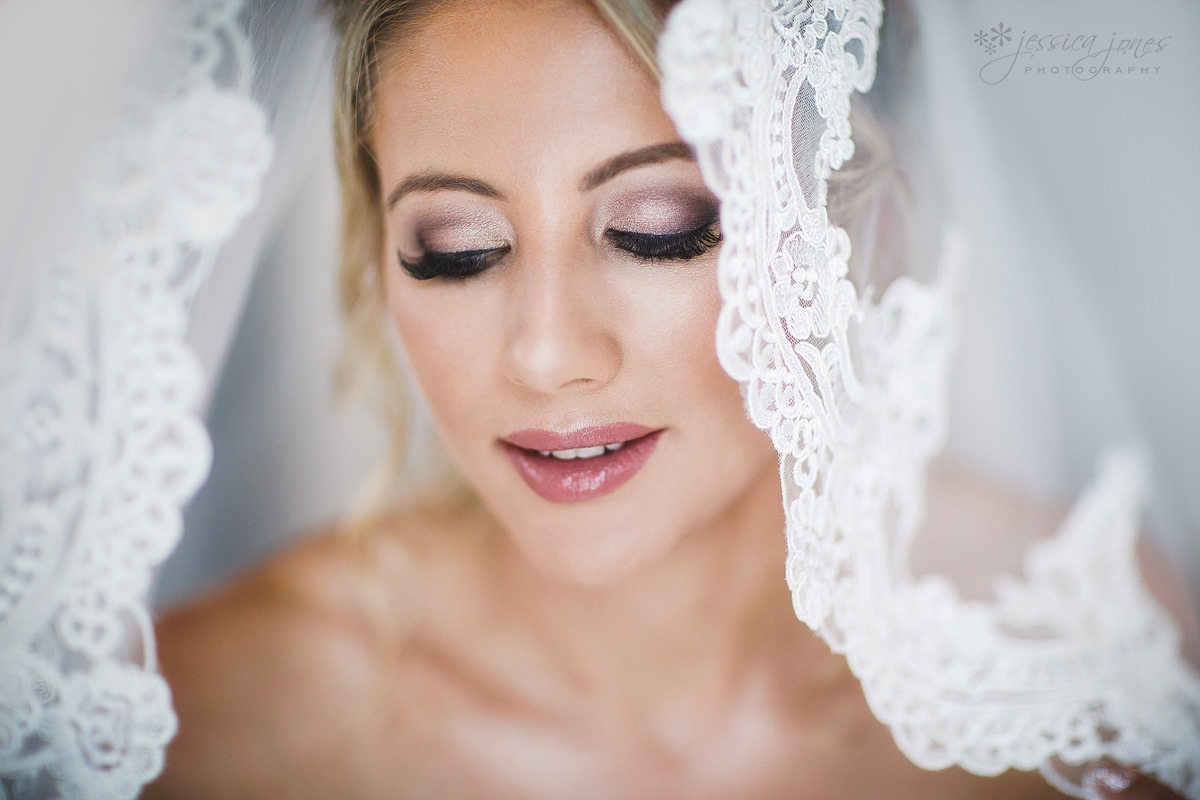 Meanwhile, Paul is with the boys as they get into their snazzy tweed suits!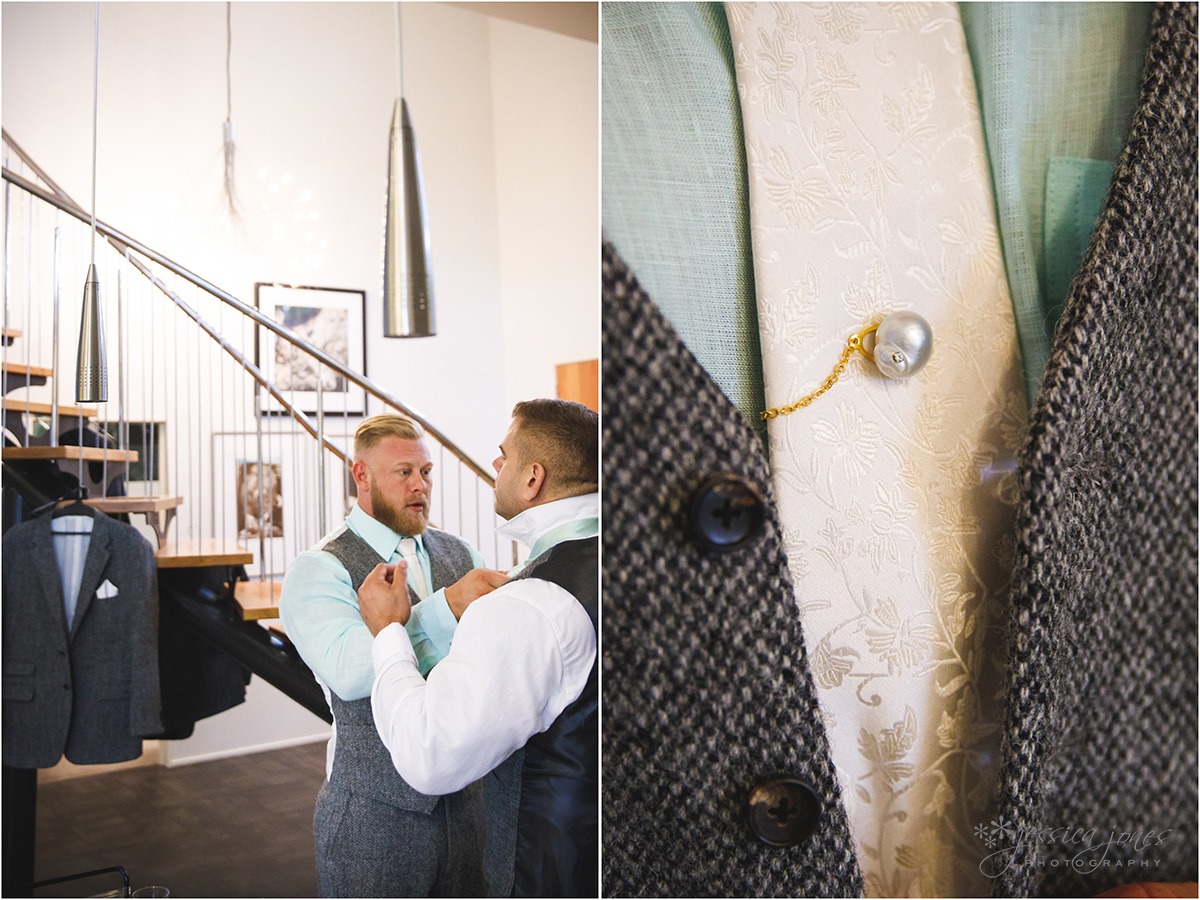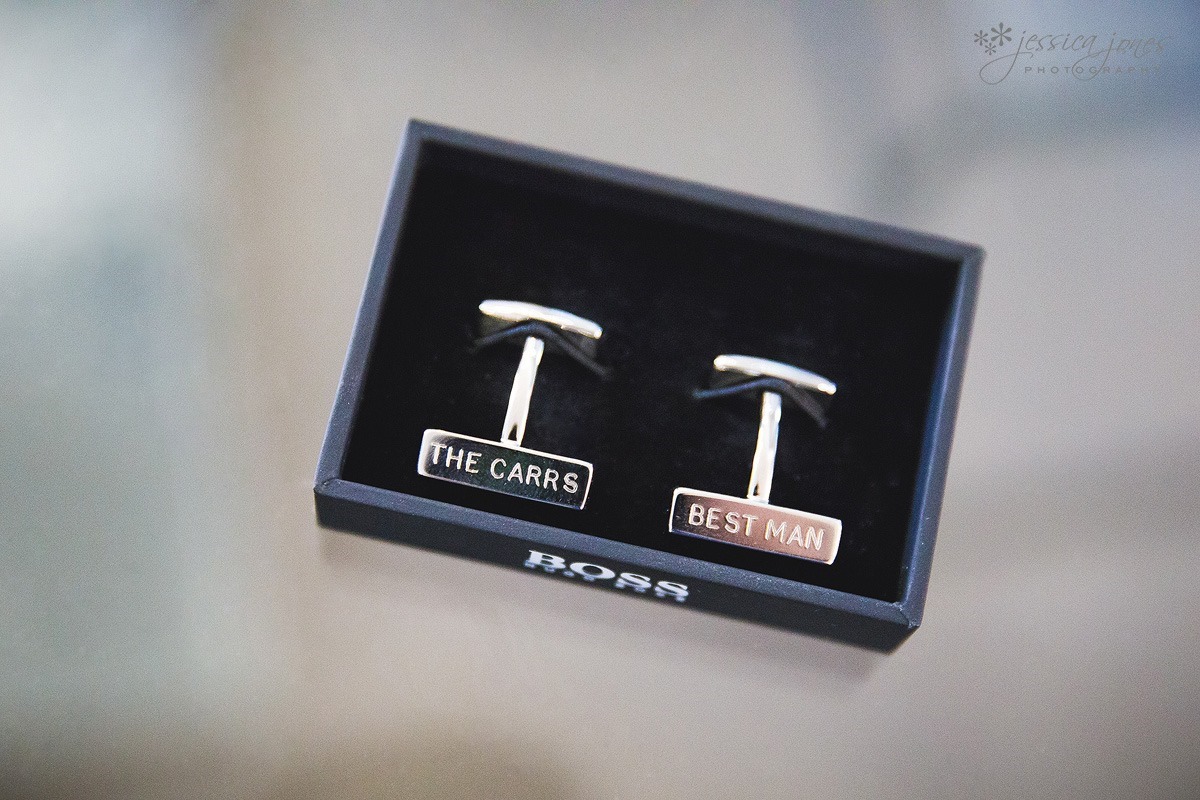 Barry was determined to wear a tweed suit as a special nod to his Dad who also wore tweed on his wedding day. Plus it's super cool!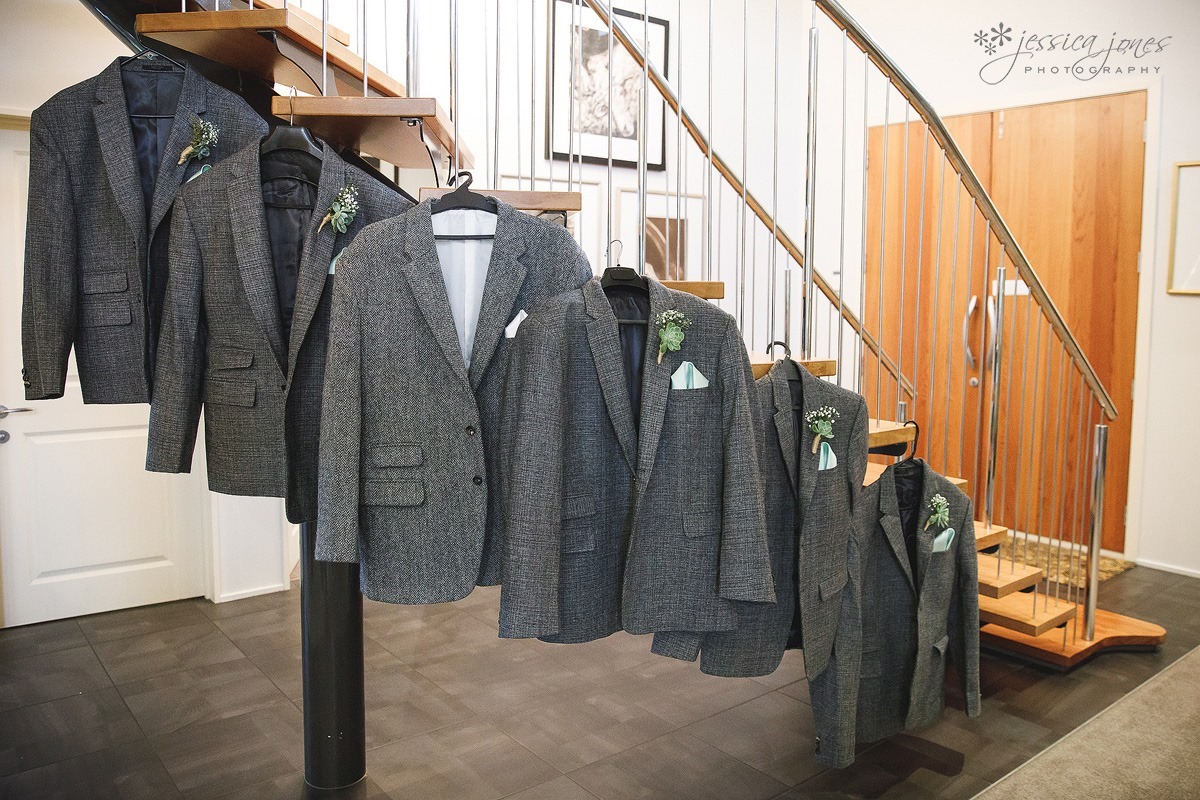 Speaking of super cool, check out this kombi! To be honest, I'm not sure that Highlight Wine Tours does much in the way of weddings, but perhaps if you talk to them nicely I imagine they'd sort you out with this little beauty!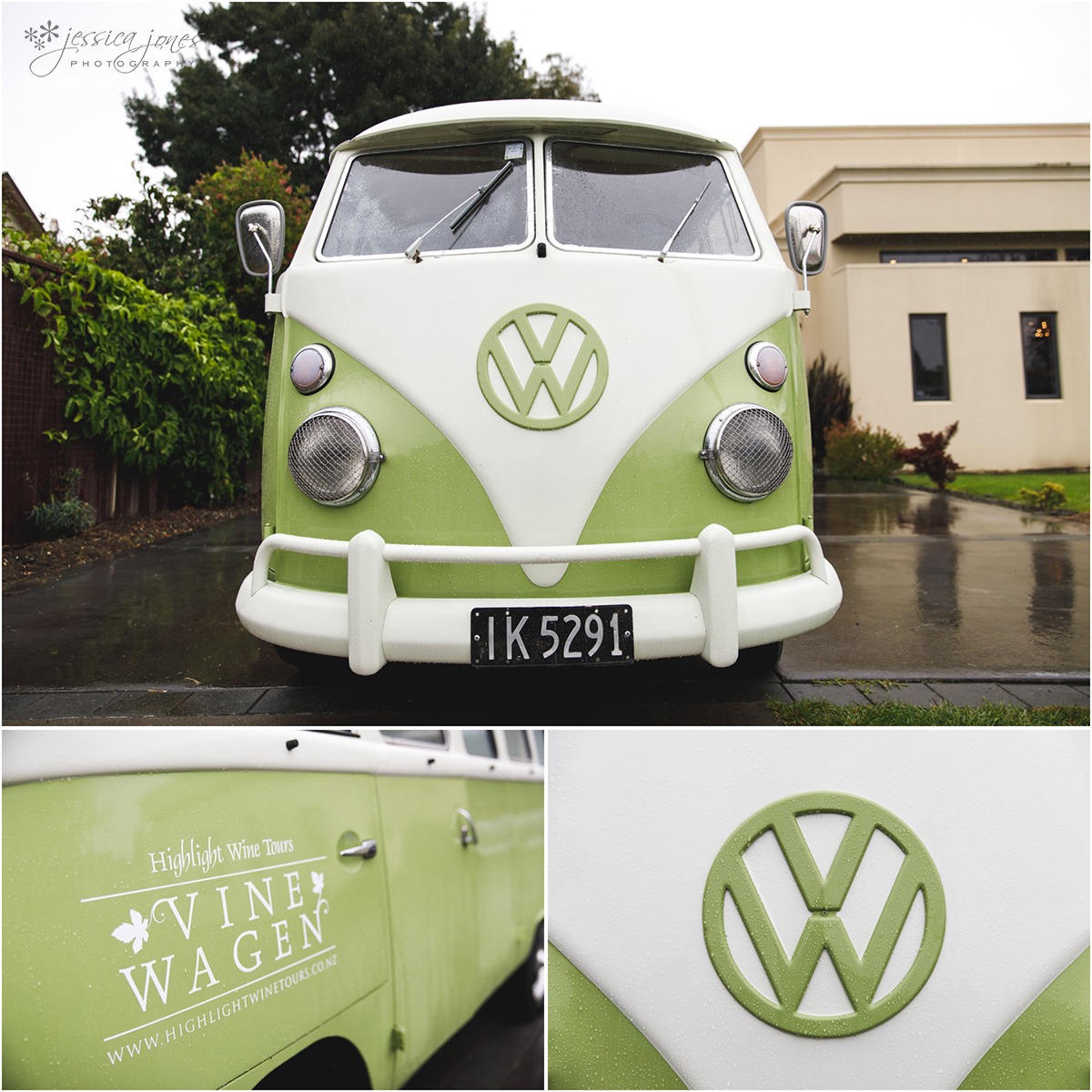 The thing about having strong, body building, gym type friends is that they come in REALLY handy on rainy wedding days when you need stuff moved about!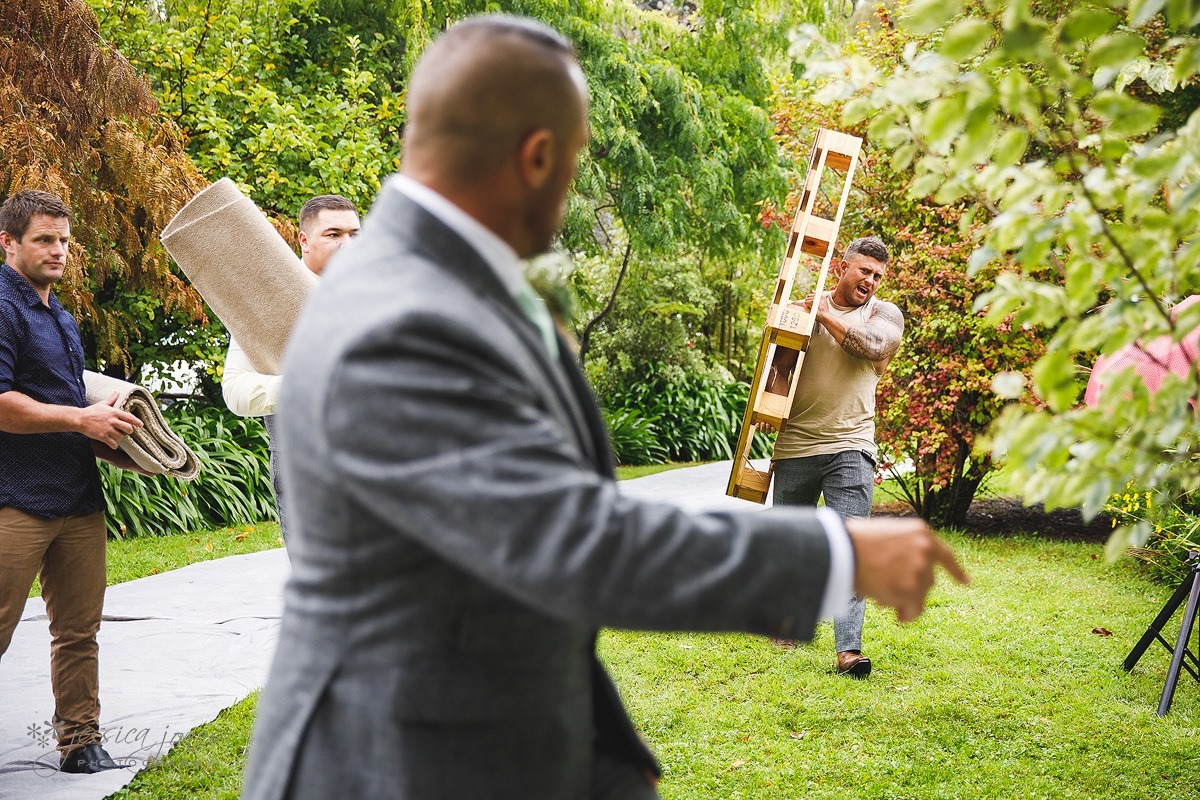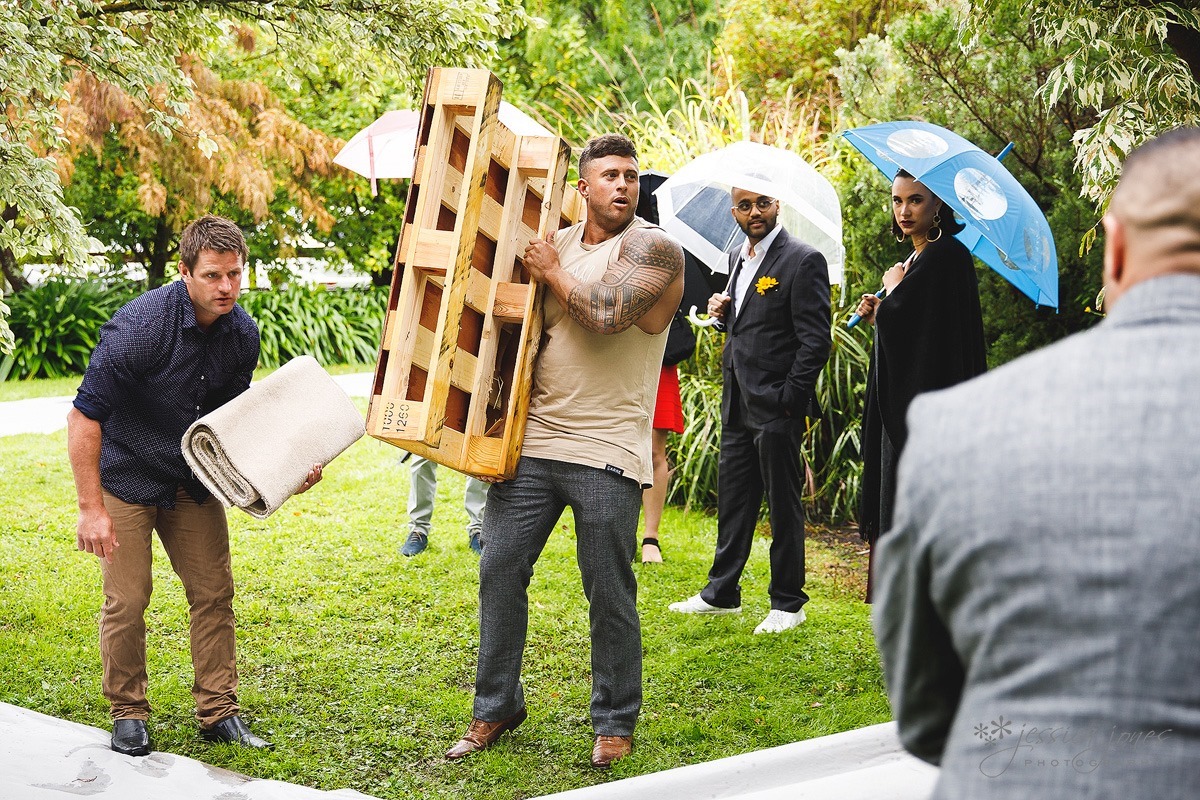 Barry was the perfect gentleman and before Mickey arrived, because of the soggy ground, he arranged a red carpet for his bride.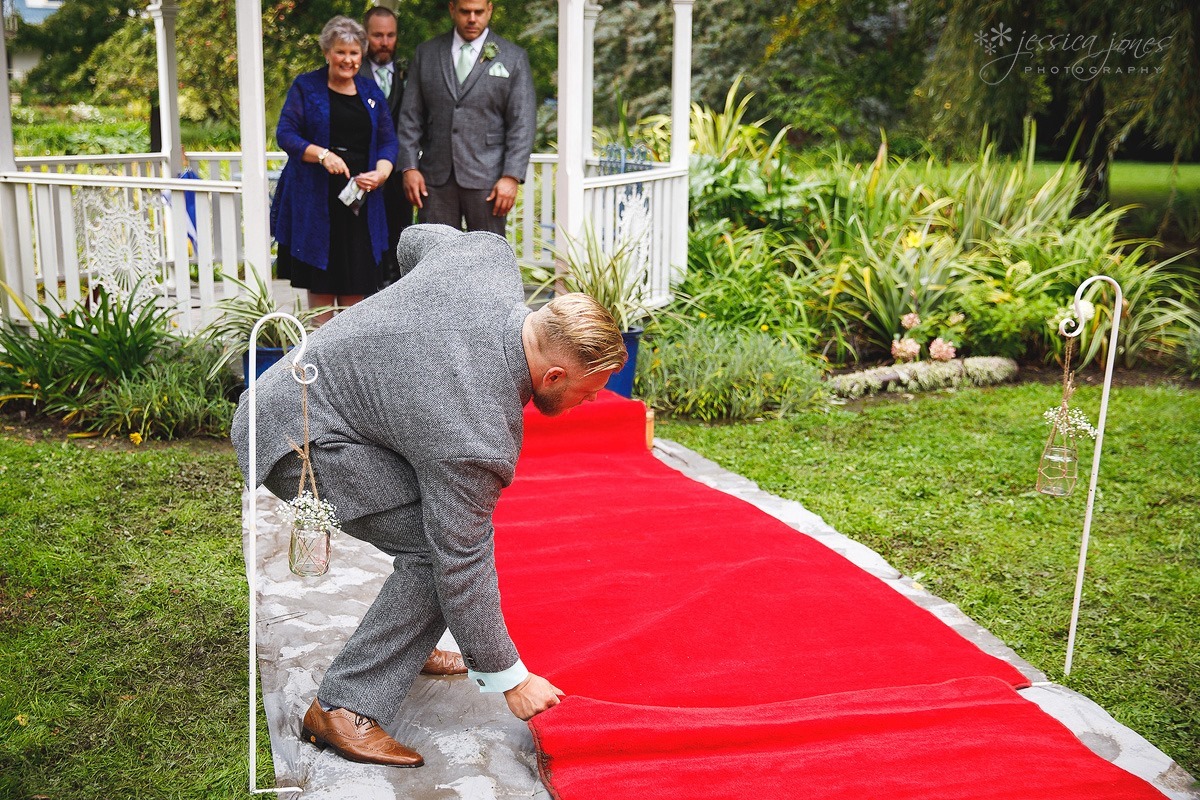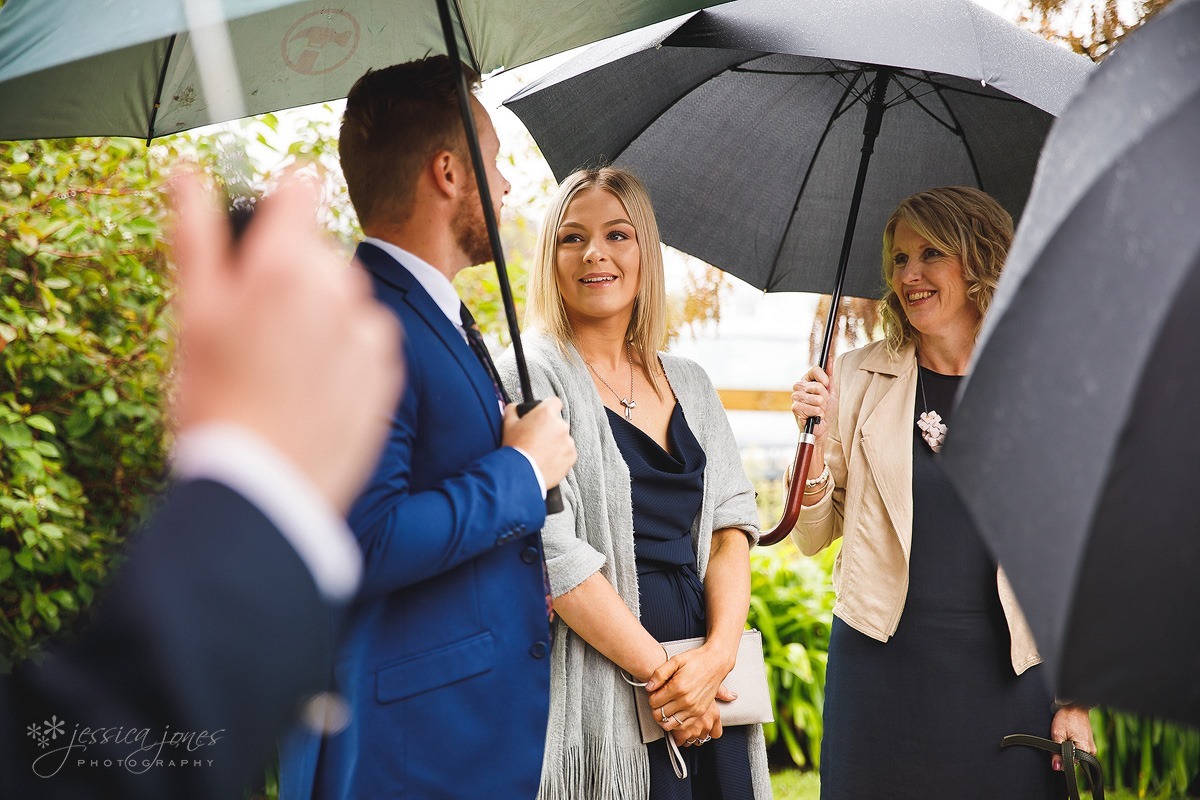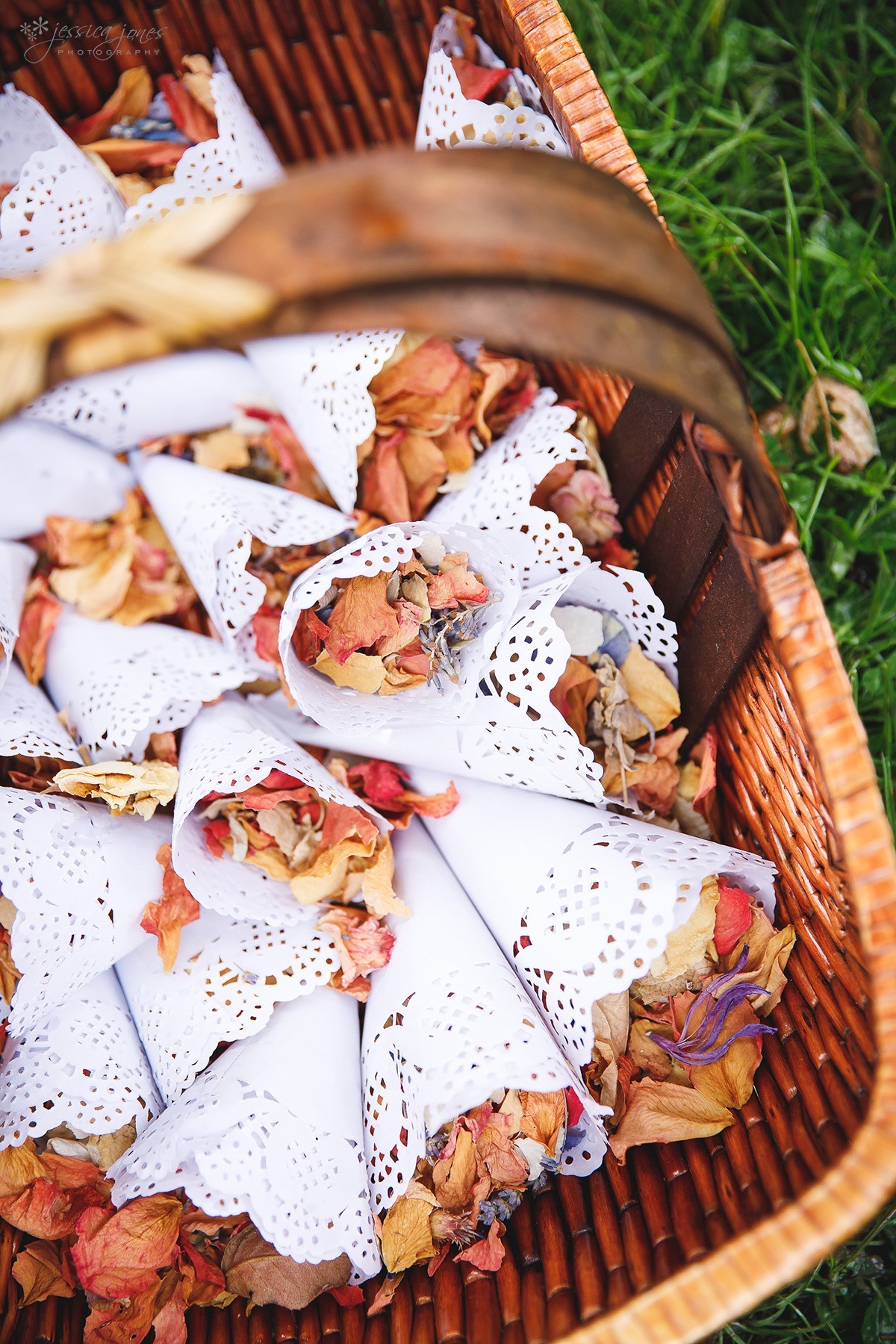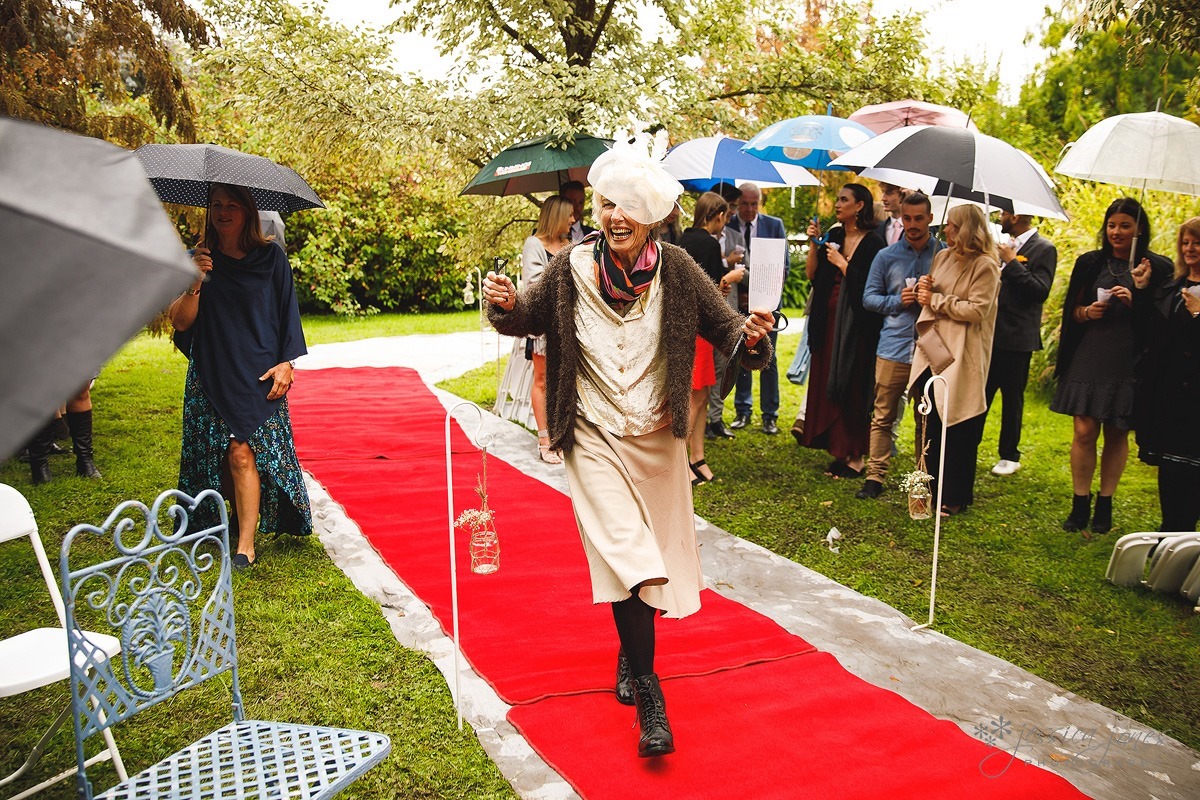 Grandparents at weddings are just the best thing ever.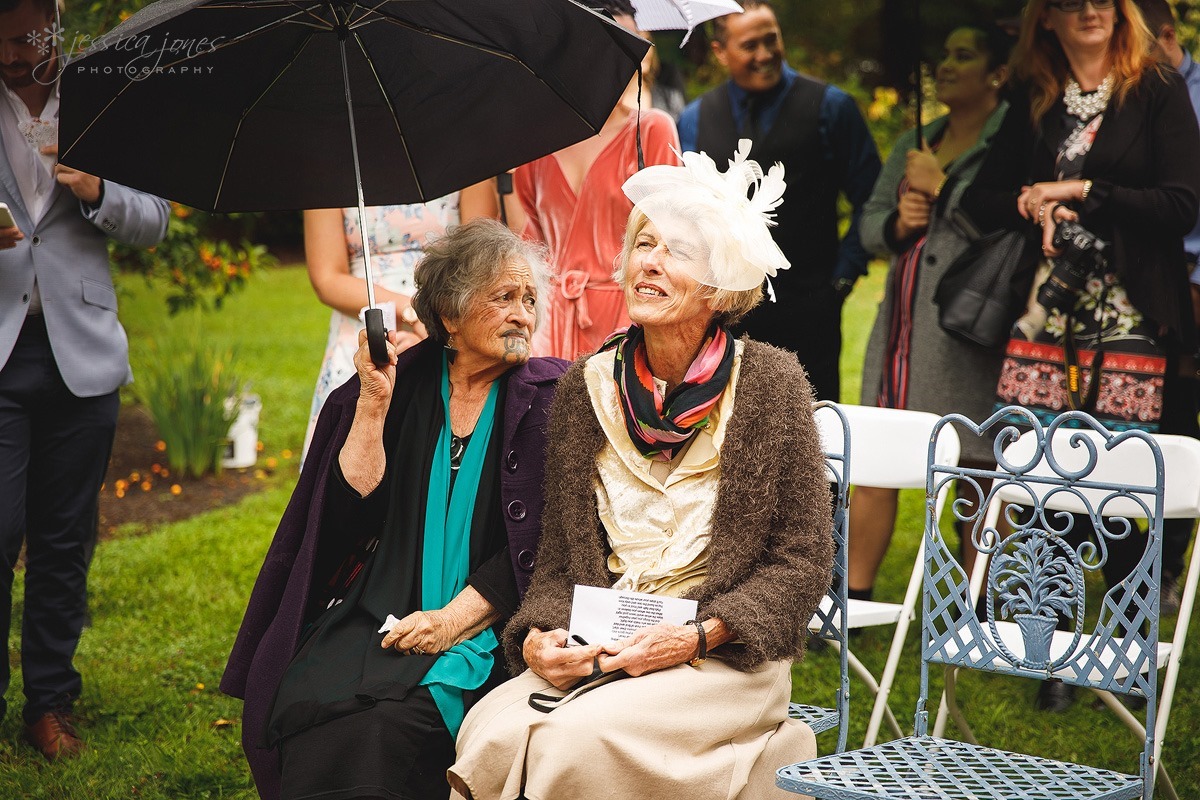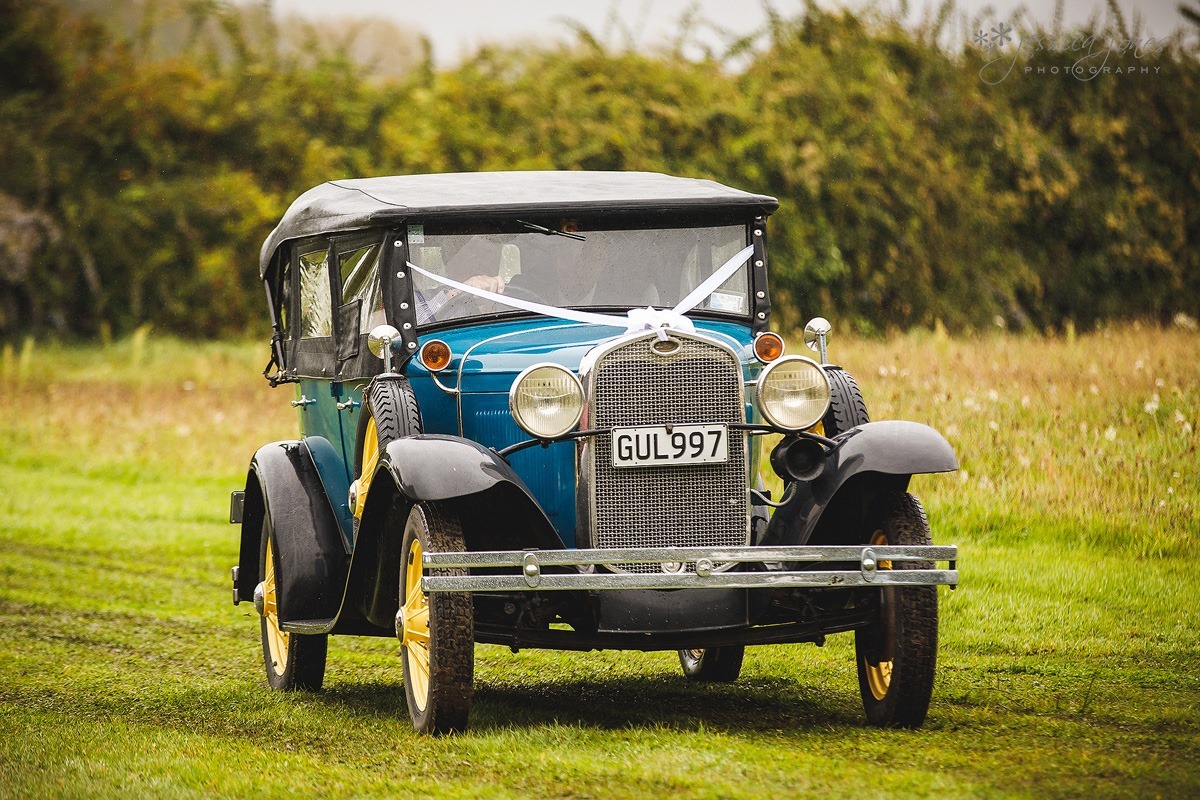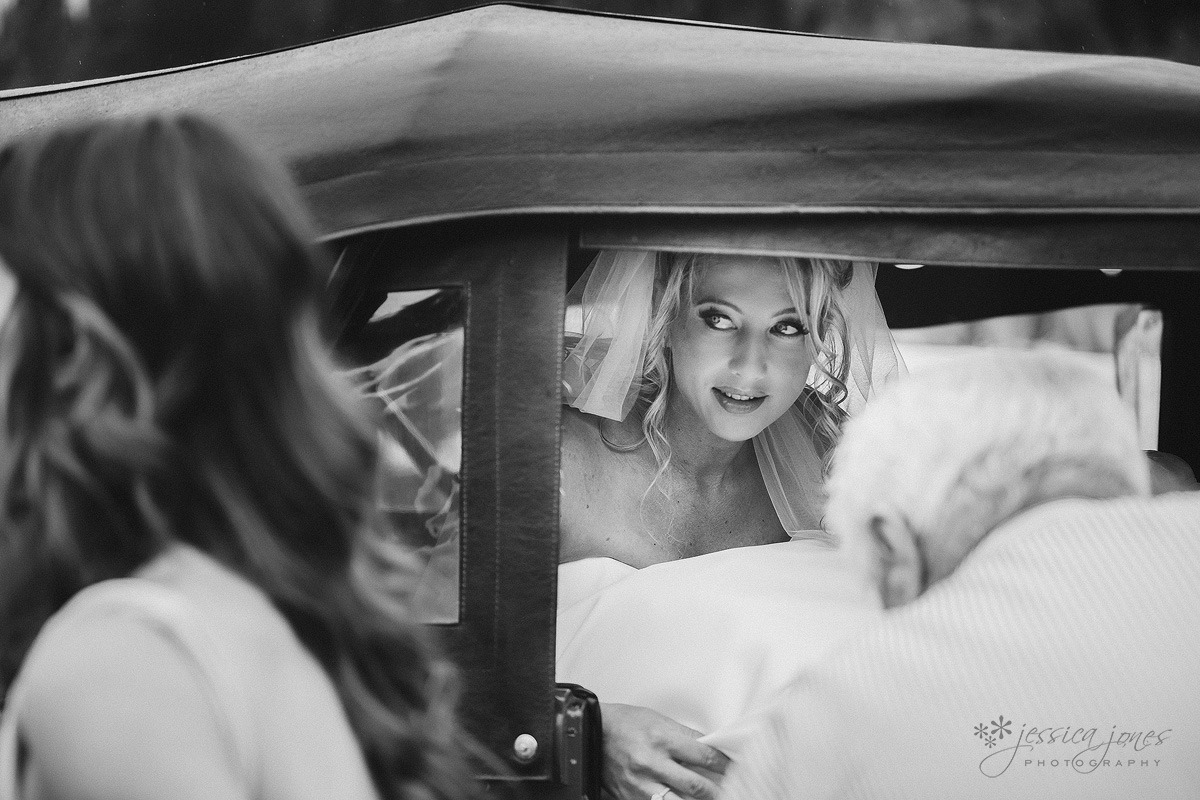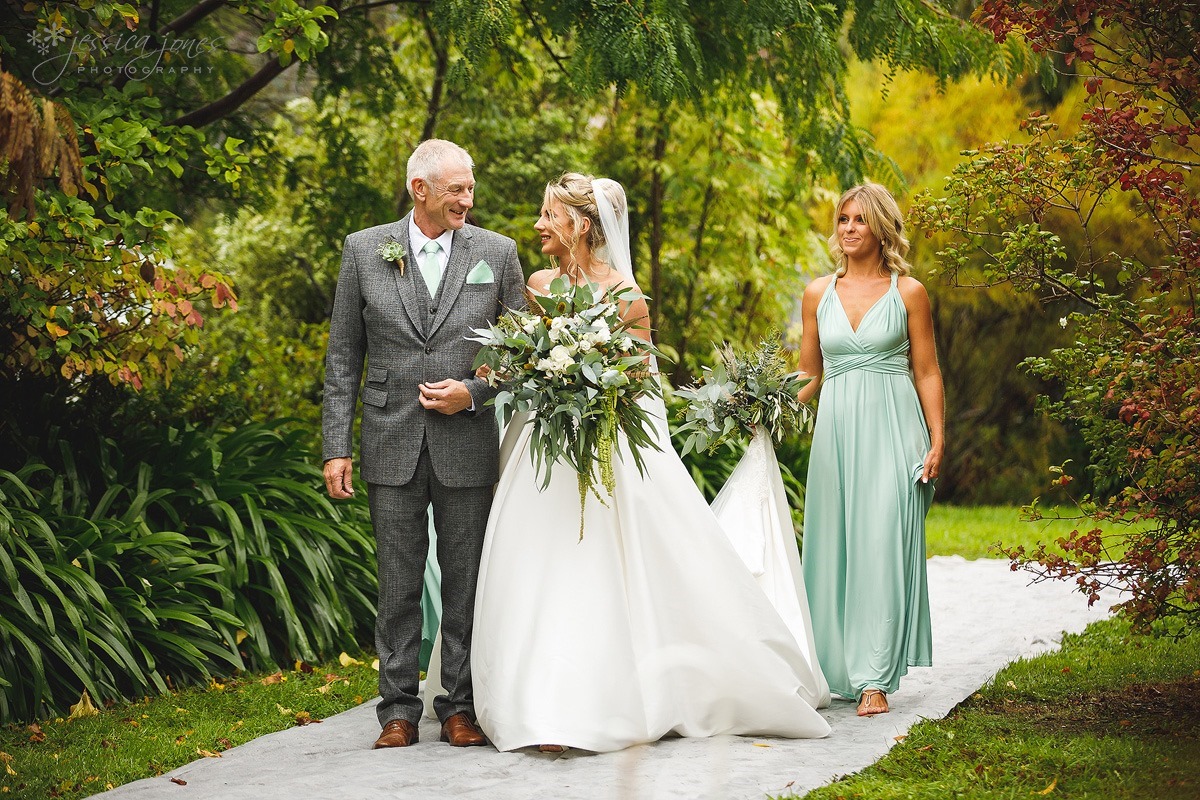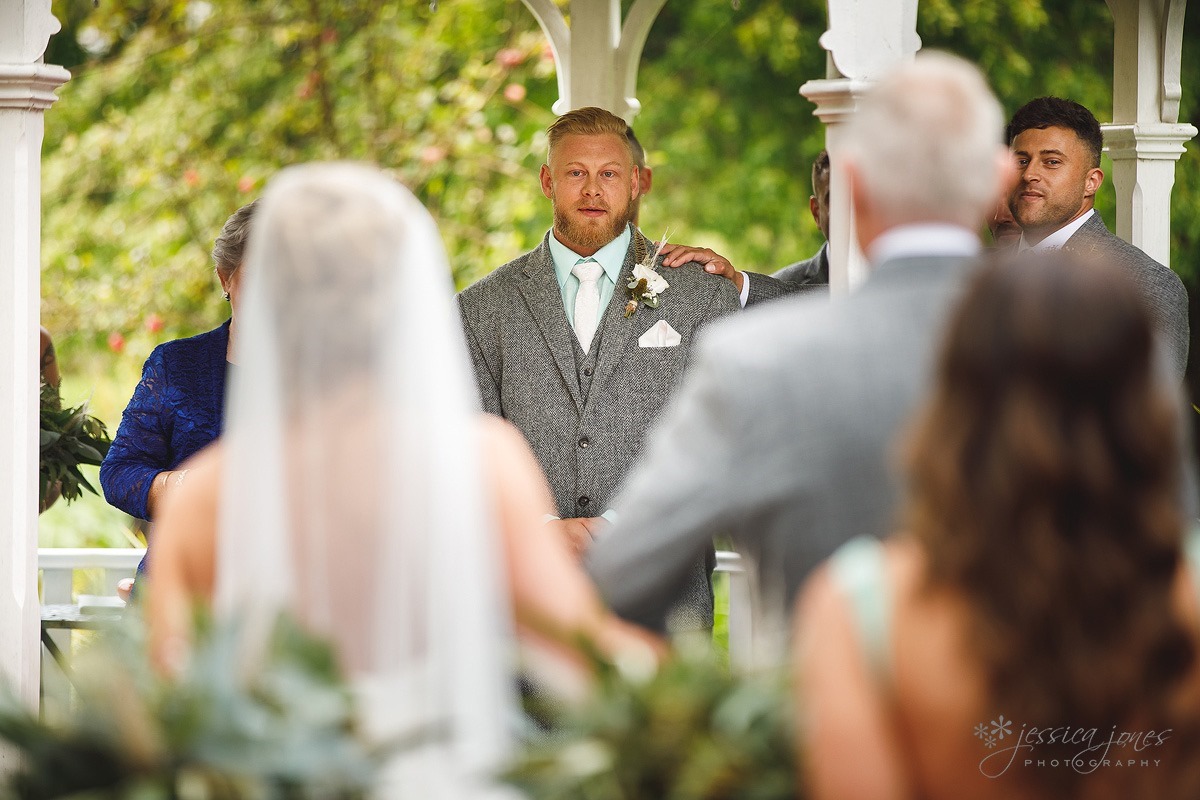 This, right here, is a massive win.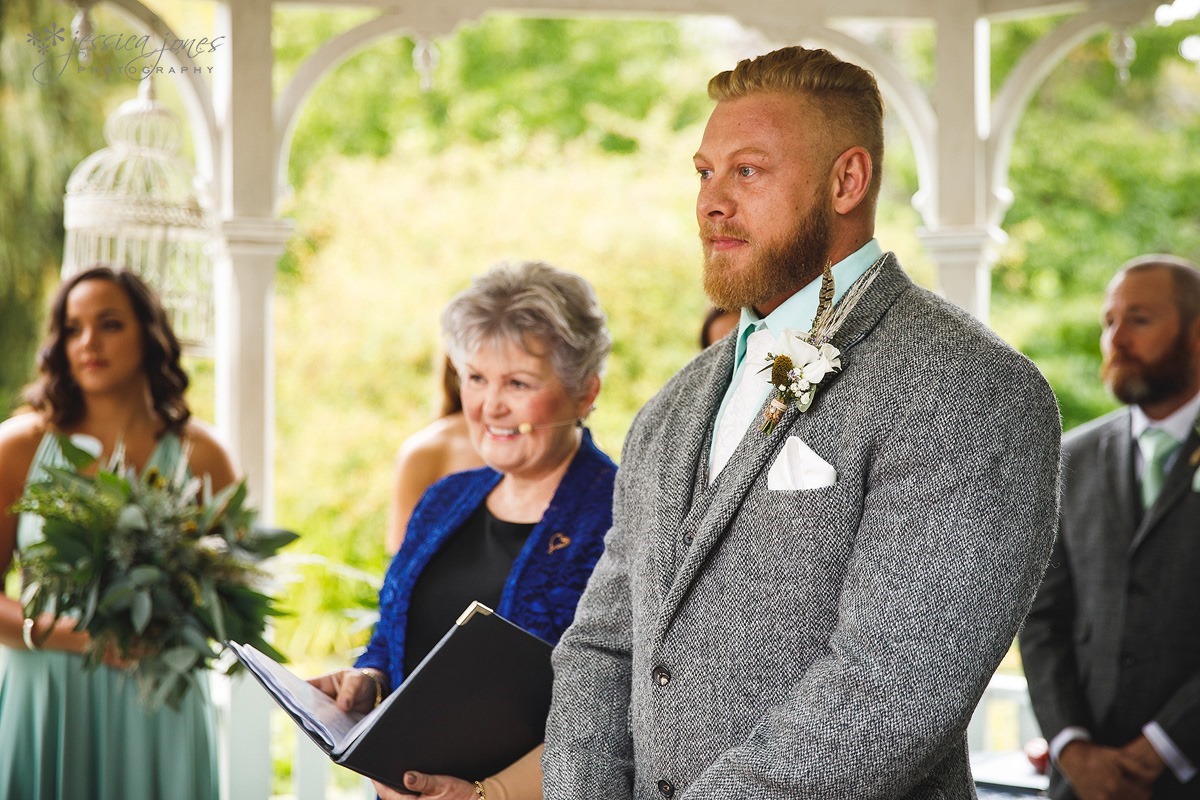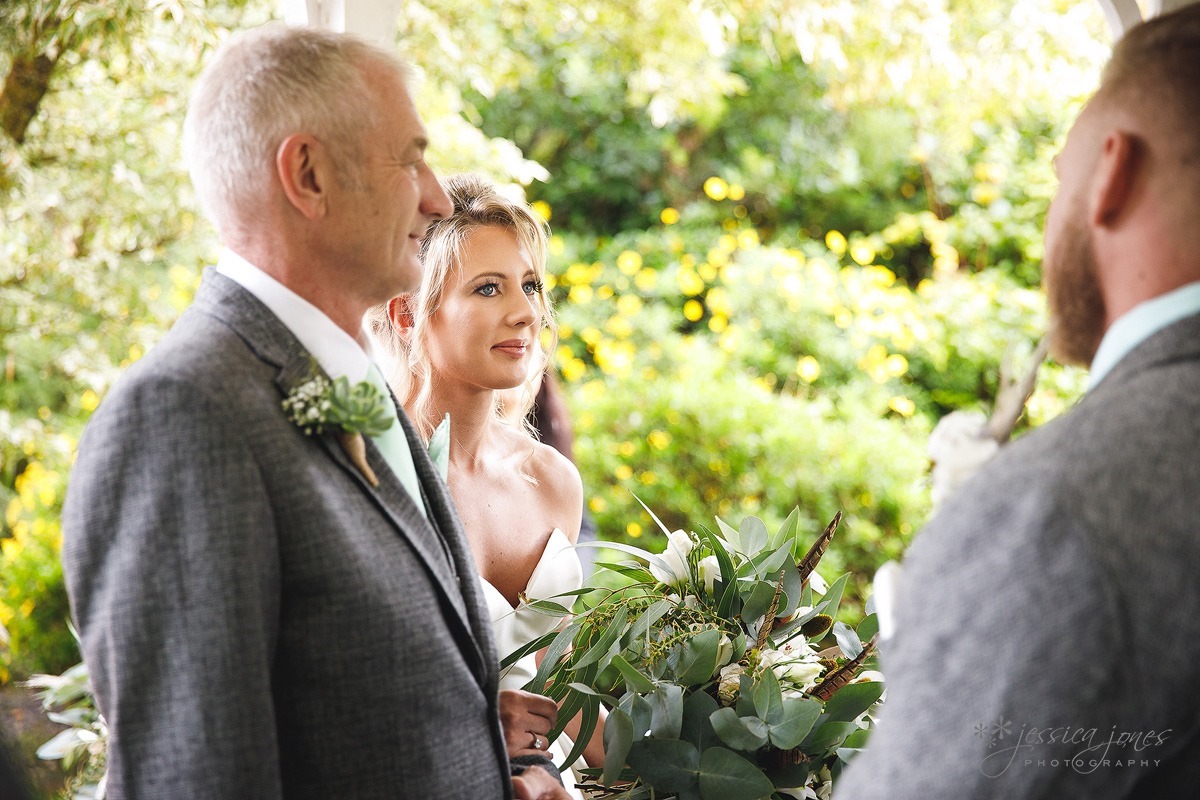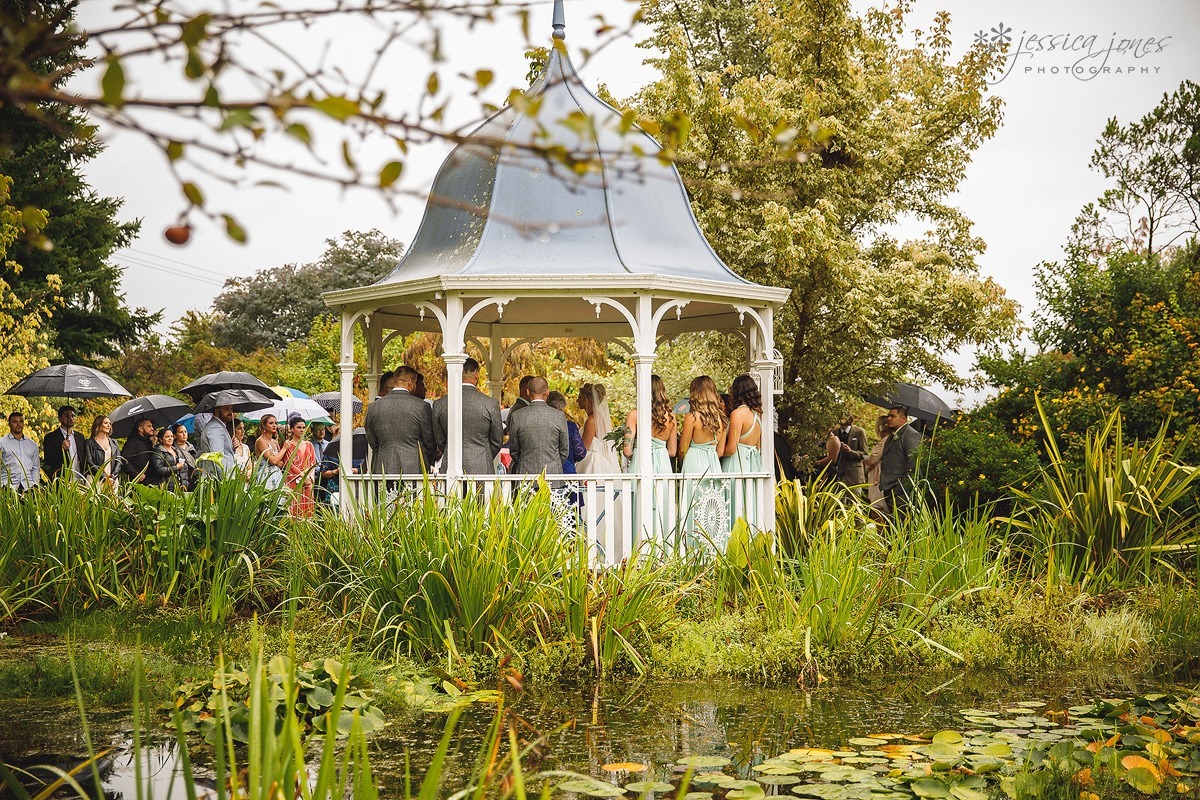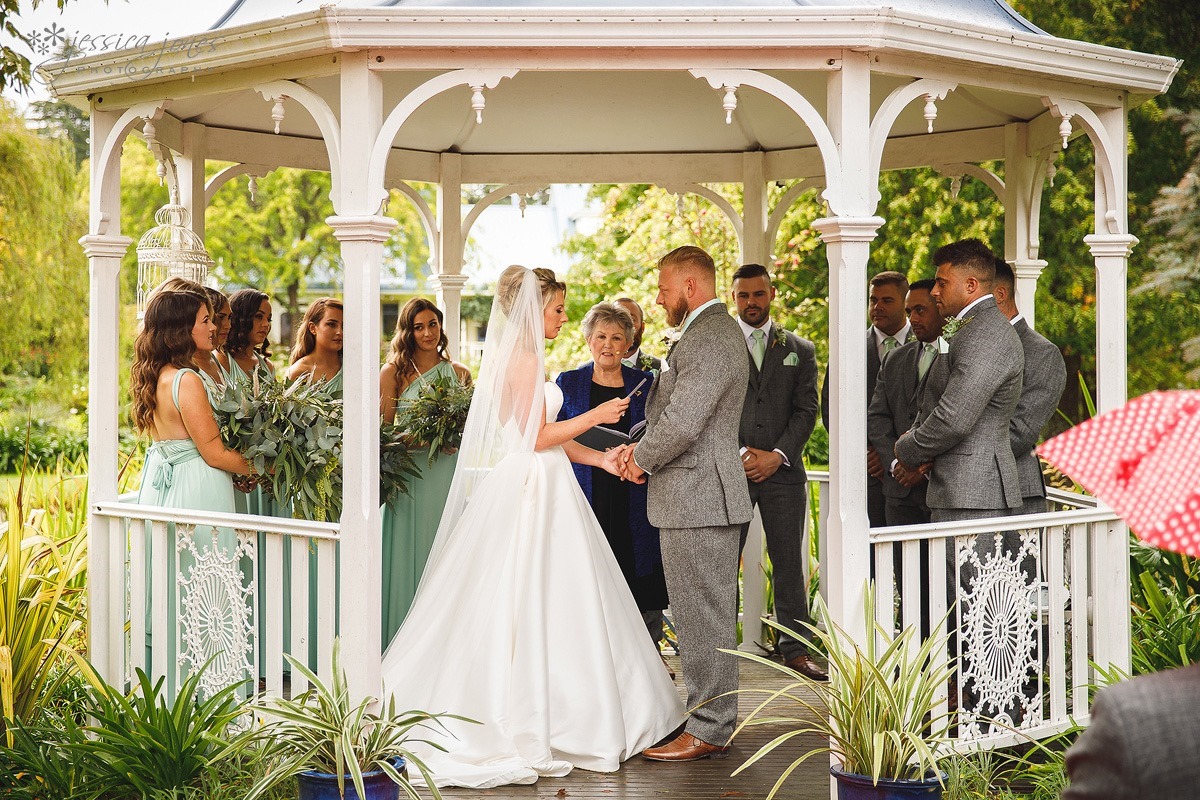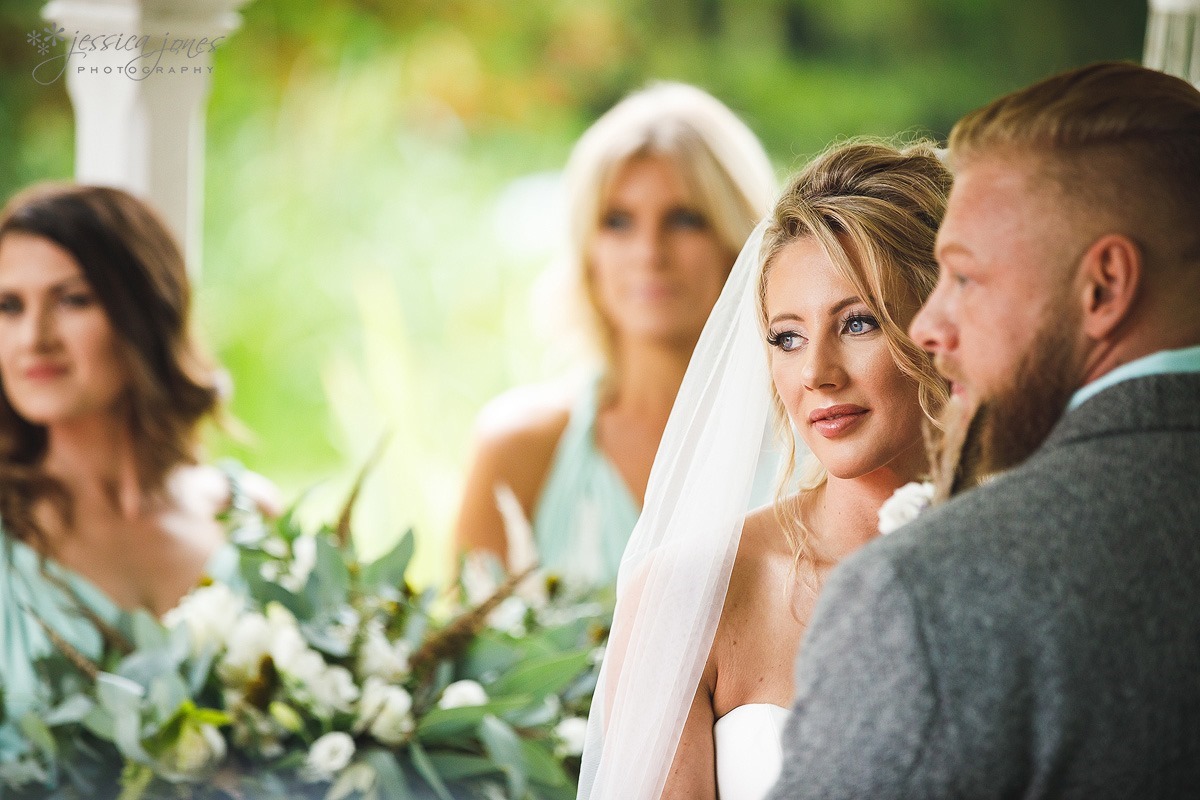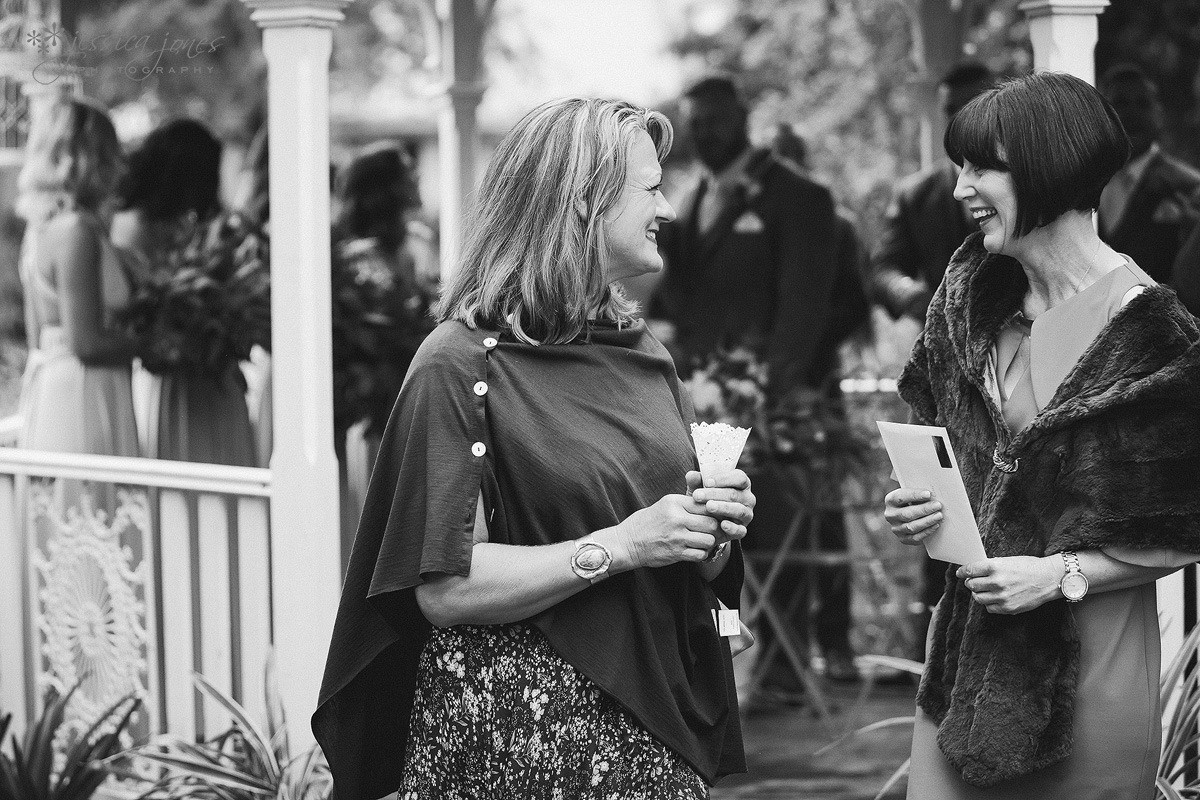 So incredibly married right there!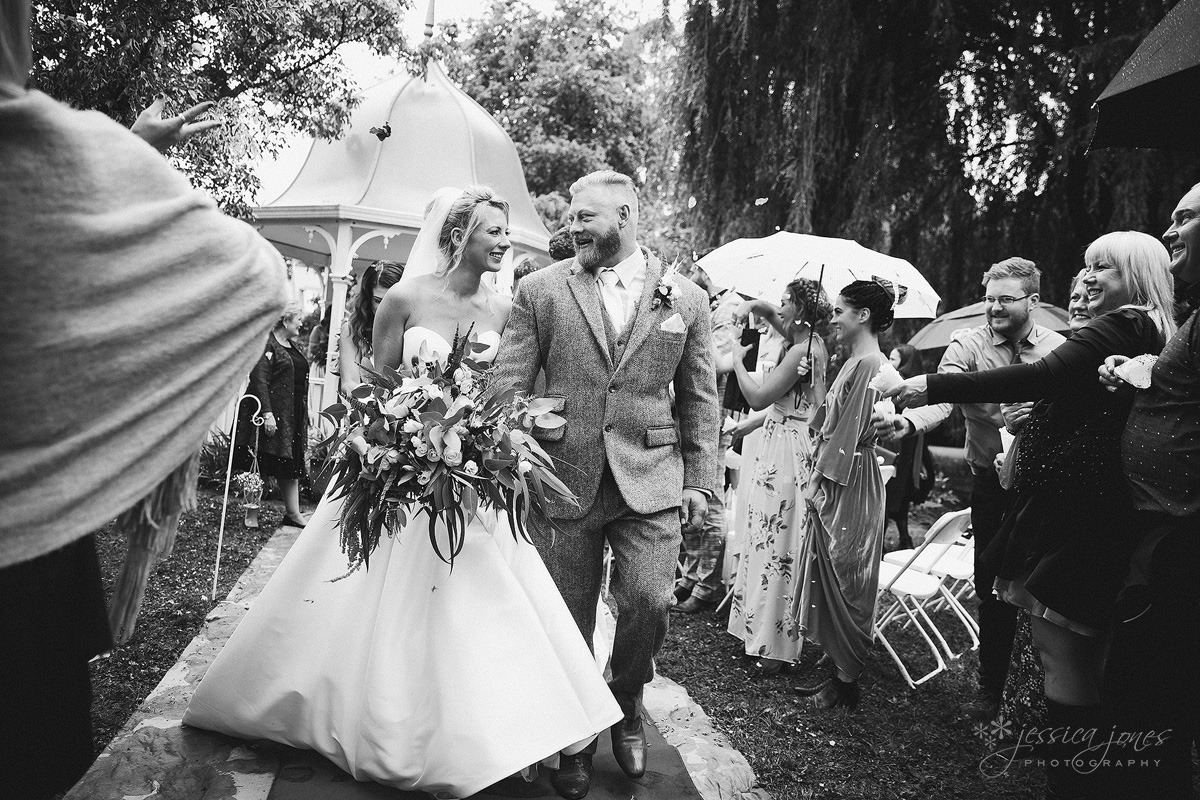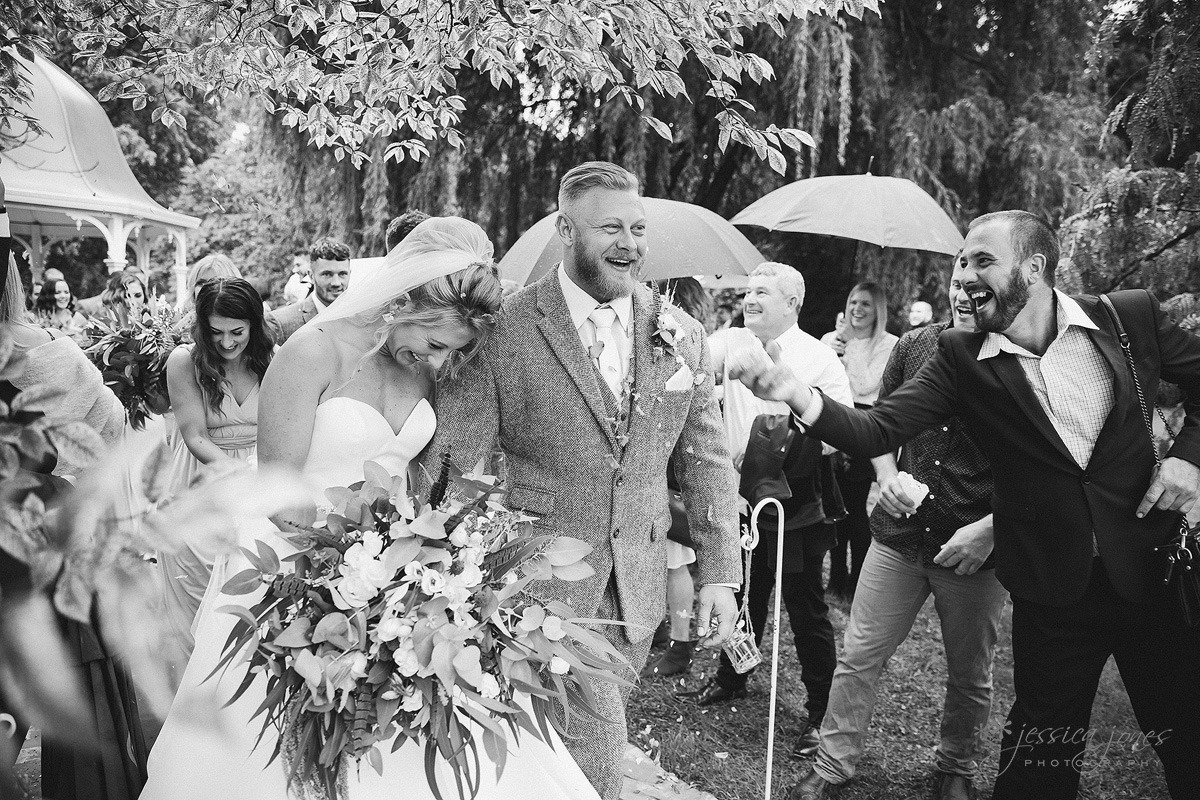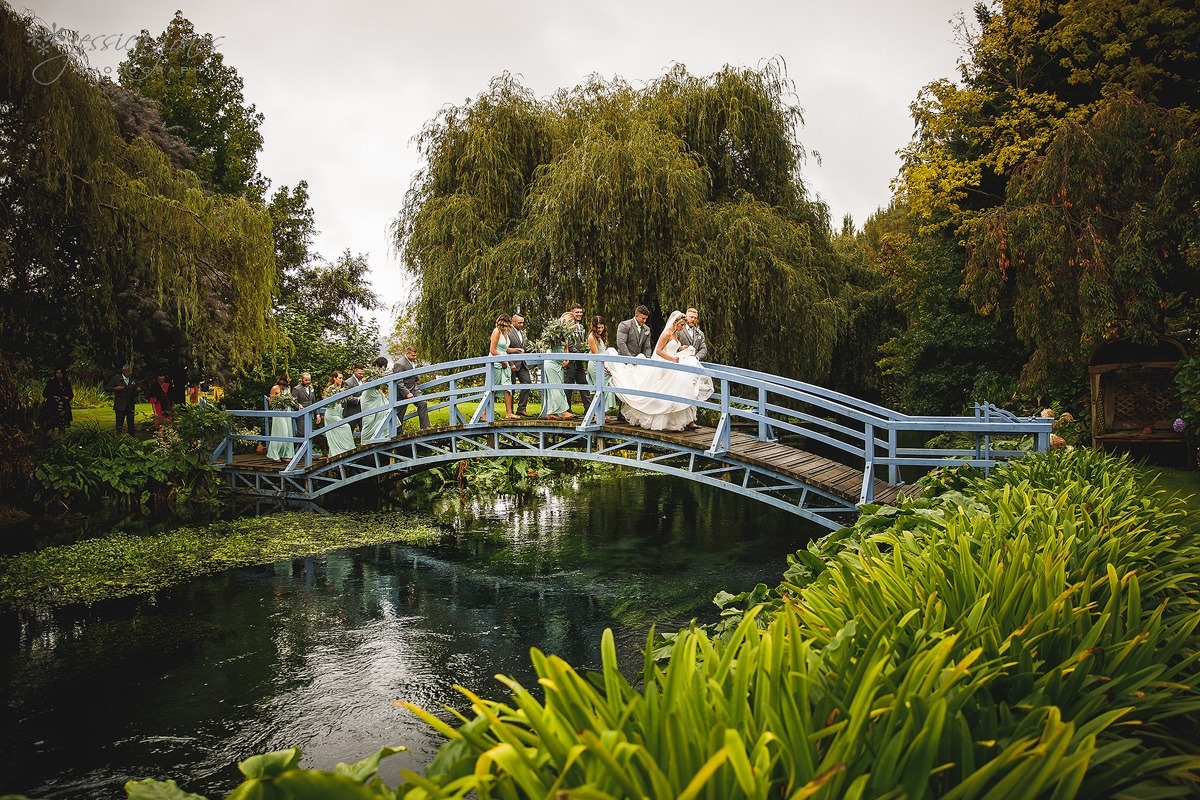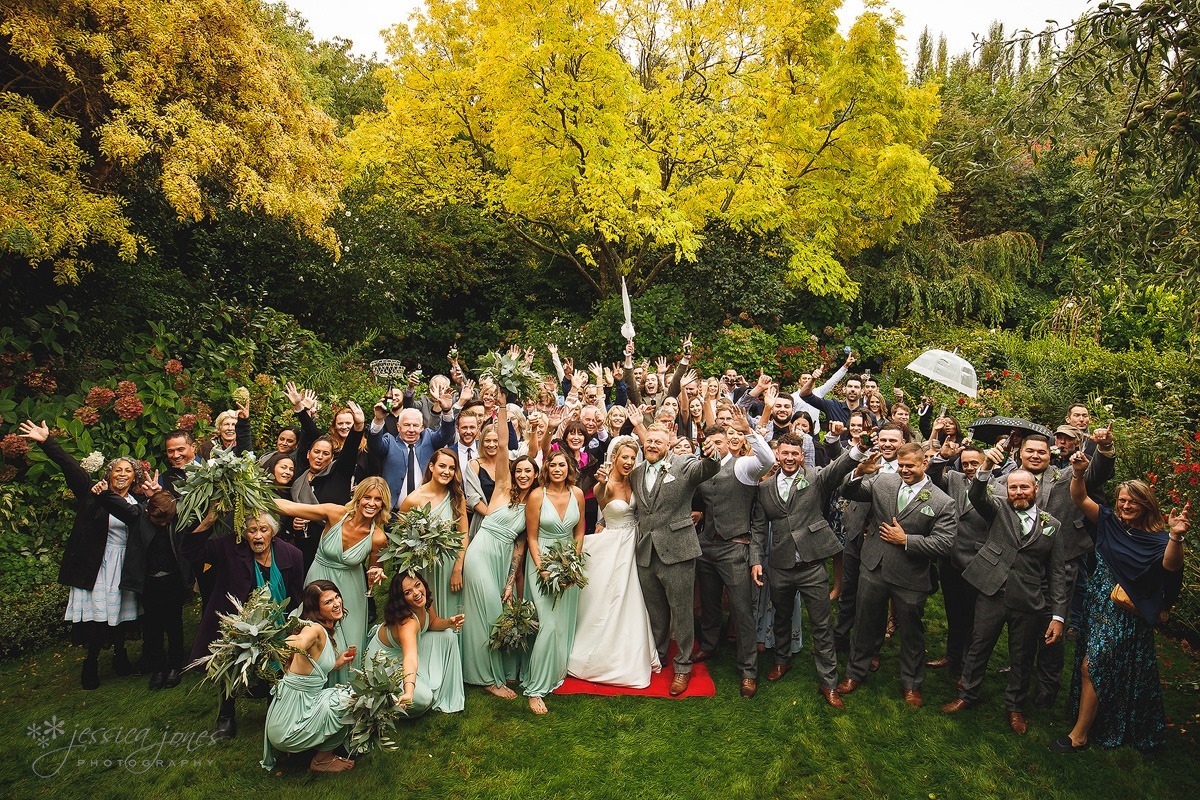 Darnelle, once again, with her sick floral skills. (And I mean 'sick' in a good way, the way the cool kids mean it.)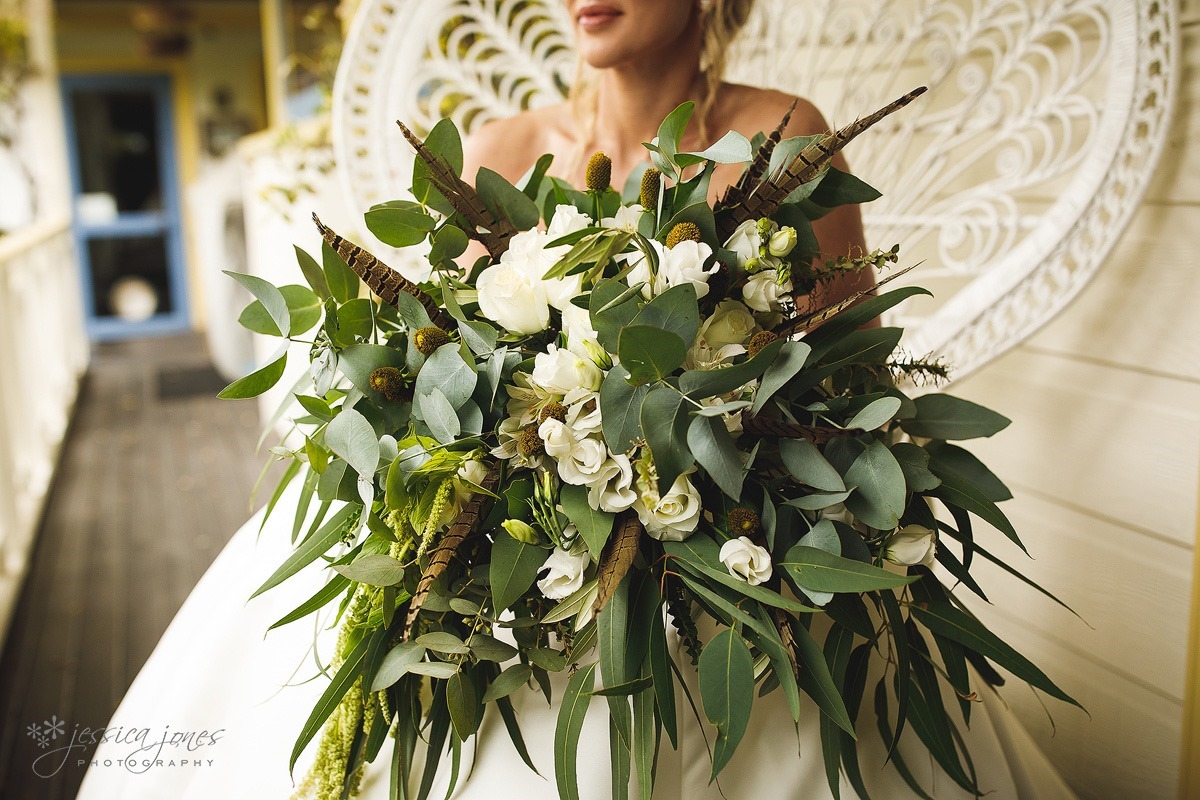 Just LOOK at how pretty Mickey is!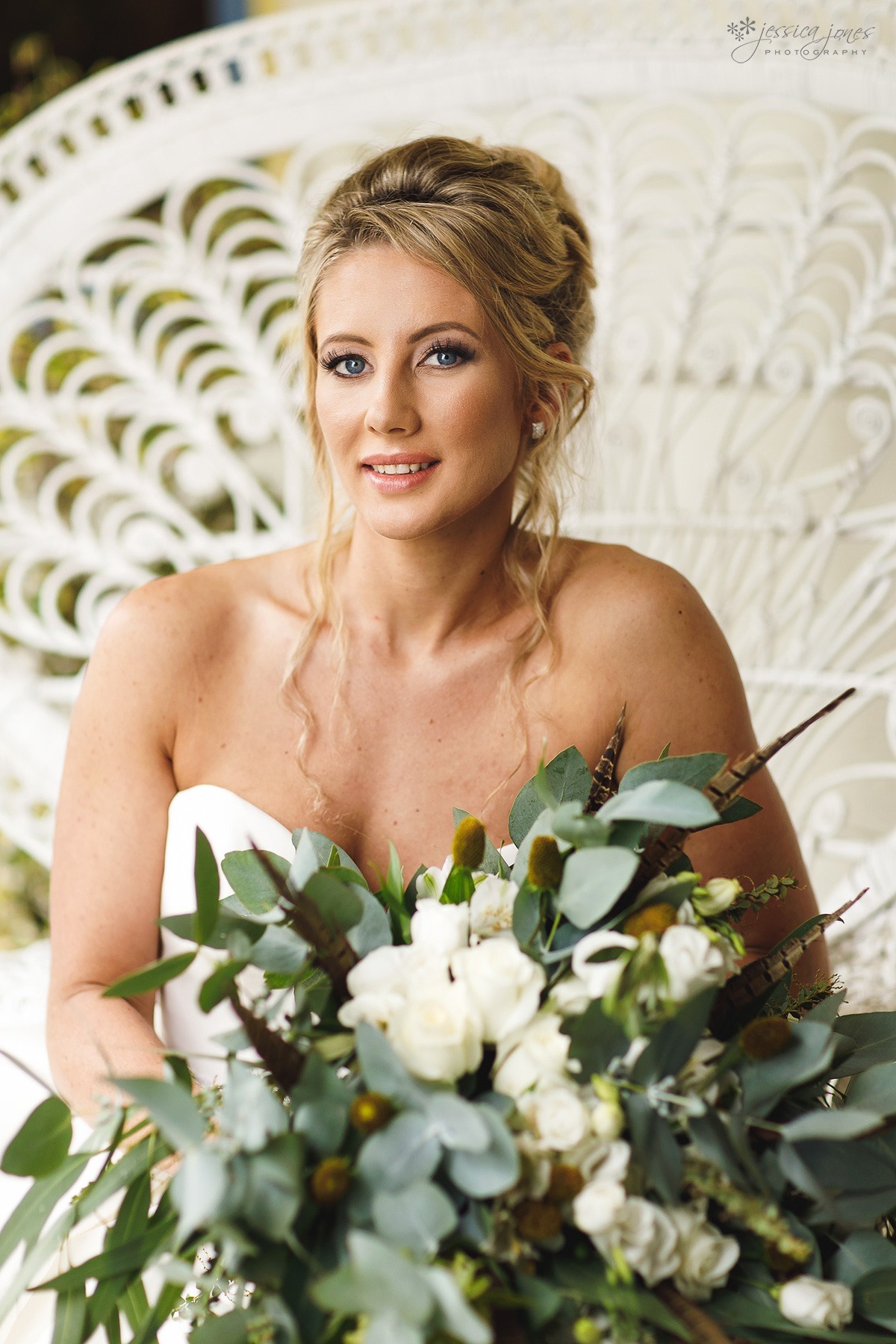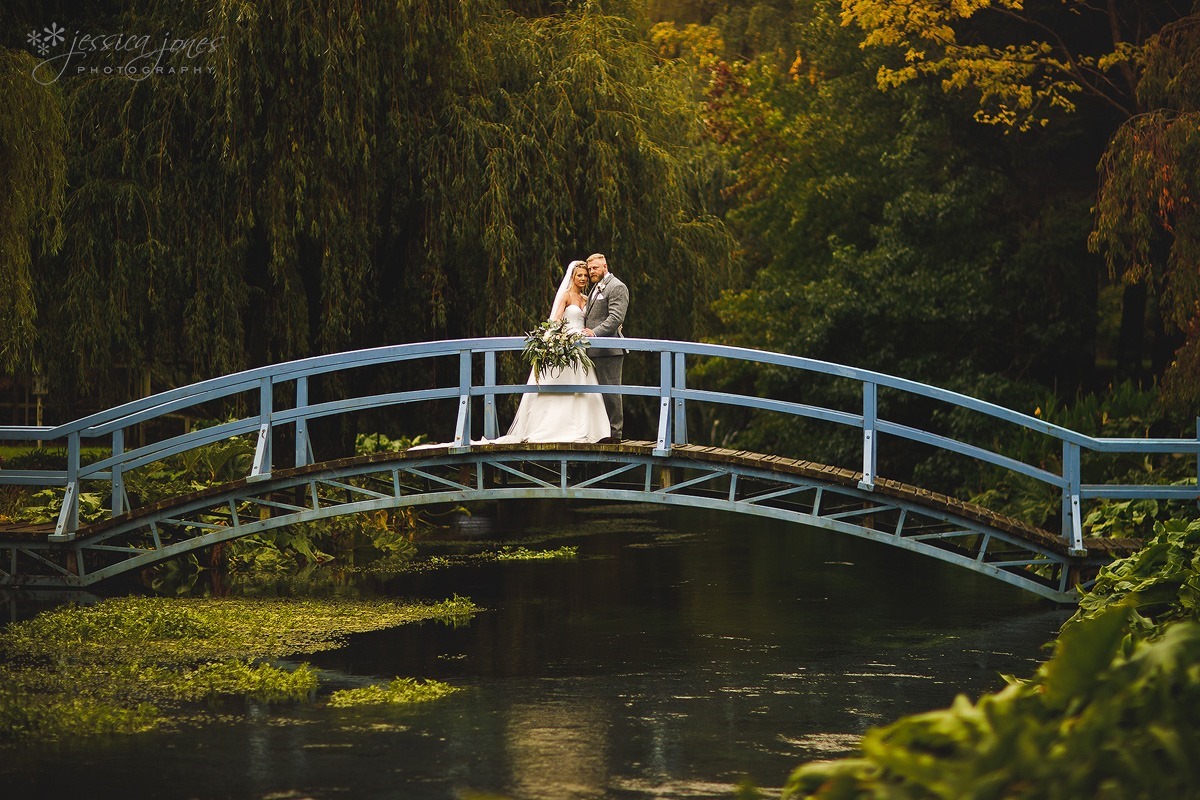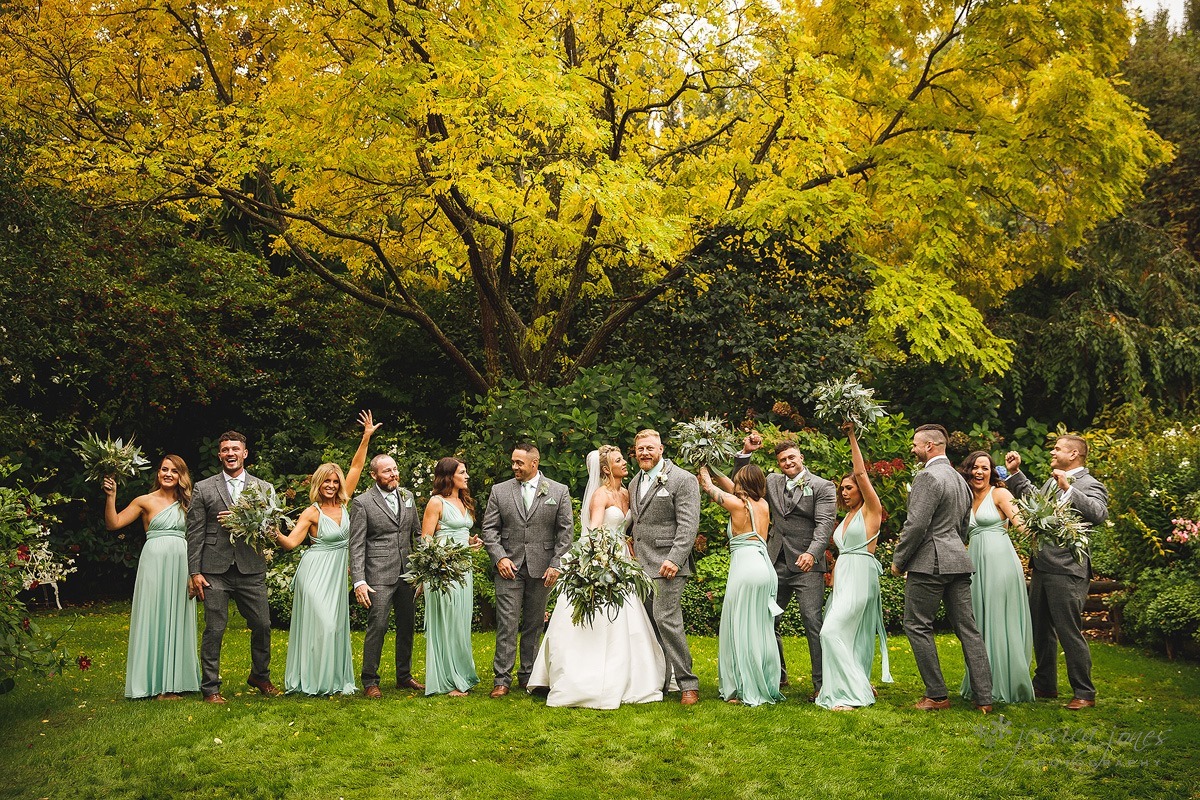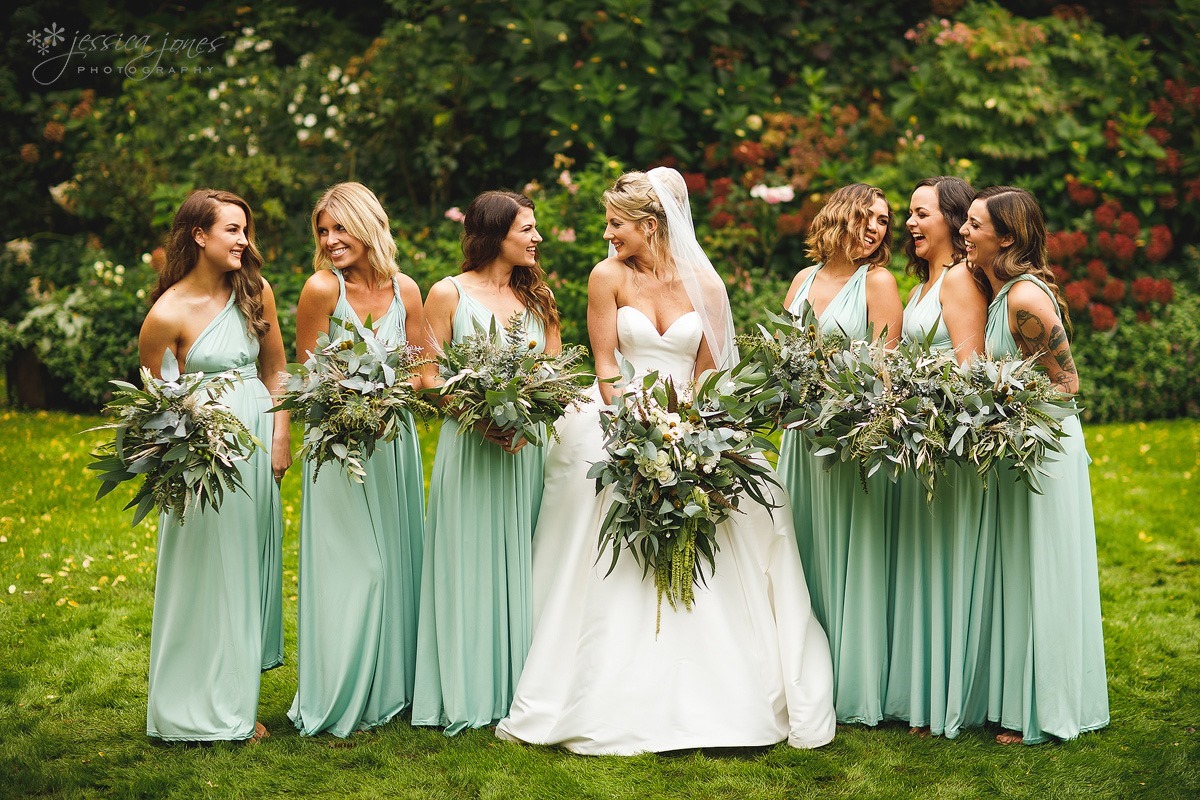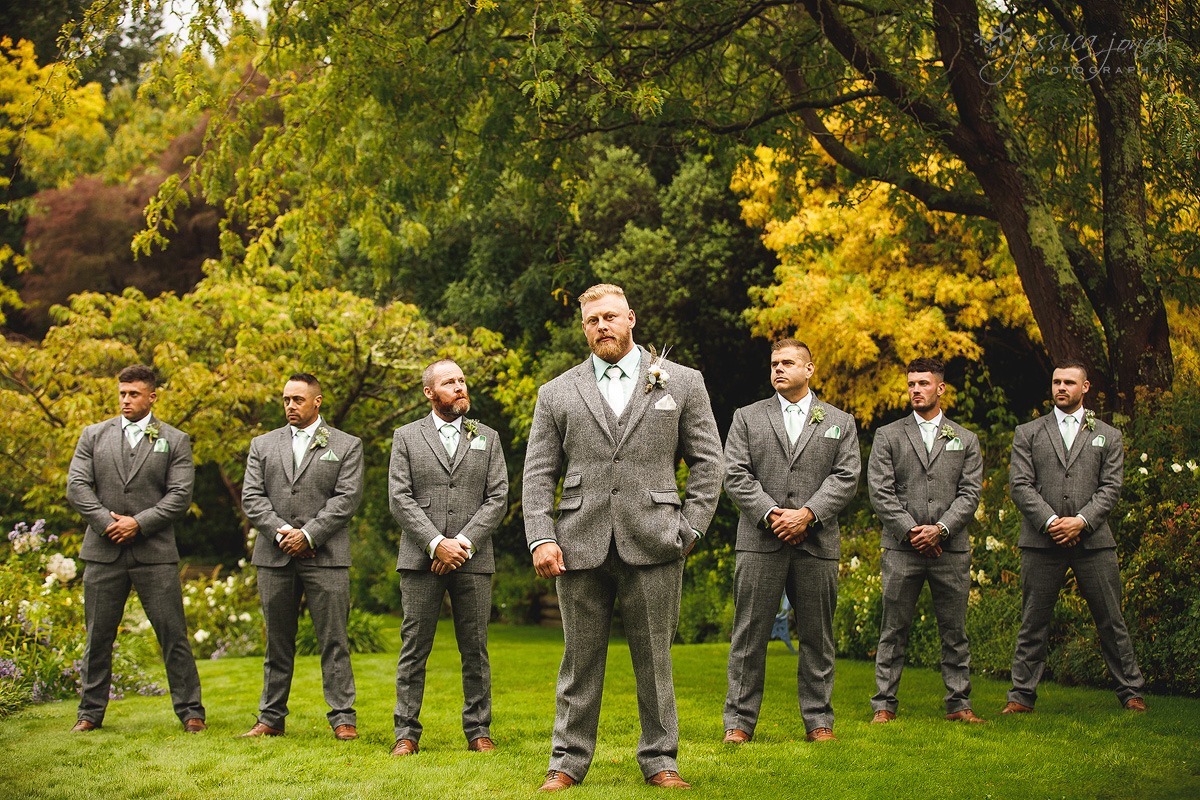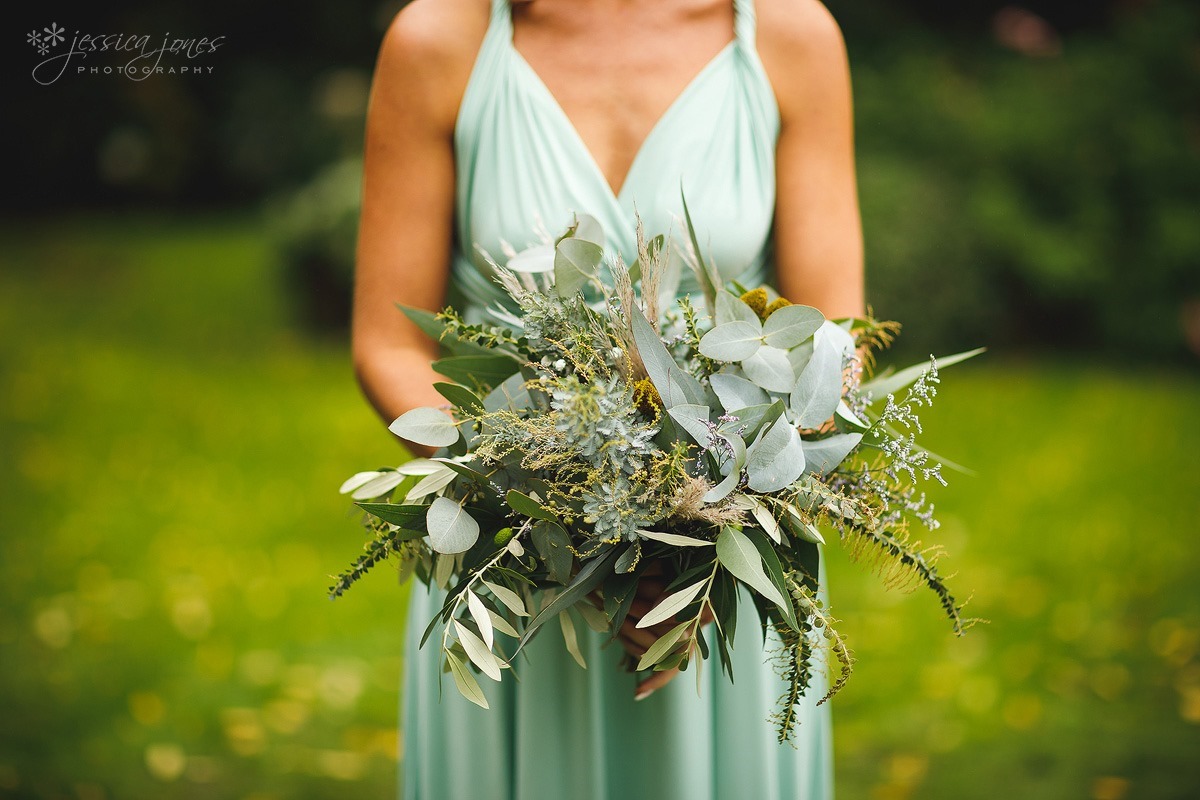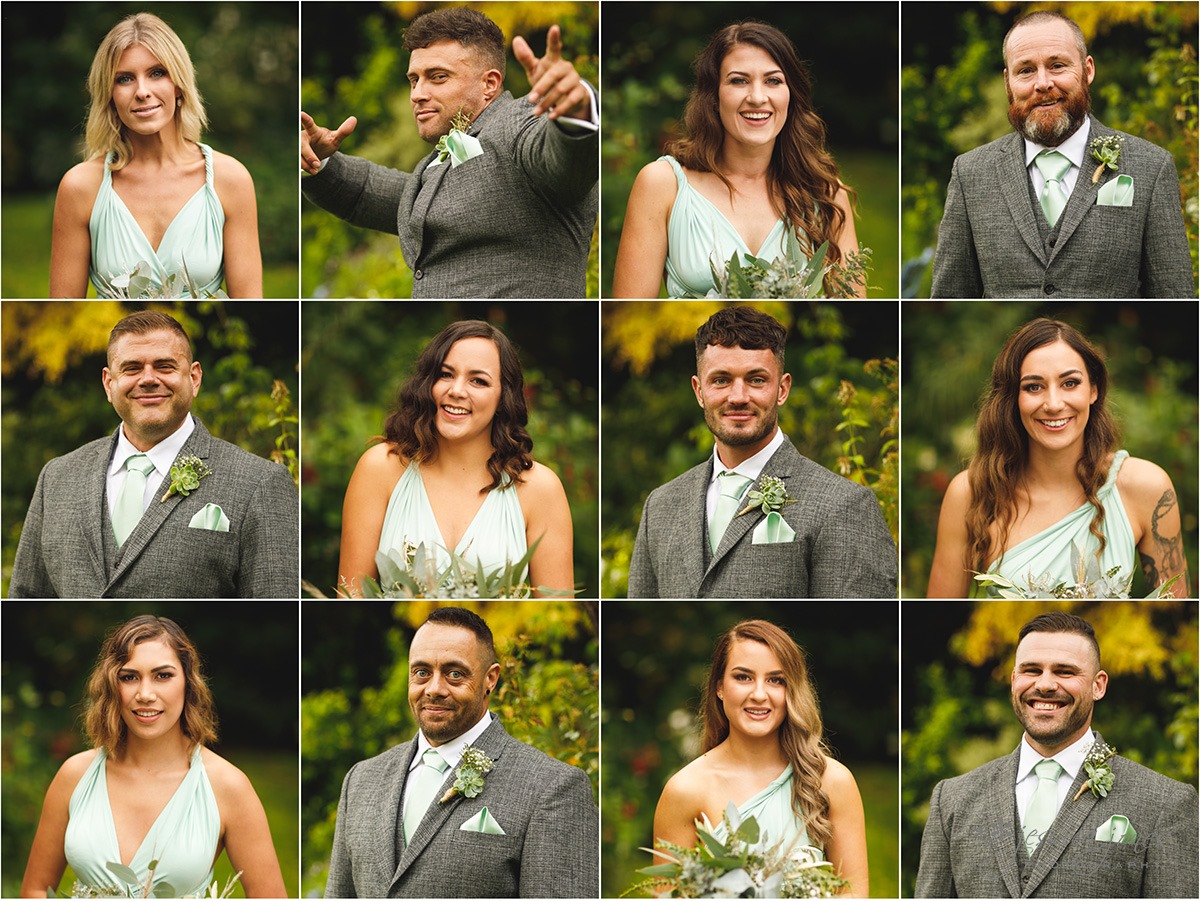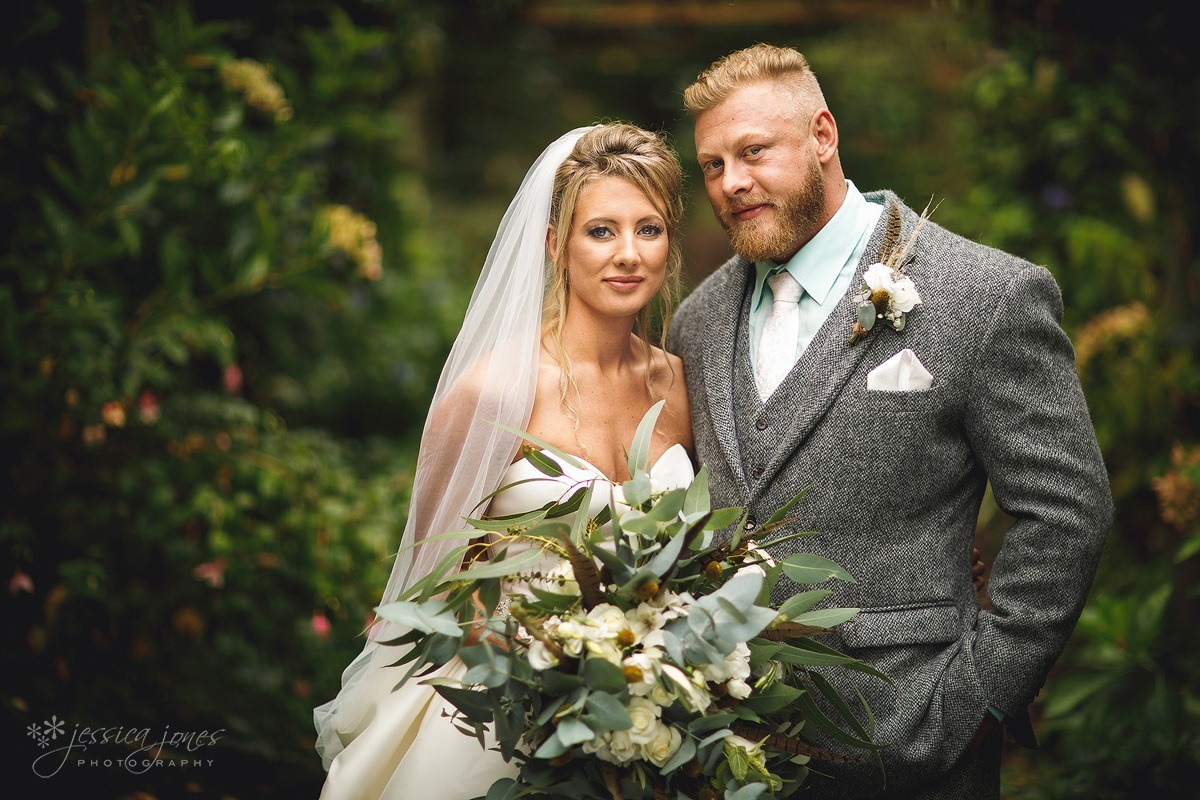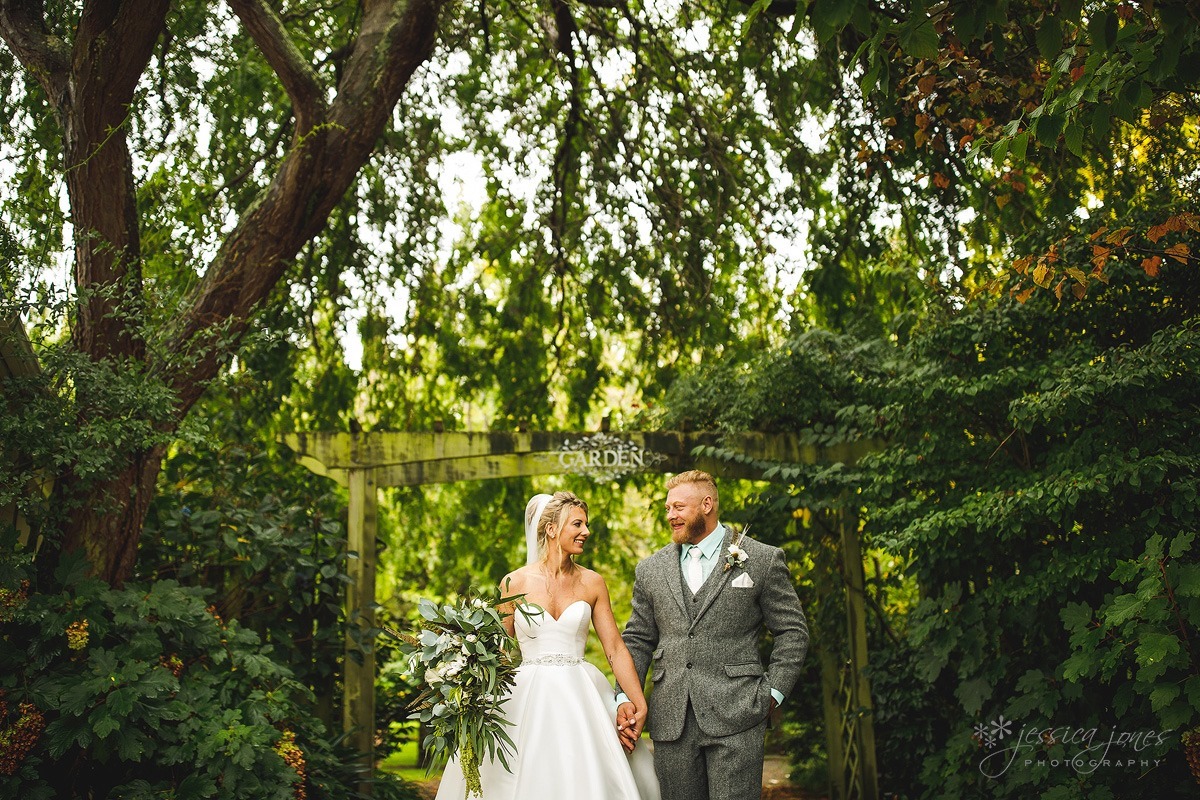 I know you want to know all about the proposal story, right? Well, Barry flew Mickey to Cairns and they went snorkelling and diving in the Great Barrier Reef. Then there was dinner on a fancy boat. As if that wasn't enough there was an engagement ring tucked into a brownie. I mean, a brownie is already an amazing thing, but with an ENGAGEMENT ring in there, well it becomes NEXT LEVEL BROWNIE! You just gotta say yes when there's a brownie involved.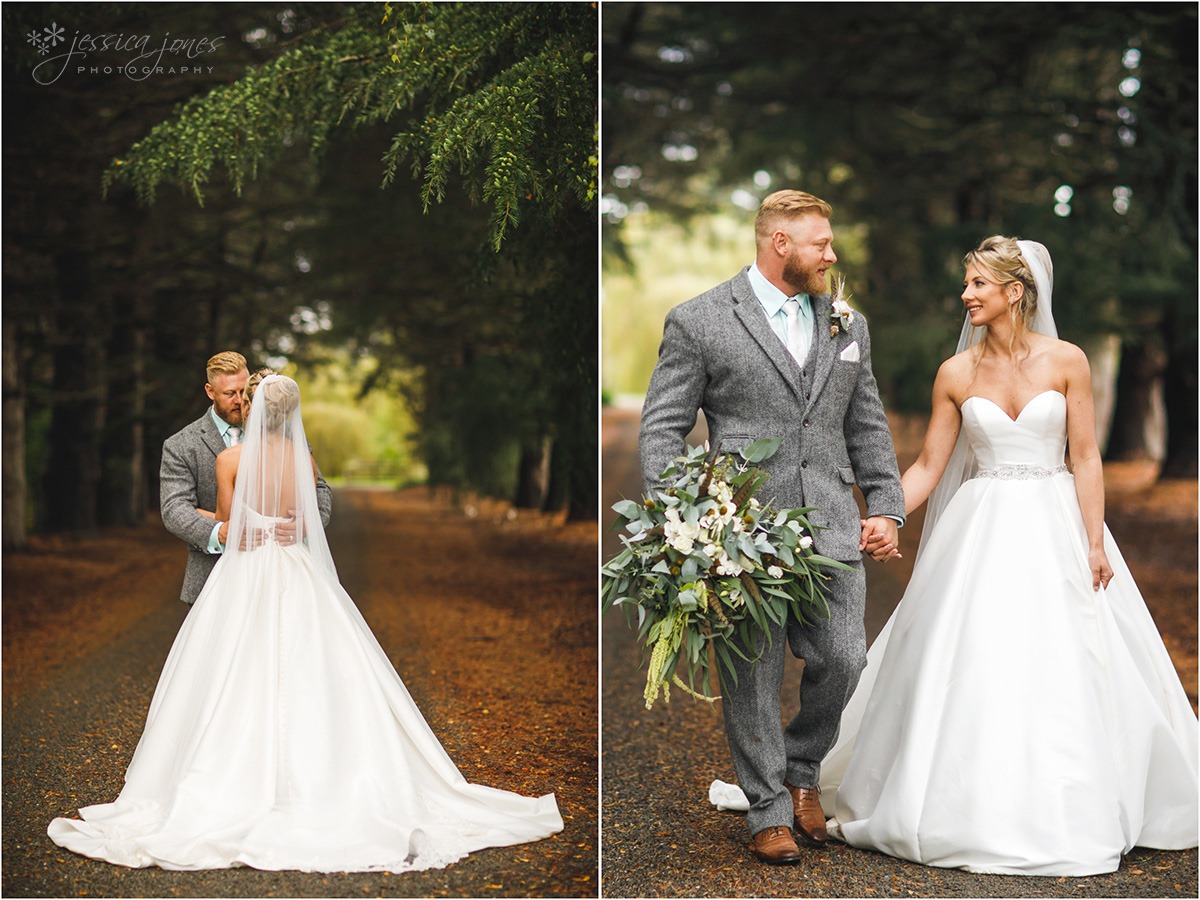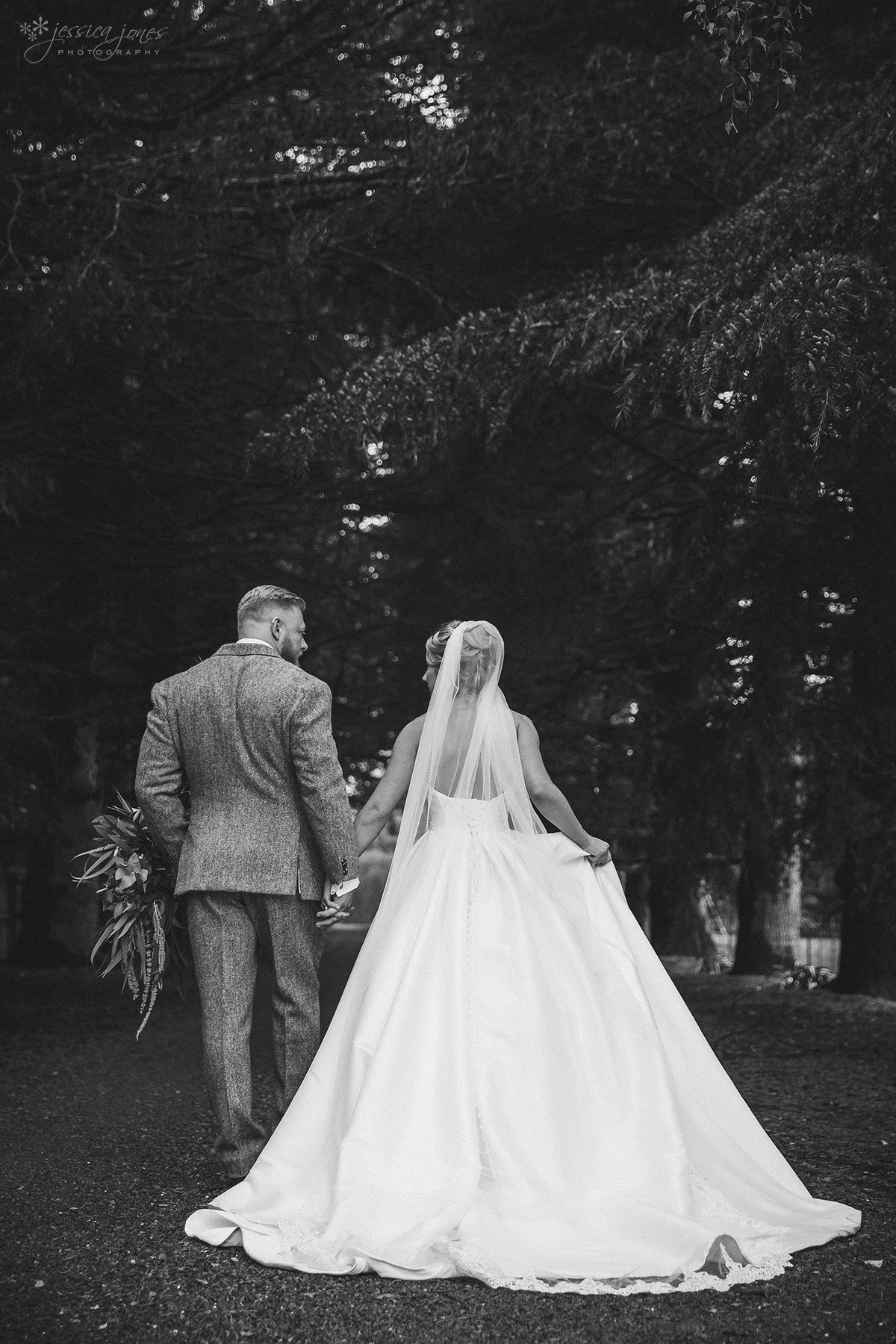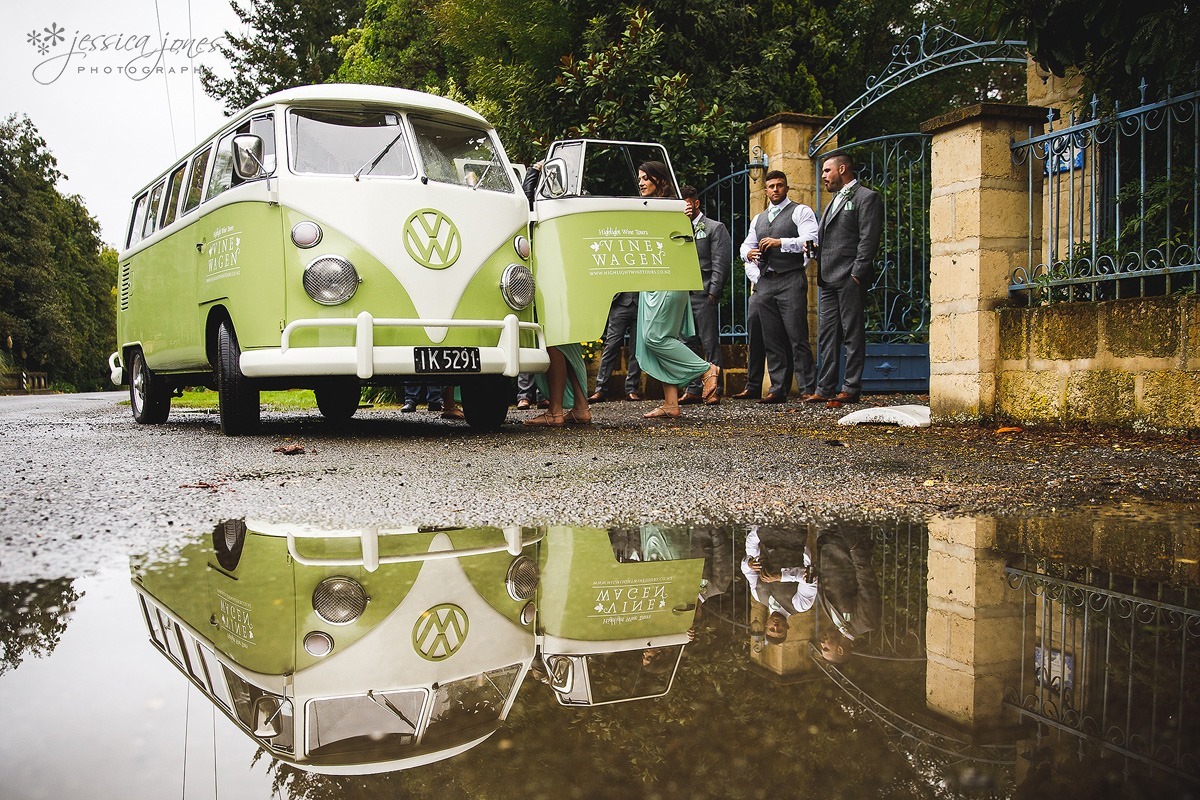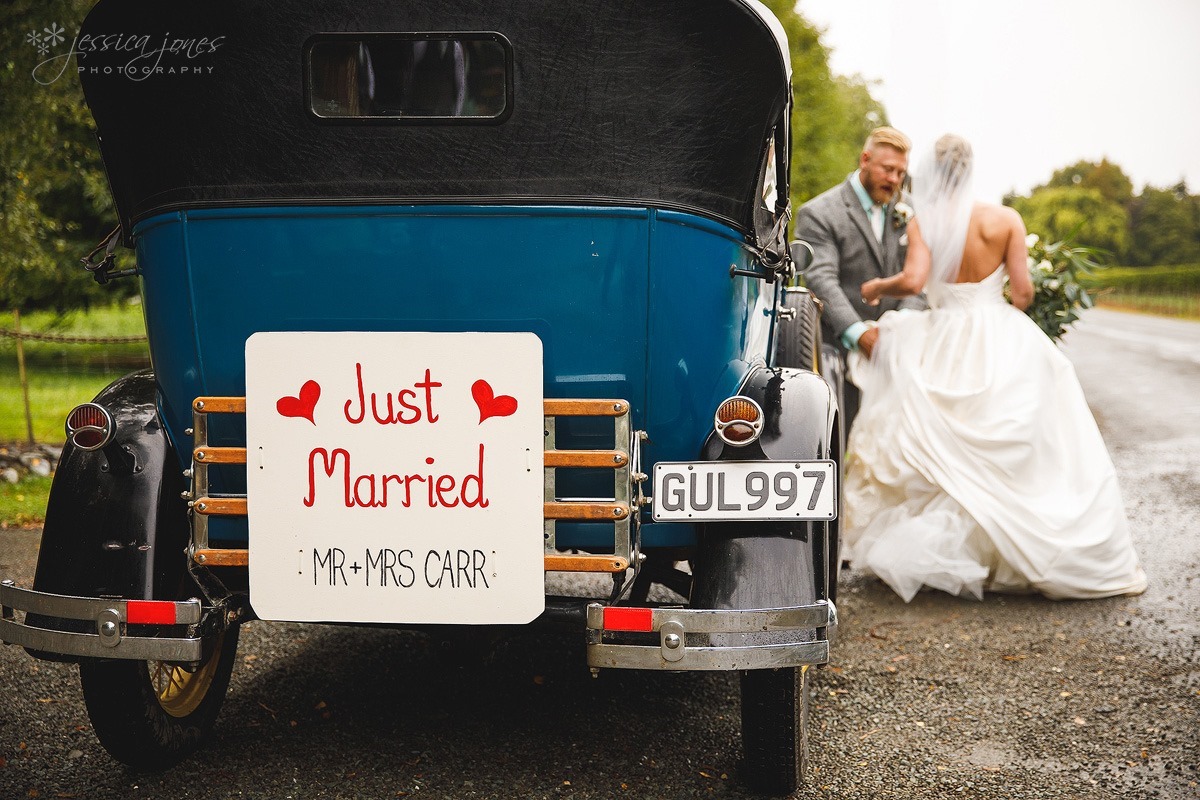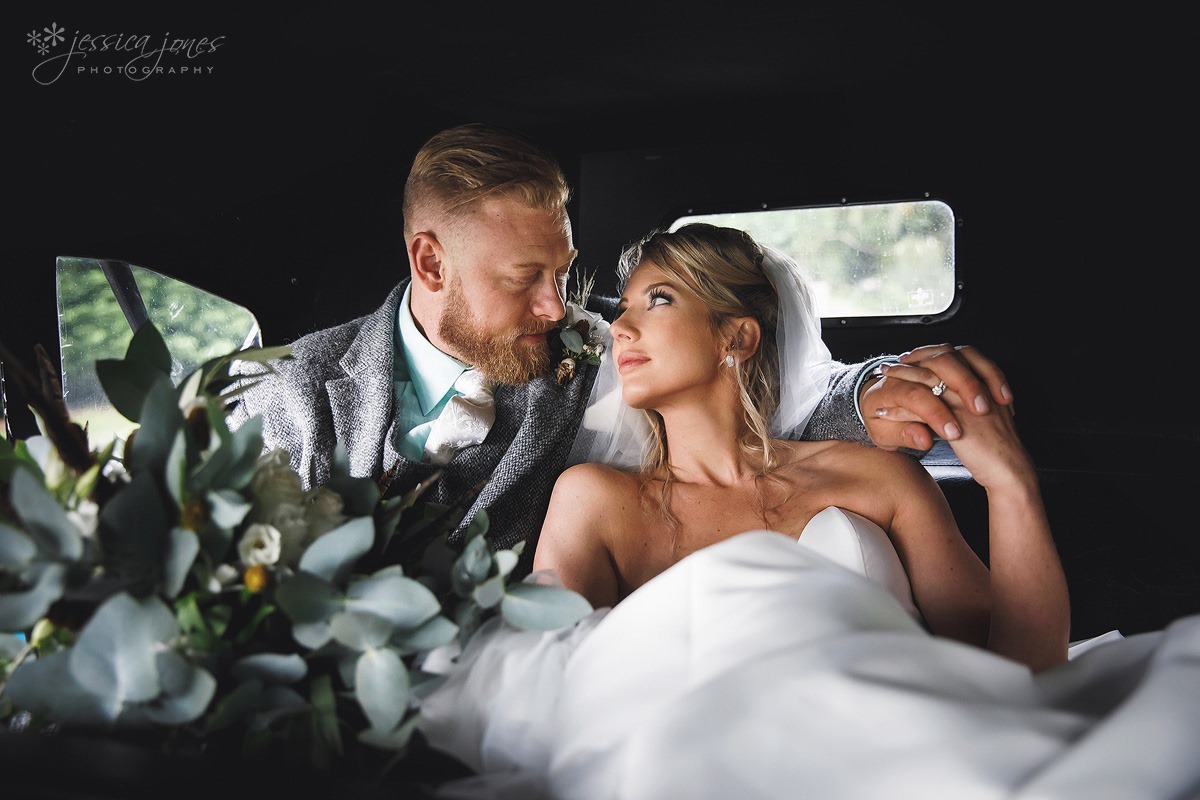 Sometimes puddles can be fun, right?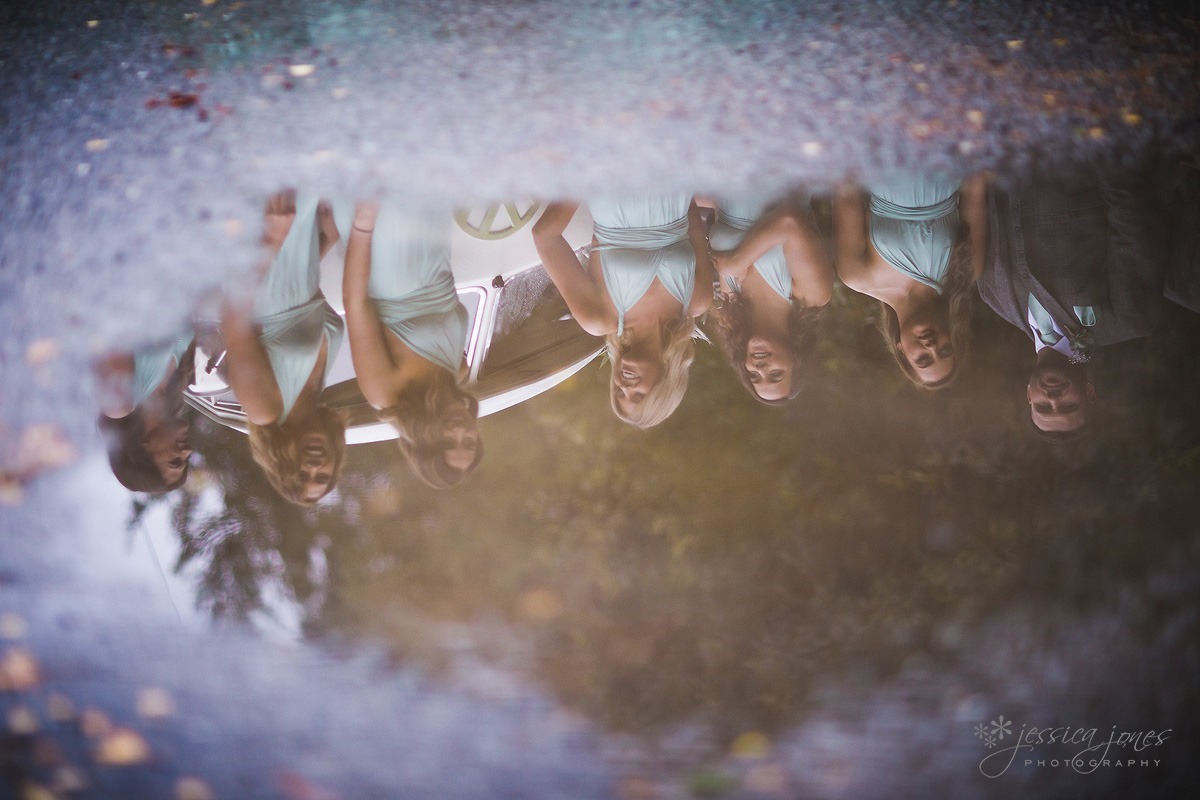 Back to The Old Barn where the party was just getting started!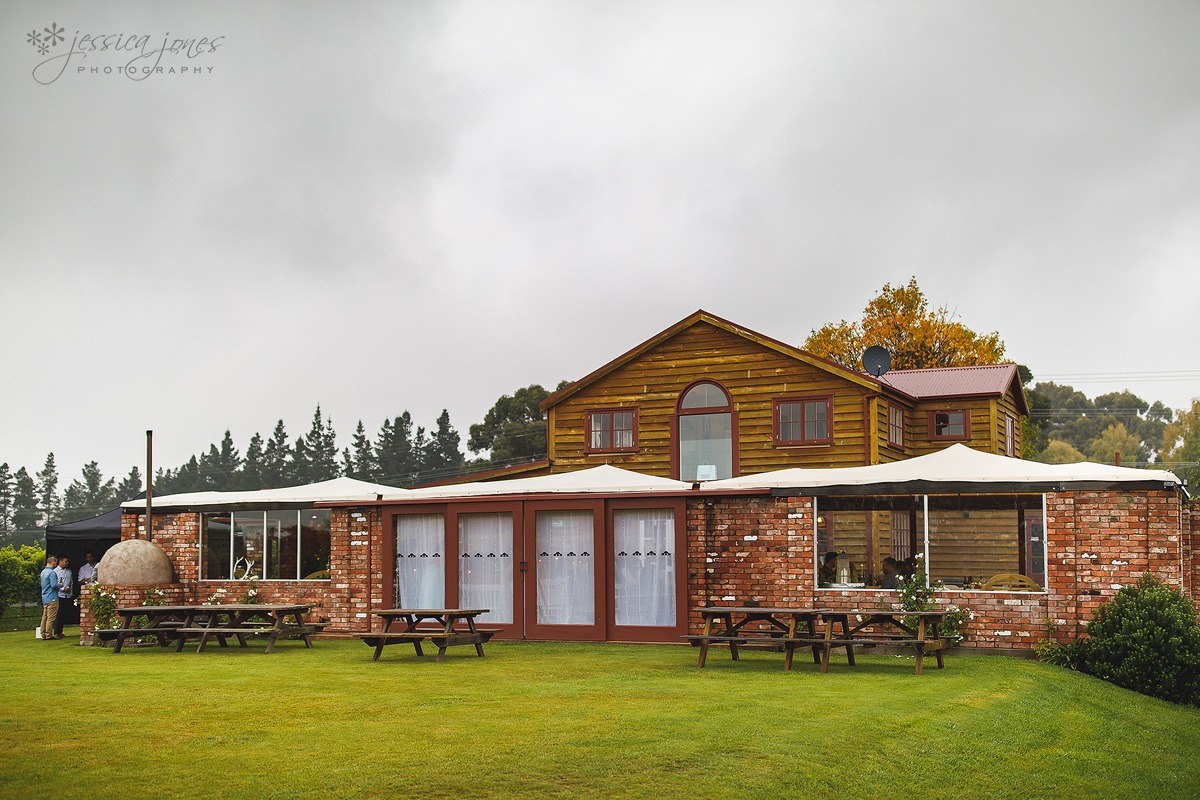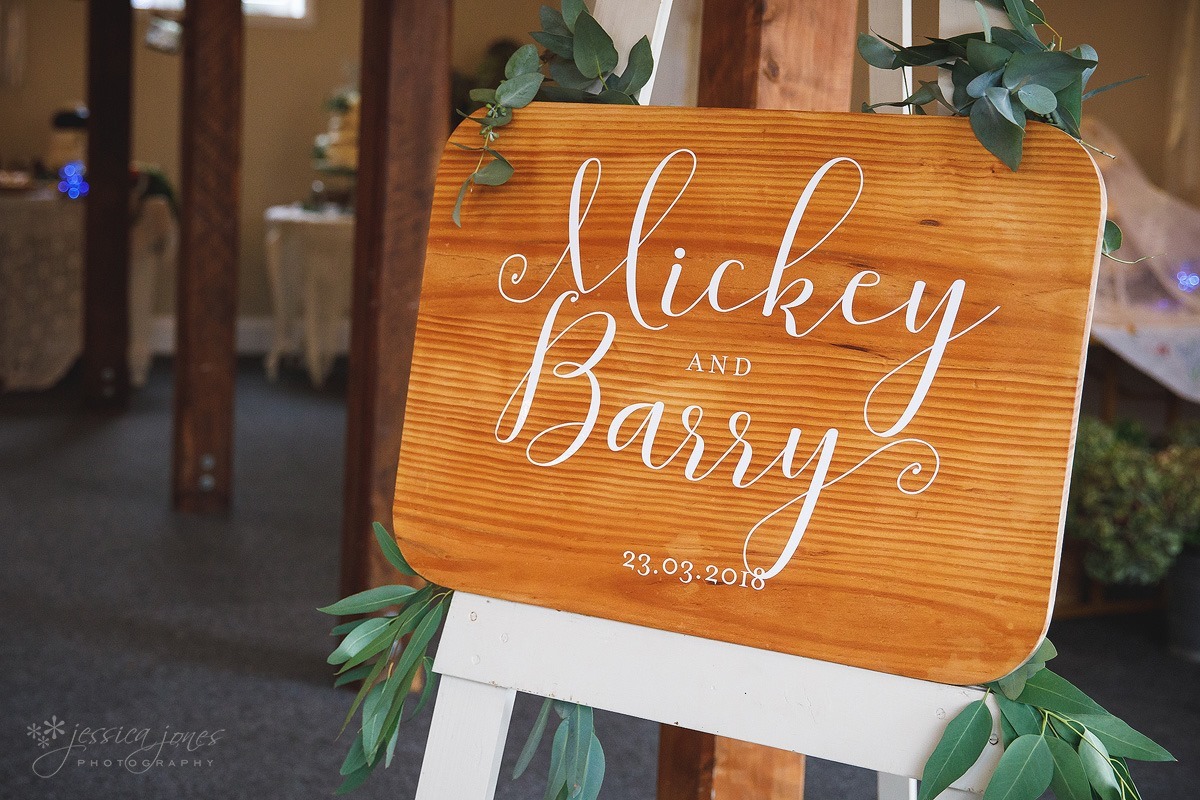 Mickey and I are kindred spirits in our love for old crockery, and general pretty old things that your grandma has stashed in her wall unit.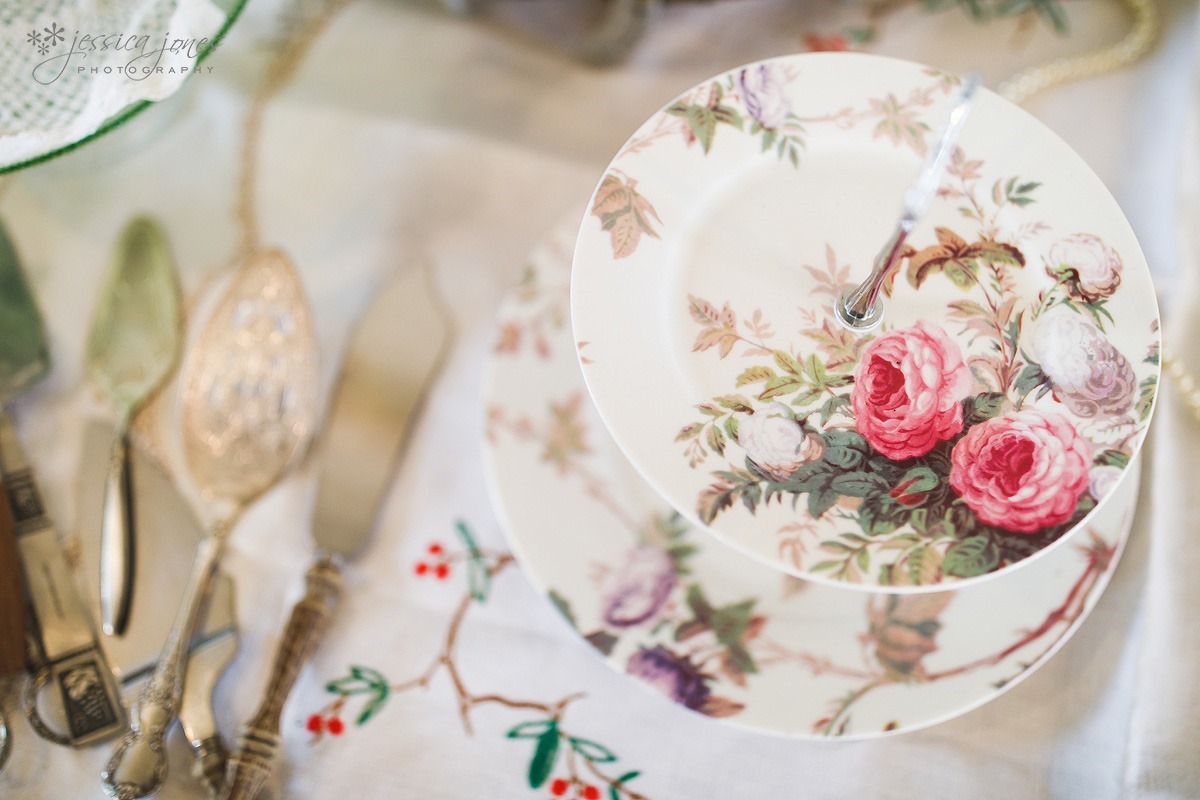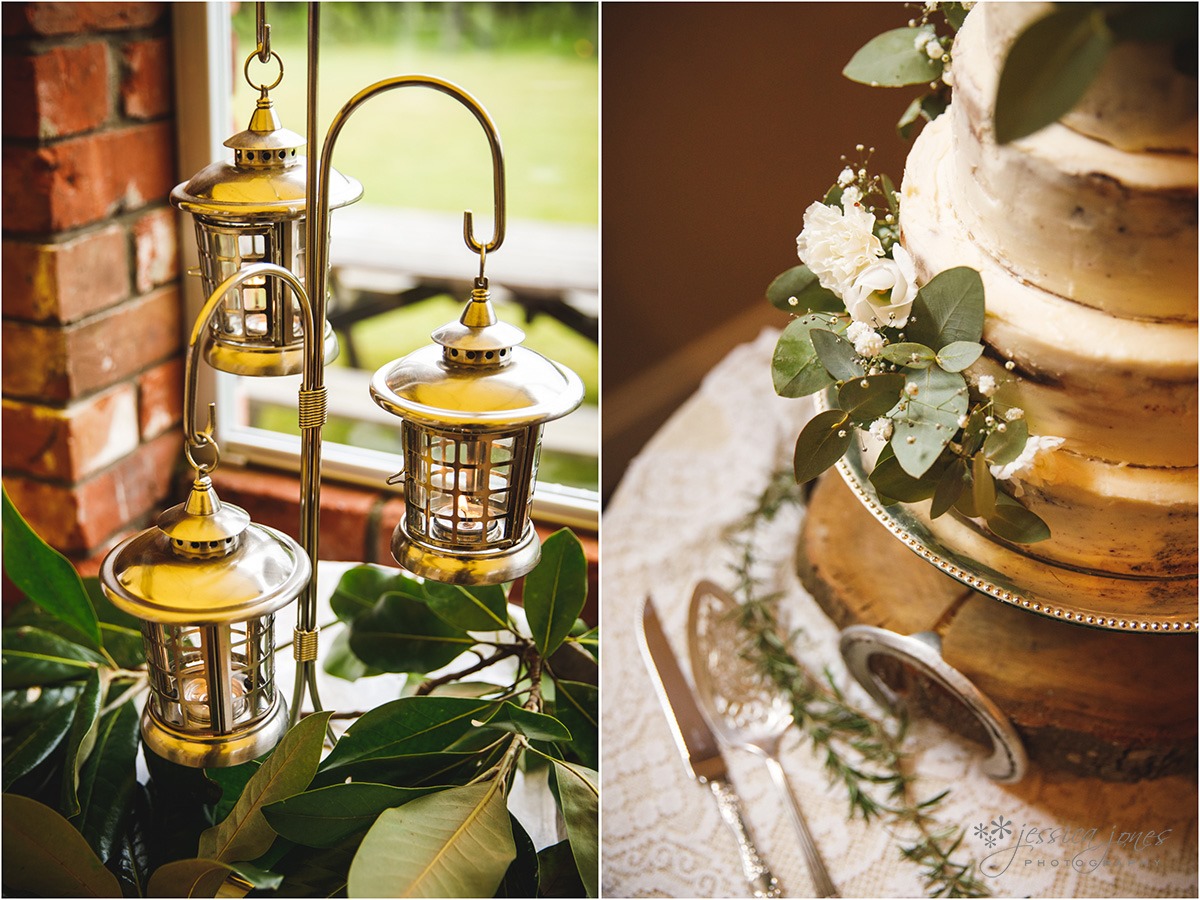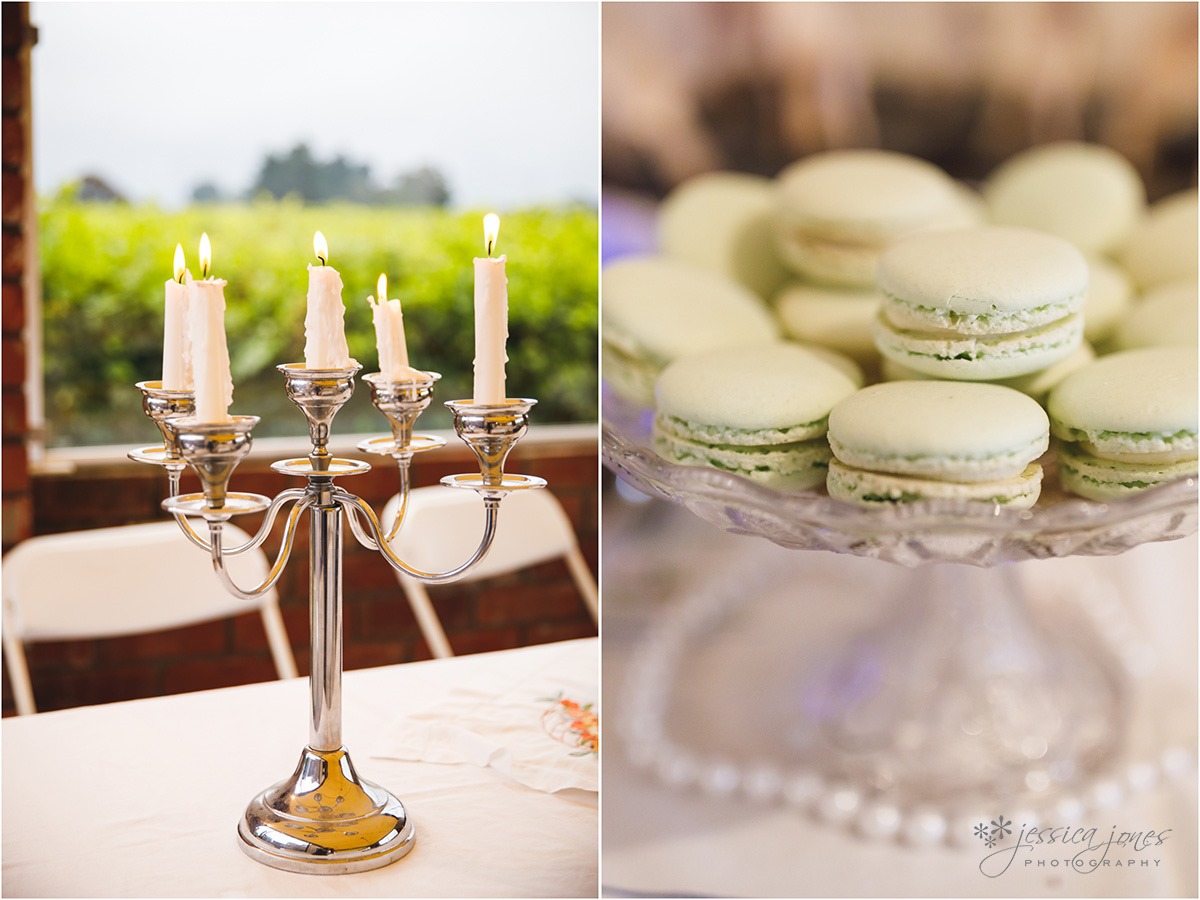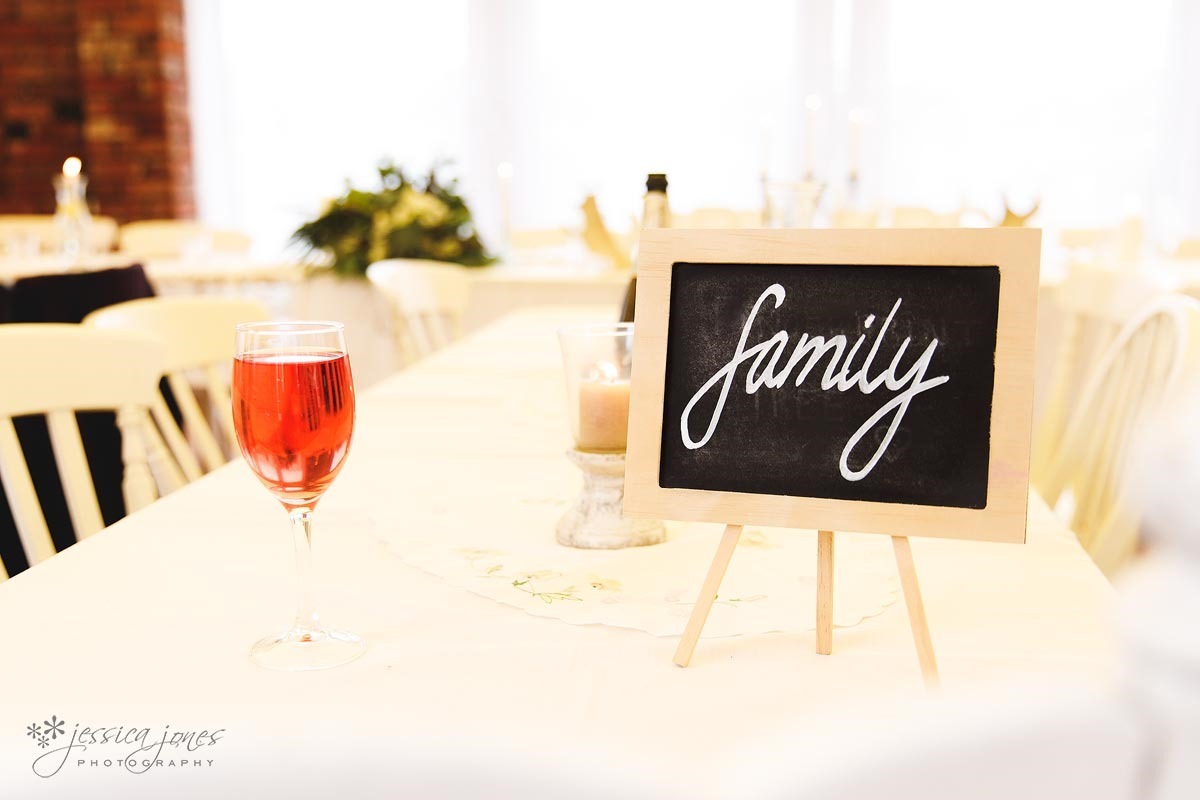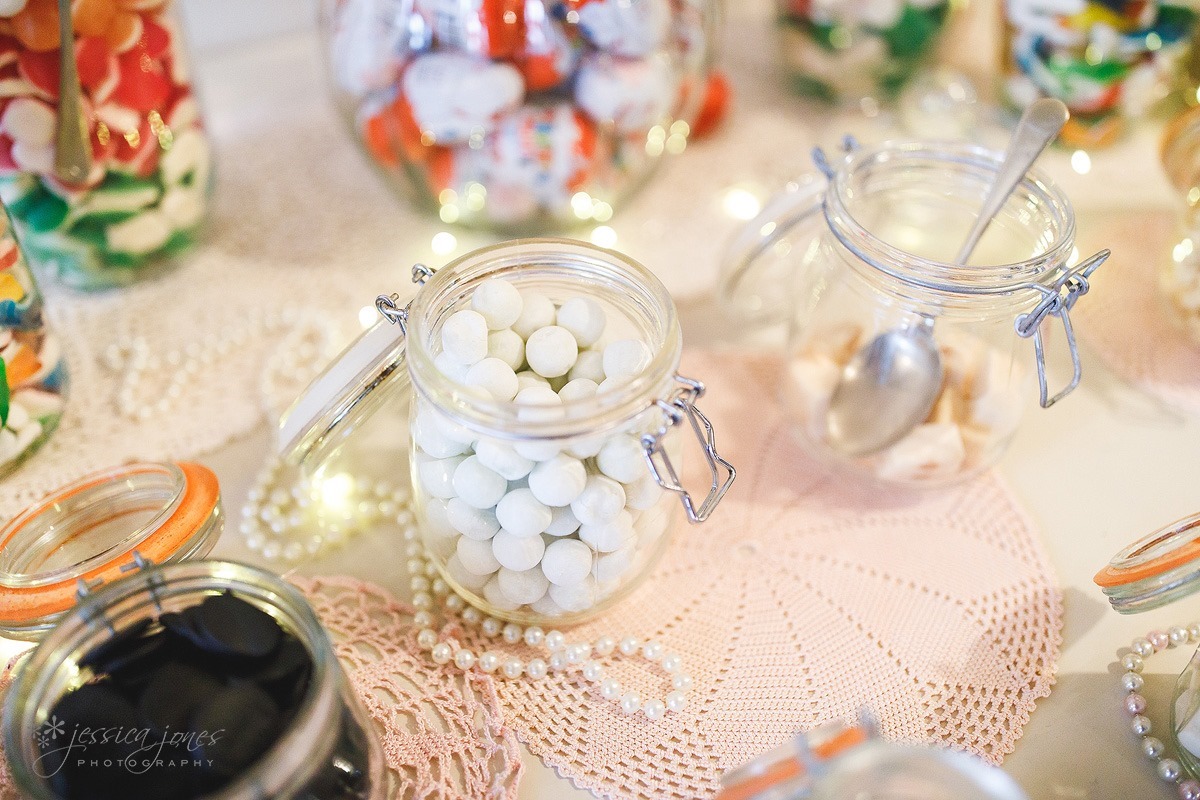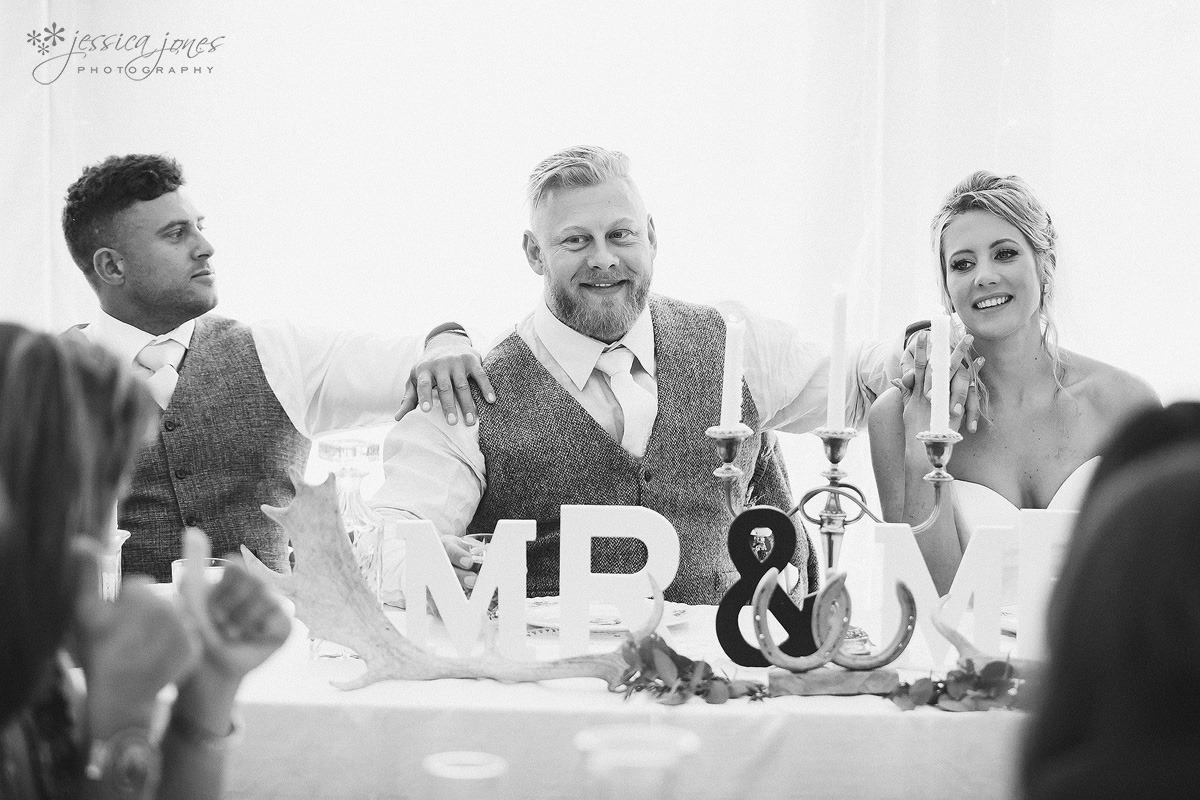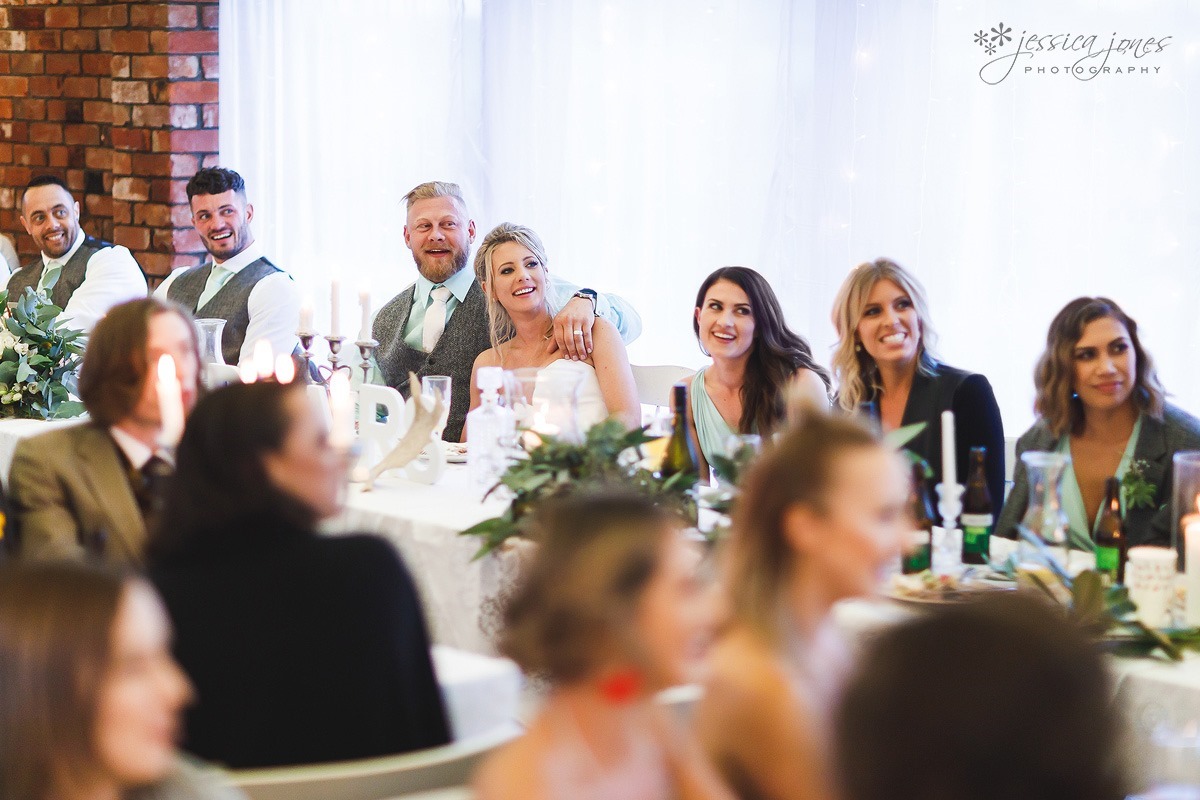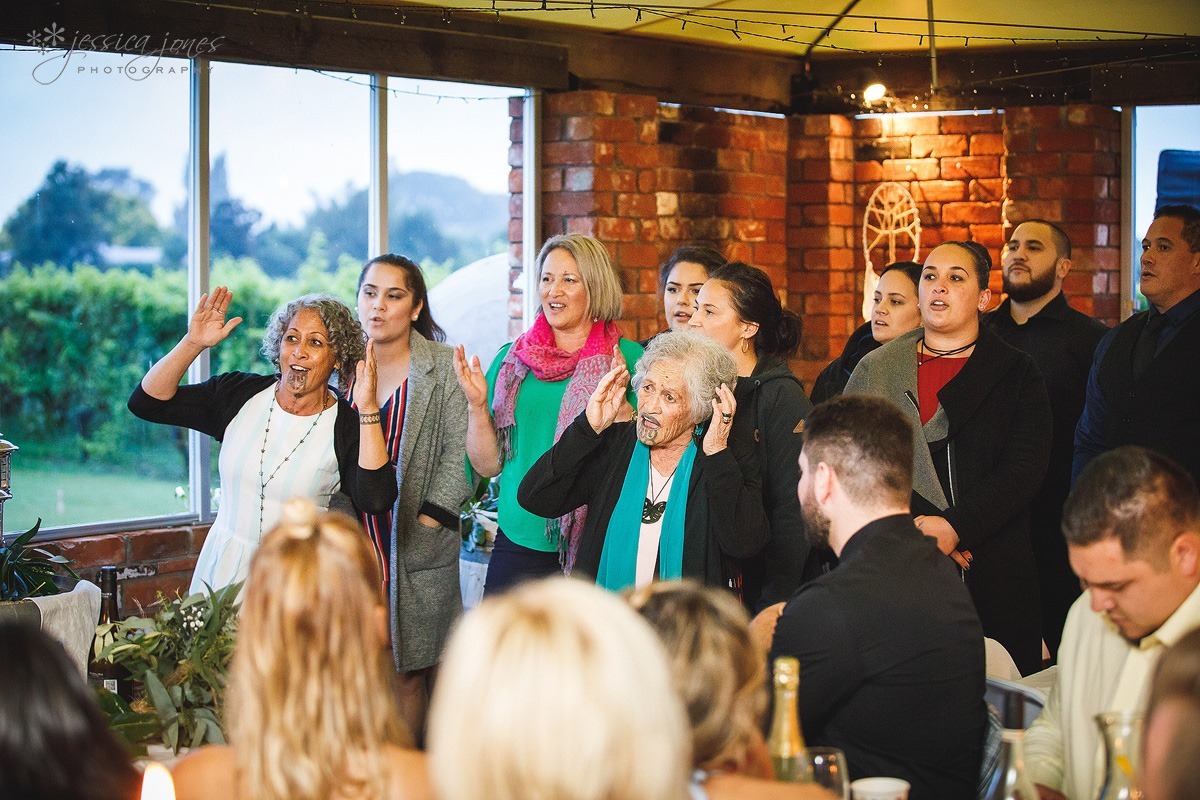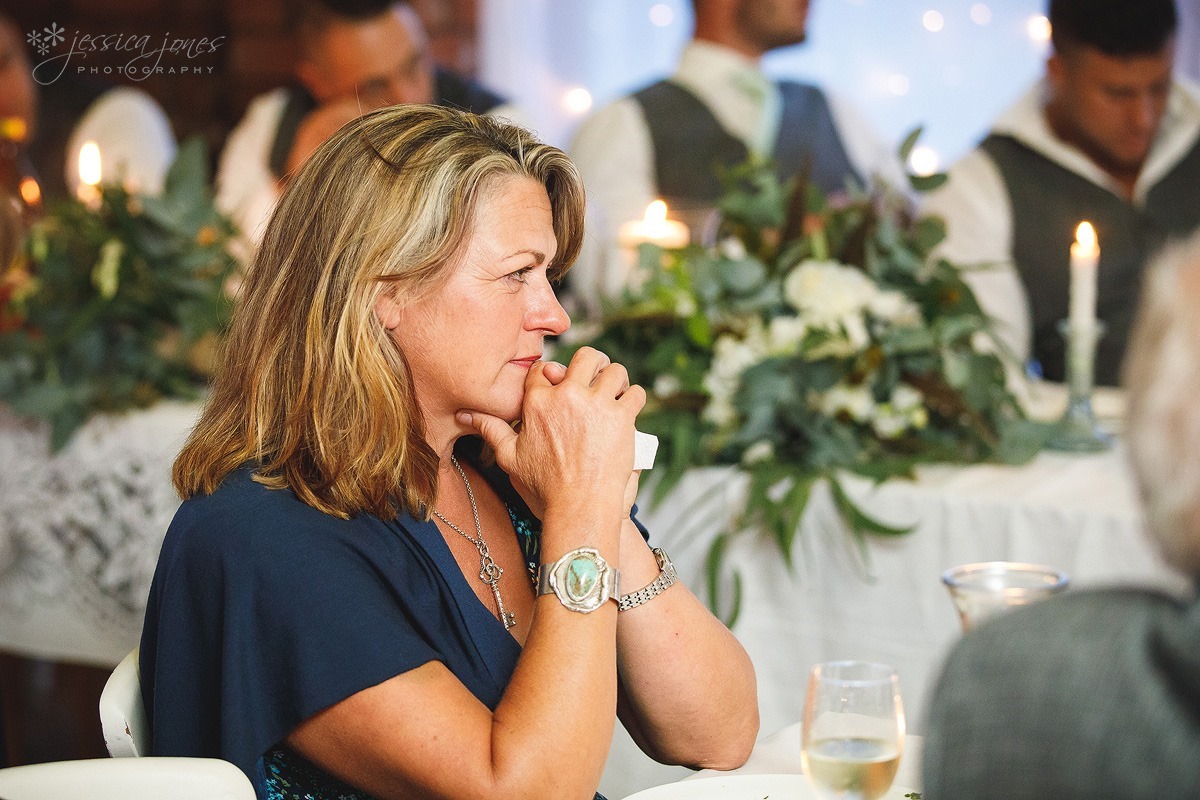 Before we left these two to enjoy the rest of their evening, we snuck them upstairs in front of that super cool window.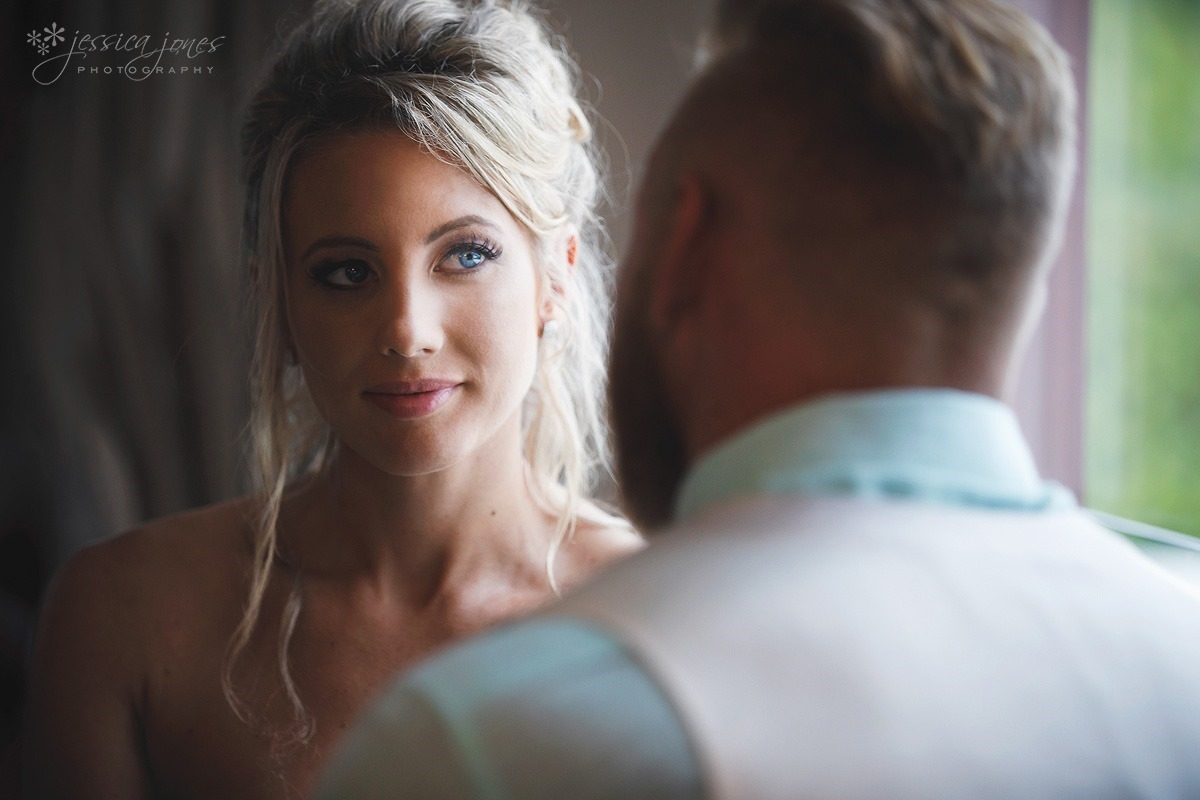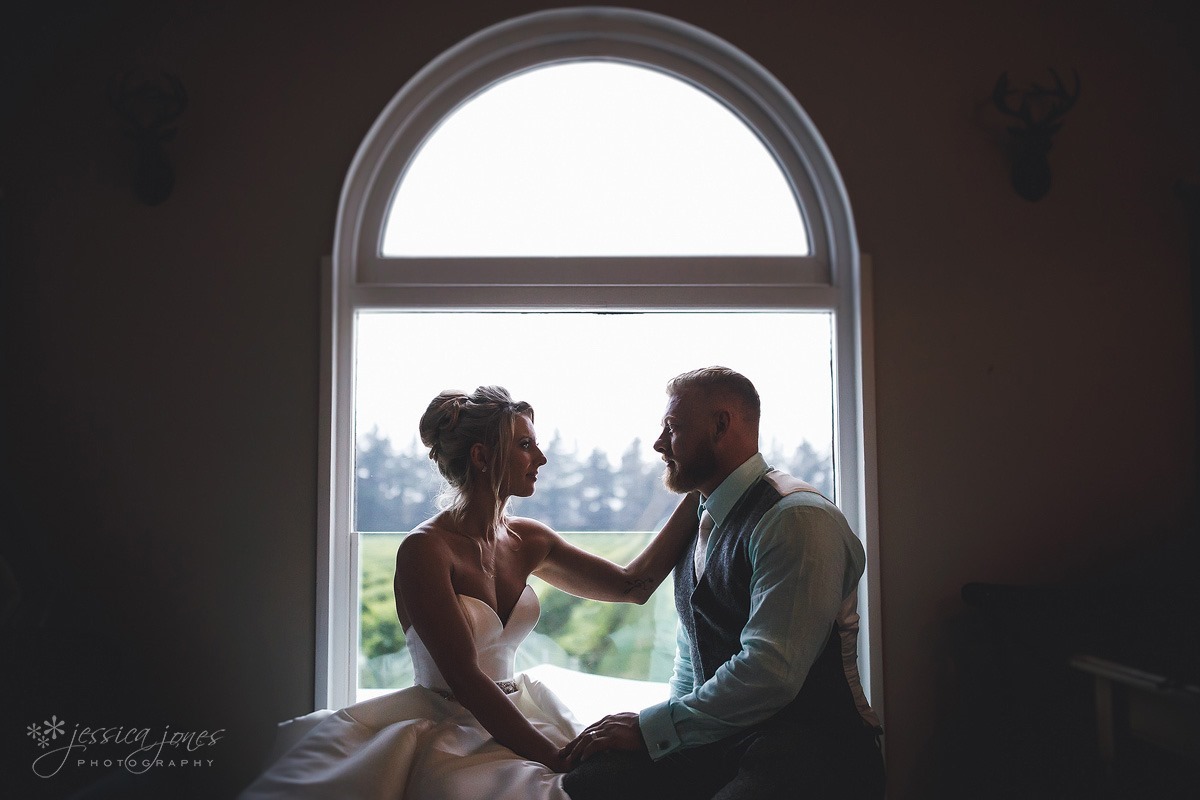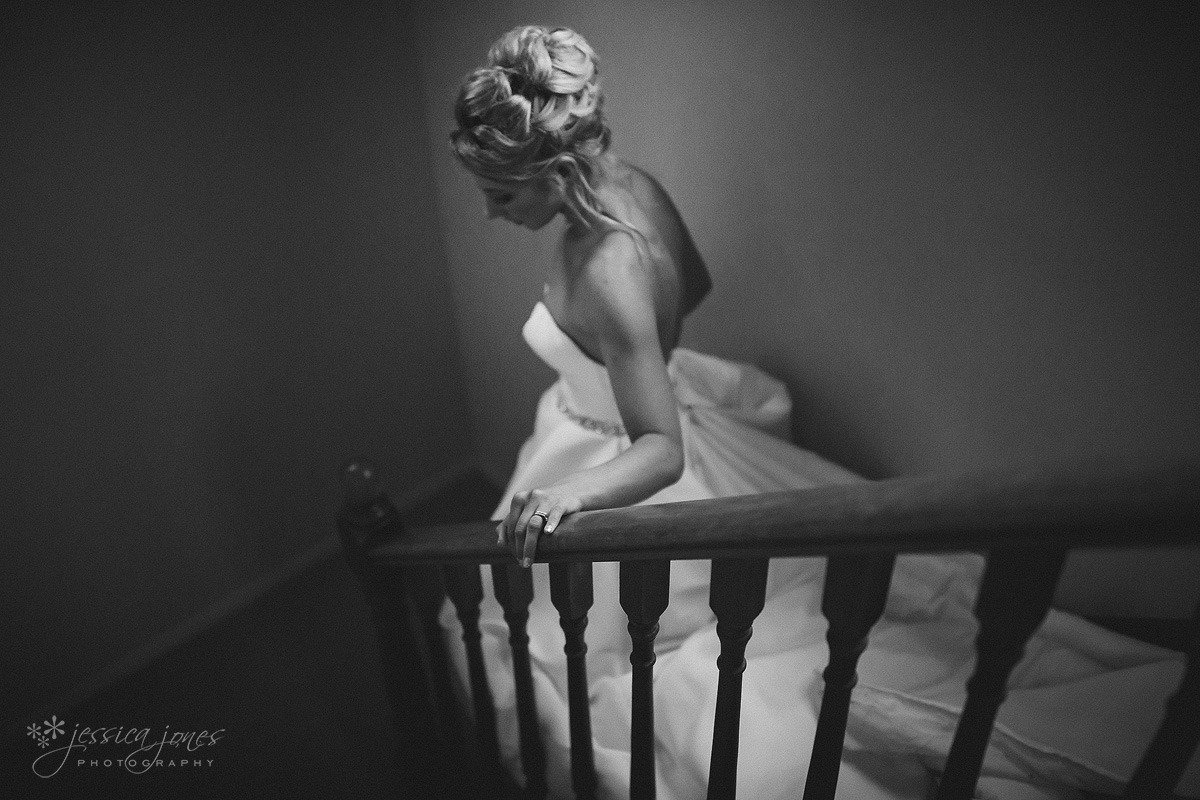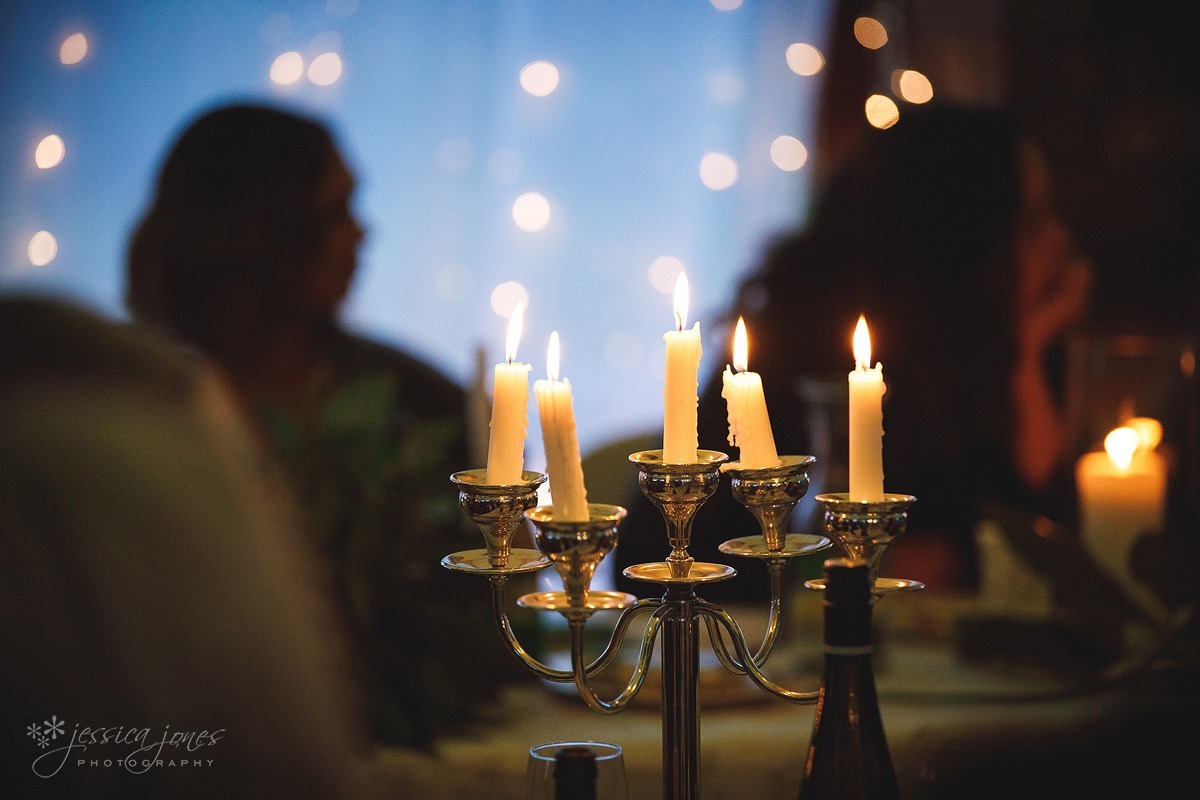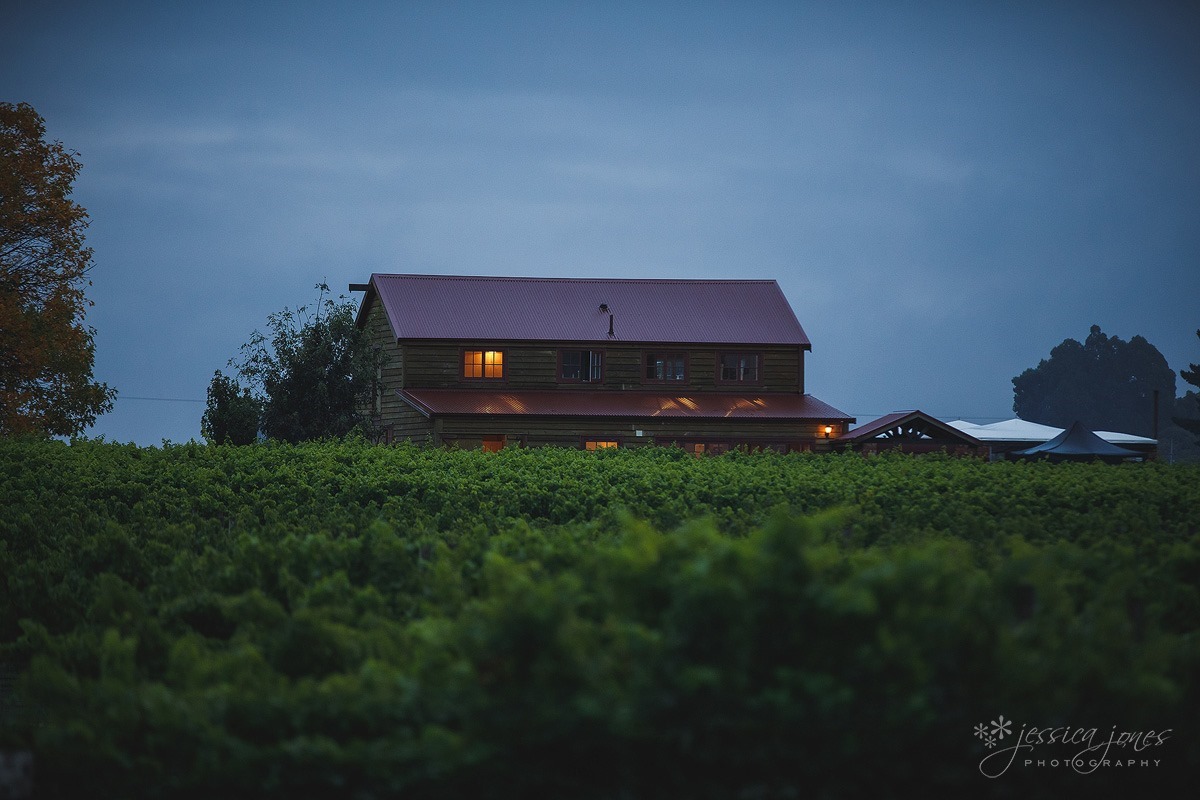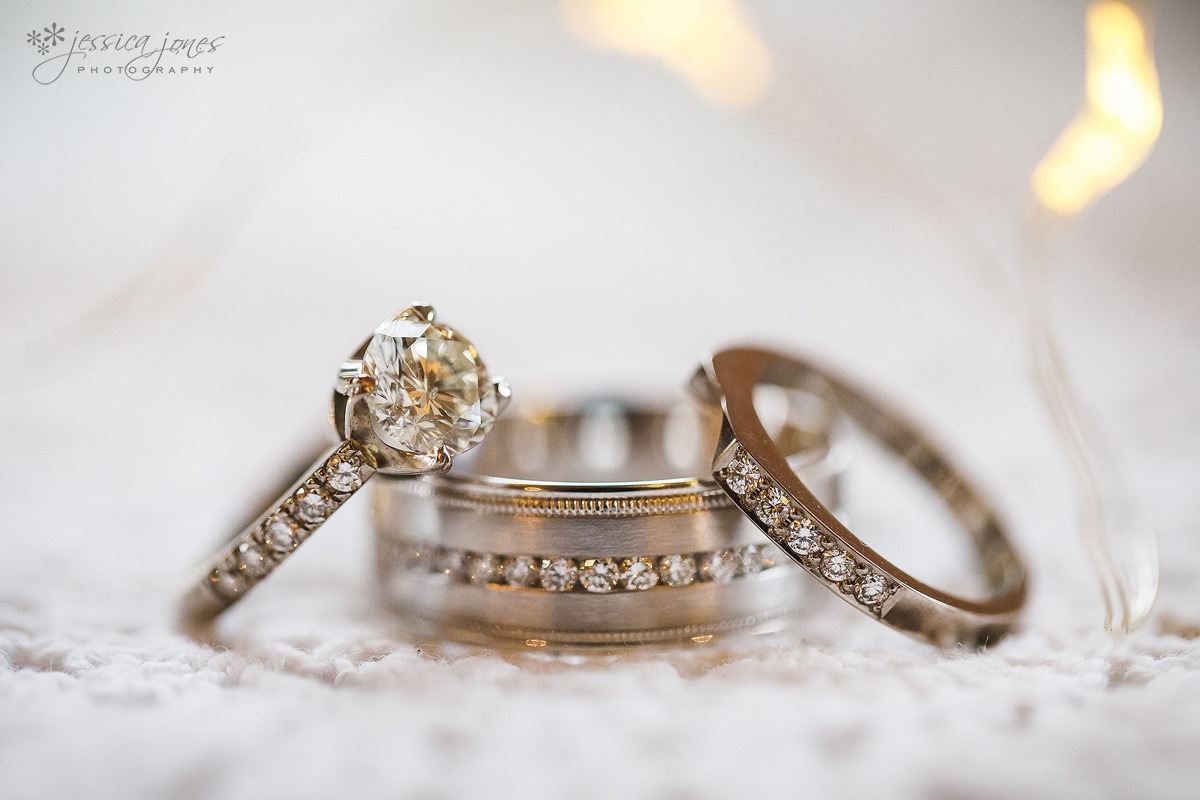 Mickey and Barry, thank you so much for having us as part of gorgeous day! Wishing you both as much love and laughter that life can offer!