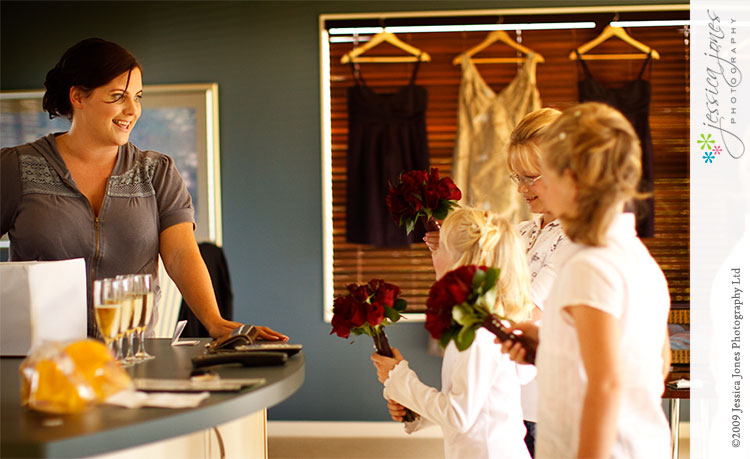 Catherine and Nigel are the most friendly and easygoing people – I don't think I saw Catherine stressed out at all during the entire day!  They chose the most fantastic day for their wedding too, I adore shooting in April and May!  The colours are just perfect, and the temperature is cool but lovely.  I wish more brides would plan for Autumn weddings!
However, obviously the day was not really about me!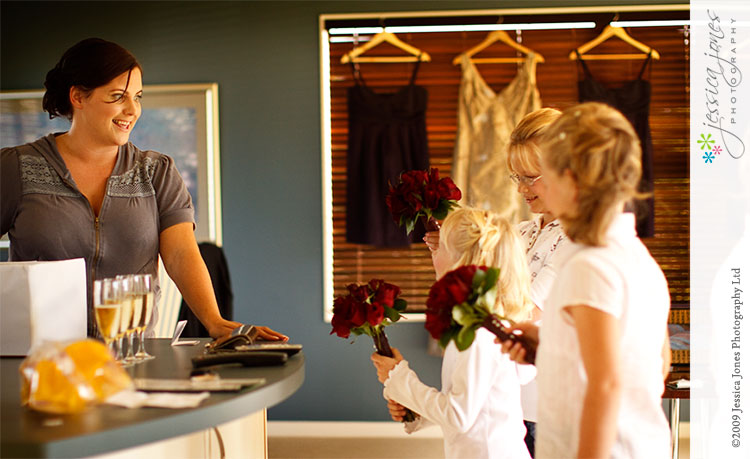 Getting into the dress.  I just LOVED this dress, it was beautiful and unique and it suited Catherine down to the ground!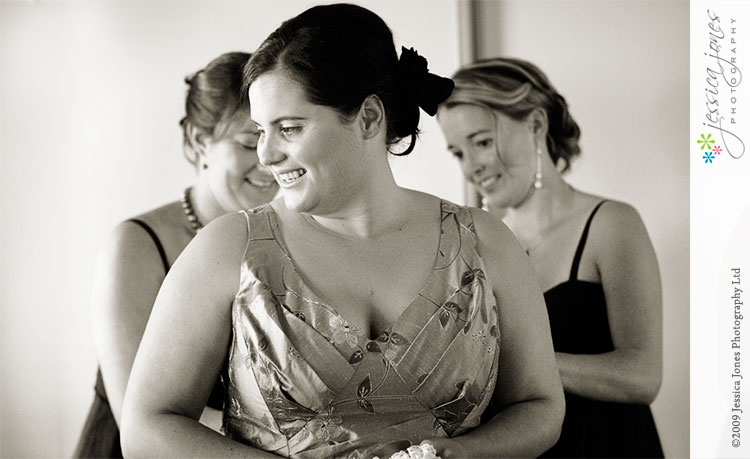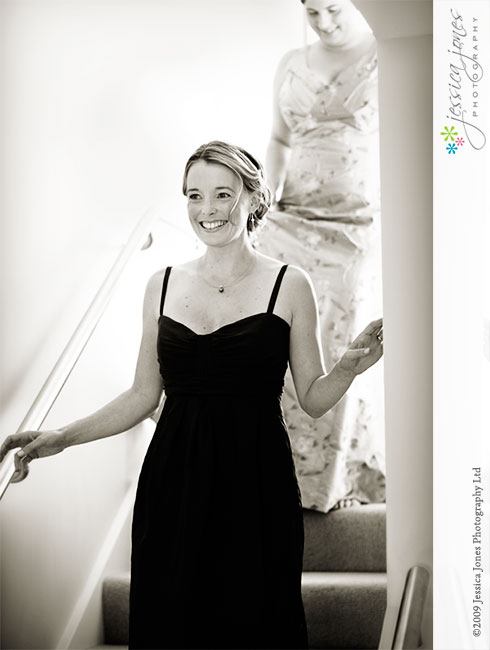 Final touches before we head out the door.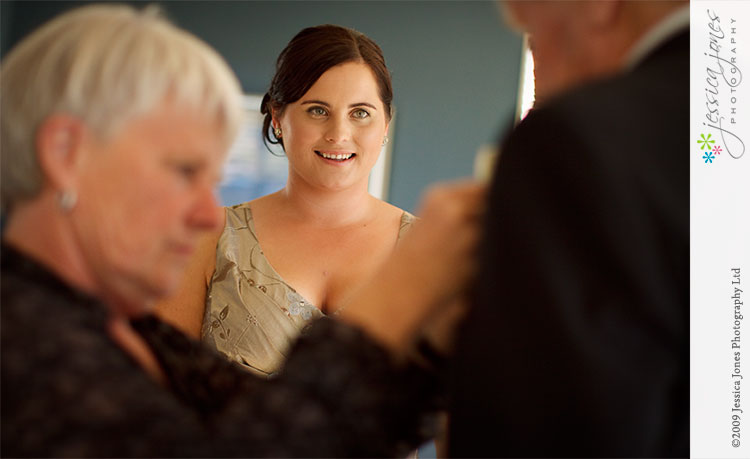 Meanwhile Nigel waits calmly for his bride.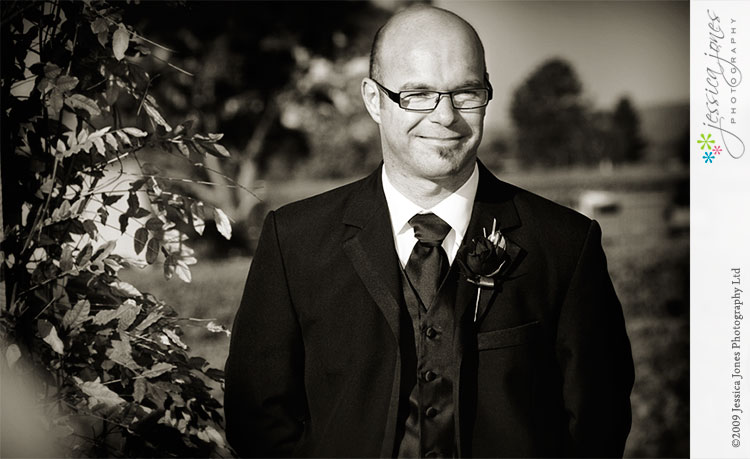 I love this shot!  Catherine beamed during the entire ceremony.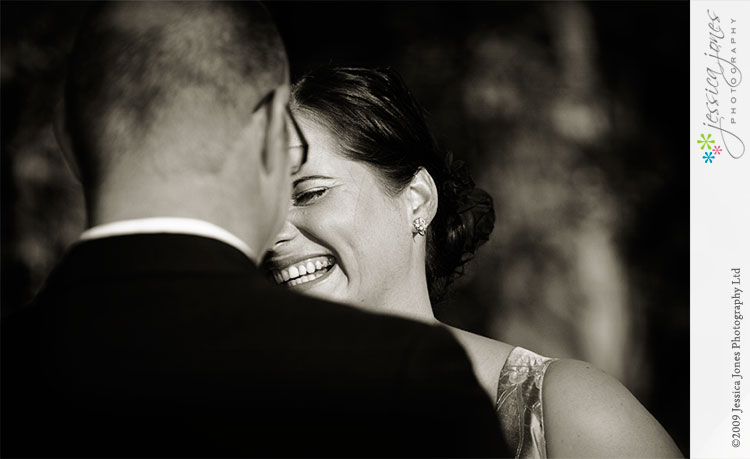 The girls doing the flowergirl thing very well.  They were so cute, and they really seemed to enjoy themselves.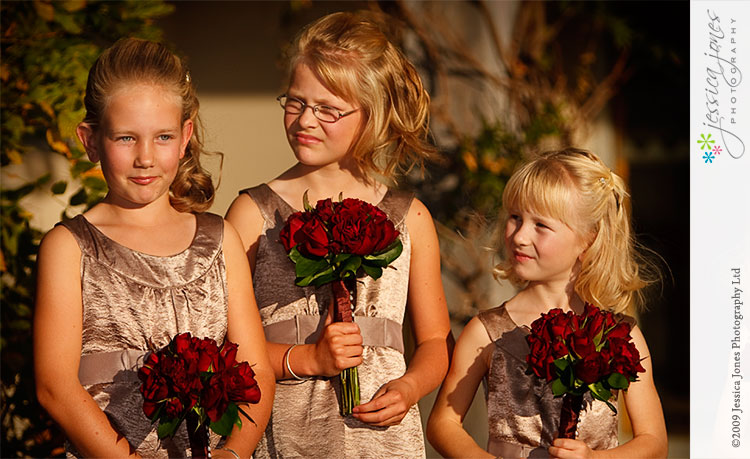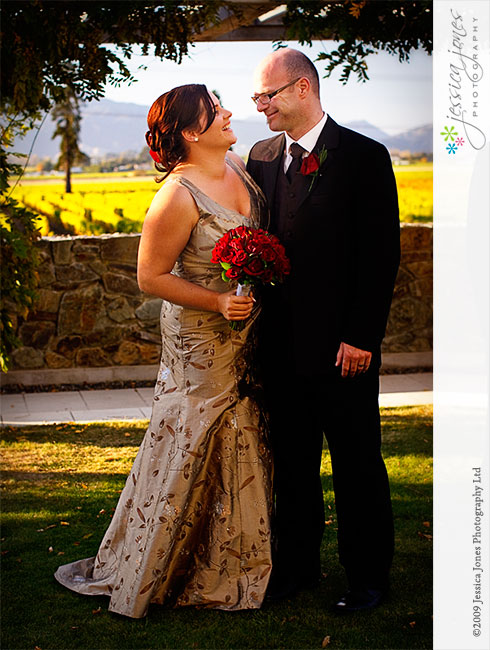 Not all hugs are created equal!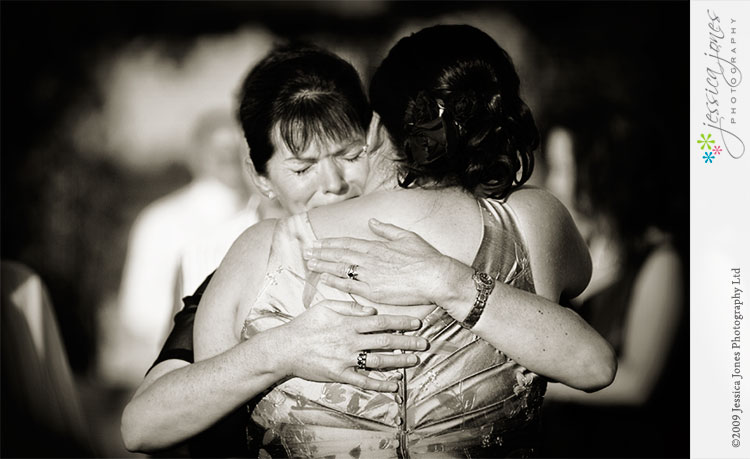 You can just see the light getting more and more beautiful.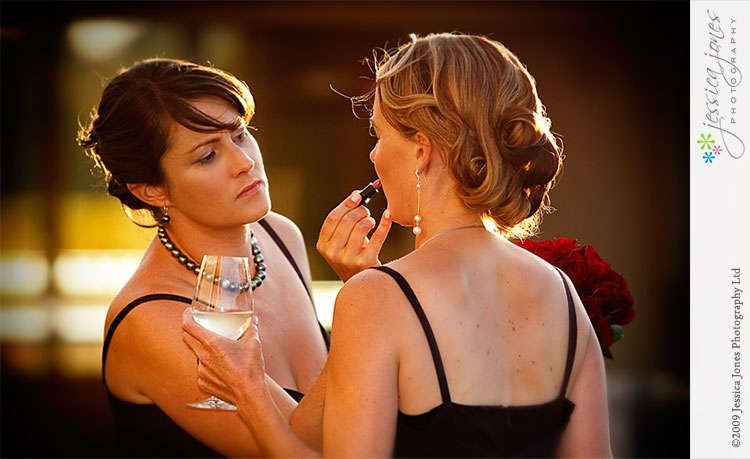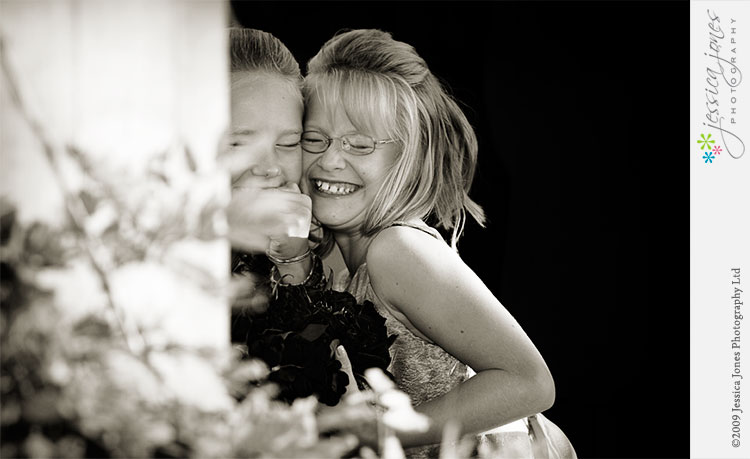 The gorgeous bride.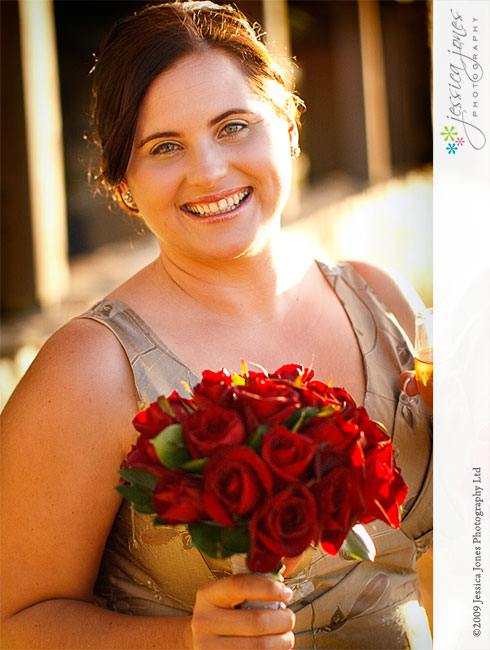 The entire wedding was held at Wither Hills Winery and there are so many great places to take photos, I could have played there for hours!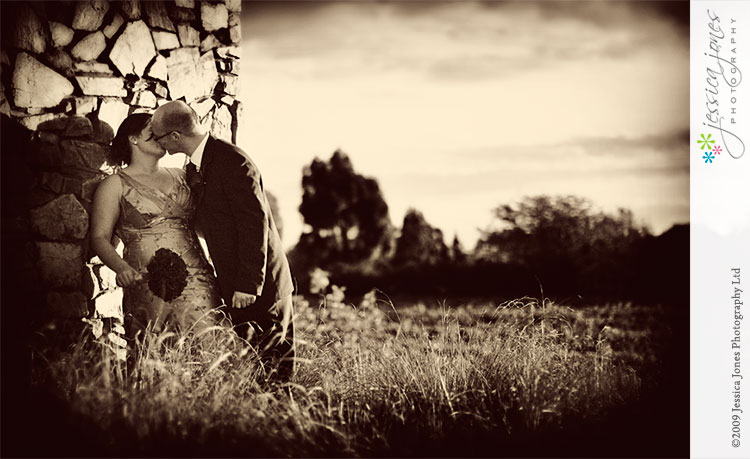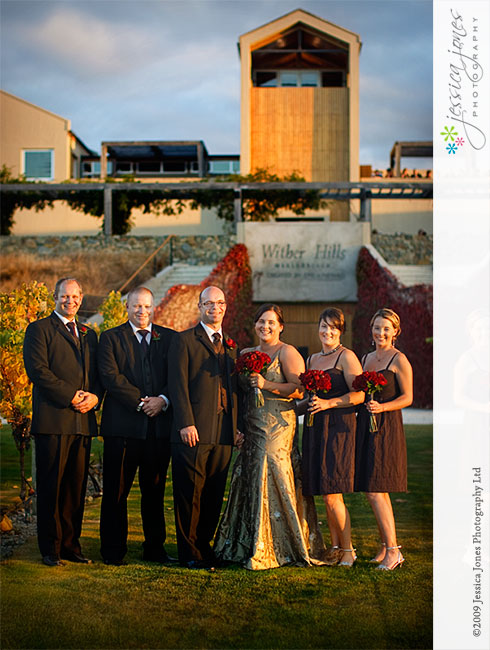 The guys.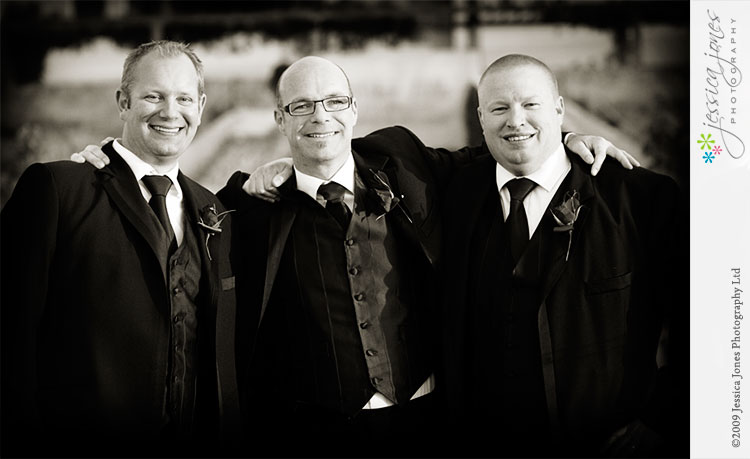 You just can't forget about the good ol' wide angle lens to give you some really cool shots.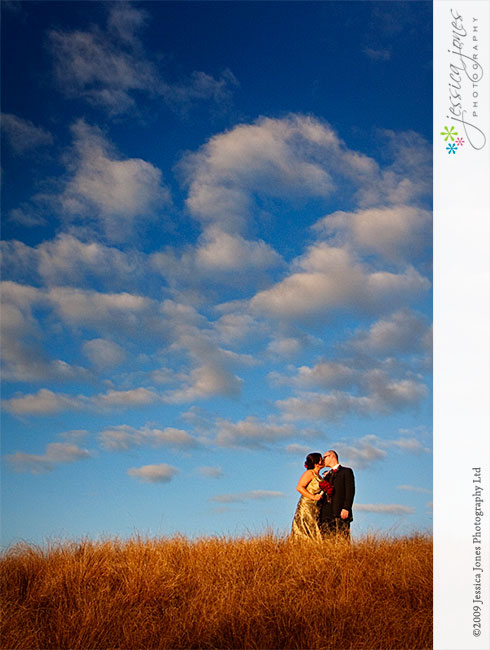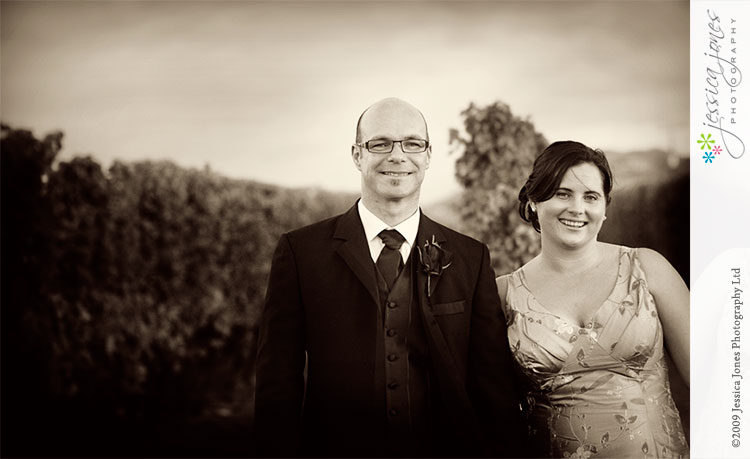 I think it must have just been my oddball sense of humour, but I couldn't resist getting a shot with this sign.  The lengths we'll go to just to get that perfect shot – throwing caution to the wind….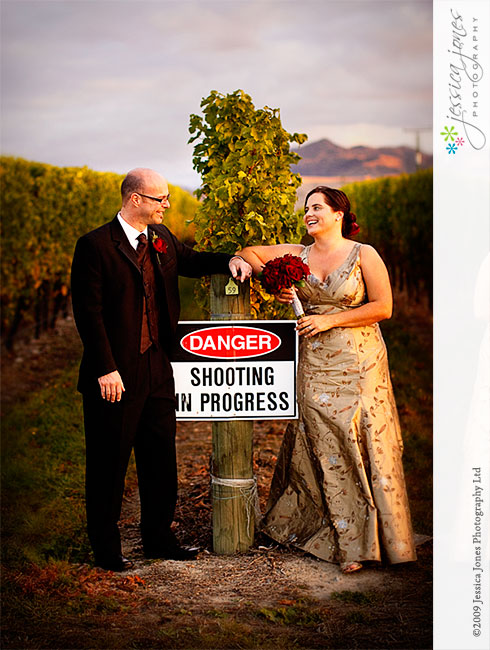 Autumn, oh yes – how I do love thee!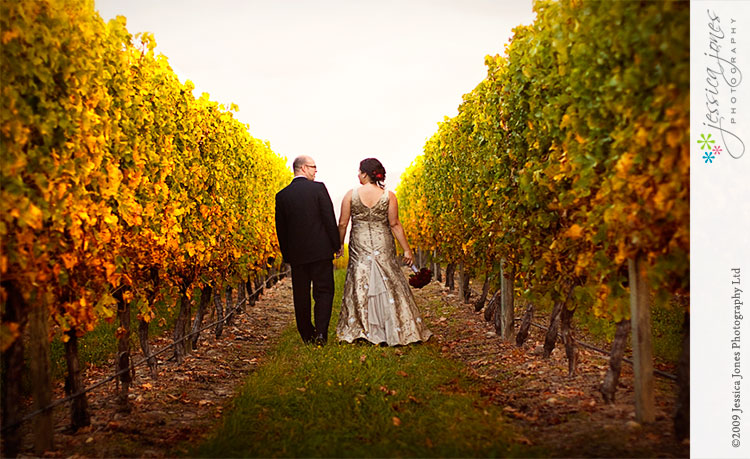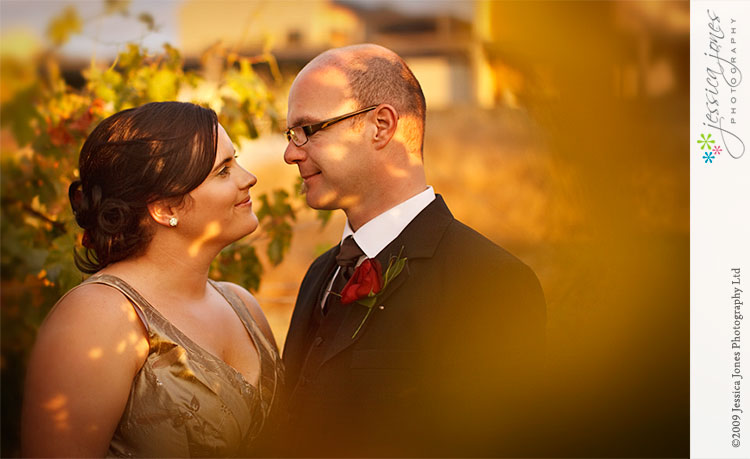 Love it!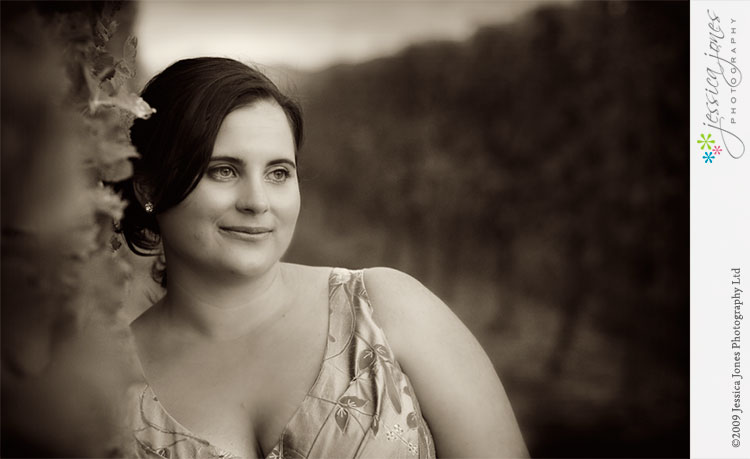 Back inside, and this was certainly a 'cute baby' wedding.  There were a few gorgeous little bundles that were so little and so adorable.  It was all I could do not to put my camera down and give them a squeeze…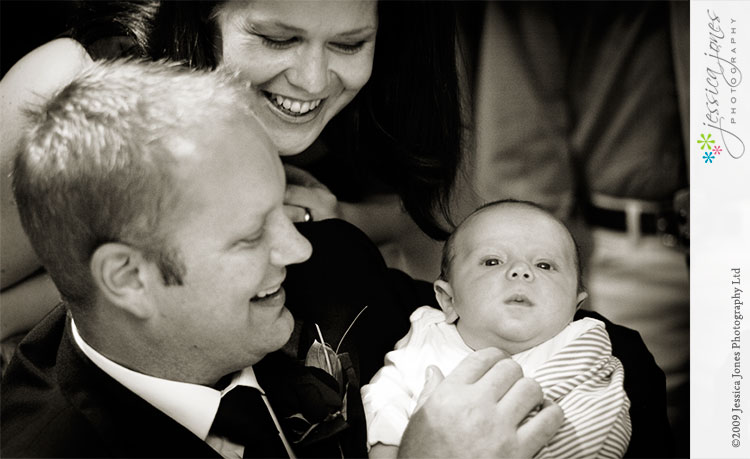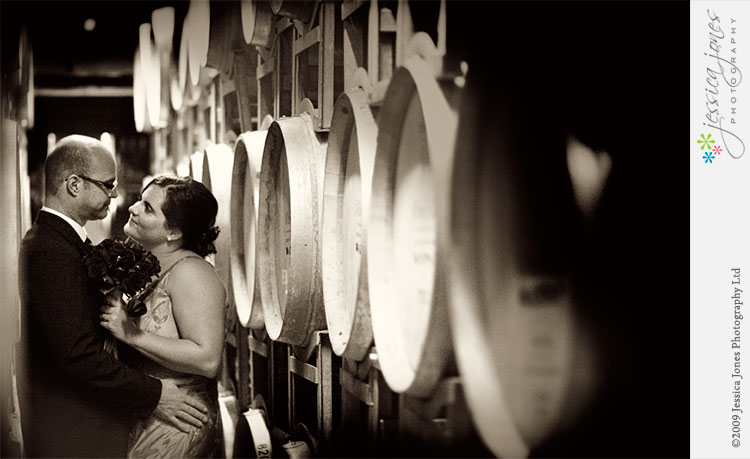 Catherine and Nigel, it was our privilege to be able to capture your day for you.  I hope you like the photos as much as I do, we'll catch up soon!
This was our last scheduled wedding for a while now, which is bittersweet really.  I'll miss the adrenaline rush of shooting a wedding, and the joy of capturing something new and lovely, but it will be well worthwhile having some time to attend to things that really need catching up on!  We've got a some exciting plans and new things we're working on over the winter, so we won't be bored! 
If you're getting married next summer, and wanted to drop us an email you'll need to do so sooner than later.  Next year's wedding calender is filling up really quickly, and we'll be taking on just a couple more bookings for the 09/10 summer season.  We'll have had another small baby to add to our growing collection, so I really want to make sure that I don't overcommit next year.
Speaking of the other small baby, things are progressing just as they should be and I can't wait to meet this precious little wriggler, as well as be able to see my toes again.  I'll be sure to keep the blog updated with baby news!  And although there may not be more wedding photos for a bit, I've got some great portrait shoots coming up – and I'll try and get Paul to blog some of his latest stuff, it's pretty good!