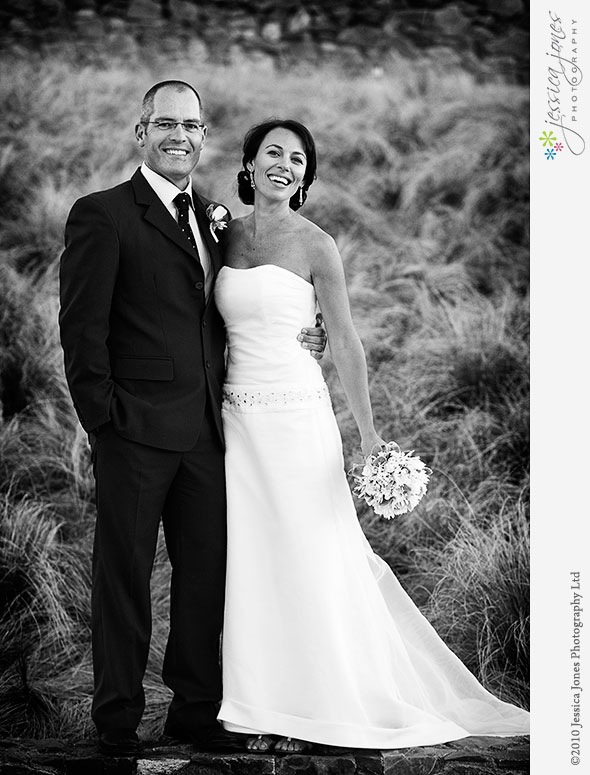 It was a secret, you know.  No one back home knew, except for Sass the dog, and Katrina seemed pretty certain she wasn't going to spill the beans.  She was probably right.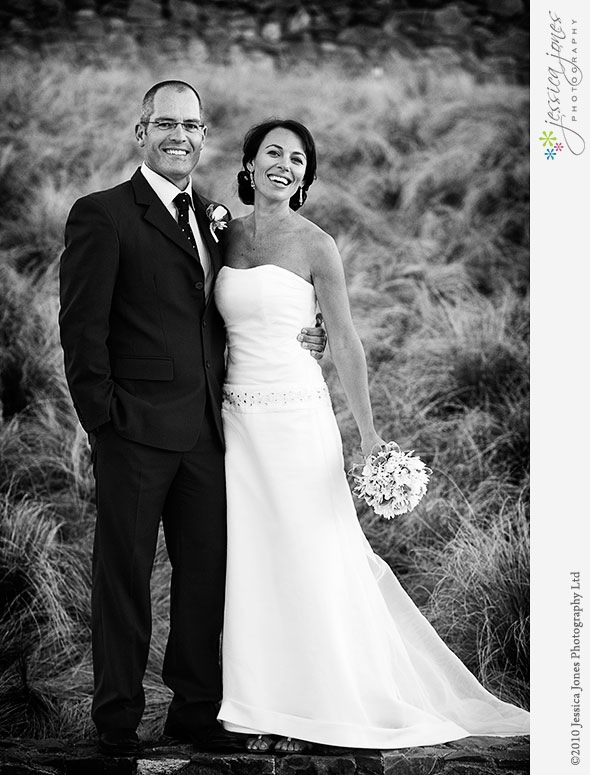 It was an insanely spectacular day, the gorgeous weather was matched only by how amazing Katrina looked.  Not that she needed much help to look pretty, but Deirdre took it to another level, as usual.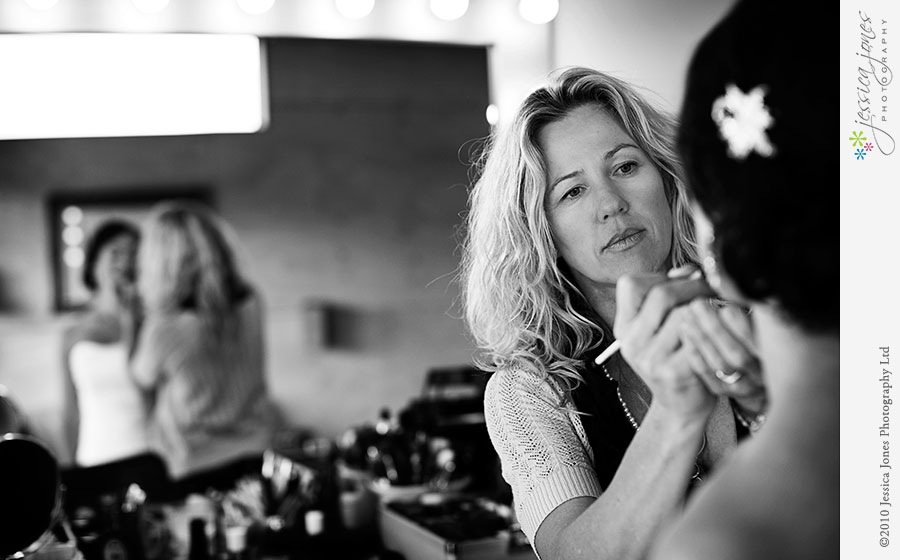 They decided to see each other before the ceremony.  Such a lovely moment!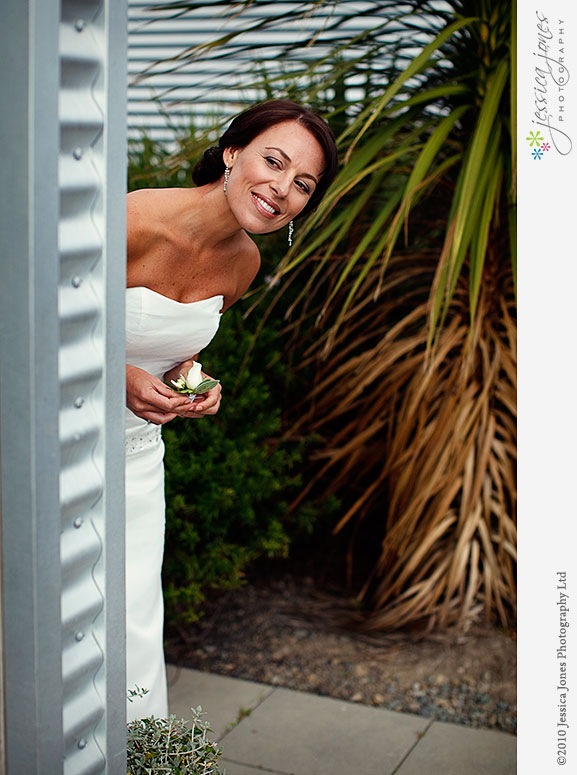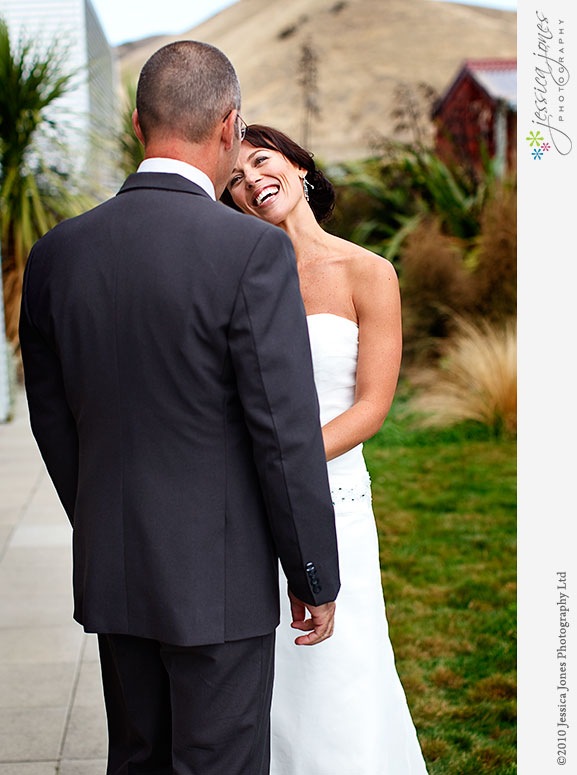 They pretty much spent the entire day smiling at each other.  The day was so full of happiness, no need to force any smiles here!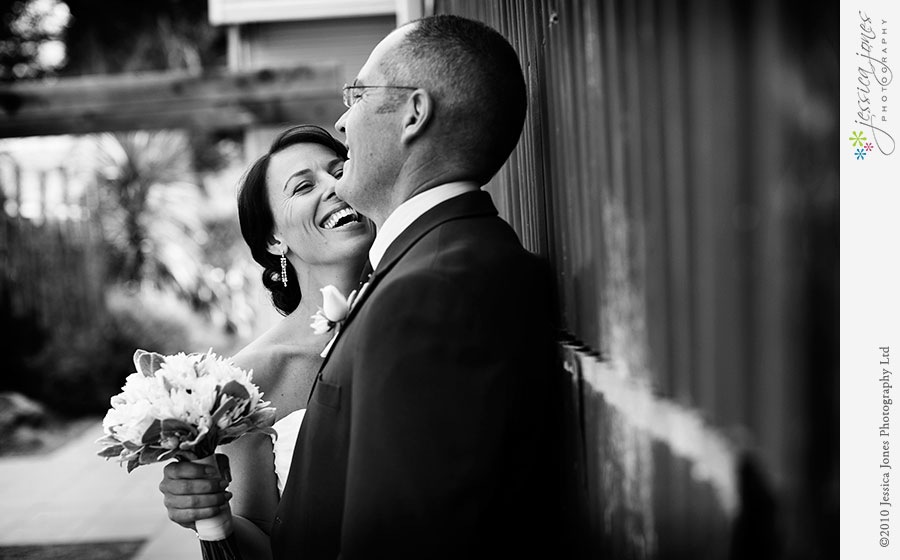 Loving the beautiful surroundings at Locks and Lashes.  Still loving Autumn.  Just thought you should know.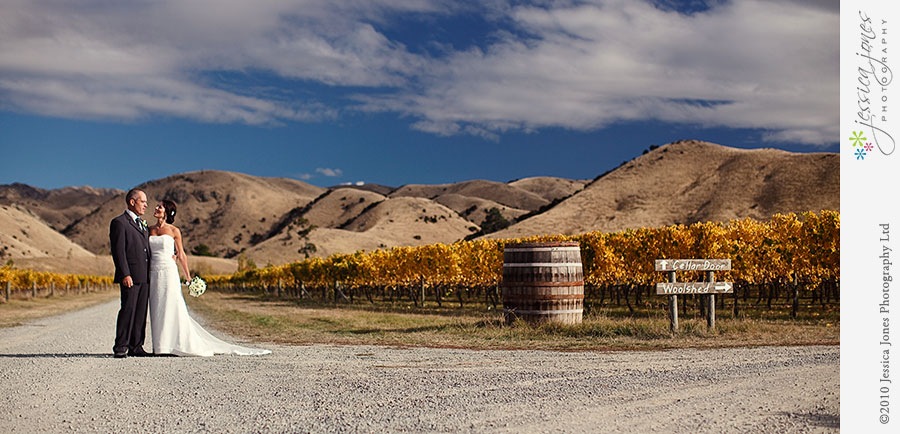 With the wedding car….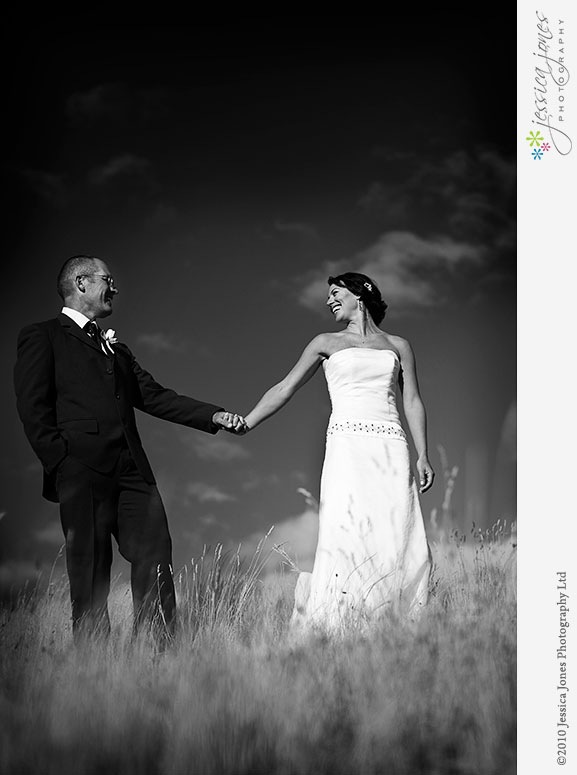 Flowers beautifully done by Nina at Pink Poppie.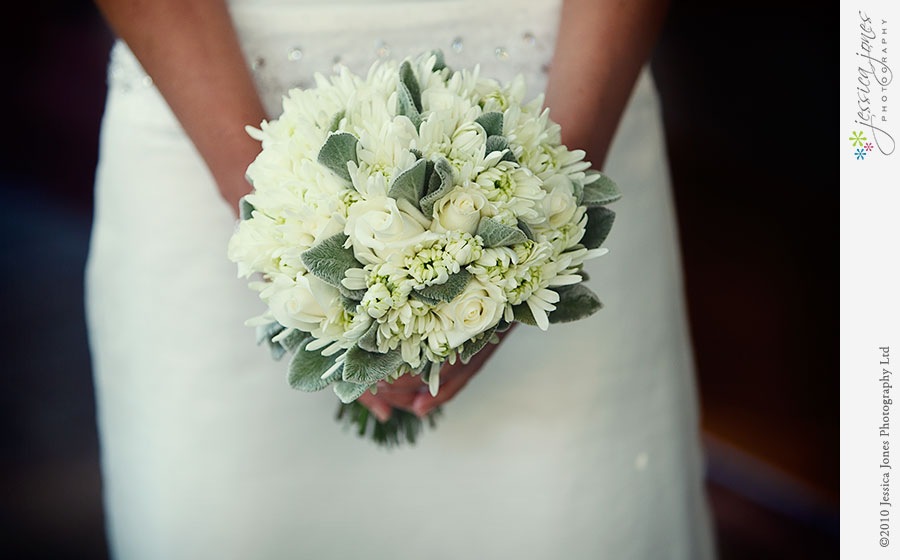 Then we arrived at Fairview Cottage, the perfect spot for such an intimate wedding.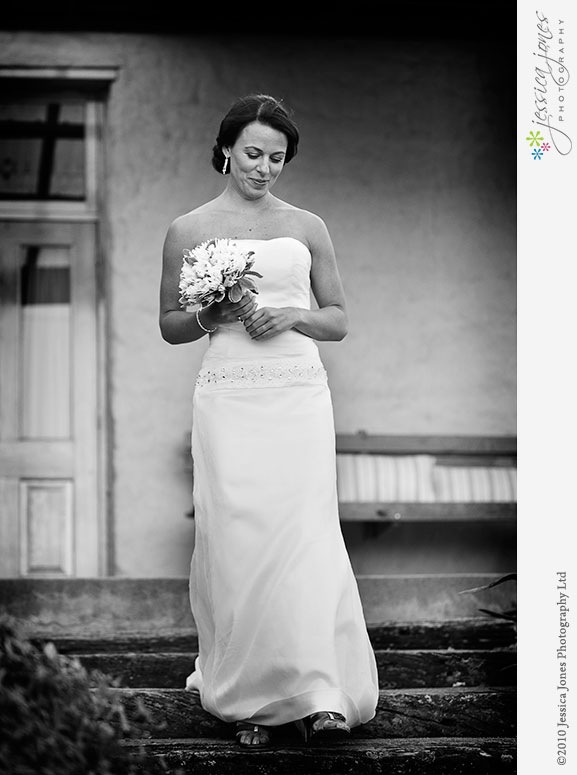 Liz Anderson and Rowan watch as the bride arrives.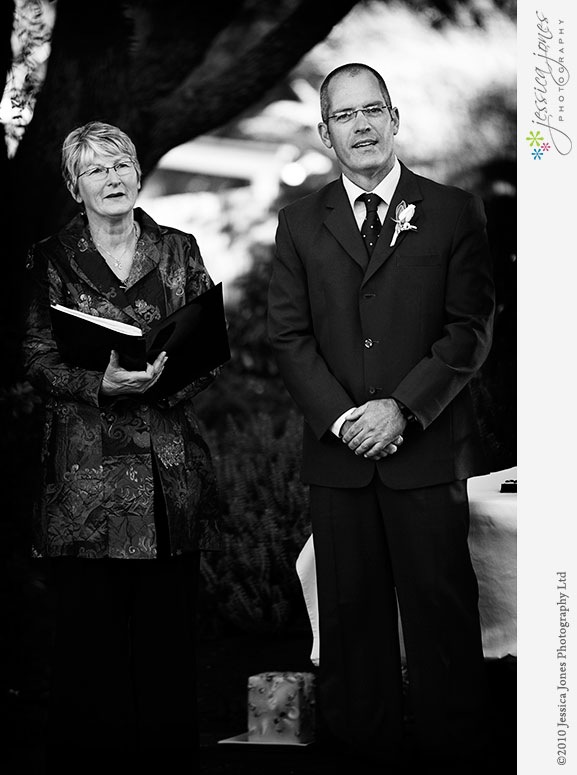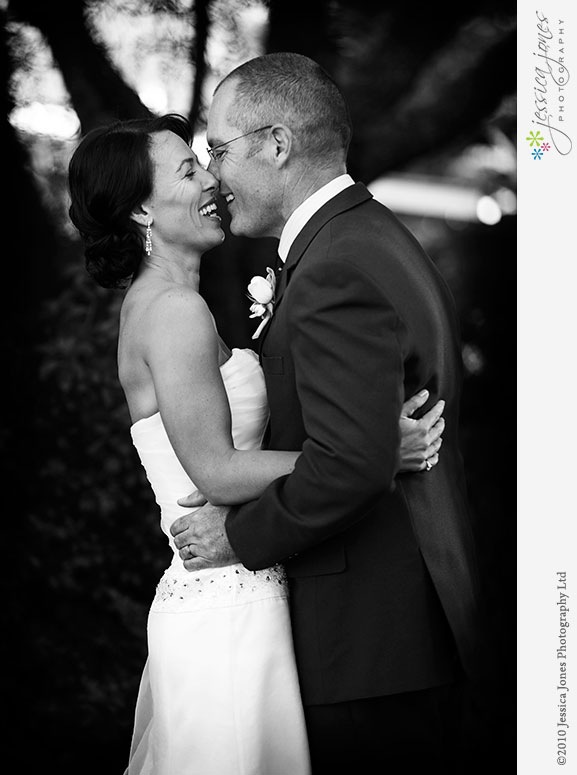 Priceless!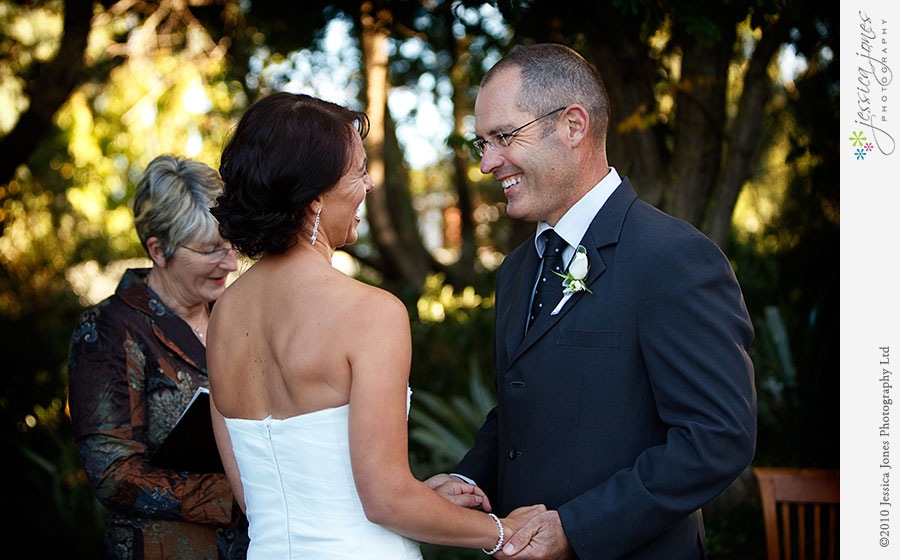 The ceremony was small and heartfelt.  There were so few guests that I had to be one of the witnesses!  I'm so NOT used to being on that side of the camera!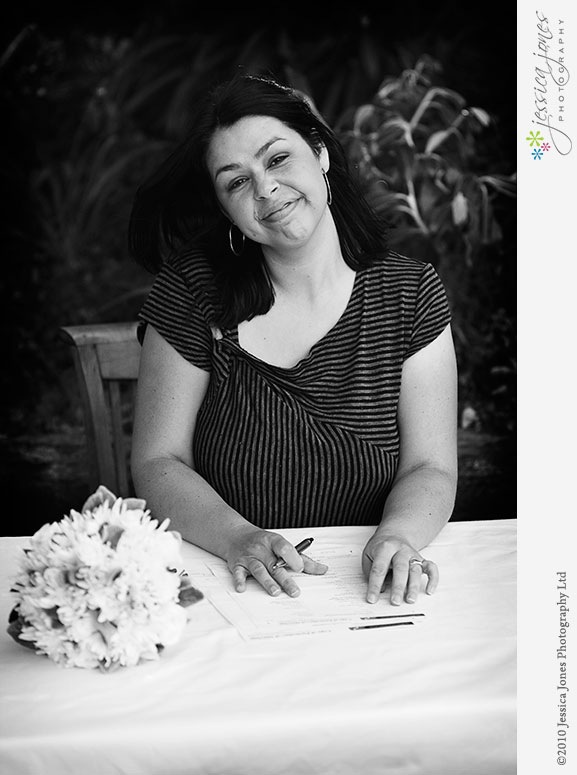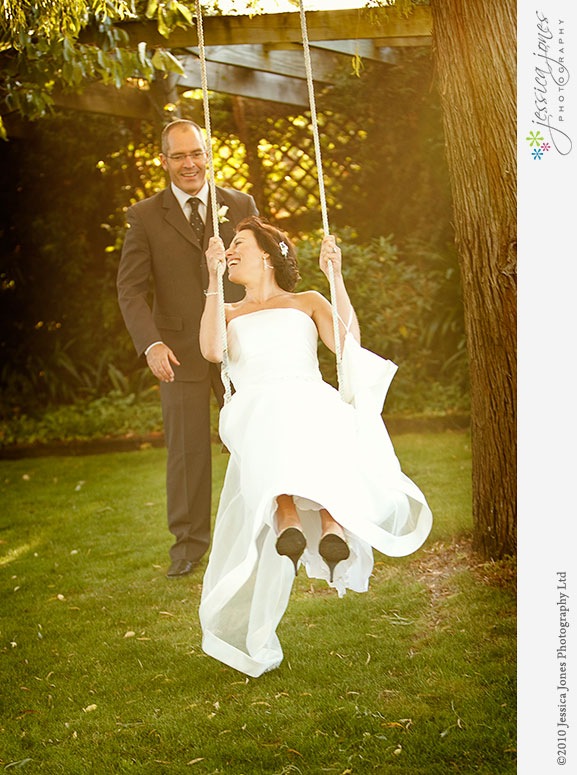 Rowan was so happy!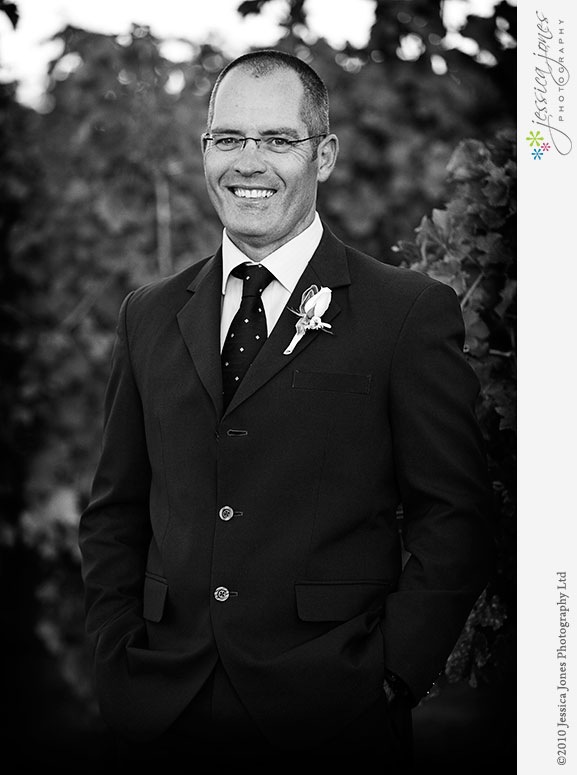 Loving the shoes also!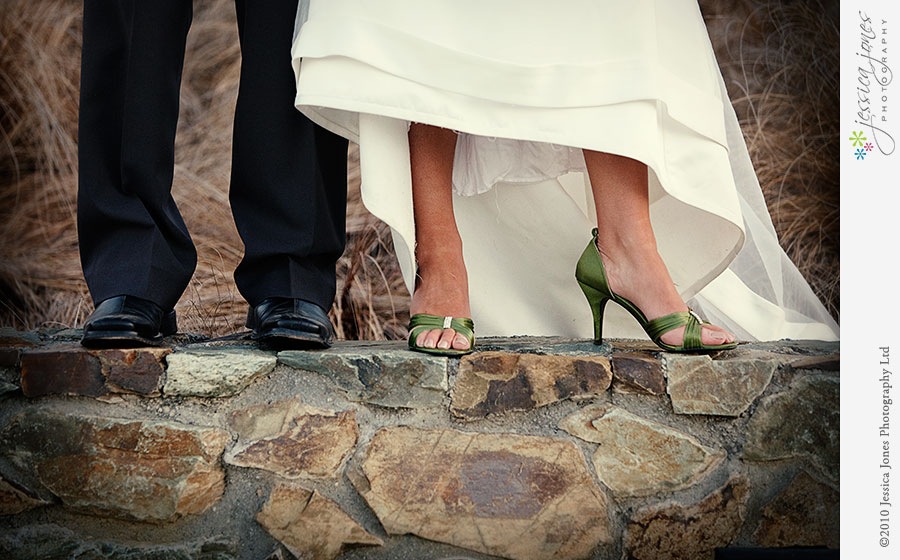 Katrina and Rowan, your wedding was one of the most beautiful weddings I've been to in a long time.  I'm so grateful that you chose me to capture those amazing moments for you.  Enjoy your married life together!
Vendor Shoutout:
Celebrant: Liz Anderson
Hair and Makeup: Deirdre, Locks and Lashes
Flowers: Pink Poppie
Ceremony Venue: Fairview Cottage, Renwick
For those of you who need a reminder, you can come be friendly at my FACEBOOK page, plus there are more of Katrina and Rowan's photos there!