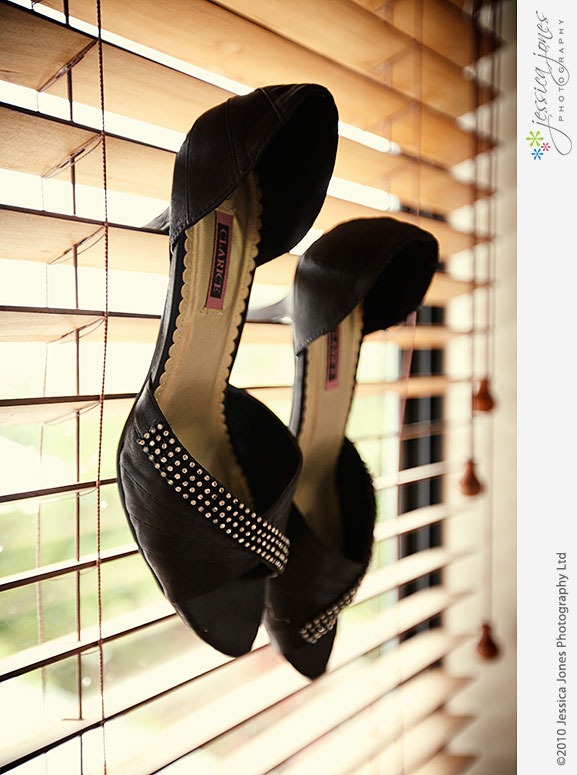 It was raining.  There I said it.  Really raining.  But I assured Amanda and Mark that as long as they got married, nothing else mattered.  It seemed like the initial disappointment was quickly overshadowed by the excitement of the day.  You can't plan the weather, but you can certainly make the most of it, and that's just what we did!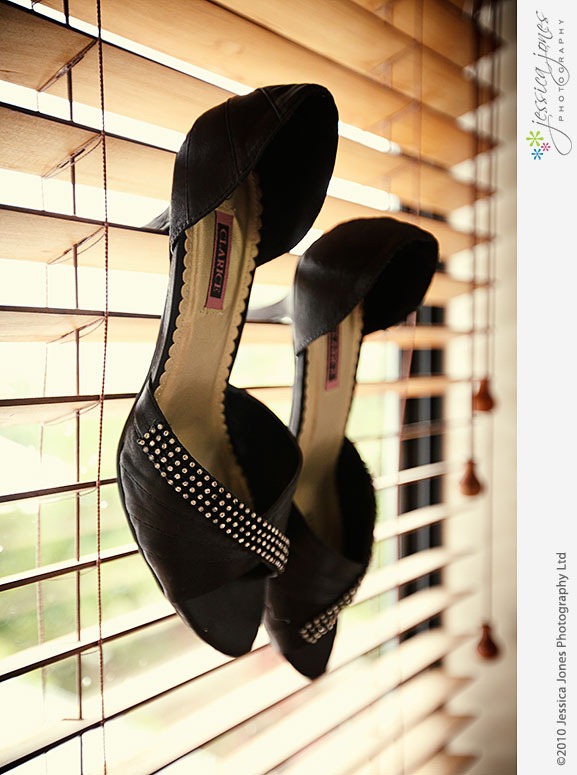 The wedding was held at beautiful Ngakuta Bay.  A comfortable and relaxed kind of occasion, surrounded by friends and family.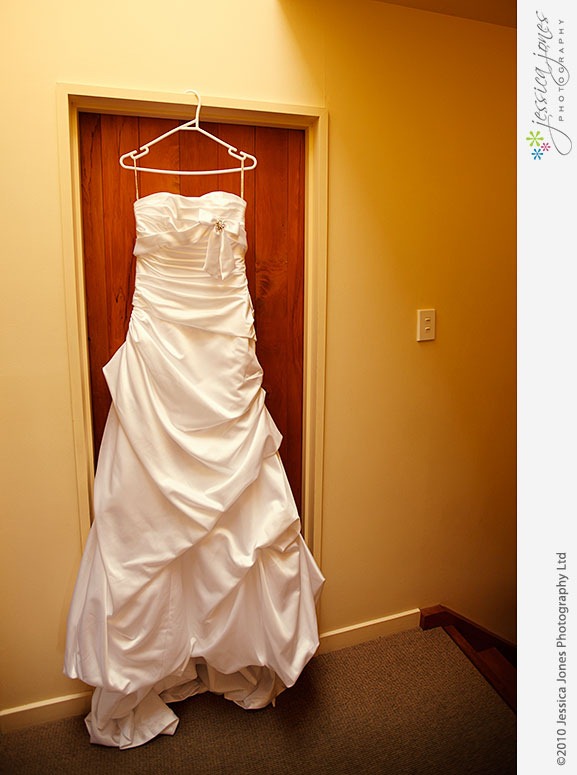 Grace did the make-up, beautifully, as always.  Thanks Grace!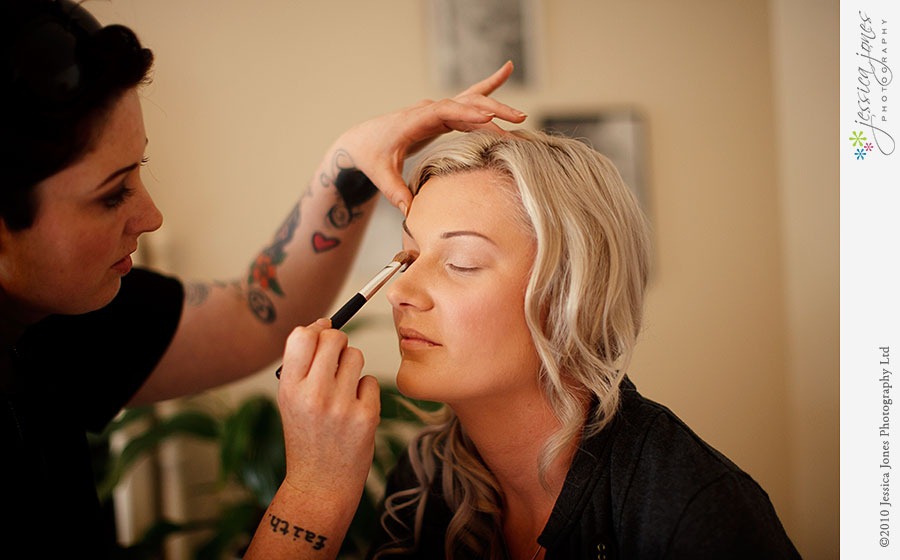 Meanwhile Paul is with the boys in Picton getting ready.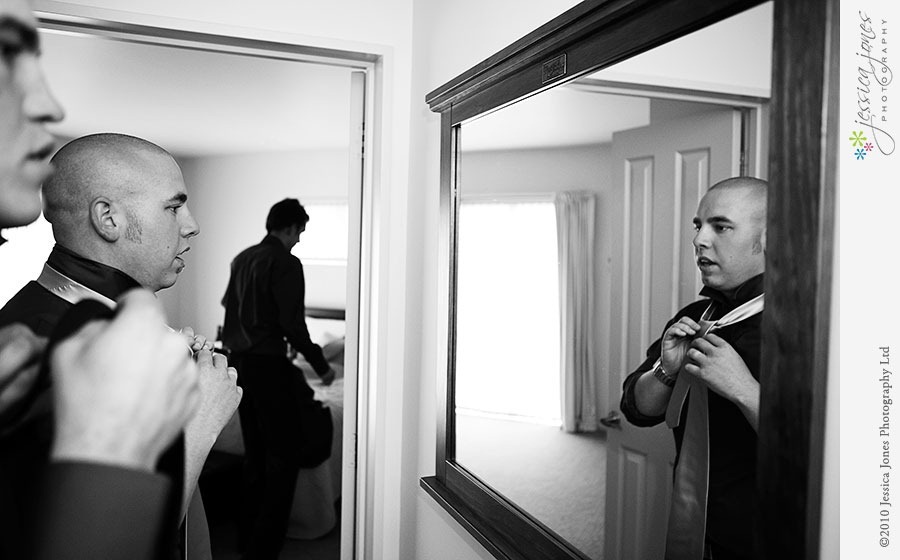 I love Mums at weddings.  I've probably said it before, but the photos with a Mum in it make me stop and look just that little bit longer.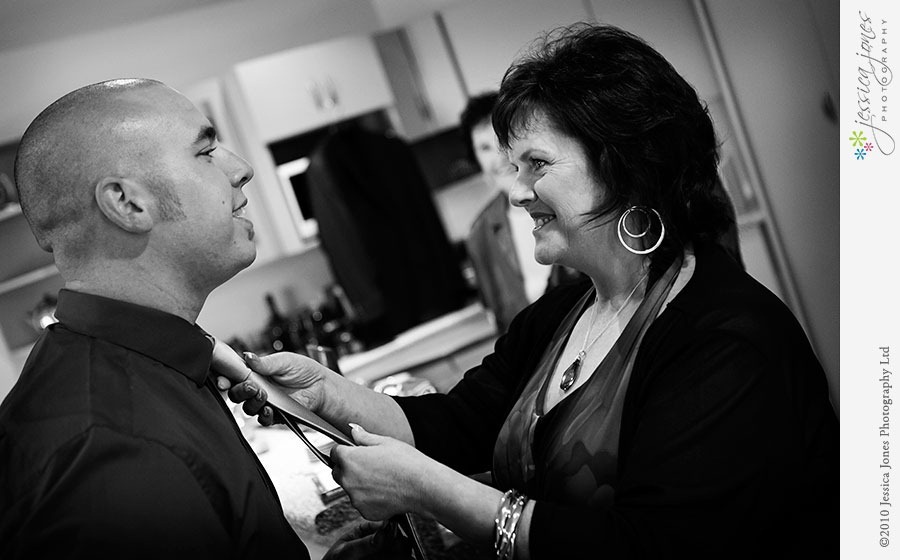 Beautiful!  Amanda, you looked amazing!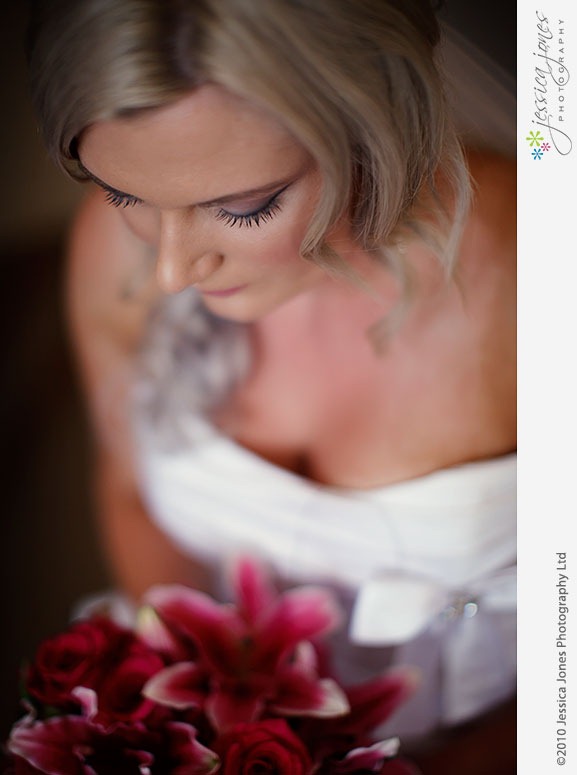 This is Amanda's Mum.  This was just after she said that she hoped that everyone didn't mix her and Amanda up, thinking that perhaps they were twins.  I love it.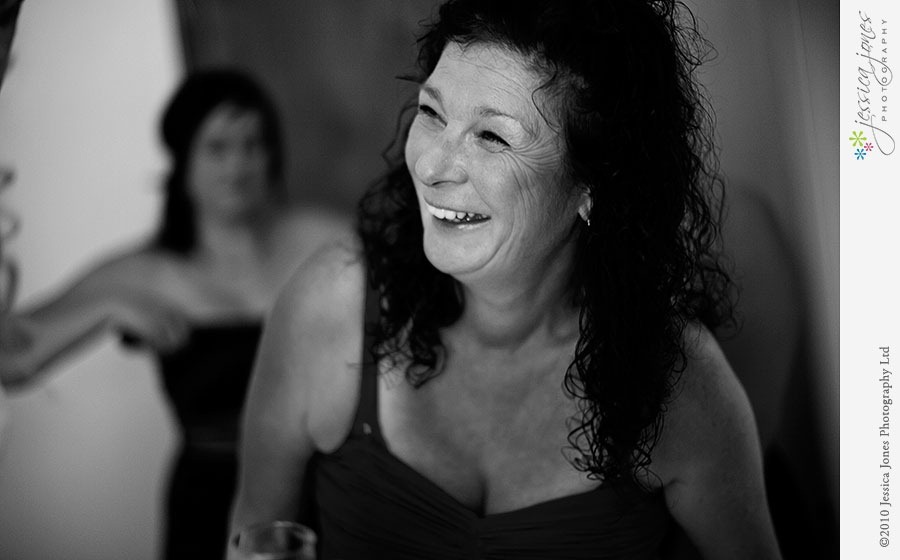 This was as the boys were arriving.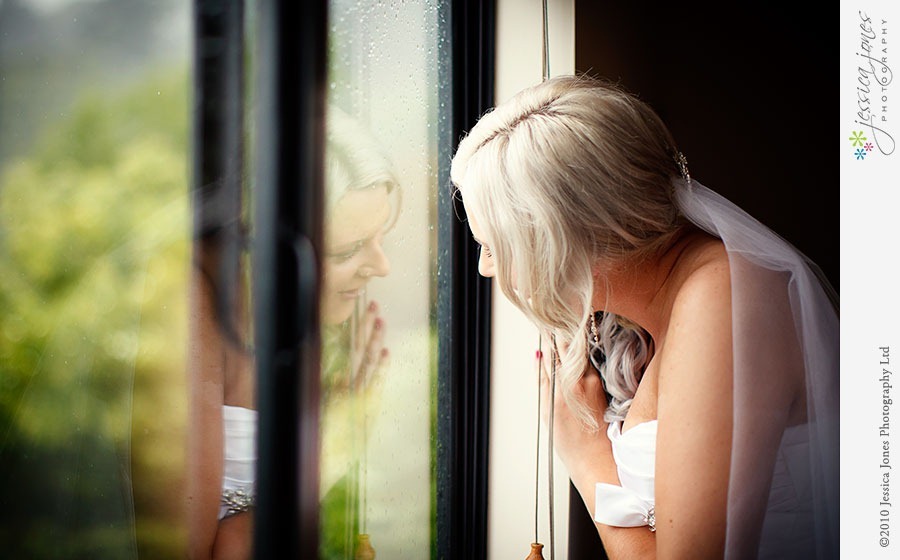 Everyone needed a look!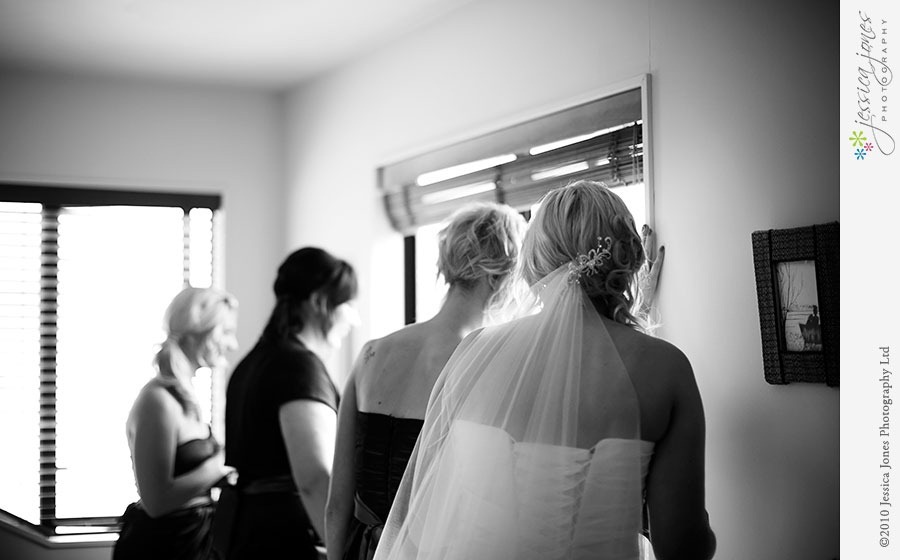 How stylie are these girls?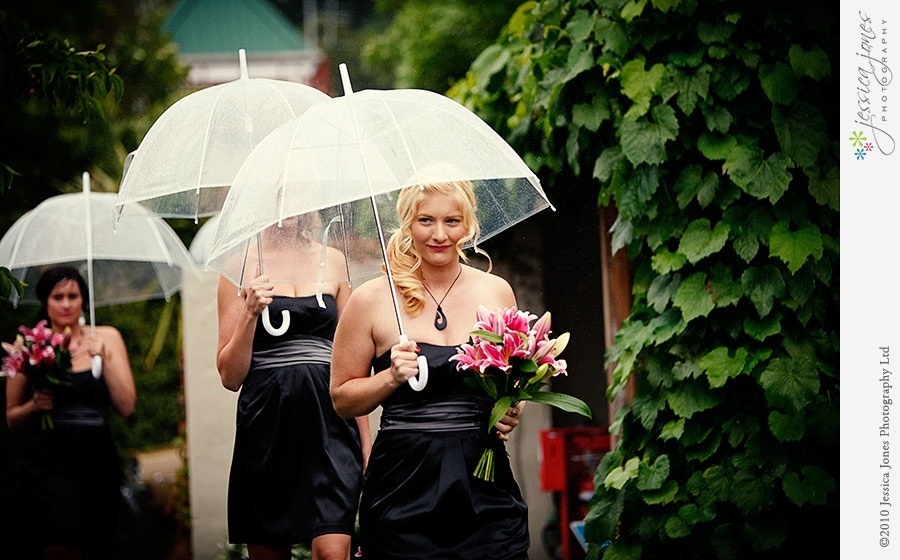 Amanda's reaction to seeing her groom.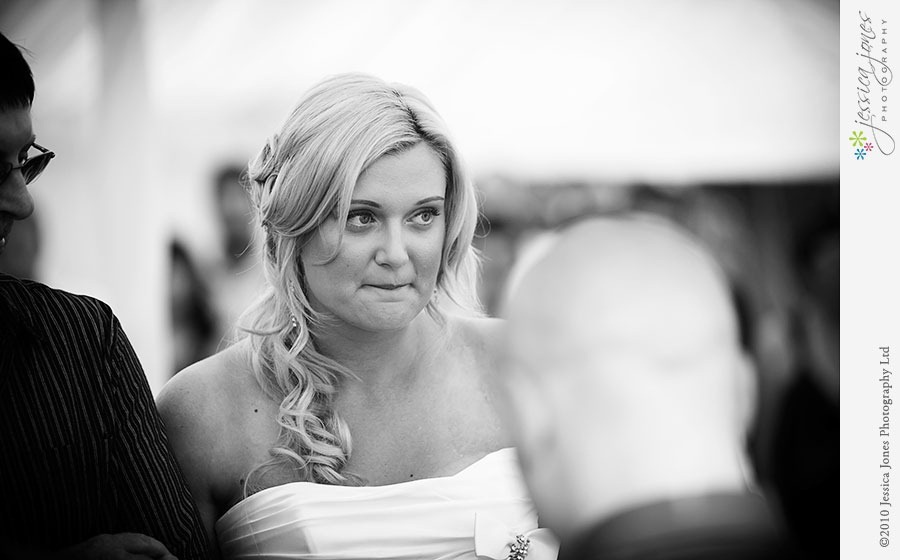 This image makes me happy.  Mark was saying his vows, and had to turn away briefly as the emotion got to be a bit much.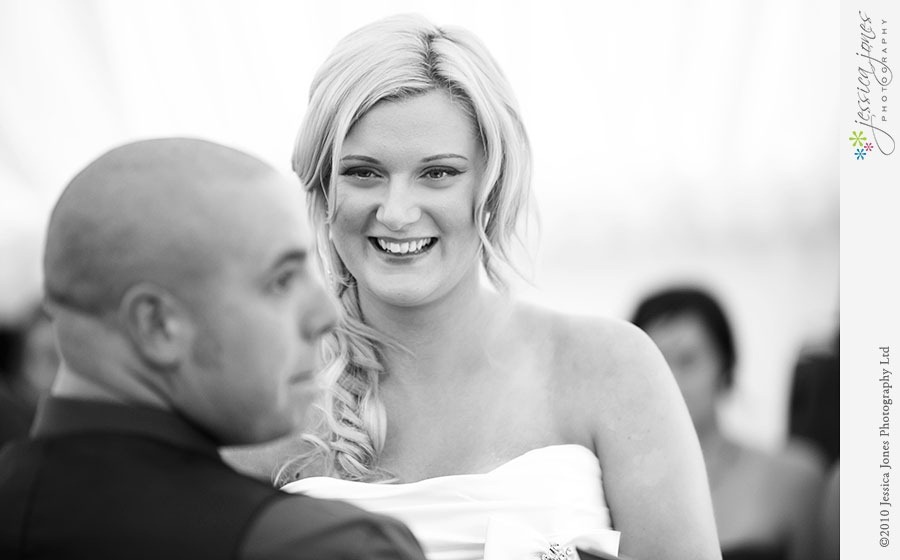 Carol Taylor saved the day.  The rain meant that the beautiful outside wedding, was now a marque wedding.  She quickly arranged everything beautifully, as if that's just how it was supposed to be.  Thanks Carol!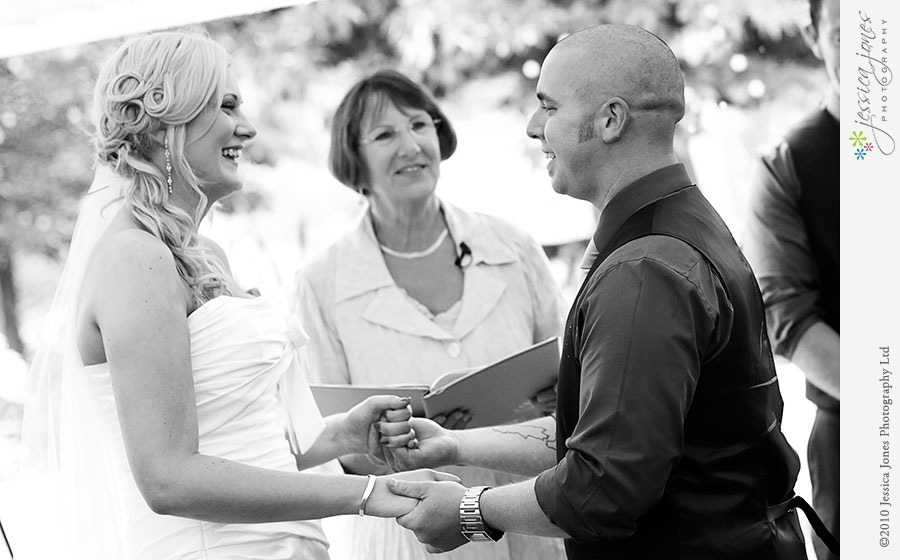 Then off down to the shore, and it rained.  And rained some more.  Mark was totally fine with that, he had just scored a wife!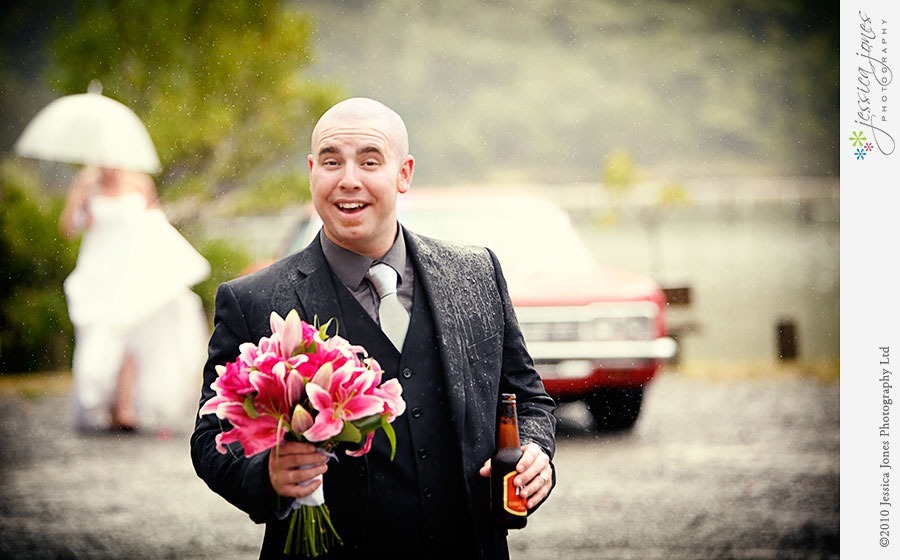 We totally made the most of the rain.  No point in letting it all go to waste!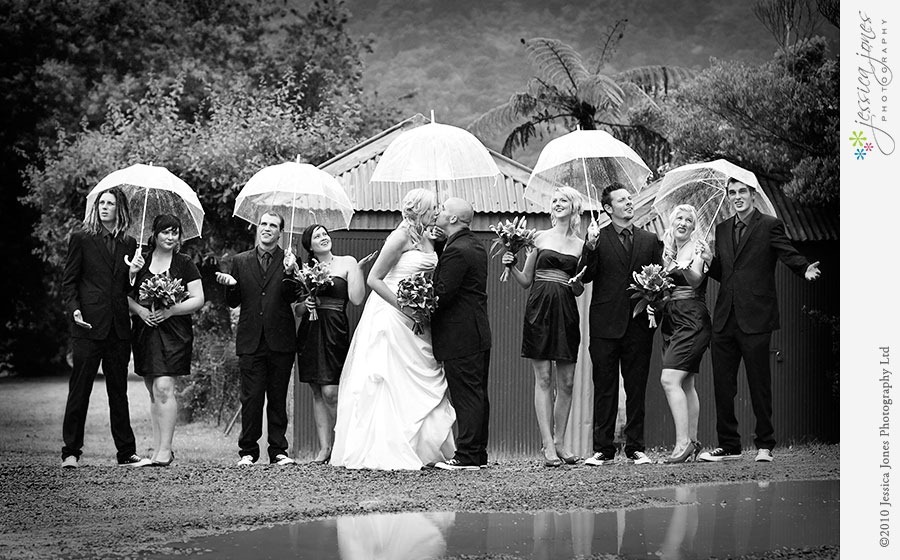 Marvellous scenery!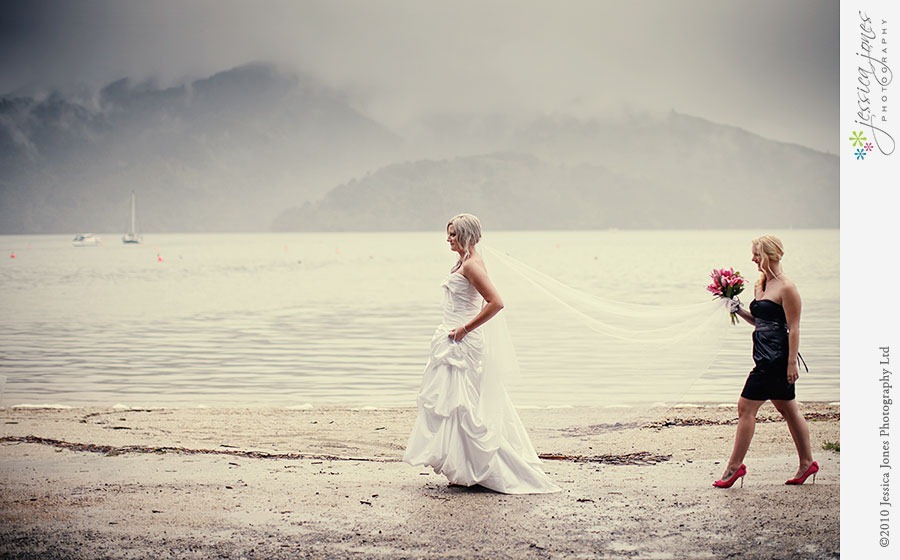 Possibly the coolest boys wedding shoes ever?  I reckon.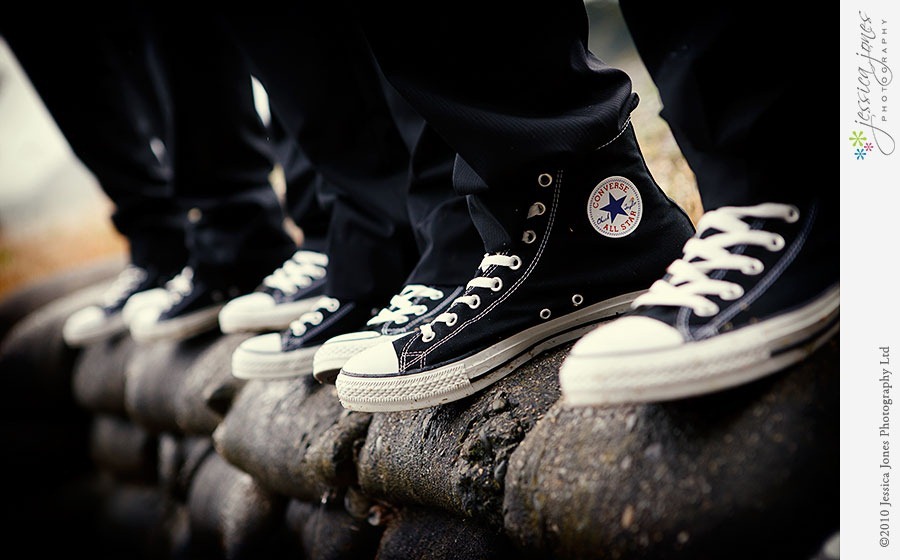 Add to that the hot pink girls shoes, and you're onto a winner.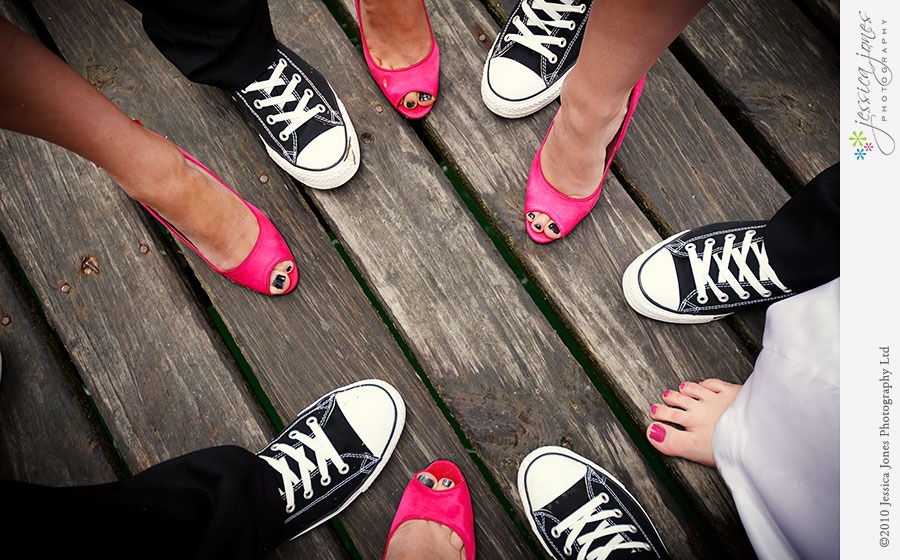 These guys are so cute!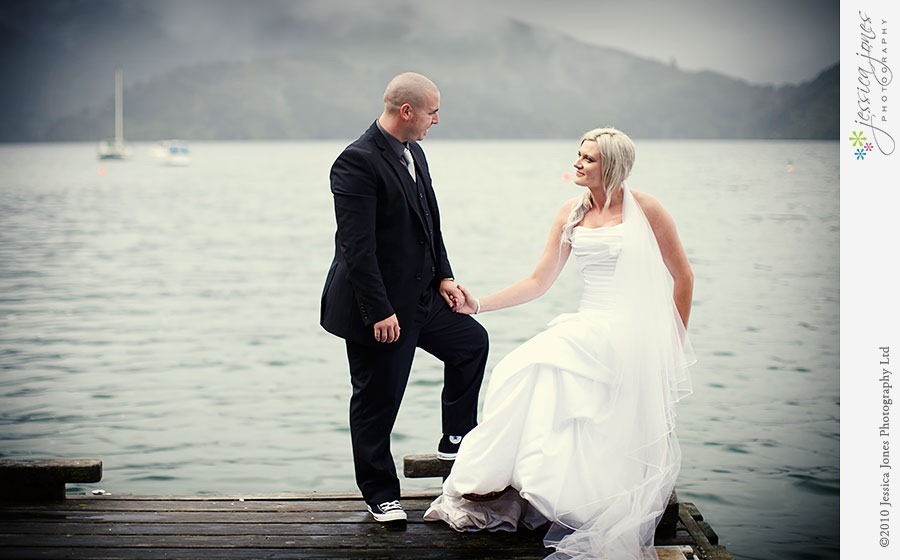 As Mark was trying to get under the veil, he exclaims "Now I can totally see why dolphins get caught in nets!"  Favourite quote by a groom.  Ever.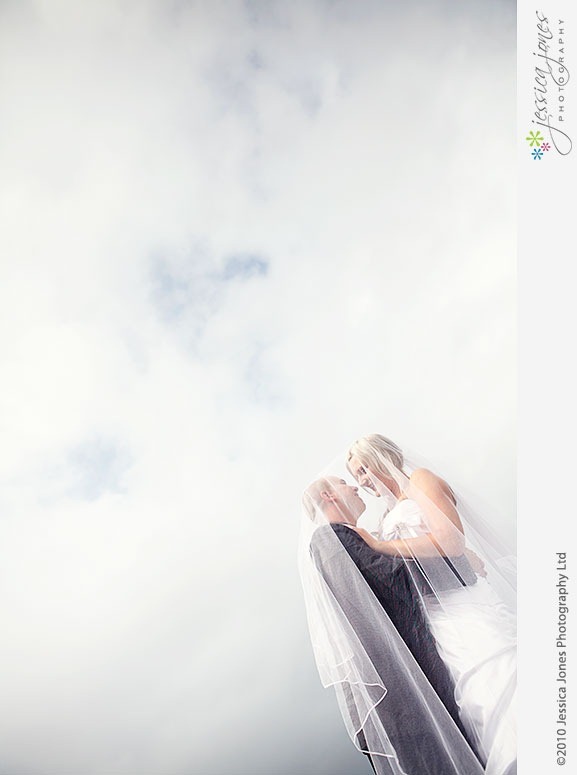 I love veils.  That's just how it is.
Totally awesome at following instructions.  "Be cool and serious" click "Now extremely happy, go!" click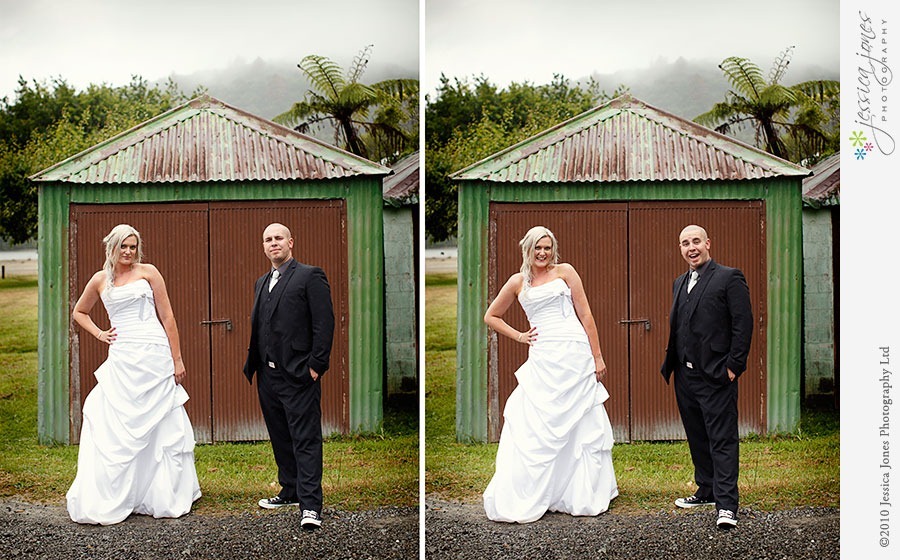 This is Chevy the dog.  Chev is Amanda's baby, totally.  Although I thought she was calling him Jeff, which would have been a good name too.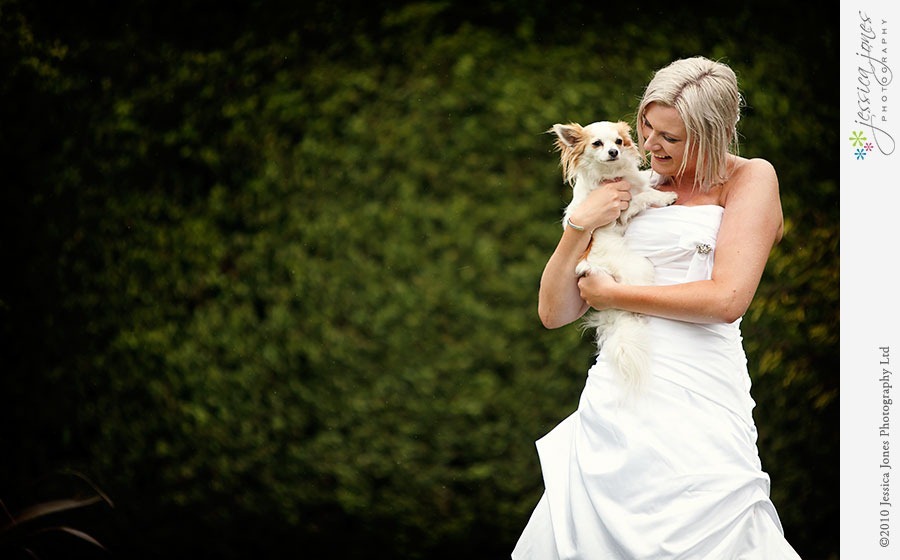 Mark, totally cool.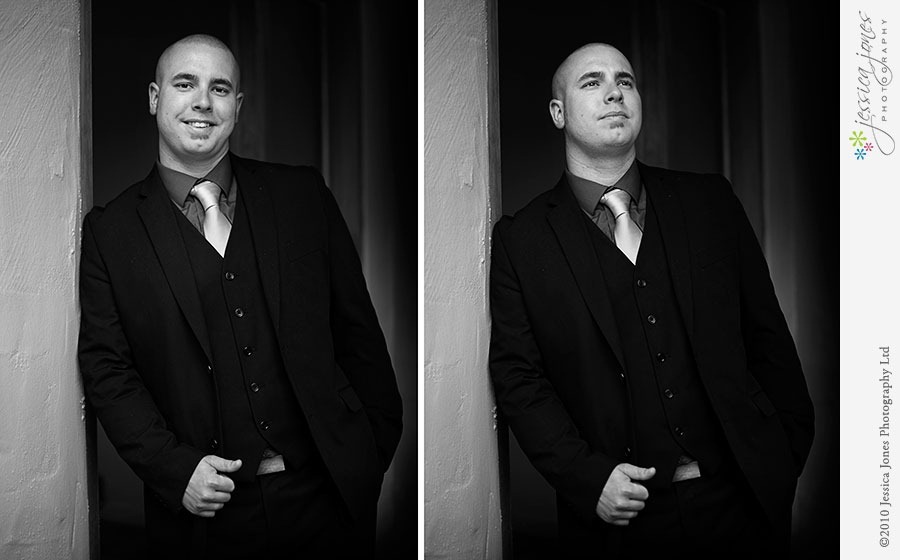 Before we went into the marque for the reception, Amanda popped upstairs to freshen up.  Here she's doing the royal wave.  She's got it down.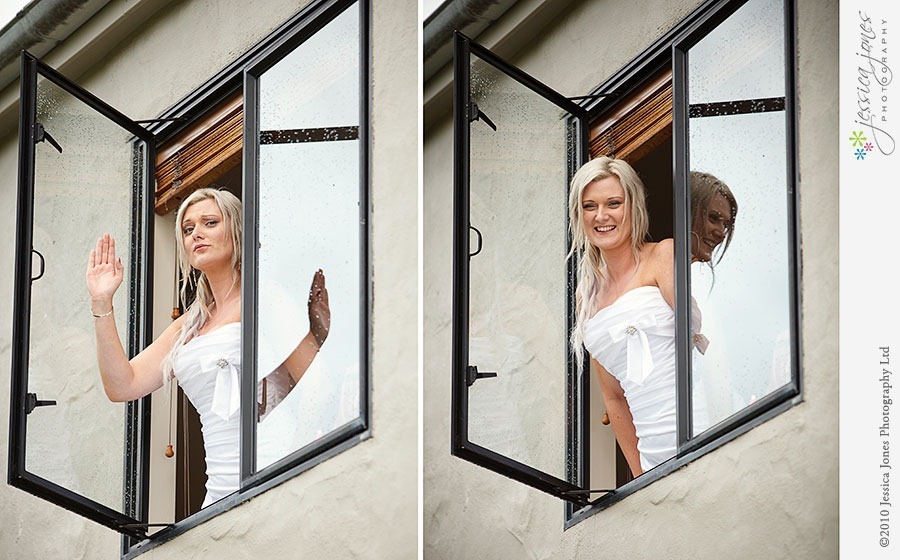 Paul's dedication to get the shot.  Gotta love it.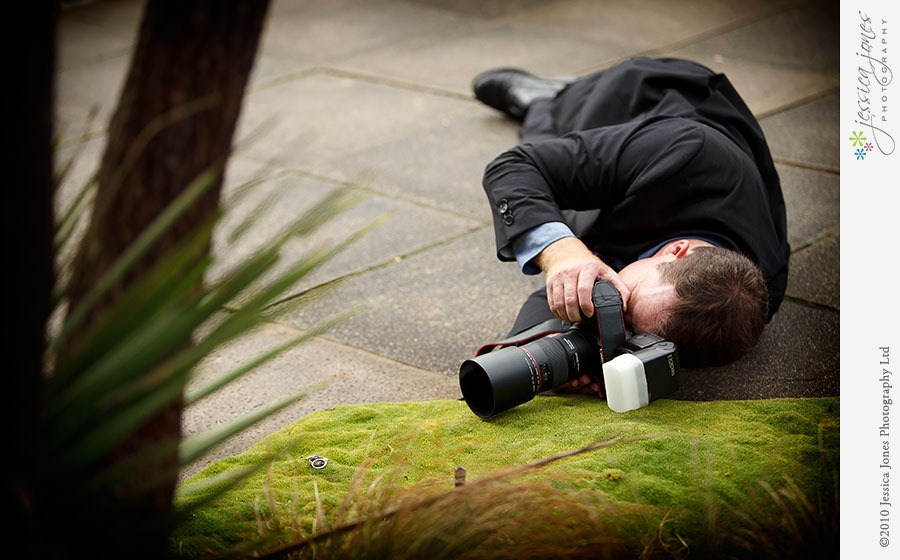 Worth lying on the ground for?  Totally.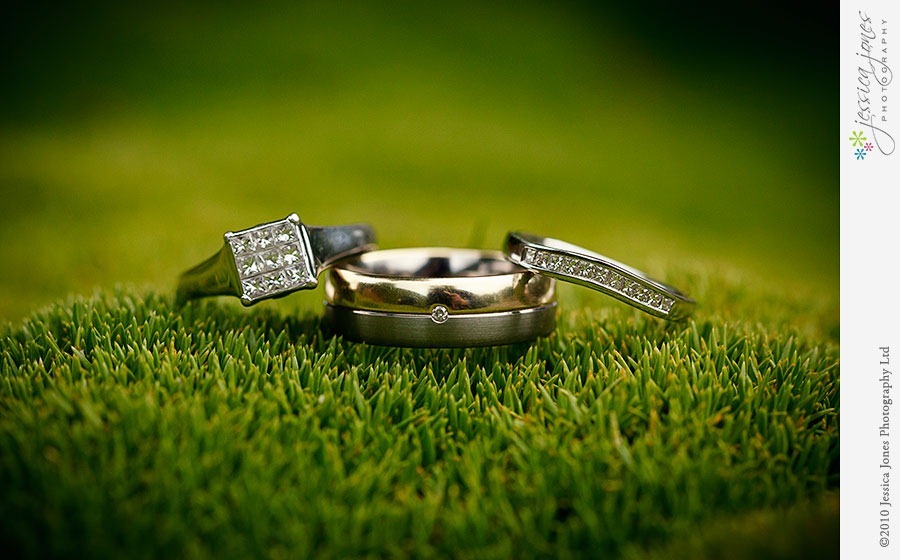 He had so many great shots, I have to put in just one more…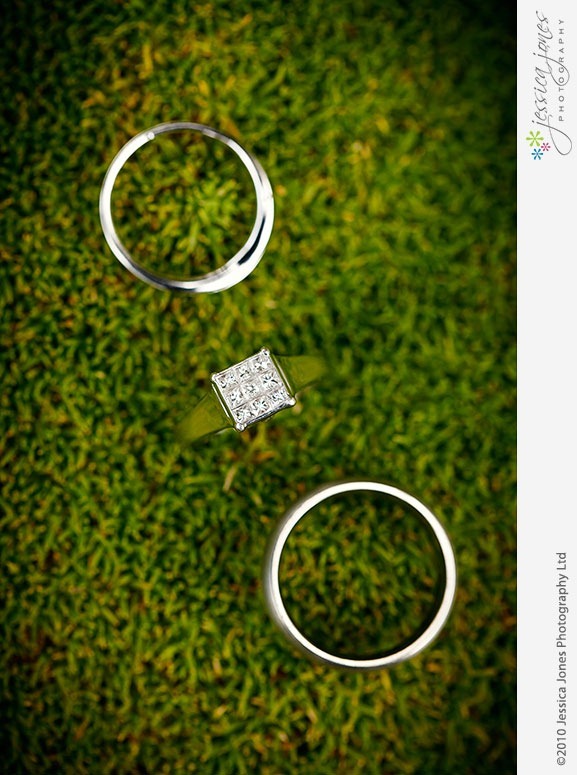 Then onto the speeches and dinner.  Everyone was perfectly happy.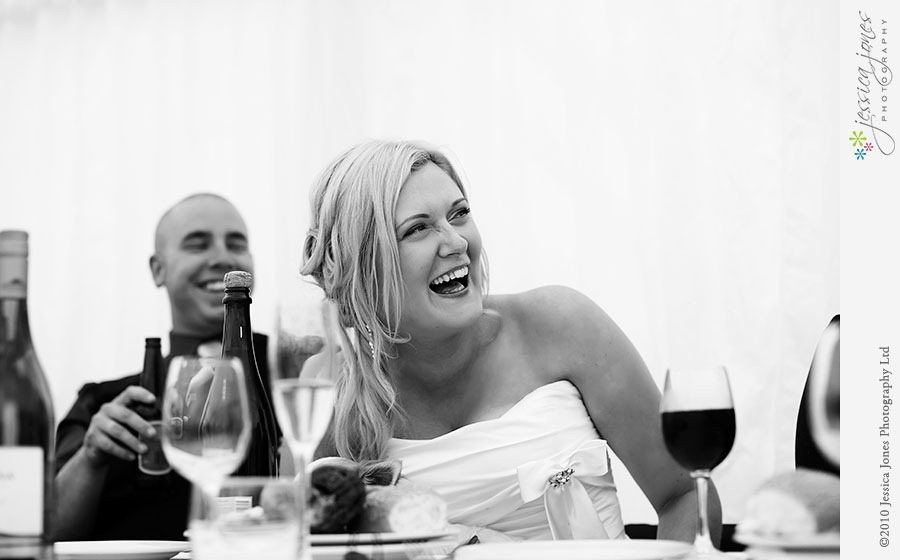 Cheers guys!  (notice Chev on Amanda's lap there?)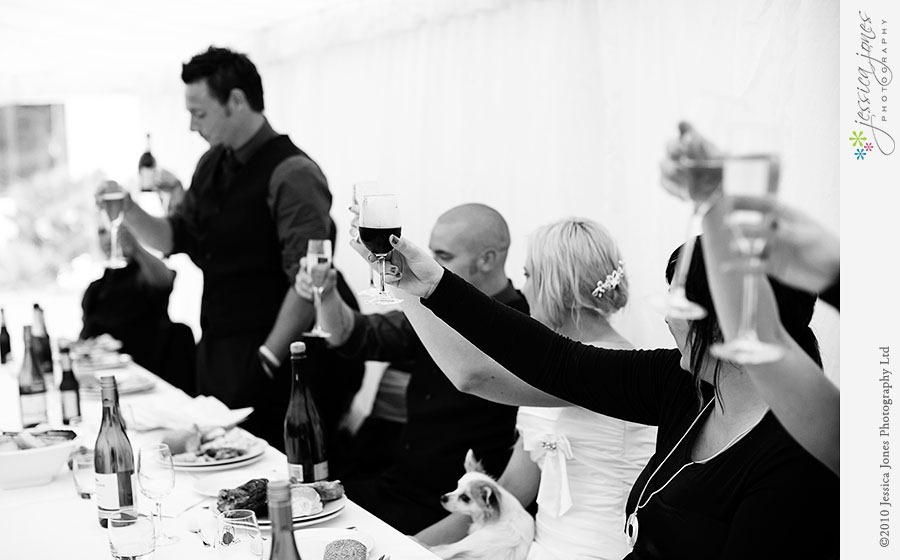 Amanda and Mark, thanks so much for letting us share your day with you.  What we lacked in sunshine, you made up for with your amazing attitude and everyone's ability to have fun.  Can't wait to show you the rest!