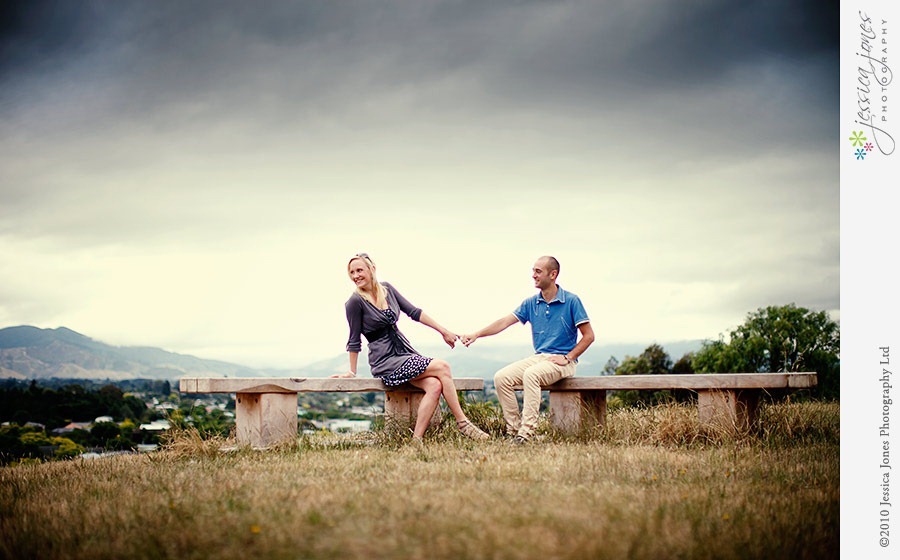 The email started with "I'm an avid fan…."  So, well, she had me with hello. She followed this with exclaiming how much she'd love me to photograph her wedding.  I asked when she was getting married.  Then she admitted she wasn't actually even engaged yet.  There's dedication for you!  As if that wasn't enough, what totally blew my mind was that Heather Ellis is an amazing photographer in her own right! 
I was a little frightened when she drove an 8 hour round trip to come and have coffee with me.  "What if she's a stalker?" I asked Paul beforehand.  You hear stories about meeting people over the internet you know.  I just couldn't fathom why she would make such a big effort for coffee.  Man, it better be a good coffee!!  Thankfully we hit it off right away, she wasn't a scary stalker at all and that one coffee meeting has turned into a lovely friendship.
Fast forward about half a year, and Heather and Doug are in India experiencing the world.  I get an email from Heather who exclaimed that Doug proposed in Agra at sunset across from the Taj Mahal!  I knew what was coming next.  And yes, I'm happy to declare that I'll be shooting their wedding in April!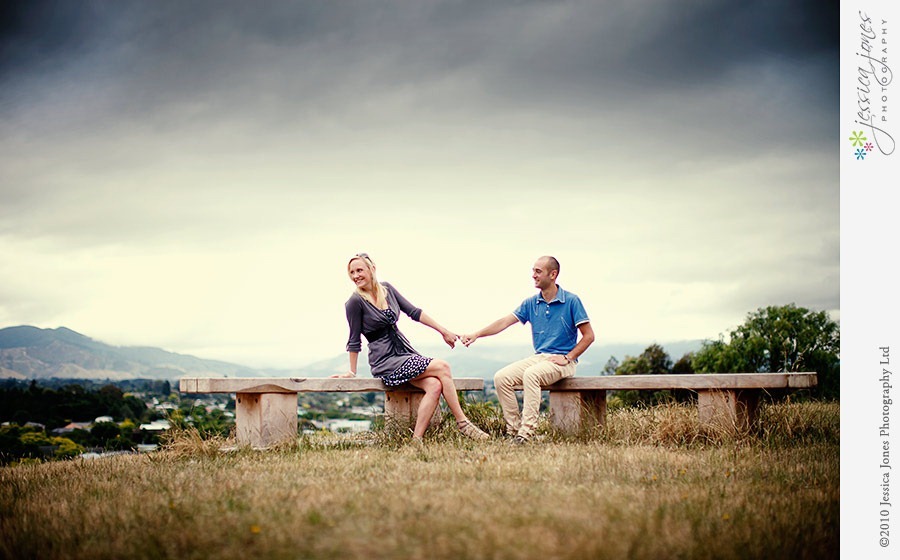 So they travelled up to Blenheim this weekend, and we planned an early morning photoshoot.  Like 7am early.  None of us are morning people, but we managed to cheer each other up just fine and what followed was three hours of pure fun.
Doug moved to New Zealand from South Africa when he was 18 and met Heather a year later while she was working at Subway.  She was just finishing a double shift and she said she looked terrible.  Doug only noticed her beautiful eyes and smile.  Heather knew that anyone who could see past a dirty-sauce-covered green Subway tshirt and still want her number was someone worth getting to know.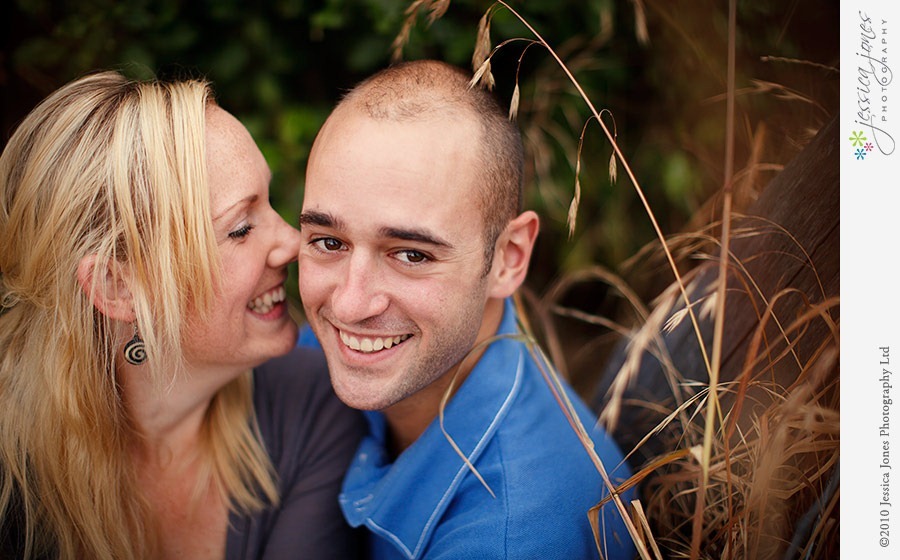 Like most of my couples, Heather was slightly disappointed with the tree when she first saw it.  "That's IT?!  I thought it was some magnificent big tree on a paddock somewhere?"  No, sorry.  That's it.  But in a photo it looks pretty cool, and thankfully Heather agrees.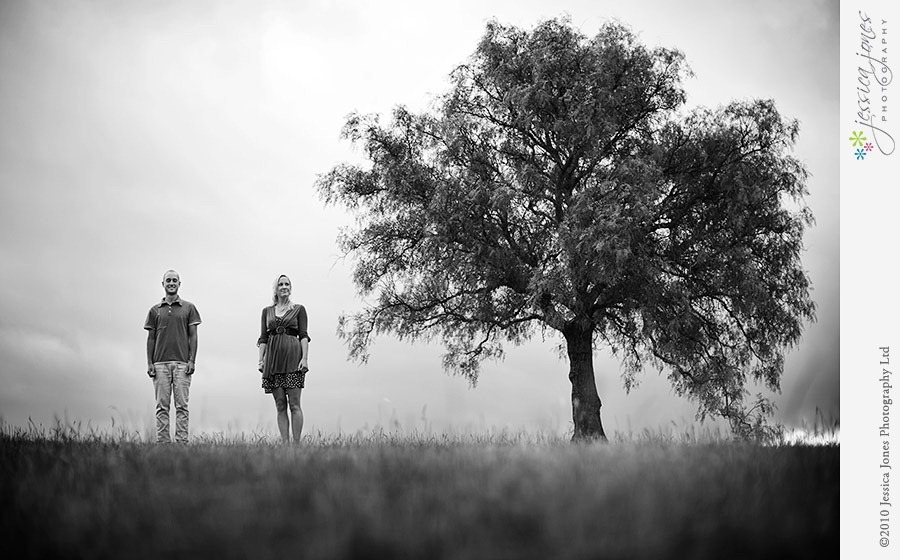 I told them to go stand among them thar trees, blend in and pretend to be one of them.  Clearly Doug's tree blending skills are far better than Heather's.  Not to worry, it's probably not a skill you're going to need much in life anyway Heather.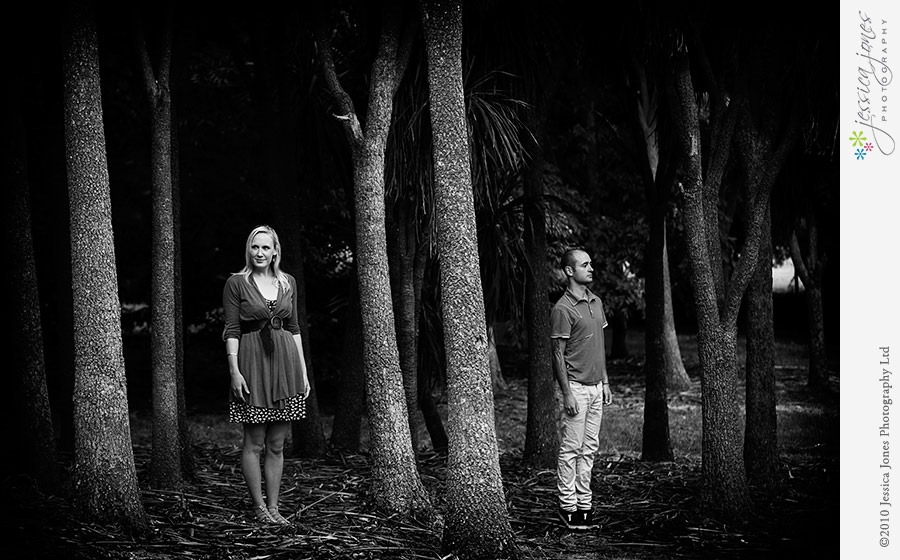 Heather and Doug are perfectly suited to each other.  I mean perfectly.  You can just tell they're best friends.  The way they play and have each other on.  The way they look at each other, even when my camera isn't pointed at them.  Yes siree, they belong together.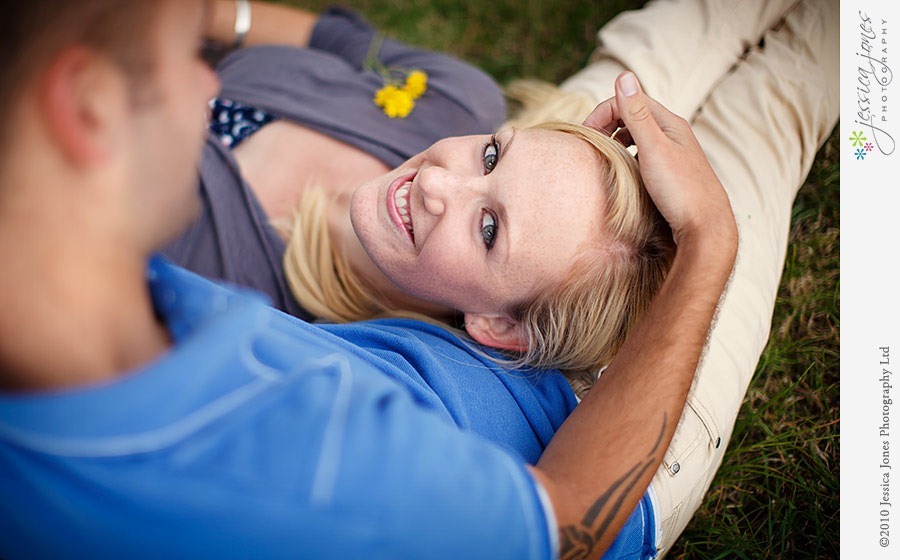 I call this my needy neighbours shot.  Priceless.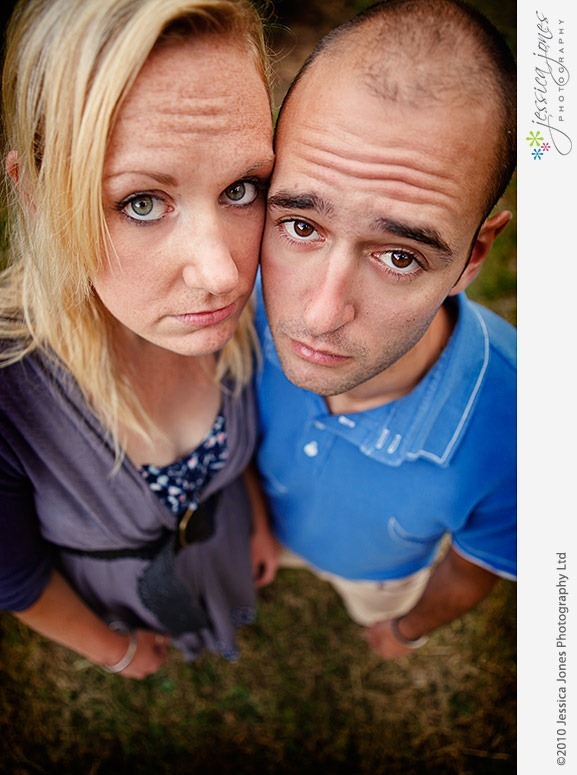 Then the field of yellow flowers.  I've seen this yellow field a lot lately, and just ached to use it.  I haven't a clue who owns it, and neither do the neighbours.  So I'm hoping it was ok to walk through it.  I was feeling a little Bonny and Clyde to be honest…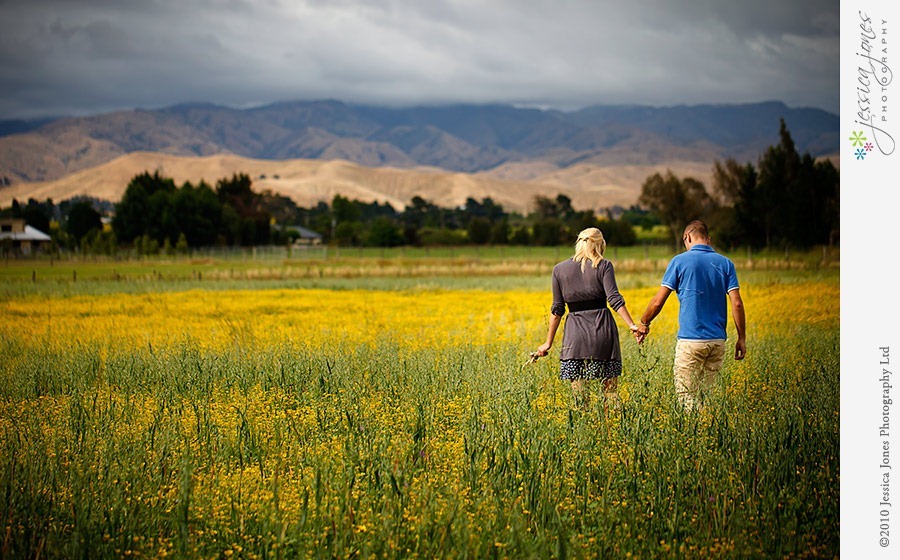 I love this.  Love love love it.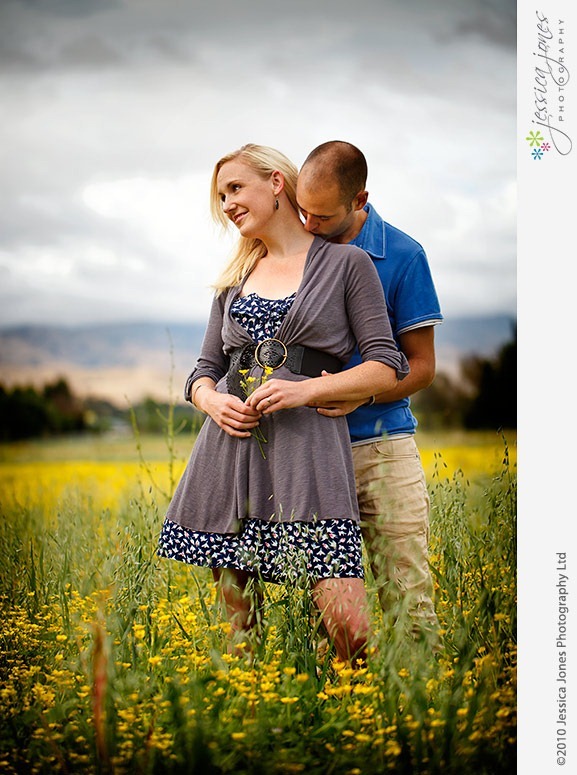 This was the first time I've met Doug.  I like him a lot.  He has become Heather's second shooter, much like Paul is mine.  He's charming and funny and laughs at my jokes.  Bonus points for anyone who laughs at my jokes.
Heather also laughs at my jokes, and has good jokes of her own, so I like her too.  I also love her work, it's fresh and full of personality.  If you happen to be anywhere near Christchurch do look her up!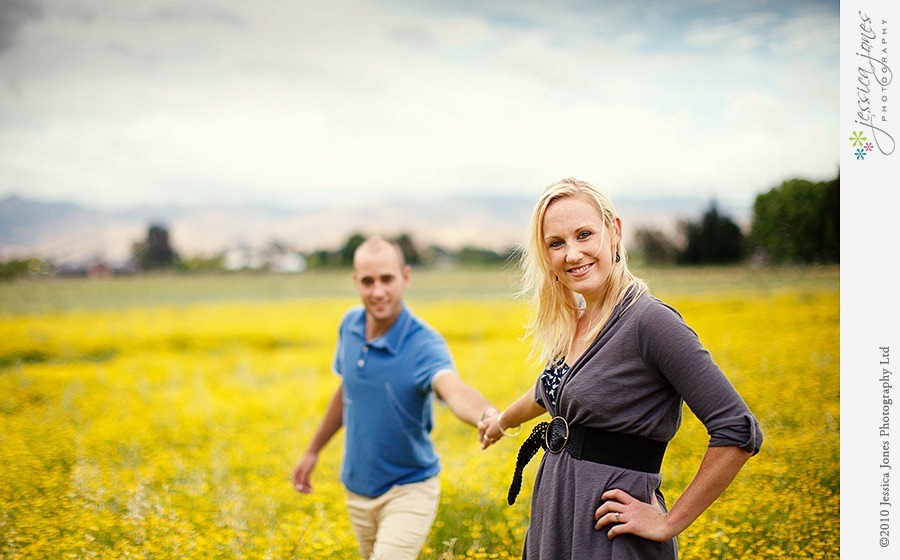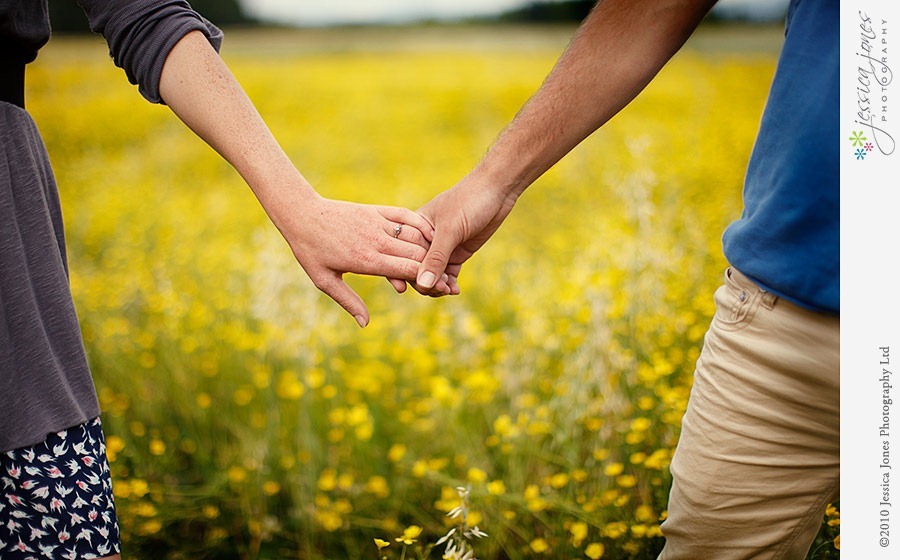 I had asked Heather to step forward, but she didn't quite hear me right and did this.  Maybe she thought I said forehead?  Either way, it's way funny.  I love the look on their faces.  They'll do what I ask, even if it makes no sense at all.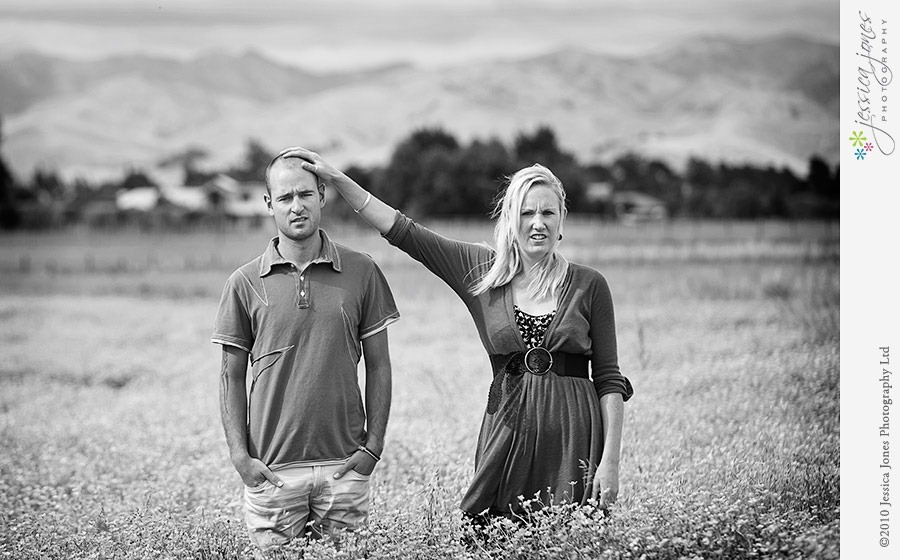 Cuteness.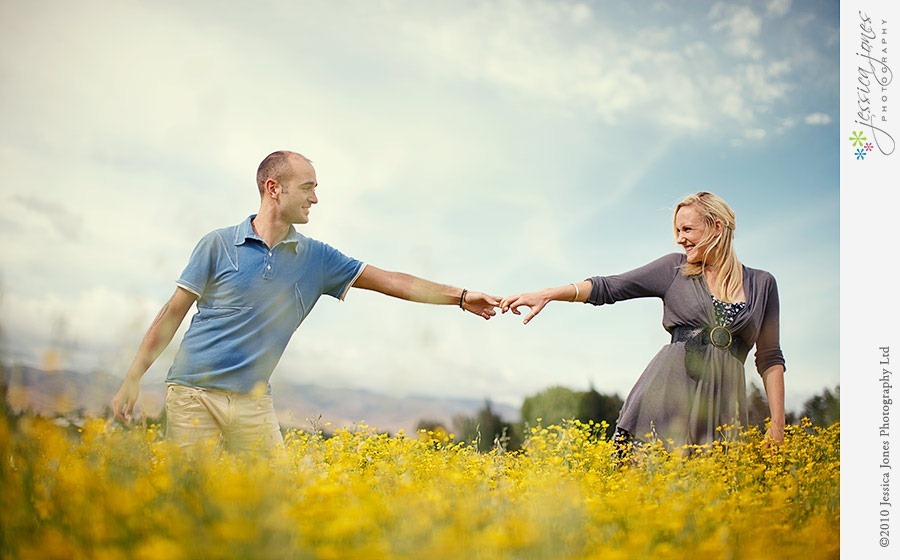 Next we went cherry picking.  You can't come to Blenheim in December and not go cherry picking.  It's like an unwritten rule.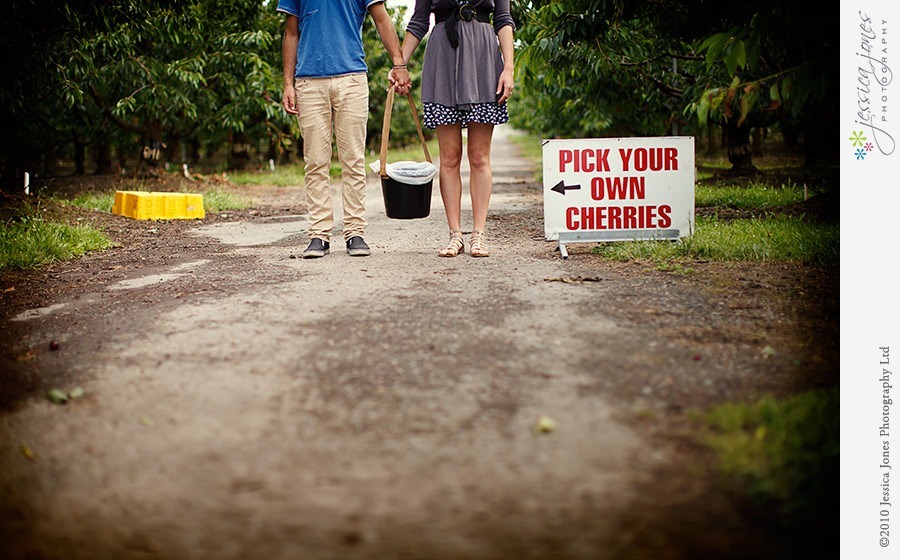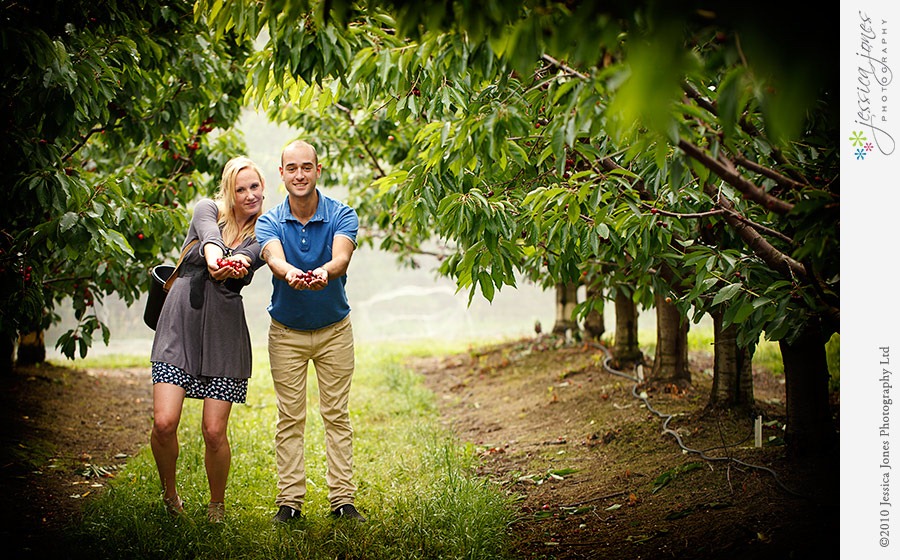 We assured Doug that this shot was worth lying in the wet grass for.  See Doug?  It totally was.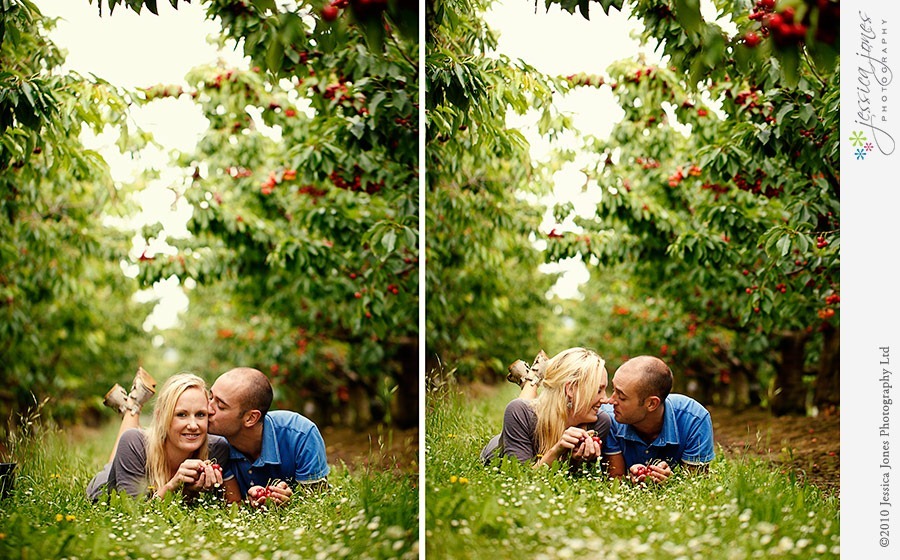 I can barely stand the wait for Heather and Doug's wedding.  HURRY UP AND COME QUICKLY APRIL!!