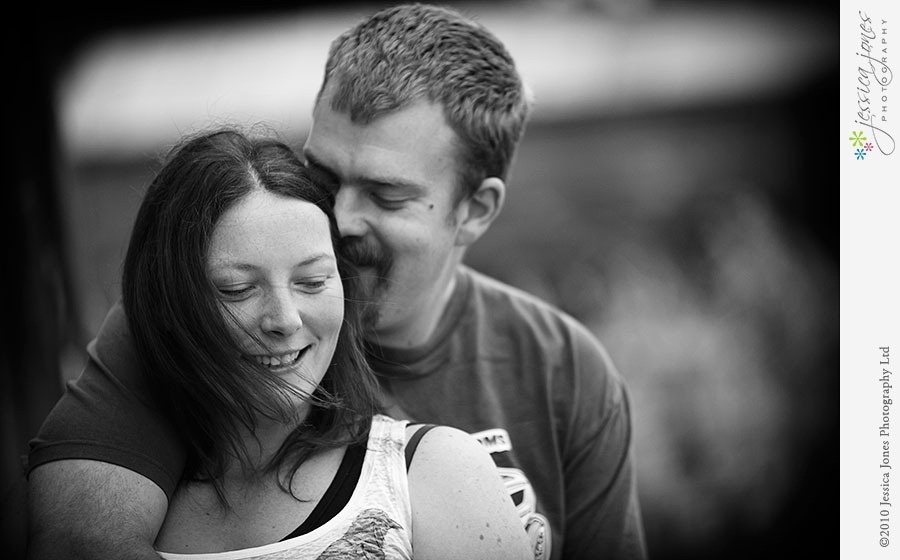 As quickly as it crept up on us, Christmas has been and gone.  The presents have been opened, the pavalova has been thoroughly eaten, and the blinking lights on the ceiling have their days numbered.  It was a lovely day spent with family and friends, and surprisingly to me, my Mum made it to Christmas.  I was fairly sure we were going to loose her last weekend, but as is often the case in my life, I just don't seem to know everything.  In this case it was a good thing. 
So Christmas is 363 days away again, and so now that I have some time up my sleeve I can blog Gwen and Phil's engagement shoot! 
Gwen mentioned that she was keen to have photos by old buildings and grassy fields.  I knew exactly where I wanted to go!  I've had my eye on this area for the longest time, waiting to pair it with the perfect couple.  Gwen and Phil were that perfect couple!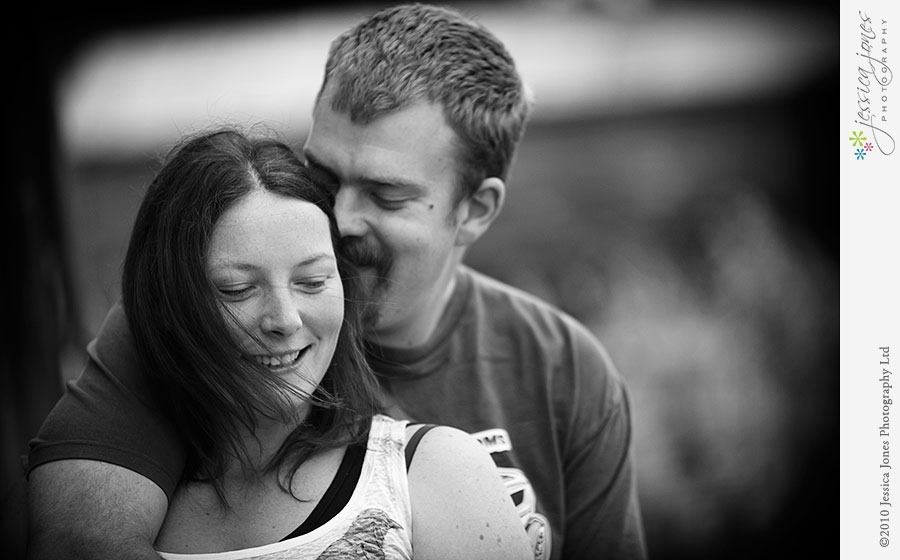 As often as possible, I like to time photoshoots for the prettiest light.  So we were planning this shoot for early morning.  When Gwen mentioned that maybe just before sunrise was a good time, I just about spat my coffee all over my keyboard.  Sunrise was before 6am, and to me that was mighty early.  Gwen wasn't at all bothered by this as she is used to getting up at 4am.  As in FOUR AM!  She milks cows, 1000 of them.  Everyday.  What an amazing woman!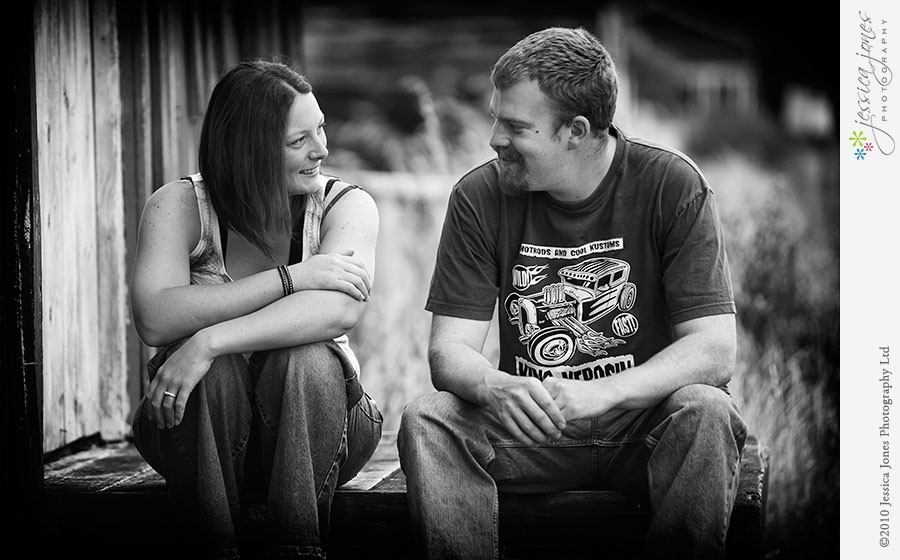 So although it would be pretty at 5.45am, I was willing to just imagine it and we settled to meet at 7.30am.  The light was perfect.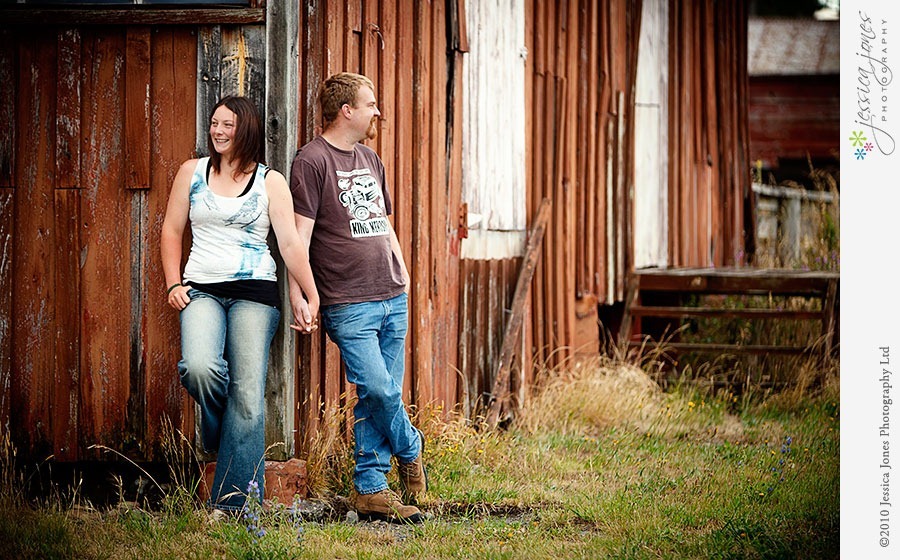 I love this a lot.  Even without their heads they're cute!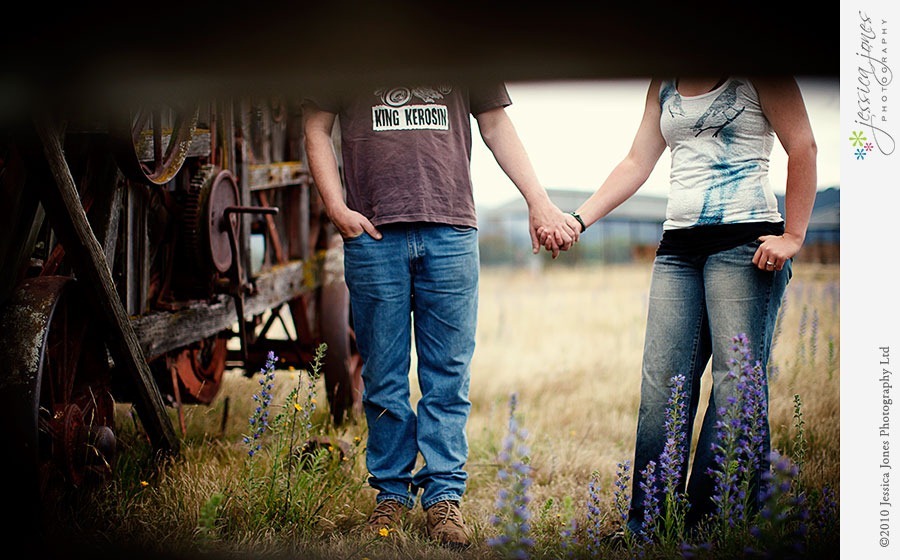 Sure they looked at me funny when I asked them to kiss over there by that dirty big puddle, but they didn't see what I was seeing!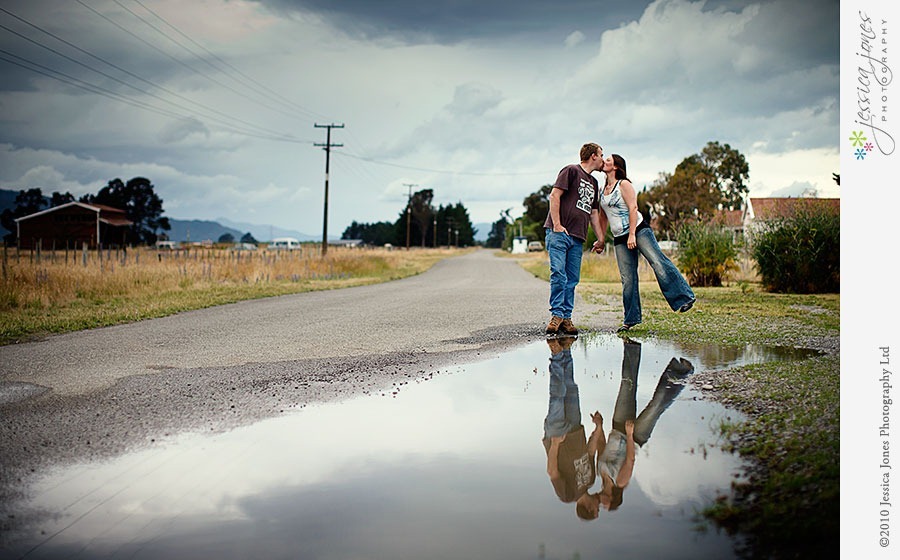 Phil is a softly spoken bloke.  Like a real blokey bloke.  He drives heavy machinery and fixes stuff.  He is everything that my young son, and thousands of other boys, wants to grow up to be.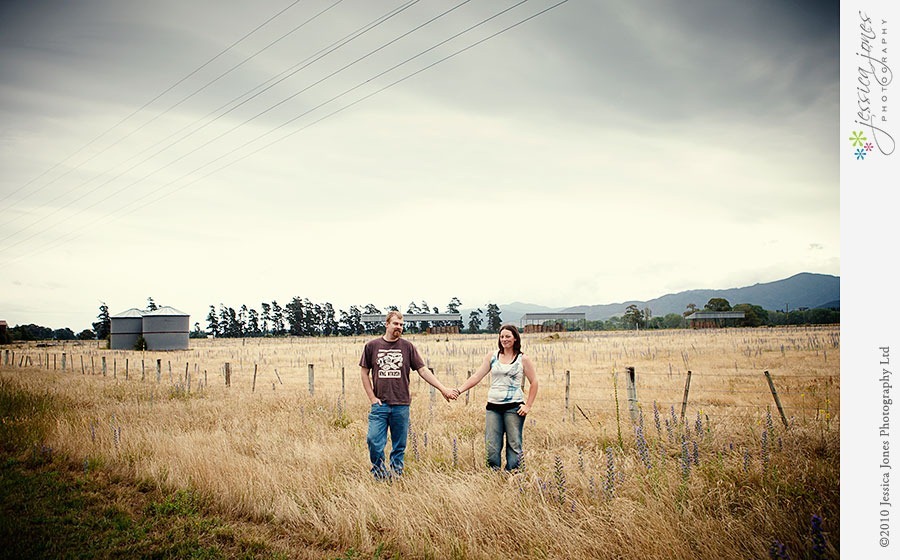 Hello there awesome ring!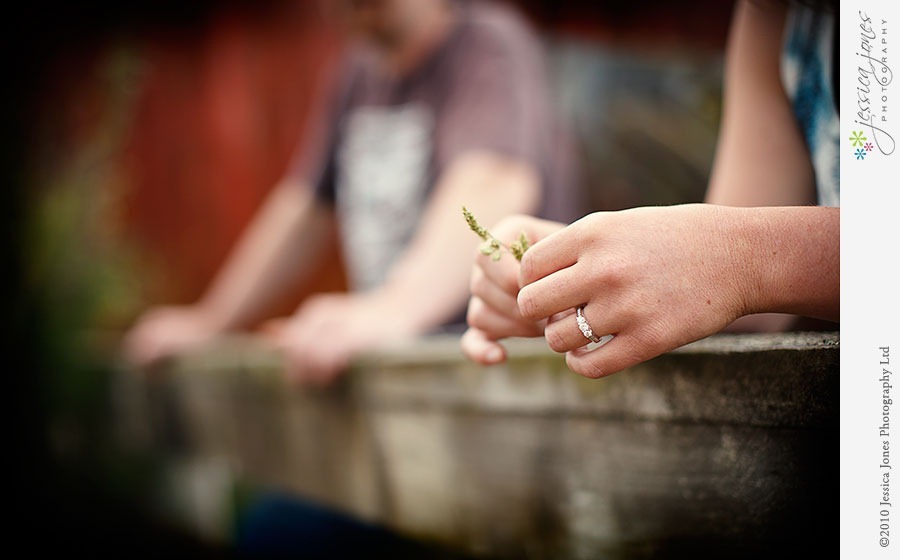 Gwen is such a lovely wee thing.  So perfectly suited to Phil.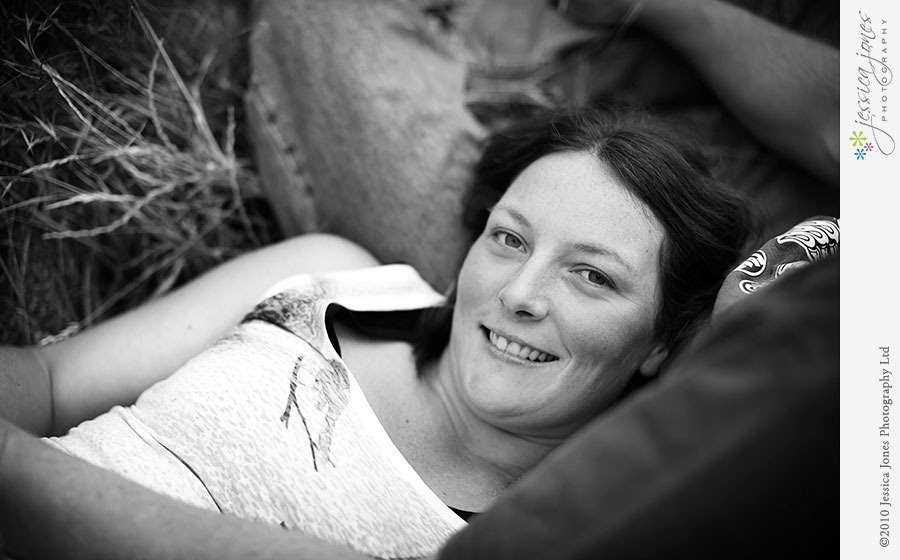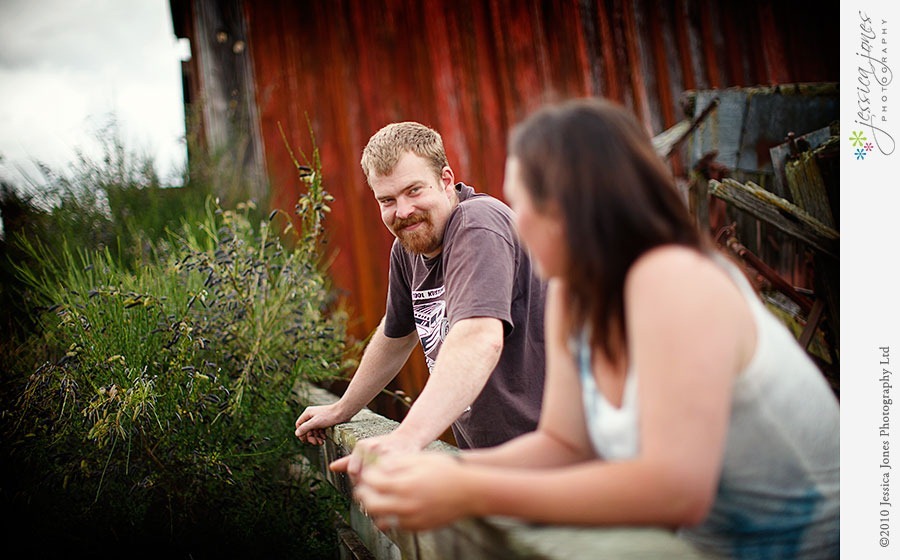 Gwen assured me she didn't look any good in photos.  Aha.  Heard it all before!  Glad we disposed of that myth before the wedding!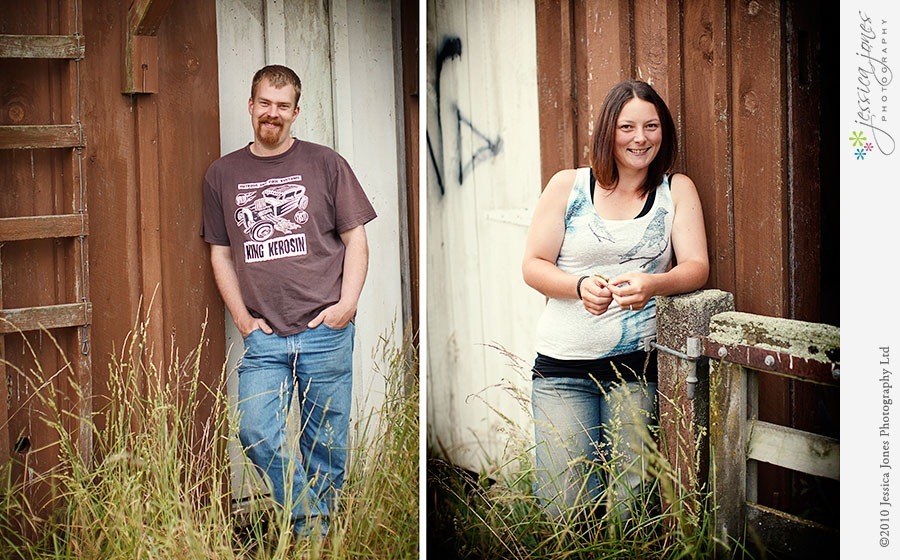 This is Tee.  Tee was brimming with enthusiasm.  I wish I had a tenth of the energy he has, and the ability to catch a frisbee in my mouth.  Oh no, wait, maybe not the frisbee part.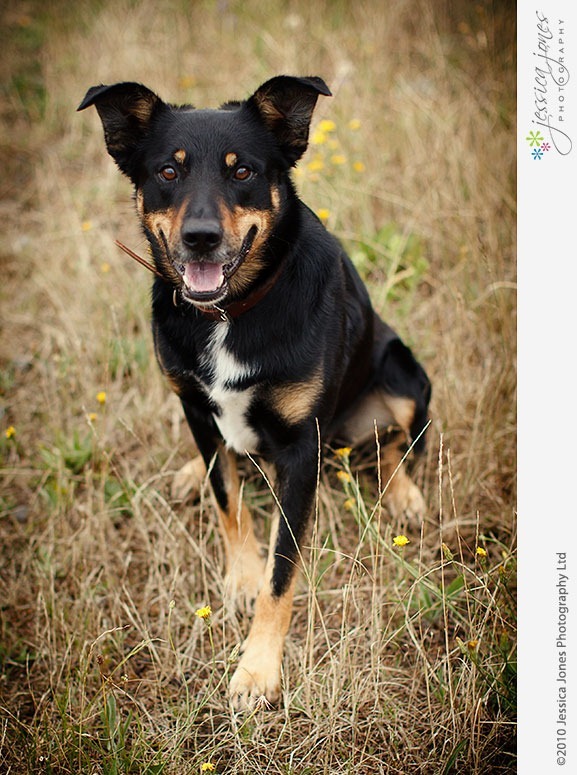 You can just SEE how much he loves Gwen, can't you?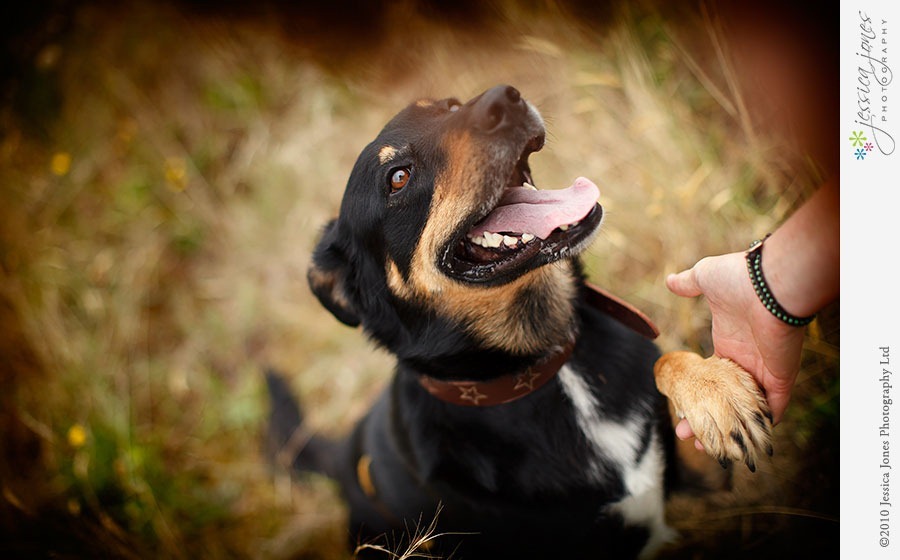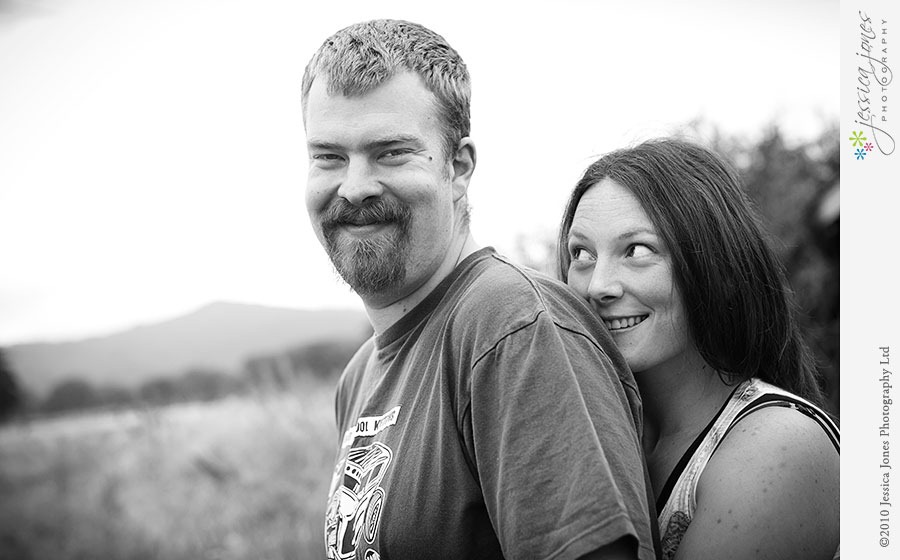 Gwen and Phil, thanks so much for playing along.  You guys are a fantastic couple and I can't WAIT for the wedding!!