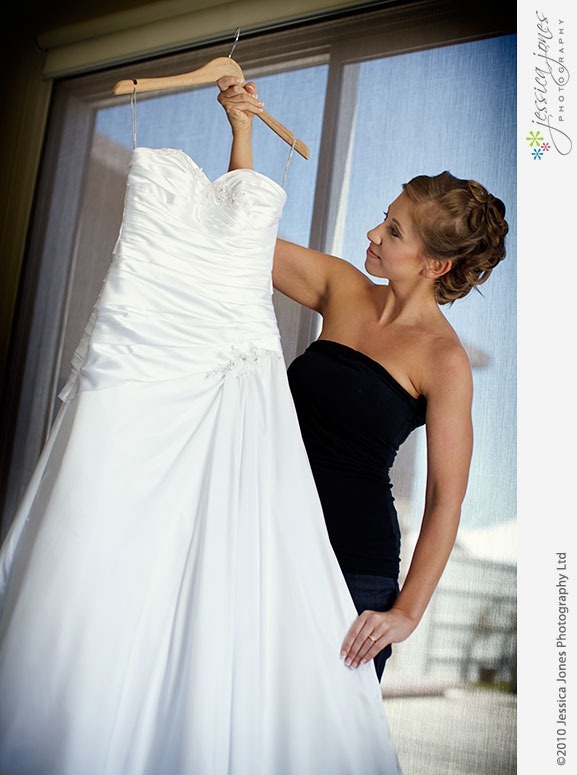 The first line is always the hardest.  Do you have any idea how many times I start, delete and then restart writing a blog post?    I guess it's just like that moment when you first meet someone and you're not quite sure what to say after the initial "Hi".  You smile, as sweetly as you can muster, as your mind darts to the possibilities of chatting about the weather or mentioning how neat those earrings are.  Blogging is much like that, except, I can't see your earrings.
However, when writing about Christina and Brendan there's plenty to say!  Christina was as lovely as I had anticipated and she is as sweet and gracious on the inside as she is on the outside.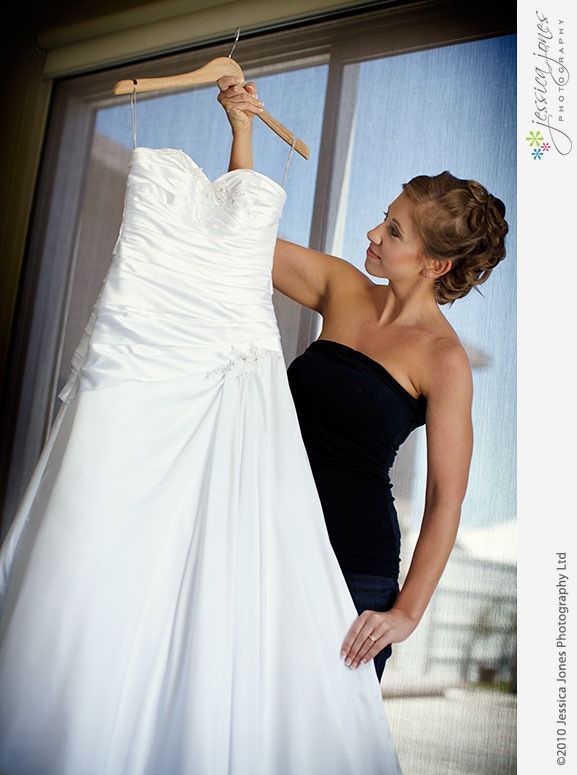 Gorgeous details.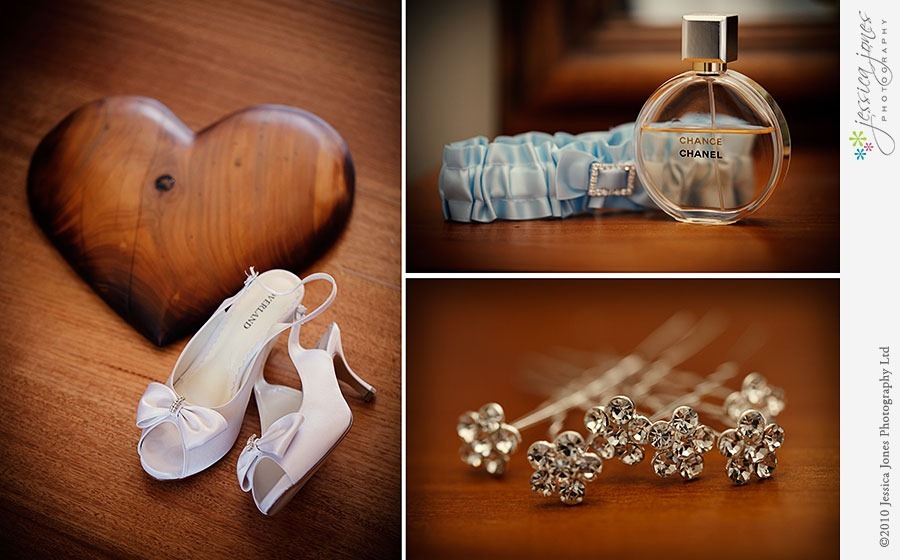 Paul was with the boys as usual.  I love comparing our shots when we get home, seeing what was going on in one camp at the same time as the other.  These shots were taken only minutes apart.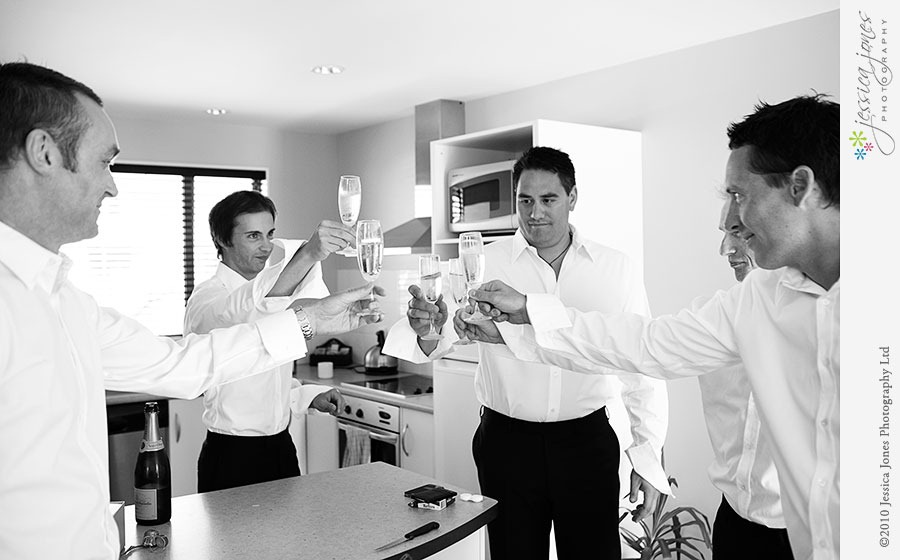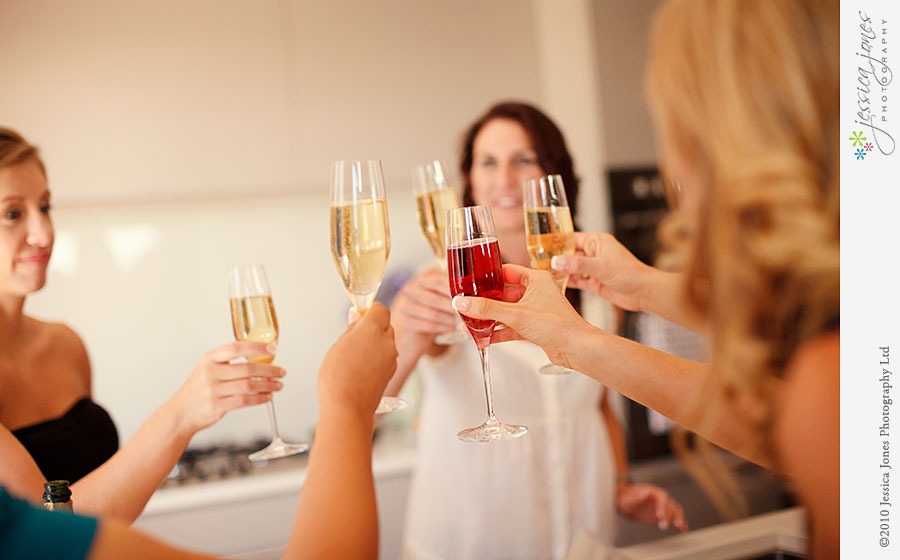 What a beautiful bride!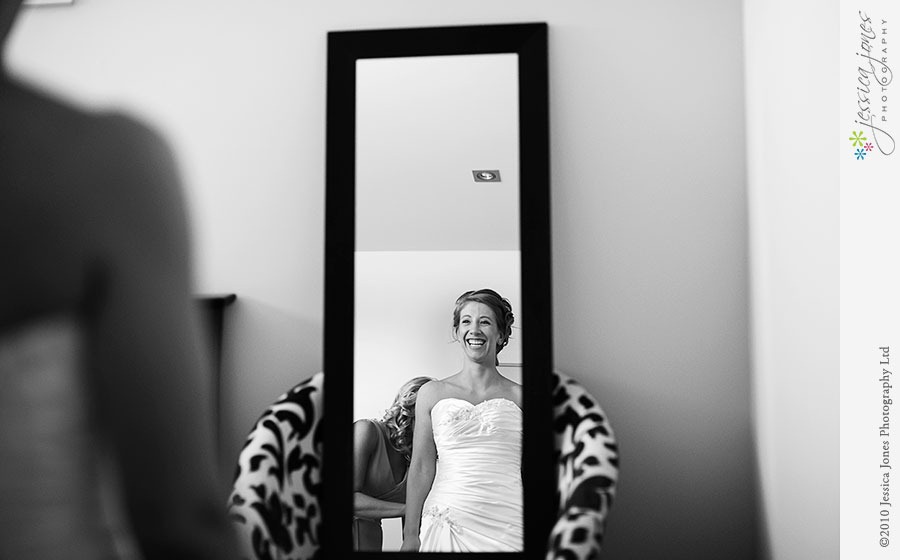 Flowers by Pink Poppie.  Yay!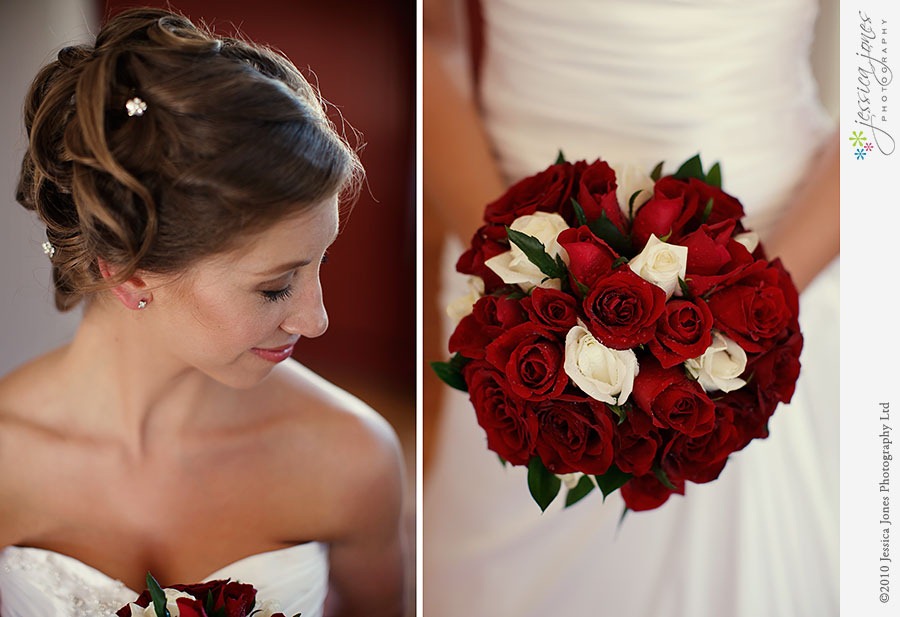 Christina's Dad waits for the girls to get ready.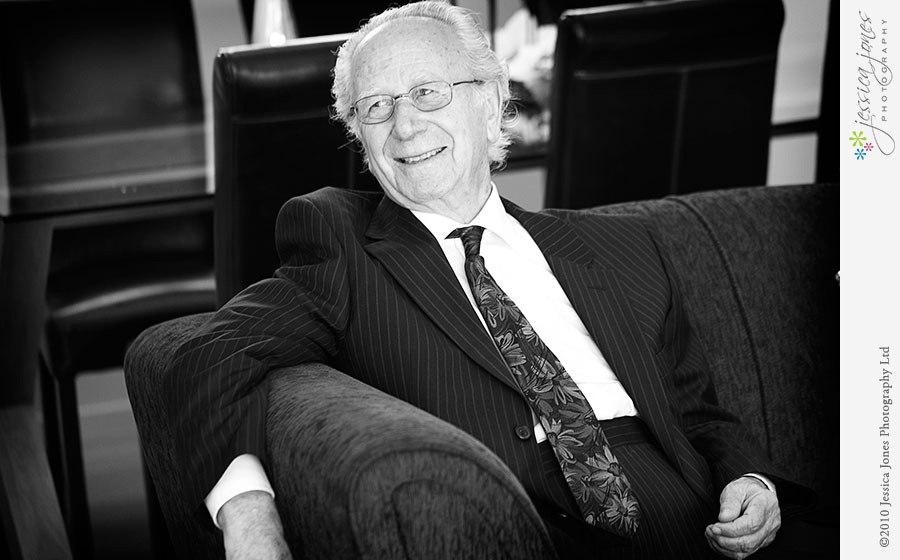 Meanwhile, back with the boys…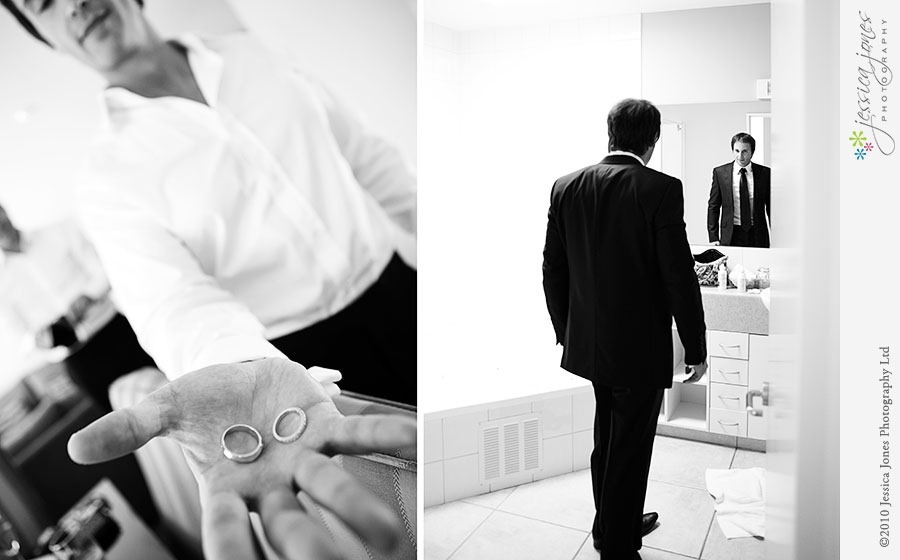 Brendan is an IT guy.  So it seems entirely fitting to check with youtube when you want to know where to put your buttonhole.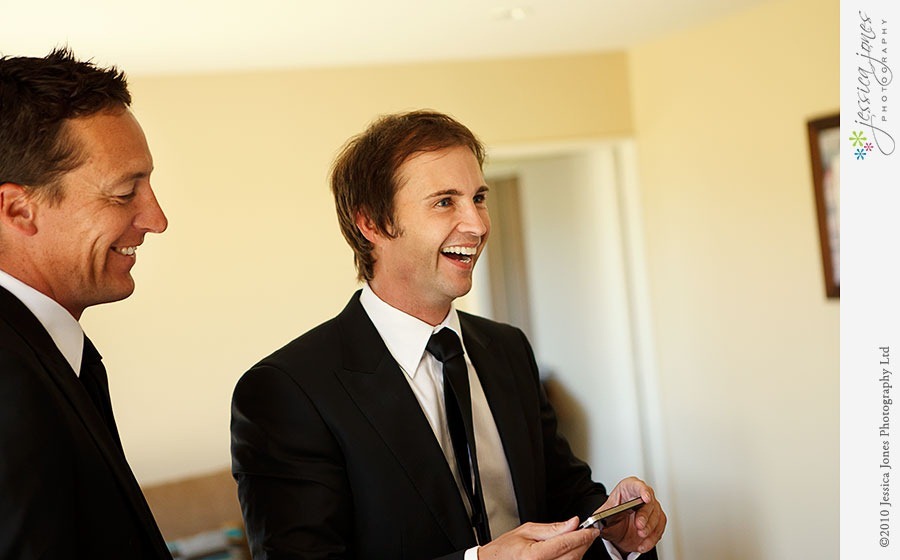 Totally something Paul would do too.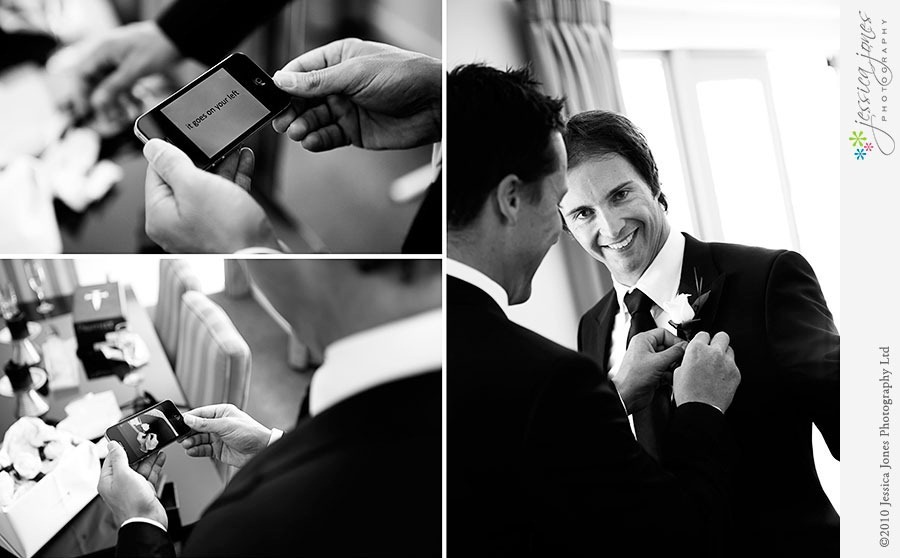 Then it's onto the ceremony at Drylands.  Some of the loveliest moments are when Dad presents the Groom with his Bride.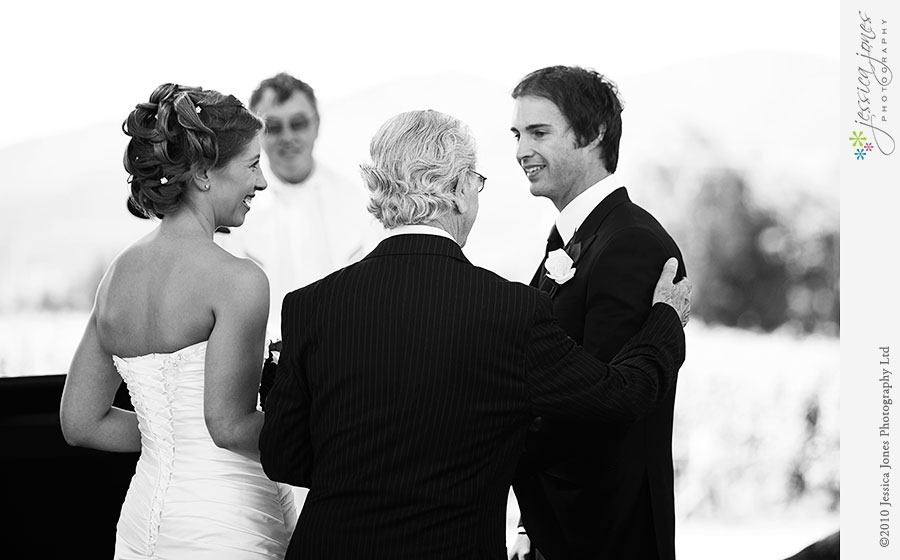 Cute, hu?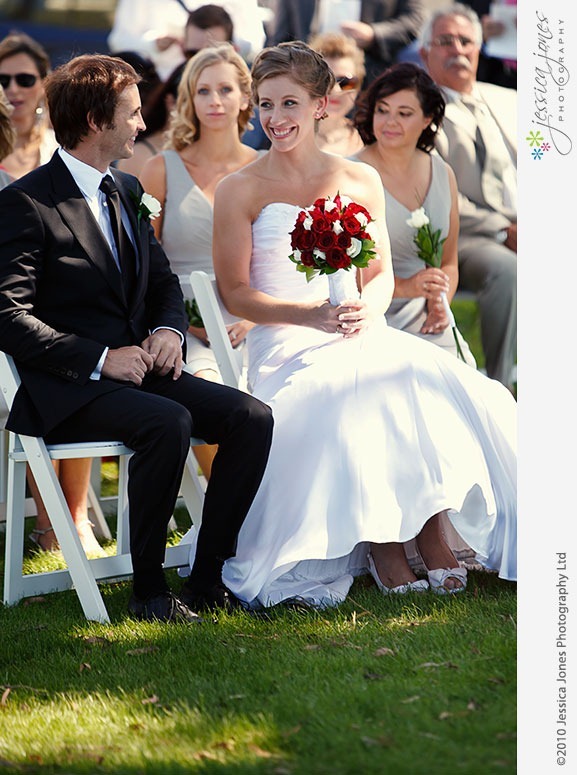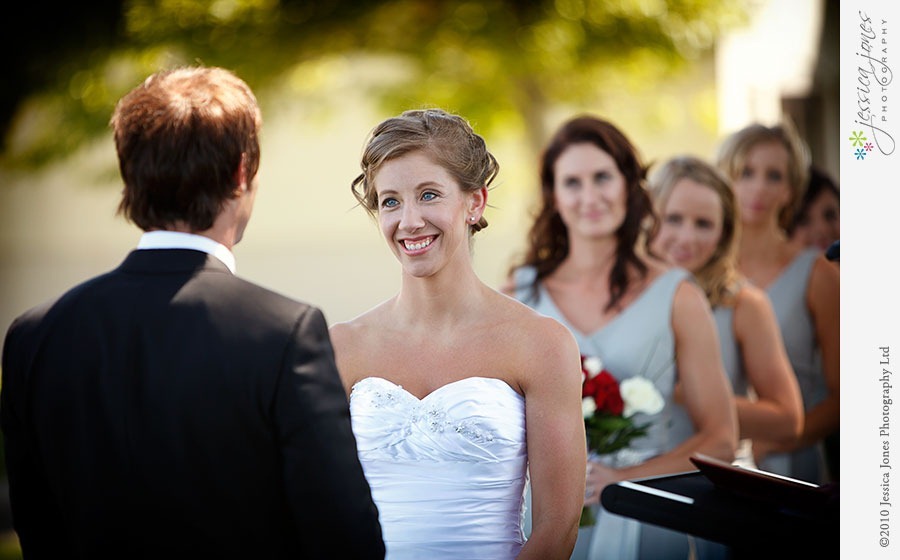 This was one of those beautiful people weddings.  Everywhere we would point the camera we would find more pretty people.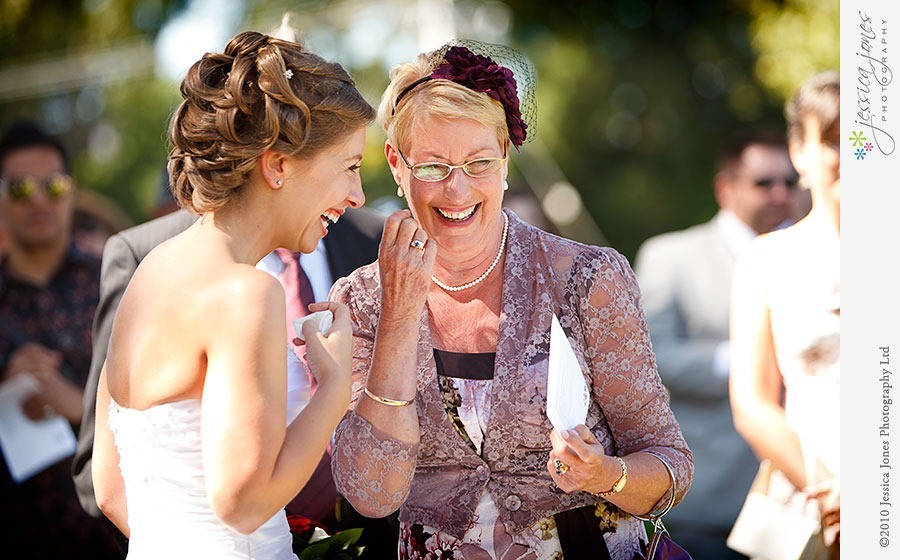 Shaun Preston had come over from Wellington with his two baby Grand Pianos.  One white one that sat on the lawn, and one black one that sat inside for the reception.  He's got such an amazing talent, no wonder they shipped him over here!  Insanely talented.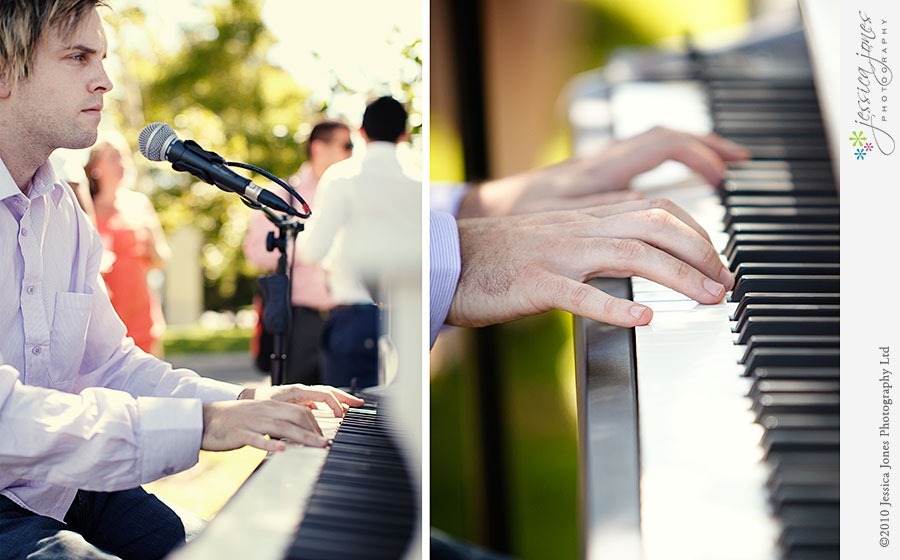 Then we headed off to Old St Mary's Convent for photos.  It can be tricky to find large areas of shade during a sunny day, and so I was beyond excited to be able to shoot there.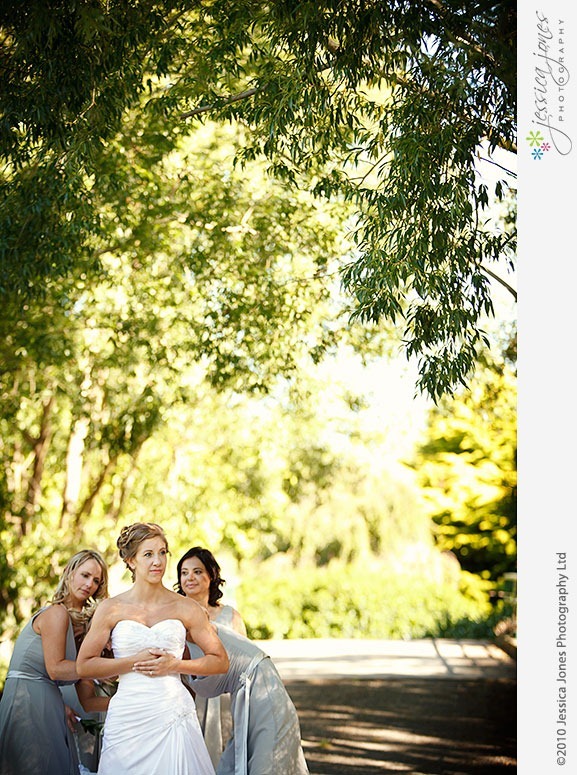 Brendan and his posse.  These guys know how it's done.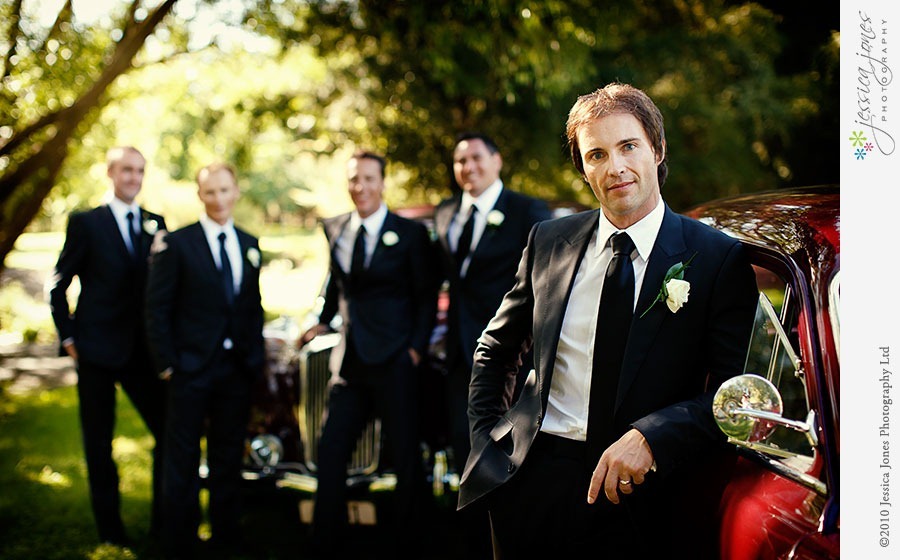 We were busy taking the bridal portrait when Brendan flew in at a rate of knots.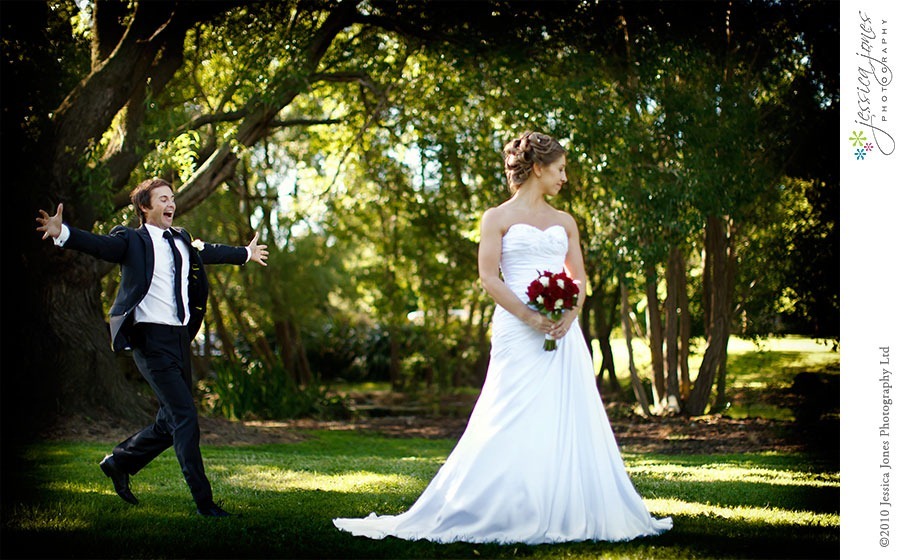 And so we decided to include him too.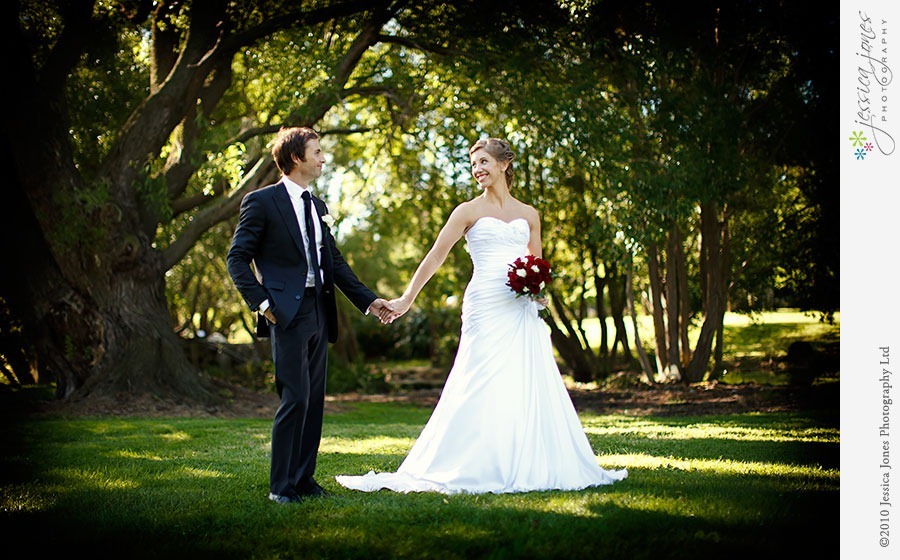 Paul totally outshot me with this one.  Sigh.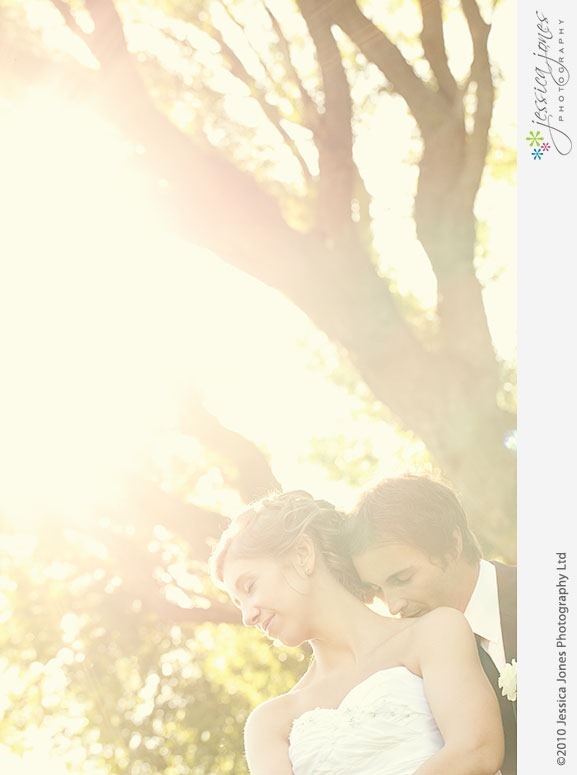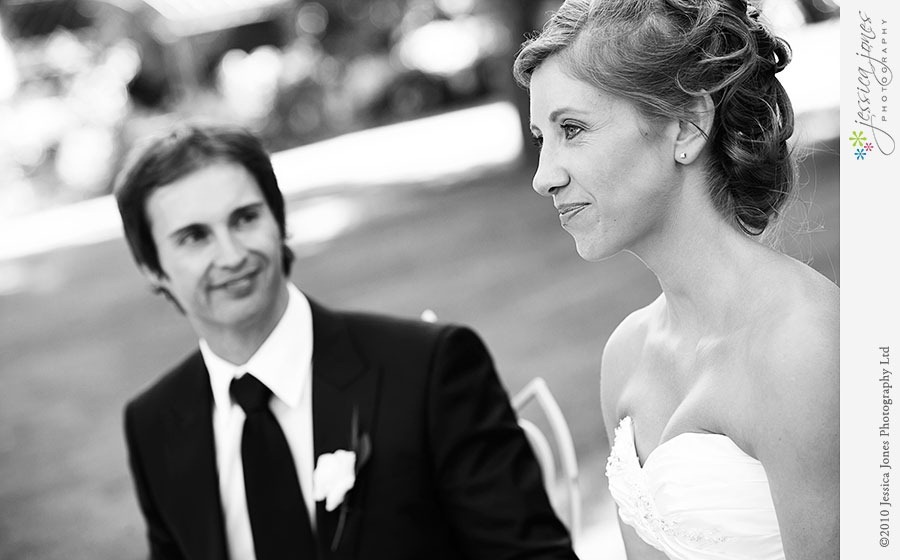 Brendan and Christina have the funniest sense of humour.  I like them a lot.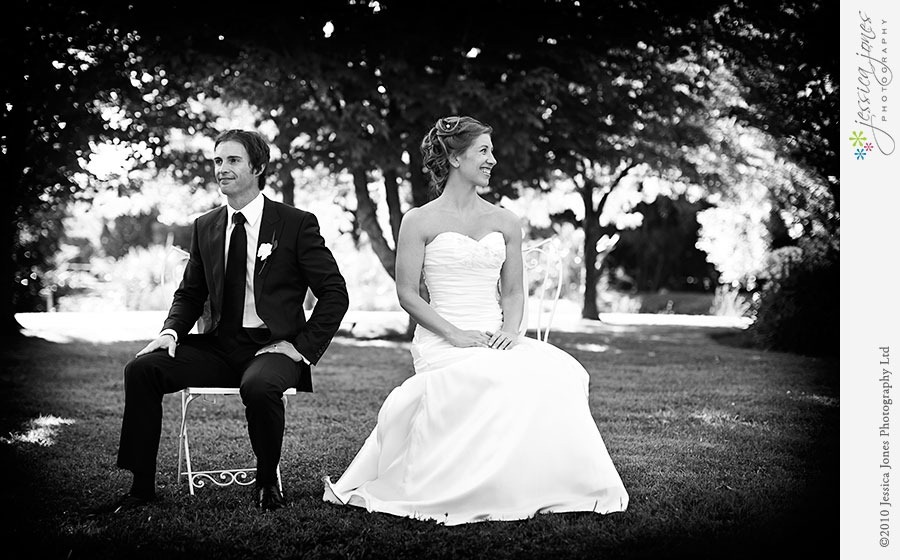 Then back to Drylands, and a quick shoot in the vineyard before the reception.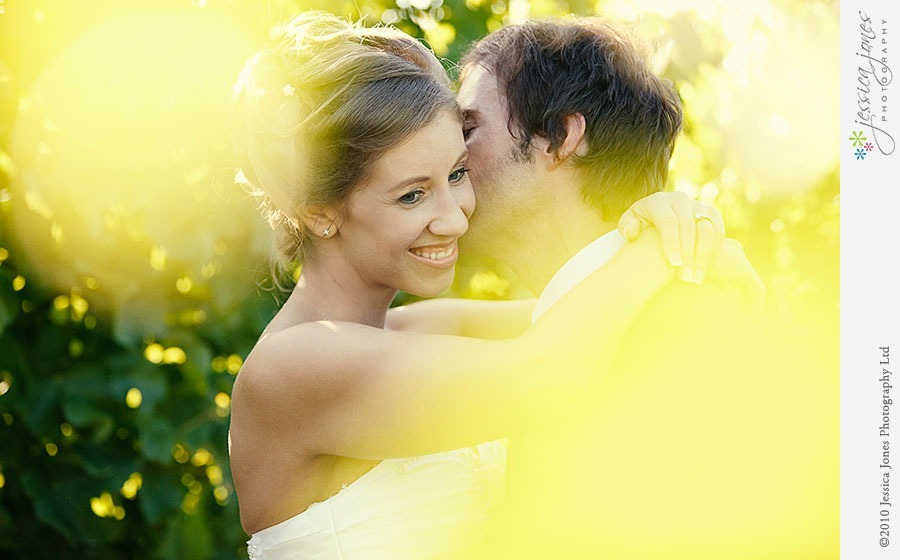 This is Brendan's Dad welcoming Christina her into the family.  Love it.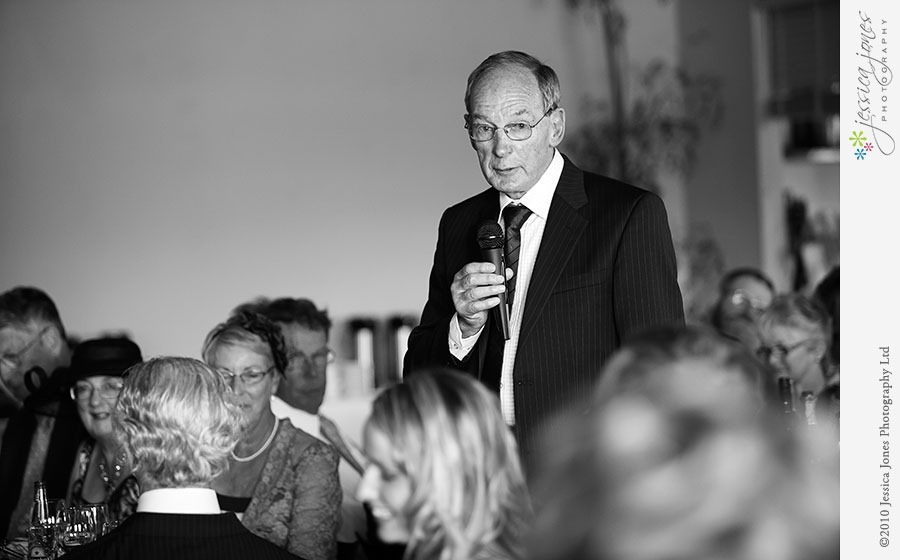 I love reactions to speeches.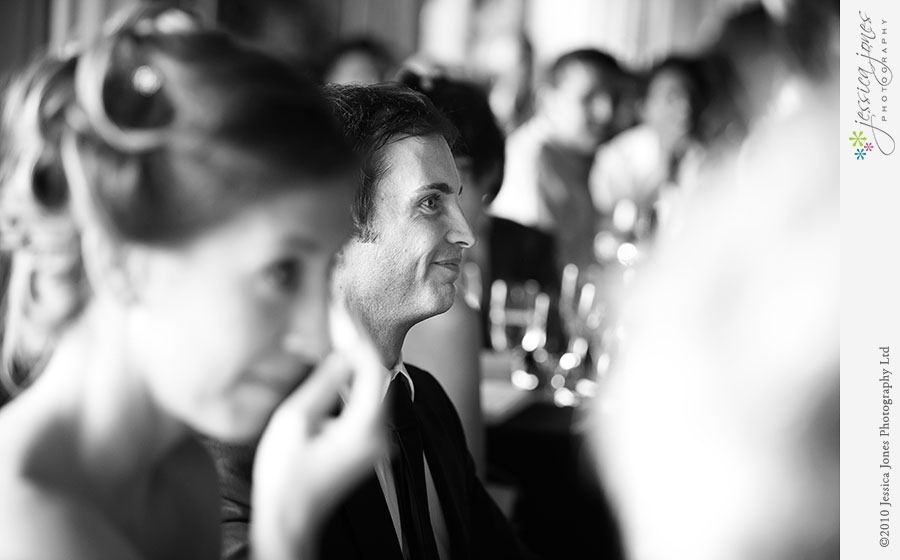 Brendan and Christina are really into good wine.  So I thought that this was quite fitting.  If you look carefully you can see Paul lying on the grass in the reflection, and me sitting close by, making sure he's doing it right.  I'm kind of like a backseat driver sometimes, probably rather annoying actually.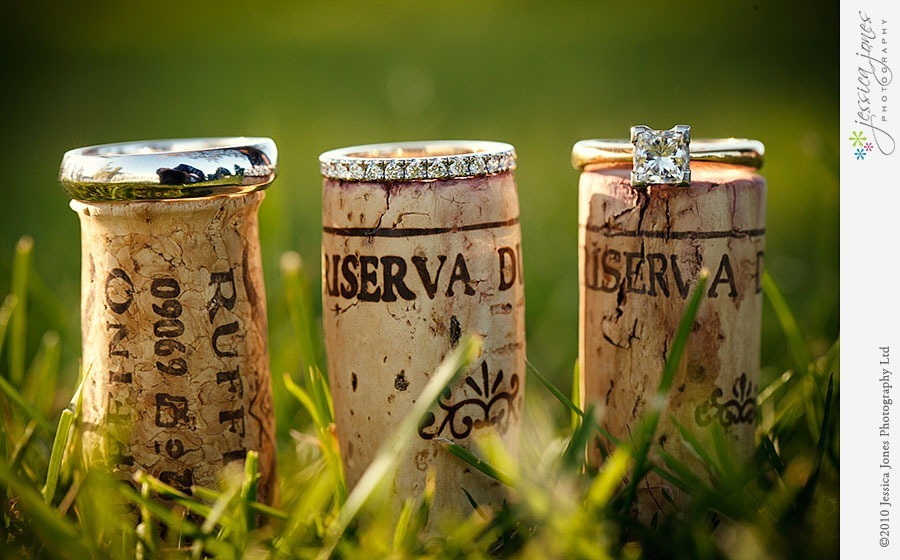 Brendan and Christina, thank you so very much for choosing us to share your day with you.  What a great opportunity to witness and capture such a beautiful wedding, planned so perfectly, with great weather and fantastic people.  We can't wait to show you the rest!
Vendor Shoutout