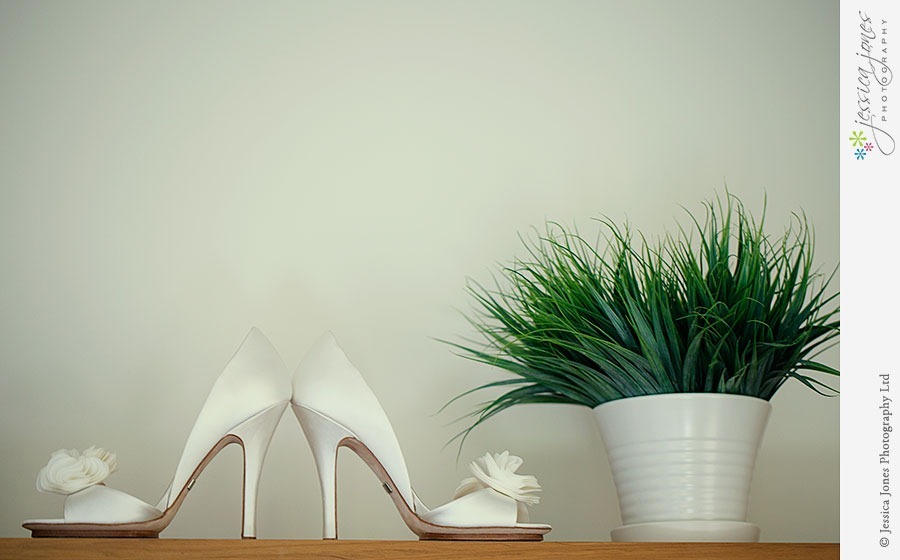 It was our pre-wedding meeting, and I immediately noticed Genevieve's pretty face and welcoming smile.  She invited me into the lounge room where Jason had the same beaming, welcoming smile.  YUS!  At this point I knew that Friday's wedding was going to be perfect.  We discussed the ins and outs of the plans for their day, chatted about the guests and family and colours and put the final touches on the timeline. 
We hadn't met before this because both Genevieve and Jason live in Canada.  Like so many of our out of town couples, we did everything via email.  Genevieve obviously knew me well enough though, as she assured me that I was going to LOVE her shoes.
She was right.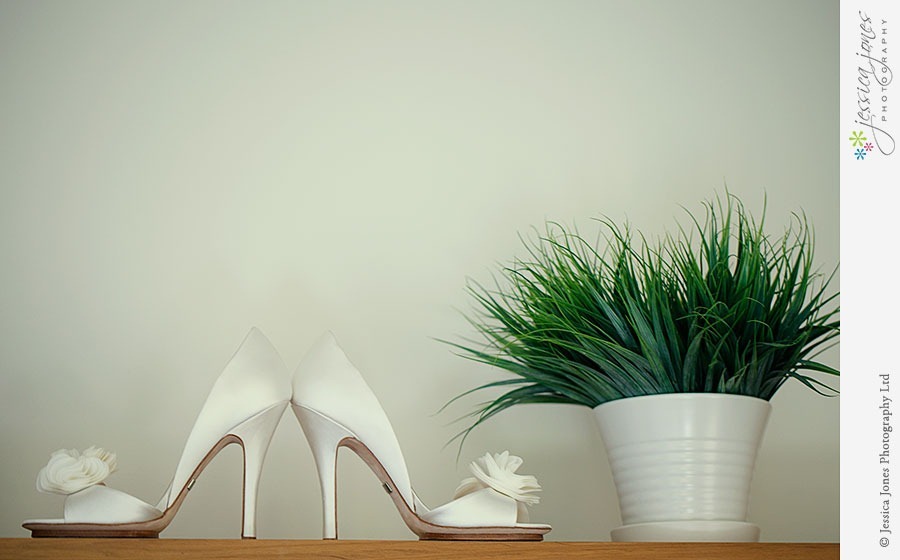 I love the nerves before a wedding.  So many months (sometimes years!) go into planning a perfect day, and it all comes together in these final moments.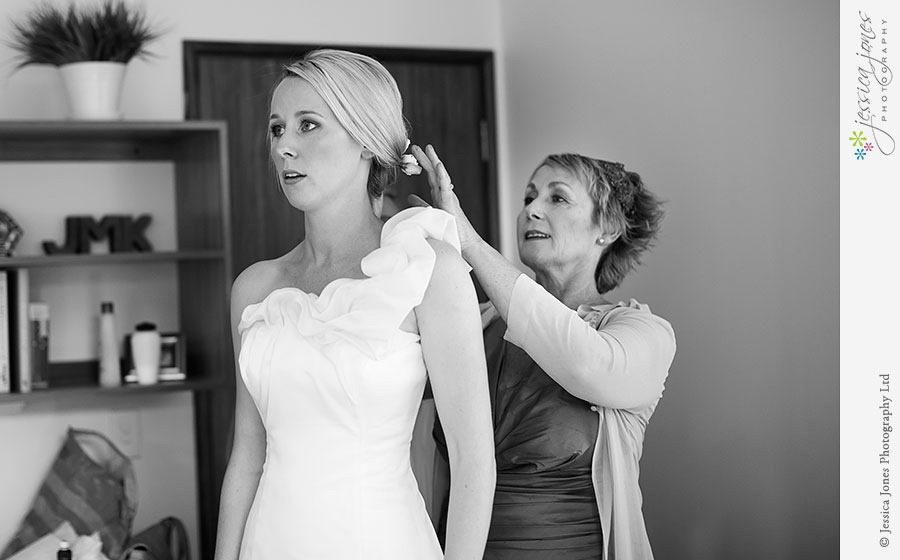 Nina, you + flowers are a match made in heaven.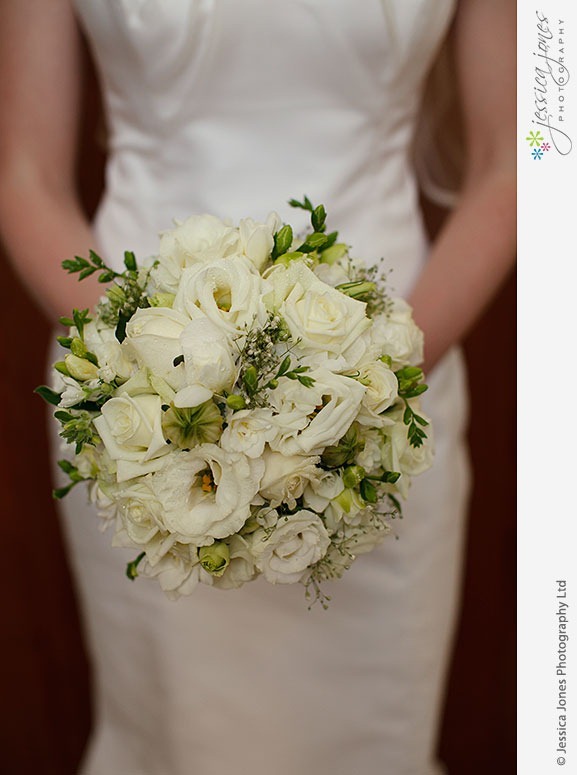 This is Milla, Genevieve's niece.  She is entirely and utterly perfectly cute.  She's also two (ahem, nearly three).  When you choose to have a two year old flower girl you are assured of cuteness, but also complete predictableness.  That's the beauty.  A two year old is like Auckland (bare with me here) with so many moods it's like four seasons in one day!  So it's always good to get a solid flower girl portrait early in the day!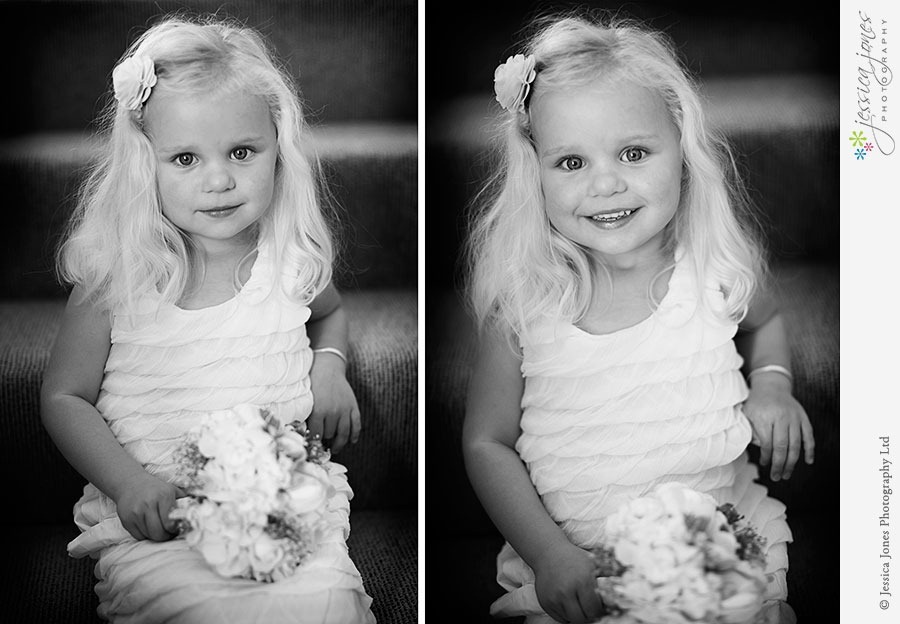 Genevieve's Mum shows me her gorgeous necklace.  Oh, if only I had such style!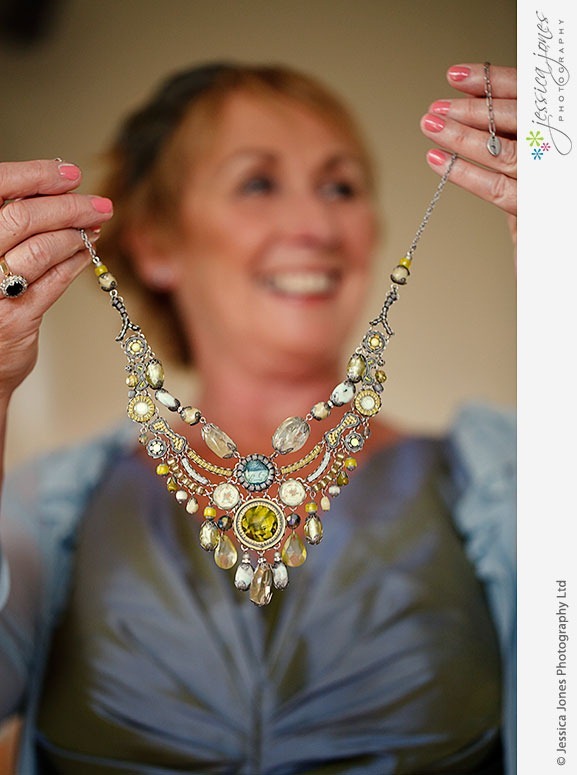 Meanwhile the guys are getting ready as well.  Jason's Dad, Paul, is the best man.  How awesome is that?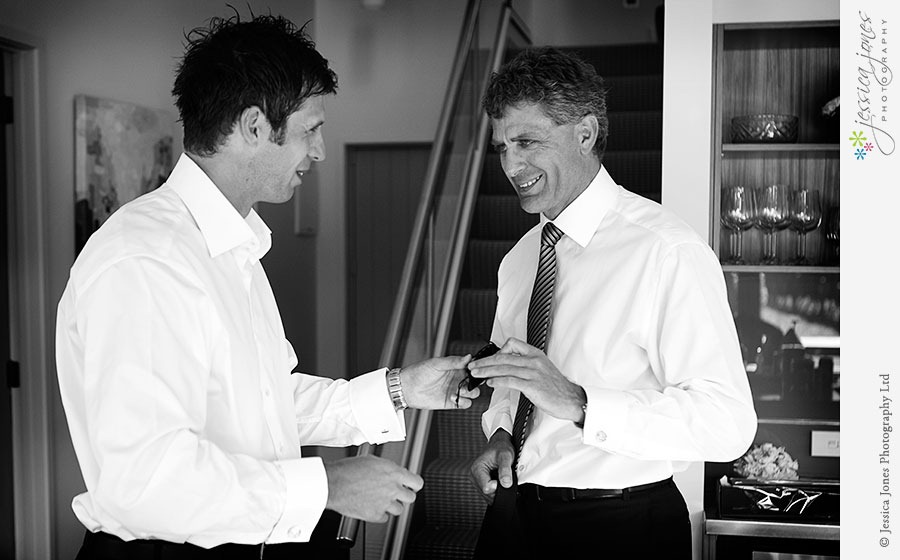 Ready to go!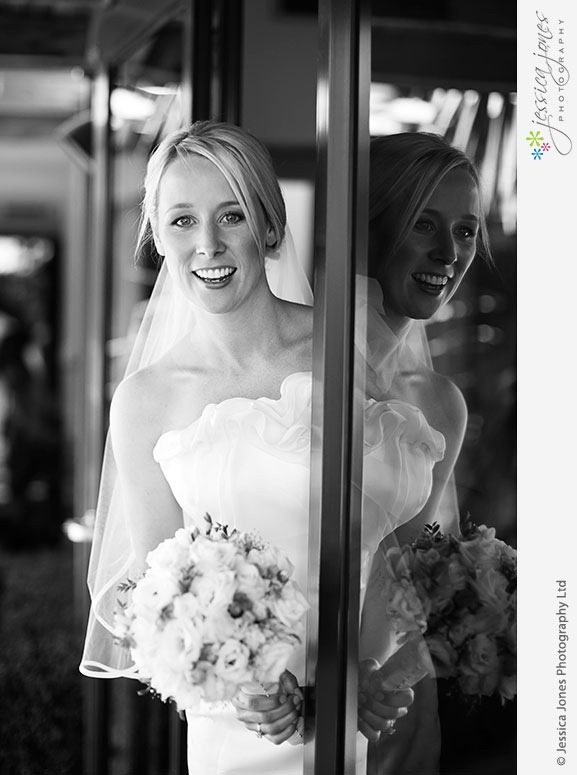 The entire wedding and reception was being held at Wither Hills Winery.  They decided to have the ceremony down in the barrel room, which was both uber cool, and practical as the weather has been a little unpredictable.  Smart!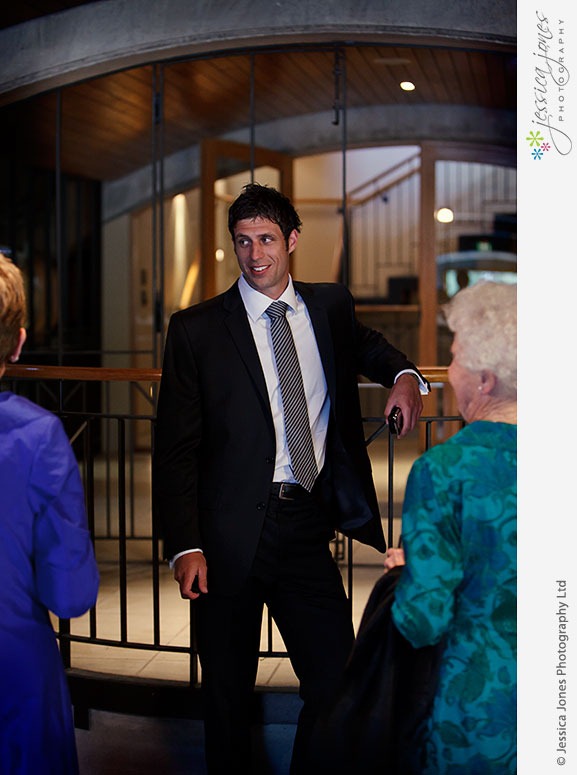 Arriving in the coolest wedding car on the planet.  But more on that later.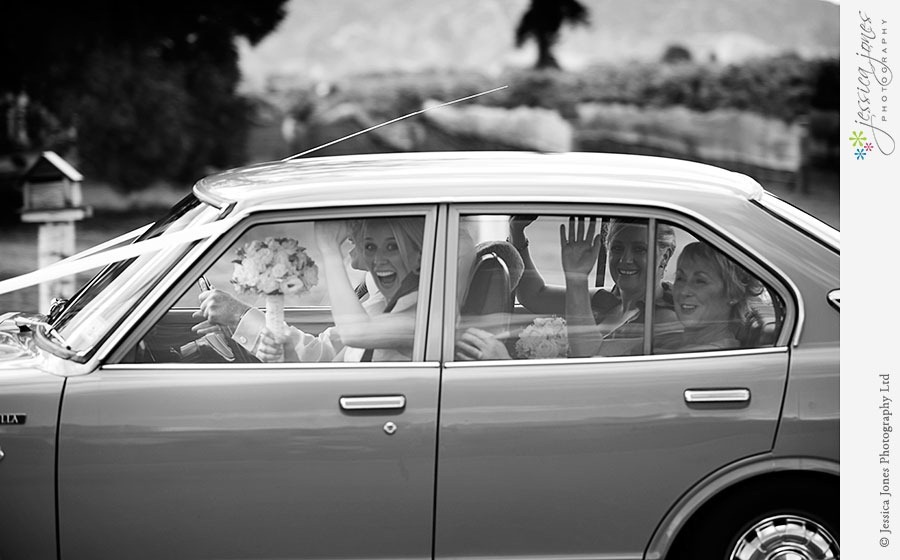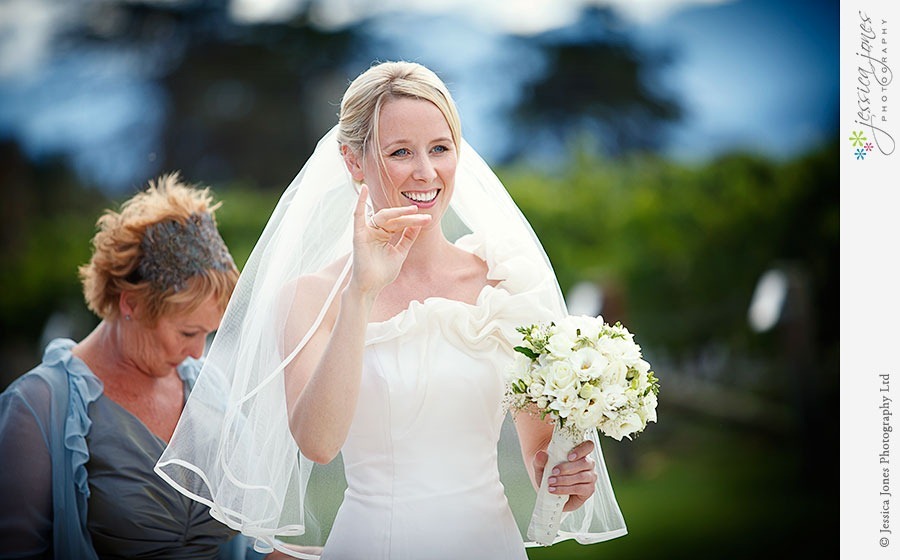 Walking down the aisle with her Mum.  I love how they are looking at Nana.  More on her, and the car, soon.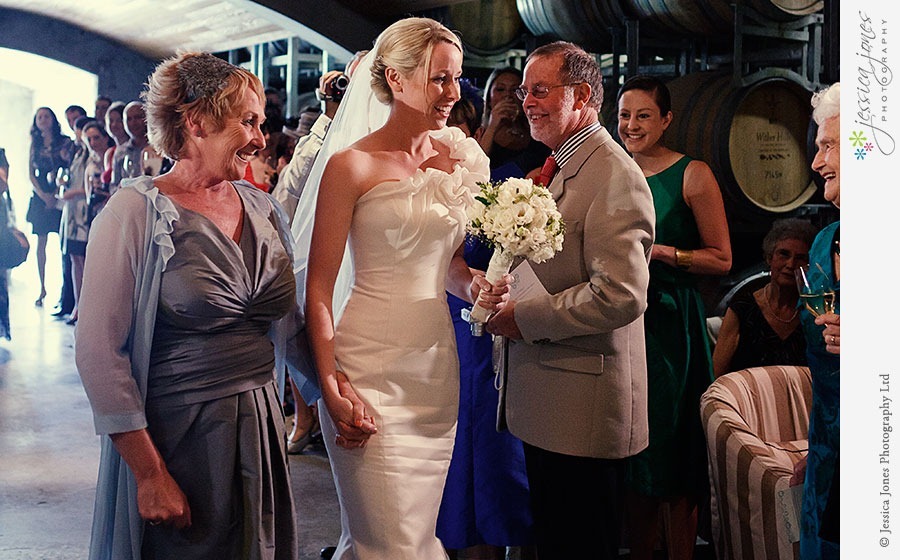 The vows.  Beautiful.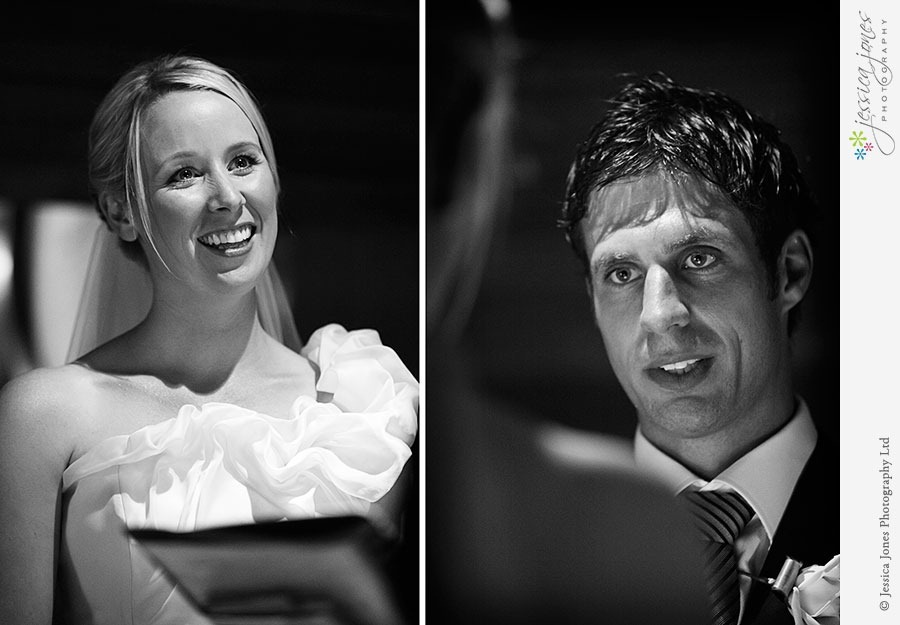 This is Genevieve's Nana.  The cutest 92 year old you ever did see.  She's the proud owner of the 1974 Toyota Corolla Wedding Car, which she has owned and loved since she bought it new, in 1974.  She's also wearing the very same dress that she wore at Genevieve's parent's wedding decades before.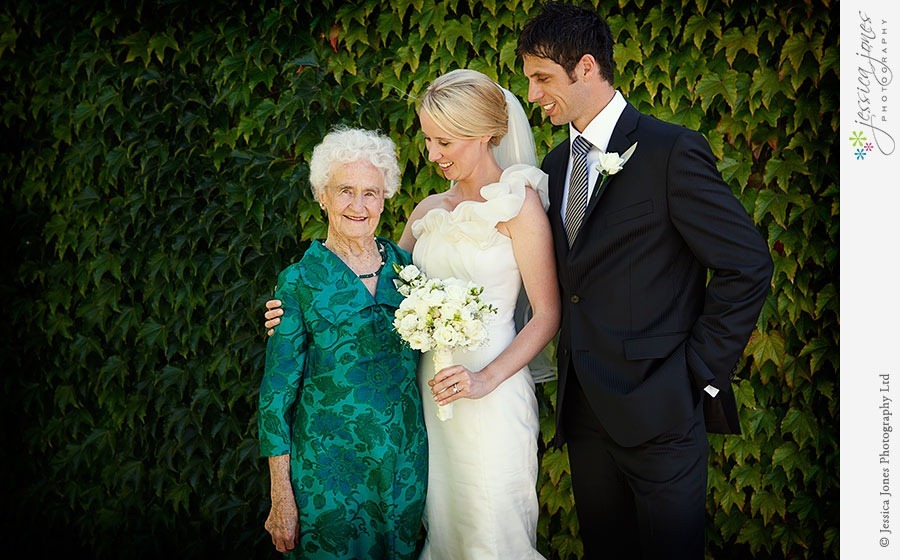 Awesome car.  Just awesome.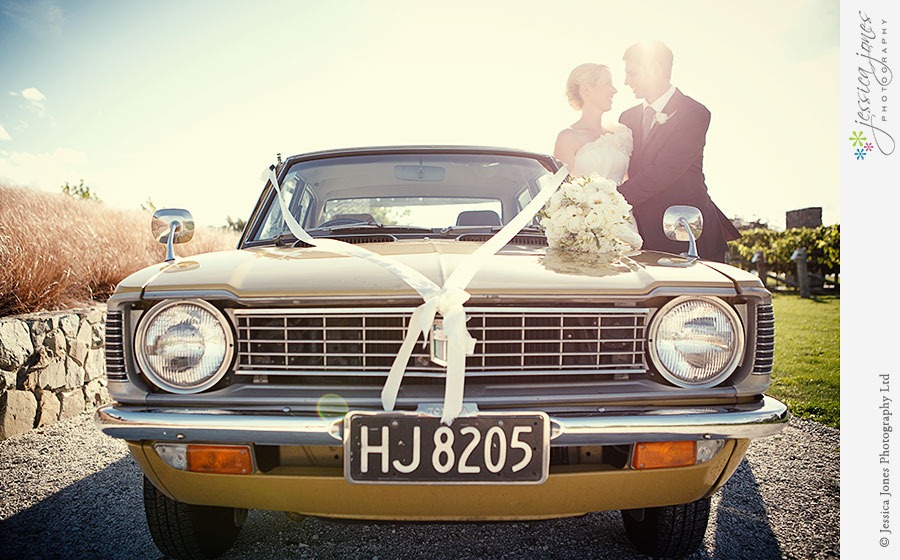 The weather turned out entirely perfect!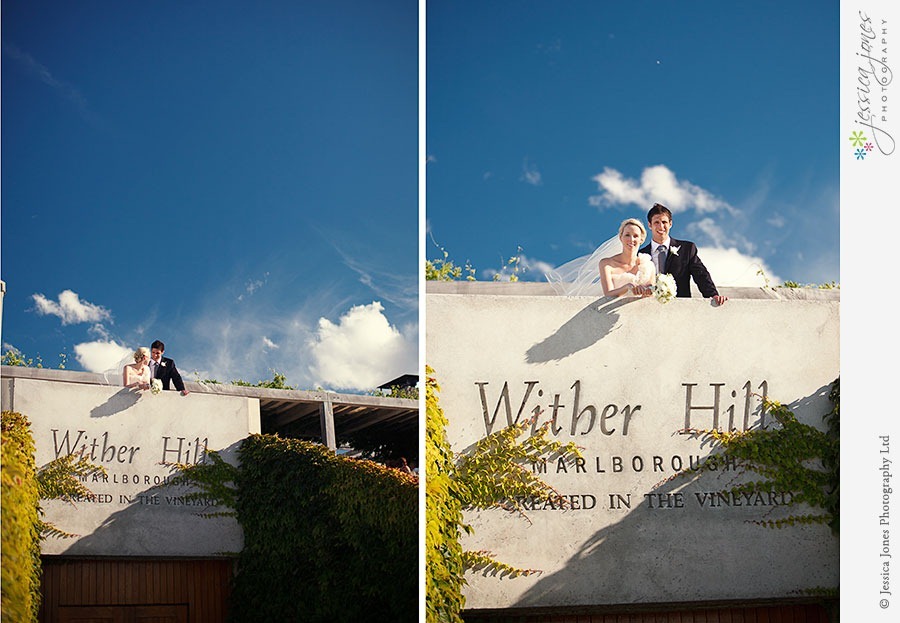 Hunter is nearly five.  He was the most amiable pageboy I think we've ever had!  Every time I pointed the camera his way he busted out another move.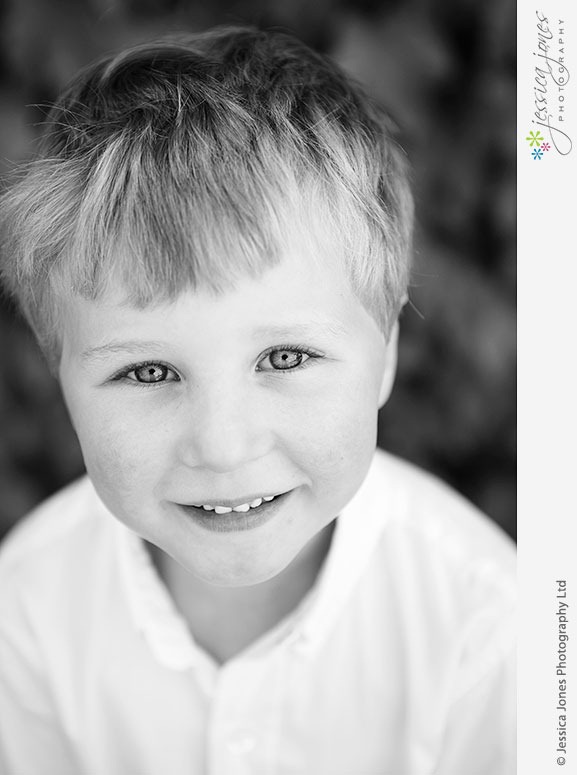 Inside the barrel room.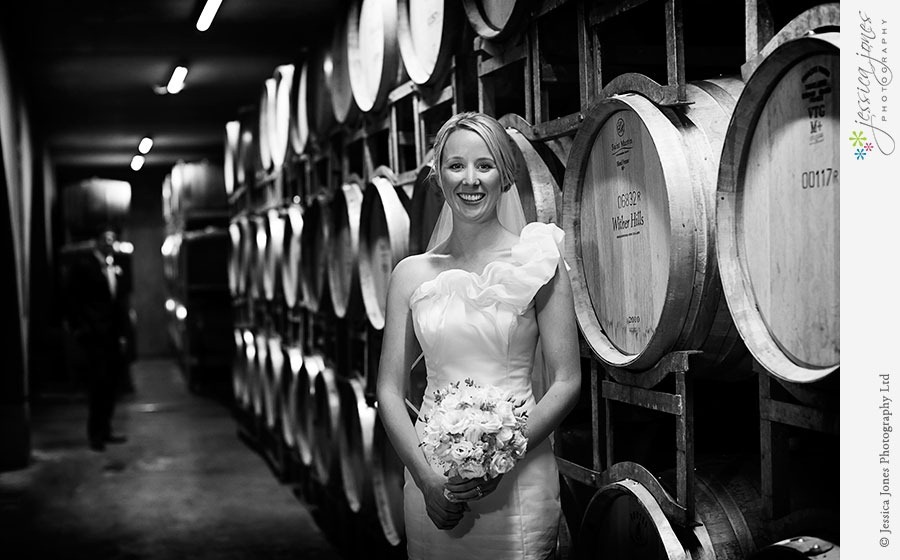 I always love the stairs at Wither Hills Winery.  Clearly it doesn't take too much to amuse me.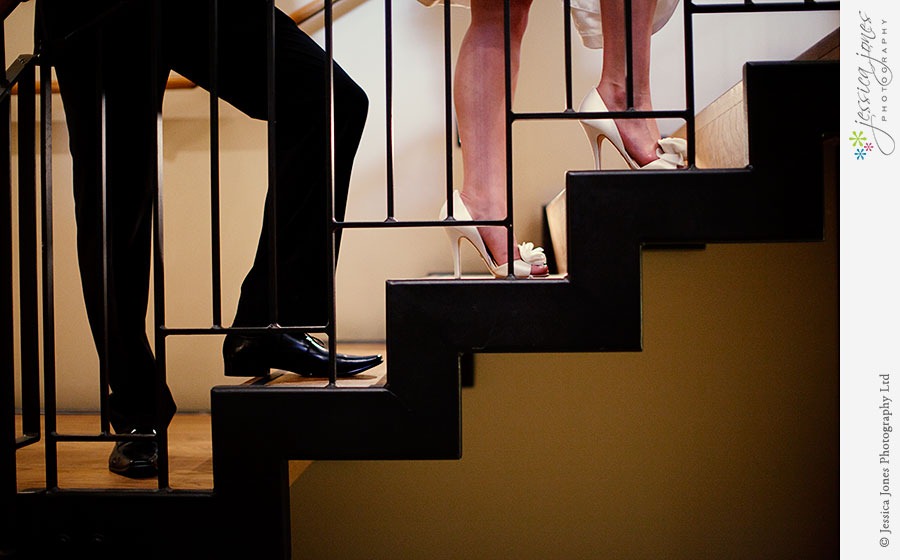 Look at how stylish these two are!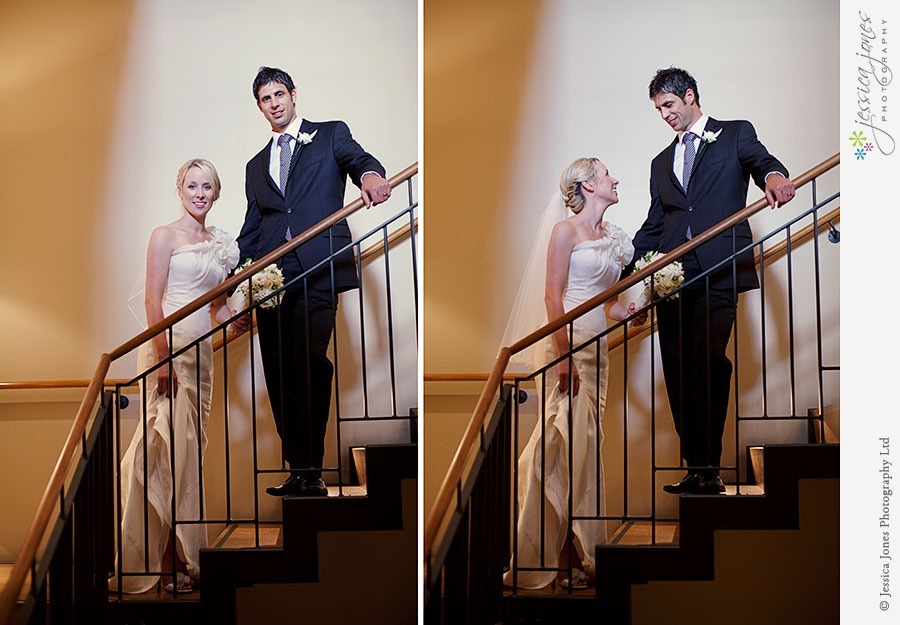 The stairs.  I like them.  I also like Paul for getting this shot.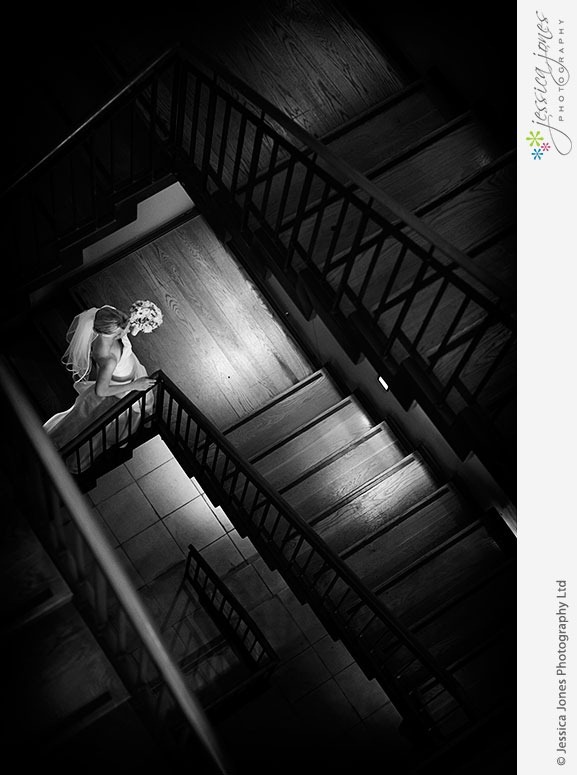 We headed up to the roof where I was hoping for a bit of shelter from the wind.  No such luck, sadly.  But it made for some fun photos nonetheless!
We did the guys and girls shots, which is a little big misleading if you don't know the background story.  Ed, (groomsman on the left) is actually a bridesman.  Genevieve and Jason figured they might shake things up a bit.  So they had Ed, Genevieve's brother, standing on Genevieve's side at the ceremony, and Madeline, Jason's little sister, standing on the guy's side. 
Every time I referred to Ed, I desperately wanted to say merman, merMAN (cue Zoolander reference).   But I refrained.  He was a perfect Bridesman, and didn't have to walk down the aisle with music or anything.  So it's all good.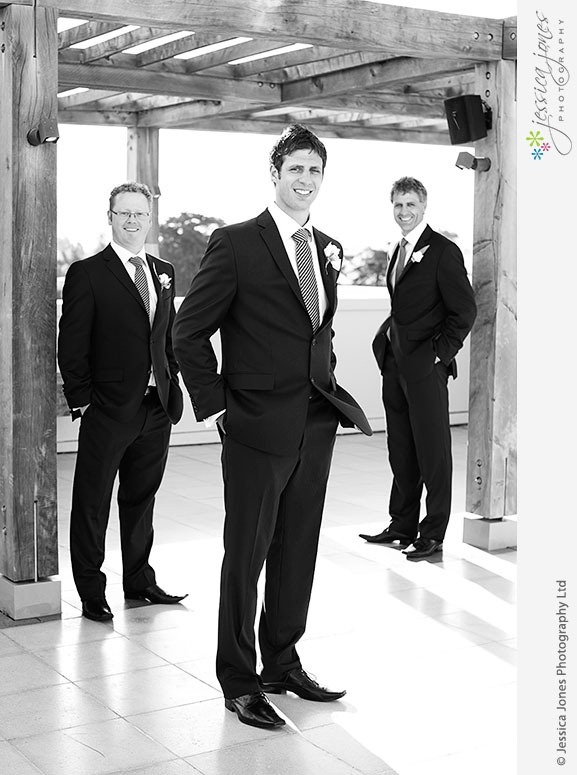 Genevieve and Jason = Cute.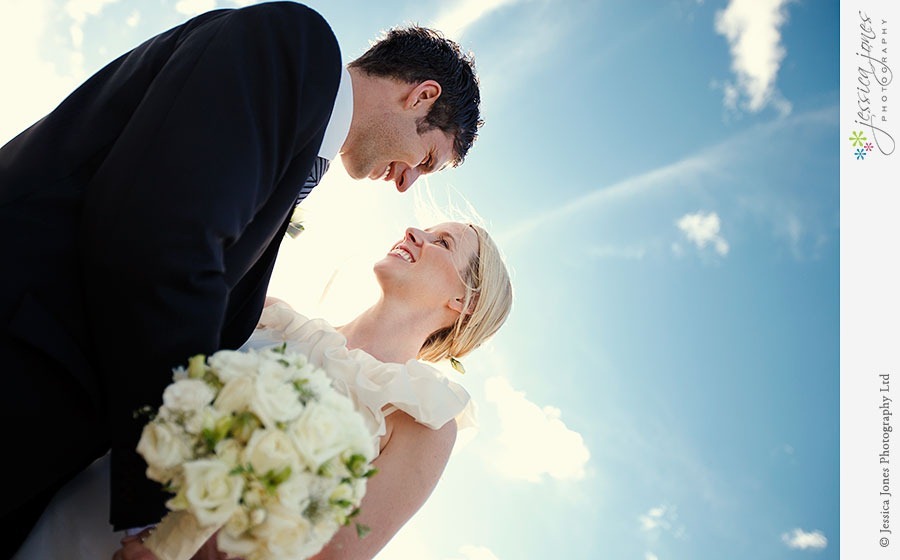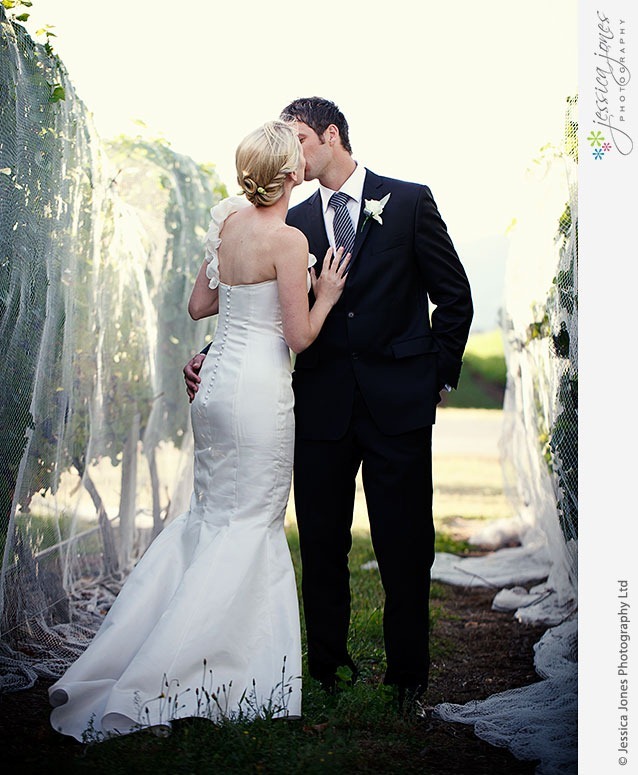 All set up and ready for the reception.  Genevieve's Mum has spent months collecting these bottles.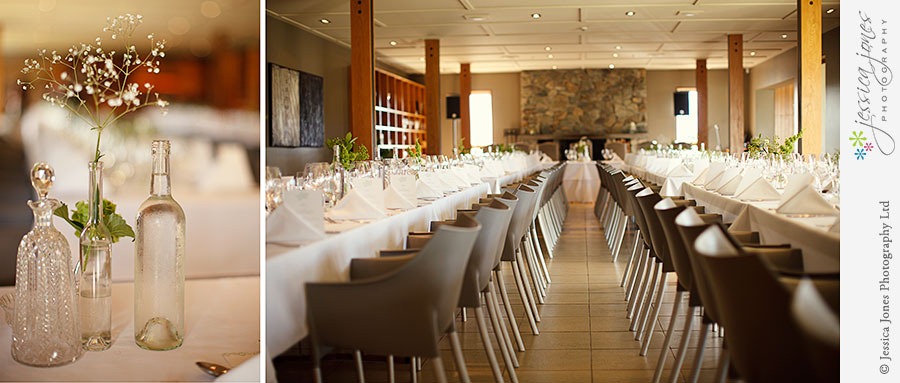 This is Killian, the Scottish MC.  I liked him a lot.  I also liked his accent.  I often wonder if I would like foreign people as much if they had a boring Kiwi accent.  I probably would like Killian as much.  But I enjoyed listening to him speak nonetheless.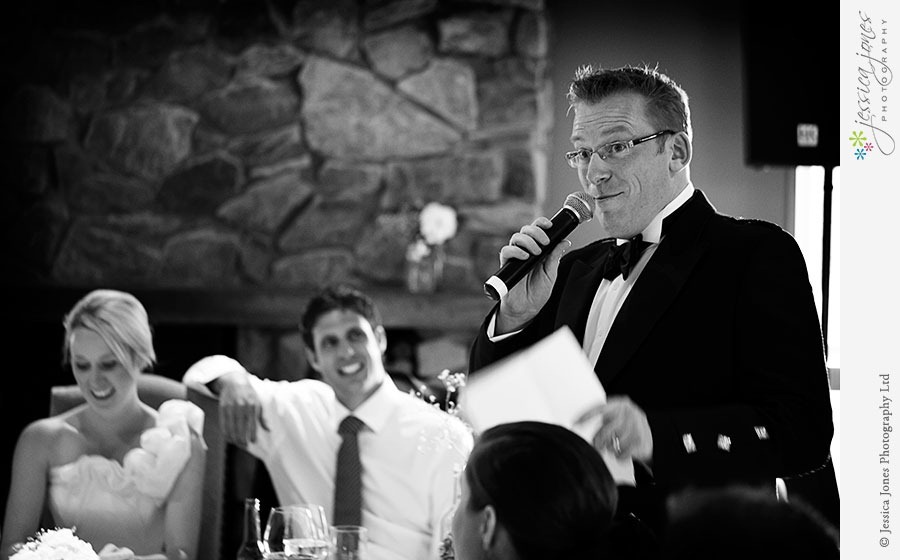 Clearly Jason and Genevieve like him too.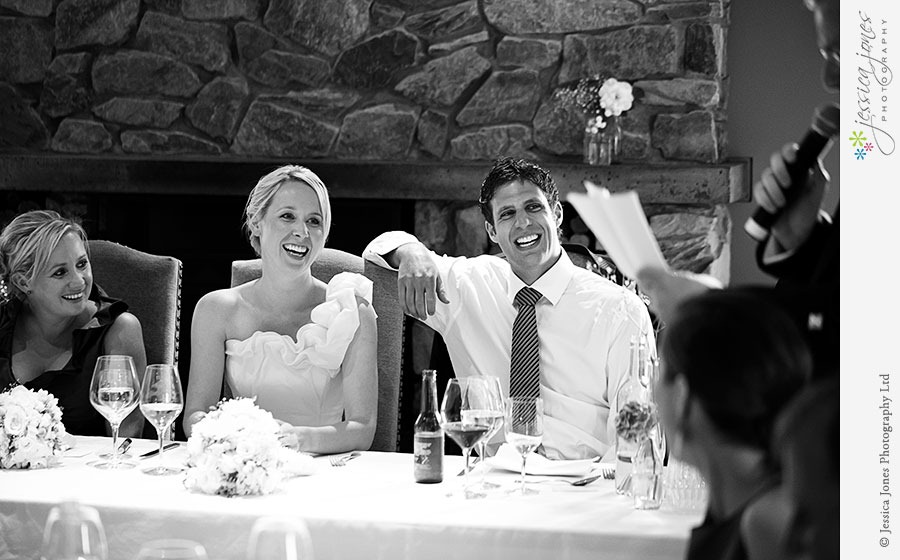 Paul's parting shot.  That's why I love him.  For shots like this, and other things as well.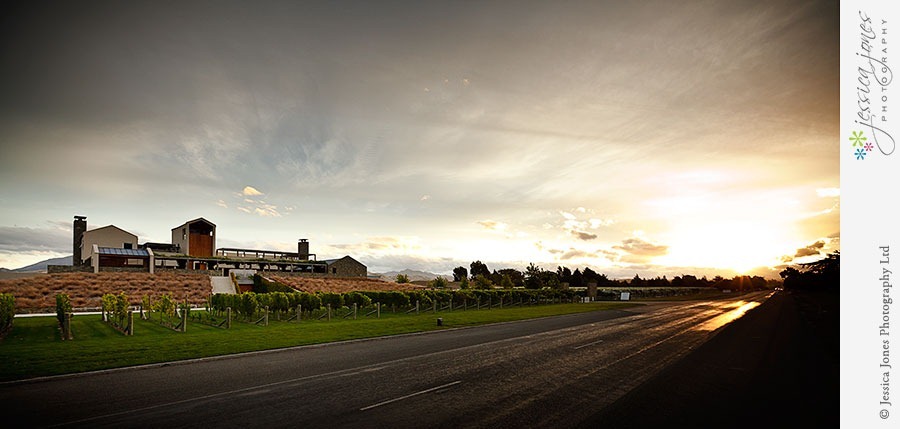 Jason and Genevieve, what a great day!  We're so thrilled you took the risk to book us all the way from Canada.  We were so happy to share your day with you.  Thank you!