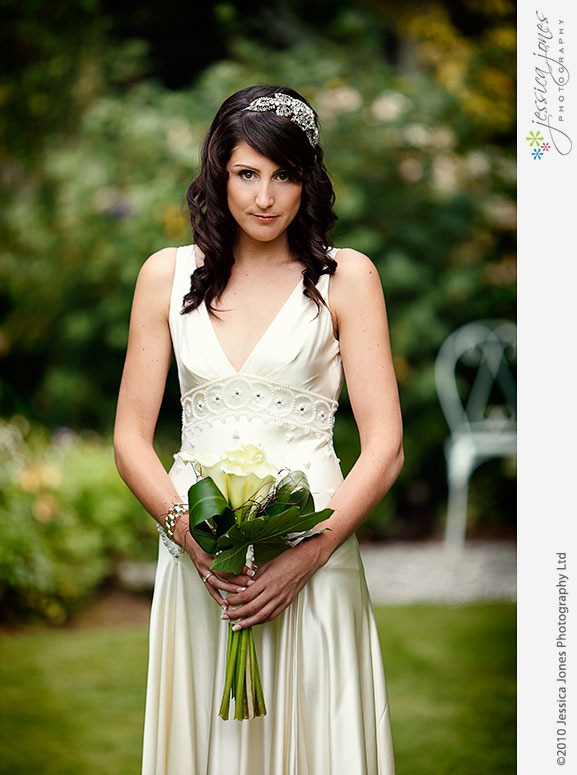 The second that Candice arrived at her wedding on Saturday and stepped out of the car I knew it was going to be a great day.  She was absolutely stunning.  I know I should be well used to pretty brides by now, but sometimes I catch myself doing a happy little jig. 
*cue happy little jig*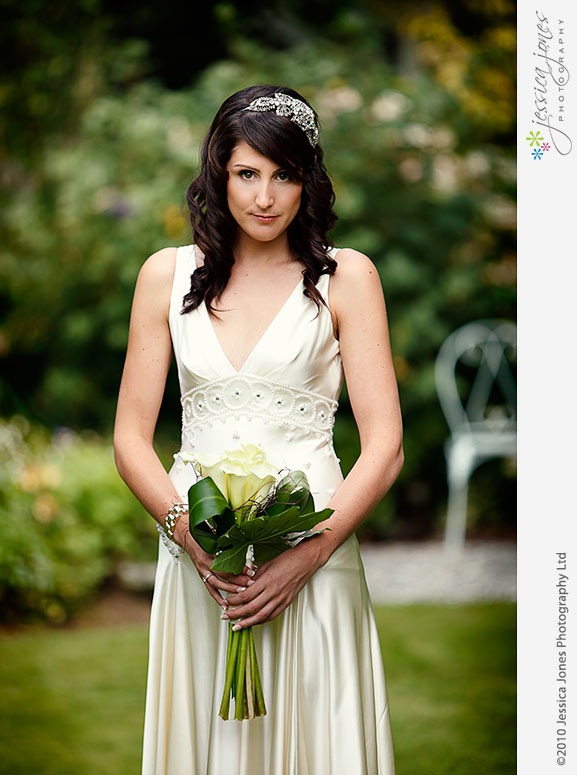 Hortensia House has got to be one of the most gorgeous locations for an outdoor wedding.  There are so many fantastically beautiful places to photograph, I could spend all day here!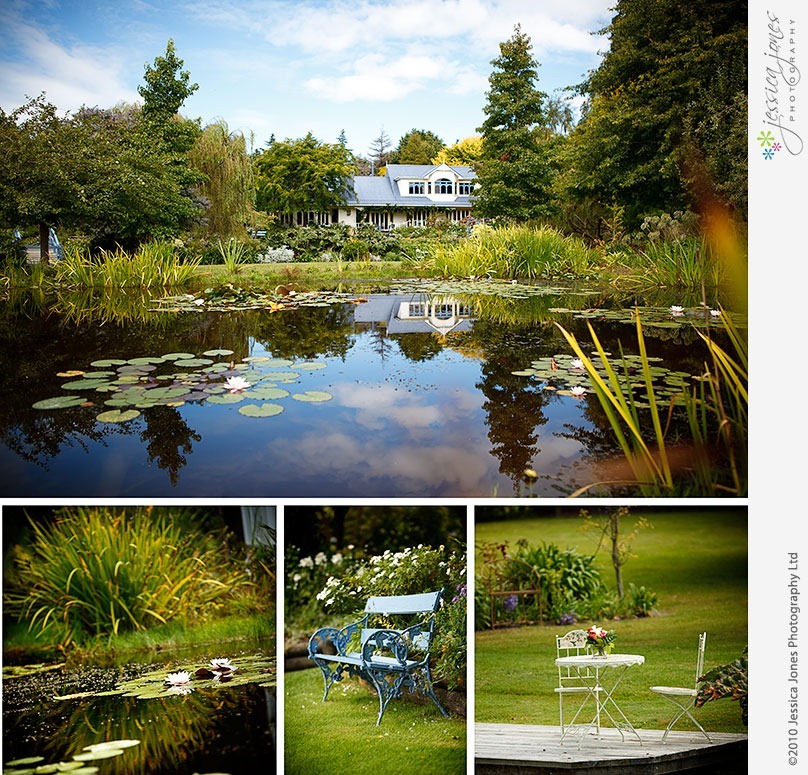 Scott had the job of scattering the rose petals.  Such flair, Scott, very nice!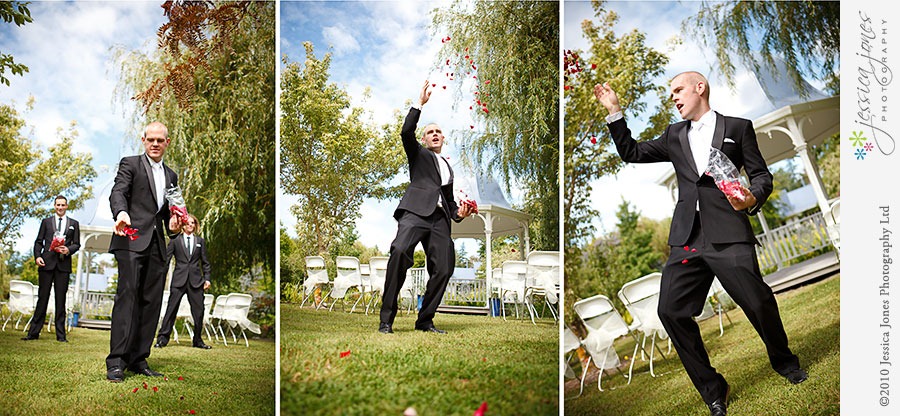 The guys wait for the ladies to arrive.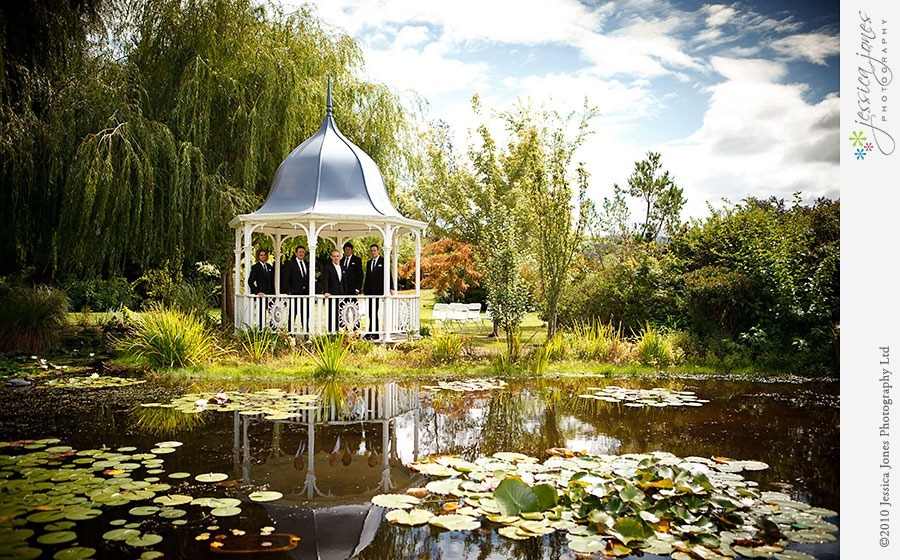 Bagpipers.  Or just pipers?  The gentlemen with their bagpipes ready to lead Candice through the gardens and to her groom.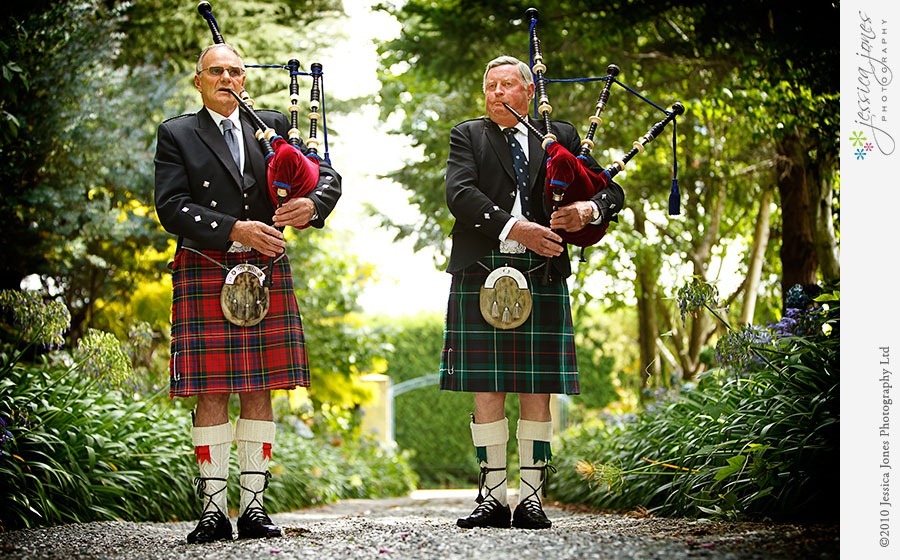 The back of the dress is just as divine as the front!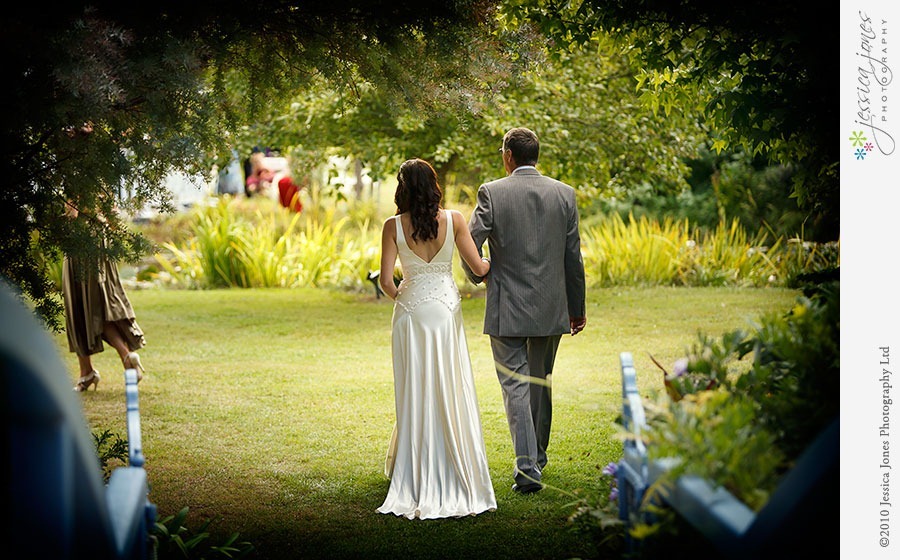 These are almost always my favourite images of a wedding ceremony.  I love how Scott and Candice are looking at eachother.  This image of Candice was taken just seconds before the "You may kiss your bride" part.  Look at the expectation on her face!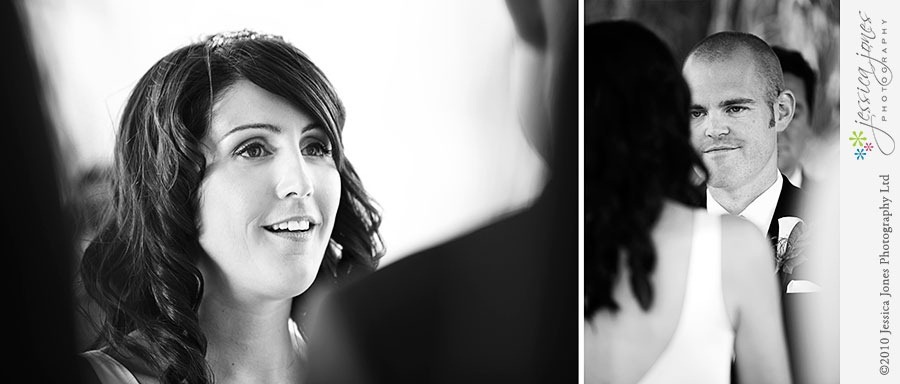 Perfection.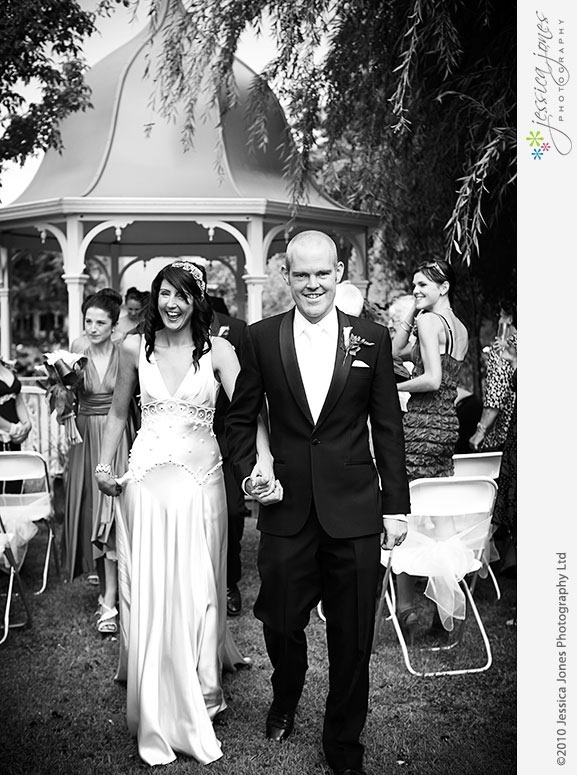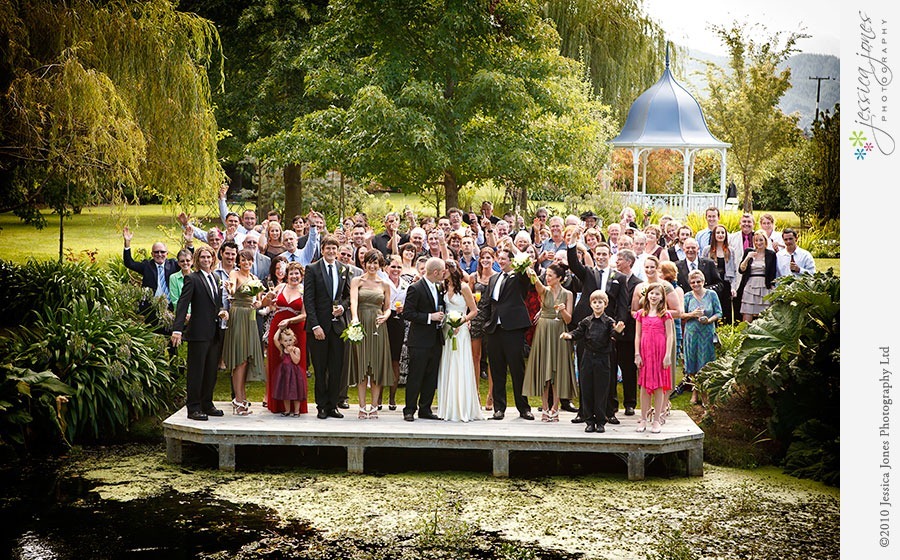 I was so happy with the light on Saturday, gardens always look amazing on bright yet overcast days.  Add a supremely cute seat and an adorable bride and you got me doing another happy jig.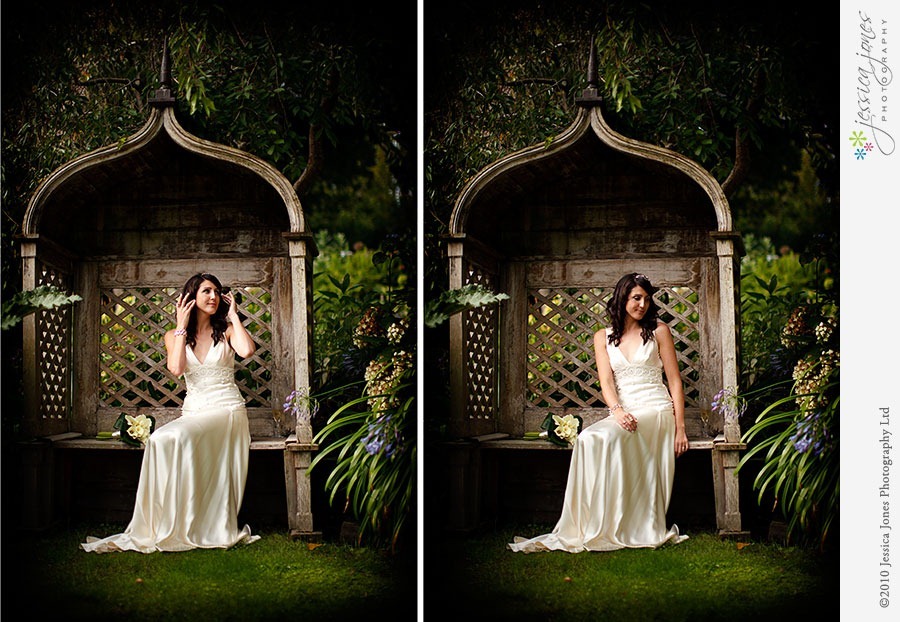 Such a gorgeous looking group.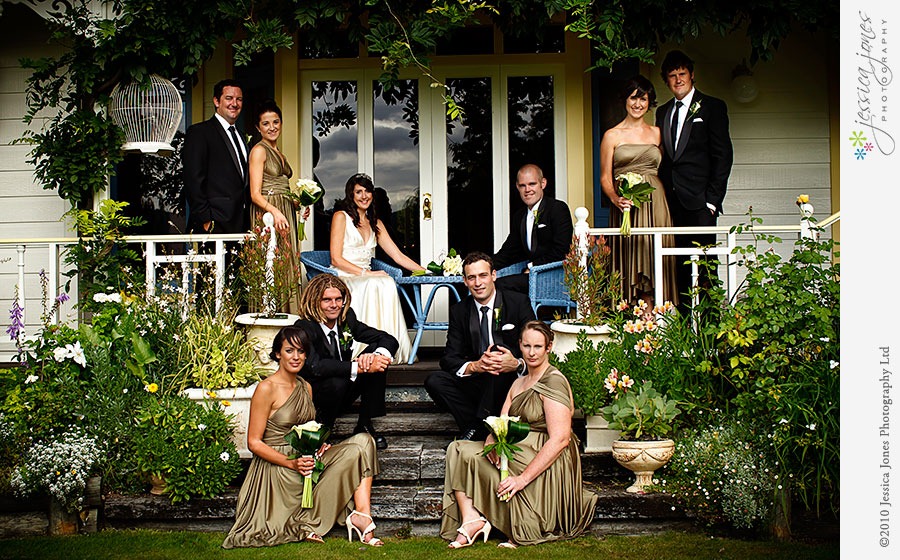 While I was spending a bit of time getting romantic shots of Scott and Candice, the girls were Ooooing and Ahhhing from the sides.  Paul captured it perfectly!
How absolutely gorgeous are these two?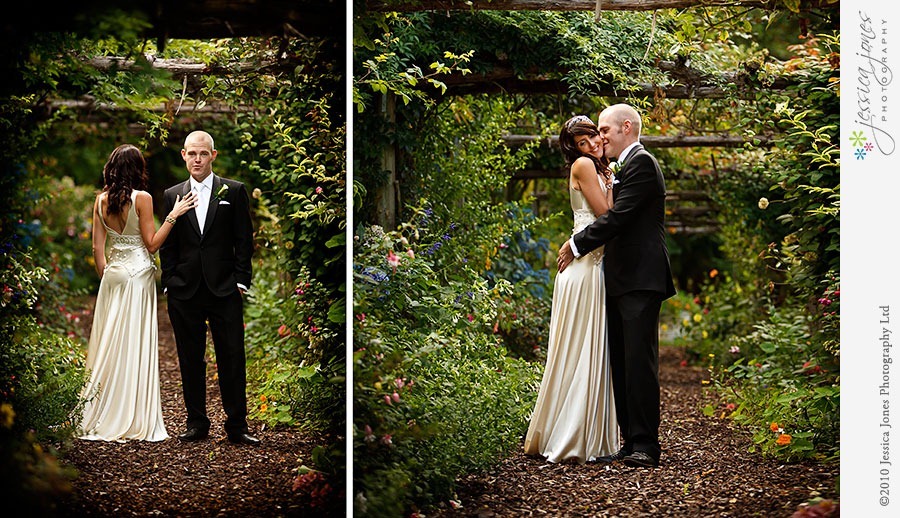 Scott and Candice were so easy to photograph as they've got such natural chemistry.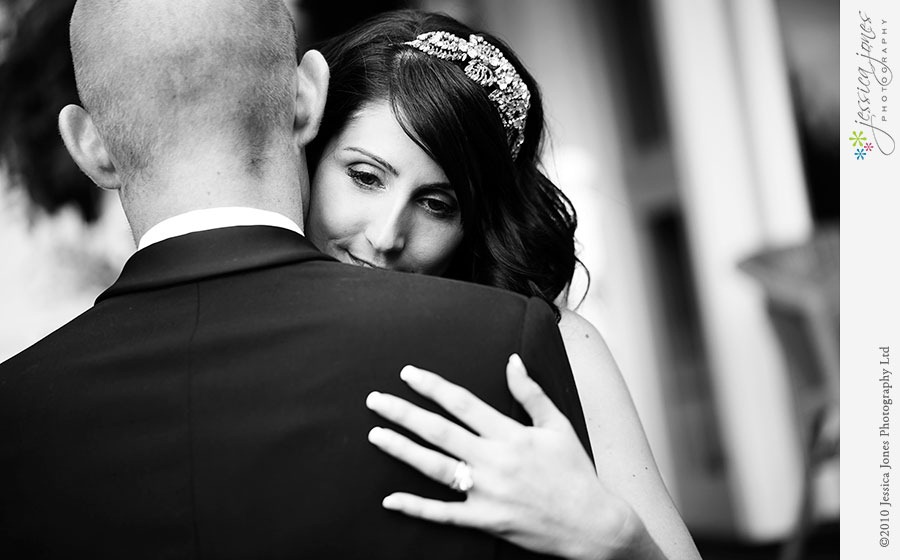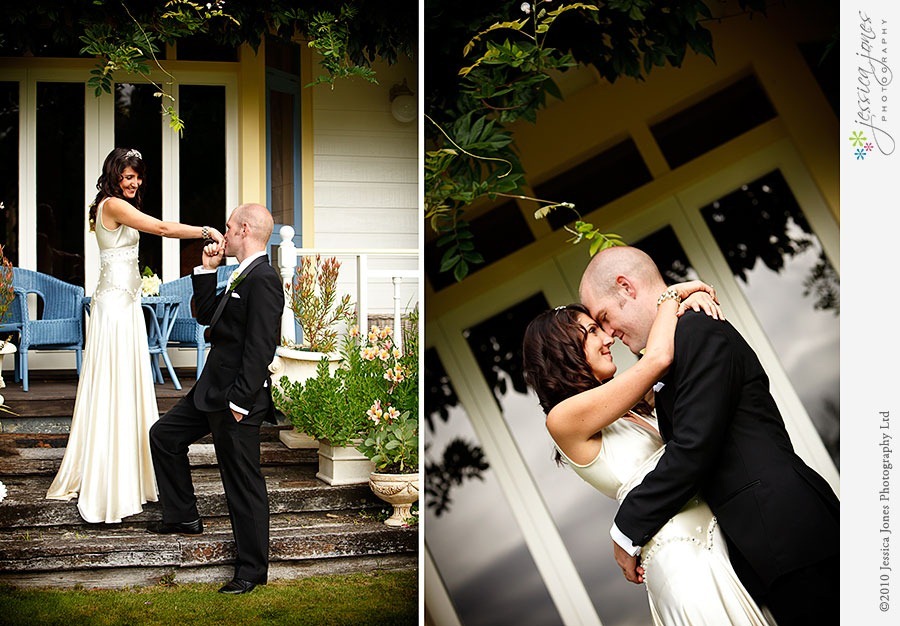 Have I mentioned how much I like Hortensia House?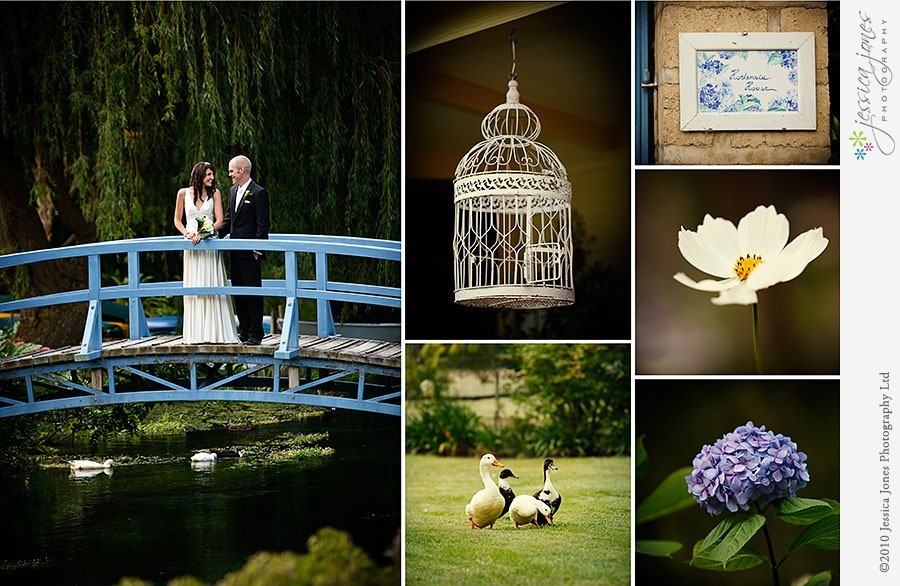 Then off to Drylands for the reception.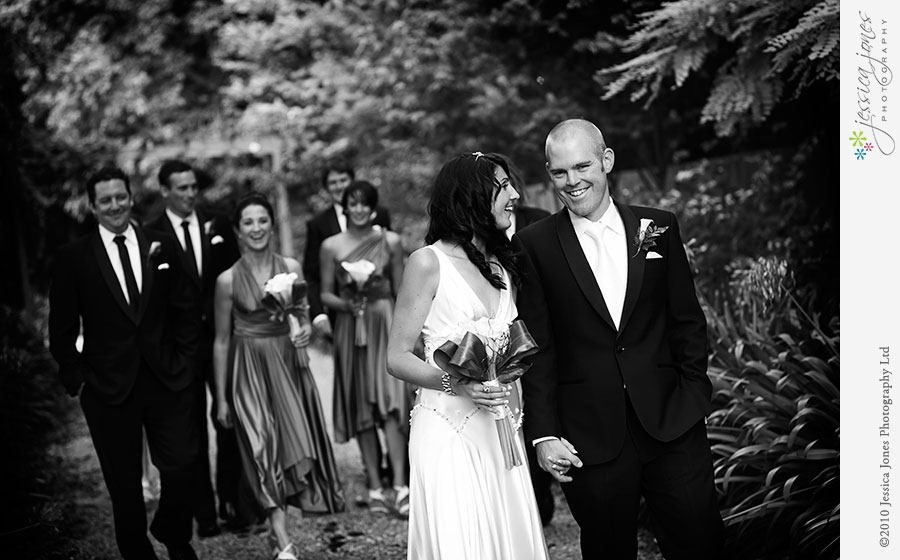 How's this for an awesome wedding cake?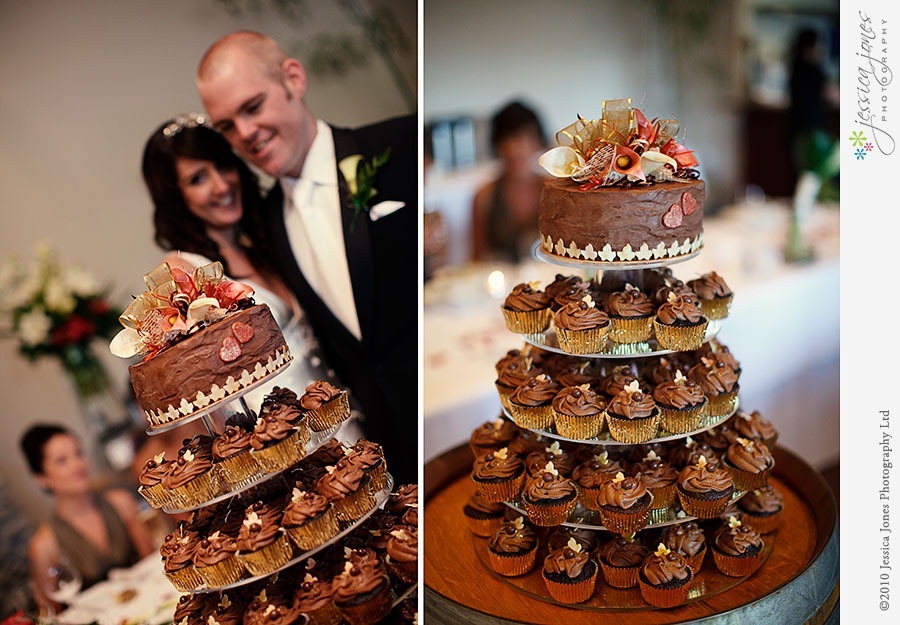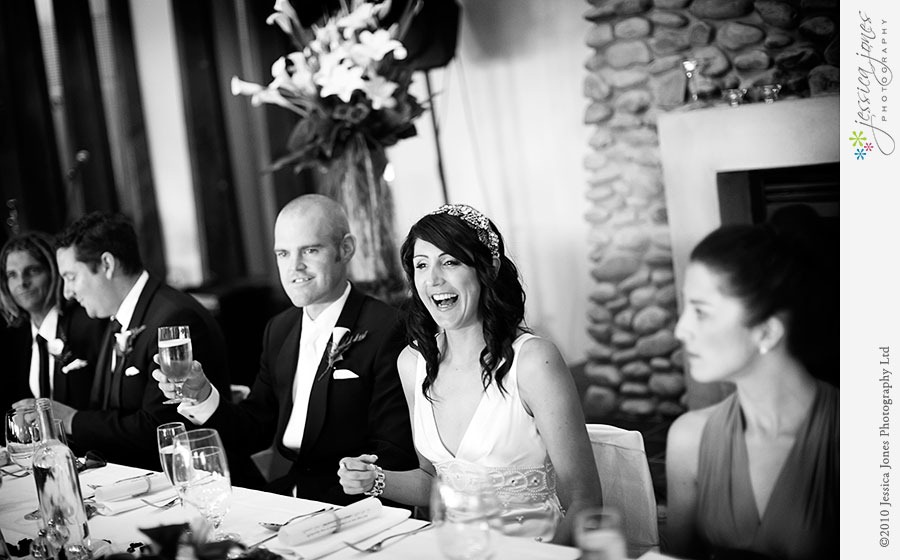 Scott and Candice, what a magnificent day!  Thank you so much for inviting us to capture it.  I'm so excited about the photos, can't wait for you to see the rest!
Vendor Shoutout
Celebrant: Ken Gullery
Flowers: Mayflower
Dress: Jenny Packham
Wedding Venue: Hortensia House
Reception Venue: Drylands Restaurant
Cake: Elaine Nichol
---
In other news:
Life is crazy busy at the Jones household right now.  We're in the process of putting our house on the market and buying another (bigger!) one.  Everyone who has had meetings with us lately will know about the renovations, and will be pleased to know that very soon our driveway will no longer be a building site!  In fact, by Sunday, the place will be looking exceptionally spiffy.  Anybody wanna buy an A Frame?
The Summer 11/12 Wedding Season is filling up very, very quickly.  January and February are almost completely booked, but there's still plenty of dates left in March and April. We're so very grateful that we're still getting so many bookings.  Seems that it's been a good move to cut back on all other work in order to just do weddings.  Thank you, THANK YOU, for letting us do what we love!