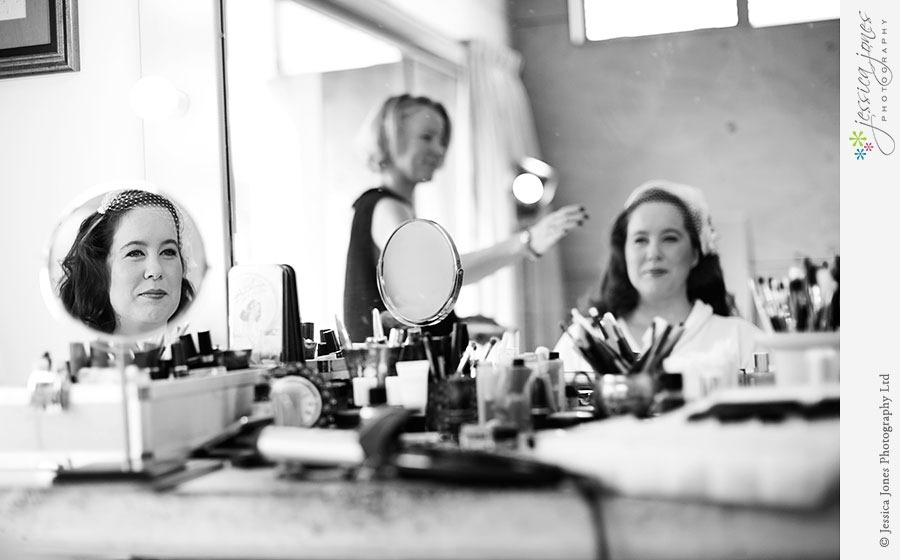 Tania is an events planner in Auckland, which means that she knew exactly how to create a beautiful day.  And what a beautiful day it was!  A regular on our blog, Tania chose most of her vendors from our 'vendor shoutouts'.  So awesome to see our blog helping people to plan their big day.
Hair and makeup done by the very talented Deirdre from Locks and Lashes.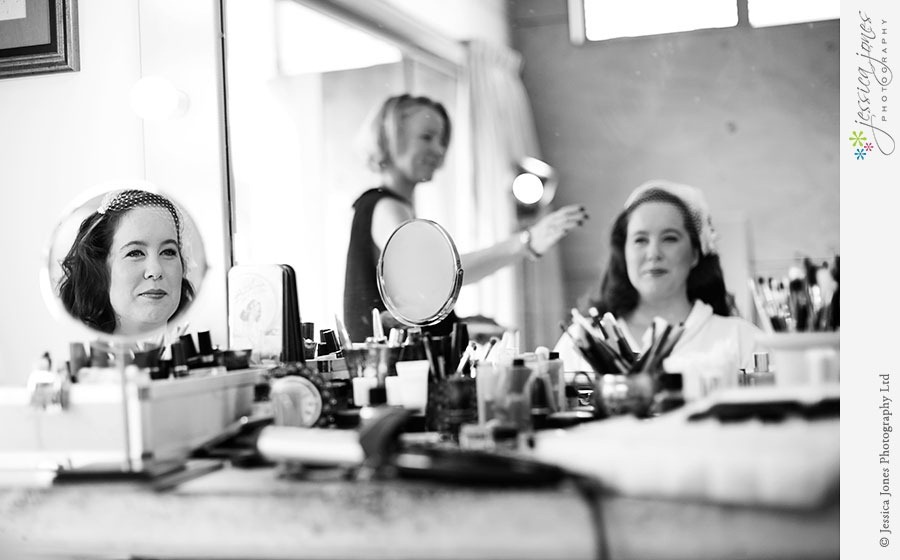 Tania's shoes were hand painted by Liz, her cousin and bridesmaid.  Fantastic talent, right there!
Flowers by Pink Poppie.  The Girl Guides pin belonged to Tania's Grandmother.  Such a nice way to remember somebody special.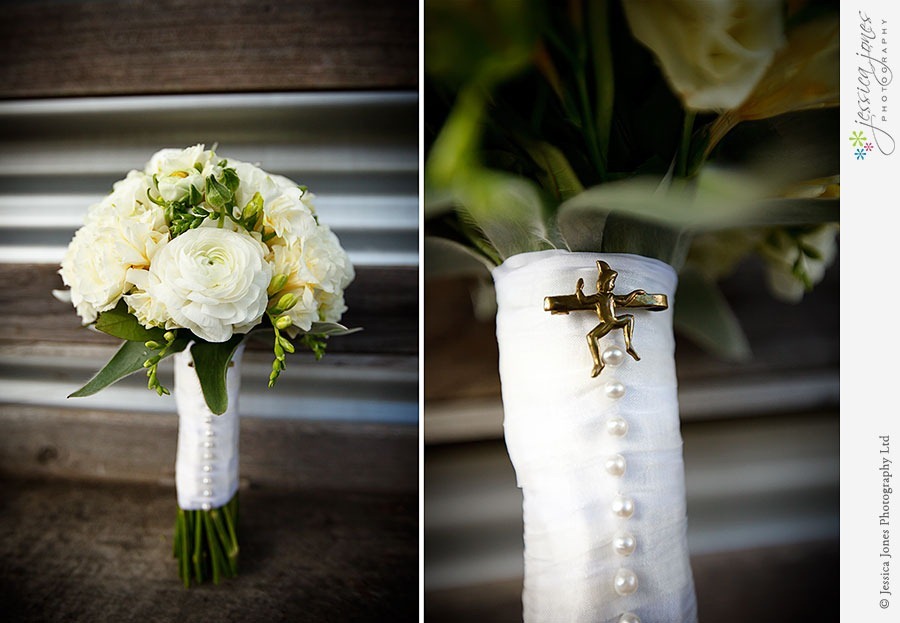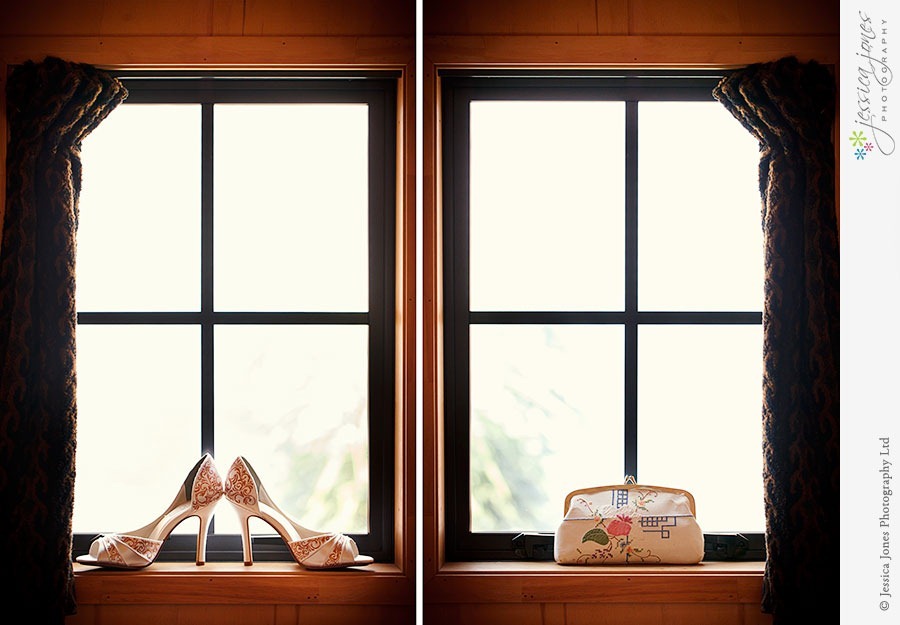 As Tania was about to leave for her wedding, Mark paces nervously.  I love the contrast in reactions to such a huge day.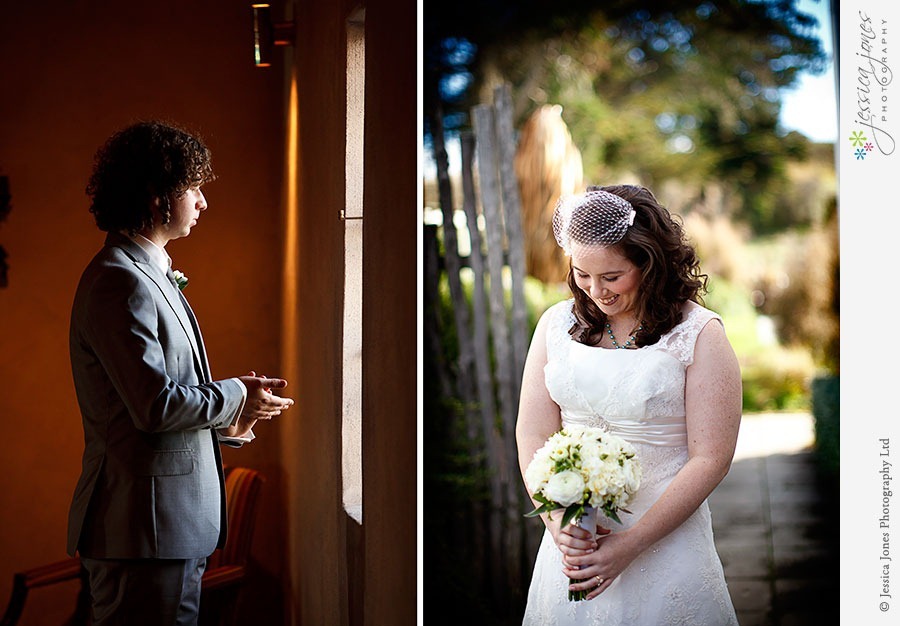 Watching his bride arrive.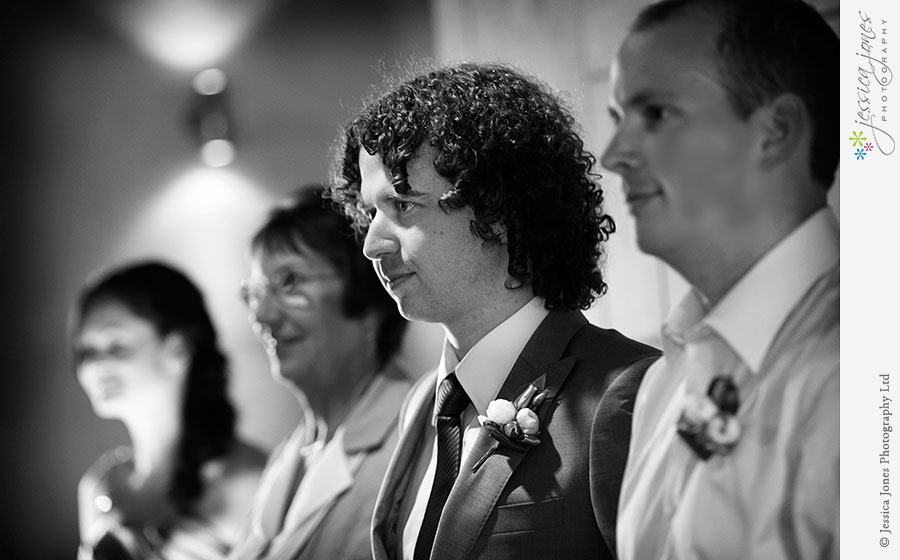 Tania's Dad gives her away.  Gorgeous moment.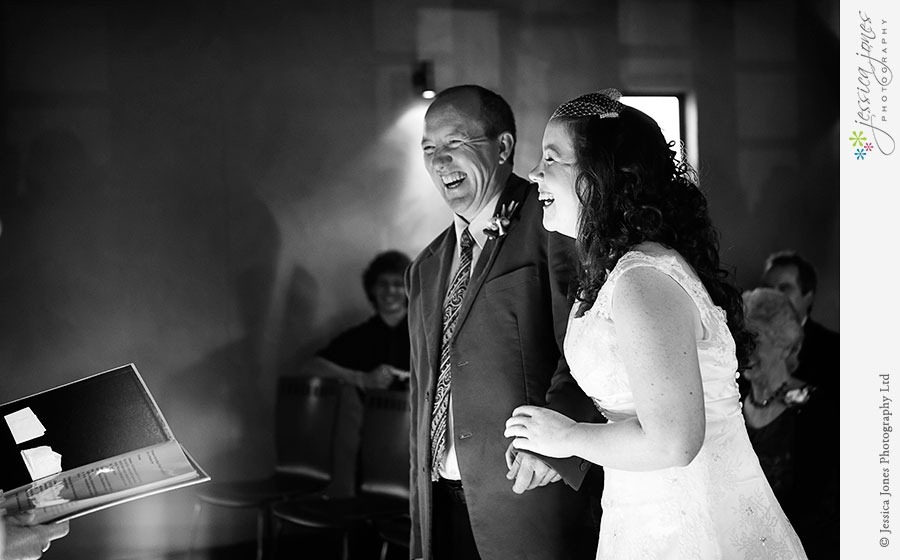 Brancott Estate is probably the most perfect place to have a Autumn/Winter wedding.  Everything is inside, and it doesn't matter one bit if the weather is bad.  You can even play cricket inside, that's how cool it is!  More on that later….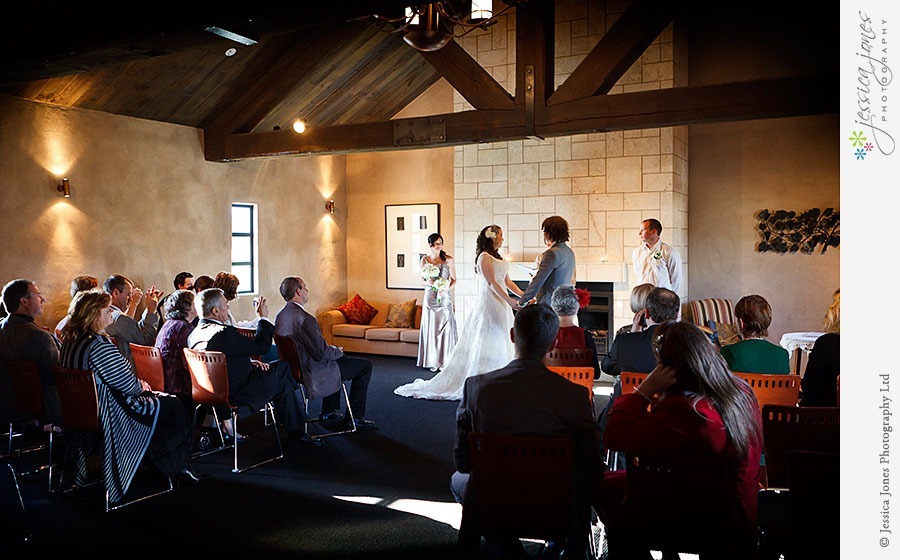 Tania you look beautiful!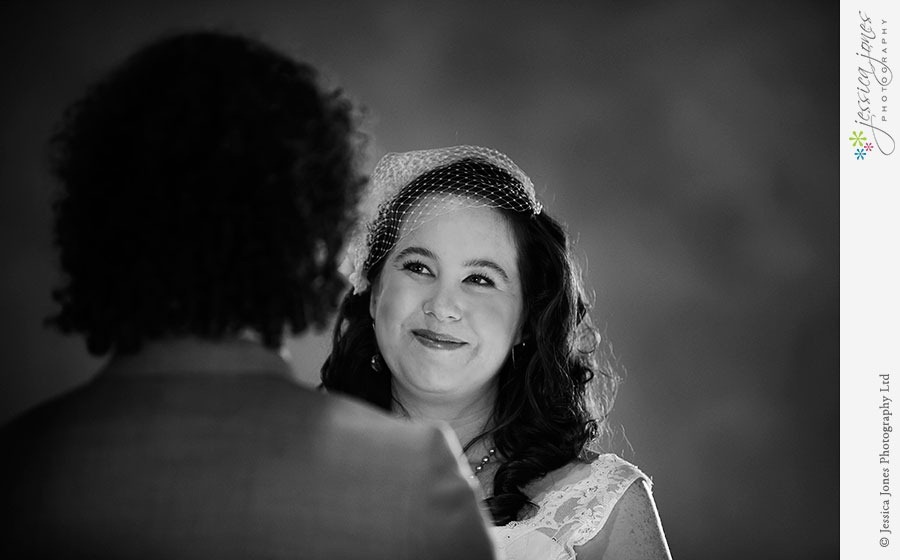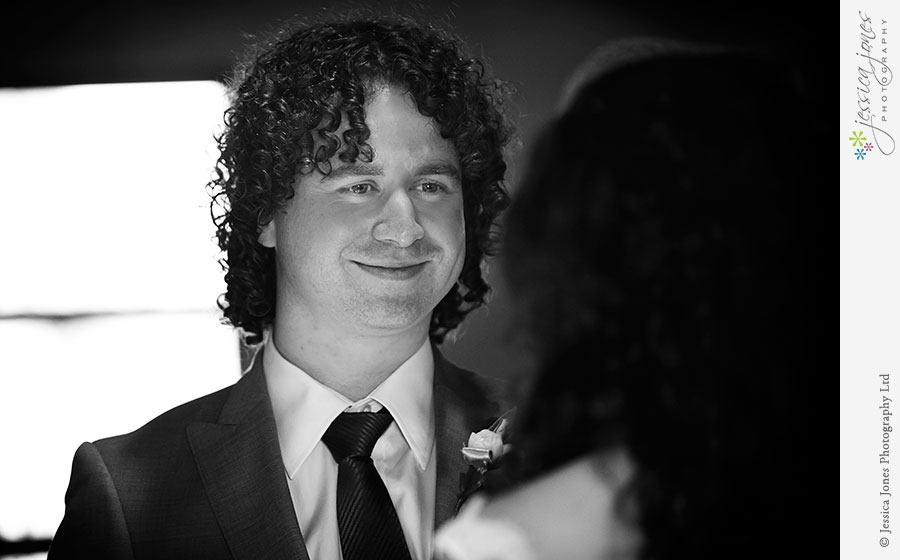 Mark and Tania's wedding was lovely and intimate with only 35 guests.  And a laptop with Tania's brother on Skype.  I think it's our first Skype guest.  He even had his own chair.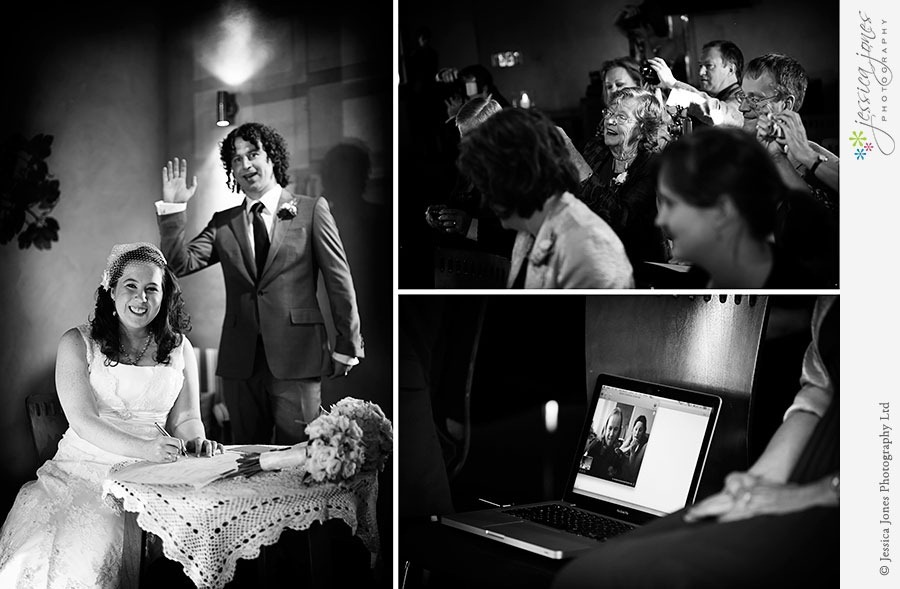 Fun with shadows.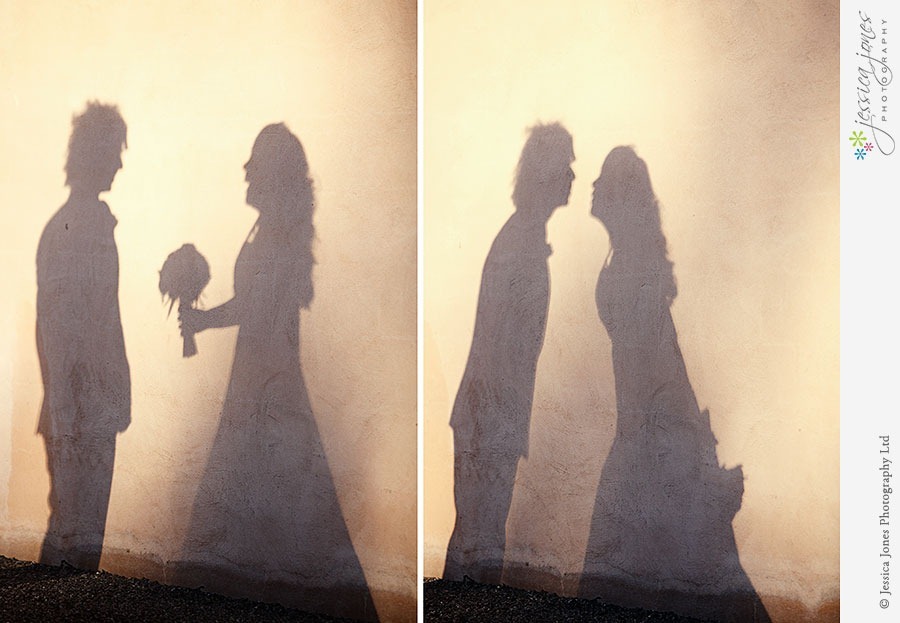 I'm so glad to see that Autumn and Winter weddings are gaining popularity.  With a bit of clever planning, so that everyone stays warm and dry, these seasons give us such gorgeous light.  Sunset is early, which makes things super beautiful.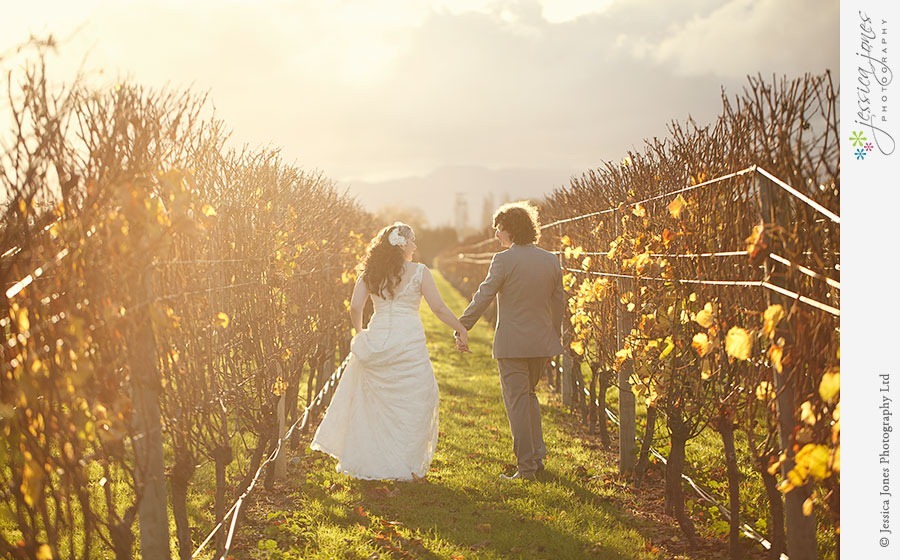 I told you they were cute!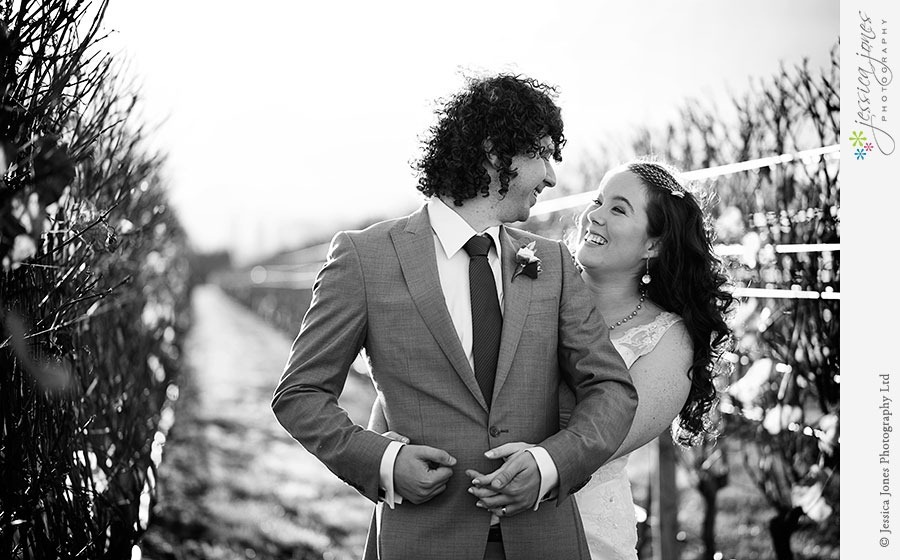 Mark proposed to Tania in front of friends and family, on one knee.  What a guy!  And the answer was an immediate yes.  Lucky man!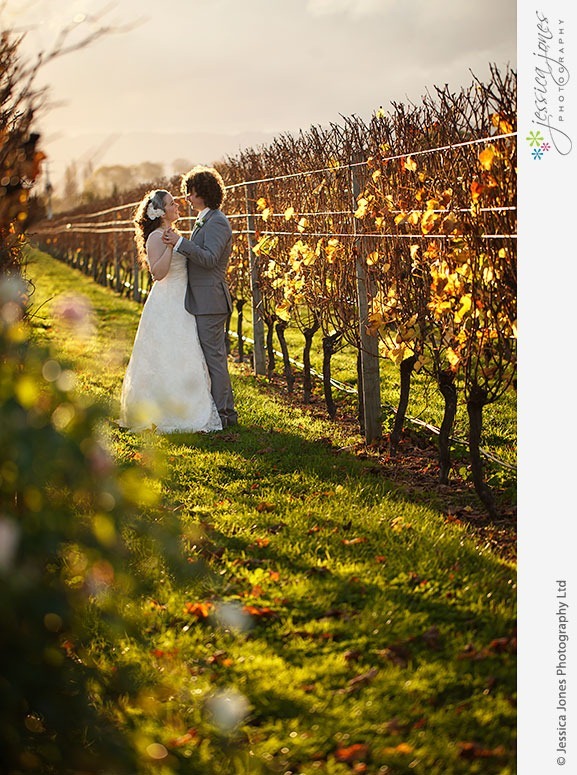 Mark's curls are to die for.  I mean, seriously, LOOK at them!  He tells me he can store pencils in them, that's how tight they are.  Although he often keeps it short, Tania made him promise to grow his hair long for their wedding.  And the photographer heartily approves!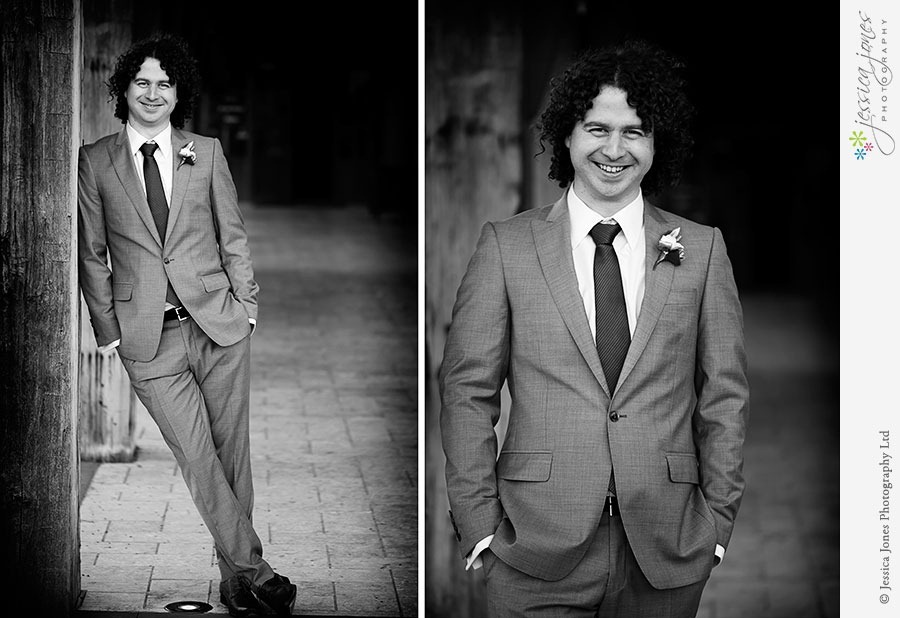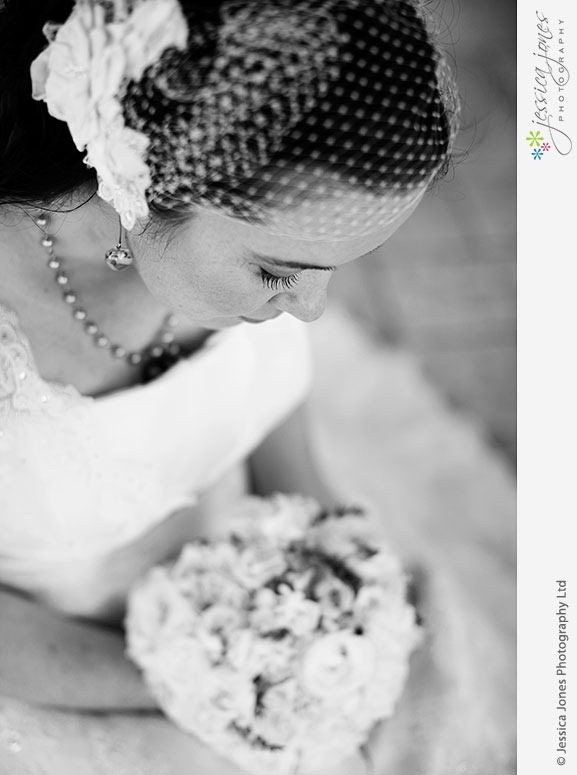 I had so much fun with Mark and Tania.  They followed directions beautifully, and seemed to be just as excited about my silly ideas as I was.  This only led to more silly ideas.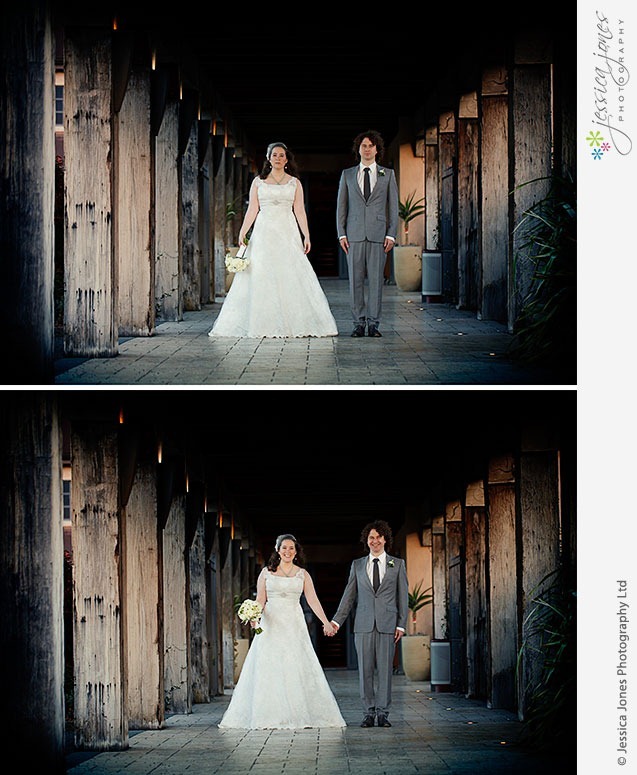 Sometimes my ideas don't work.  Like this time, for instance.  This enormous flock of birds passed over us, forming all sorts of shapes and patterns as they flew by.  I called out for them to form a love heart.  They didn't.  I called out louder, thinking perhaps they just didn't hear me and they still didn't.  So we told them they were stupid, and carried on with another idea.  It just goes to show that birds just don't listen to instructions.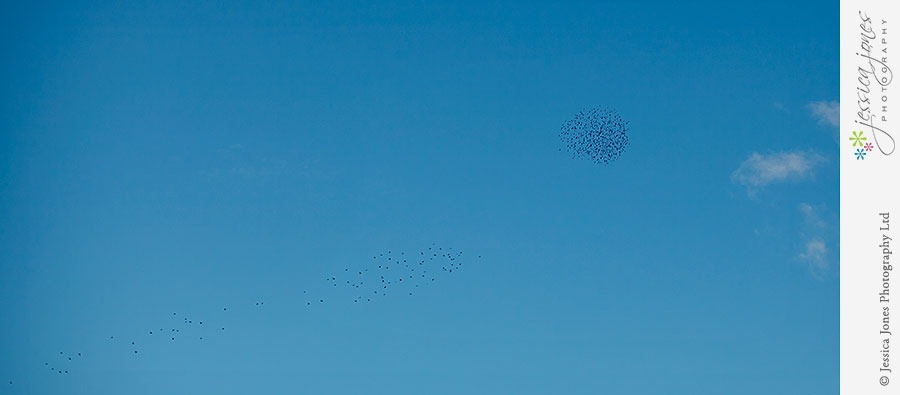 Totem pole heads.  Of course.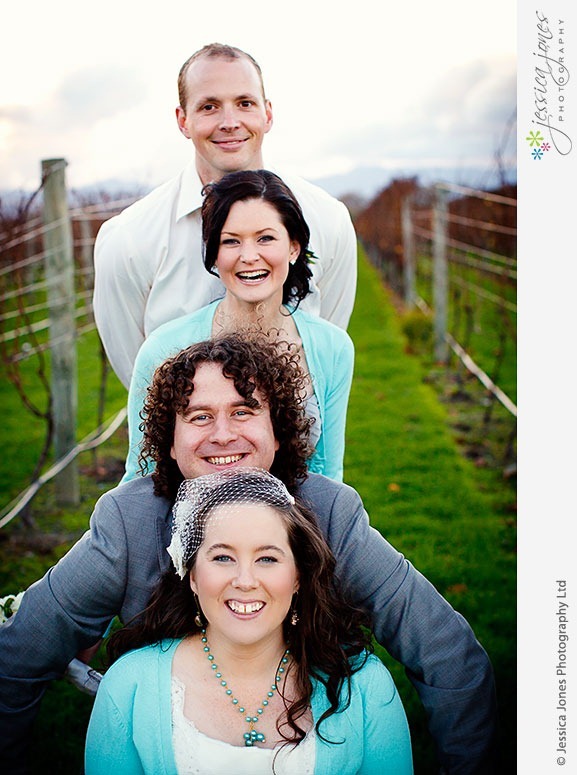 When I started my sentence with "I'm going to lie in the foetal position….." they knew exactly where I was going with this.  Yay for blog readers!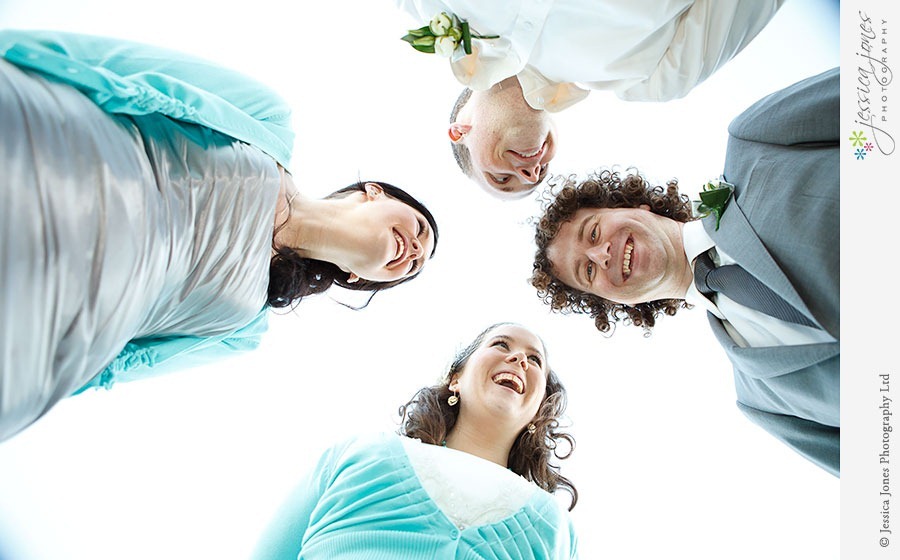 Then it was time for more playing.  Cricket!  They were going to join their guests in the barrel room and play CRICKET!  Of course you need cricket-playing-shoes for that kind of thing.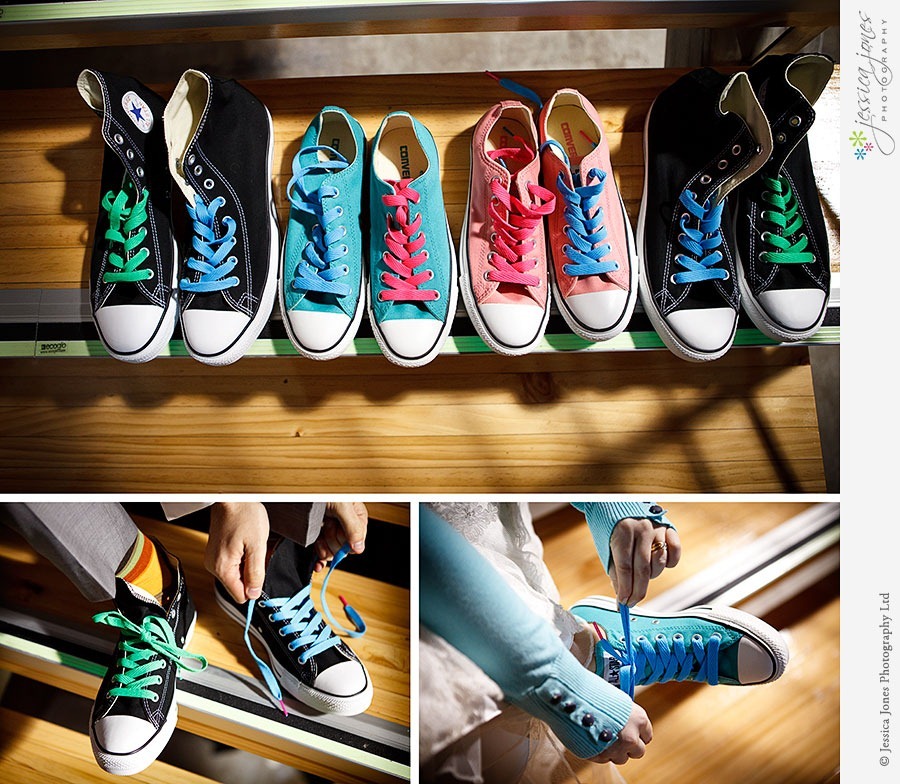 I have a fear of balls.  I don't know why that is.  If someone throws a ball at me, I squeal and run away.  I'm definitely more of an artist than I am a sports person. So Paul volunteered to be the one to get the action shots.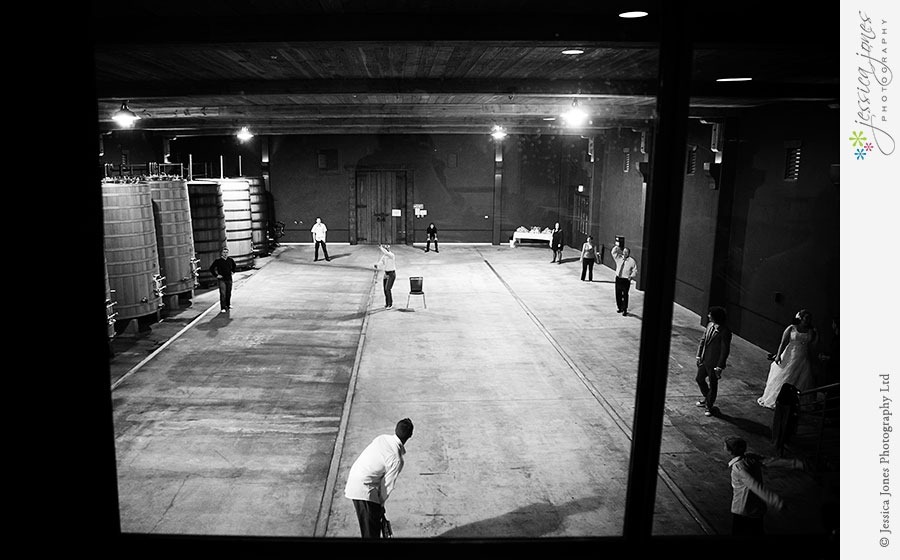 And that's why I love him.  He knows that I'm not so great at holding the camera straight while balls are flailing about, so he set up his lighting gear and totally nailed it.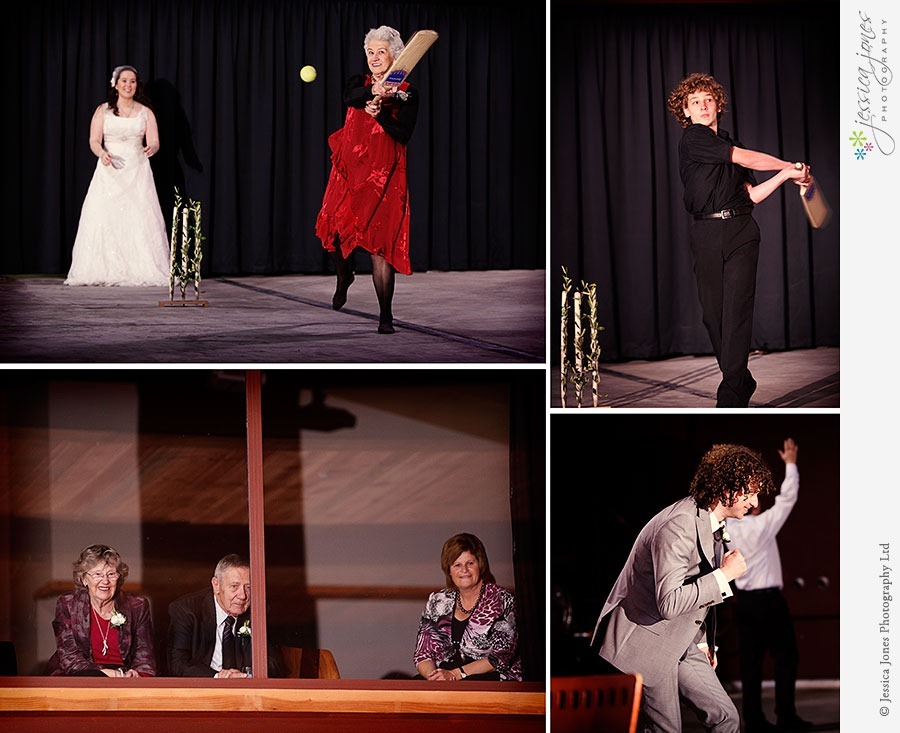 Adeline is nearly two and learning to play early.  The man on the right is far too happy to have caught her out.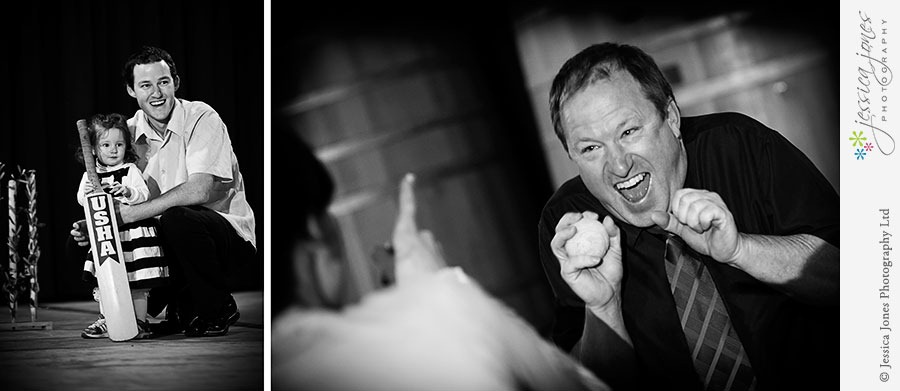 Brancott is a beautiful place for a reception!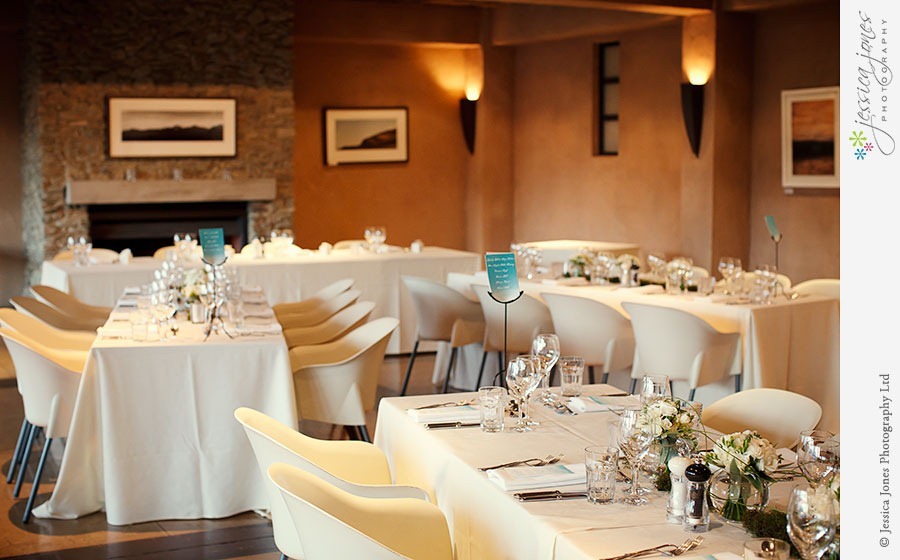 I love this shot.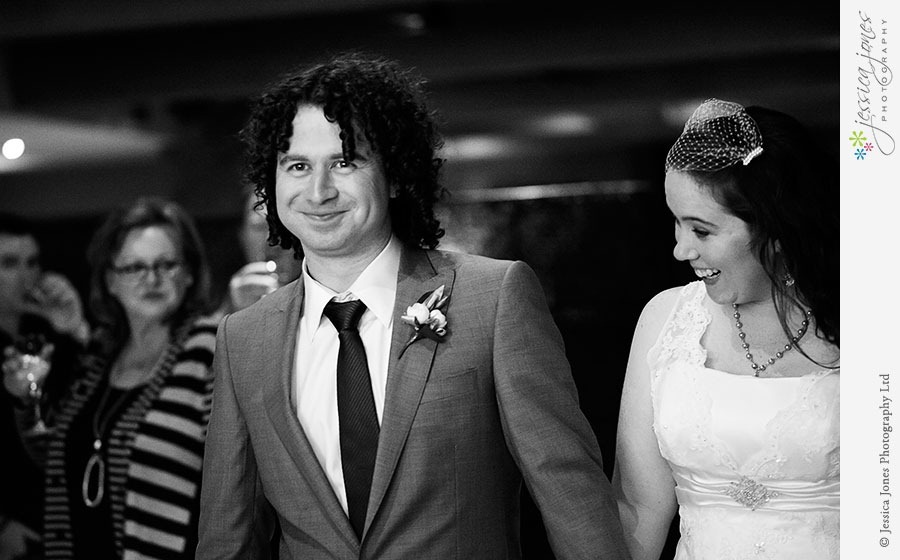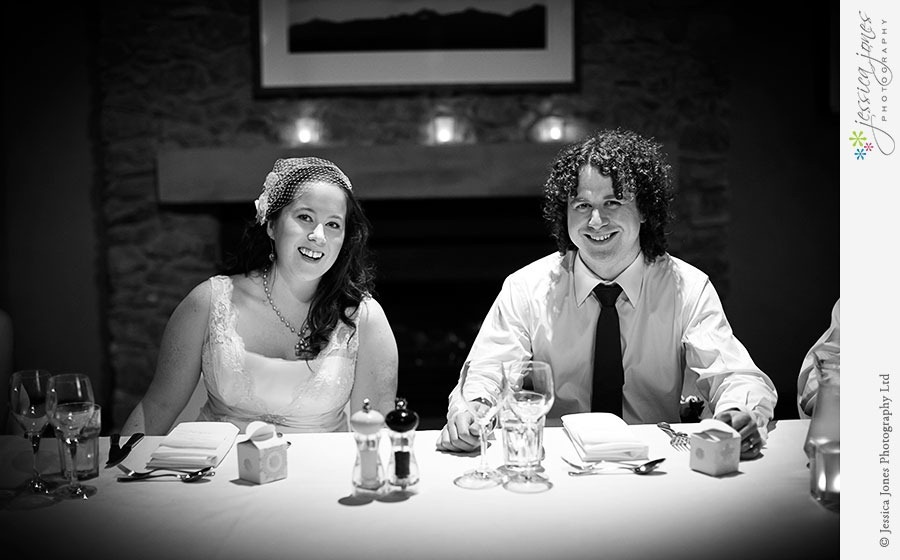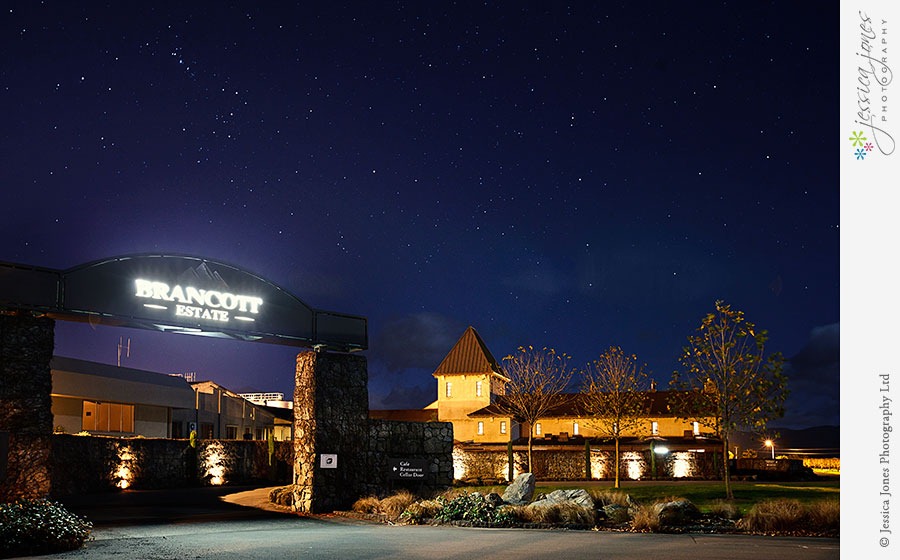 Mark and Tania, thank you for such a fun day.  We thoroughly enjoyed your wedding, and the chance to capture it.   Shame that the birds didn't give us our love heart.  But sometimes that's just the way it goes!
Vendor Shoutout