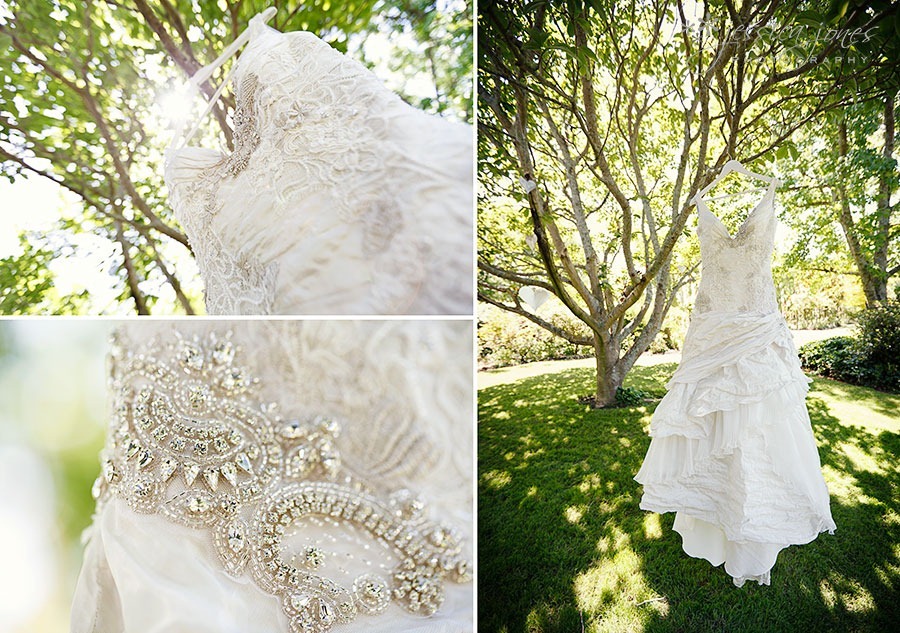 It was the kind of day that the birds seemed to sing just that little bit louder.  The weather was perfect and the whole property was buzzing with excitement.  I never doubted that this was going to be a very special wedding, but the beautiful moments contained in this one day are simply far too many to share in this humble blog post.  So you'll just have to imagine even more beauty than this.  If you can.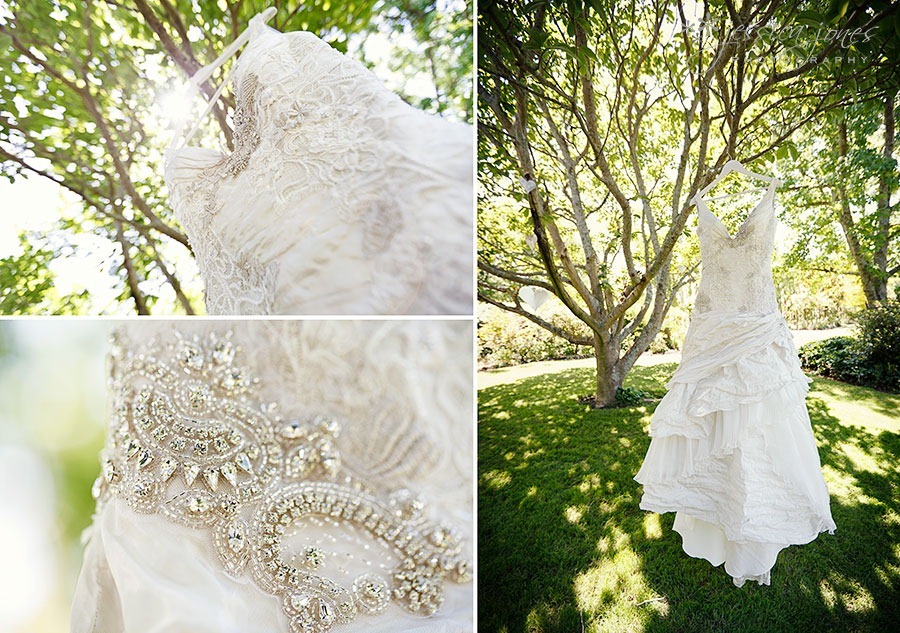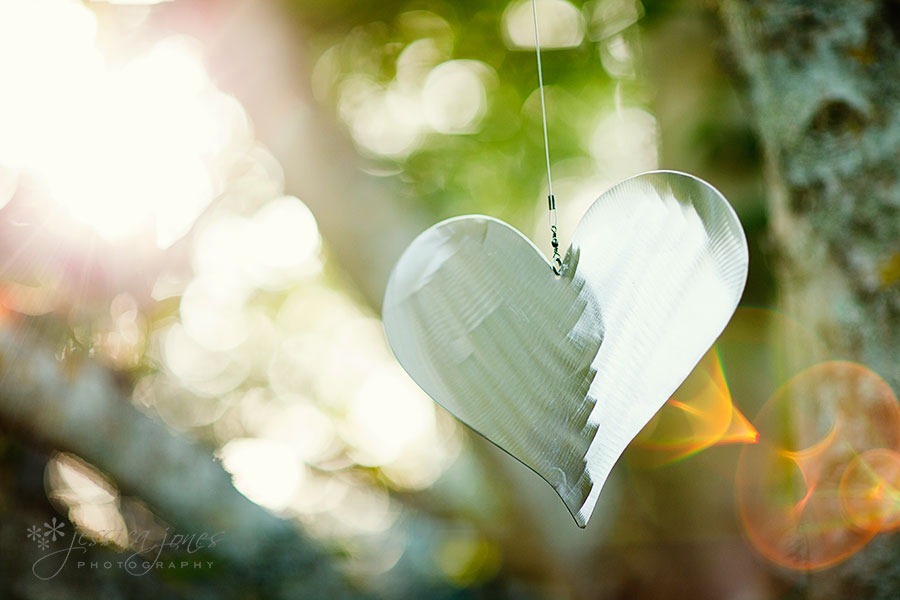 Getting ready in her childhood home is something precious to any girl.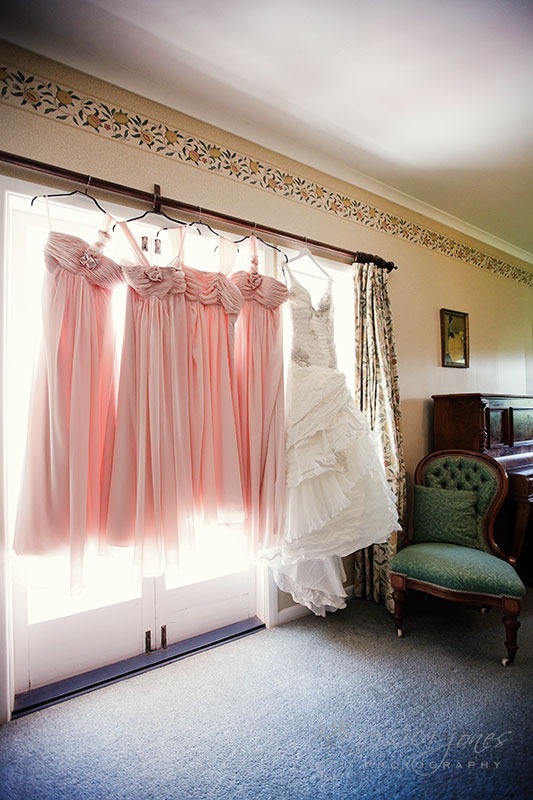 And her mother.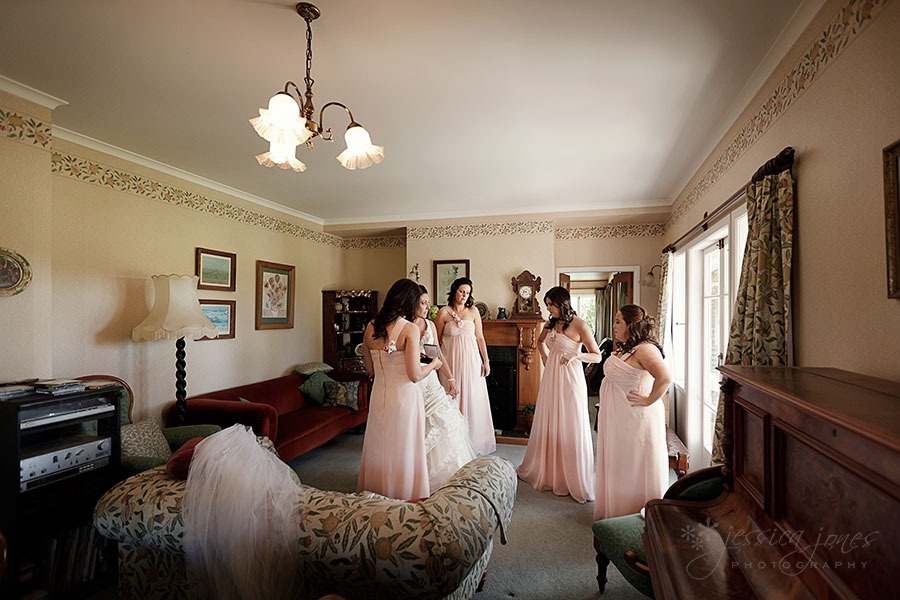 This brooch that belonged to Grandma has been worn by all of the women in Kat's family.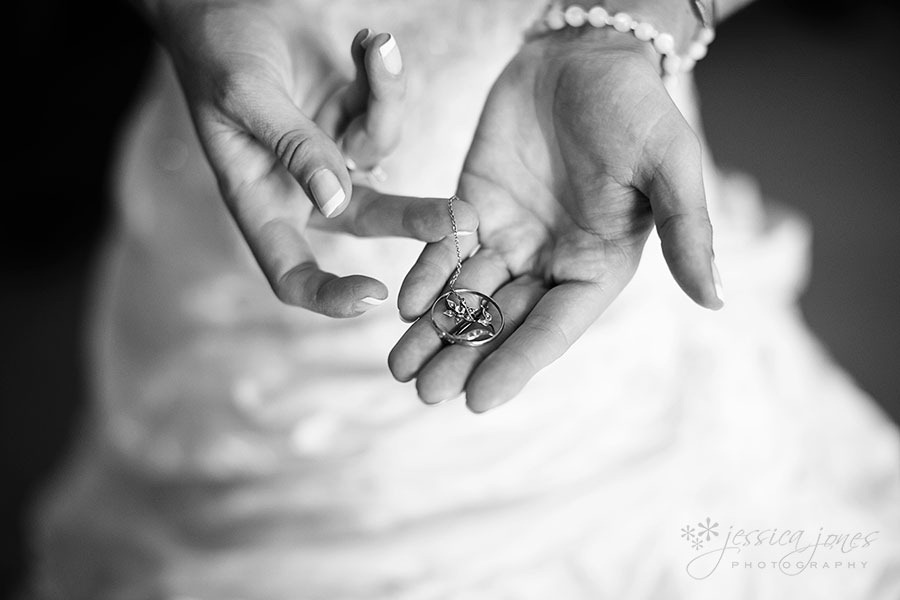 Meanwhile Paul was over with the boys, and caught some very special moments himself.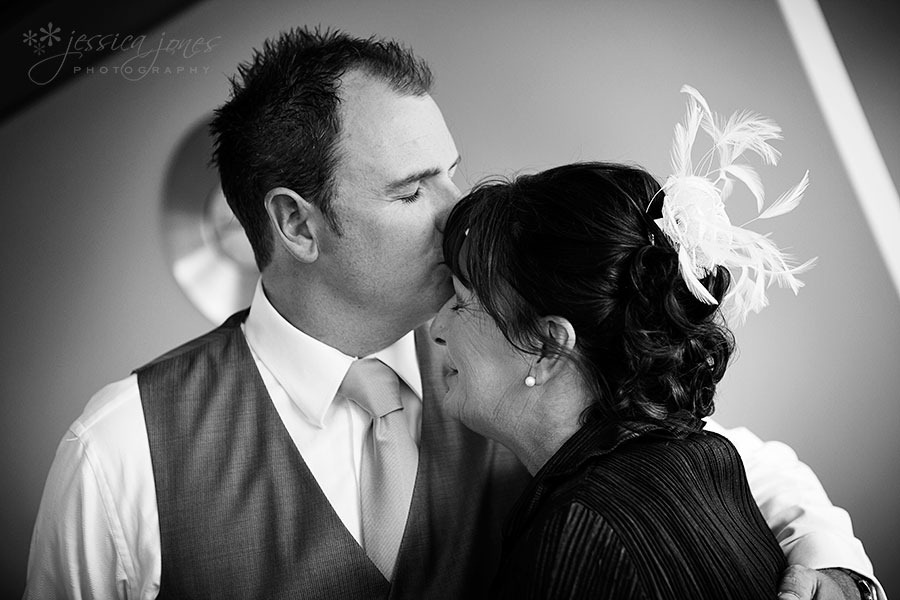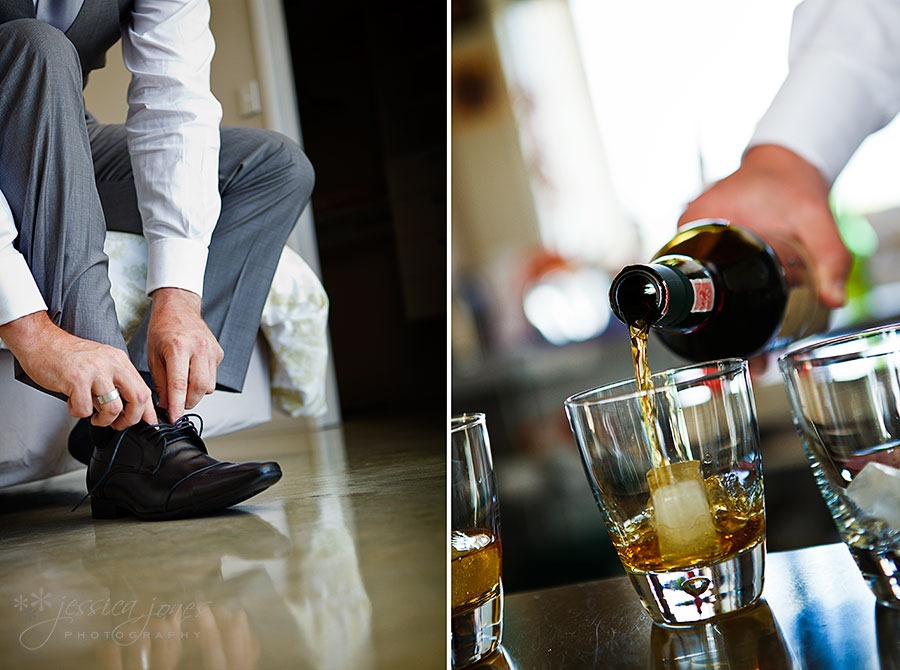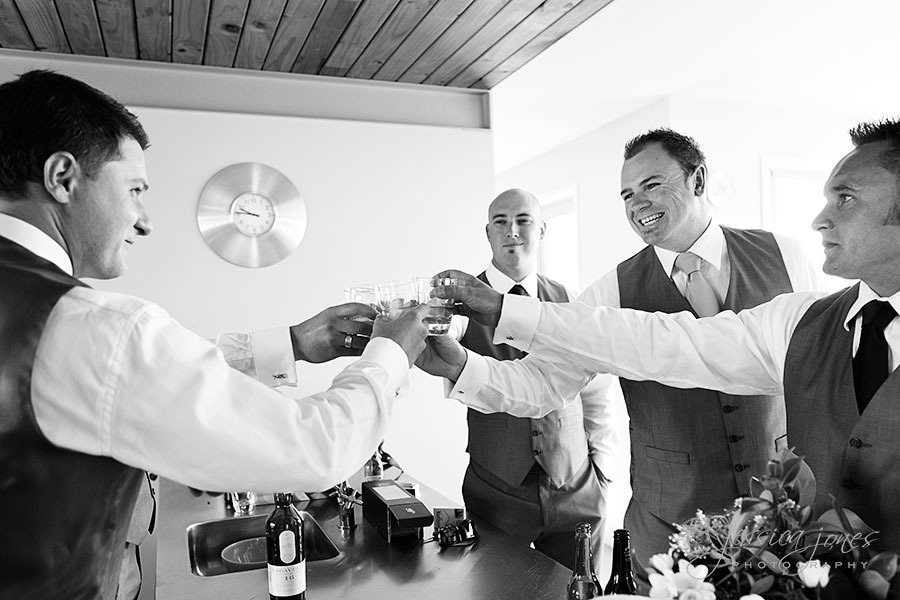 Kat and Josh were getting married at the St Michael's Church in Waimea.  It's the kind of church that made us go "Ooooooooo" when we first turned up to do a quick scout.  The possibilities made us talk extra fast.  Well, it made me talk extra fast.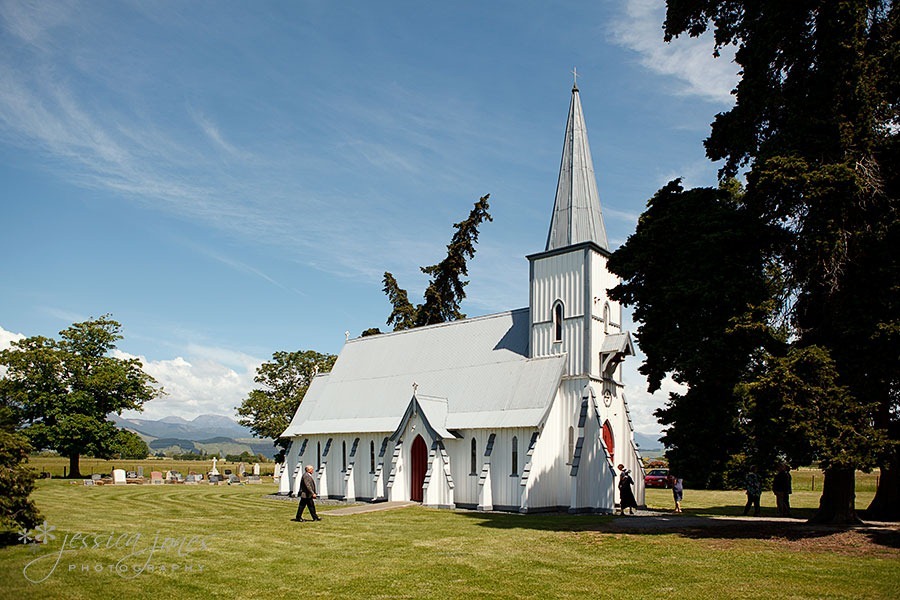 Inside and the wait for the girls has begun.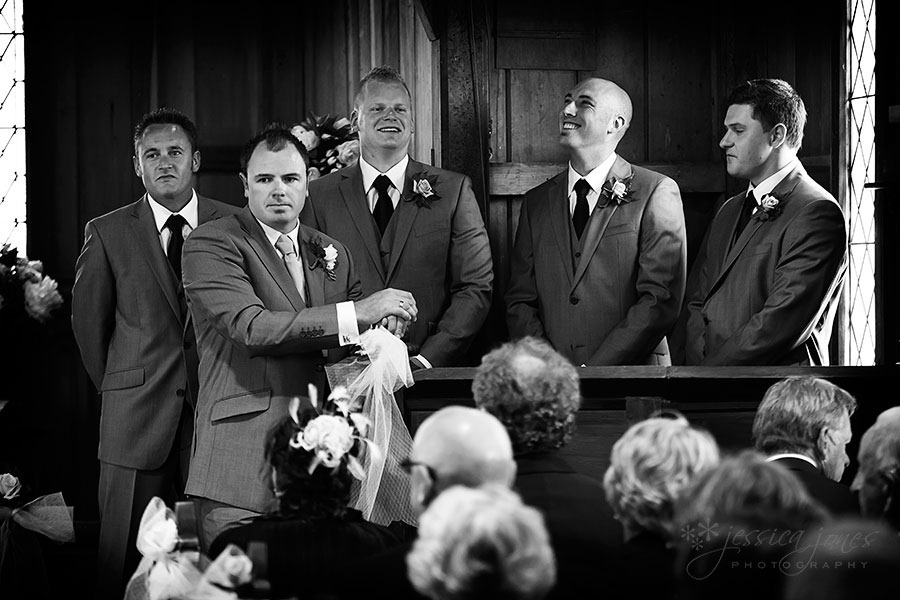 Any moment now….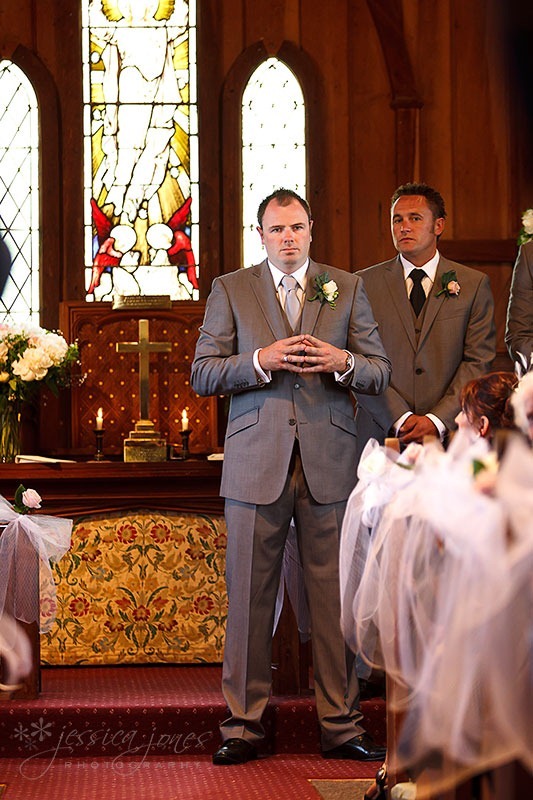 And there she is!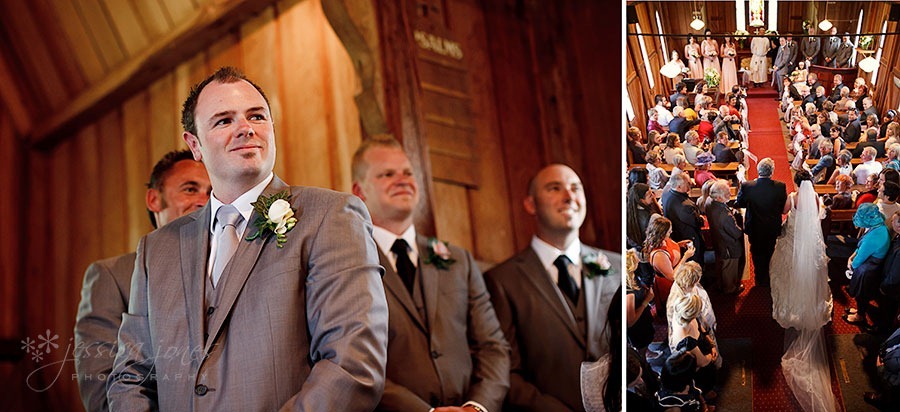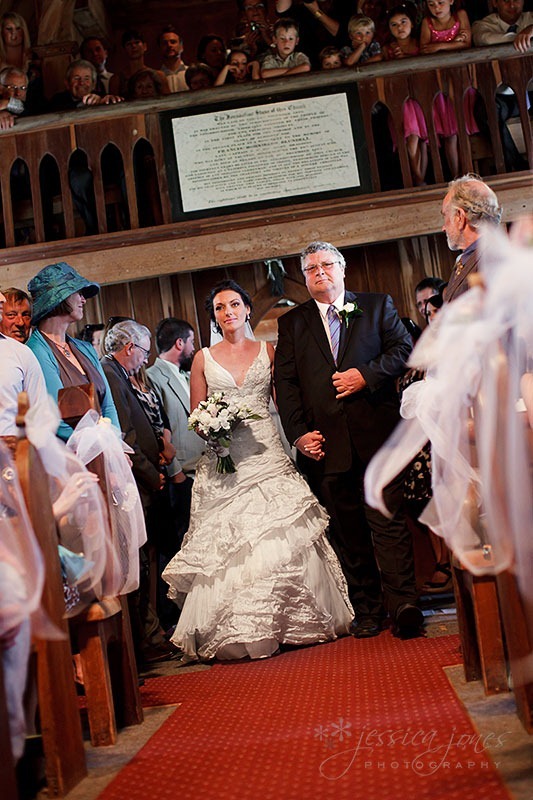 I wasn't close enough to hear exactly what Dad said as he gave Kat away.  But I love the expressions!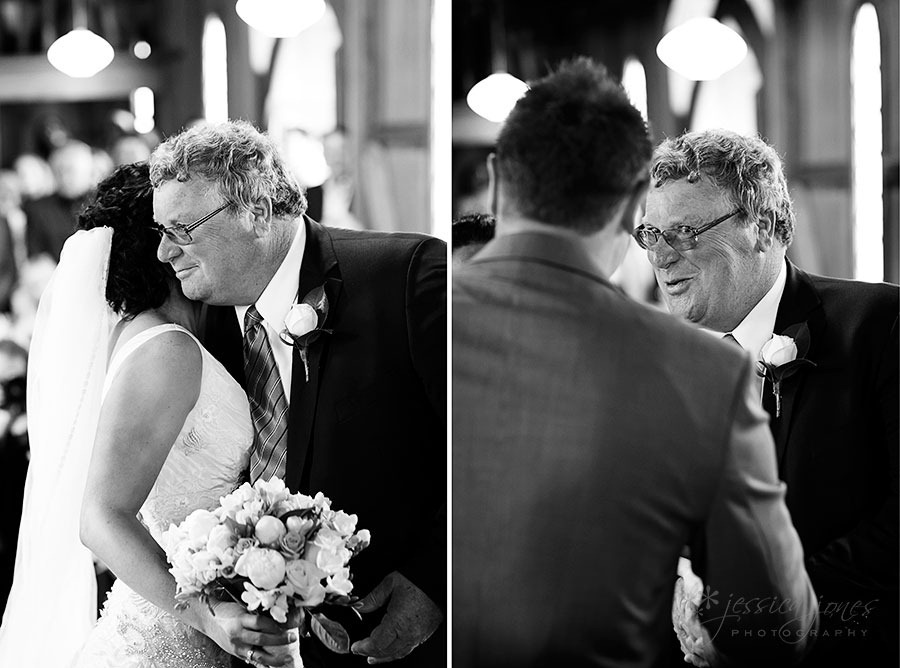 The vows were so incredibly heartfelt, so sincere, I don't think there was a dry eye in the church.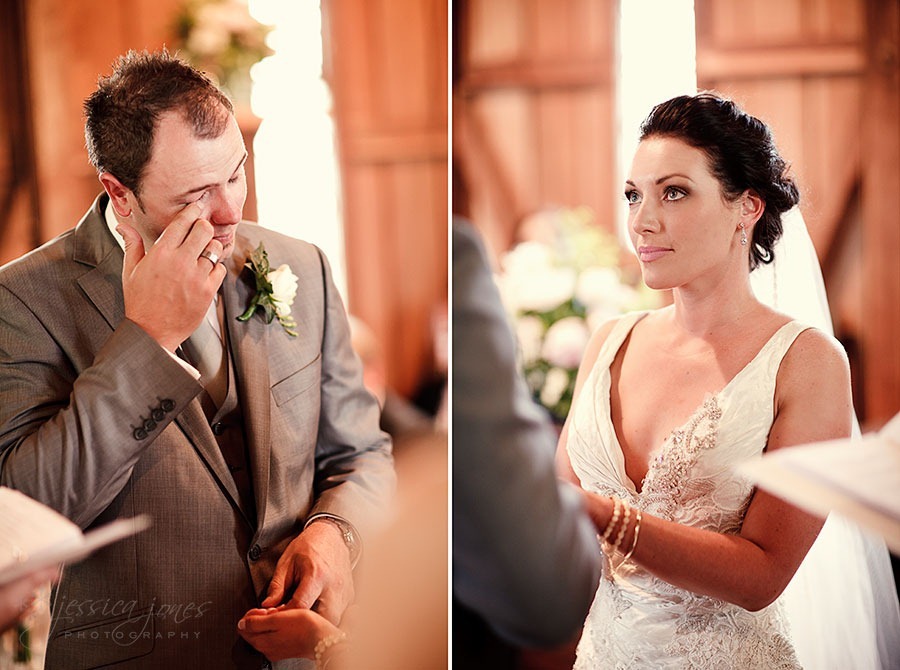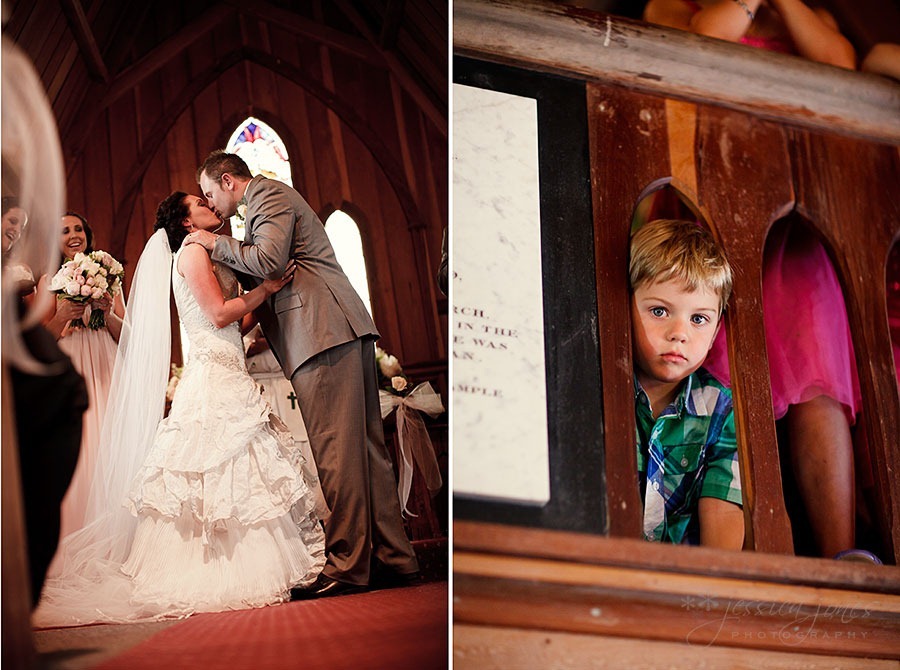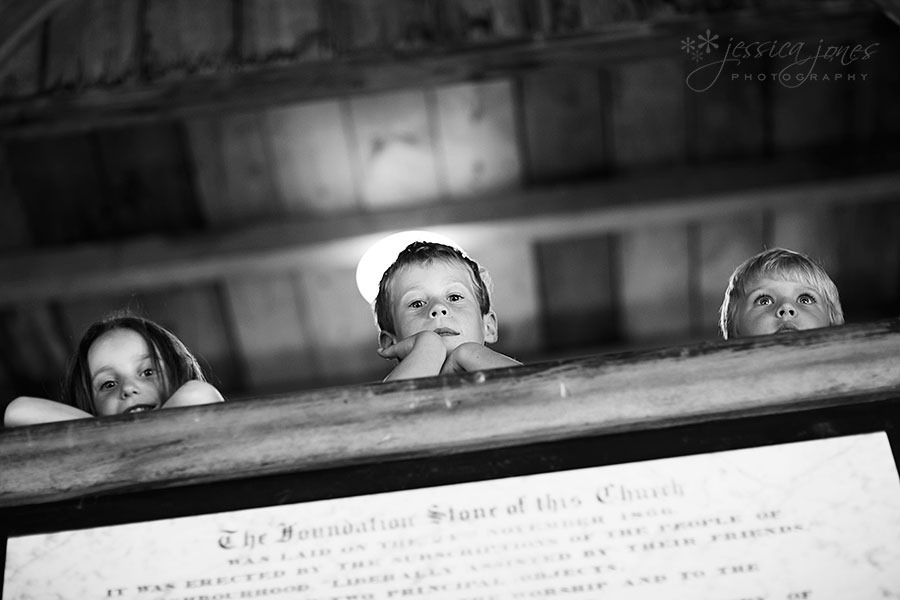 Married!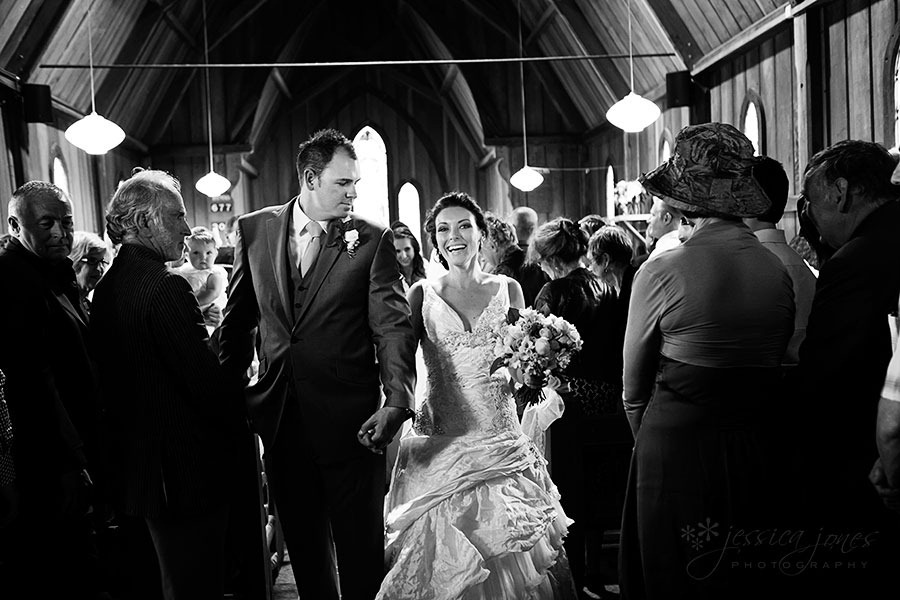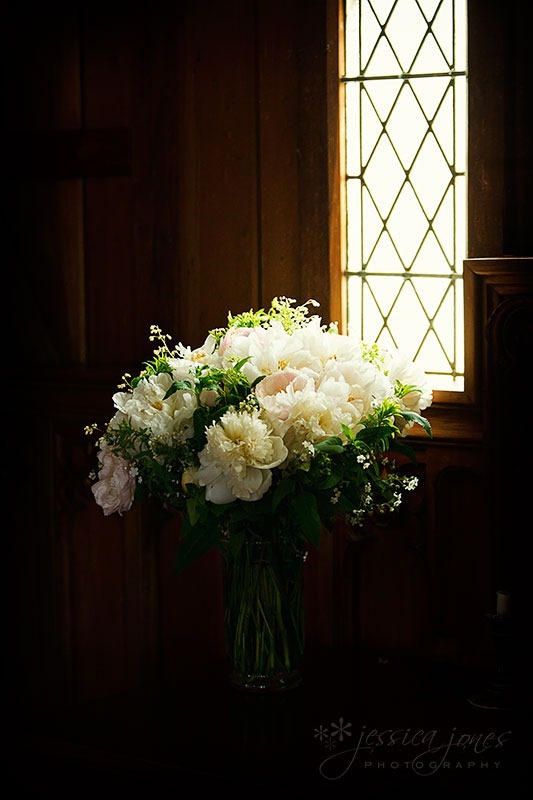 Sometimes you get the perfect mix of location, light and gorgeous people.  Ding ding ding!  We have a winner!  I was busy trying not to do my happy dance.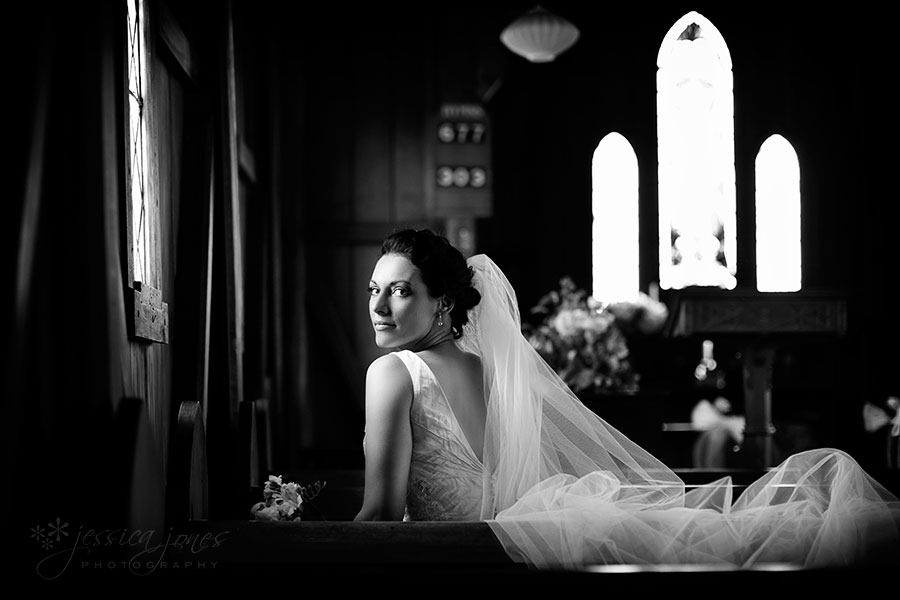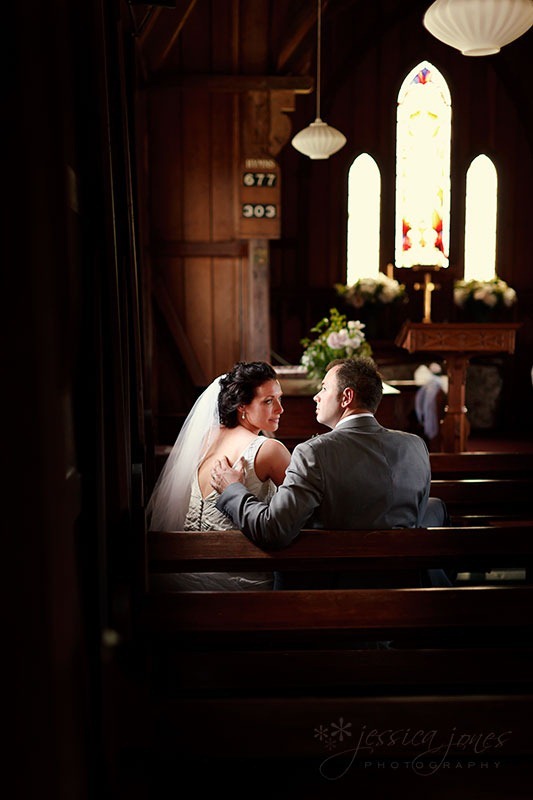 Josh and Kat had organised a double decker bus to take themselves and their guests back to Kat's parent's property where the reception would be held in the most beautifully decorated marquee that you ever did see!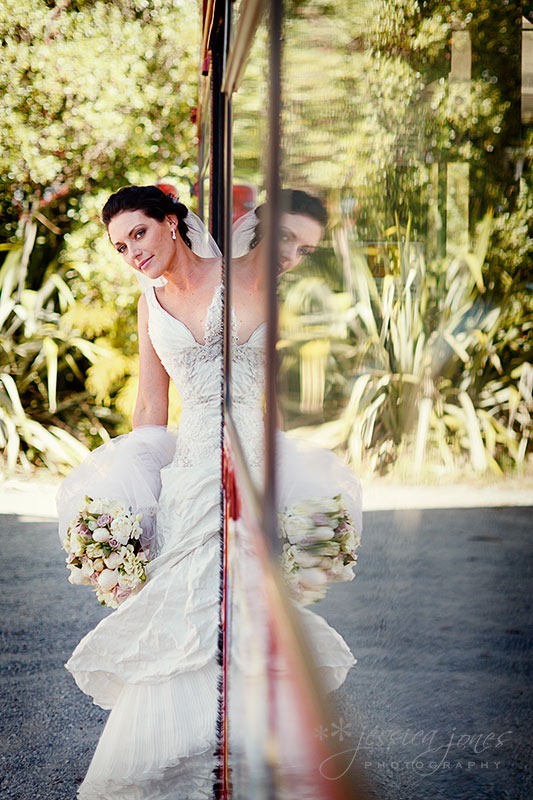 Sometimes it's a good idea to shoot in the general direction that everyone else is shooting in.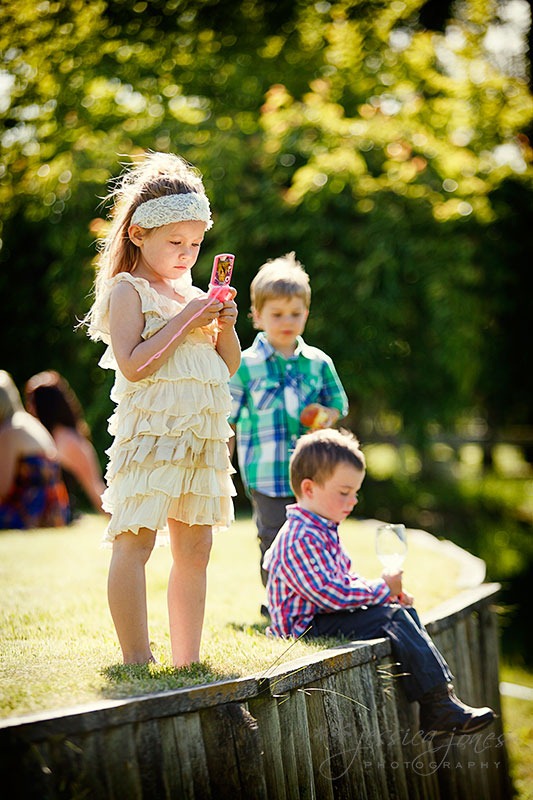 But sometimes it can be worthwhile turning around and seeing what is going on behind you.  Sometimes that is actually the shot that you want.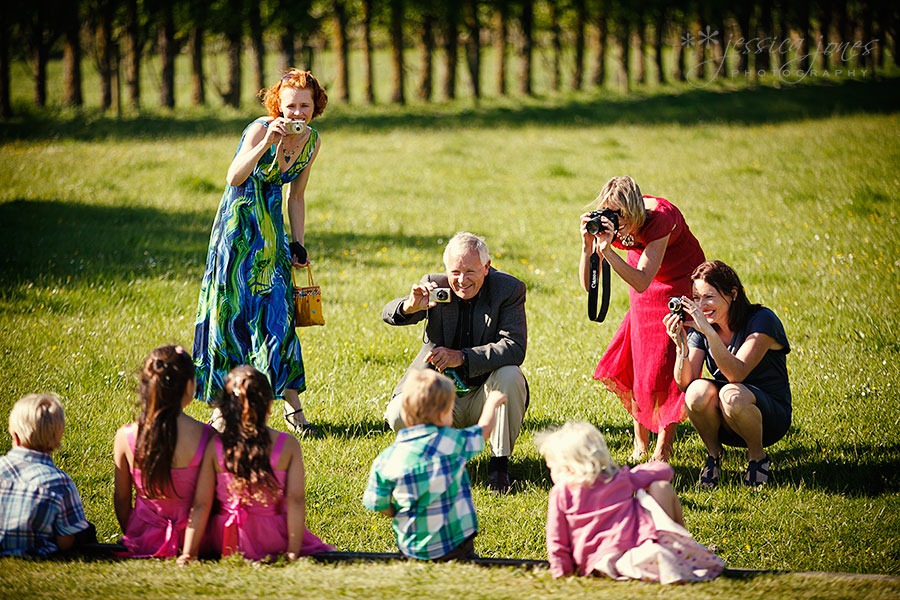 And every so often, you need to look where no one else is looking.  Sometimes that's where you'll find a story more powerful than anything else.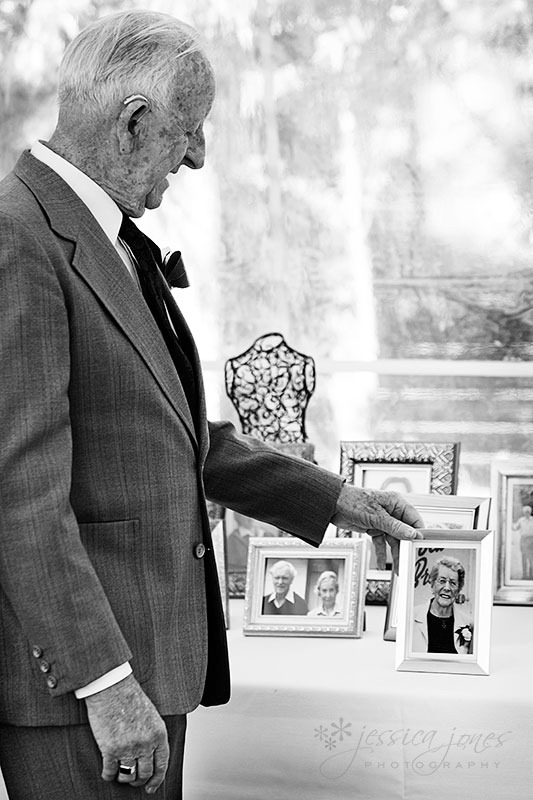 Josh spent the whole day grinning.  He seemed so absolutely over the moon with Kat.  It was almost like he had won the lotto, but better.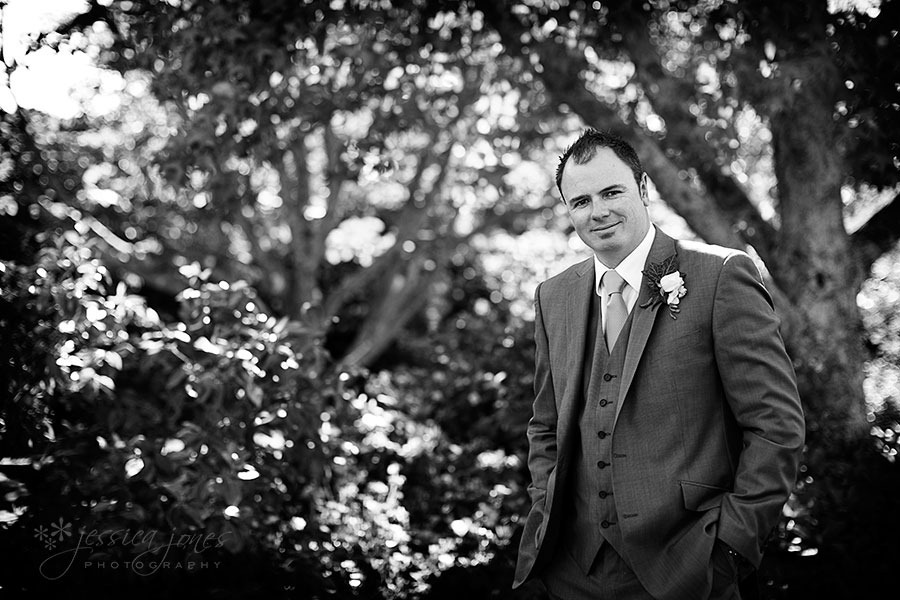 And WOW who can blame him for feeling like the luckiest guy alive?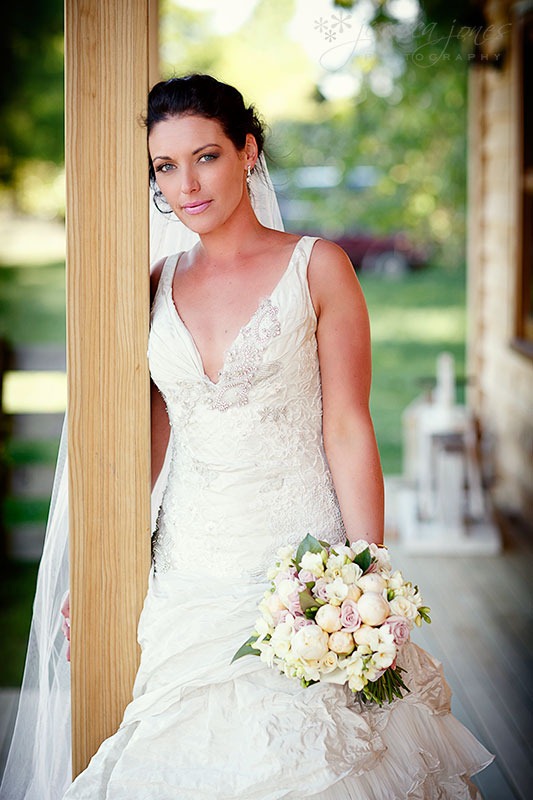 Josh and Kat had chosen a really fantastic bridal party.  They were helpful, funny and fully present.  Well done guys!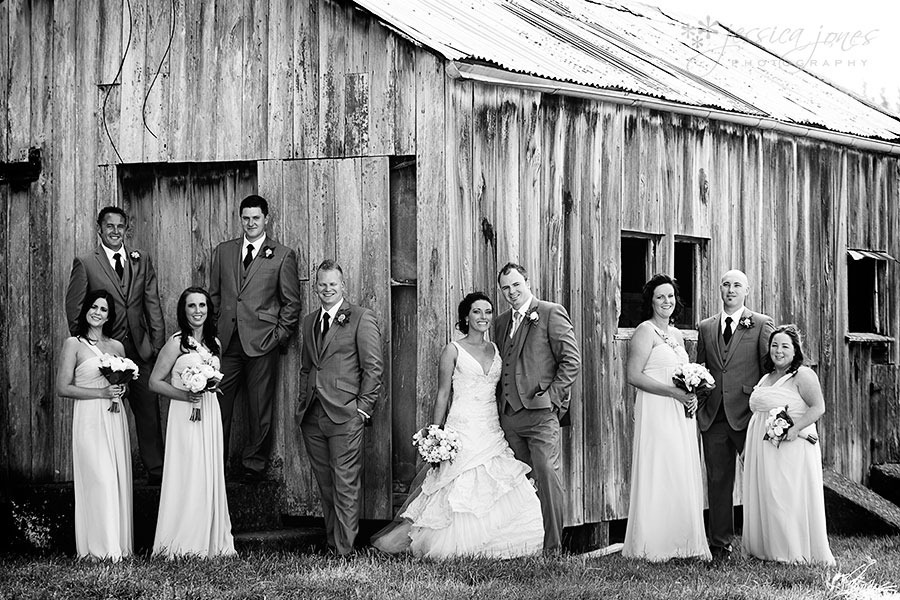 You guys are so gorgeous, I can barely stand it.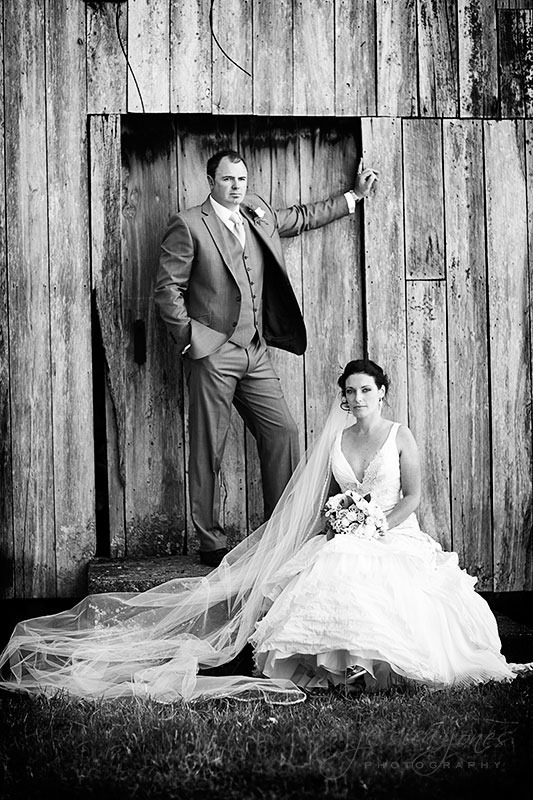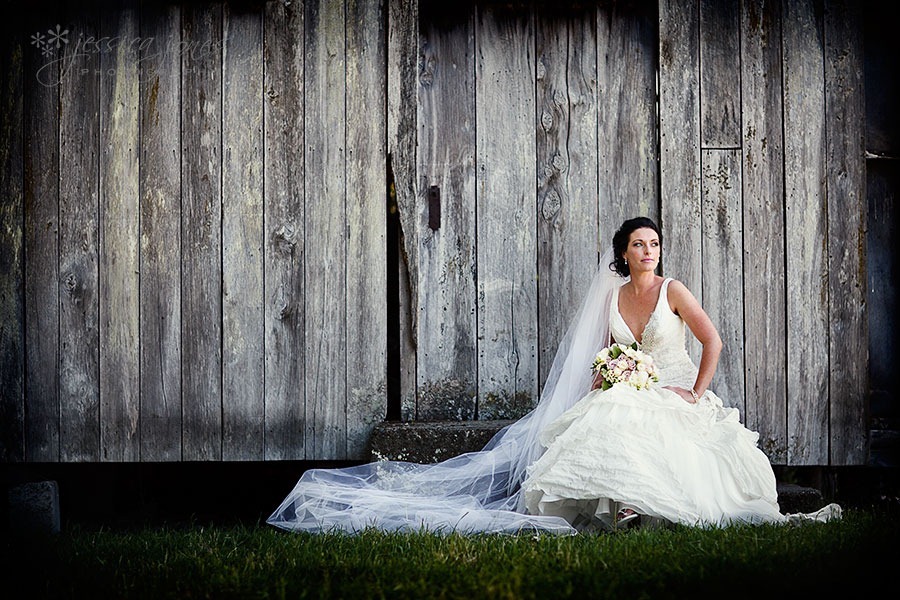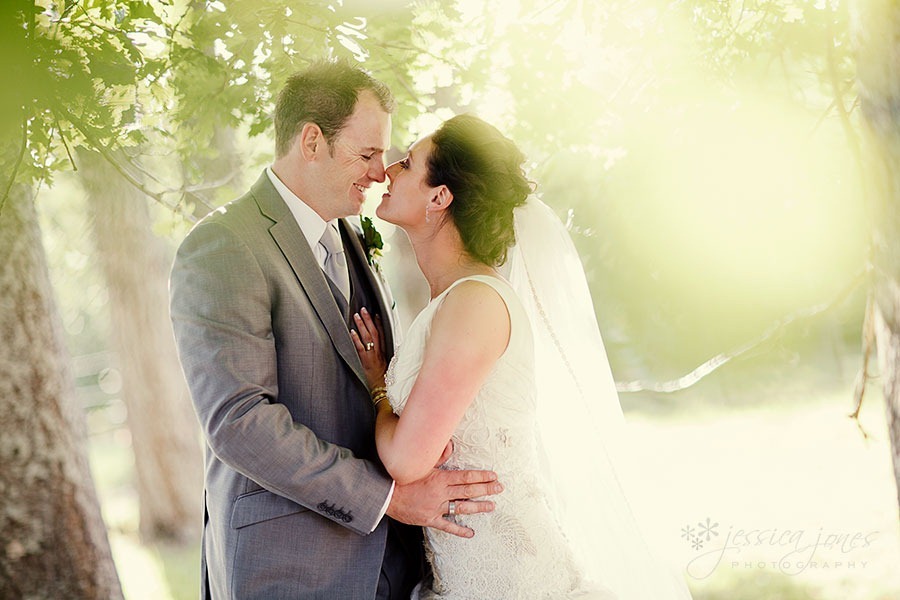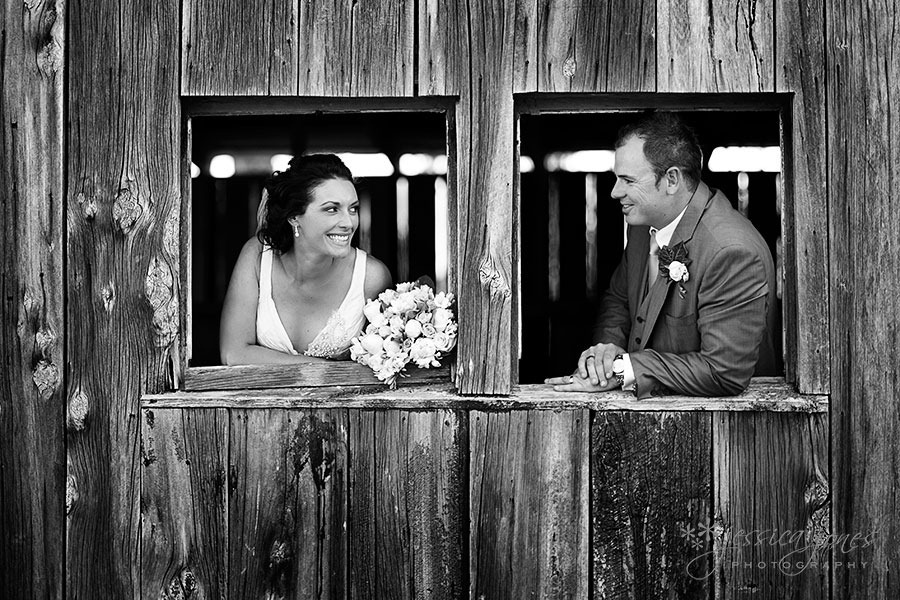 Kat's Mum and Dad have spent countless hours getting their property ready to host the celebration.  It was immaculate.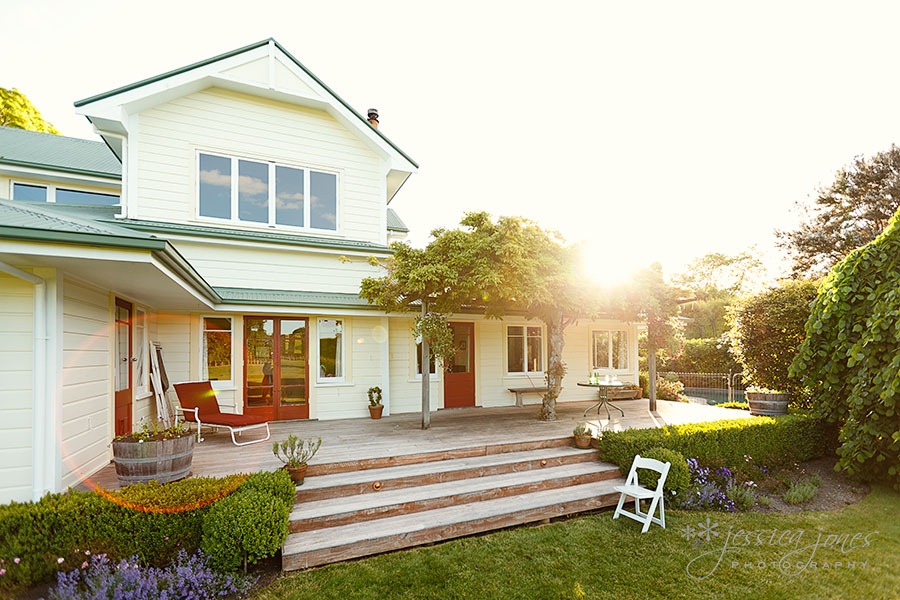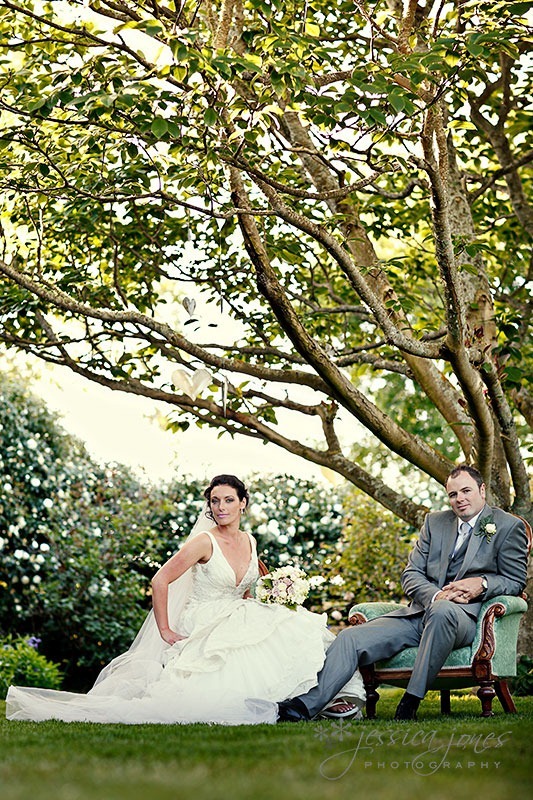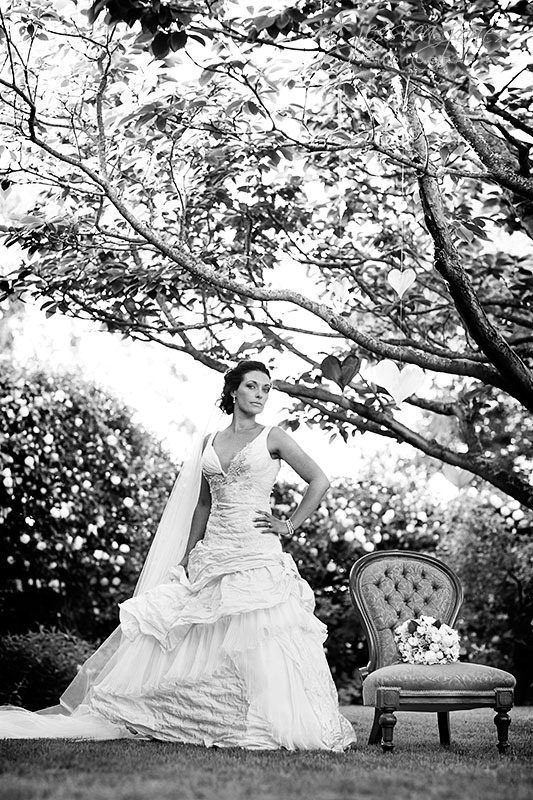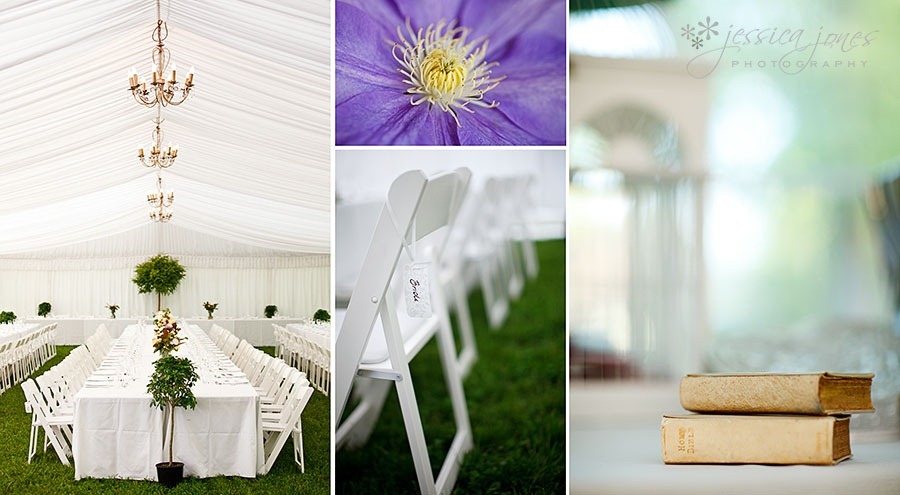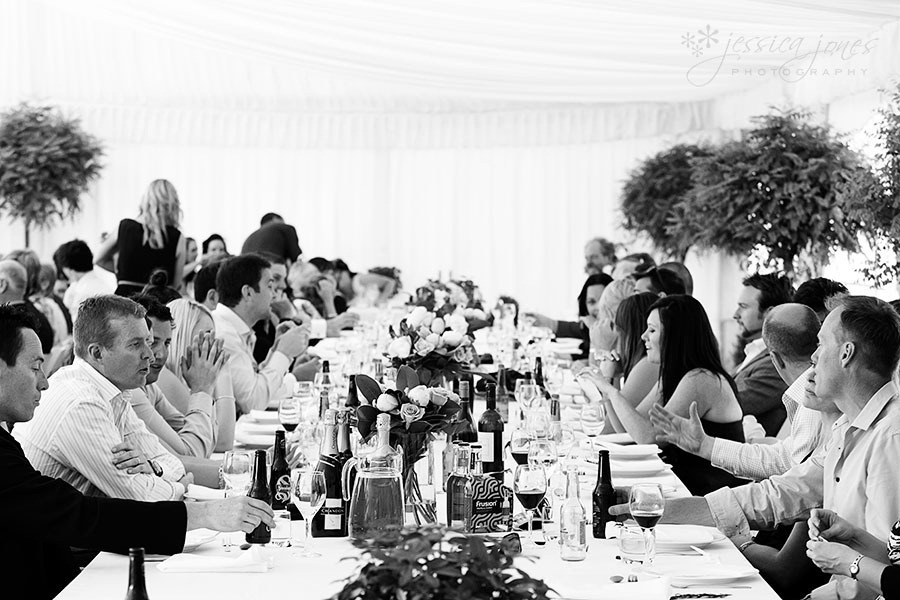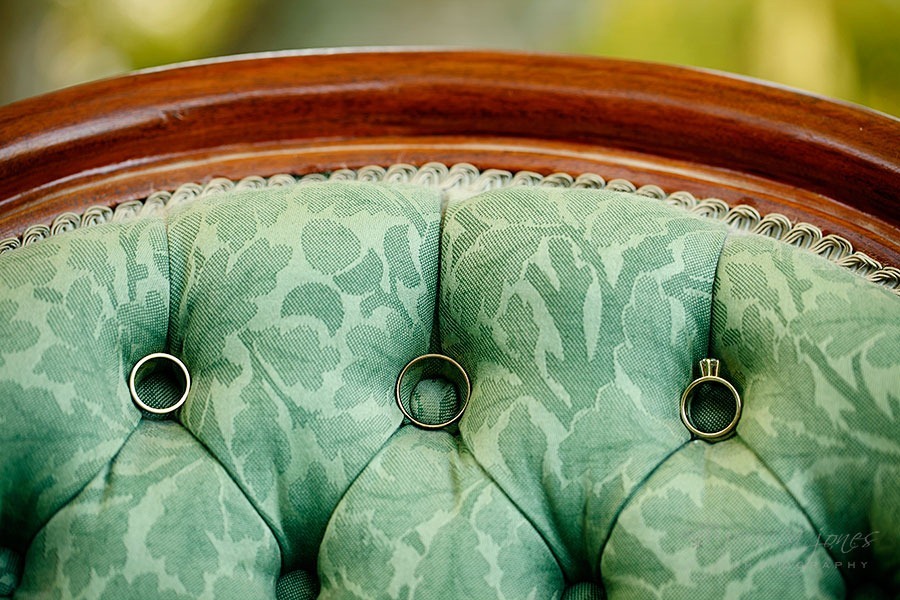 You guys are so fab, you even make the (ahem boring) traditional pose (for Grandma) look like something fresh out of a magazine.  You've made both me (and Grandma) very happy.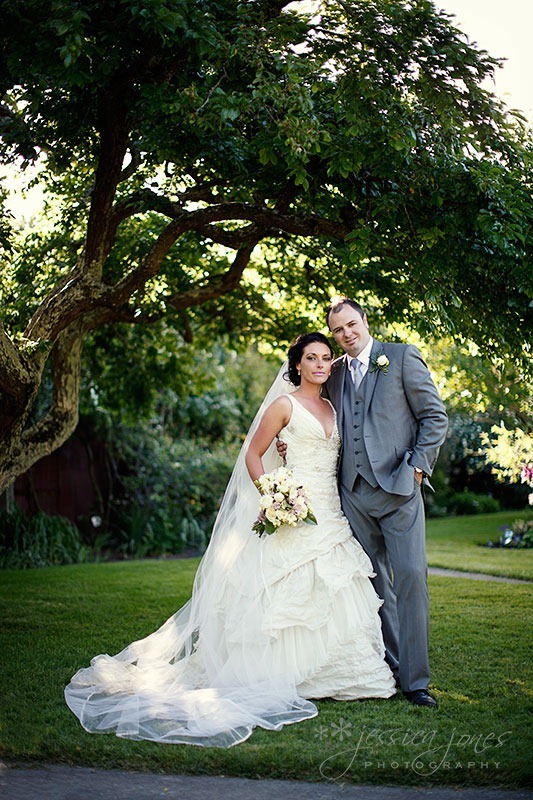 Josh and Kat, you had the most spectacularly beautiful day, and we are so grateful to have been able to be part of it.  Thank you.  We can't wait to show you all of the rest of the beautifulness!