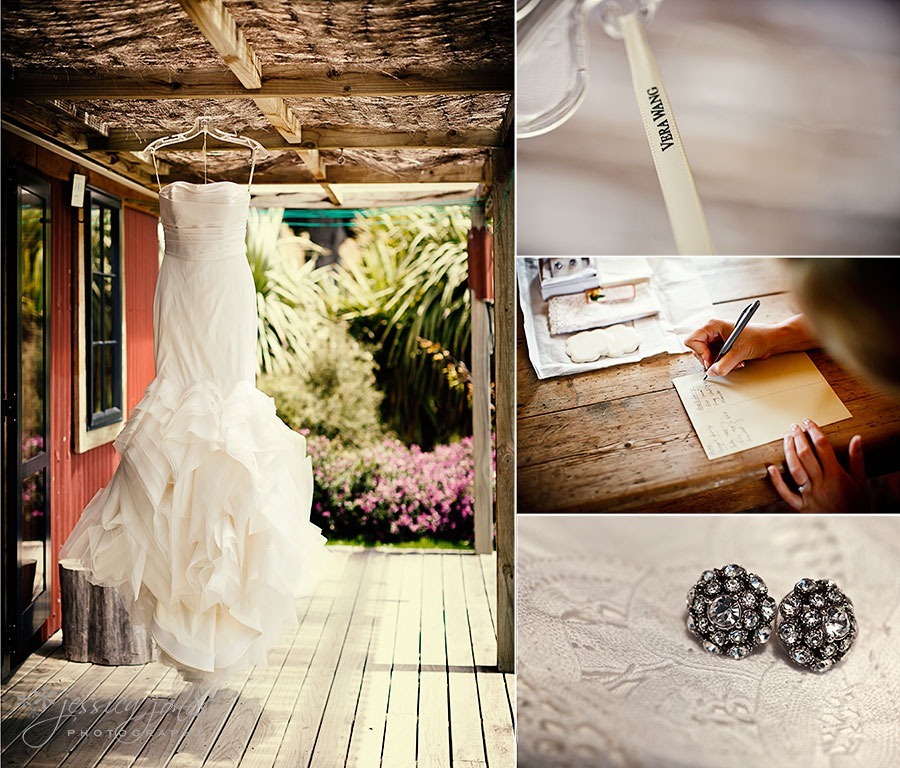 I've heard it said that the measure of a man can be found by looking at his friends.  And if that's the yardstick I use to measure Gene and Kerryn, then they must be at least 10 feet tall.  Gene and Kerryn's friends and family came from afar.  Like, really afar.  From all over the country, and all over the world.  They all came together in little Blenheim to share in their most precious day.  That's pretty awesome.
Thankfully good old sunny Marlborough put on a beautiful show once again and everybody had a fantastic time.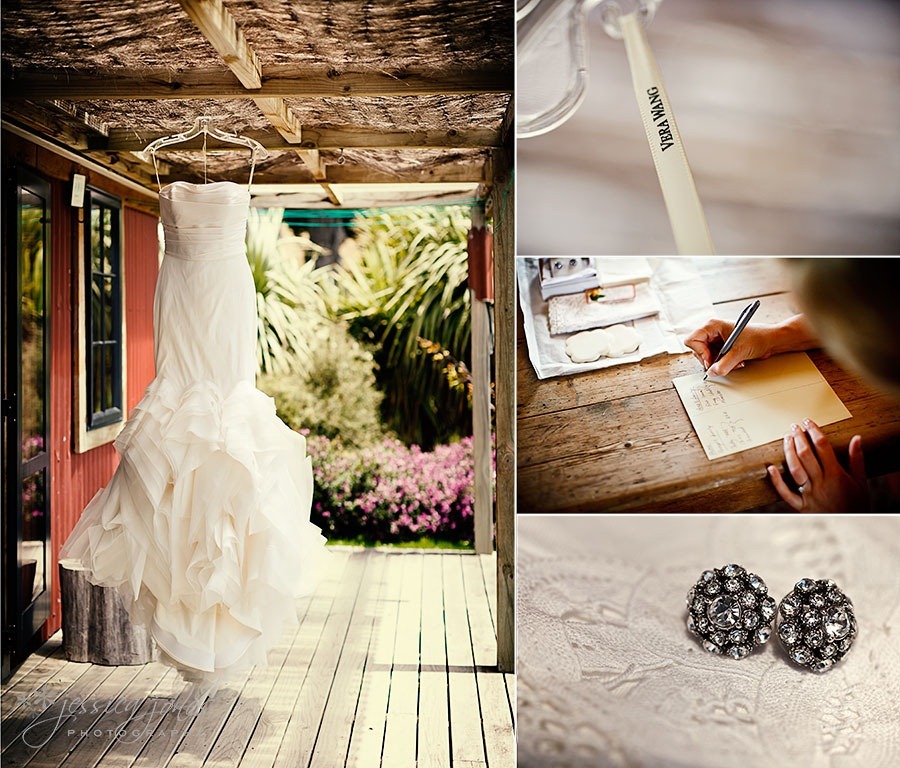 The girls got ready at Locks and Lashes, not that they needed much help to look beautiful – but Deirdre did a wonderful job.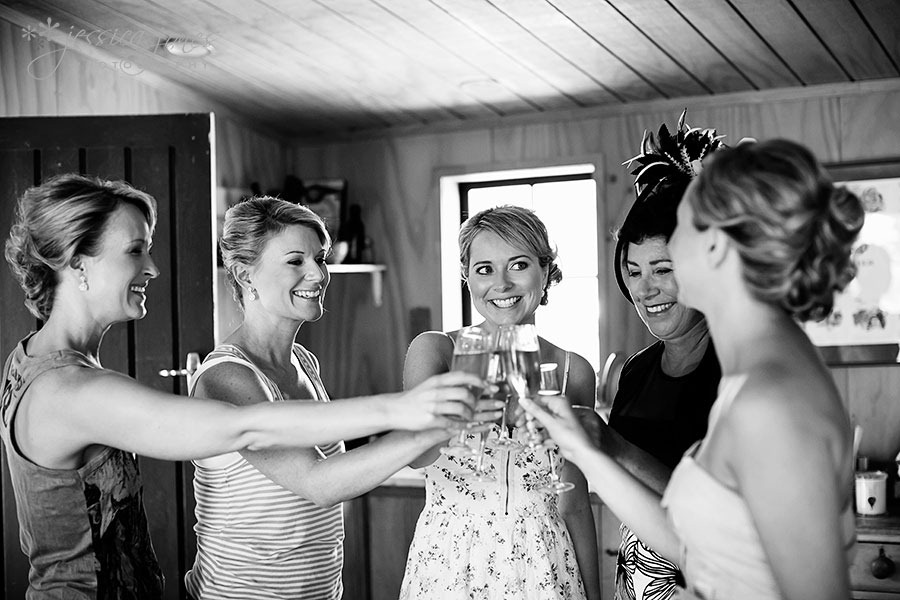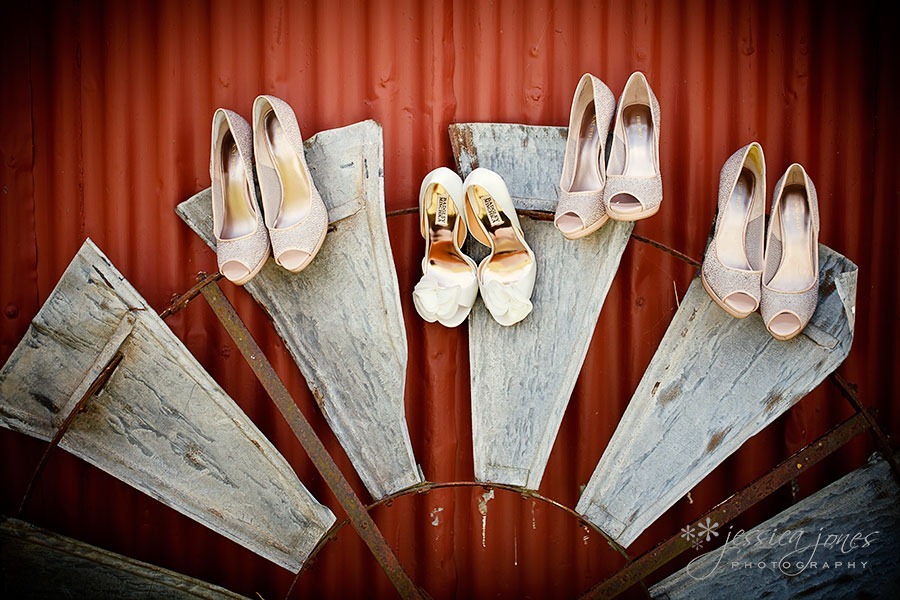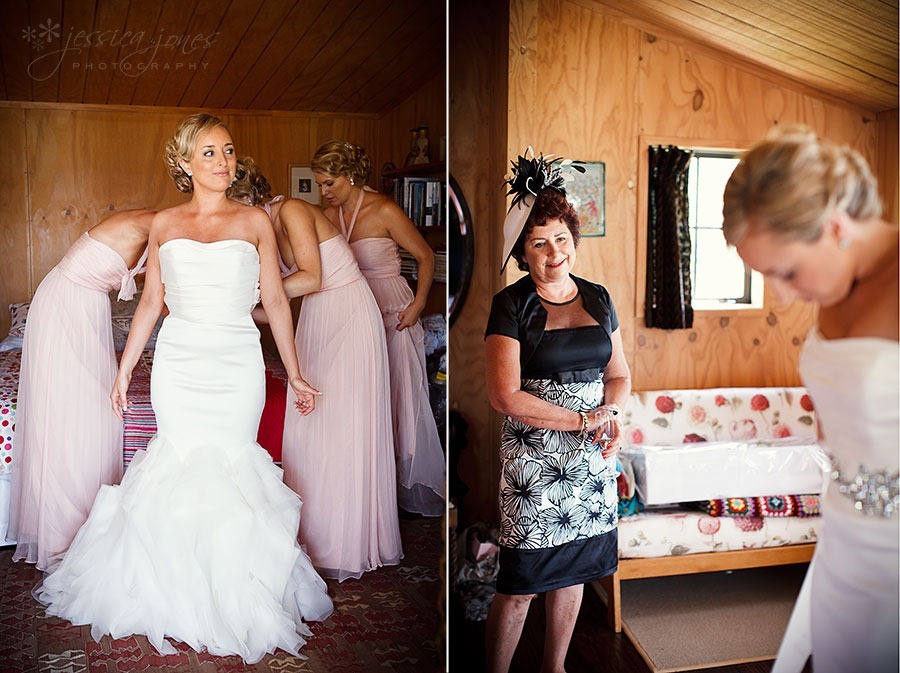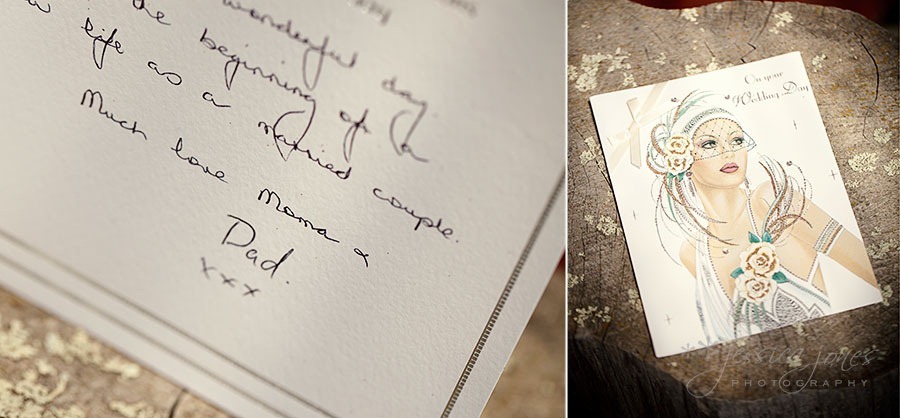 The little note there is from Kerryn's Nan who couldn't make it to the wedding, so sent along the hanky and a brooch for the bouquet.  Don't worry Nan, if you're reading this, you were most certainly not forgotten!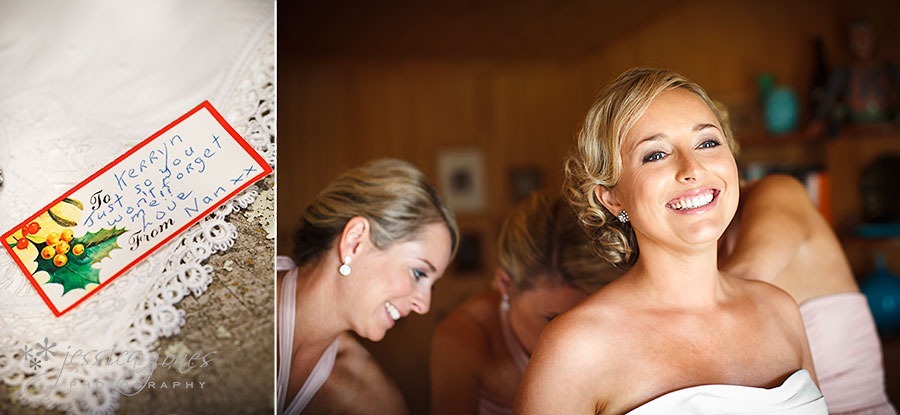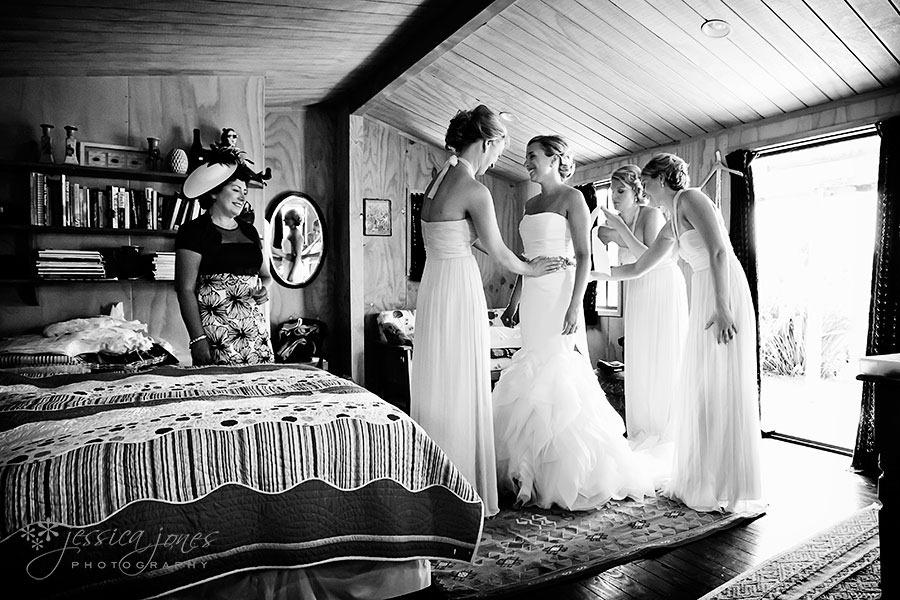 I love it when Dad gets a first look.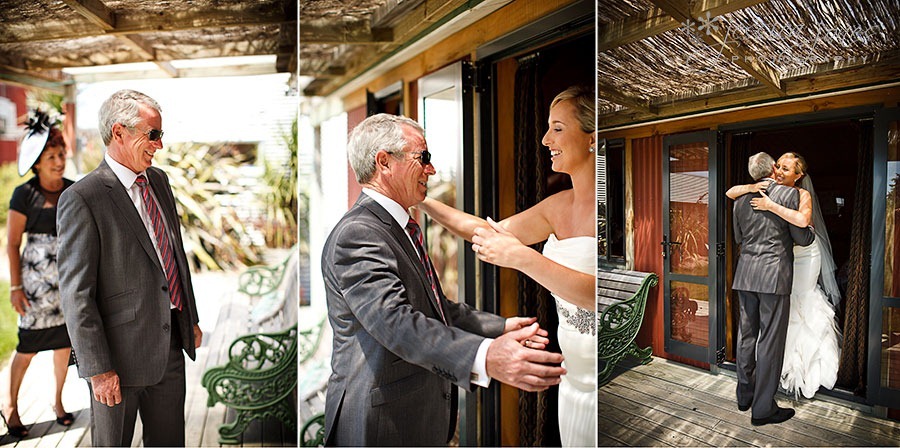 Kerryn, you are a beautiful bride!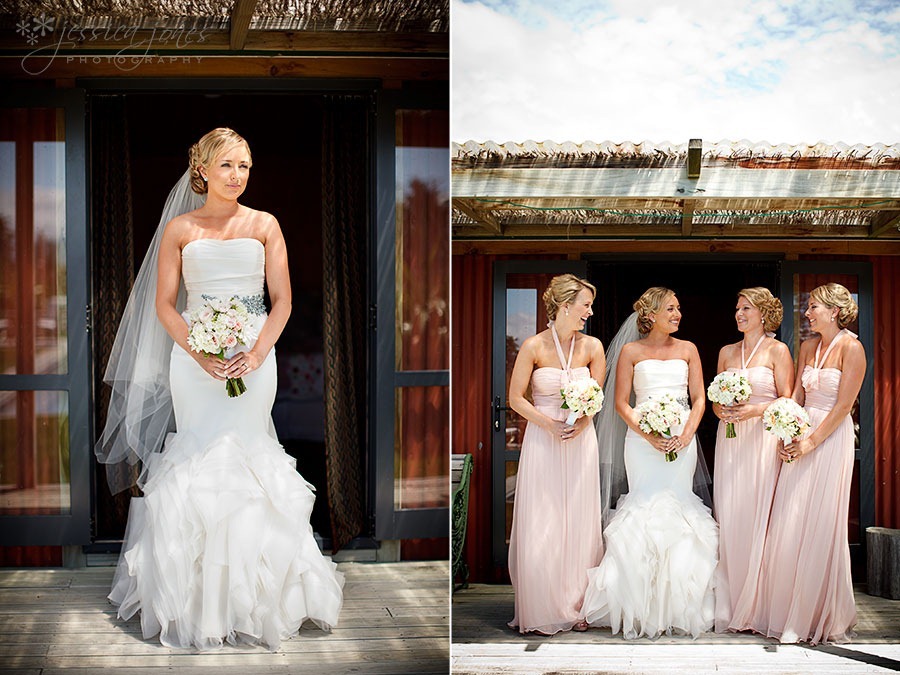 Meanwhile, Paul is with the guys at Vintners Retreat while they get ready.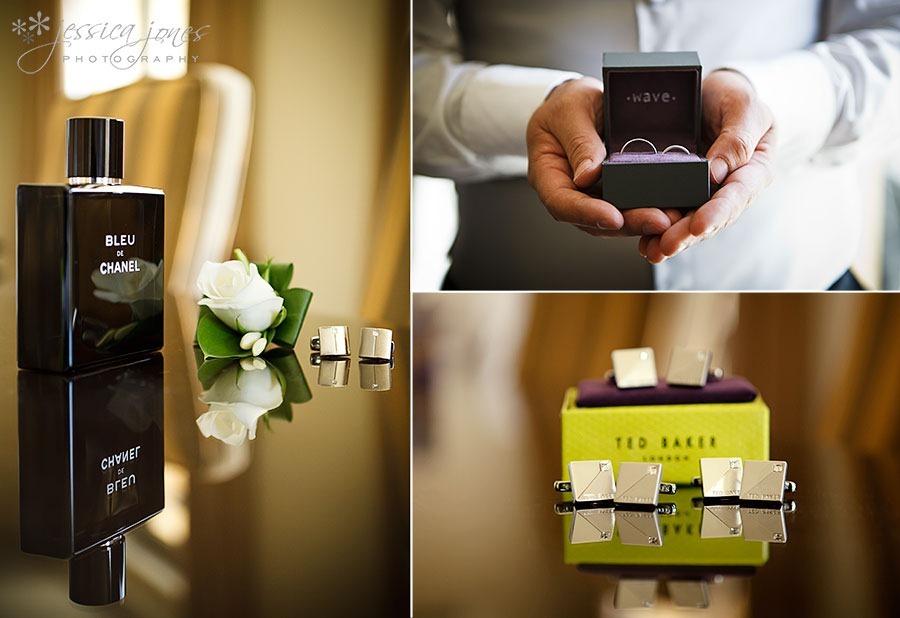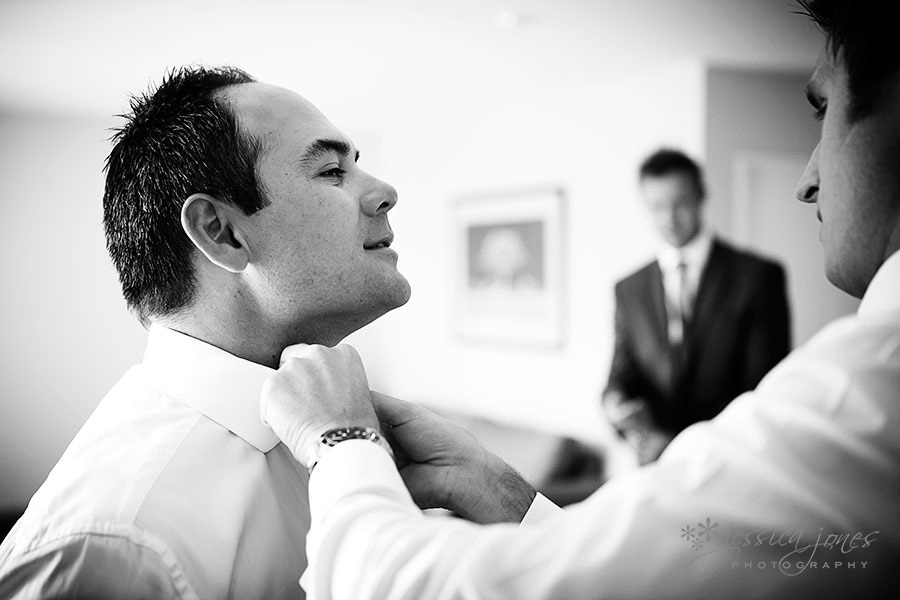 And then onto Wither Hills where they wait in the cool (in so many ways!) barrel room.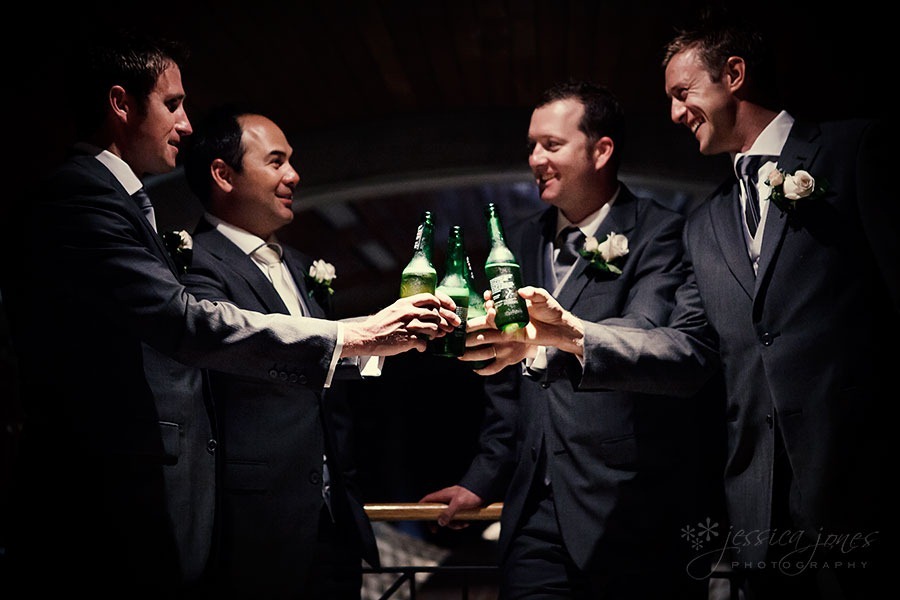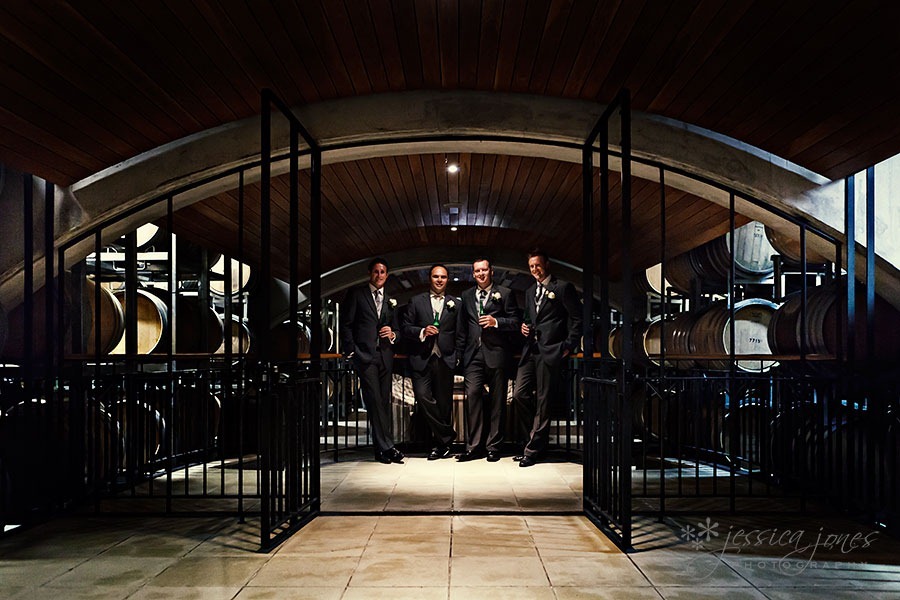 Gene was as cool as a cucumber.  He wasn't even the slightest bit nervous, he said.  In fact neither was Kerryn, they were both cool, calm and collected.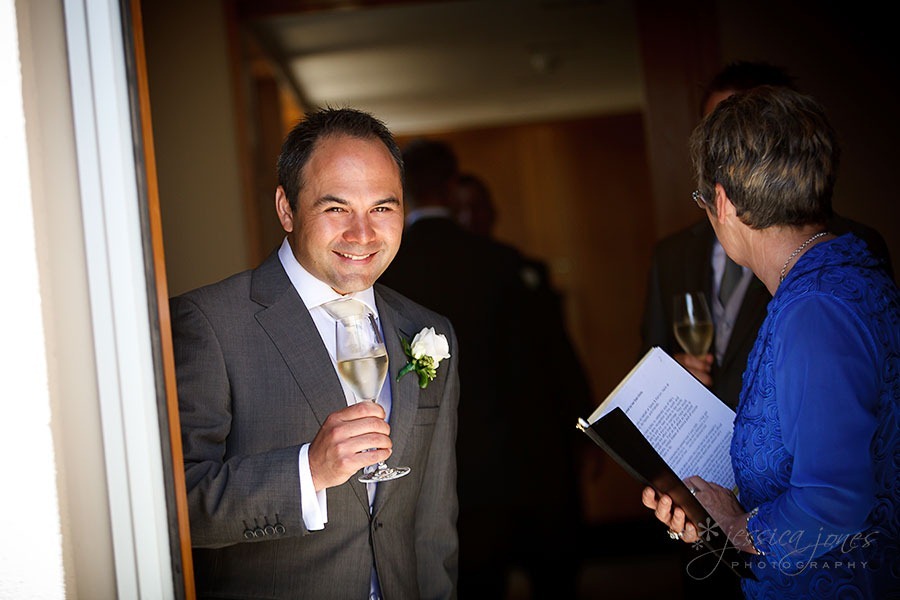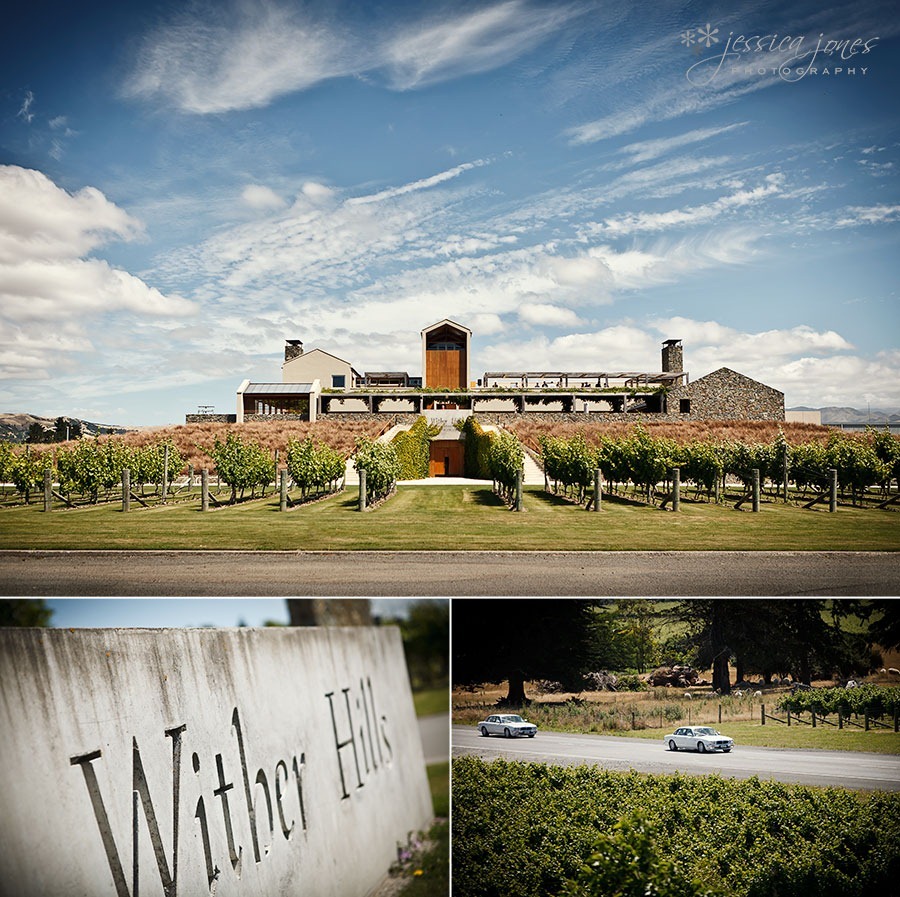 And the bride arrives.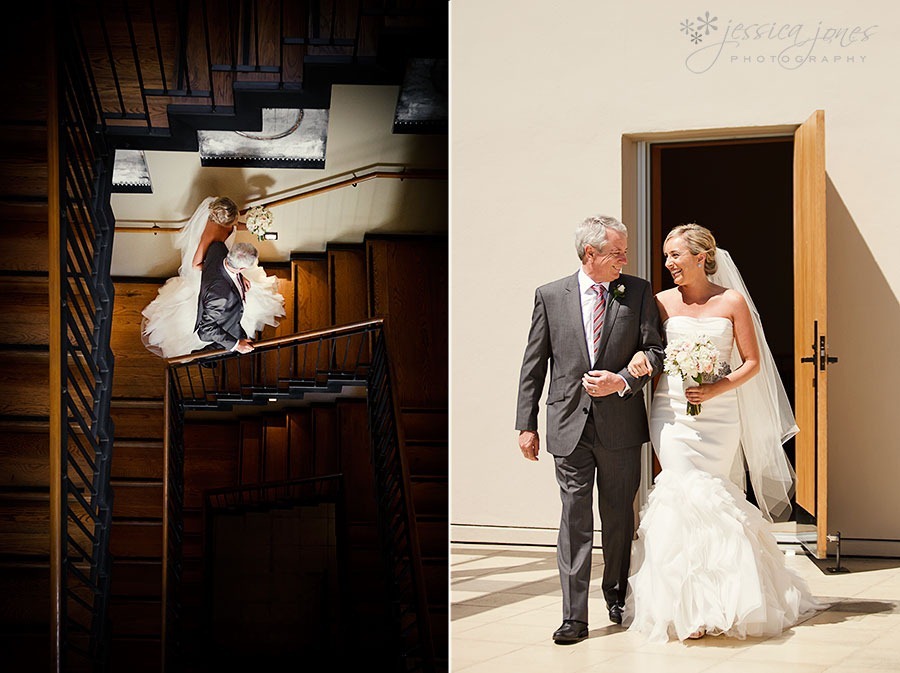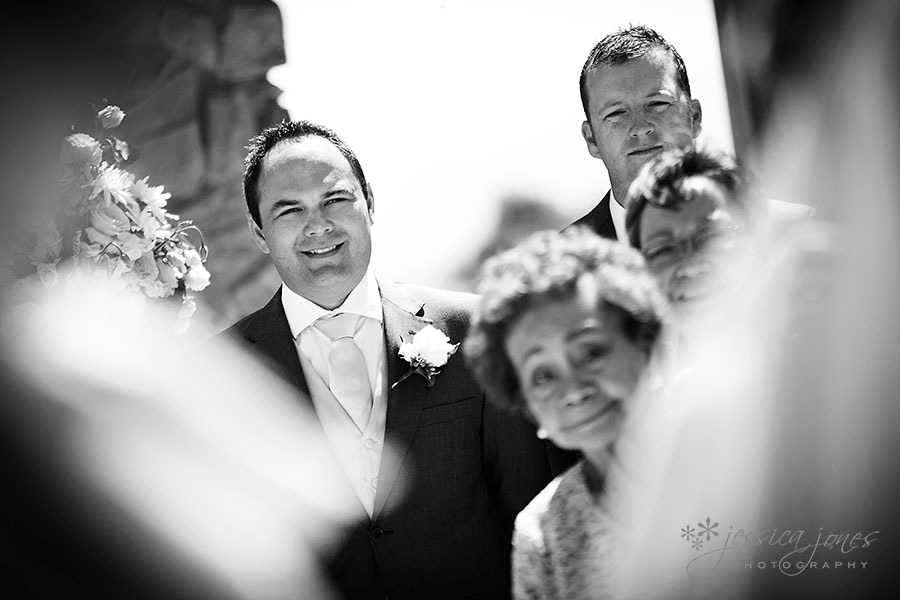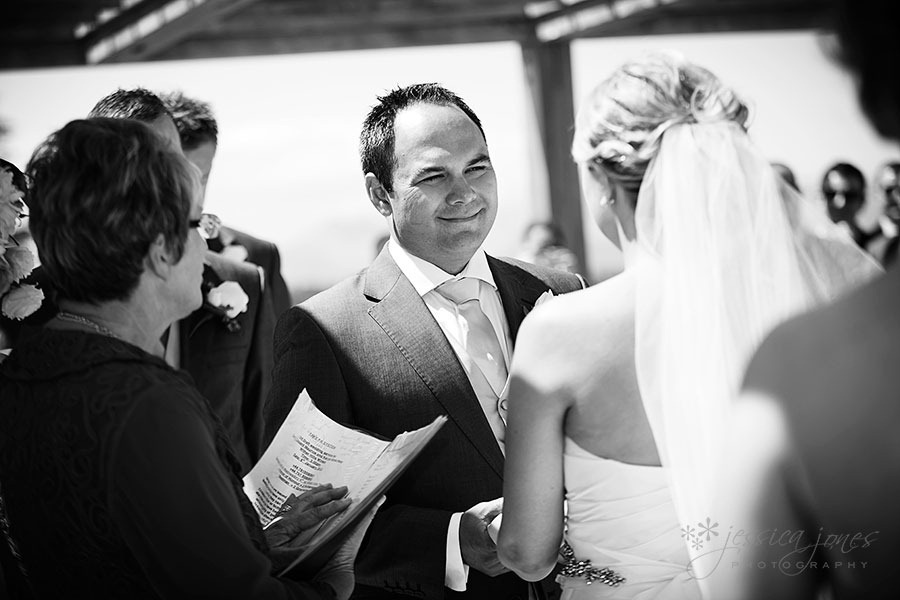 The ceremony was held on the roof of Wither Hills Winery, I think it may have been the first wedding they've held up there.  It sure did have a fantastic view!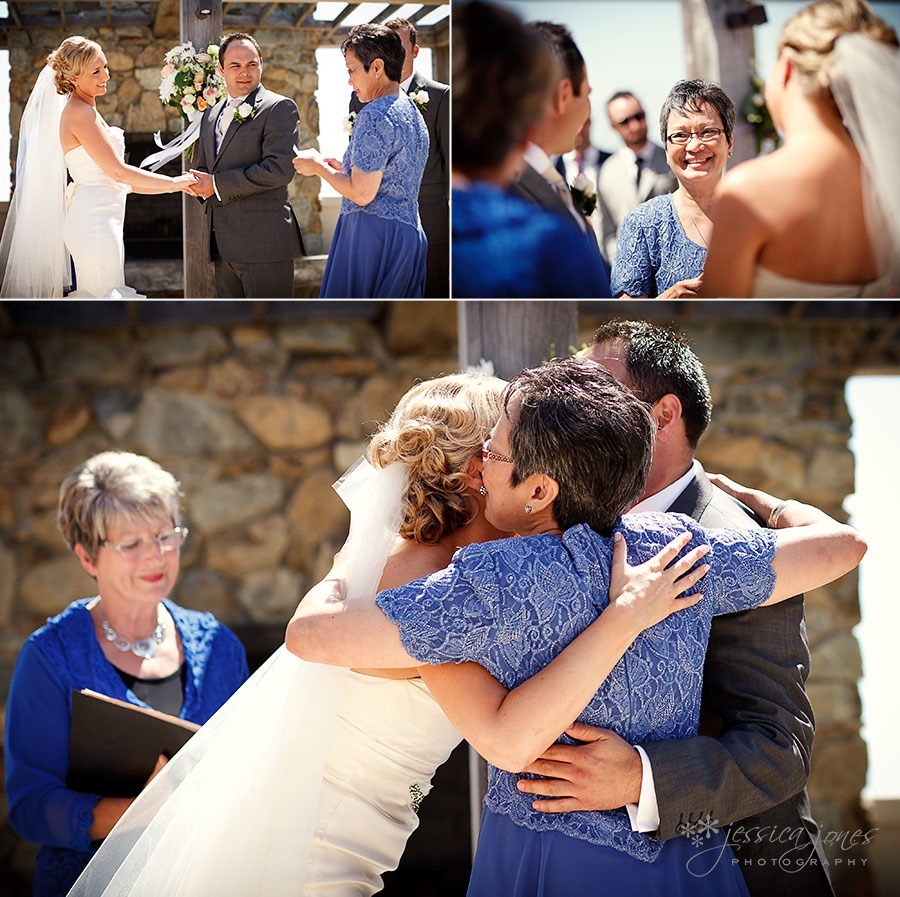 And then they were married!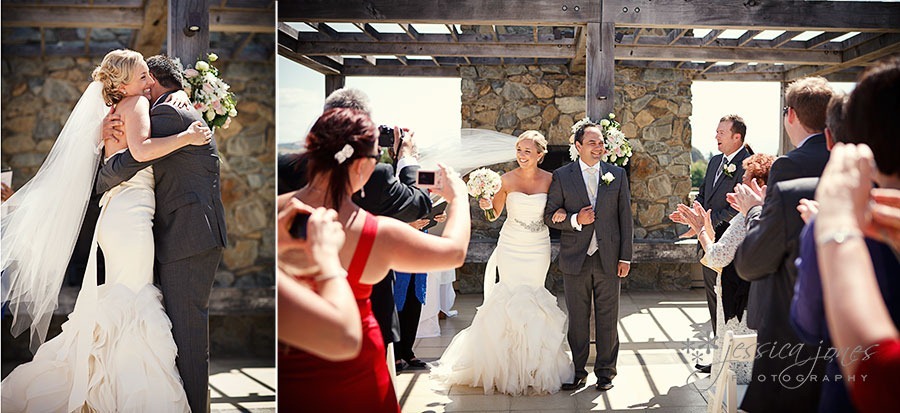 There was dancing back down the aisle.  Sometimes I wish I was a videographer!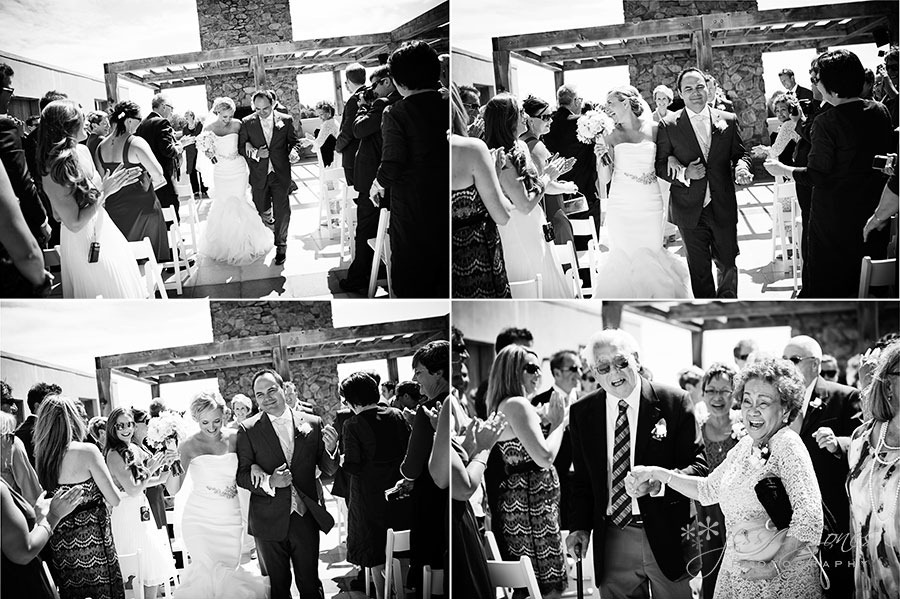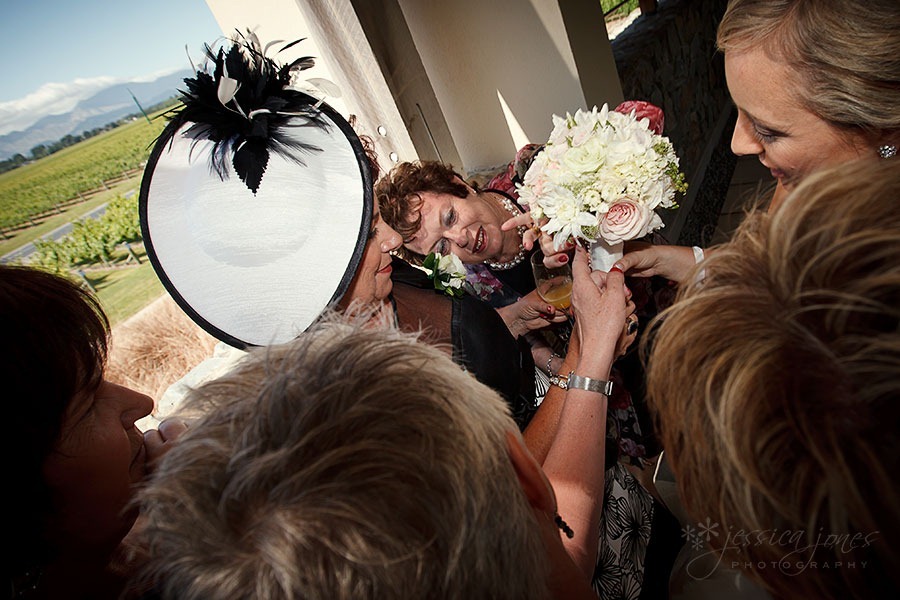 The bright sun outside had us seeking shelter once again, and the barrel room was perfect.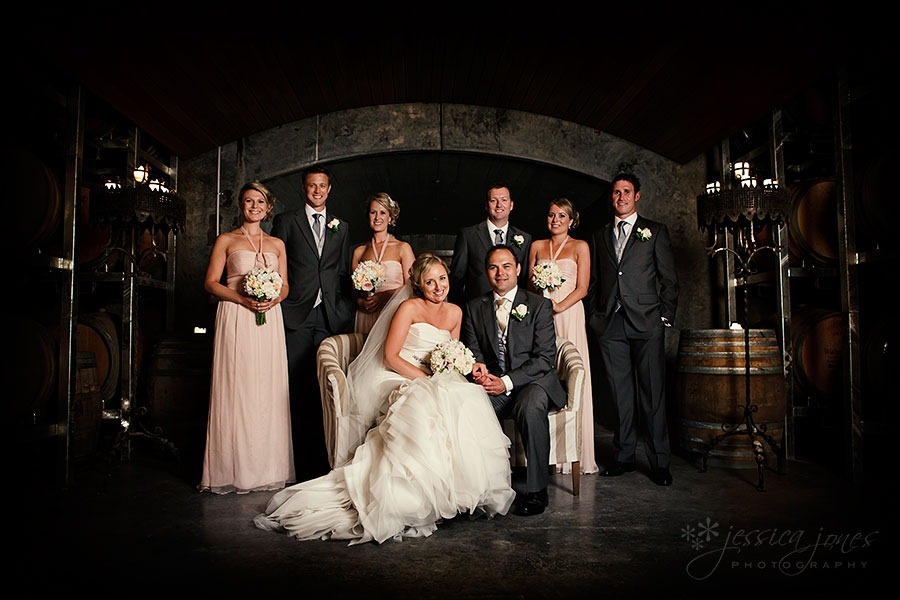 Stunning!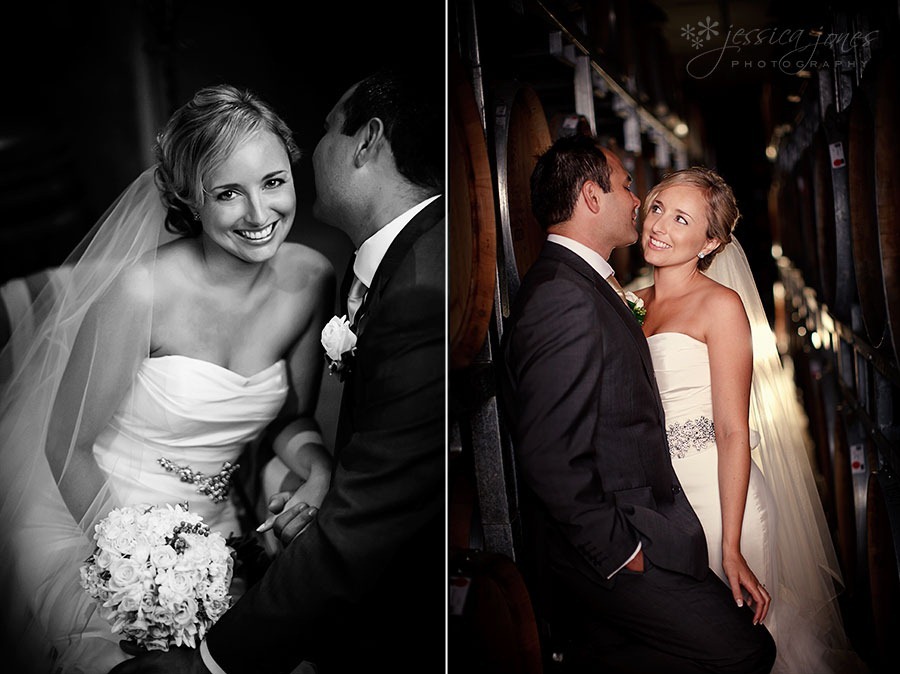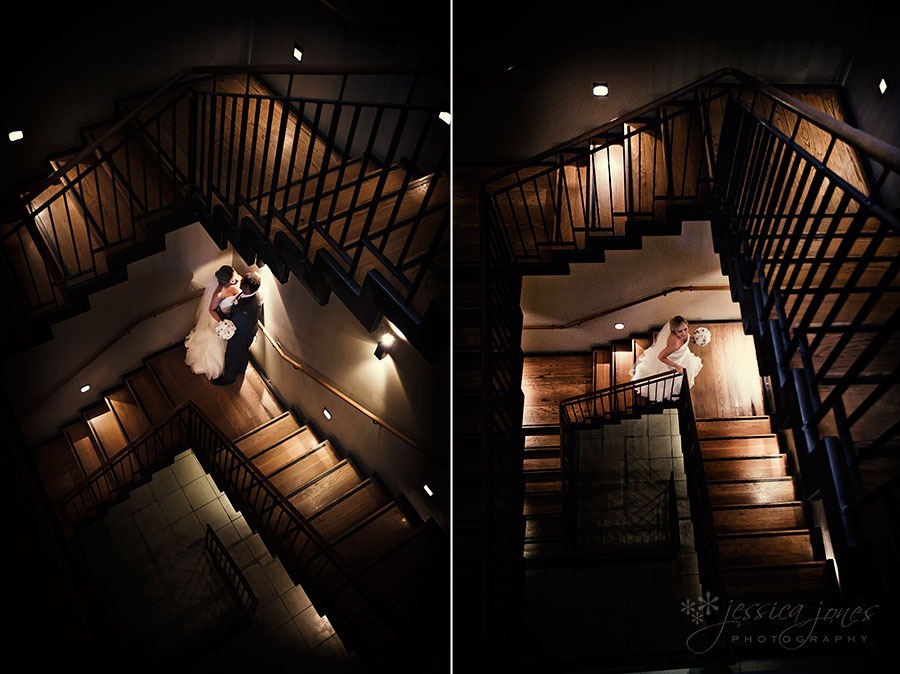 Veils are impractical things, but I do so love them!

I actually have no idea what is going on here…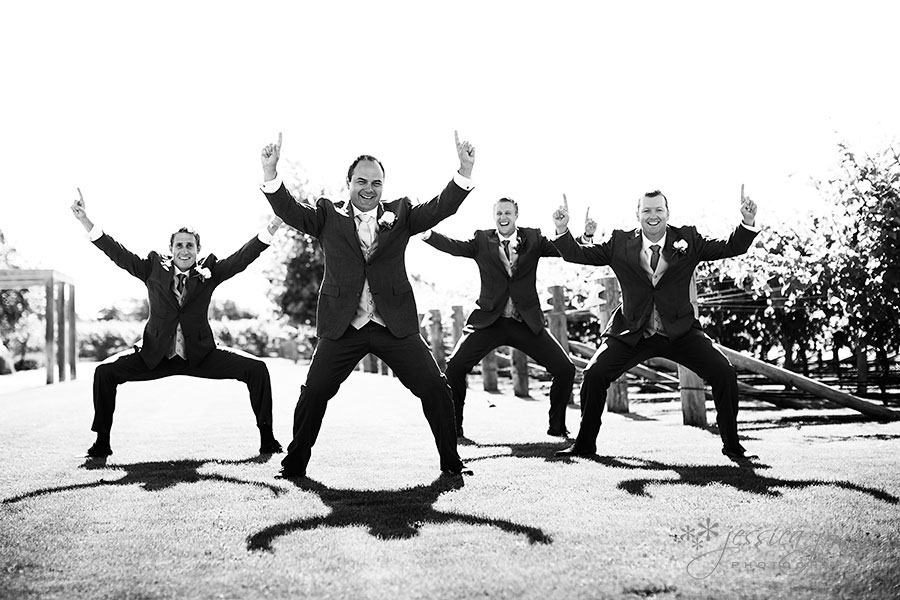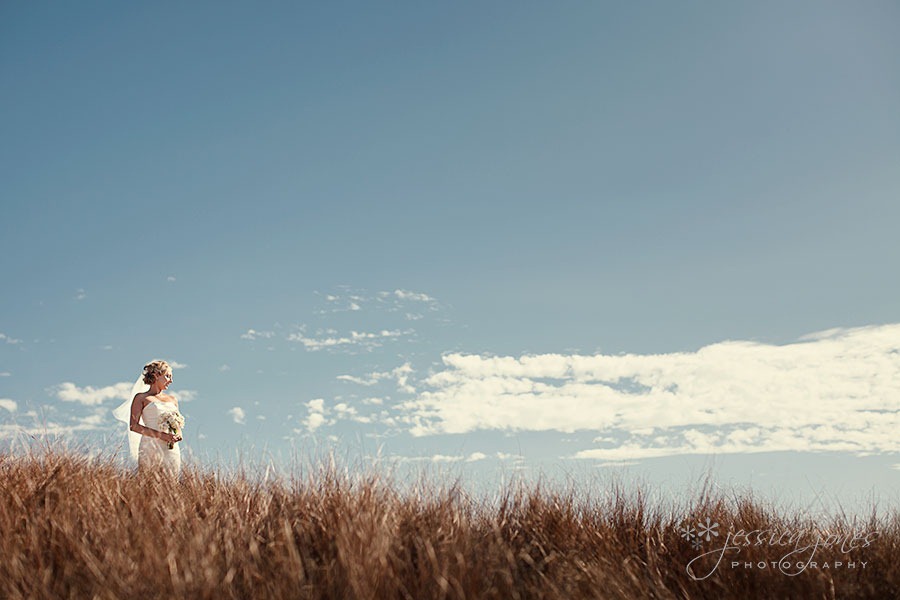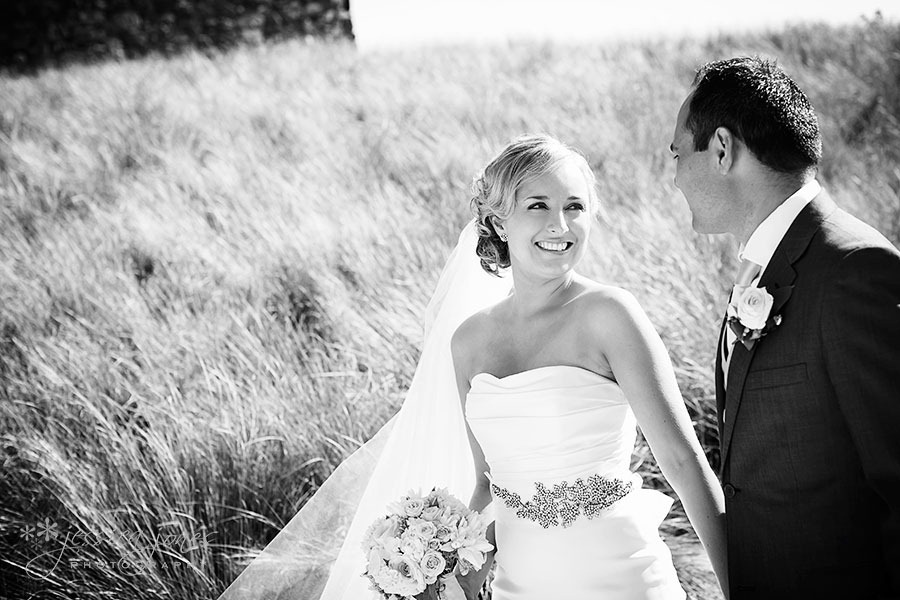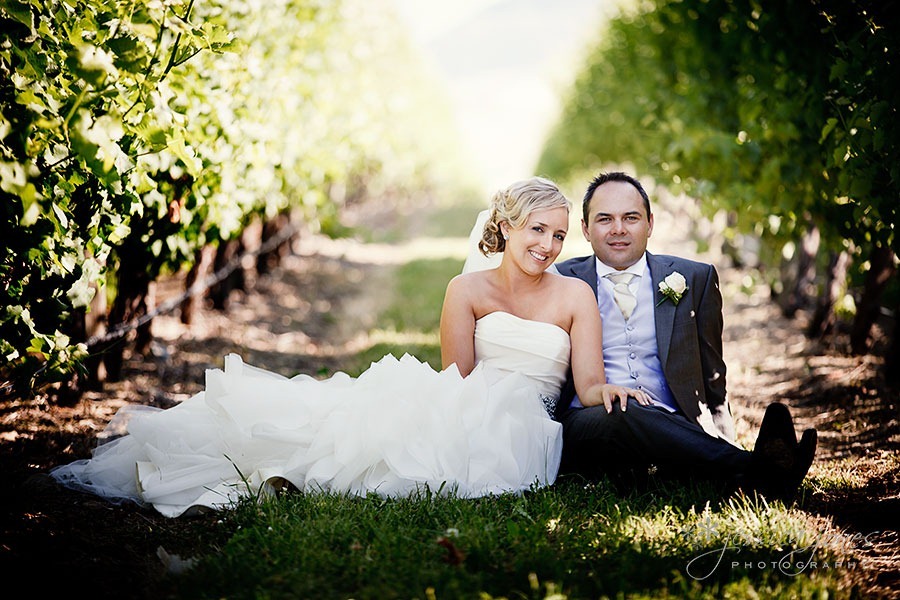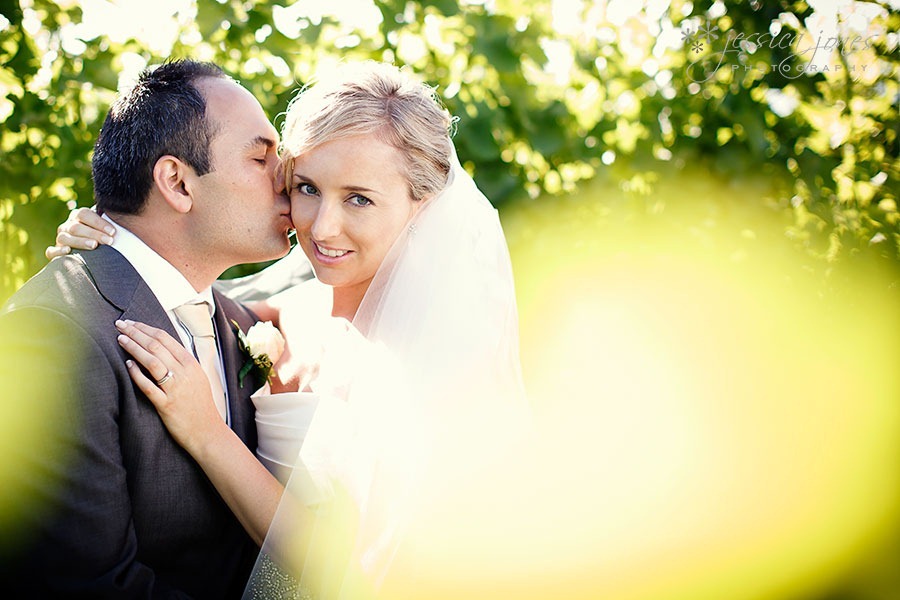 Then back inside where the restaurant looked amazing.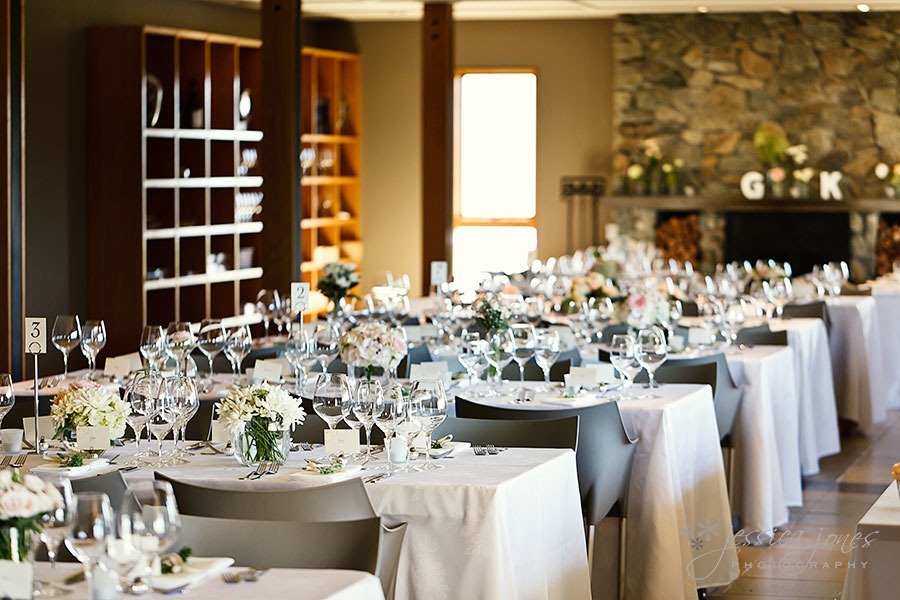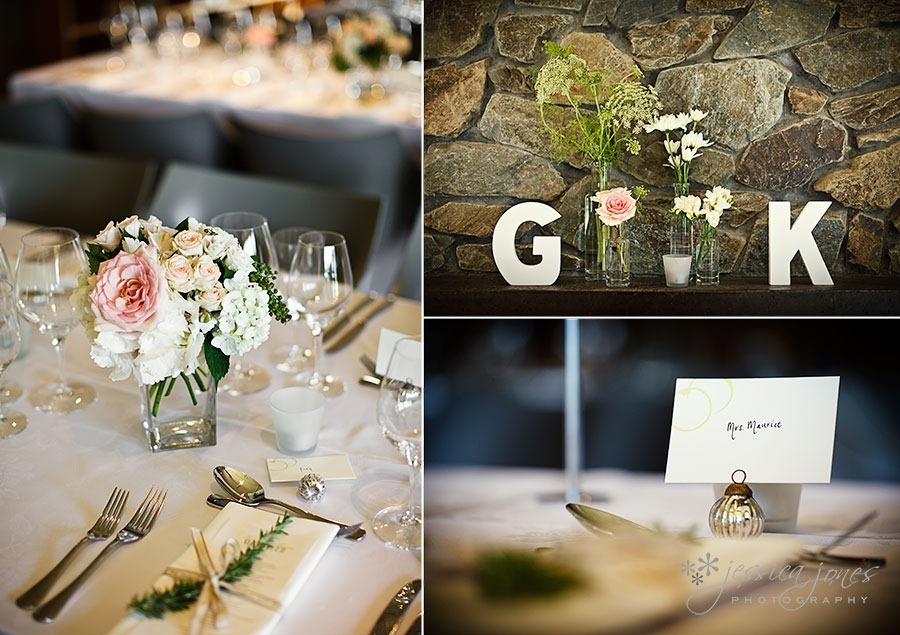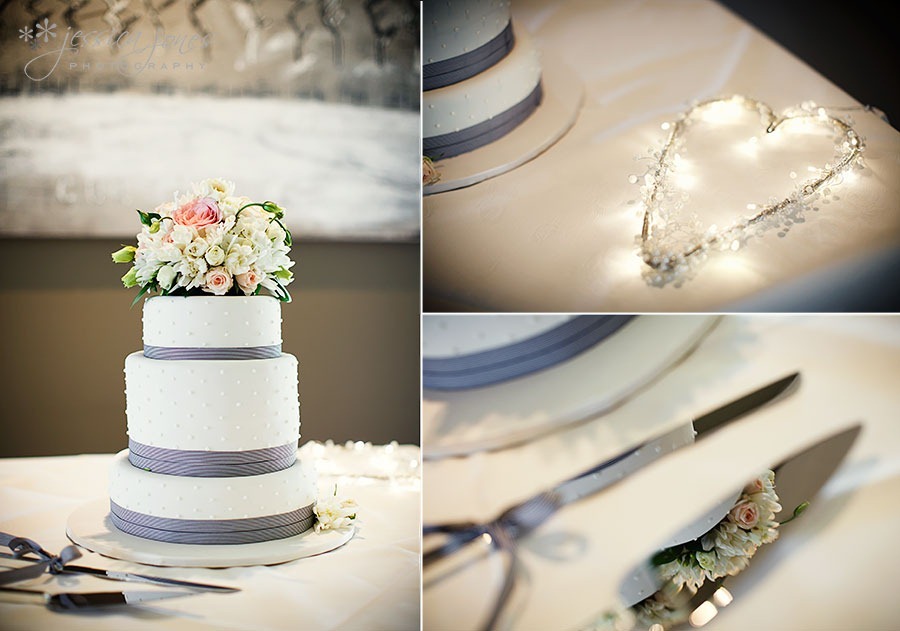 Momako is Gene's grandmother.  Although she doesn't look it, she's 90 years old.  She was so excited about this wedding and wouldn't have missed it, even though she had to travel from AMERICA by HERSELF!  What an amazing woman!  I want to be like her when I grow up!

Photos of weddings and loved ones.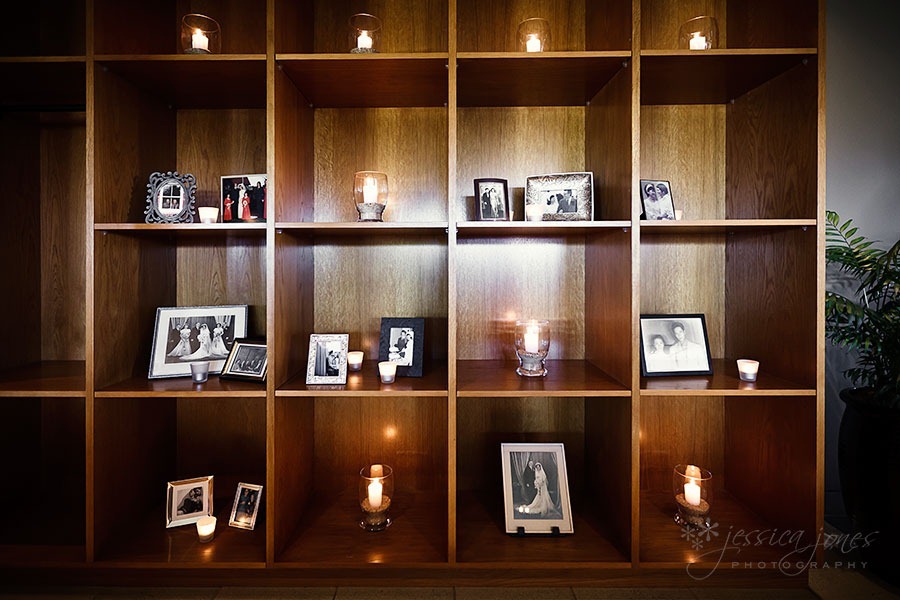 I could look at old wedding portraits for hours.  So much history! I love the dresses, the flowers and the posing.  I wonder how long it will take before some of this comes back into fashion again.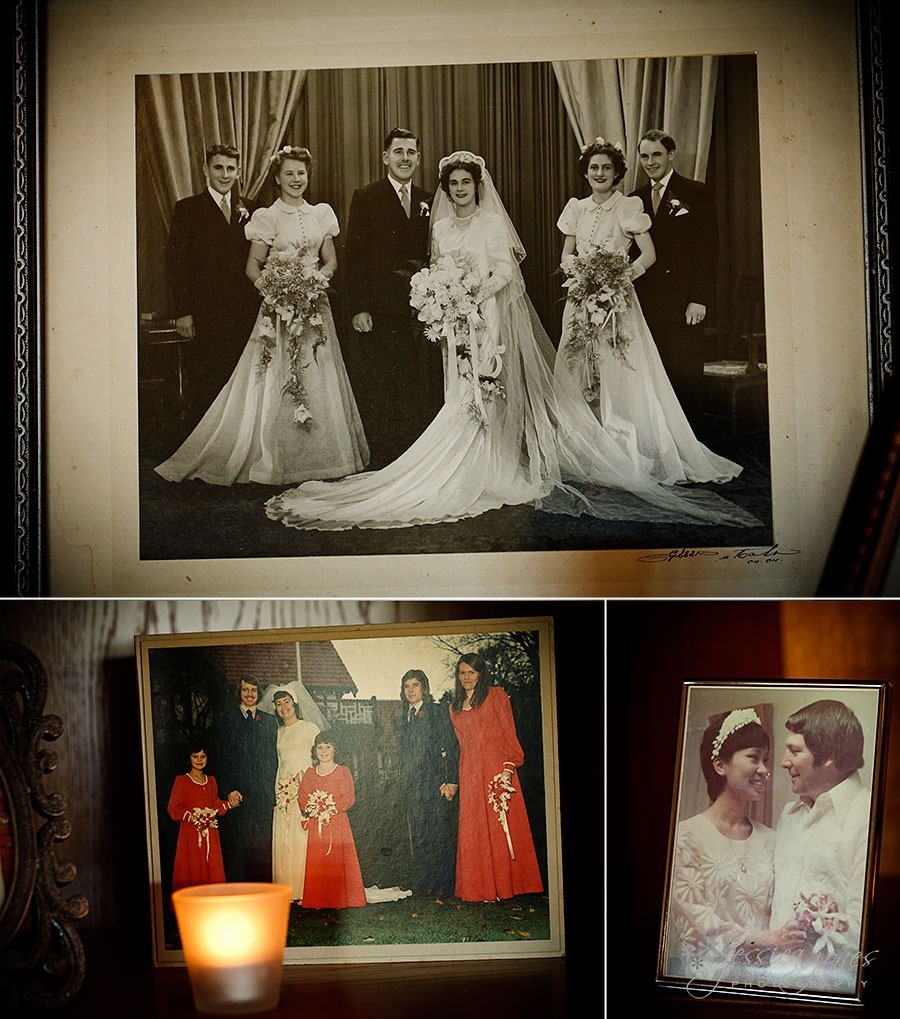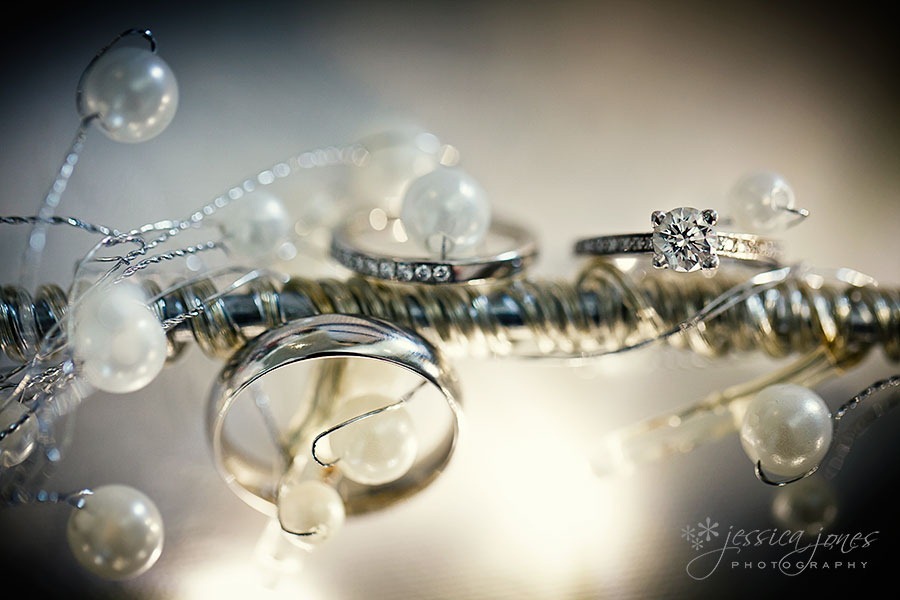 Gene and Kerryn, thank you so much for choosing us to capture your special day, you both looked amazing.  We wish you the most fabulous life together!  Can't wait to show you the rest of the photos!