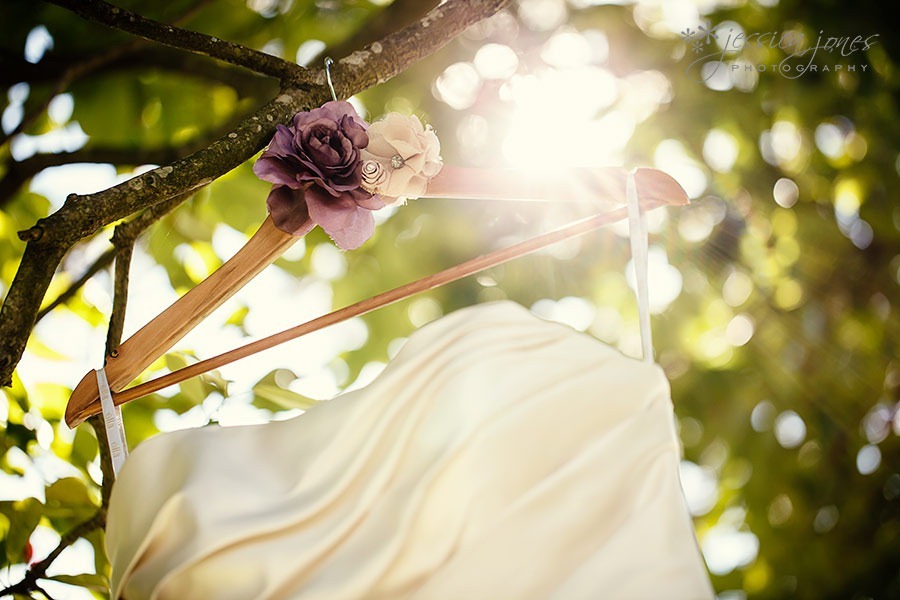 A thousand smiles and even more happy dances, and that was just me.  Sam and Jane's day was amazing and beautiful and I can already tell that I'm going to annoy myself with how often I say the words "GORGEOUS" or "BEAUTIFUL" during this blog post.
Jane is an amazingly talented photographer in Wellington, Photography By Jane makes seriously cute images!  So when she first started making noises that she wanted us to photograph her wedding I was a little bit nervous and just a touch unsure as to why she would want us to travel from little old Blenheim!  We almost never travel, due to having a young family at home, but HOW can you turn down another photographer?  How HUGE an honour is that to even be asked? So we packed up our gear and headed to the BIG CITY. 
We're such small town folk.  I guess you just get used to the way things are in a small town.  People say "Hello" when they pass you on the street.  Everyone looks kind of familiar, and you always have to be on your best behaviour because you always recognise someone.  Not so in the big city.  Everyone seems like they're in a rush.  It's fascinating!  But anyway, I digress! 
This post is all about an insanely talented couple on a beautiful day, getting married.  And we were there, and I'm so so grateful that we were!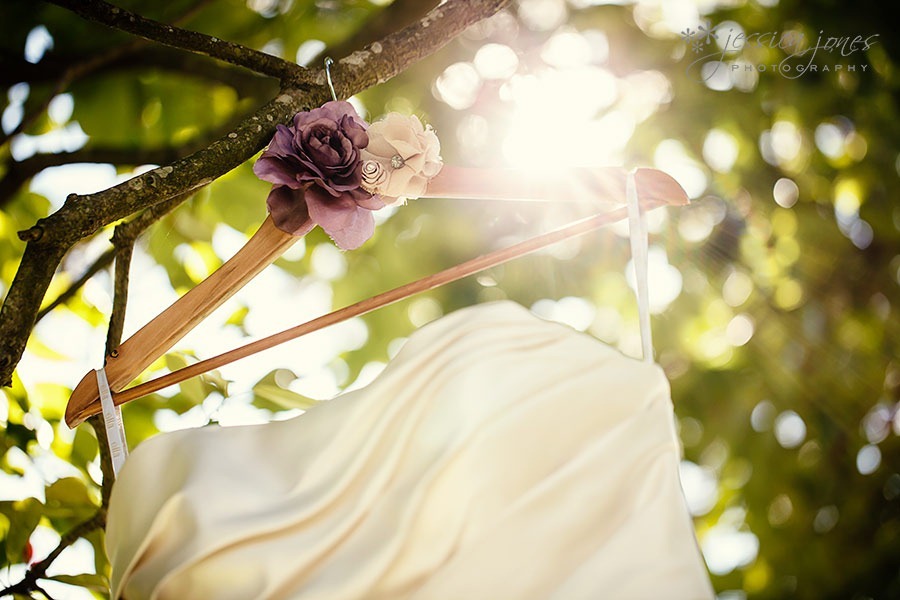 It was the kind of wedding where Grandma Audrey would bake three dozen scones for the guests.  I like that kind of wedding.  I also like Grandma Audrey.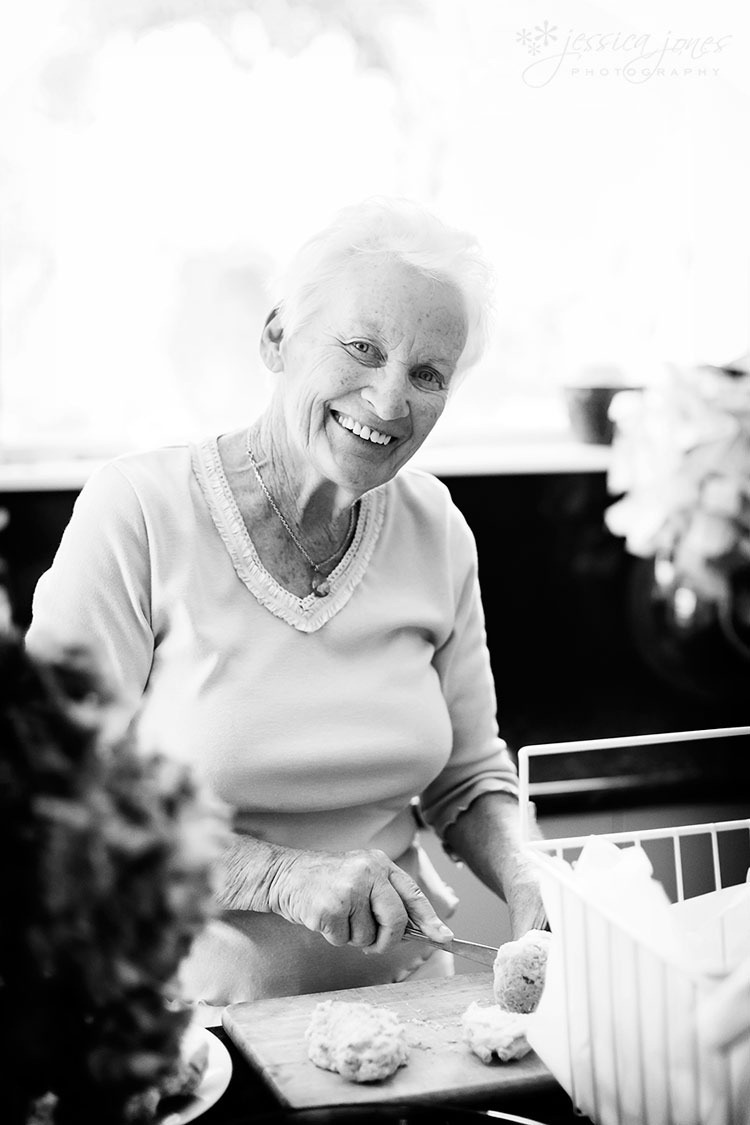 It was a wedding held in Jane and Sam's backyard.  But this was no ordinary backyard wedding!  This was the most beautifully decorated area I think I've ever seen.  Painstakingly, over many months, Jane has been collecting treasures to make her vision come to life.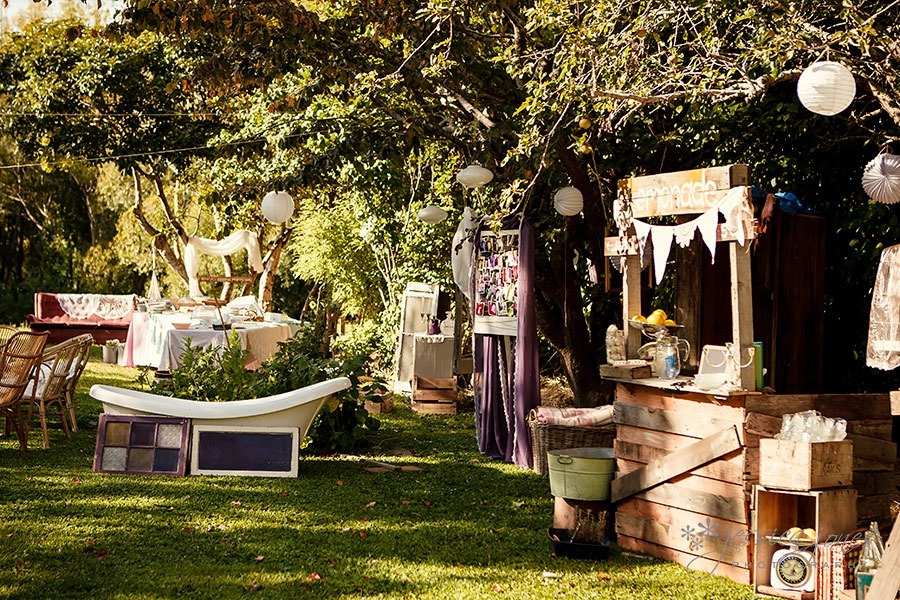 Things that the rest of us would never think to put together, or even add to a wedding day, it all looked amazing.  And somehow I can't help but show too many images!  I'm all proud of them, almost like I created all of this myself.  Yet we were merely capturing it.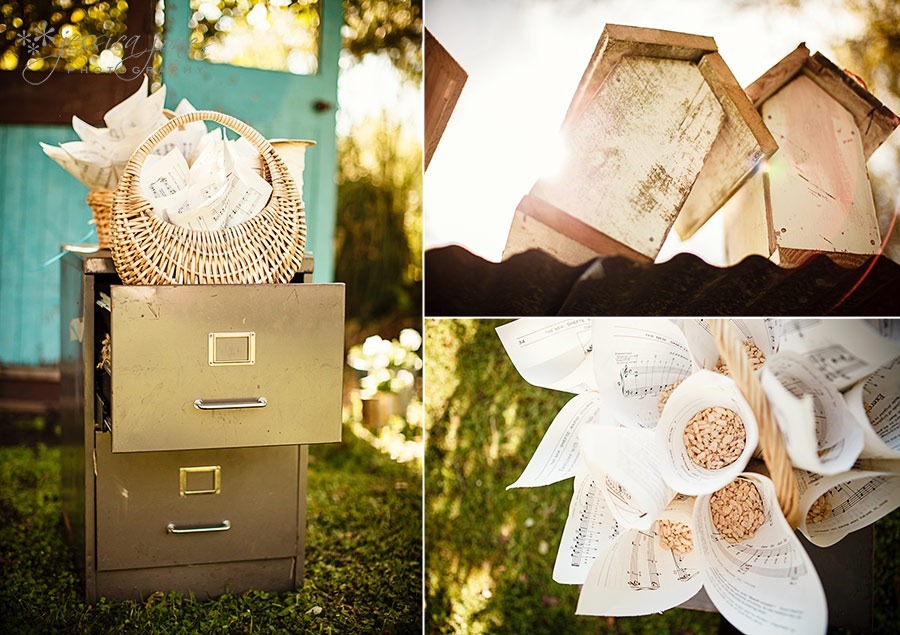 This is Bailey.  He obviously has his mother's sense of style.  a complete little hunklet (I totally made that word up, but I'm sticking with it!)  Check out the piano back there!  Yes.  Even a piano in the backyard!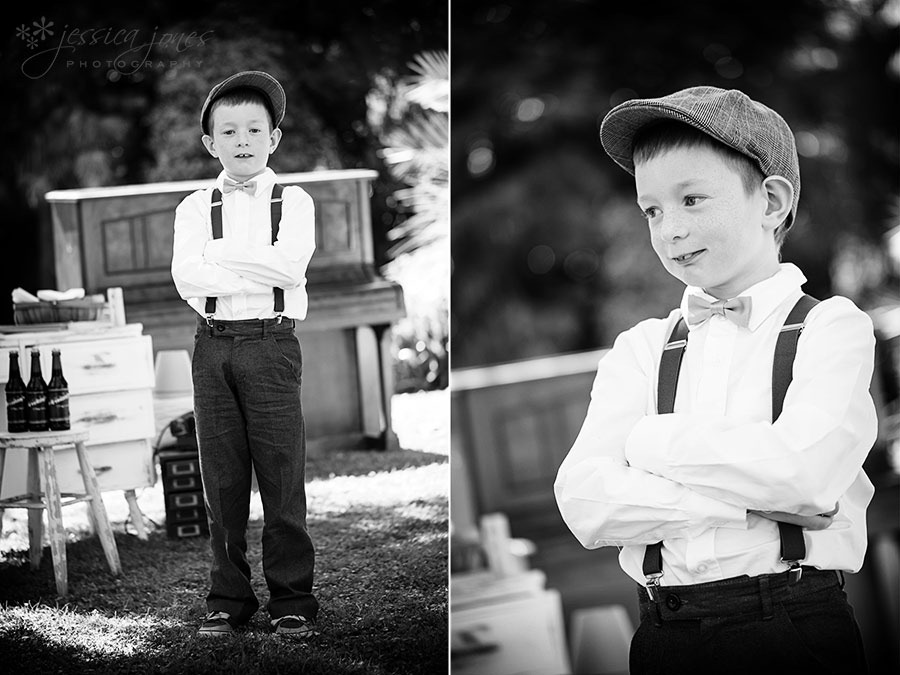 Seating for the ceremony.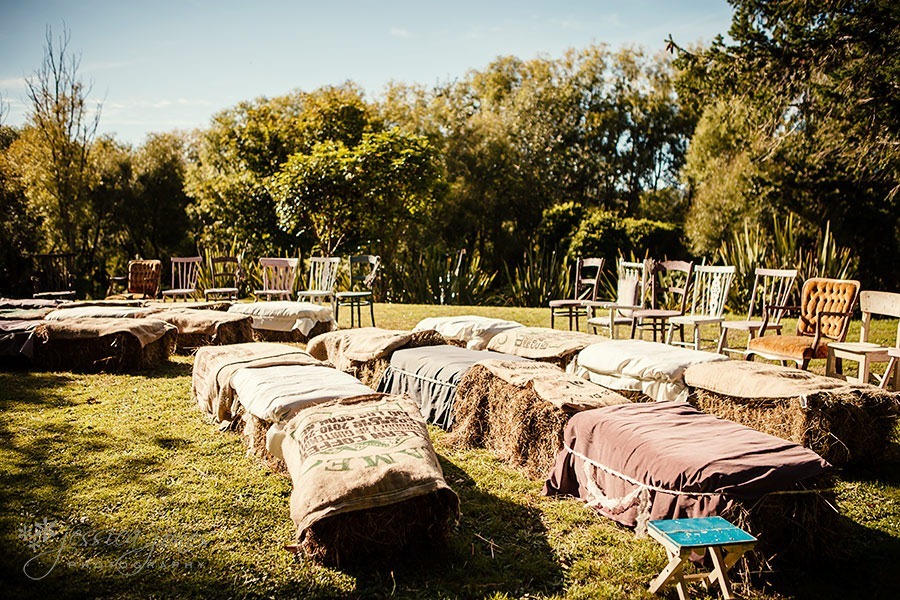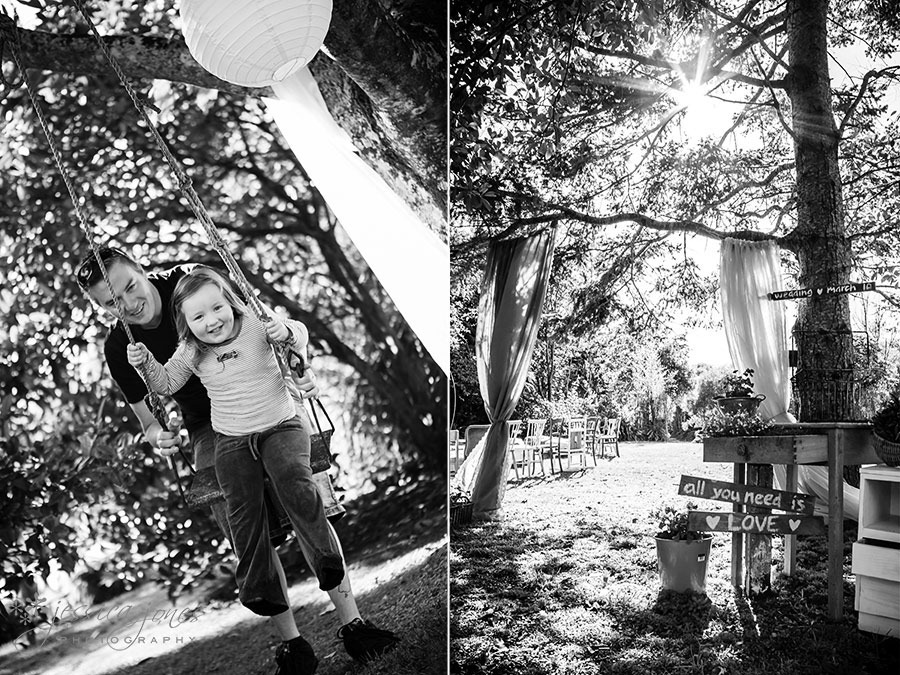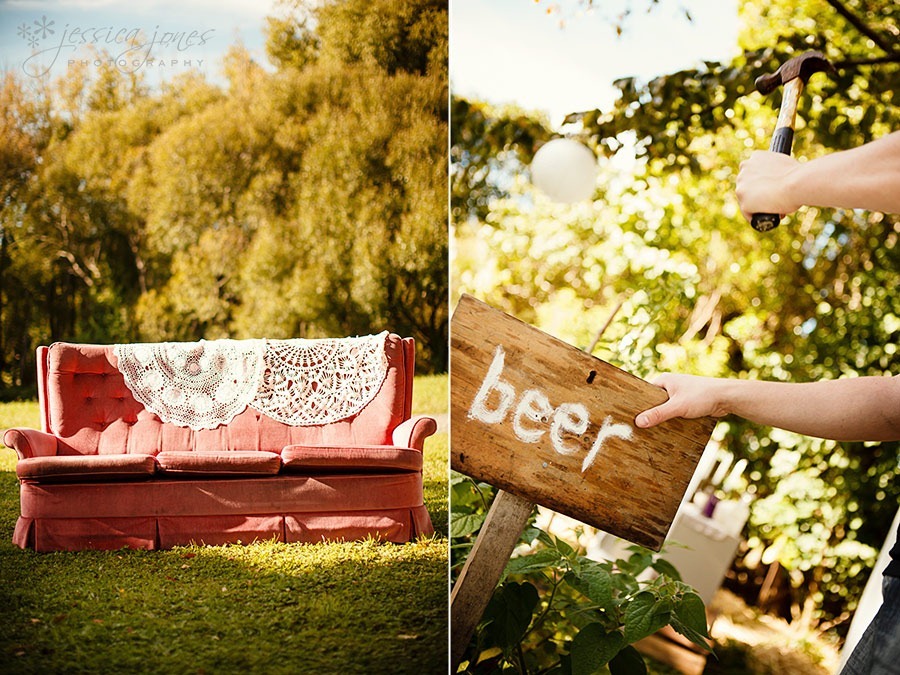 Jane arranged for Paul to bring Sam one of his gifts, and while he was reading his message, Jane watched from the house window.  They were ever so careful not to see each other before the ceremony!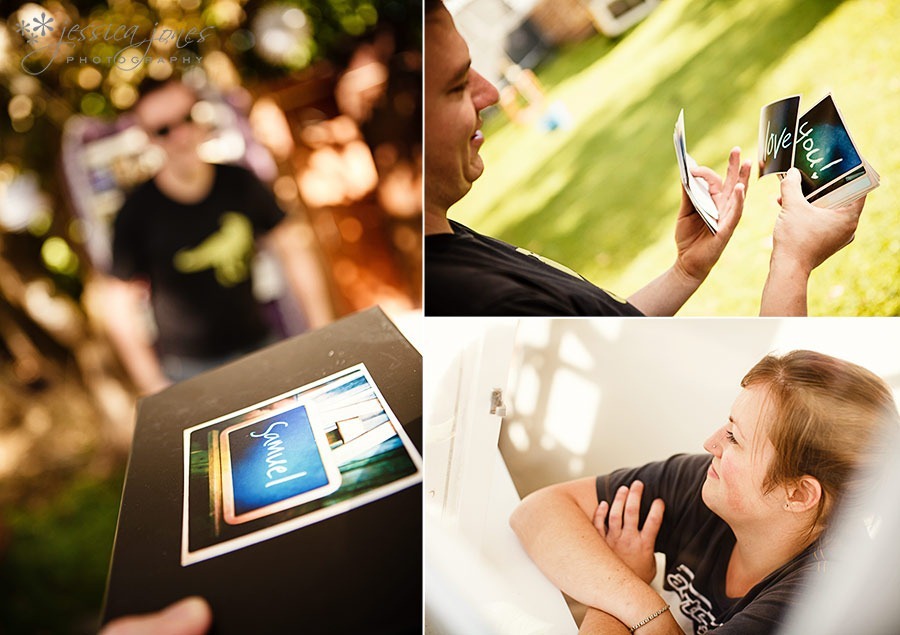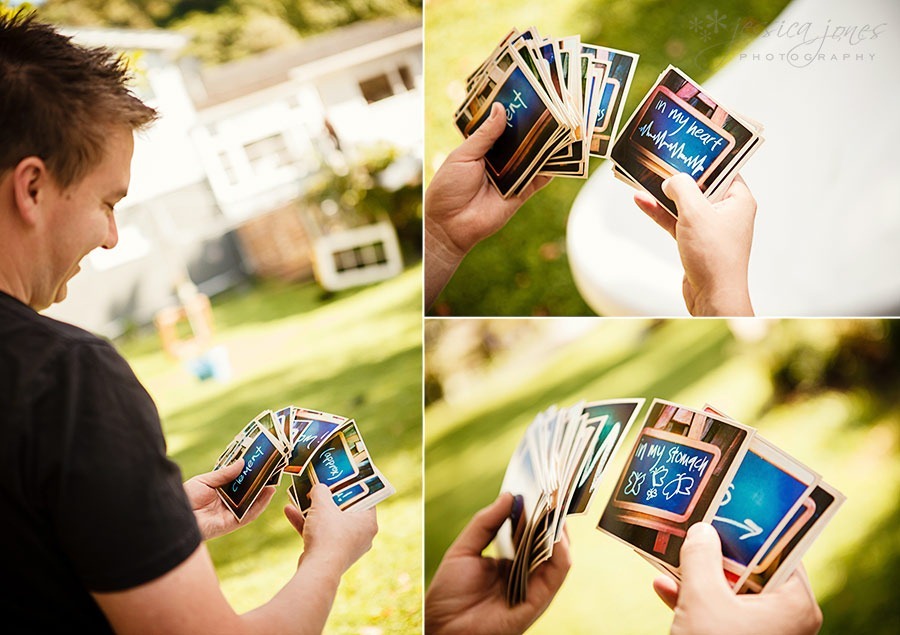 Jane even made the button holes for the guys…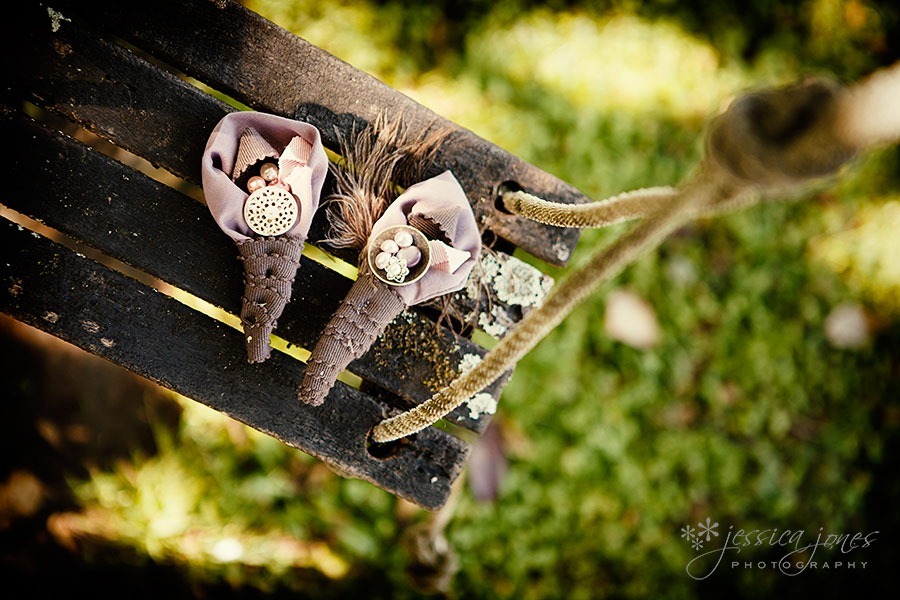 …and the bouquets!  She MADE them!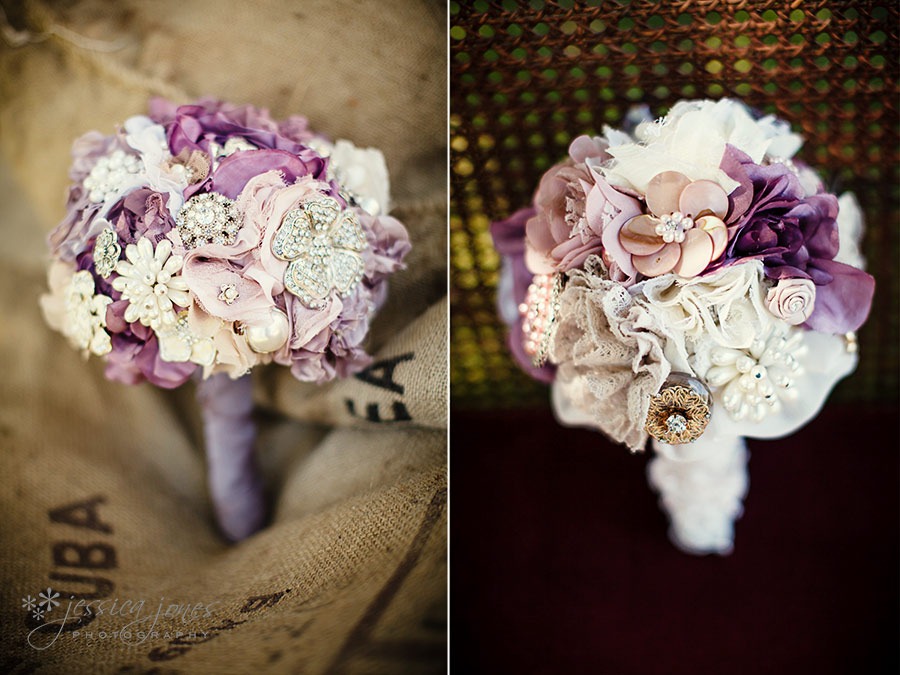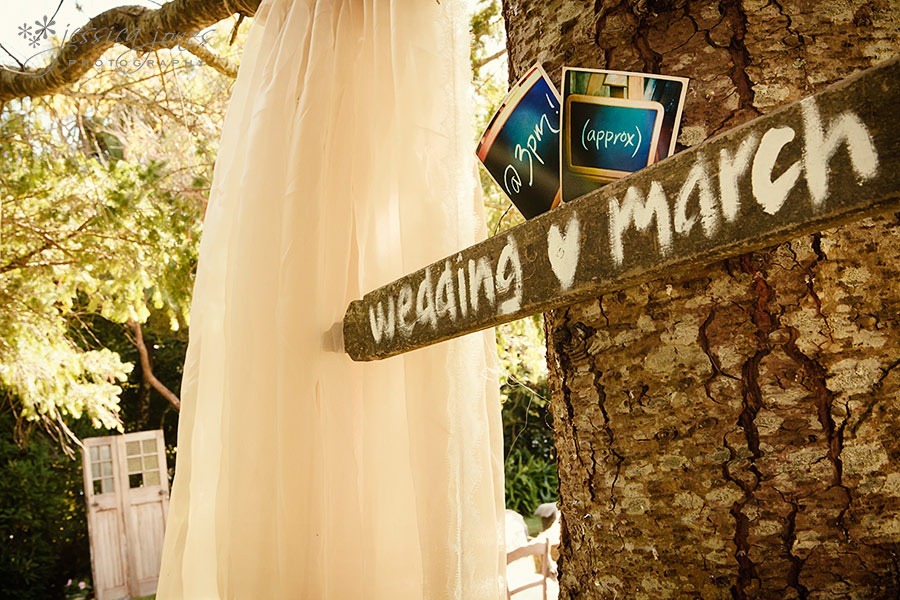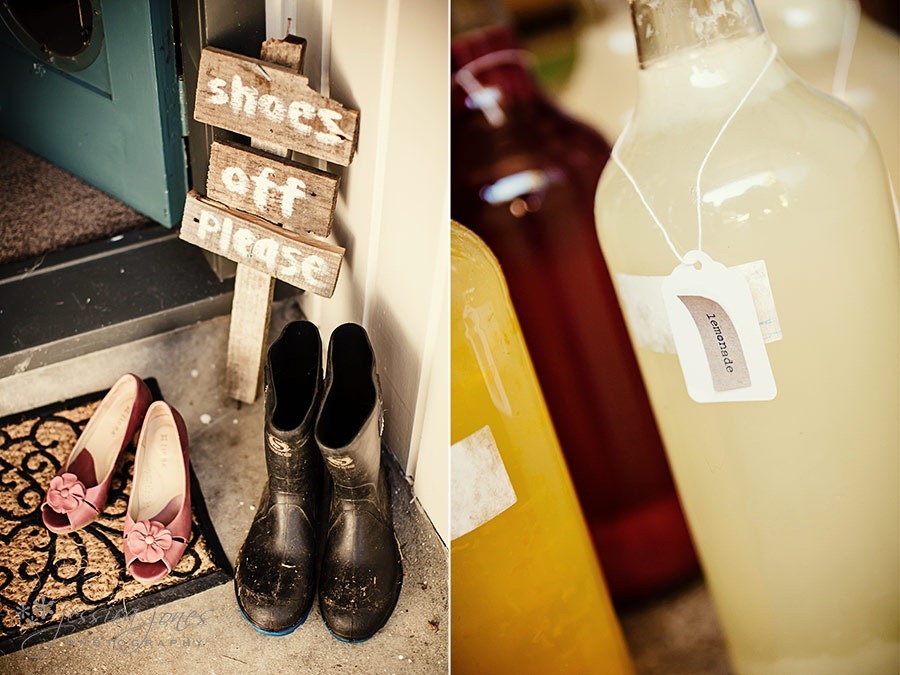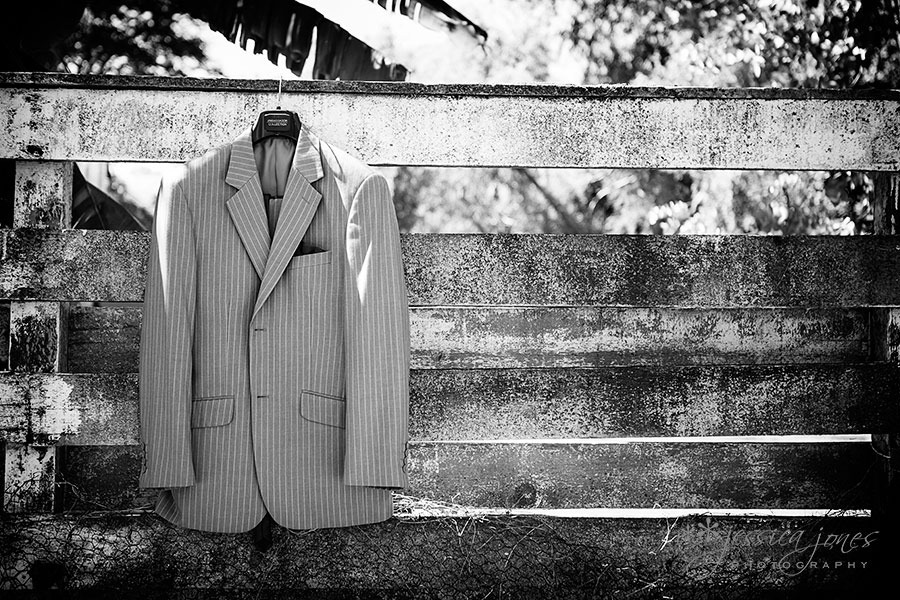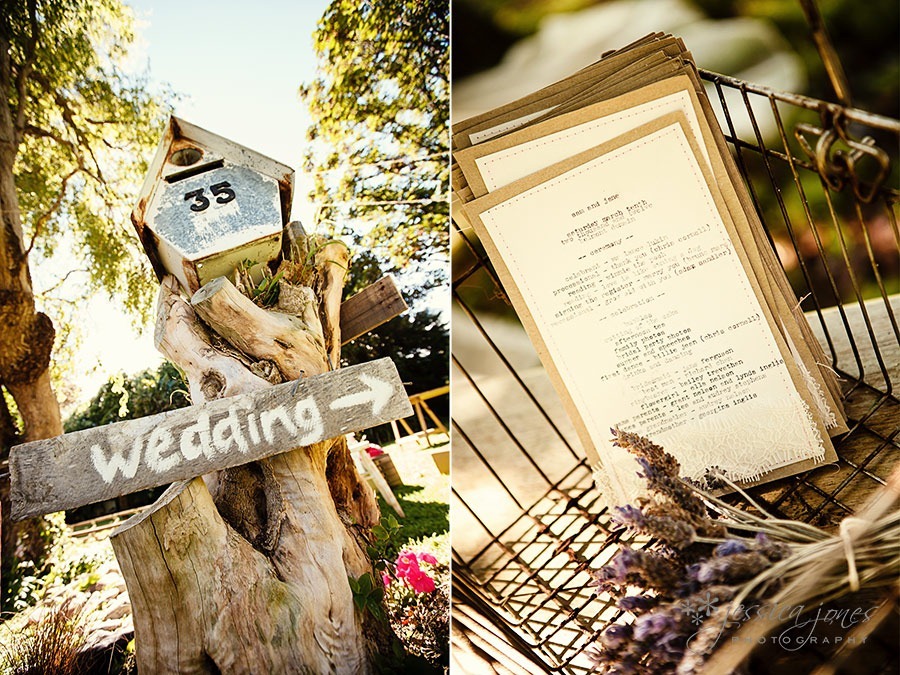 Ella gets last minute nails done.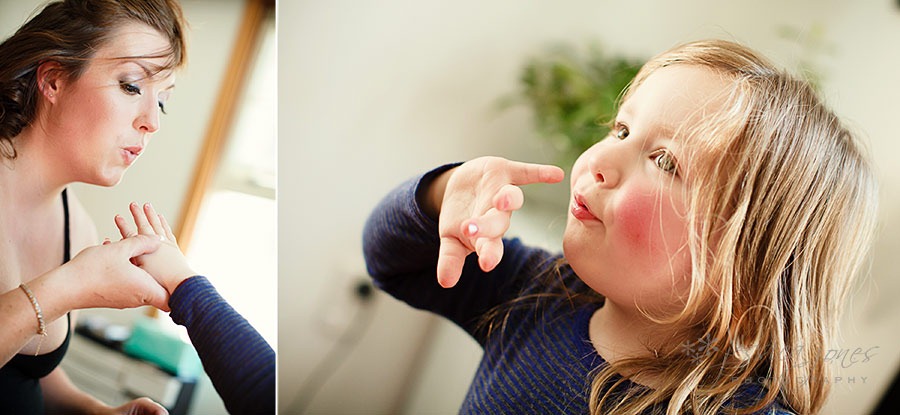 Ella loves Sylvanian Families and so Jane made them some outfits to match hers and Sam's.  Of course.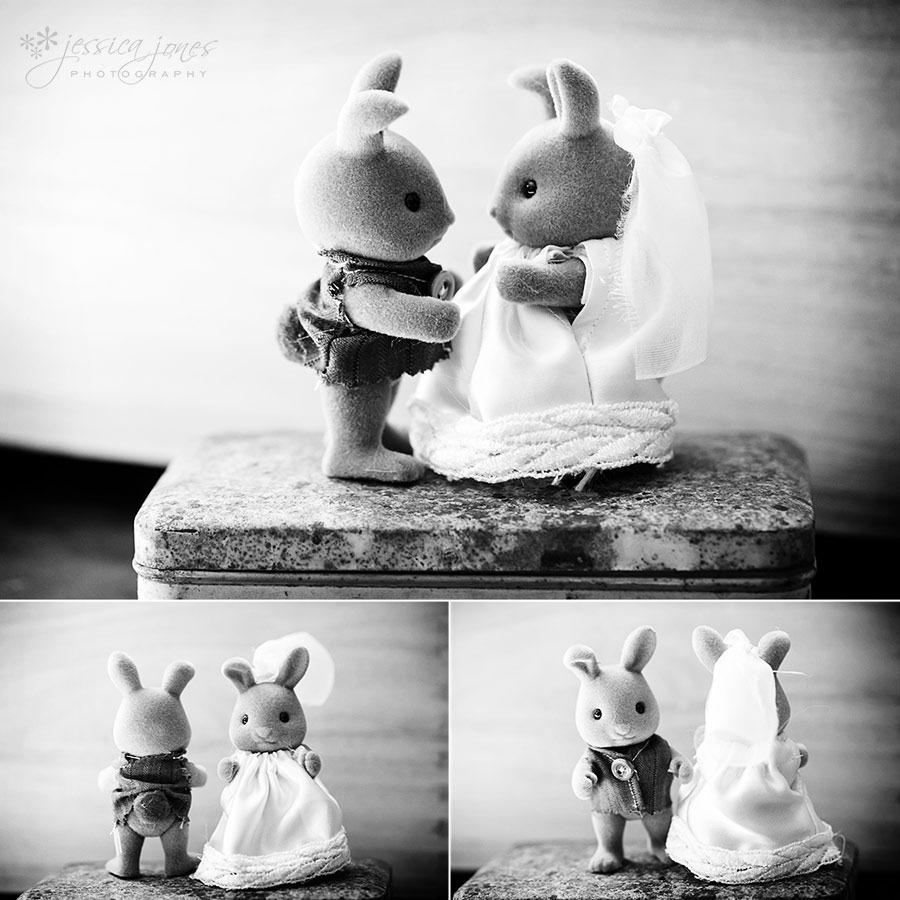 Bailey wrote the most beautiful letter, he's such a cutie!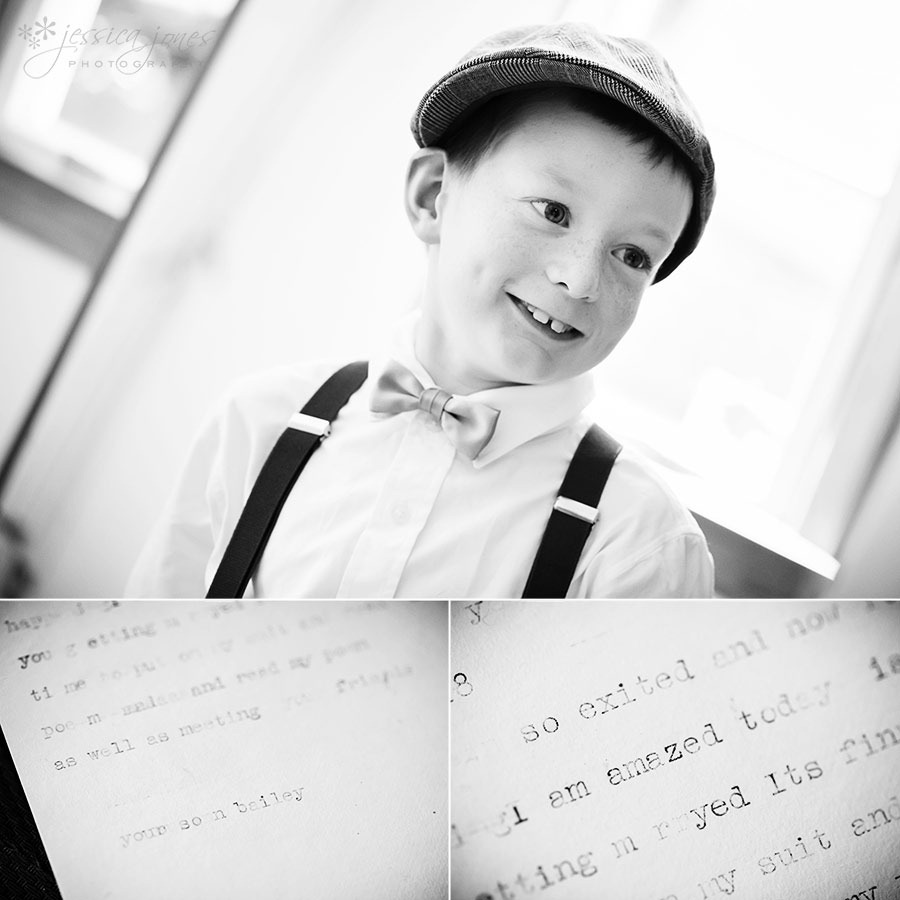 Final moments before they see each other!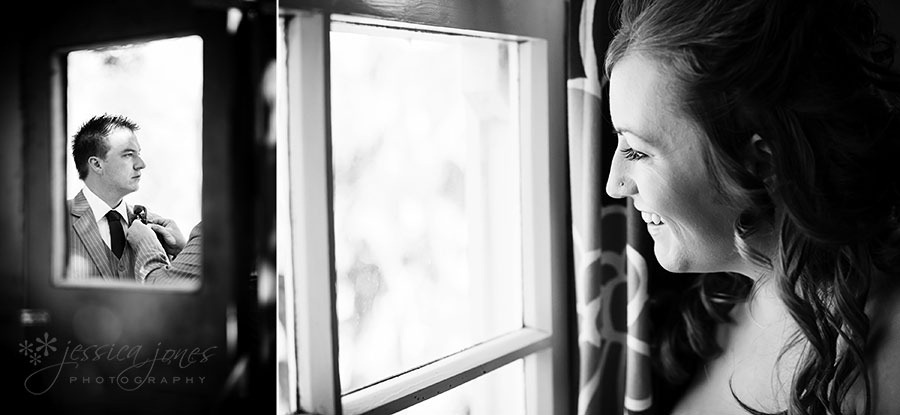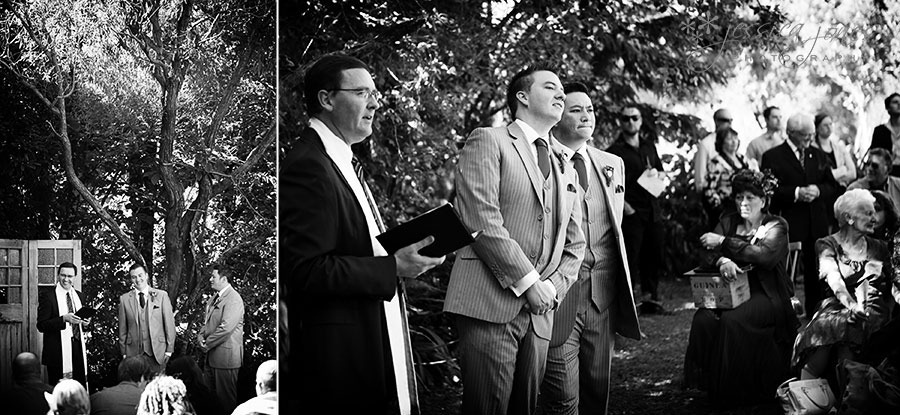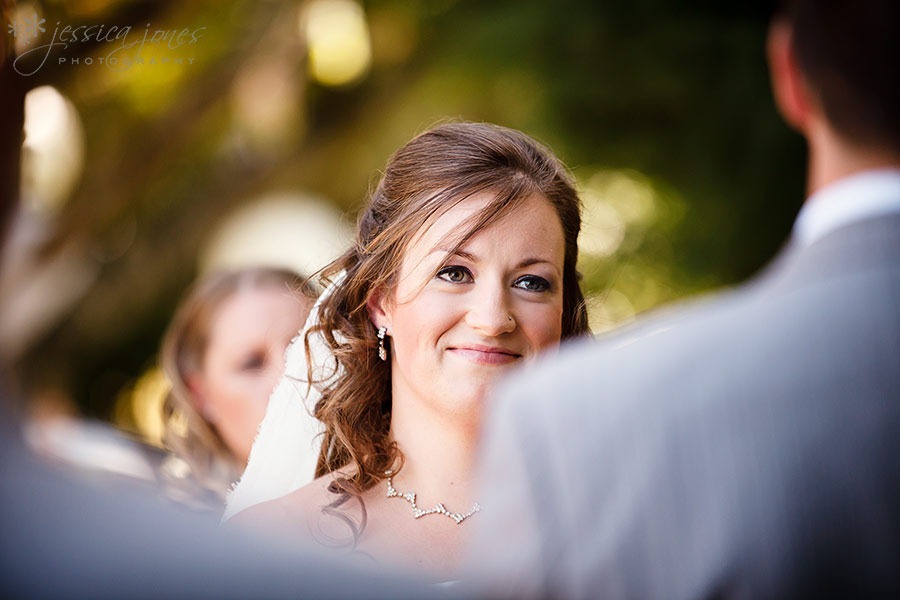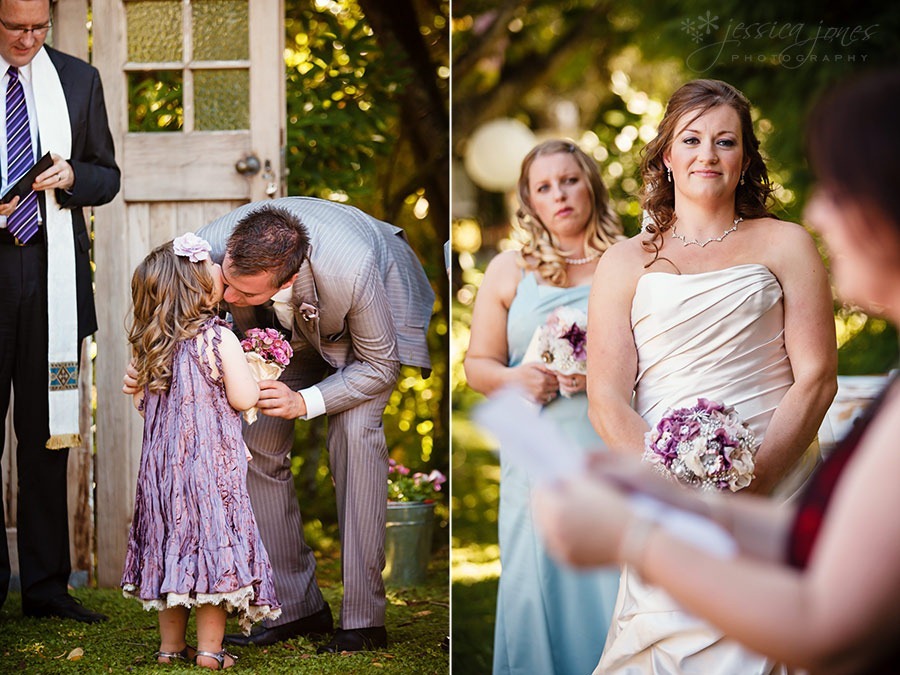 You can tell how much they love each.  It's in the big things, but it's also in the little things, and quite often they're the big things, aren't they?  Sam is known to leave flowers on Jane's pillow, set up the tv with her favourite program and he makes her coffee every morning.  This man is a keeper!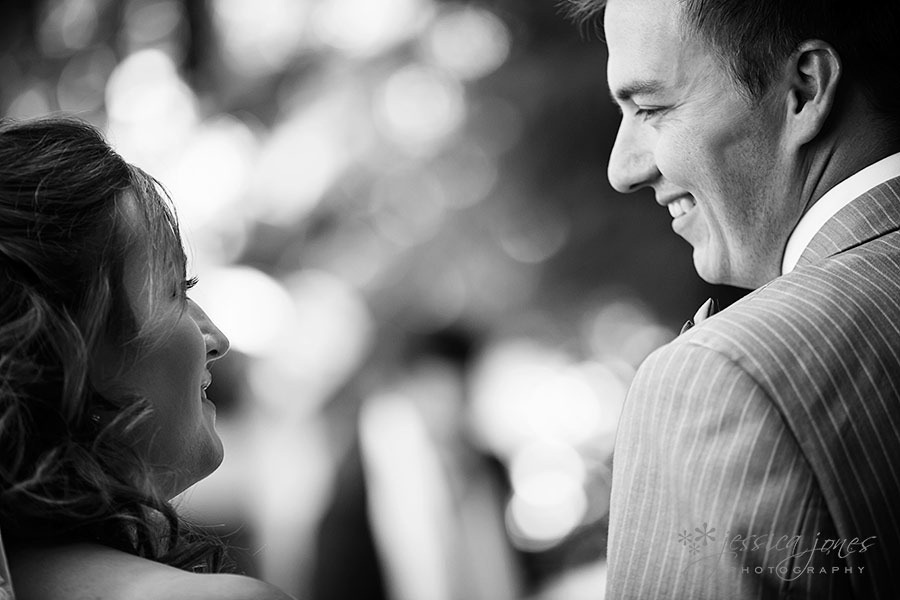 And then it's time to release the butterflies!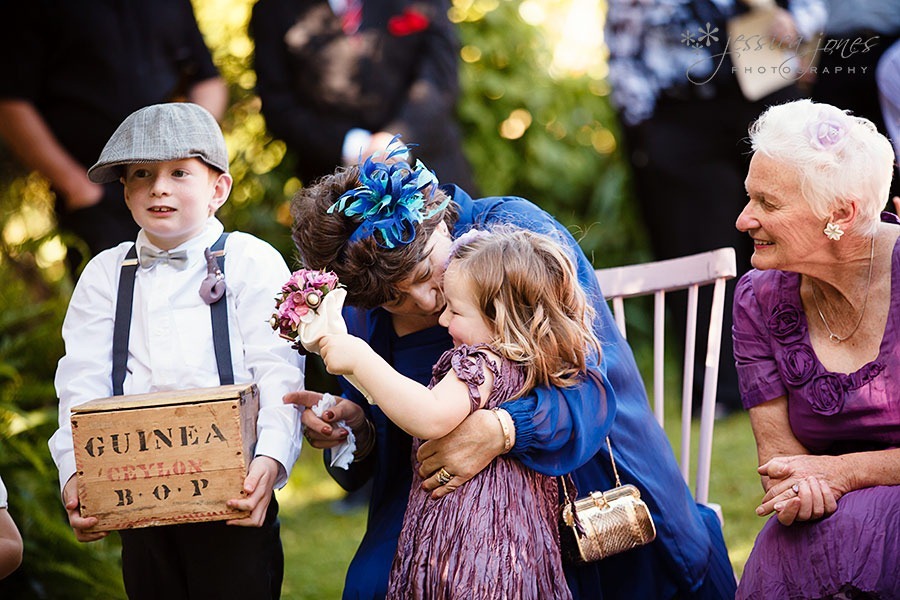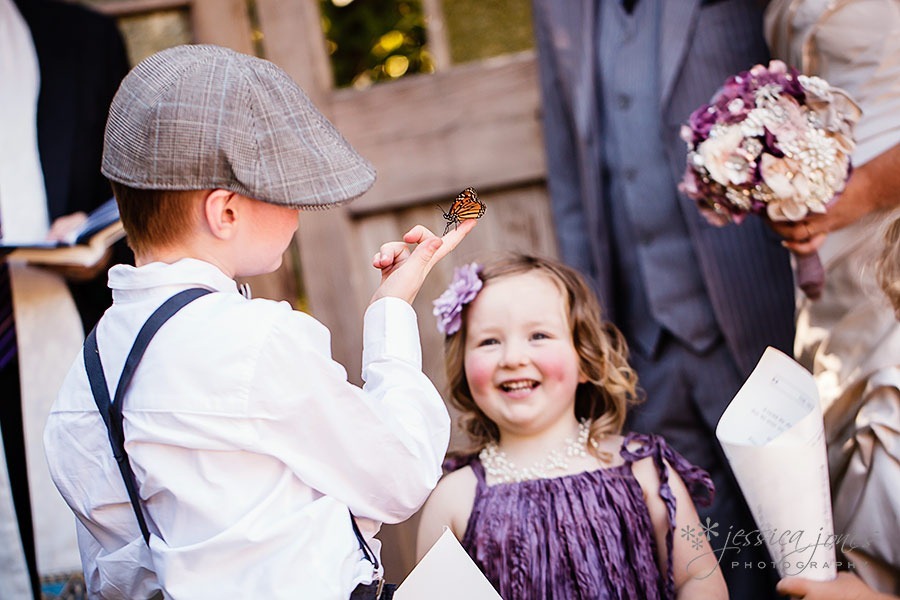 Married!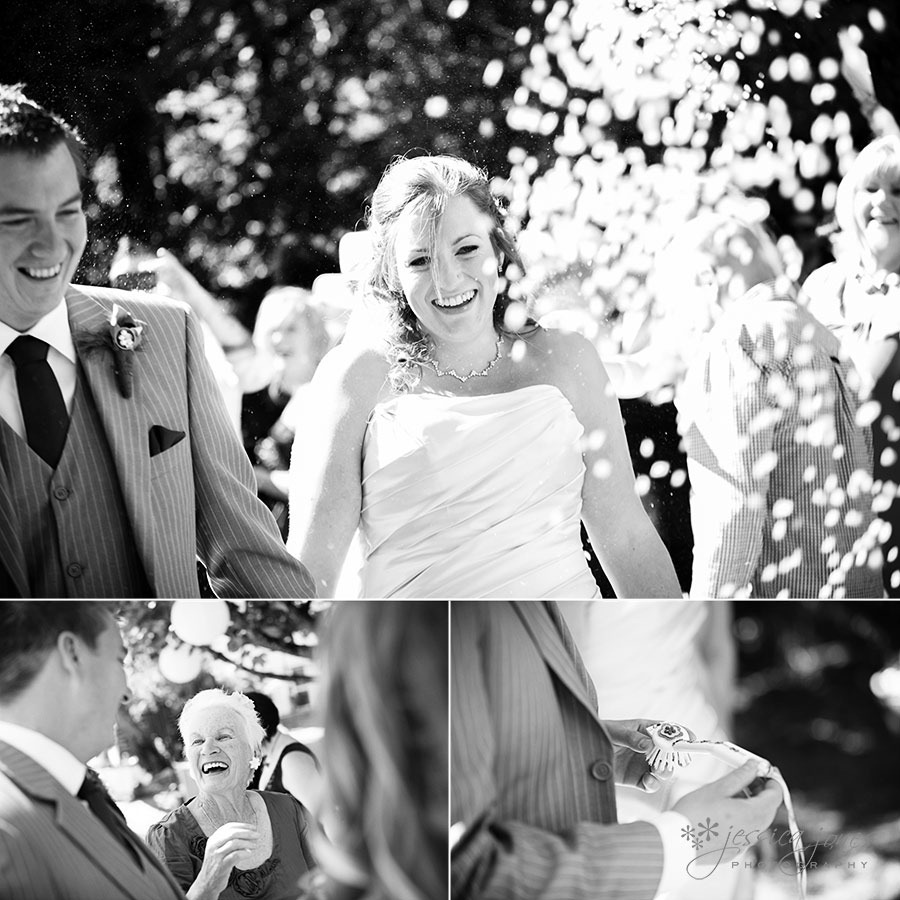 Home baked goodness.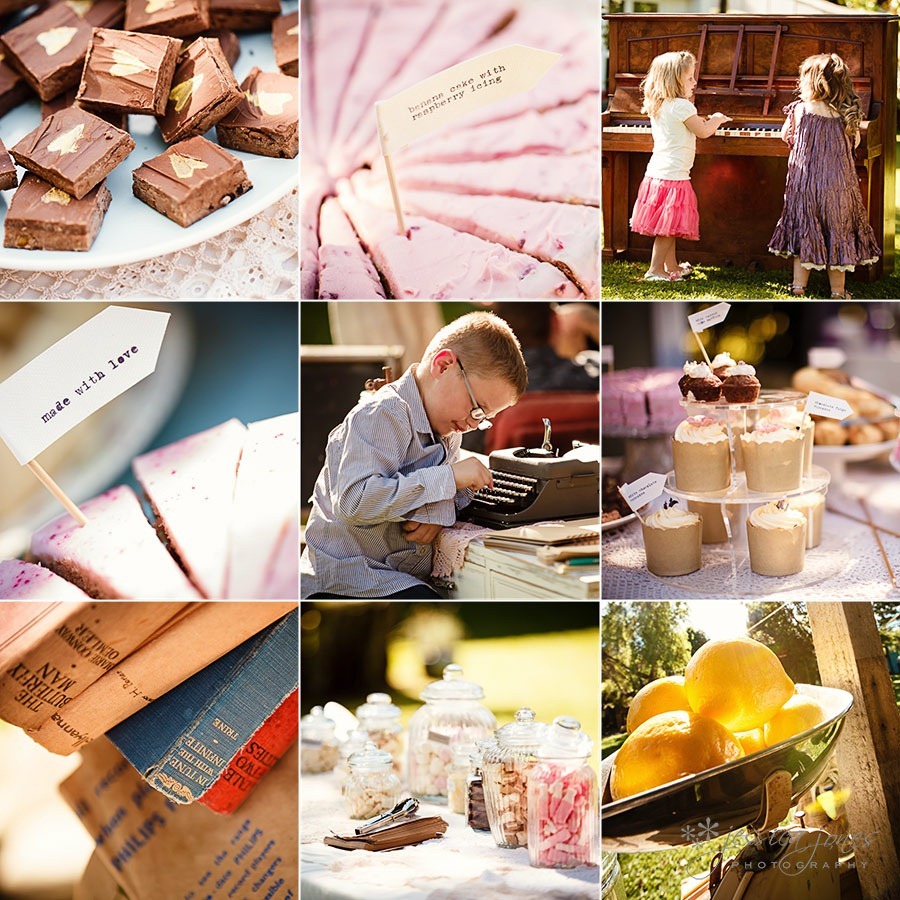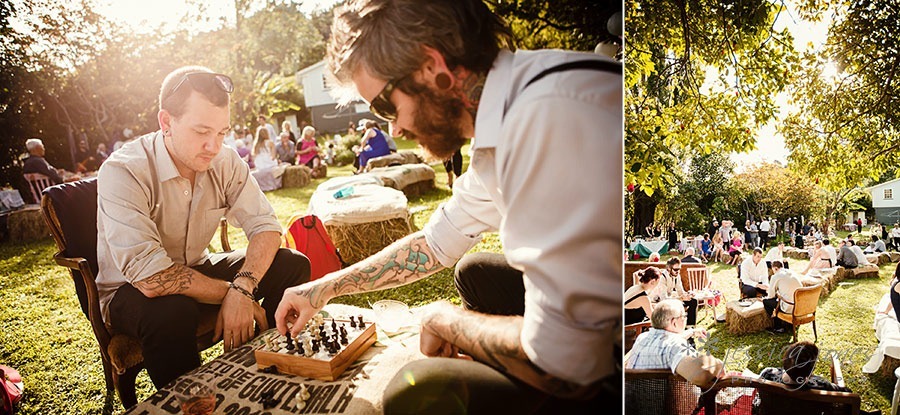 Sam loves to brew his own beer, and he and a friend managed to bottle 200 beers for the wedding!  How cool do they look?!  So cool.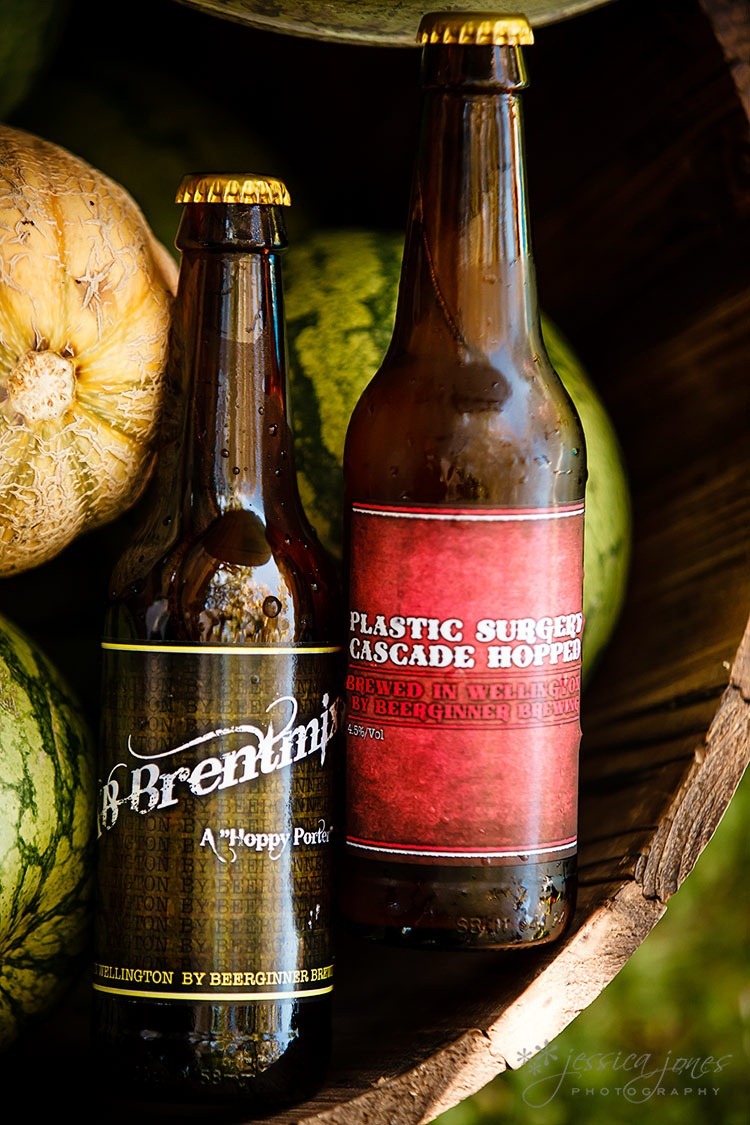 We left the guests to their afternoon tea and mingling while we popped away for some photos.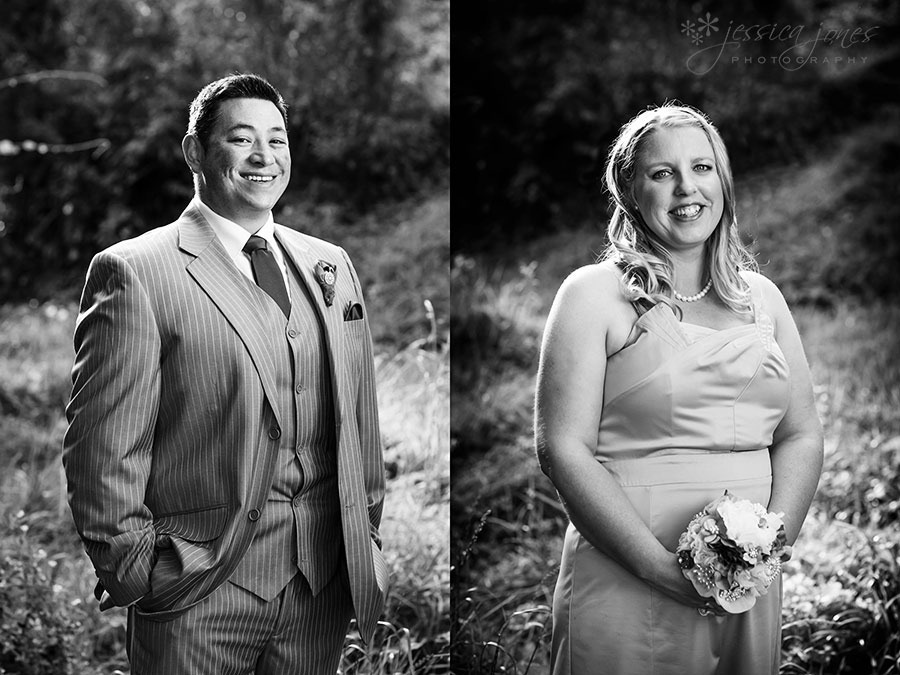 Jane, you look incredible!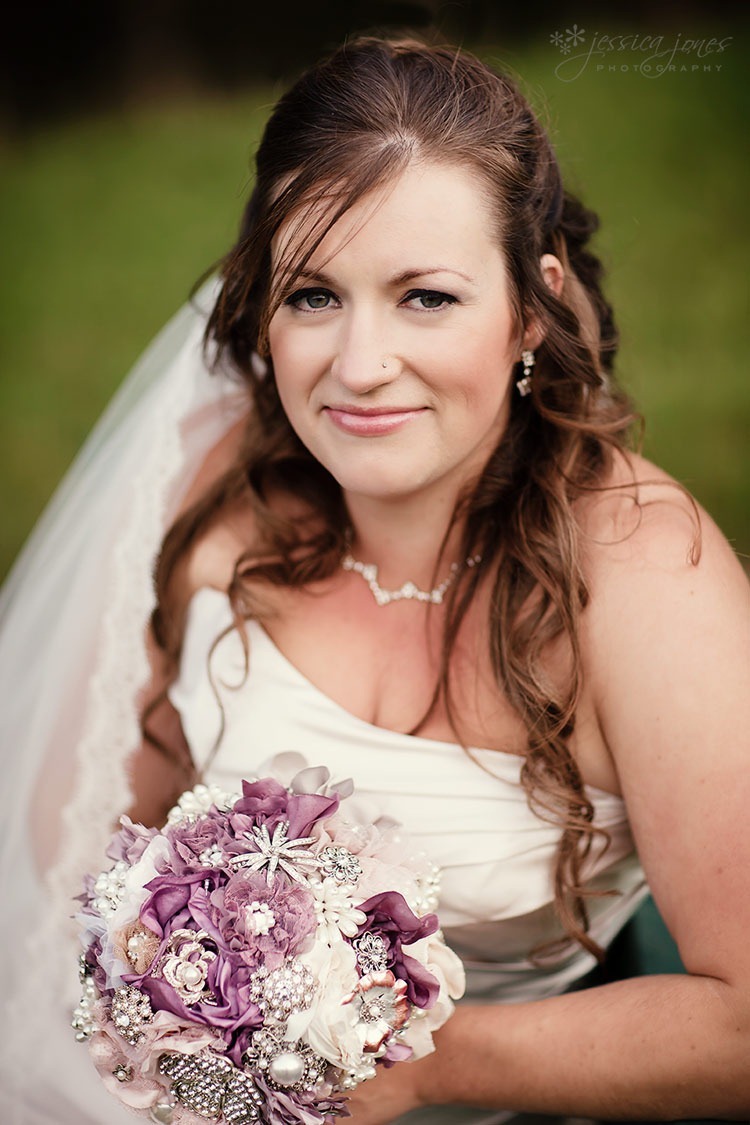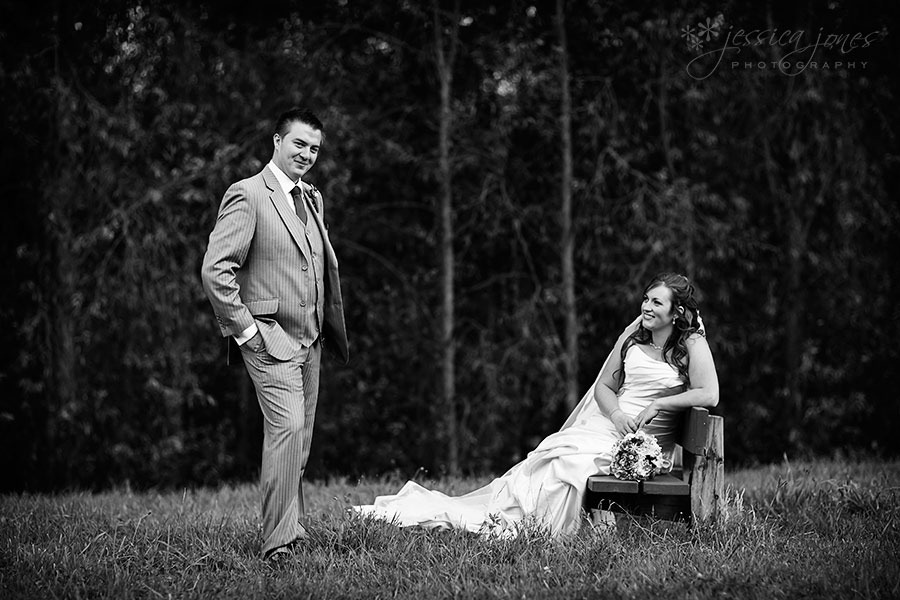 Sam and Jane are crazy.  Not the kind of crazy that you watch out of the corner of your eye because you're a little bit afraid, but the fun kind of crazy.  That's why I like them.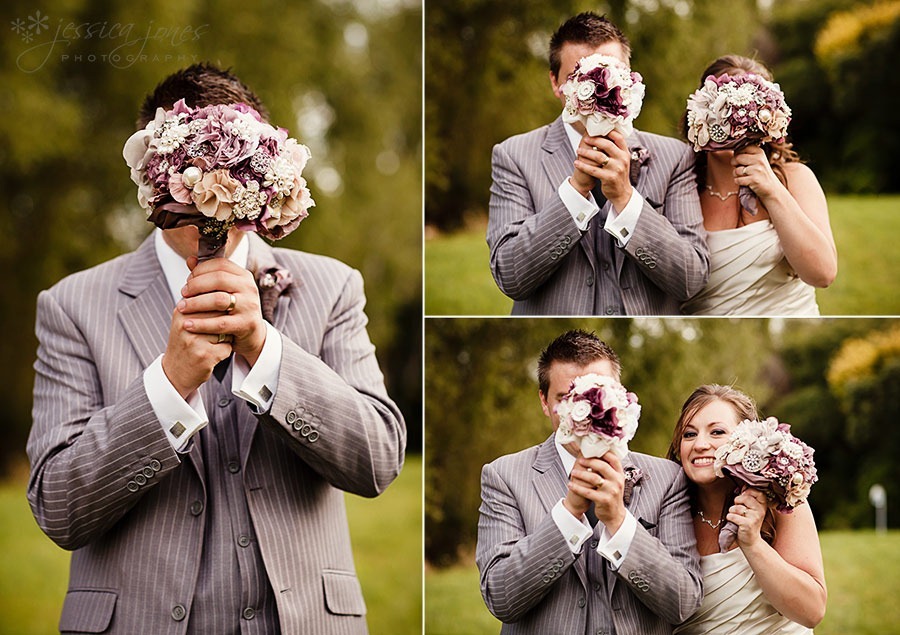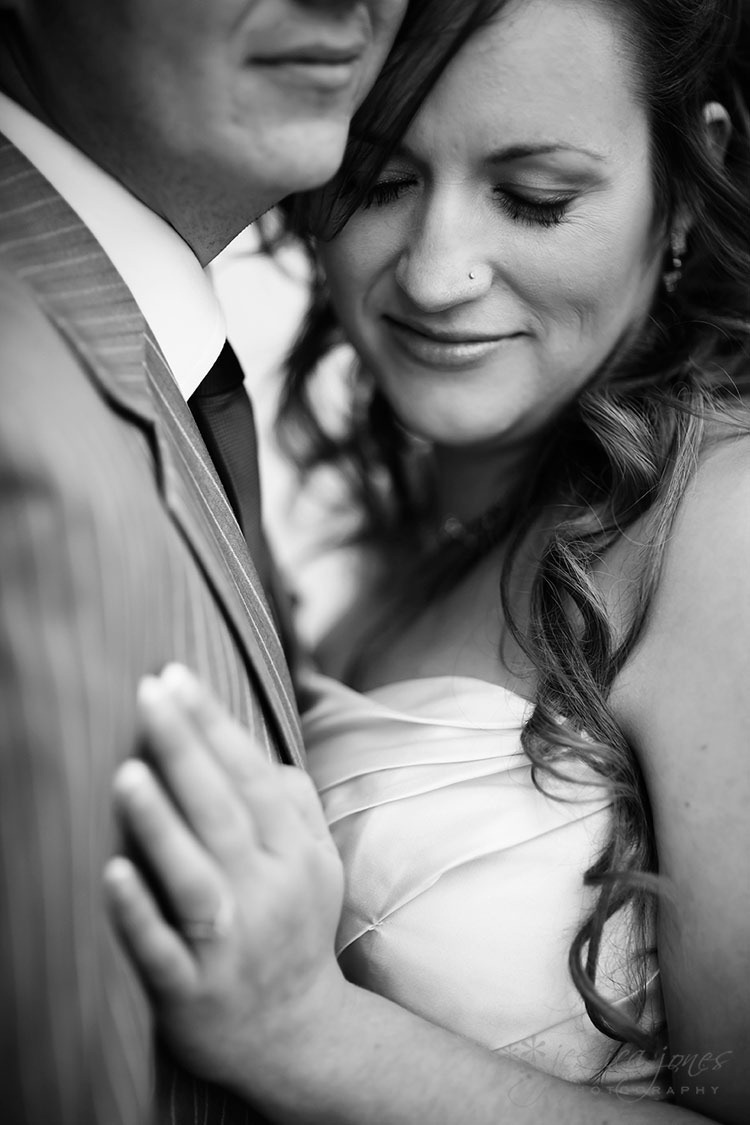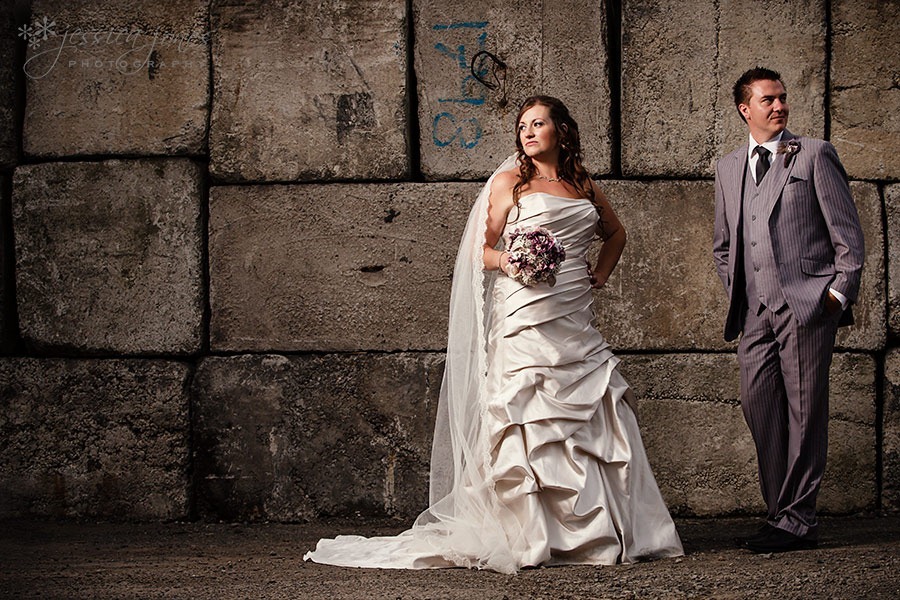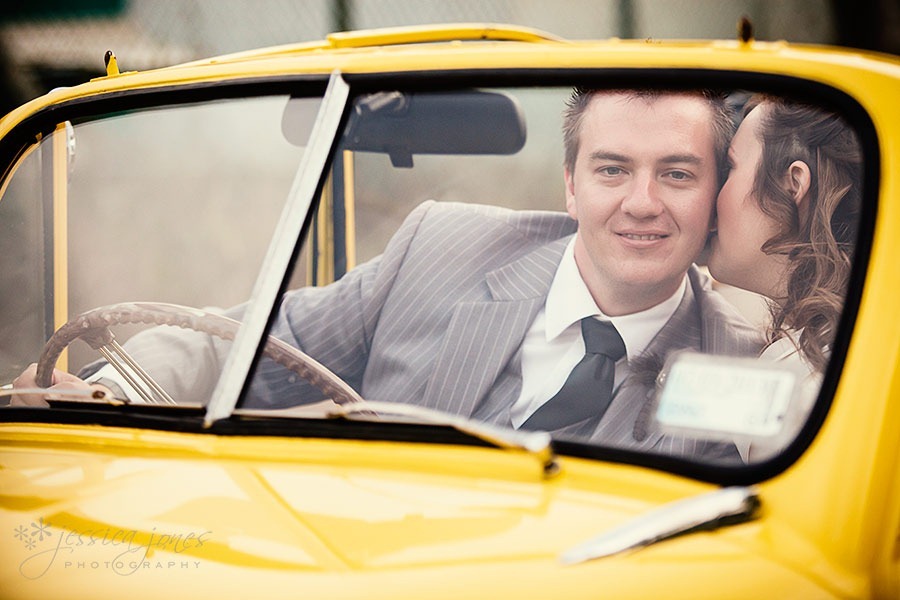 After our portrait session we headed on back to where everyone was still enjoying themselves.  The sun was setting and the Barbeque was getting started!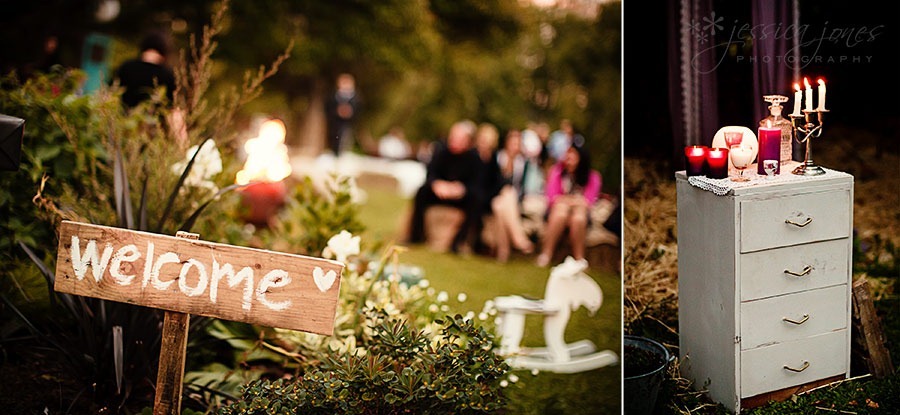 And who doesn't like a pet rat?  Well….ummmmm….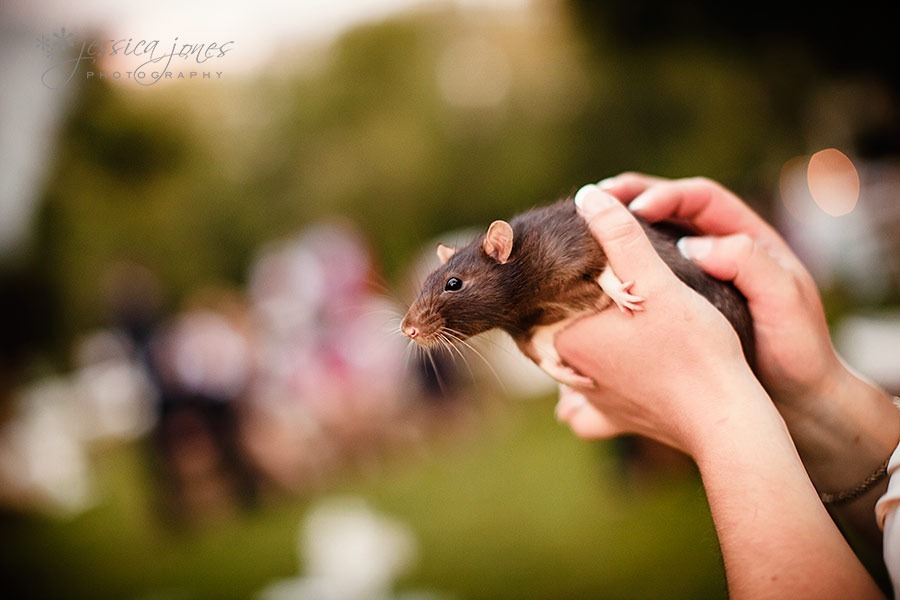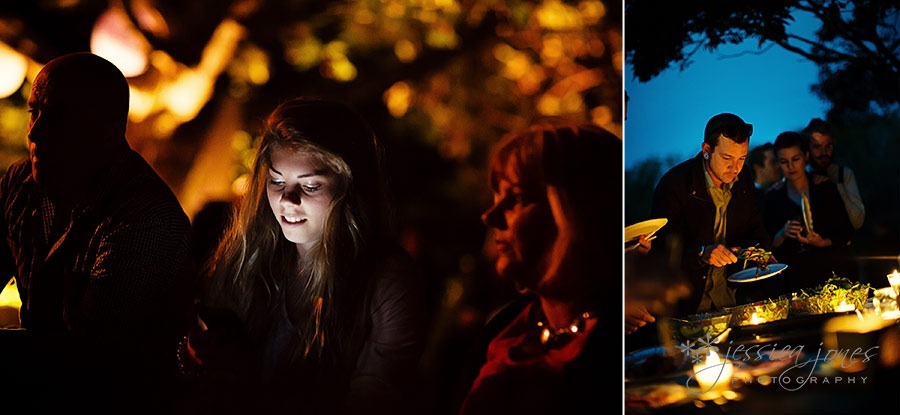 Fantastic speeches, and once again Jane comes up with more handmade goodness.  Prompt cards for the crowd!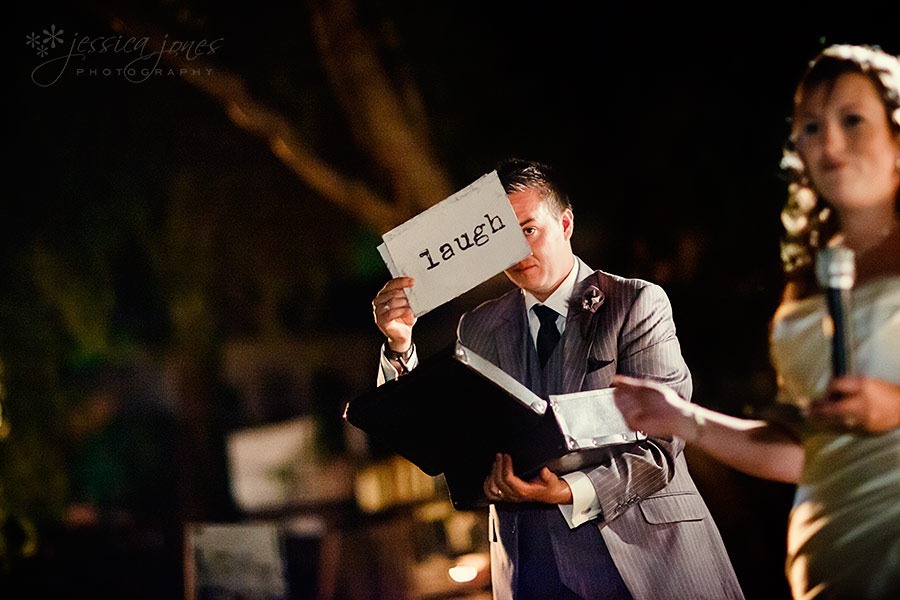 The first dance was to Billie Jean, for which Sam has been famously quoted as saying it is "THE most dancible song ever!"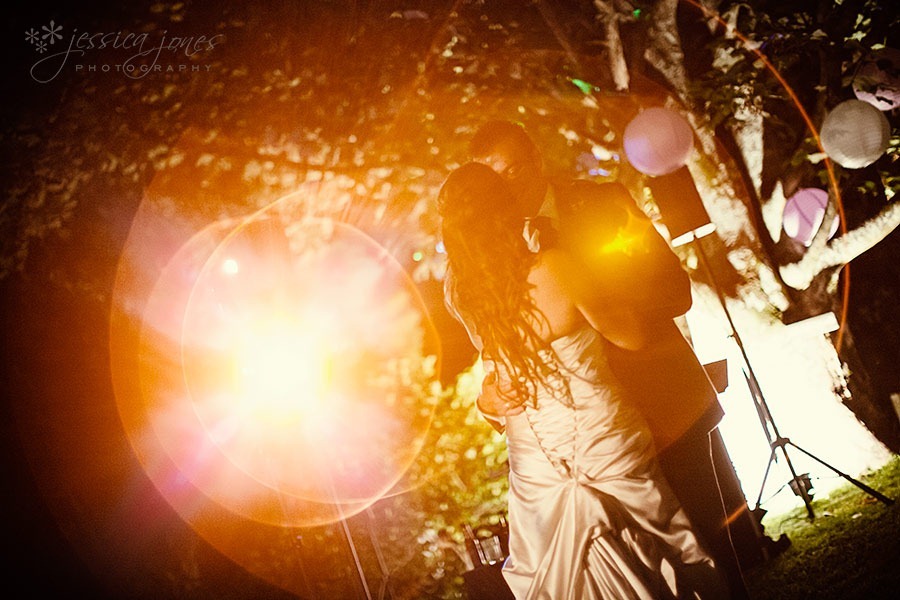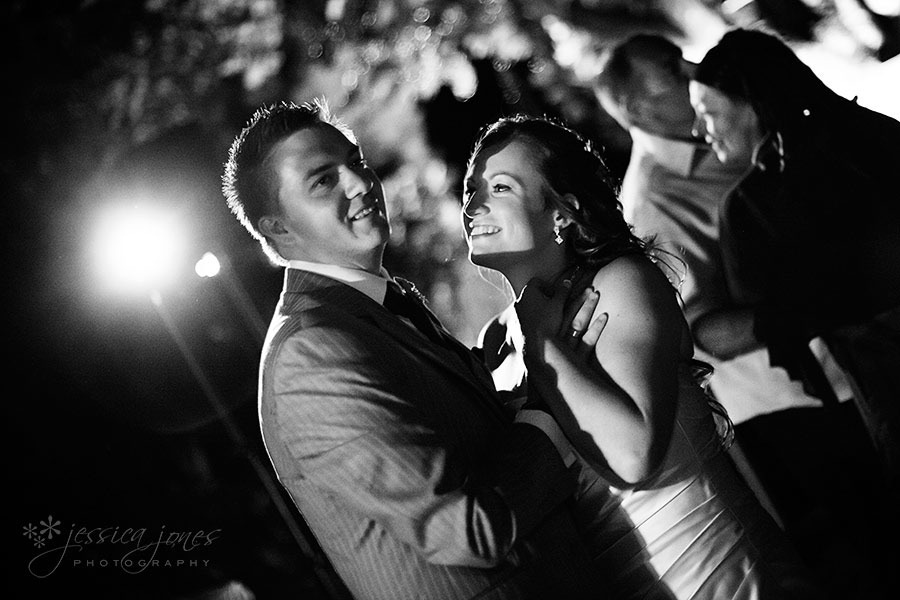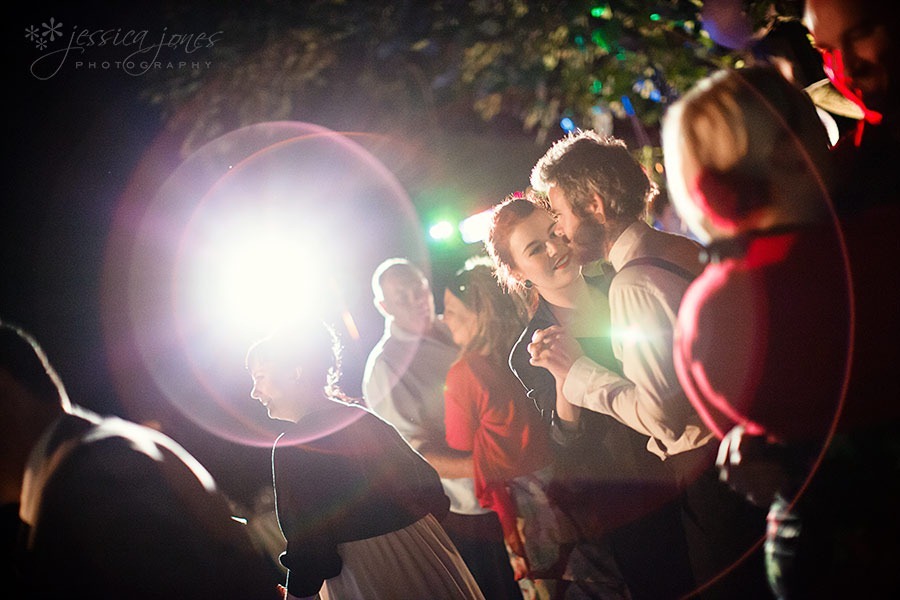 Groovy lighting effects as it came off the camera.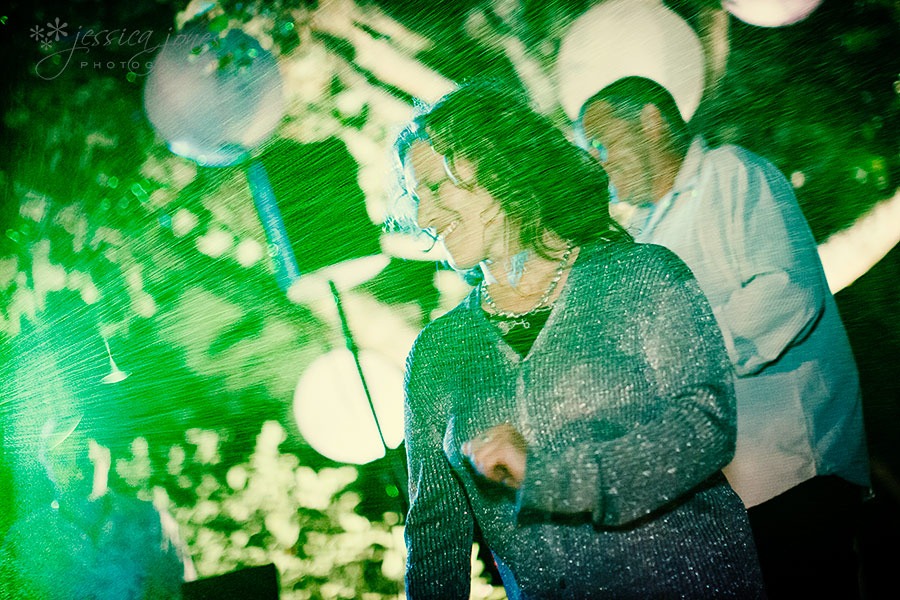 Sparklers fun.  You can't not like sparklers!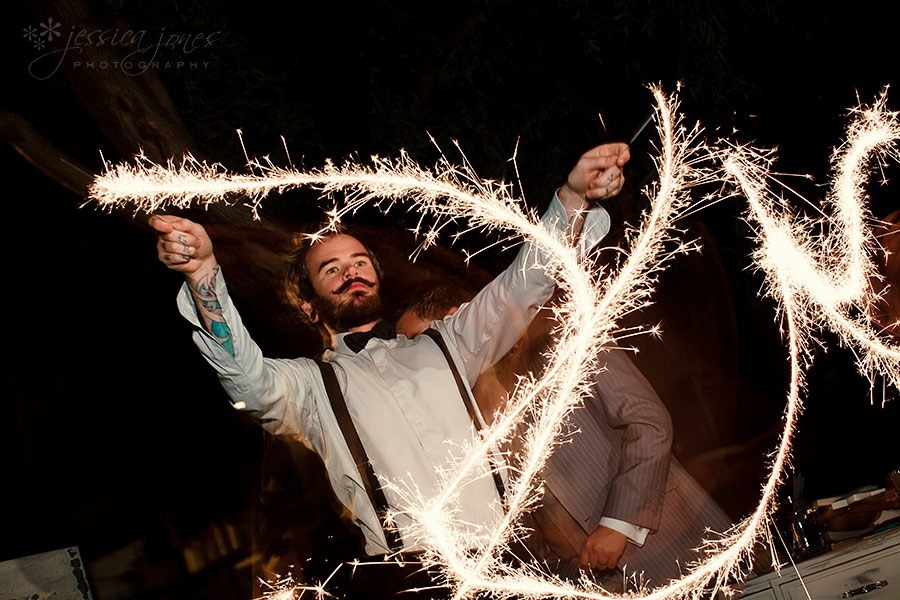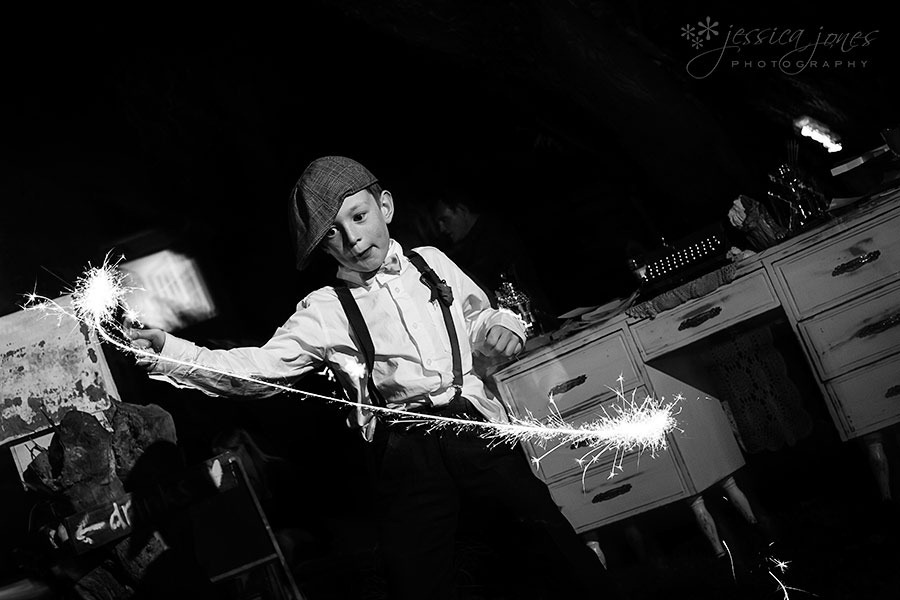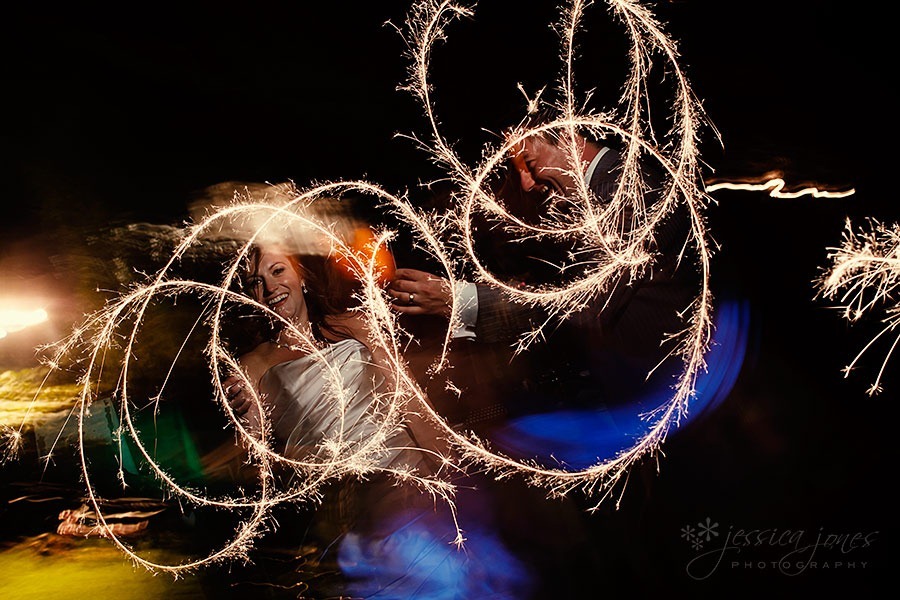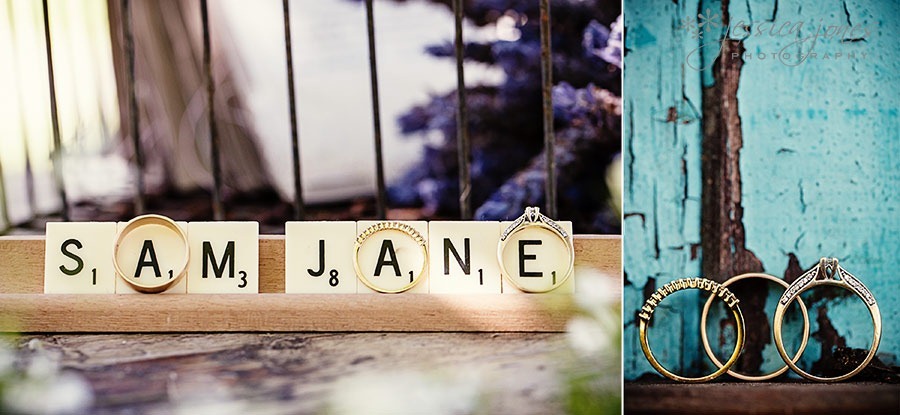 Sam and Jane, you already know how much we like you and how much we enjoyed your day.  We are ever so grateful that you chose us to photograph your wedding!  We had an absolute blast!
BUT WAIT!  THERE'S MORE!  On Sunday morning Sam and Jane got all dressed up again and we hit the town before we had to catch our flight back home.  You'll need to watch out for those images they're still coming…